We got to photograph a beautiful & joyful wedding day full of love & laughter this past Saturday & it was a fabulous way start 2018! Marissa & Logan were an absolutely stunning couple on their wedding day, but no one who knows them expected anything less. These two are so sweet together & they've known each other since they were just tiny tots. They even have photos together before elementary school. So we can say this day has been in the making for decades! We couldn't stop smiling all day behind our cameras & neither could the bride or groom. When we posted sneak peeks from the wedding day on our Instagram & Facebook, people were already (rightfully!) freaking out over Marissa's dress; everything about her bridal look was strikingly gorgeous! And Logan looked very handsome, too. Seriously, what an awesome start to 2018! Congratulations to the Hoppel family! We're excited to share some of our favorites from the day!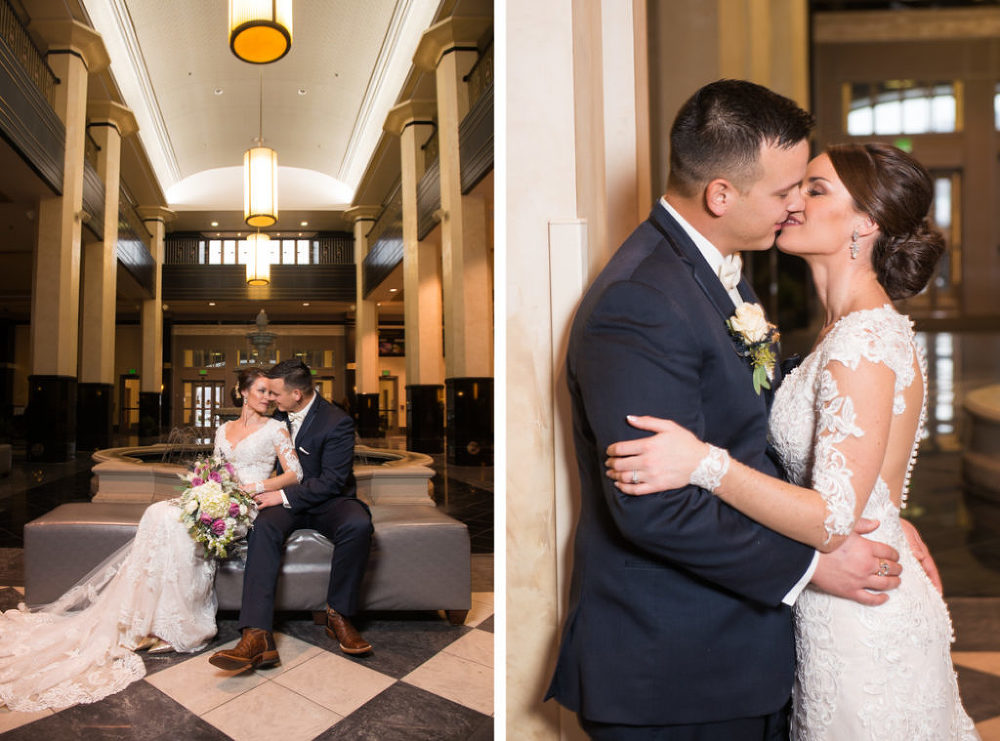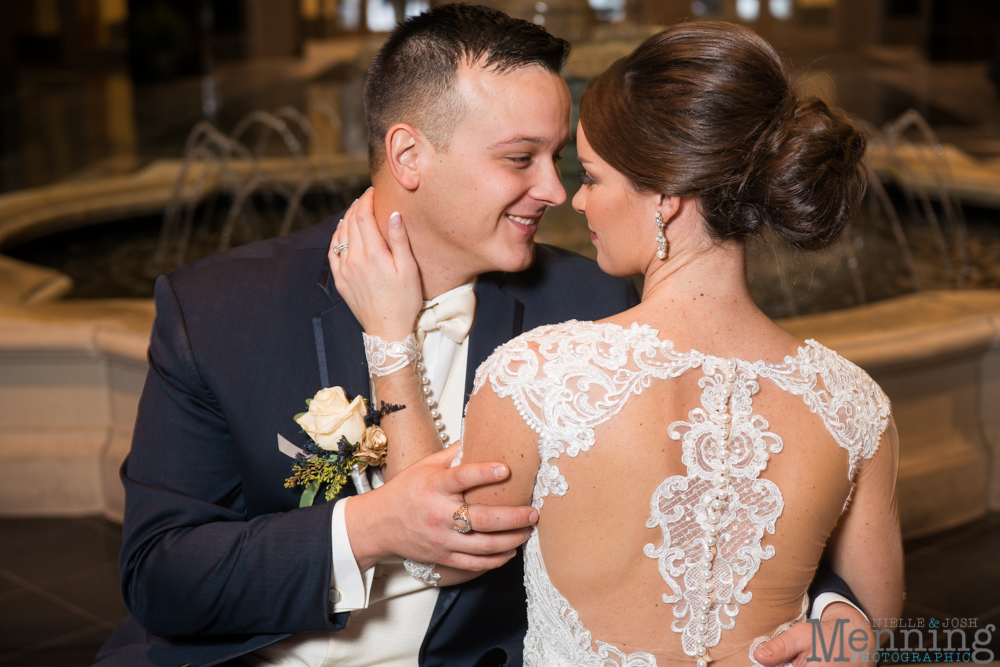 Marissa wanted extra killer shoes for her wedding day ensemble & Logan wanted to be the one to buy them for her as her wedding day gift. She chose 3 pairs of Louboutins that she loved & Logan chose his favorite for her of those 3. He even put a special message on the bottoms of those iconic red soles for her, which was such a sweet surprise.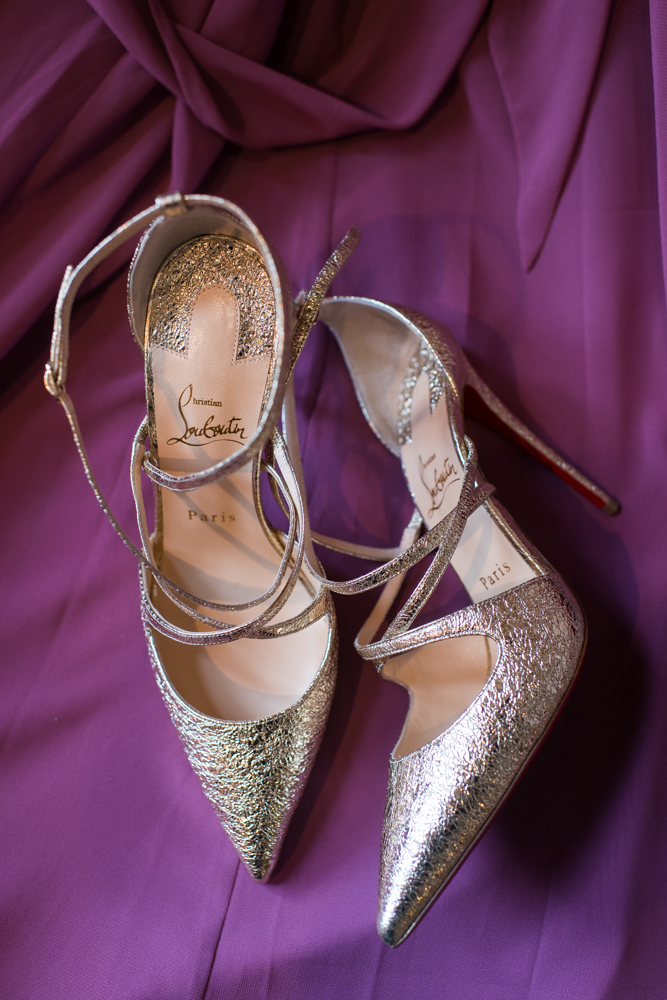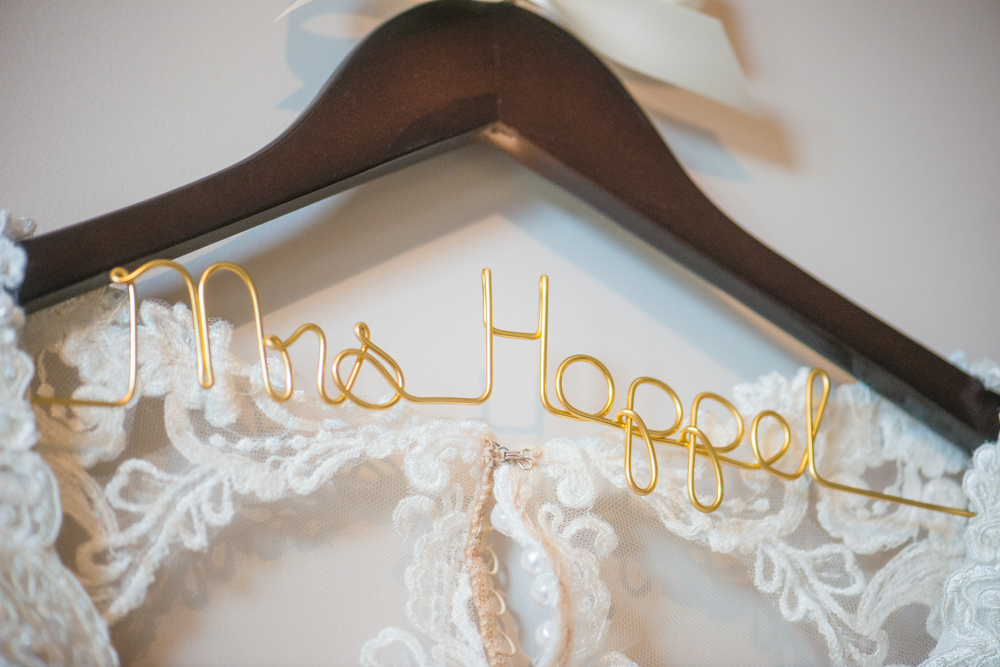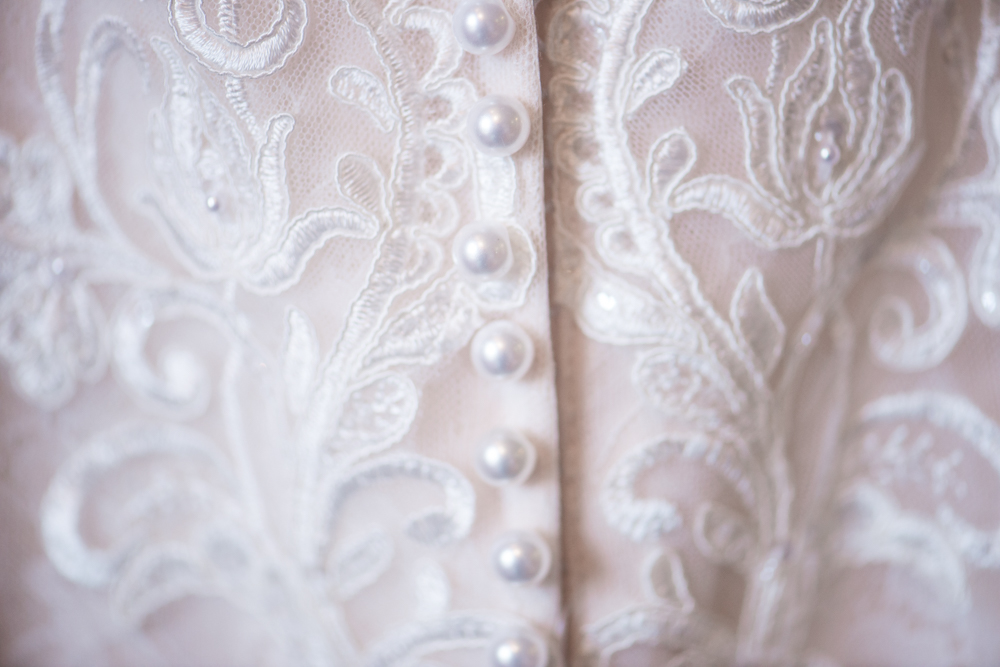 The details on this wedding gown! It was breathtaking! The lace, the sleeves, the buttons, gahhhhh! Marissa got it at The Dress Bridal Boutique in Medina.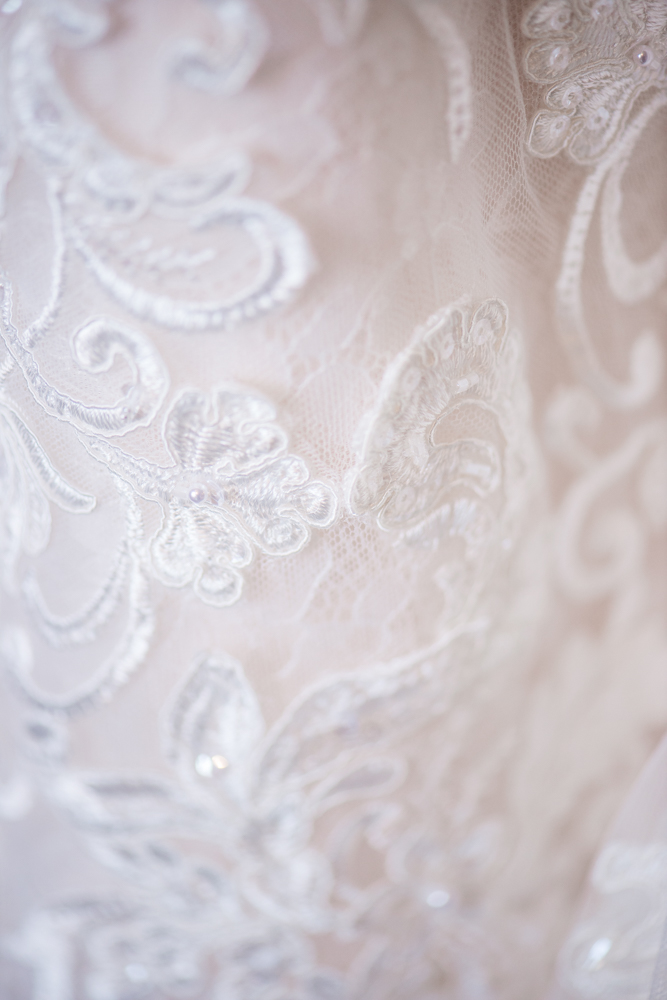 Okay, so I liked the shoes just a little bit. haha!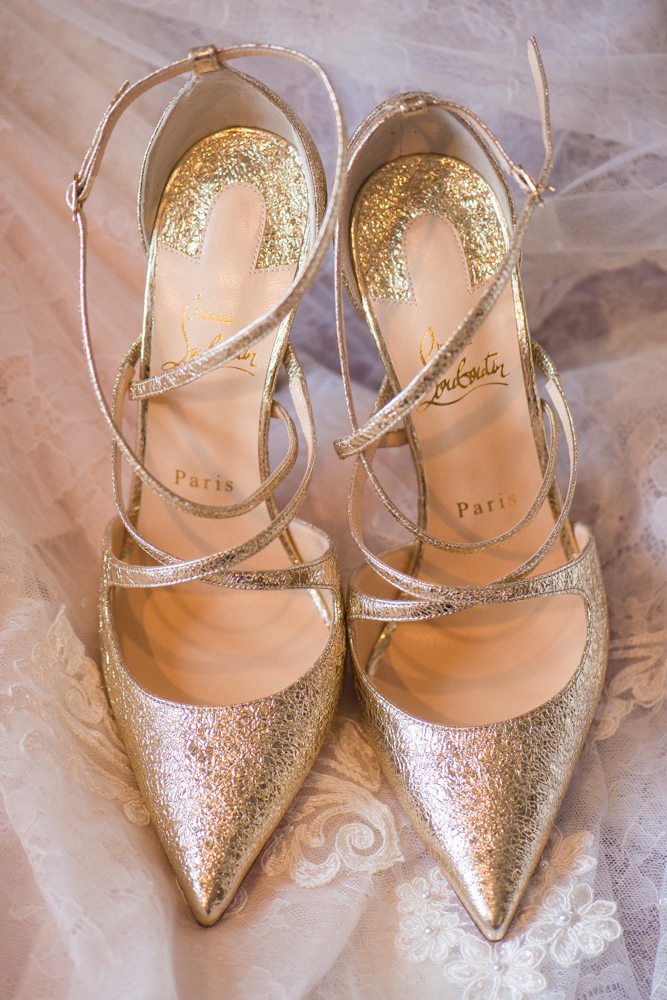 And we all knew Logan would have some amazing boots to wear, too!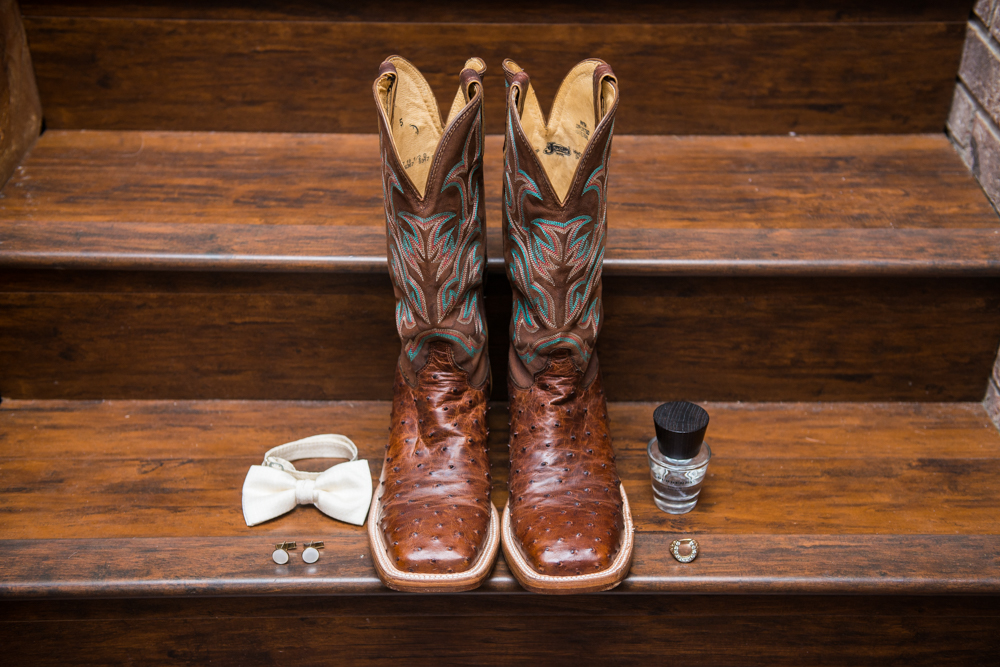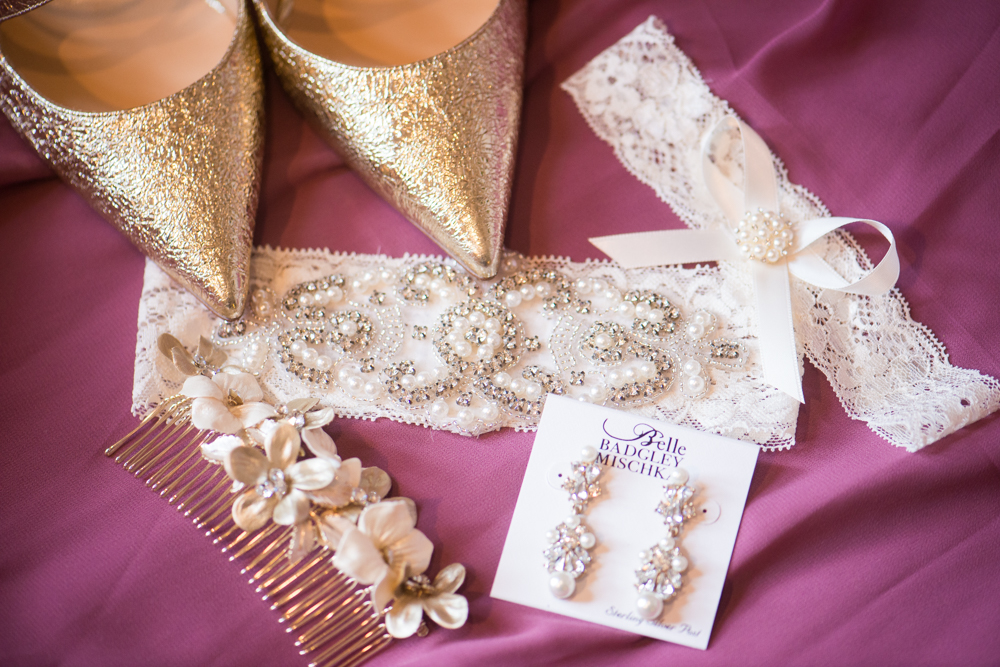 Marissa is such a natural beauty. I mean, she could've rolled out of bed & walked down the aisle & she would've taken everyone's breath away. But Haley came over to hang & have fun with wedding hair & makeup since it was a pretty special & fancy day. (wink, wink).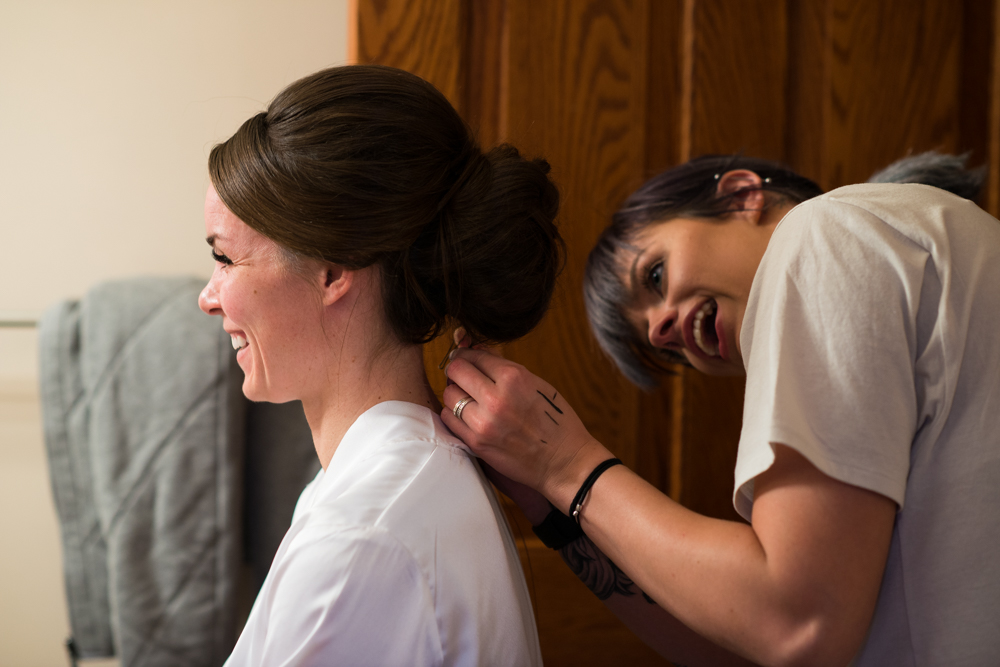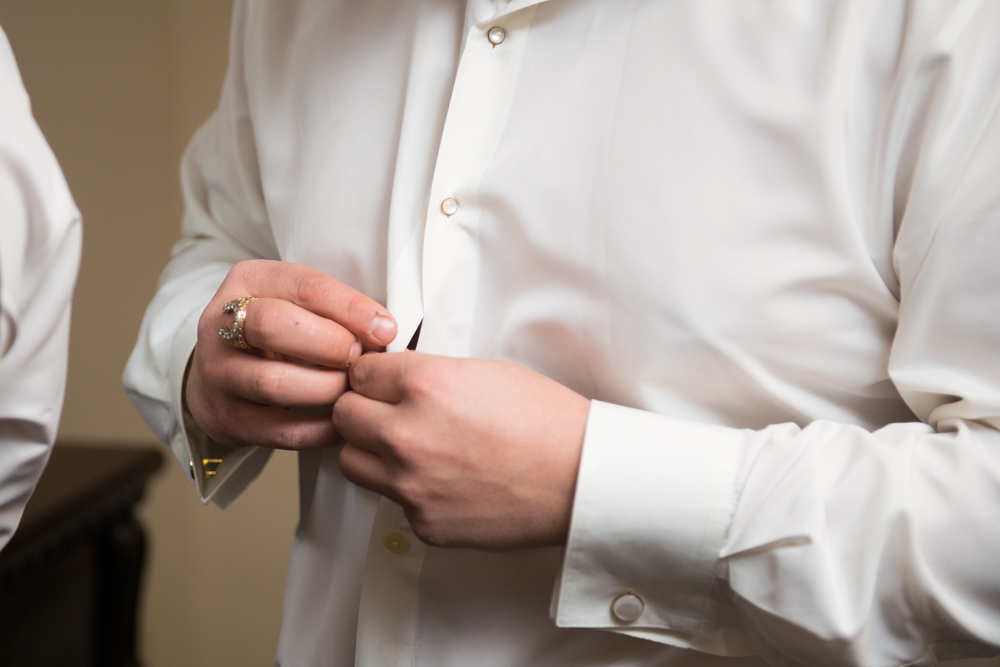 That updo! I love the sleekness & shine!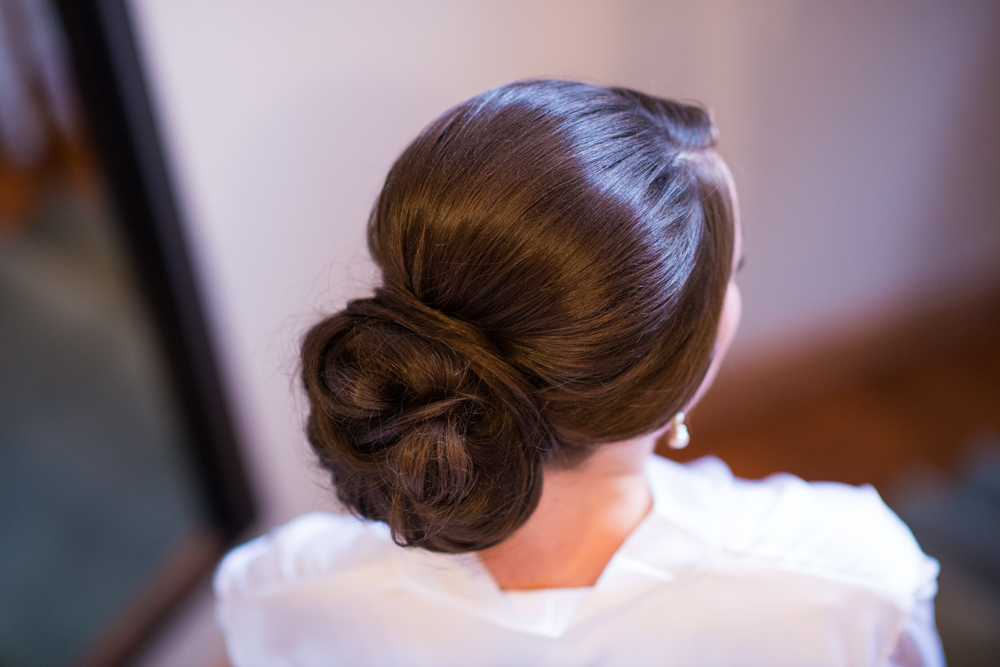 Josh was with Logan & the guys as they got ready for the big day.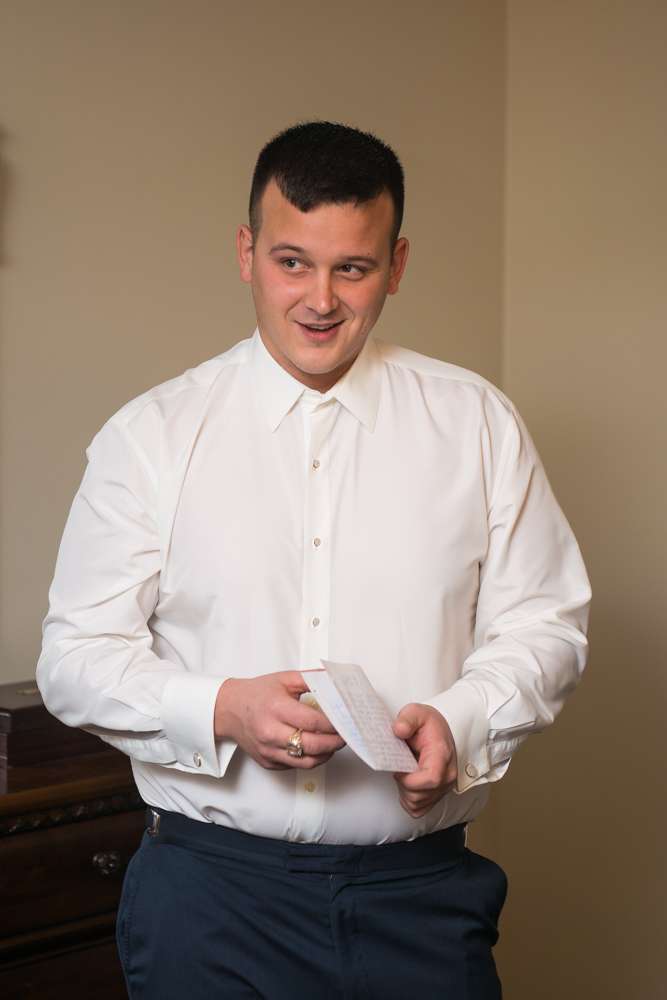 It's one of my favorite wedding day traditions to see- the bride & groom exchanging letters on the morning of the wedding day.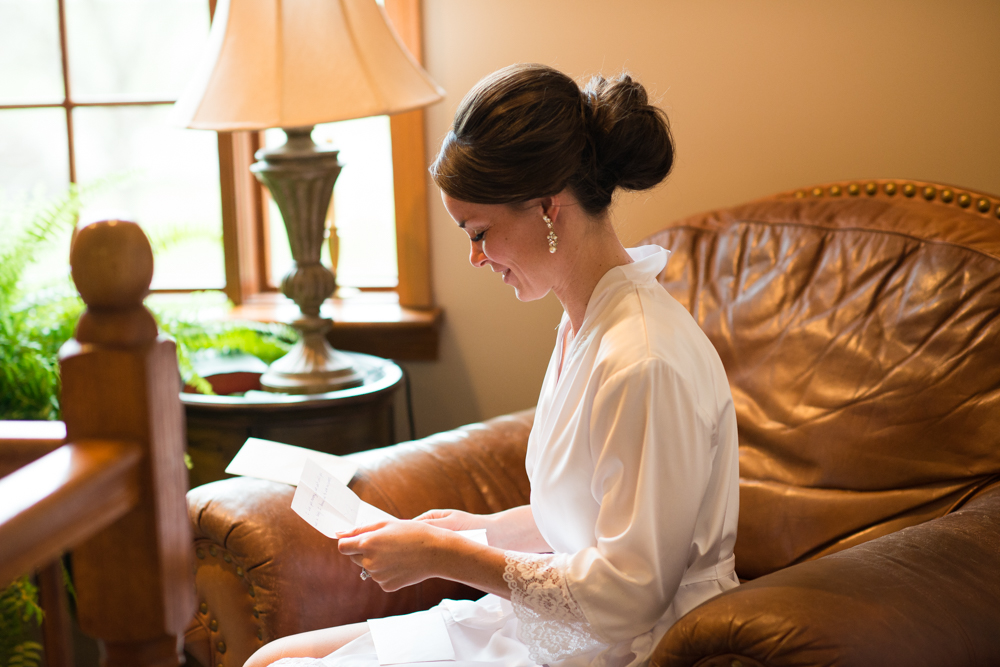 Marissa's reaction to the letter from Rolan (their dapper little four-year-old son; wait until you see him!) was priceless.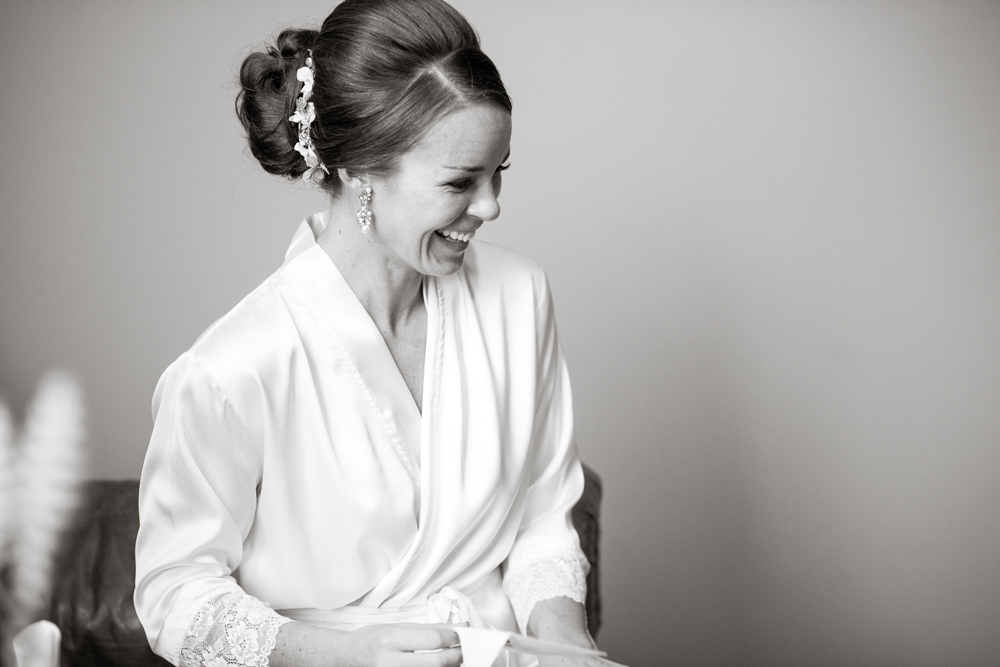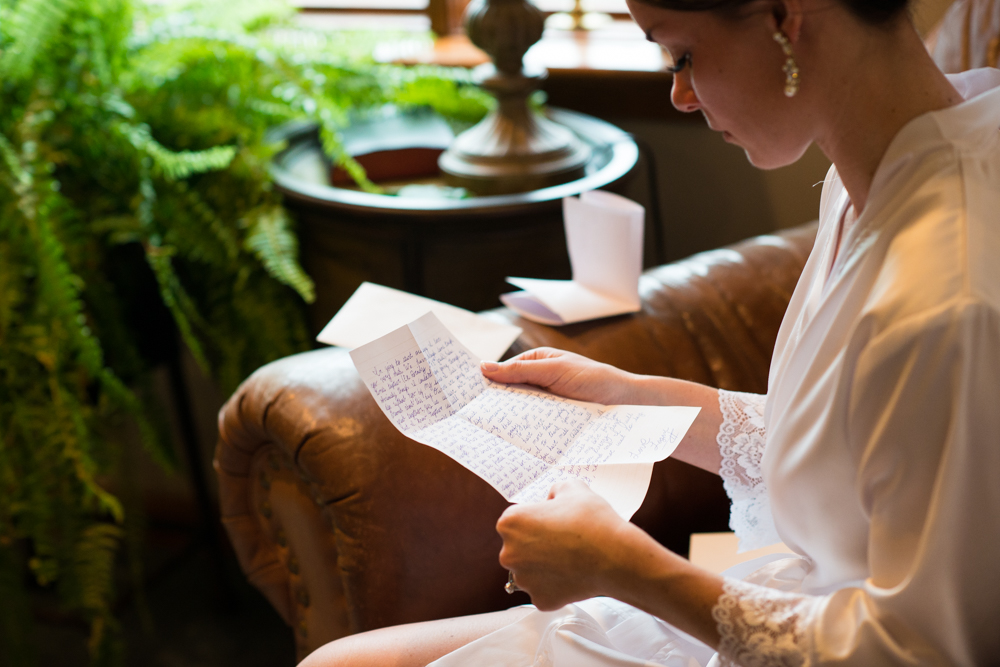 Speaking of Rolan. . . soooooo adorable!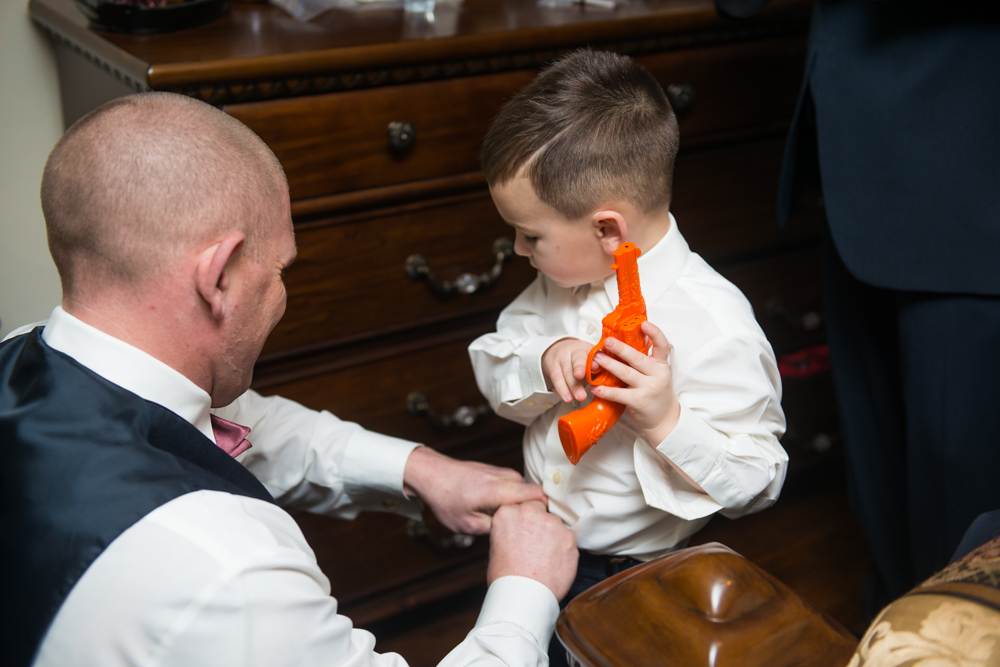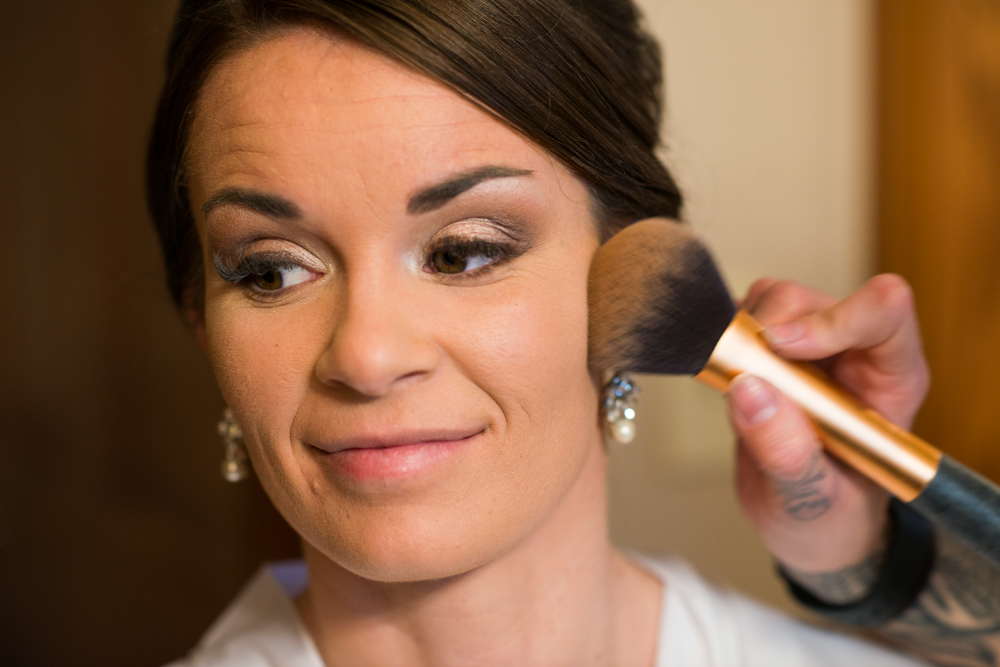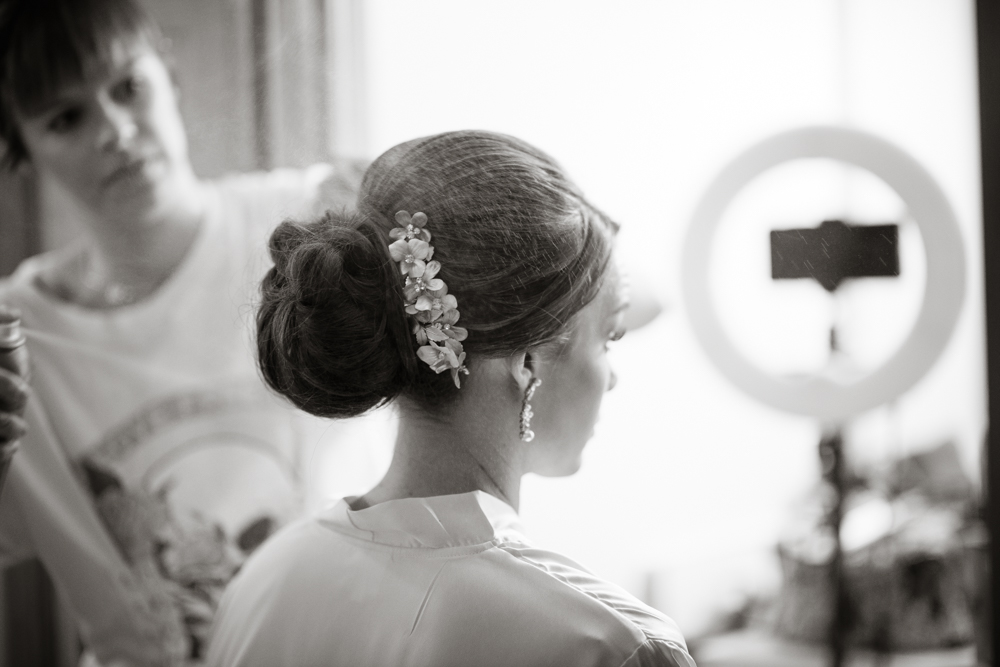 Miss Harper the flower girl (bride & groom's niece) is a doll! She's Erica & John's baby girl & it was so great to meet her since we photographed Erica & John's wedding day in 2014. Time flies!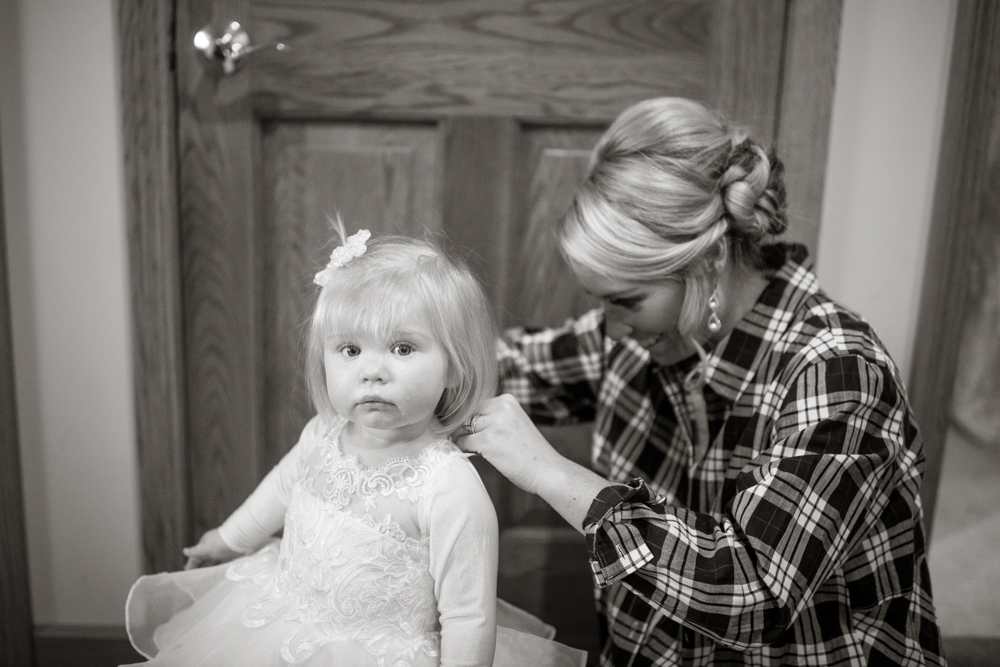 She saw these sparkly shoes & just had to try them on for herself. It was such a cute moment & I was glad I was nearby to capture it!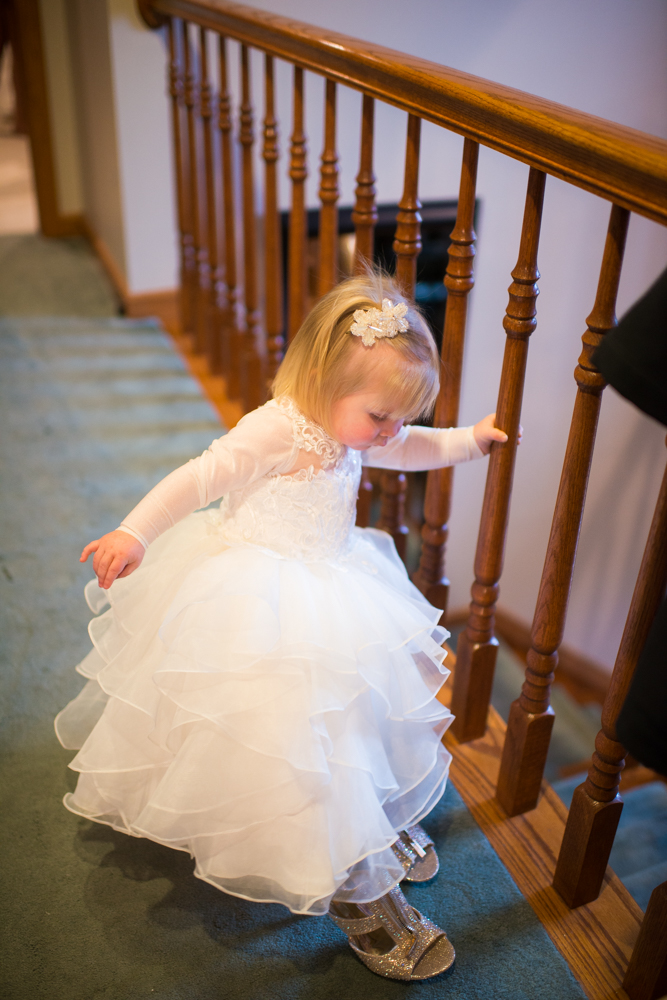 Erica got nominated to do ALL of the buttons. Worth it!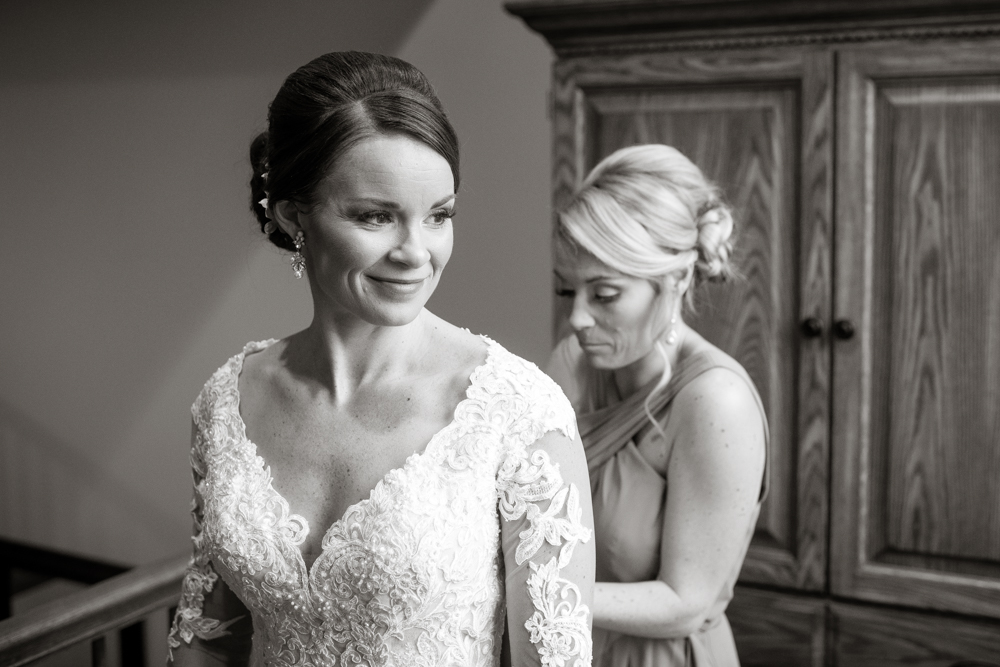 It was a soggy day, but rain can't dampen true joy!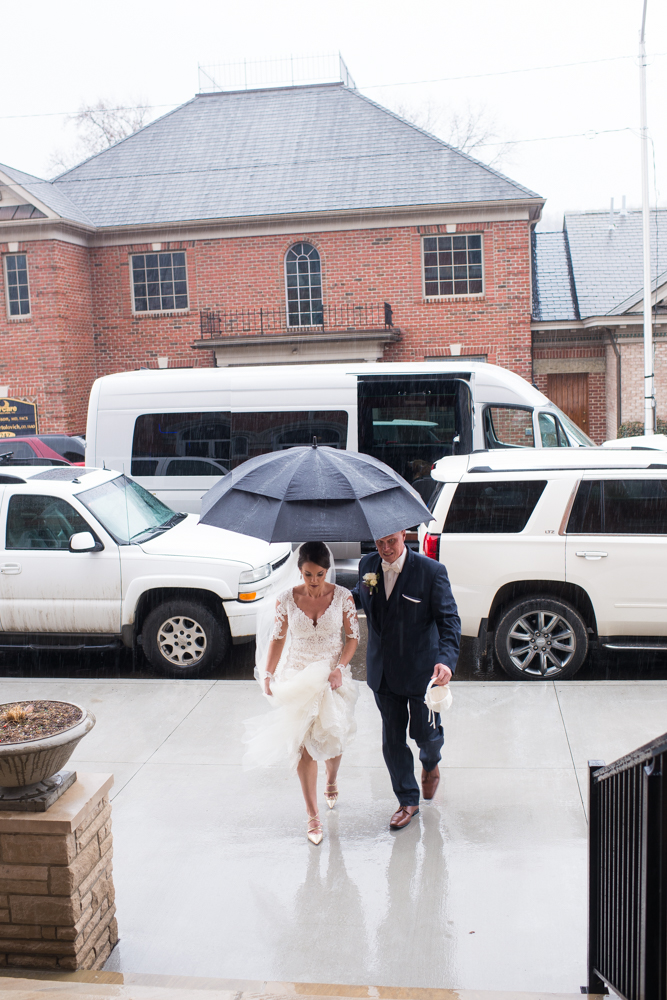 Rolan walked down the aisle carrying his sign that said, "Daddy, here comes our girl" like a boss.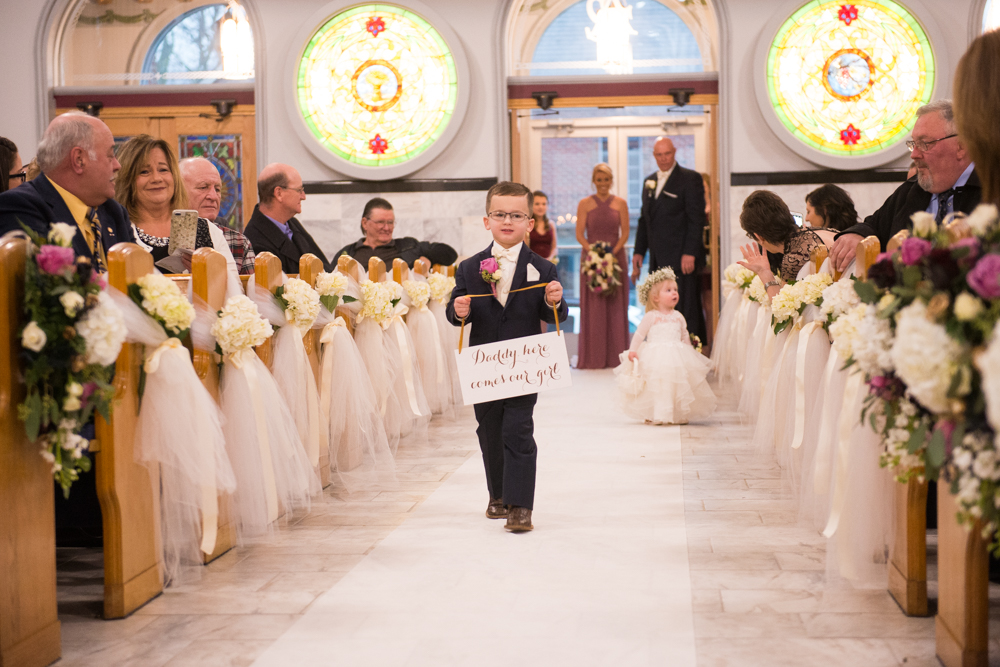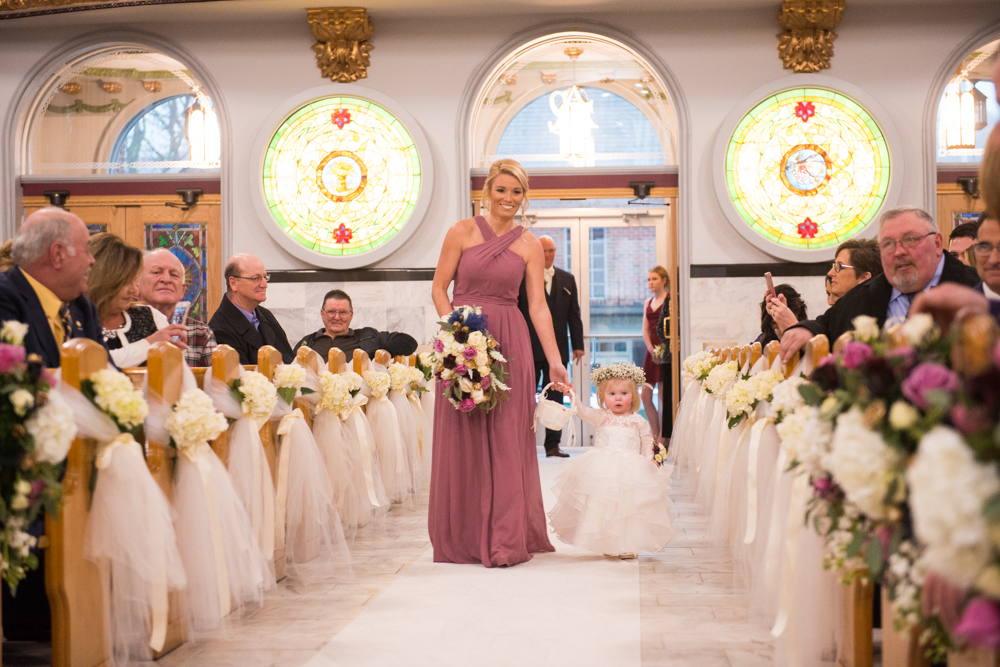 Stunning.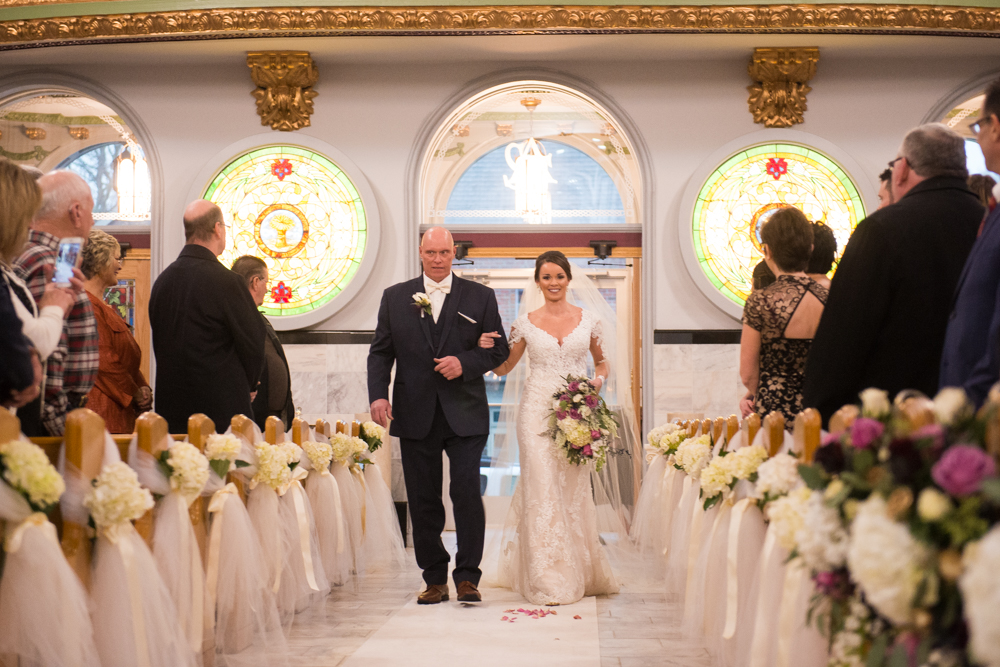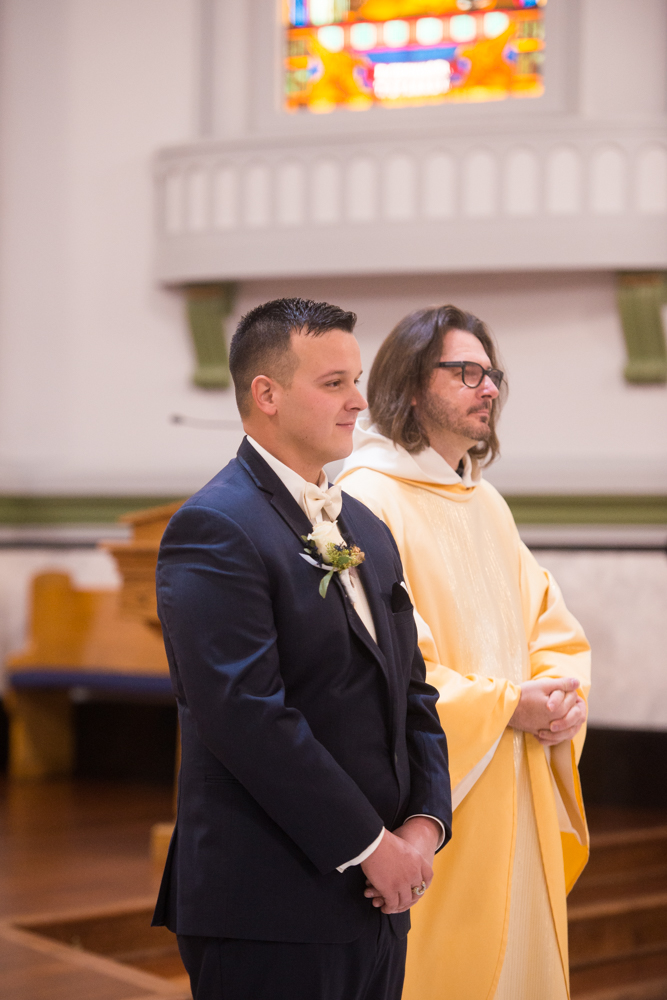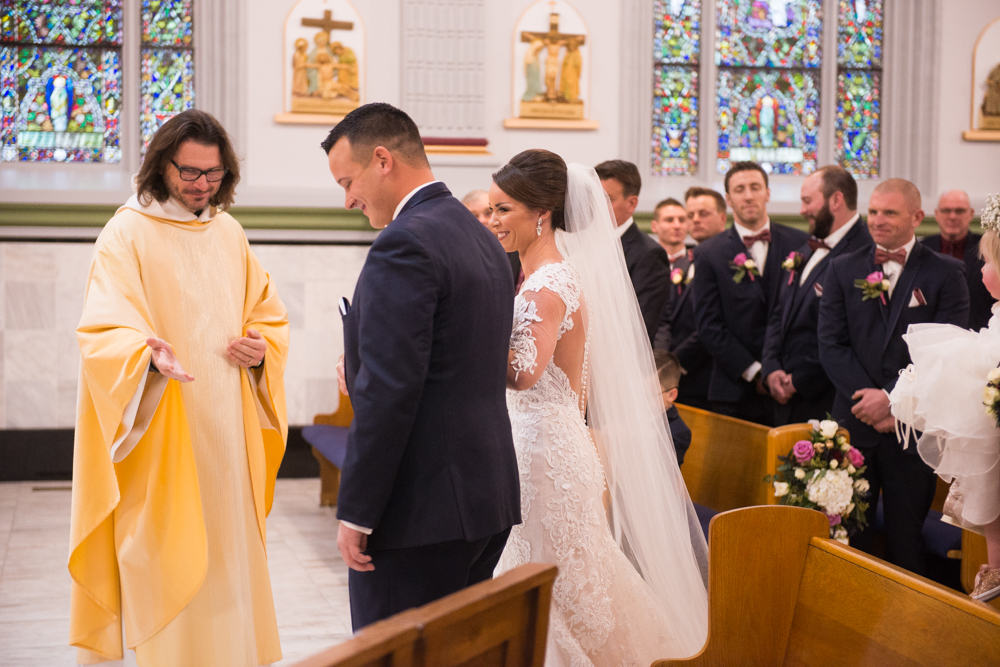 The ceremony was special & personal. The priest even mentioned Marissa's sparkly heels & Logan and Rolan's matching boots.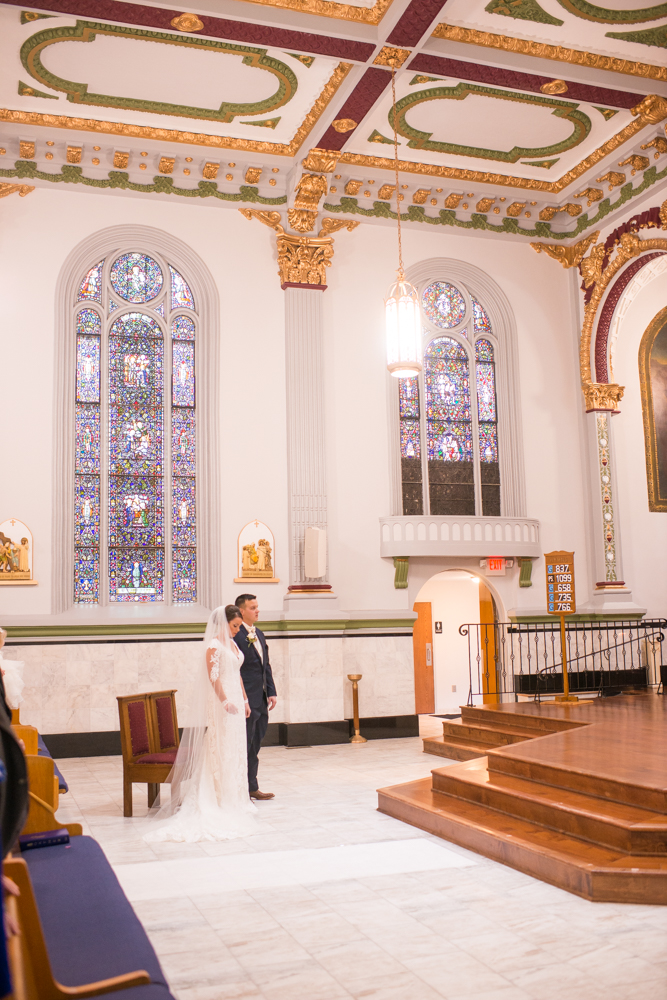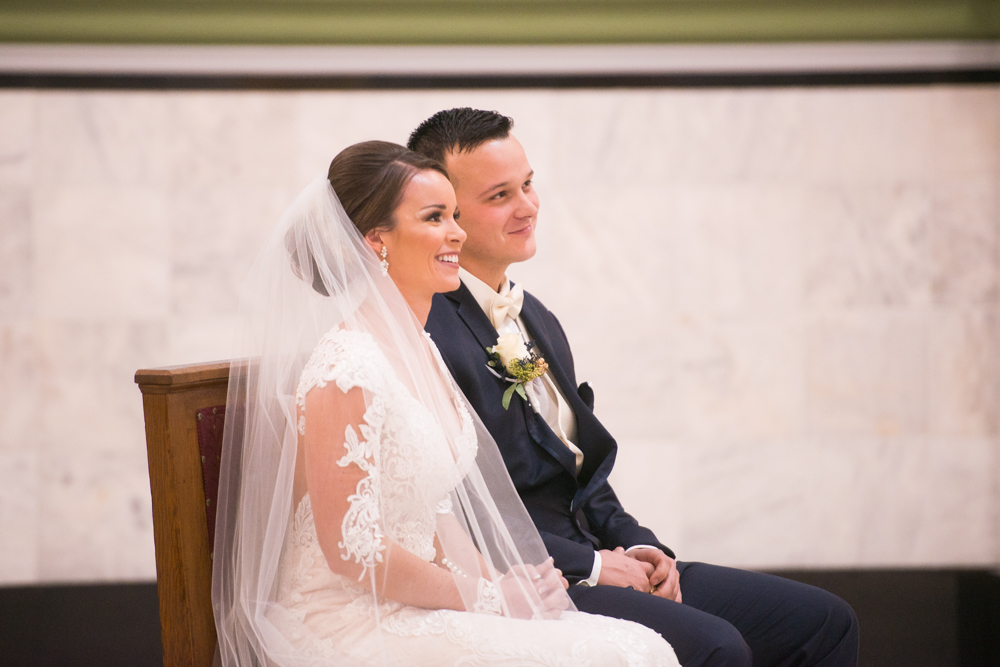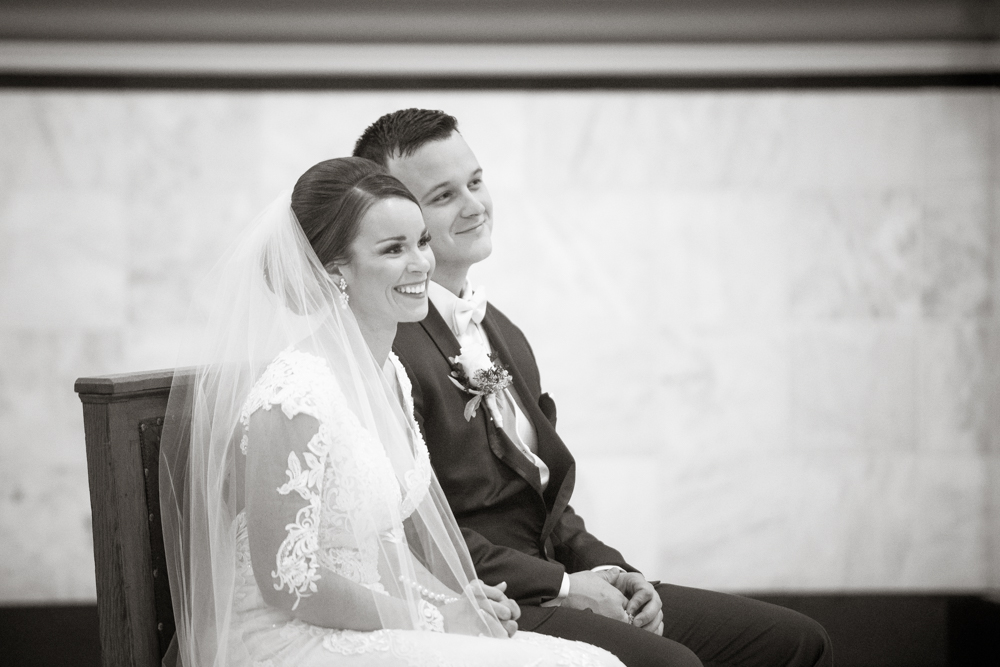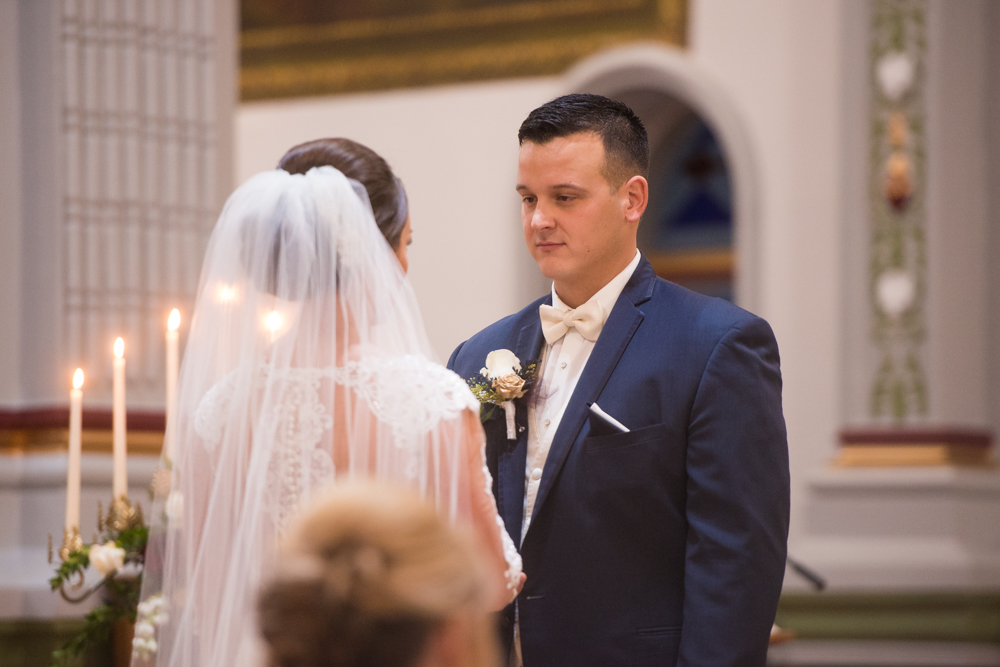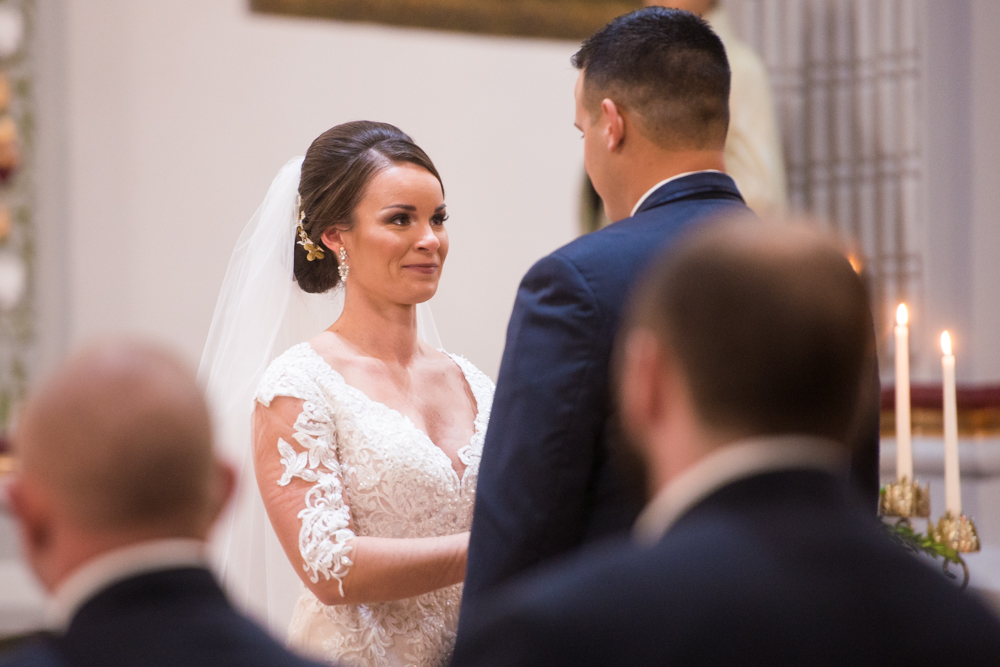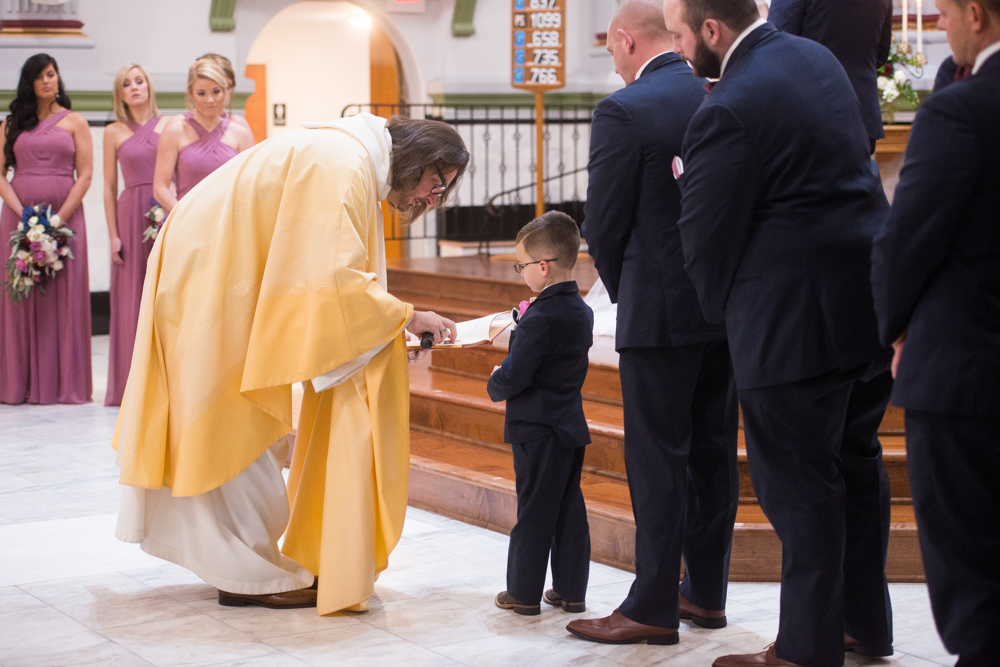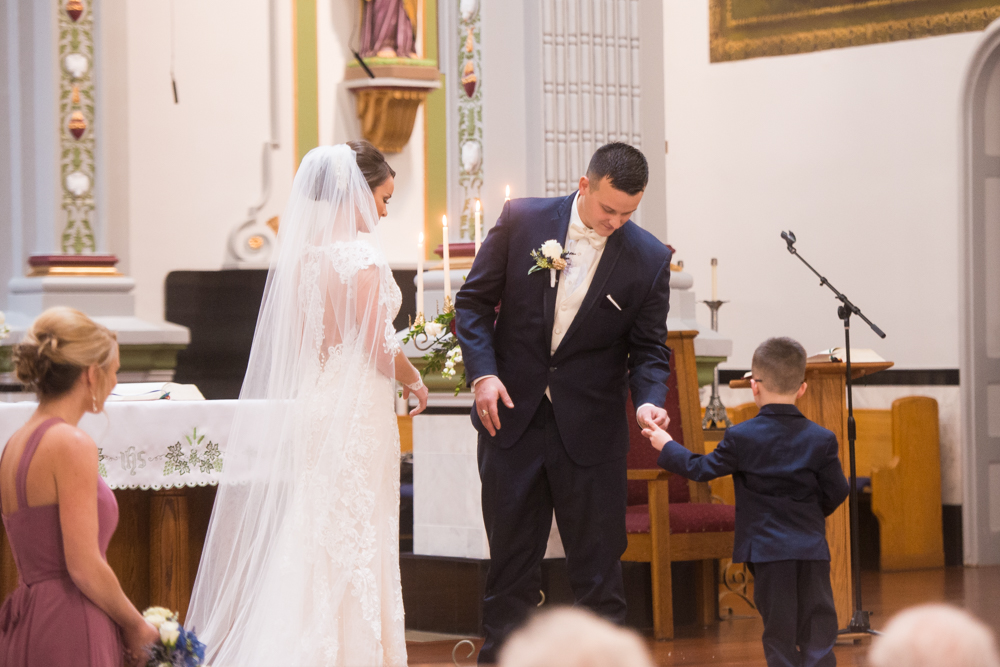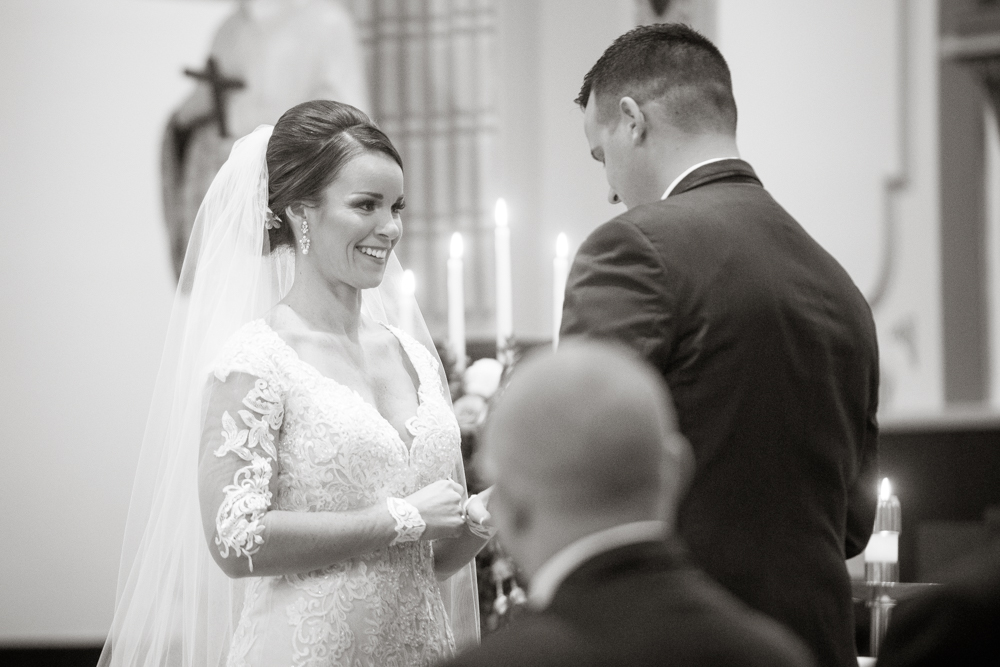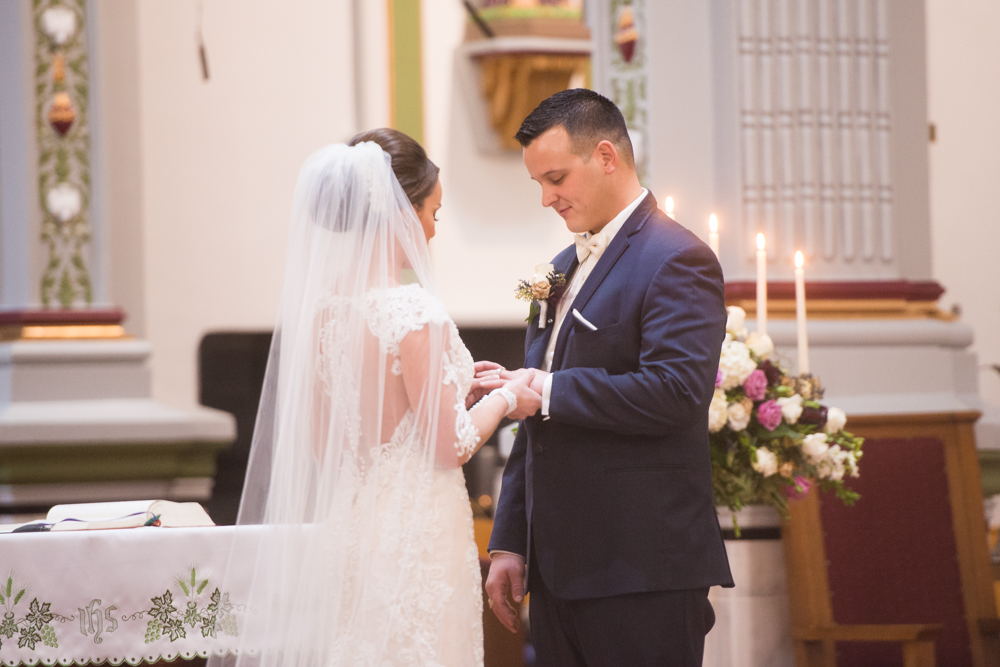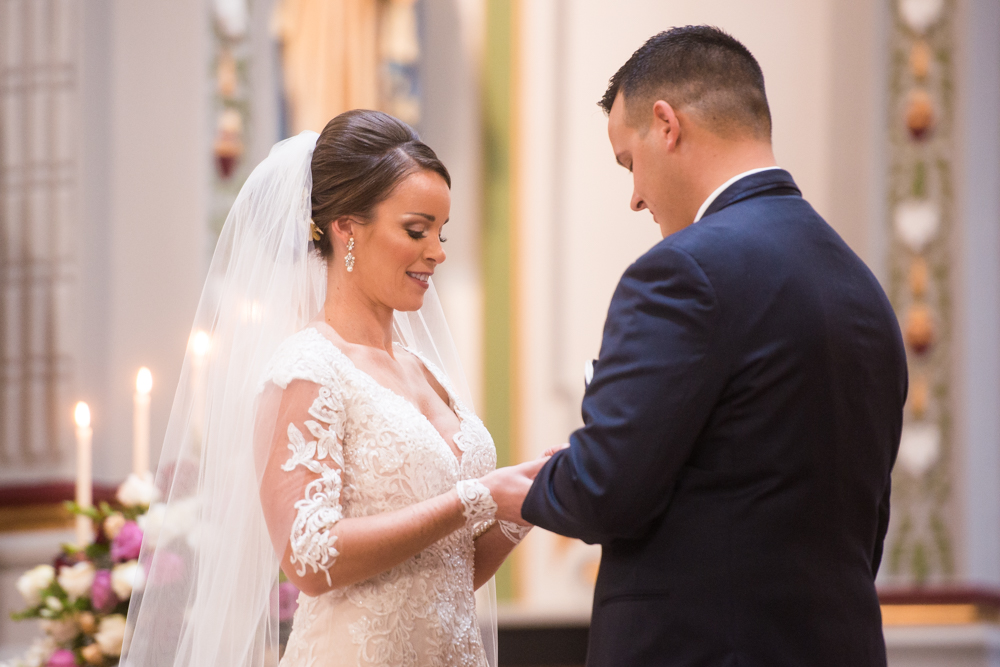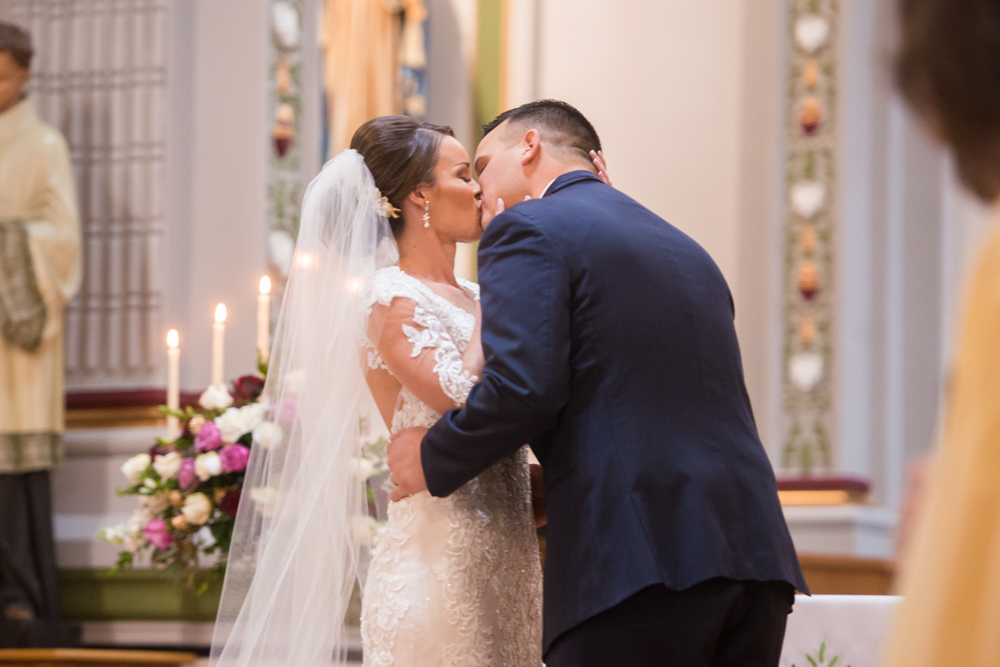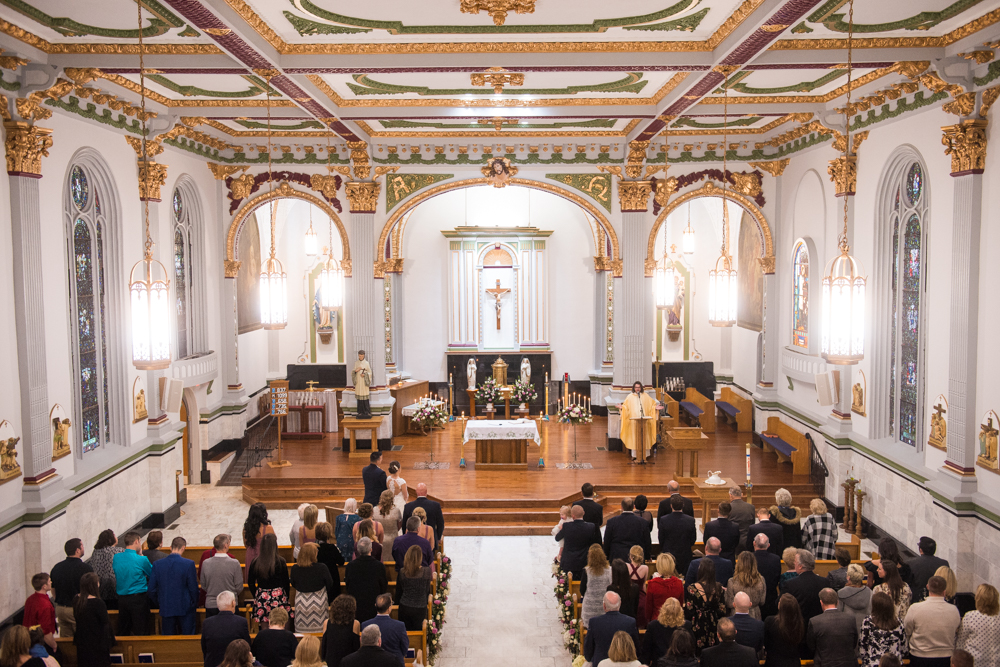 Married!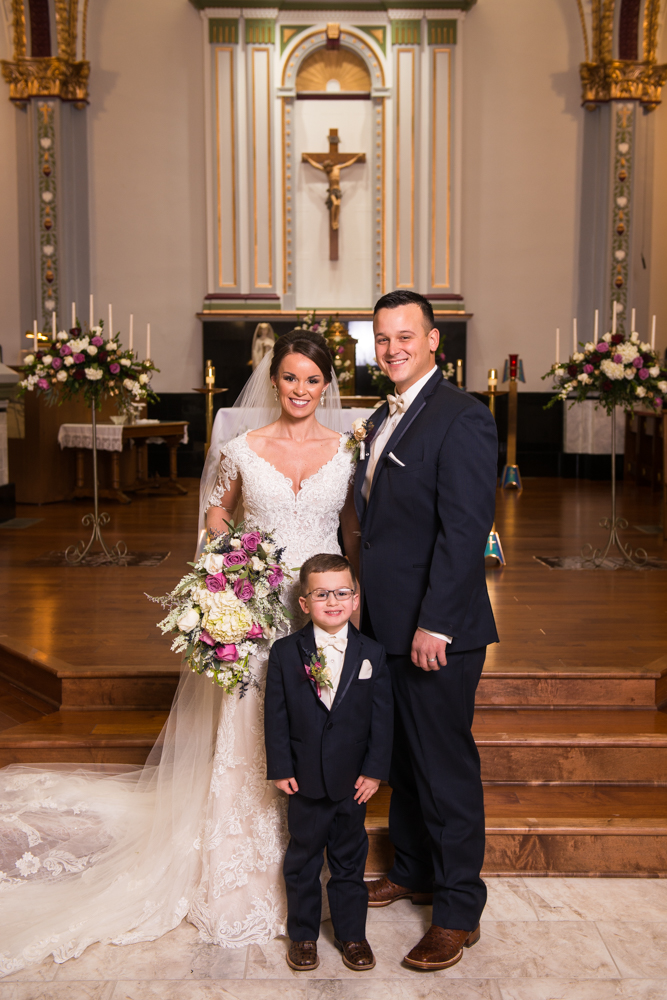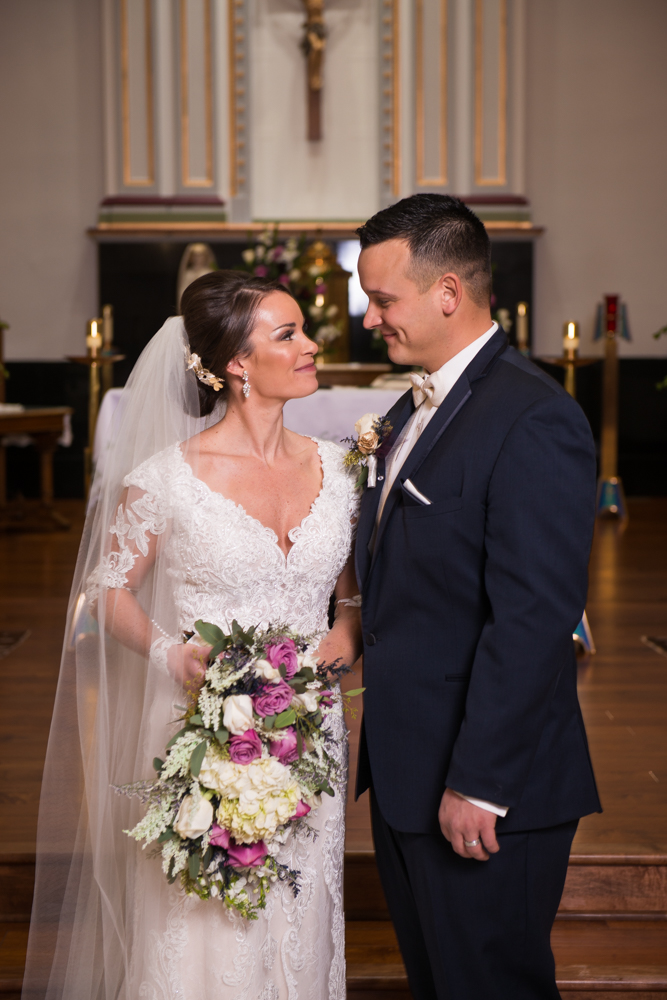 Because of the constant drizzle, we took all of the portraits inside. It worked out perfectly.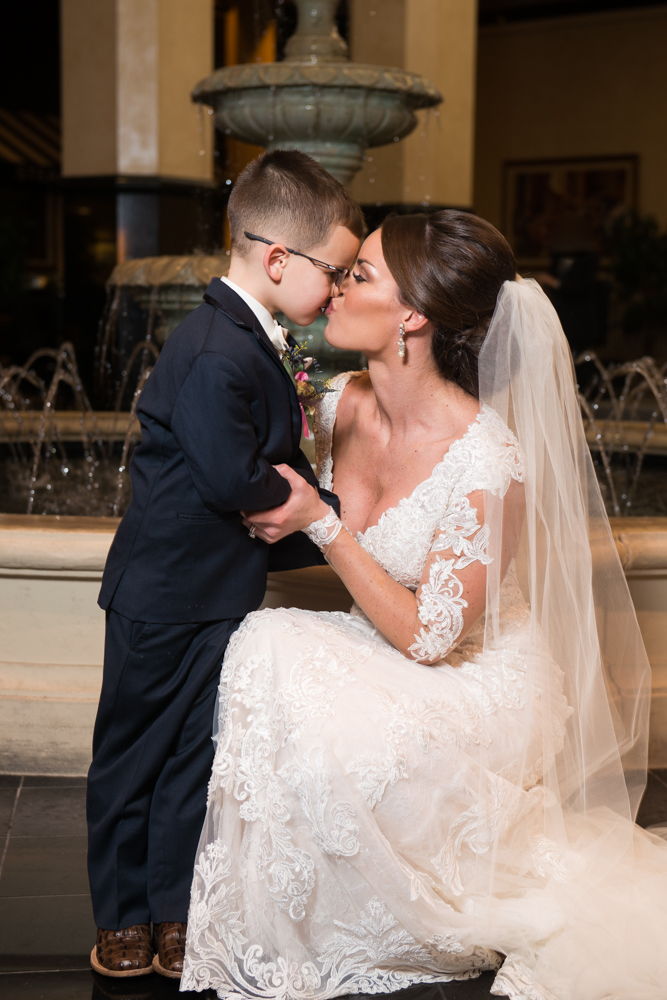 Dad helping the little guy out with lipstick removal.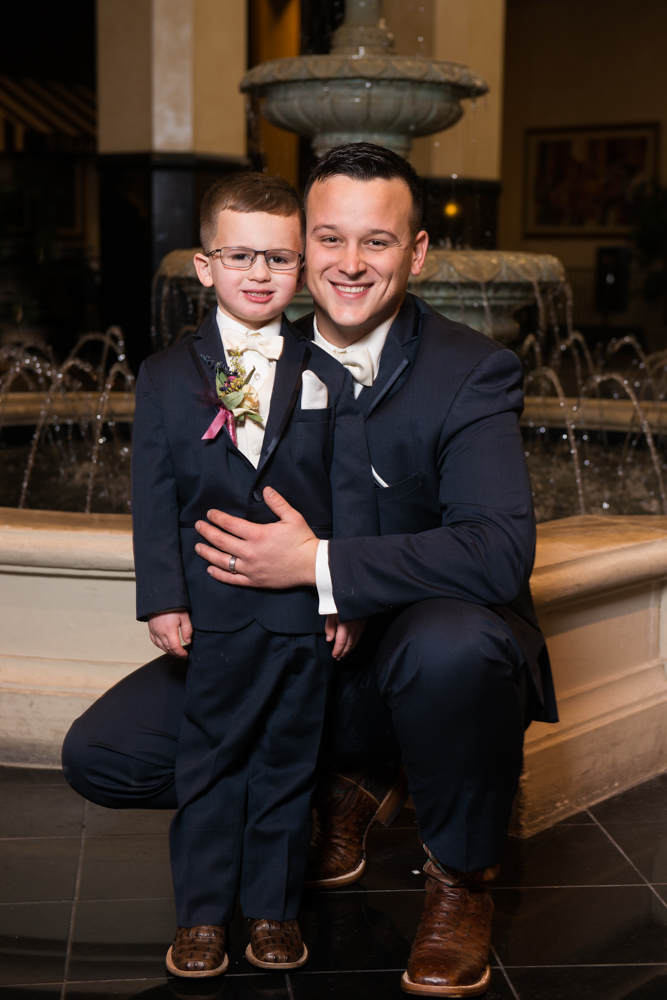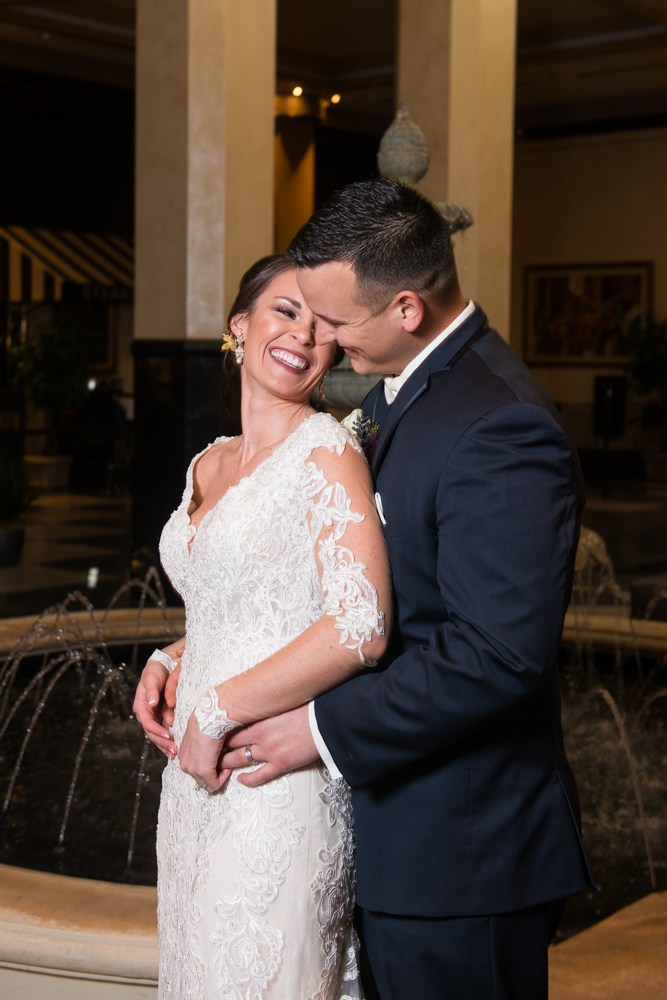 They are so happy. Love it!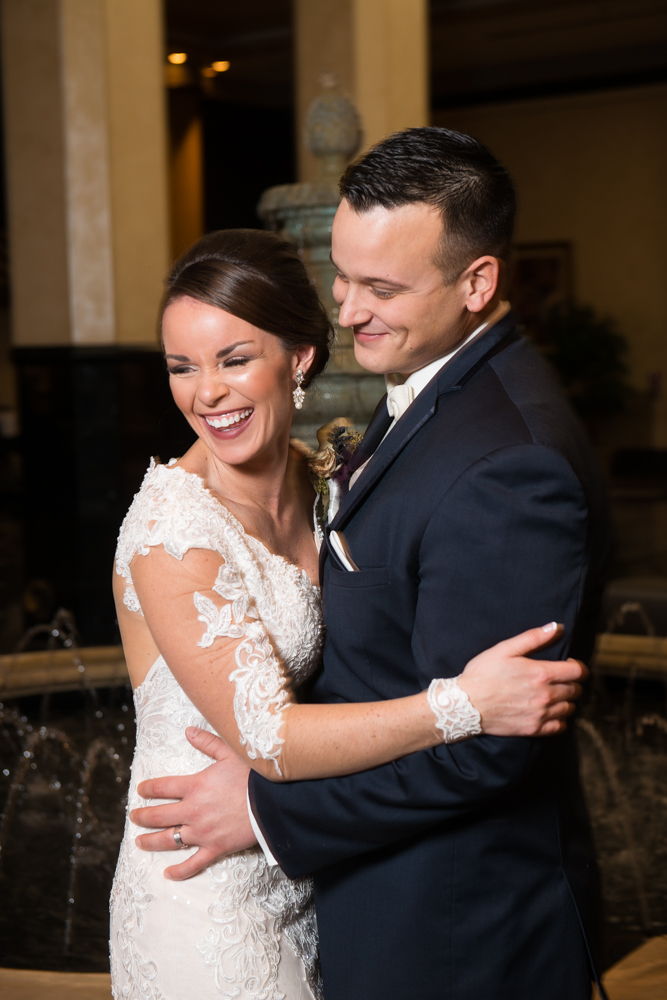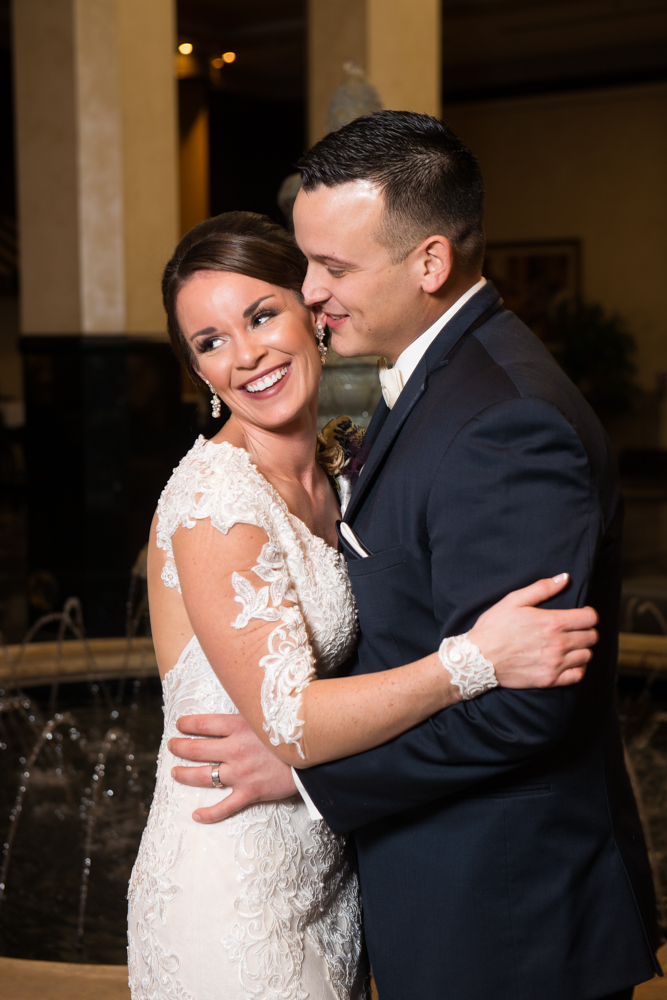 They could NOT be more beautiful together if they tried.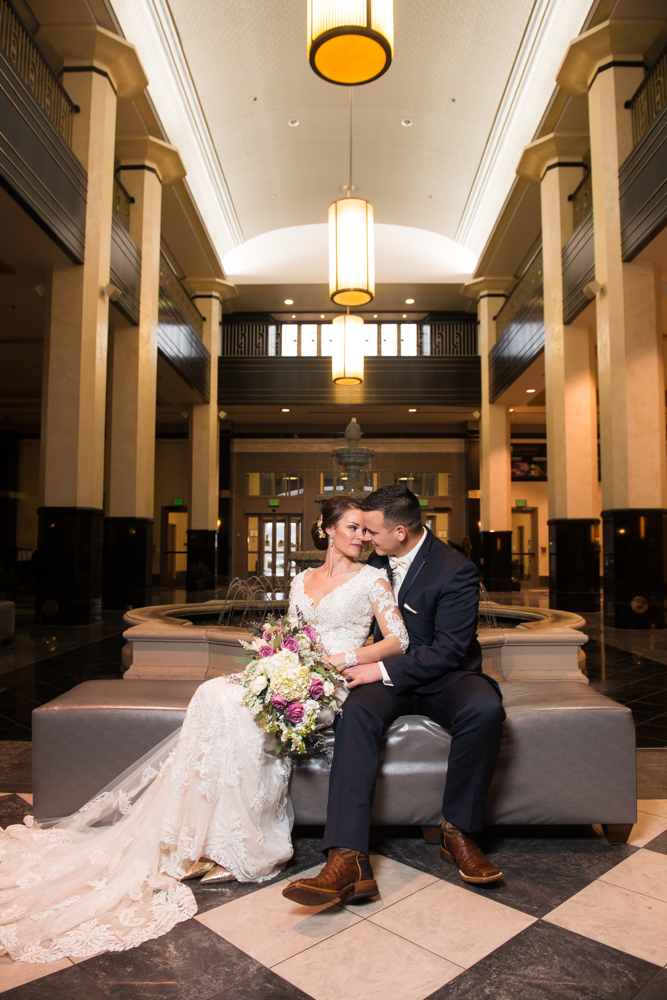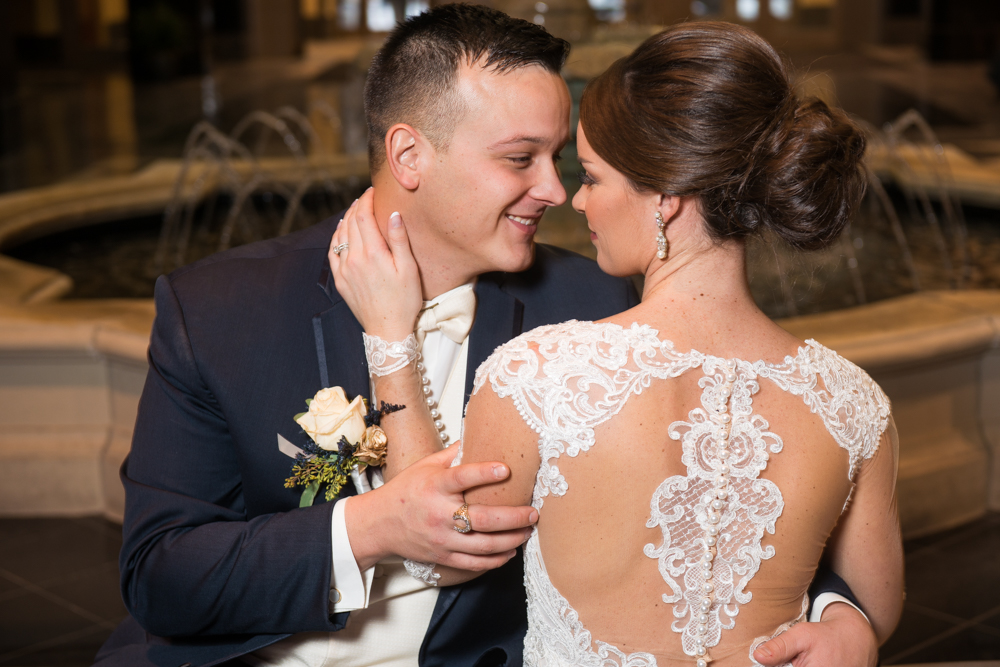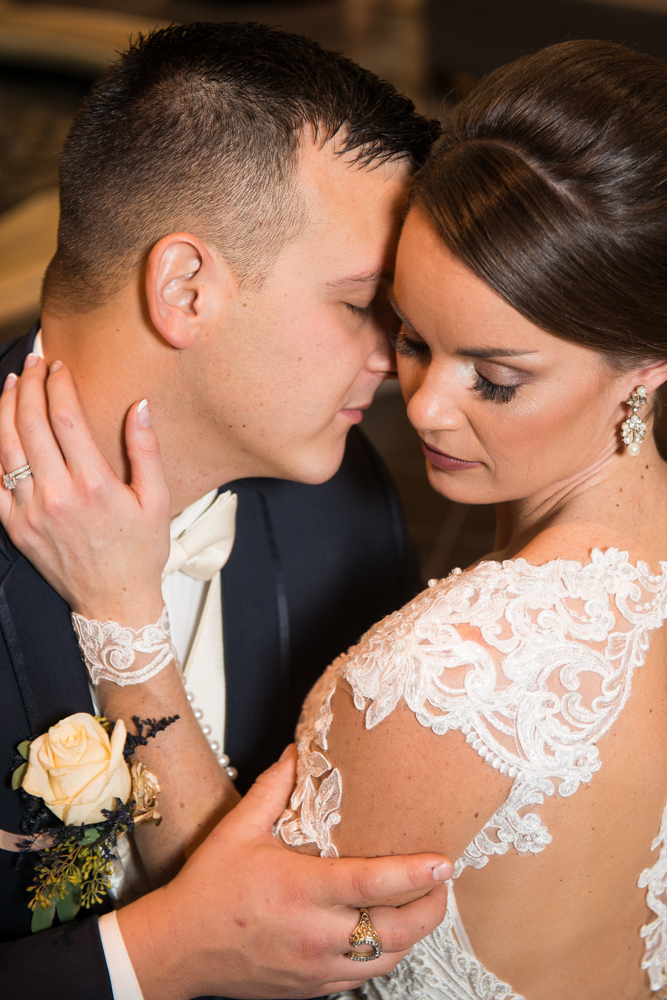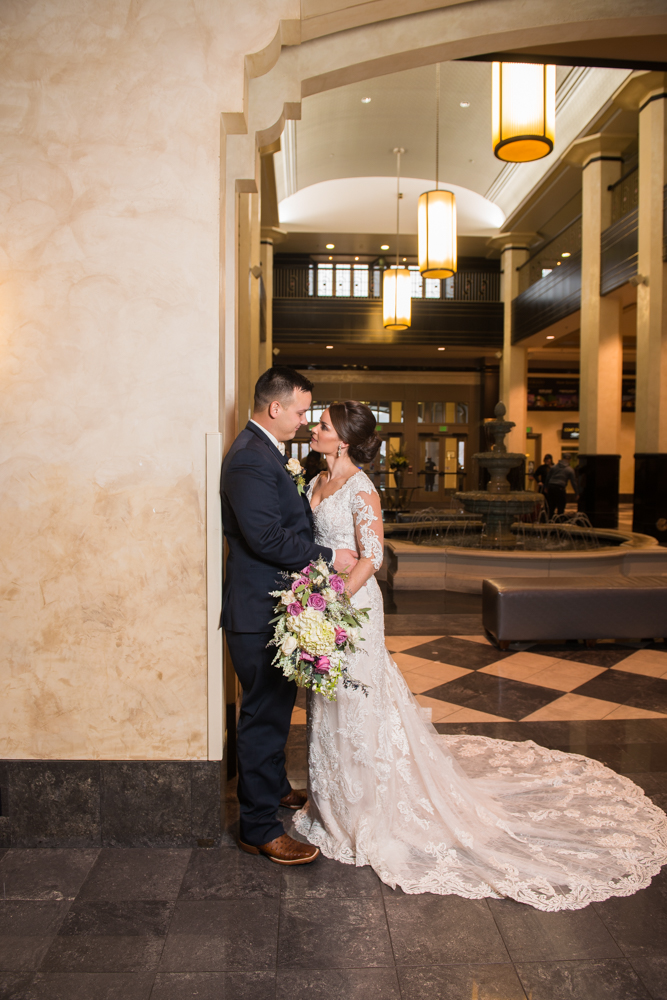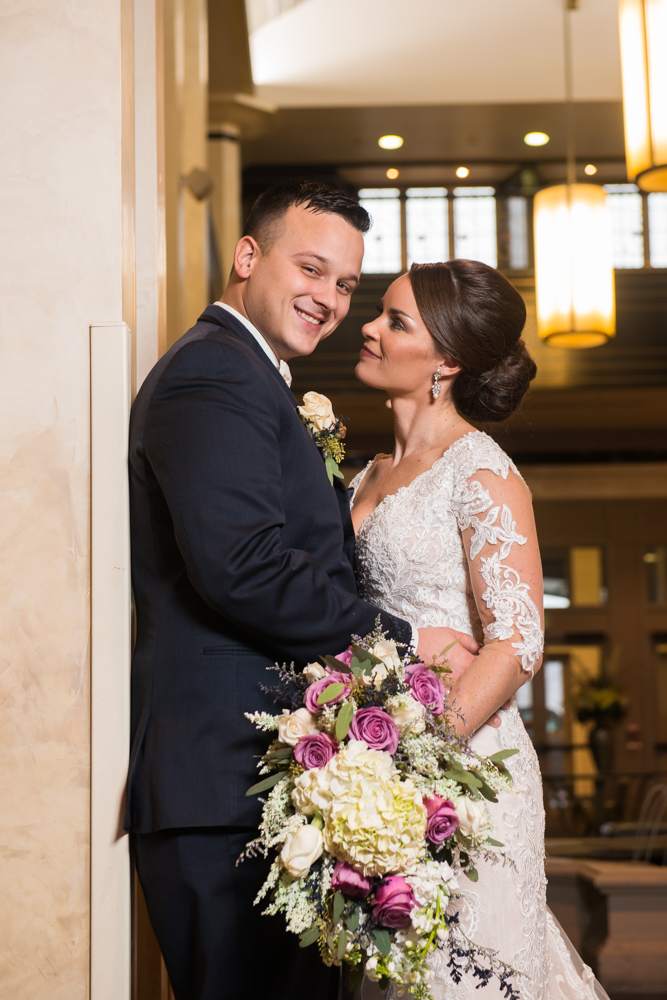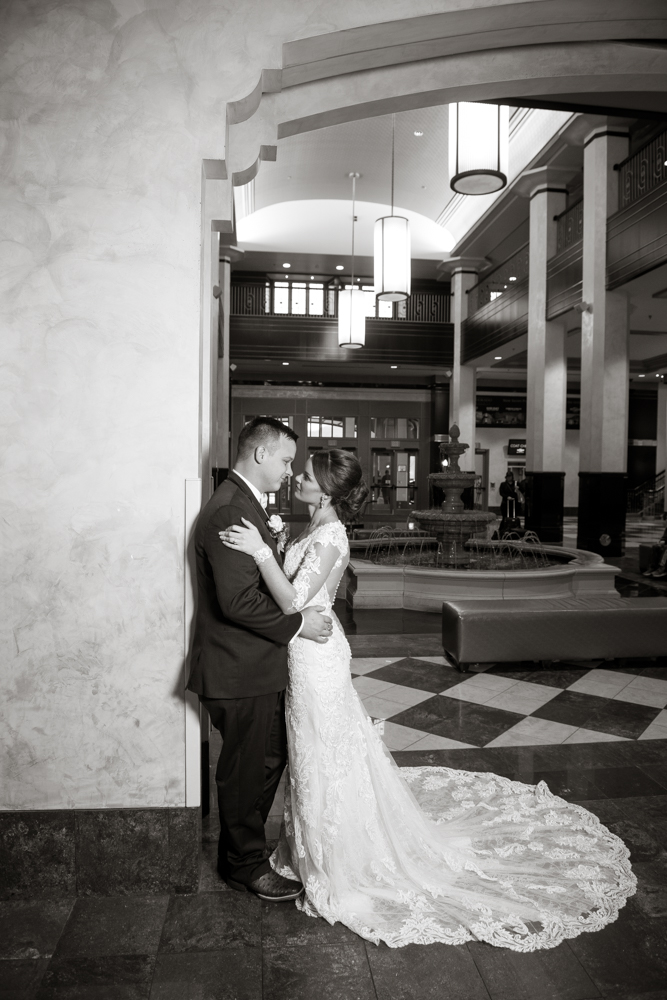 Clendenning was the florist for the bouquets, the church decor, and the reception decor.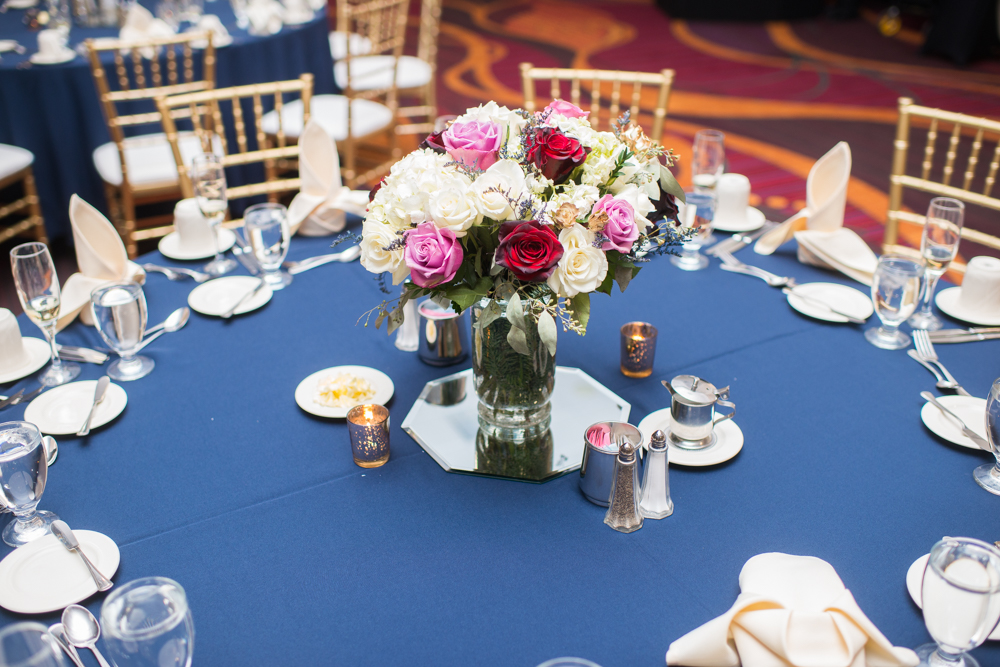 Simply Sweet Cakes in Wellsville made the wedding cake. The fresh flowers took it over the top in the best way!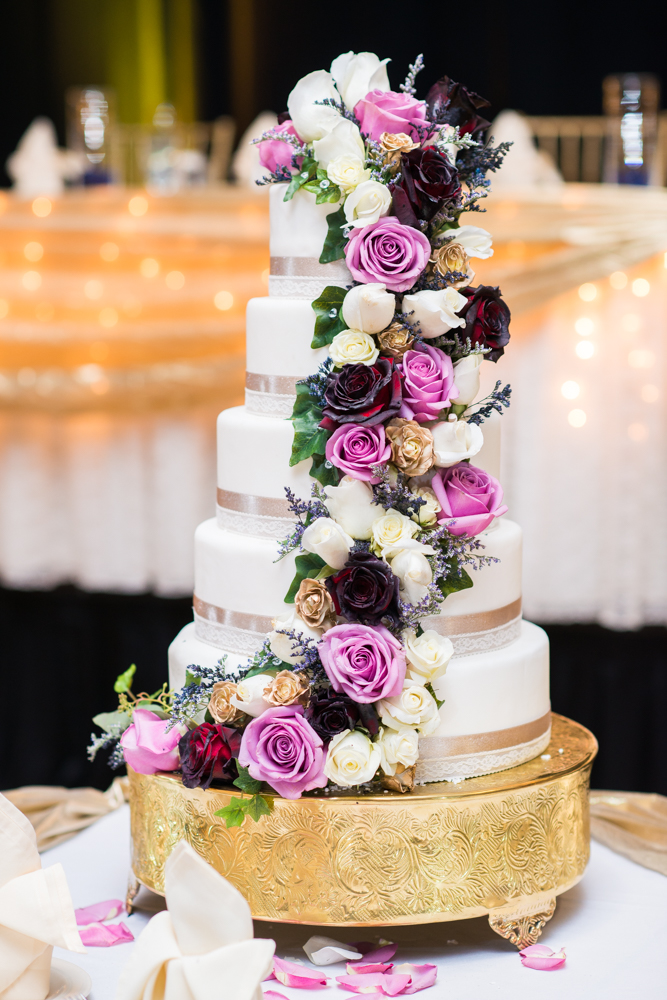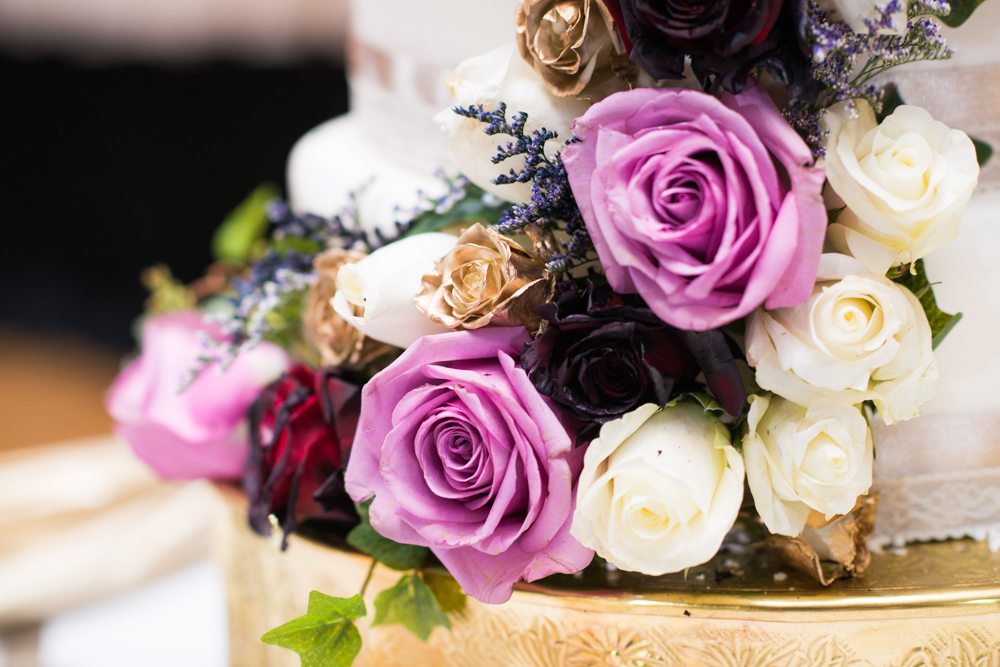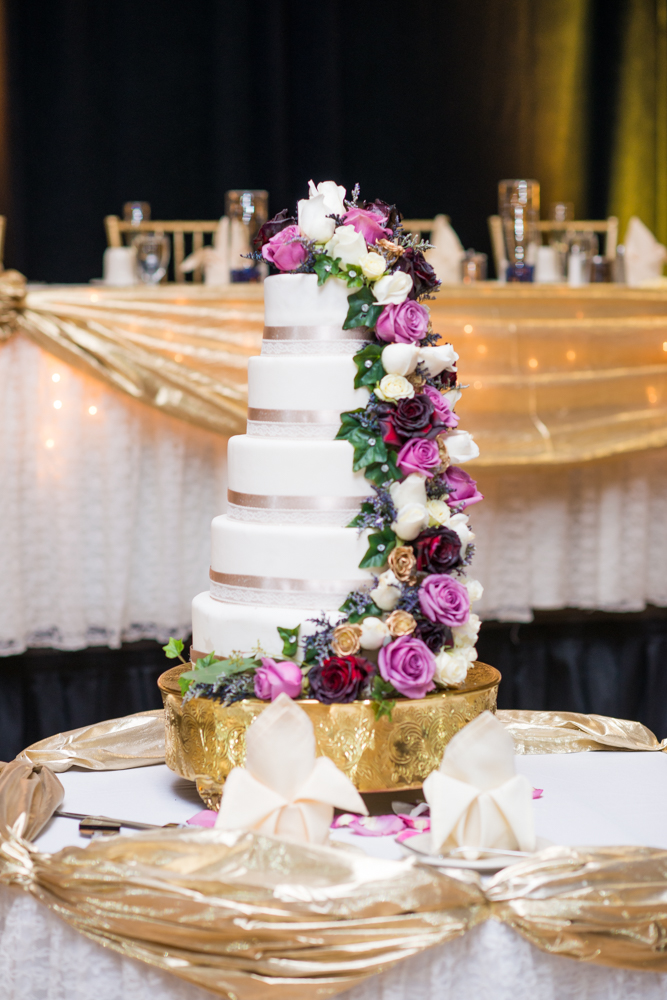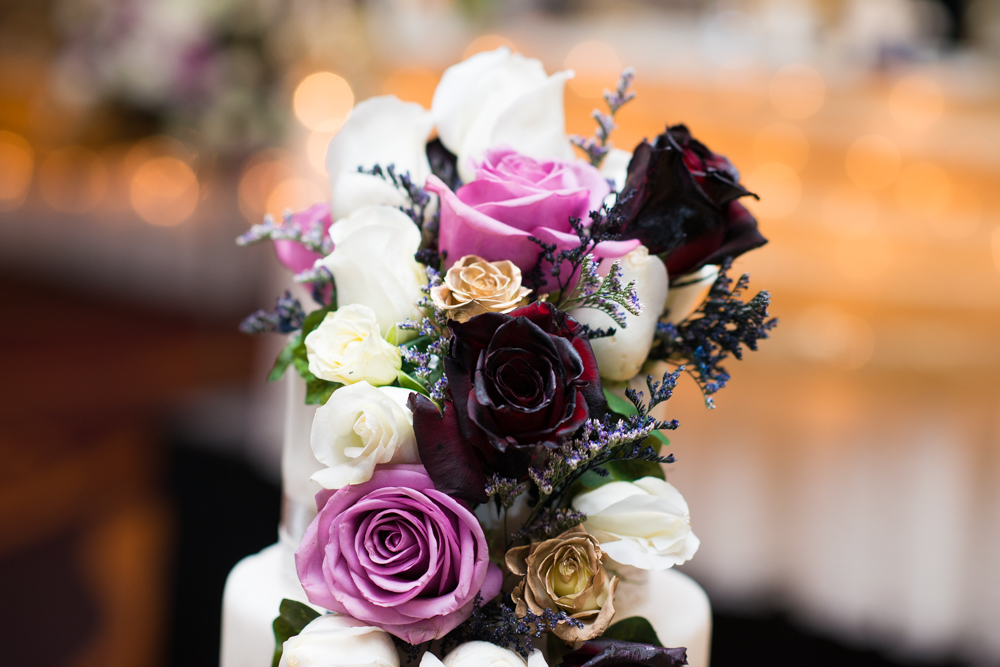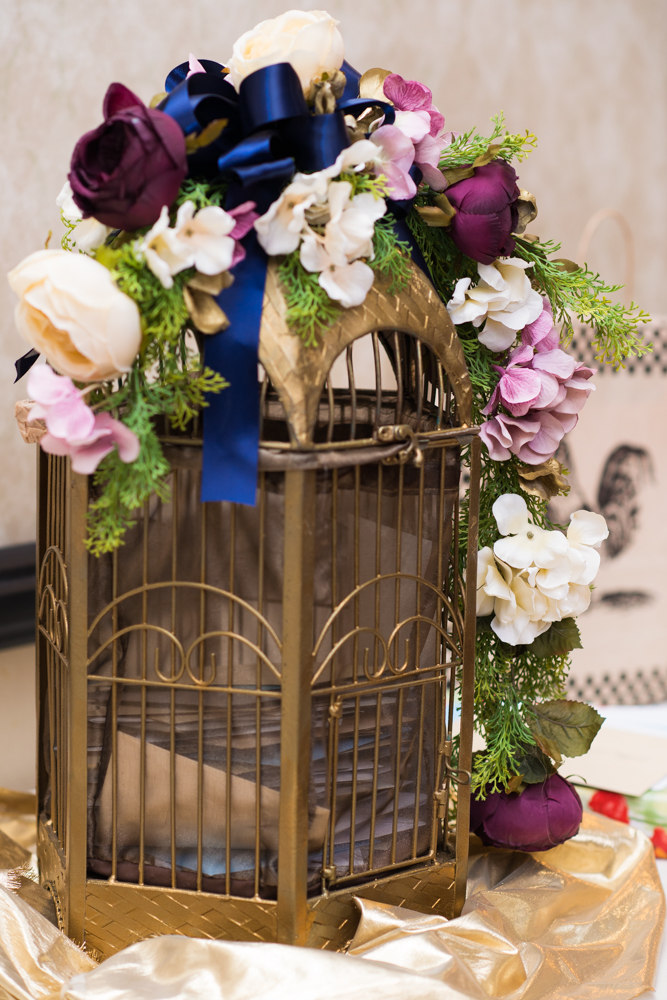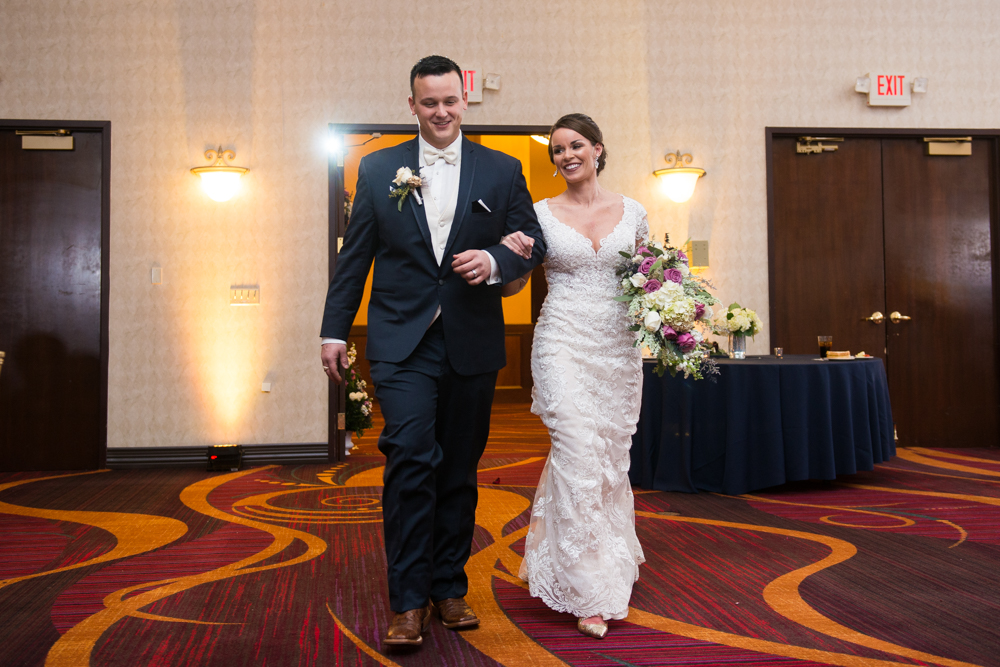 They went straight into their first dance after they got introduced, which they were both looking forward to as one of their favorite parts of the wedding day.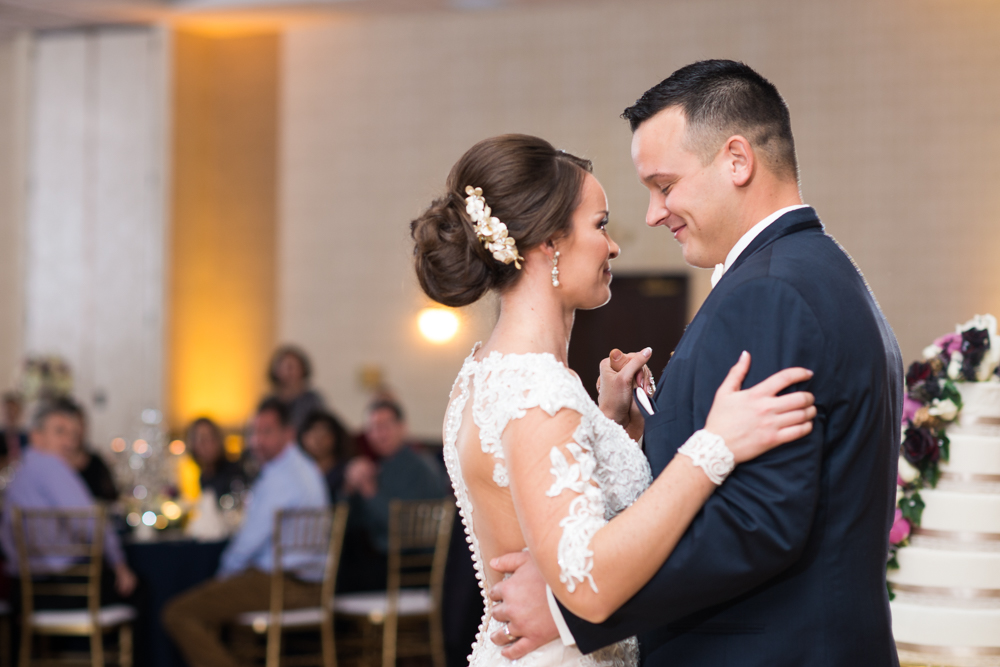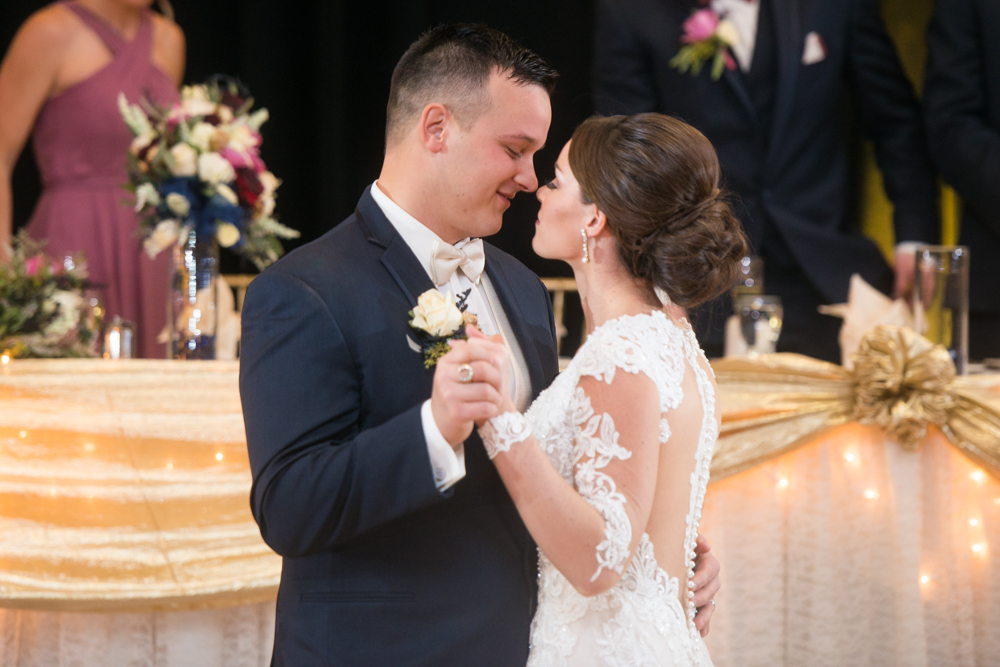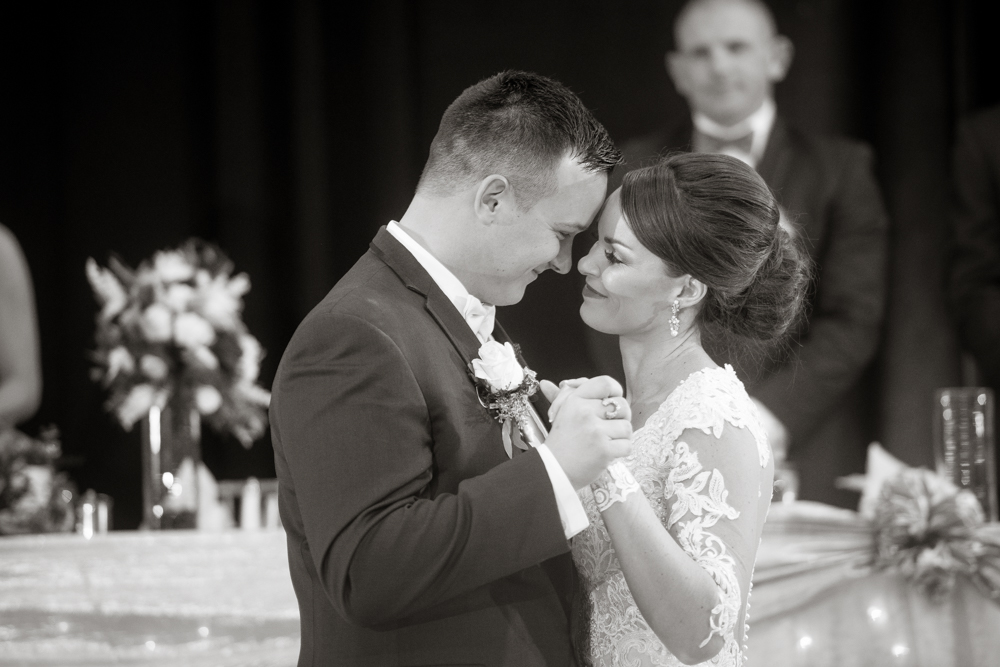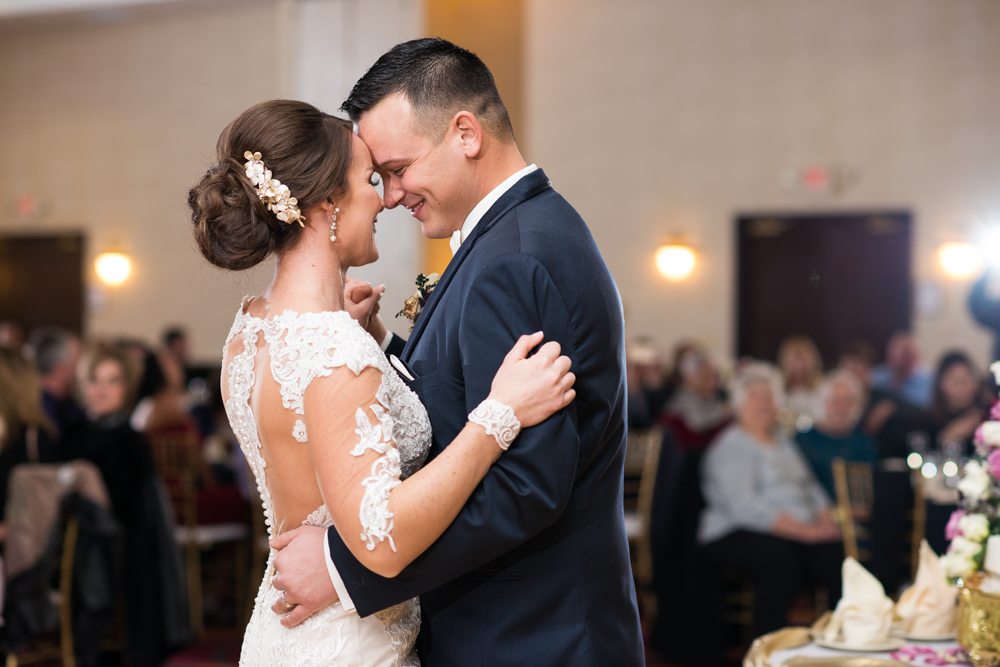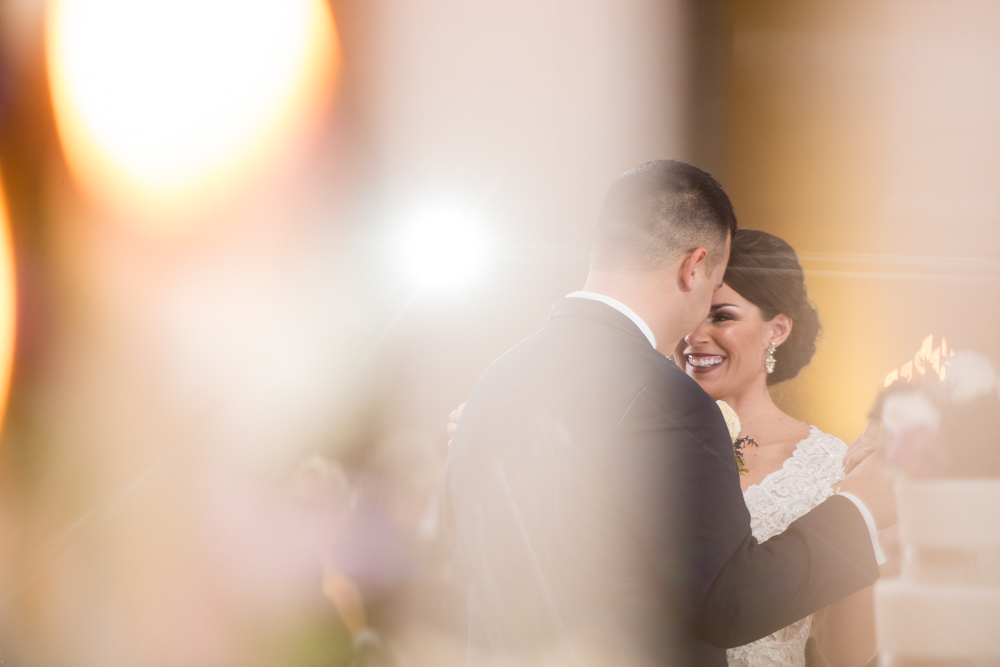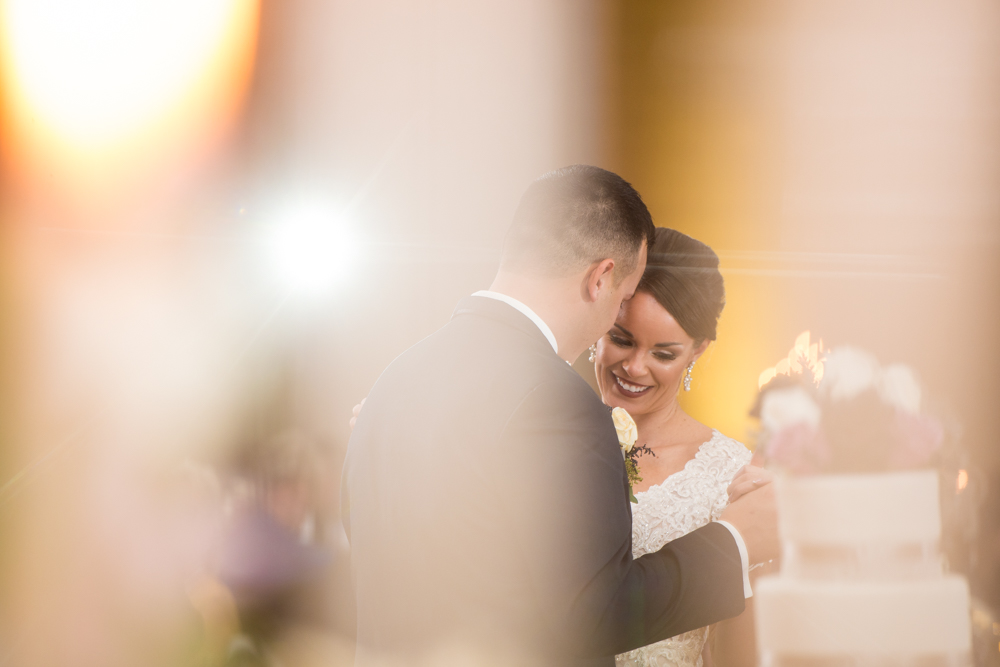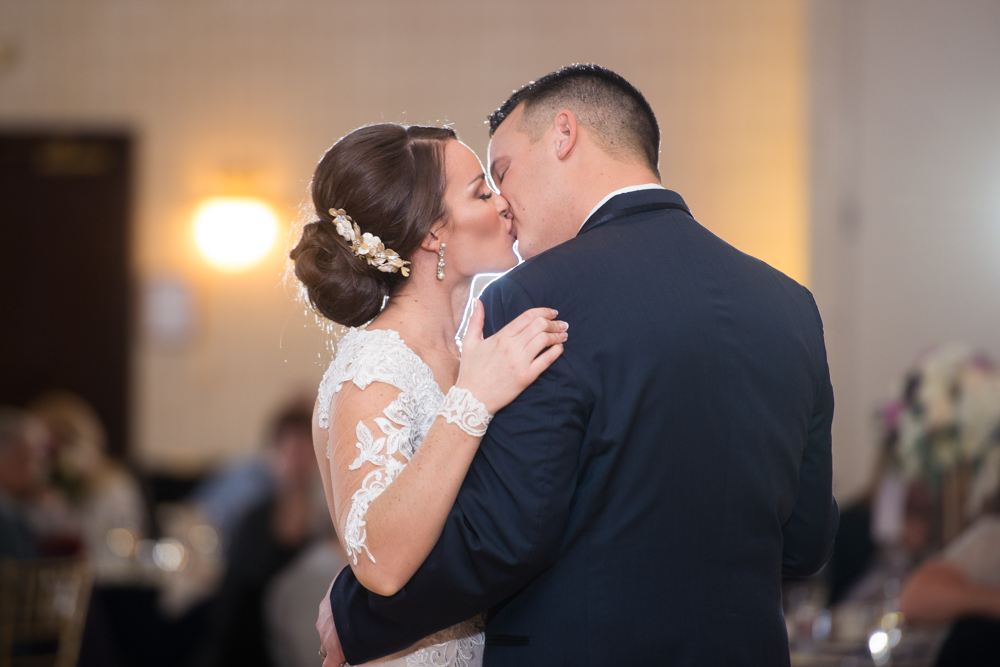 Both the Best Man toast & the Maid of Honor toasts had us cracking up! We won't go into specifics, but anyone reading this who was a guest will know exactly what we're talking about. Soooooo funny!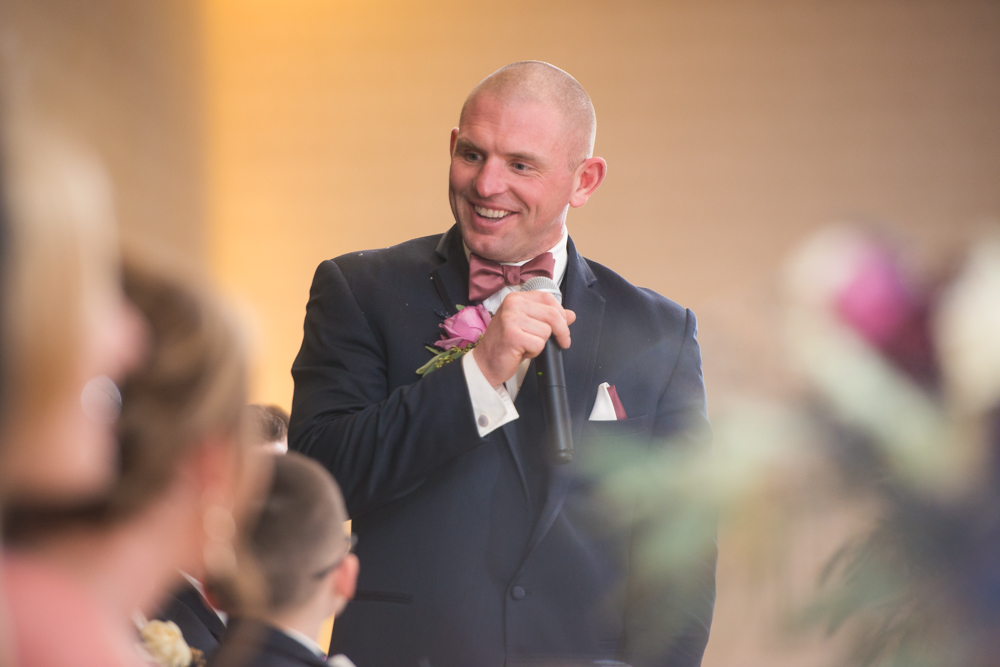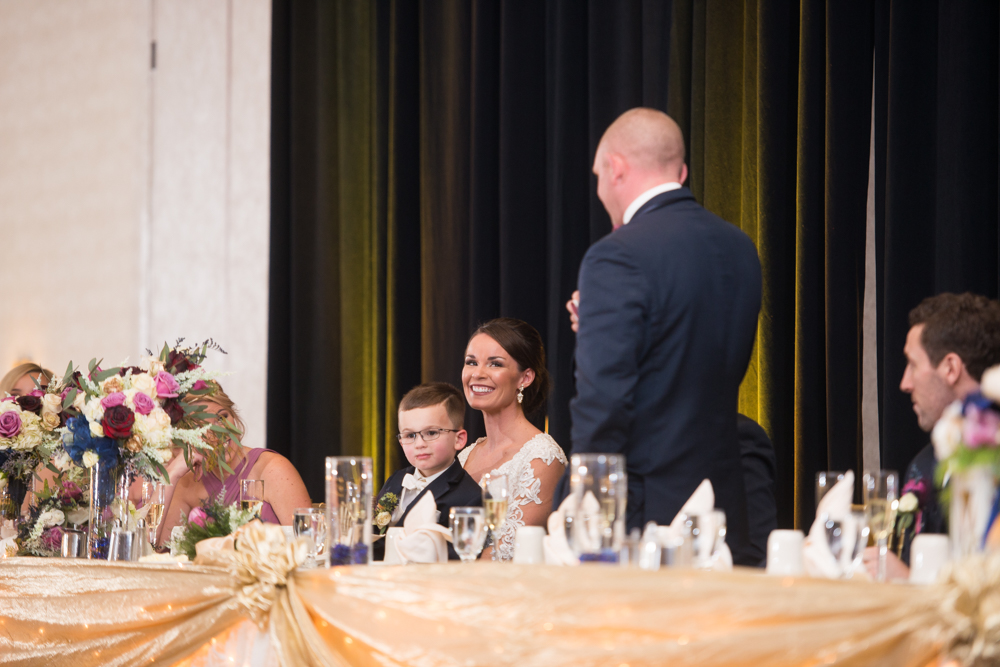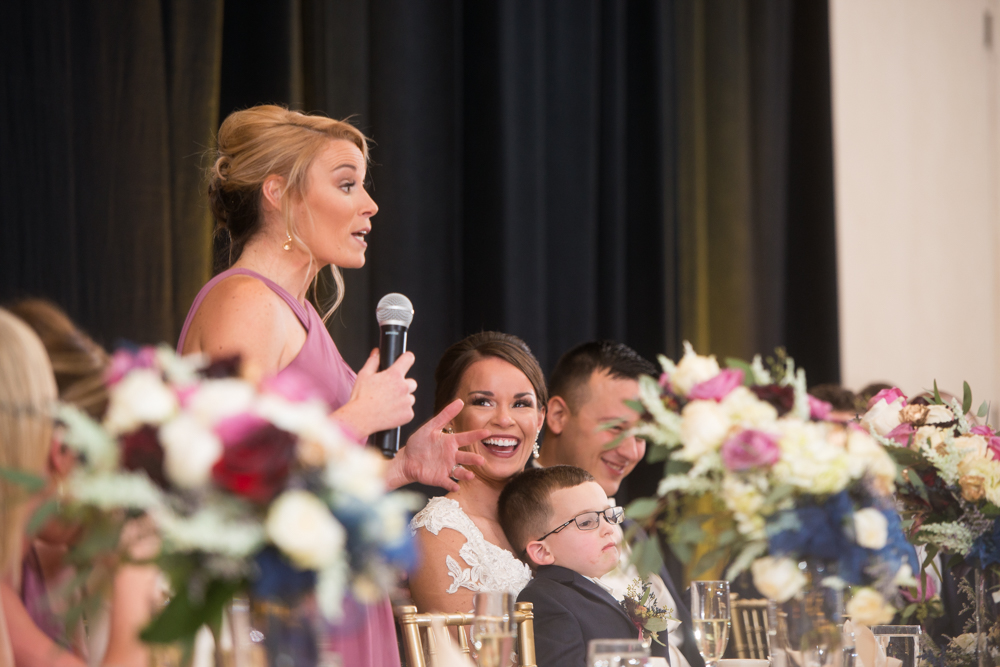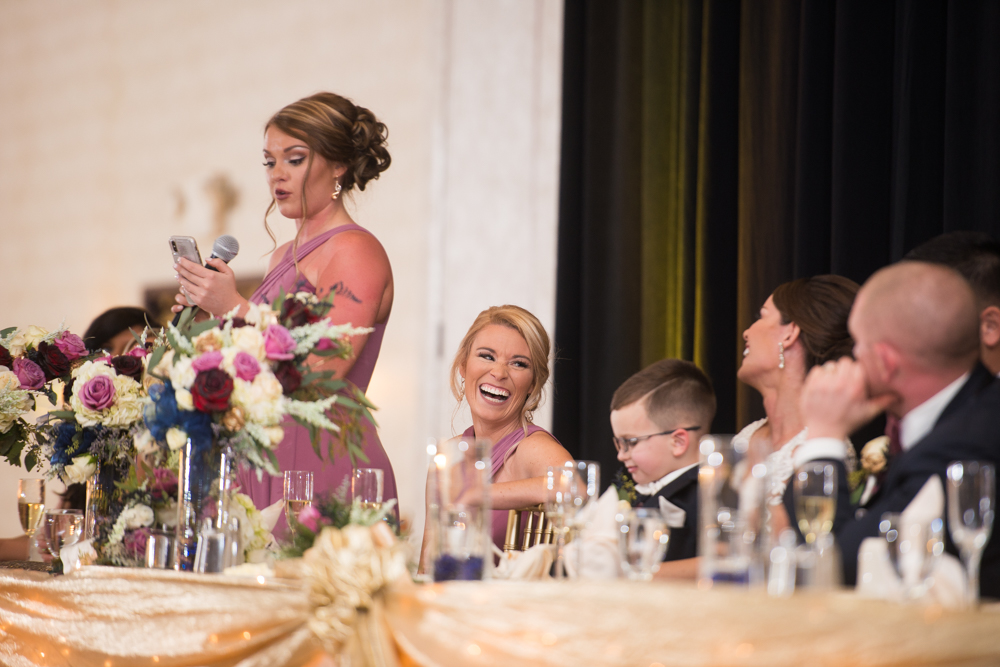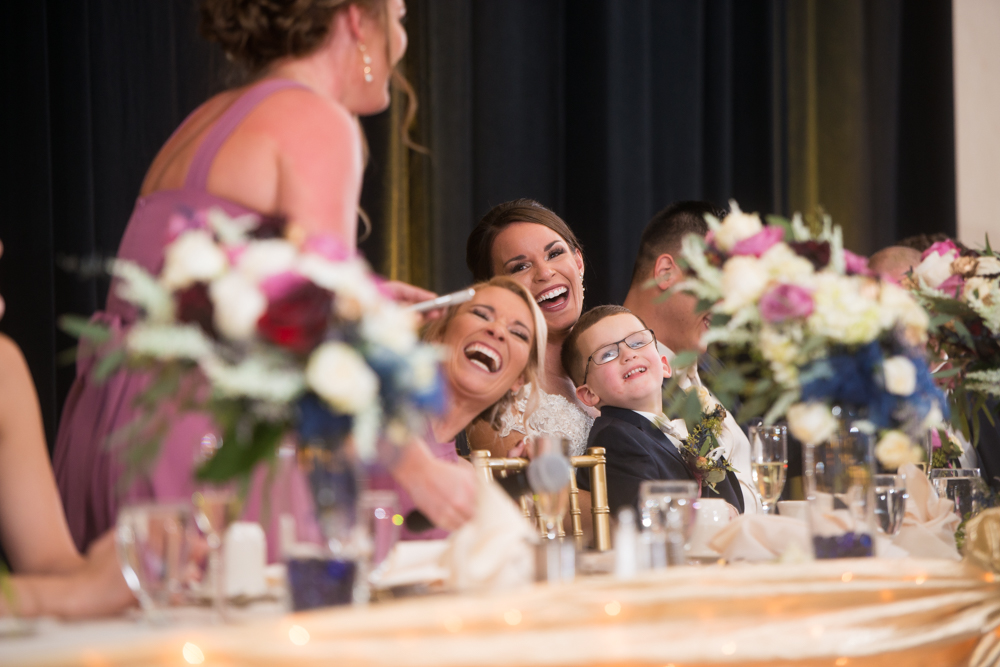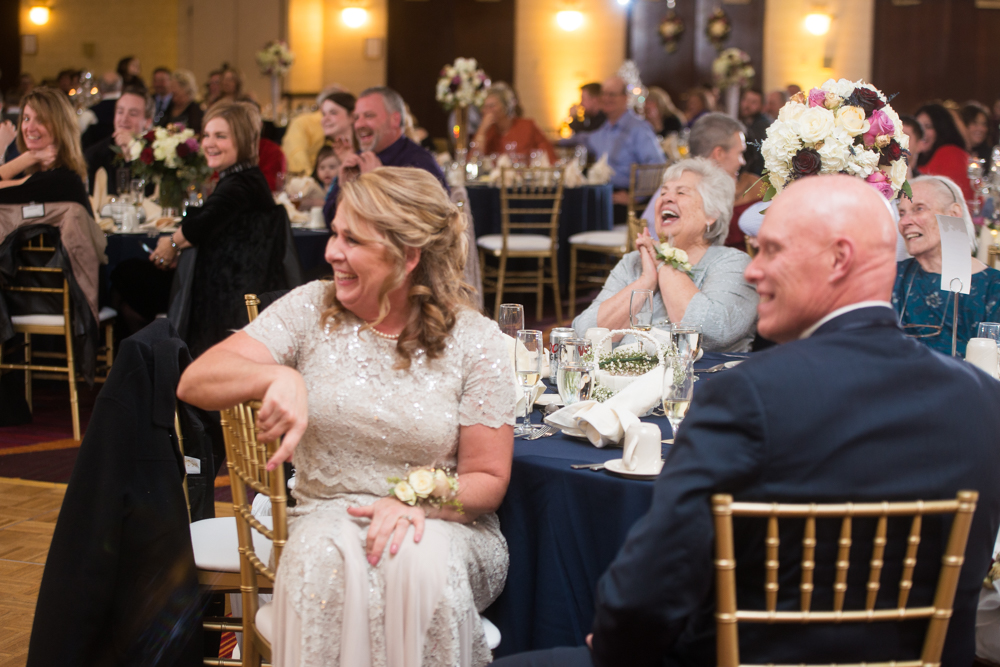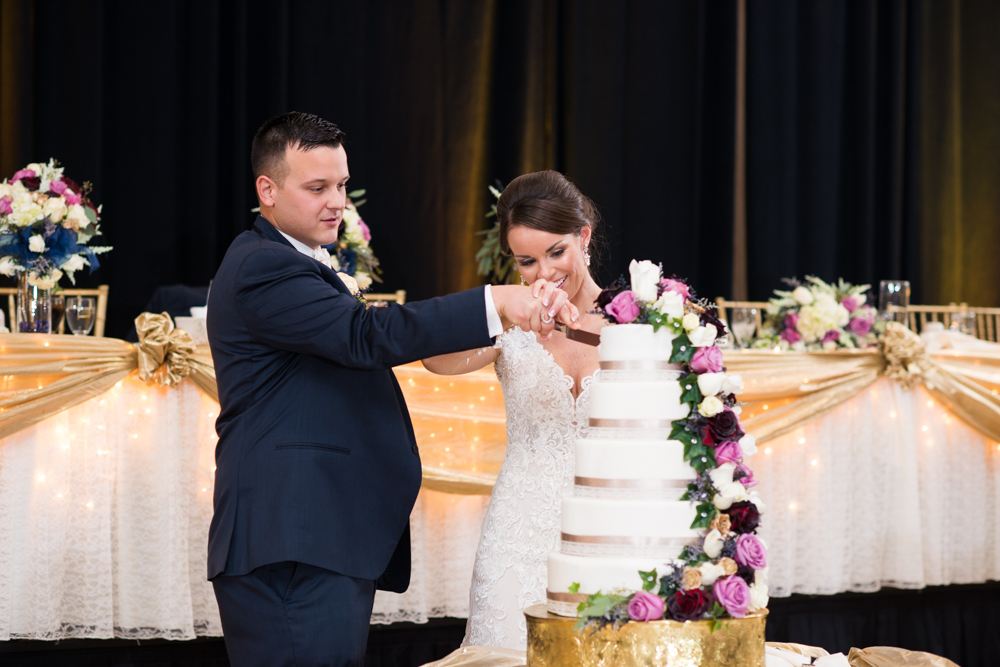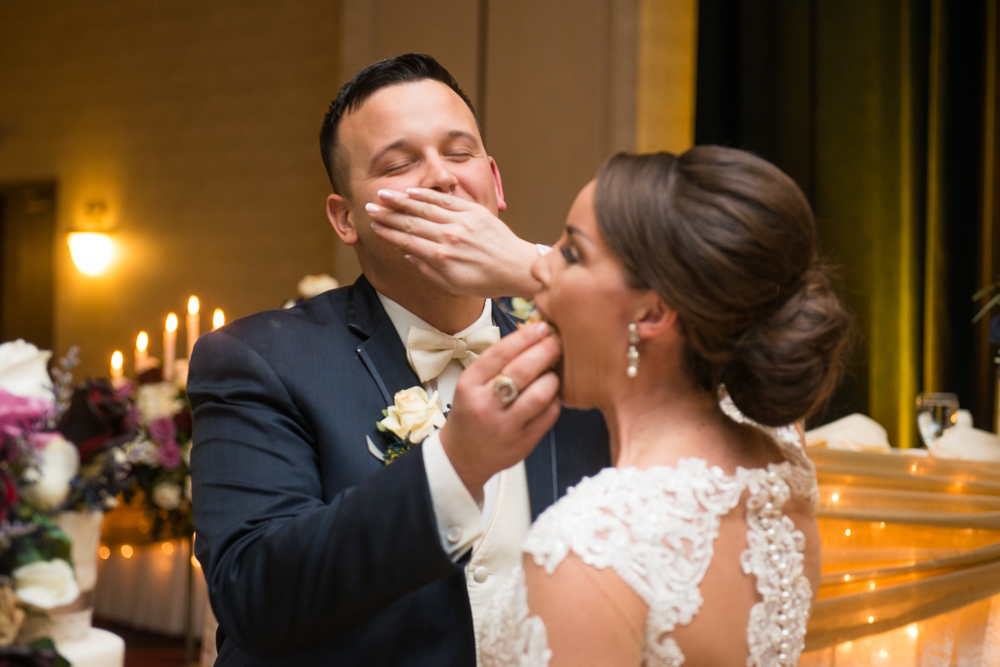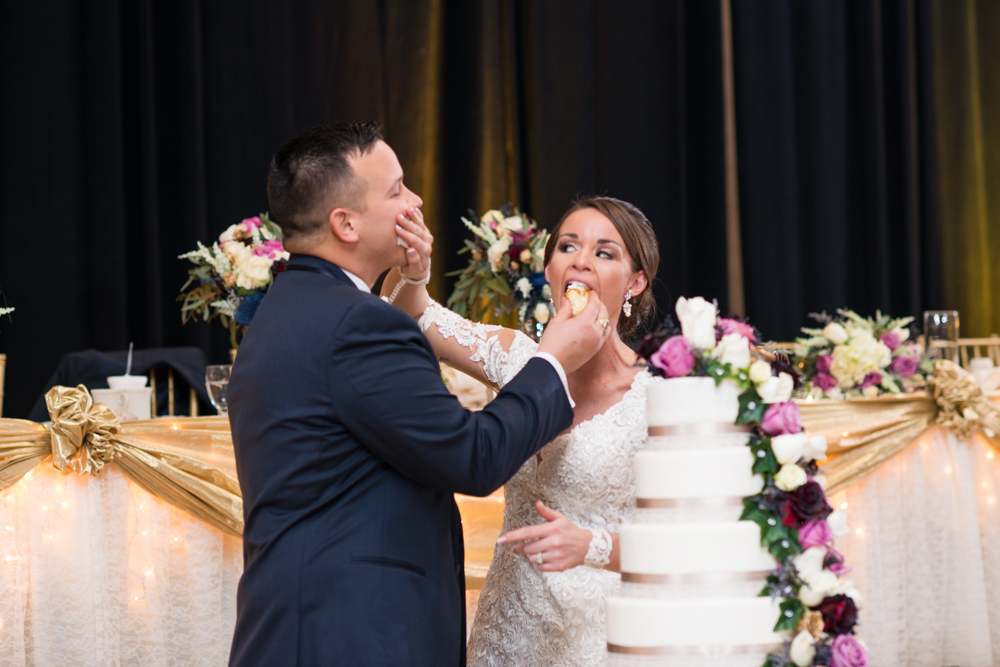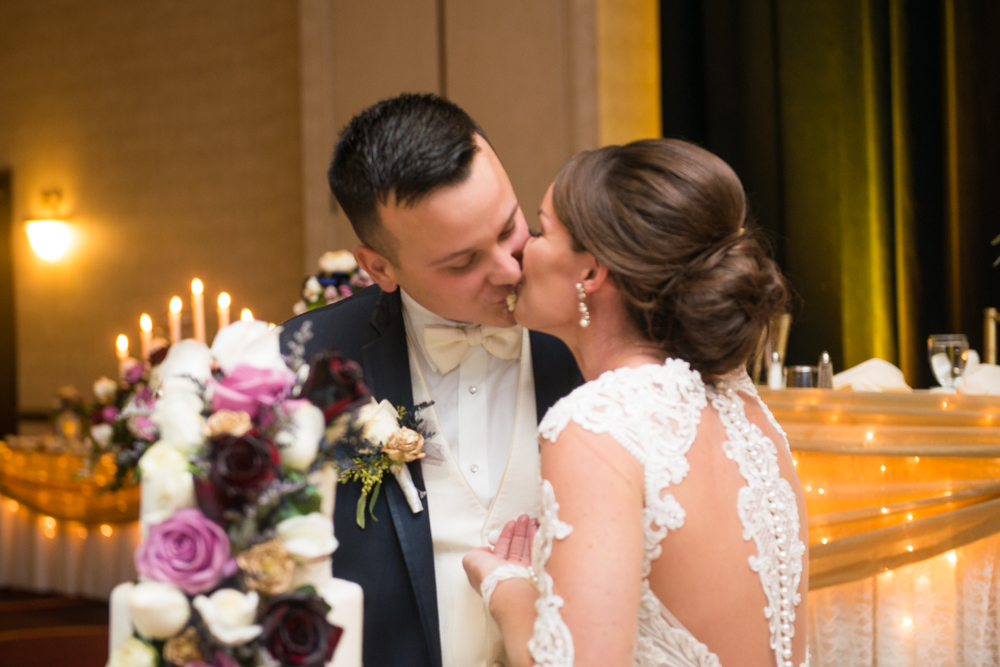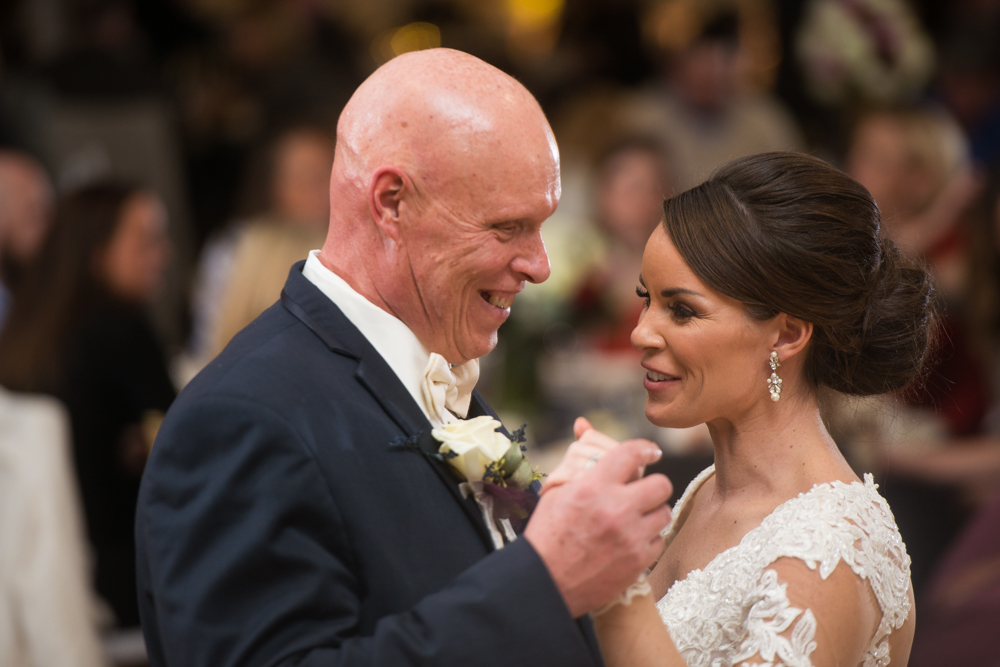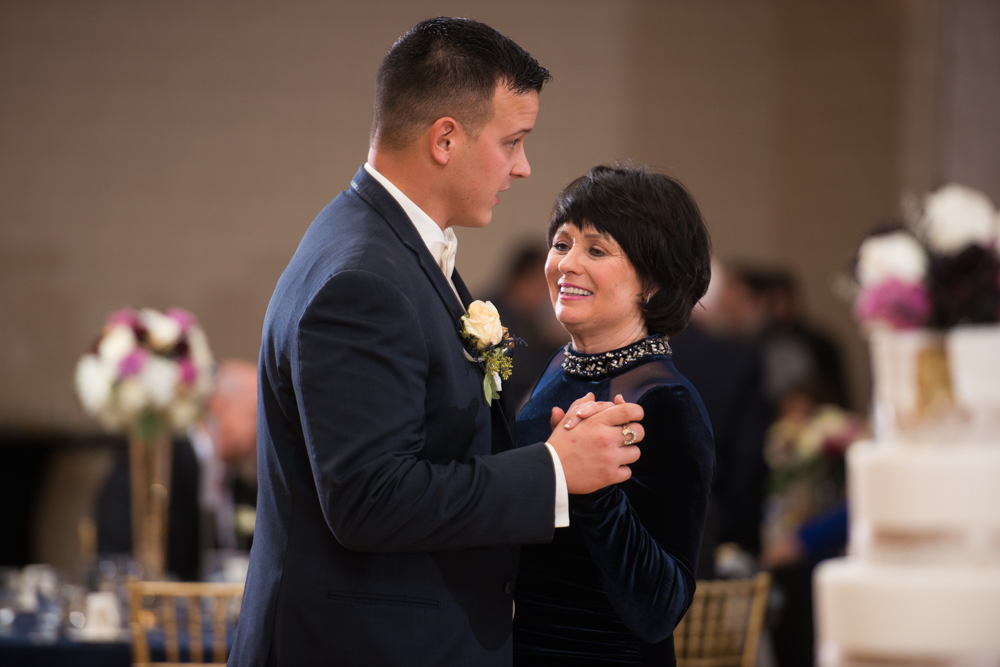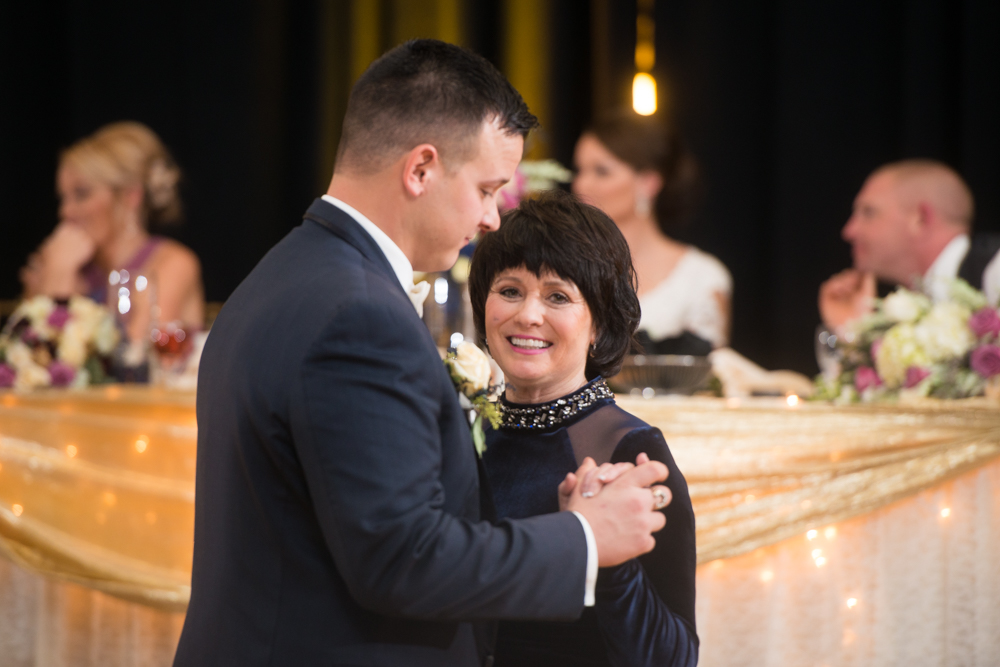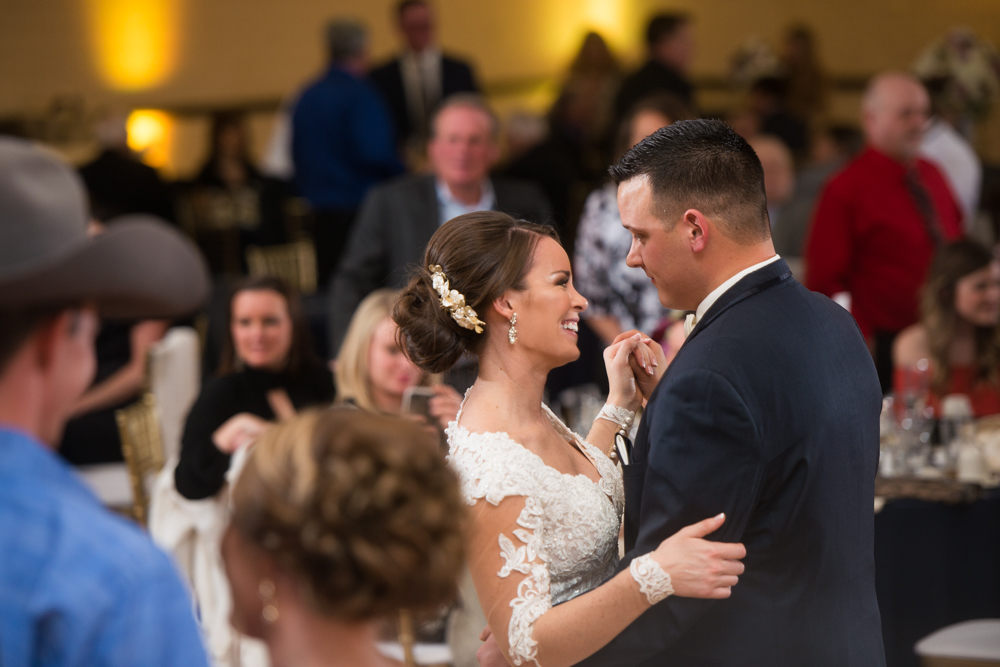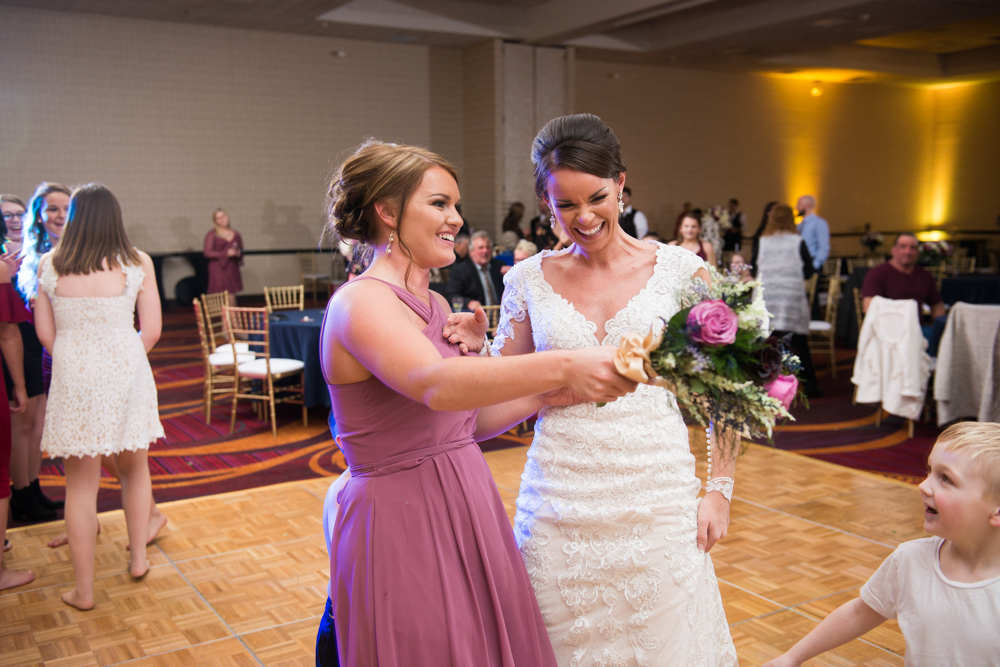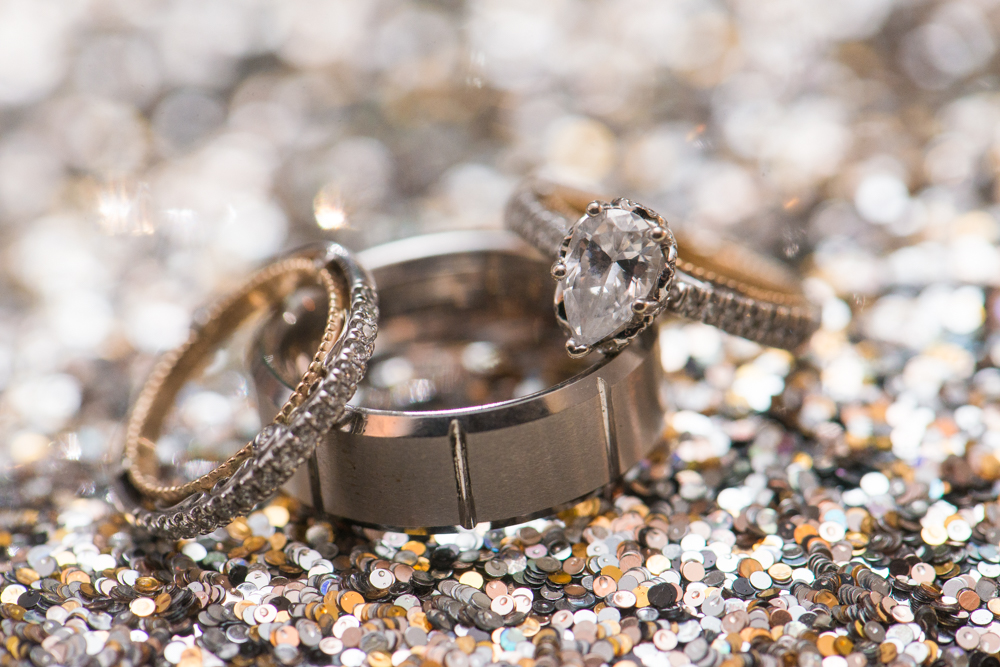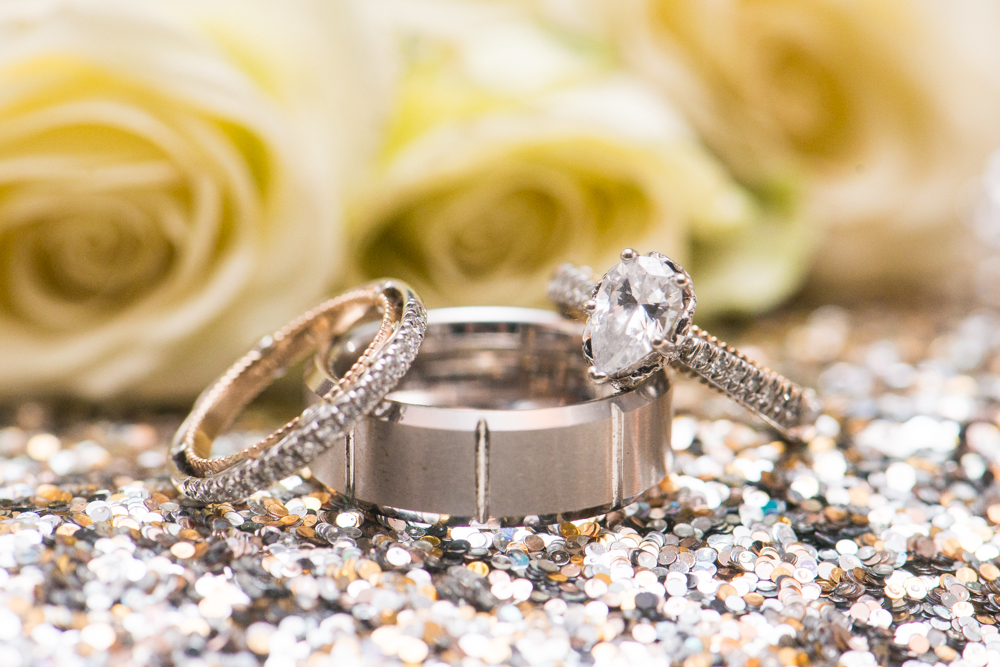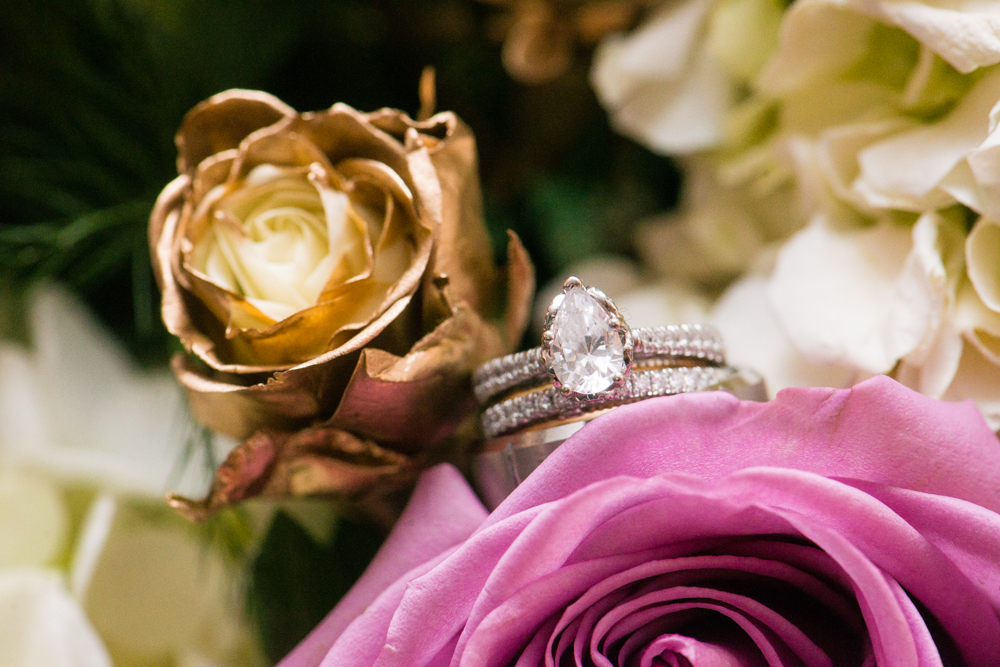 Marissa & Logan, we want to thank you & your wonderful families for sharing your wedding day with us! It was such a beautiful way for us to start our 2018 wedding season & for you to start your lifelong marriage journey together! Cheers to many happy years!
I f you're new to our blog, hello! We're Josh & Danielle, a husband and wife wedding photography team based in Columbiana, Ohio. We photograph weddings all around Northeast Ohio, Pittsburgh, Cleveland, Columbus, and even destination weddings at places like the Outer Banks  & St. Pete Beach! Thank you for stopping by our little corner of the Internet & feel free to follow along with more of our fun here:
If you liked this post, you may also like:
Instagram | Facebook | Twitter | Pinterest | Google +
Marissa & Logan's Engagement Session