Let's continue on with our Fall engagement sessions! Amanda & Ryan's session was the perfect mix of awesome- two adorable people, great outfit choices, sunshine, and the cutest/most mischievous pup! We photographed the engagement session at Beaver Creek State Park in East Liverpool, Ohio. Josh & I grew up going to Beaver Creek with our families, but we've found out throughout our photography journey that a lot of people don't know about the park unless we suggest it to them. It's a beautiful place full of tall pines & fun hiking trails. And the creek makes for a great spot to fish & canoe. Ryan loves to duck hunt so he's definitely an outdoorsy guy.  He even named his dog Eider & we're so excited we got to meet him & that he was part of the engagement session! We love it when couples include their beloved pets for engagement photos! When we had our engagement photos taken, we included our dog Norris; he was four years old at the time & today he turned 12! Time flies & dogs are such a wonderful member of so many families so it's fun when they are included in professional photos!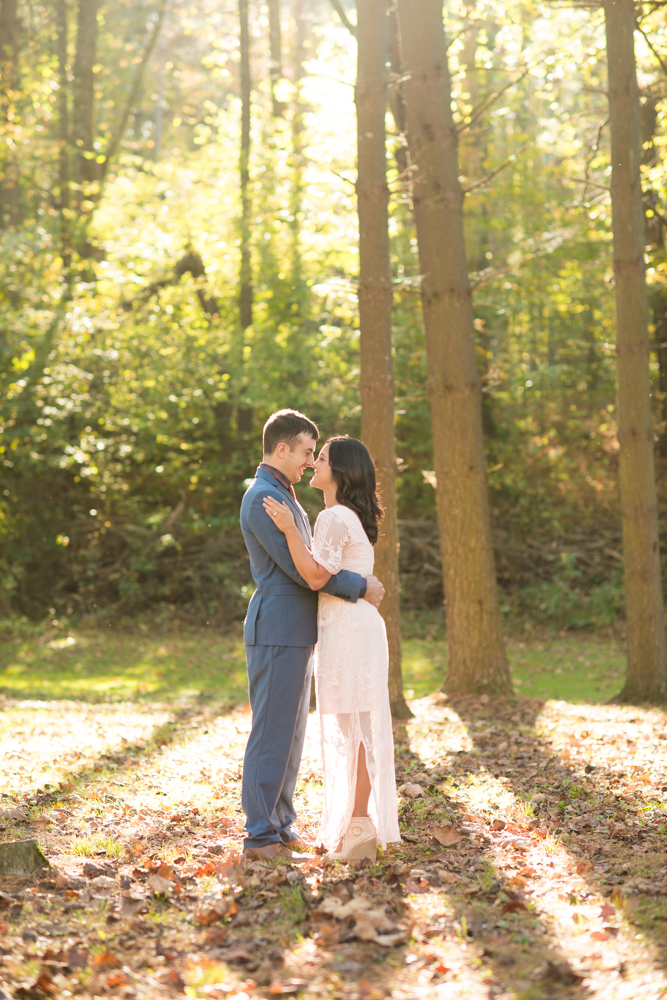 Their outfits were on point! Amanda's dress was soft & flowy & such a lovely neutral color! And Ryan was looking extra dapper! Not to mention Amanda's hair & makeup game is strong!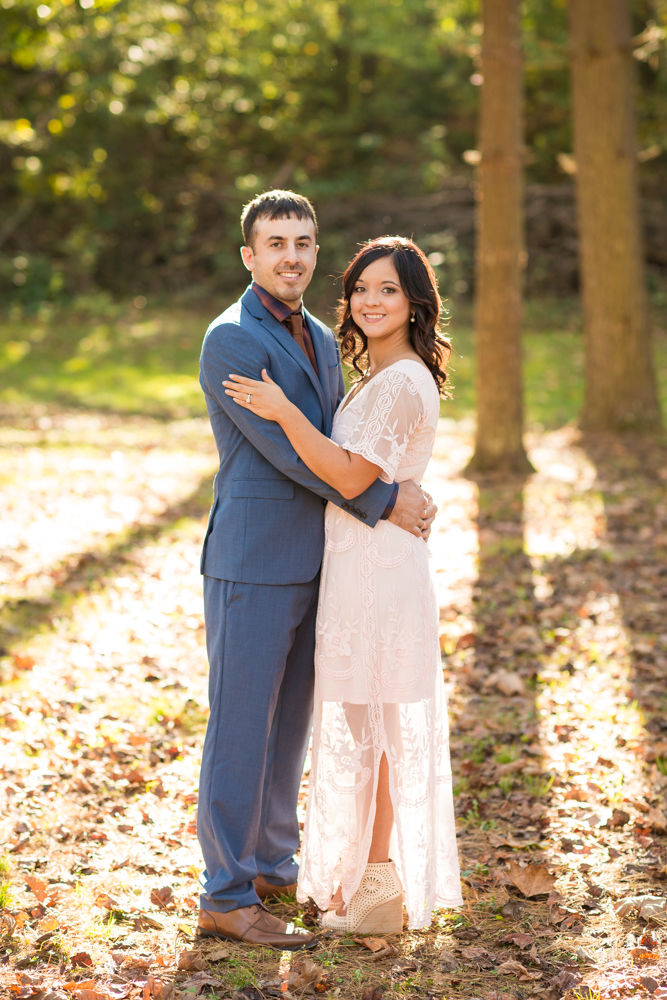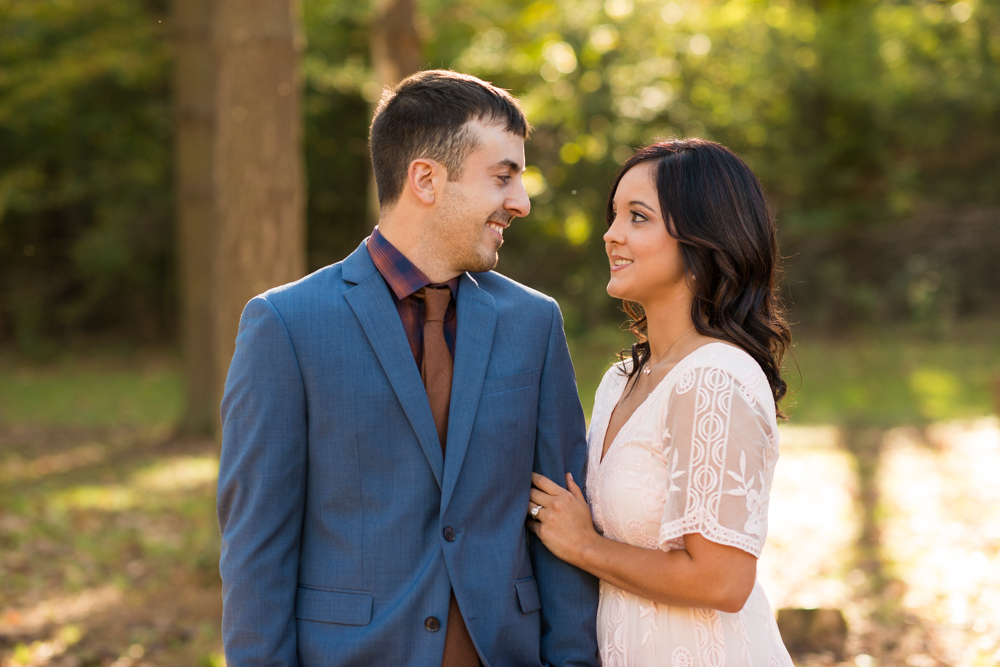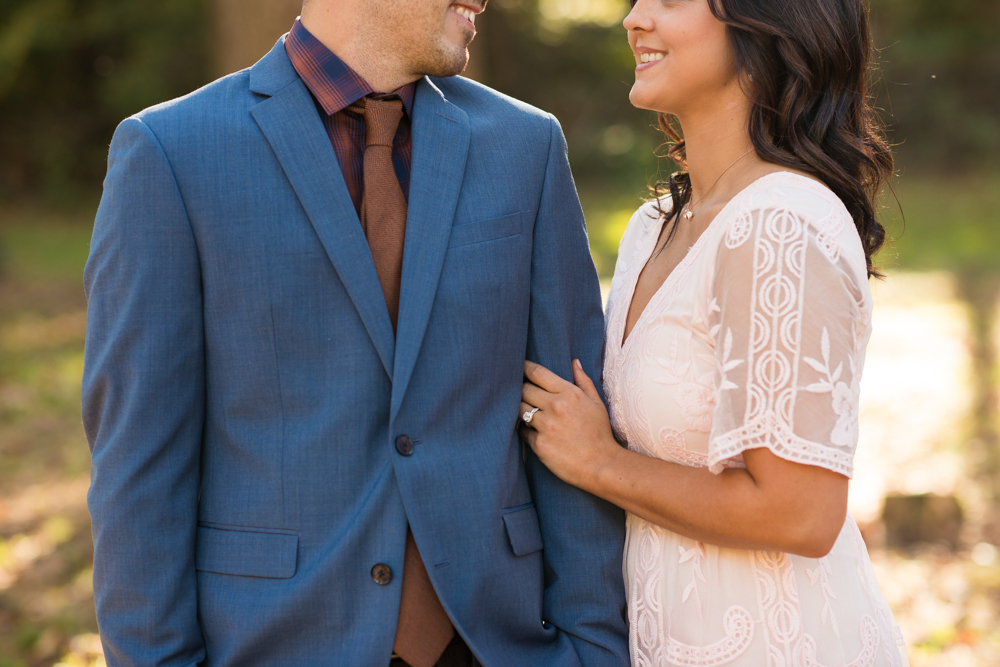 They are a beautiful & fun-loving couple! The sunshine couldn't help but shine down on them that afternoon.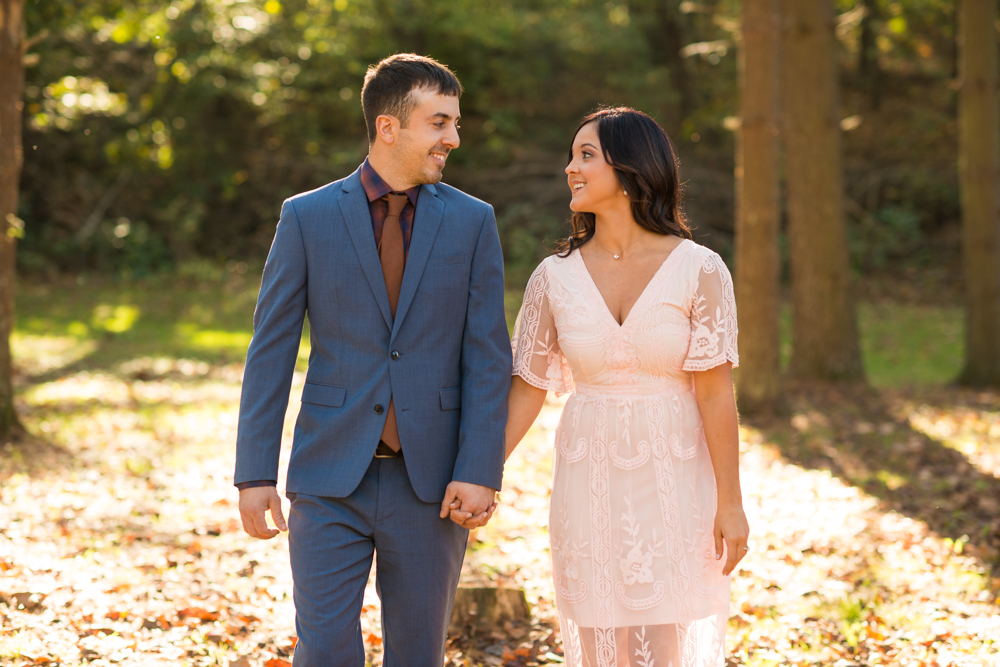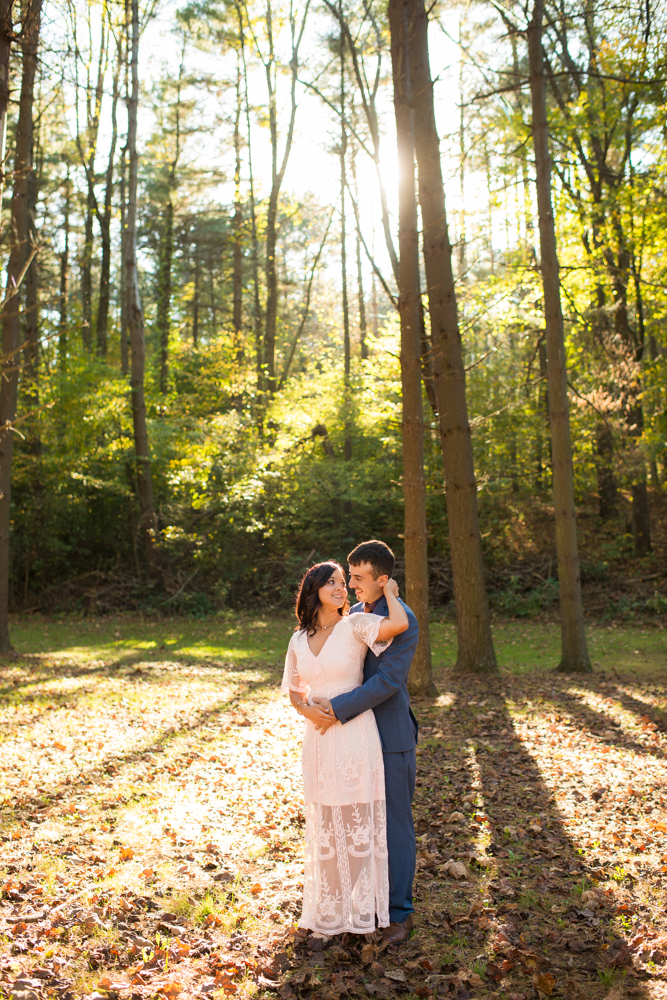 Amanda said Ryan hardly ever takes his ball cap off, but he was totally game for dressing up & having fun snuggling & laughing during the engagement session. We love an adventurous & easygoing groom!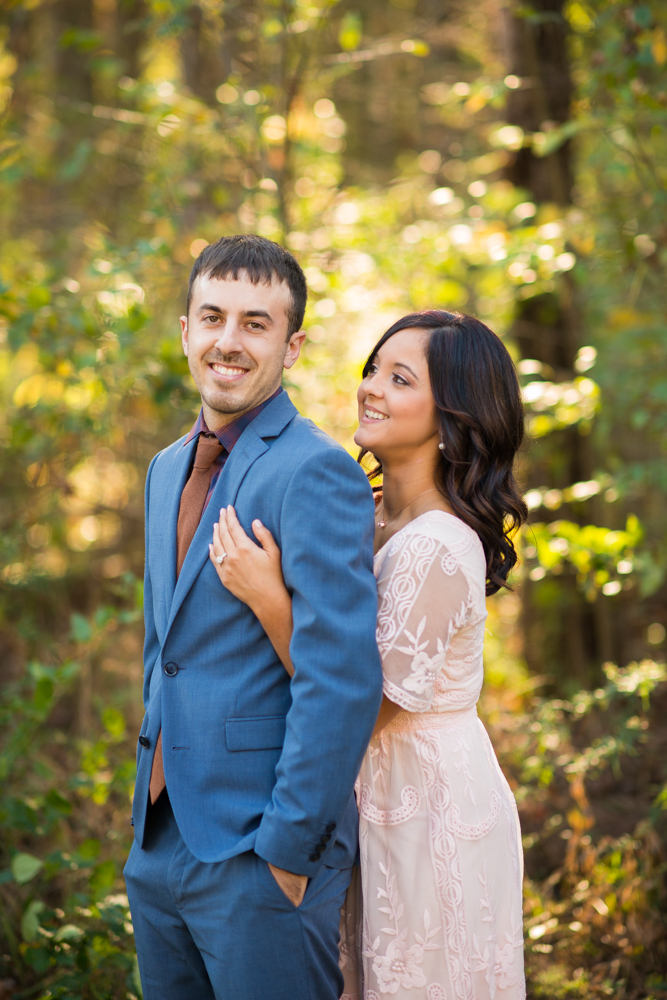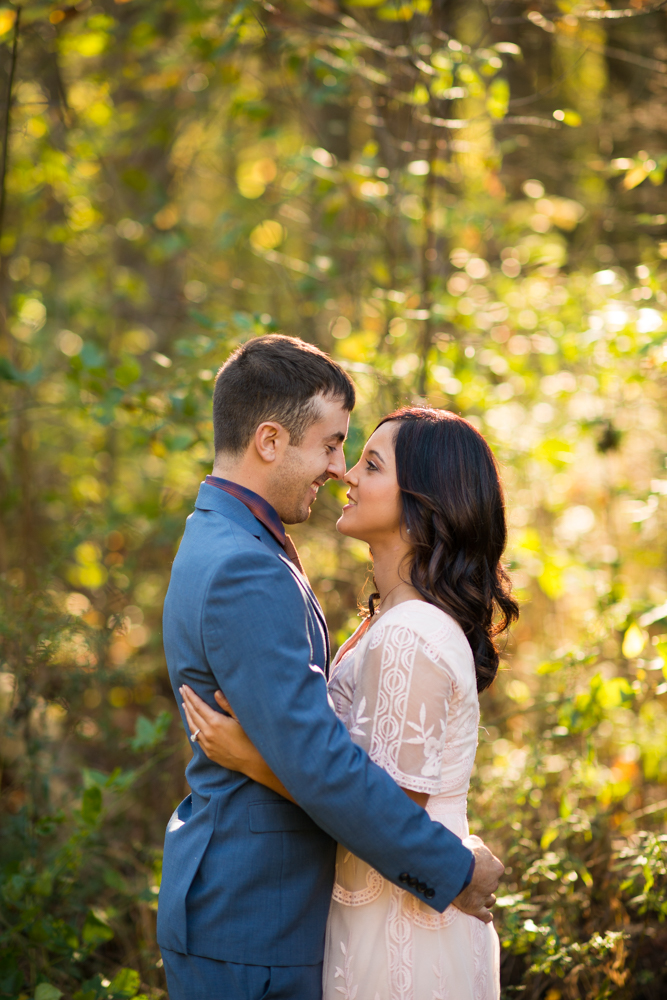 My goodness, they are so adorable!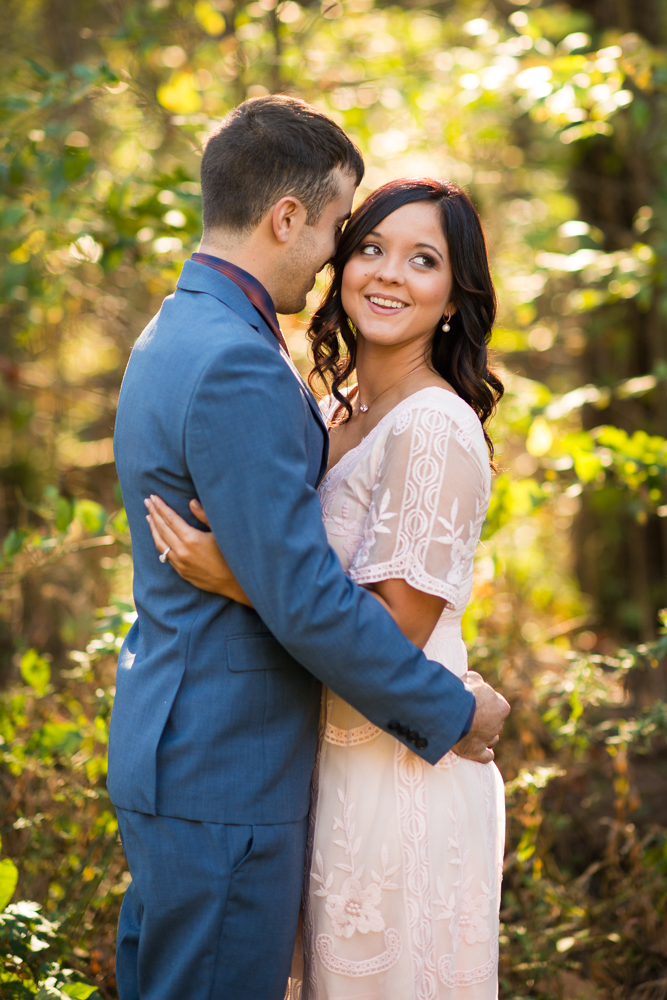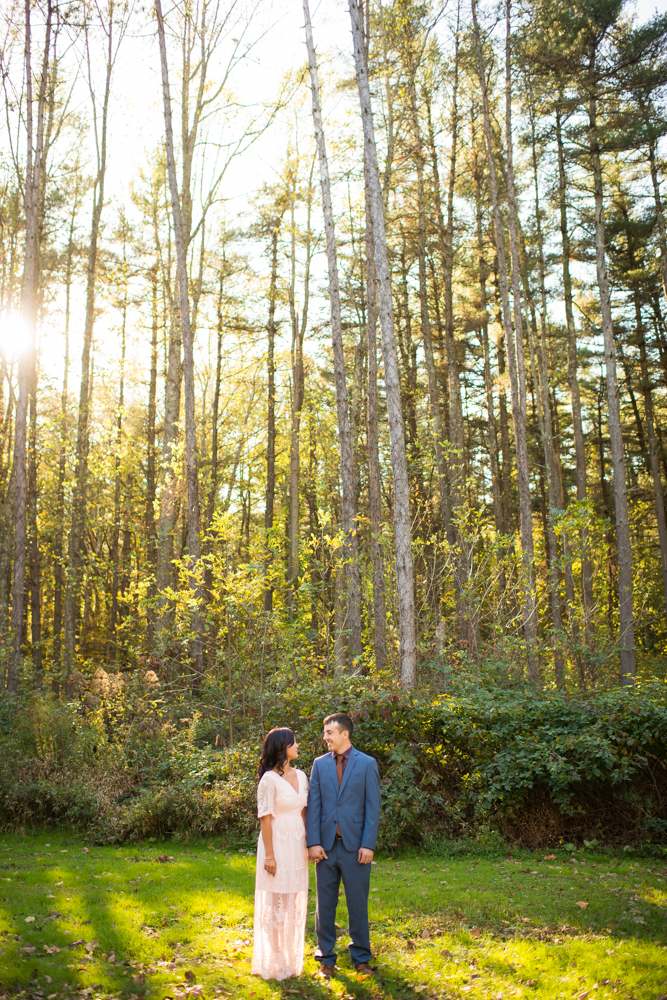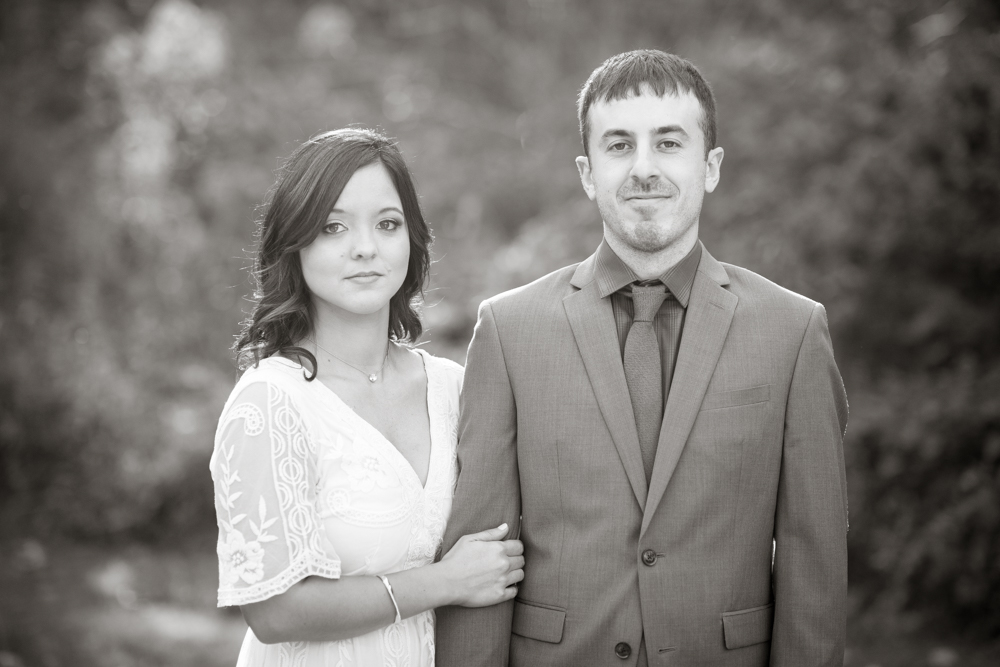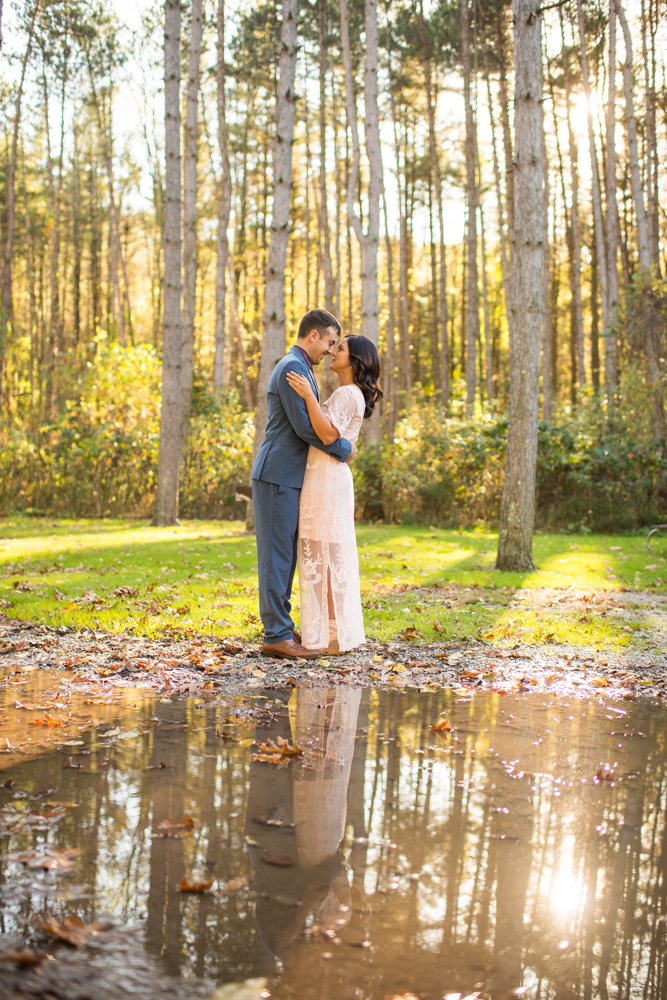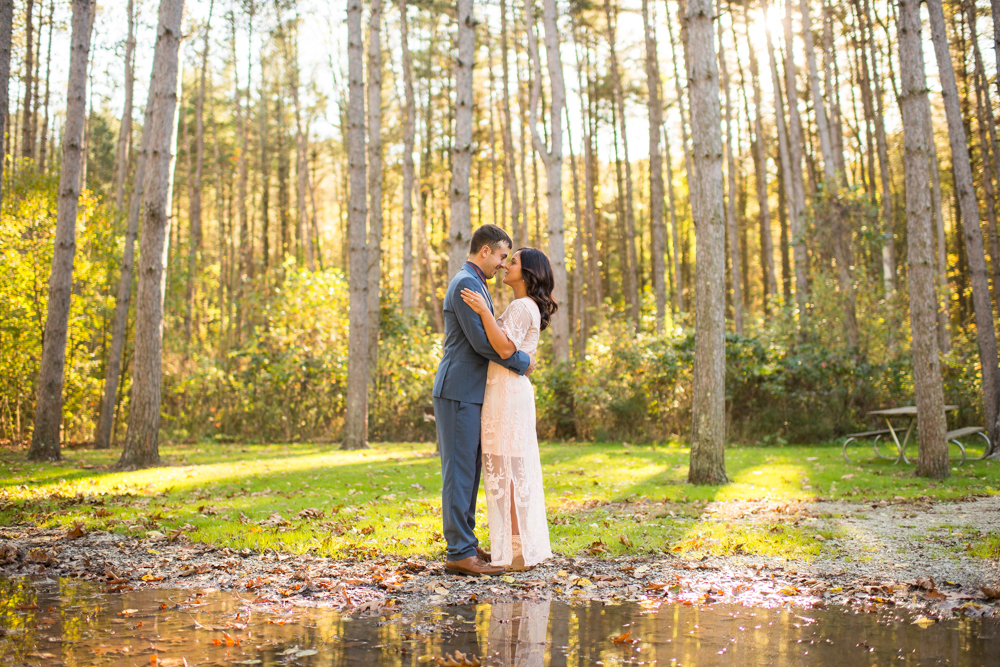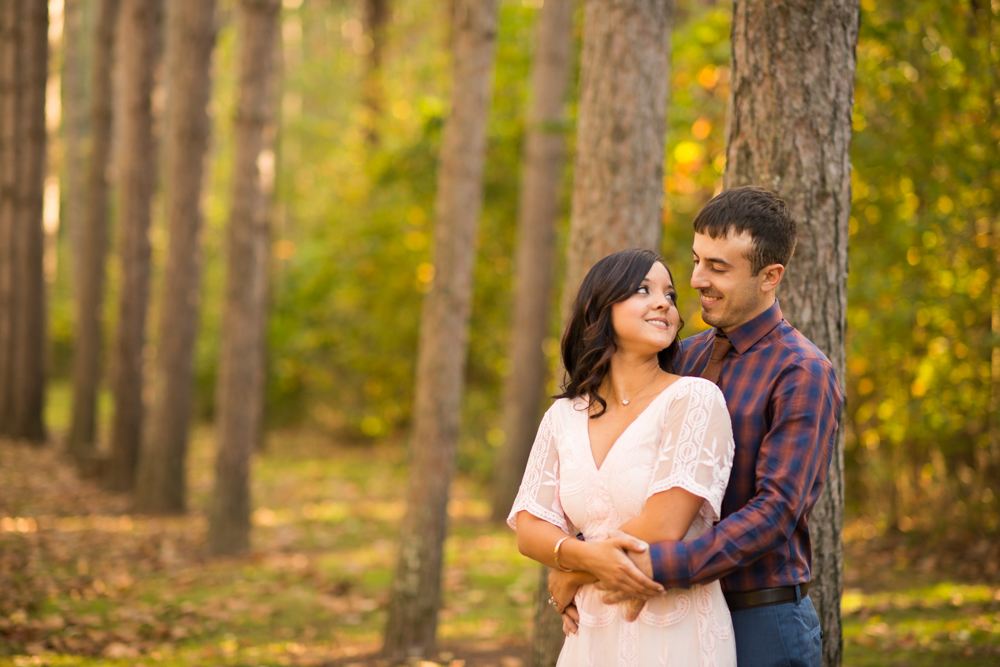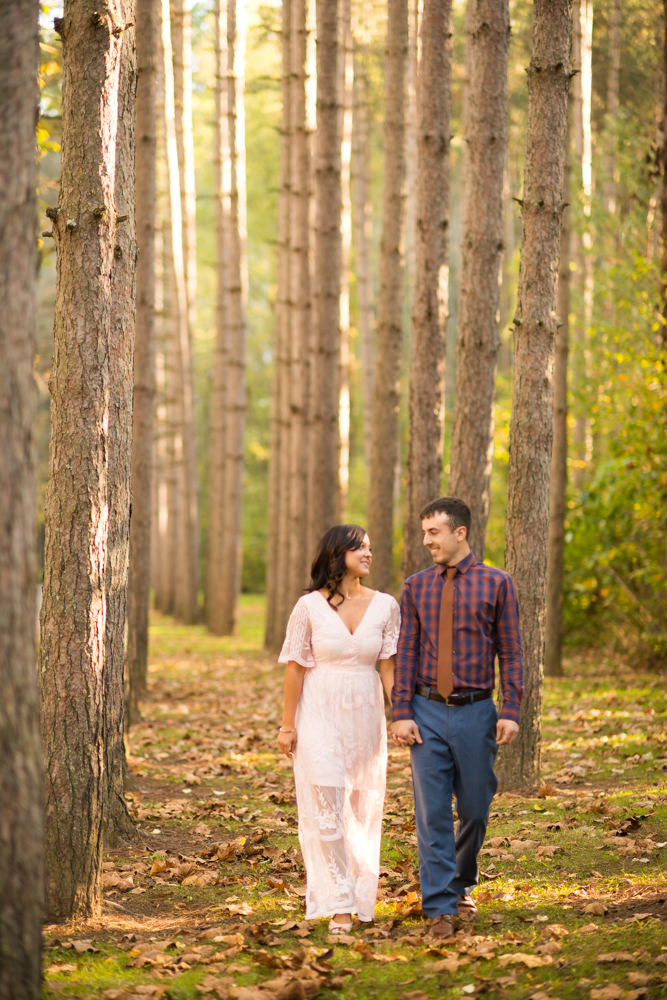 "So baby pull me closer in the backseat of your Rover right beside a glowy forest." I like my version better than the Chainsmokers' lyrics.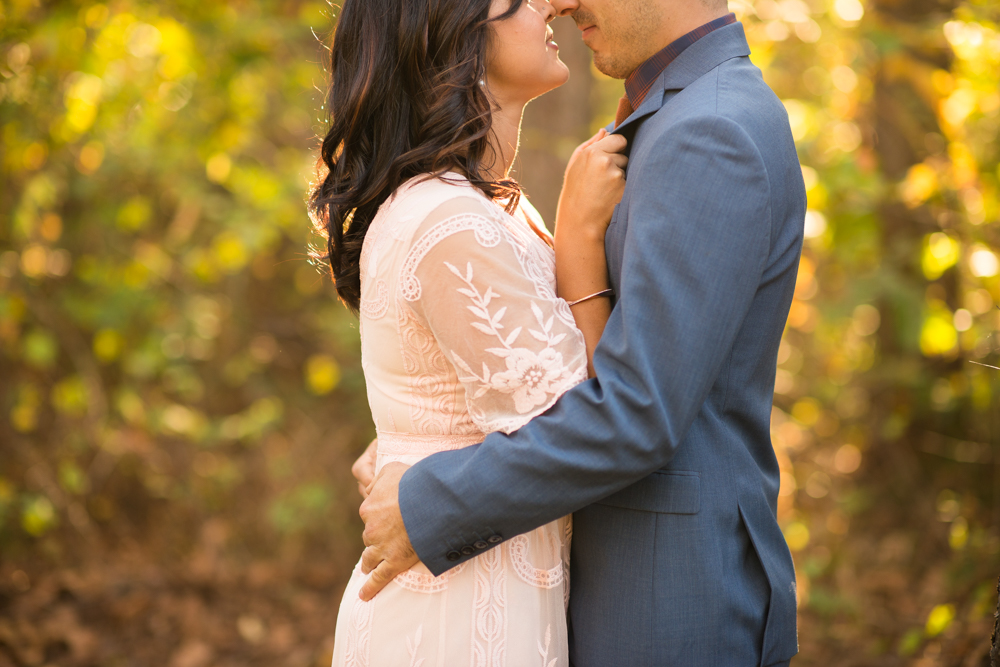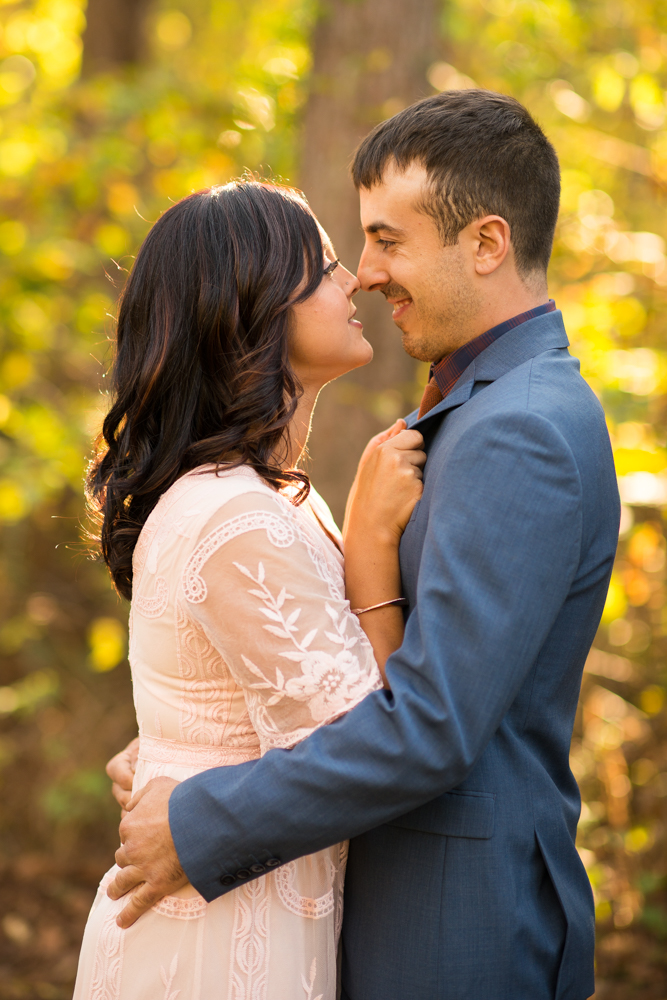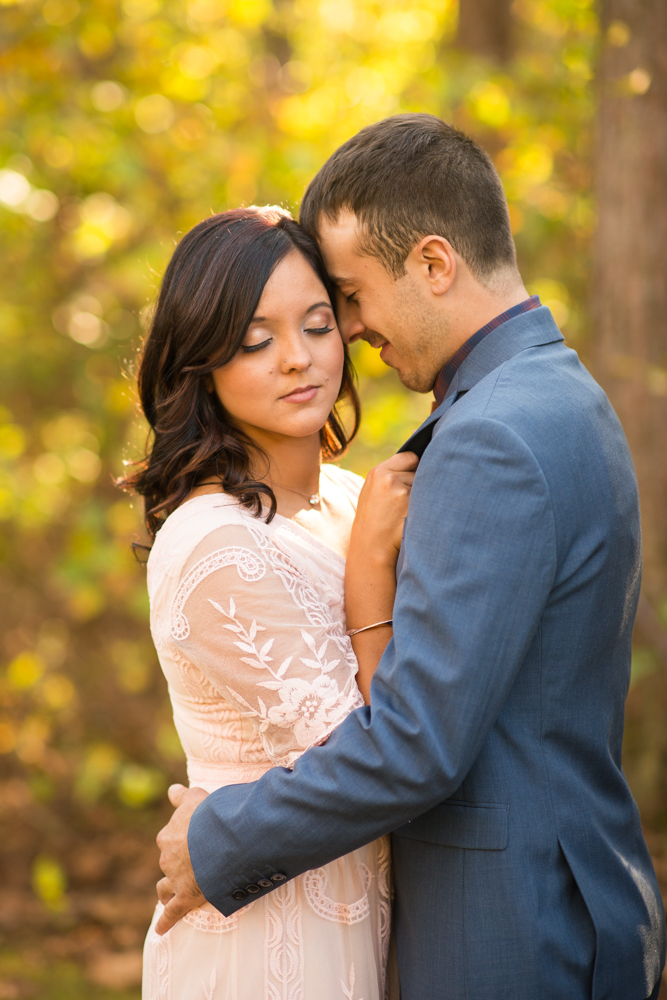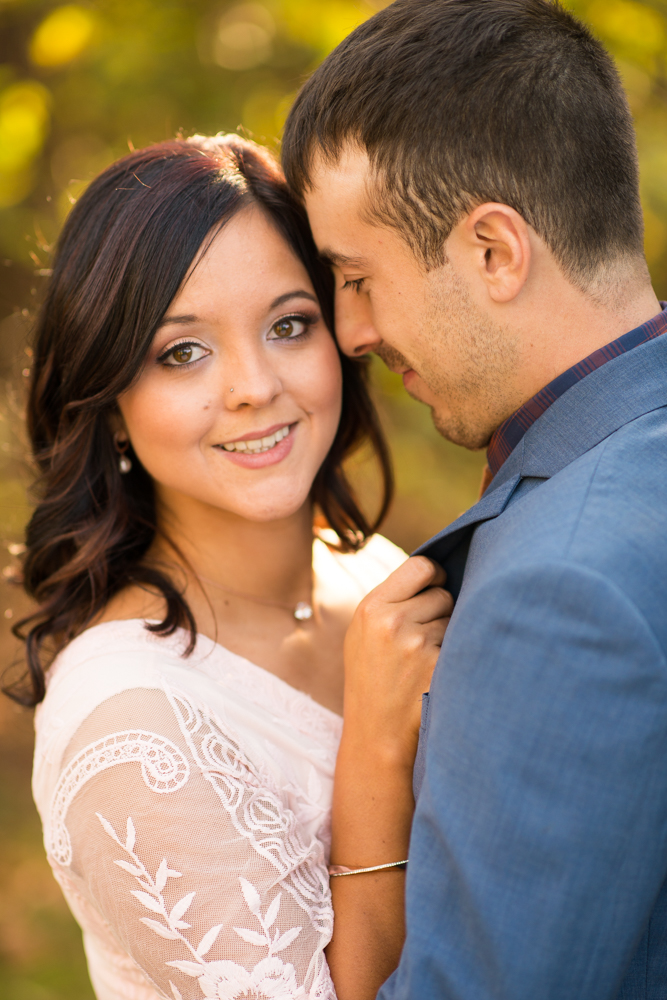 They're going to be THE cutest married couple come June! Can't wait!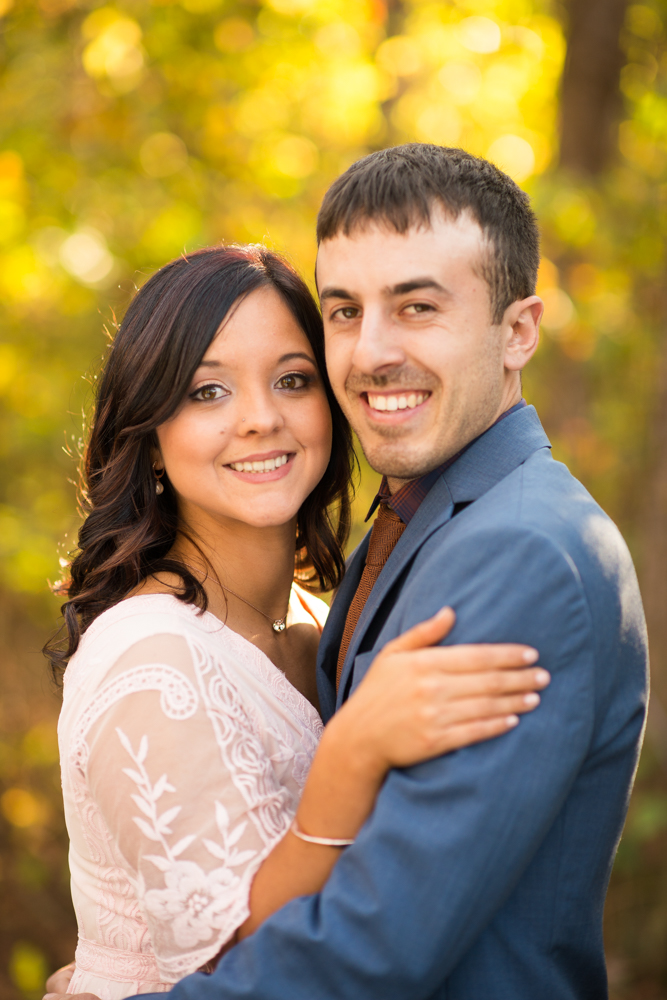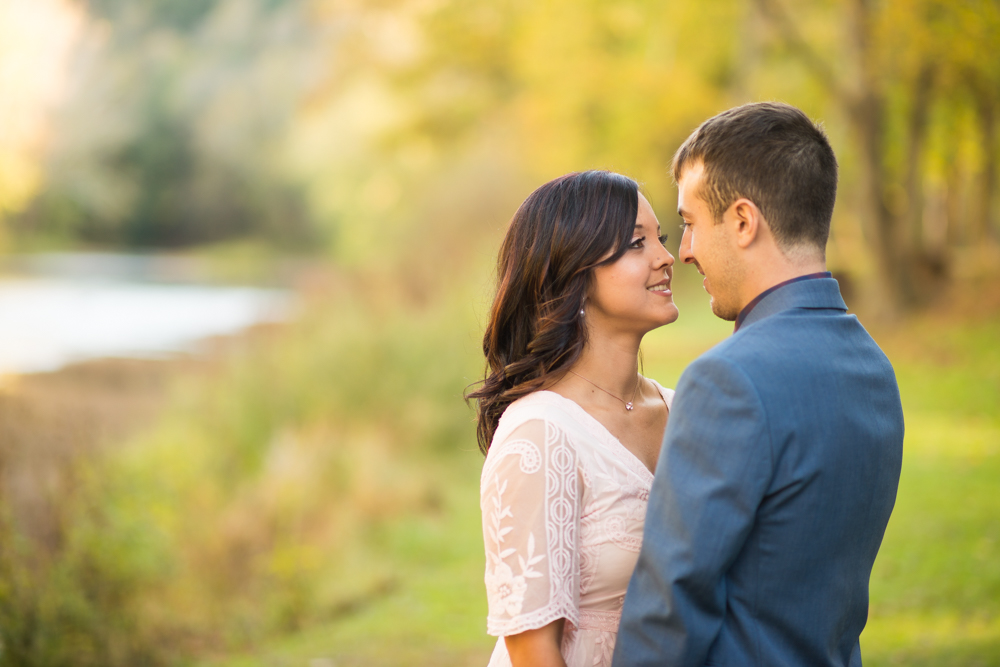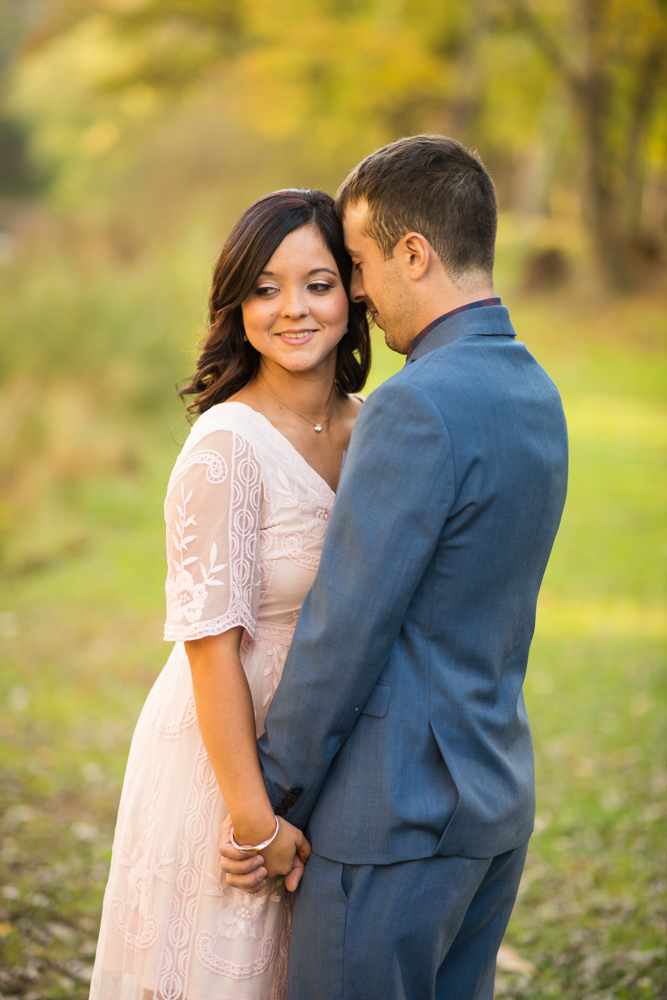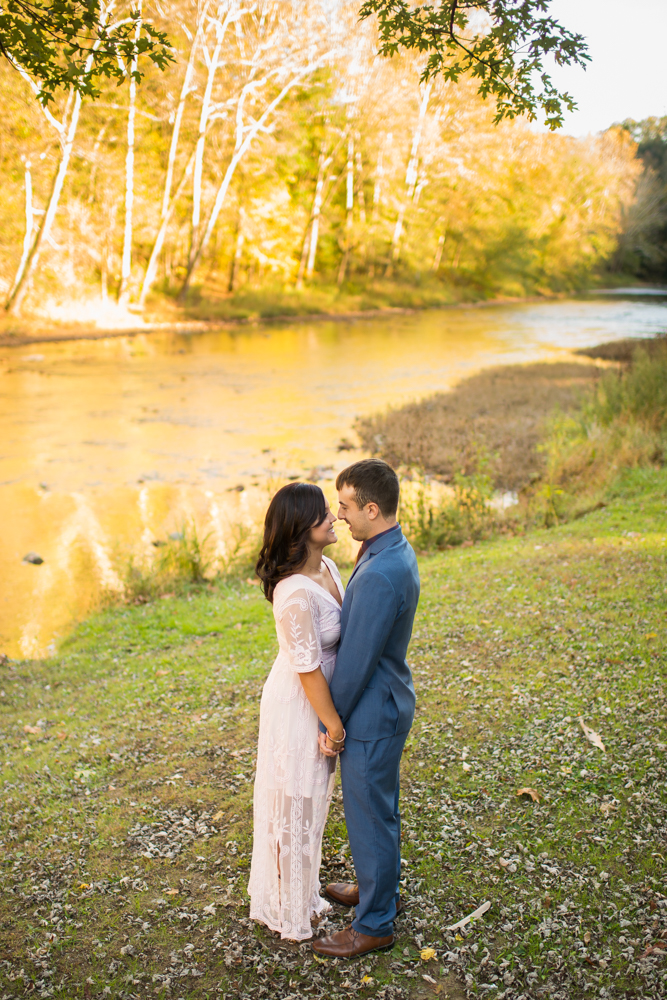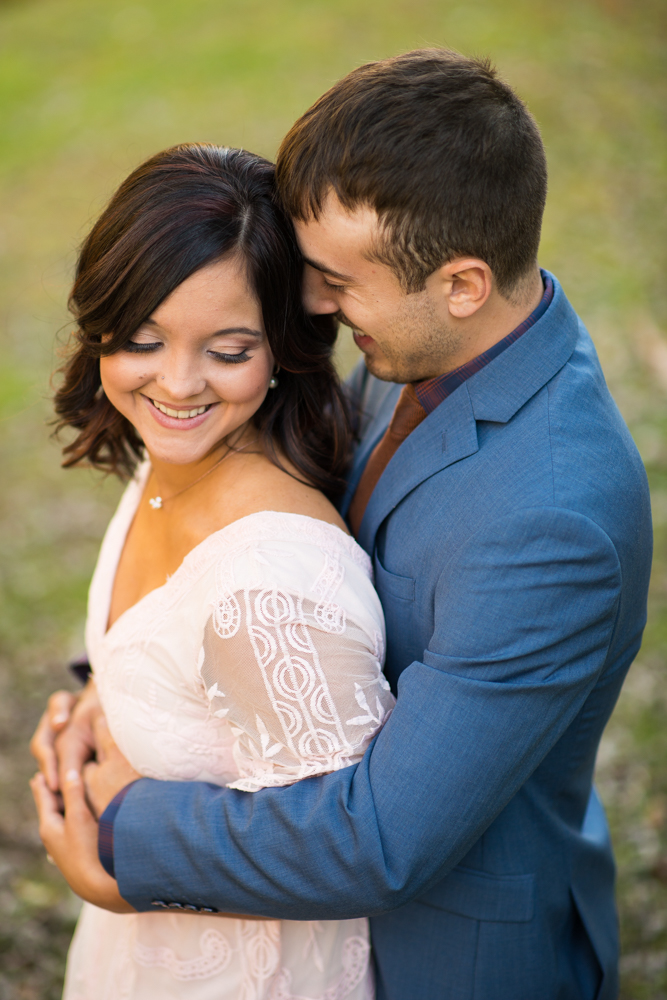 Then Eider came to join us for a bit. He is full of personality & spunk!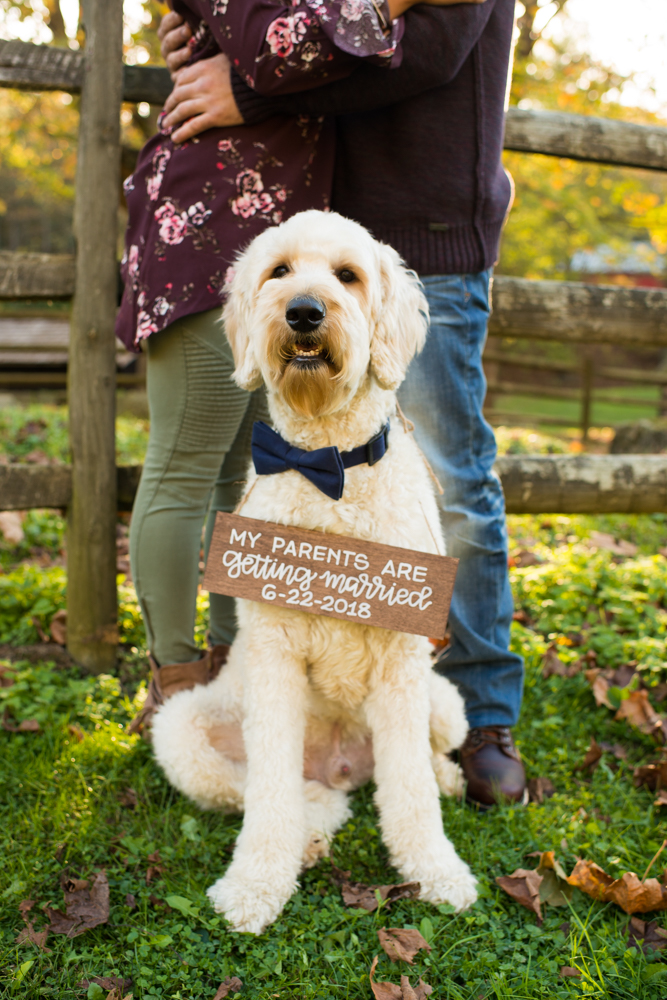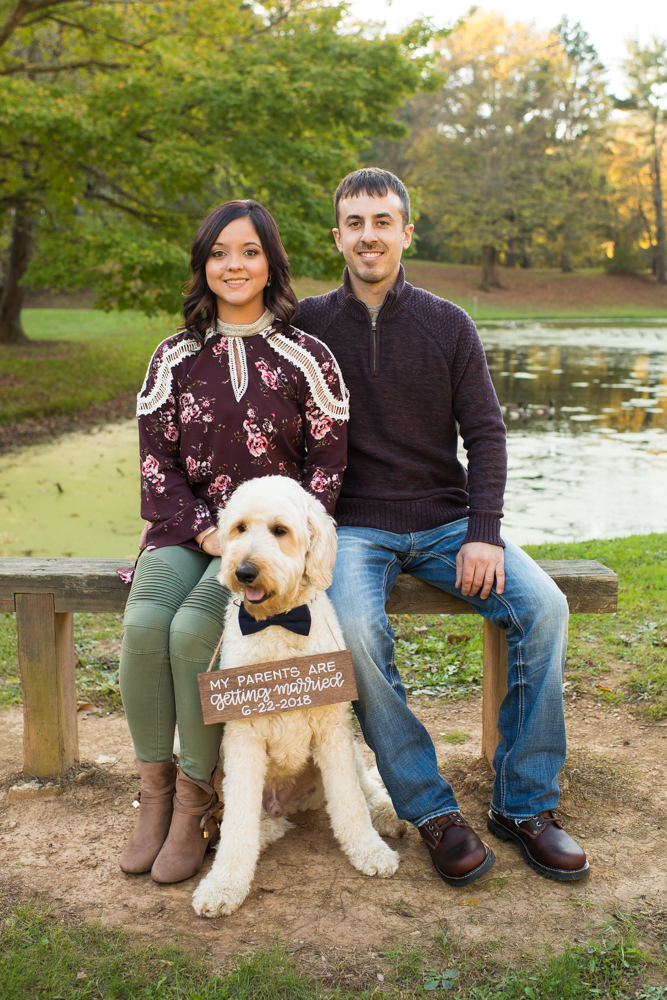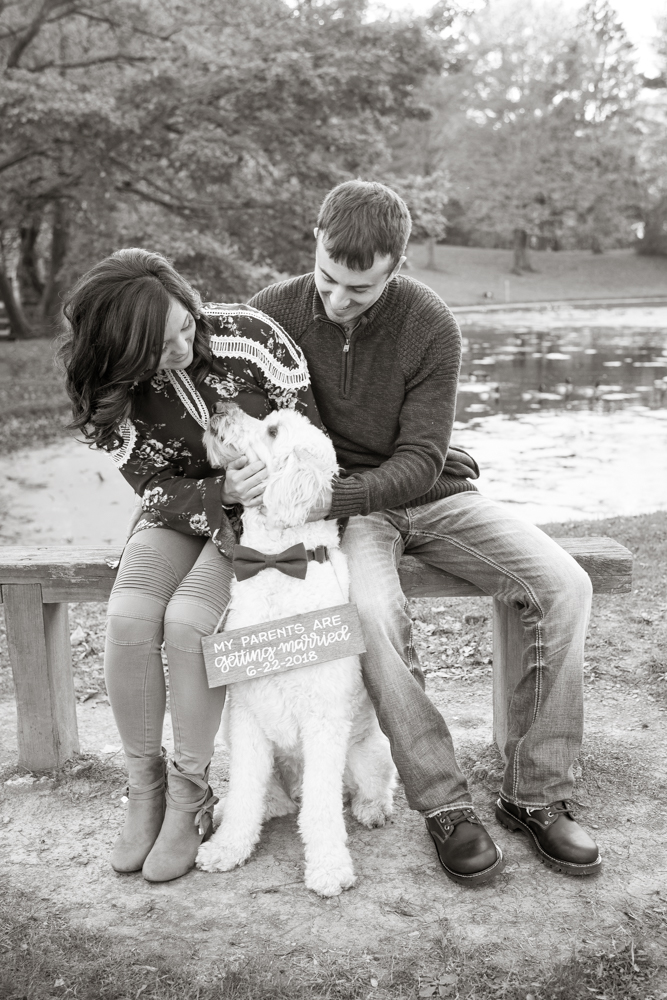 We were pretty convinced he's a human. Don't his eyes tell a story?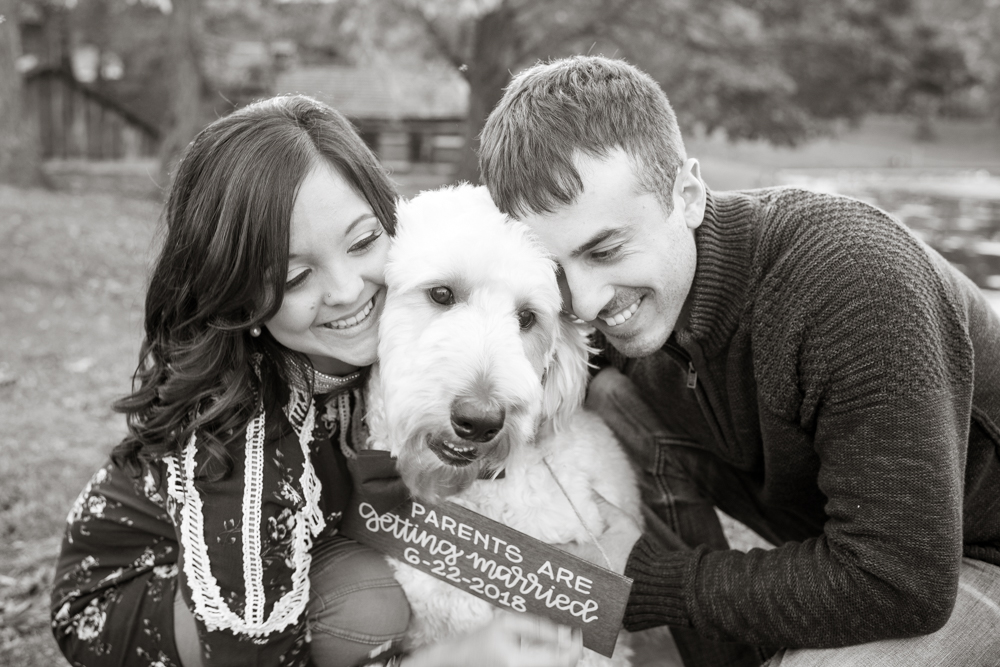 Speaking of telling stories, the story of how these two met is so good. Amanda was debating on whether to go out with her friend or stay in for the evening & she was having one of those evenings when she could just hear the comfort of her own place calling her name. Going out that night didn't seem like her cup of tea, but her friend was persistent & finally convinced her to go to the cinco de mayo bonfire with her and meet up with some friends. Ryan was there. The rest, as they say, is history.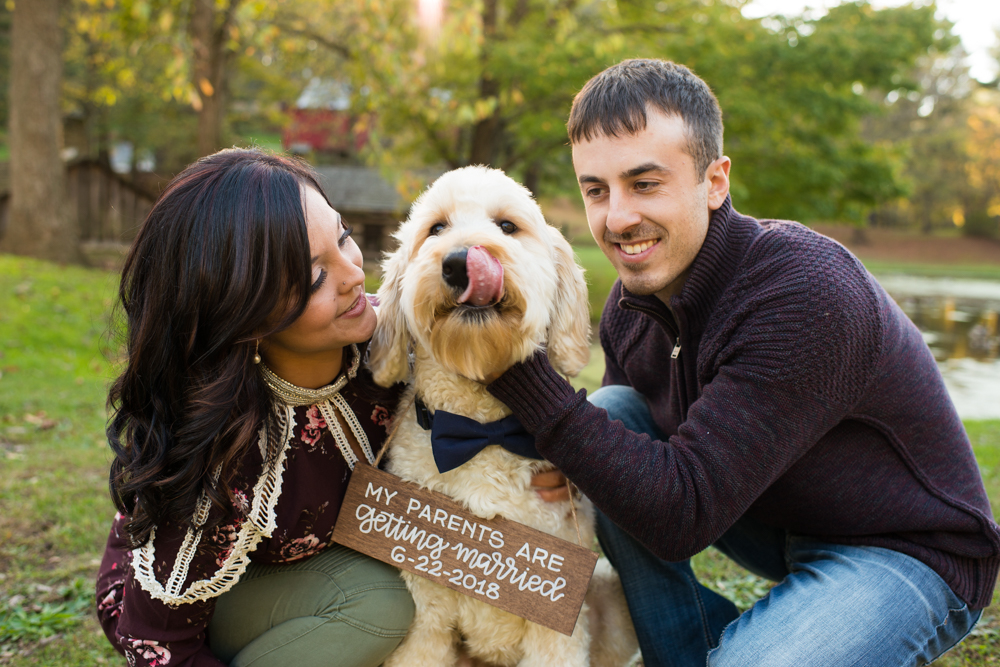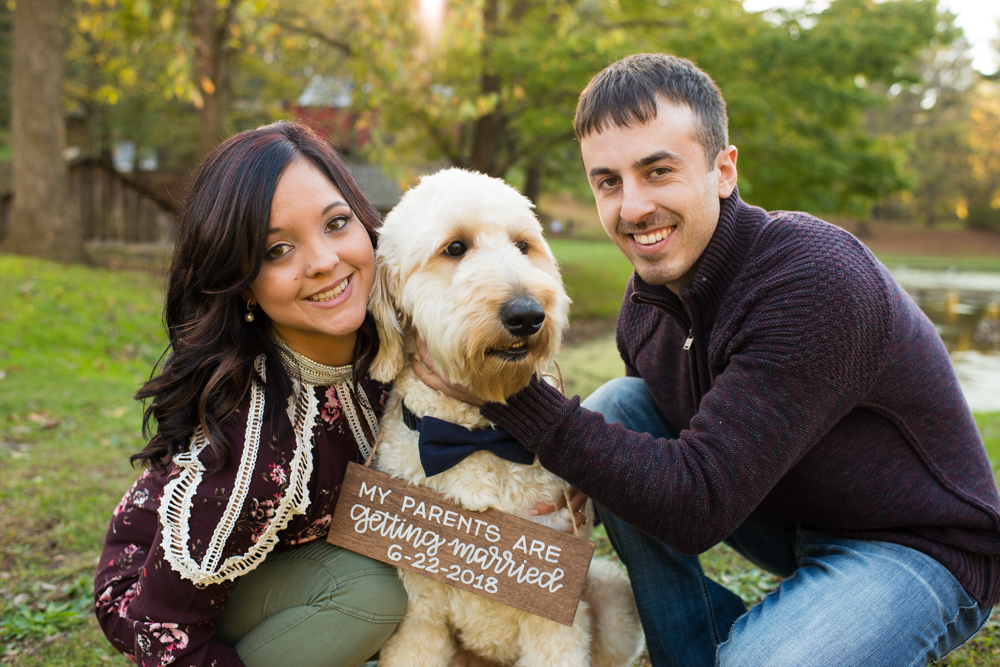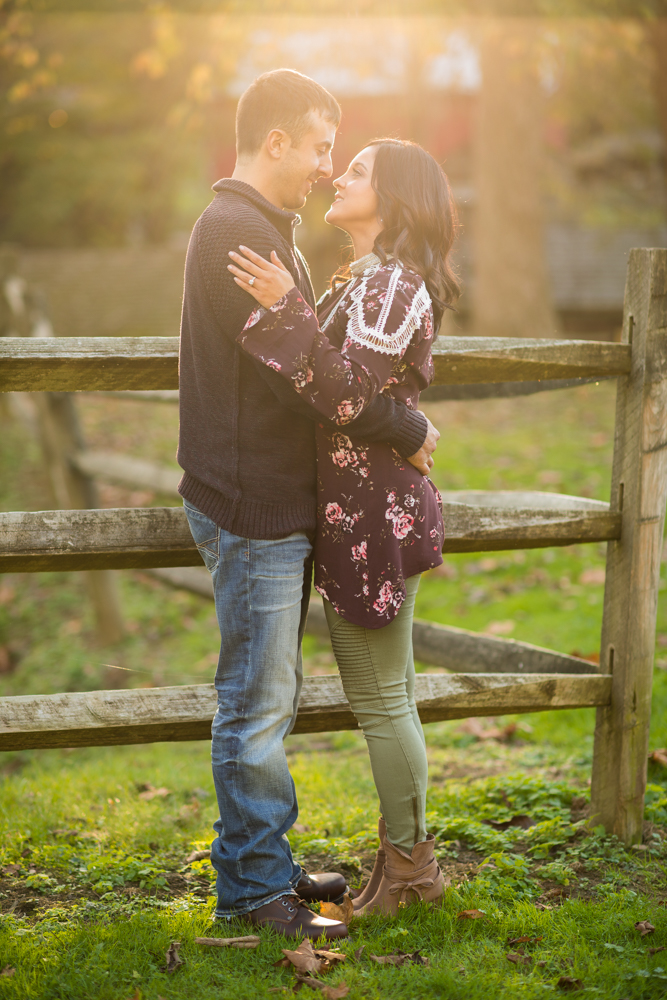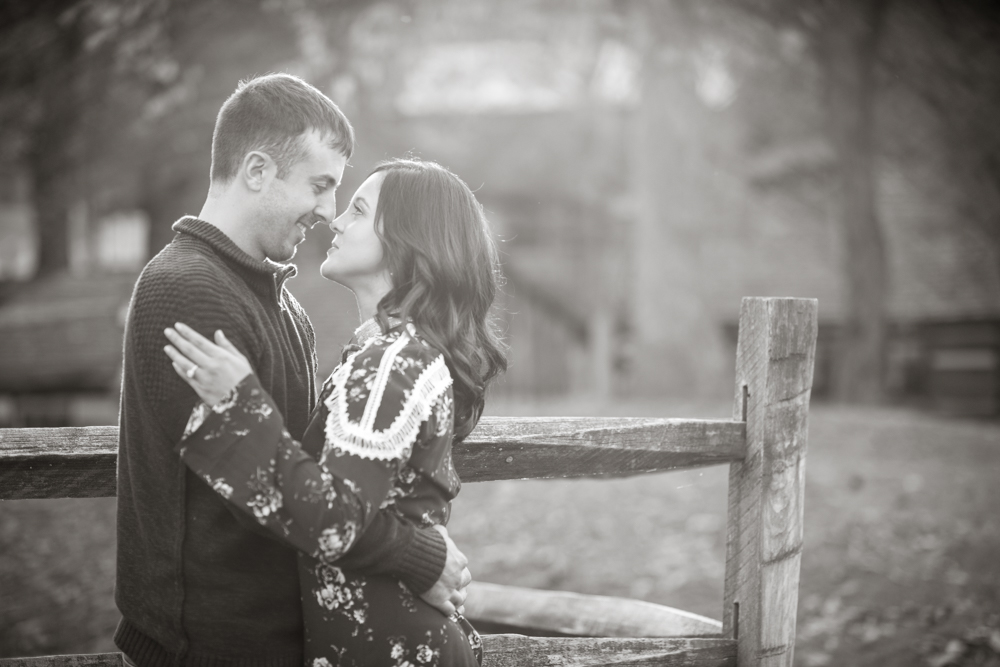 We love that they had a dressy outfit & a casual outfit. Their engagement photos will have a lot of great variety. We also love that they are so perfect together & always make each other laugh.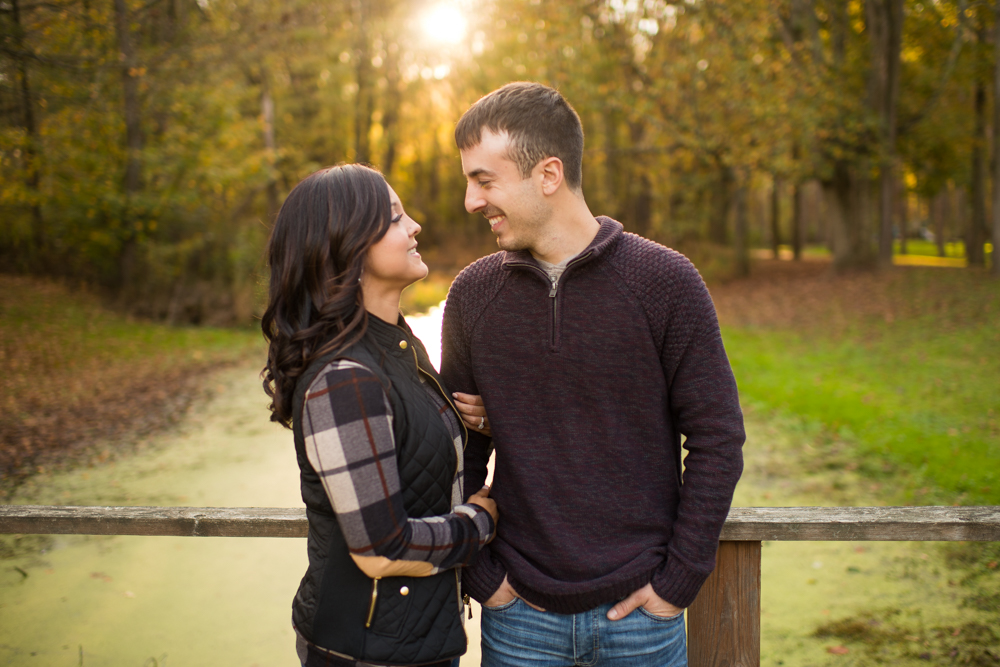 While they were being cute, Eider got a bit mischievous and adventurous. . .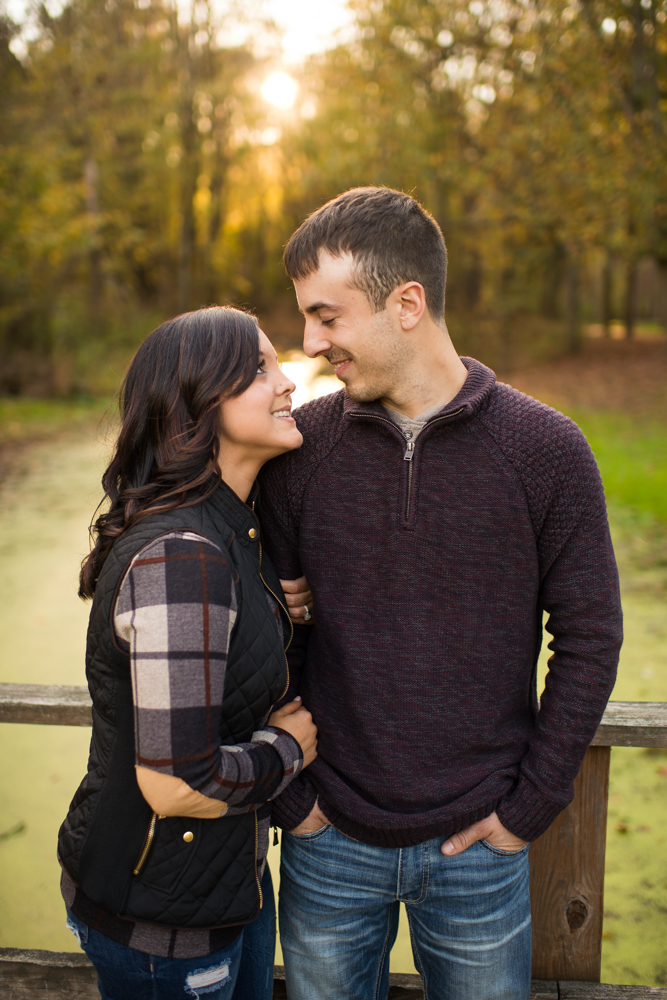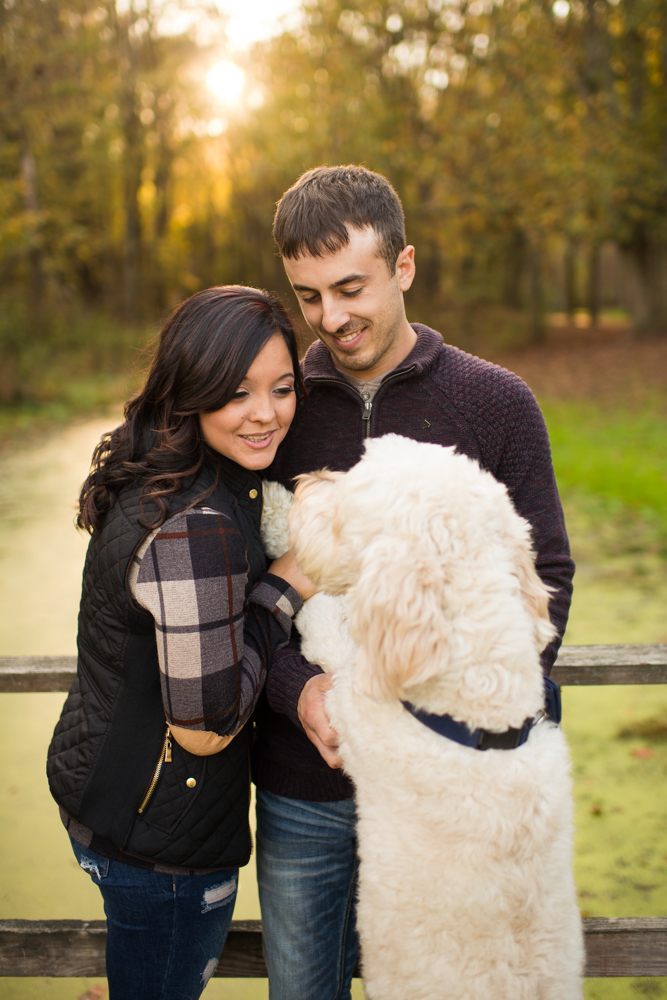 And then this happened. He took a dip in the muddy creek & then he had to get tied up.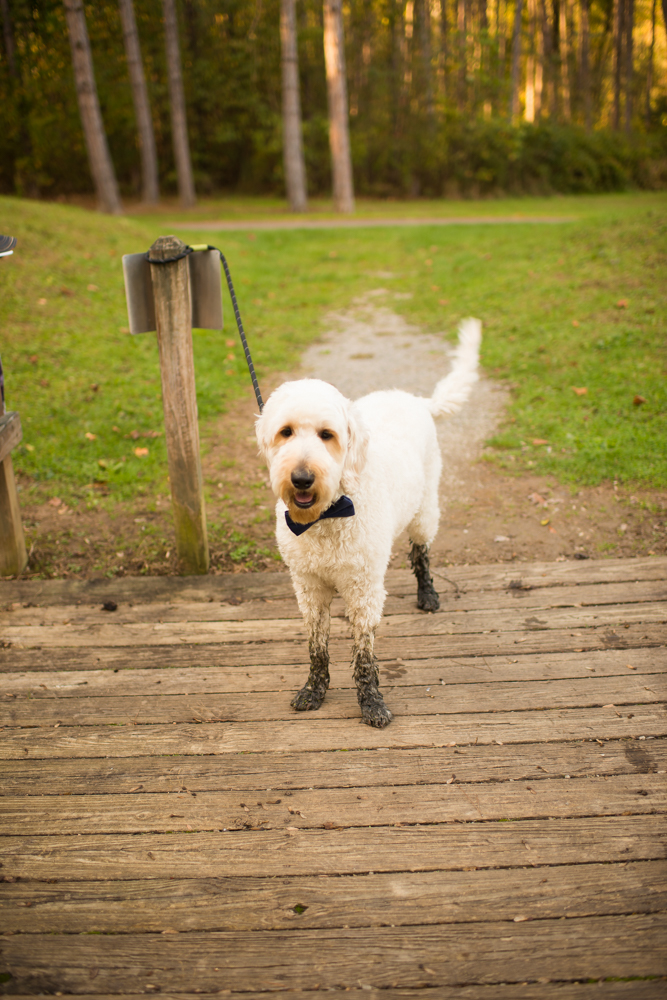 Amanda is gorgeous & Ryan's like, "Yup!" We can't wait until she's walking down that aisle as a bride!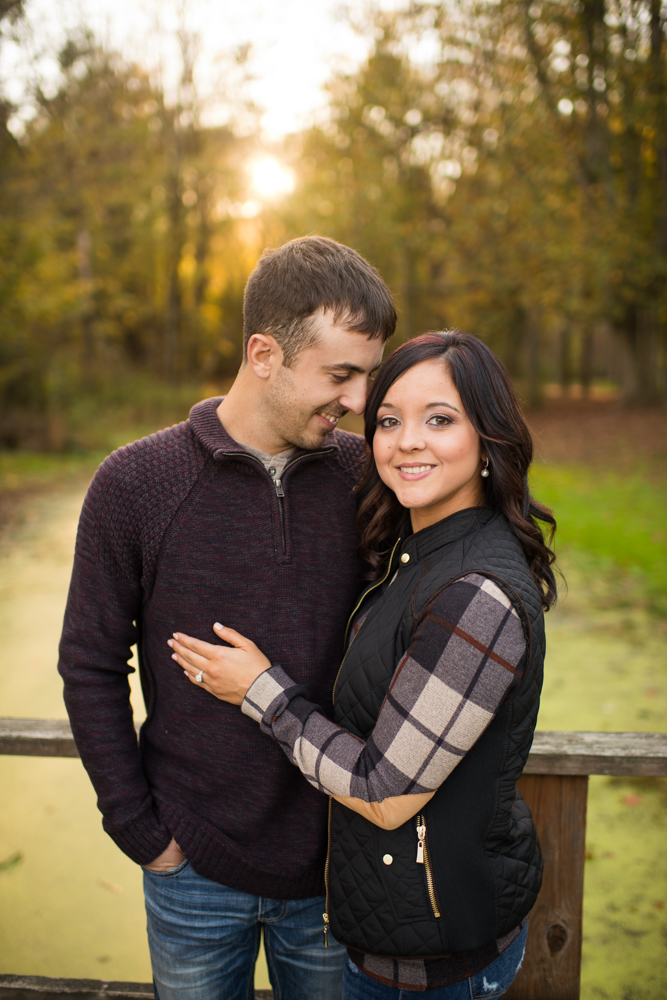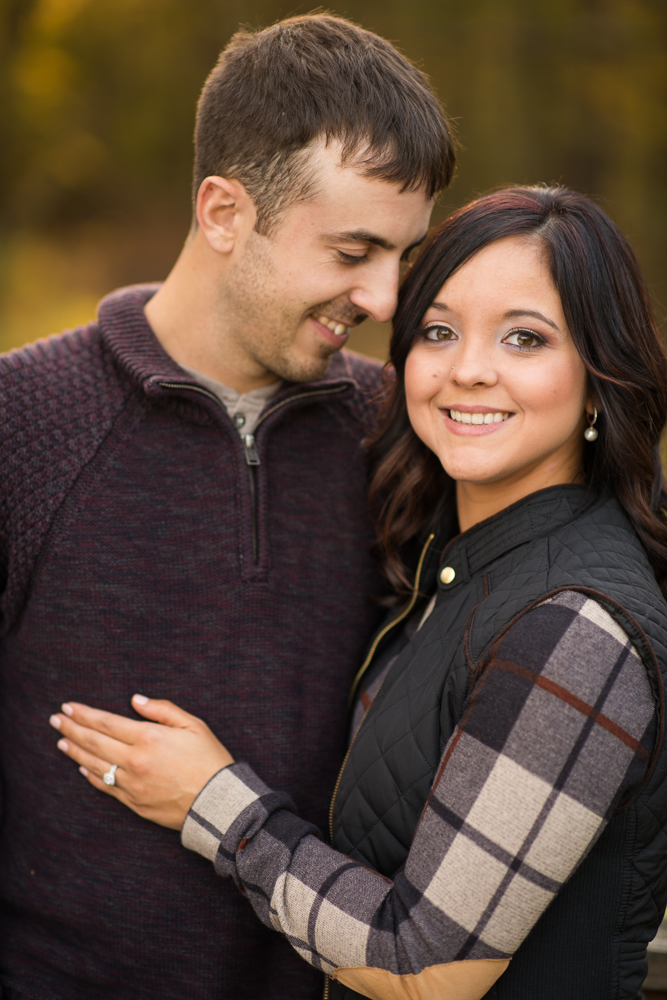 When the cuteness level is off the charts.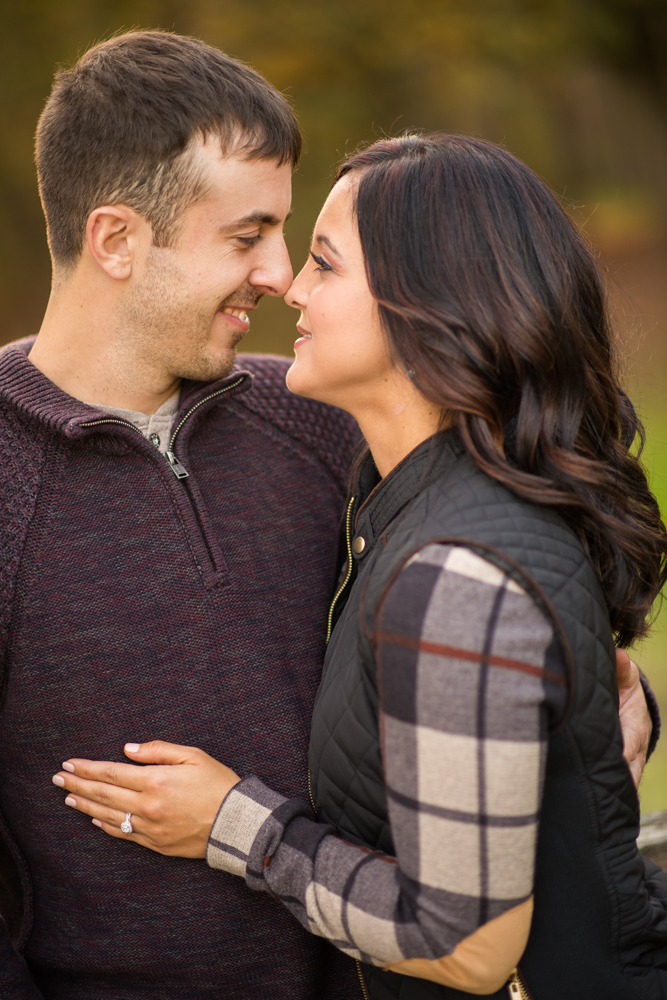 But then it gets even cuter.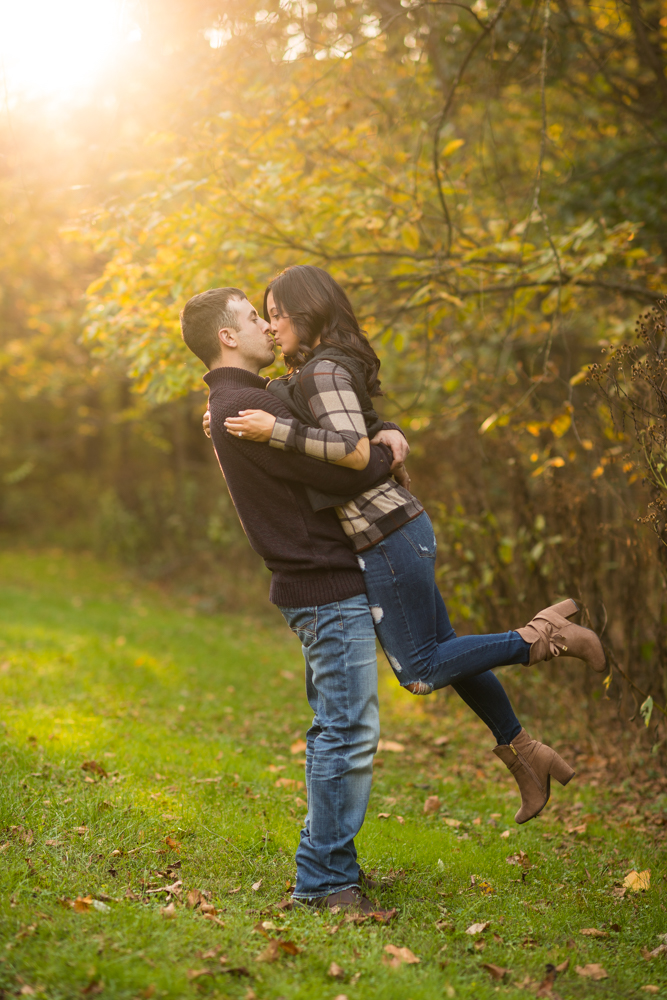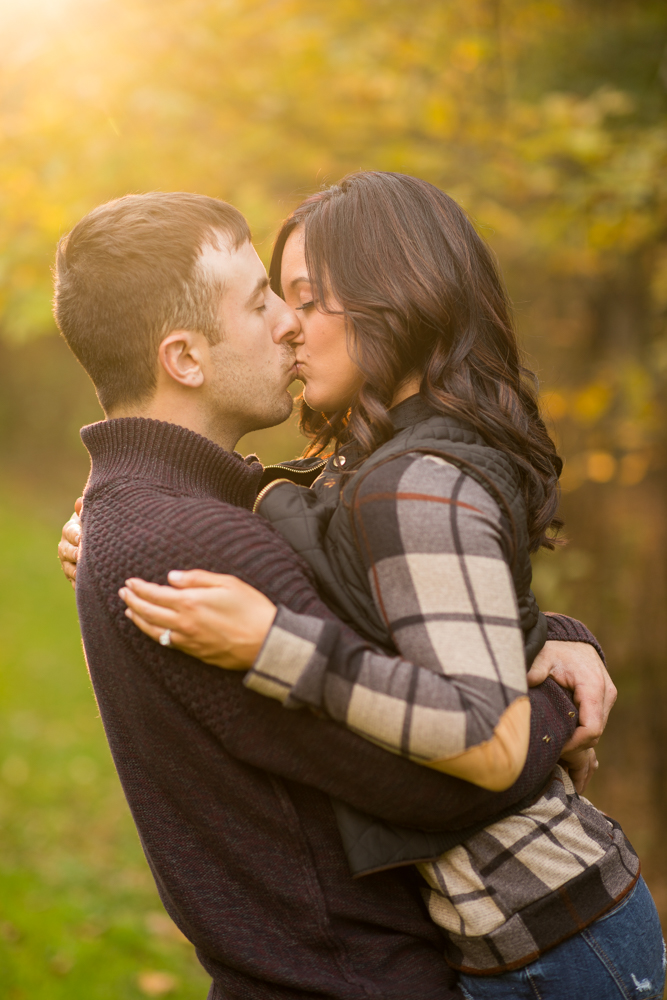 The attempt at washing the muddy paws. His face is like, "Guys, I didn't mean to!"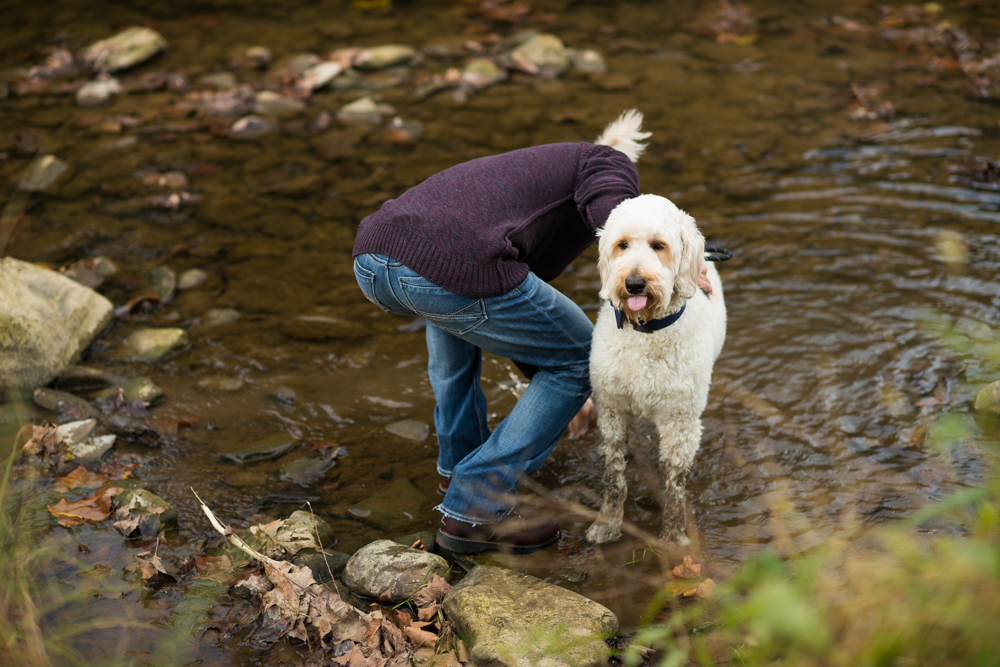 Then the aforementioned hat made its appearance.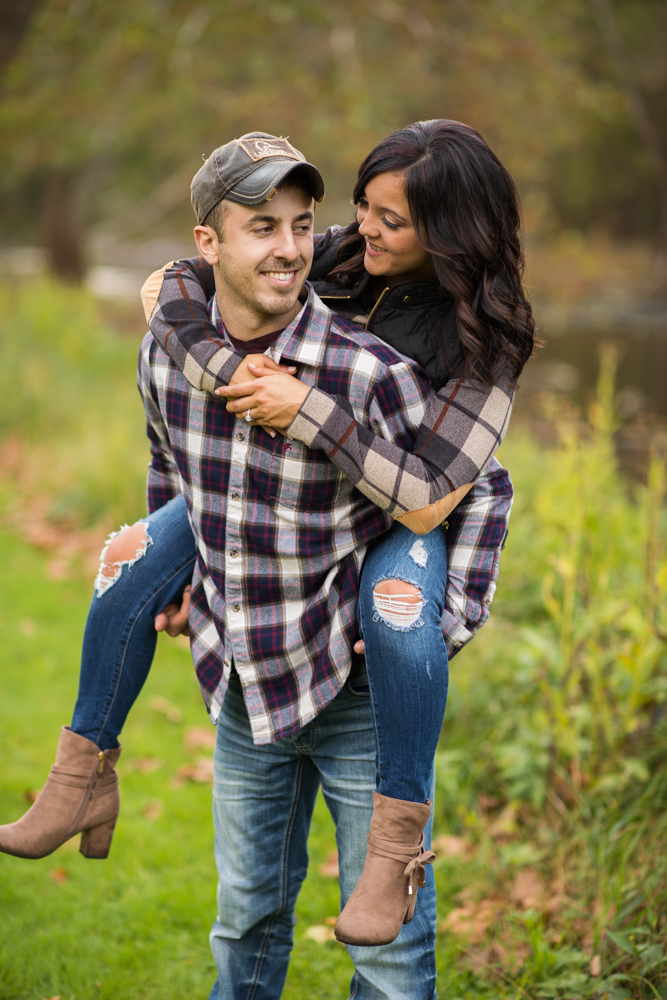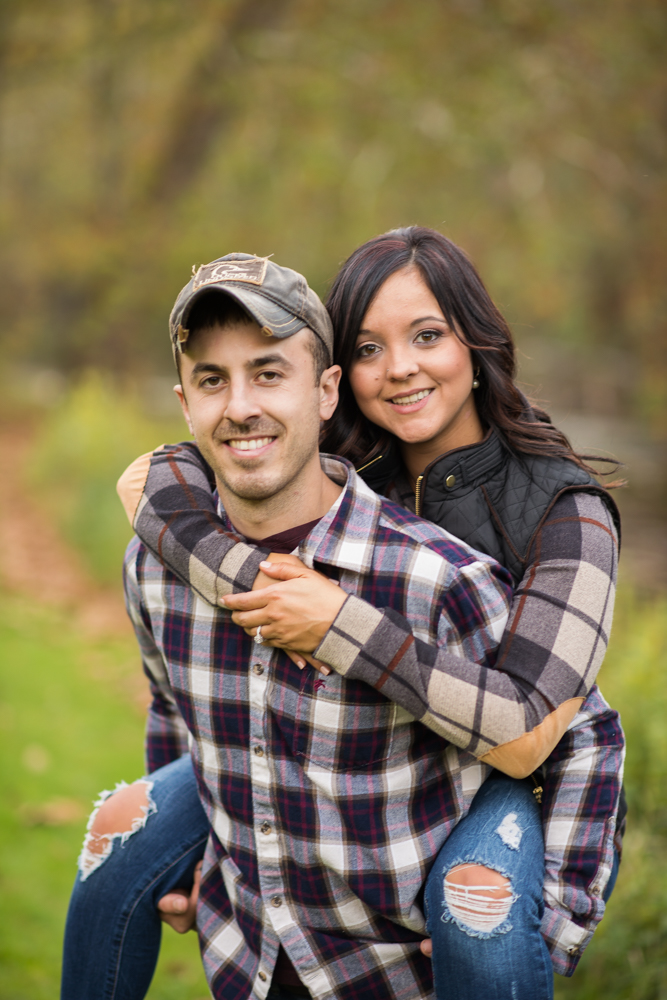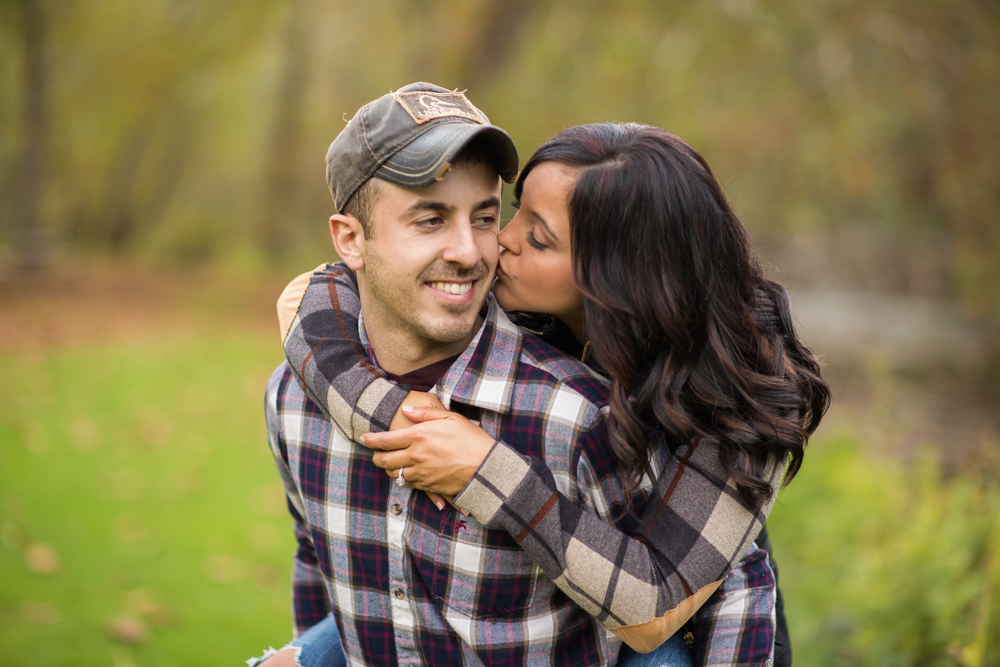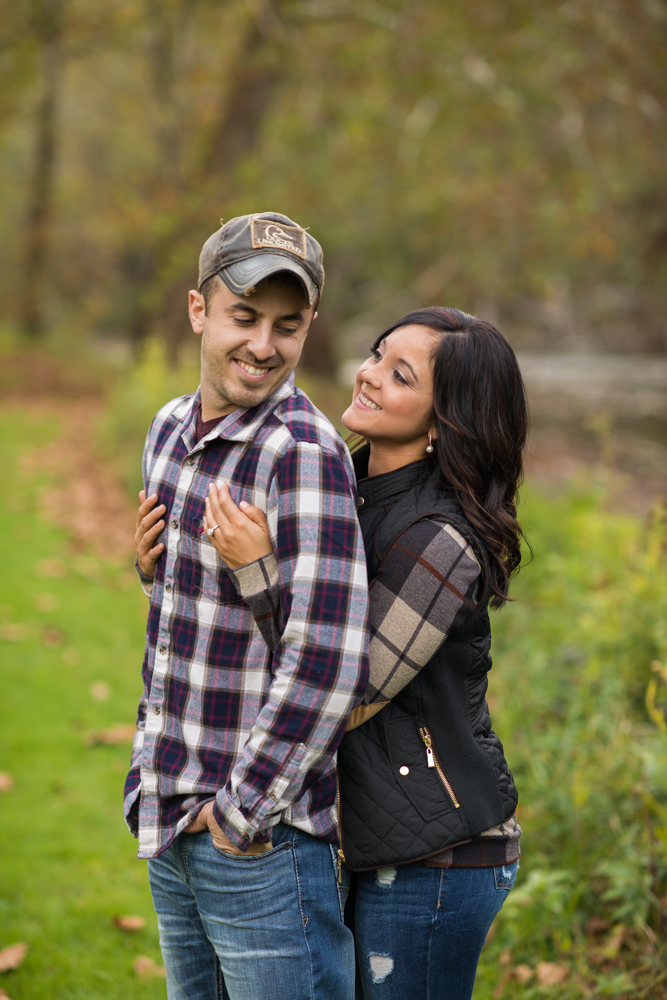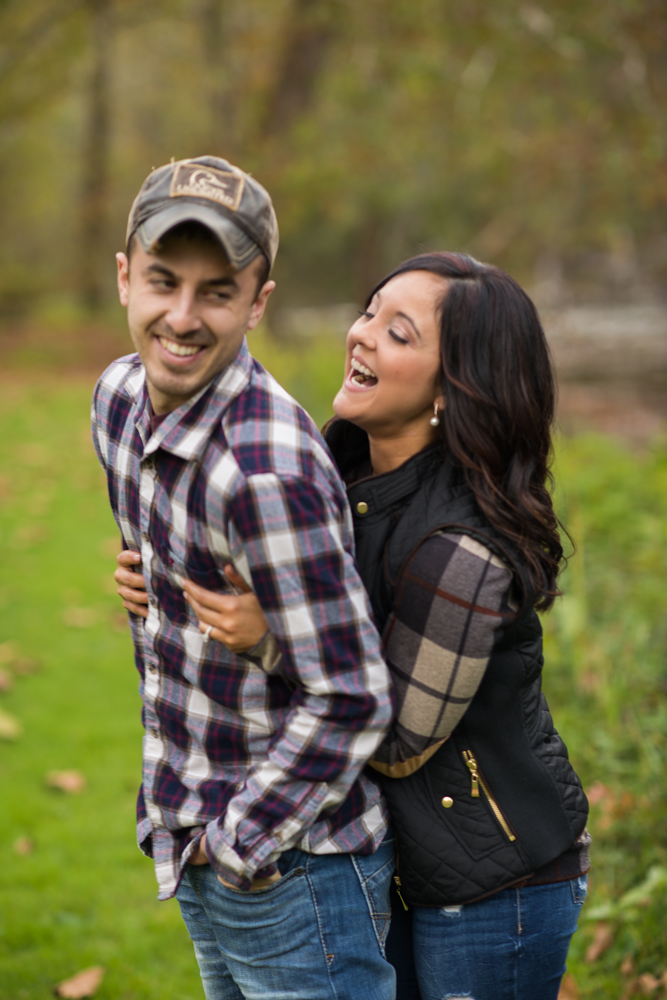 That rock, though! Great job on the bling, Ryan! And Amanda's nails were so pretty, too!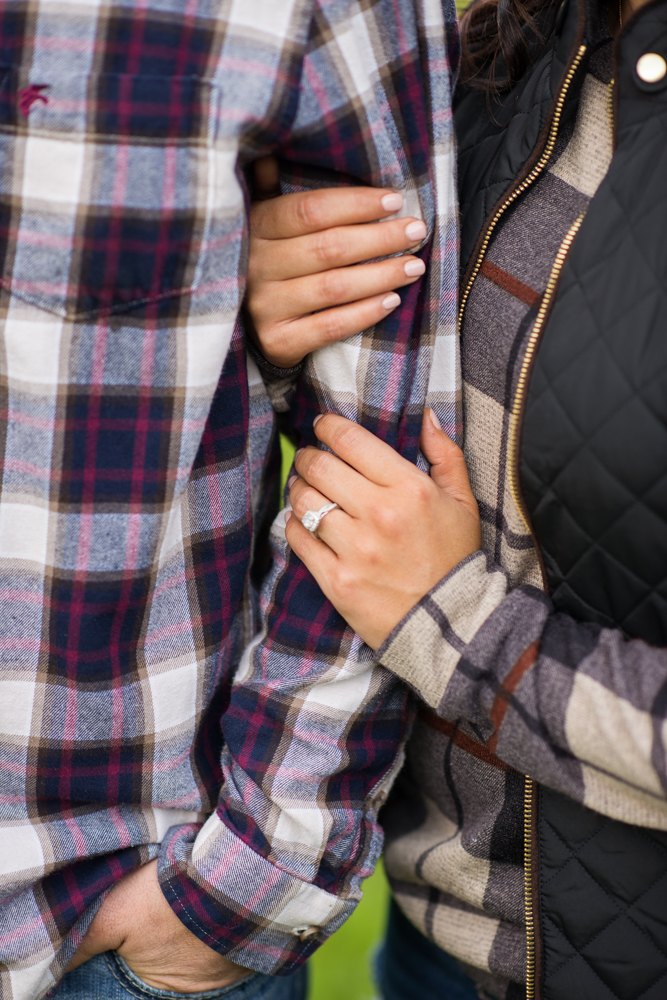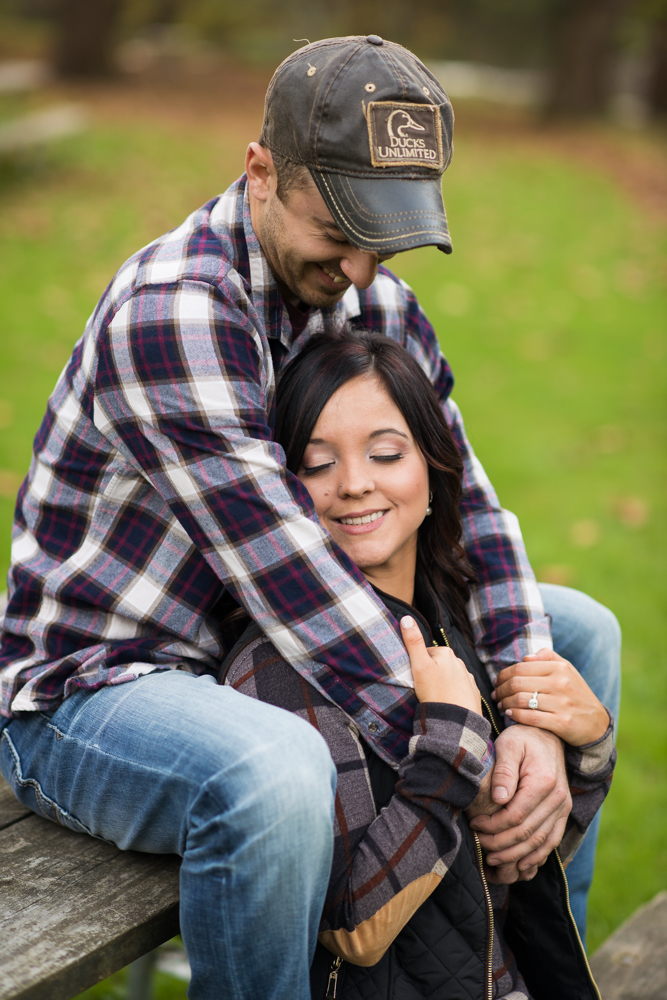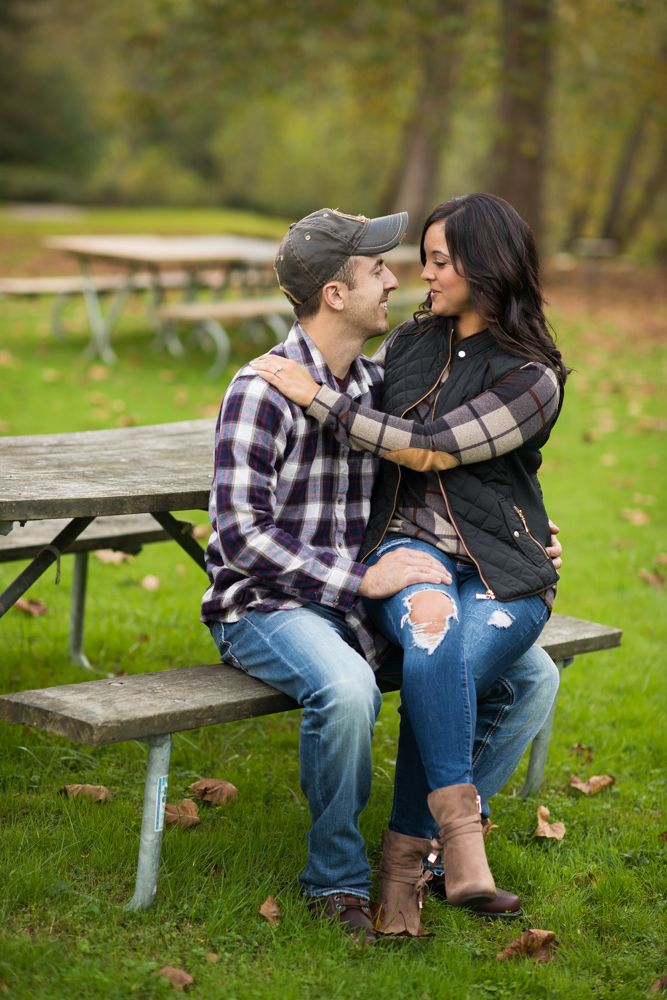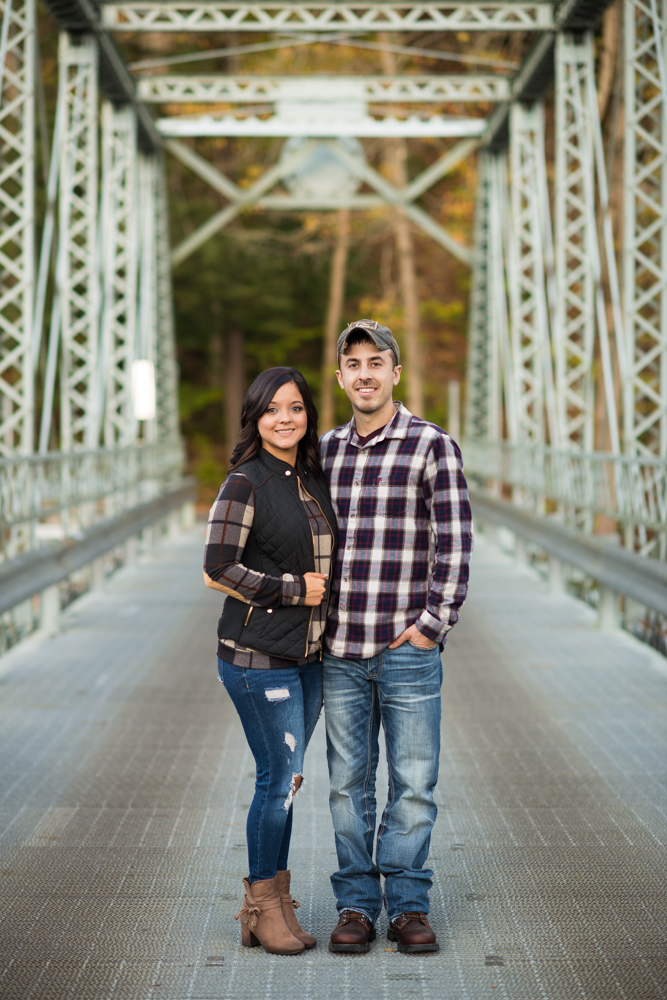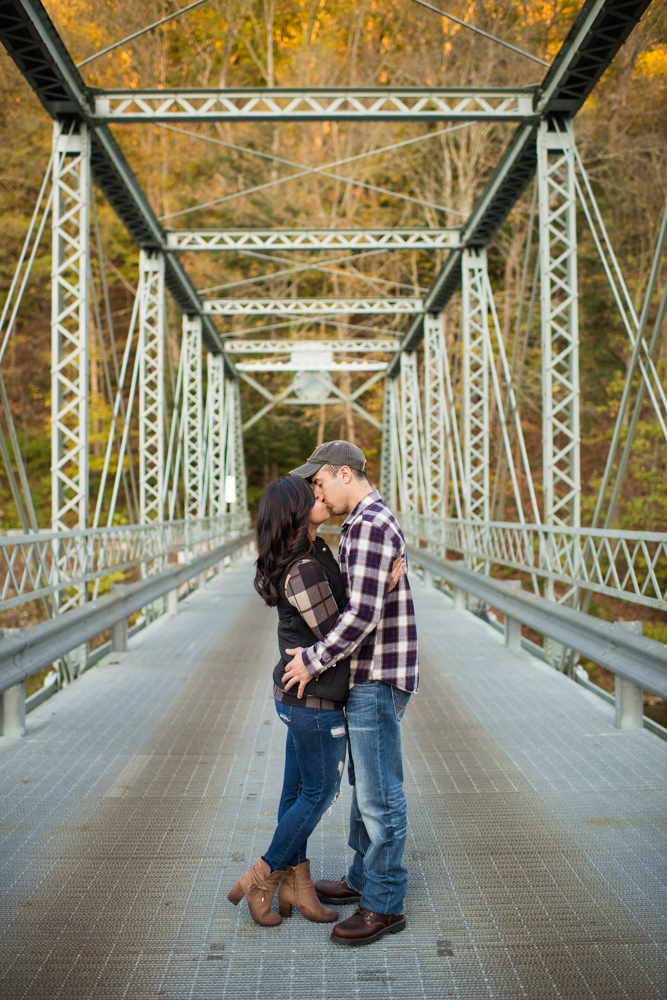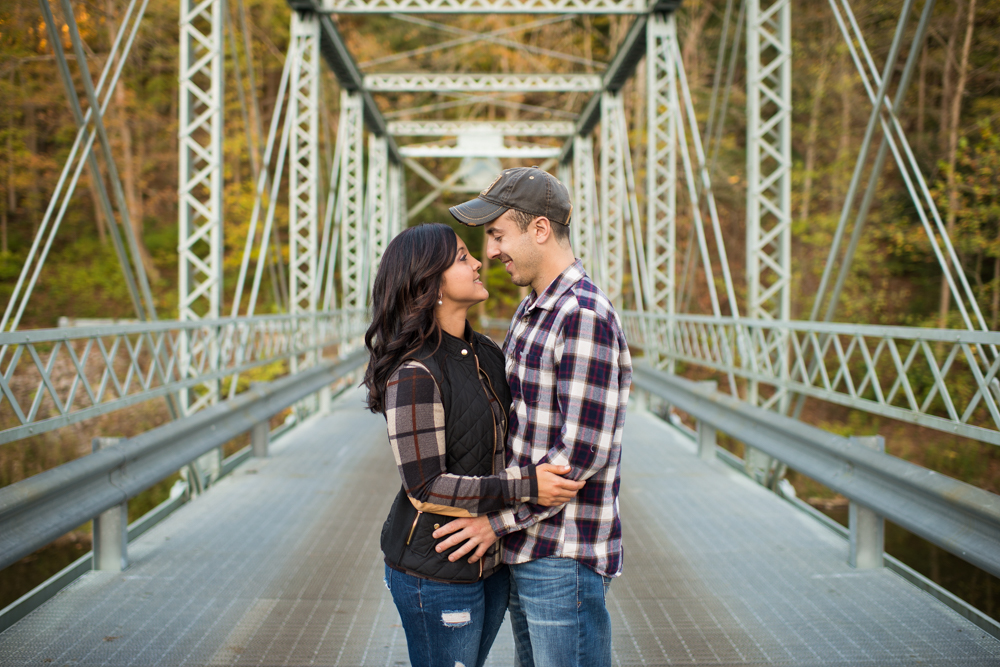 This is their alt. rock or country album cover for when they start their band. hehe.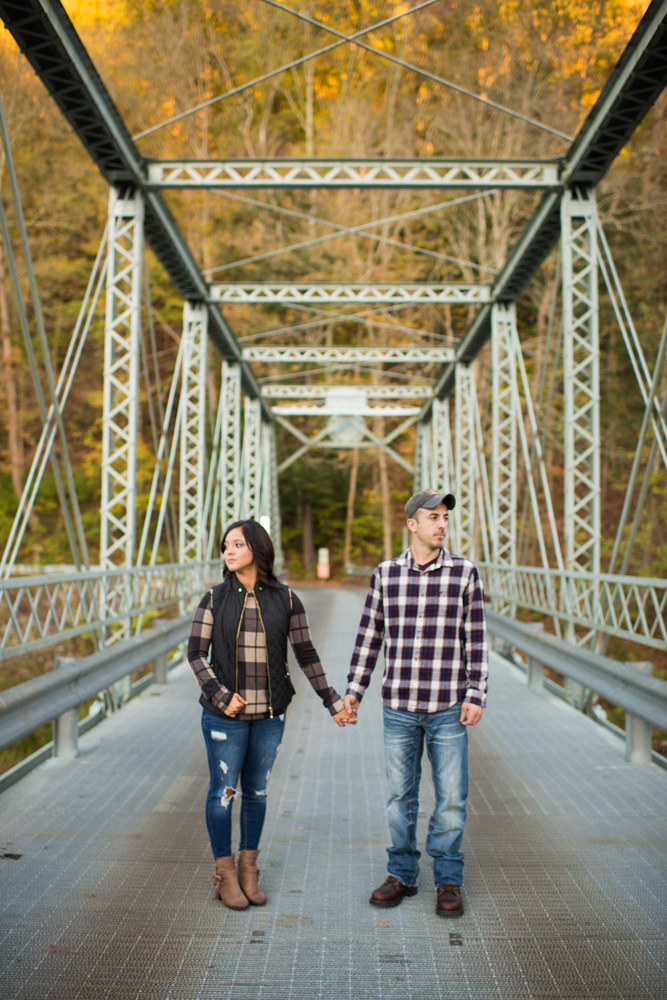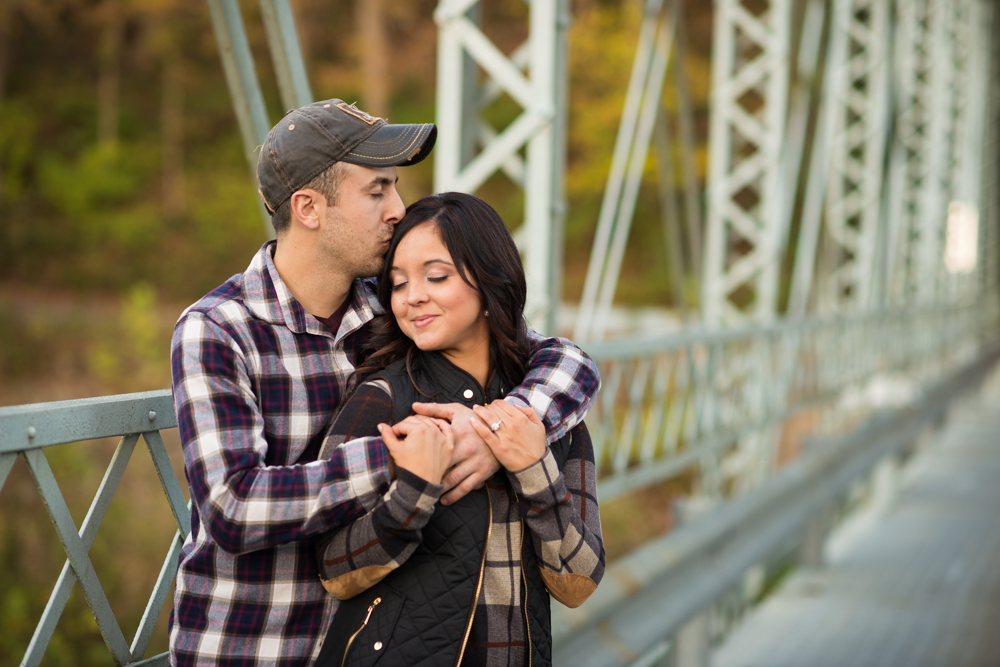 Amanda & Ryan, we are so incredibly excited & happy for you both! We are really looking forward to the big day in June! You two are so much fun & we know the wedding day will be one for the record books & one that your friends & family will be talking about for years to come! Thanks for trusting us with such important memories of one of the most momentous occasions of your life!
If you enjoyed this engagement session, you may also like:
Whimsical Boho Watercolor Styled Shoot at Beaver Creek State Park
A Summer Wedding at The Lake Club 
We're Josh & Danielle, married wedding photographers based in the Columbiana, Ohio area who photograph joyful couples who believe in the beauty of marriage. We mostly shoot in the Youngstown area, but we also photograph destination weddings & would love to photograph a wedding in Europe some day. . . inside a castle would be extra epic. We are best friends & we have the cutest kids if we say so ourselves (LOL)- a daughter named Tenley & a son named Kenton. We also have two silly pugs, Norris & Punky. To follow along with our fun in life & photography, find us here: