We've got some pretty Youngstown engagement photos for you today! Ashley & Brad are one of the most adorable couples we've ever met! They laugh A LOT. They make each other blatantly happy. They have a TON in common. And they are truly best friends. Our time with them during their engagement session in Youngstown at Fellows Riverside Gardens & downtown was a riot because they were cracking us up & they couldn't be cuter if they tried so we were really excited about all of the amazing photos we got to take! In addition to their fabulous chemistry, they also have a super cute story that we're excited to share here, too!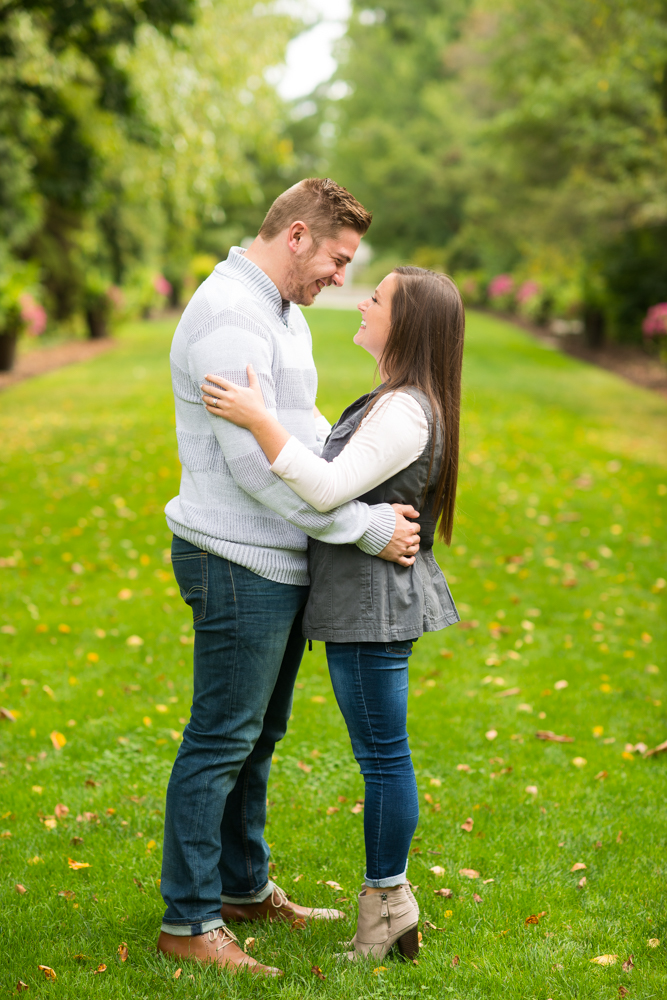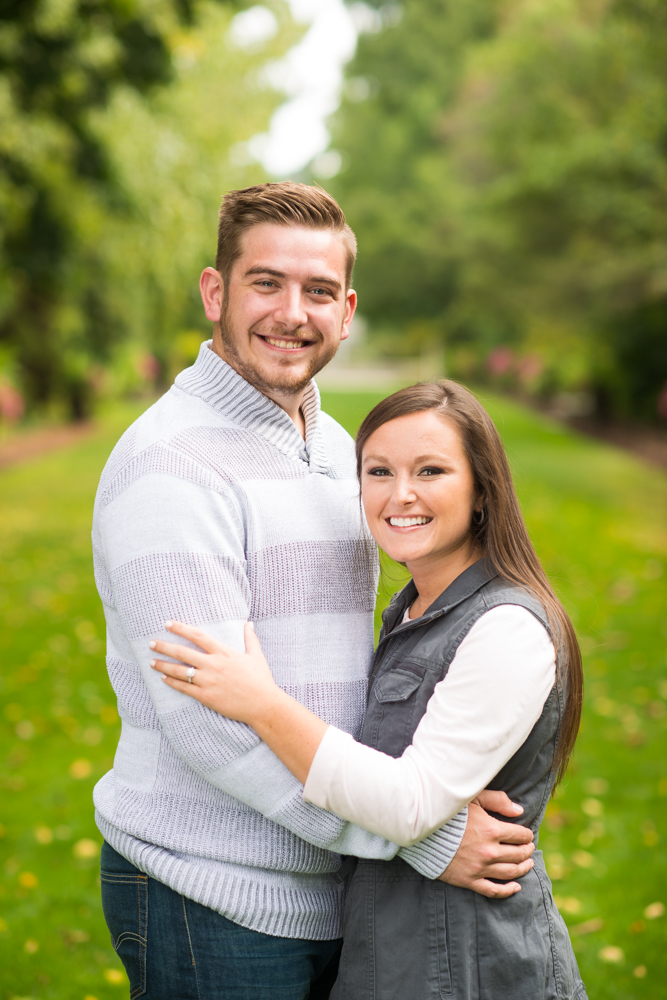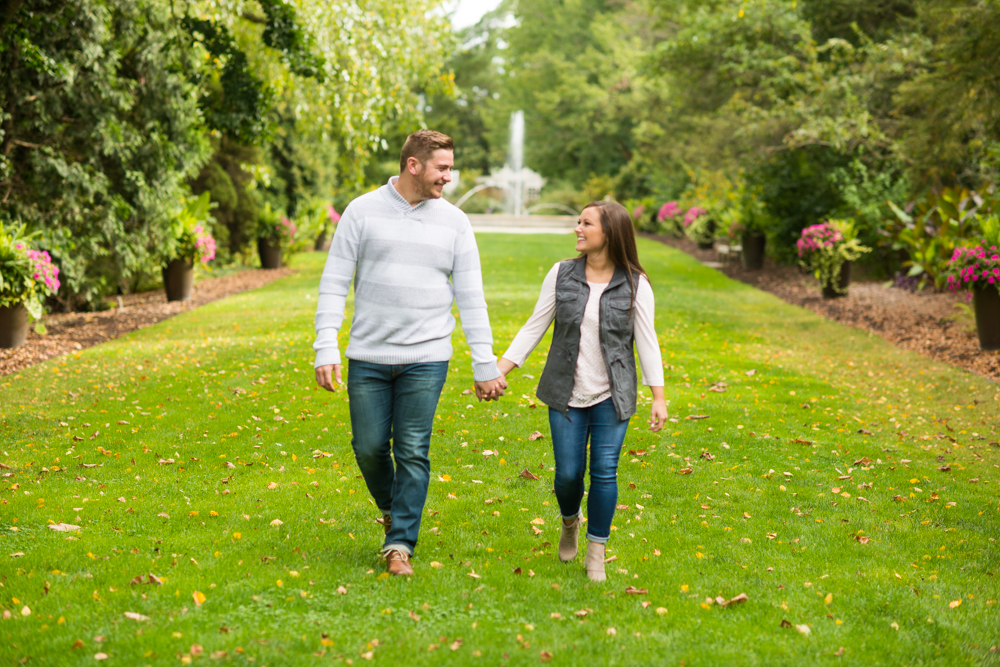 Their laughter is contagious & we had so much fun with their adorable height difference during their engagement session. Ashley is so stinkin' cute and pretty! She's also a nurse so she saves lives for a living. . . Brad found himself a keeper!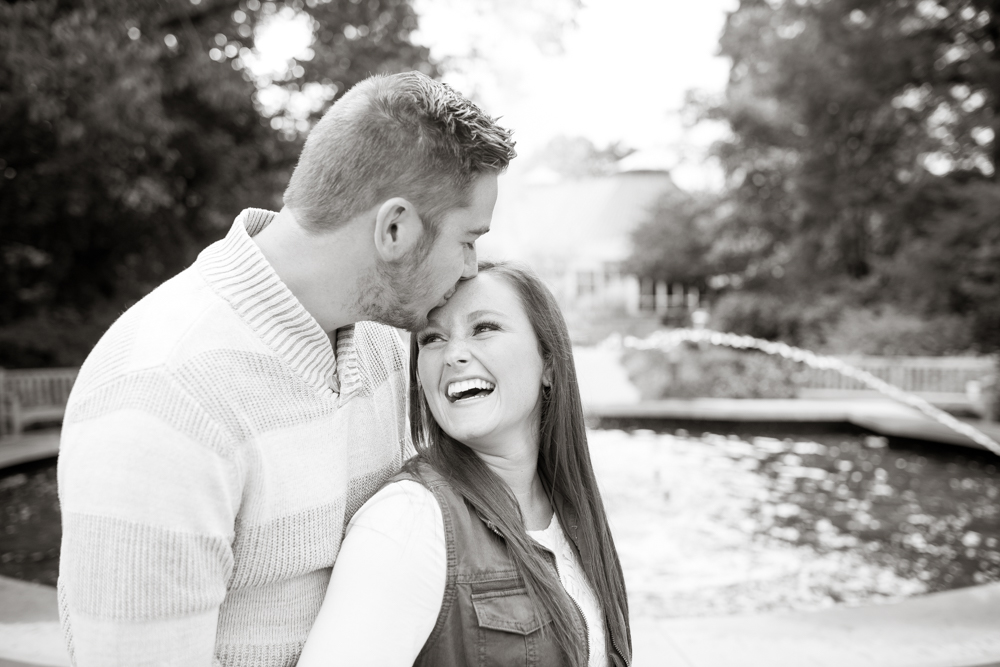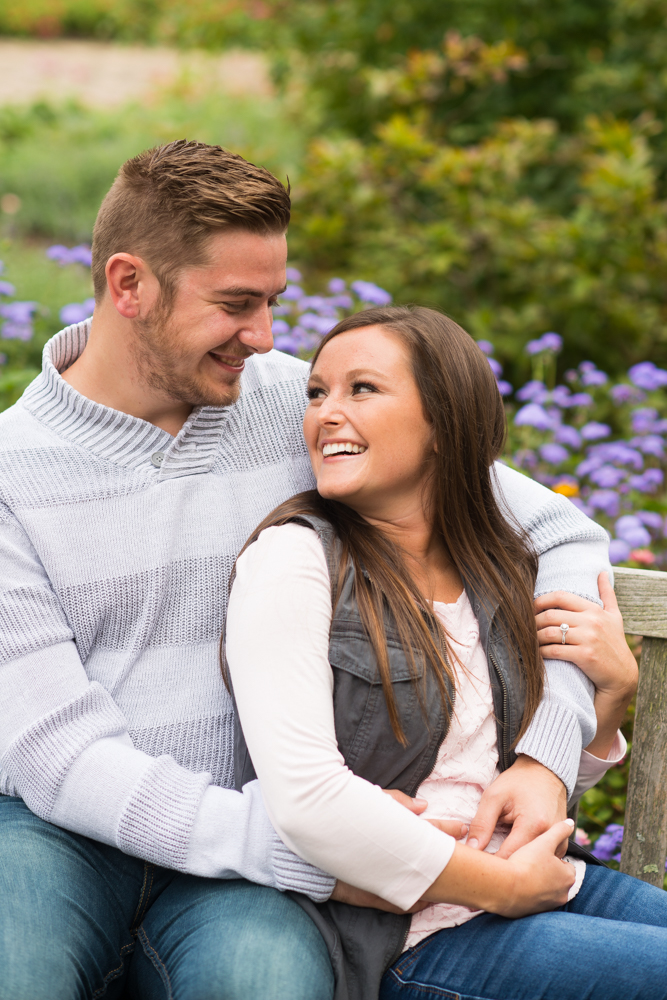 And he is oh-so-in-love!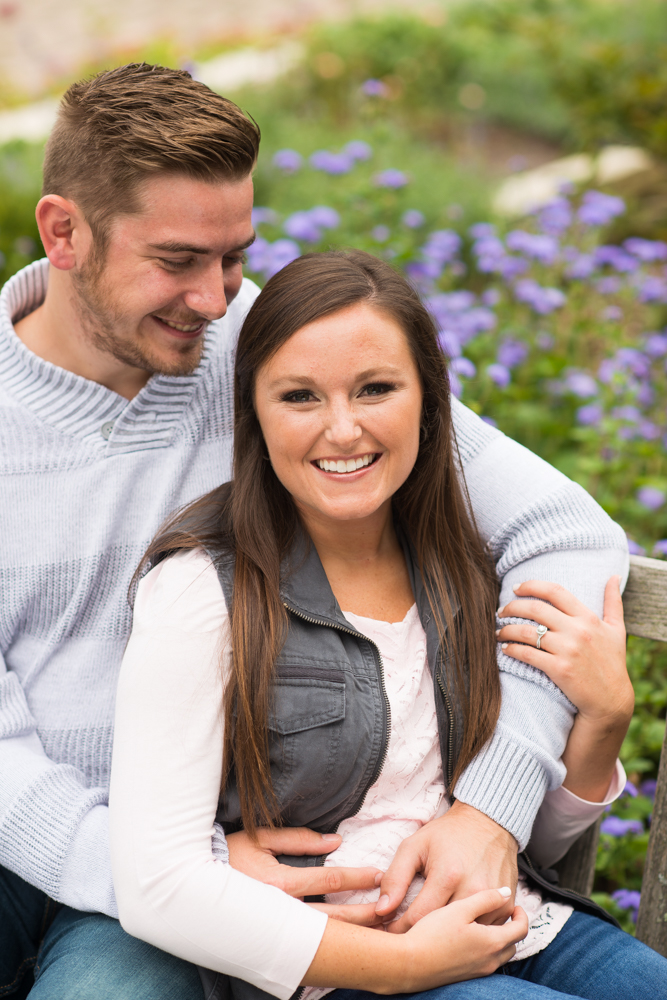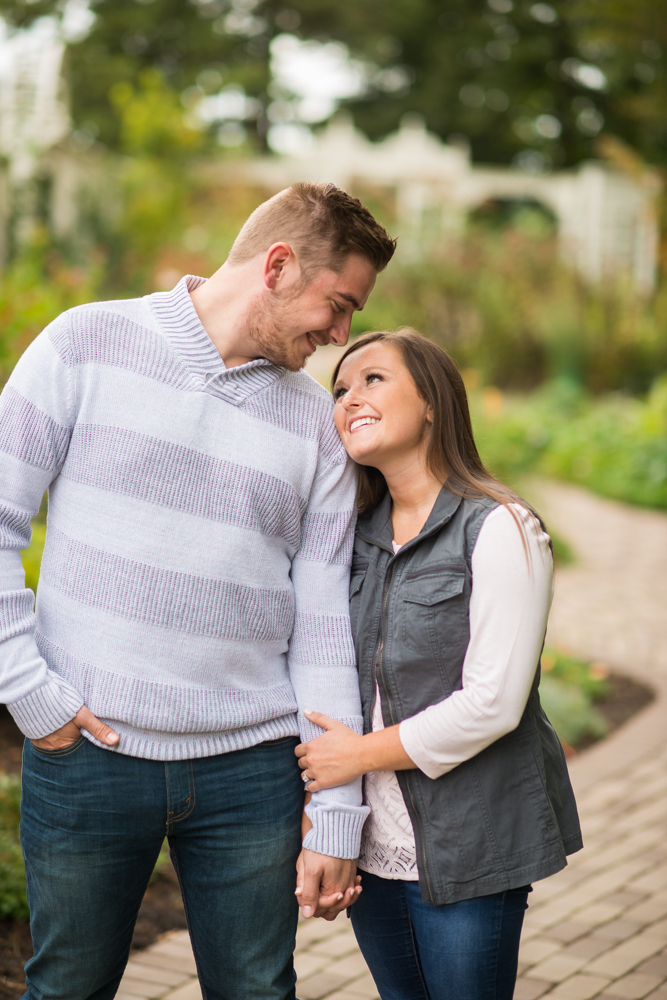 I just can't with their cuteness! They're so much fun & we love that their personalities really shined through in the photos.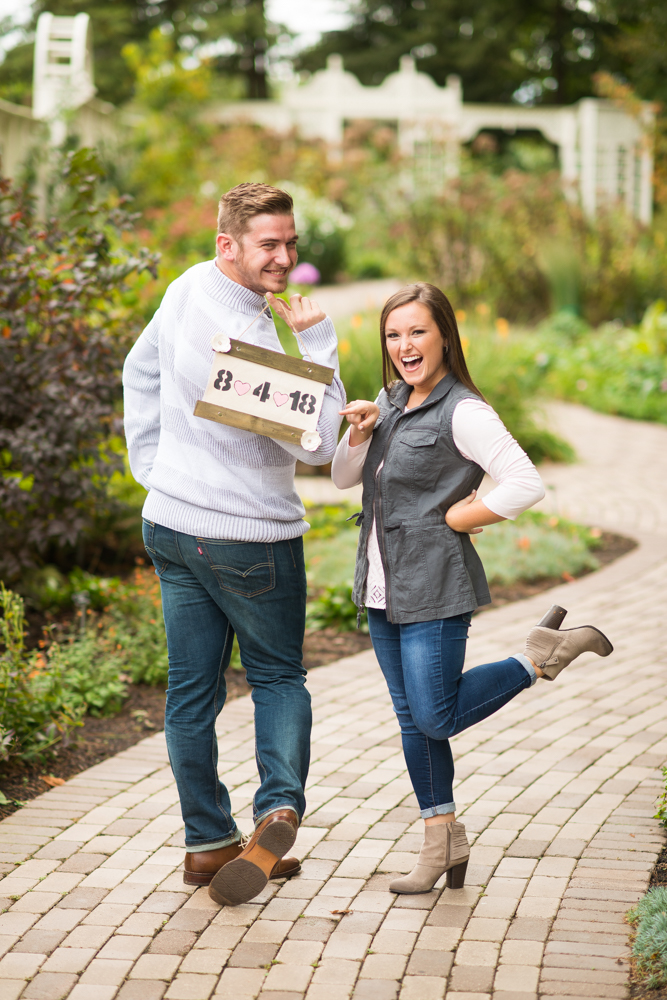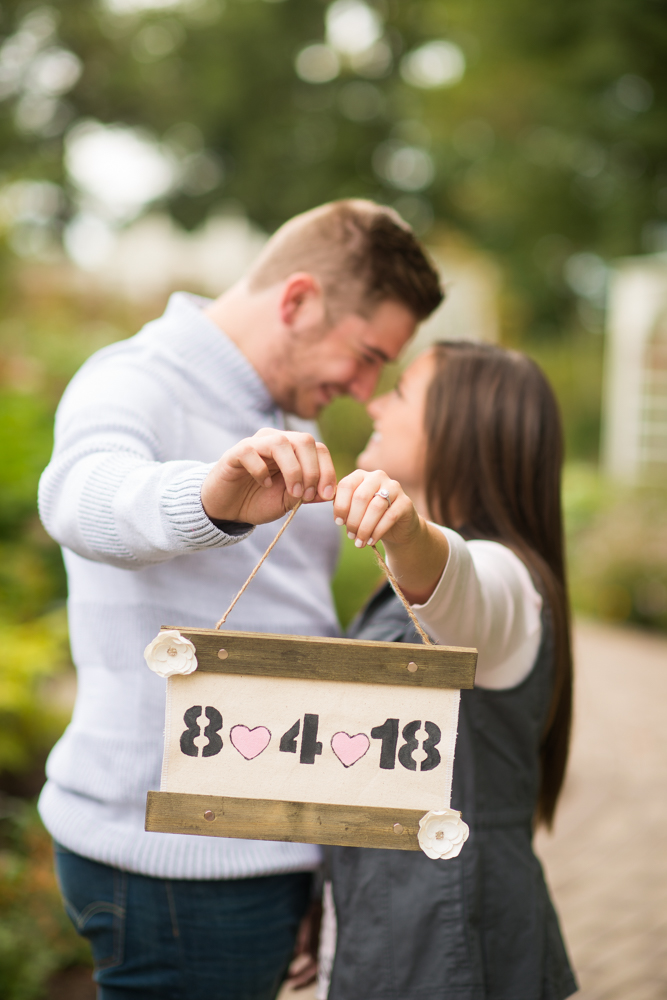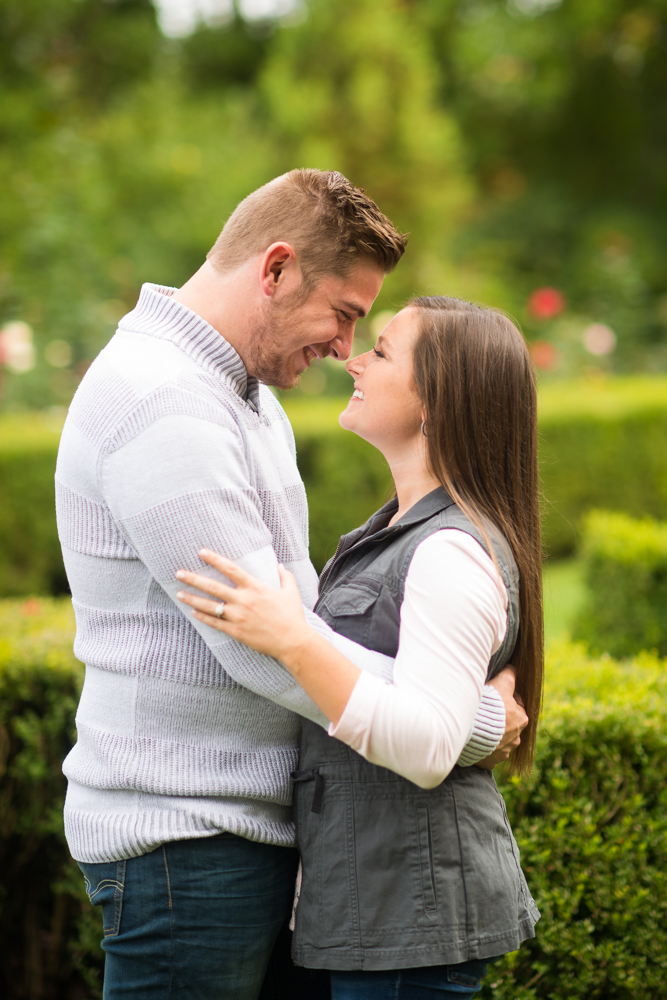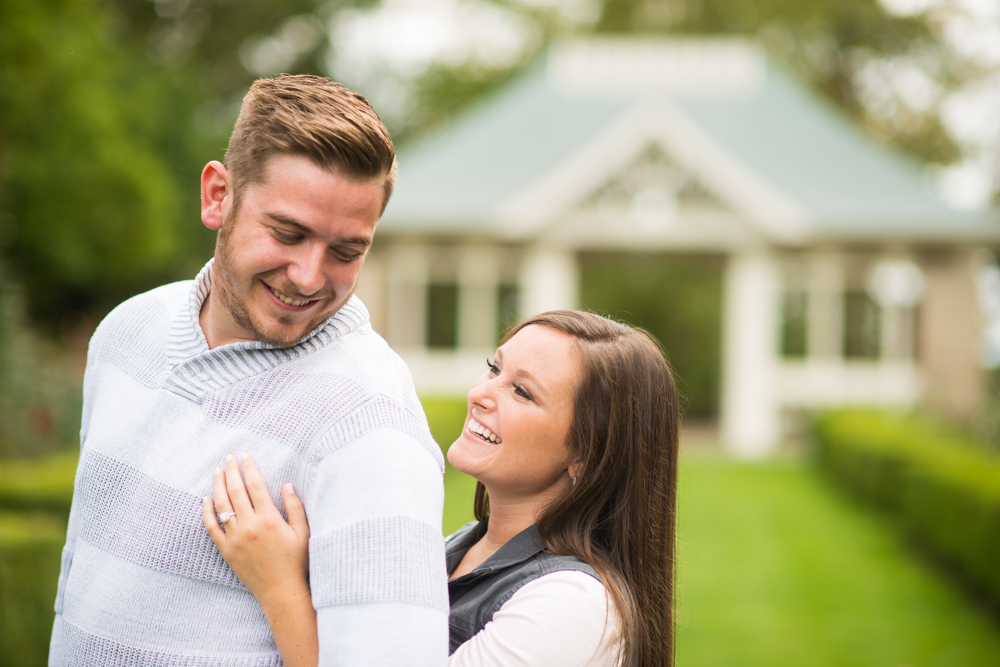 These two both went to the same high school & knew of each other, but they weren't high school sweethearts. They didn't start dating until college when they kept running into each other with mutual friends. And their love story blossomed on the YSU campus as they hung out & shared a lot of fun dates & lots of interests in common.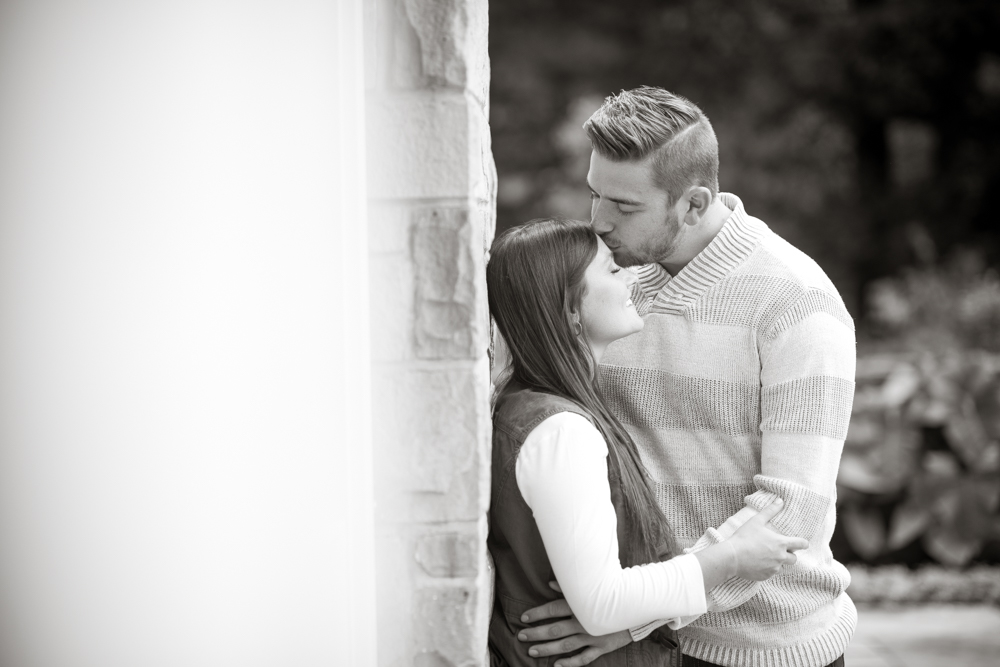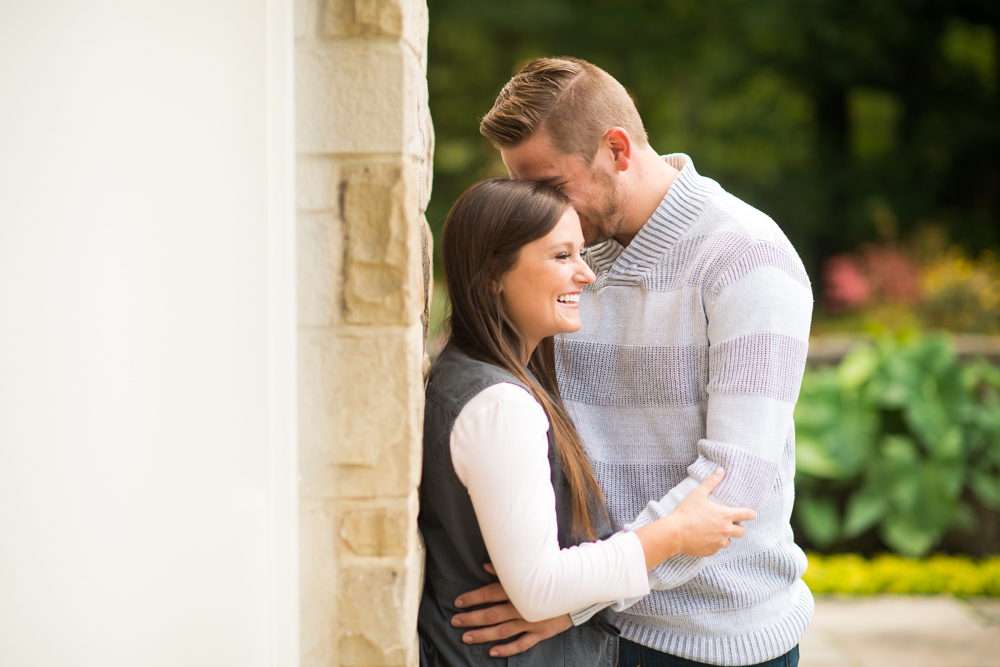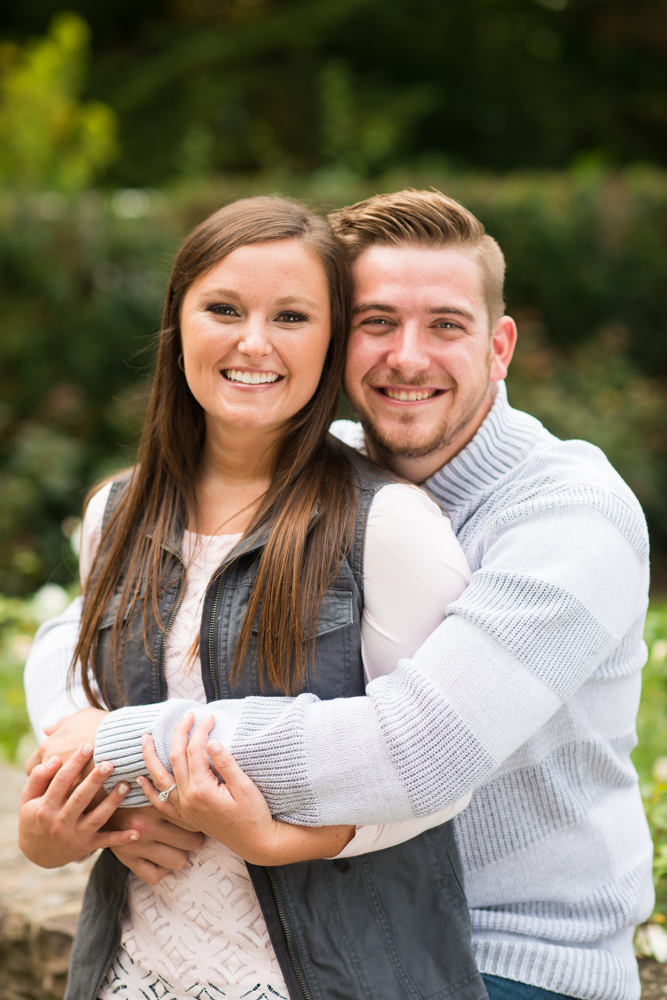 If you've ever been in a relationship for a long time & you've had the conversation that goes something like this, then you know exactly what I mean: "Hey we've been together a long time & we really love each other & we both know we want to get married so the proposal isn't too far off, but I still want to surprise you & you still want to be surprised." Well, Ashley & Brad had a similar conversation to that, but he added, "So I'll be taking you on lots of decoy dates this Summer all dressed up & fancy & fun just to throw you off! You'll never know which one it might be!"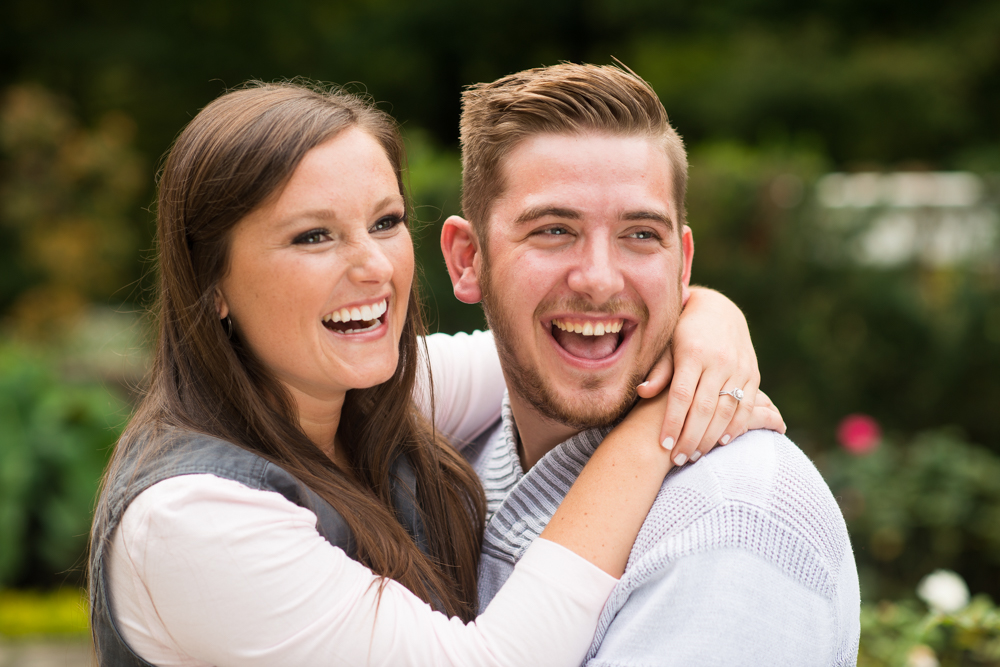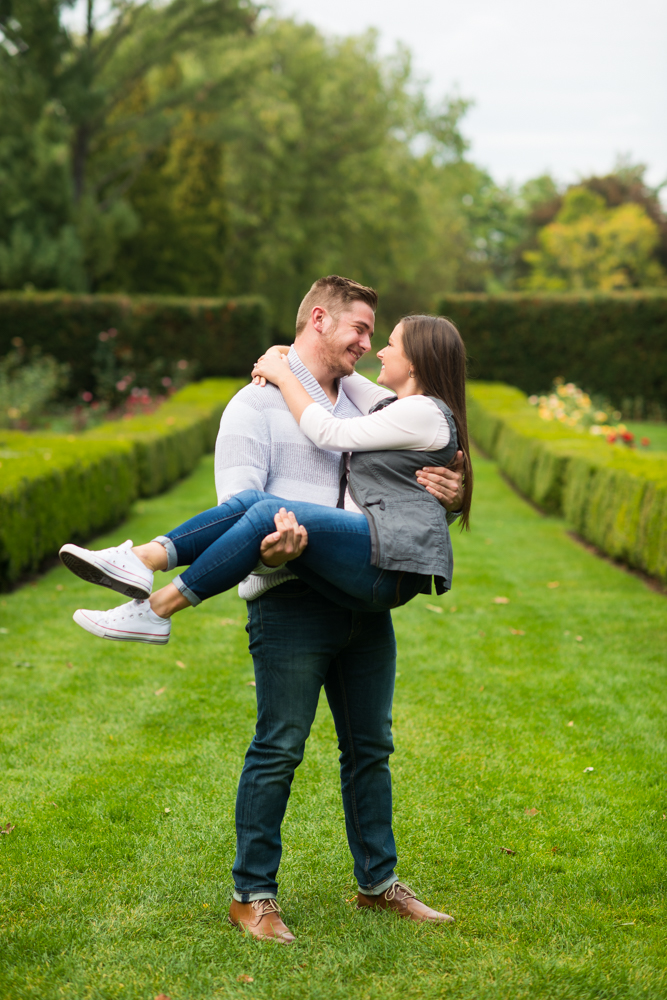 It just so happens that Brad couldn't wait too much longer & he proposed after the very first decoy date. ha! Love it! They went to dinner & then Brad said he wanted to show Ashley something he had been working on. At the time he was living with his mom & Ashley knew that he had been working on something in the yard. He had been spending so much time on it & she had no idea why or what he was up to until he brought her there & she laid eyes on the setup. It was gorgeous & romantic & perfect! He had decorated everything to a T! And I can't describe it as well as you'll comprehend if I just show you so here it is! Go see their proposal story & the adorable photos of the setup over on How He Asked, where Ashley & Brad's story is featured: HERE. Isn't it adorable & so thoughtful?! Ashley cried her eyes out with joy &, of course, said yes!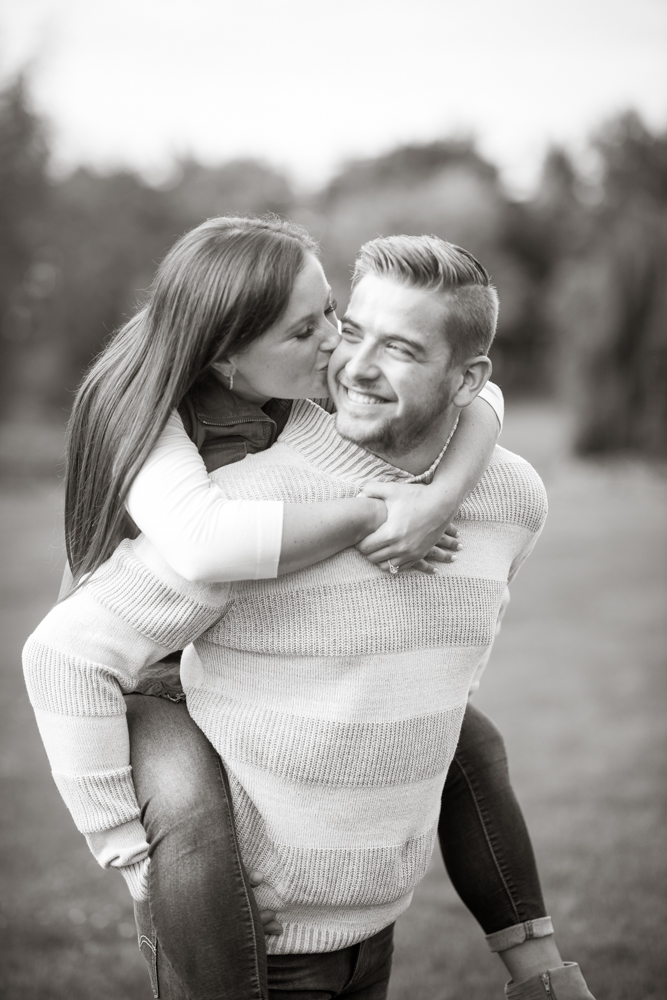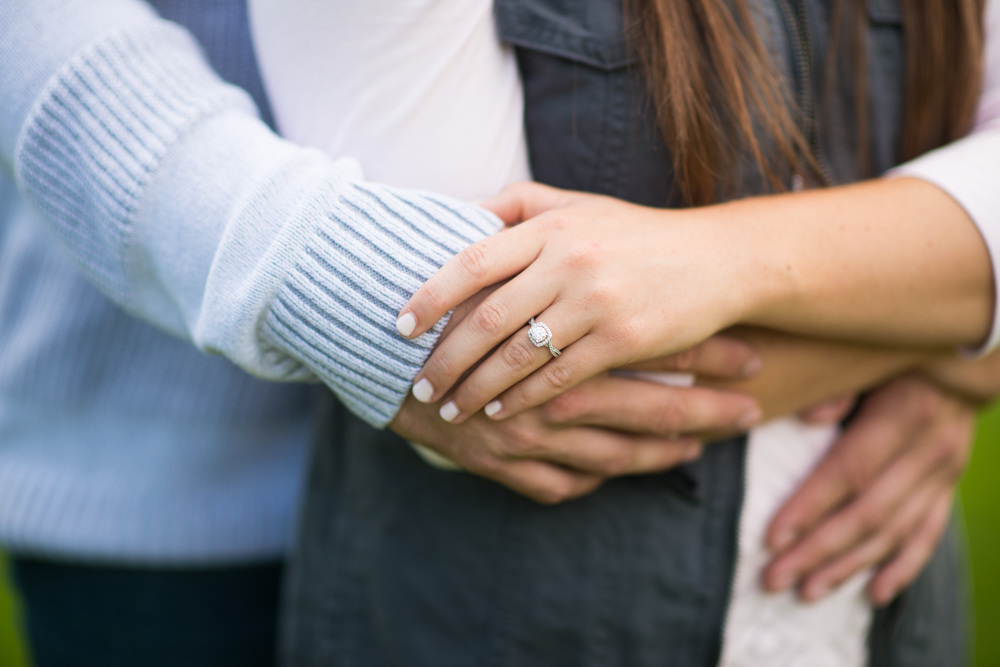 She's going to be a stunning bride! But the best part is that her personality is downright amazing. She is such a bubbly & joyful person & she lights up every room she enters! We're sure her patients at the hospital love her!
But not as much as Brad does!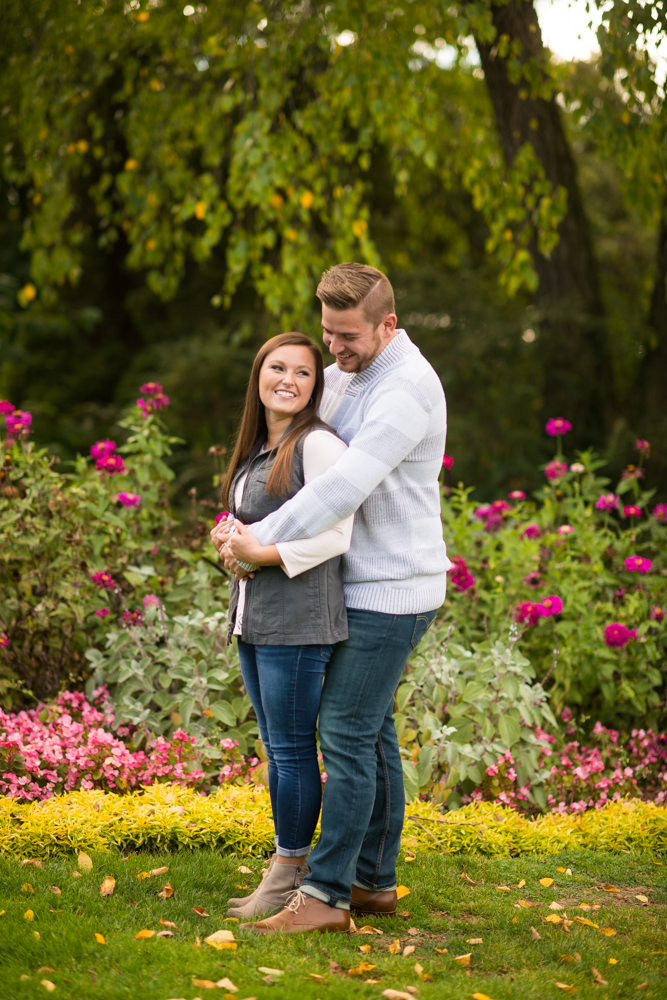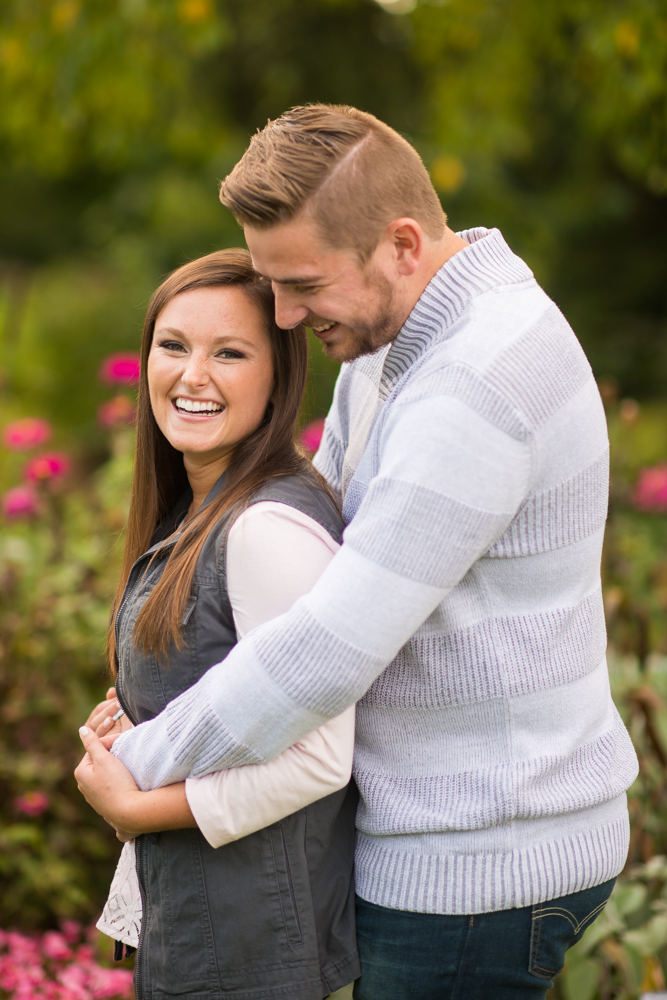 And we love it when Mr. Golden Sun shines down on us for an engagement session! It's THE BEST!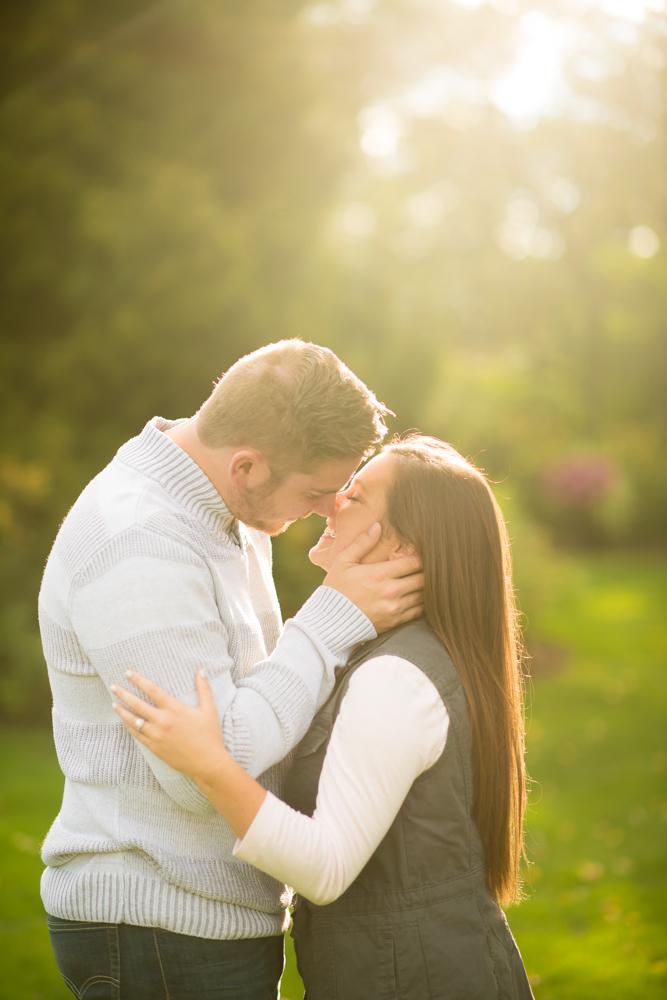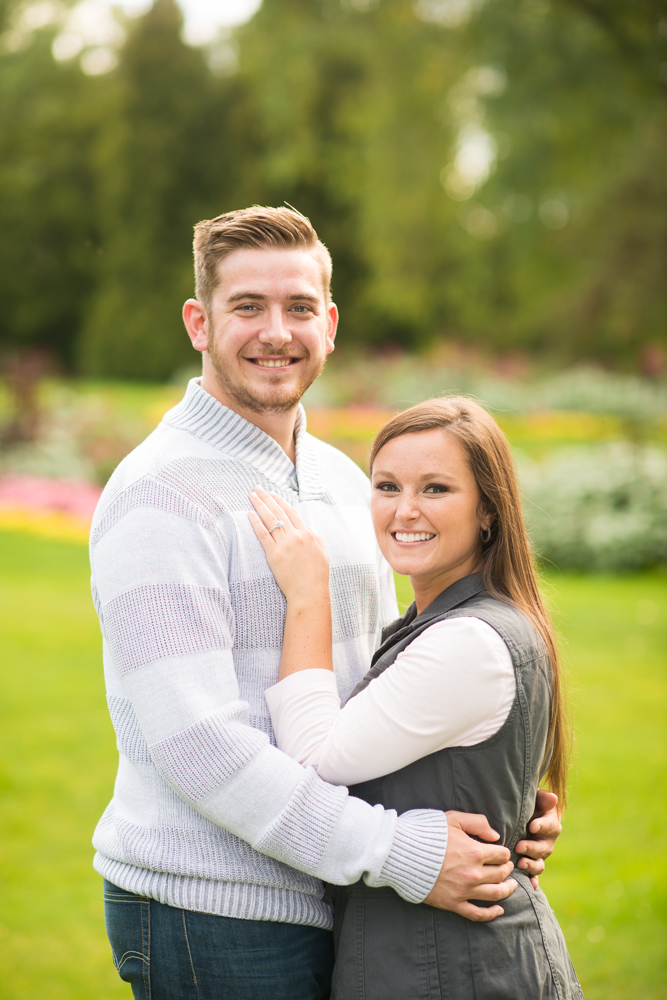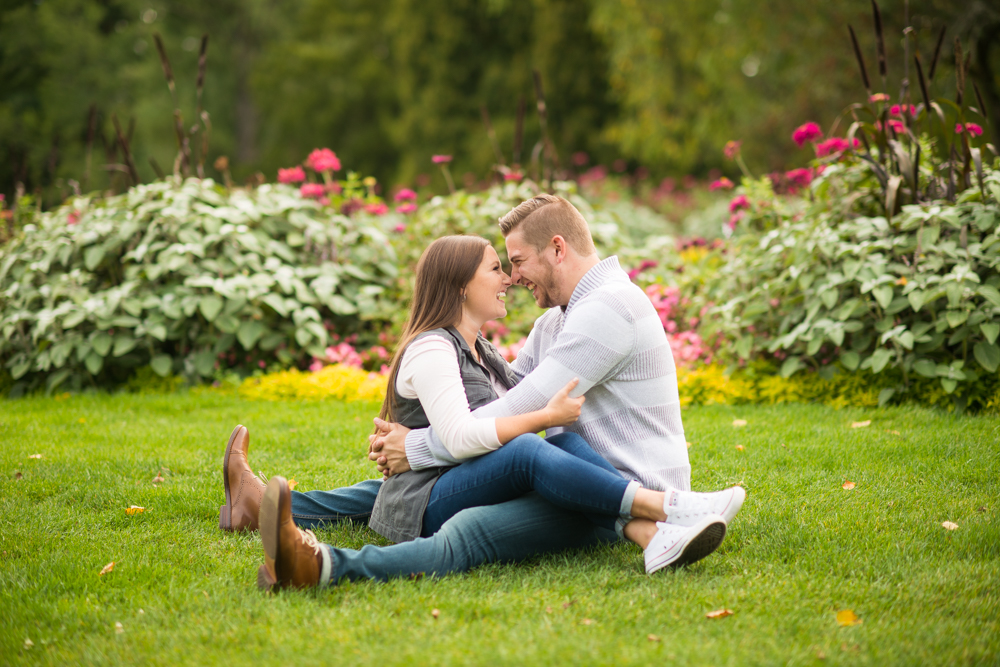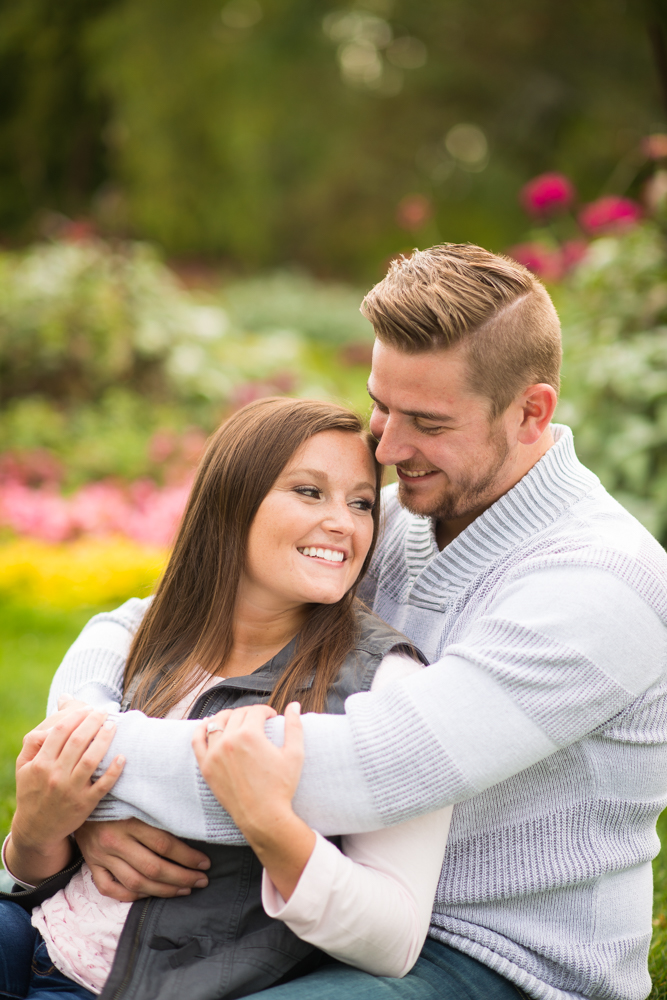 After our fun at Mill Creek Park, we had an outfit change (snazzy!) and a change of scenery.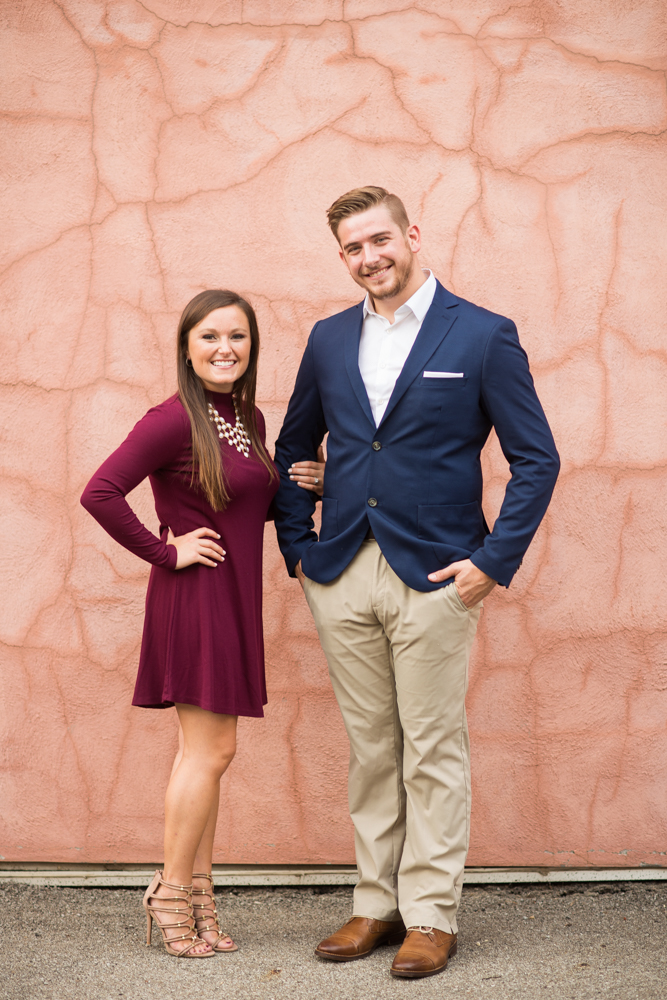 We love that they included downtown Youngstown in their engagement session since they spent a lot of time in their relationship at hangouts there since they were YSU students.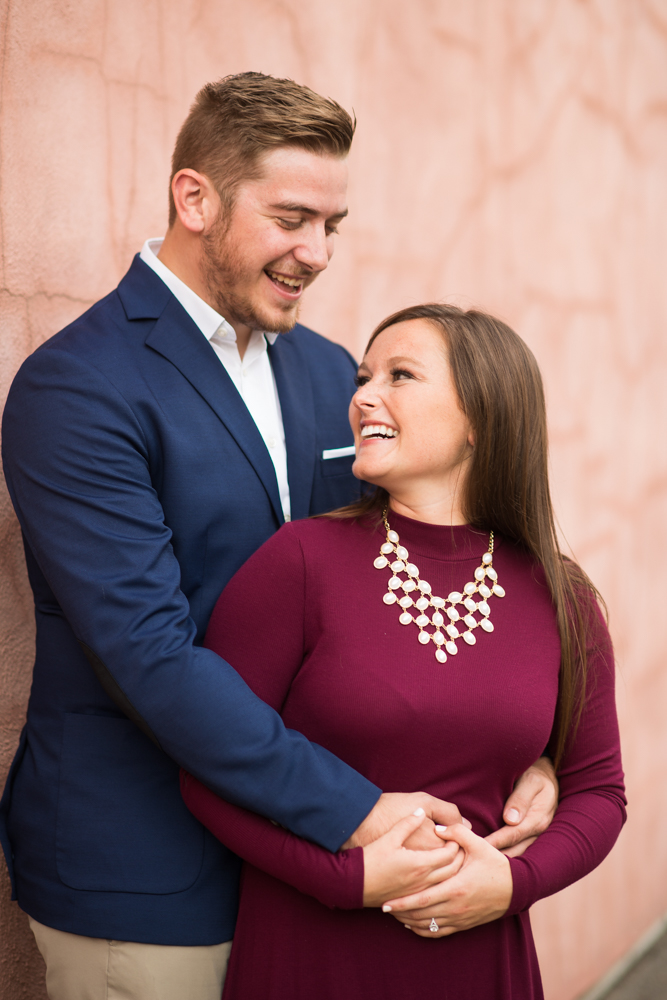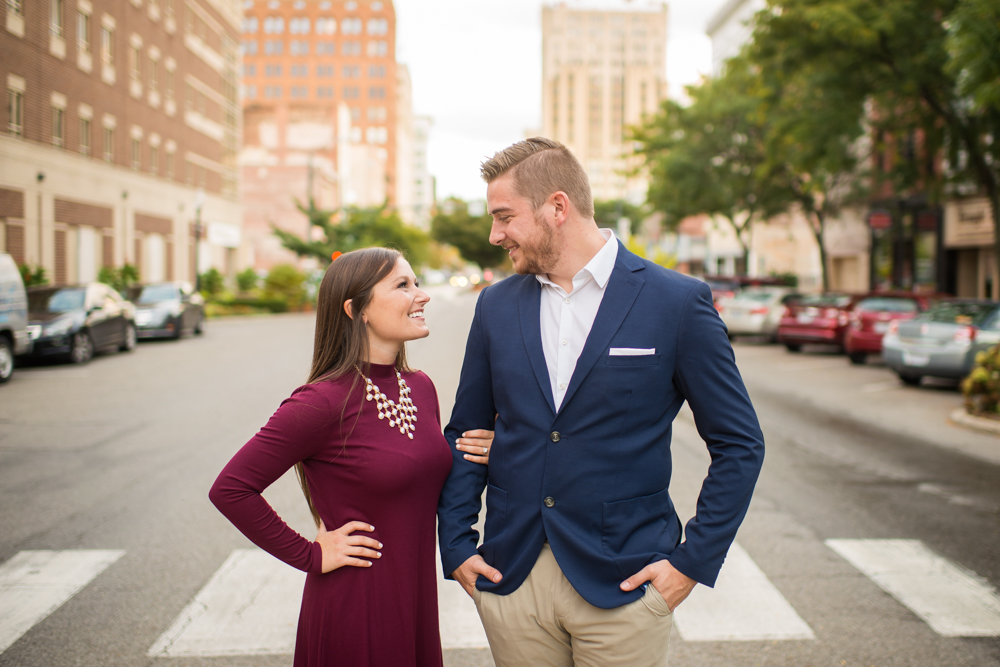 They are seriously the sweetest.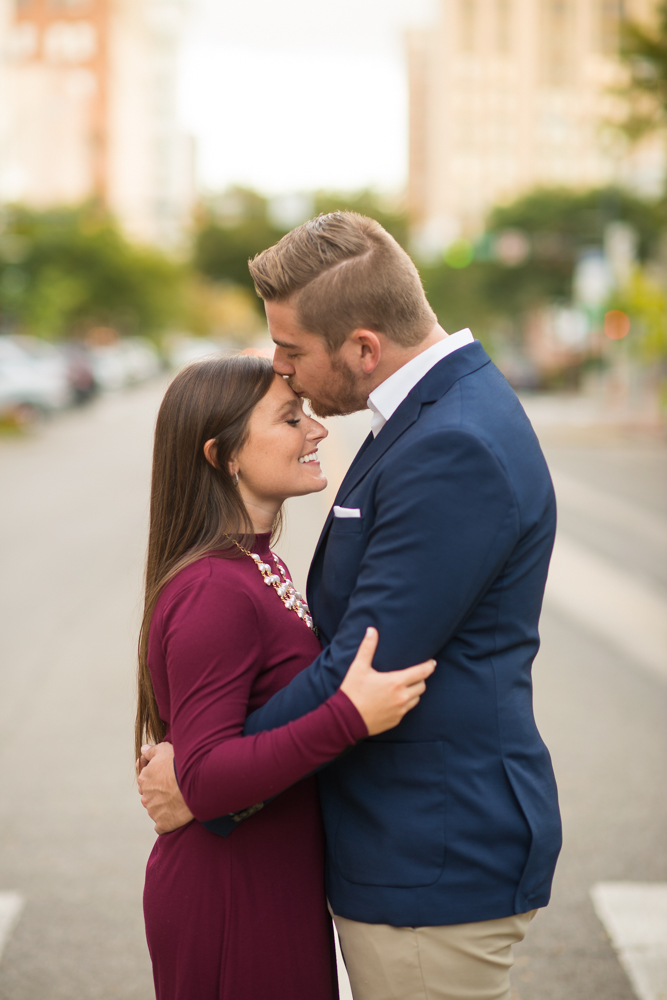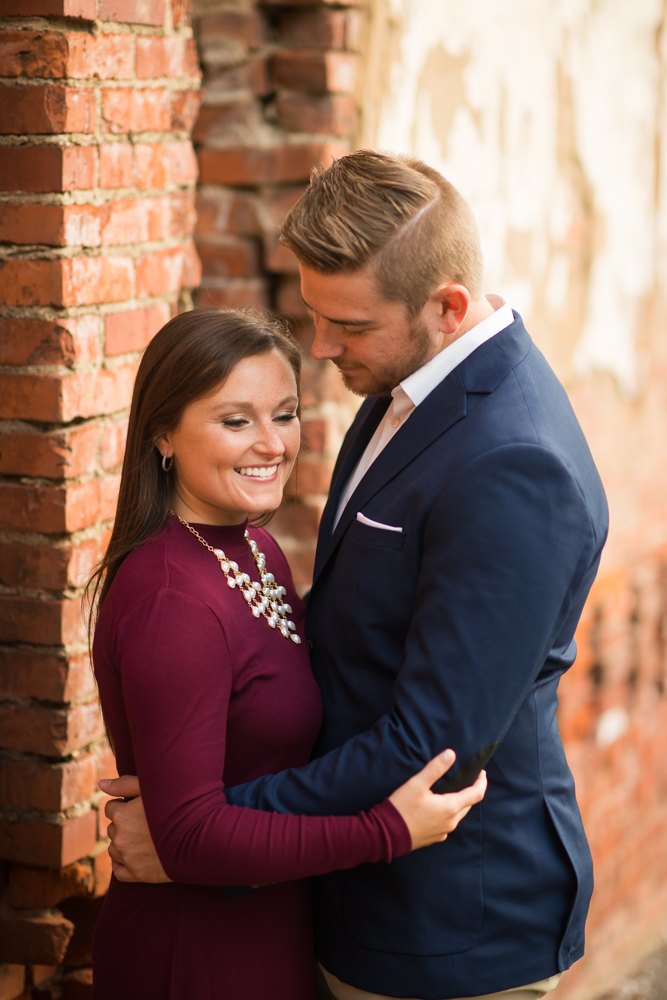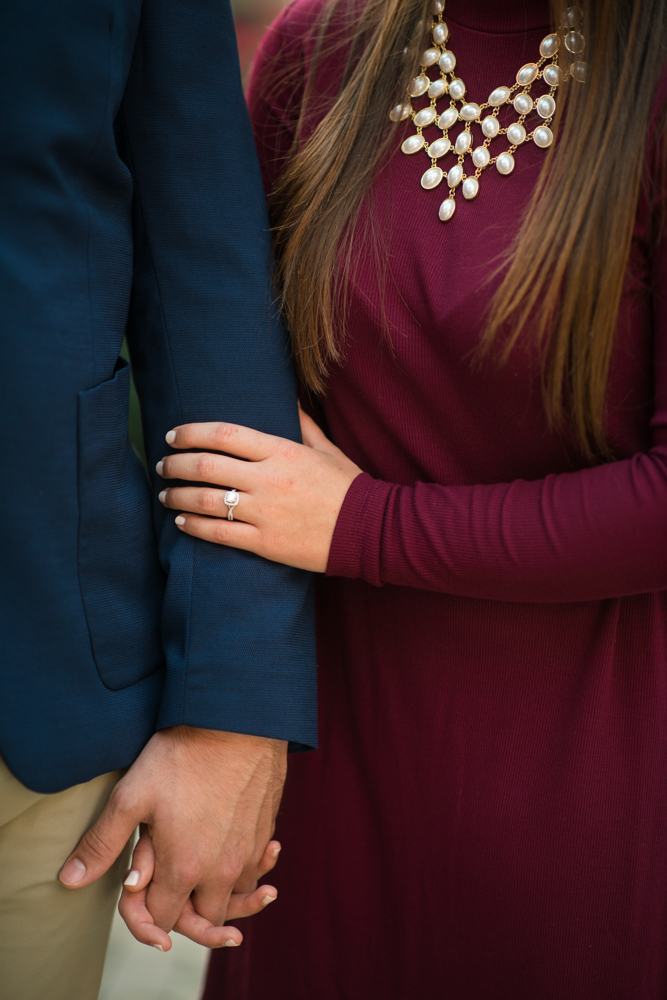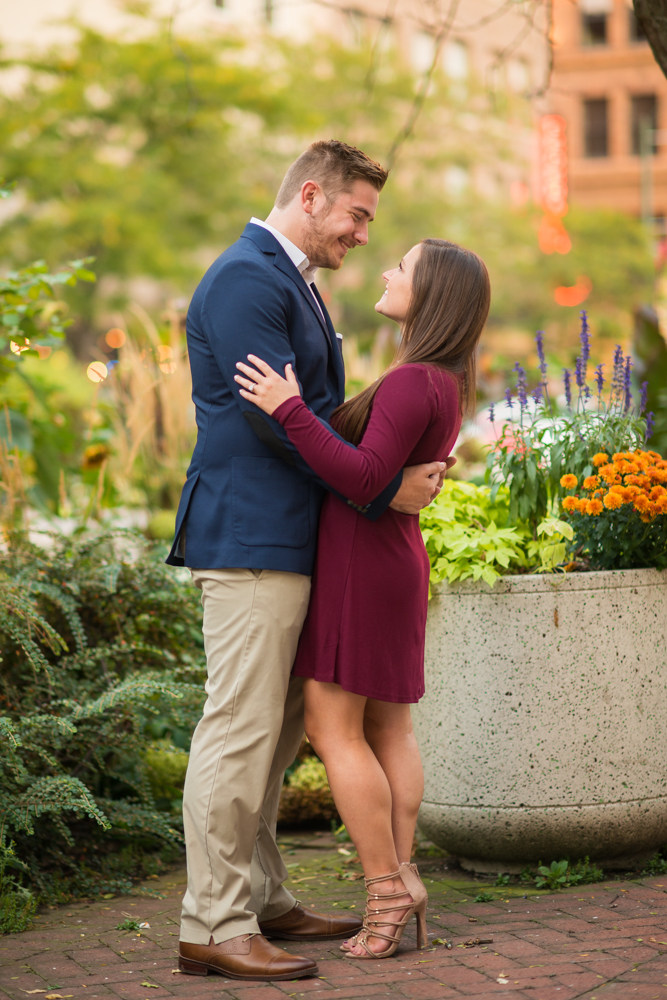 And the goofiest & we love that! Being yourself, your true quirky self full of a million idiosyncrasies, with the one you love the most is unparalleled & one of the most fun things about life, in our humble opinions!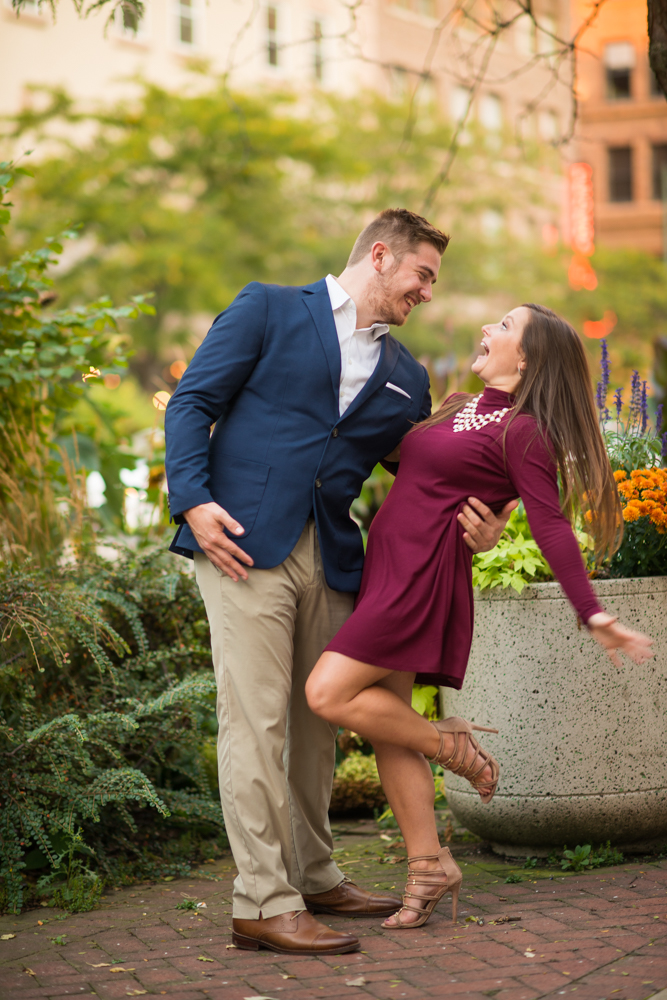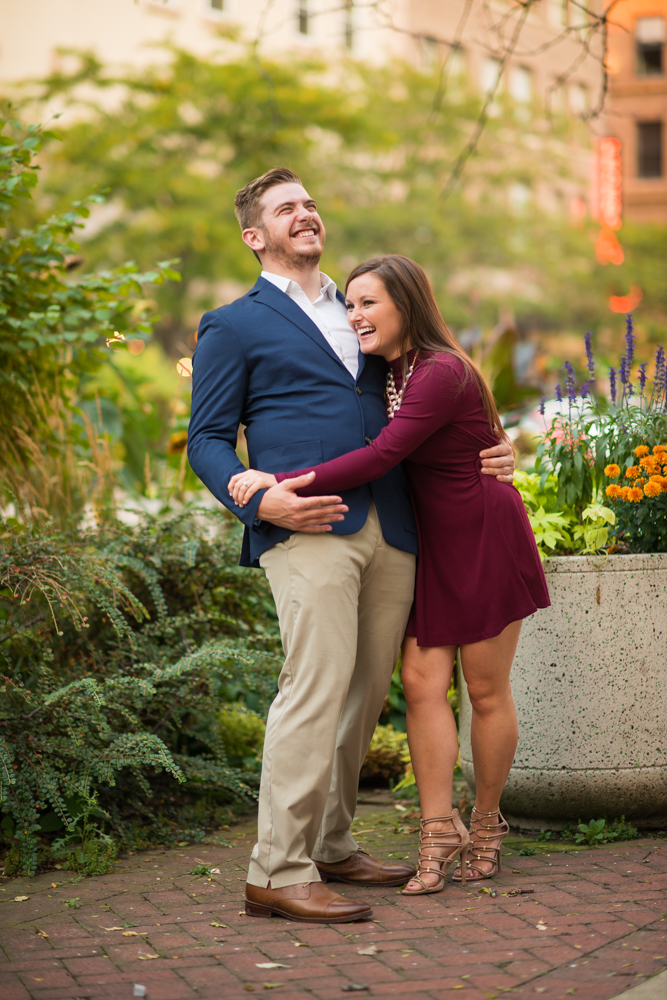 Fav! LOL!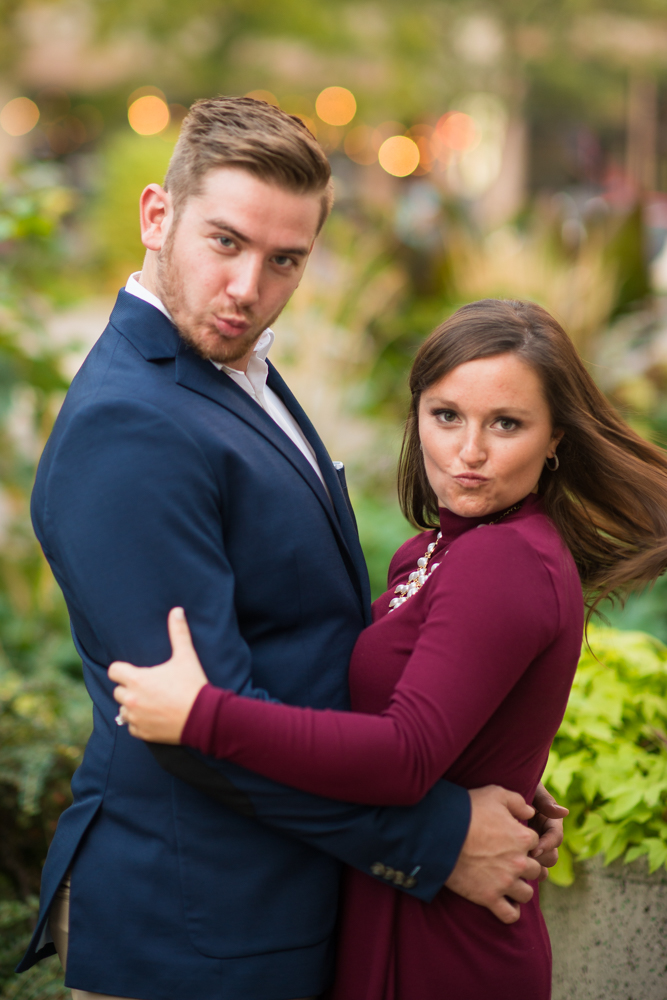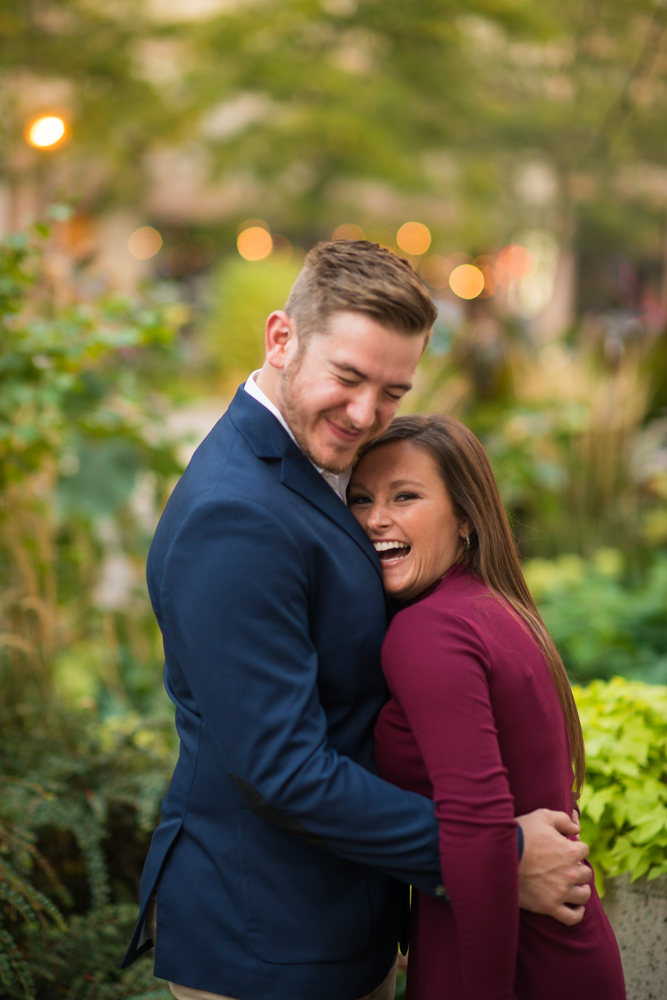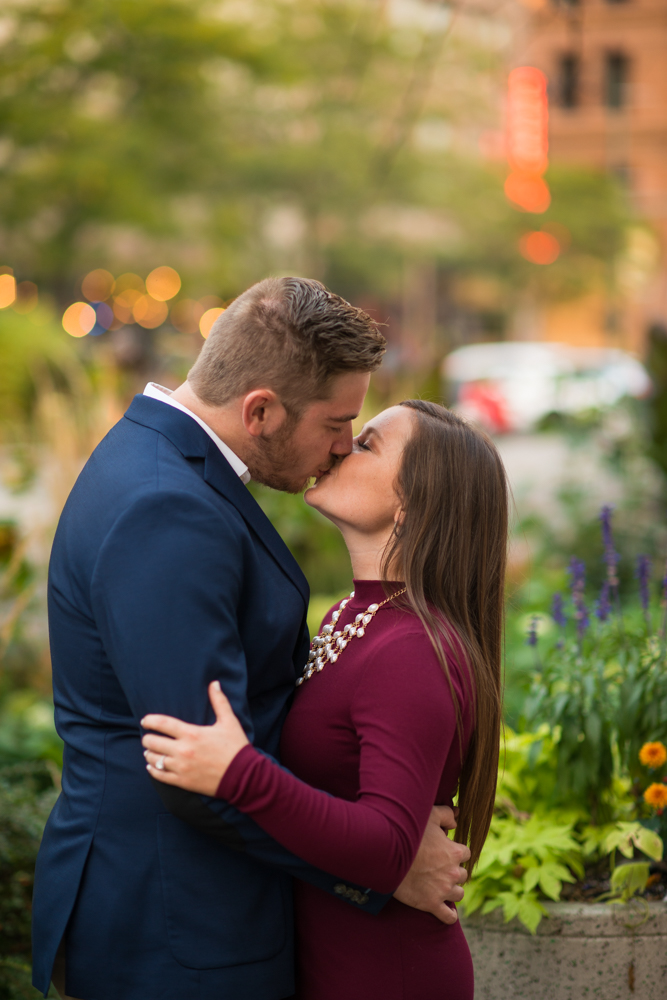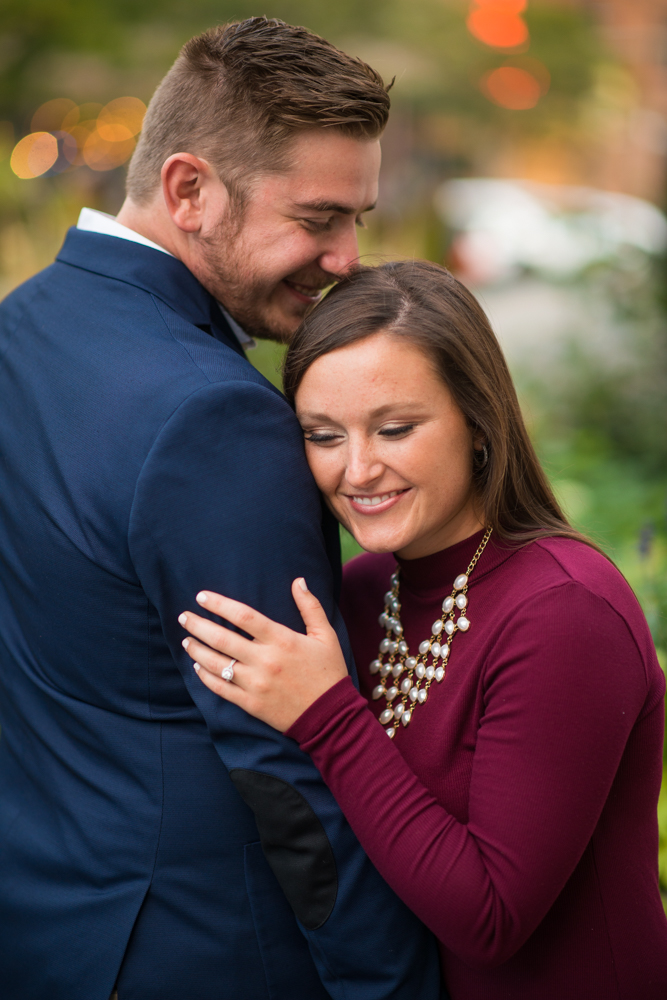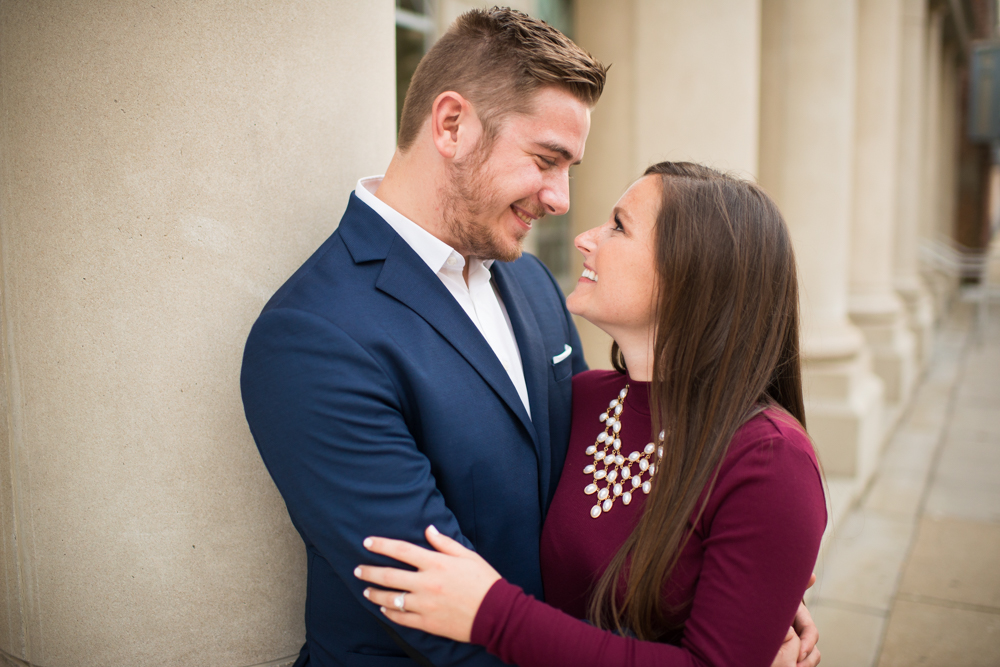 Ashley & Brad, everything about you two together is wonderful & we're so glad we got to spend the afternoon with you & we'll get to be there cheering you on & capturing so many lovely moments on the first day of your marriage! Congrats again & we can't wait to see you again soon!
Instagram | Facebook | Twitter | Pinterest | Google +
Thanks for reading our wedding blog! We're Josh & Danielle, we're married wedding photographers based in the Columbiana, Ohio area. We photograph weddings mostly in the Youngstown, Ohio area, but we have passports & we love destination weddings, too! We're all about family & we have two super cute kiddos (if we say so ourselves!). You can see more of our images we get to take for fun & adventurous, joyful couples on our social media channels-Â 
Instagram | Facebook | Twitter | Pinterest | Google + 
If you liked this post, you may also enjoy:
Fall Engagement Photos At Fodor Tree Farm