Saturday was so full of joy! Sheri & Ryan are two peas in a pod. They share a sense of humor, know each other like no one else does, and according to Ryan's brother, they love to bicker like an old married couple. They are well suited to one another & they don't hold back when they're together; they're their true & authentic selves. Even though they're young, they've been through a lot together already. They're high school sweethearts & they've weathered storms together for 8+ years now. Their wedding day was absolutely beautiful in every way! They chose the most perfect Fall day to get married with the perfect temperature, lovely sunny glow, and a stunning sunset full of color. But we know they would've been smiling from ear to ear on their wedding day even if it had been less than perfect weather because the thing that mattered most to both of them was to become husband & wife and pledge forever together in front of their favorite people. We're so happy for you, Sheri & Ryan! We can't believe this day has finally come & gone! We feel like it was barely a few months ago when we sat down & talked about all of this after you got engaged. Welcome to the married club! We know you'll enjoy!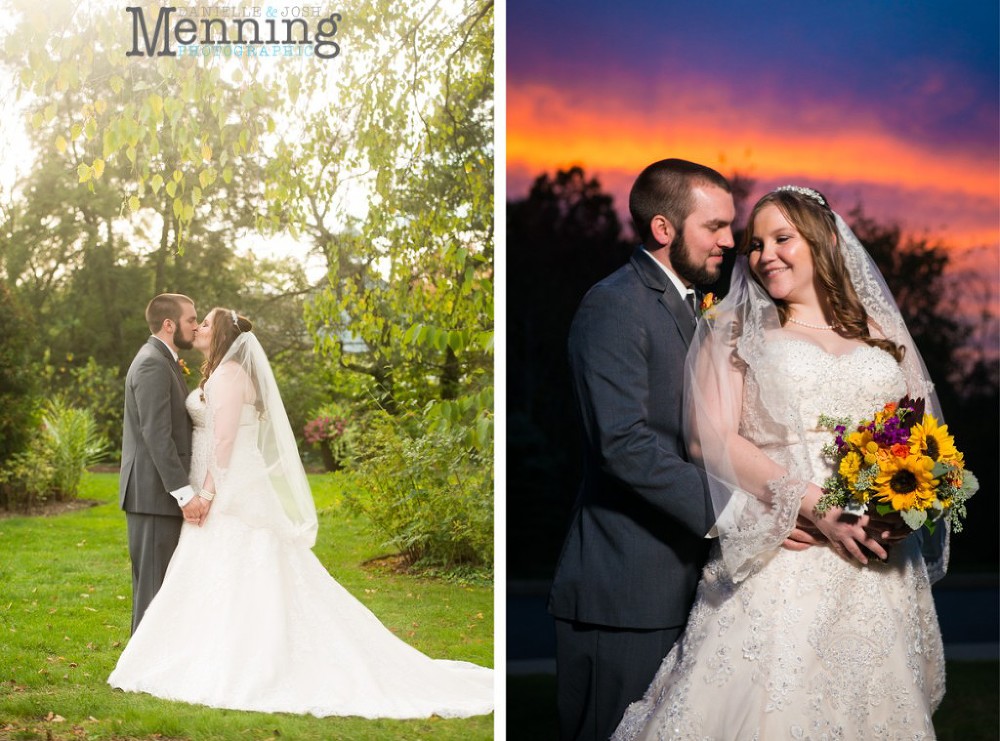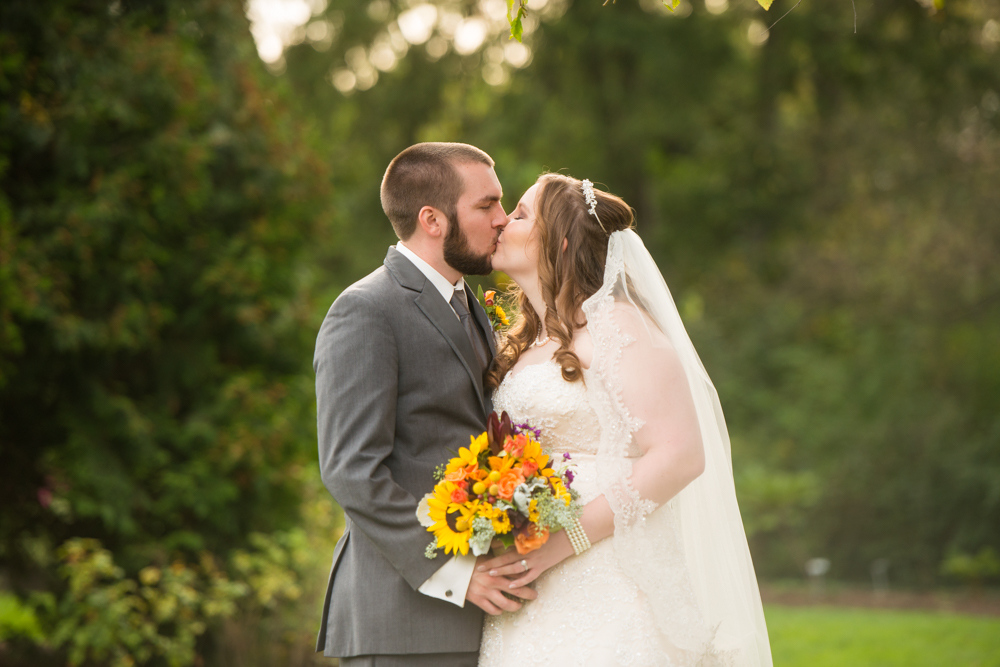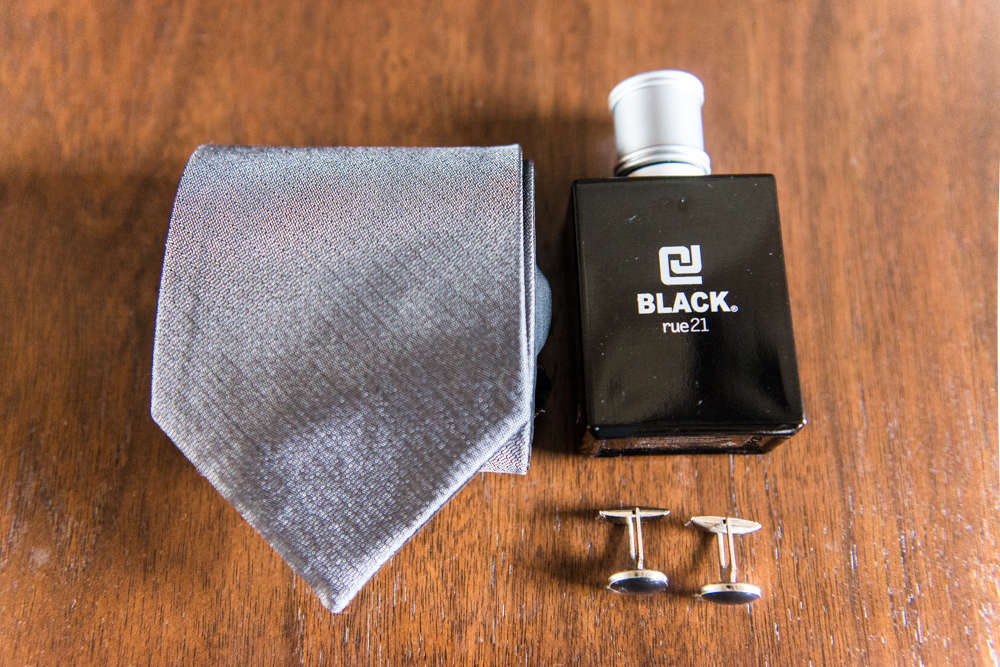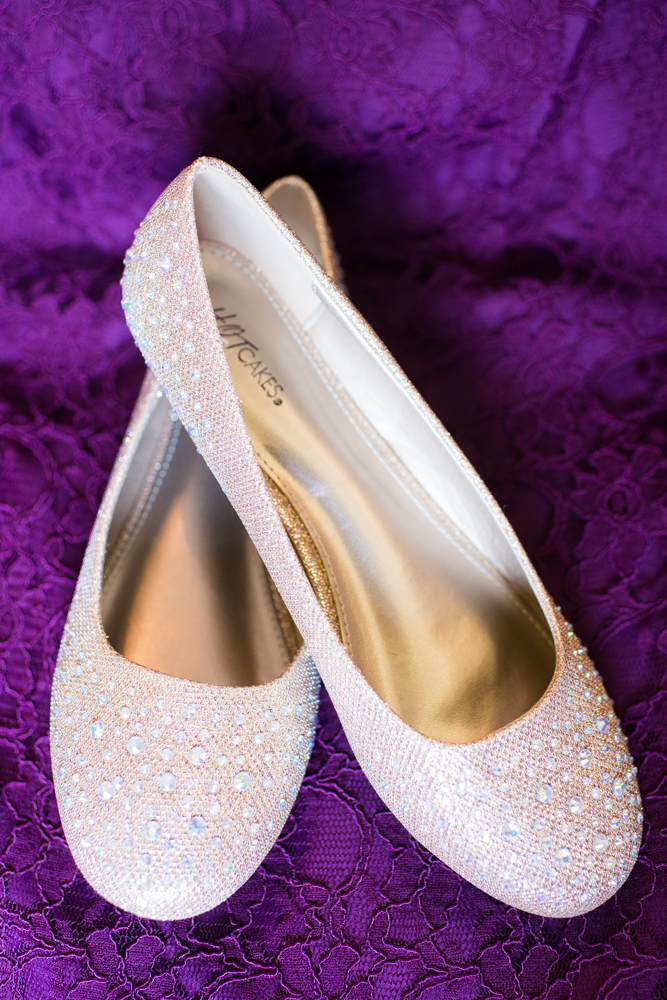 Jenny from The Willows by Wehr worked her florist magic for Sheri's wedding day & she, of course, did NOT disappoint! Jenny is the best! The festive Autumn flowers were so happy & vibrant! They worked beautifully with the deep purple bridesmaids' dresses!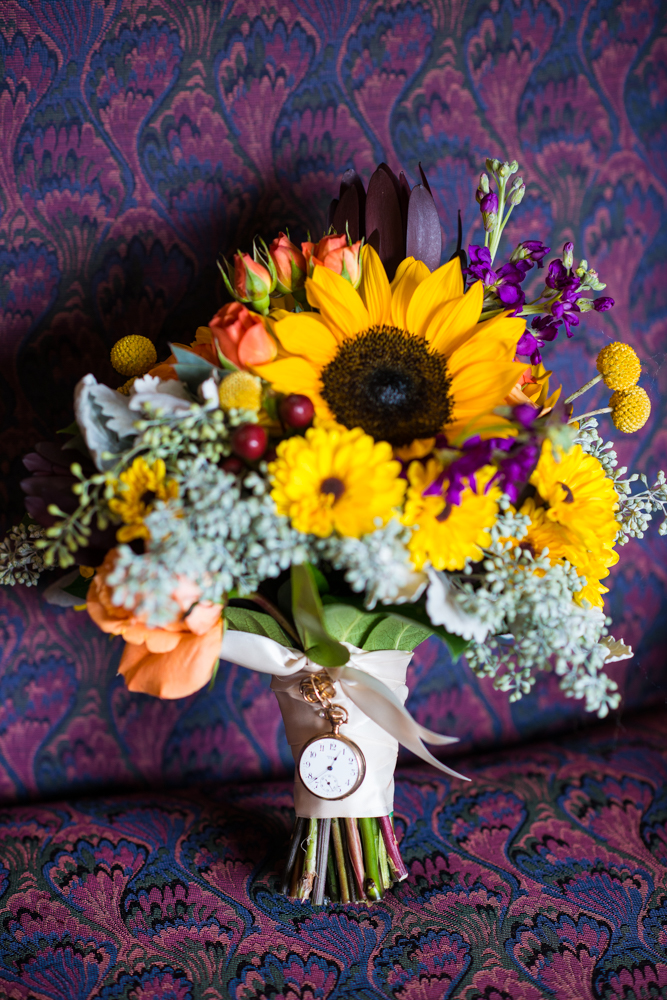 Sheri's Something Old & Something Borrowed from her grandmother was such a unique piece that she added to her bridal bouquet.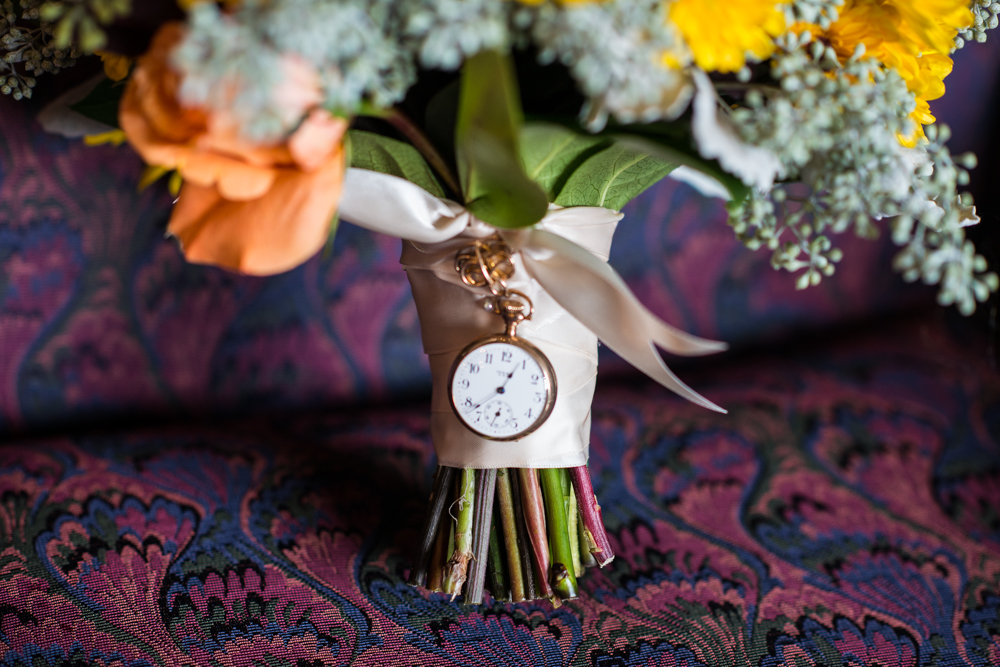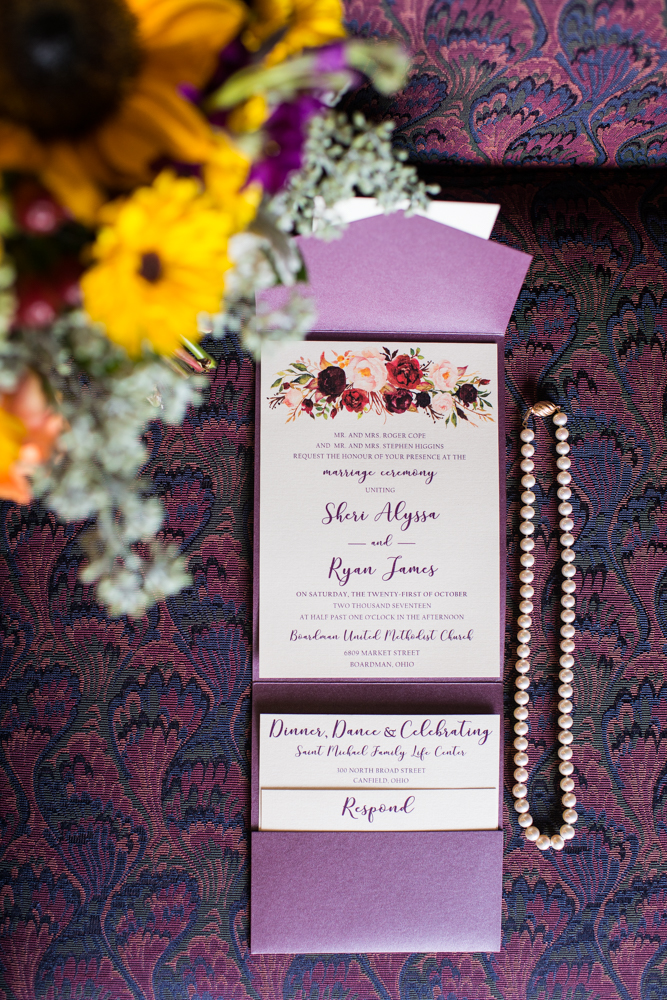 Sisters.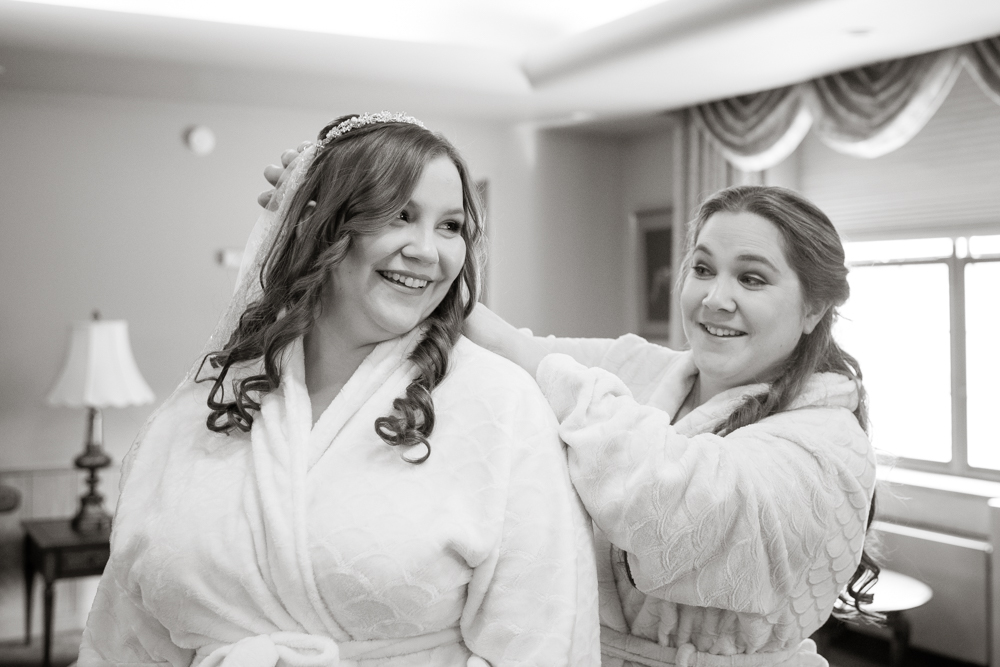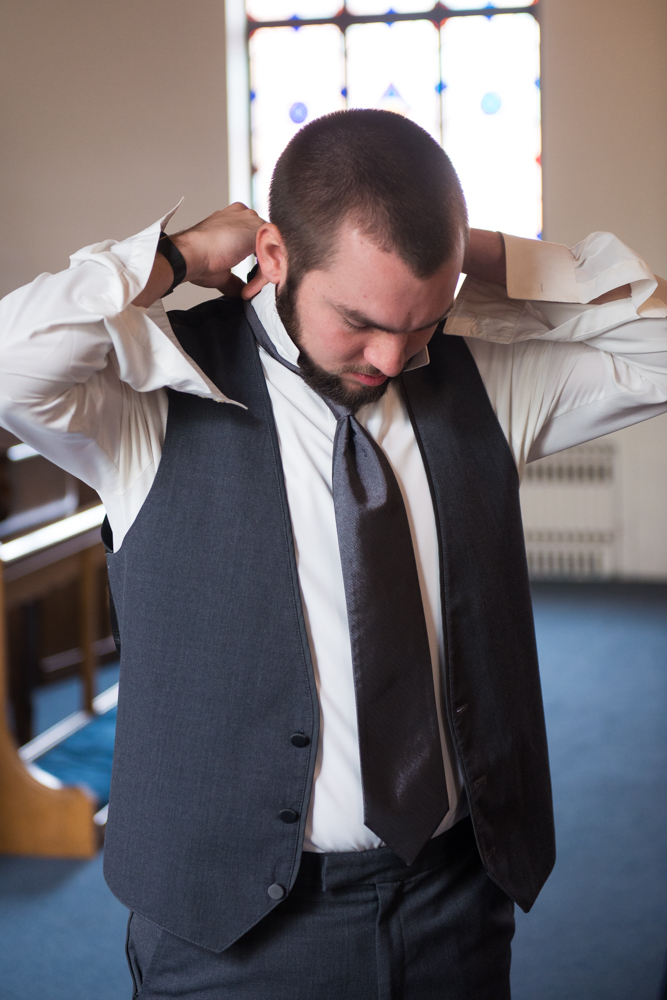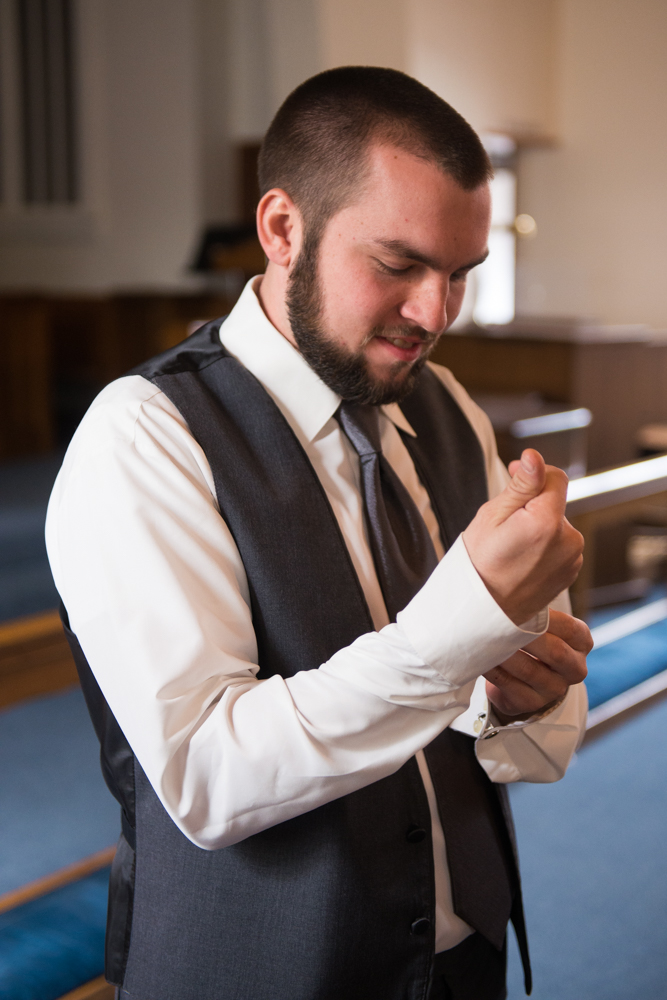 Ryan & his Rondinelli Tux!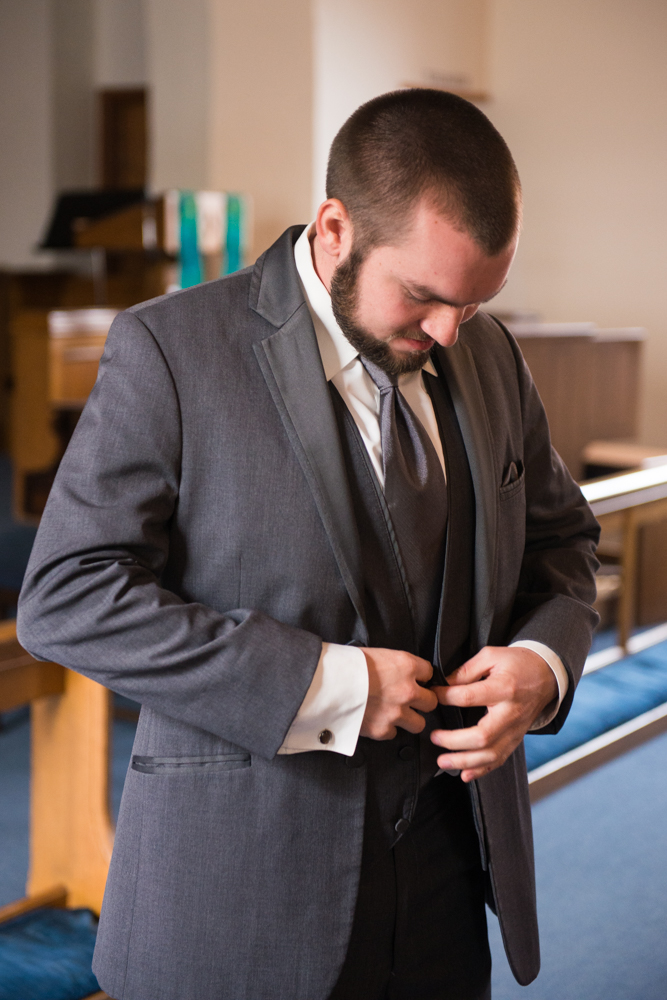 Stunning! Sheri & her bridal party got their hair & makeup done at Spa Lé Jeane in Boardman. And she got her lovely gown at Treasured Moments Bridal.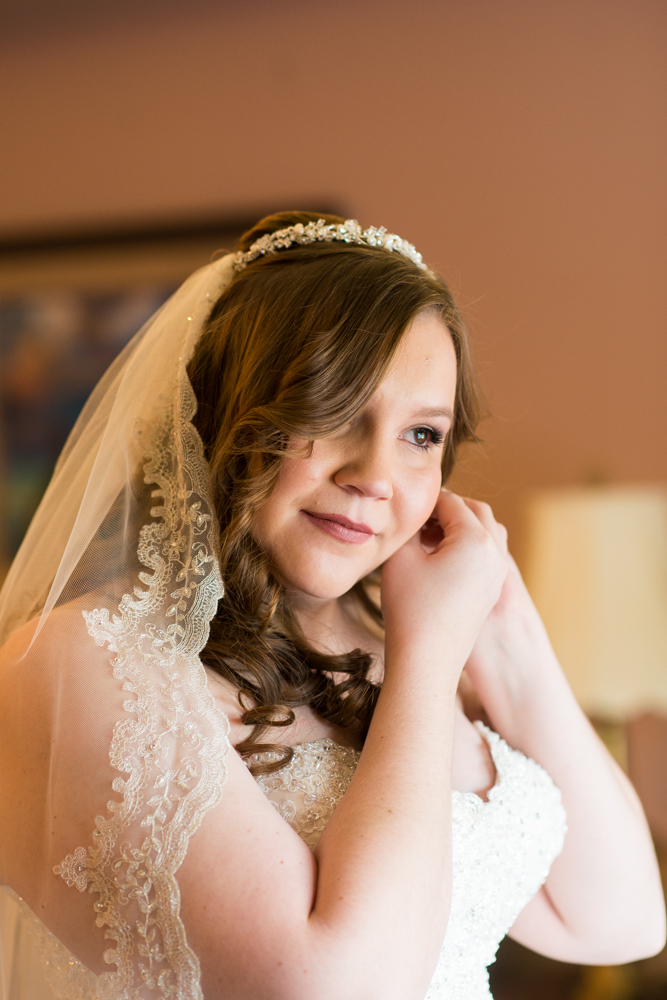 Sheri borrowed her sister's pearls & so, of course, her sister got to do the honors. I love how close these two are despite their age difference. Kimberly & I went to college together and I always remember how much she adored her baby sister Sheri. During her Matron of Honor speech, Kimberly mentioned how she felt like a second mother to Sheri & can remember cheering her on as she took her first steps. Heart melting!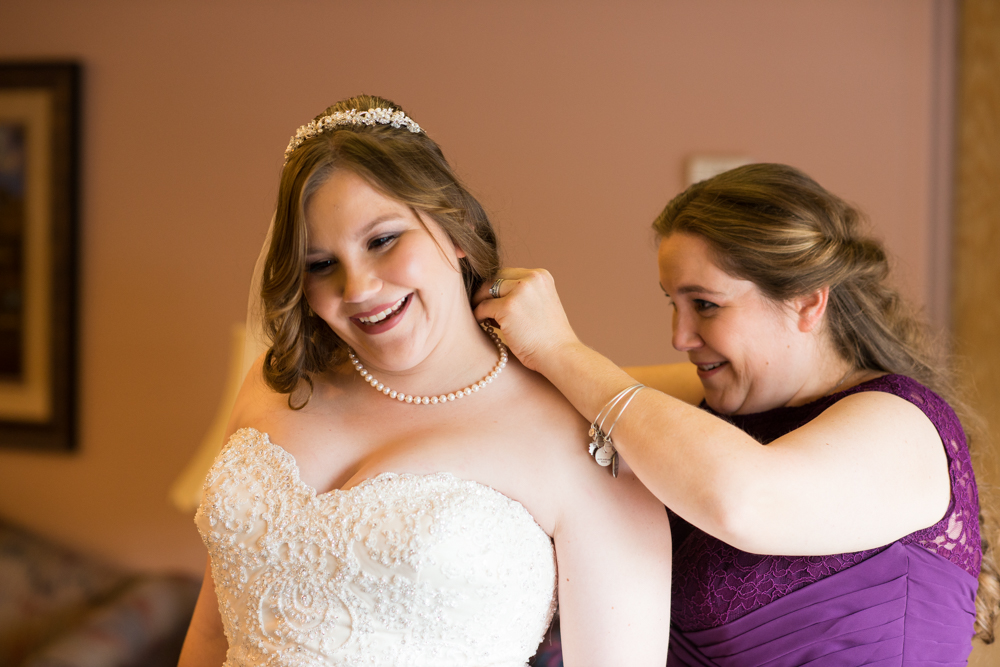 Gorgeous, gorgeous!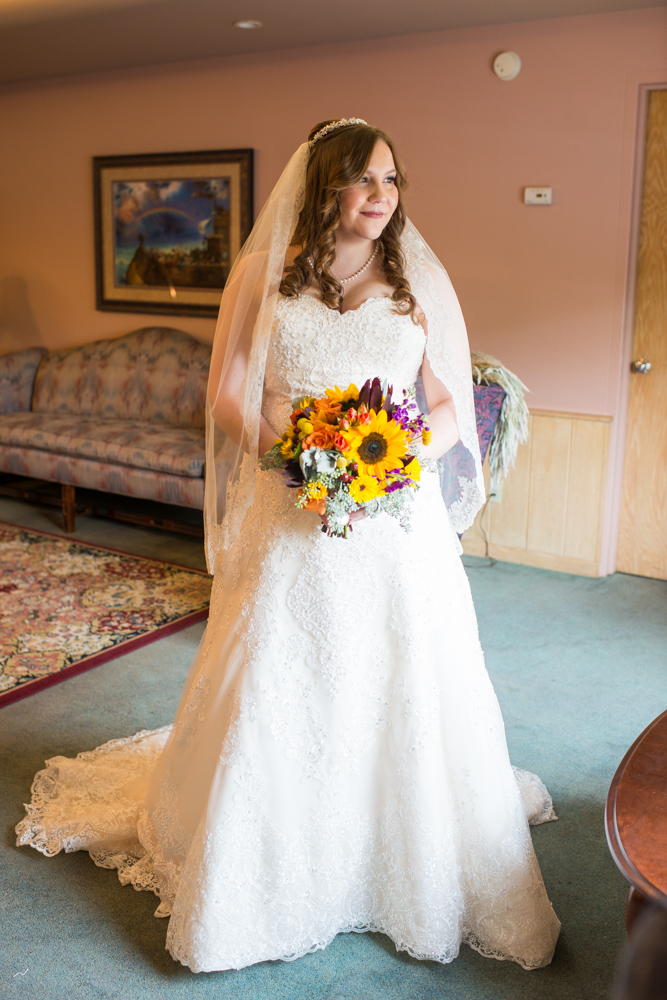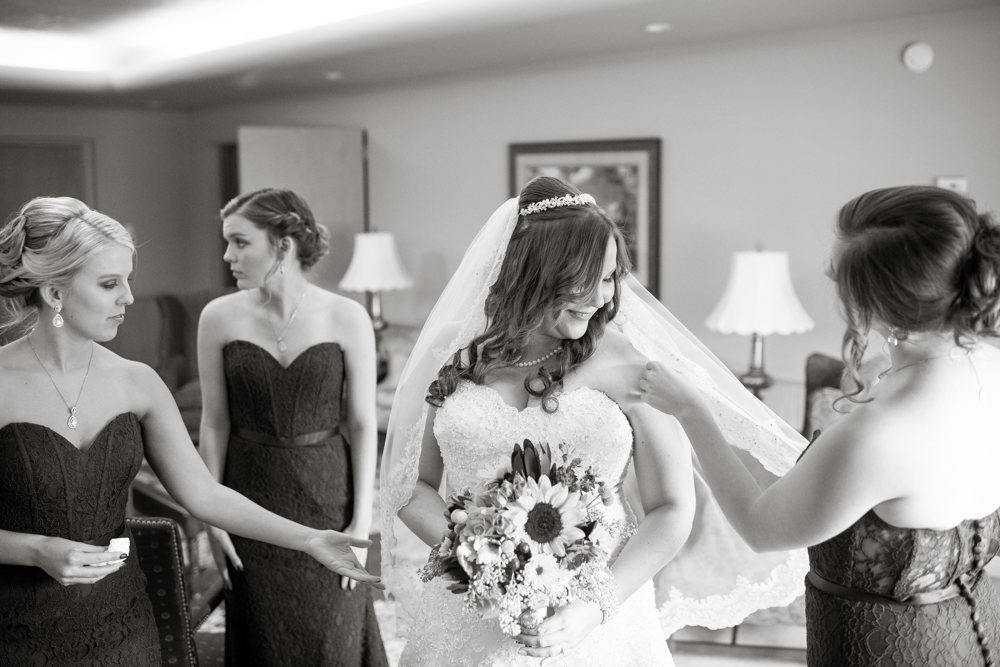 Cue the tears! I love that you can see the tears in Ryan's eyes as he smiled seeing Sheri & her dad walk down the aisle.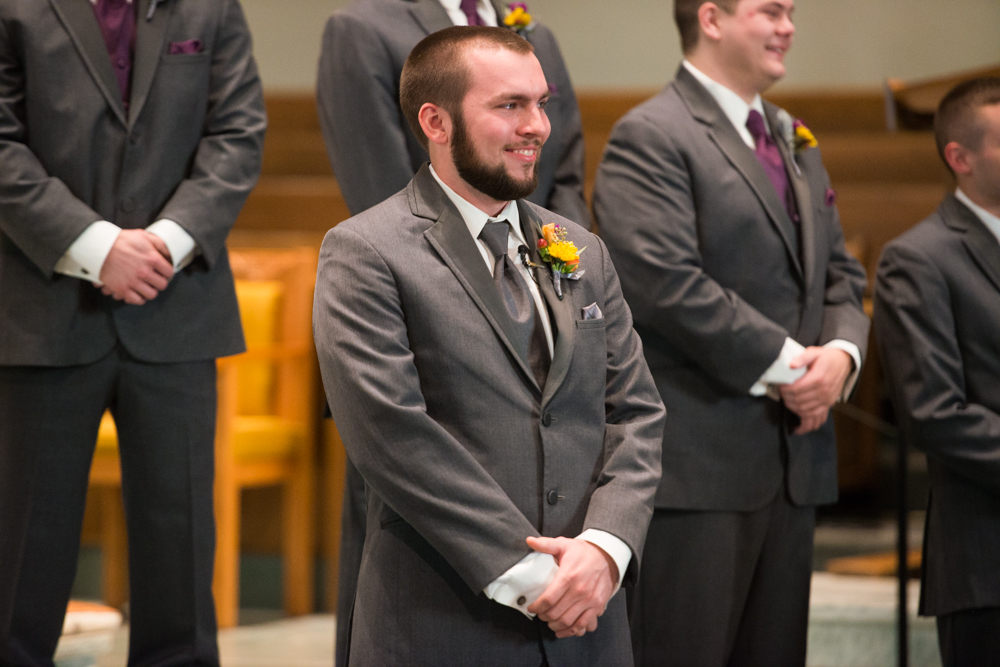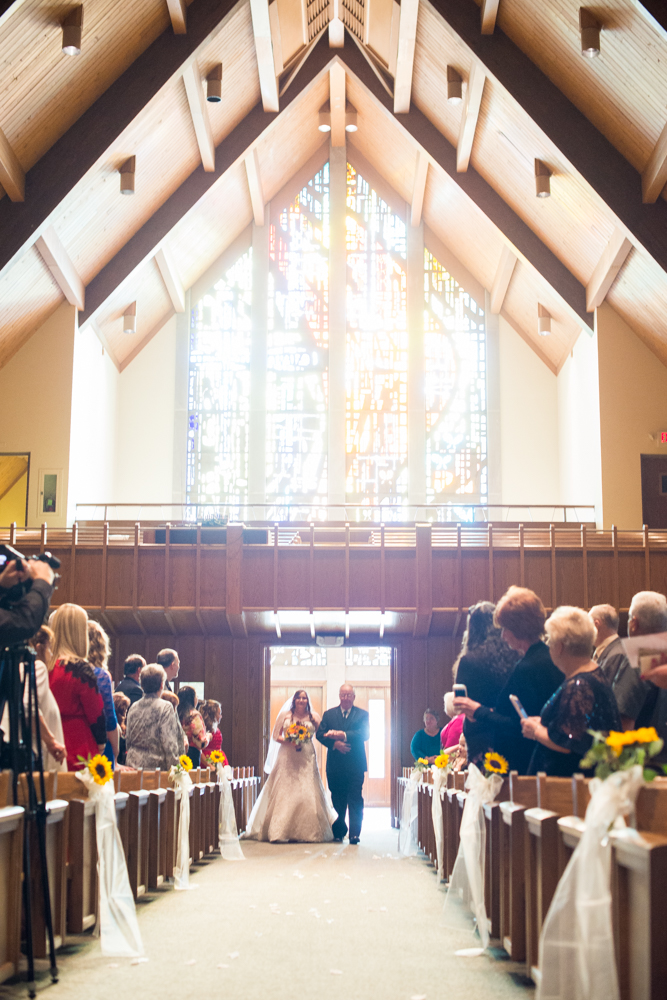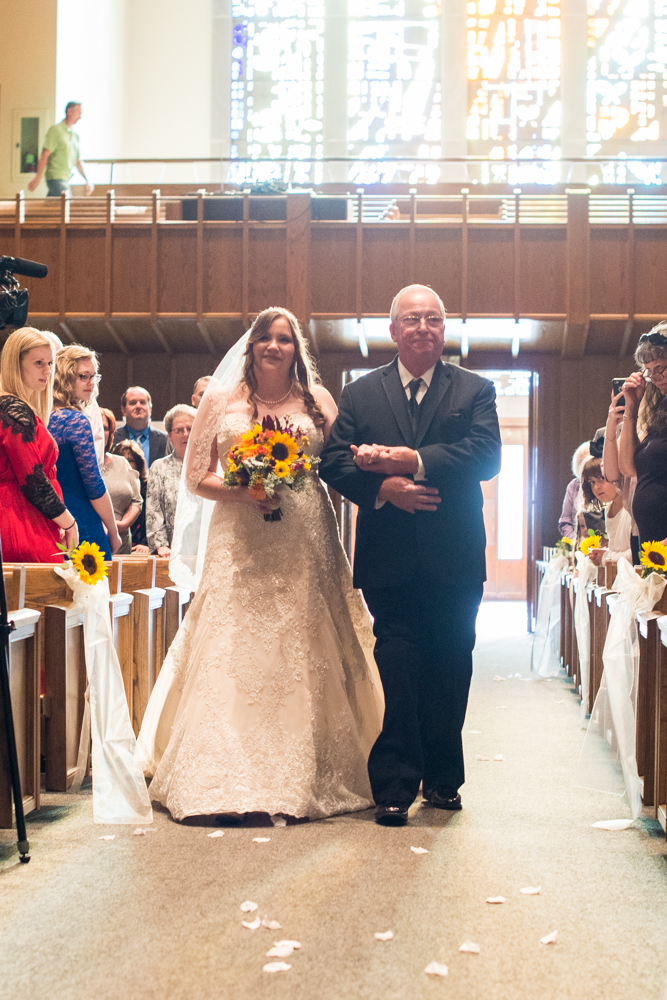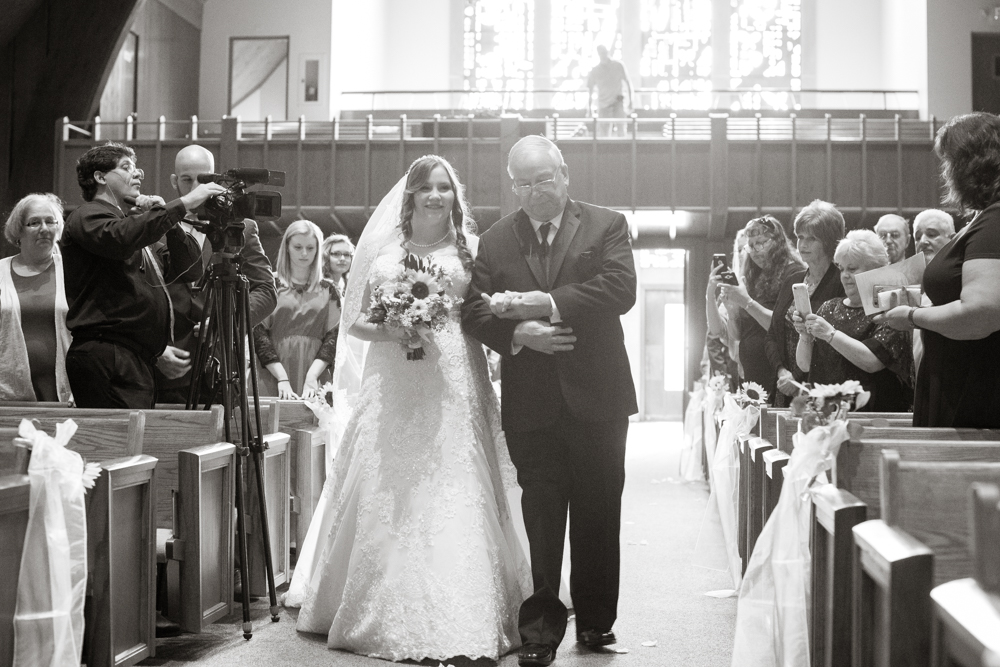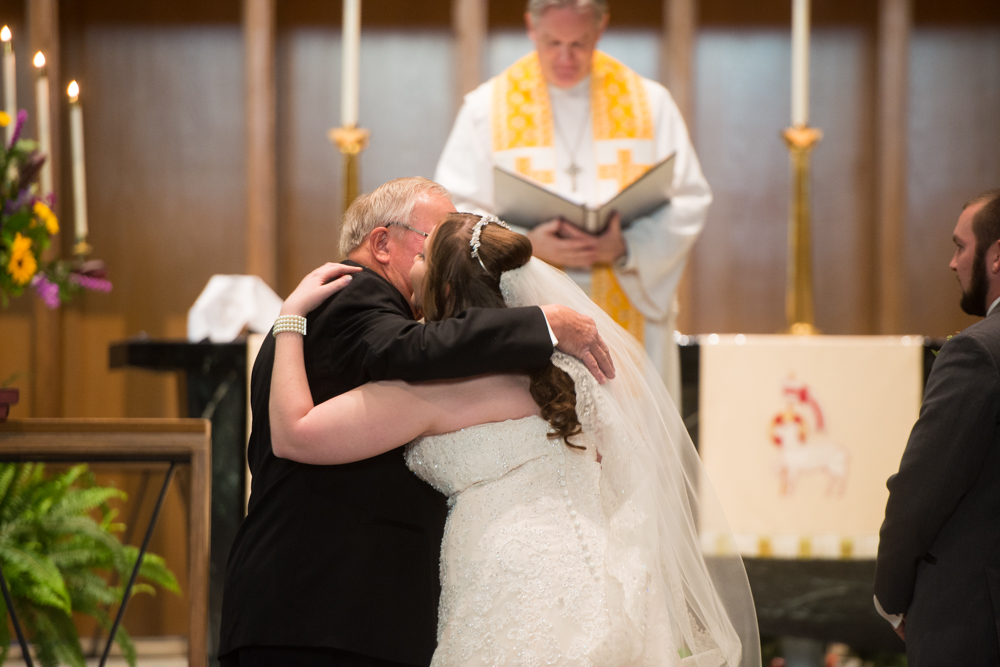 Their wedding ceremony at Boardman United Methodist Church was beautiful & special.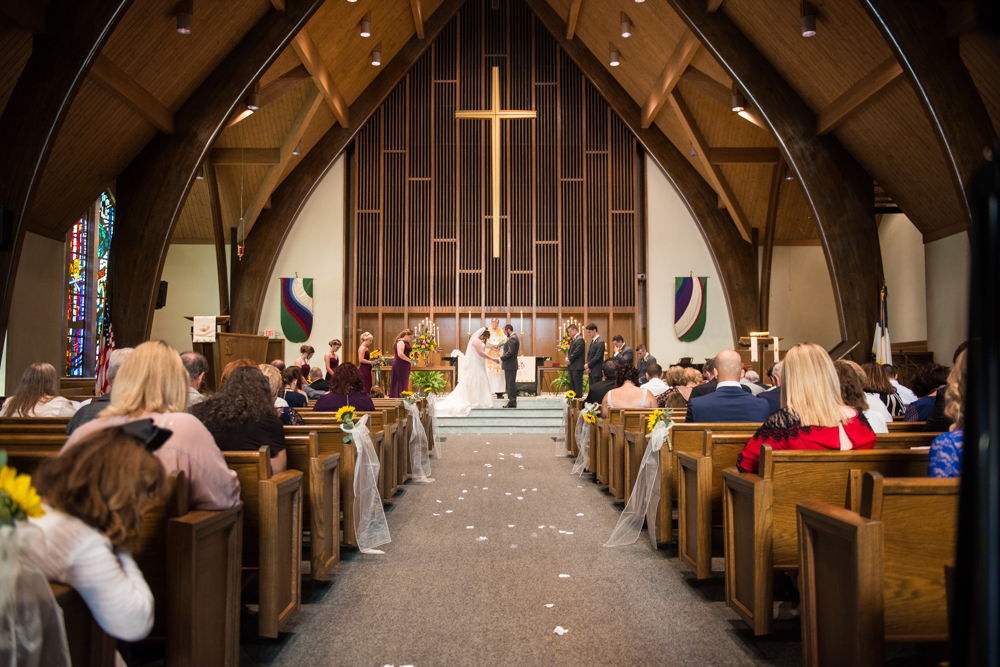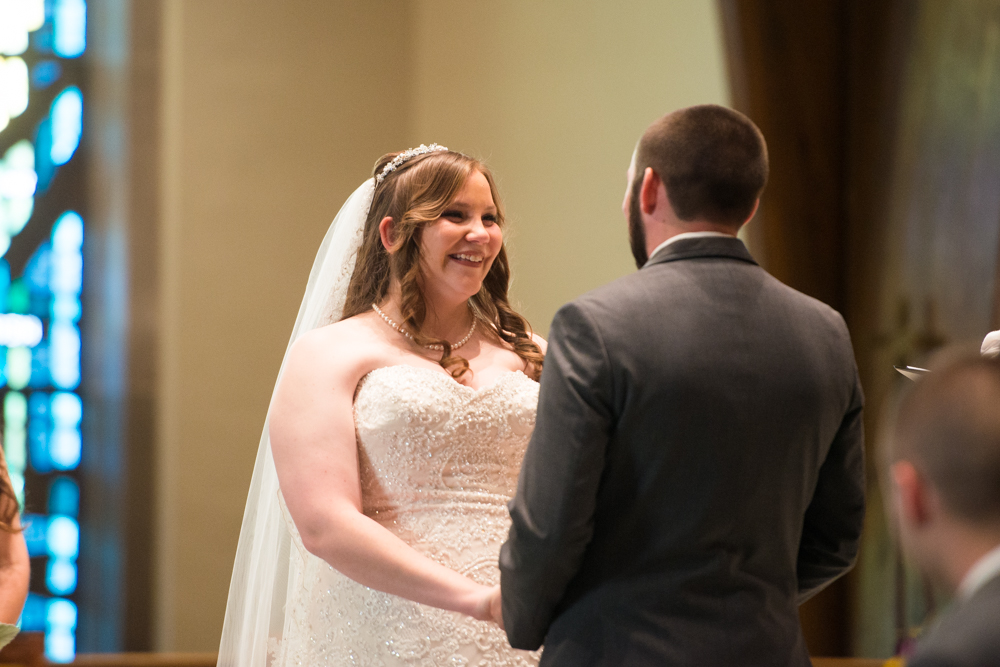 They & their Matron of Honor & Best Man served communion to their guests, which was a nice, personal touch.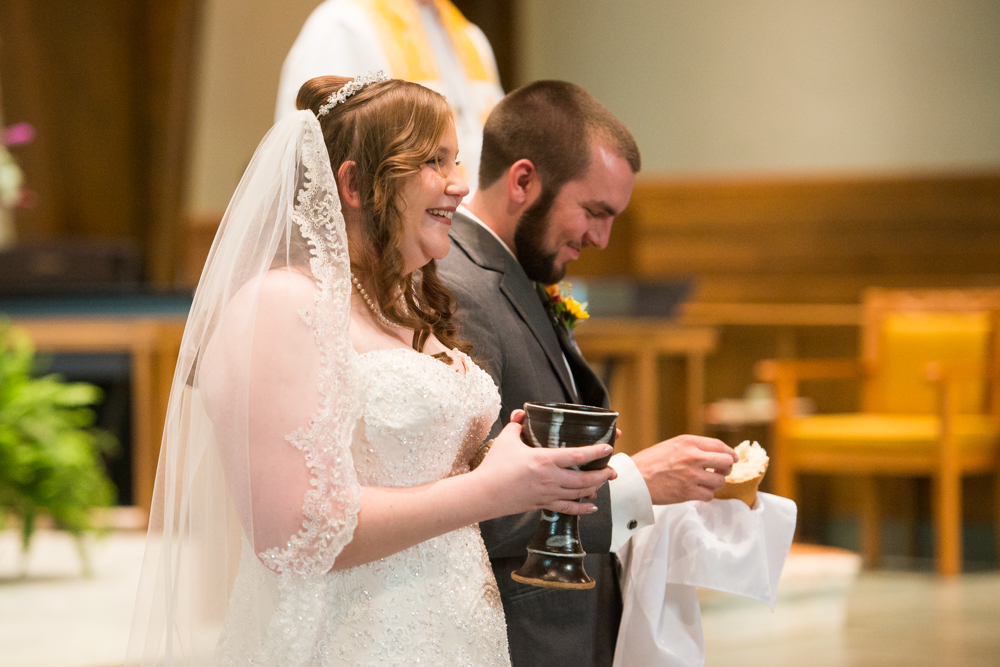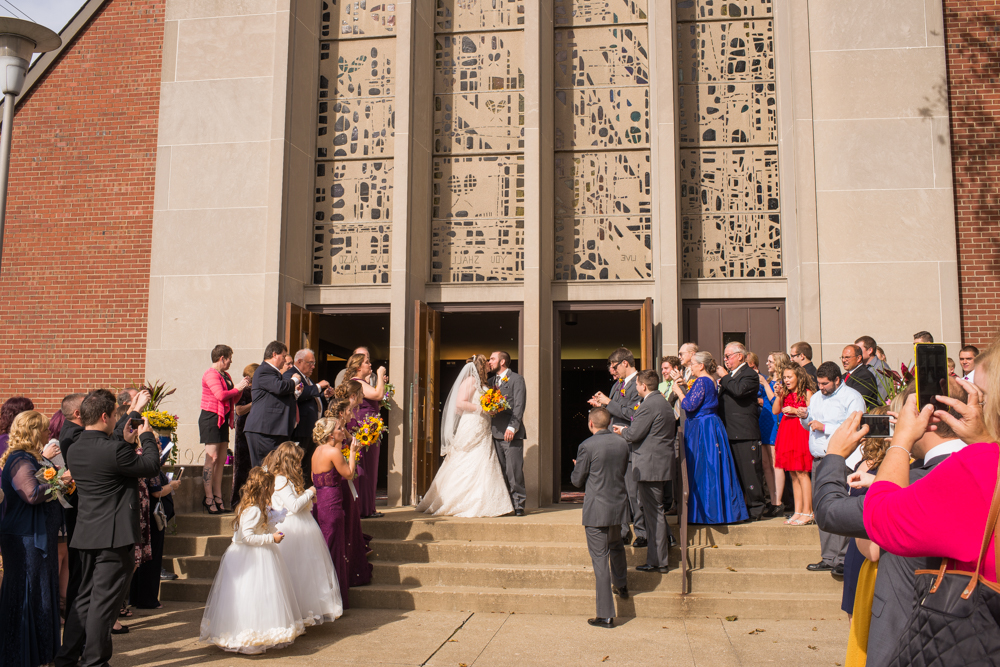 We had a great afternoon at Fellows Riverside Gardens taking bridal party portraits and bride & groom photos. It was seriously the perfect weather!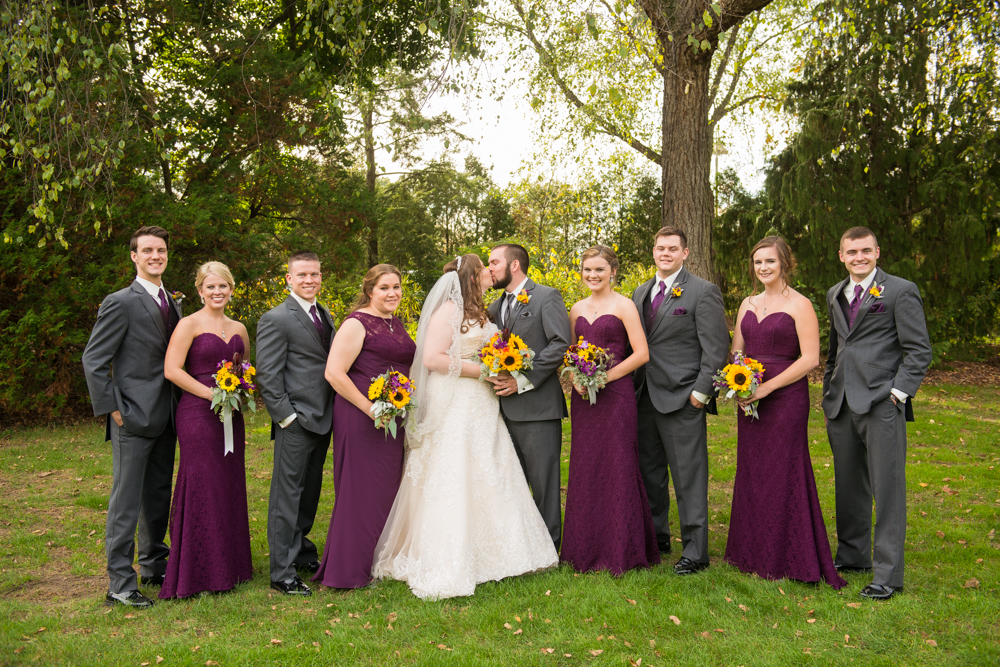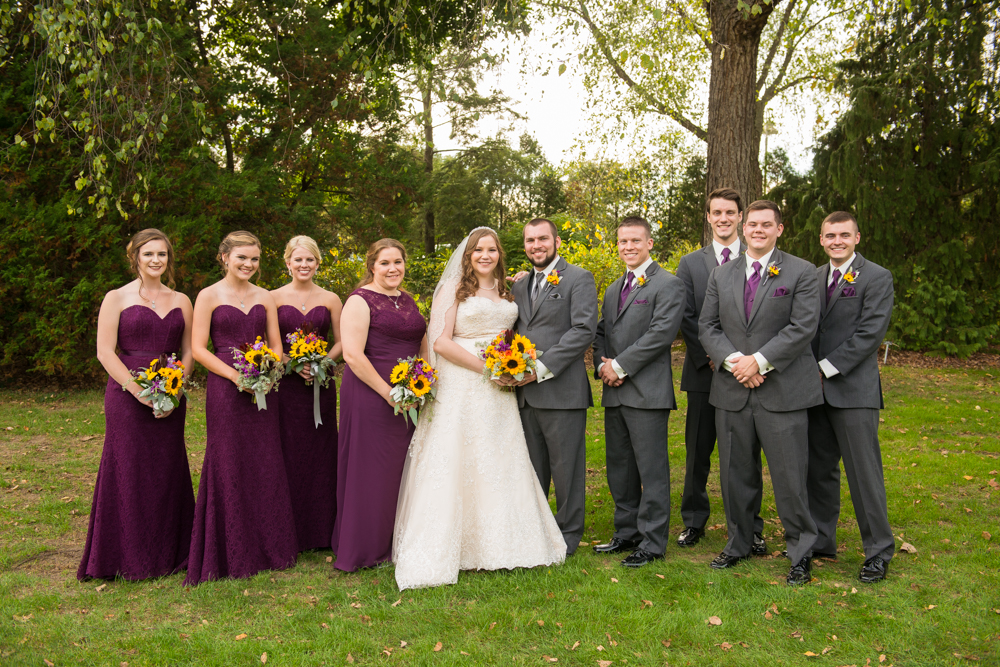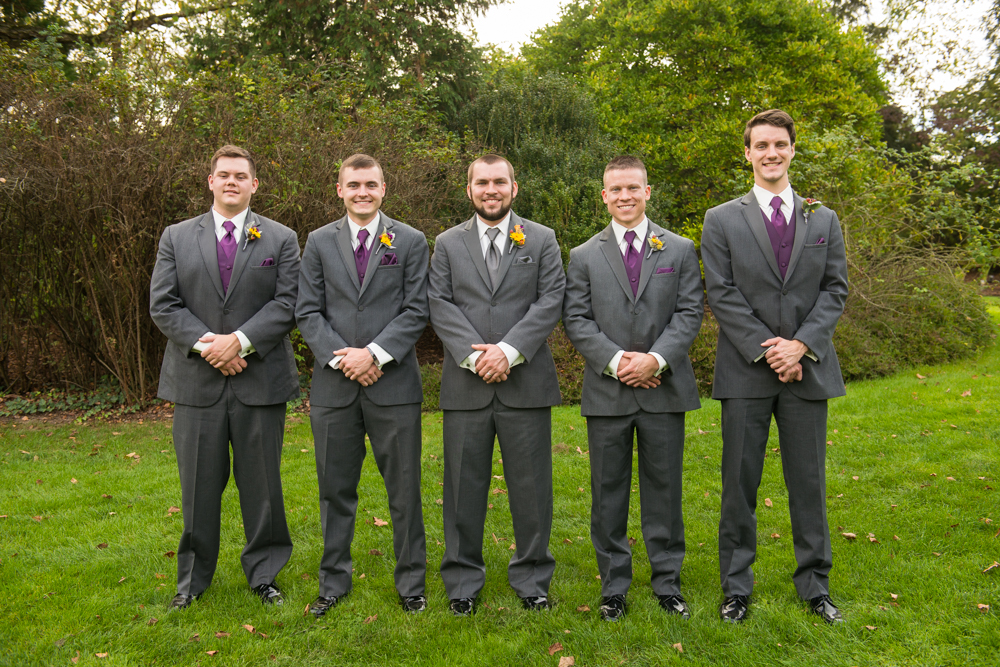 These guys were a riot.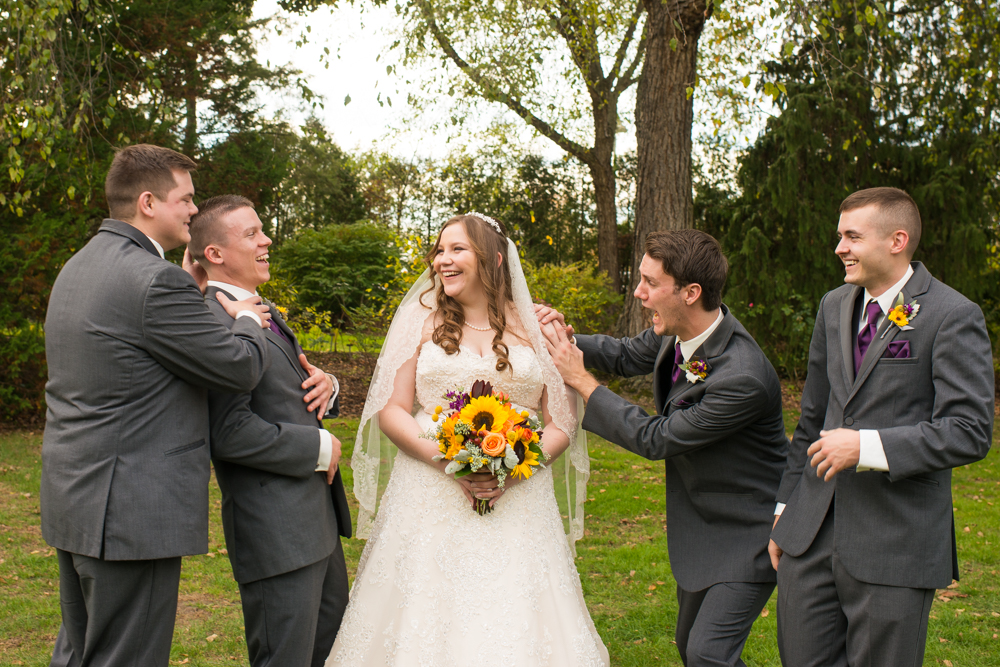 And these ladies were wonderful! Love that purple lace!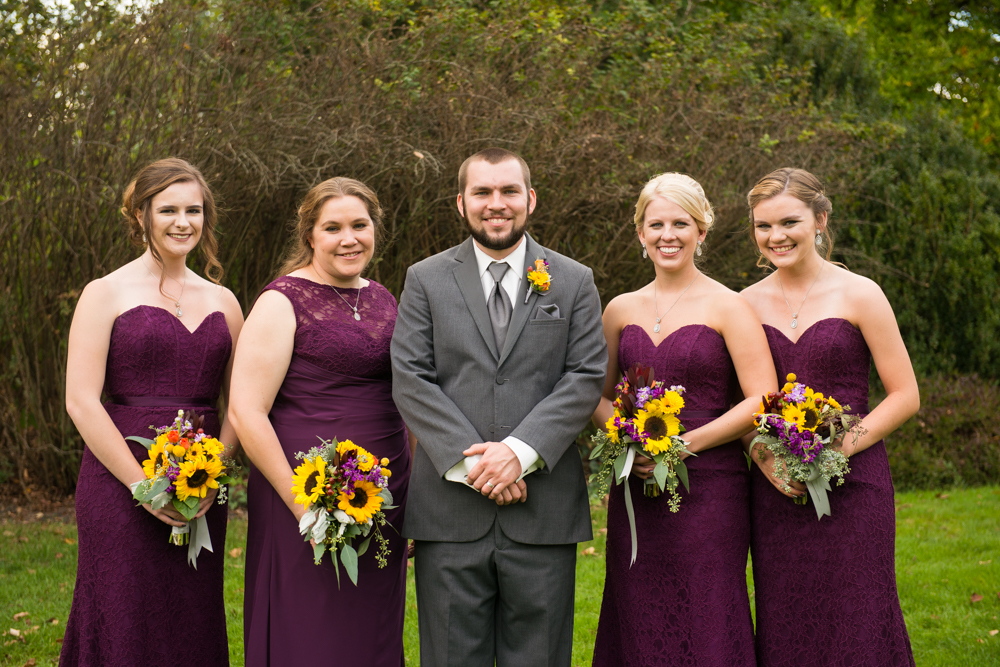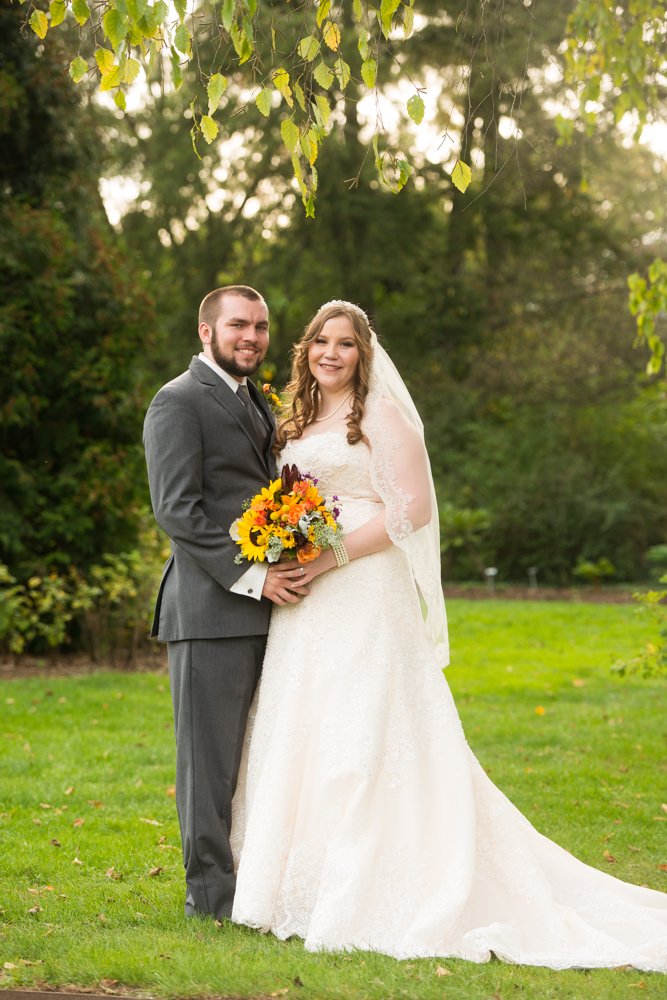 Sheri & Ryan were so happy the sun was shining because it didn't on the day of their engagement session. That glowy light is always appreciated!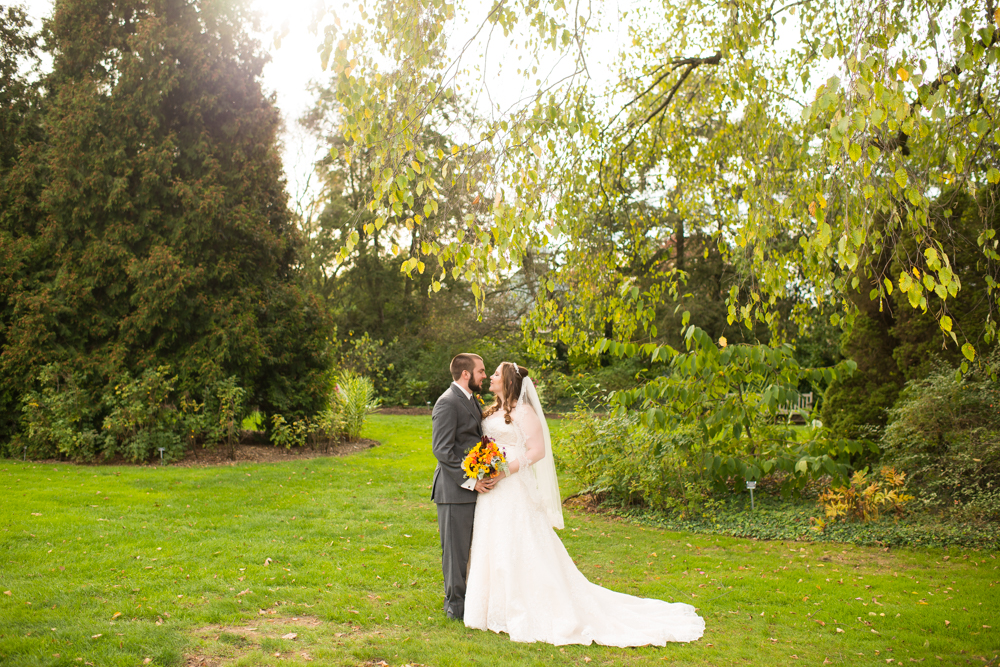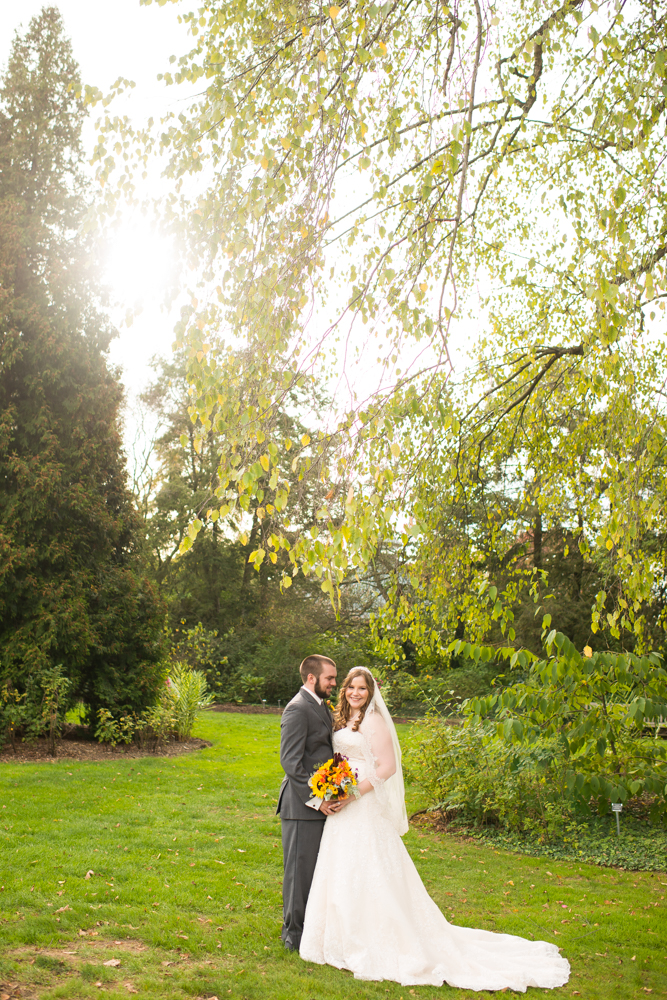 Every woman should know what it feels like to have a man look at her the way Ryan looks at Sheri. It's heartwarming.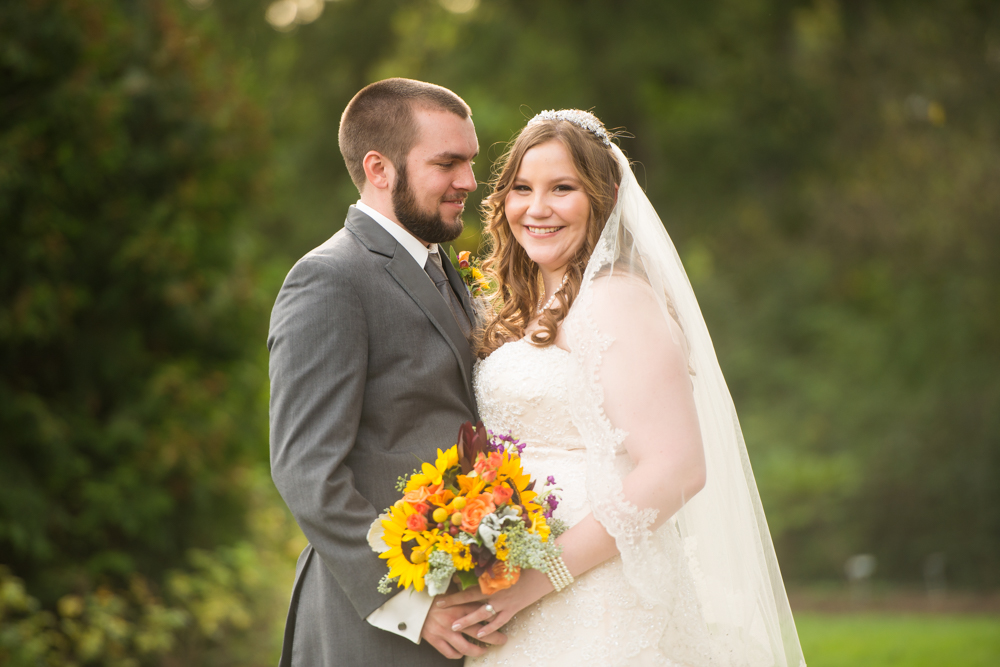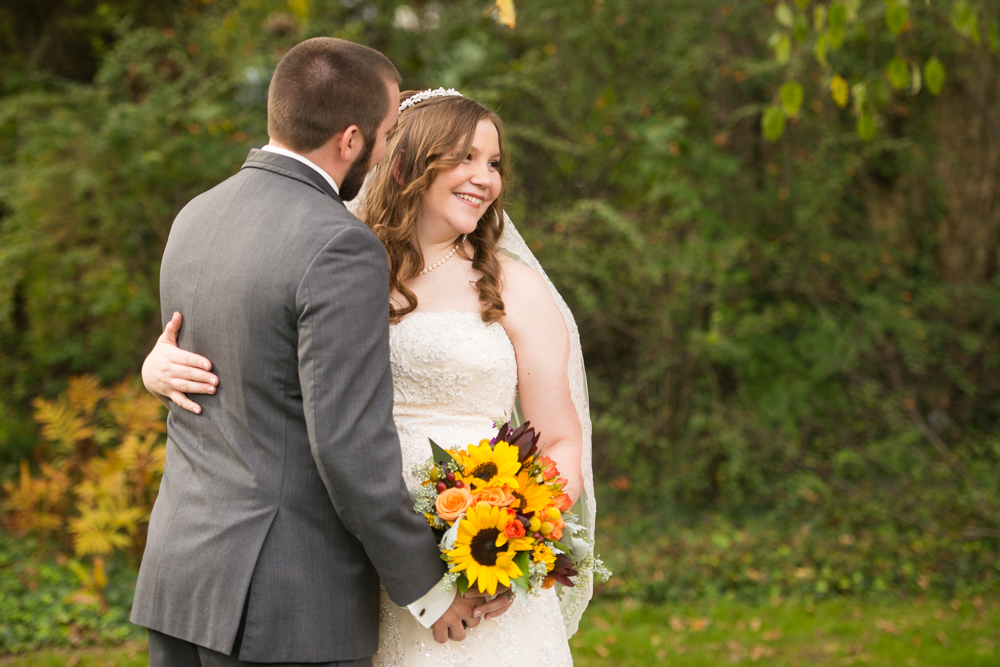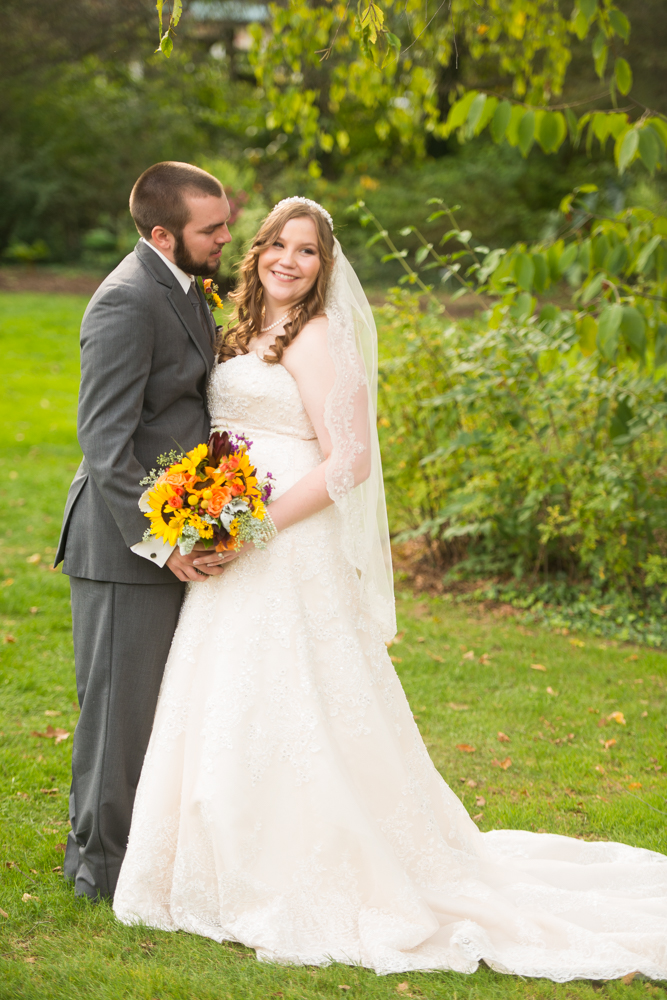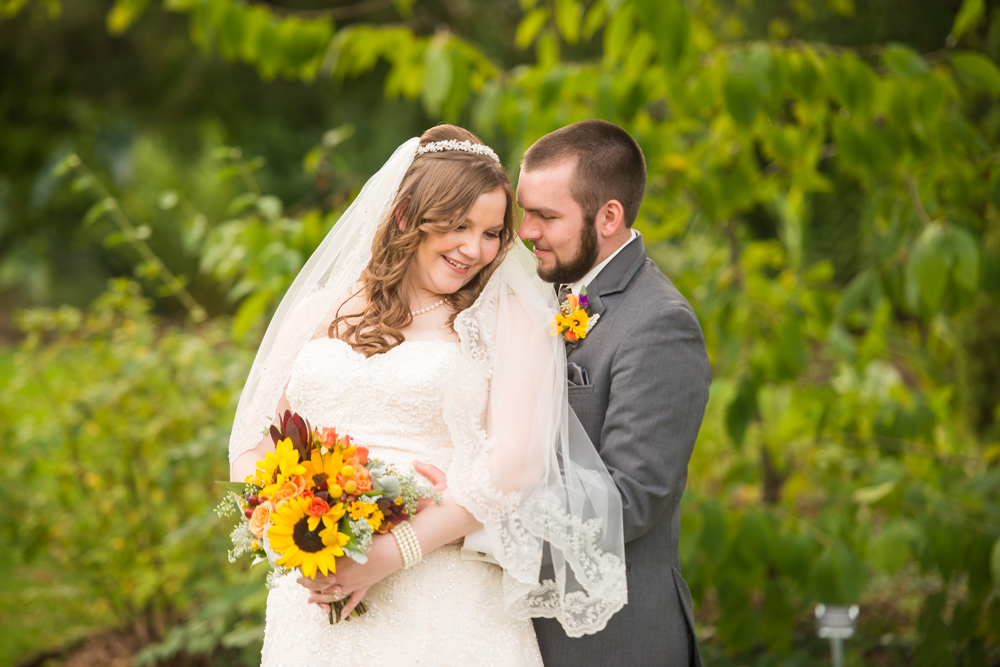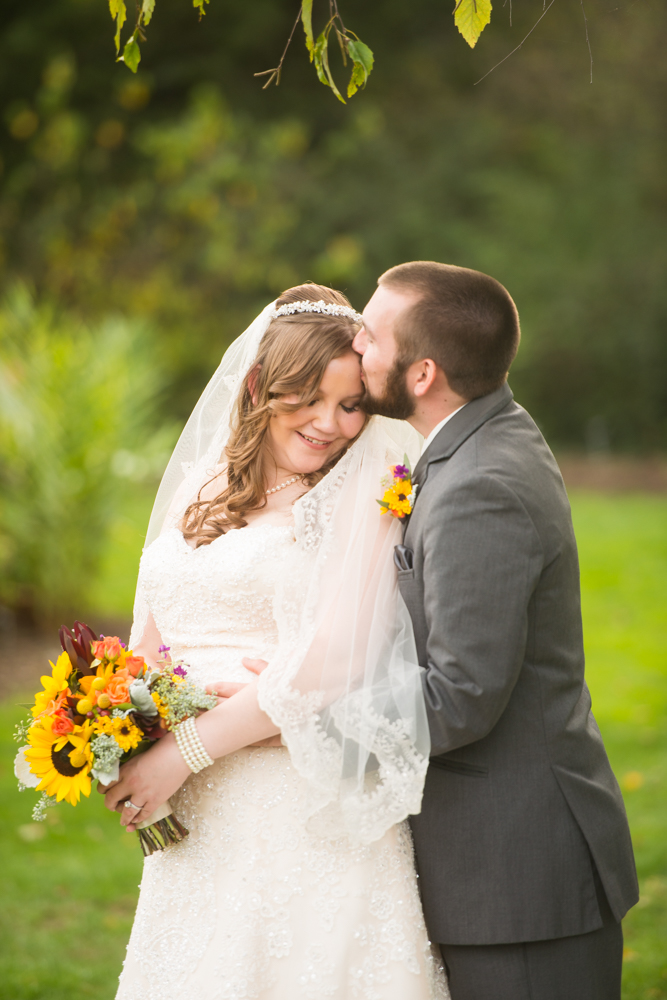 One thing we LOVE about hanging with Sheri & Ryan is that they love to laugh together. Laughter is such an important ingredient in a marriage.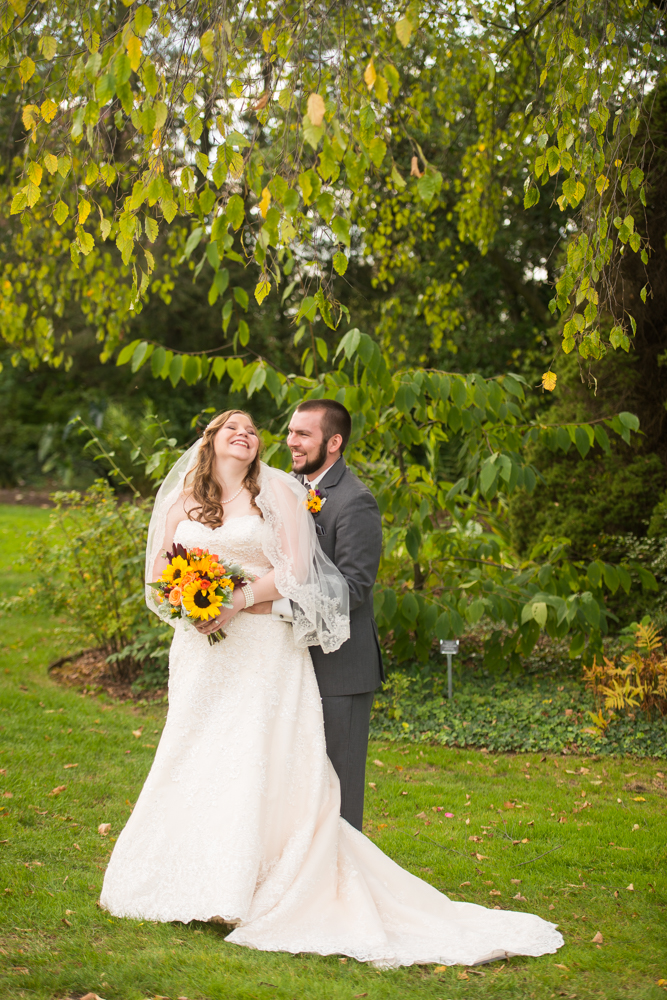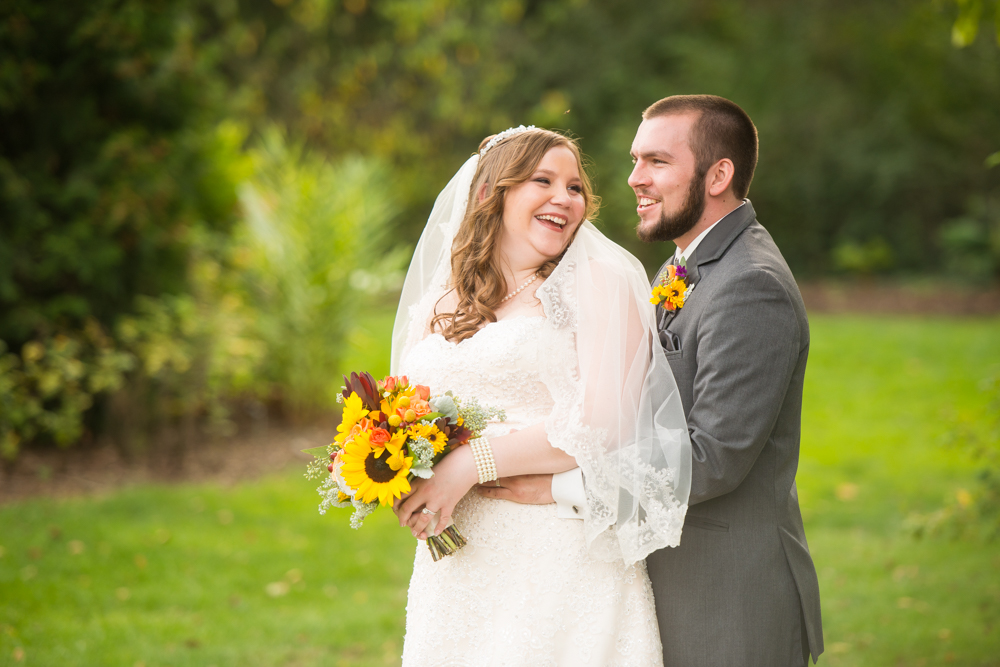 This was a moment caught in between poses & it's one of my favorite bridal portraits we took the whole day!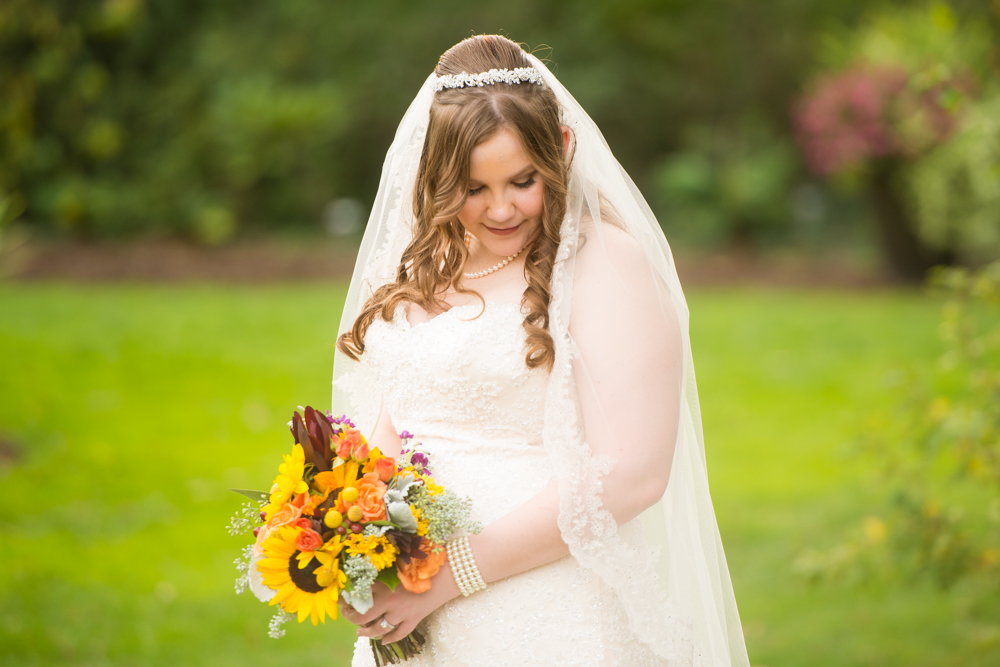 Wow! Just stunning, Jenny! This bouquet was fabulous.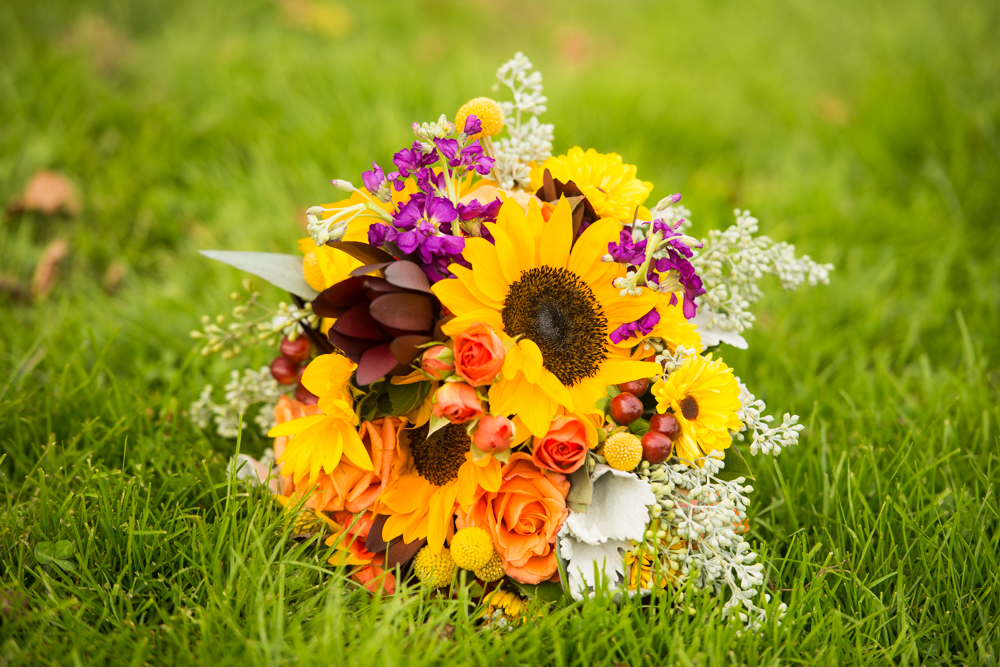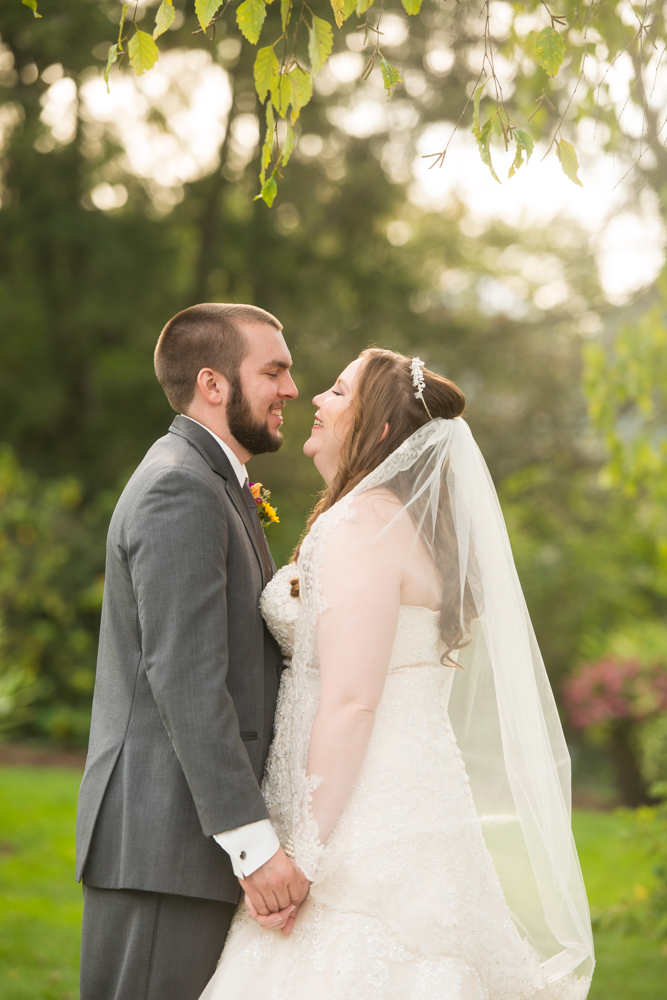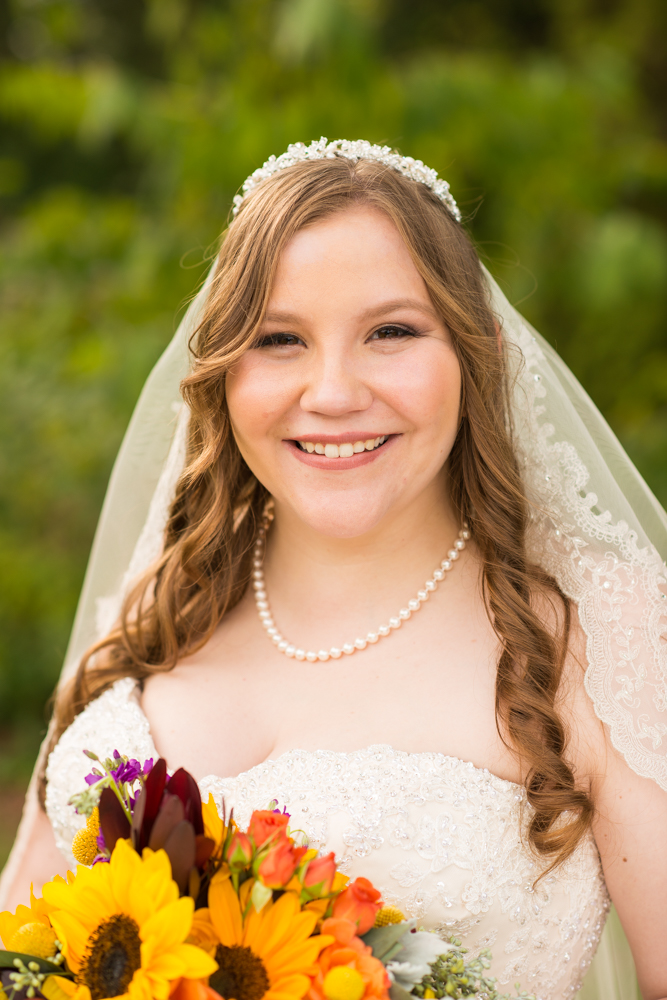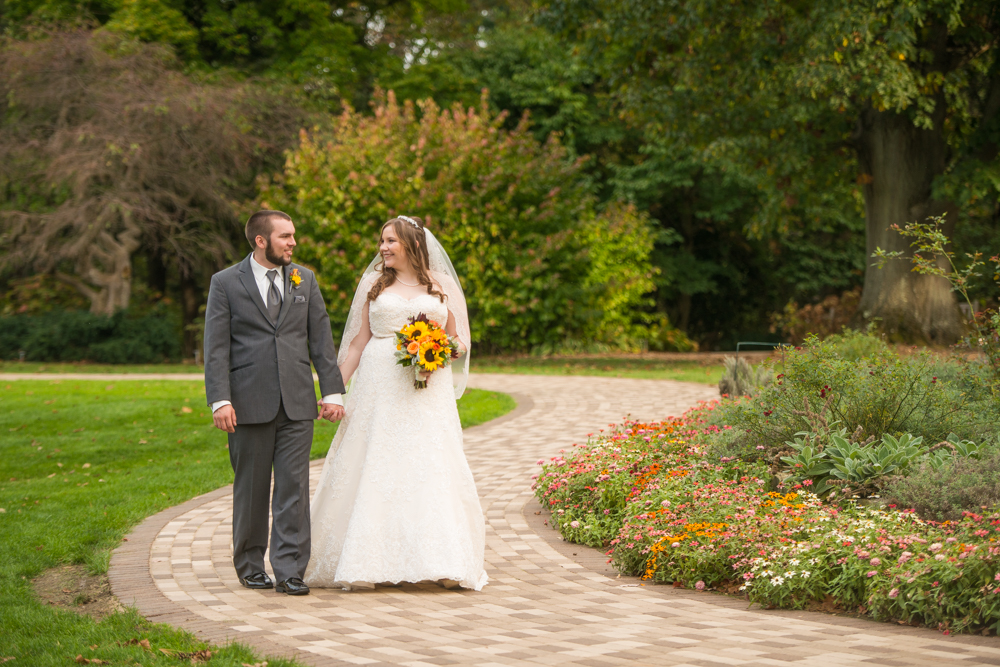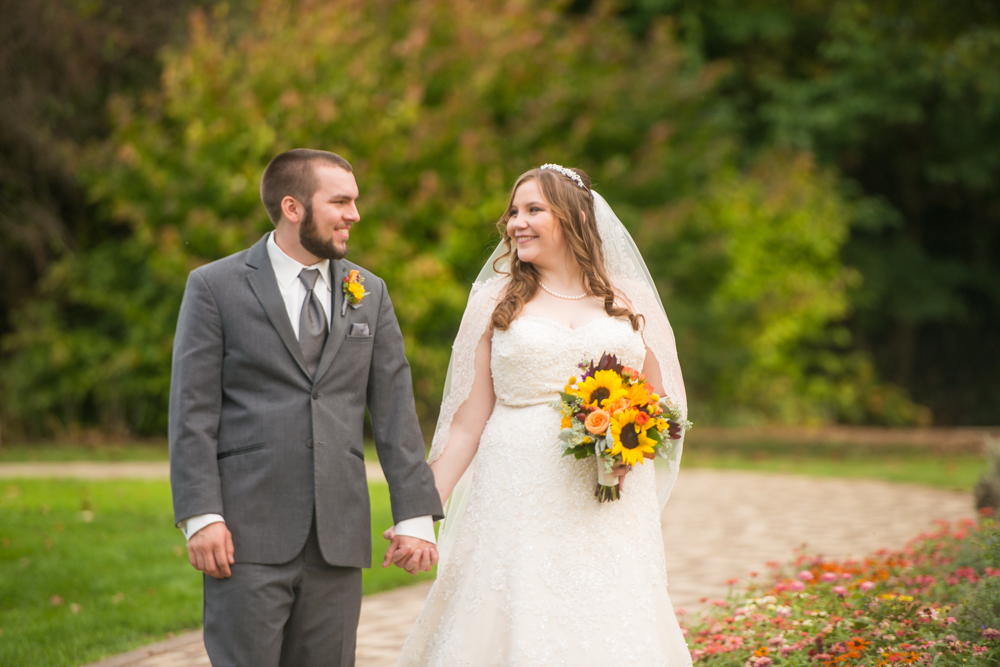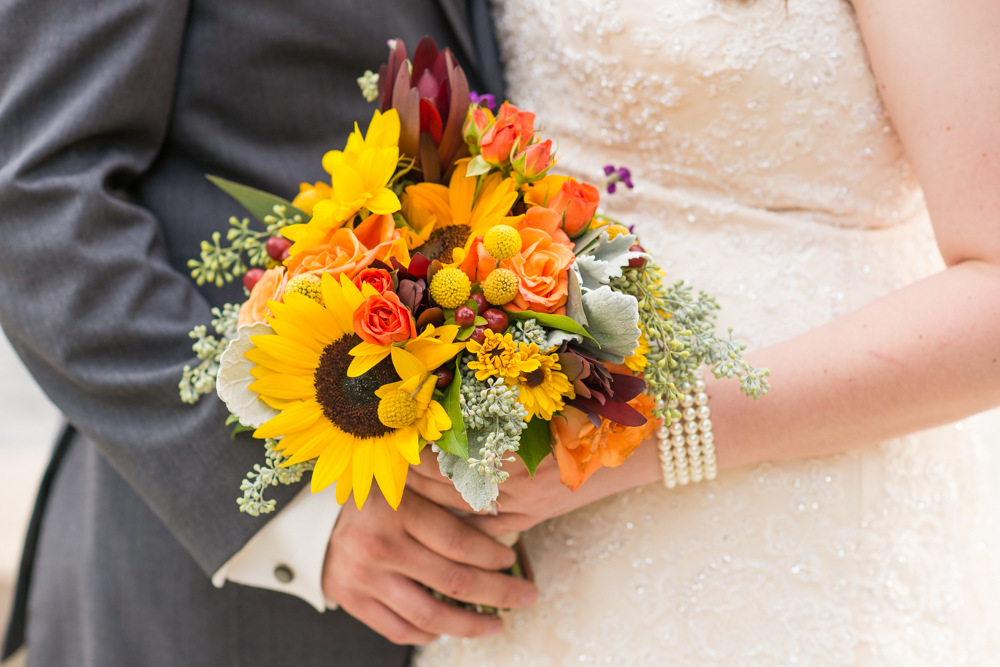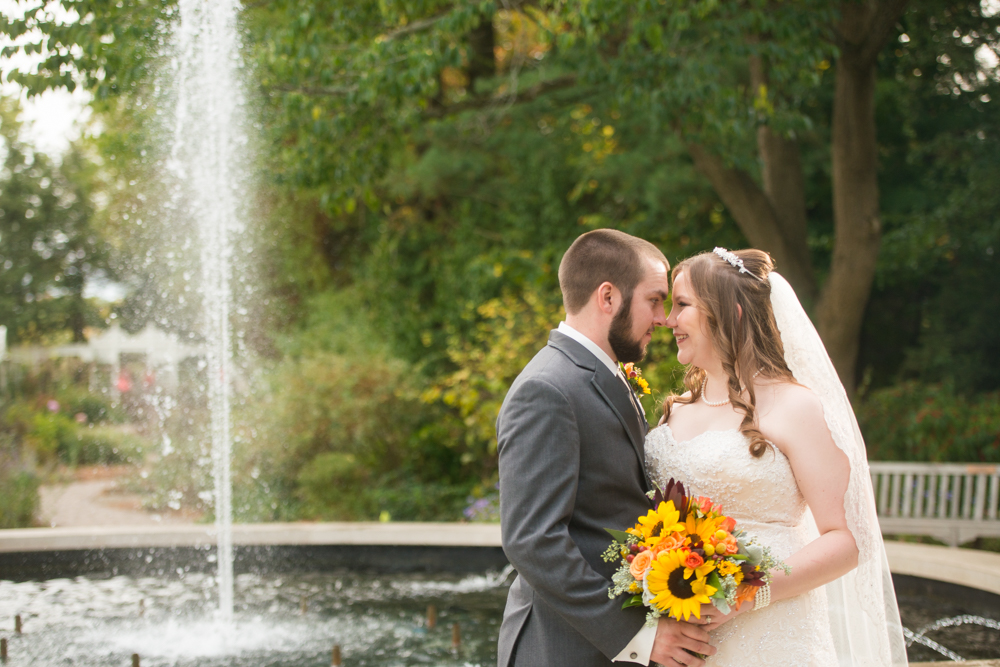 Their reception was looking pretty & definitely Fall-inspired!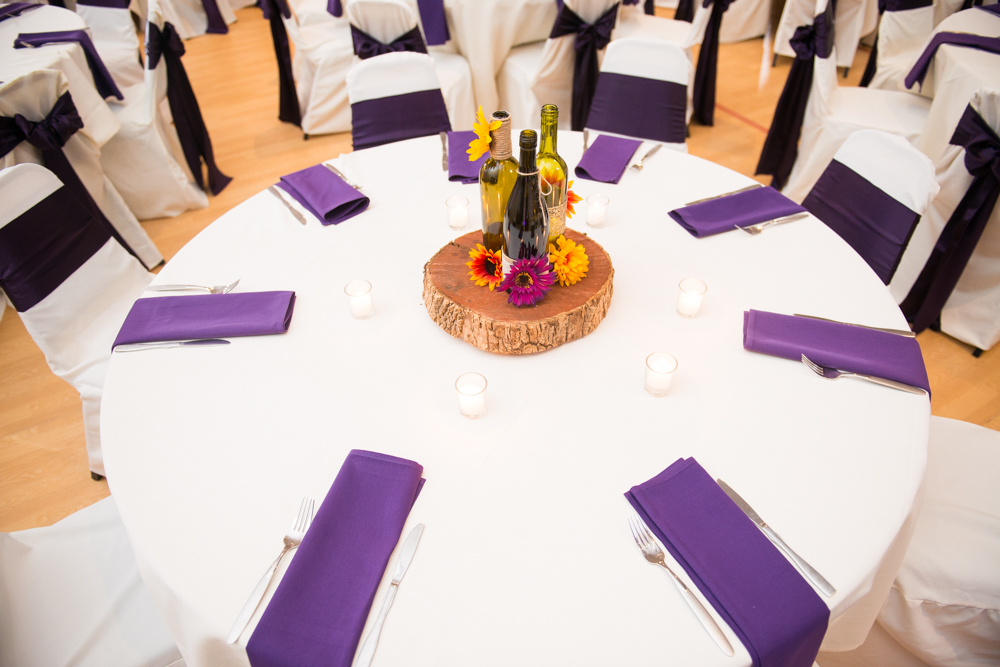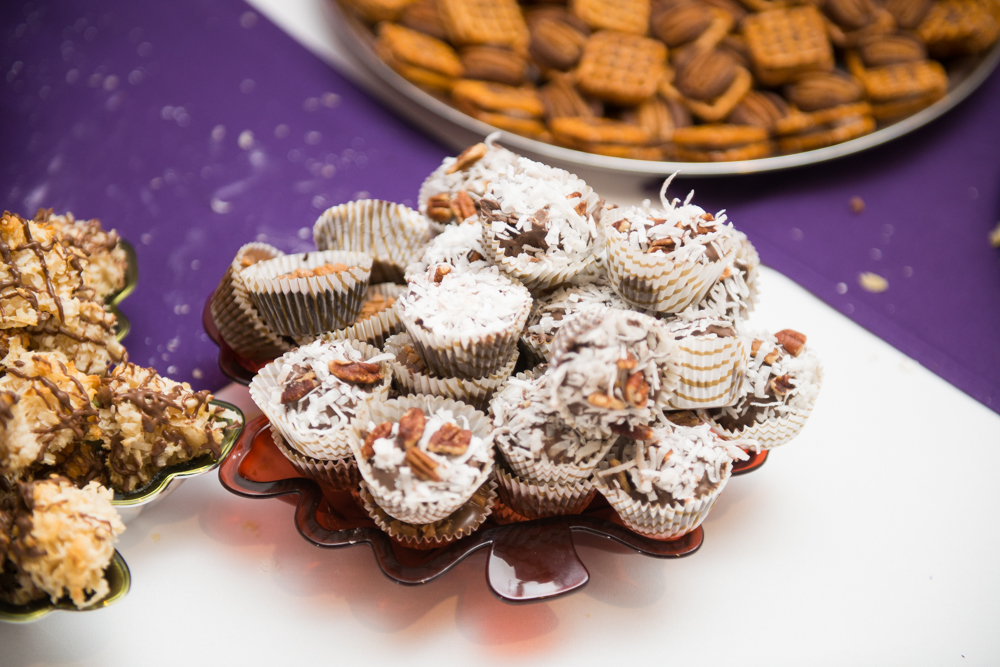 What a cute little cake accented by fresh flowers!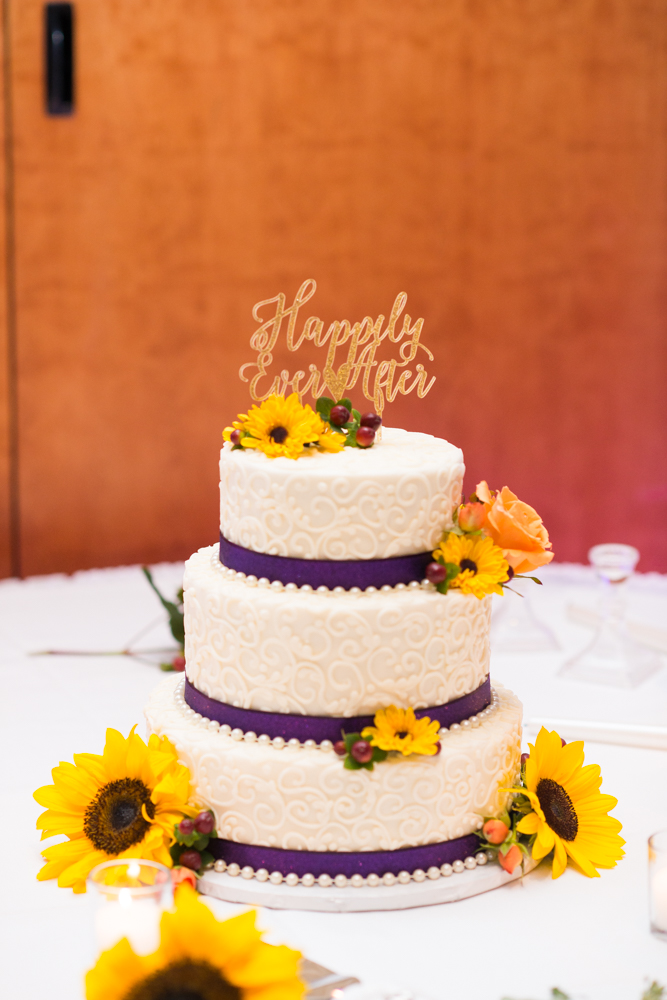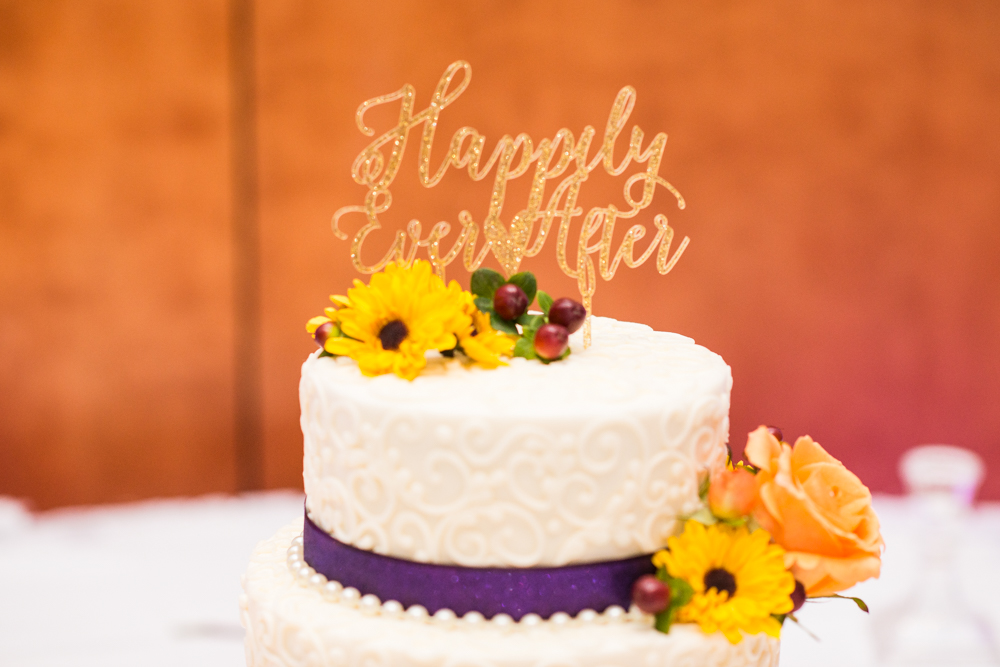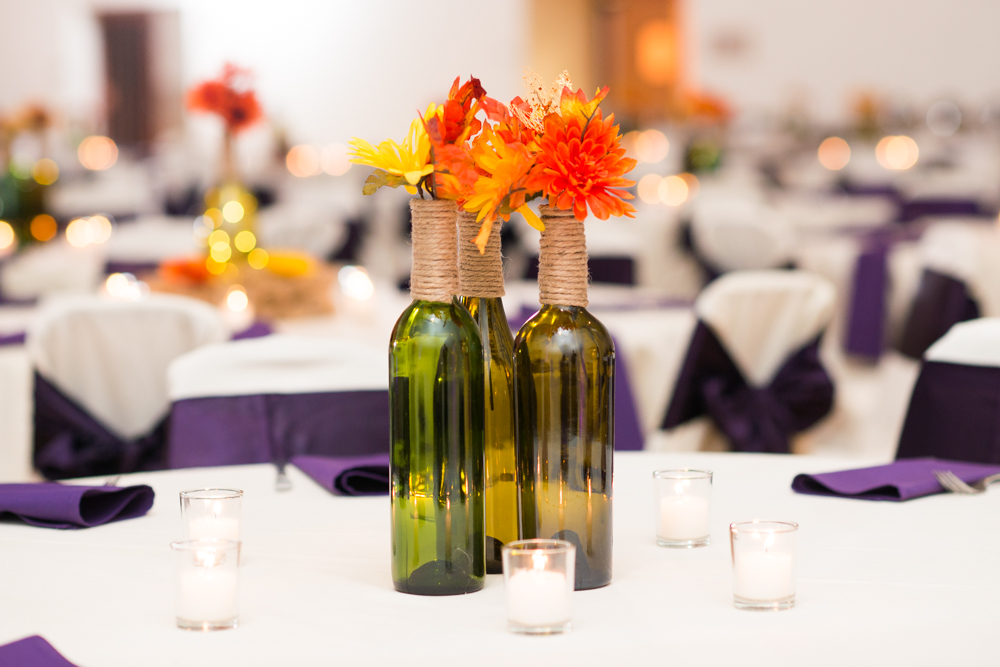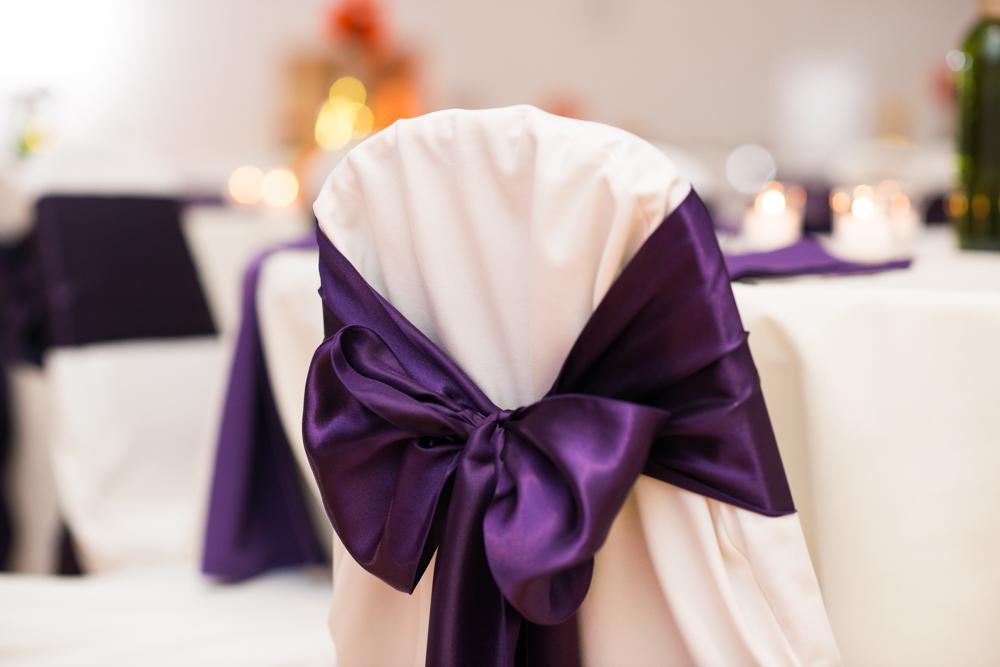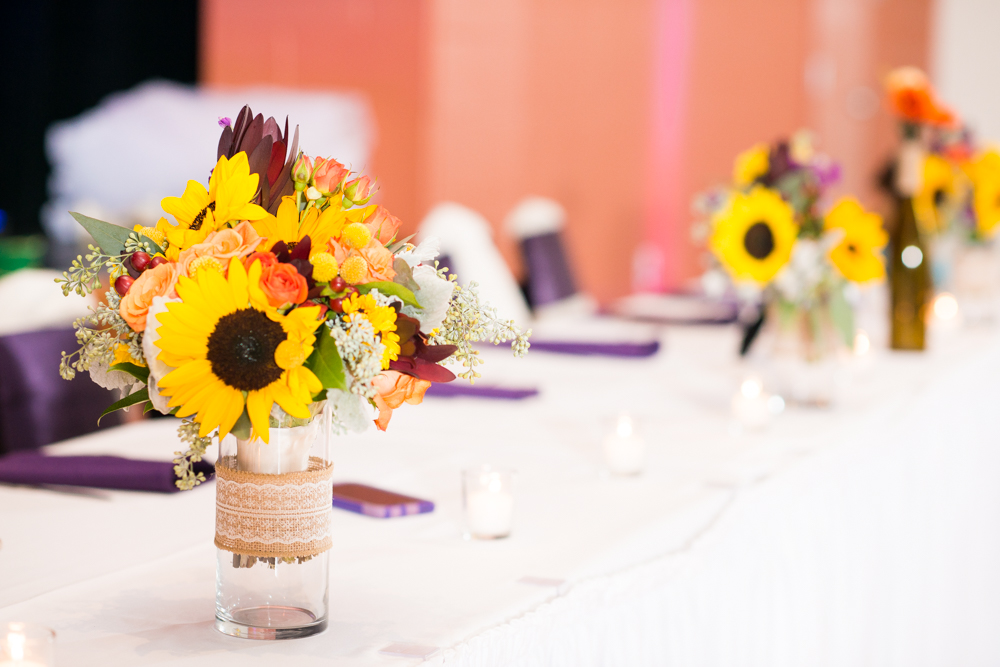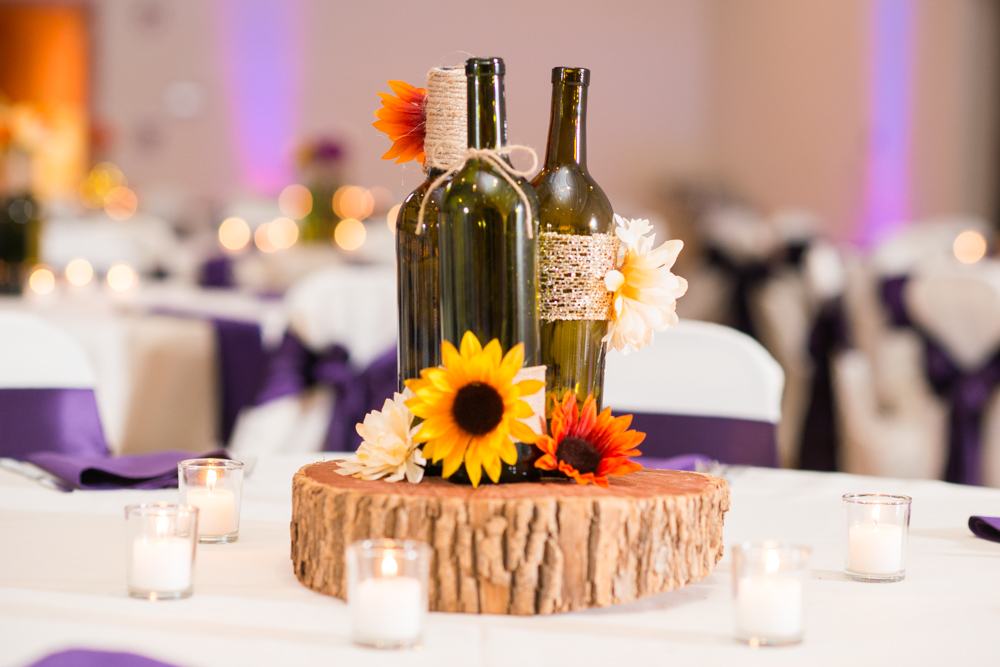 And we just had to sneak them away for a few moments because the sunset brought a splash of color to the sky & we knew Sheri would LOVE twilight photos.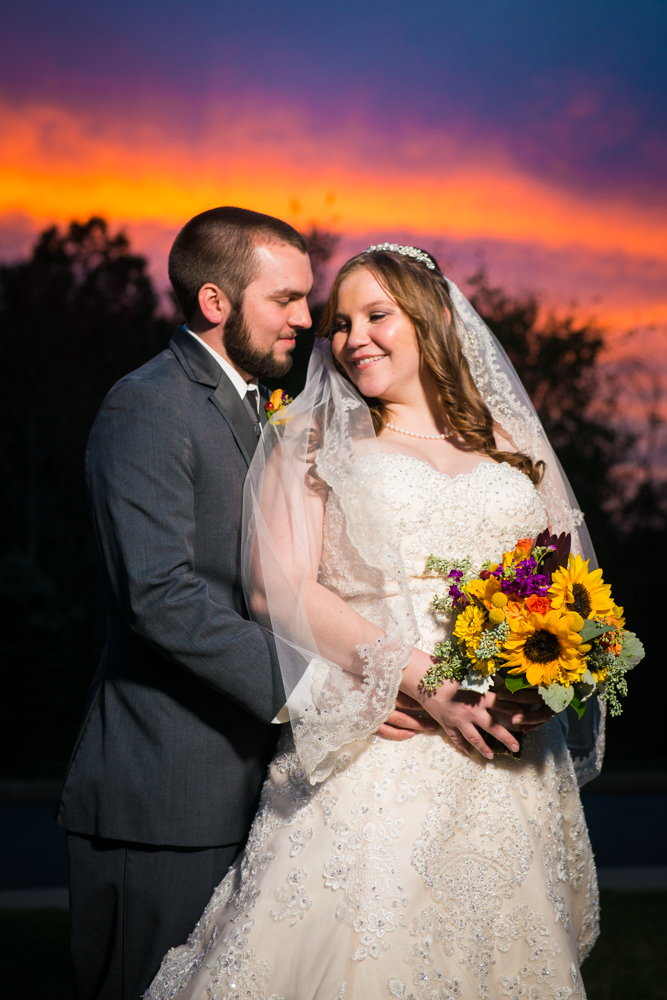 Then it was time for the party to get going!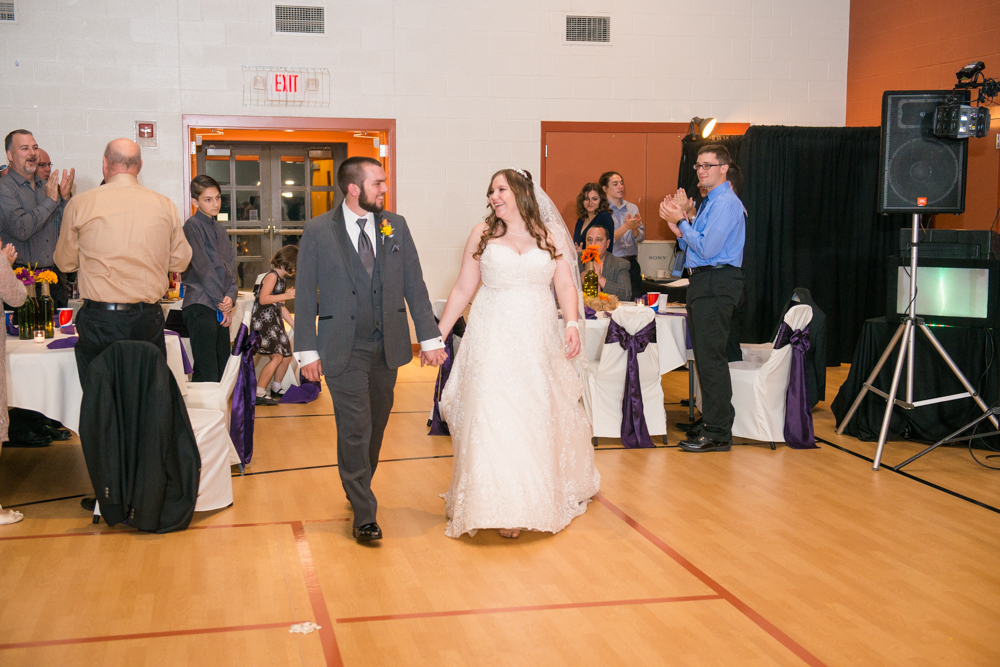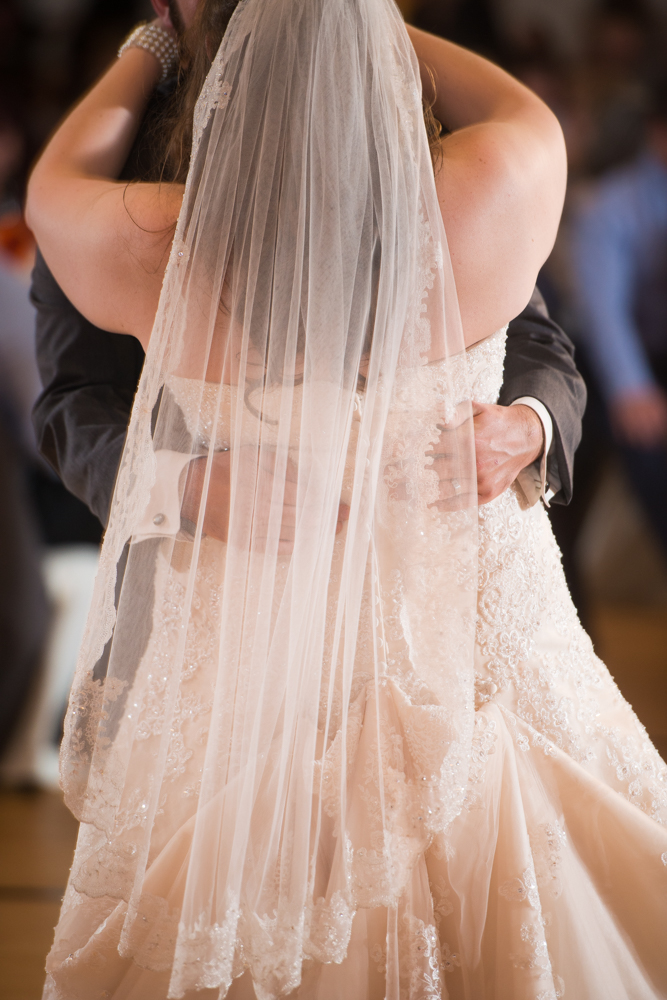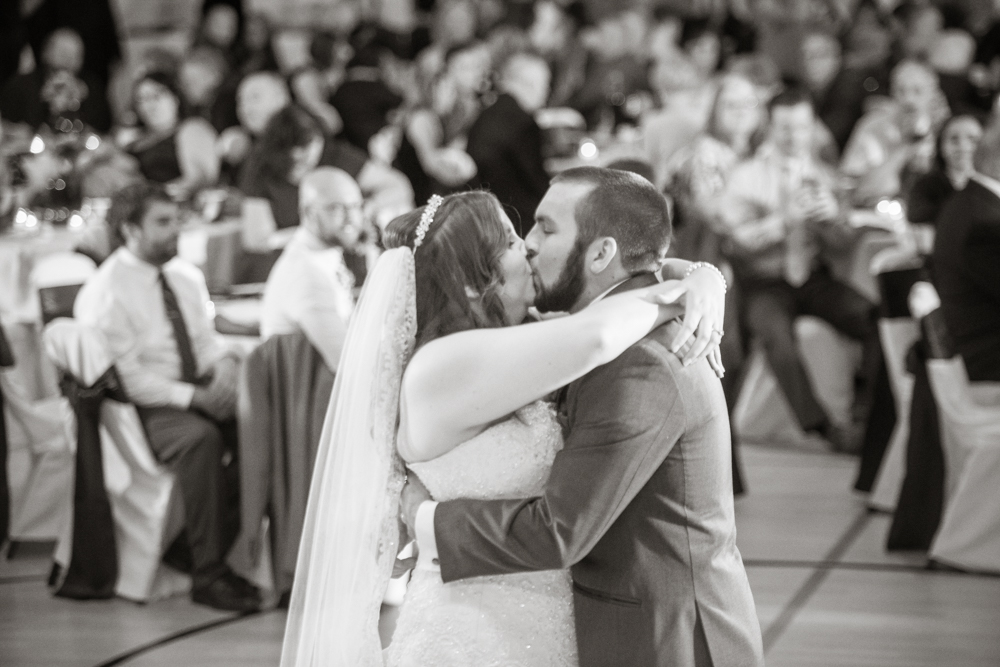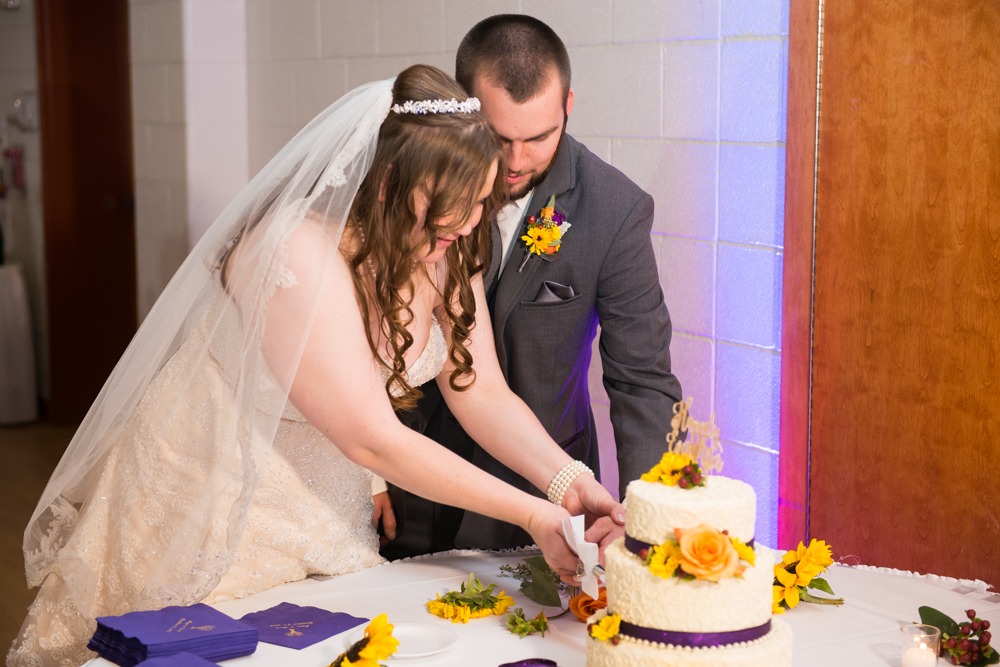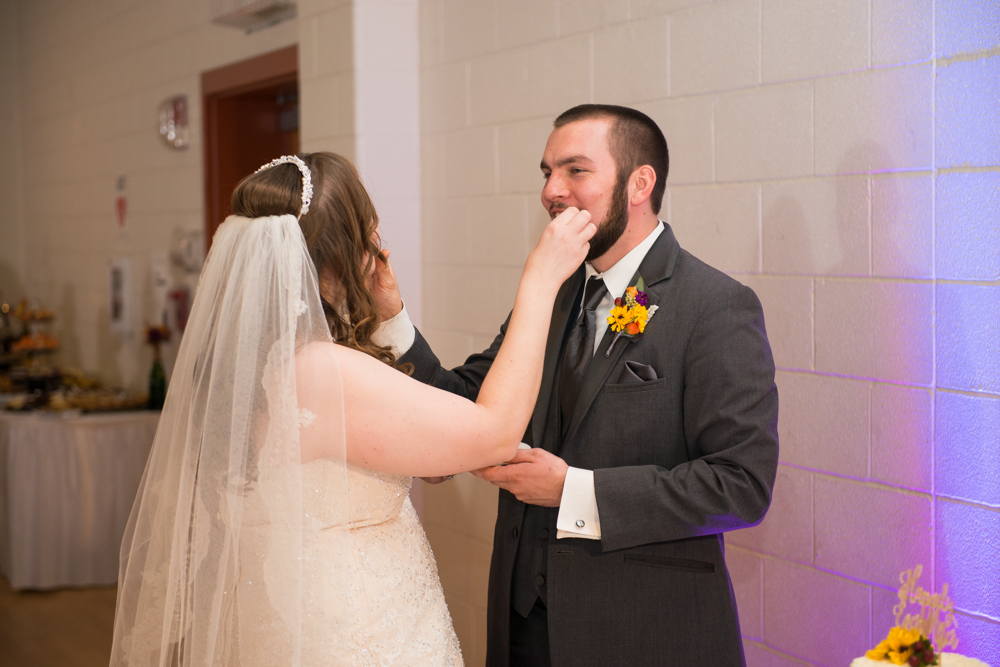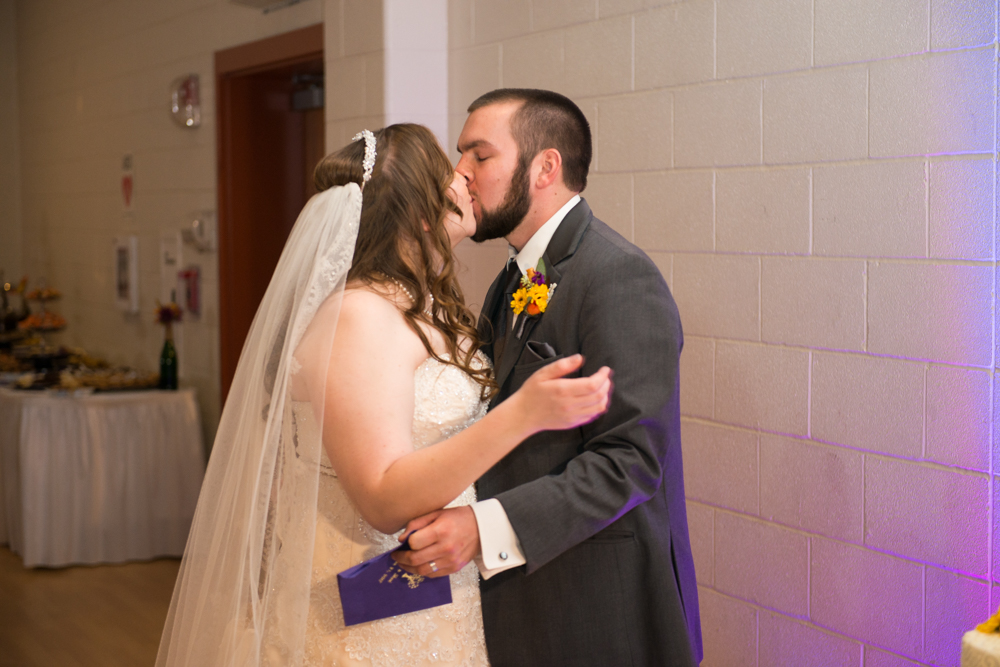 Such a sweet Matron of Honor toast! I especially loved Kim's daughter telling her, "Stop crying, Mommy." lol! Kids are honest and hilarious.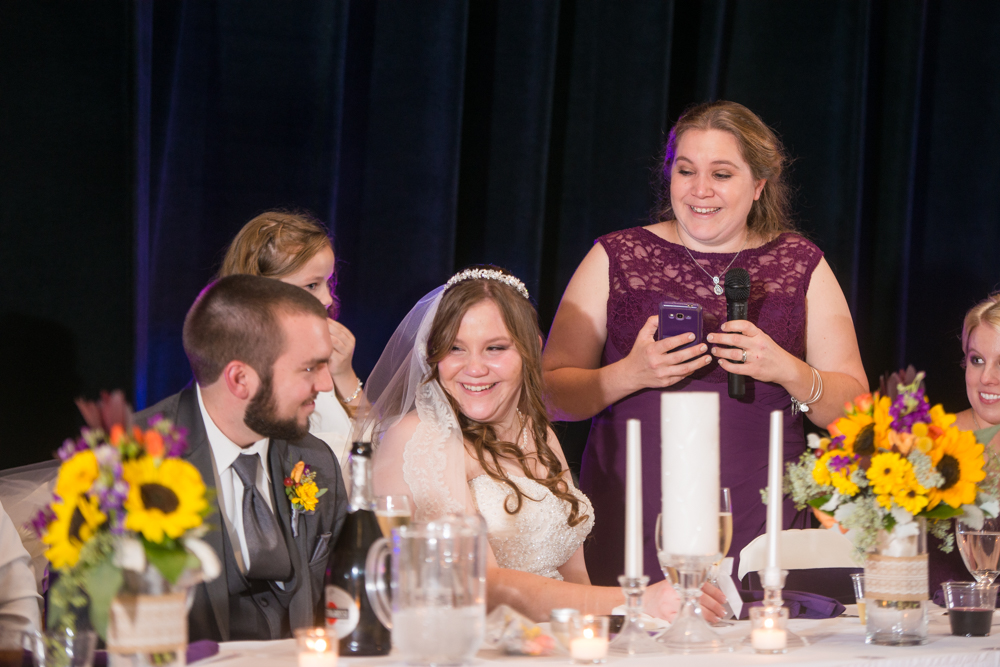 Sheri & her dad shared such a sweet father-daughter dance.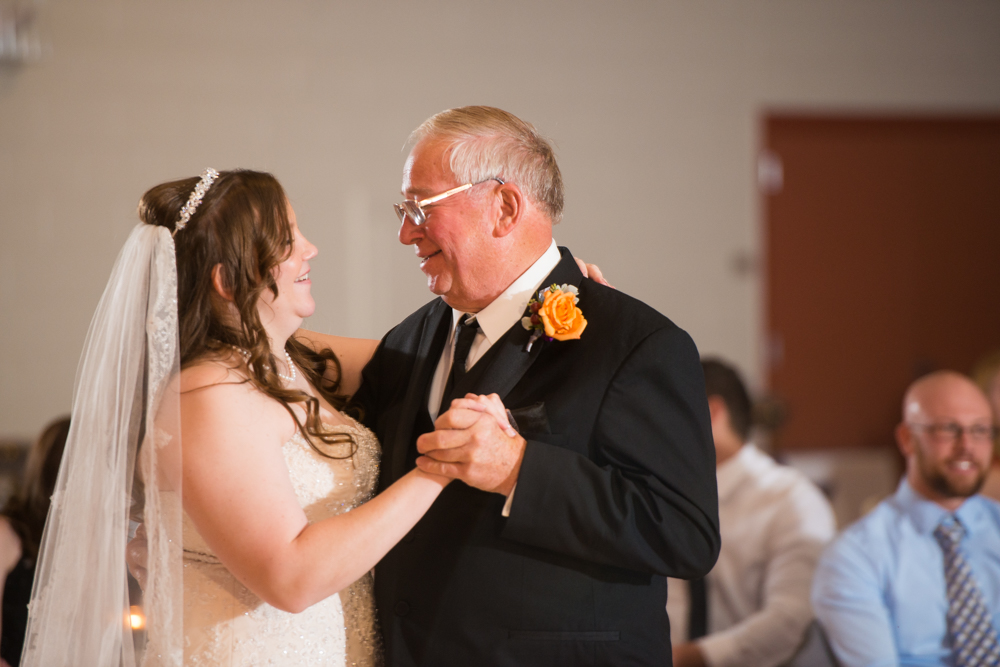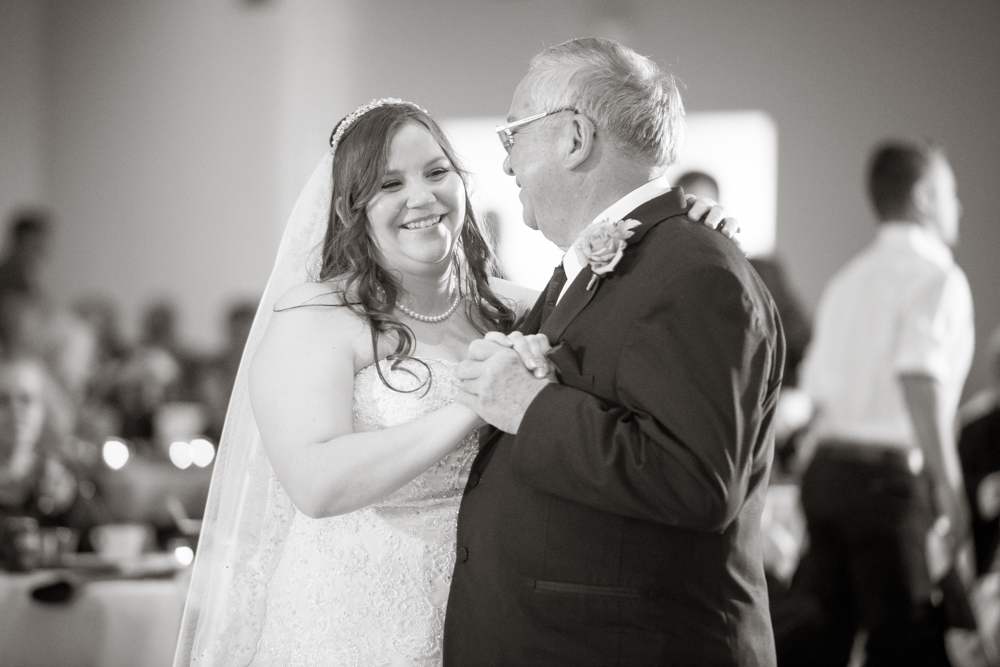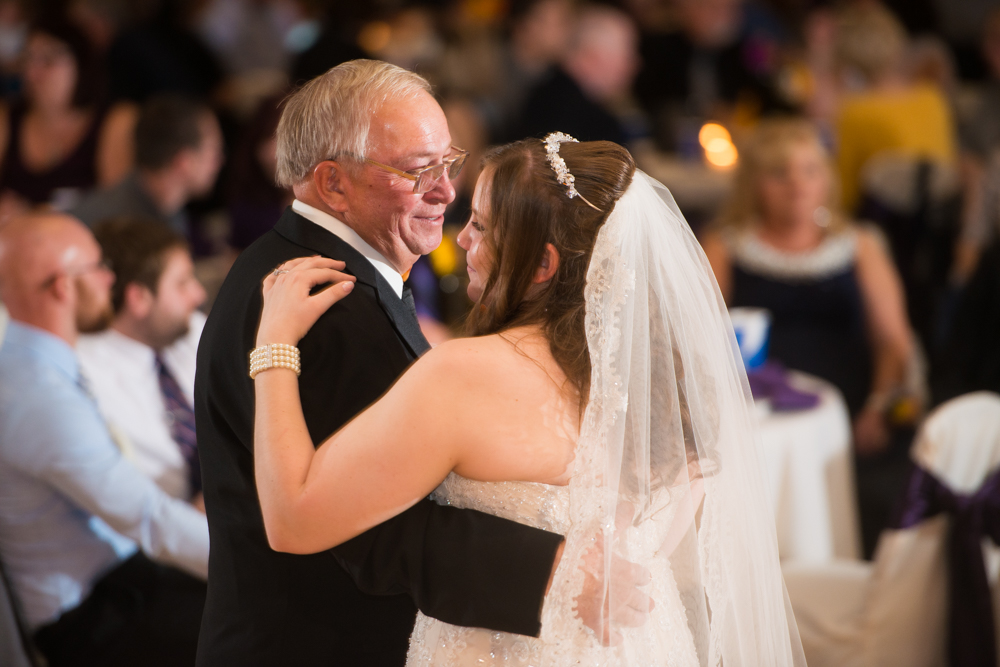 Ryan & his mom laughed & had fun with their mother-son dance.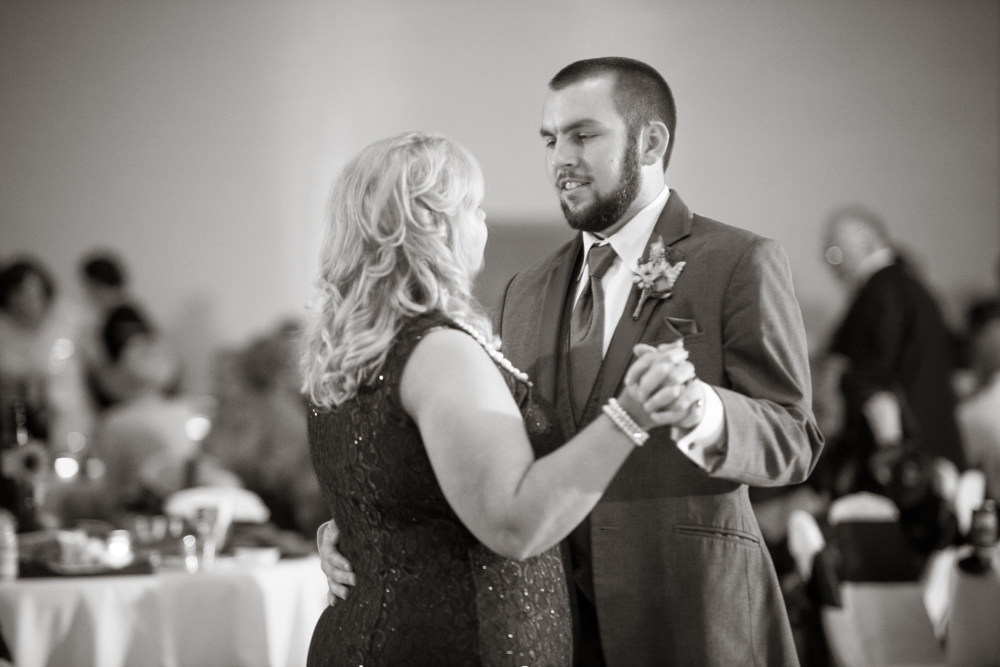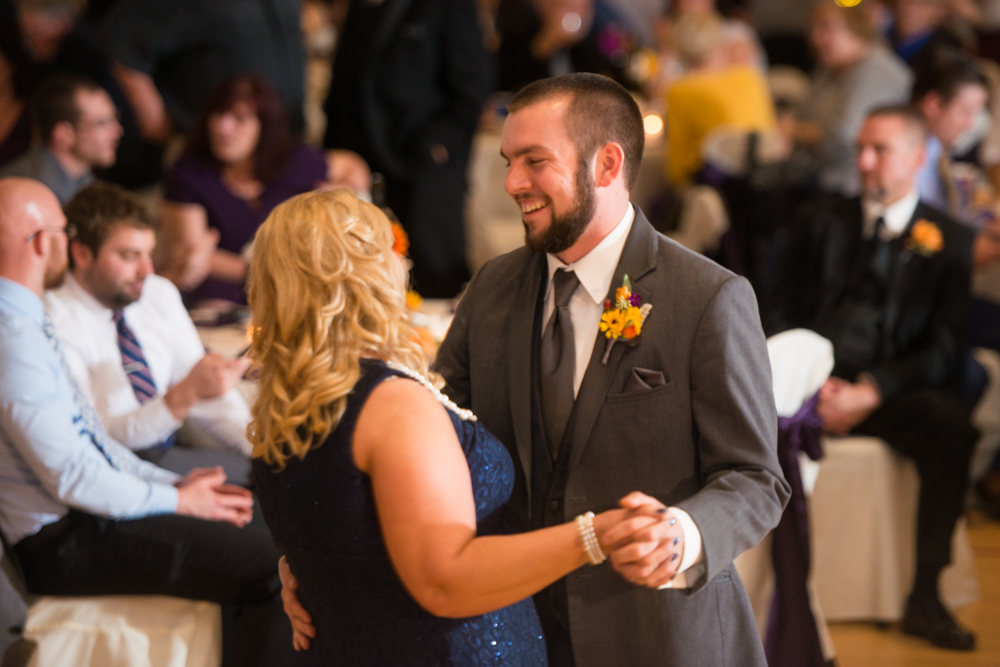 And everyone had such a blast dancing & talking & eating cookies! The catering was delicious, too. Elm Tree Catering did a great job!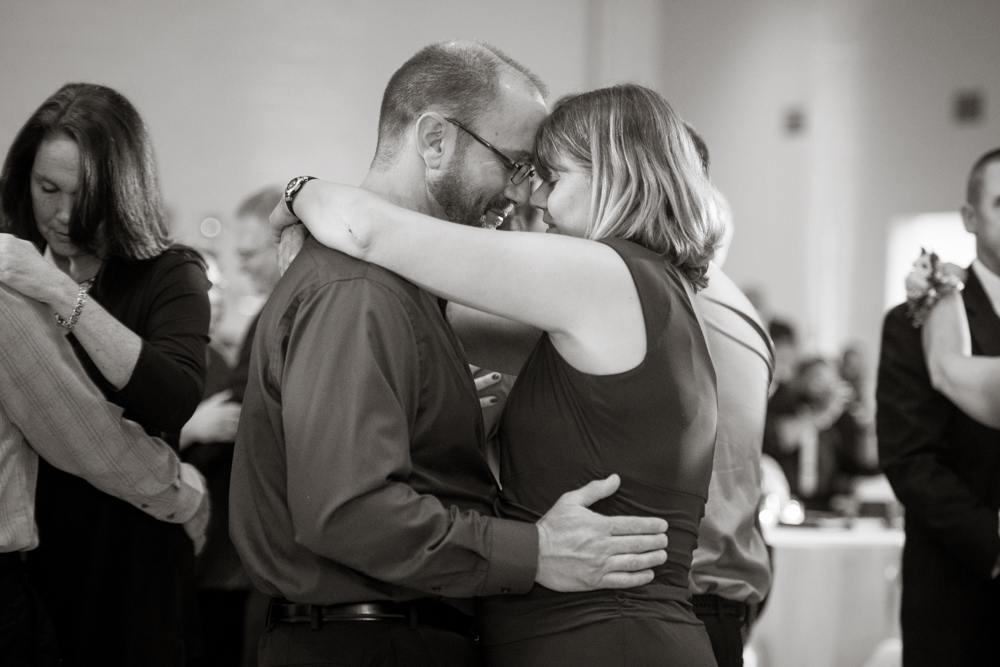 I love this shot of the bride's mom & dad. So sweet!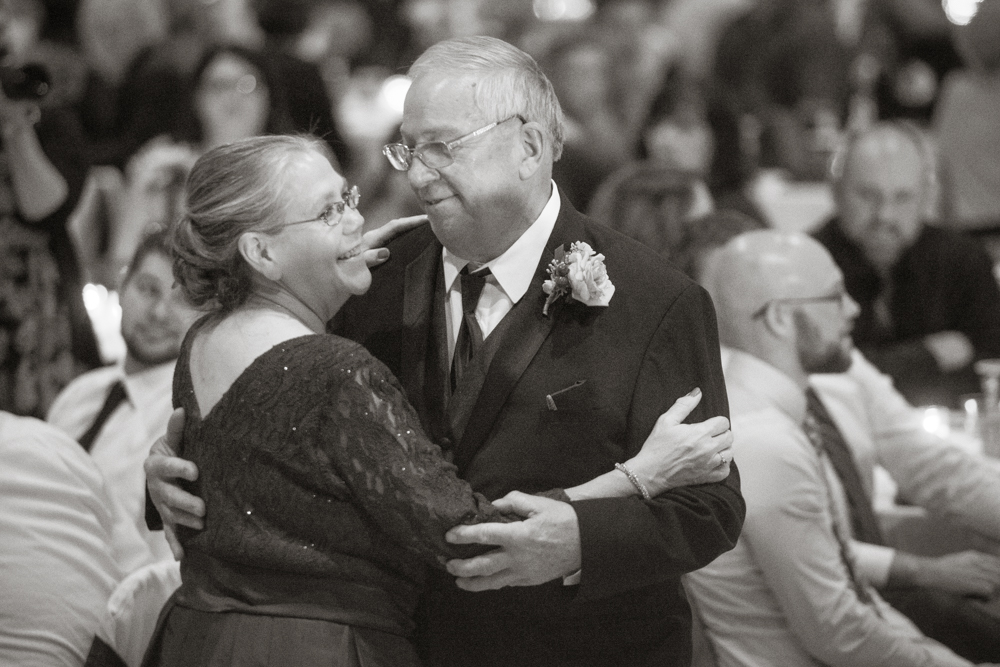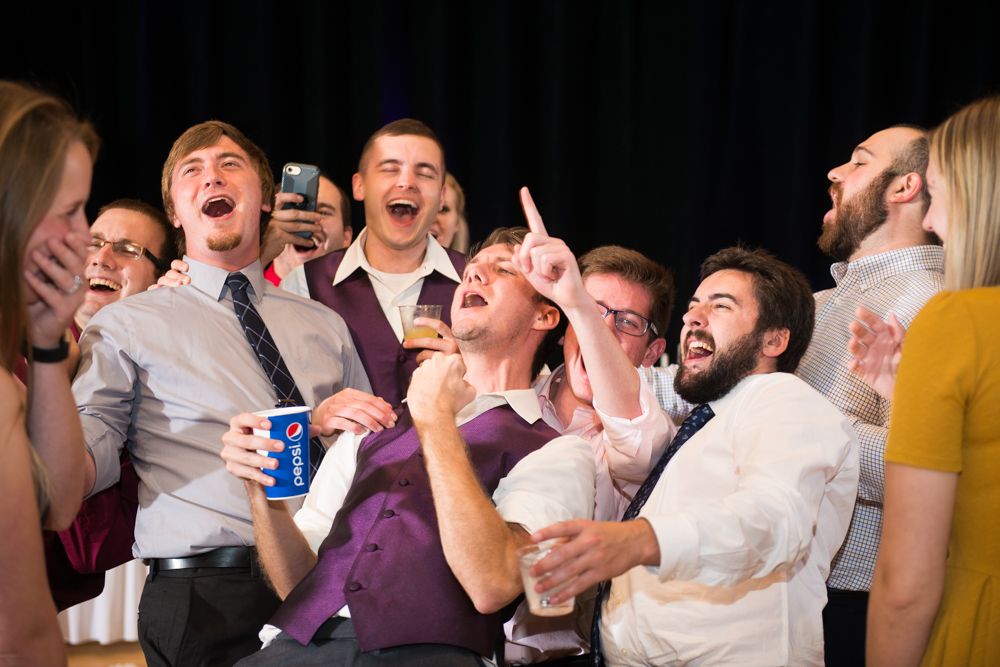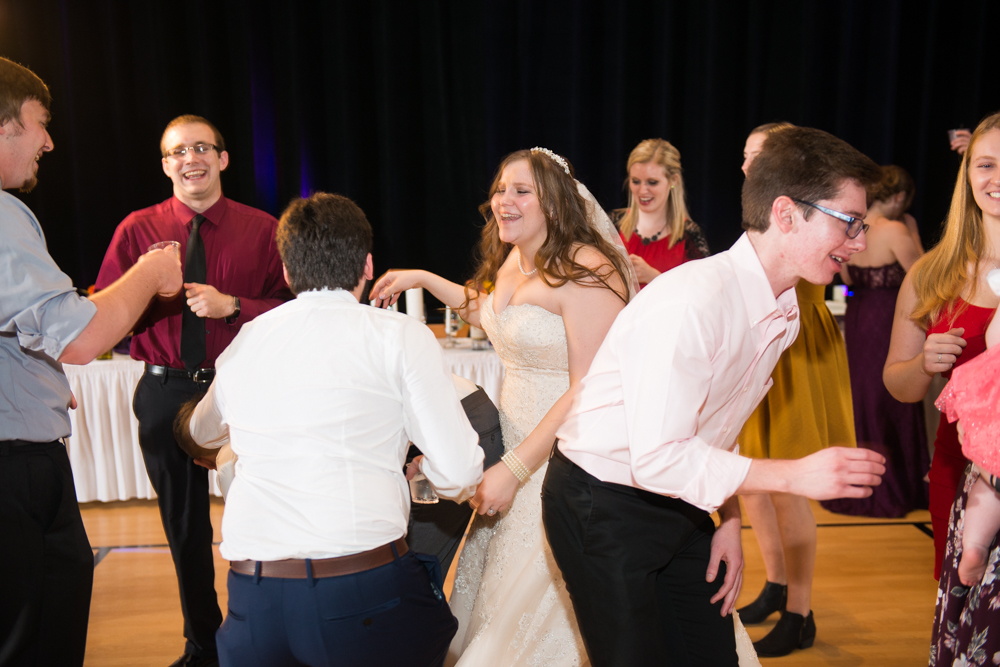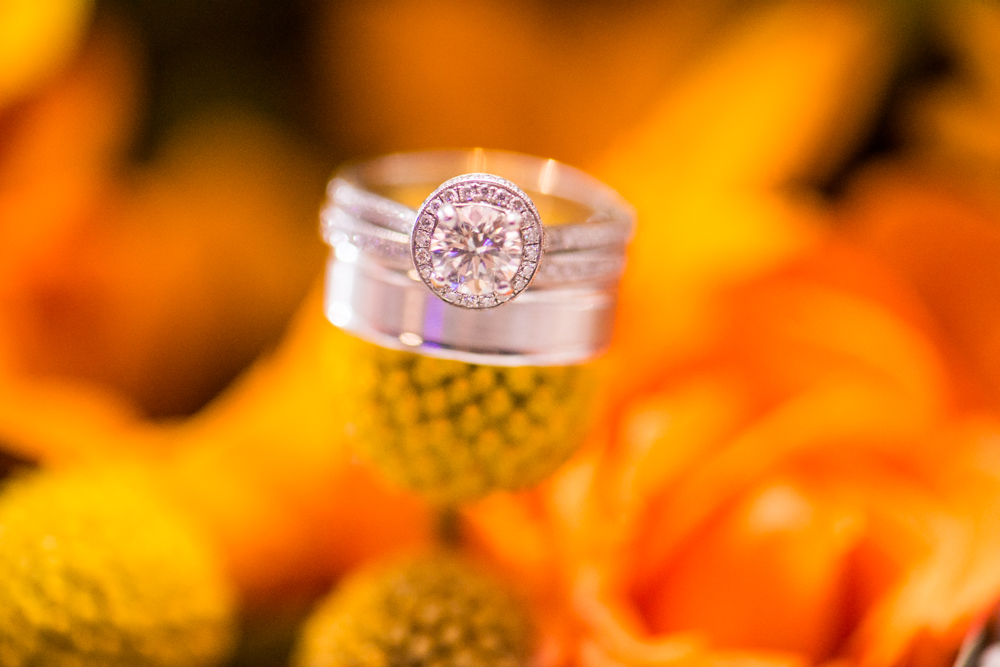 Sheri & Ryan, you two are so wonderful individually, but we love you even more as a couple! We're excited for you two to embark on this marriage journey together! Thank you so much for choosing us to photograph your wedding day!
If you're new to our blog, we're Josh & Danielle. We're married and we photograph love stories in the Youngstown, Ohio area & beyond! We also travel to Cleveland and Pittsburgh to photograph weddings, and occasionally we even get to go to a fun beach location for a fab couple! We met in 2005, got married in 2010, and have two beautiful blonde babies, Tenley & Kenton- a daughter (2.5) and a son (8 months). We love being outside and really love to laugh together and be goofy. God and family are our priorities. If you'd like to follow along with our fun, you can find us here:
Instagram | Facebook | Twitter | Pinterest | Google +
If you enjoyed this post, you may also like:
Sheri & Ryan's Engagement Photos