This past Saturday was the ideally beautiful October day that Midwest brides dream about when planning a Fall wedding! Seriously! It was wall to wall sunshine, blue skies for miles, light glistening through orange & yellow leaves, and a cool breeze to top it all off. Presley & David were full of smiles all day & their family members & friends had such a great time during the wedding ceremony at Damascus Friends Church & the reception at The Embassy in Struthers. Presley & David were fantastic planners & chose to do a first look because their church was a pretty far drive from their reception hall. The first look was really romantic & these two are going to receive so many bride & groom portraits! I don't think I've ever seen a bride look so beautiful & put together from the beginning of the wedding day all the way through to the end! Presley & David were dancing the night away, but she didn't even look like a single hair was out of place- congrats to Magnolias on the Green in Canfield for pulling that one off with her bridal updo! And don't even get me started on Presley's STUNNING beaded dress from Toula's Bridal in Canfield! It was absolutely gorgeous on her! The day was so much fun because Presley & David are surrounded by wonderful friends who know how to celebrate. We're so thankful we got to photograph the joy!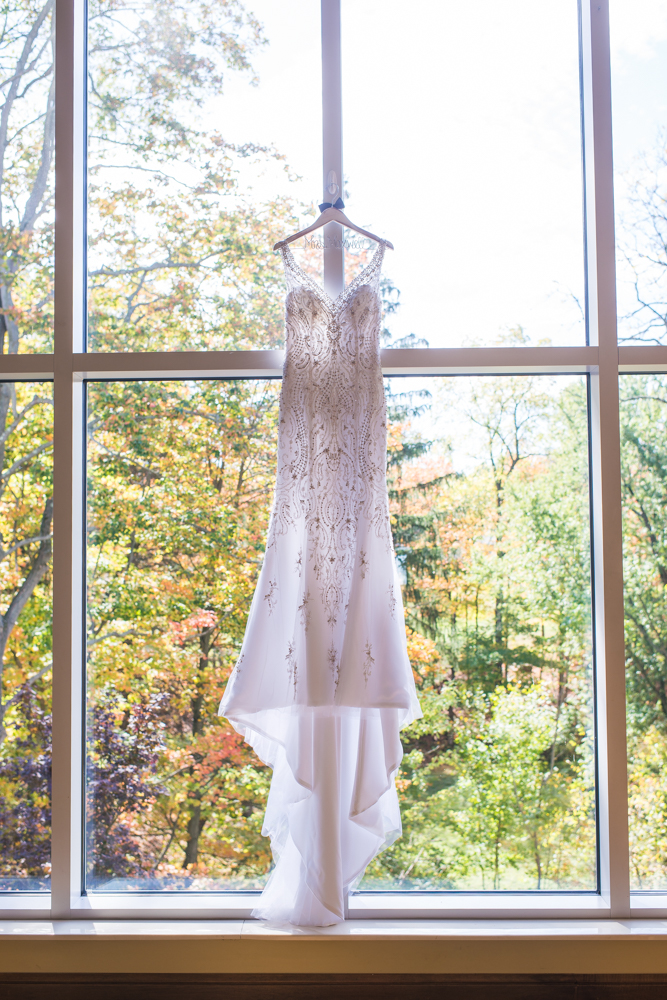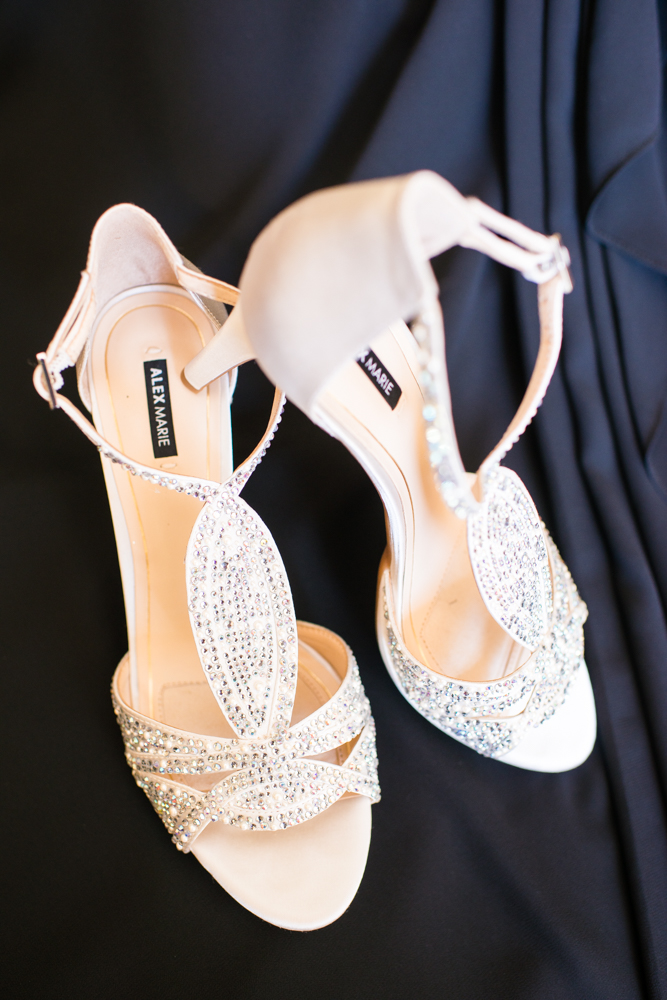 Sweet Arrangements provided the flowers for the wedding day. They were beautiful.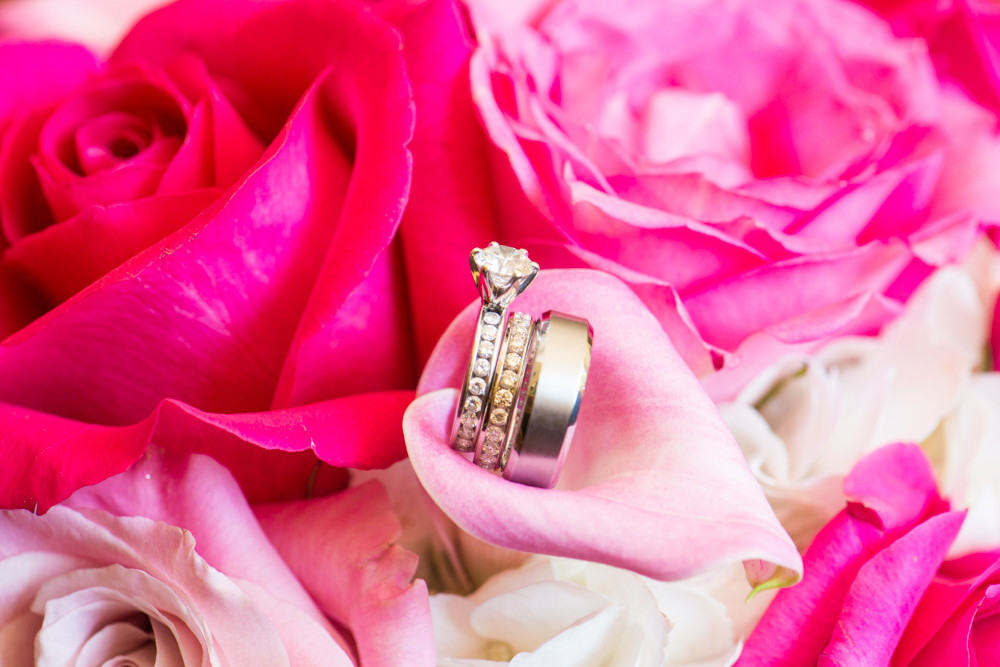 Presley's engagement ring is a stunner!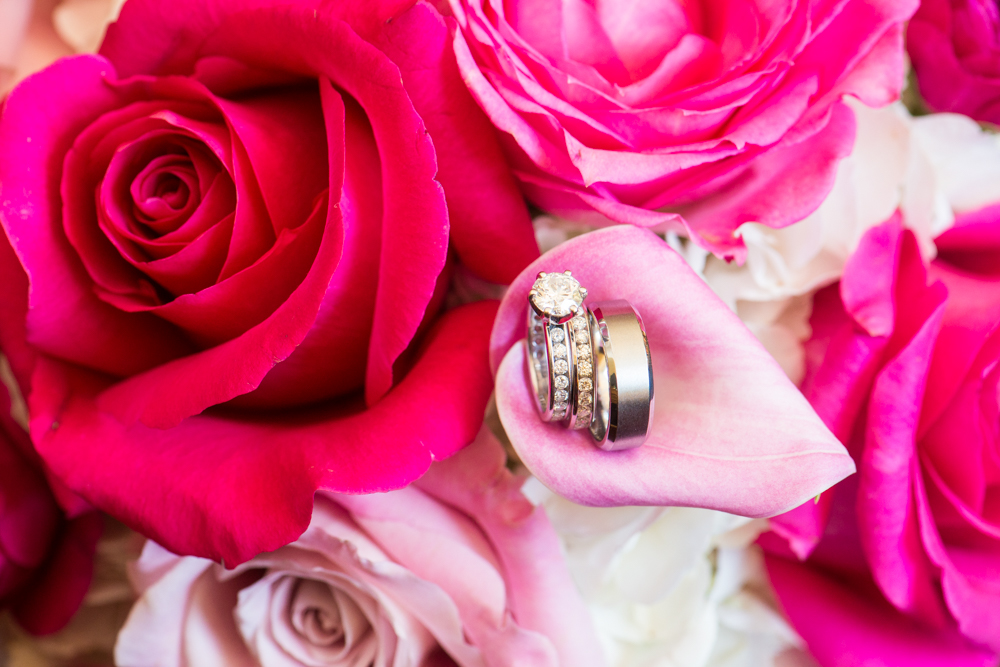 Like I said, Magnolias on the Green did hair & makeup. I always enjoy shooting there & talking with their nice & talented stylists.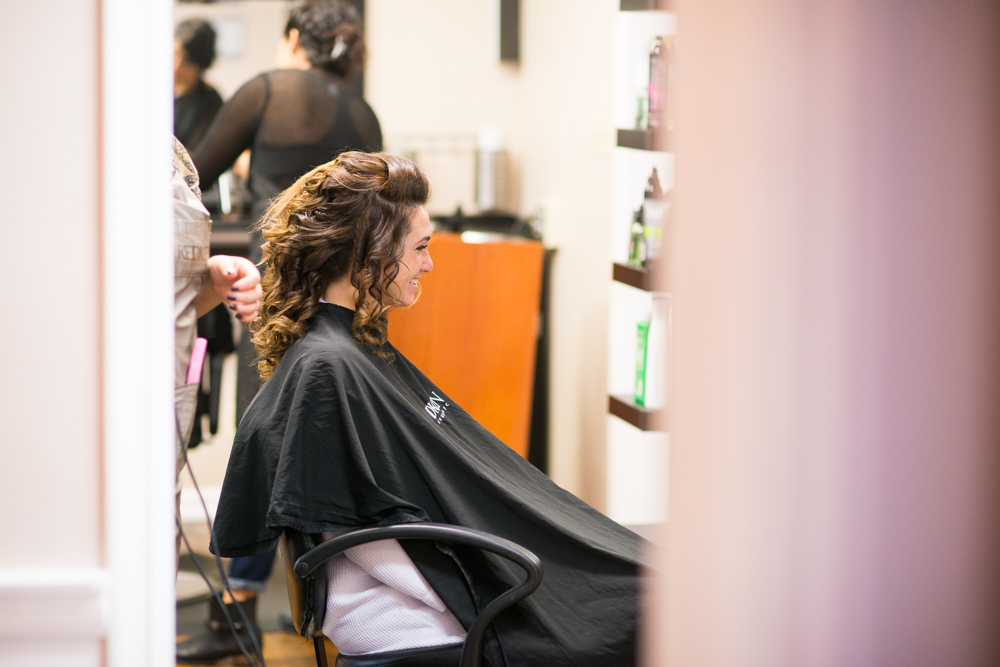 Presley & David wrote each other letters that they each read on the morning of the wedding.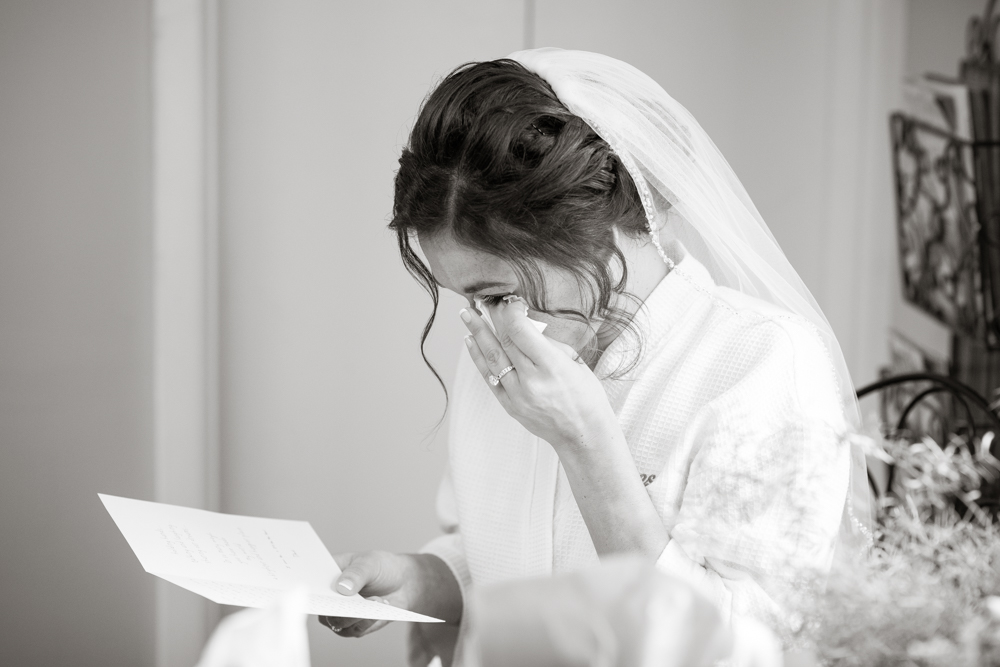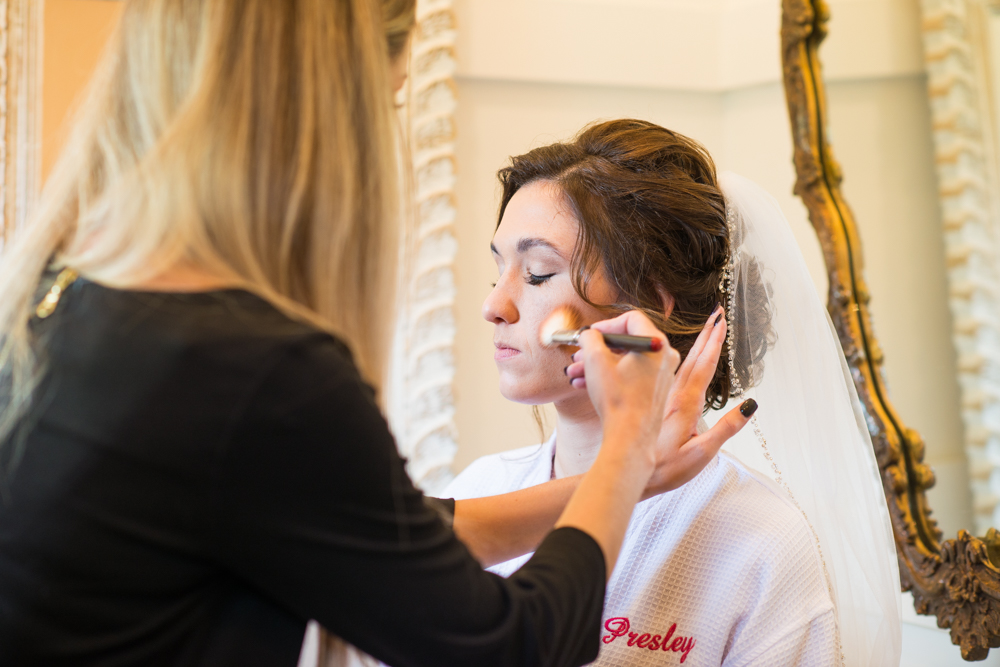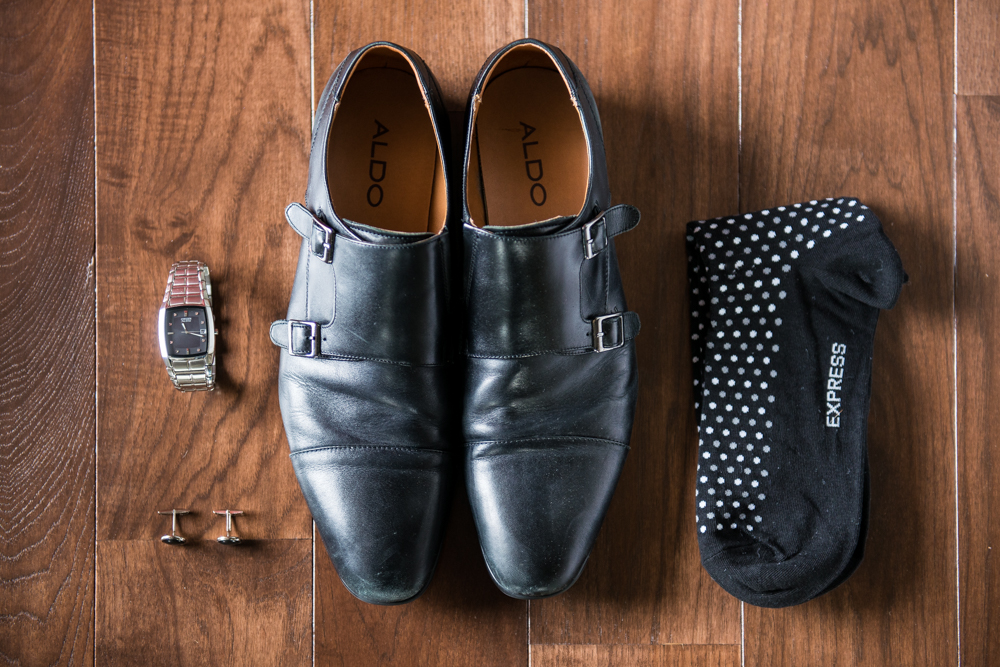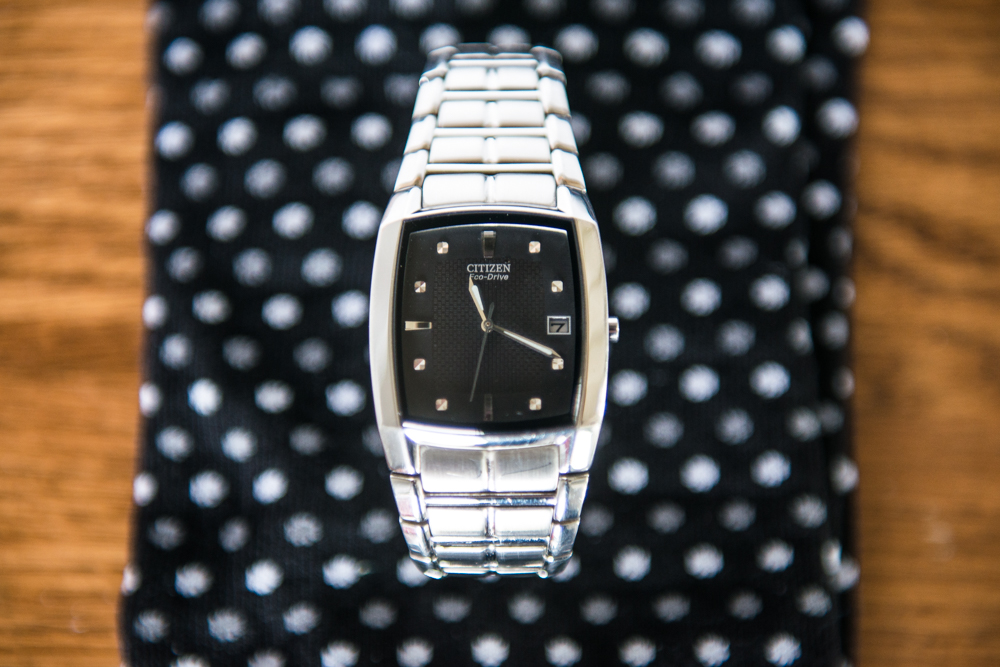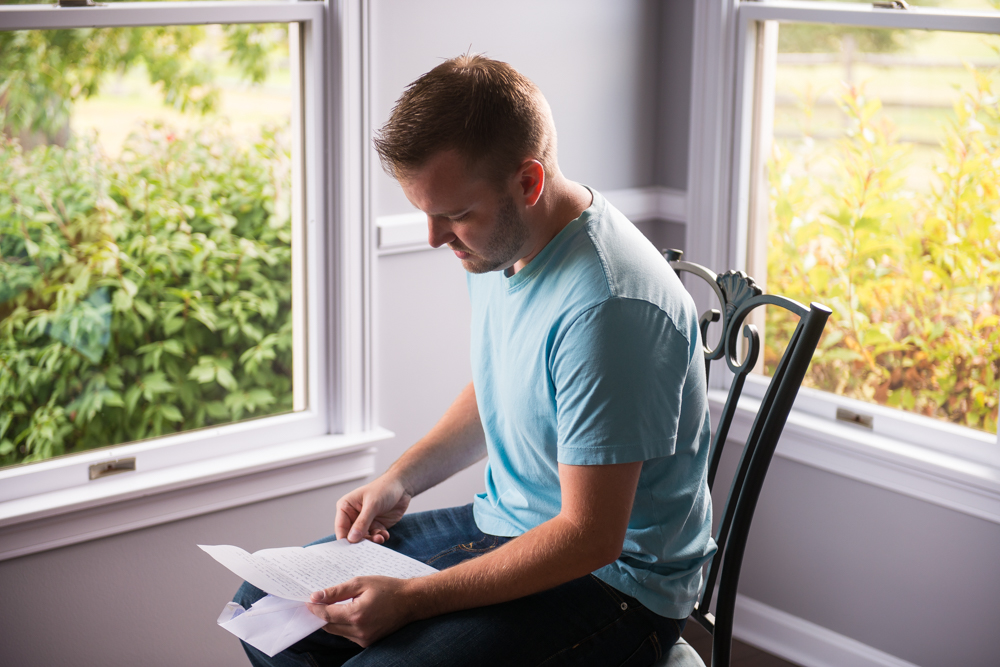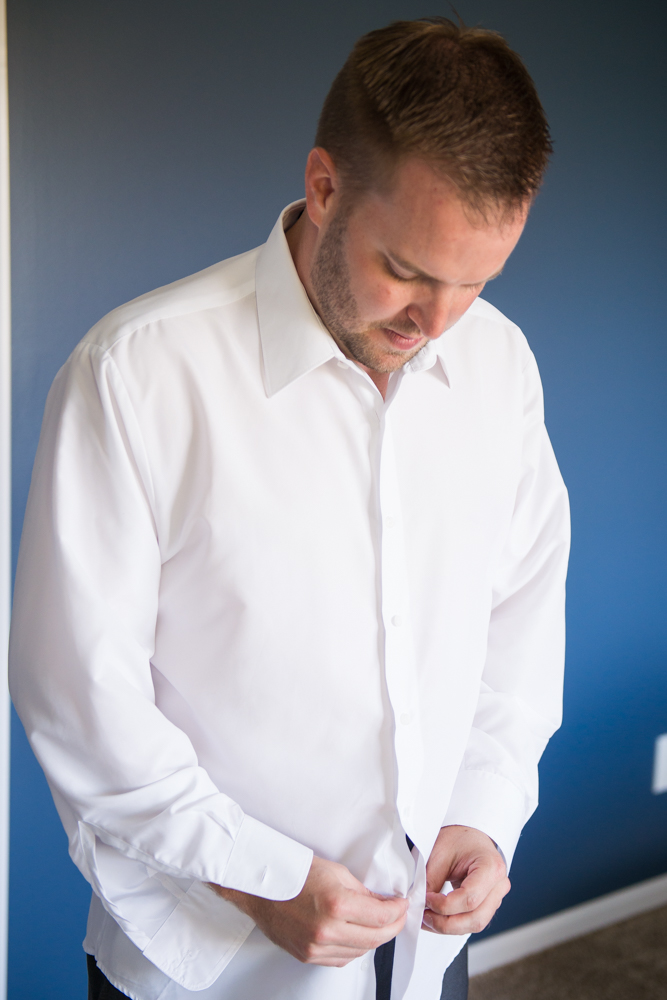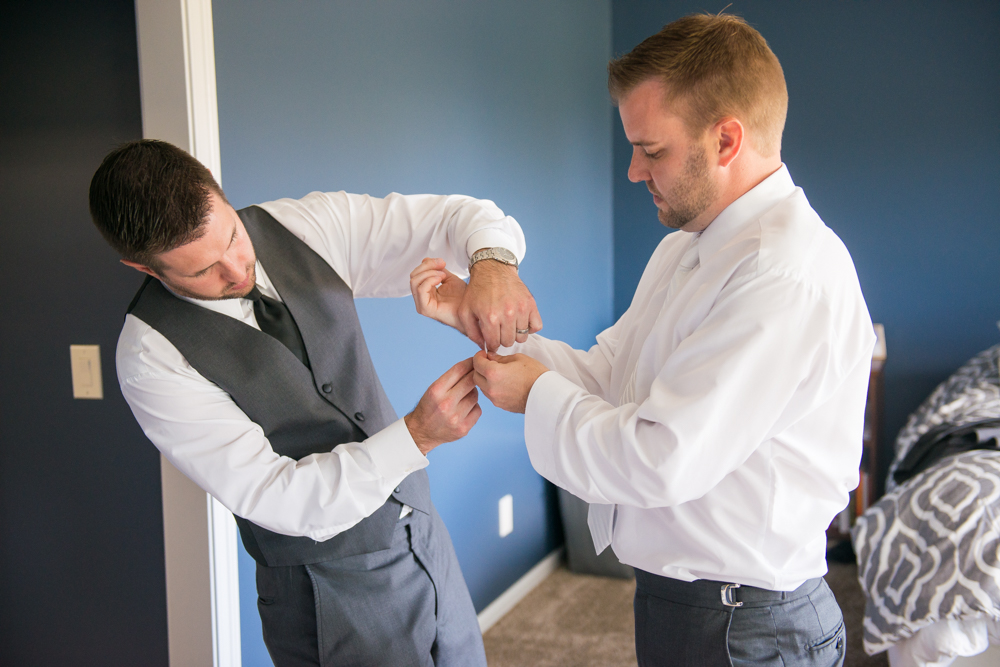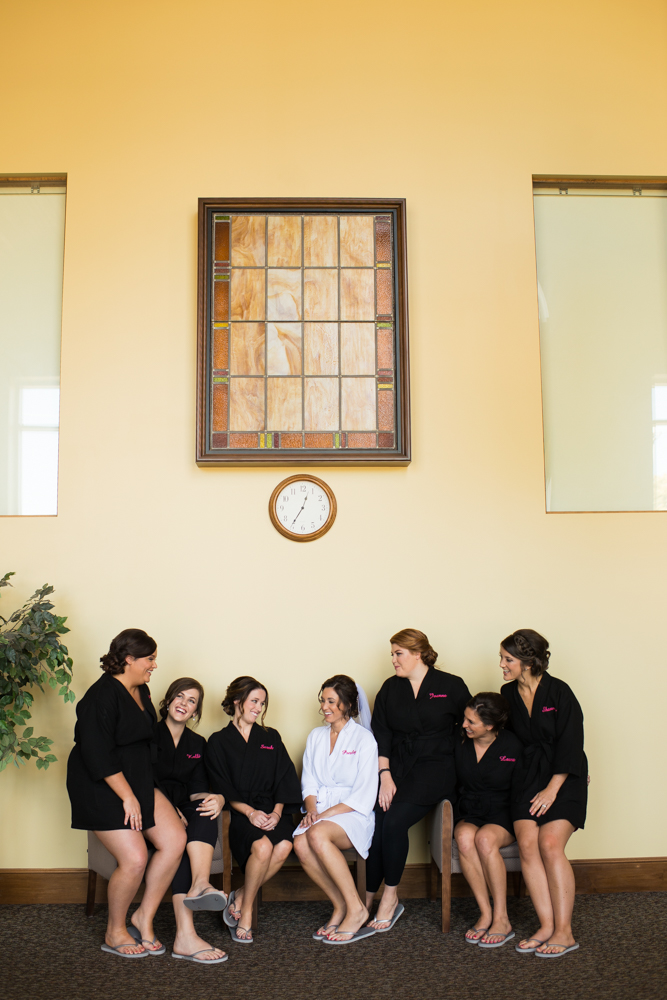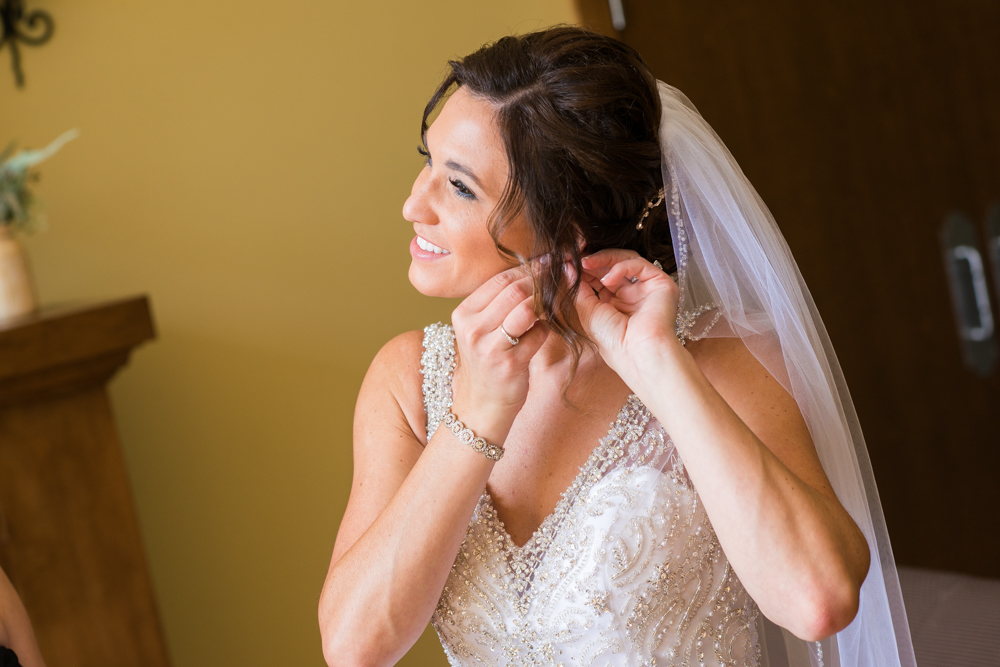 These bridesmaids were so much fun & were laughing all day. It was the best.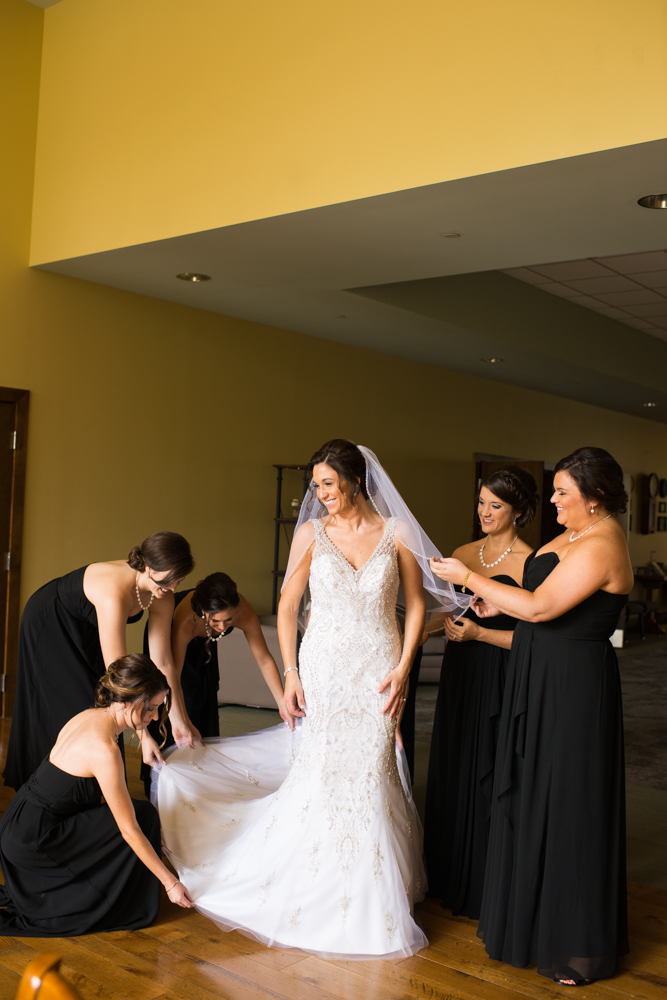 Once all of the morning preparations were finished, we were all set for the bride & groom's first look. I've blogged about our love for first looks many times & they're great for so many reasons. You can read those thoughts HERE. You can even hear from real brides who've done a first look HERE.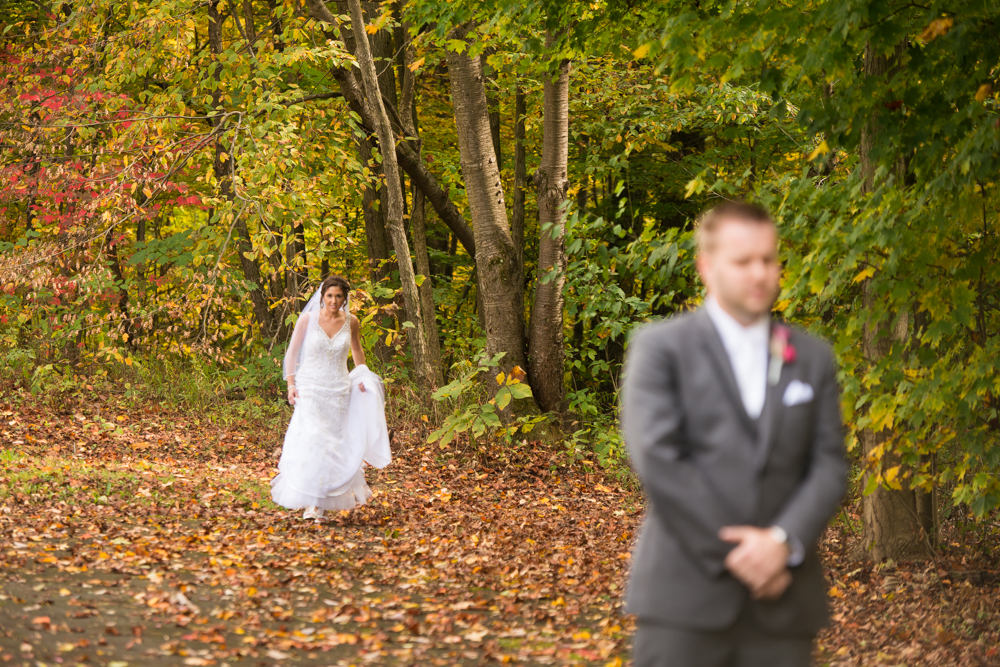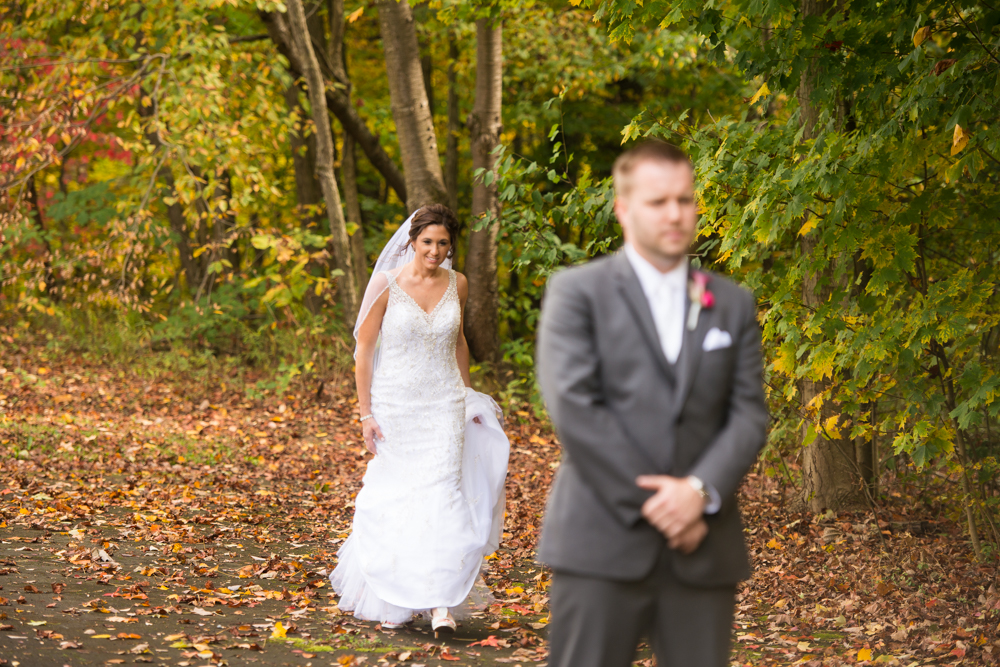 Presley & David's first look was wonderful & they held onto each other for so long. It was a great moment to be able to witness & photograph!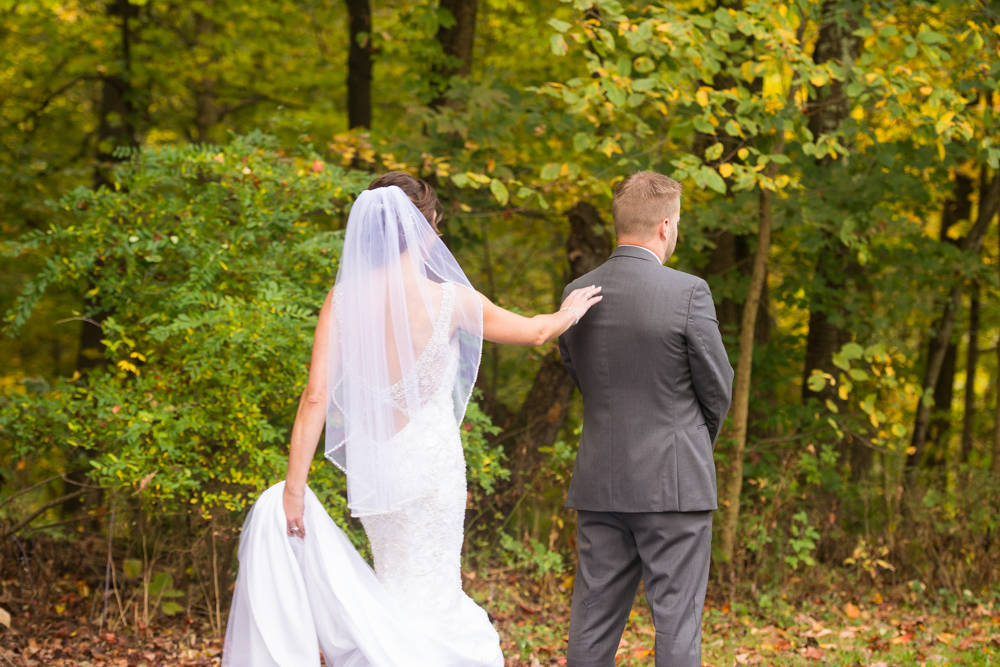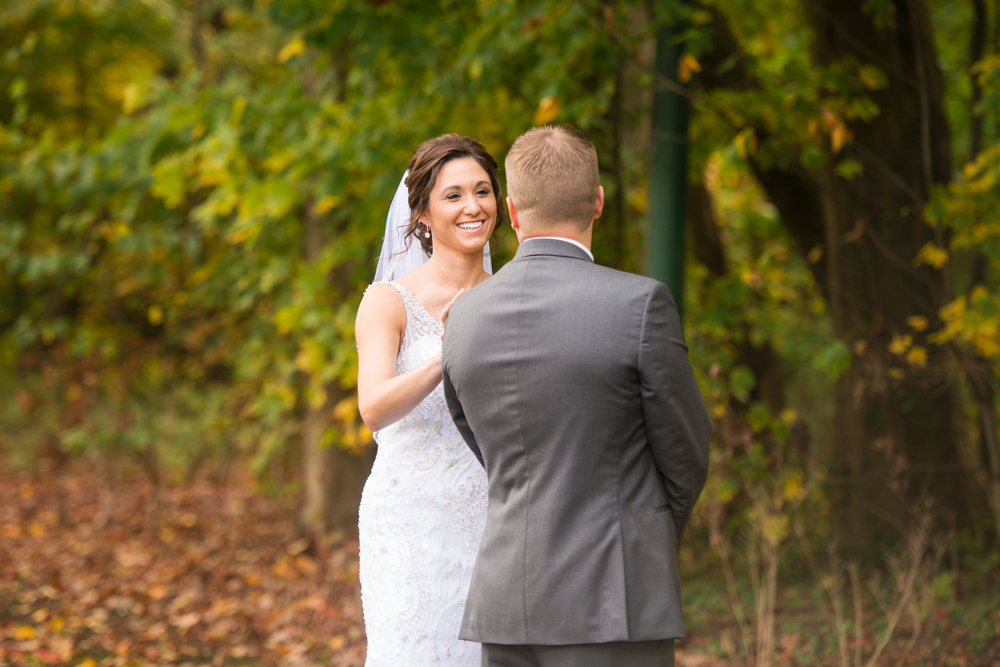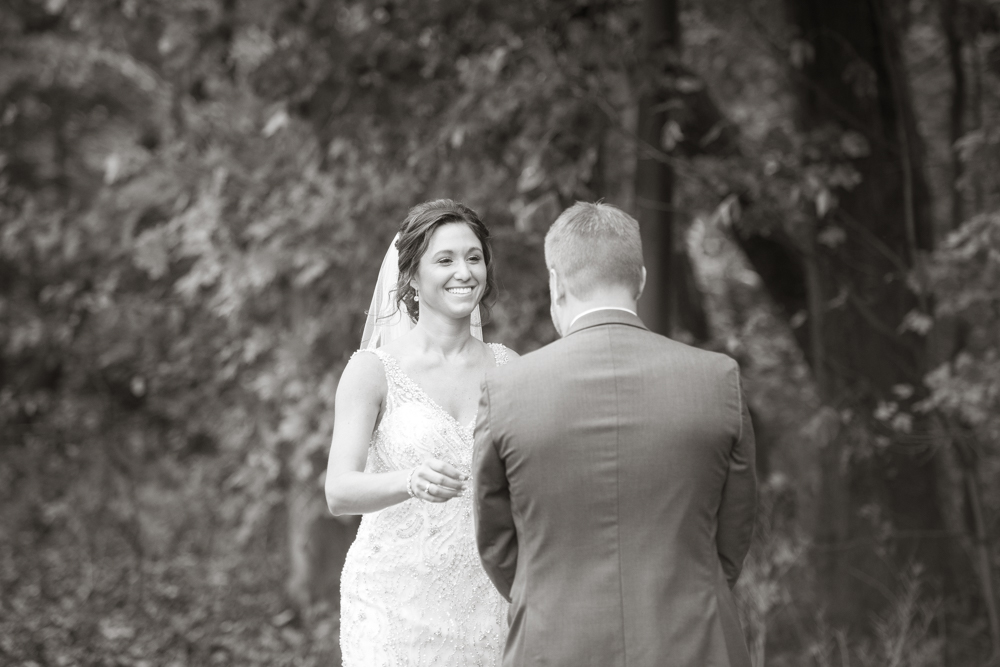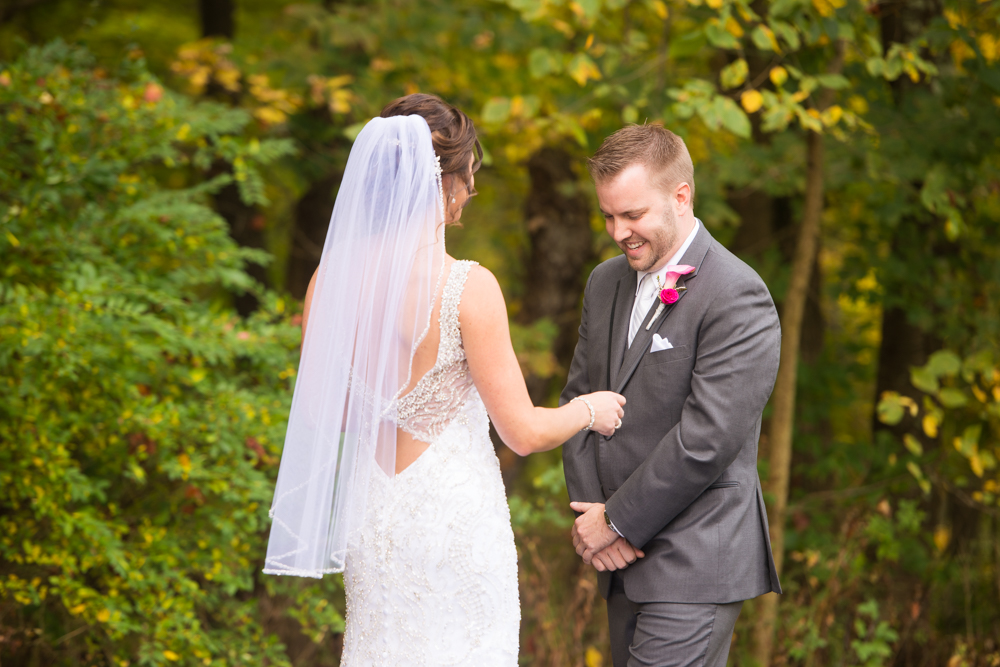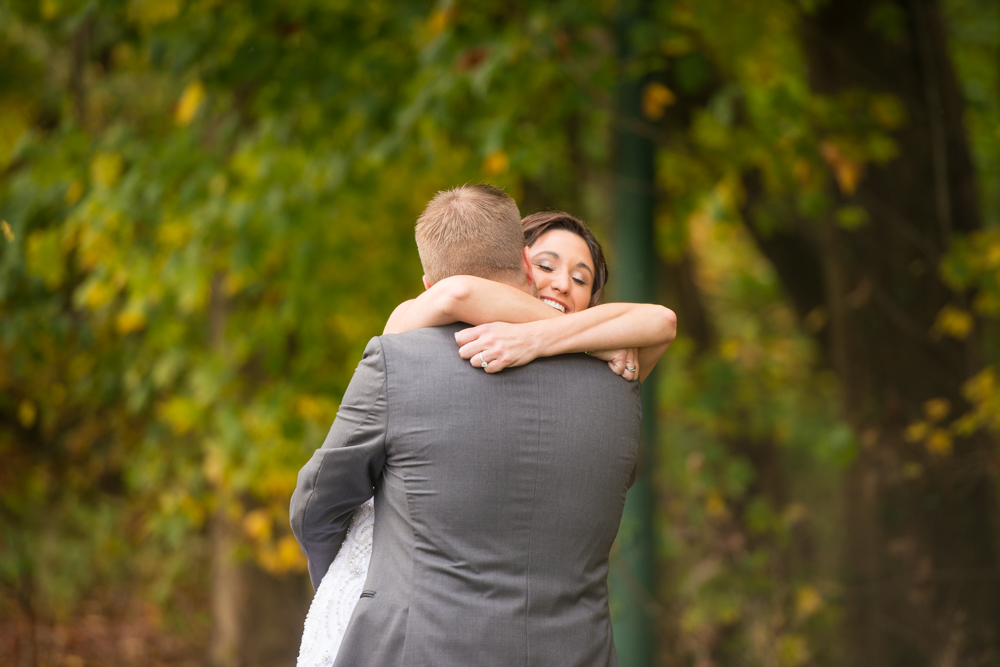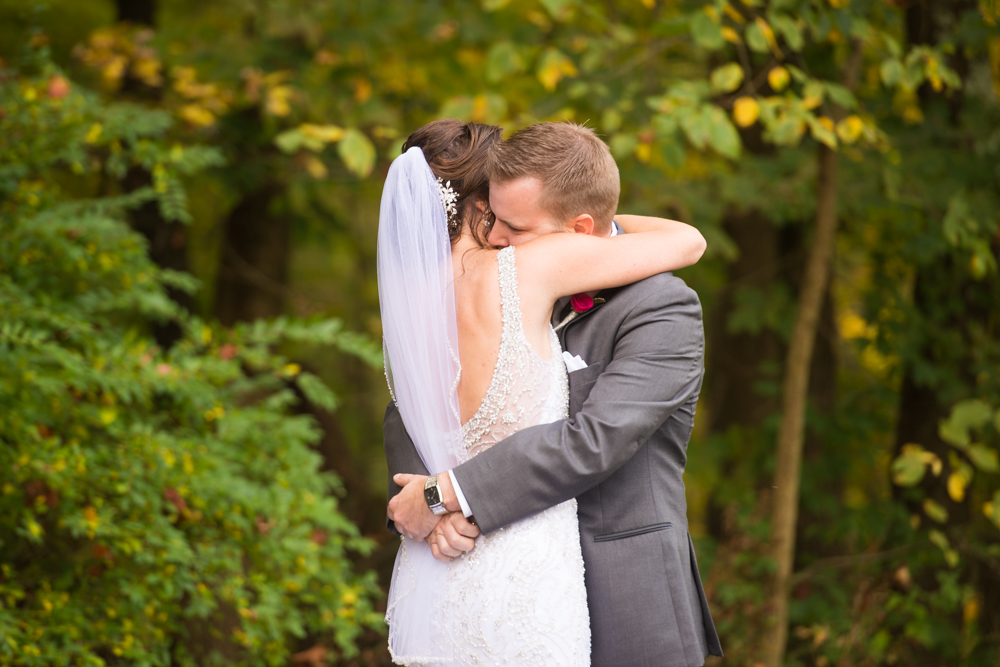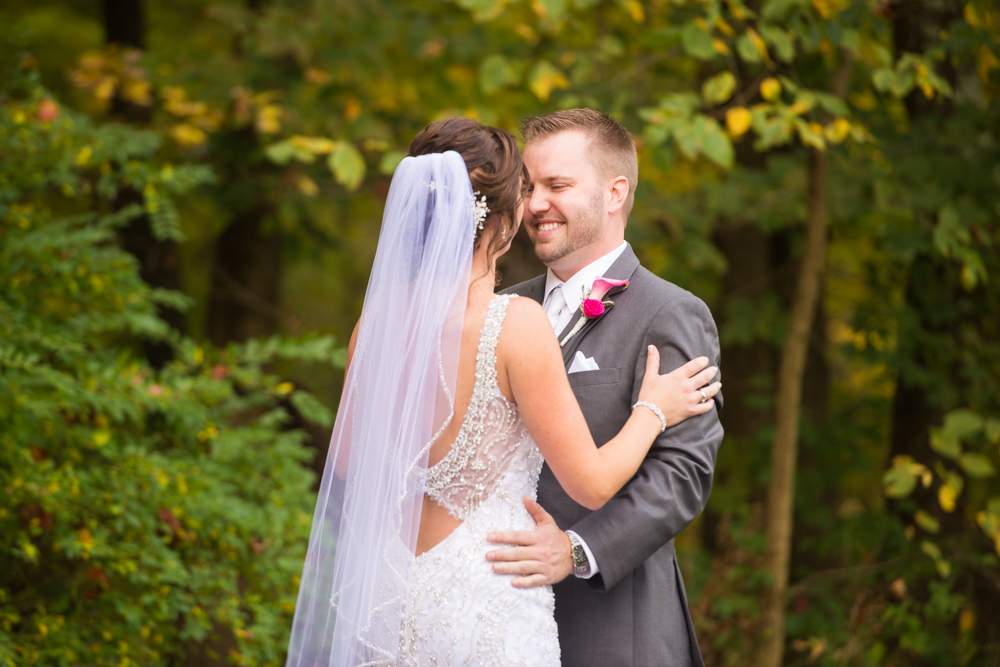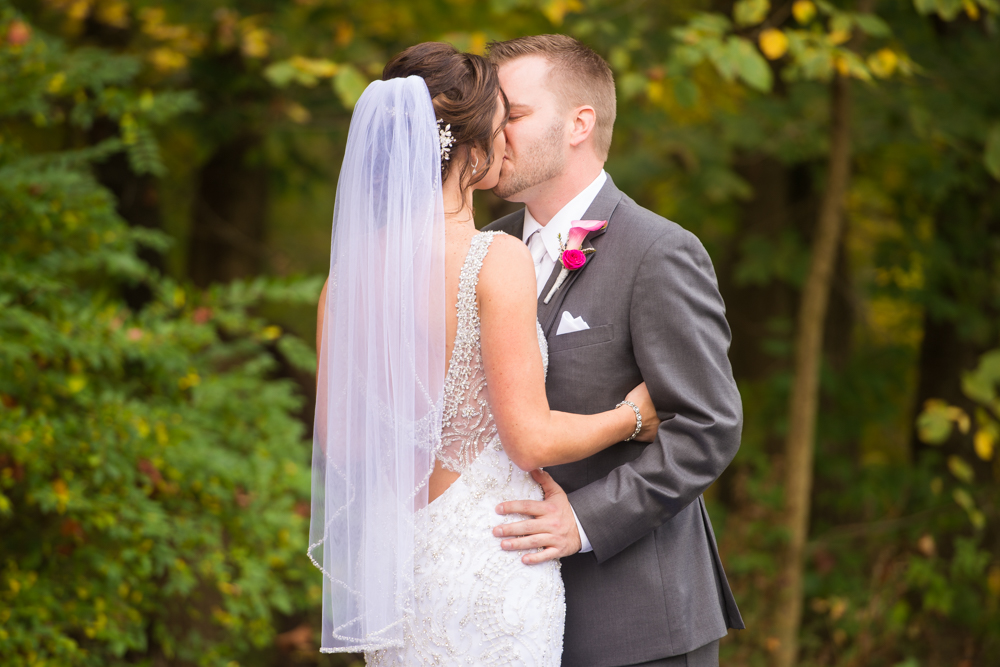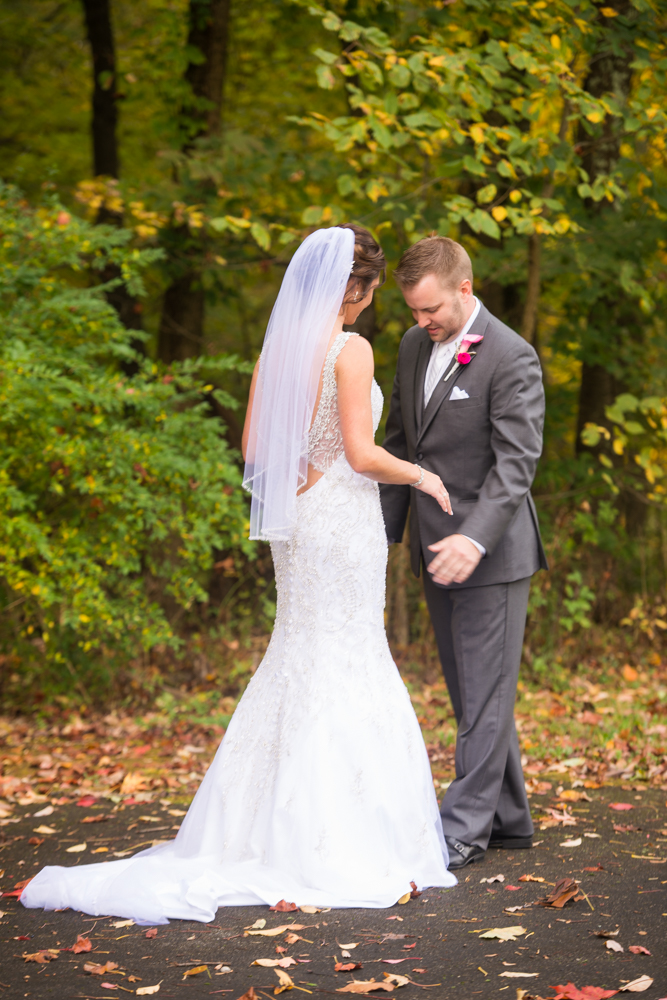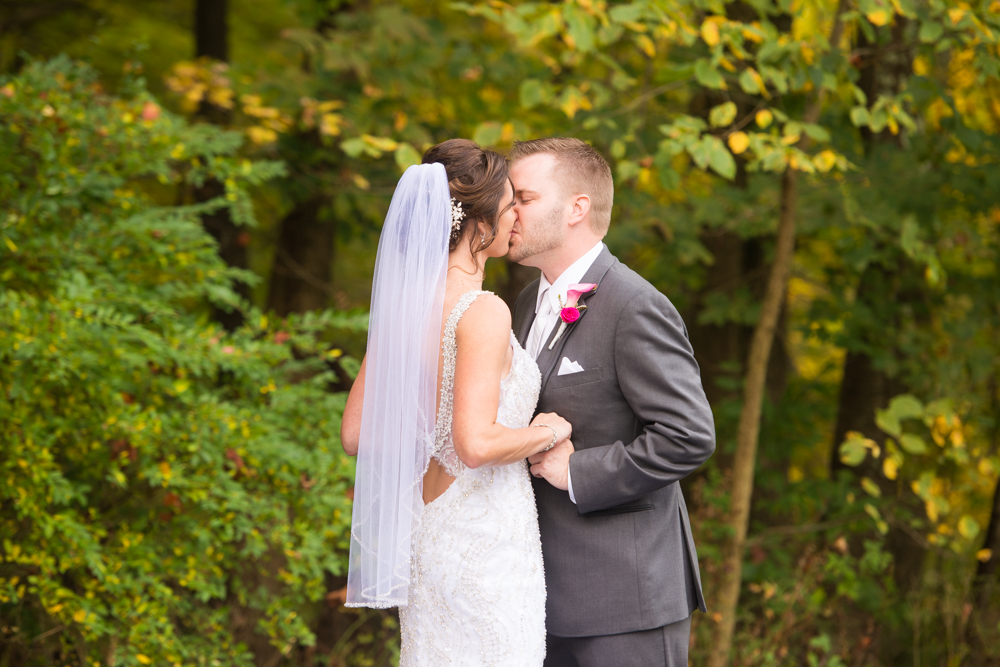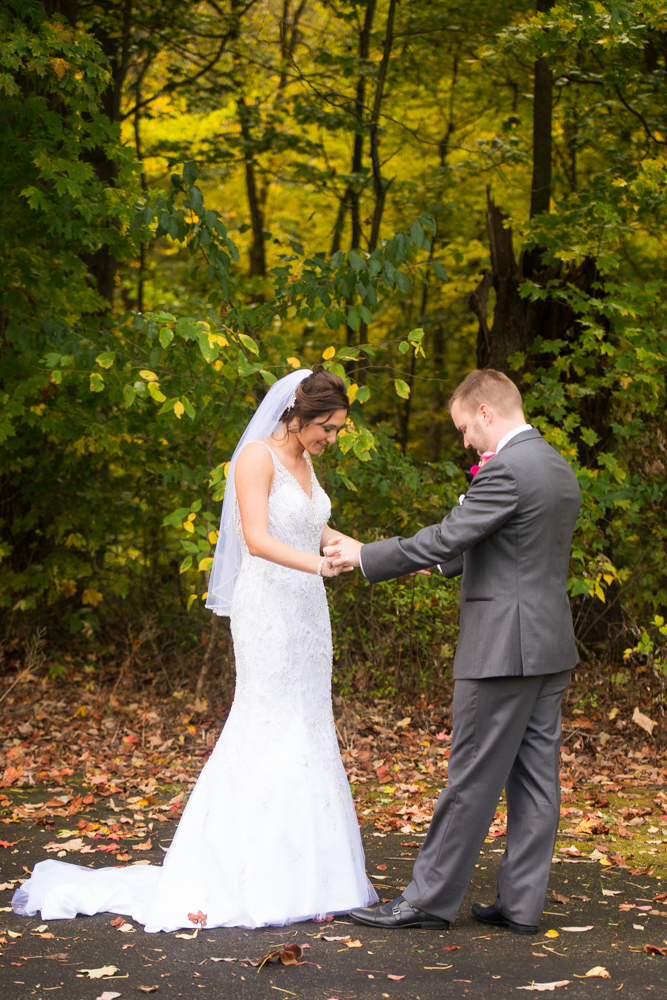 After the first look, we had a great amount of time to take bride & groom portraits followed by bridal party portraits.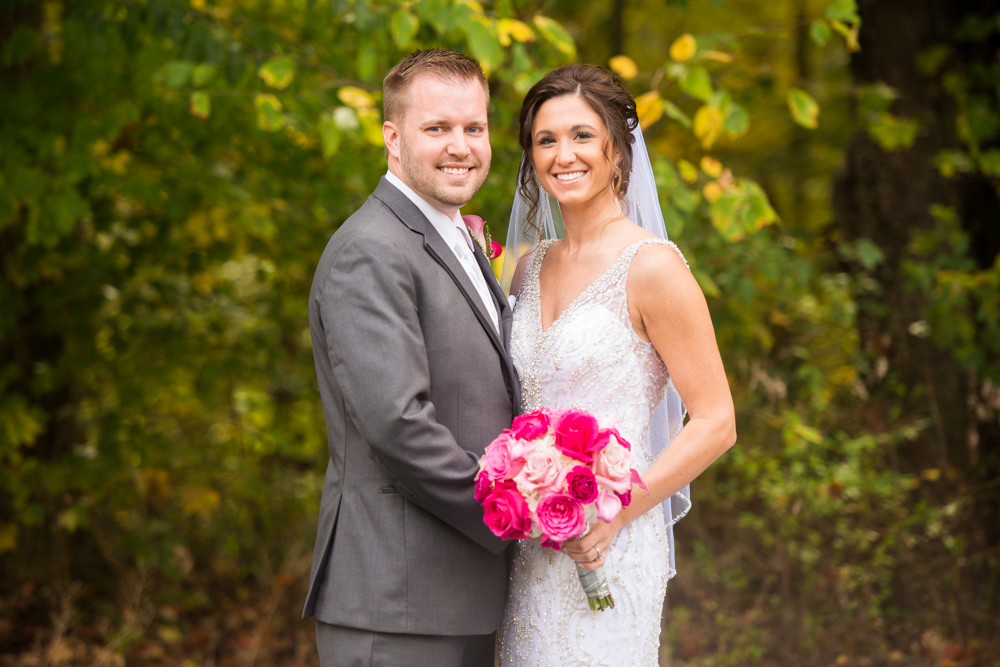 Their smiles! Isn't being in love the best?!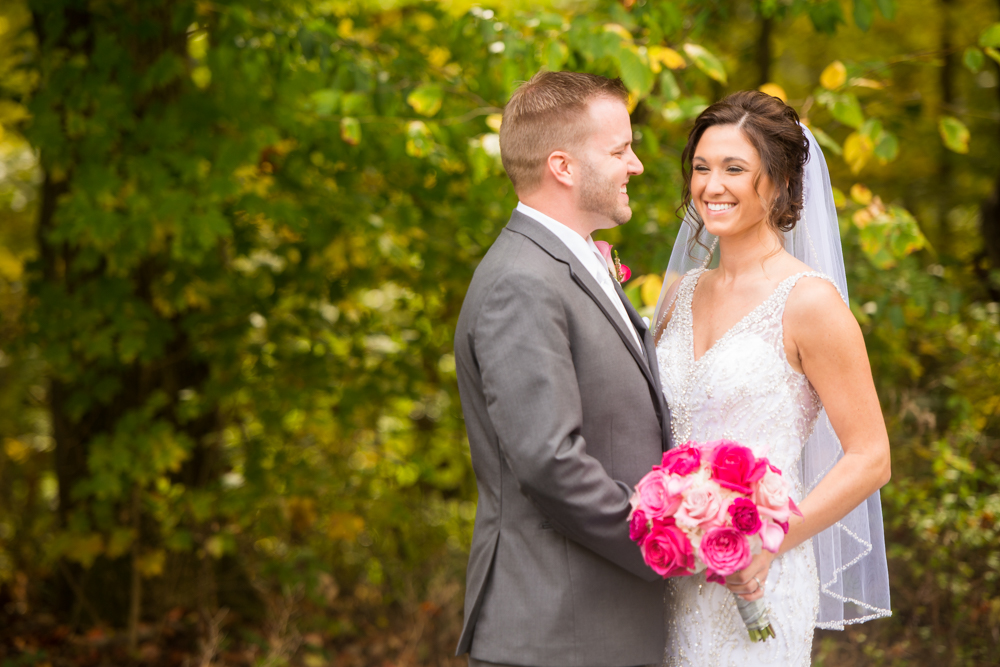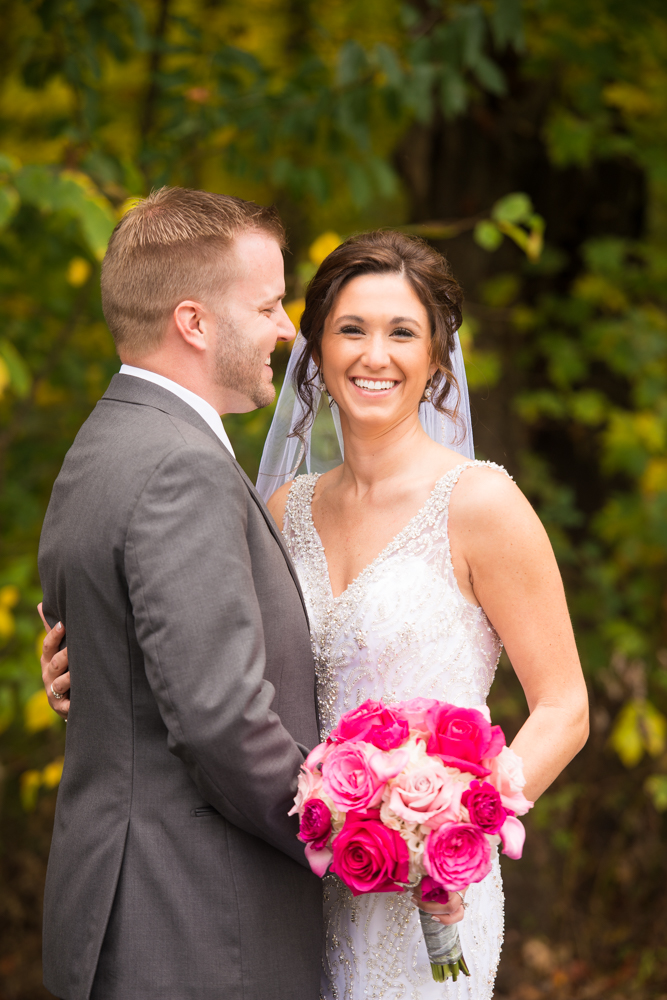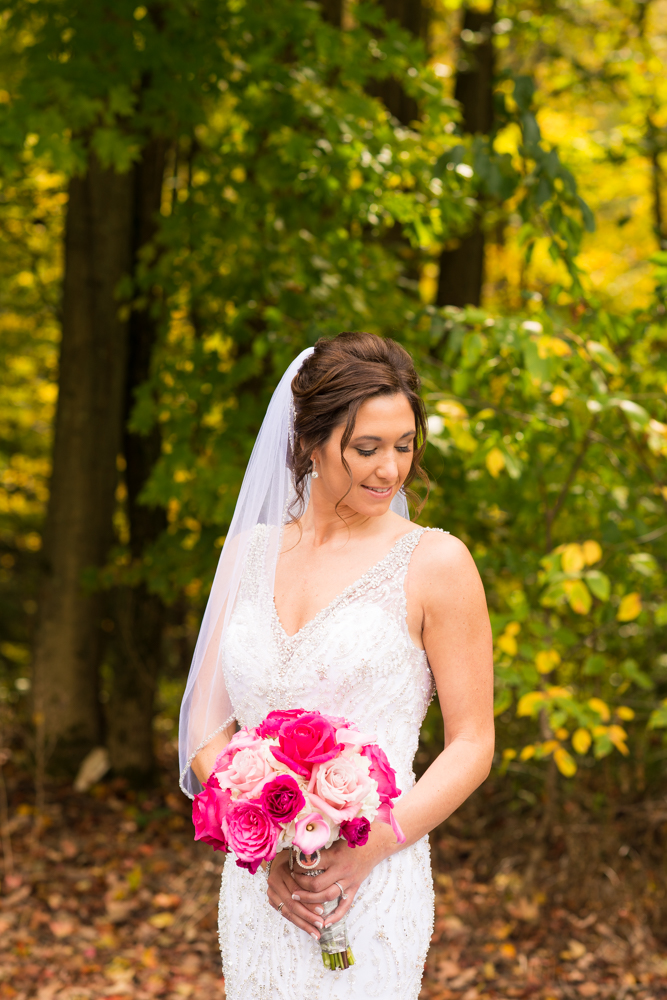 The back of her gown was one of my favorite parts.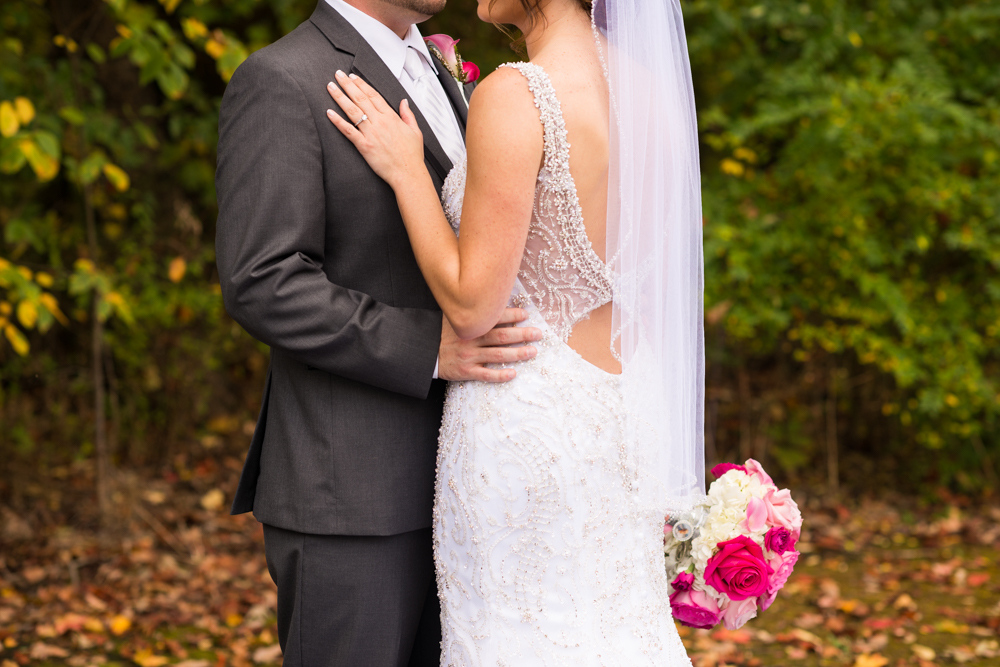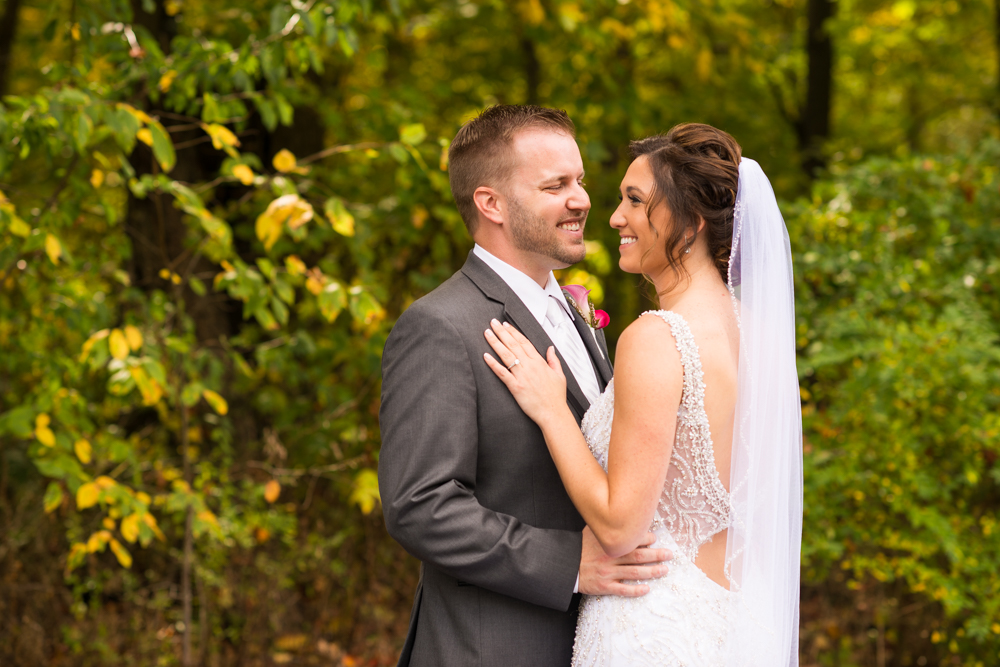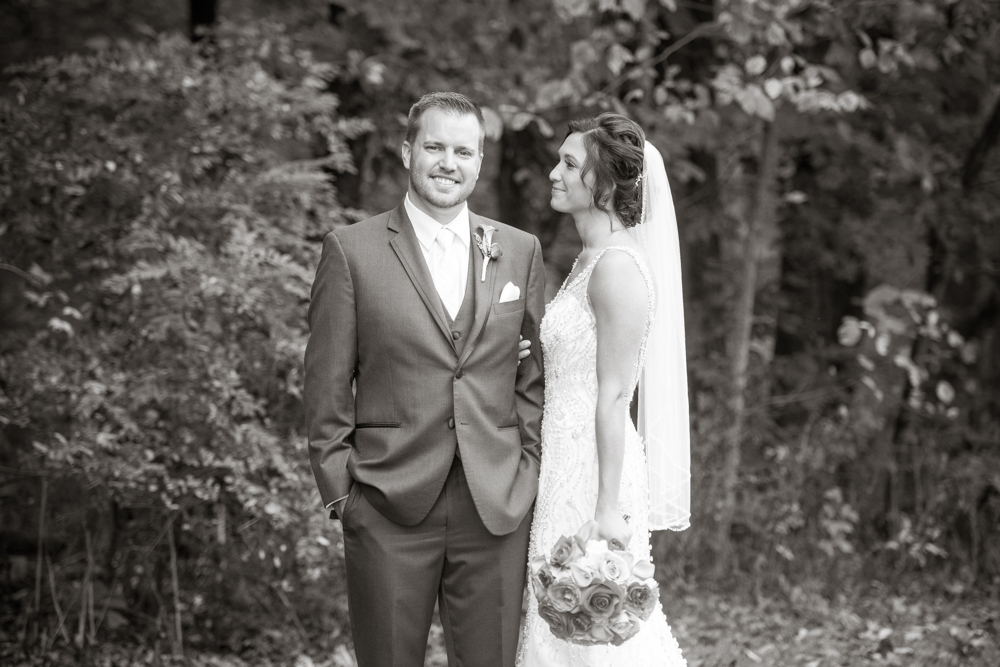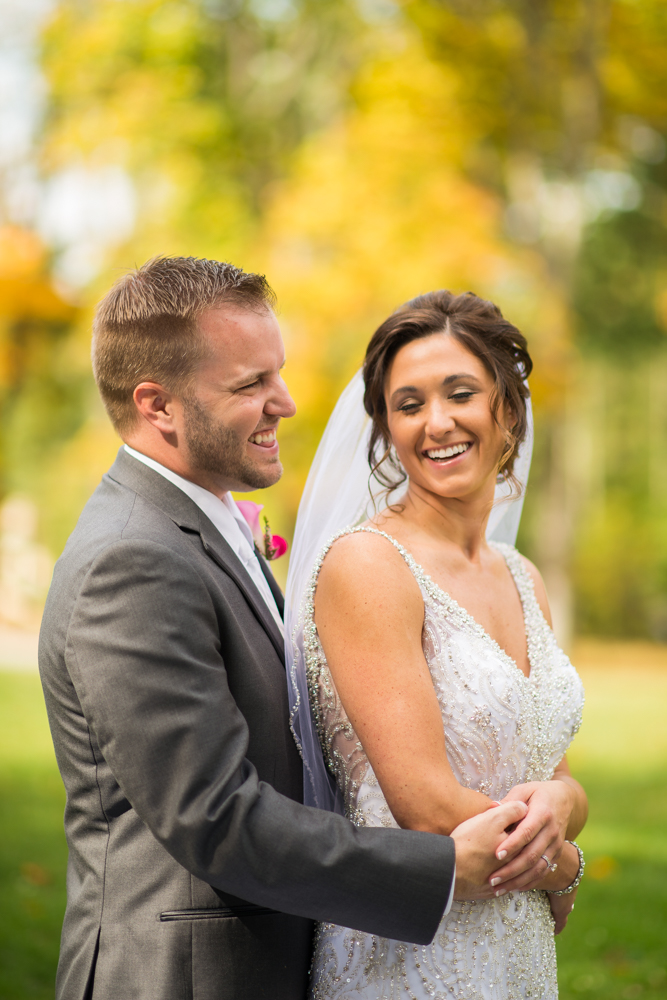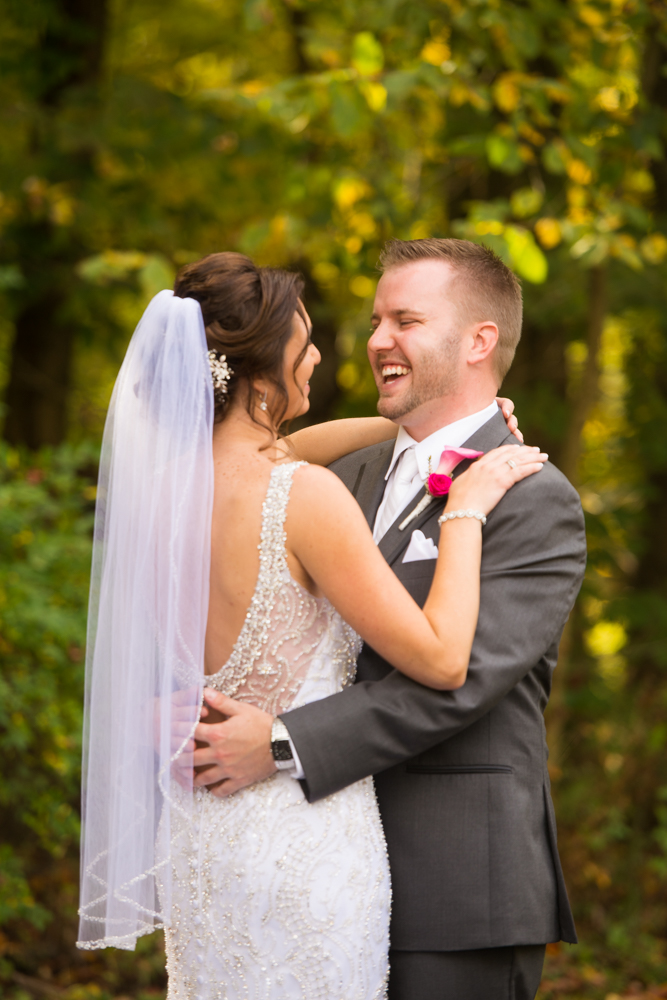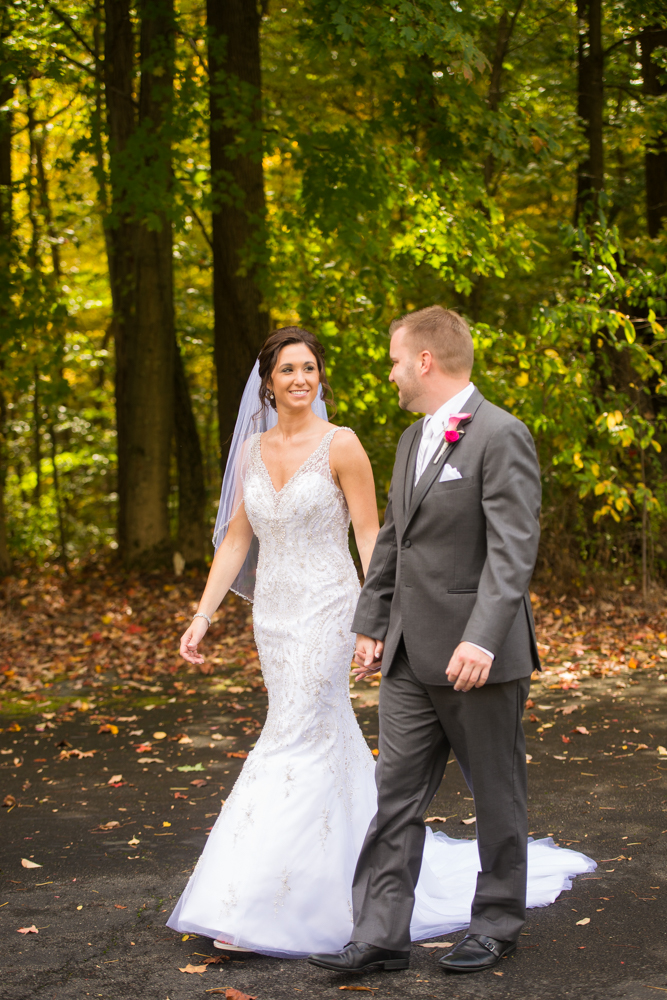 This was such a fabulous group of humans! And we were so happy to get to see Sarah & Jereme (bridesmaid & groomsman) again since we photographed their wedding last year.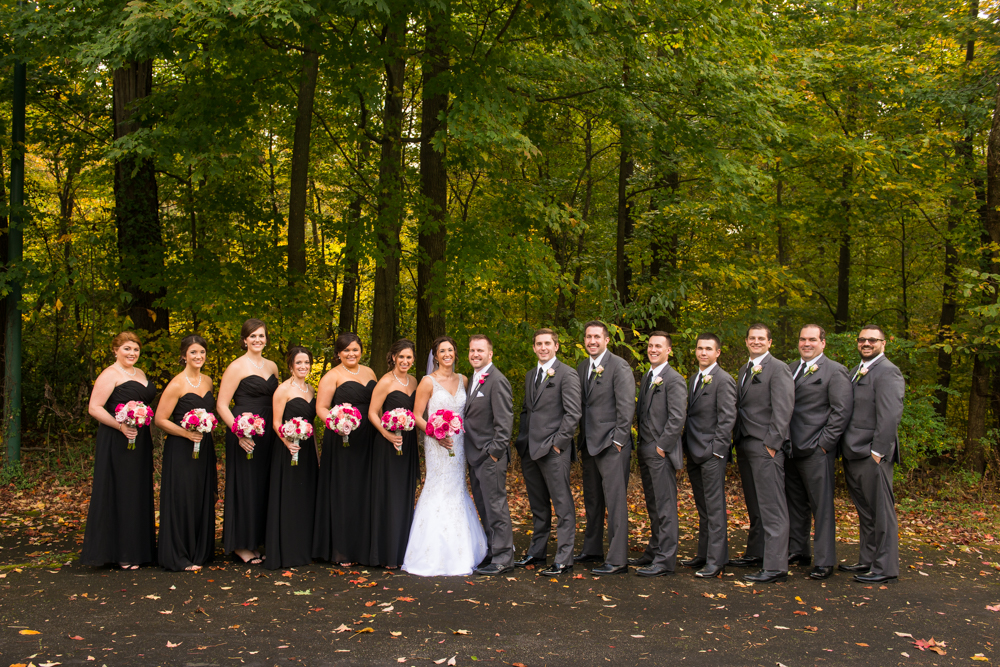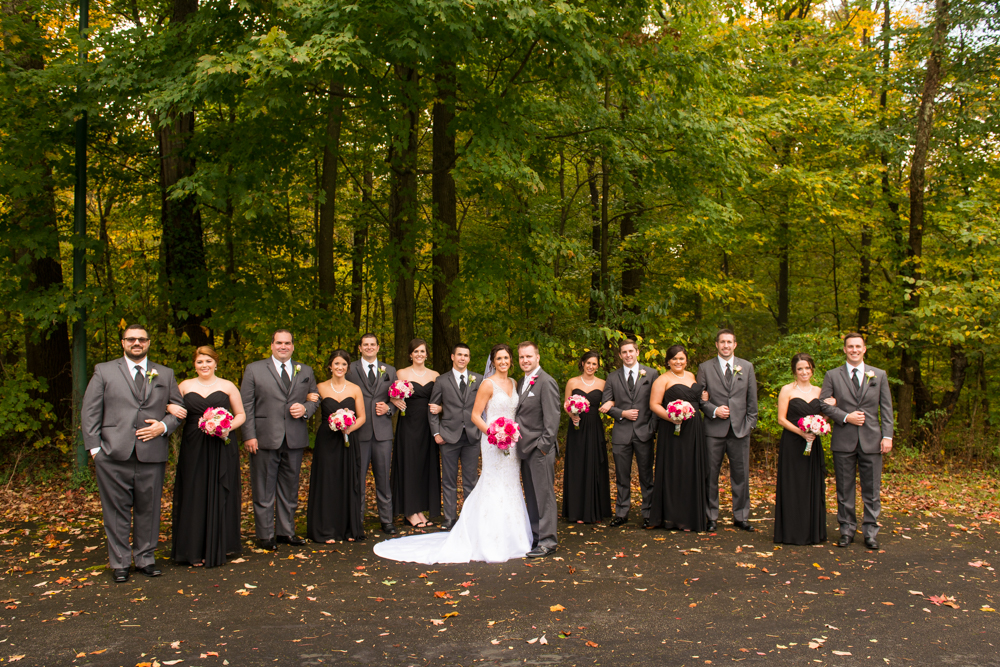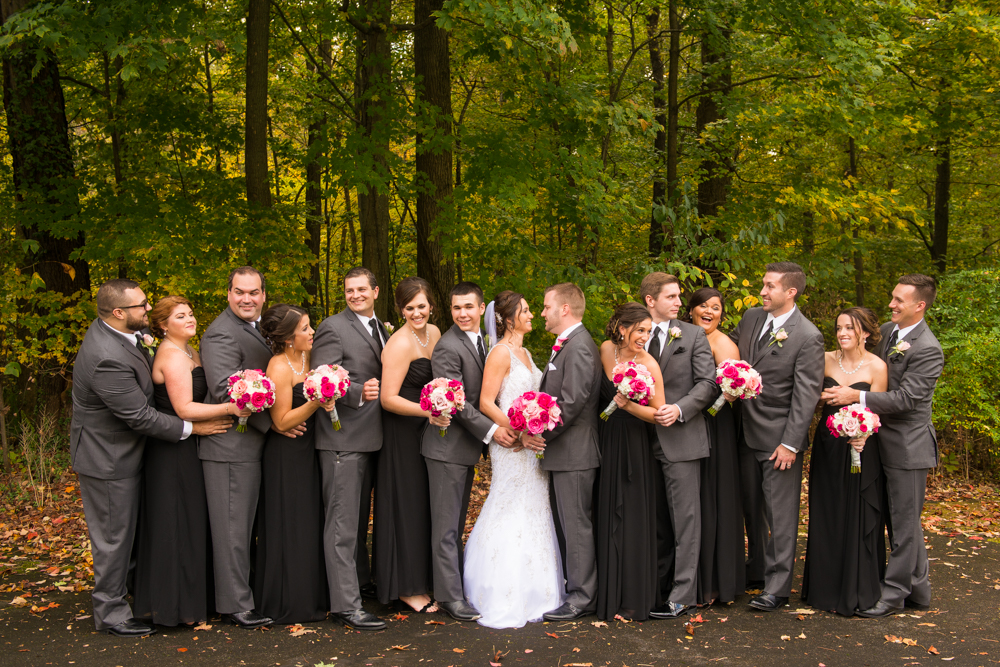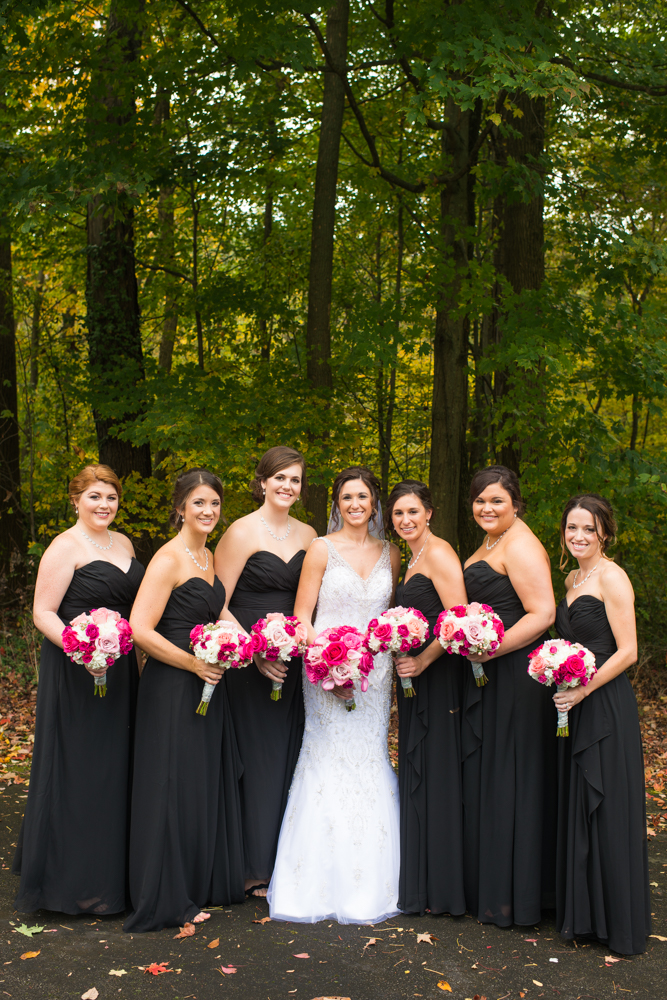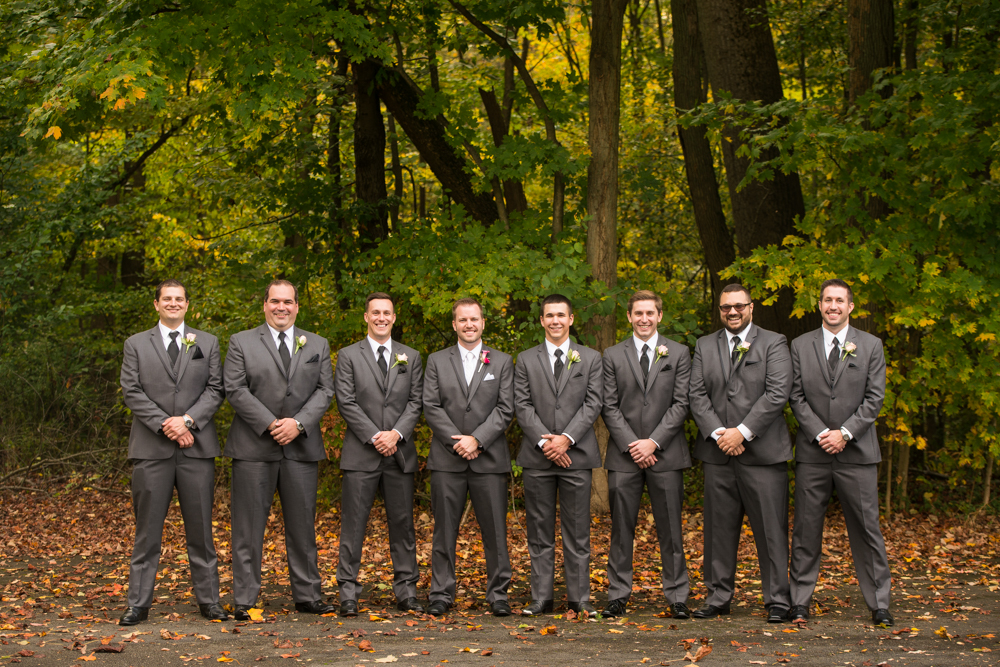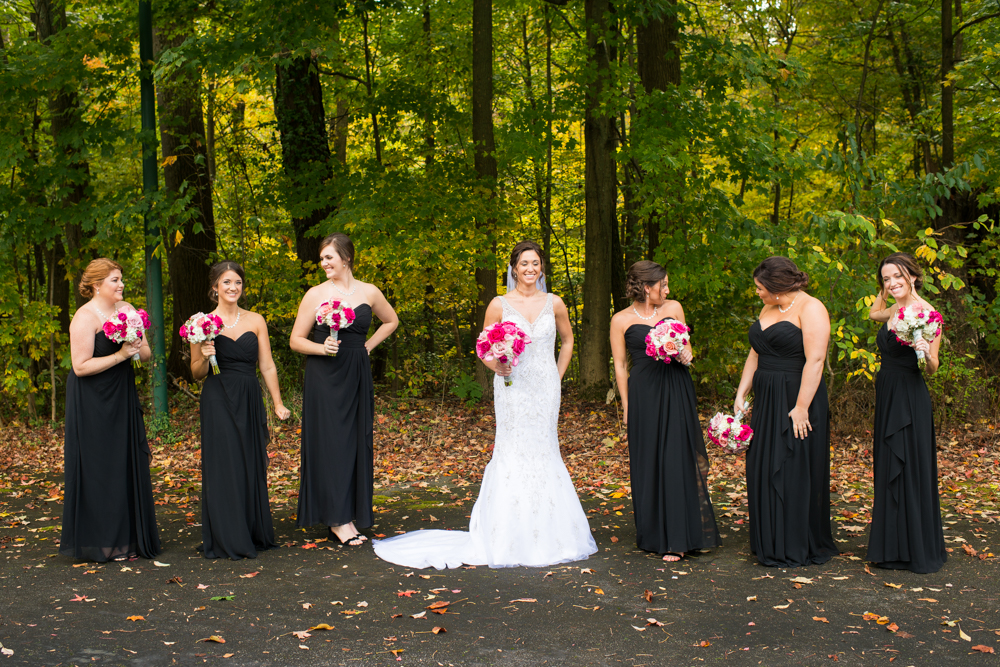 David was a handsome groom!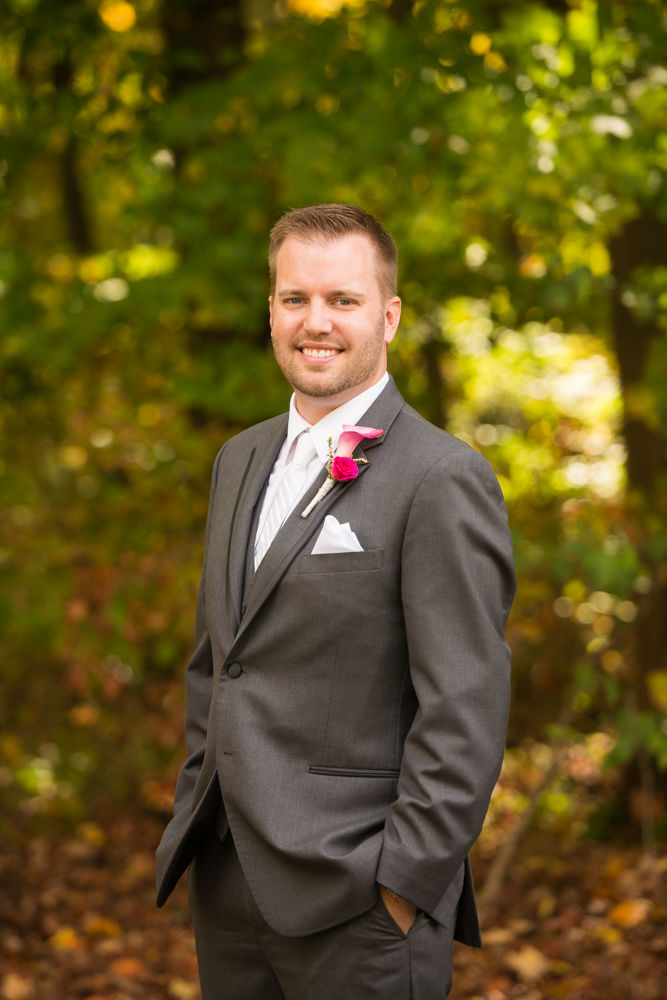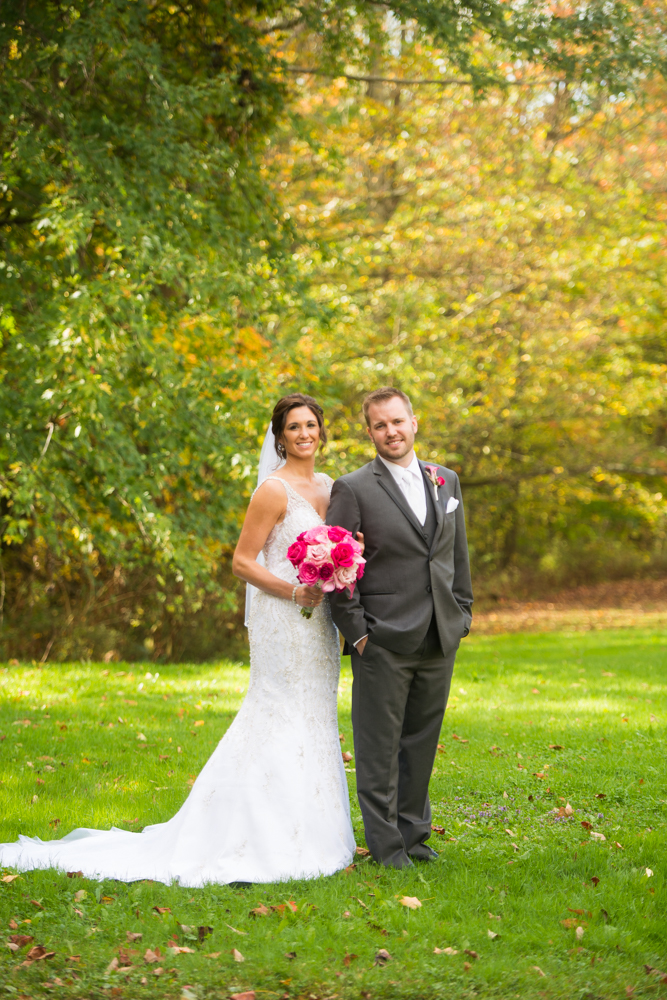 My goodness with their cuteness! Thank God David's brother set them up on a blind date!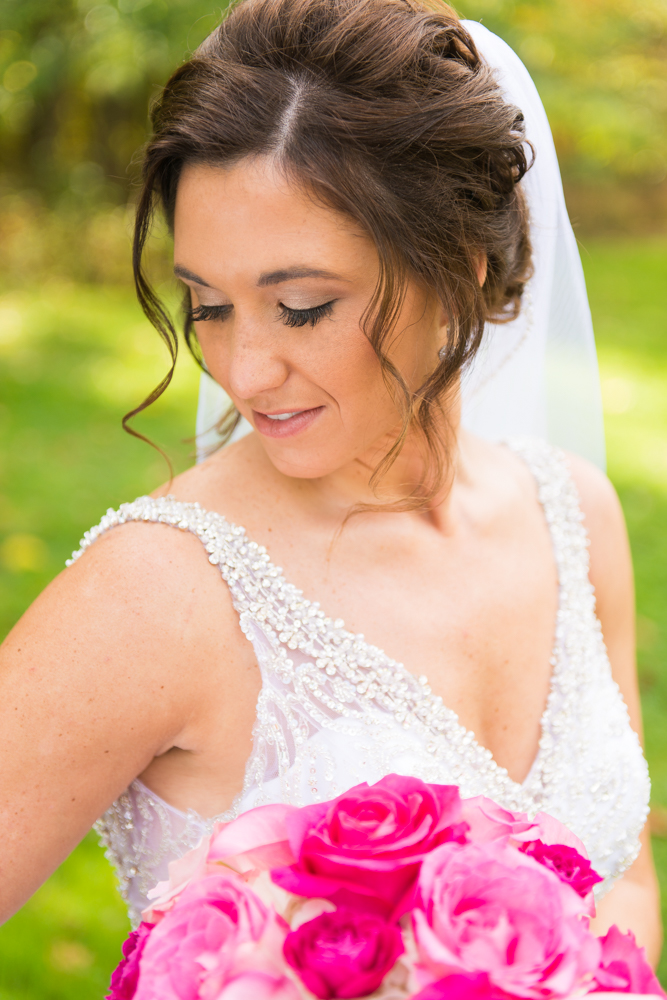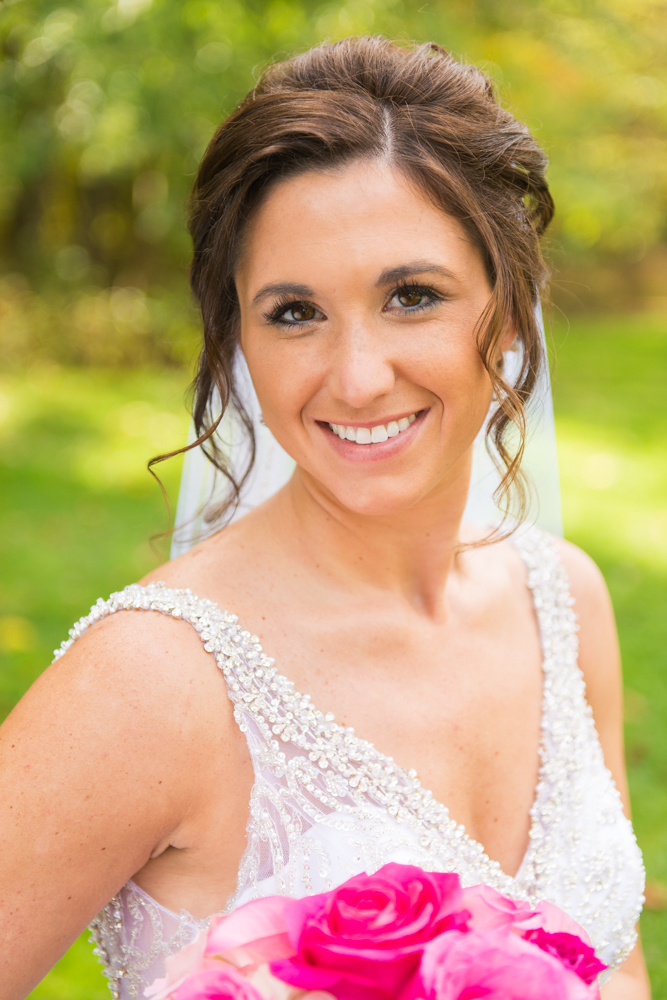 After the amazing first look, it was time for the wedding ceremony. Don't ever think that having a first look would take away from this moment- because this moment is SUCH a big one! And their wedding ceremony was really special & personal.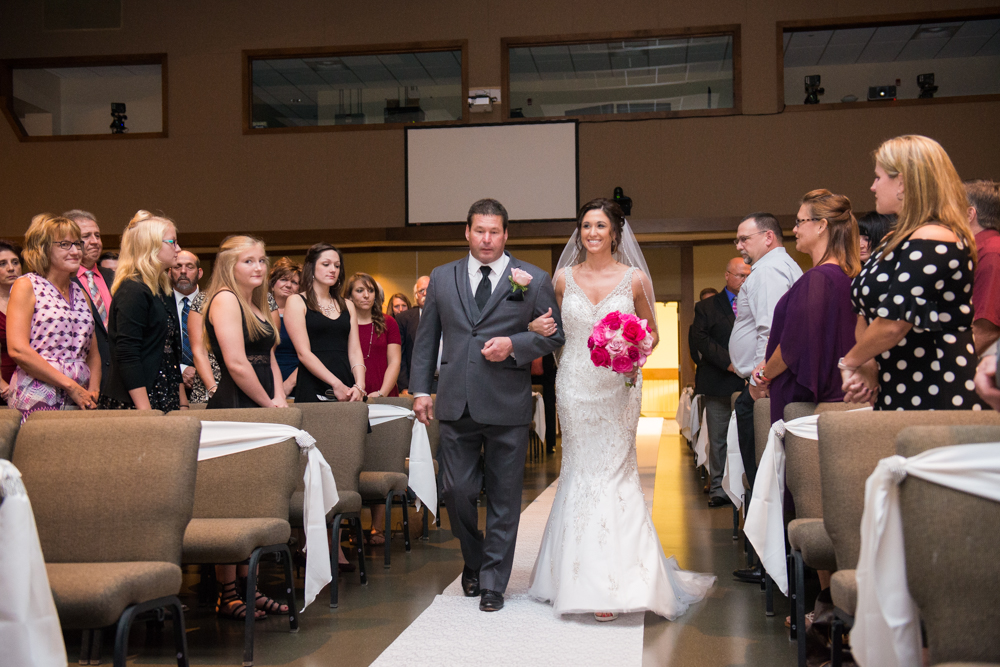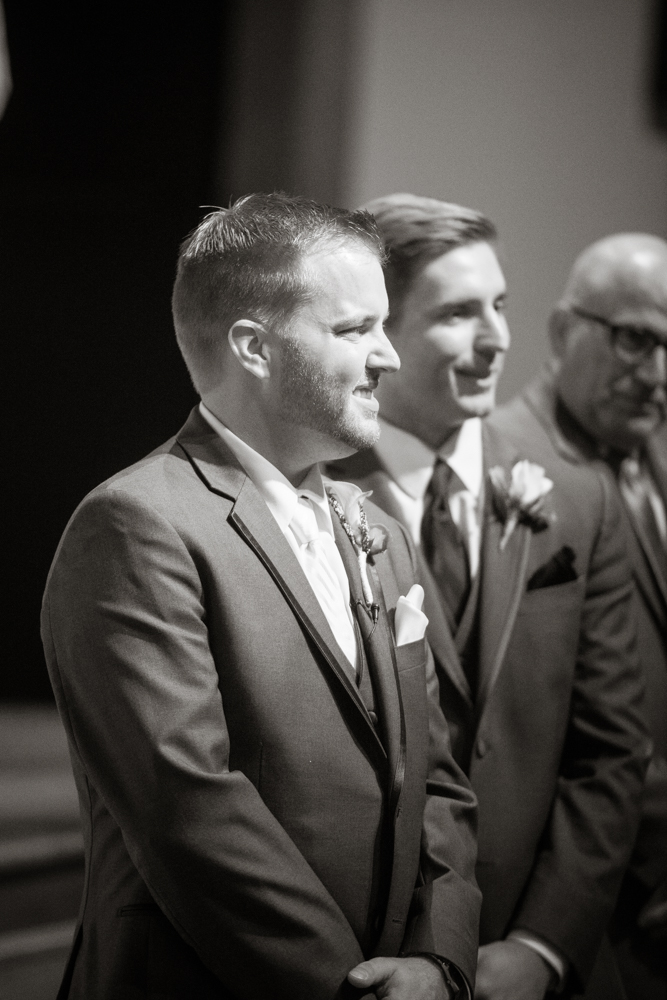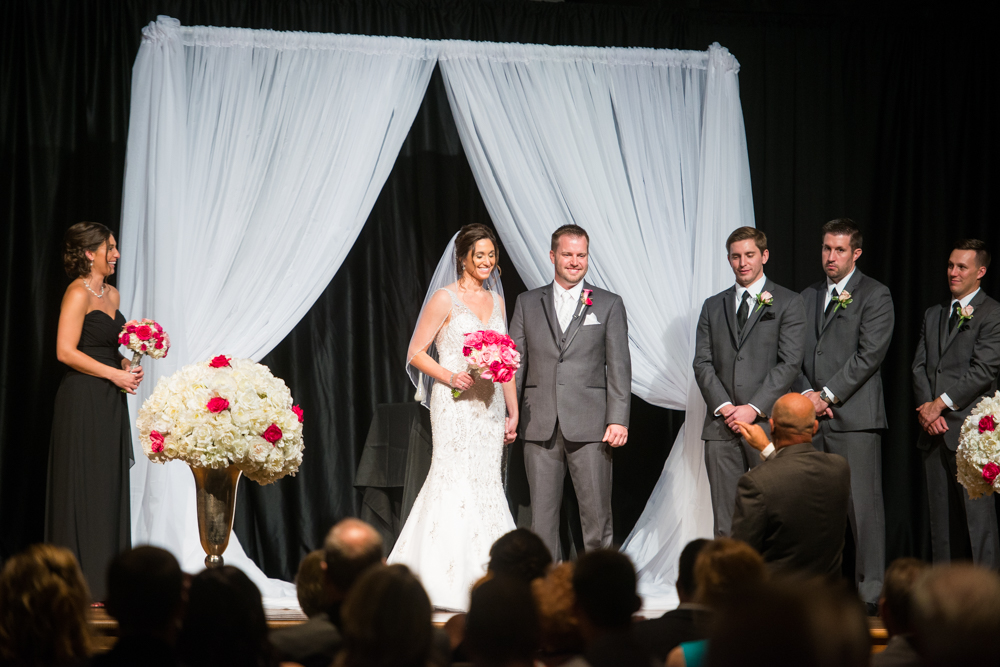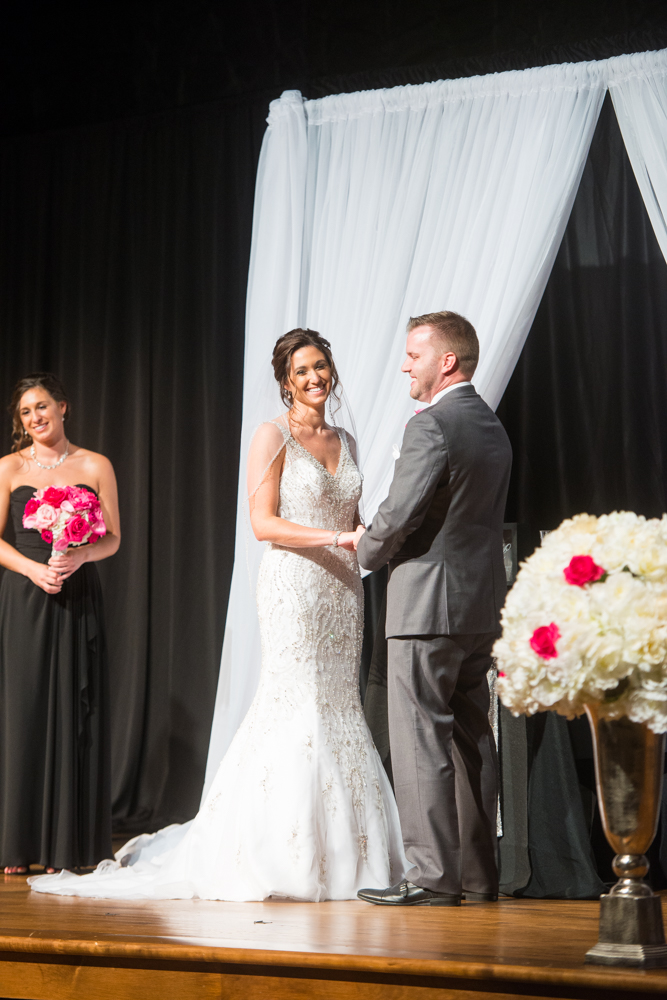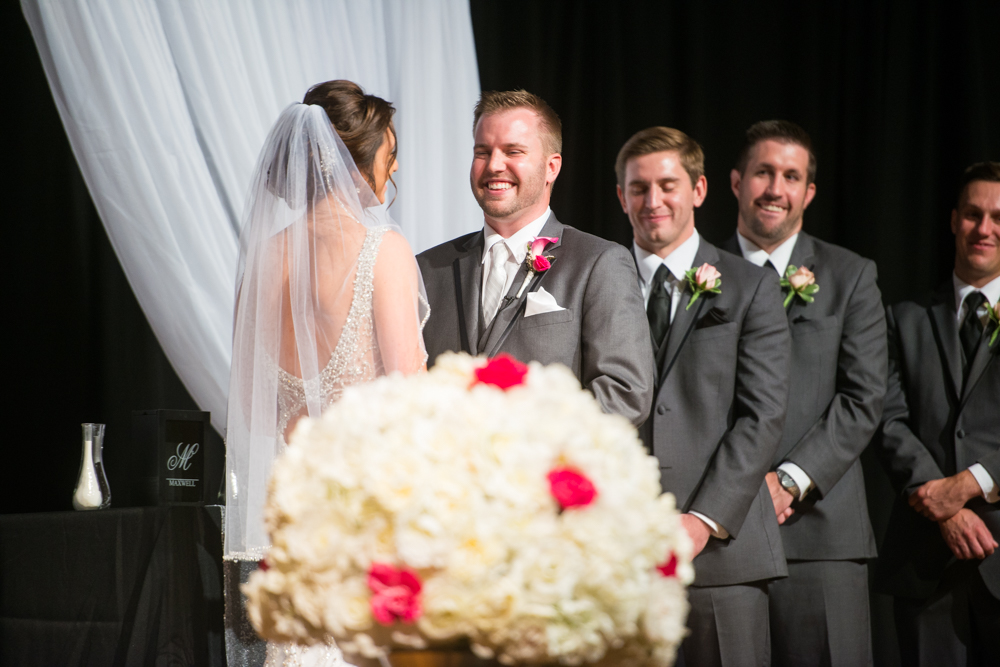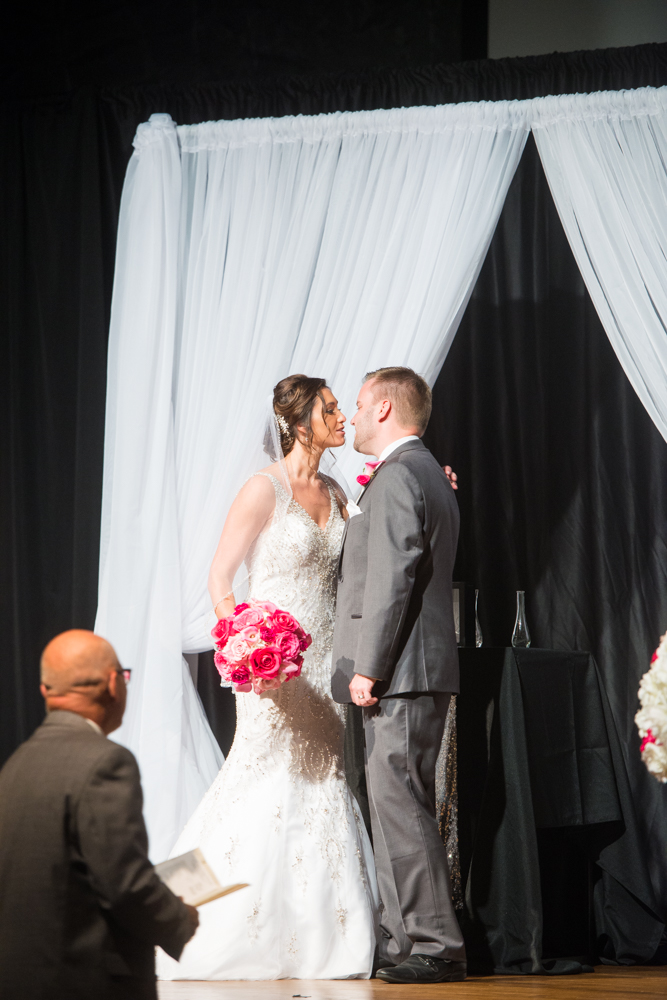 On the way to the reception hall, we stopped in Poland & the Fall colors were beautifully on display.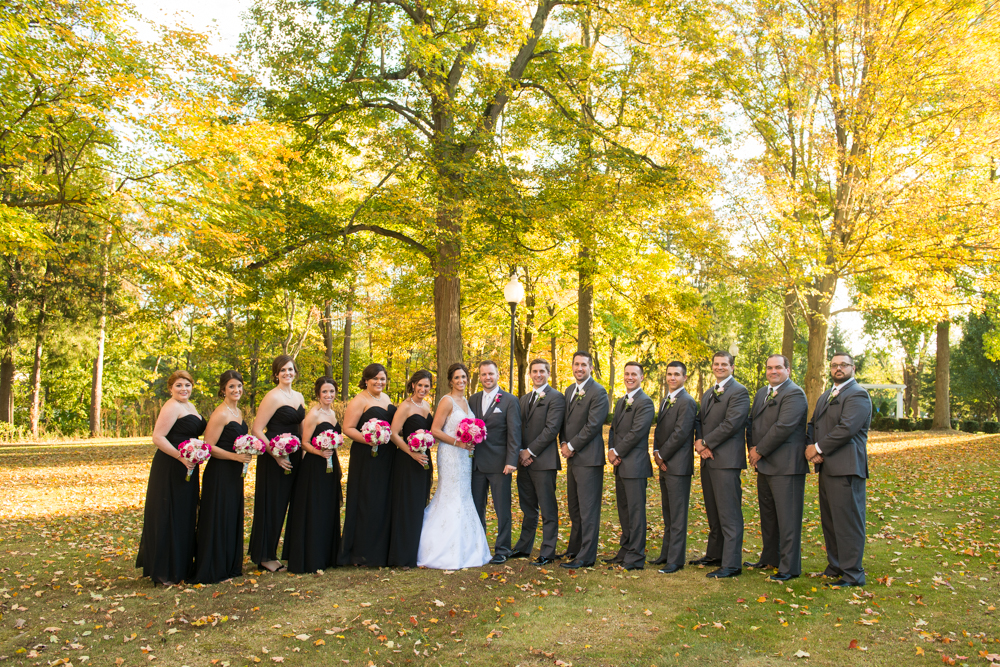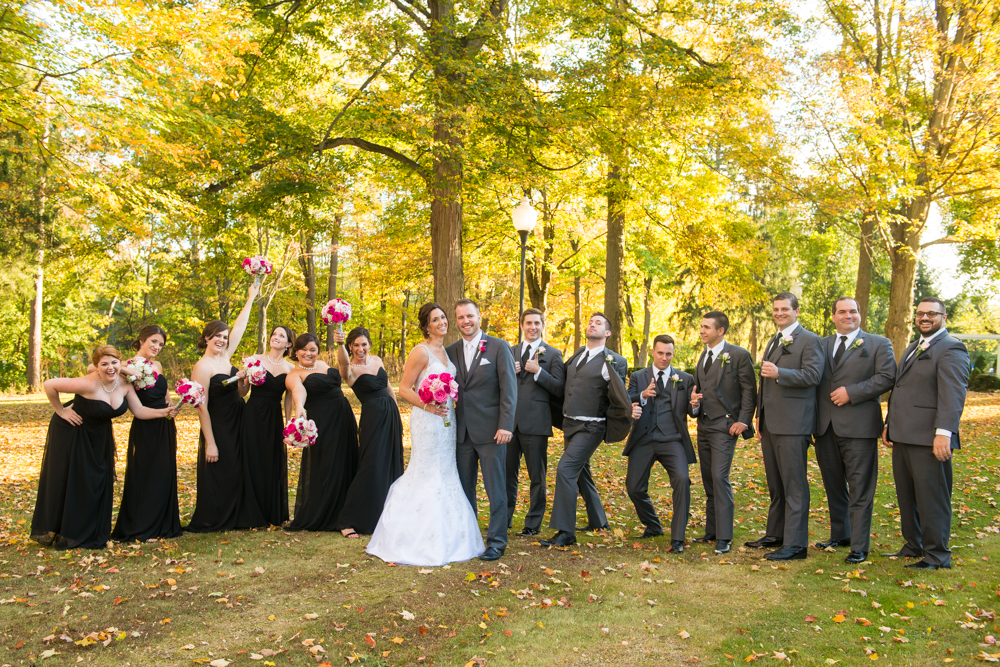 Great looking couple of married people right there!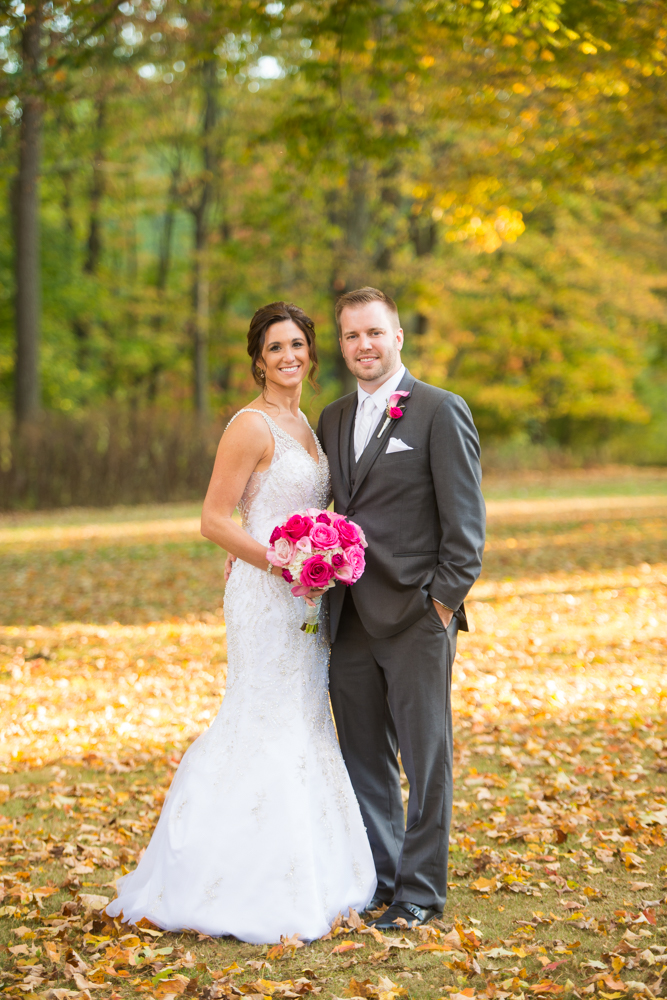 Just married portraits are always so relaxed & happy!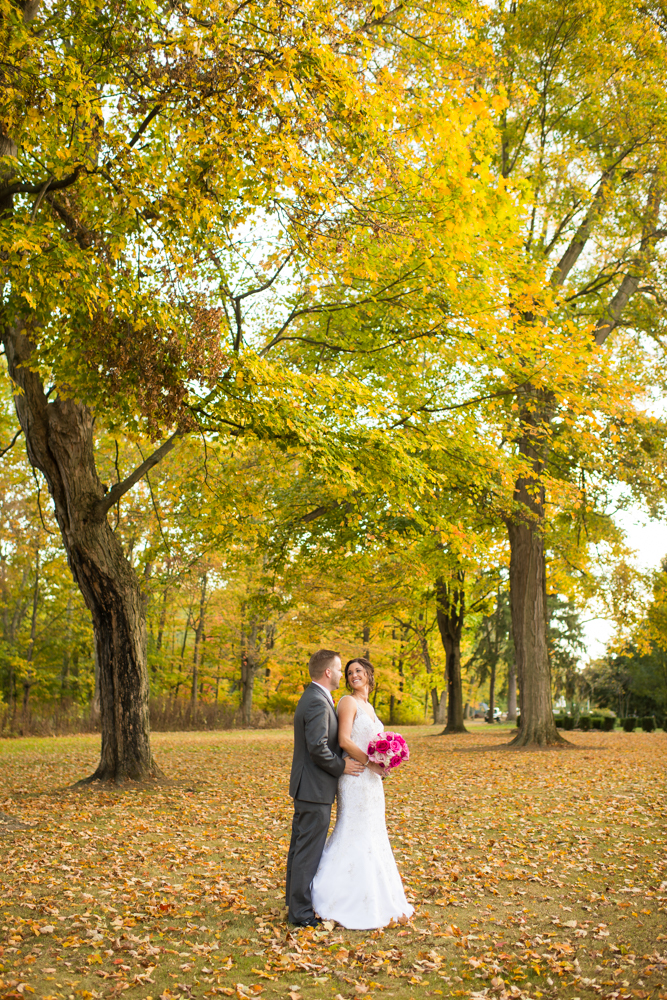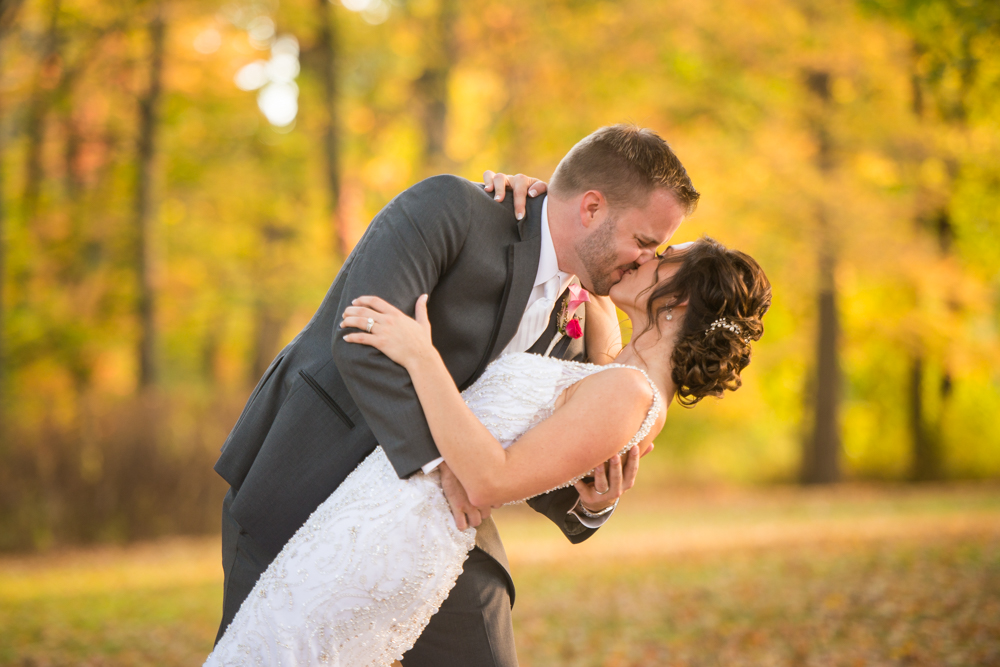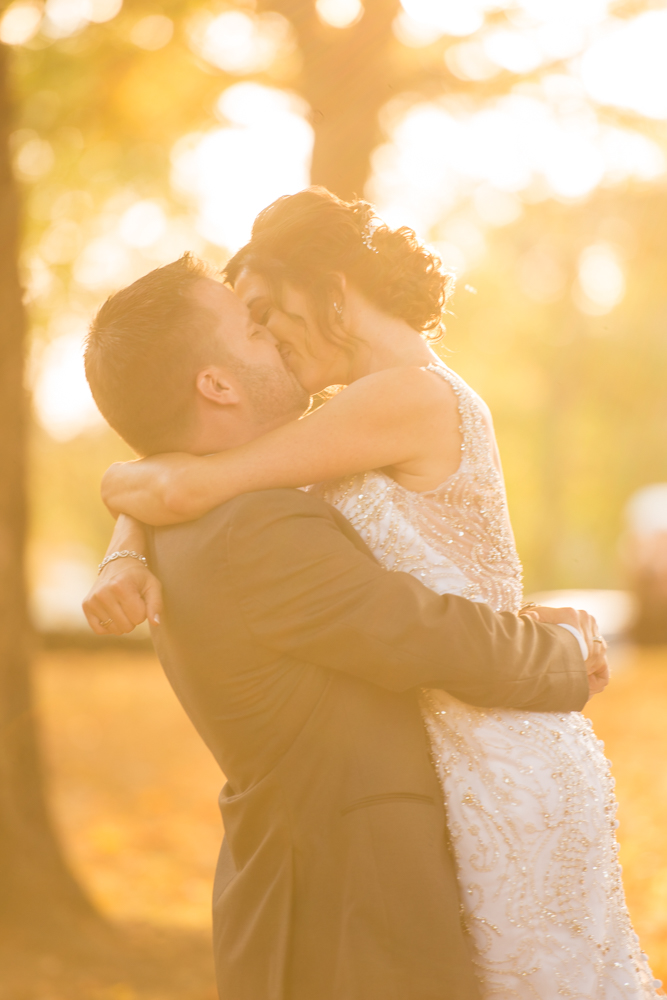 We love when the sun plays peekaboo & we're able to get some really glowy sunflare images along with backlit photos.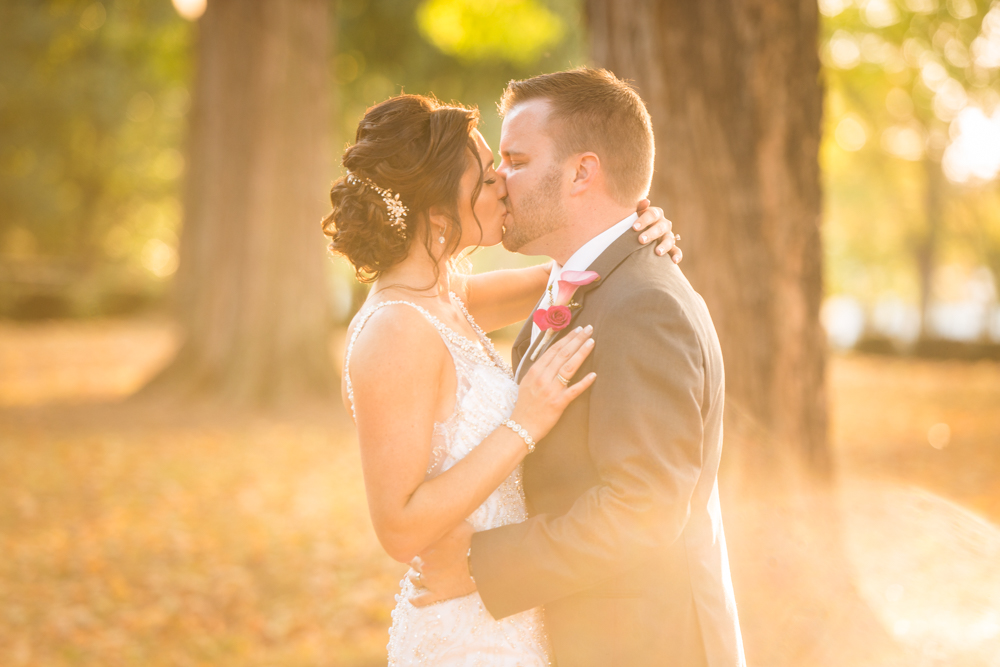 The bride & groom along with their immediate families & bridal party got to relax a bit & eat their meals before the guests arrived to the reception at The Embassy. Those kinds of timelines always work out great.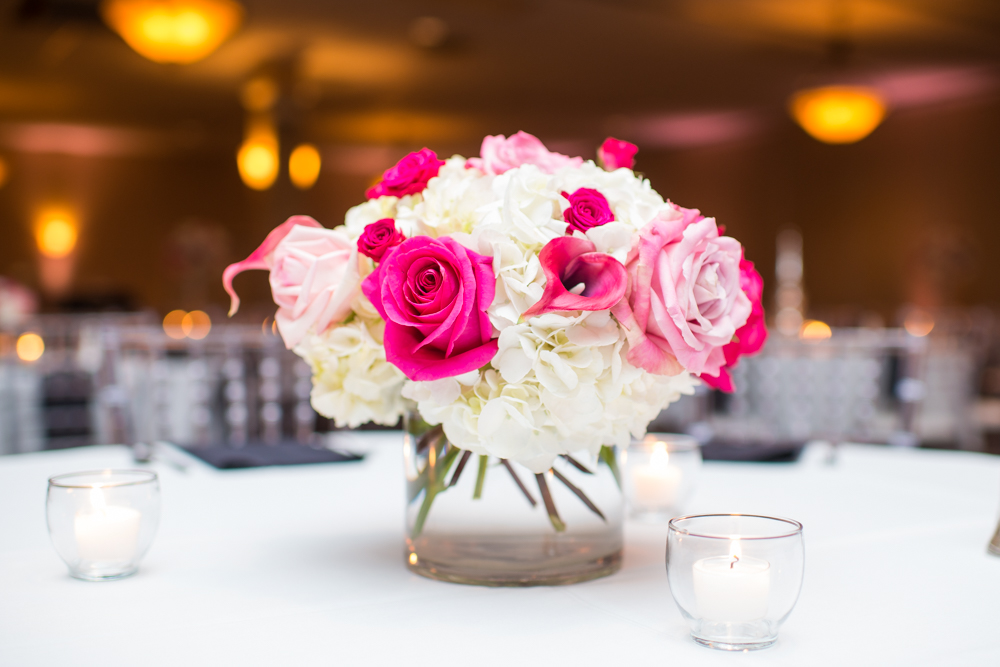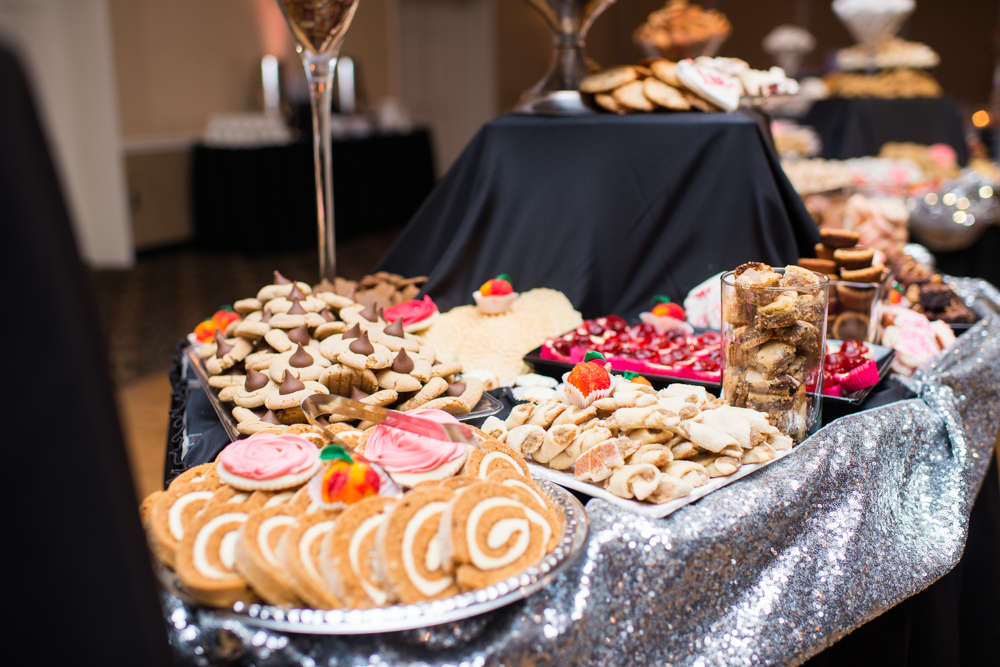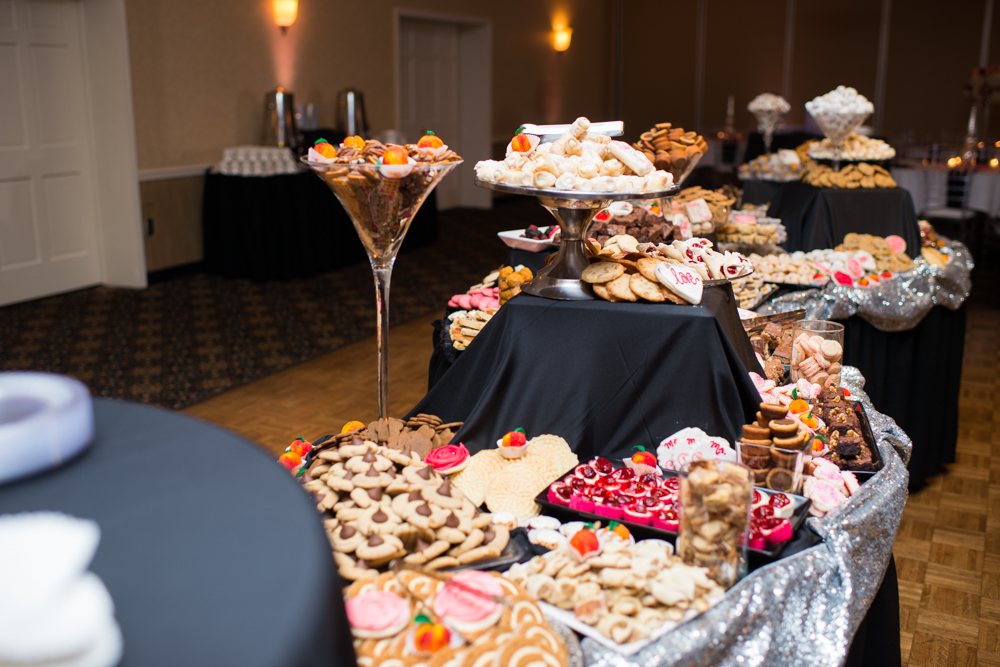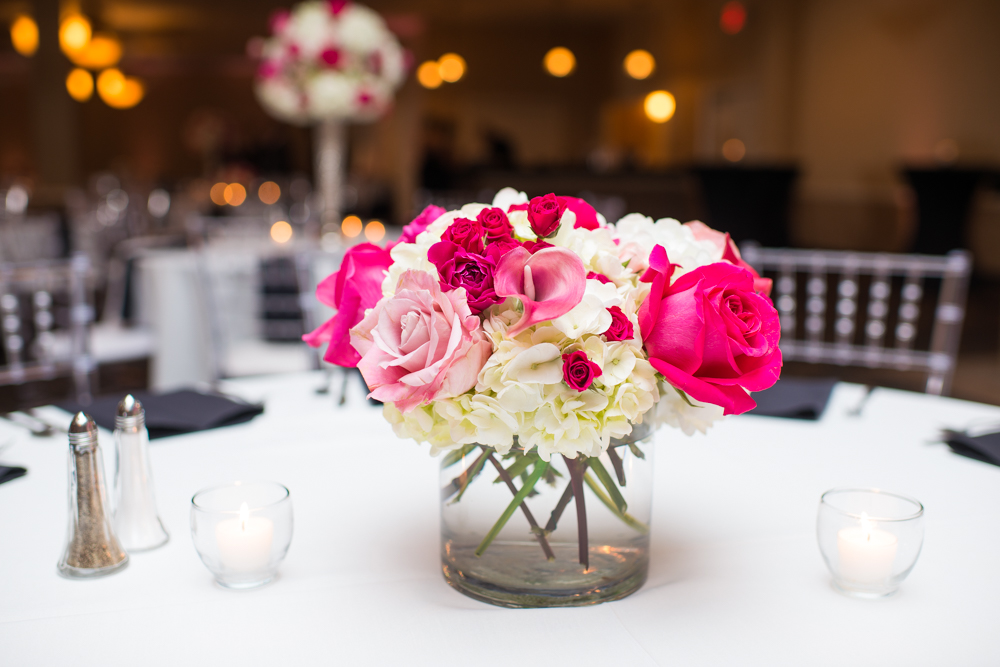 Das Dutch Haus made the wedding cake.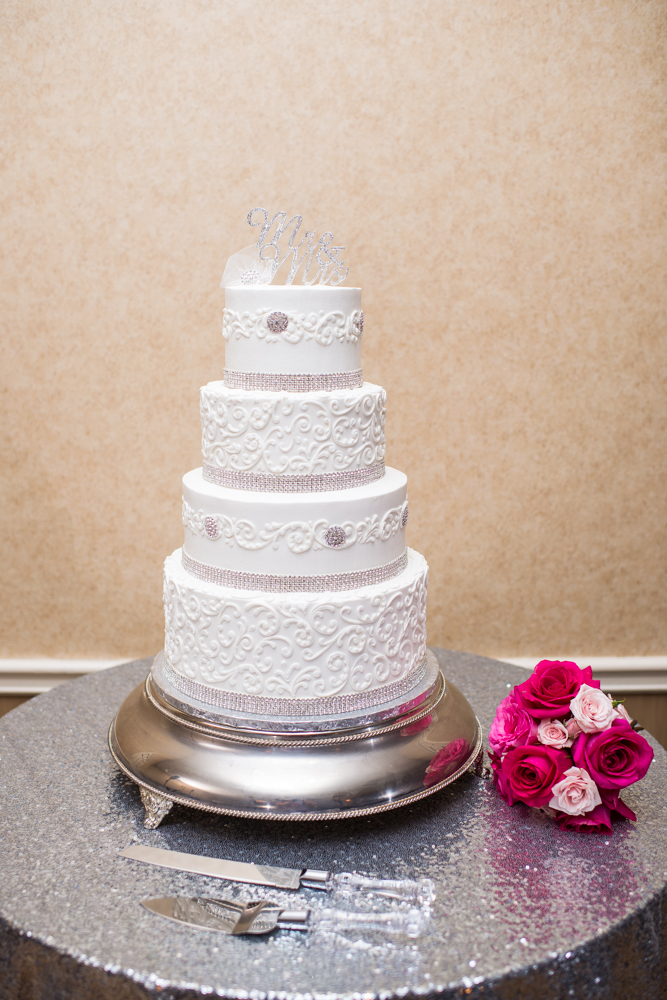 And DJ Brian Price did a fabulous job with everything! He provided uplighting, monogram, music, and entertainment. He's a great guy & we highly recommend him!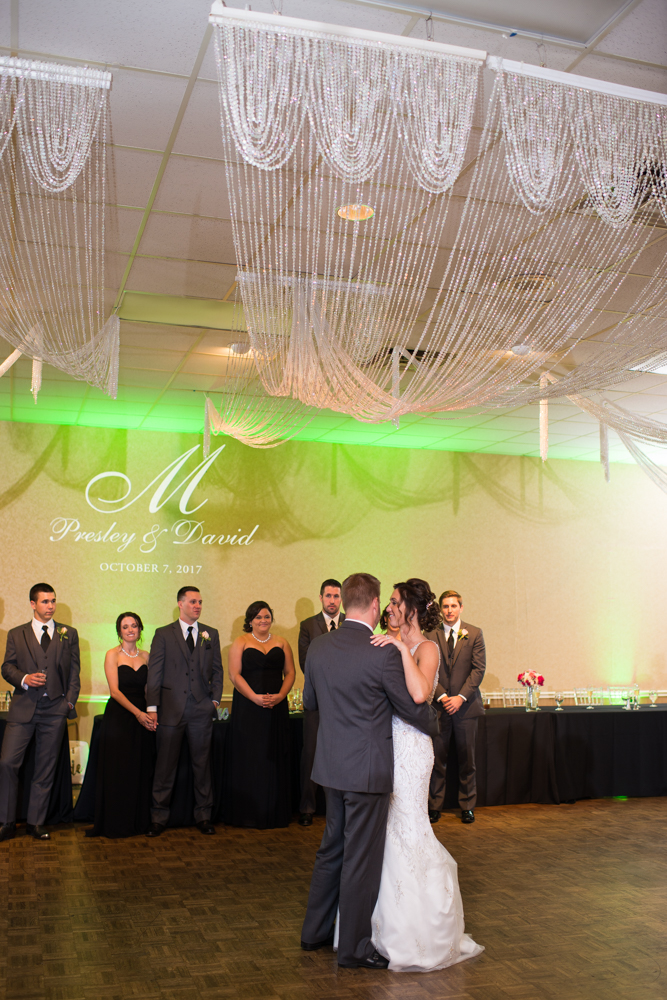 Their first dance was to Eric Church's "You Make it Look so Easy."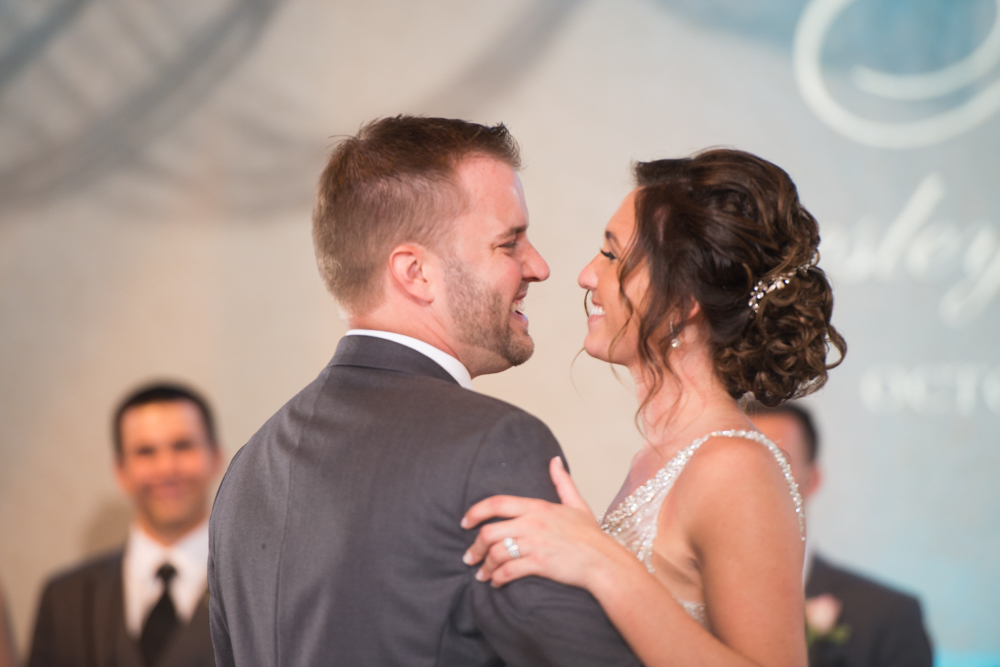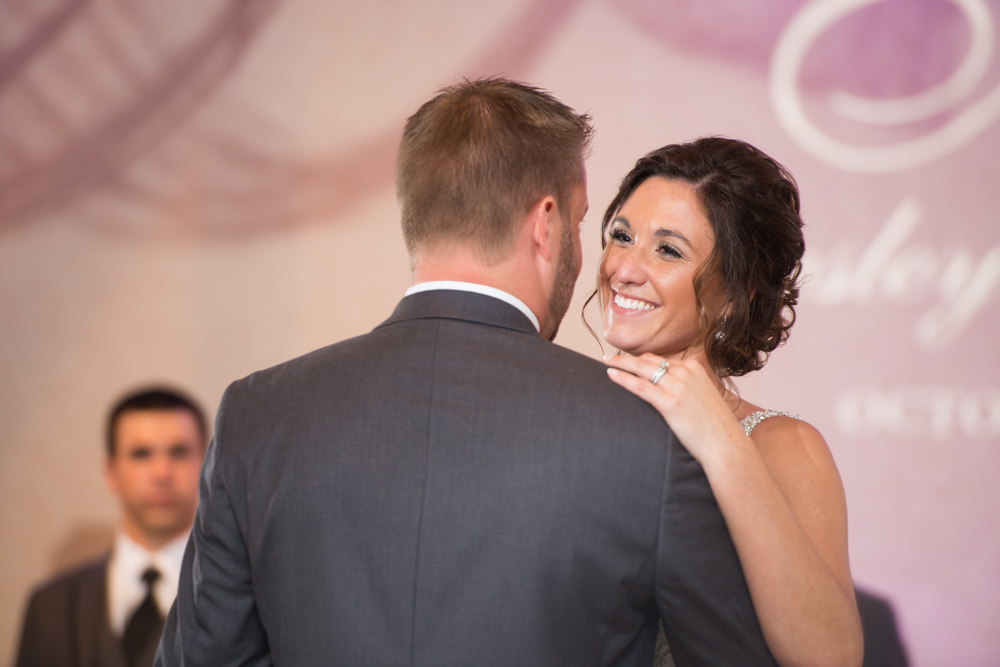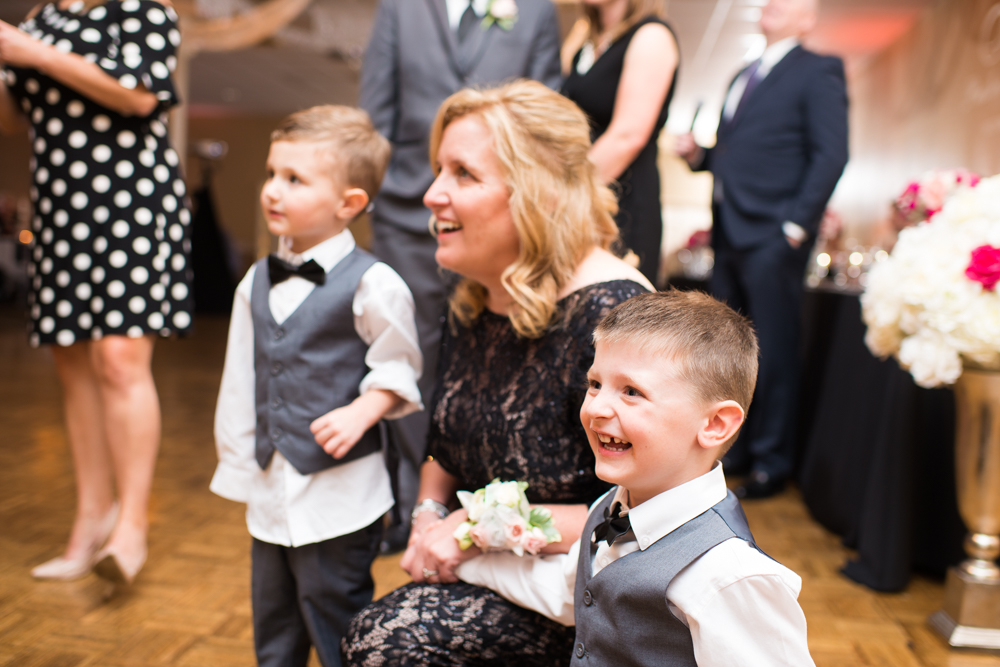 Honestly, whose hair looks THIS good after partying all day?!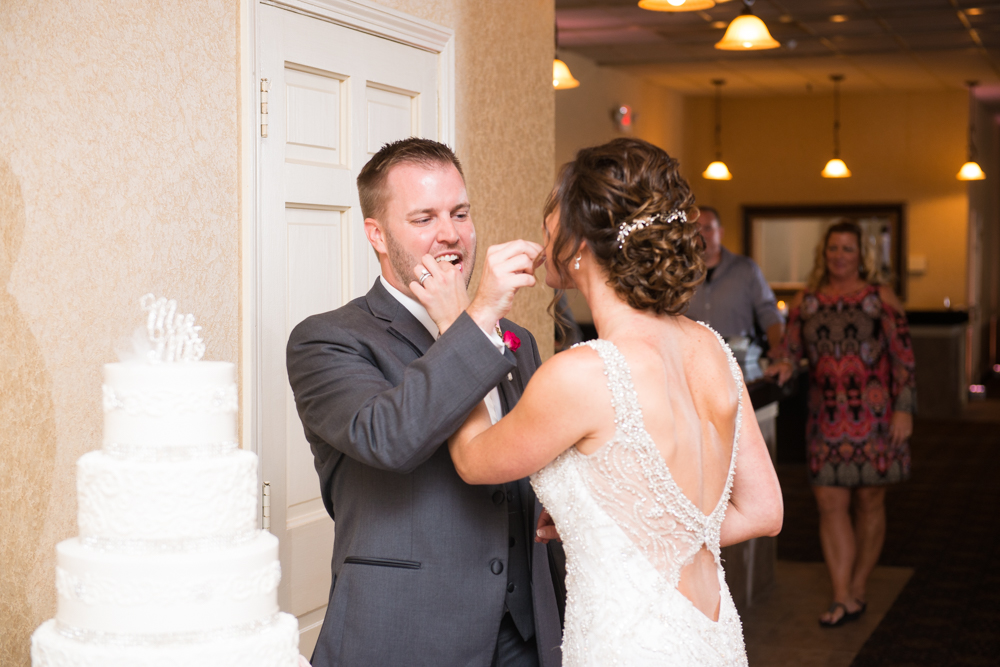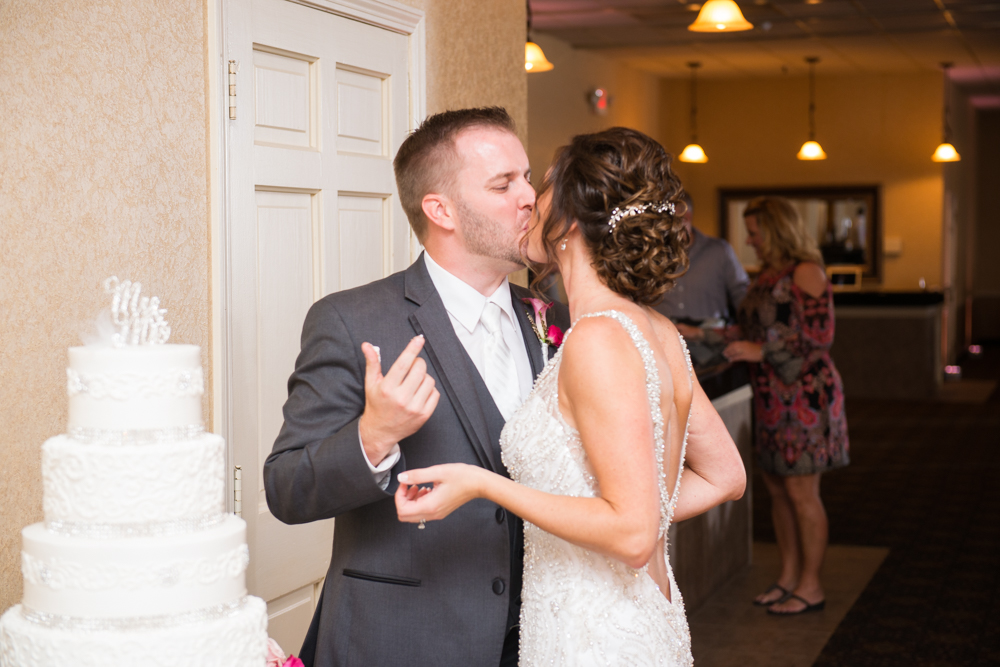 Presley & her dad shared an emotional daddy-daughter dance.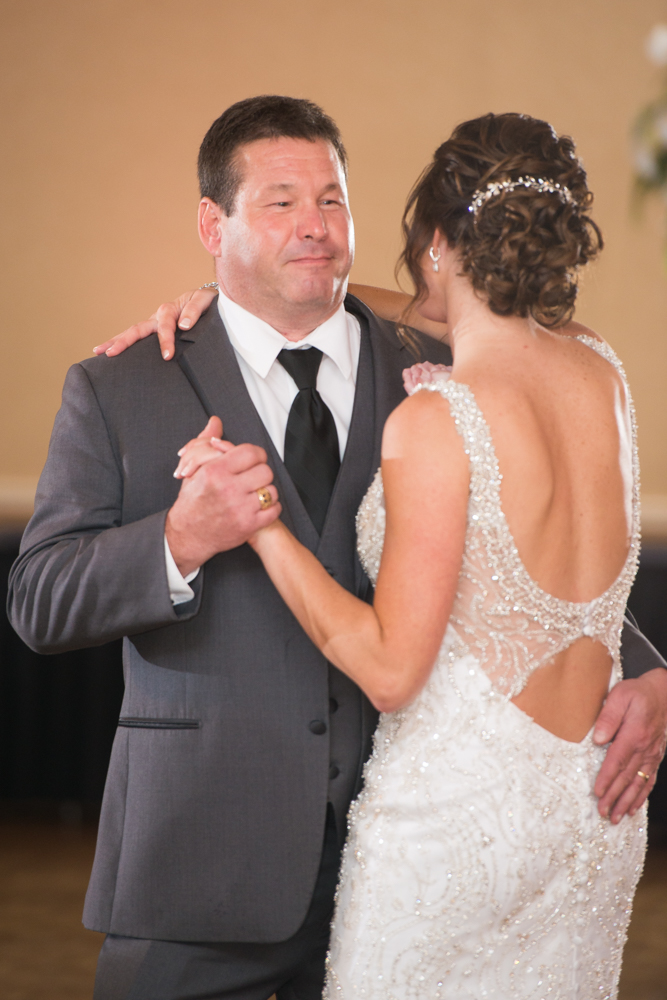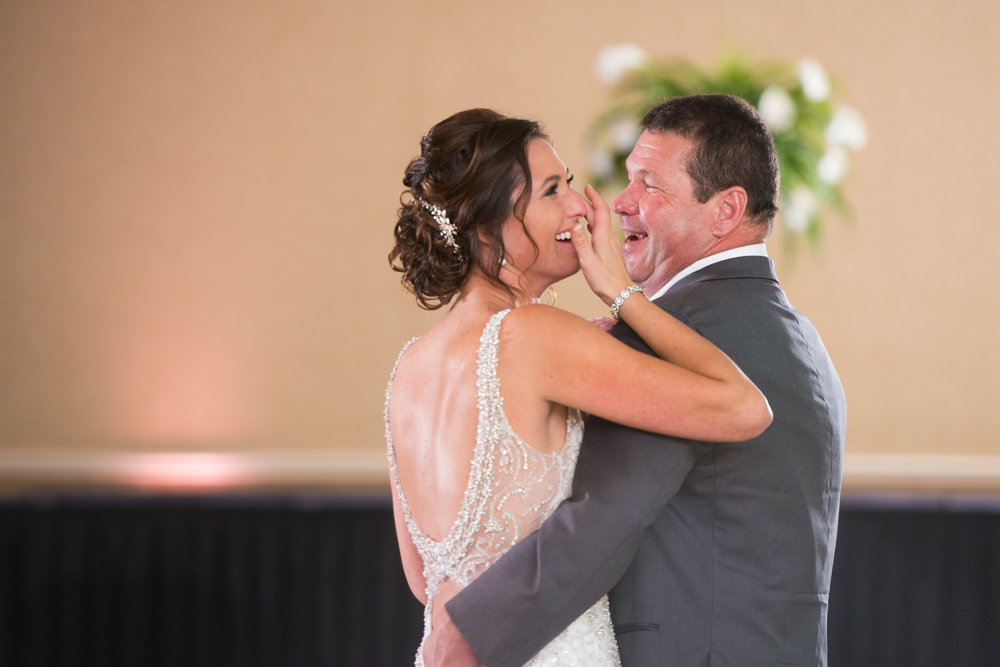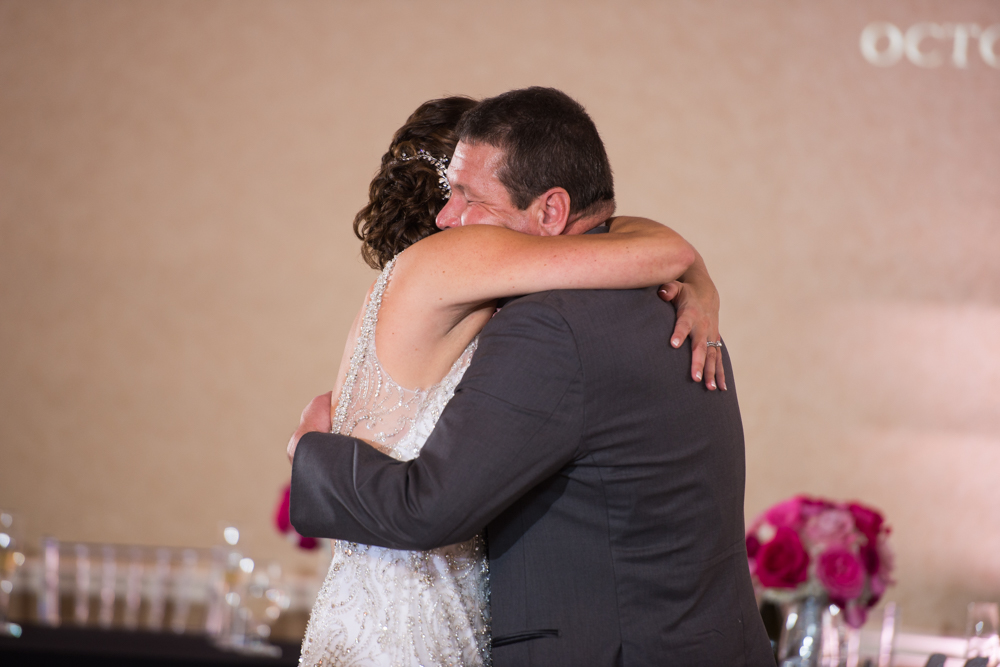 And David dancing with his mom was a tear-jerker for a lot of us!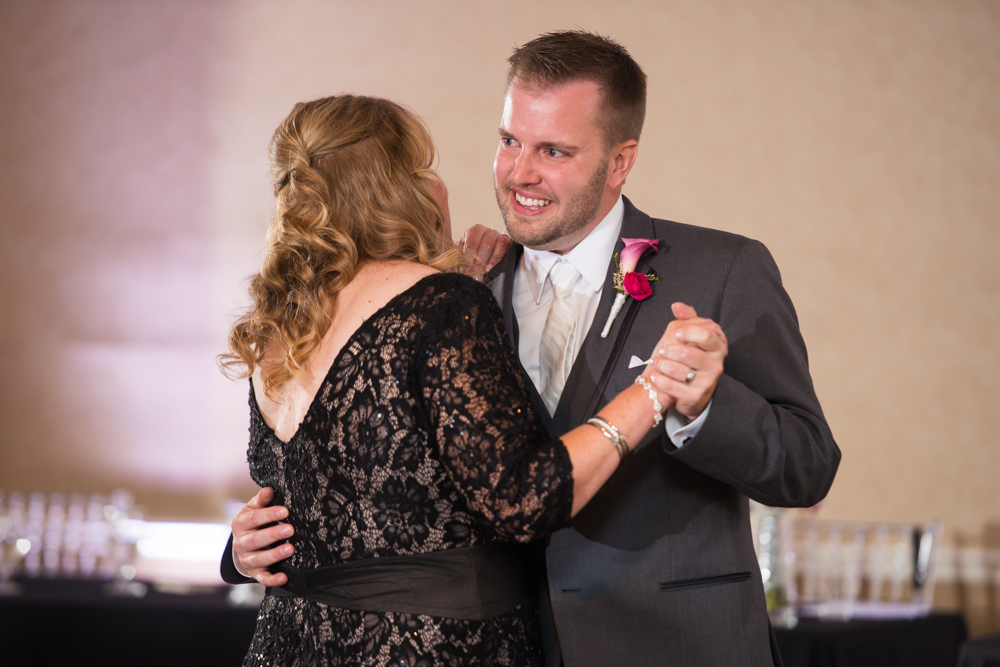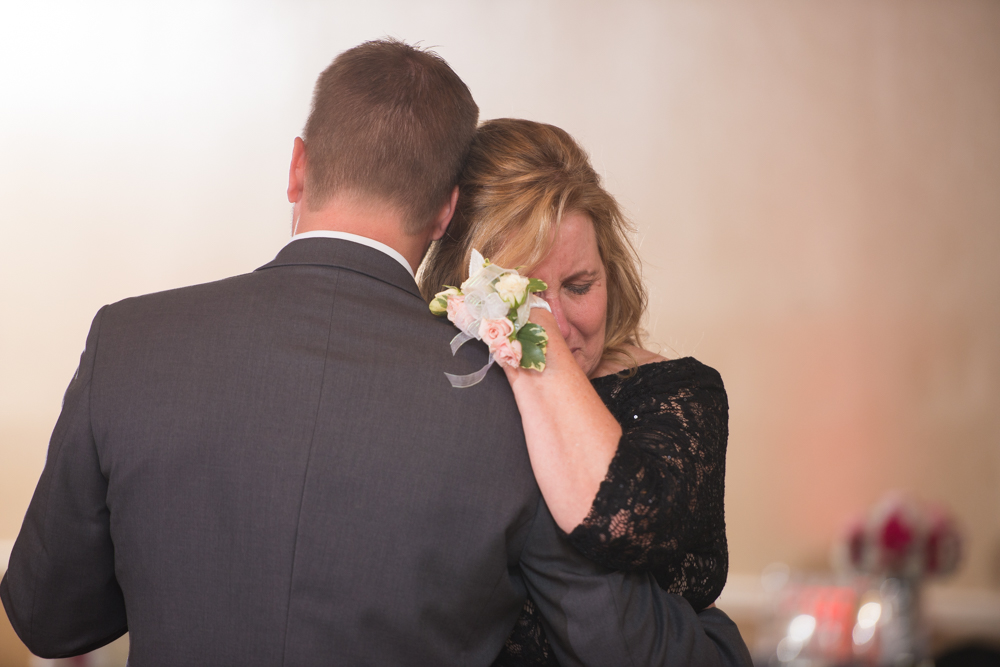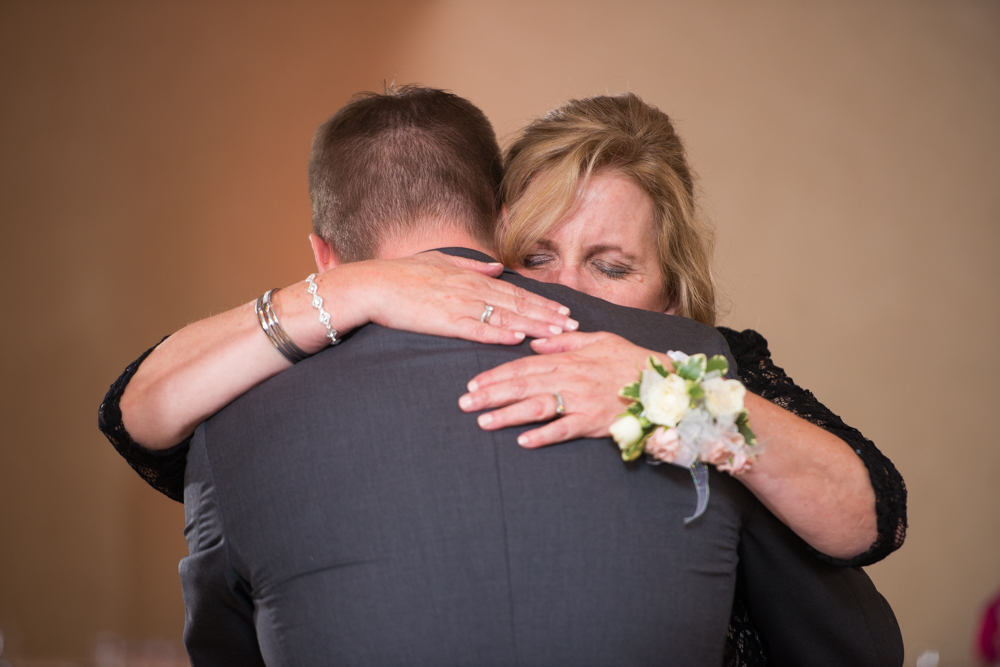 The rest of the night was so fun & full of wonderful memories that Presley & David will both hold onto for many years to come as they forge a life together full of love & support for each other. They even booked an extra hour with Brian Price & The Embassy because they were all having such a fantastic time!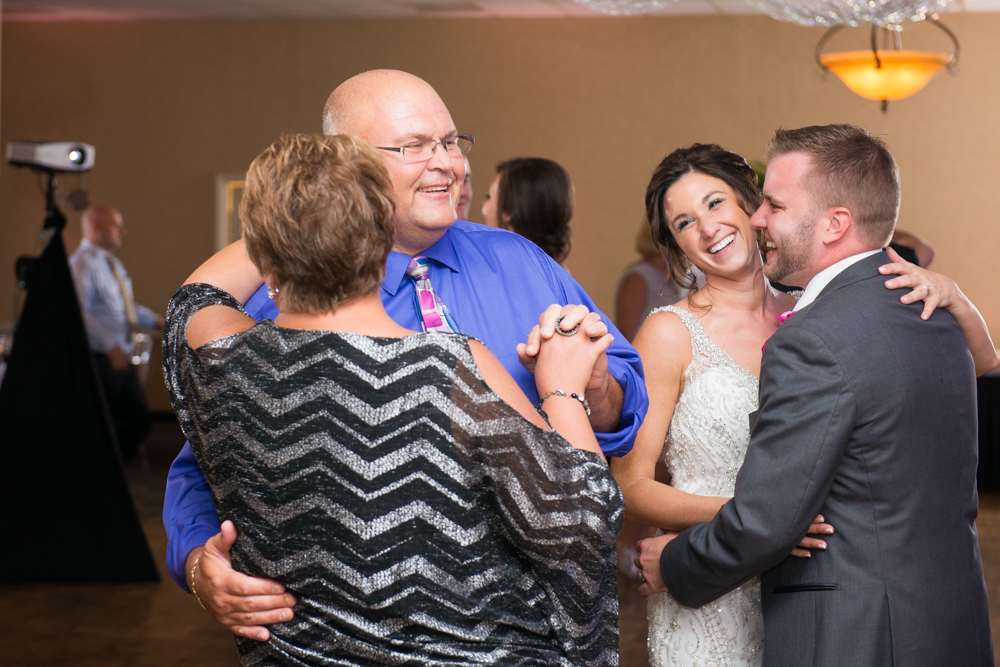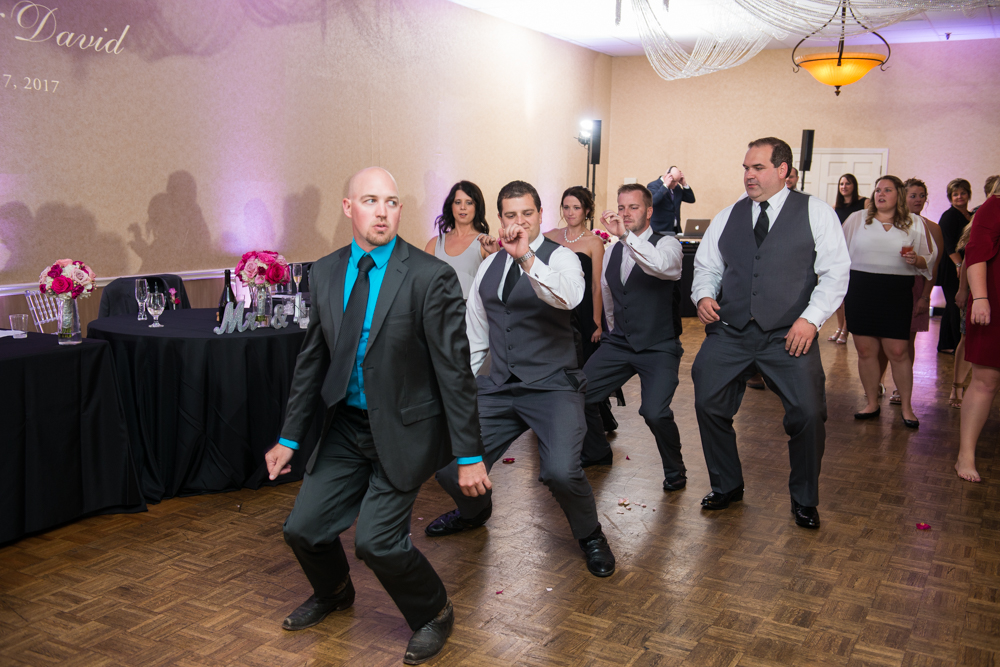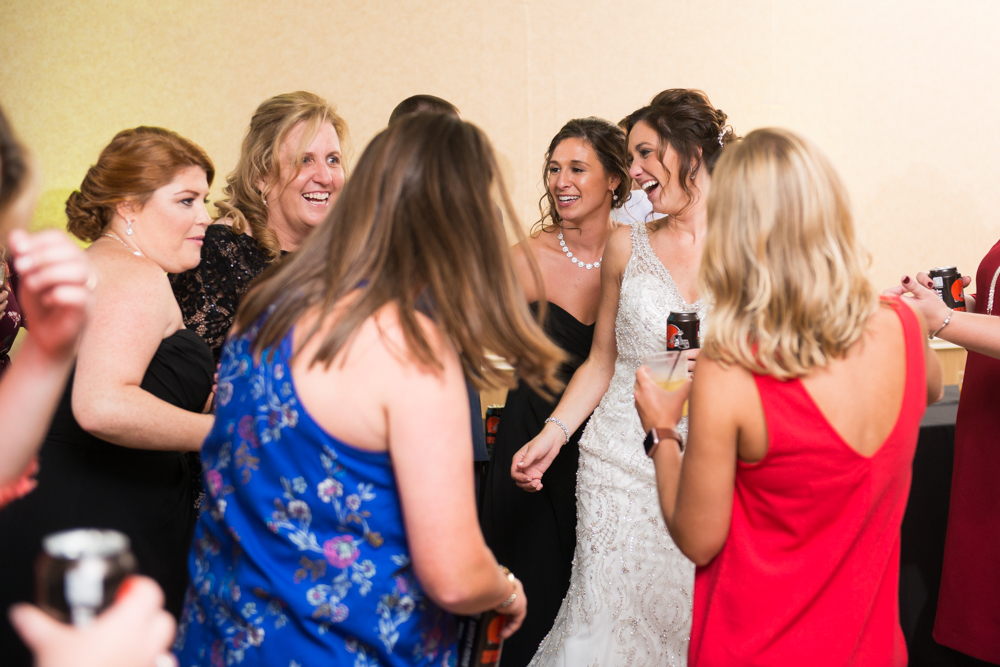 Presley & David, thank you again for everything! You are both wonderful people & you're even more amazing as a couple. We're so glad you both agreed to that blind date years ago! We wish you the very best in your marriage & in everything you take on together! Thanks again!
If you're a new blog reader, hi! We're Josh & Danielle Menning & we are a husband and wife wedding photography team based in Columbiana, Ohio. We photograph most of our weddings in Youngstown, but we're also available to travel anywhere. . .  especially to Pittsburgh & Cleveland. We're parents to the cutest two little people- a daughter & a son. We also have two stinky and hilarious pugs named Norris & Punky. You can follow along with the fun here:
Instagram | Facebook | Twitter | Pinterest | Google +
If you liked this post, you may also enjoy:
Romantic Wedding at The Vineyards at Pine Lake in Columbiana, Ohio
Classic Wedding at DeYor Performing Arts Center in Youngstown, OH