From the beginning of Joslyn & Joey's wedding day all the way through to the end, it was absolutely lovely & full of beauty. These two care about each other more than anything & they're surrounded by a group of family members & friends that'll support them through everything. It was encouraging & inspiring to see such a strong family bond. We know it'll be instrumental in Joslyn & Joey's life as they build their marriage and future together. The first day of their marriage could not have been more amazing; it was full of glowy light, sunshine, blue skies, smiles, laughter, tight hugs, strong friendships, & unbridled fun. We loved sharing your wedding day with you, Joslyn & Joey, and we're really happy to share our favorite photos on our blog today!  Boardman Park made such a great backdrop for the just married portraits of the bride & groom, and Drake's Landing was a cozy & inviting spot for guests to enjoy dinner & dancing! We're so happy for you both & can't wait to show you the rest of your wedding photos soon!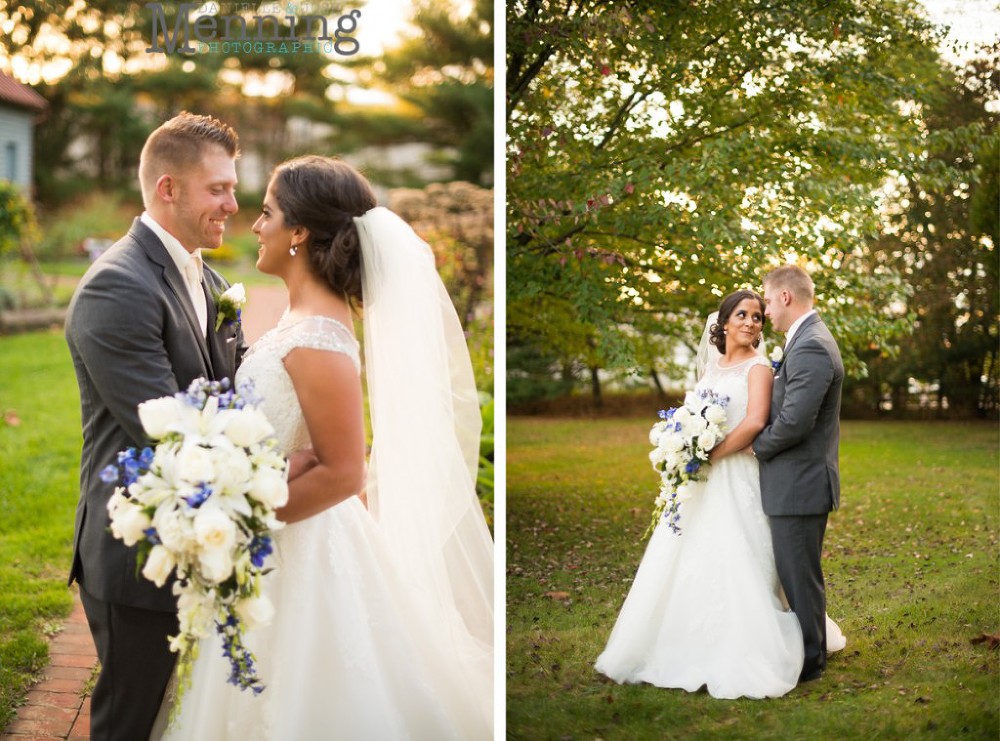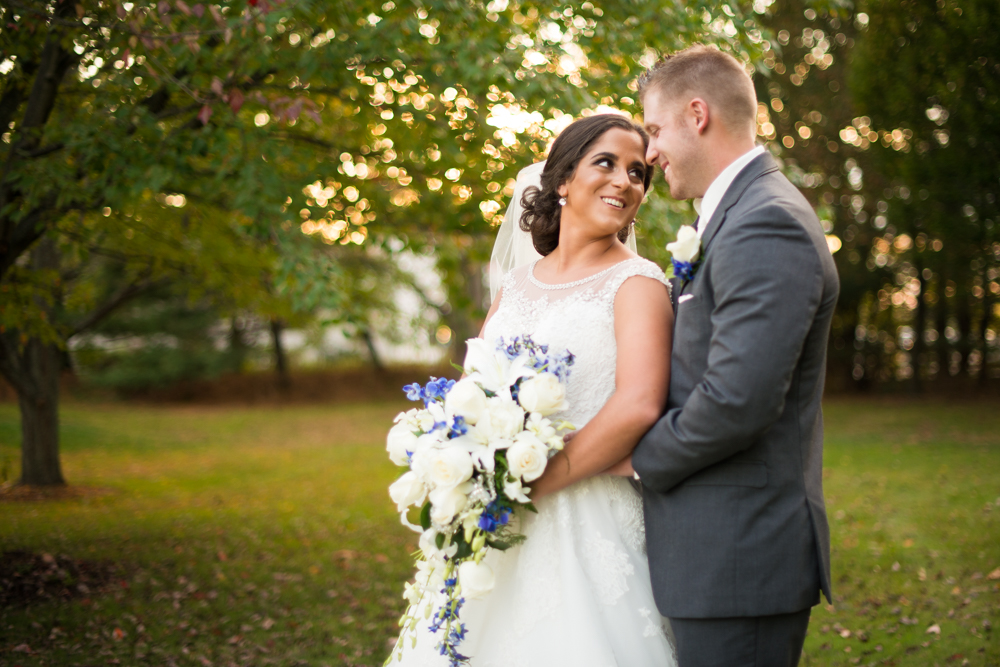 Joslyn's wedding day details were classic & beautiful & her cobalt blue, royal blue, and gray color scheme was very pretty.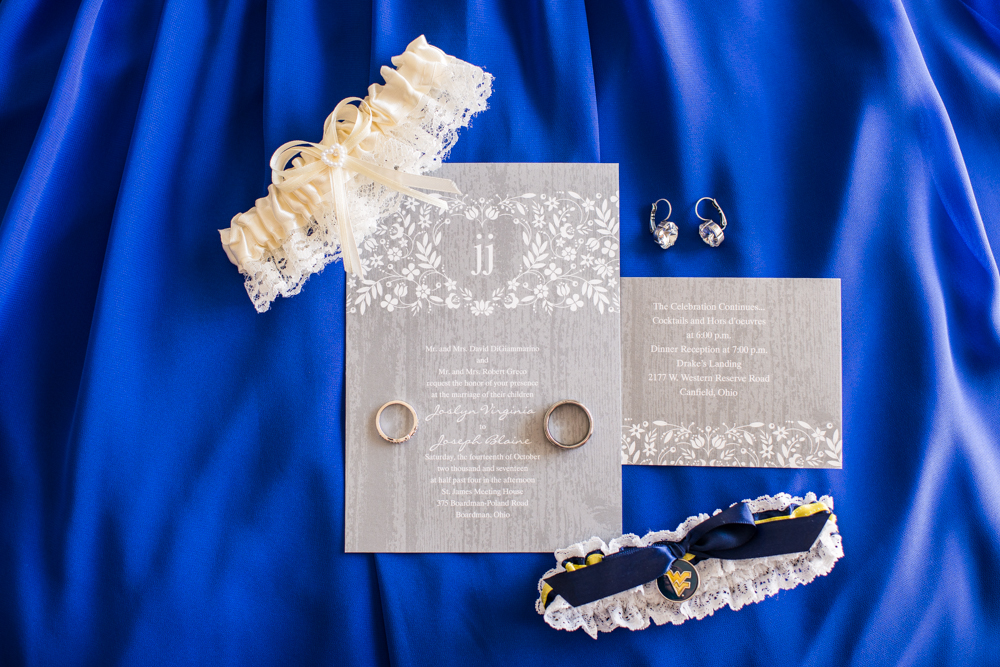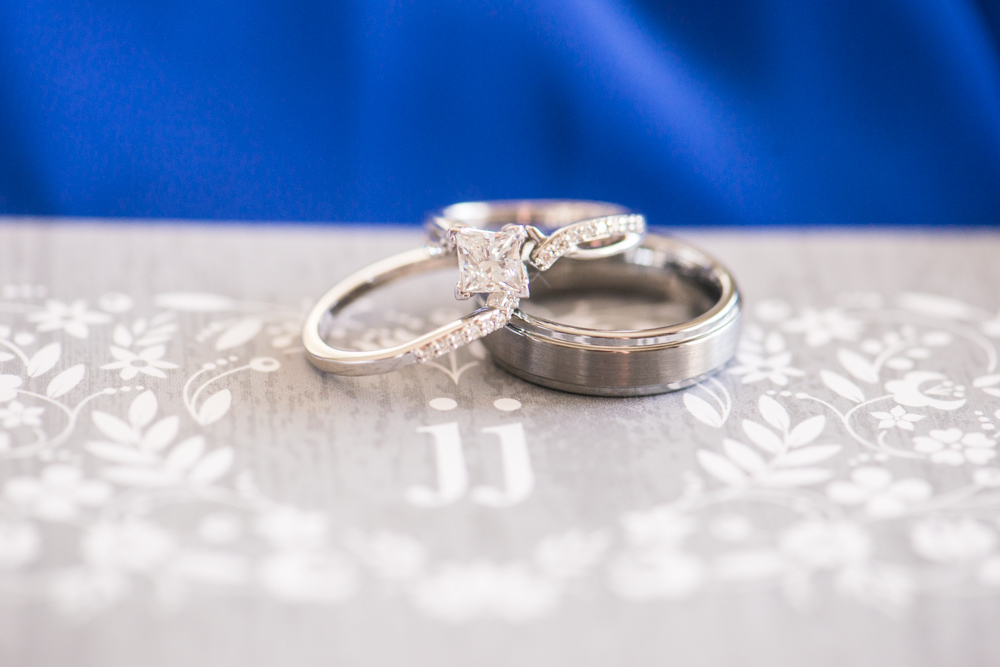 Sneakers! I love comfort & functionality in a good wedding day shoe!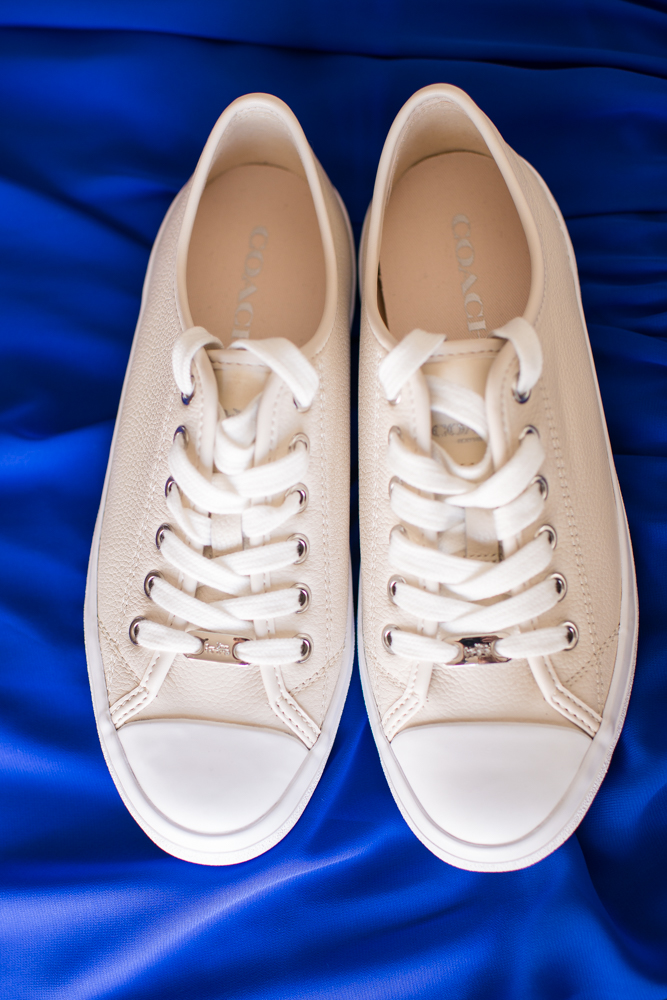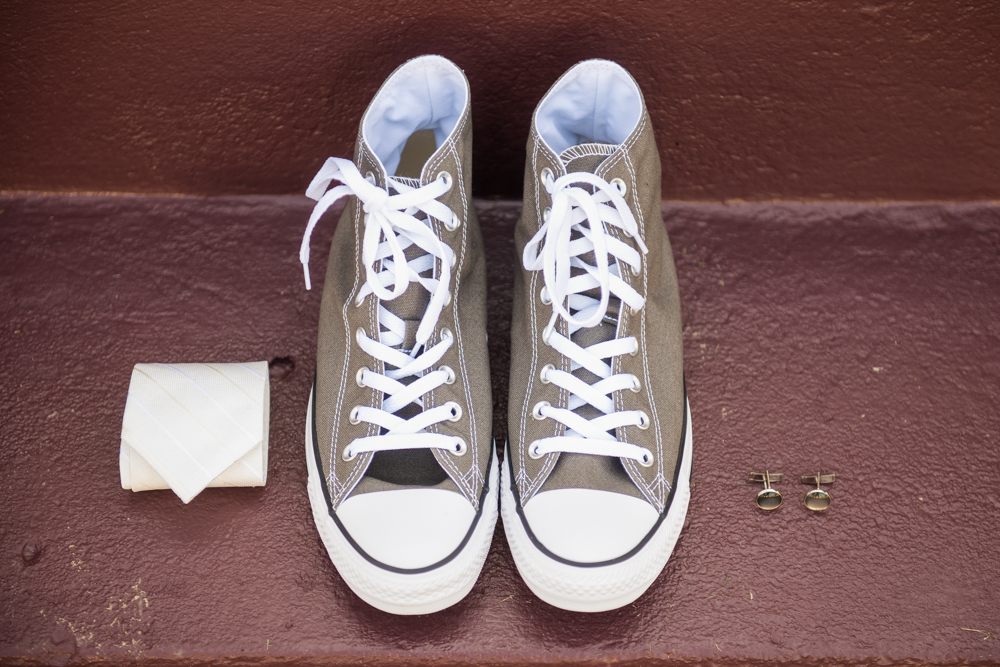 Jos was all smiles from the time I arrived at her parents' home in New Castle on the wedding day morning to the time it was time to leave the reception!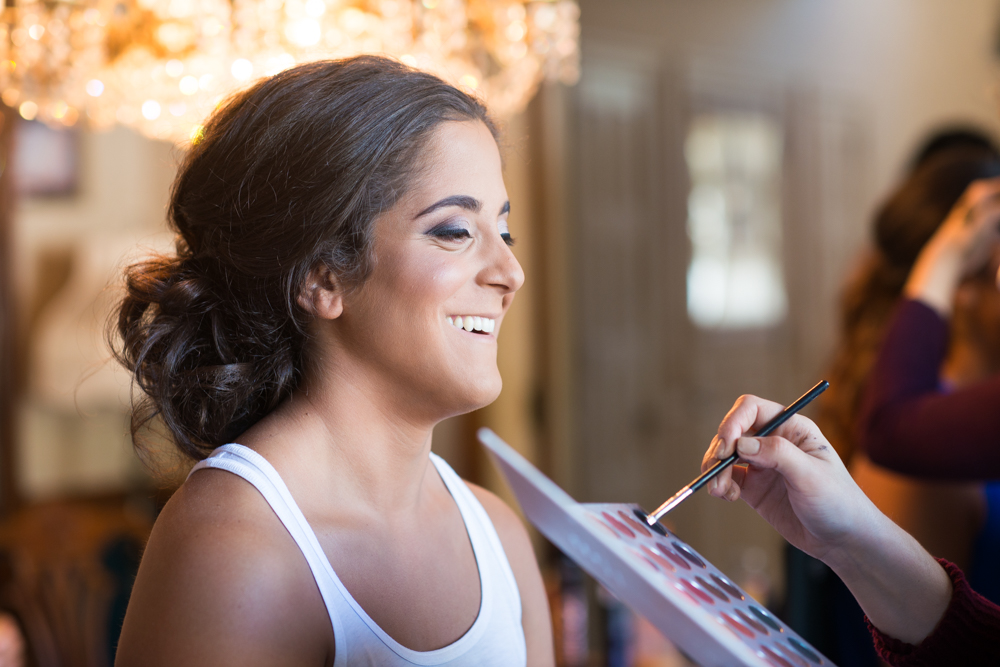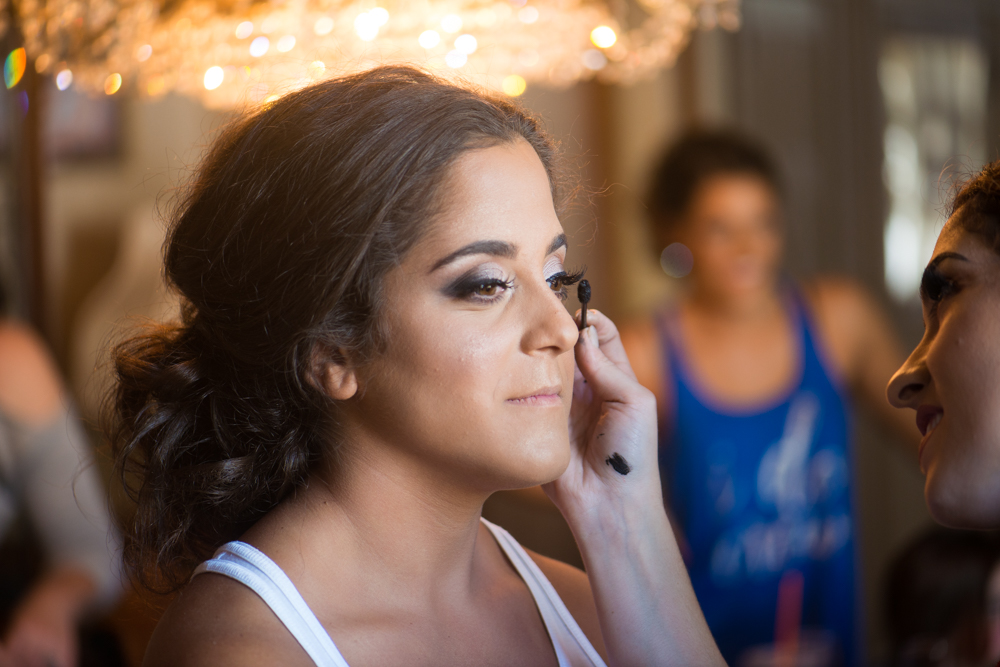 A beautiful mama with one of her lovely daughters on her wedding day!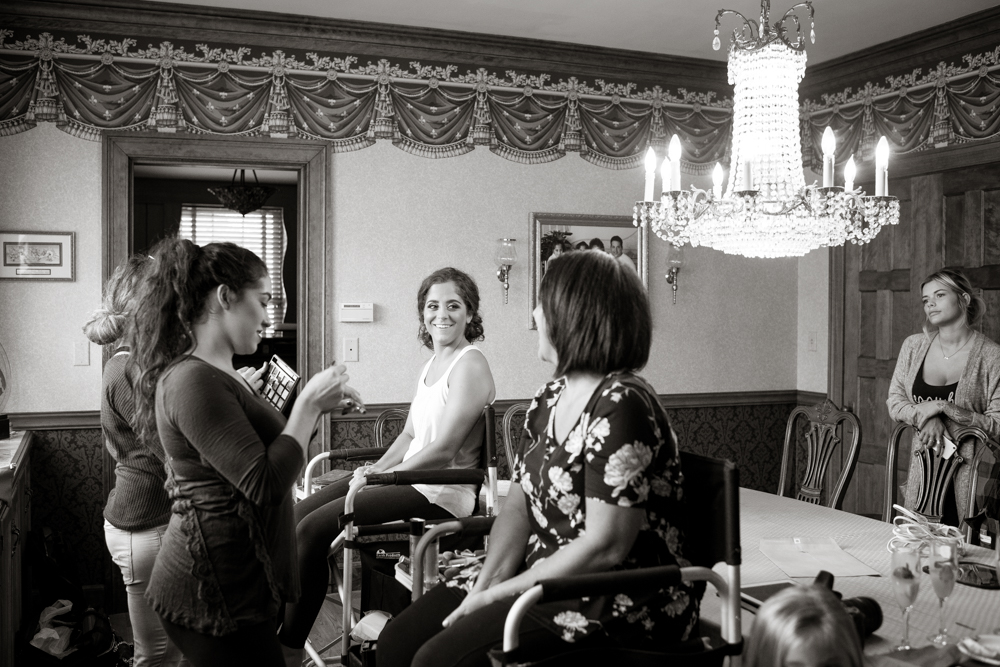 Joslyn chose Jacqueline's Bridal in Poland as her bridal boutique & her gown was perfect for her!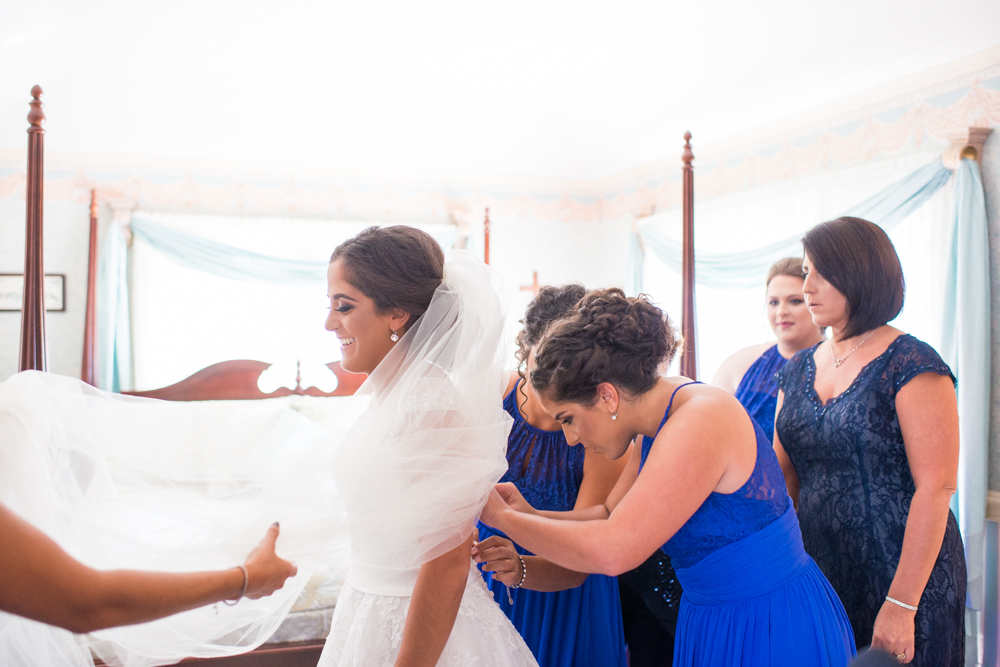 I especially loved the neckline & the beading.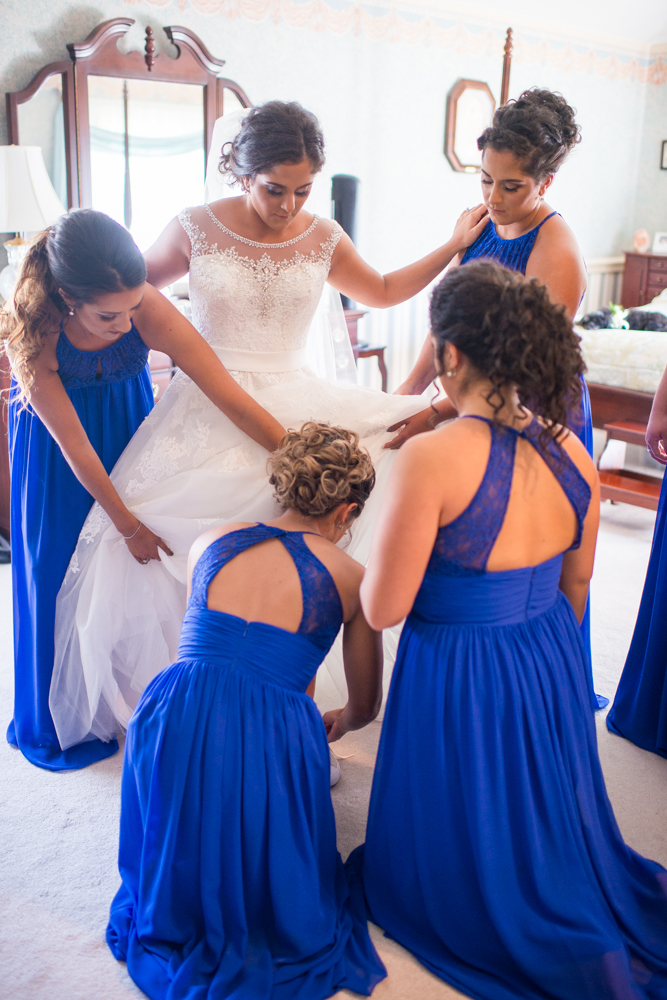 Joslyn shares a special bond with her grandparents & her grandmother let Joslyn borrow her ring to wear as she said her vows & promised forever. Her grandparents are a great example of marriage to aspire to! They'll be married 67 years on June 16, 2018 which is also Joslyn's twin sister Jaclyn's wedding day & we'll be photographing it- can't wait!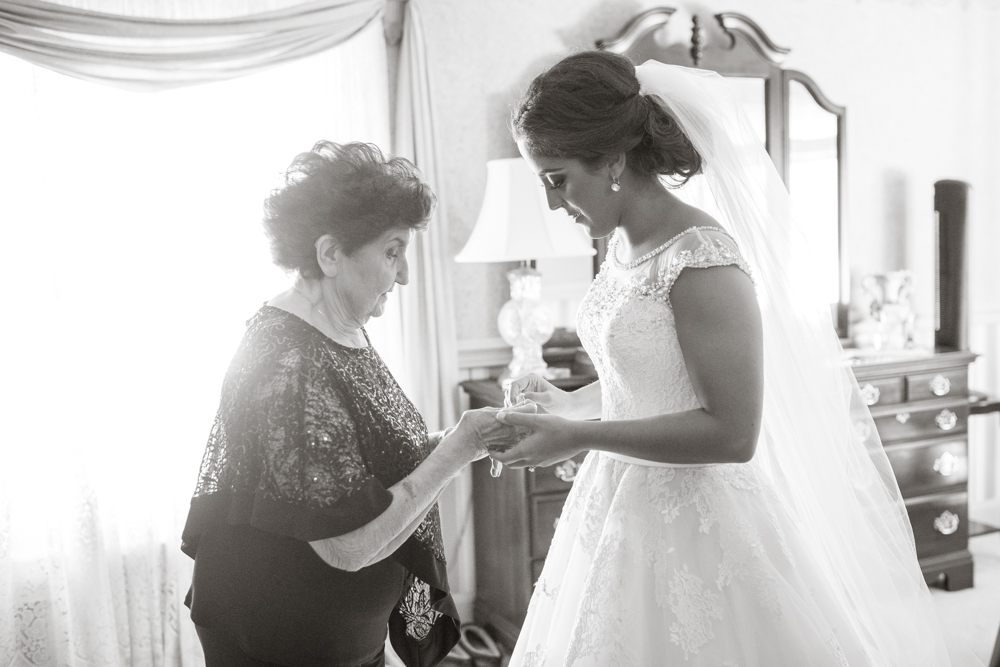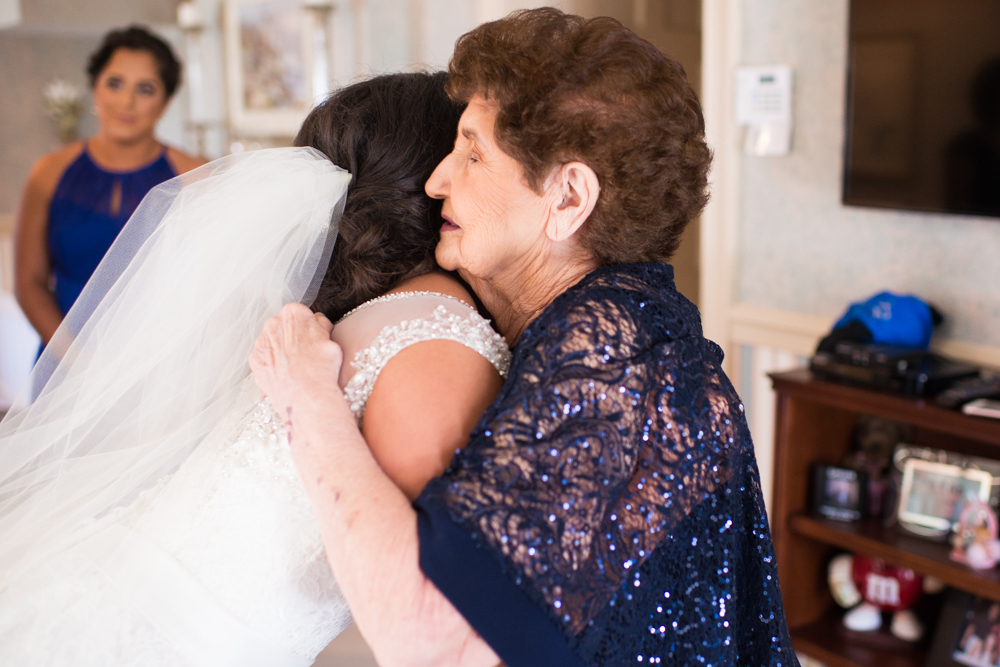 Coco was such a sweetheart.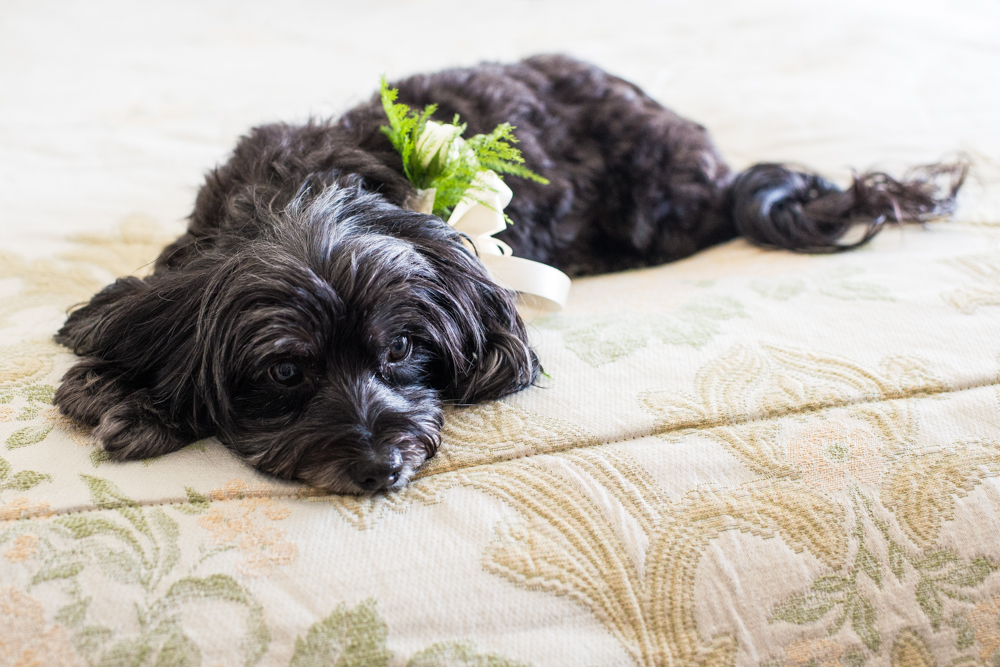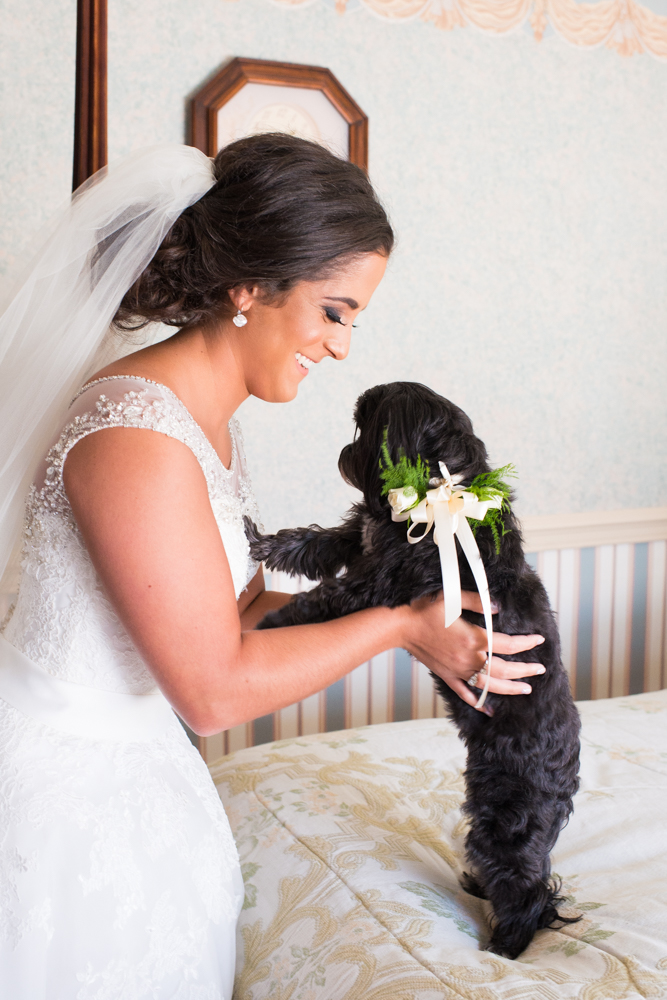 Joslyn was pure joy on her wedding day & I could've photographed her all day in this pretty spot! I was so happy that the wedding day was really relaxed with a great timeline & the bridesmaids were even ready early, which is almost unheard of! It was wonderful not feeling rushed. Joslyn is a natural beauty & full of charisma, but I do have to give credit to her hair & makeup team, too. They did a great job enhancing her natural beauty & making her stunning smile stand out even more along with those gorgeous brown eyes of hers.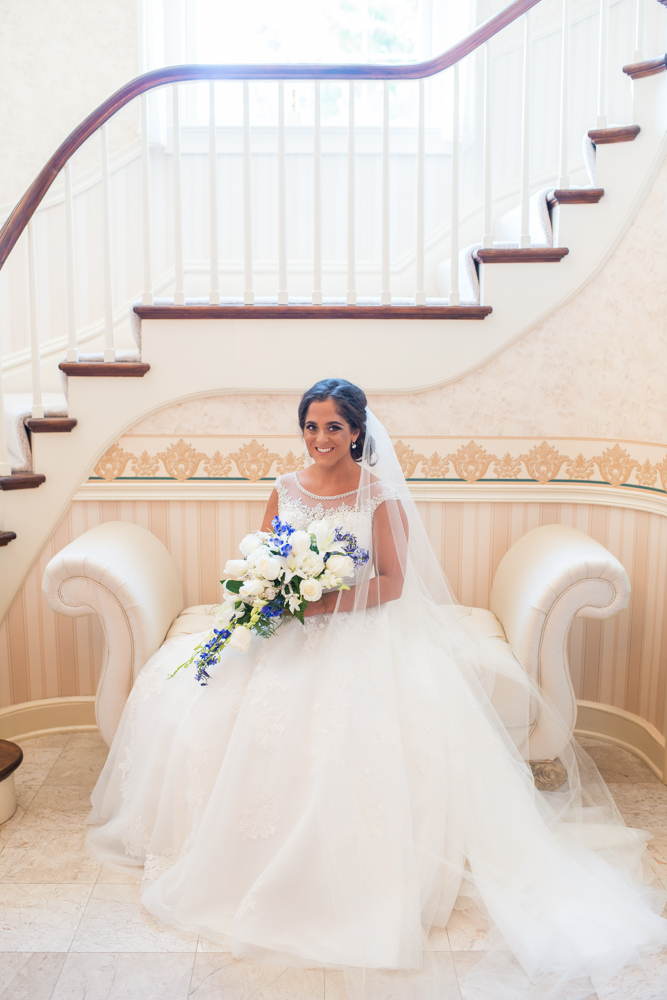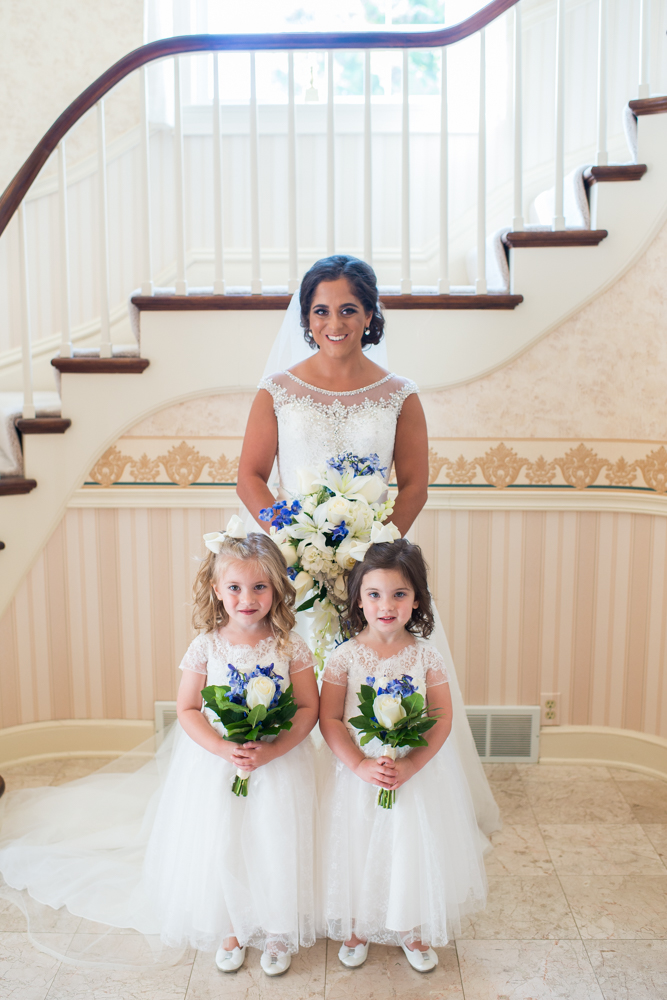 They are an awesome family! We're happy we'll get to see them again in June!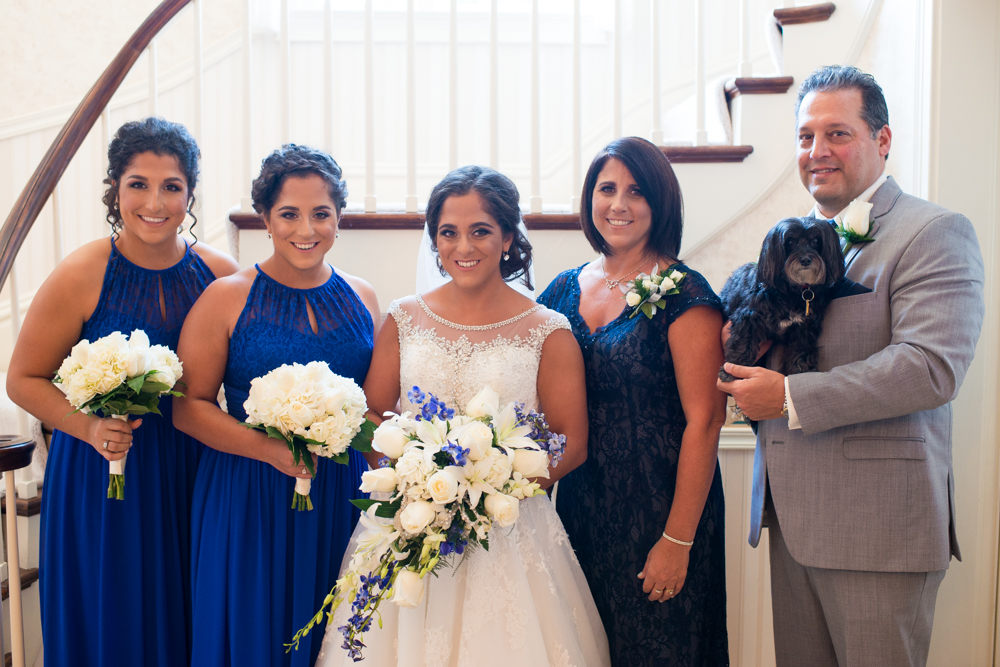 While I was with the ladies, Josh was with the men at Joey's parents' home.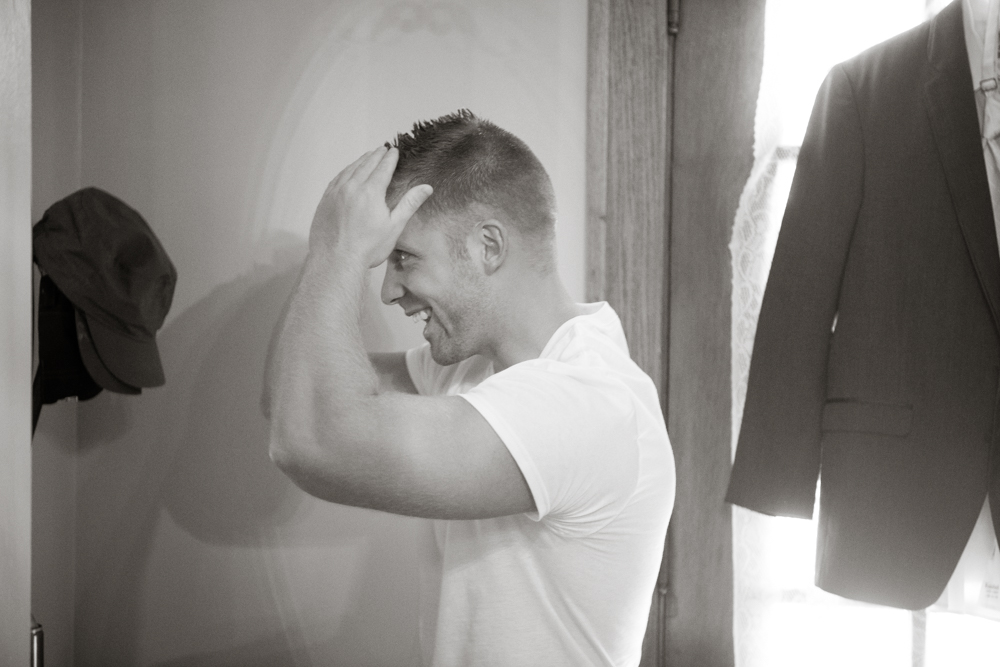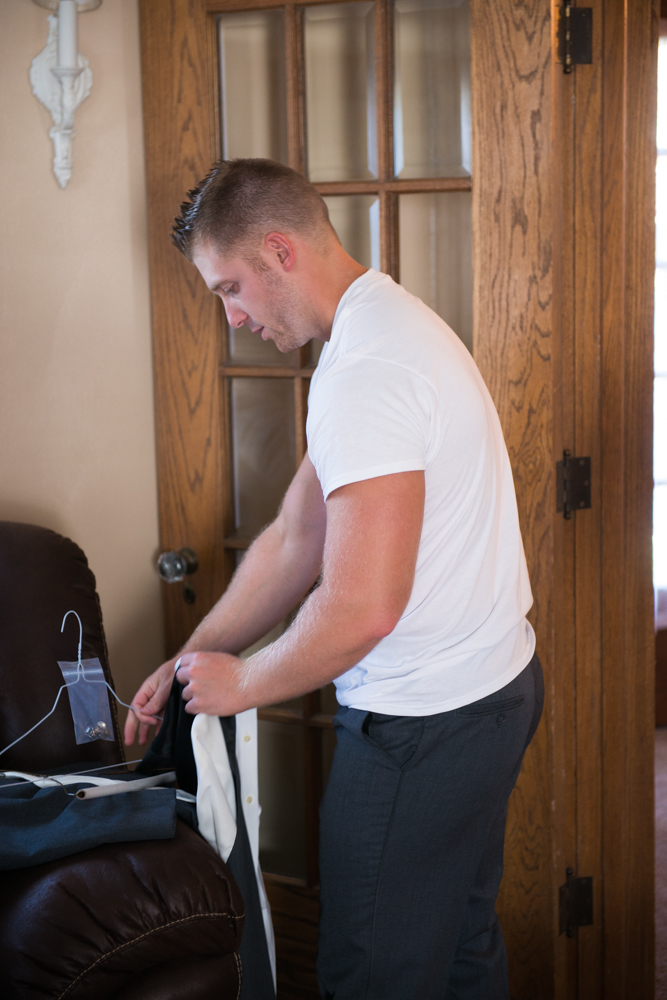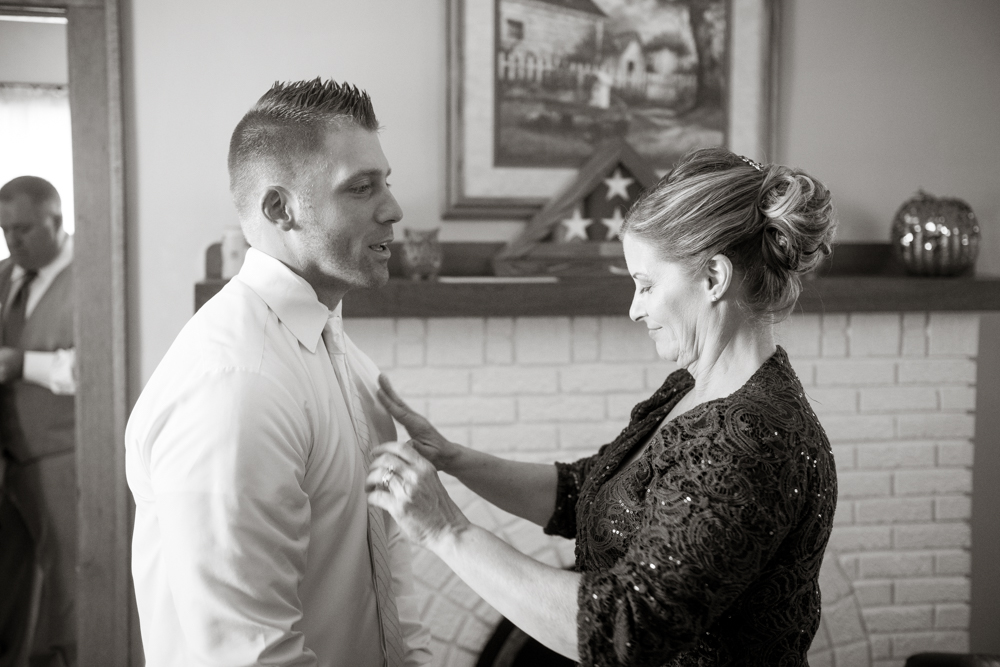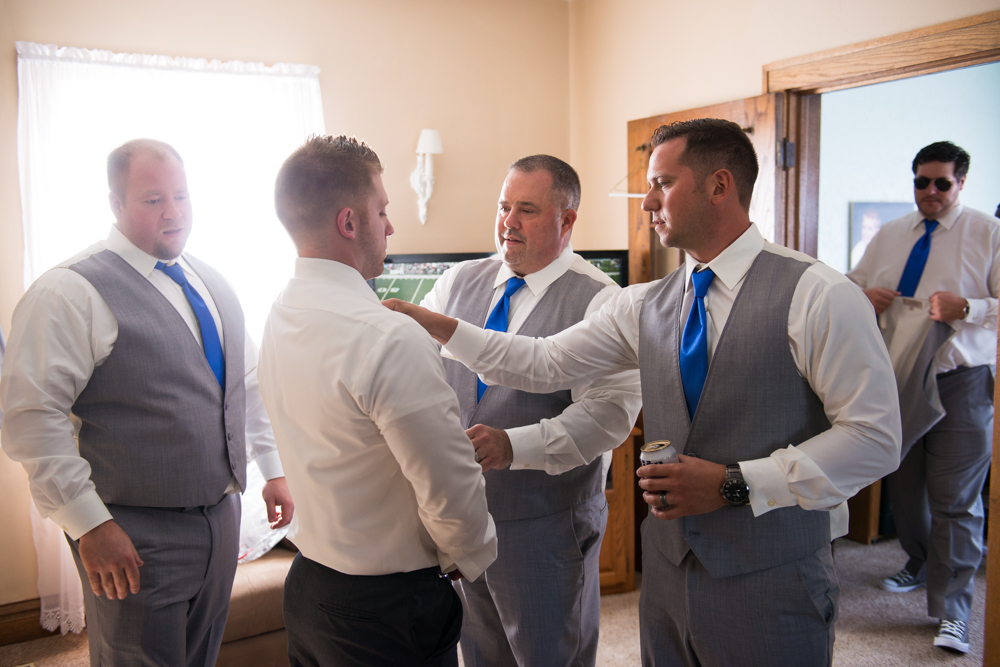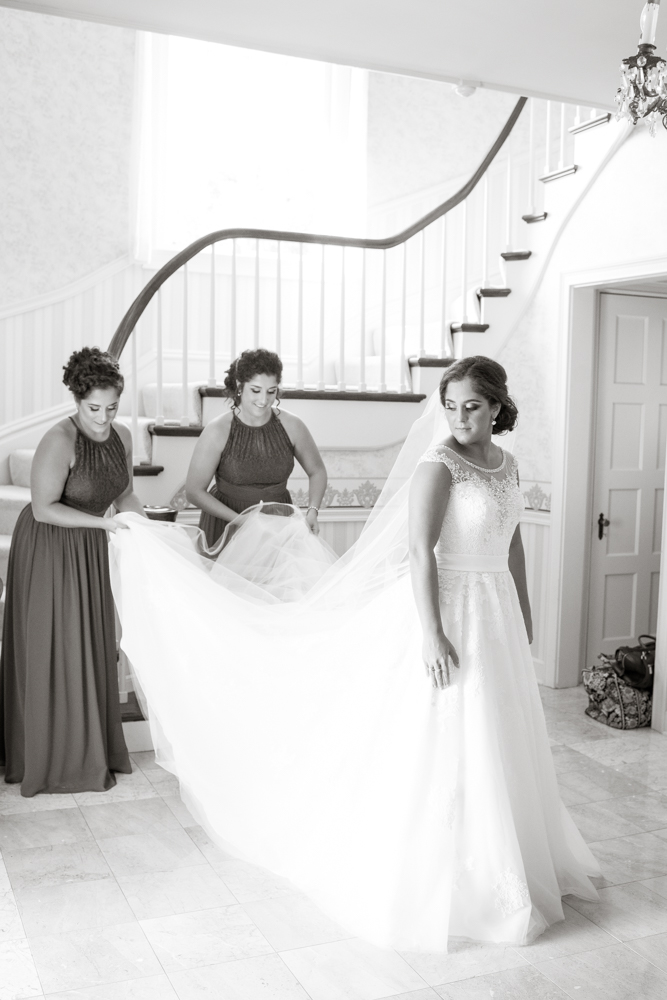 Easily one of my favorite bridal portraits we've ever taken.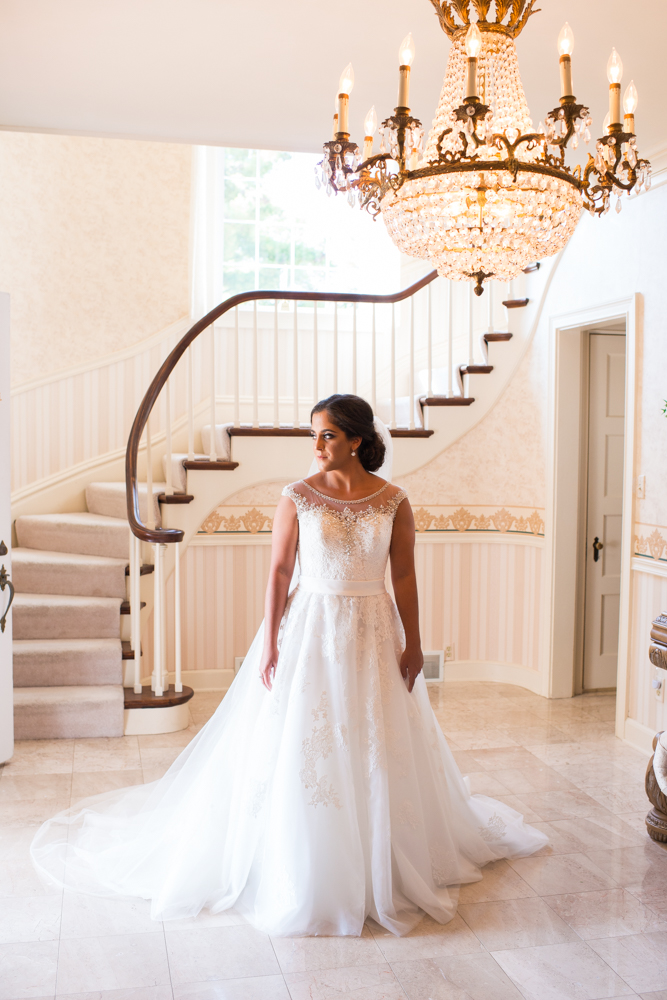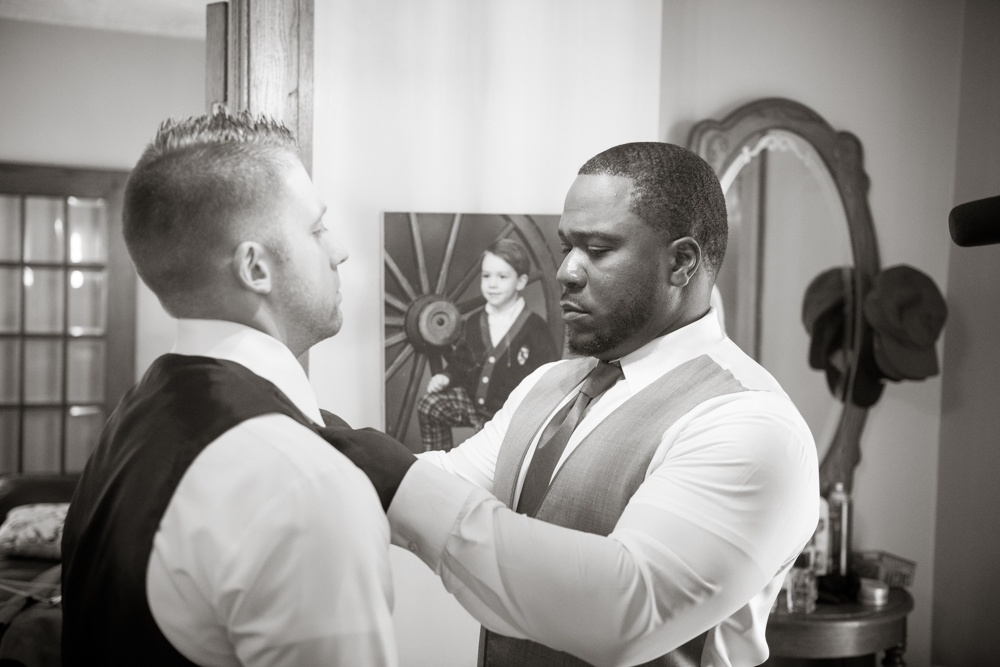 Joey's grandpa is so proud of him.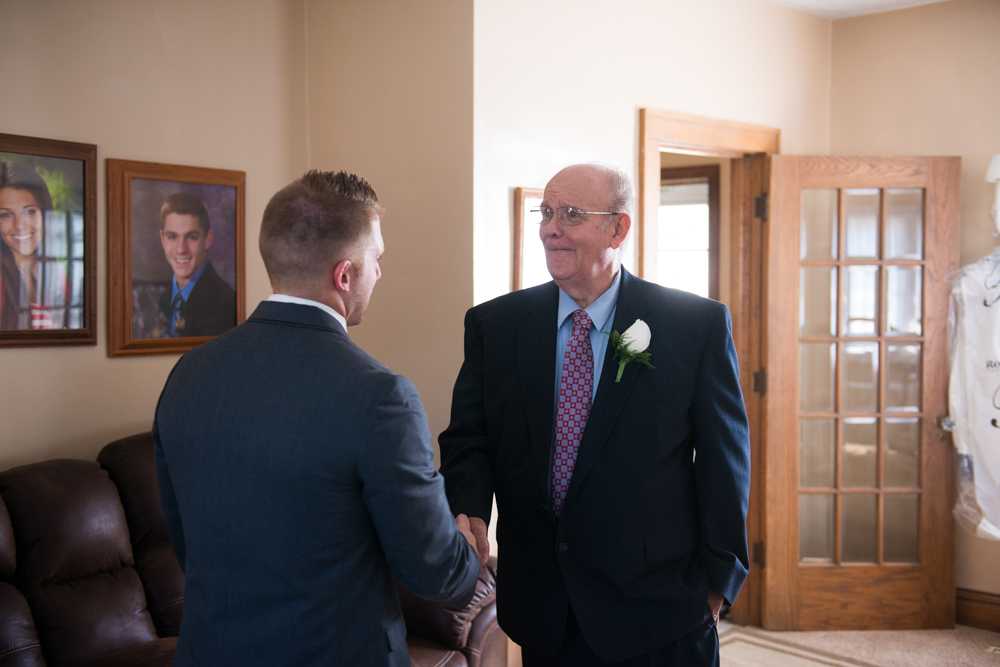 Butz Flowers in New Castle made the pretty bouquets.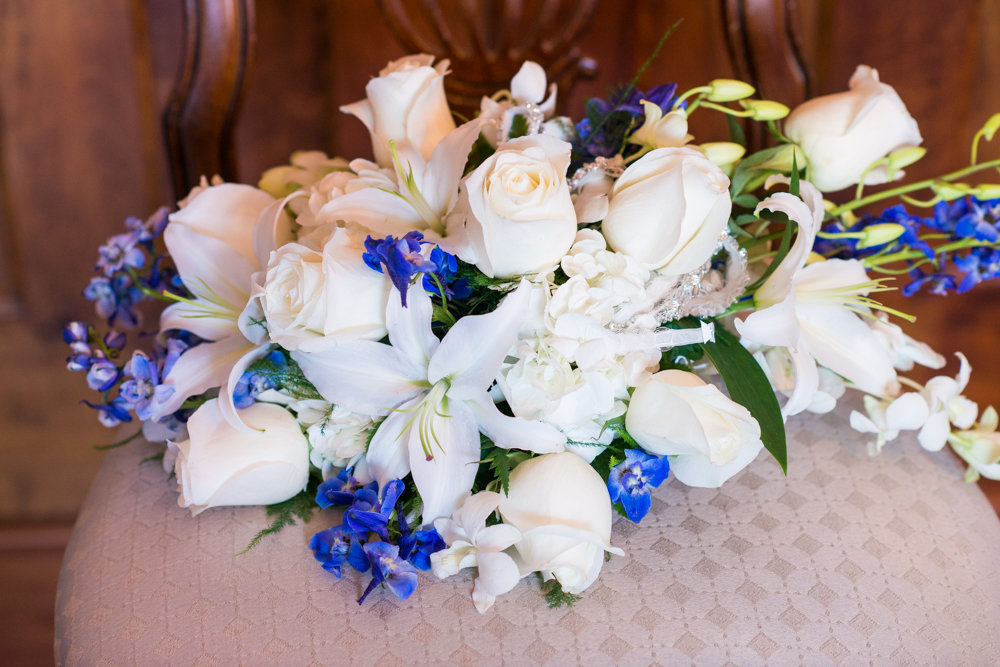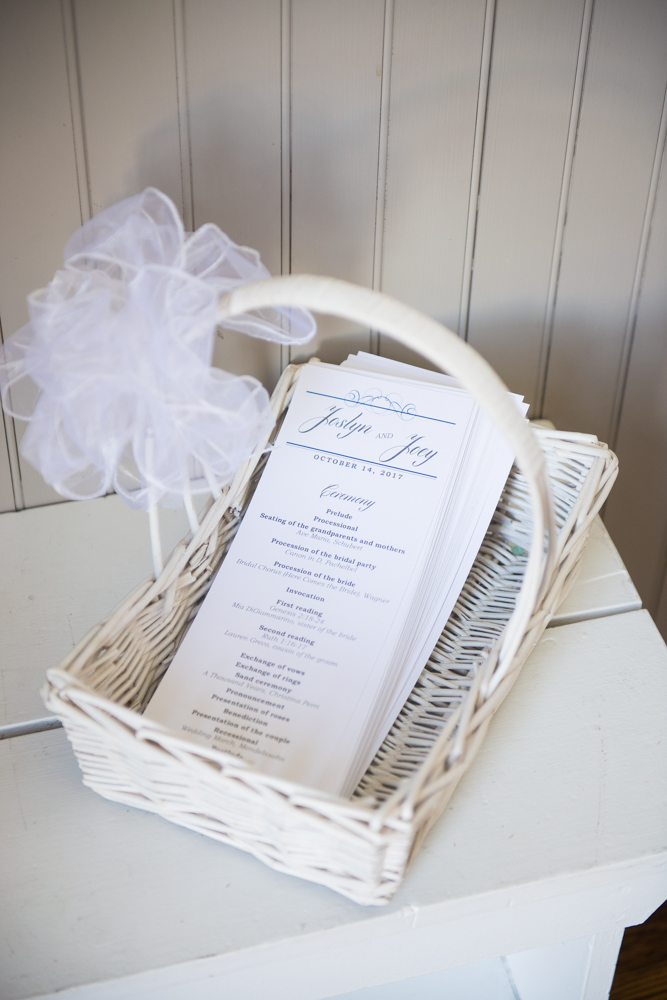 These flower girls & ring bearer were too stinkin' cute!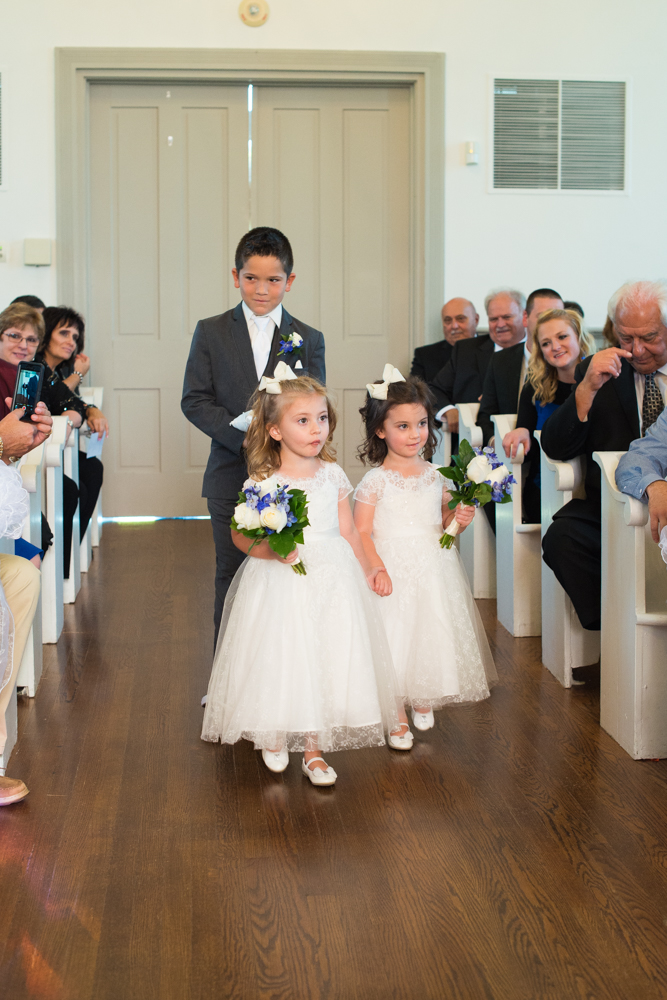 As Joslyn walked down the aisle, the sunshine was glowing through the stained glass windows behind Joey, whose eyes absolutely lit up & shone brighter with tears. It was a beautiful moment.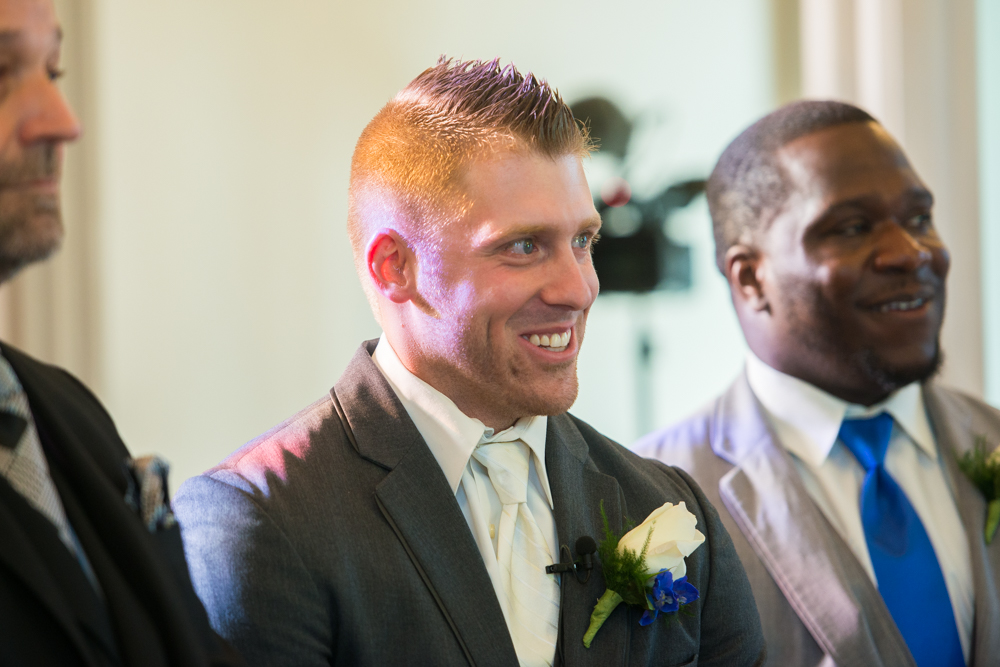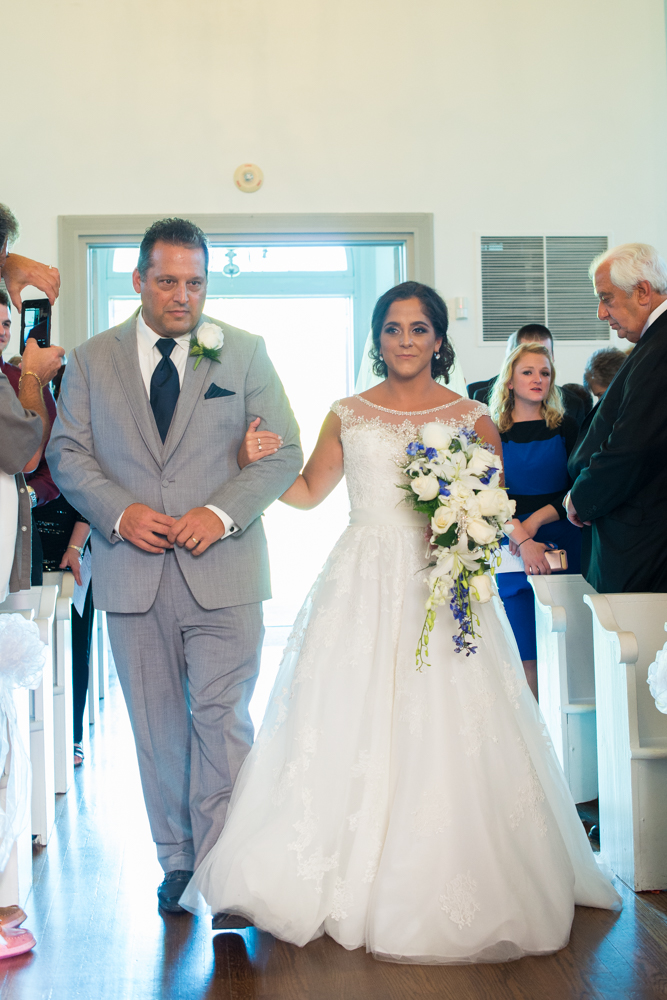 The ceremony was sweet & we're sure there are plenty of moments Joslyn & Joey will remember forever.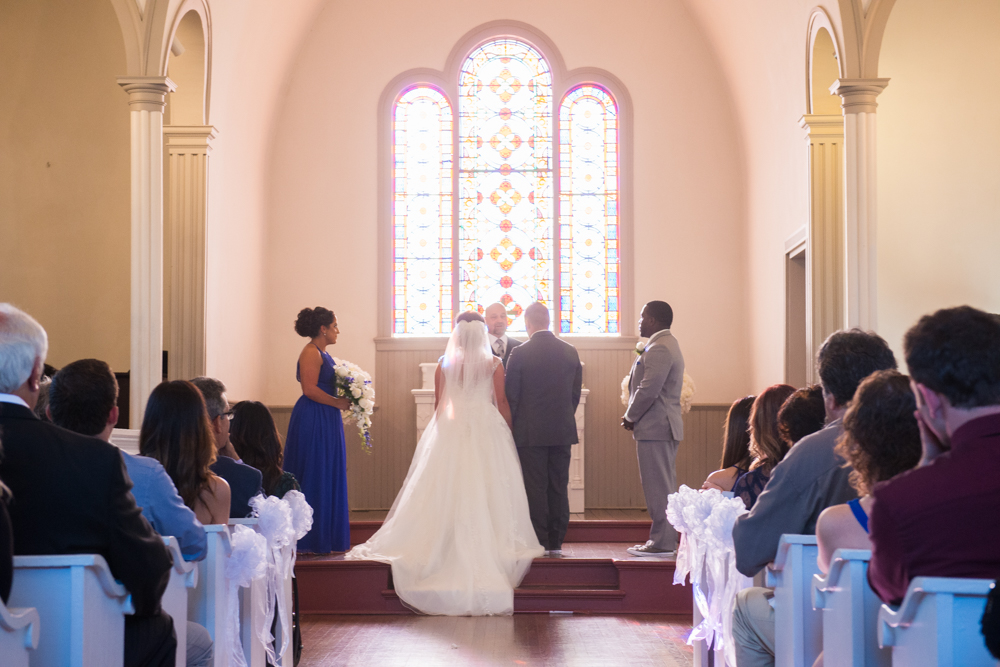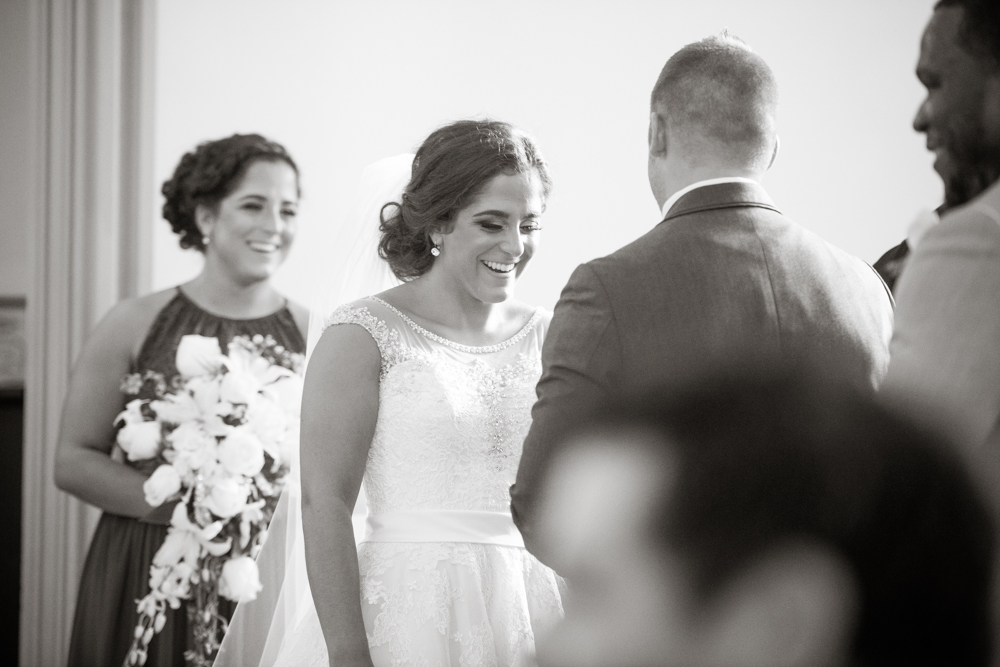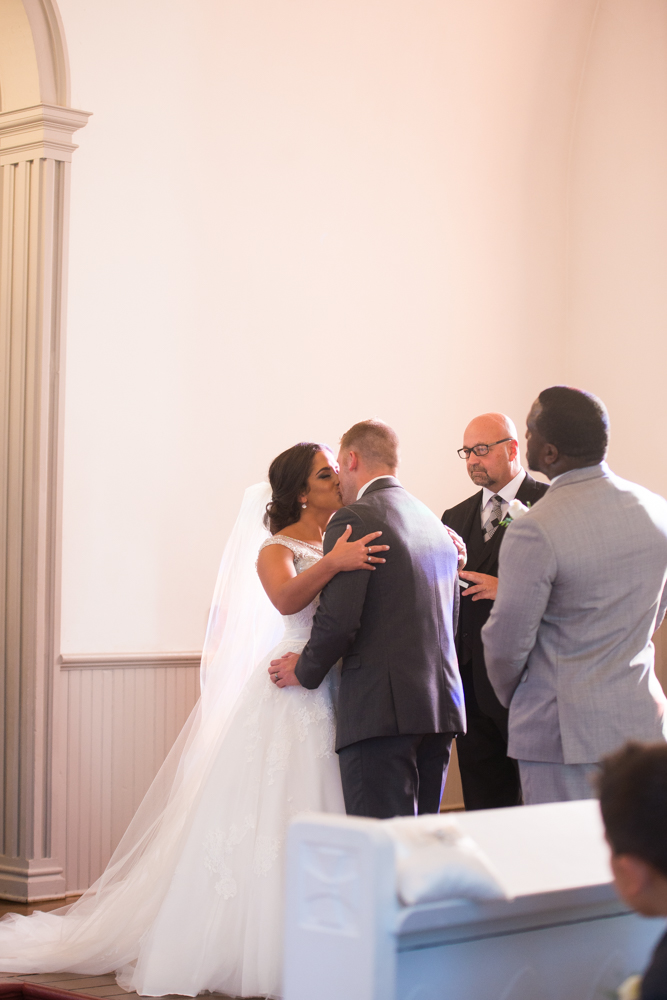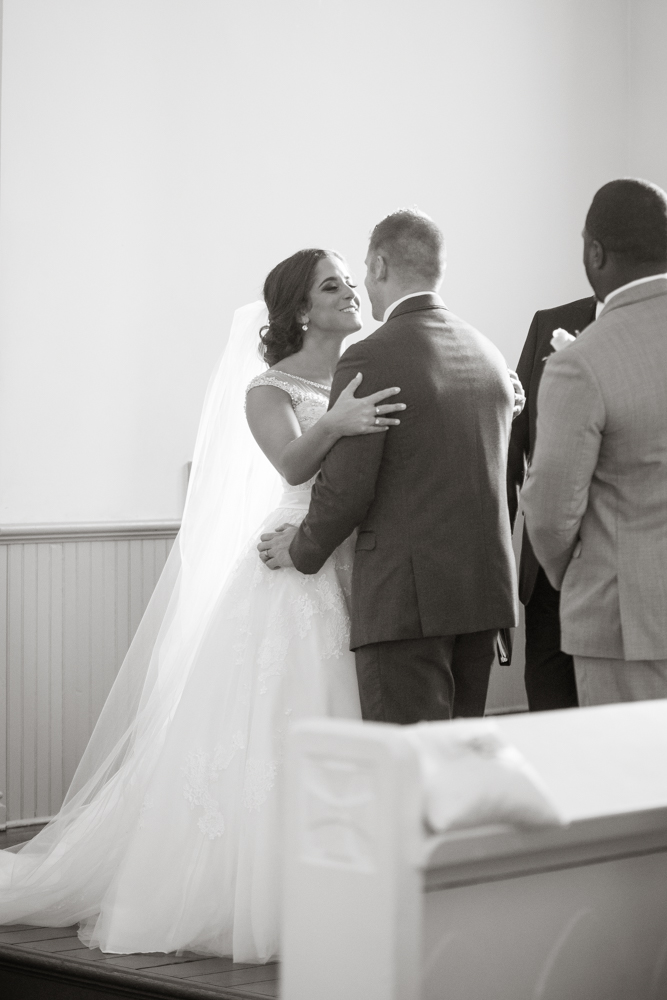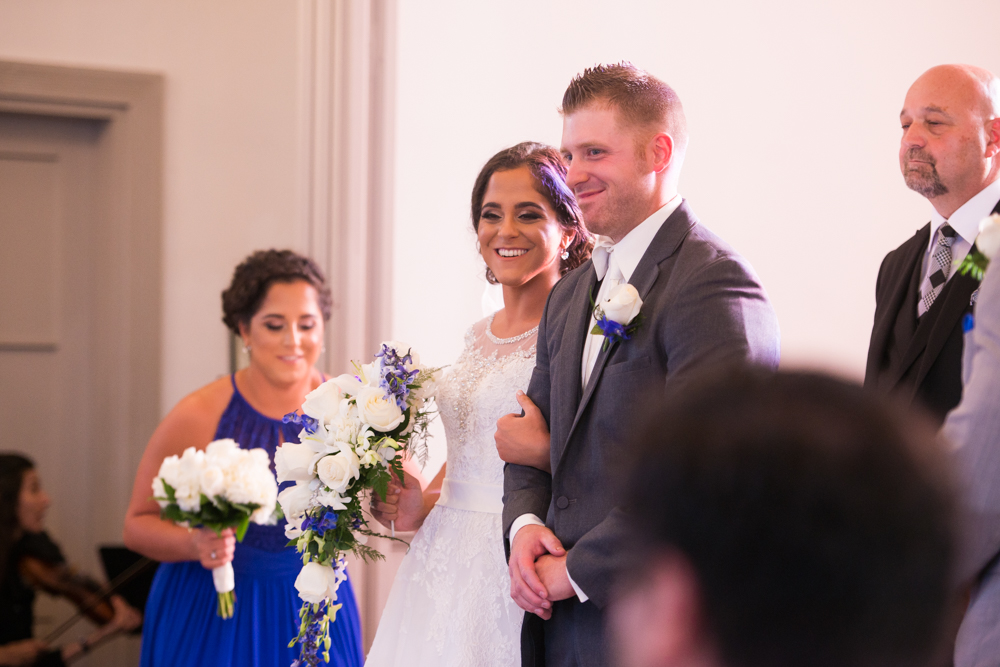 St. James Meeting House in Boardman Park is an adorable chapel & looks so cute for Just Married bubble blowing photos! And the weather that day was perfect for guests to stand outside waiting for the happy couple to emerge and be announced as the new Mr. & Mrs.!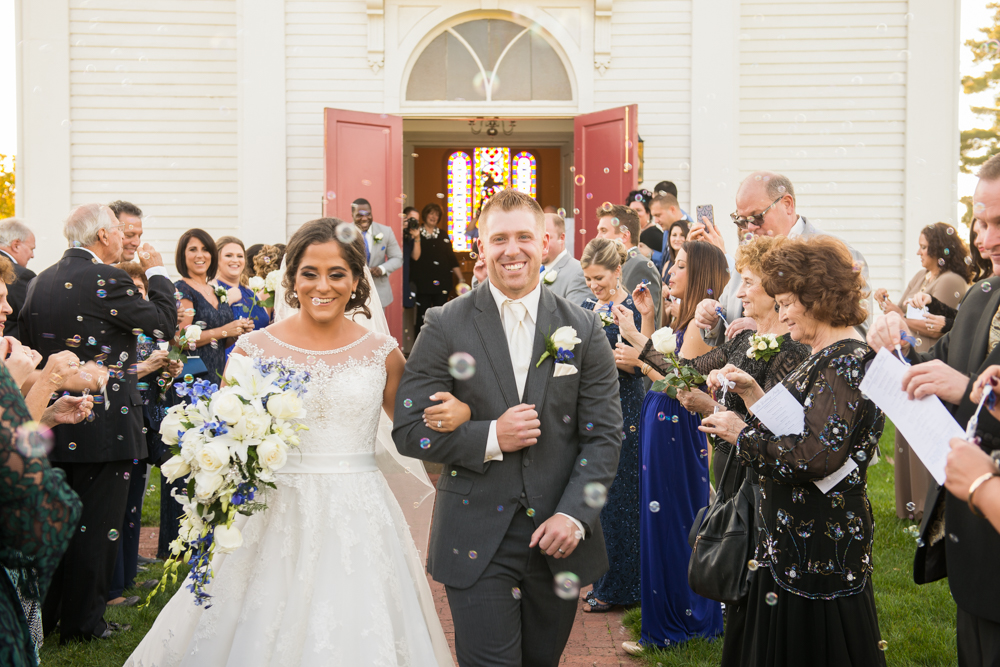 That light, though! Golden hour, we love you.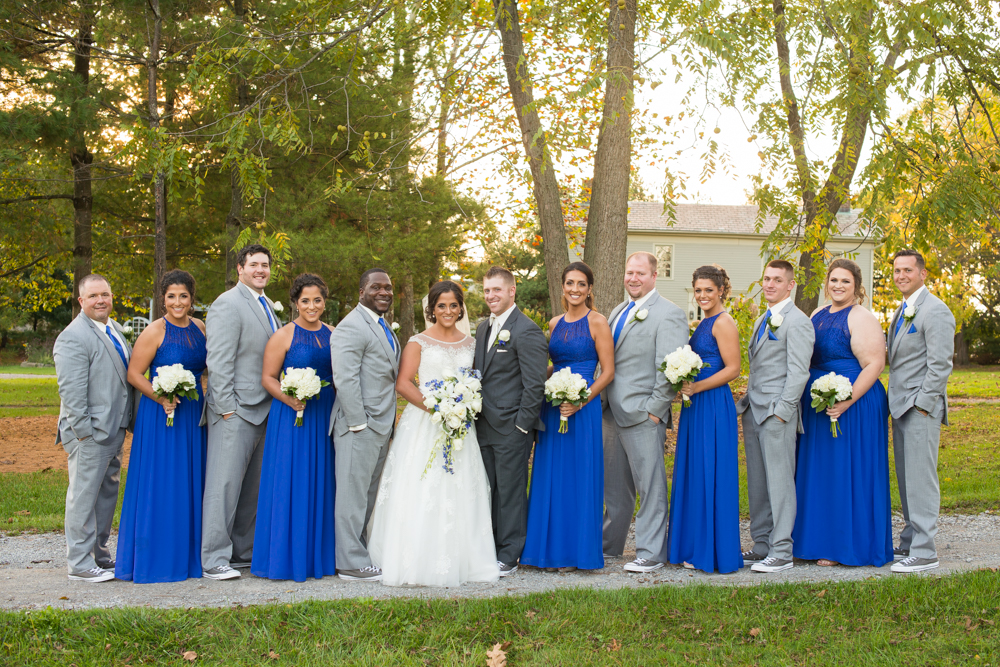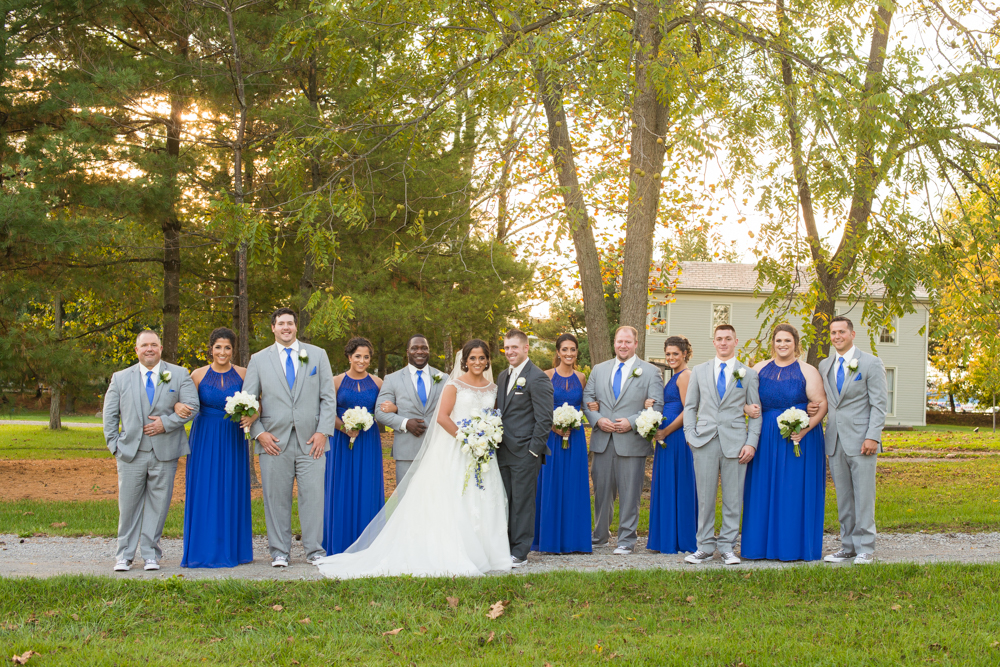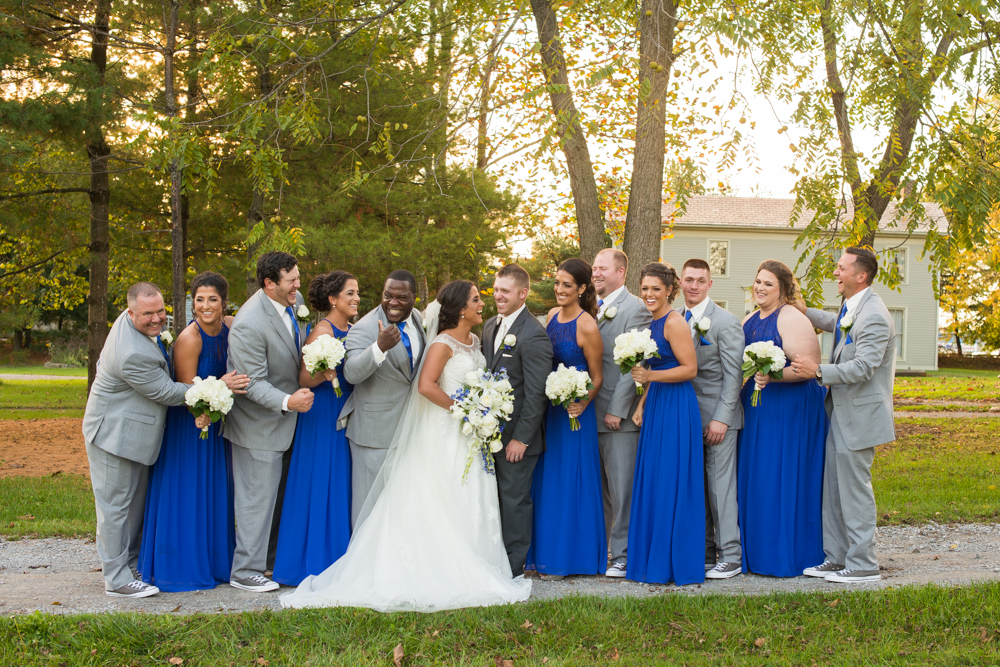 Jos is surrounded by some amazing women in her life! These ladies were so fun to be around.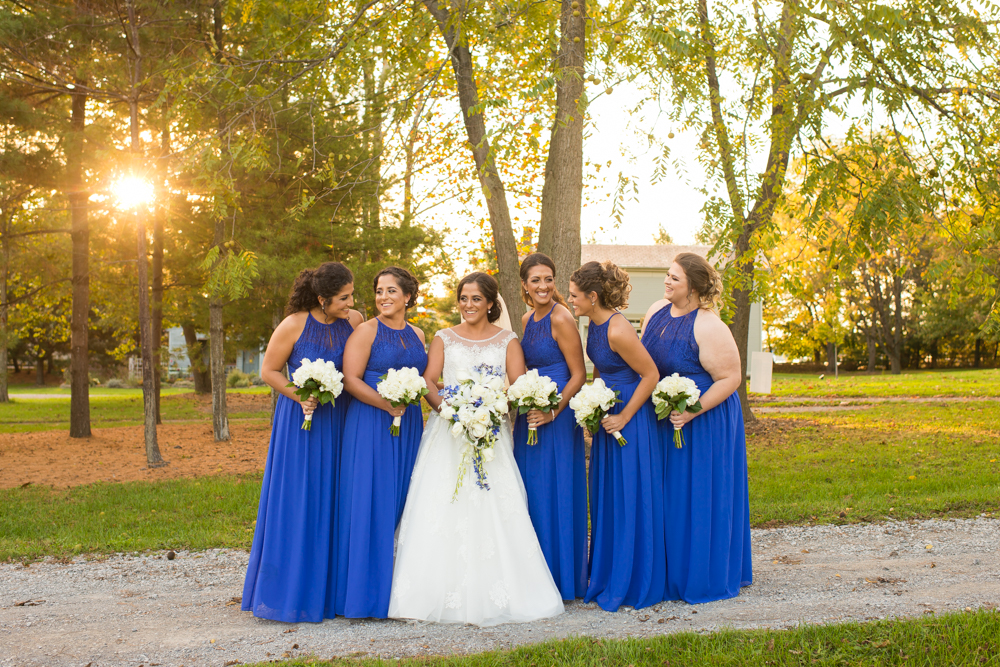 What a group of awesome smiles! And Rondinelli Tuxedo representing.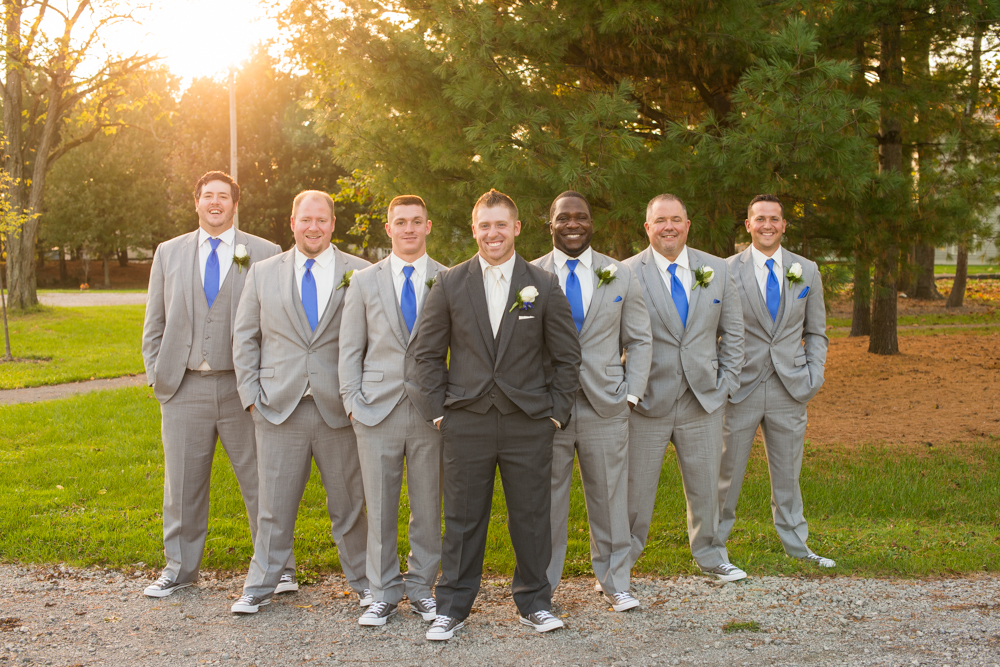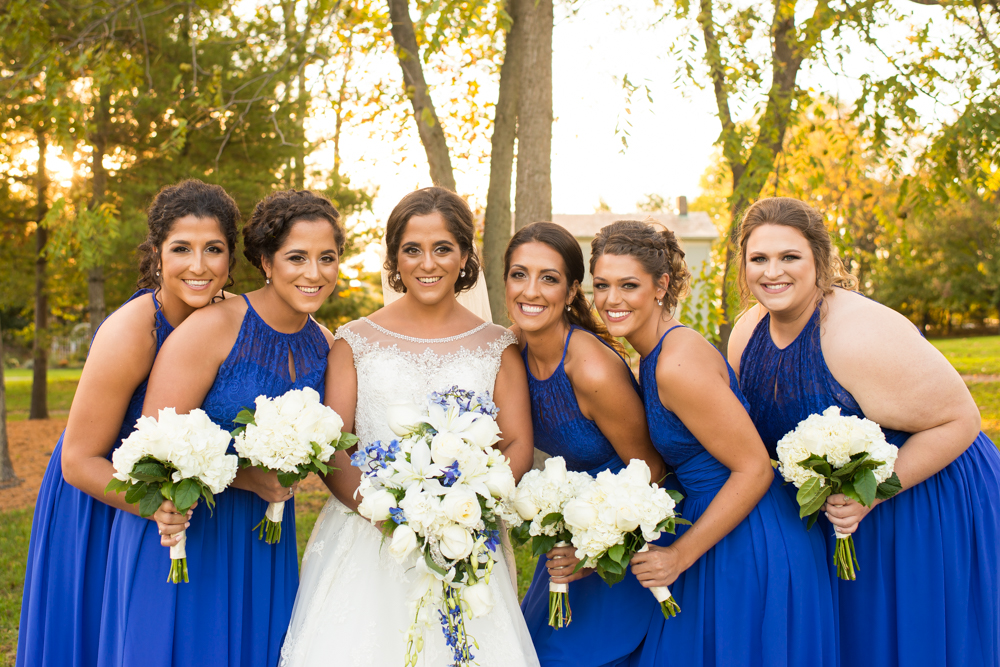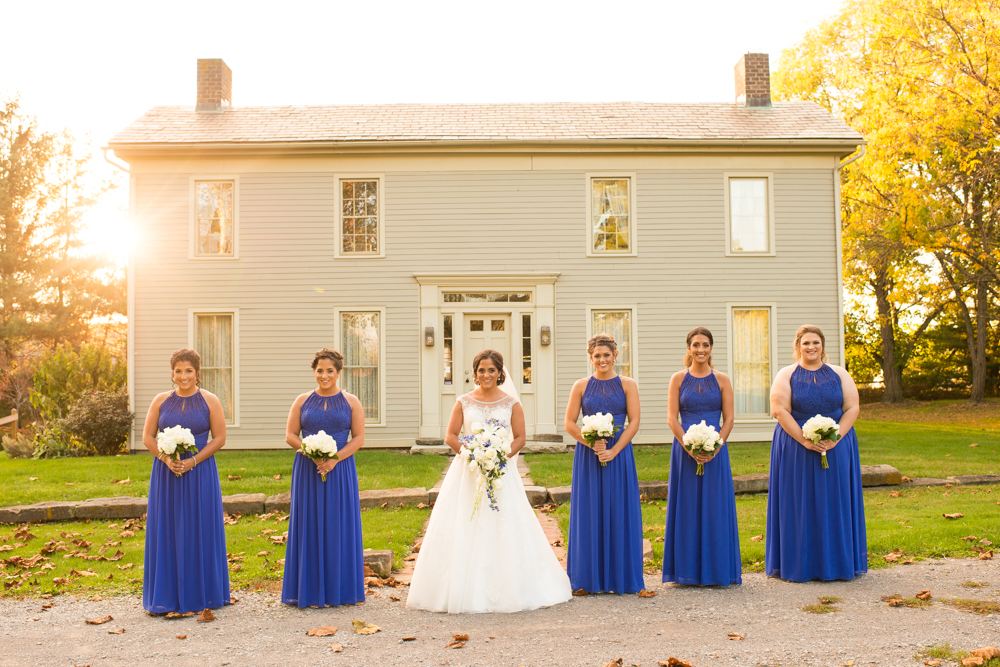 This guy needs to win some kind of Best Smile Award.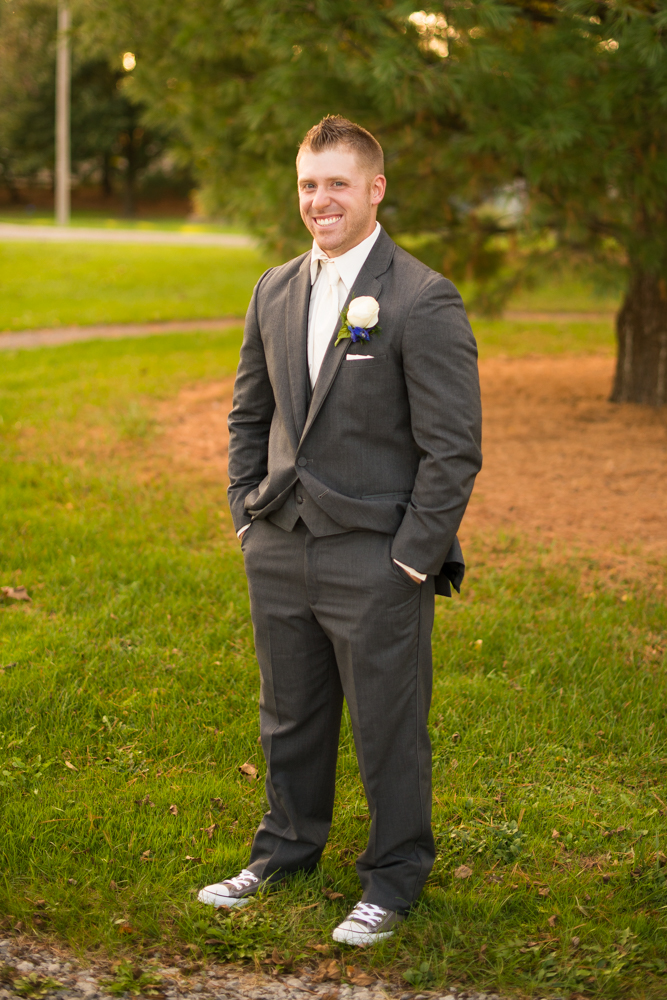 And talk about grace & beauty!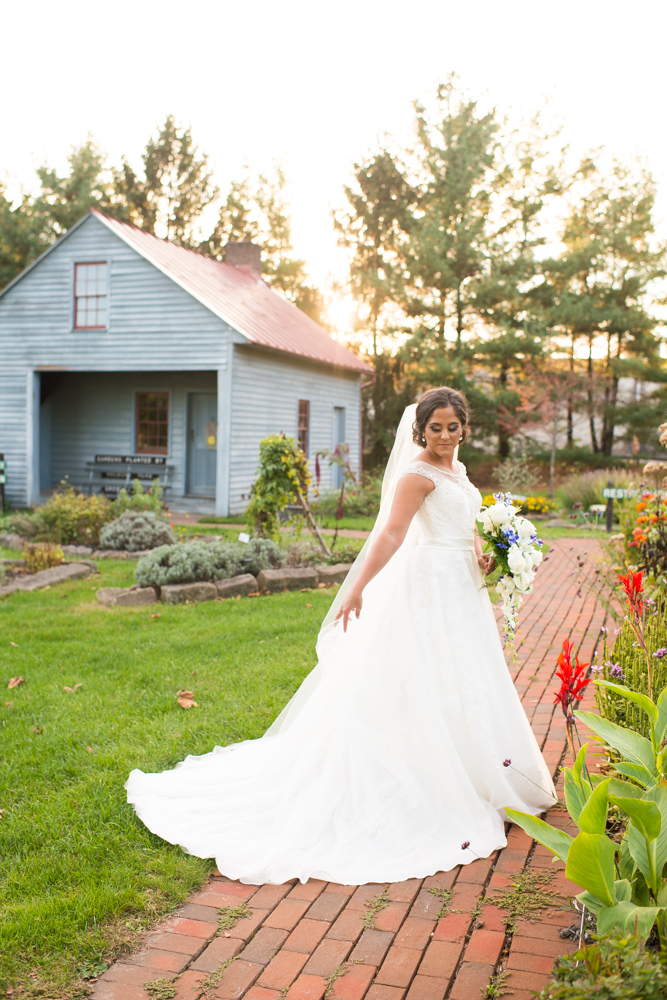 And they both smile their biggest when they're together.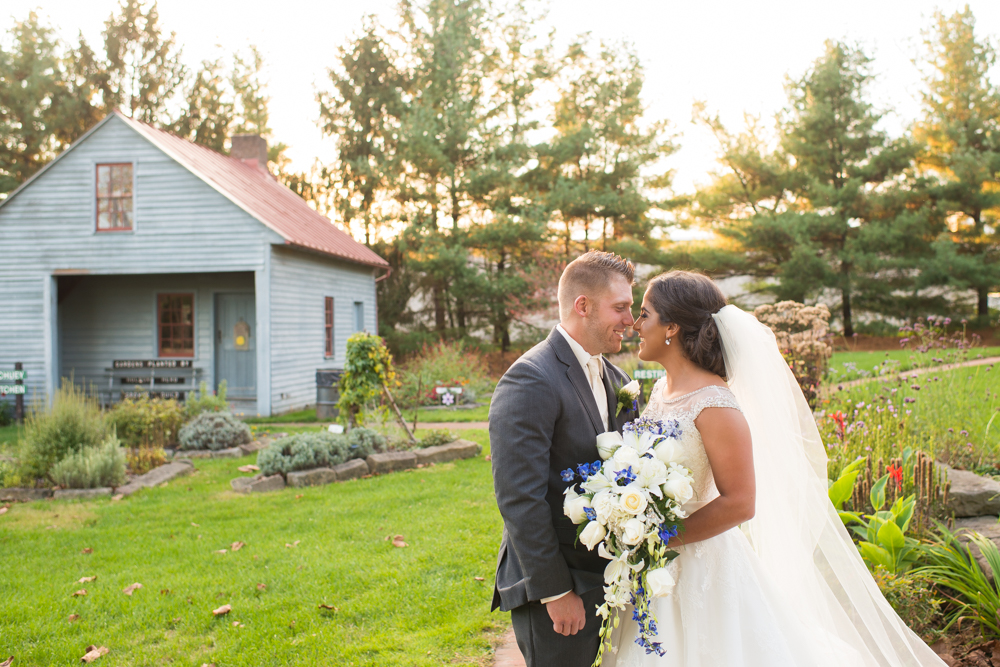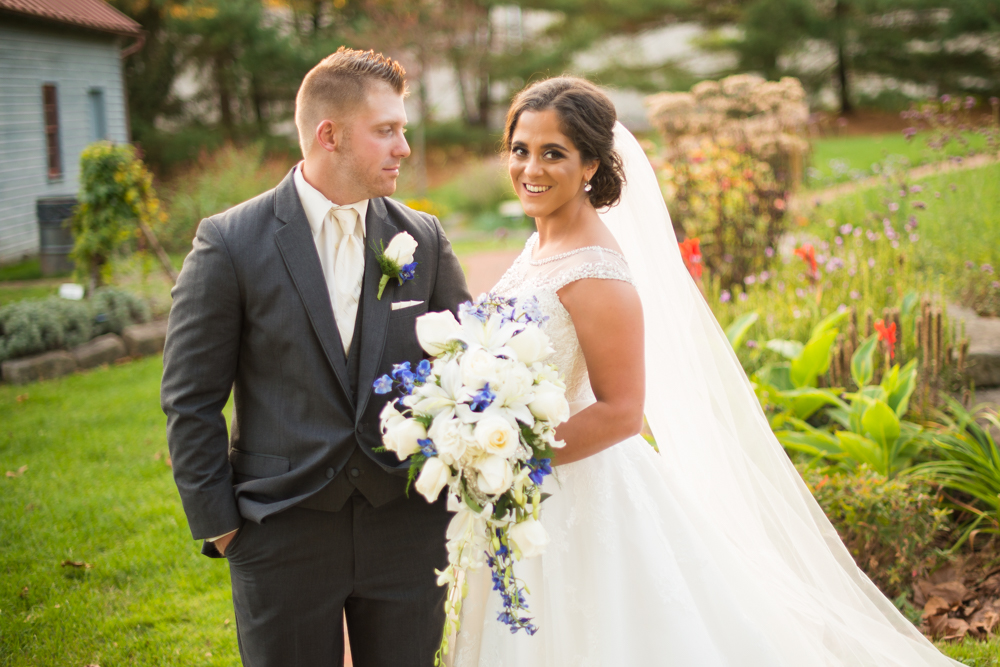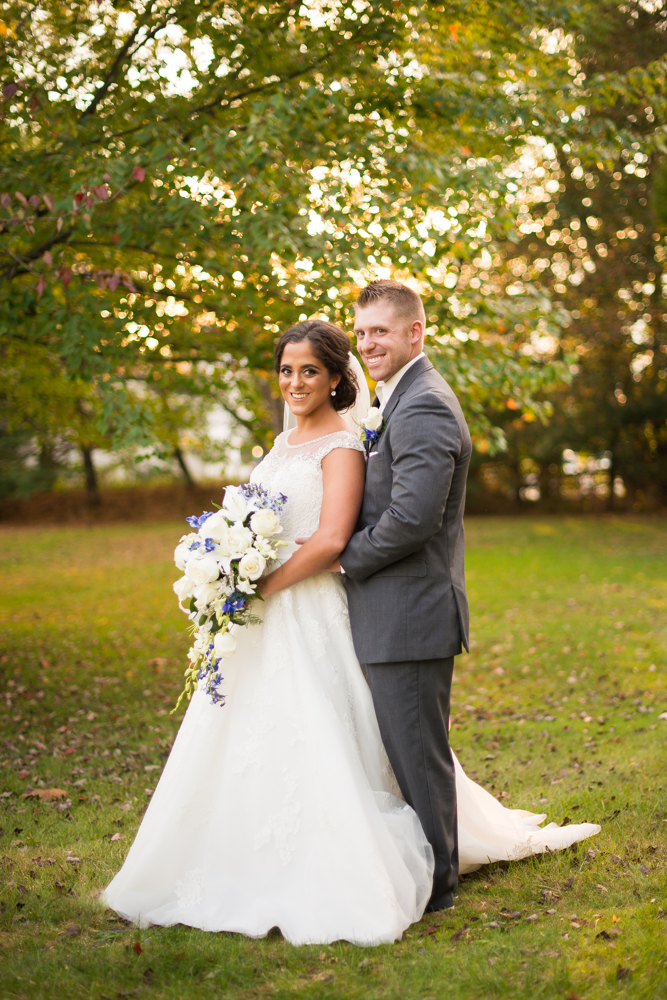 We love that glowy light & their romantic connection.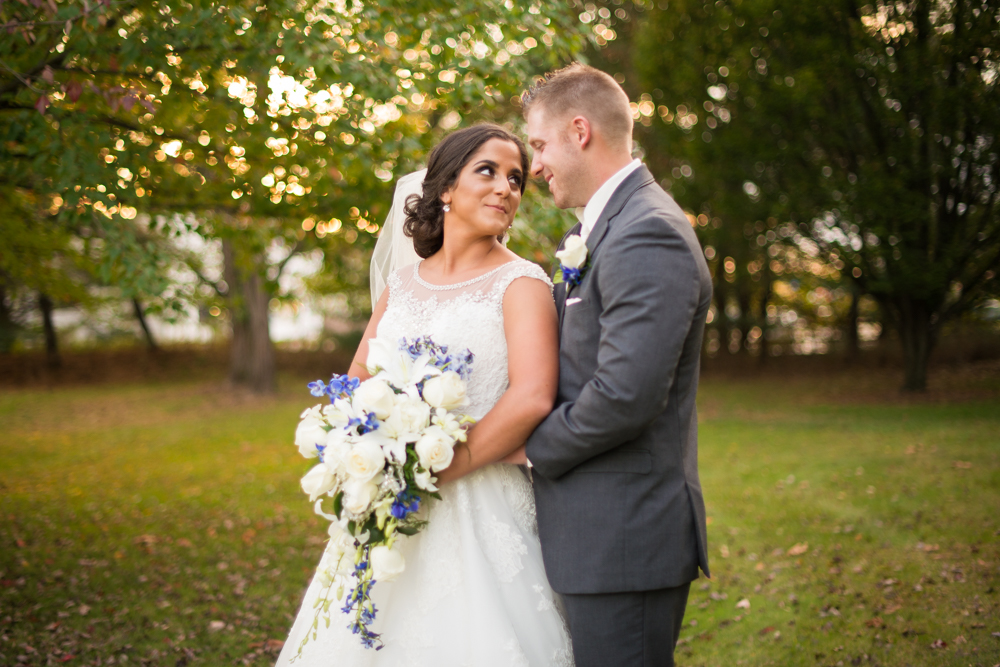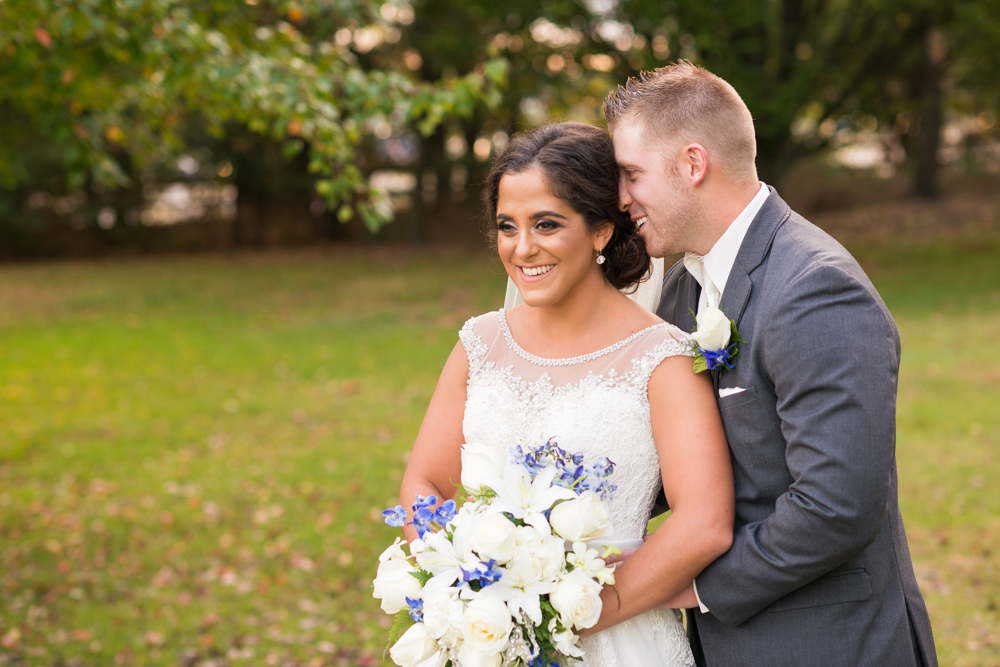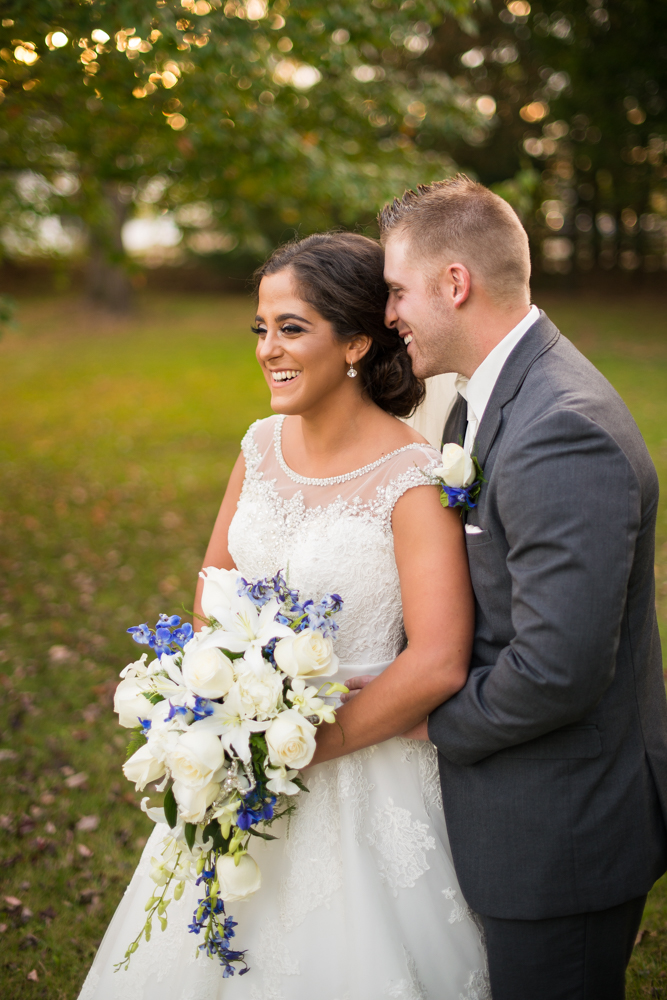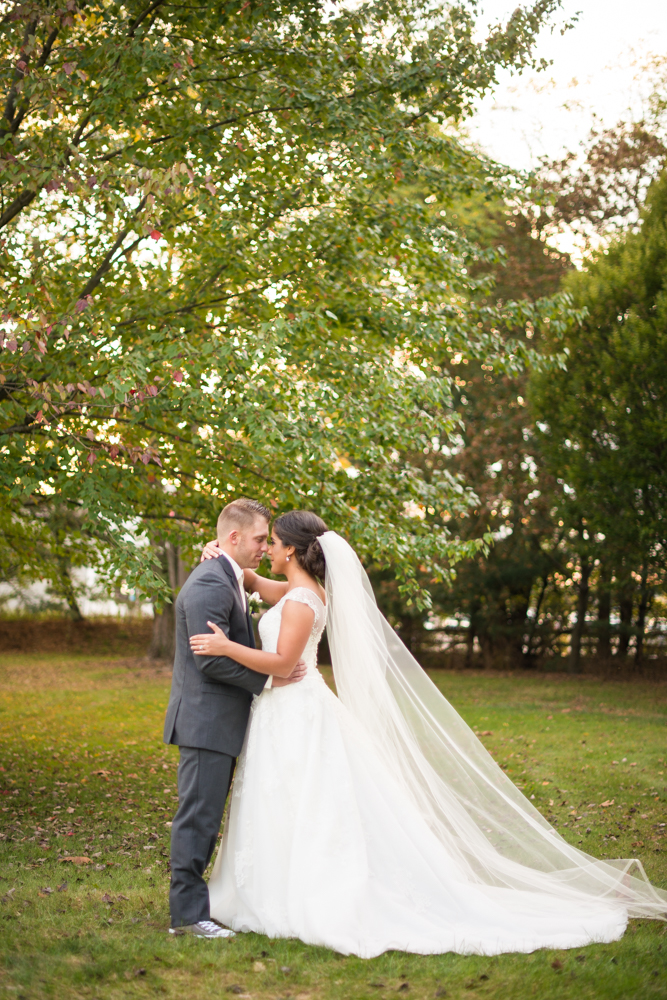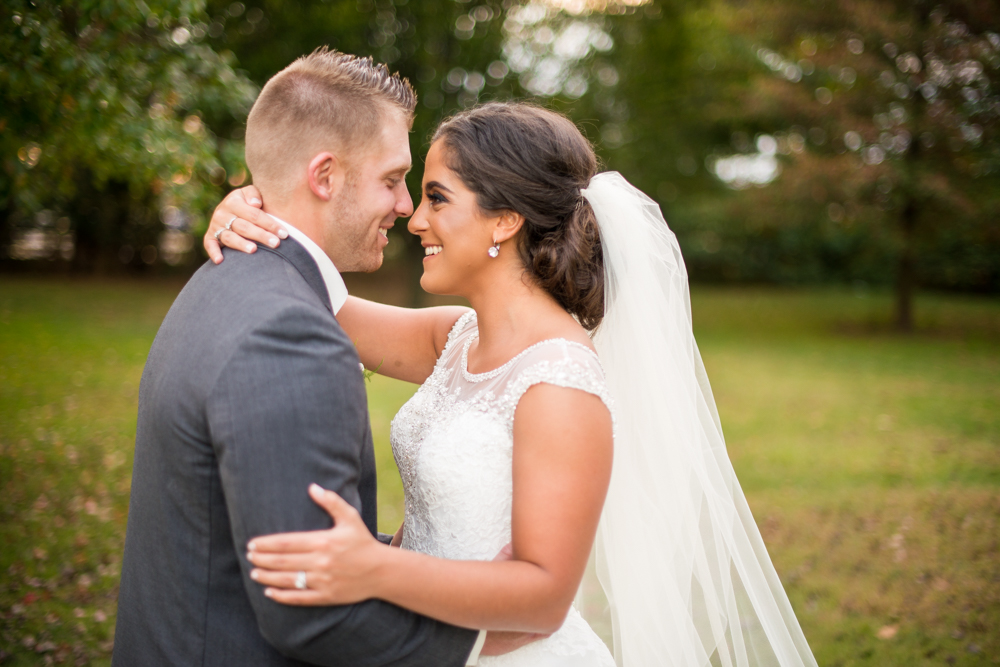 Then it was time to head over to the reception venue, Drake's Landing. We had to sneak them away for just a couple of minutes with the lake in the background as the light faded from the sky. Then it was time for their grand introduction as husband & wife!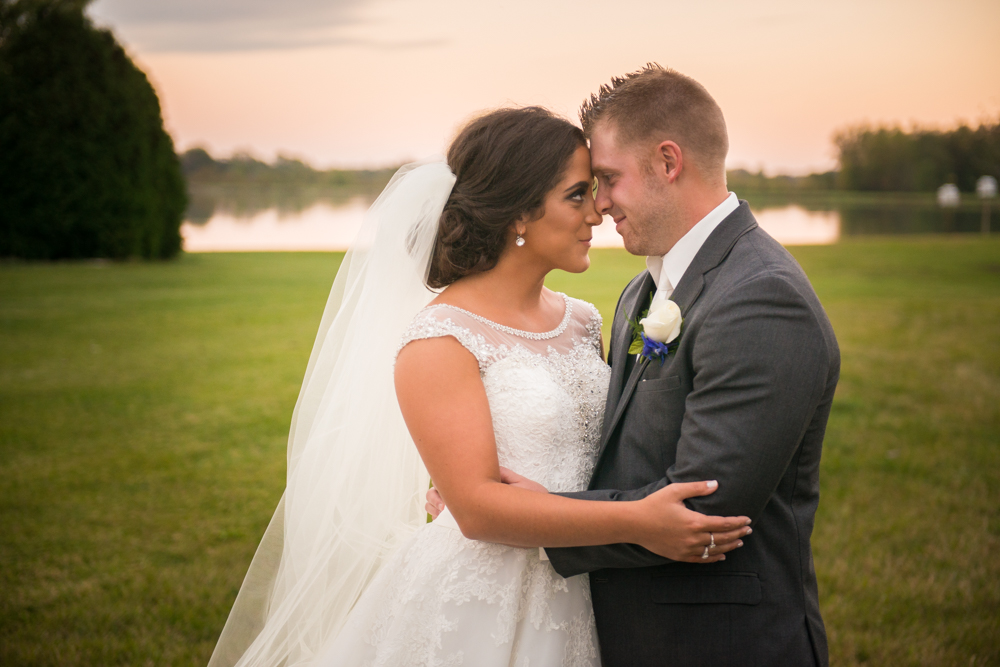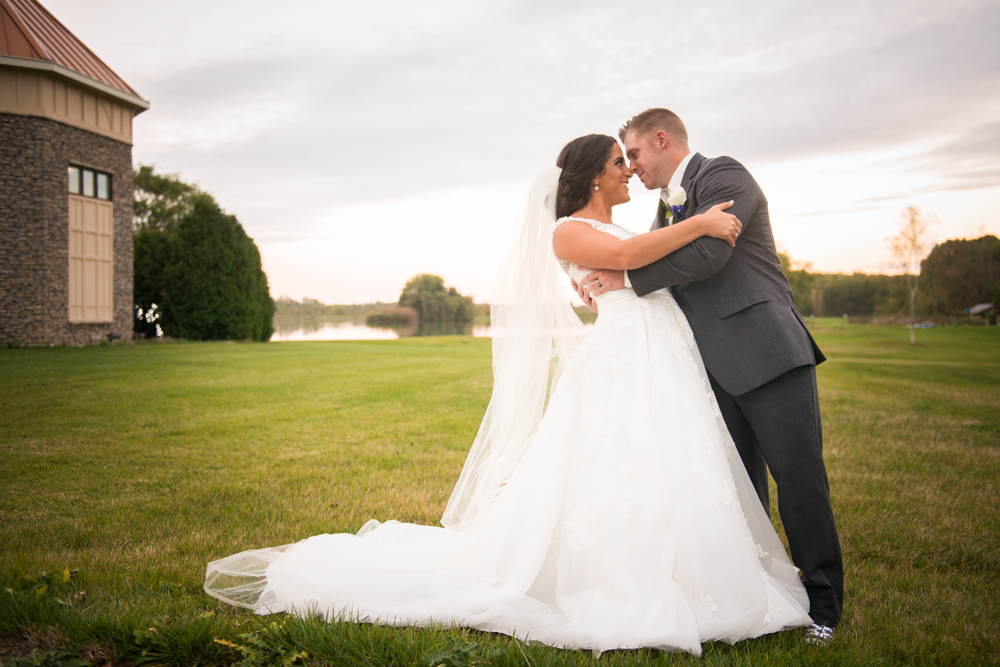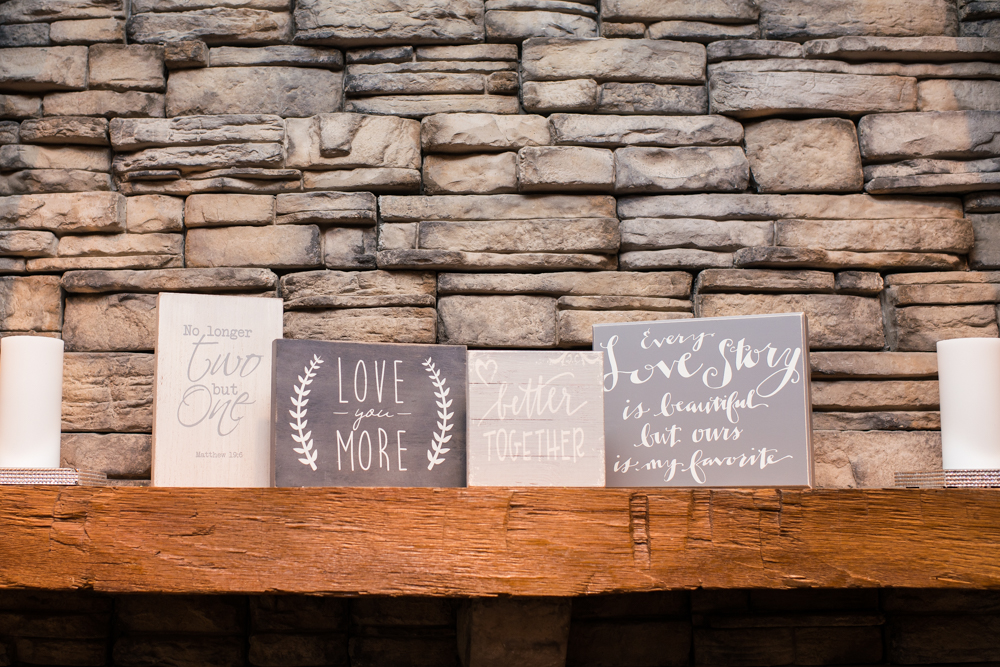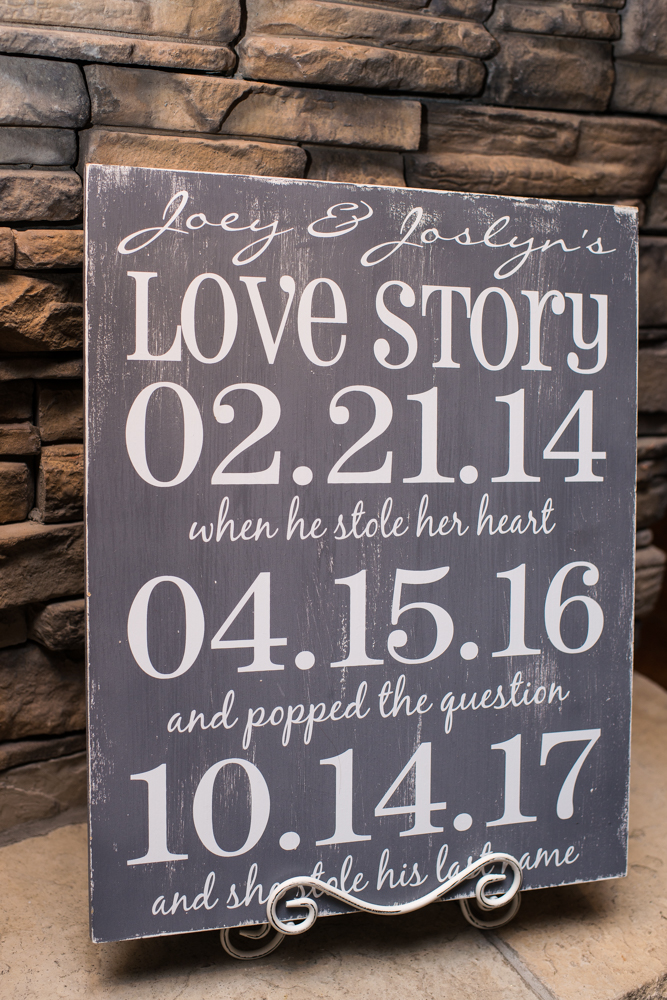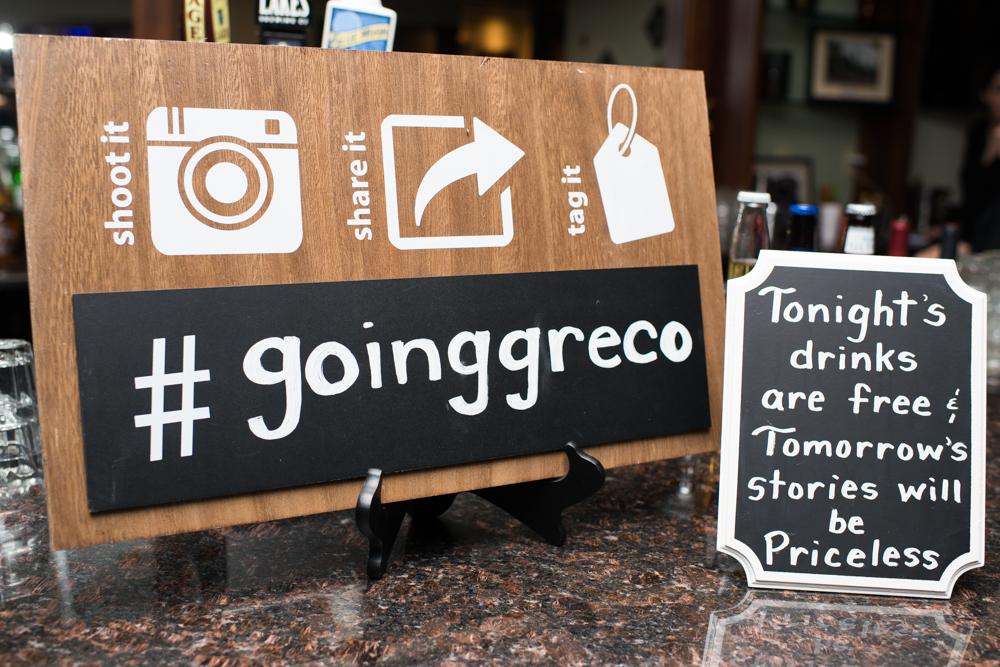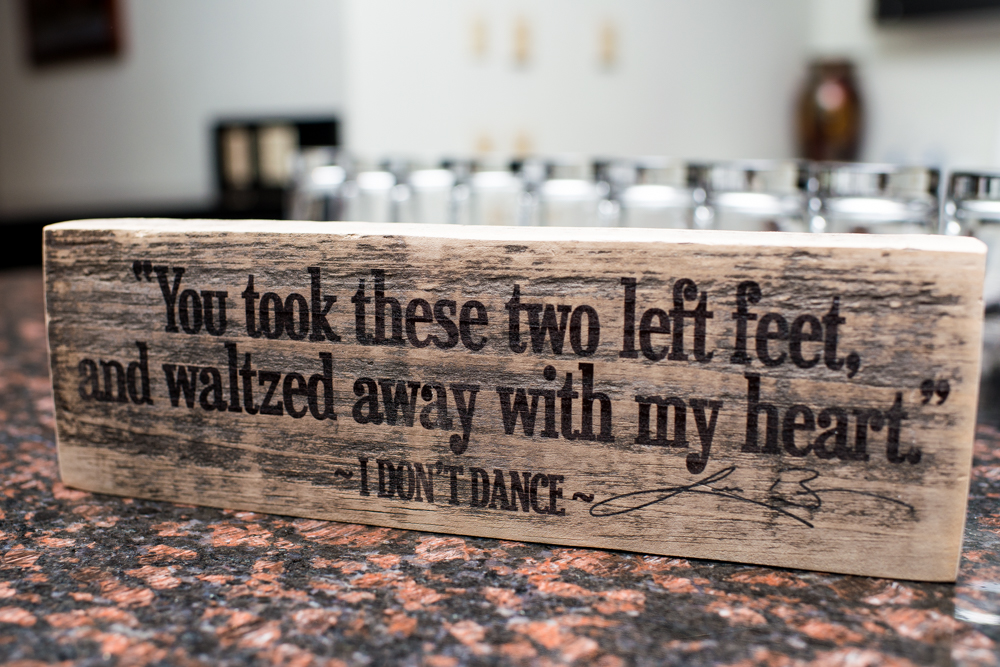 Darlene with I Do So You Don't Have To was the day-of coordinator at the church & also did the centerpieces & chair covers.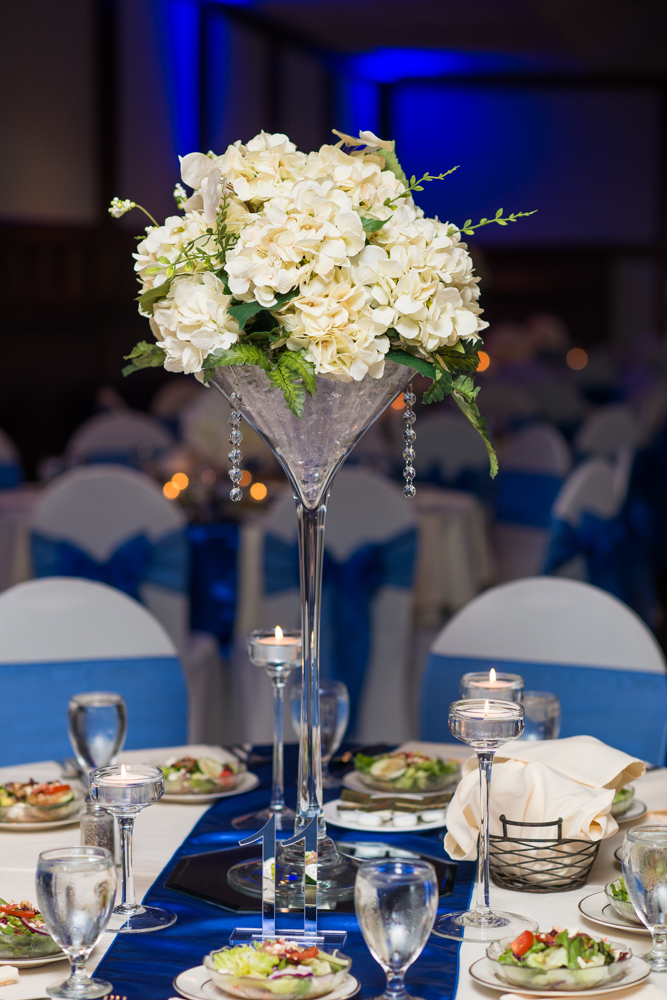 The Cake Boutique made the wedding cake.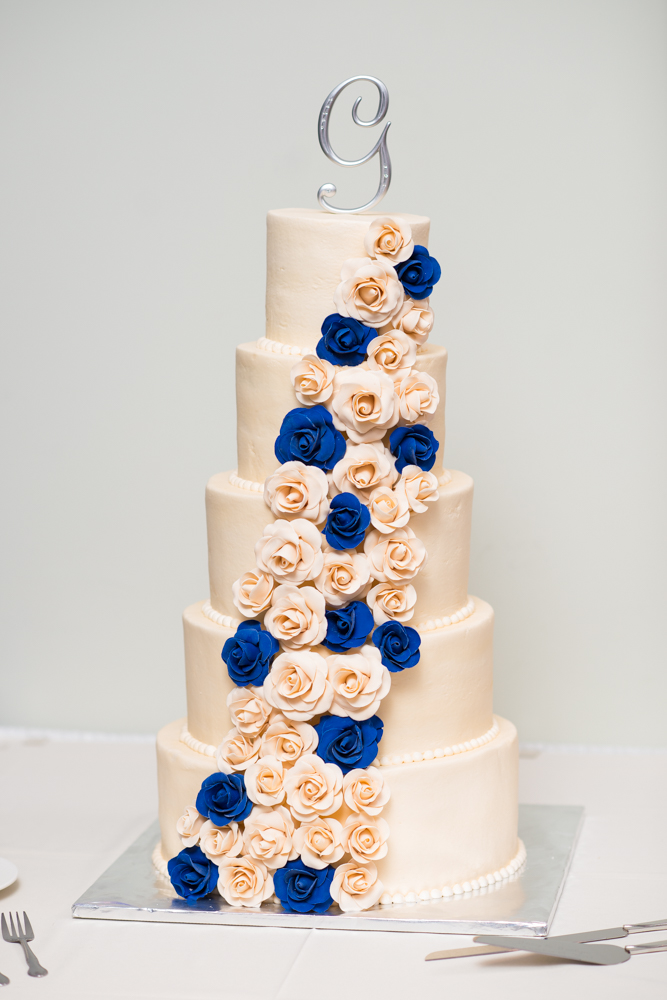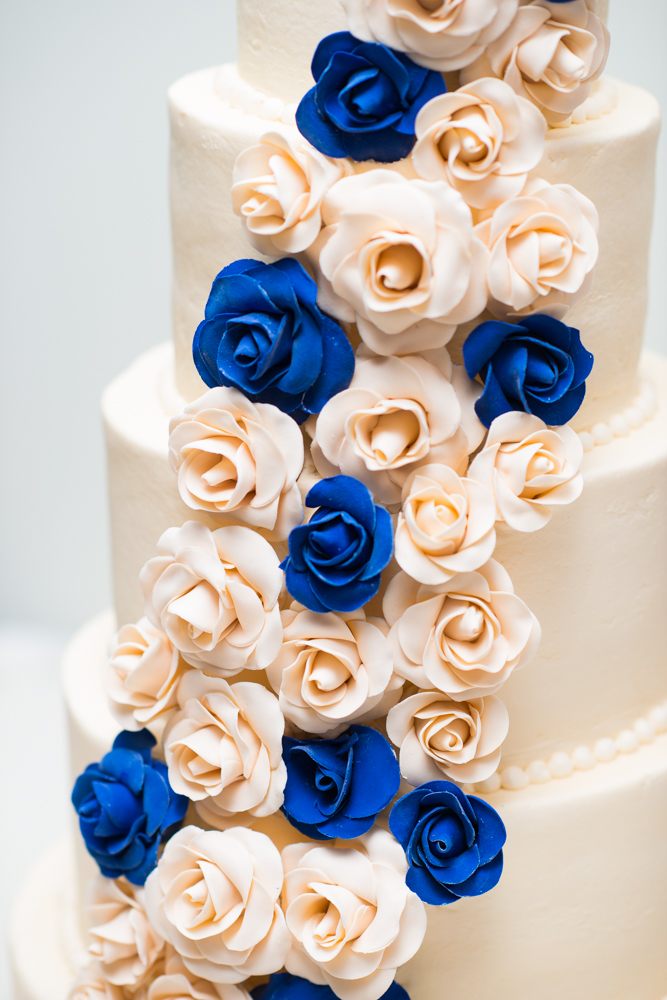 And while I'm shouting out vendors, I have to mention Moving Frame Media, the videographers. They were great to work with & very personable.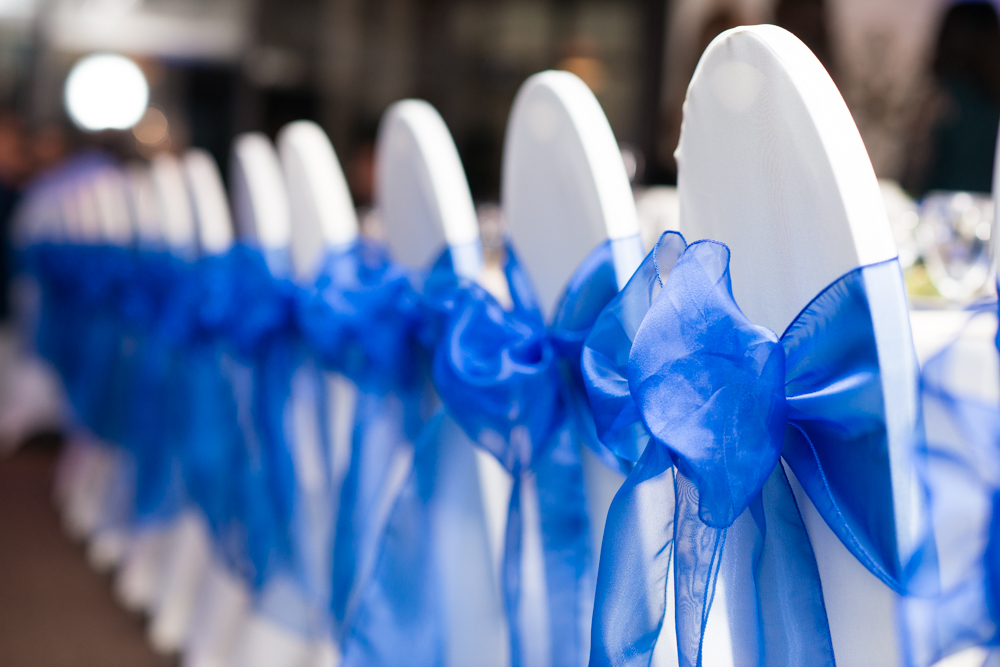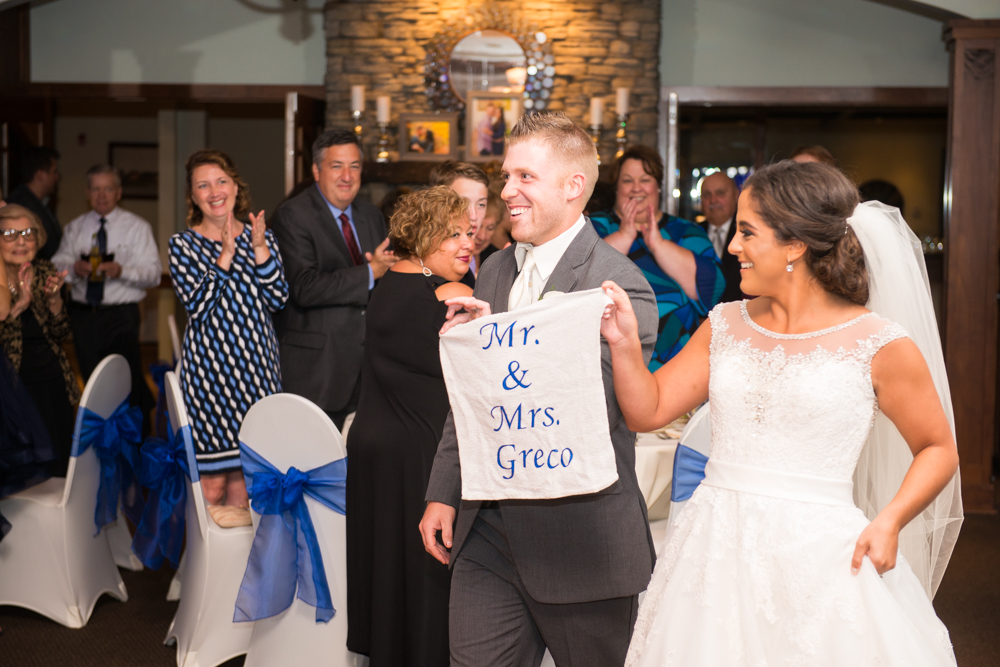 The new married couple swayed to Lee Brice's "I Don't Dance."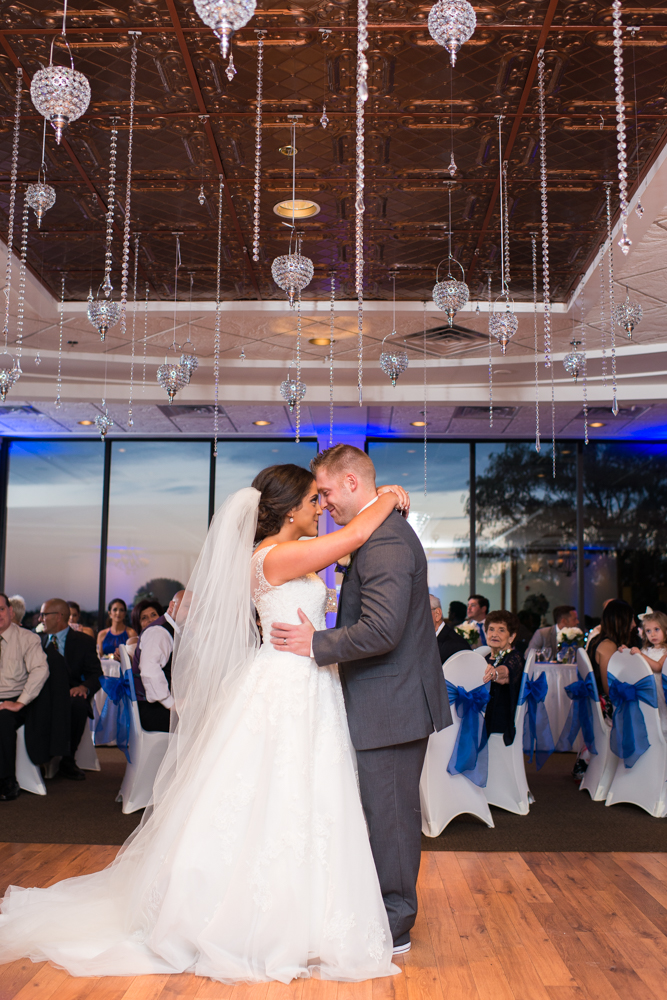 The joy was palpable.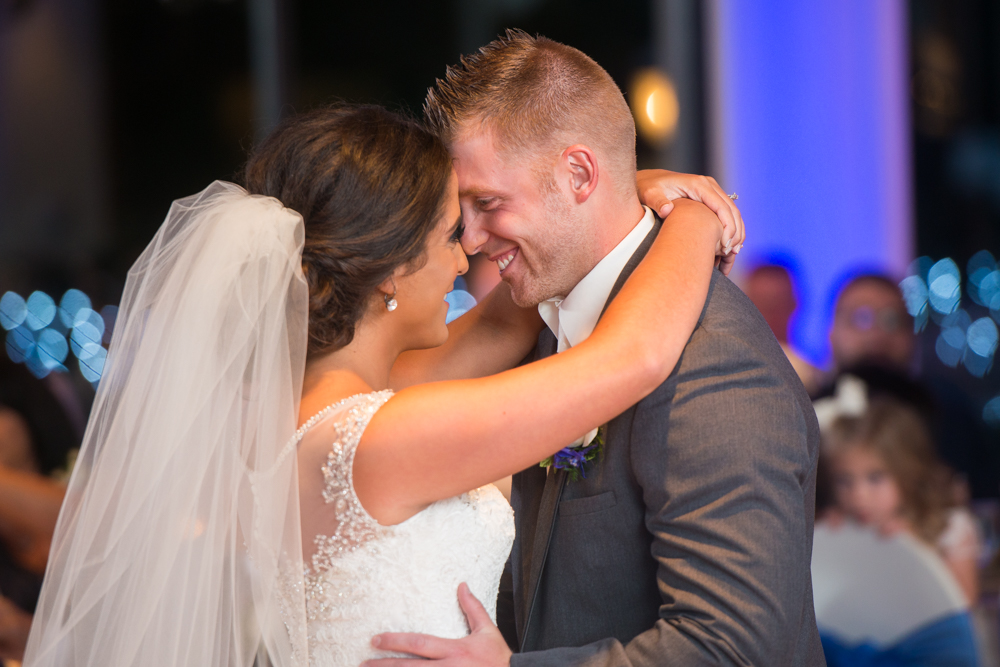 Jaclyn's Maid of Honor toast was seriously the sweetest & most tear-inducing thing! Her closing line choked me up. She said, "People often ask if I like being a twin. And my answer is, 'Yes, because I'm yours.'"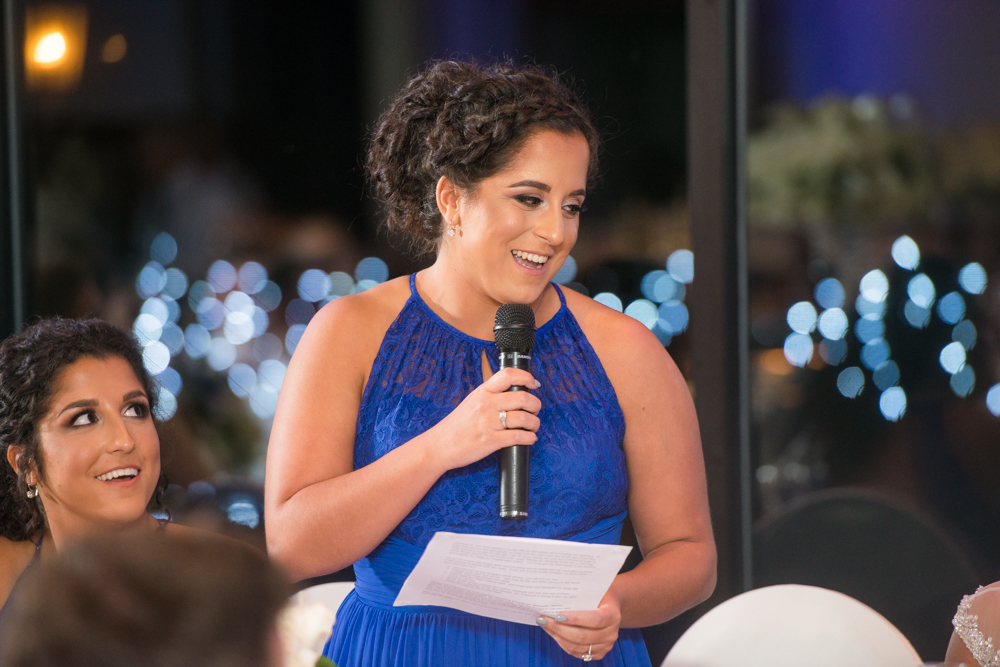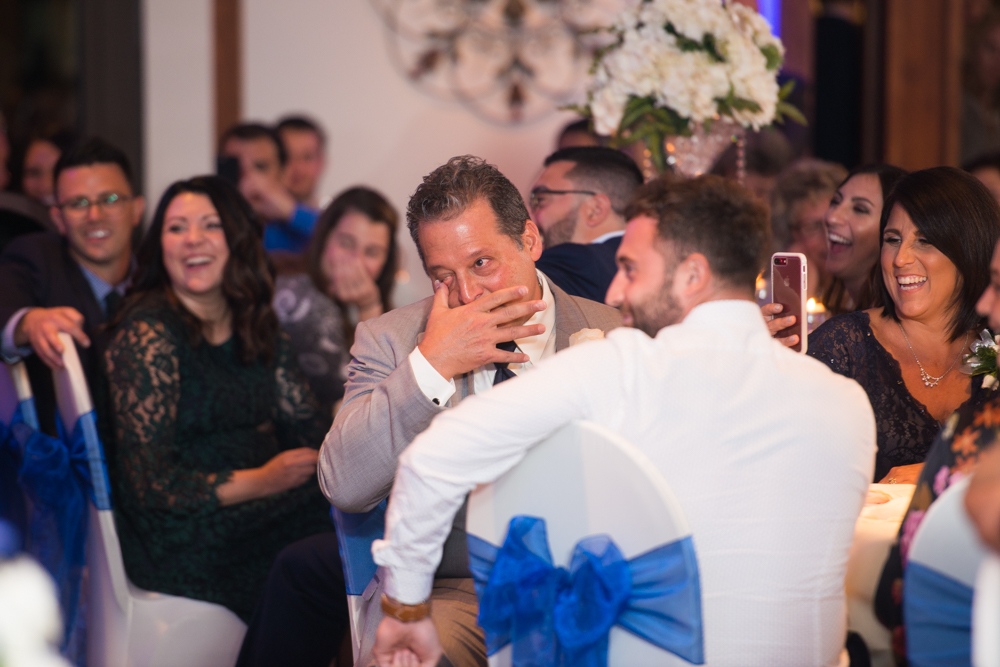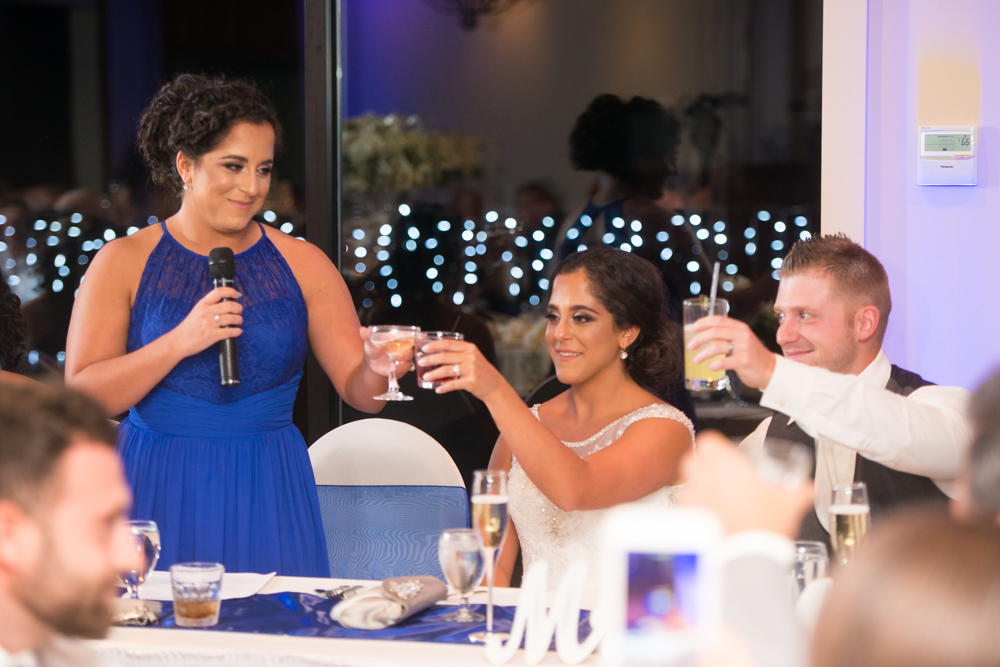 Donald's Best Man toast was full of laughs & heartfelt congratulations.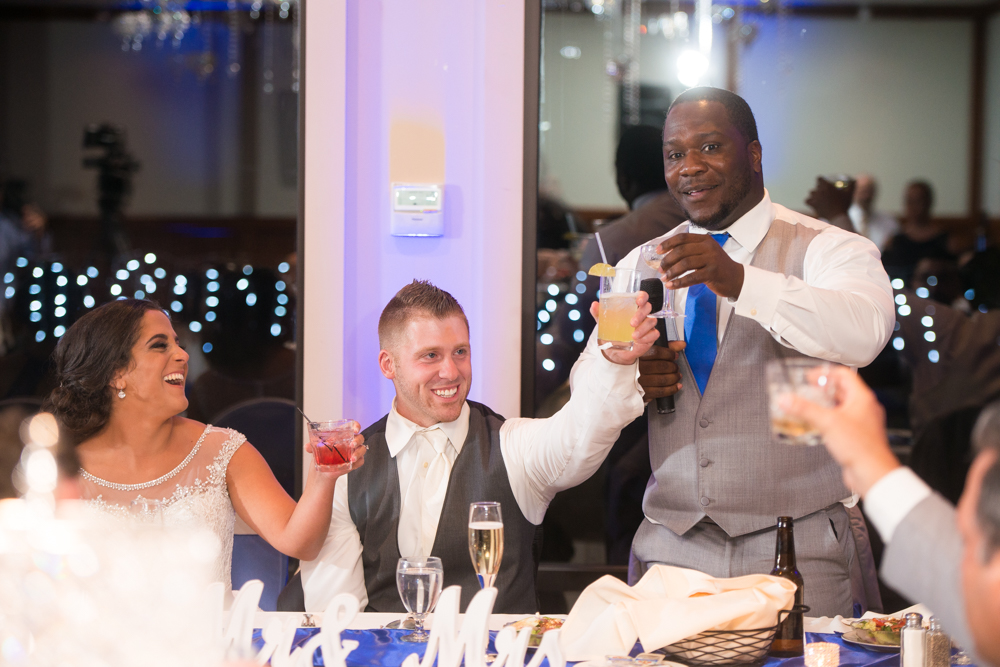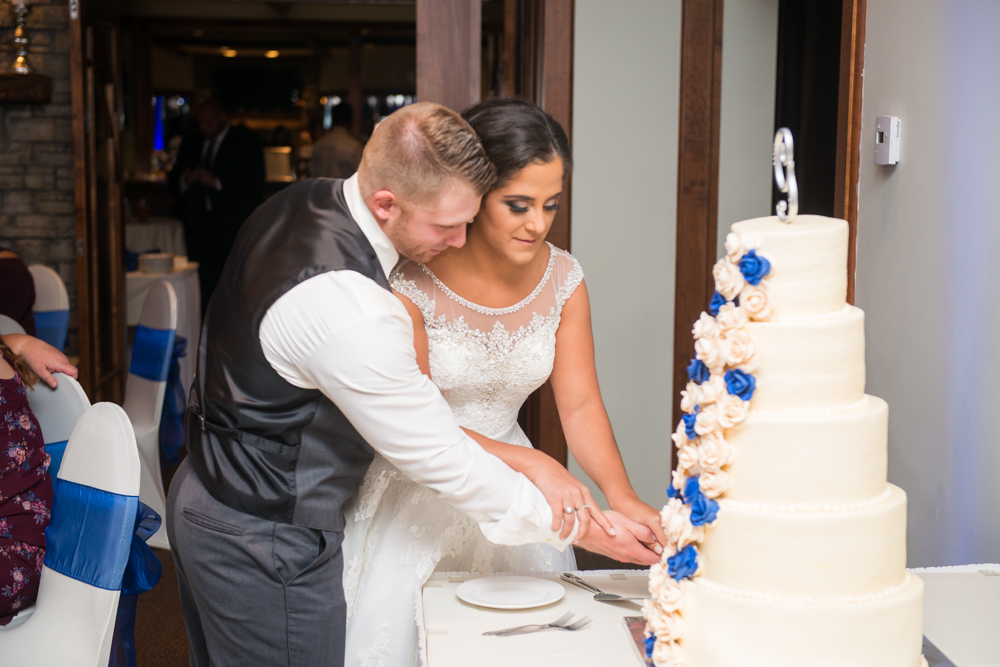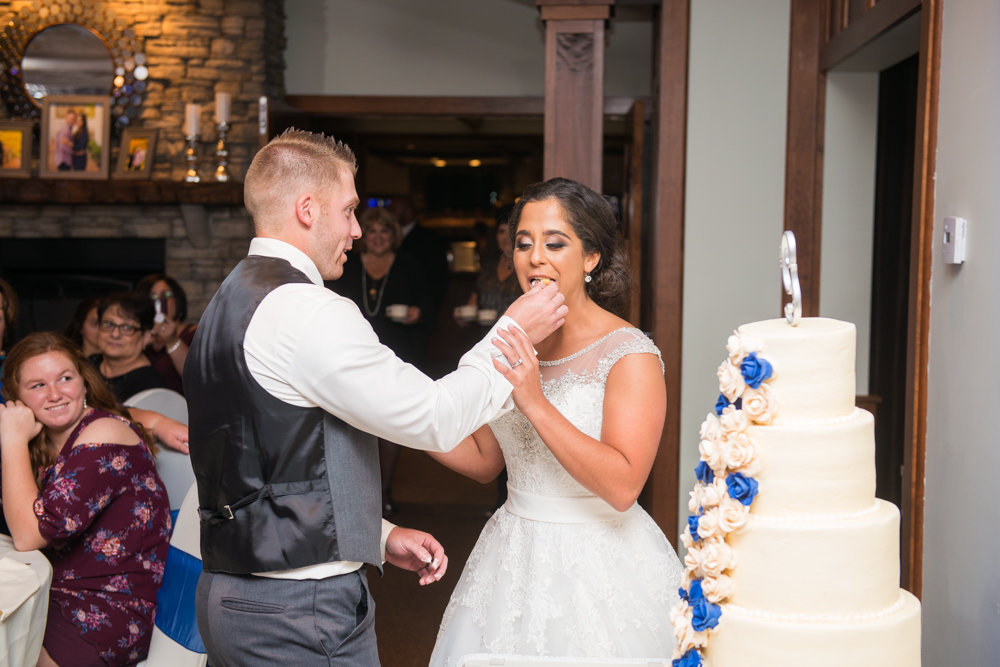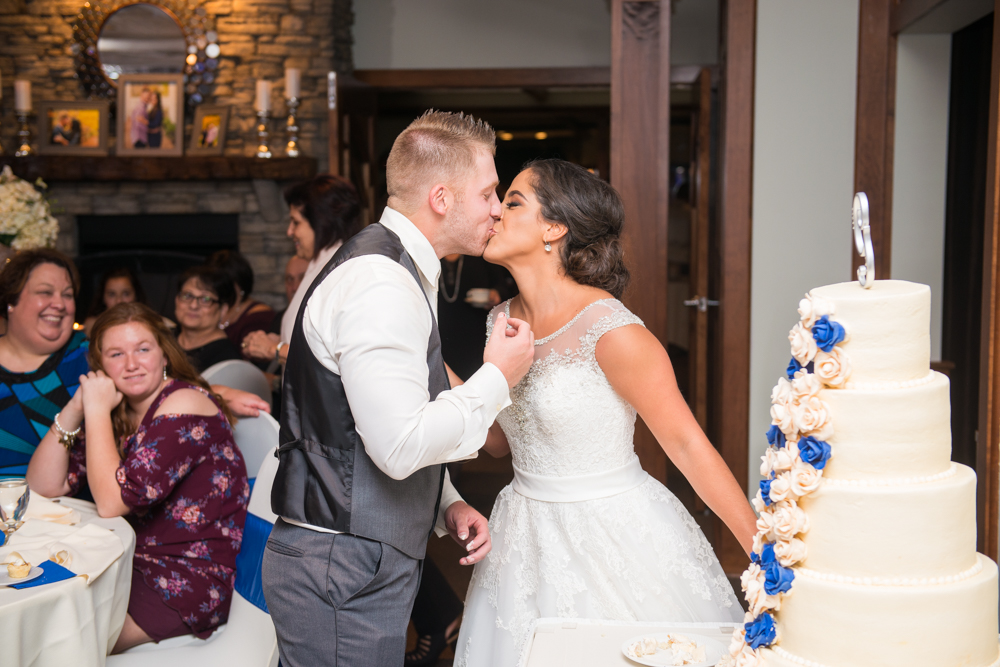 And The Music Man Bob Hlinka kept the crowd on the dance floor all night!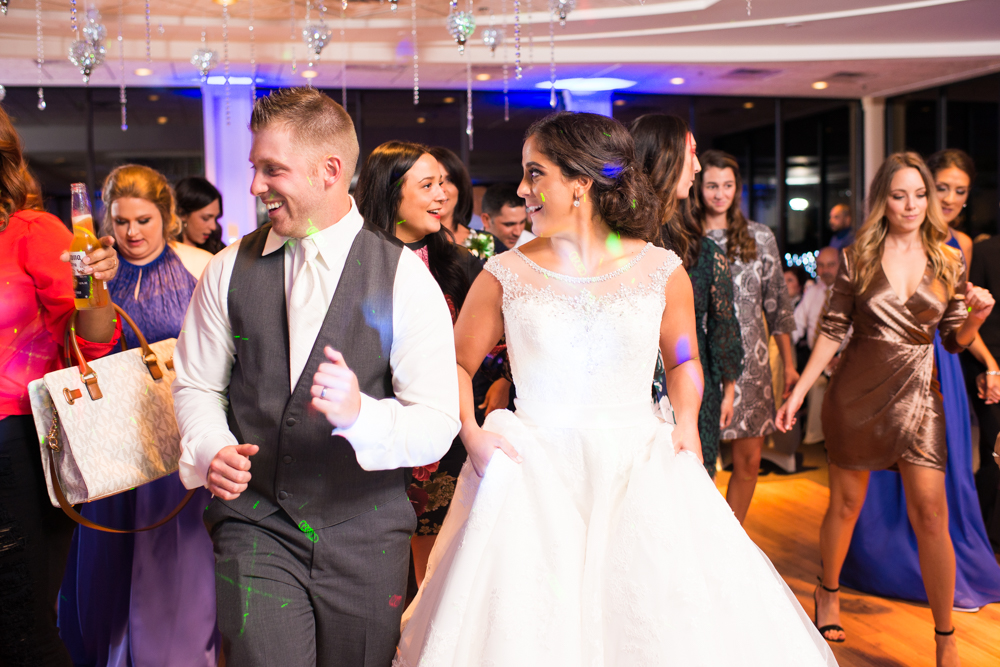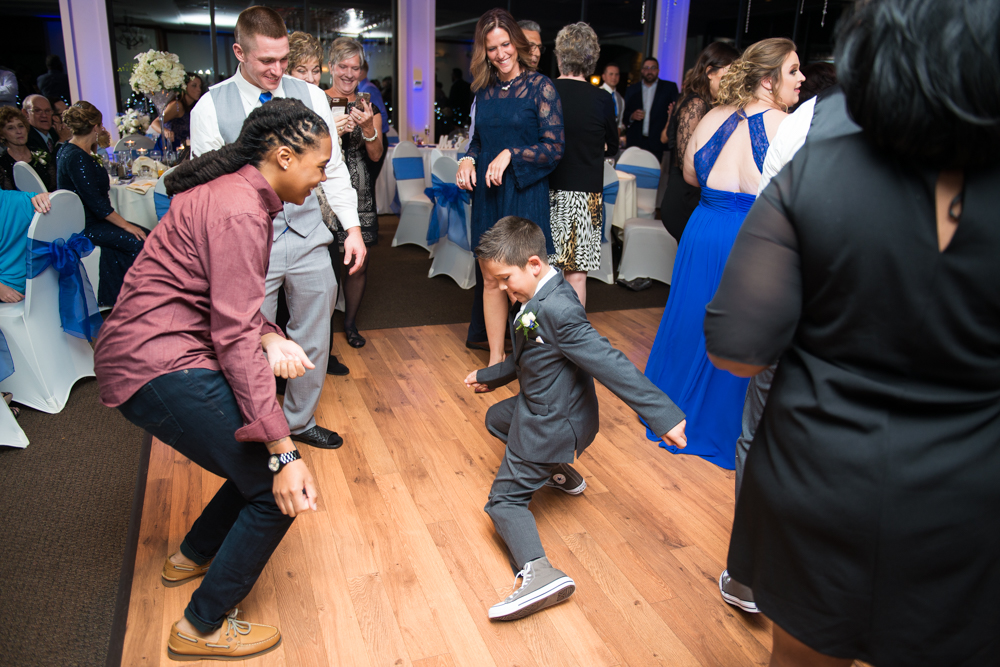 How fun in Jos' grandpa?!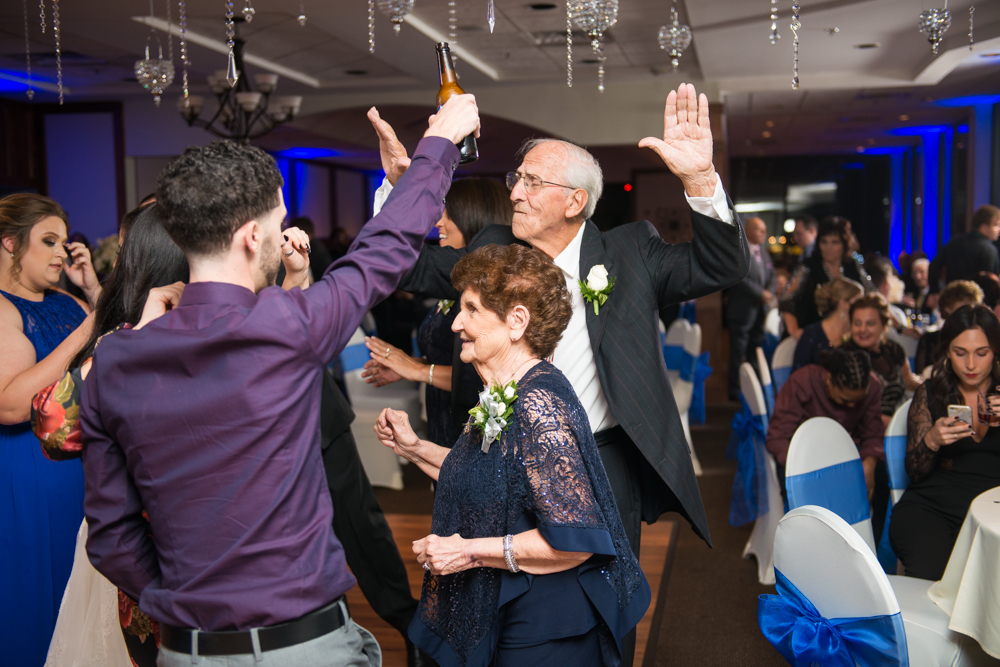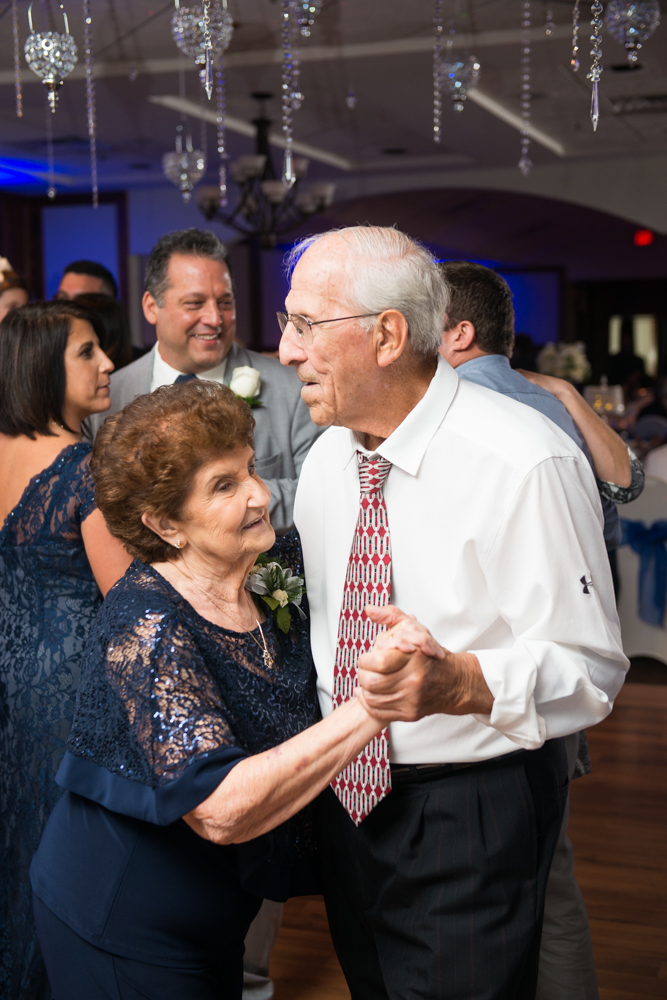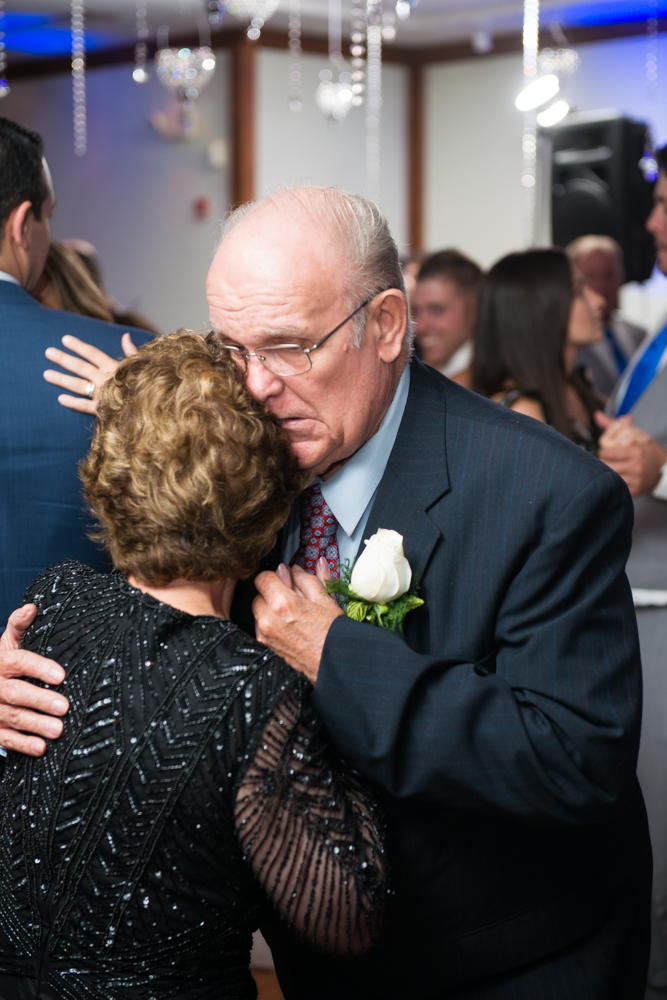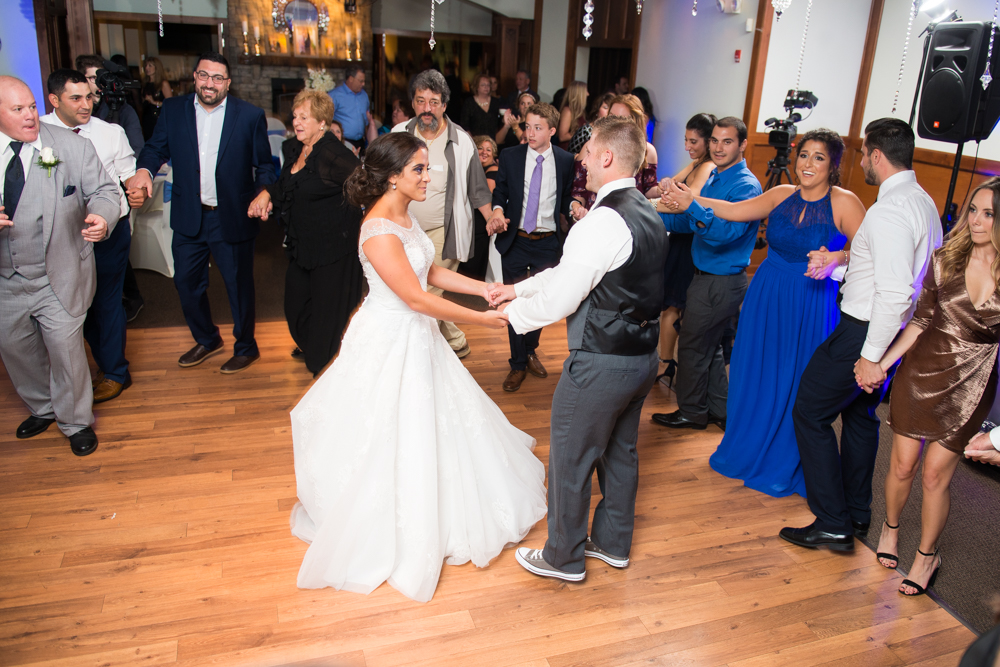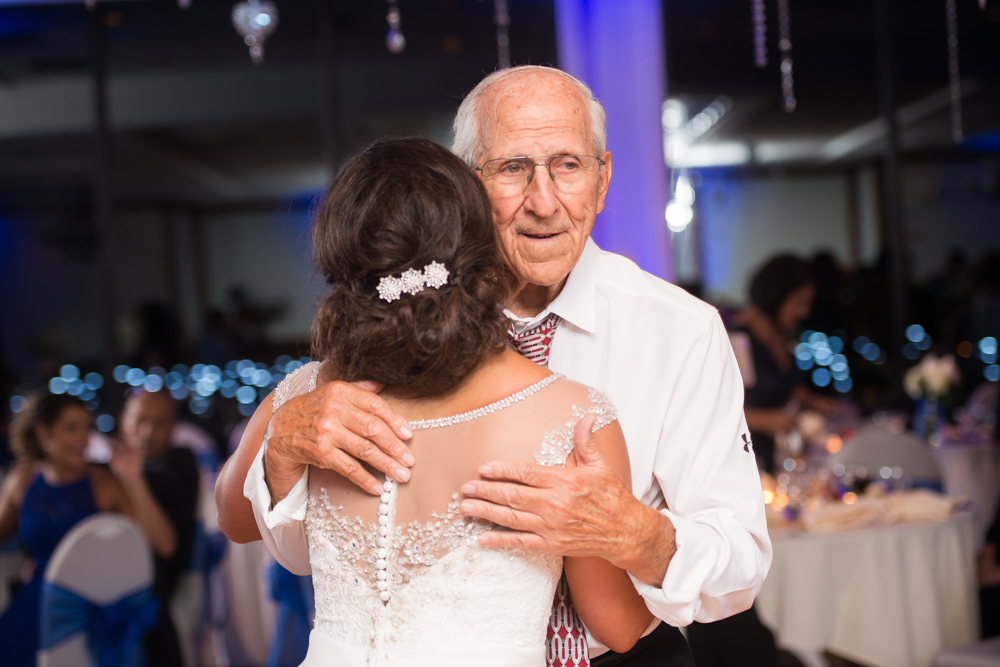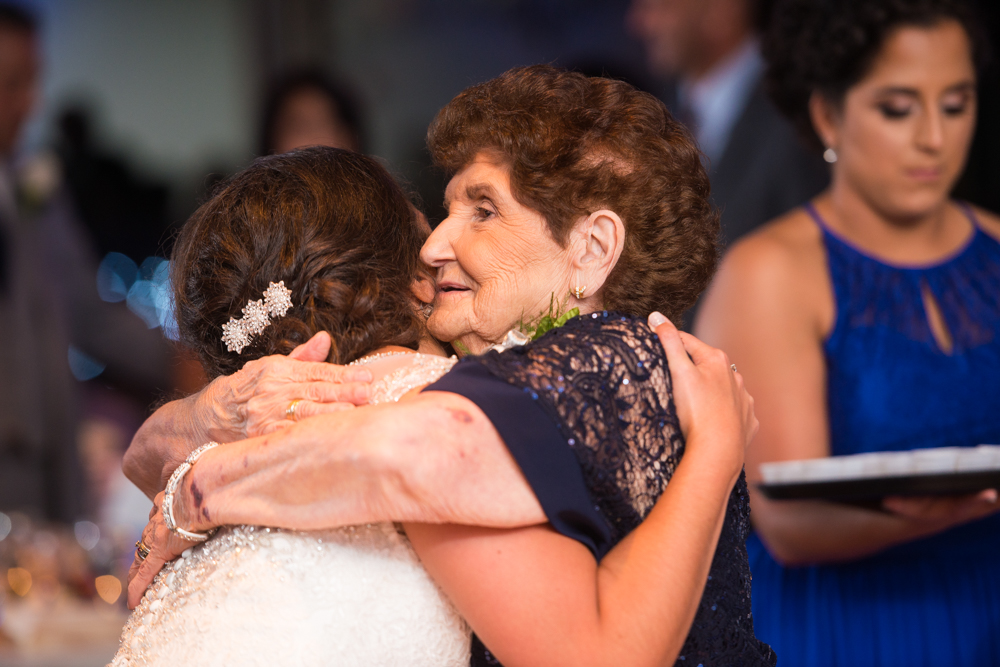 No one's eyes were dry during the father-daughter dance.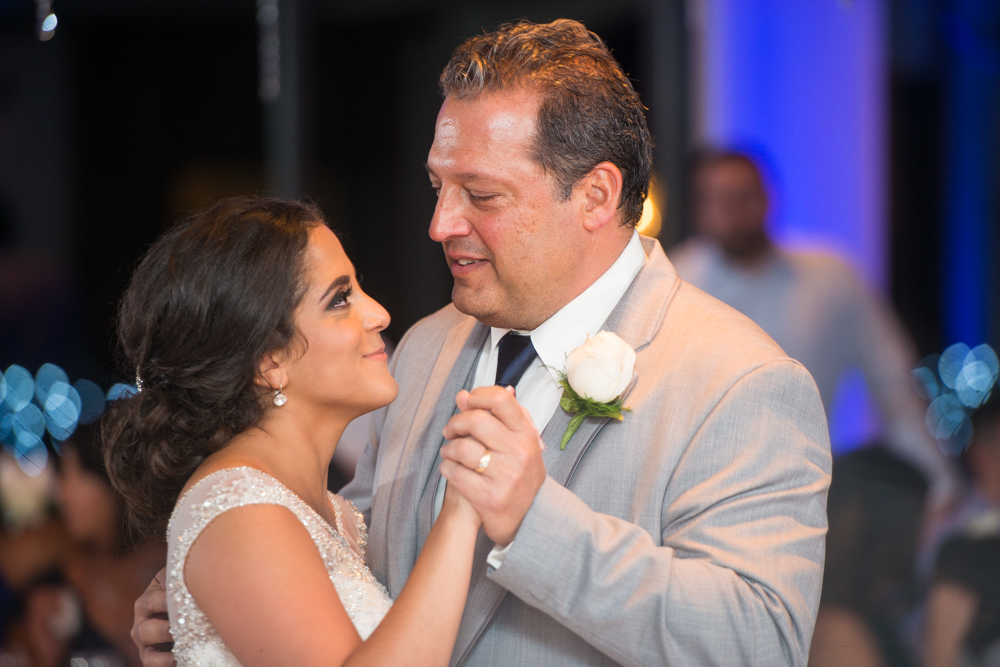 And the mother-son dance had everyone smiling.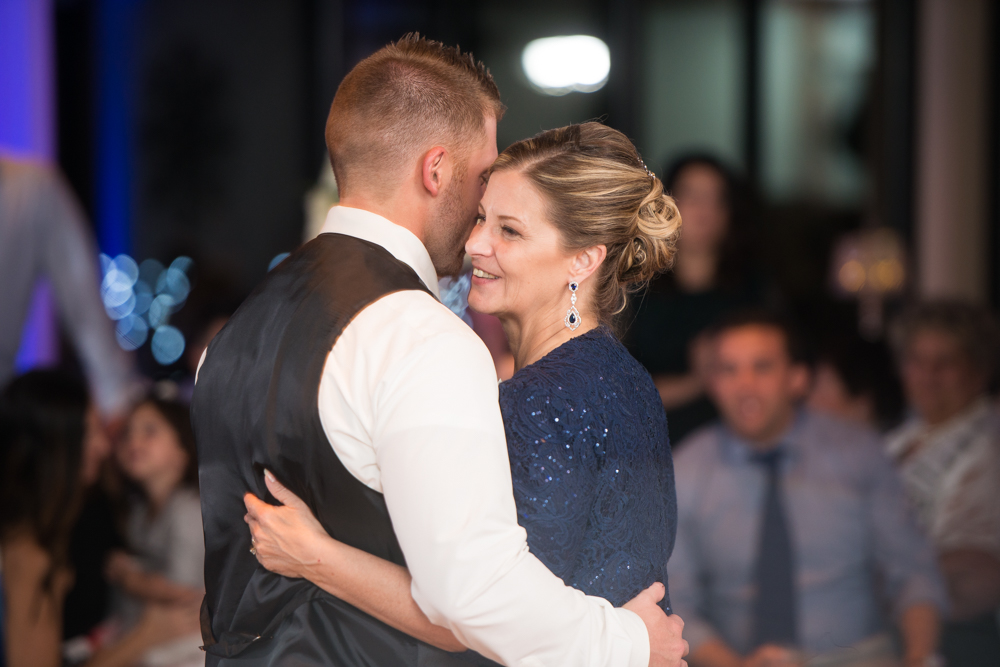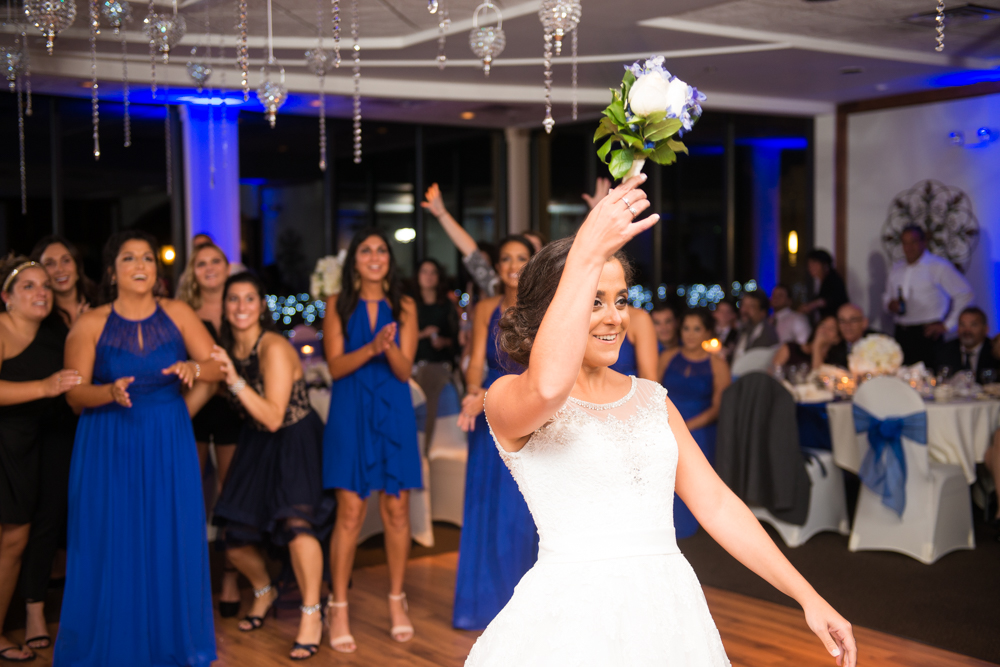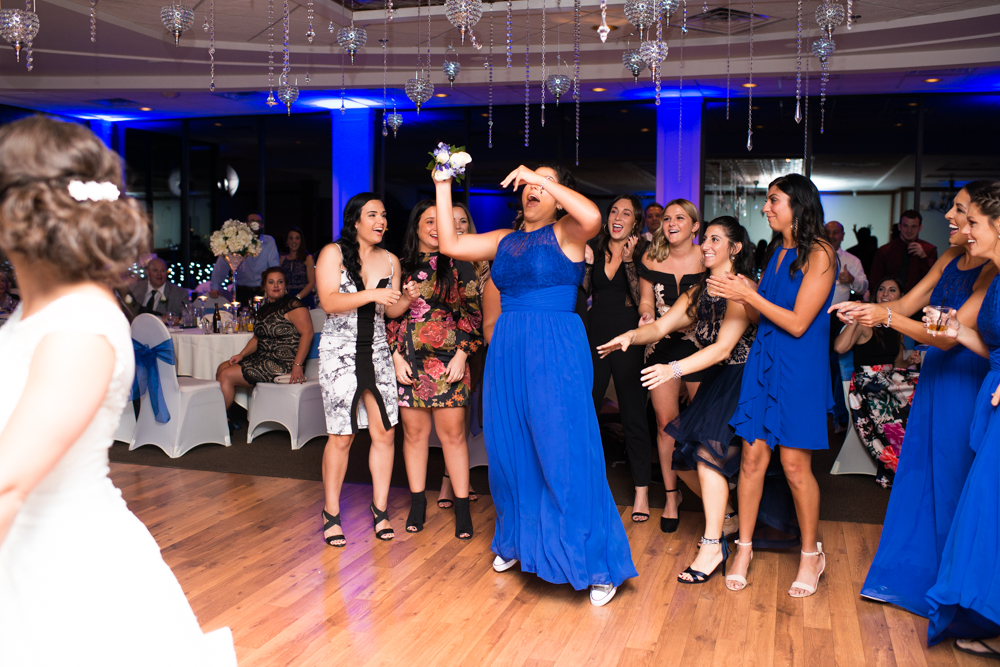 That moment your sister catches the bouquet.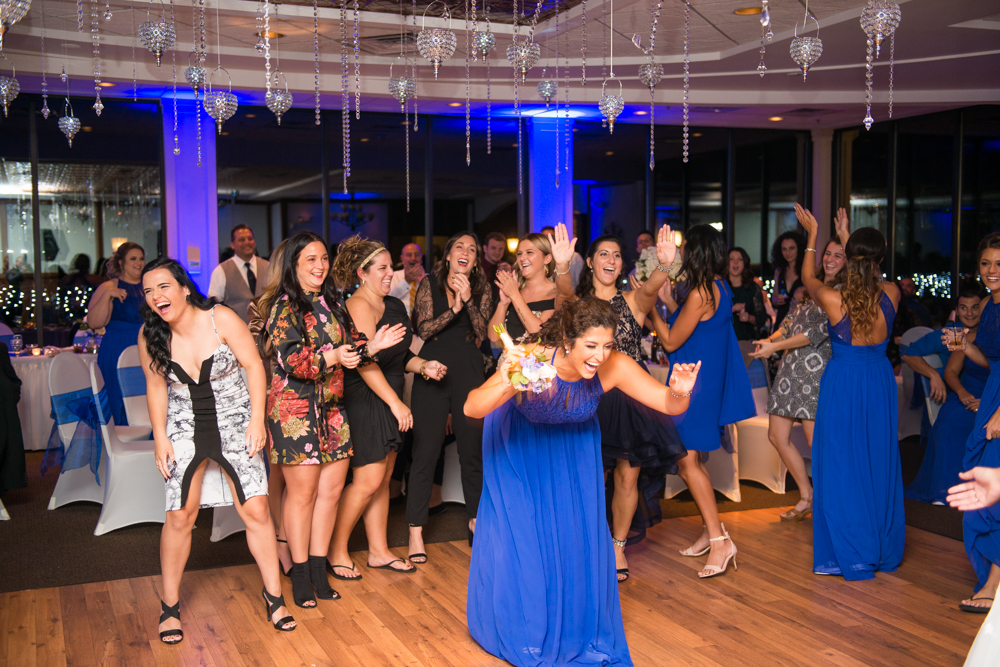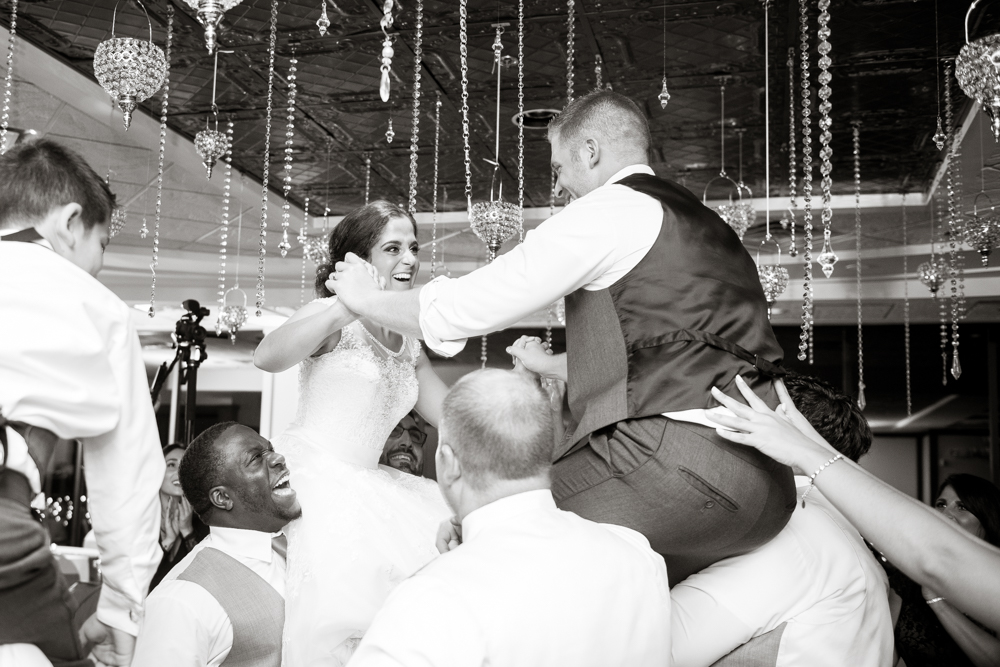 Joslyn & Joey, your wedding day was so much fun & we caught ourselves smiling so big all day that our cheeks hurt by the end! You two are such a beautiful couple & we wish you many, many years of joy & love together. Thanks again for allowing us to share in your first day of marriage! It was a pleasure!
If you're new to our wedding photography blog, Hi! We're Josh & Danielle, married wedding photographers from the Columbiana, Ohio area who photograph weddings mostly in the Youngstown area, but who also travel to Pittsburgh & Cleveland & beyond for weddings! We love each other & our adorable little kiddos. We are also absolutely enamored with wedding photography. . . mostly because we love people & their stories. . . and we've photographed 173 weddings since we started our business in 2011. We would love to connect with you & chat if you're planning your wedding! Email us at info@menningphotographic.com or call 330.651.4849. We're also on social media because who isn't?! You can catch us here:
Instagram | Facebook | Twitter | Pinterest | Google +

If you liked this blog post & you're bored at work (lol!), here are a few other posts you may enjoy:
Joslyn & Joey's Engagement Session in Poland, Ohio
60 Years of Marriage- Personal Post