You've come to the right place if you want to see a wedding day full of love & emotion between two people who love each other more than anything. Not to mention, they have the cutest Boston Terriers we've ever seen- they were both part of the wedding & wore the most adorable tuxes! Corinne & Jason's wedding day was beautiful in every way! The weather was full of sunshine, the temperature was pleasant, their fresh florals from Fodor Tree Farm were vibrant, her dress was unique & stunning on her, and there was even a horse & carriage! Just wait until you see all of the amazingness! We loved photographing this wedding day! If you've been following along with our blog lately, you may have noticed that we've been hanging at The Barn & Gazebo in Salem a lot! We had three weddings at The Barn & Gazebo this month! It's so interesting how certain venues seem to hit our schedule simultaneously, but we're not complaining. We really enjoy photographing weddings at The Barn & Gazebo- it's a rustic venue full of character & takes on a different form depending on who decorates it. On Jason & Corinne's wedding day it was decorated in beautiful blooms with deep hues & pops of bright color. Everything was gorgeous! Corinne had amazing bridal details including the handkerchief her grandmother gave to her mother on her wedding day that her mother passed down to her- something old, borrowed, and blue! We are so happy for Cori & Jay!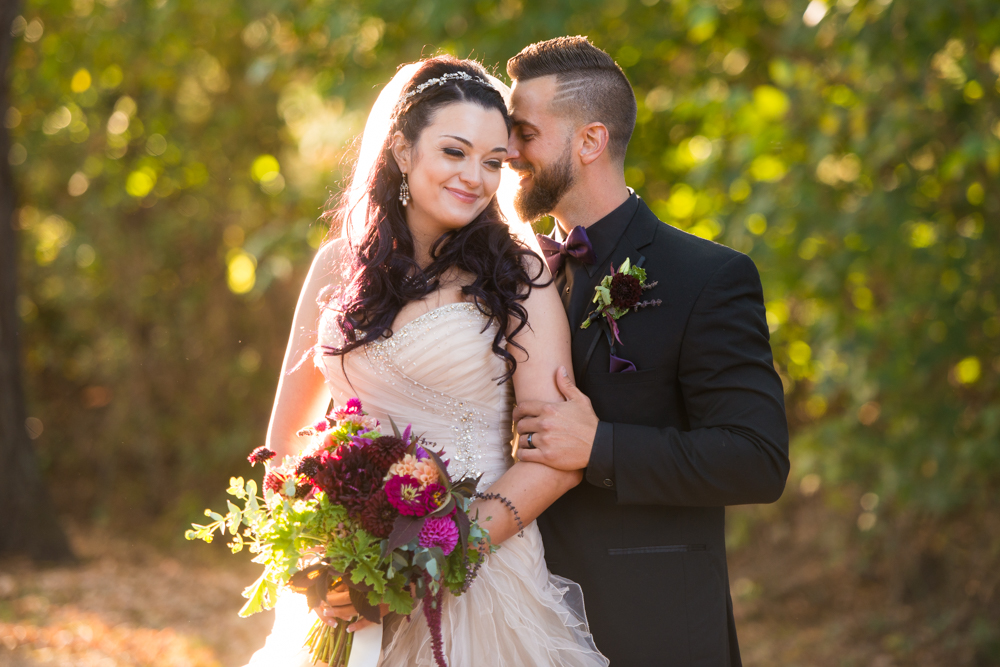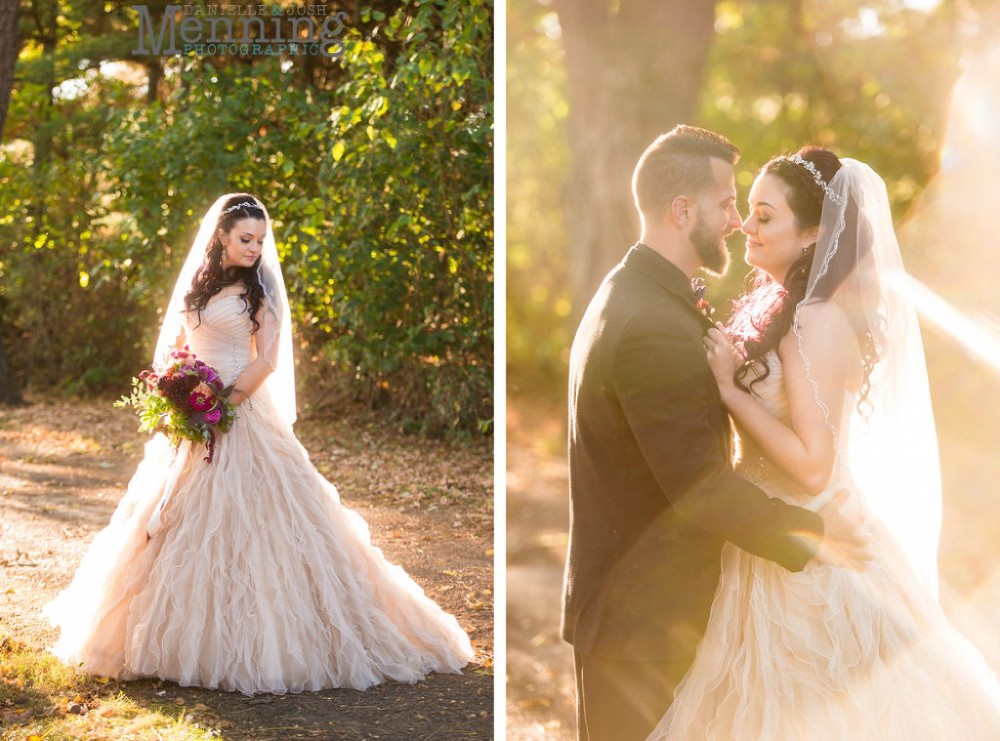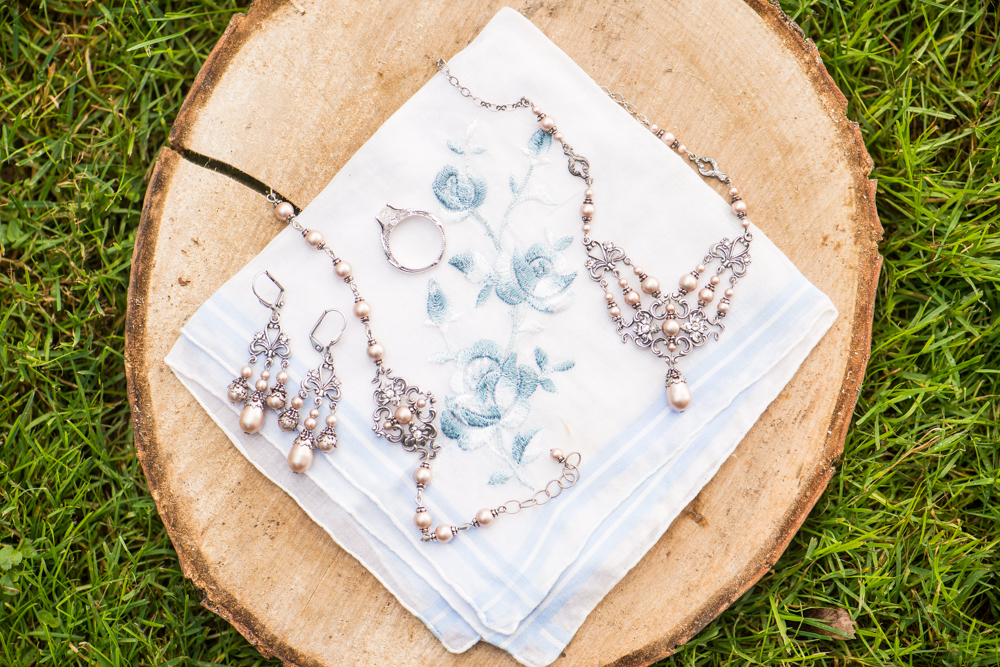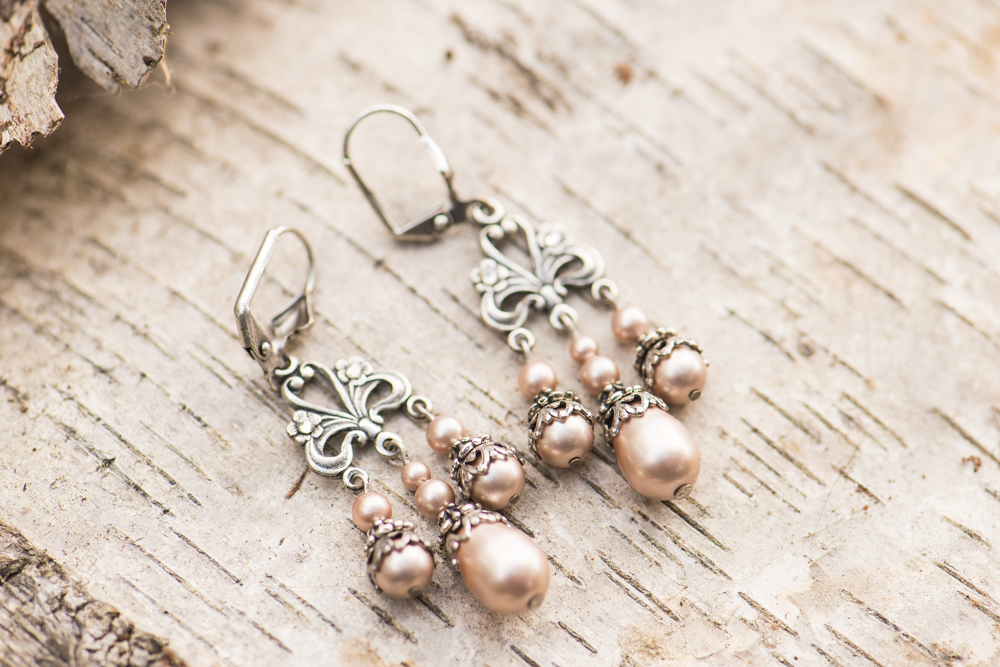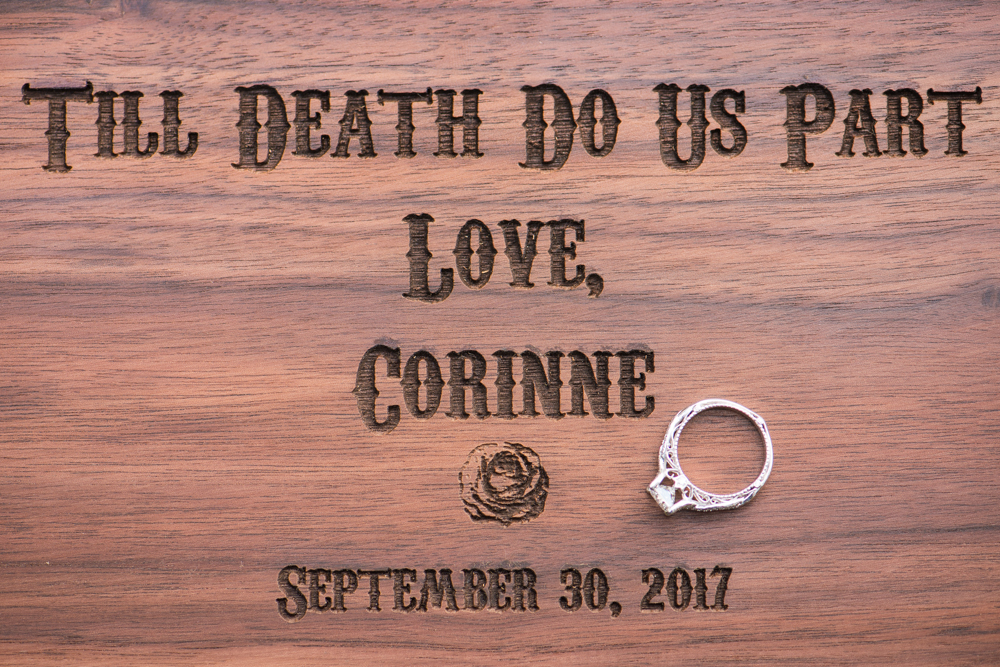 Her stunning & unique gown is from Evaline's Bridal. We've never seen one like it!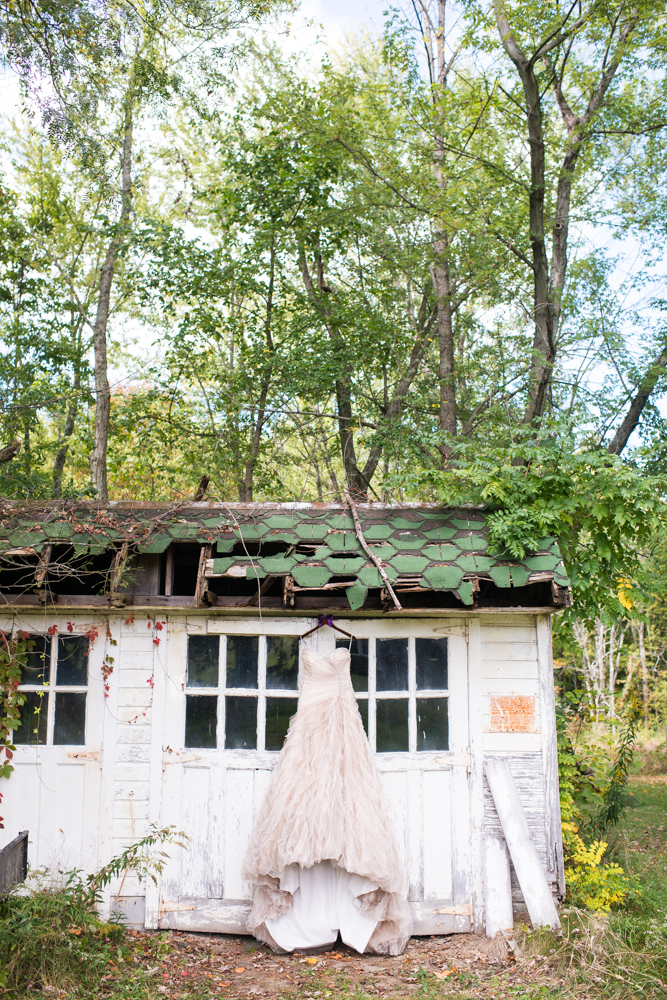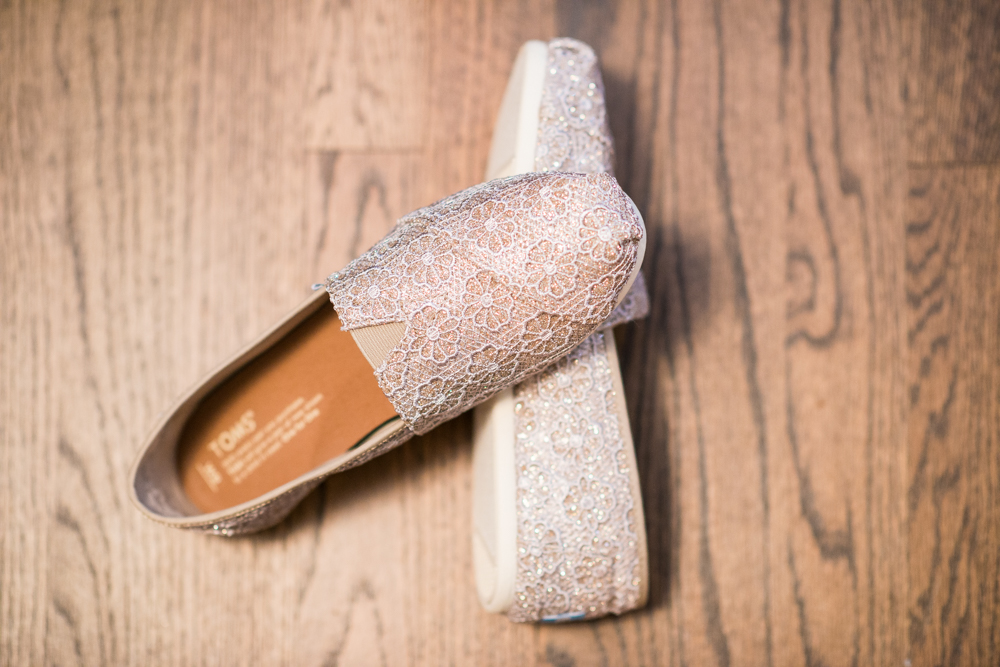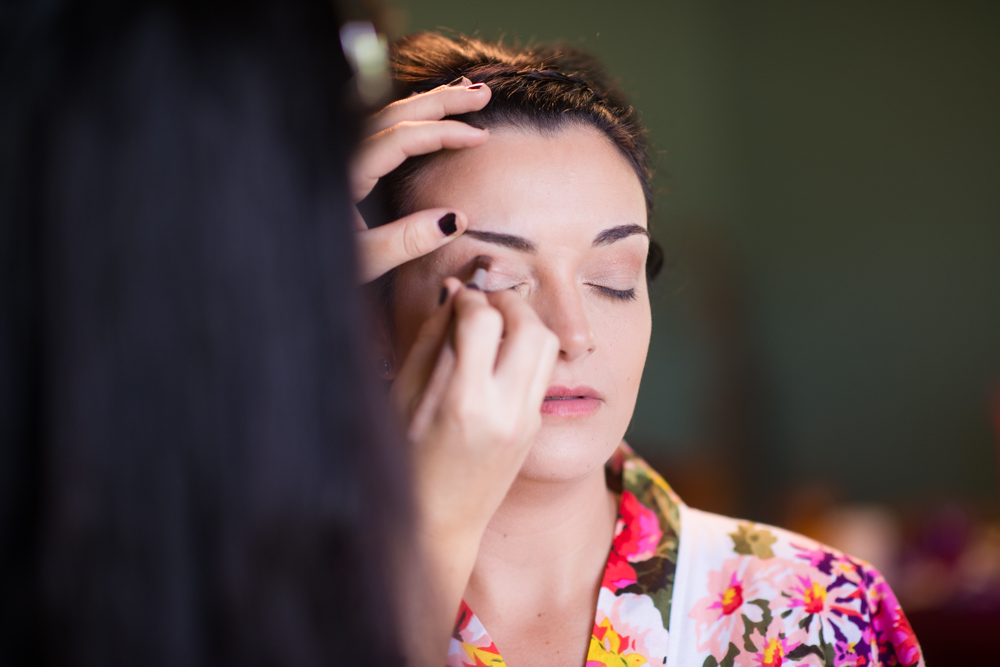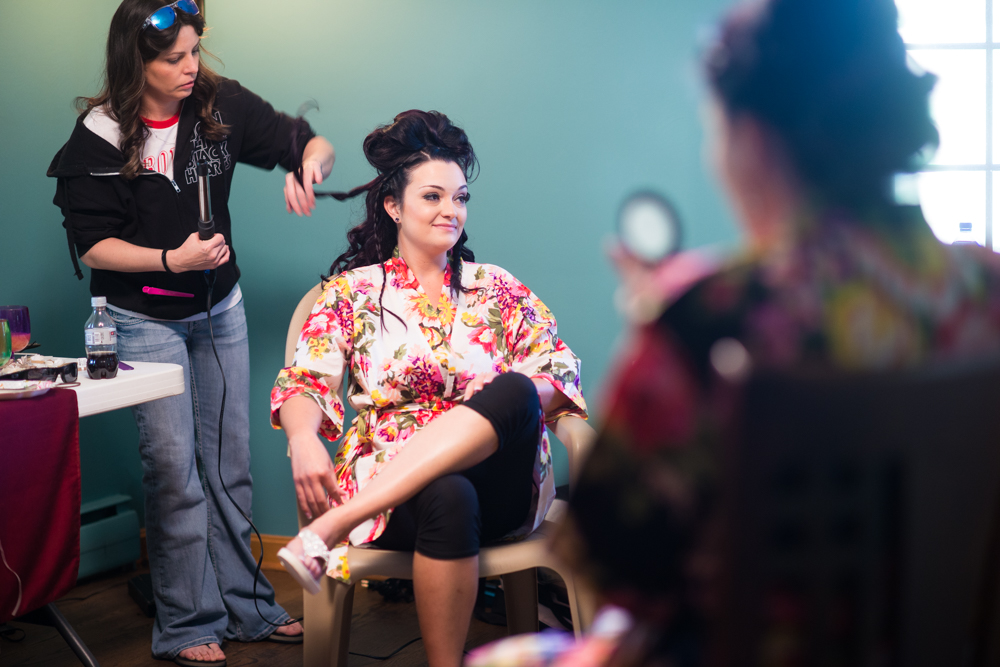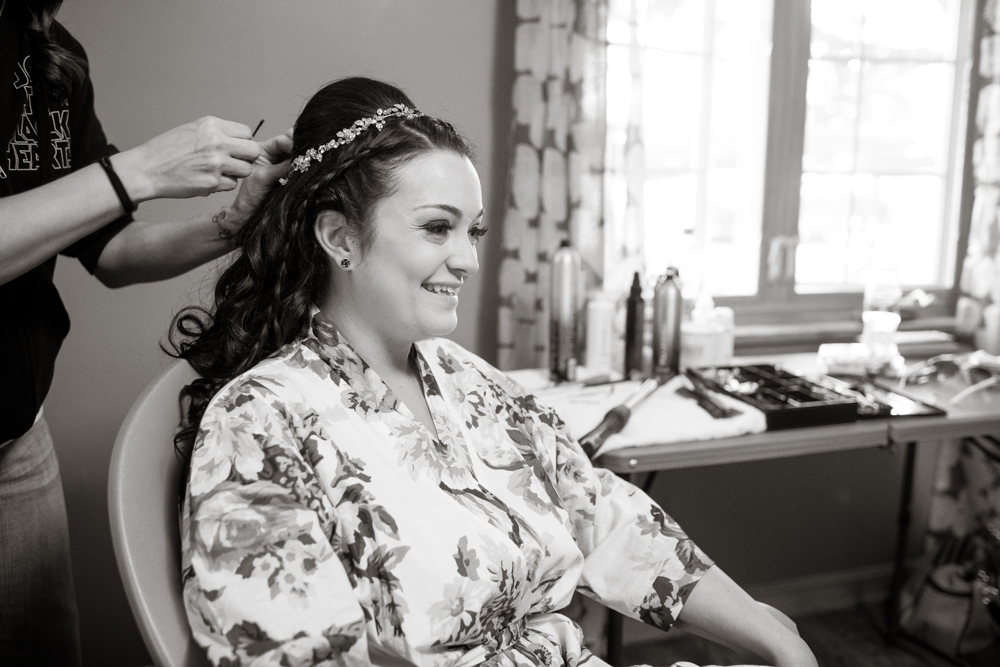 Oh my. Just wait until you see the little guys in their tuxes!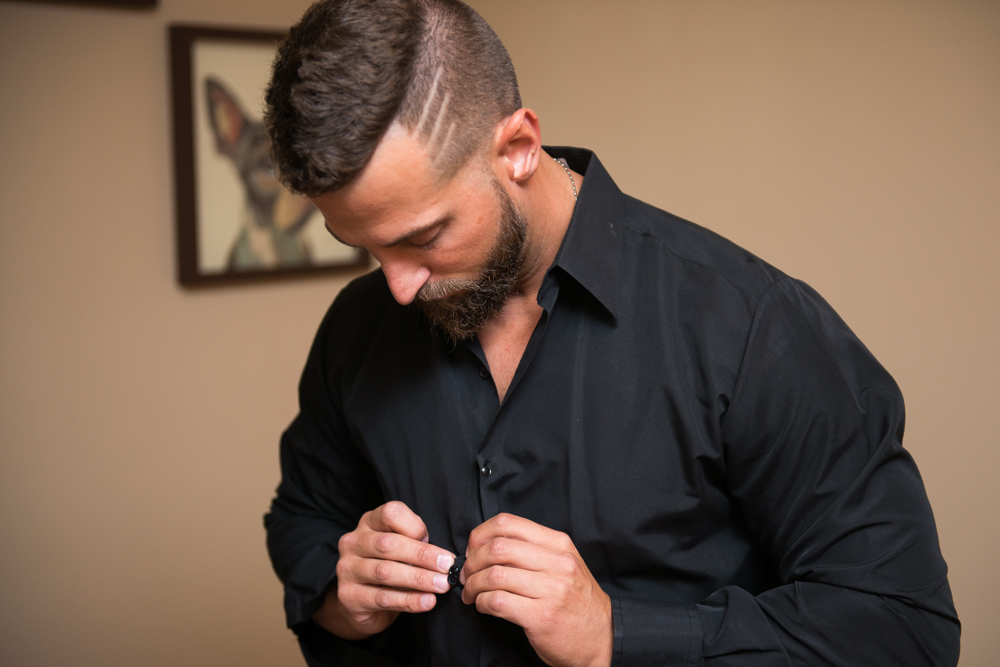 Jason getting his beard just right. Beard game strong!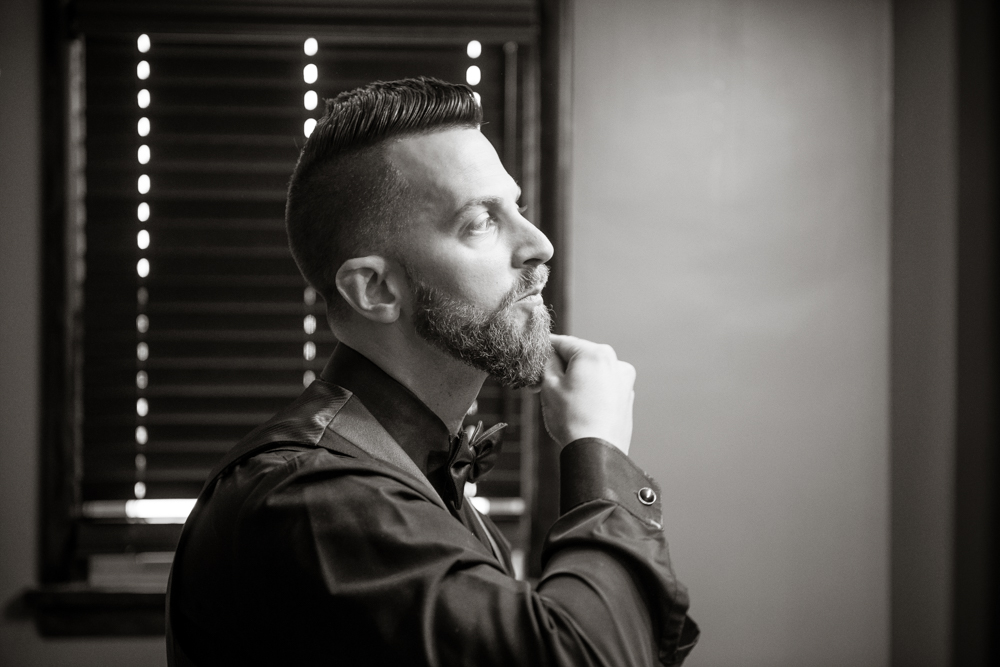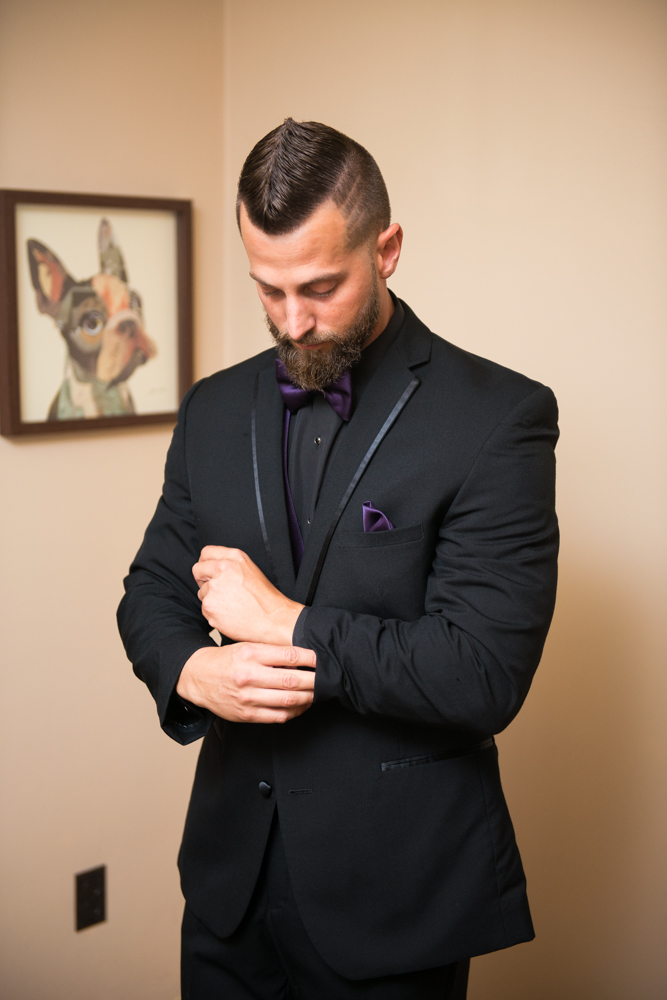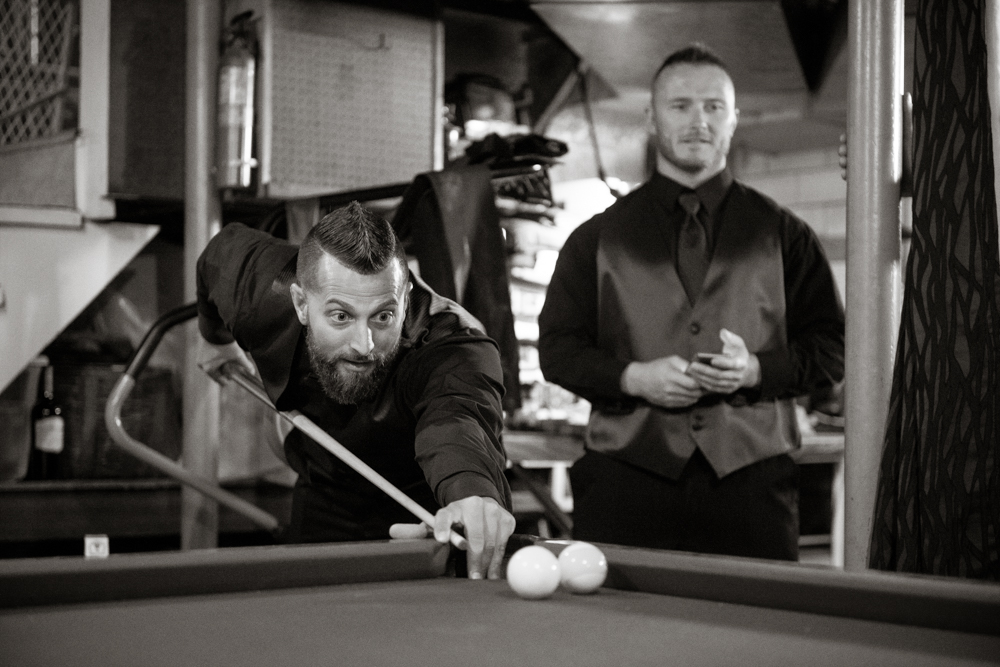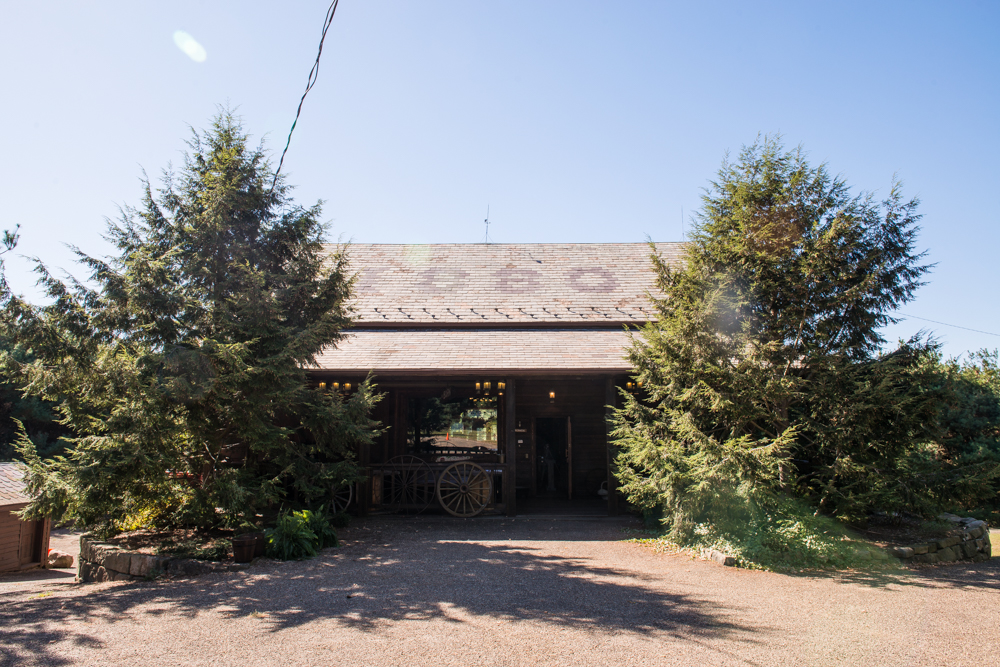 The venue has something new to offer couples getting married there- a covering for their guests attached to the gazebo in case of inclement weather.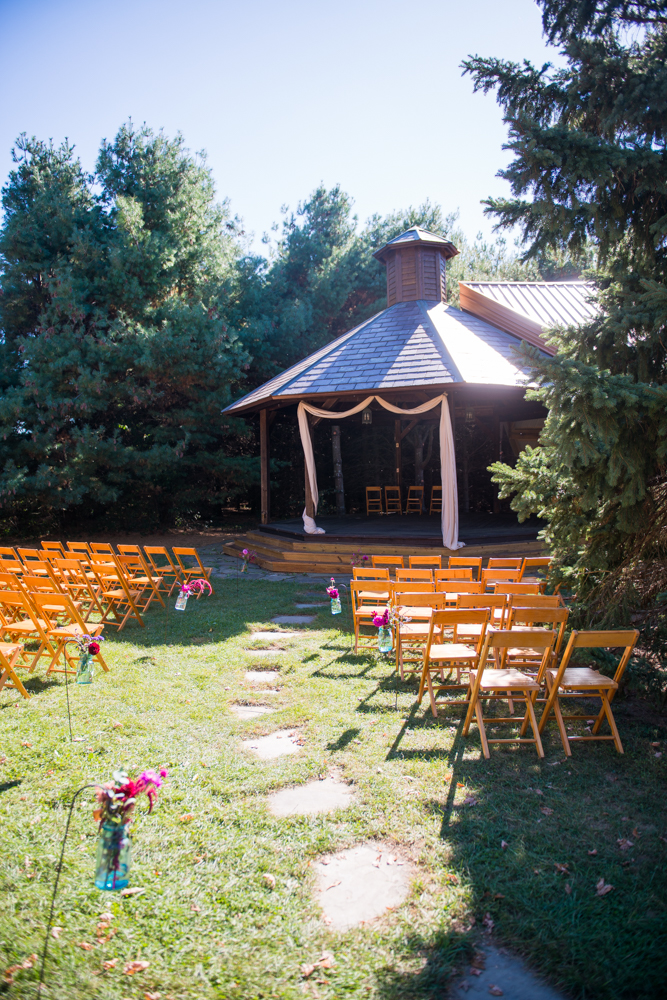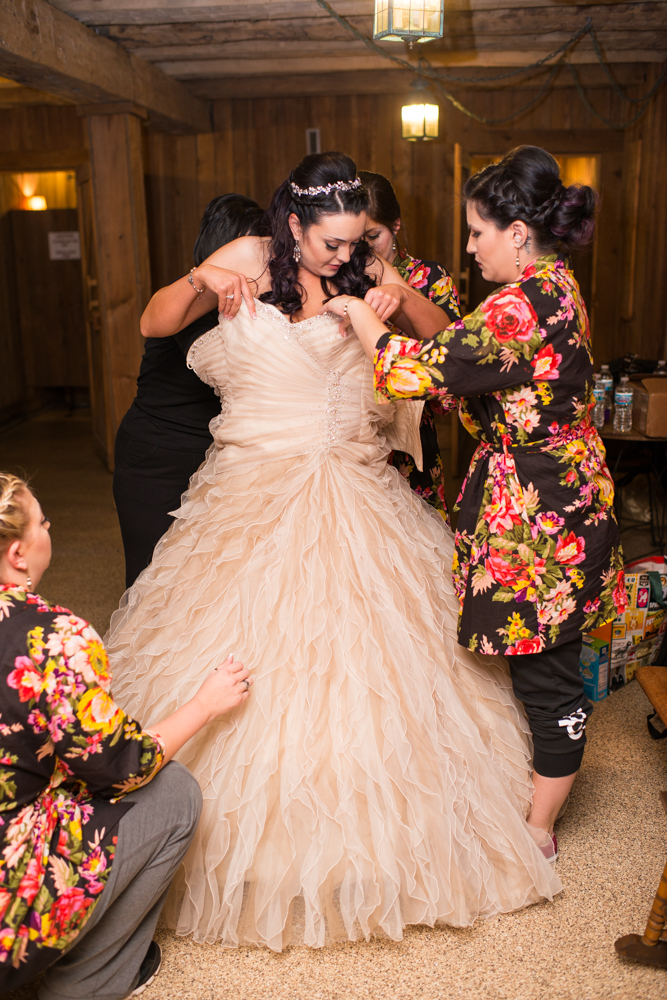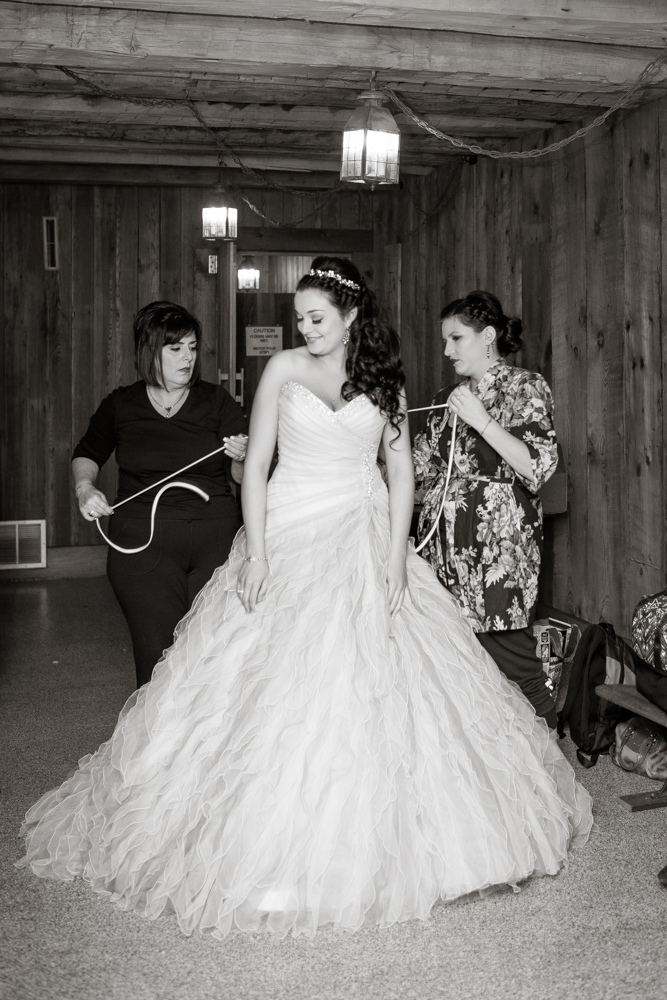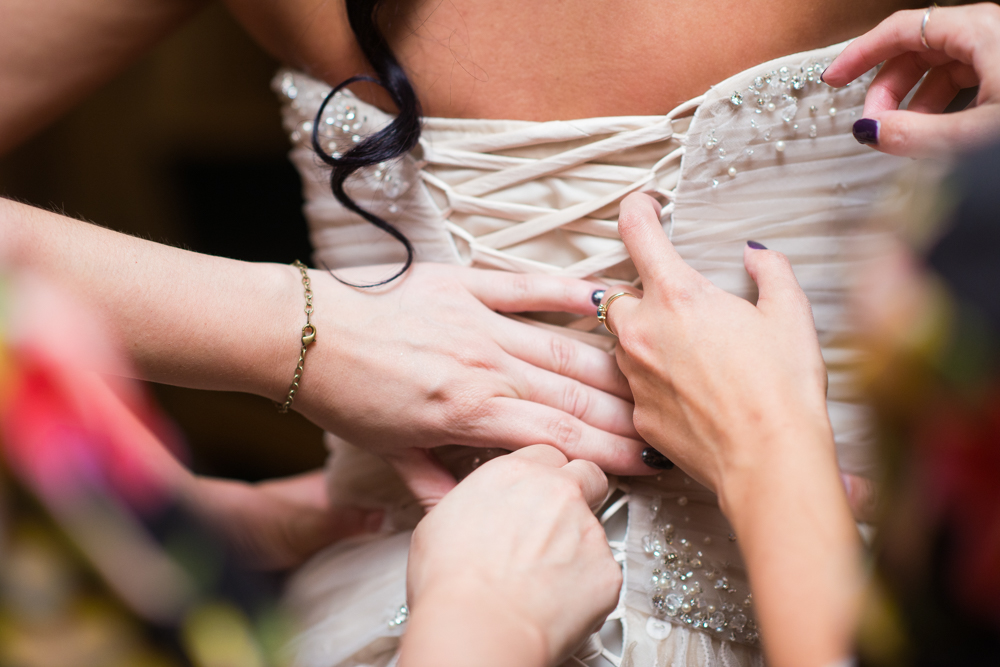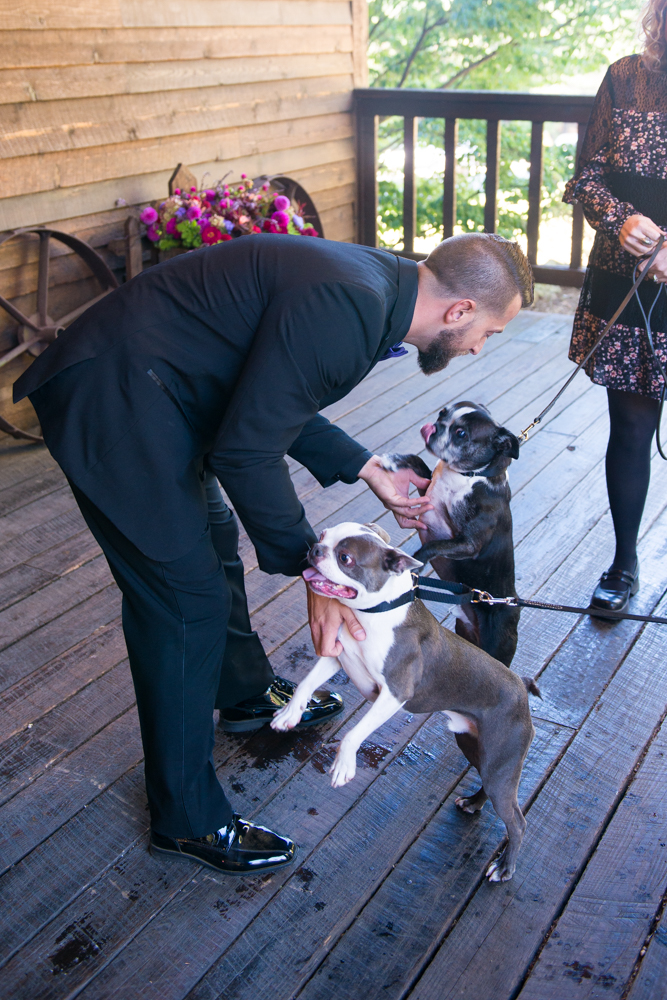 Grady looking dapper.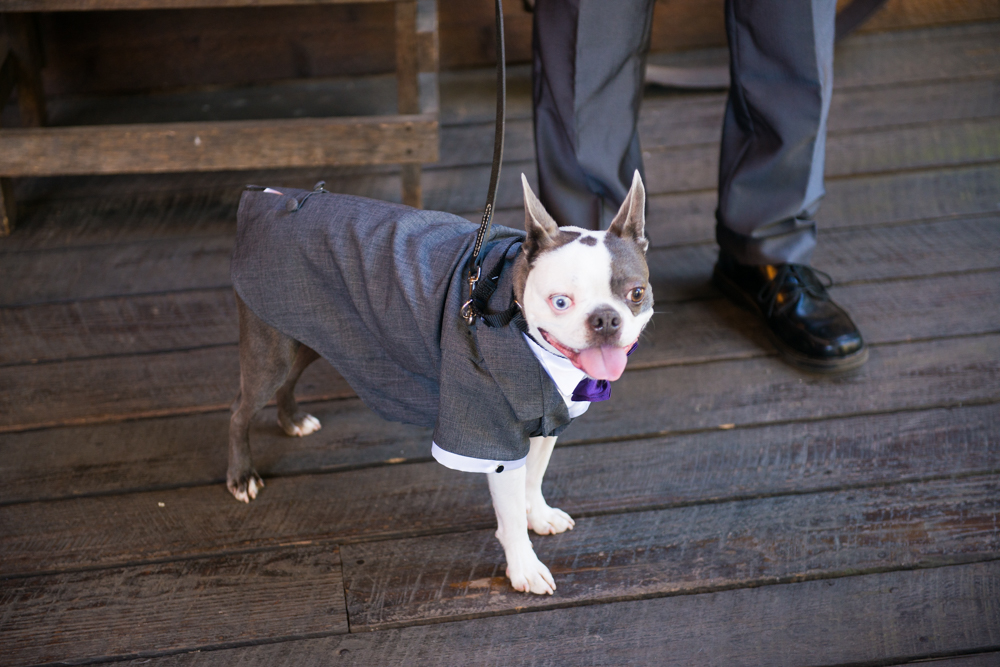 And Elmo as distinguished as ever.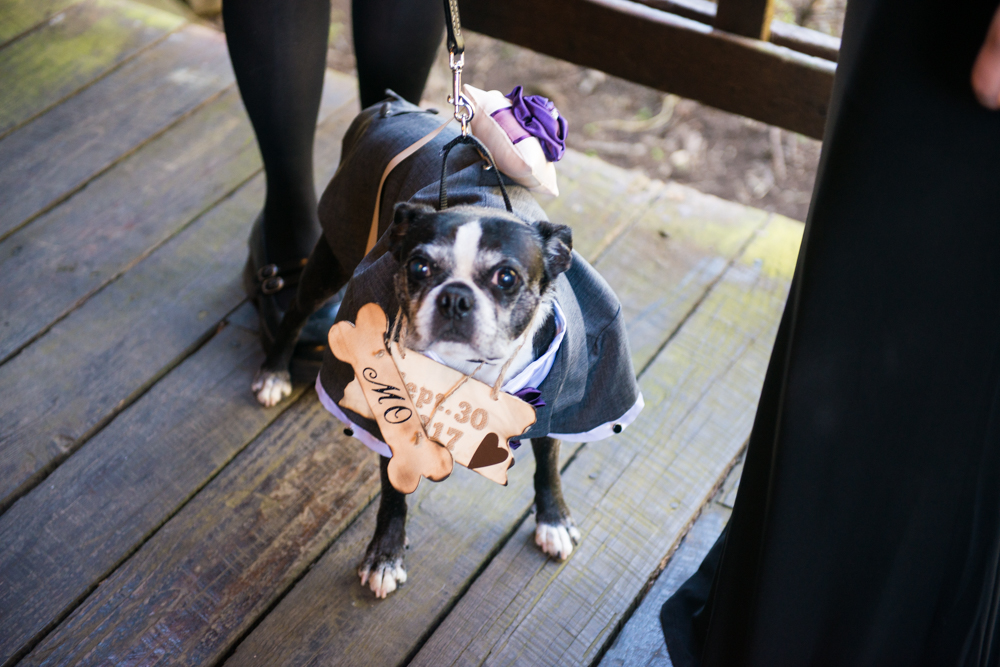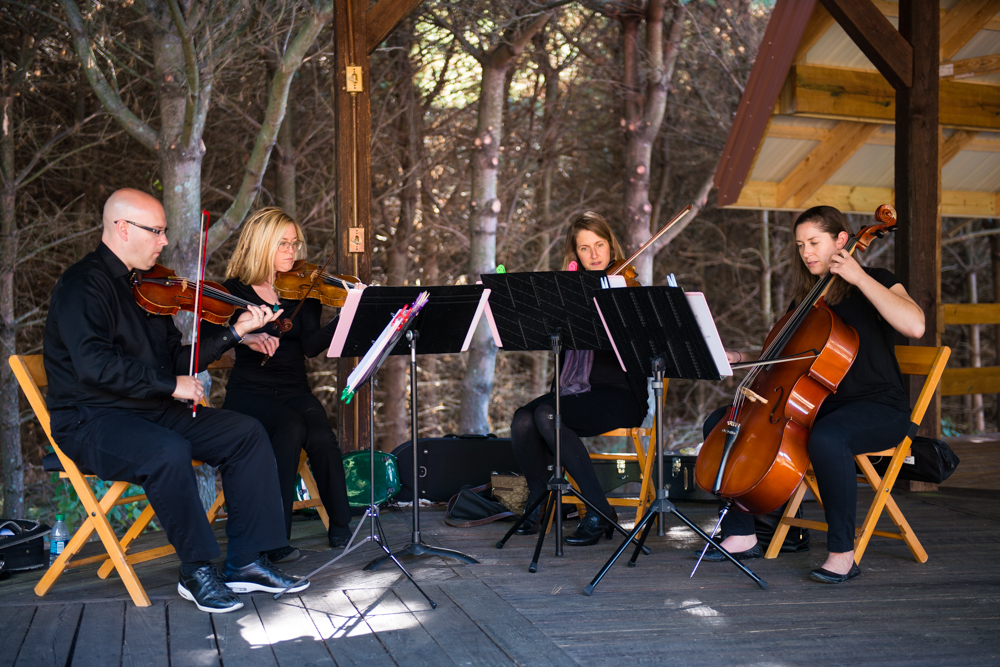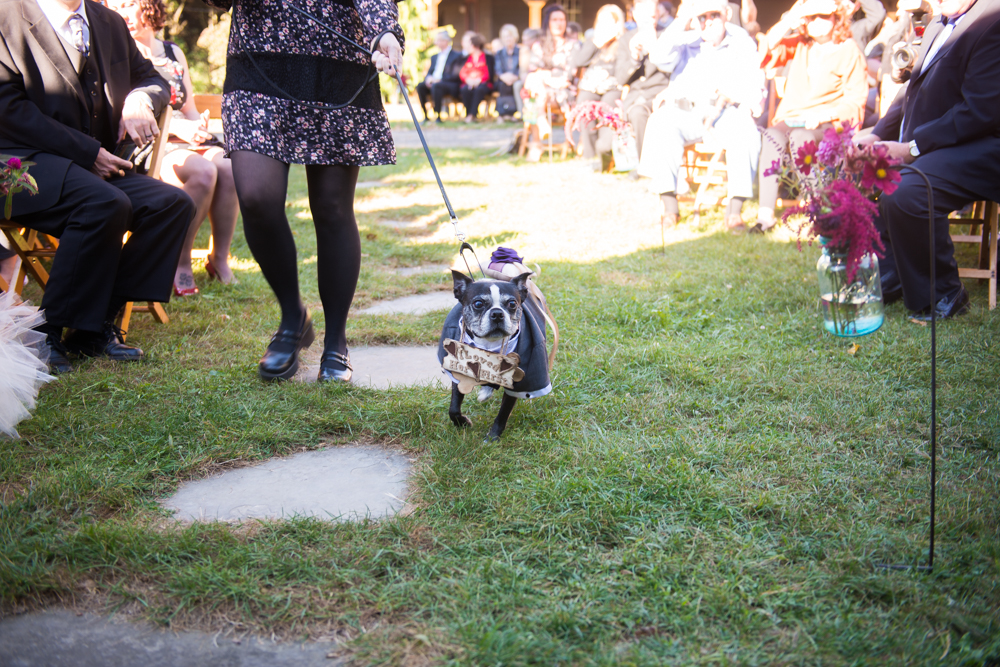 Corinne & her dad both love horses & they got to arrive to the wedding ceremony in style on a horse & carriage.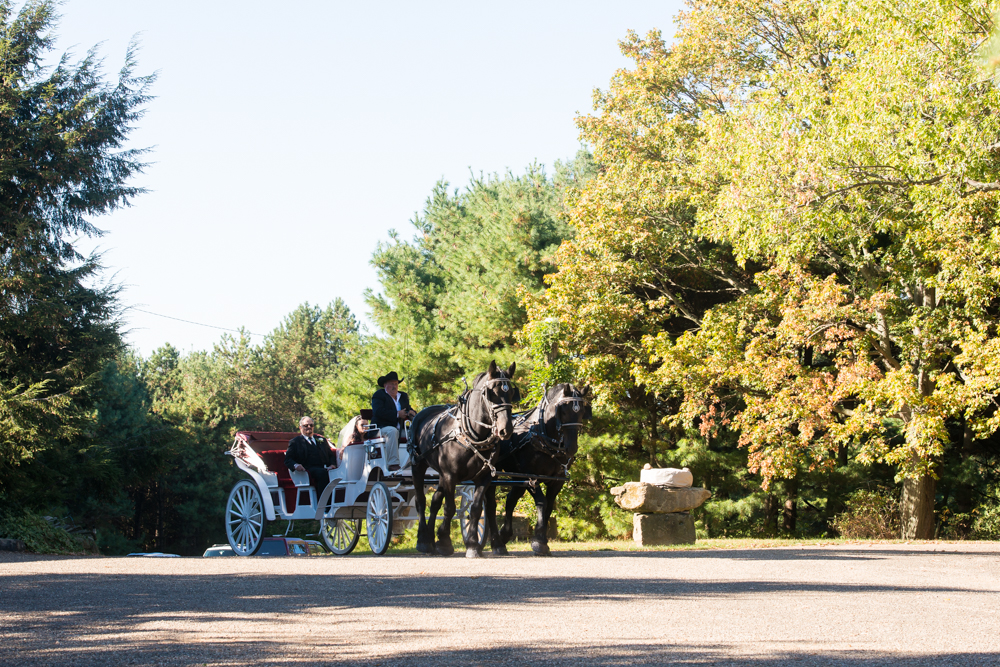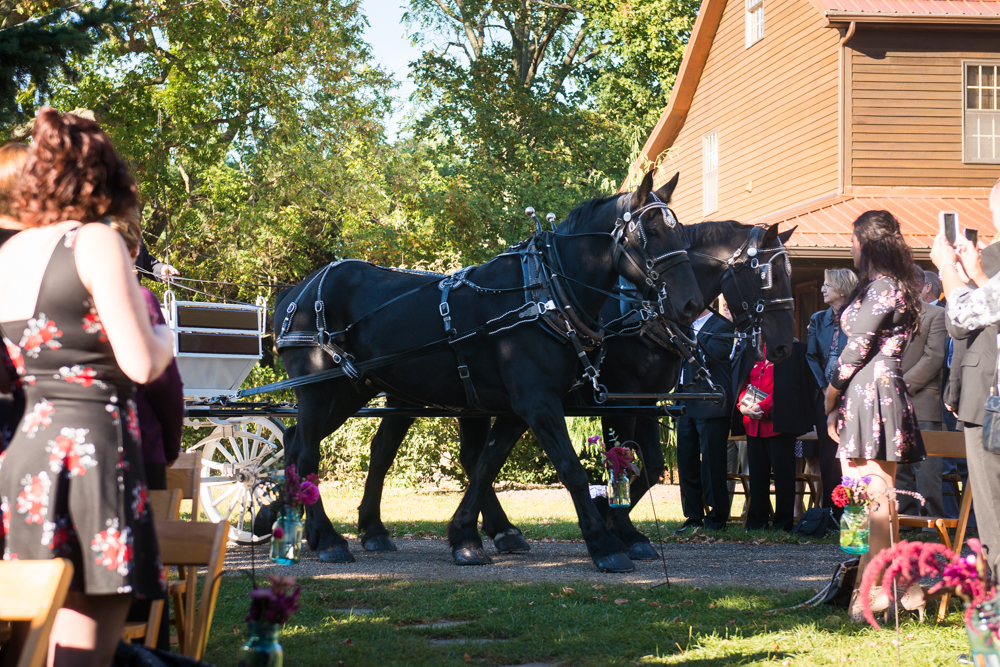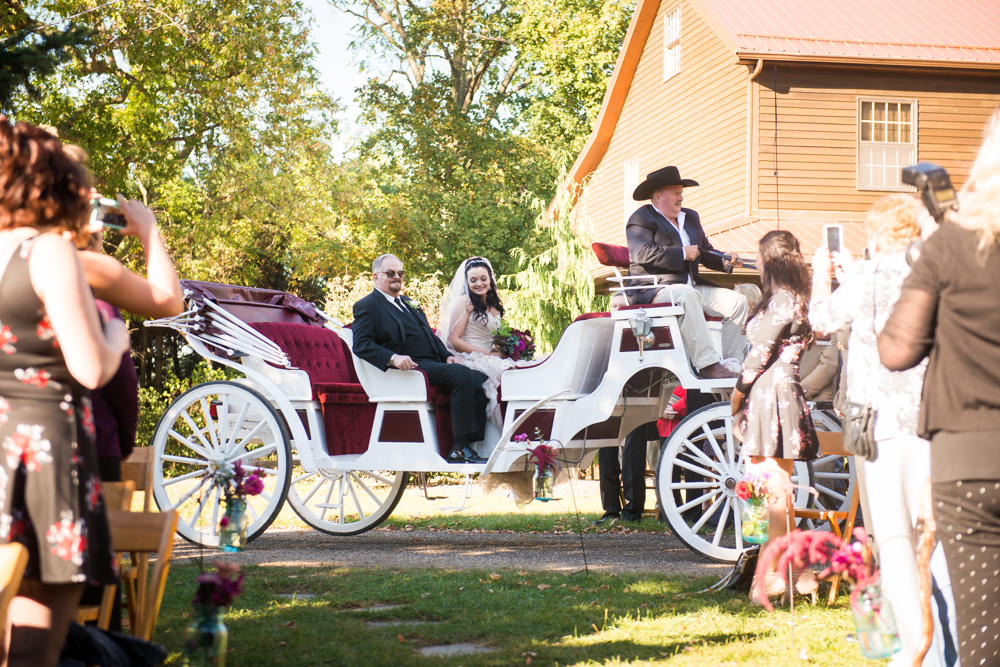 Jason's reaction brought so many guests to tears. I got goosebumps seeing how he couldn't hold back tears as he saw his bride walk toward him down the aisle.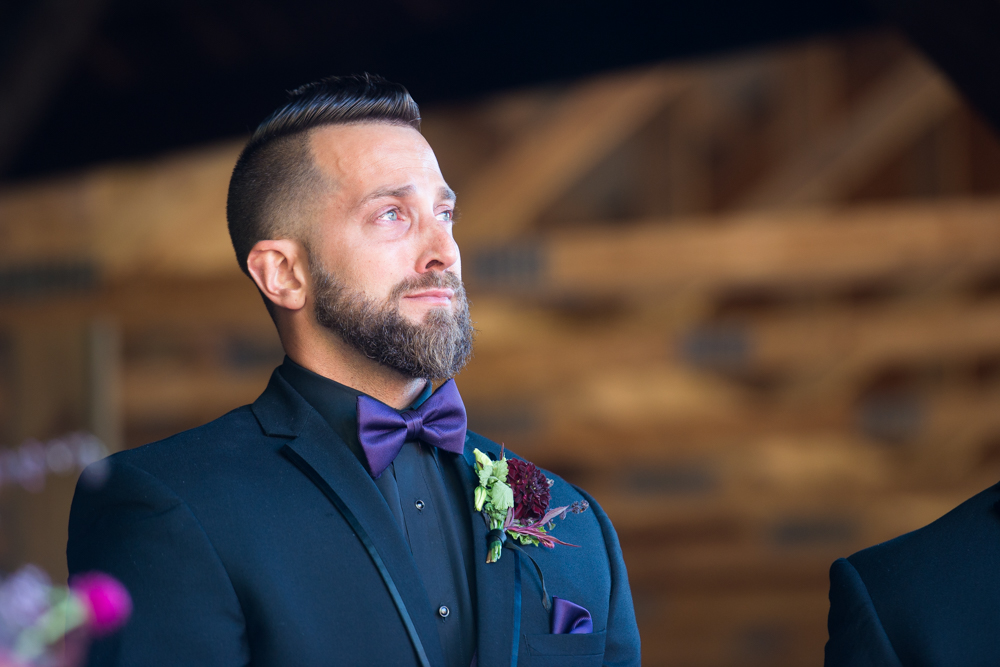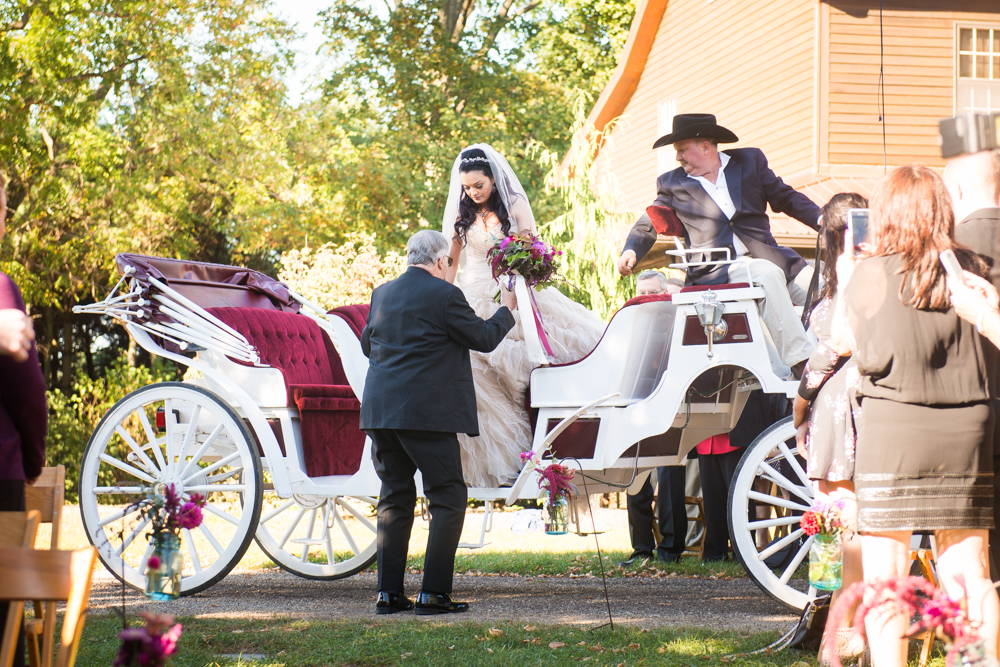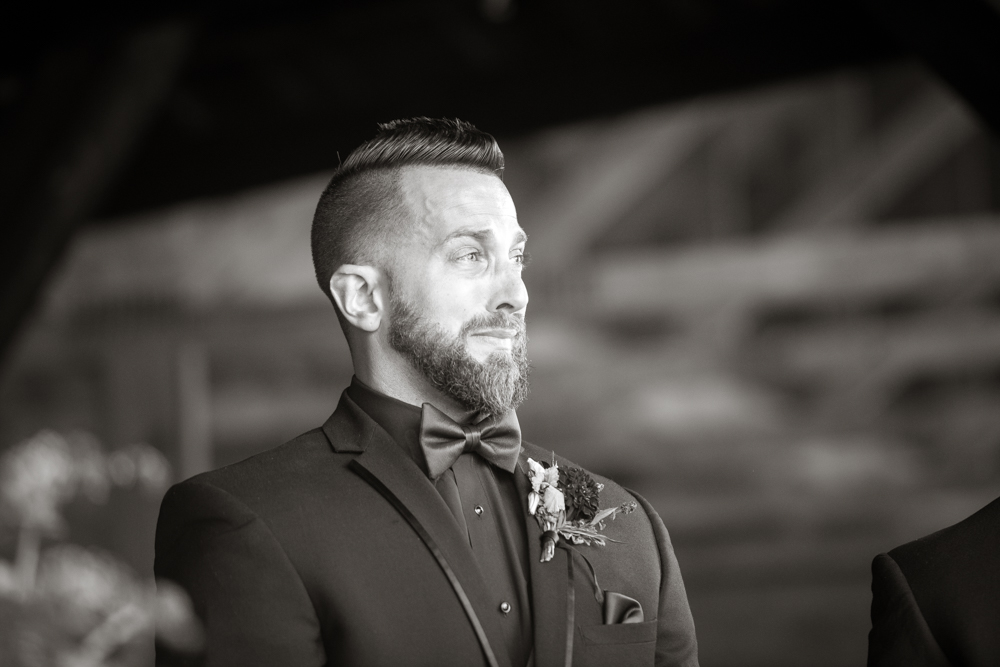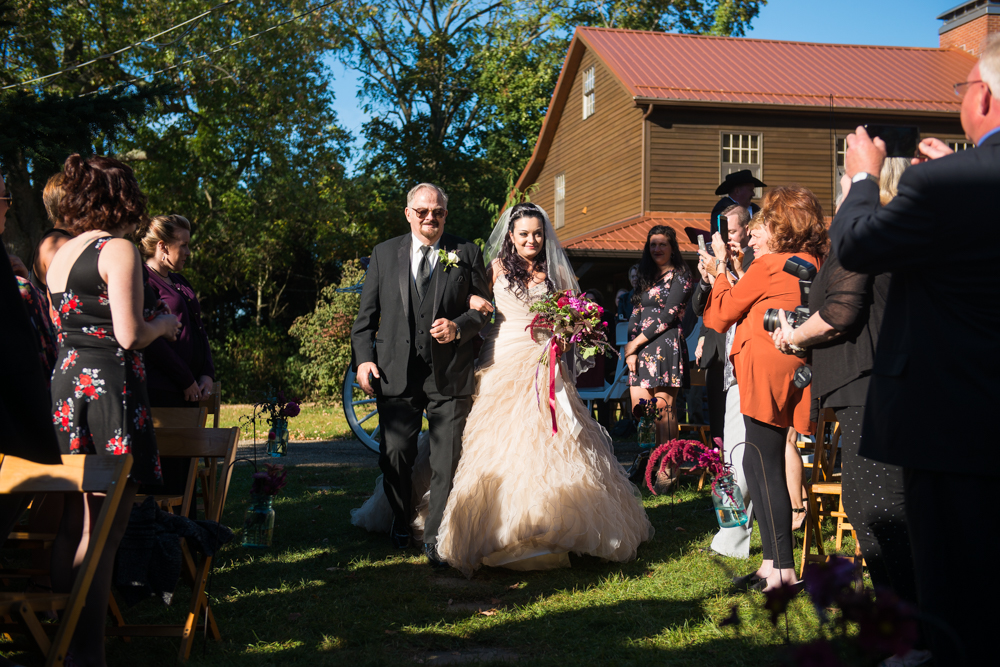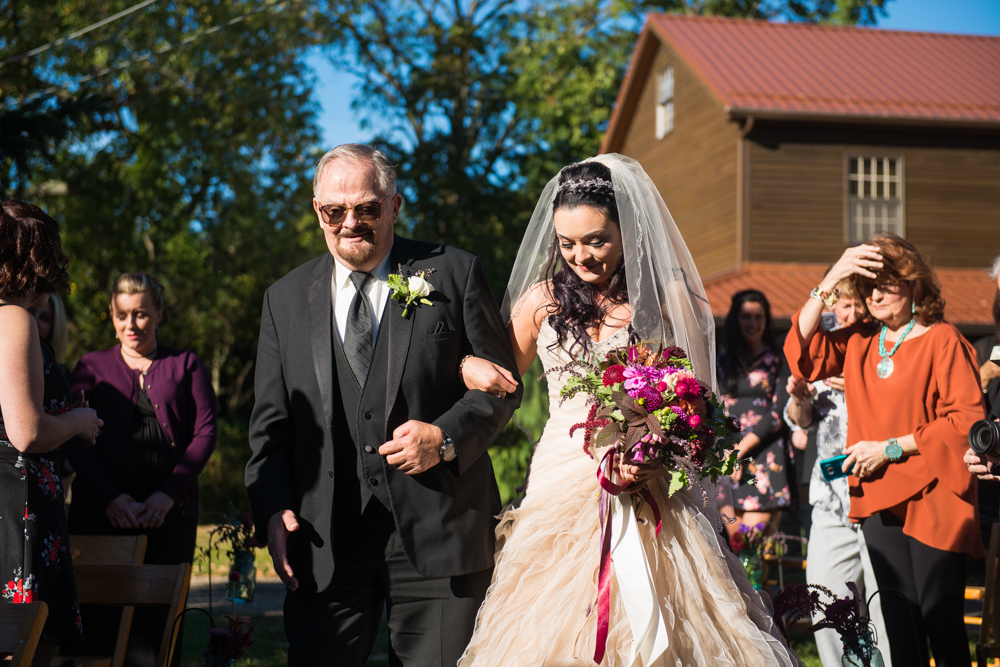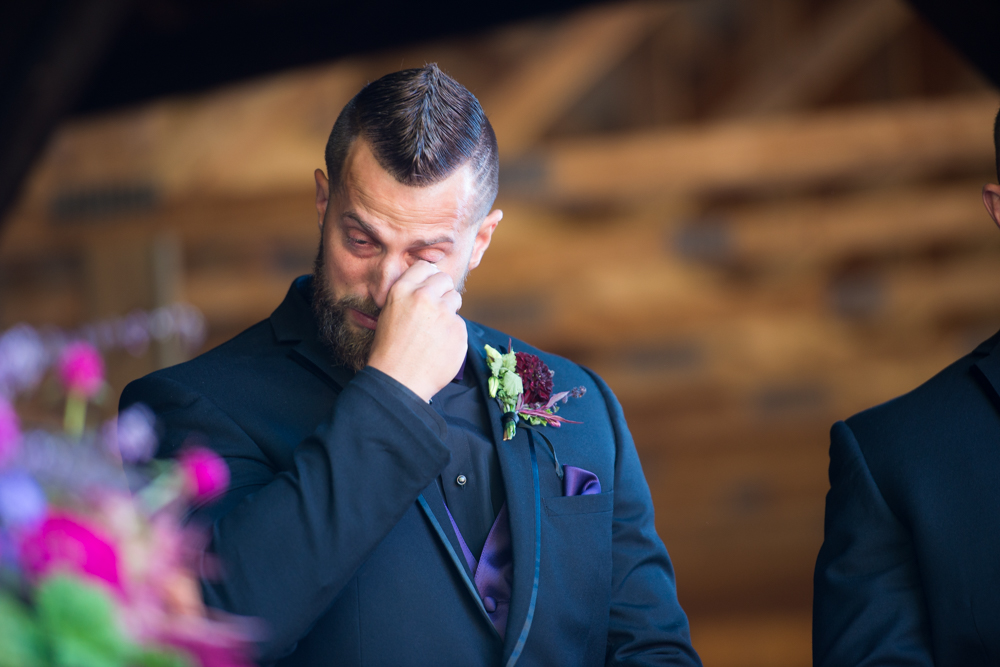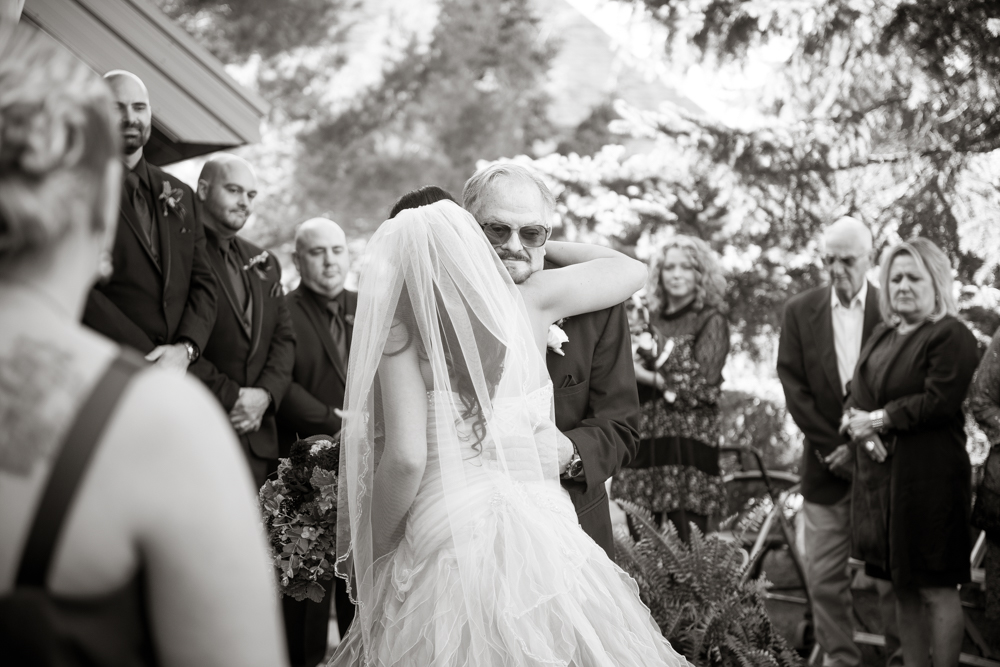 Their wedding ceremony was beautiful. Before the wedding day, their officiant had them each write down a few things that they loved about each other & why they wanted to marry each other. Neither of them knew that he would do this, but he read portions of what they wrote during the ceremony. Even though he said just to write a few things, each of them wrote a few pages about each other.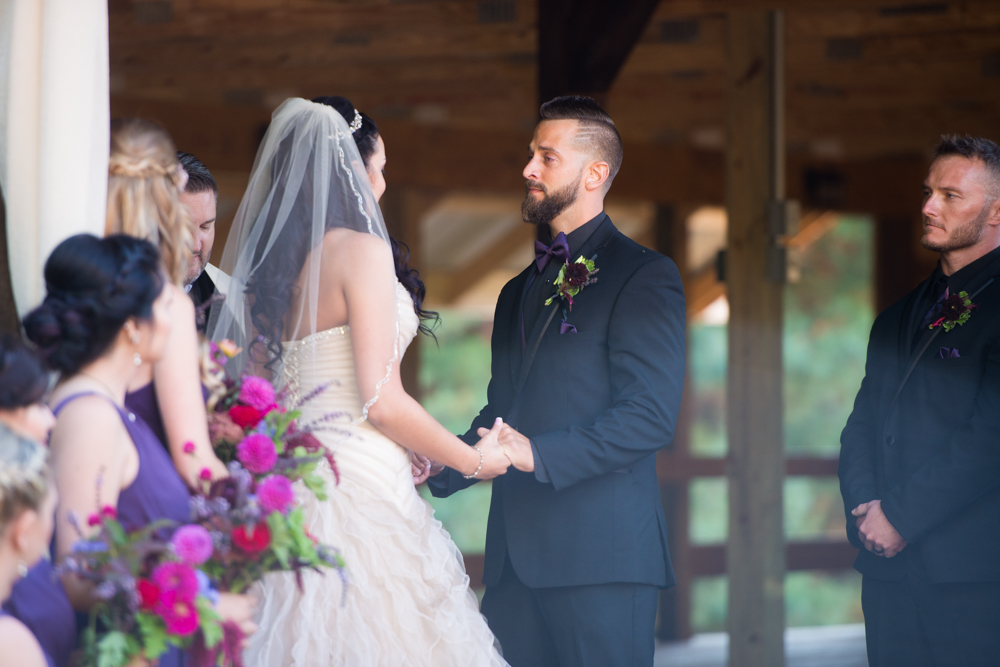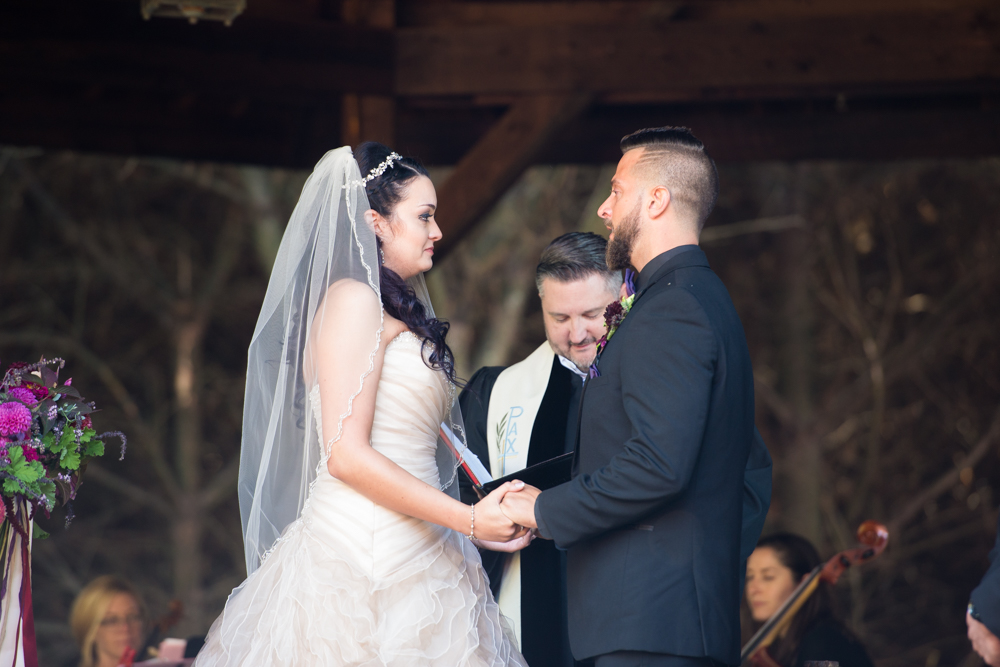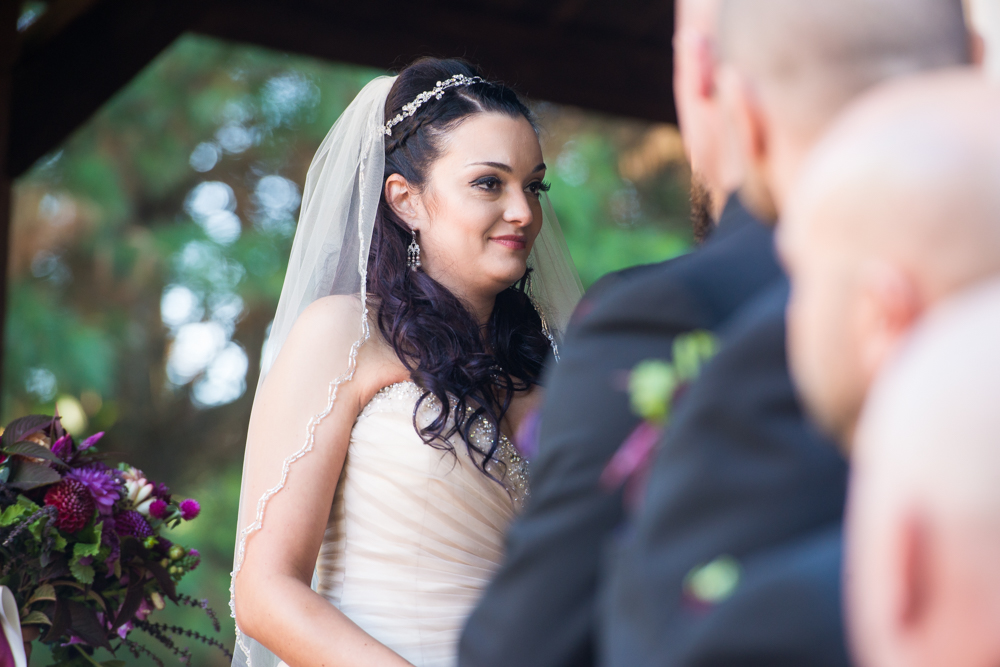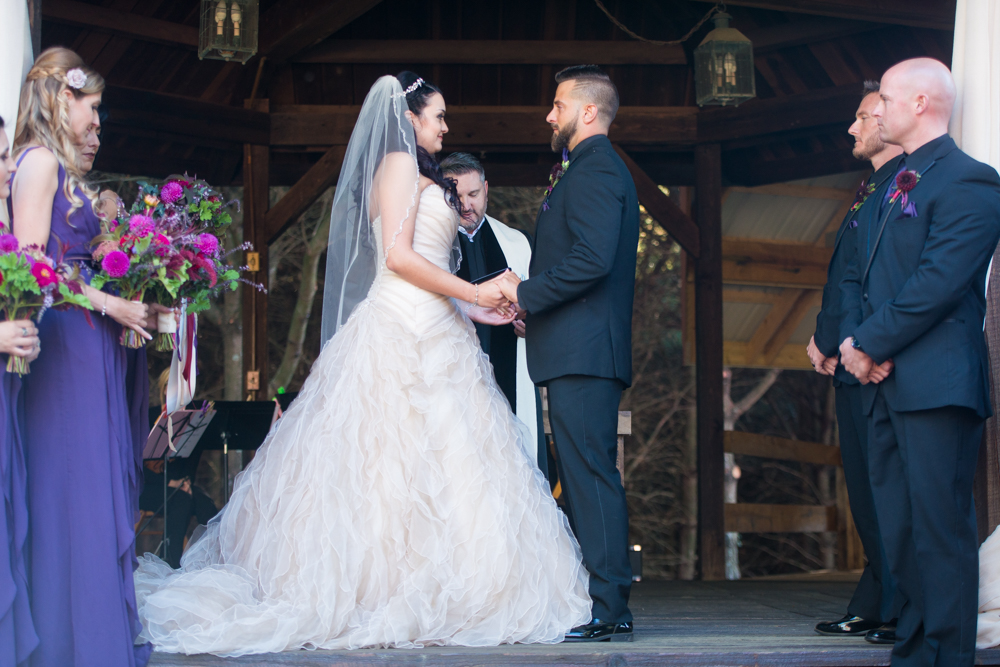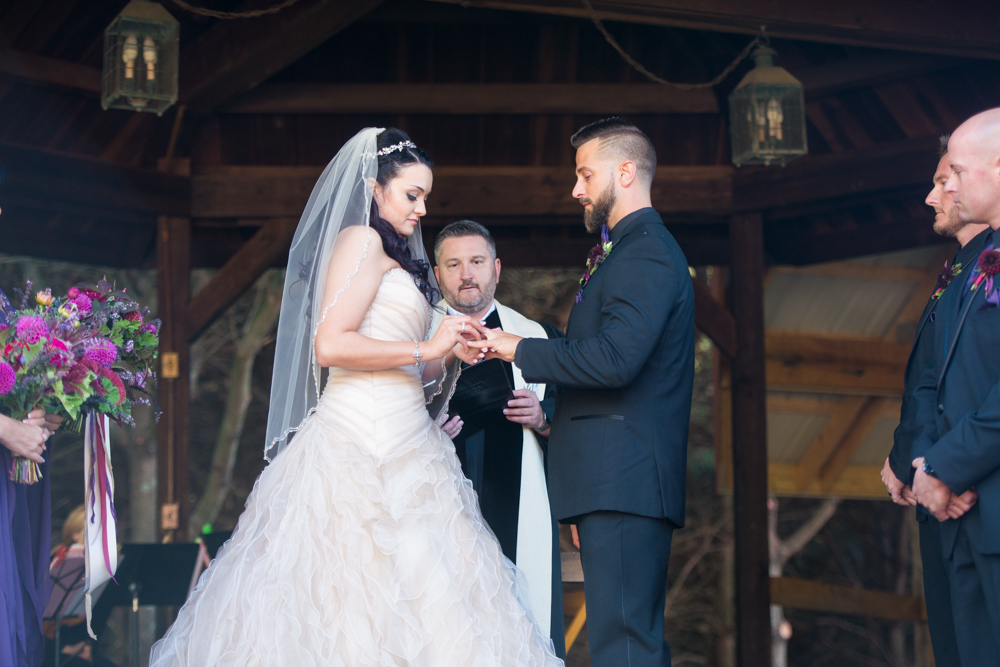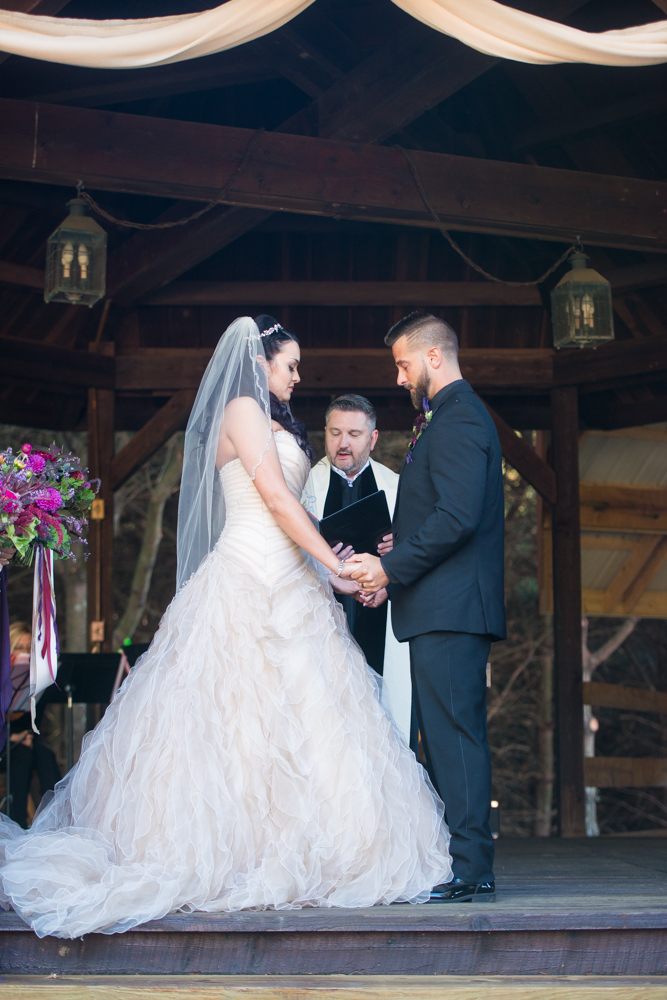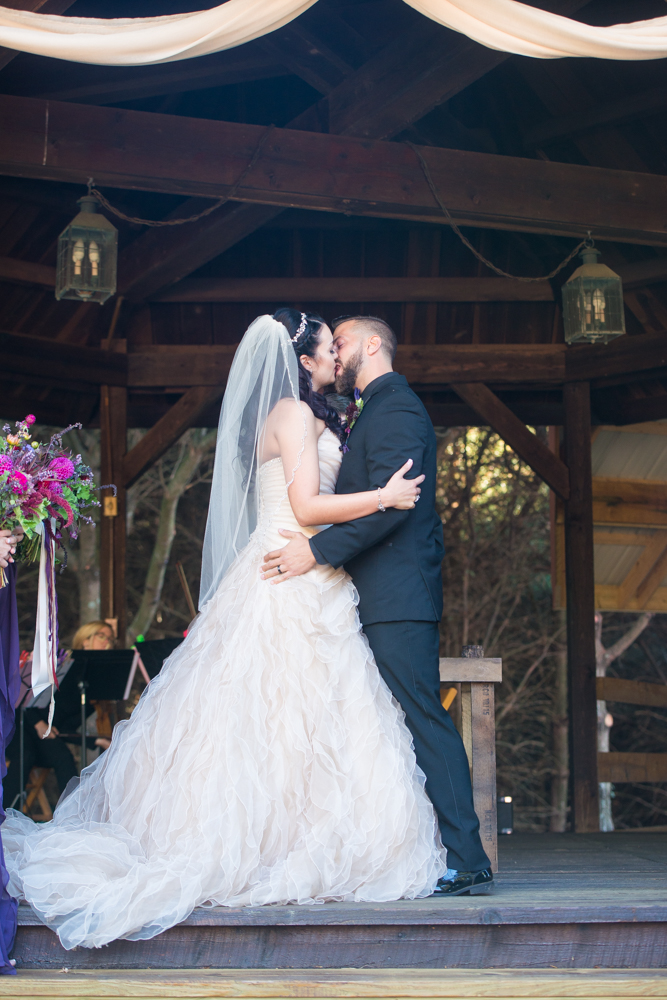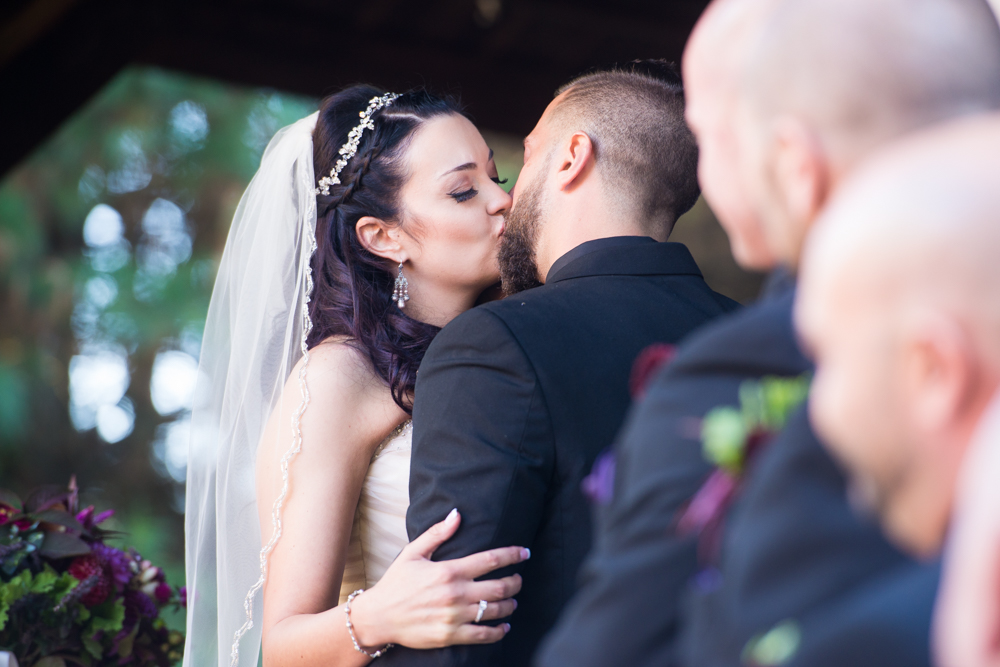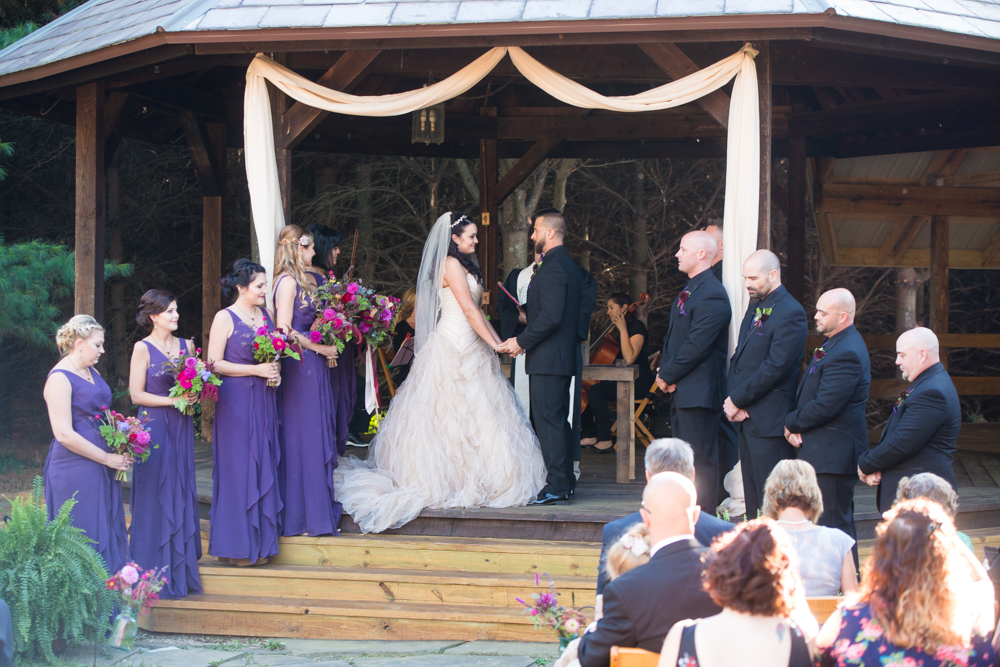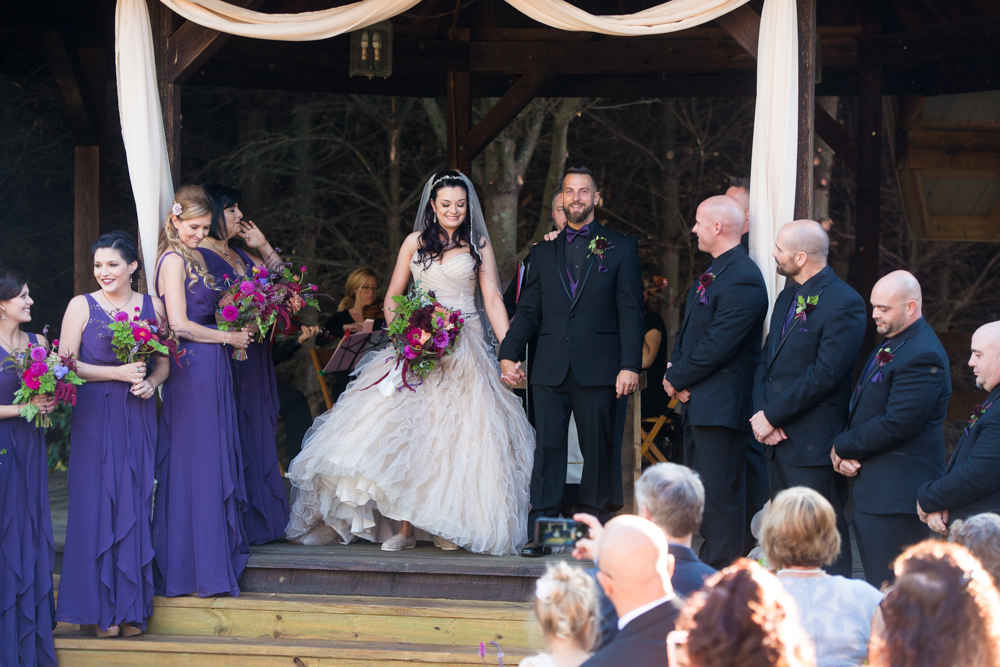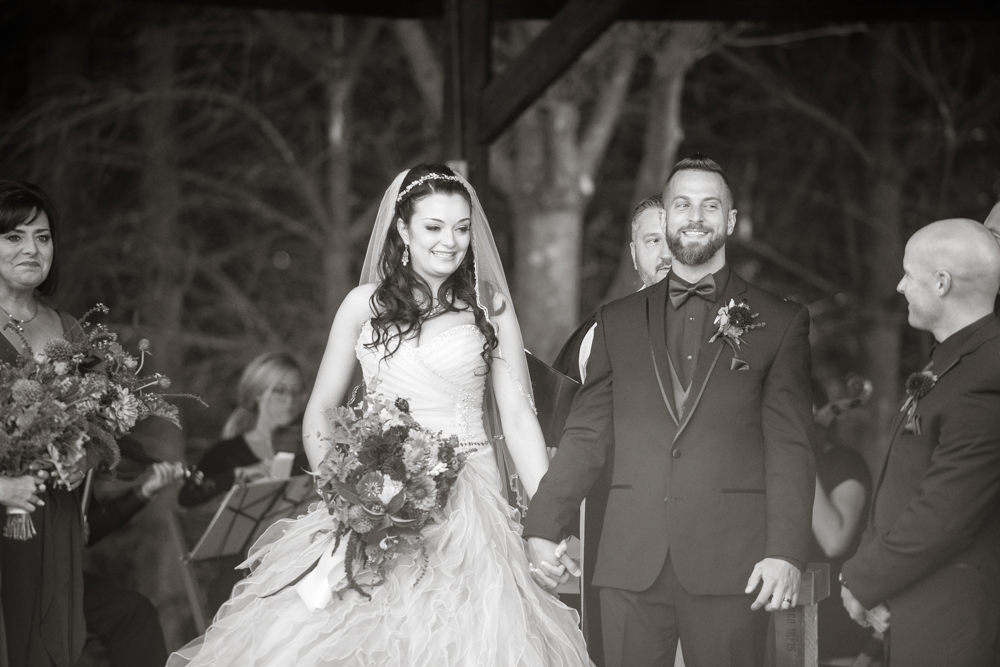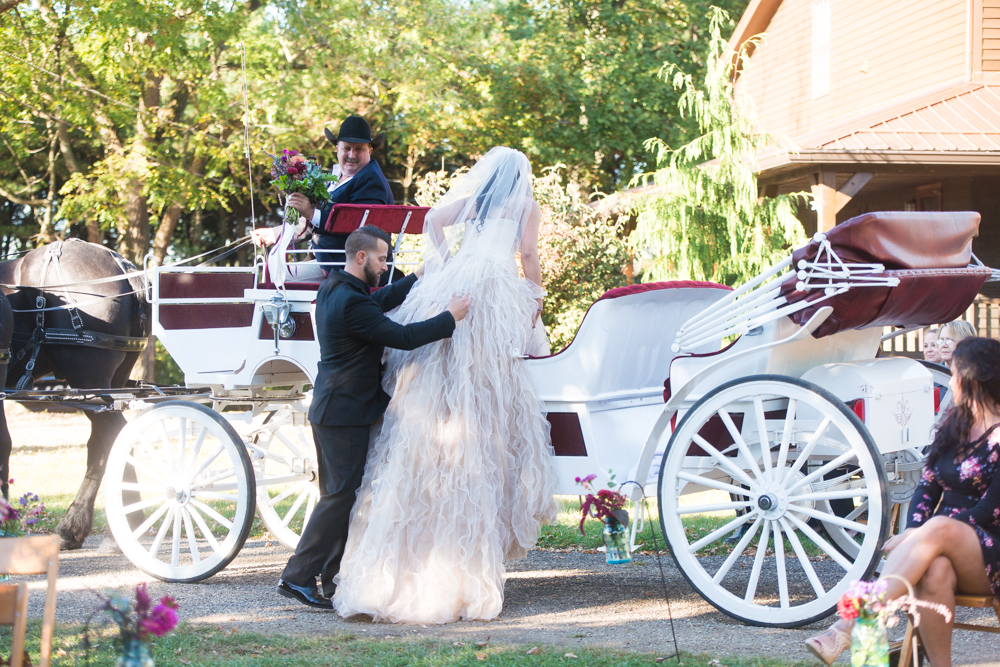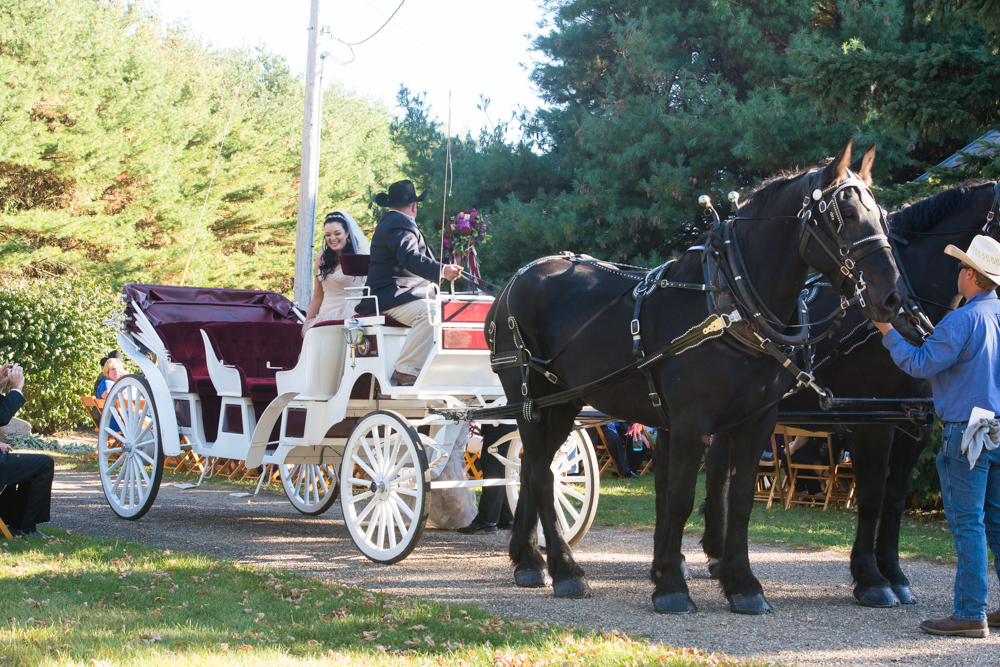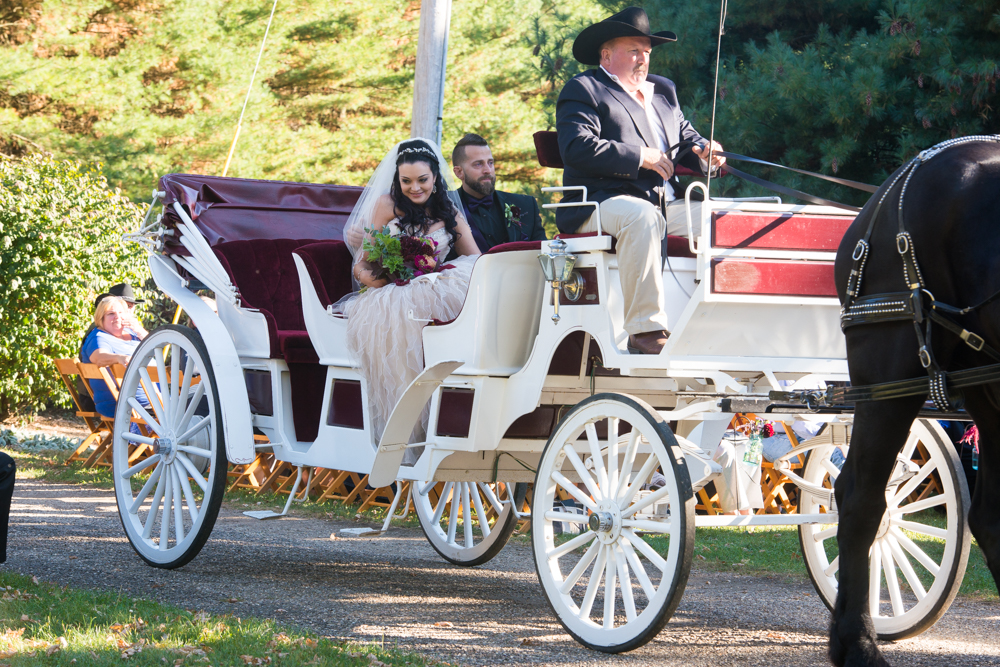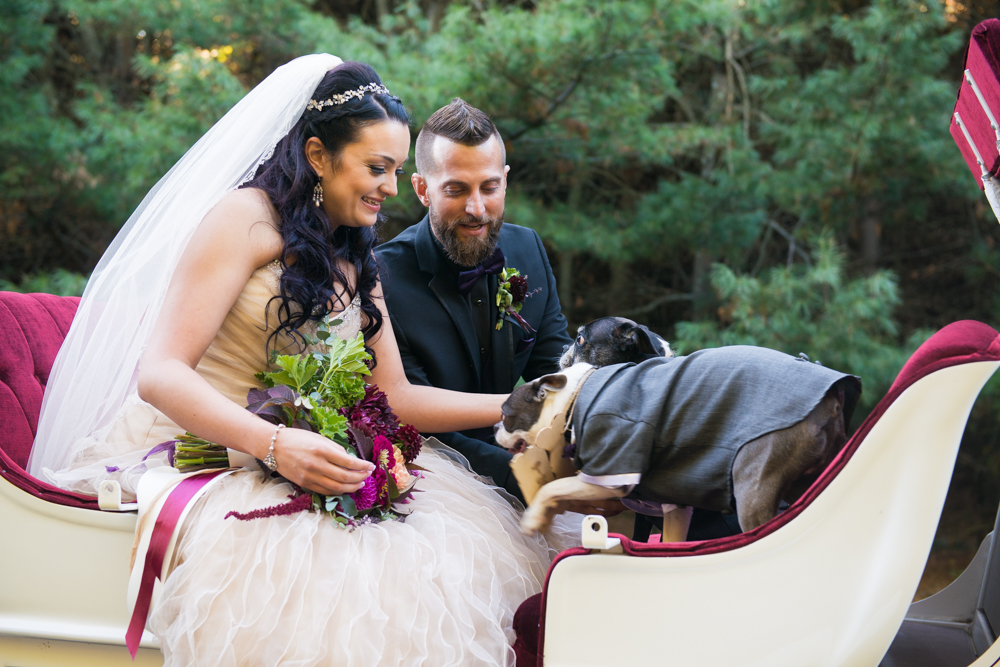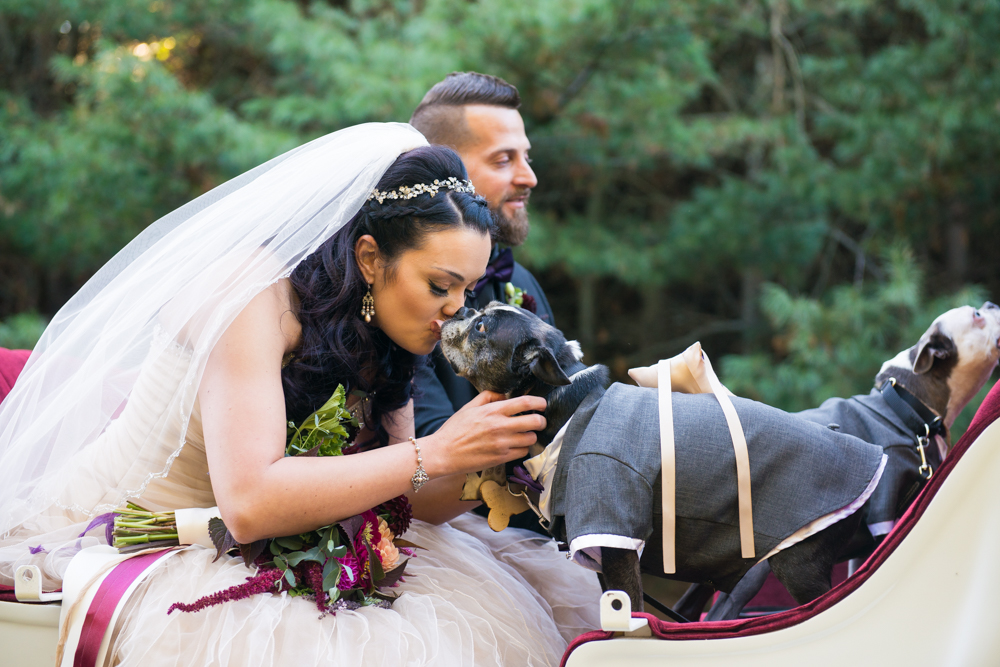 A happy little family!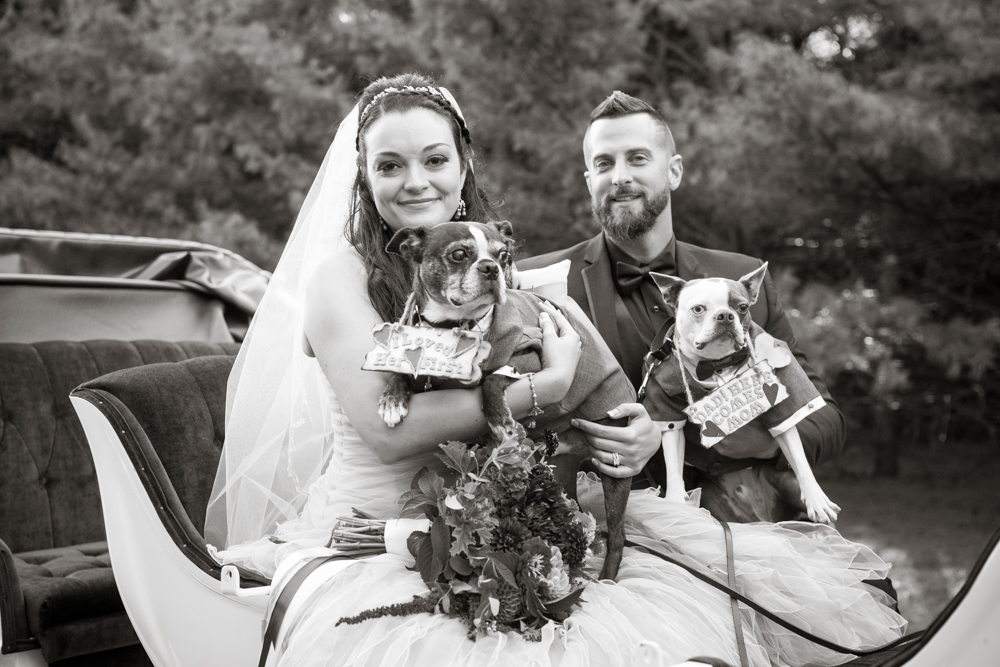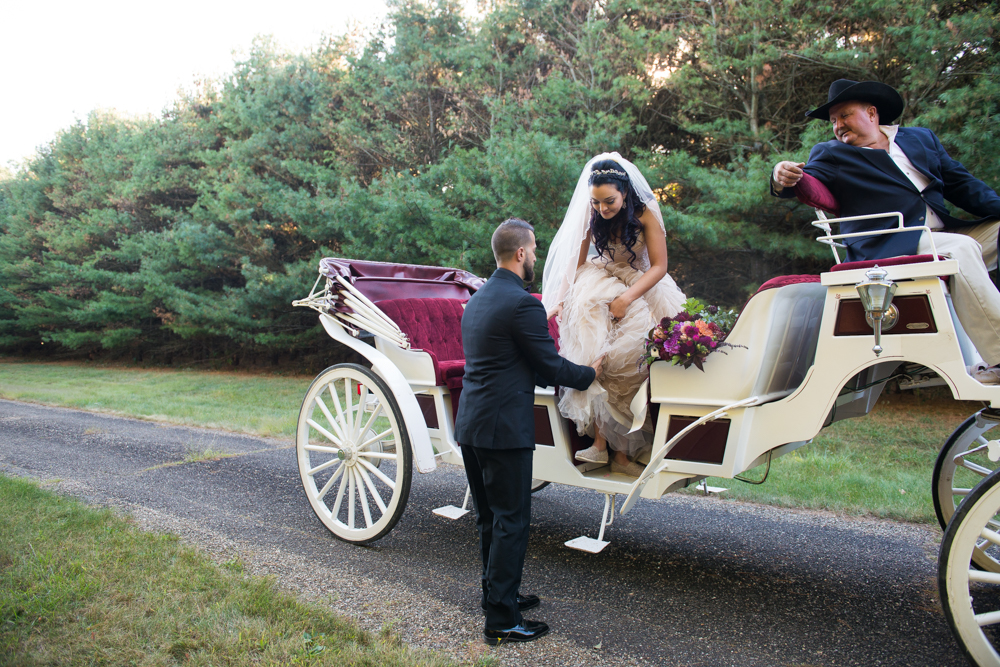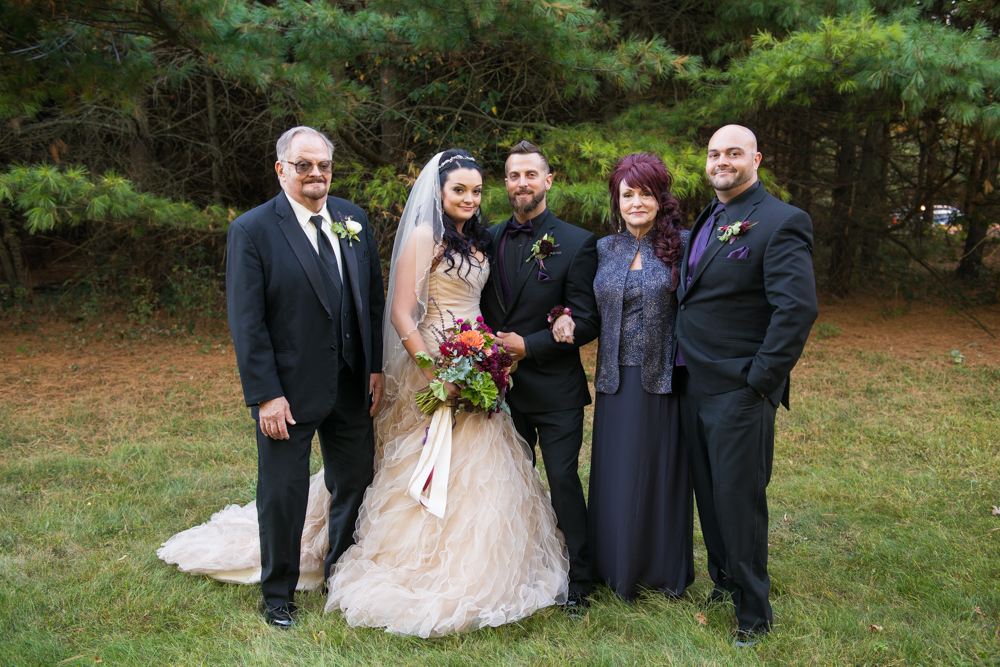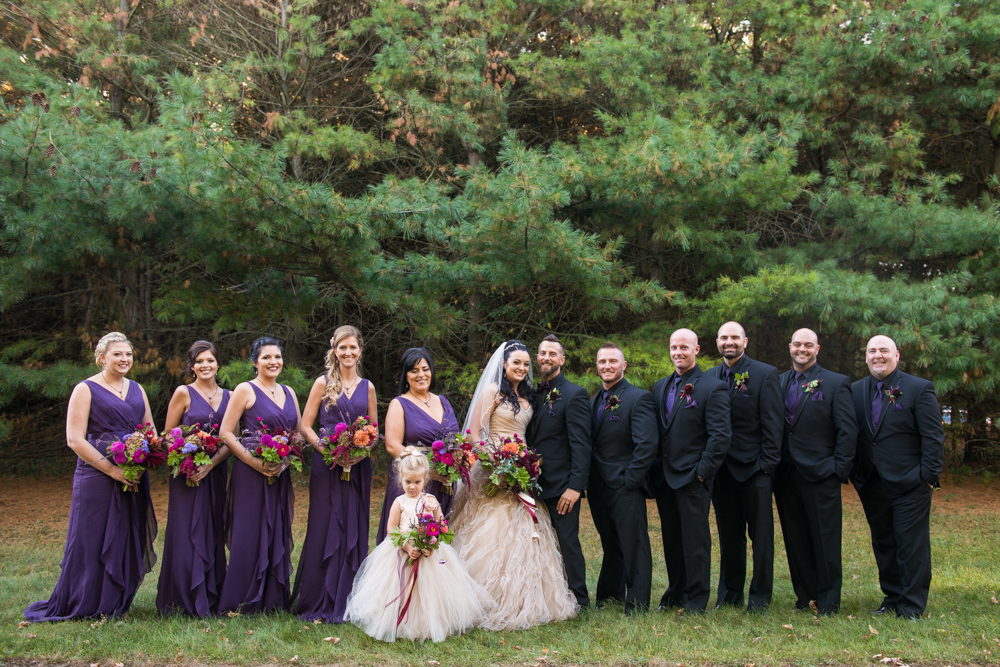 Wow! Those Fodor Tree Farm blooms just pop against the amethyst bridesmaid dresses!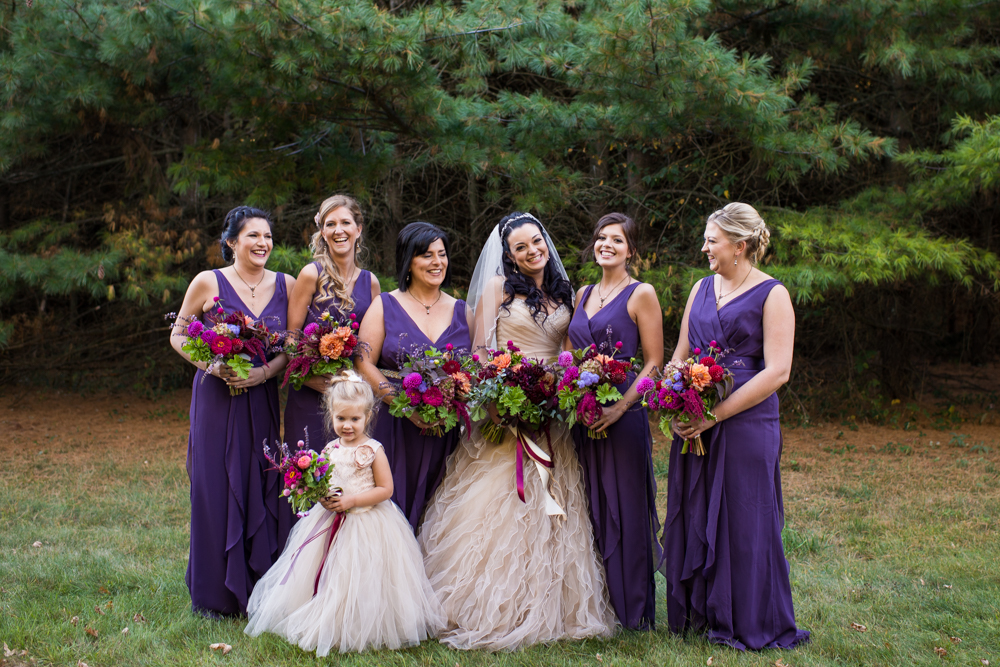 The most darling flower girl!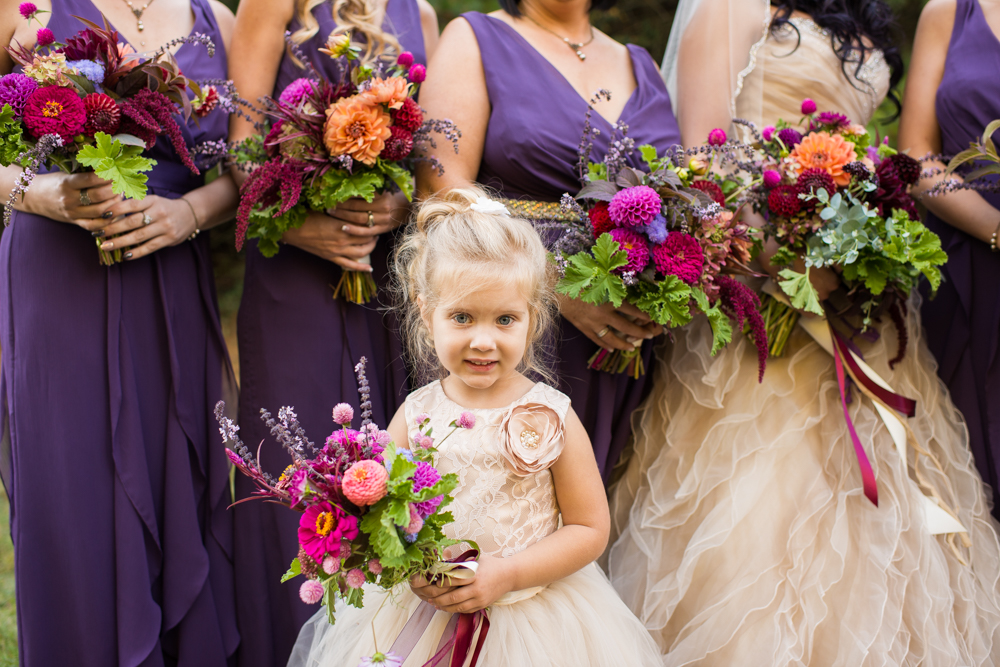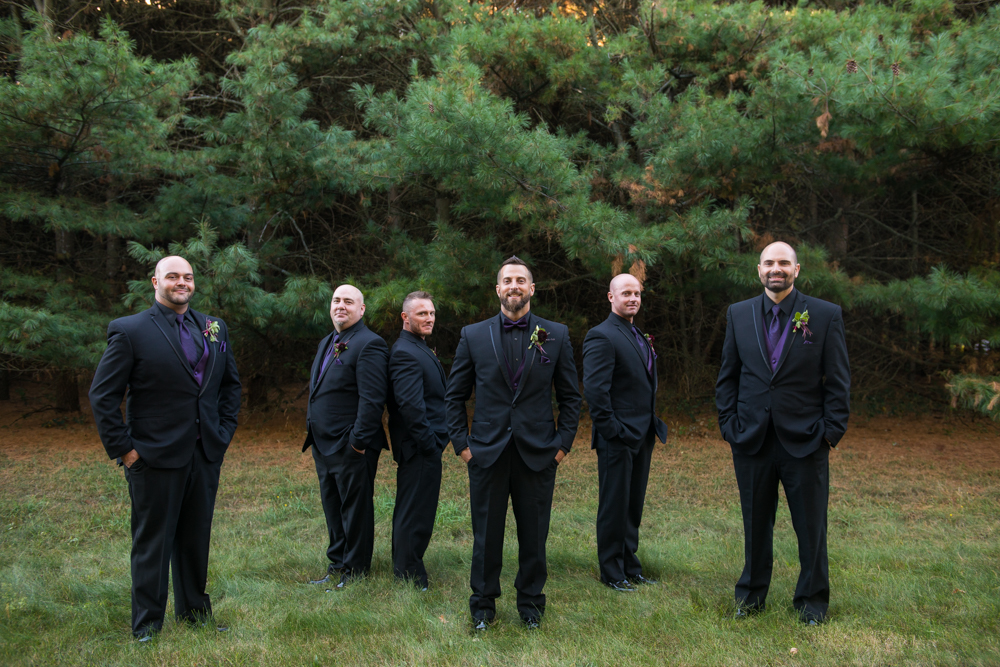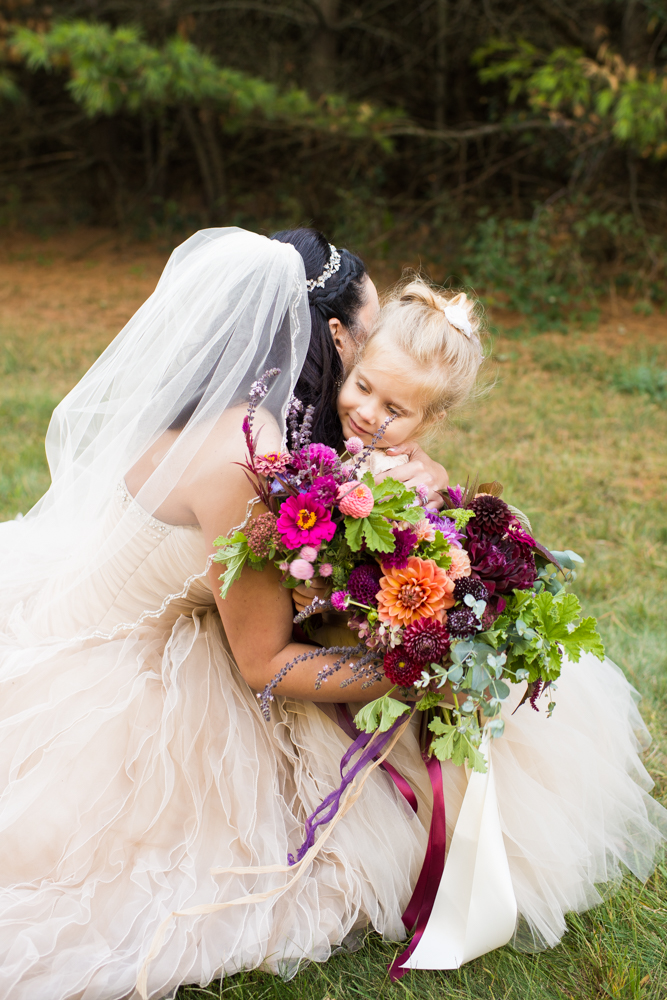 Cori's purple hair! I just can't with these two! Model status!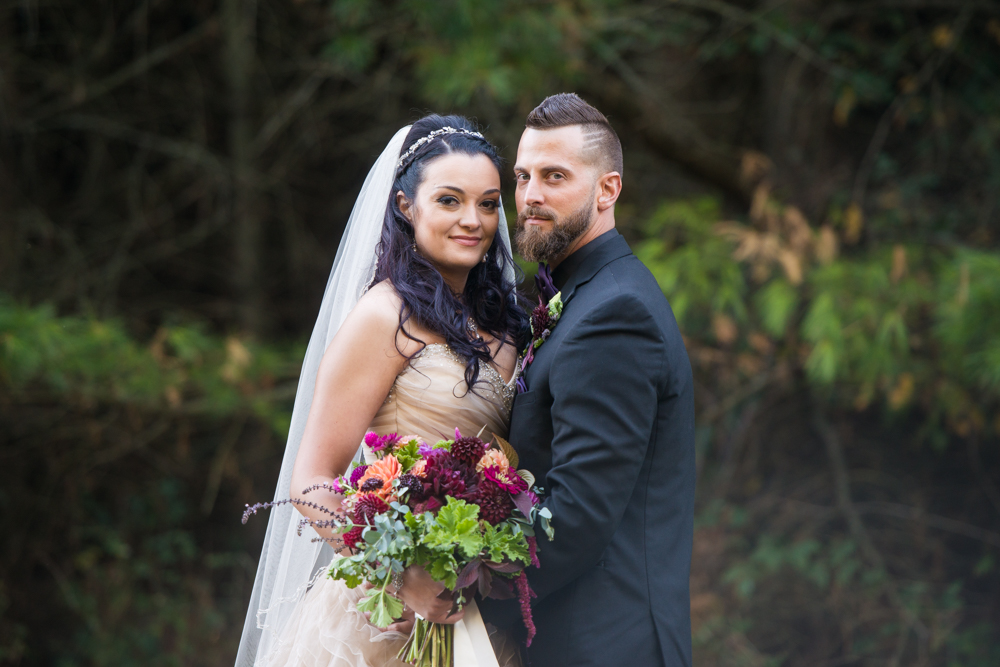 We spied some pretty light during bride & groom portraits & went straight for it, of course!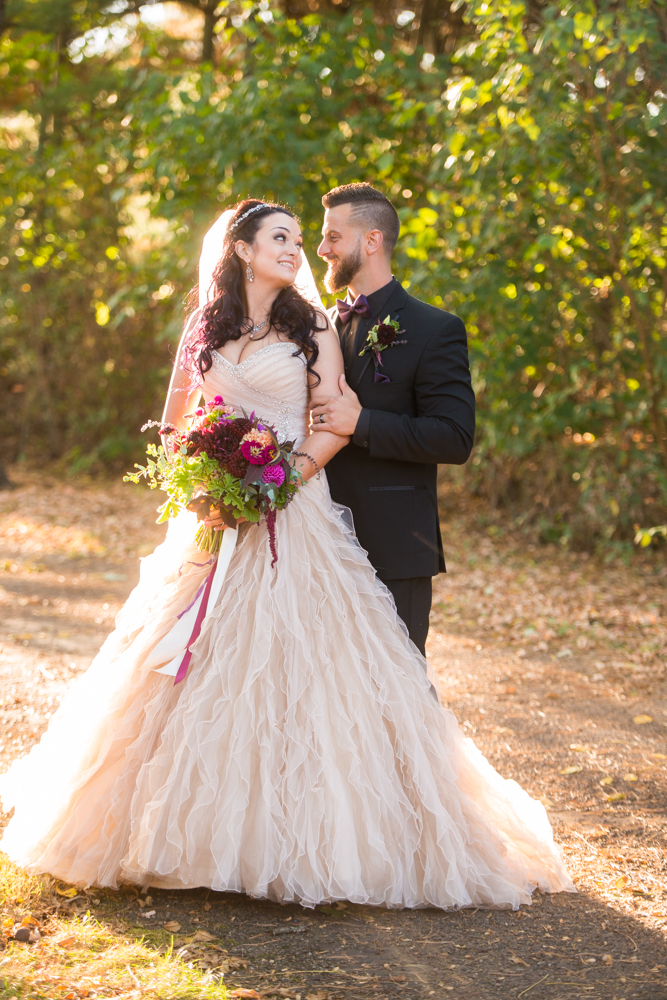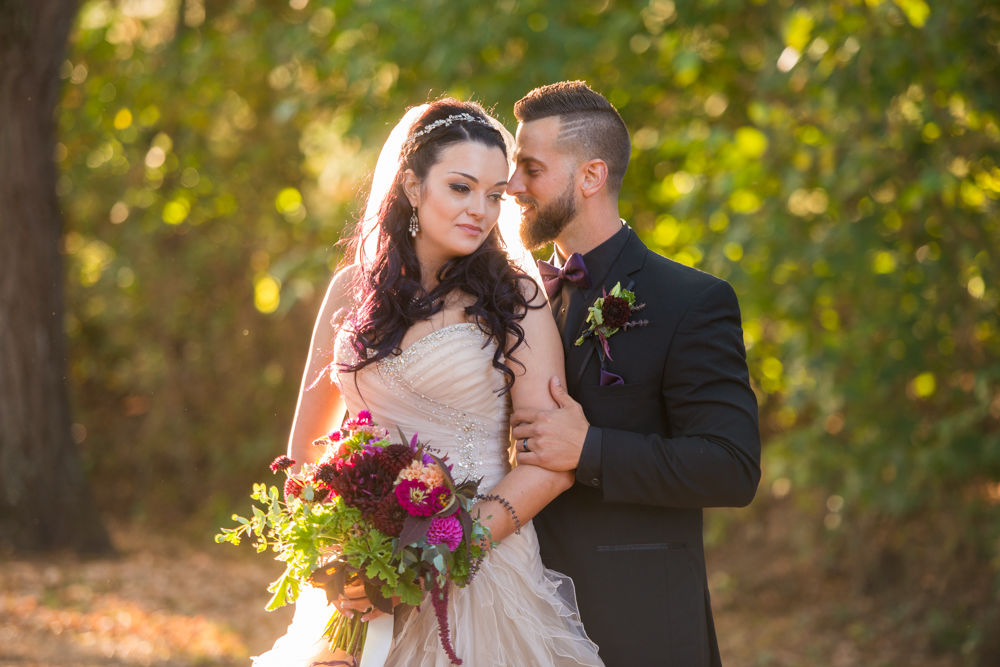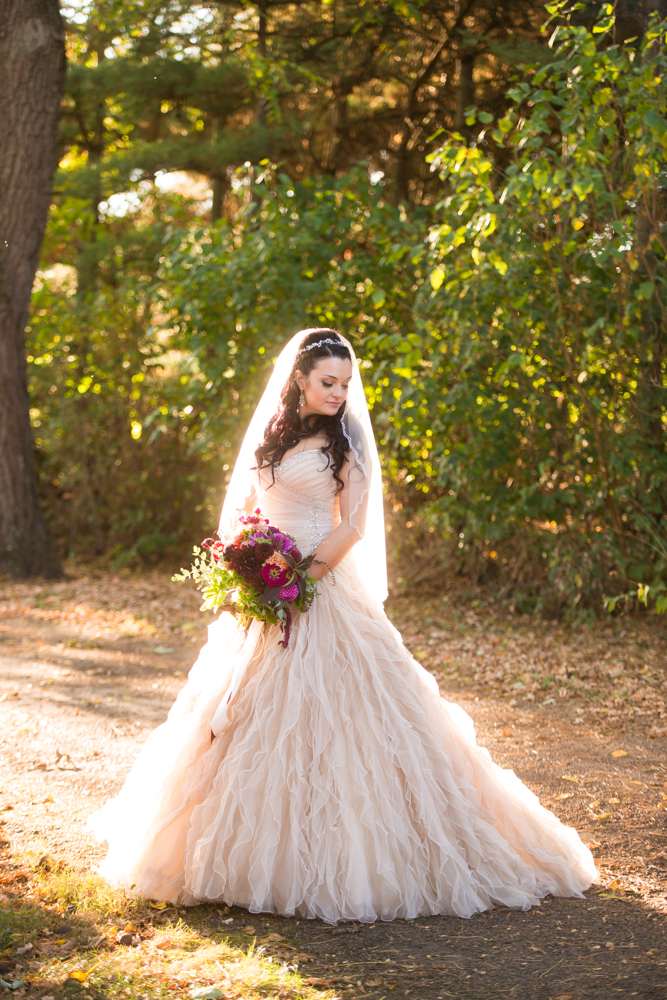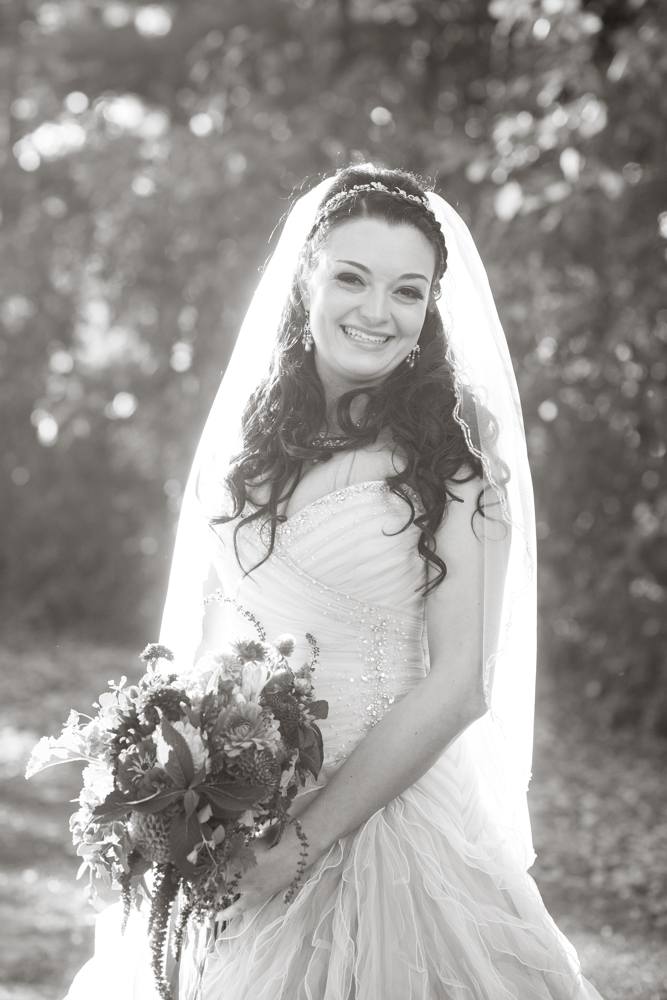 Those dahlias are dreamy. And the bouquet was really fragrant.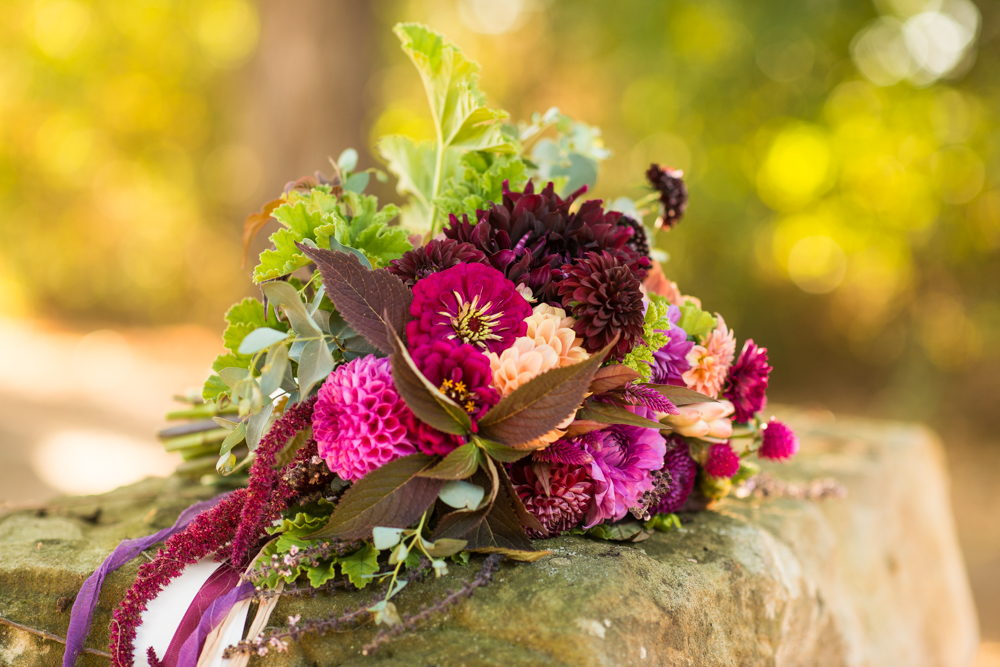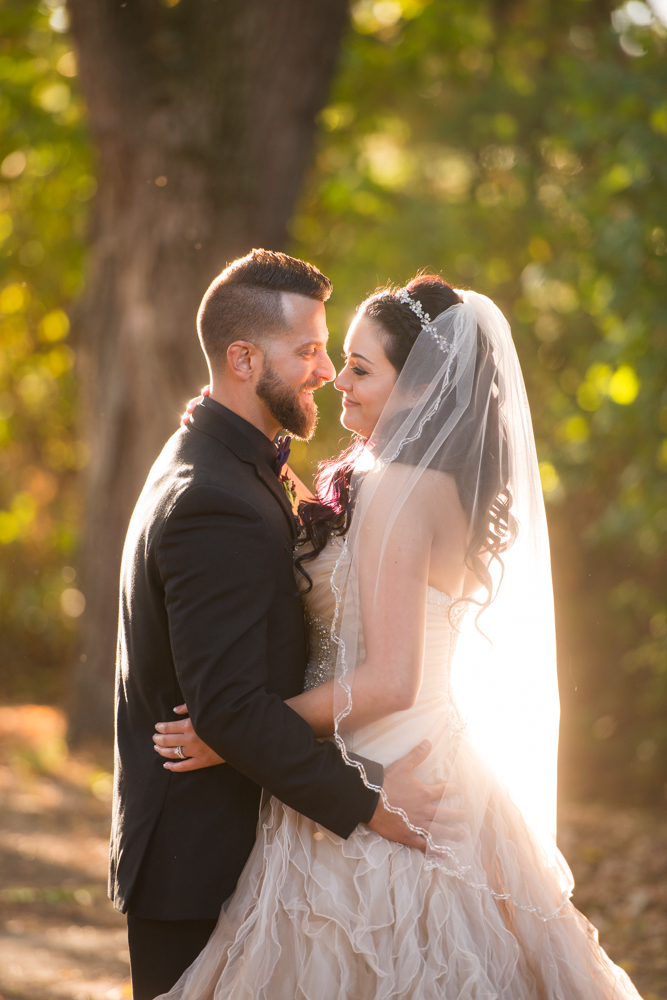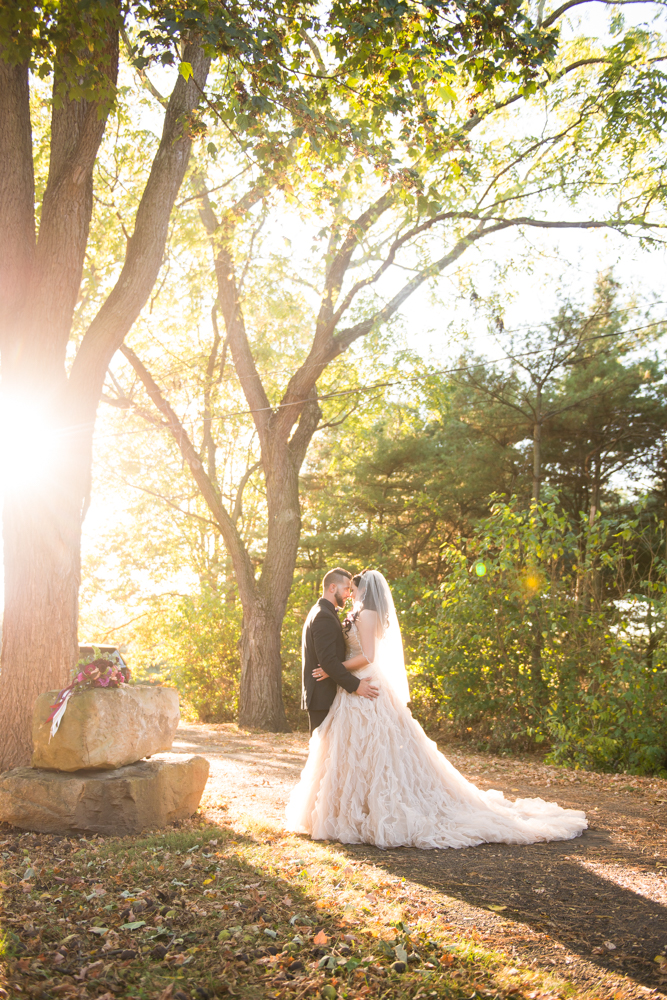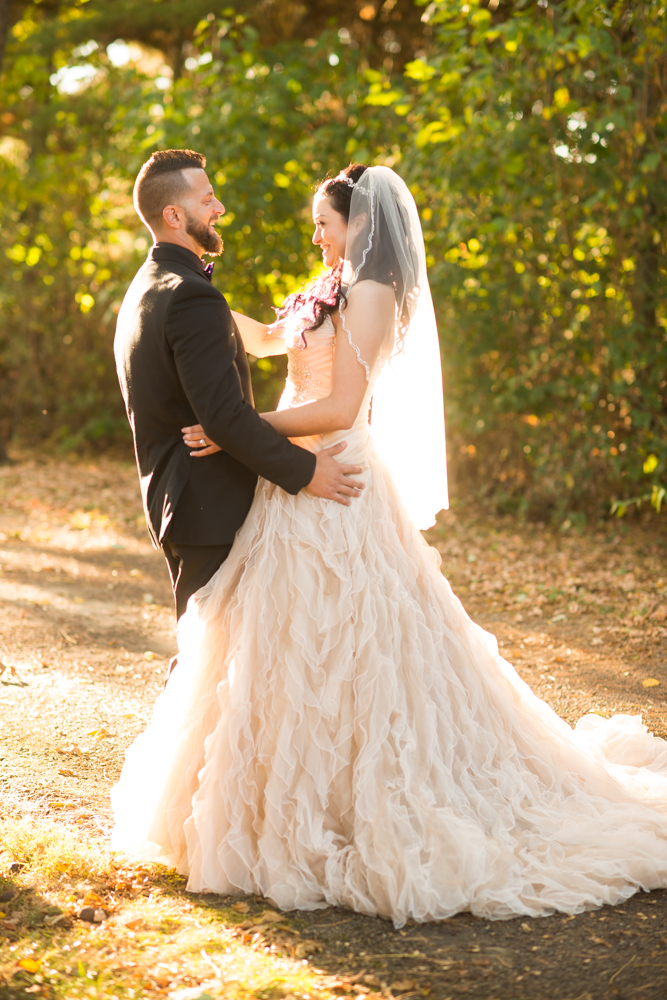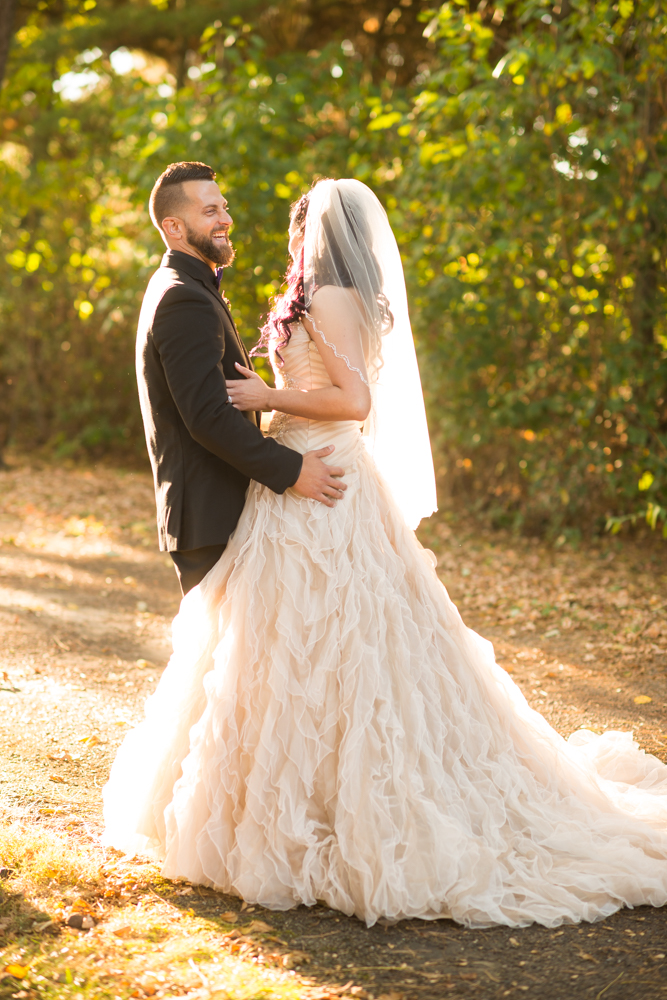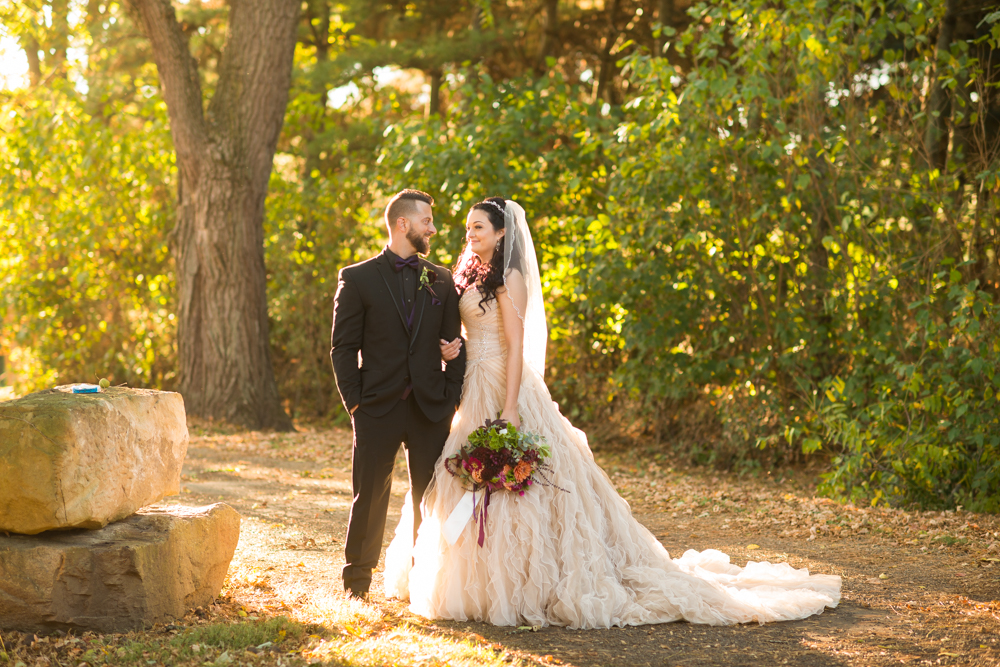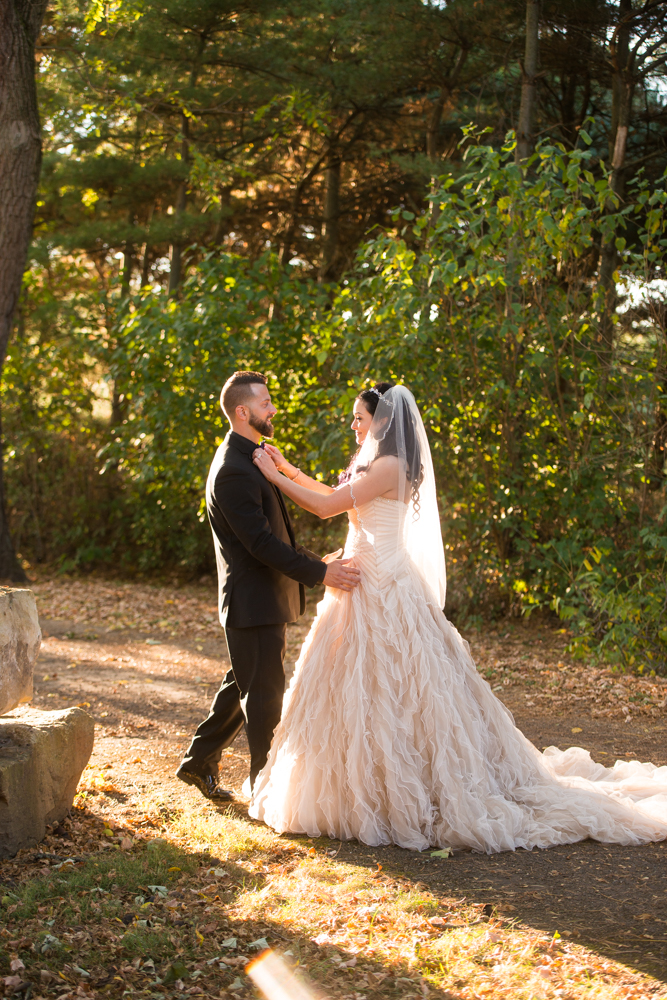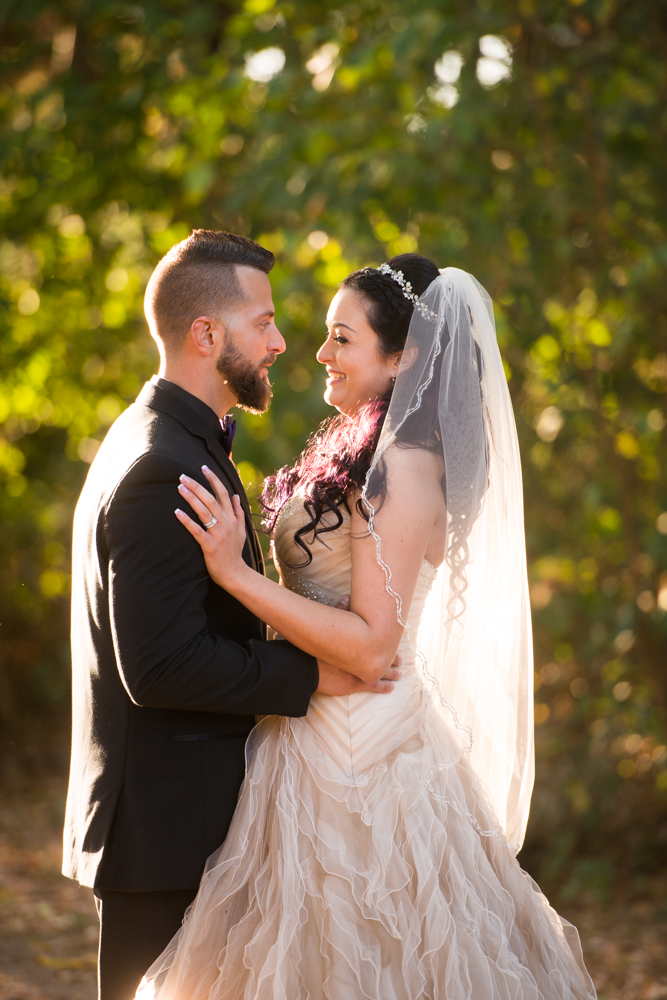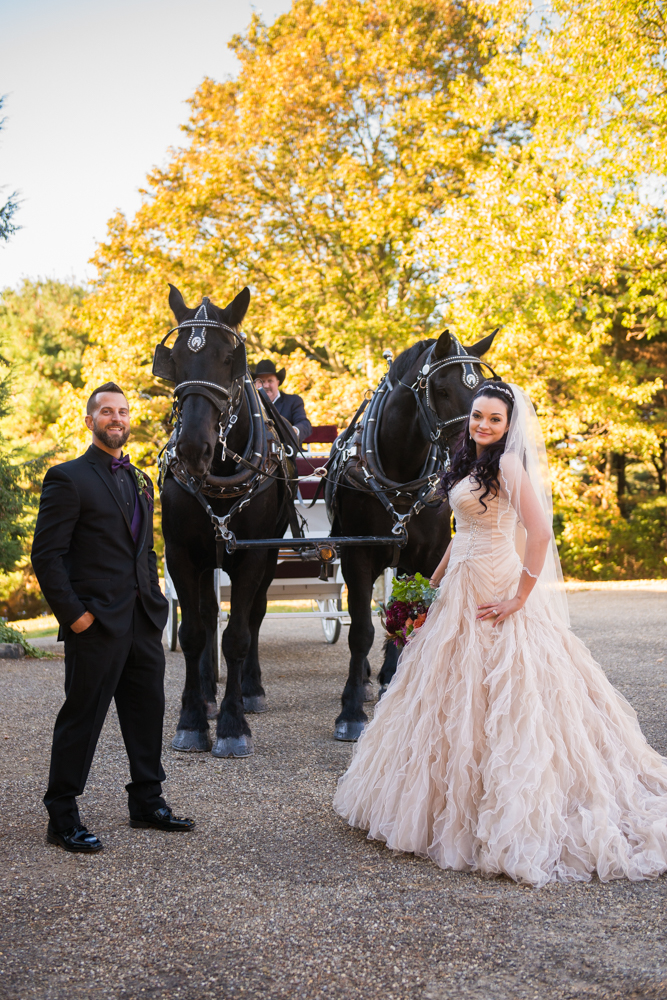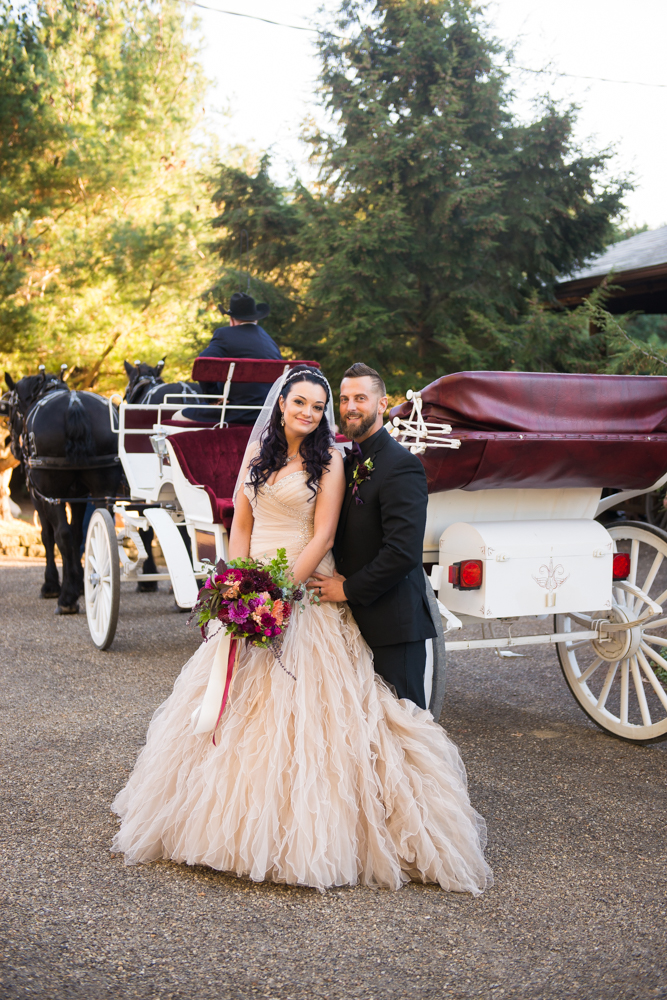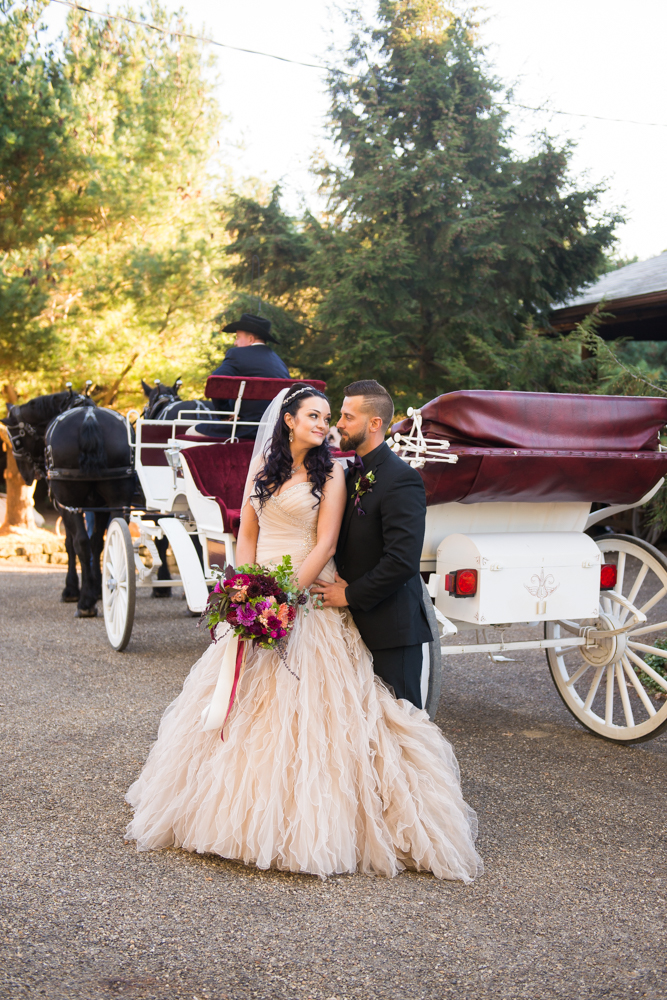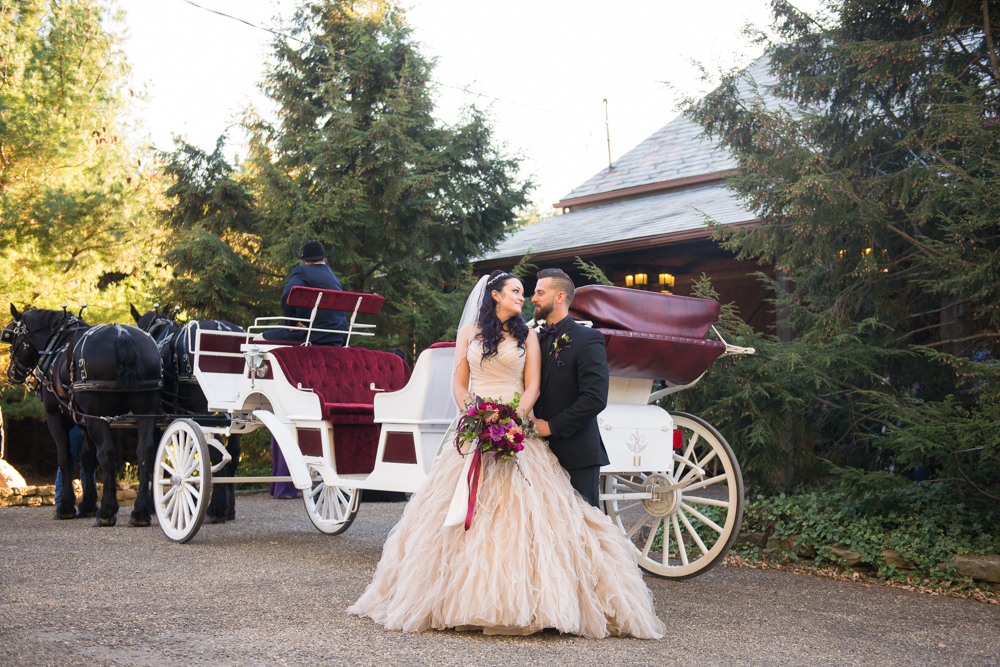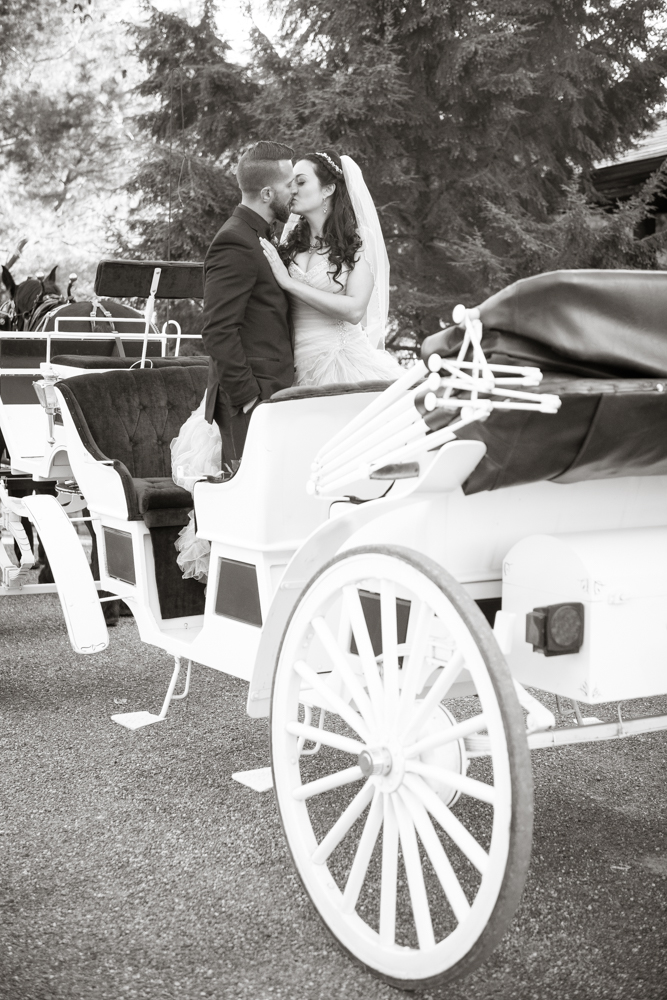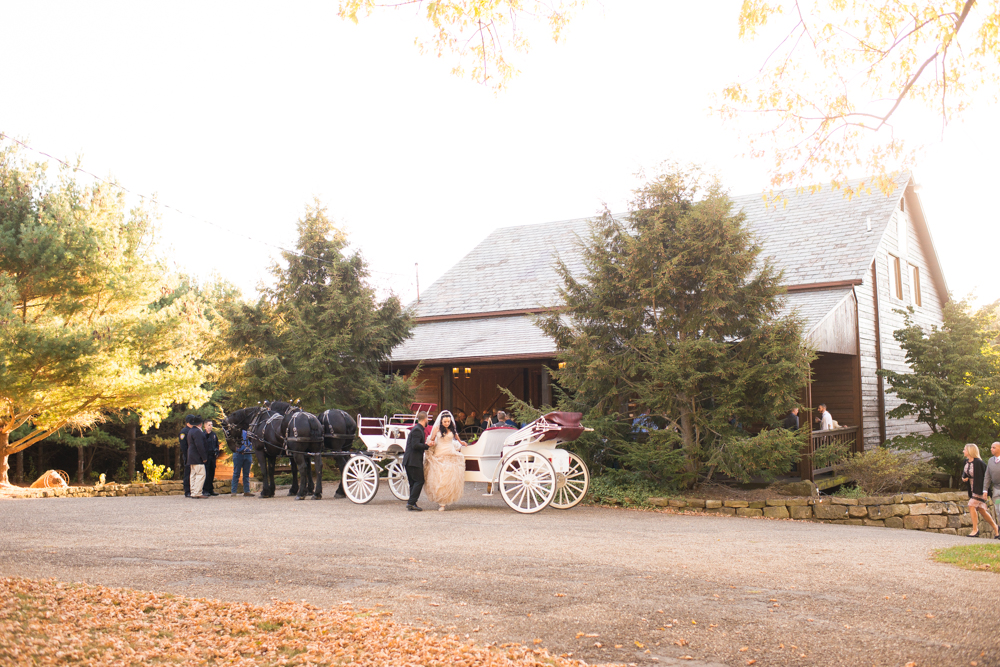 The deep purples & fresh floral centerpieces made the entire reception venue full of romance.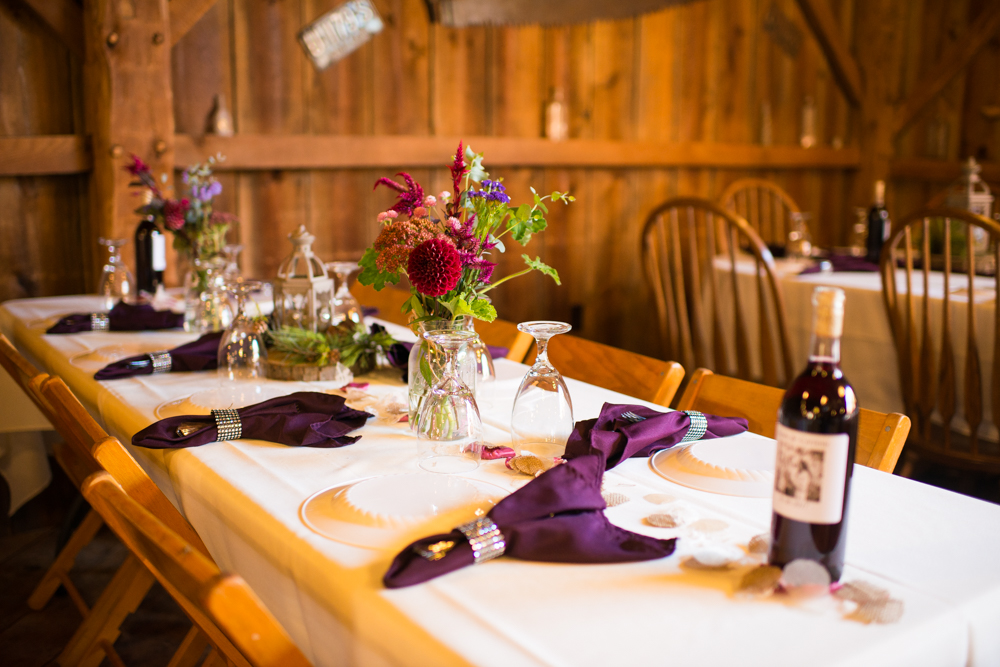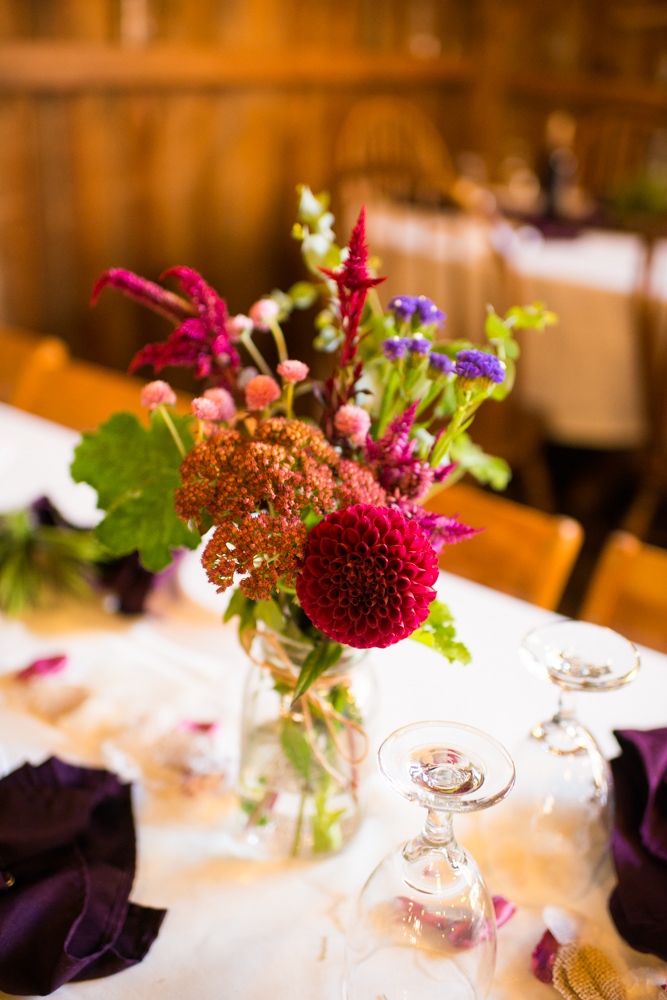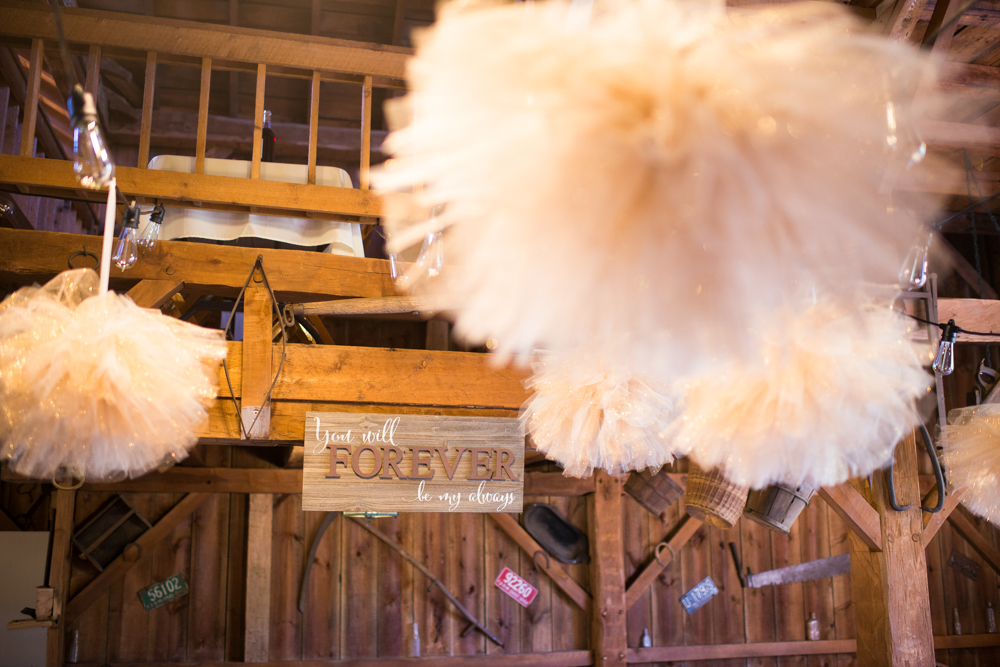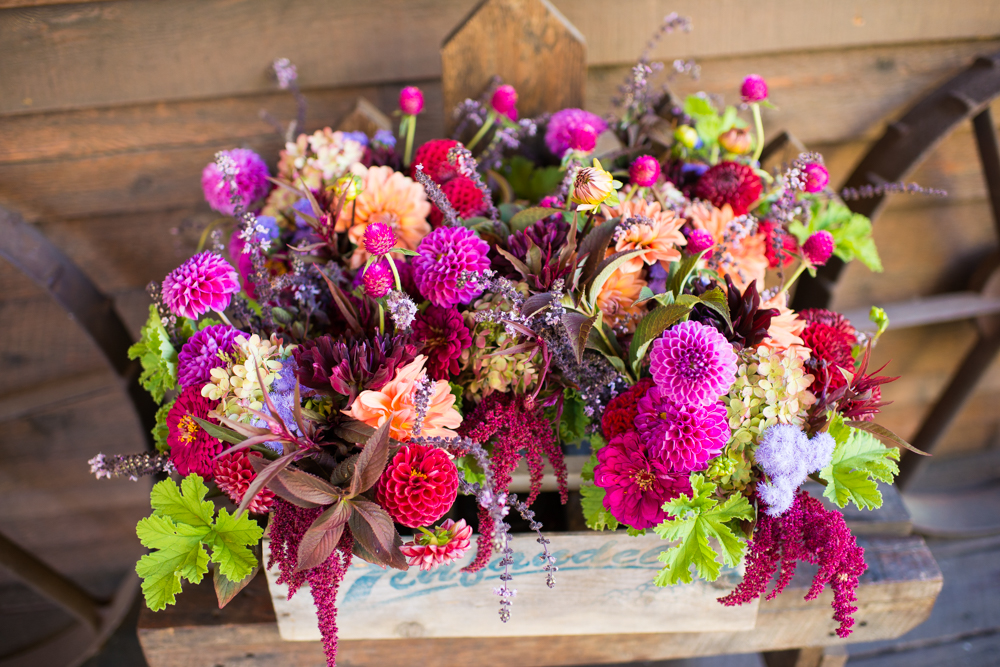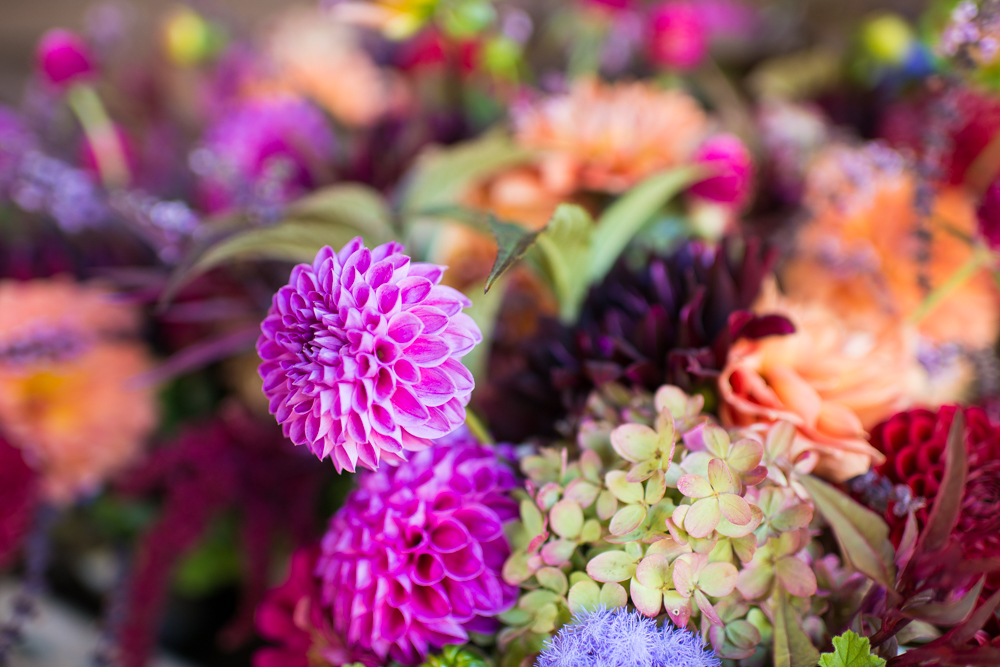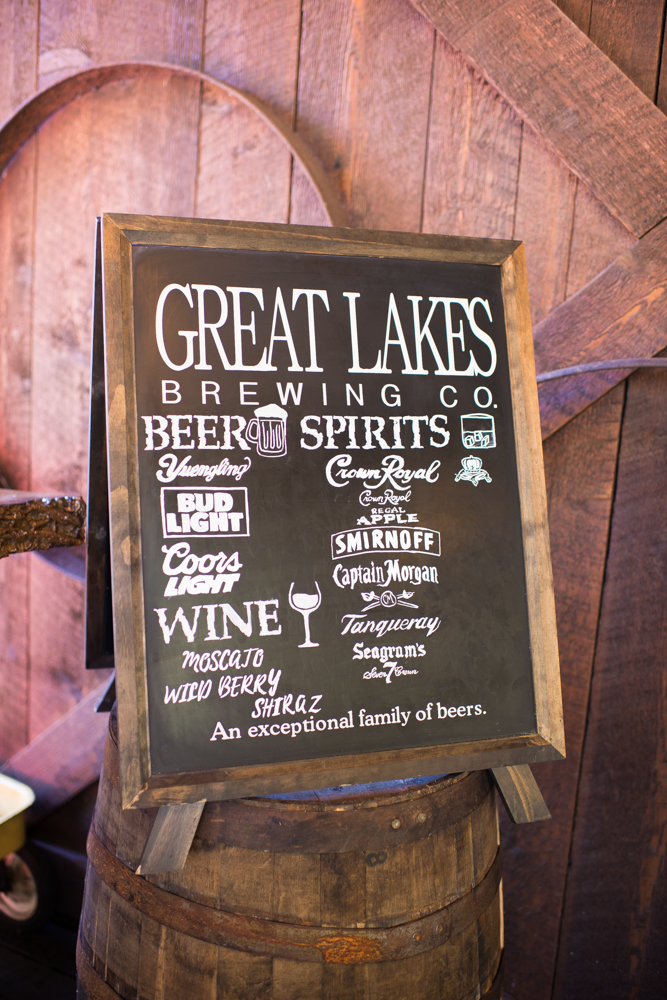 Sugar Showcase crafted the beautiful wedding cake.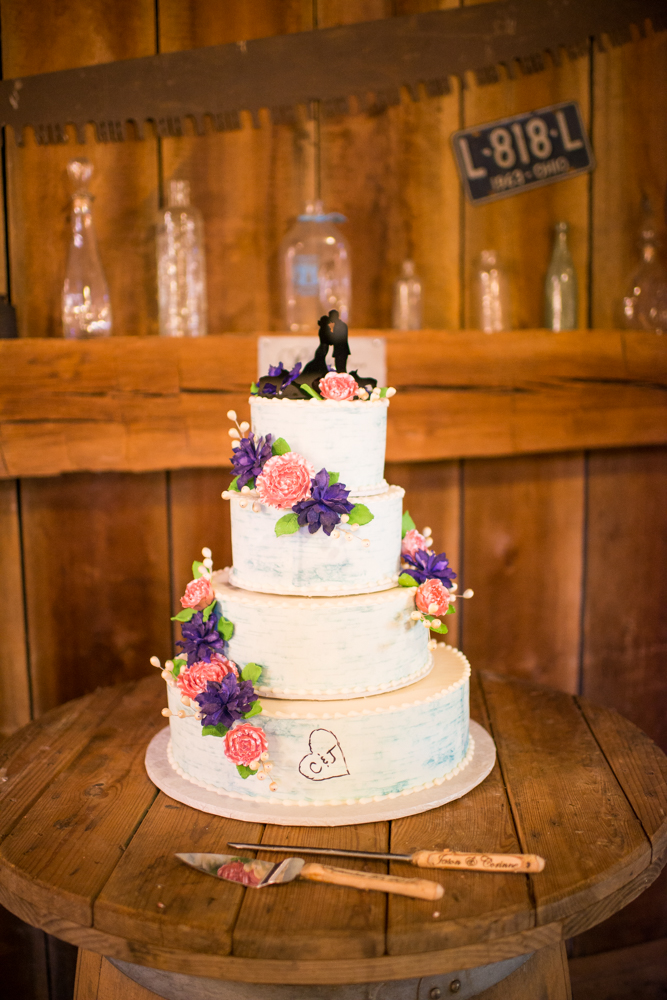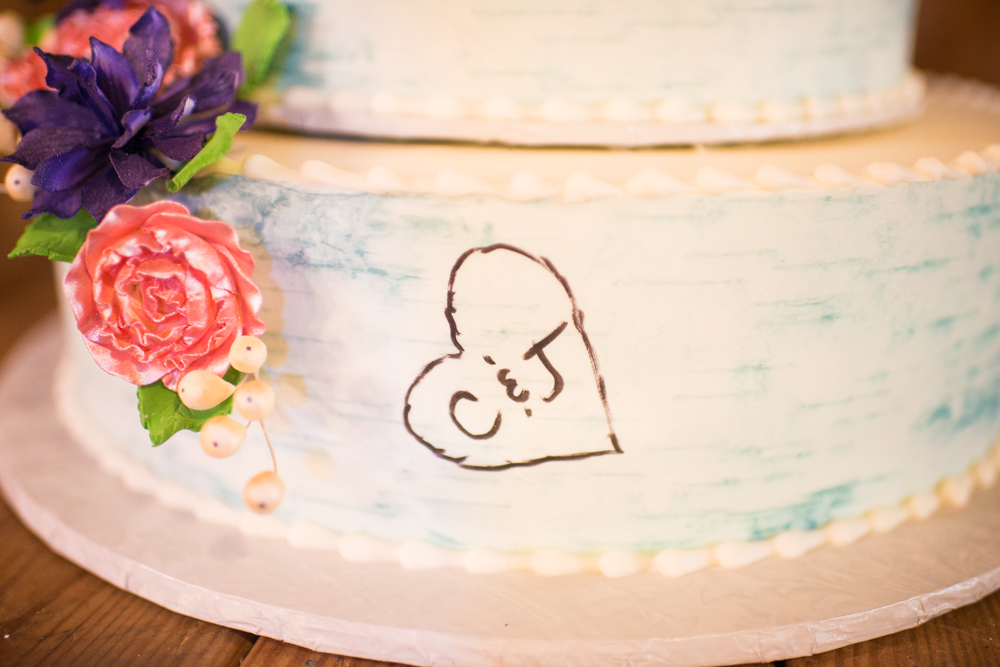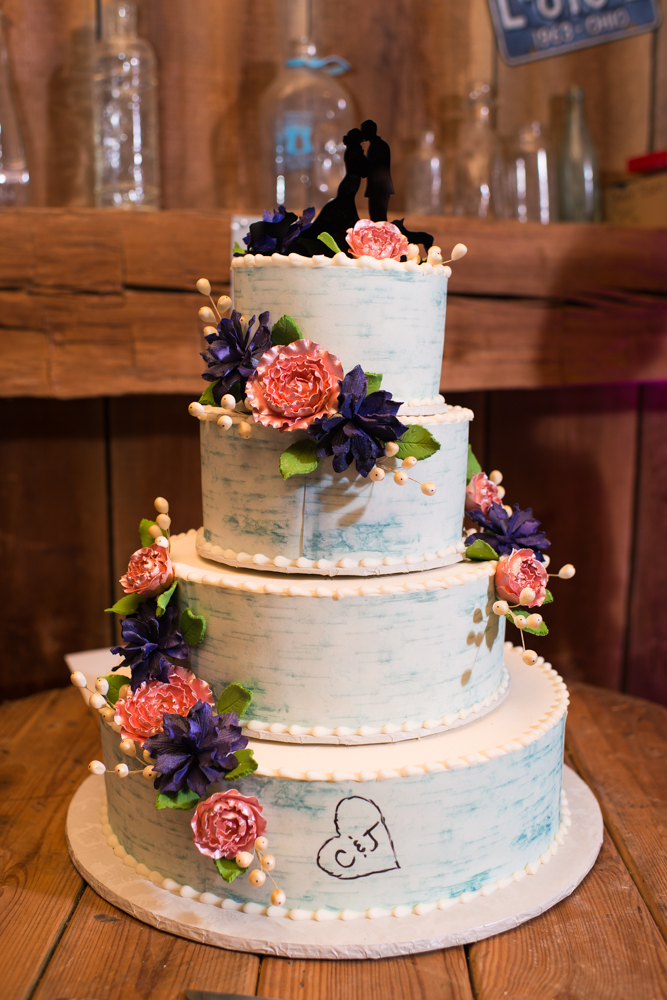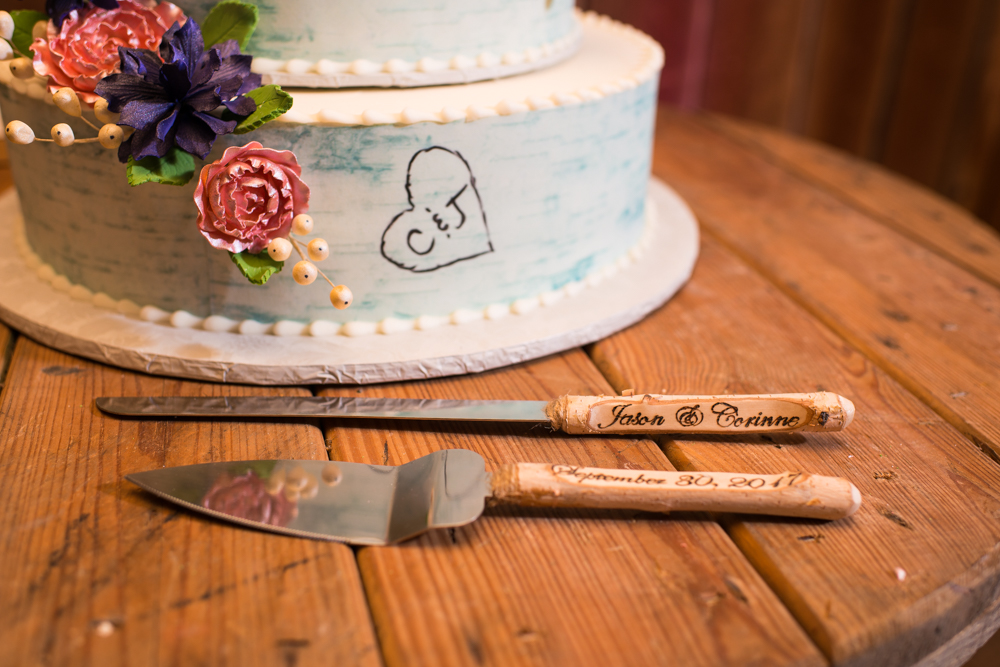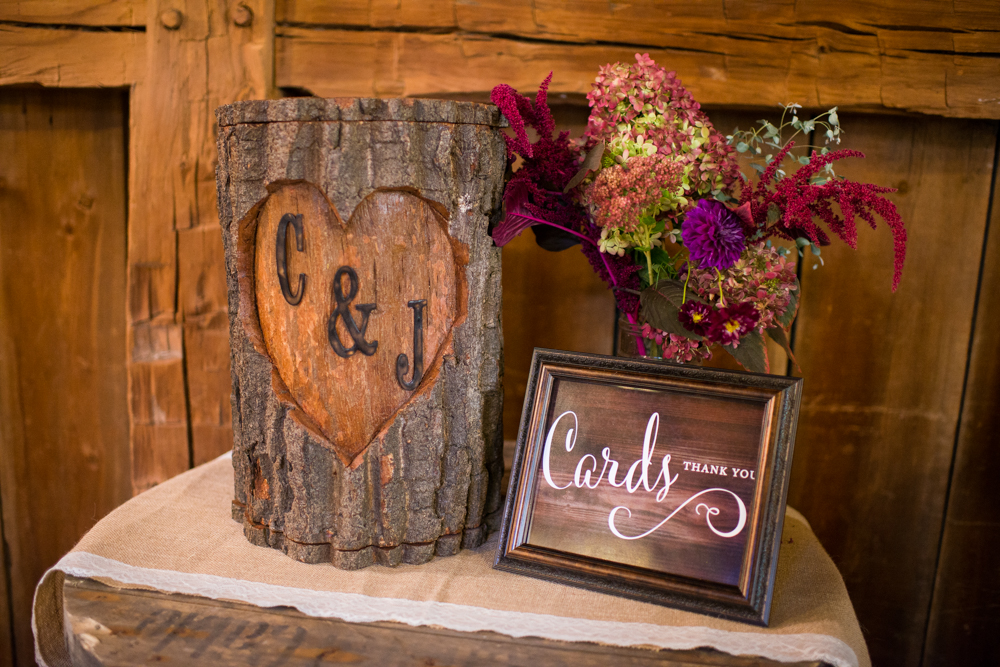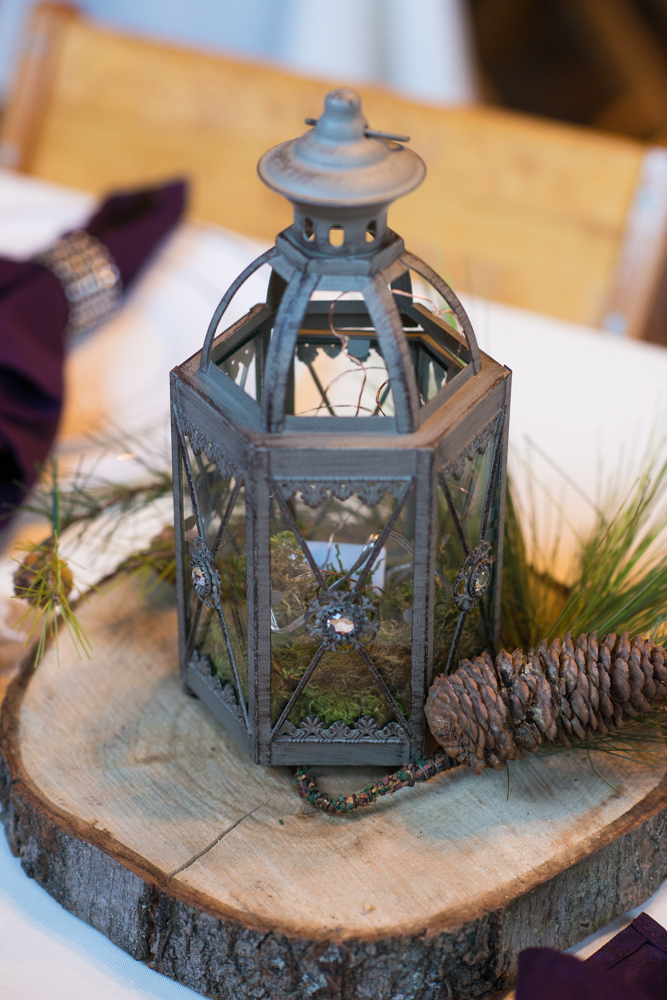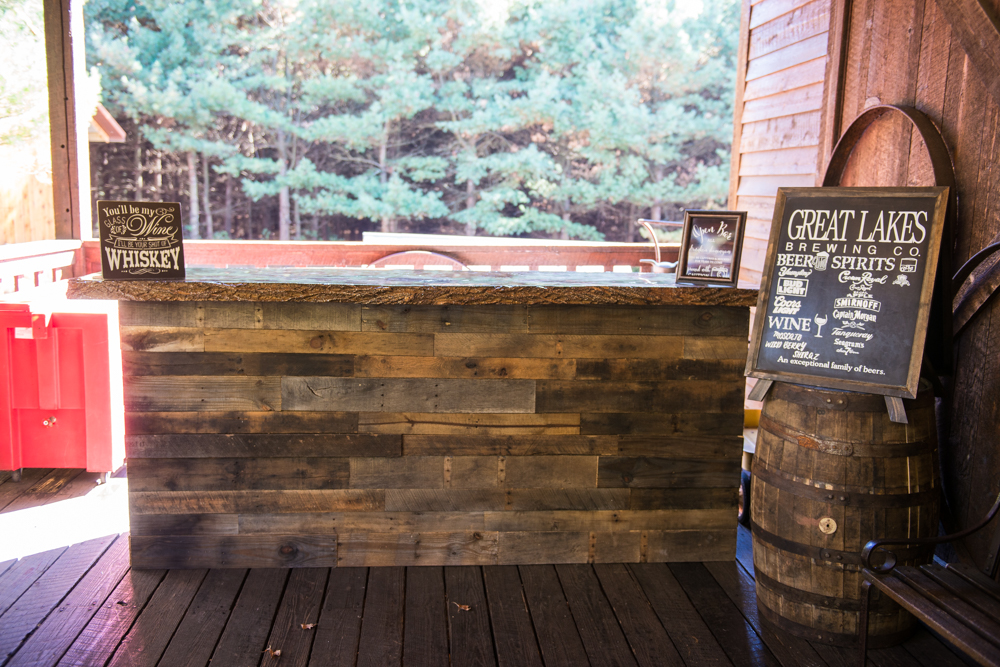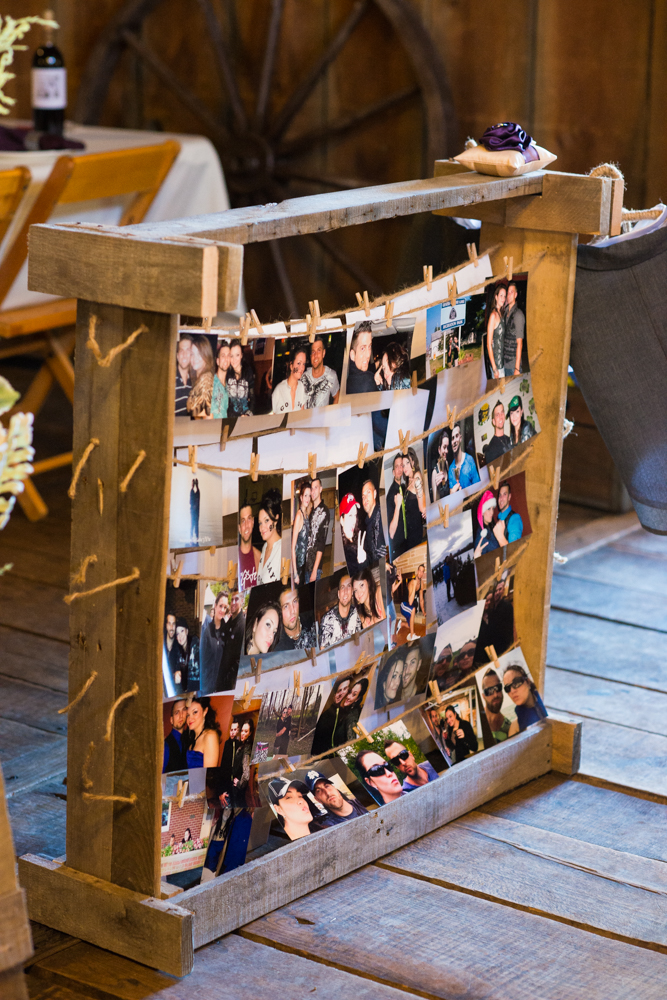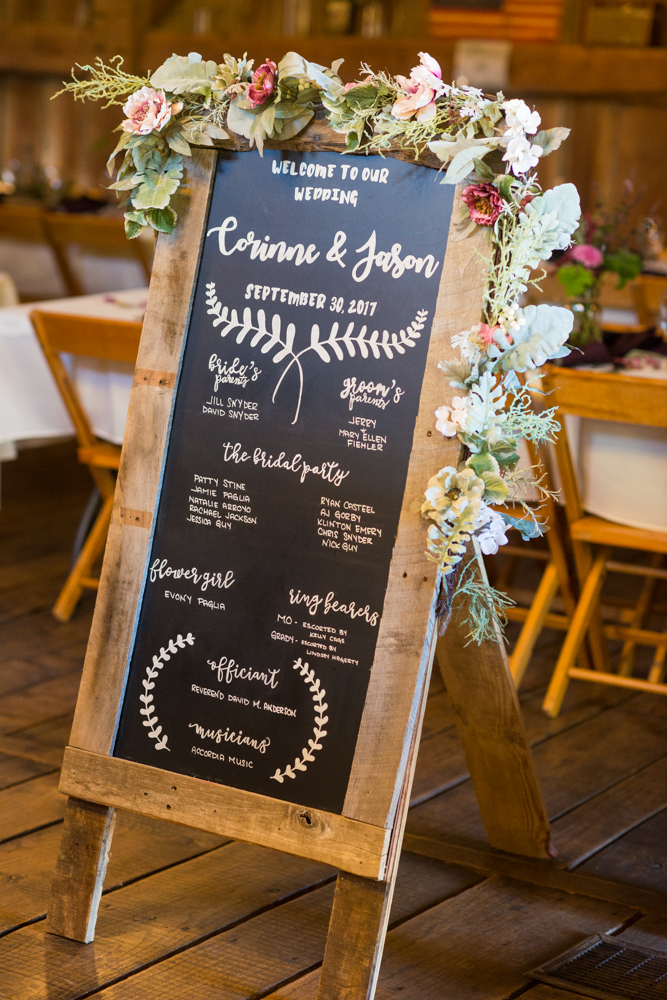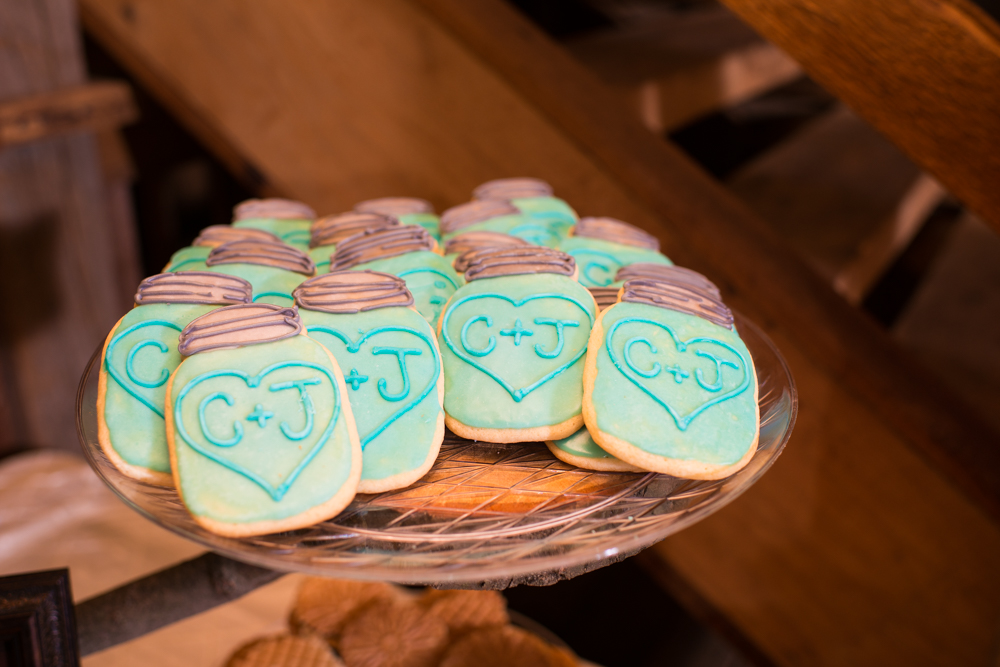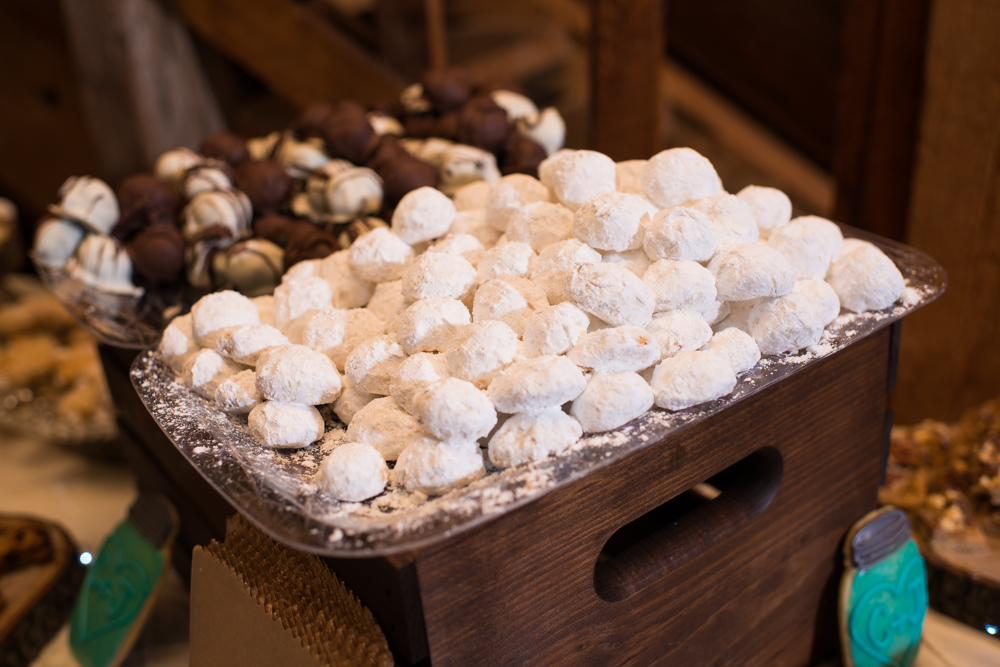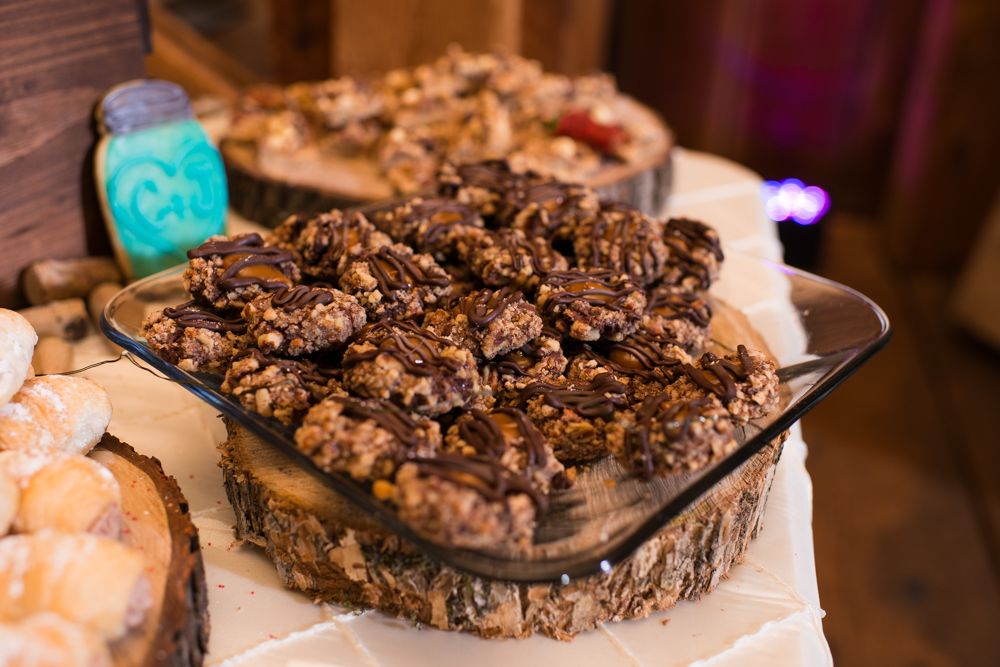 Introducing to our corner of the Interwebs- The New Mr. & Mrs.!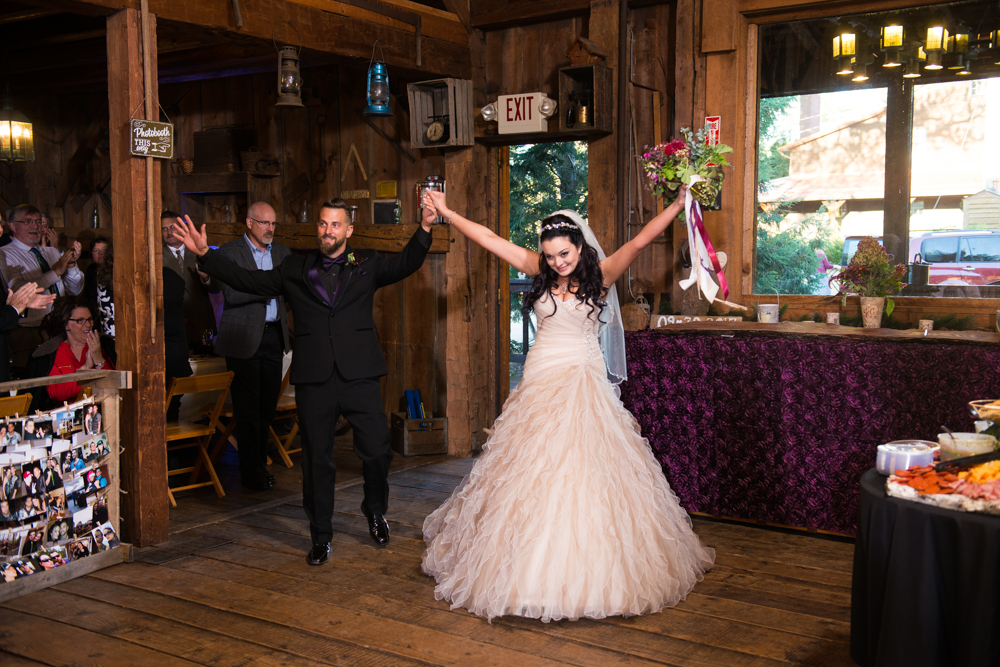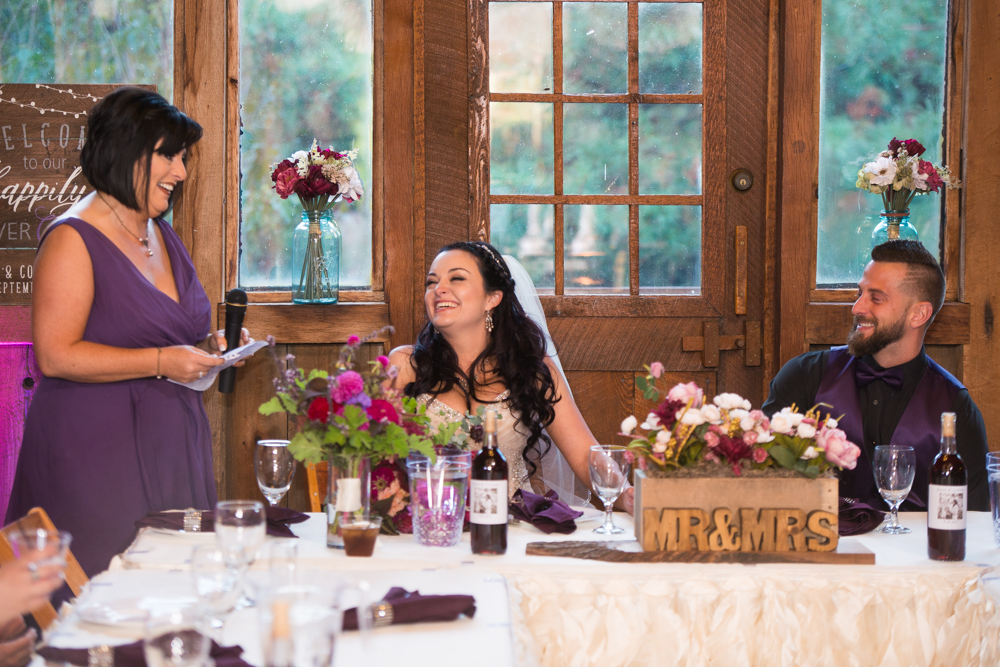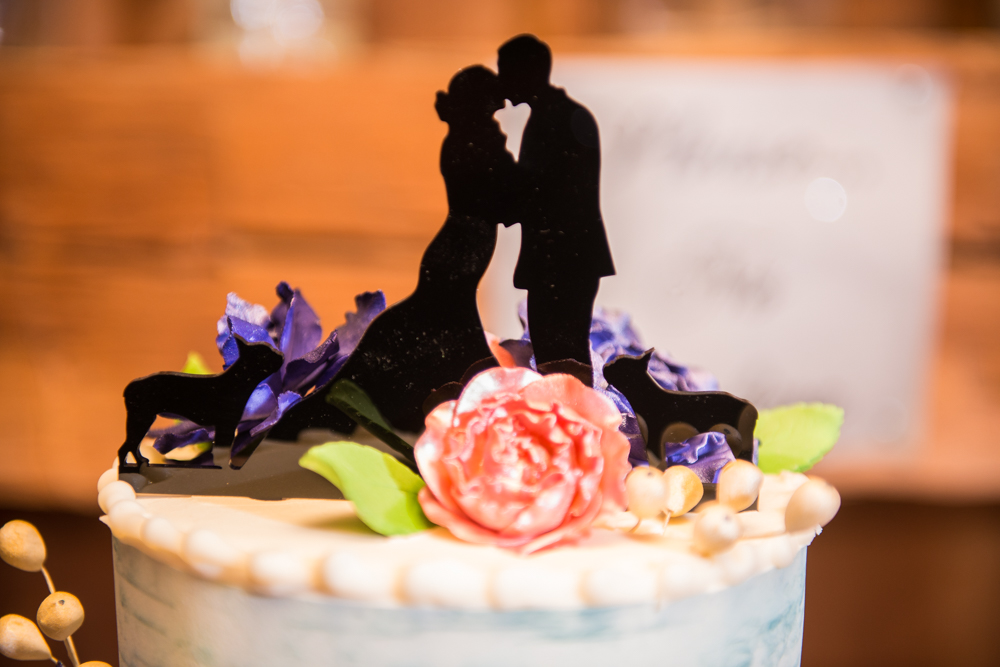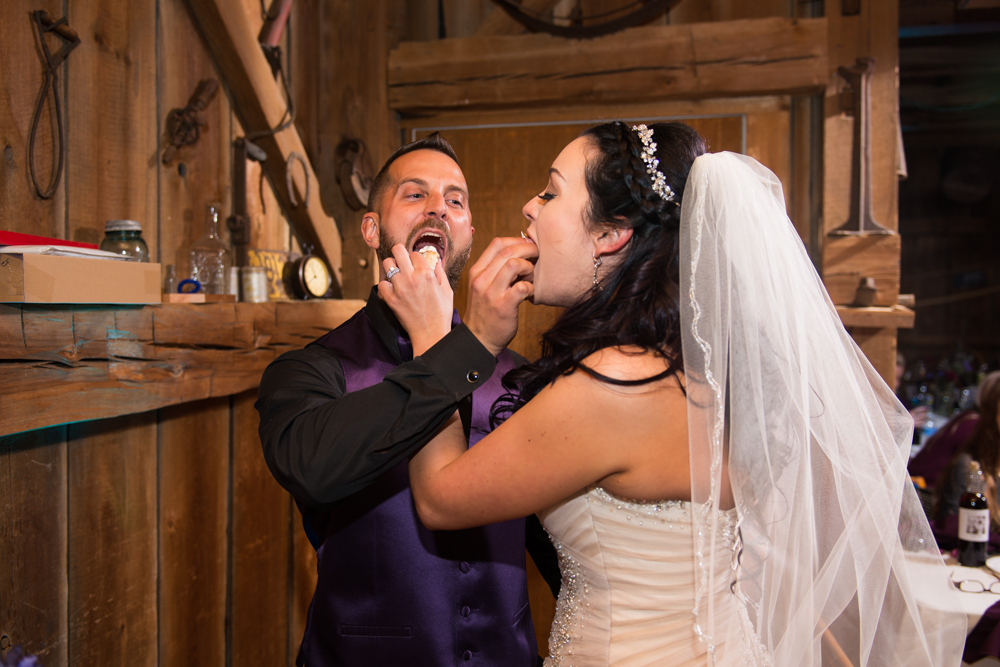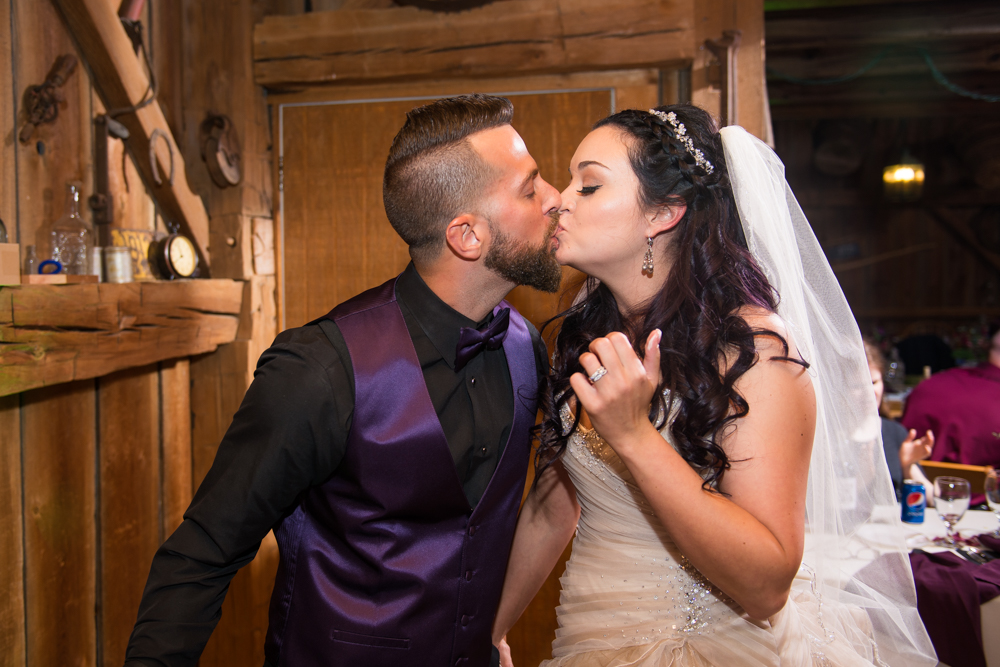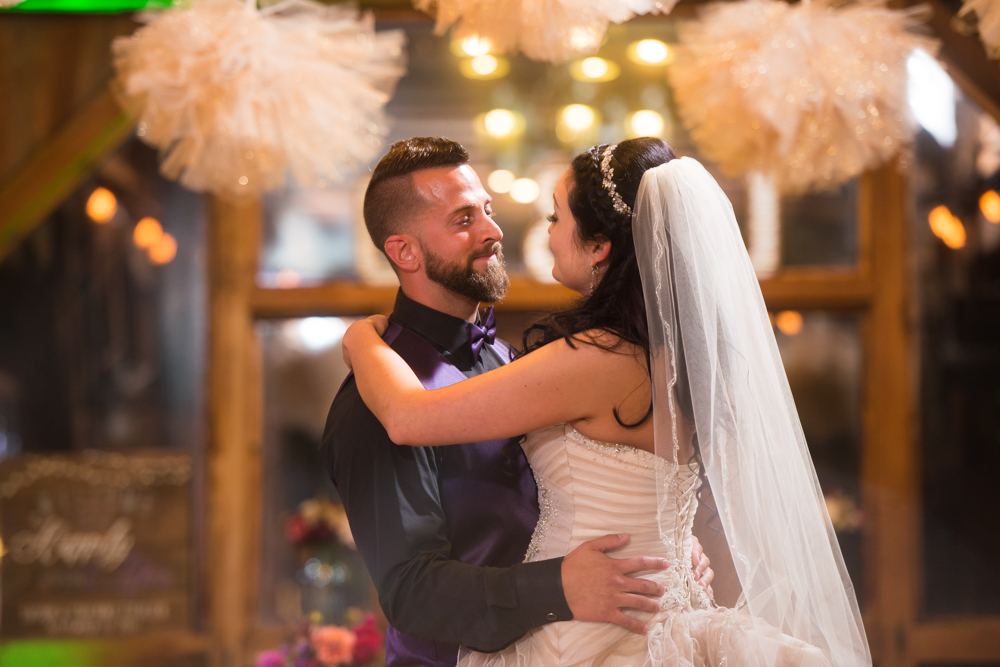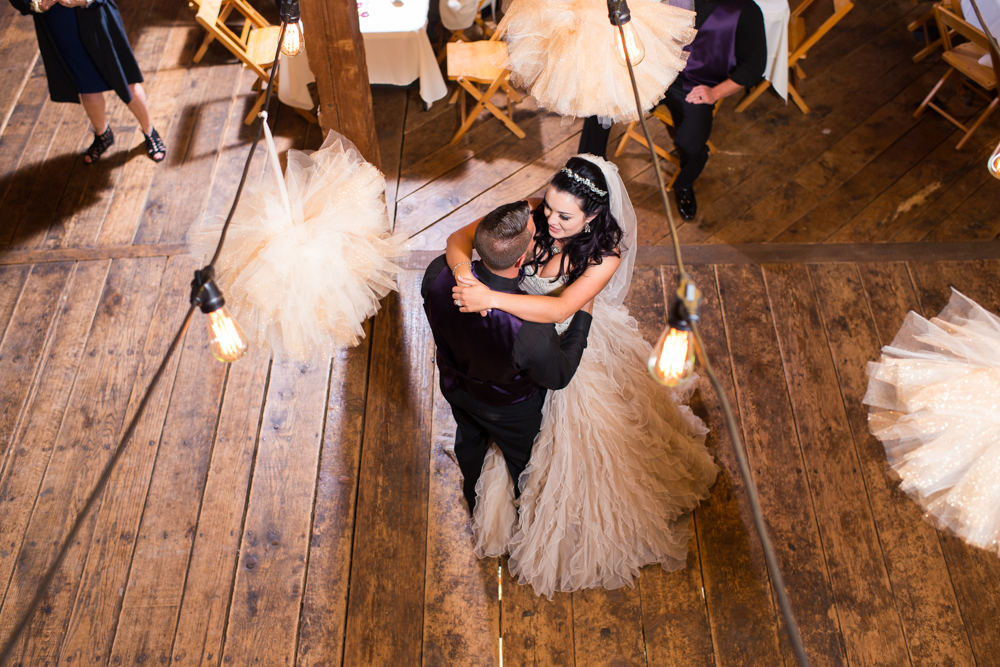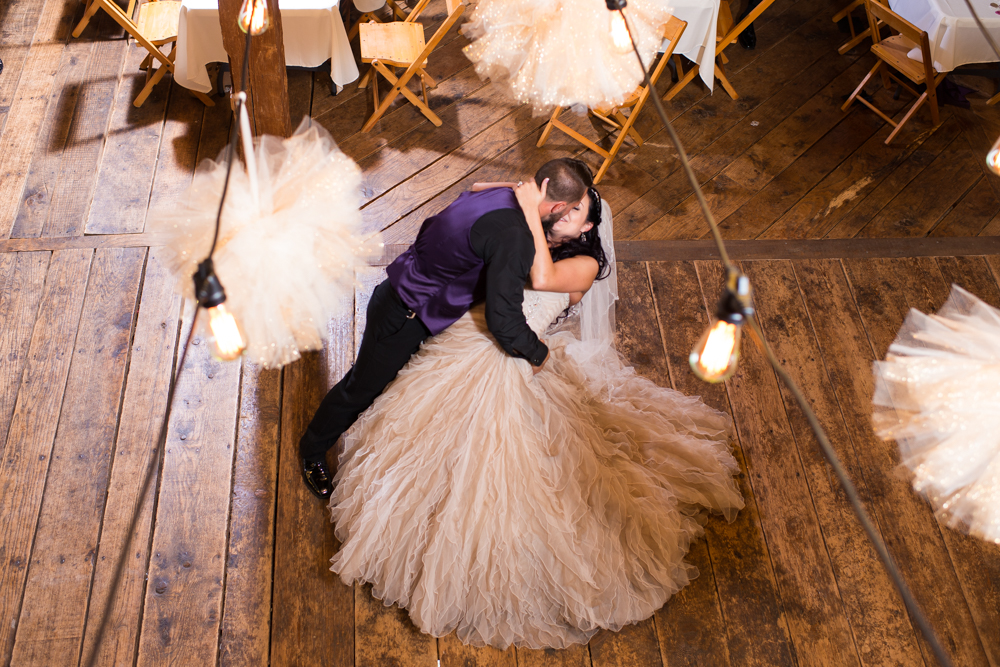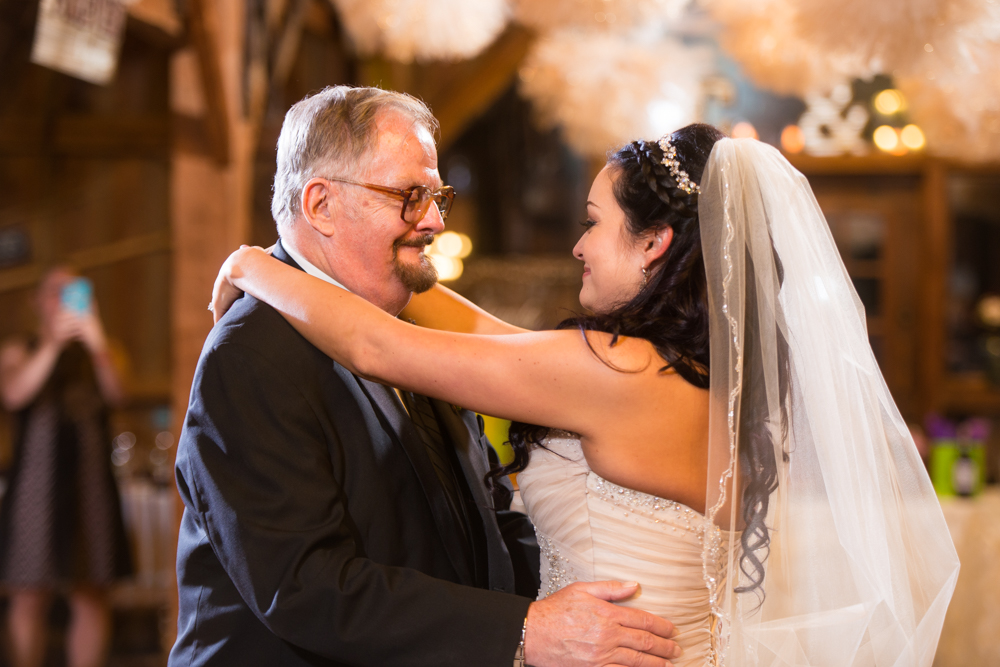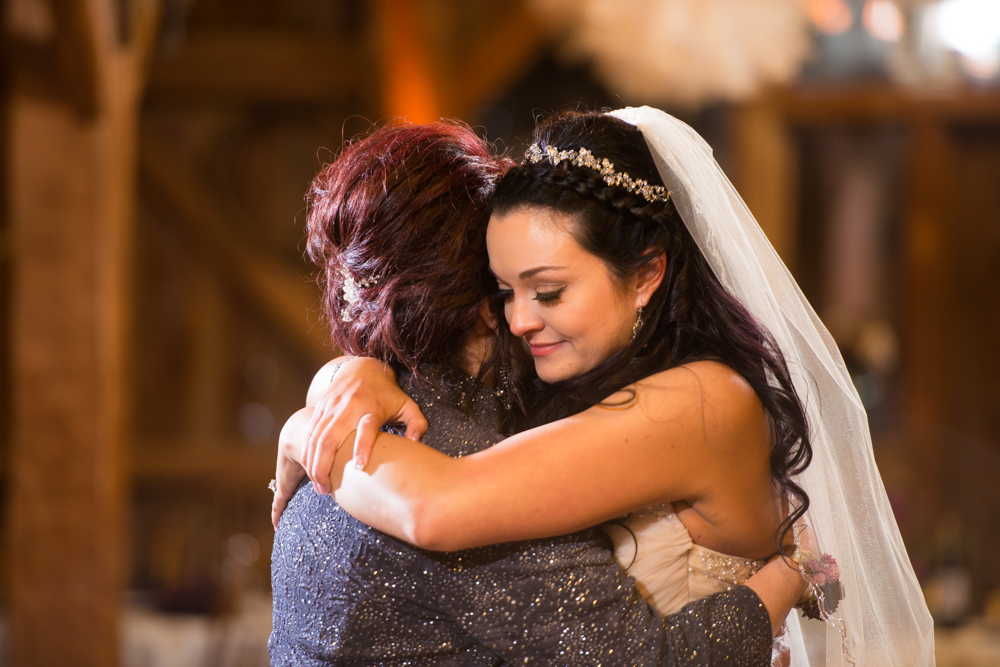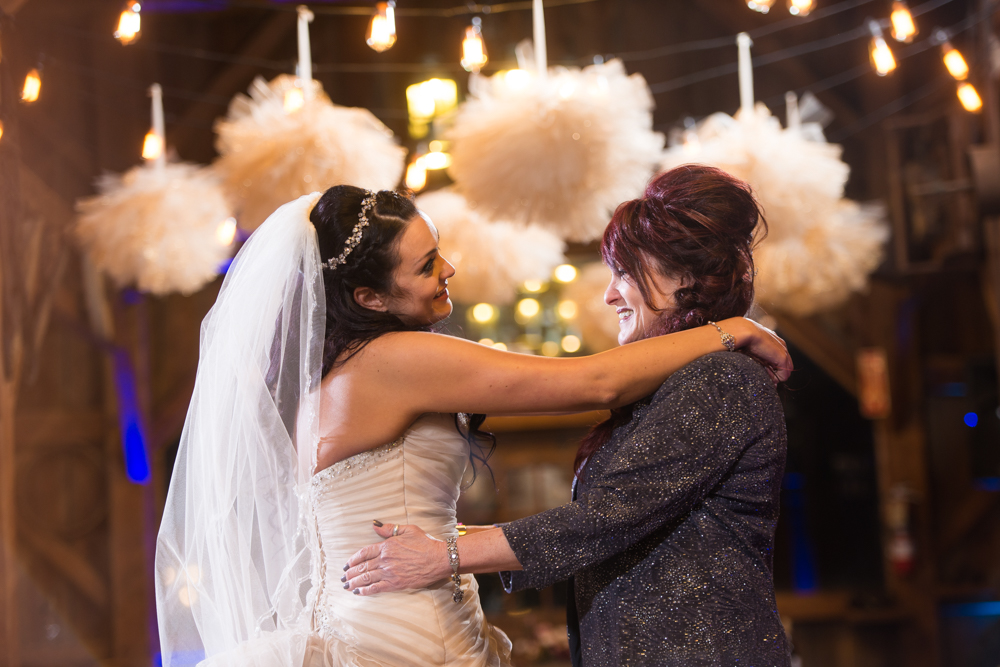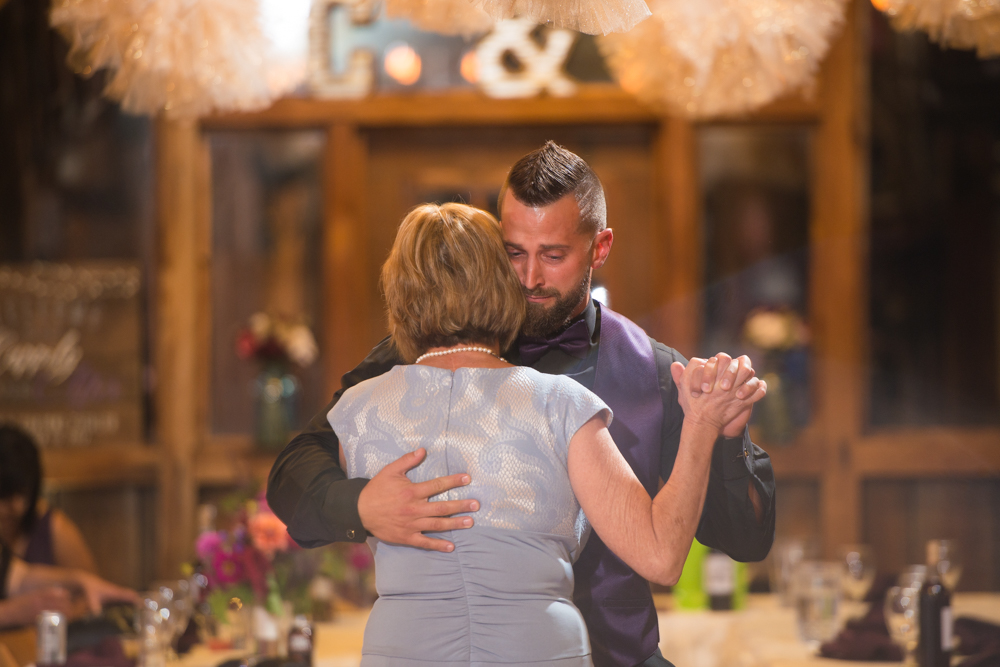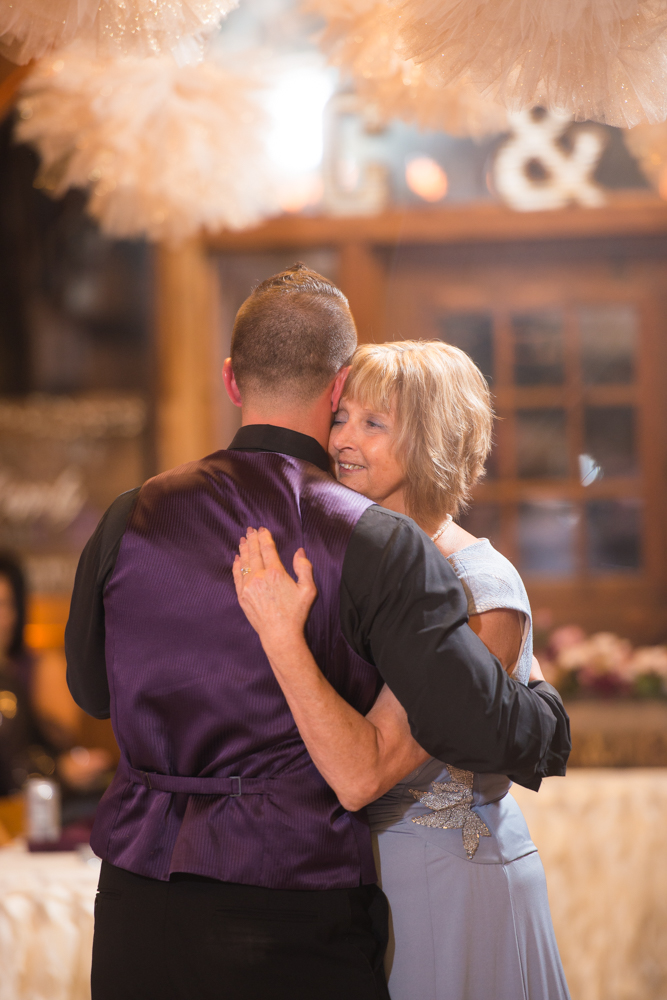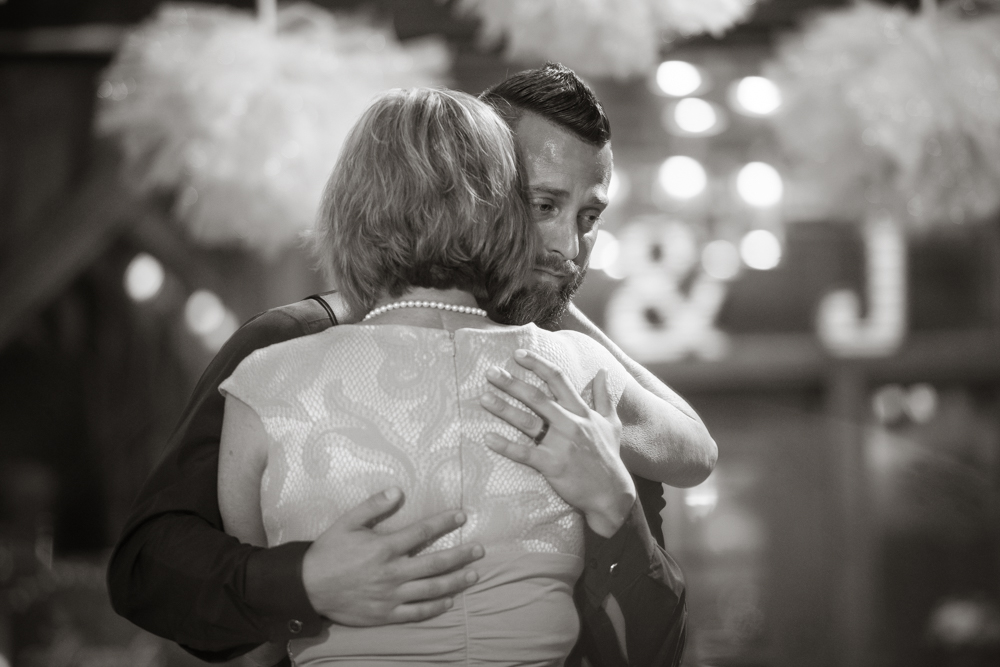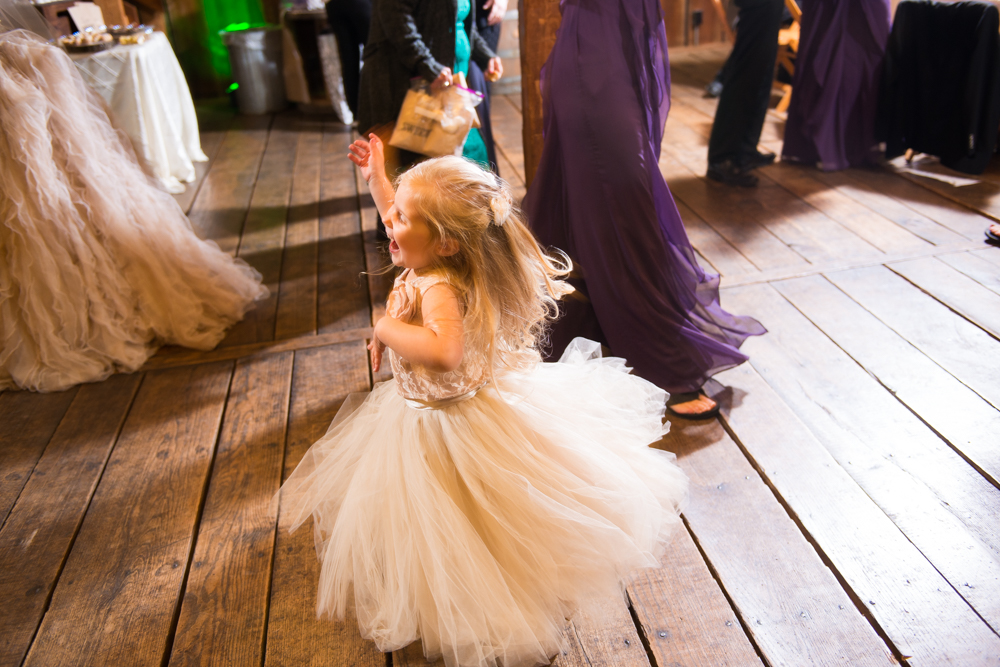 Randall Martin Entertainment is always a fabulous time! We love working with him & highly recommend him. He kept everyone on the dance floor & having a great time that evening!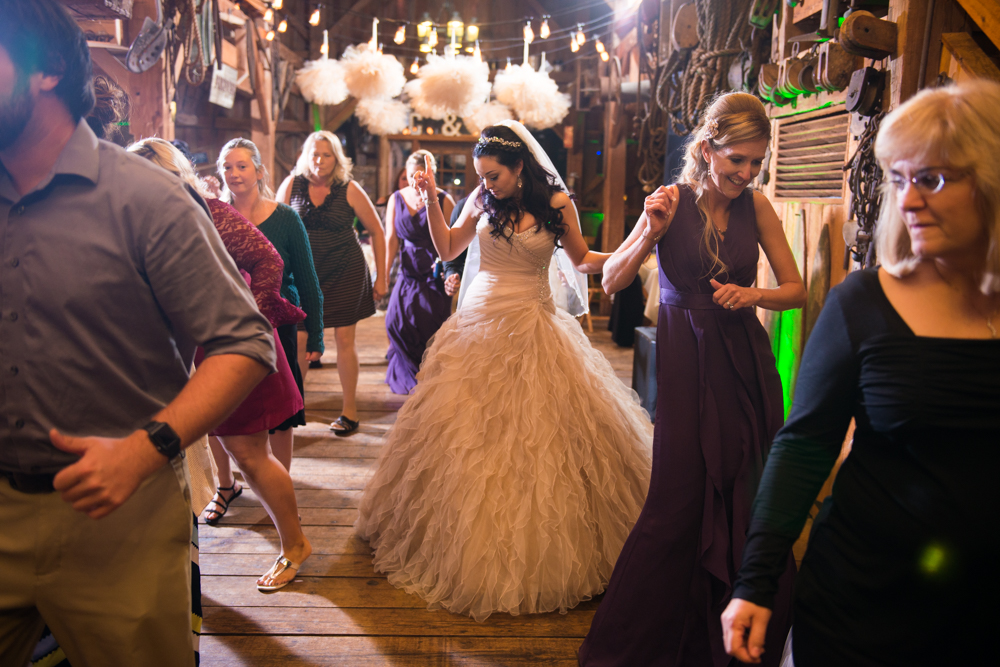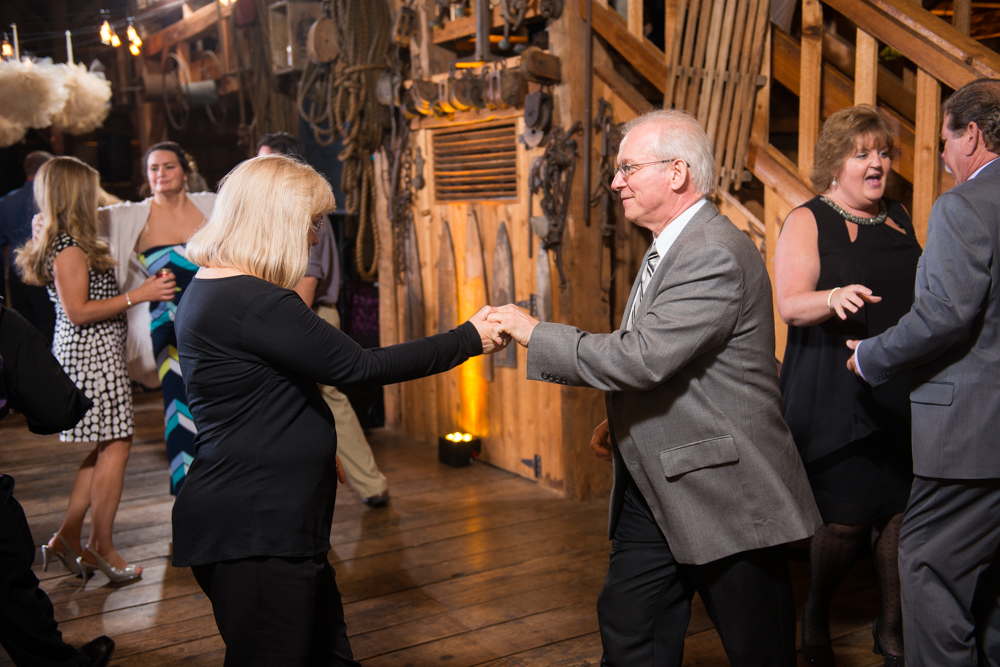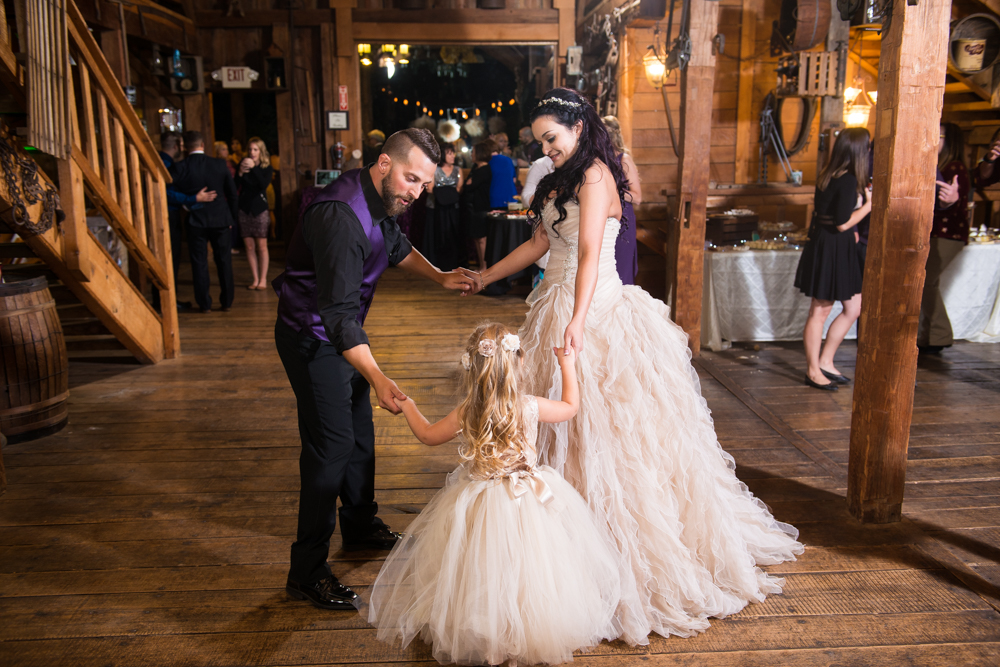 That dress in action! Gahhh!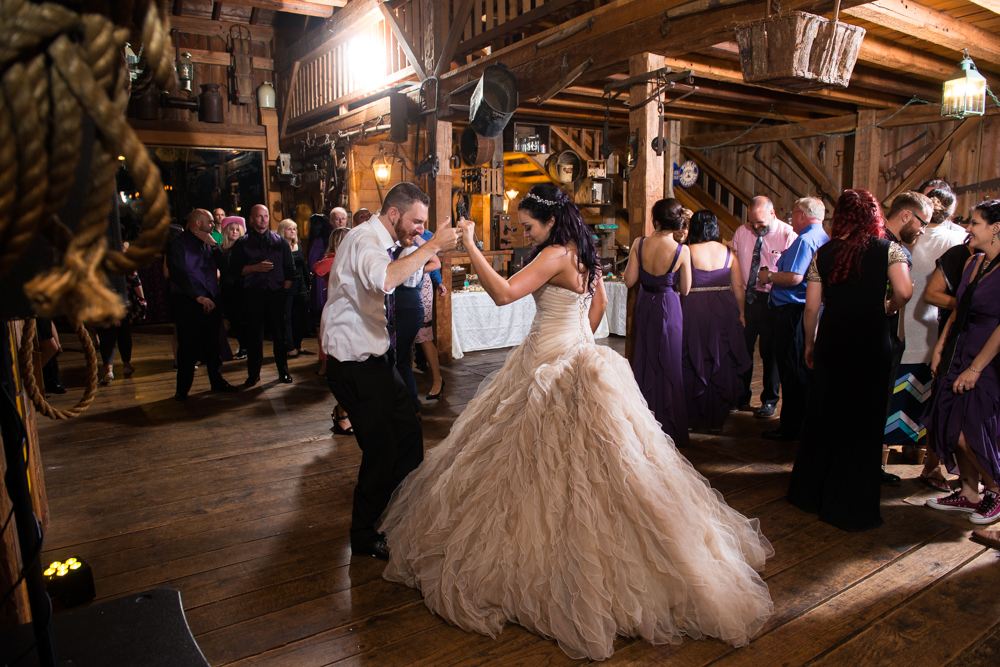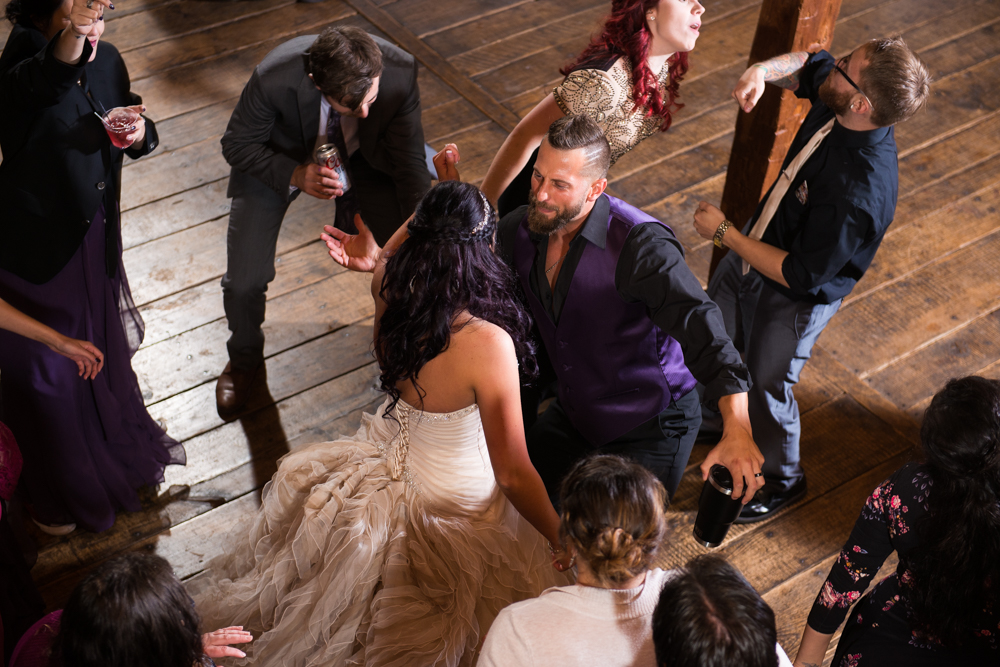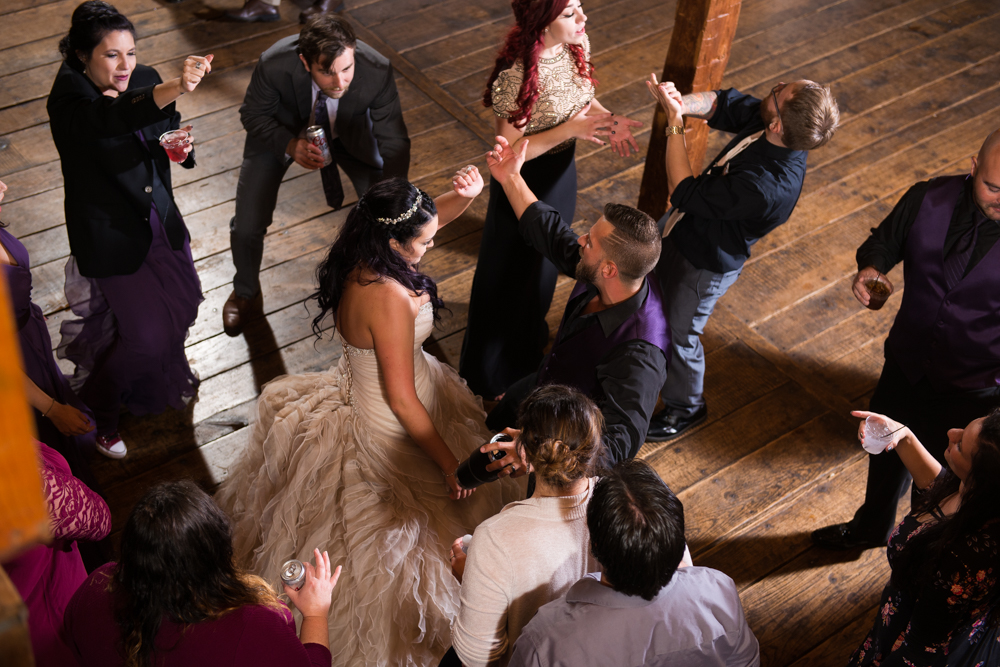 Corinne & Jason, we're so glad you two are married & get to enjoy the beauty of such a wonderful relationship. We truly enjoyed being part of your wedding day celebration & are looking forward to keeping in touch & rooting on your marriage throughout this thing called life. Thanks again for choosing us to photograph your wedding day! We appreciate you both!
If you're a new blog reader, hi! We're Josh & Danielle Menning. We photograph weddings in the Youngstown, Ohio area, and we're available to travel to photograph destination weddings, too. We love our couples & telling love stories authentically through photojournalistic wedding photography! We're glad you stopped by & hope to hear from you, as we love to meet new people!
Instagram | Facebook | Twitter | Pinterest | Google +
If you enjoyed reading this wedding blog, you may also like:
Lovely Outdoor Wedding at Brookside Farms