Kristine & John, oh where do I even start?! Their wedding day was full of the best things- laughter (lots and lots), happy tears, so much love, and TONS of support from friends & family members. We love these two people & just being around them on their wedding day lifted our spirits to the moon. They're the real deal as a couple & to quote their friend Allison, "if their relationship is not the epitome of what marriage should be, I don't know what is." We shared a bit of their story in their engagement session blog, but it's definitely worth being a bit repetitive here because it's an inspiring & amazing story that should be shared! These two met on eHarmony (they should get to be on a commercial!). They realized that they shared a sense of humor & were really attracted to each other. In Kristine, John knew he had found someone to share new experiences & adventures AND someone to cozy with on the couch or hang out in comfy clothes playing all the board games. In John, Kristine knew she had found someone who would always make her laugh and someone who'd always be there for her. Little did they know that their new relationship full of those butterfly feelings & the newness of just starting to date would soon be taking a turn & delving into territory that many couples never have to deal with. John started to feel sick & Kristine tried her best to take care of him. They both thought he had some kind of nasty cold or flu and tried to treat it with Nyquil & Mucinex. They can all now look back on this & laugh (like they did during Kristine's dad's toast at the wedding reception), but at the time John just kept getting sicker. Â When he was diagnosed with lung cancer as a person who had never smoked, everyone was completely caught off guard & rendered speechless & devastated. When those times are recounted by various family members & friends, they all mention how Kristine went to WORK. At any given moment, she'd have a couple of computers & her phone out with papers or brochures or books scattered around the kitchen table reading & researching & doing her best to understand & make a plan to help John with all of his doctor's appointments & medicine & options. I can't even imagine how scary it must have been to hear that news. That news catapulted them into the realm of the unknown. It also brought them closer than ever before. John is still fighting. Kristine is still his number one support and coach in his corner through it all. Their married life has just begun, but they seem like they've been husband and wife for many years already even though it has only been a few years since they met. They are absolutely perfect for each other from their shared love of Harry Potter (wait until you see their centerpieces, HP fans) to the way they make everyone around them laugh to their silly quirks that they adore about each other. They're also the best mix of romantic on the one hand & totally able to rip on each other in the best way on the other hand. Â We're so glad we've gotten to know them & we're really happy we got to photograph the moments of their first day of marriage. We know they & their loved ones will cherish these photographs & it was such an honor to be chosen as their photographers!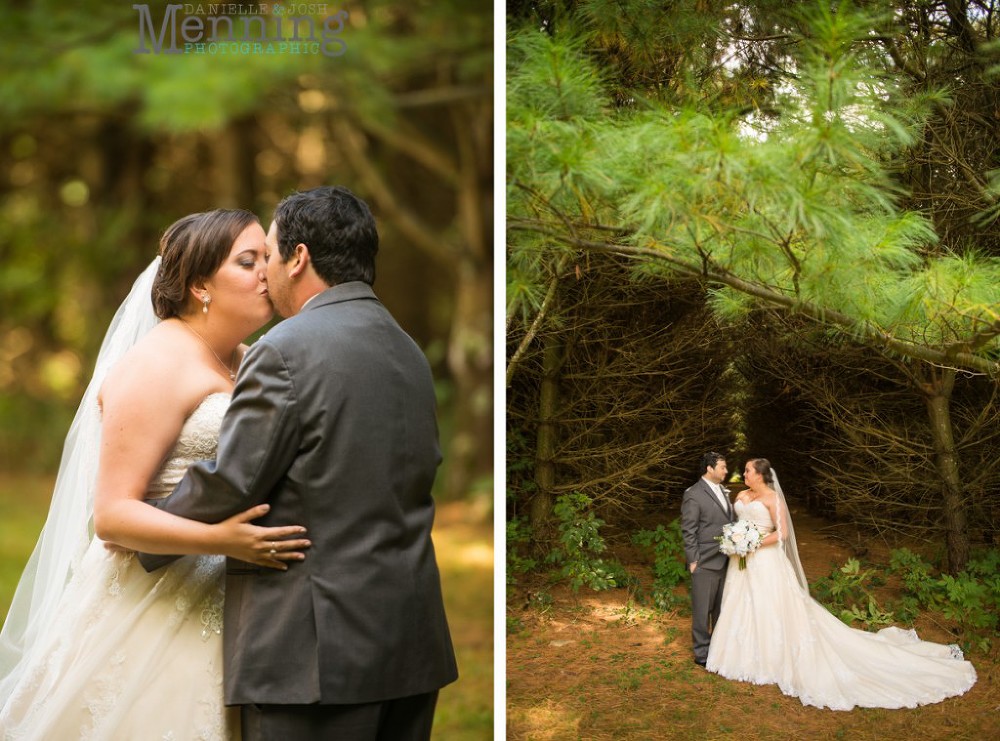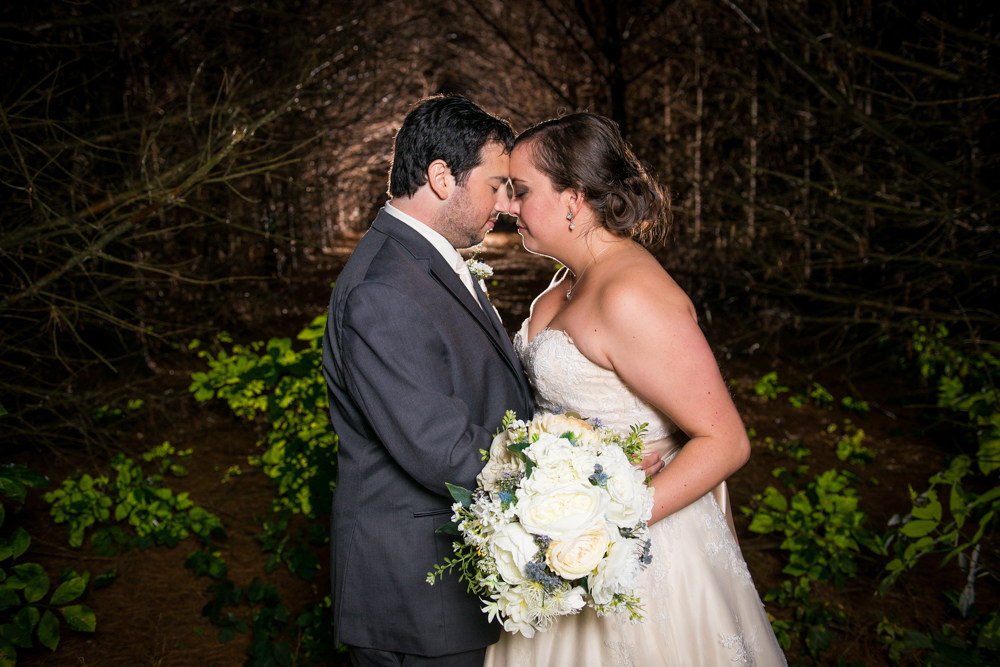 Kristine's dress is from Catan Fashions & those lace details were perfection!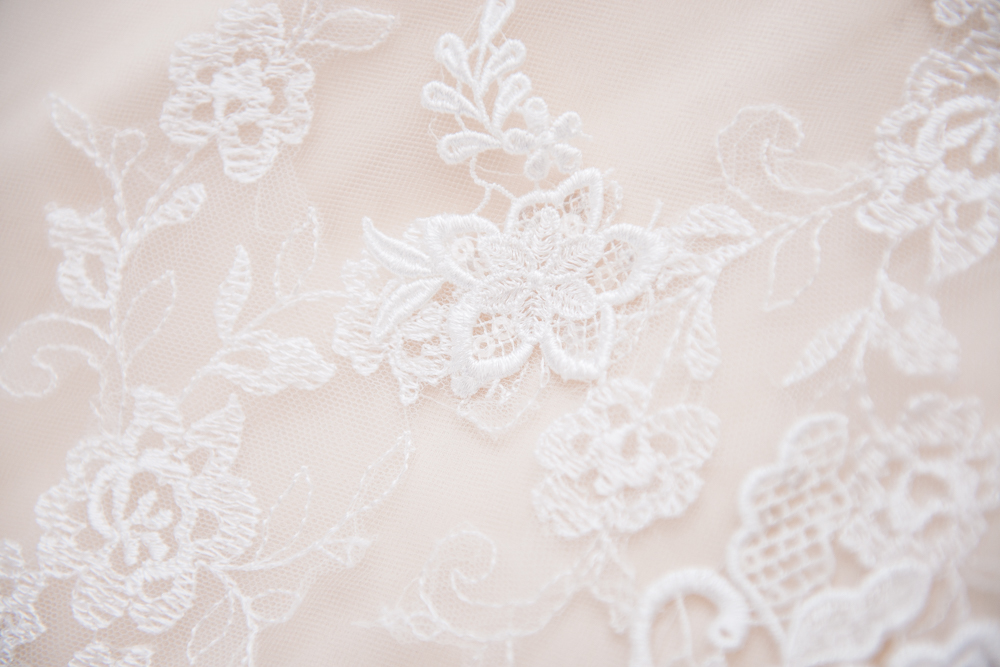 I love her Something Blue! And the handkerchief on the right has been handed down from generation to generation on wedding days. Kristine's grandmother used it on her wedding day, her mother used it on her wedding day, and Kristine got to use it on her wedding day.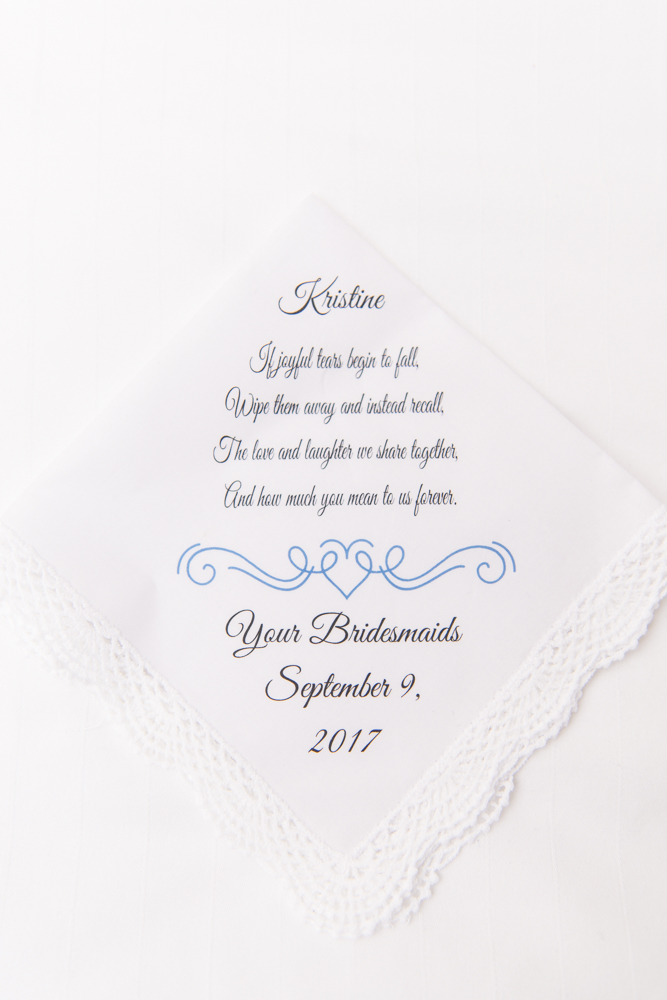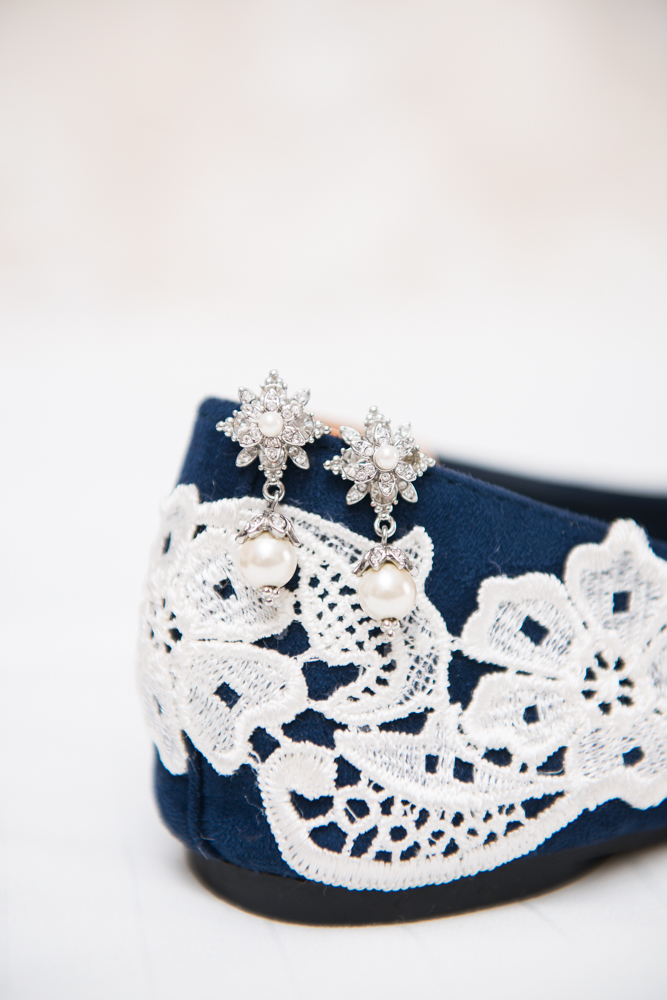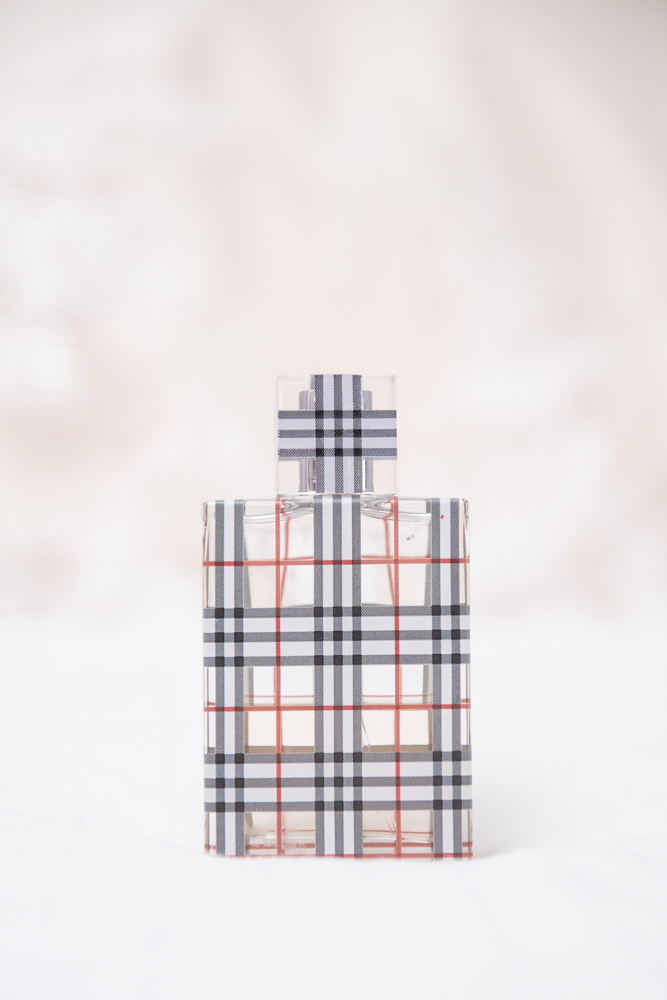 The stylists & makeup artists at Spa le Jeane in Boardman did a fabulous job with hair & makeup. And they were all so welcoming & fun.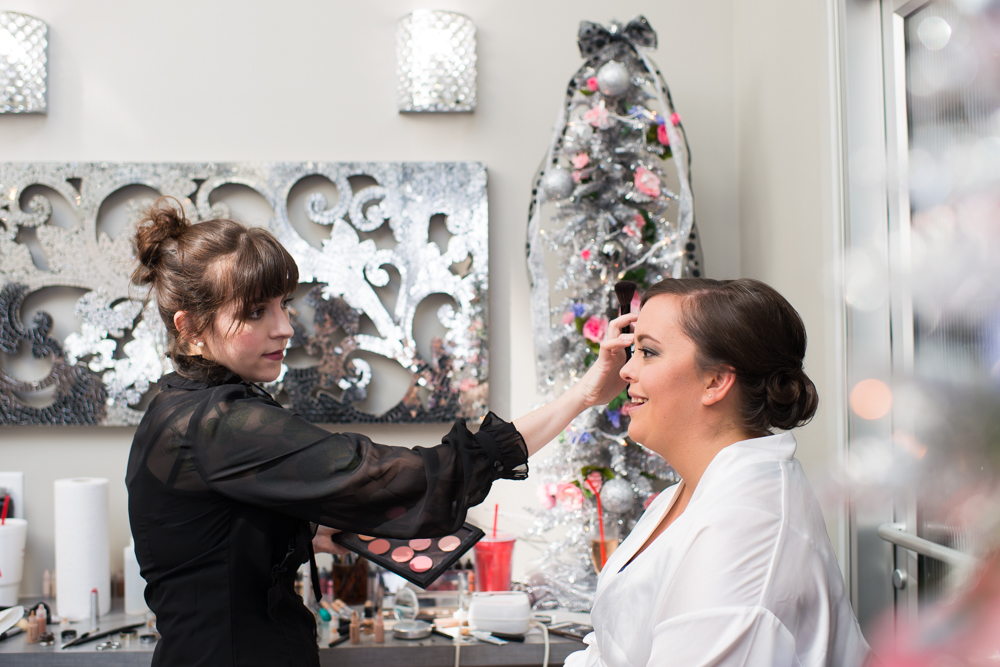 Josh was with the guys as they got ready and he was cracking up all morning. Allison is one of John's best friends & she was a groomslady in the bridal party.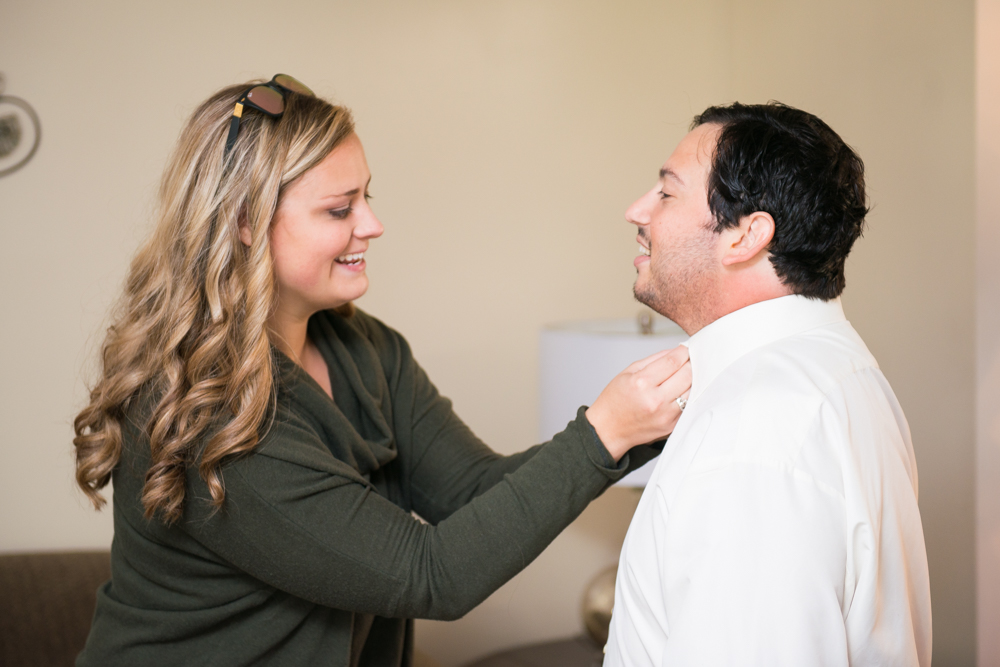 Because everyone needs a photo with their chinchilla the morning of their wedding, right?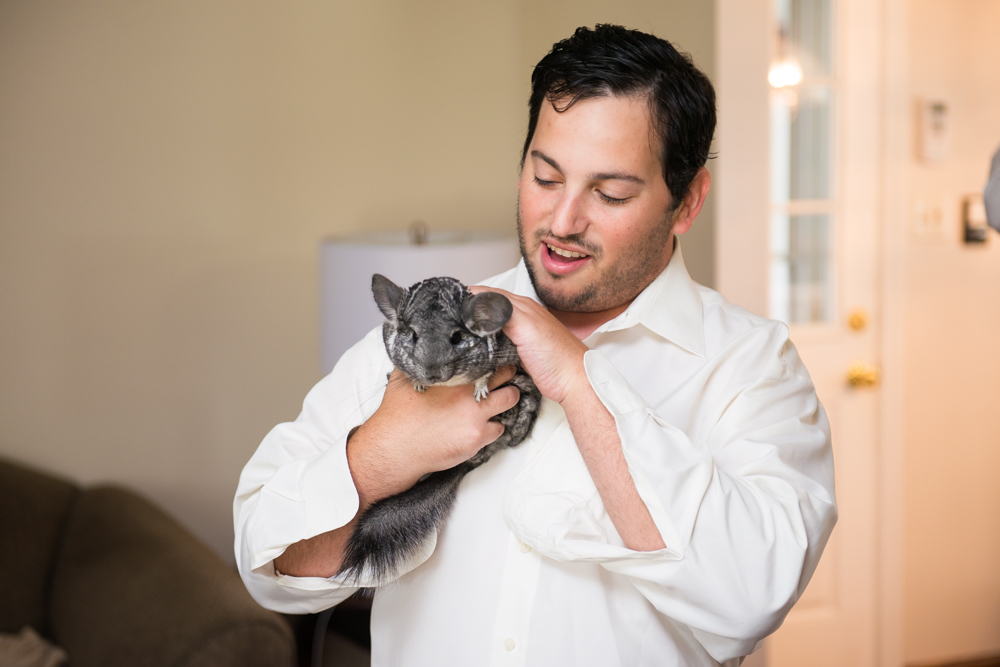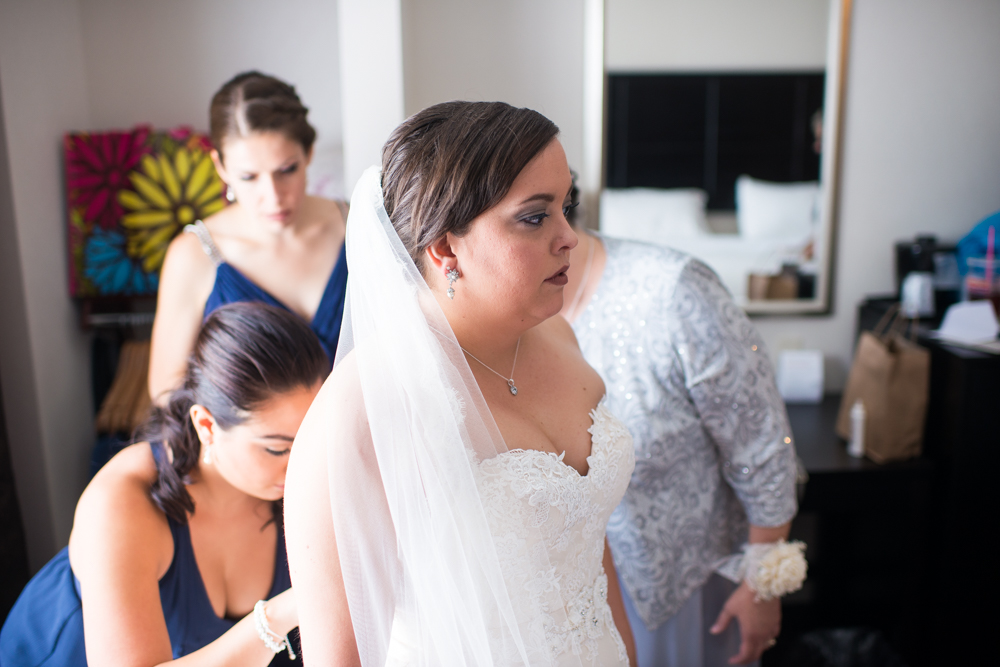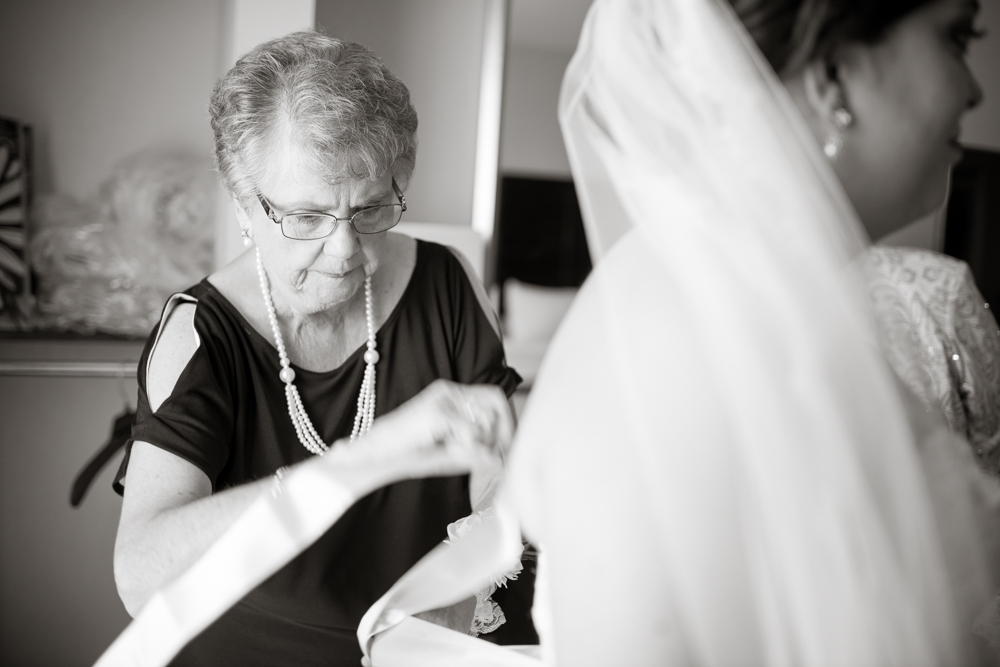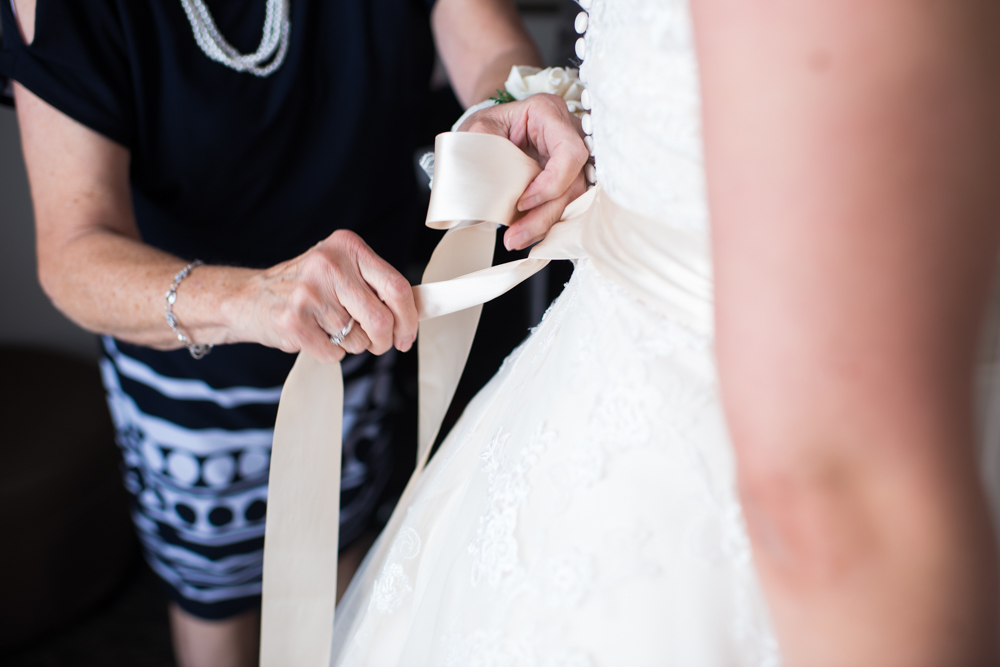 Kristine was such a beautiful bride! Stunning!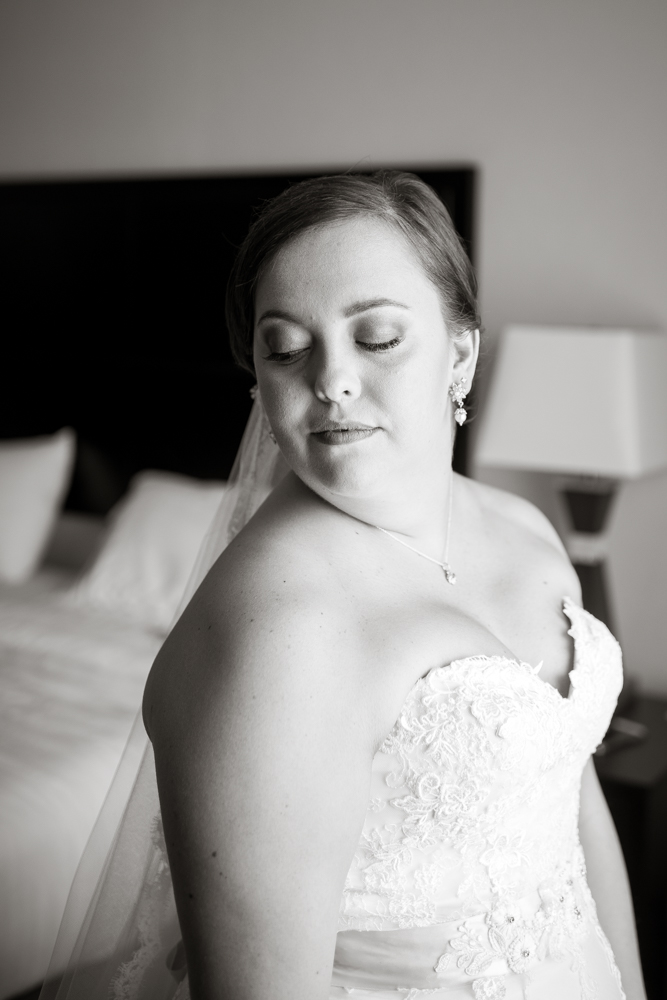 The first look with her dad was adorable.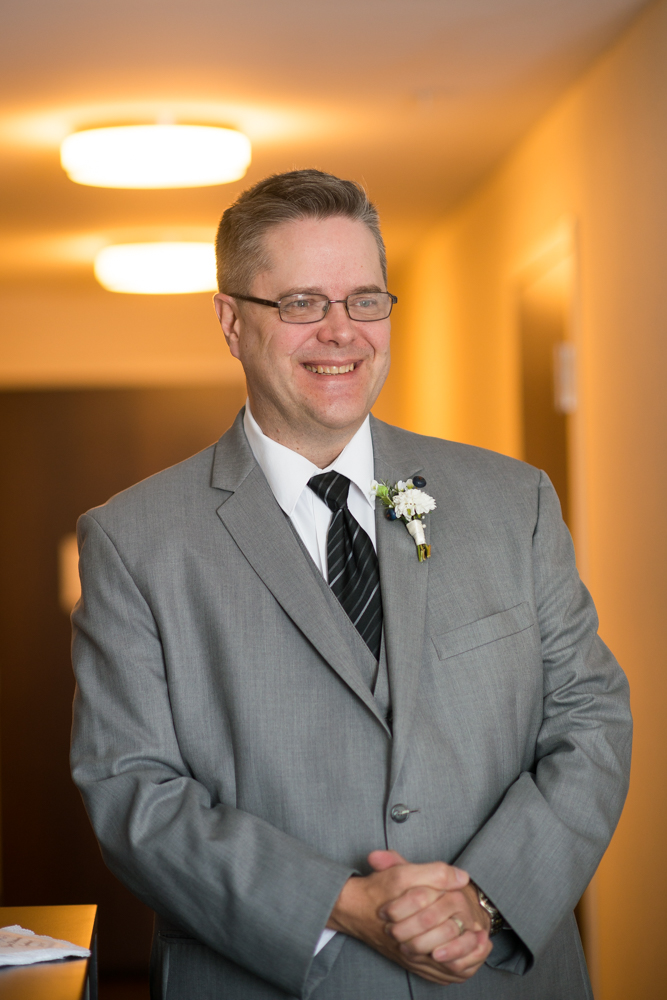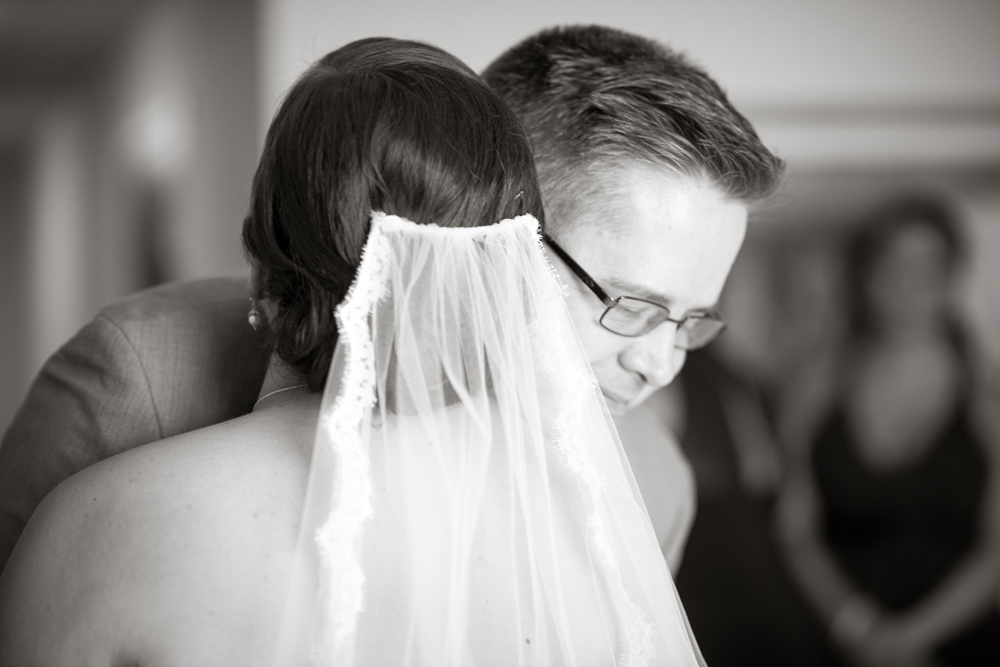 This photo gives me the chills. Kristine is wearing her great grandmother Julia's ring on her right hand. They were very close & she wanted to honor & remember her on her wedding day. And the hand in between Kristine's hands is her grandmother Nancy's hand. Hands tell a story all their own, don't they?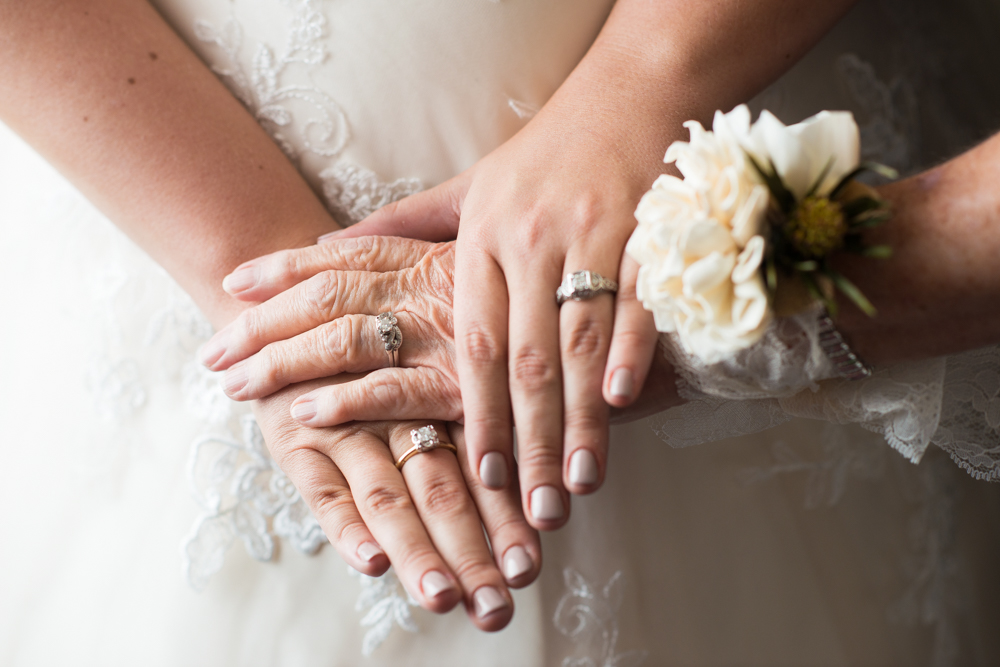 Even though everyone had gone, her dad just had to come back in & give her one last hug at the hotel before he left for the barn. He whispered how beautiful she looked & how proud of her he is. Witnessing these emotional moments never ever gets old no matter how many wedding days we photograph. Love is a grand & unparalleled thing.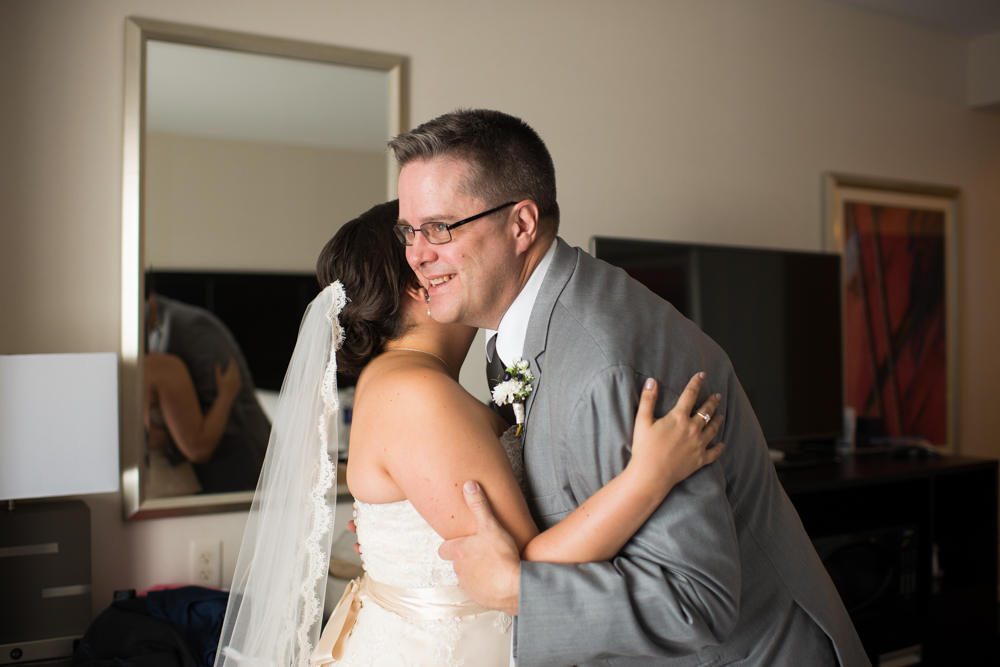 Once we got to The Barn & Gazebo in Salem, it was time for Kristine & John's first look. I'm not sure, but I think they were both a little nervous, and I know they were both a LOT excited. They couldn't wait to see each other. The day before the wedding & at the rehearsal John kept saying it was illegal for them to kiss that day because they had to save it up for the wedding. I thought that was sweet.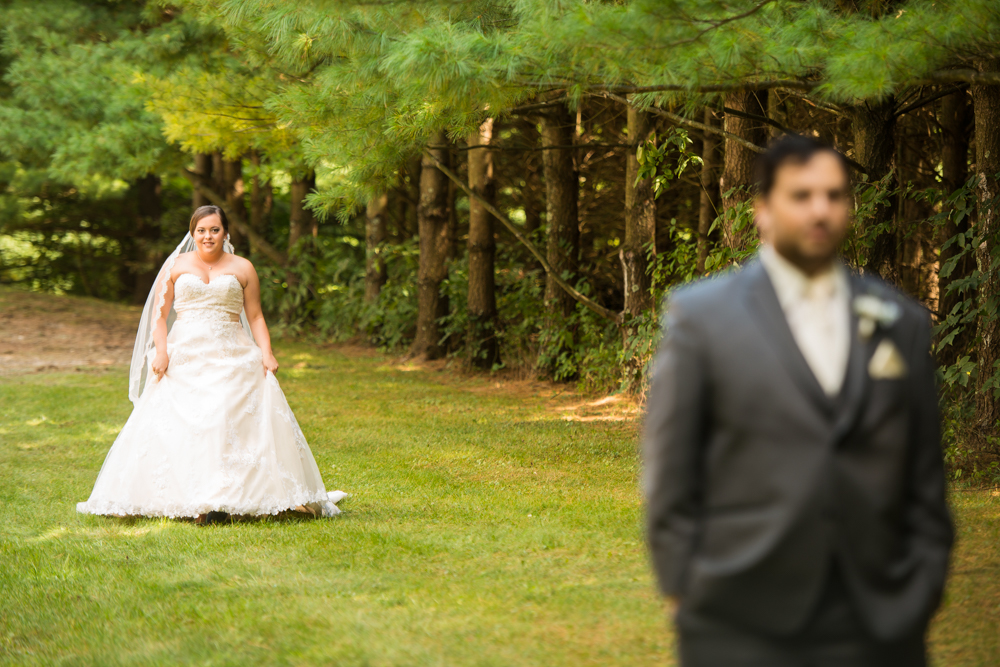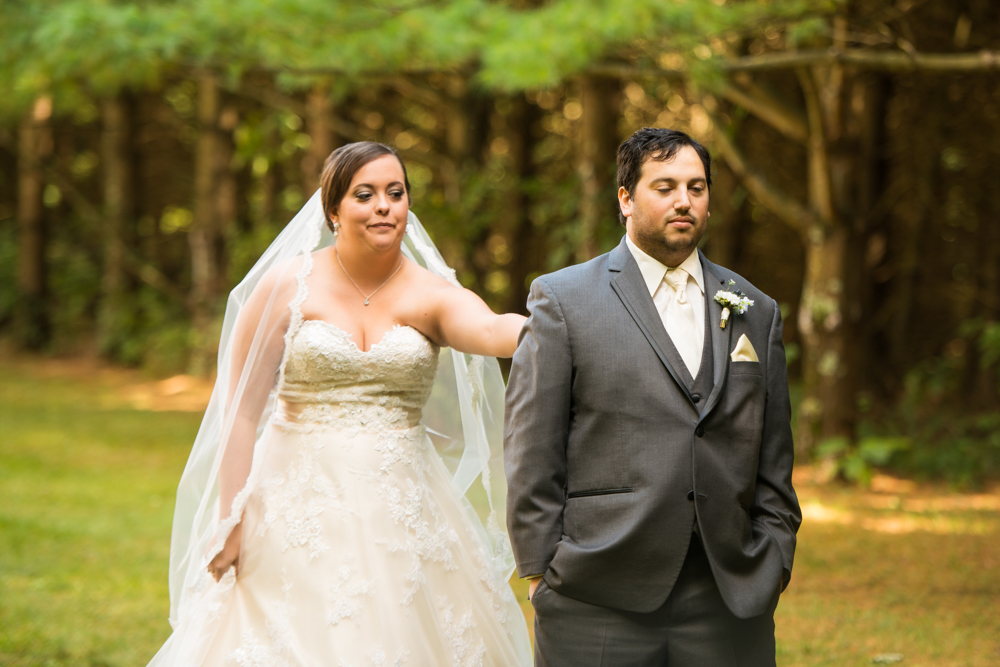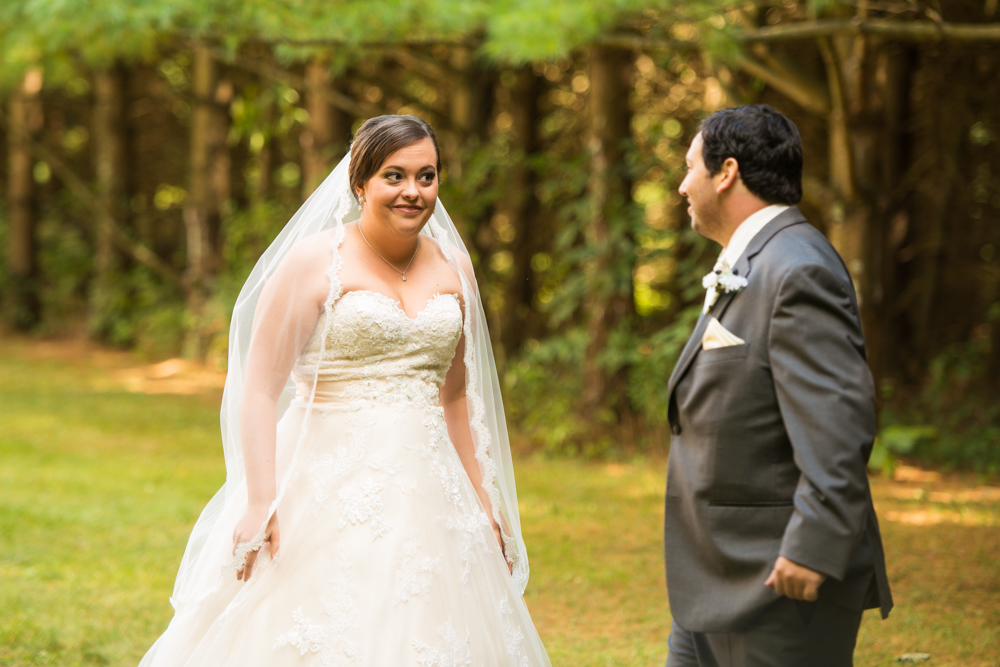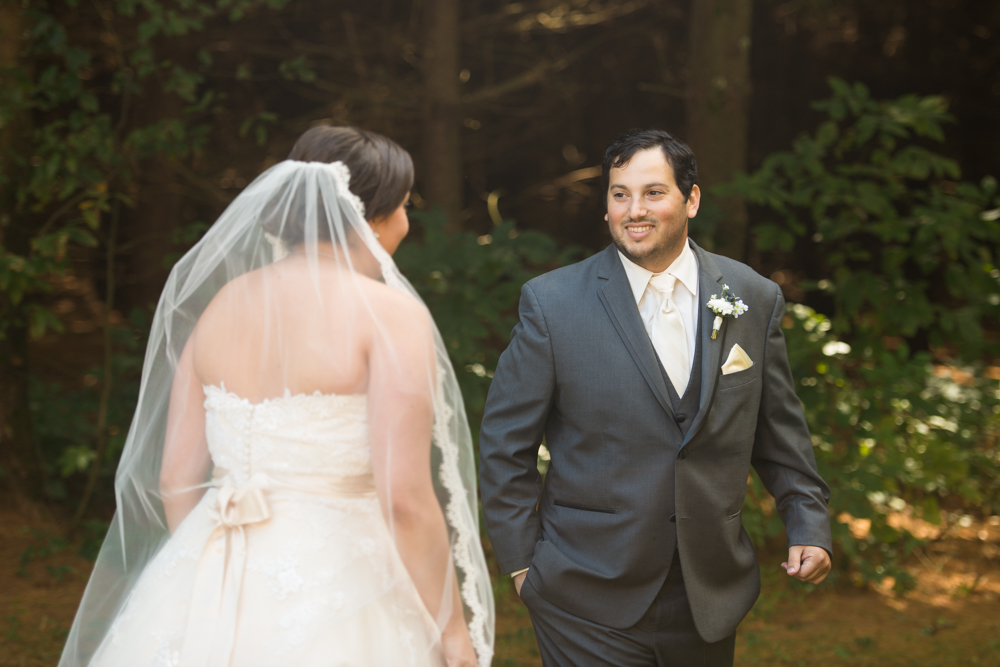 I'm not crying right now as I type this. There's something in my eye, that's all.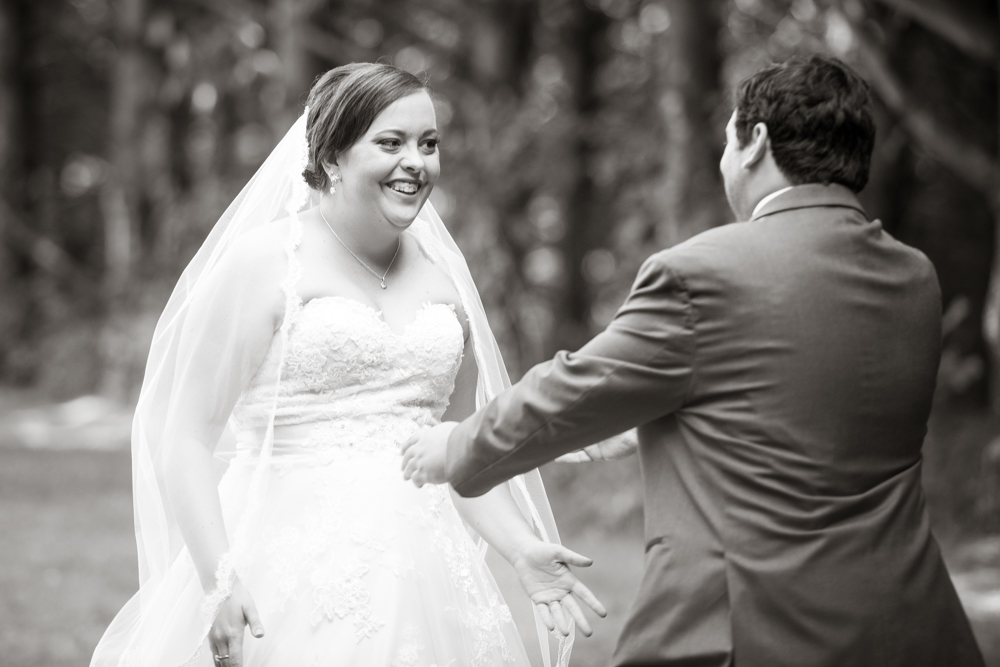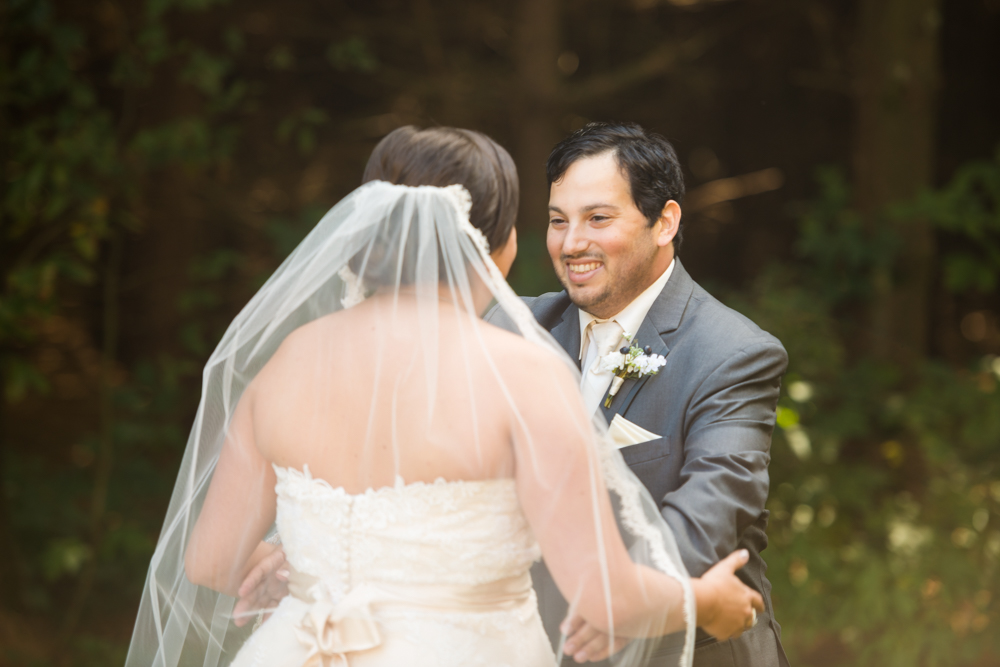 We love first looks. The joy & excitement was palpable as they reveled in this moment with each other. It was wonderful; I wish I had more adequate words to use to convey the feelings, but I hope the photos will do it justice better than the English language can.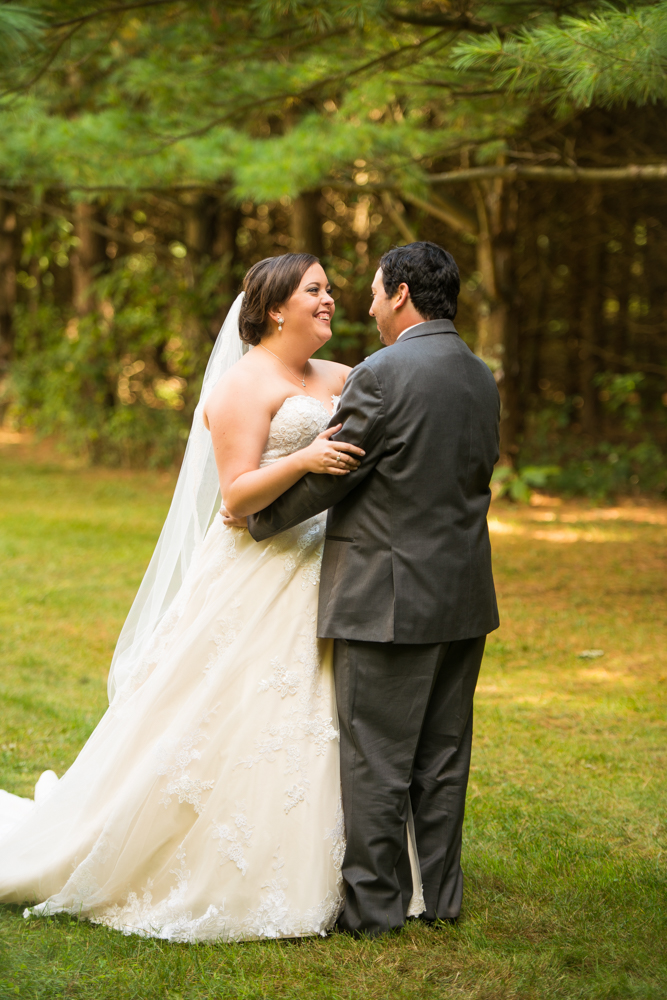 They held onto one another for a few minutes quietly.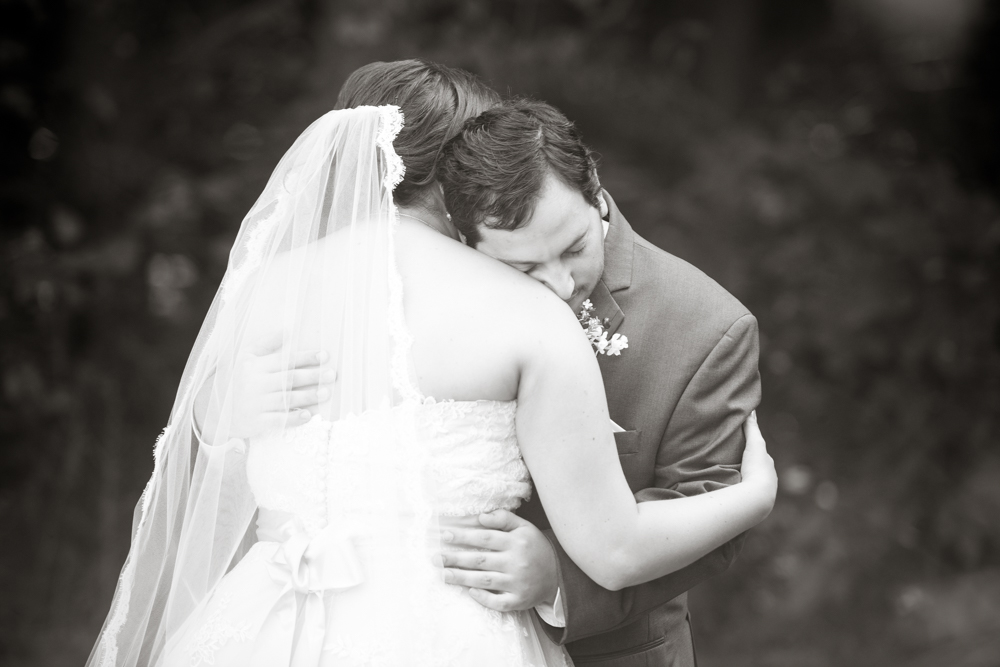 And then they talked & laughed a lot.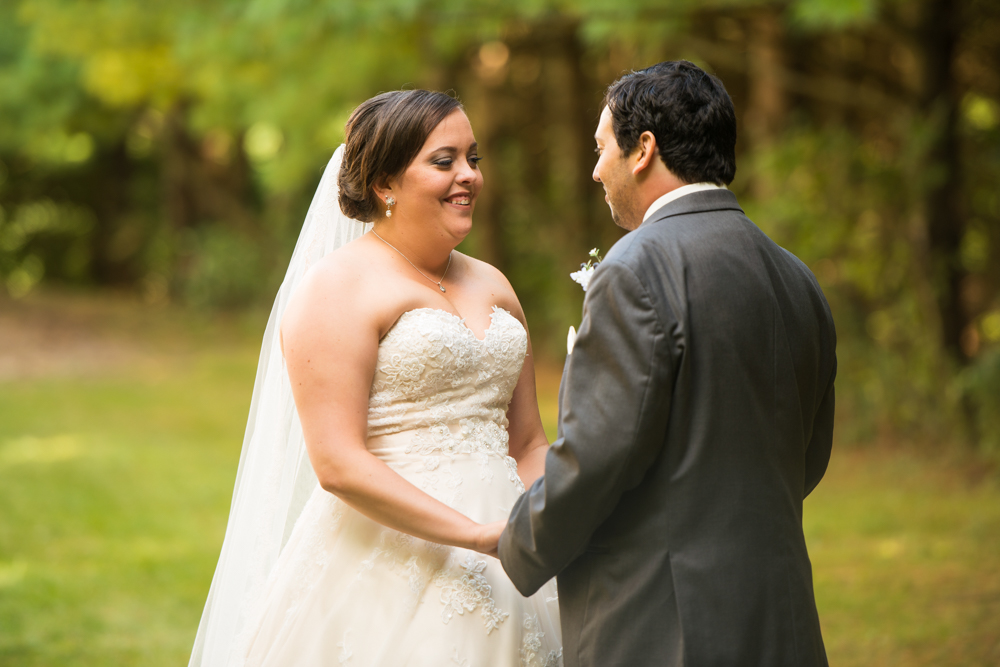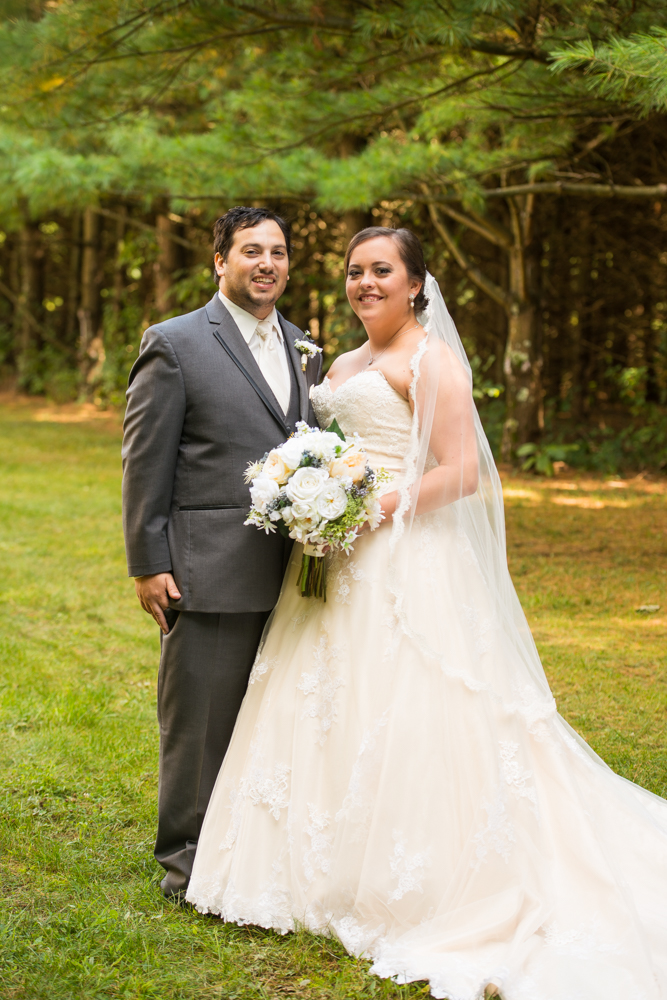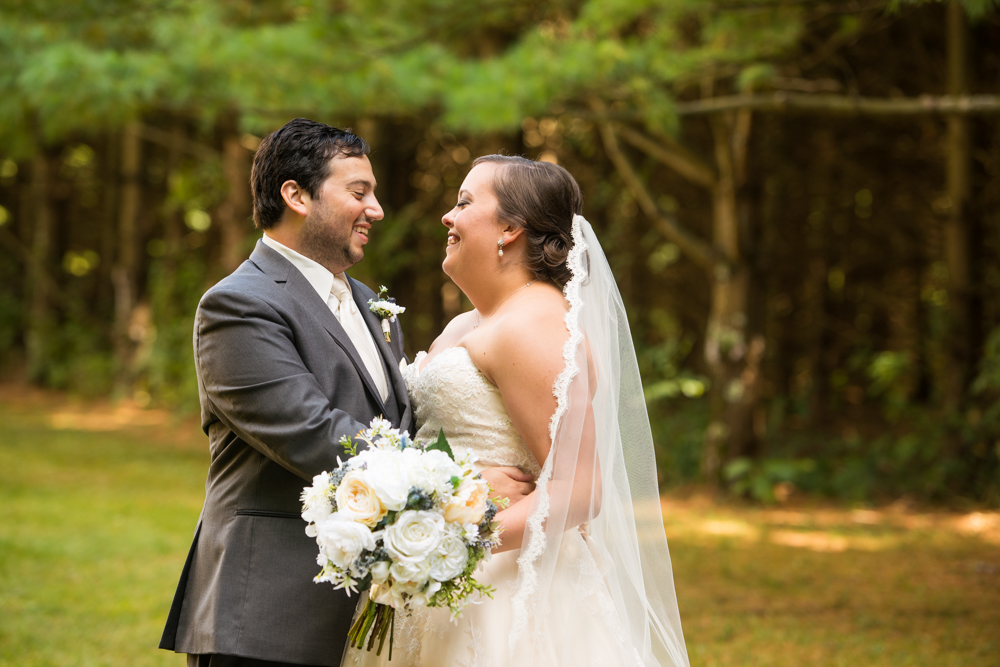 We seriously love them so much.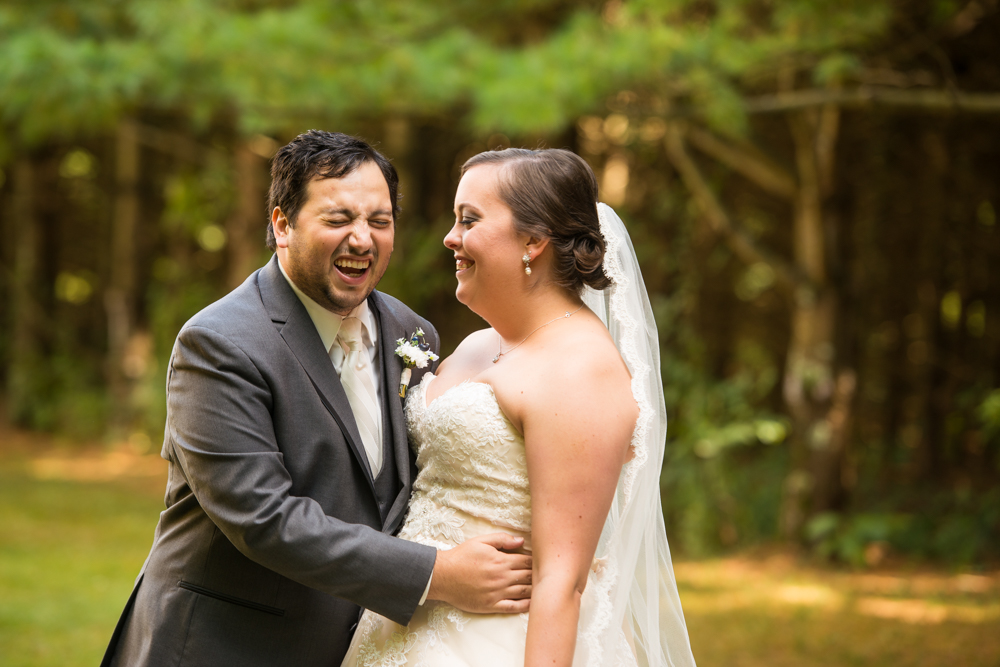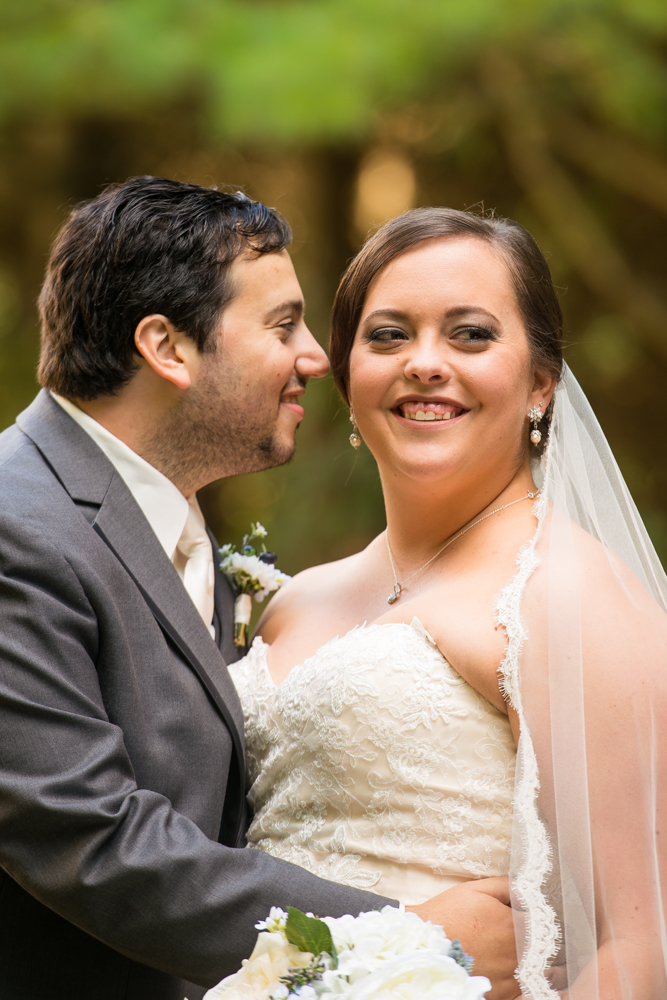 The bouquets & boutonnieres are from Faux Bouquets on Etsy. And Kristine had a bracelet around her bouquet that had been her Maid of Honor's grandmother's bracelet. Kristine called her grandma & she considered Kristine another granddaughter.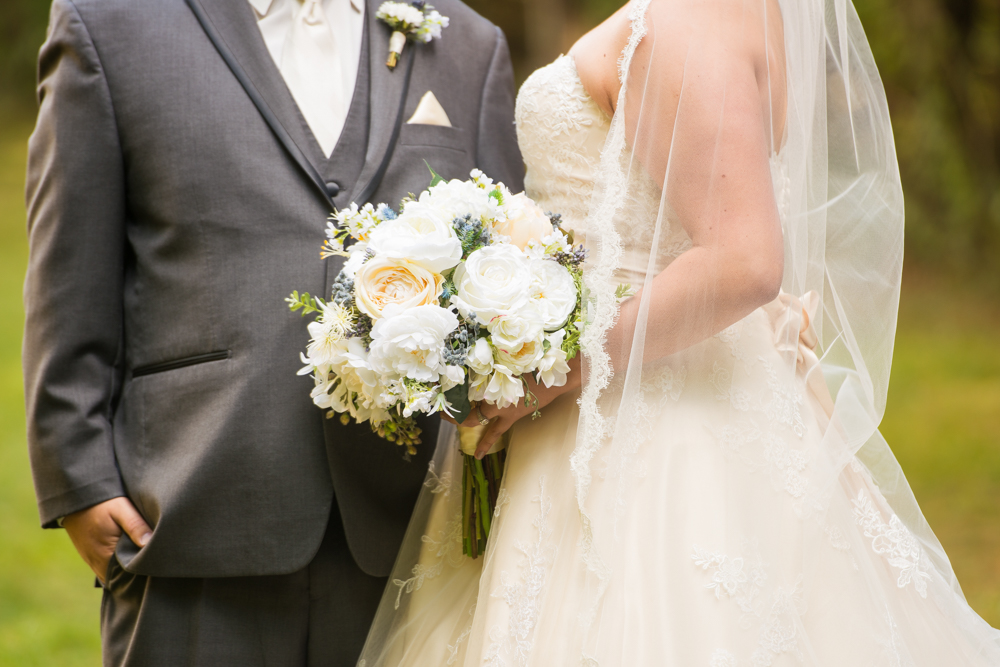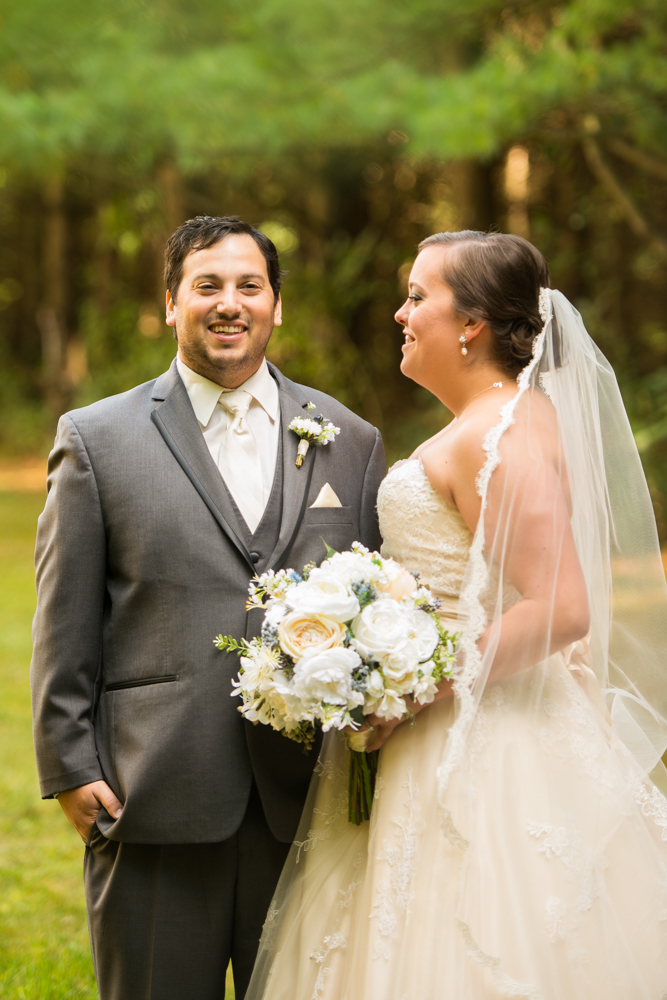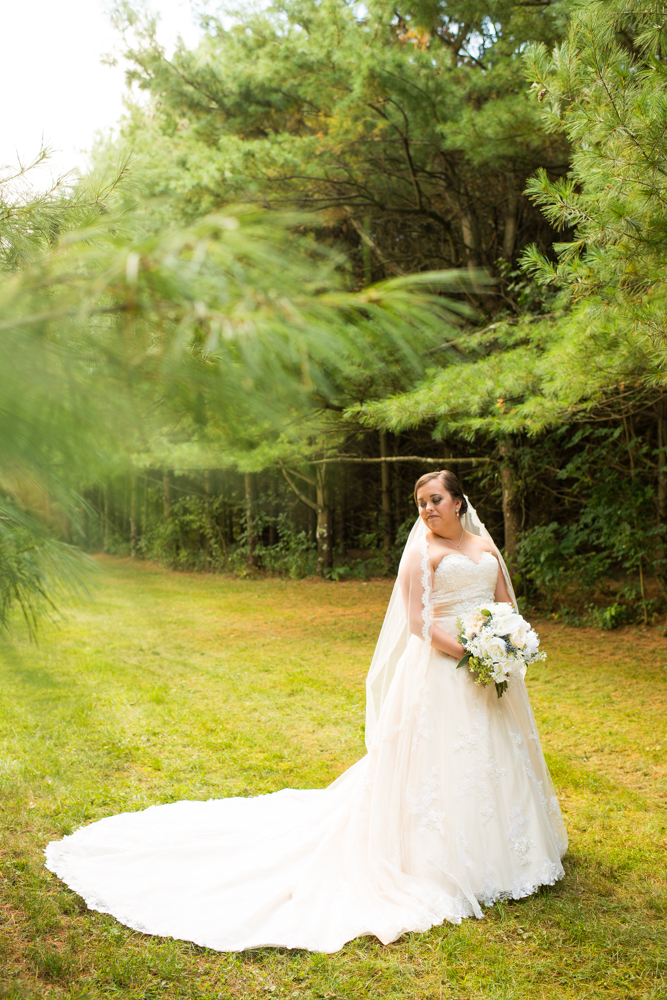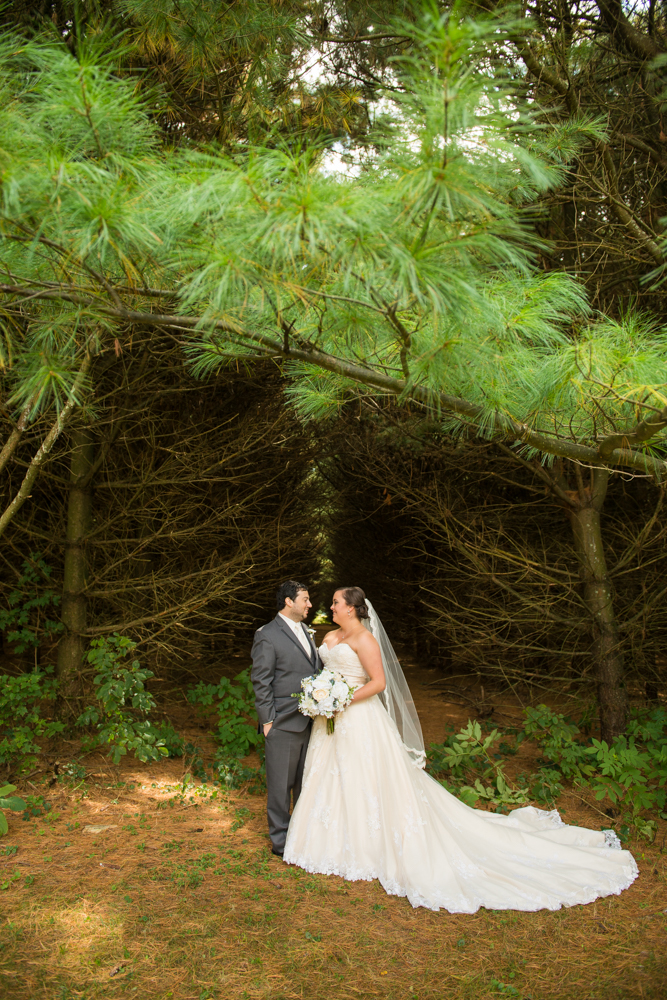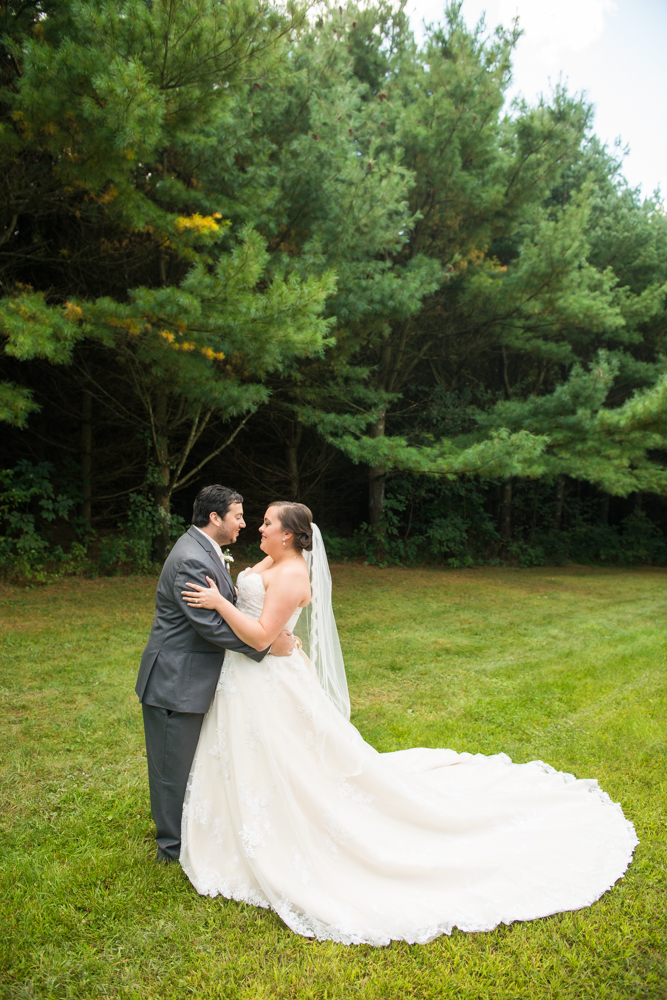 We had a blast with their bridal party, which is not a surprise at all. We knew they'd have awesome friends.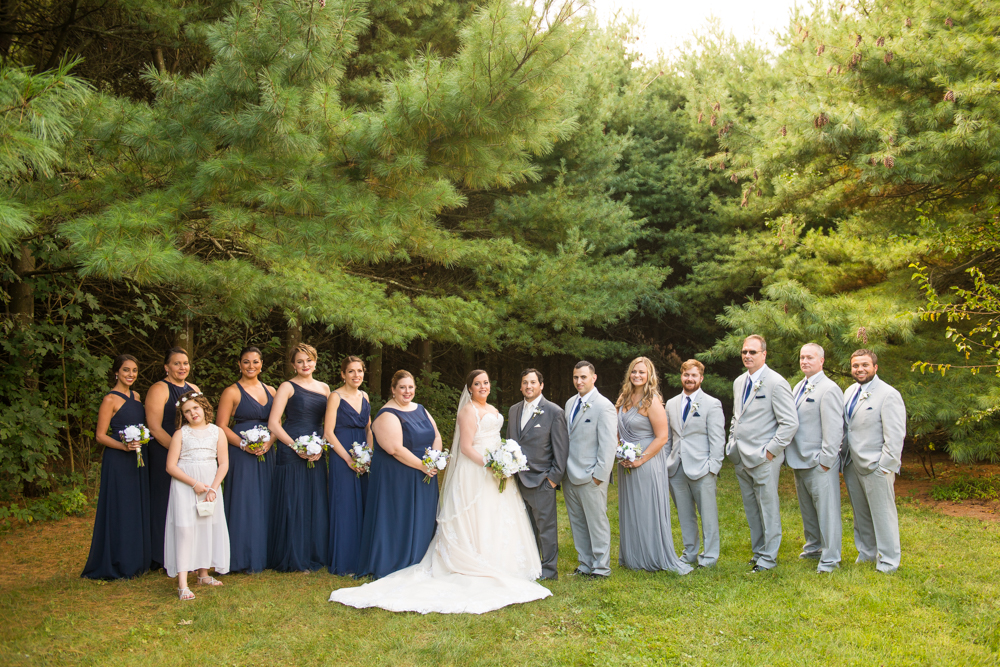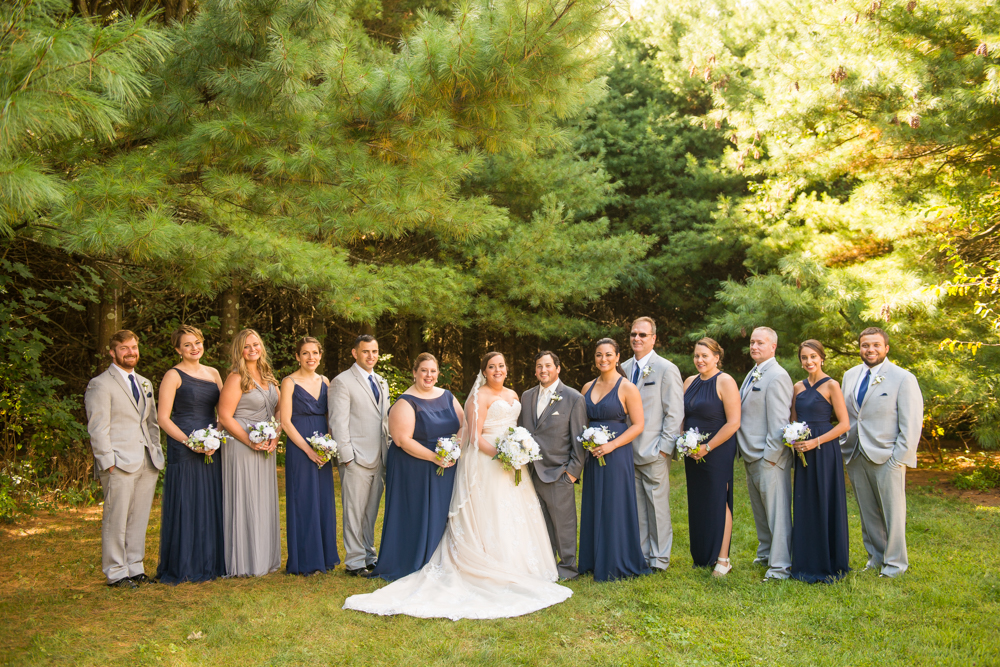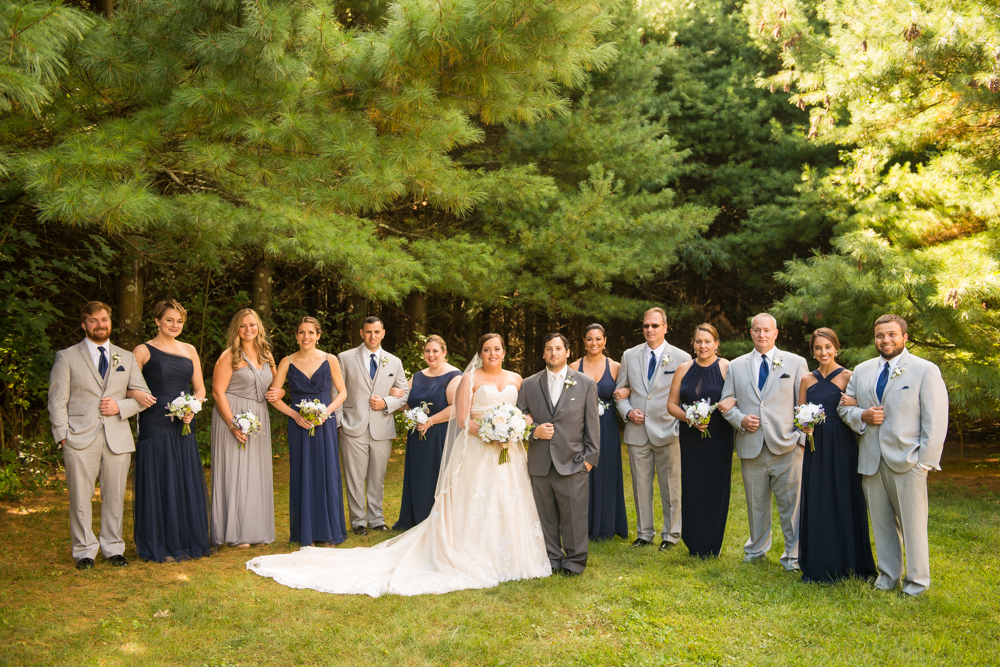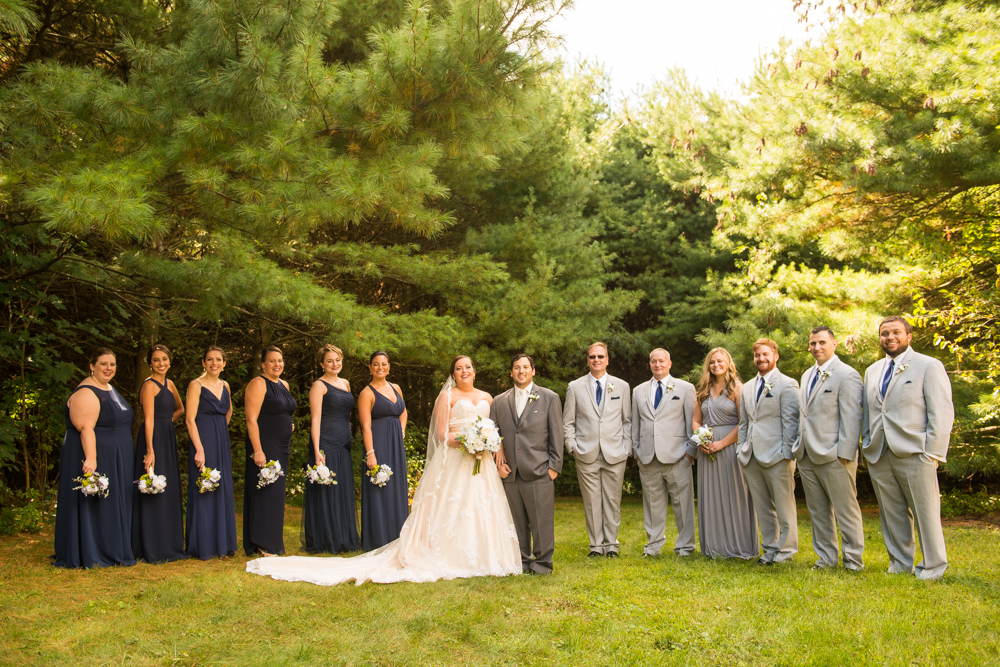 These ladies were so much fun and really easy to get along with all day long. Thanks for being fabulous, Bridesmaids!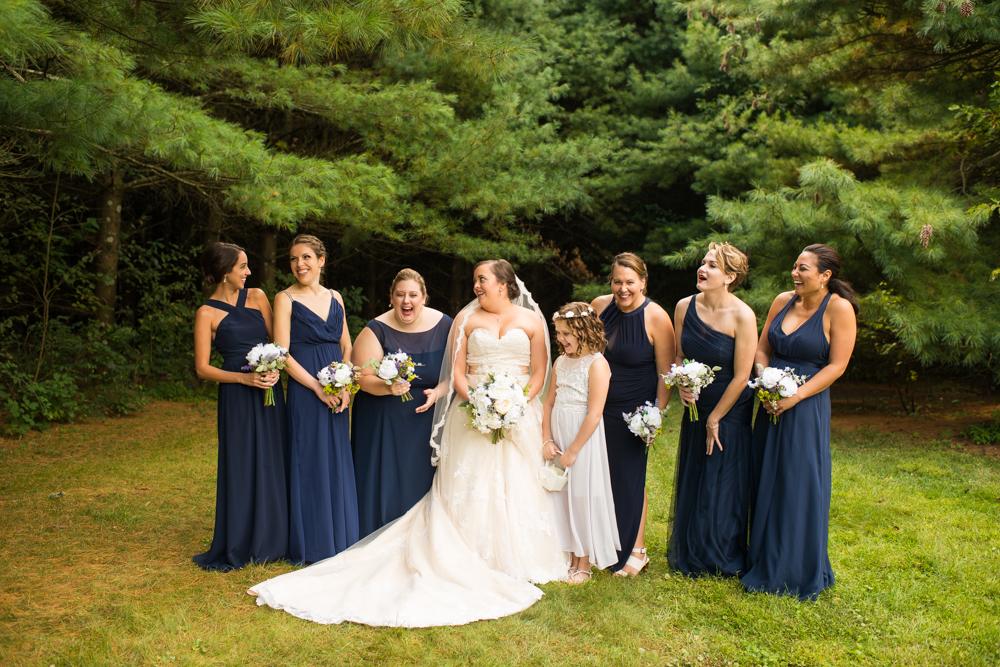 The guys (and Allison!) were great, too. What a bunch of amazing smiles.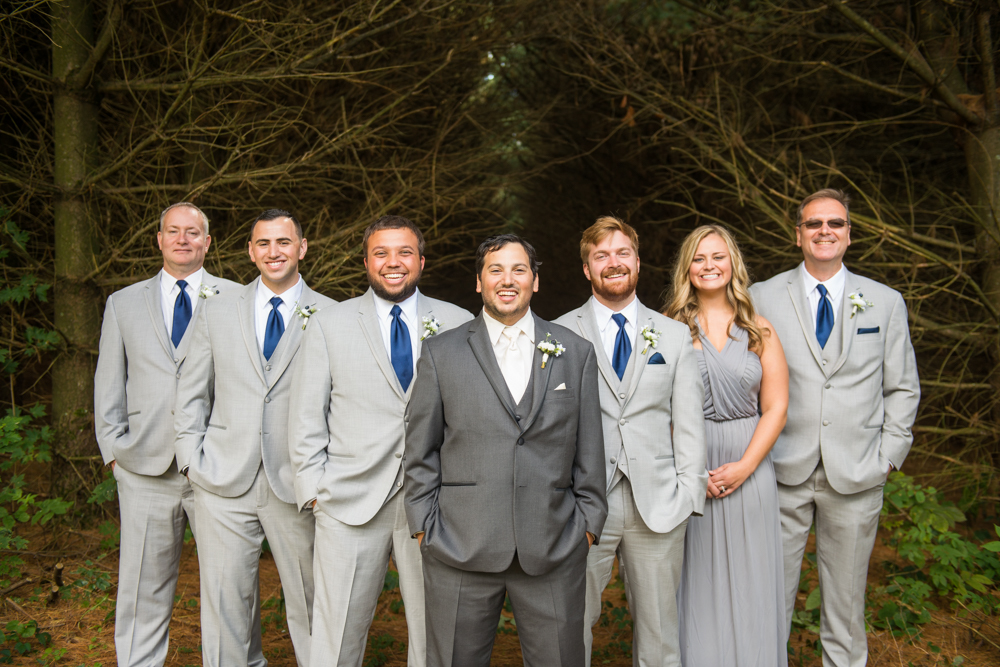 This moment between Kristine & her niece made her aunt cry, and I certainly don't blame her. Love it.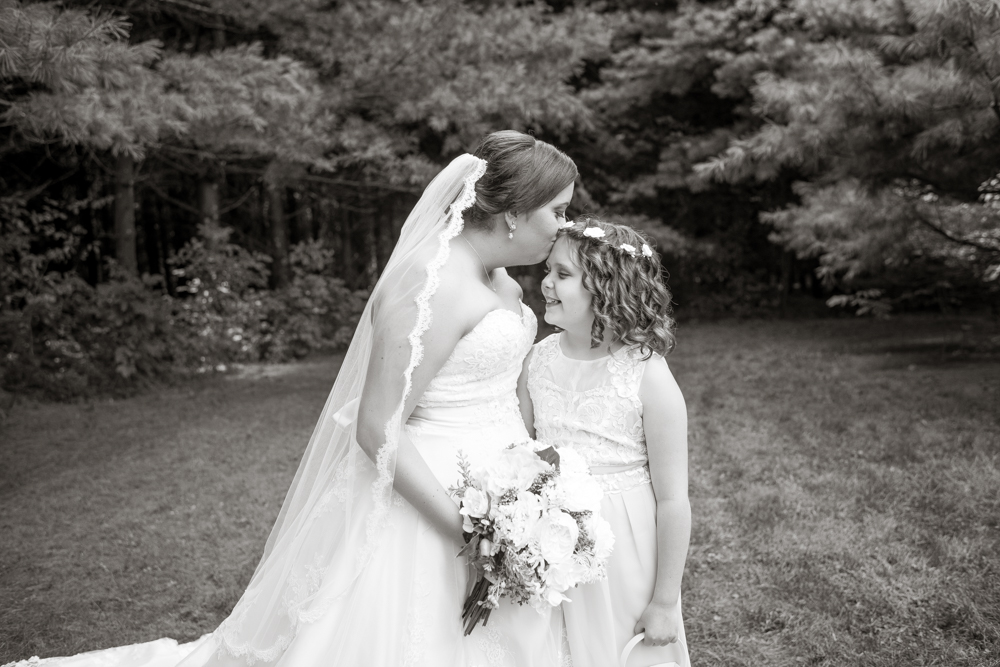 Shout out to such a joyful & helpful Maid of Honor. It was wonderful to meet you, Megan!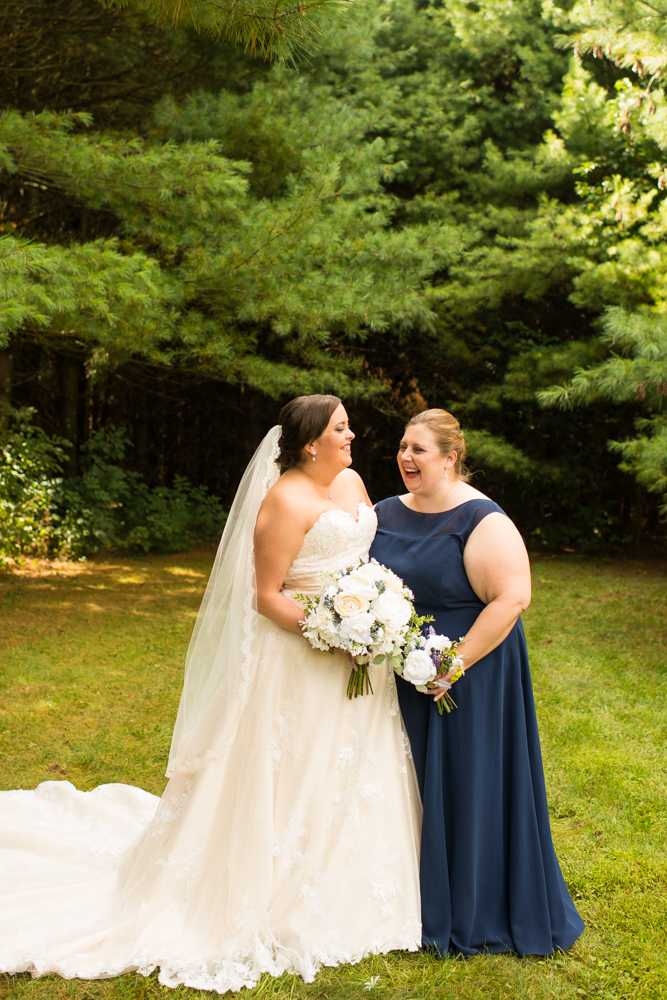 Kristine & her mama. So sweet.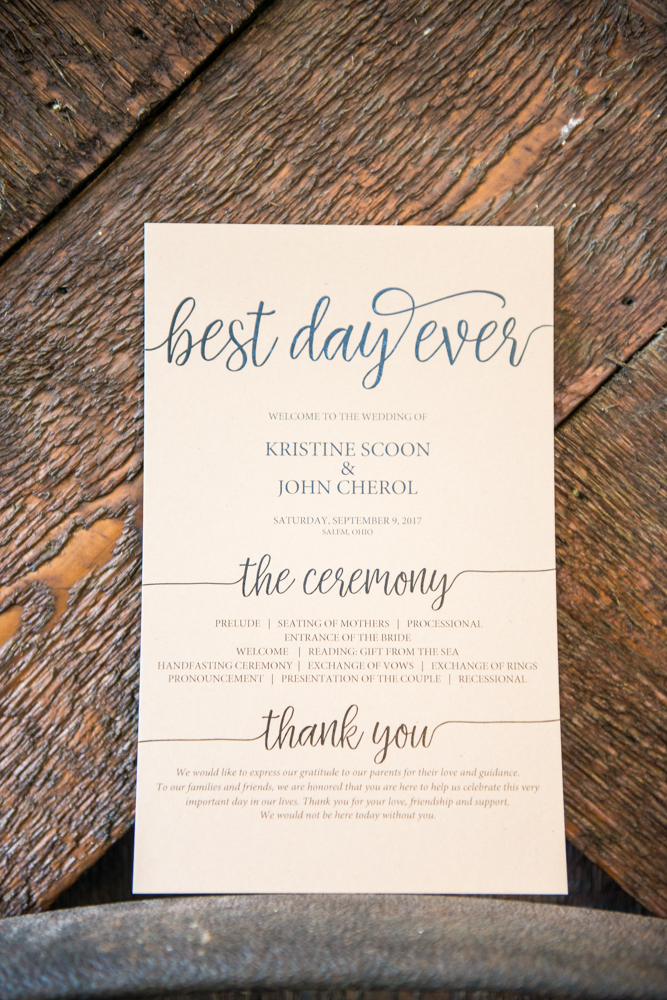 All the high fives for unplugged wedding ceremonies.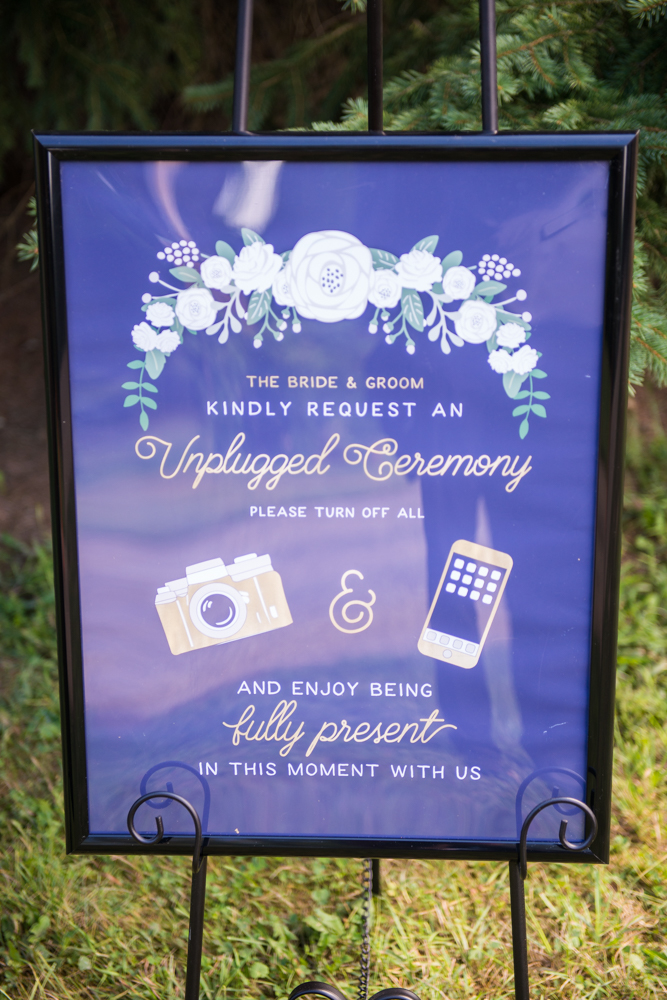 This violinist did a beautiful job with some added flare!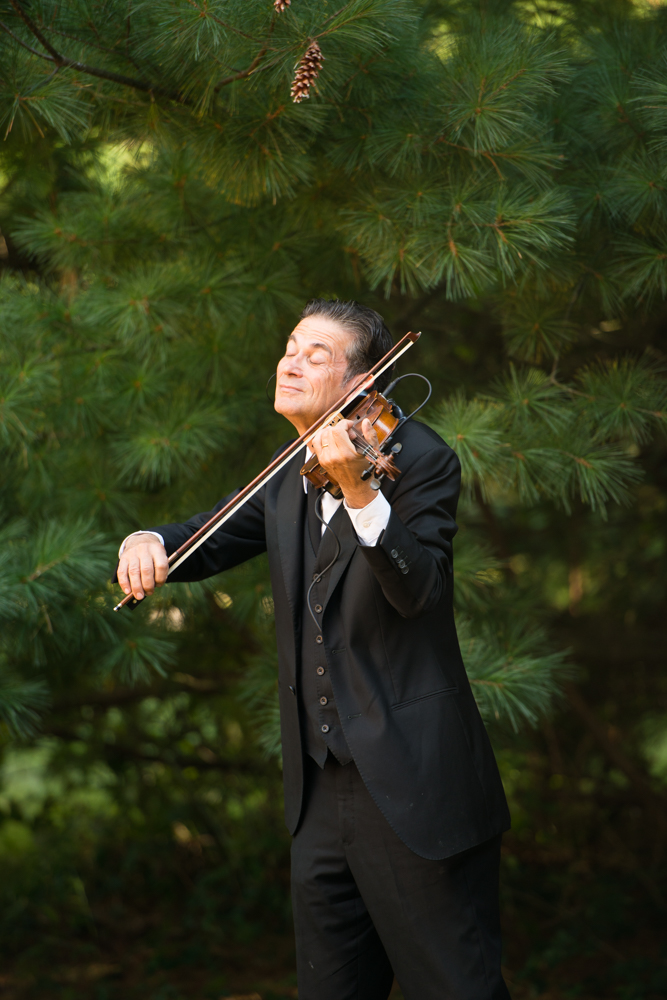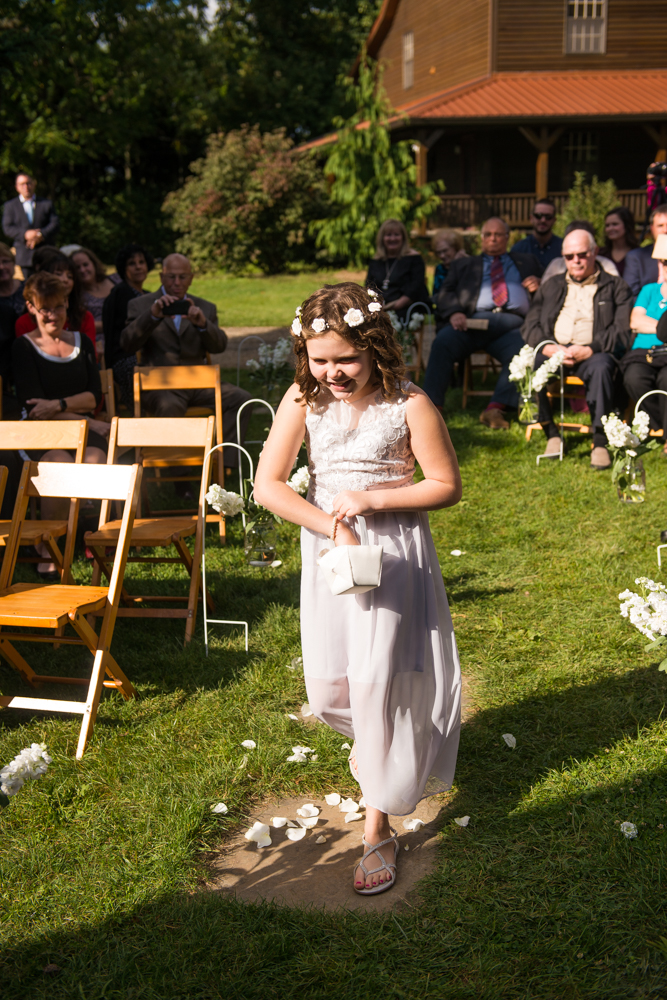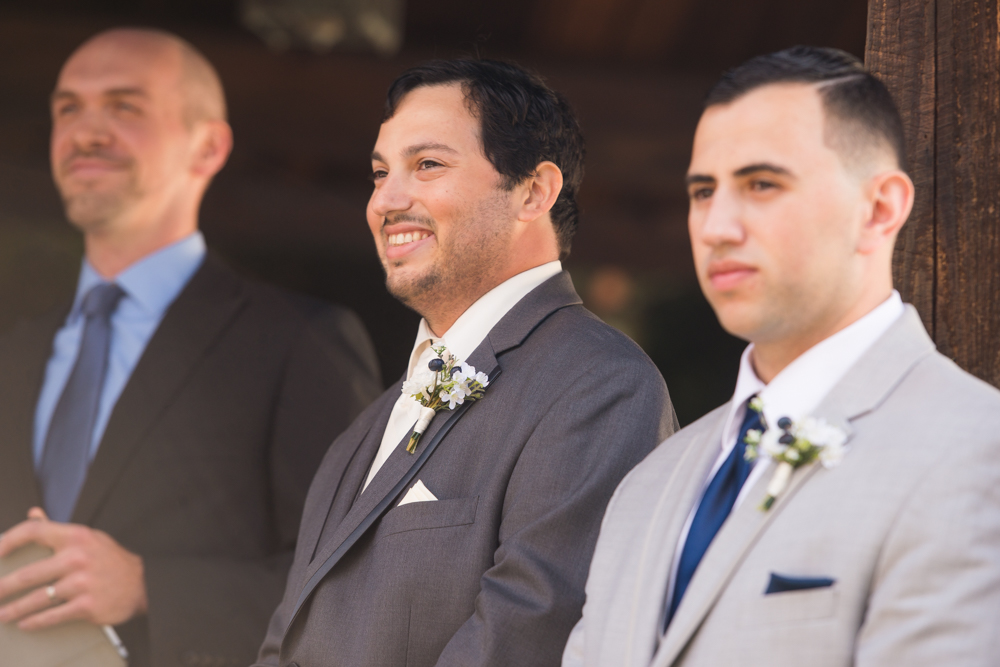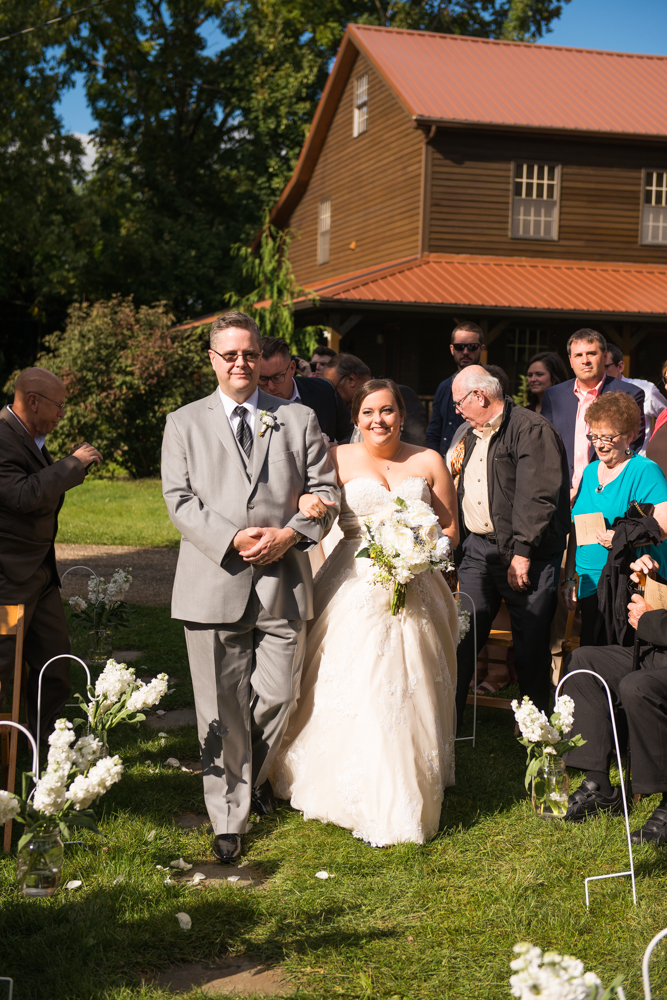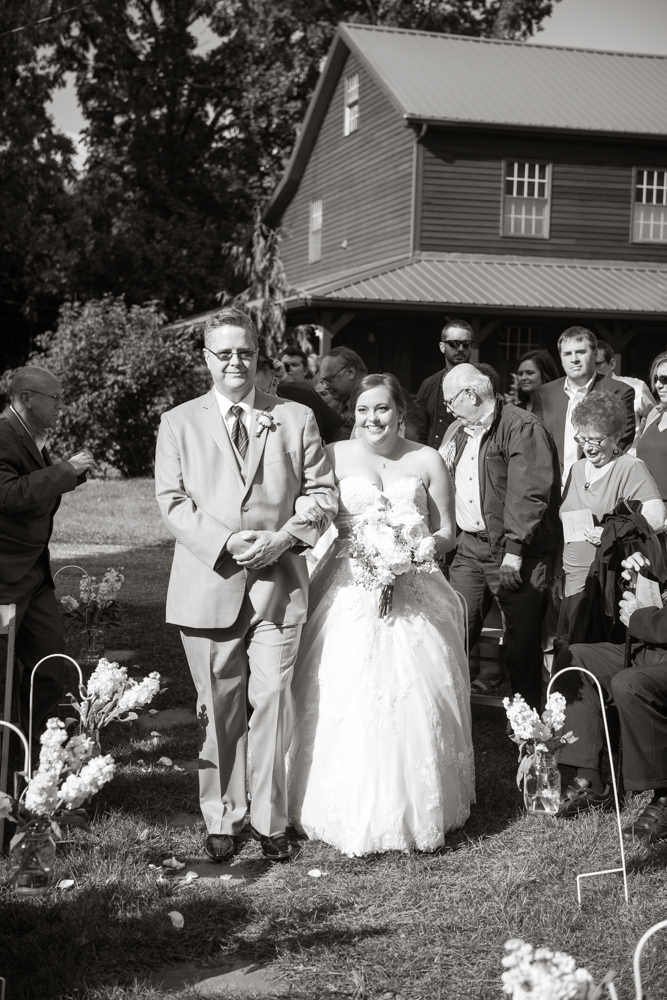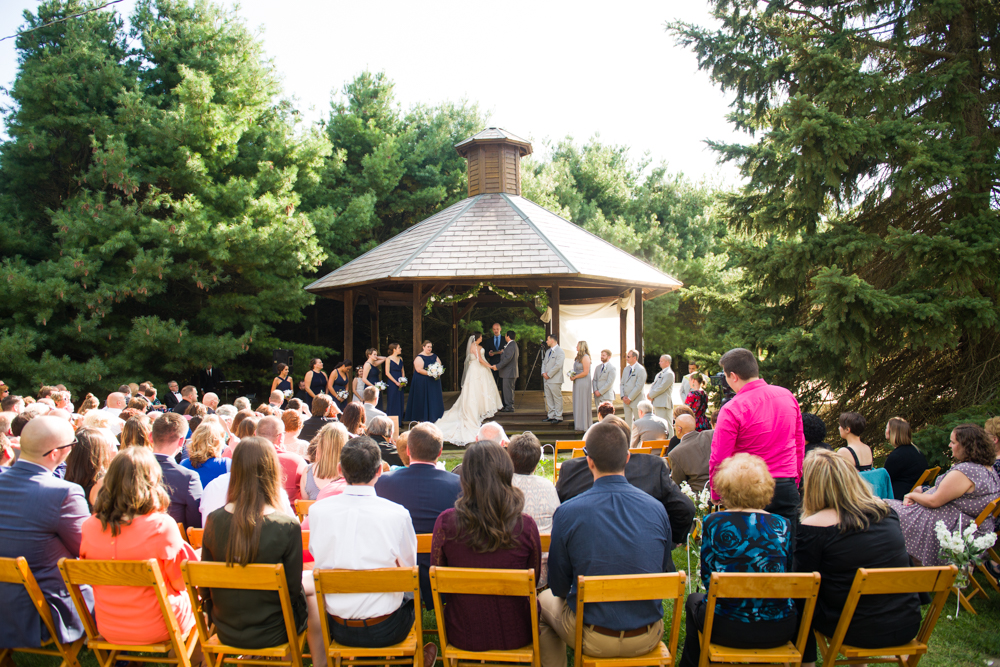 I almost always try my best to let the ceremony photos speak for themselves so I'll try that again here.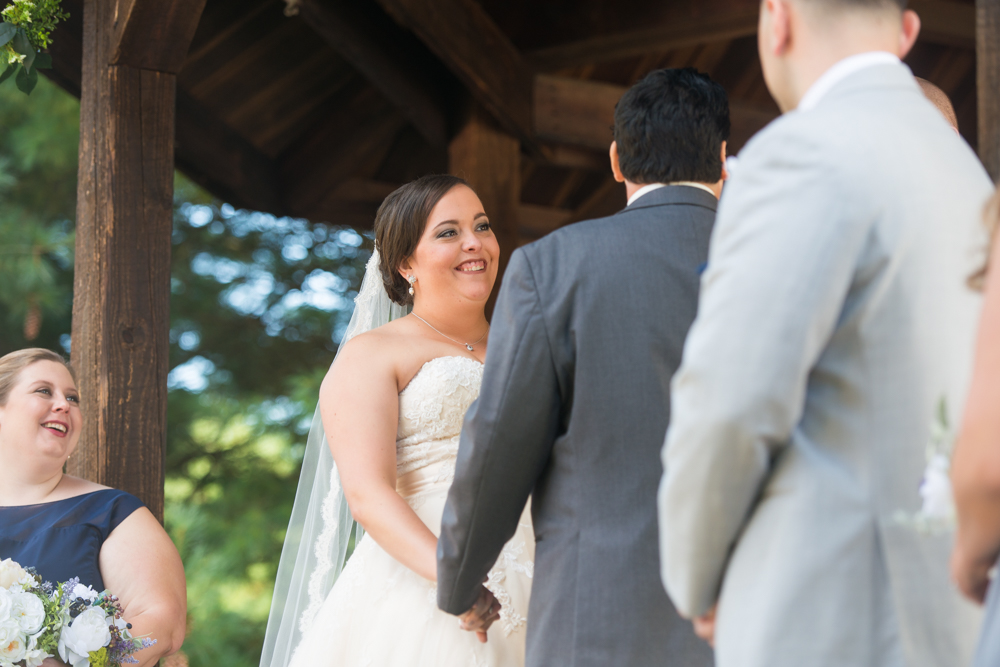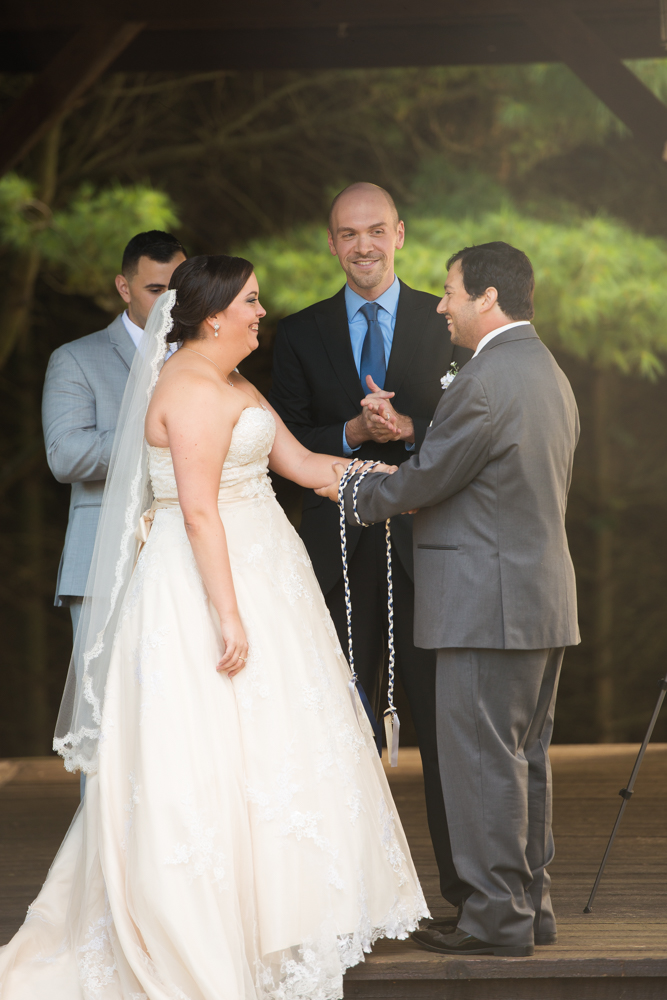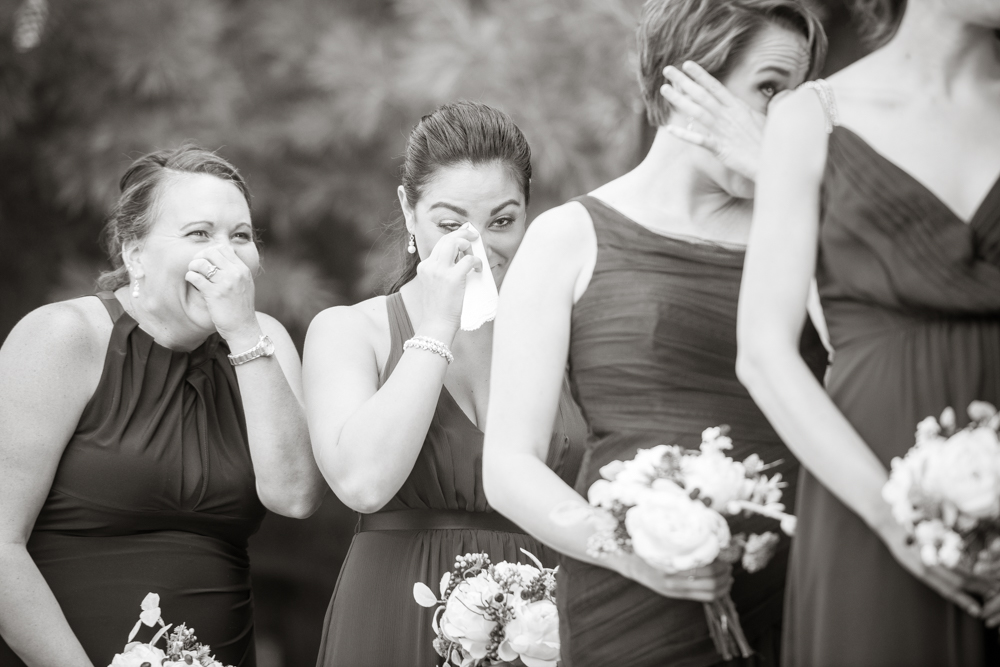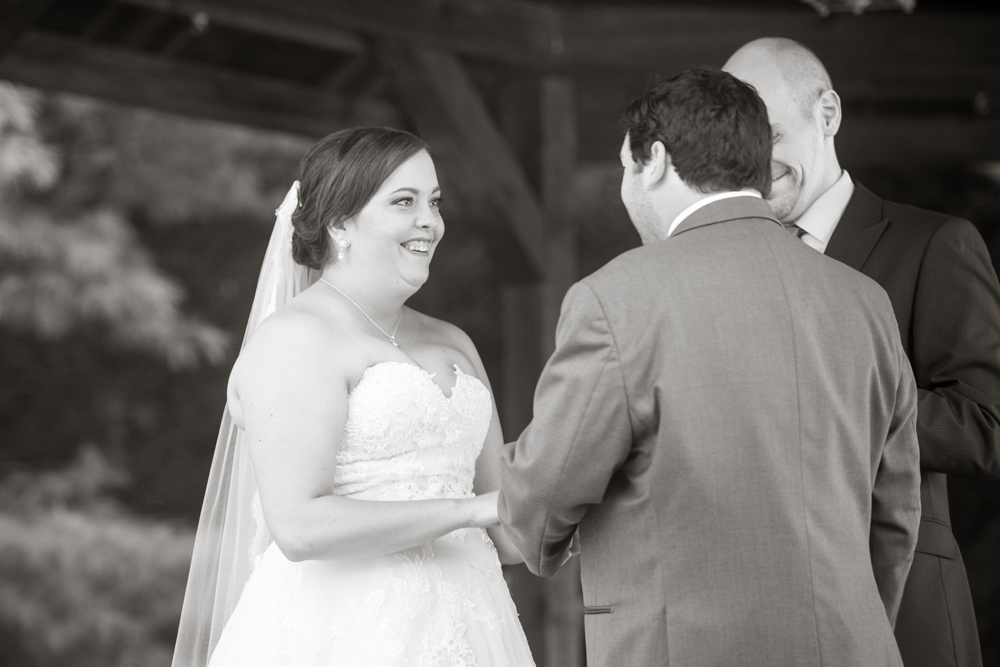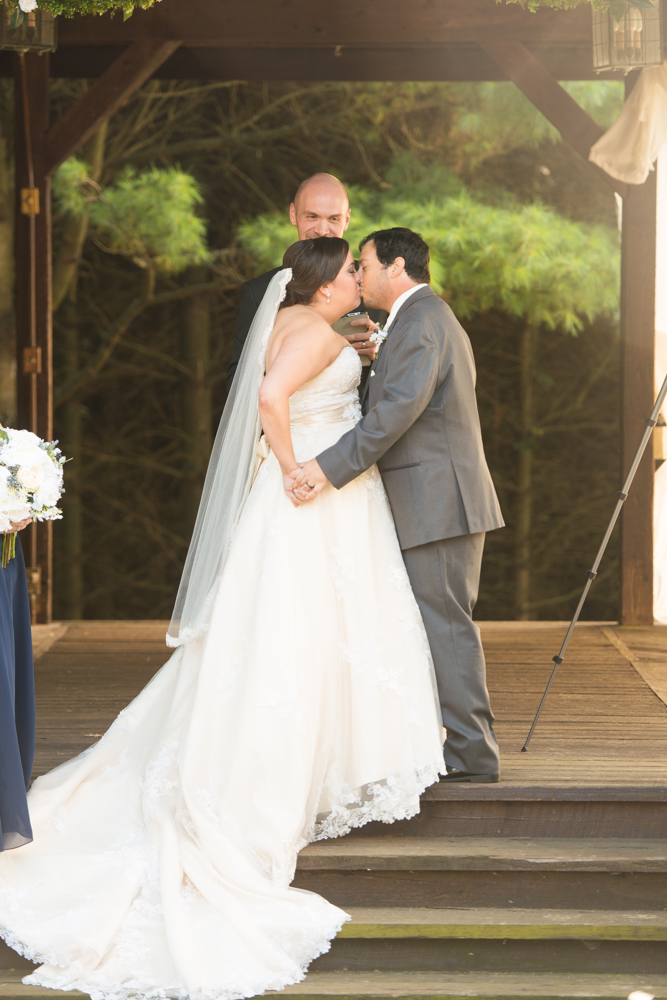 Their officiant was a longtime friend of Kristine's & he was pretty darn excited to pronounce them husband and wife. That's the best.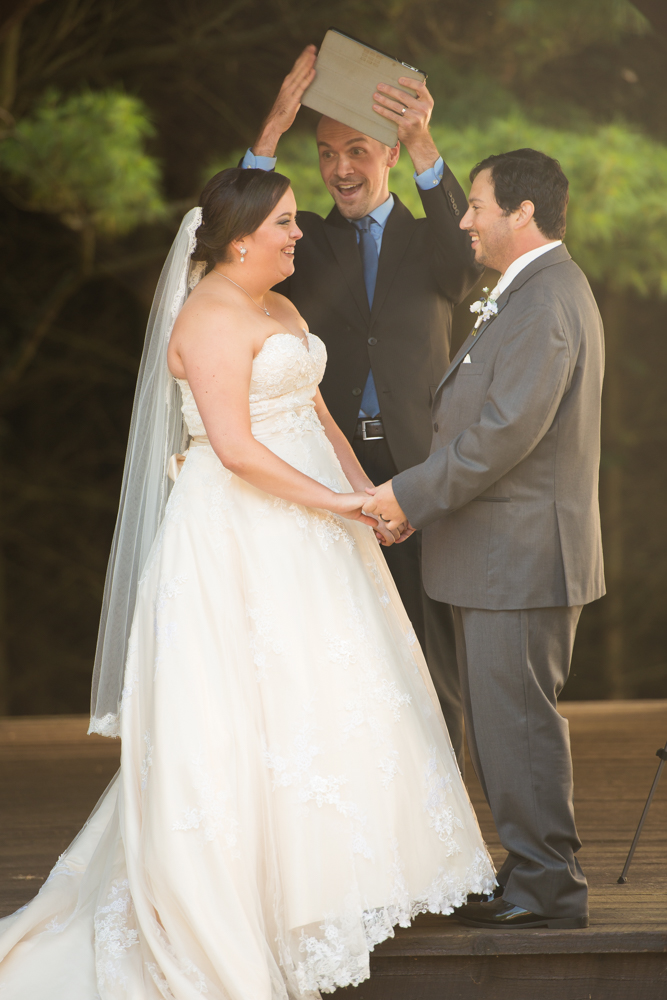 And their loved ones were really happy, too.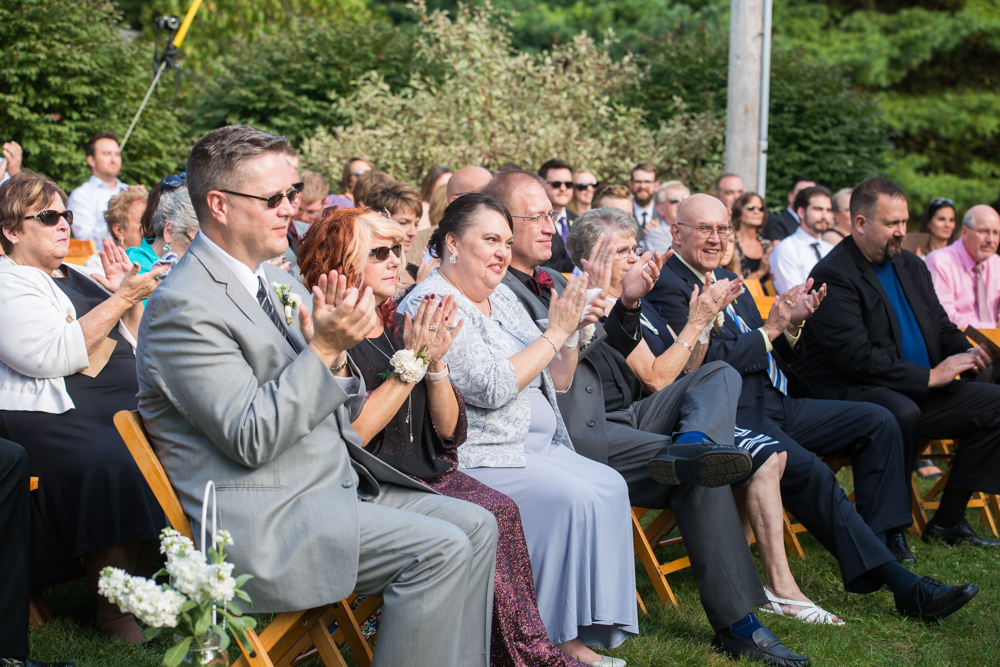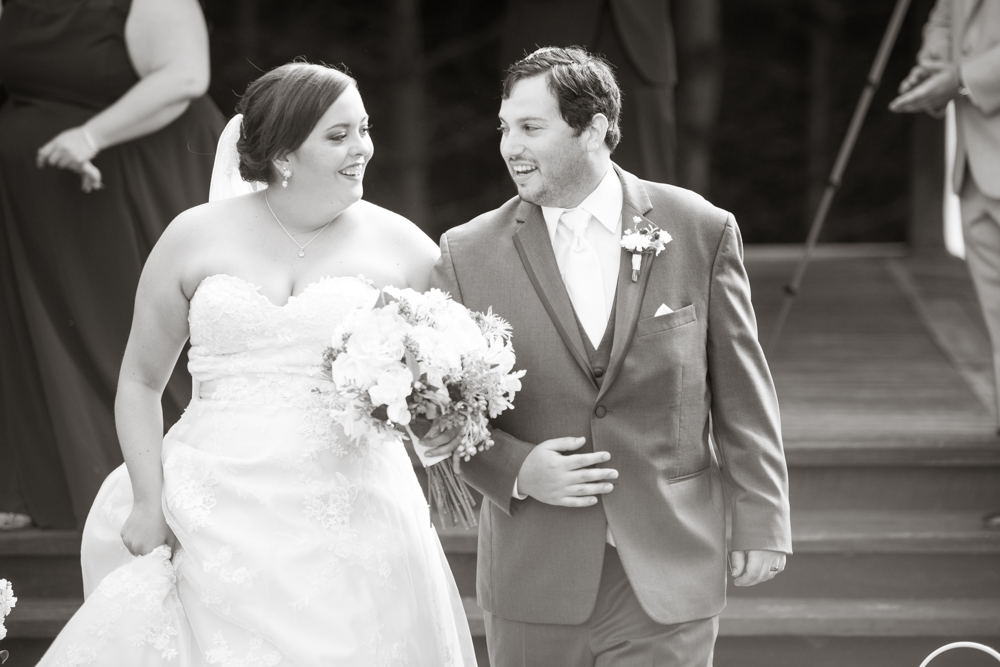 First stop as a married couple? Their AMAZING mobile bar! You've gotta check this out, Brides & Grooms! It was adorable & hipster & whimsical & charming and even has a spot inside for bride & groom photos- eeek! Plus, the bartenders/owners are sweet & fun. It's called Sweet Water Caravan.
This family photo is one of my favorites we've ever shot.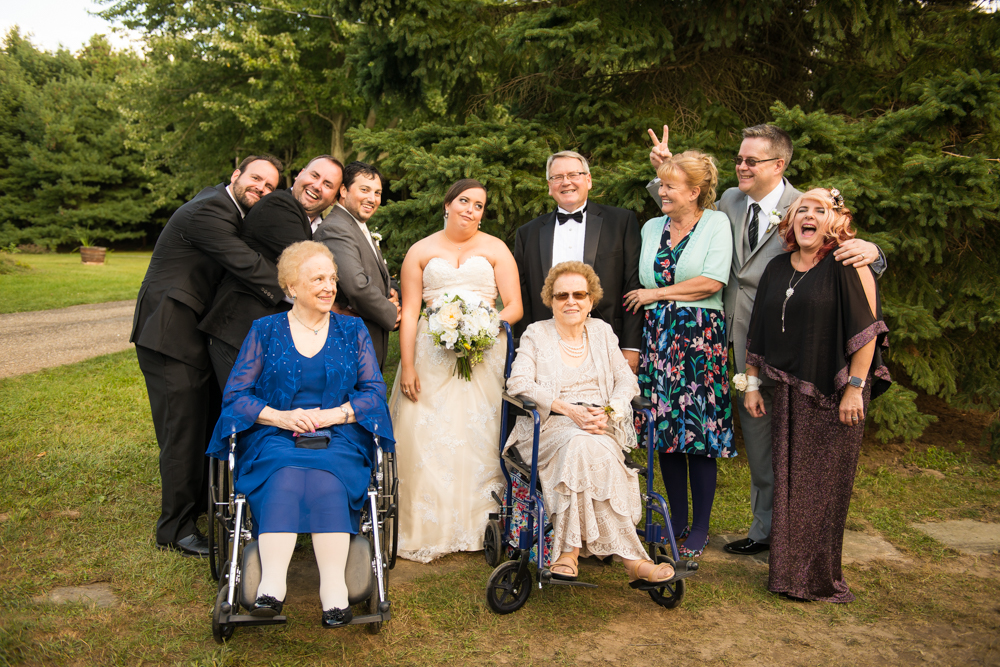 Okay, this one, too.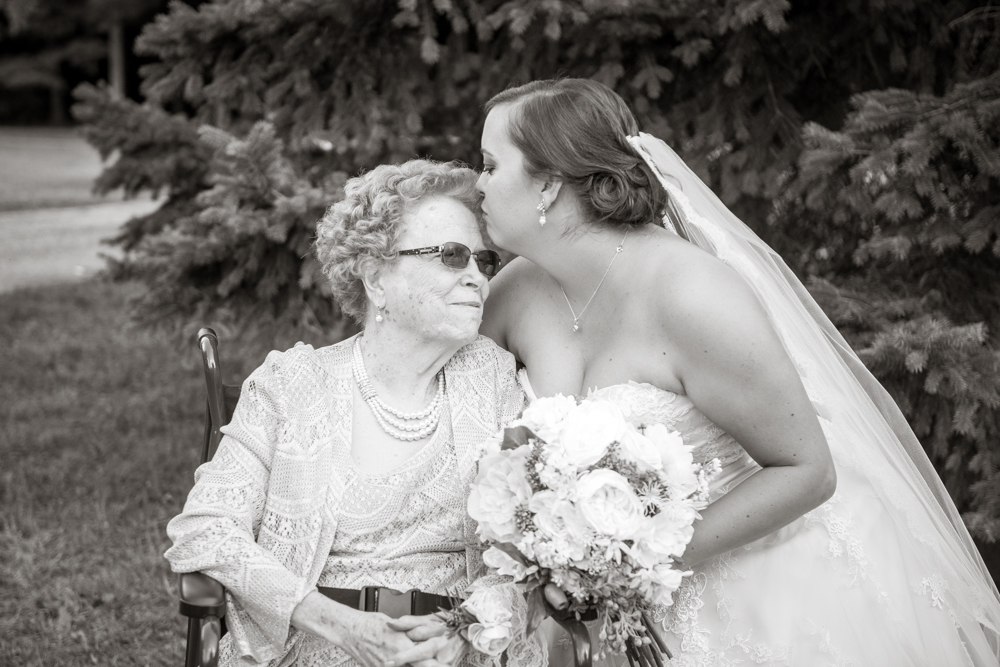 I'm just going to stop saying a photo is my favorite because they all are.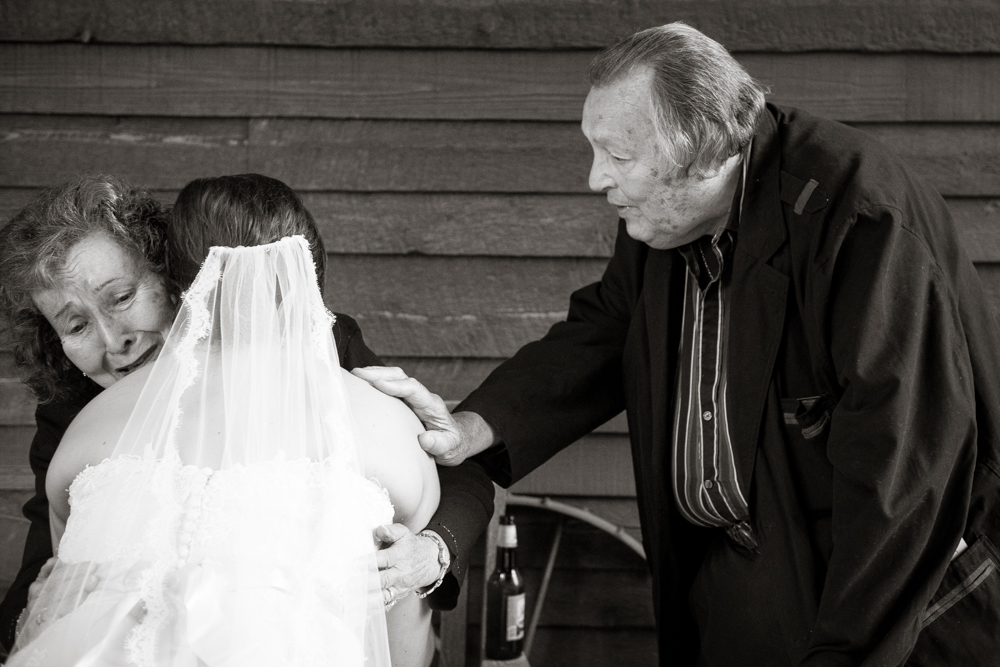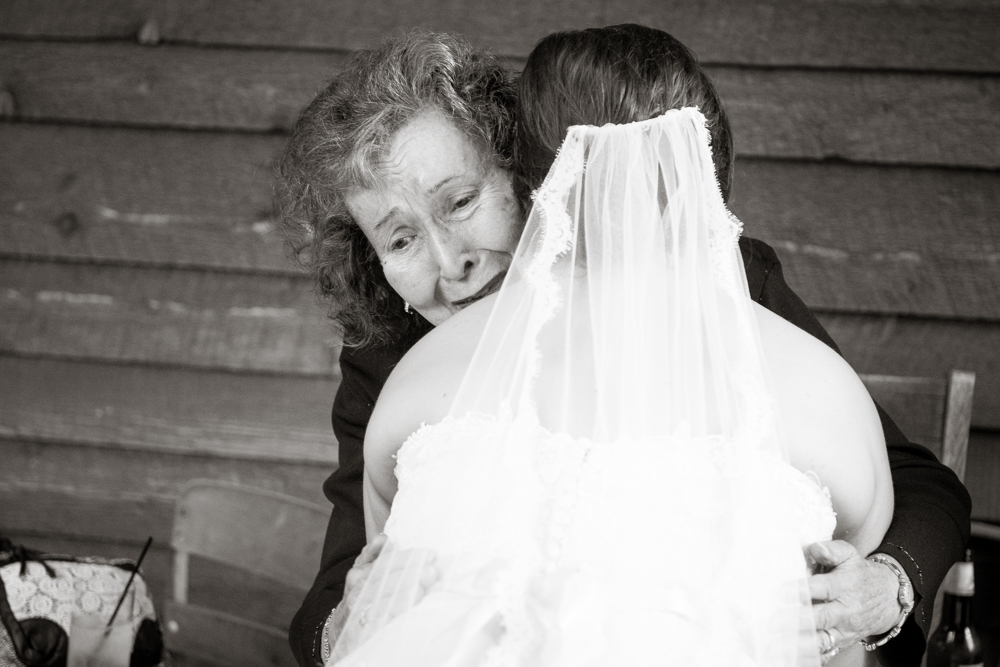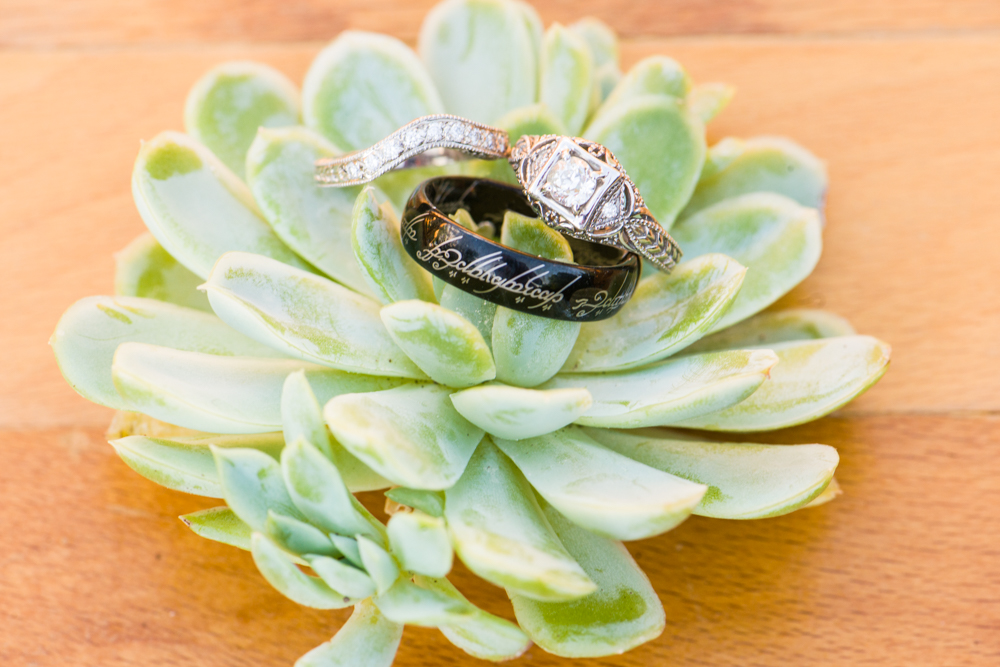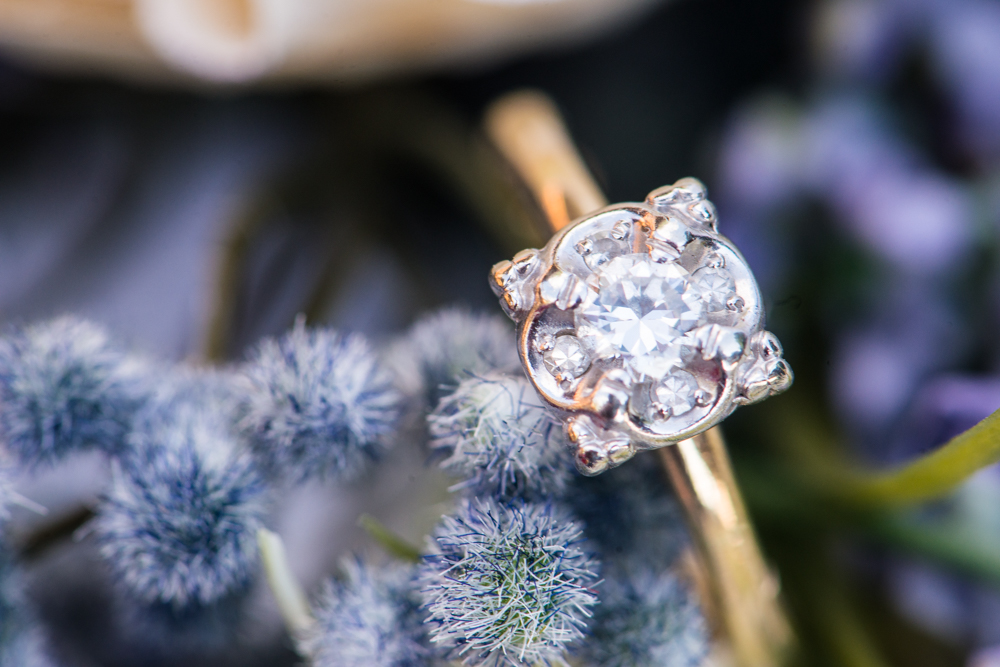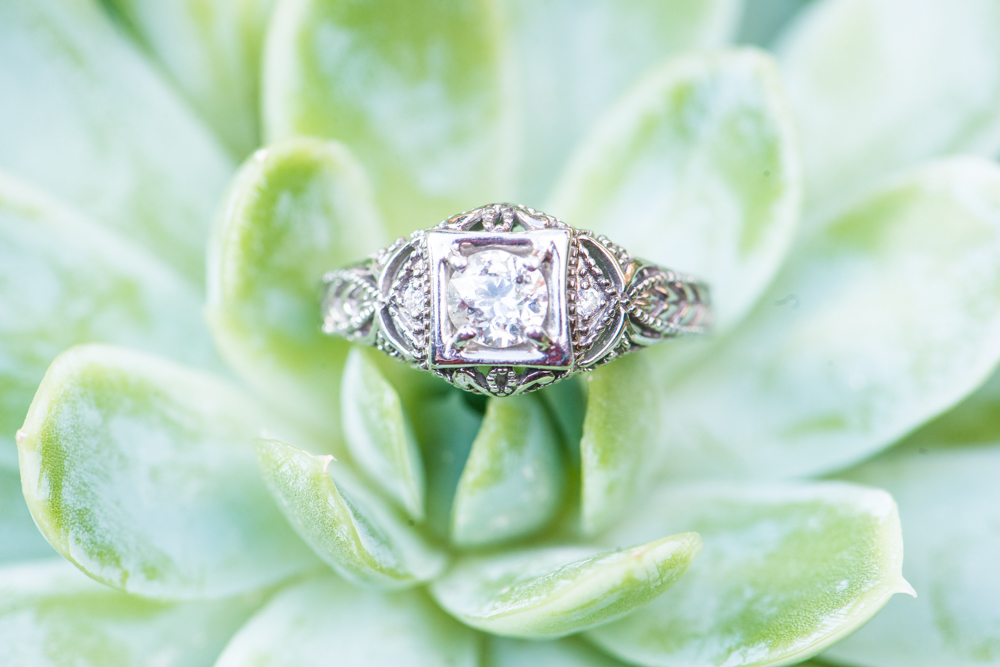 The Barn & Gazebo was decorated in a charming, vintage, warm, welcoming way! Kristine worked so hard on everything & it was perfect.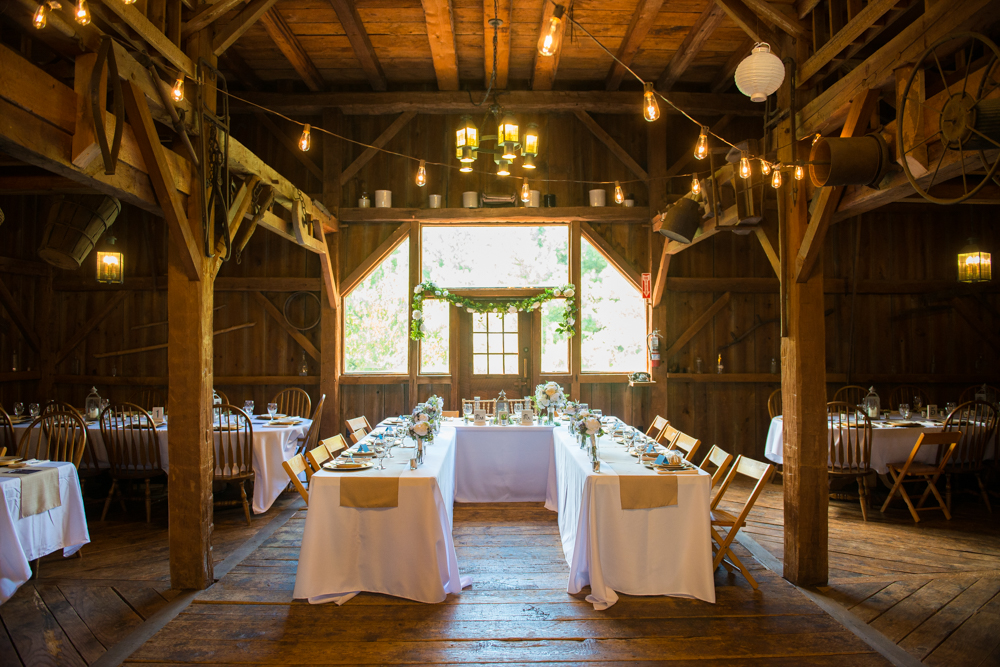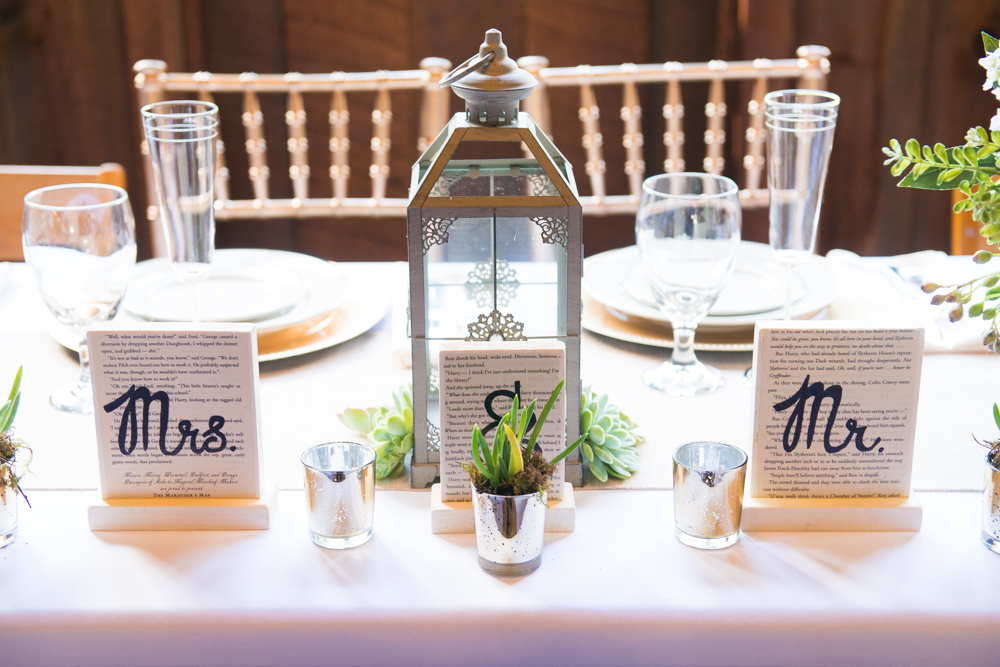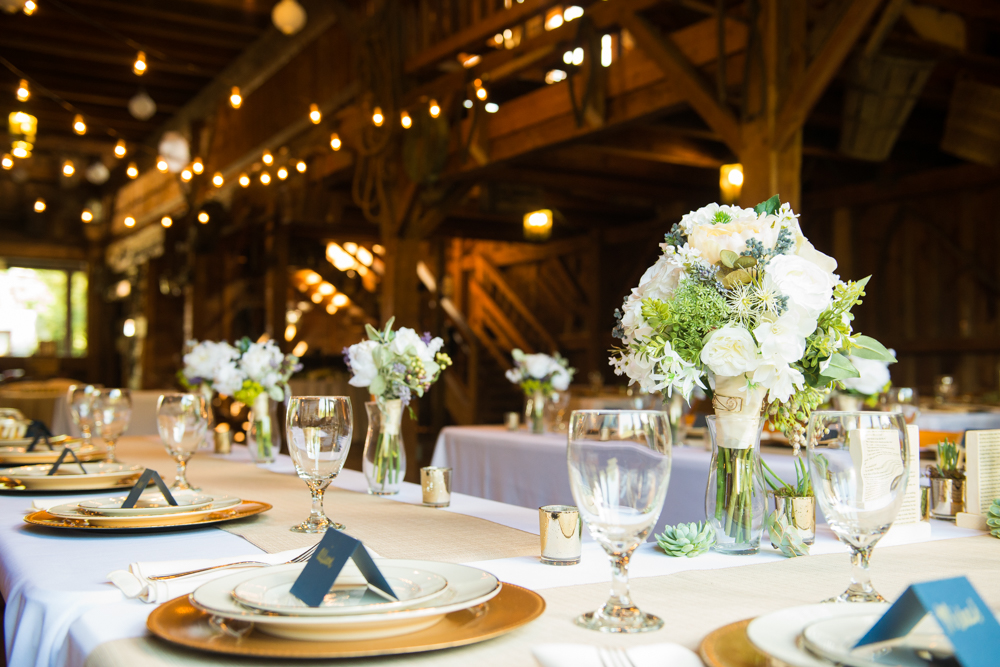 The table numbers are pages from Harry Potter. Everything was personal & special. And those succulents took them over the top.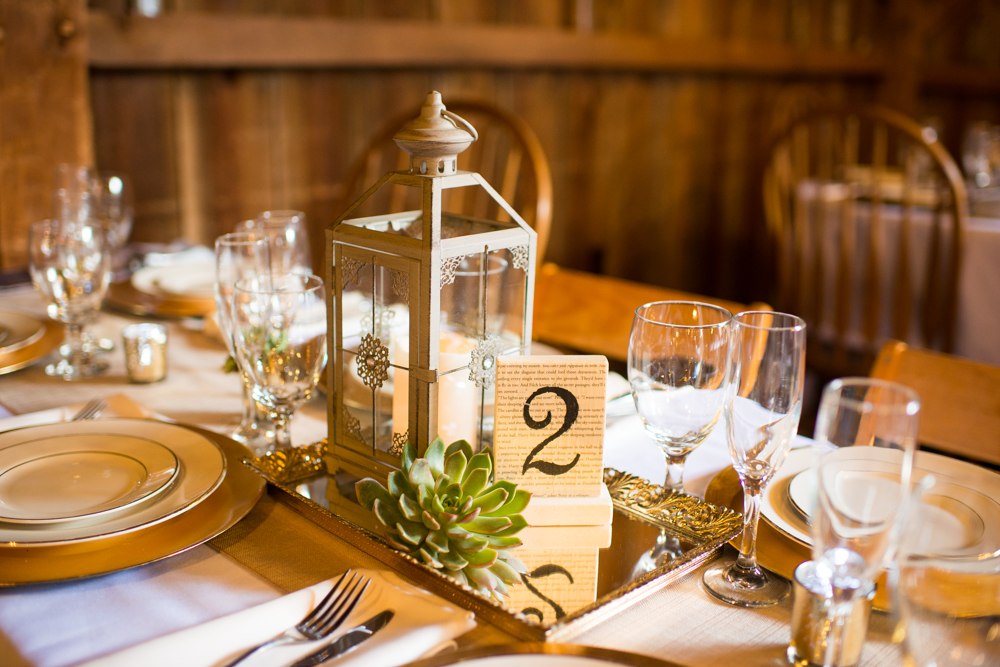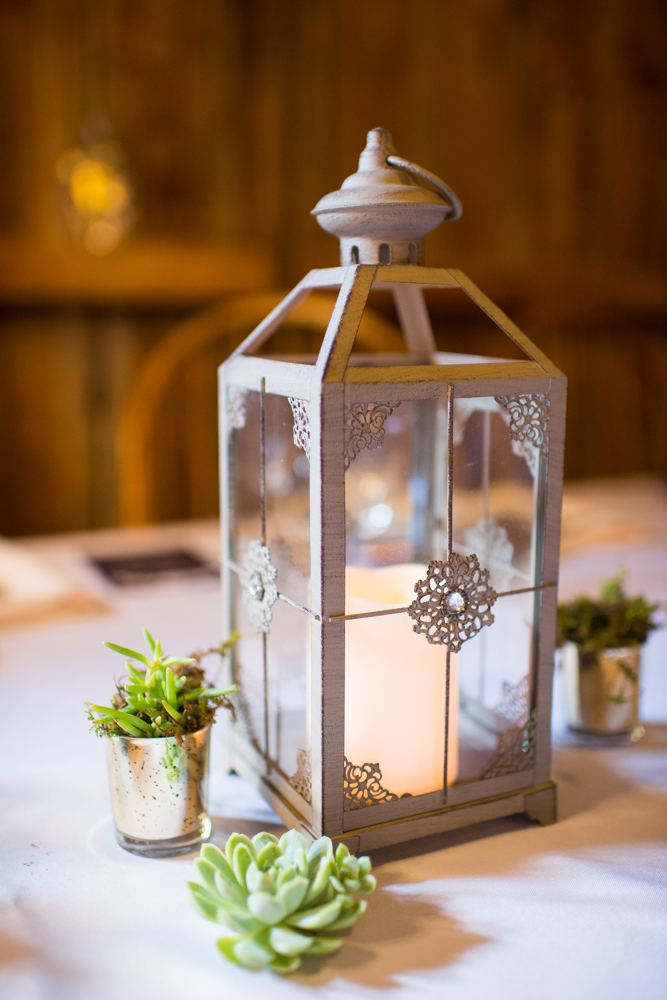 The best wedding favor they ever could've given: a donation to Lungevity Foundation to honor John's fight against lung cancer.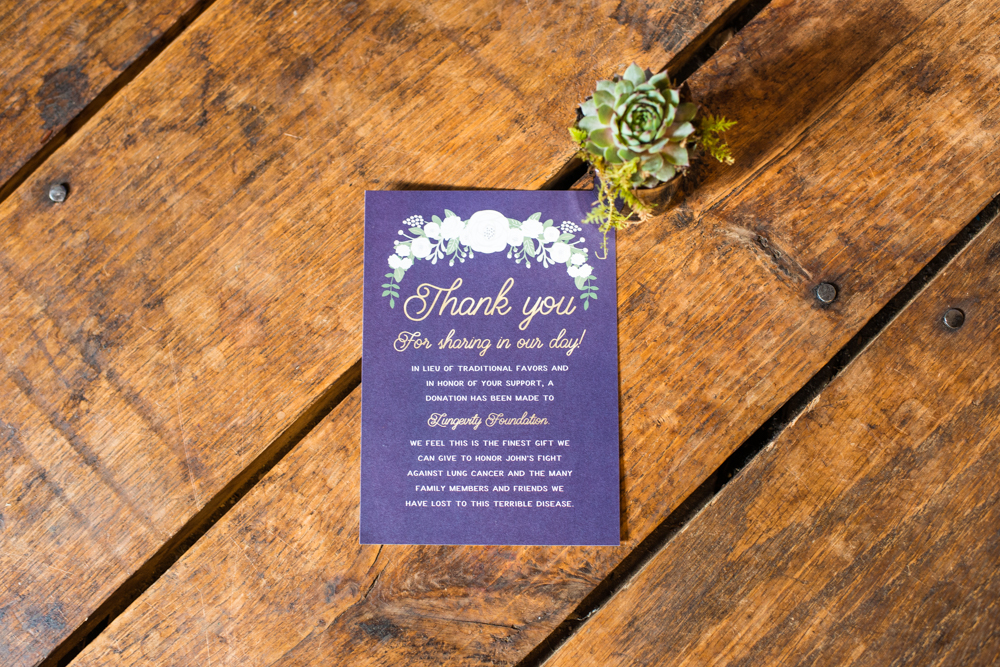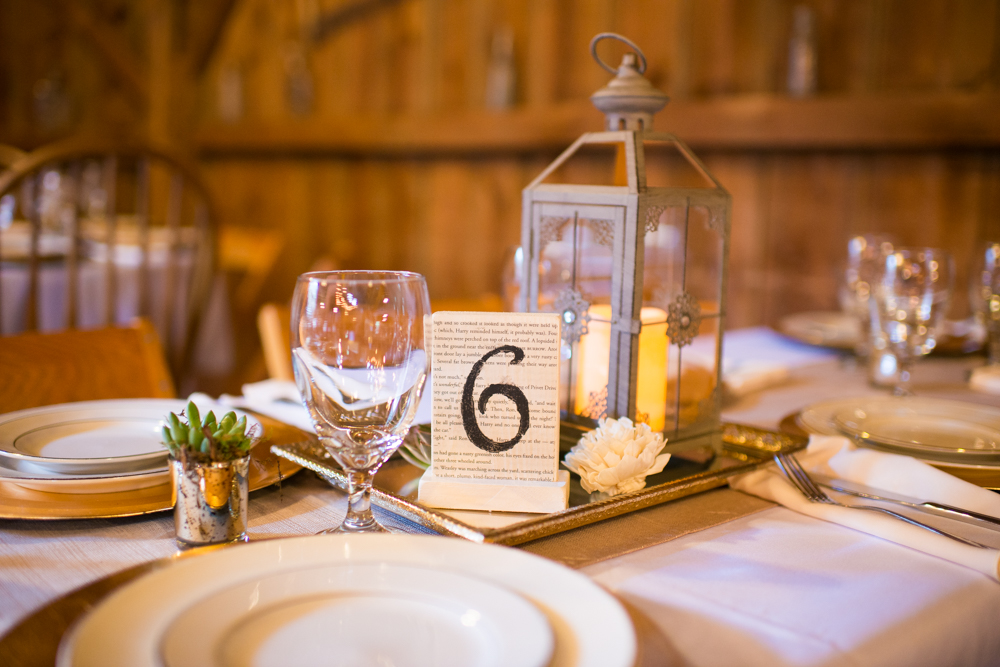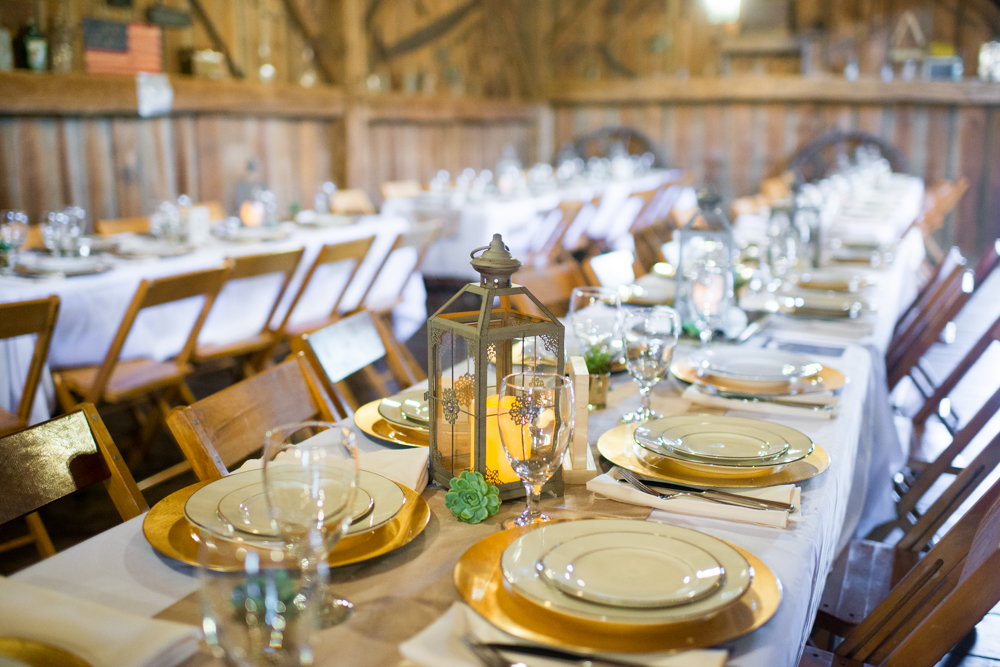 Their custom signage was designed by this Etsy shop.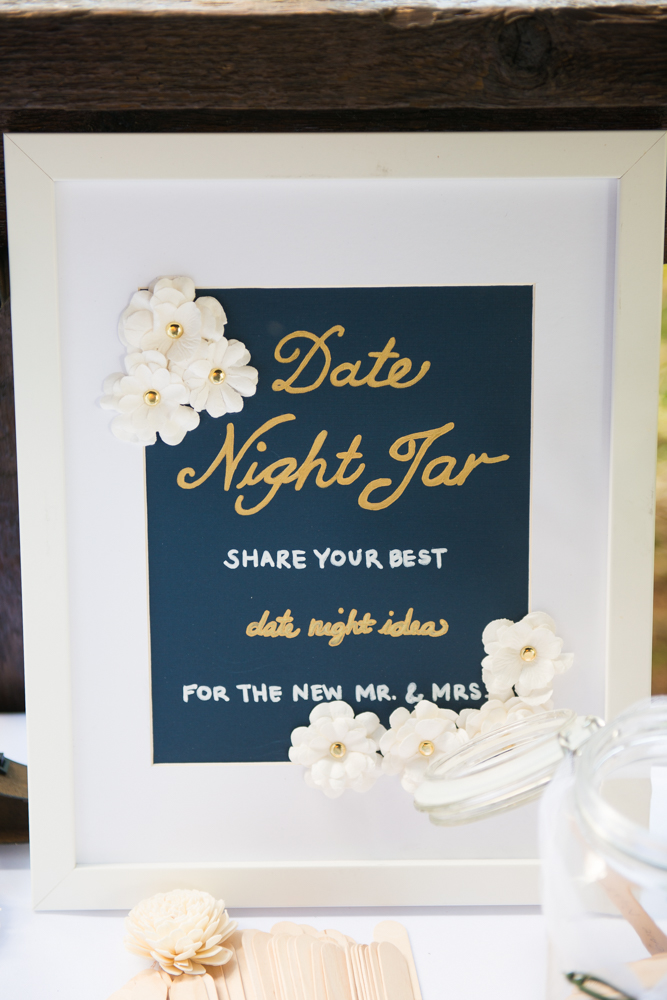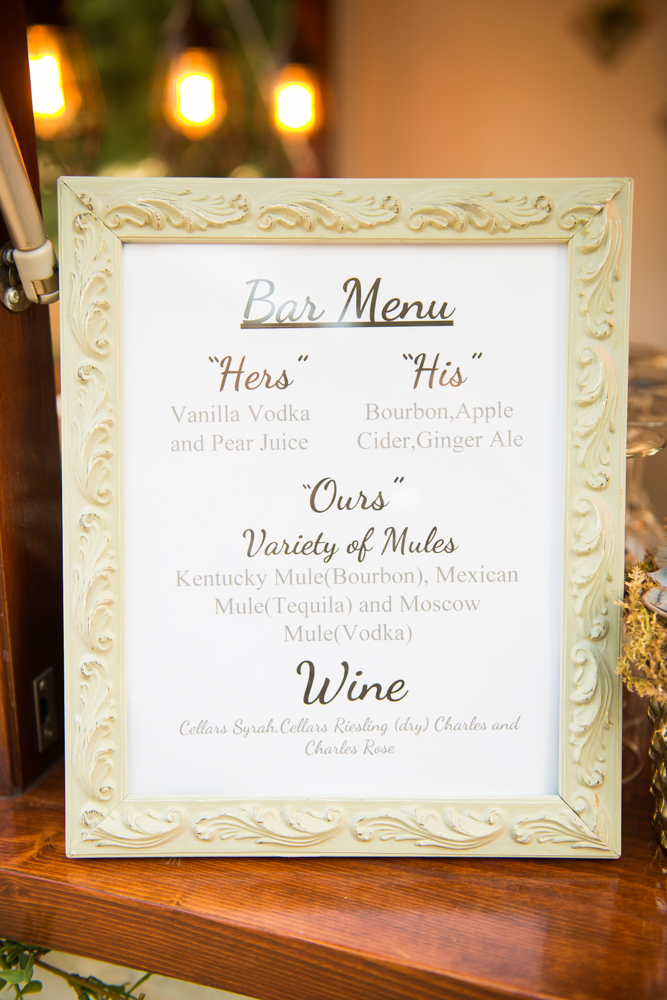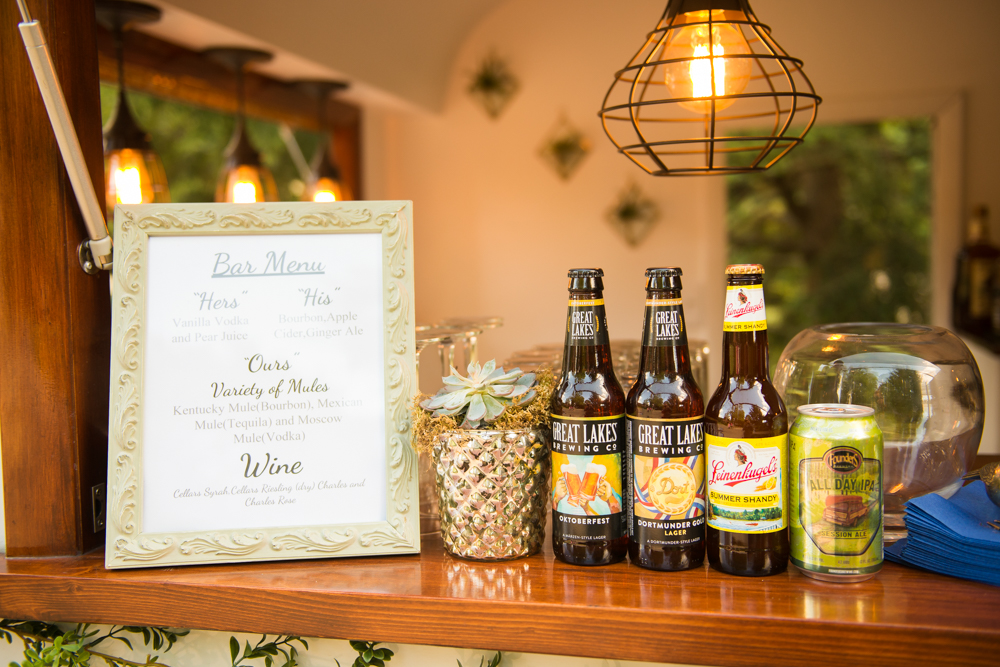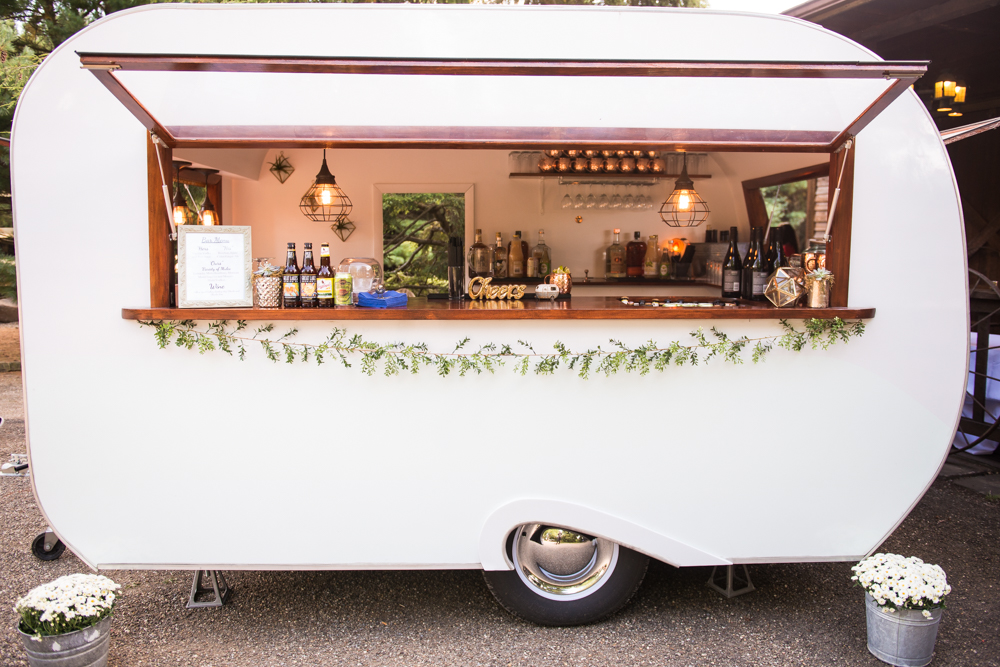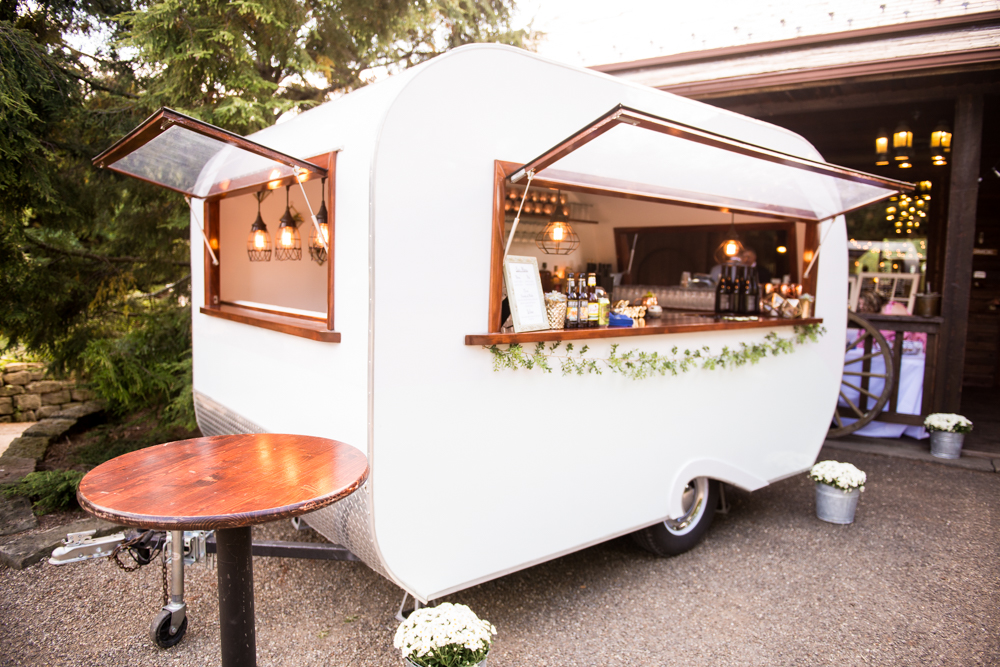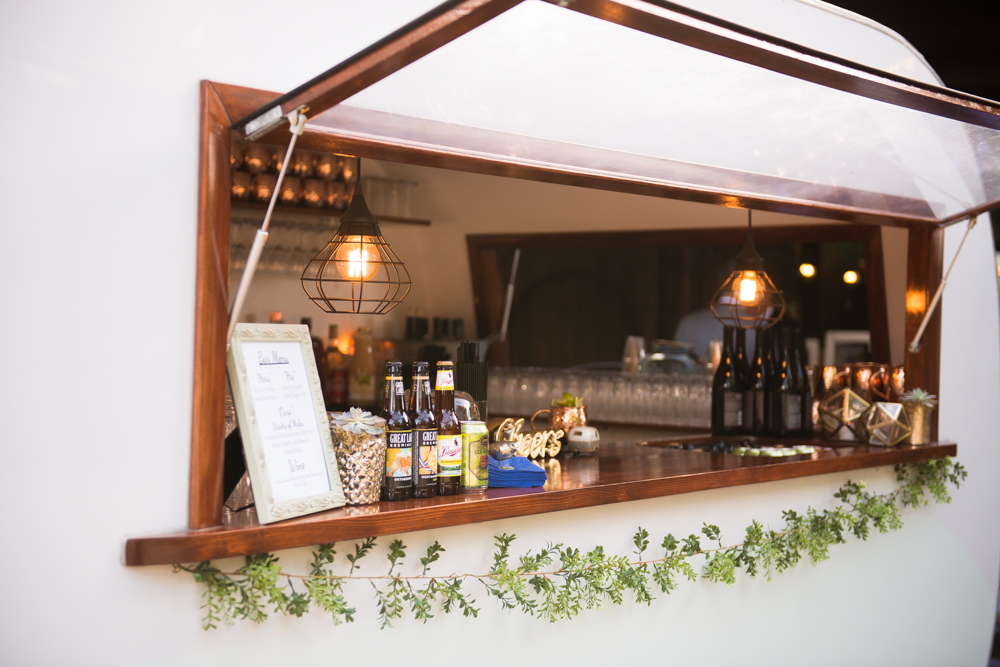 That little replica! I can't!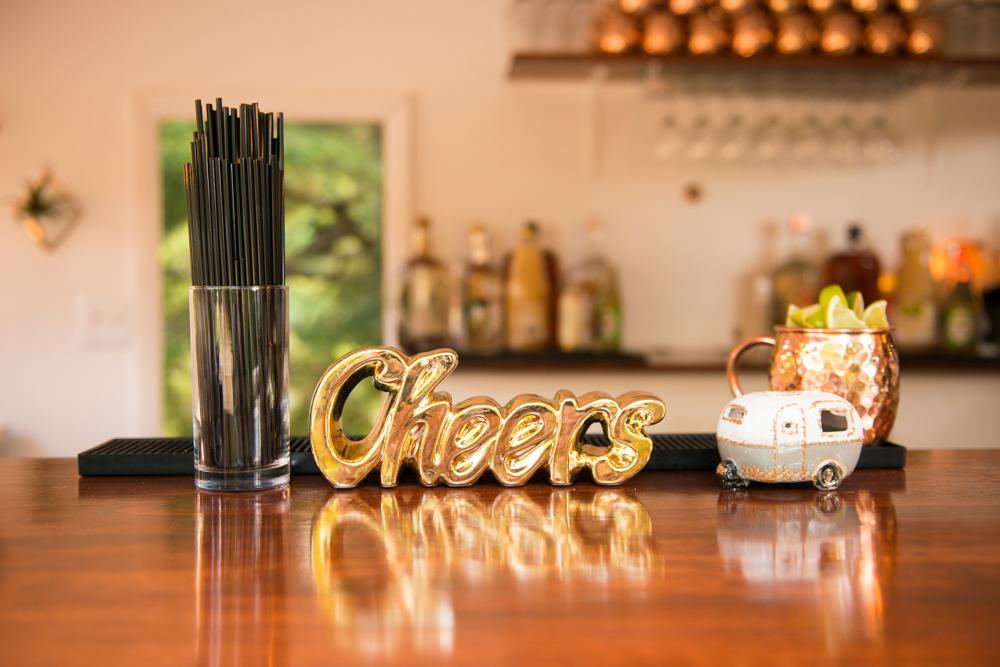 Bake Me Treats made their wedding cake and OMG. . . I've never seen anything she made that I didn't love. Plus, I adore their cake topper with Liam their pup.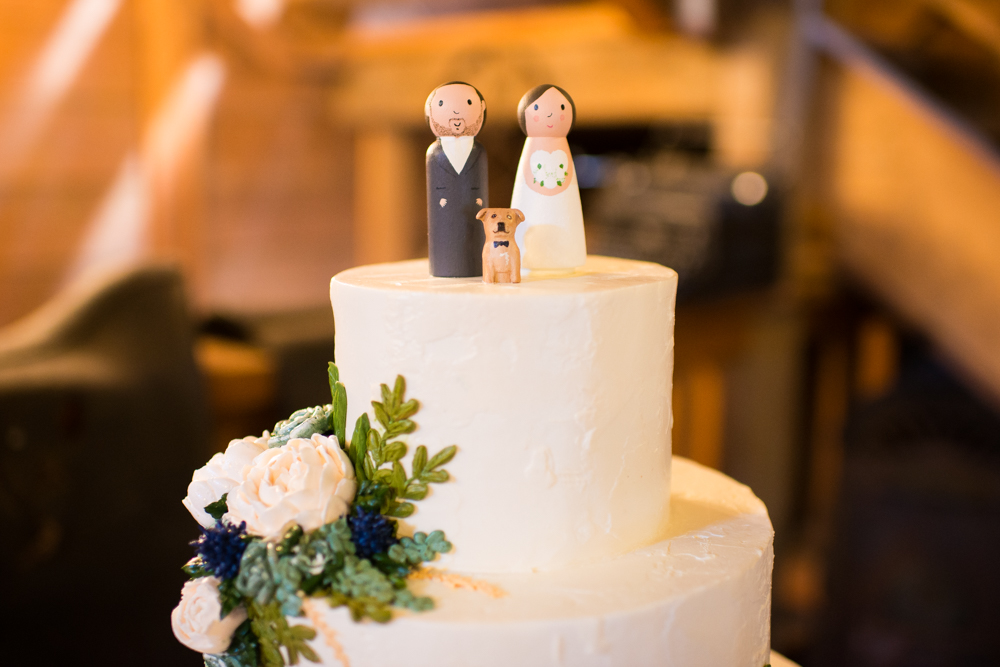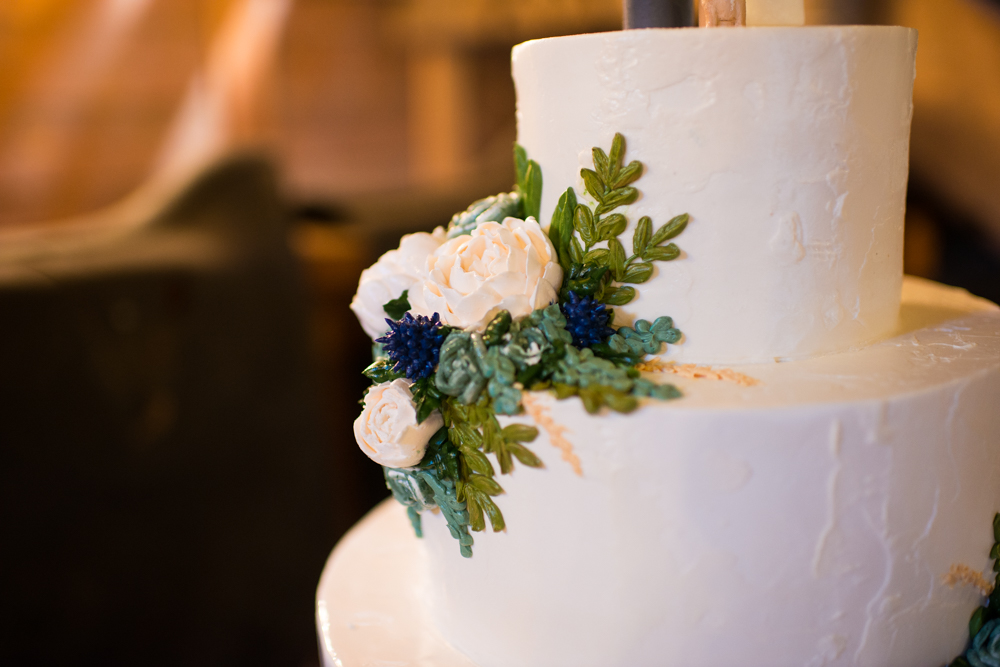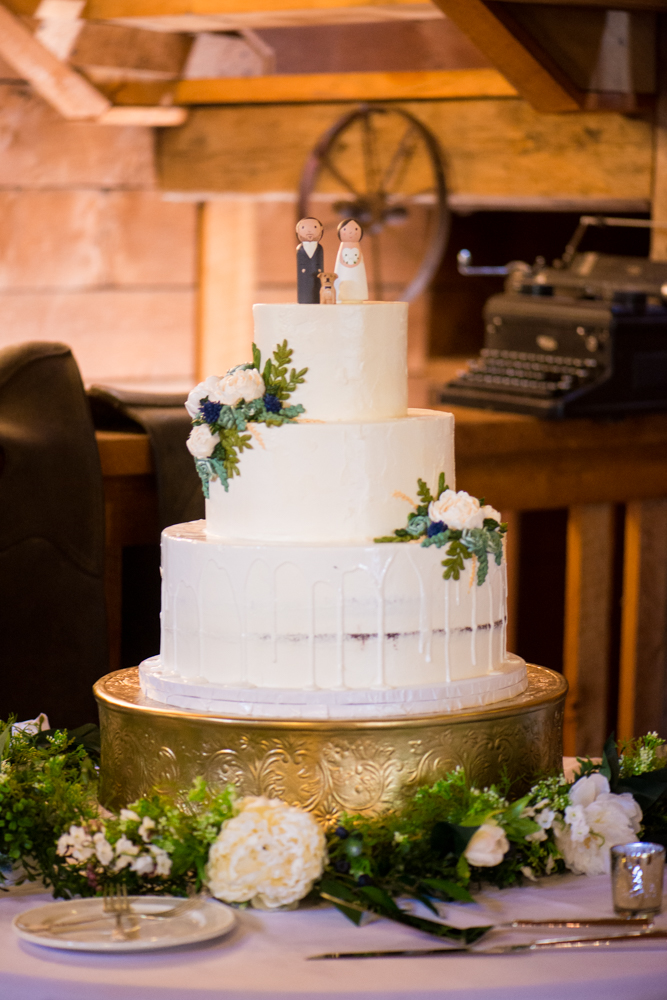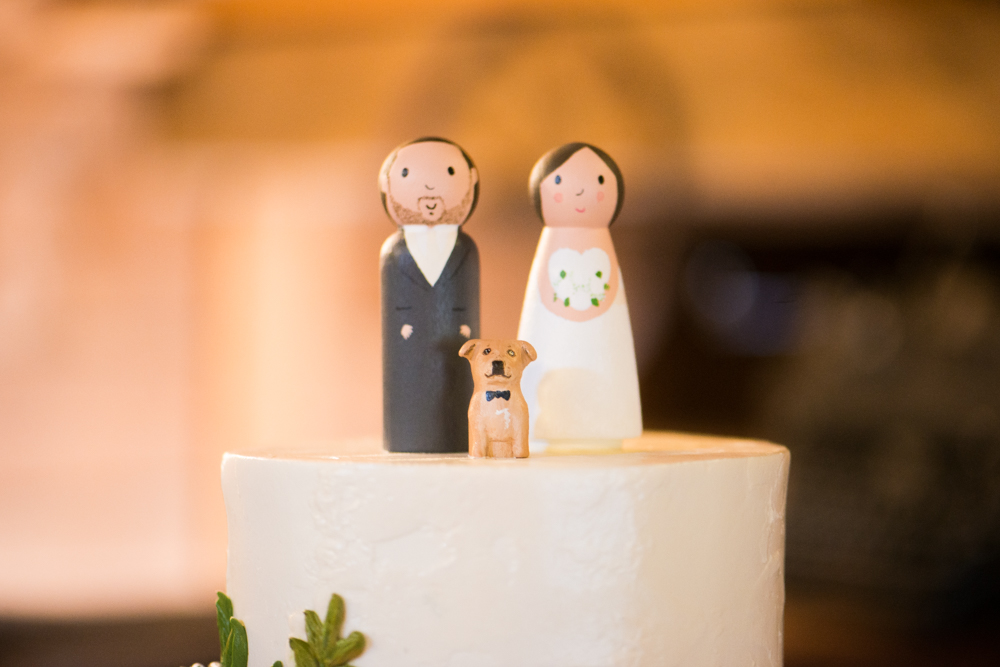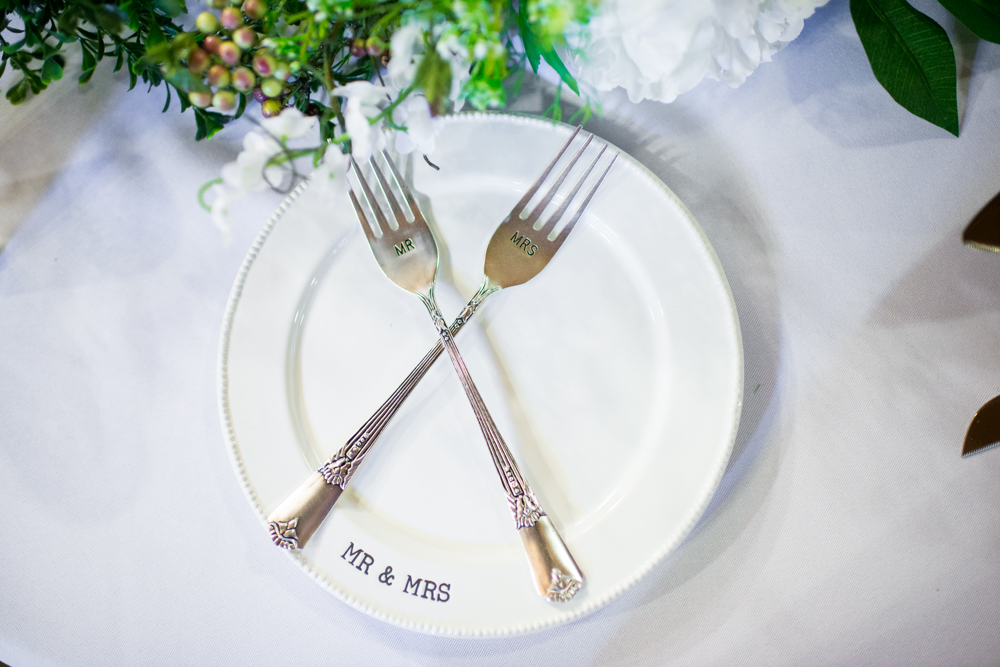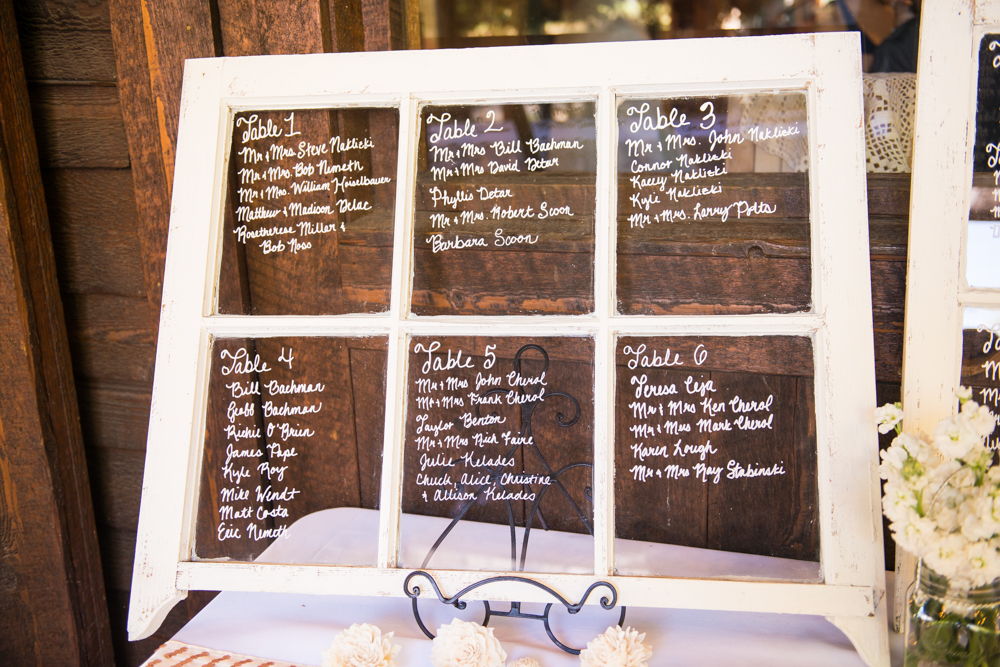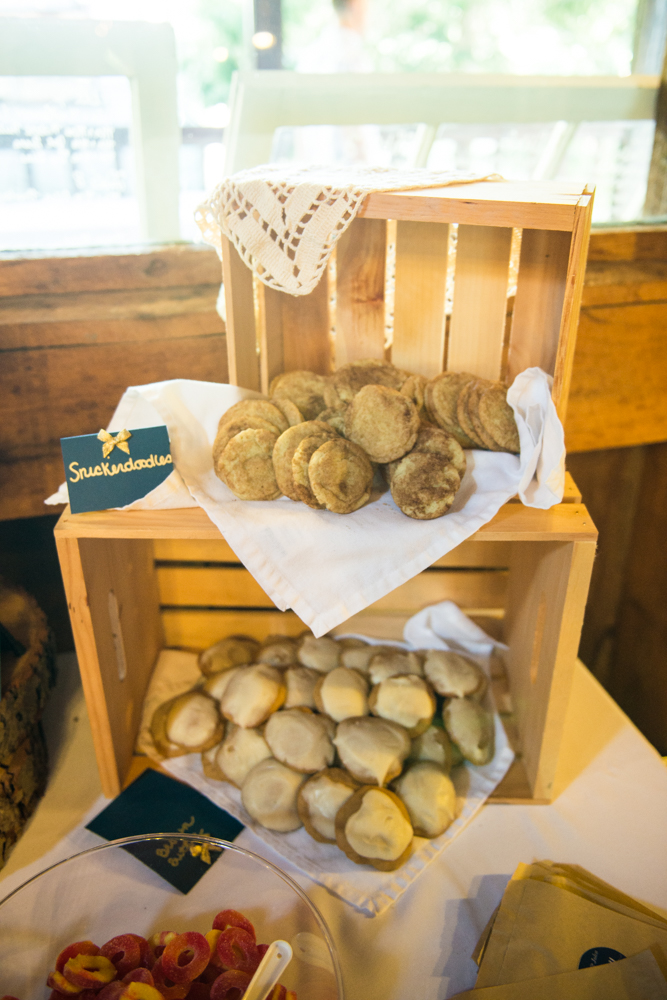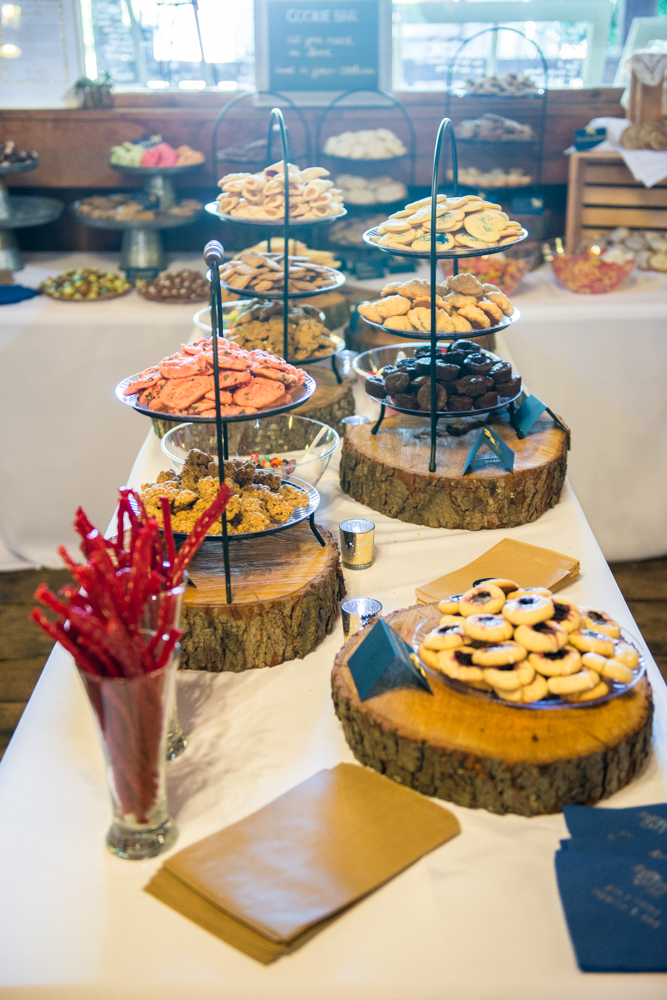 This wedding day had so many personal touches.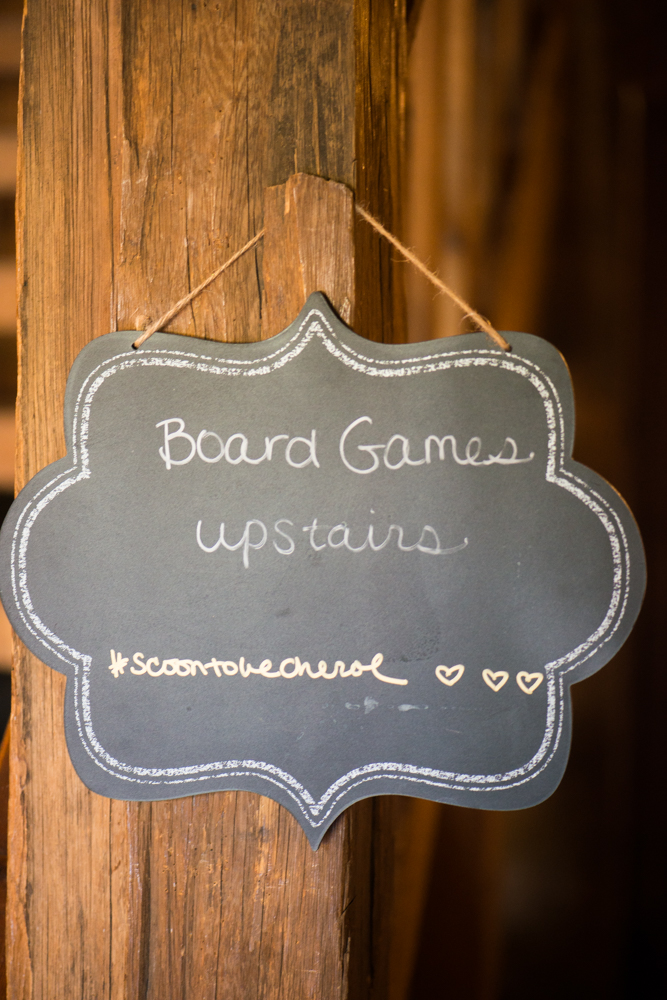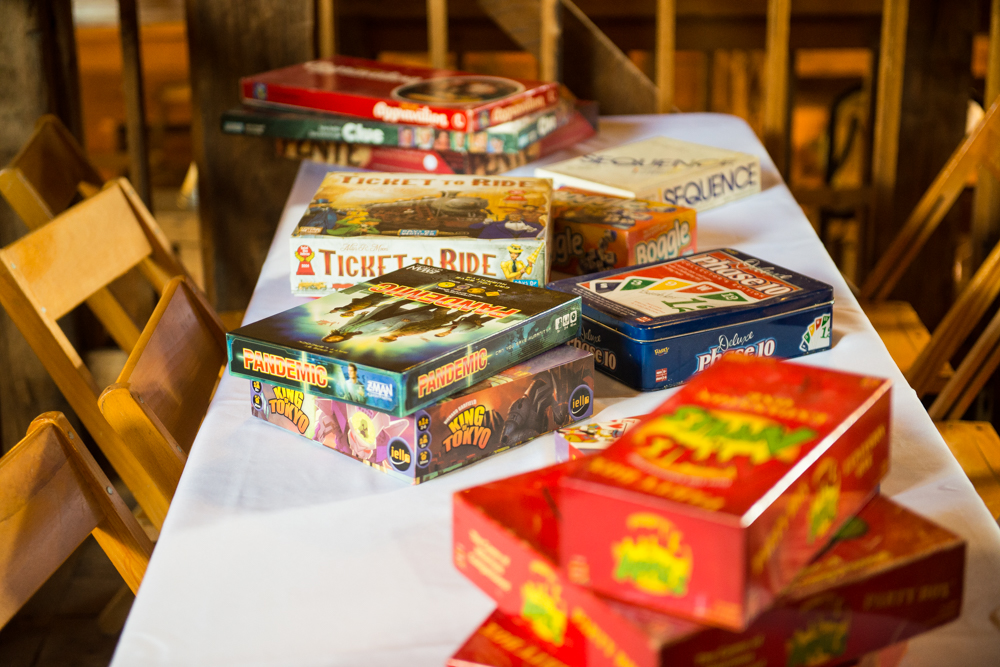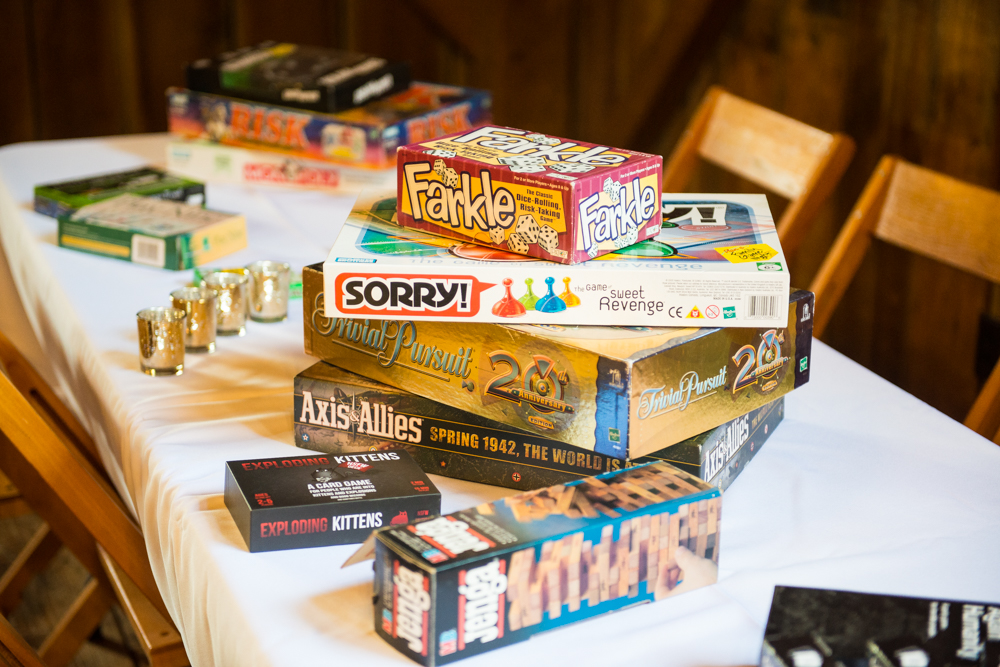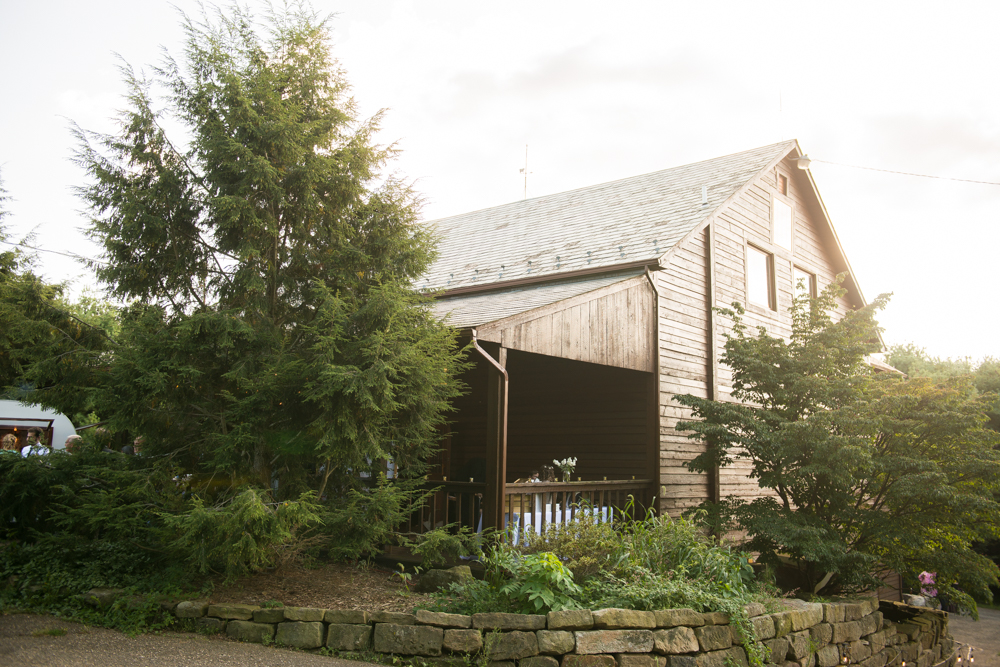 My little English major heart was singing.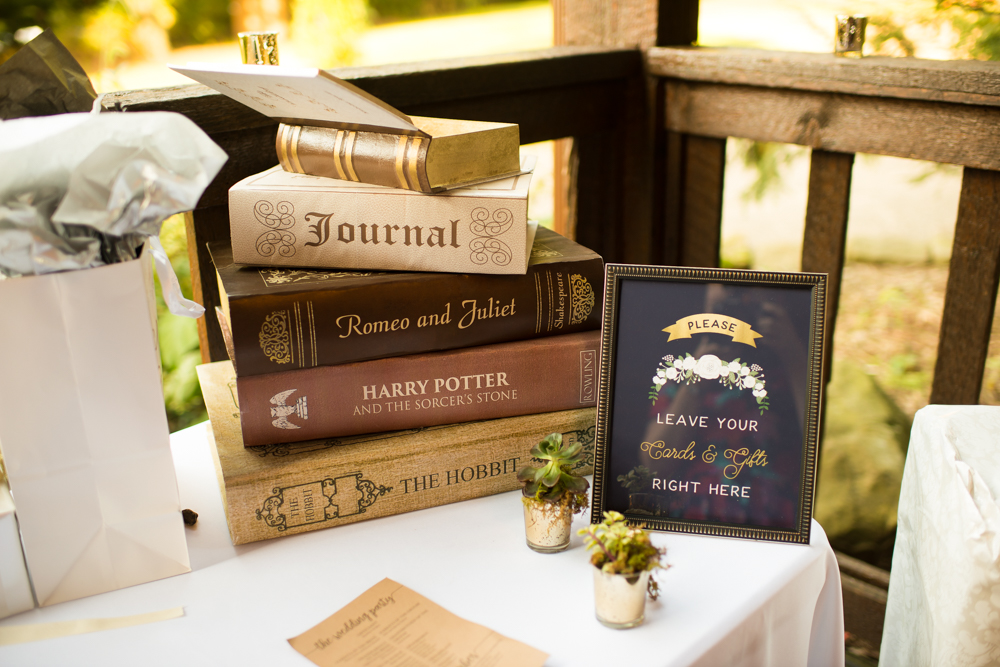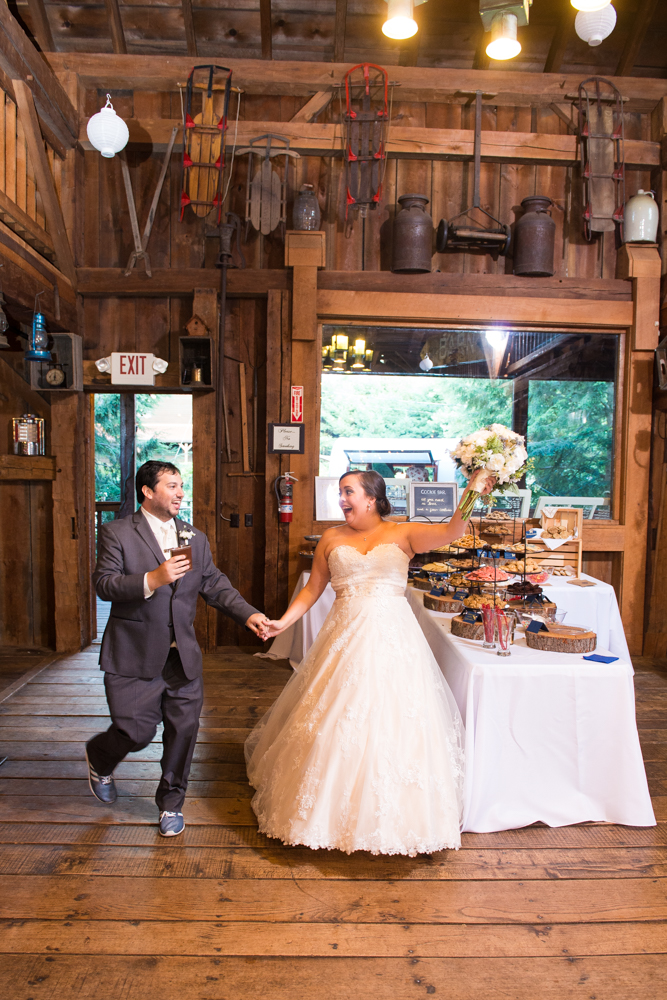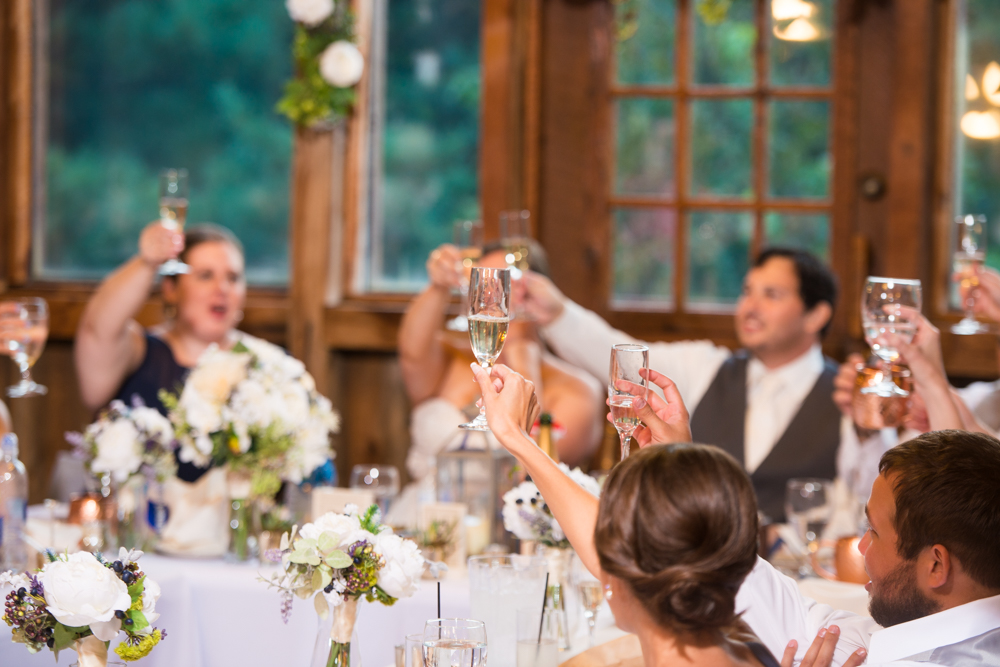 Their first dance to One Call Away. . . sigh. It was the perfect song & John chose it because after all they've been through, he always knew that Kristine was only one call away. She'd always be there. And now they'll always be there for one another for the rest of their lives.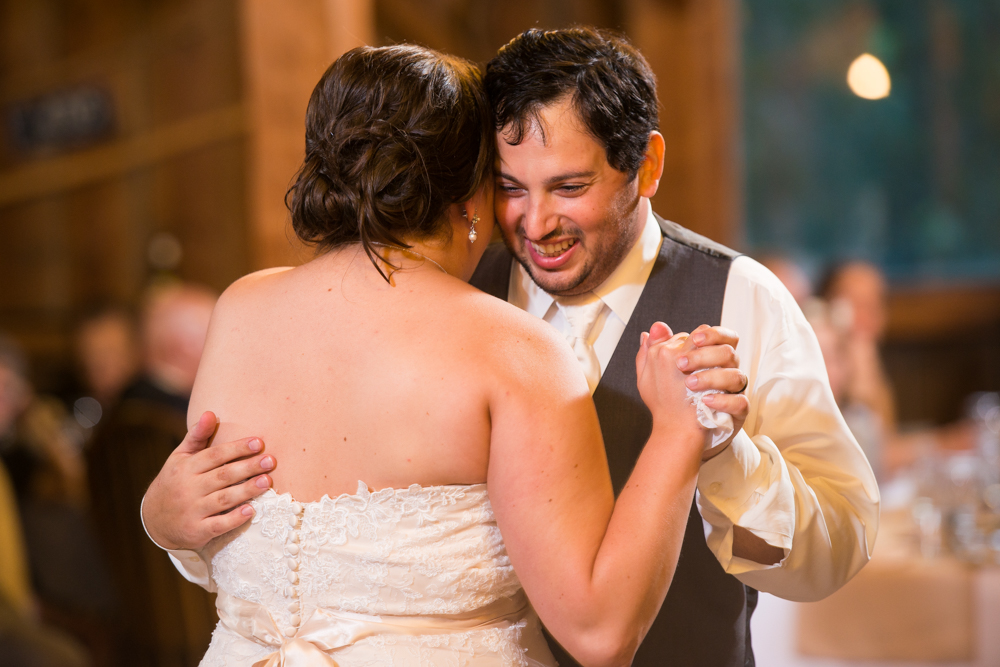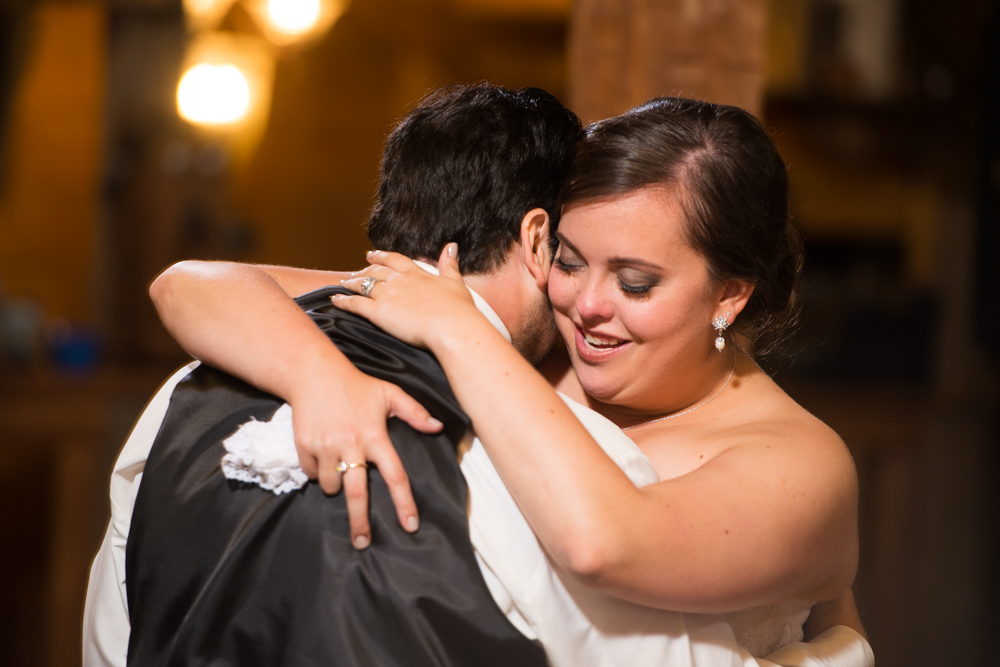 The parent dances were emotional in the best way.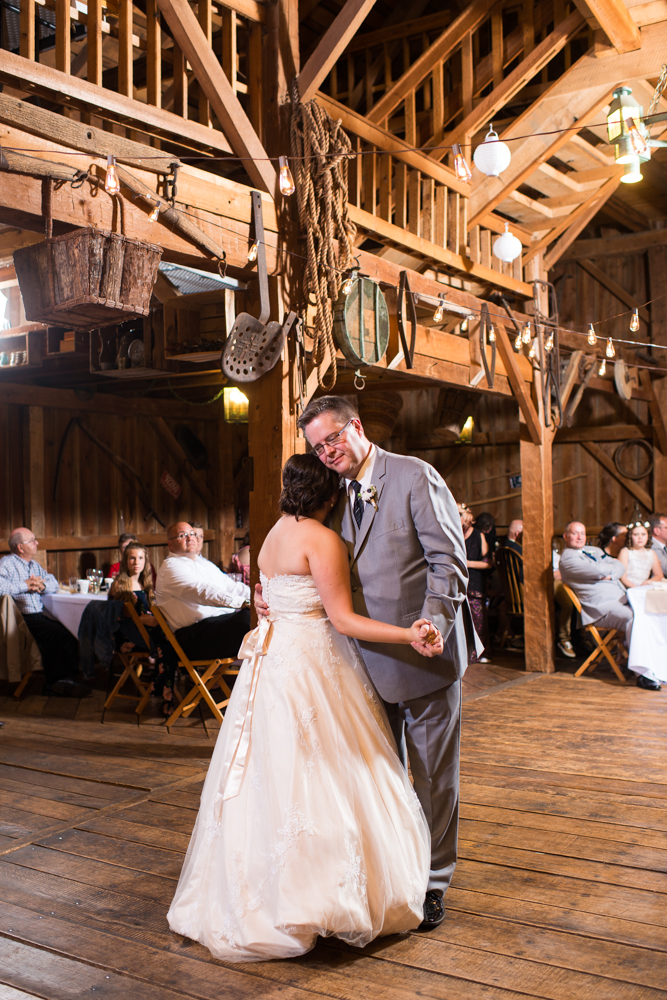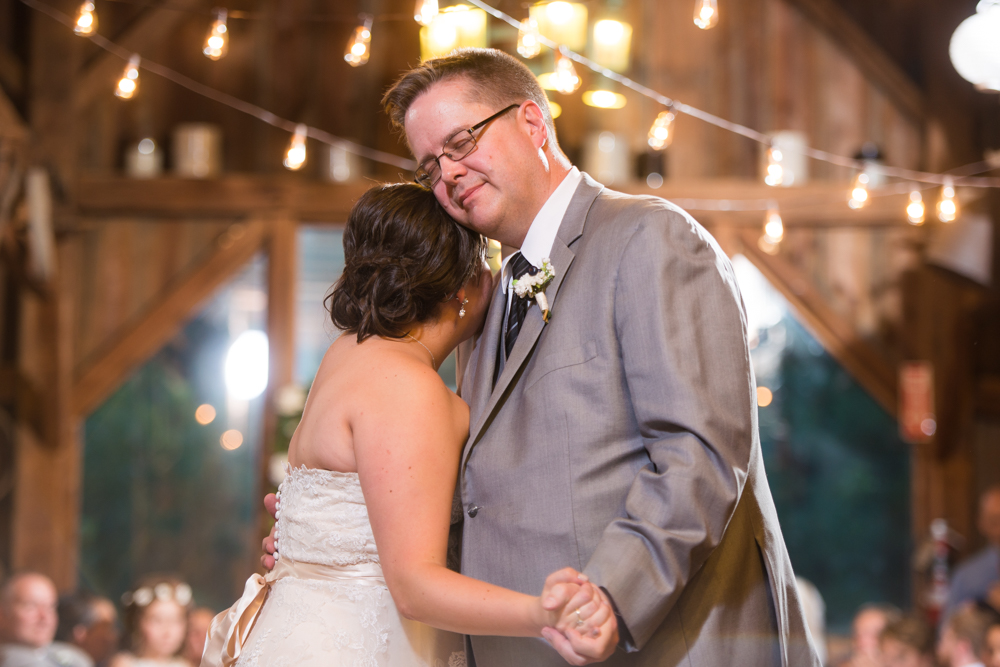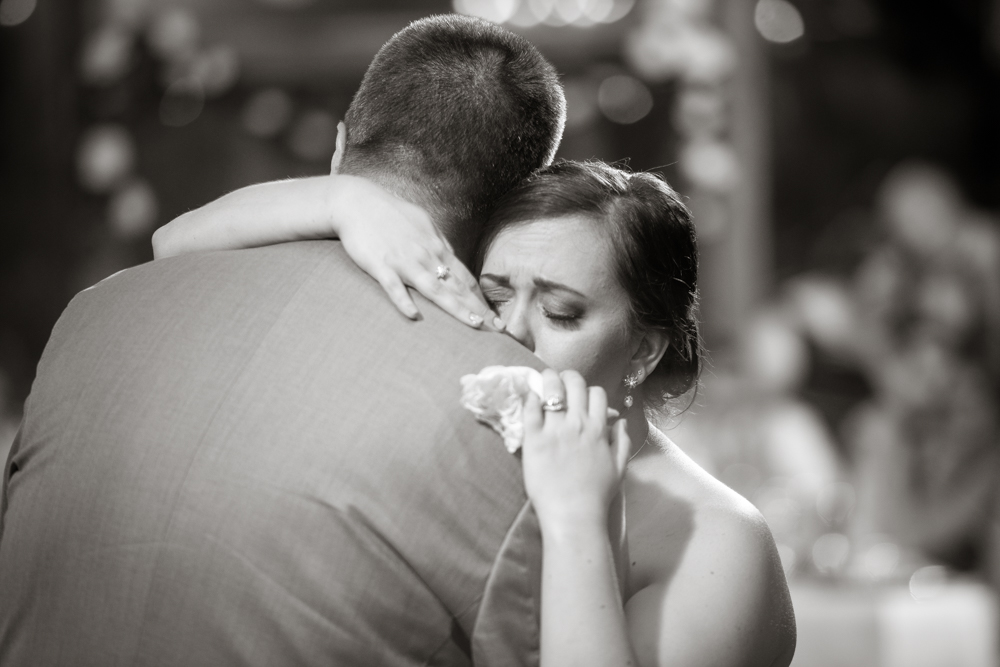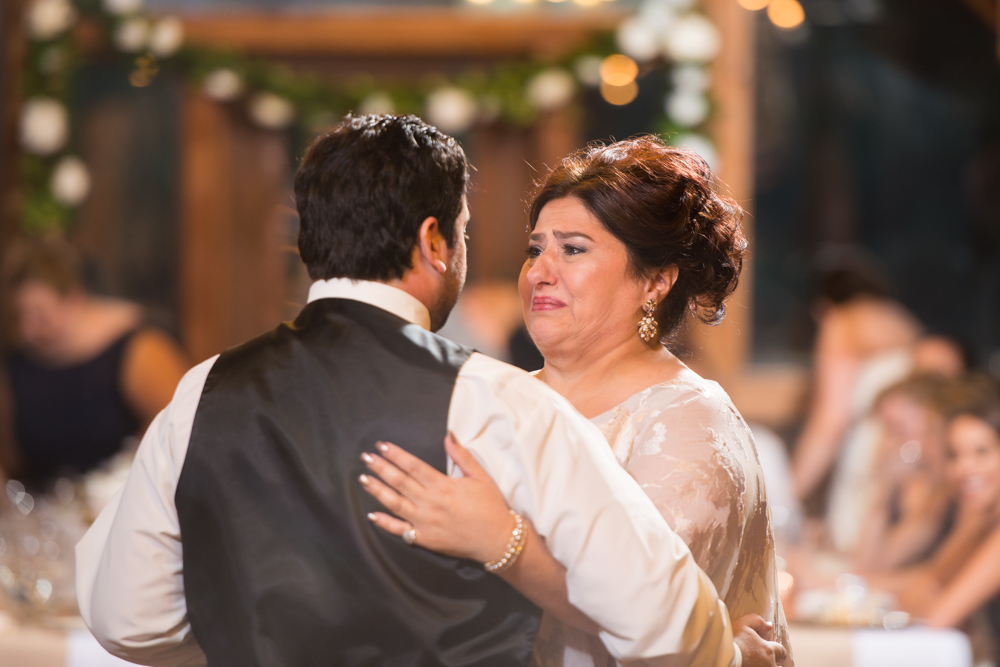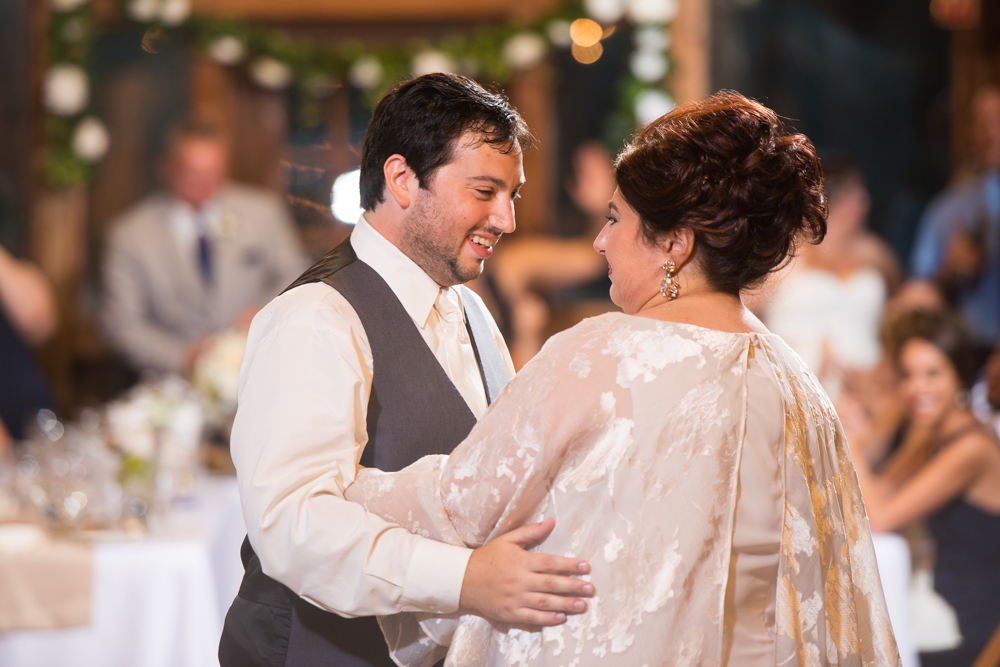 And the rest of the reception was such a fun celebration. Mike Wendt did a great job DJing & keeping everyone dancing.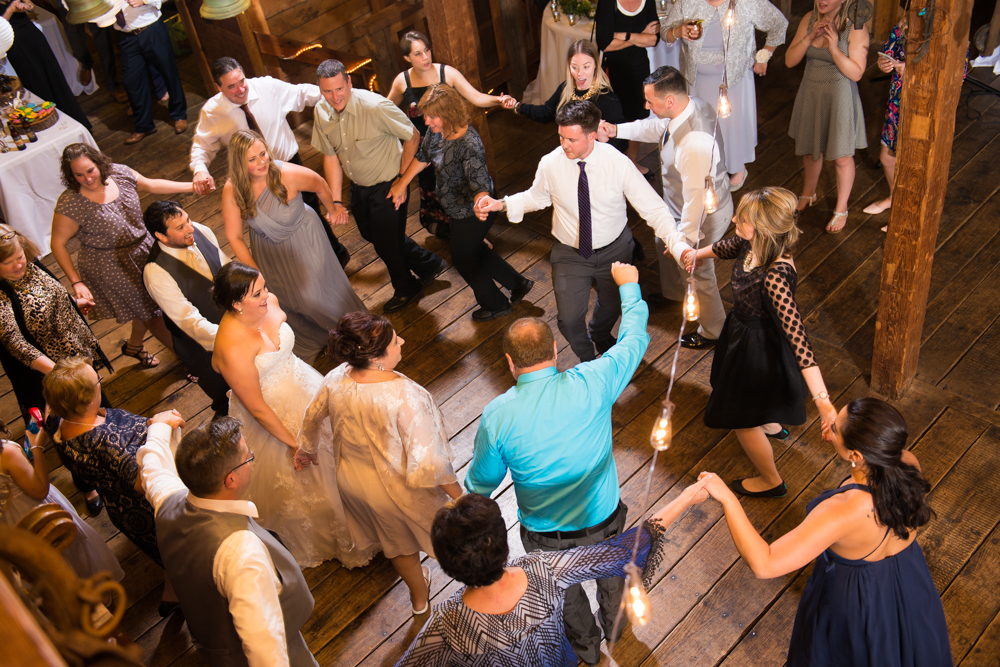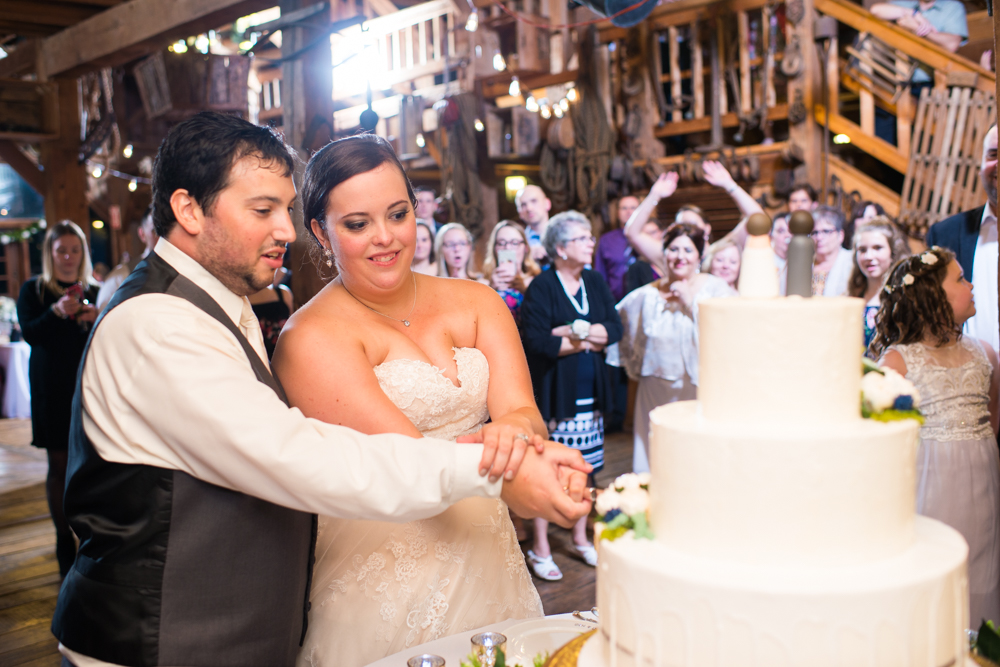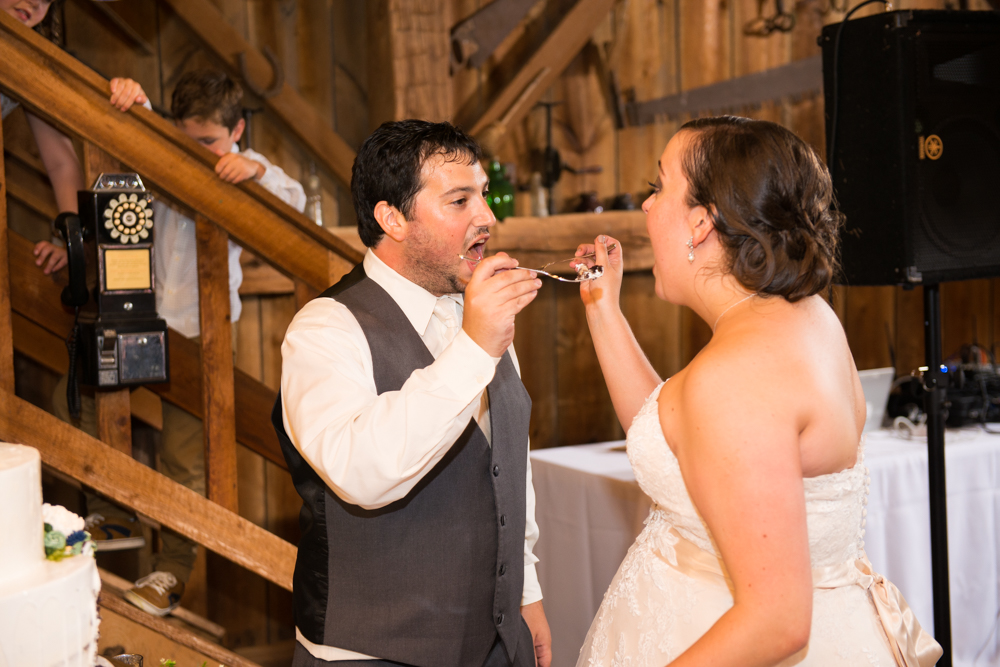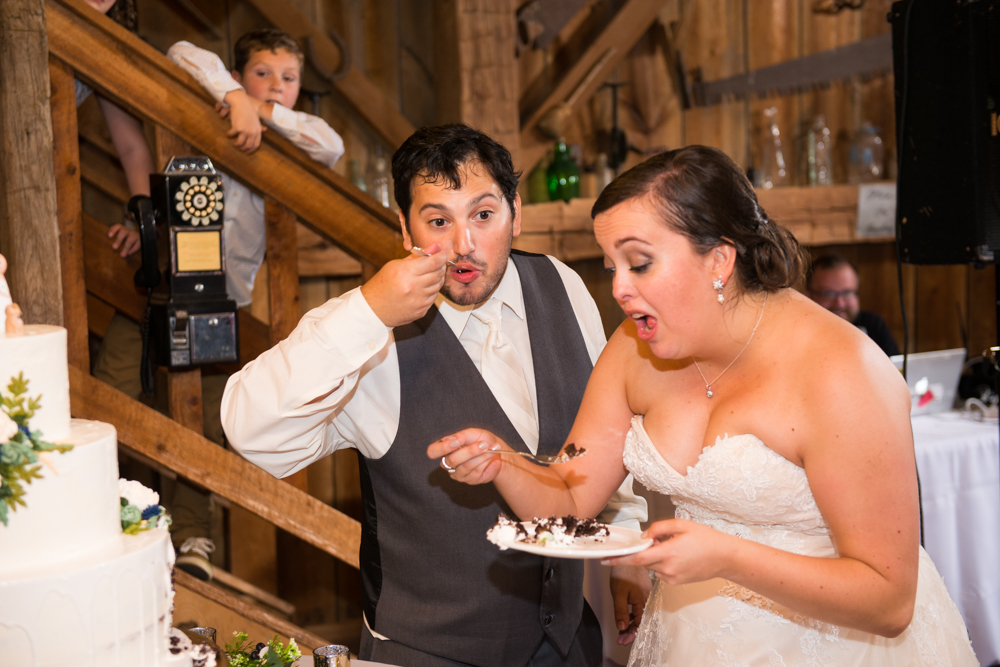 When you're killin' it on the dance floor with your new dad-in-law.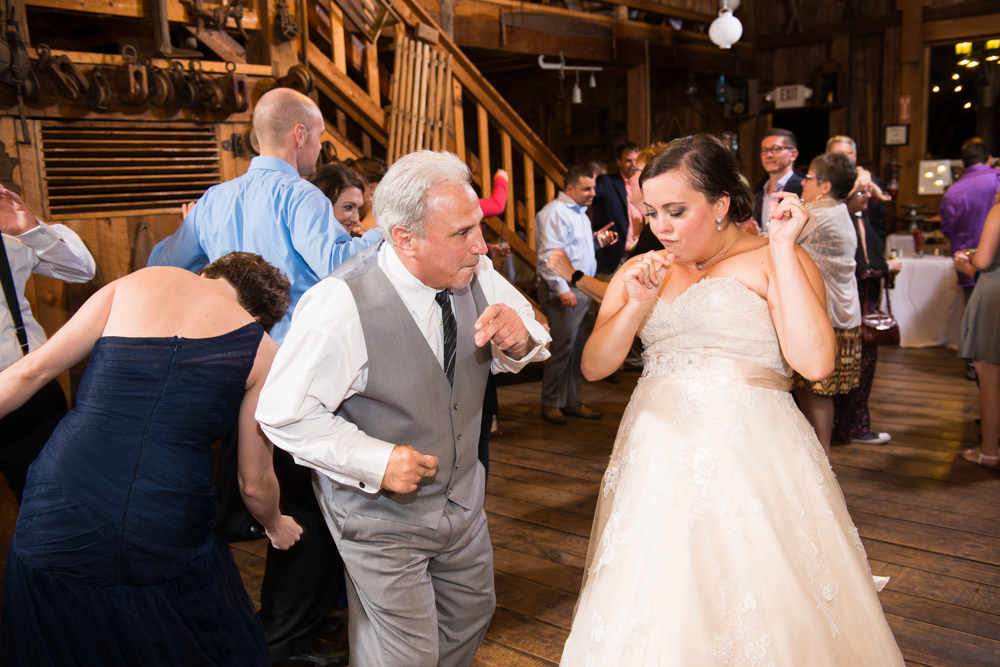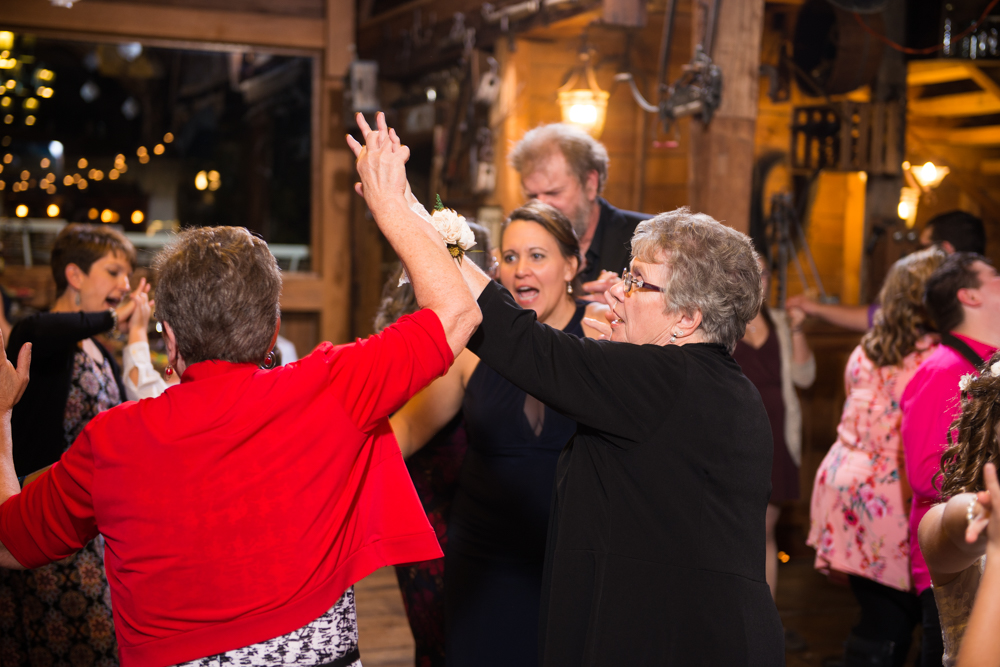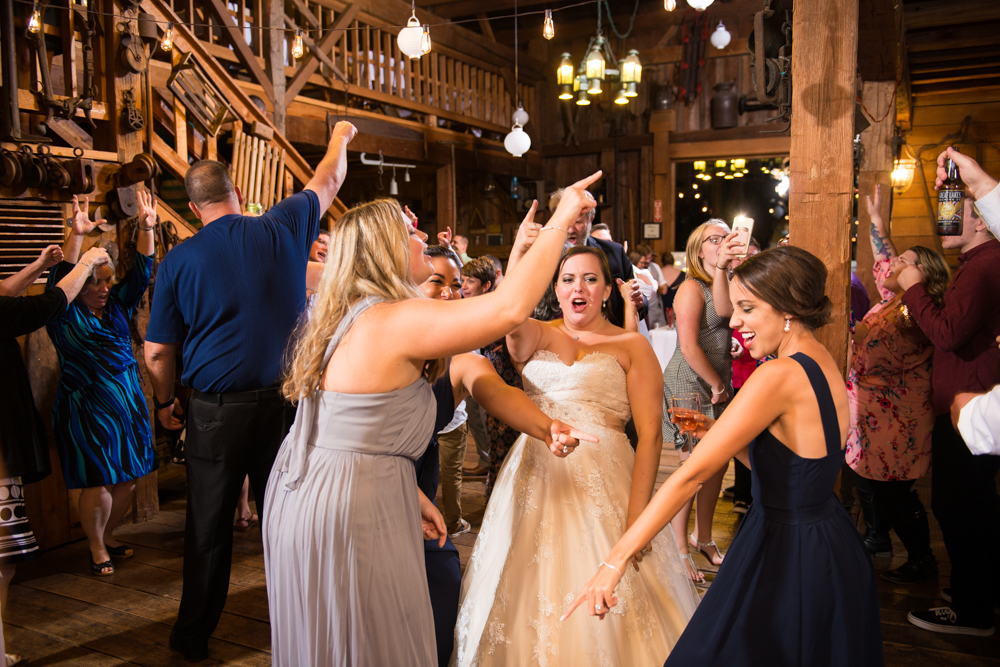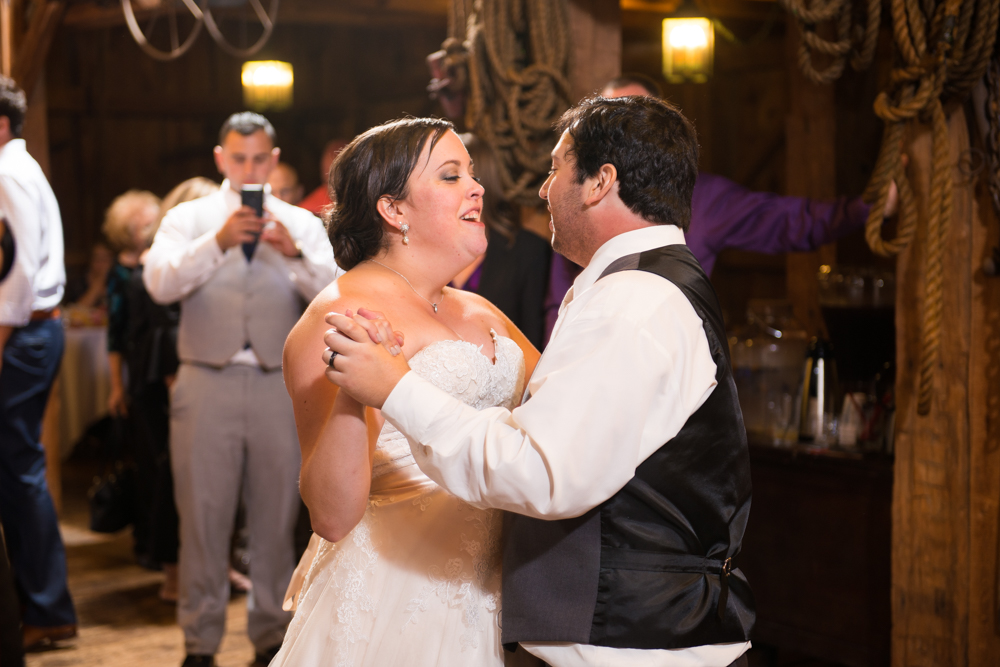 They enjoyed some Greek dancing as a nod to John's heritage and some Polka as a nod to Kristine's.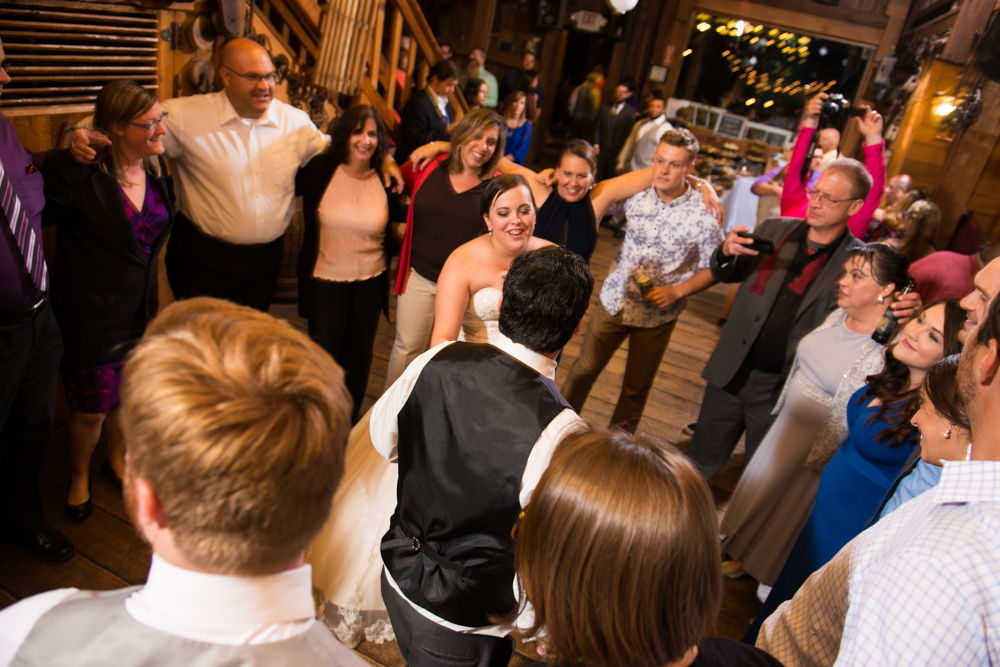 Seriously. Best bridesmaids crew ever.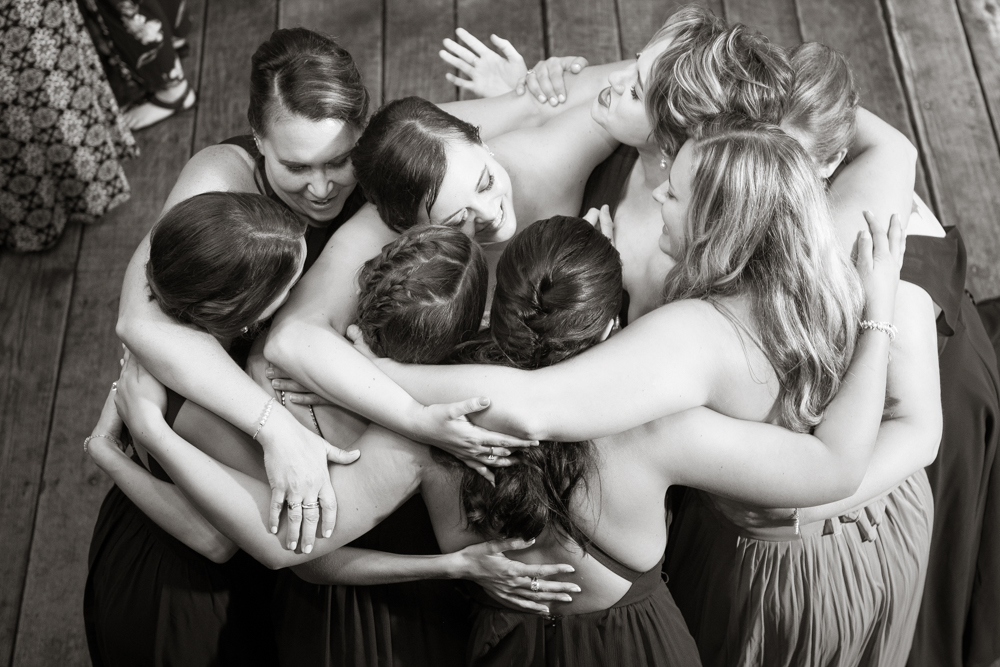 And they busted out the late night party fuel.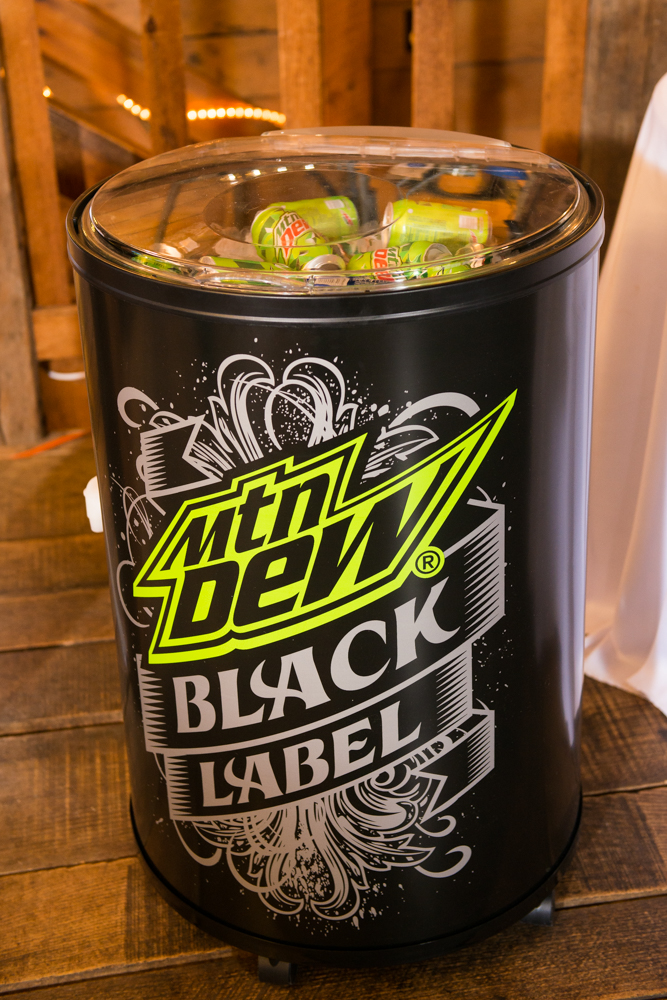 This joy. This conquer-the-world together feeling. May you feel this together often. We know (because we've been married almost 7 years and together for 12 years) that these mountaintop moments aren't the norm. Life isn't always cupcakes & butterflies. But you two know this, too. You've been through so much. You've seen each other through so many hard times. Yet you're both still full of smiles, laughter, and joy. This. This is what we wish for you both in your married life together. Joy through the struggles. Lifting one another up no matter what. Carefree moments when the worries of the world melt away for awhile. And the ability to be vulnerable & authentic together.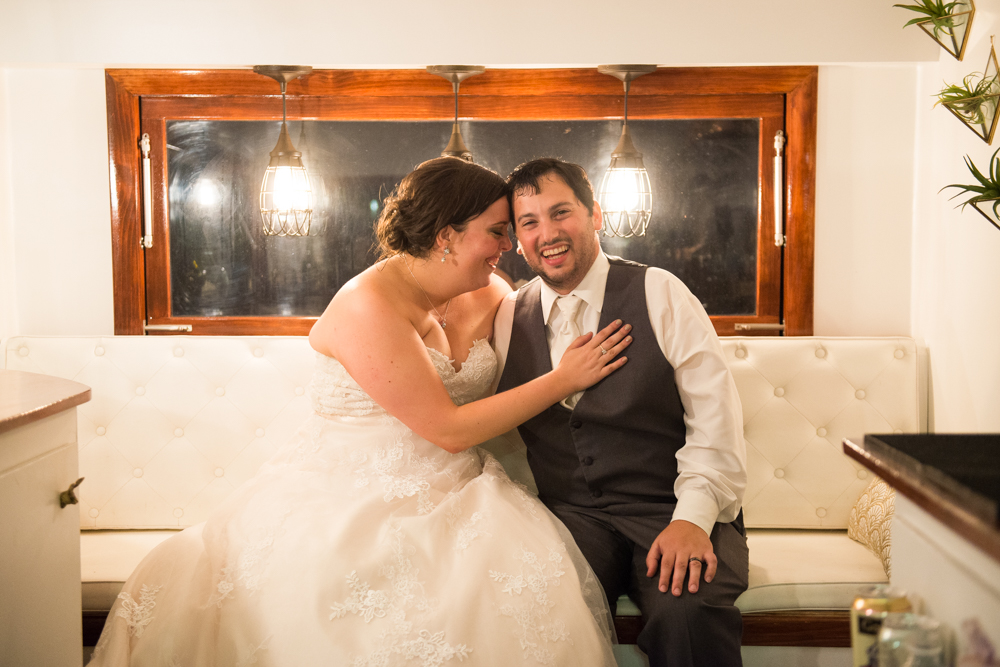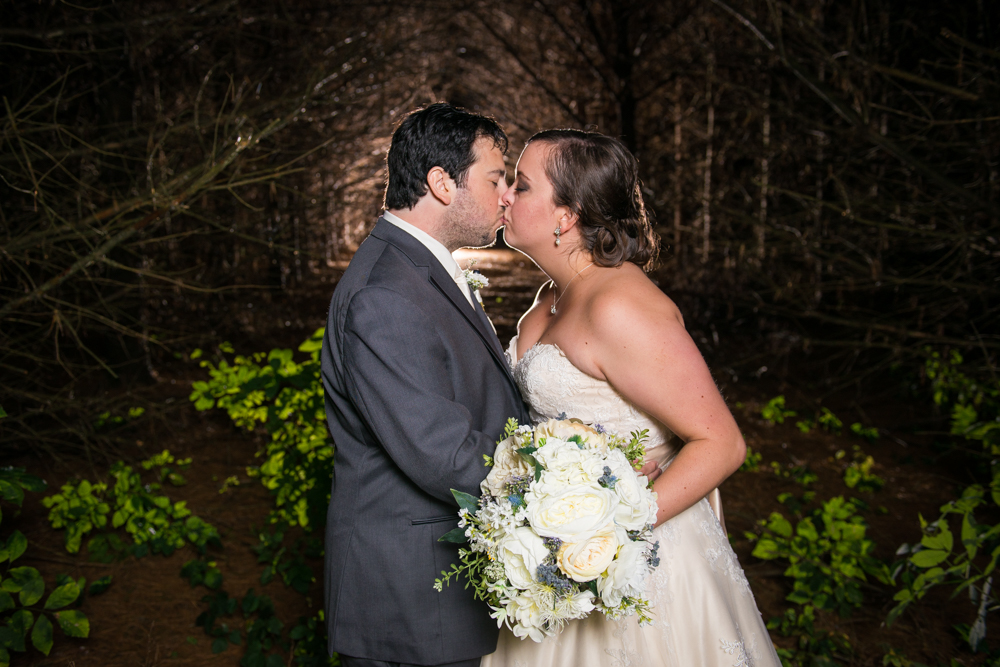 John & Kristine, thank you for entrusting your wedding day memories to us! We love you both & wish you many years of joy together.
If you're new to our blog, thanks for reading! We're Josh & Danielle, married wedding photographers based in the Youngstown, Ohio area. We love each other, our two adorable kids (we're not biased one bit), nature, our silly pugs, our family, God, and good coffee among so many other things! We would like to invite you to follow along with our journey here:
Instagram | Facebook | Twitter | Pinterest | Google +

If you enjoyed John & Kristine's wedding blog post, you may also like:
Vintage Themed Engagement Session in Columbiana, Ohio