Ashley & Reggie are the best. They & their adorable son Reed warmed our hearts so much on their wedding day. Their joy shined through their bright smiles all day & the rain couldn't even dampen their spirits a bit. Their rustic, vintage wedding day at The Barn & Gazebo was a warm, inviting, lovely occasion. Guests escaped the chilly & damp exterior & celebrated in the warmth & beauty of the three-tier barn decorated with lace, vintage plates, and fresh purple blooms. The ceremony was planned to be outside at the gazebo, but the weather had other plans. Thankfully, the backup plan at the barn is gorgeous. But we know that the location and the weather were inconsequential because the most important thing to Ashley & Reggie was celebrating their love story seven years in the making & one beautiful baby boy later. Just wait until you see the photos of him walking down the aisle as the ring bearer in his little tux! Ahhhh!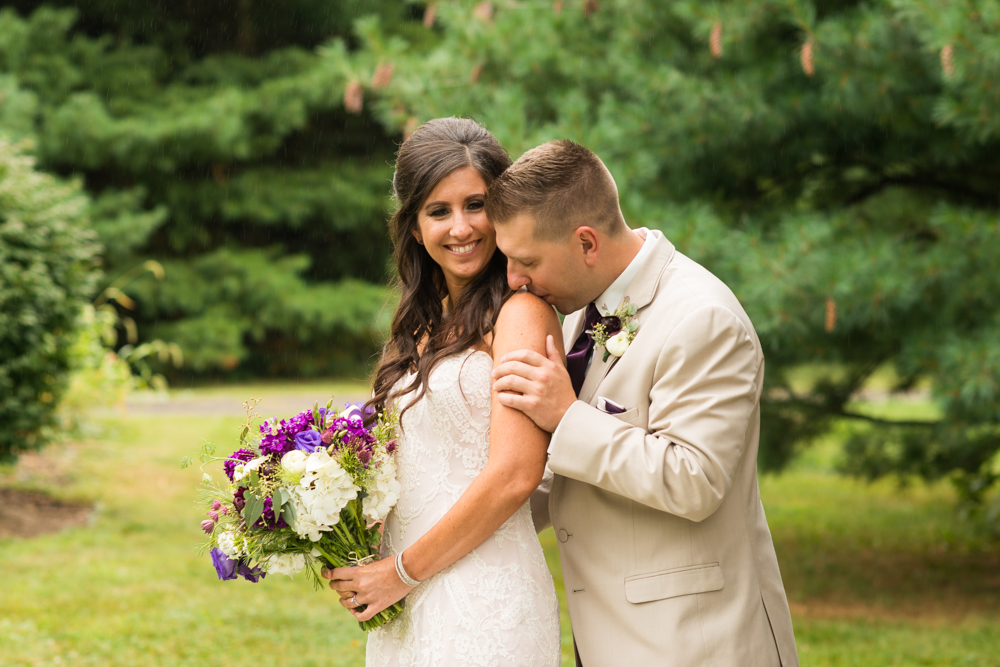 I started off my day with Ashley & her bridesmaids at The Artistry Hair Co. in Niles. Ashley said she has been going to her stylist for years & following her wherever she goes from salon to salon. Now that she owns her own salon, Ashley was so excited to get her hair done there.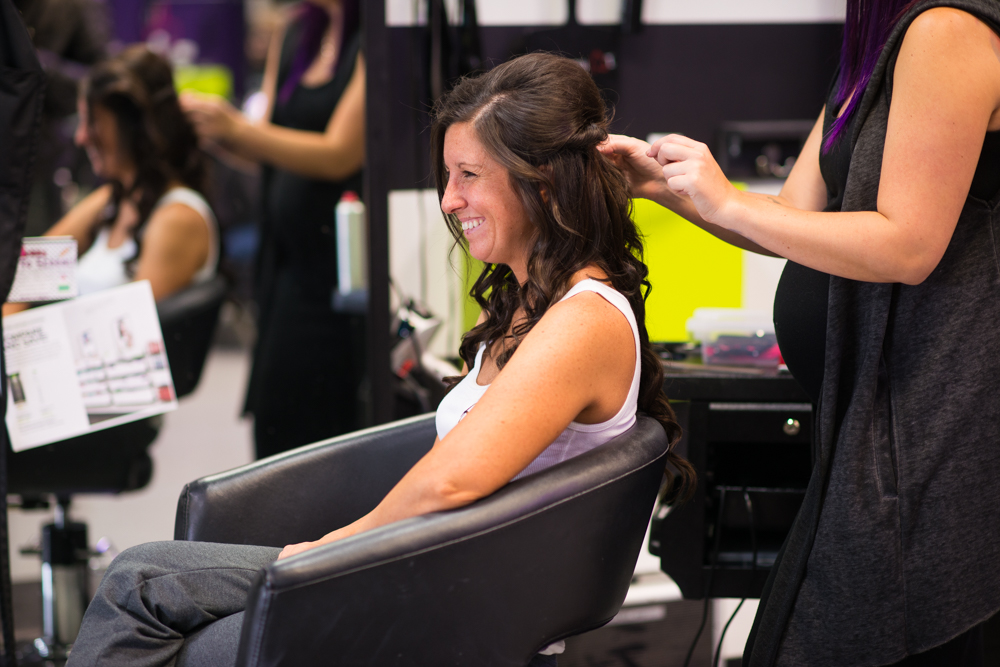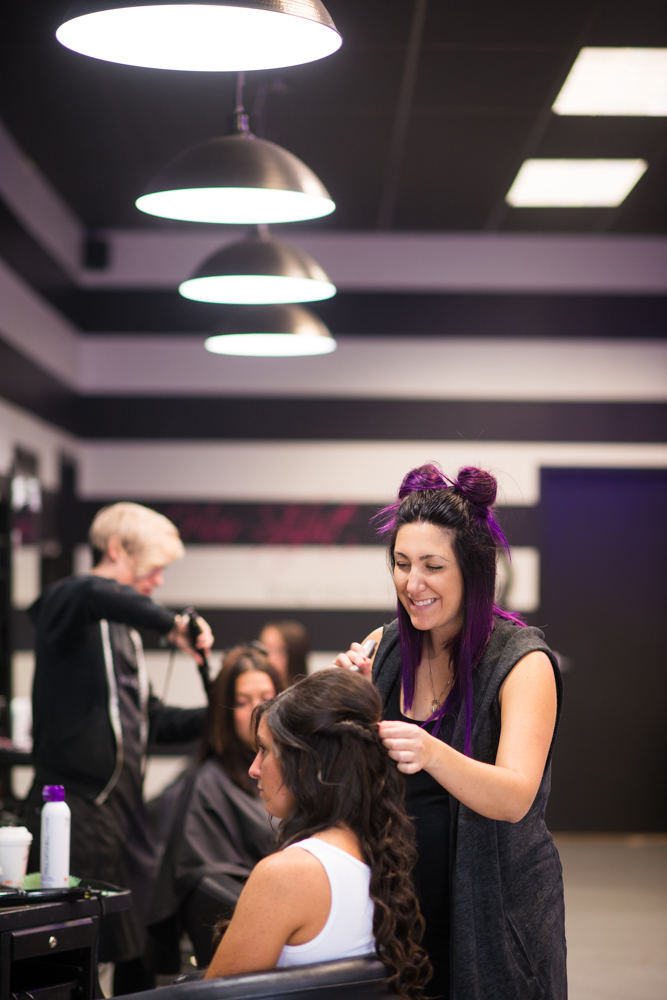 Ashley got her gorgeous lace Maggie Sottero gown from Abbott's Bridal.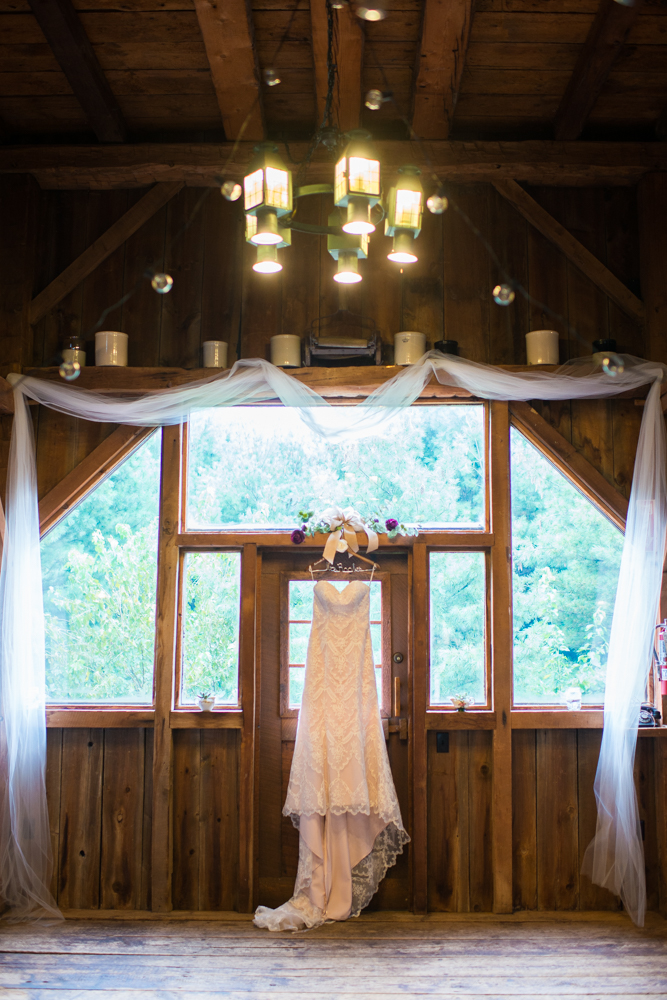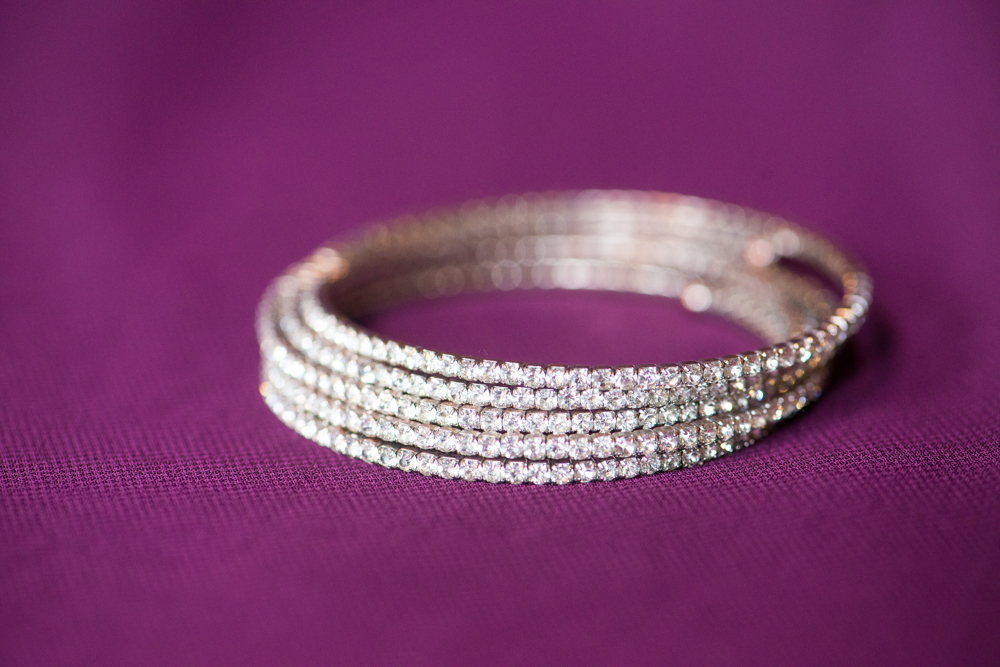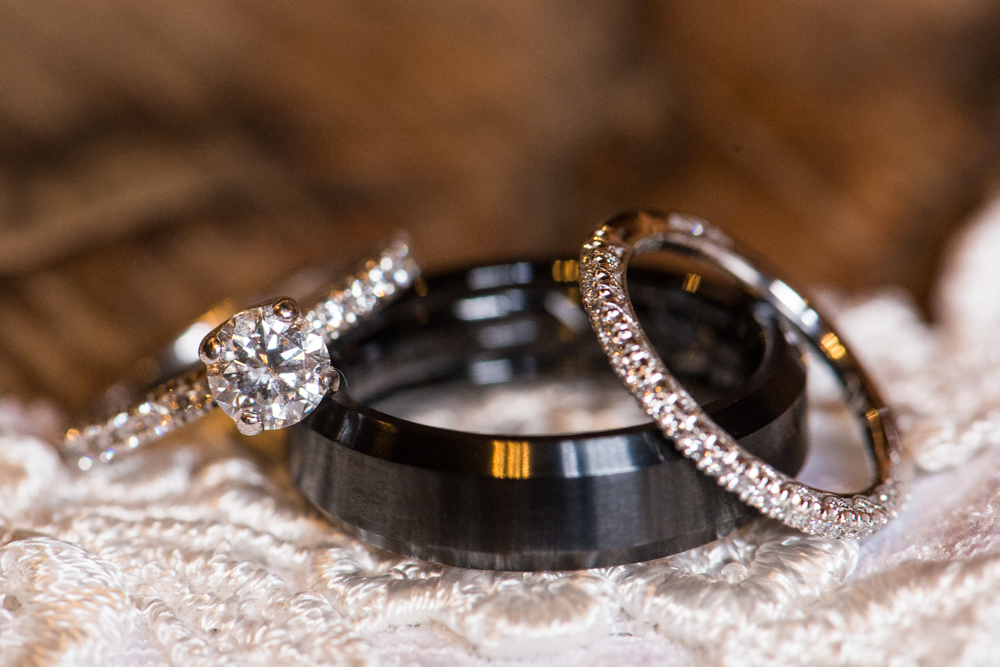 Her purple earrings were dainty & I loved the color they added to her ensemble.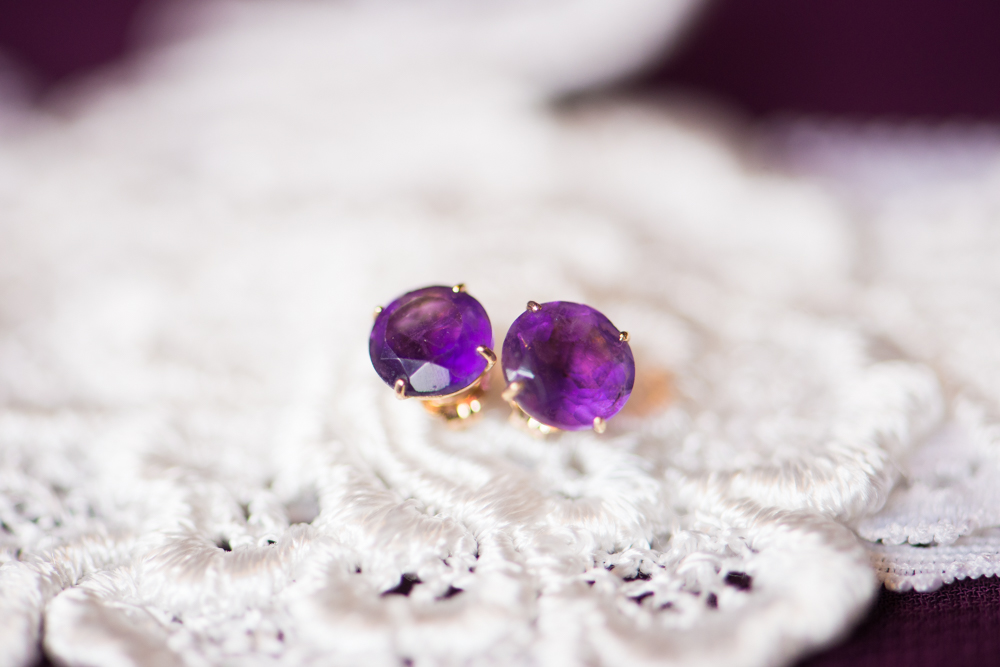 And not to mention these purple heels! I love purple!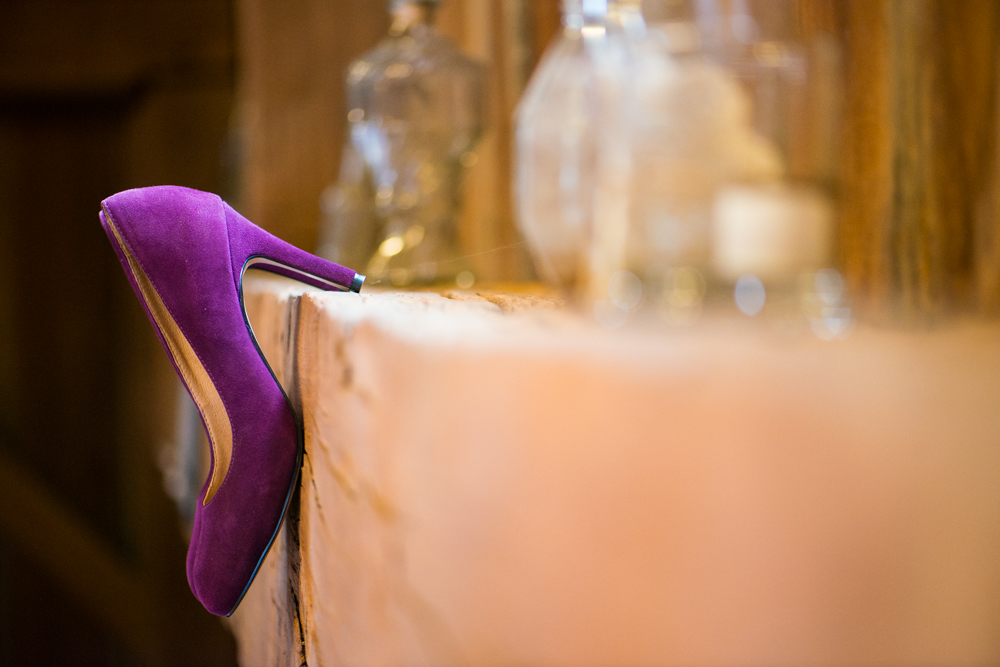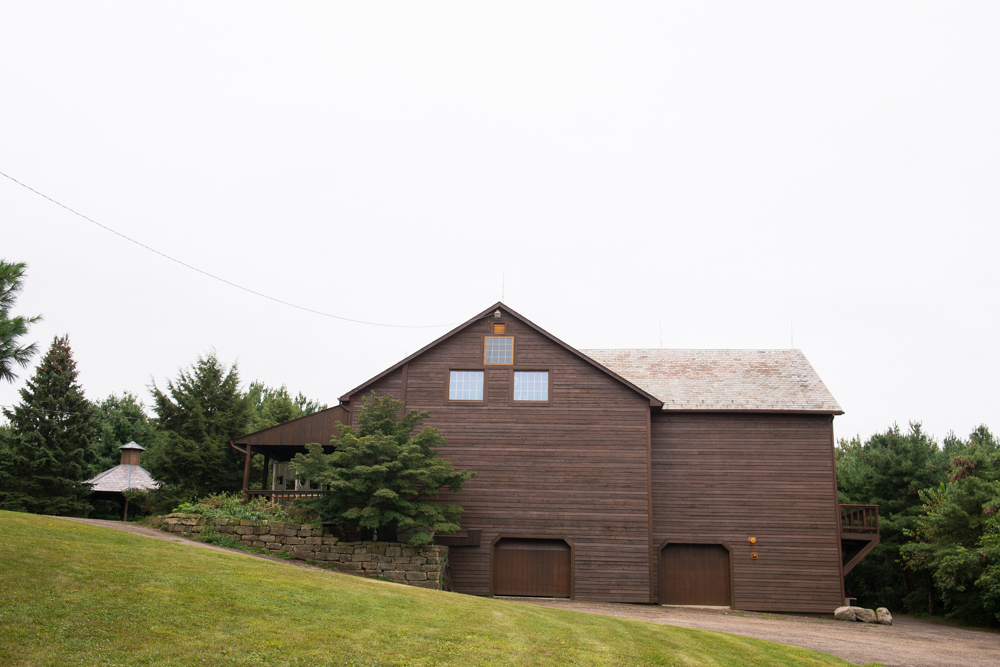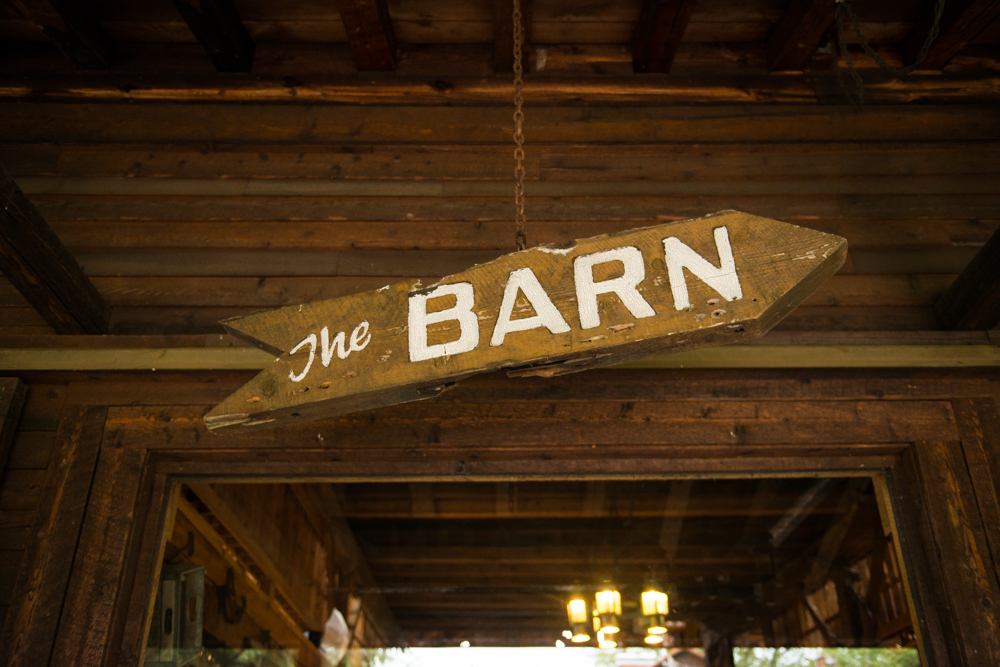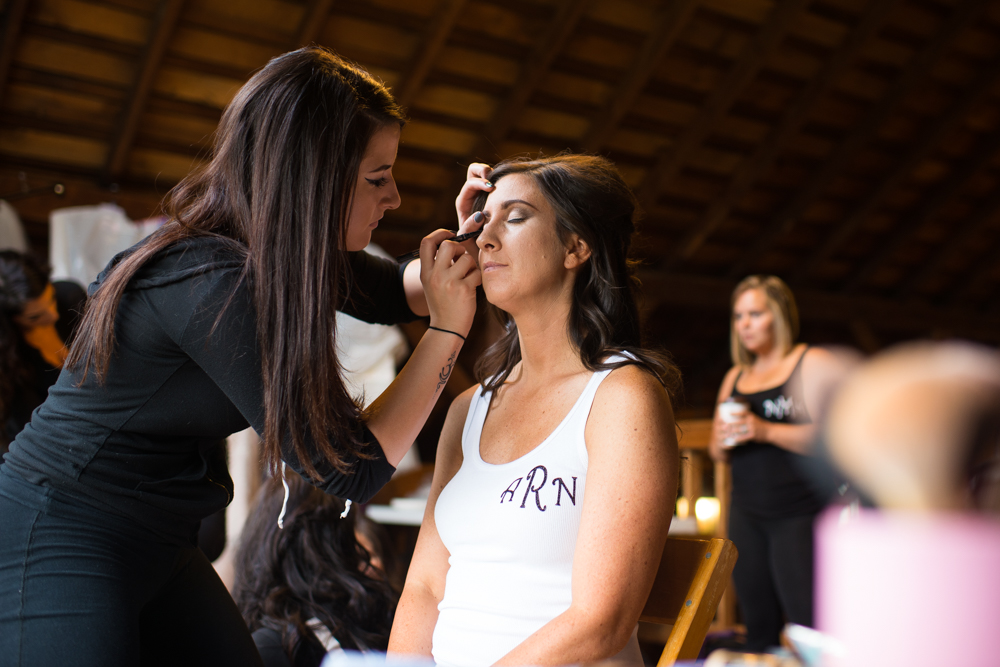 The last time we saw Reed, he wasn't even a year old yet at their engagement session. Now he's all big & walking & grown! It goes too quickly!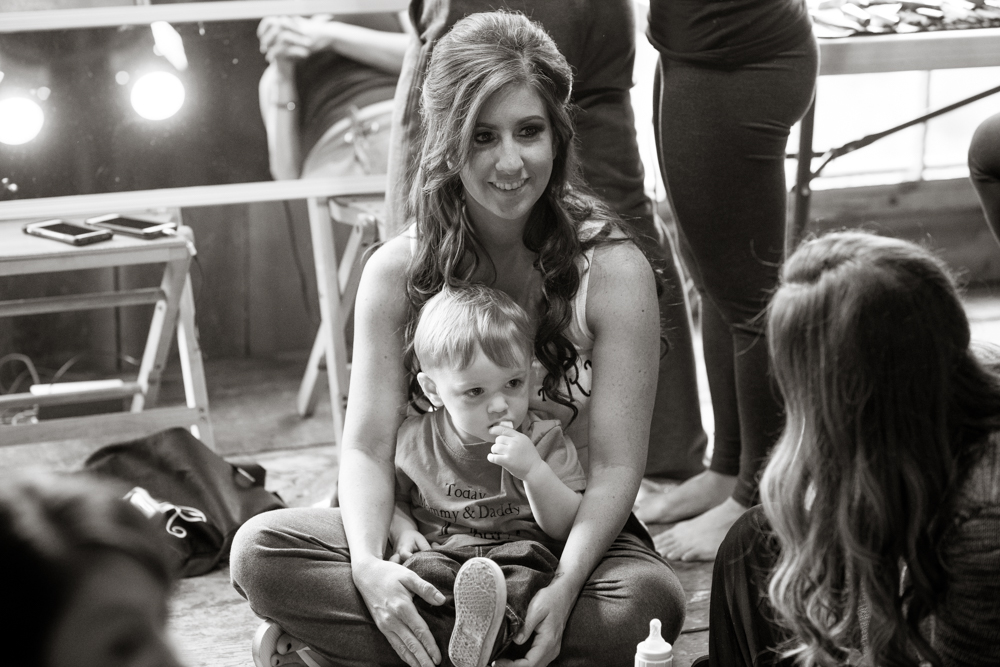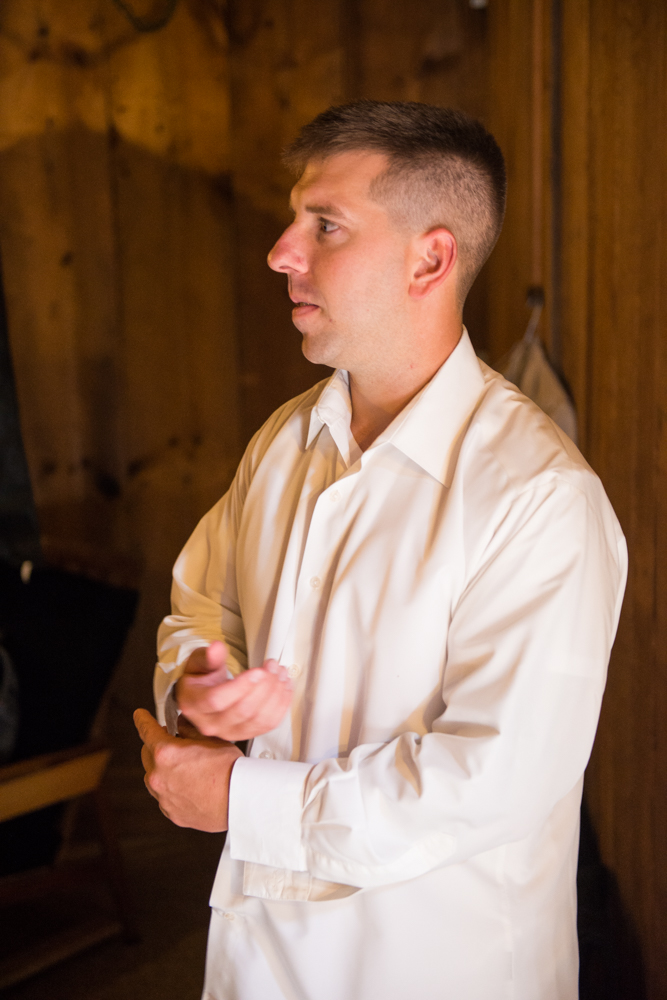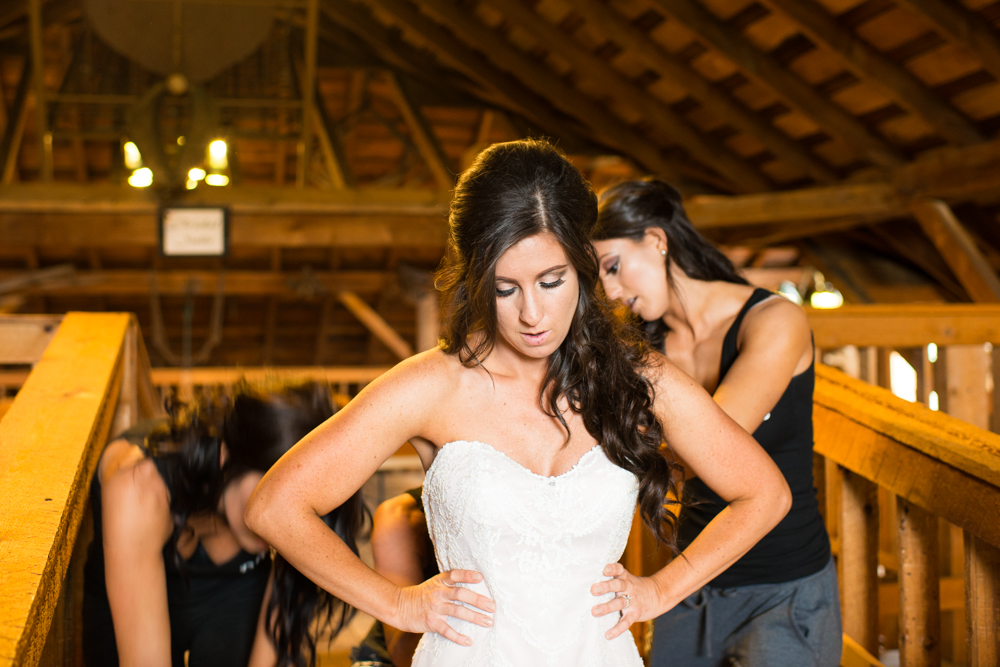 She's gorgeous even when she's not trying to be. 
This one is so sweet with little flower girl Ella helping the bride get ready.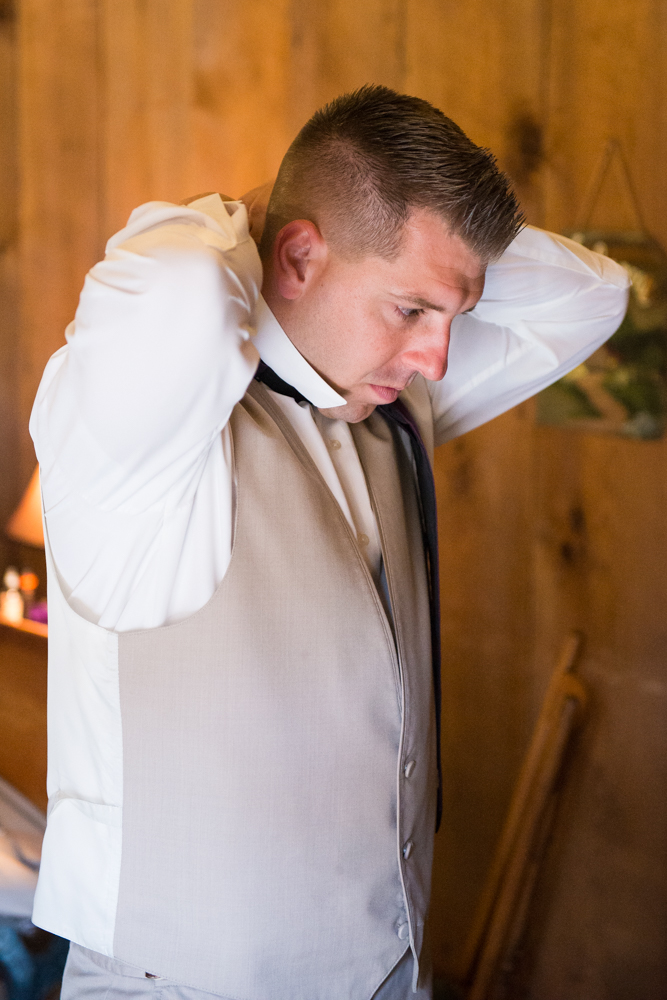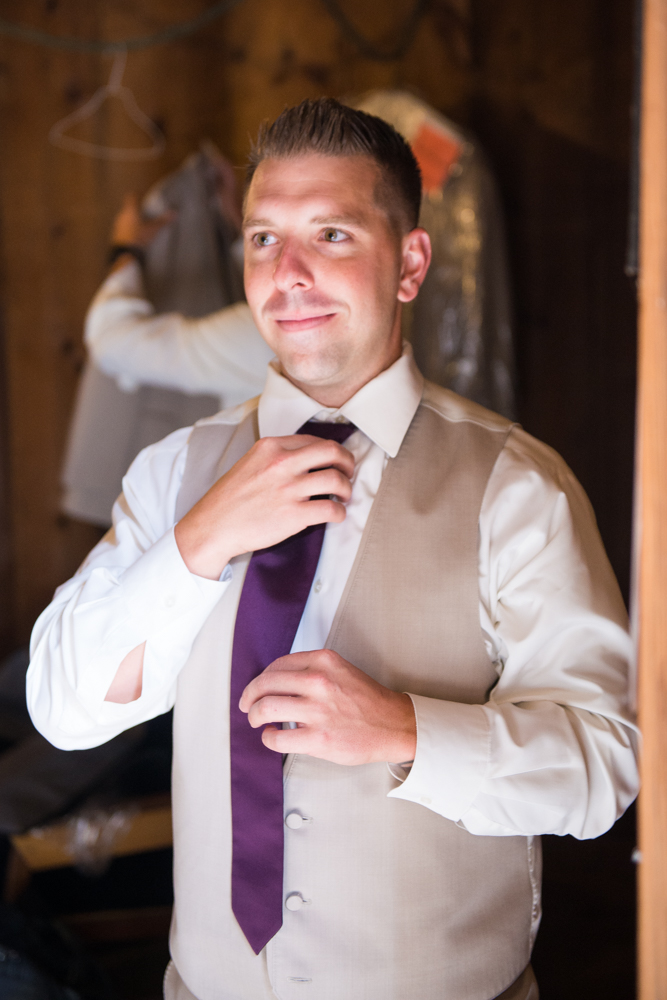 Reggie was all smiles & looking dapper.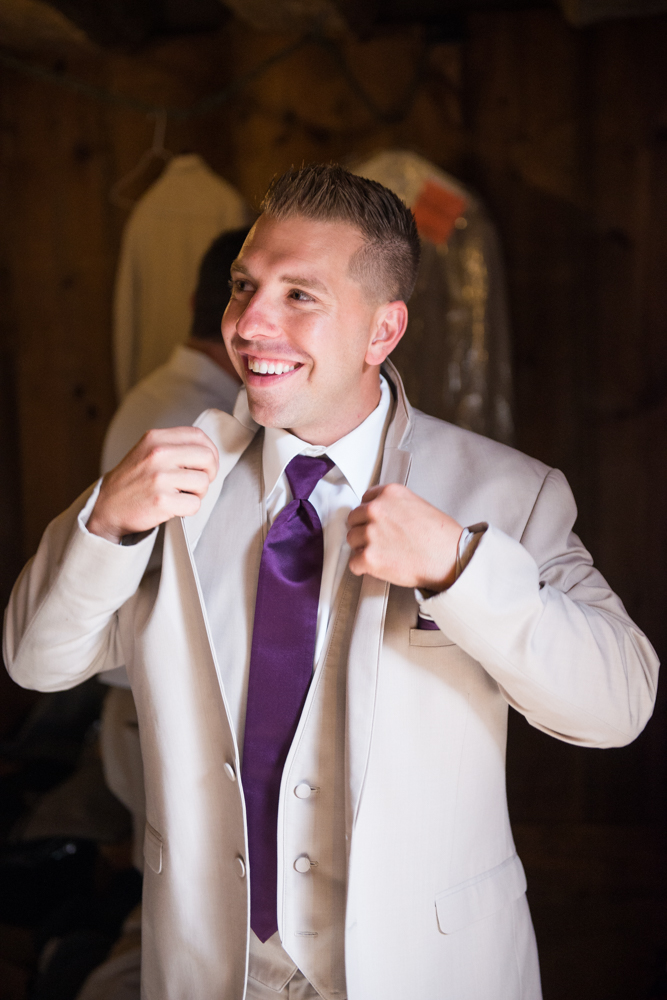 And then it was time for their first look. We opted to use the beautiful top floor of the barn since it was raining outside pretty steadily at the time. Neither one of them could stop smiling & both cried a few happy tears. They were so caught up in the moment & it seemed like they didn't even notice any of us were there.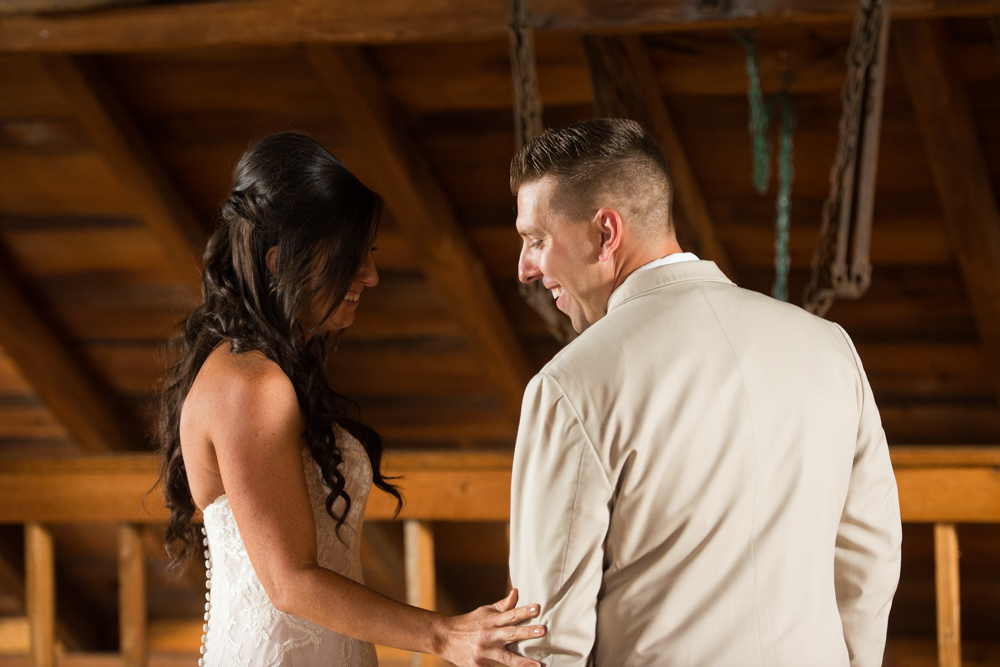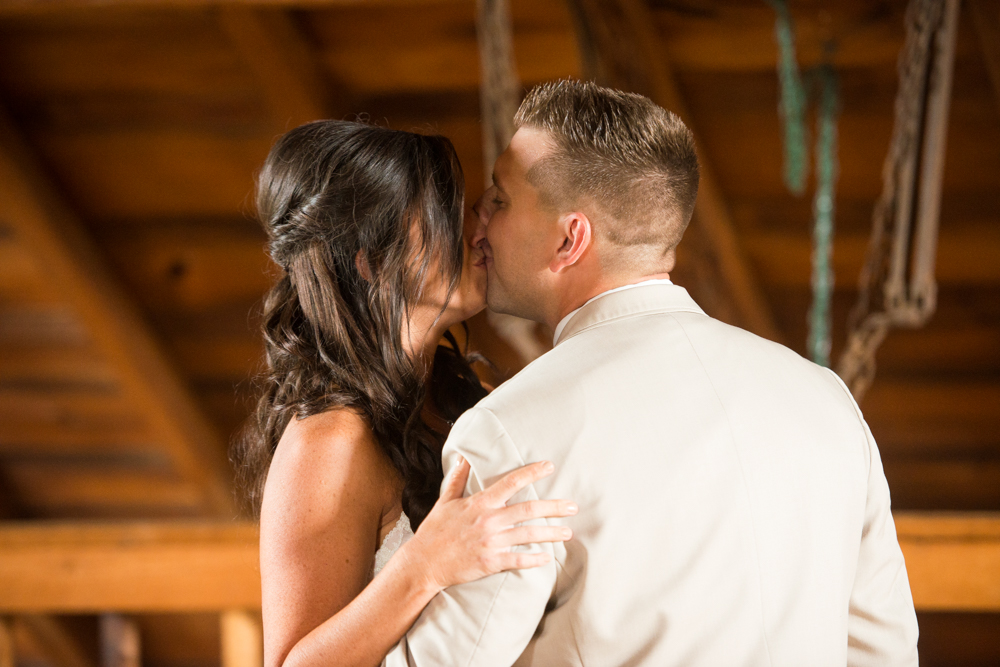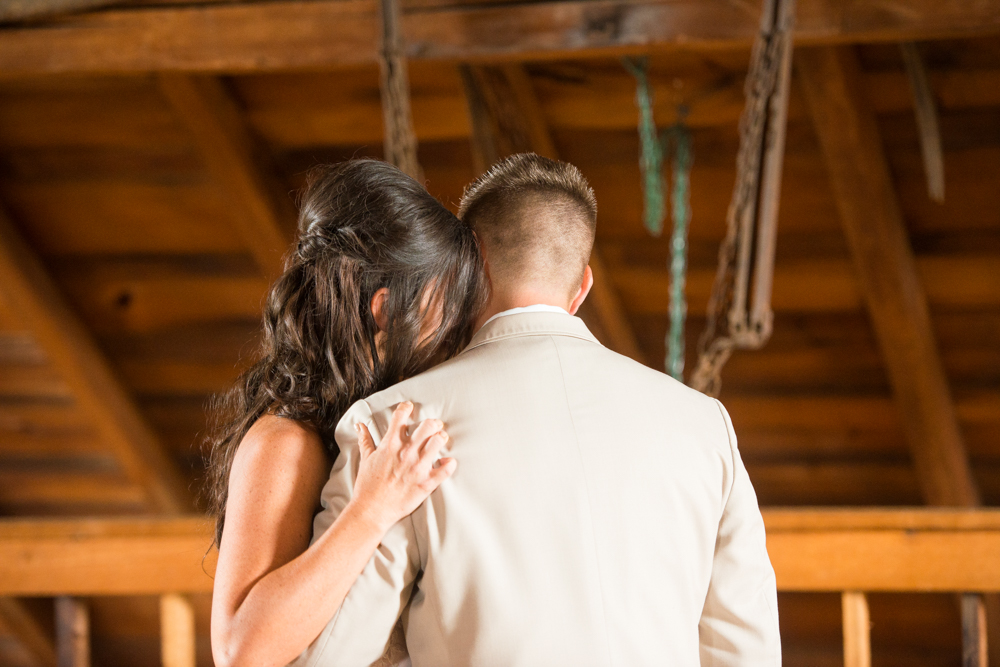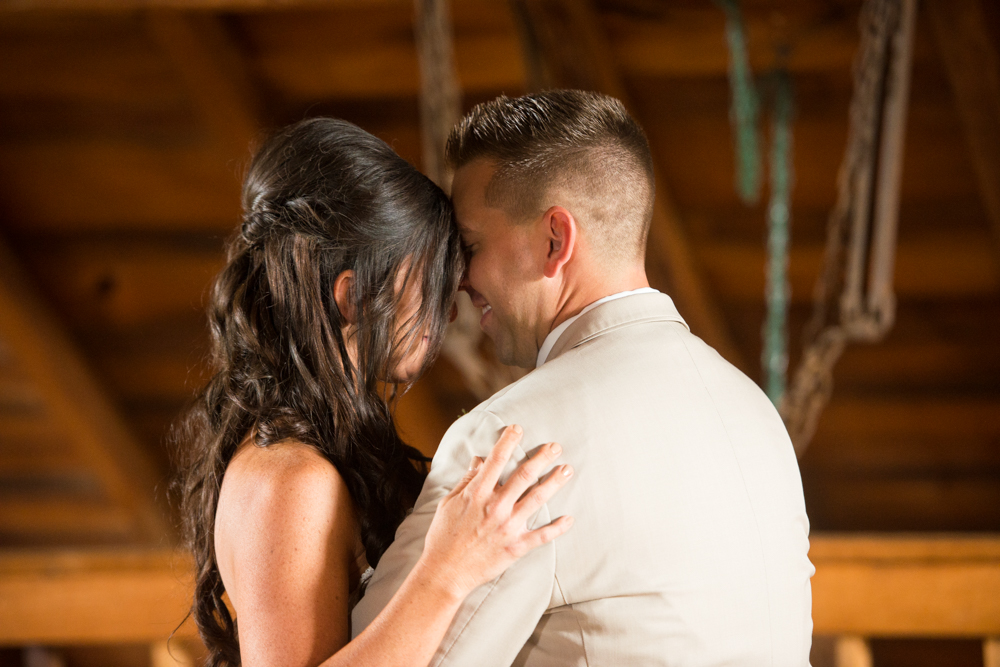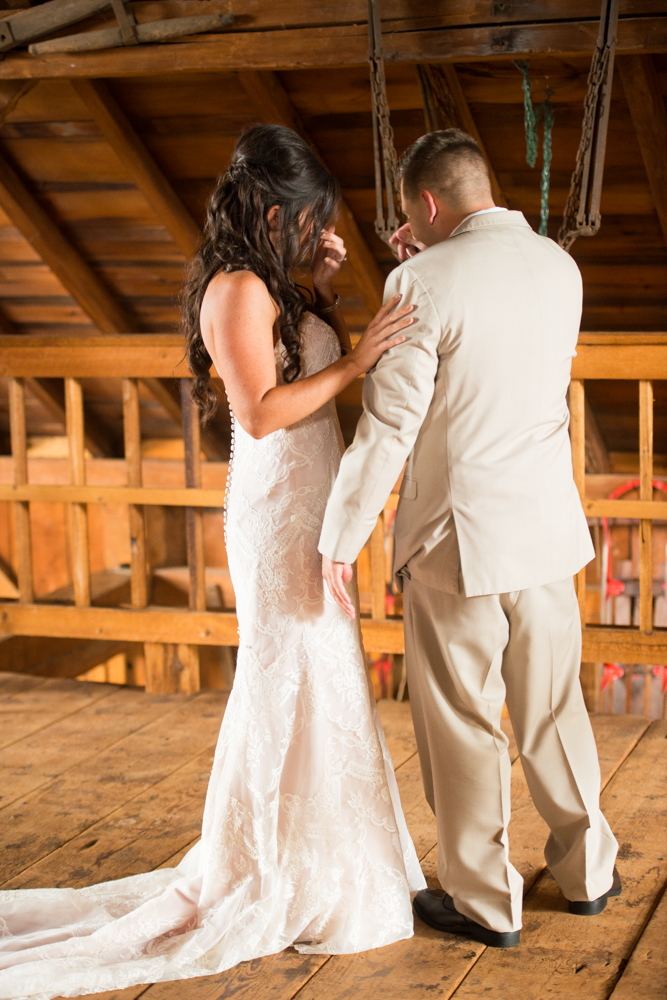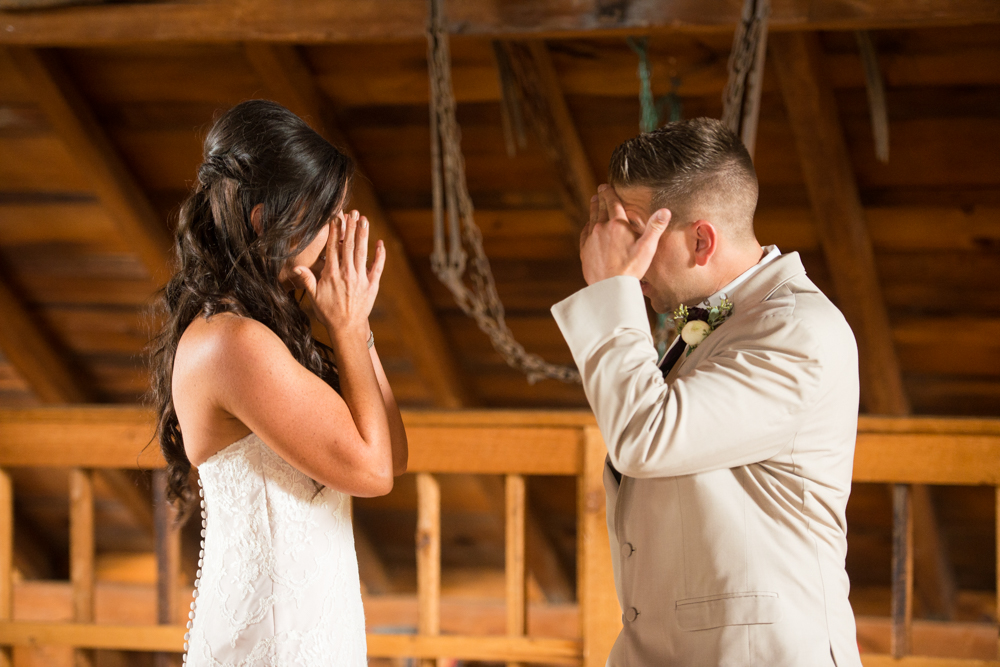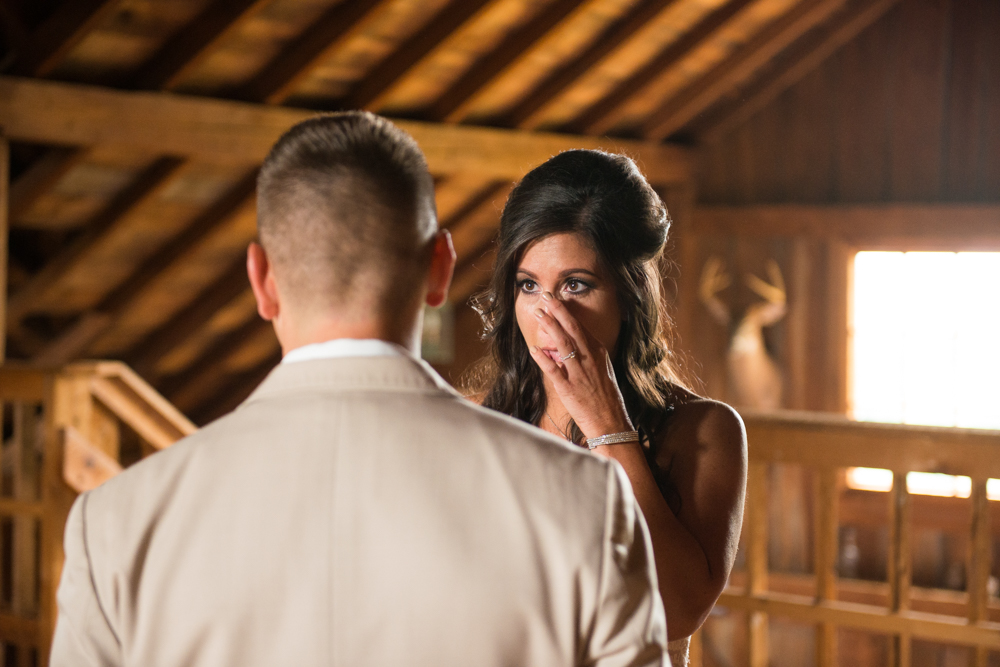 Oh, first looks. So much emotion. So amazing. It really is a wonderful gift to be surrounded by love & get the privilege to tell beautiful love stories for a living.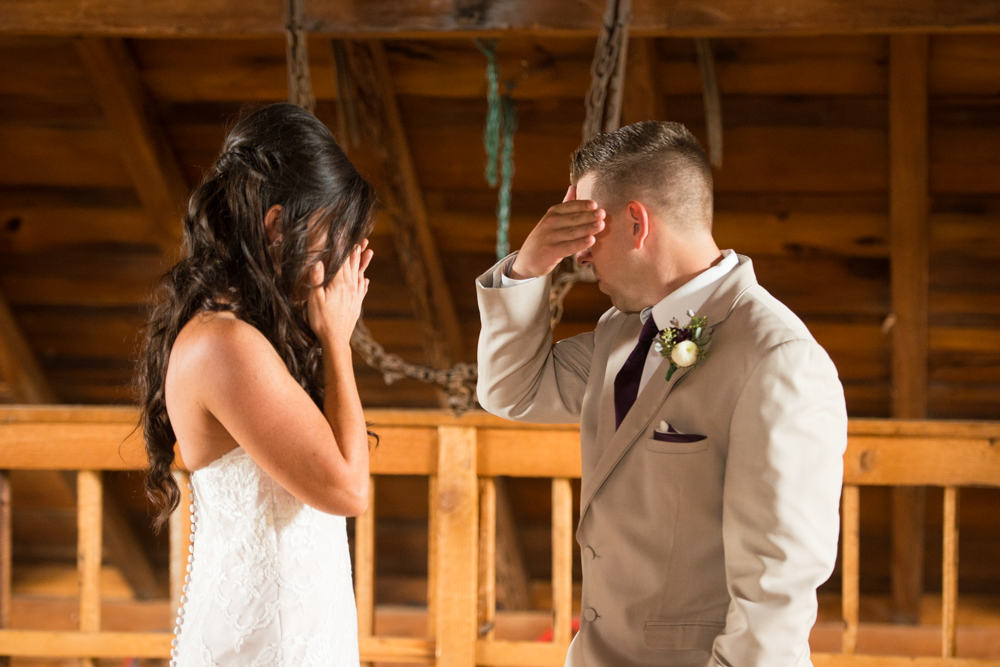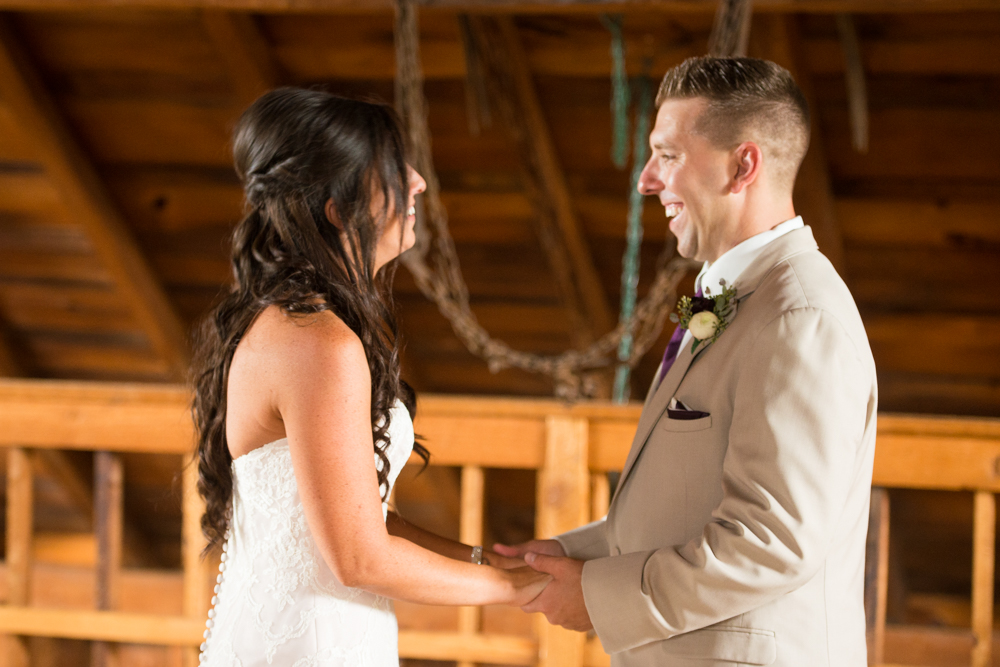 After a few moments, Reed made an appearance in his tux & everyone's hearts melted into a pile of mush.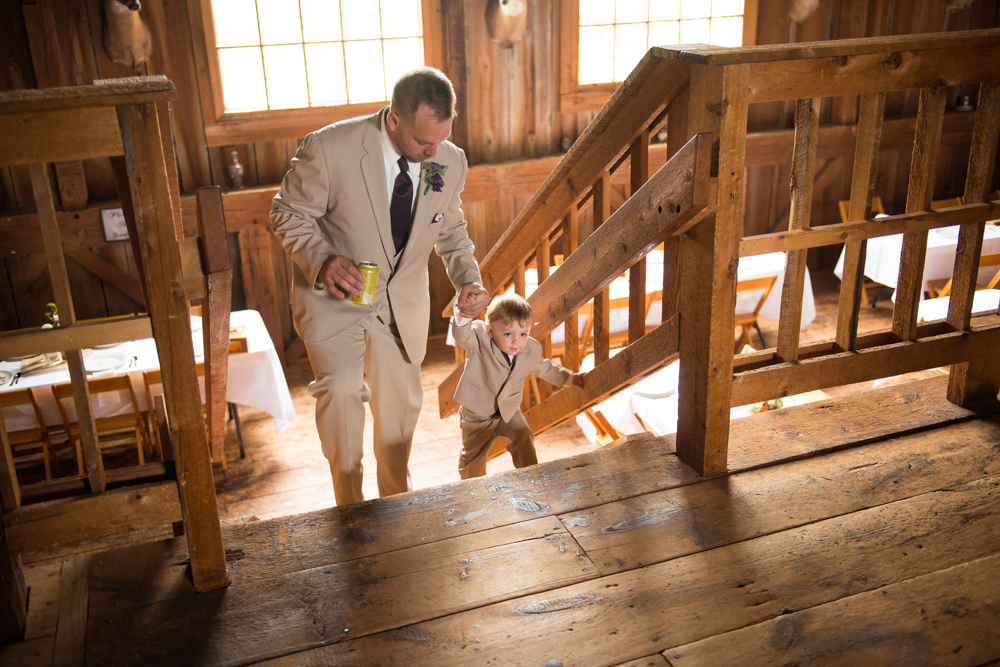 This pulls at my mama heart strings so much. These two are such fun & loving parents to Reed. They are the sweetest little family!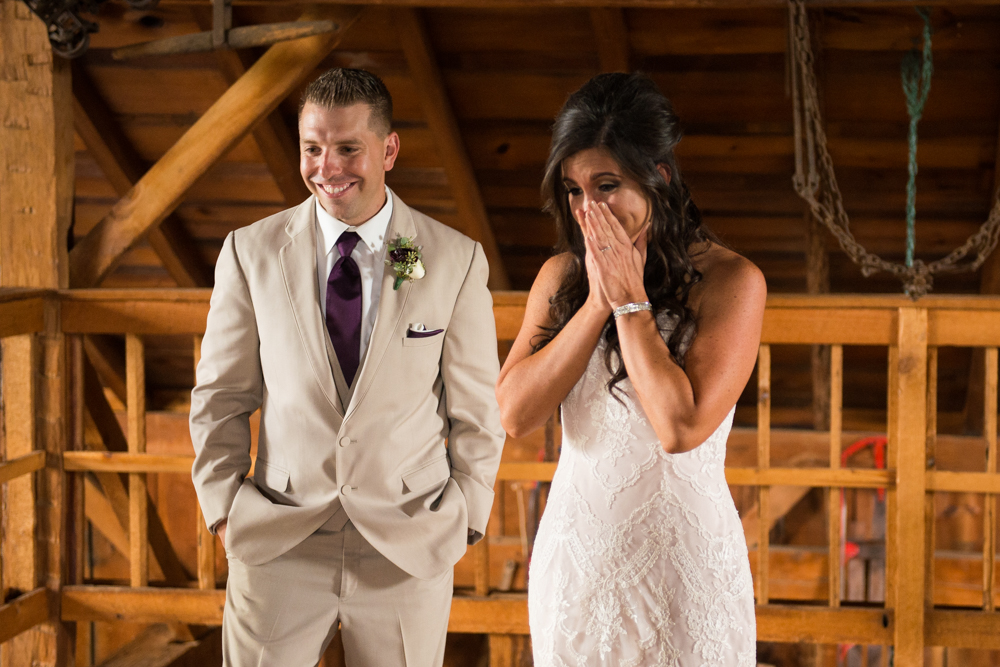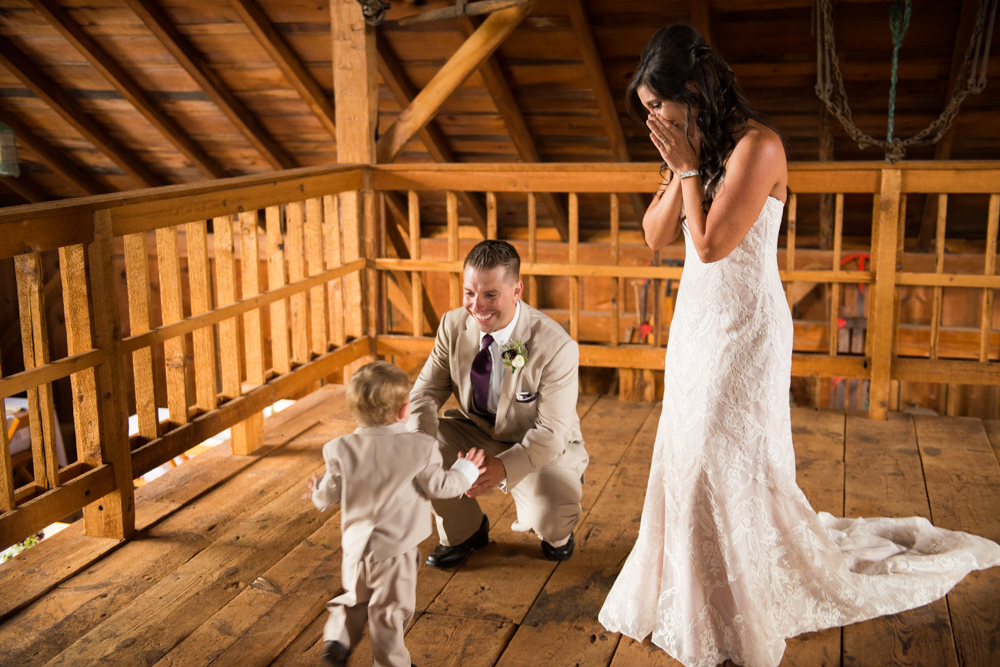 I can't with this. Tears!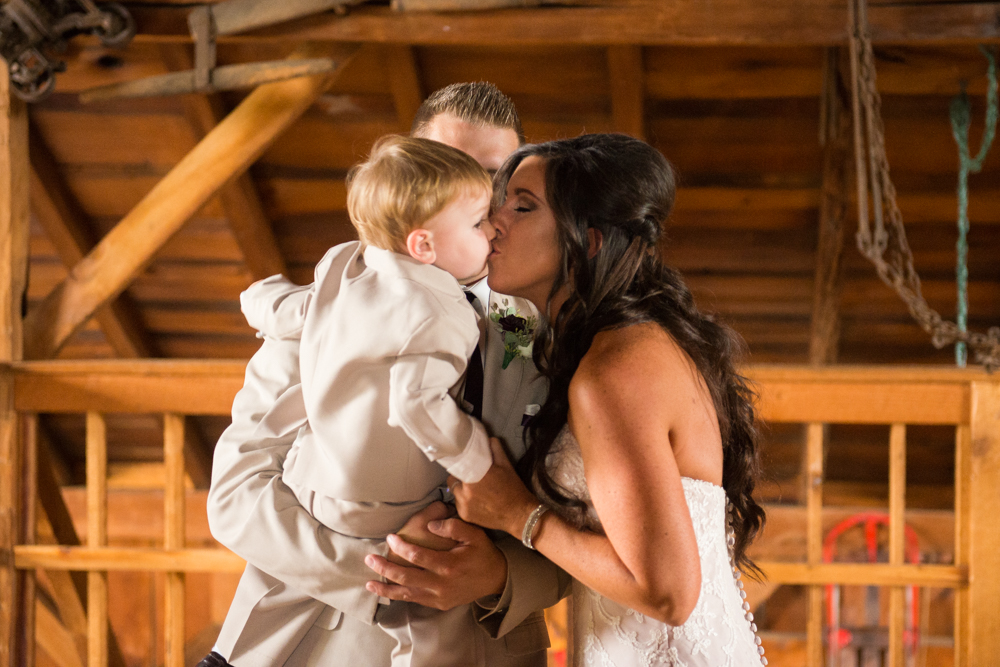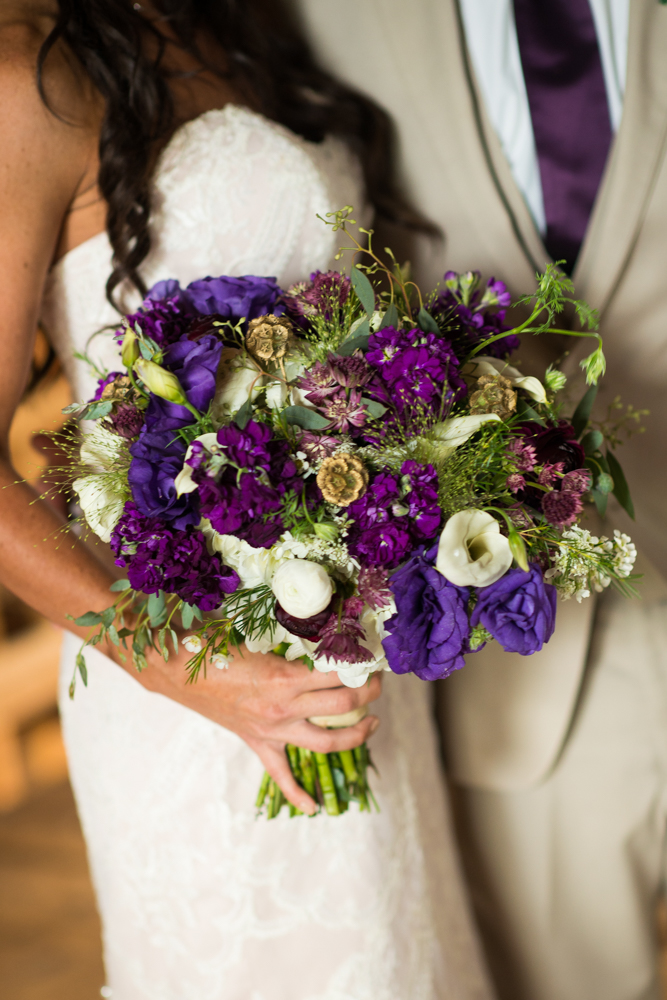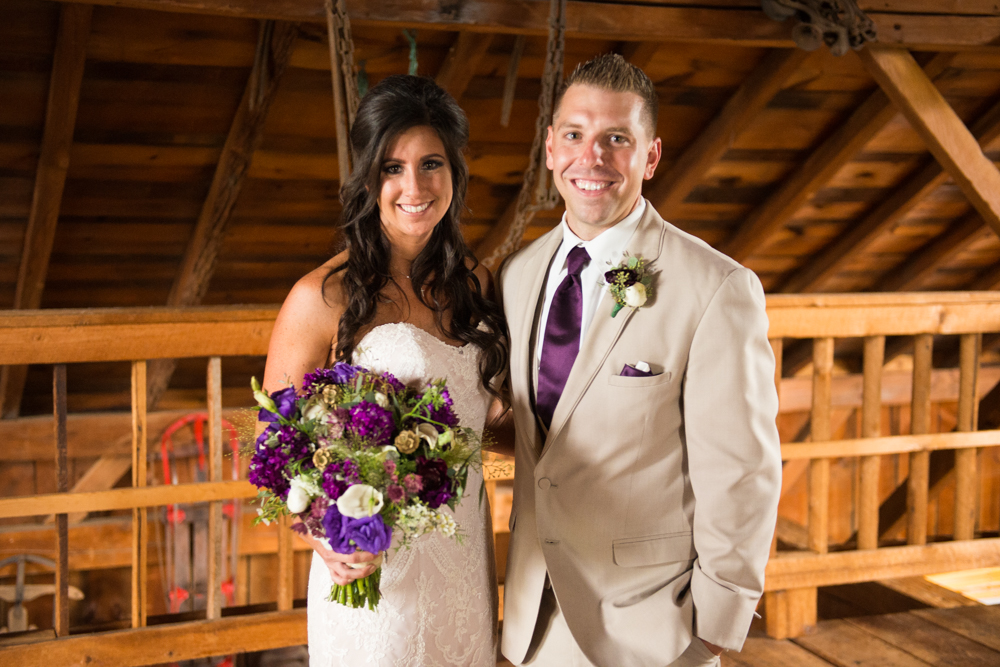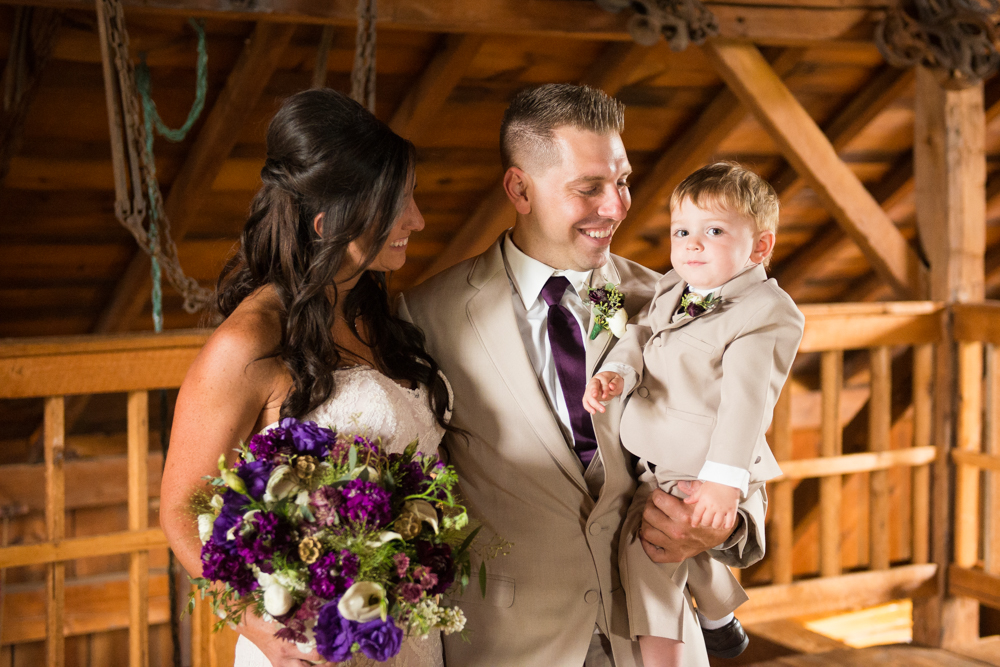 These two are two peas in a pod & Reed has inherited his dad's & mom's love for all things with a motor that go fast!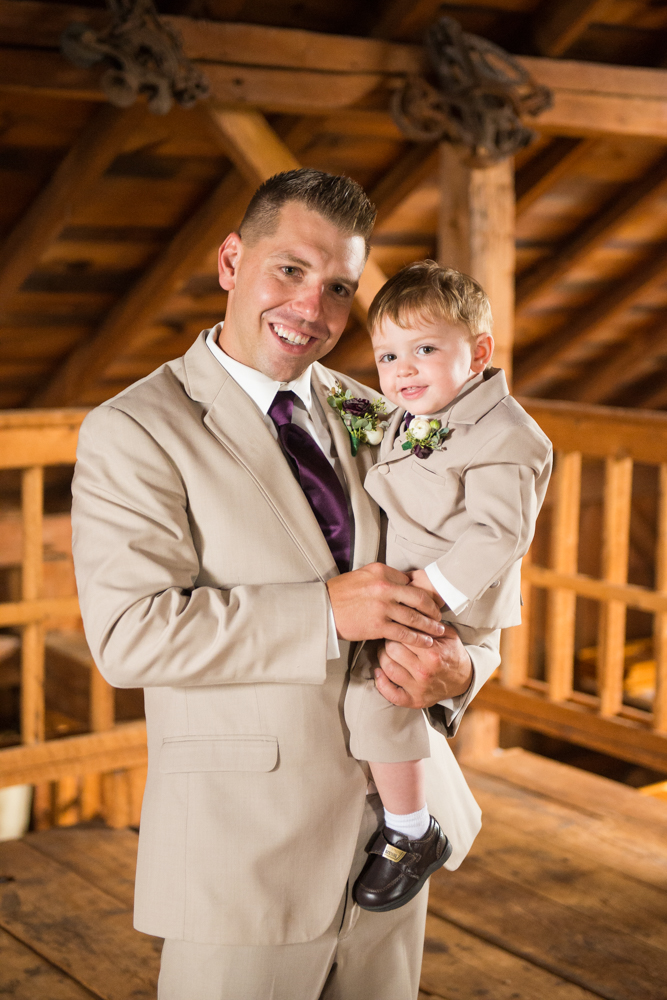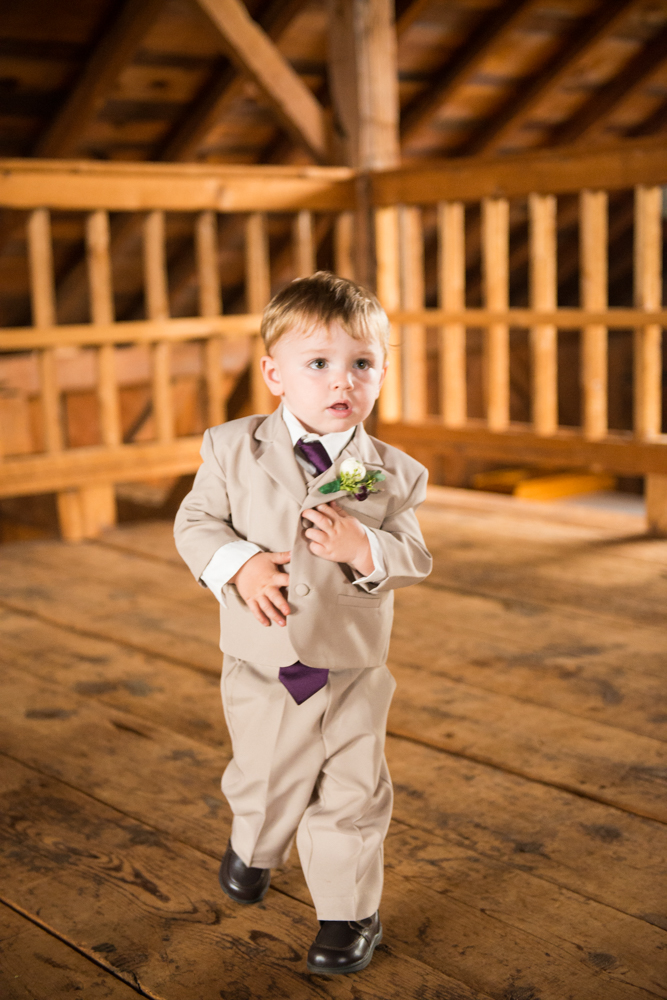 And even though it was still raining, Ashley & Reggie decided to brave it for a few photos. They are awesome!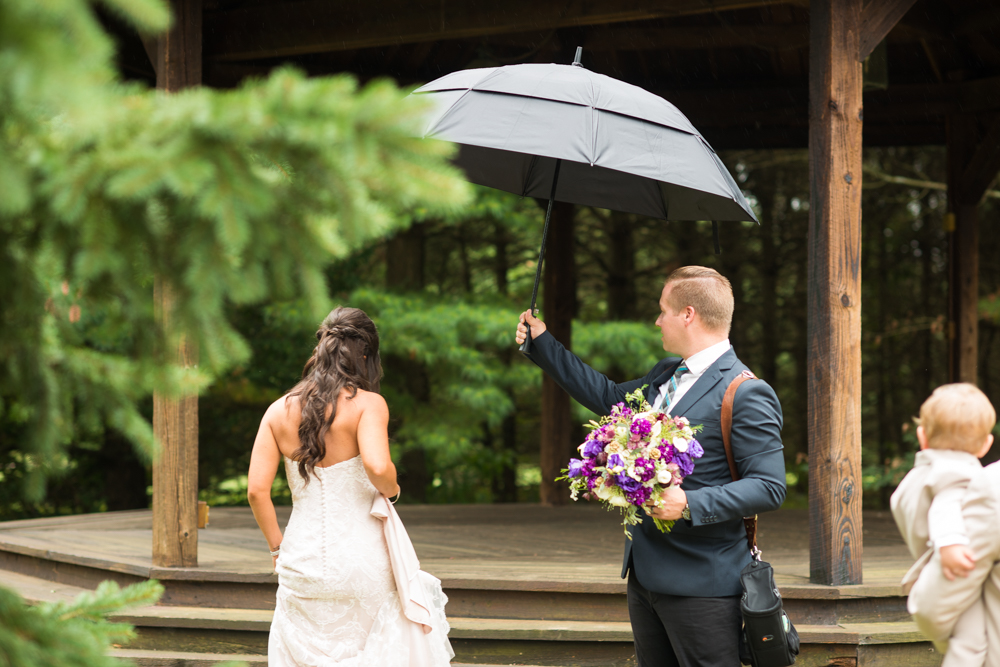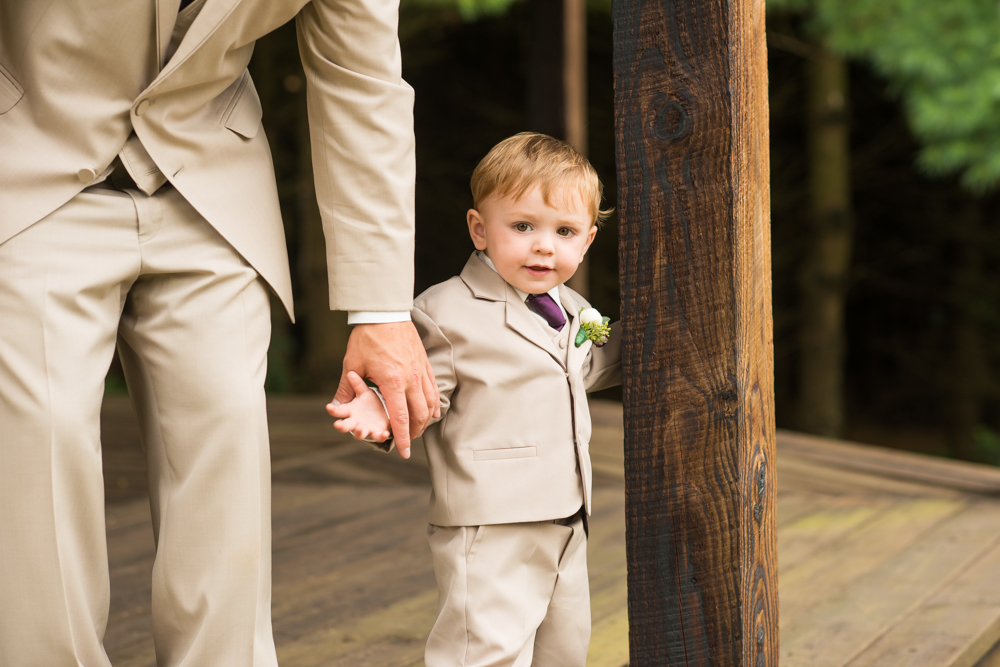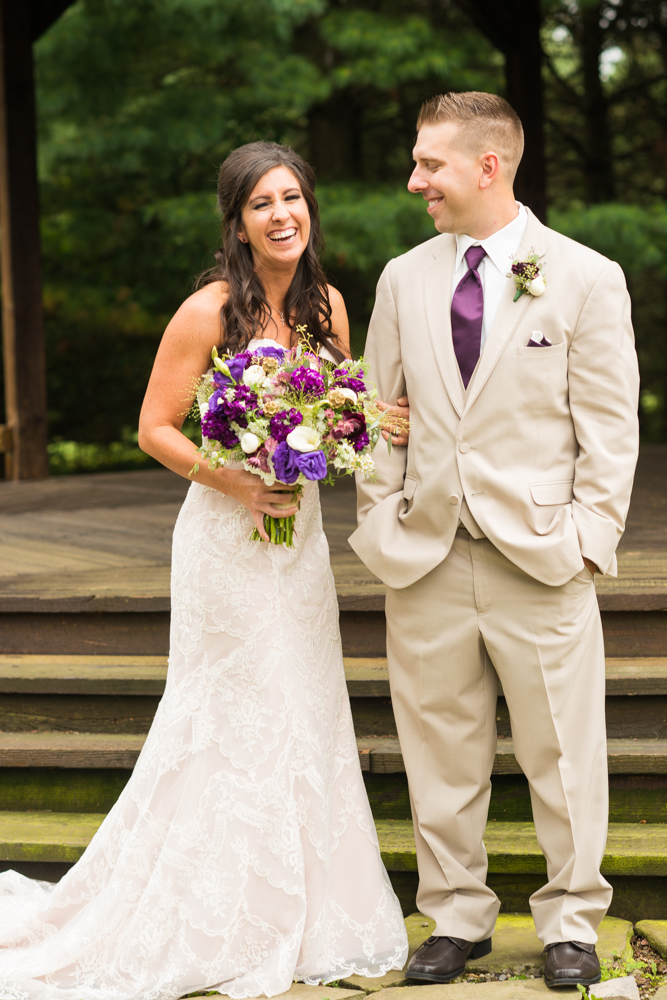 I can't help but smile at these photos!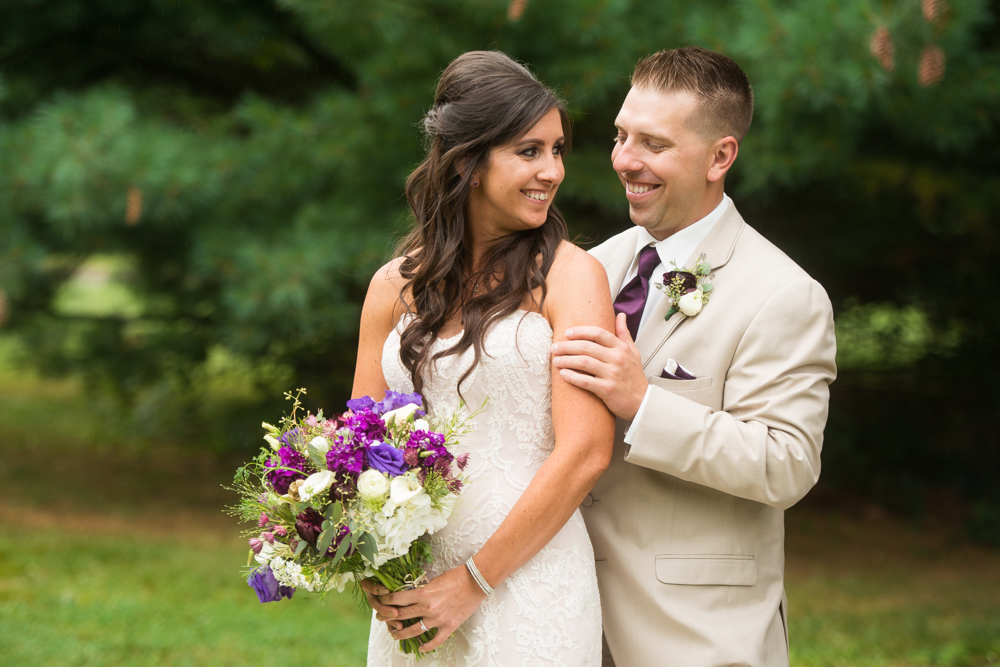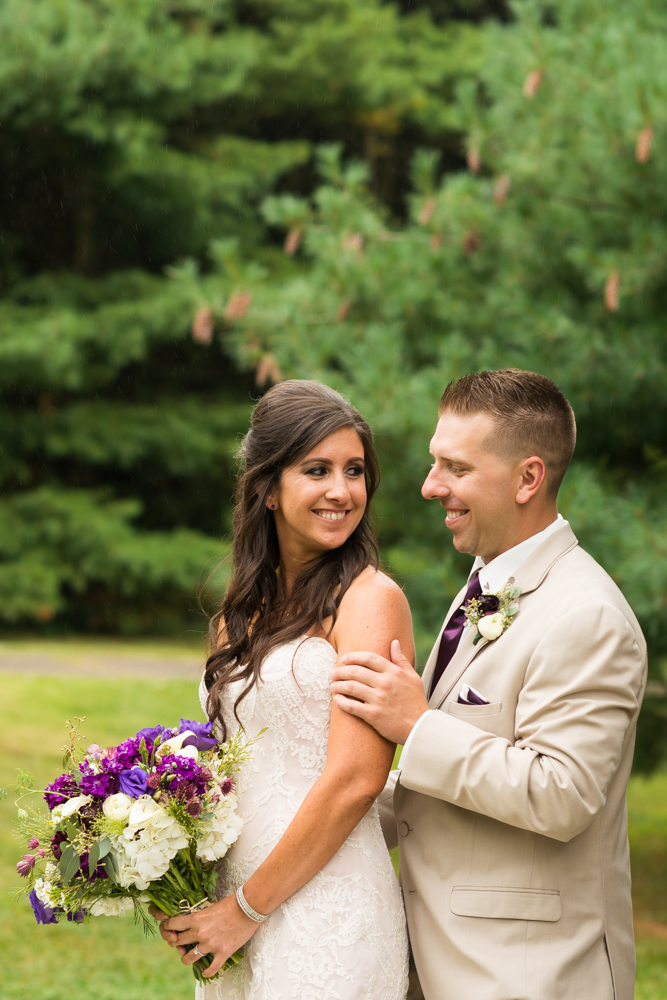 And I love that you can see the rain. It's a great metaphor for marriage & these two will kill it together as a married couple if they can keep smiling like this through times of rain.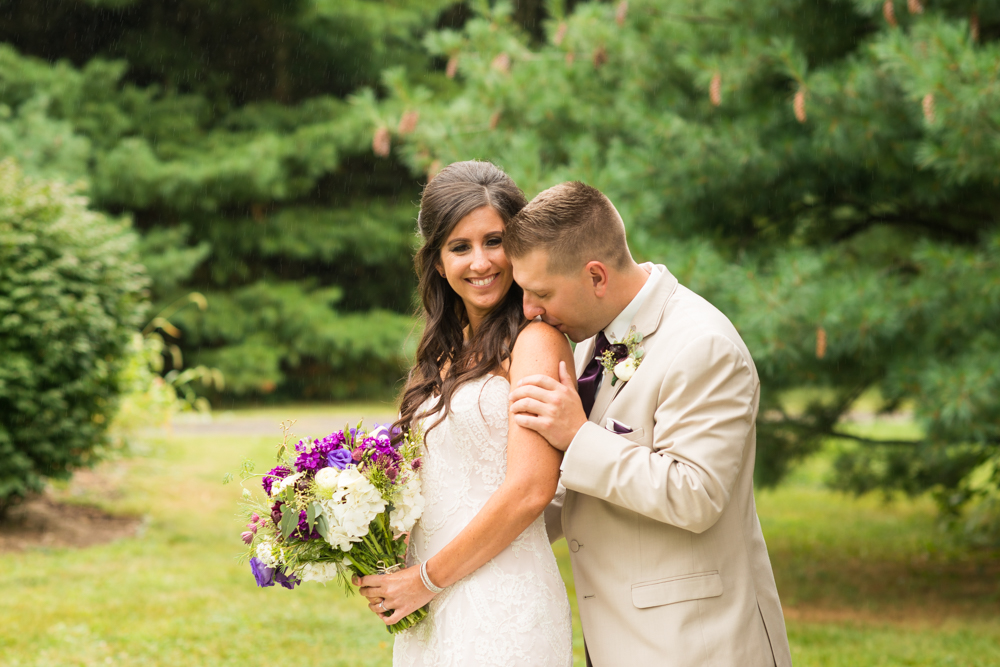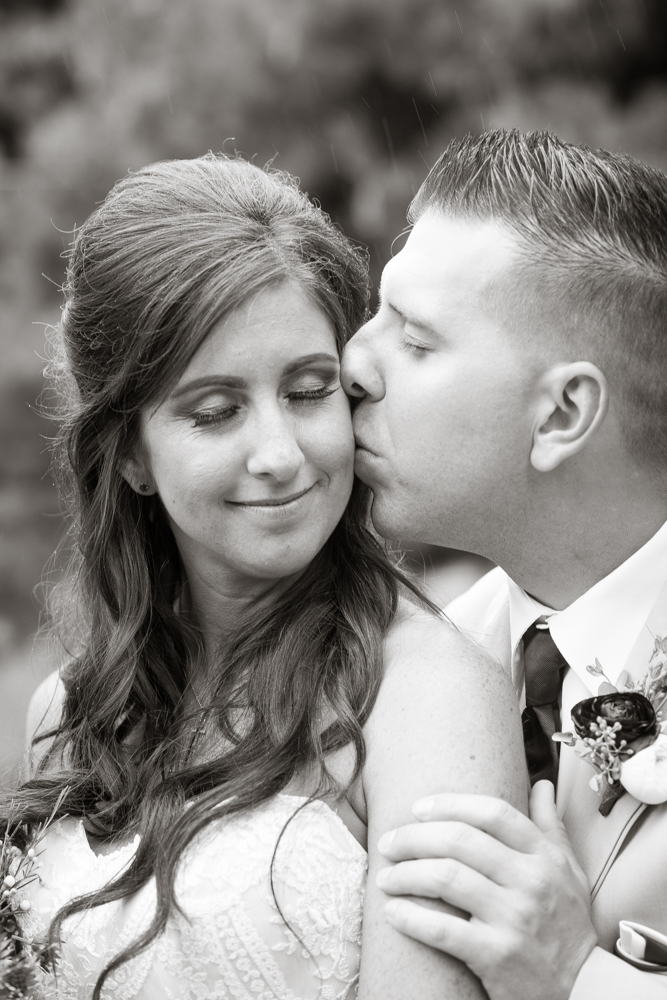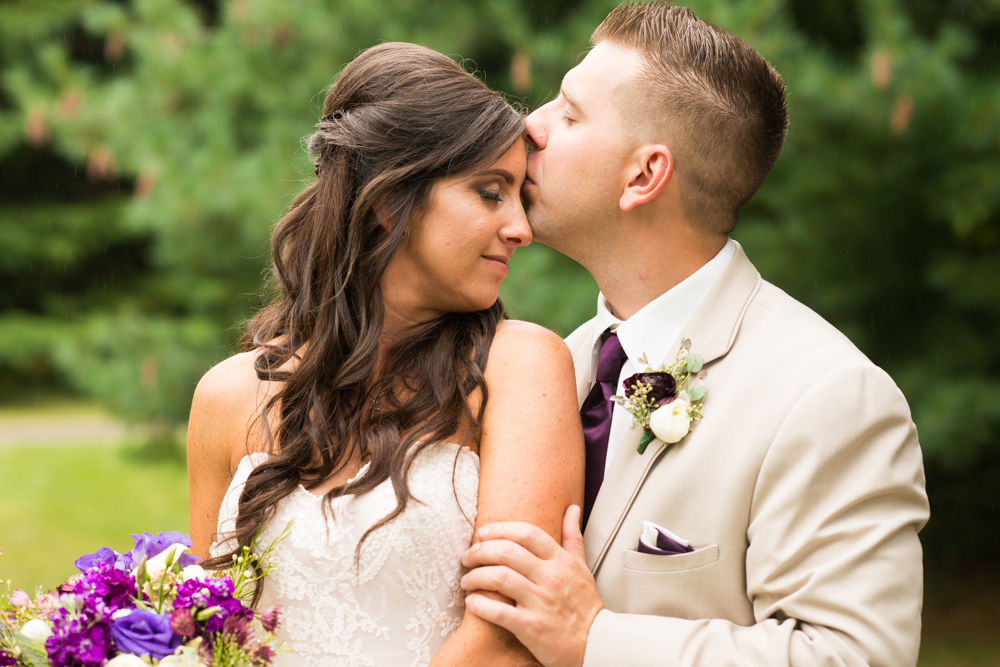 This kind of happiness is the best thing there is on this earth.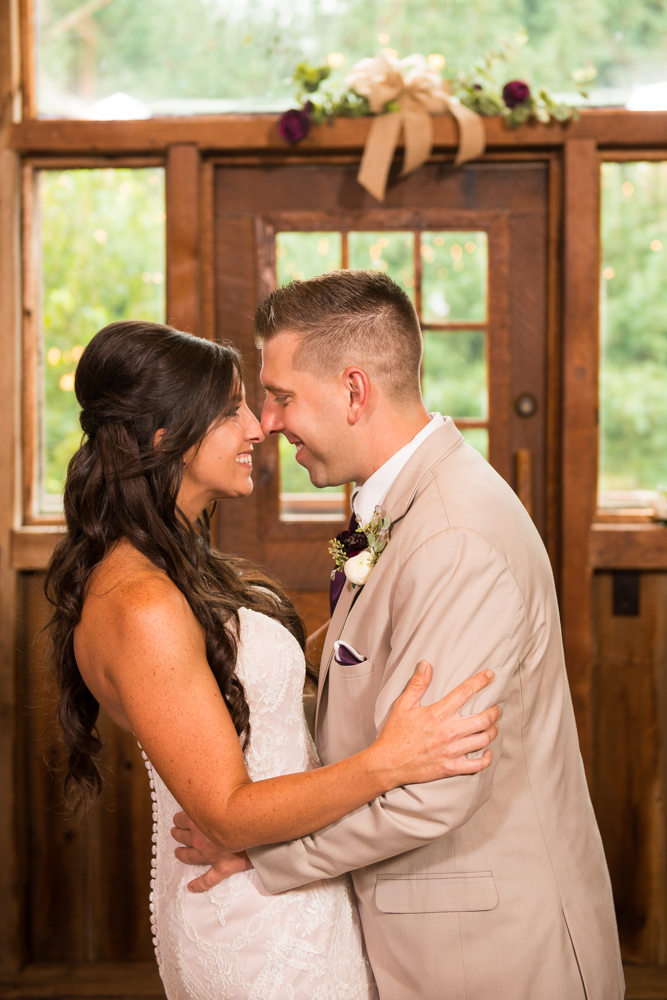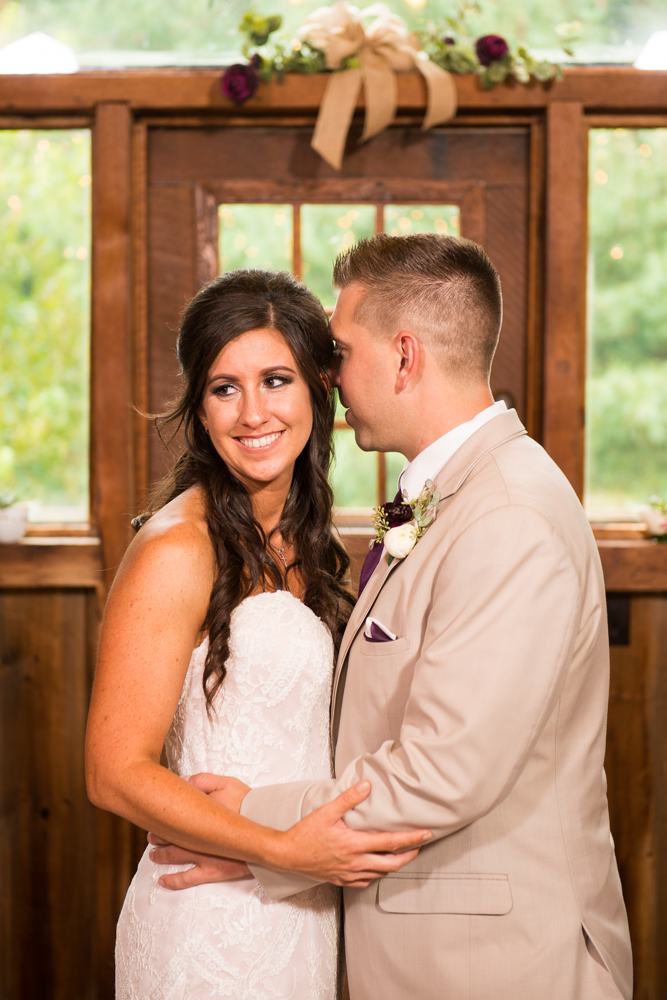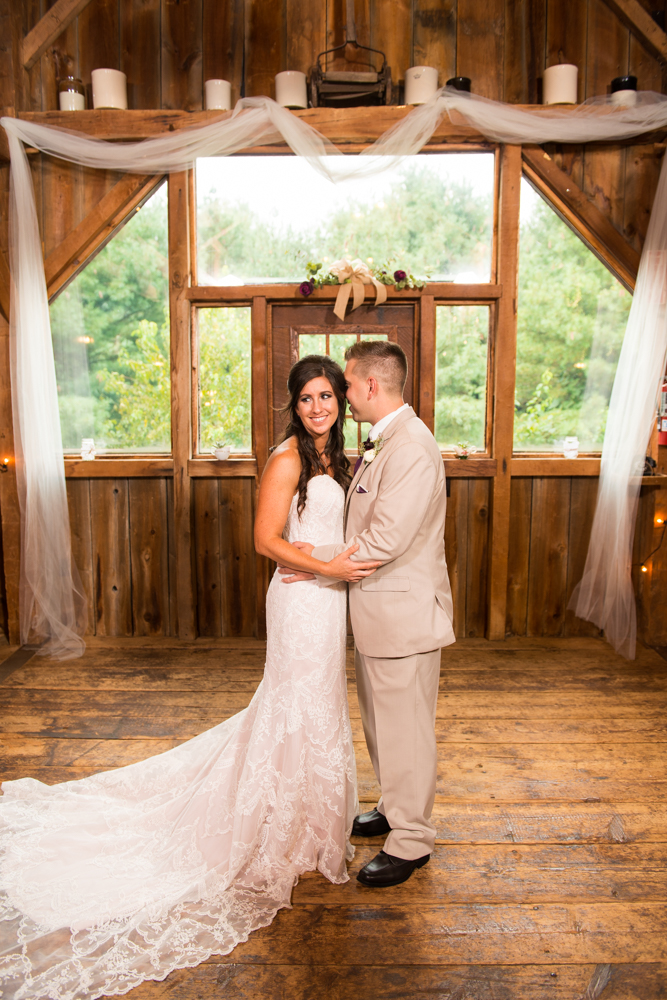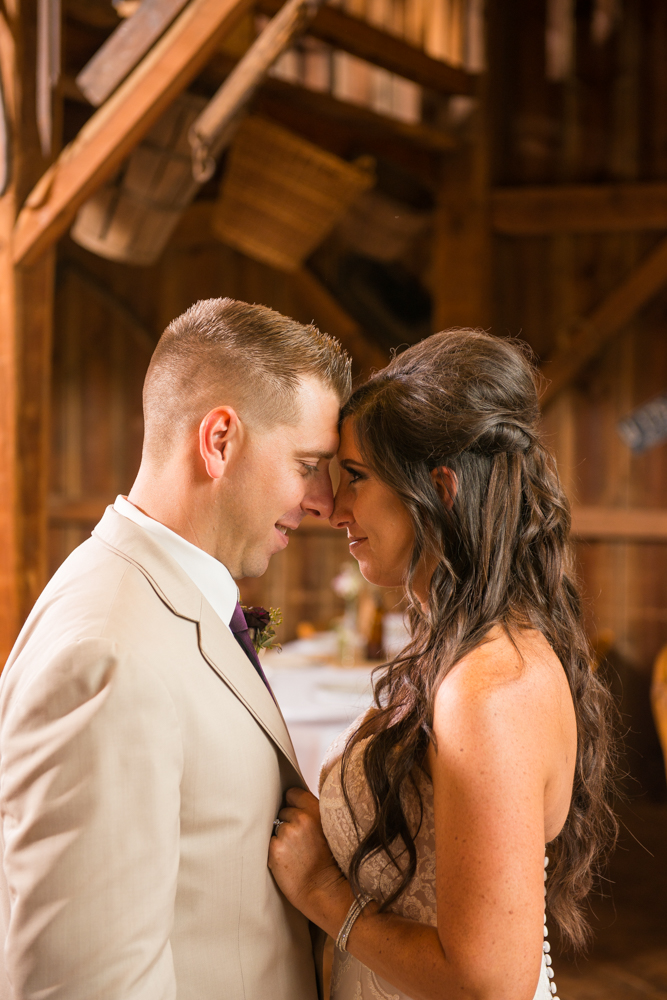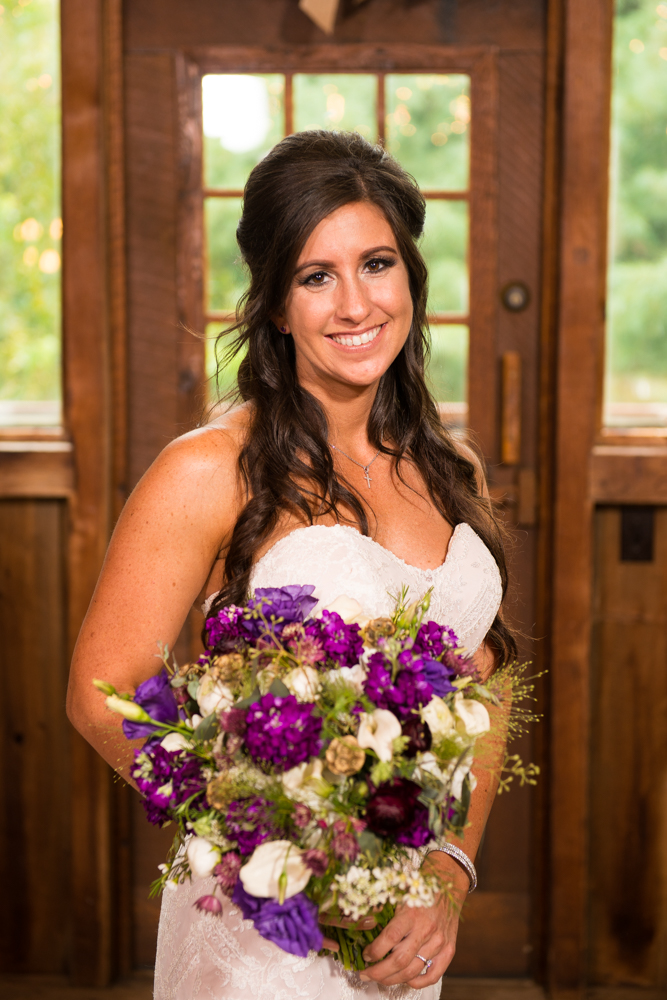 This group was hilarious. And great looking to boot.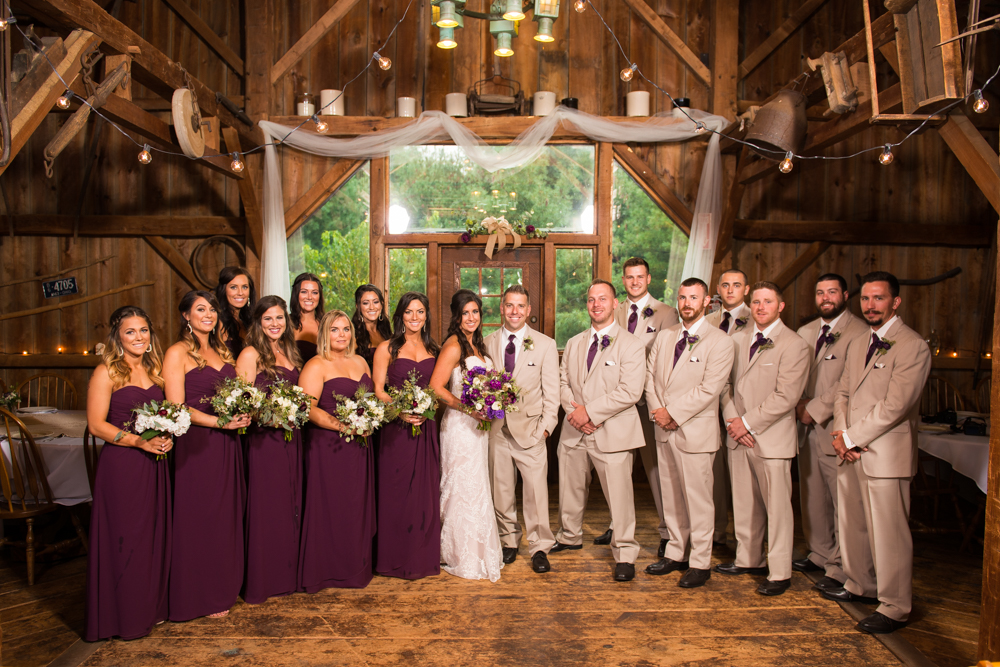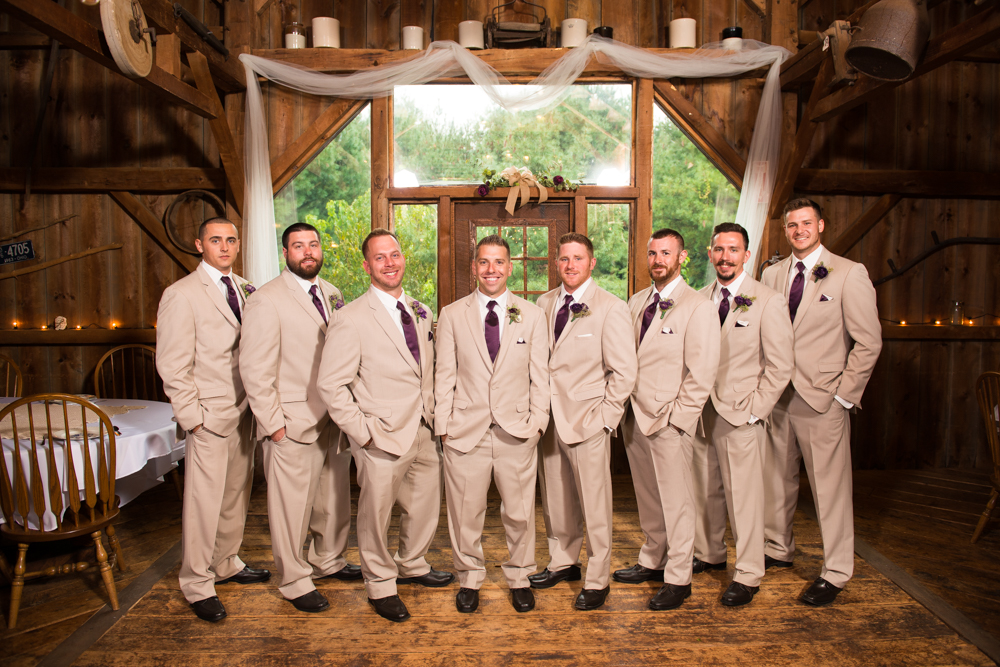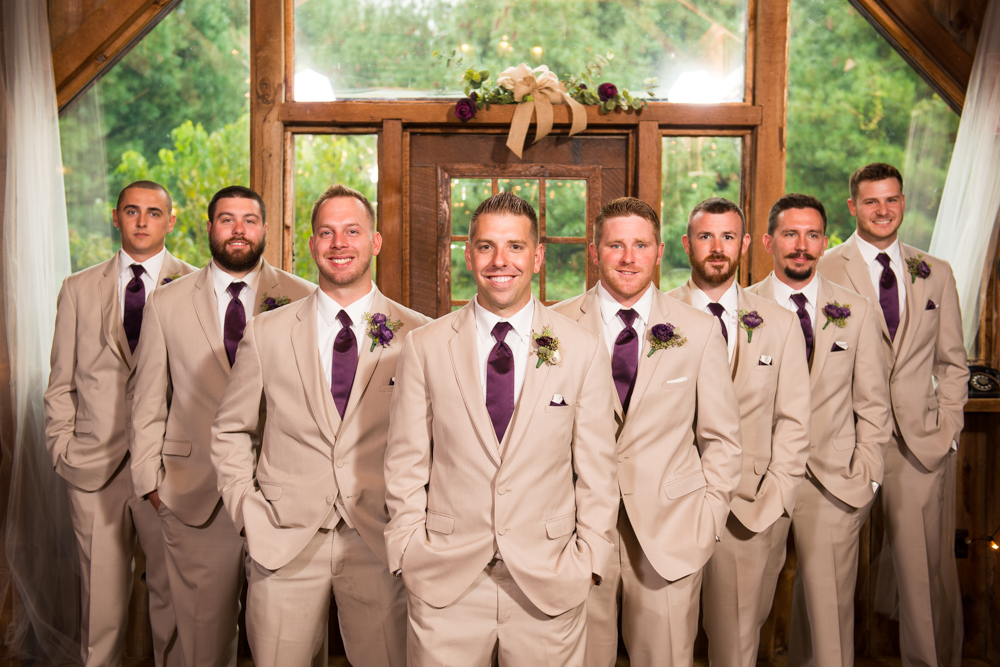 This mama & her girls are too beautiful together. Her dress was perfect with the wedding colors & looked so fabulous on her!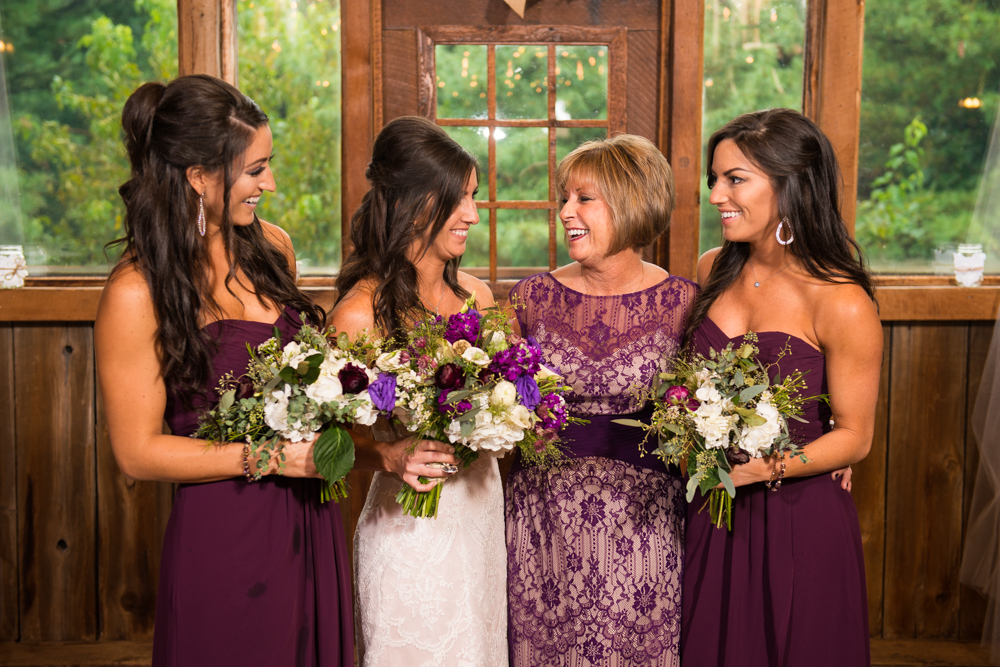 Ashley's grandpa was such a sweetheart.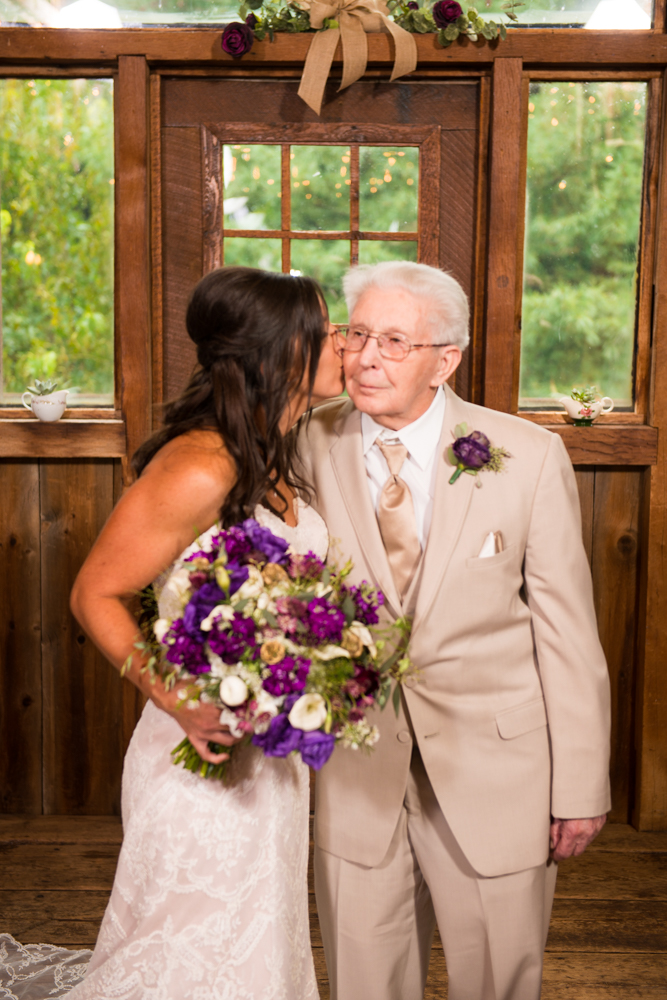 And once we were finished with almost all of the family photos (we finished the larger family groupings in the time in between), it was time for the ceremony. These two littles stole the show!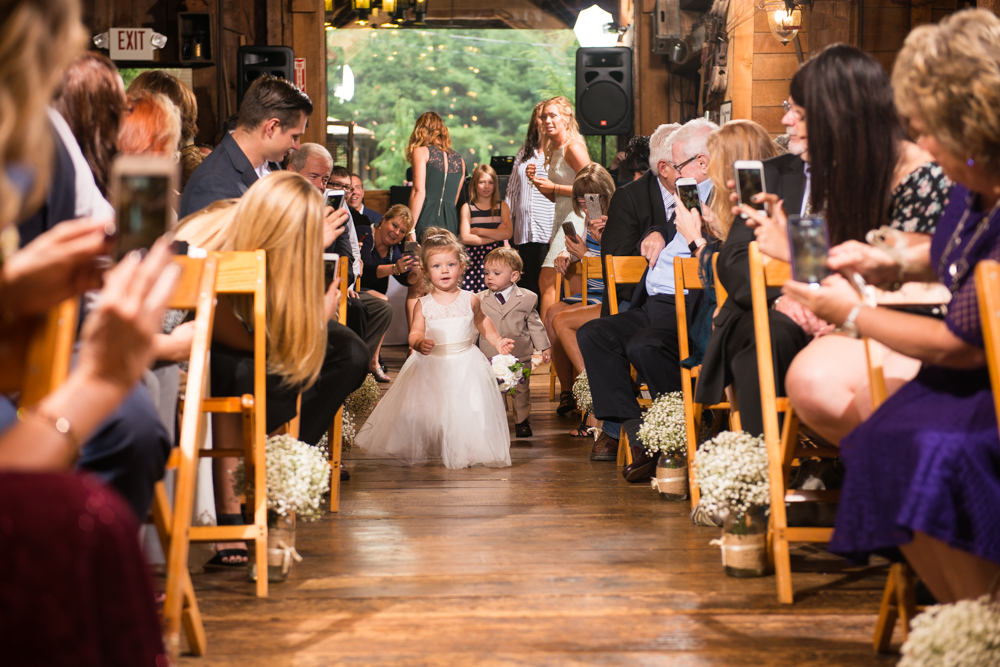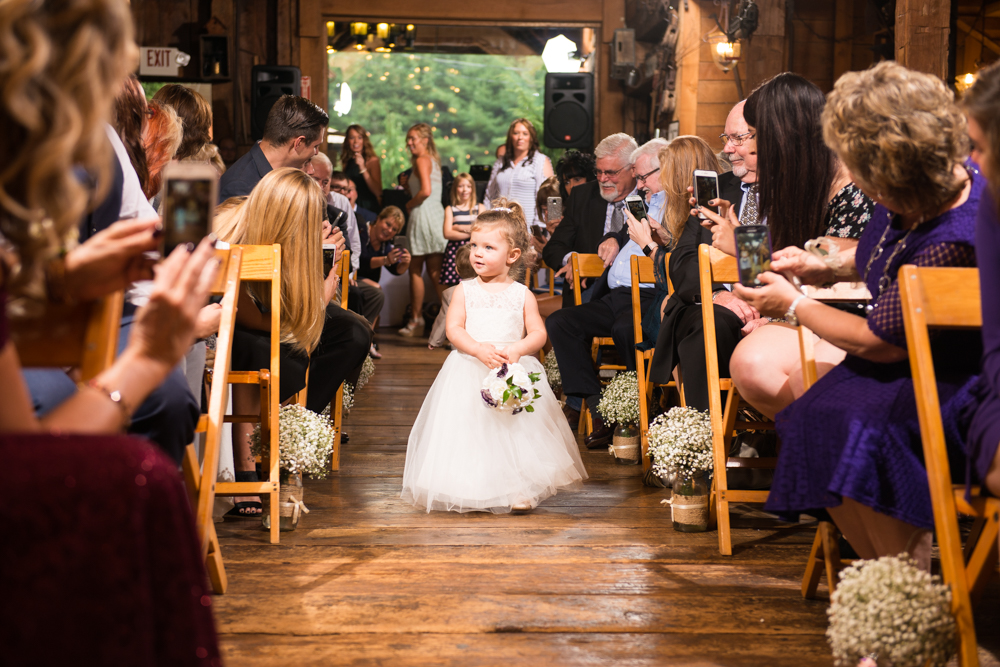 Reed walked down that aisle with a swagger. I just love him! And everyone else does, too. He made everyone smile.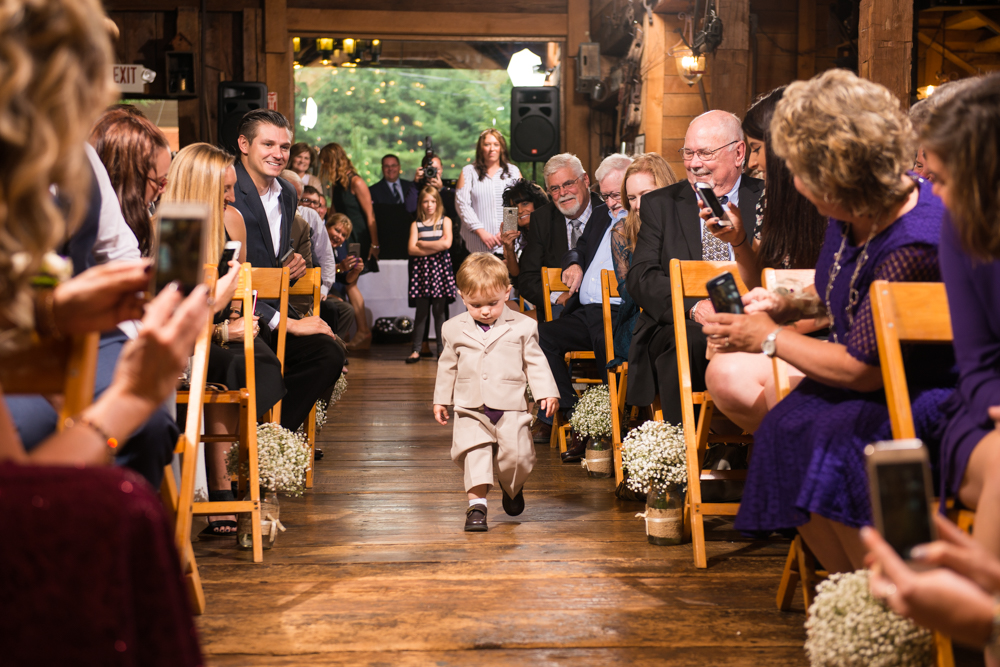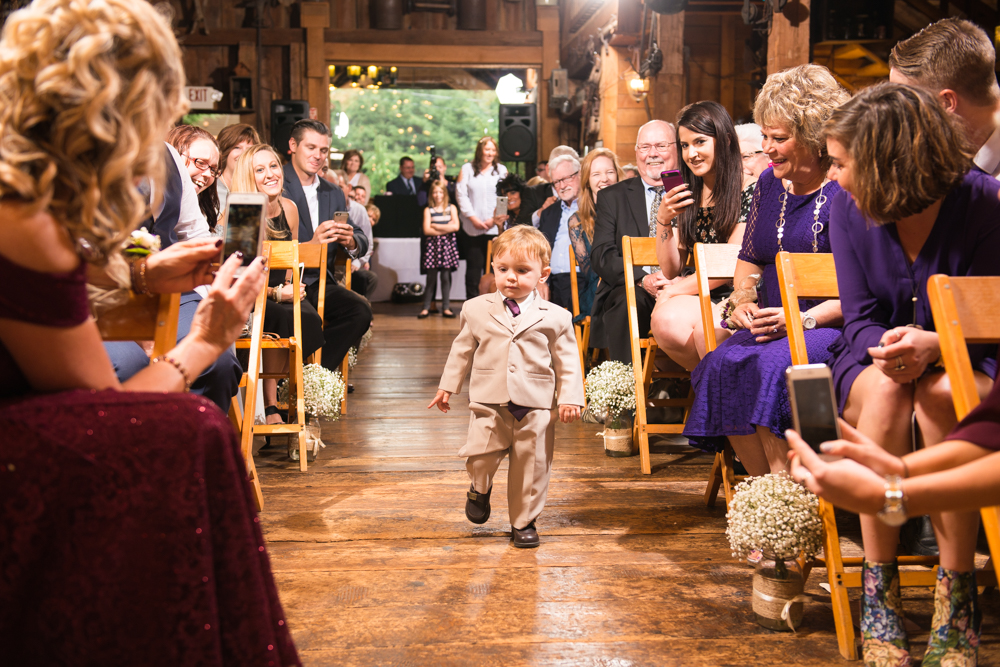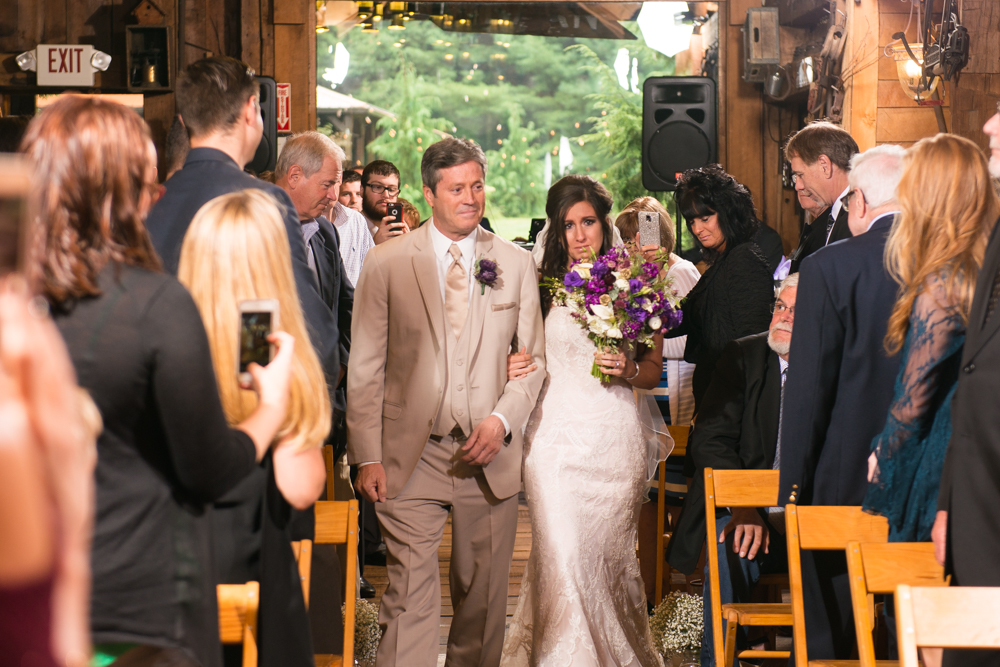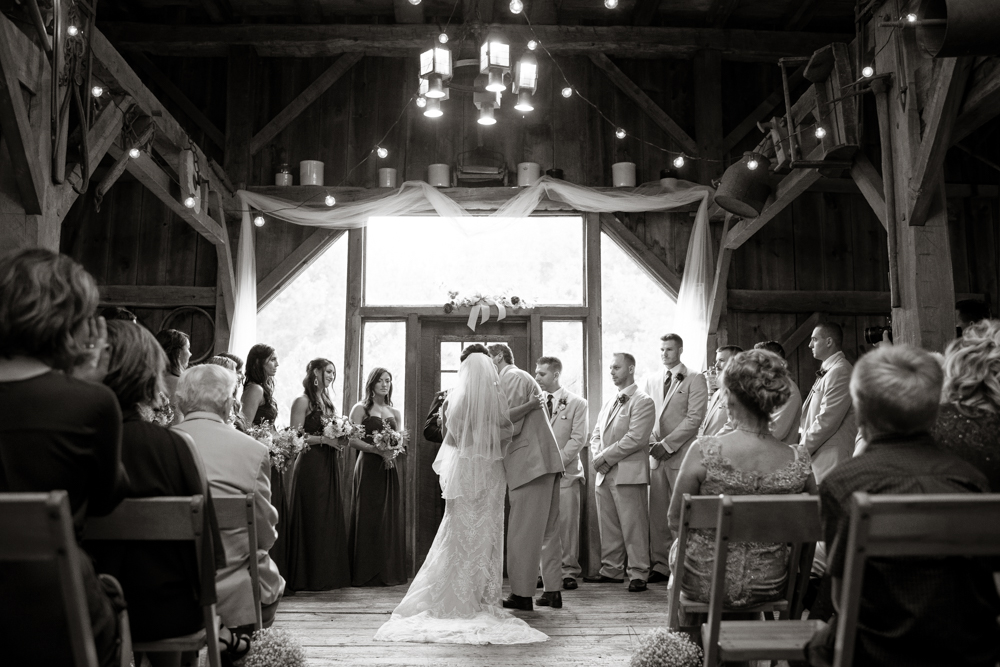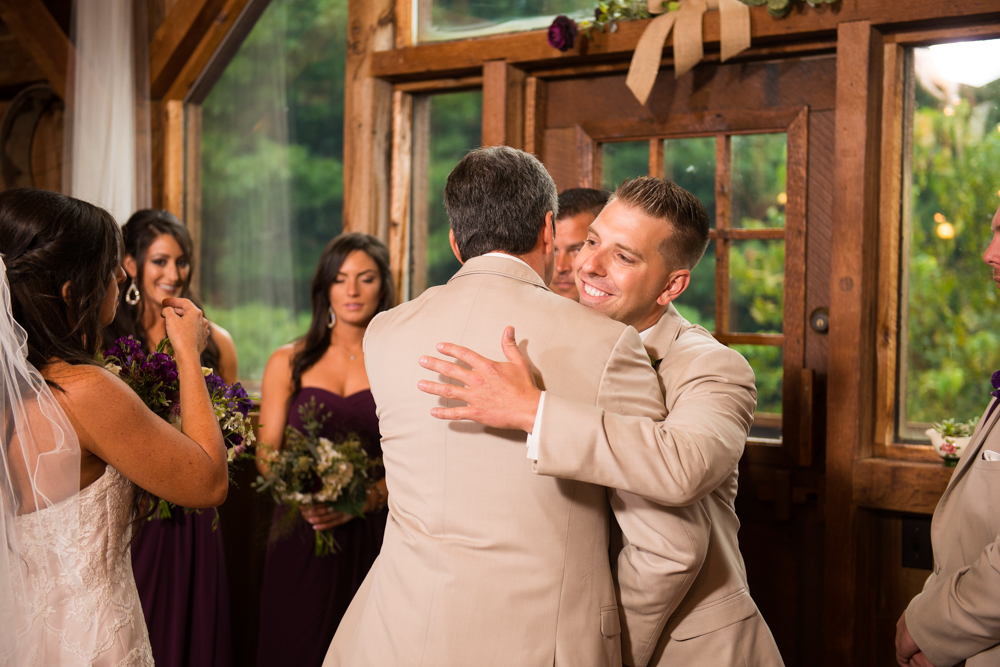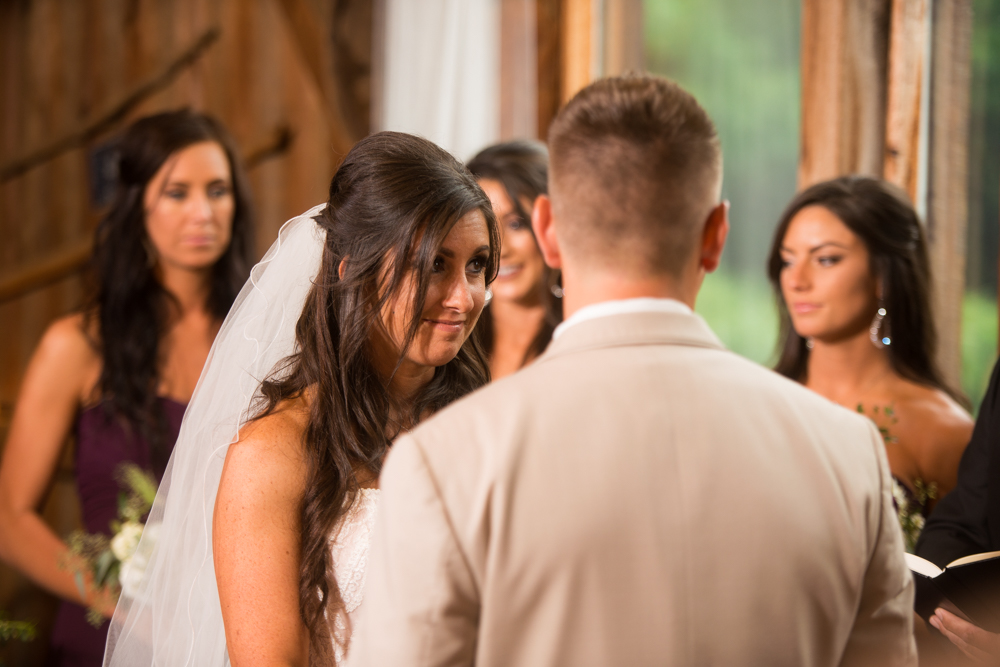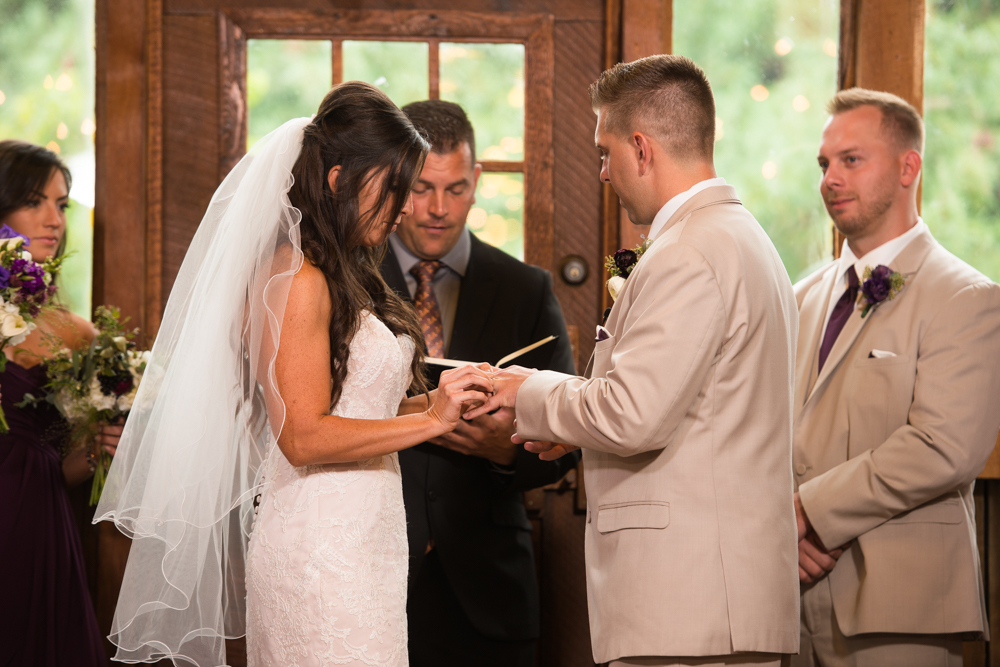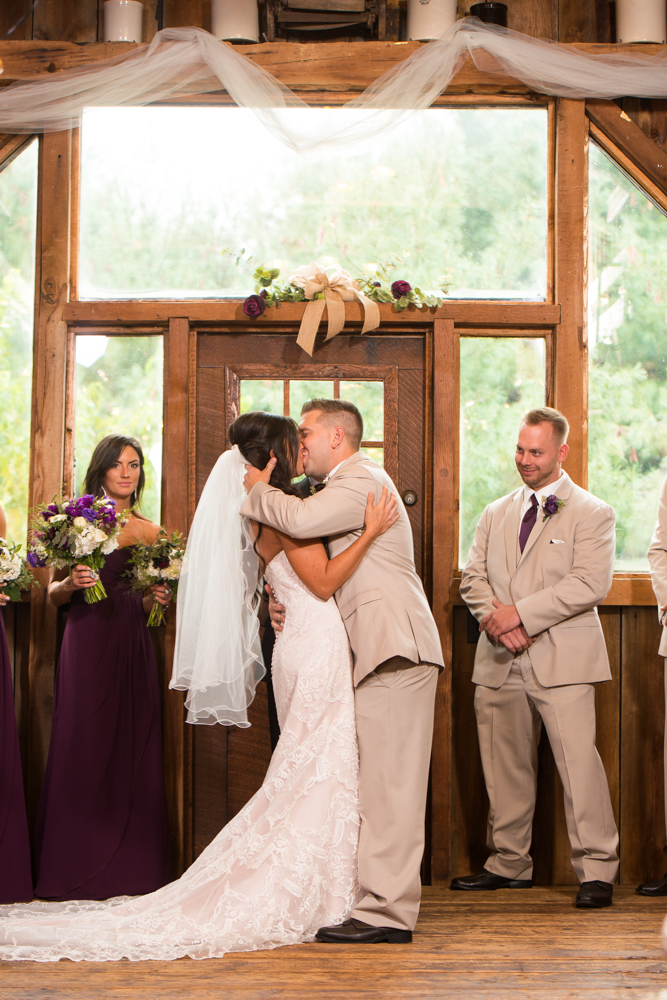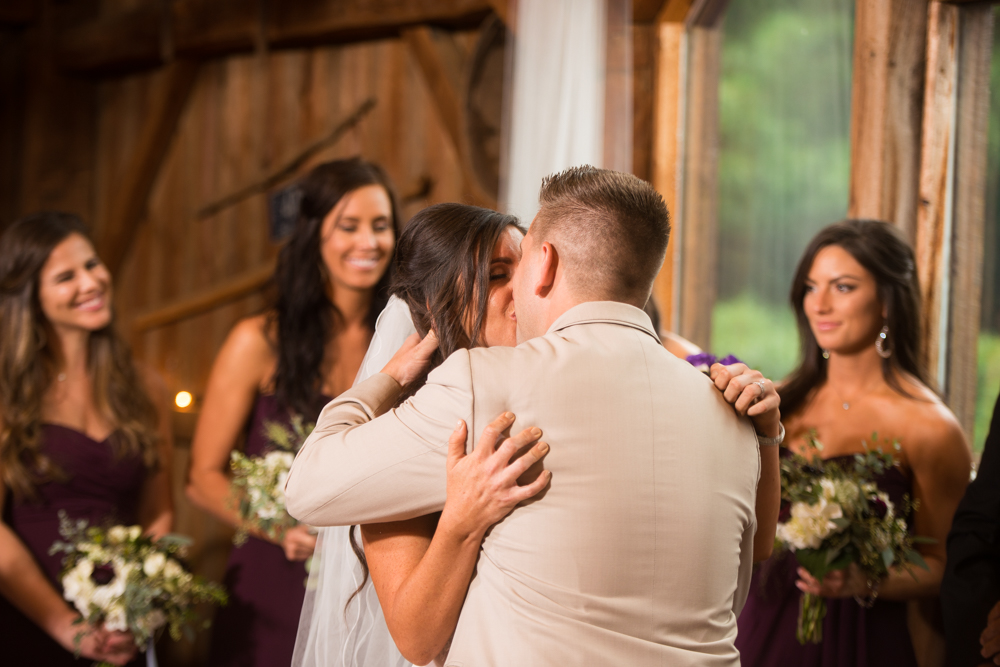 They are the cutest; just look at those beaming smiles. And try not to look at the best man. lol.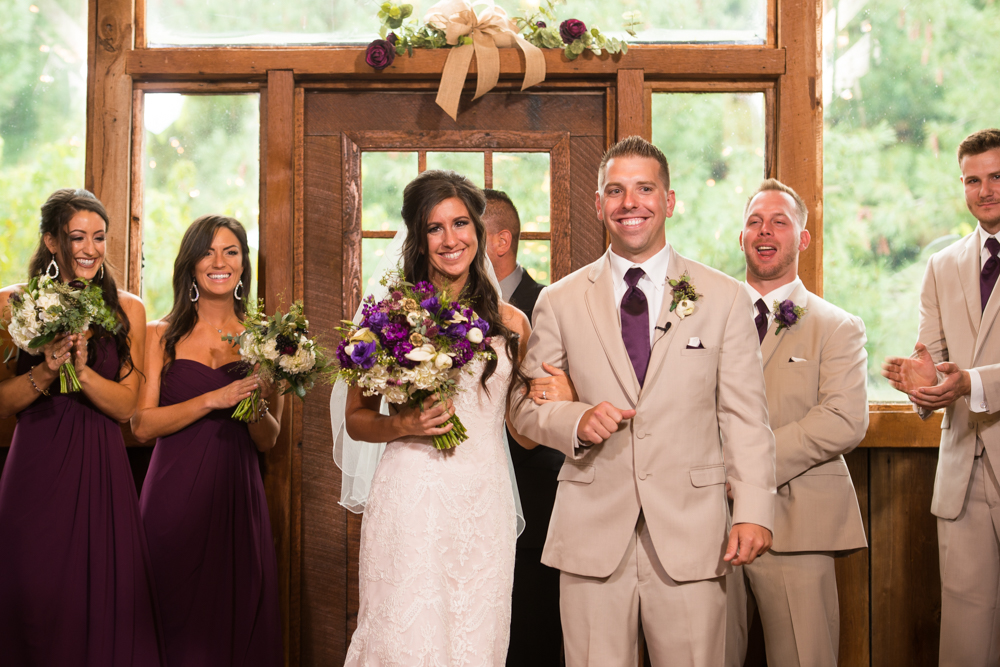 The happiest moments of pure joy are always right after the ceremony. This one just slays me.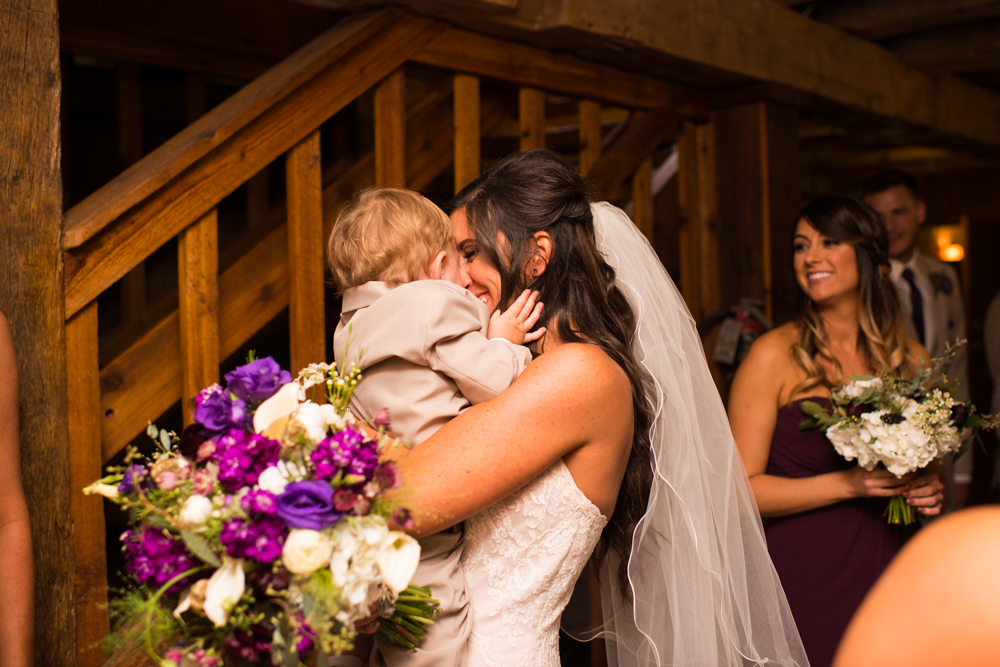 Nikki's Perfect Petal Designs did a lovely job with the flowers & I loved the tribute to Ashley's grandma on her bouquet.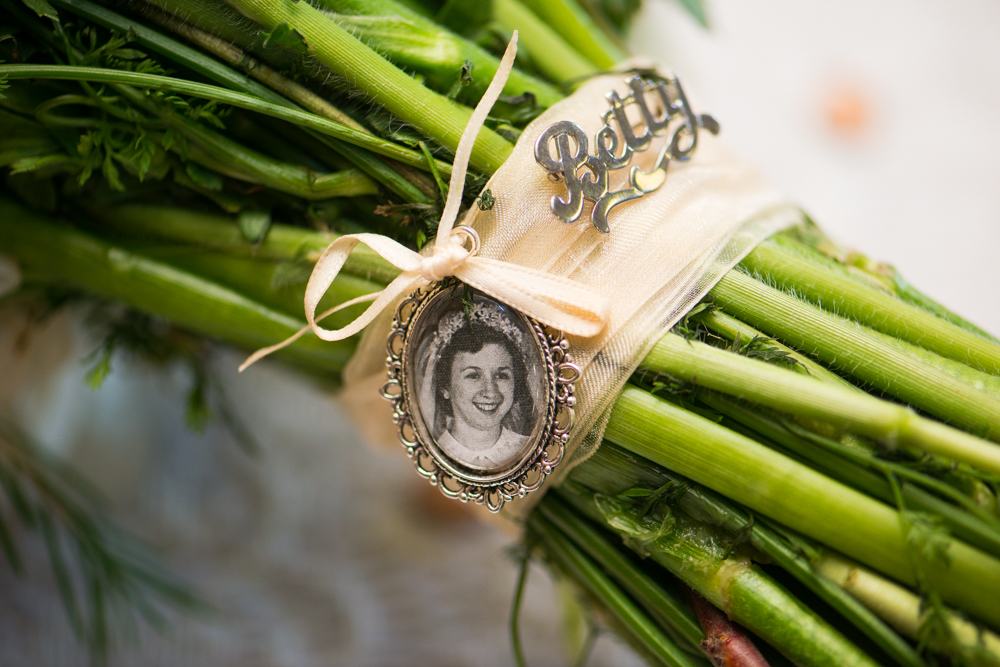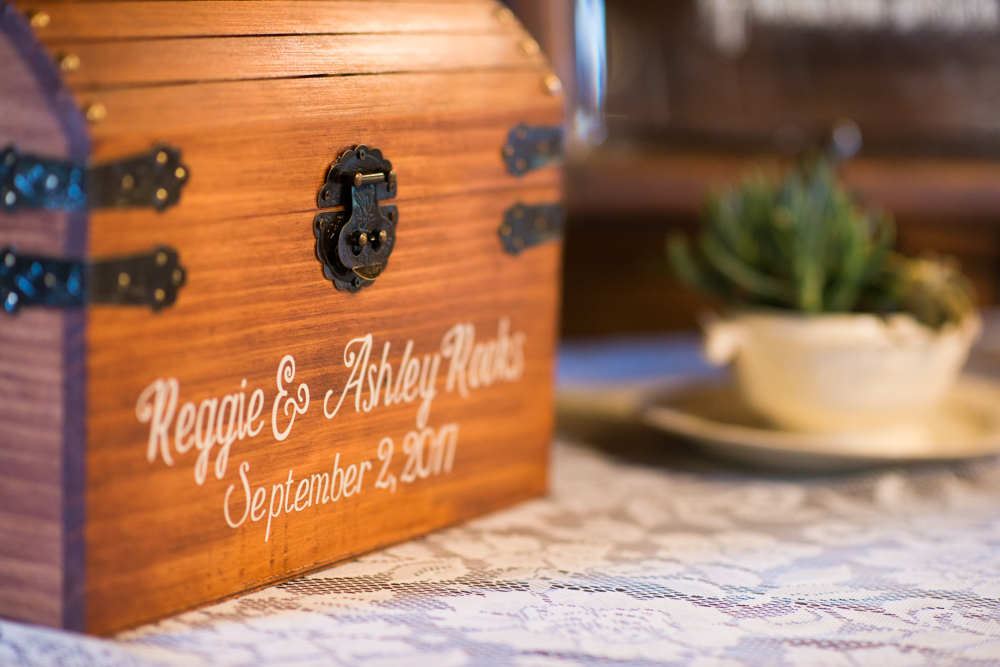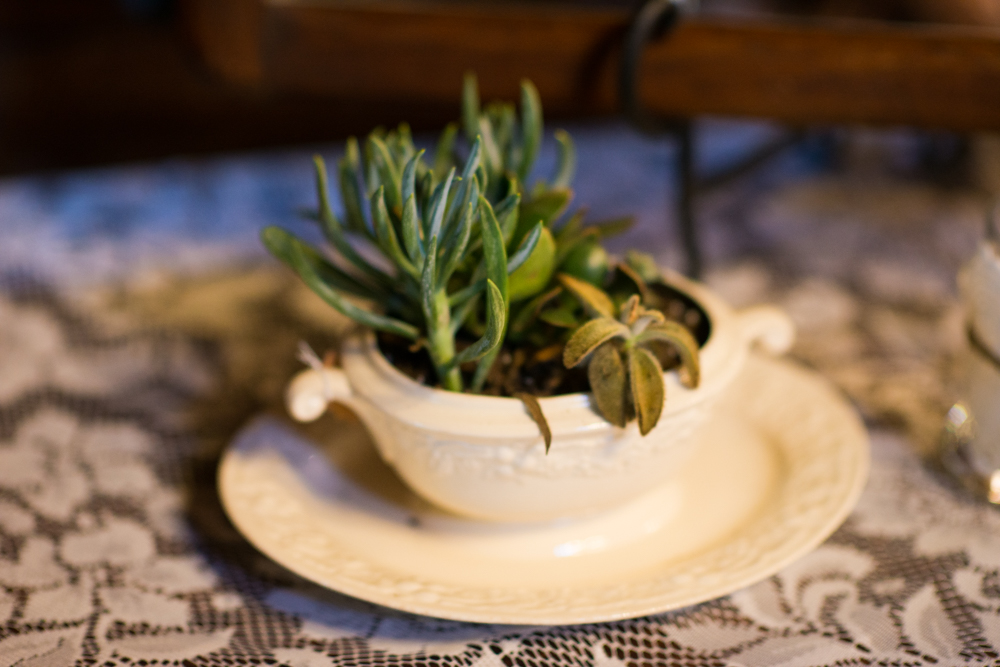 Josh thinks I am blogging too many photos of plates (haha!), but I loved them & the vintage vibe they provided. They were all different & so pretty!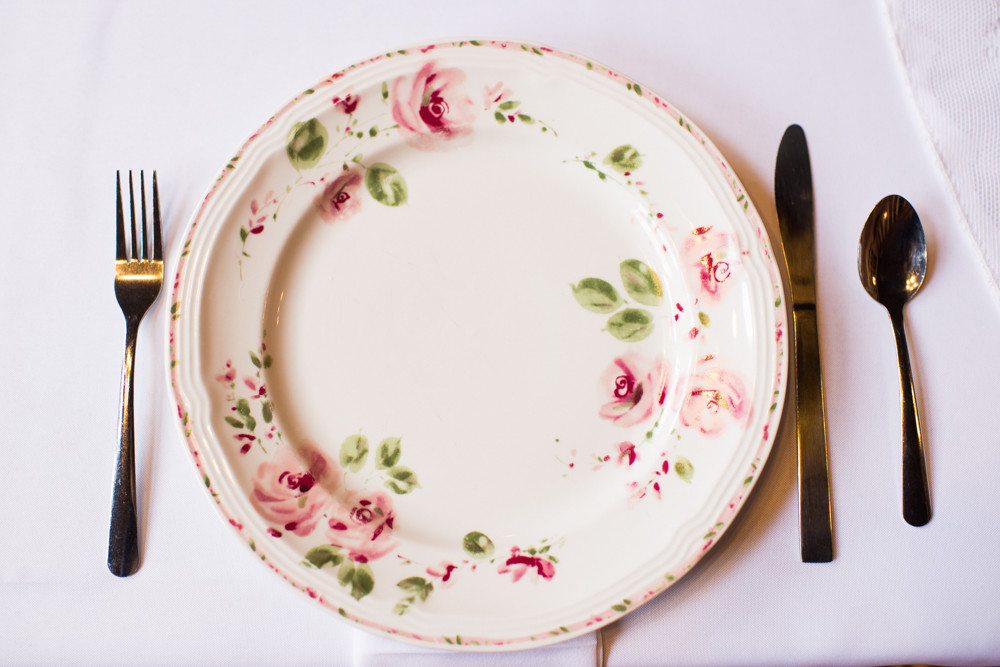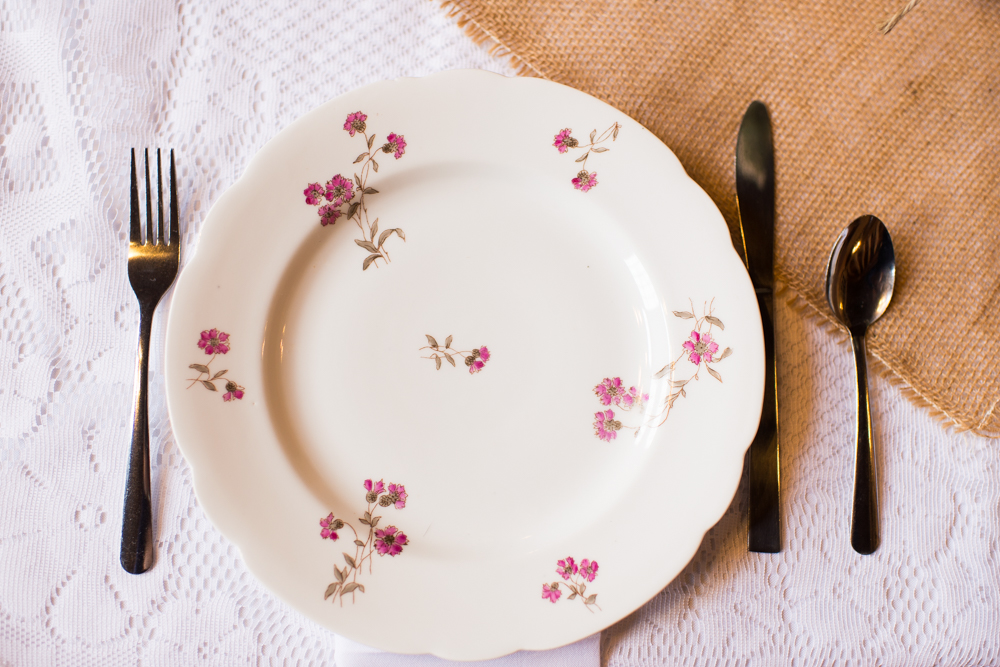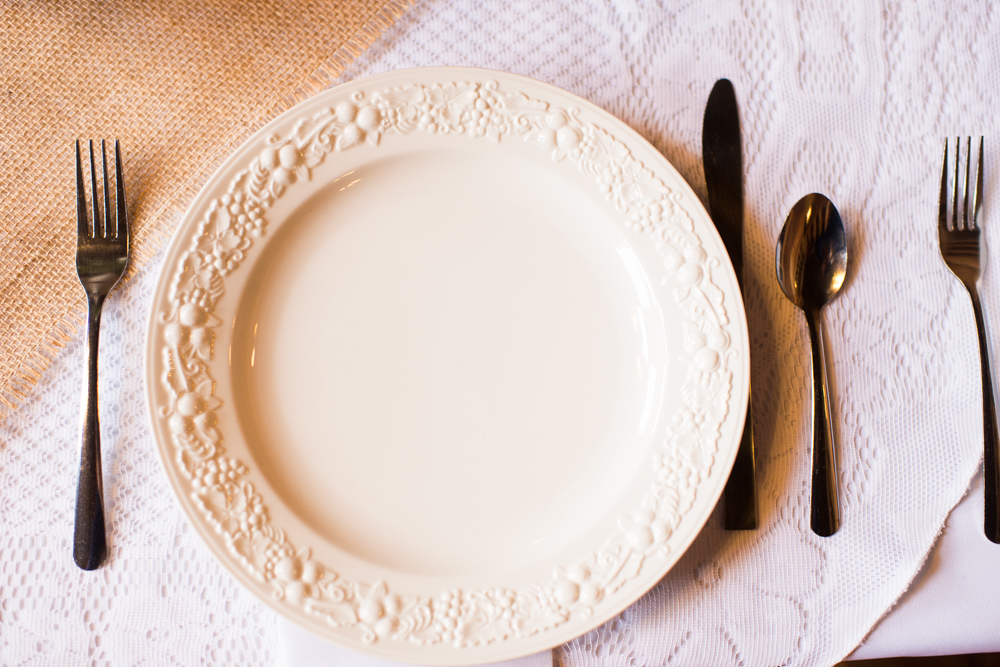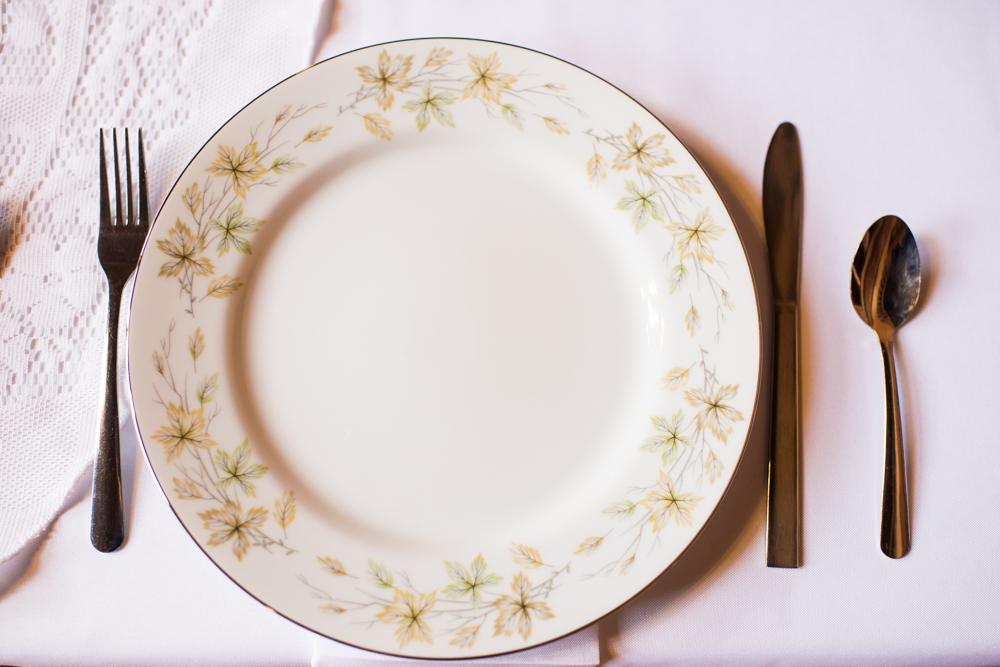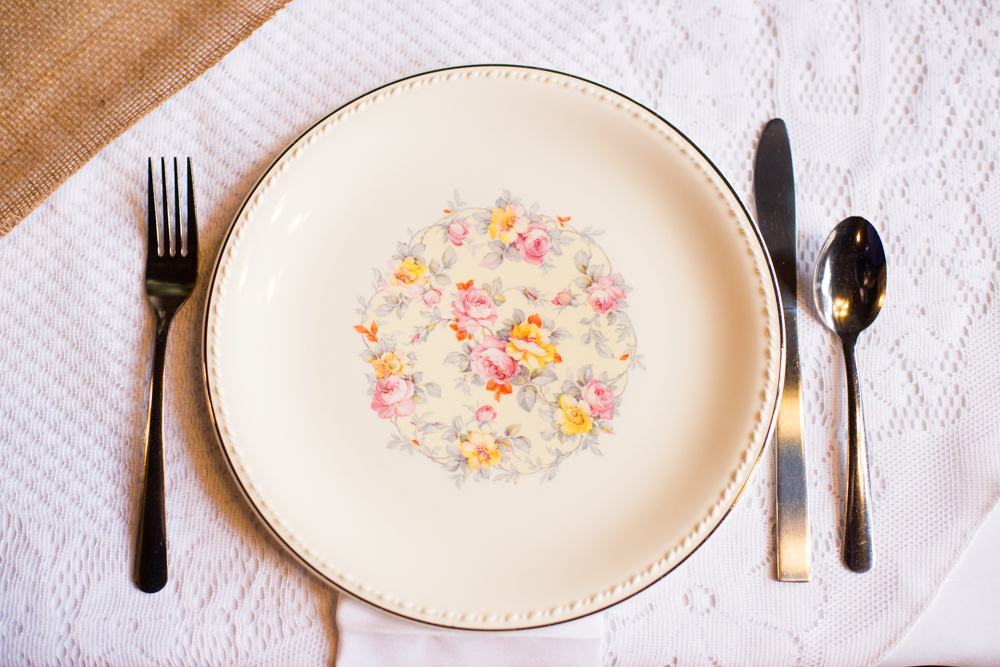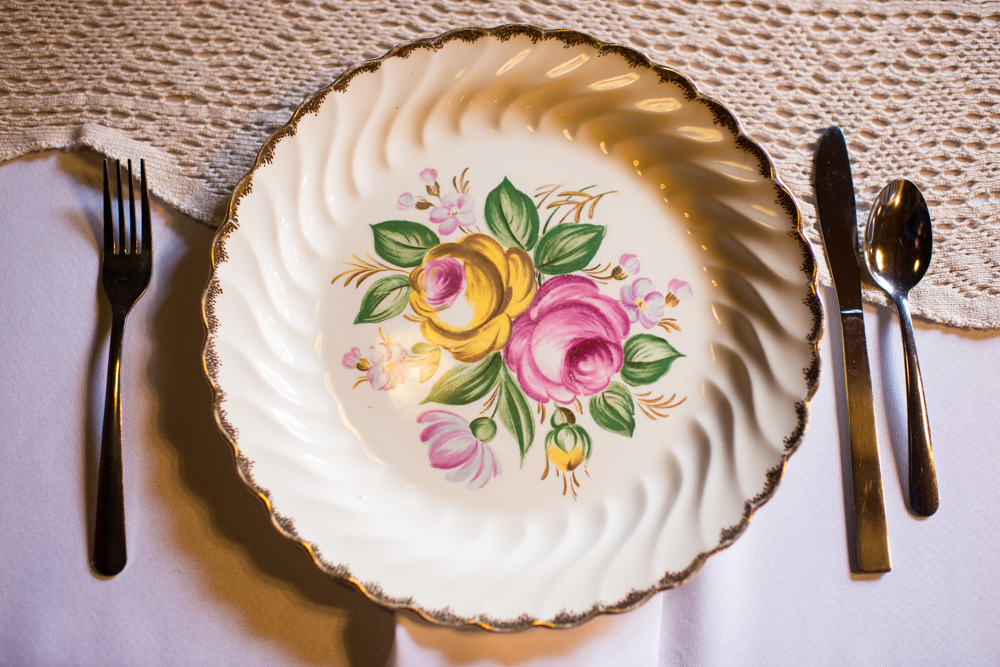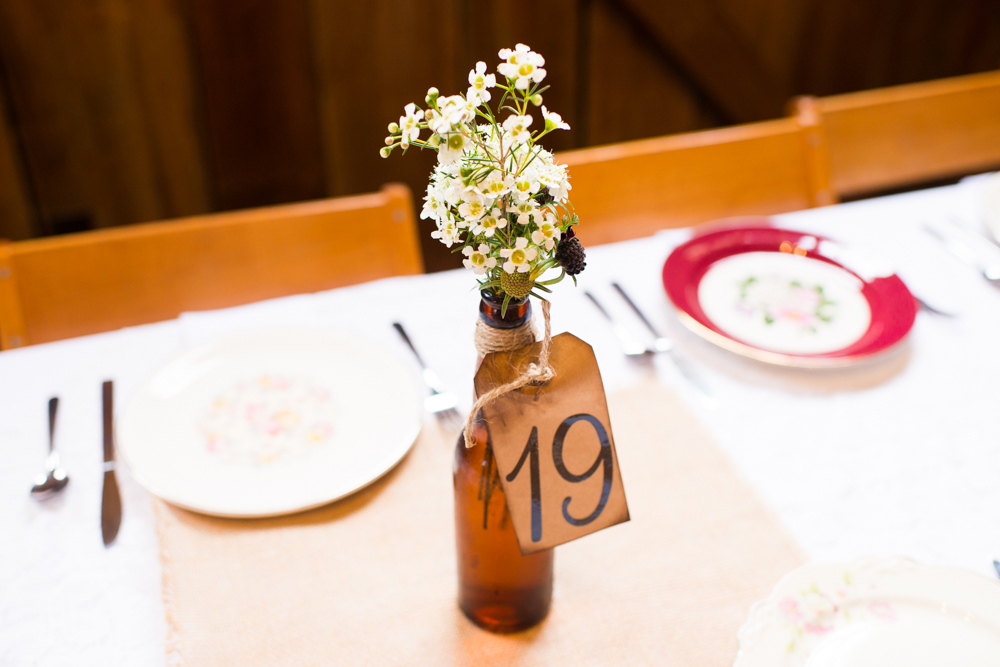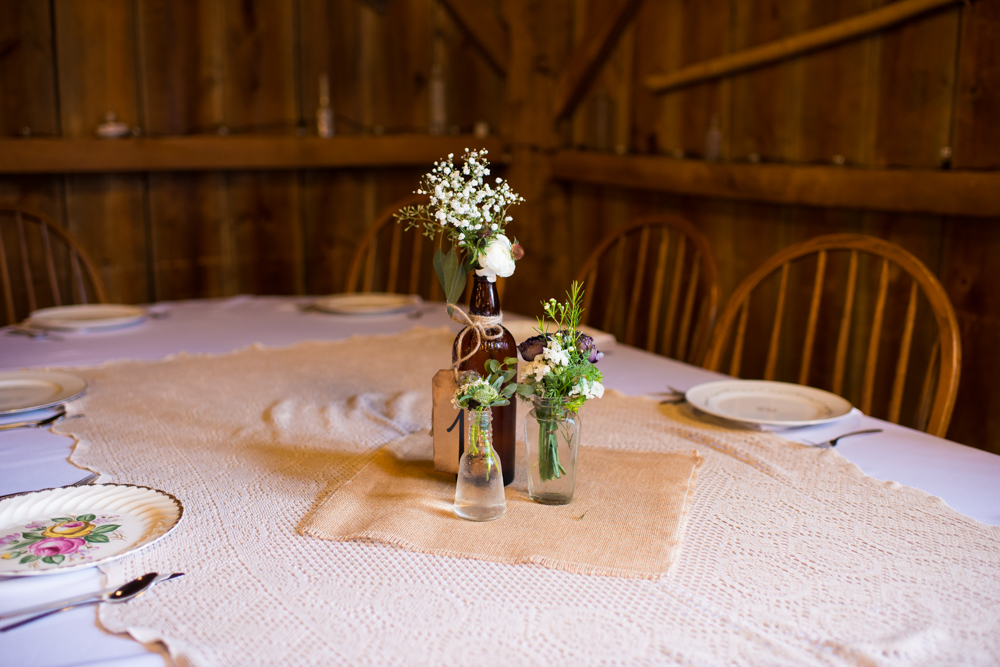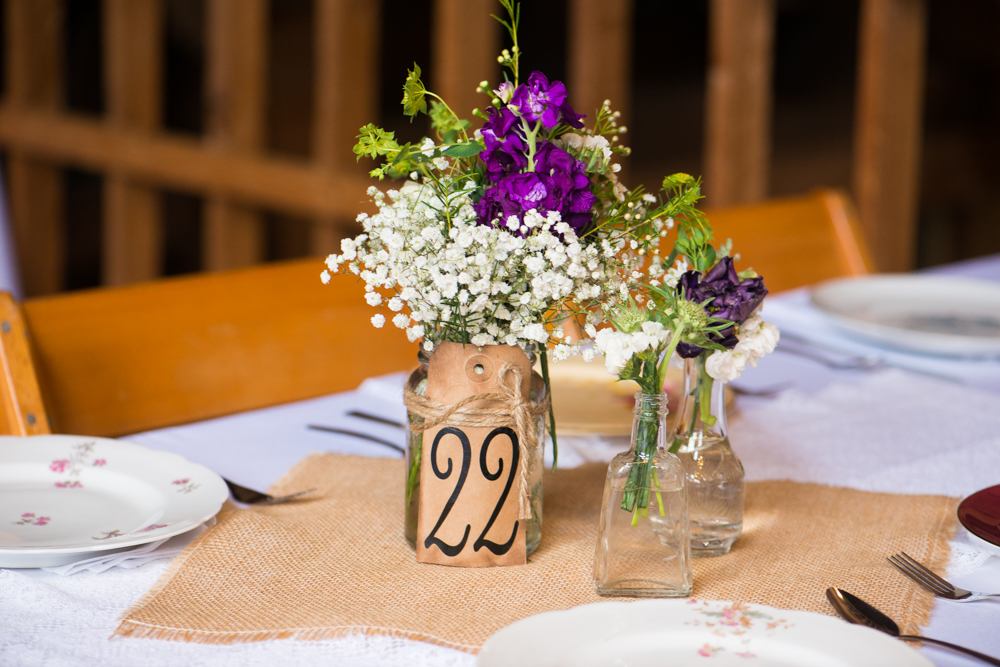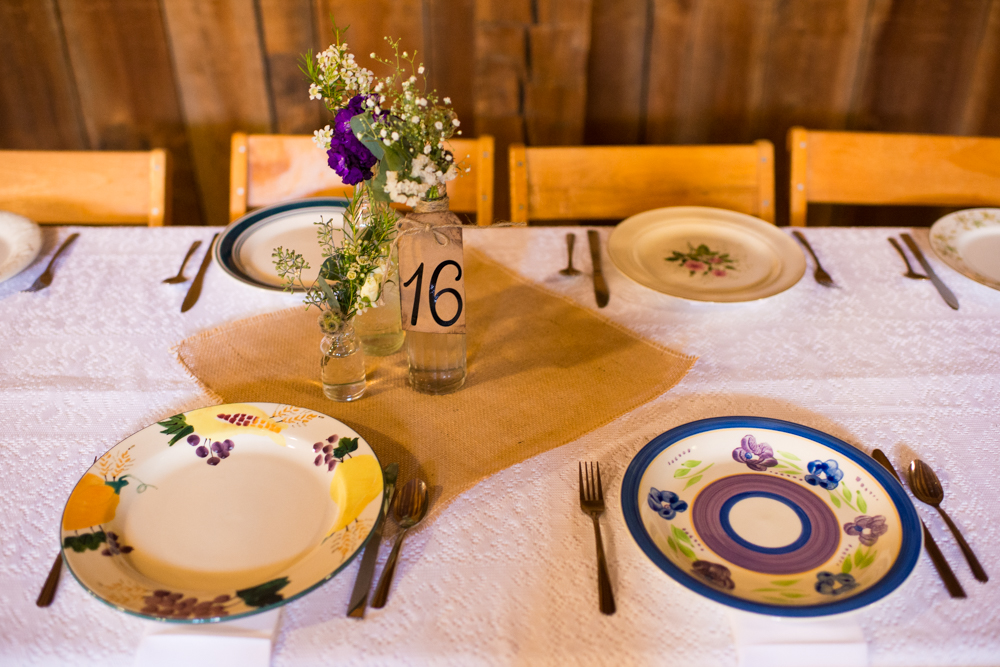 The little sweetheart table was adorable.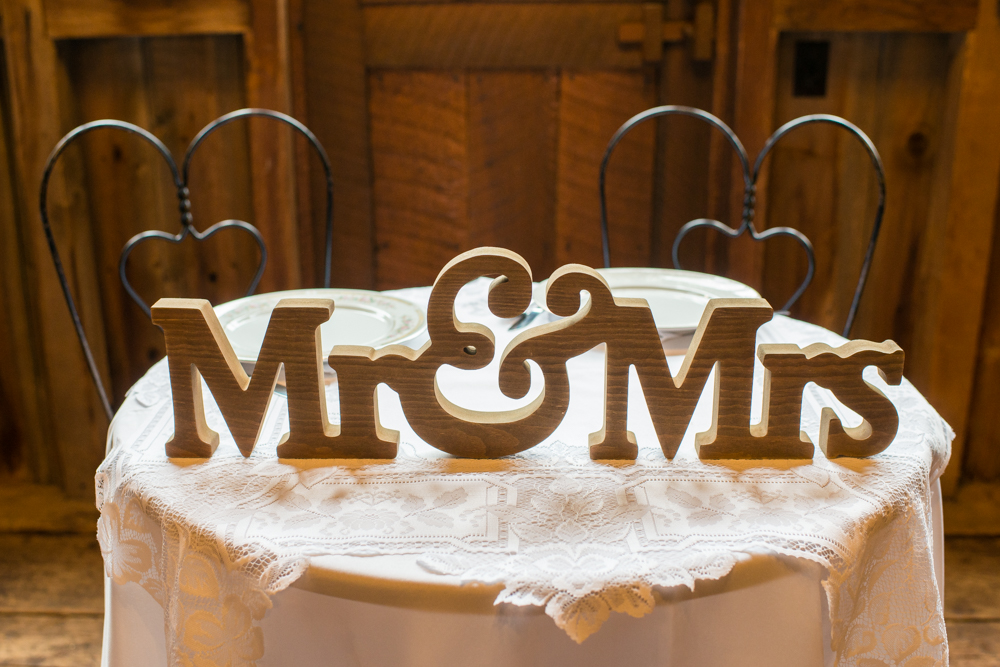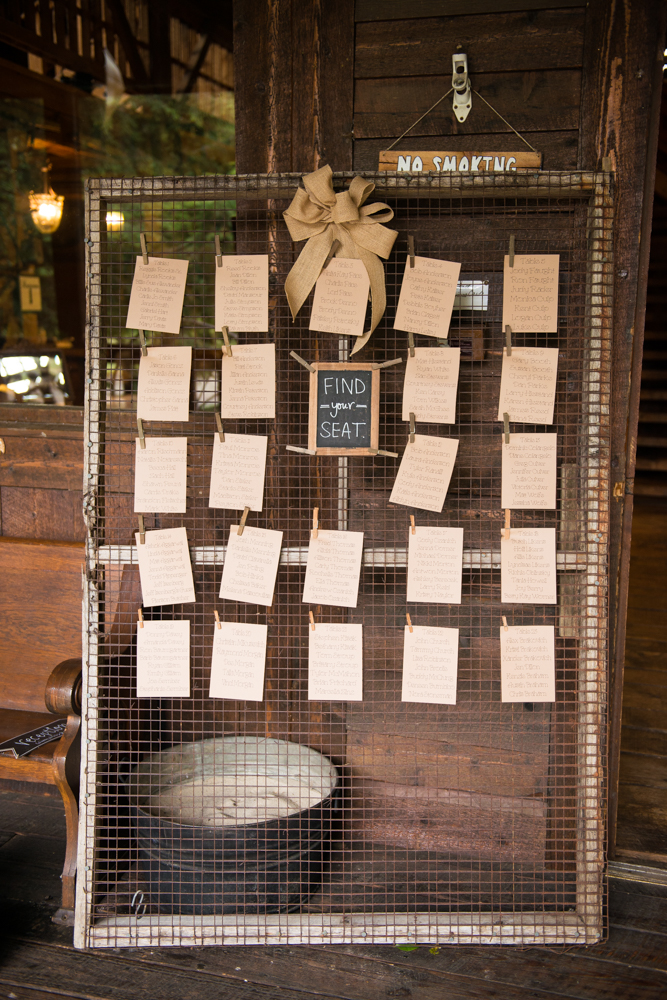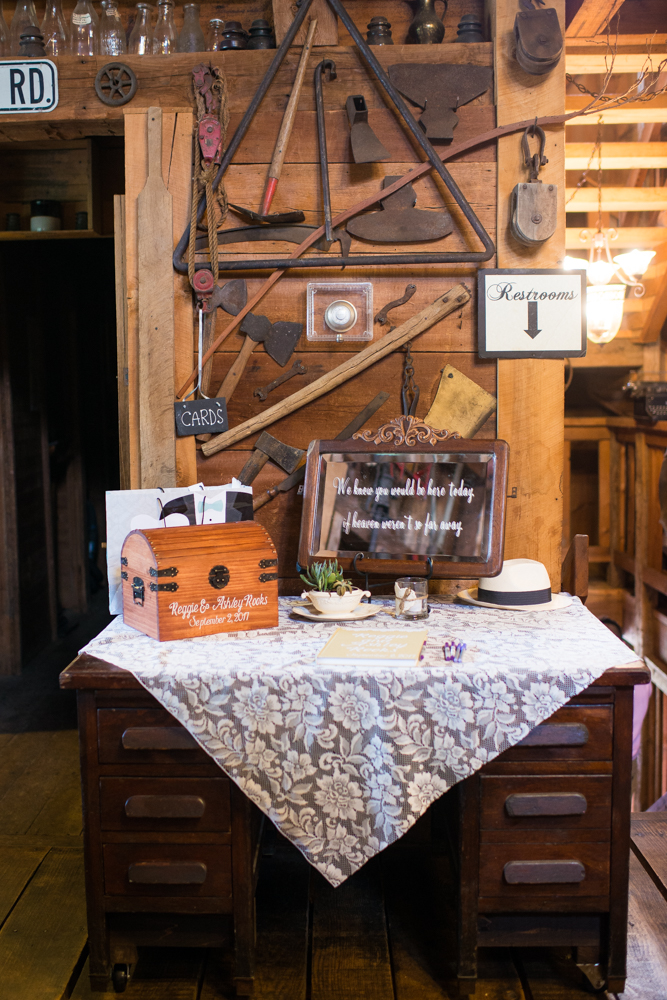 Slice of Heaven Cakes by Rachel made the lovely wedding cake.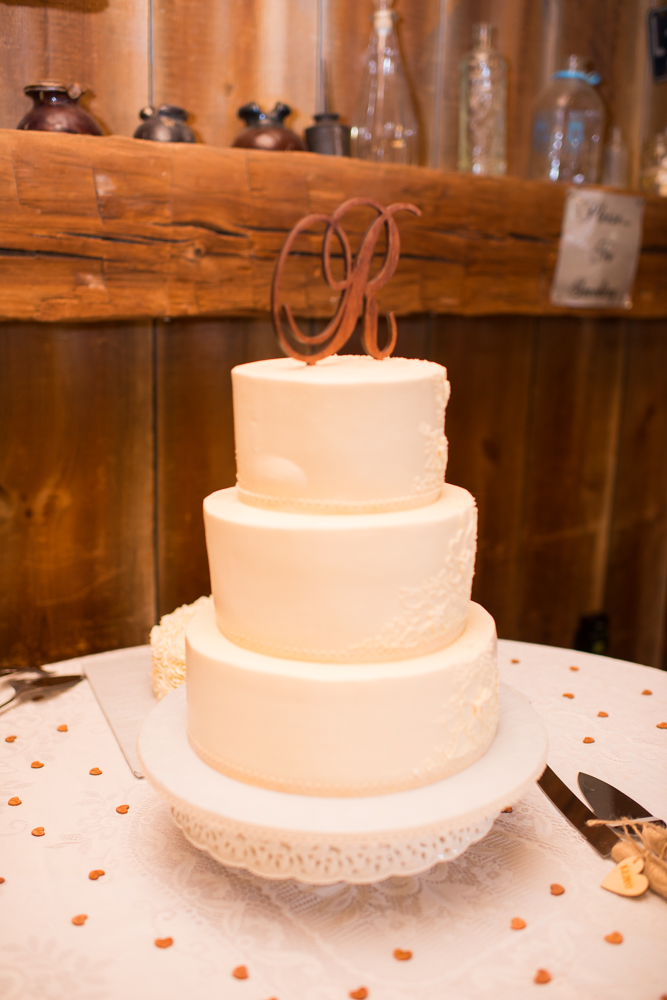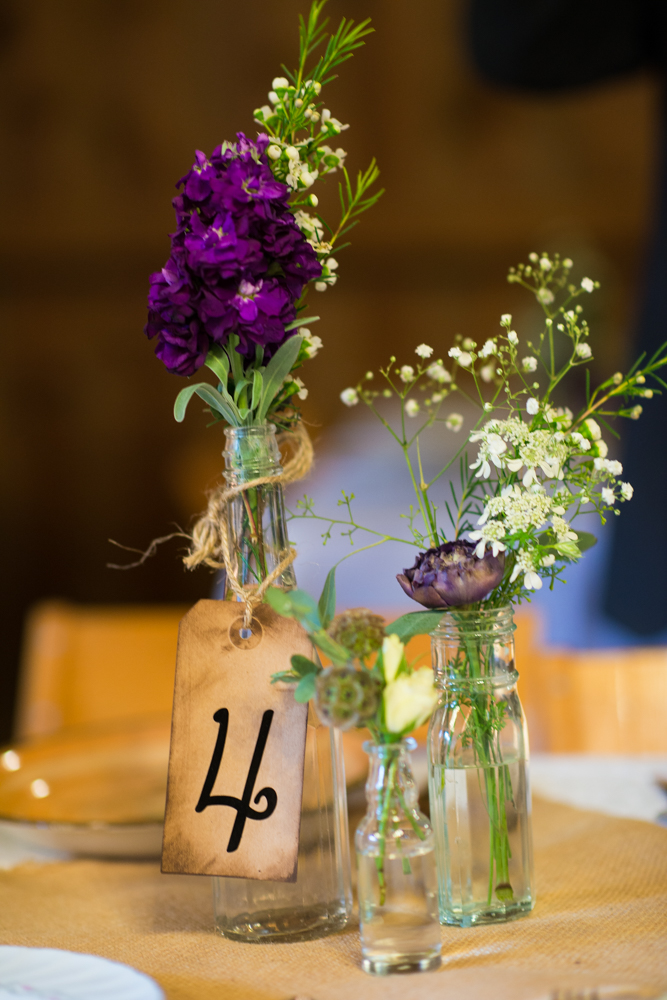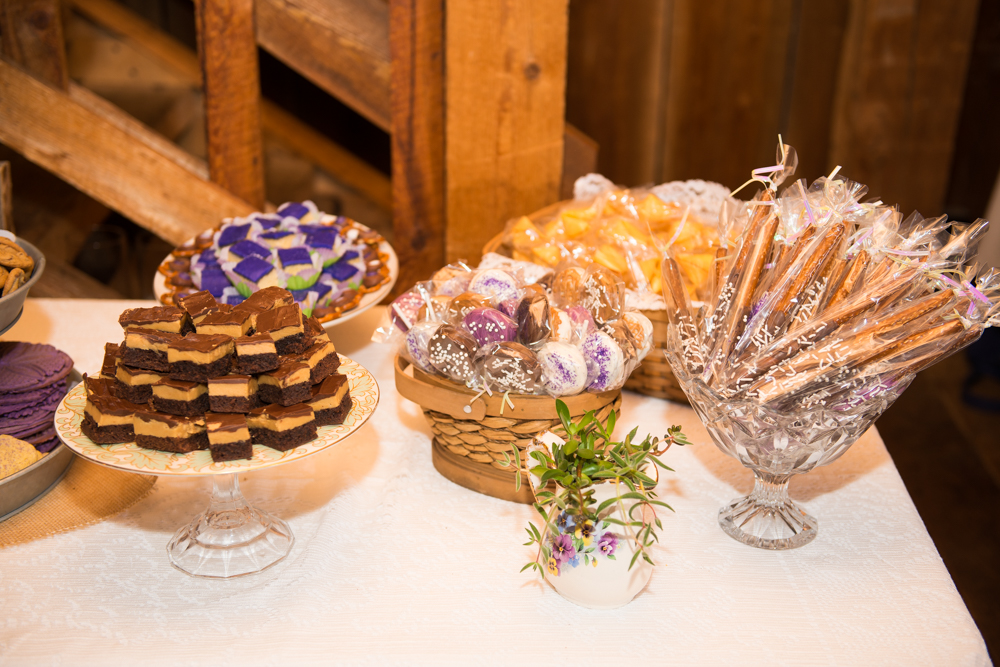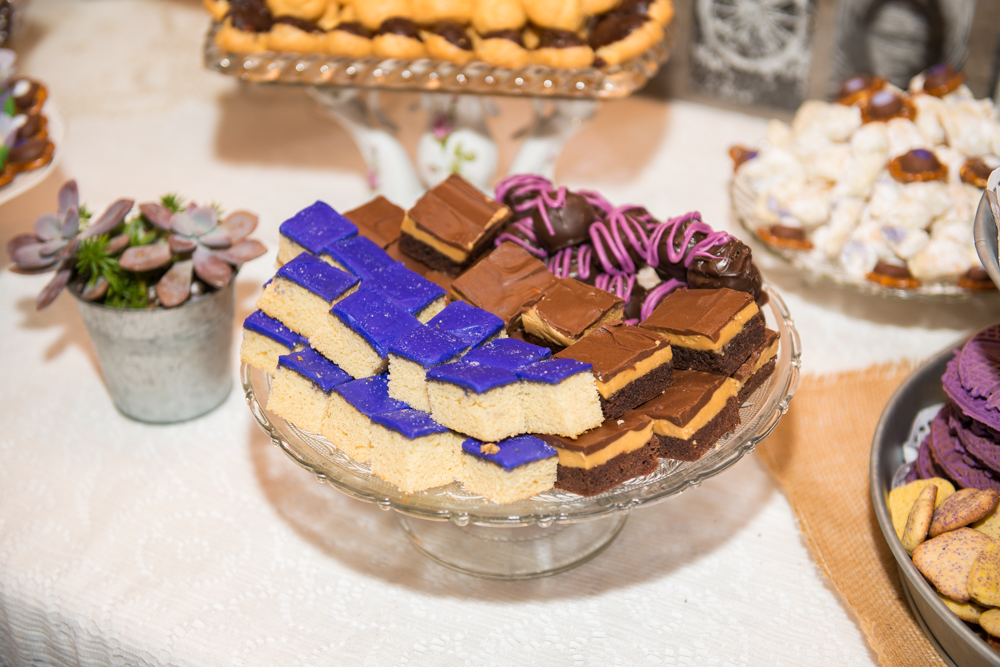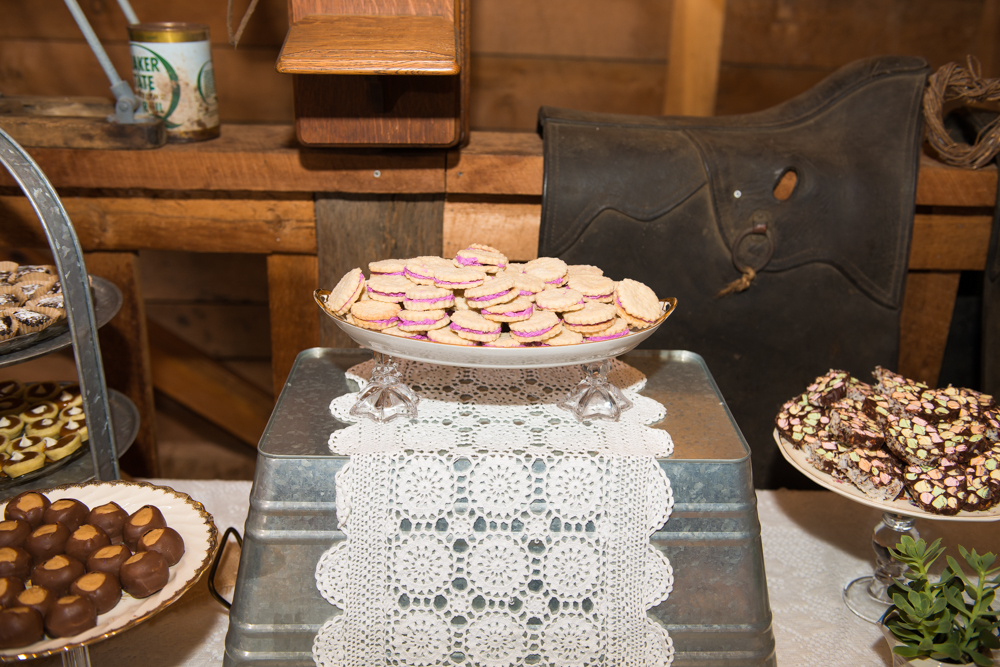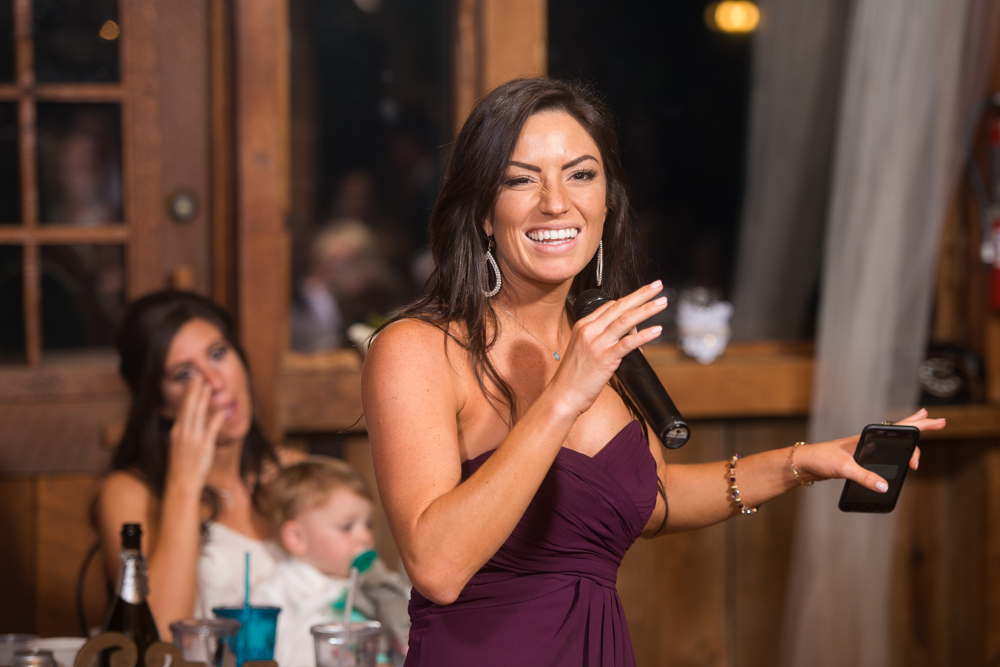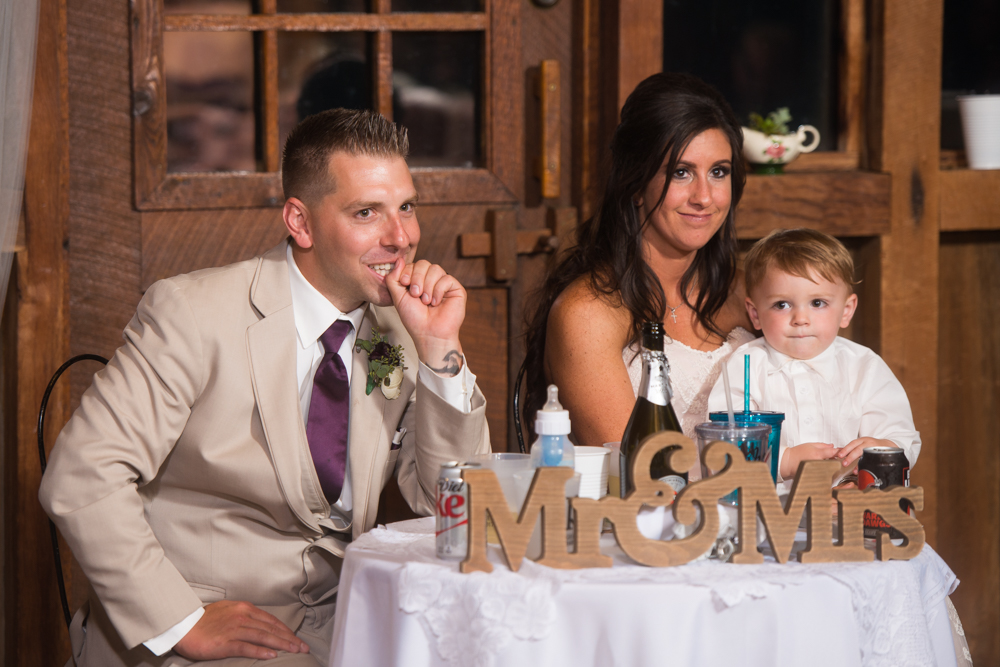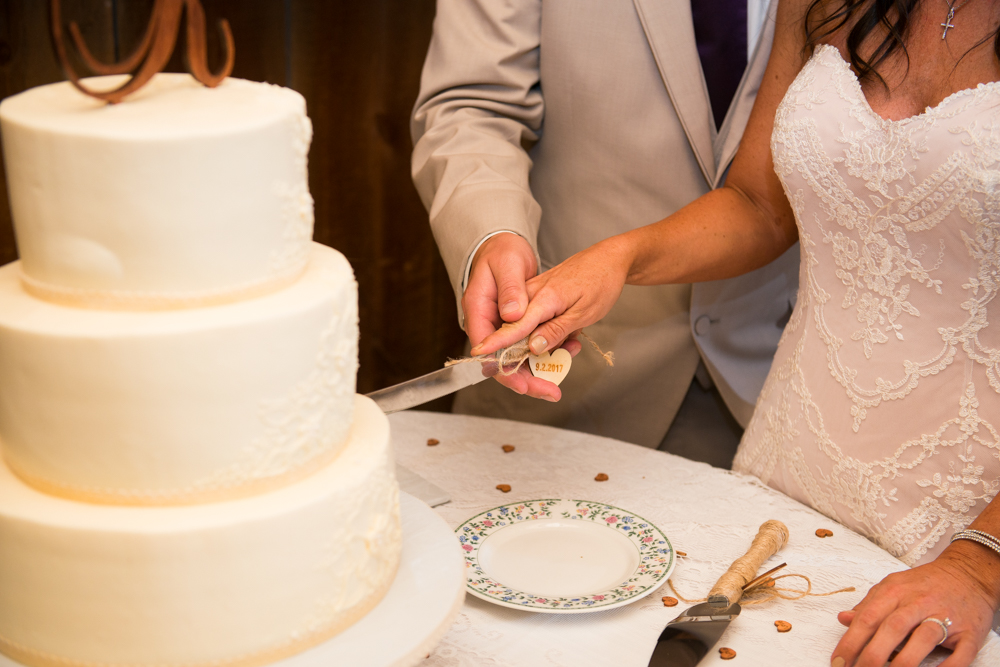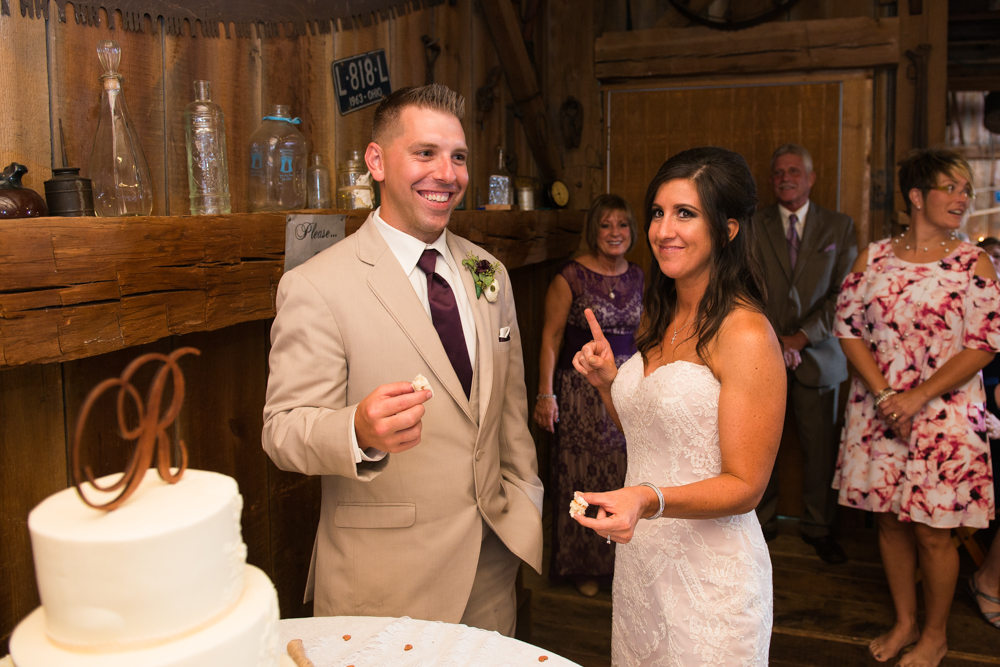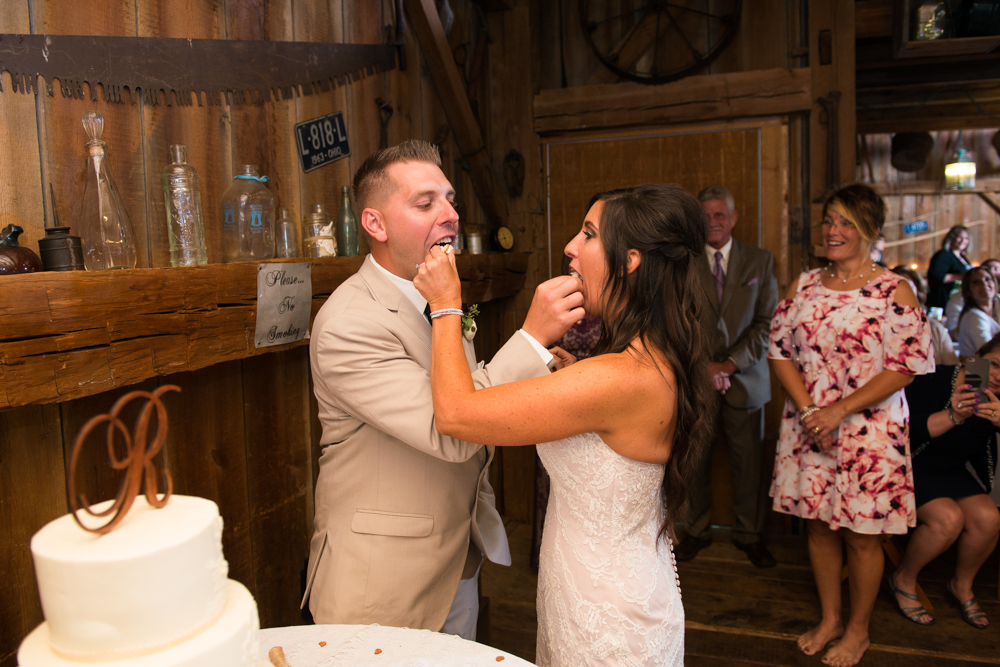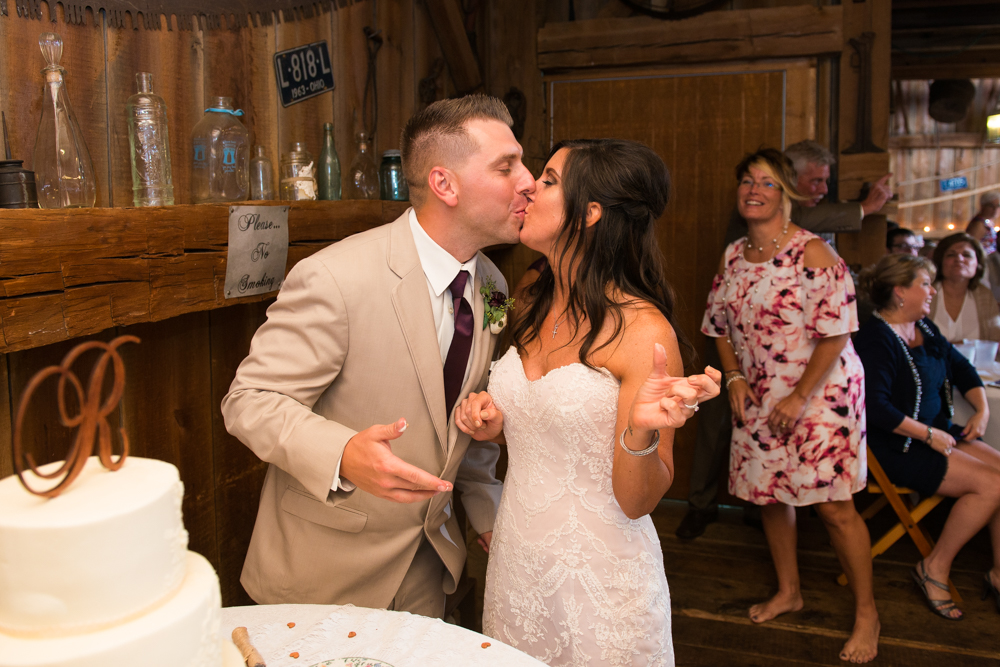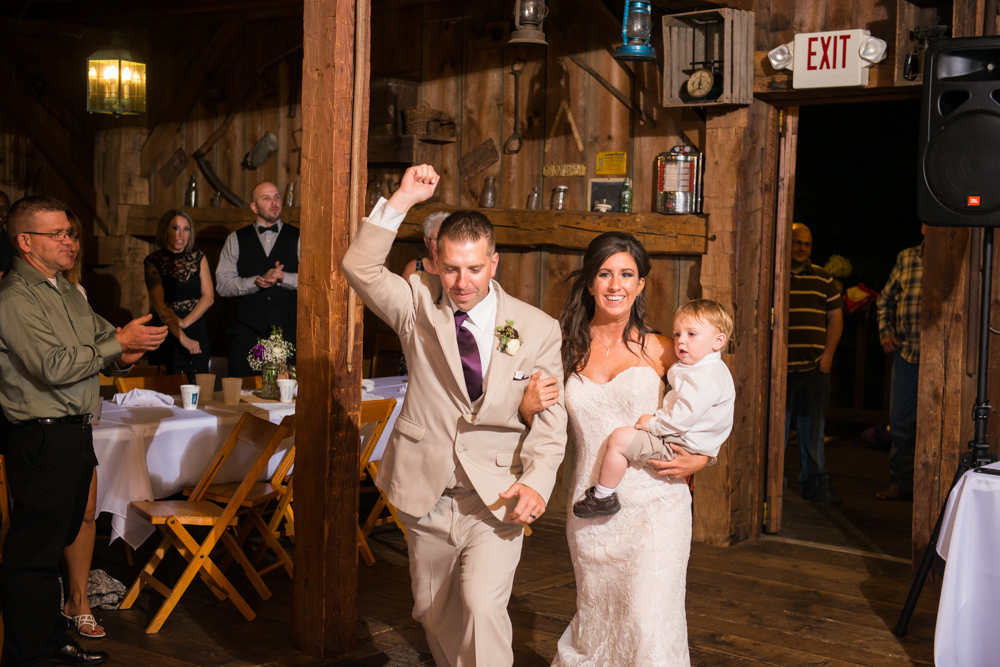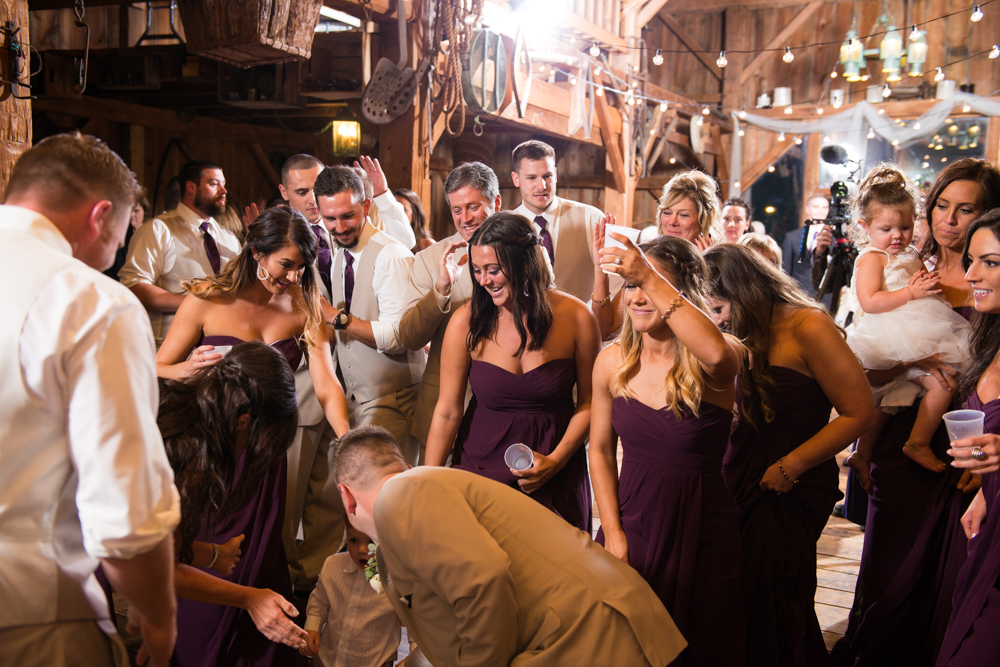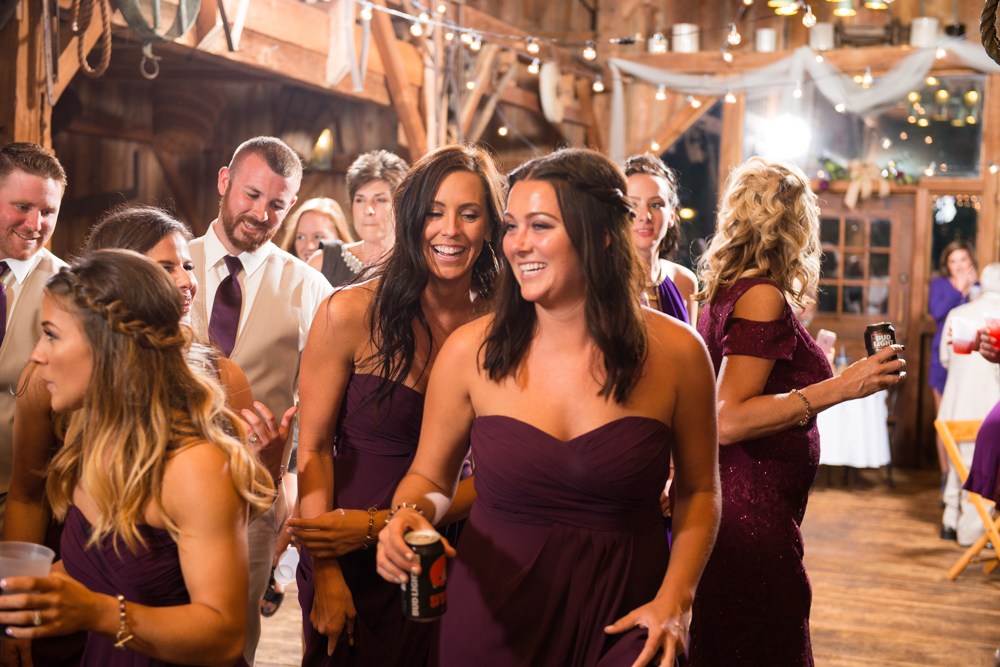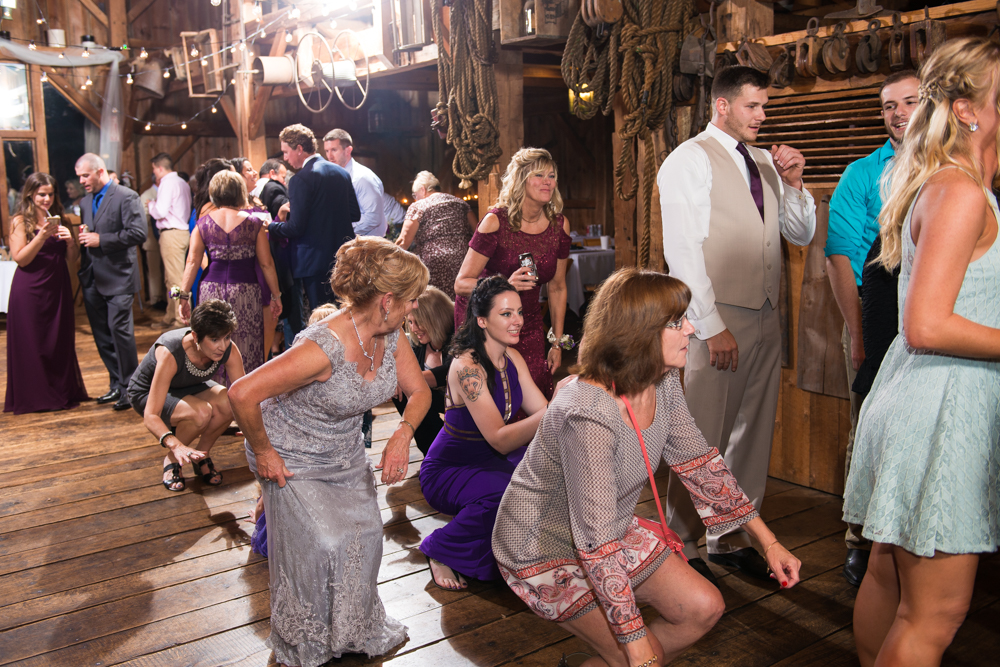 Their first dance to From The Ground Up was sweet, romantic, and beautiful! So many feels!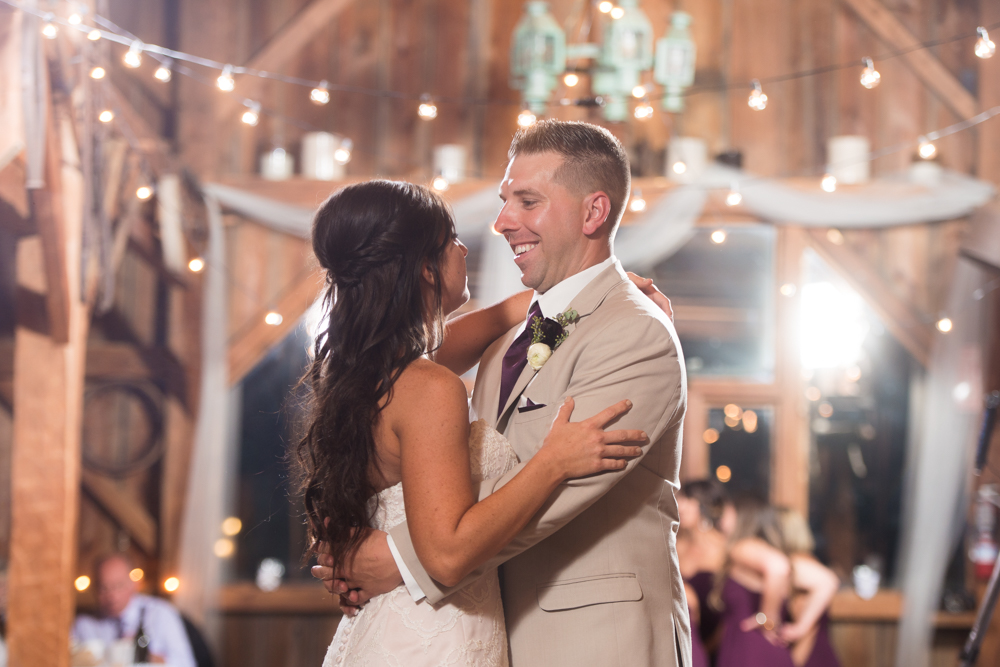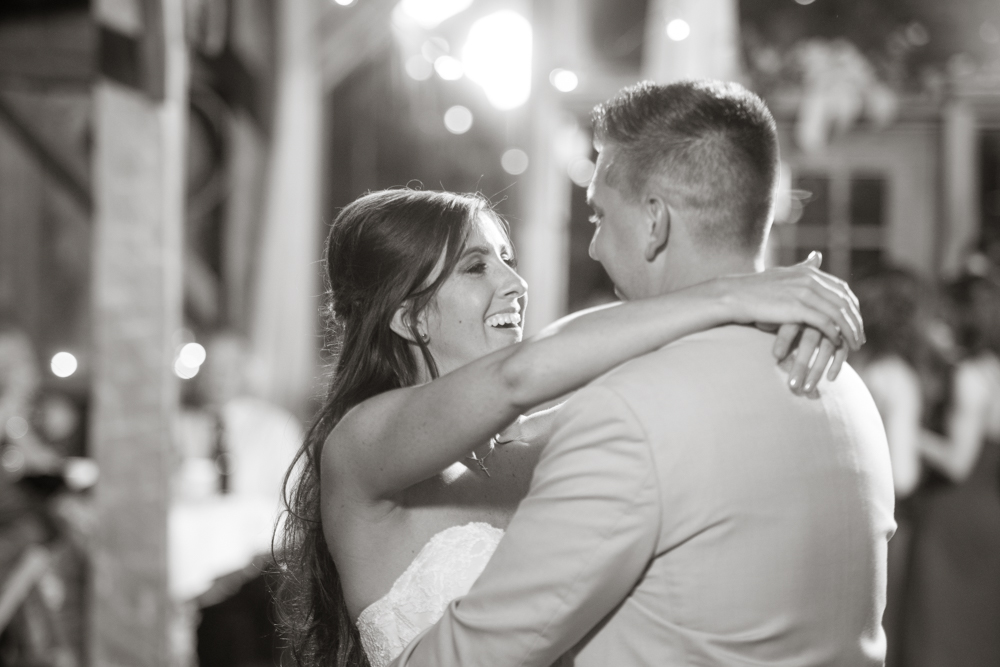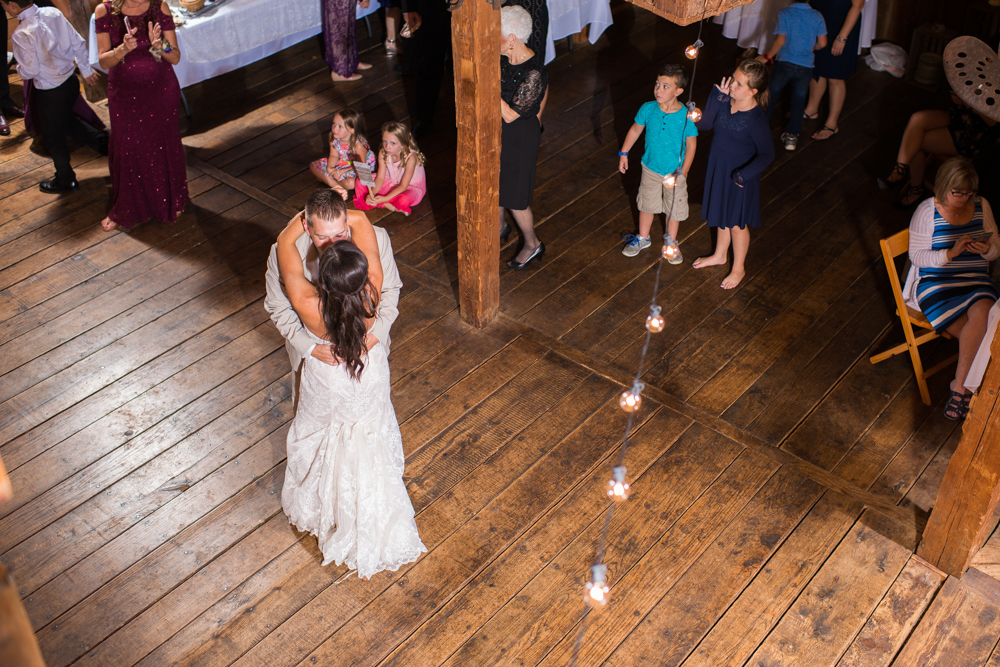 Ashley & her dad laughed a lot & tried not to cry.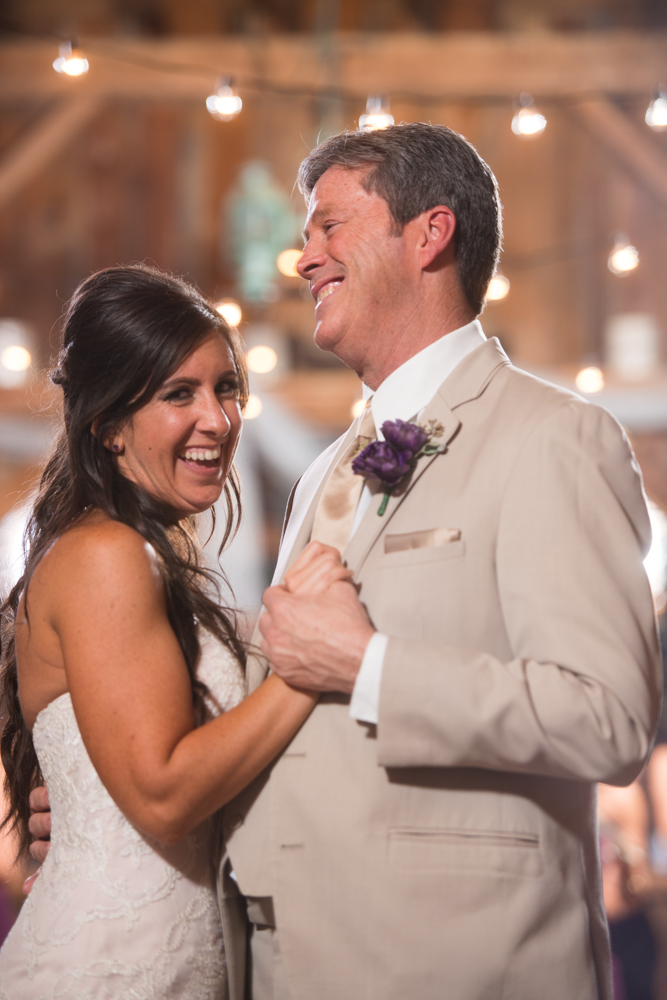 Reggie & his mom were adorable.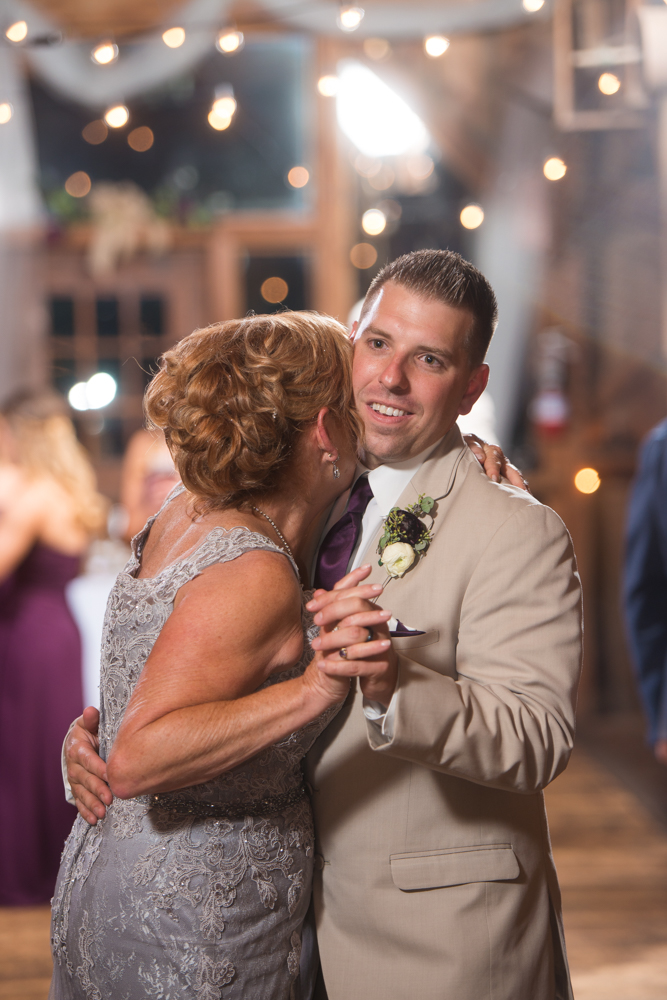 And this was a Reed in the spotlight moment. This kid is a ham!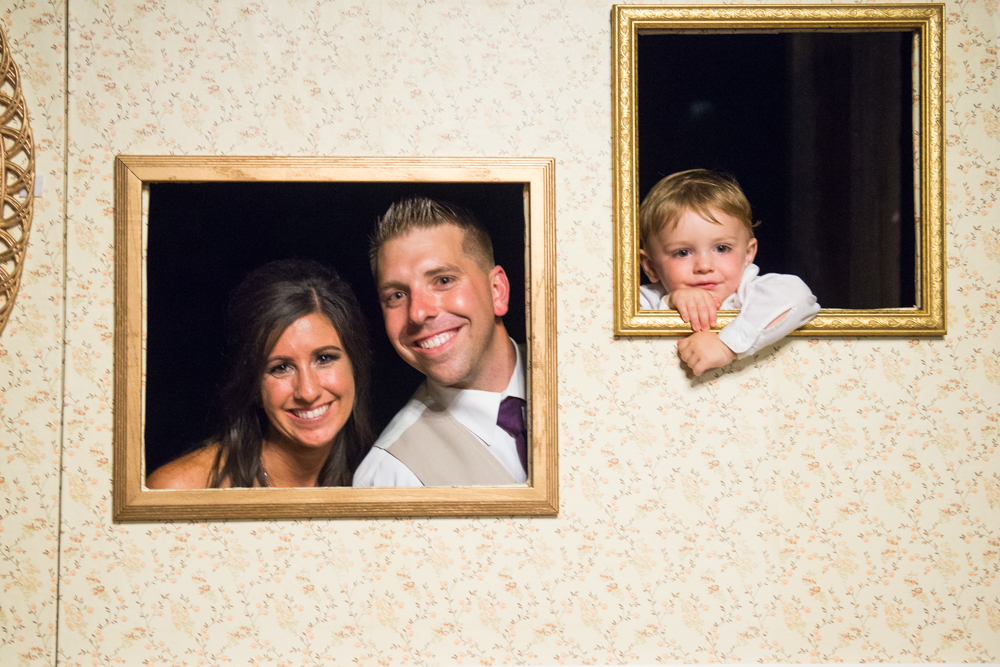 The glowstick sendoff was a blast. Everyone at this reception had so much fun. Bob The Music Man was a hoot & we had a great time working with David again from David John Studios. We can't wait to see his video of this event once it's ready! He does an awesome job! And while we're mentioning fabulous wedding vendors in the Youngstown area, we have to shoutout New Wave Limo because Jermaine is the best! We know Ashley & her bridesmaids' ride from Niles to Salem in a New Wave limo was a great time! And one more we have to mention, Culinary Creations by Chris is a wonderful caterer. The pulled pork (and everything, but the pulled pork especially!) was delicious at Ashley & Reggie's reception!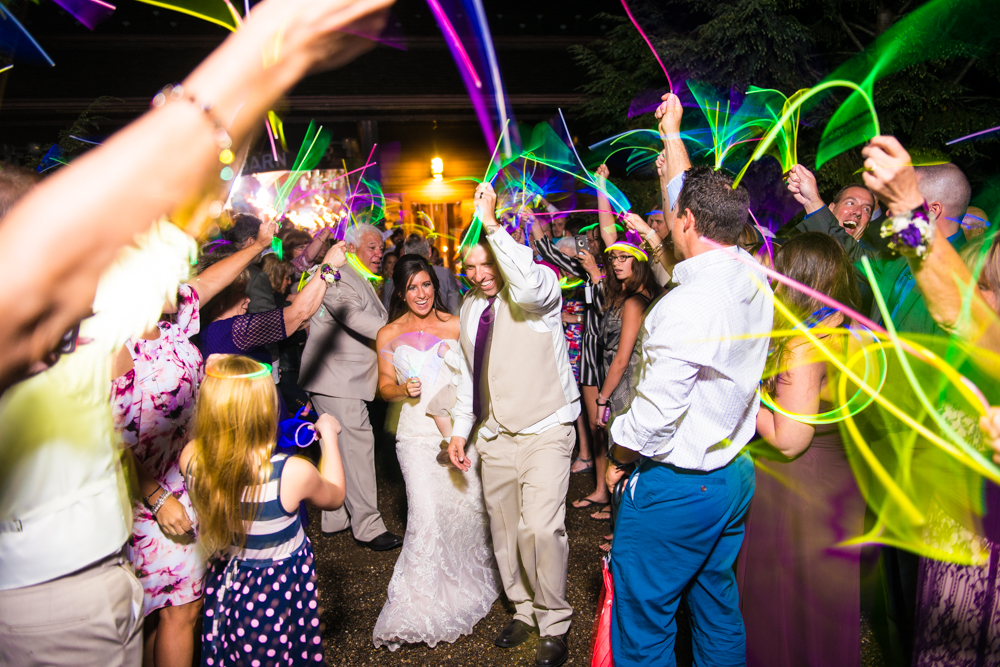 Ashley, Reggie, & Reed, we love you guys & were so happy to be part of your wedding day! Thank you times a million for choosing us to be your wedding photographers!
Blog readers: thanks for following along with our photography journey & blog! If you liked this blog post, you may also enjoy:
Backyard Fairytale Wedding in Columbiana, Ohio
Rainy Wedding Day in Cranberry, PA
We also post pretty photos & fun stuff here:
Instagram | Facebook | Twitter | Pinterest | Google +