Frankie, Michael & their darling son Carmen are as sweet as they come & we had such a great time with them during their engagement session in Poland & downtown Youngstown! They were looking fabulous & sharp! Even though it was ridiculously hot & humid that day, they rocked their session & their photos are awesome because they are fun & cute as a couple!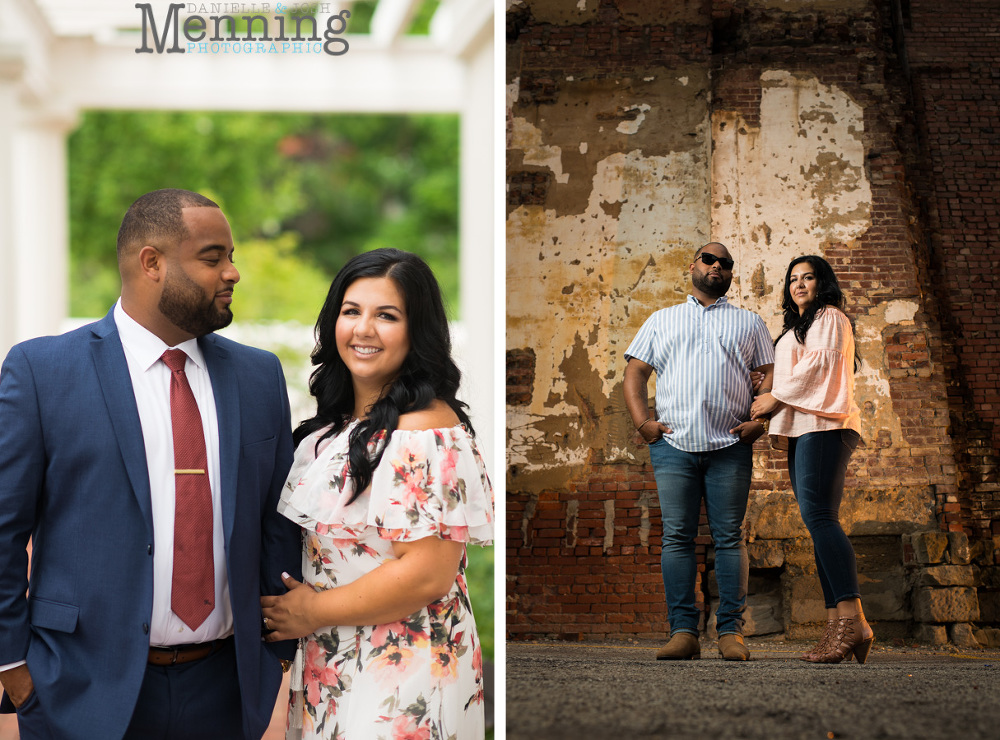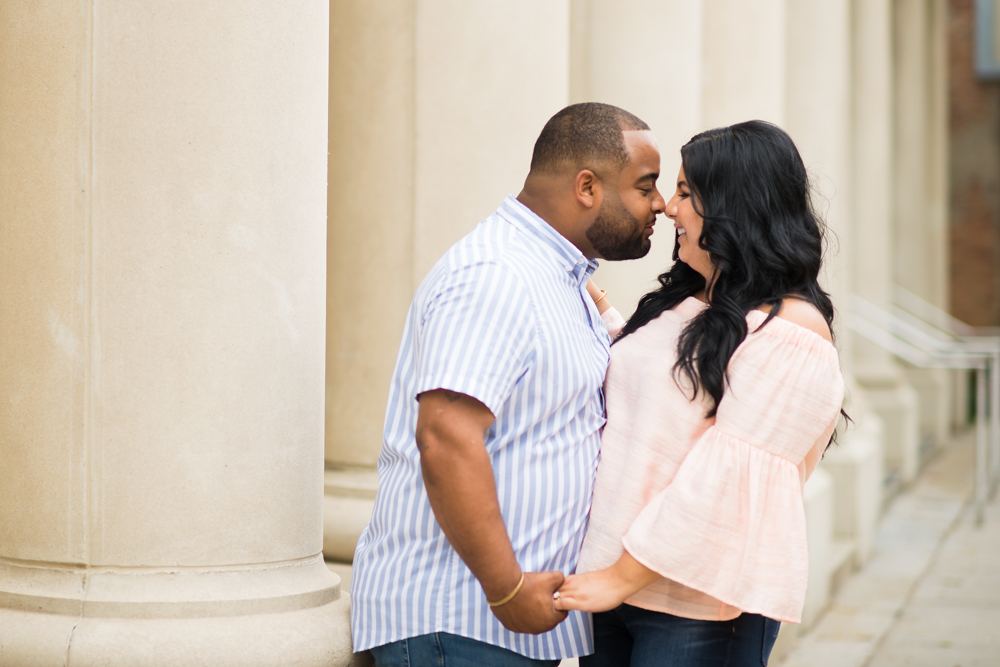 I loved everything about their looks for their engagement photos! I can't even imagine how darn good they're going to look on their wedding day! 
Their smiles are everything!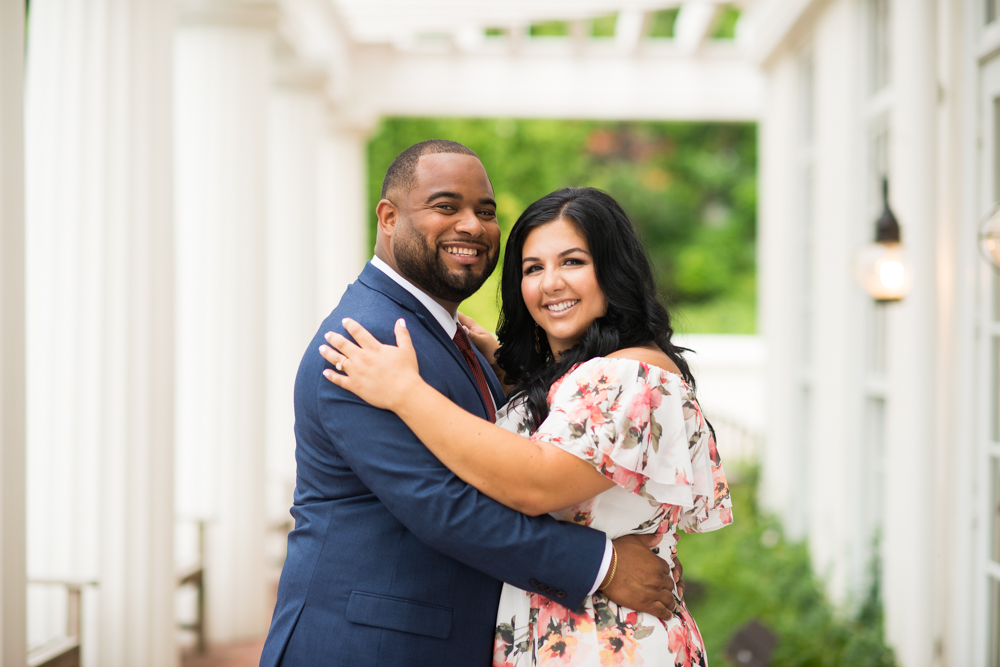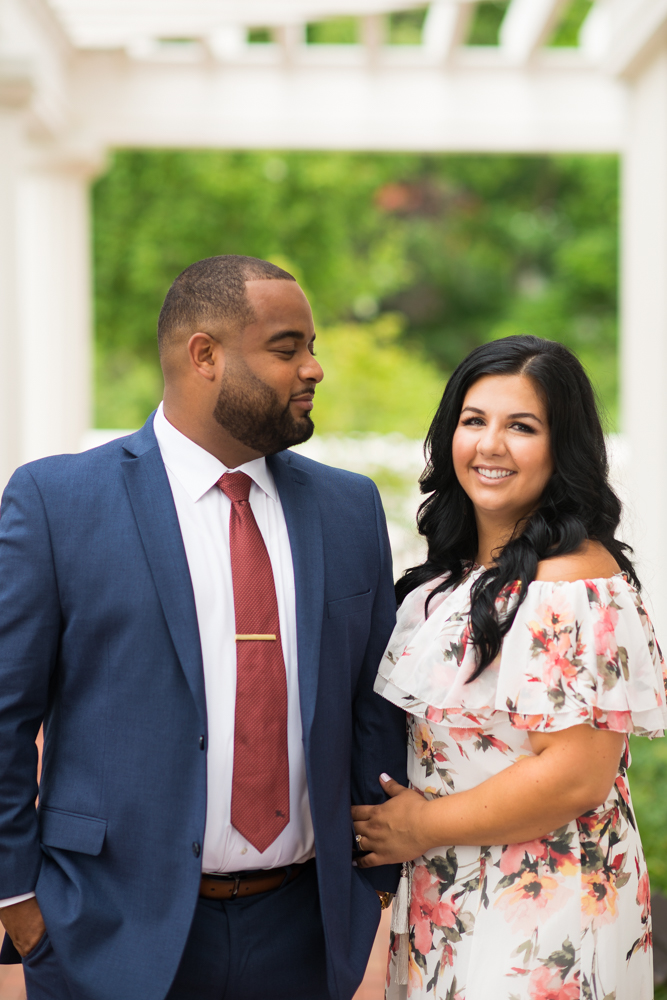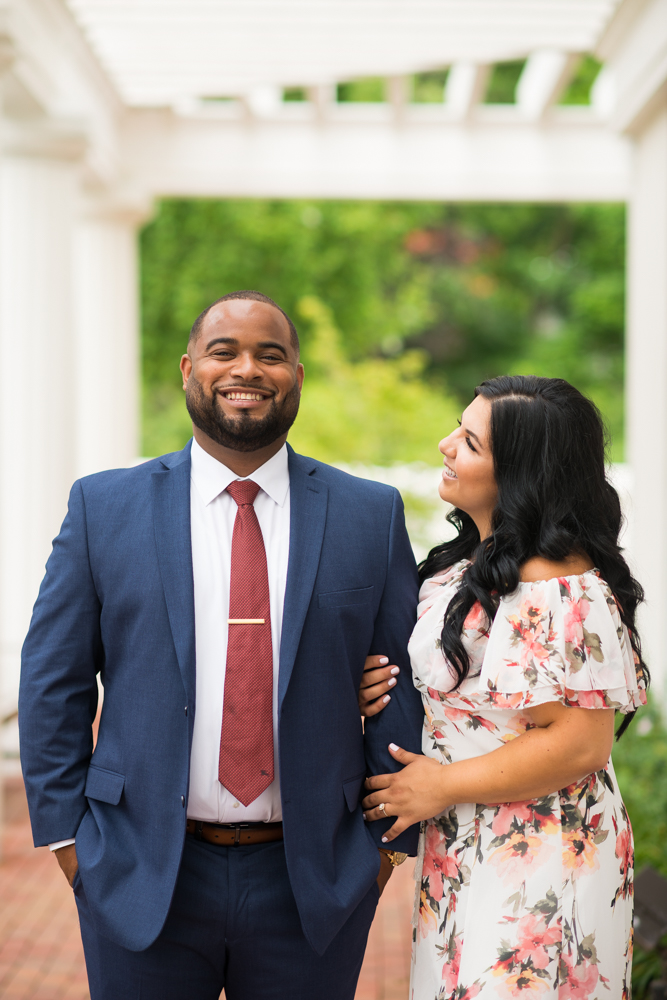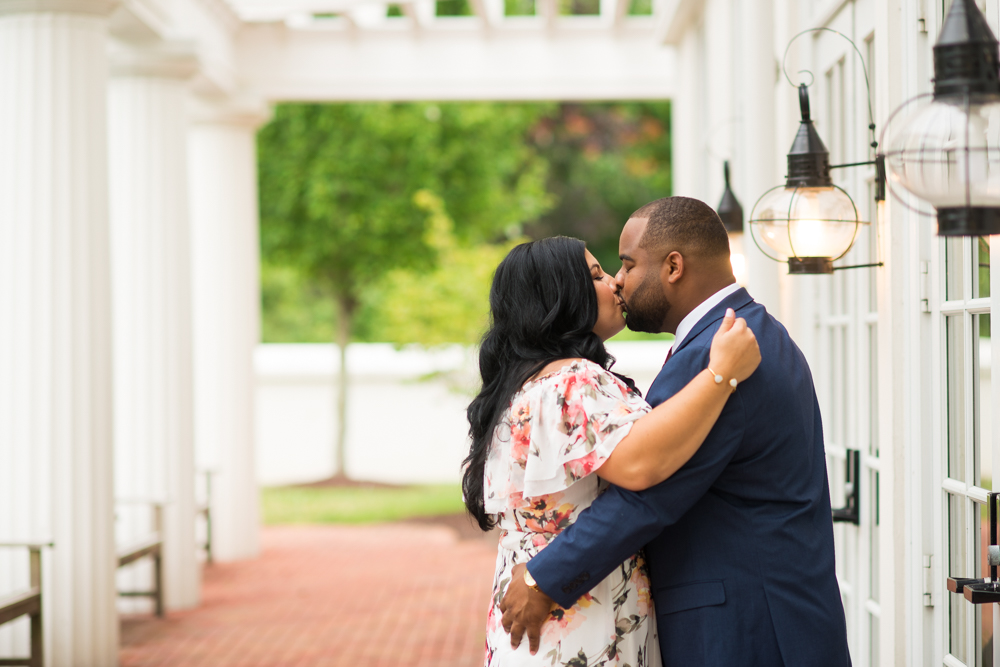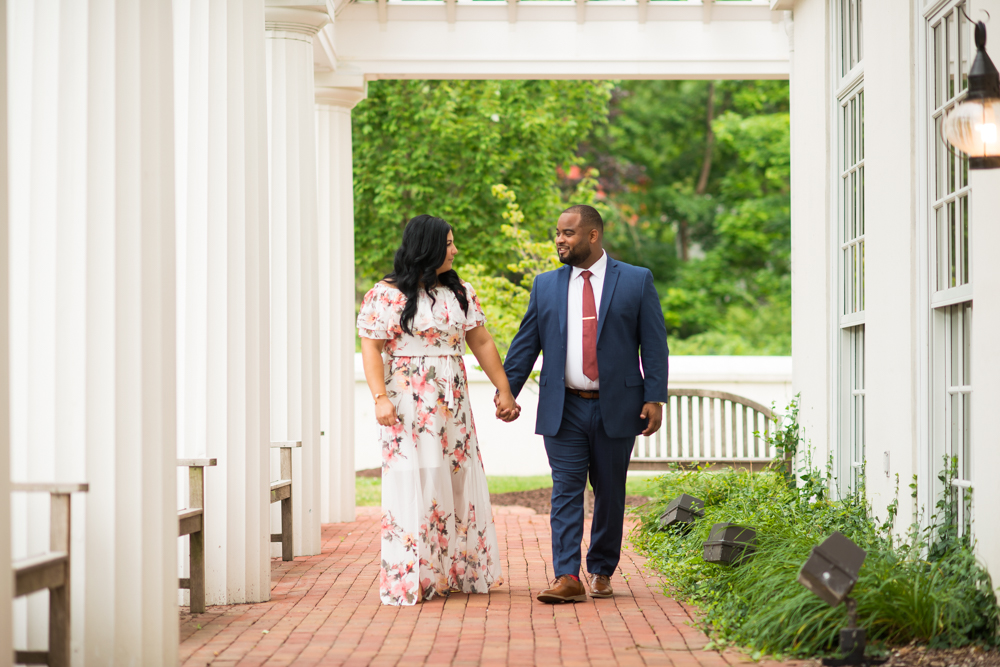 The little guy was a little under the weather and had just woken up from a short nap, but he is a heartbreaker all day every day even when it was a bit of work to get him to smile. Frankie & Michael, you made one beautiful baby! Good work, Team. hehe.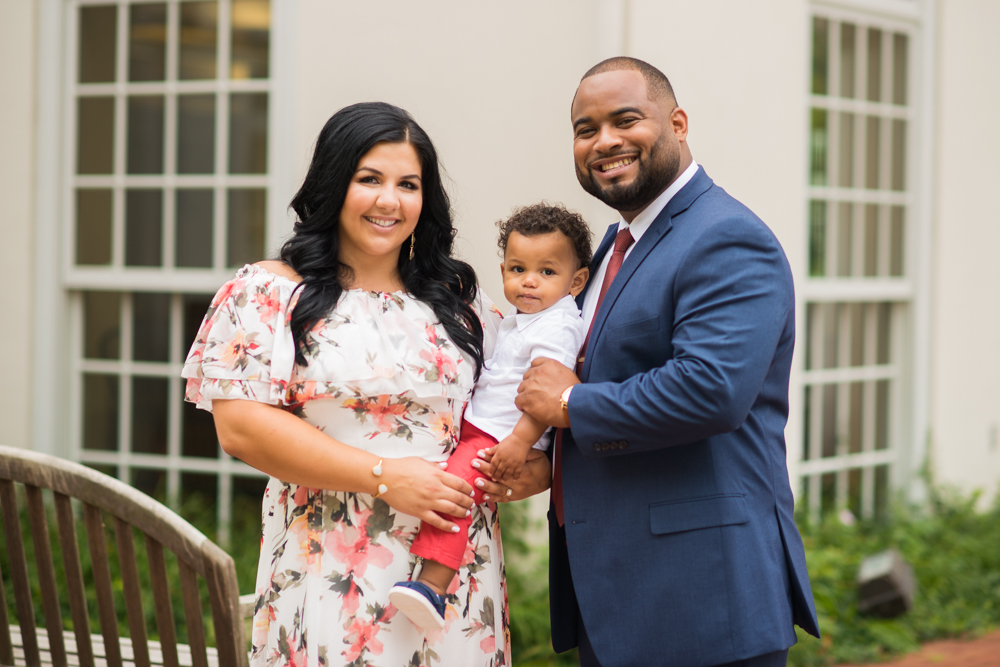 I don't know how they don't squeeze him constantly. He is loveable!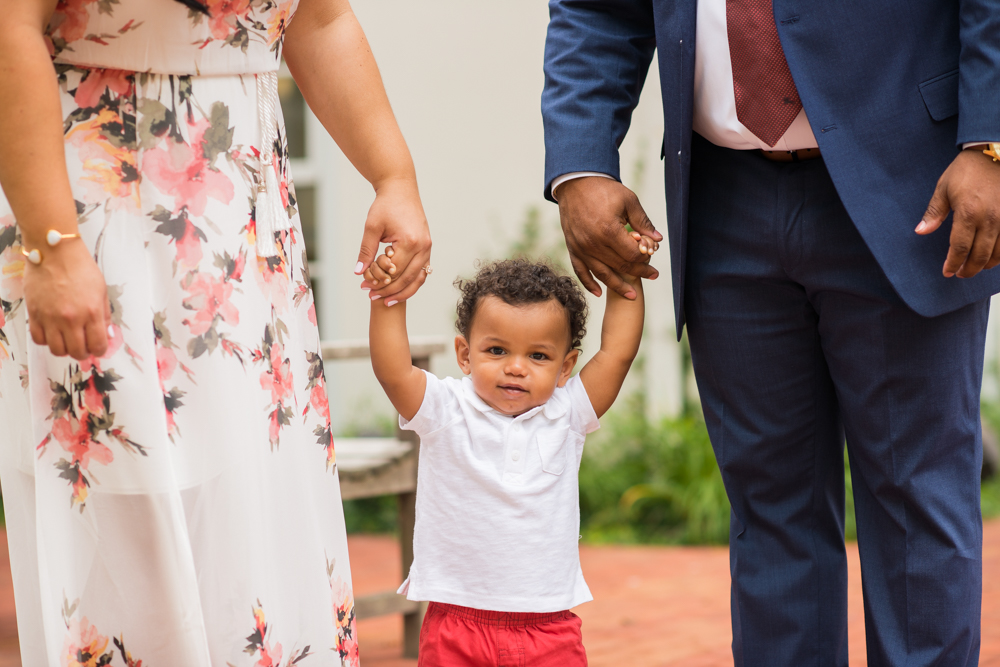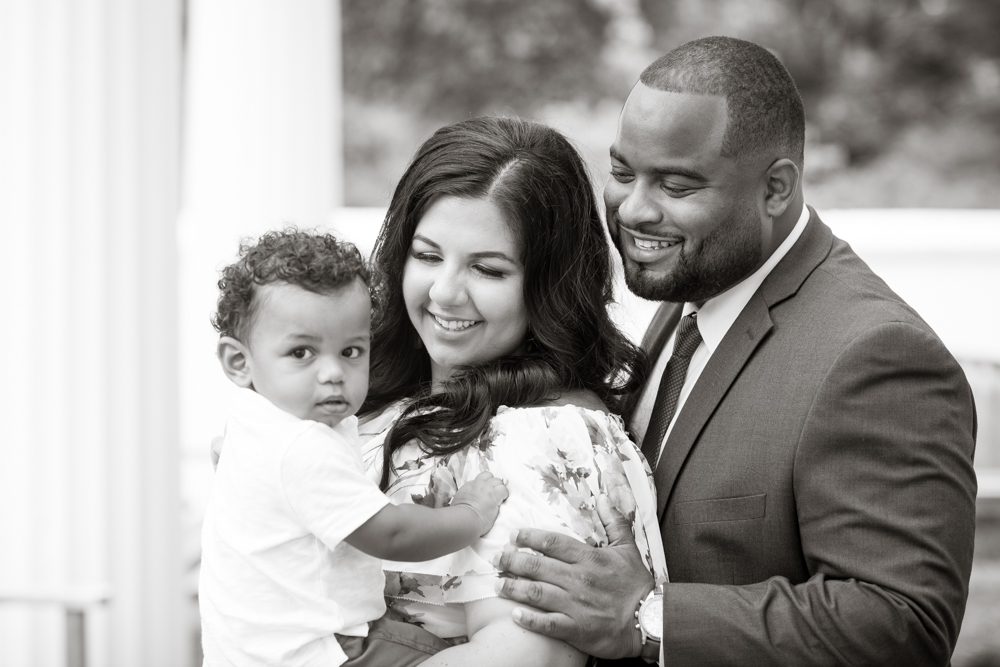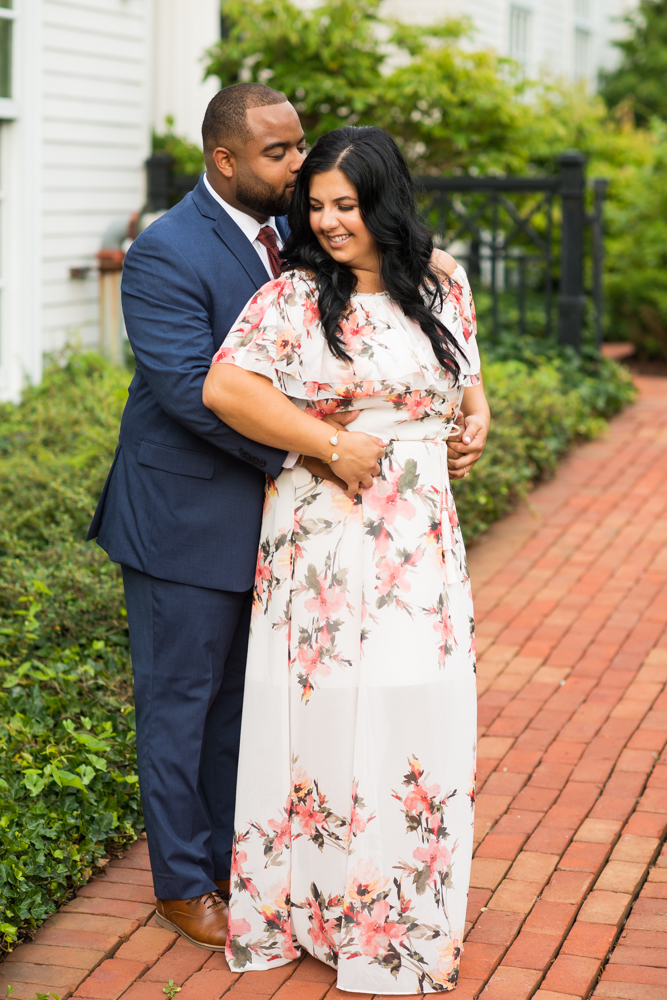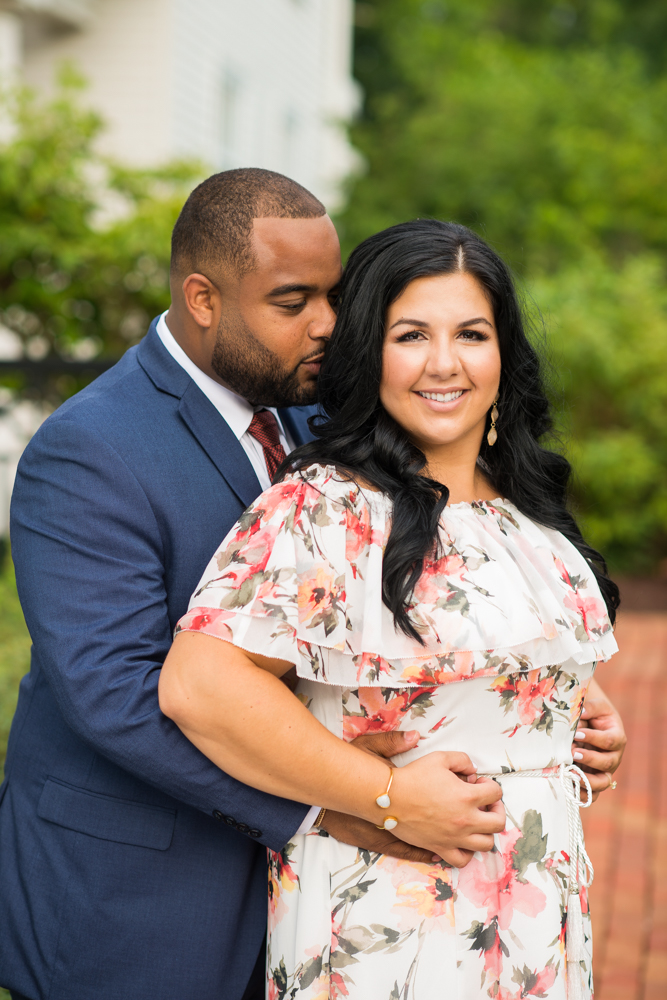 Fav! These two are (insert all the FIRE emojis!)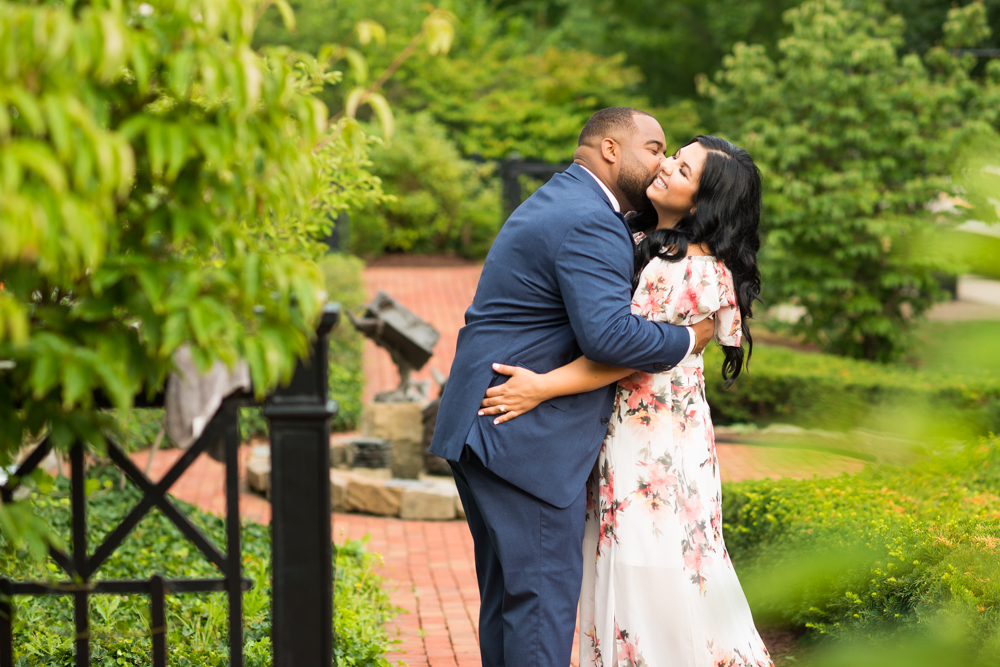 After our fun at the Poland Library, we headed to downtown Youngstown for a few more photos. This was for Michael, as YSU/downtown are his old stomping grounds. They said they met at the establishment called Pal Joey's, but they didn't really talk or start dating until later.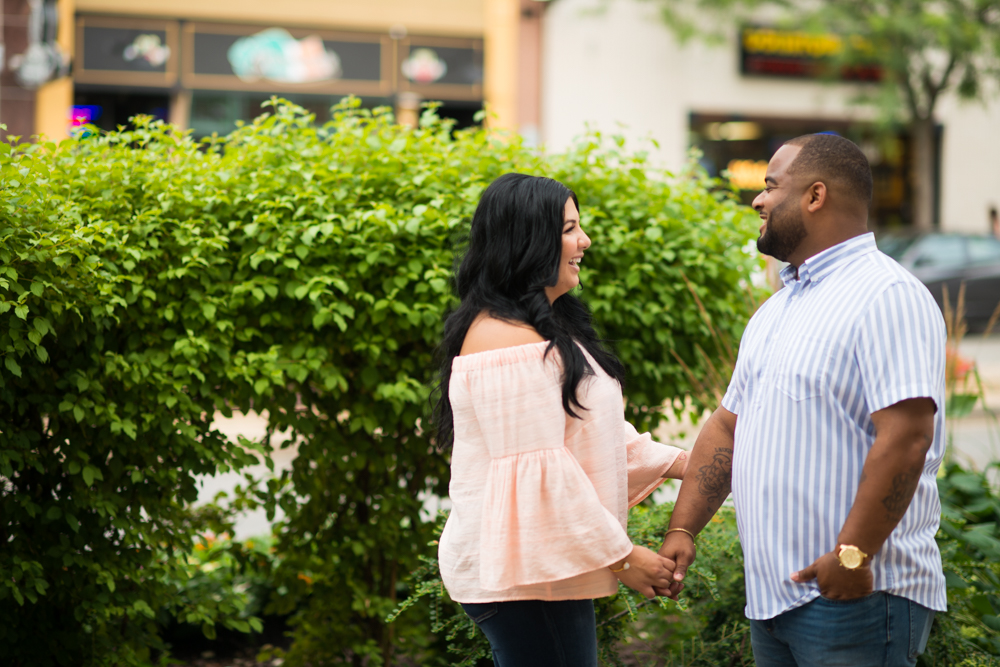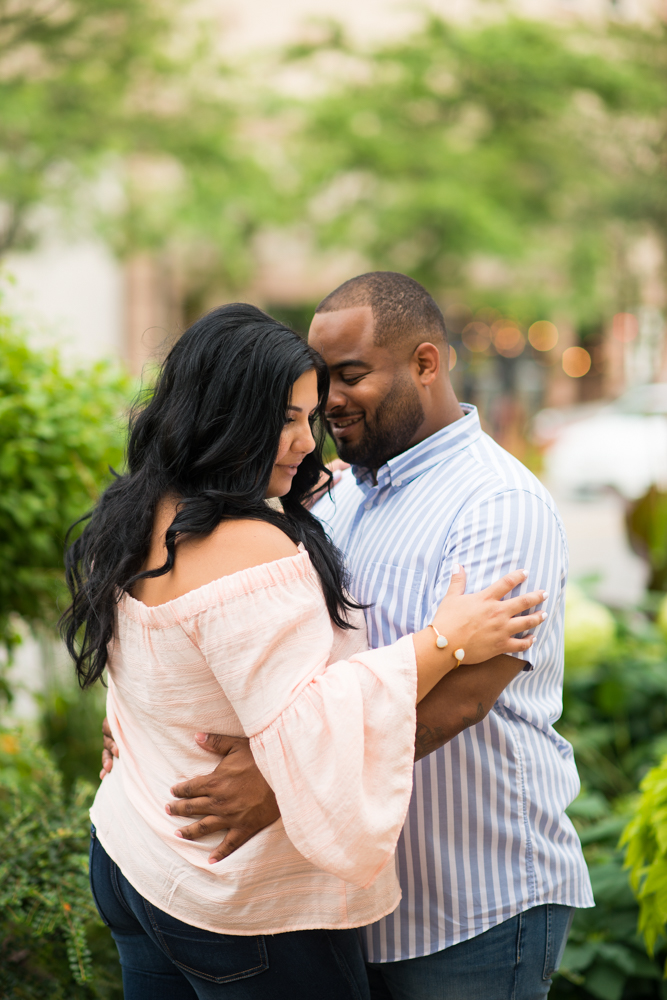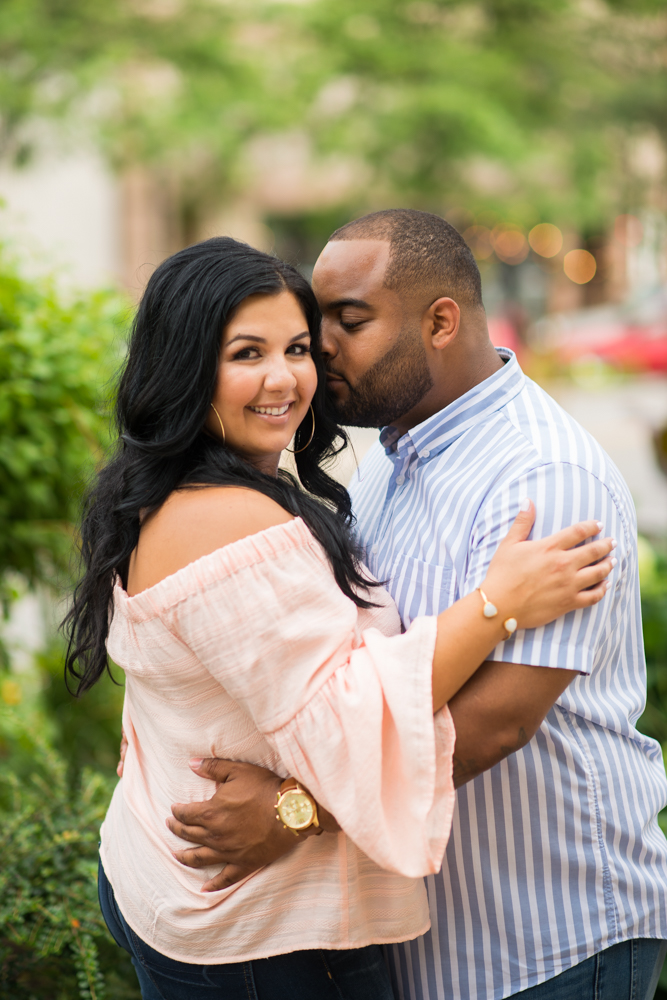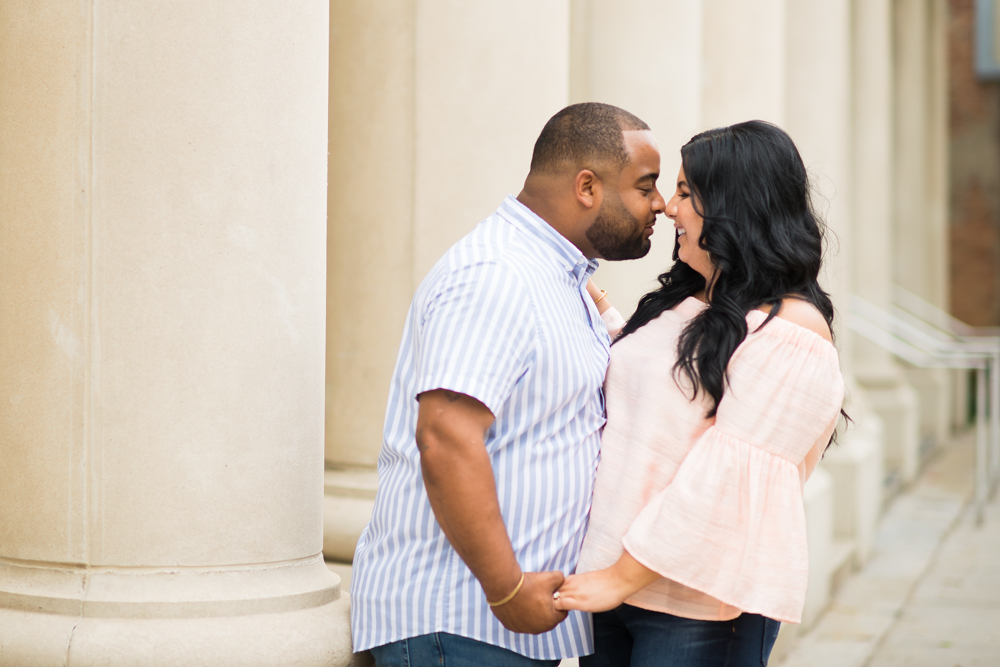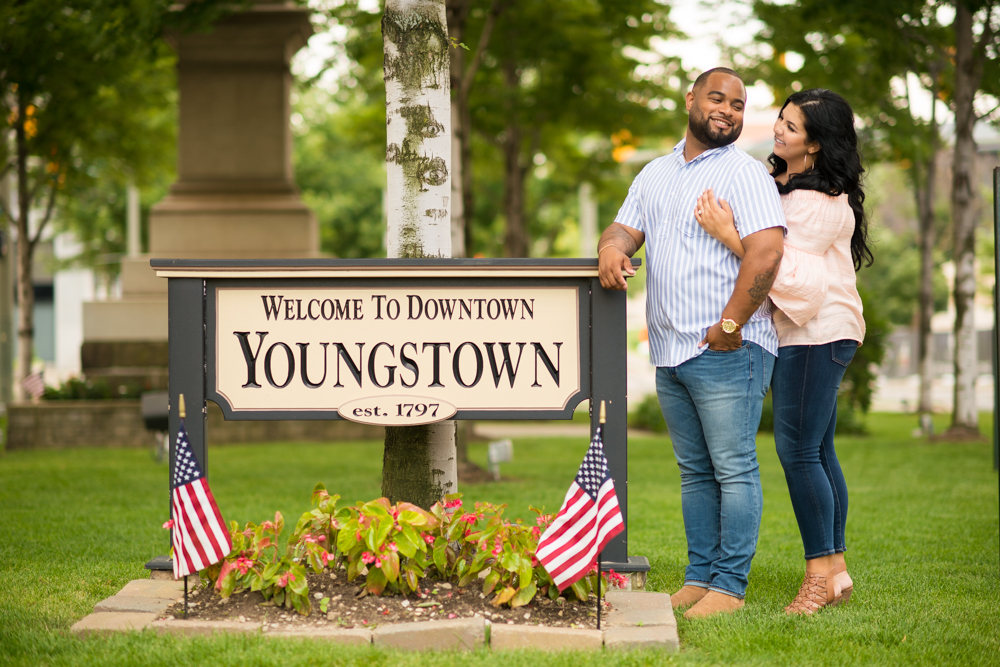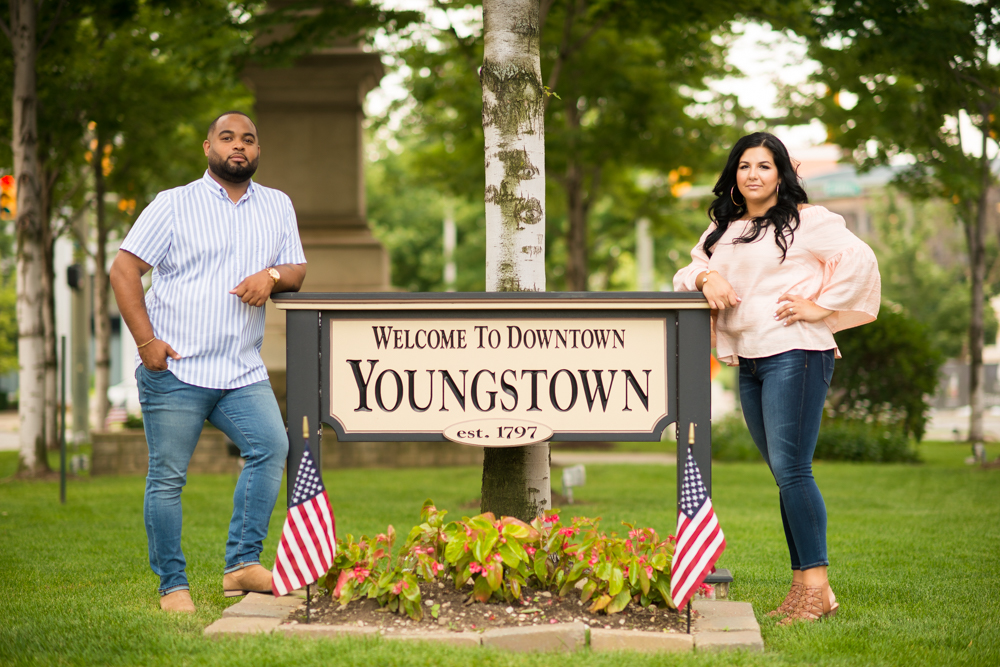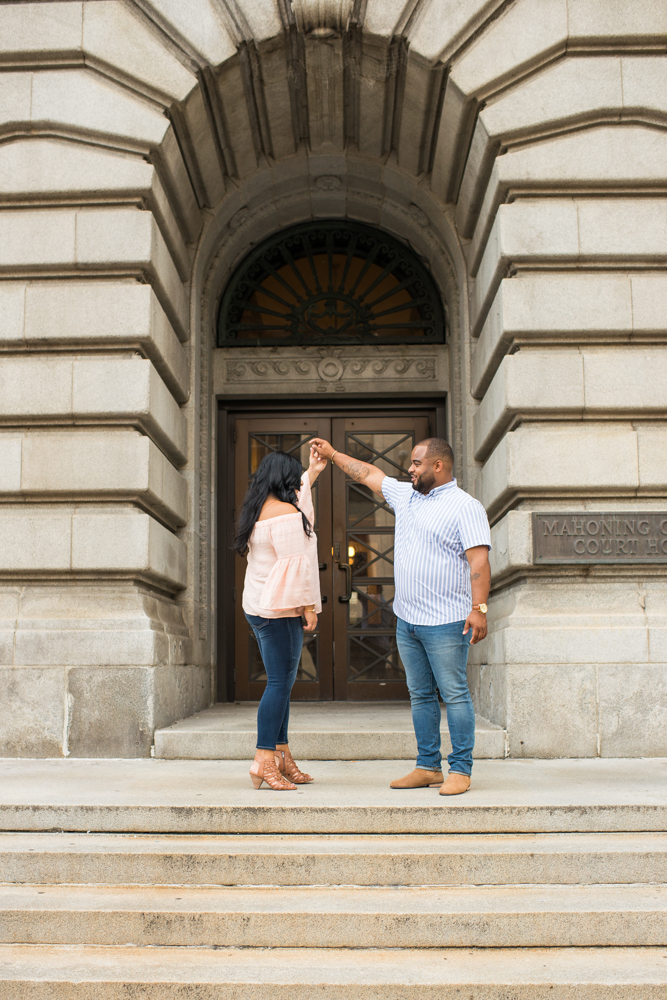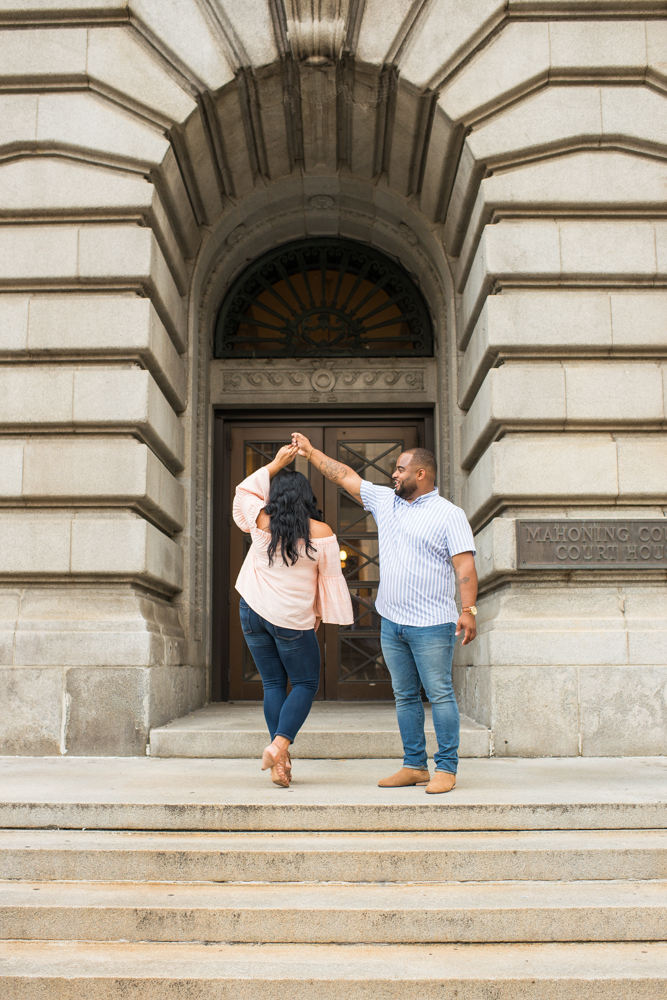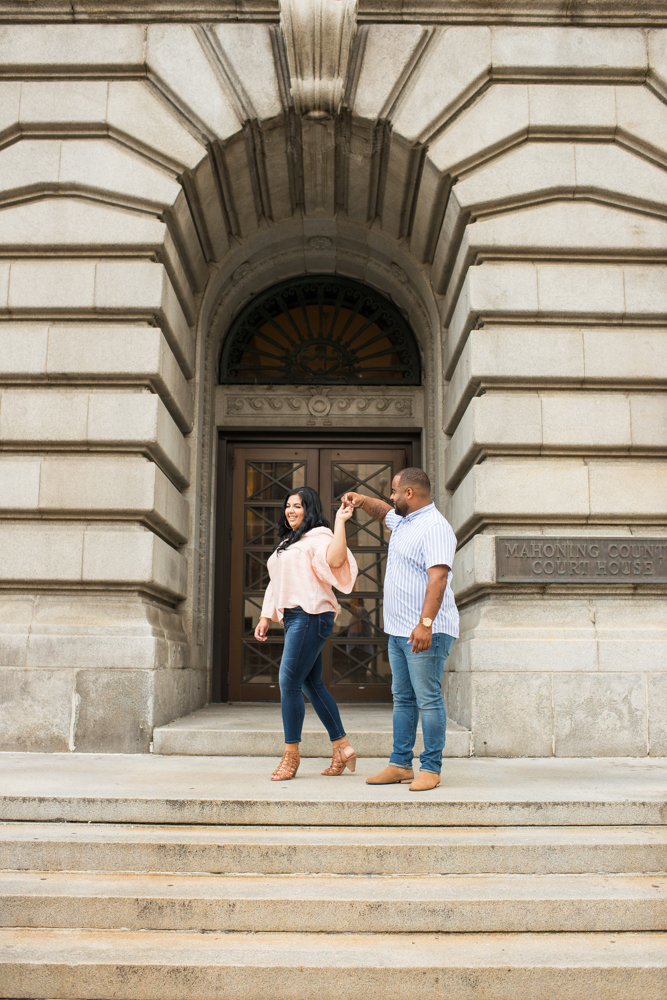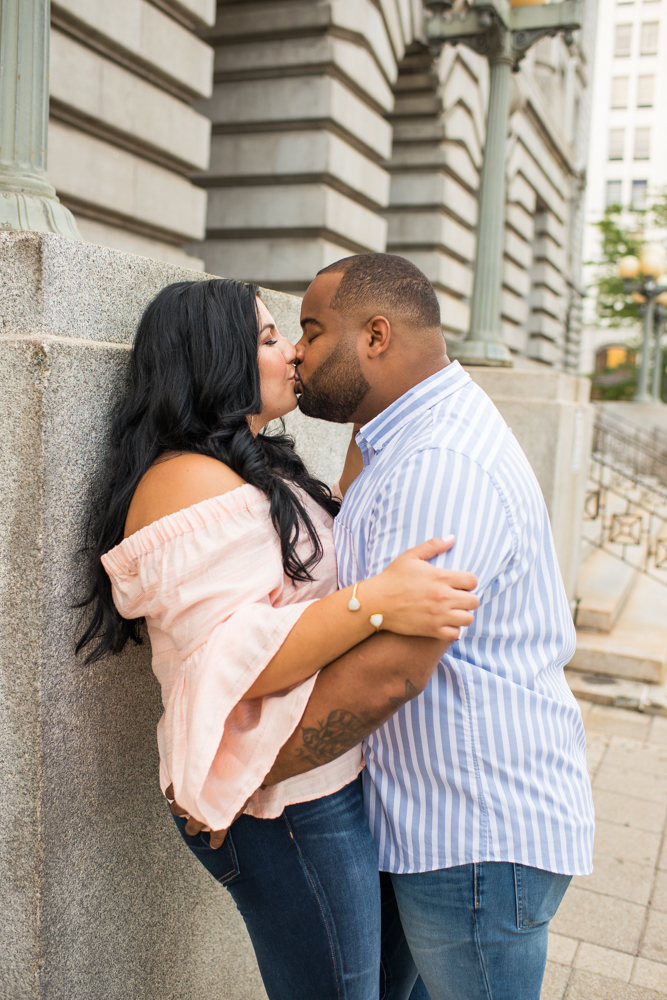 We're so glad their mutual friends introduced them! And we're so glad Michael surprised Frankie with a proposal with adorable "Marry Me" balloons & that she, of course, said yes. Because they are a truly wonderful couple with the most adorable baby boy! We're so excited to be photographing their wedding next year!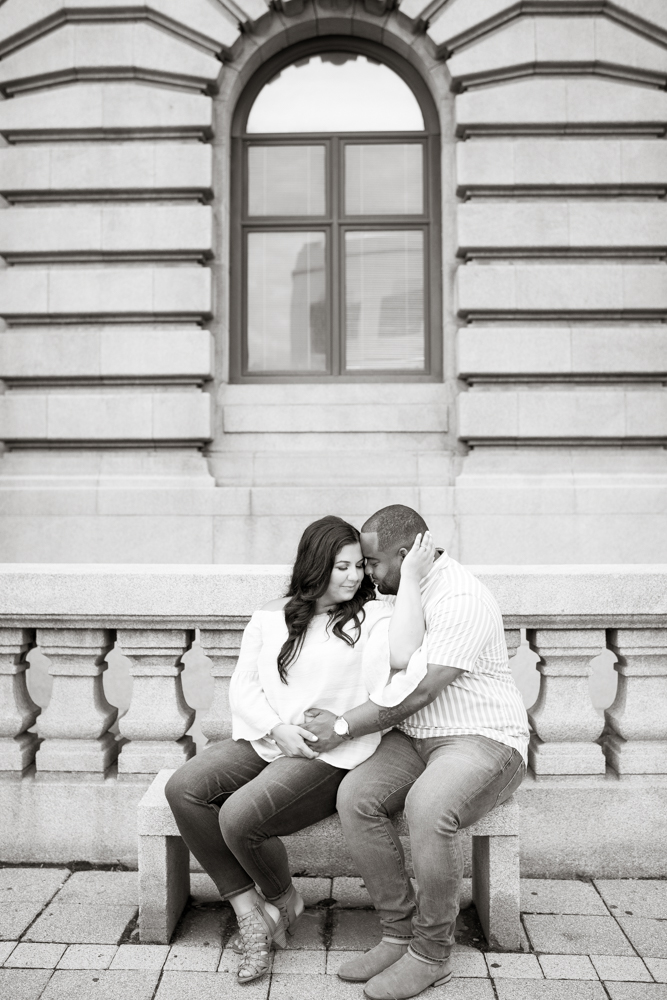 Frankie, oh my goodness! You are so beautiful!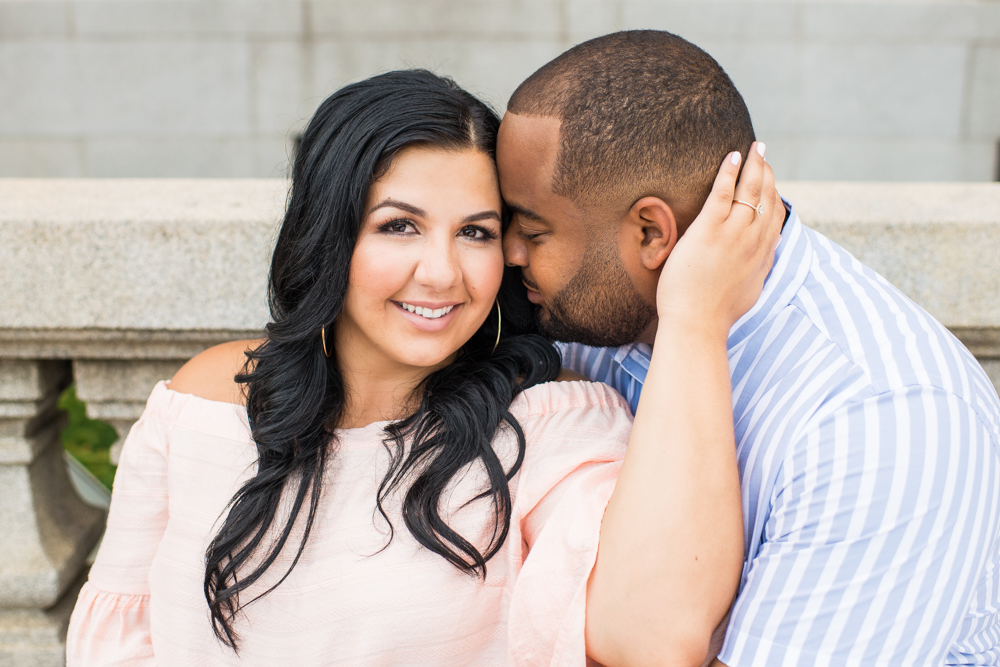 They're the coolest.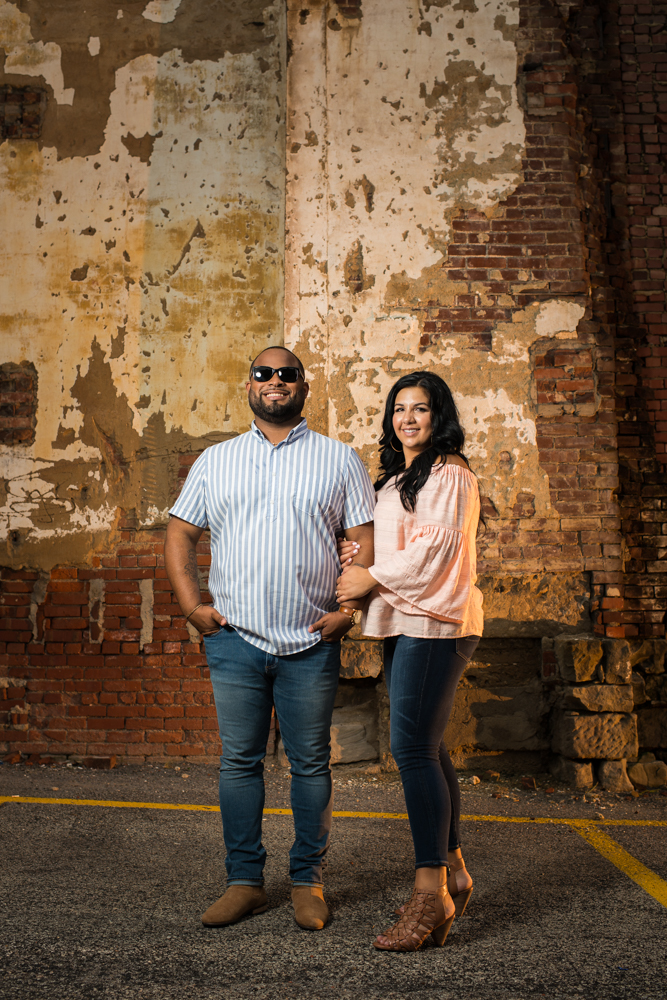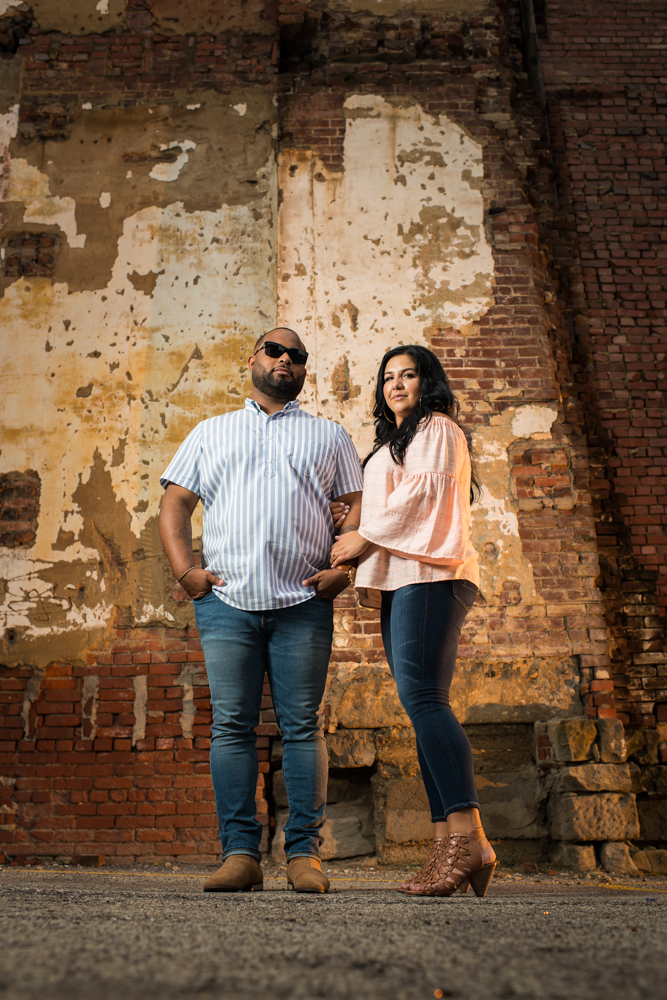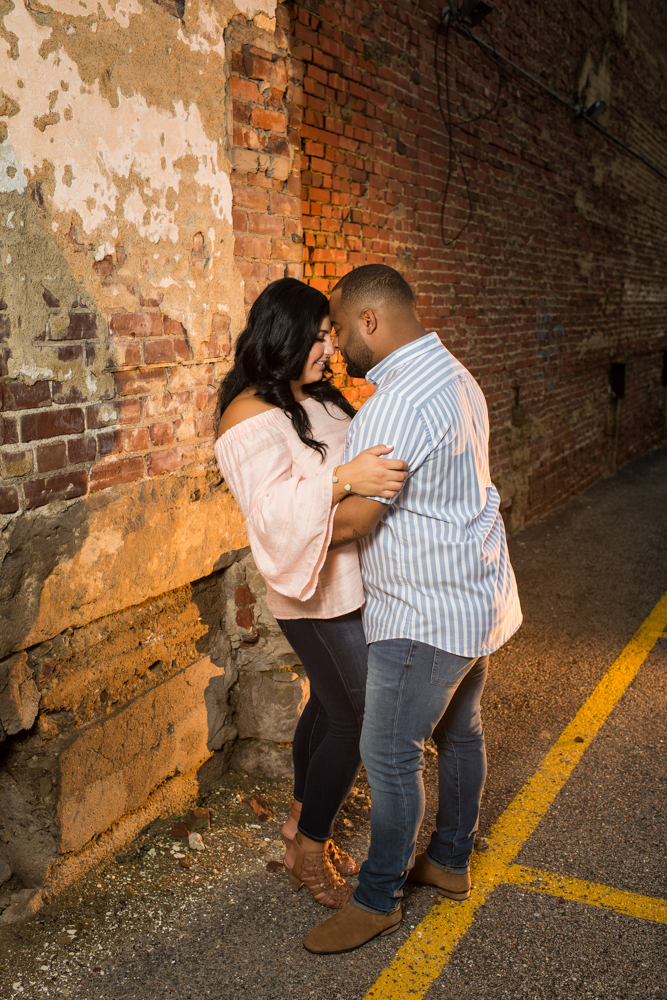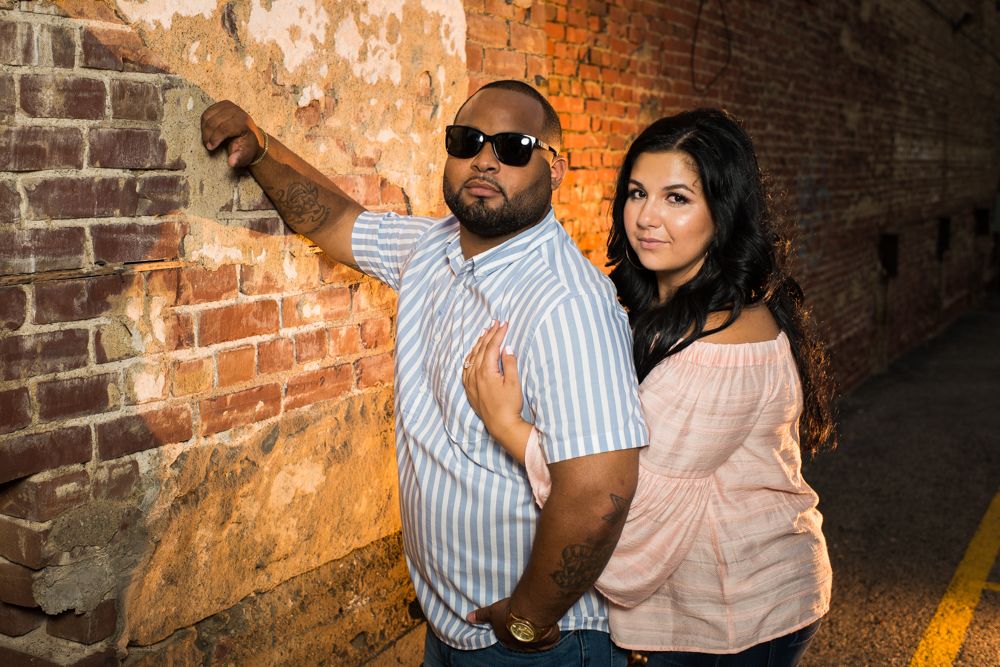 We know this wedding day is going to be amazing! Can't wait to share in the fun & capture the beautiful moments!
If you're new to our blog, we're Josh & Danielle Menning, a husband & wife wedding photography team based in the Youngstown, Ohio area. We'd love to chat with you about your engagement & wedding photography! You can see some more of our work, cute photos of our kids, and also some of our two crazy pugs here, too: Instagram | Facebook | Twitter | Pinterest | Google +
If you liked this blog post, you may also be interested in:
Airport Engagement Photos with a Spectacular Sunset