Saturday was such a fabulously joyous & relaxing wedding day! Danielle & Lance planned a glorious timeline with ample time for everything & it made the day so much fun & enjoyable for everyone. It's such a great time being around Danielle & Lance because they're both so easy to talk to, fun-loving, and full of smiles. Everything about their wedding day was gorgeous & the weather could not have been more perfect. If we could order a day exactly like that for every wedding day we photograph, we would. We photograph brides, grooms, and bridal parties at The Rose Garden (Fellows Riverside Gardens) in Mill Creek Park quite often and that's because it's simply stunning. There were a ton of bridal parties there on Saturday & we saw a few of our photographer friends, which was fun. Danielle even knew two other brides that were there taking photos that day. Â We're happy to be sharing this beautiful wedding day with you & can't wait to show Danielle & Lance all of the photos when they get back from their honeymoon!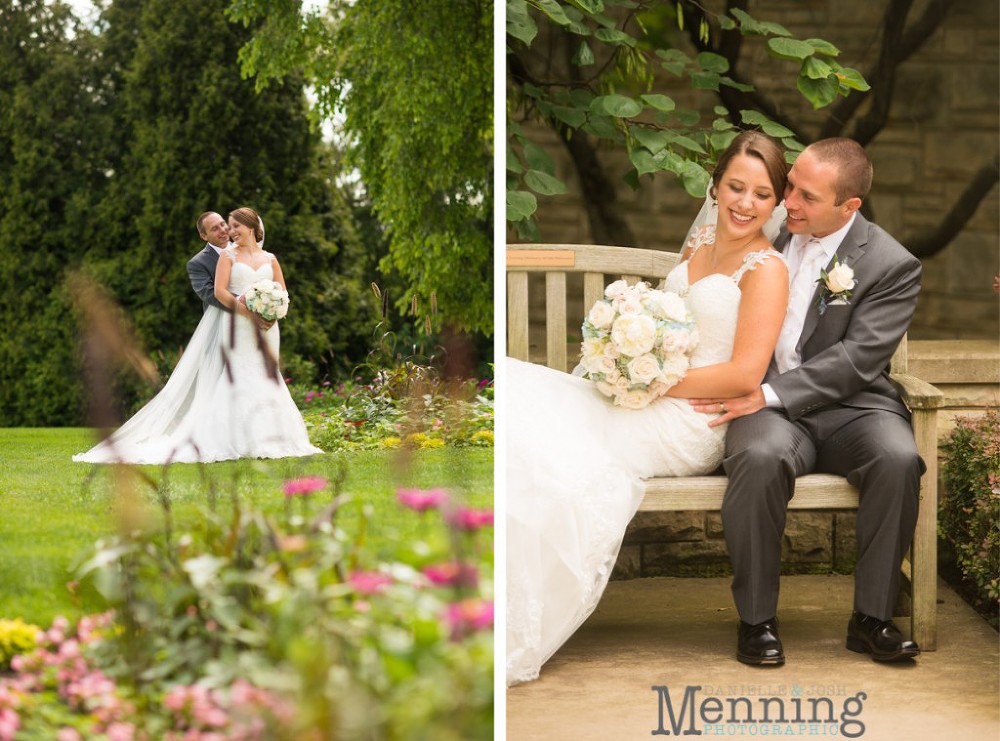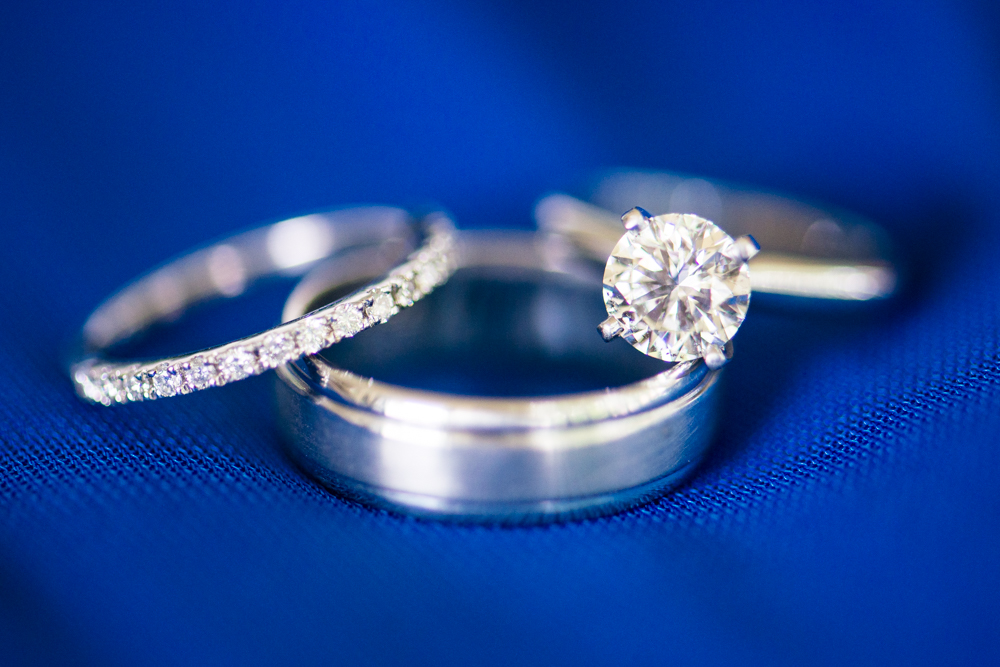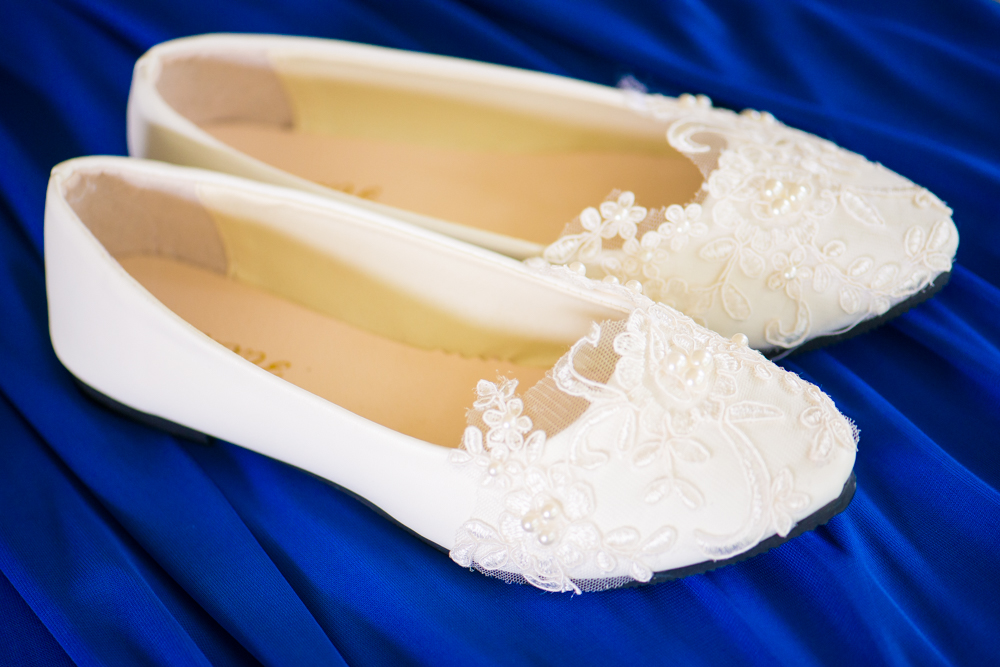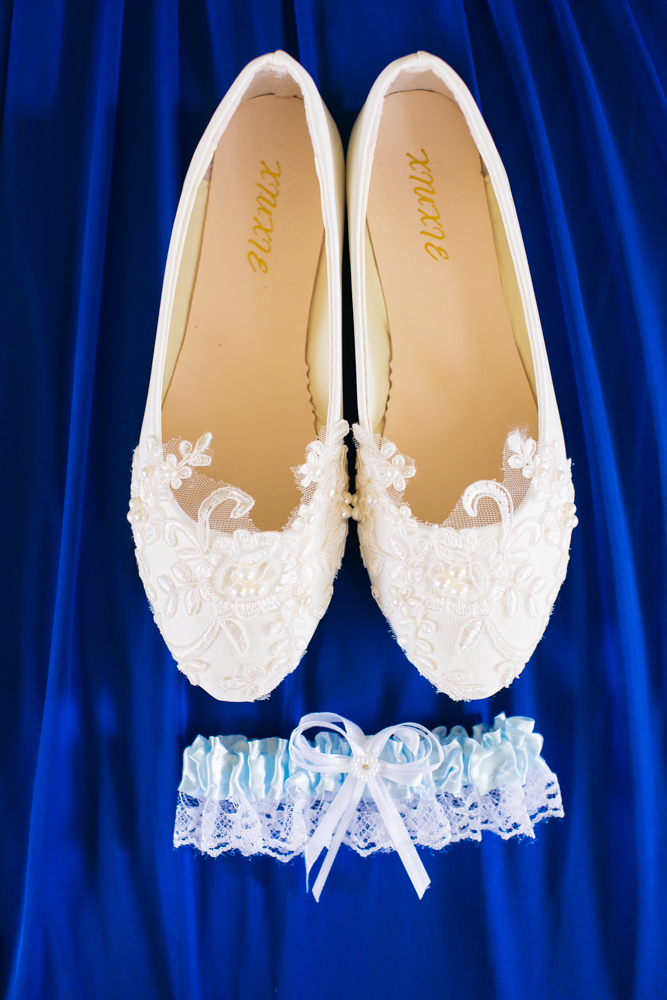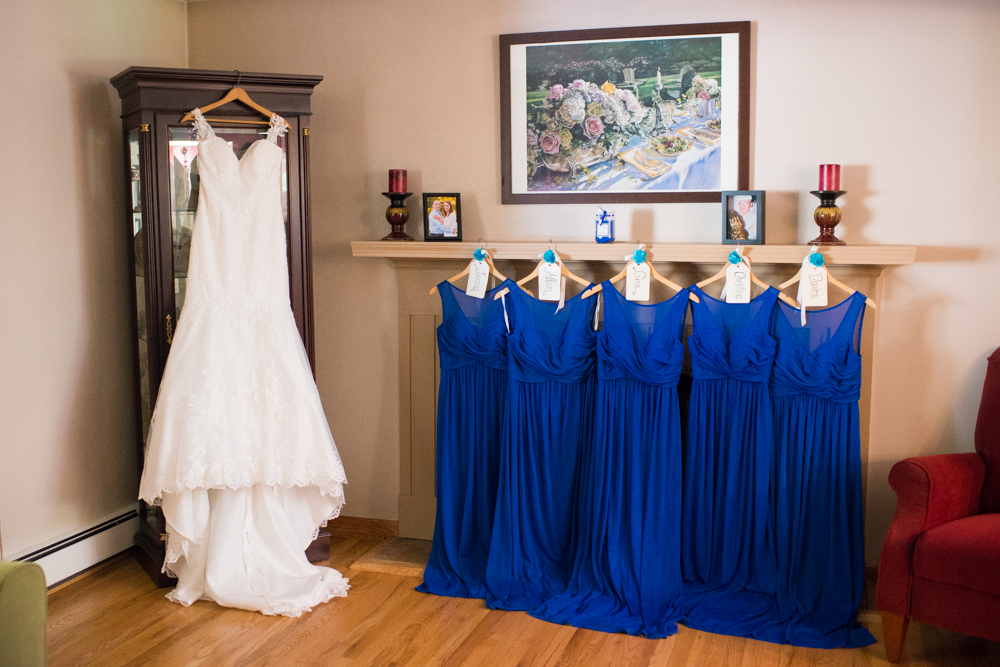 Danielle got her hair done at Casal's in Canfield.
Her stylist did a beautiful job!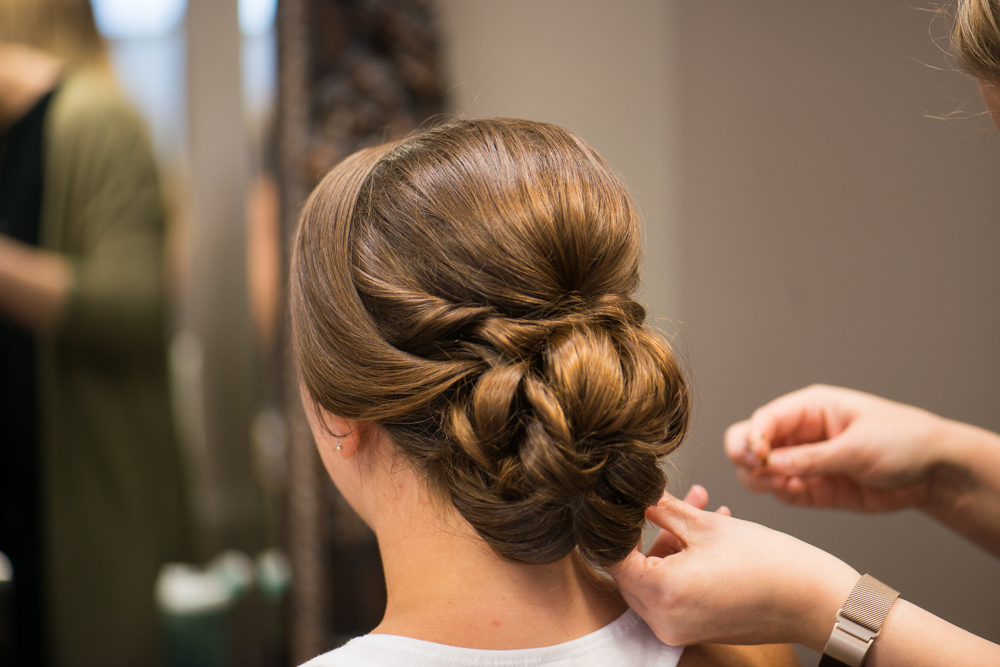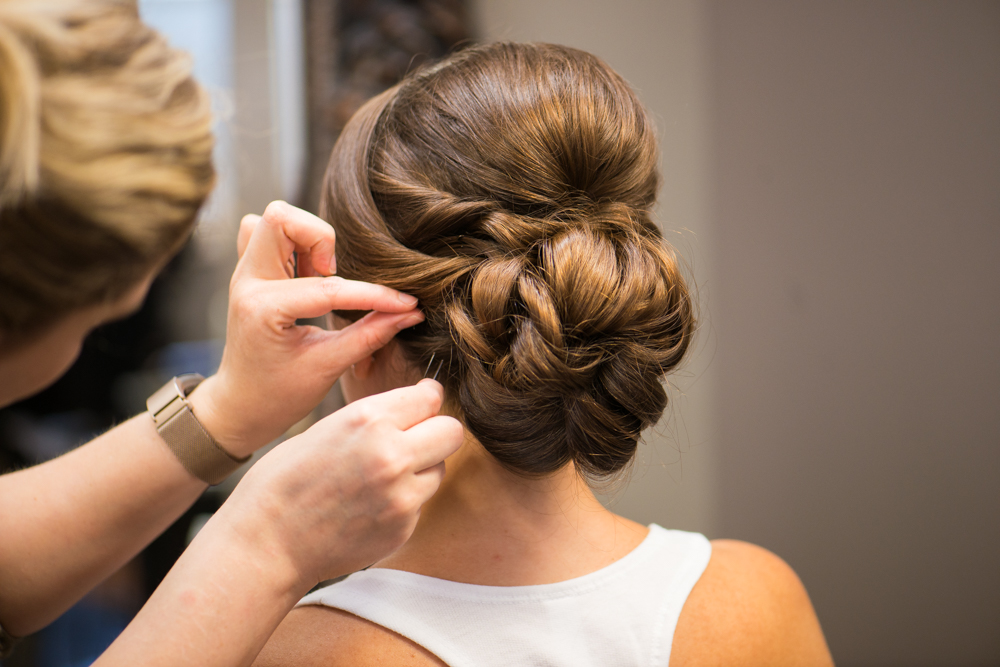 Her makeup artist came to her parents' home to enhance her natural beauty.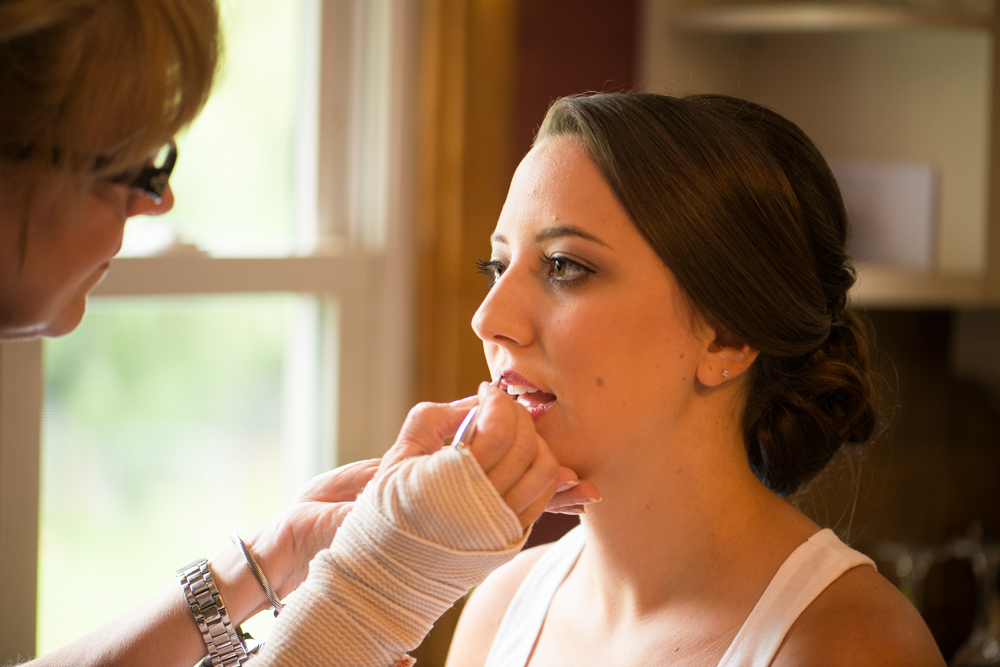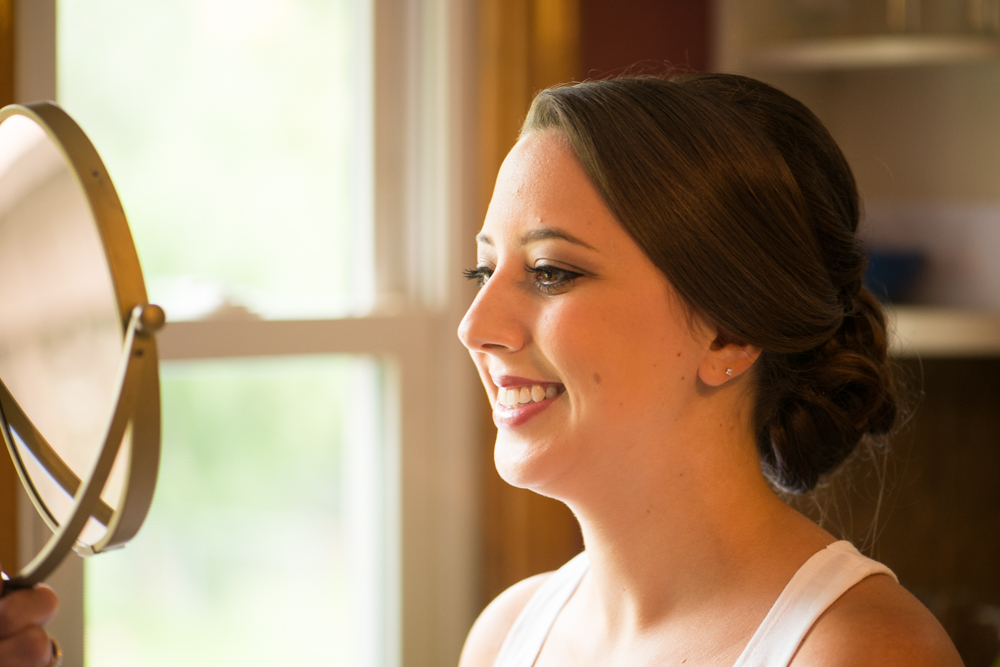 While I was Danielle & the bridesmaids, Josh was with Lance & the groomsmen.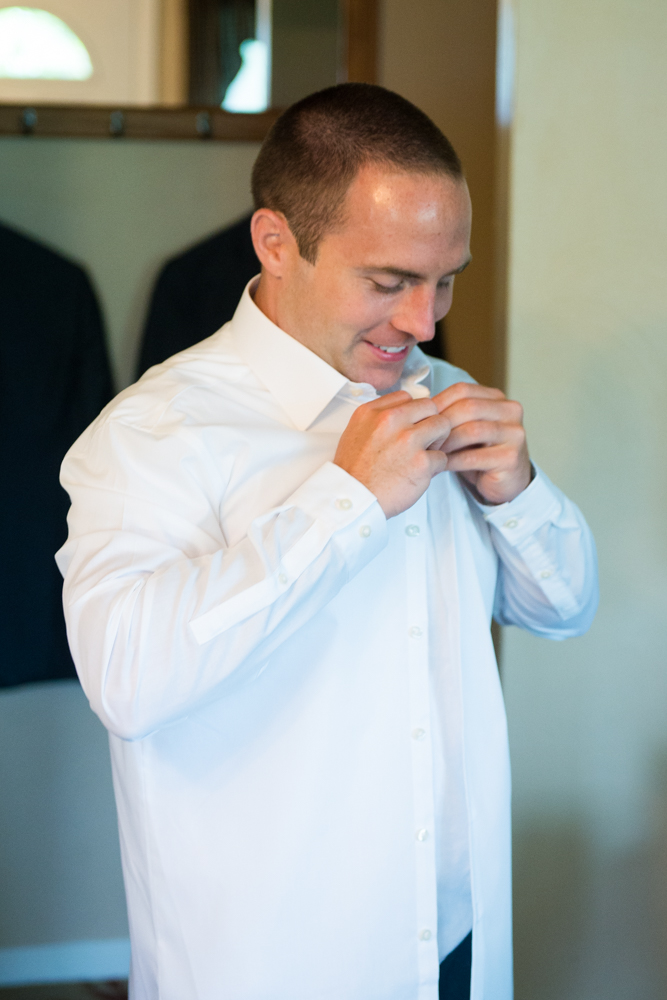 Lance & Danielle exchanged letters to read the morning of the wedding, which is so sweet & romantic.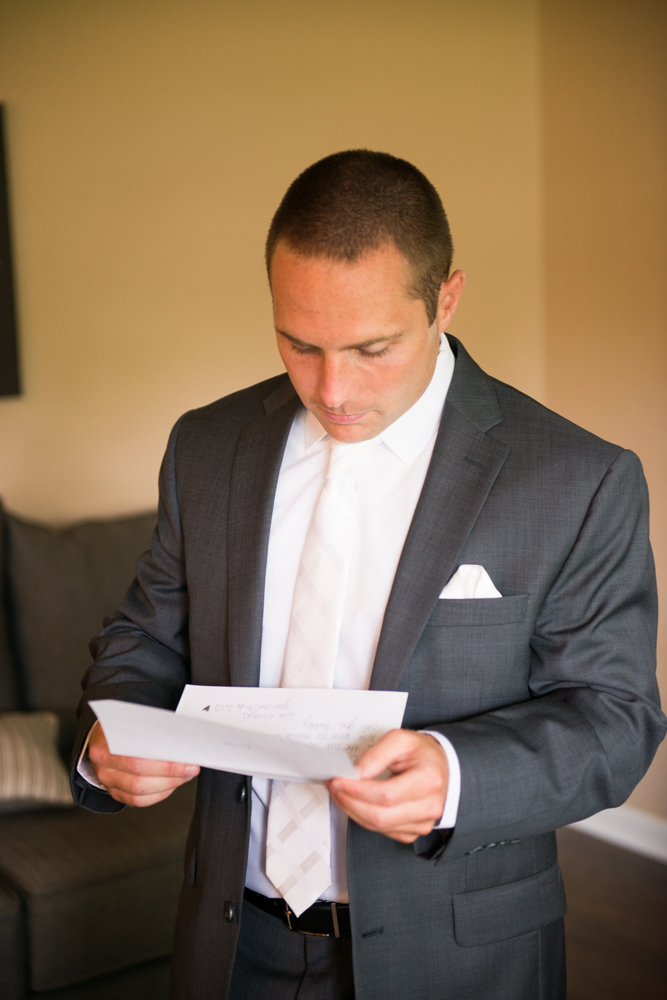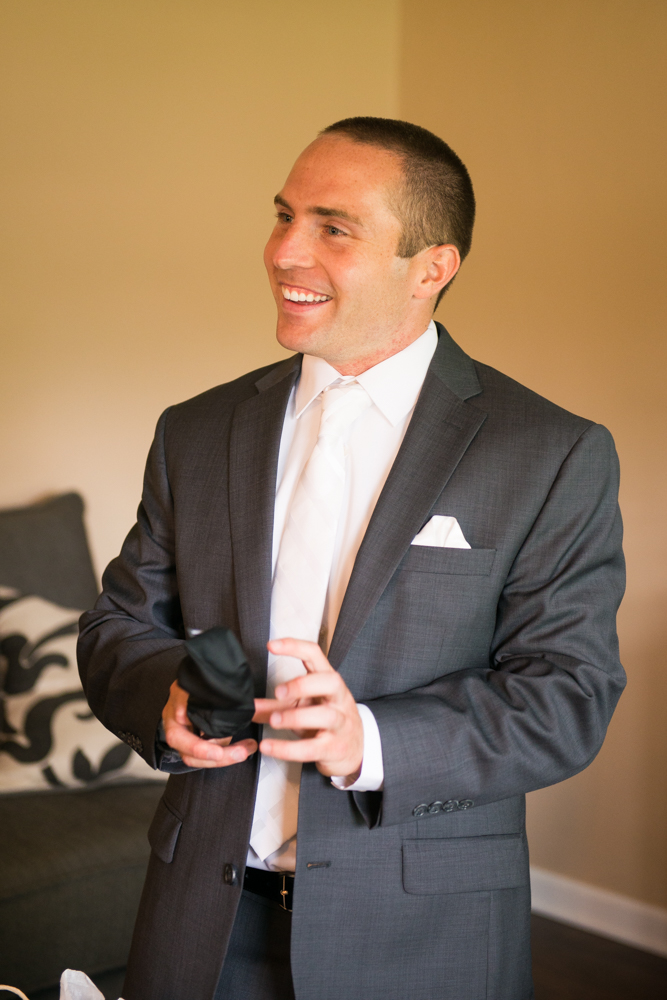 And Danielle got Lance some sunglasses he's been eyeing. (Pun intended).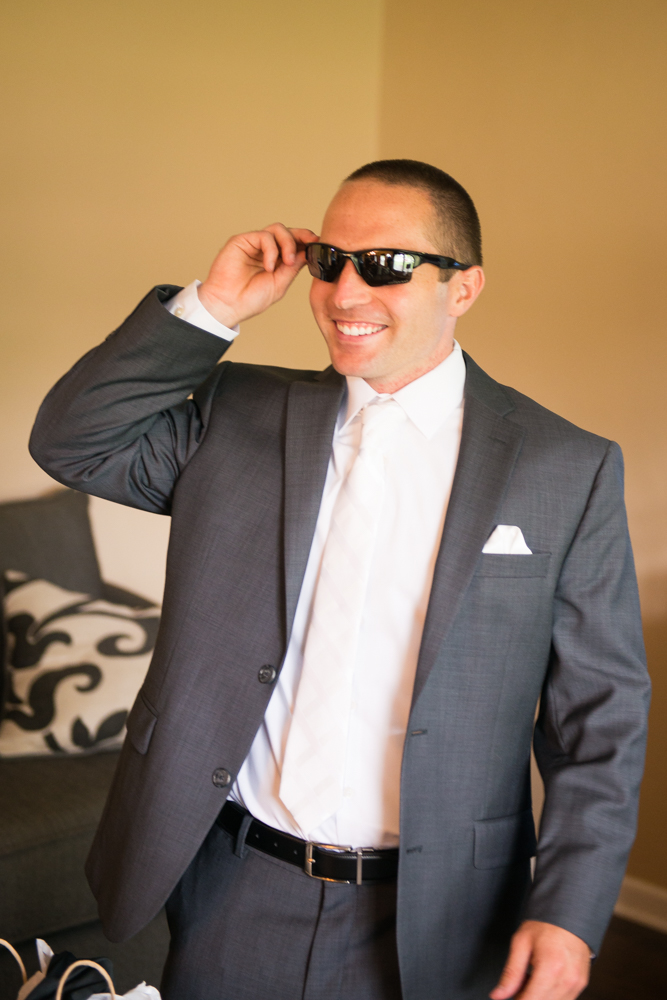 Lance got Danielle a necklace that she wore on the wedding day.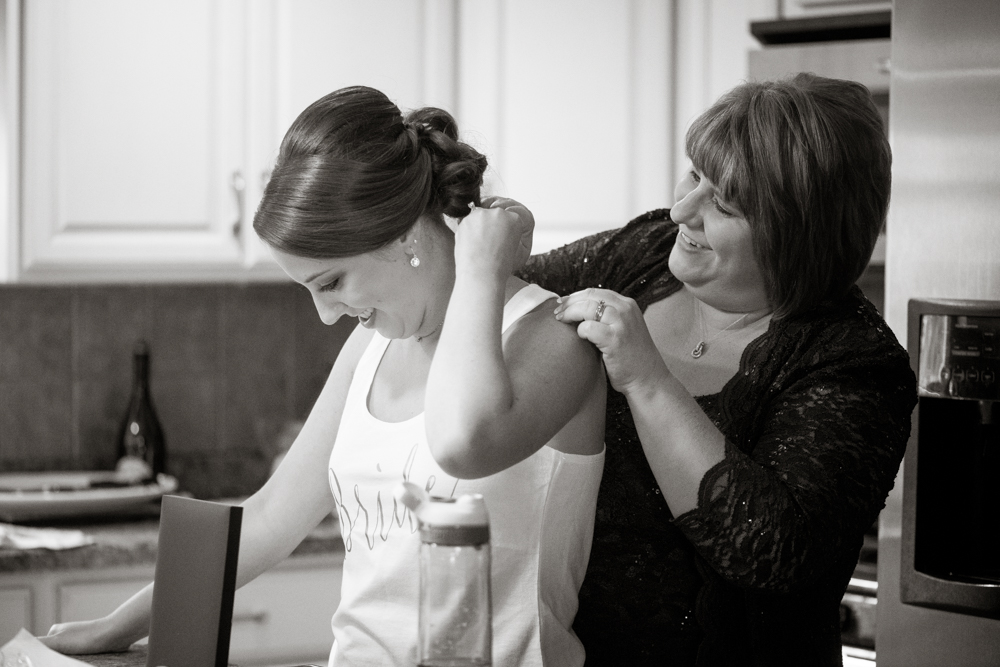 Danielle got her wedding dress at Toula's Bridal in Canfield & had custom sleeves sewn on. She also had the same lace applied to her cathedral veil. Everything was beautiful.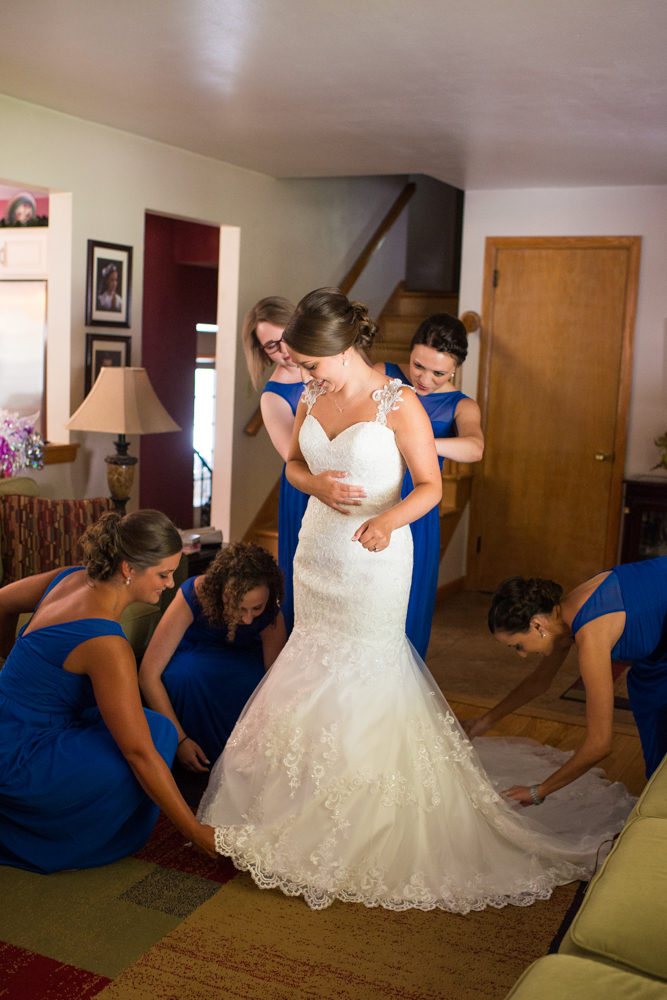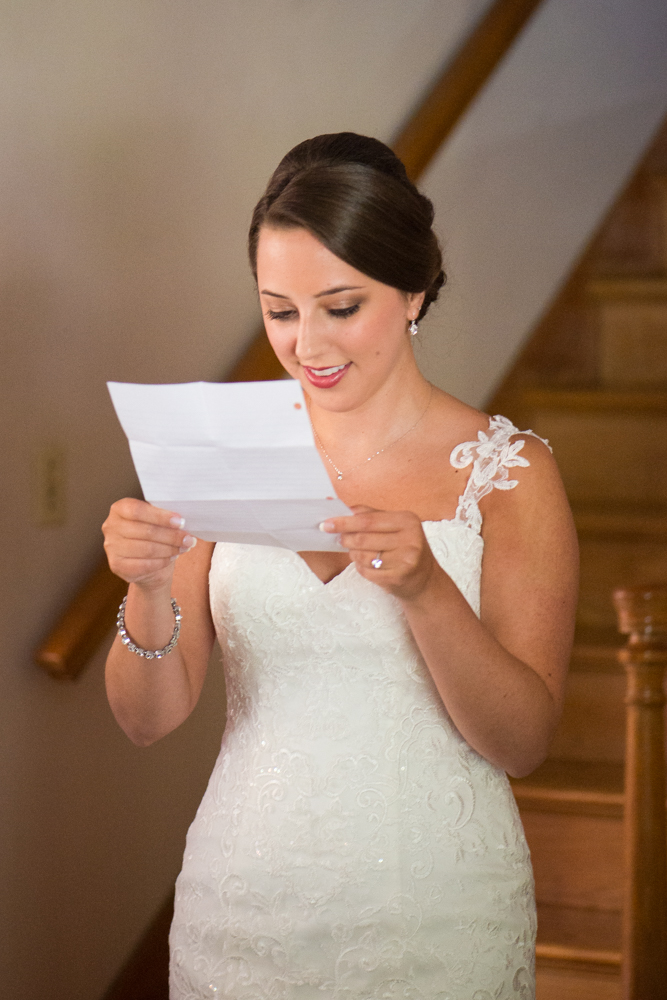 Their wedding ceremony at St. Charles in Boardman was full of happiness & smiles. We love how the guests' hearts are always warmed when the ring bearer & flower girl walk down the aisle. Everyone's face lights up.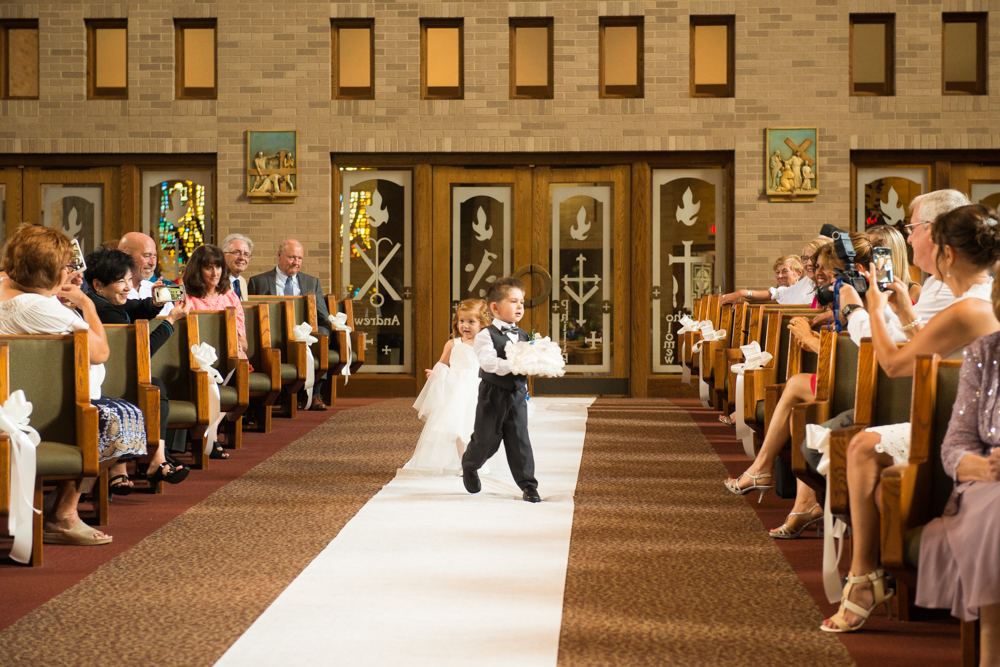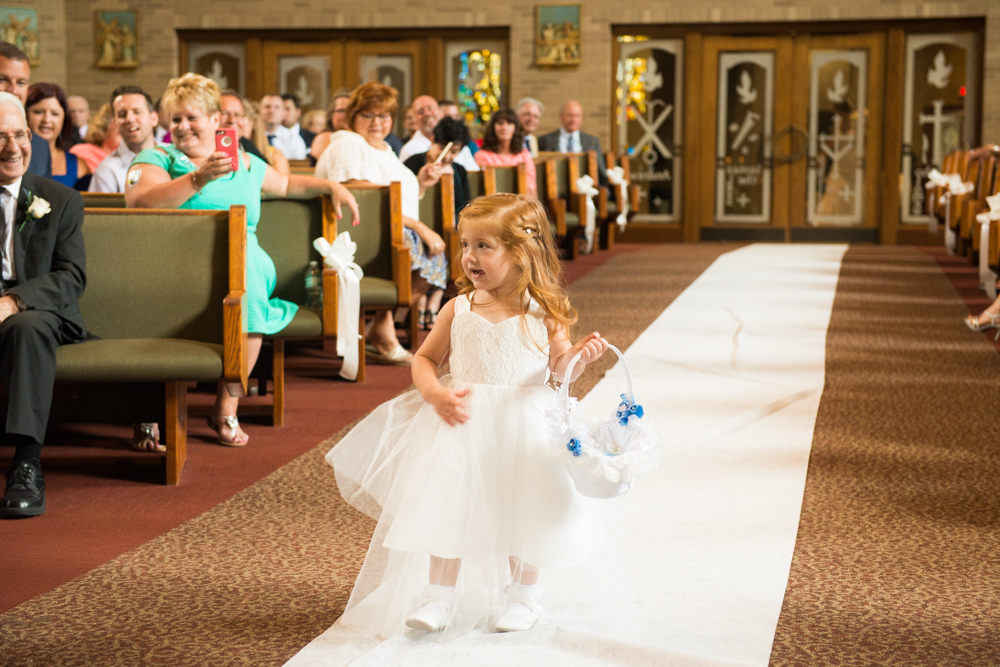 We could see Lance hold back tears as Danielle & her dad approached. Then he couldn't stop smiling.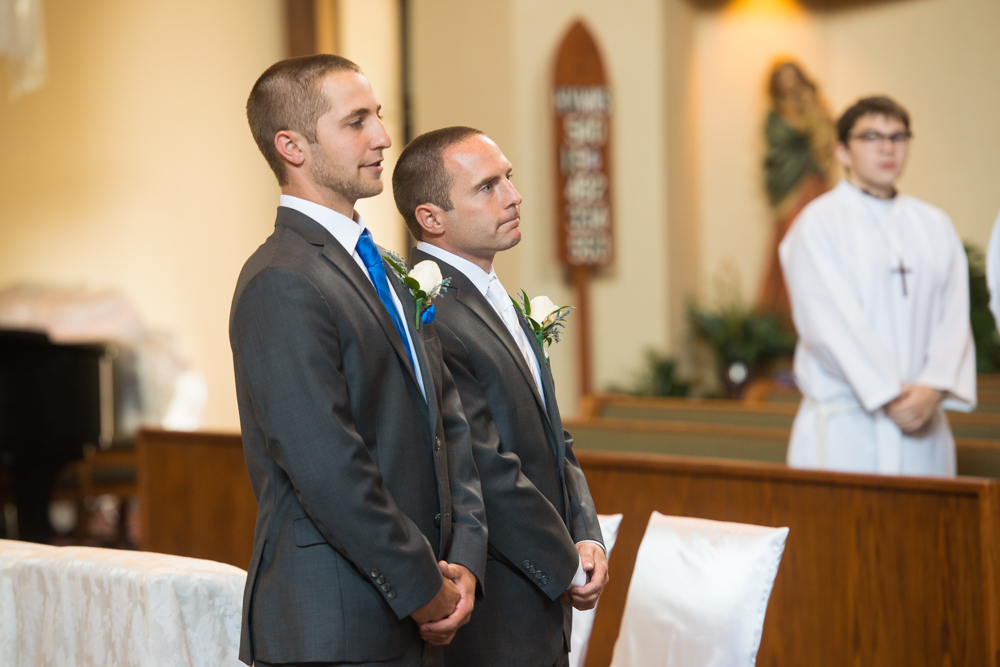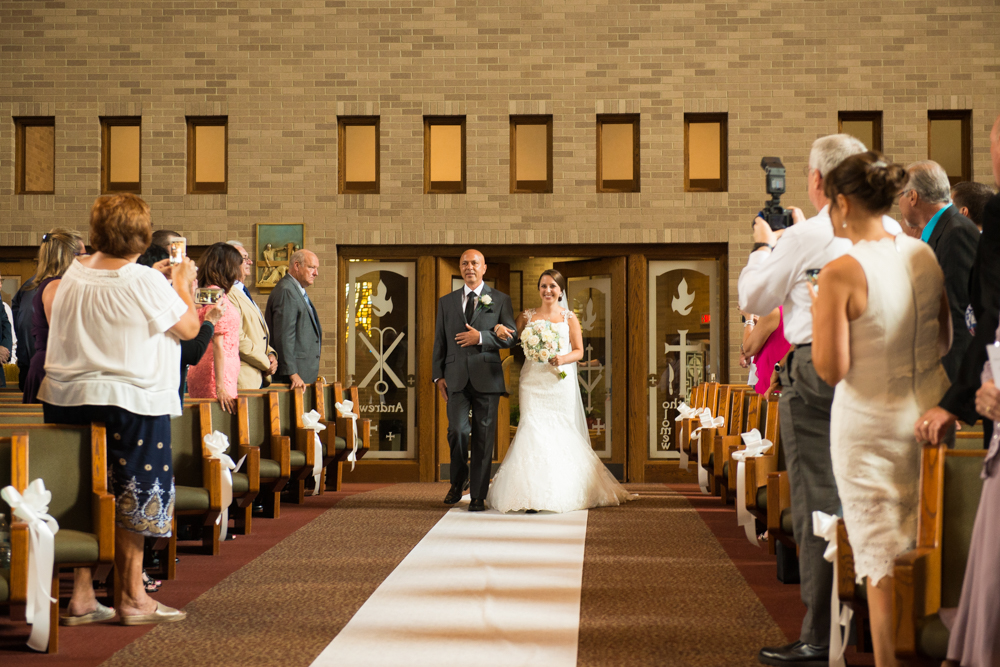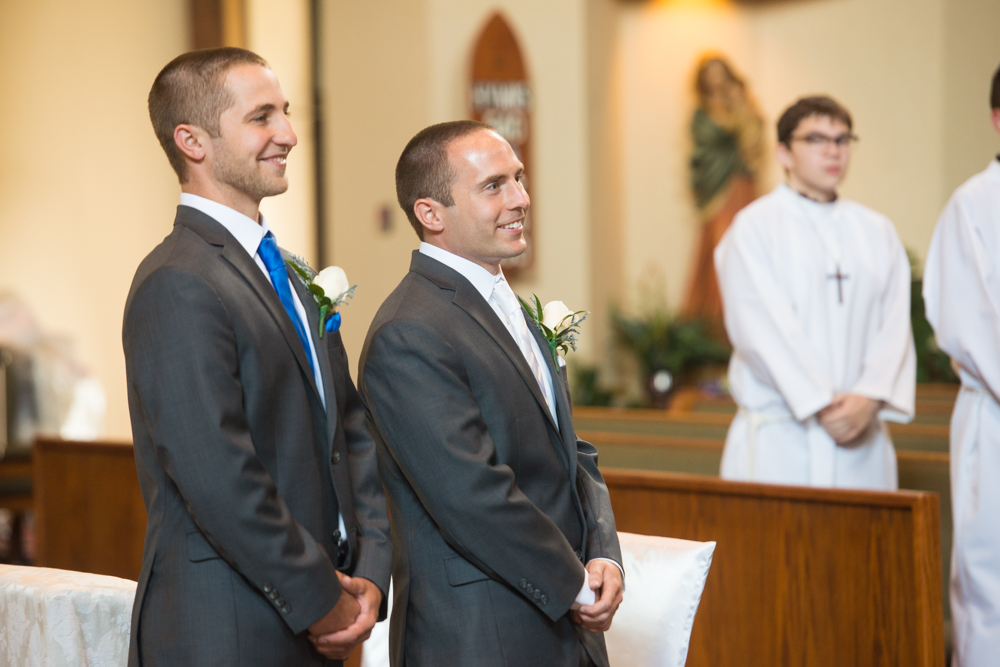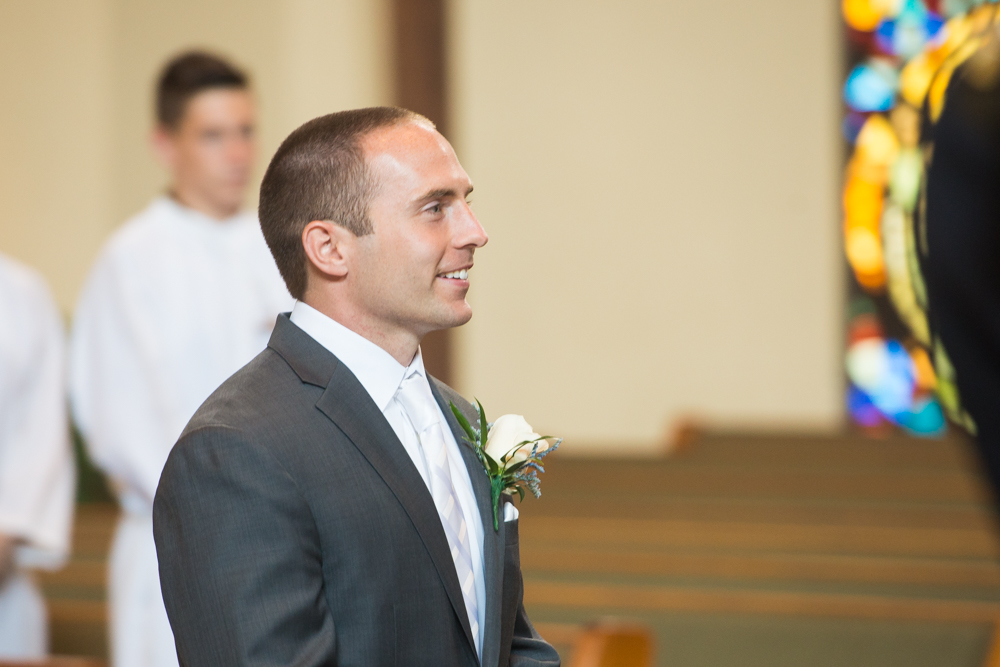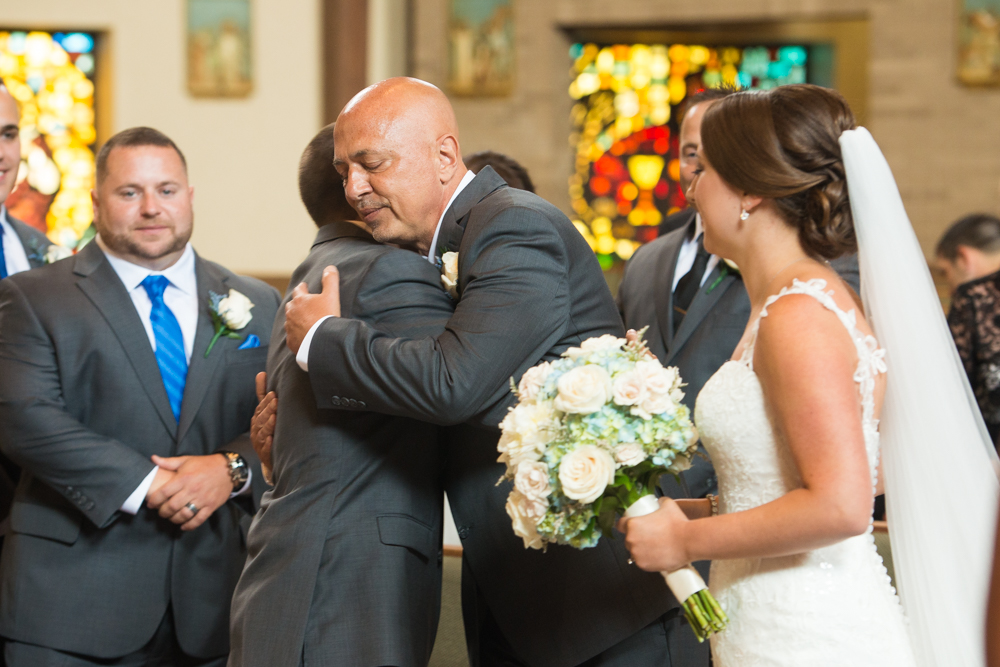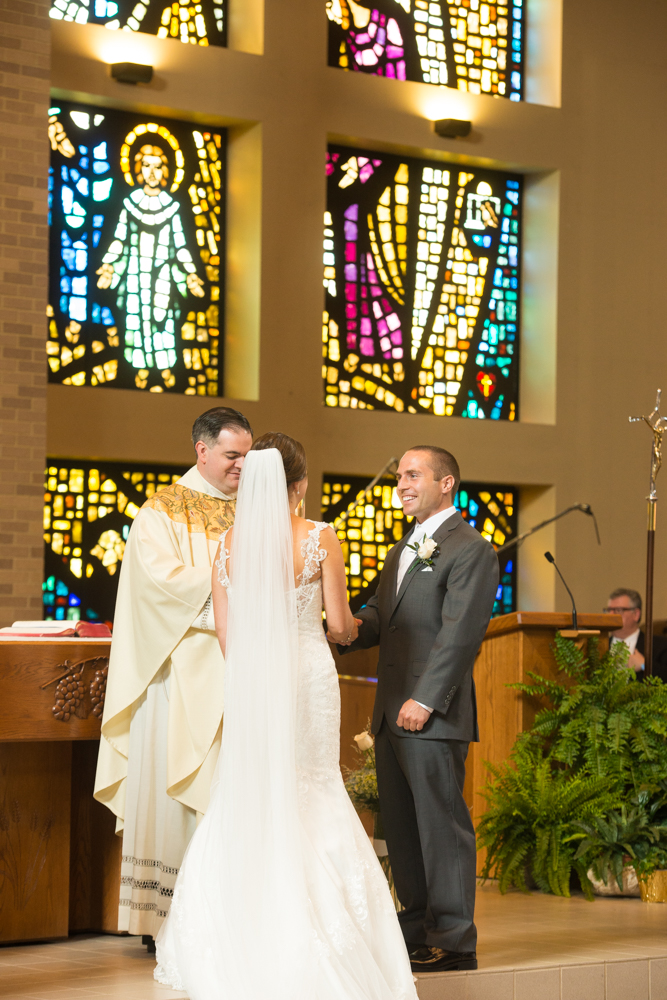 These two love each other so much. We're excited to see what marriage holds in store for them!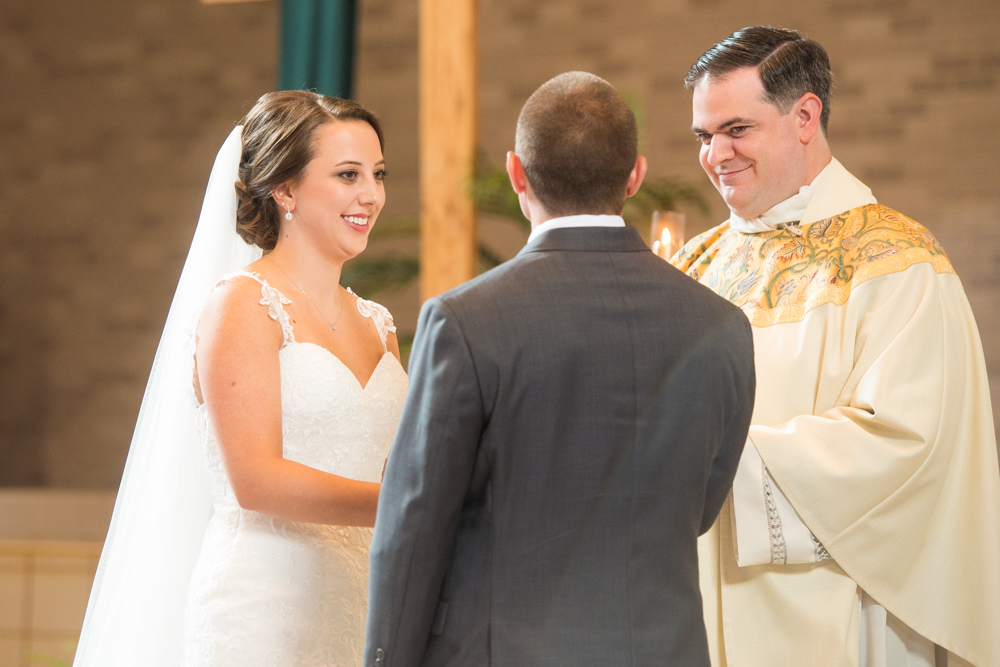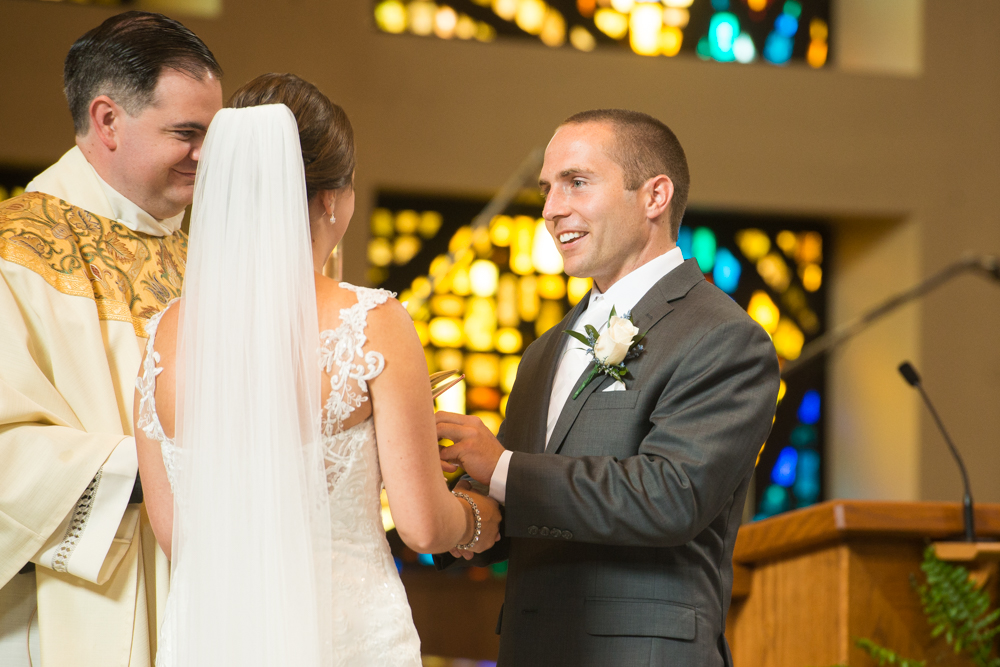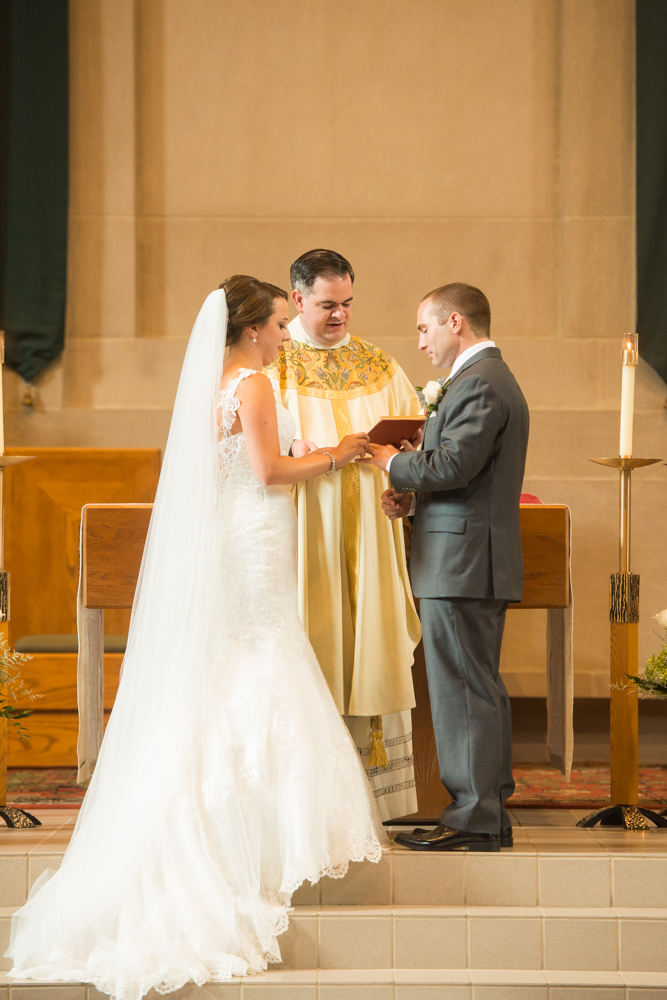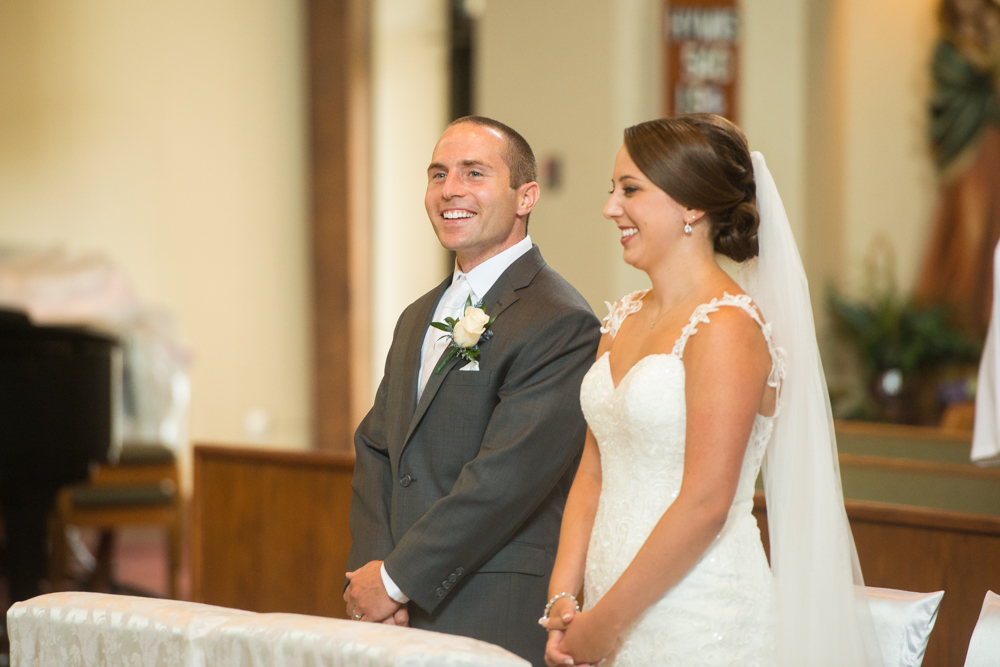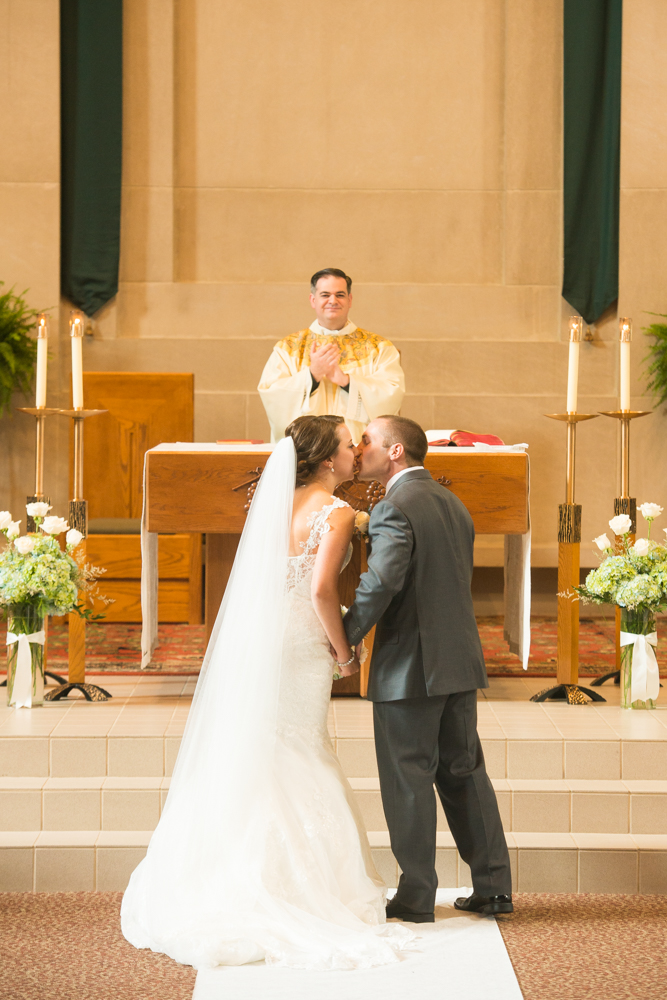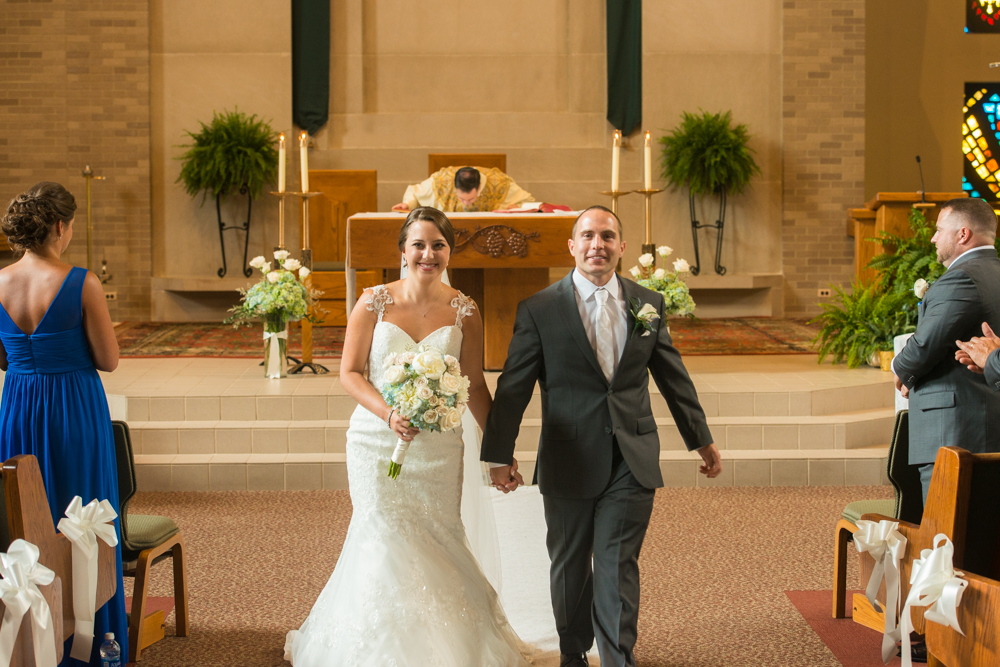 Like we said, it was a gorgeous day & the Rose Garden at Mill Creek Park was looking fabulous. This bridal party was so much fun! We laughed and joked around with them all day.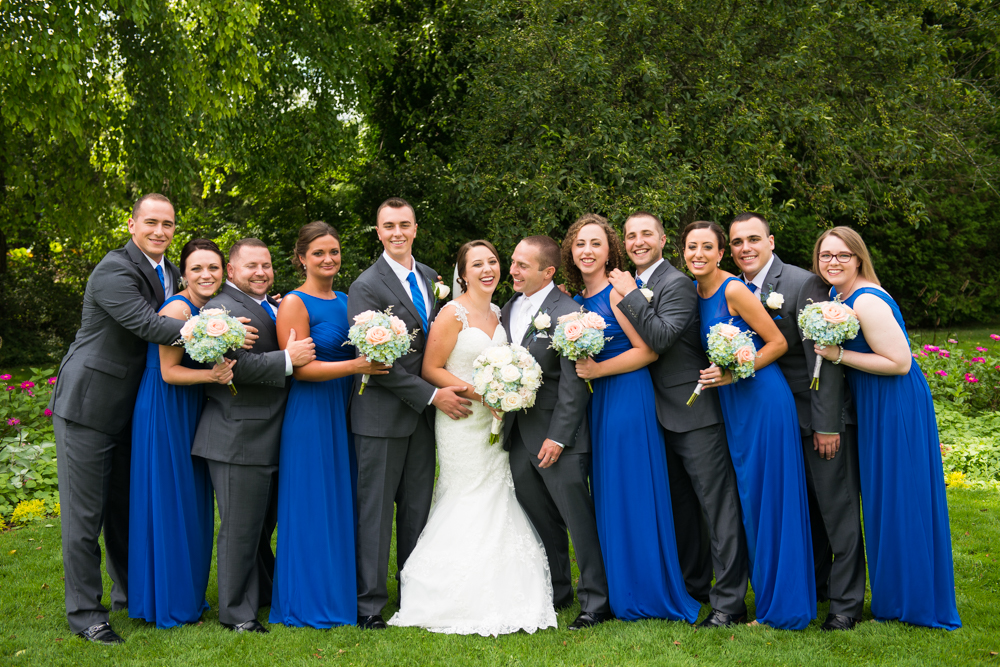 Not to mention, one of our past stunning brides, Christina, was a bridesmaid!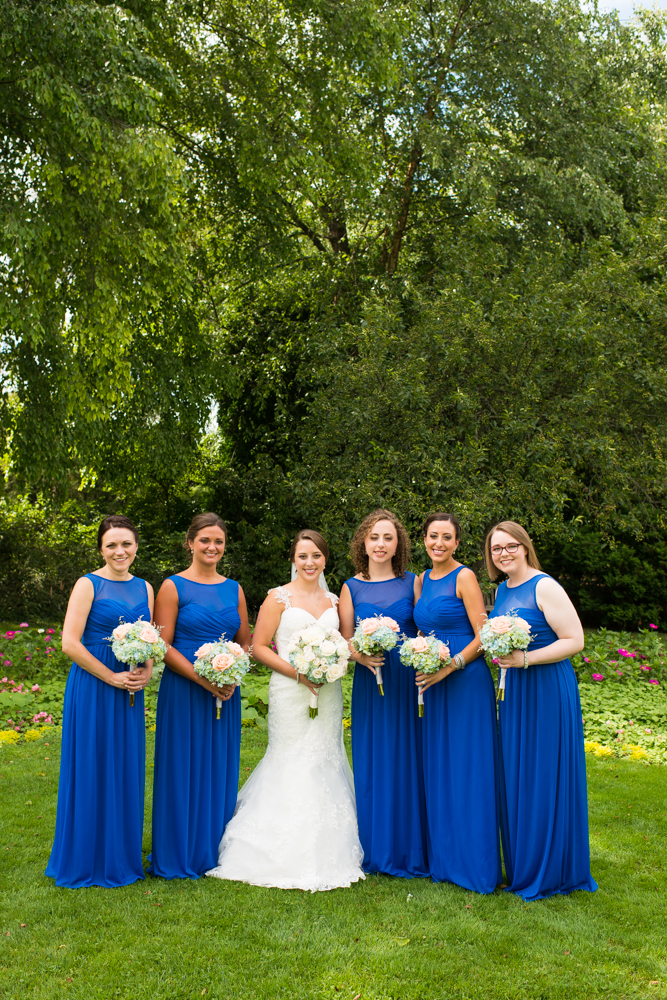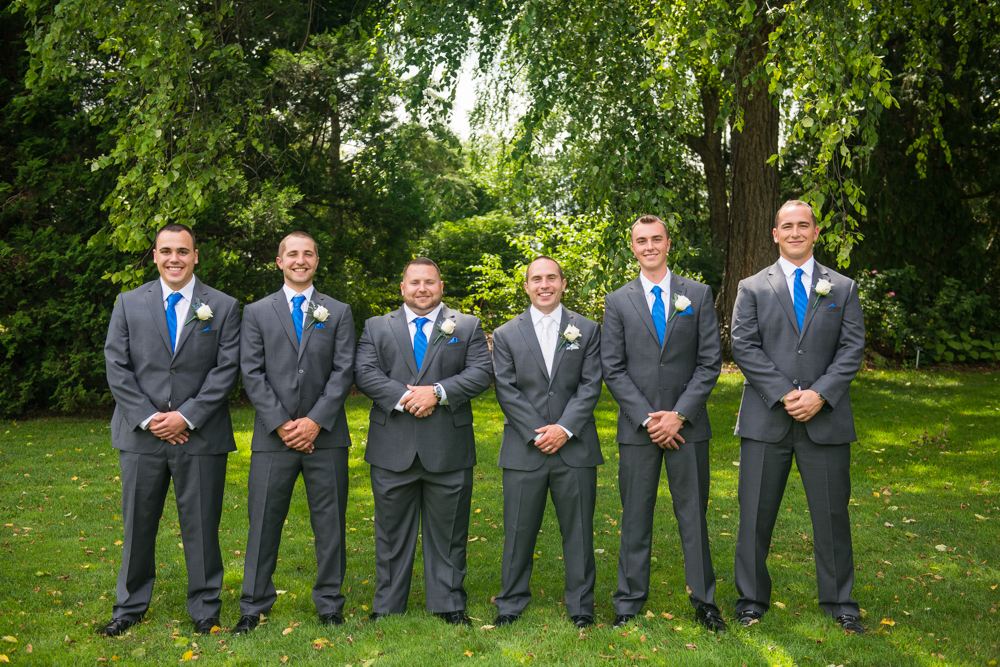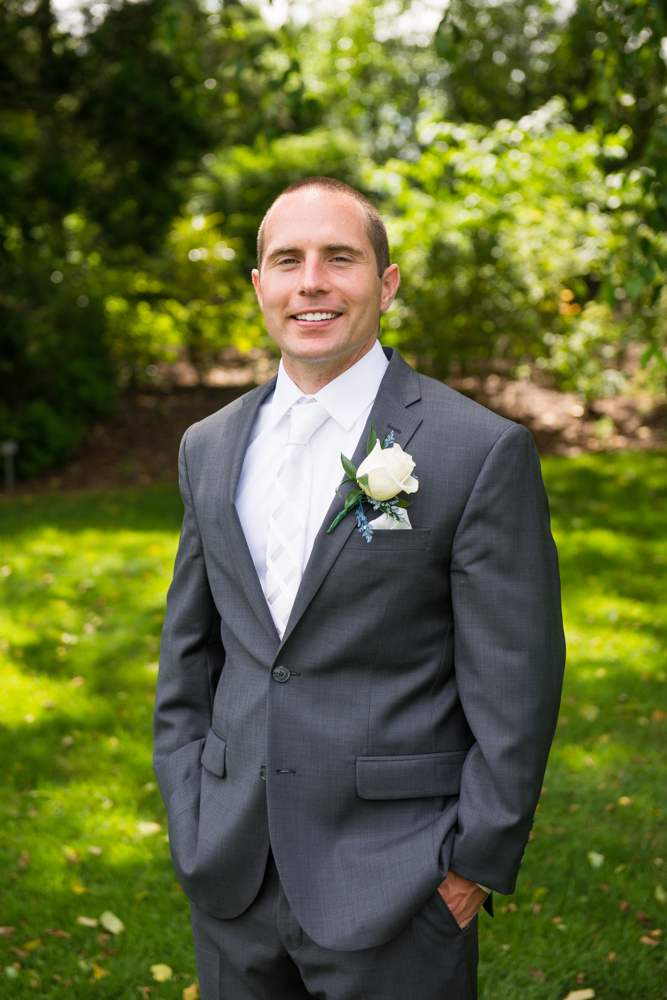 Isn't her bouquet pretty? Her florist was Gem's Floral.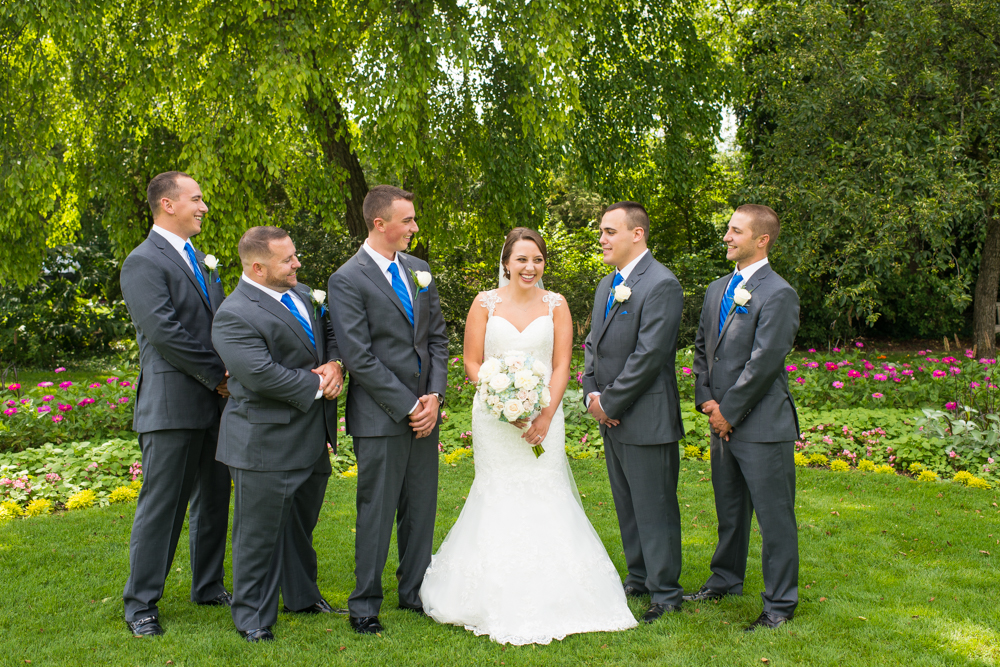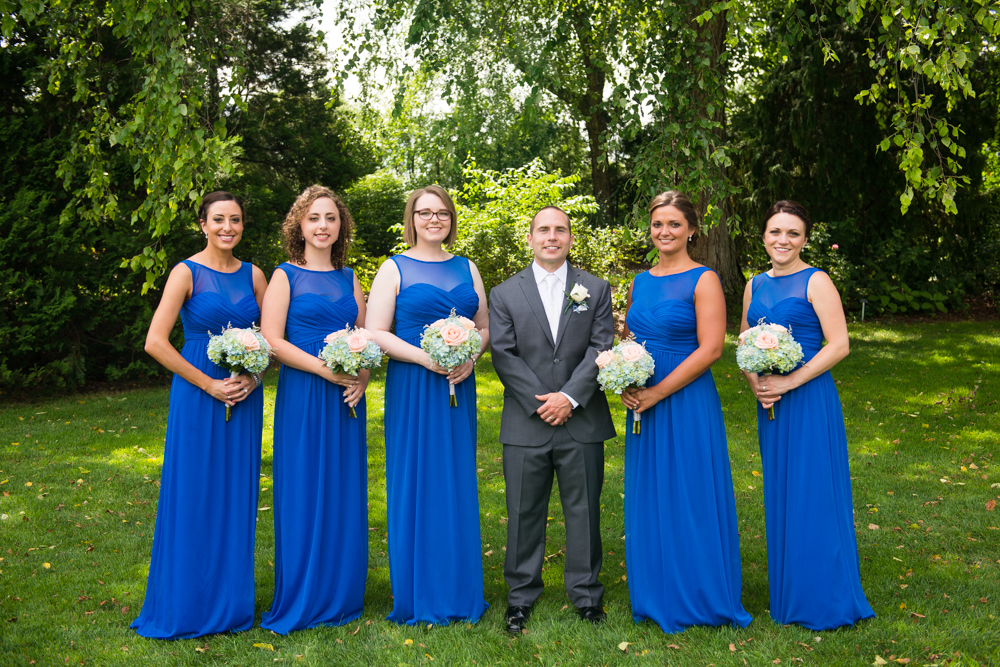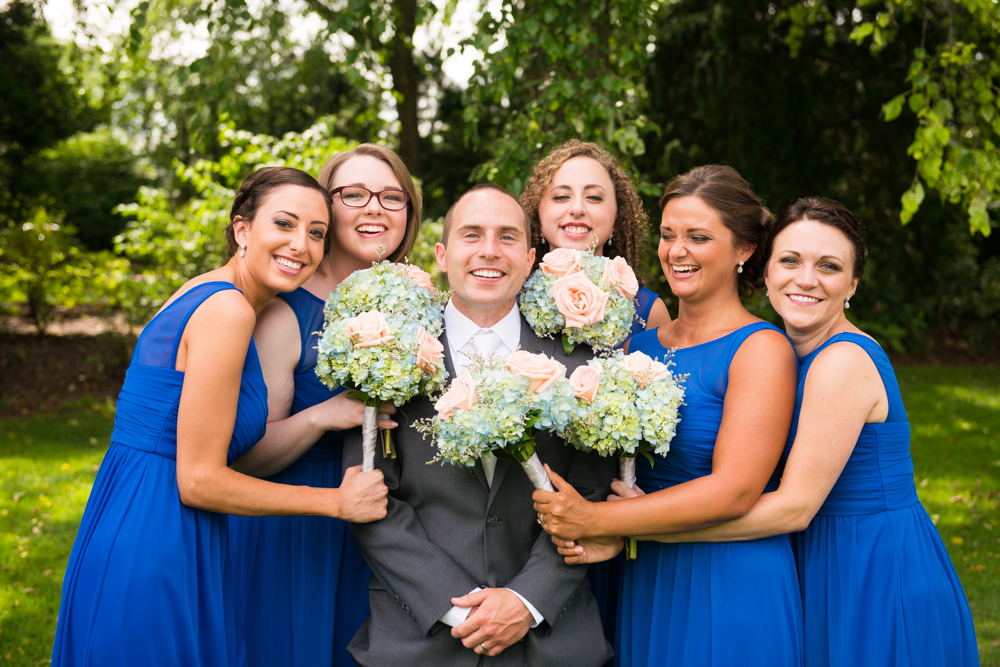 Our bride & groom portrait time with these two was so amazing because we all just laughed and had so much fun! We hope many, many, many years down the road that family members can look at Danielle & Lance's photos & see a glimpse into the way that they truly interacted with one another- authentically, organically, beautifully- instead of stiff & rigid posed portraits. They were so happy and I'd even say giddy to be married. It was a joy to watch.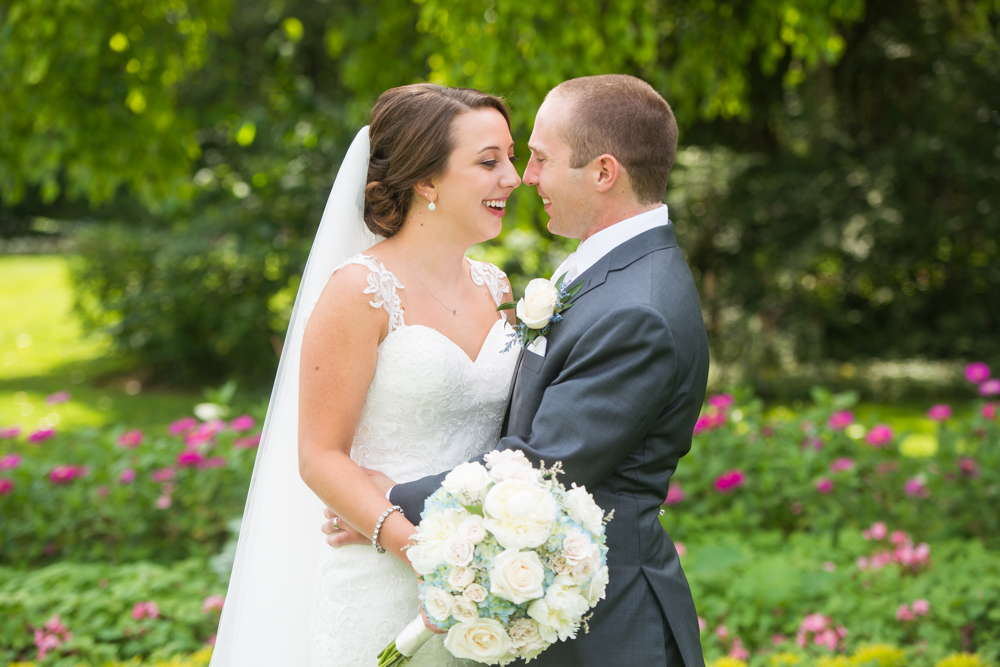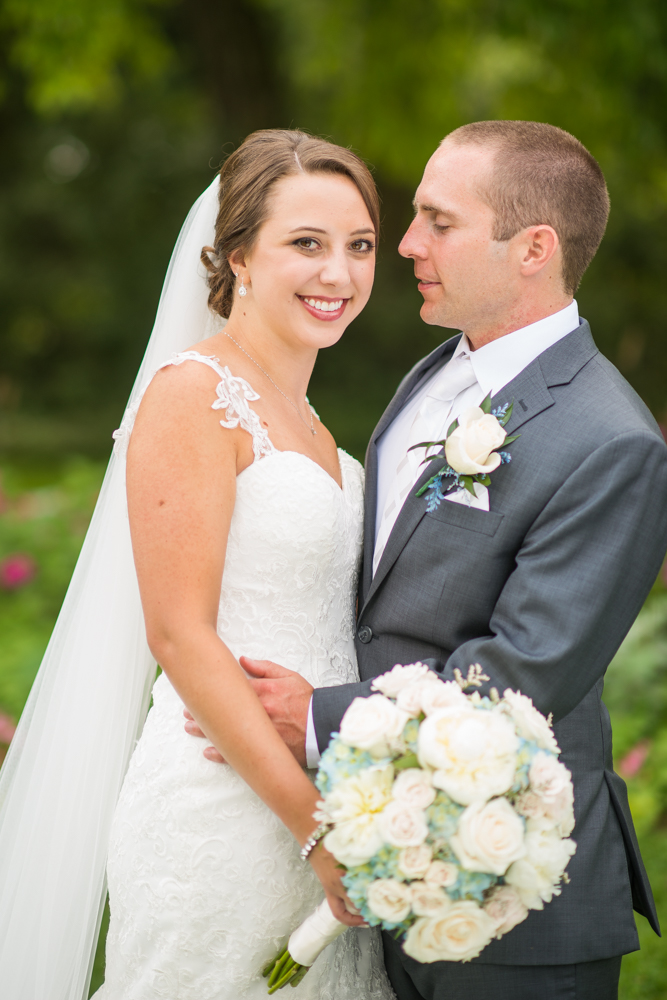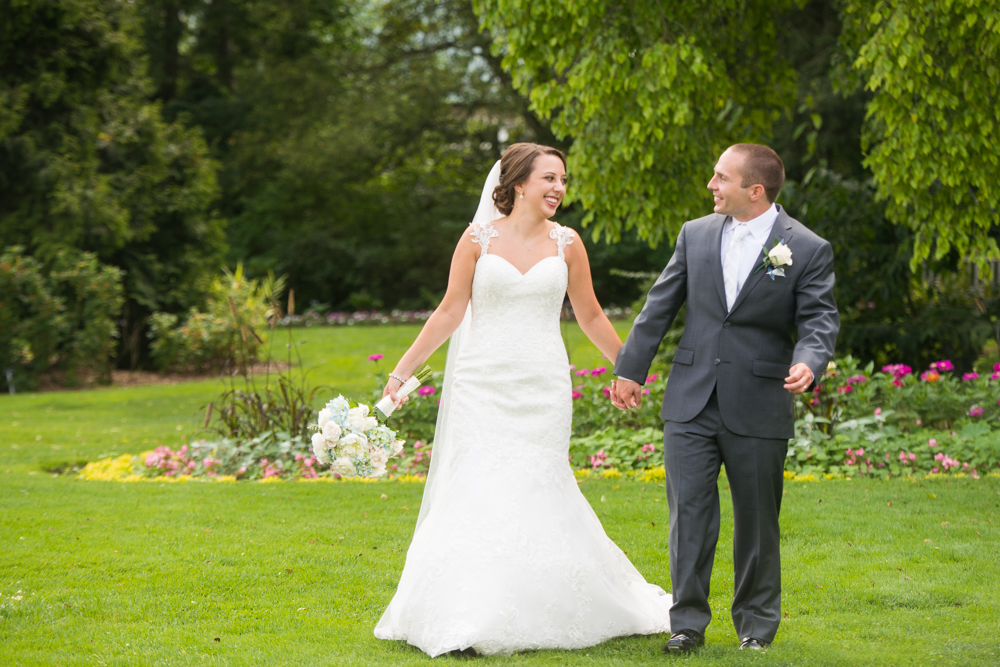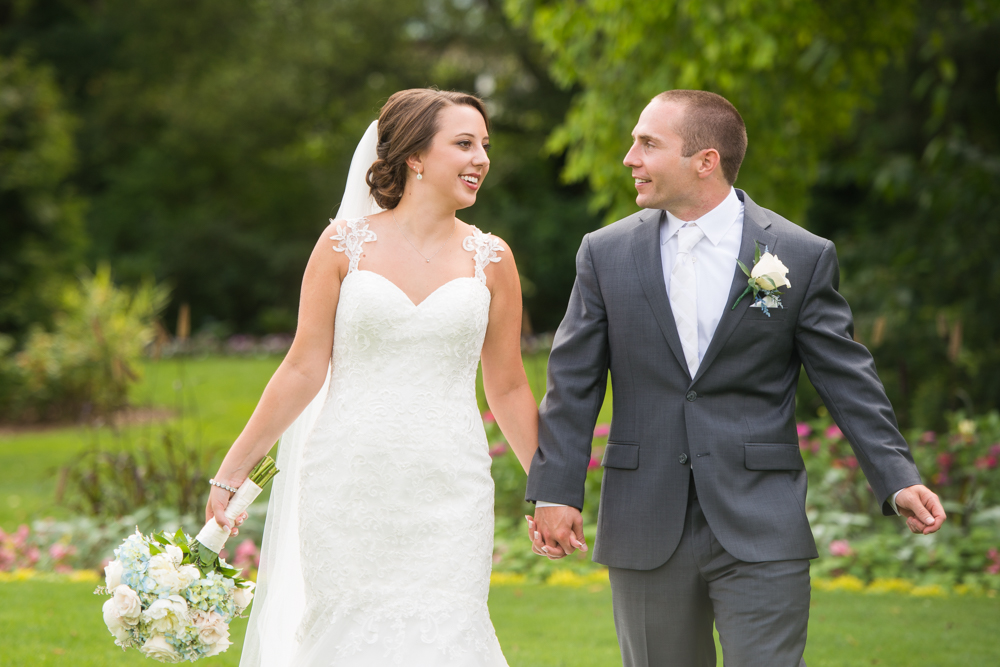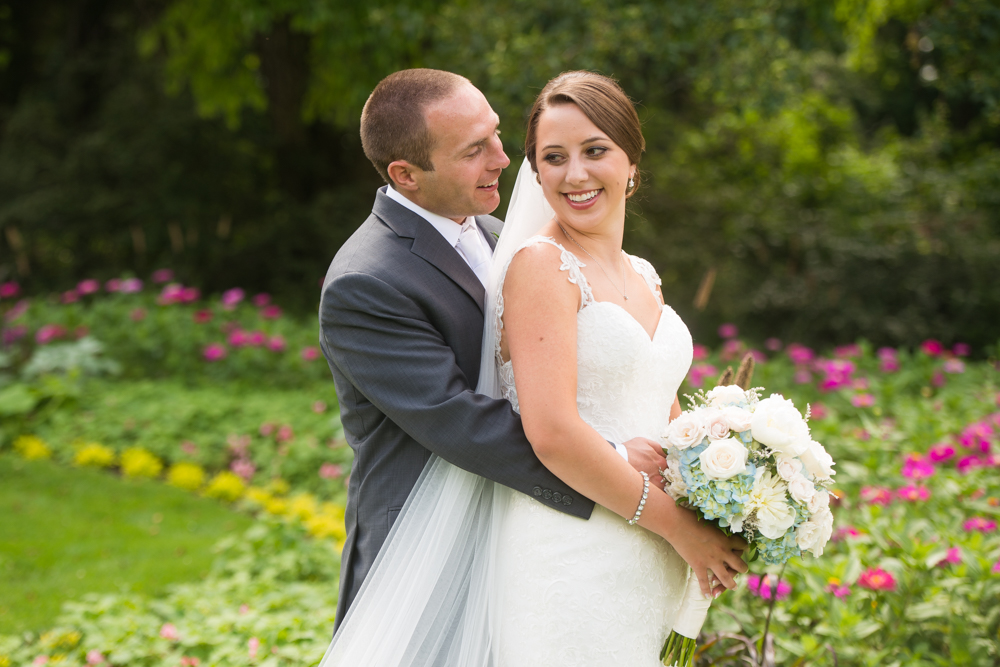 He makes her laugh a lot.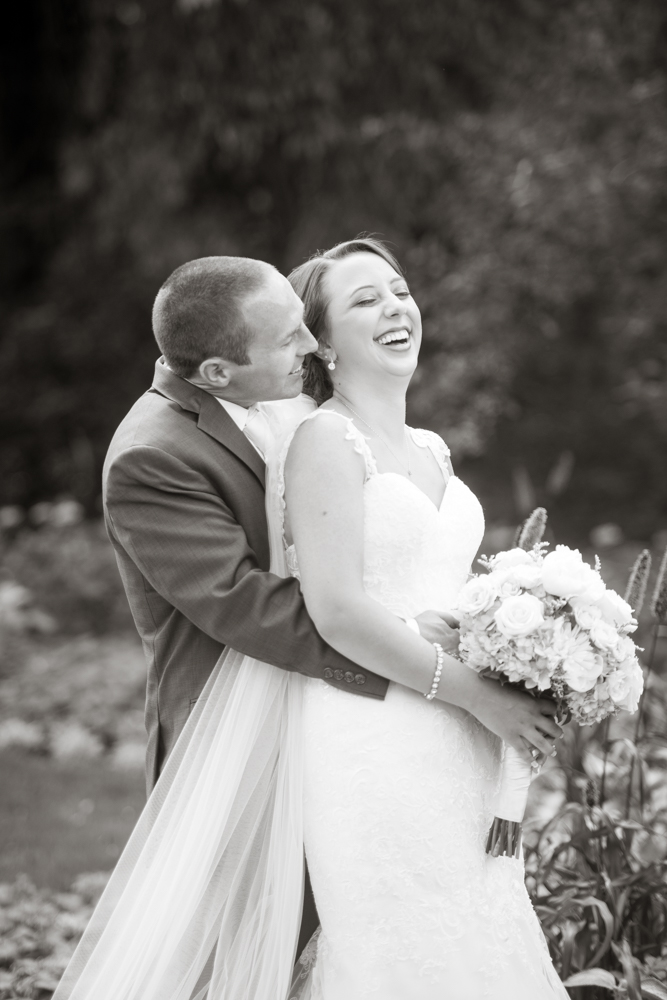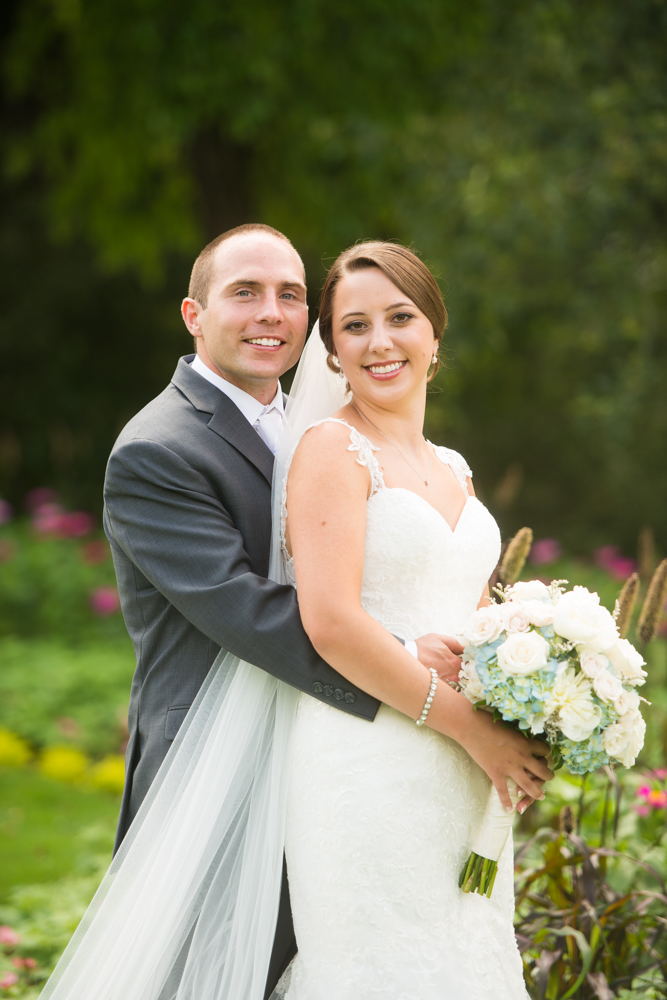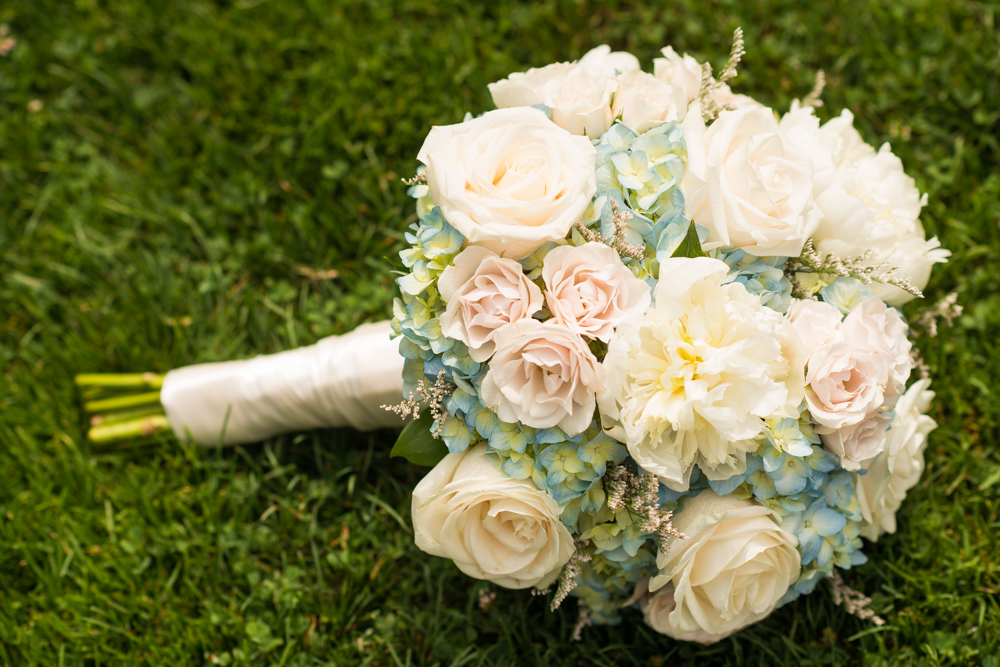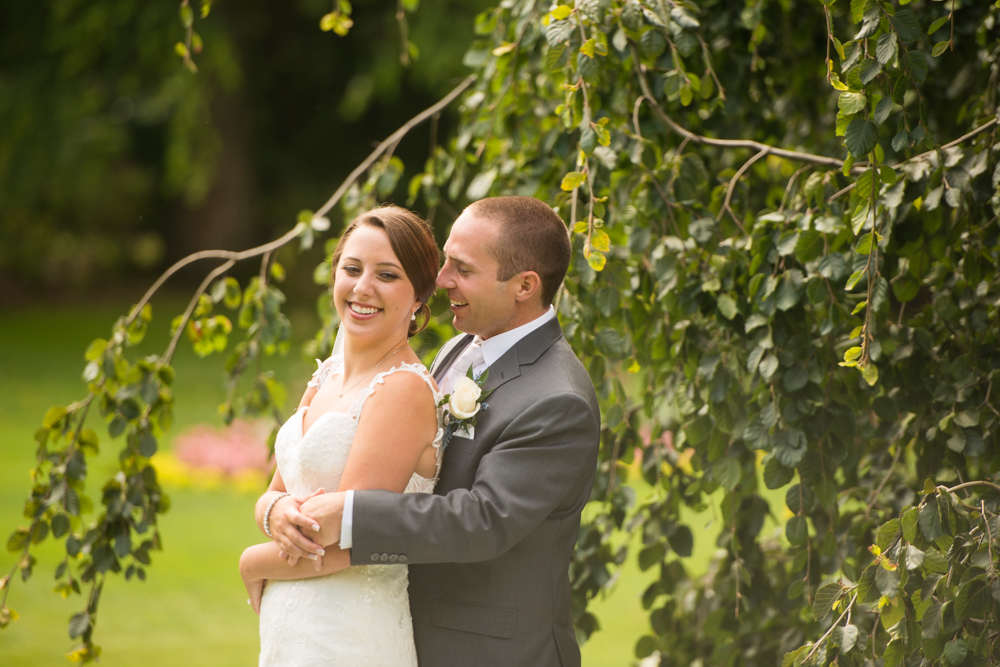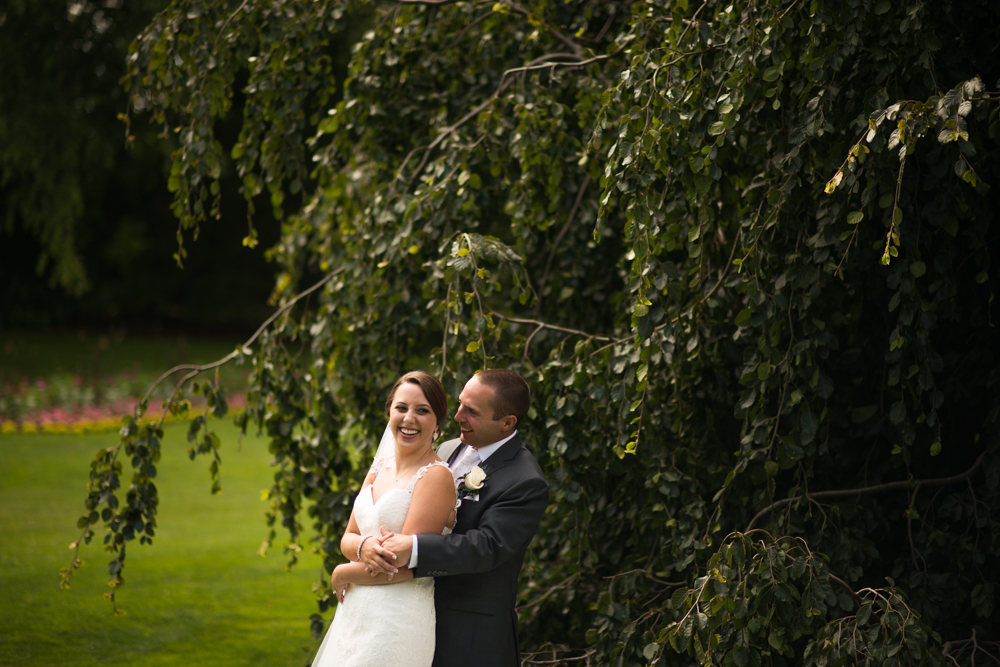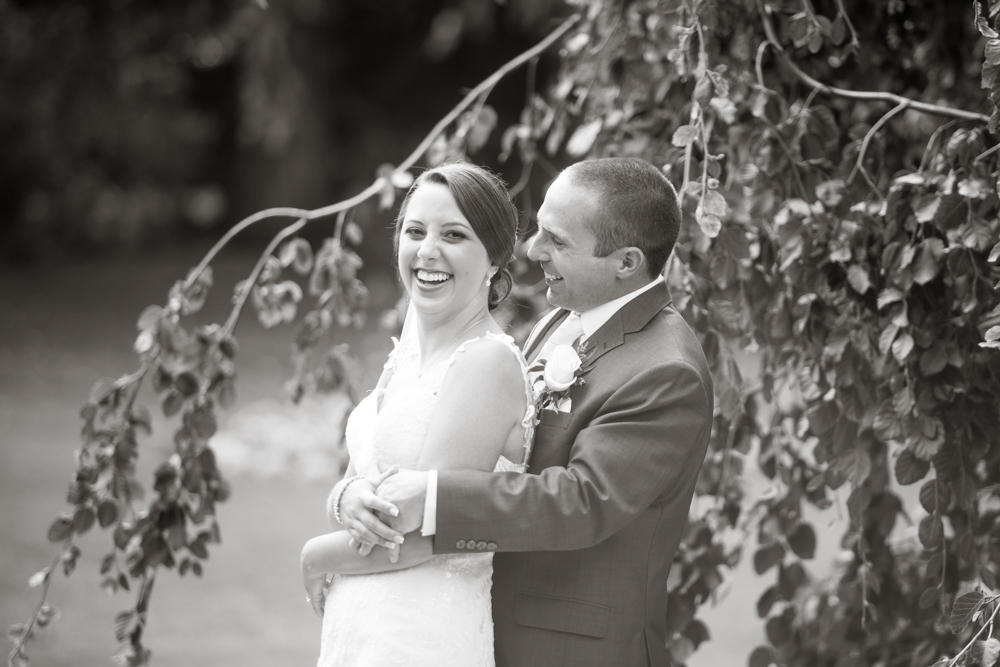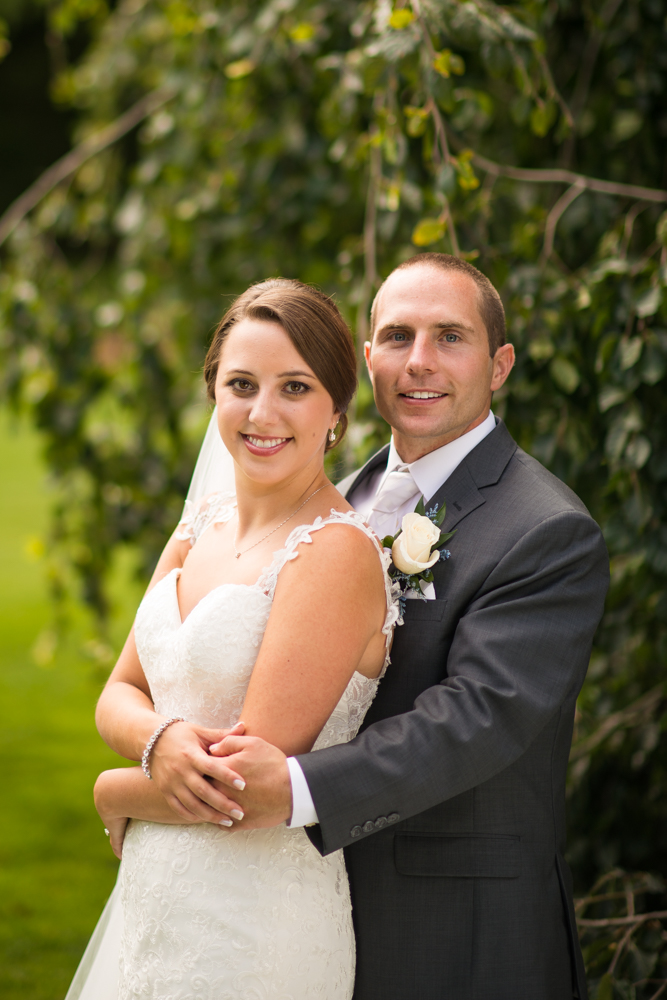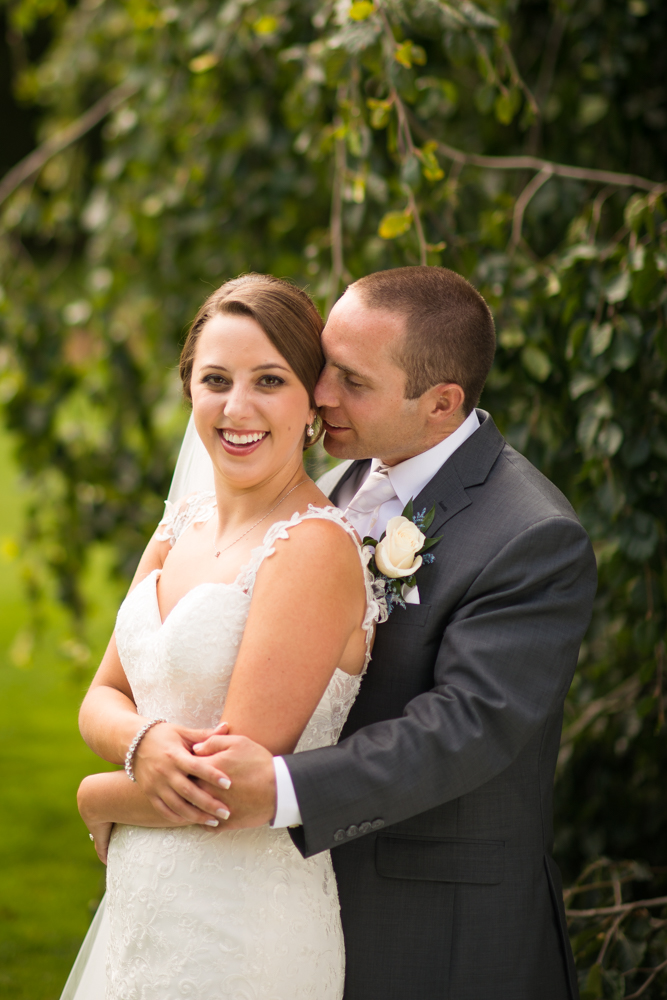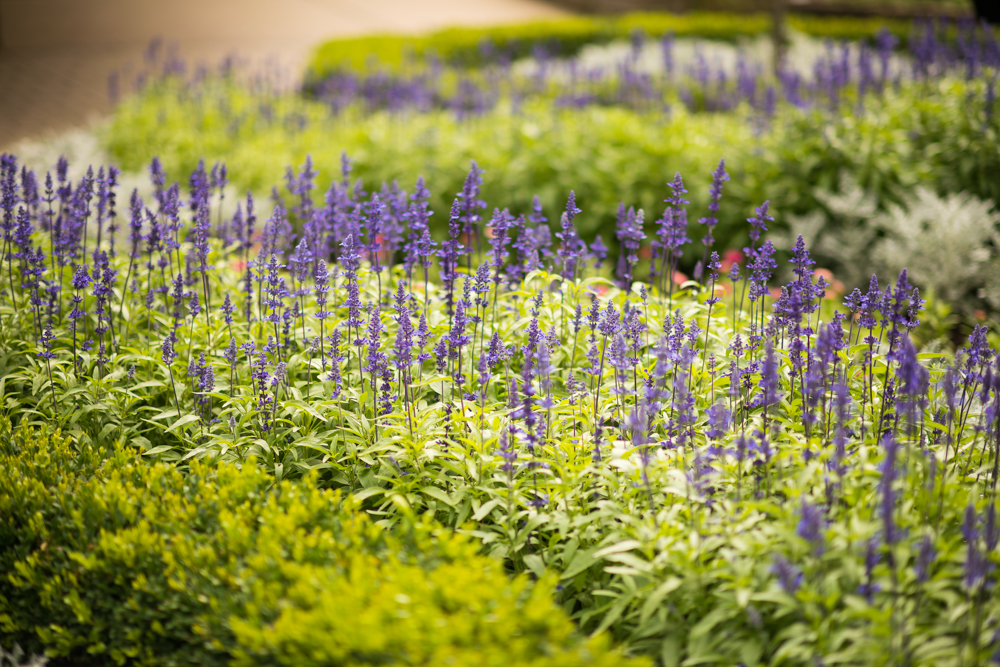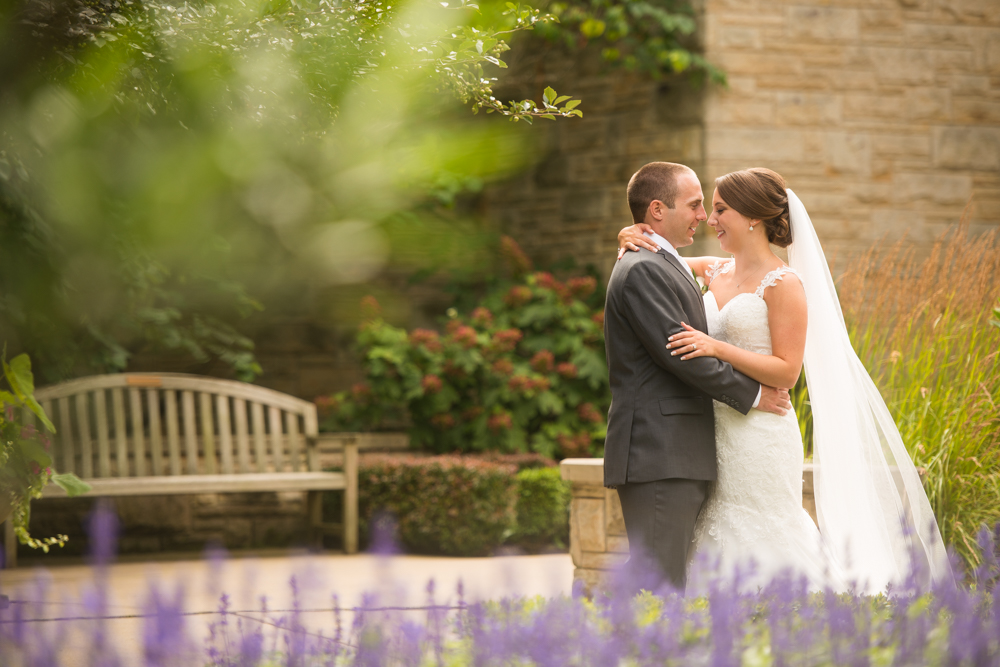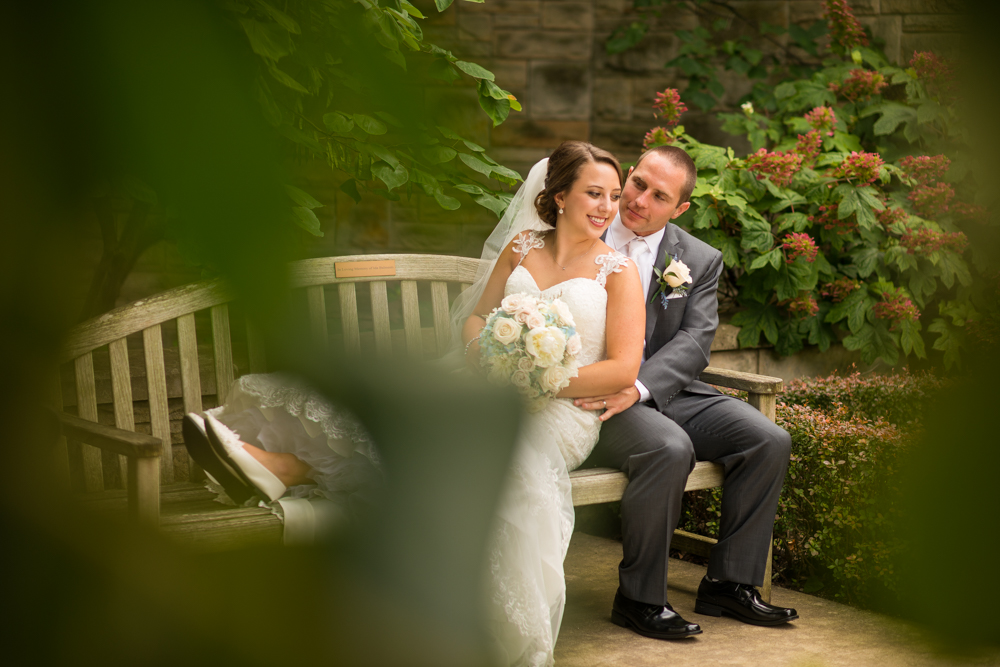 The back of her dress! Ahhhh!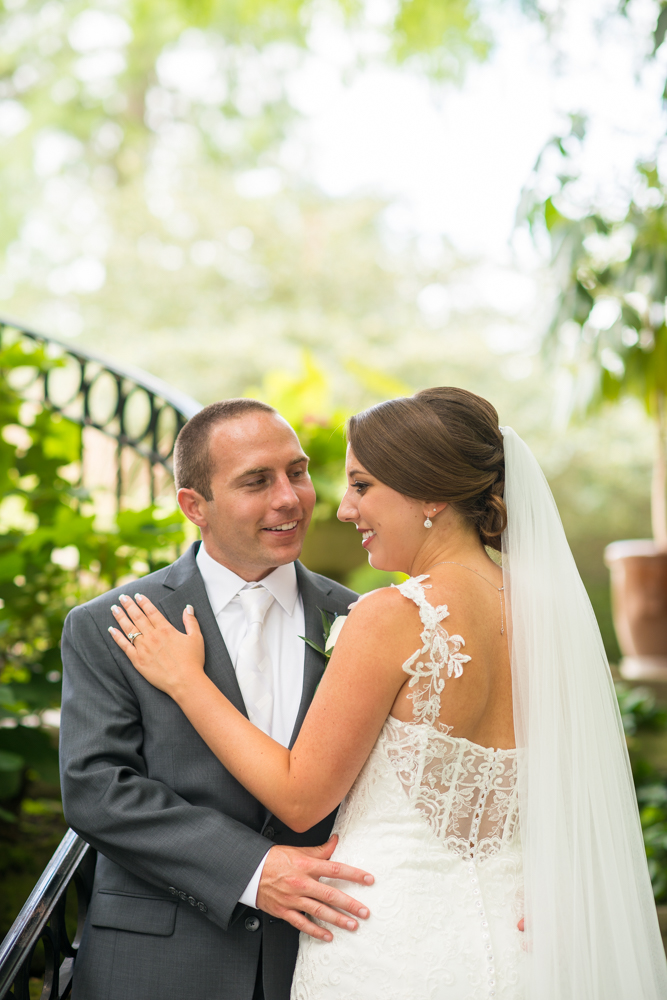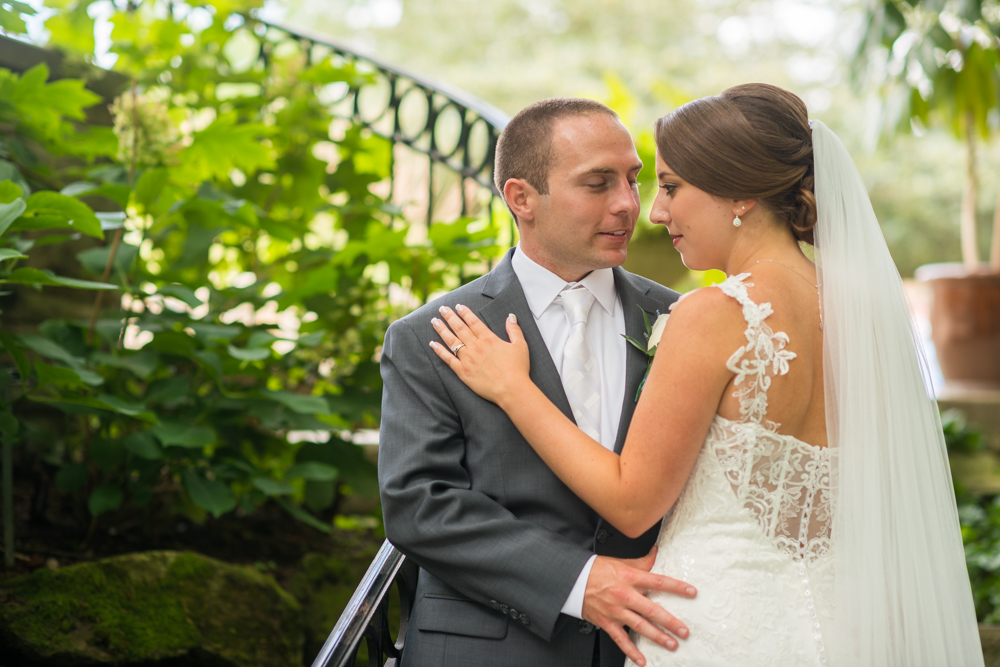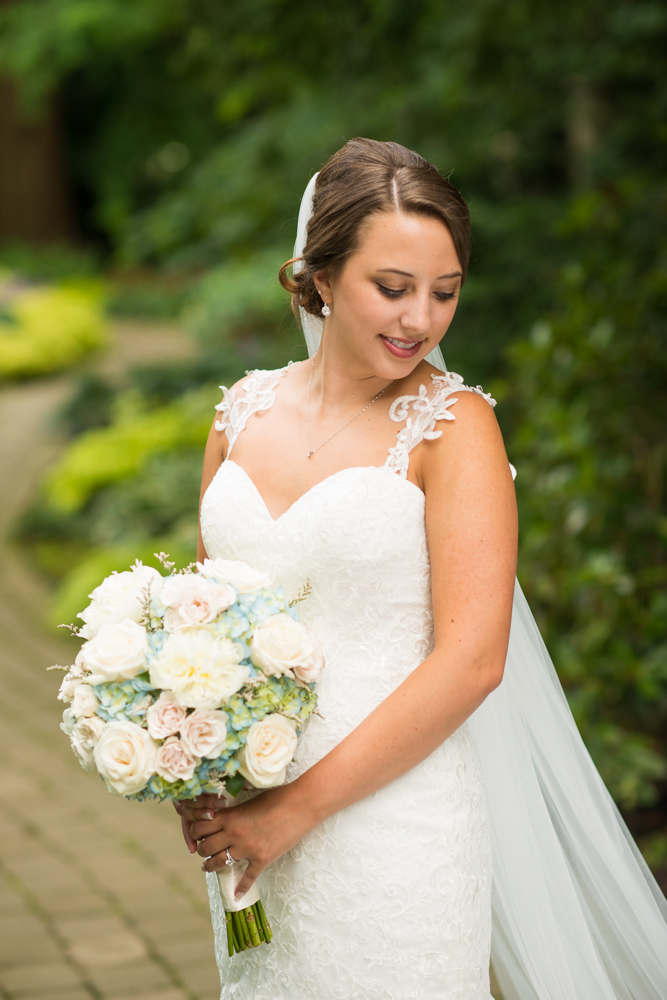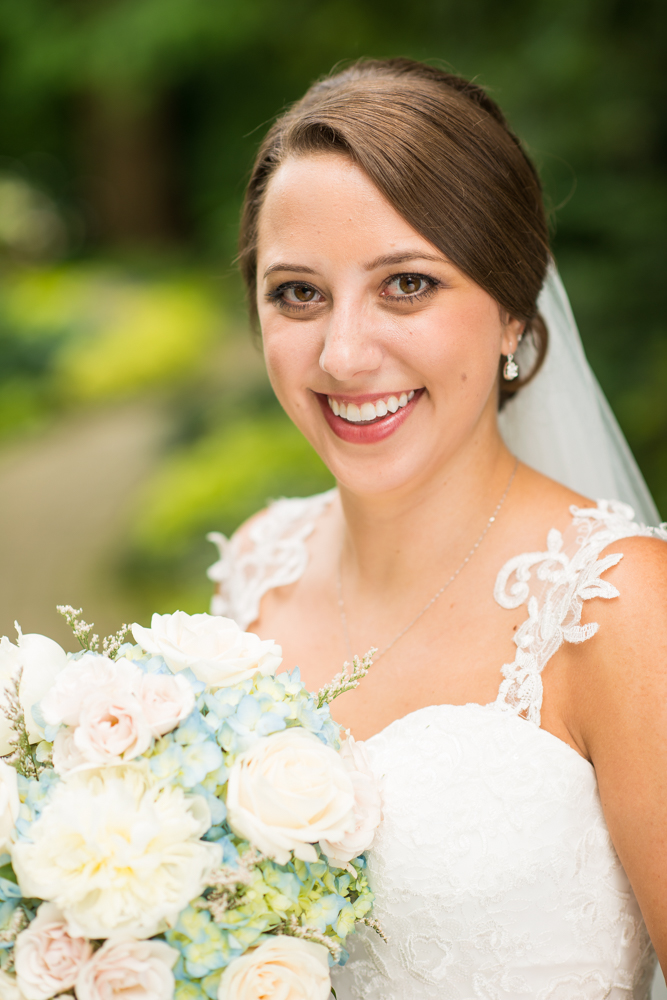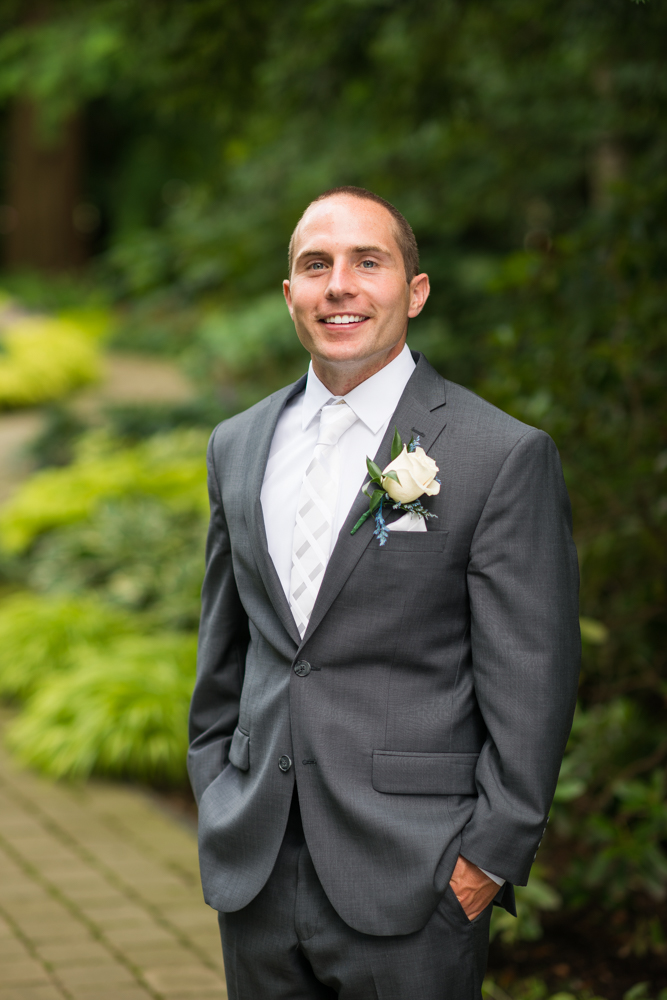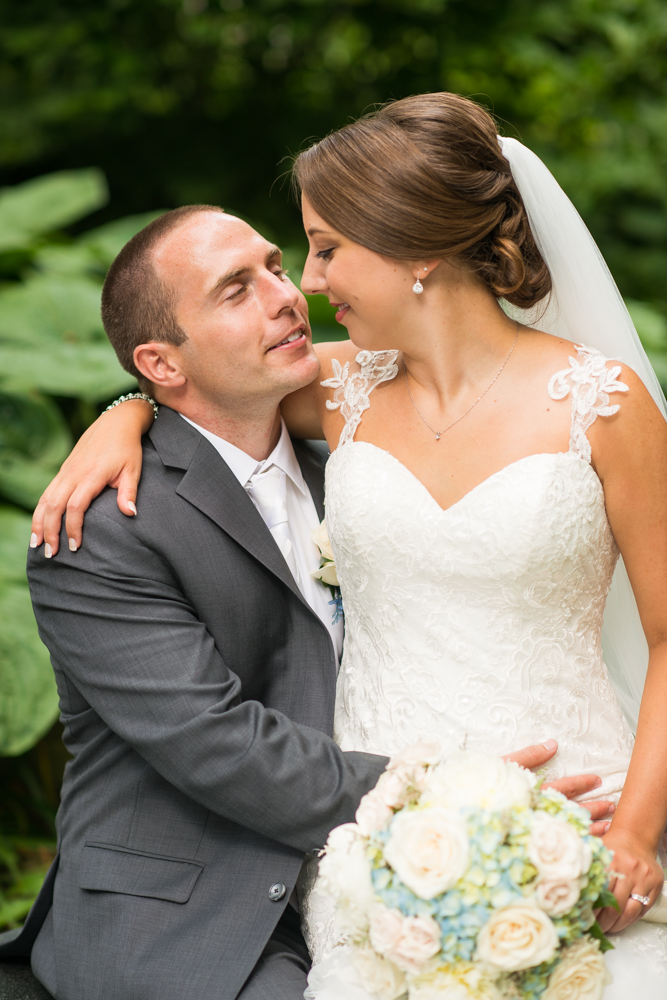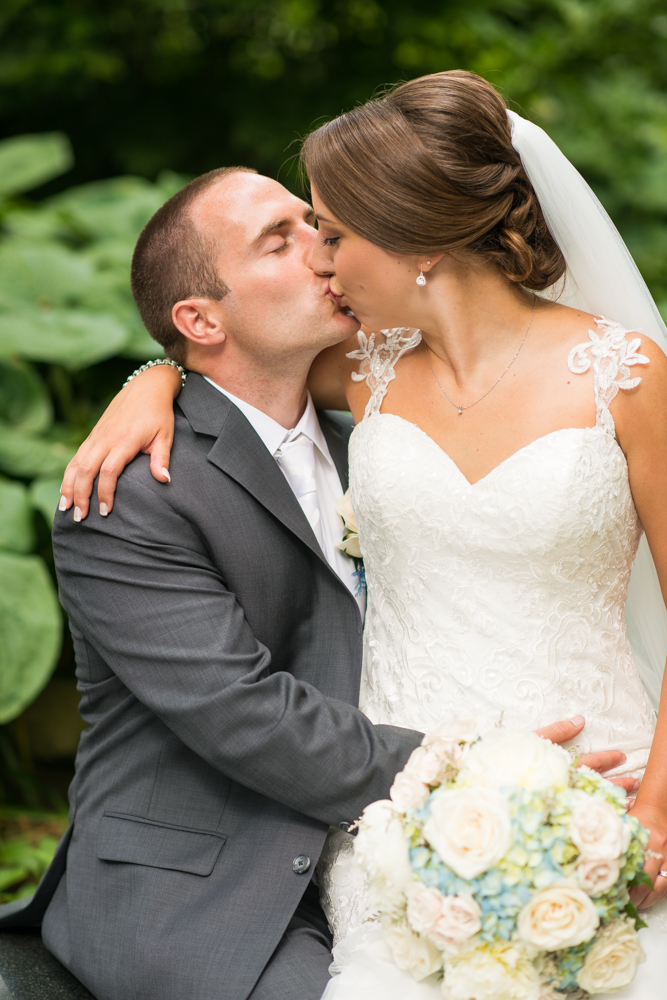 We also got to stop by the McKinley Memorial for a few portraits.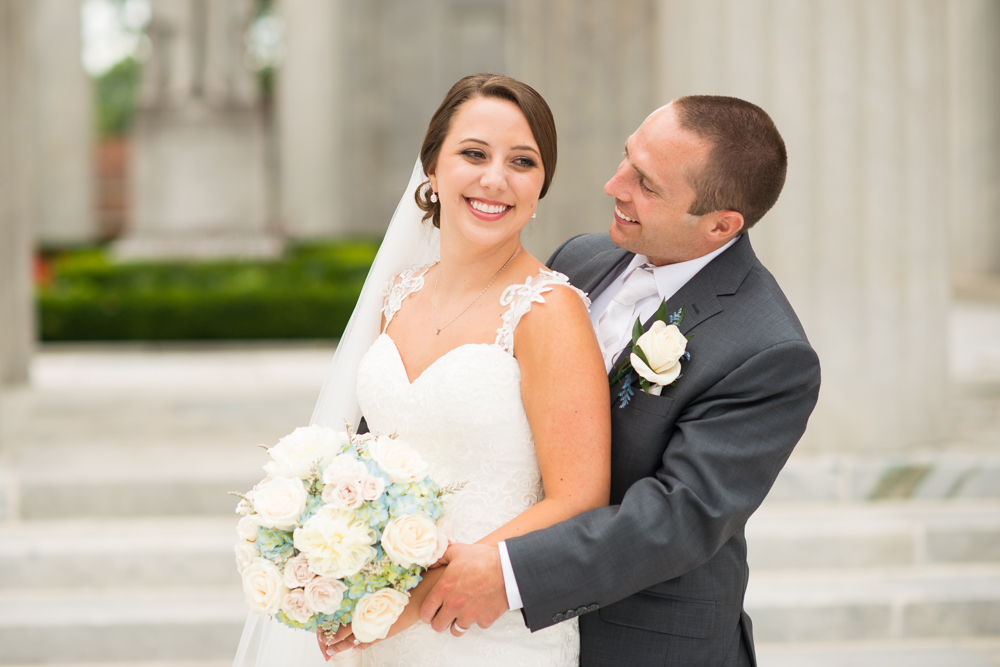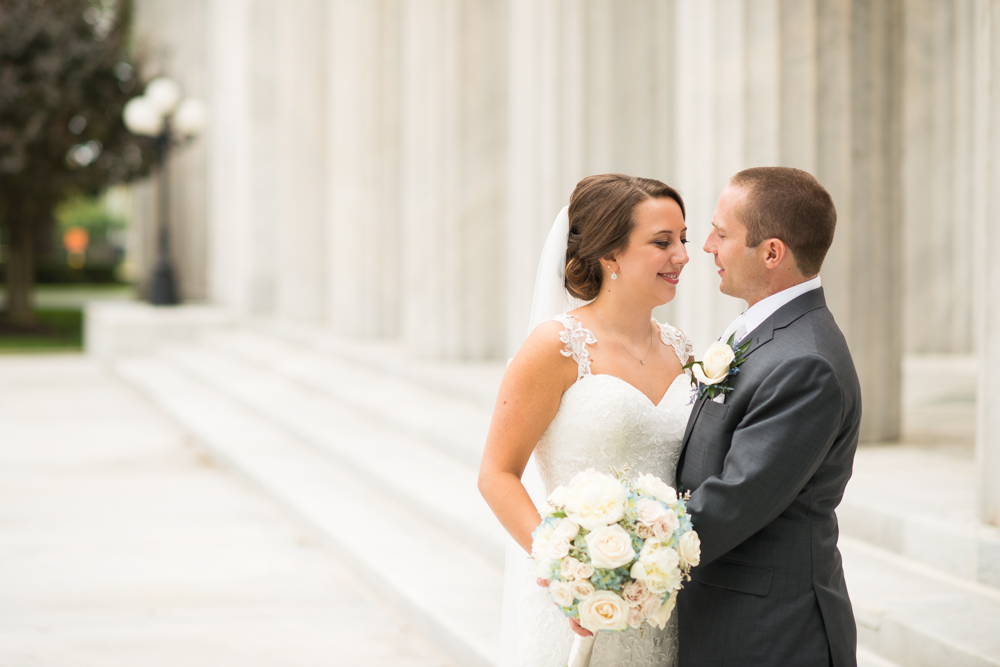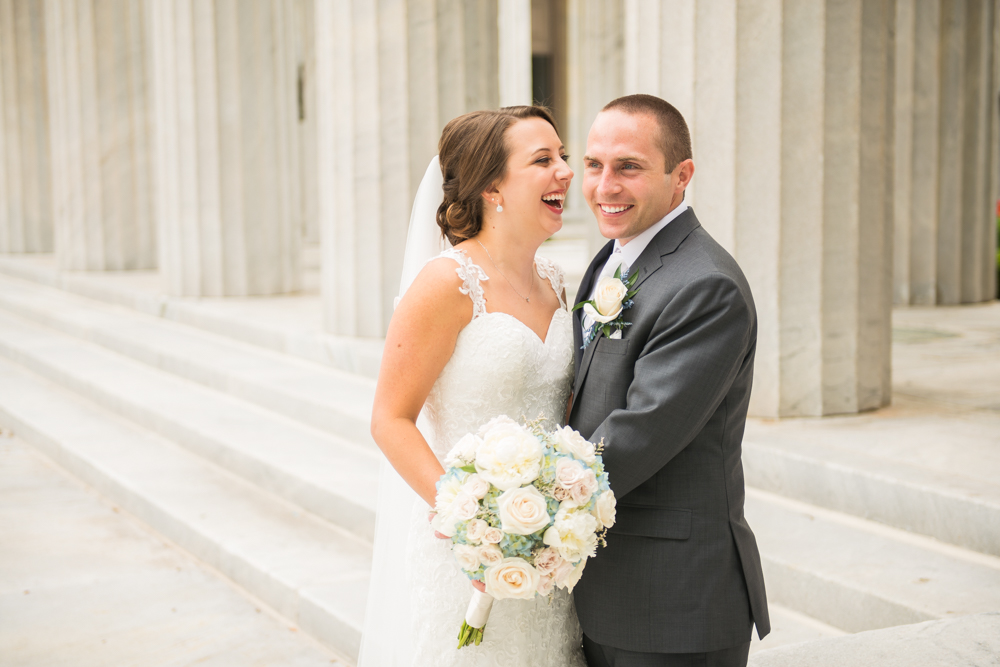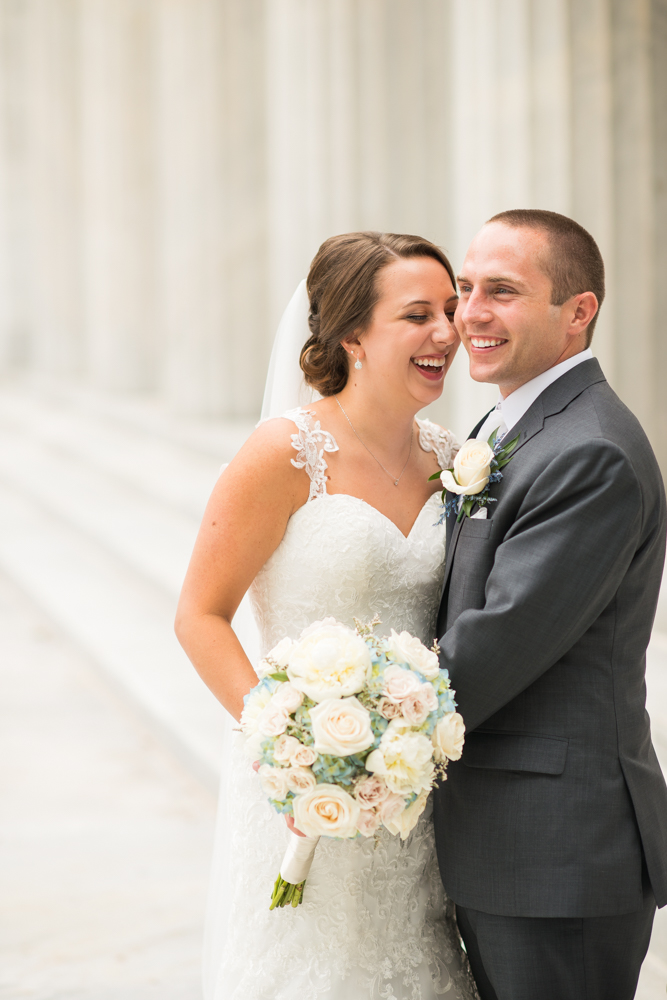 Danielle, you were a stunning bride!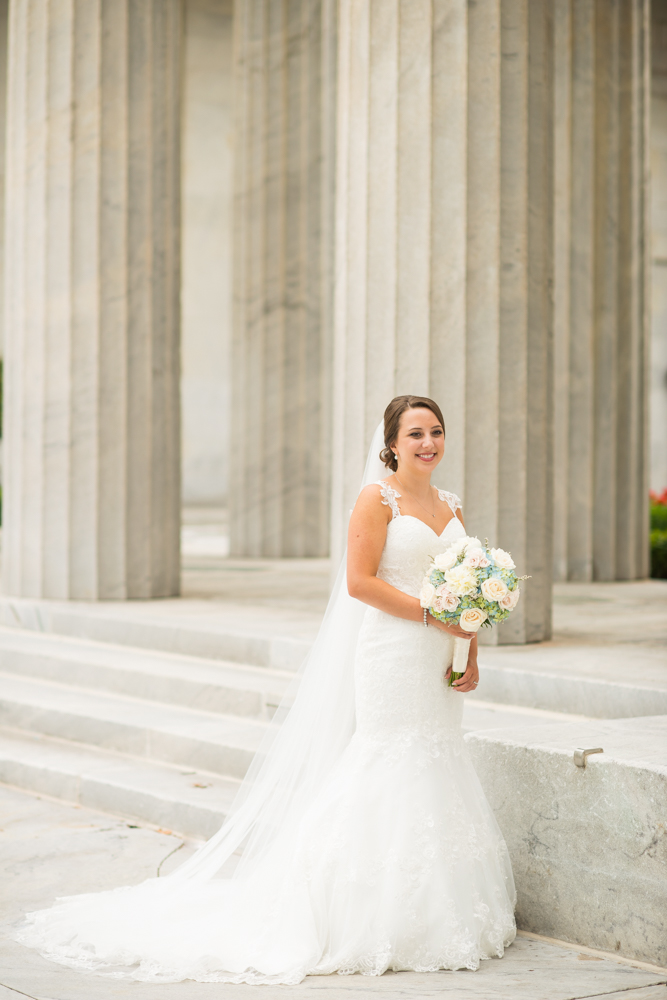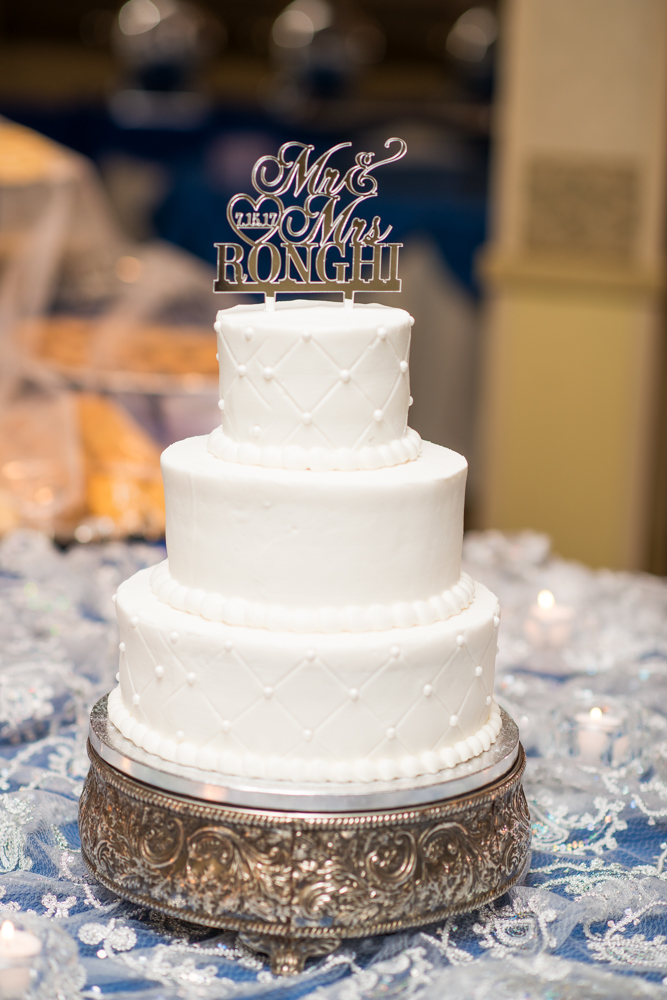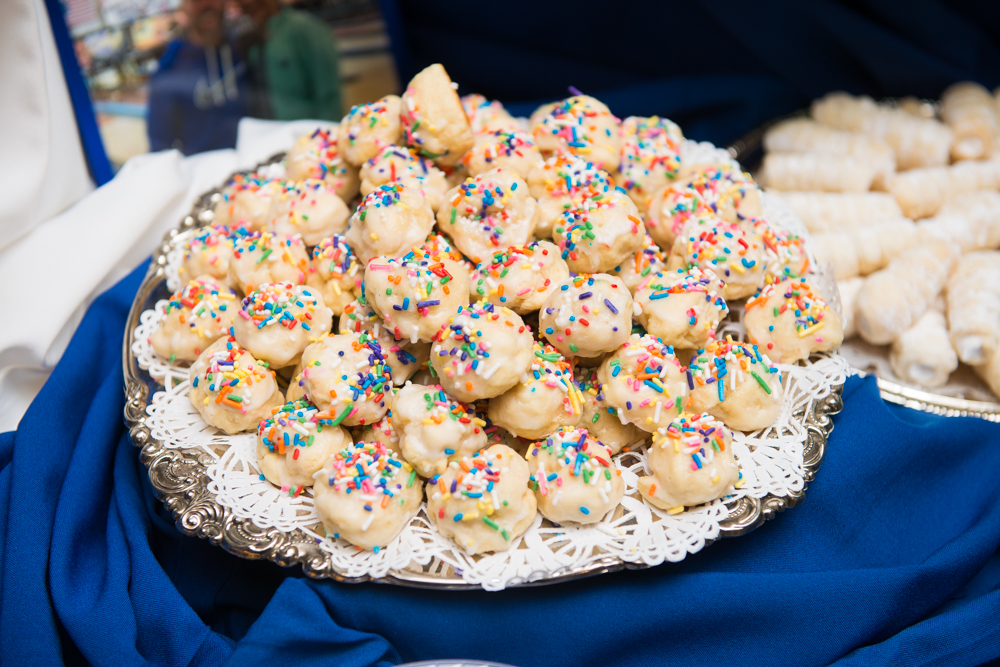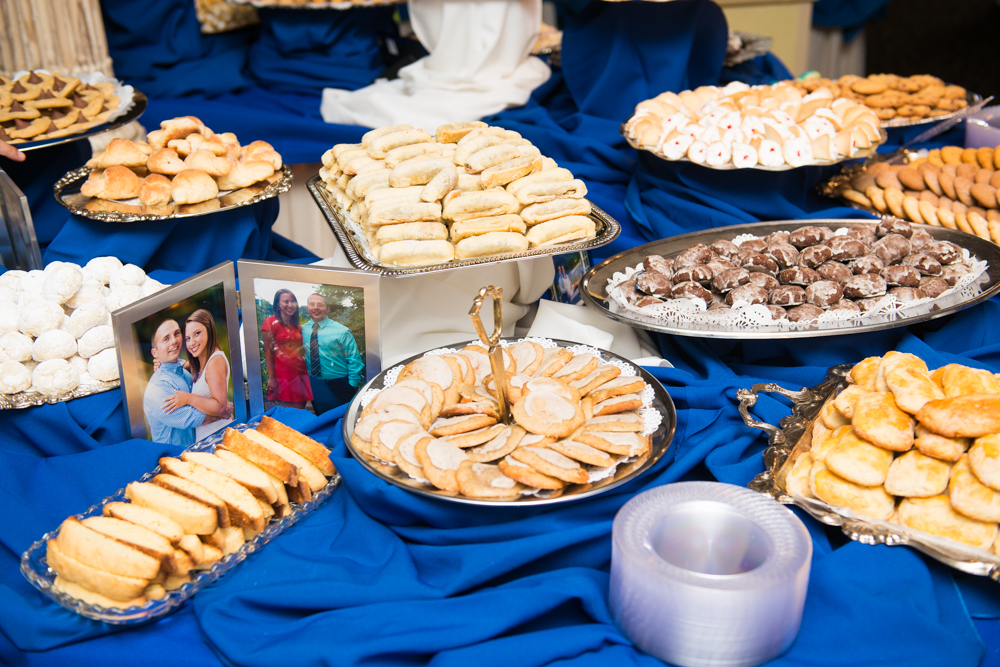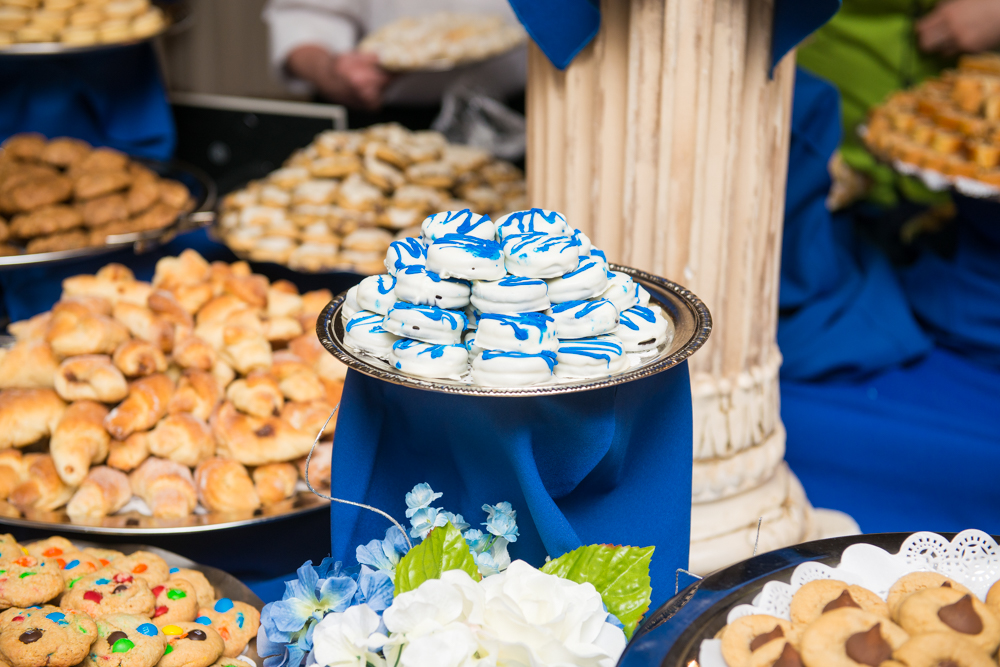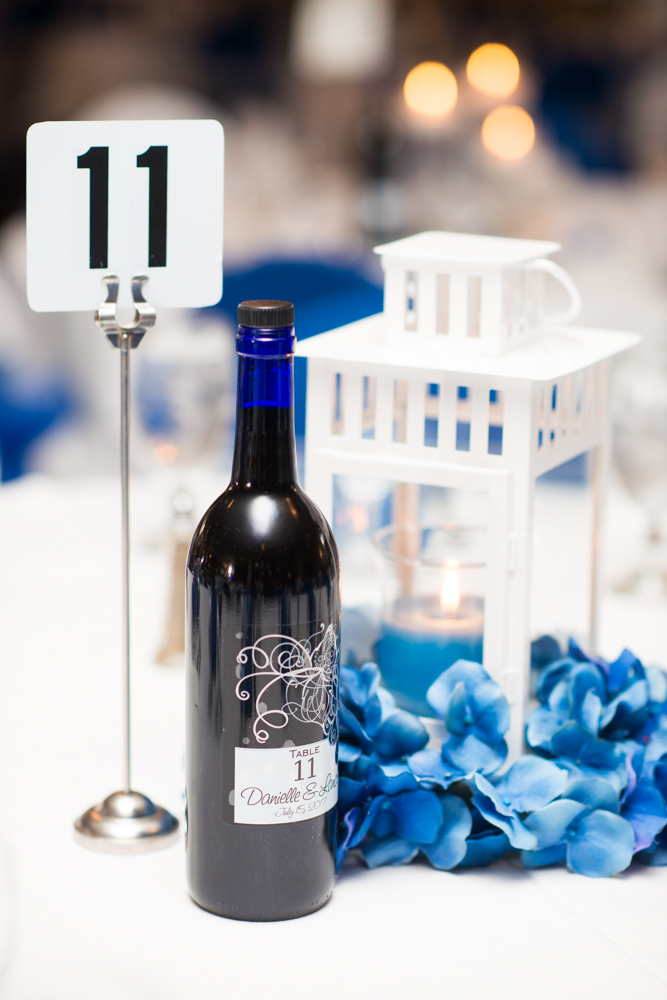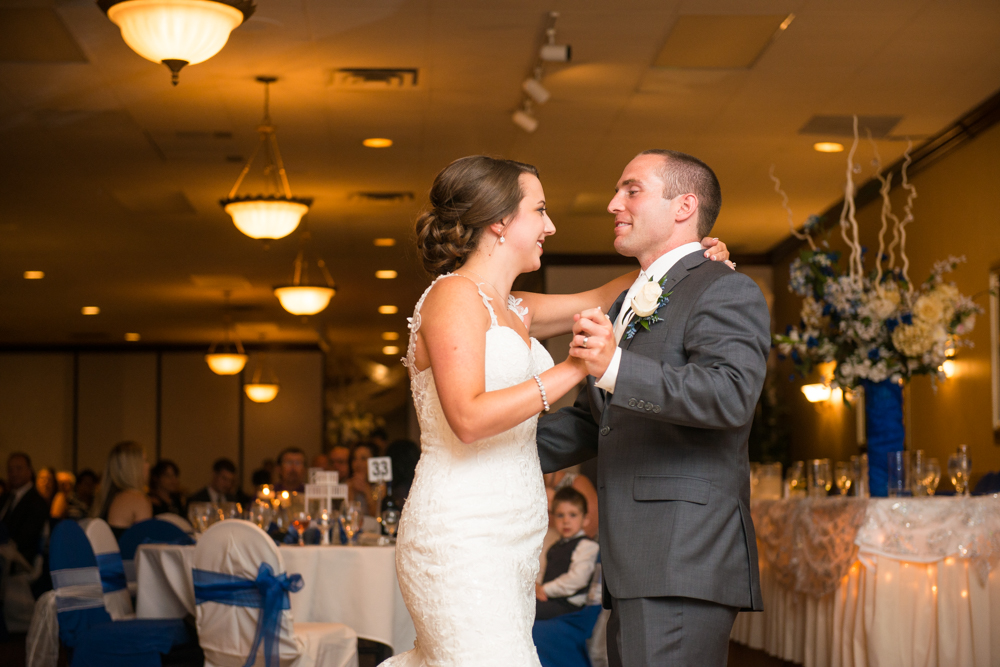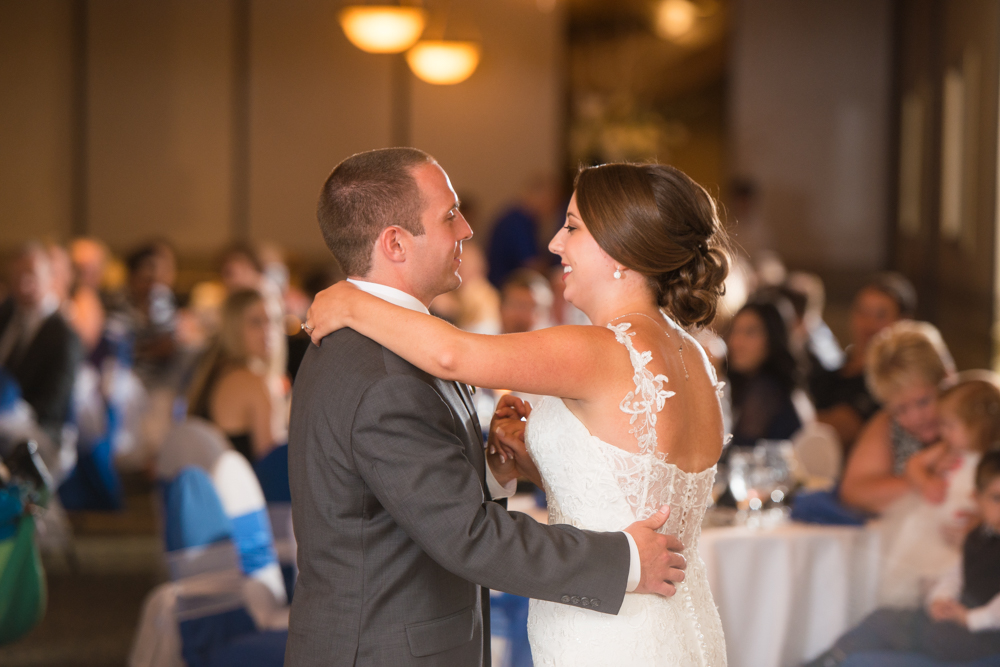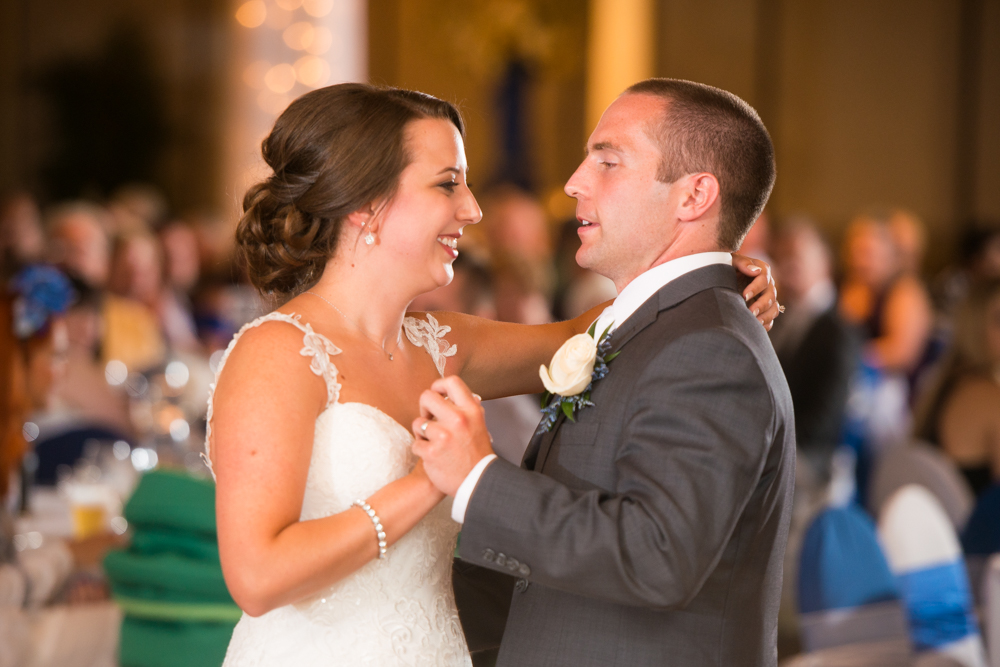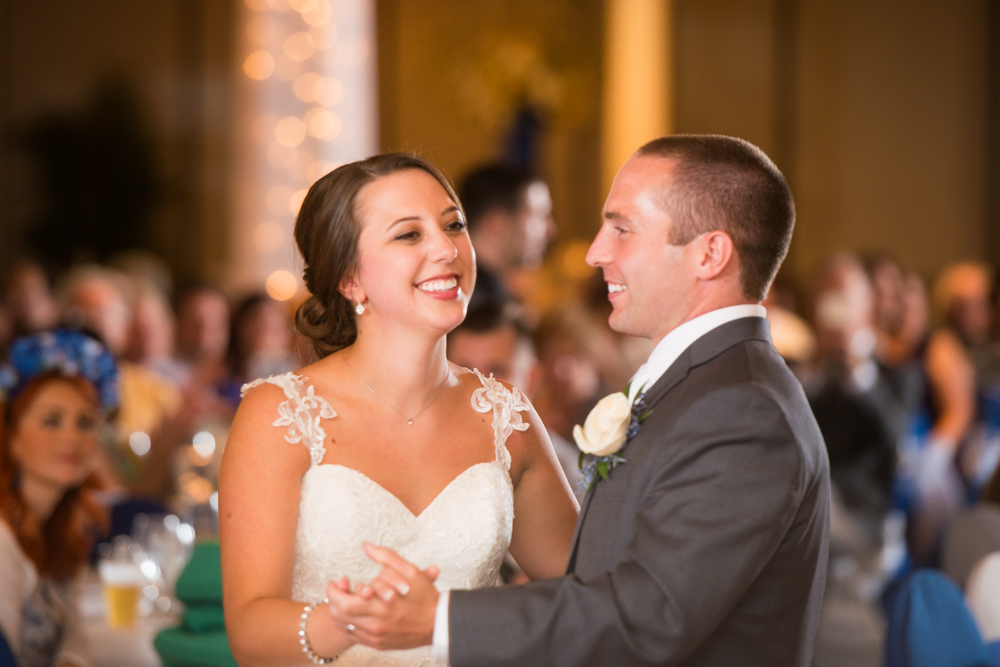 They were so cute cutting their cake.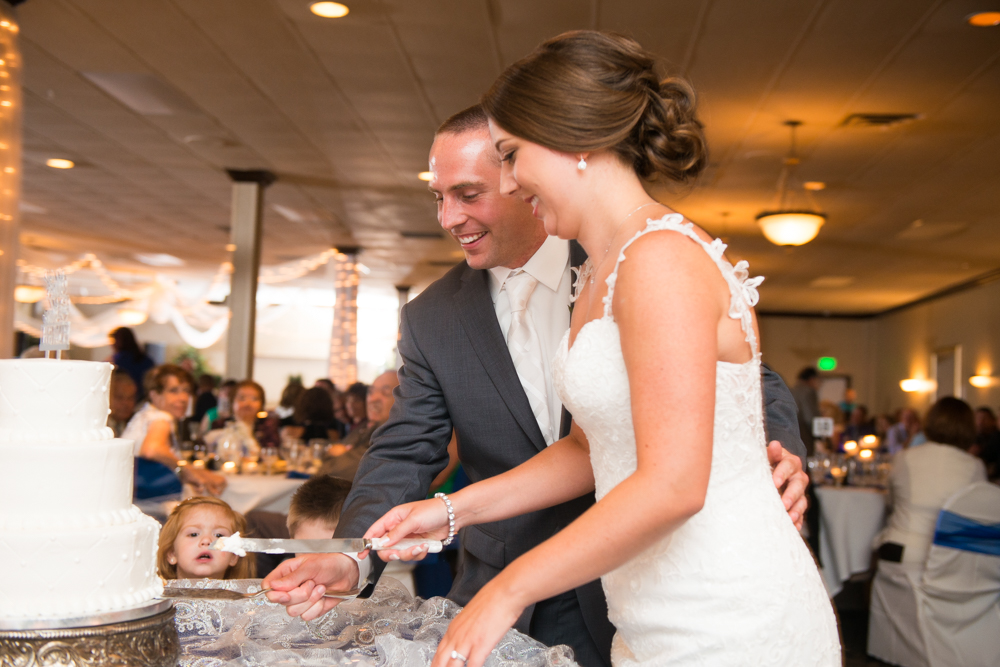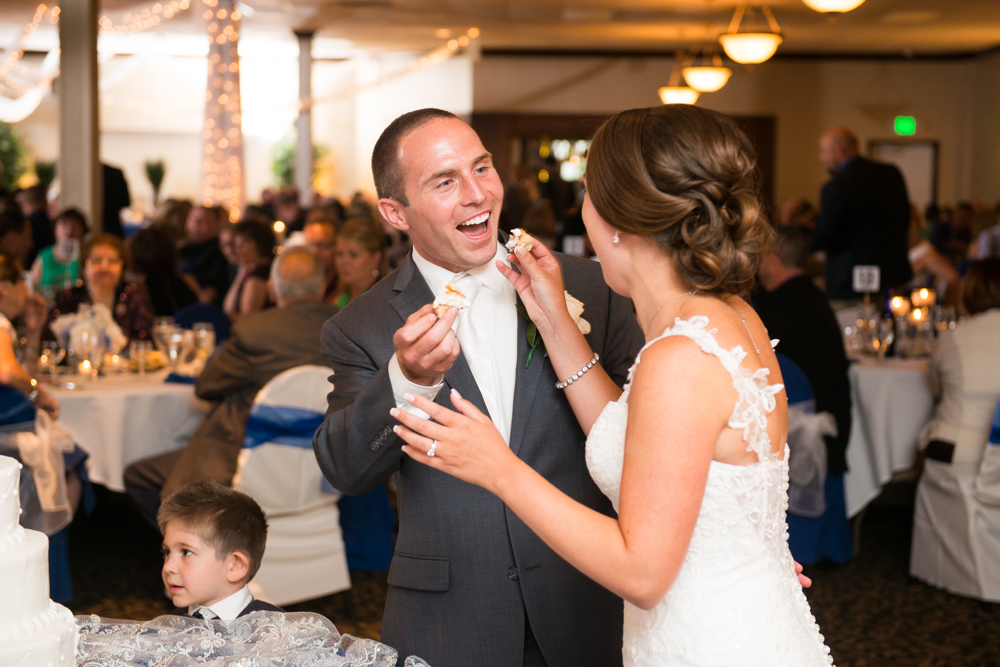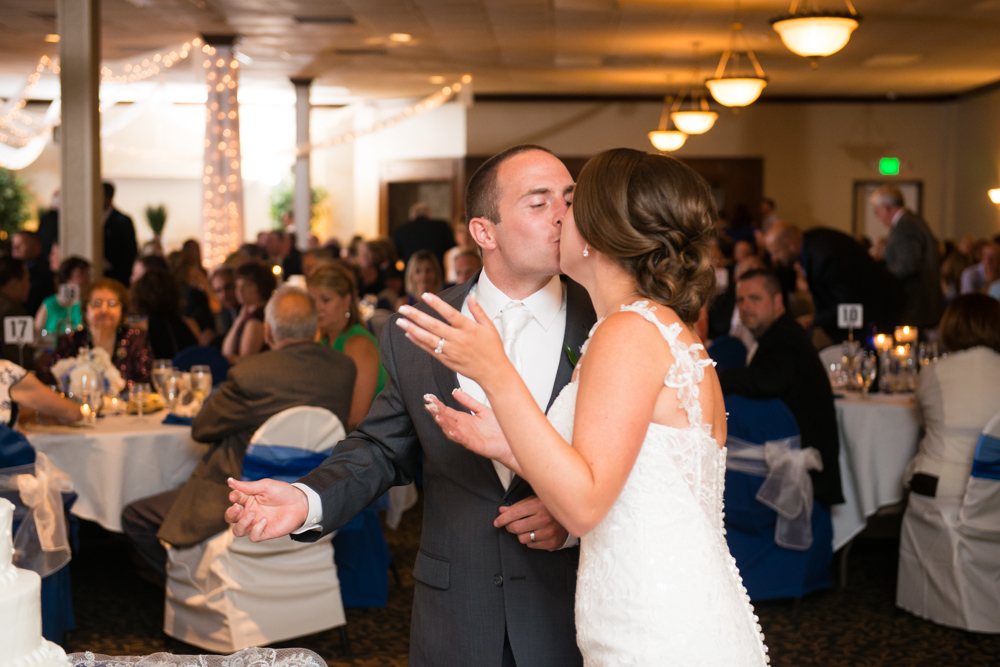 Both Danielle's & Lance's families were welcoming & so friendly to us; they made us feel like guests instead of vendors. We are very thankful to have such awesome clients! Danielle dancing with her dad to Darius Rucker's It Won't Be Like This for Long had me sniffling.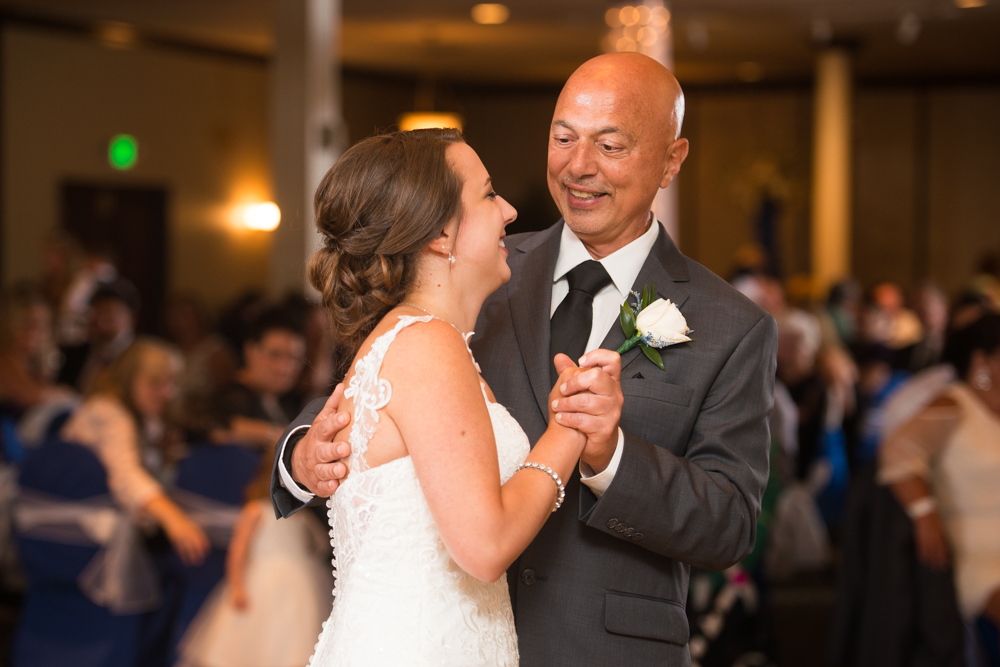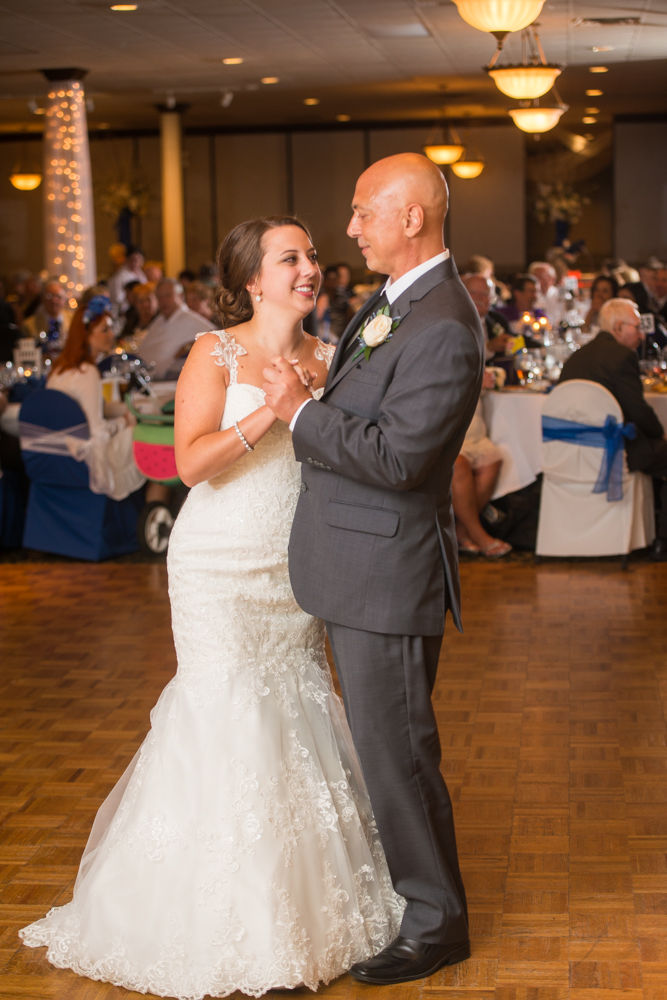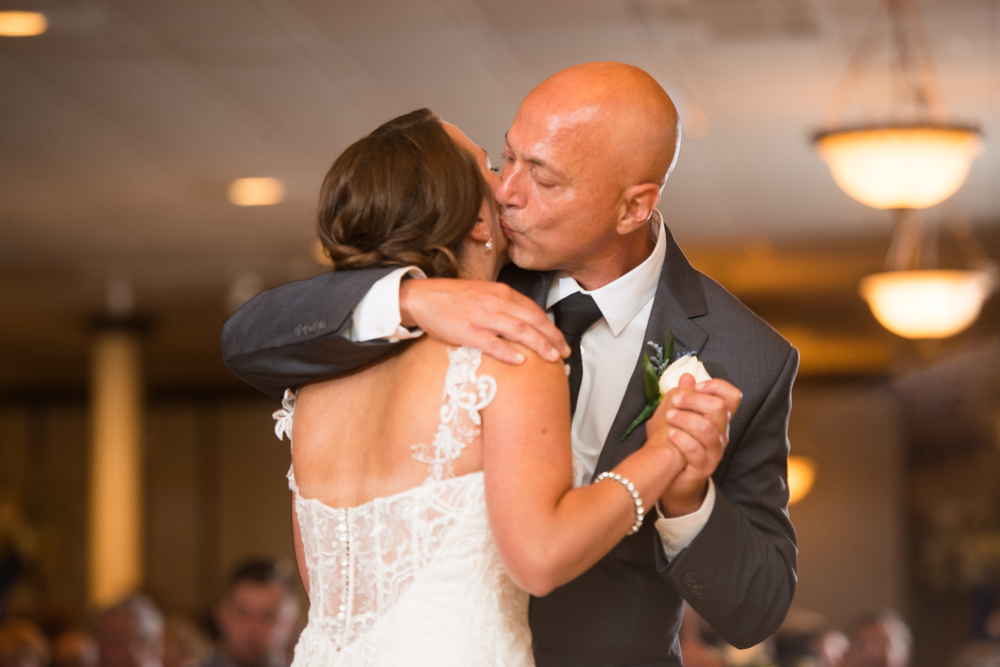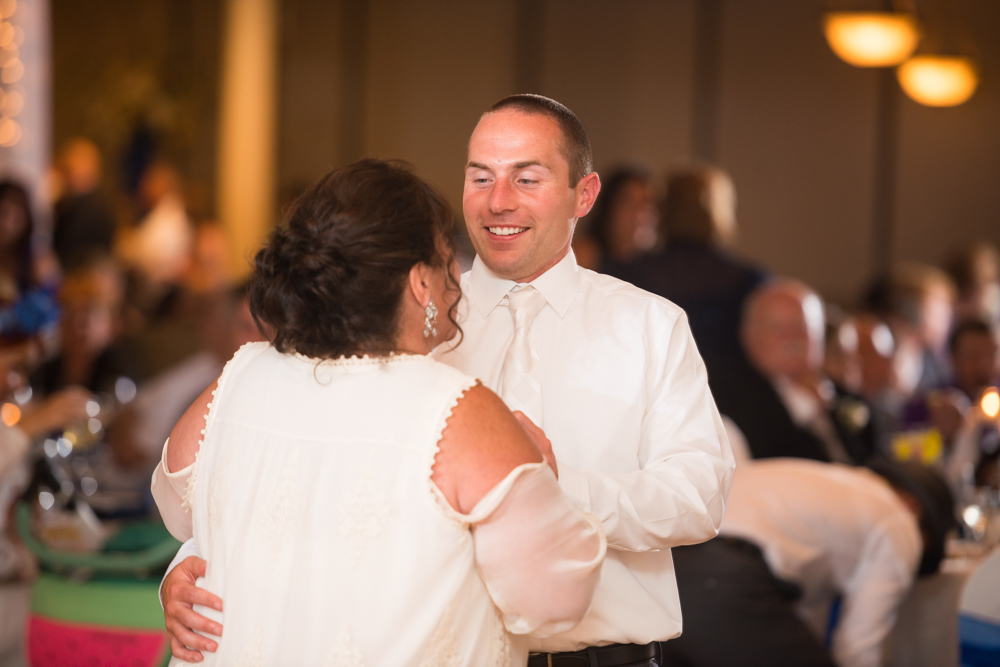 We love grooving grandparents!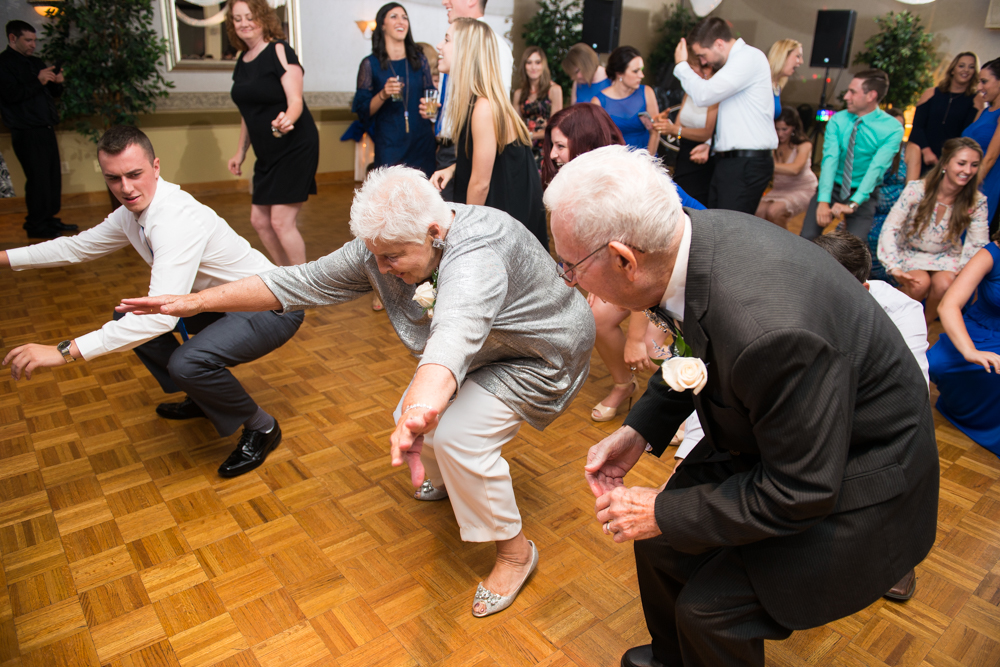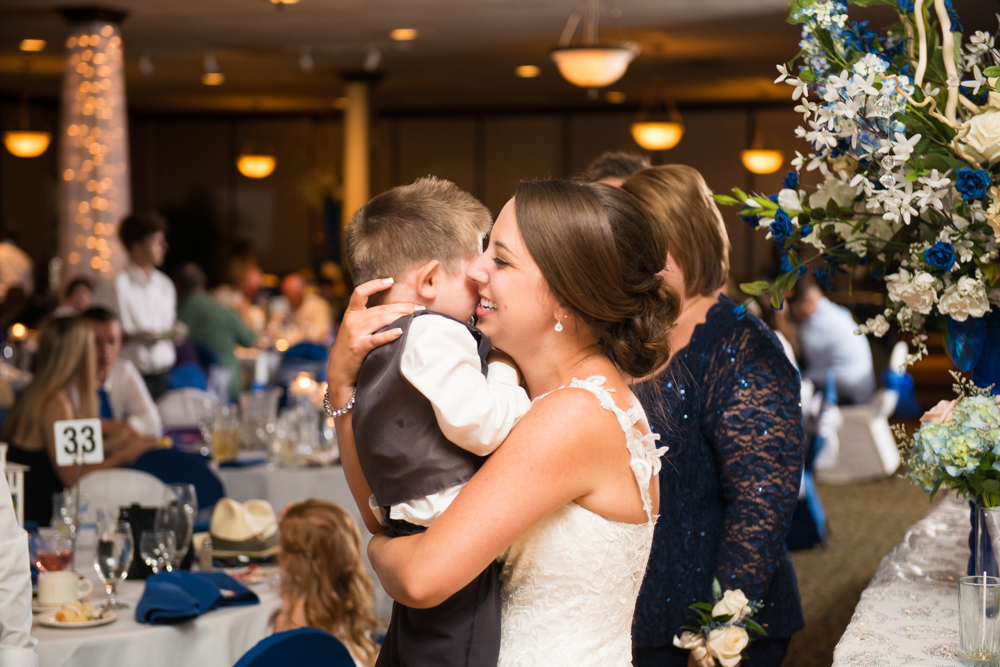 And brides with their ring bearers are on the top of the list of cute things, too!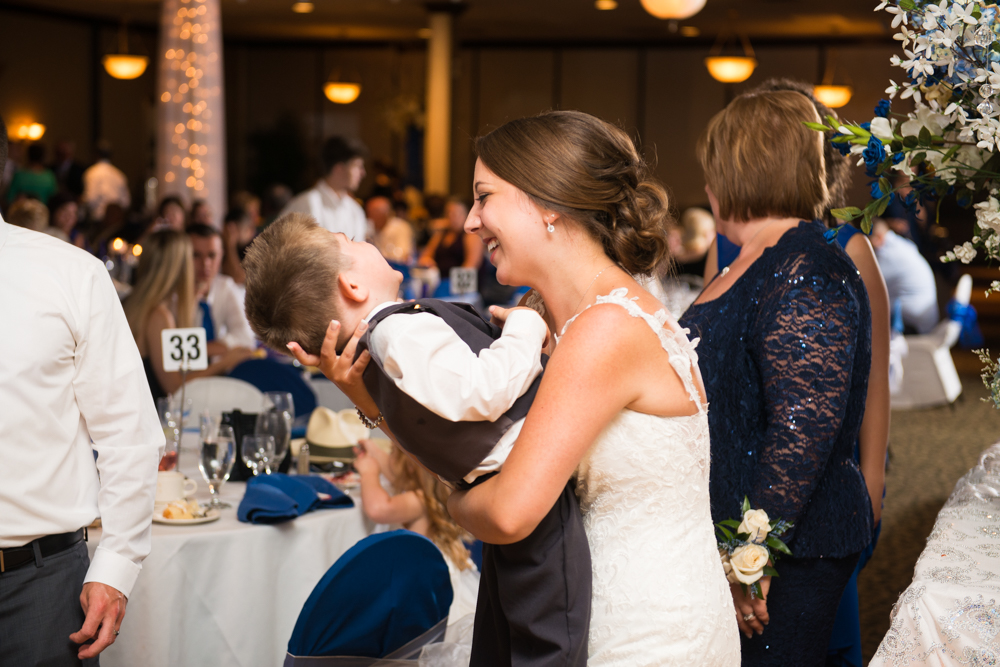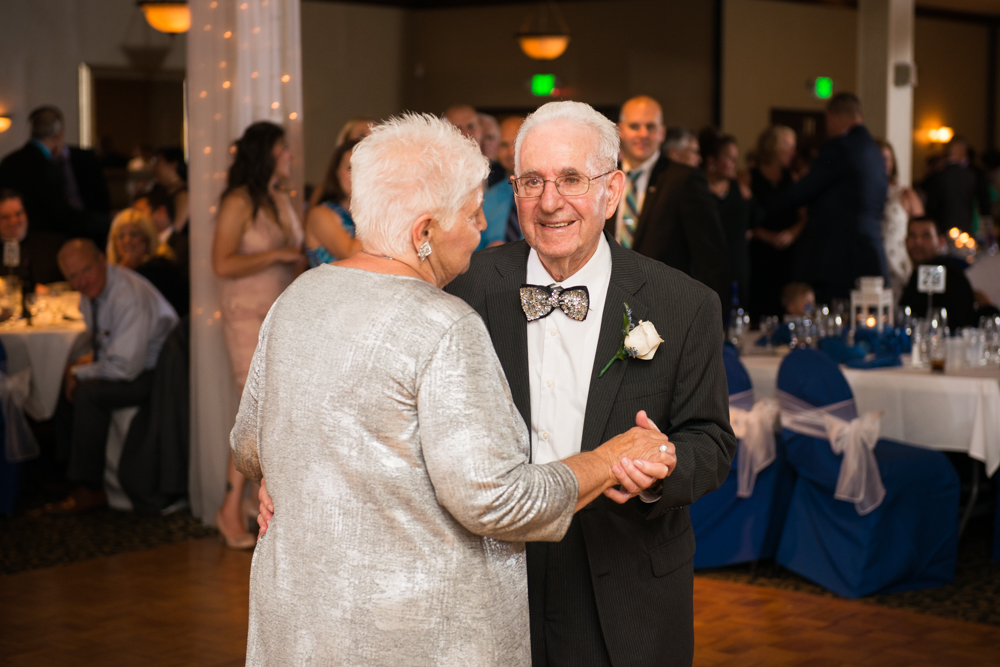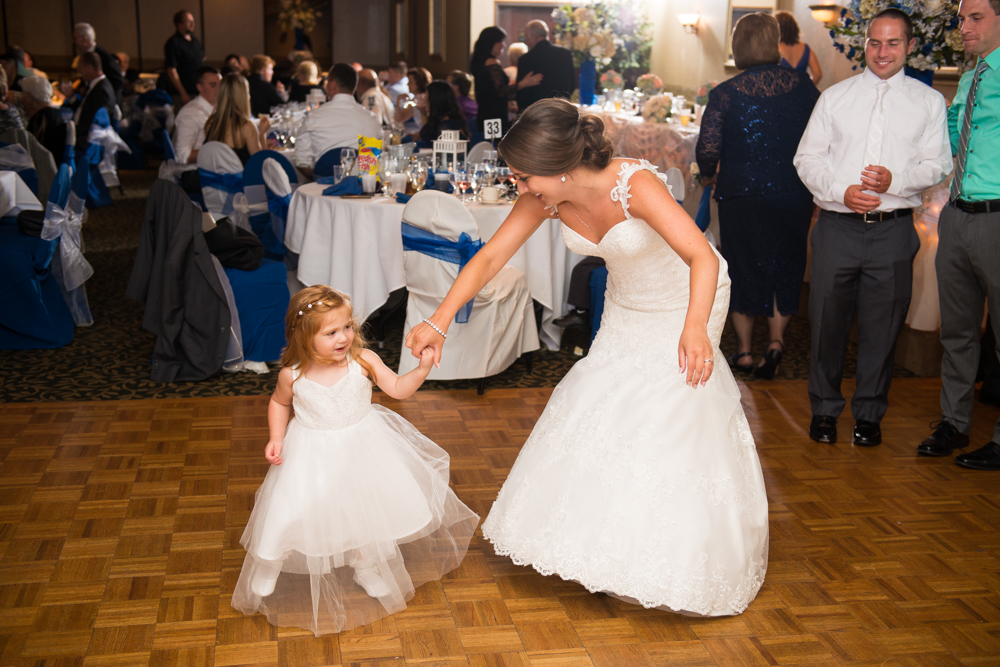 Danielle & Lance, we had an extremely great time with you on your wedding day & wish you many years of bliss together! We're thankful you allowed us into such an important day in your life & hope you'll cherish the photographs for generations to come.
If you're new to our blog, we're Josh & Danielle Menning, a husband & wife wedding photography team based in the Youngstown, Ohio area. We'd love to chat with you about your engagement & wedding photography! You can see some more of our work, cute photos of our kiddos, and also some of our two crazy pugs here, too:
Instagram | Facebook | Twitter | Pinterest | Google +
If you missed Danielle & Lance's engagement session blog post go HERE to see.