On Saturday, the first of July, two thousand seventeen, a love story ten years in the making entered a new chapter- marriage. Rosalie & Nick have shared much of their lives together for the past ten years & they know one another better than anyone else in the world knows them. Their shared loving glances, their sweet way they speak to one another, their romantic embraces, and their genuine laughter all made their wedding day- the first day of their marriage- one to remember for generations to come. We sincerely hope & pray that our photos will allow them to look back on their wedding day with fondness & to remember those emotions they felt all throughout the day! Nothing at all could have been more beautiful than the way Rosalie & Nick looked at each other on their wedding day, but their gorgeous color palette & decorations were an amazing addition that enhanced the gorgeousness of the day! Their gold & greenery theme was trendy yet timeless & Leo's Ristorante in Warren was looking fabulous for their wedding reception! Not to mention their stunning bridal party in deep wine colored gowns! Rosalie & Nick's was a Youngstown wedding for the record books & we their marriage will be even more special & will impact the world for the better!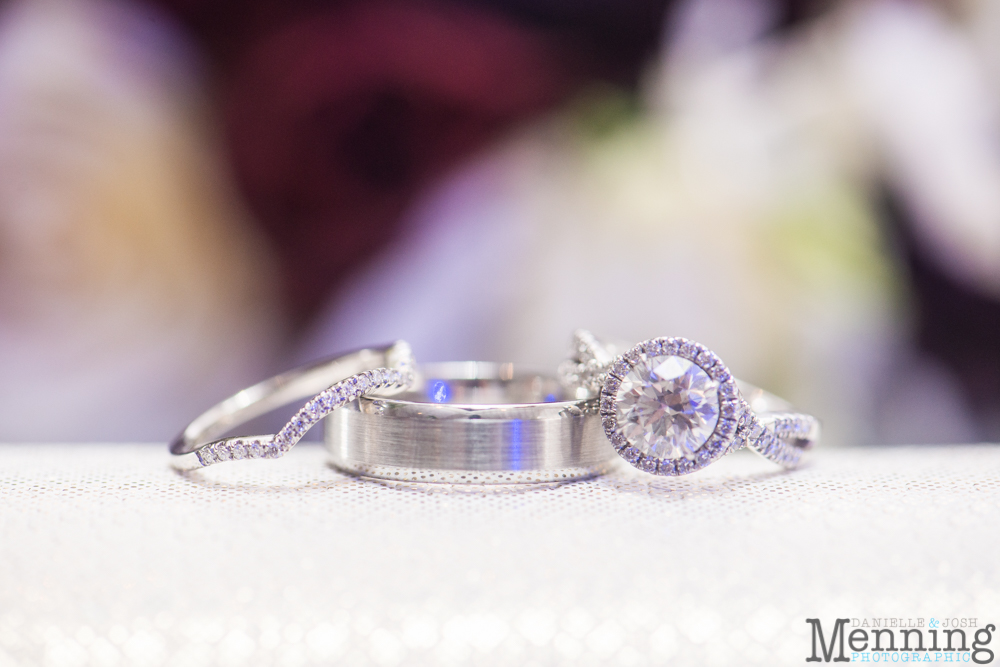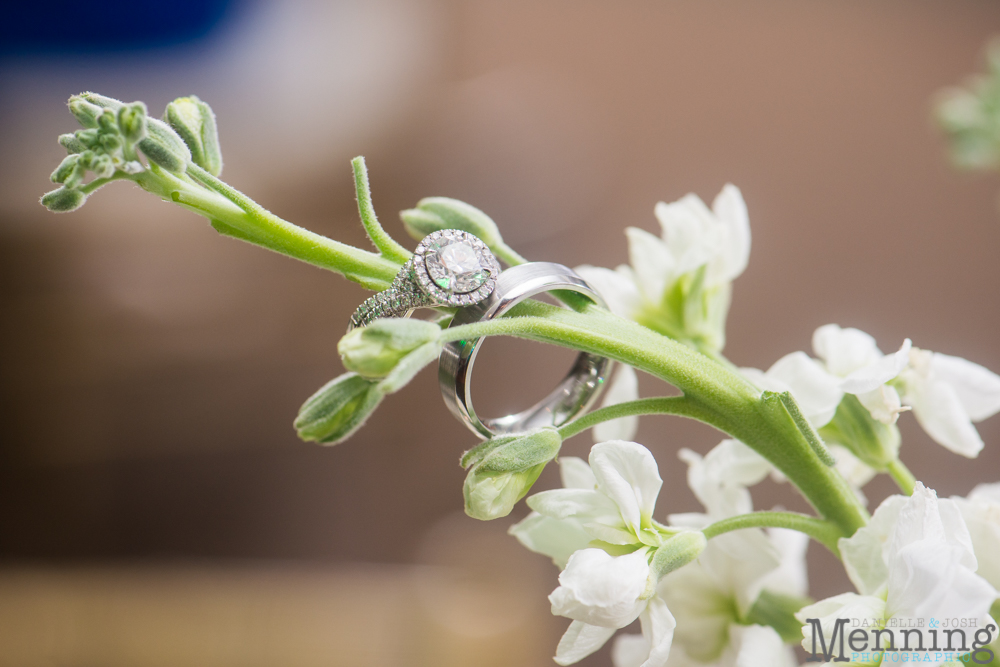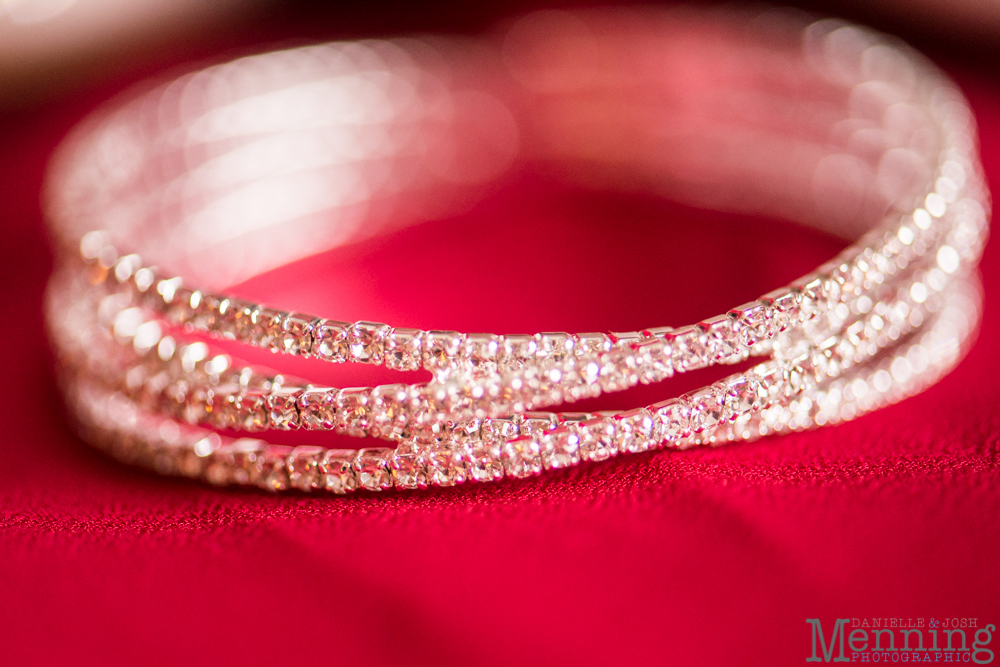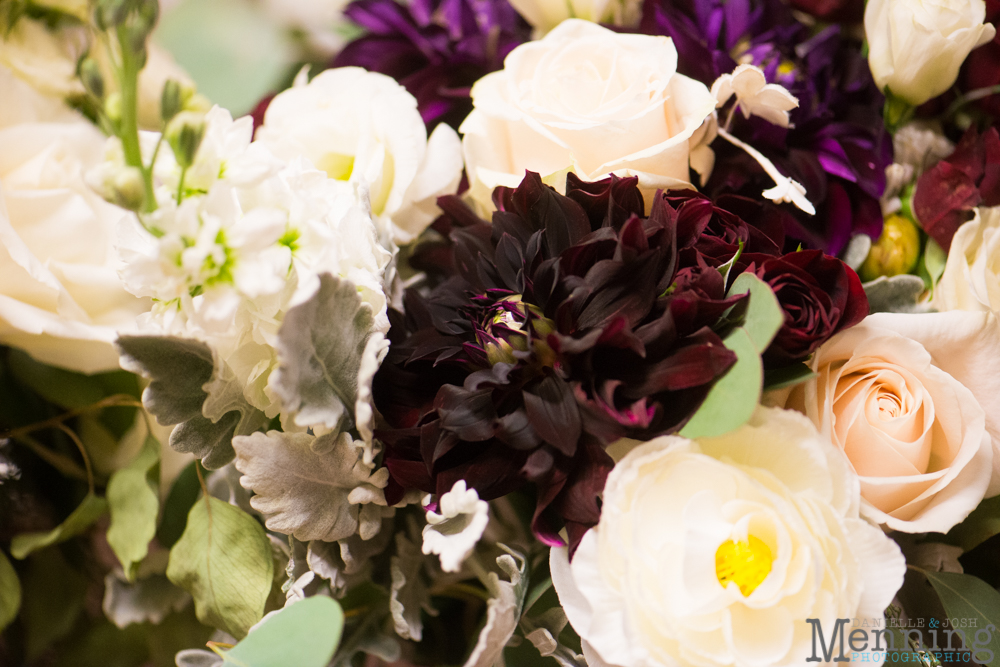 This is one of my favorite wedding dress shots I've taken this year. Thanks to Kacie & Dillon for their help with getting that dress up & down for me. I'm short. lol!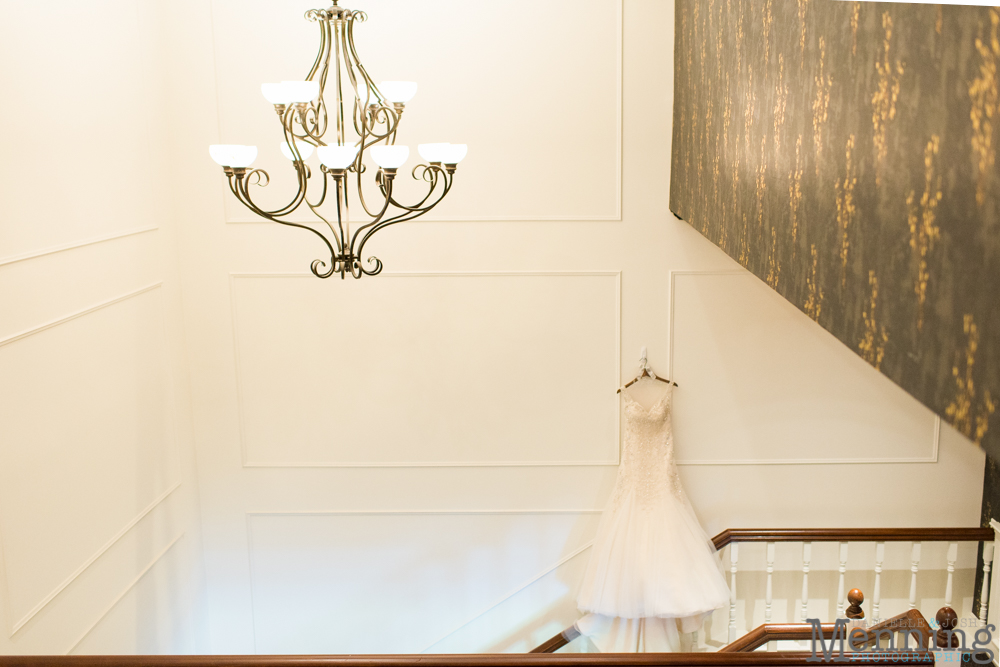 Rosalie's hair & makeup looked flawless; she had the ladies from Magnolia's on the Green come to her at the Avalon Inn. Rosalie is an absolutely breathtaking natural beauty & the hair & makeup artists did a great job playing up her features.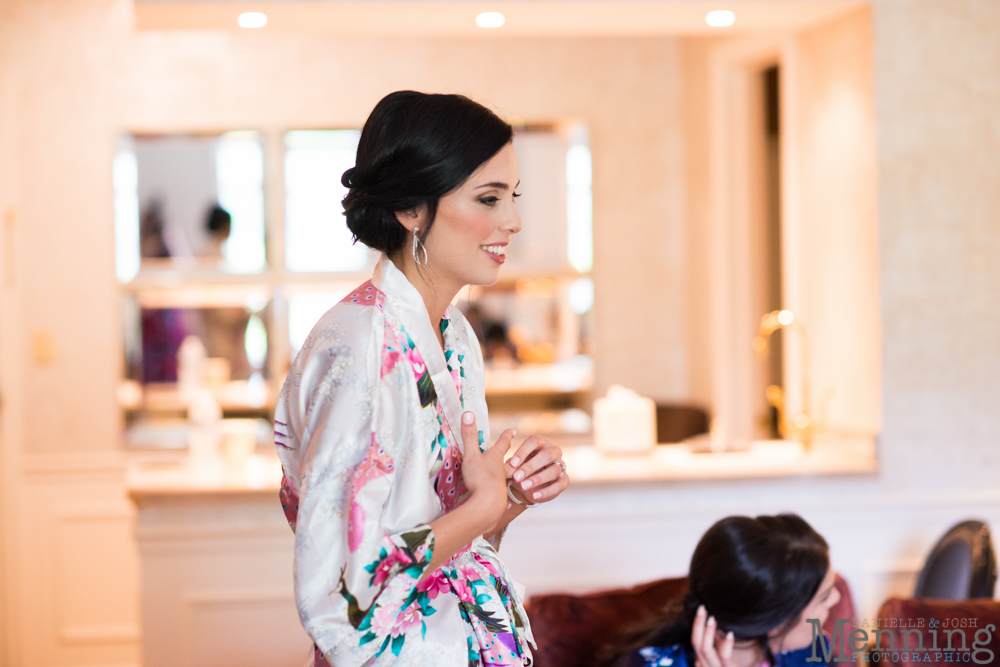 I've always had a soft spot for father-daughter moments on wedding days, but now that I have a daughter, the mother-daughter moments get me so much, too!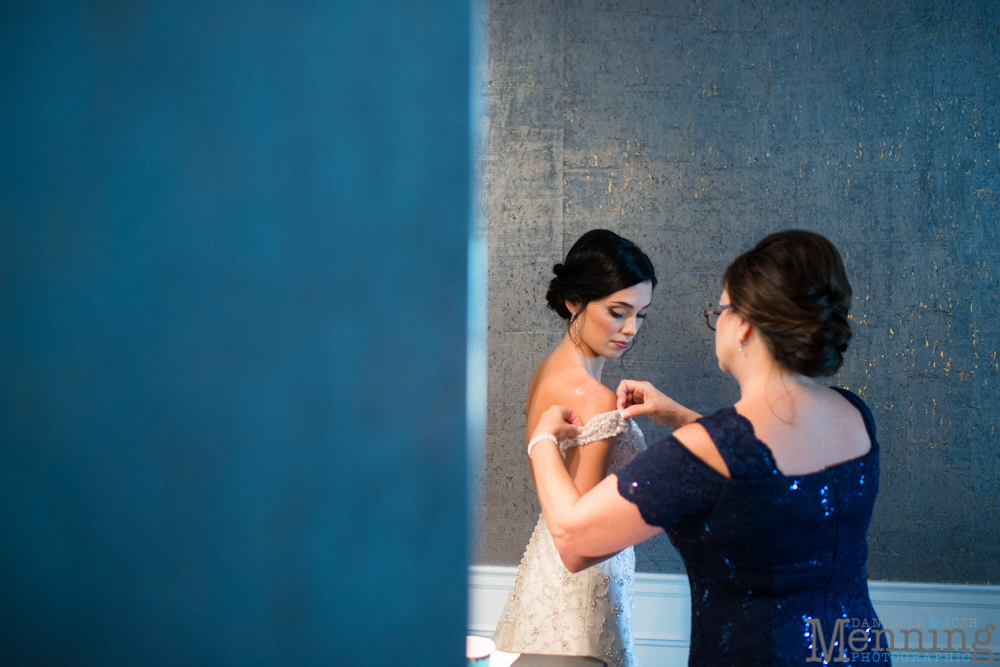 You can definitely tell where Rosalie gets her beauty. Good genes!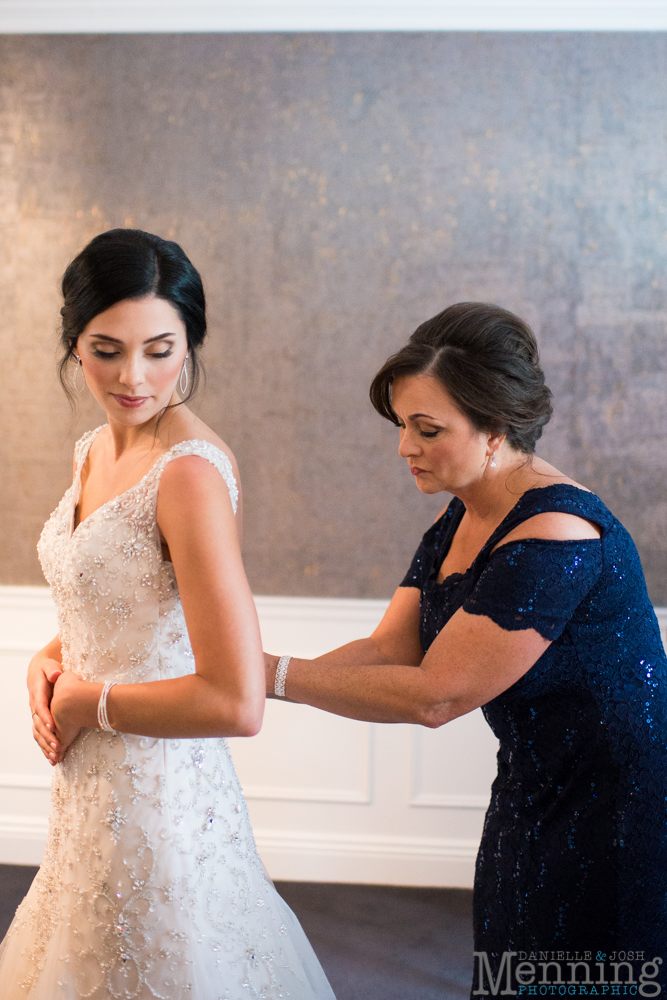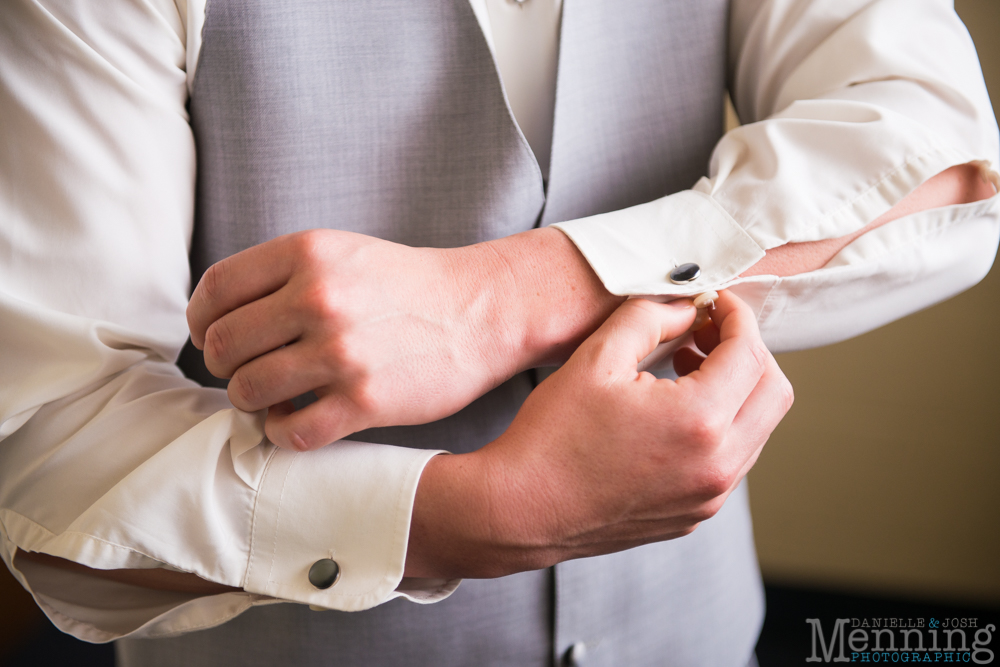 Nick was looking extra handsome with his bow tie & fresh tux.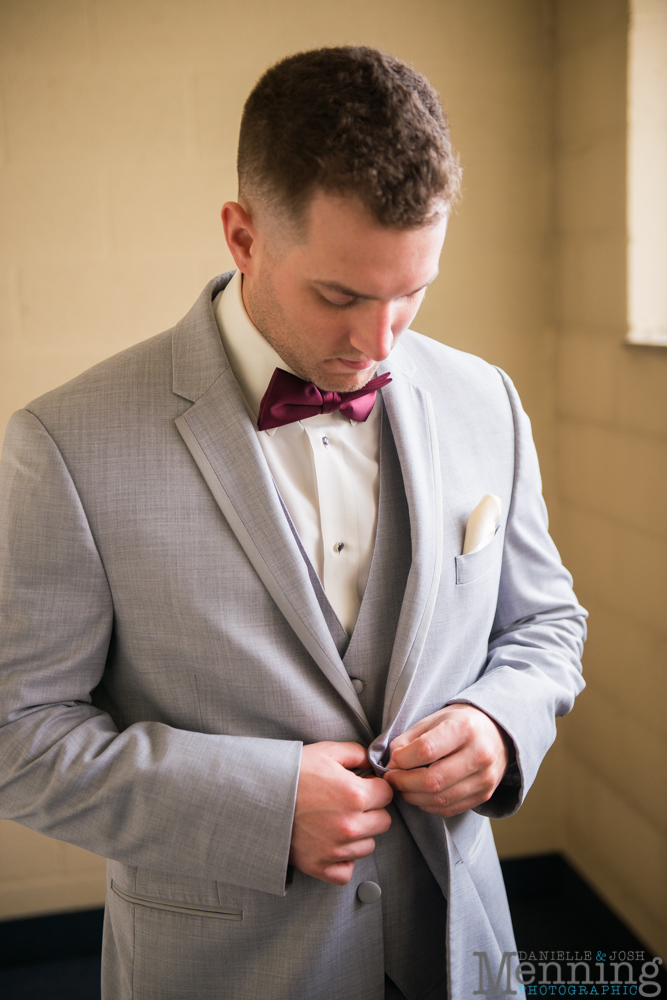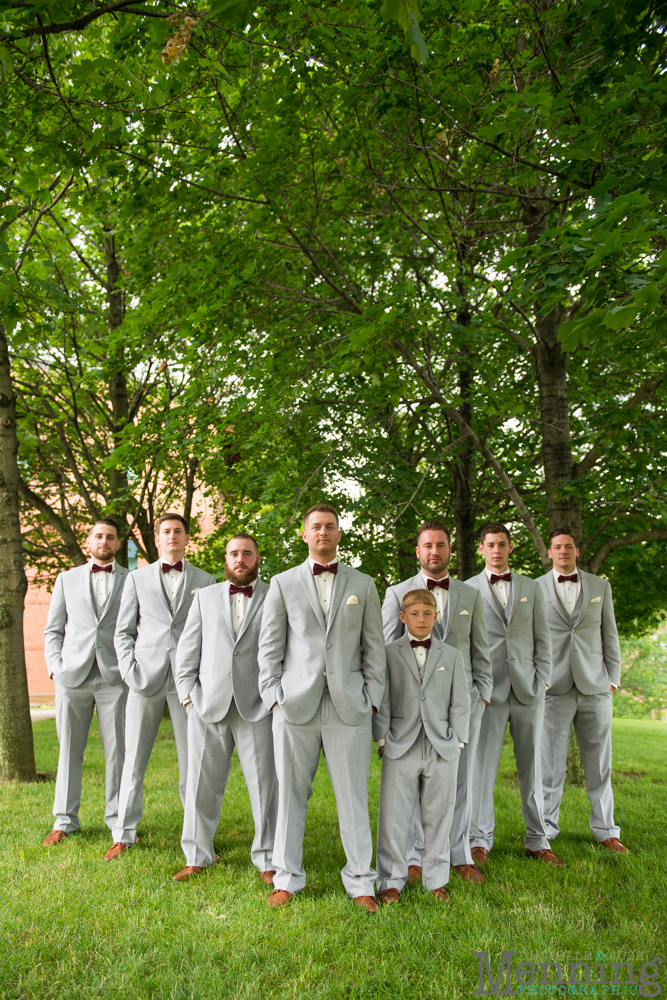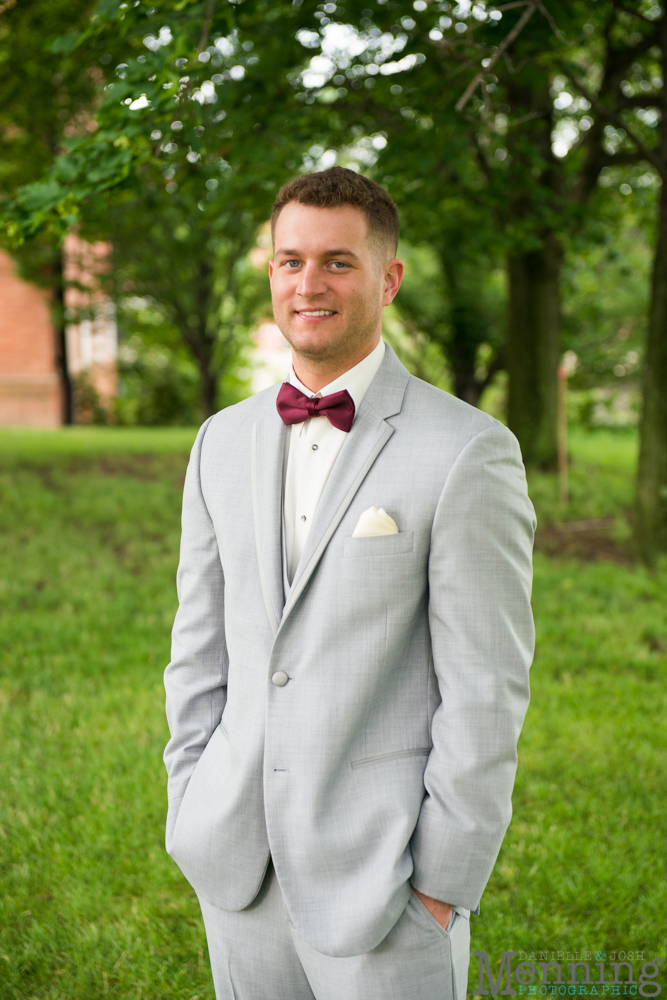 St. Columba is such a classic Youngstown wedding venue. The long aisle lets the bride make a dramatic entrance & we love the wide shot of the cathedral we can get from the balcony.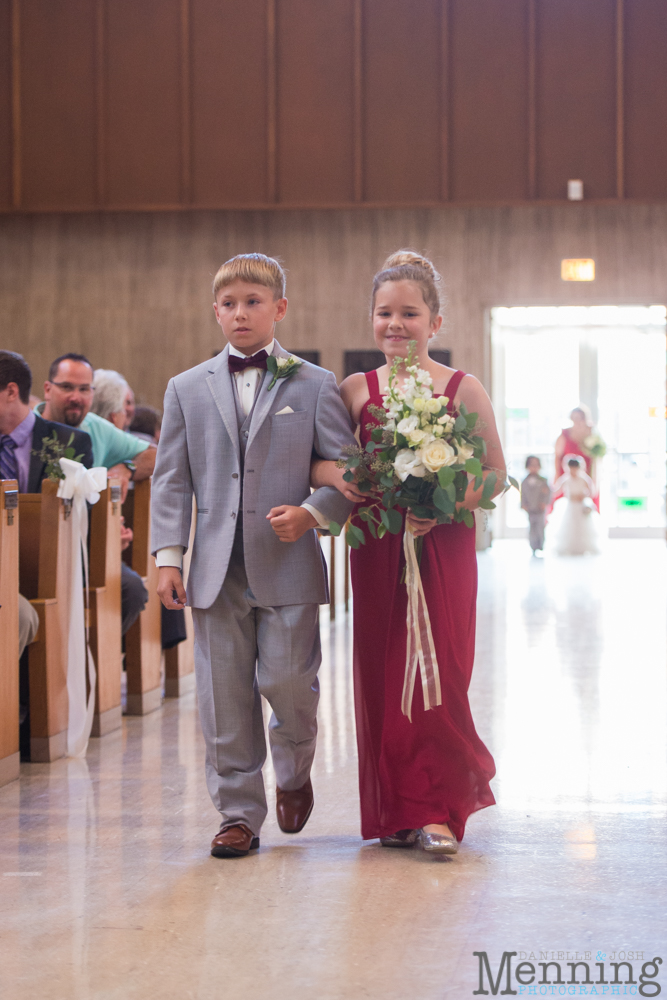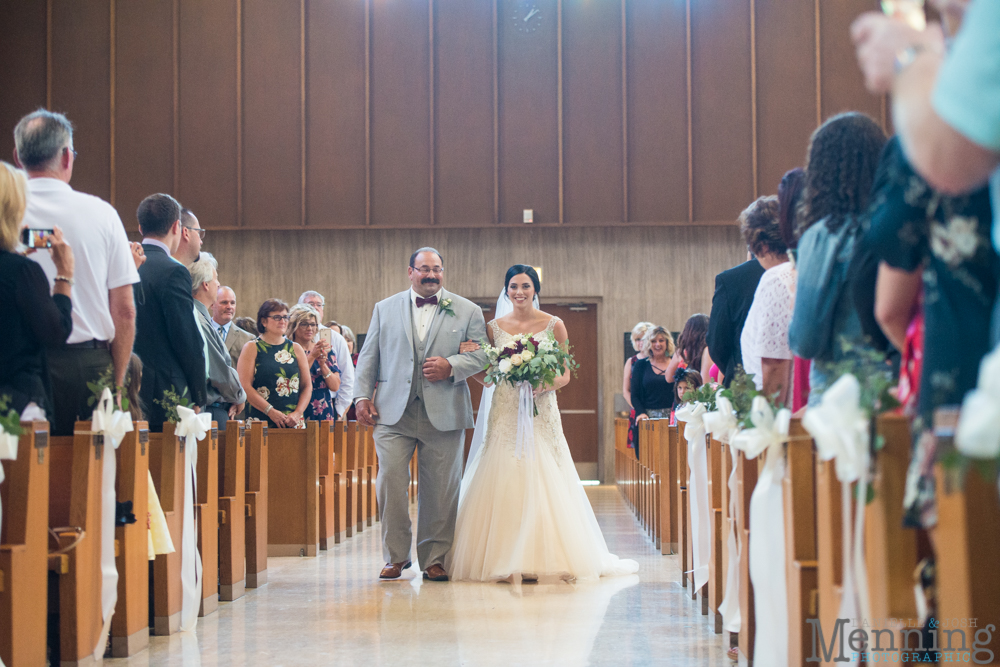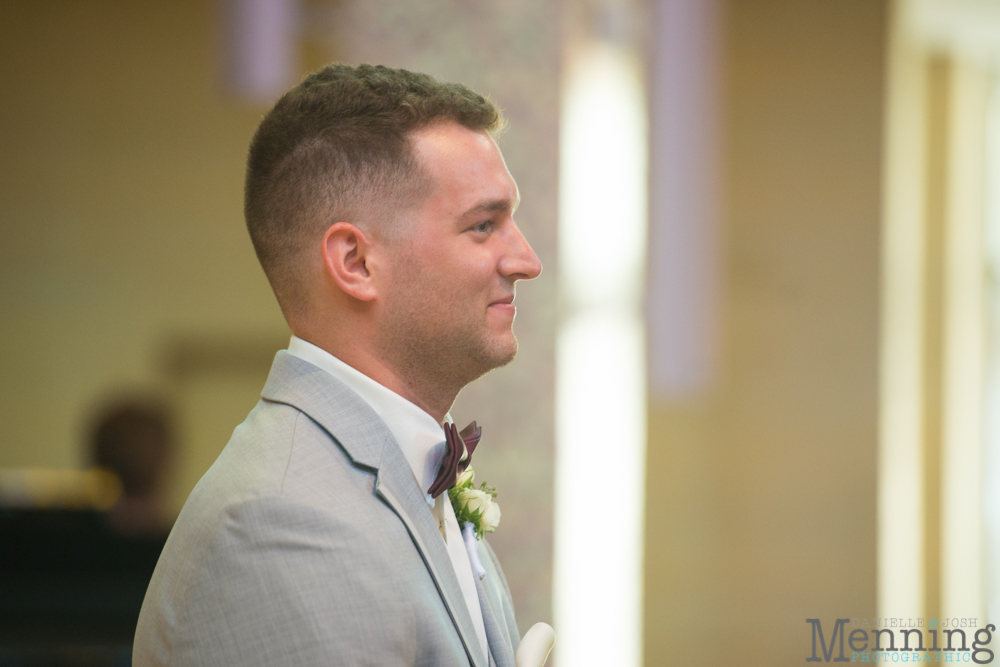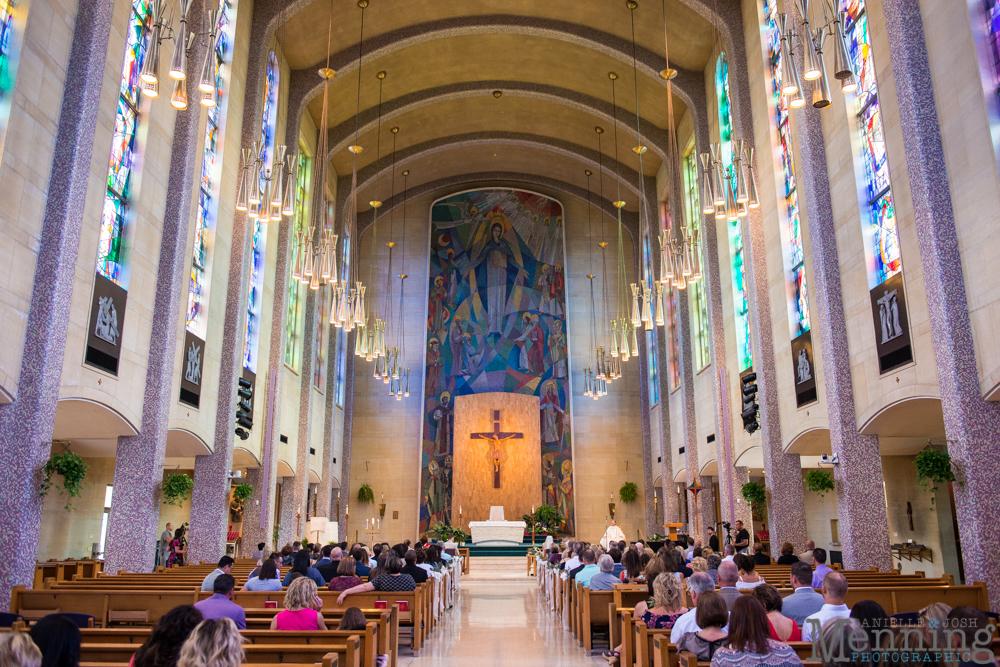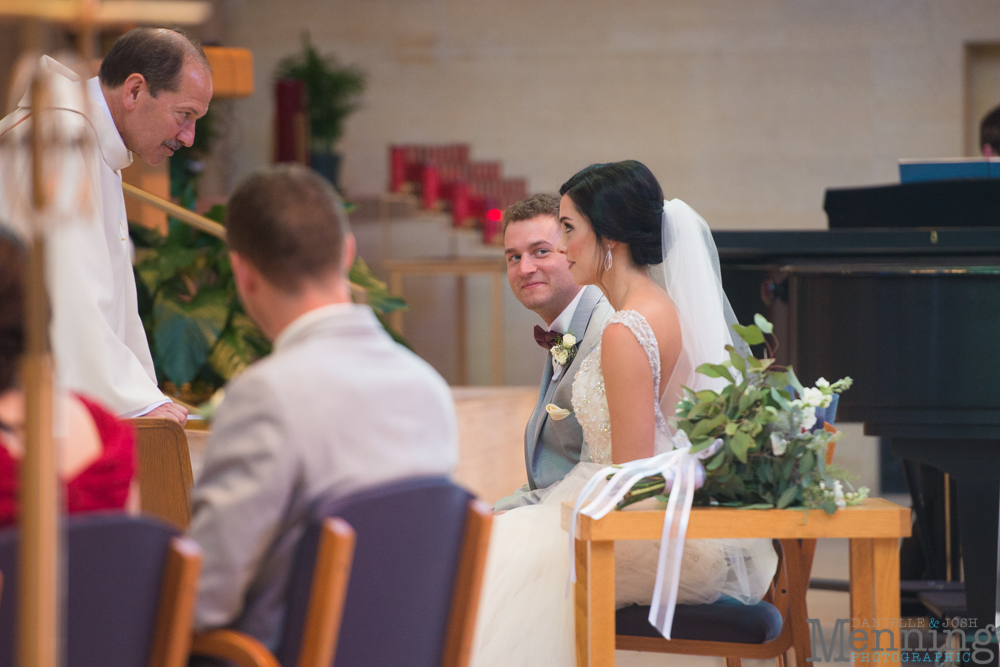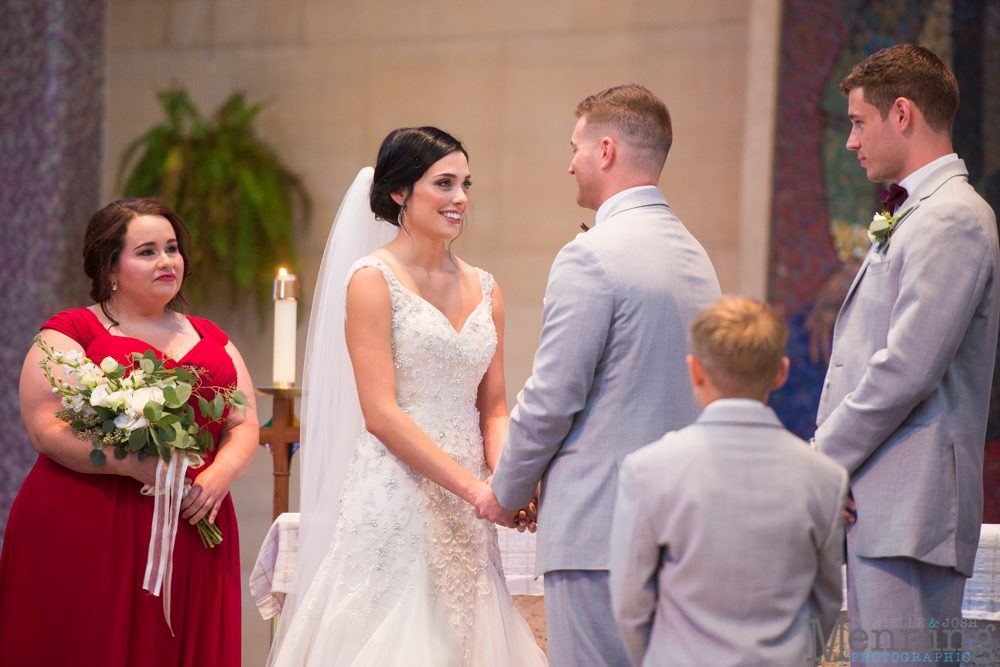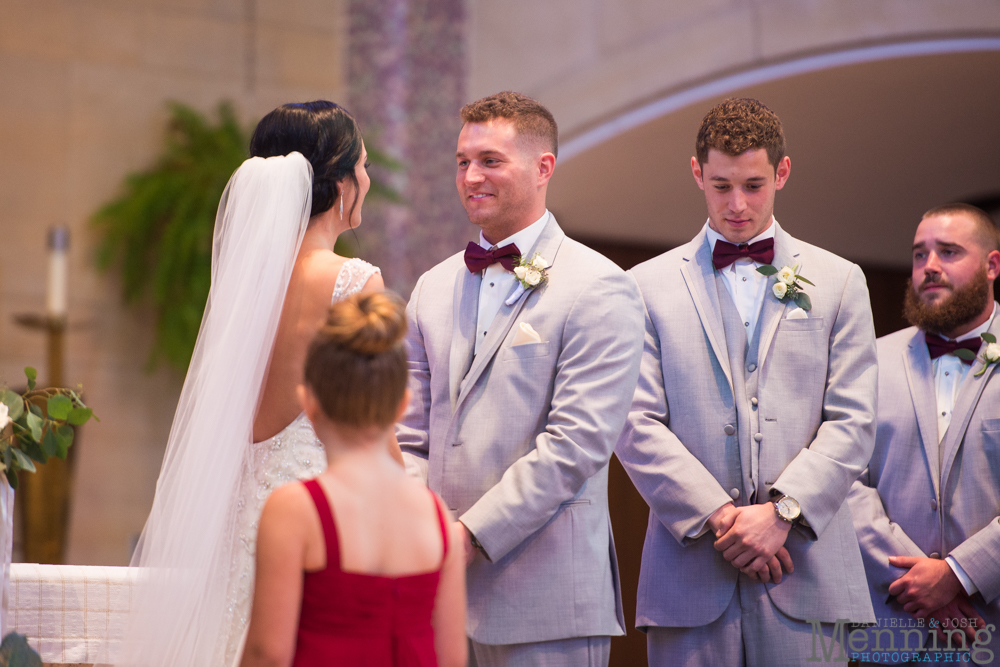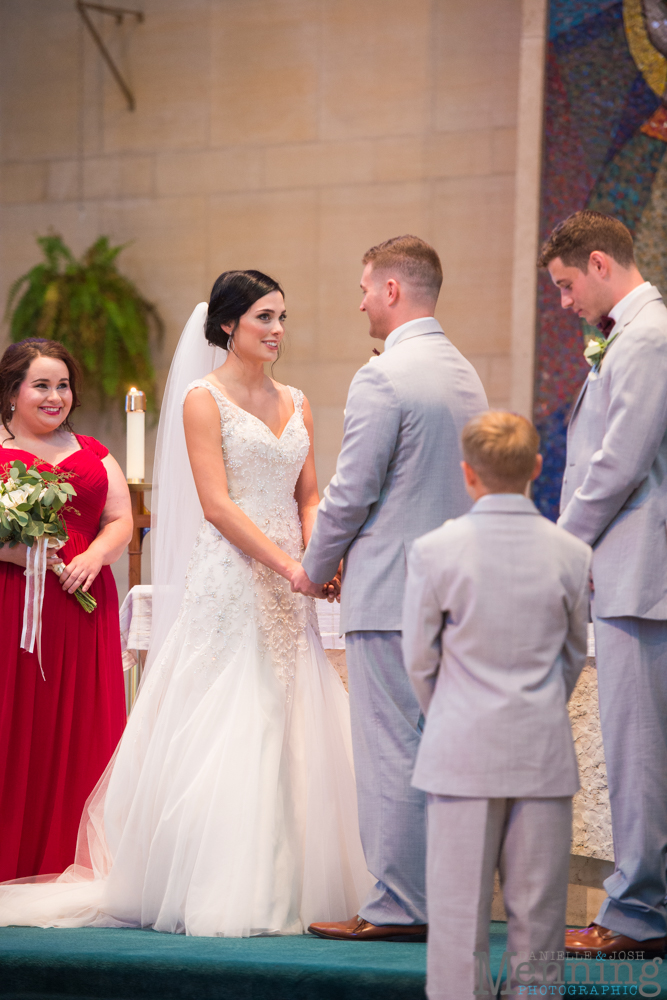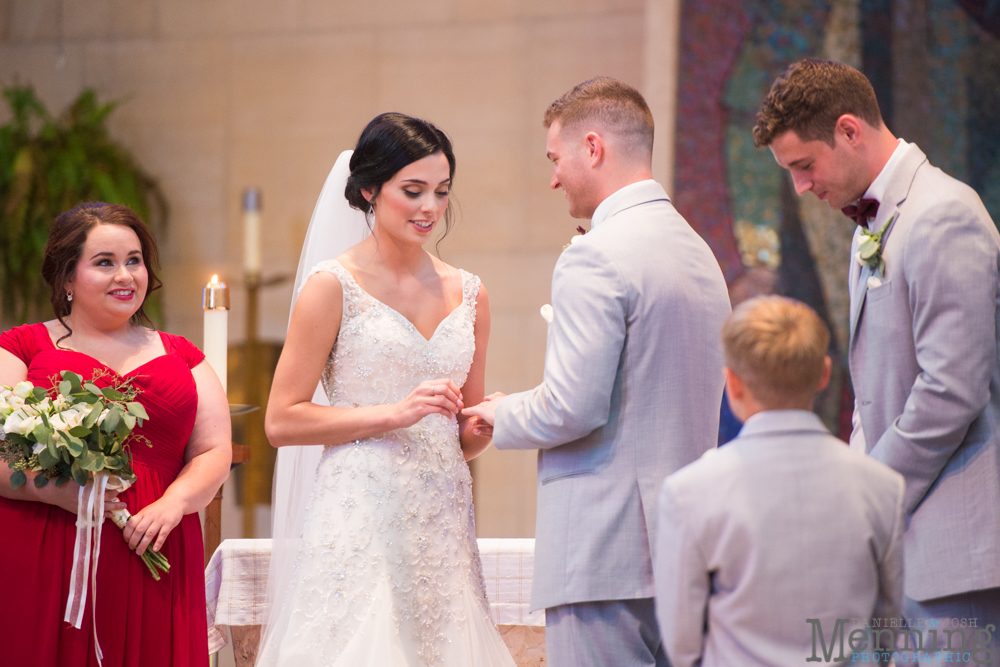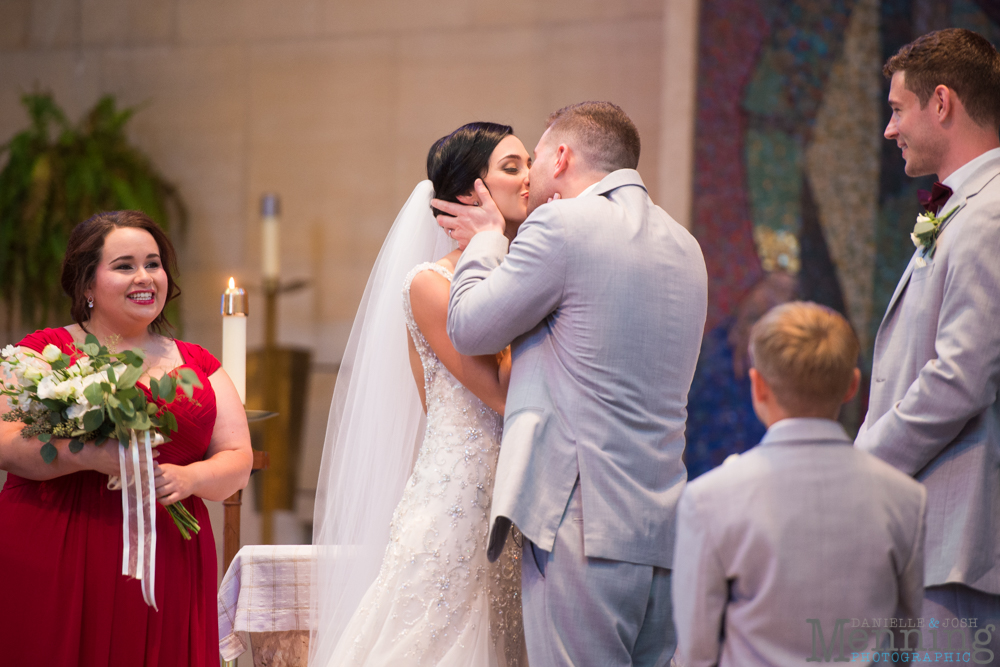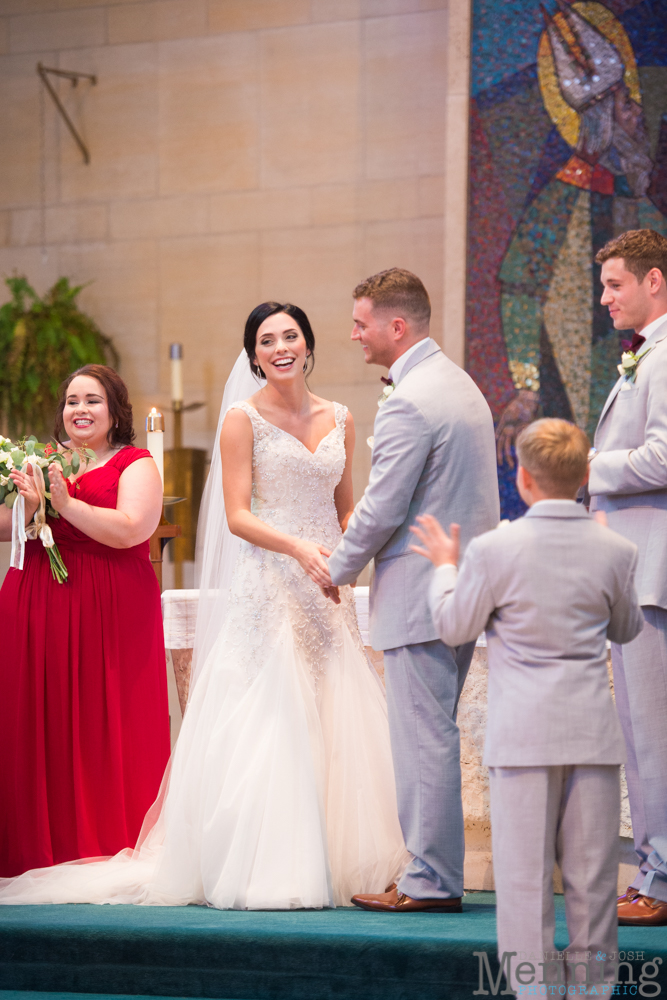 Hooray for the new Mr. & Mrs.!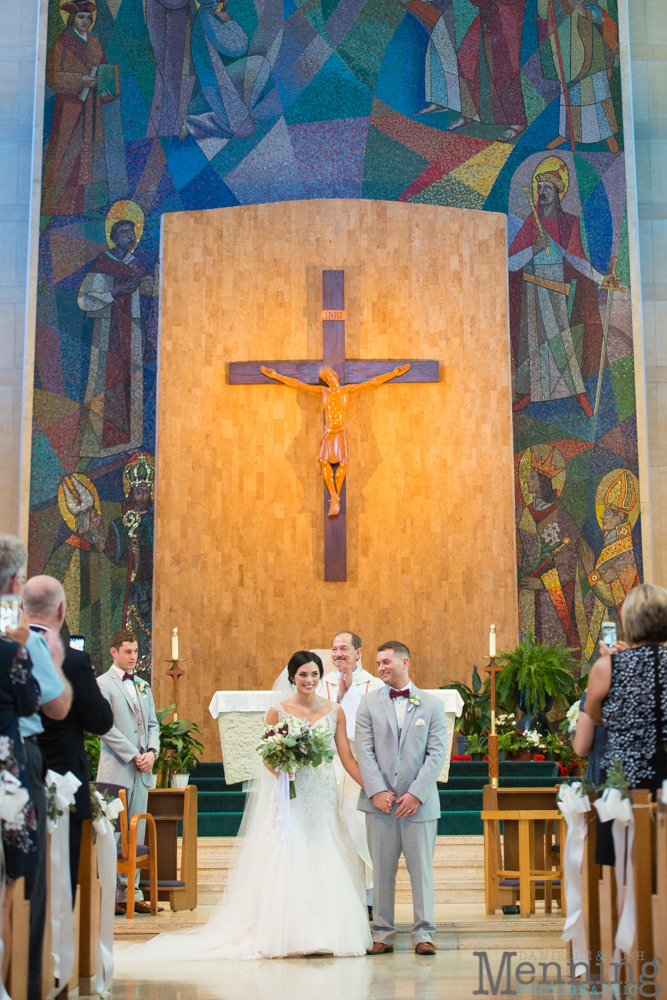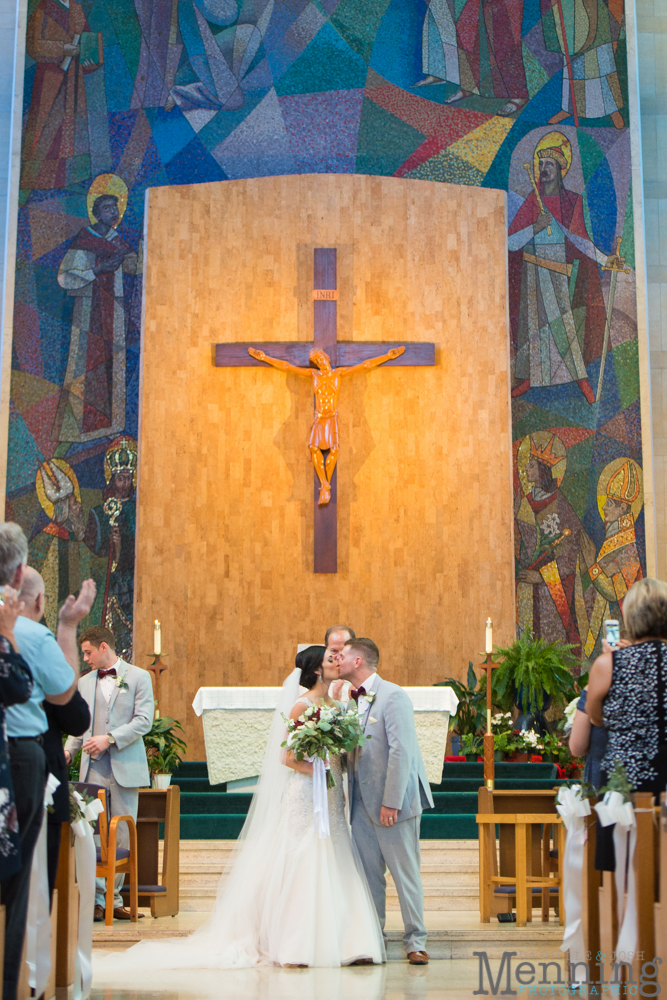 Seriously! Can you even with these two?! Adorable!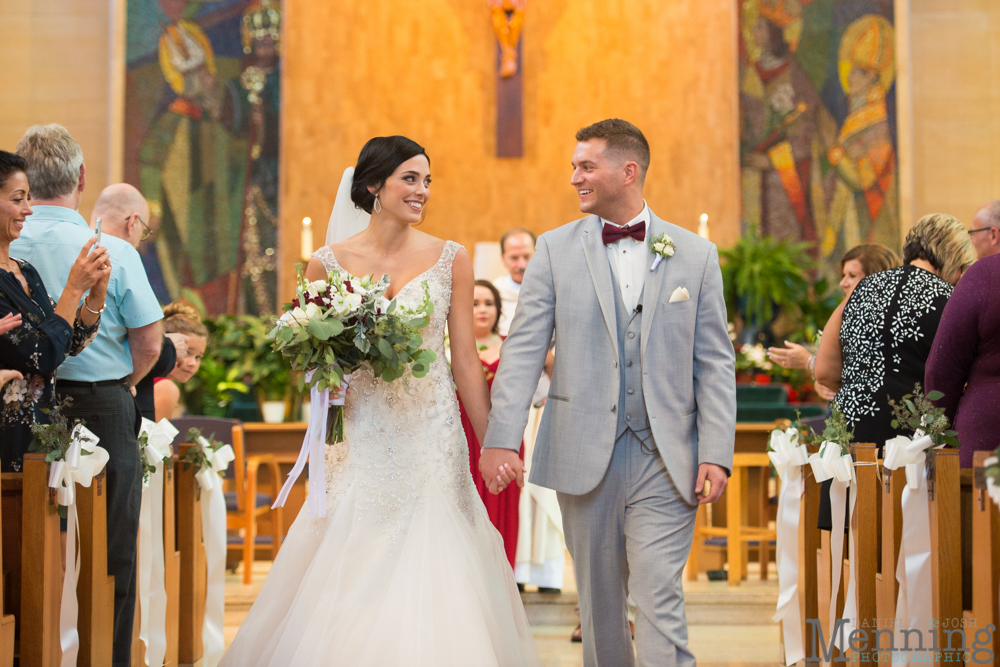 The bridal party looking fab in the Butler Institute of American Art.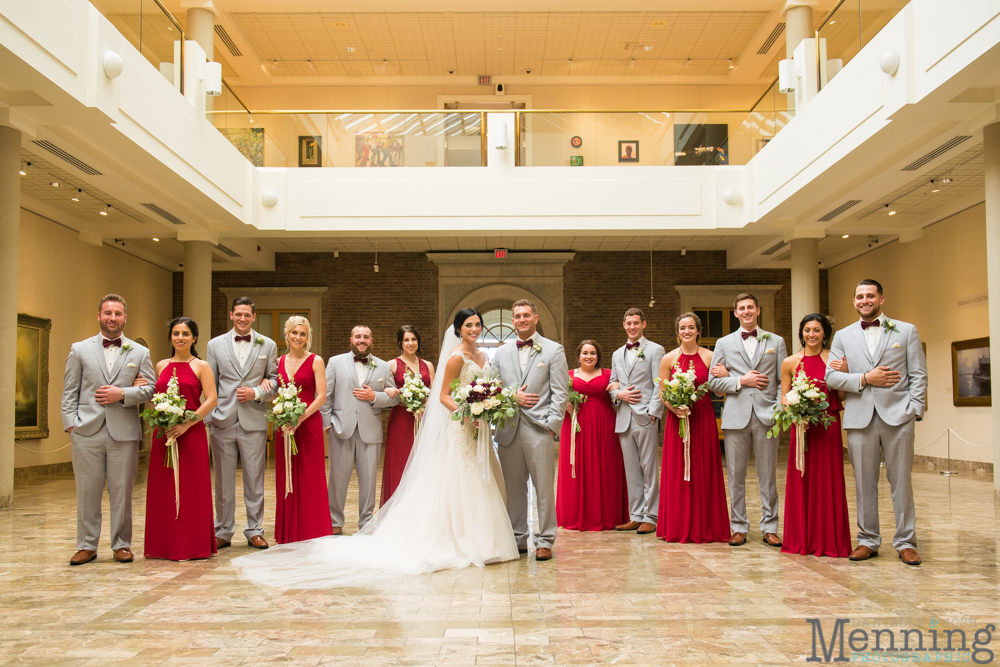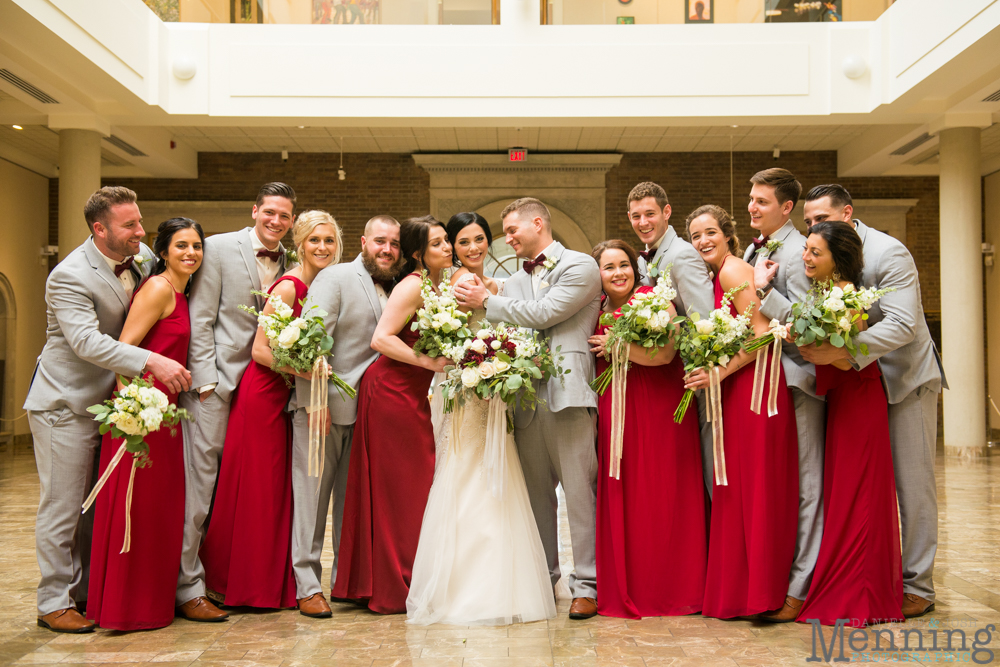 Rosalie's gown is from Brides by Demetrios & Nick's aunt made the gorgeous bouquets.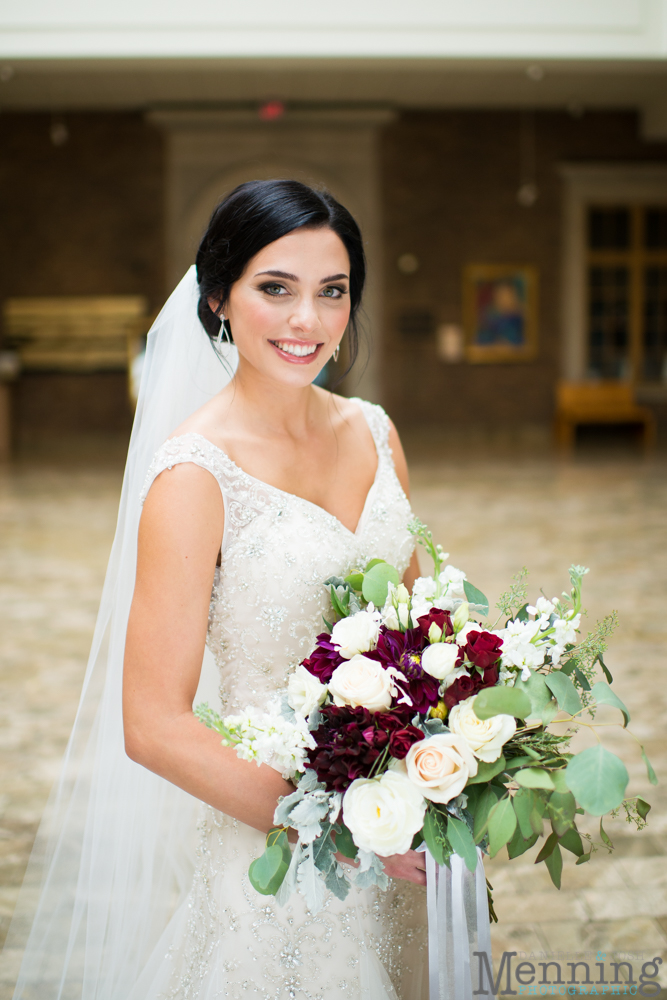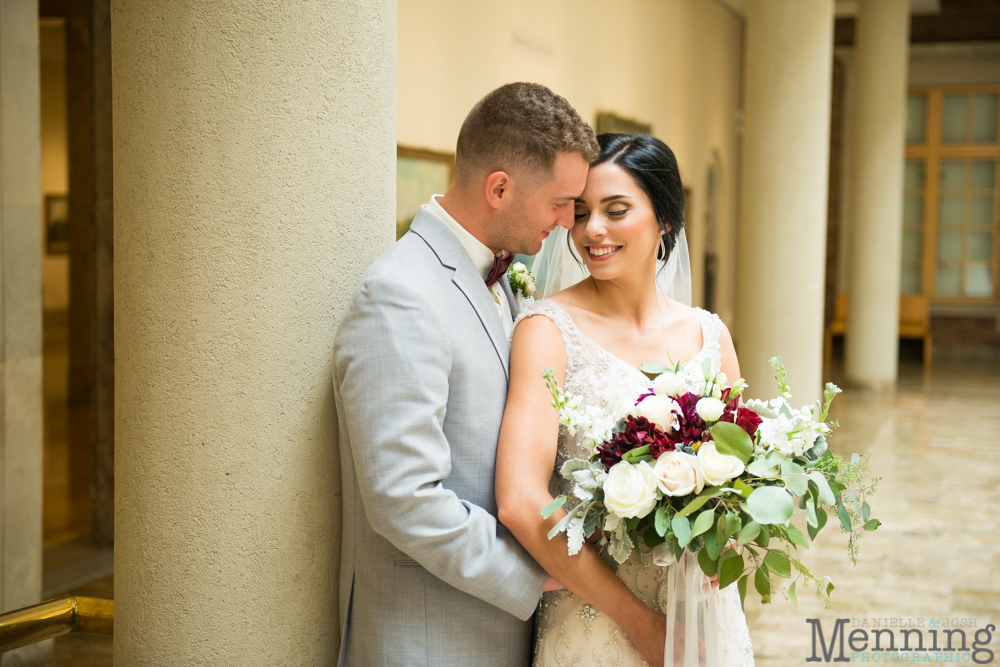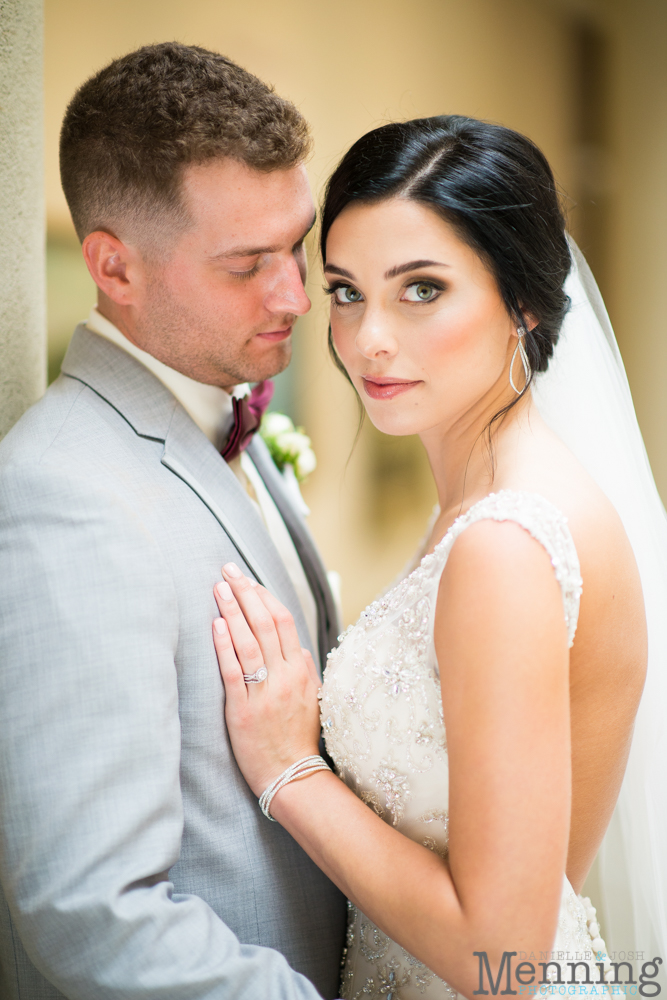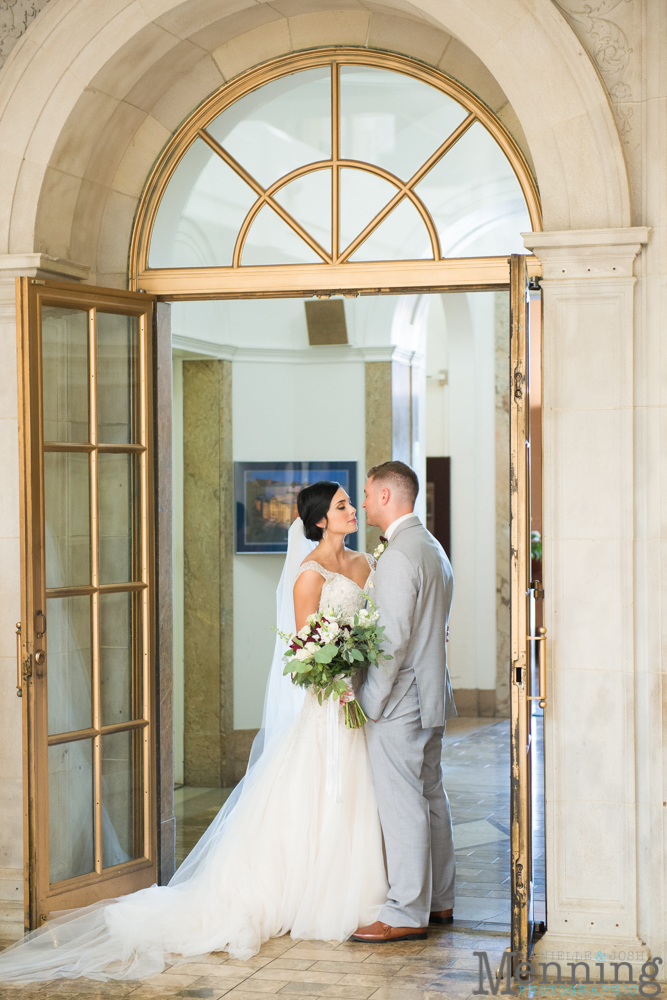 We said this during their engagement session & it applies even more on the wedding day in their tux & gown: we can't take a bad photo of them & they are SO photogenic! Their love definitely shines through in their happy faces!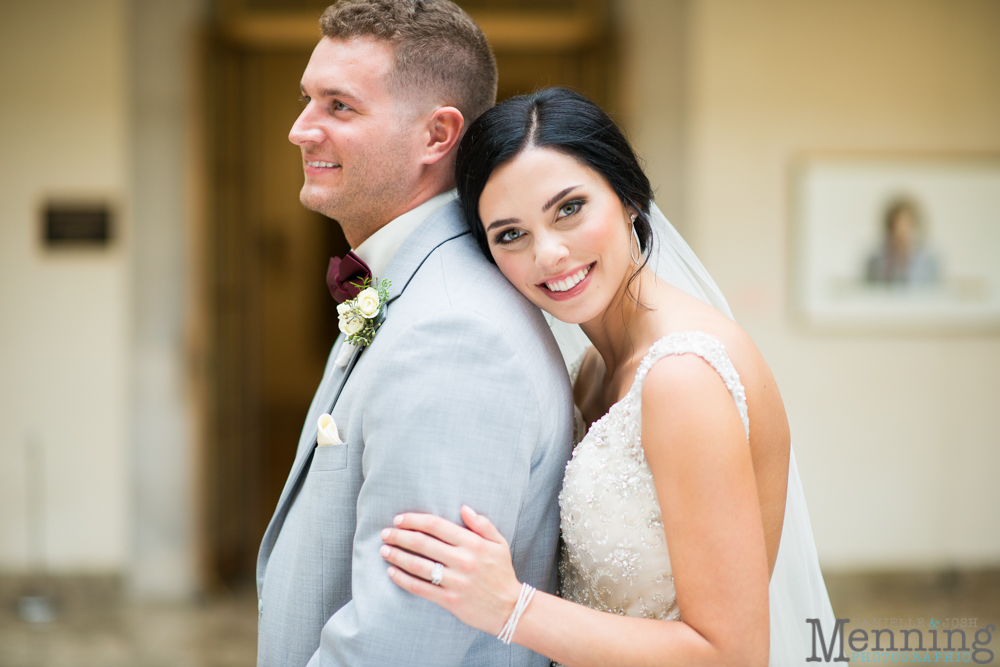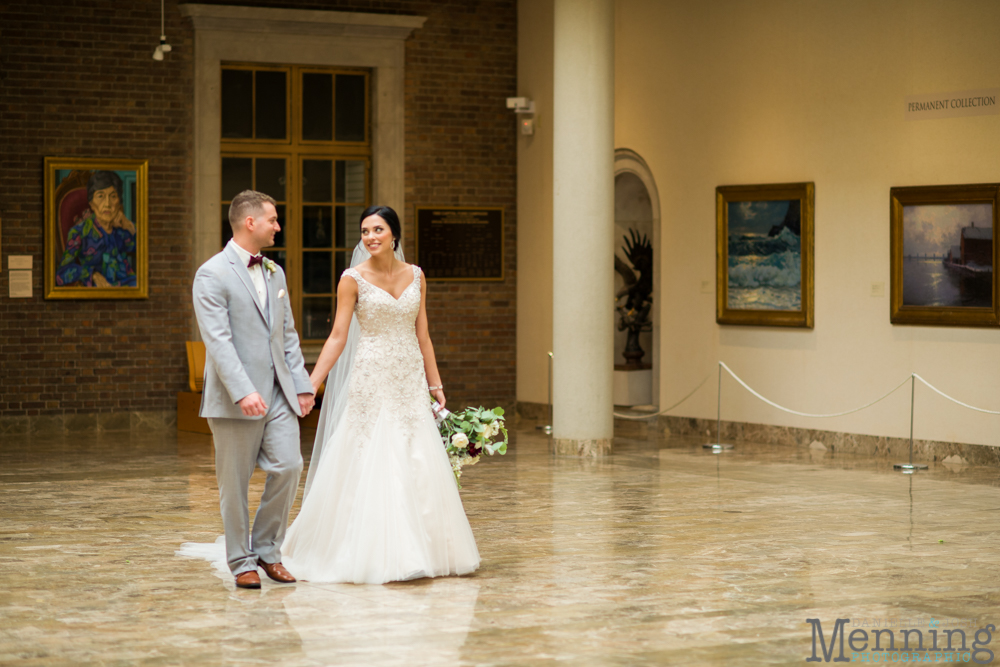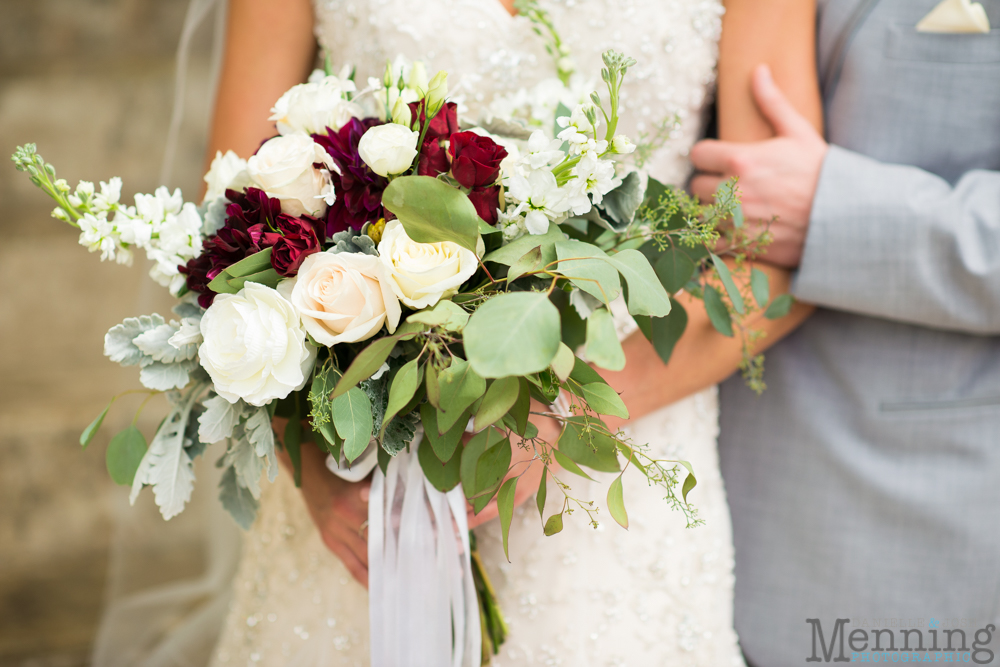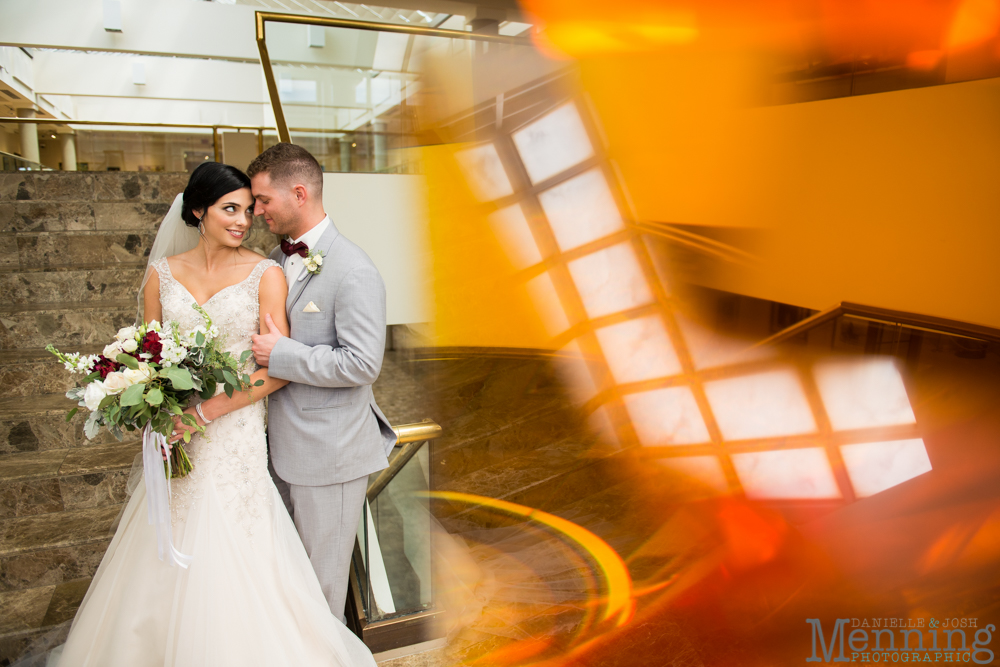 Rosalie's sister/MOH said to her at one point during the day: "Your collarbones look amazing." We totally agree!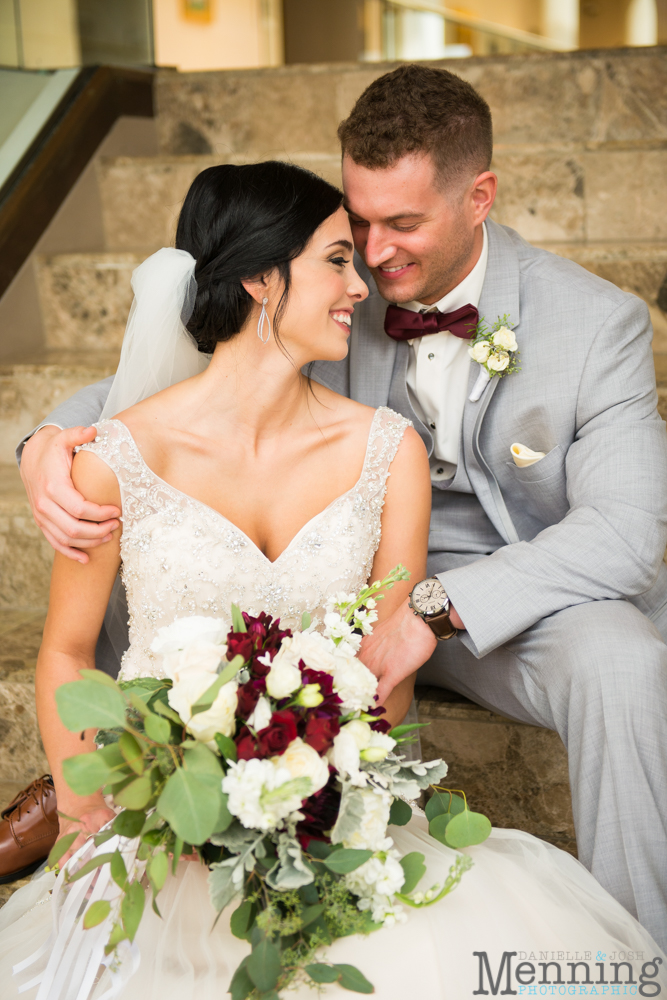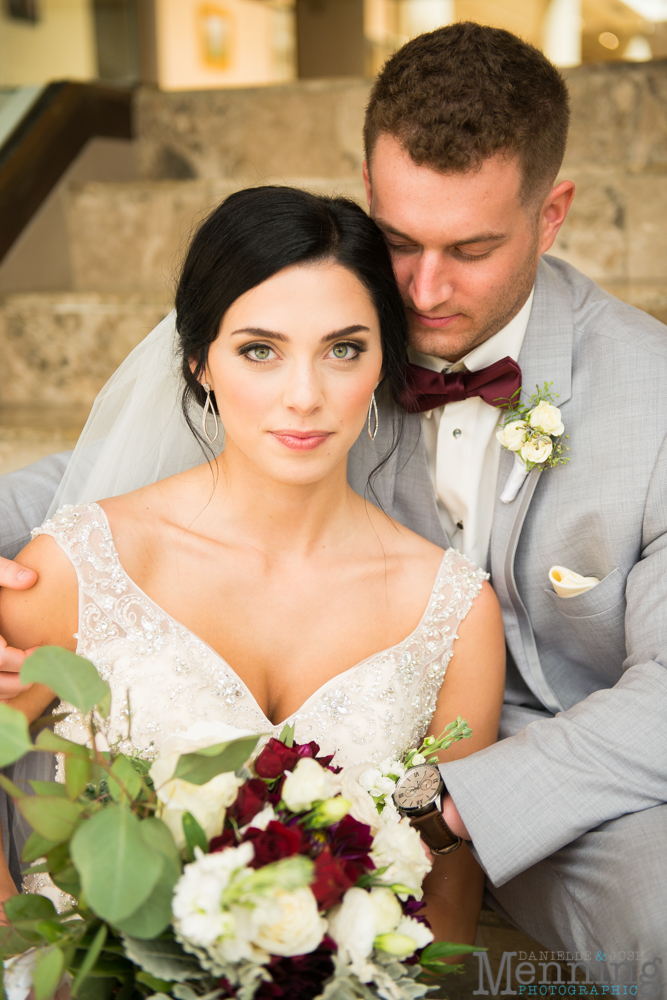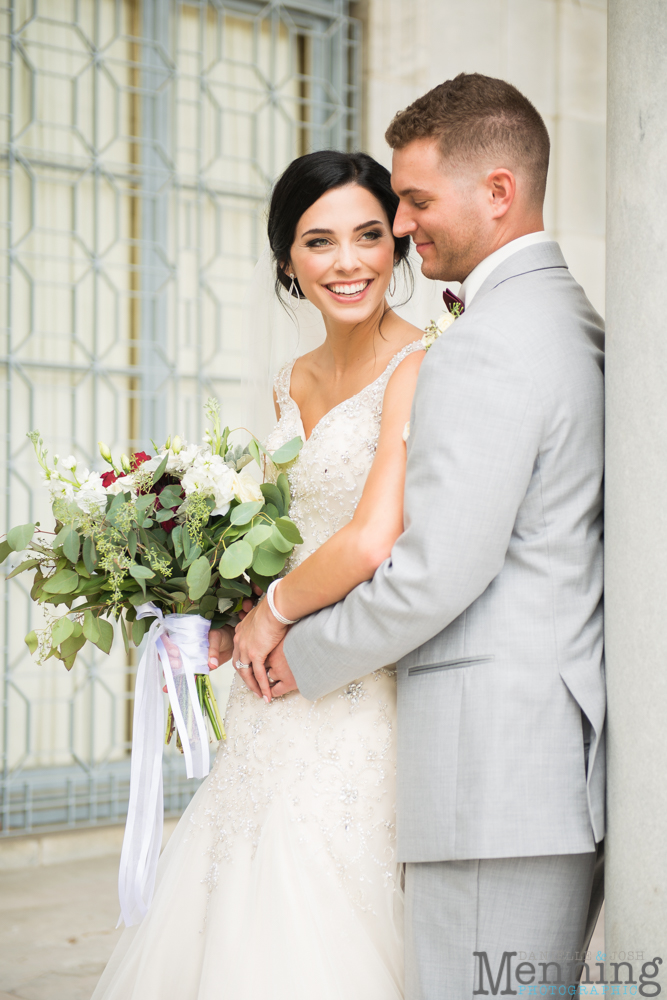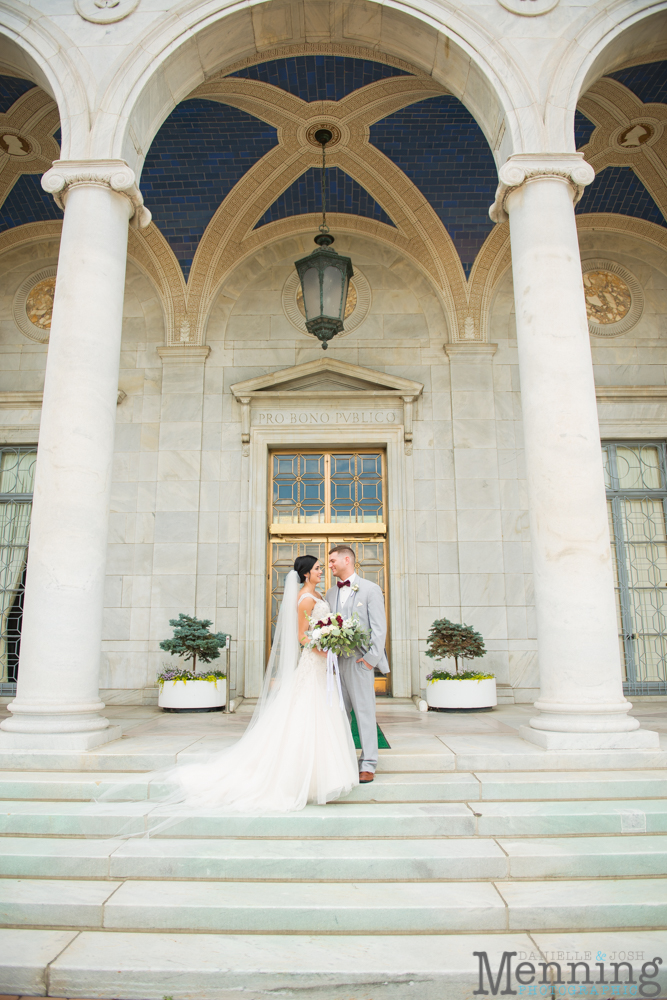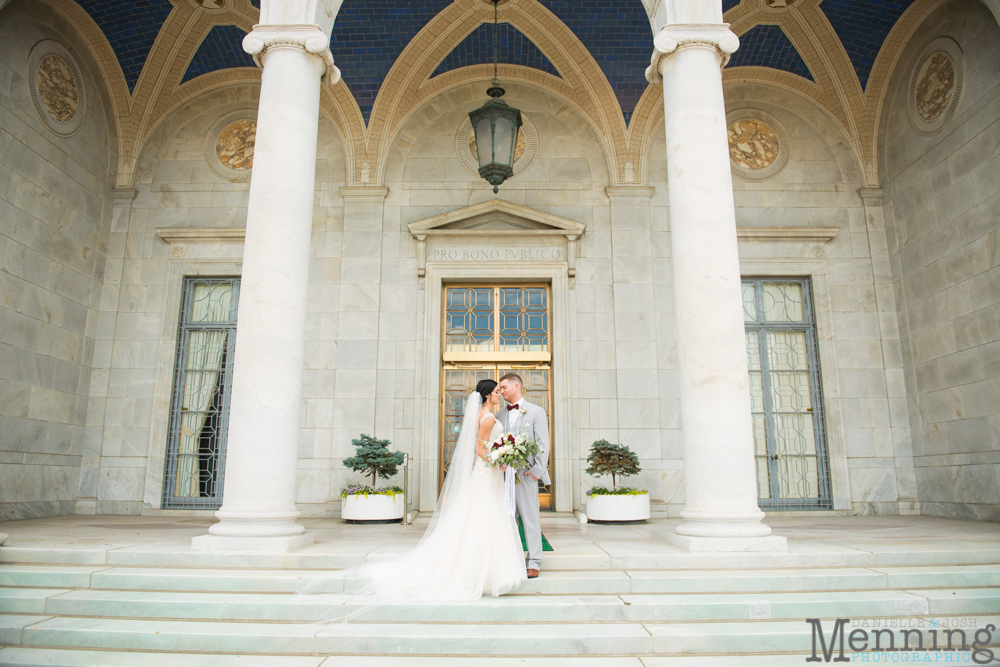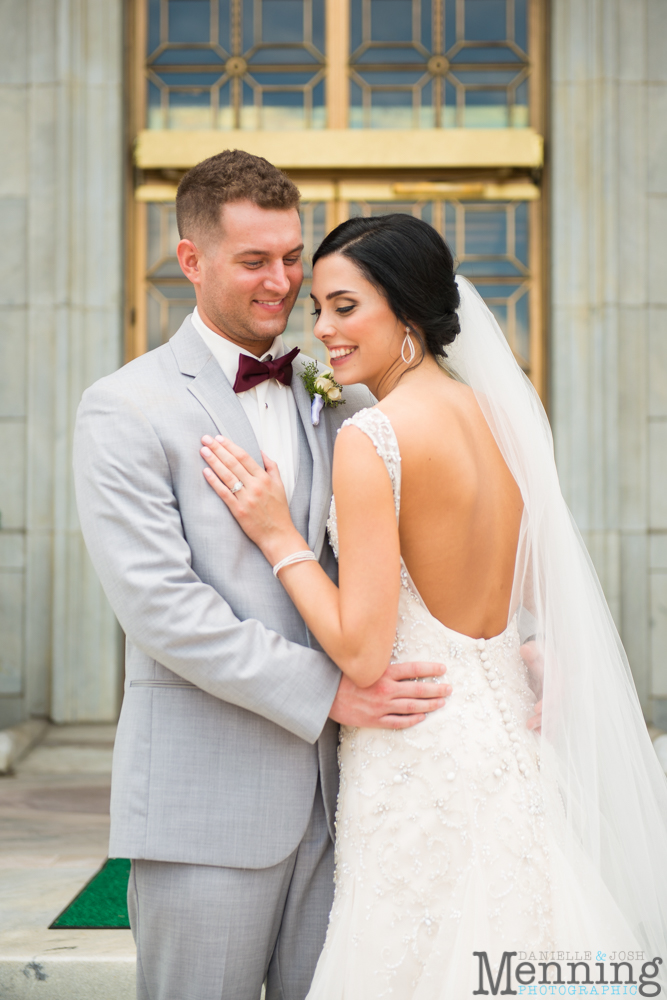 Although the weather forecast for the day wasn't the most promising, it turned out to be a fabulously beautiful day!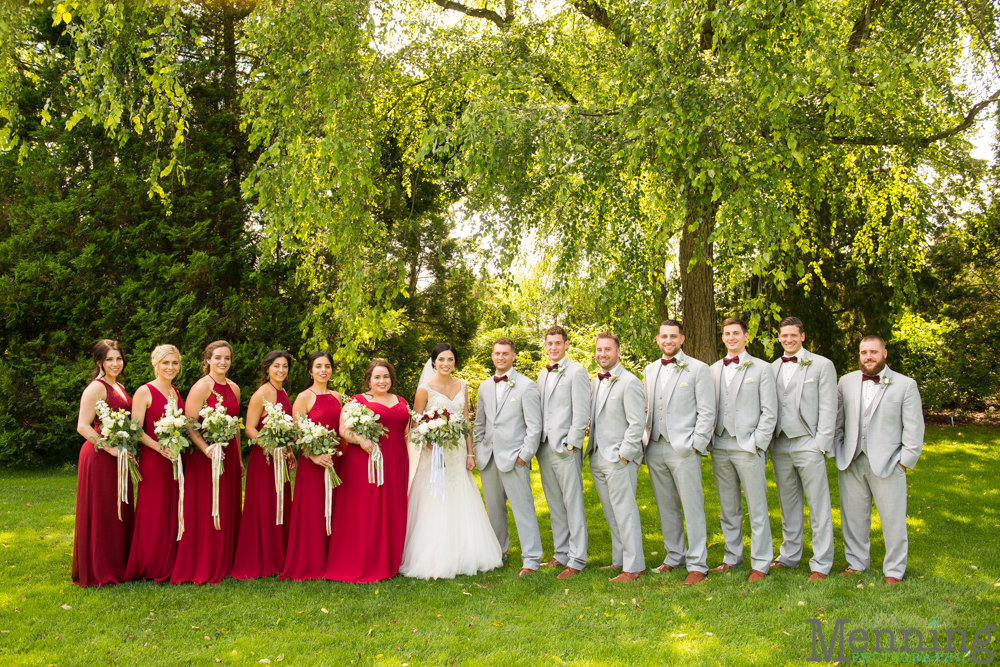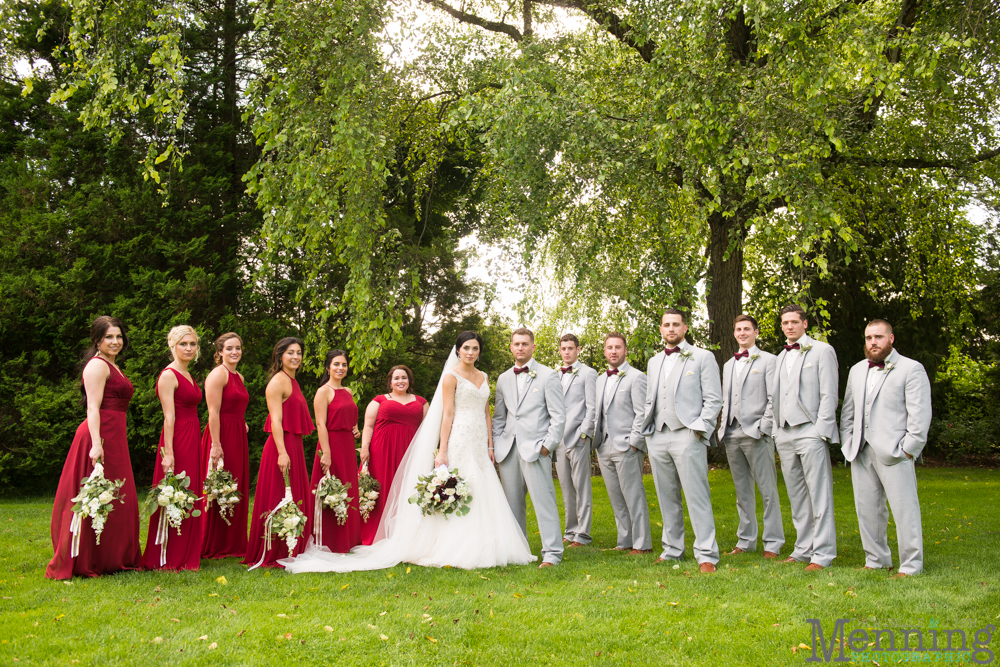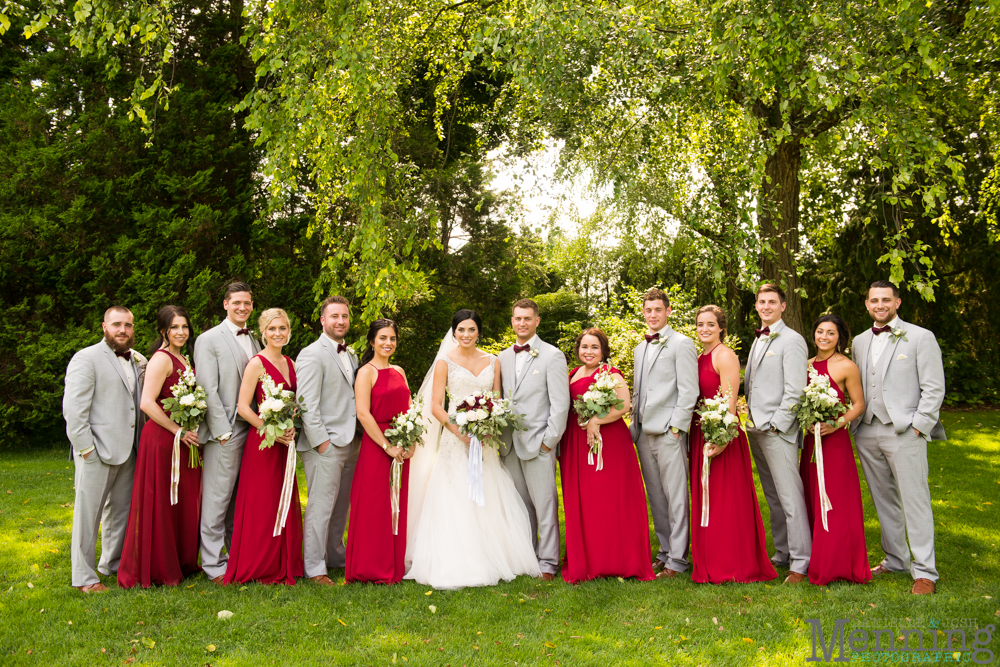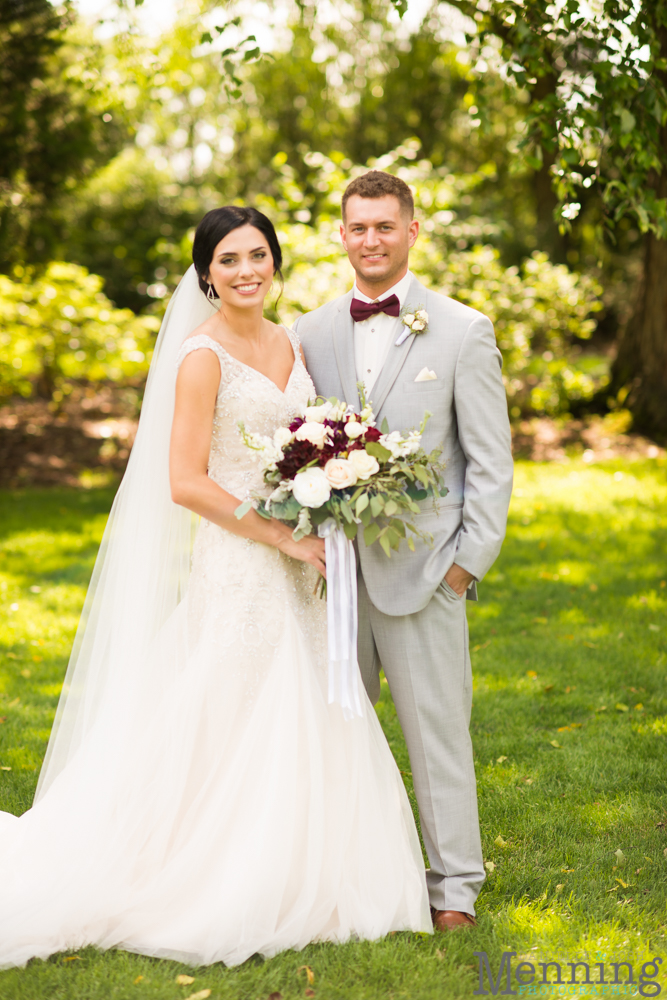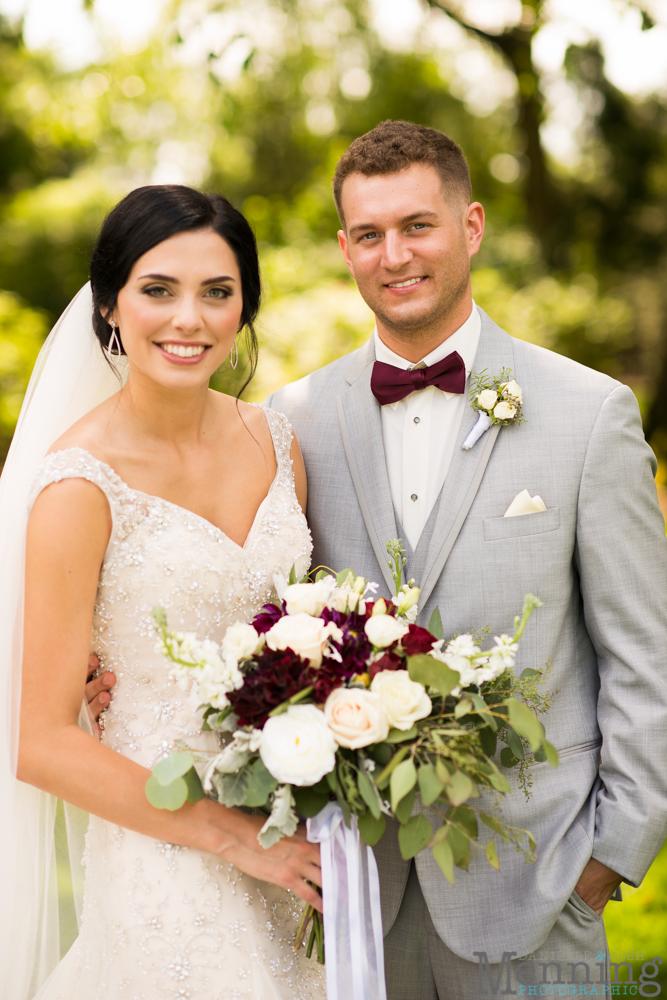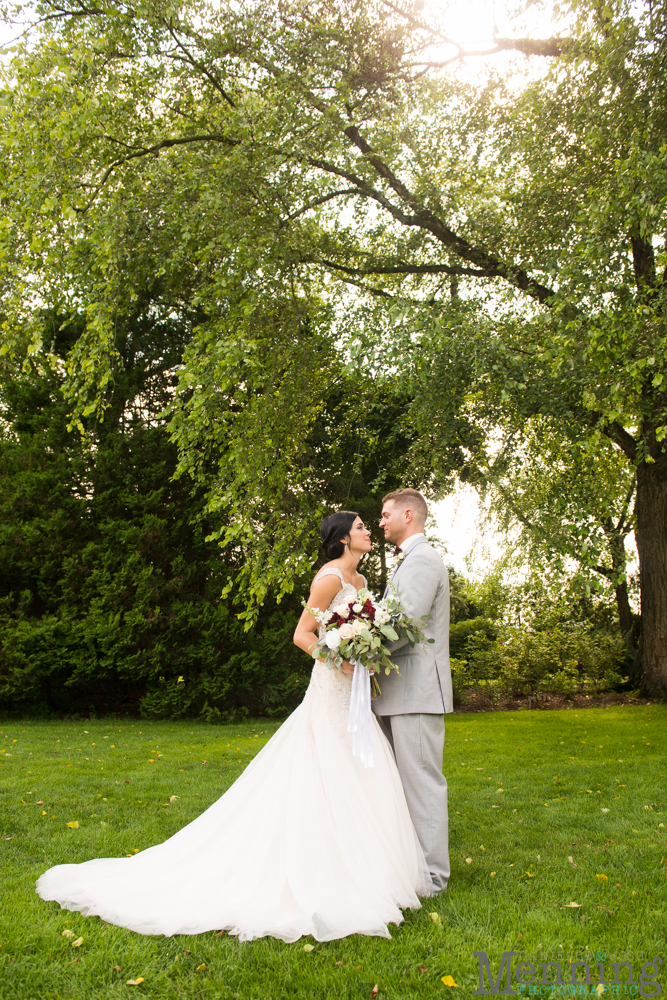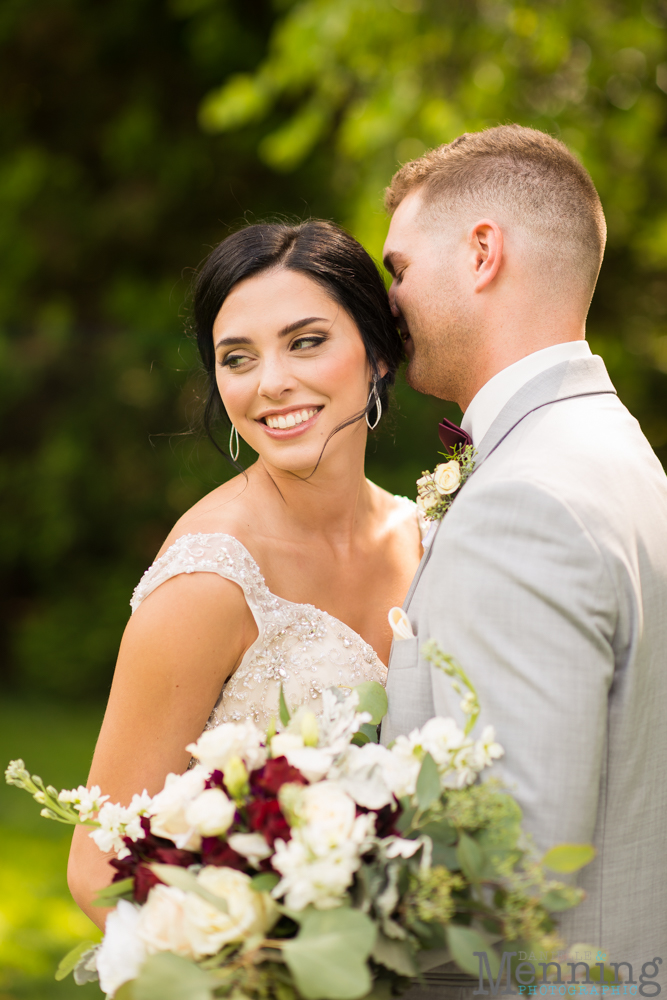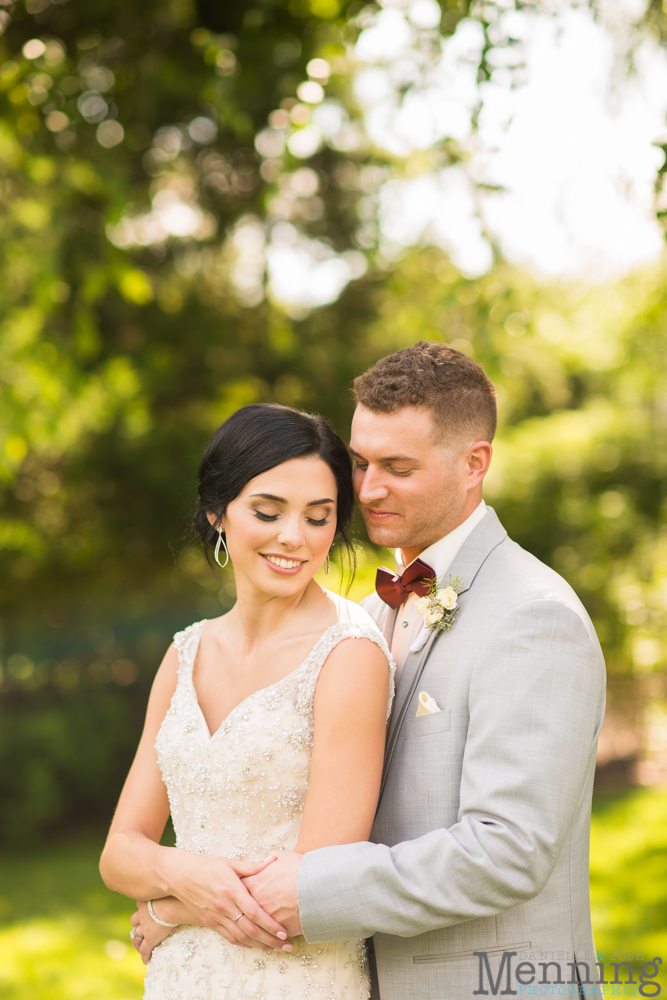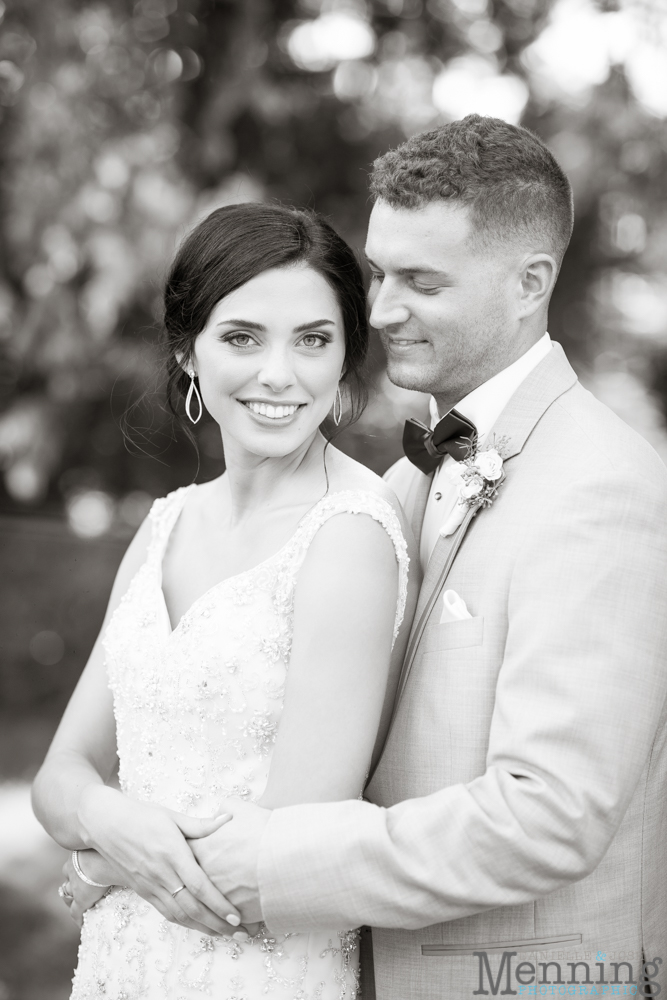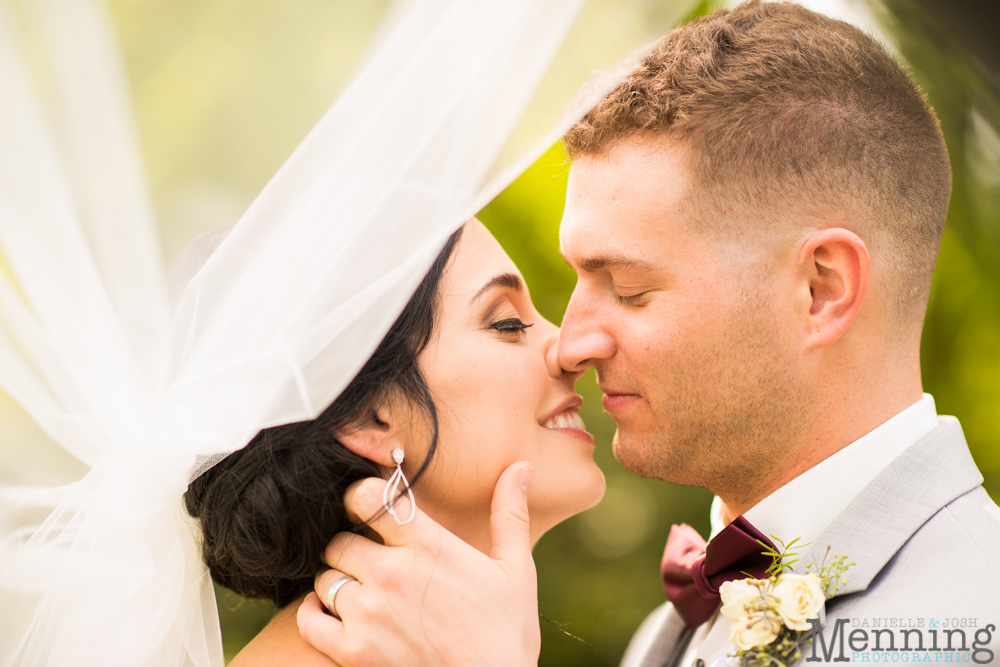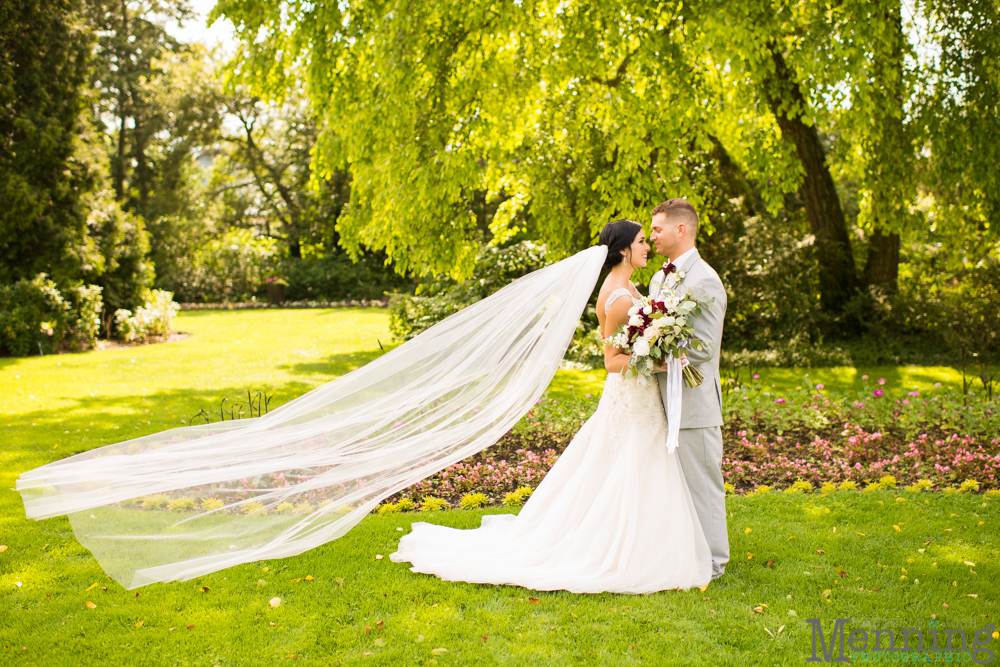 We love when couples & their wedding day timelines give us plenty of time for bride & groom portraits! These two are going to have a super full wedding gallery for sure!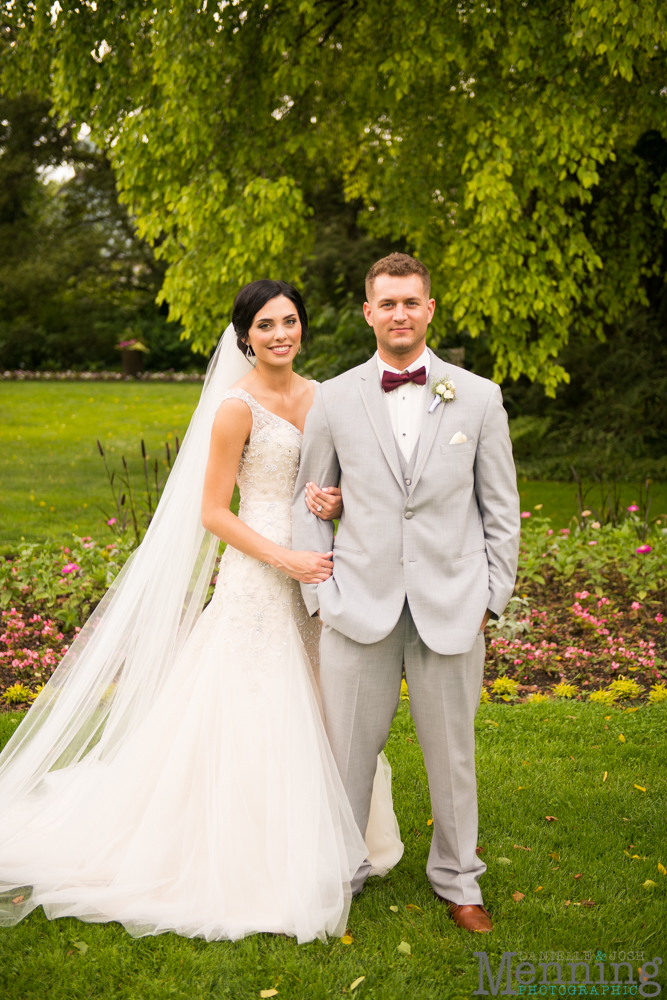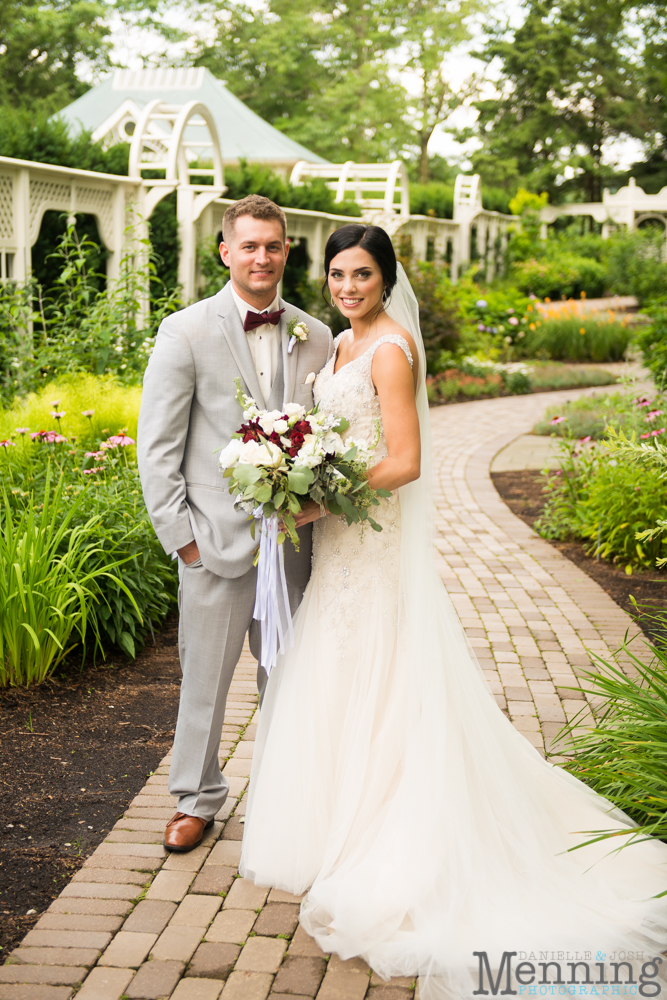 Fav! I'd put it on a huge canvas!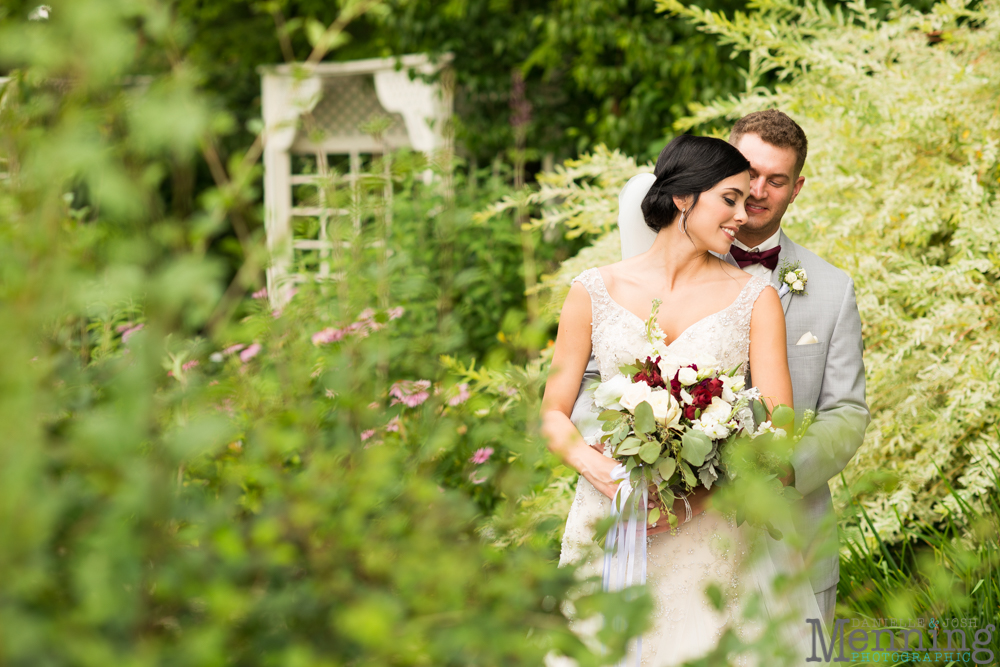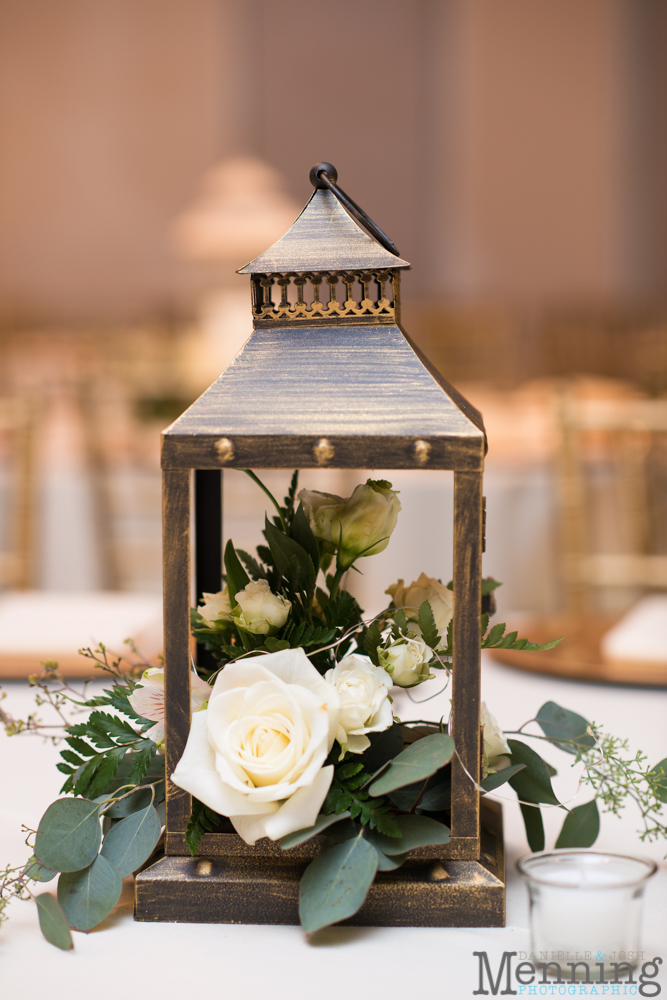 The gold! This reception space was warm & inviting.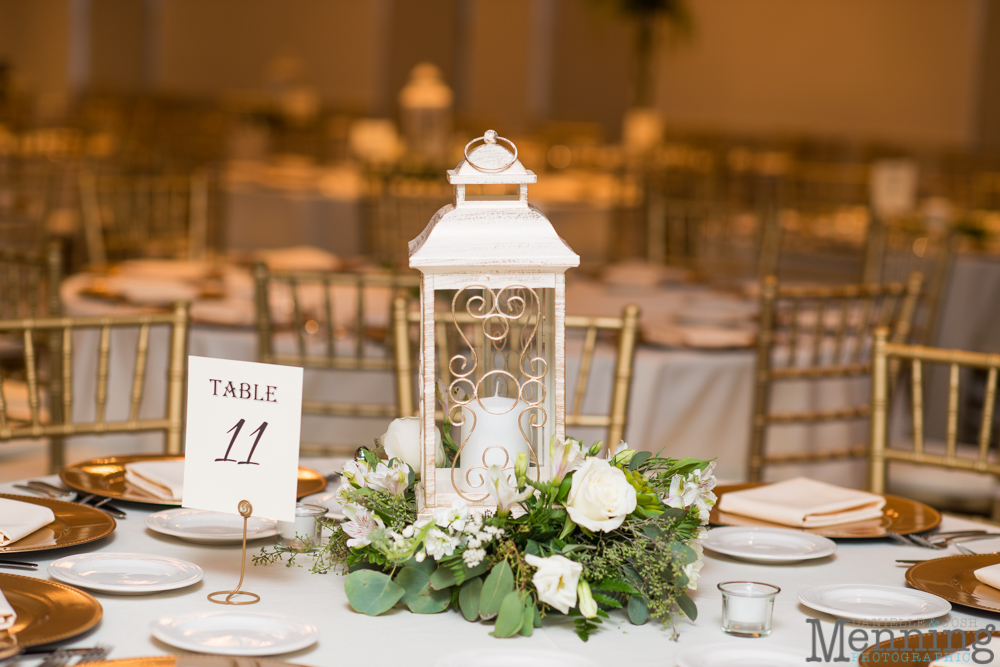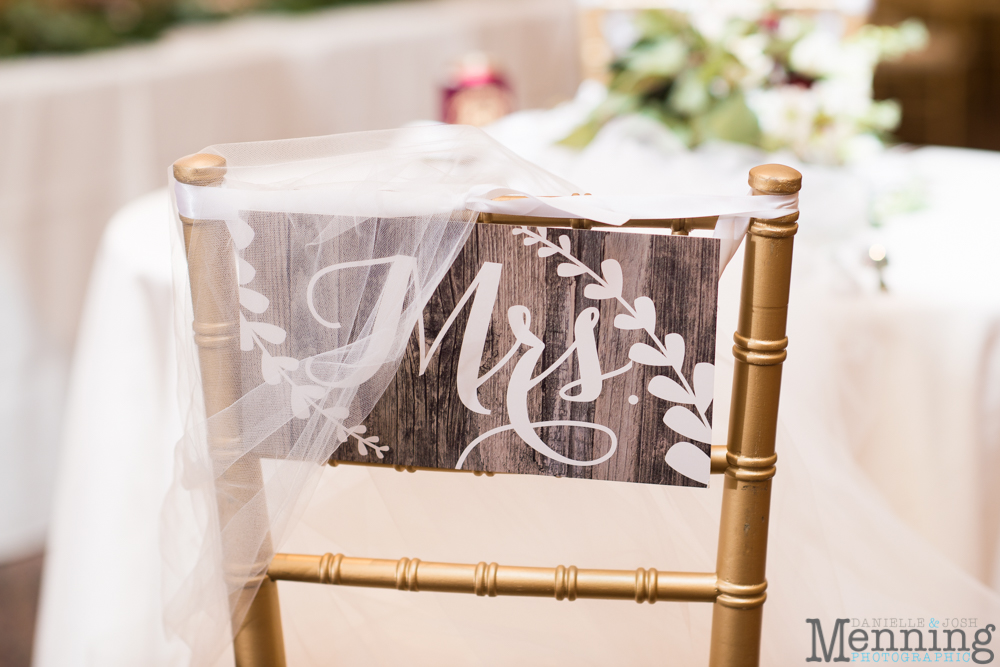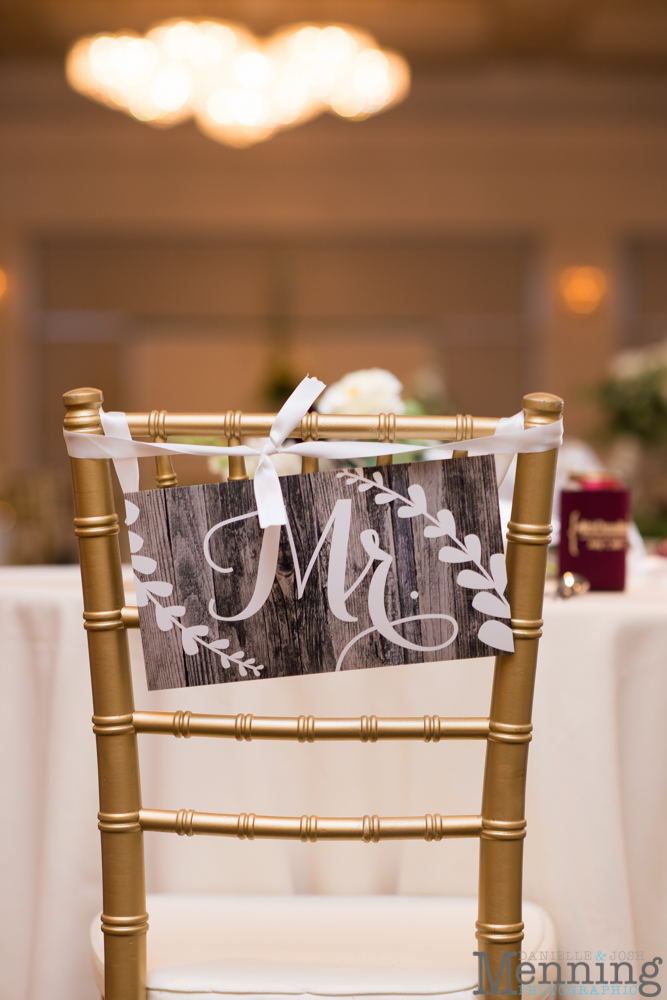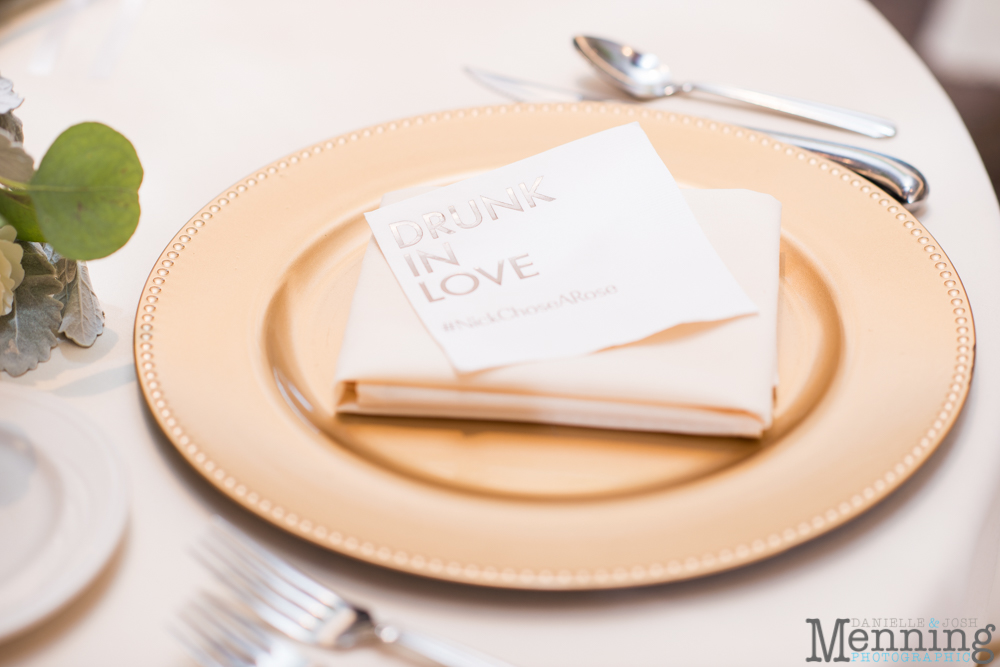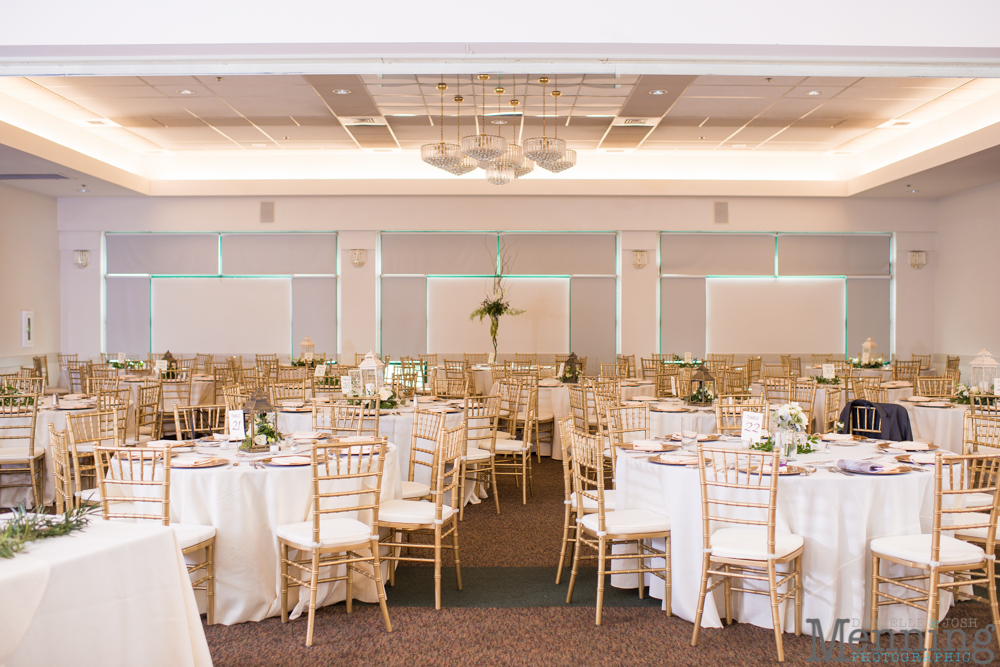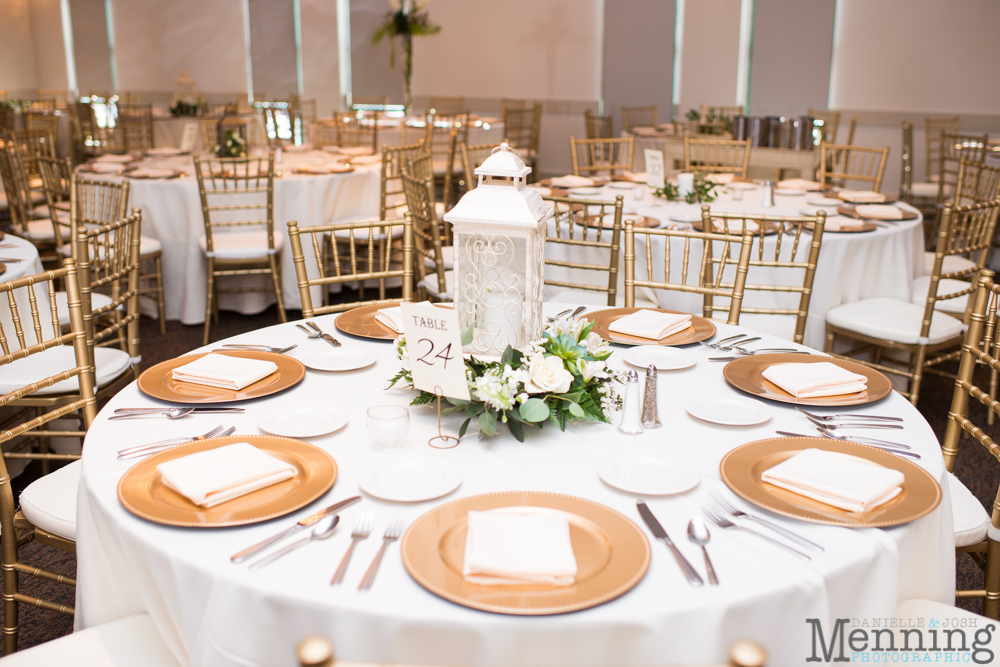 Mocha House made the charming wedding cake.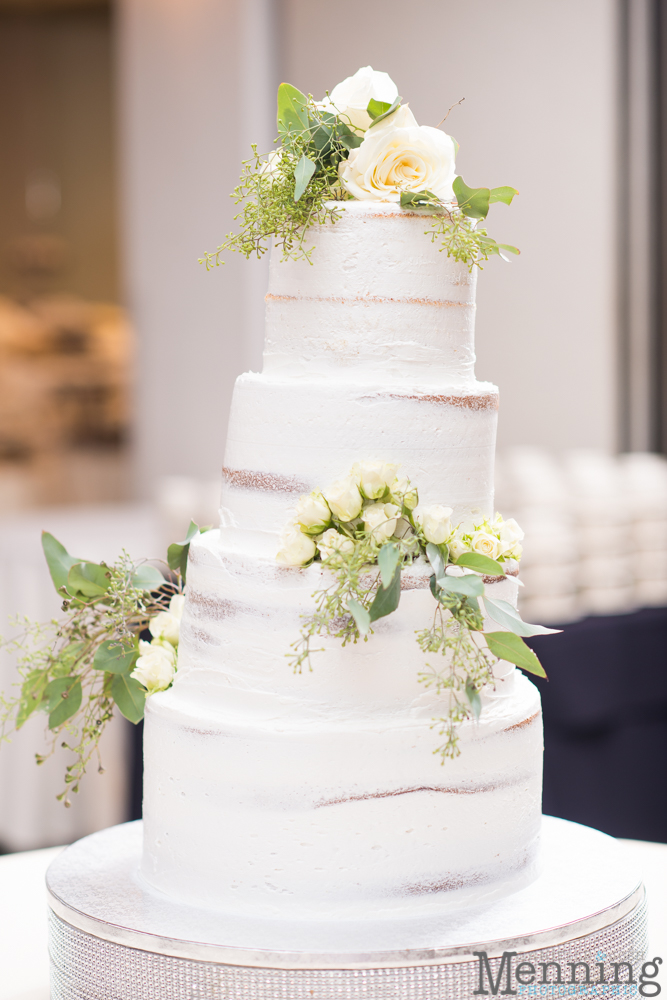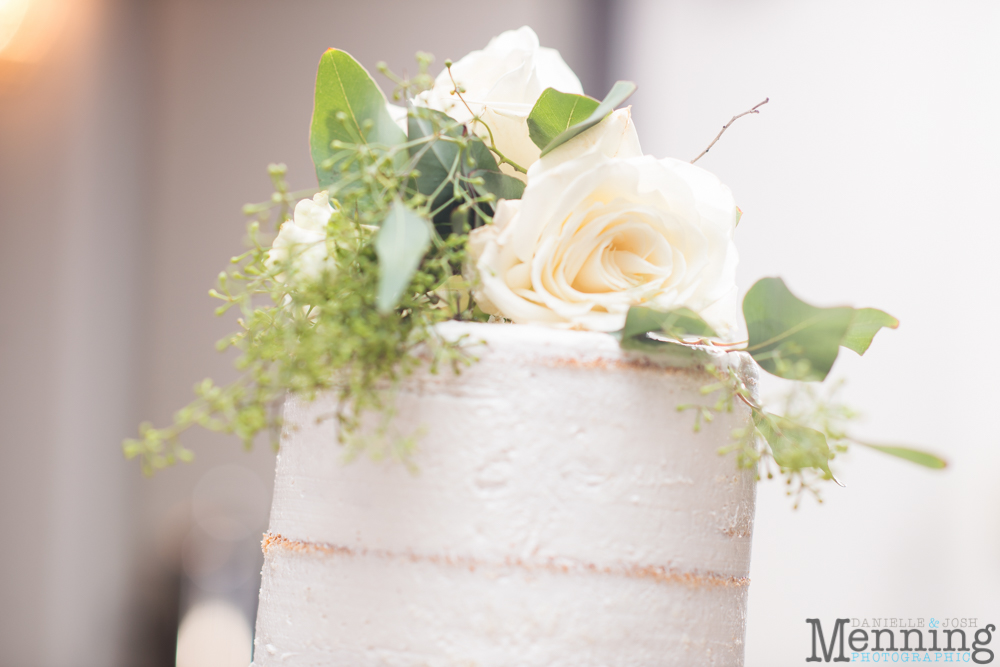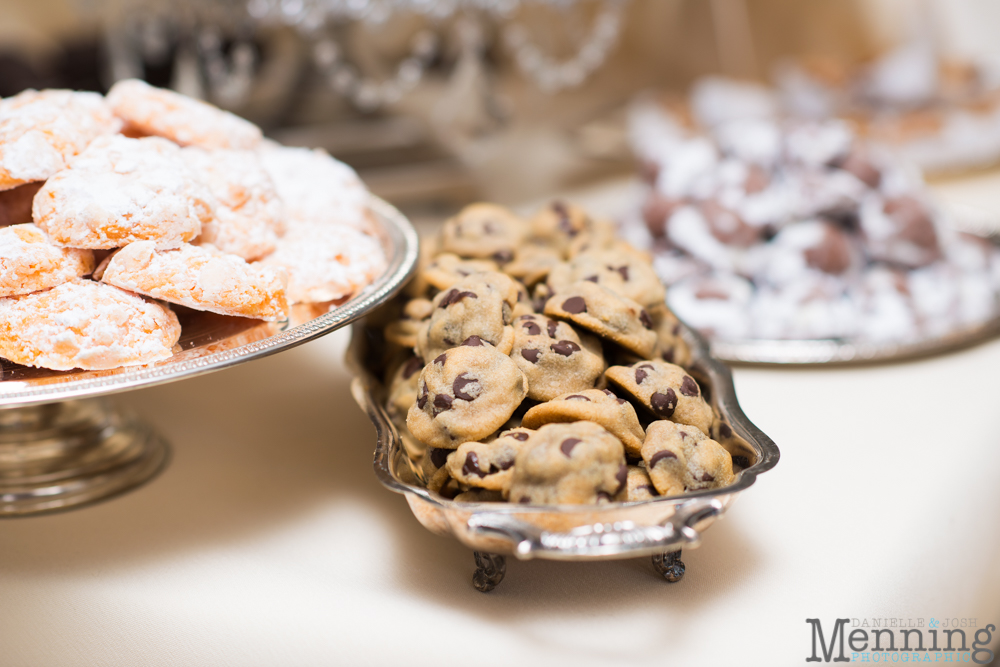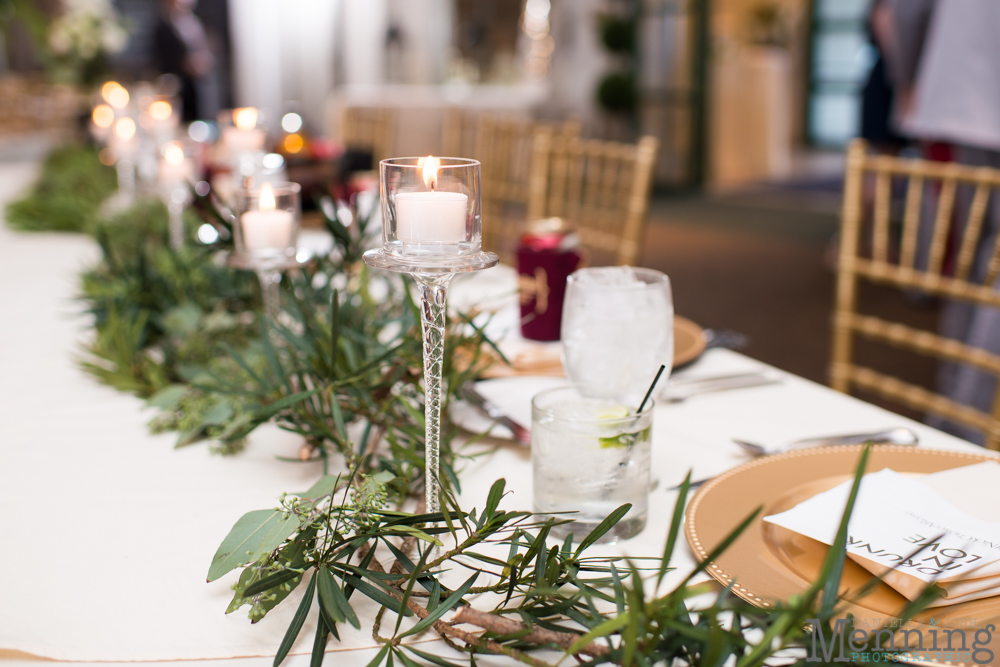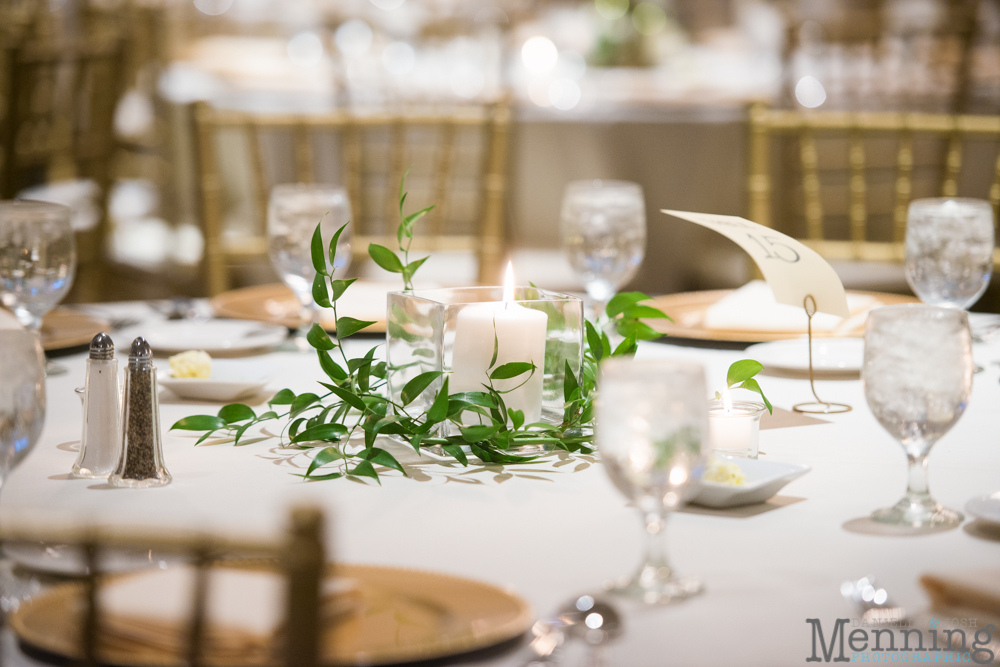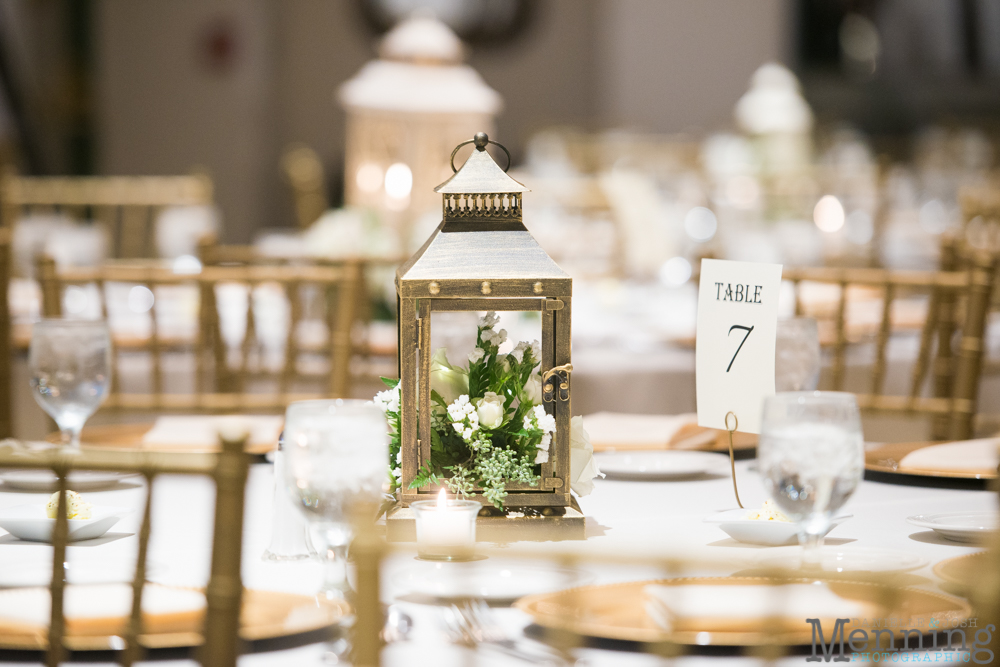 Joy has to one of our favorite things about life.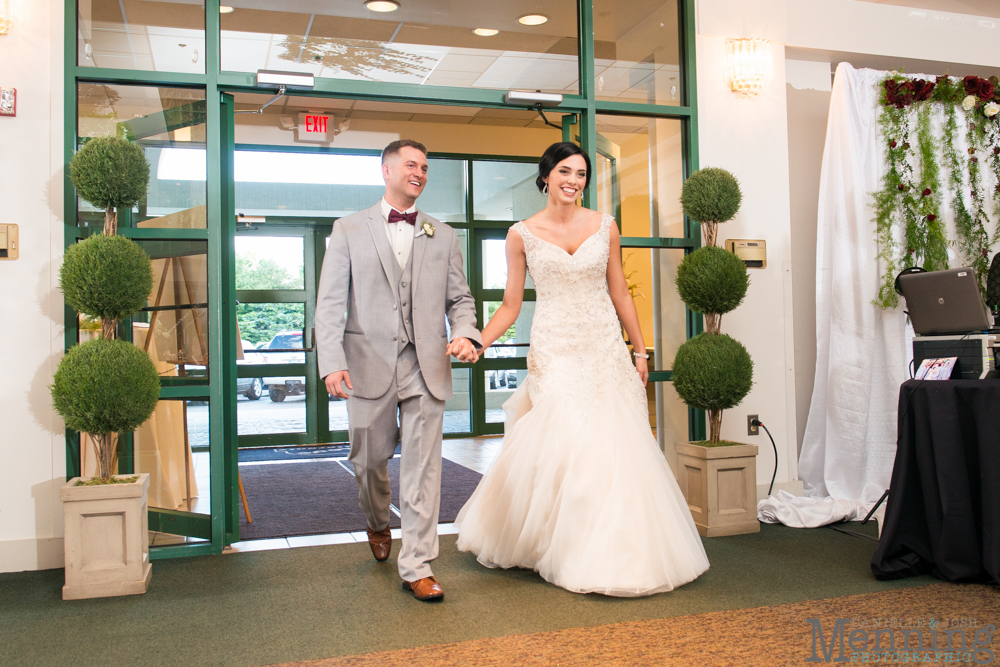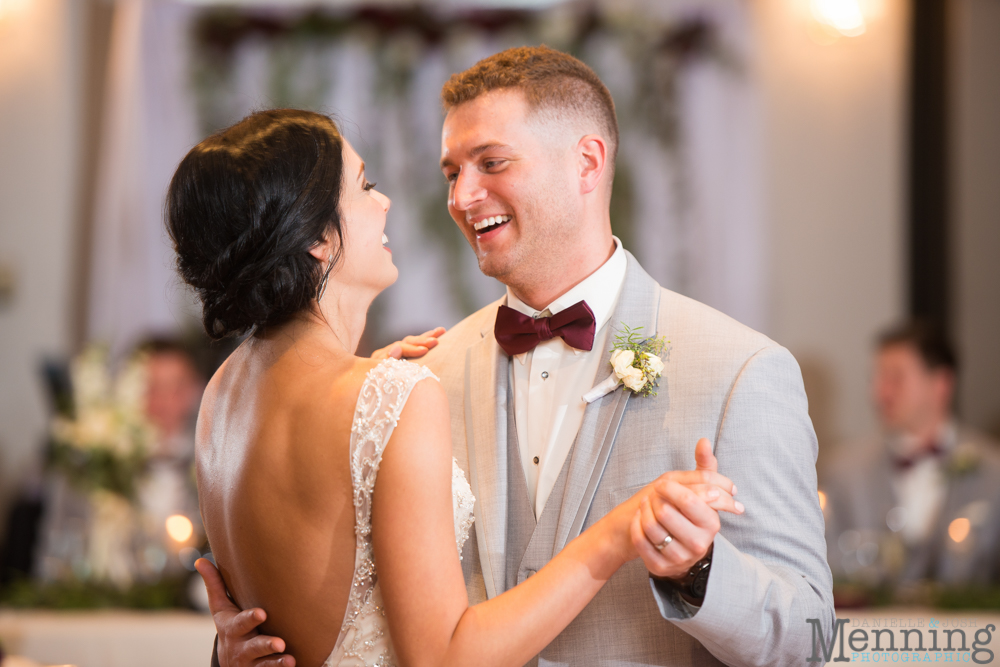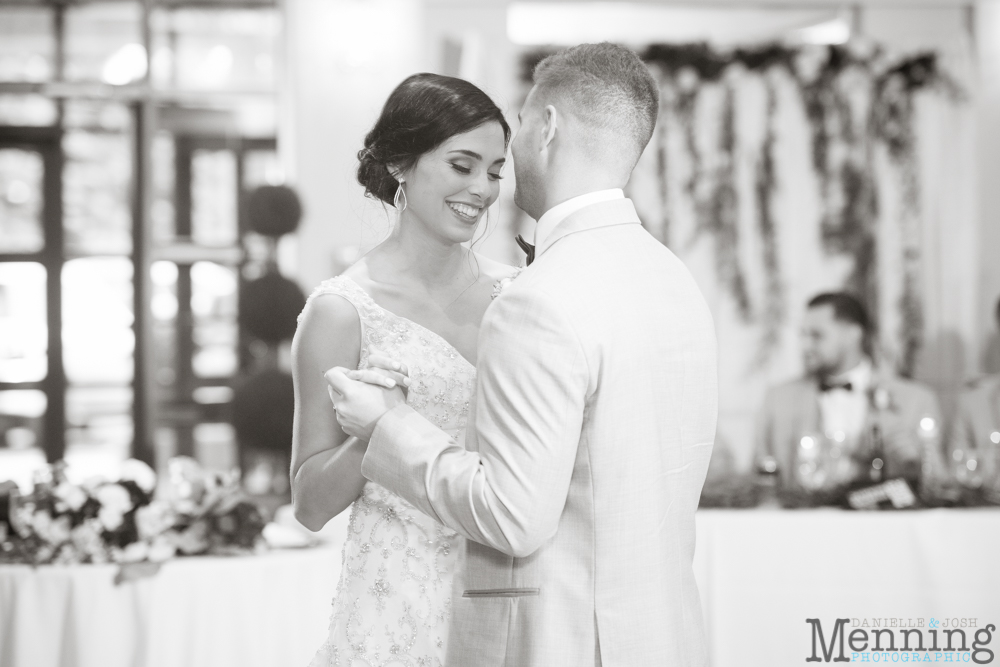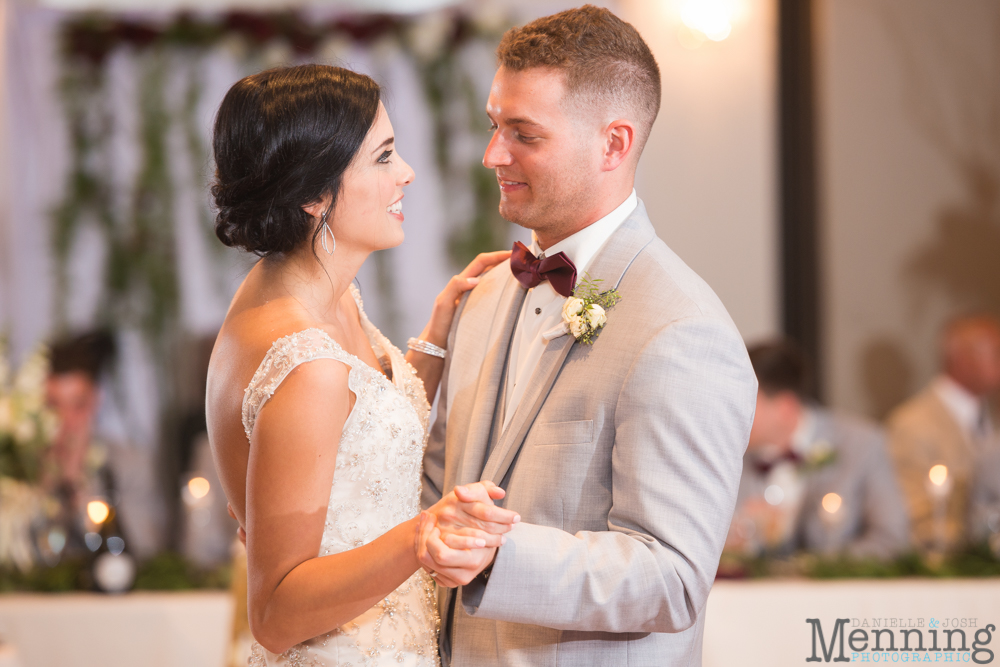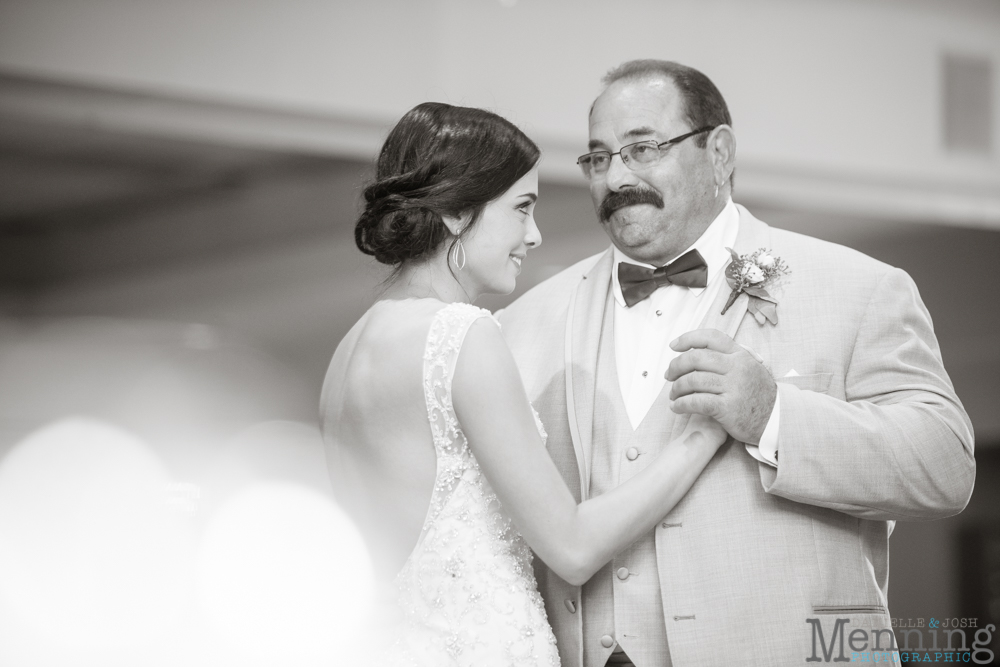 We Are the Radio had the crowd moving all night long.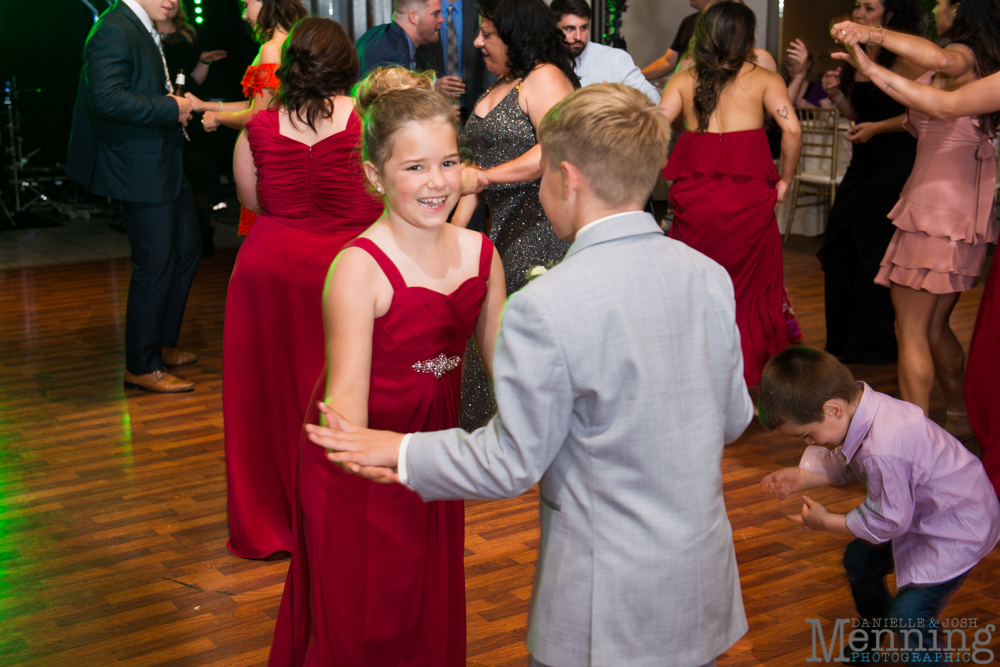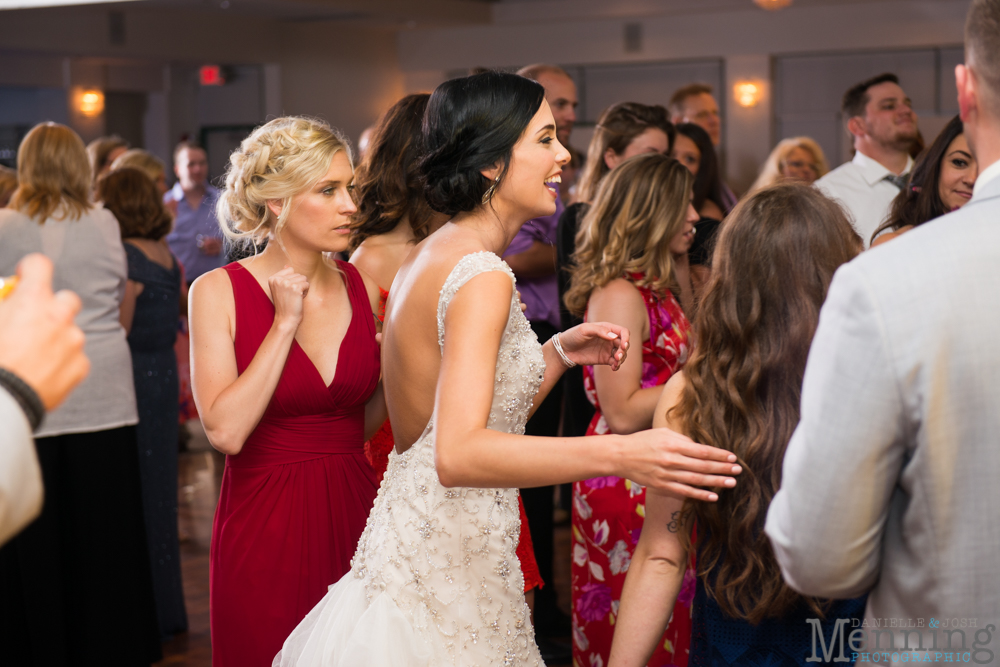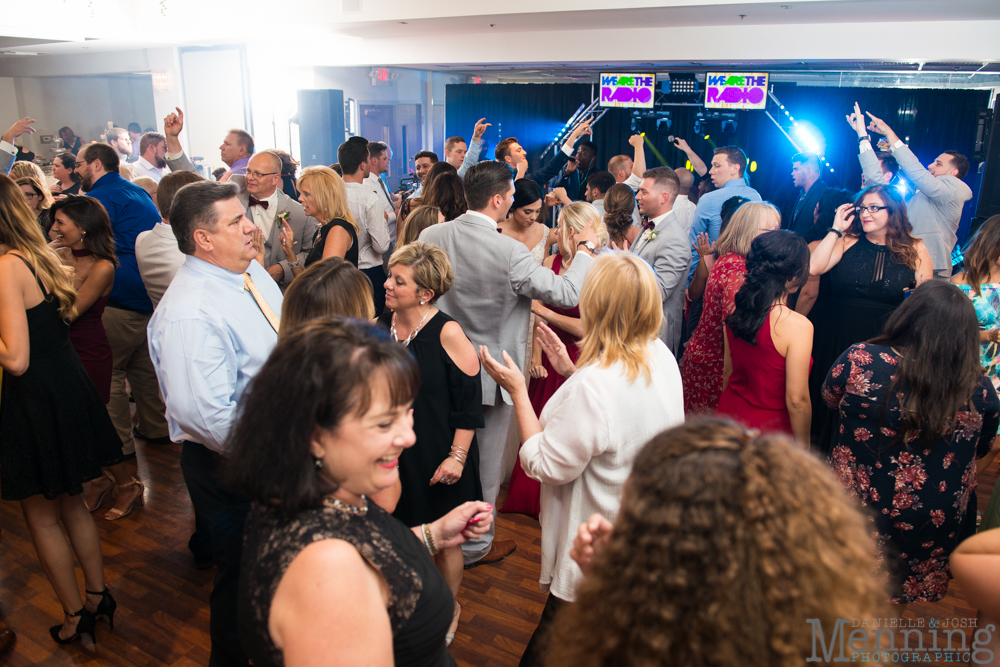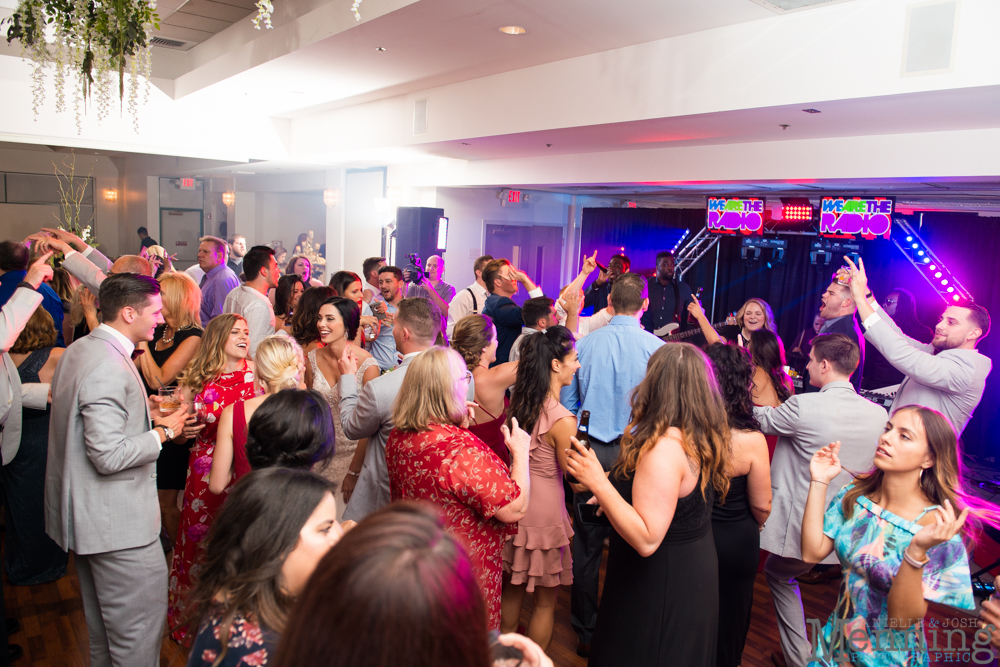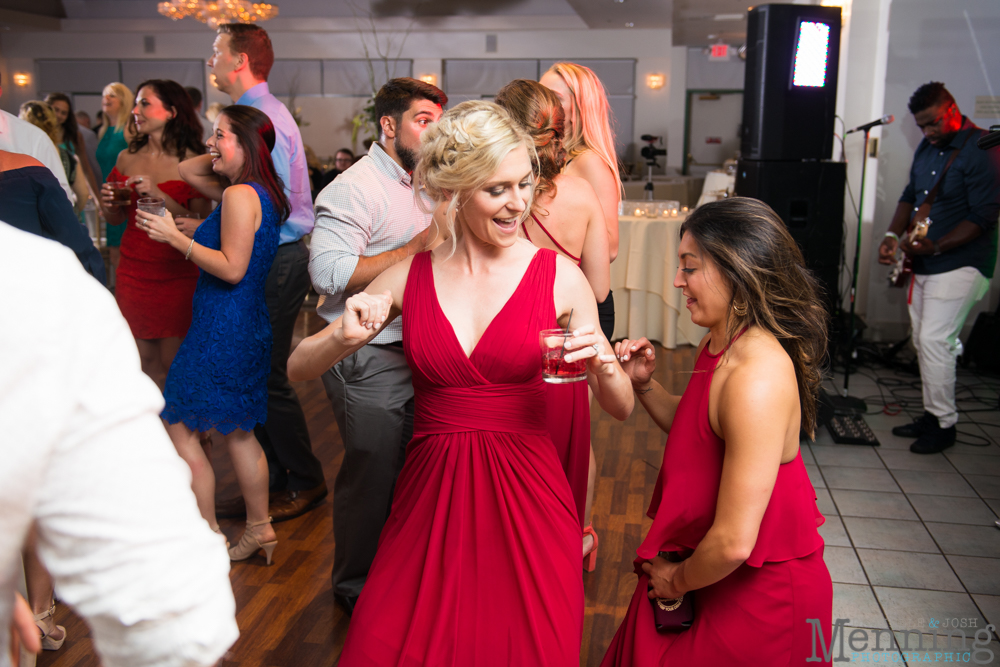 Rosalie & Nick, thank you both very much for choosing us to photograph your wedding day! We had a fabulous time with you both & your fun bridal party! We wish you both the best & many, many years of love & joy!
If you're new to our blog, we're Josh & Danielle Menning, a husband & wife wedding photography team based in the Youngstown, Ohio area. We'd love to chat with you about your engagement & wedding photography! You can see some more of our work, cute photos of our daughter, and also some of our two crazy pugs here, too:
Instagram | Facebook | Twitter | Pinterest | Google +

If you thought this blog post was freakin' sweet, check these out, too:
Wedding Day at The Youngstown Country Club