We had such a blast during this Poland, Ohio engagement session with Brittany & Steve! They had us laughing the entire time & their photos show their goofiness that they share together. They also show their obsession with sneakers that they have in common, but we'll get to that later. We met them at the Poland Library for their engagement session.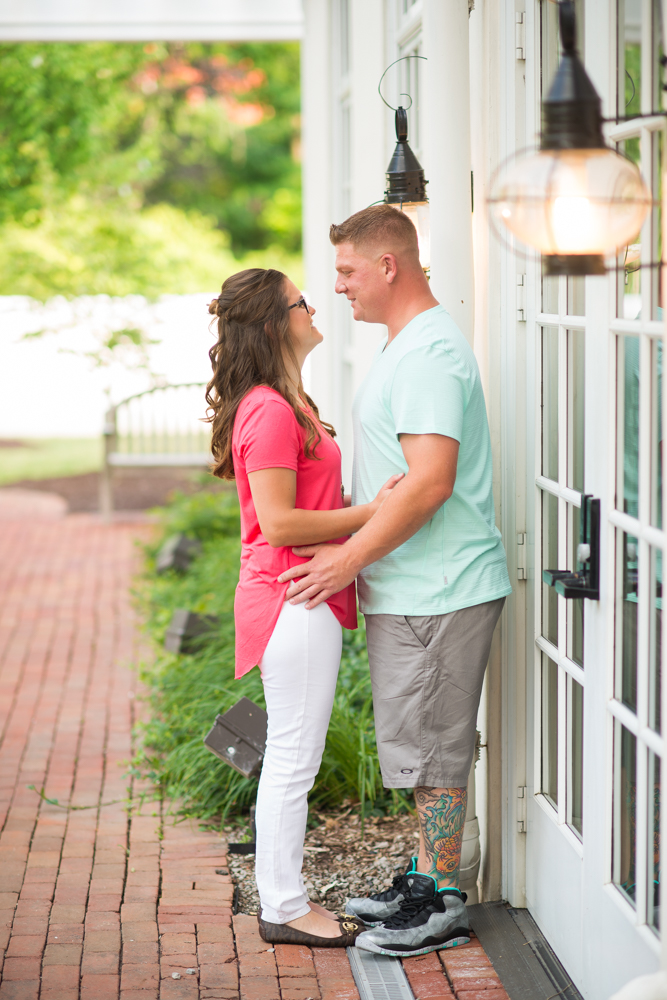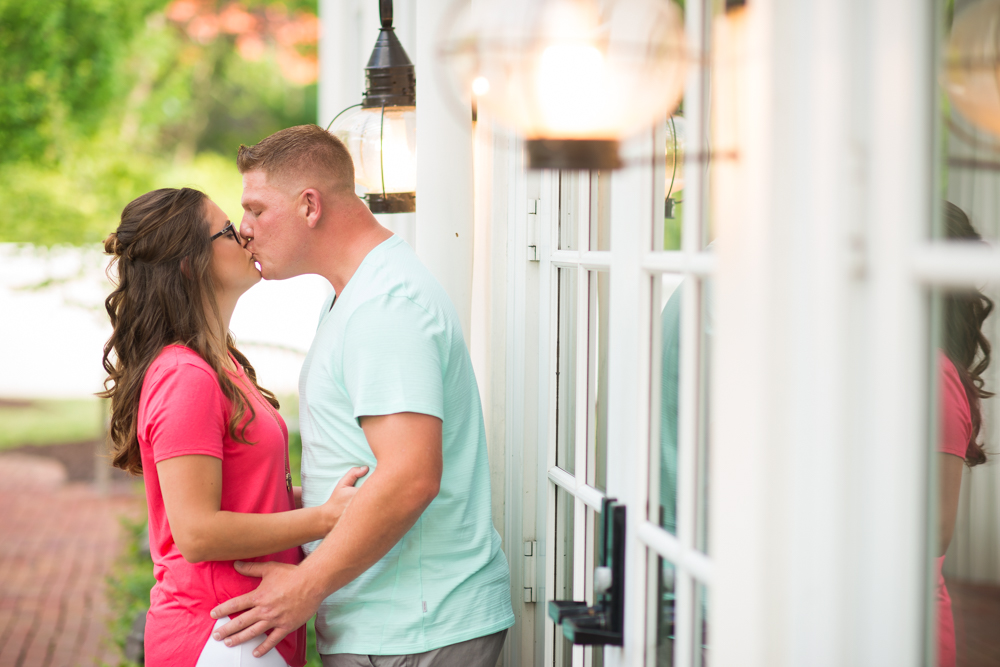 How stinkin' cute is Brittany?! Love her smile & those glasses!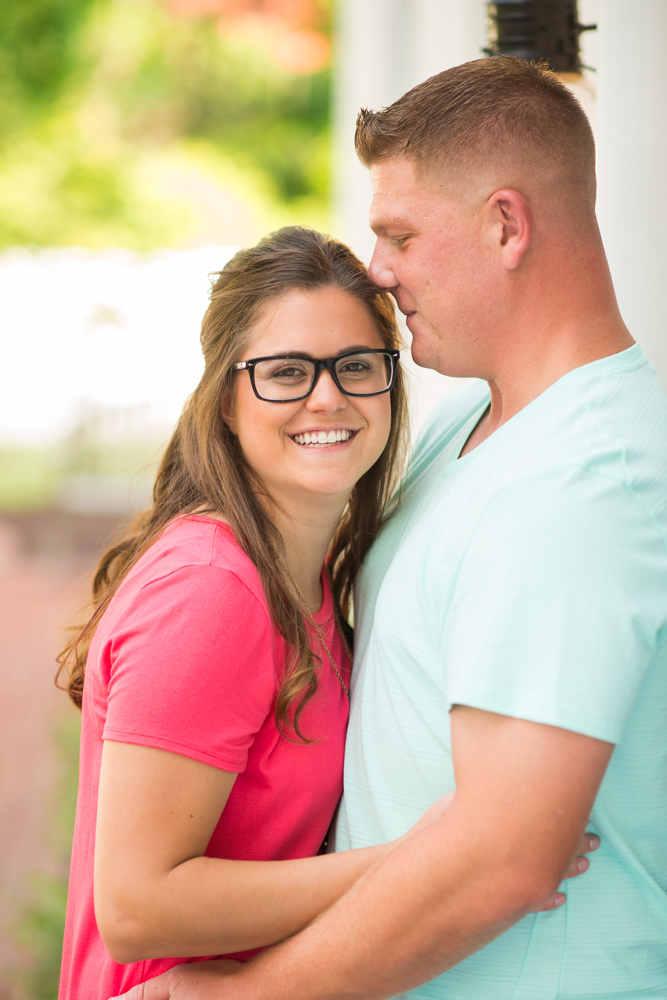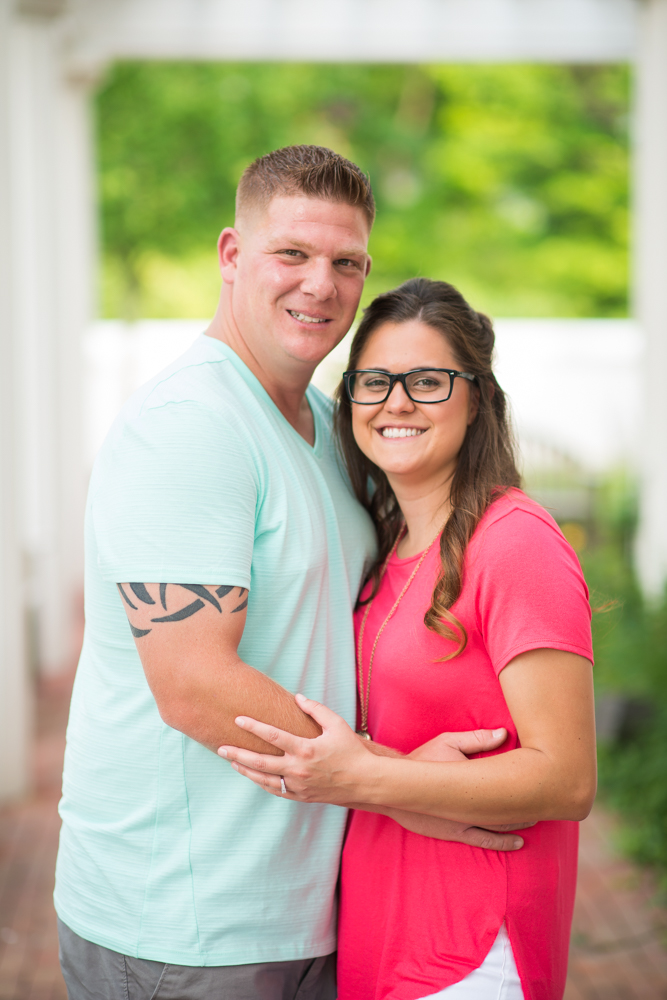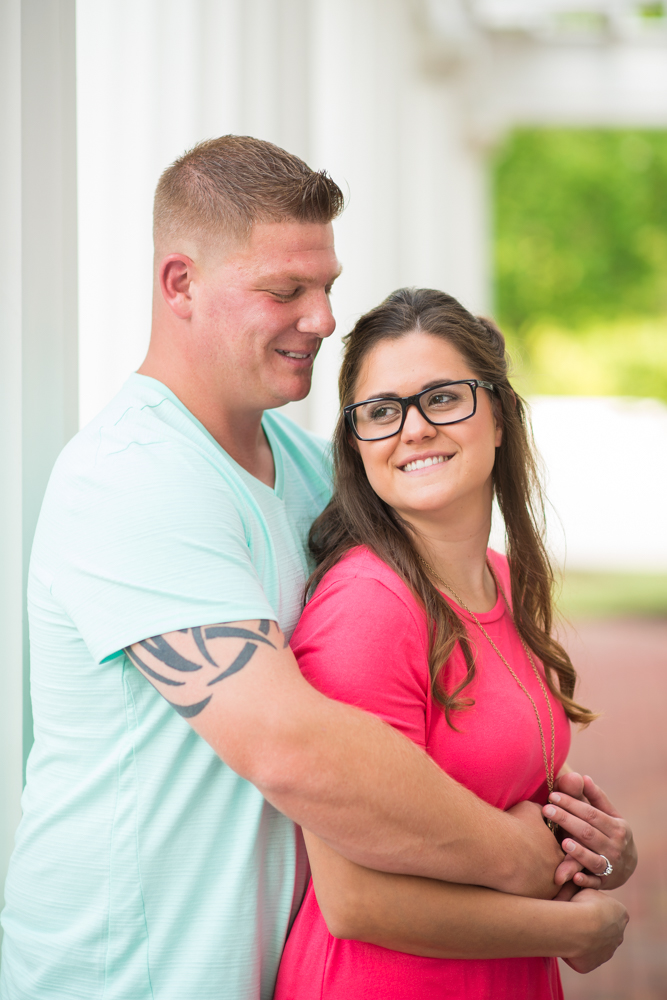 We asked them what they like to do & they said they just love being together.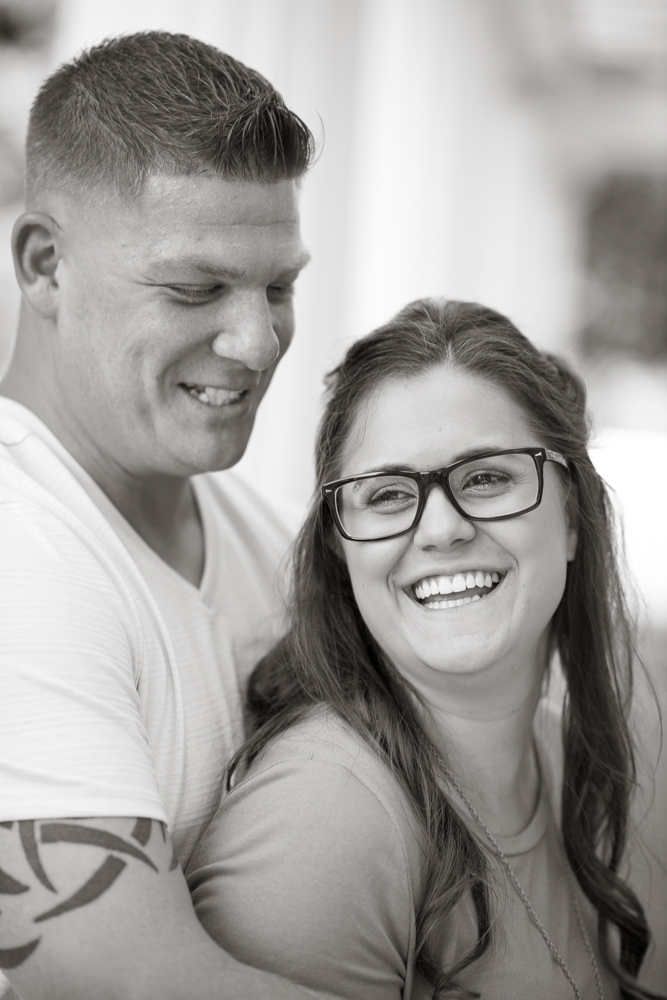 There were plenty of goofy shots like this, which was a lot of fun. It's best when you can be your weirdest self with the person you love most.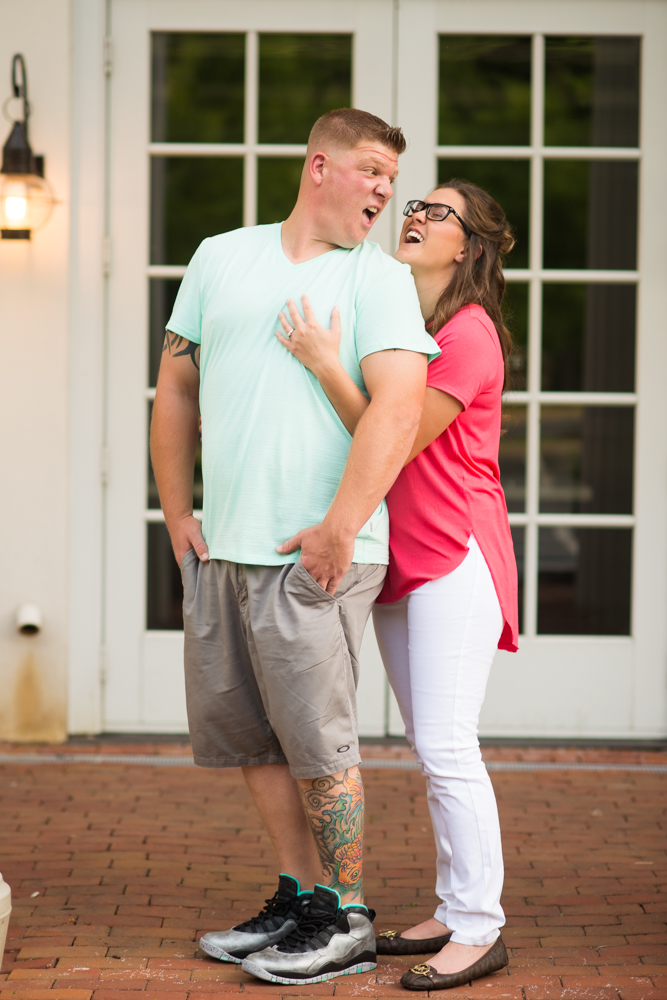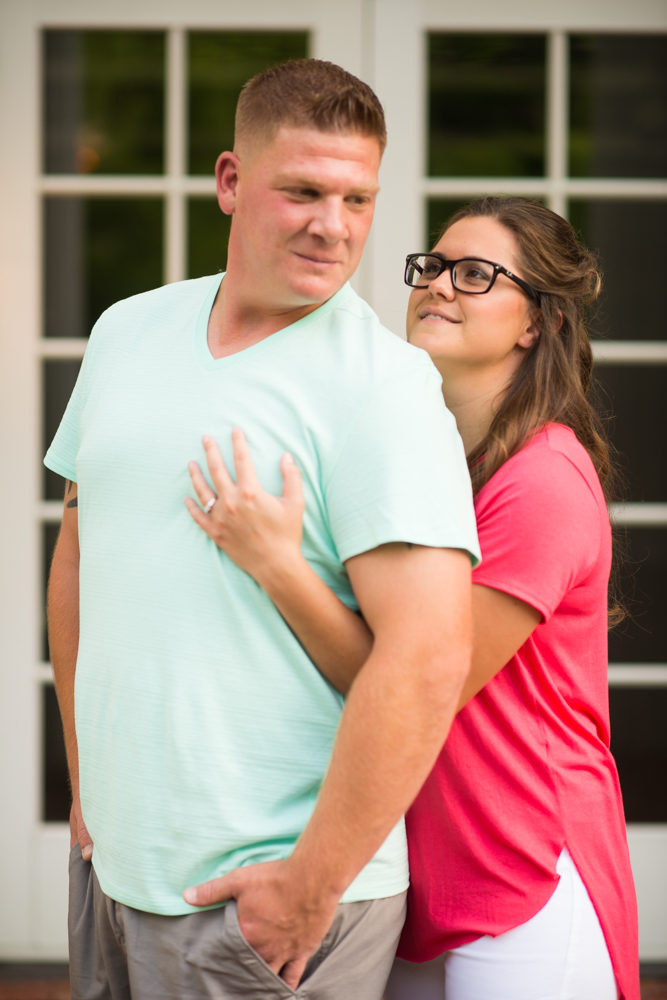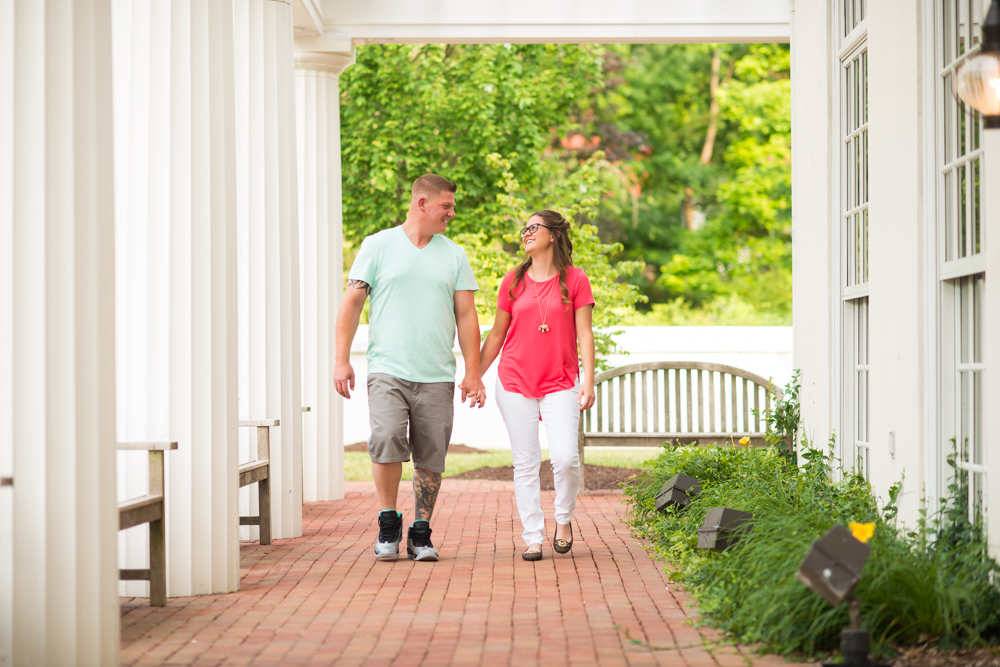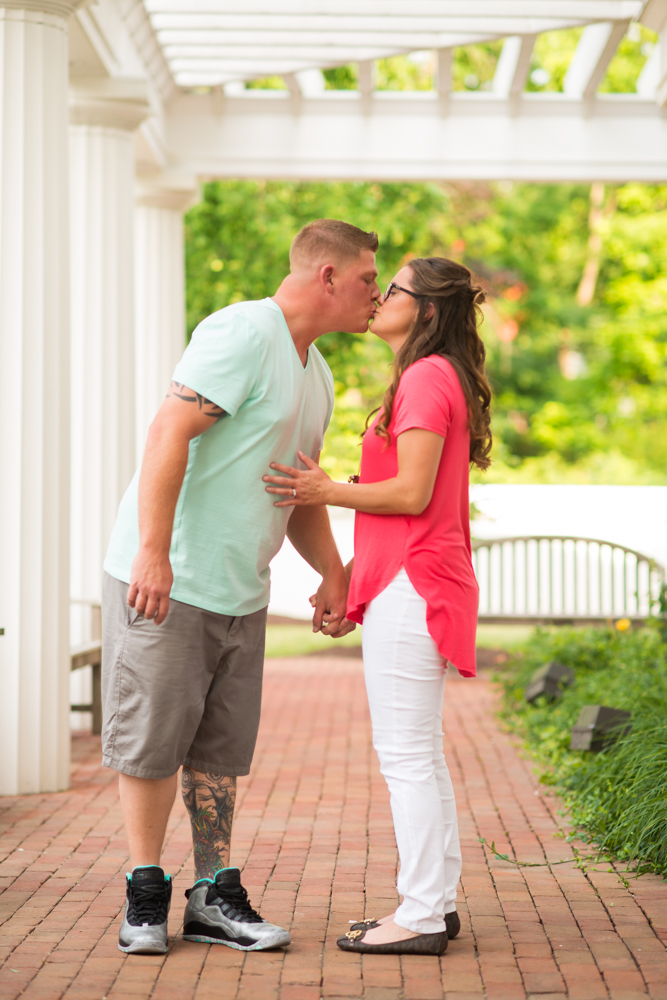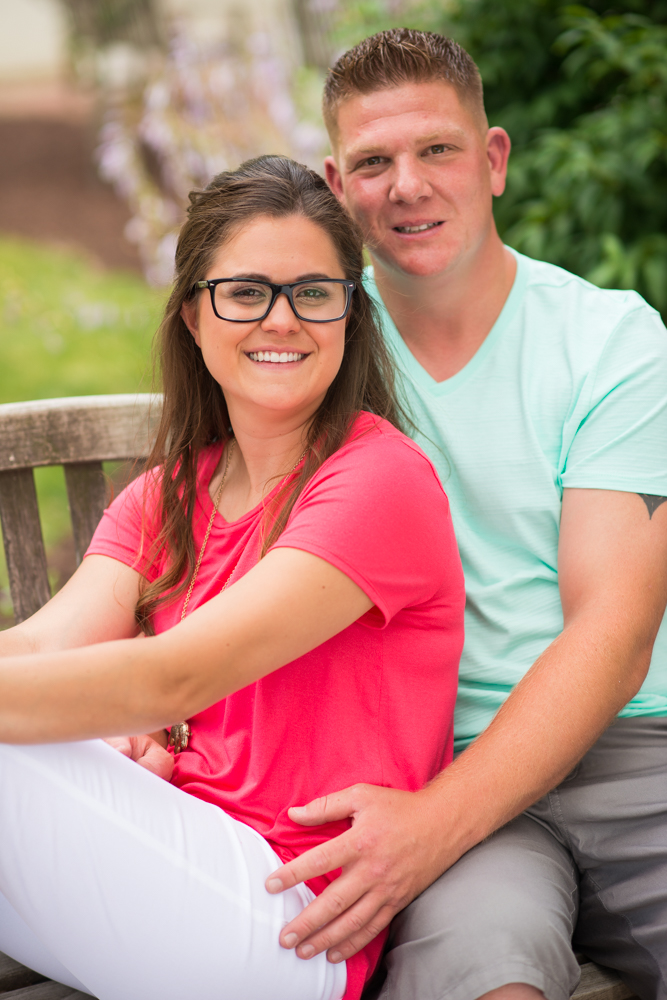 We also have a pretty silly story about this session. When we typed the engagement session into our calendar, we started to type "Brittany &" and our computer must have auto-populated the rest of the entry to "Adam" since we had just shot a wedding for a different couple with the names Brittany & Adam. Well, the thing is, his name is not Adam, but it's Steve. Sooooo throughout this entire engagement session we were calling Steve by the name Adam. Face palm! He kept joking around with us & calling me Janelle instead of Danielle. I didn't understand until we got home & got an email from Brittany telling us that they had a lot of fun & it was signed Brittany & Steve. Oh. My.Gosh! We will all now joke about this now, but we felt so silly. Thankfully these two are understanding & love to joke around. haha! We are such dorks sometimes.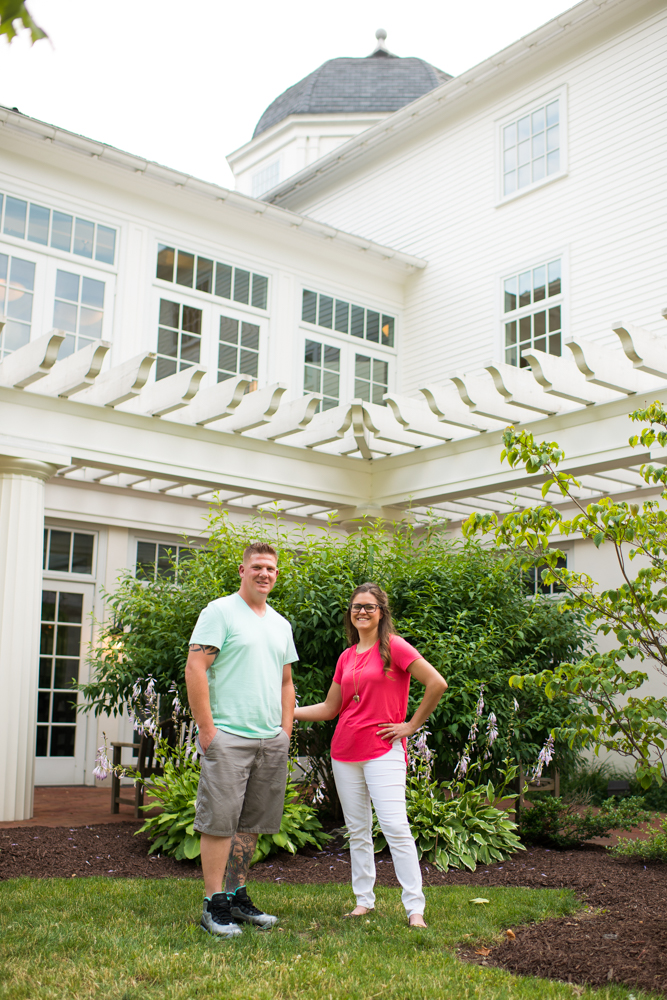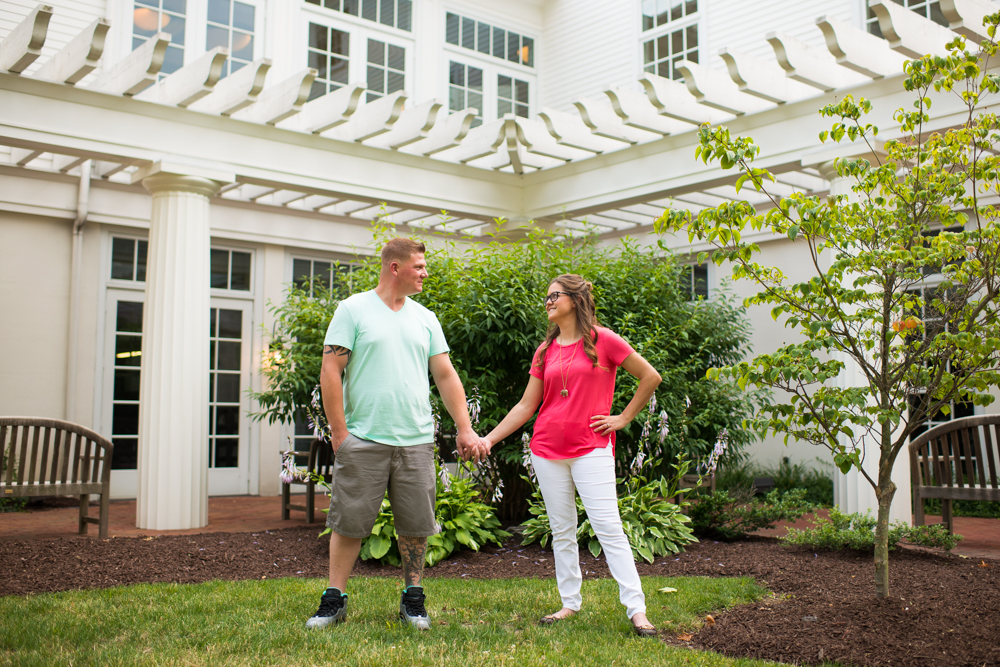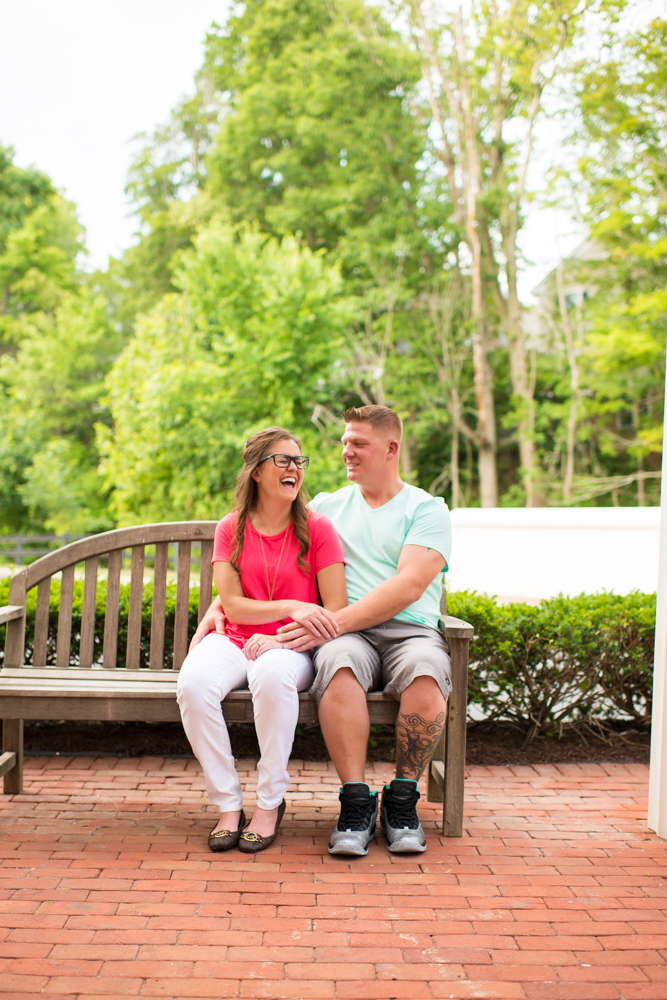 We won't even try to guess what he was whispering to her to make her laugh like that.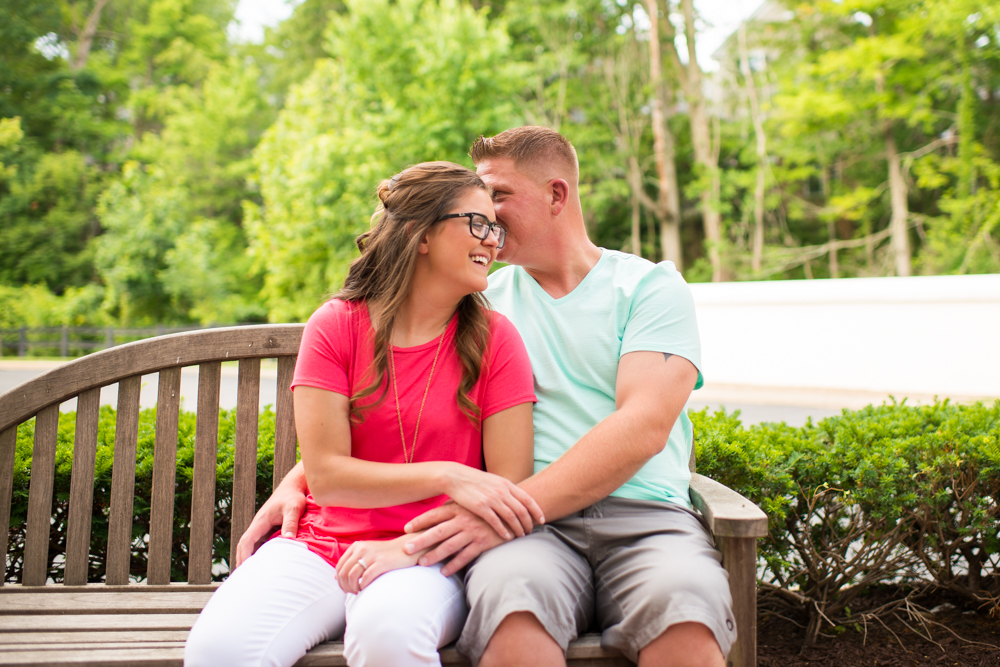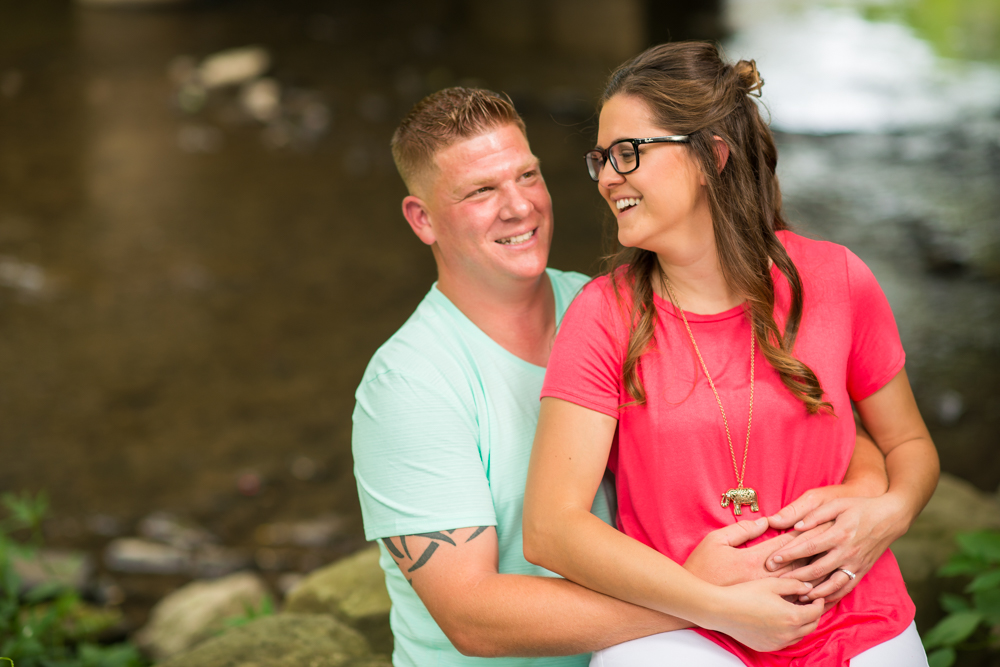 Steve (not Adam! lol) were bonding over their matching Koi fish tattoos. Steve's is on his leg & Josh's is on his arm. Koi fish are famous for swimming against the current instead of going with the flow. They're conquerors & thrive in adversity.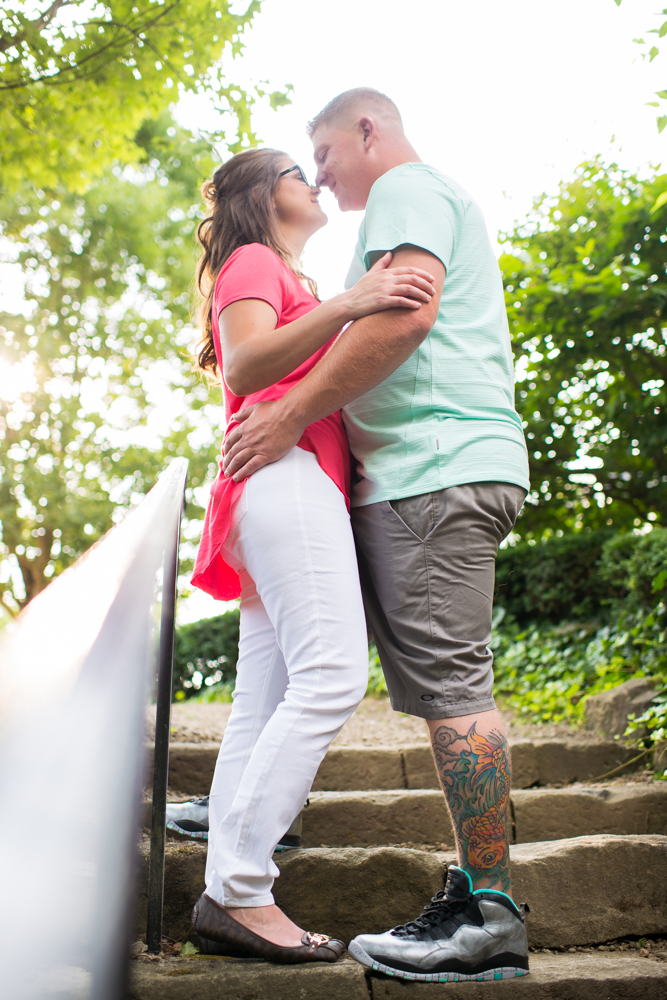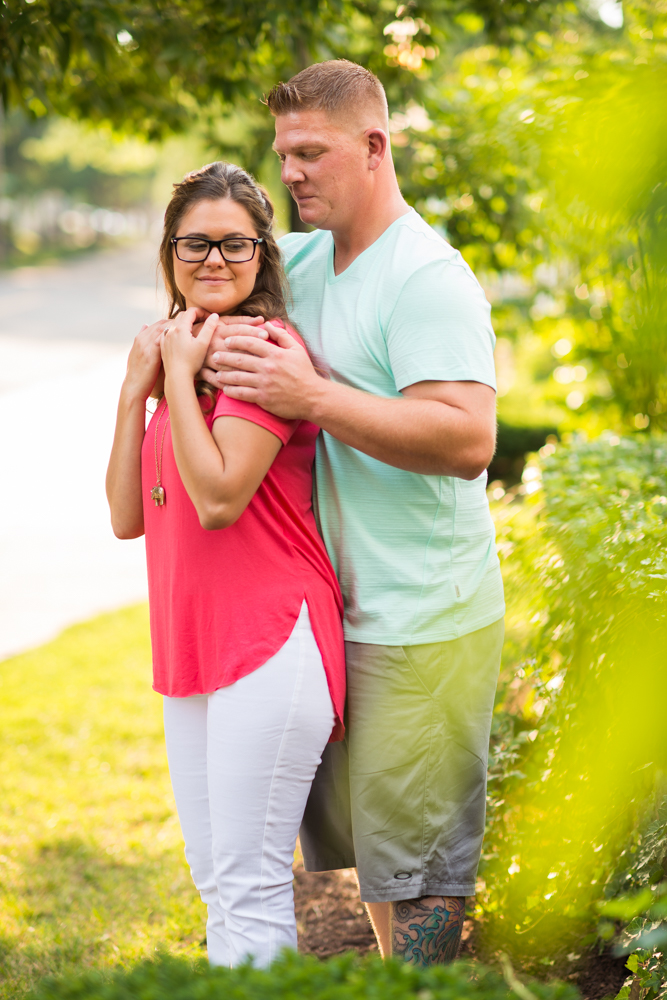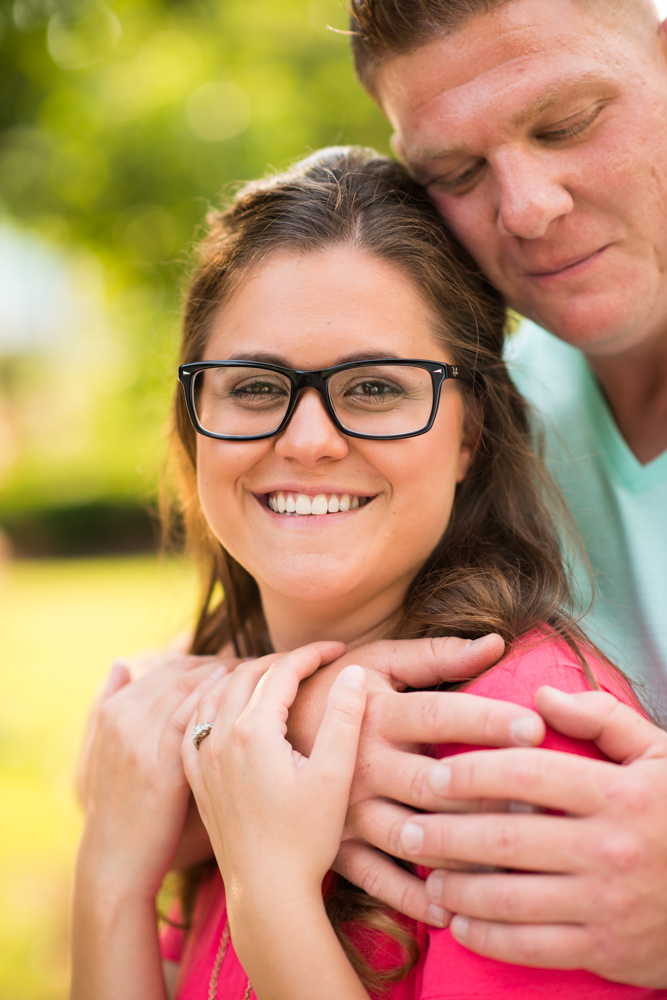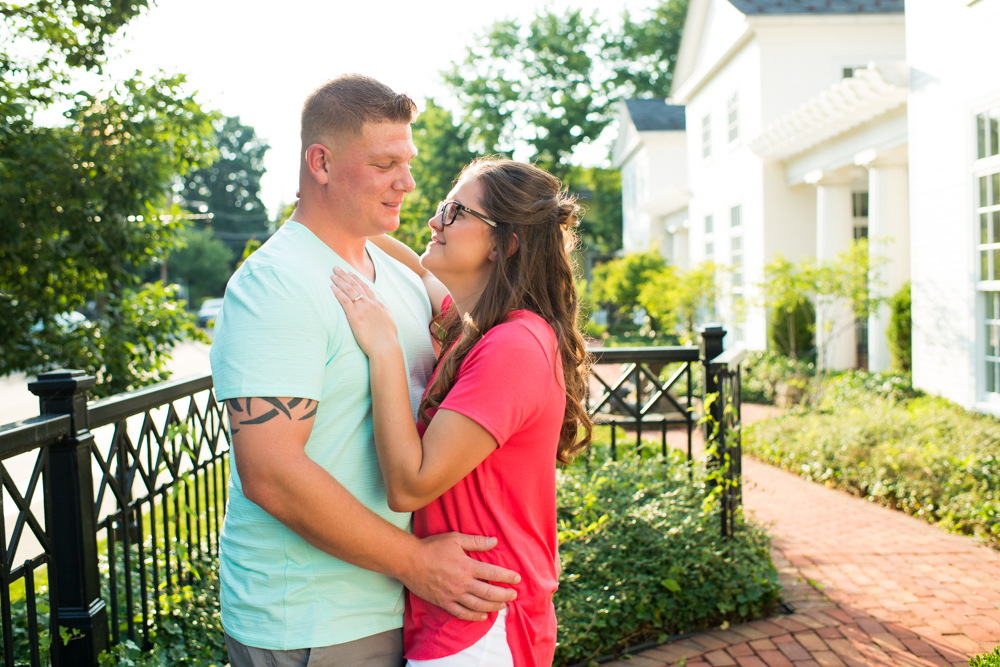 These two! (Insert crying laughing face emoji lol).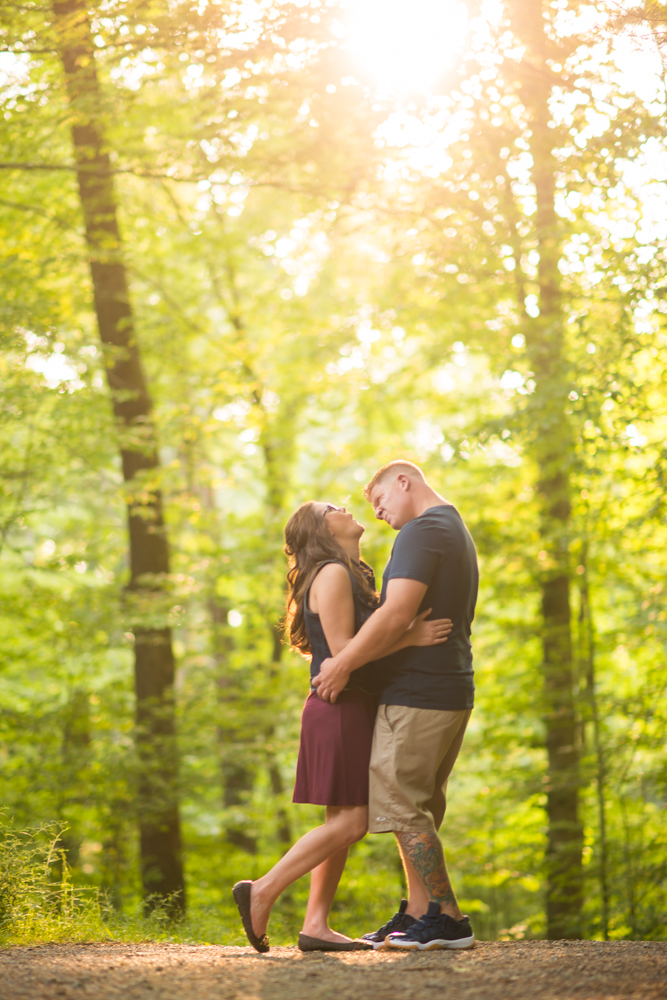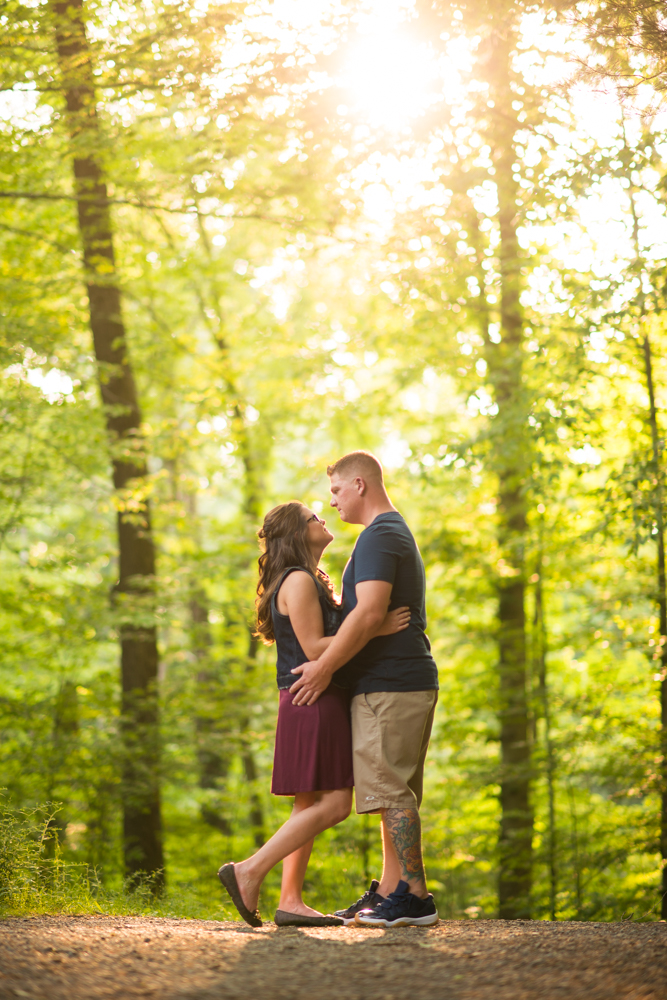 Then came along a group of kids & they purposely walked into the shot. Well, little did they know Steve was going to turn around & playfully startle them. The look on this kid's face as he ran away was priceless. I was crying laughing literally. Don't worry, the kids were all laughing, too.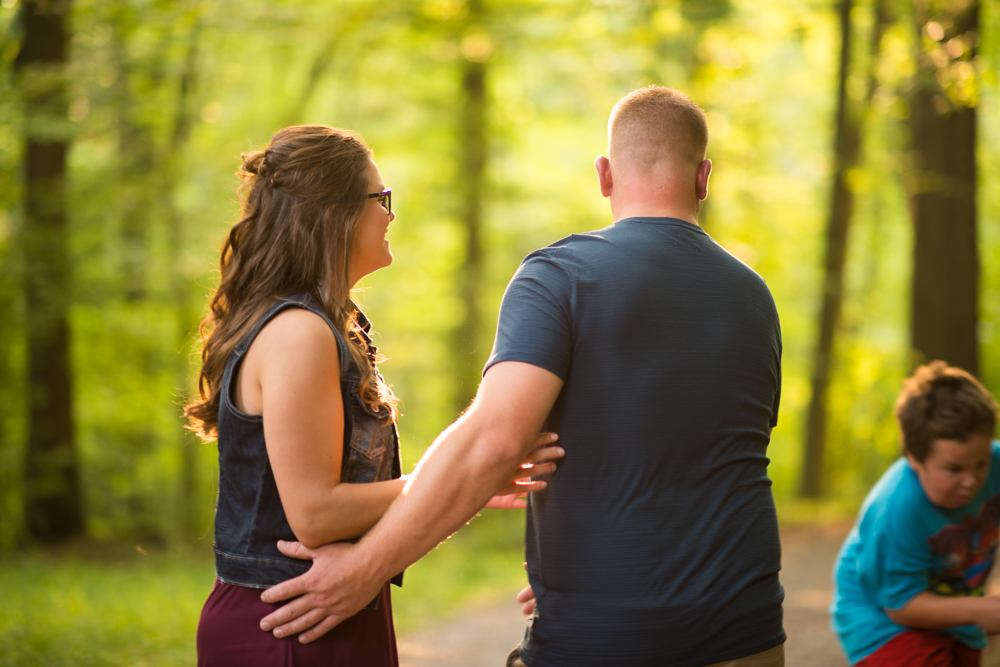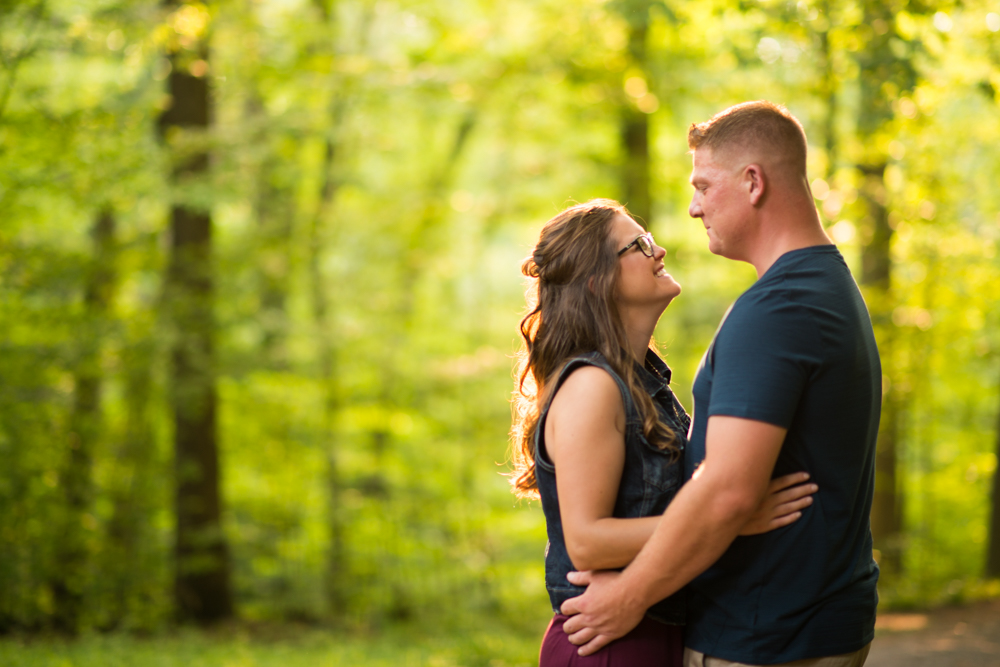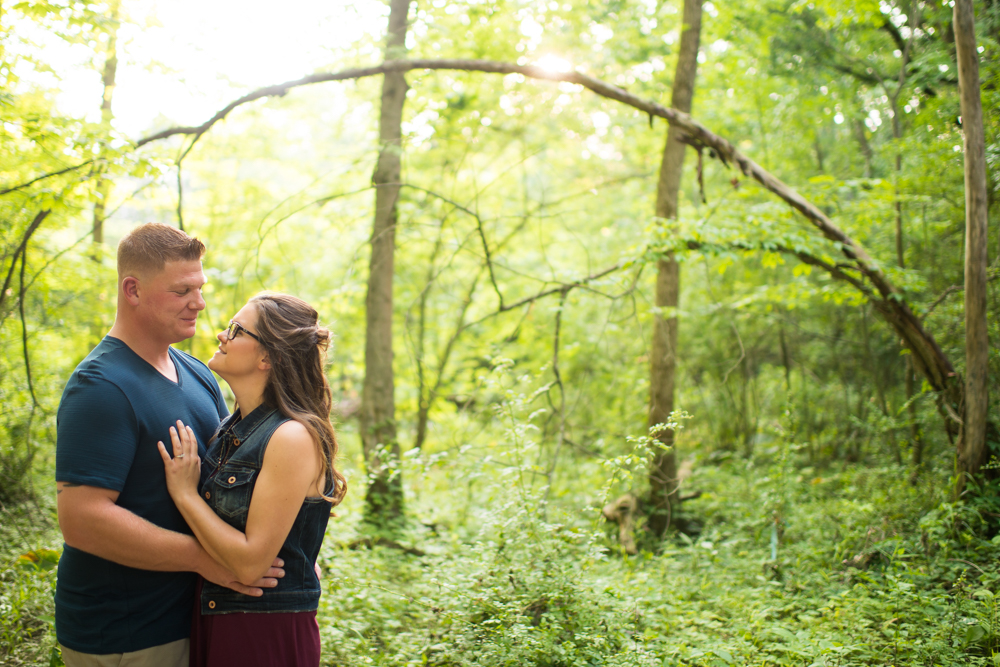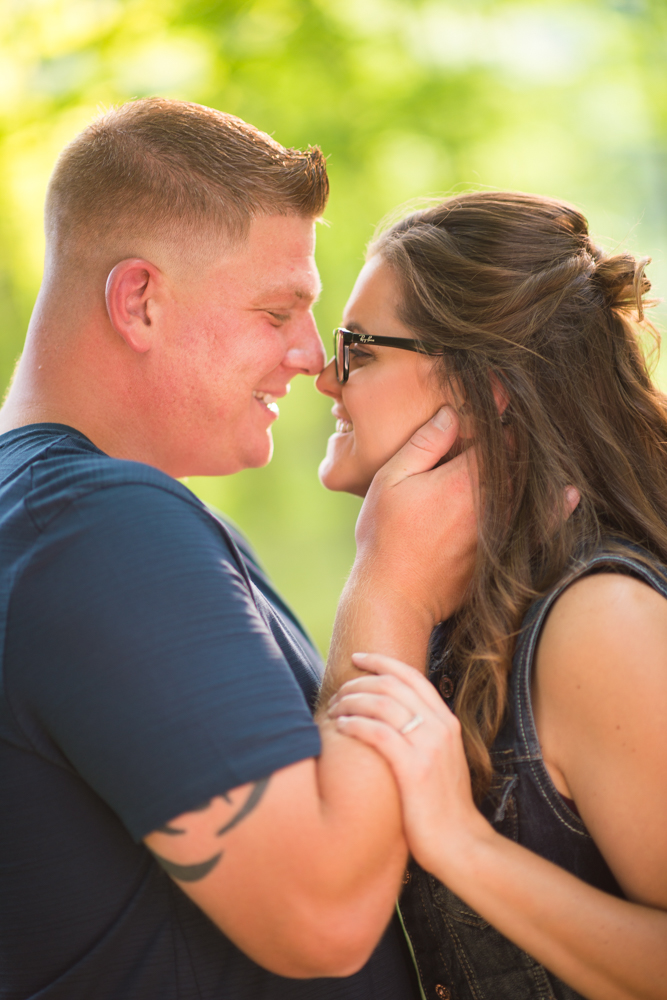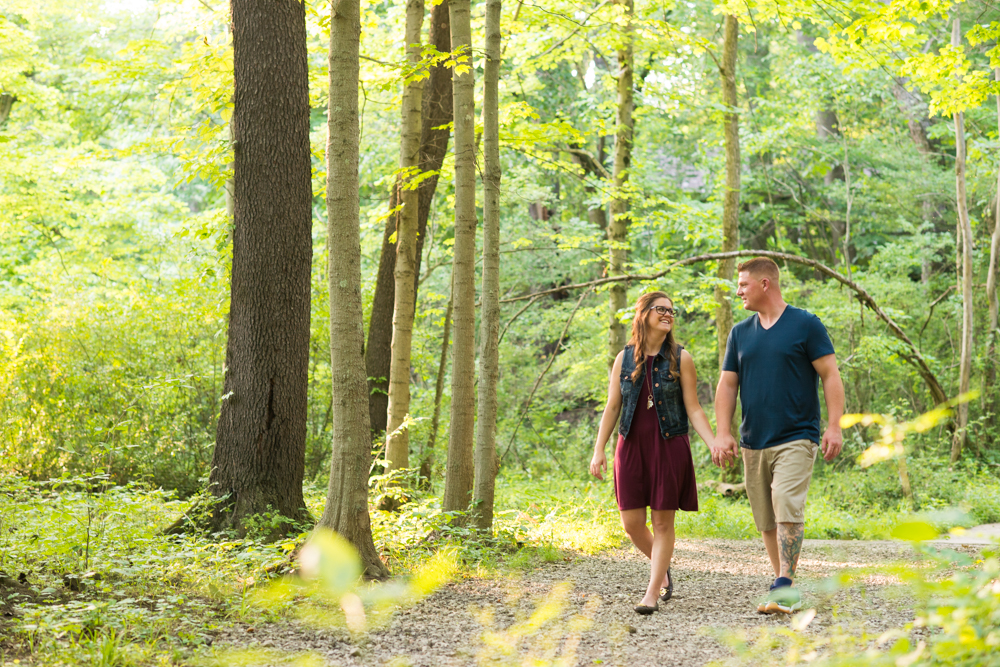 I hope they frame this one.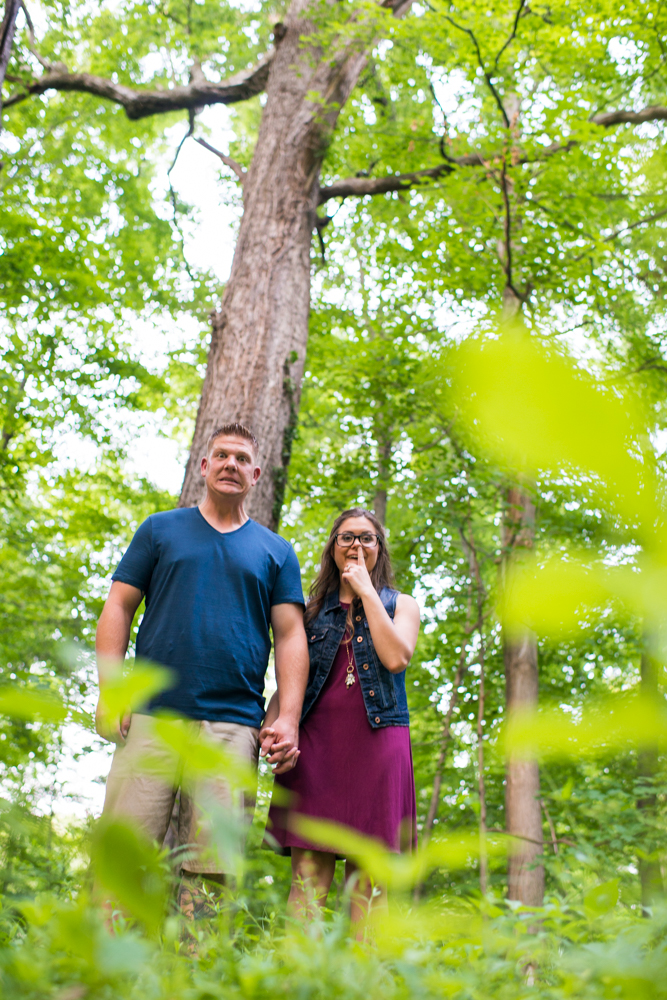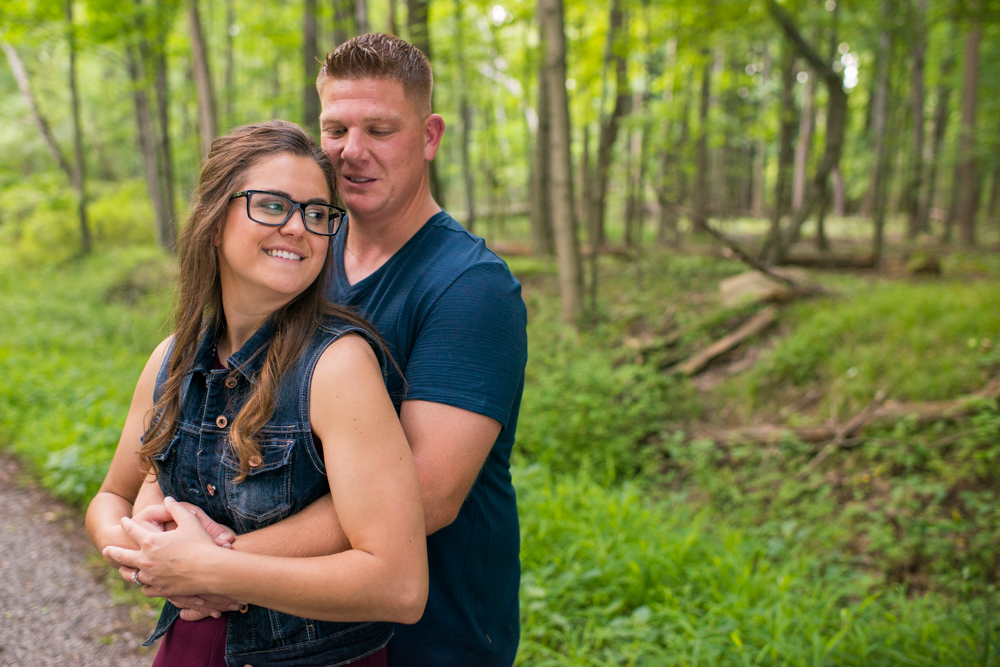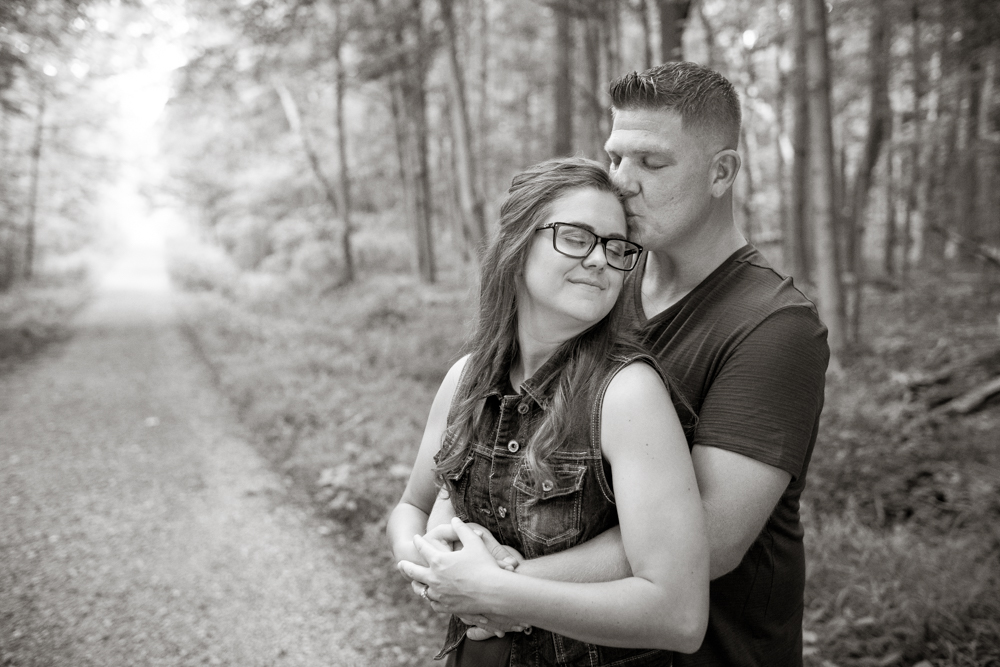 Brittany is a sneaker enthusiast & she has converted Steve into being one, too. These are all theirs. When you dedicate an entire room to shoes in your house, you may be obsessed. haha! That's why it was no surprise that Steve proposed to Brittany by tying her engagement ring to the shoelaces of her new Kobe sneakers that he got her for Christmas. At first when she opened them, she didn't even notice the ring on there & was just excited to get new shoes. But when she saw the ring, she was stunned & so surprised &, of course, said yes!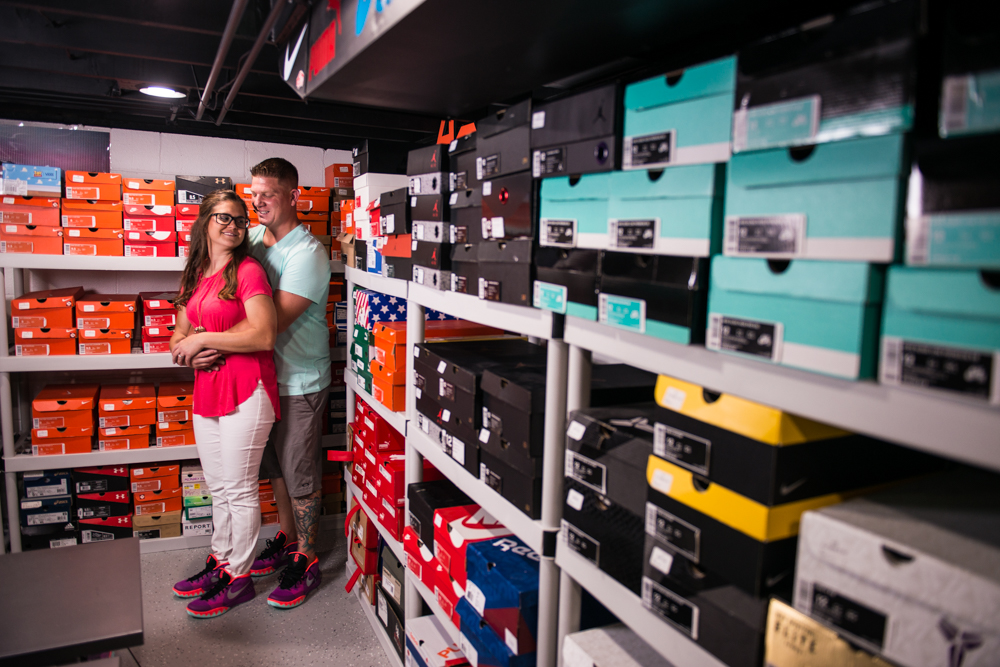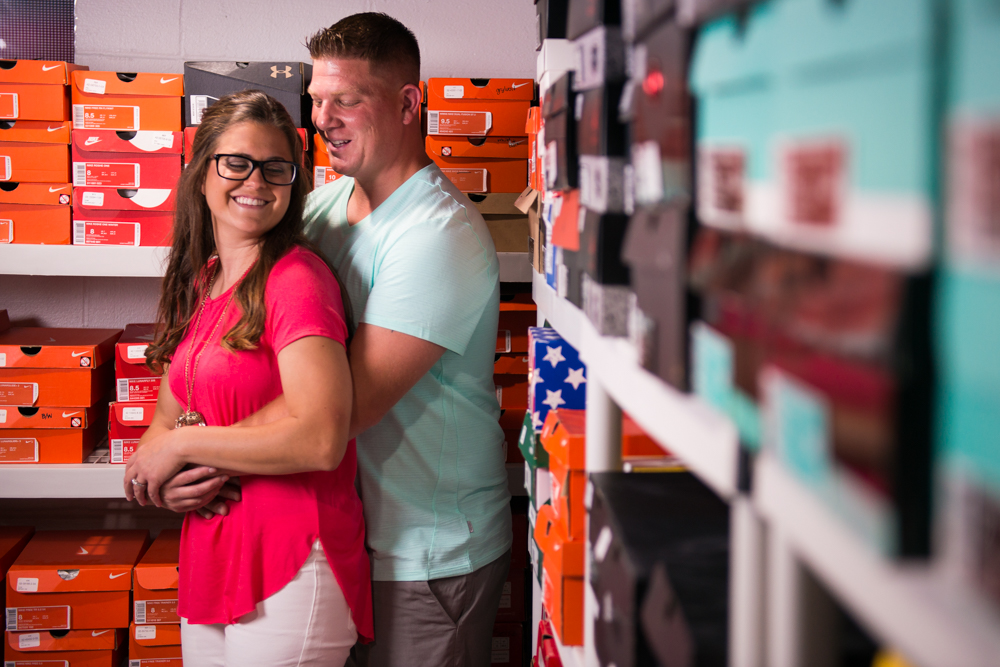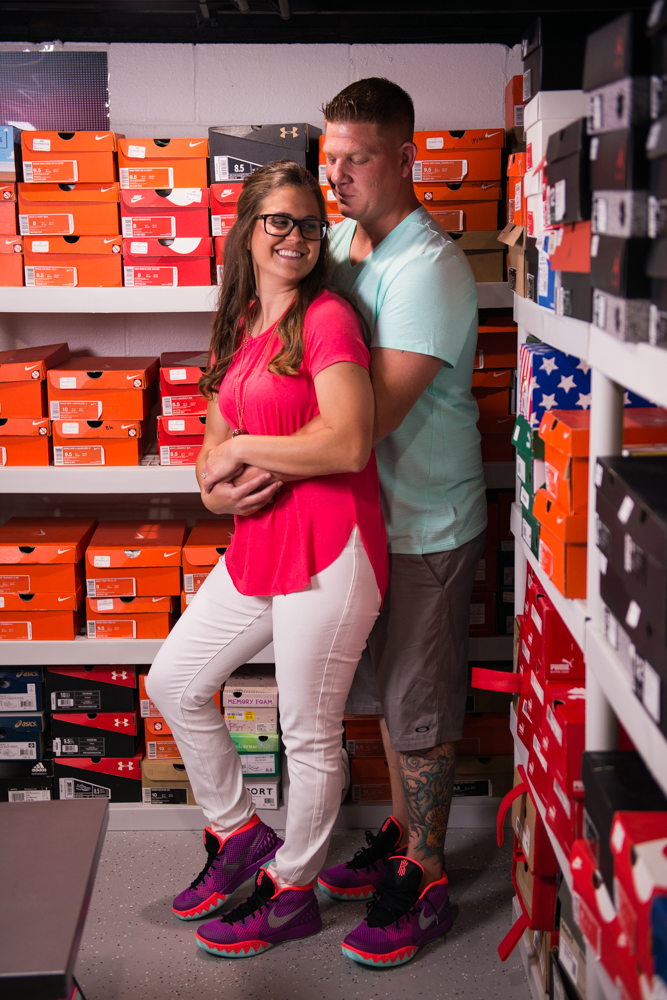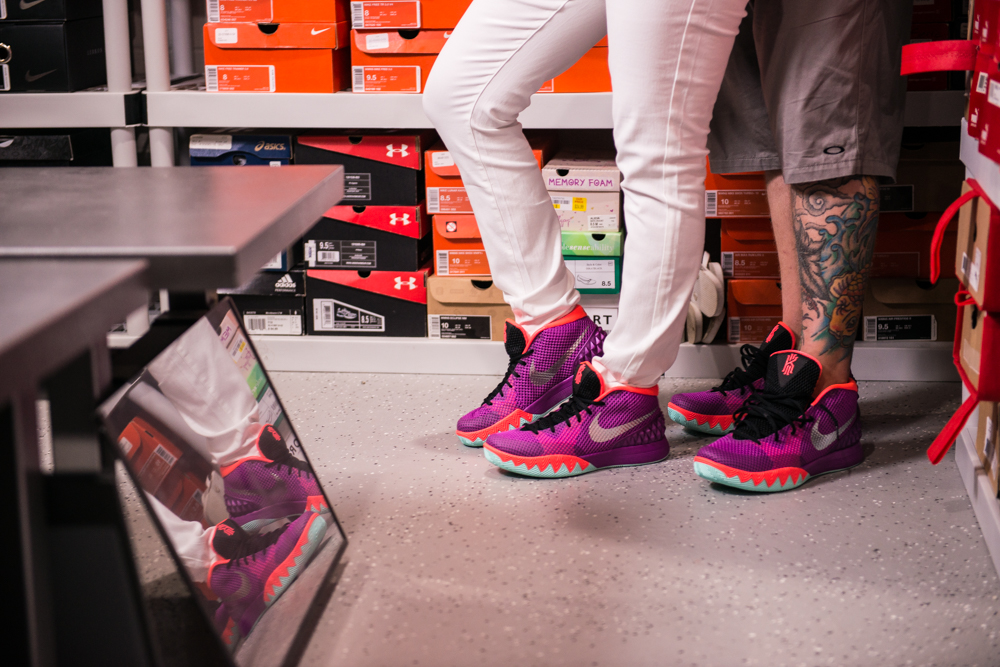 Cinderella moment hehe.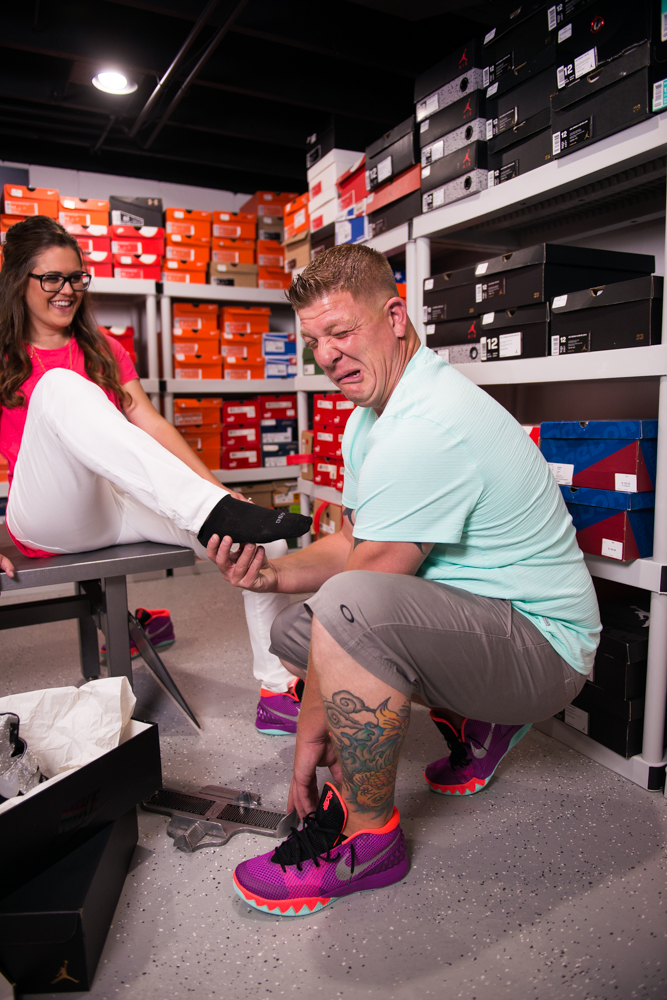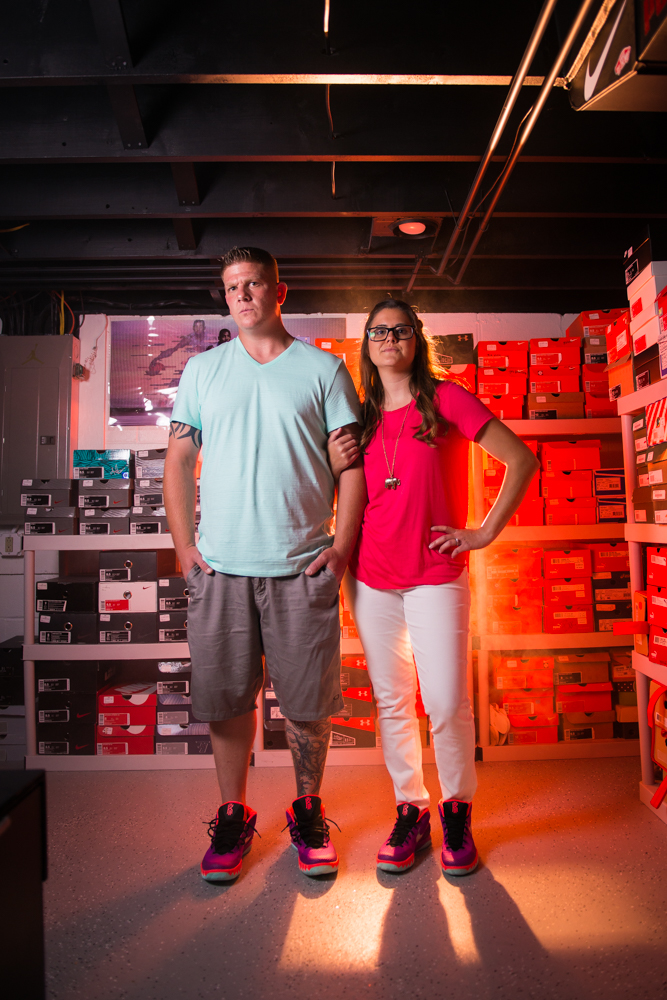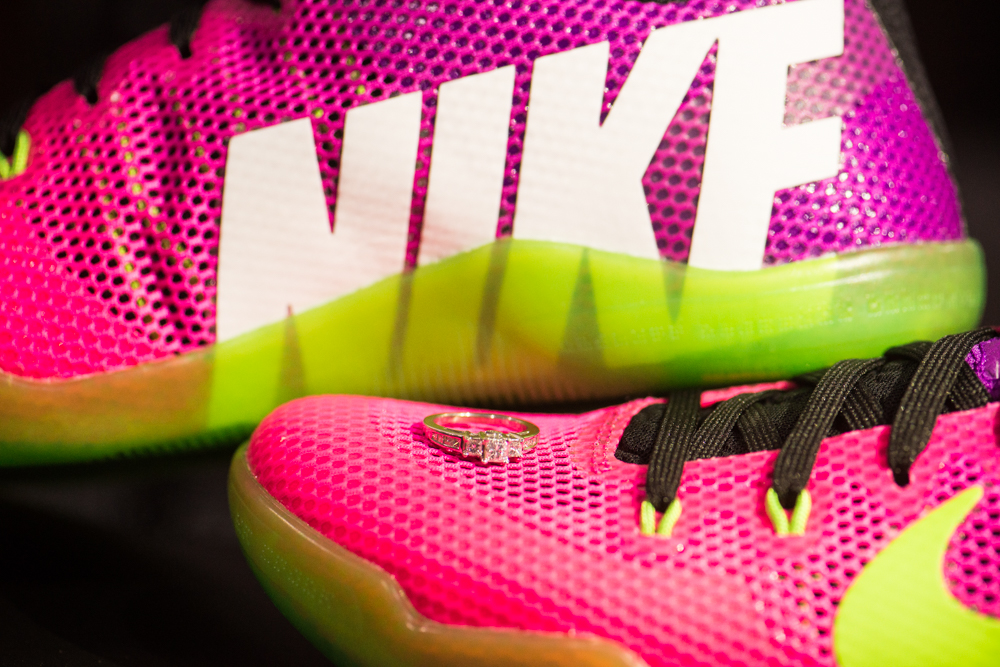 Brittany and Steve (!!!!!!!), we are so glad you chose us to photograph your wedding next year! You're such a fun couple & we're looking forward to all of the laughs & great times we'll all have on your wedding day!
If you're new to our blog, we're Josh & Danielle Menning, a husband & wife wedding photography team based in the Youngstown, Ohio area. If you're engaged, congrats! We'd love to chat with you about your engagement & wedding photography! You can see some more of our work, cute photos of our daughter & son, and also some of our two crazy pugs here, too:
Instagram | Facebook | Twitter | Pinterest | Google +
If you liked this wedding blog post, you may also enjoy:
Nelson's Ledges Engagement Session