Every wedding anniversary is a milestone & every wedding anniversary should be celebrated! Having a successful & thriving marriage in which you grow stronger together every day is hard work. But 60 years of marriage?! 60 years is DOWNRIGHT AMAZING! In March 2017, my grandparents celebrated 60 years of marriage. Sixty years of compromise, 60 years of patience with one another, and 60 years of building a strong family foundation that now includes 3 children, 9 grandchildren, and 14 great grandchildren.  They've definitely built a legacy of love & respect. I am proud to be their granddaughter. They'll be the first ones to tell you that it was no walk in the park & that they definitely had their hard times. It is encouraging to me to know that couples can work through adversity & can remain partners in life through all kinds of obstacles. They really have been through so much in their six decades of marriage.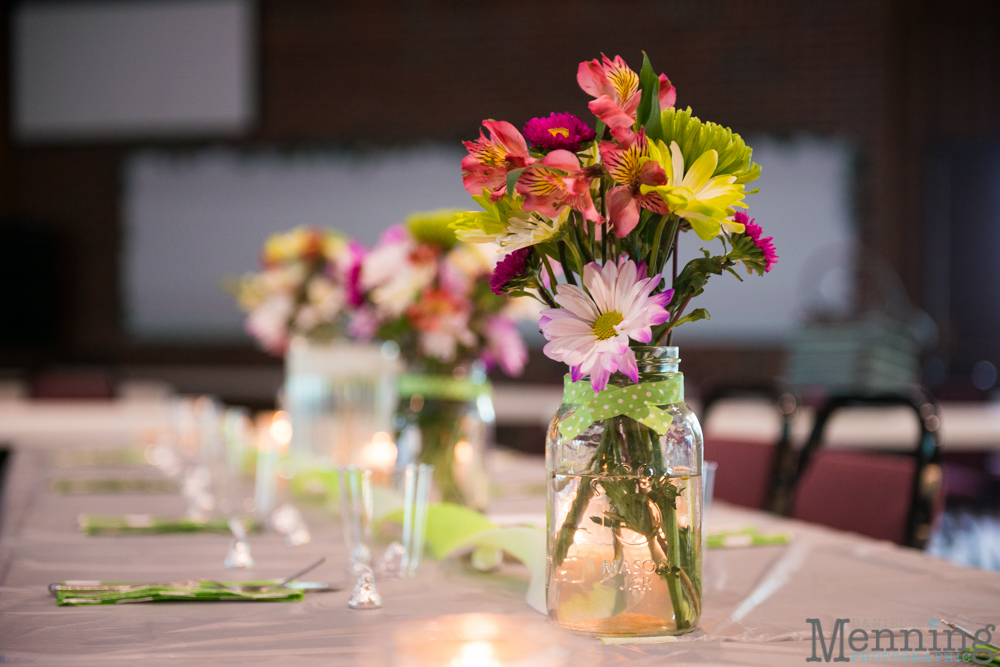 We used their wedding portrait for the anniversary cake. I absolutely adore this photo of them & it's displayed in my home. Look how tiny my G-ma's waist was and how beautiful her smile is! And I love how you get a glimpse into the fashion of their day & the vibrancy of their youth. My Tata is 81 years old now & he's still an energetic & feisty guy; he still works & is always on the move doing something in the yard or helping at the church that he & G-ma are founding members of. My G-ma is a selfless, generous, and strong. She has been through a lot with her health & she perseveres.
I'm so glad that there is printed evidence of their wedding day; that's one of the reasons I can't stress enough to our couples that printing their wedding day memories is so important! Who knows what sixty years down the road will bring technology-wise, but we know if we have lots of printed mementos & they're kept safe, that will be the best chance we have to ensure our great grandchildren will see how happy & young their great grandparents were on their wedding day.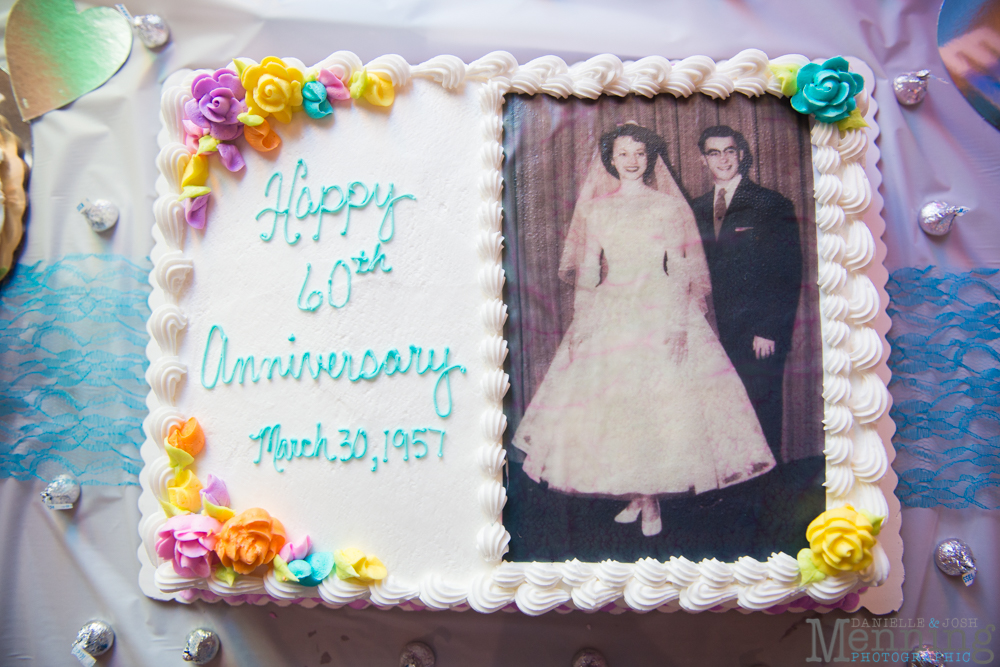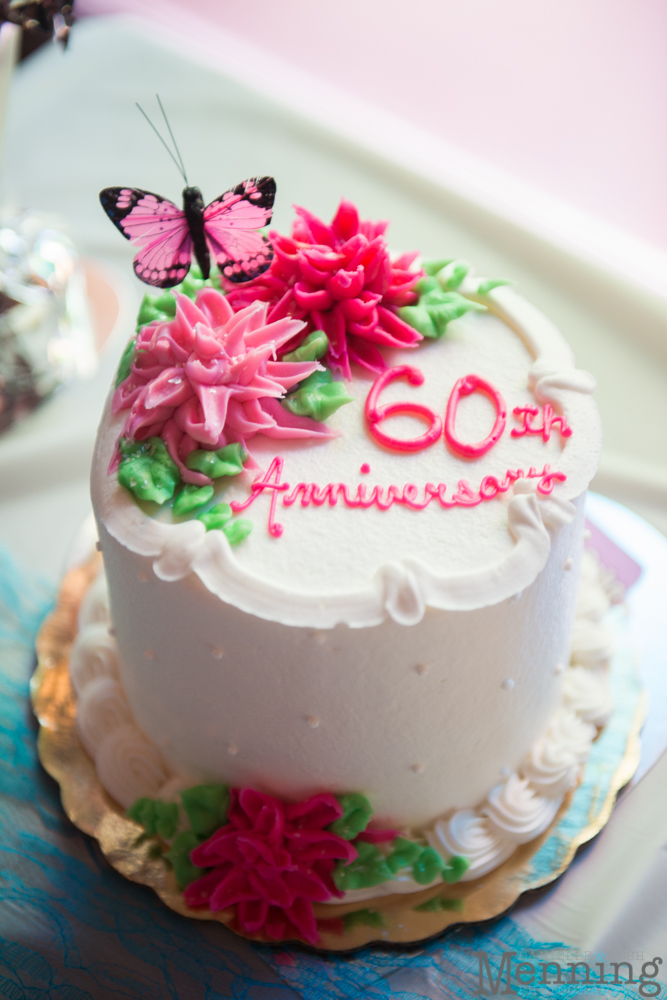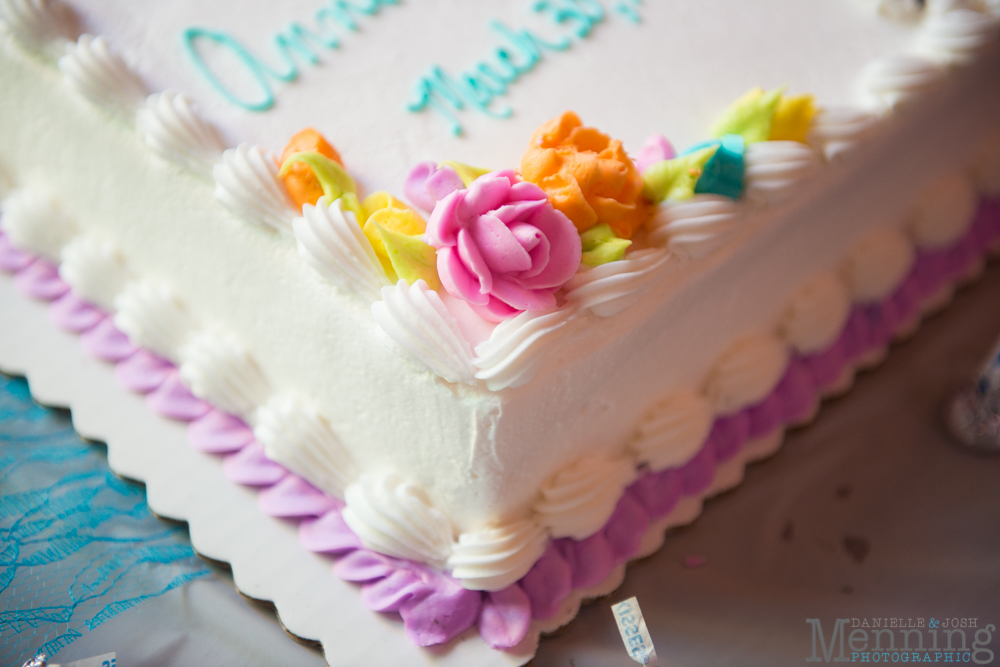 And here are lots (not all unfortunately, as some were out of the state) of the kids, grandkids, and great grandkids celebrating the happy couple's 60 year celebration! All because two people fell in love!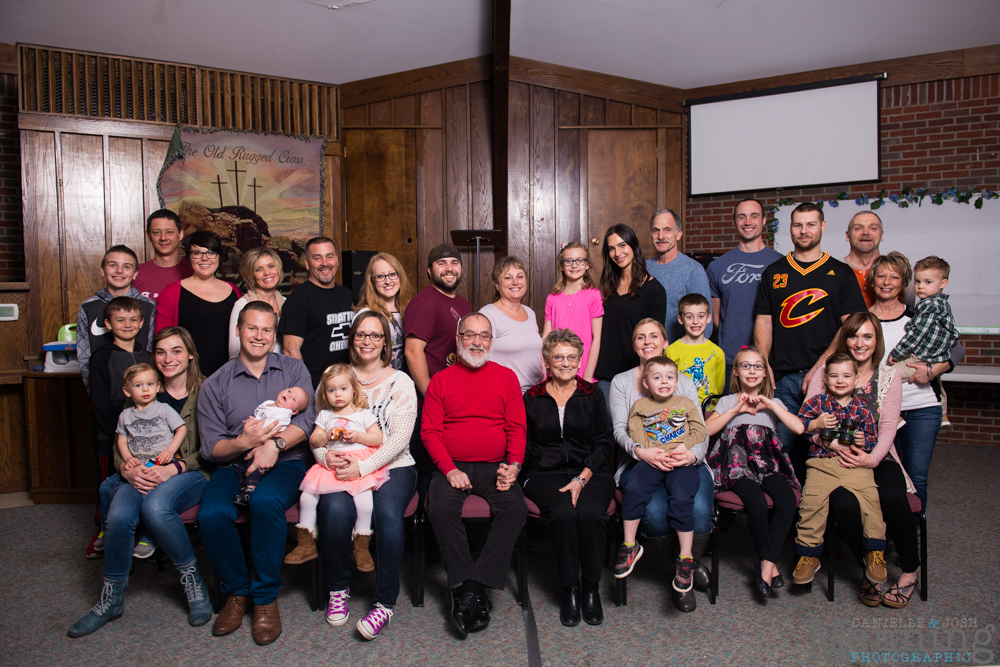 We love you, G-ma & Tata! We thank God for your influence in our lives & your example of what trusting in God & relying on him can do in your marriage.