Brittany & Adam enjoyed a fairytale wedding day on Saturday & we got to photograph the emotional, fun, and beautiful day! Their wedding ceremony was at the Butler North Church in Youngstown and their reception was at the Youngstown Country Club; both locations were stunning & fit with the beauty of the day! Brittany & Adam are high school sweethearts & have been together for 8 years! Their family members were so excited to finally see them get married; they've known it was a sure thing for years, and that made it even more thrilling to see it finally come to fruition! They're adorable together & the way that they both cried when Brittany walked down the aisle made everyone's hearts melt.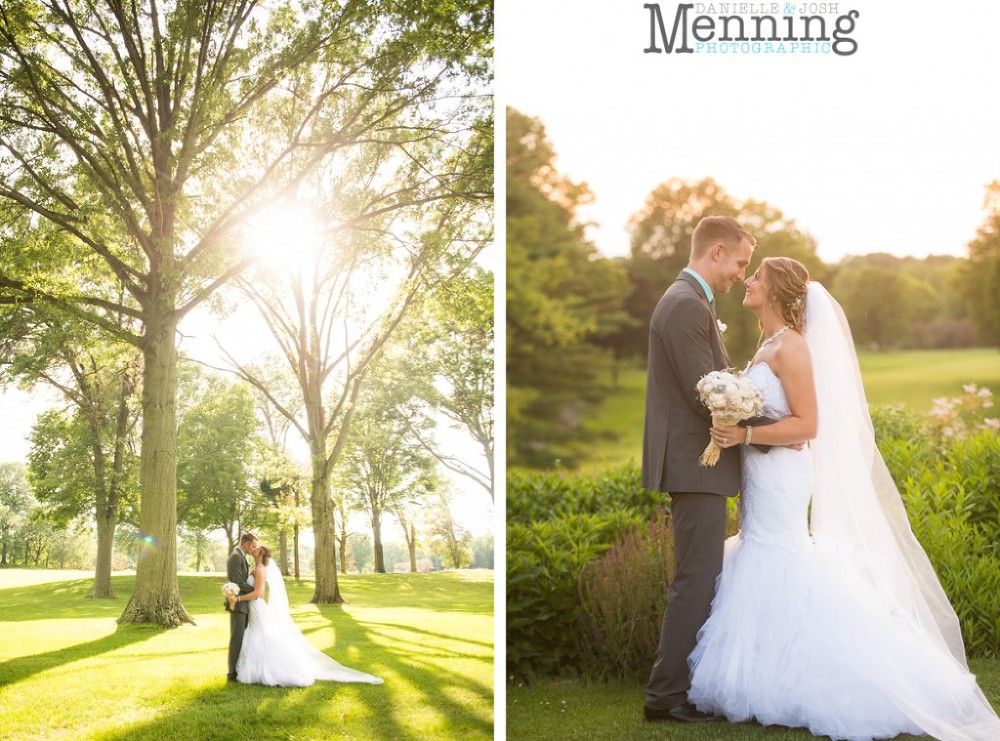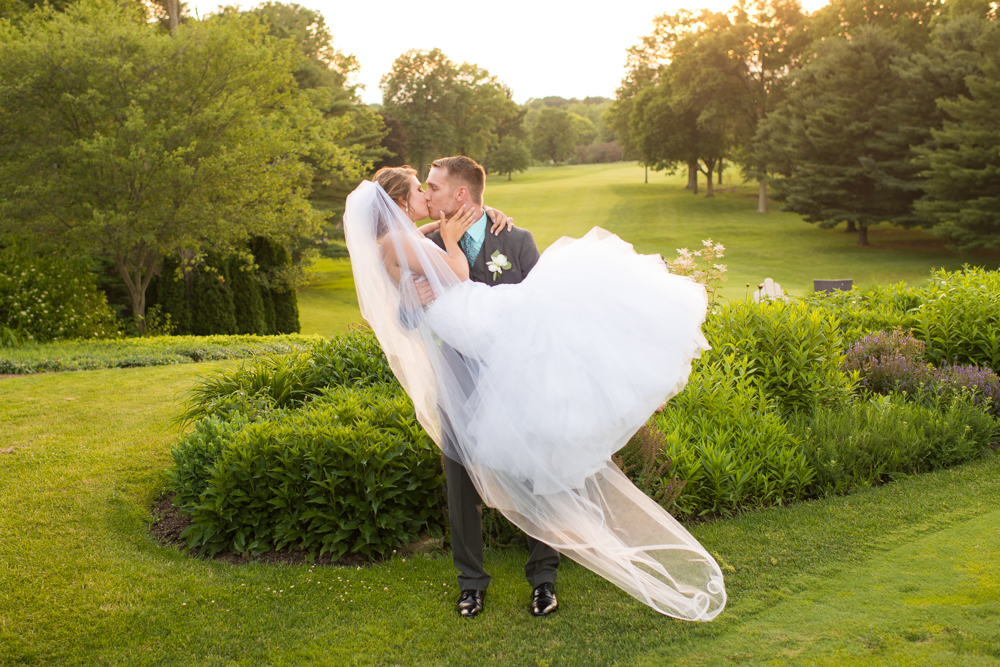 I started off the day with Brittany at Panache Salon in Boardman. They always do a great job there.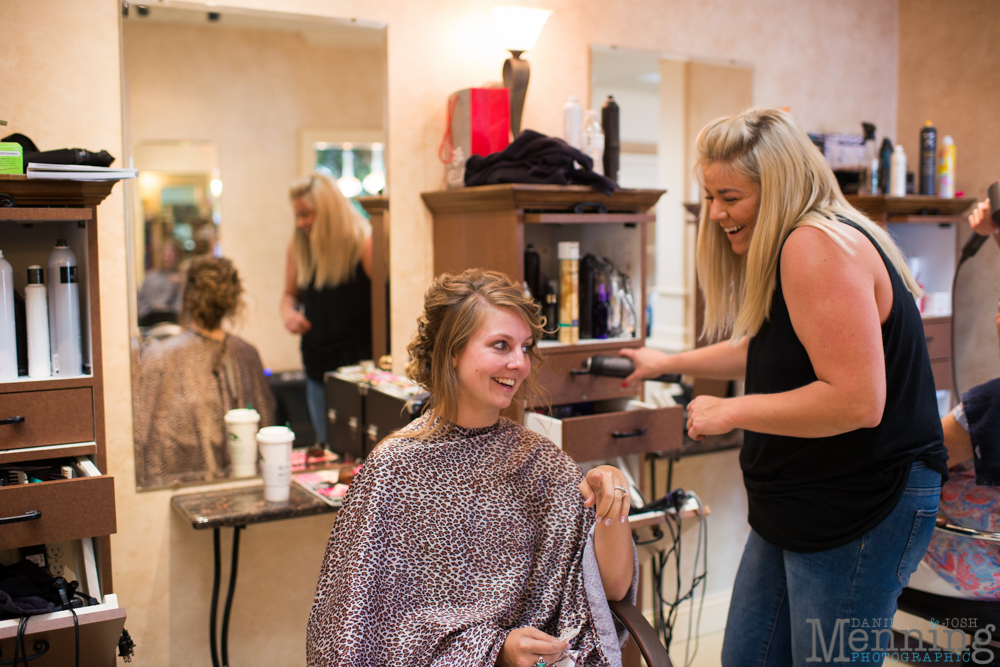 Then she got her wedding day makeup done by Jen at The Makeup Boutique. I can't say enough kind things about Jen & her work! She does a fabulous job  & her studio is adorable.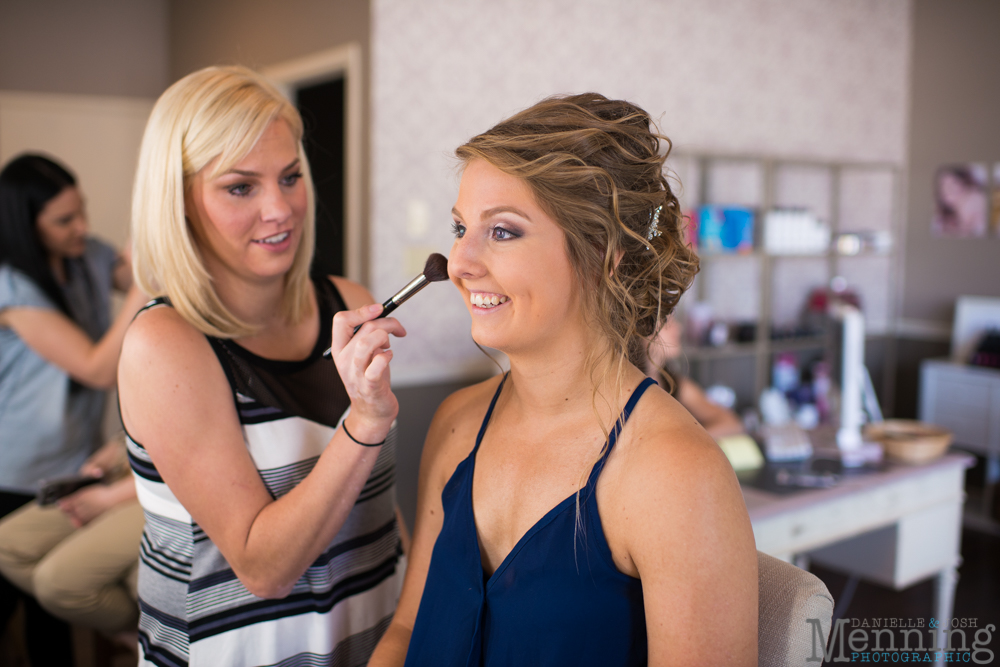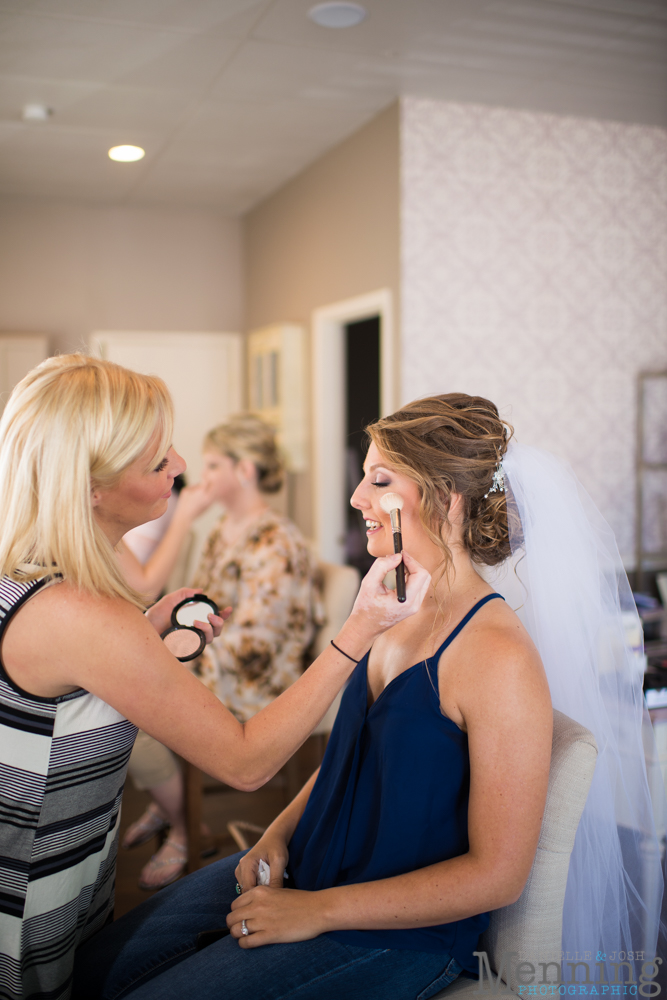 Brittany went the Eco Flower route with her & her bridesmaids' bouquets. And Brittany embellished hers to make it more sentimental & personal with brooches from the influential women in her & Adam's families. She also used some Spanish moss from near their home together in Florida to add some texture & uniqueness.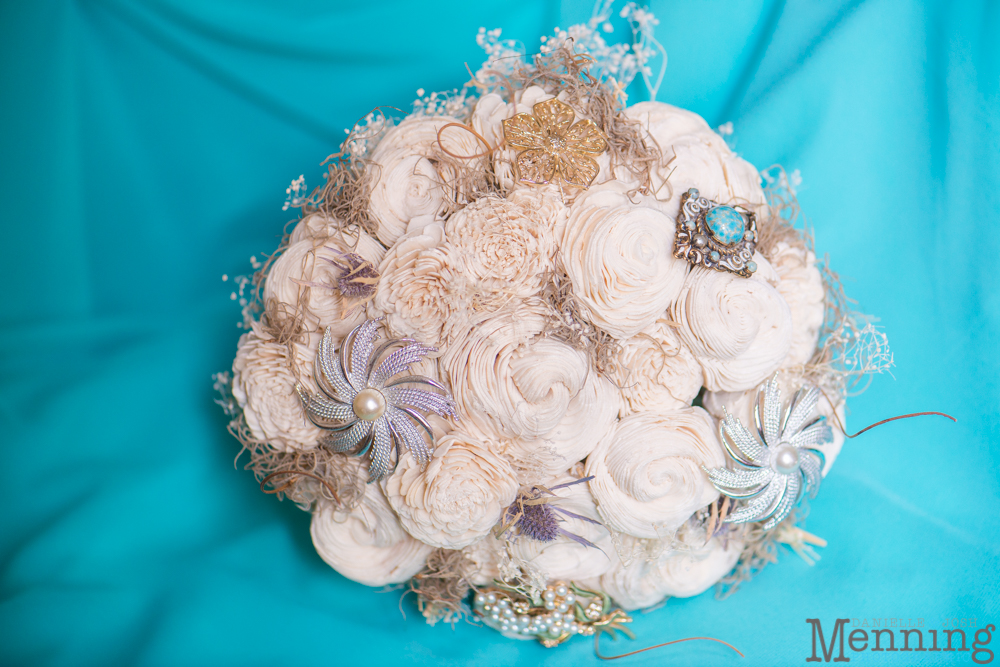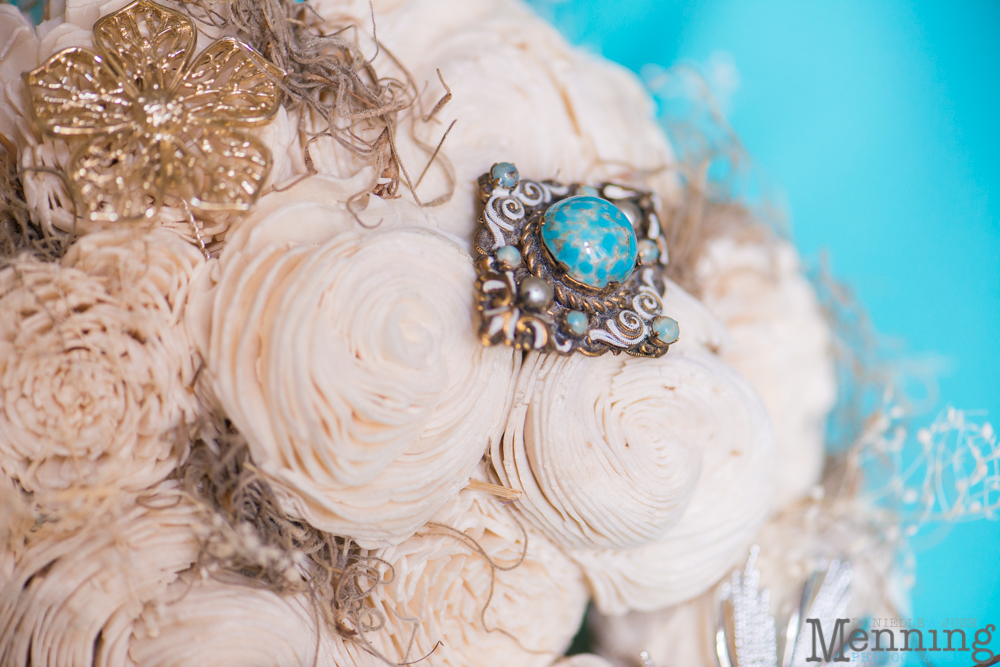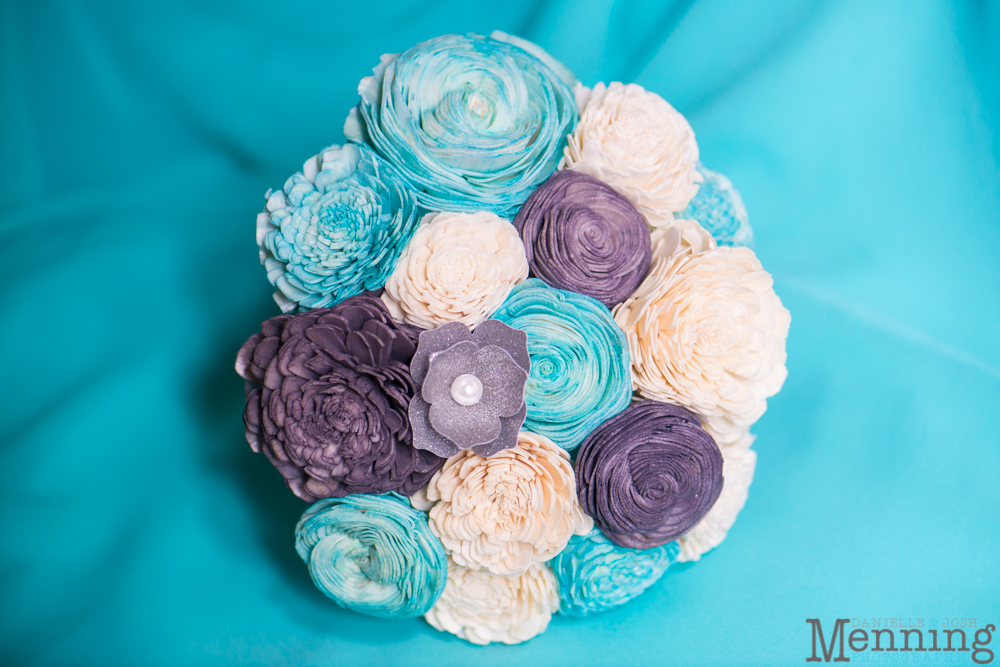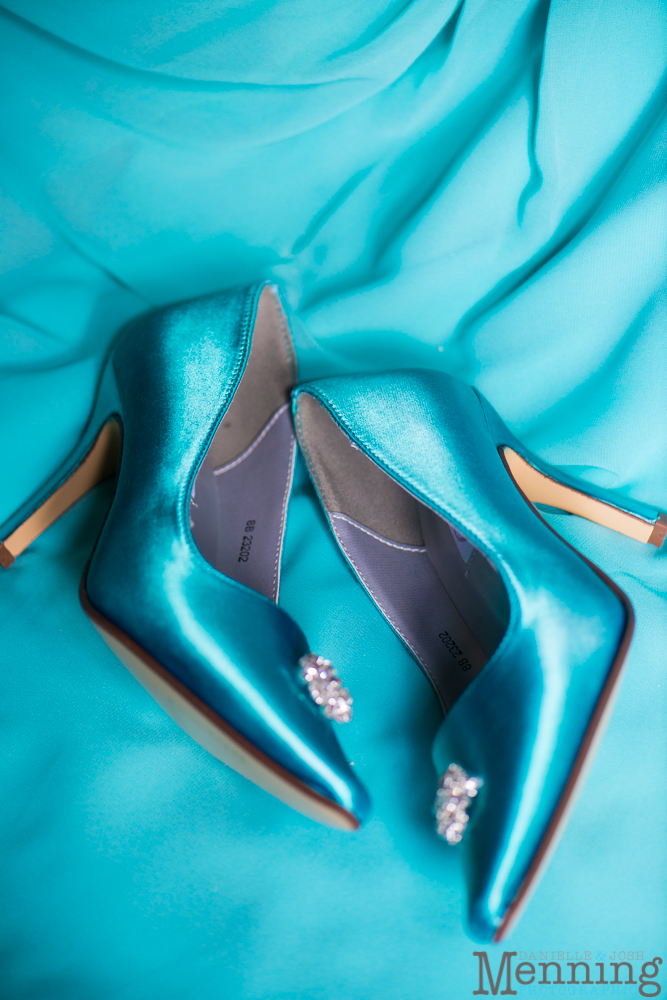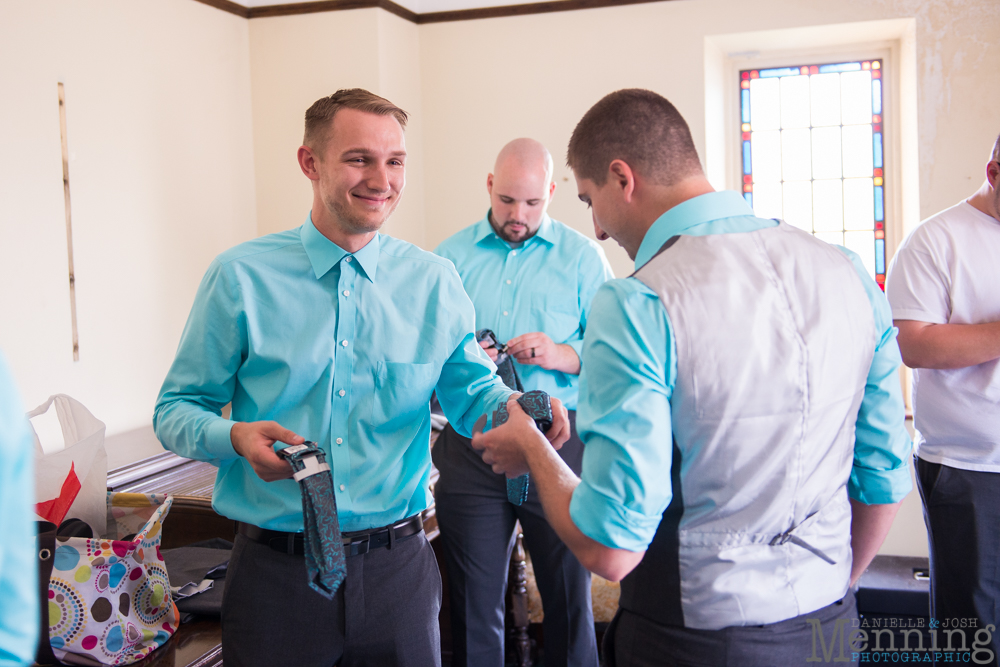 Brittany got her beautiful wedding gown at Jacqueline's Bridal in Poland.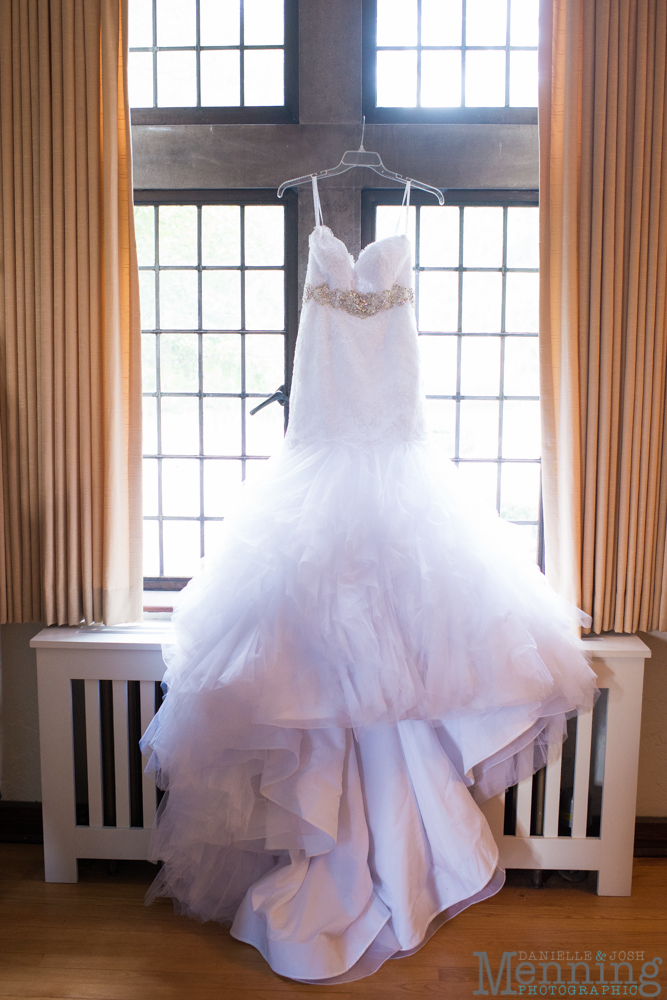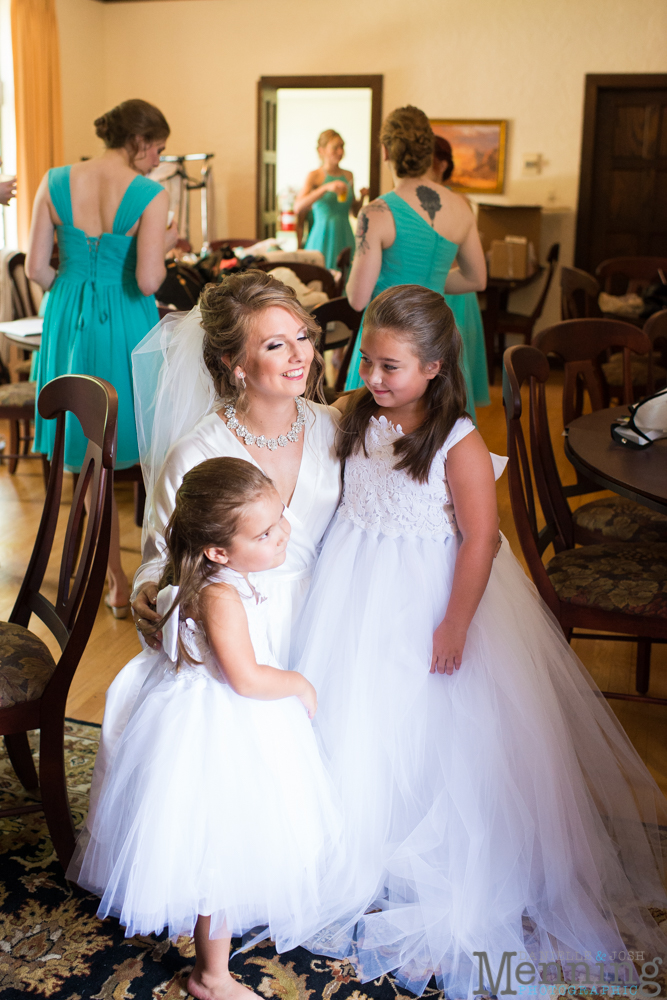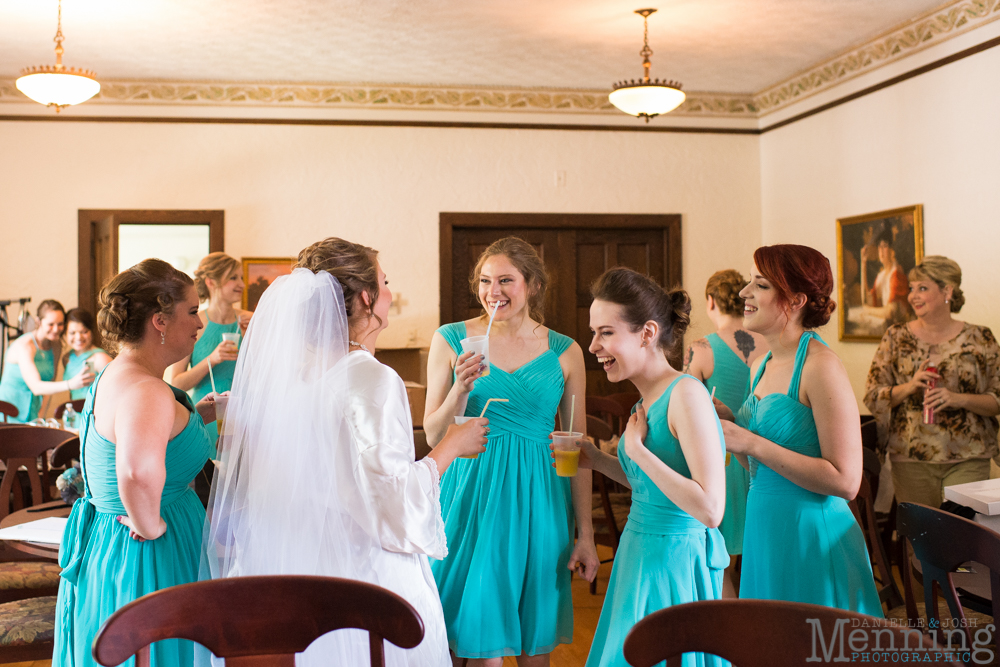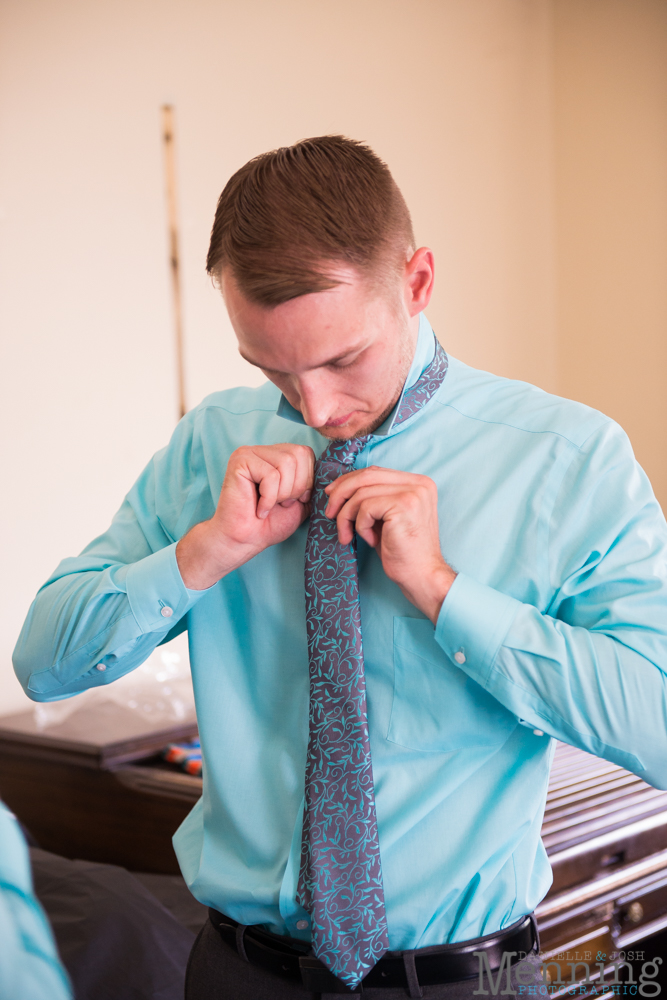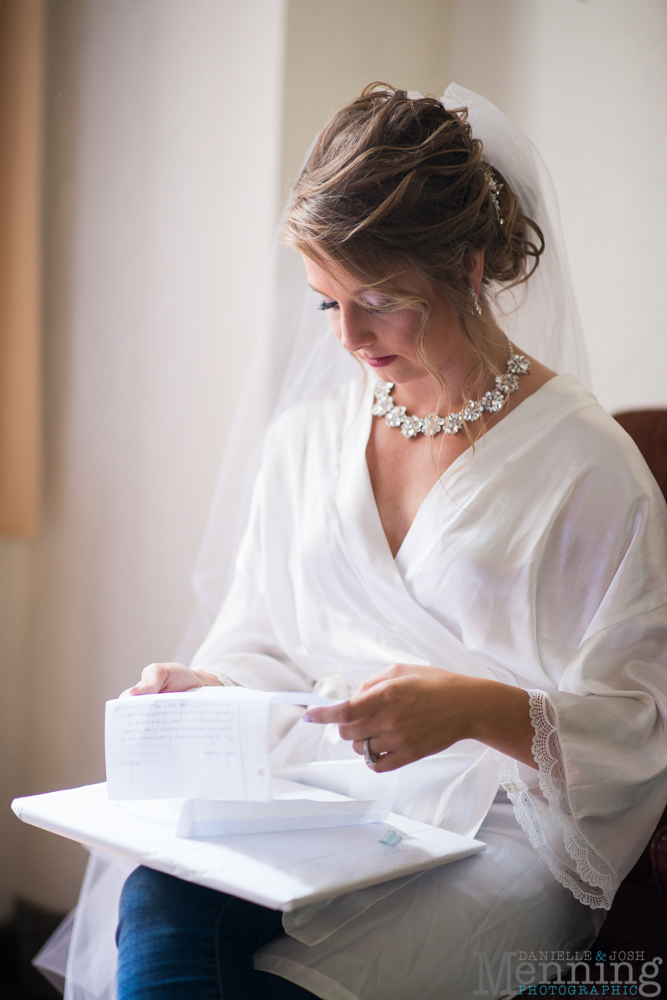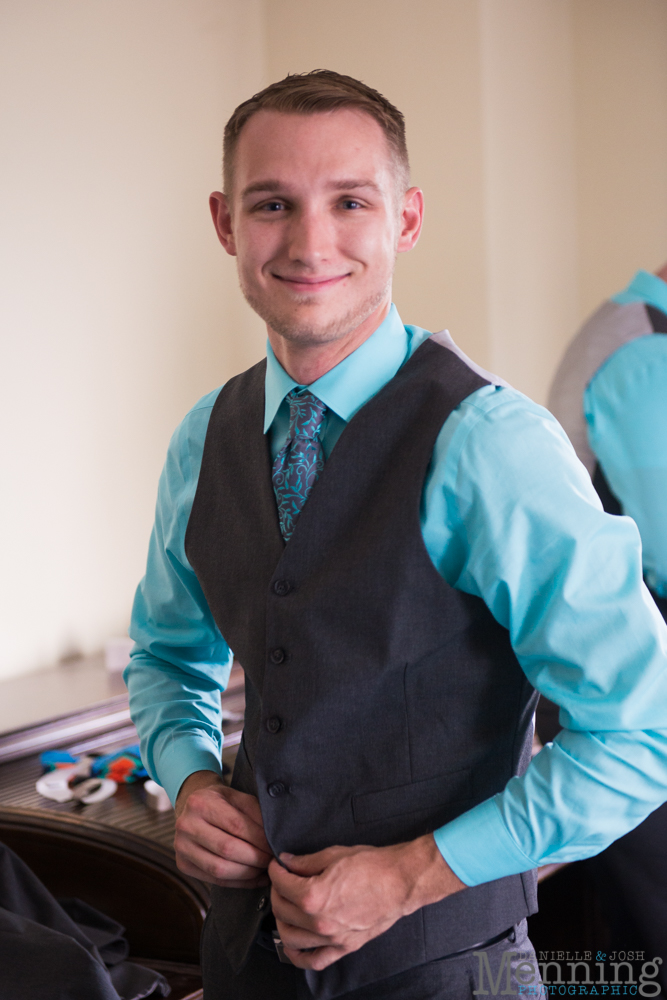 I loved this shot because I shot through two of Brittany's grandmothers while her mom & Adam's mom were helping her into her dress.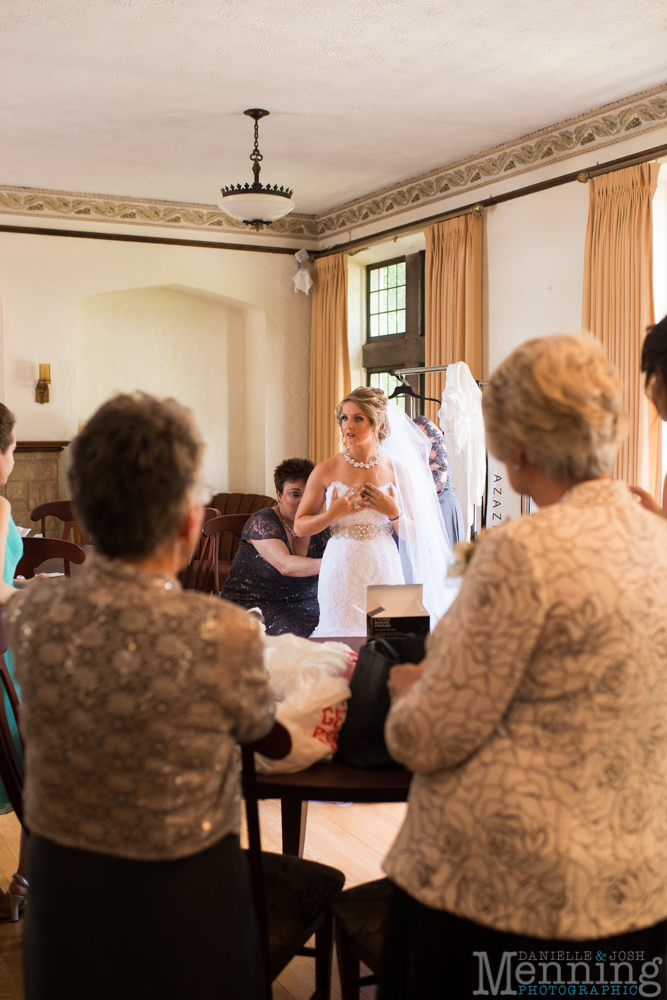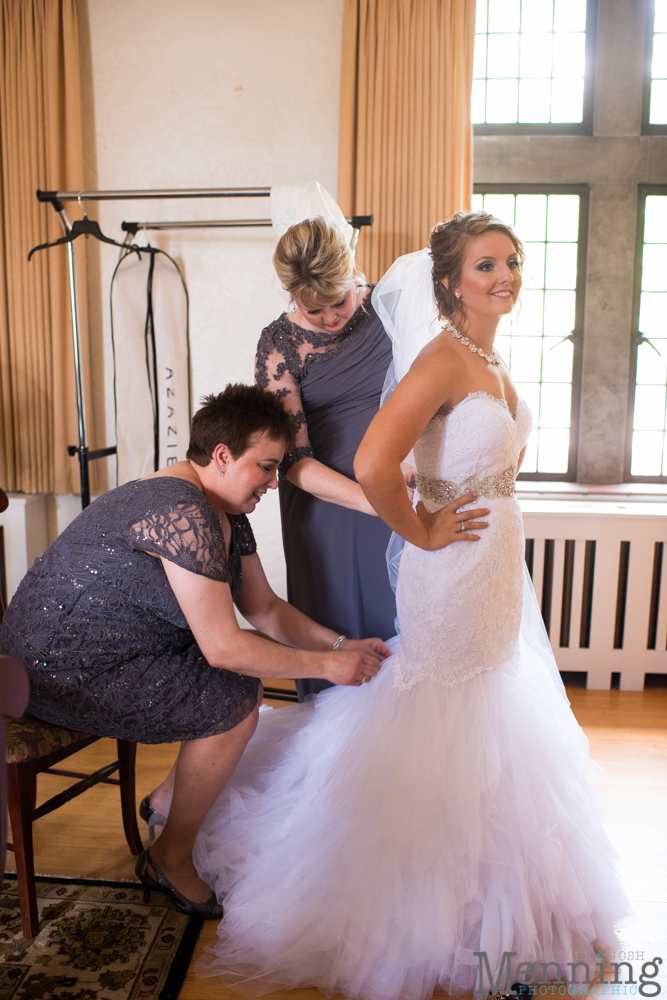 And Brittany & Adam shared a no-look first look just before she walked down the aisle. They read letters from one another.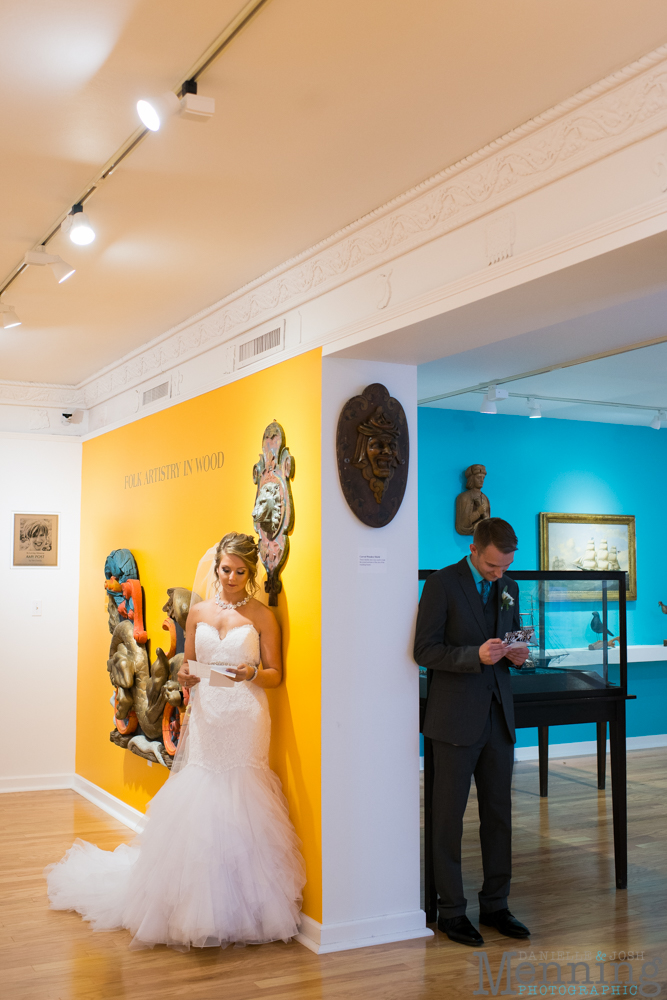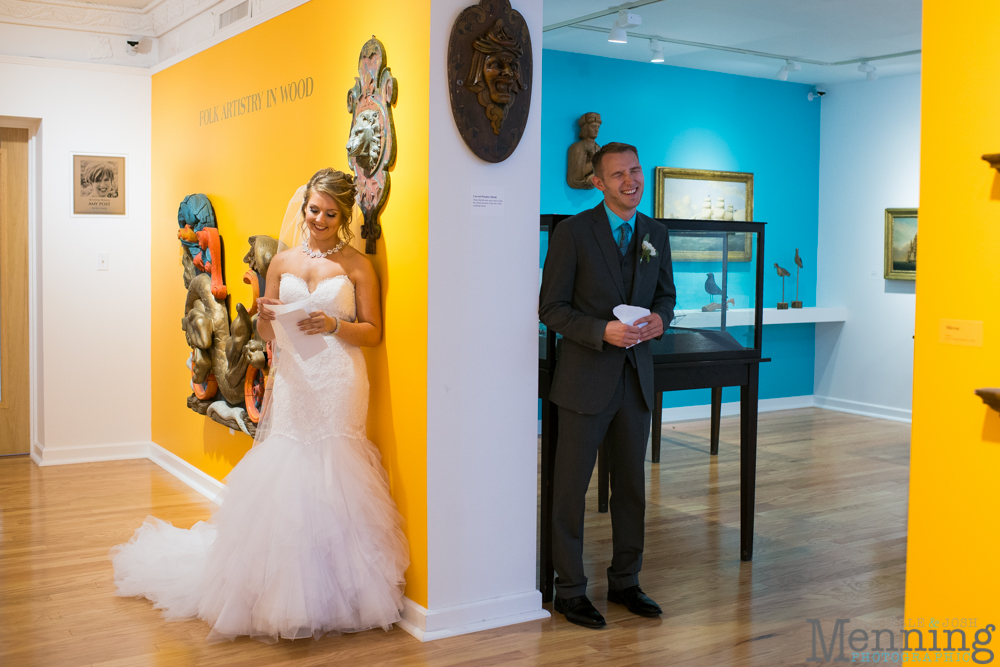 Their wedding ceremony was meaningful & full of emotion.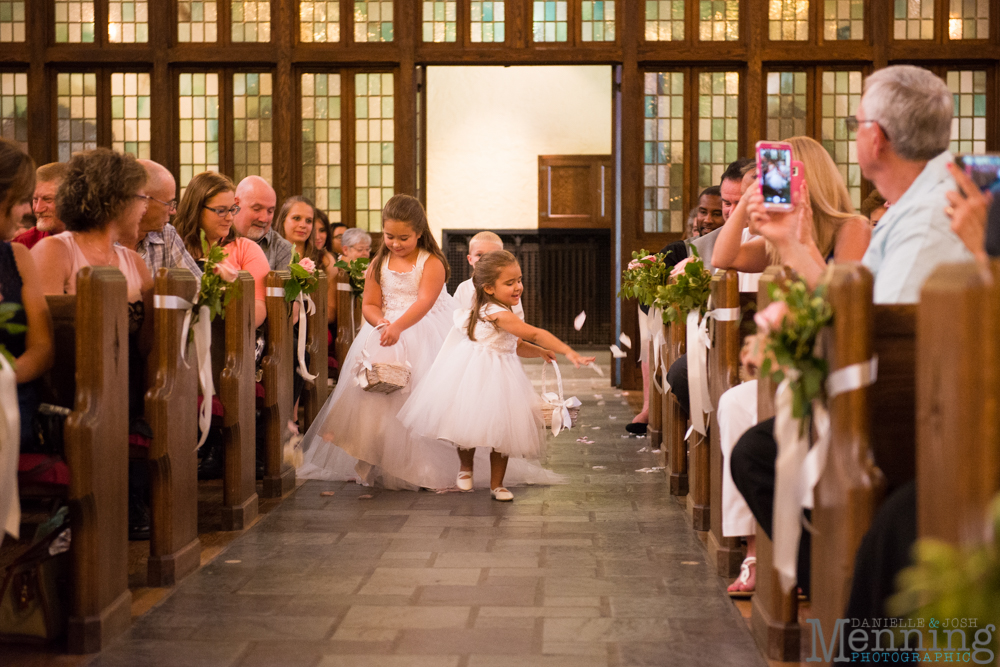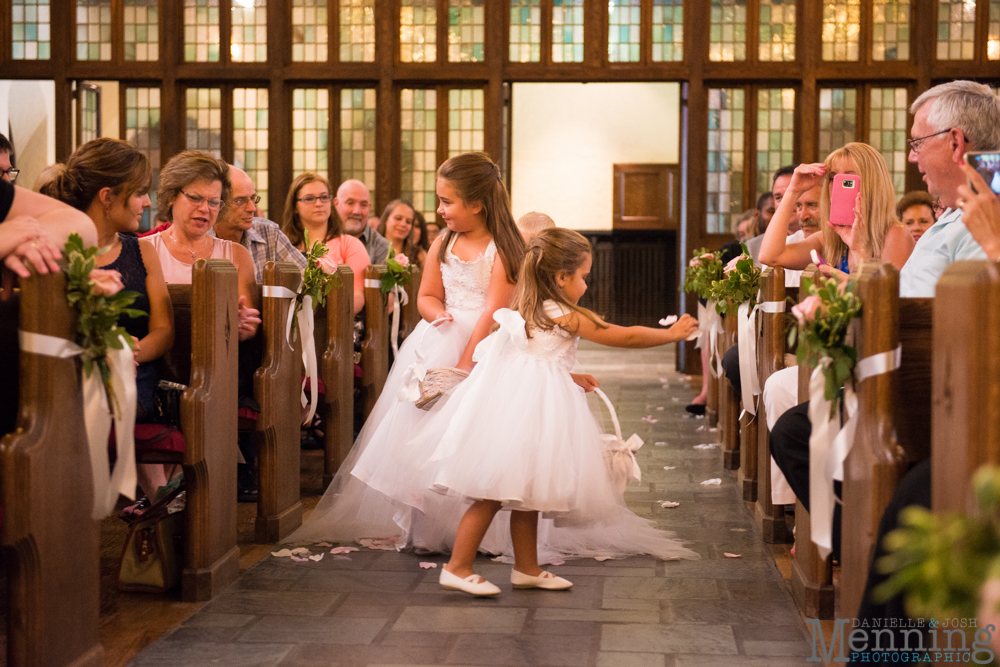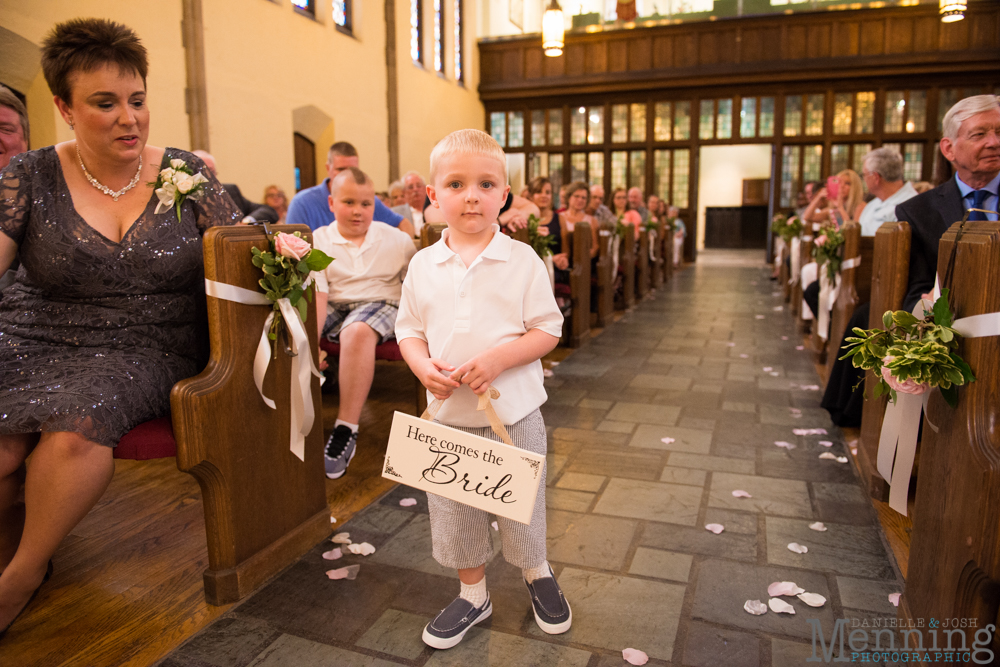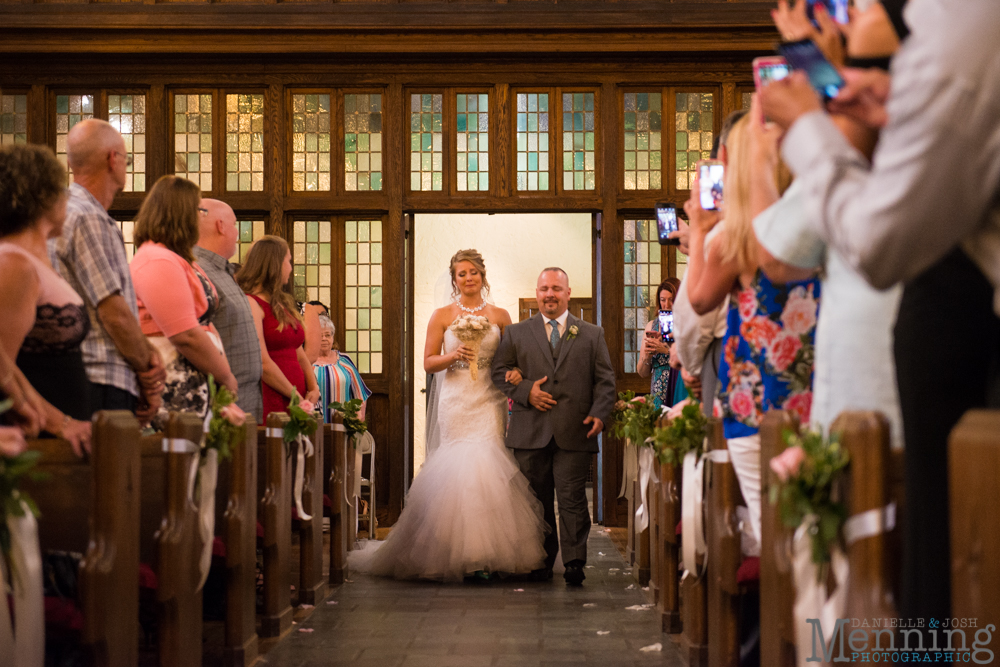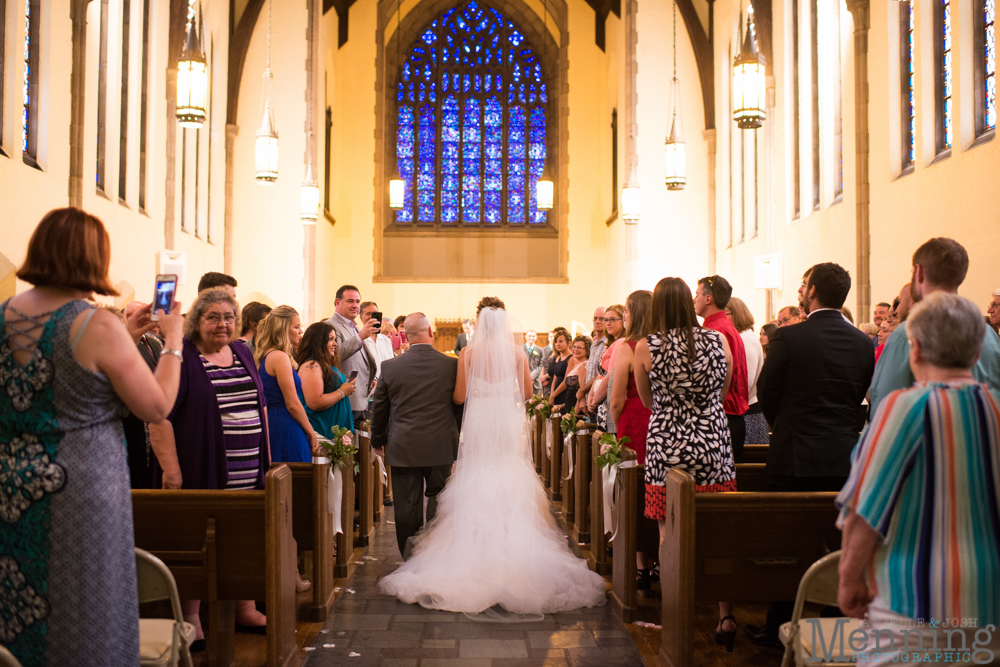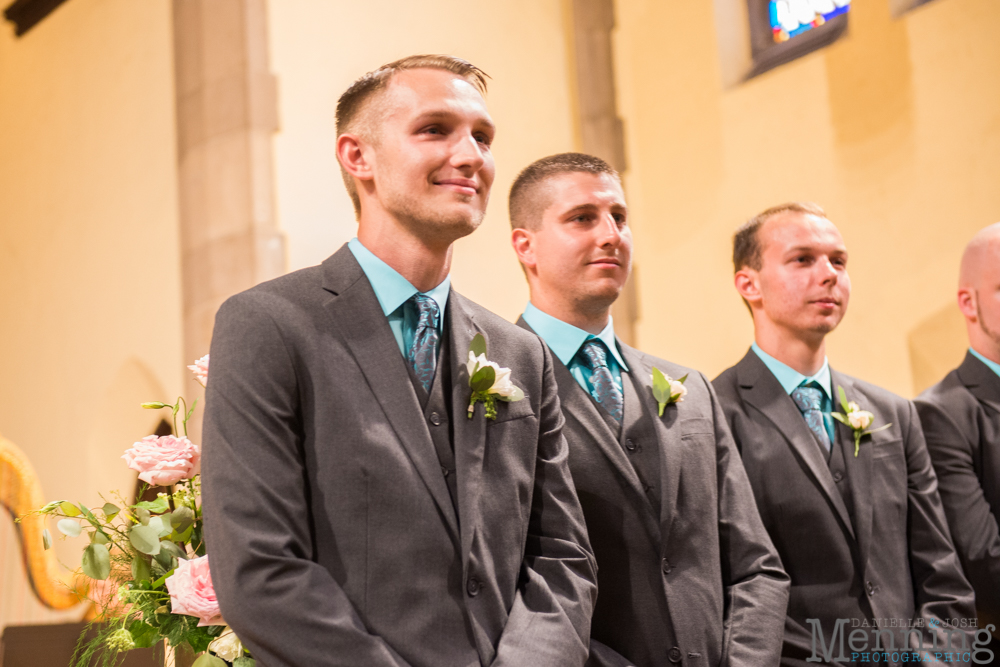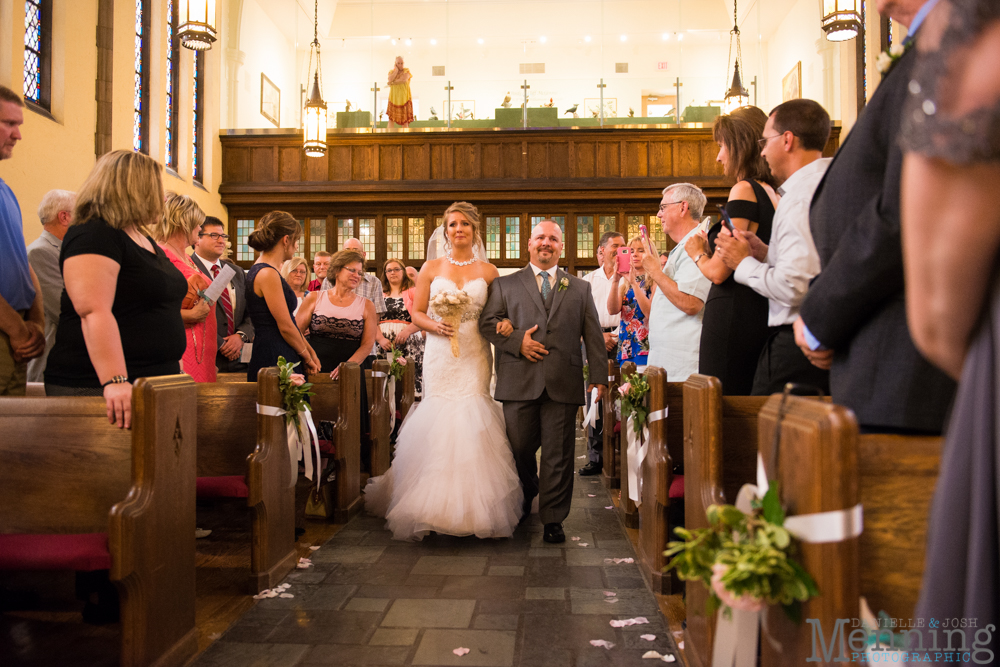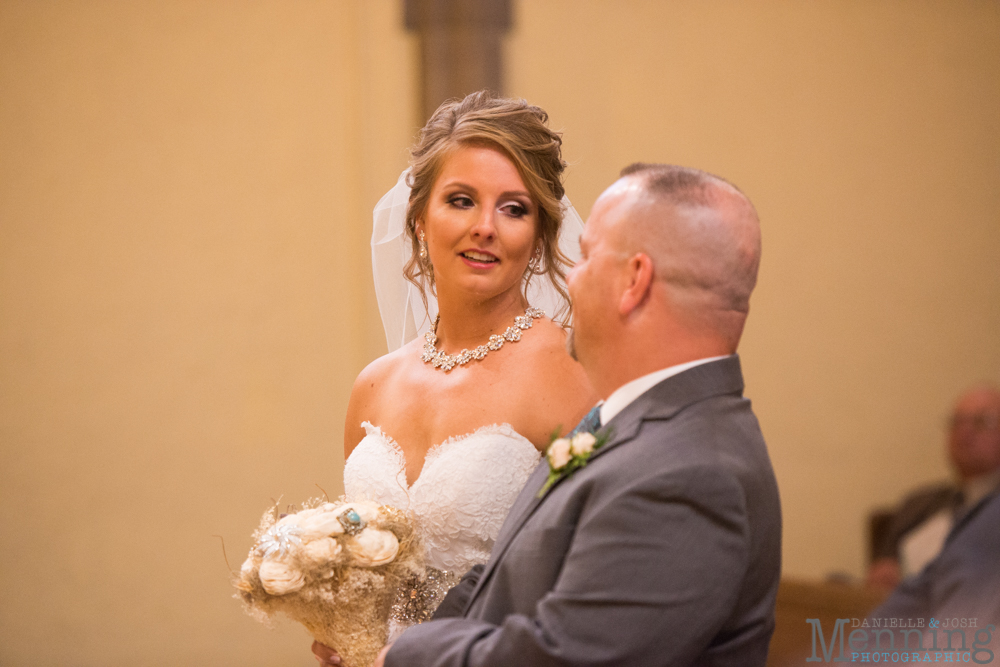 Aren't those blue stained glass windows stunning?!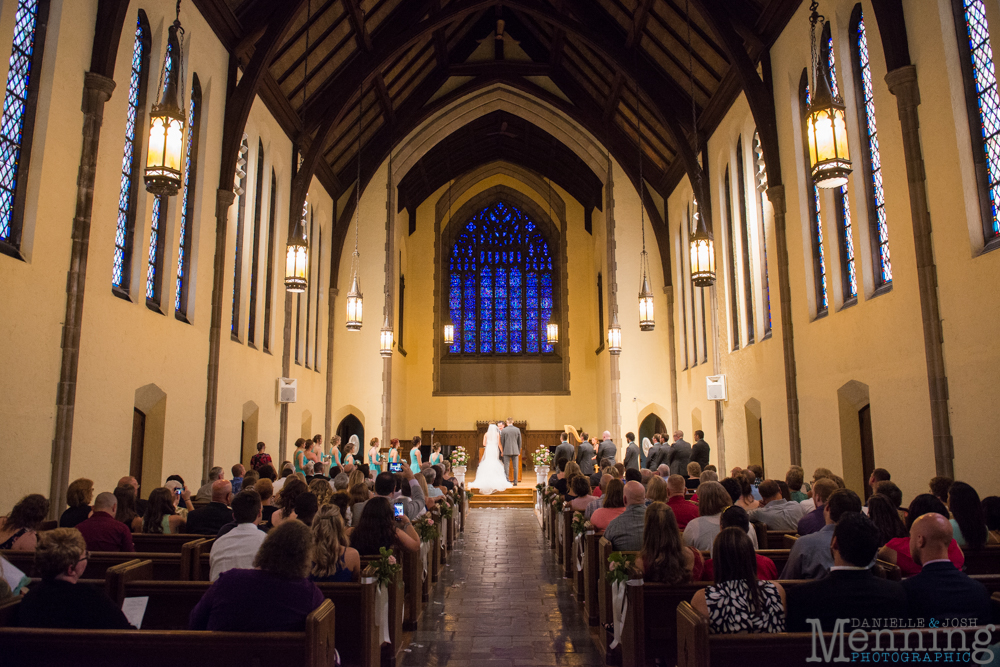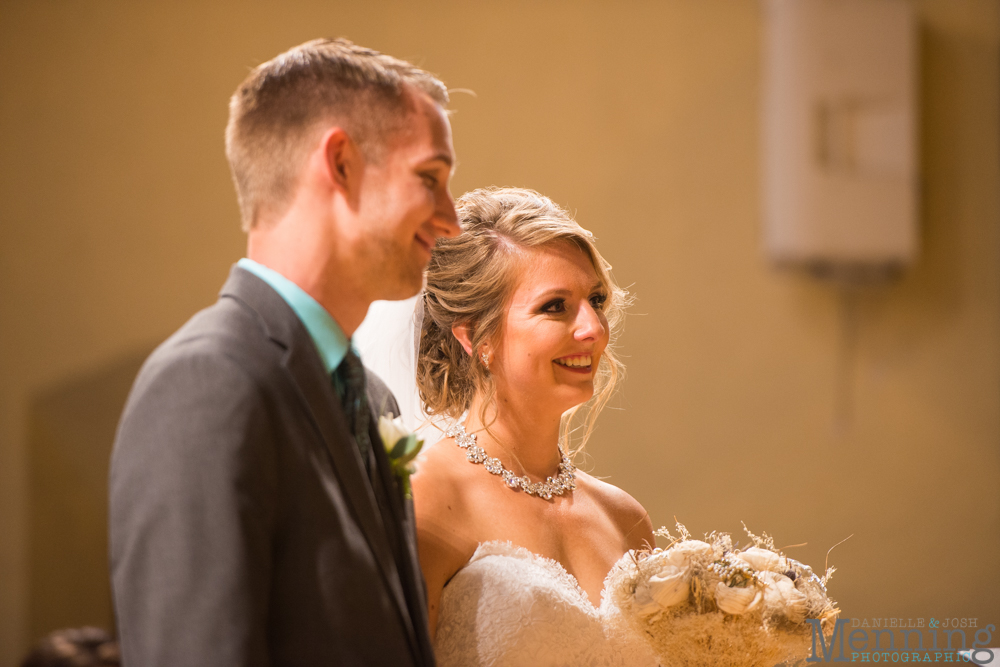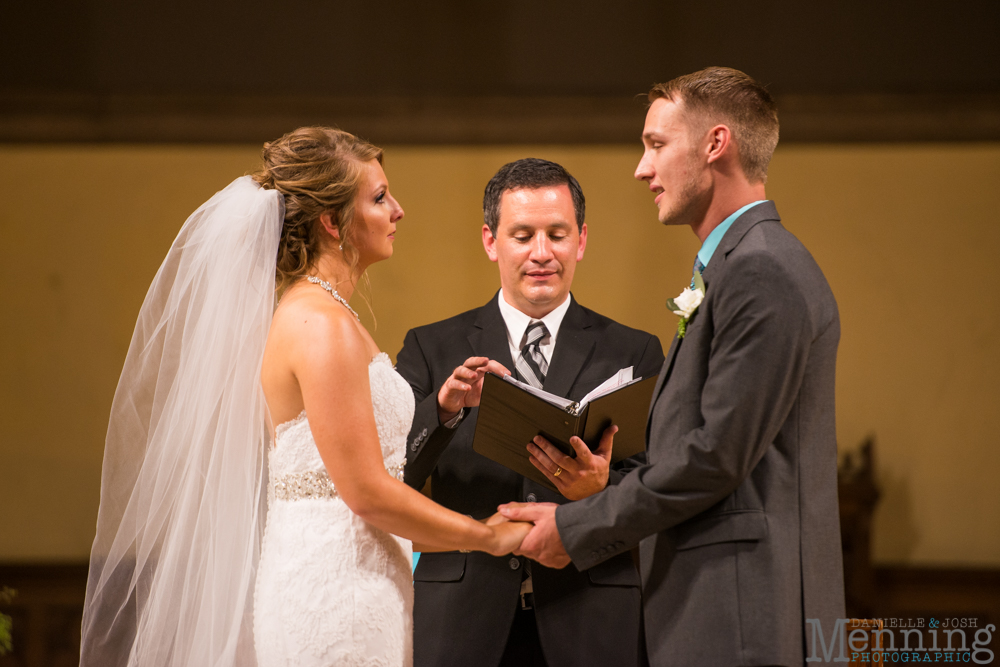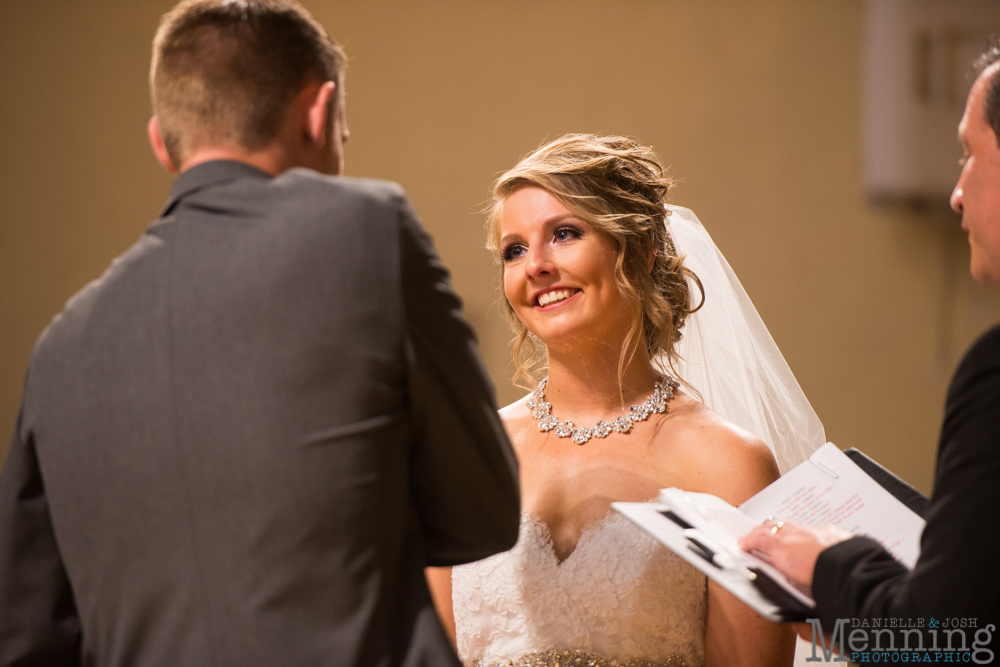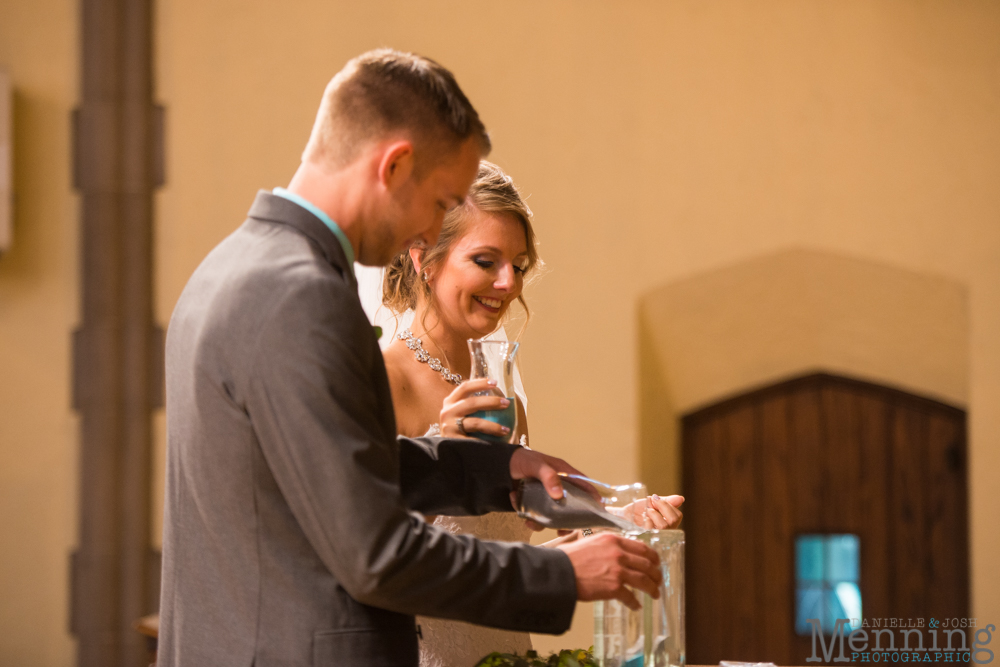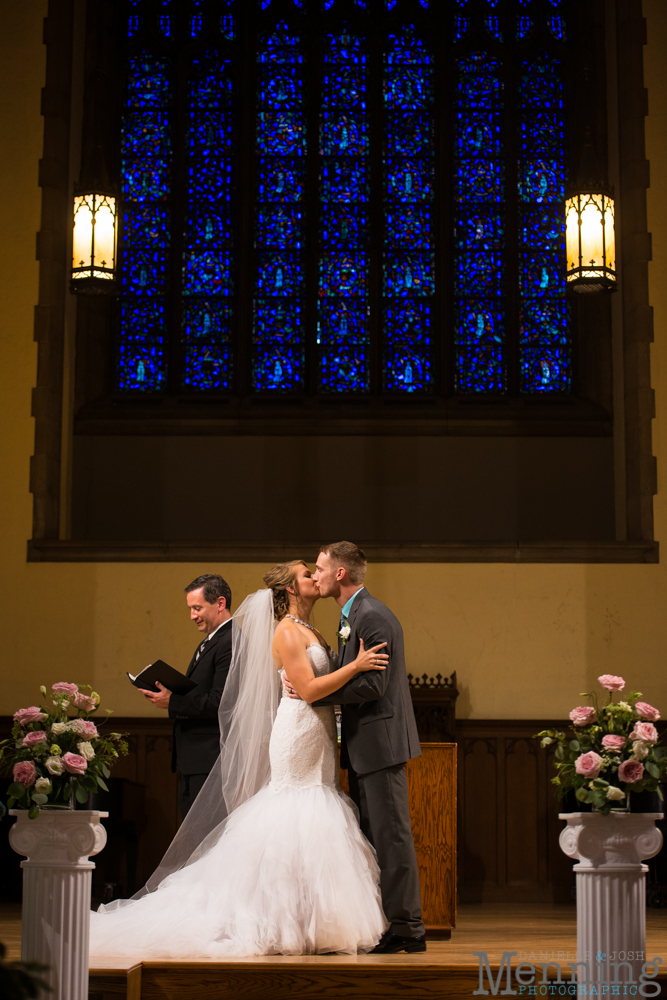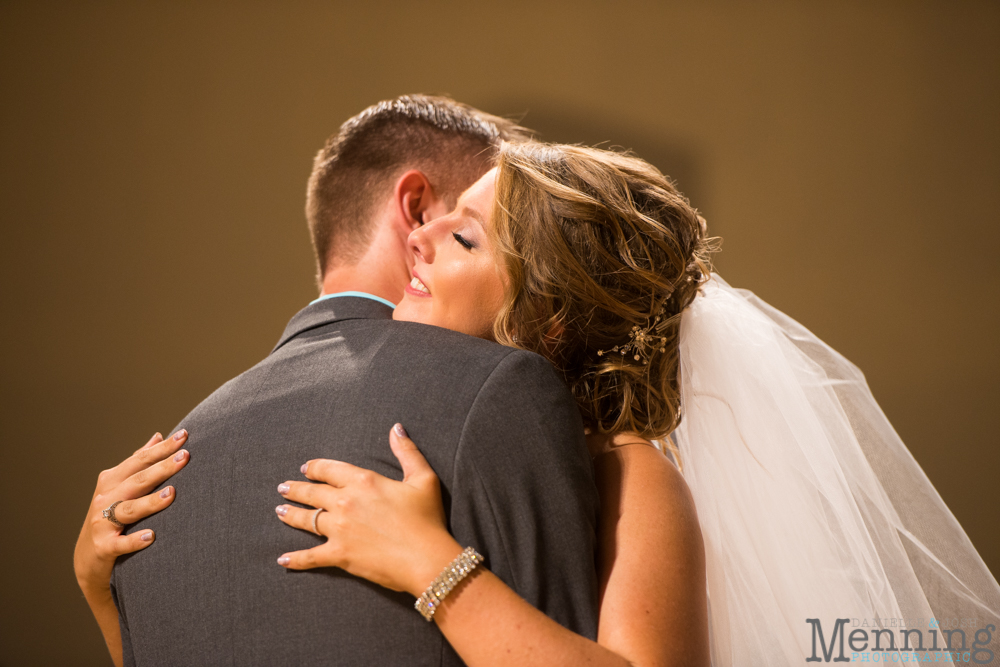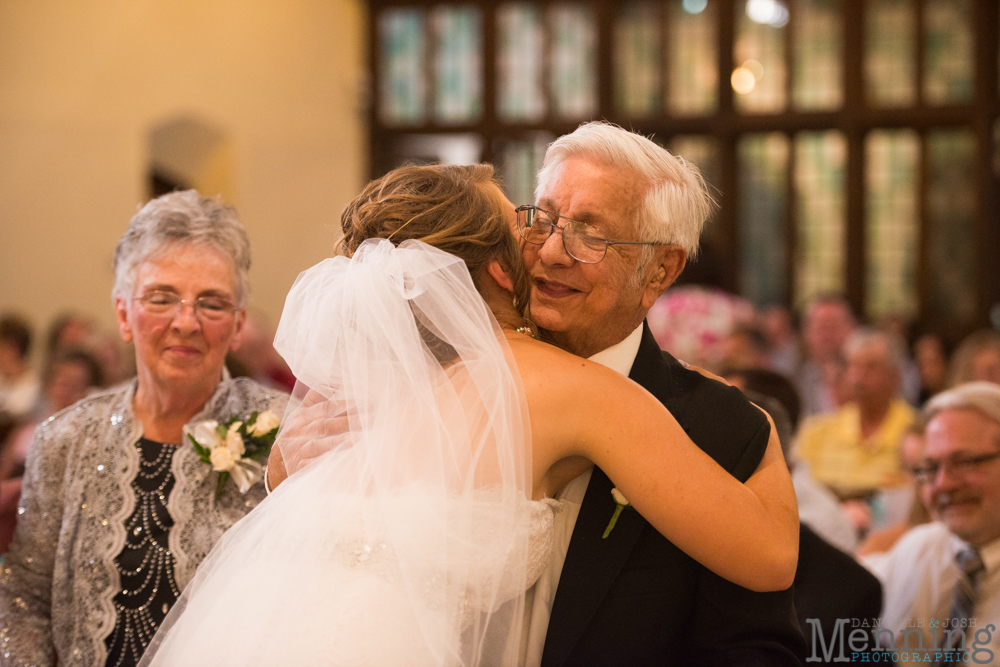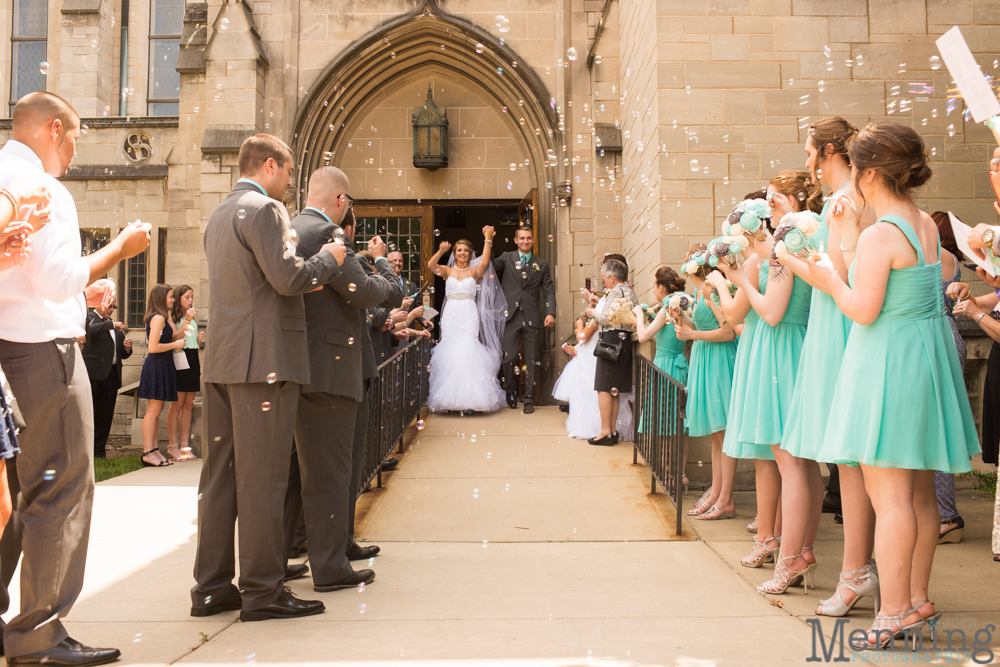 We took a few photos at YSU. The weather was perfect. . . just perfect!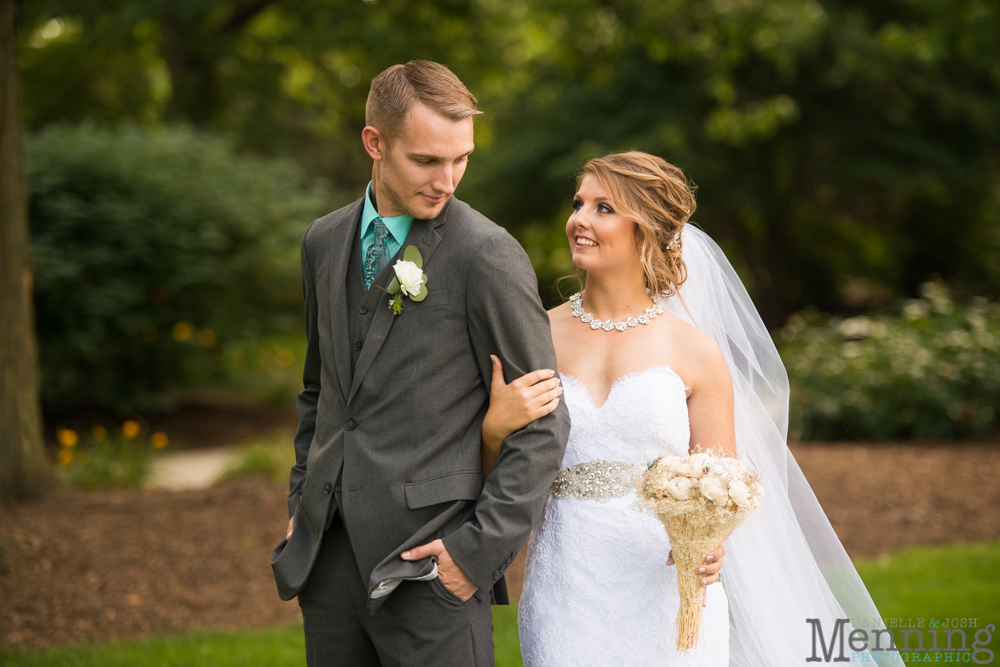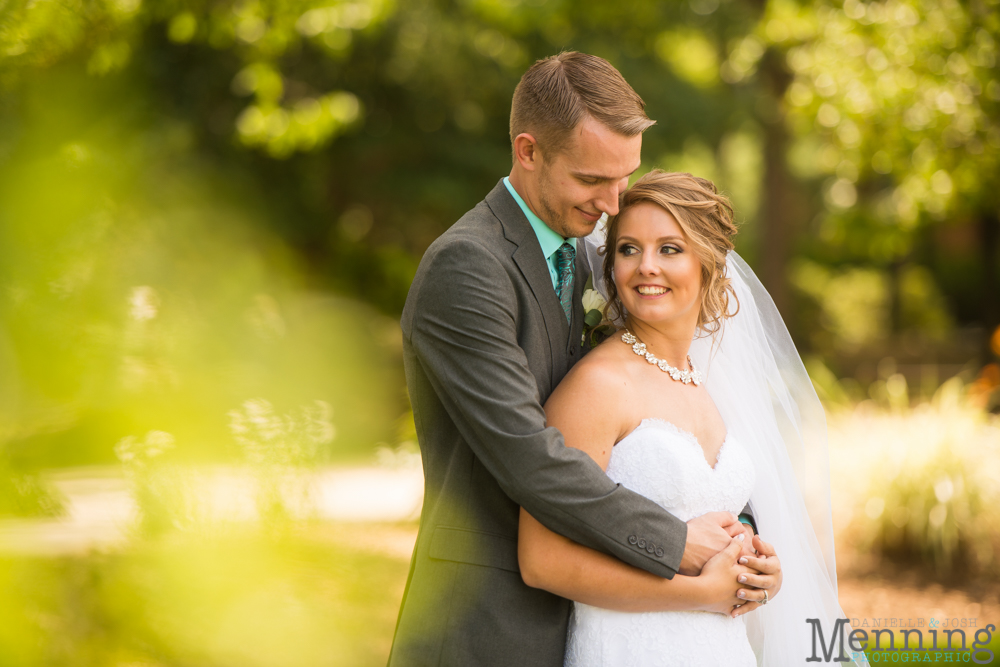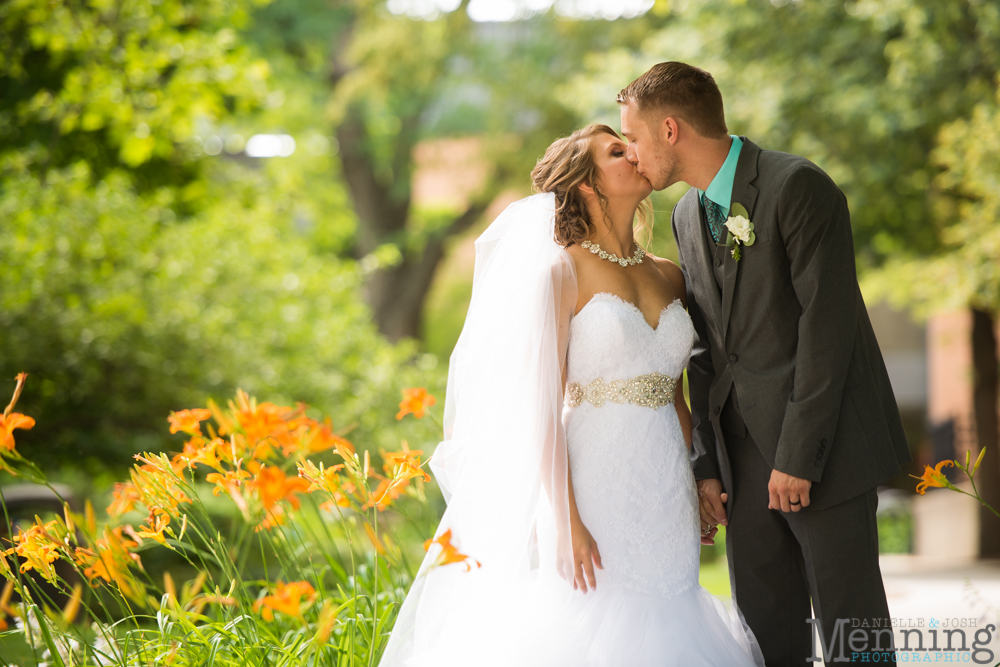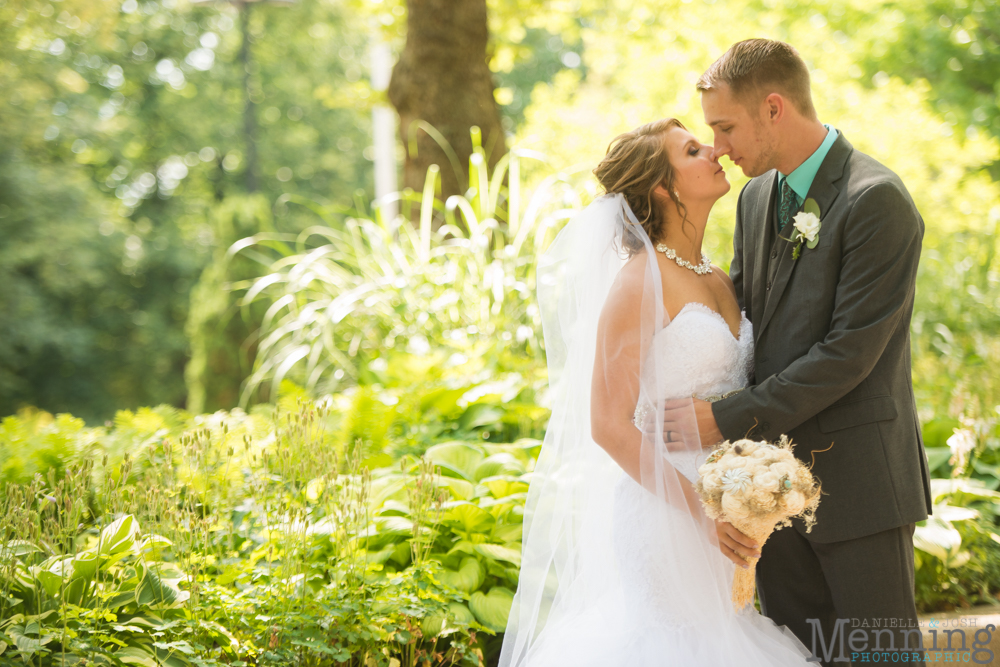 The Youngstown Country Club was looking fabulous thanks to the staff & the florist Blossoms in the Village.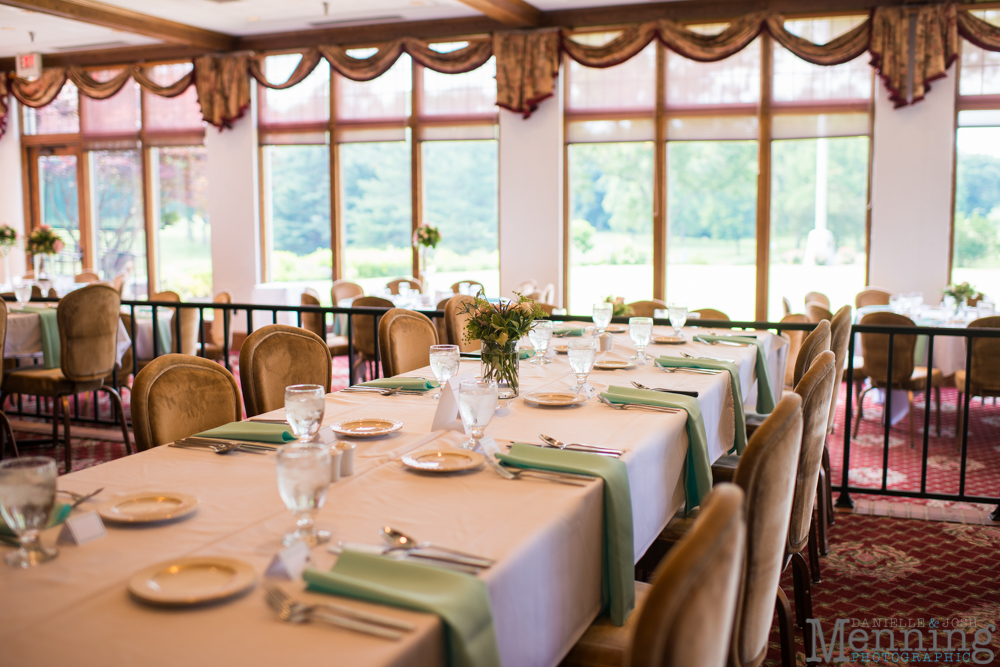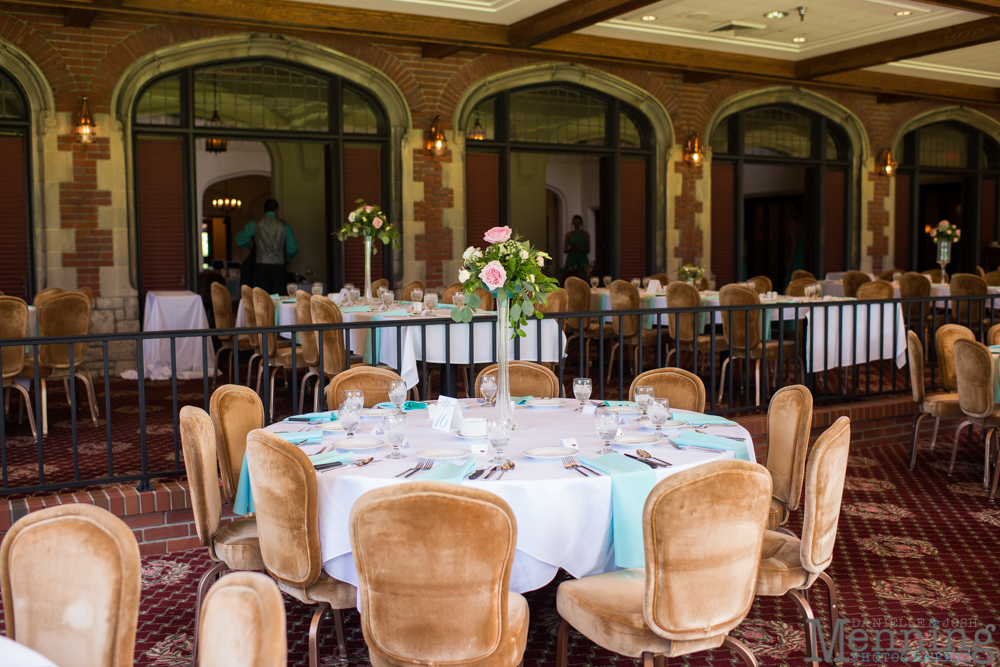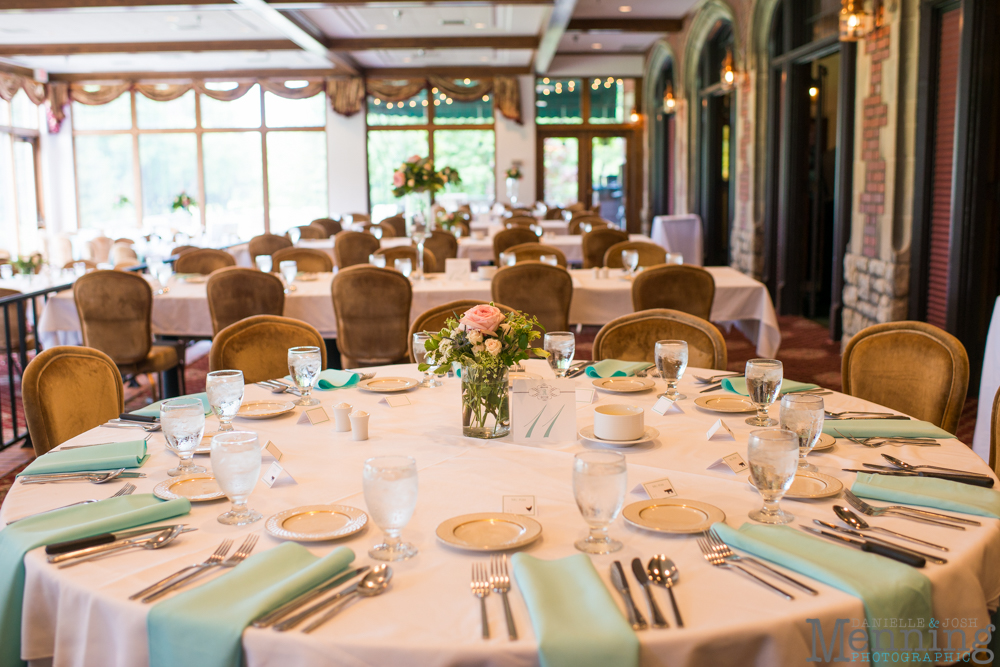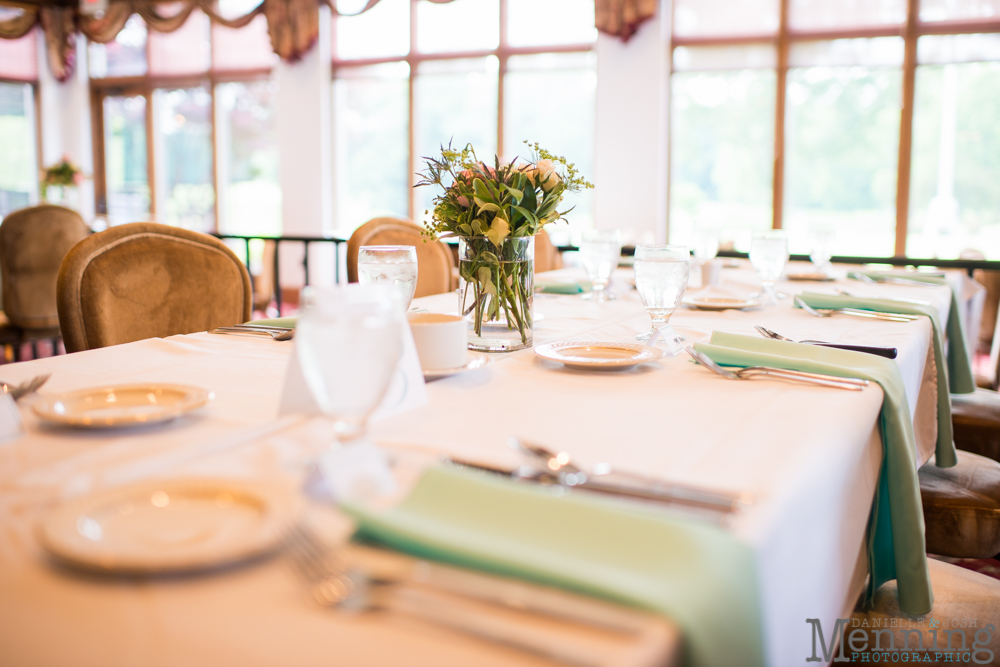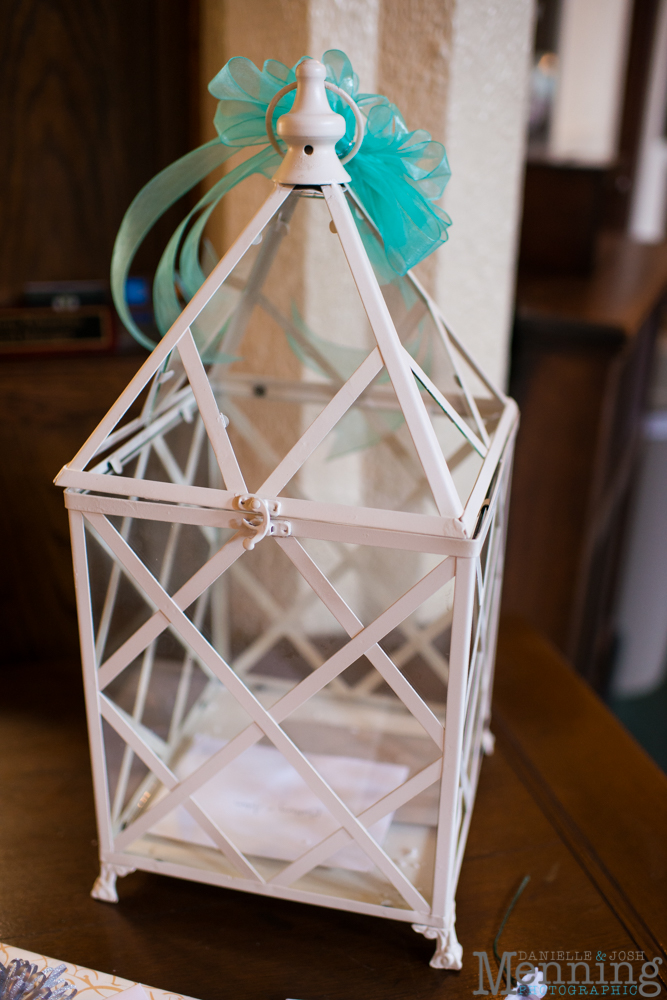 There's such a classic & charming feel in the grand room at YCC!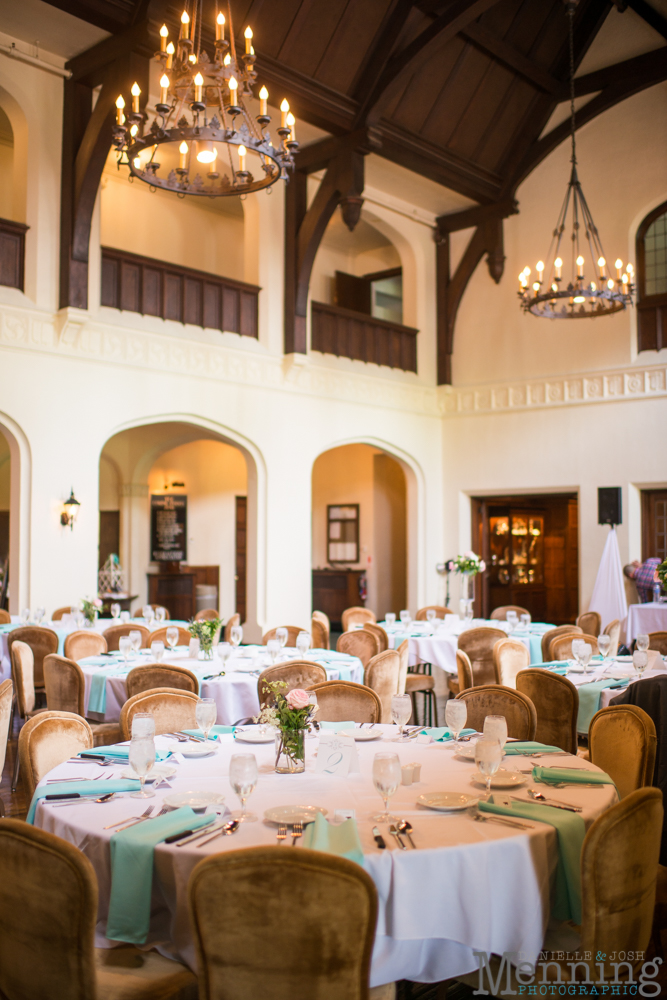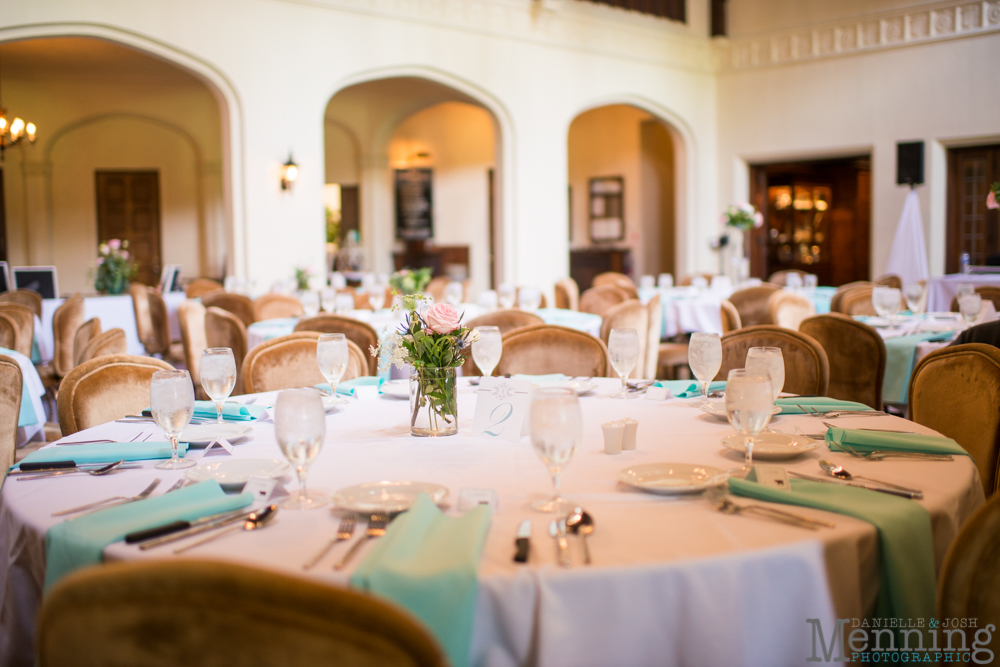 We took a fun ride with the bridal party on golf carts for some bridal party portraits on the golf course at Youngstown Country Club. The light was lovely!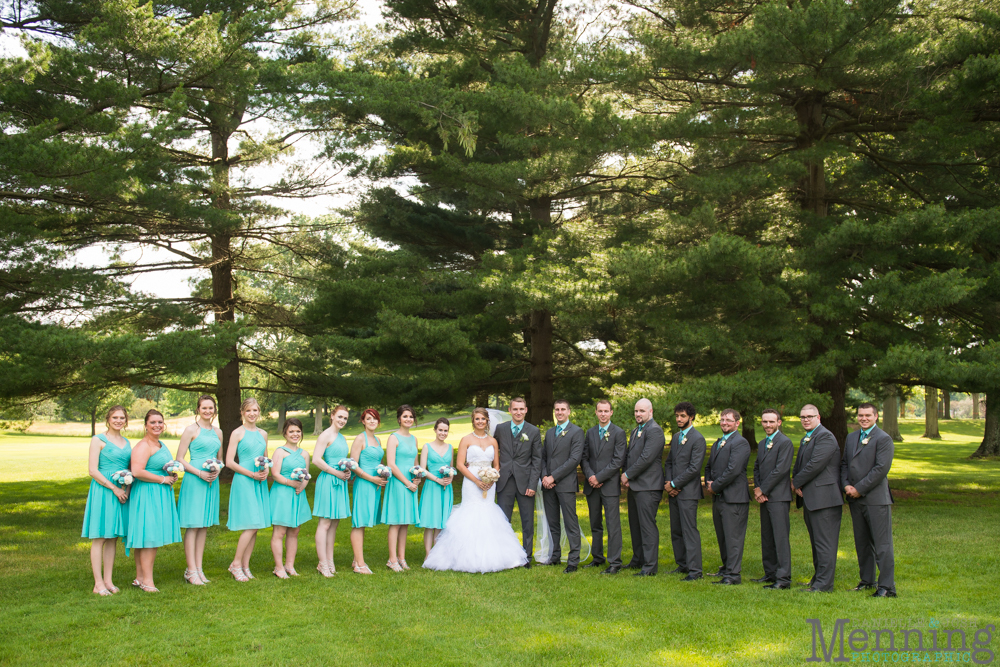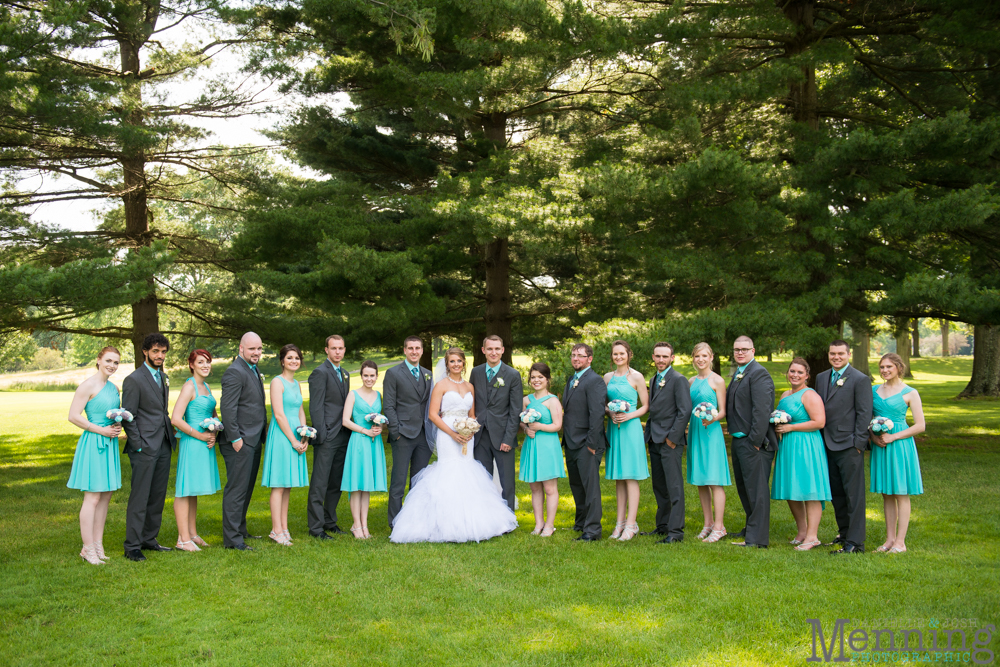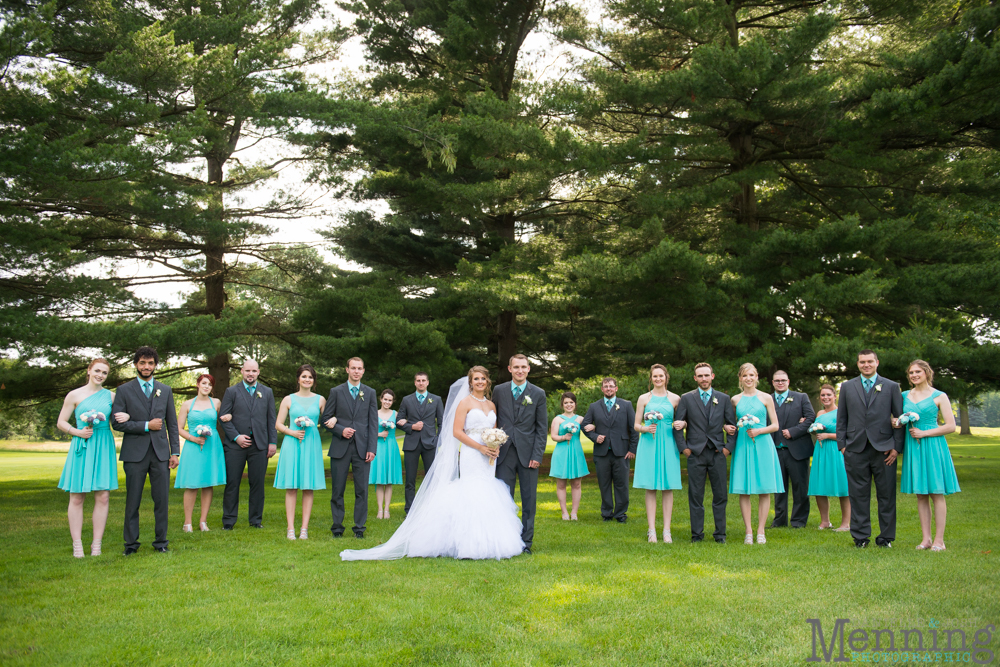 These bridesmaids were all so sweet!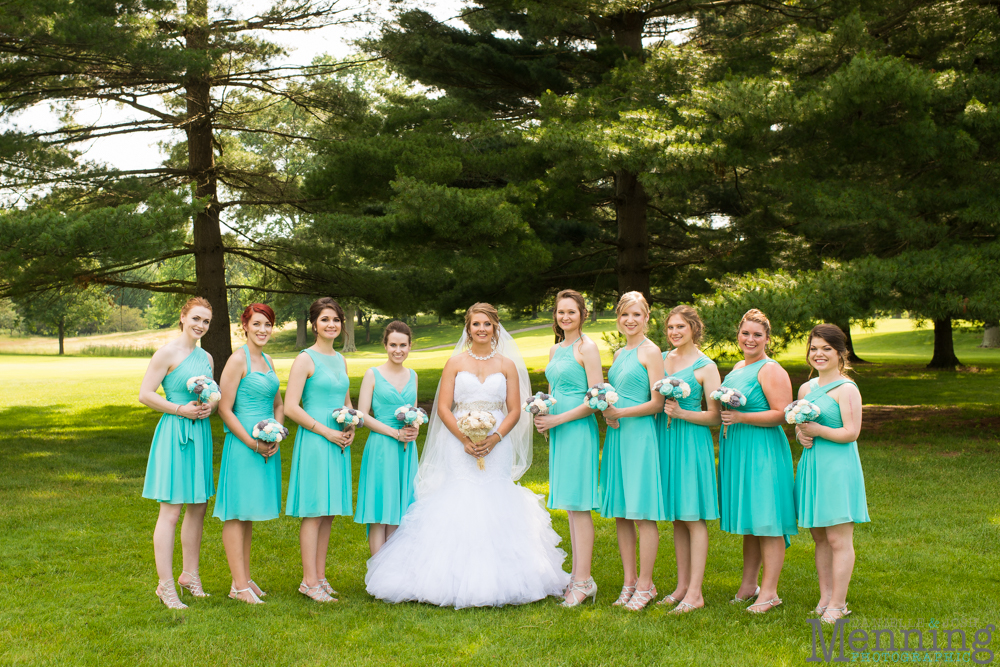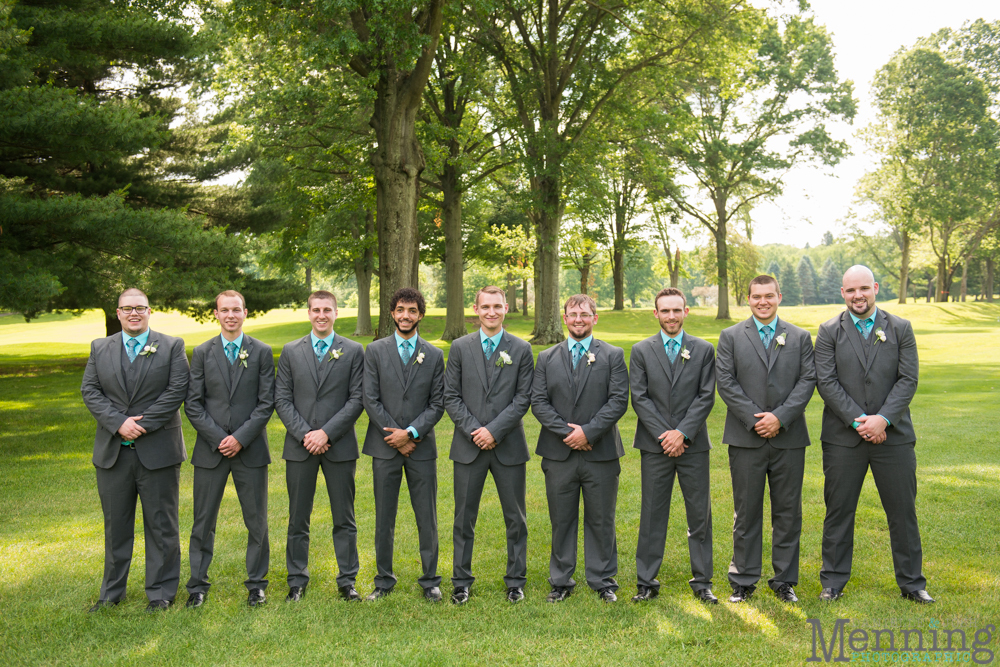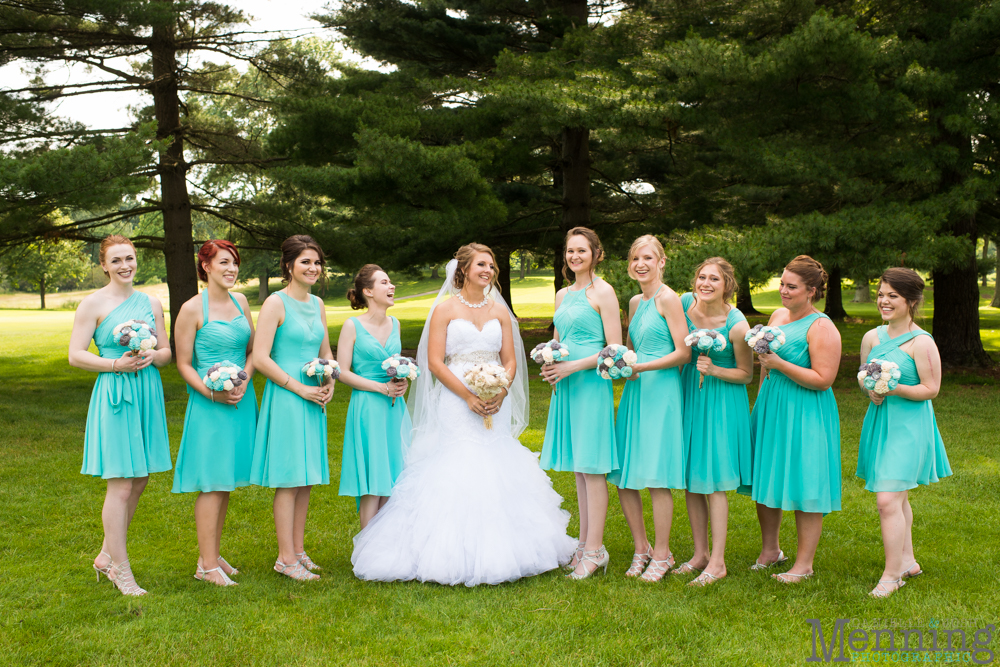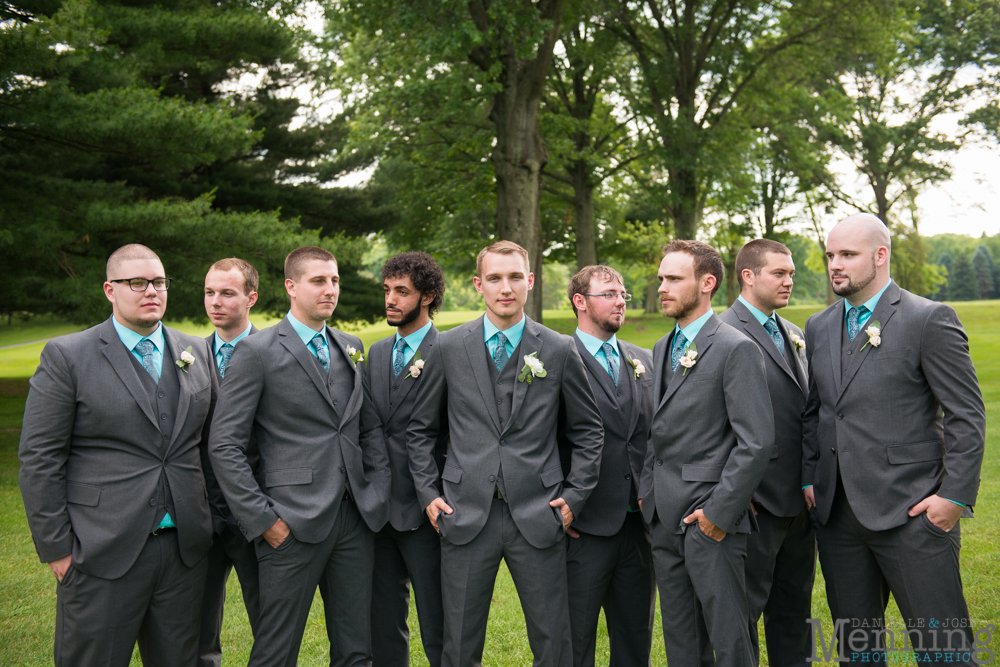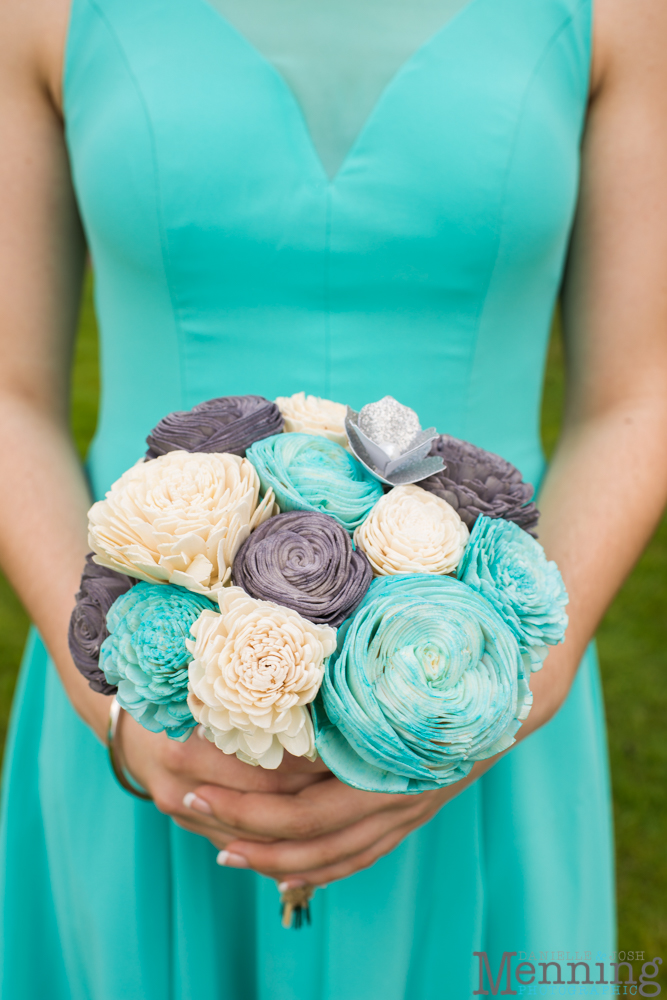 After bridal party photos, we got to have lots of bride & groom portrait time with these two. Brittany was stunning! Her hair was beyond beautiful. And she looked perfect in her dress.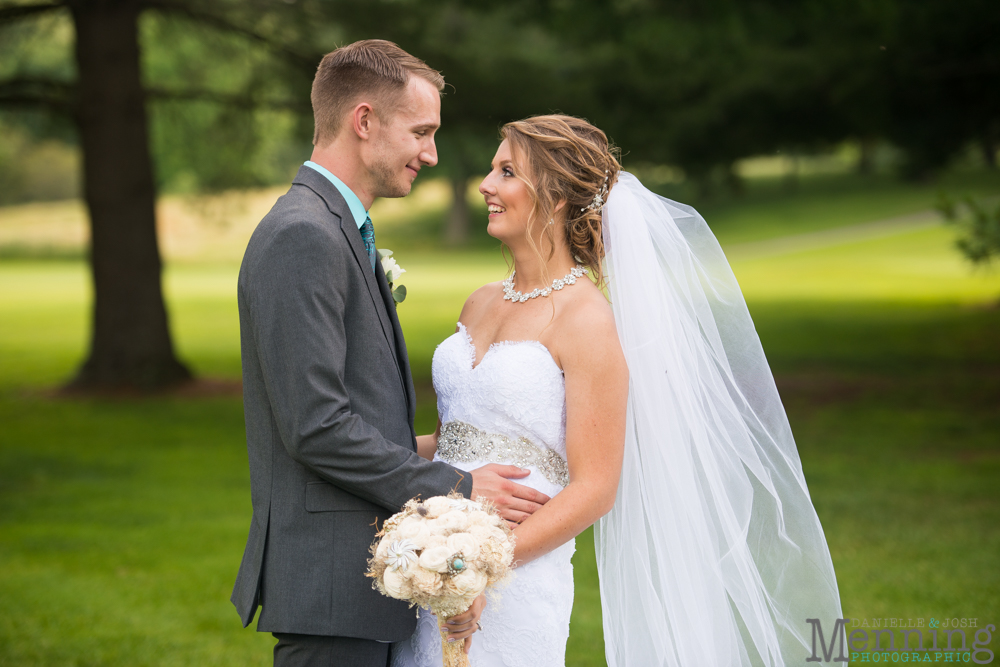 The way they light each other up is inspiring. They love each other.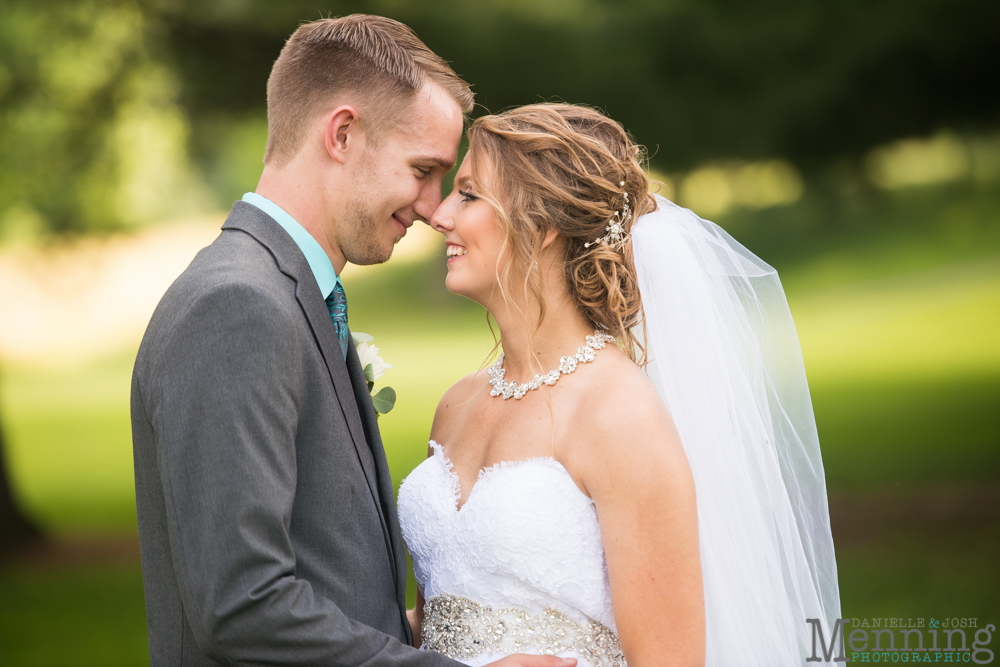 Those blue eyes! Whoa!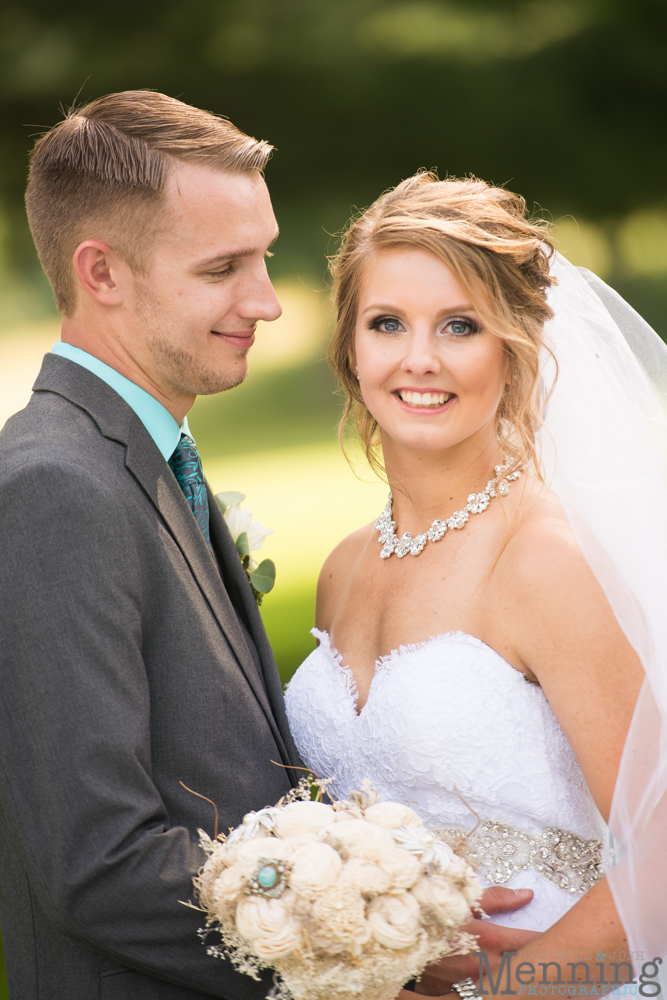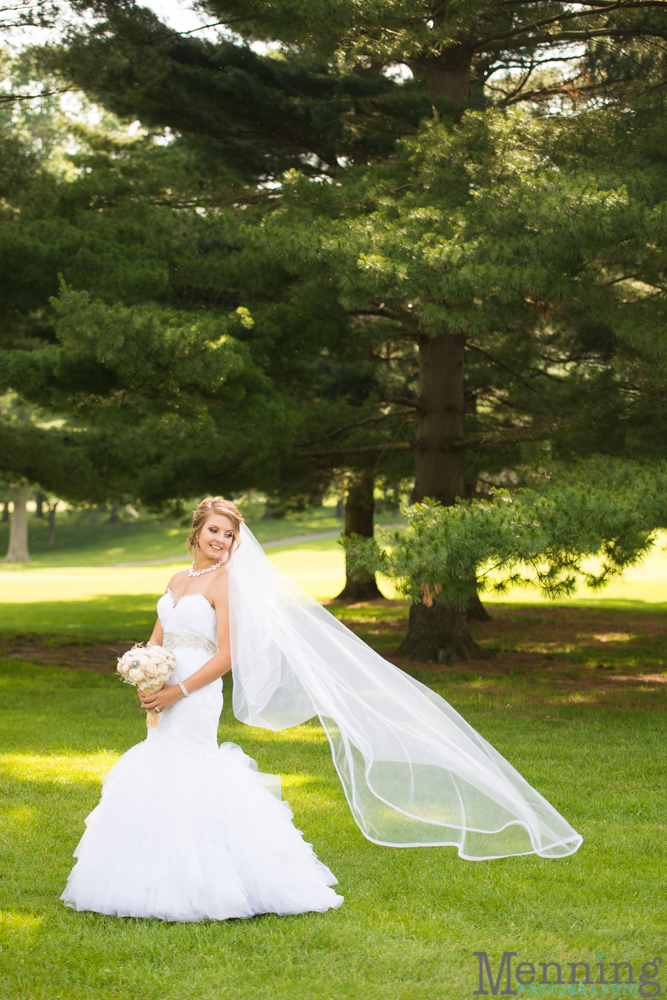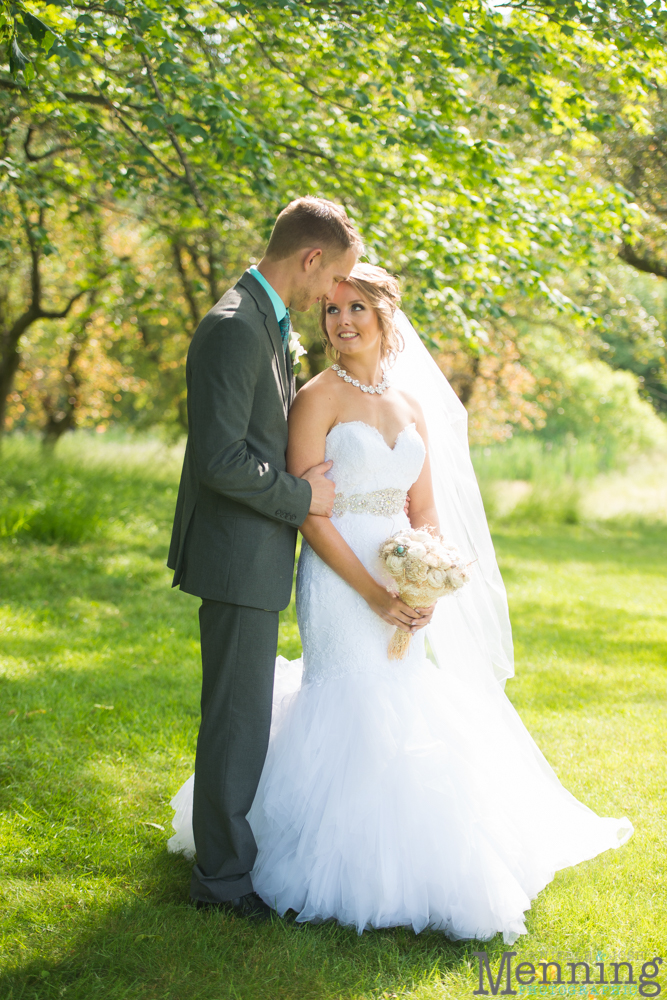 We couldn't have ordered more gorgeous weather if we'd tried.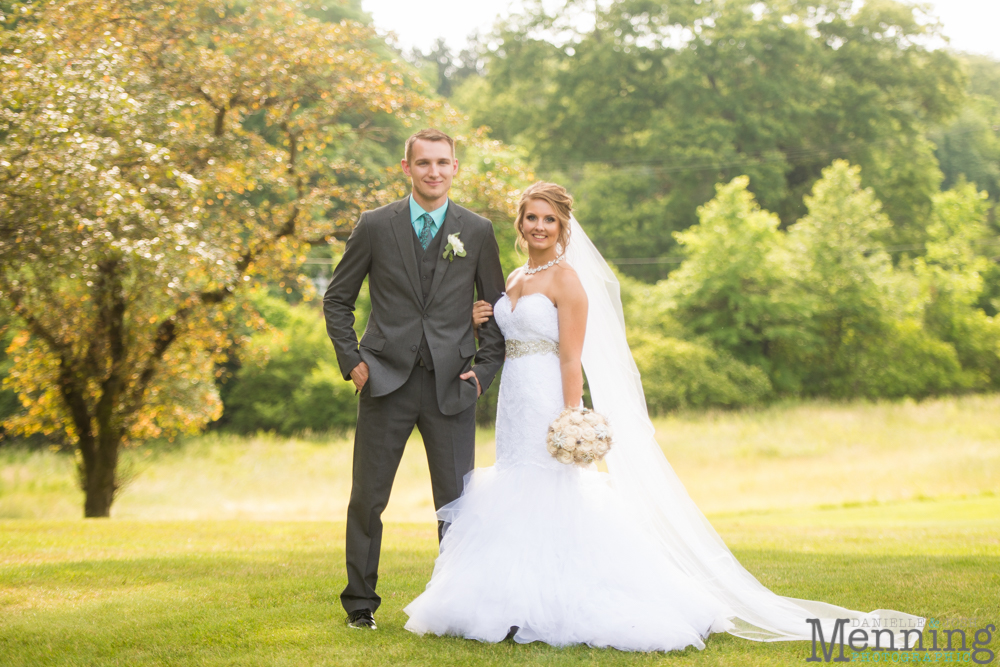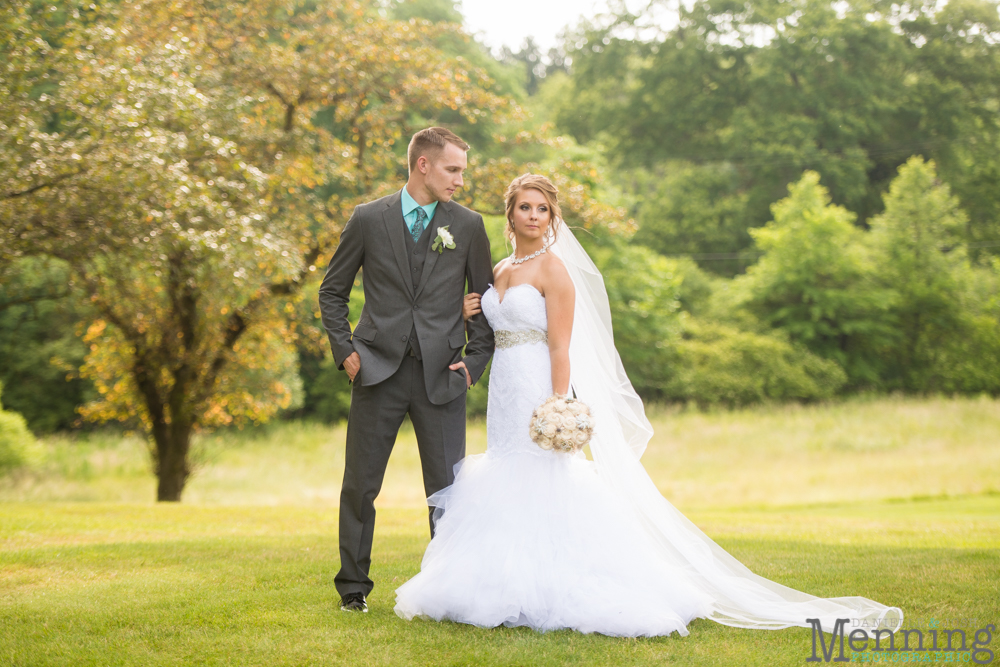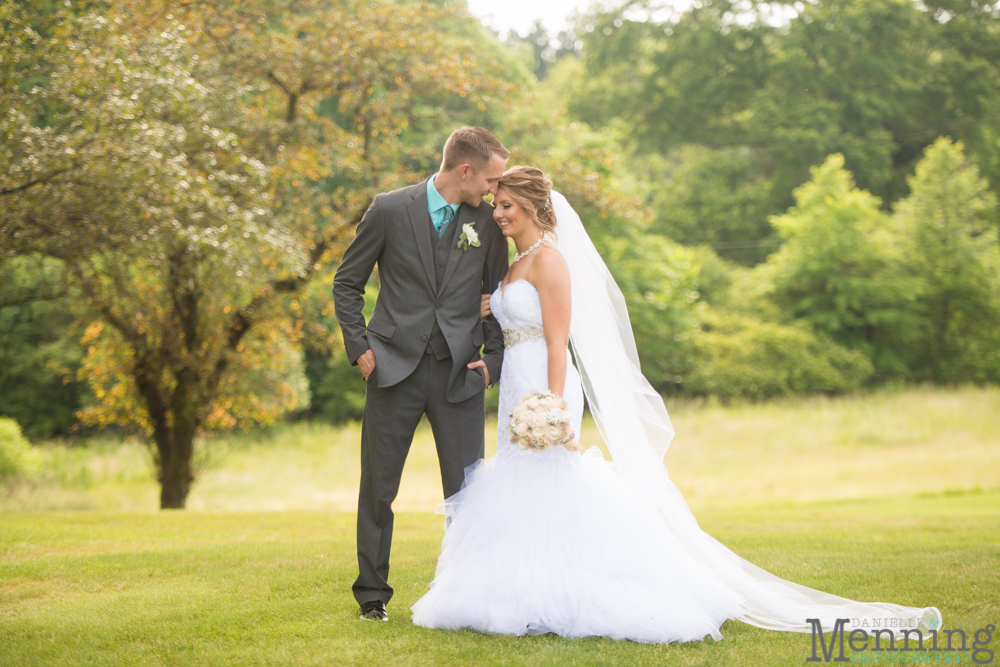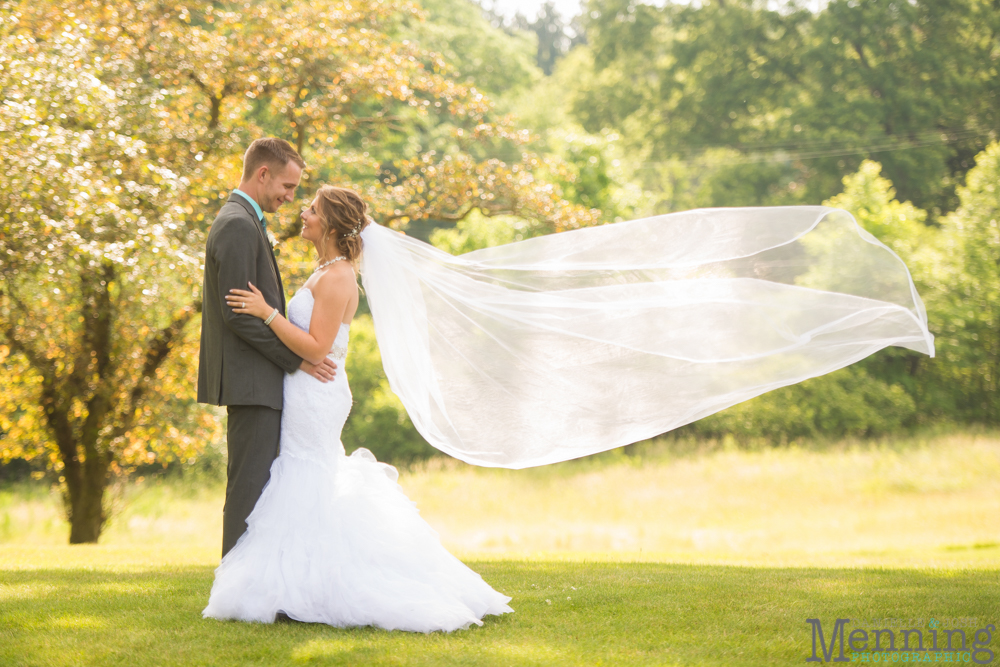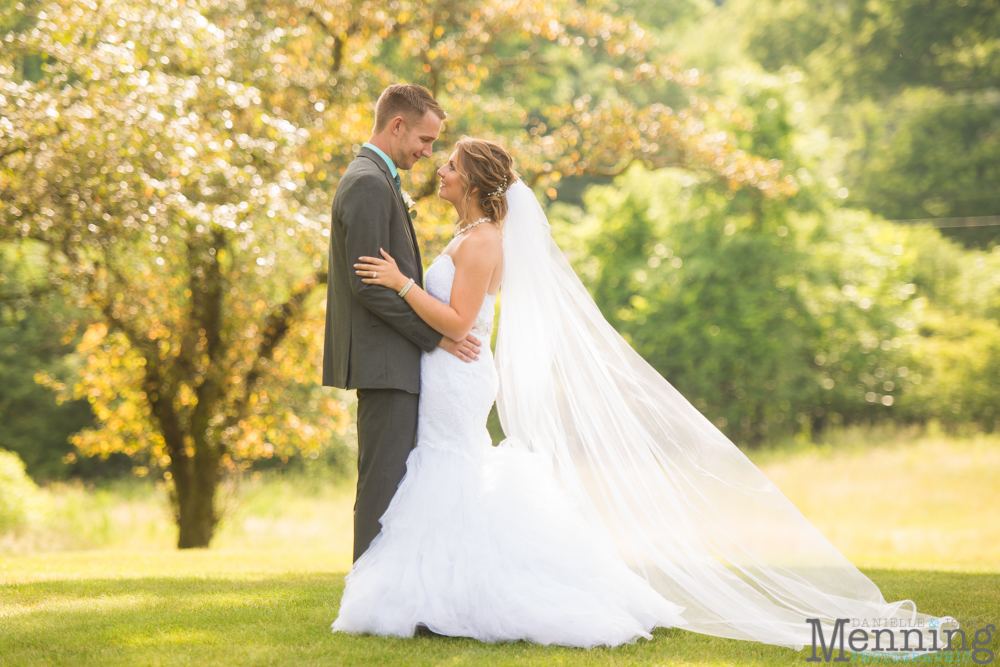 Gosh, they're sweet! And we love backlight & soft bokeh! Just sayin'.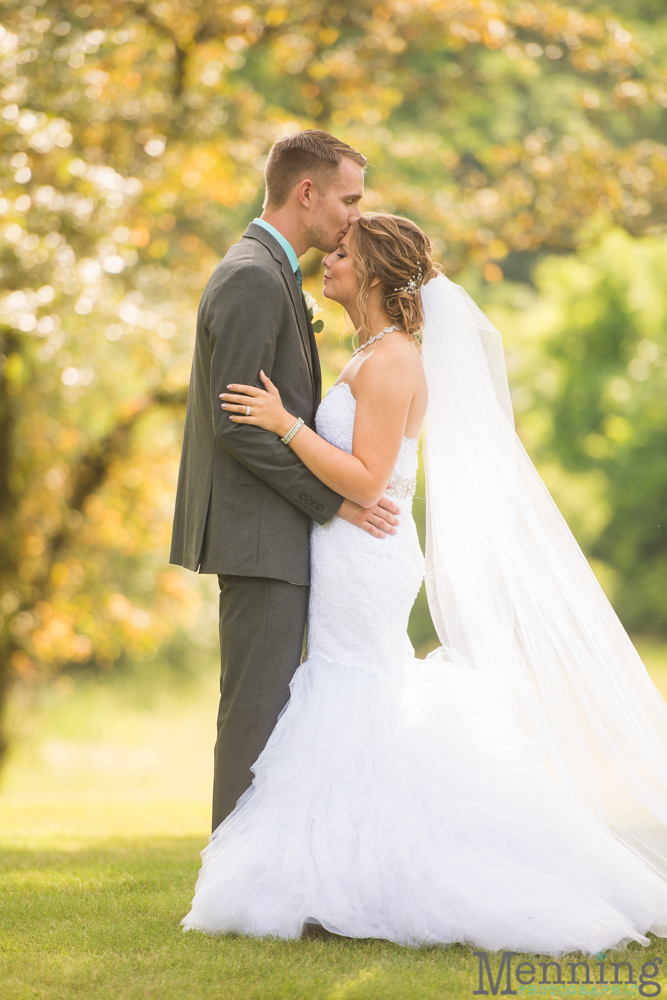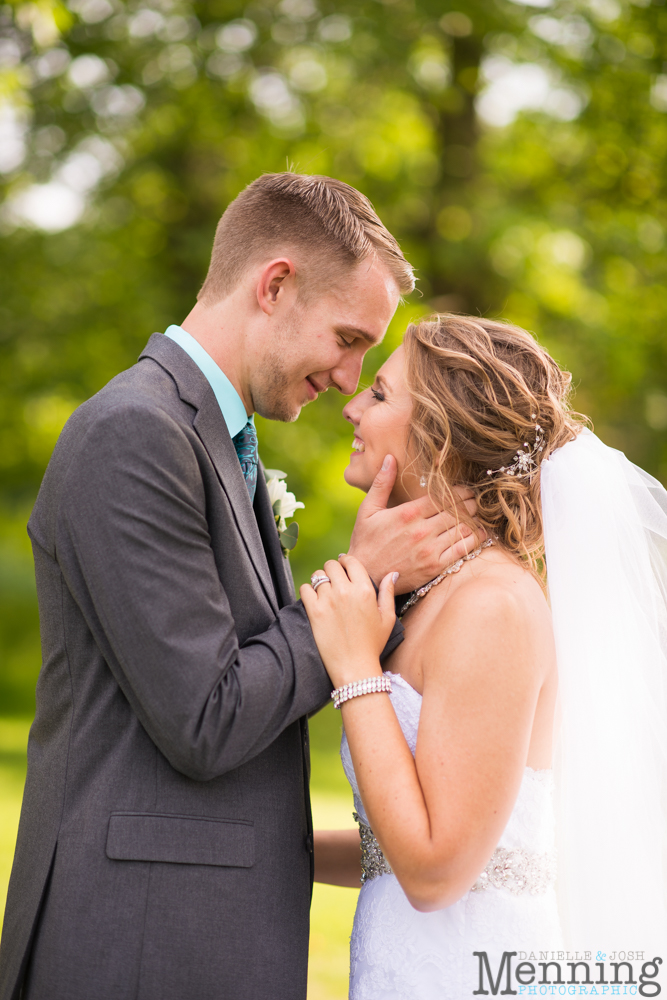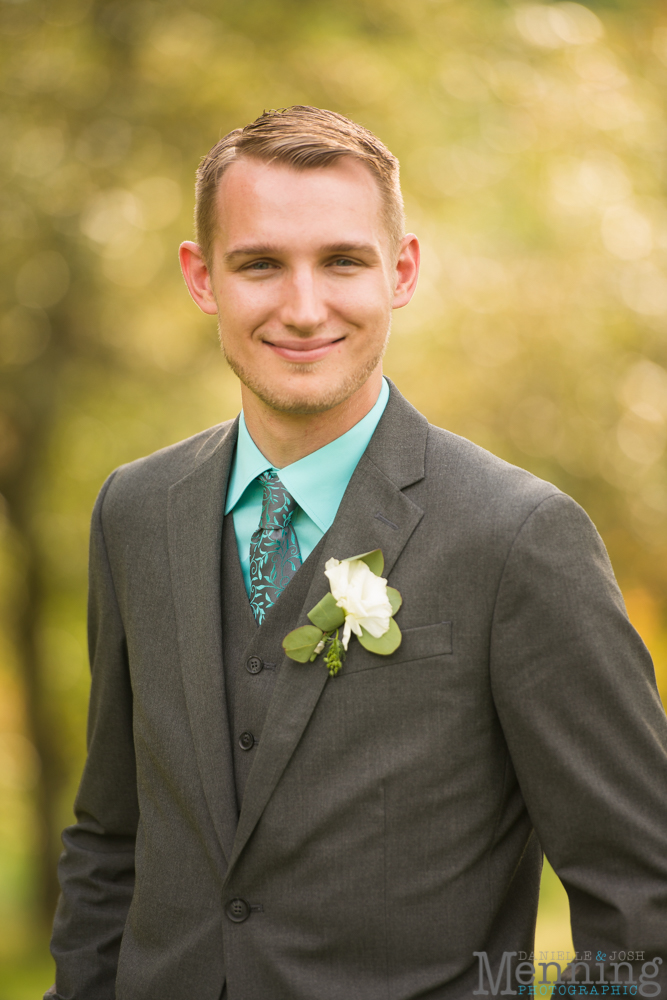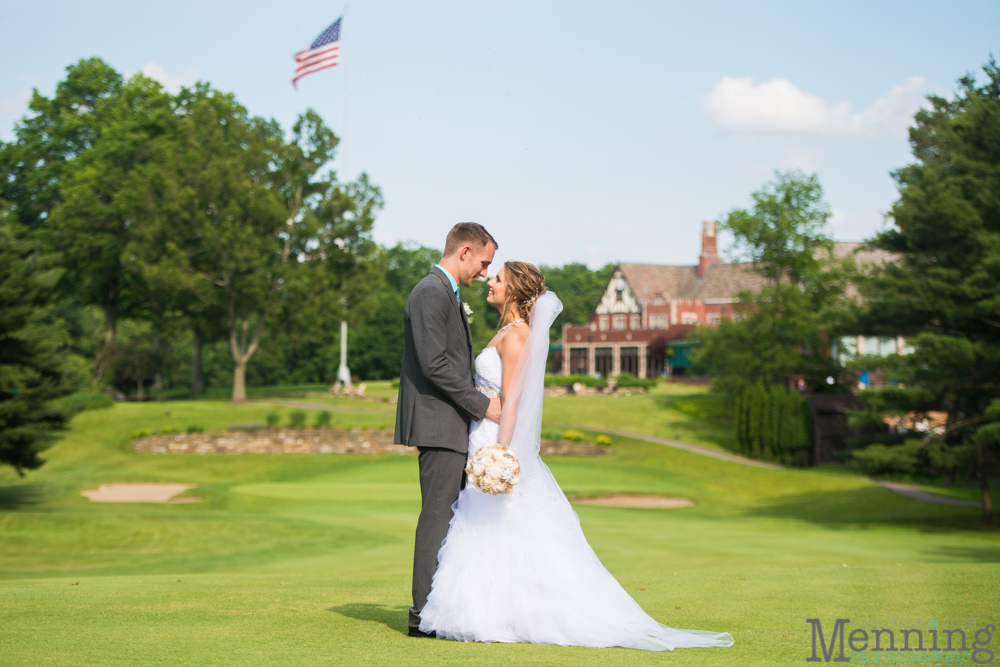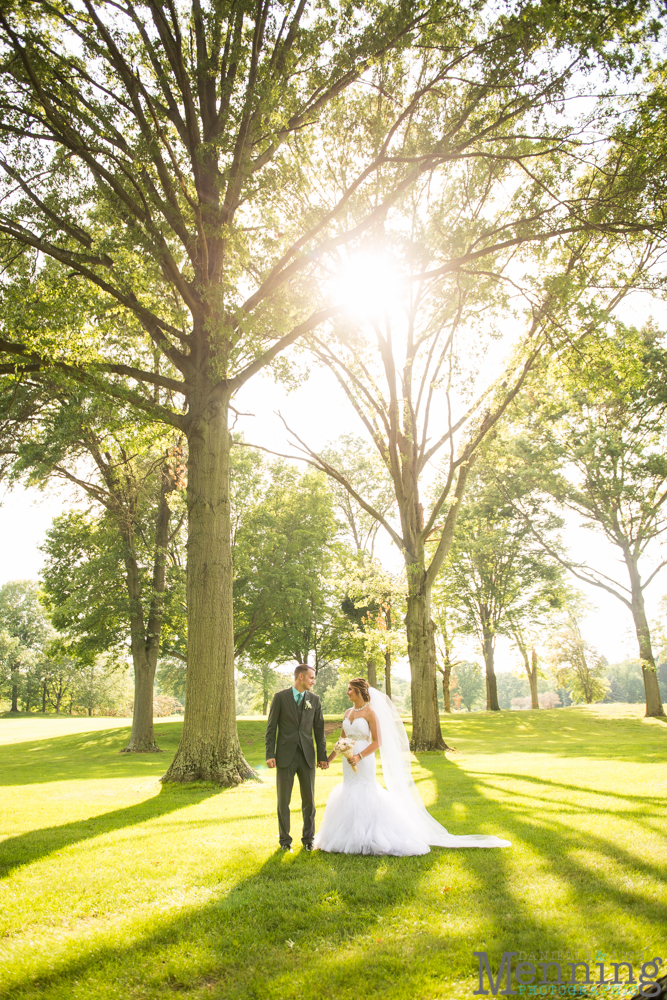 Okay, sun! We see you!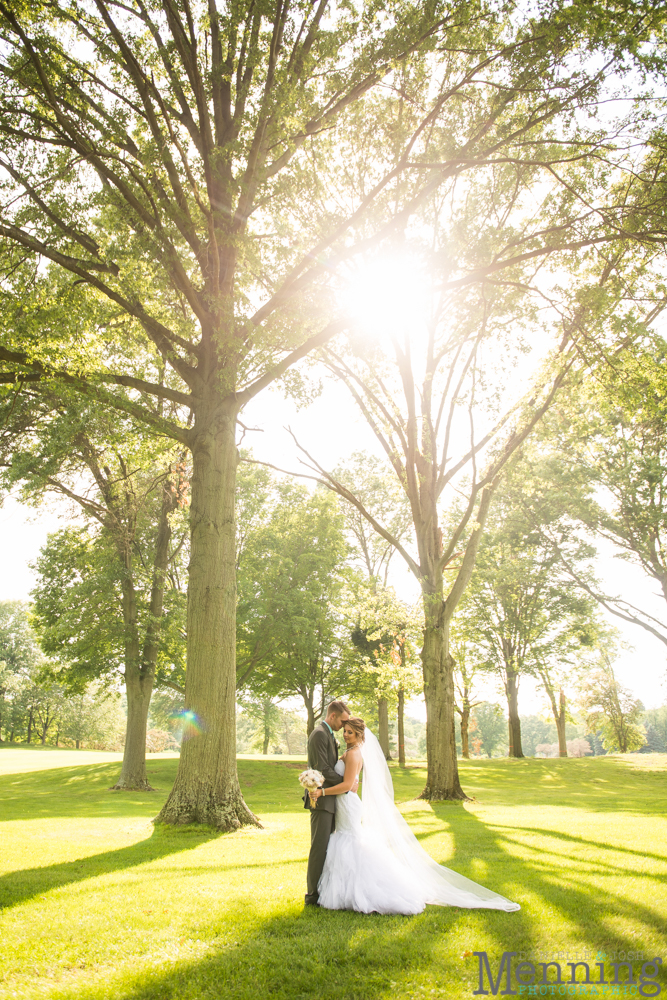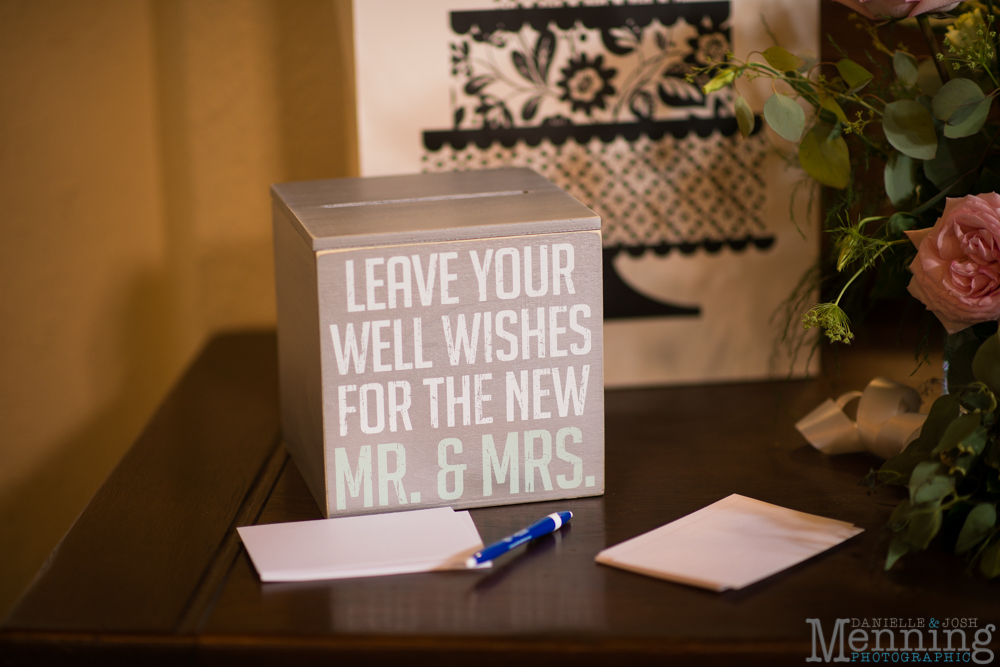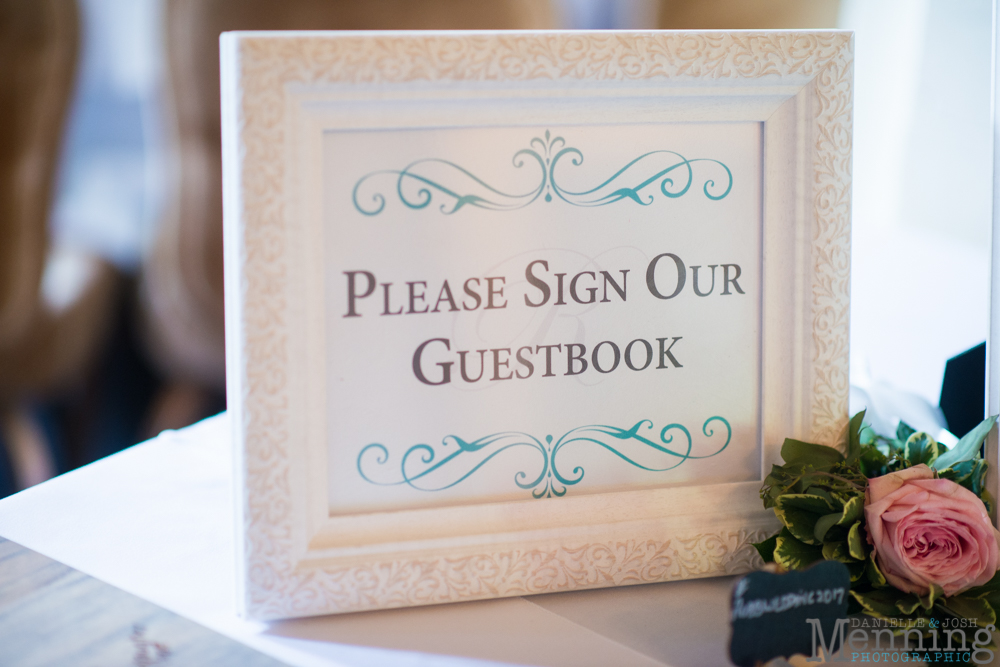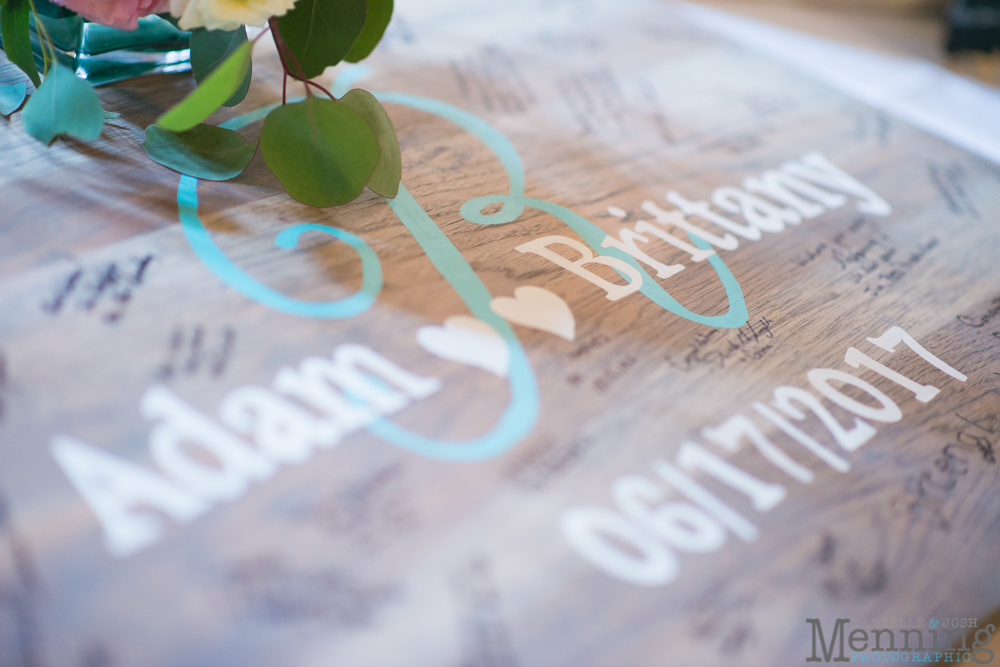 Das Dutch Haus made the wedding cake.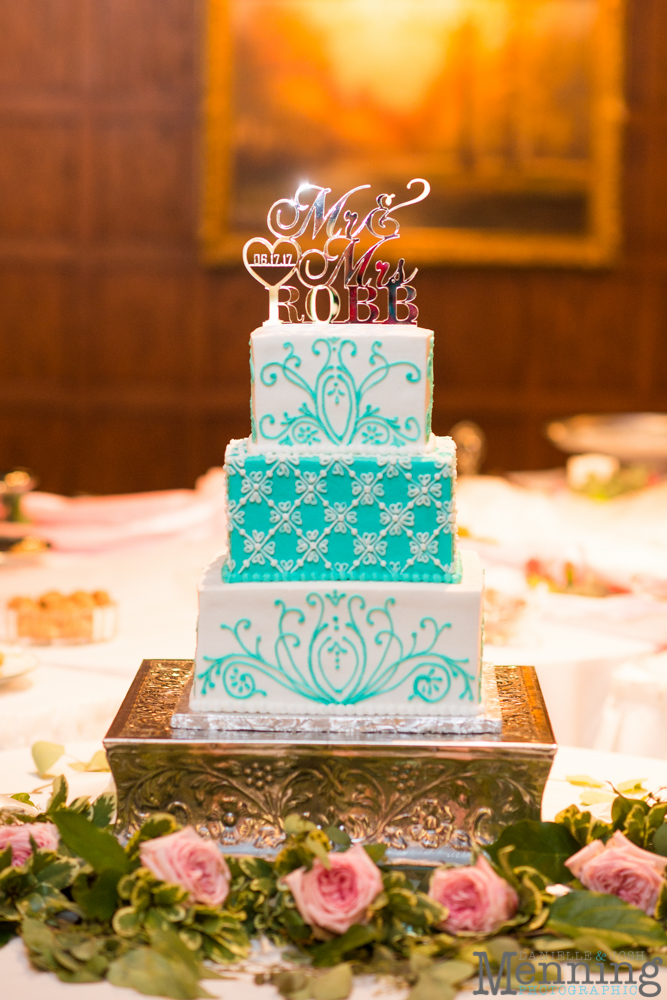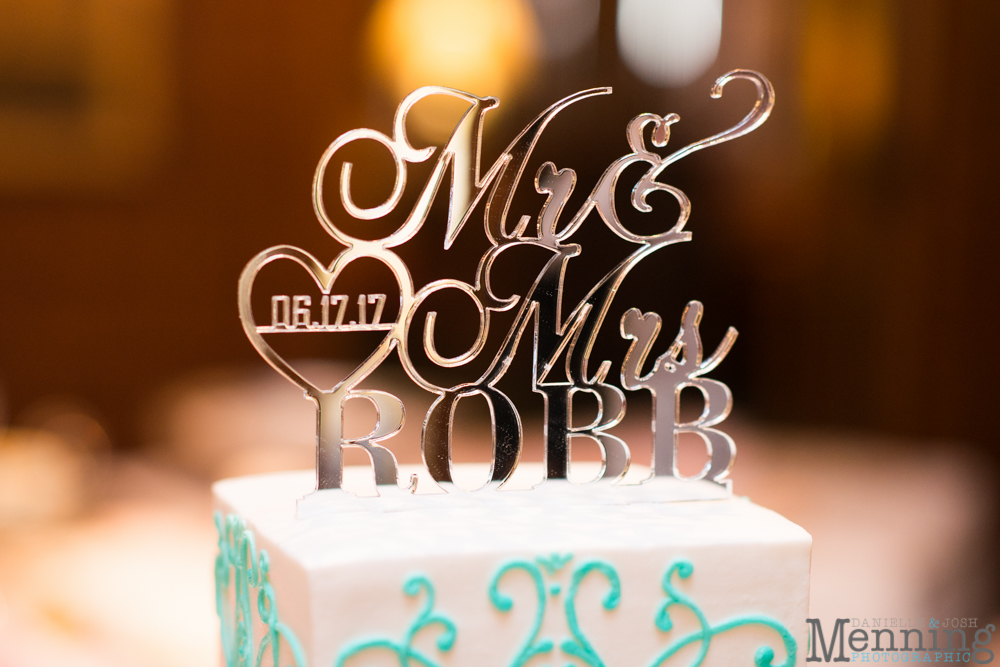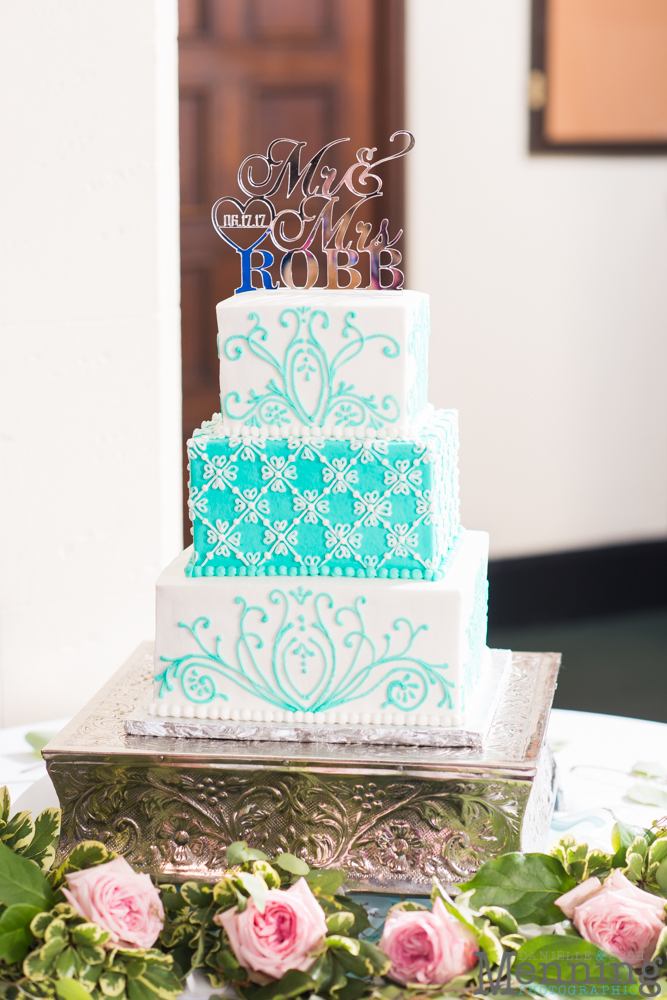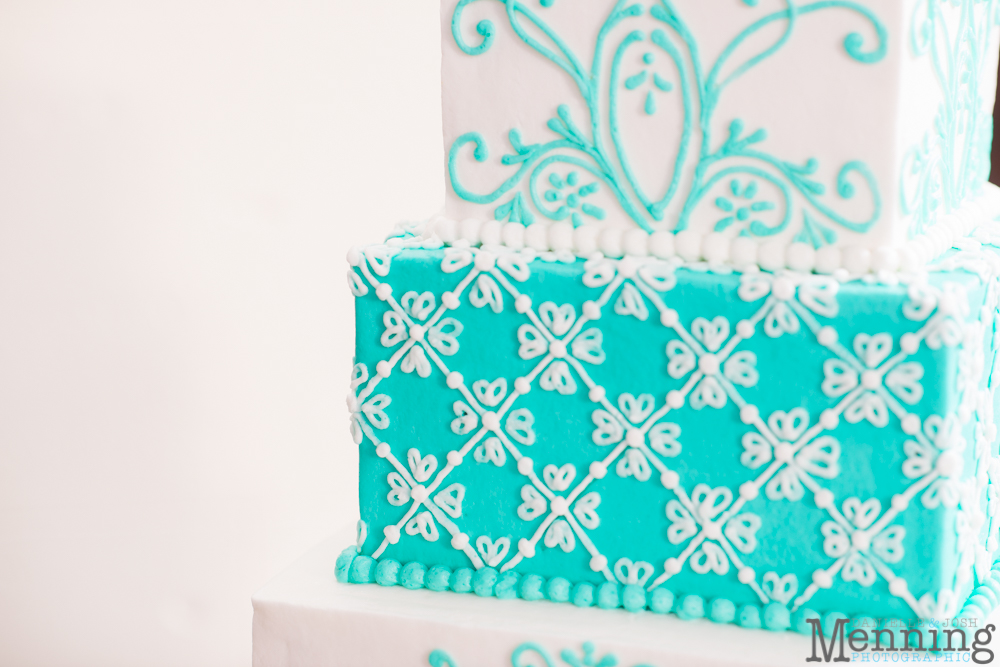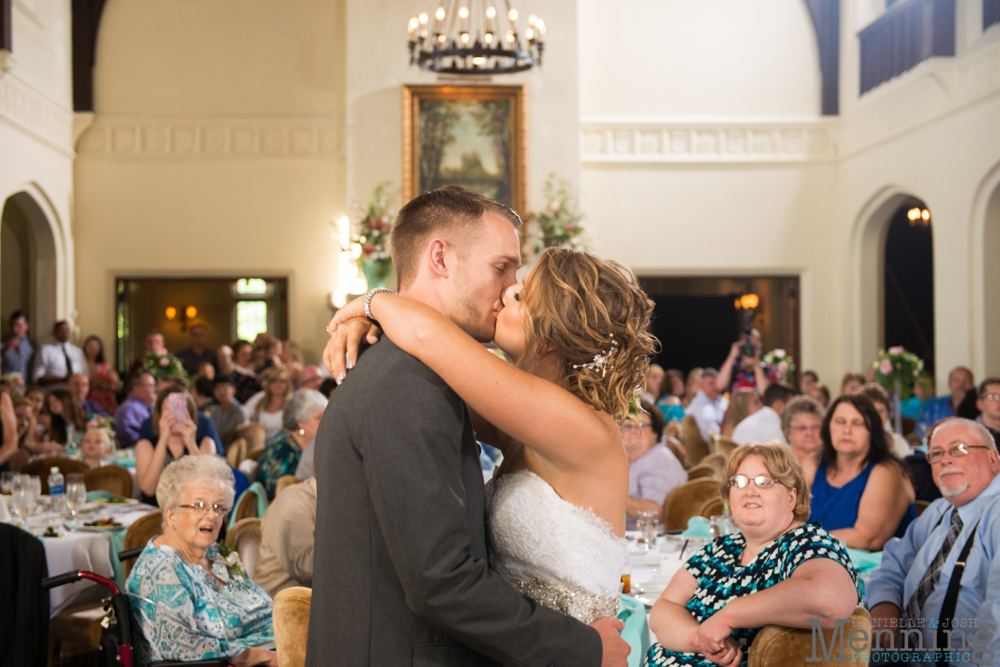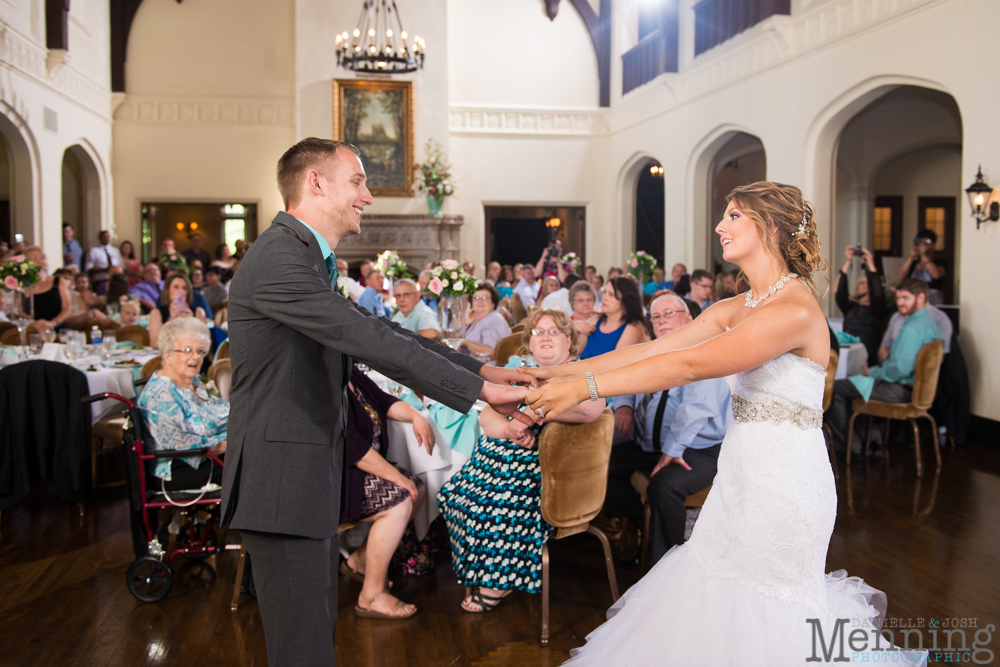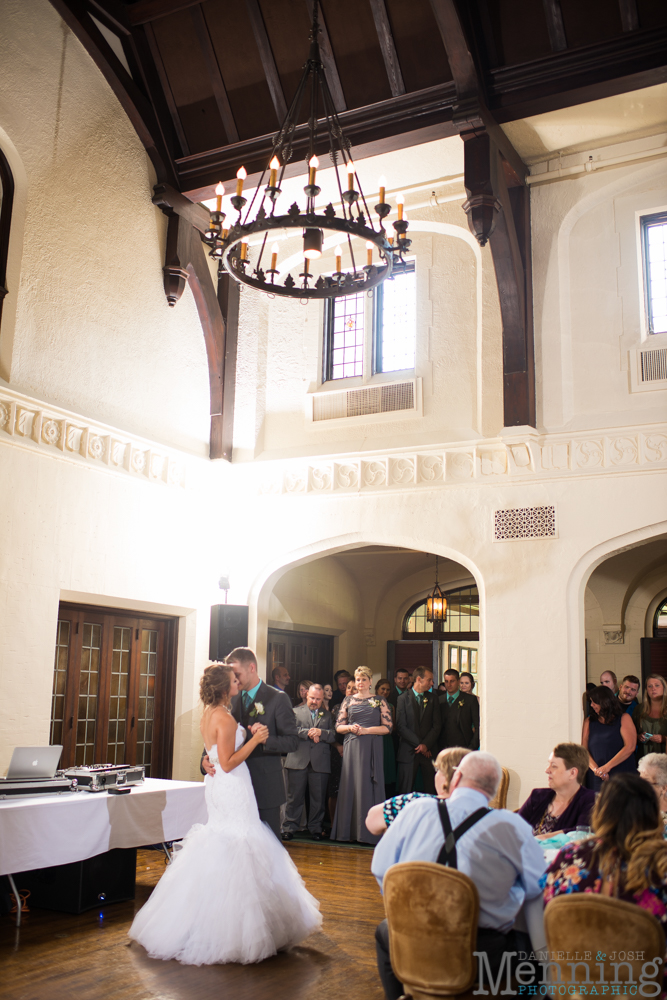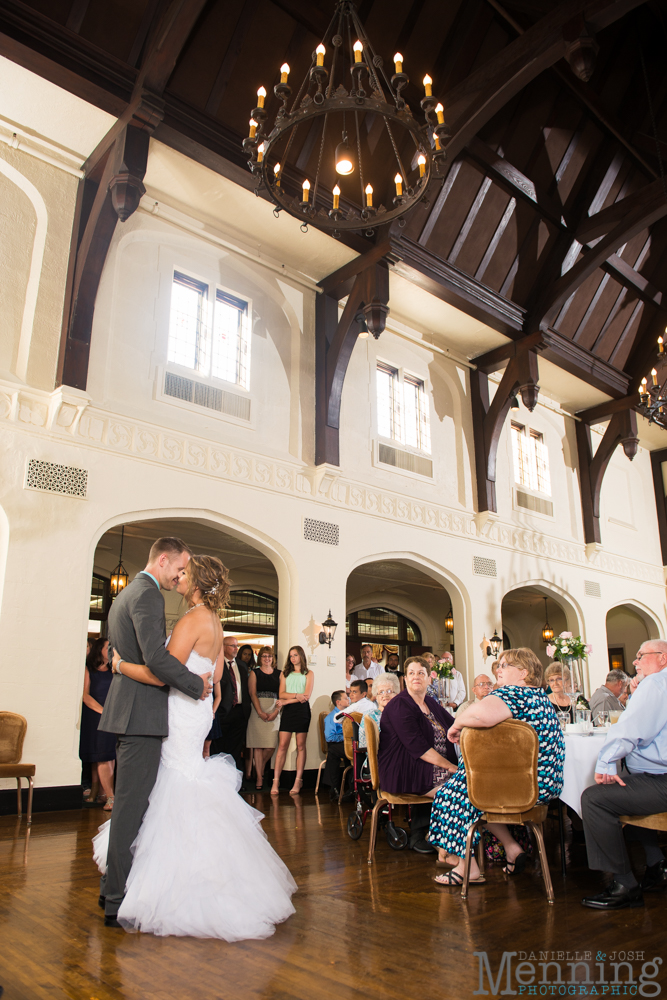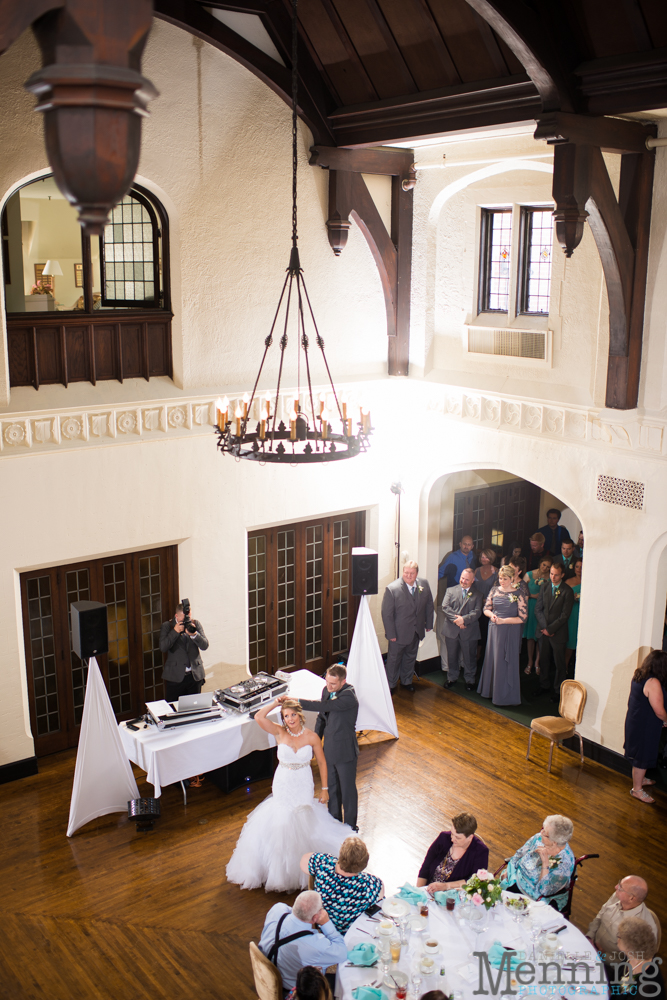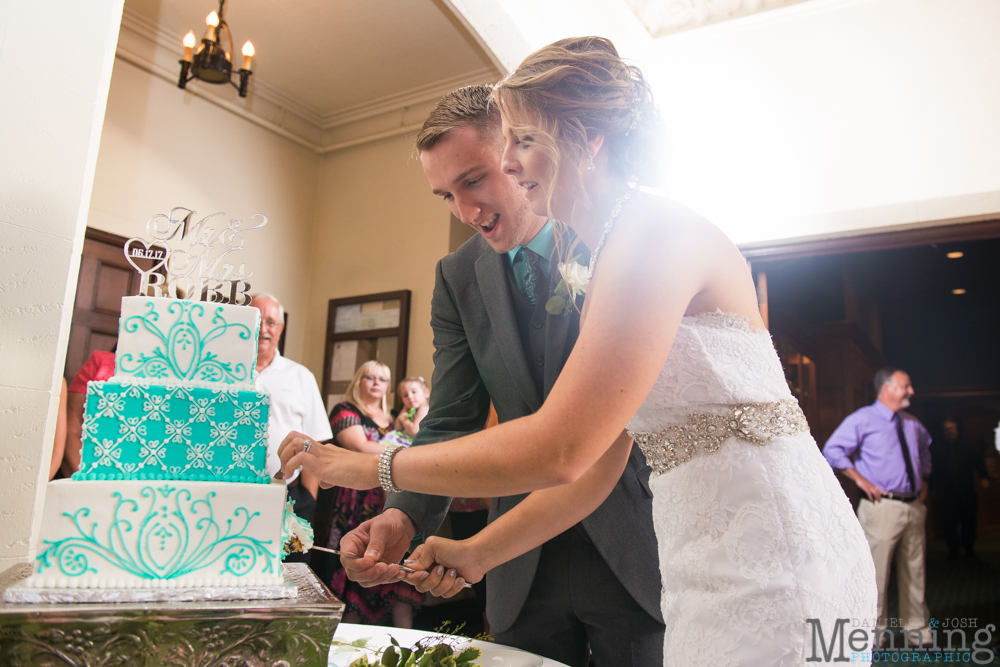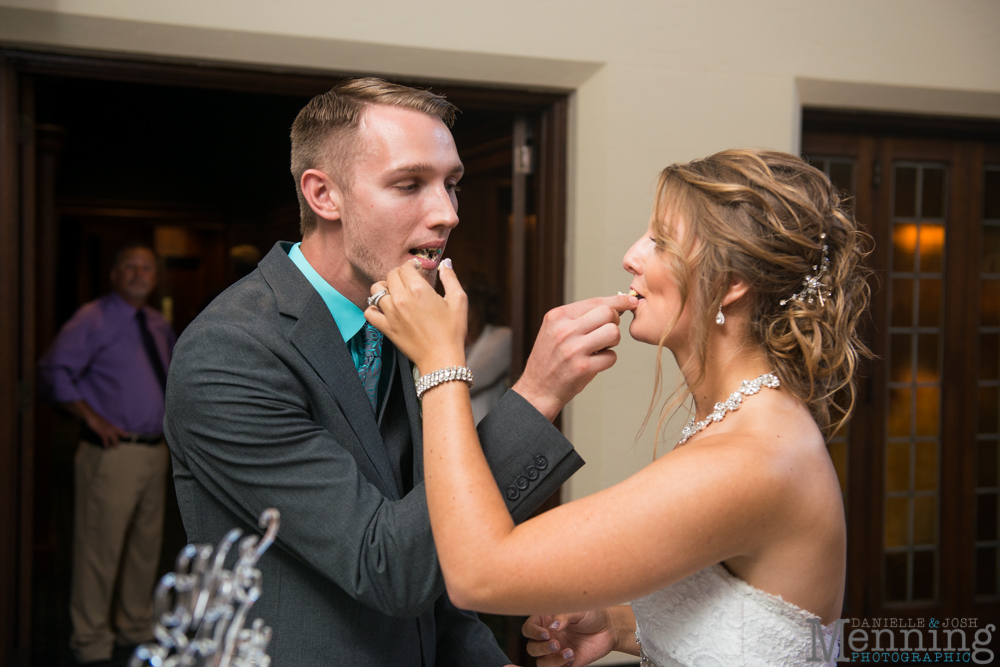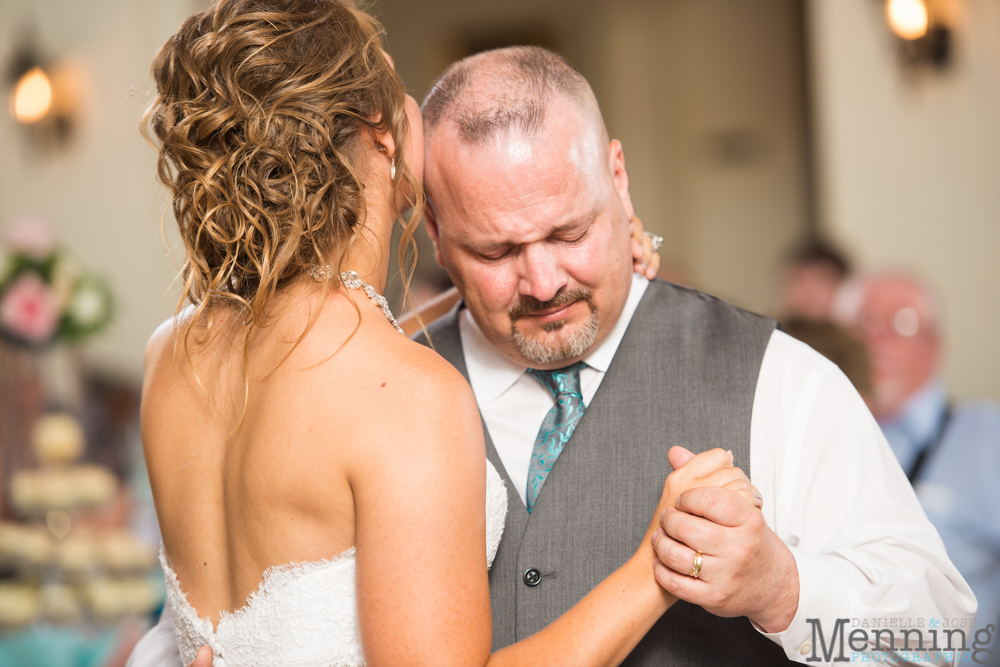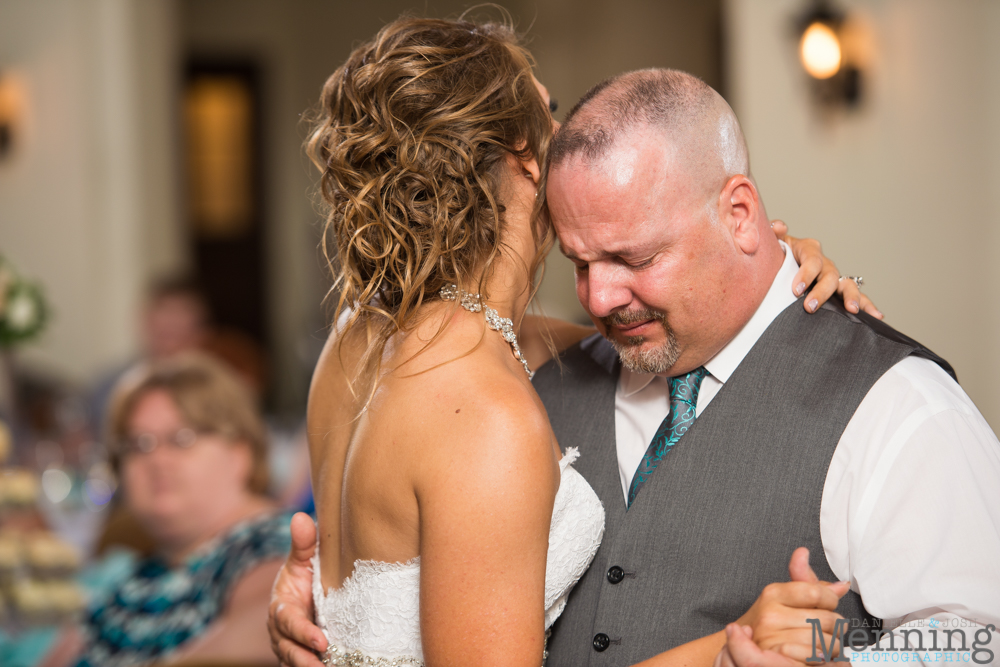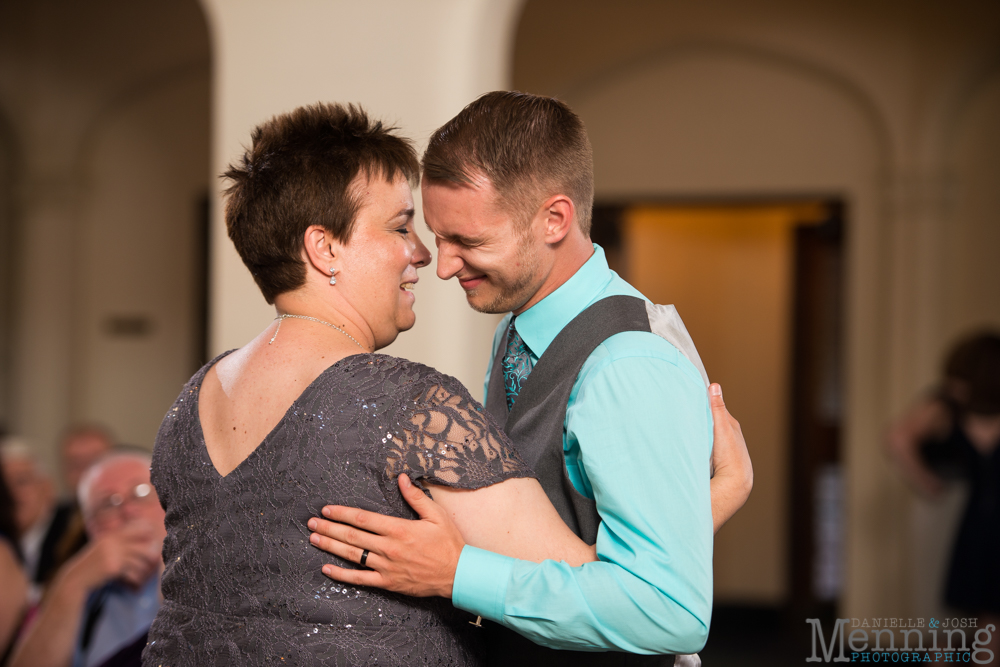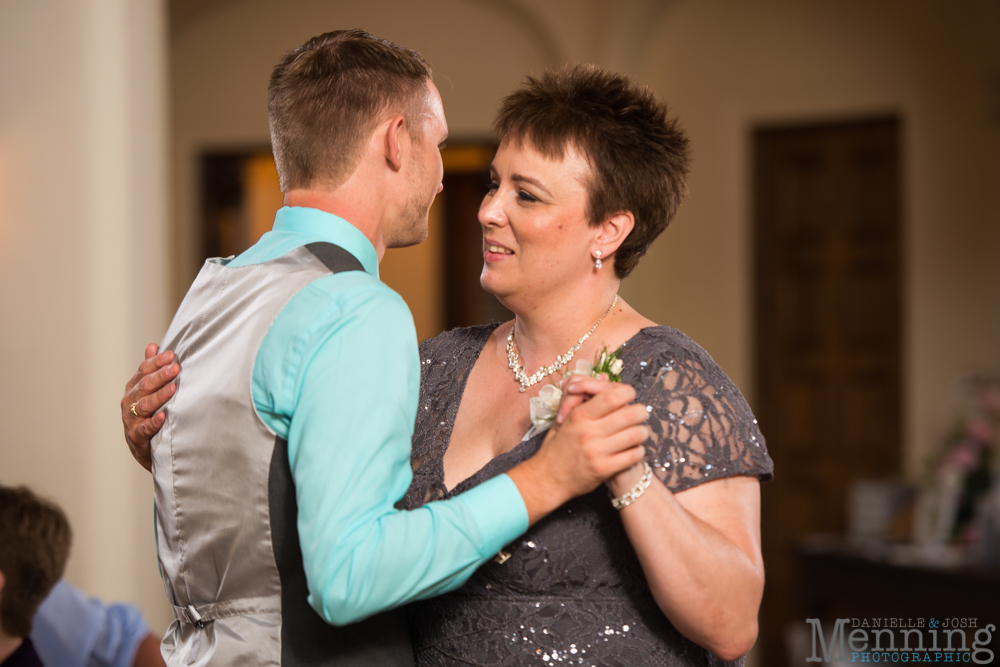 DJ Branden loves to get the crowd together for a huge group photo. It's also a really sneaky way to get everyone on the dance floor. We highly recommend Branden for a wedding DJ. He does a great job & is lots of fun!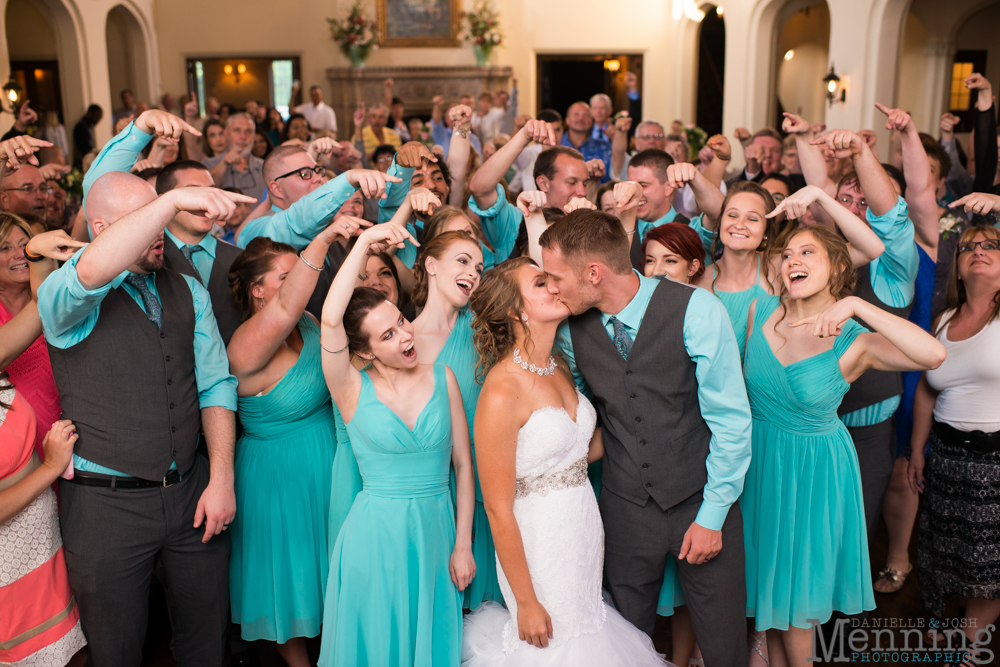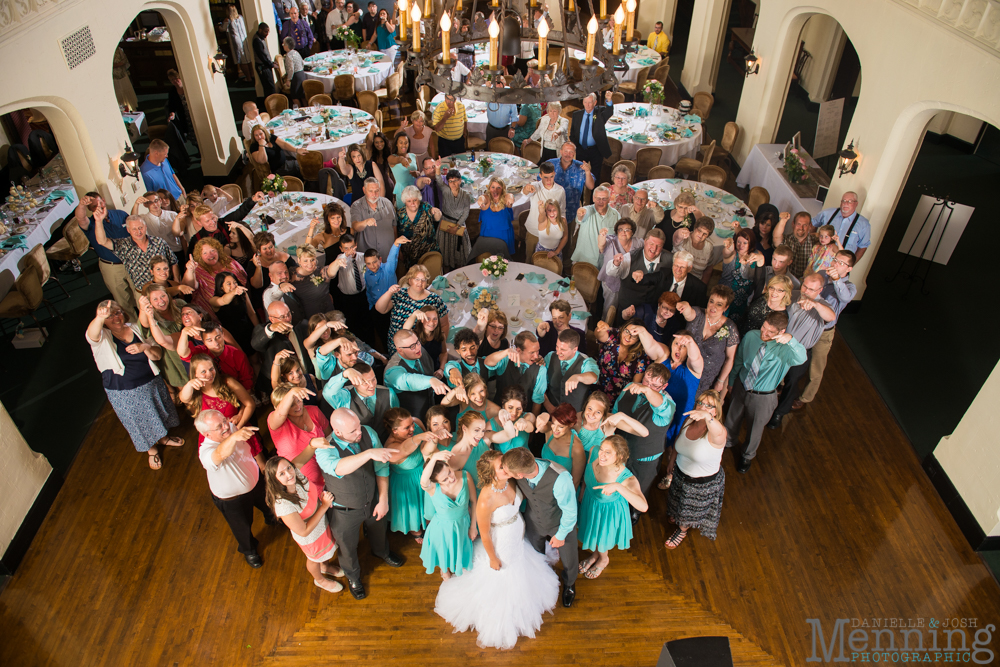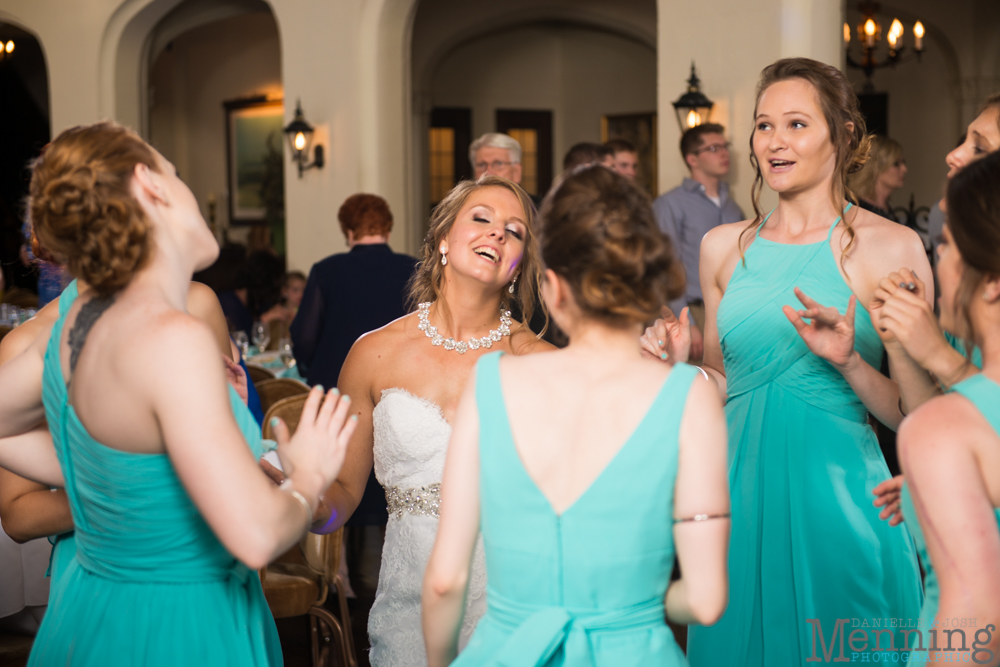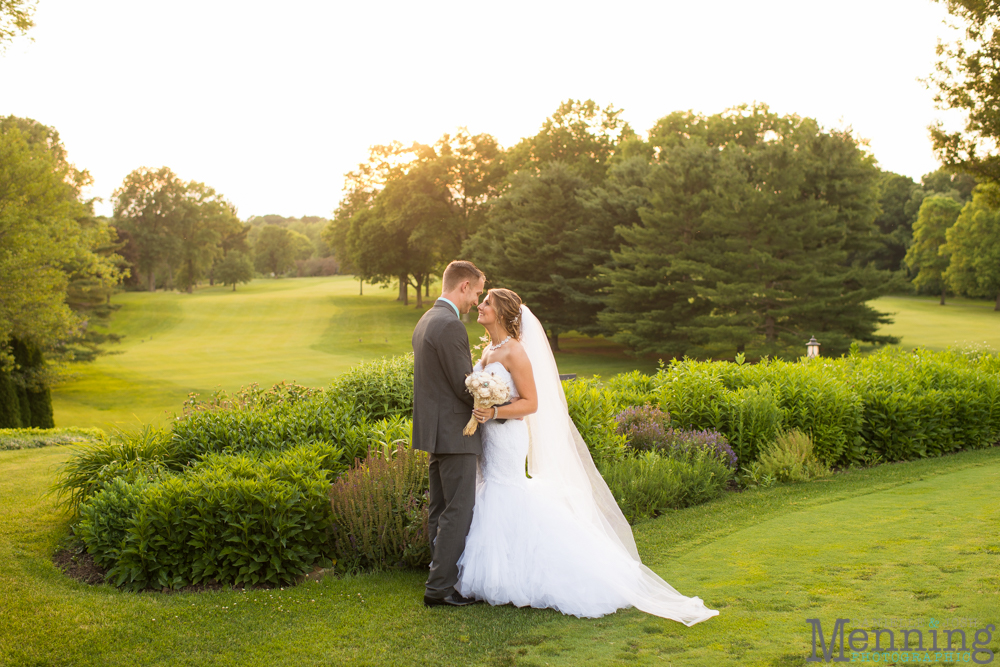 They wanted to sneak away during sunset & we're so glad we did! The light was so glowy & ethereal. They are amazing & we love that they enjoy taking photos together.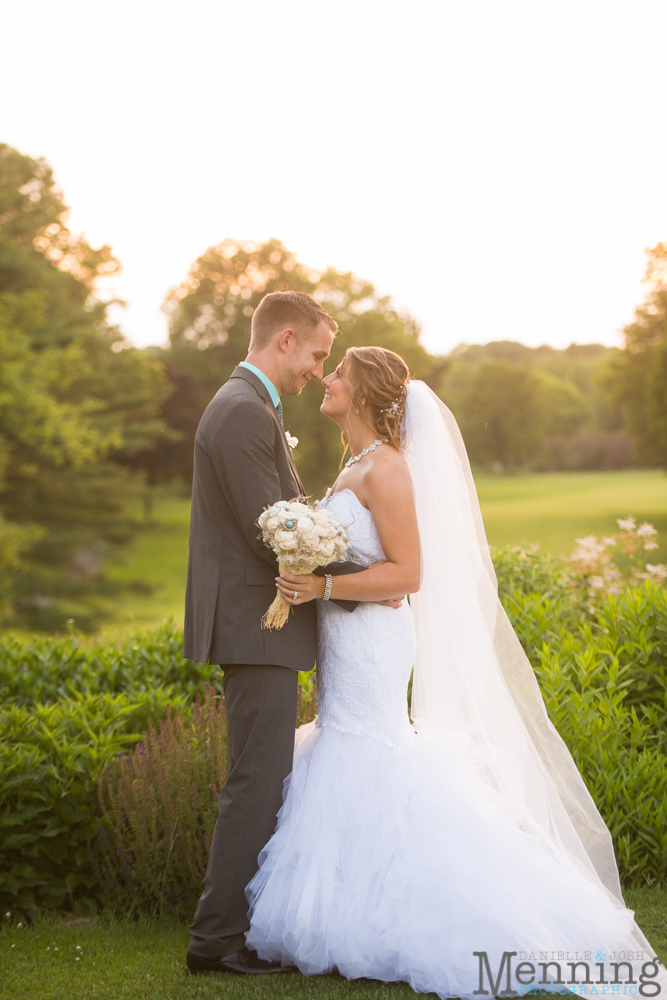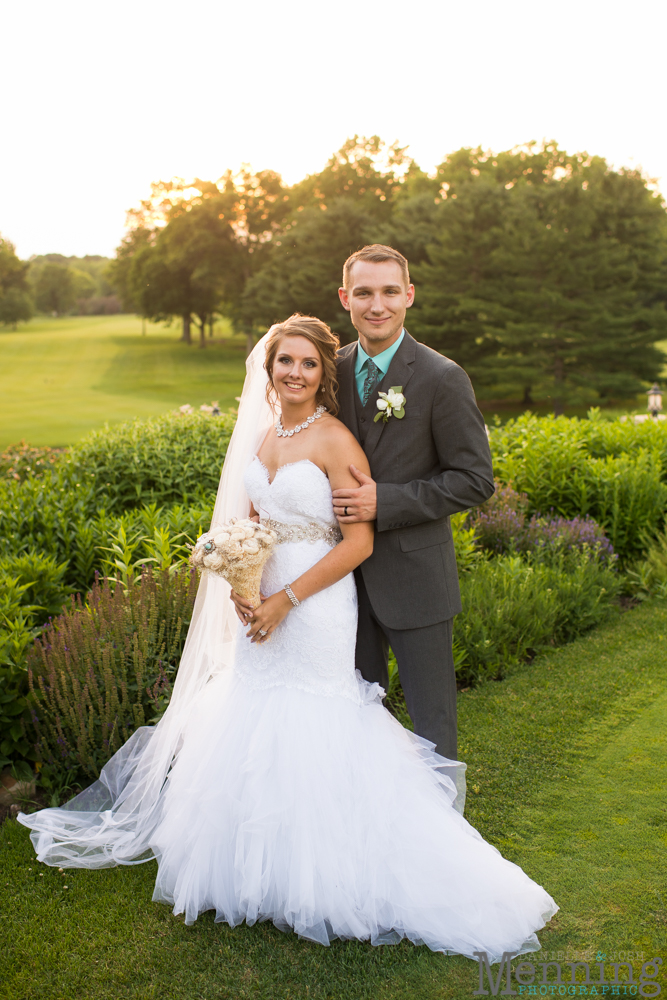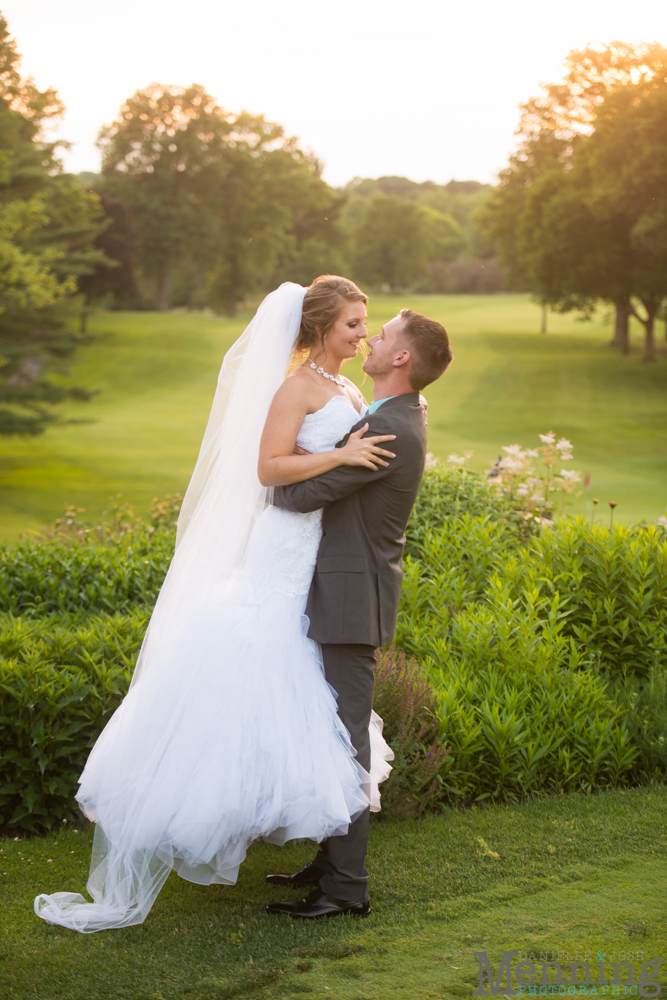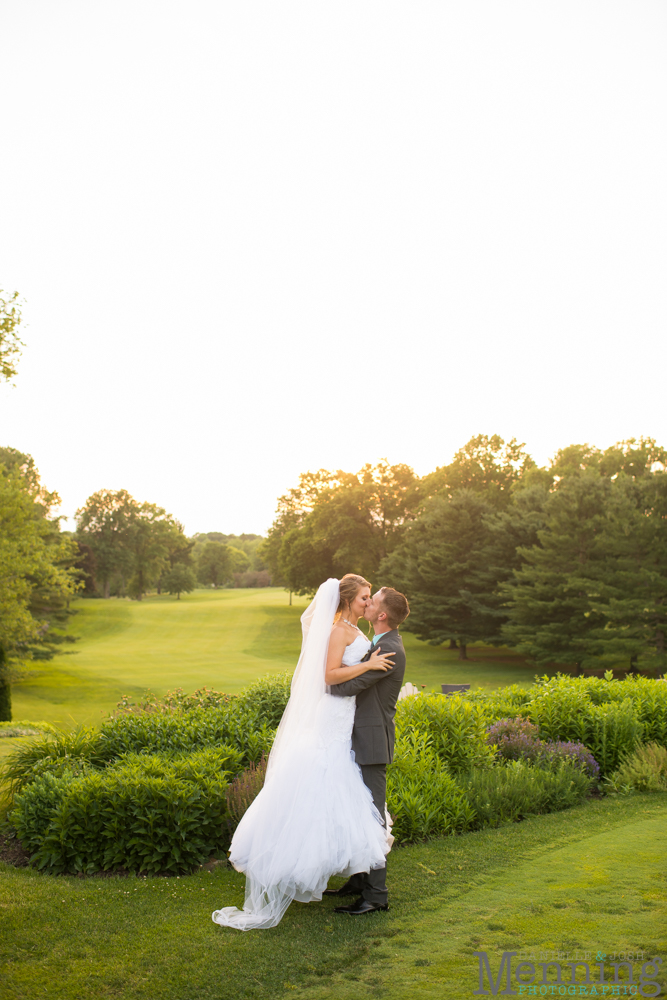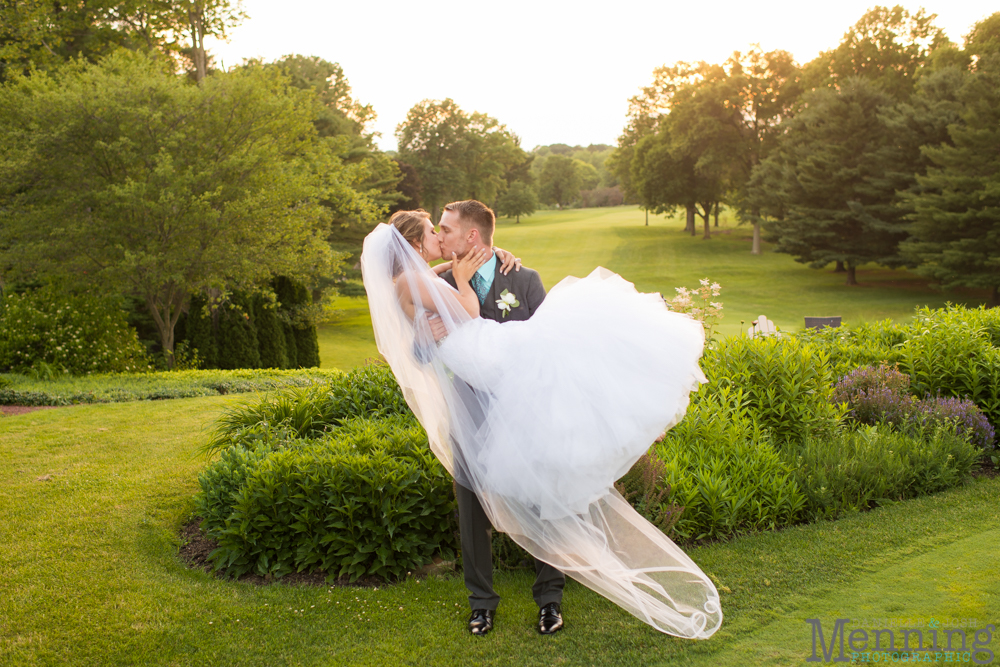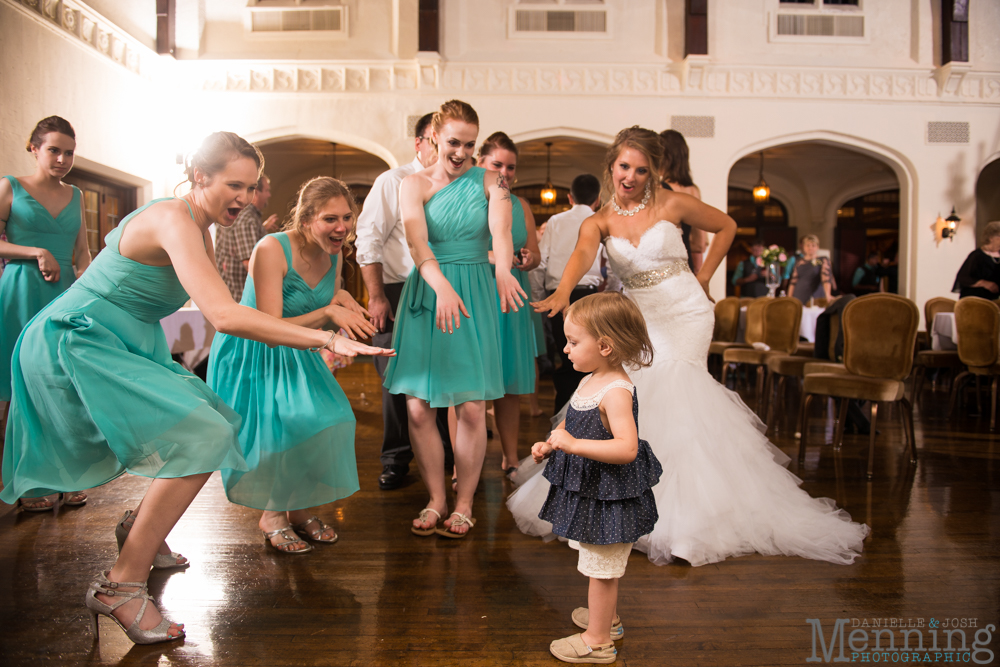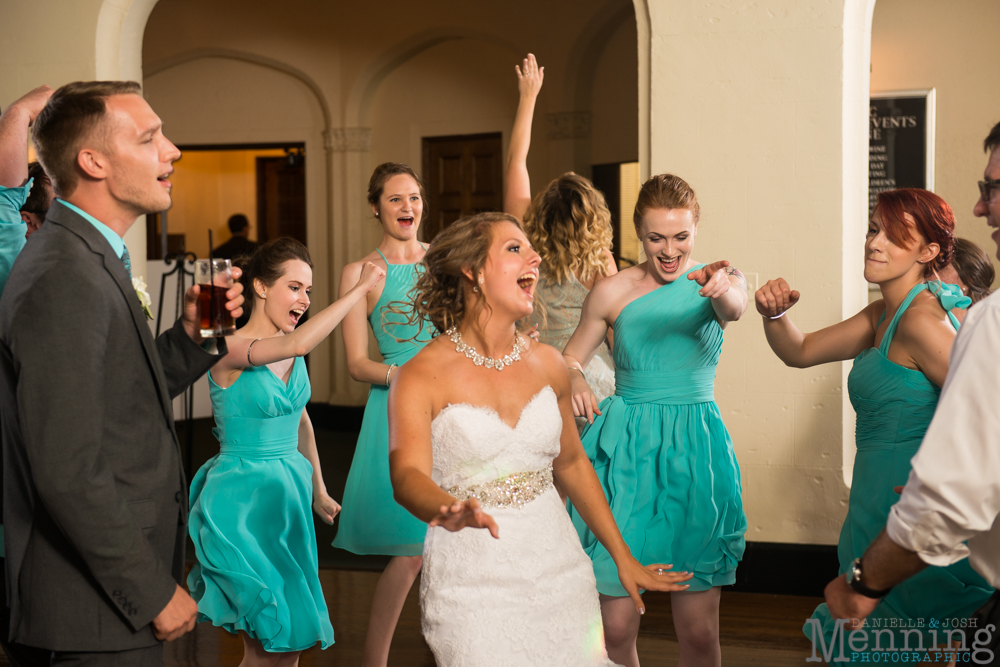 The reception was a blast. Branden did a phenomenal job!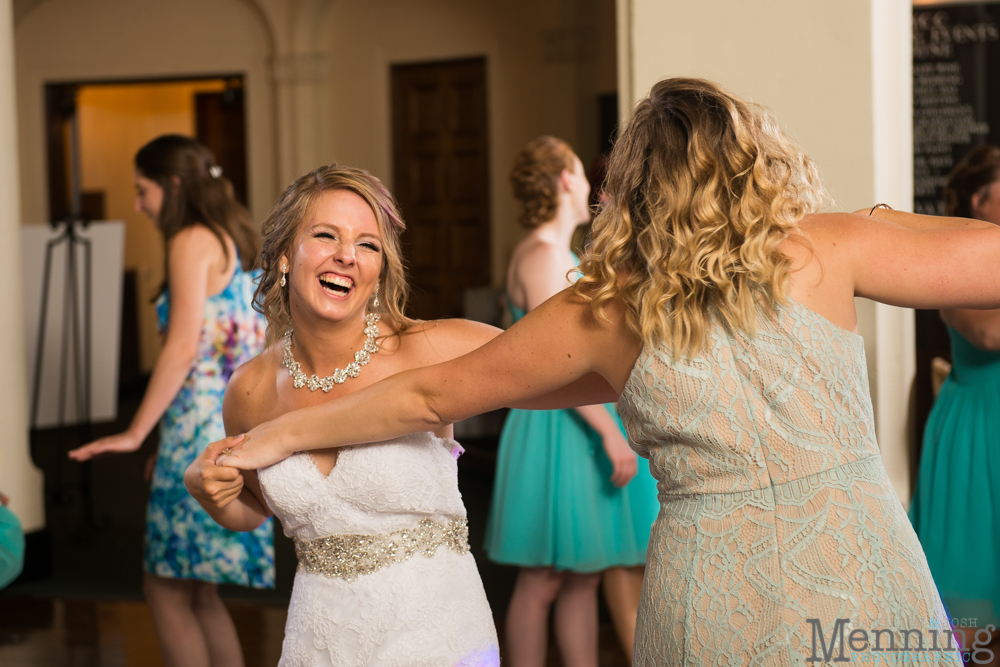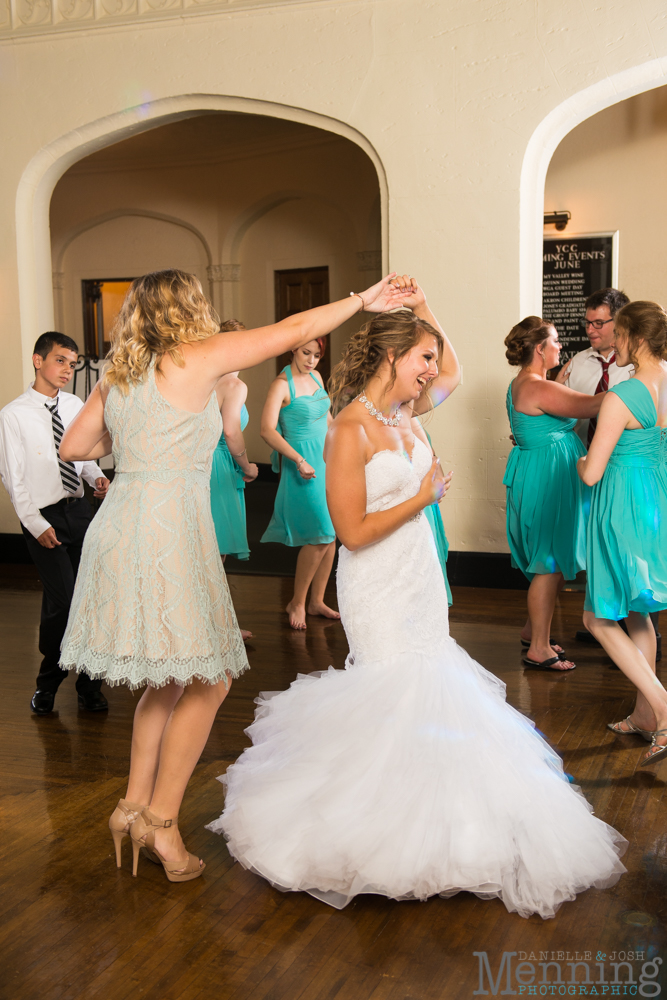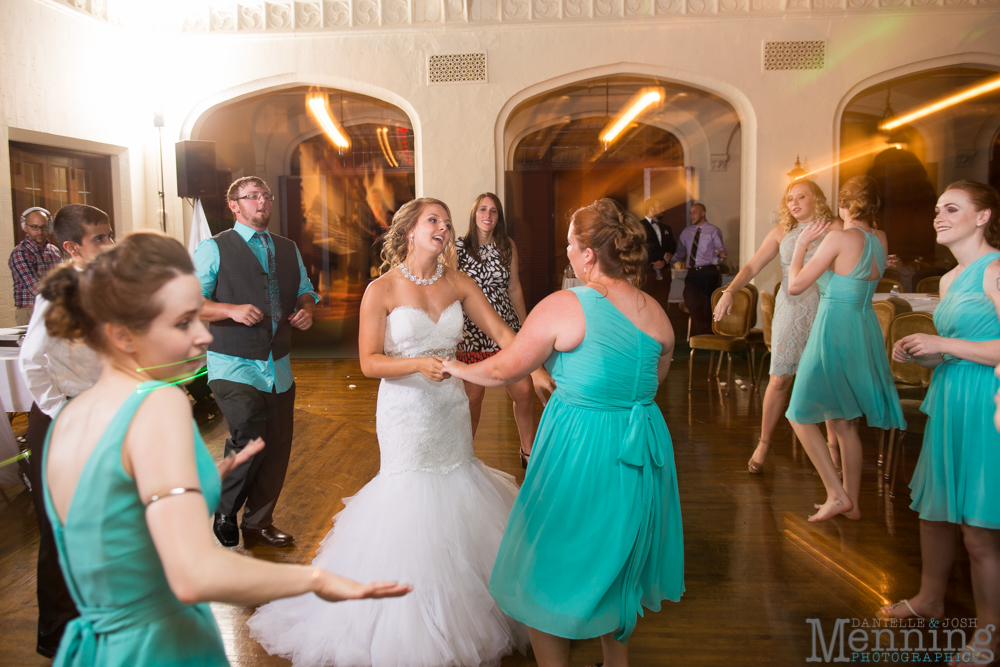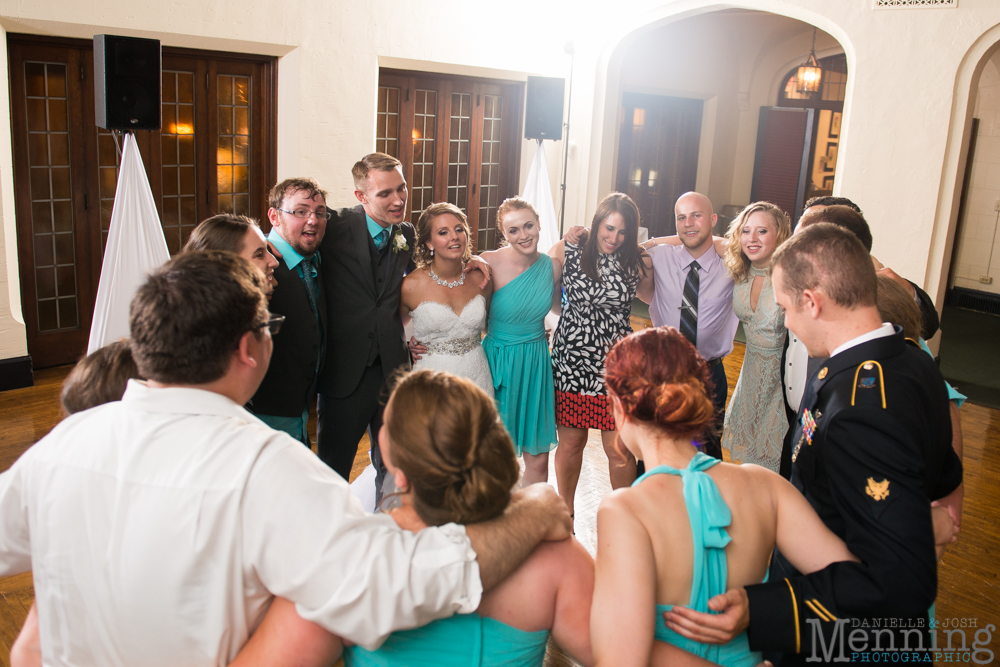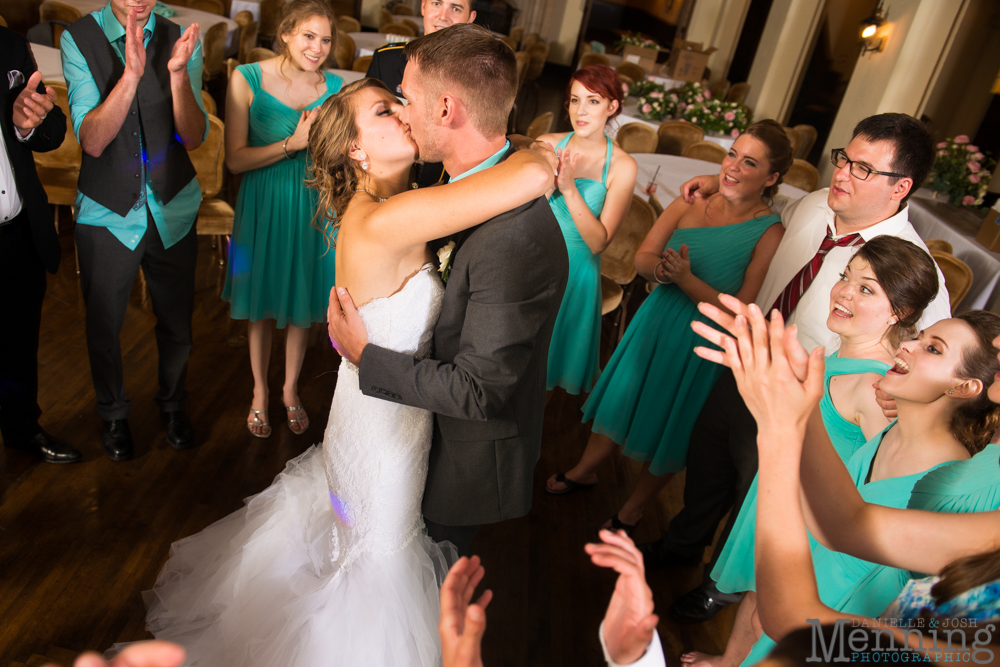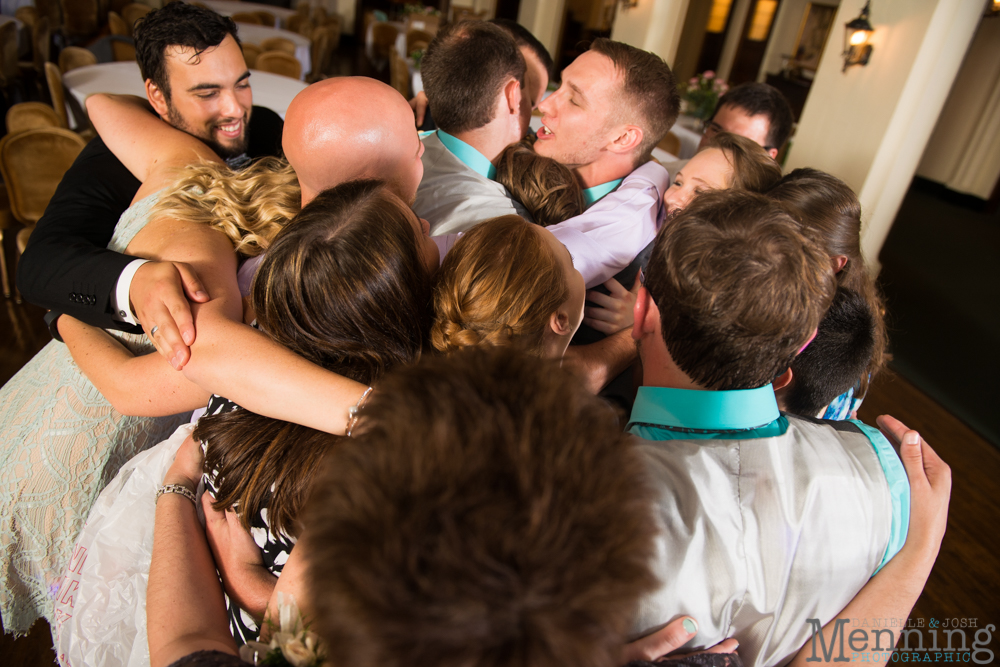 We are delighted with how amazing Saturday was & we know Brittany & Adam are, too. They couldn't stop smiling & they definitely enjoyed themselves all day. We're excited to see what the future will hold in store for their marriage!
If you're new to our blog, we're Josh & Danielle Menning, a husband & wife wedding photography team based in the Youngstown, Ohio area. We'd love to chat with you about your engagement & wedding photography! You can see some more of our work, cute photos of our daughter, and also some of our two crazy pugs here, too:
Instagram | Facebook | Twitter | Pinterest | Google +

If you sadly missed Brittany & Adam's Engagement Session, go see it here: Engagement Session Blog
If you liked the Youngstown Country Club & want to see another wedding we photographed there, go here: Classic Youngstown Country Club Wedding