Happy Hump Day! Happy May! Yay! If you read the blog regularly, you know I'm goofy. If you're reading the blog for the first time today, well, now you know I'm goofy already! Let's get to Sheri & Ryan's engagement session at Mill Creek Park, shall we?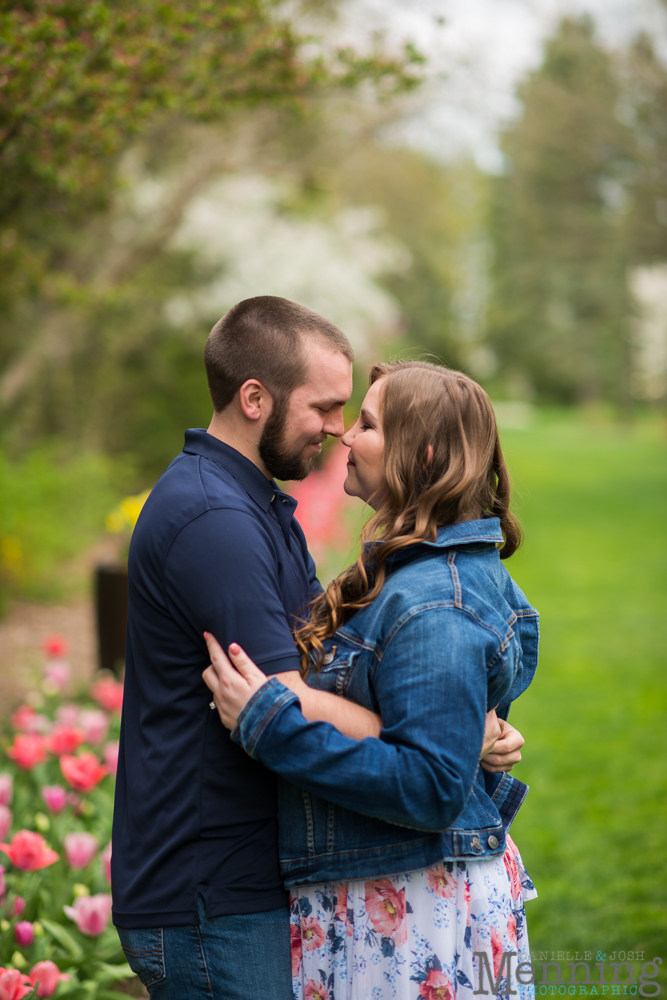 When I say that Sheri & Ryan are our ideal clients, I am not exaggerating! They are adorable together, so evidently in love, and are both super excited about their engagement & wedding photos! In fact, Sheri has been following us for years & told us she knew we'd be her wedding photographers even before she got engaged. As soon as she & Ryan were engaged, she contacted us to check our availability  so she could plan her wedding date & venue around that. We could not be more thankful & humbled to get to be part of Sheri & Ryan's story. They've been together for 9 (yes, that's a nine & it's not a typo) years! They've gone to every school dance together. They've been a part of each other's life for as long as they can remember. And their friends & family are so excited to see them make it official this October. And the biggest reason they're ideal clients? They're most excited about their marriage, which is obviously the most important part of this whole thing anyway, right?!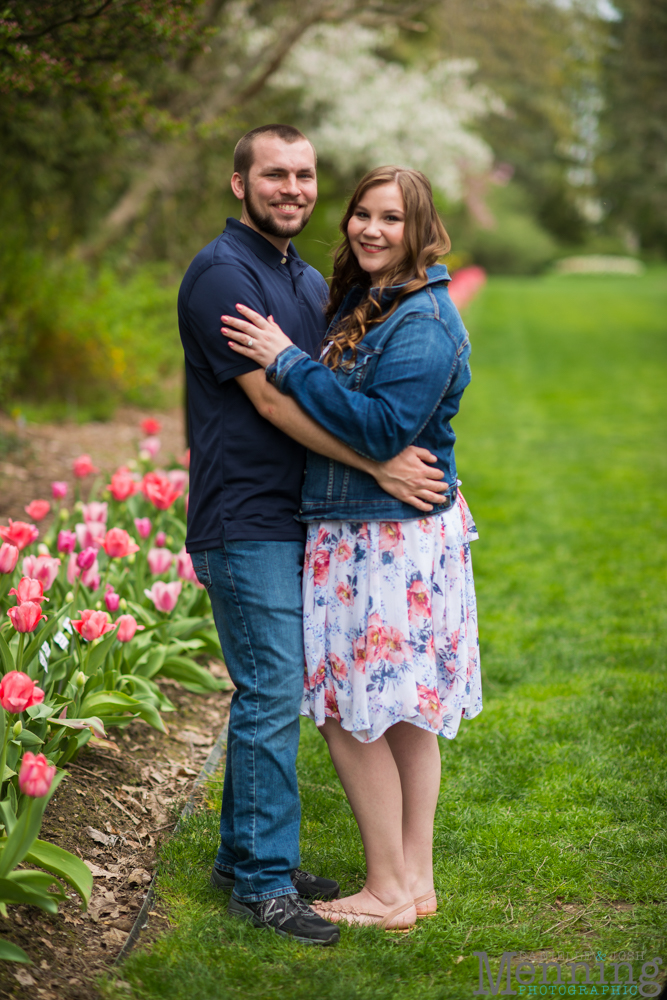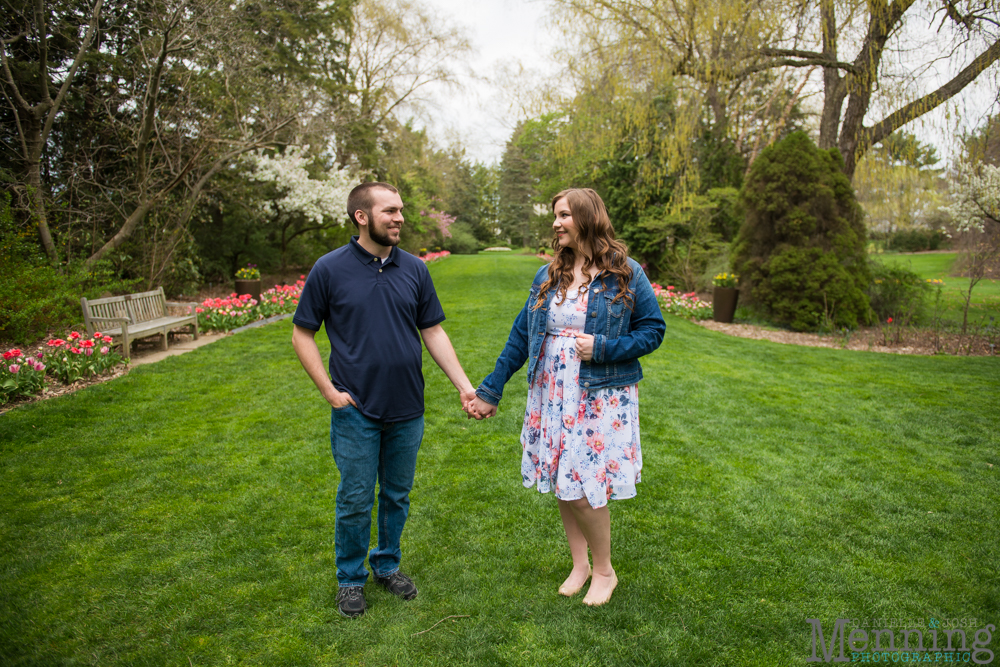 Sheri's hair! Those curls were perfect! And I loved her dress choice for their Spring engagement session in Fellows Riverside Gardens with all of the tulips!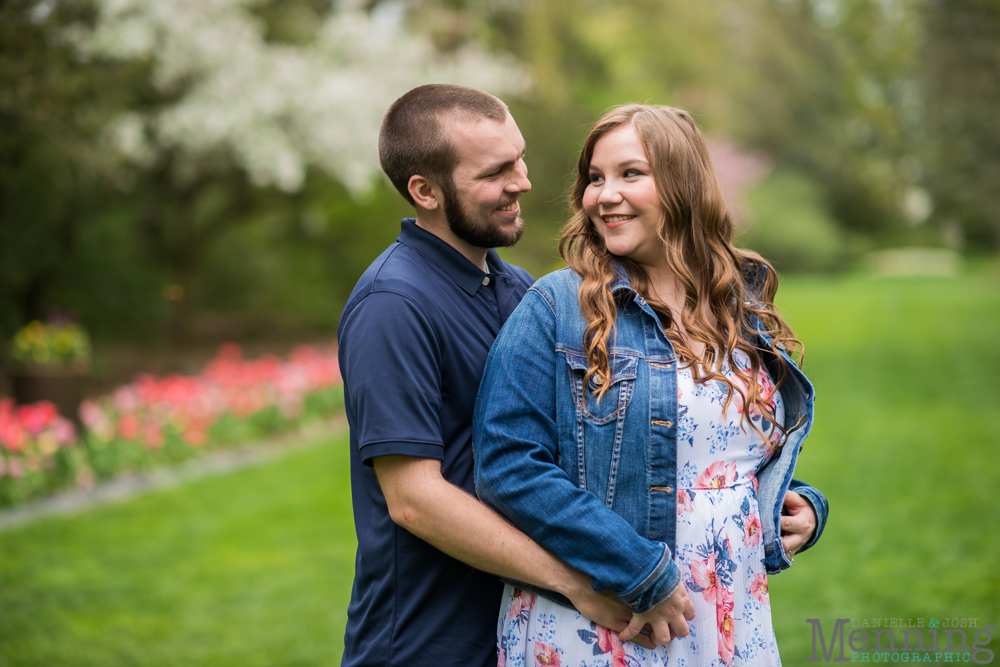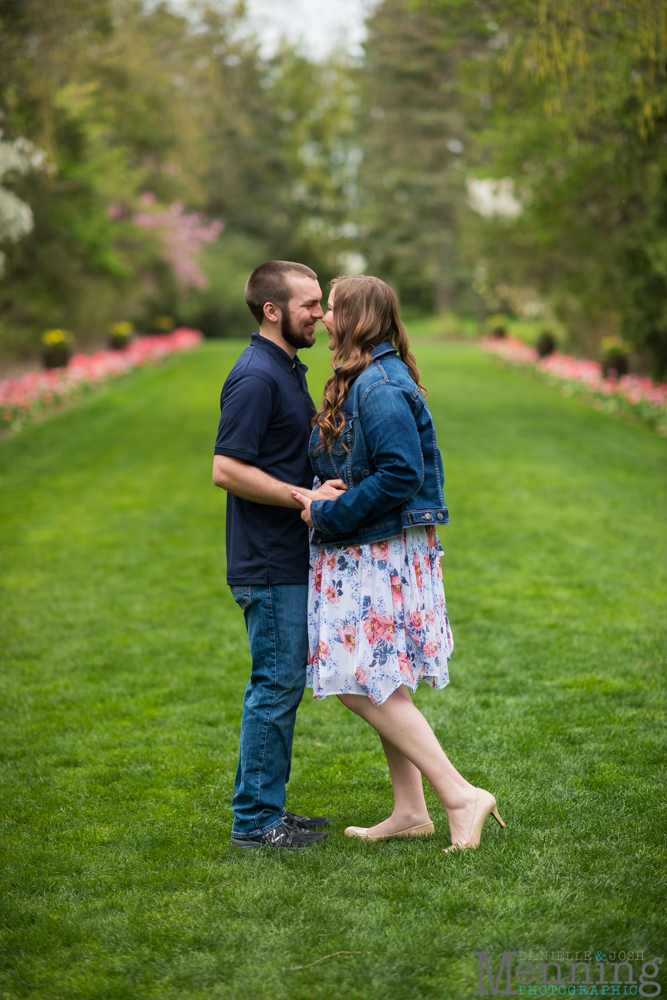 Sheri & Ryan are high school sweethearts & they've been together ever since.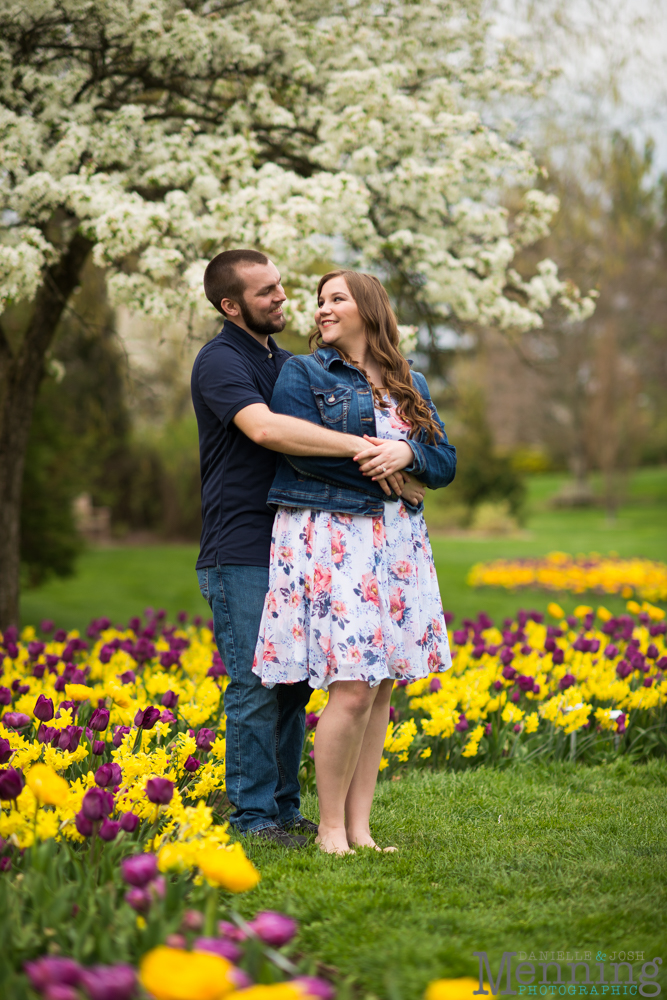 Gah! The sweetness!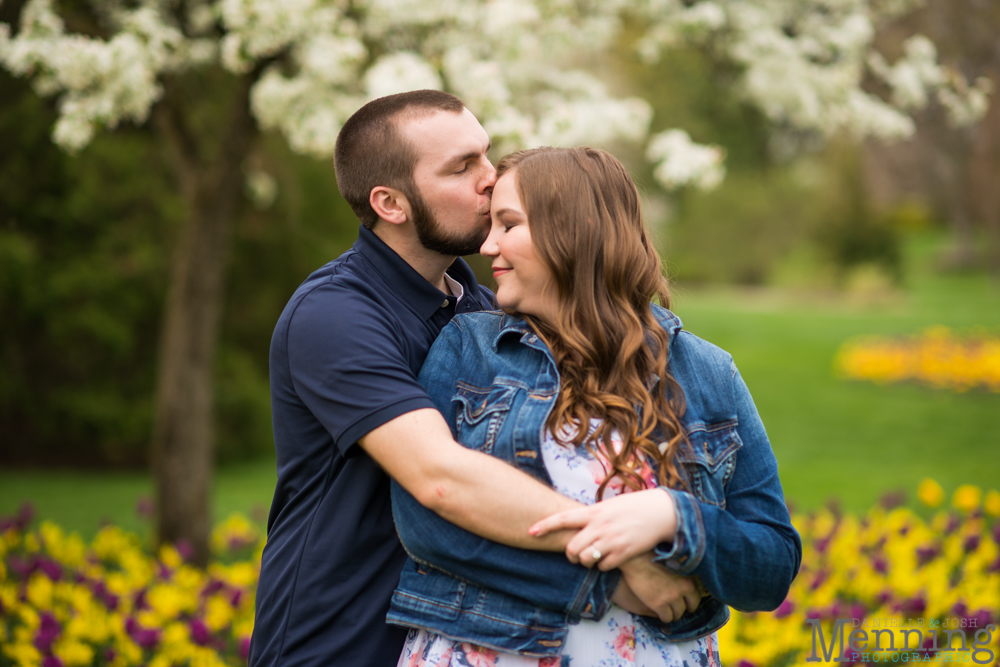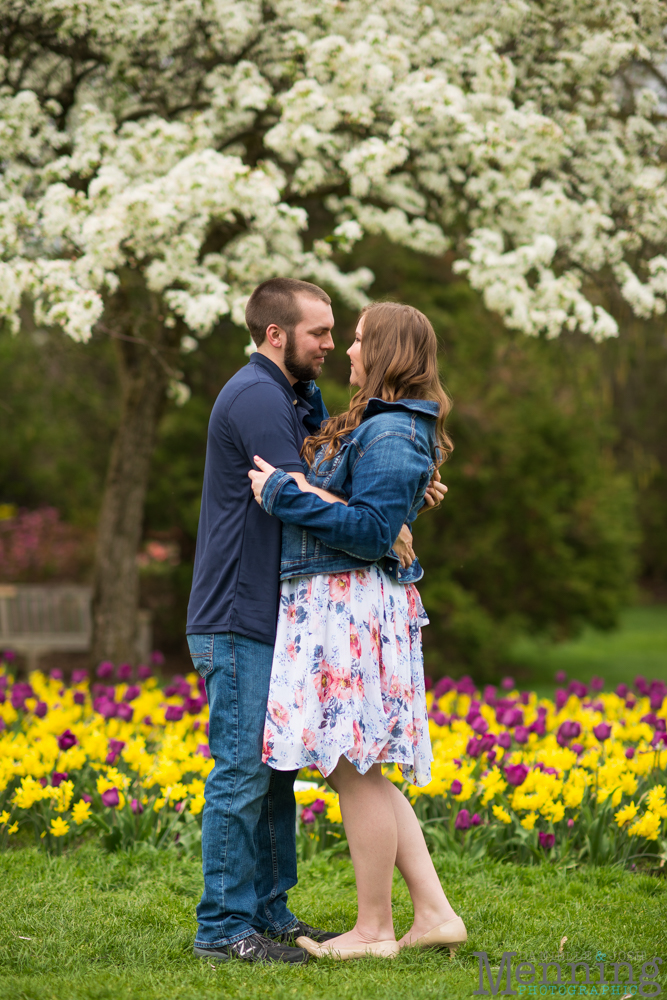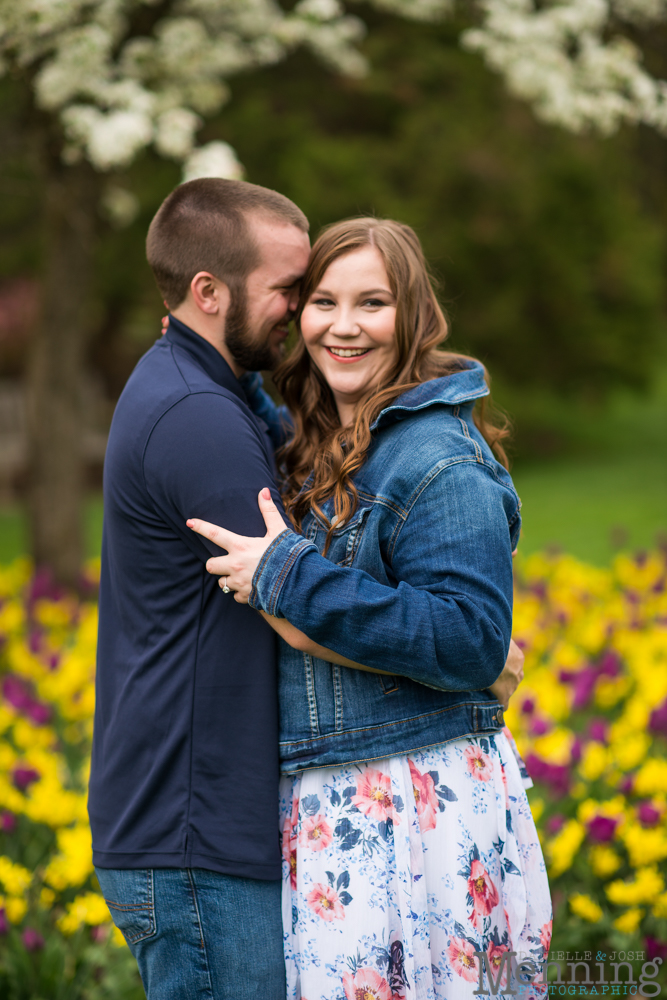 Don't you just love Spring?!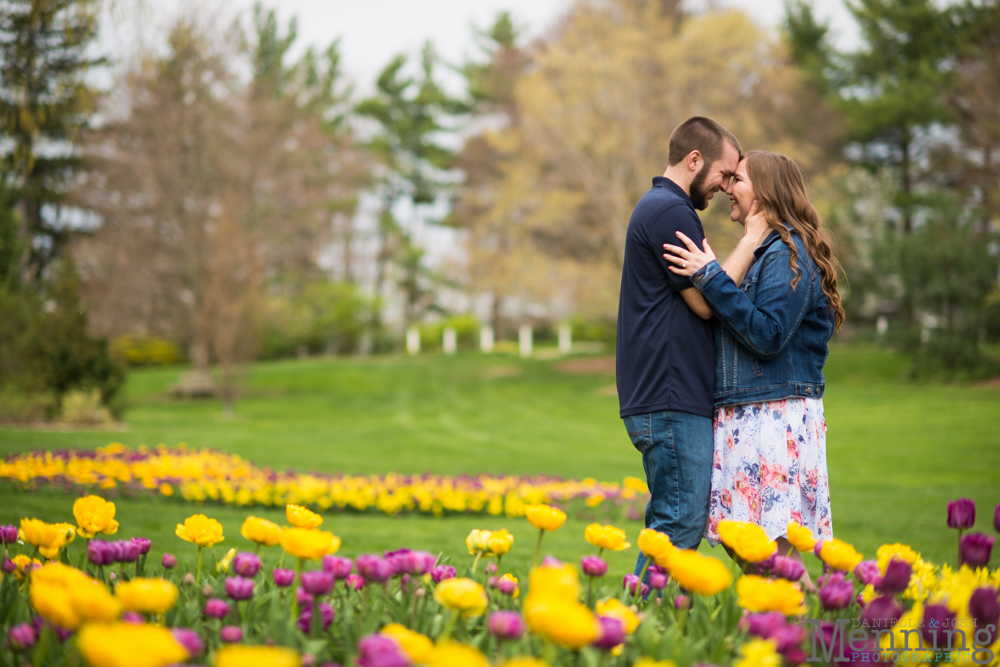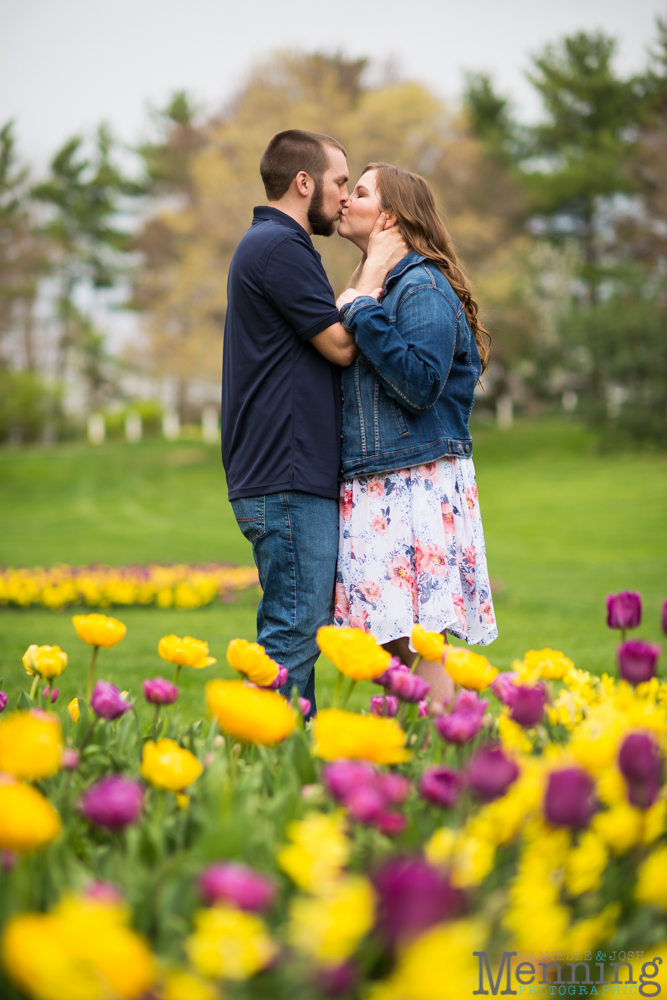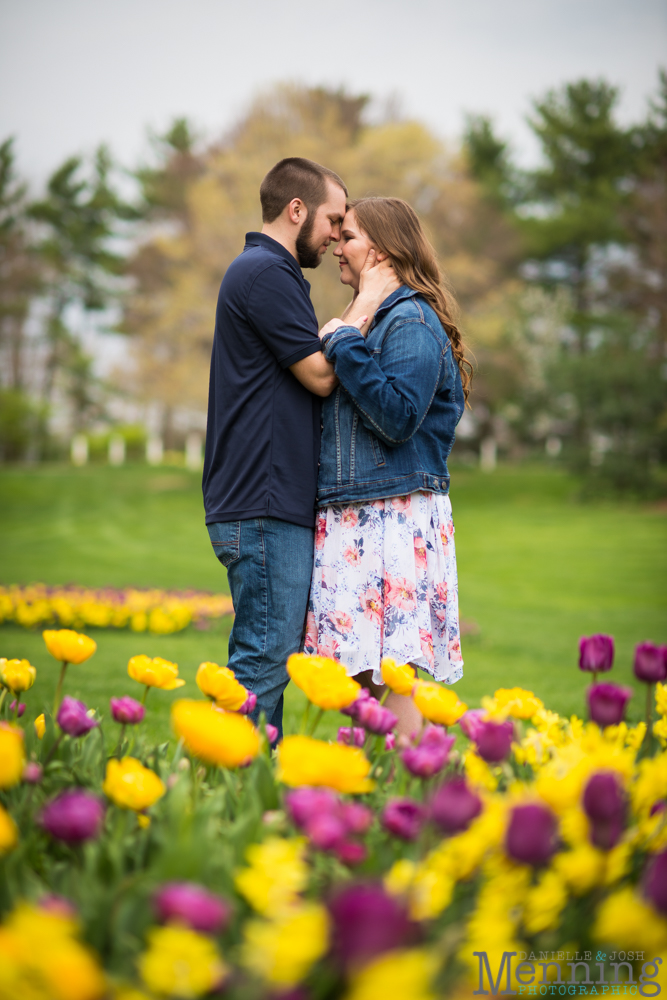 We had to go to THE spot where Ryan proposed to Sheri! Gosh, I just love their happiness together!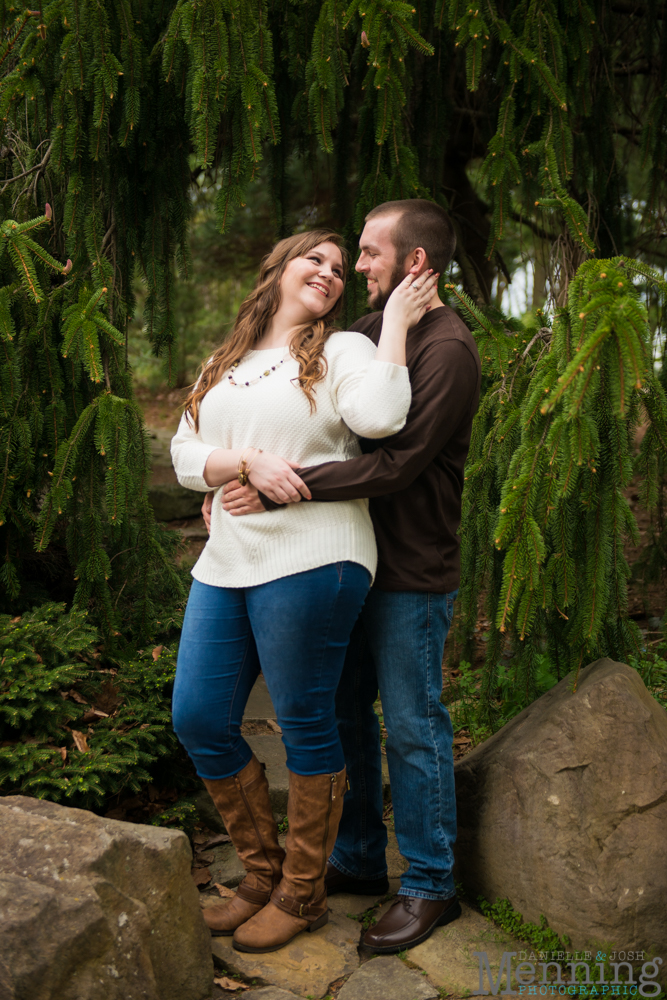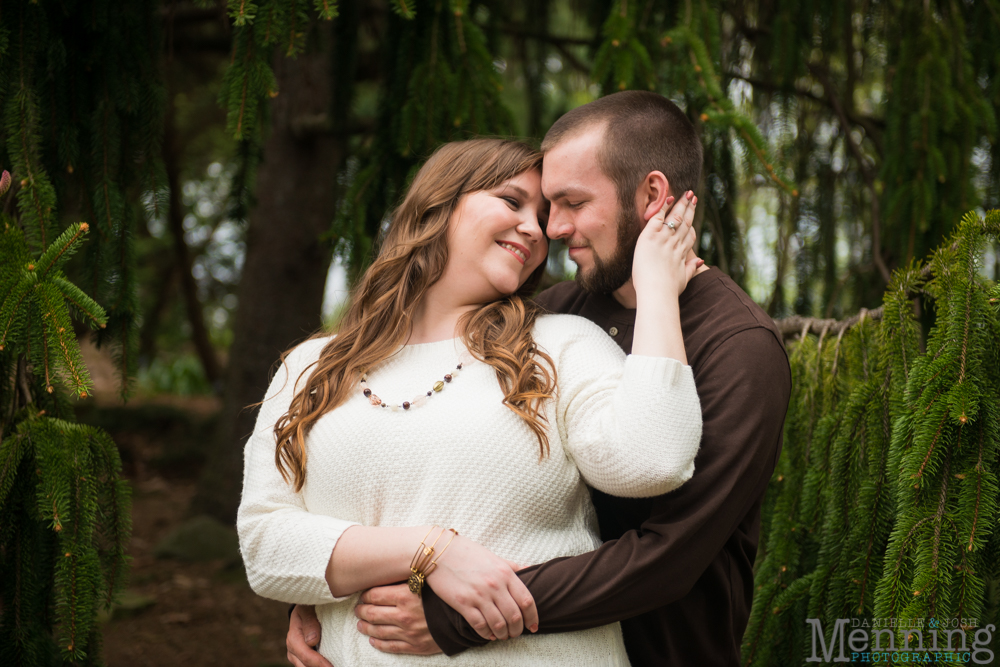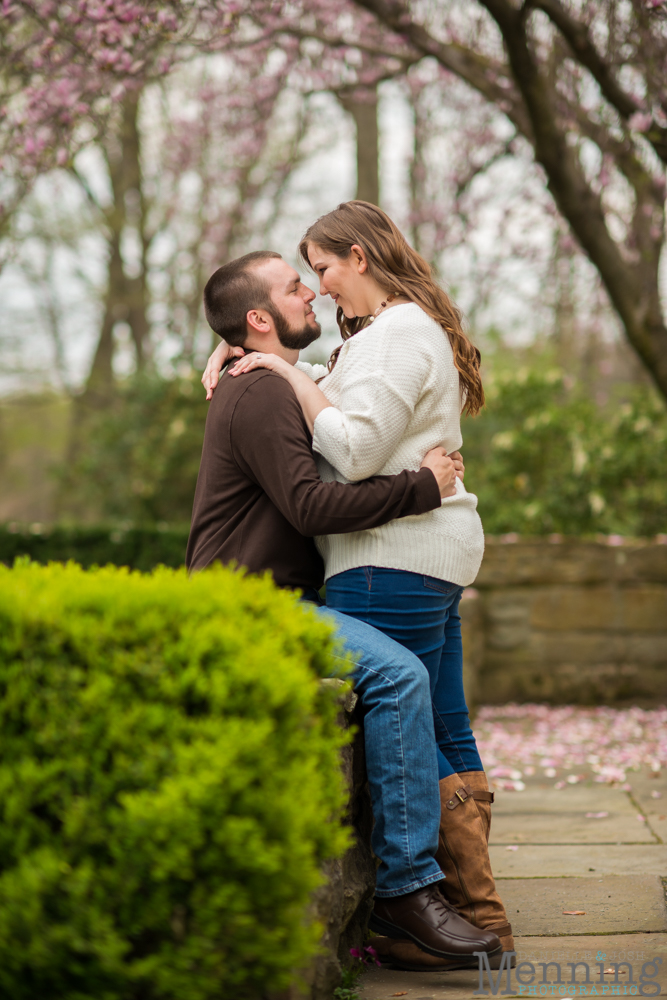 This magnolia tree is always one of our favorite parts of Spring in Fellows Riverside Gardens!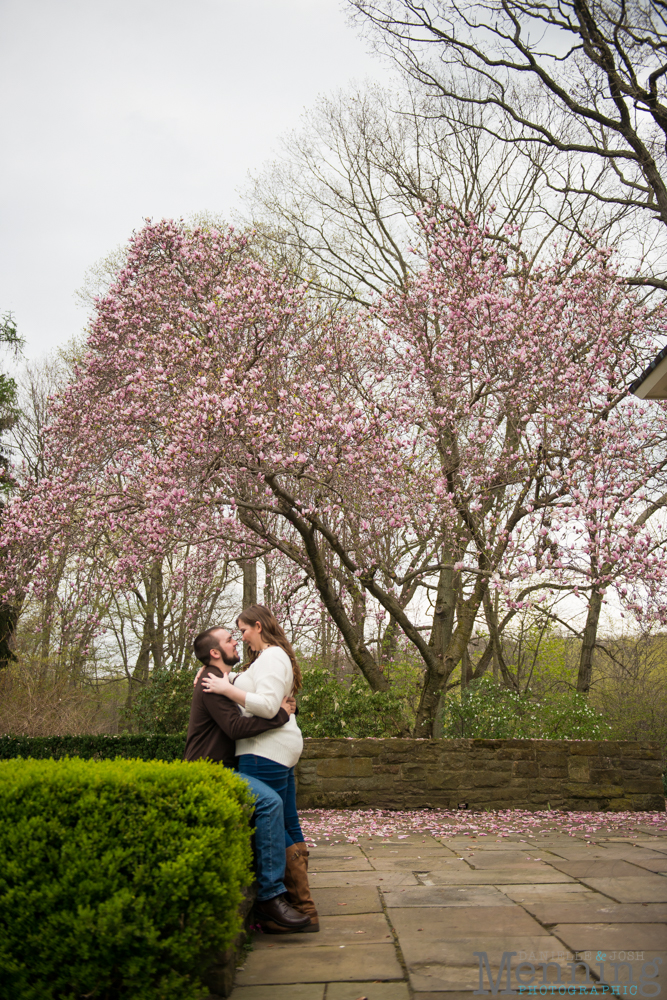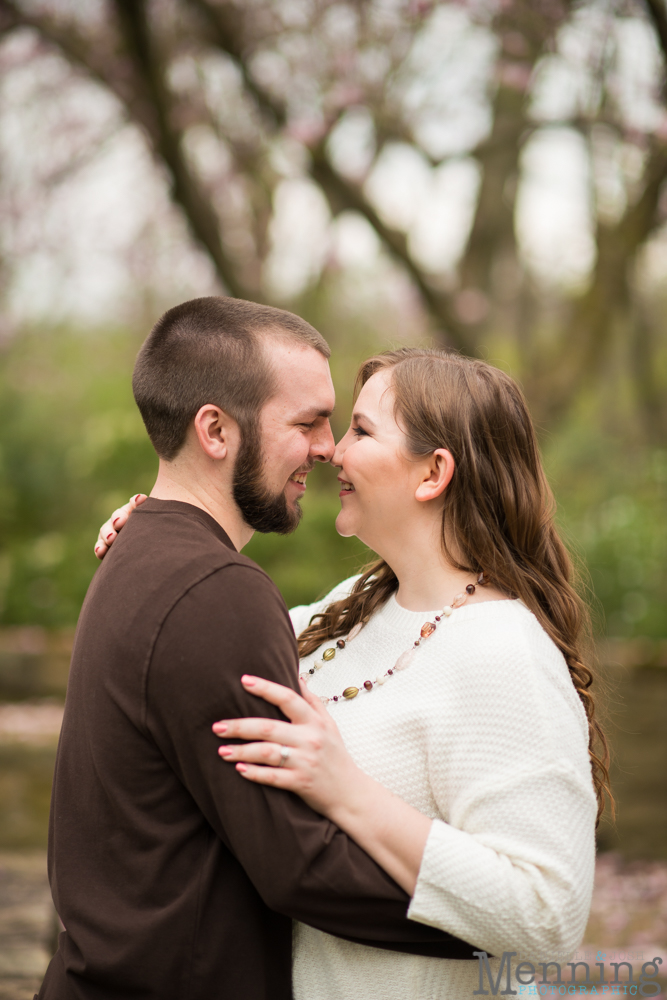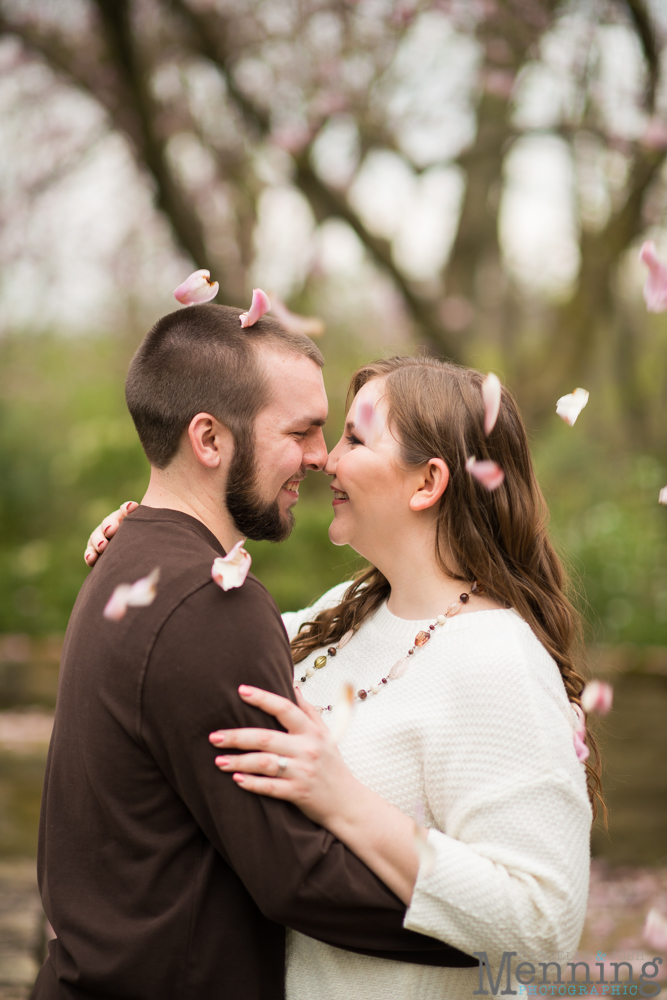 Ow ow! I loved these outfits!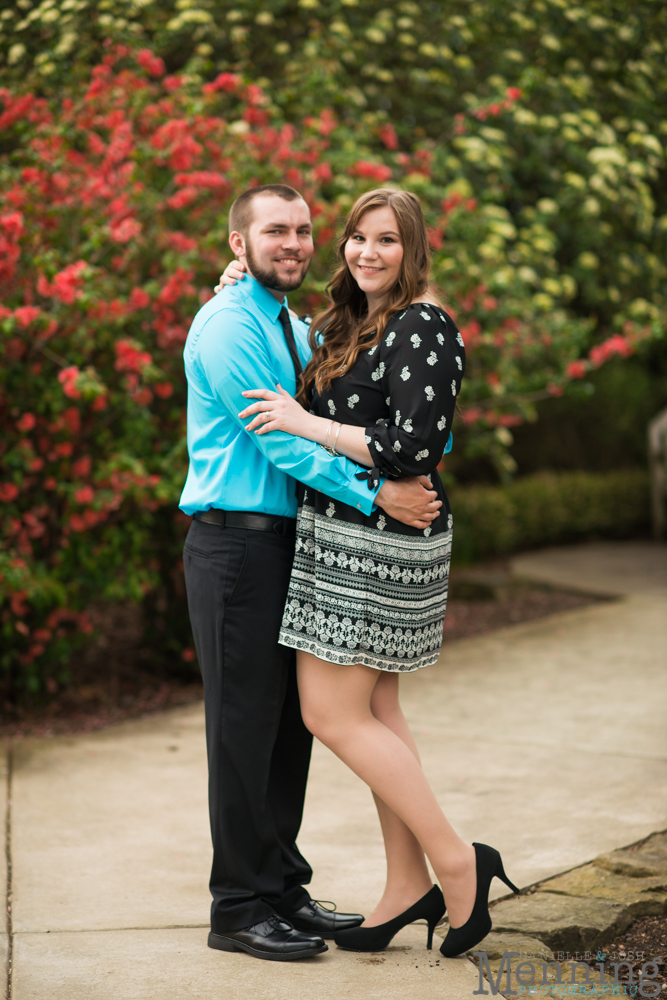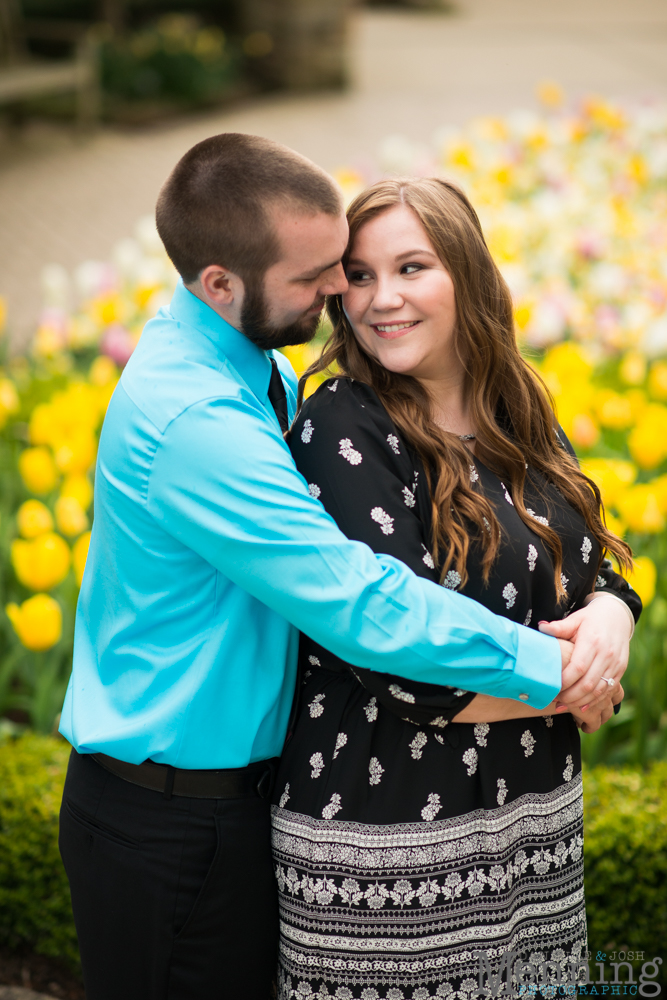 What a stunning bride Sheri will be in October!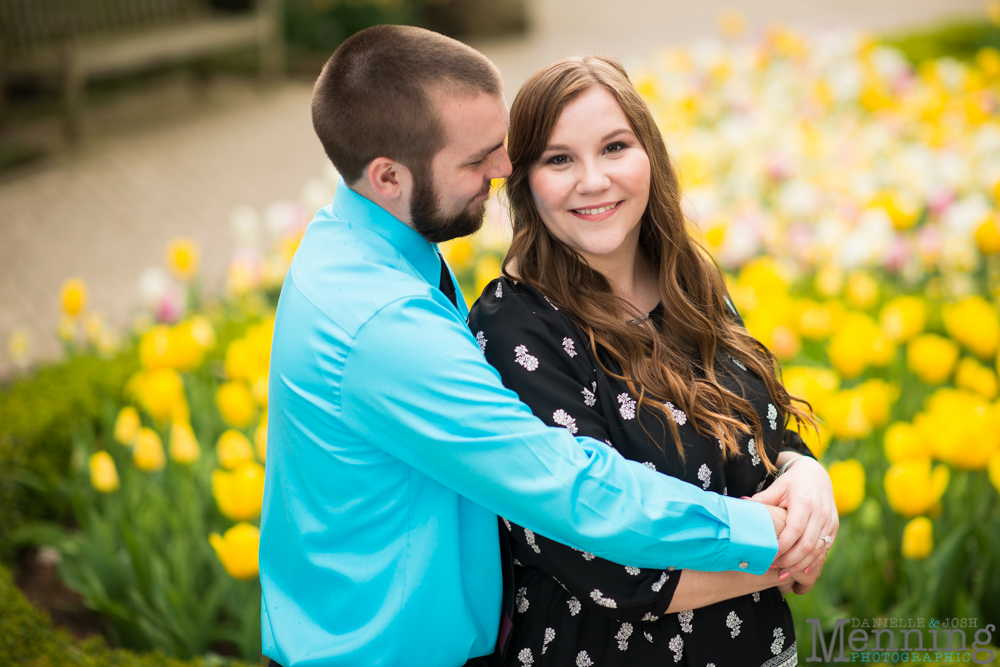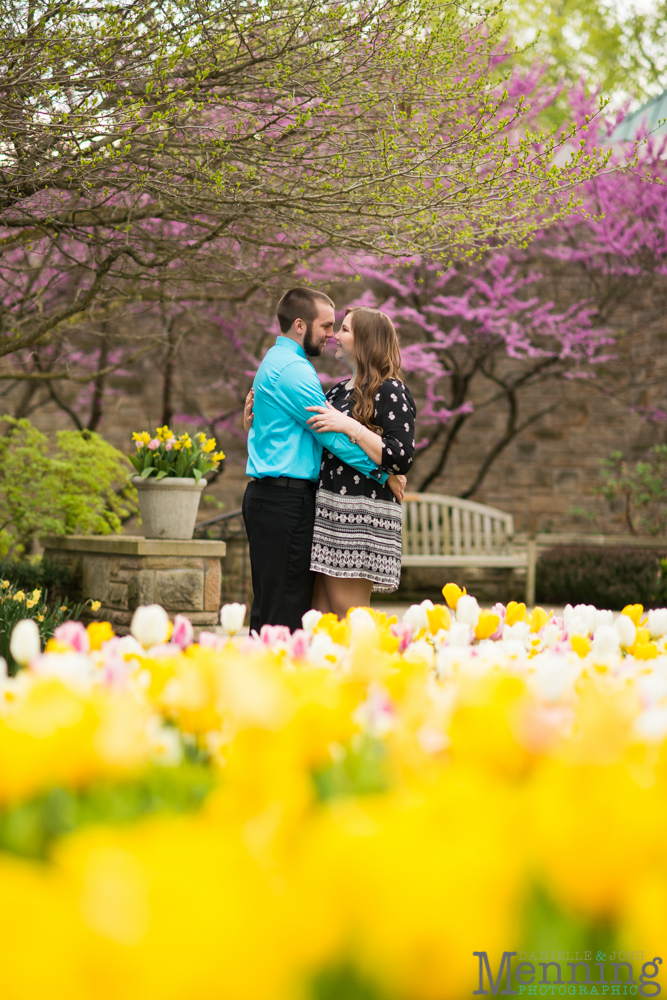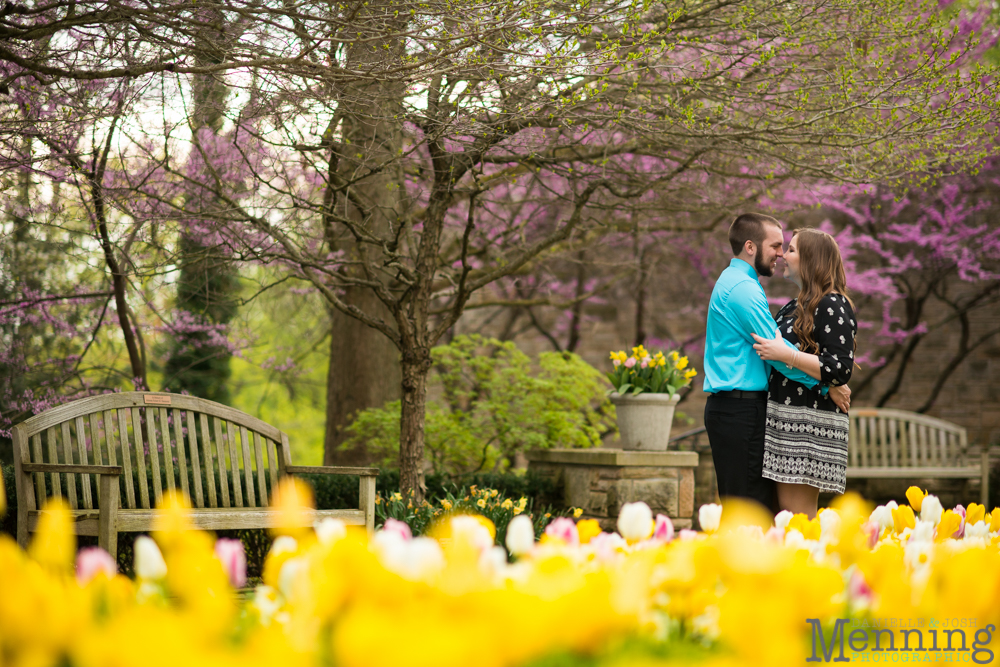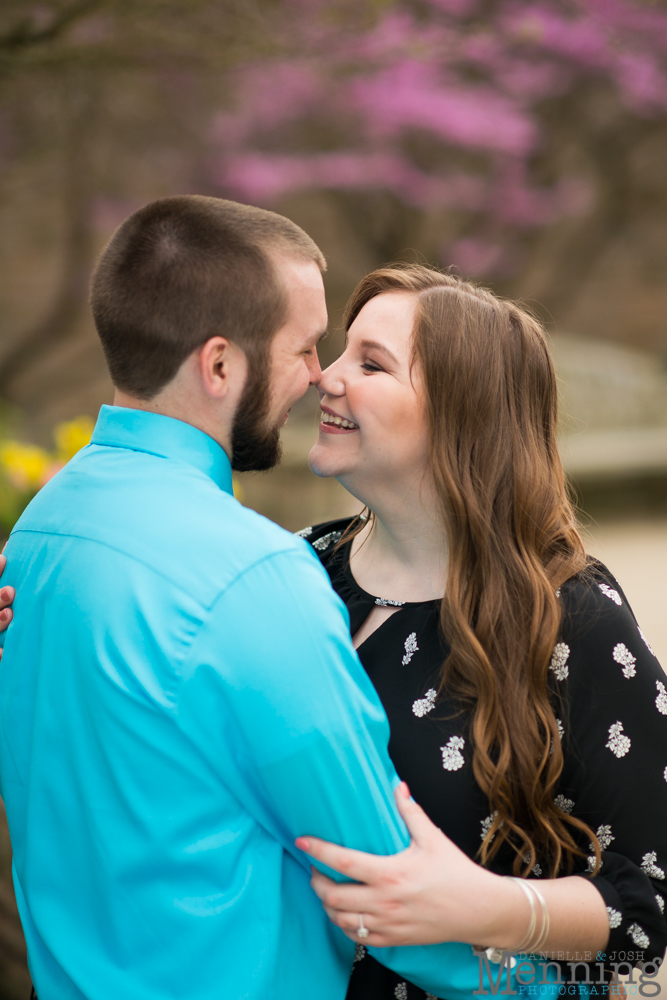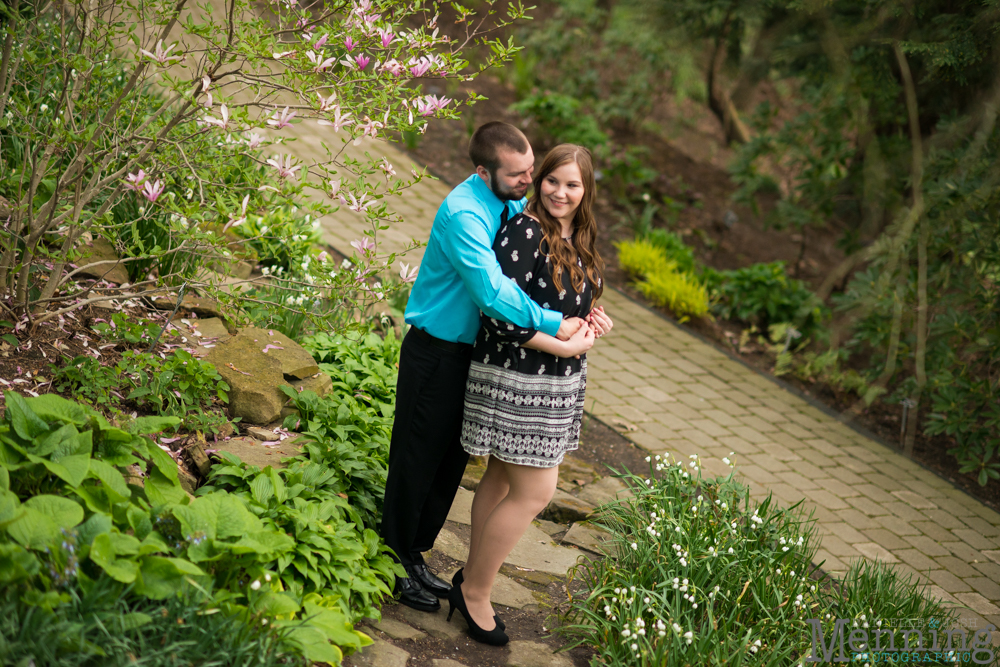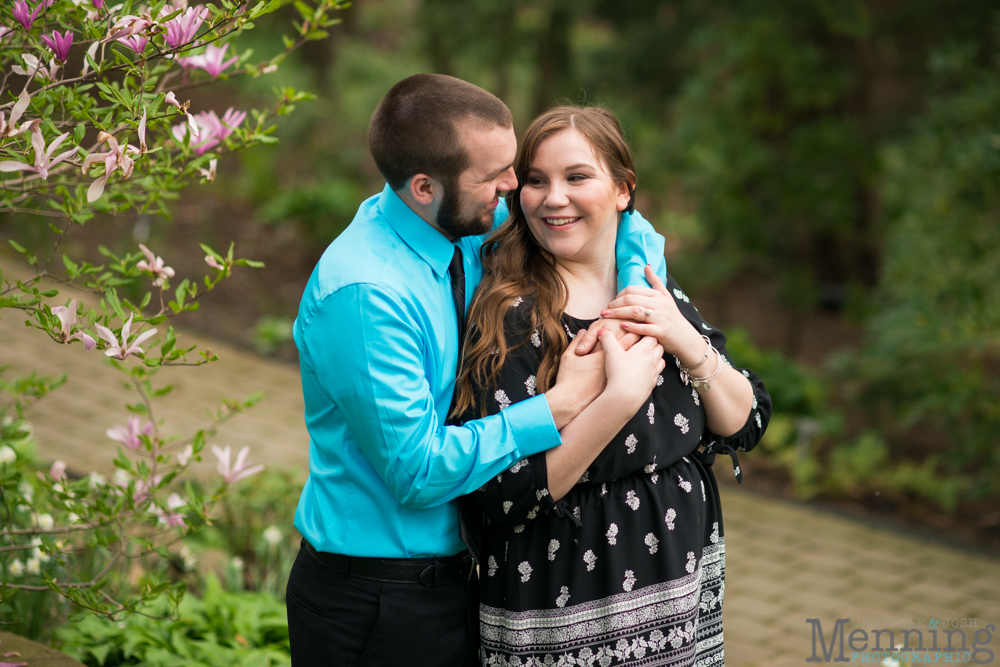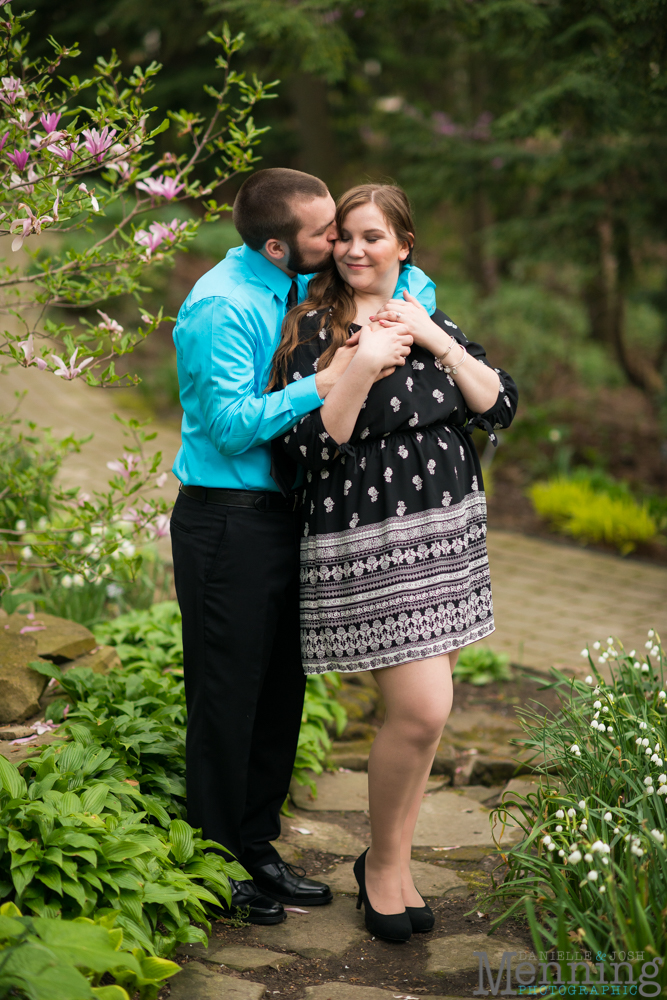 We are seriously so excited for this wedding day! They're so well-suited to one another & beyond sweet.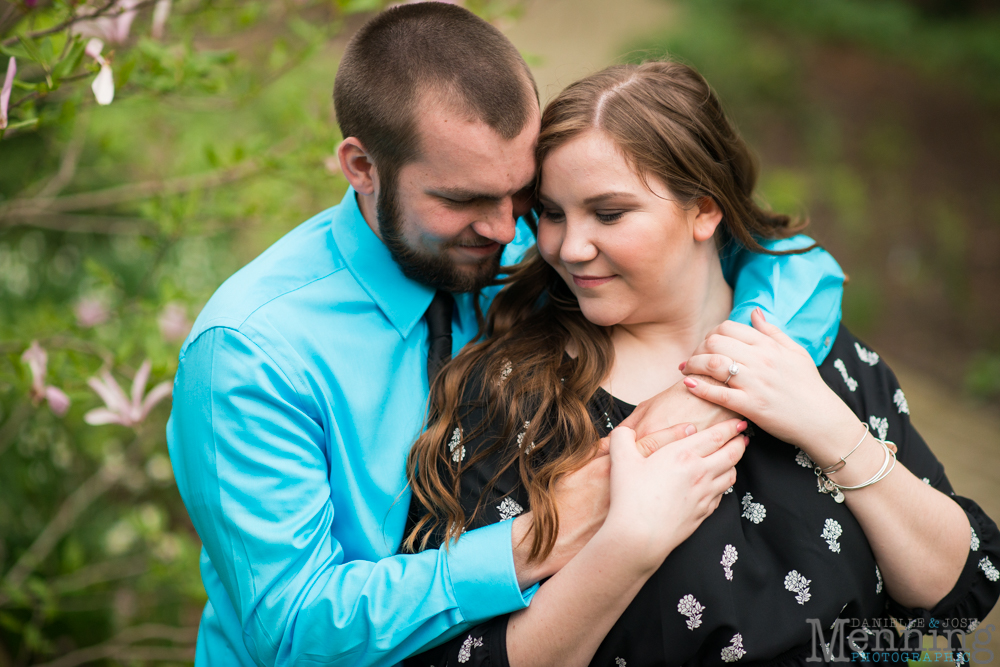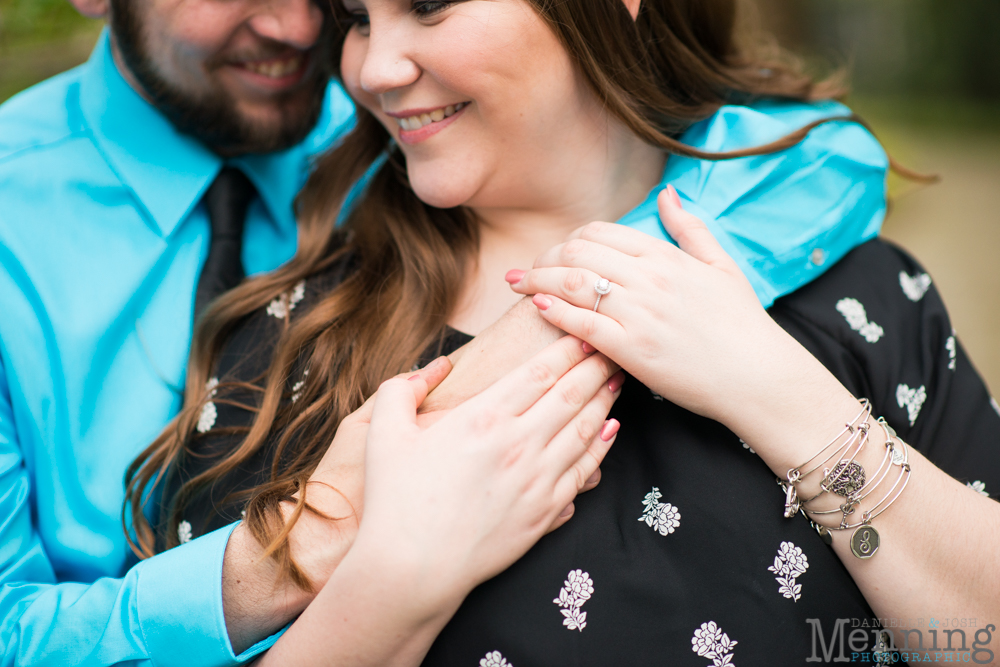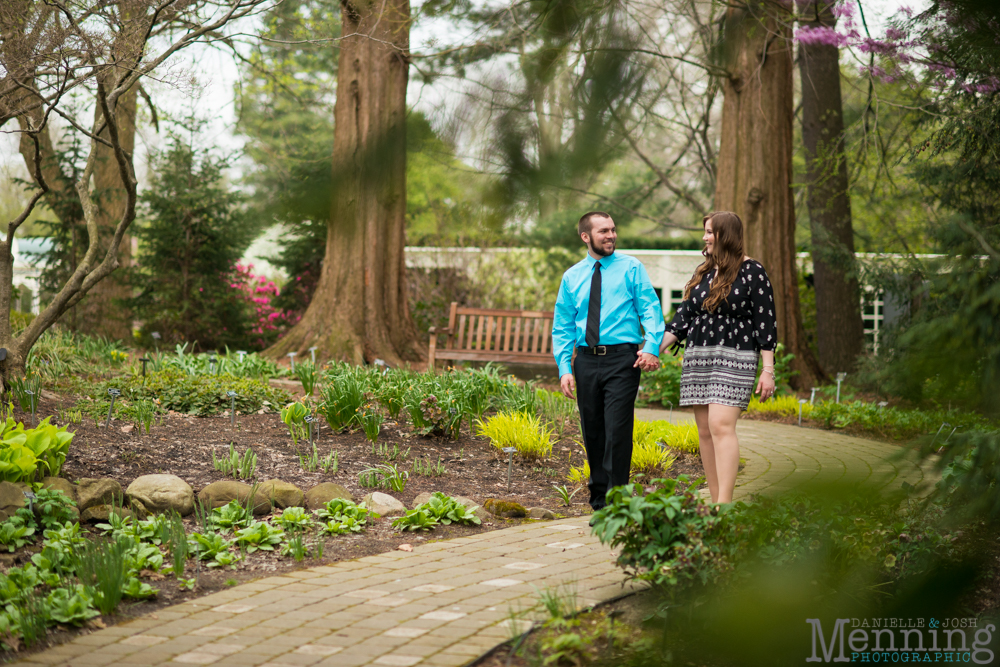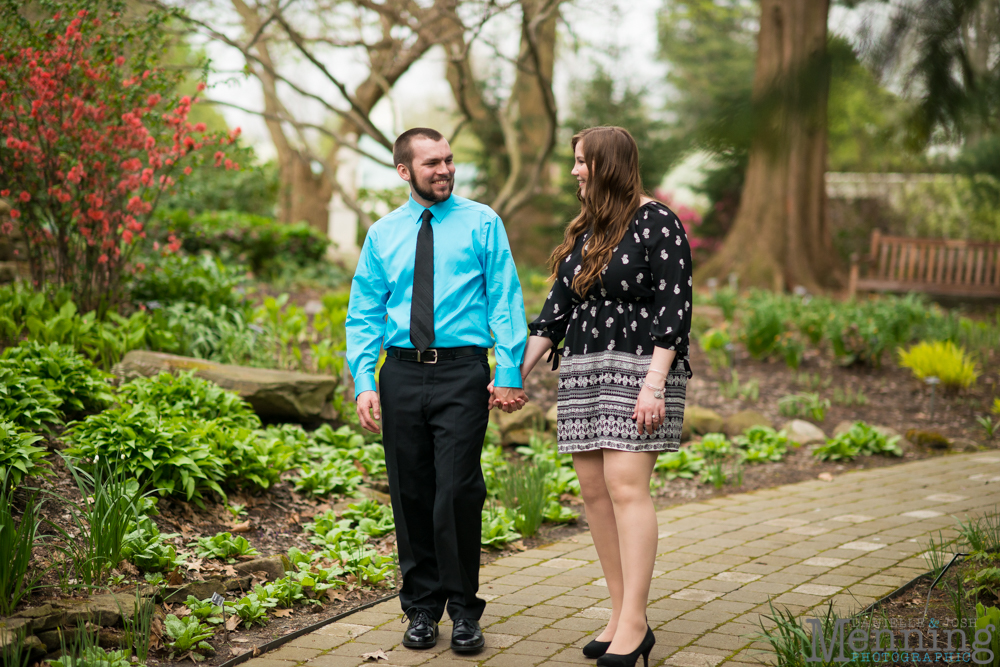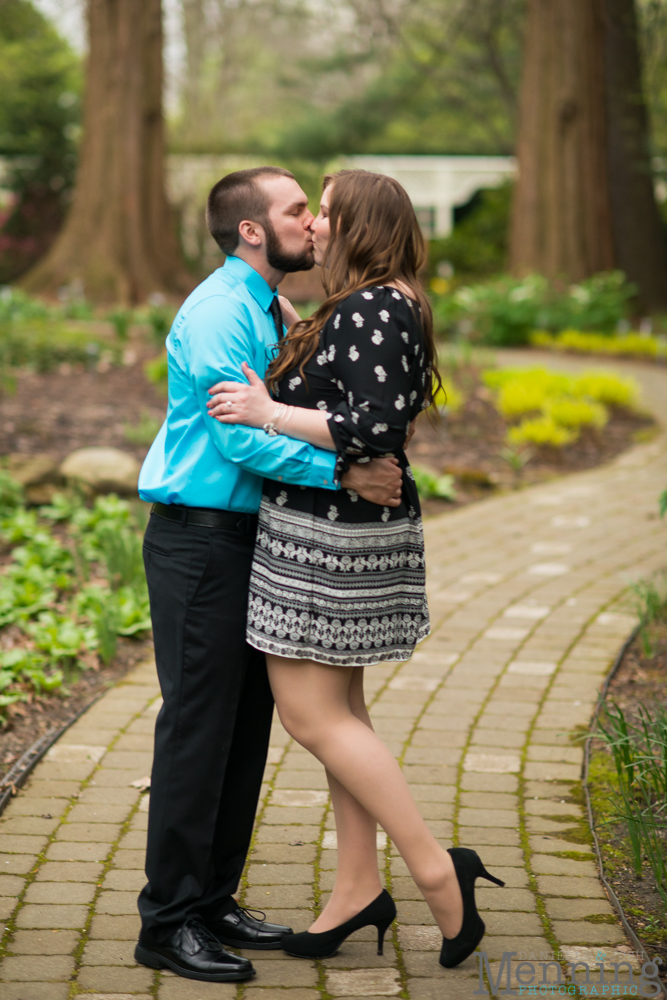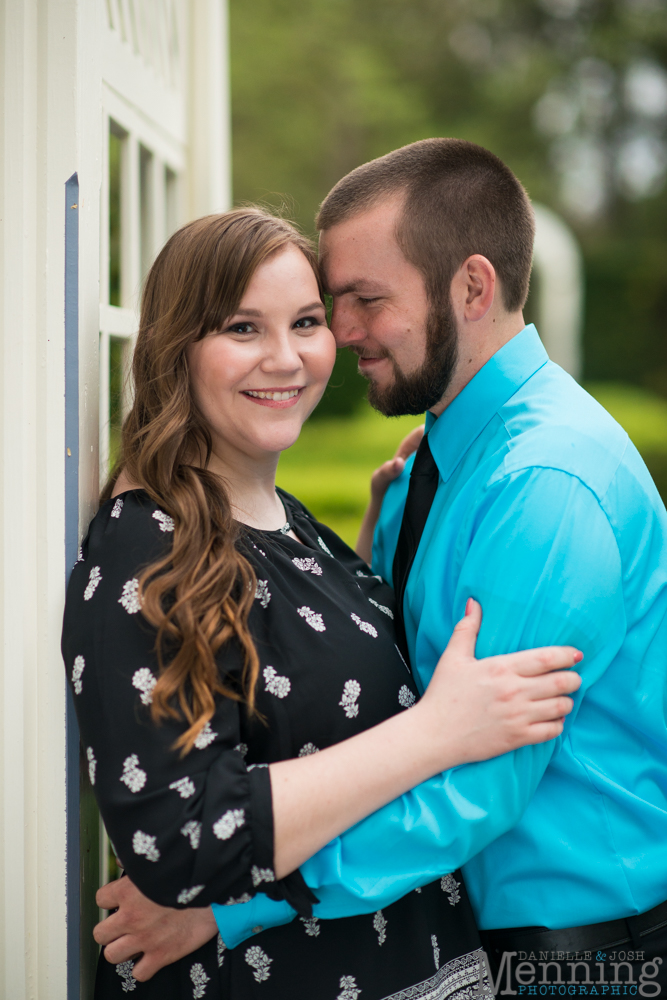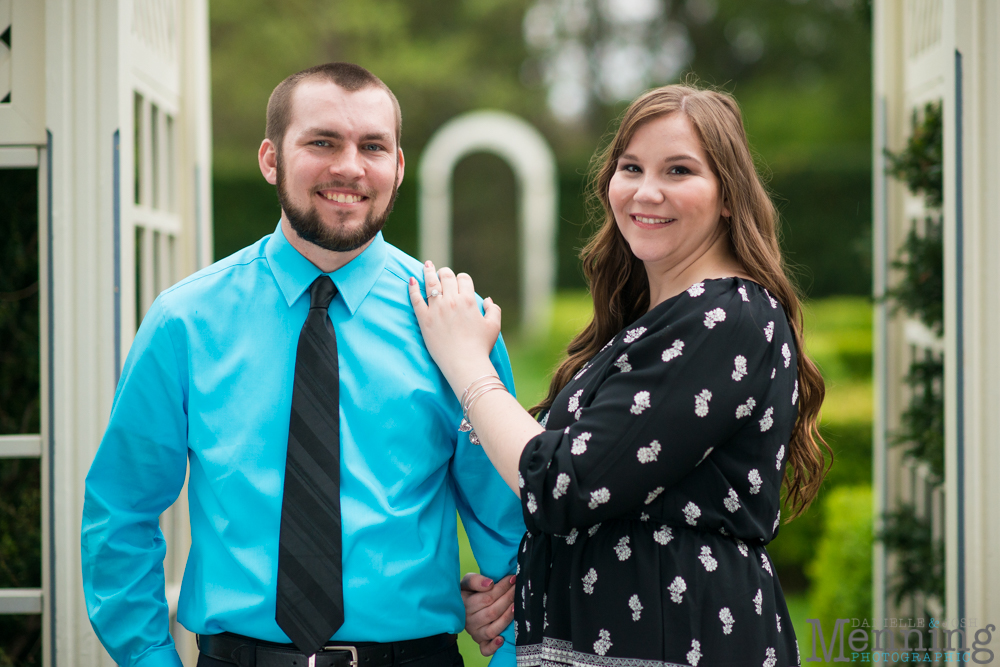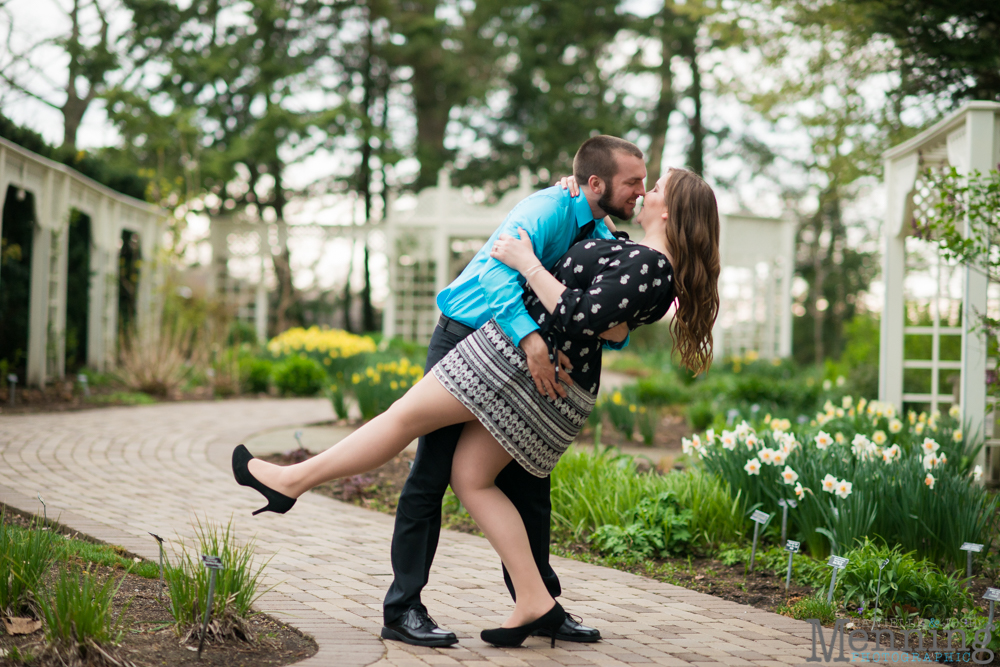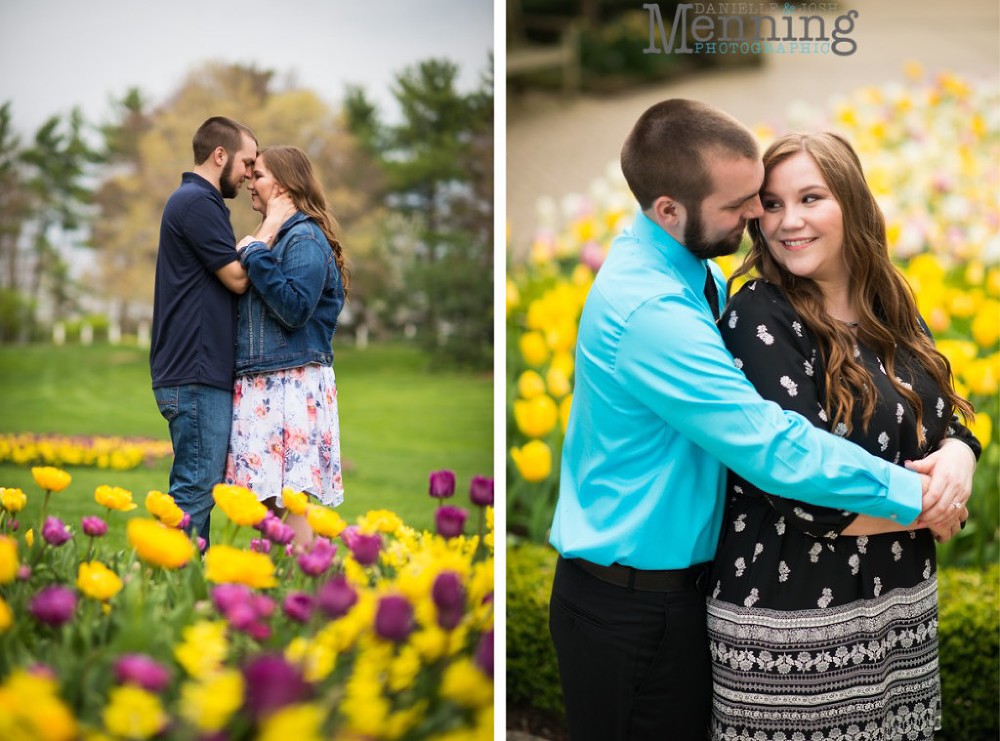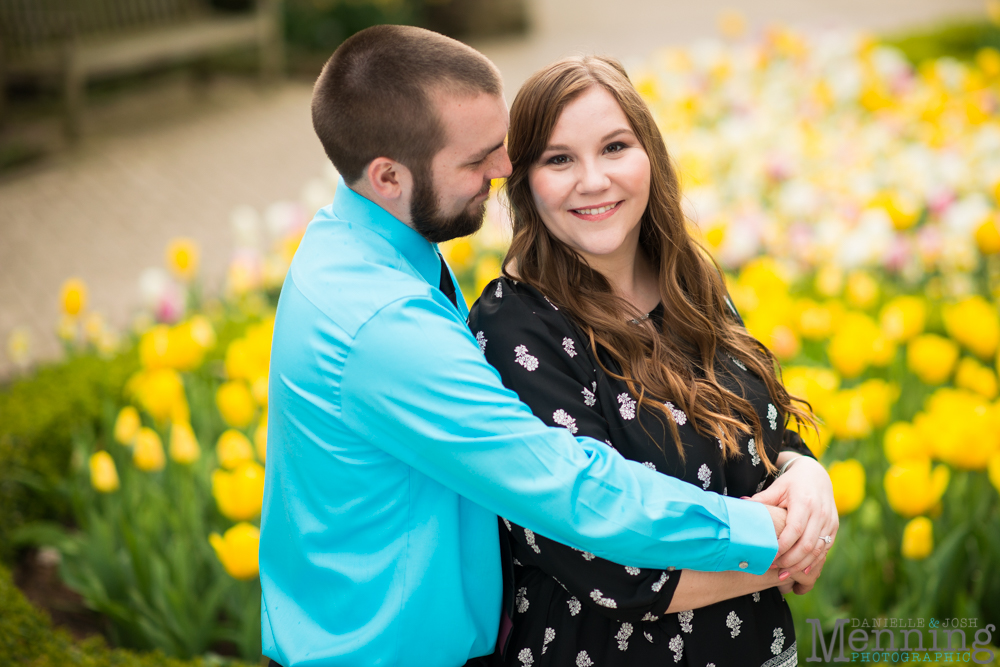 Congratulations again, Sheri & Ryan, on finally (hehe) getting engaged! We're really excited to be the ones photographing these memories for you!
If you liked this engagement session, you may also enjoy these posts:
Mill Creek Park Engagement Photos
Engagement Photos at The Vineyards at Pine Lake & Mill Creek Park
Thanks for reading our blog! We're Josh & Danielle; we're married & we photograph people who are getting married! Not coincidentally, we love marriage! We also have two cute babies & two crazy pugs. You can follow along with that silliness & more pretty wedding photos & ideas here:
Instagram | Facebook | Twitter | Pinterest | Google +