Samantha & Michael enjoyed the loveliest wedding day on Saturday! They were both full of smiles all day & it was all about celebrating their love. We always love shooting at St. Columba Cathedral in Youngstown; it's a gorgeous church to be married in! And just wait until you see the huge, happy smiles on their faces throughout the entire ceremony! It's truly beautiful to witness two people so excited to spend together forever. After photographing the wedding ceremony at St. Columba, we ventured to one of Samantha & Michael's favorite spots to hang out- Magic Tree in Boardman. It was a really relaxed afternoon & their bridal party & family members had a great time! Then it was time to party at The Lake Club! We absolutely love photographing wedding receptions at The Lake Club because they're always organized & beautiful, and the food is amazing! The tunes were spun by Bryan Ladd Productions; he does a great job facilitating a fun reception! We also got to work with our friends from Acclaim Video Productions, Mike & Judy. All in all, it was a fabulous wedding day for so many reasons & we were really blessed to get to be part of it! Samantha & Michael, we know you're enjoying your honeymoon, and we hope seeing a few images from your wedding day will bring a huge smile to your face just like that day! We'll be in touch when you return from your travels!
I love starting off the day photographing pretty bridal details! Aren't peonies such a happy flower?! They're one of my favorites for Spring! Samantha got her bouquet at Sweet Arrangements.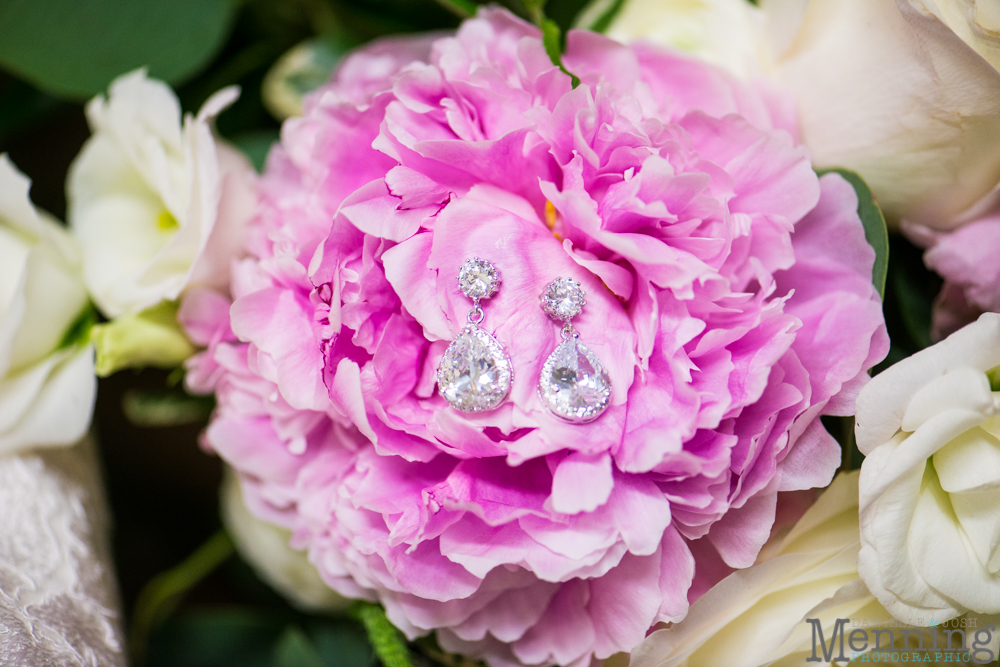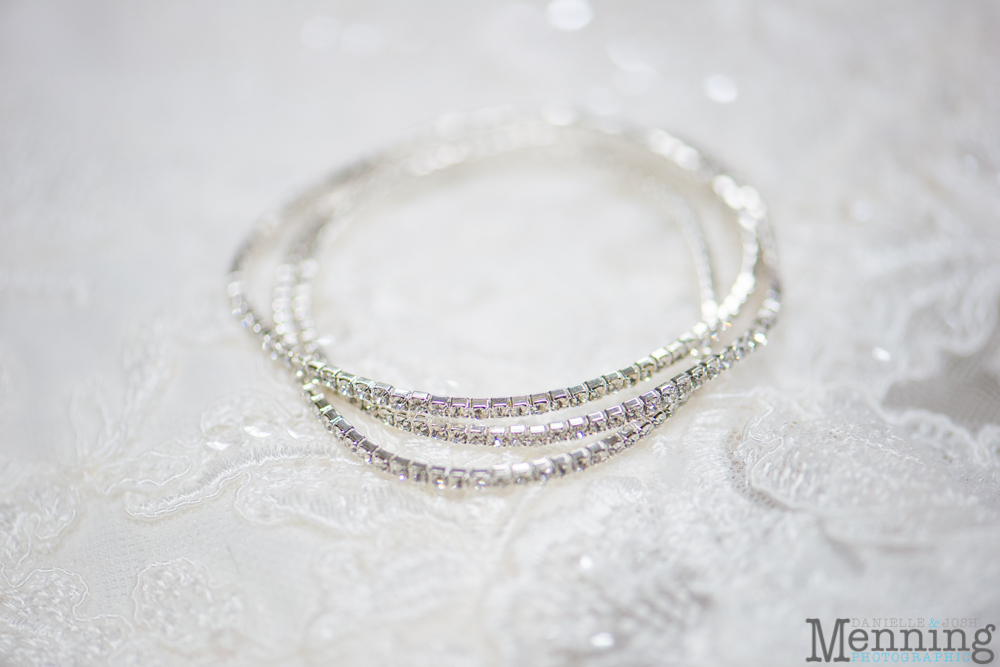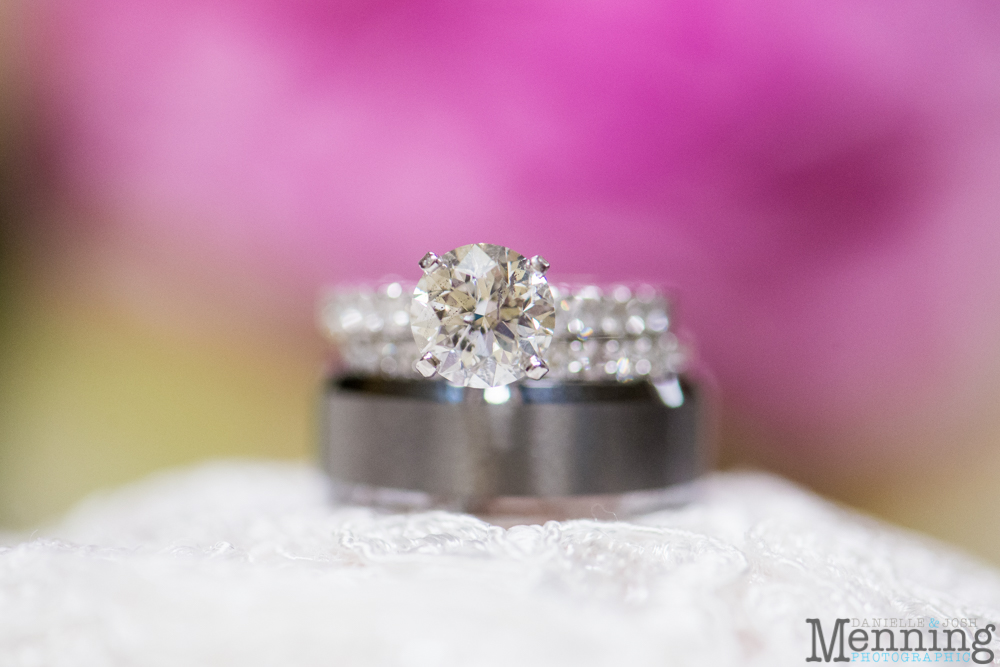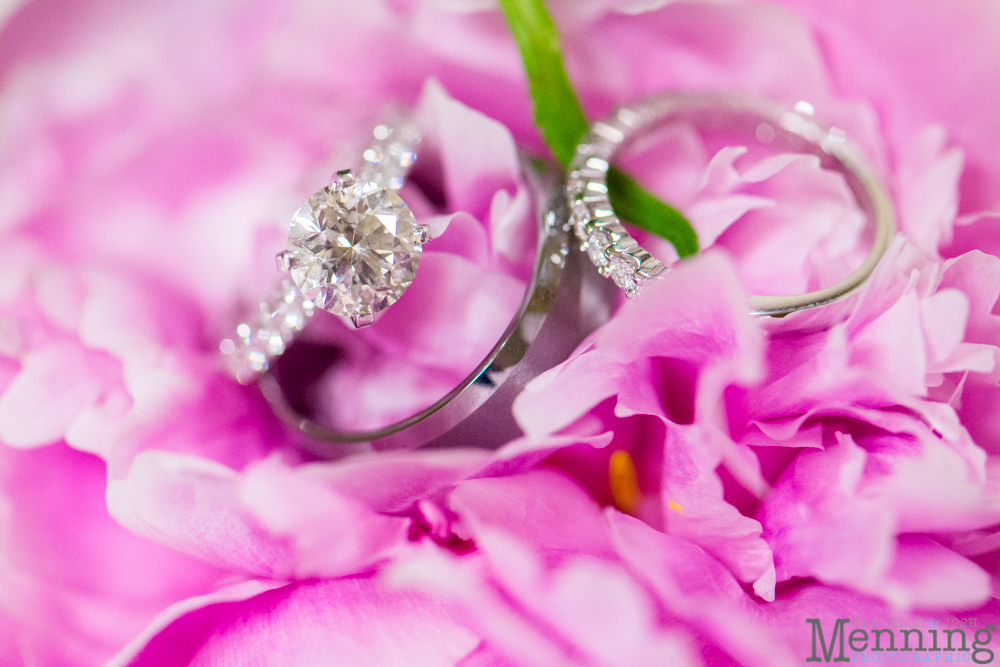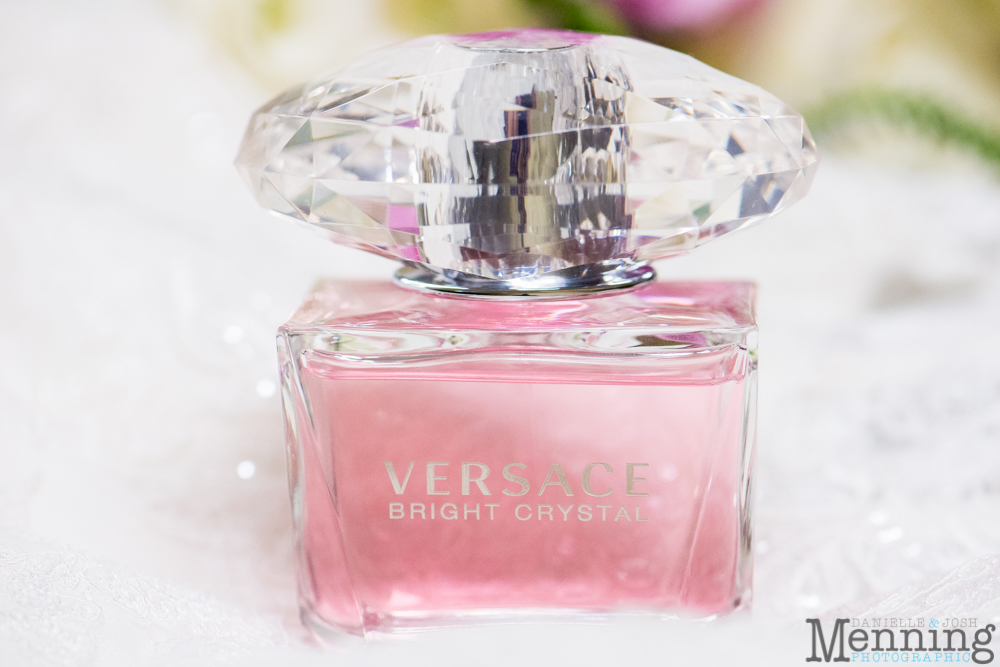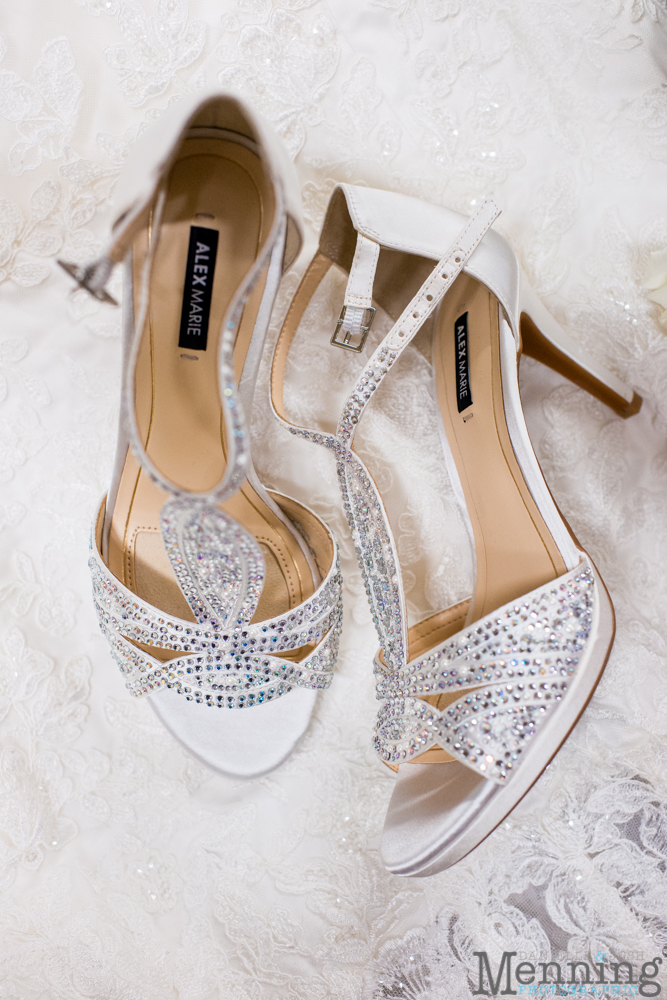 Color Vanity by Lucia is such a cute makeup boutique & Lucia does a fabulous job with bridal makeup.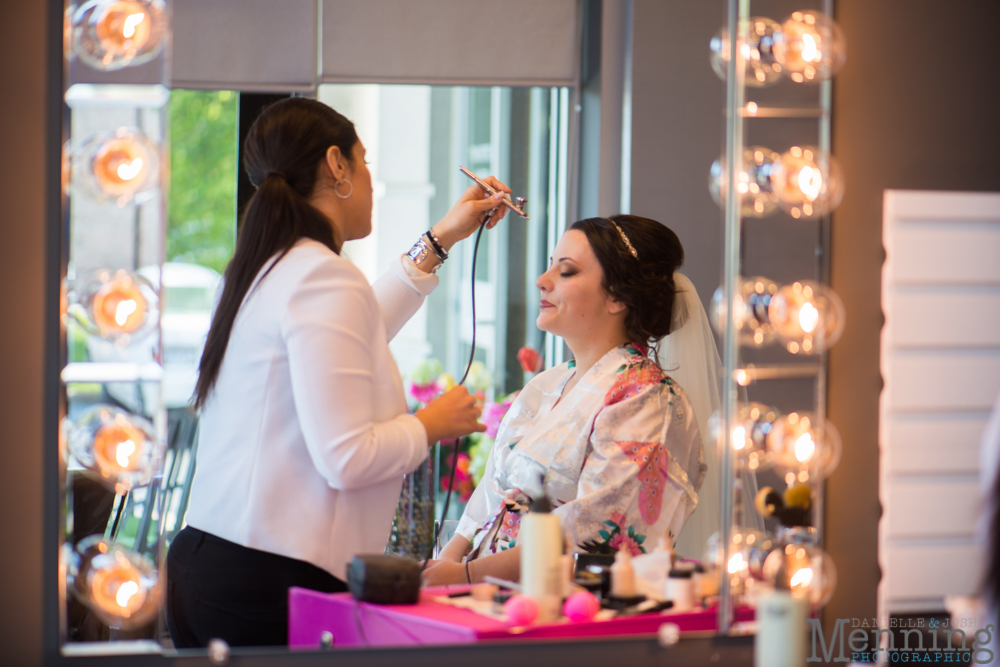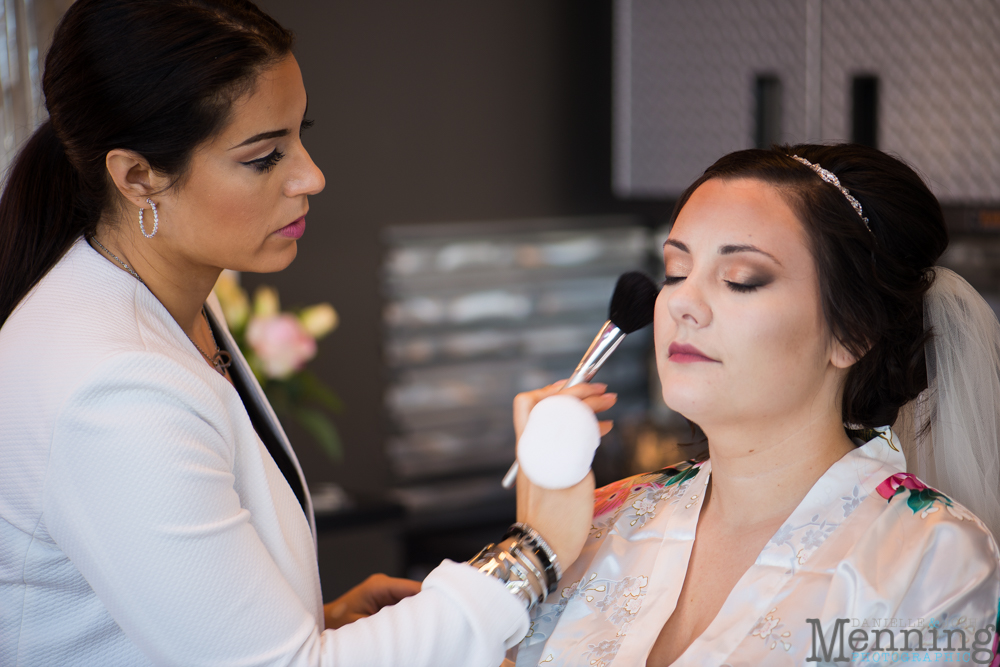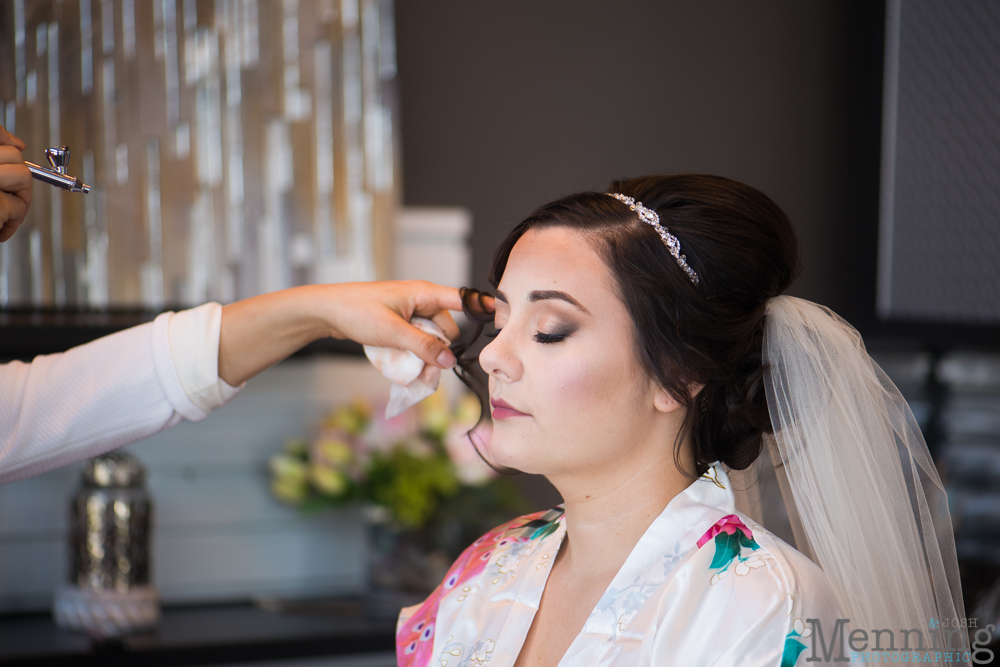 Josh was with Michael & the guys at Mike's parents' home.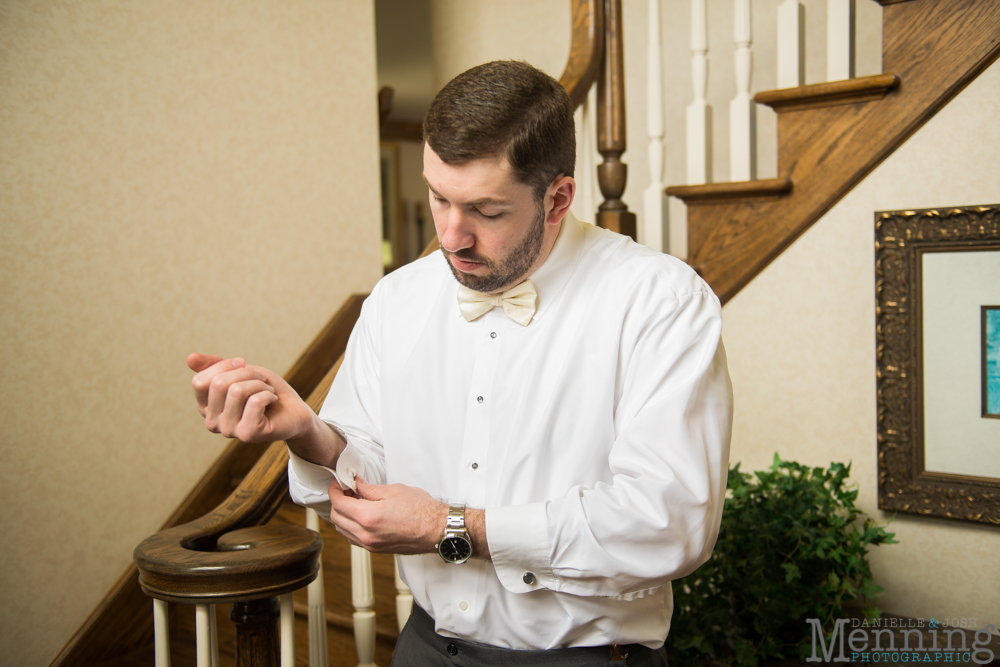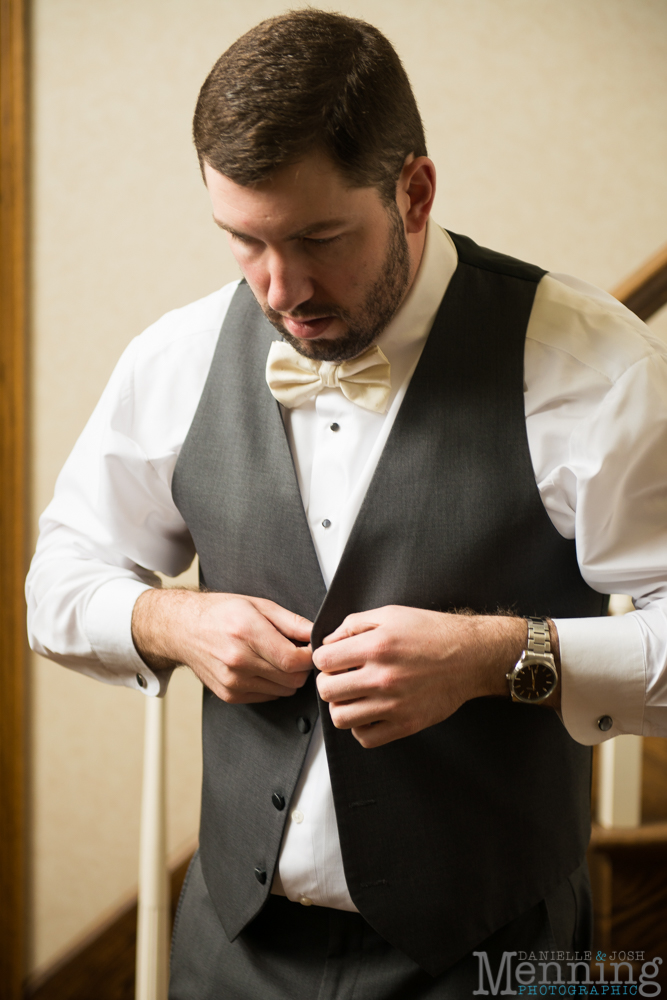 This dress! Ahhh! Sam looked simply stunning. She literally made Mike's jaw drop during their first look.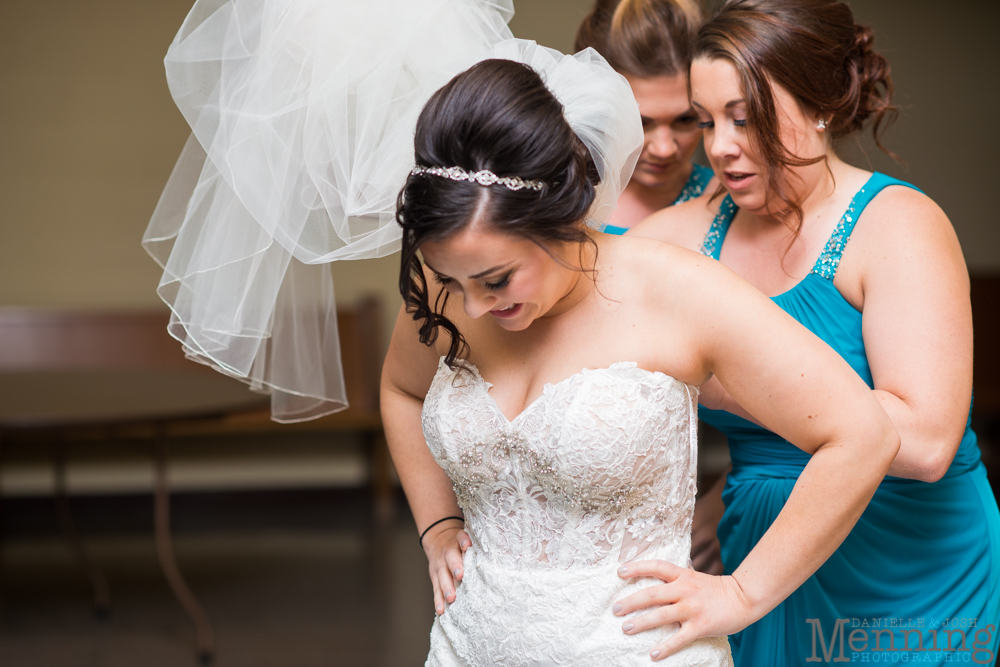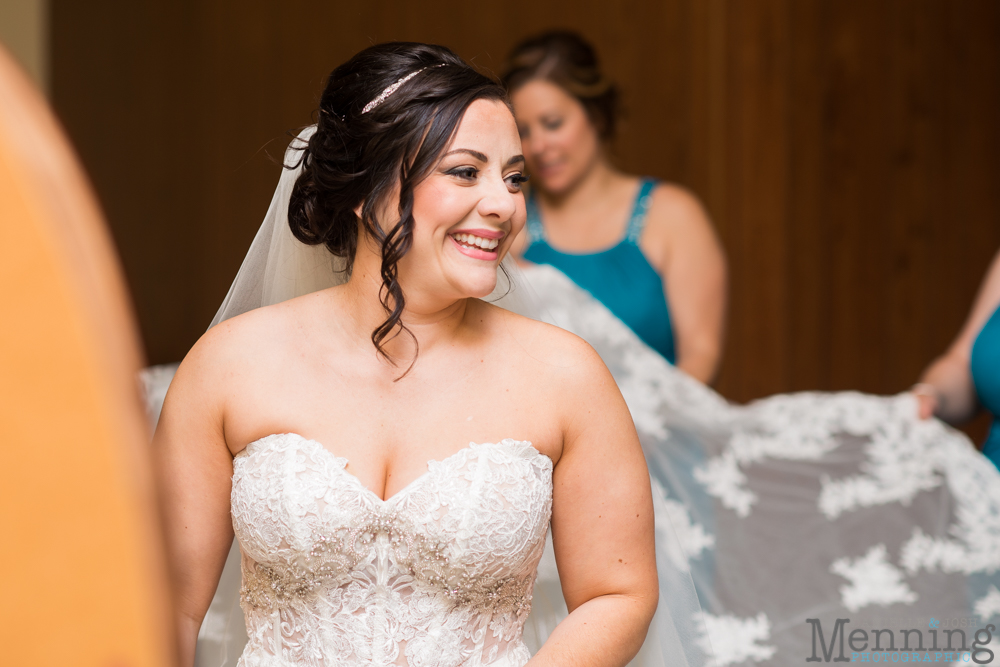 First look time! All the feels & goosebumps! We love first looks!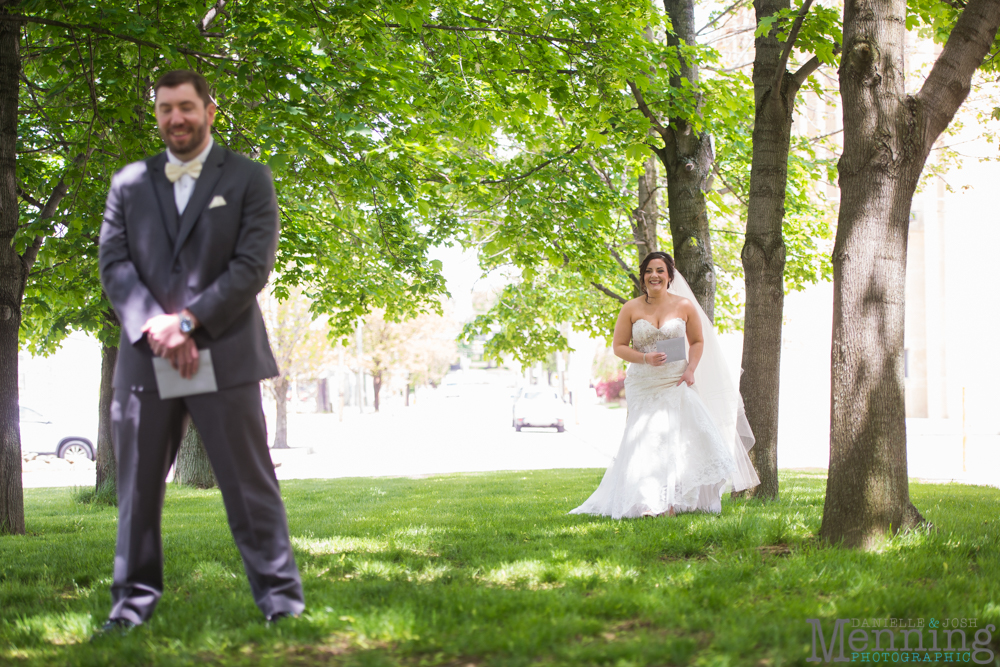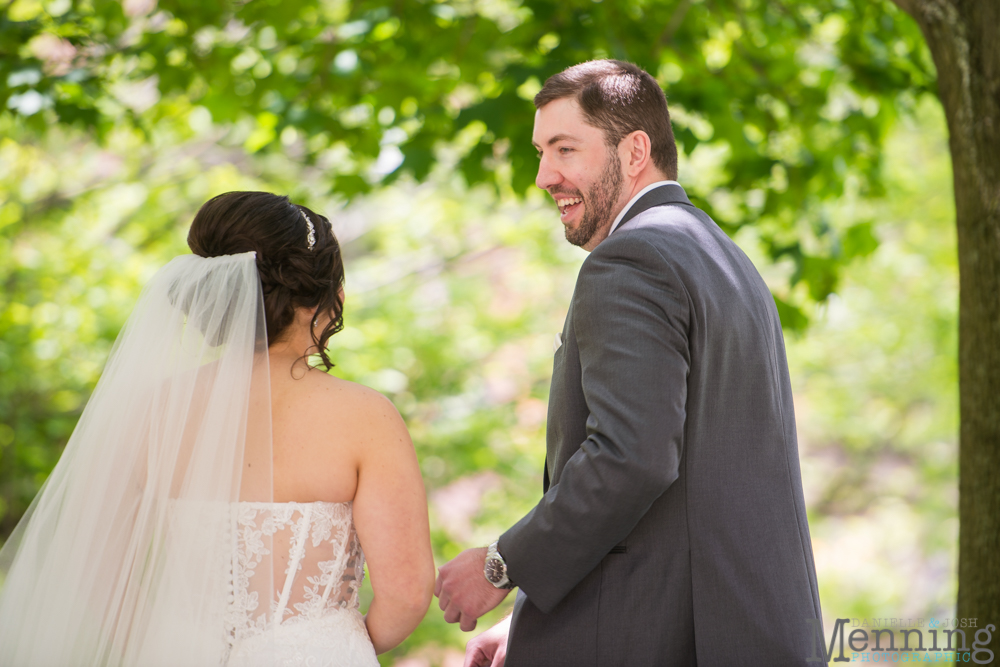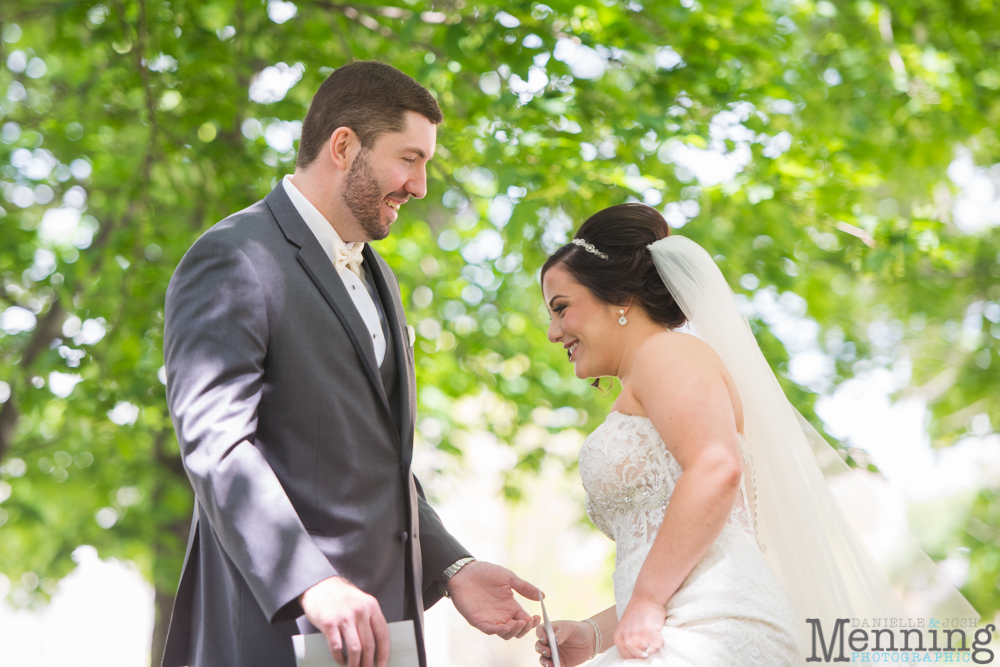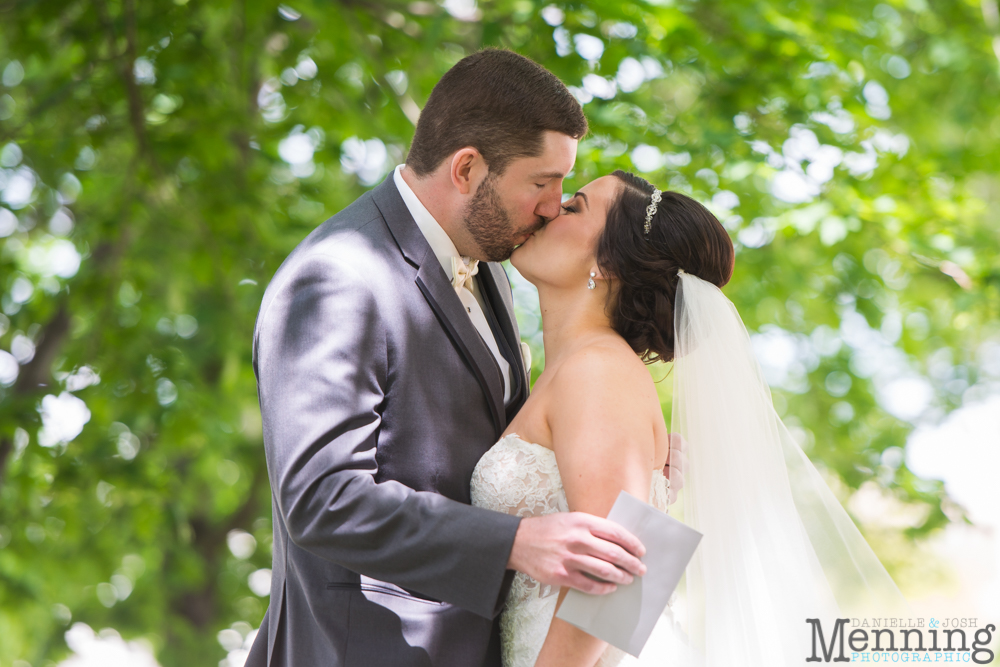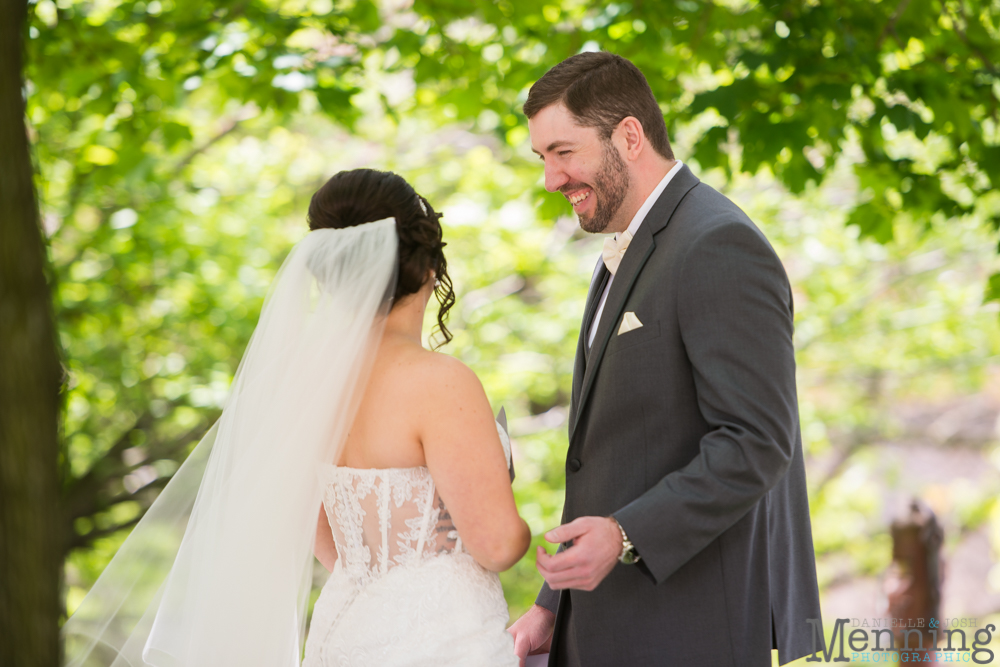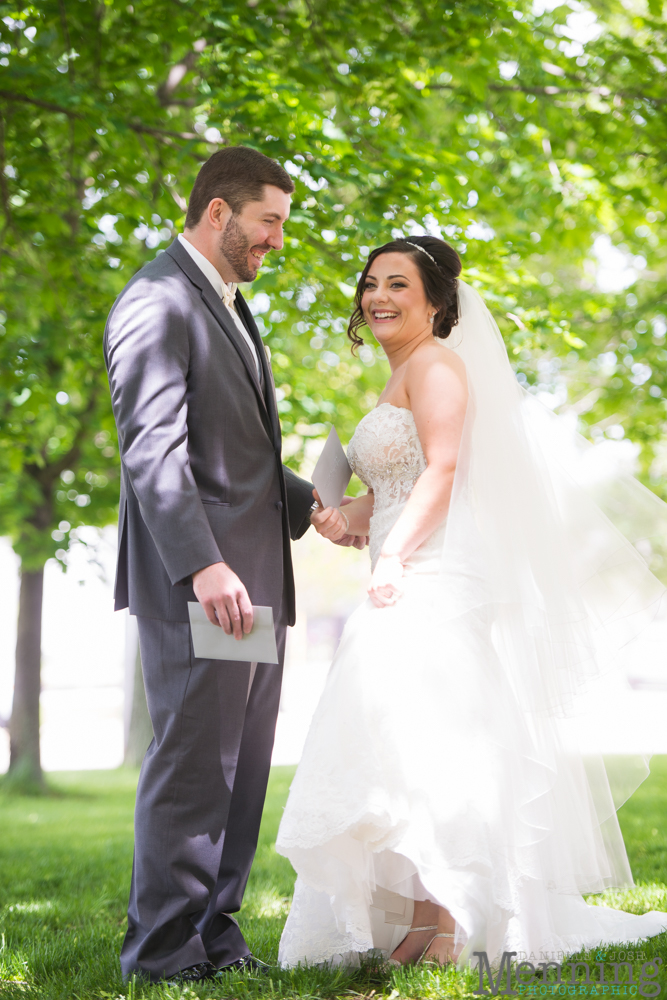 They exchanged letters & read them together. It was really sweet.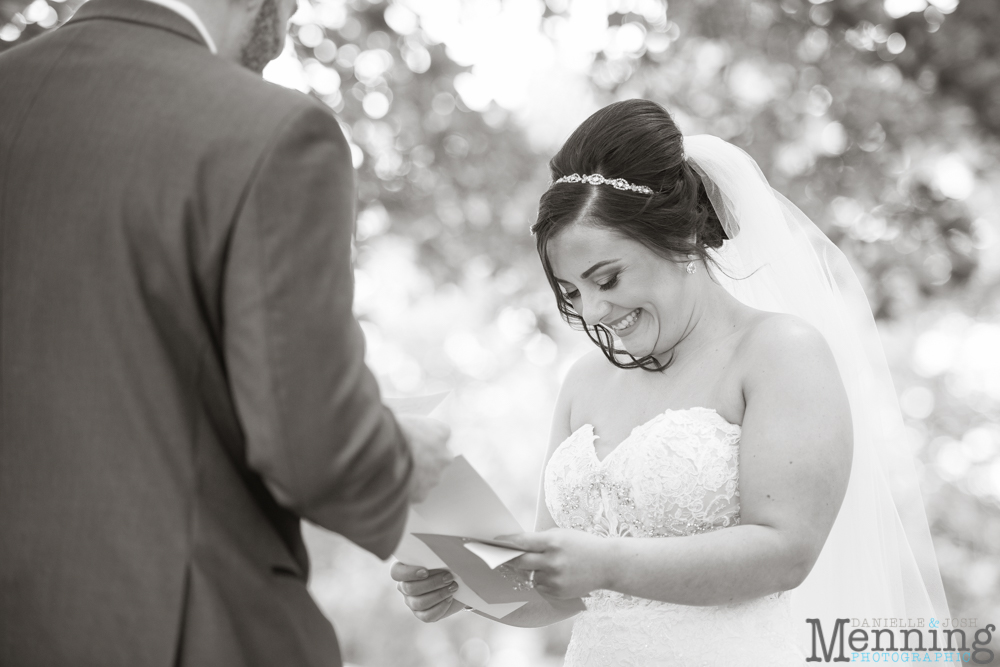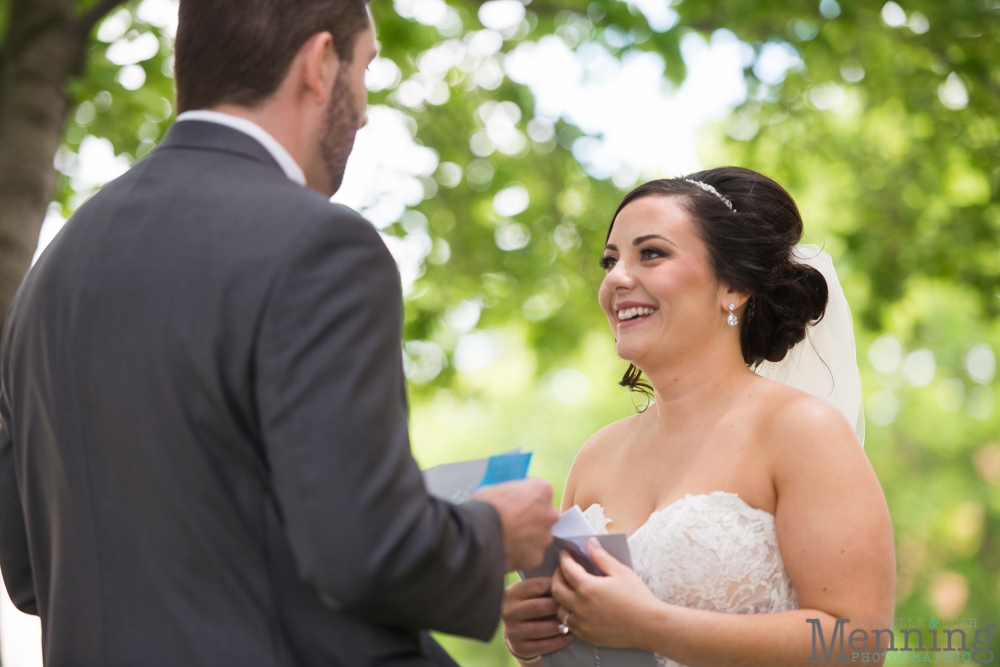 And we got to take a few portraits before the ceremony. Seriously. . . that dress! They were both looking great!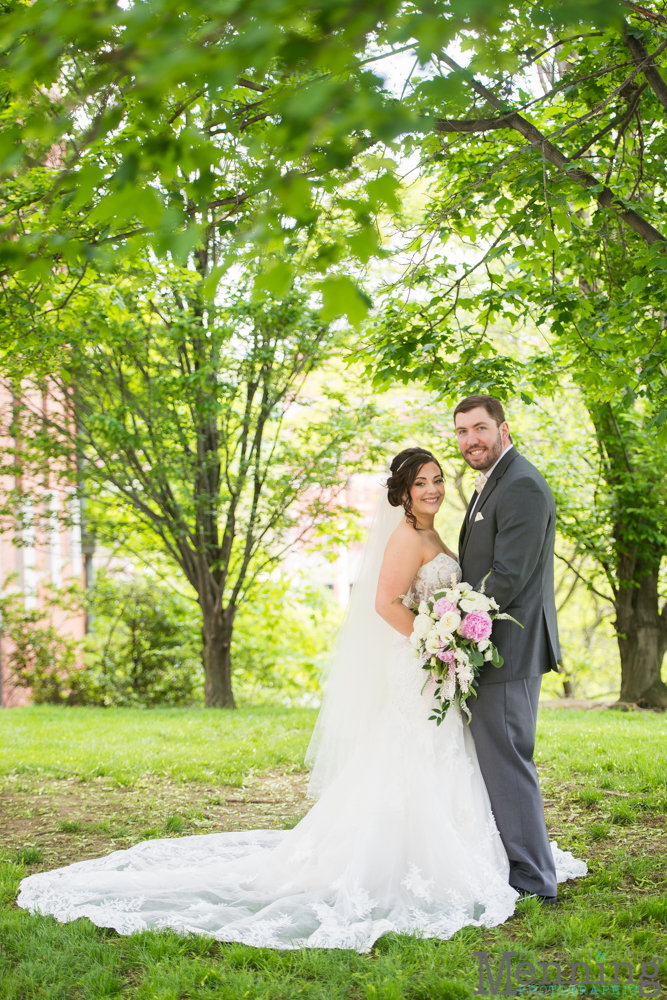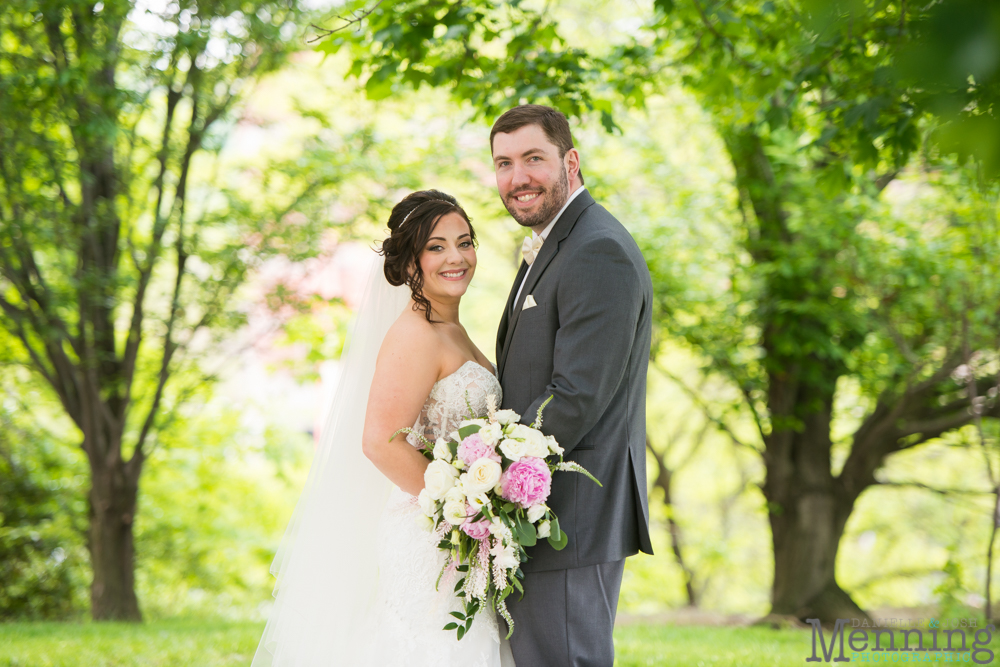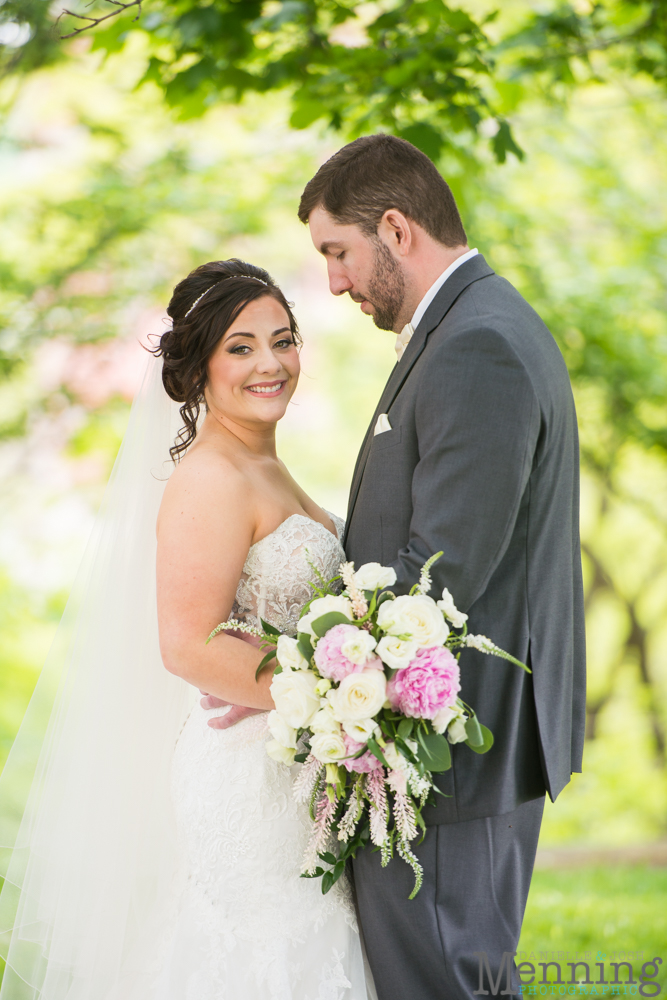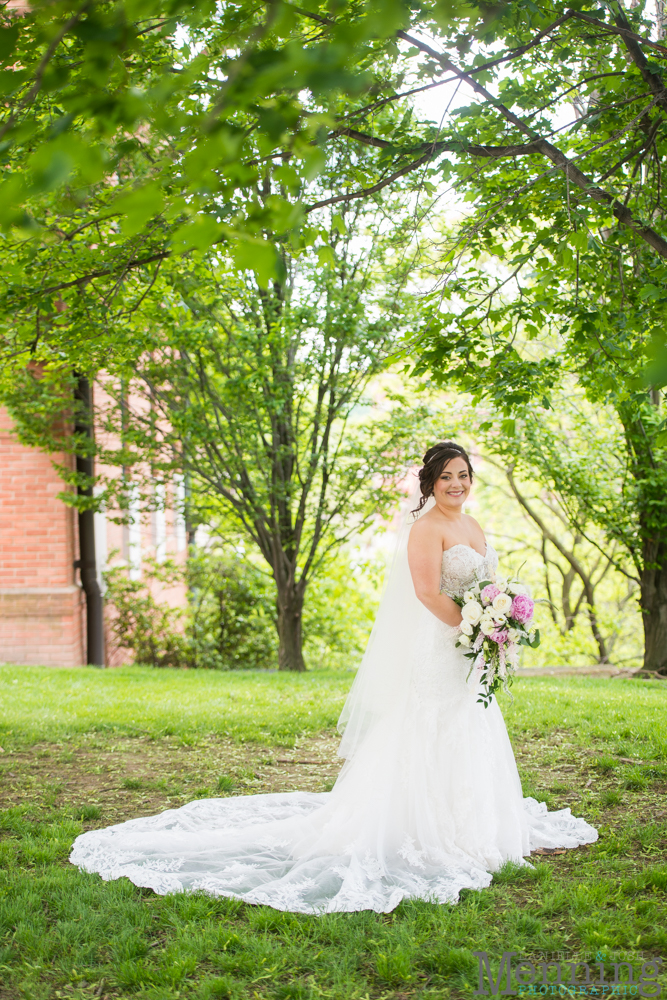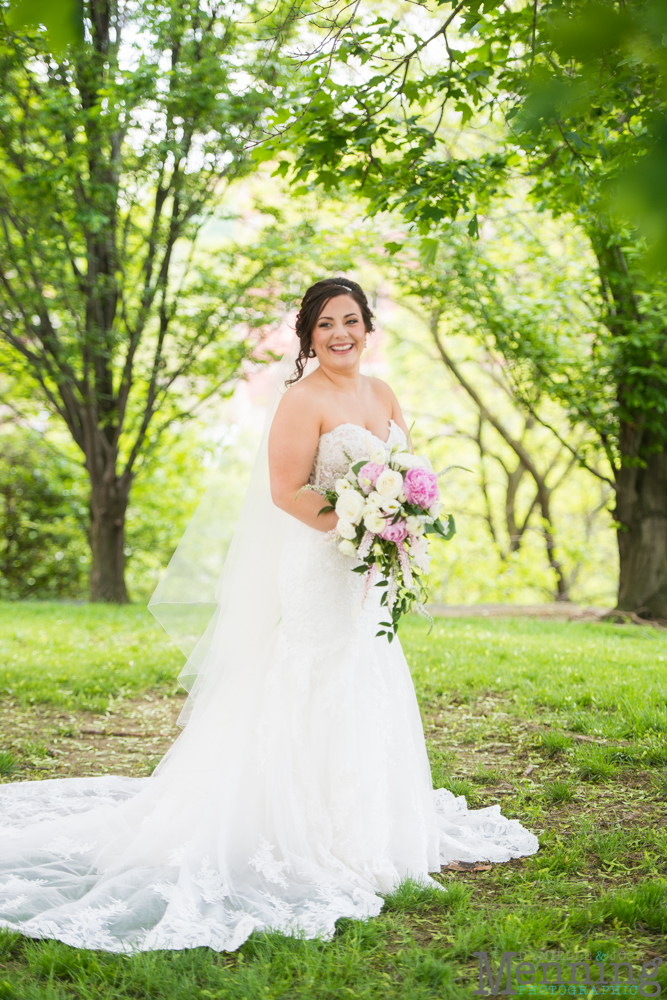 She got her hair done at Panache Salon. The stylists there are so friendly & always kill it with bridal hair! And since I've been gushing so much about her gown I should tell you where it's from; she got it at The Dress Bridal Boutique in Medina.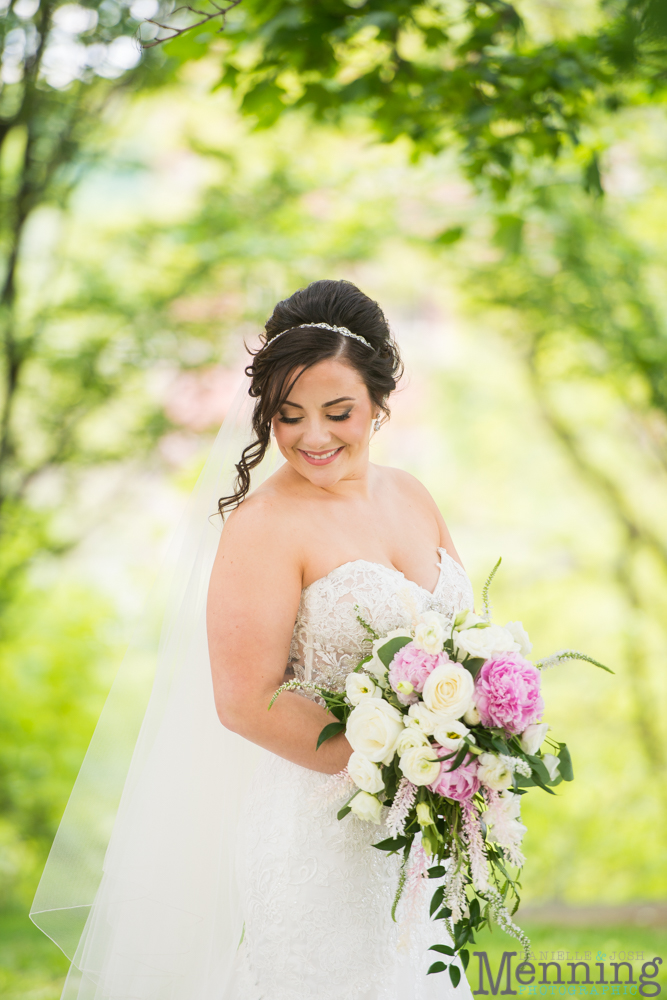 Michael's brother got to be part of the wedding day music experience with his guitar.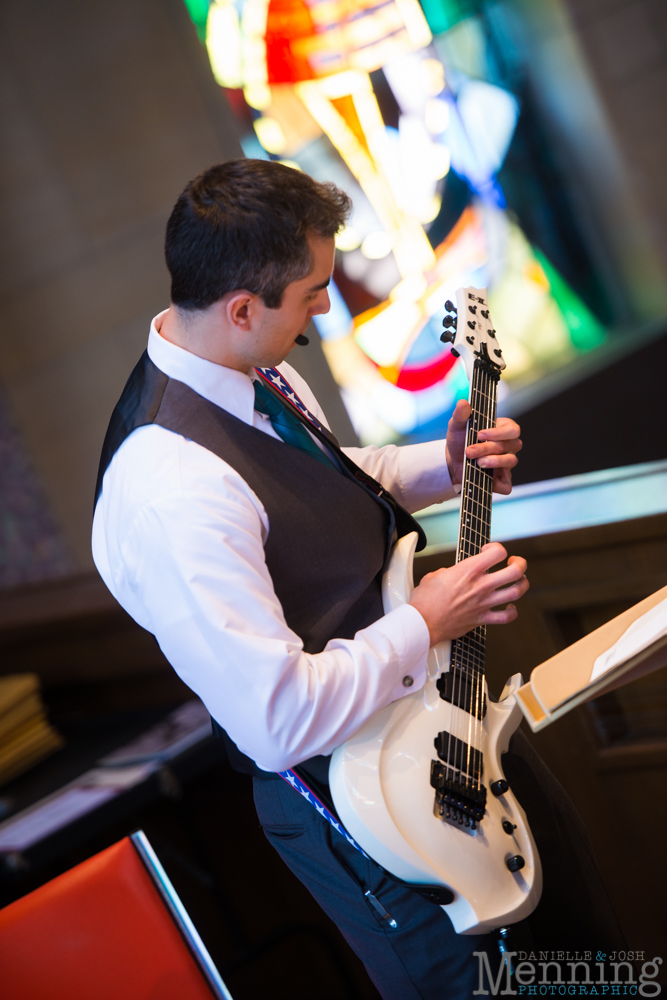 And their adorable niece was the cutest flower girl!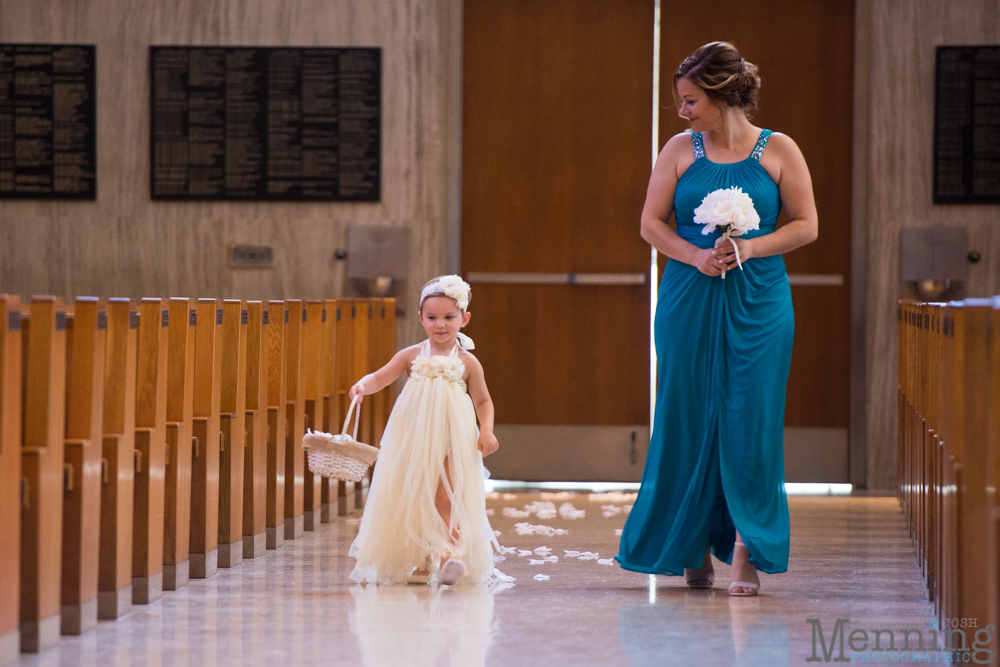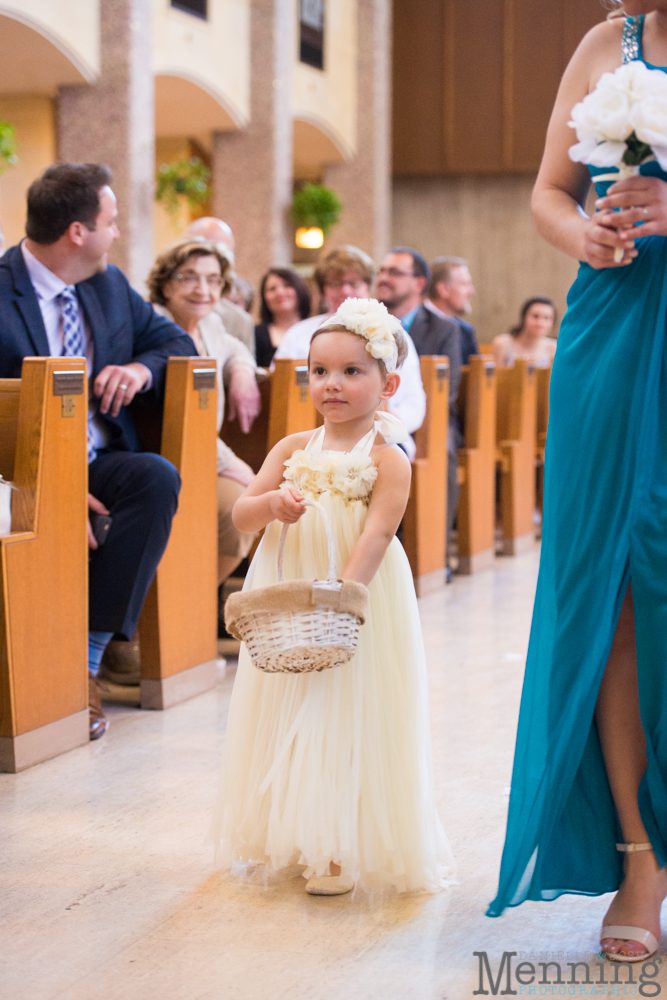 The cathedral has a great long aisle for brides!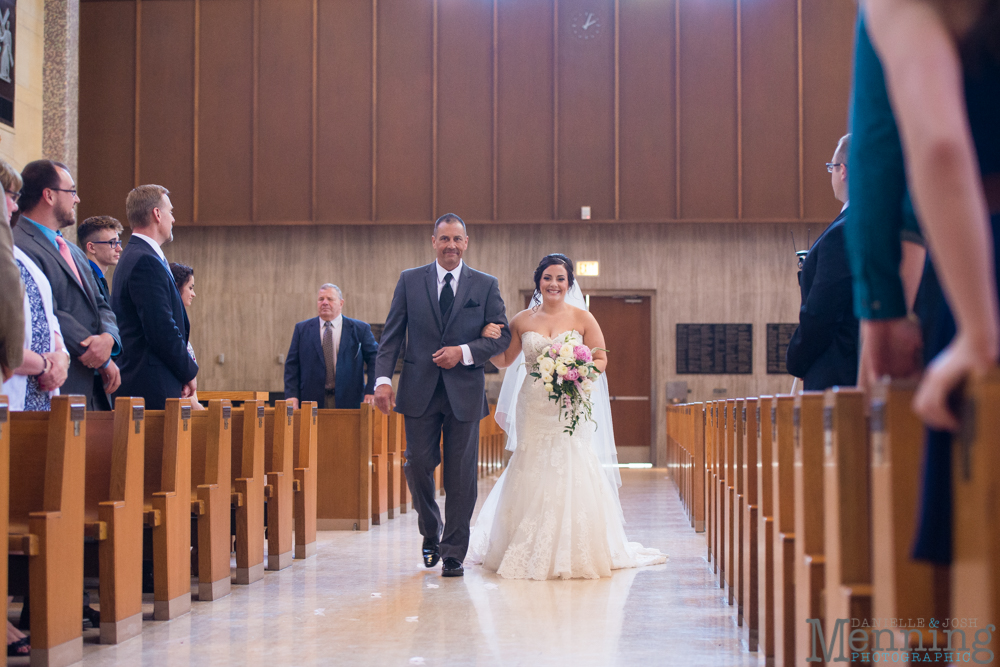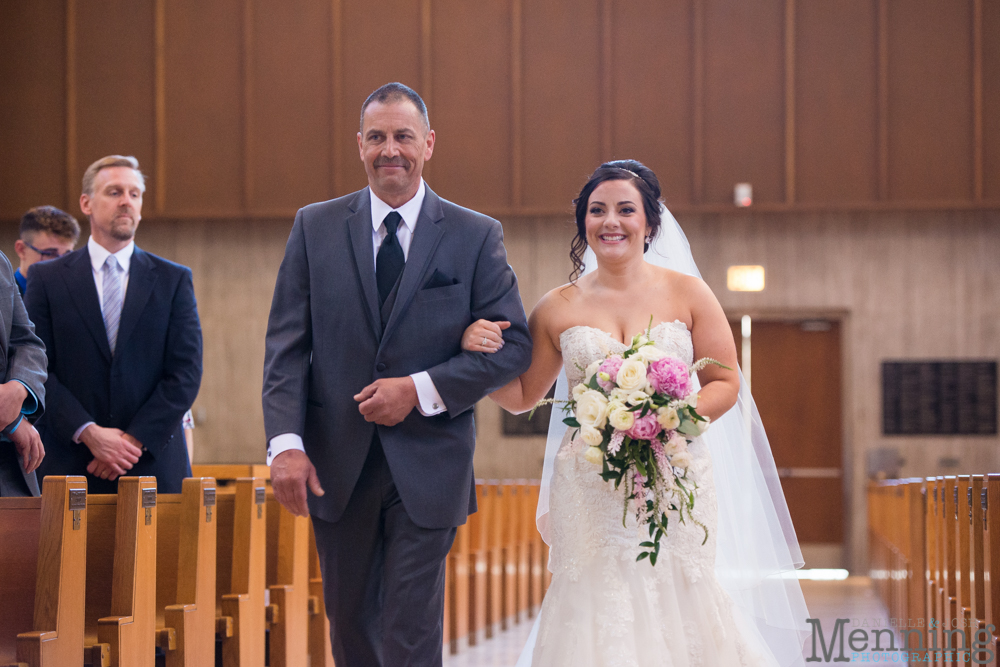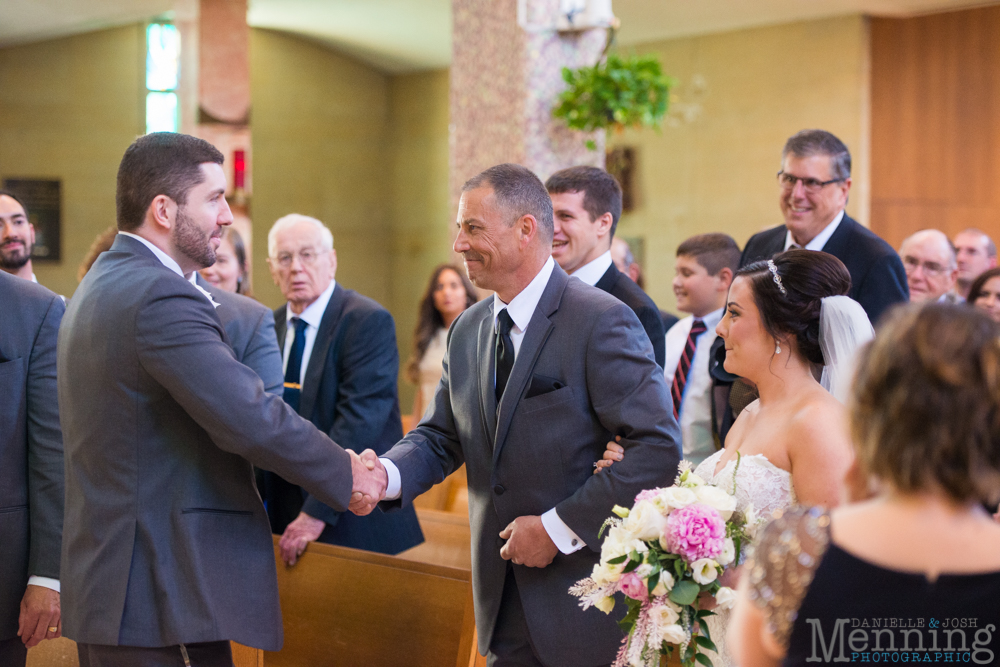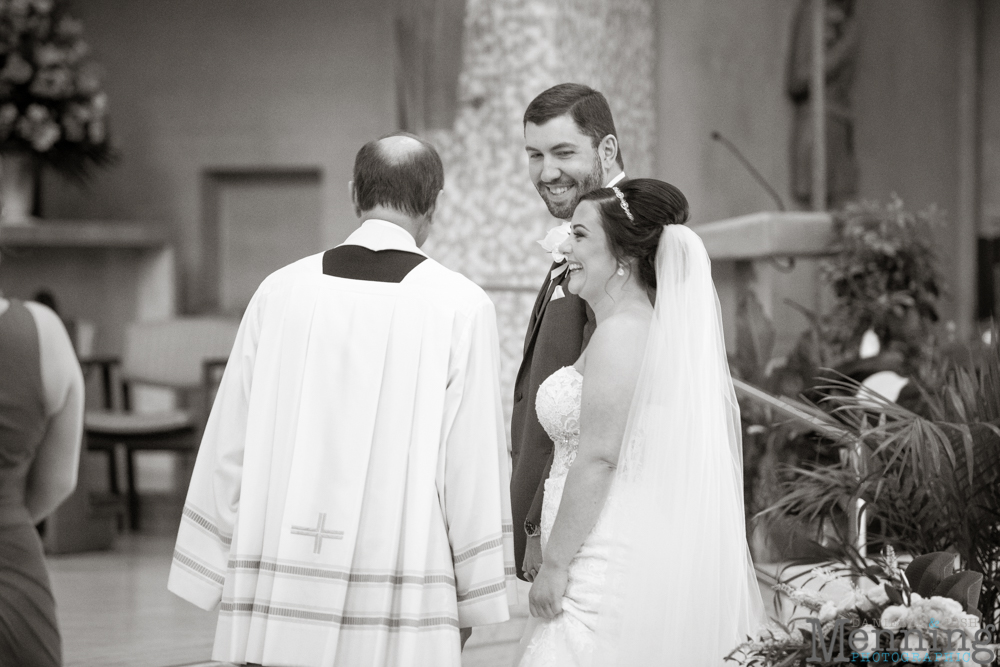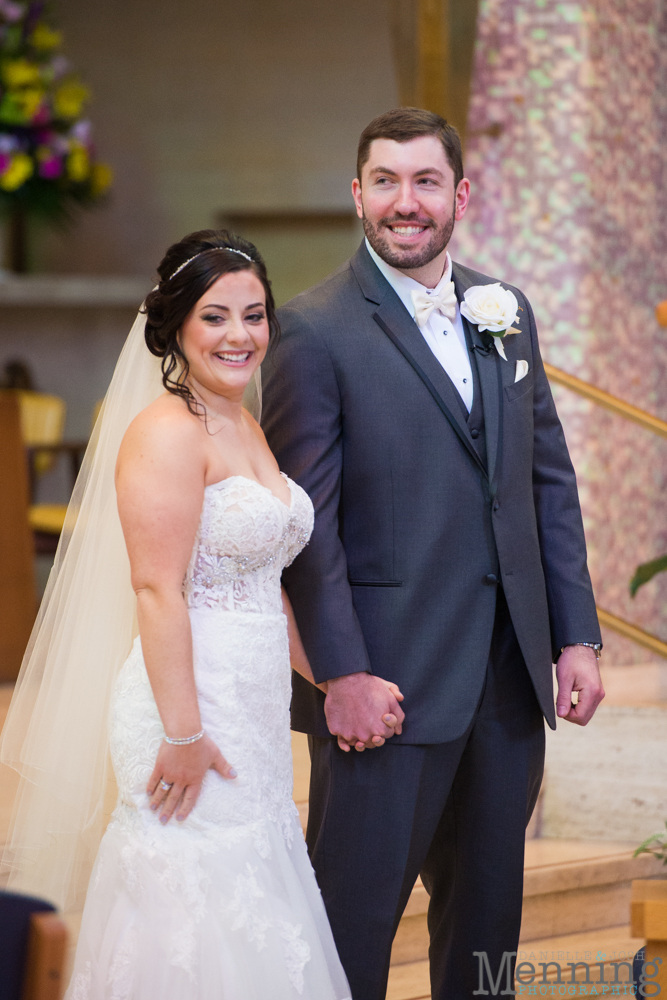 And the sunshine coming through the stained glass gets us every time!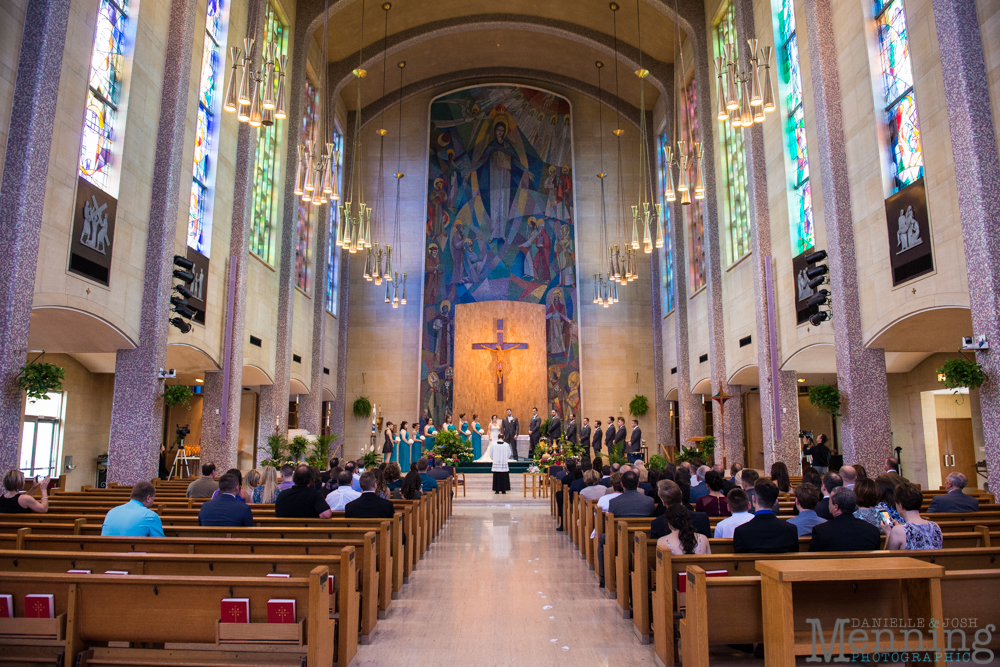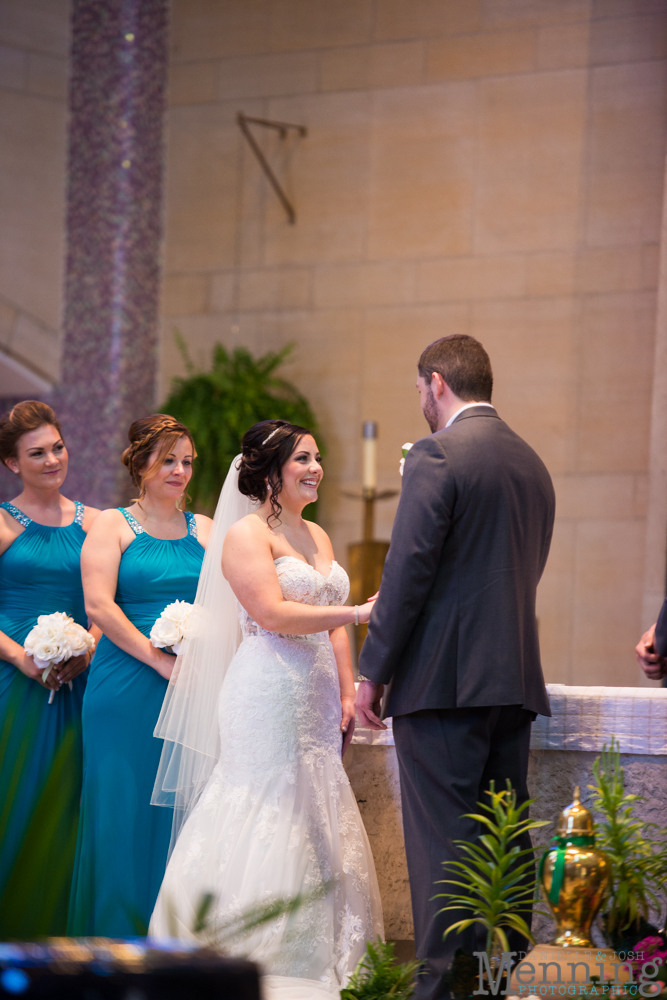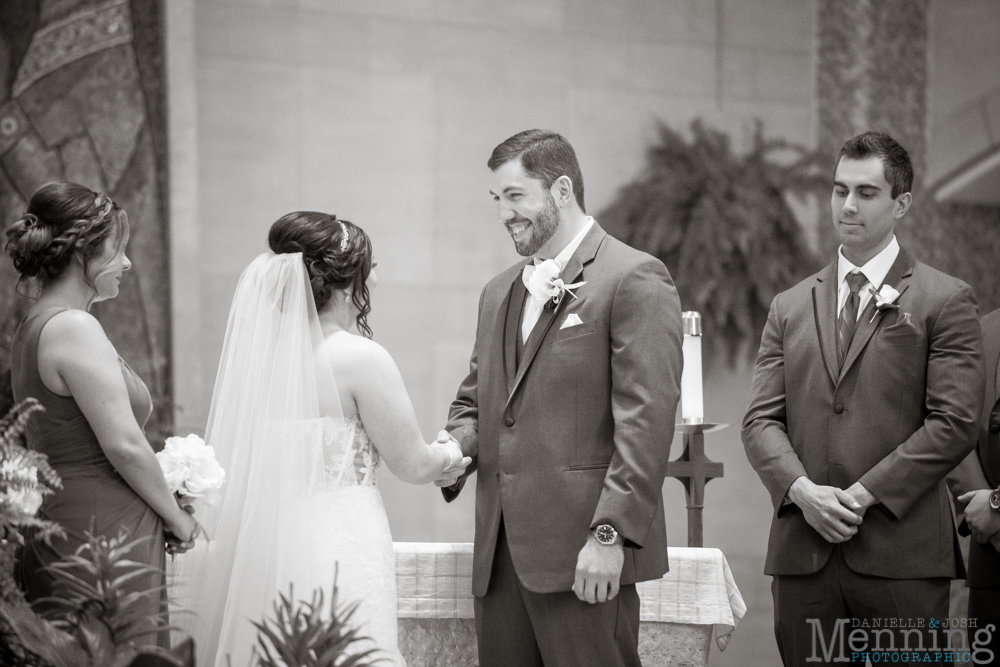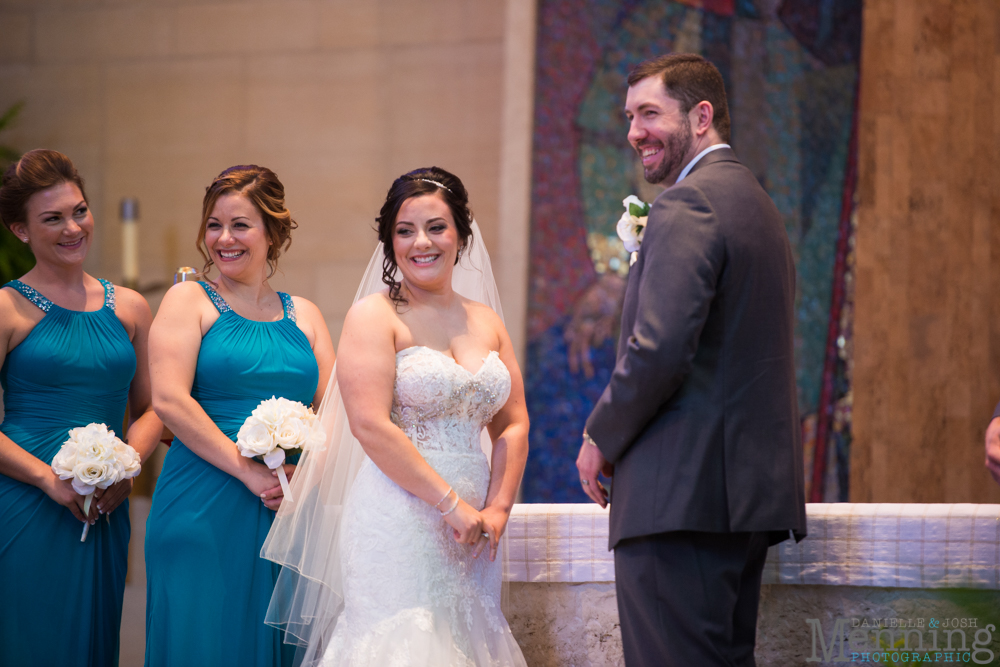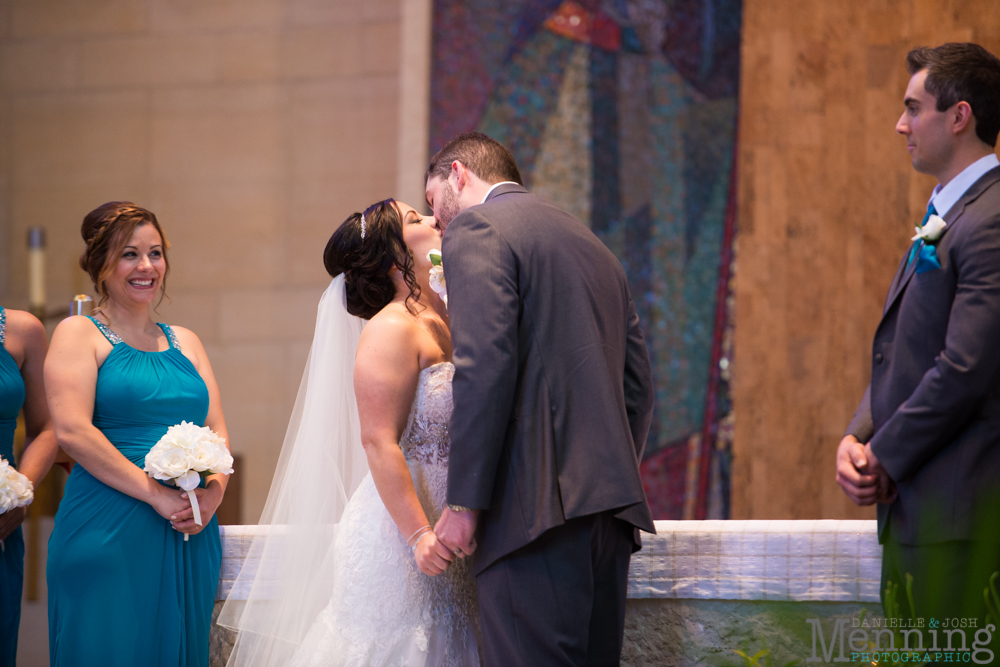 The kiss!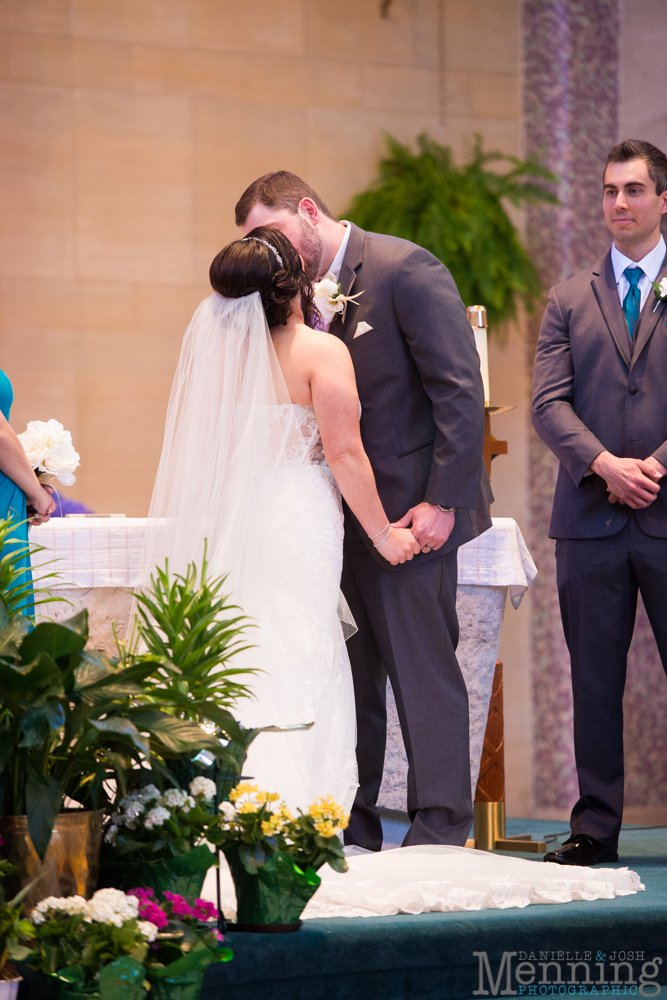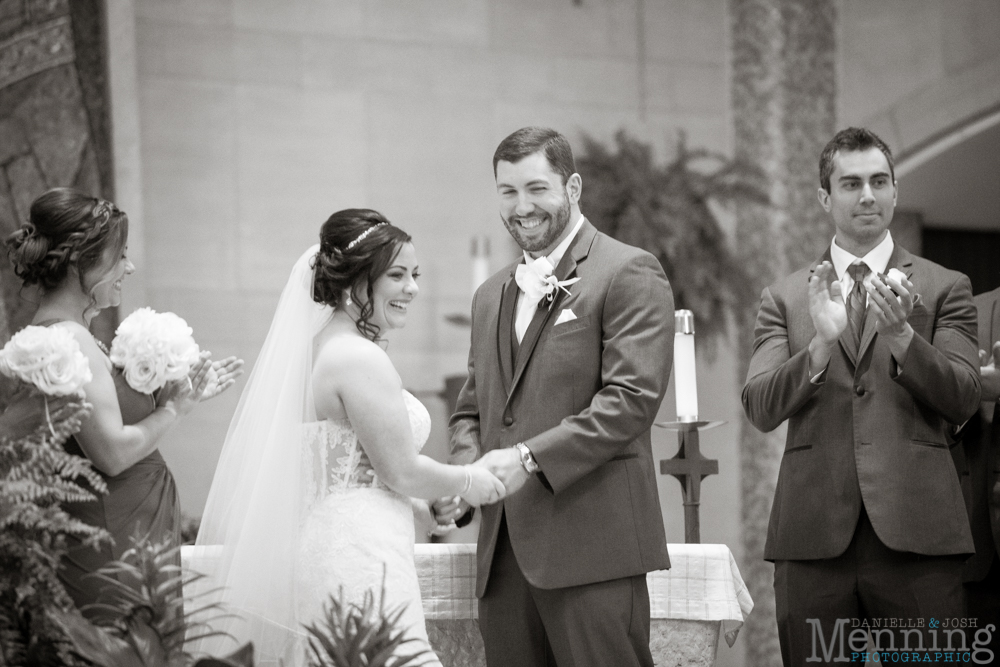 Thumbs up from the groom! Must've been a decent kiss. hehe.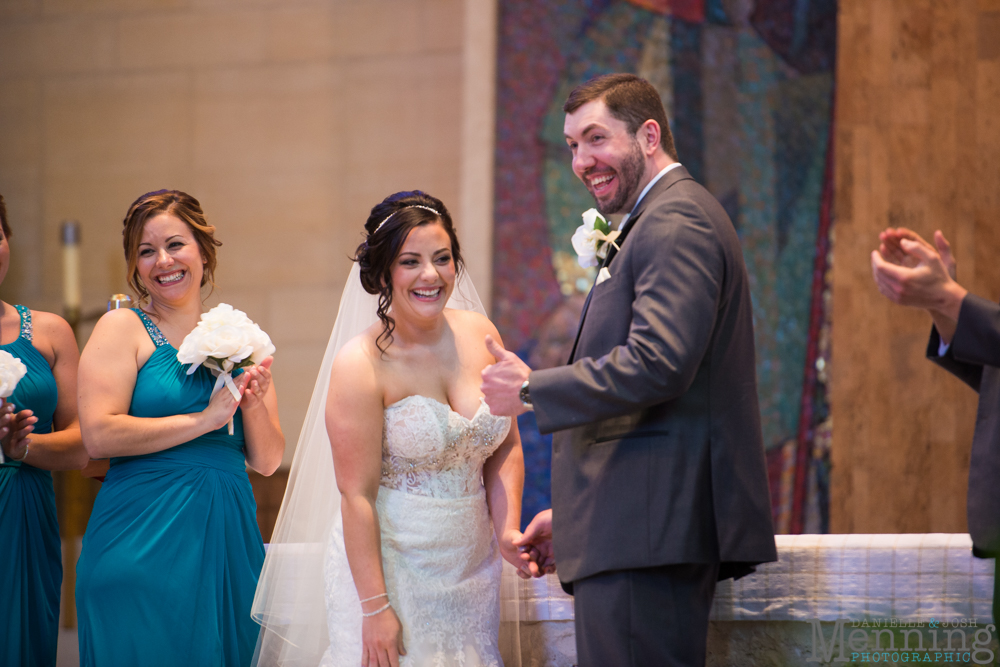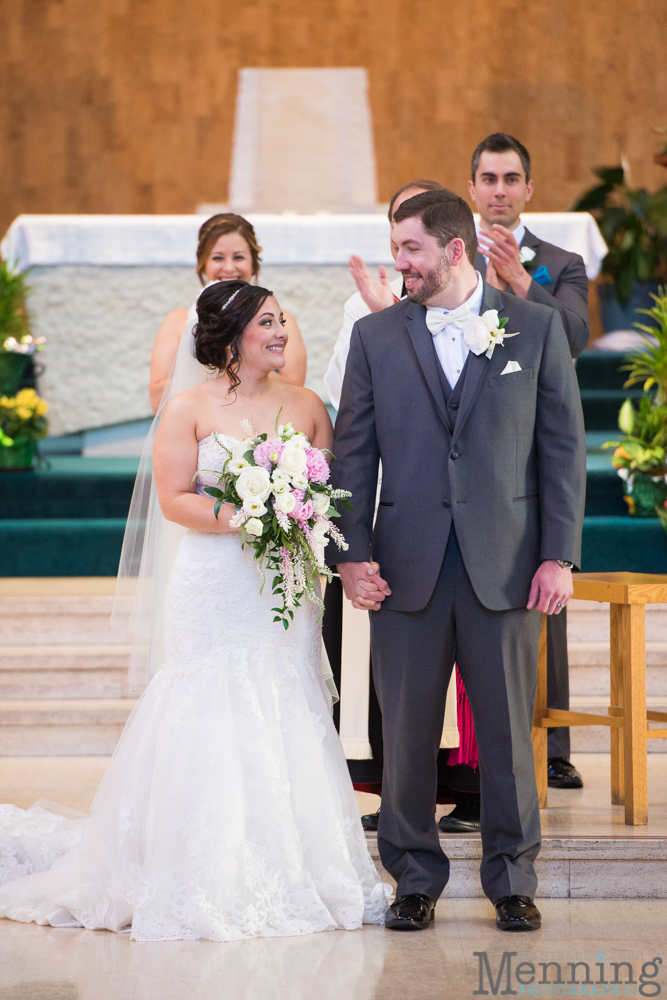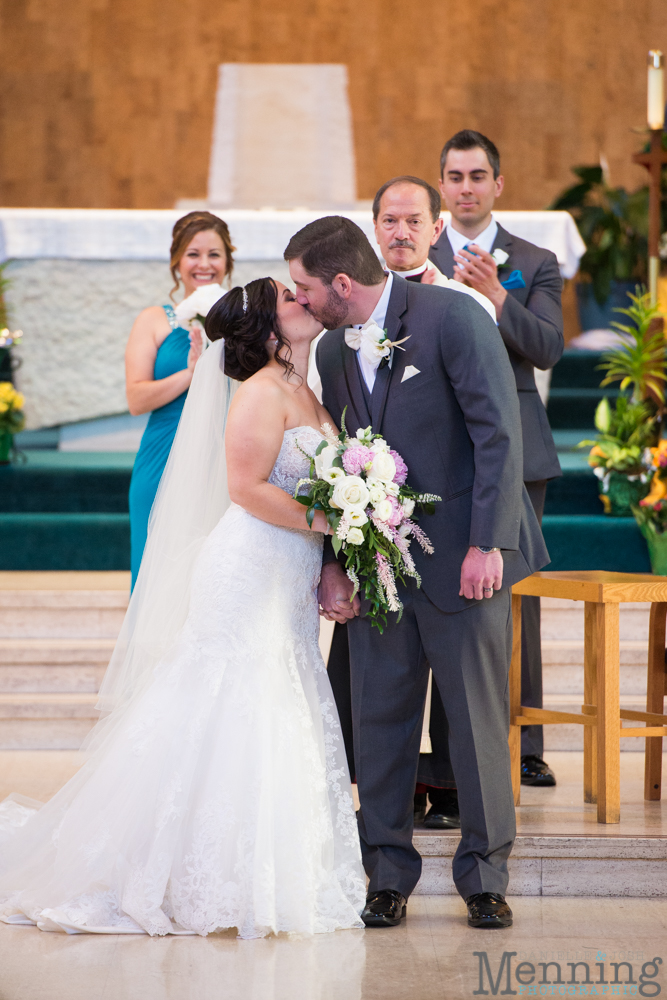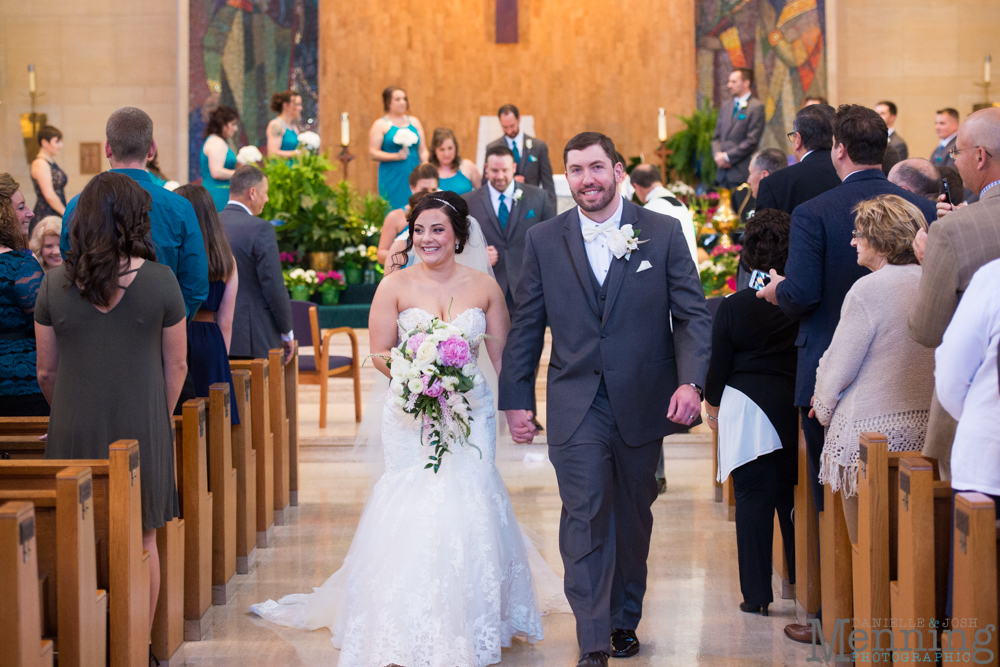 That's some swag right there. . . their names on the sign!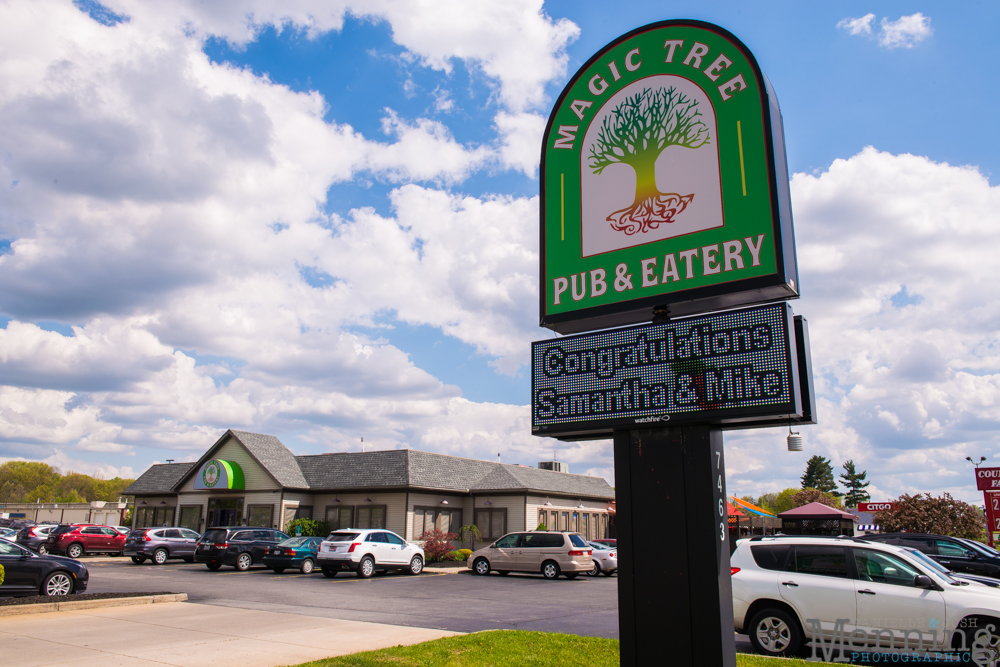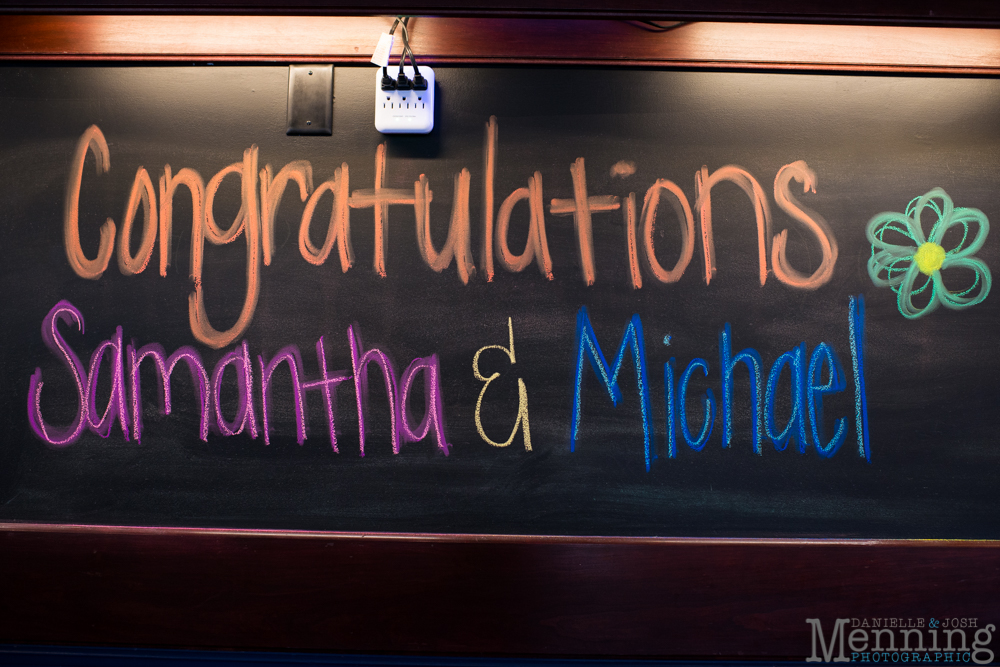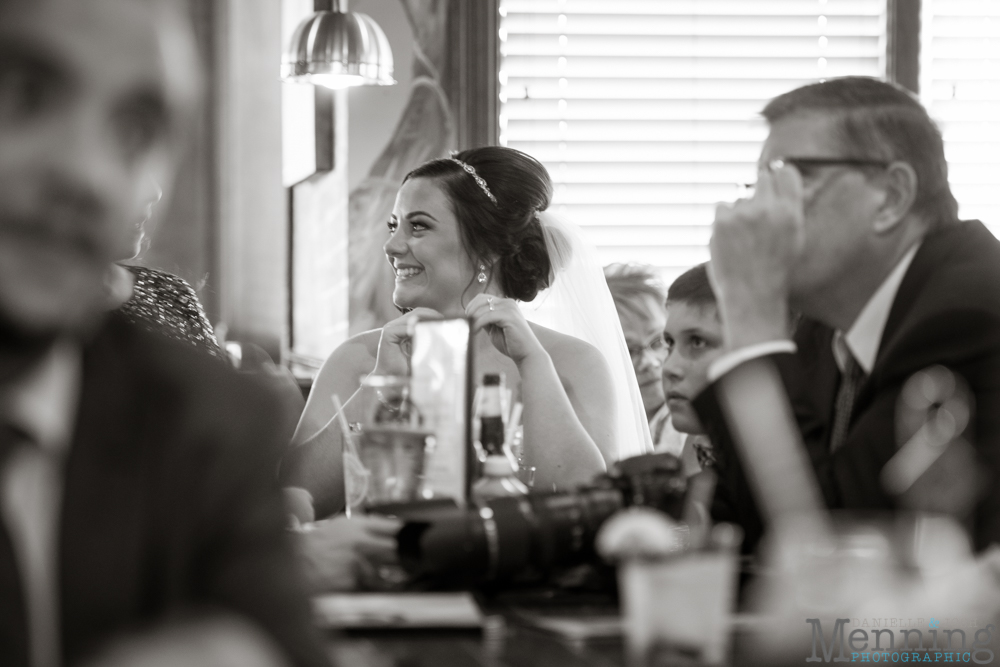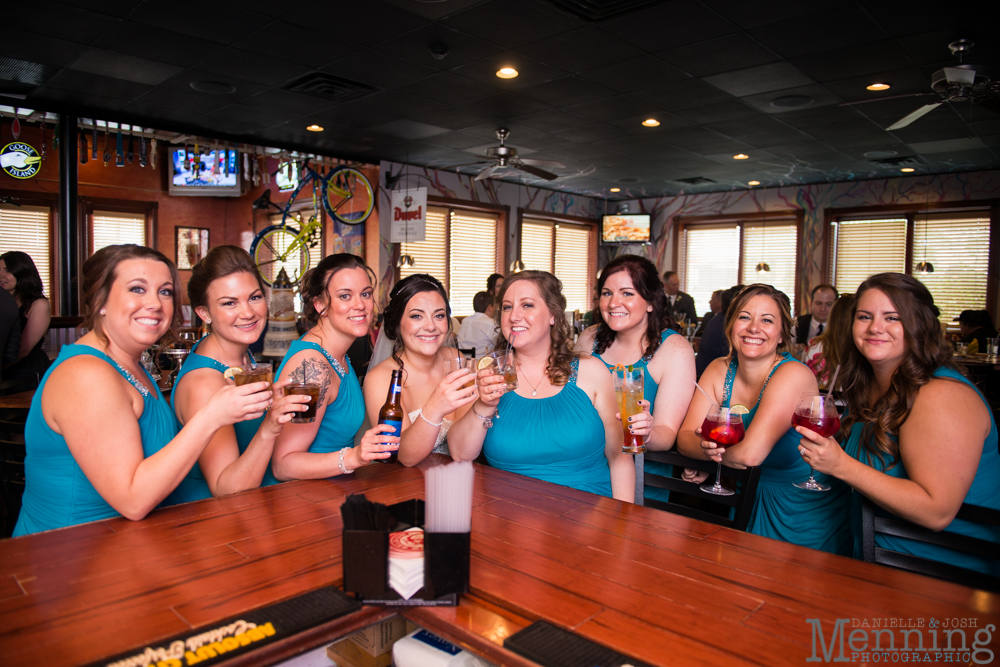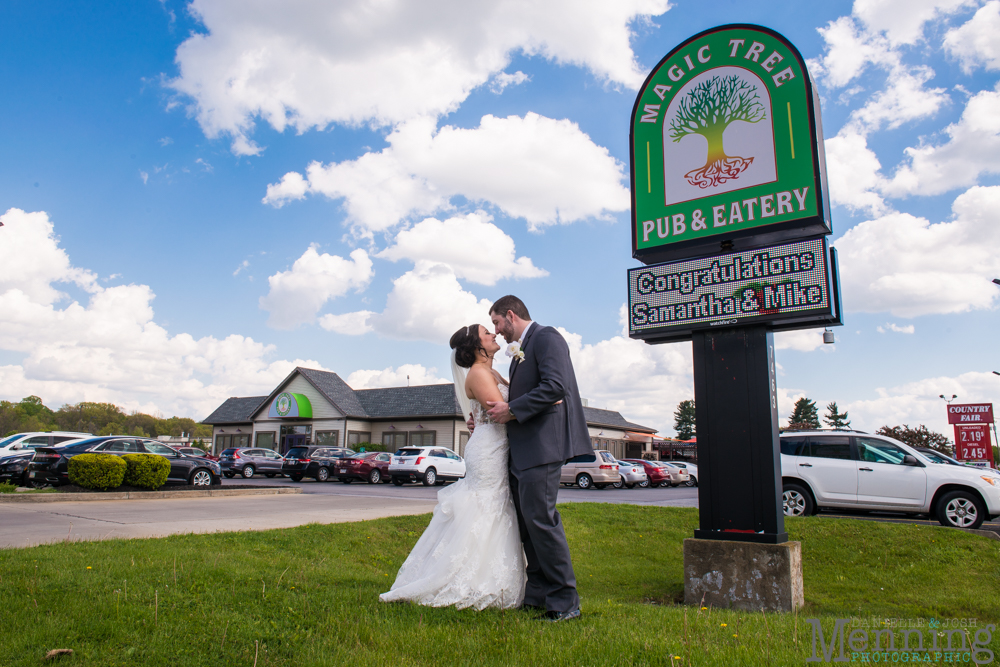 The Lake Club stairs always make for a classic bridal party portrait backdrop.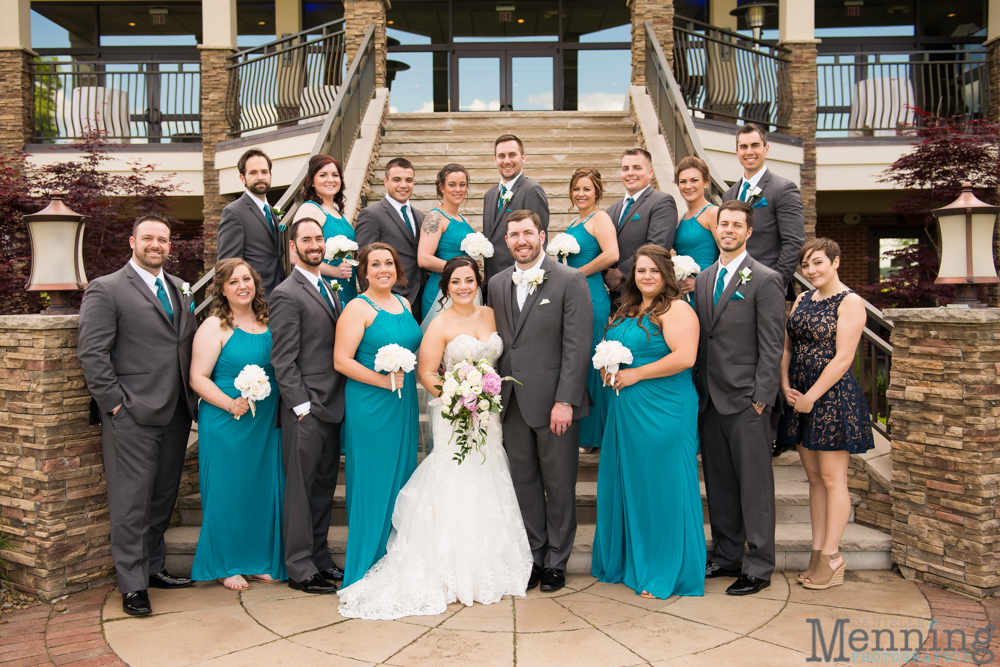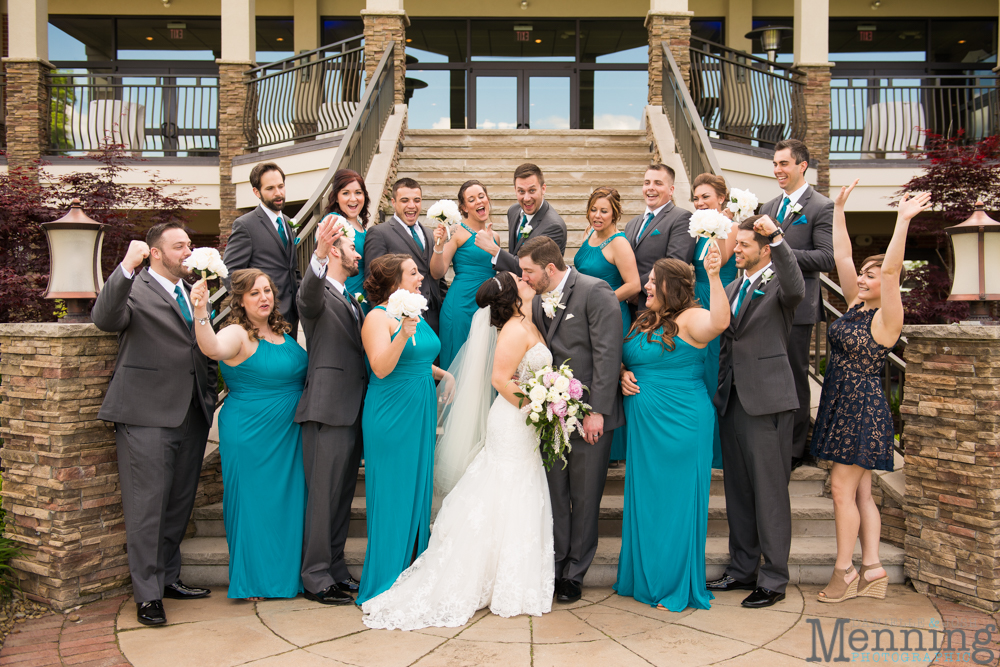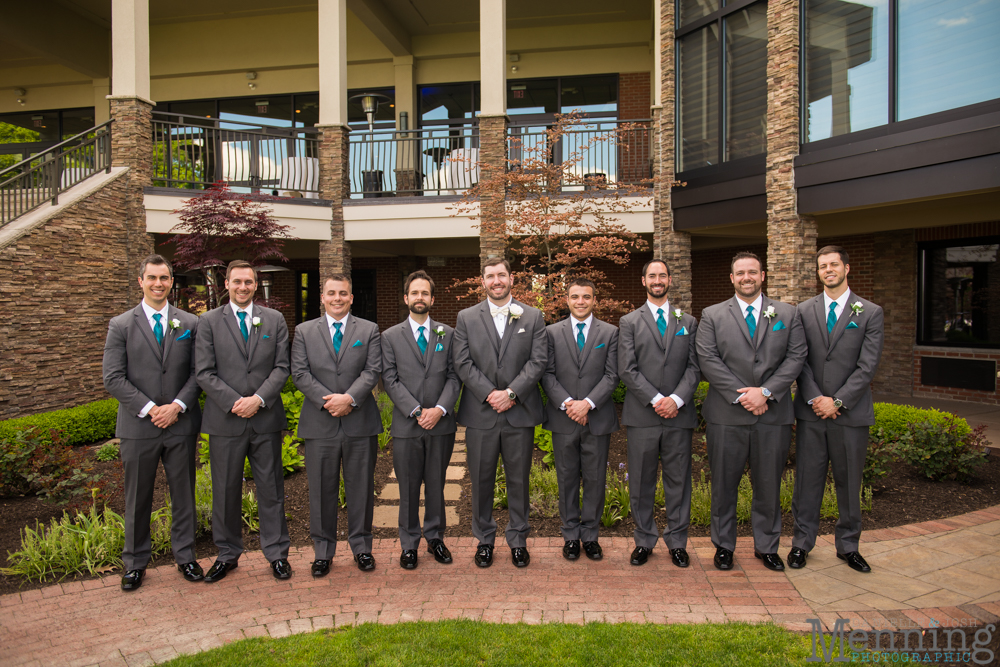 Don't ask. ha!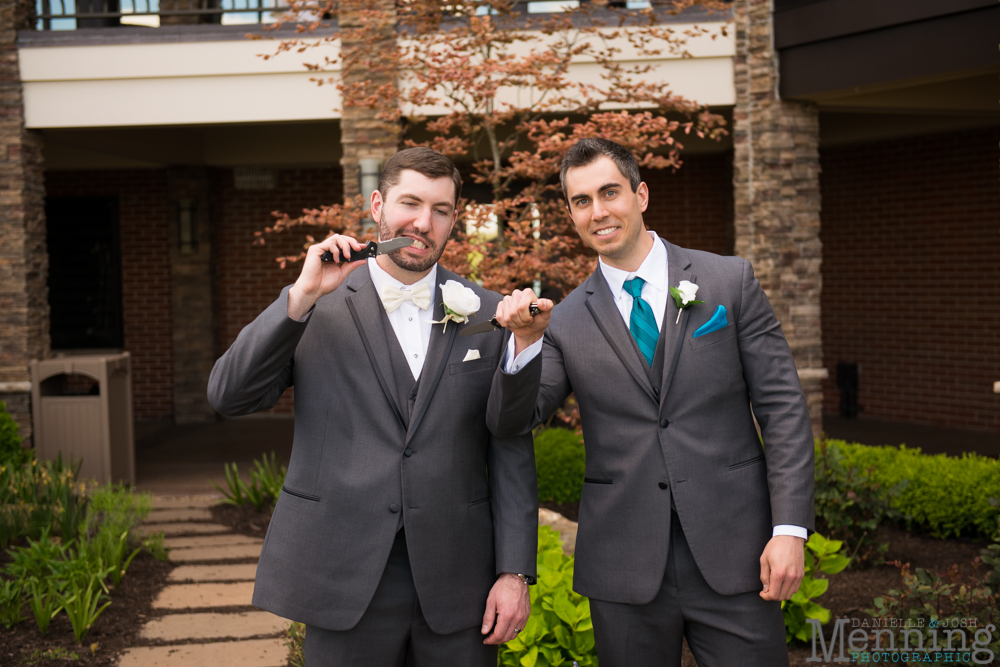 These ladies were so much fun!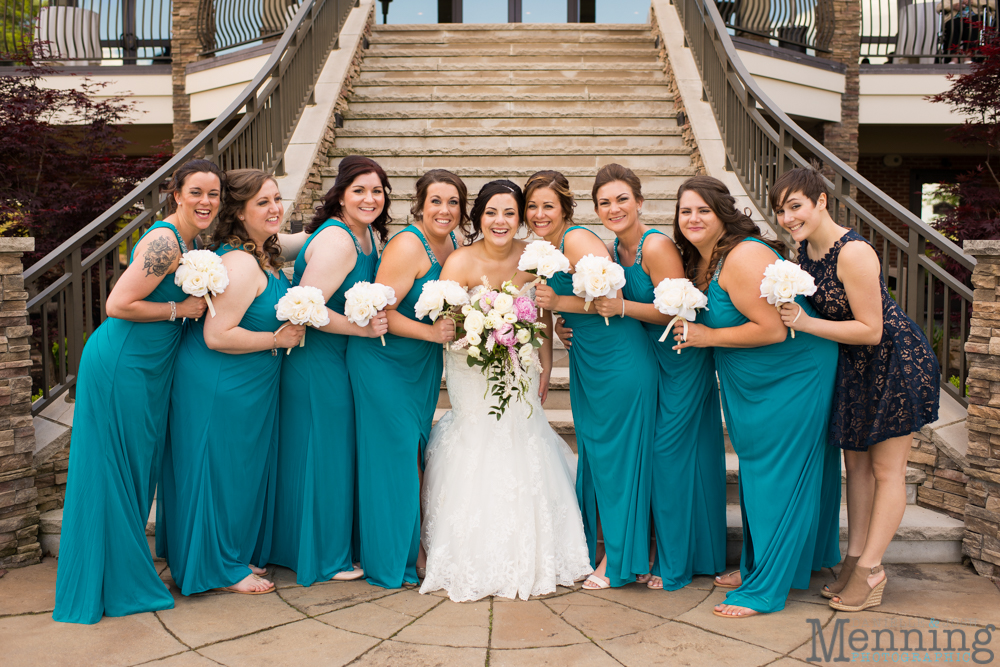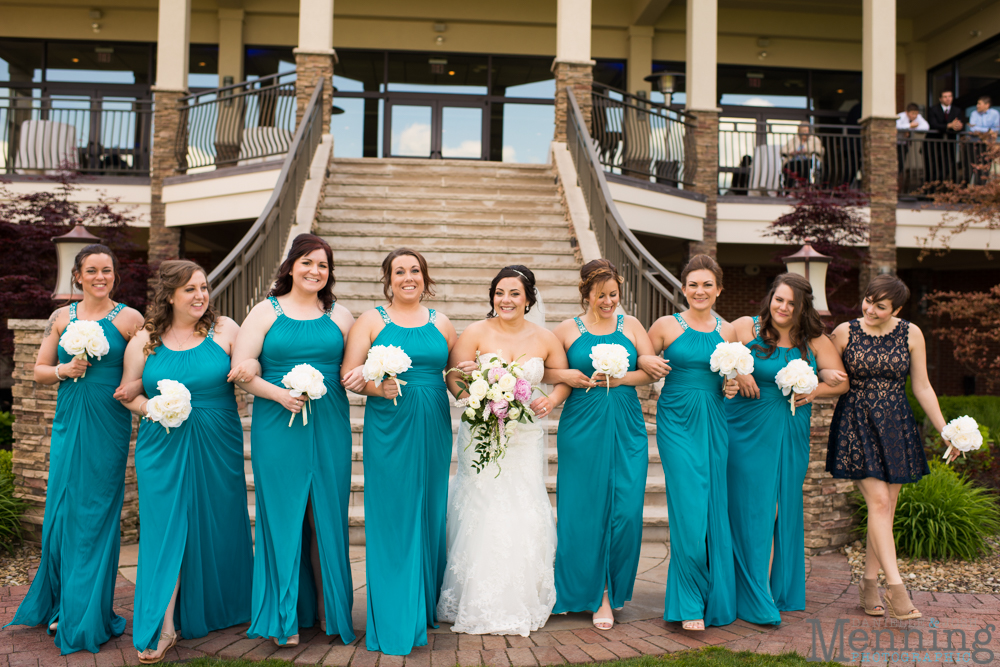 The clouds looked amazing reflecting in the windows.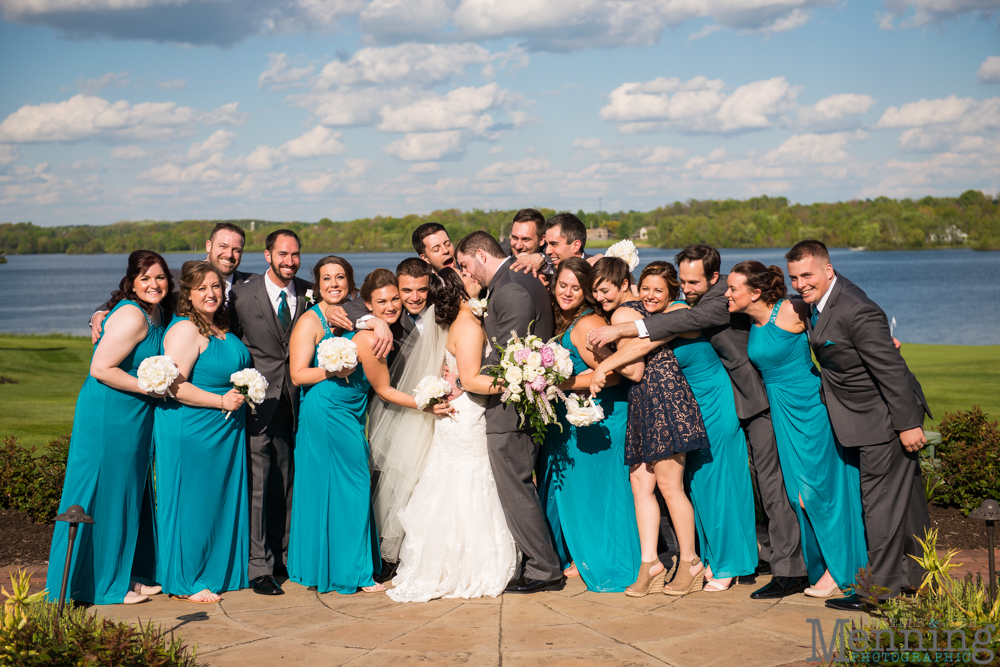 Then it was time for romantic bride & groom portraits!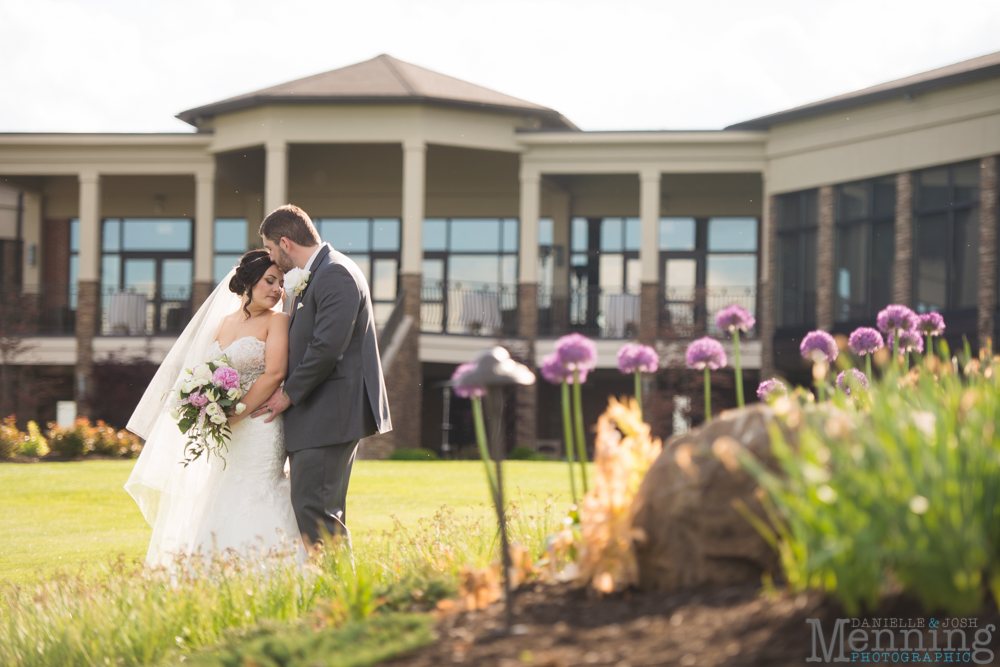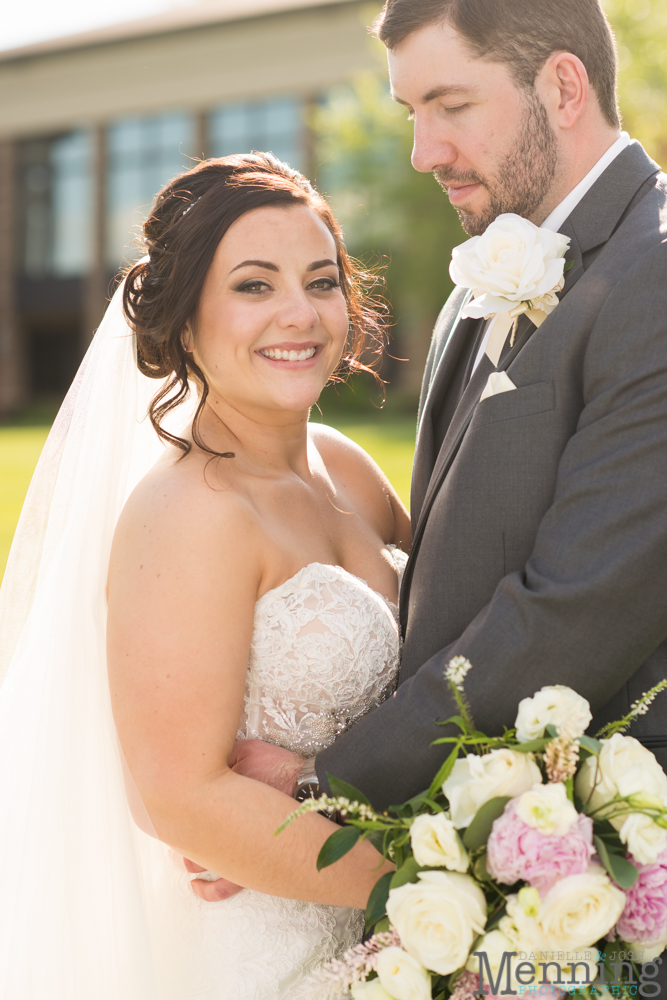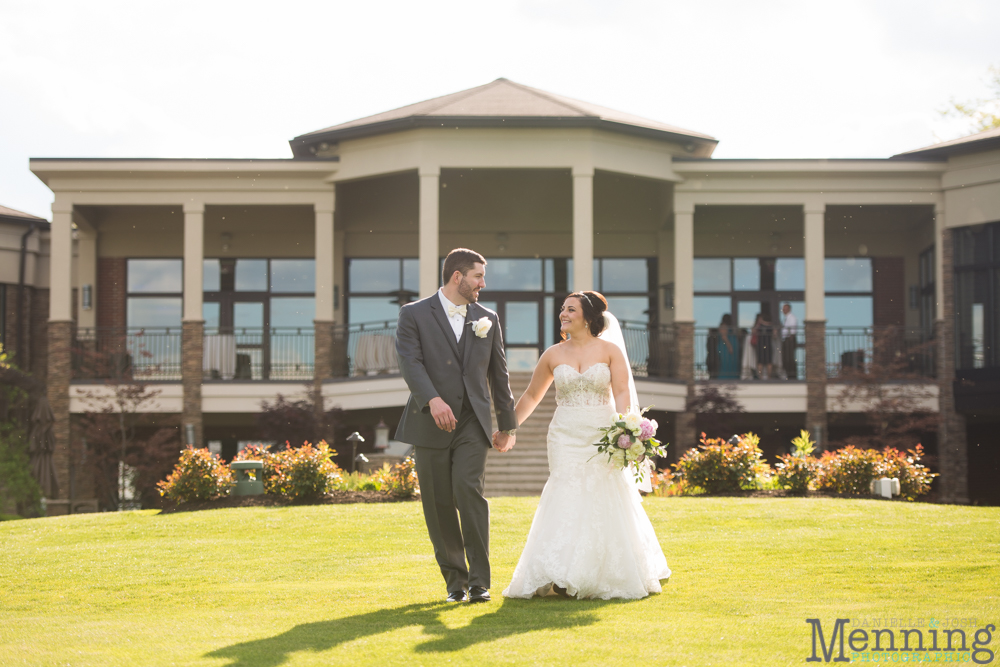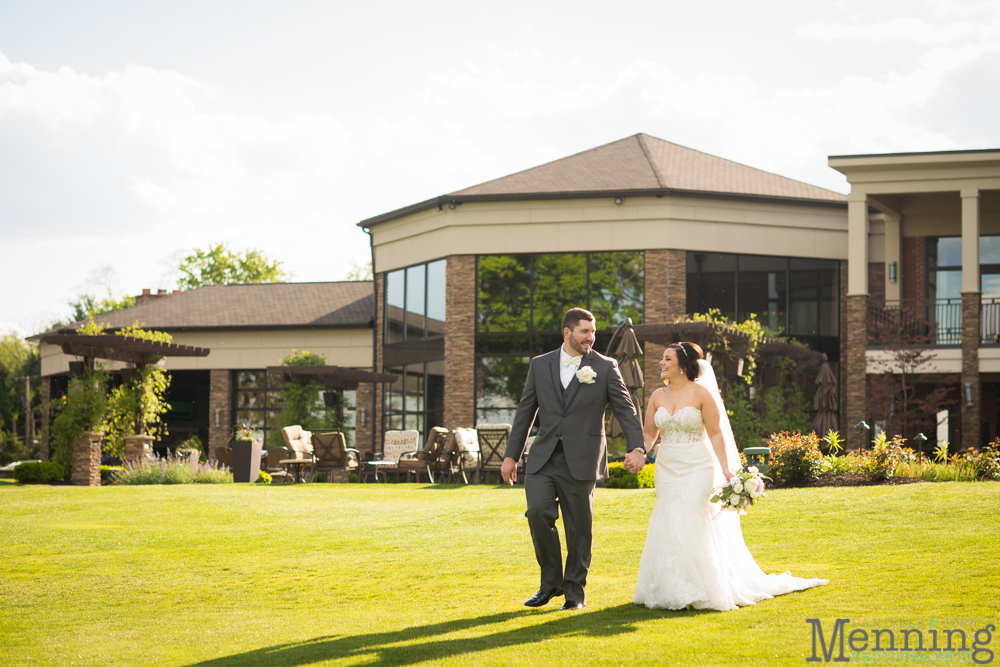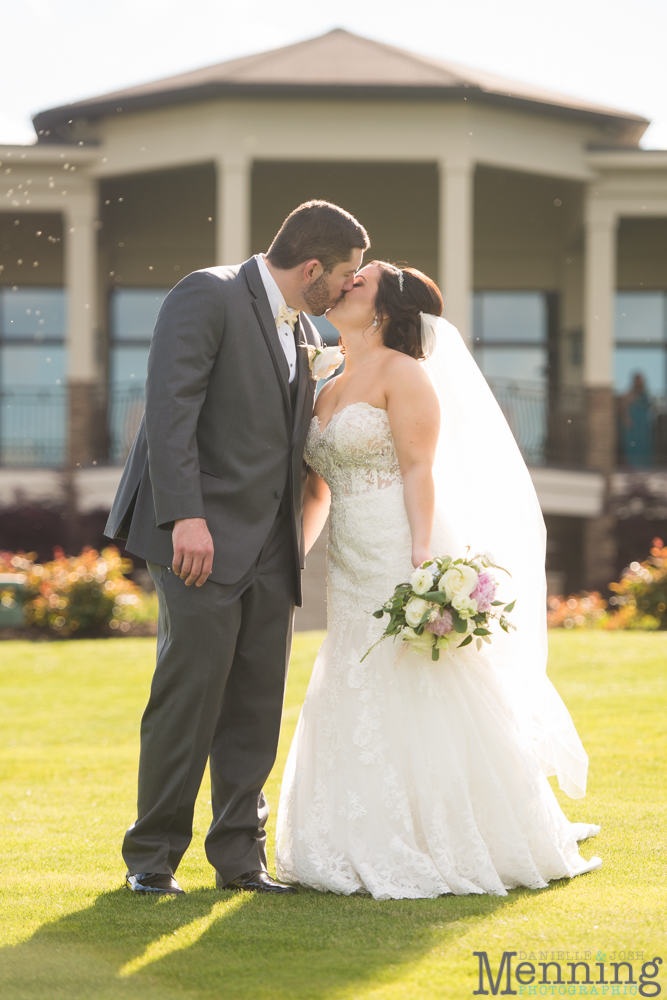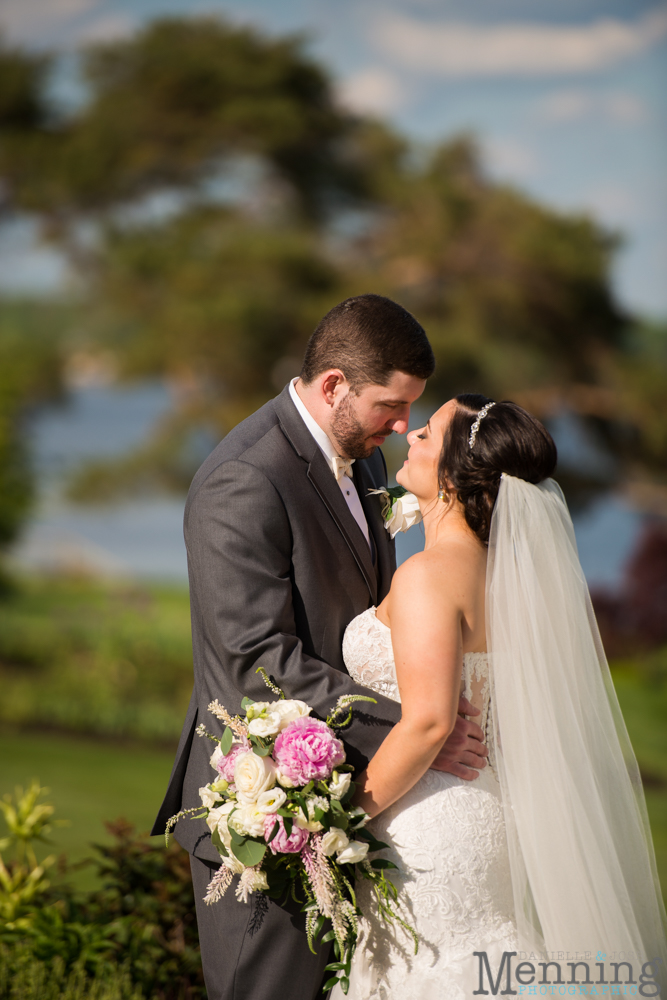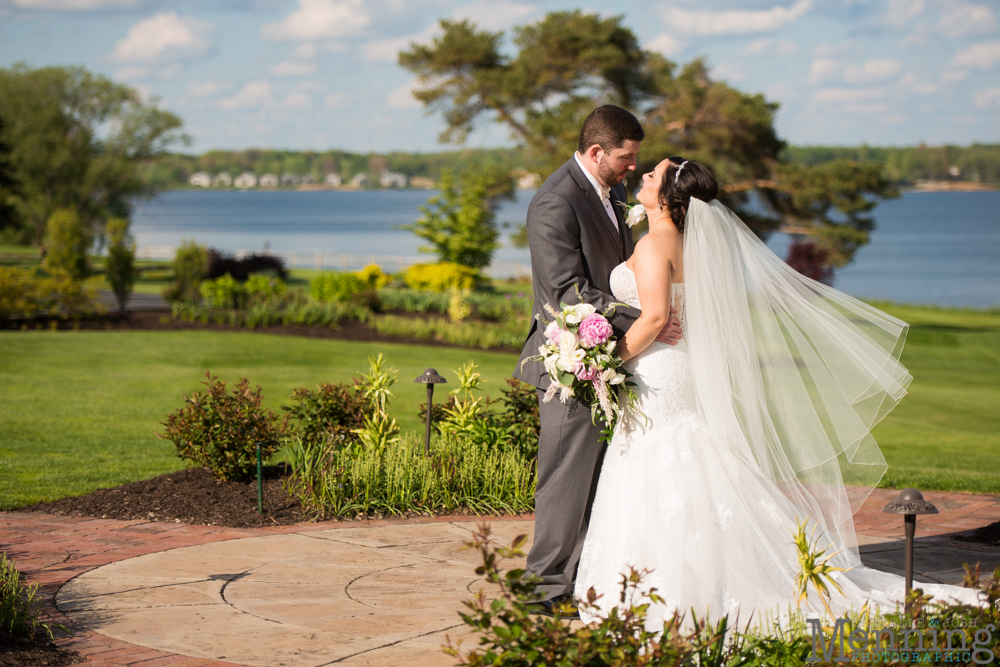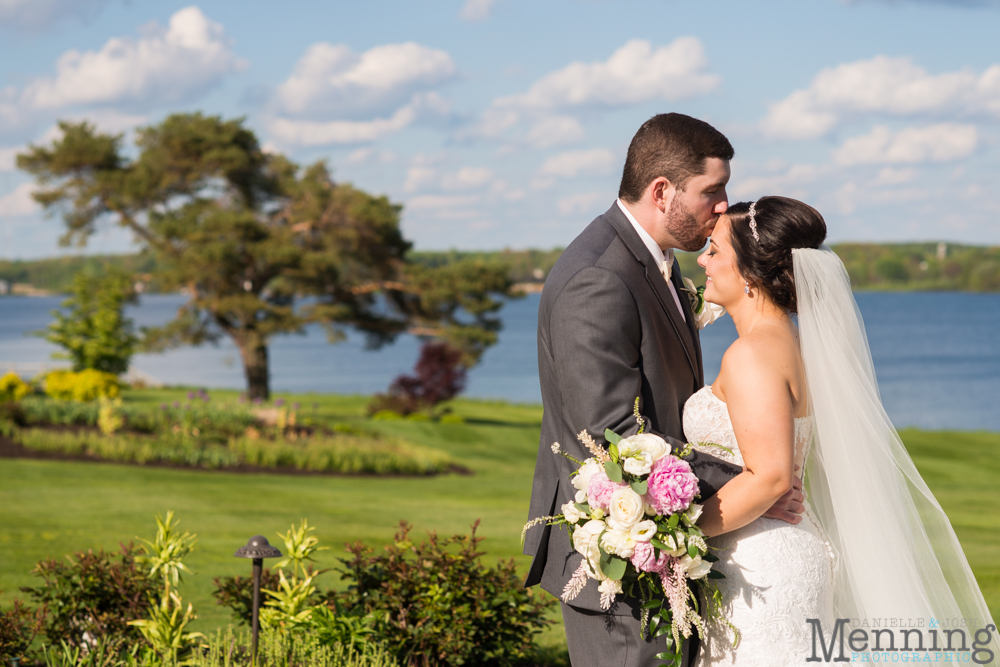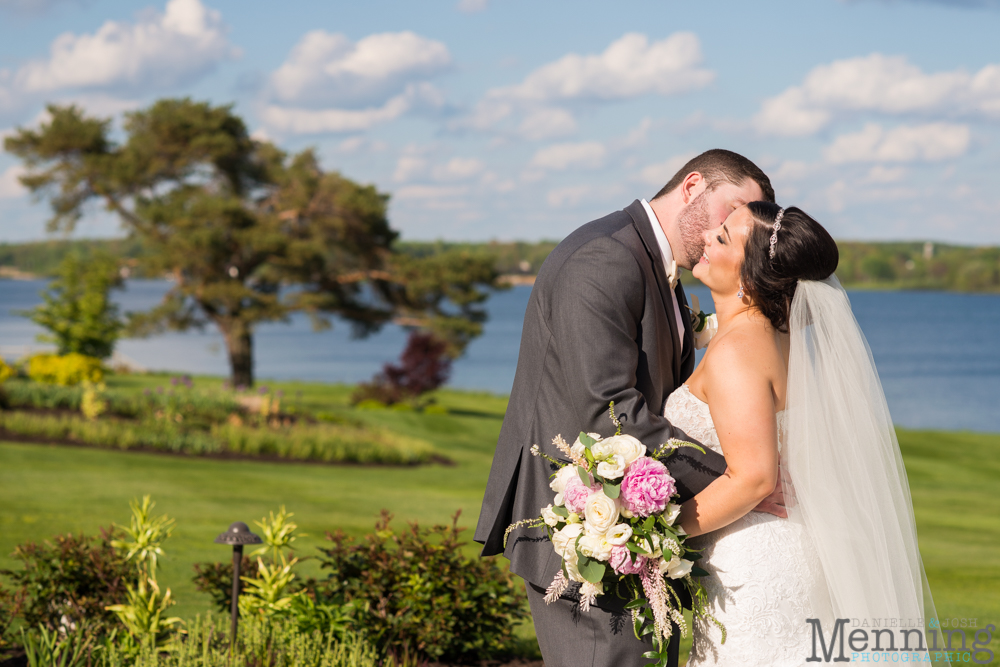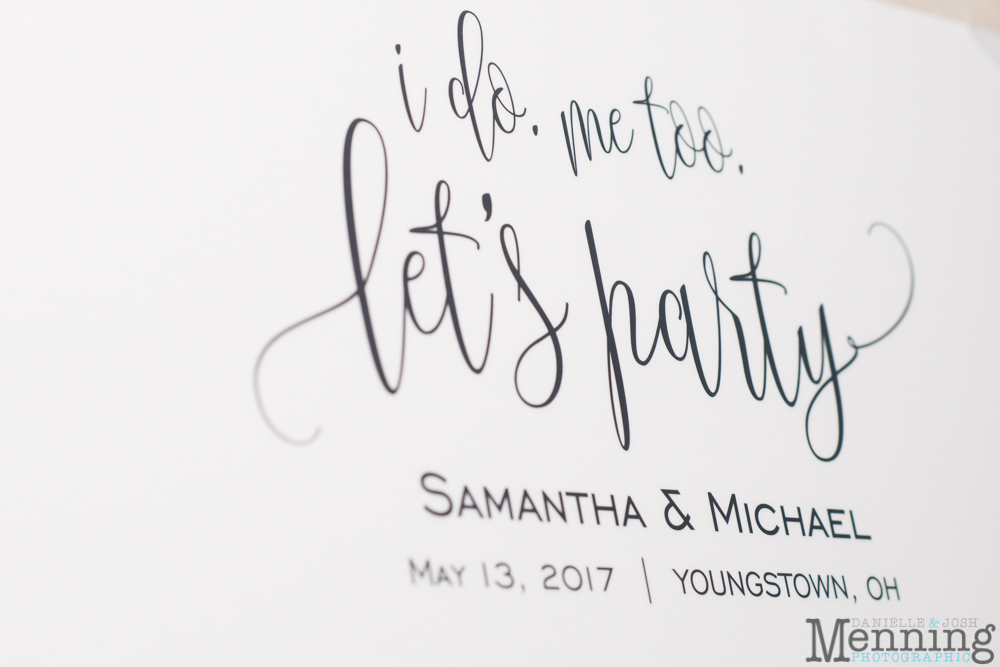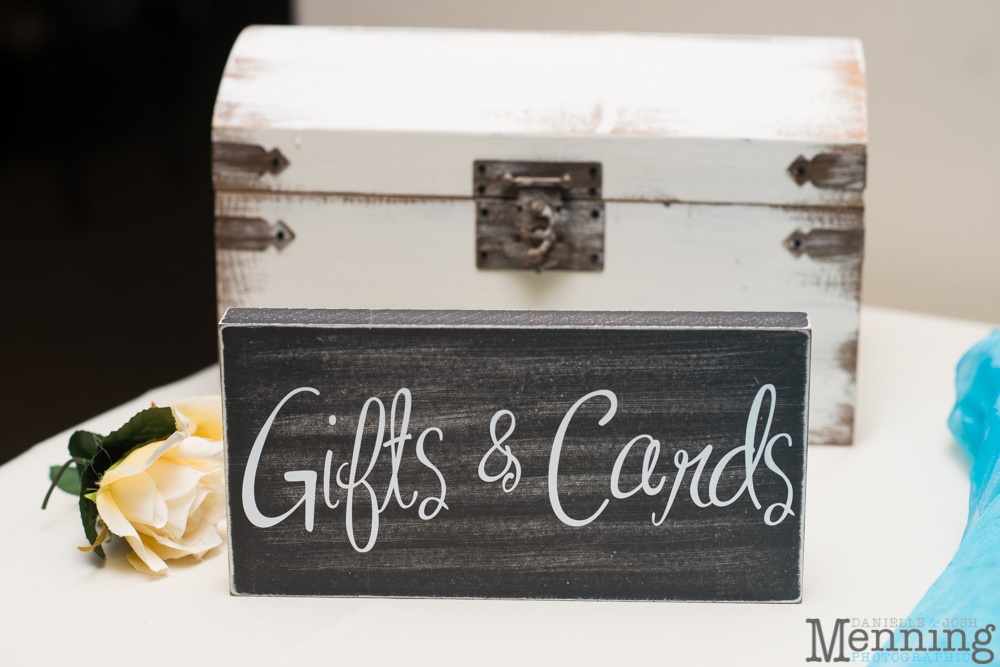 I love the ceiling treatment! It definitely gives the whole atmosphere of the reception a little somethin' somethin', ya know?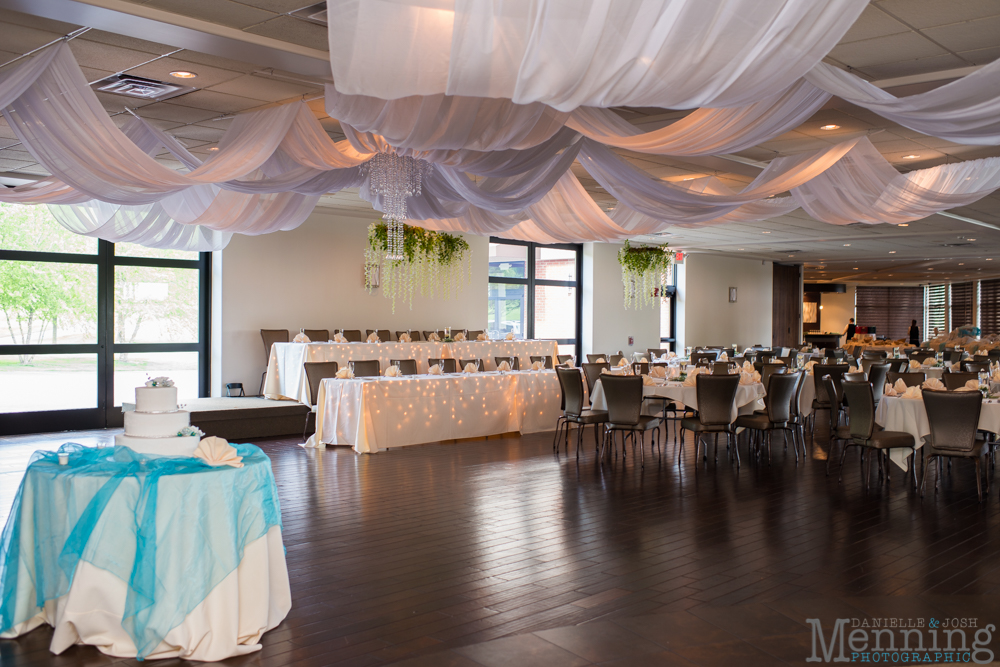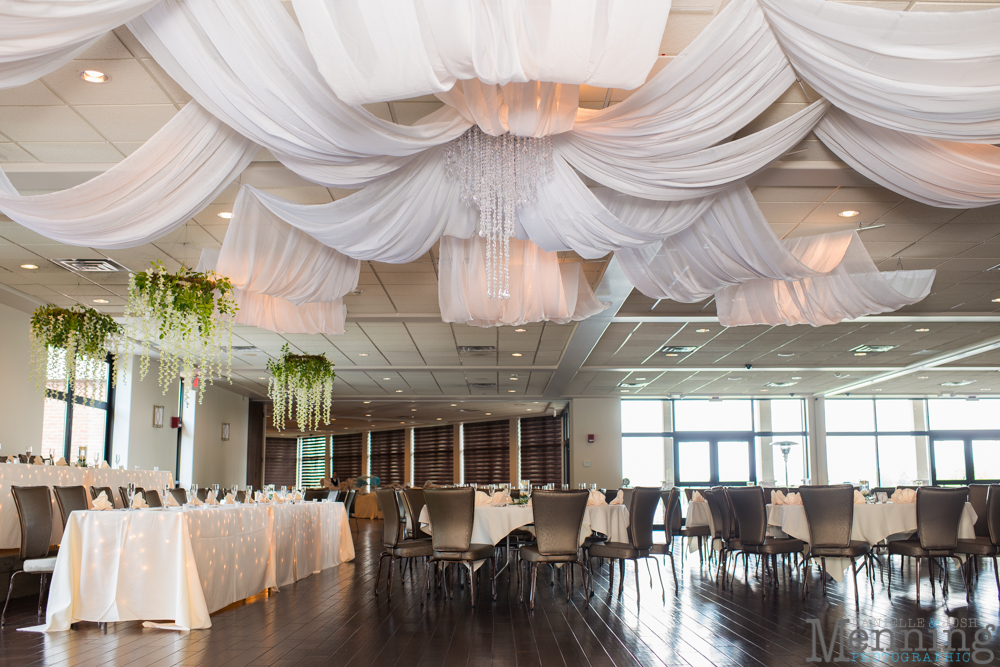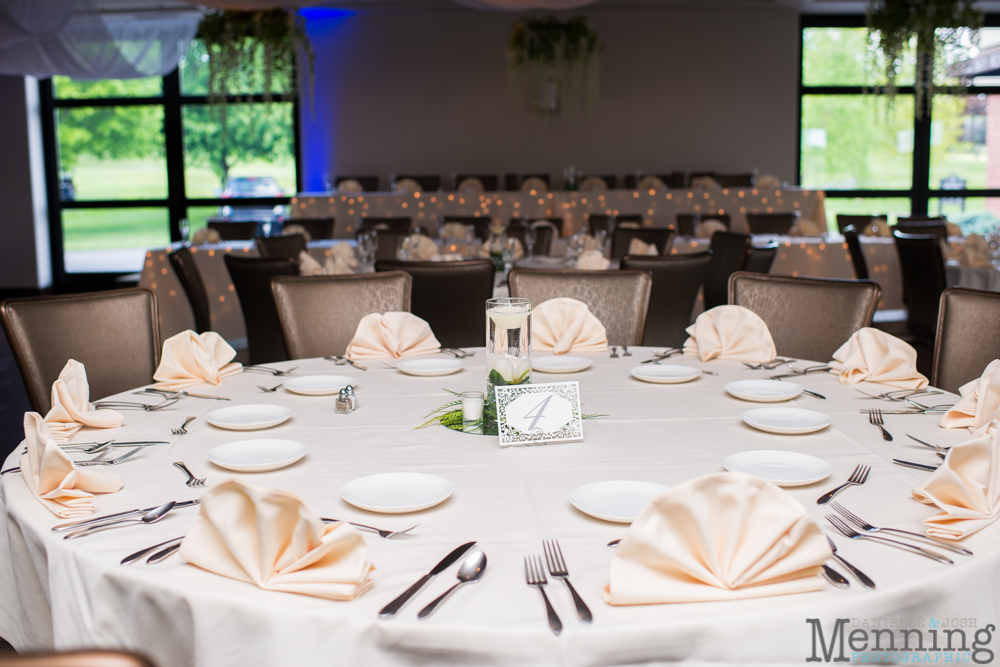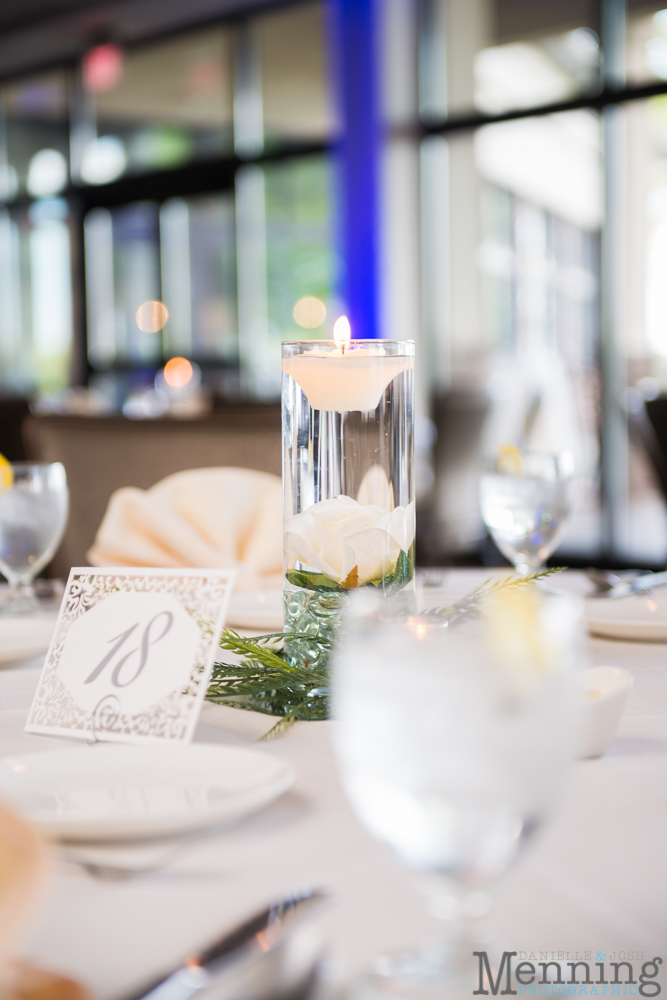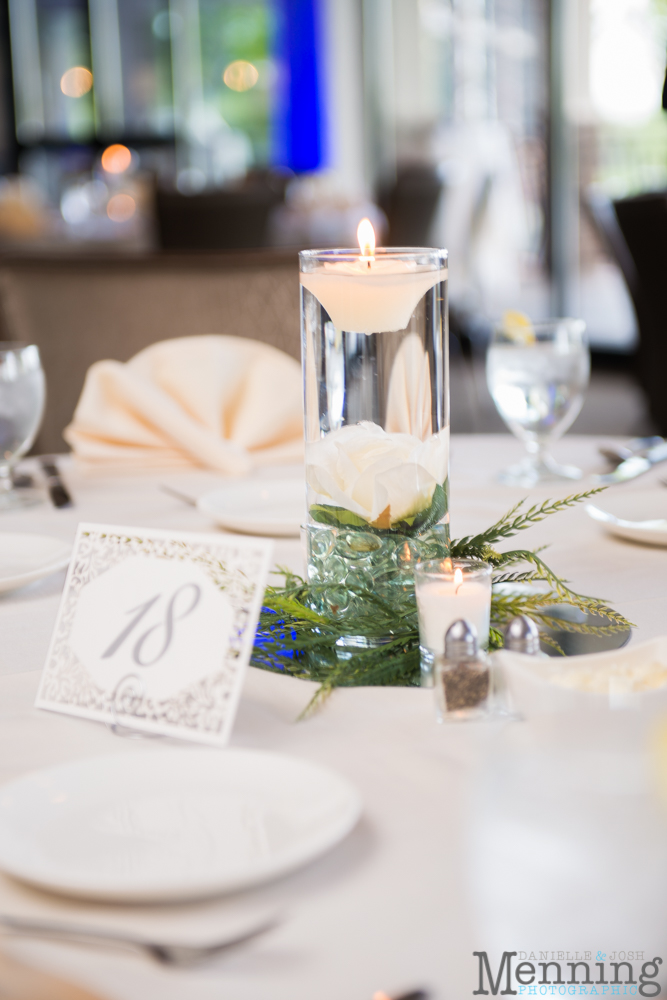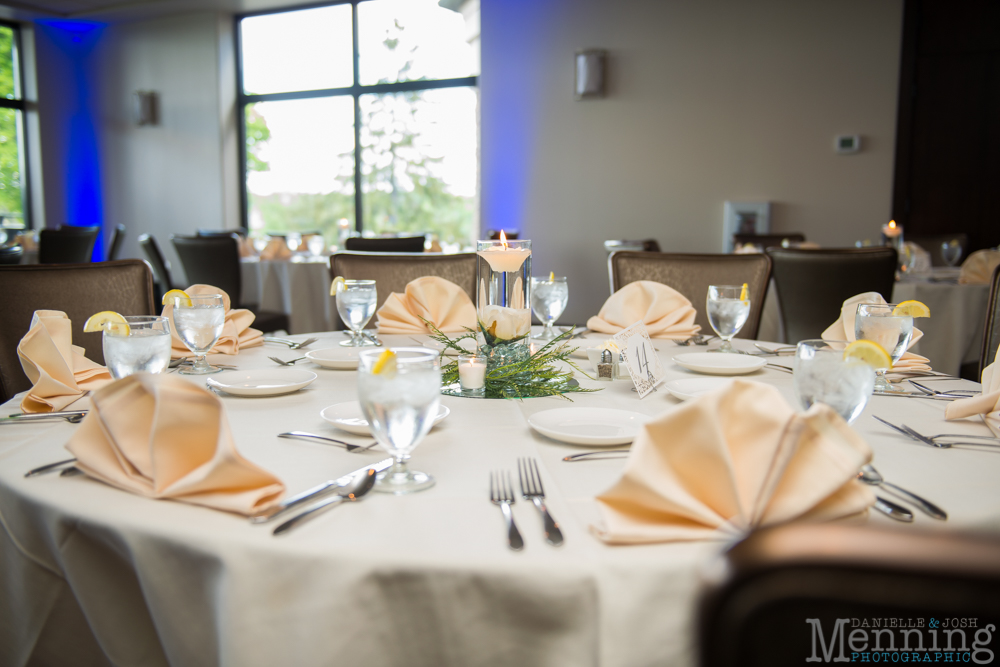 Sugar Showcase made the wedding cake.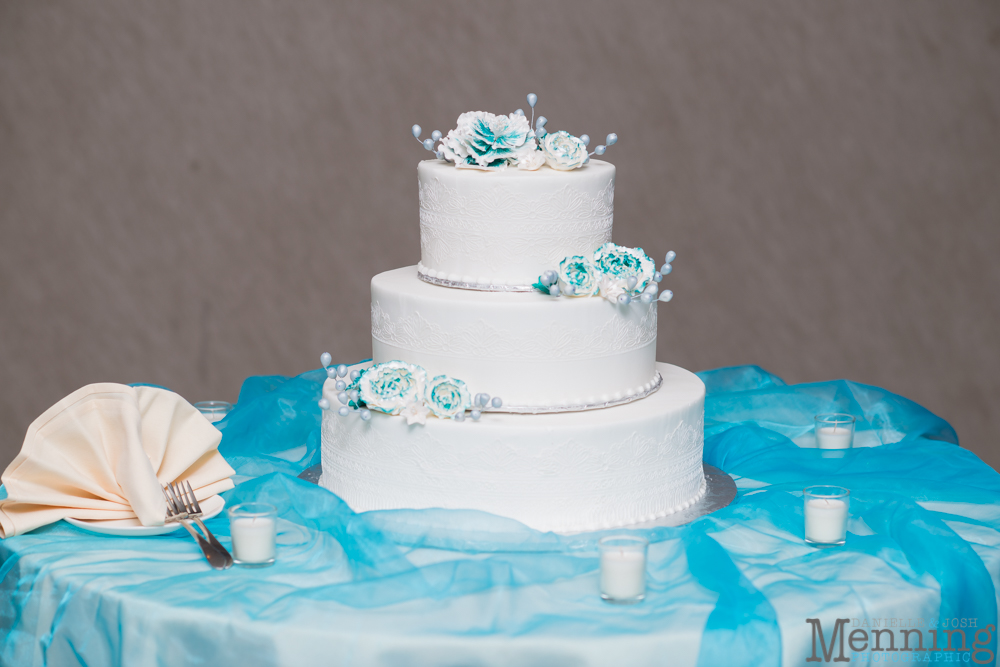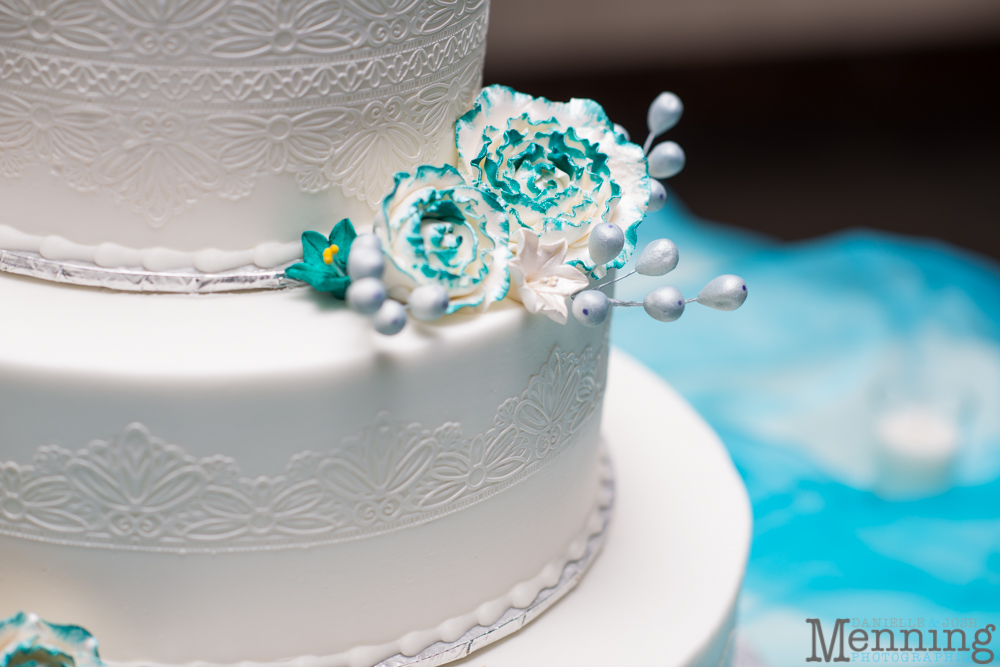 Youngstown cookie table going strong!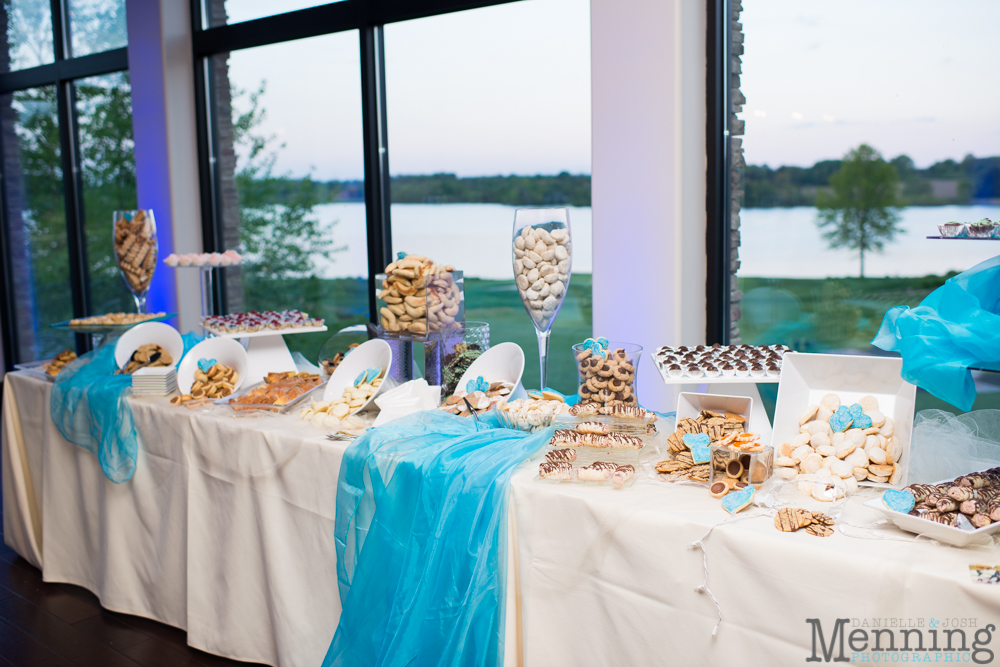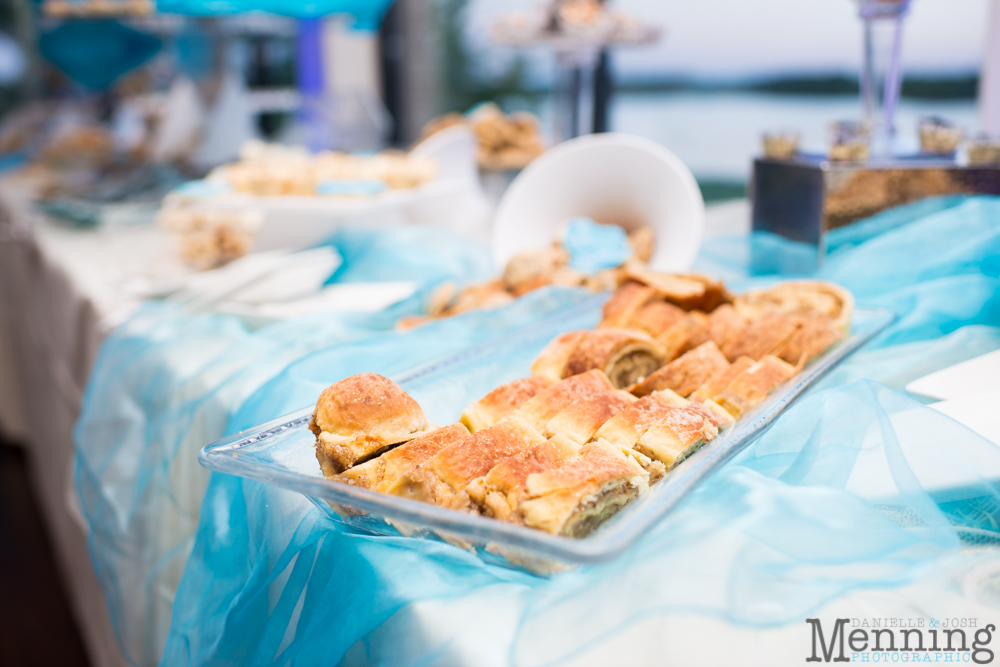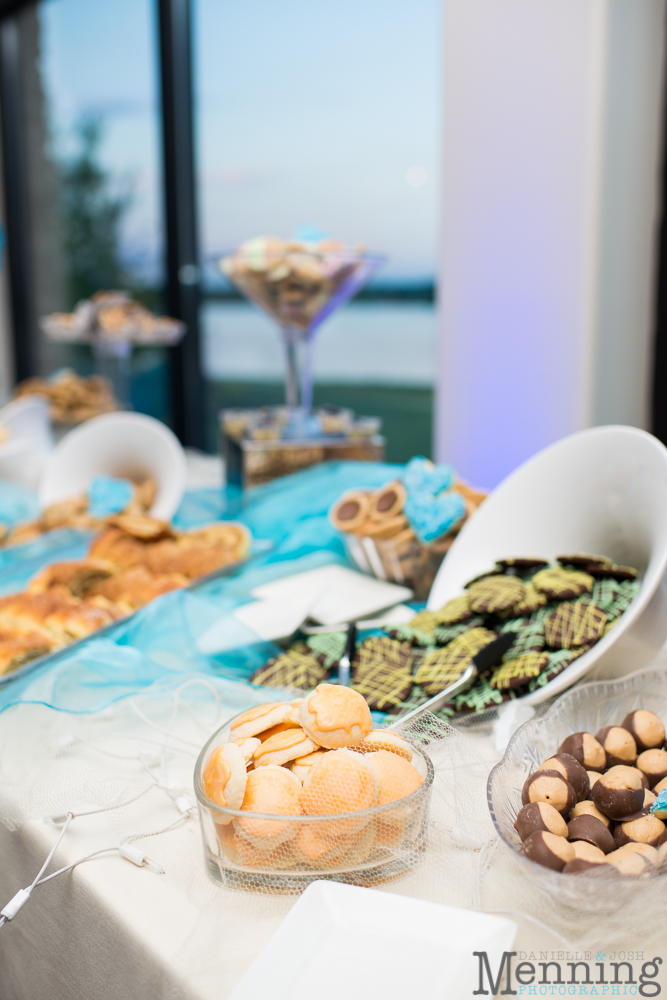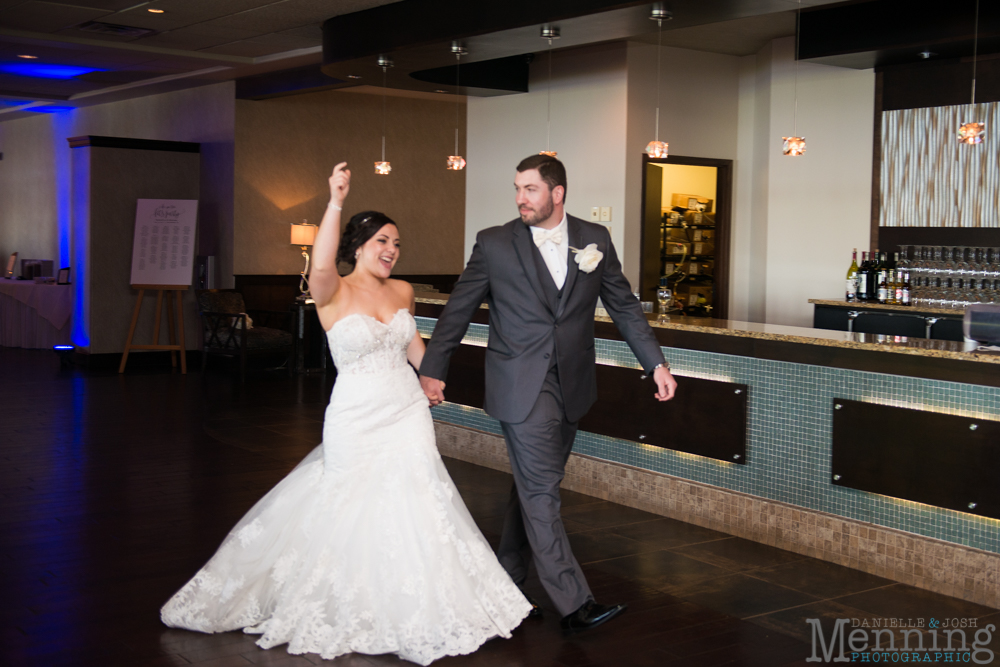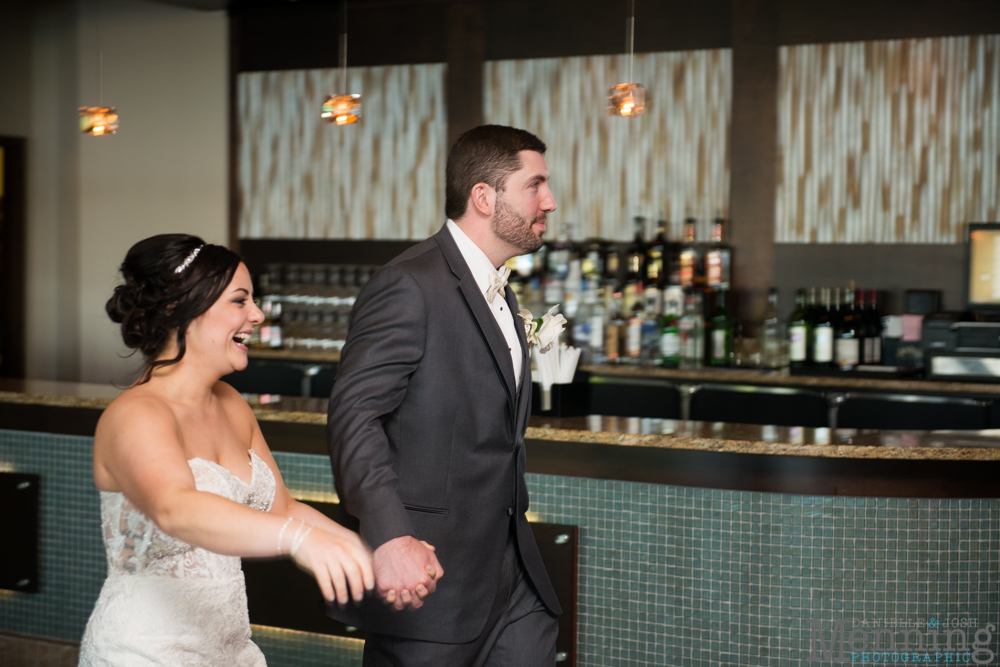 Something interesting happened before the cake cutting. lol!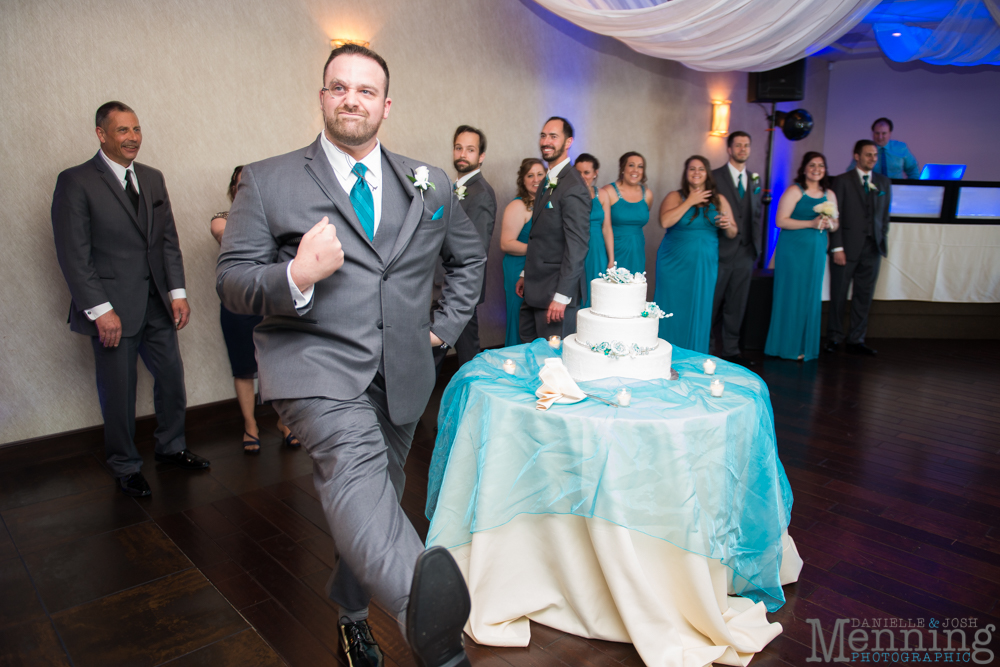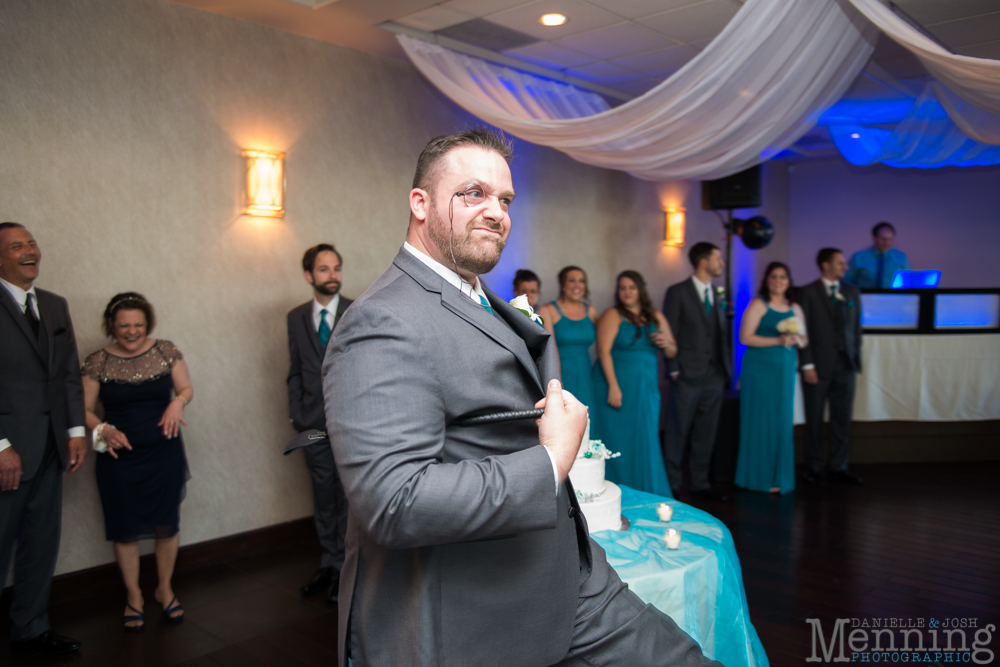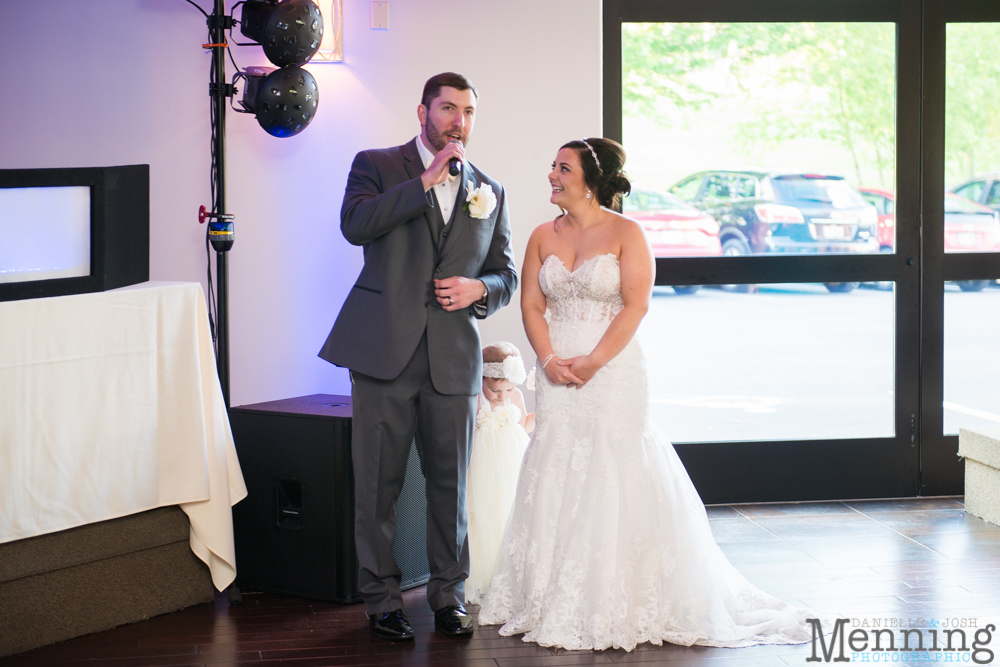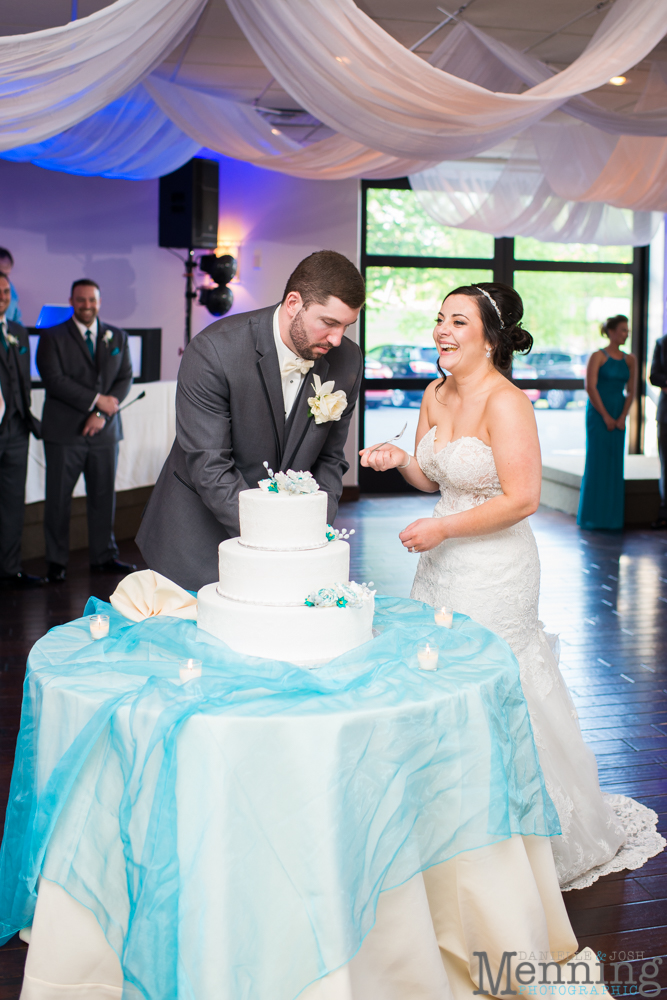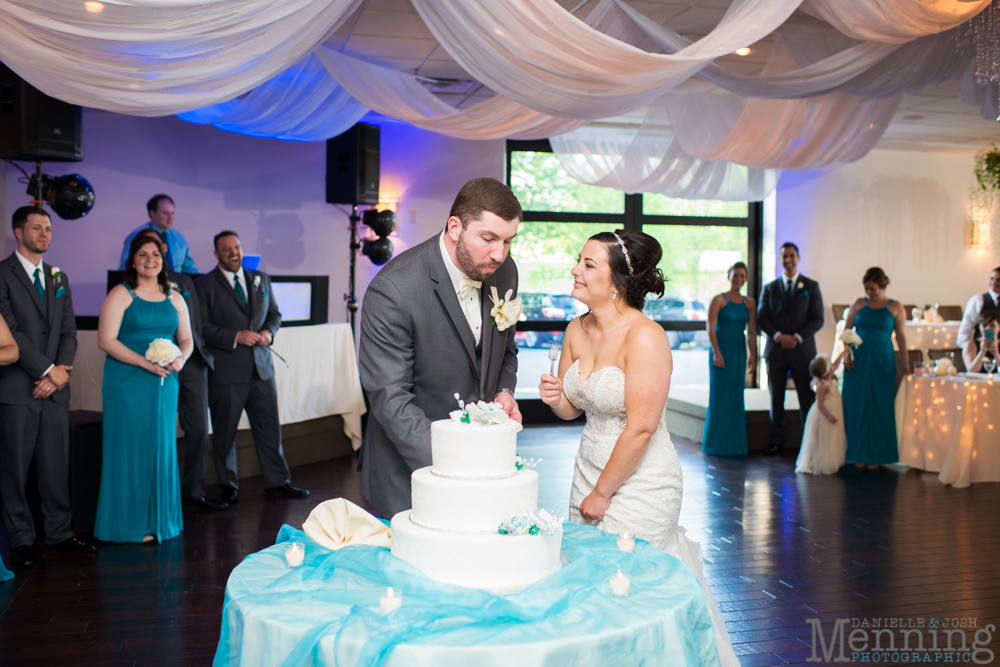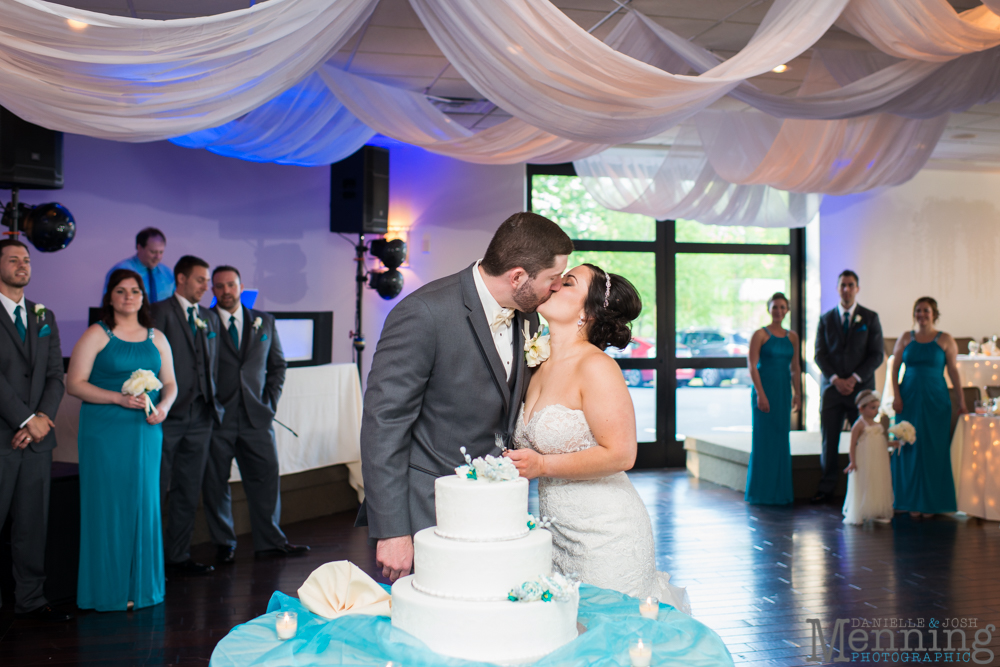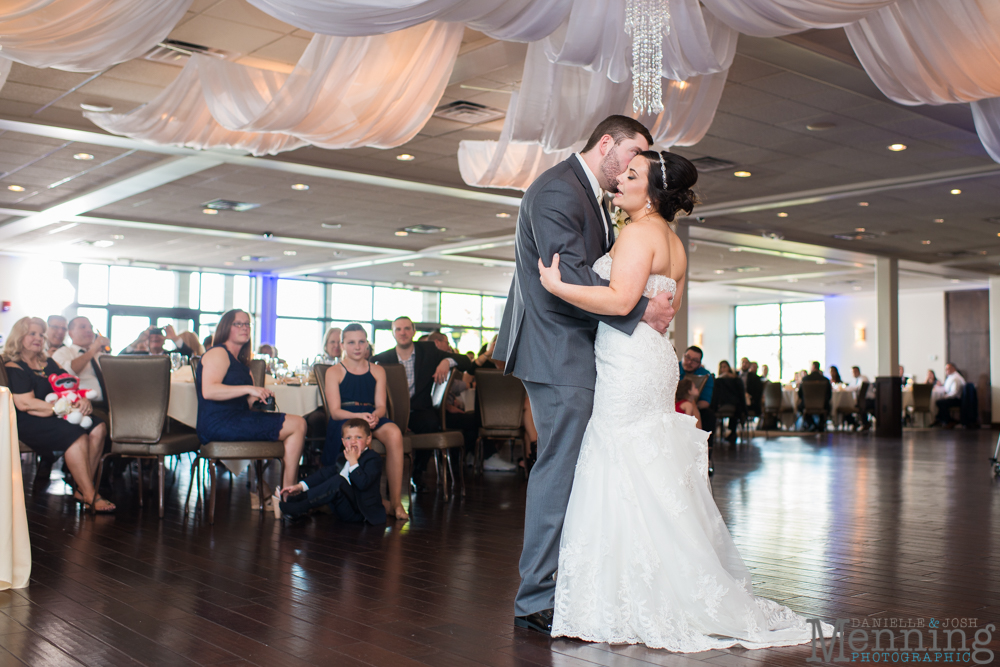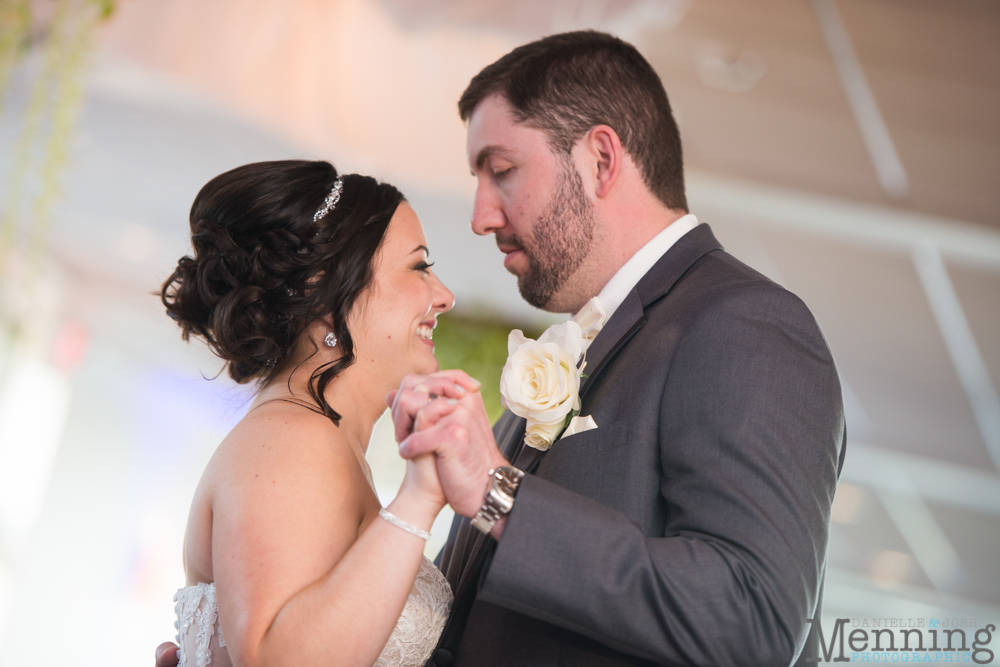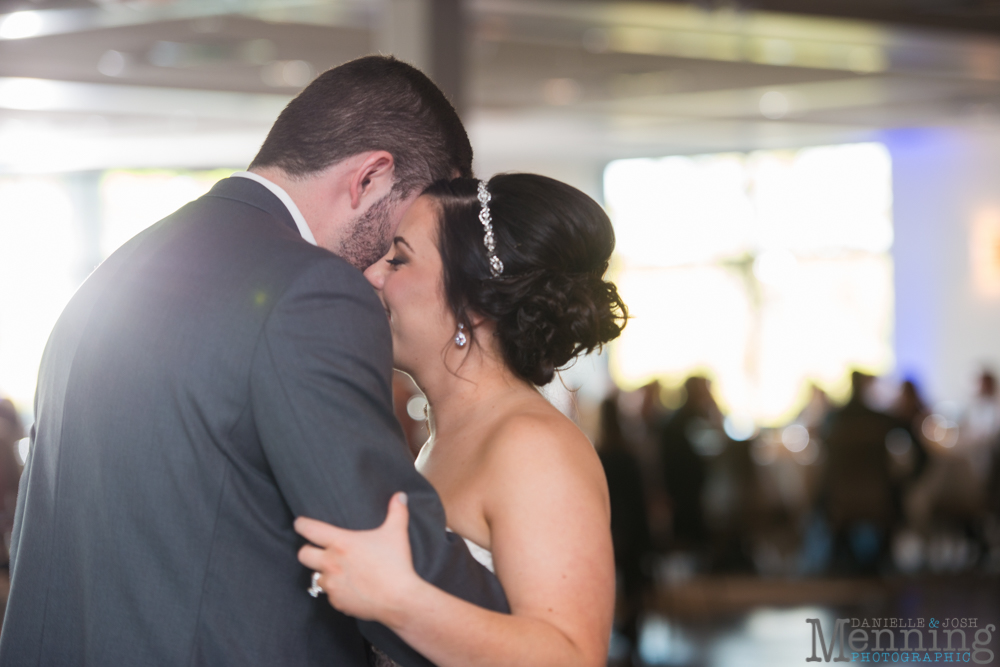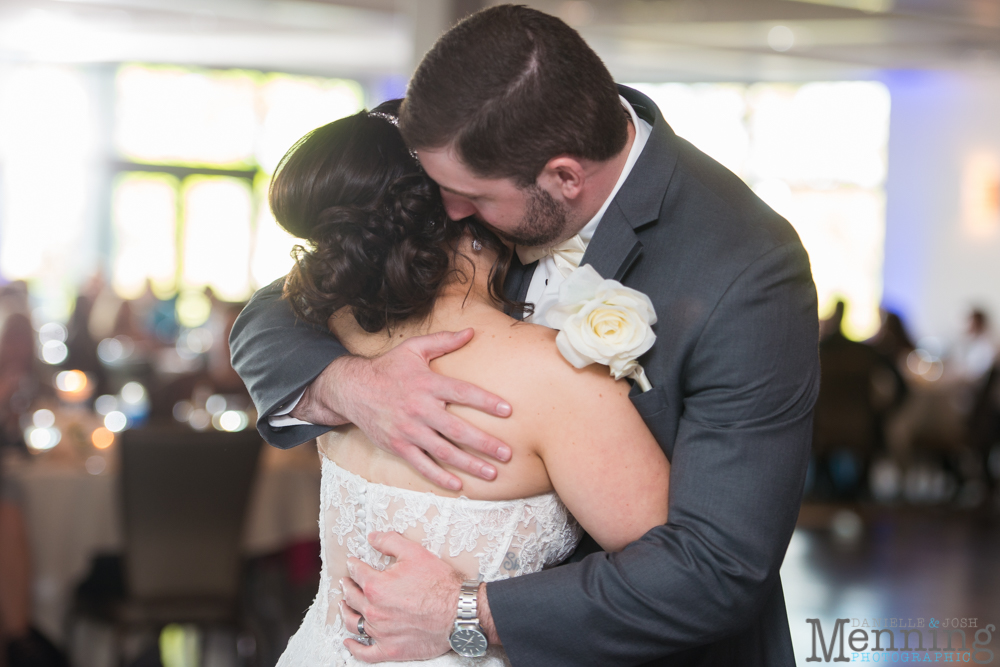 Samantha's sister's toast was so cute, funny, and sweet. We loved her story about how, as a child, Sam wore the same Precious Moments t-shirt with her name on it day in and day out until she wore it out. It definitely reminded us of our sweet daughter & how she loves to dress herself & always wants to wear the same few shirts every day!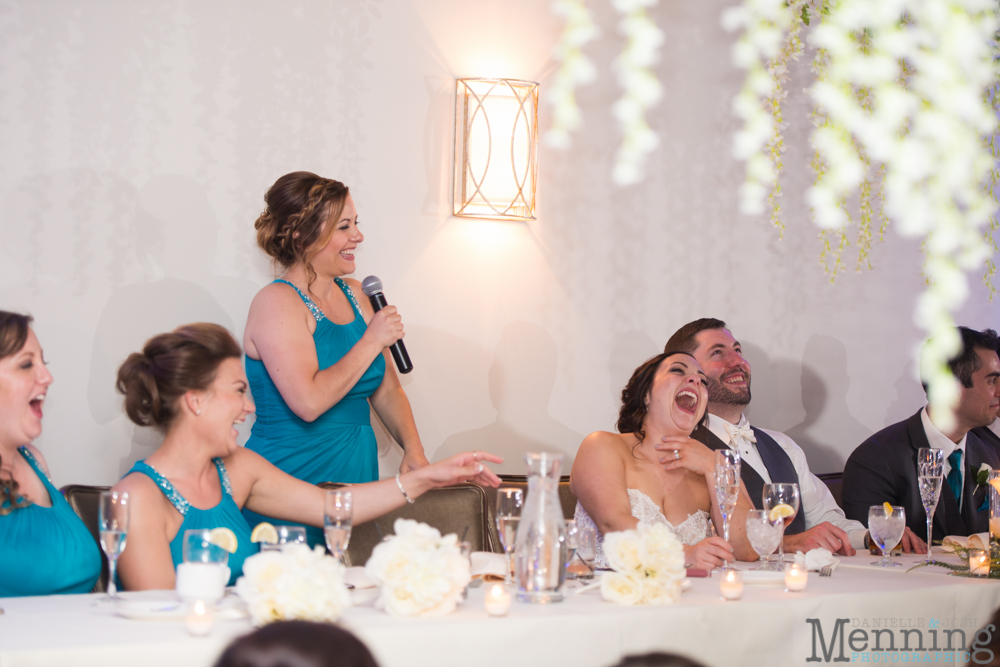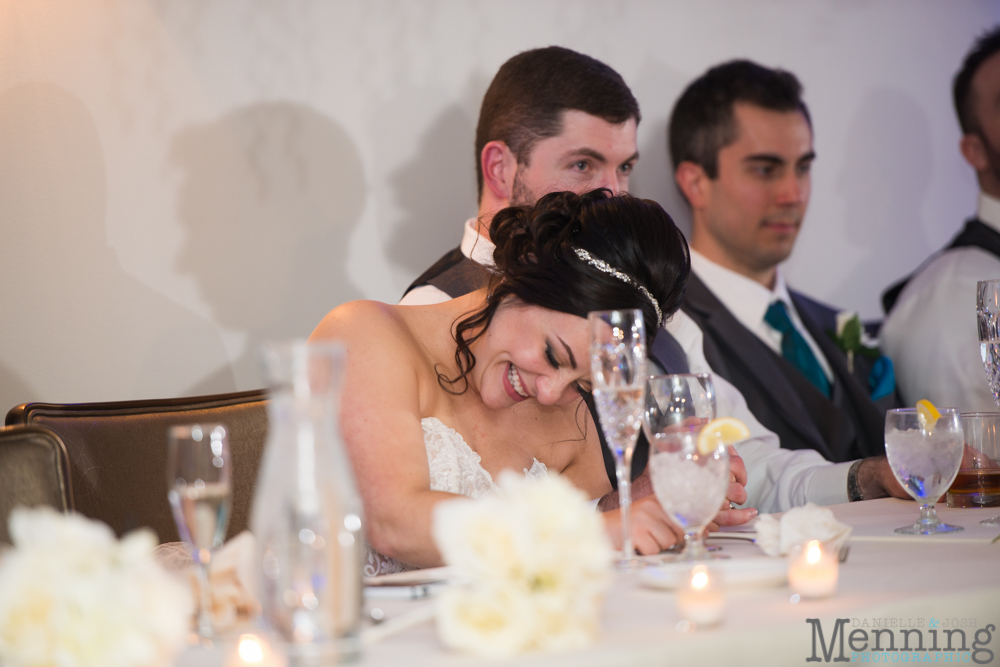 Mike's brother's toast was funny & sweet, too. Although he did tell on his brother for skipping college classes.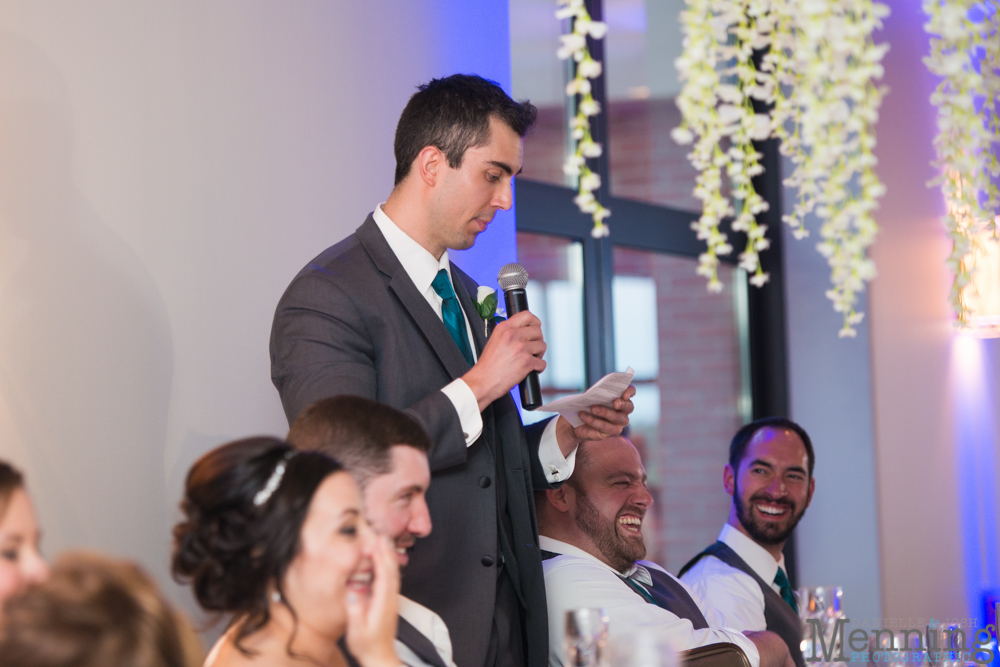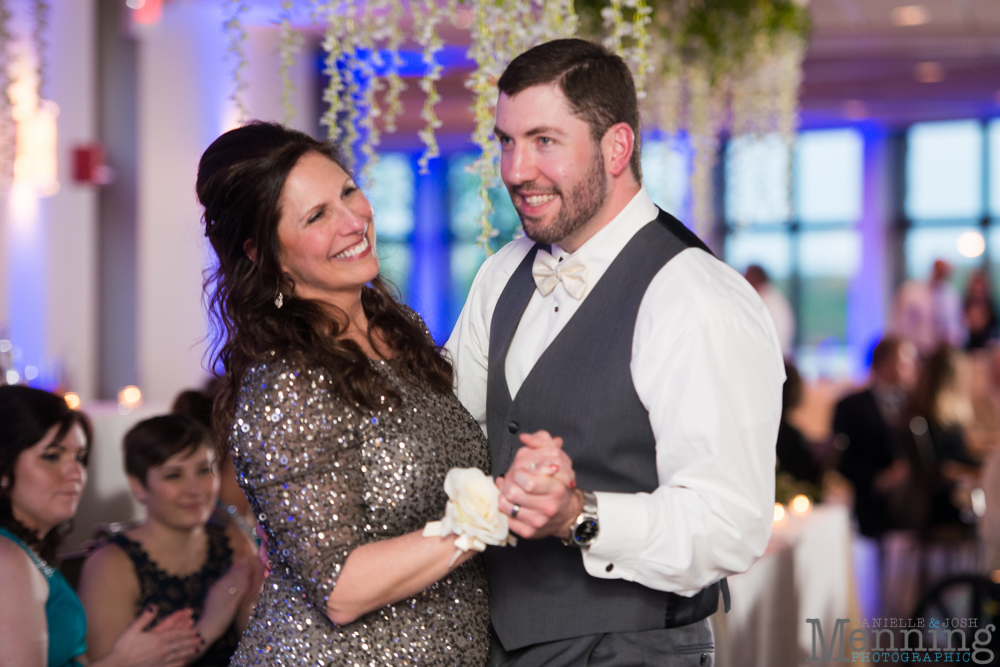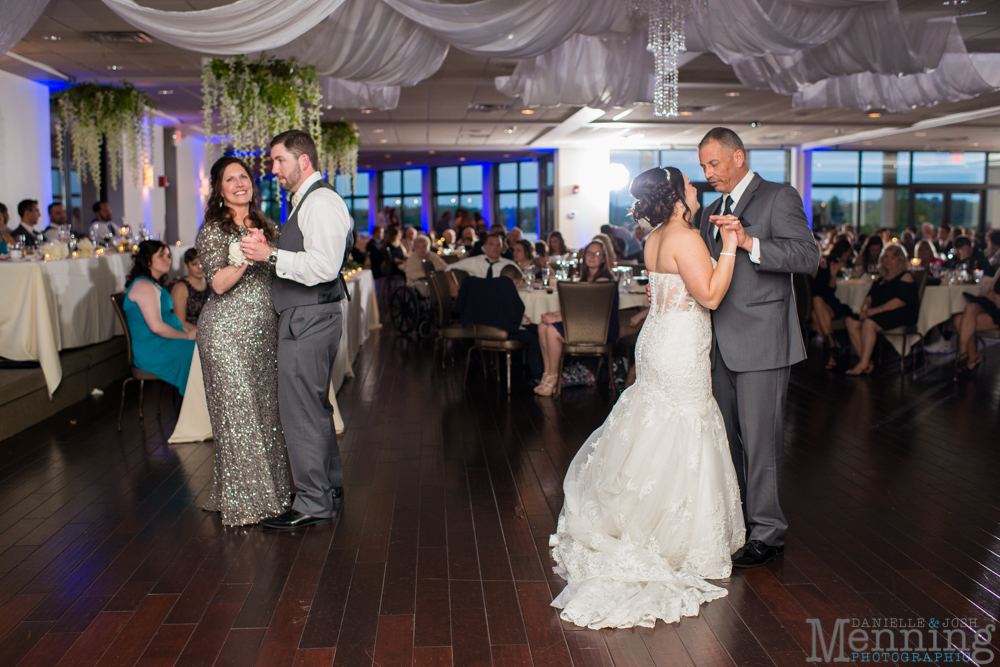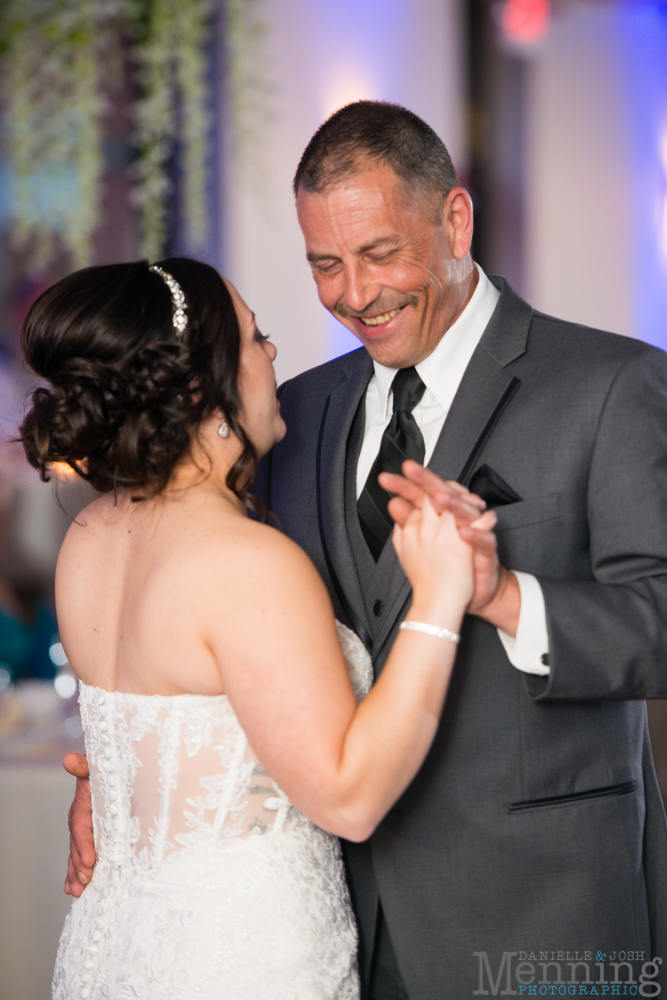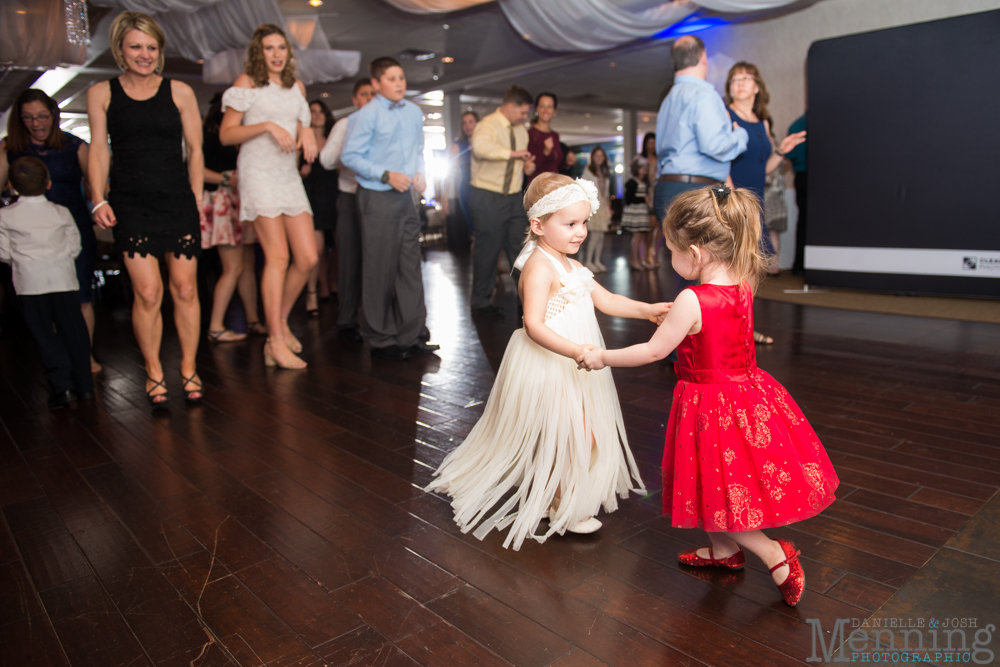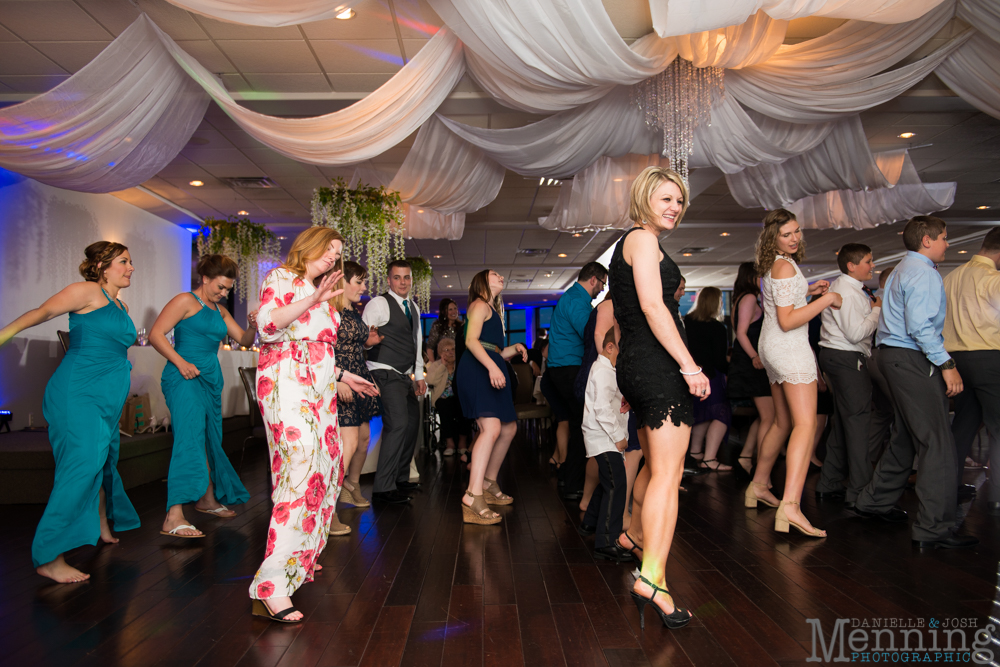 Selfies with Gram.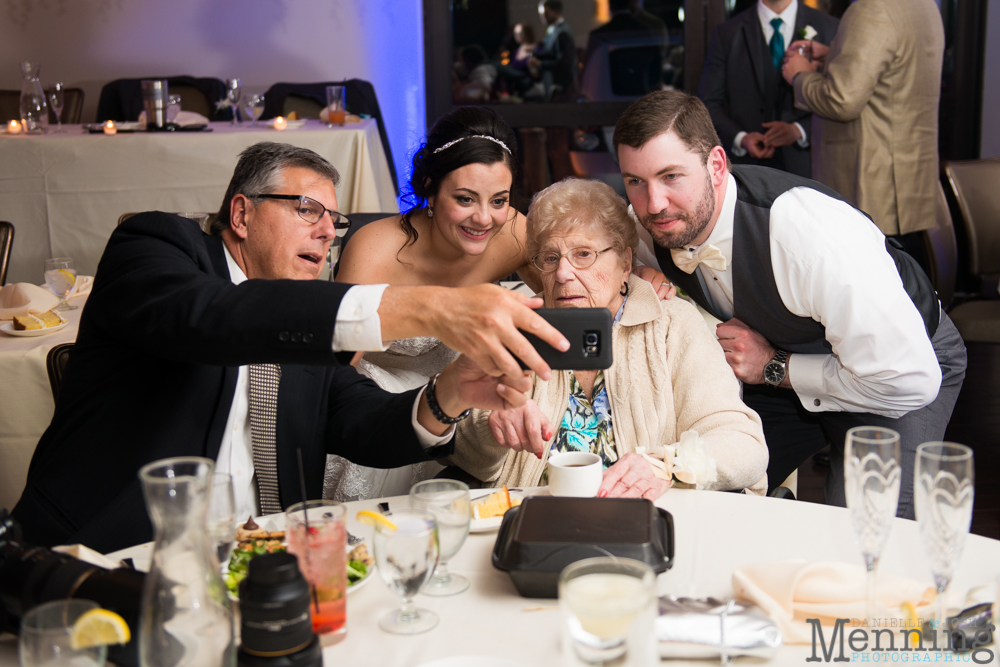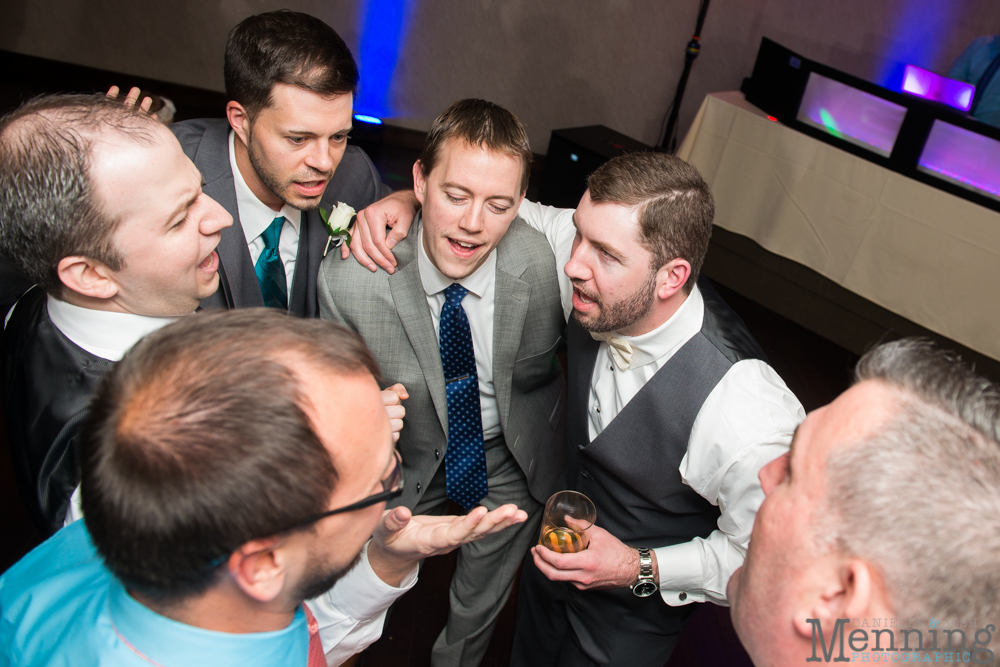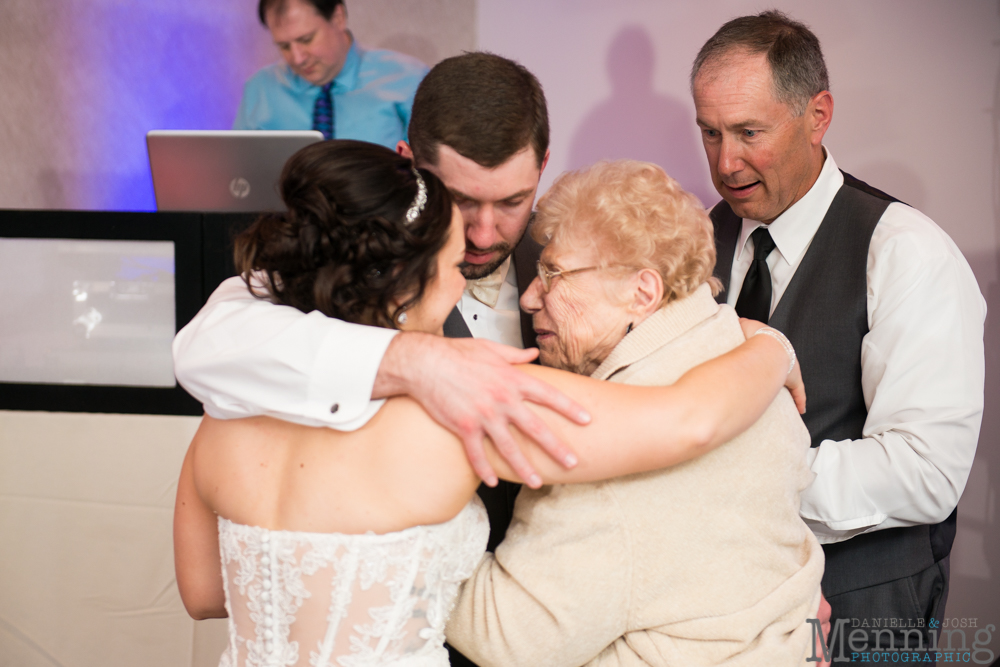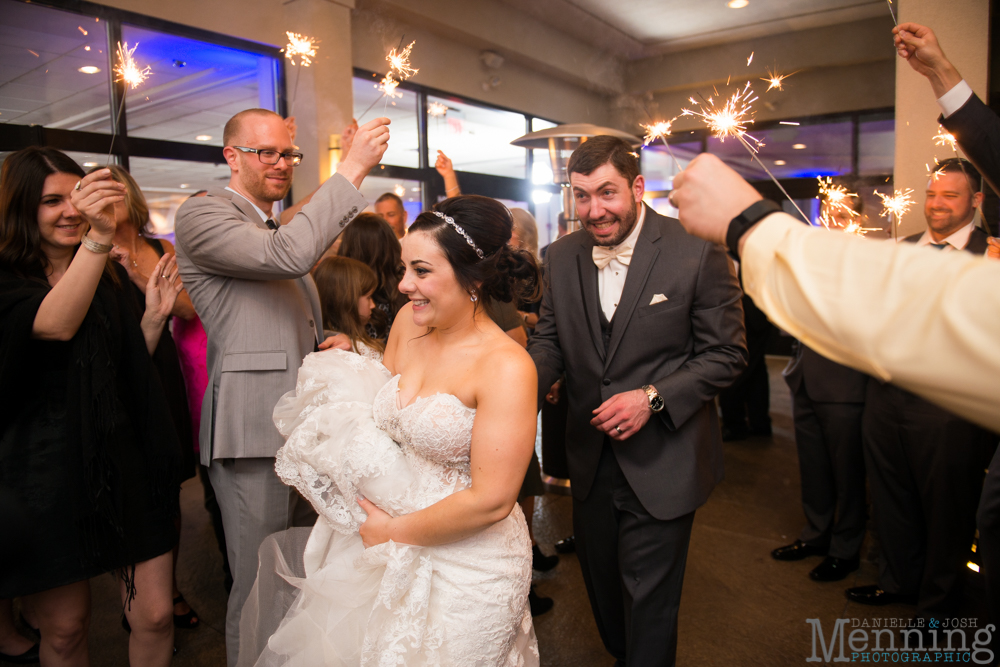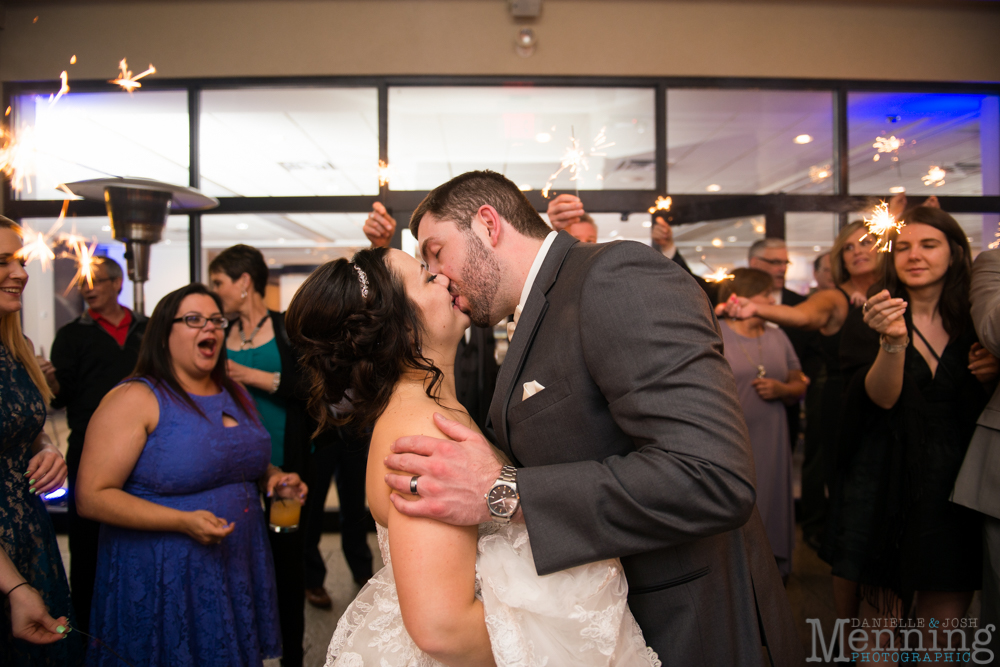 What a fun & beautiful day! We're so glad we got to be the ones to photograph it! Thank you so much, Samantha & Michael, for trusting us with your amazing wedding day memories! We're looking forward to hanging out when you return from your honeymoon!
Thanks for stopping by our blog! We're Josh & Danielle, married wedding photographers! We photograph weddings mostly in the Youngstown area & we'd love to chat with you about your wedding! Email us! Â We can also connect with you here:
Instagram | Facebook | Twitter | Pinterest | Google +
If you enjoyed this wedding blog, you may also like:
Romantic May Wedding Day at The Lake Club