Melissa & David got married Saturday at First United Presbyterian Church in East Palestine & enjoyed a wedding reception with their closest friends & family members at The Lake Club. To say that their wedding day was beautiful, full of romance, and complete with lots of happy tears would not do the loveliness of the day justice, but it's a start. We'll mostly let the photographs tell the story of the day & how much David & Melissa love one another. The way they looked at one another during their first look made us so happy! And their personal vows during the wedding ceremony? Oh my goodness, the tears those evoked! They're inspiringly in love in the most authentic way & we are so happy we were the ones who got to be there photographing the wedding day! We did experience quite a bit of "good luck" the morning of the day, as "they" say when it rains. There for awhile, it seemed like the day would be a washout. But the weather took a turn & we got to take portraits outside after the wedding ceremony & the overcast day was perfect for photos at The Lake Club! We're very happy for Melissa & David, and we feel so blessed we got to be part of it all!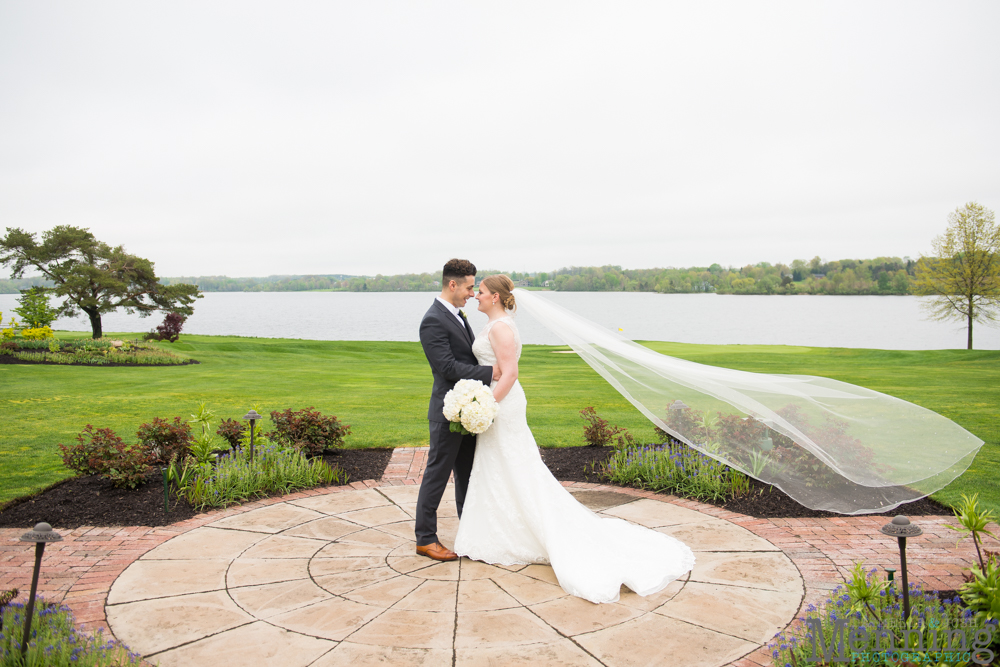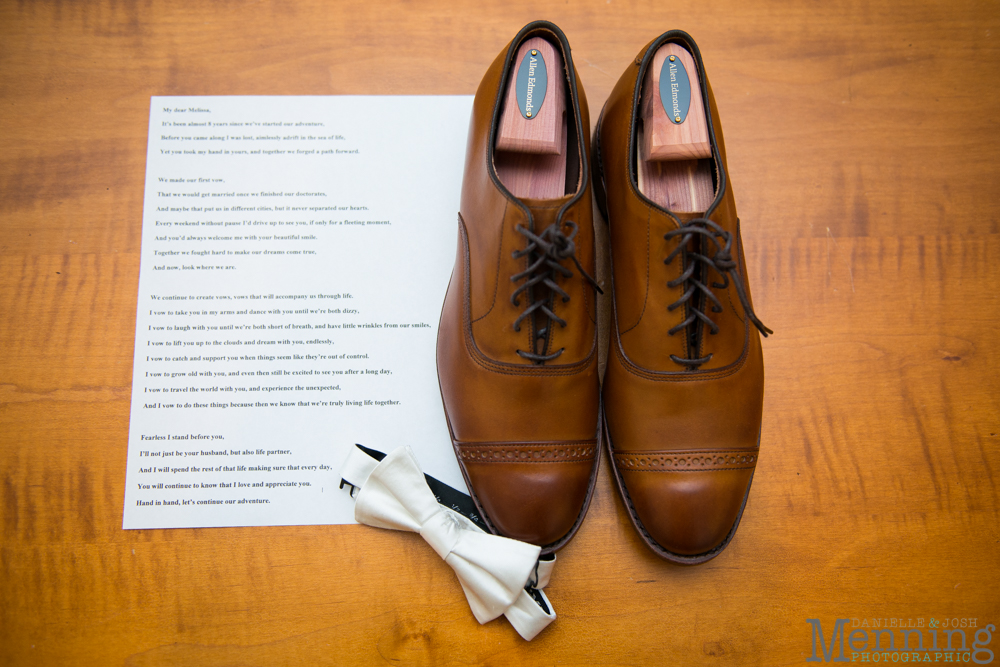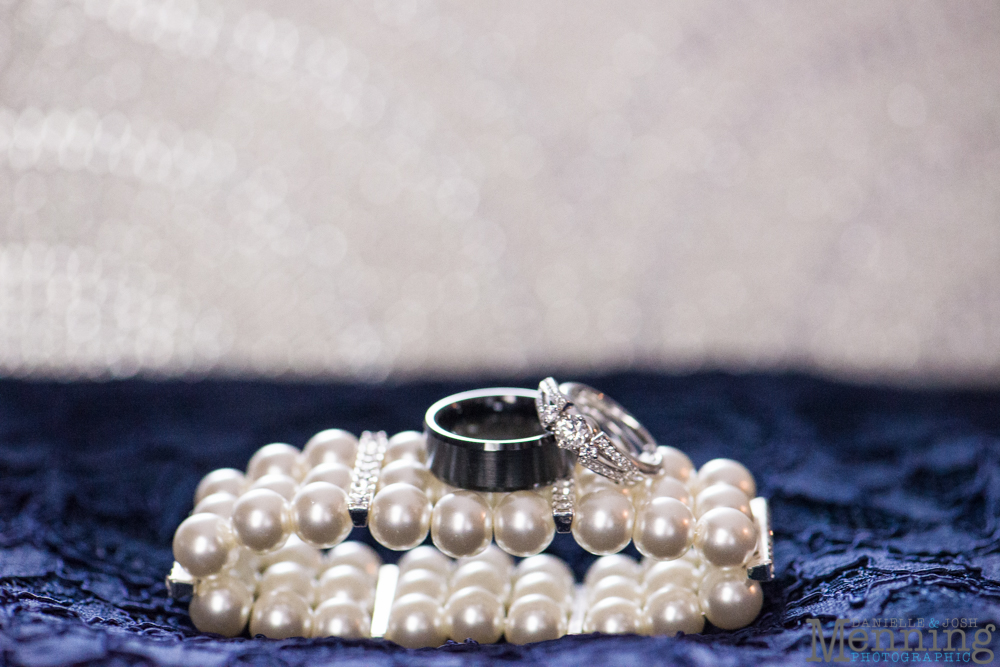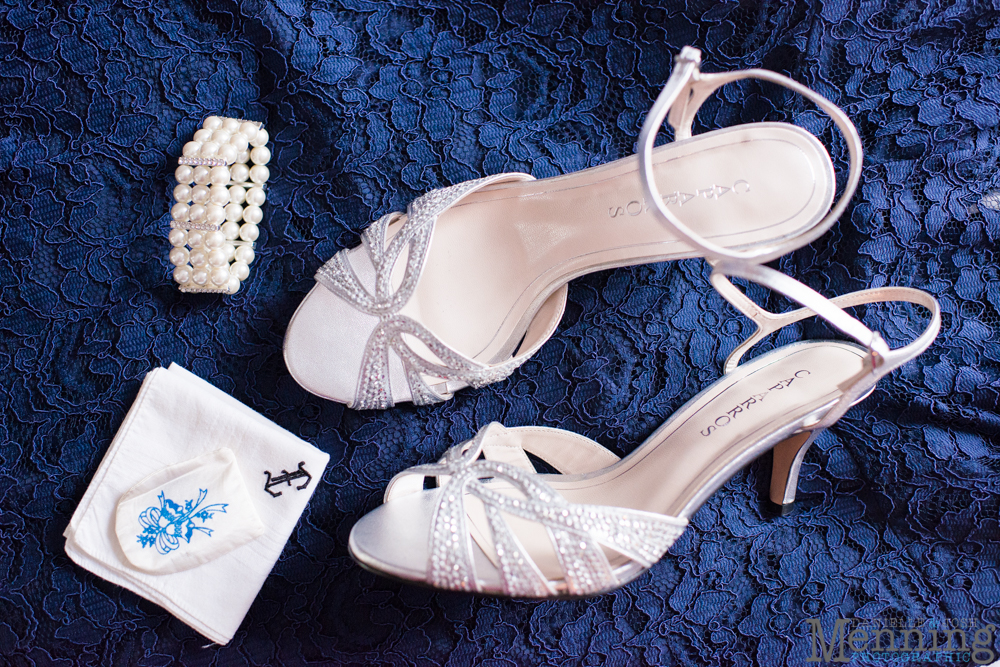 Melissa's talented aunt made all of the bouquets.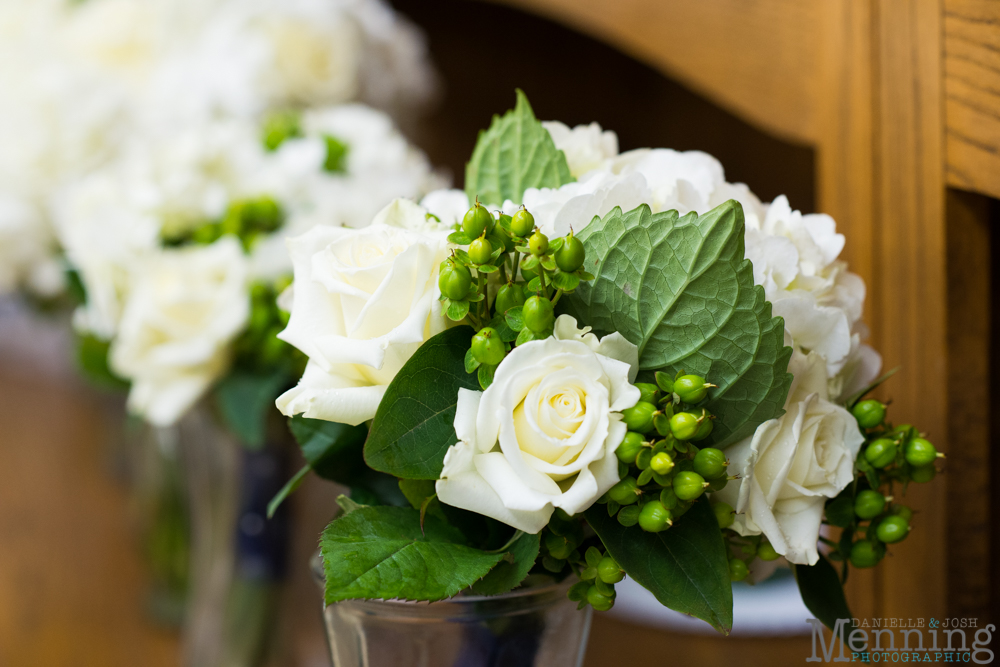 The lovely Carissa did makeup for the occasion. She always does a great job! Brides, you can follow her on Instagram @cmaldo08.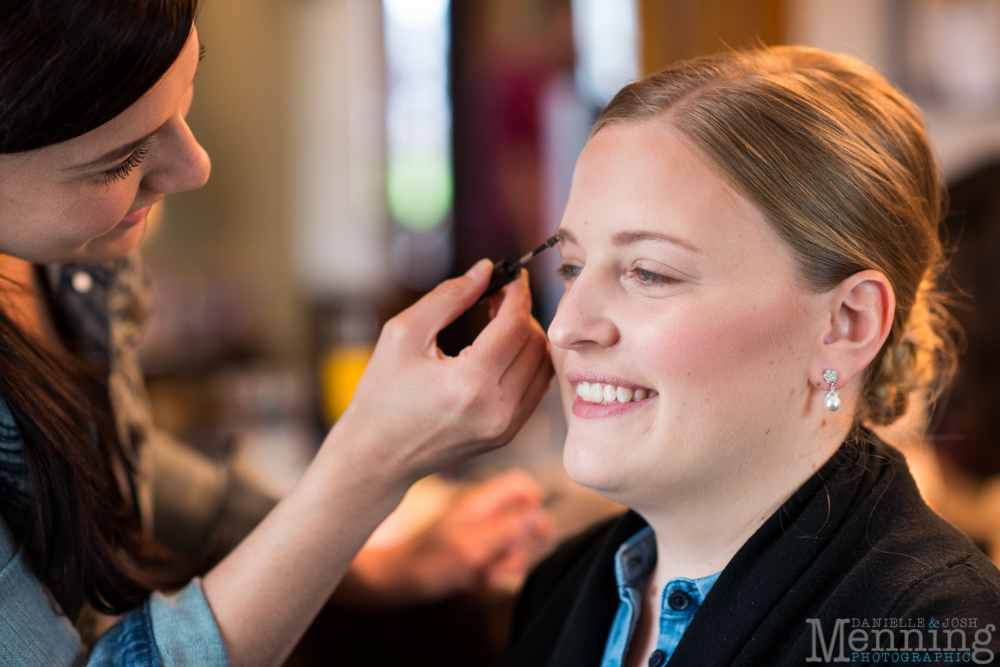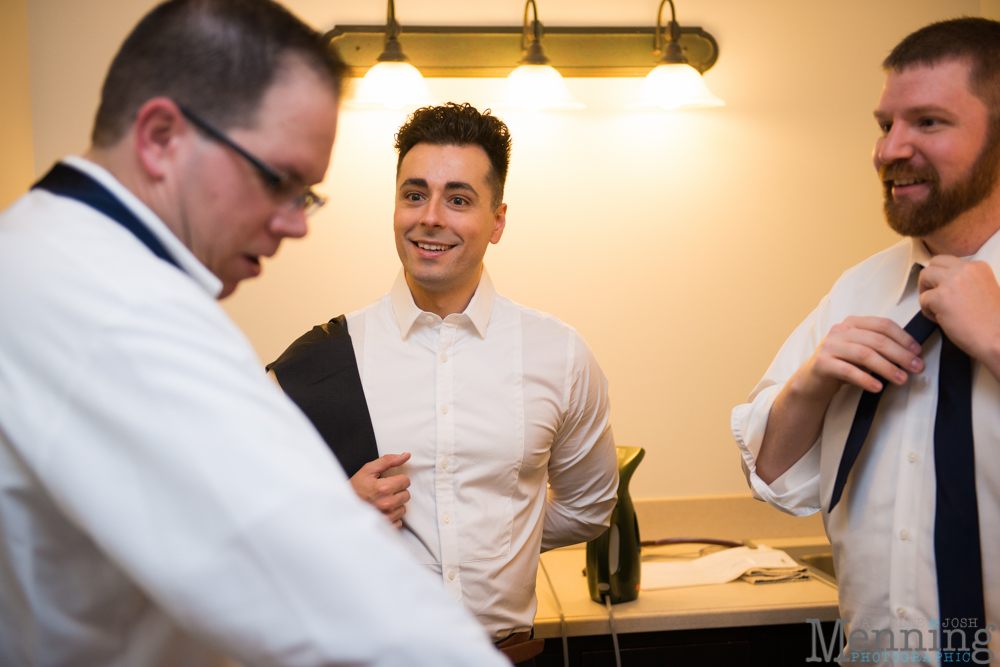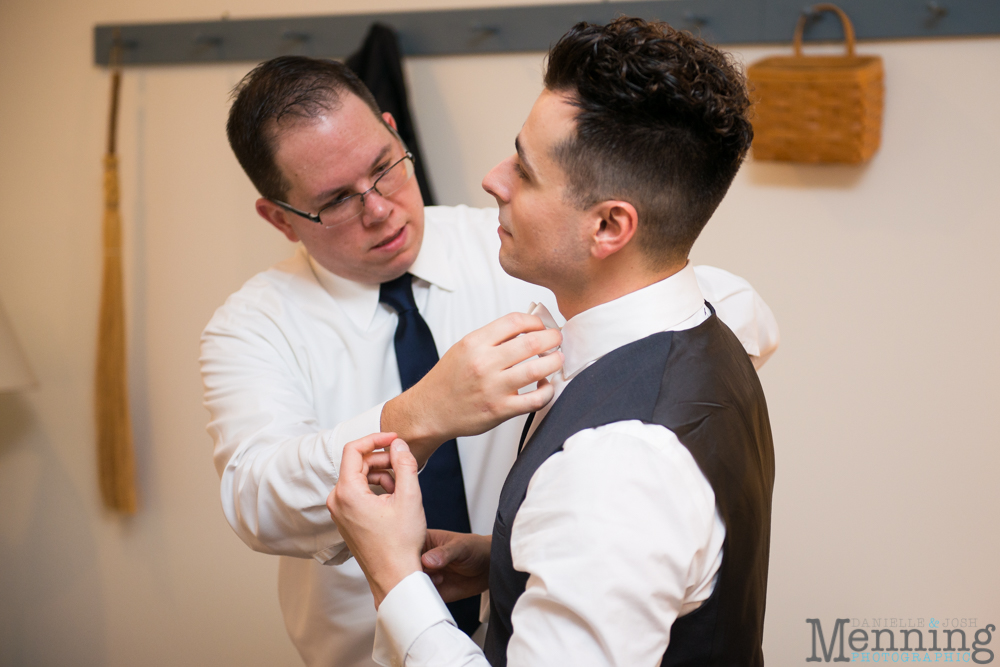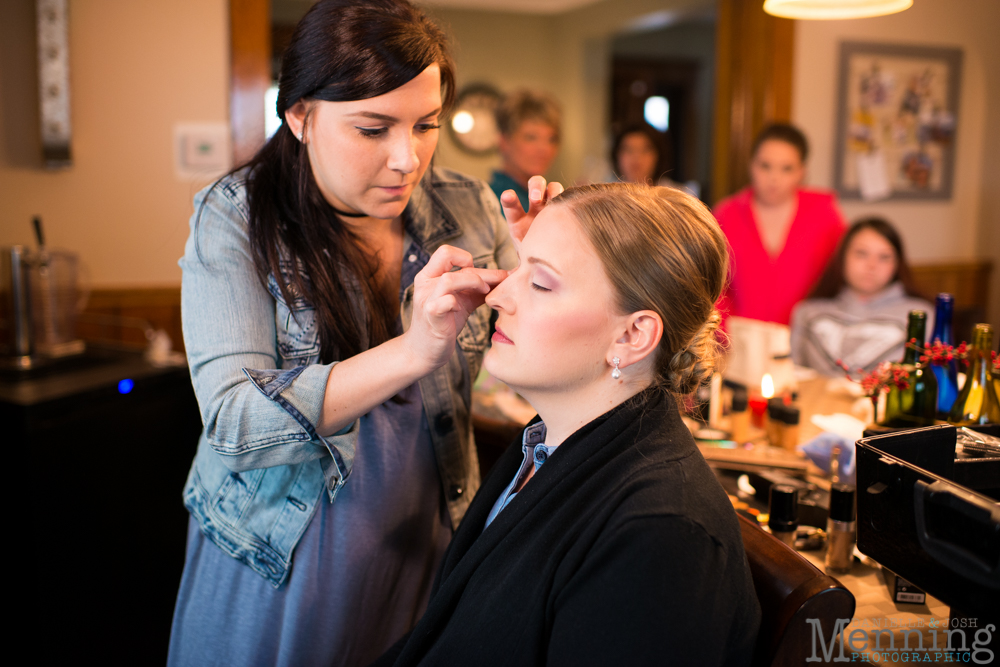 David loves photos! Those are the BEST kinds of grooms! And he's a really outgoing, fun, goofy guy (and uber romantic when it comes to Melissa). Plus, he knows how to dress! Melissa & David both say he's the fashionista of their relationship.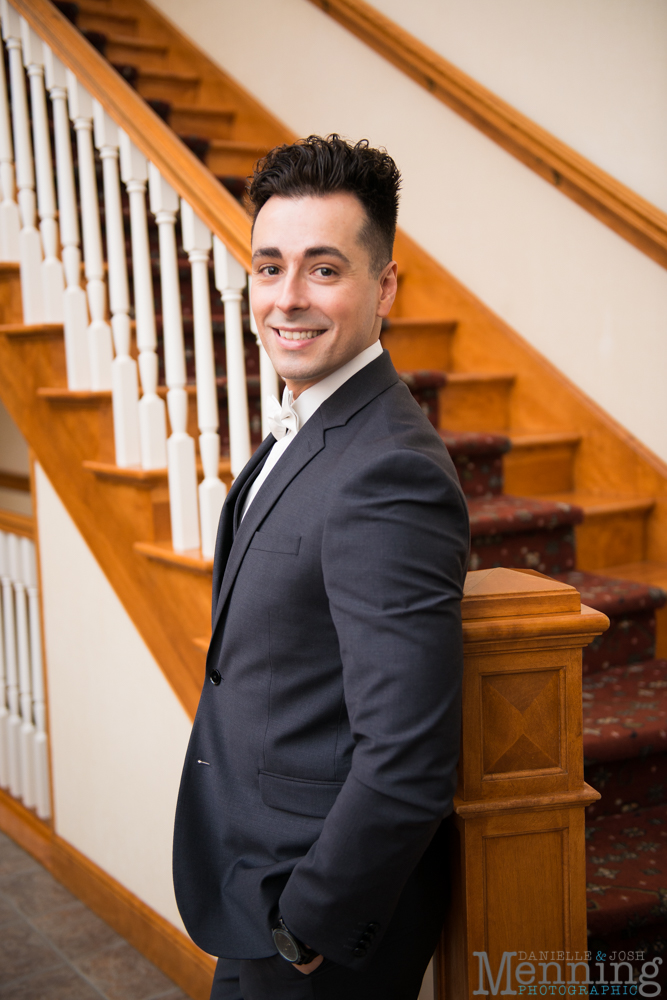 But Melissa looked STUNNING on her wedding day! We'll give her the fashionista award for that day!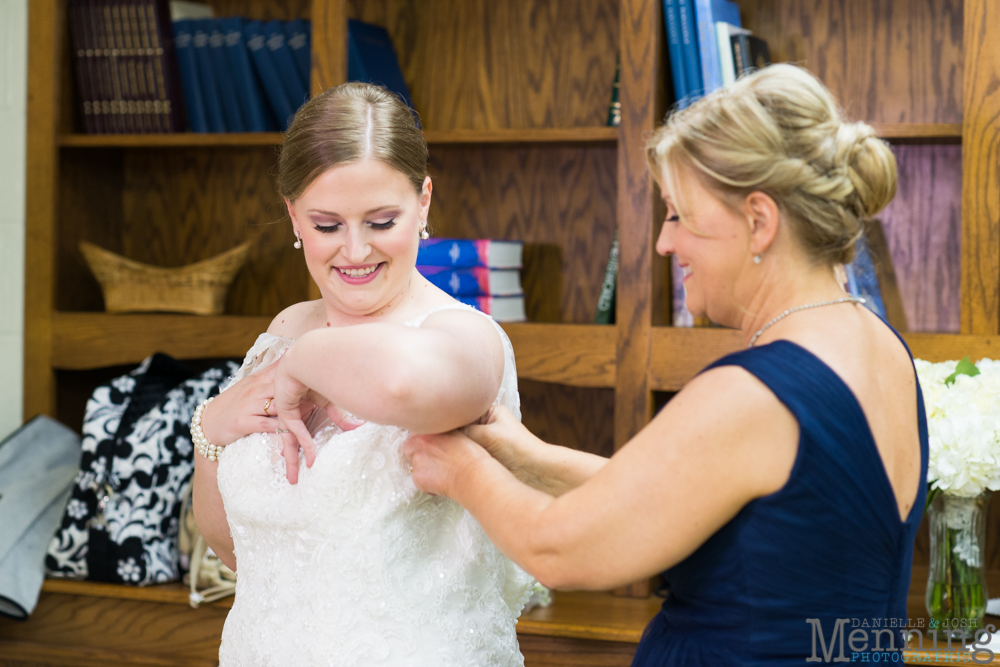 This was Melissa's Beyonce moment. She said she felt like she had a glam-squad.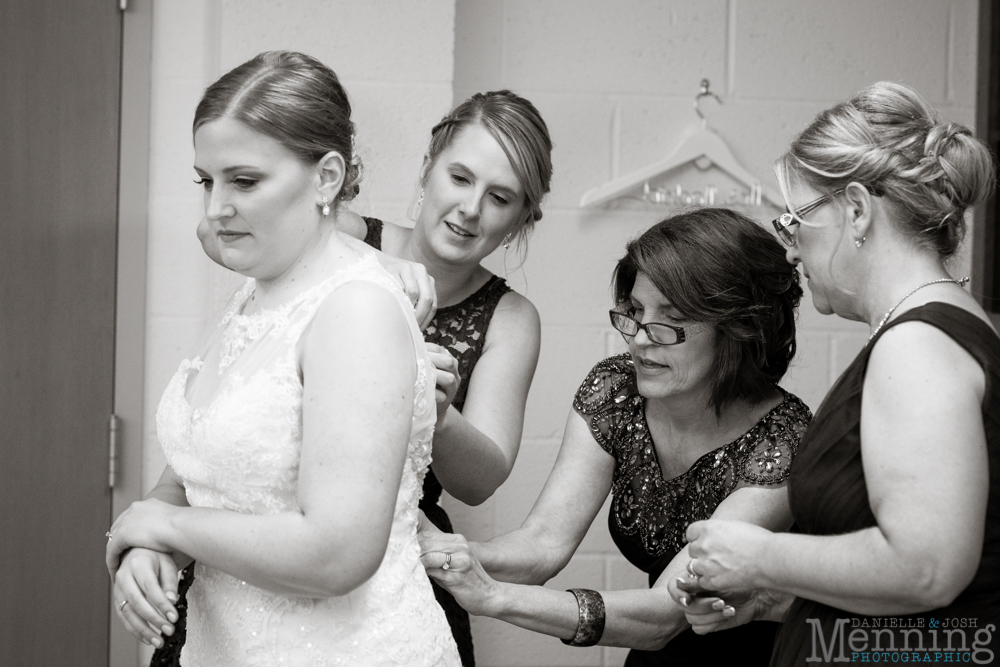 Then it was time for the first look! First looks get me all excited every single time. There's so much anticipation & they're always emotional & one of the best parts of the whole wedding day. We had planned for an outdoor first look, but it was raining at the time. The church worked well for Melissa & David to have their moment.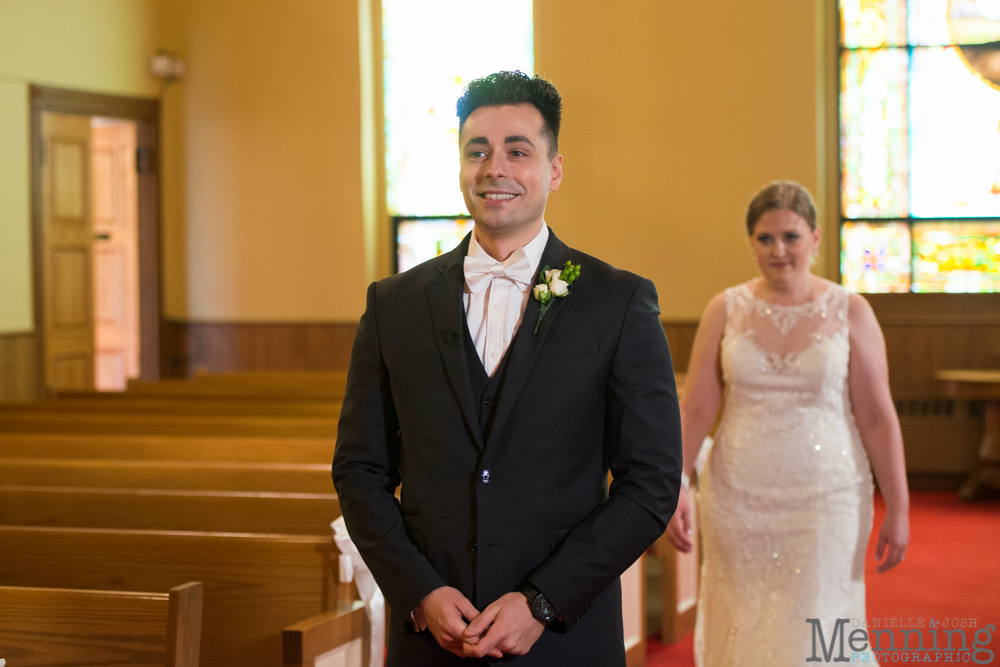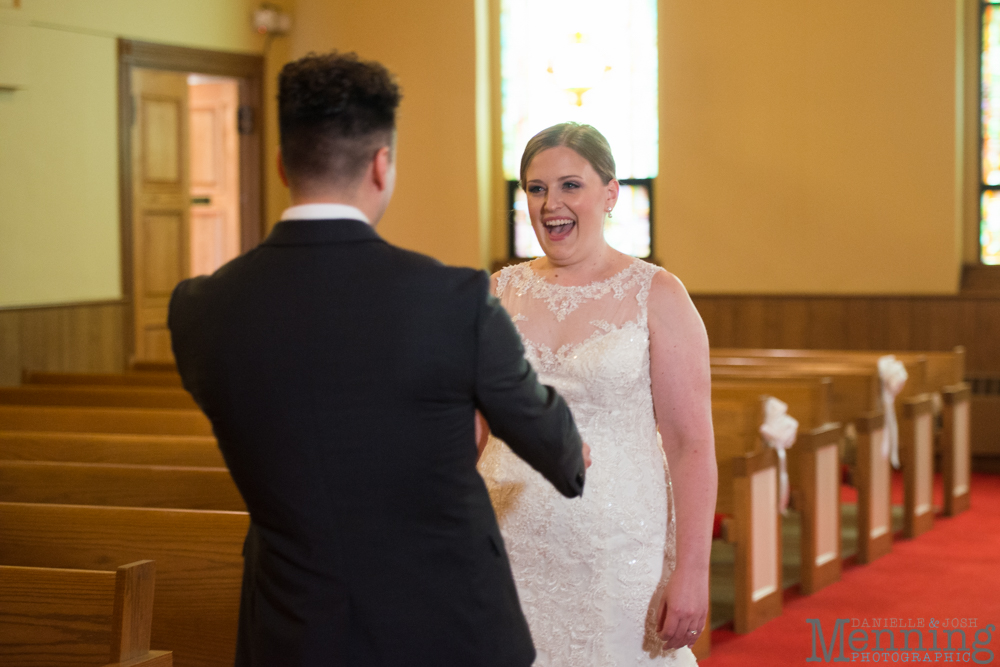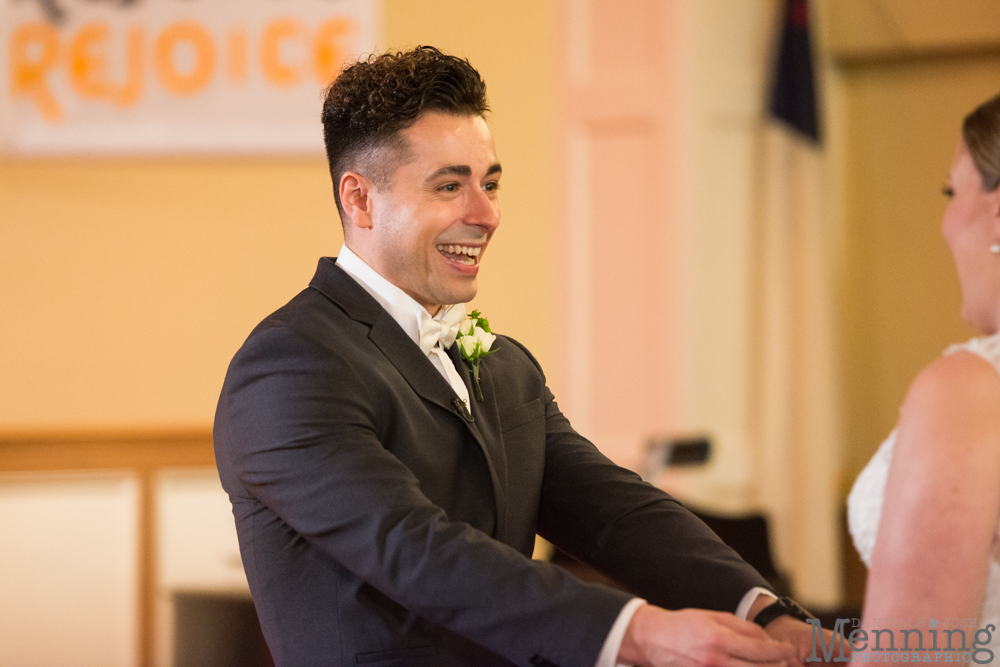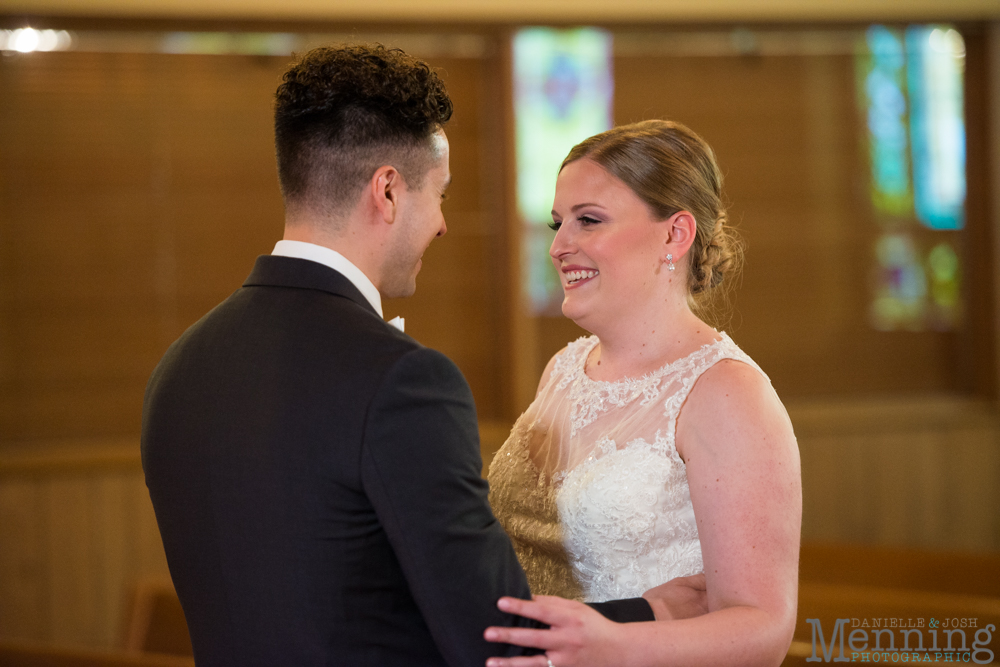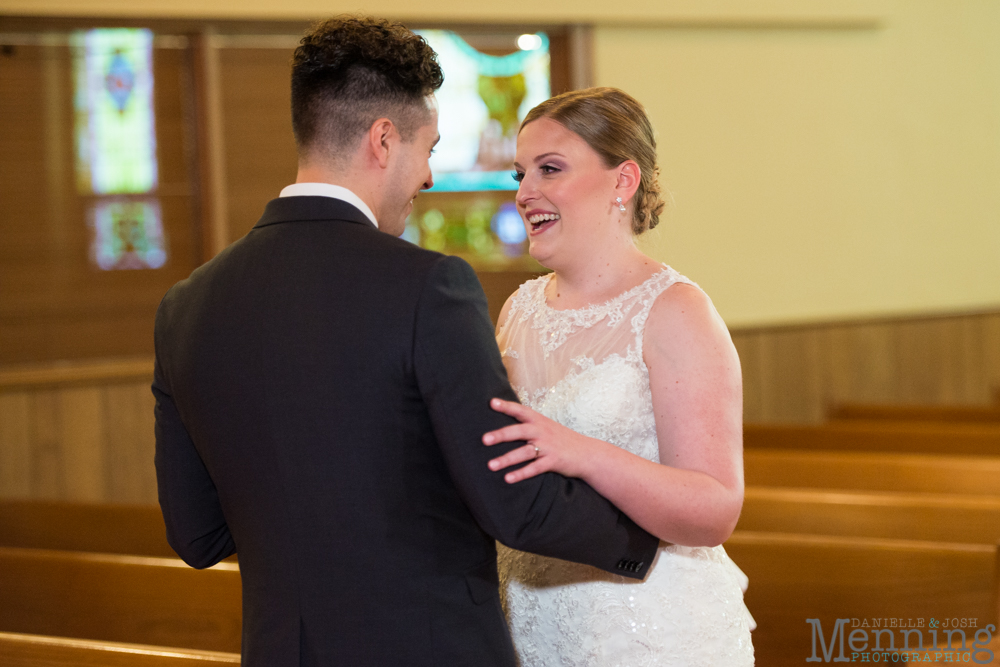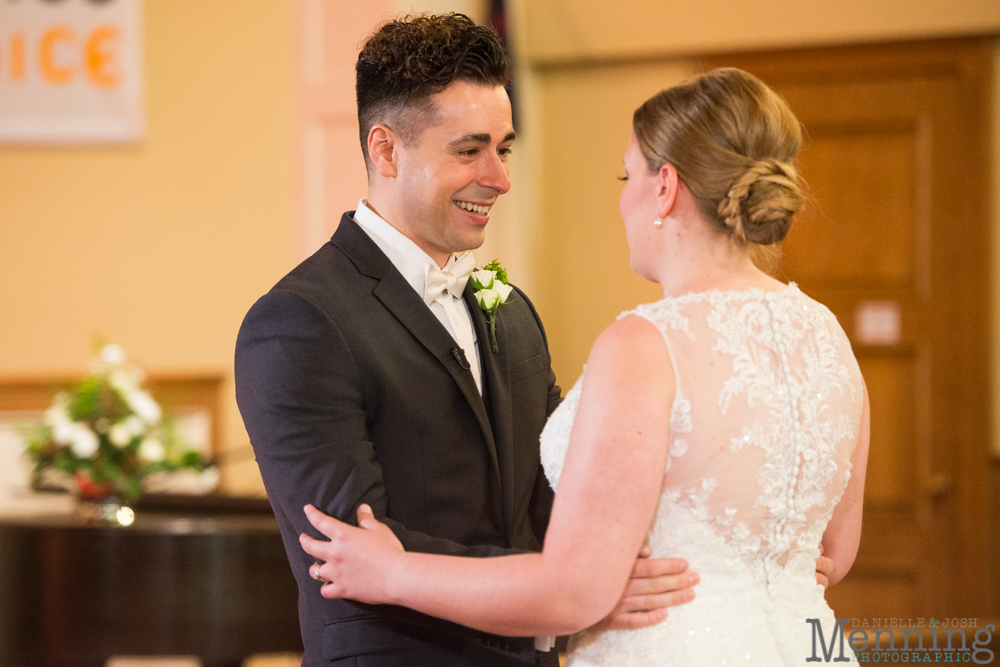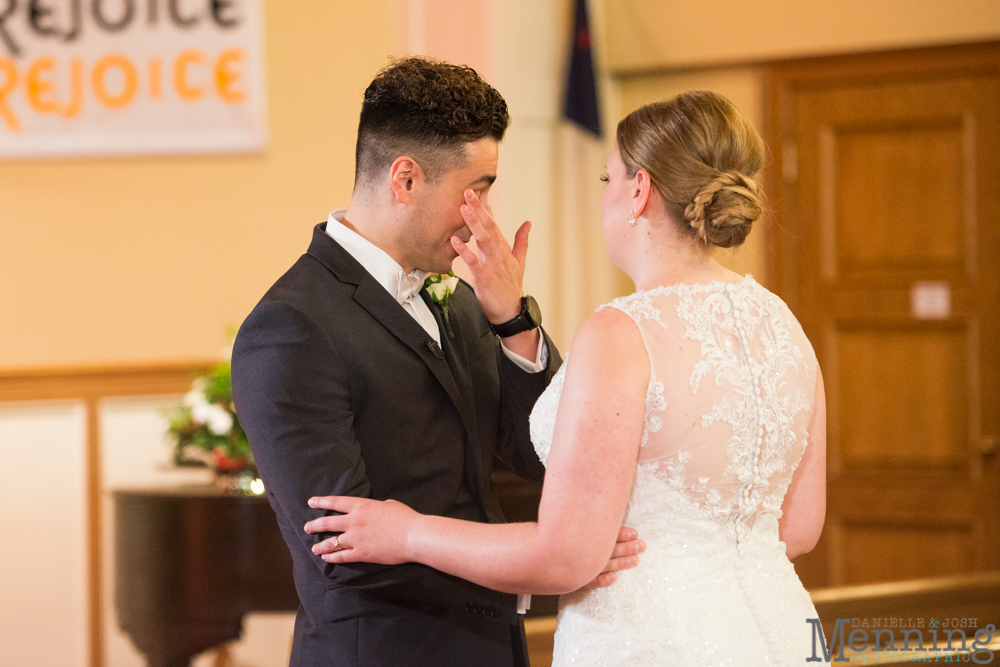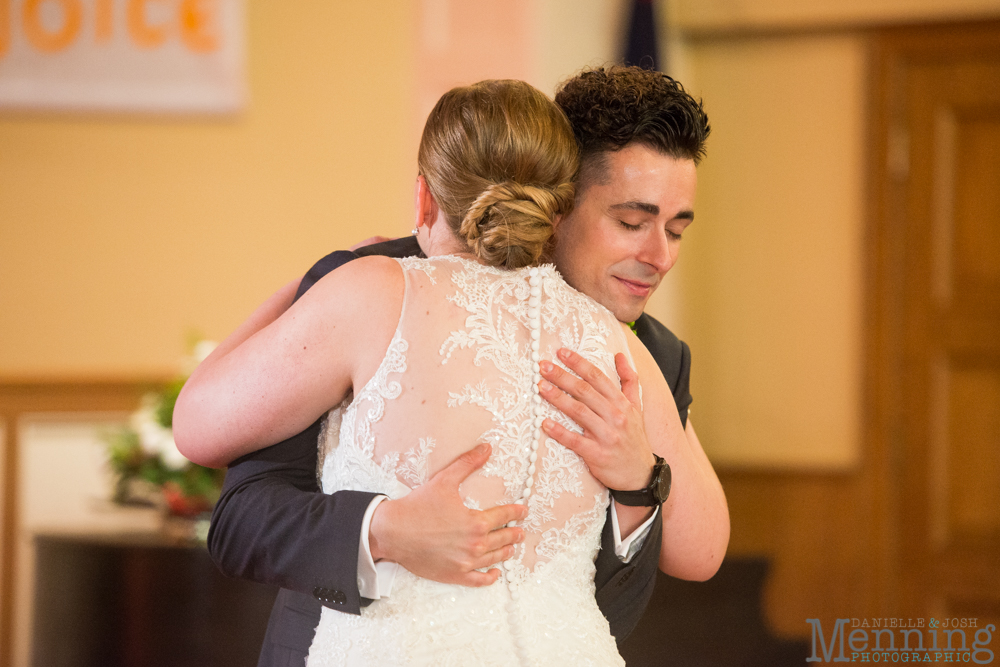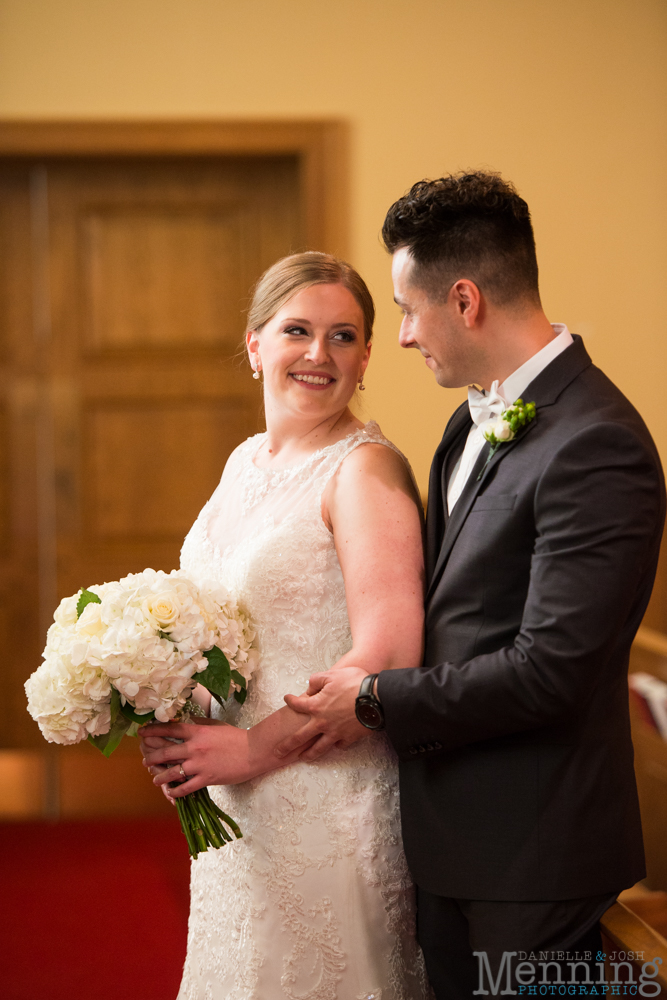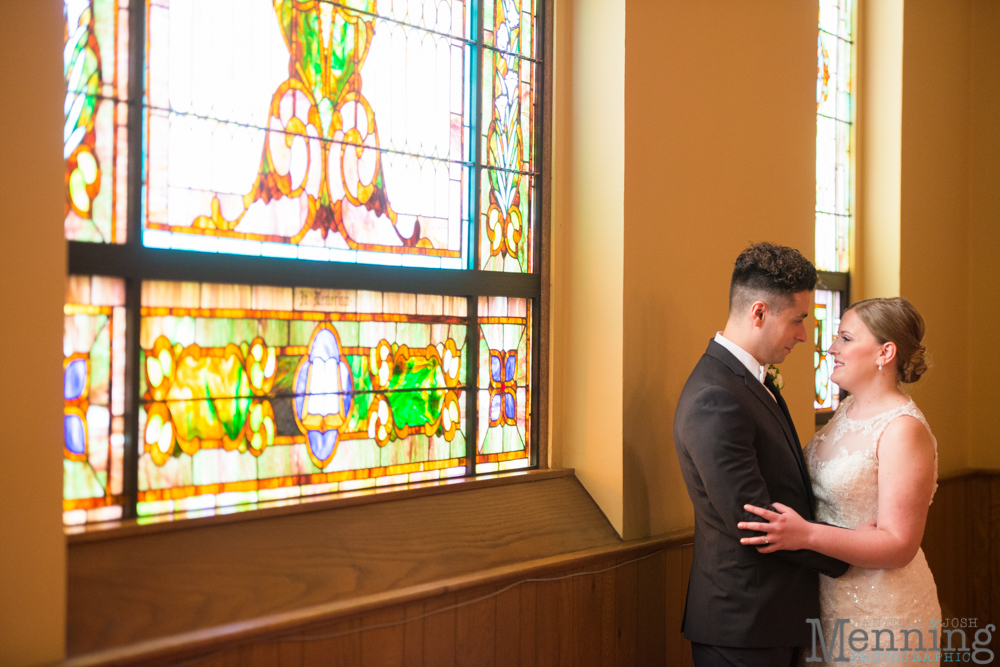 Oh my gosh! They're beautiful together.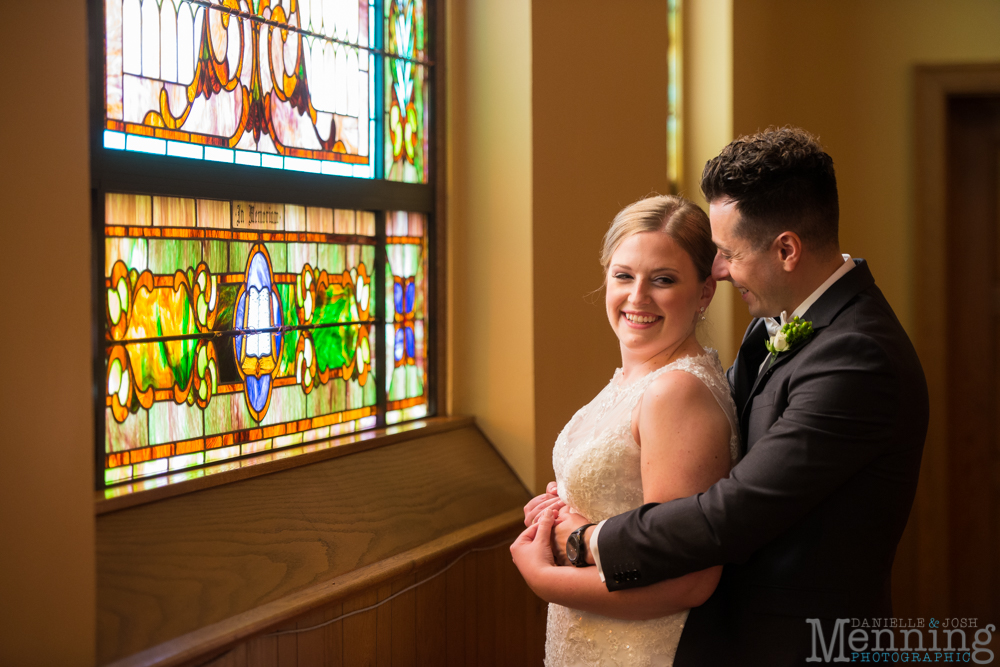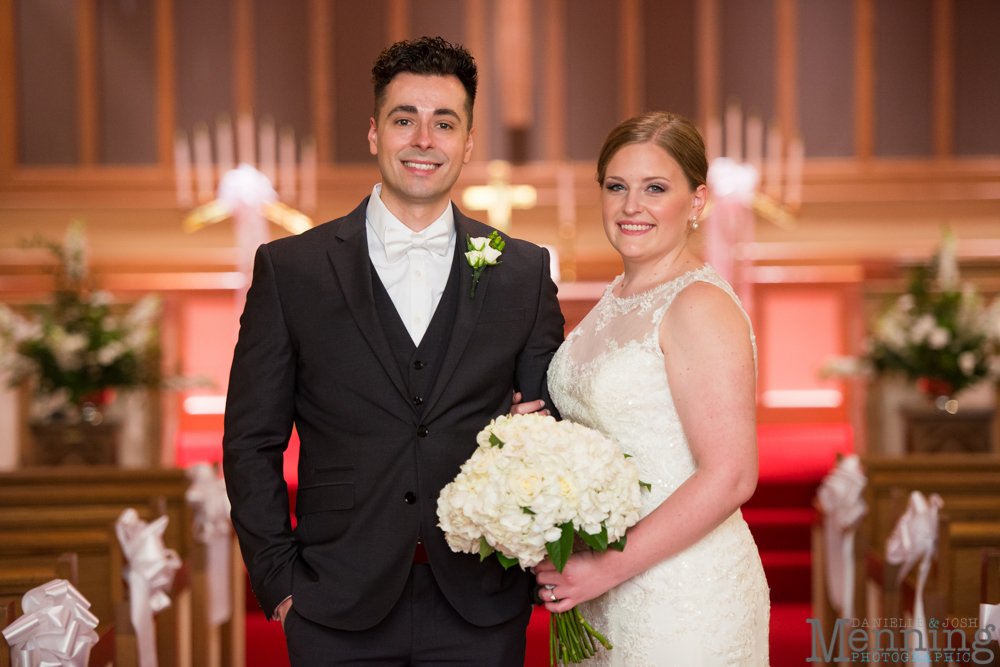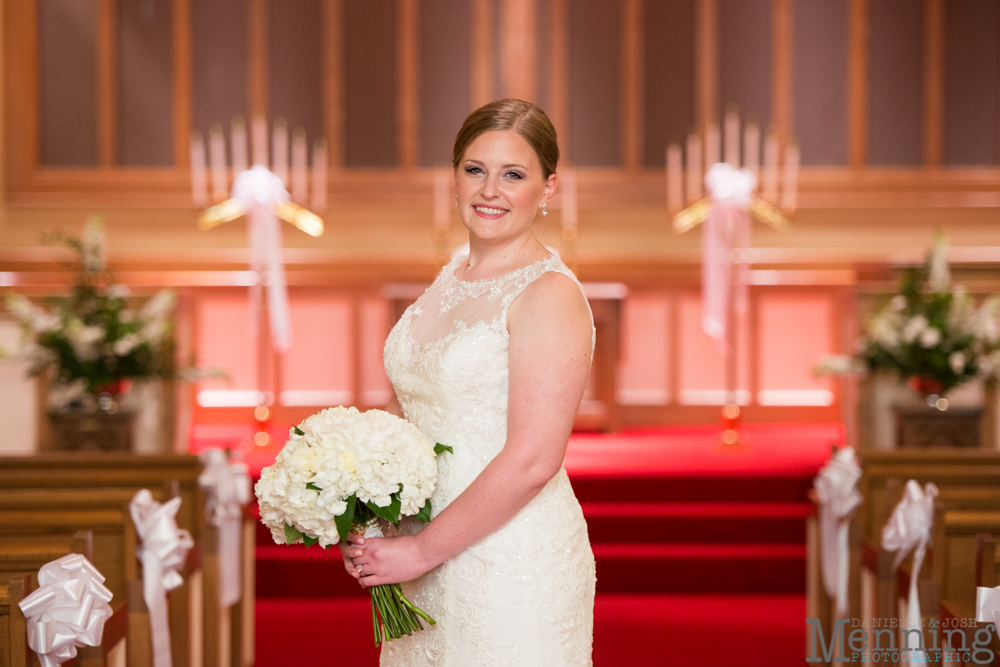 Stunning in every way! I overheard David tell someone that Melissa "On a scale of 1 to 10 was at least a 67."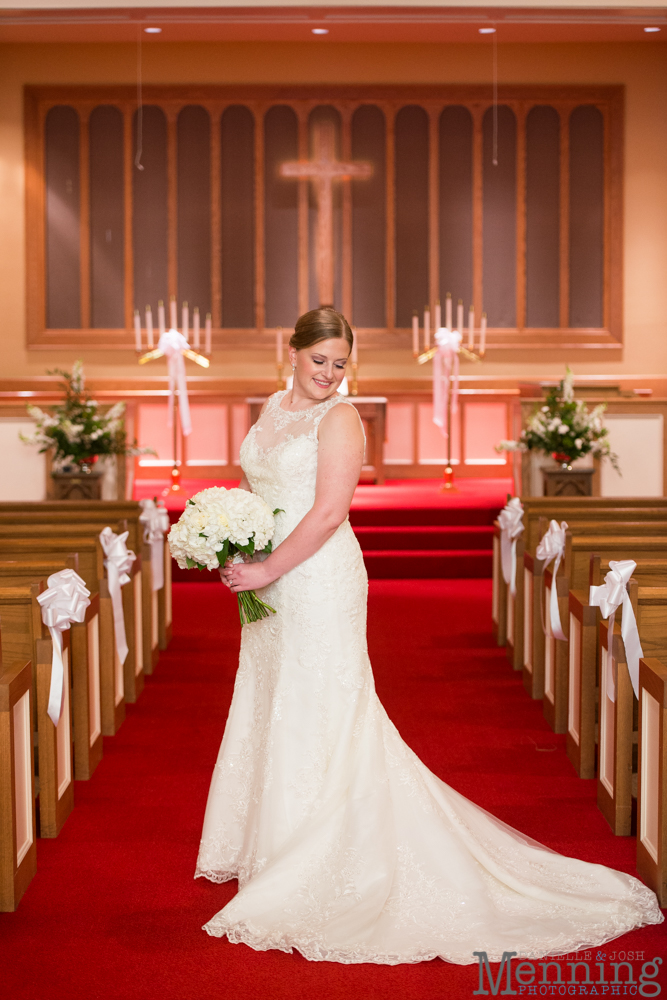 Melissa also wanted to do a first look with her dad before the ceremony. We're so glad they did & we hope they'll treasure these images.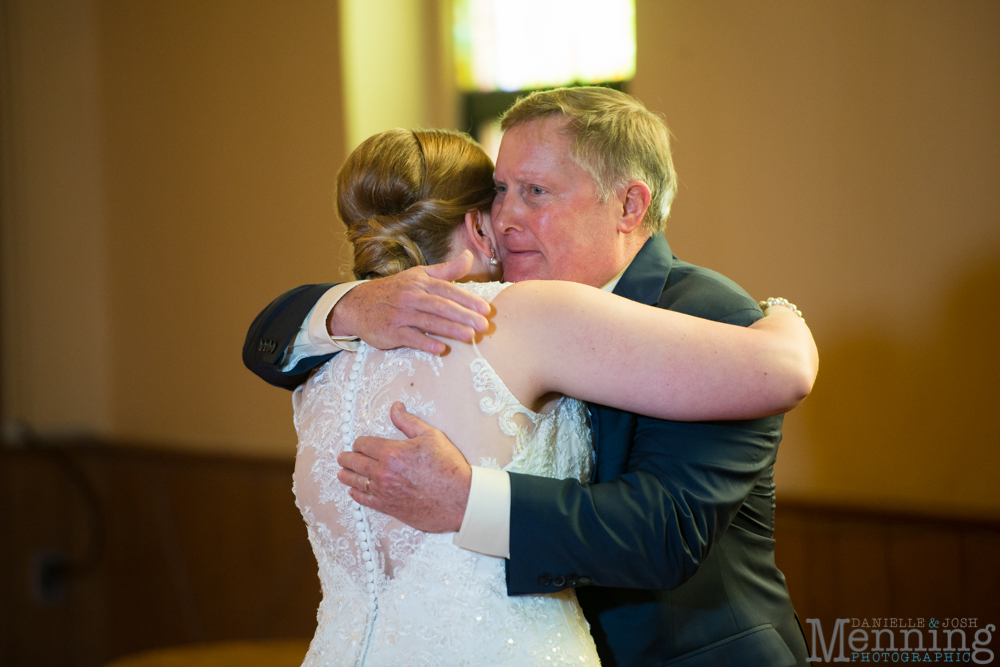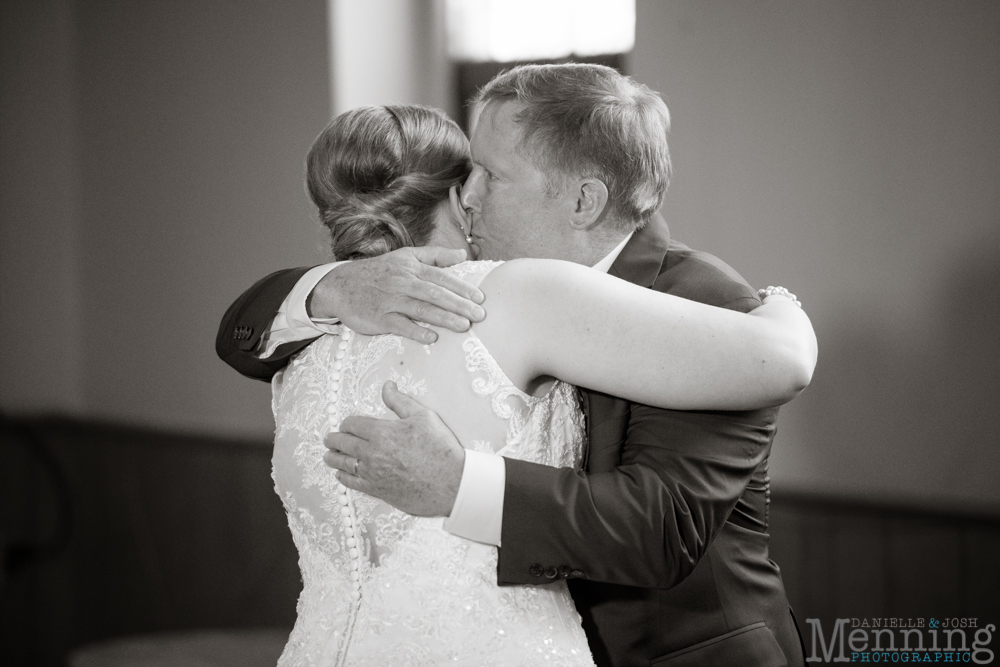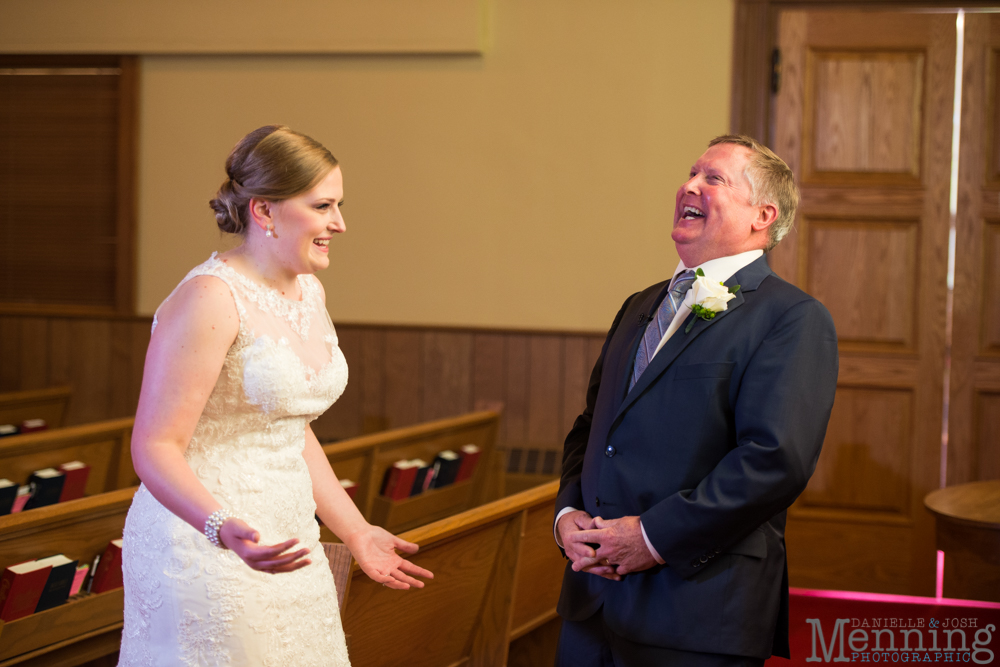 Then it was time for the ceremony!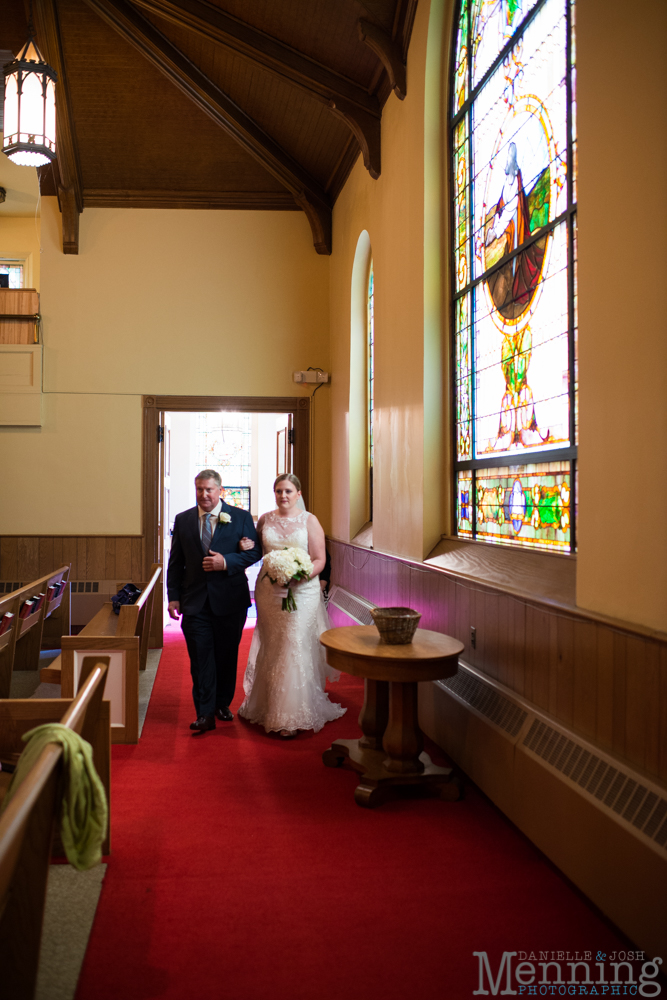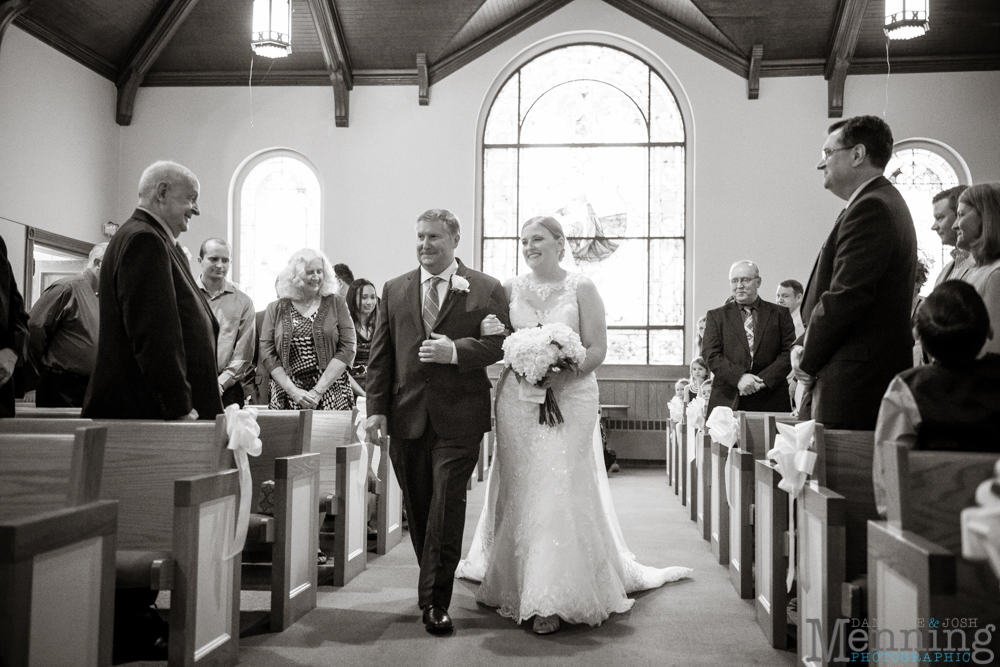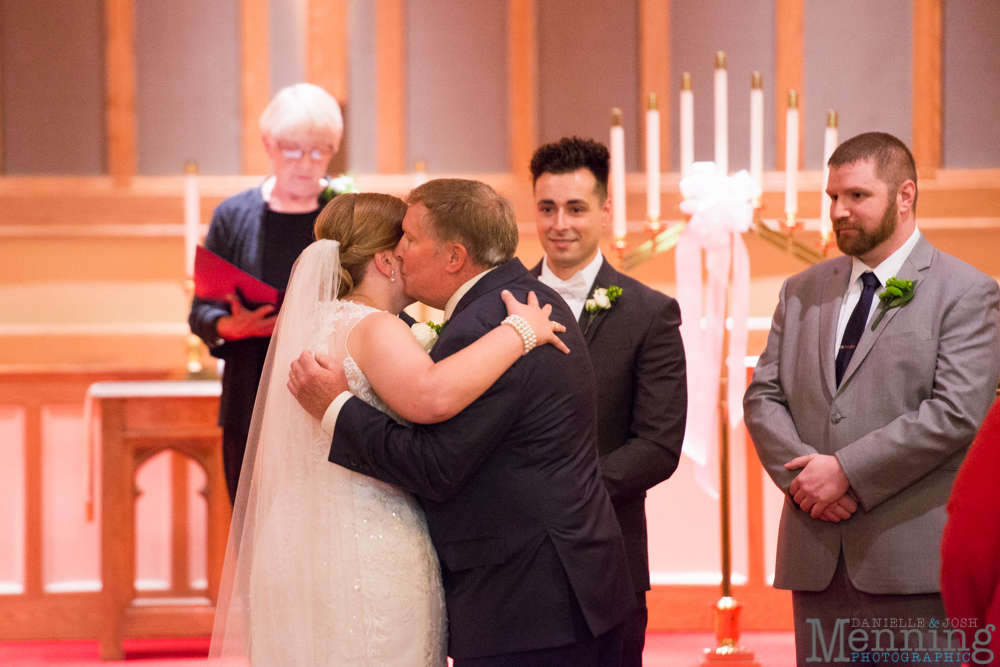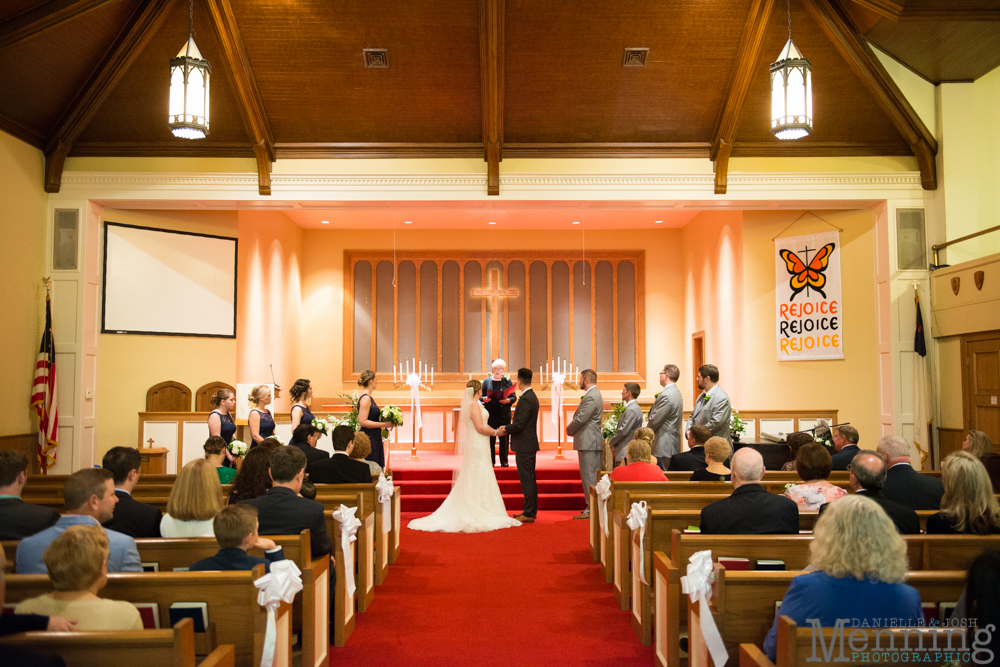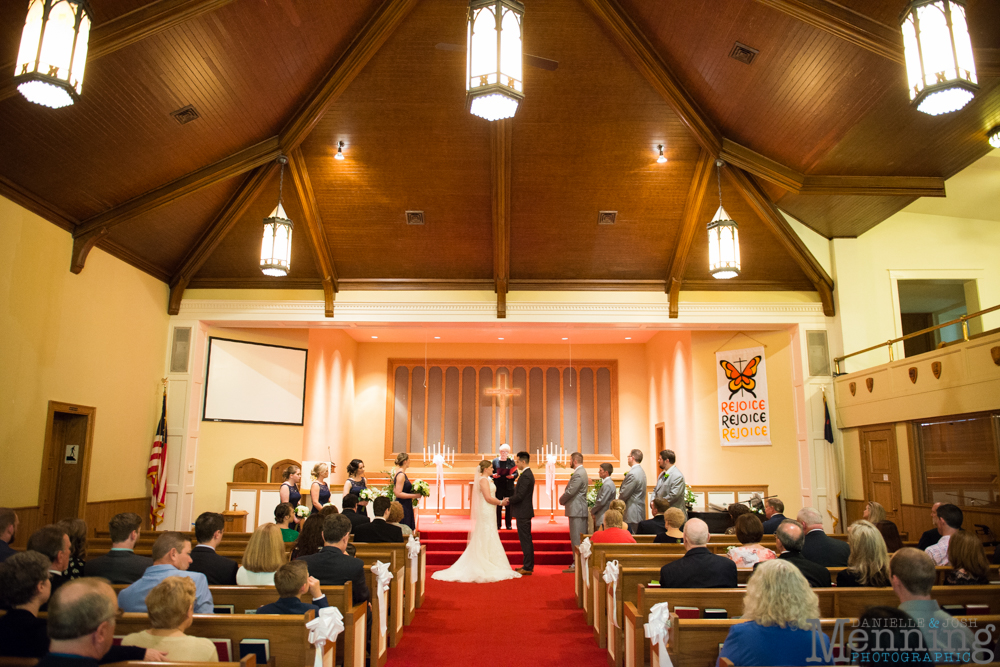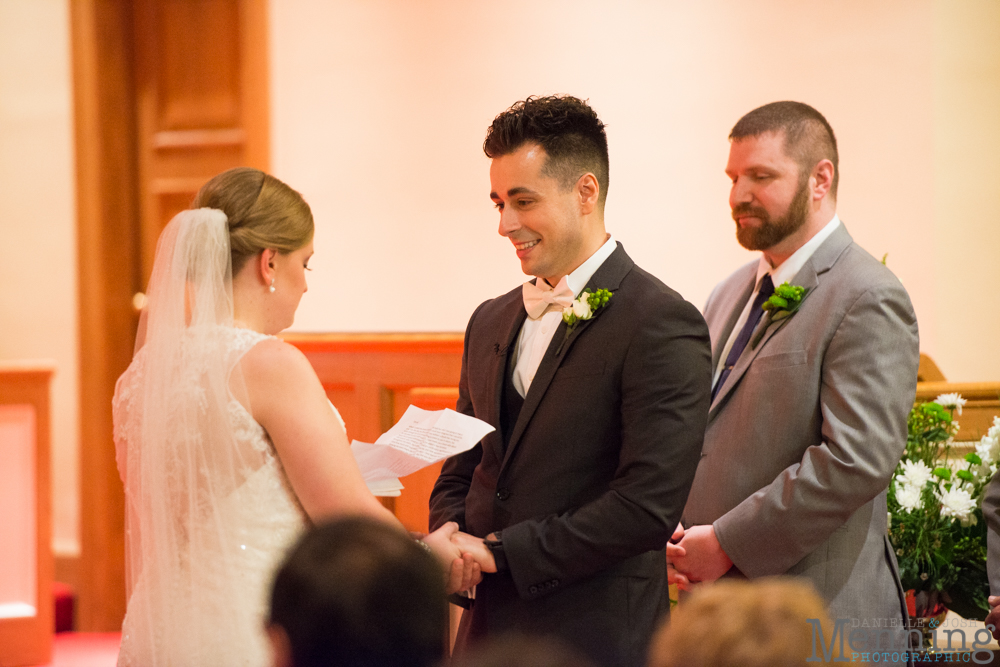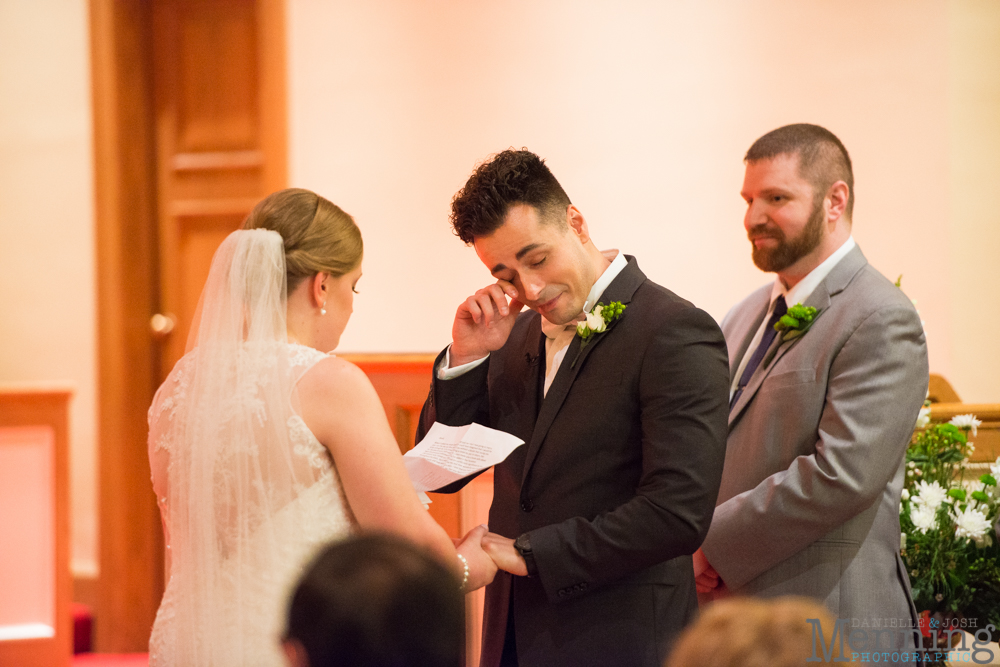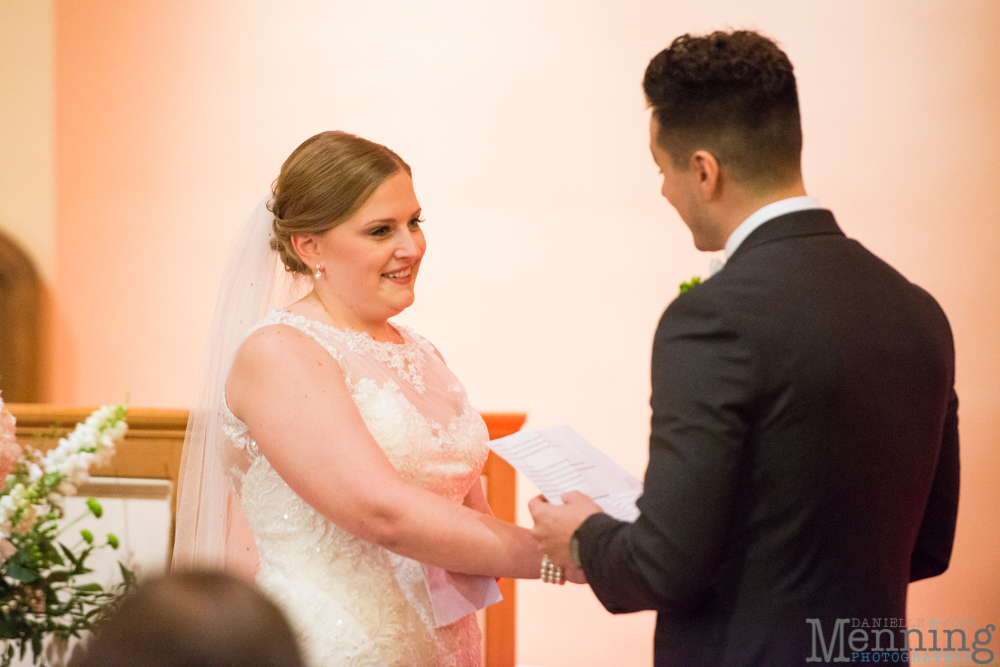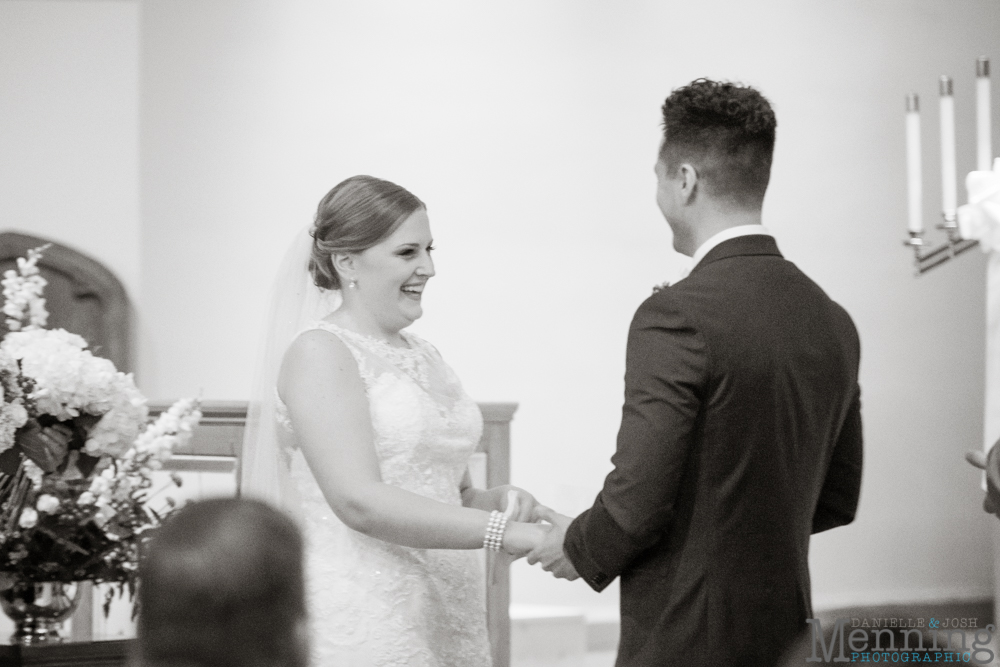 David's sister & her boyfriend beautifully sang during the ceremony.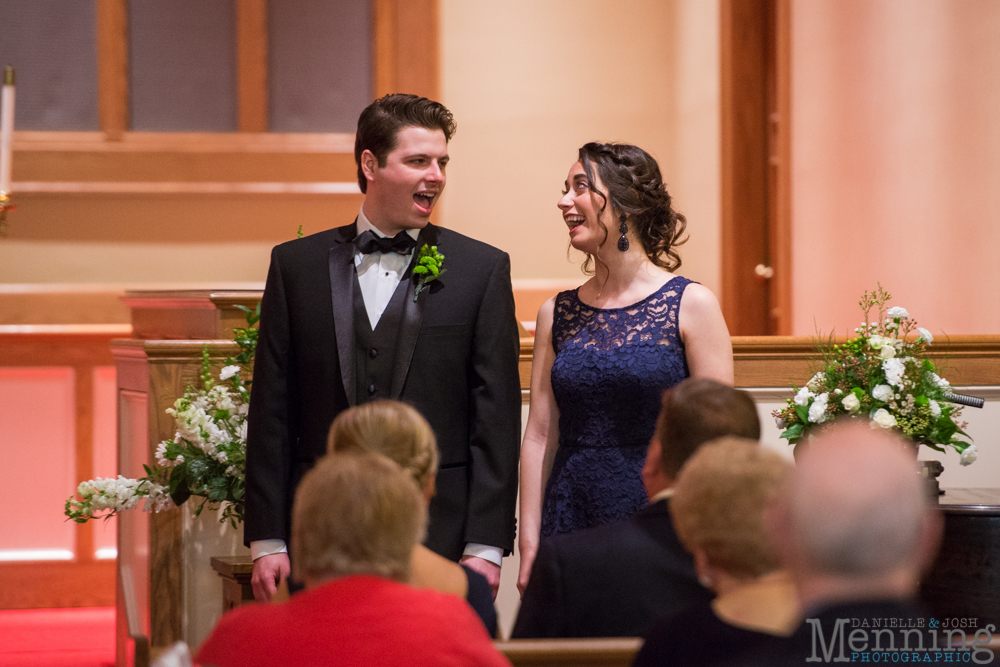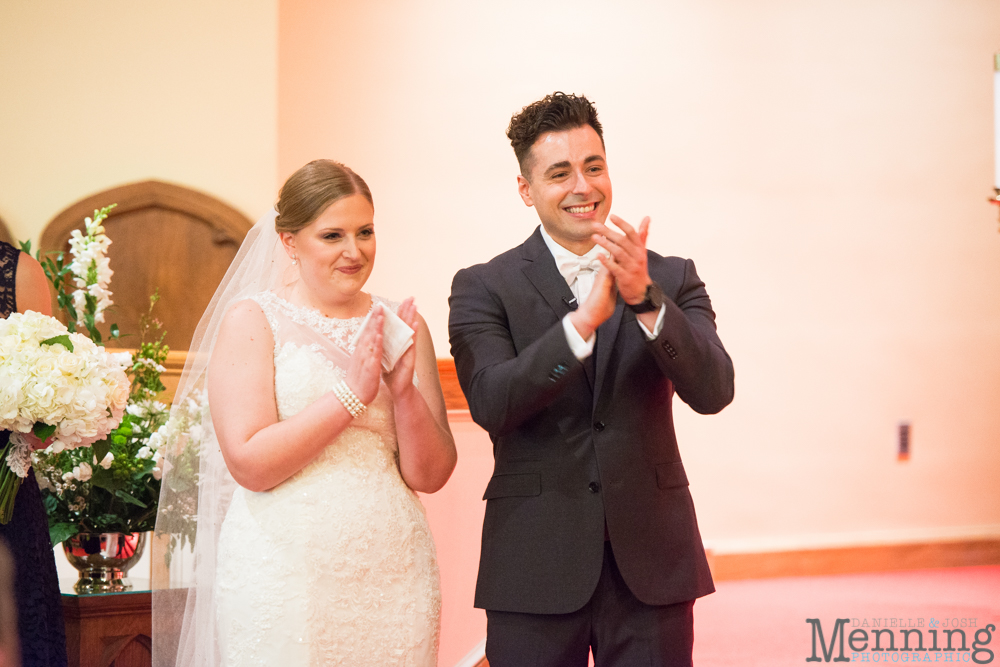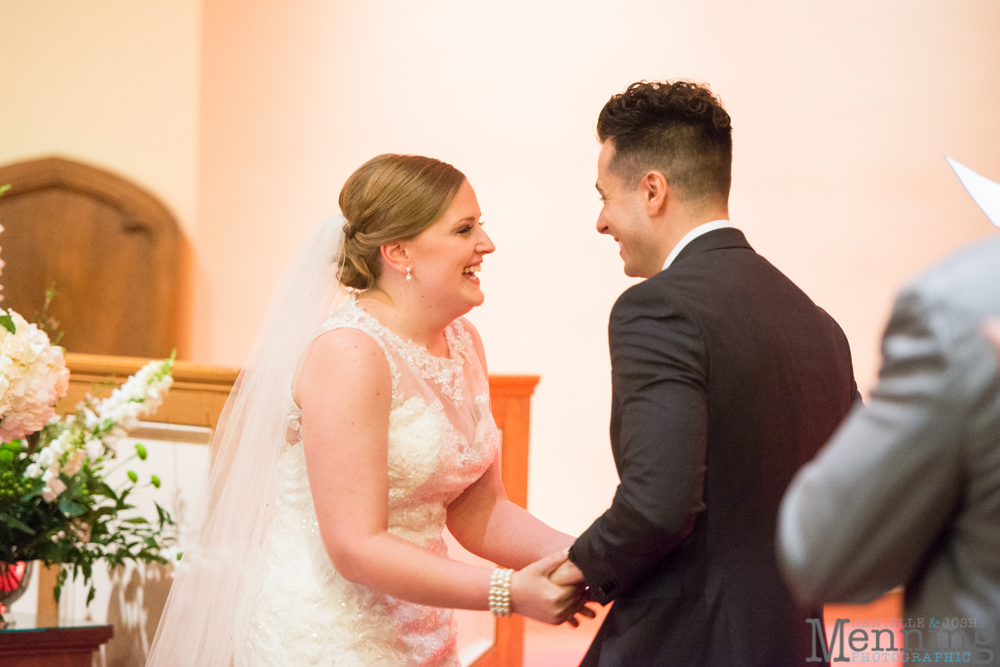 That's one heck of a first kiss! Bravo!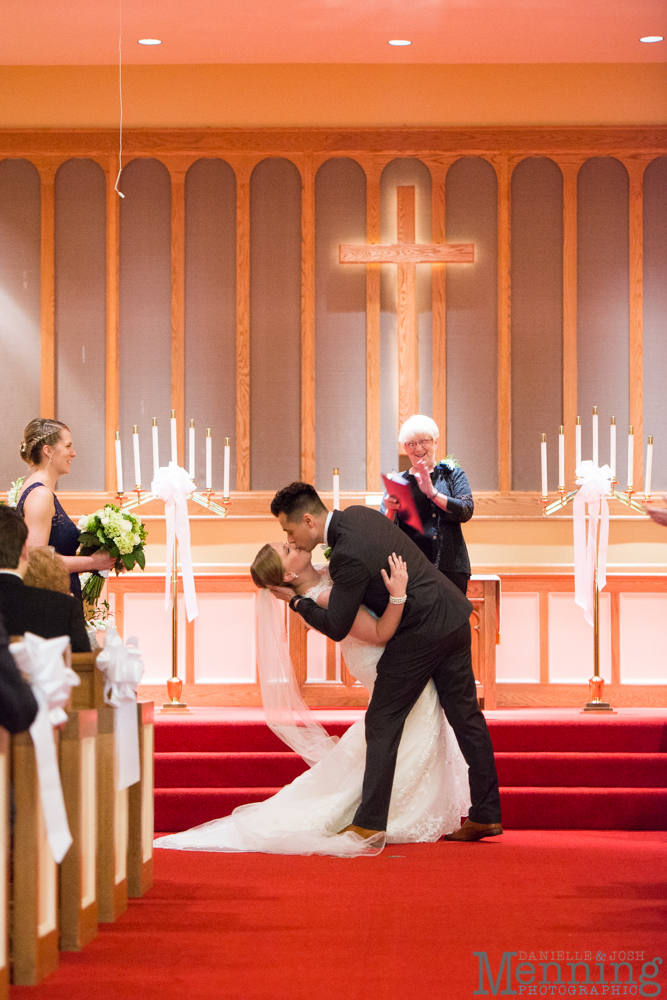 We loved the sweet moments Melissa had with her grandmothers.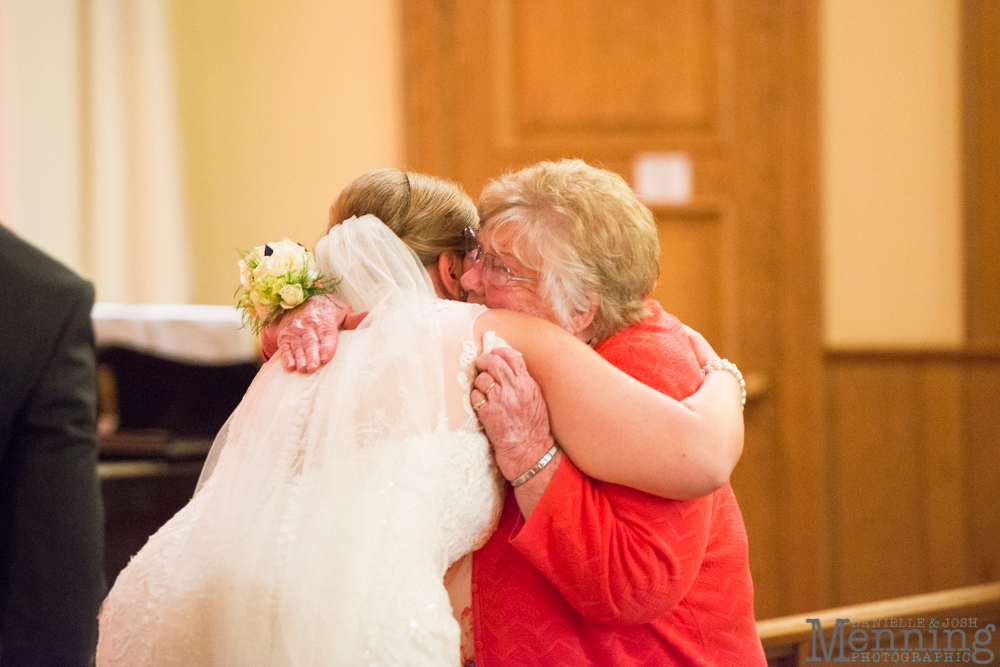 The Lake Club was looking classy, as always!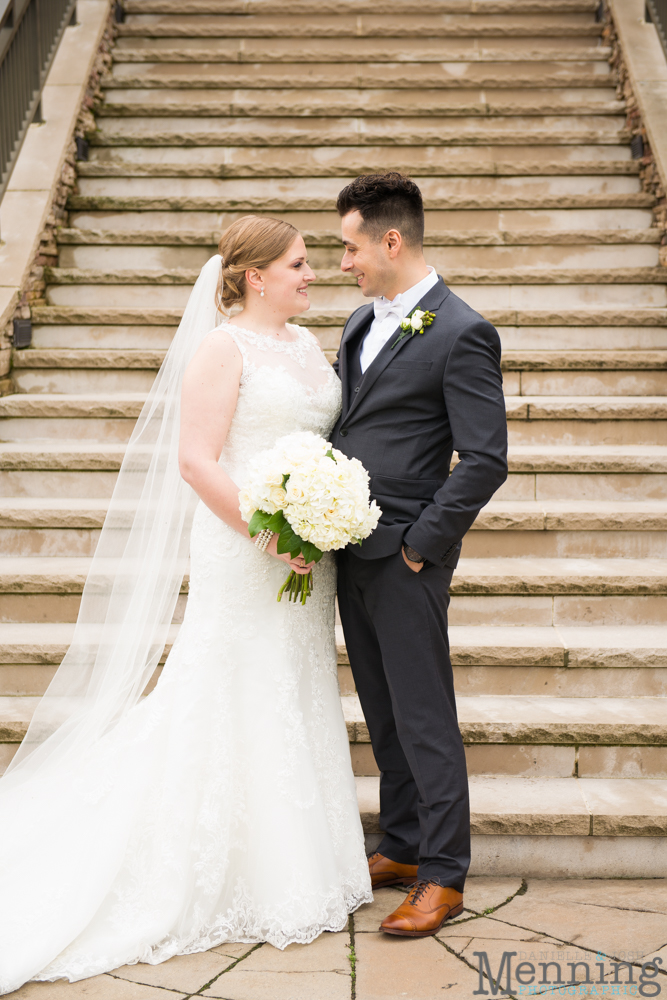 Wow! That smile!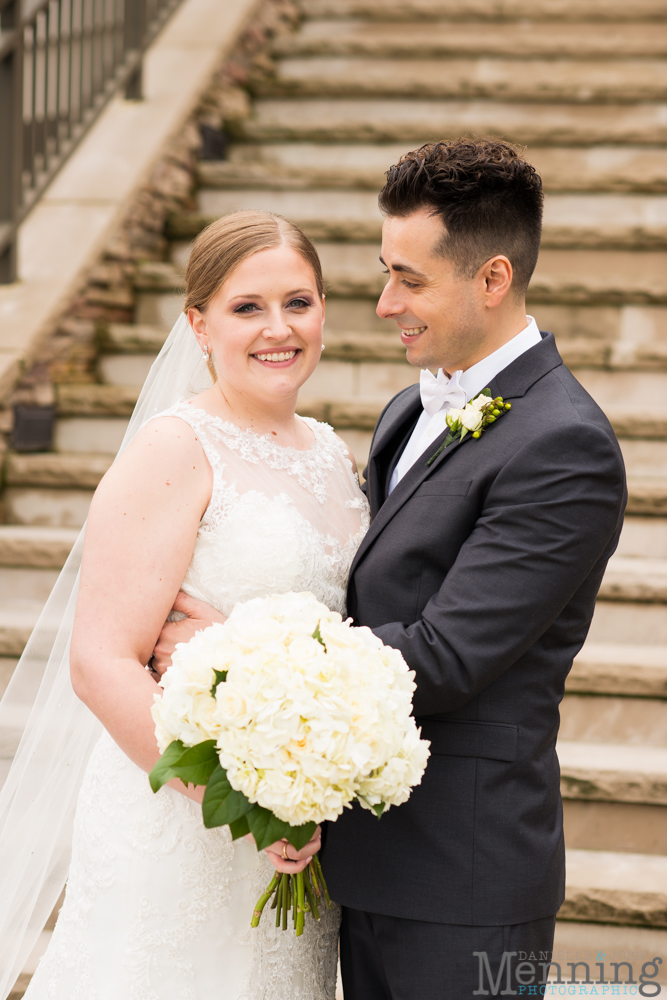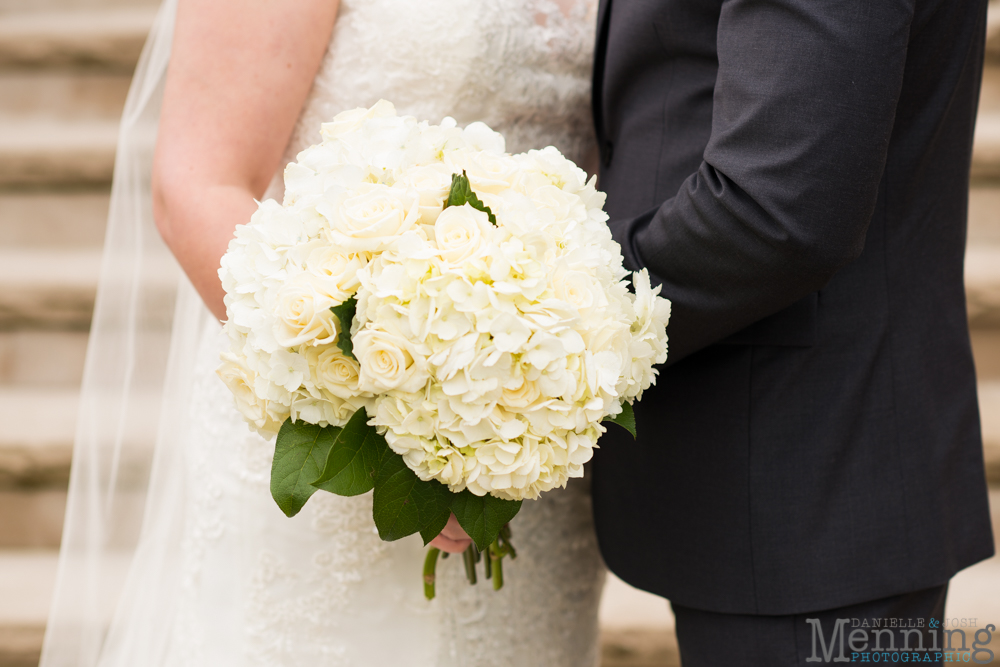 David was so proud of his wedding ring & loved showing it off. Melissa just laughed.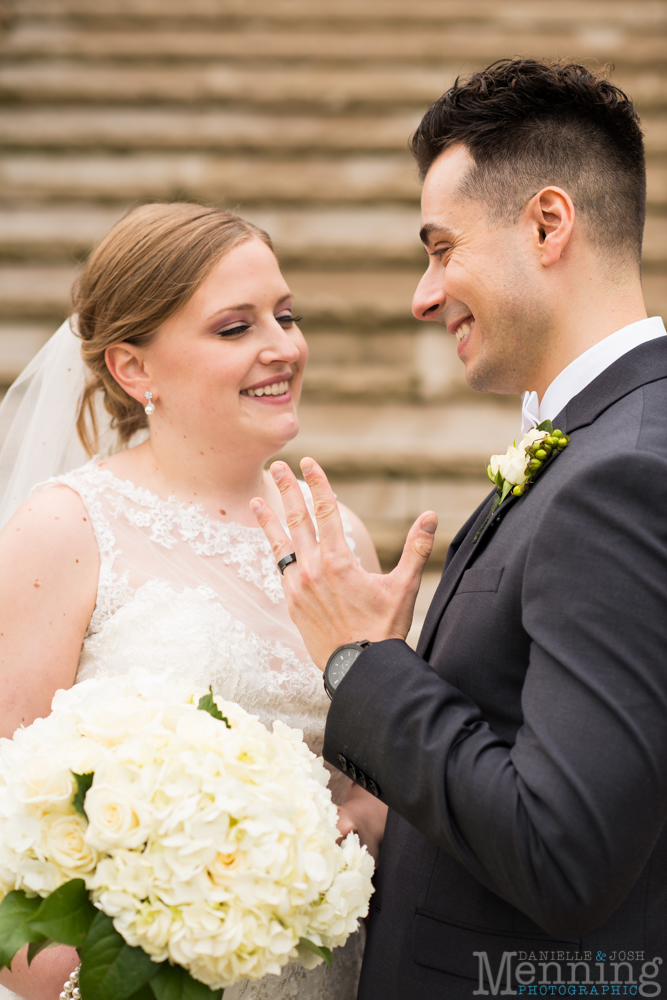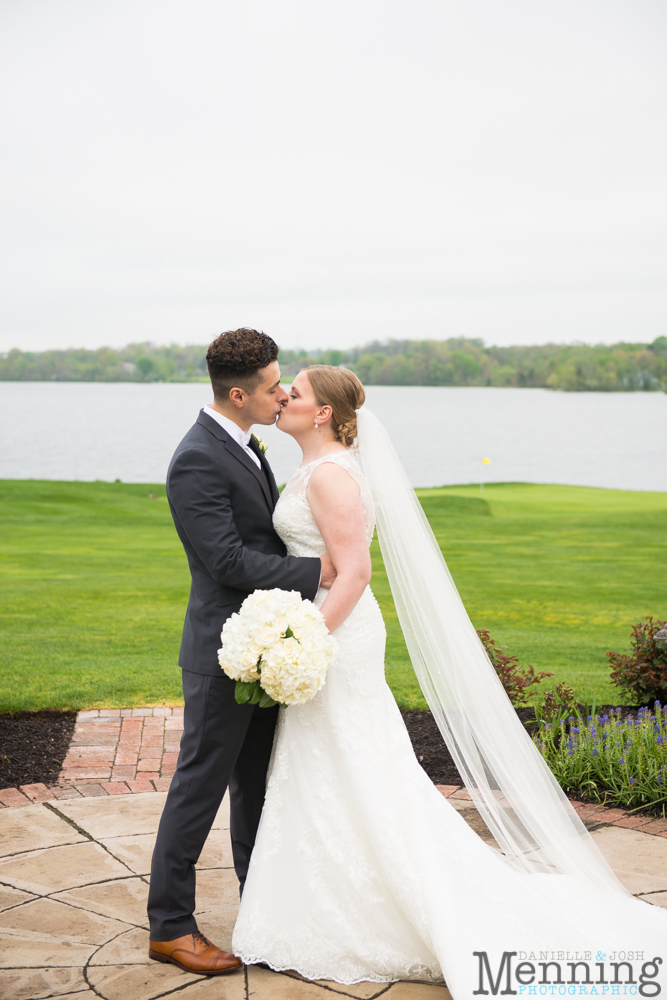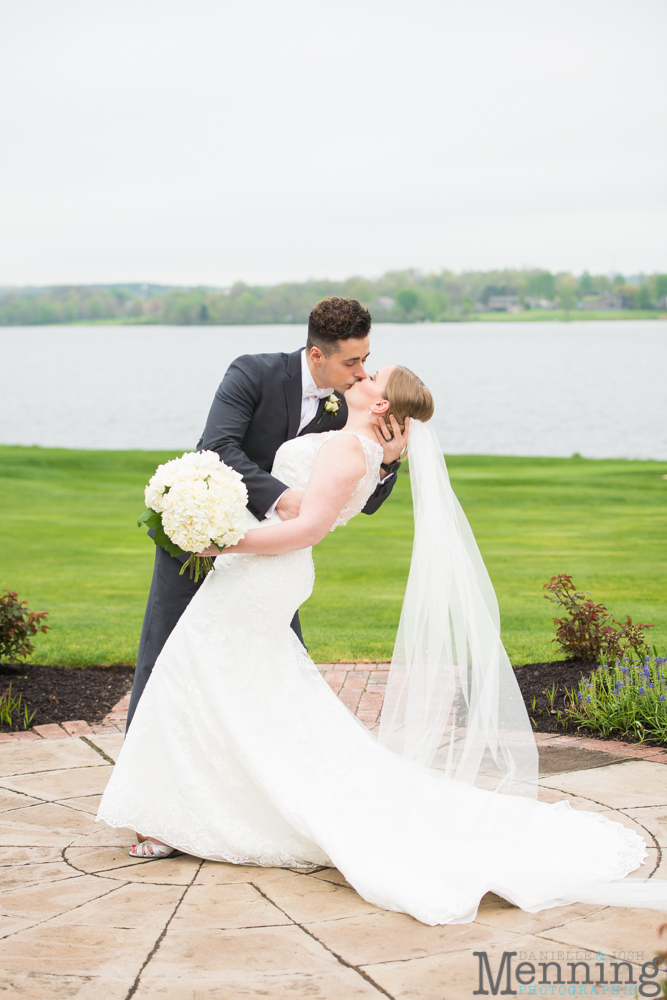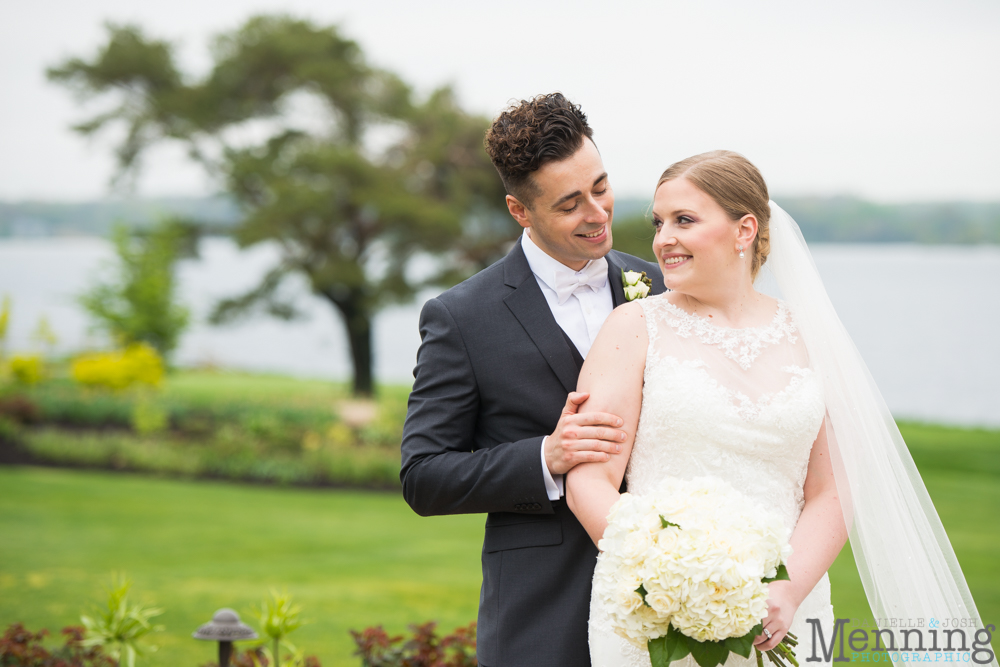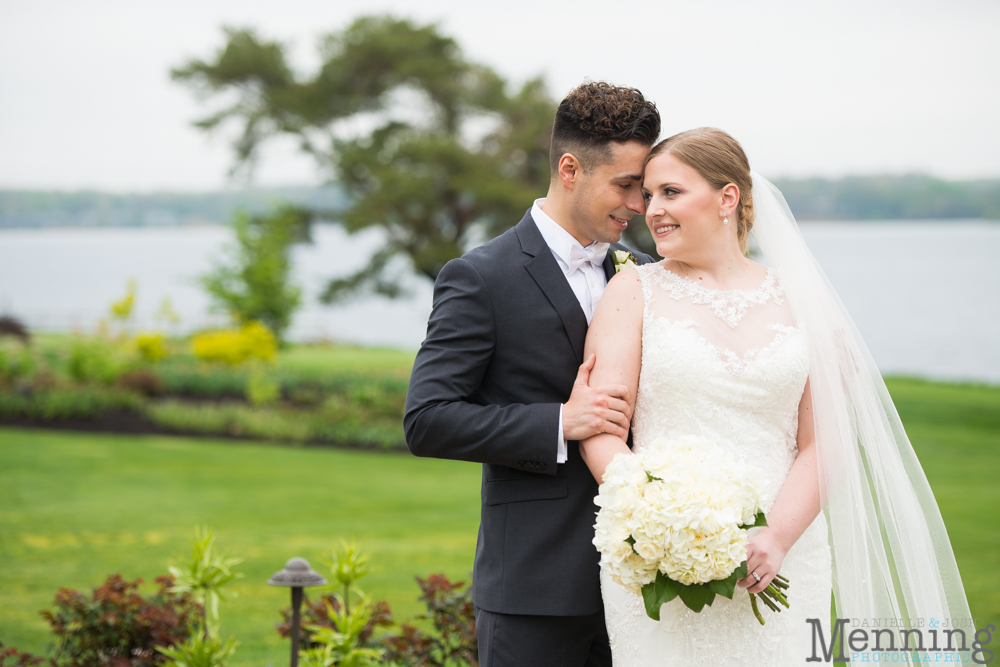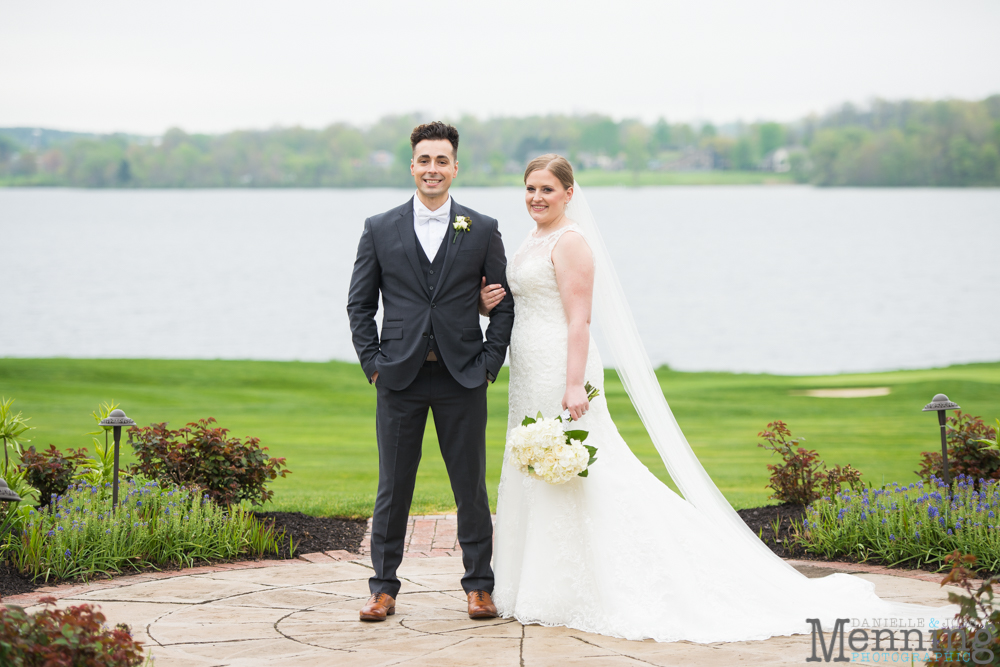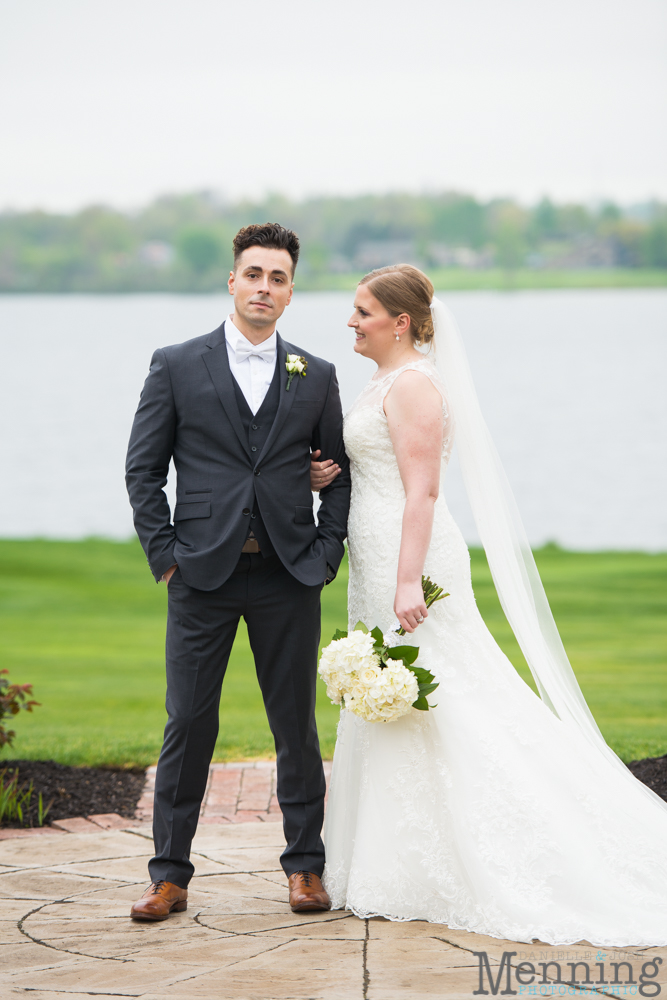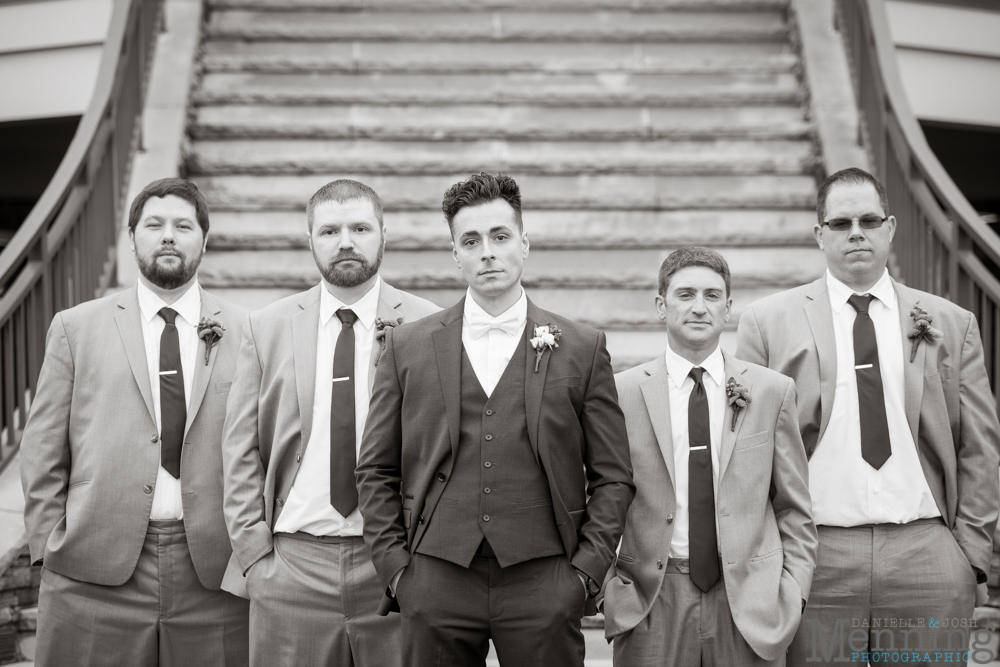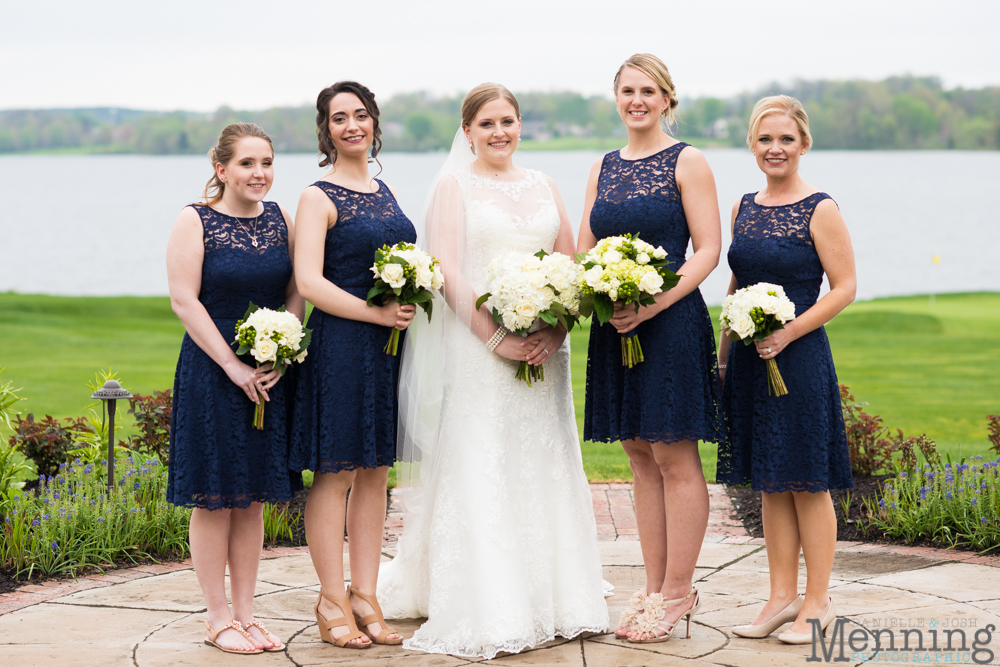 Even though they were a little chilly, they were troopers.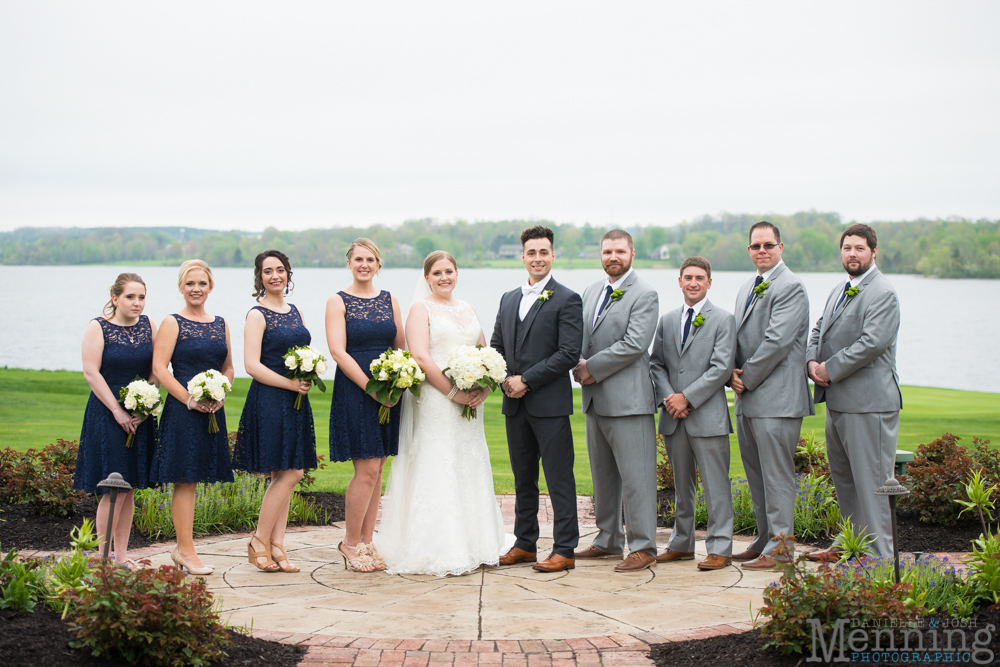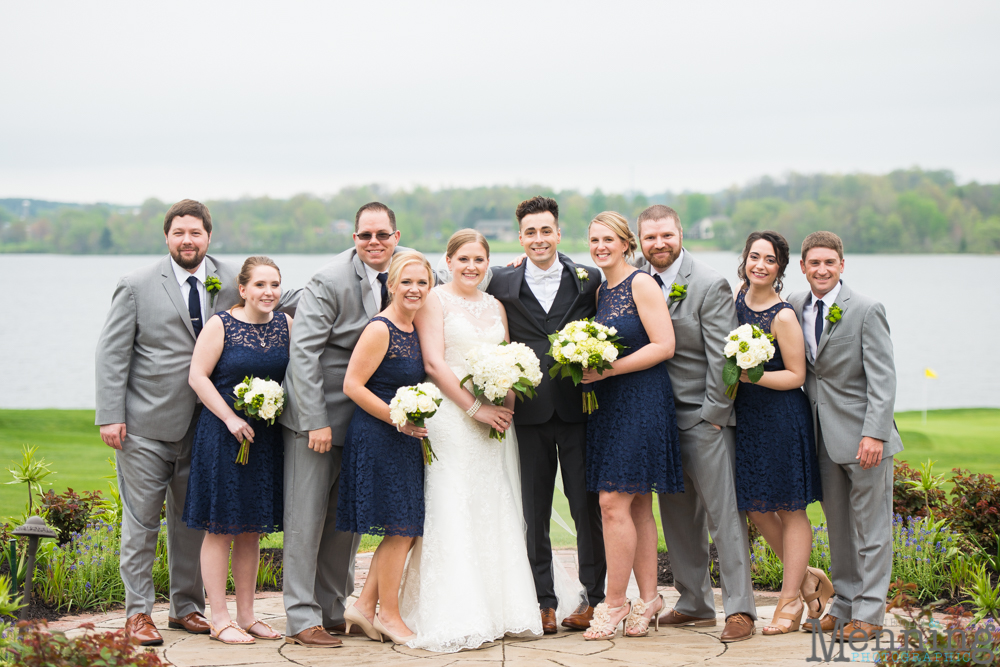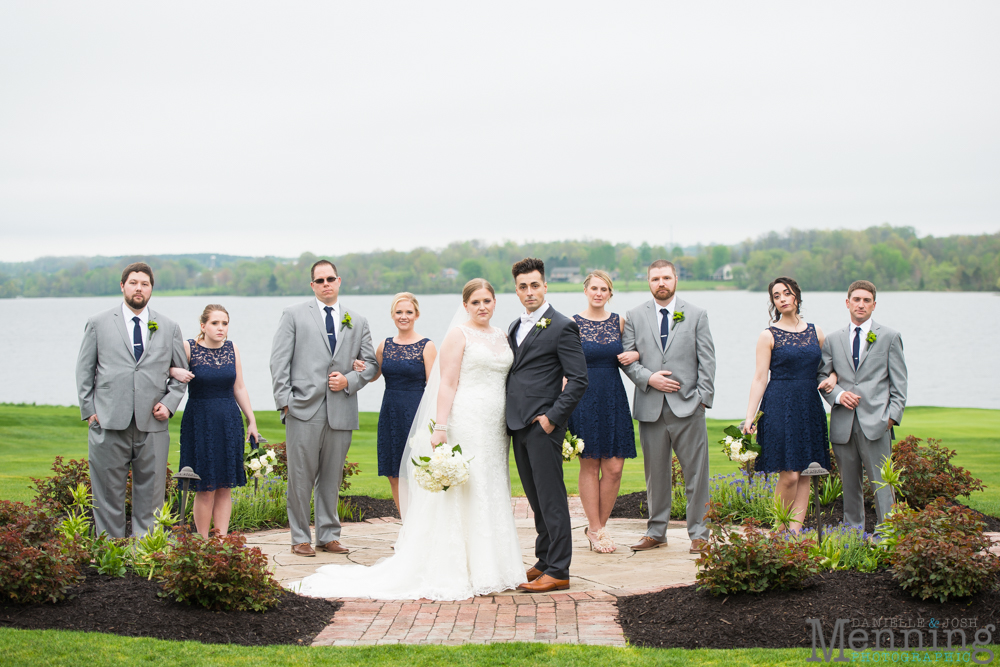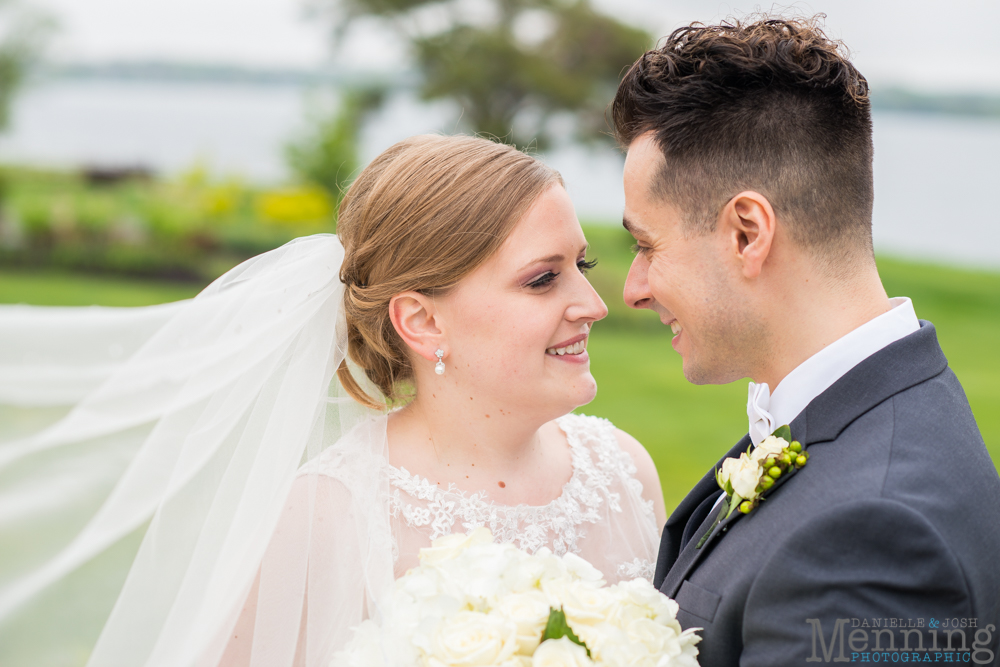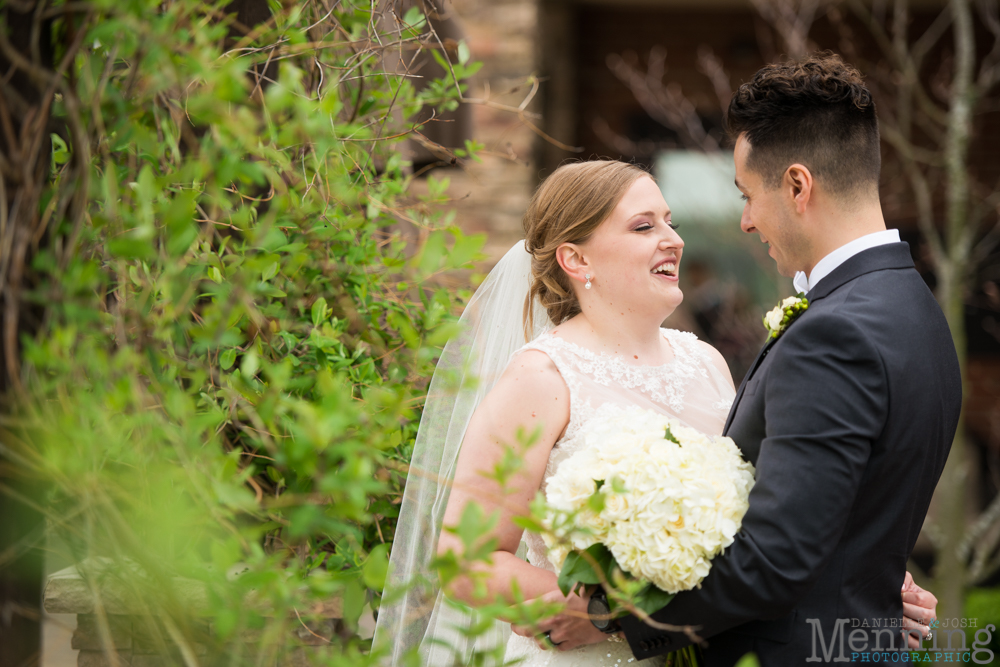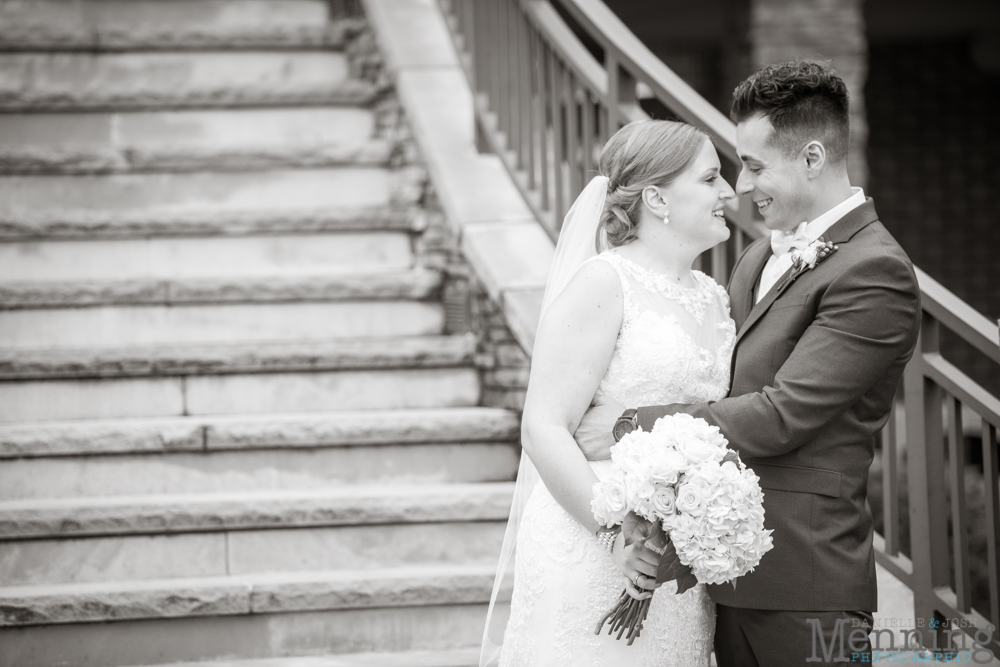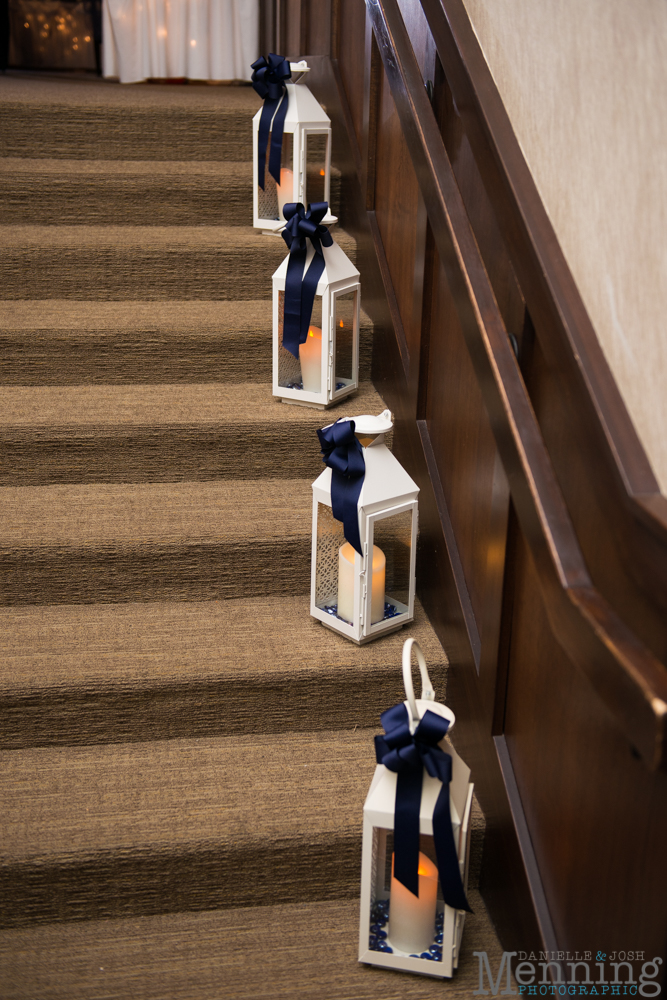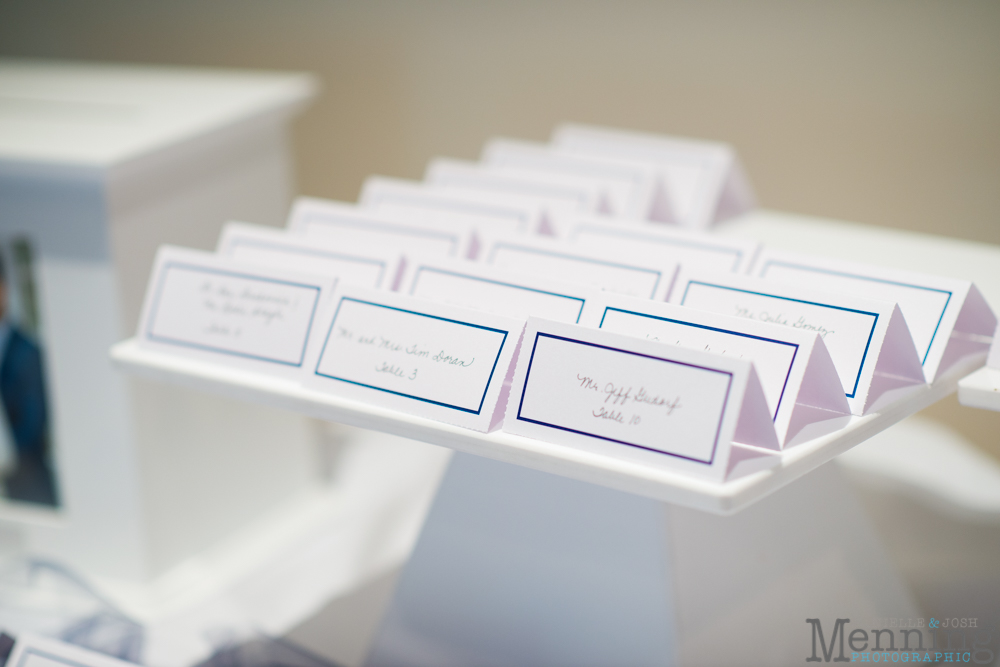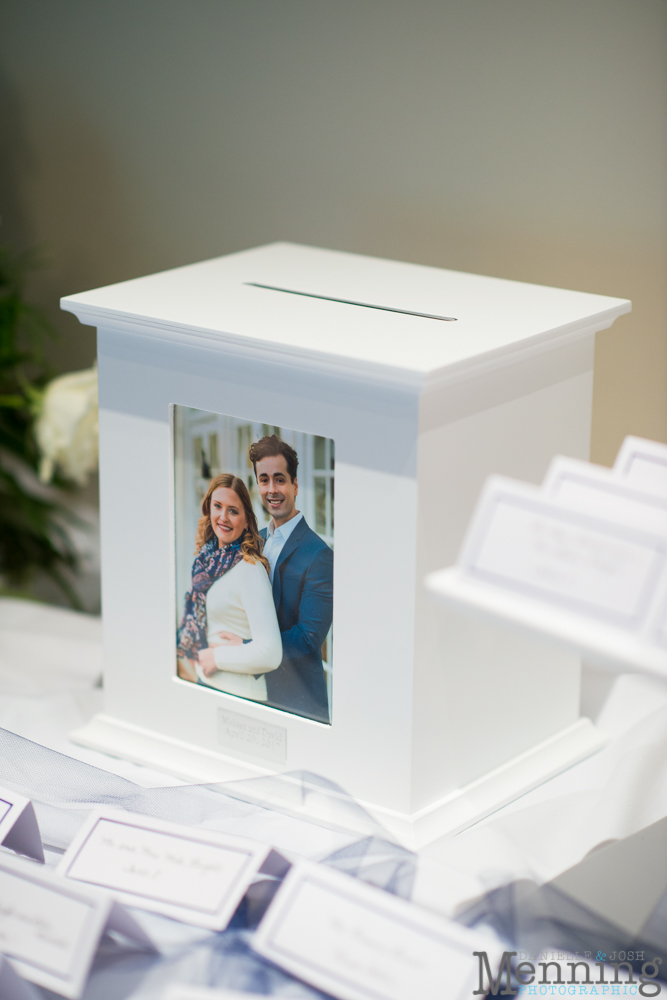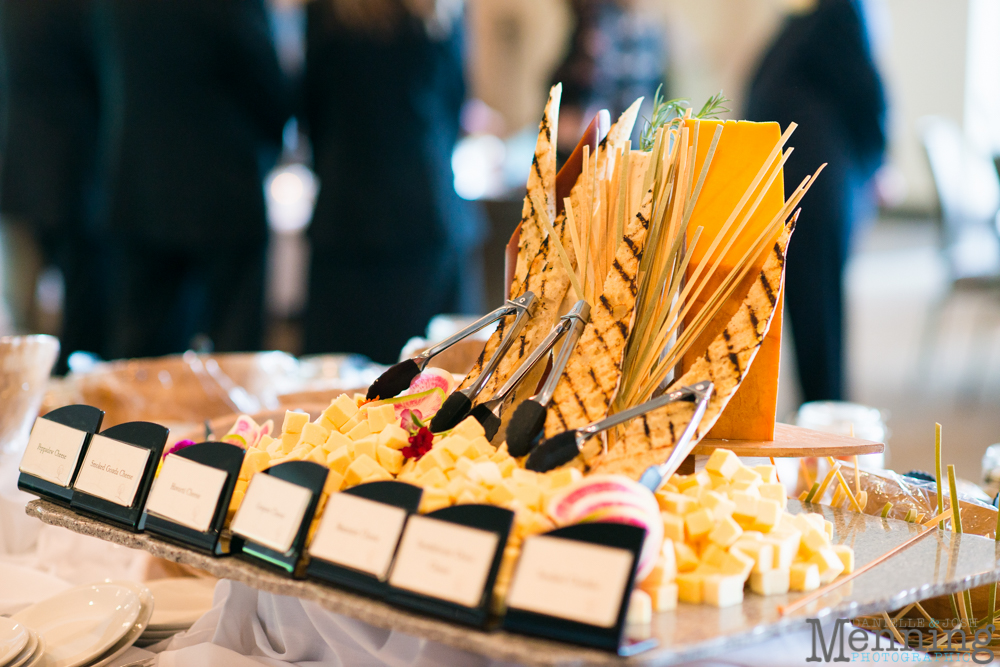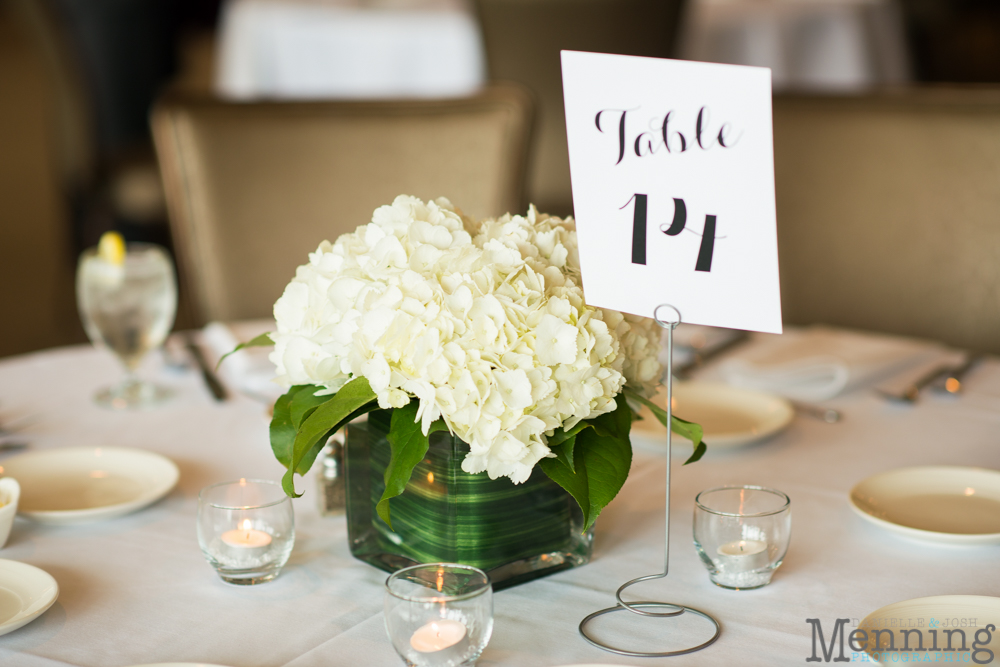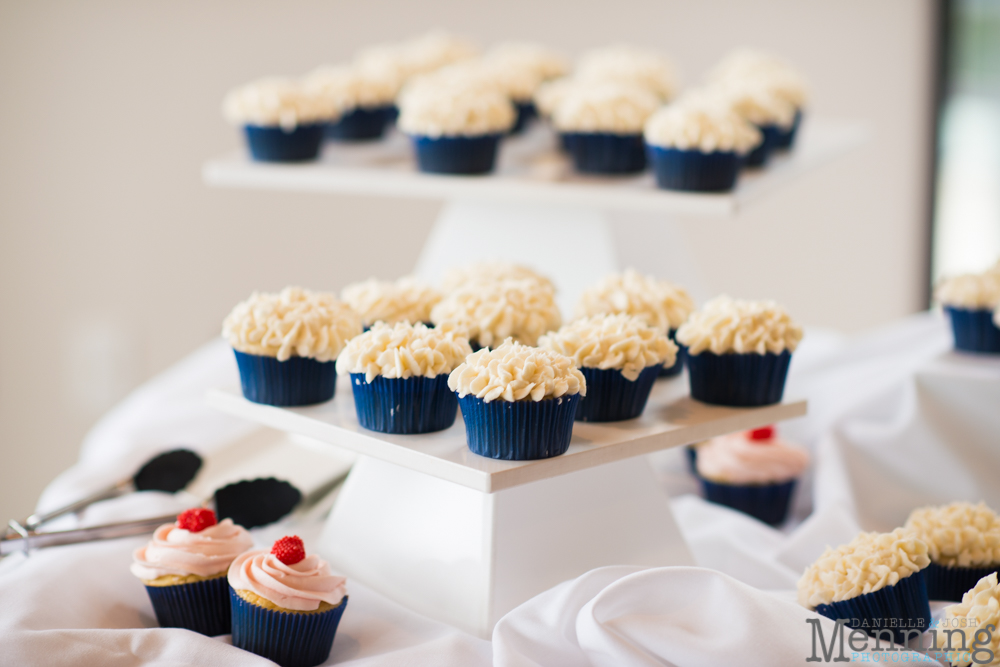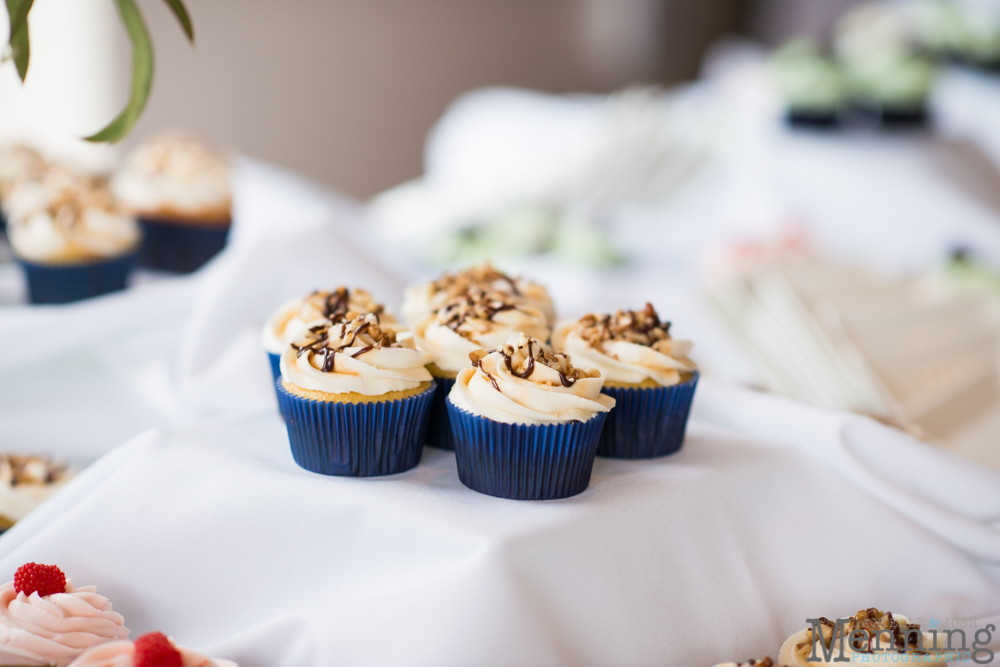 The Lake Club always has the best sweets displays for weddings!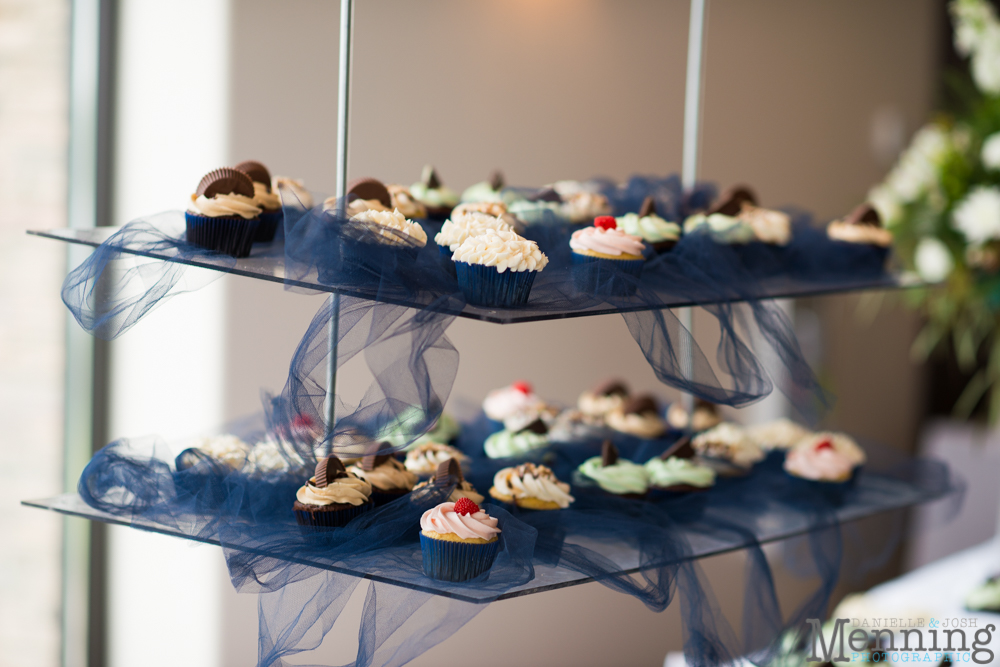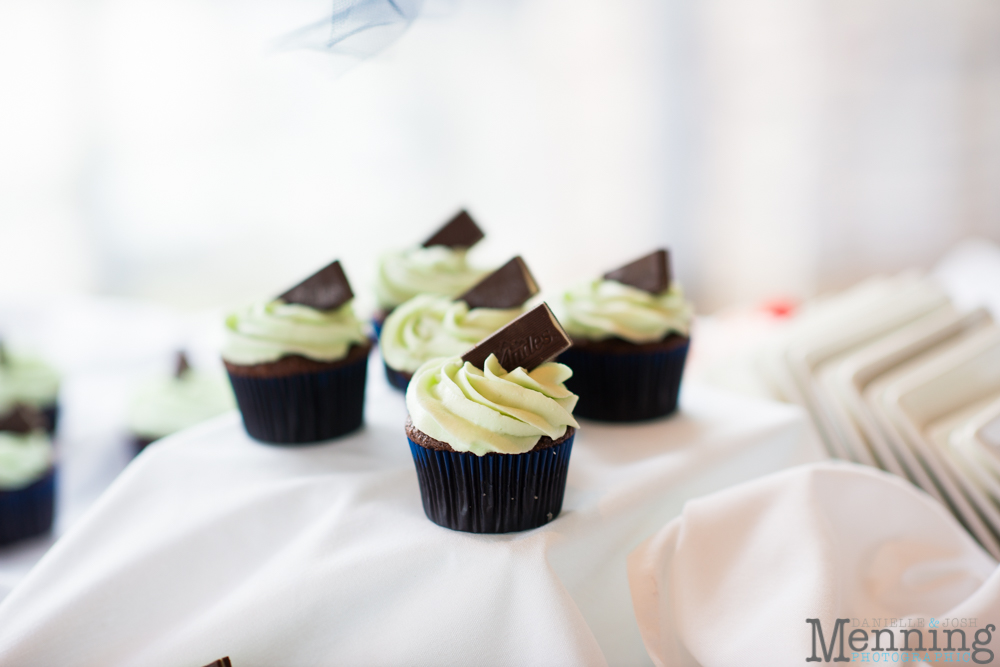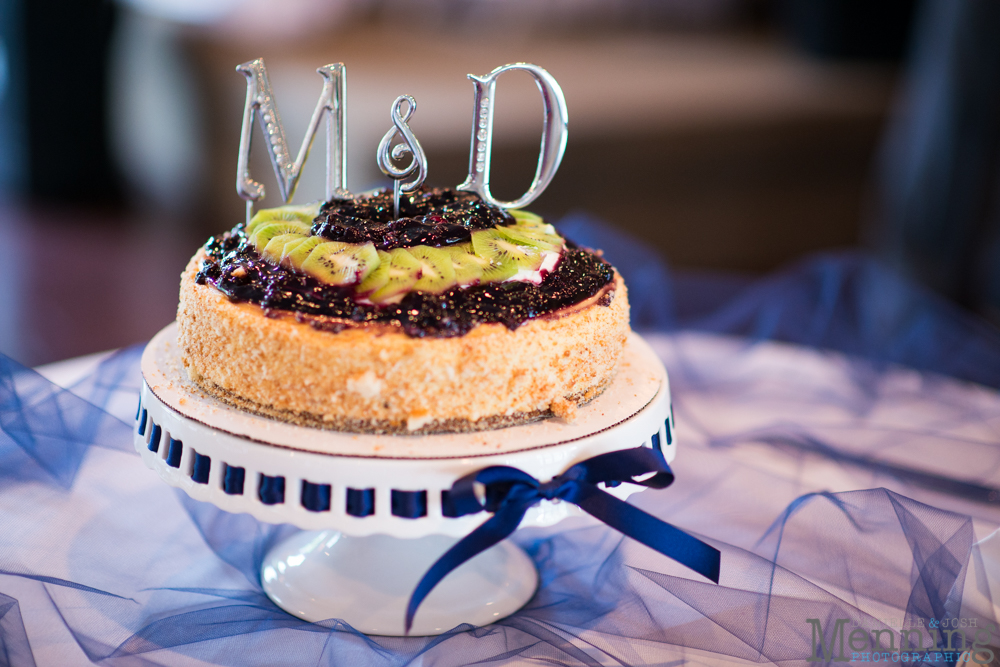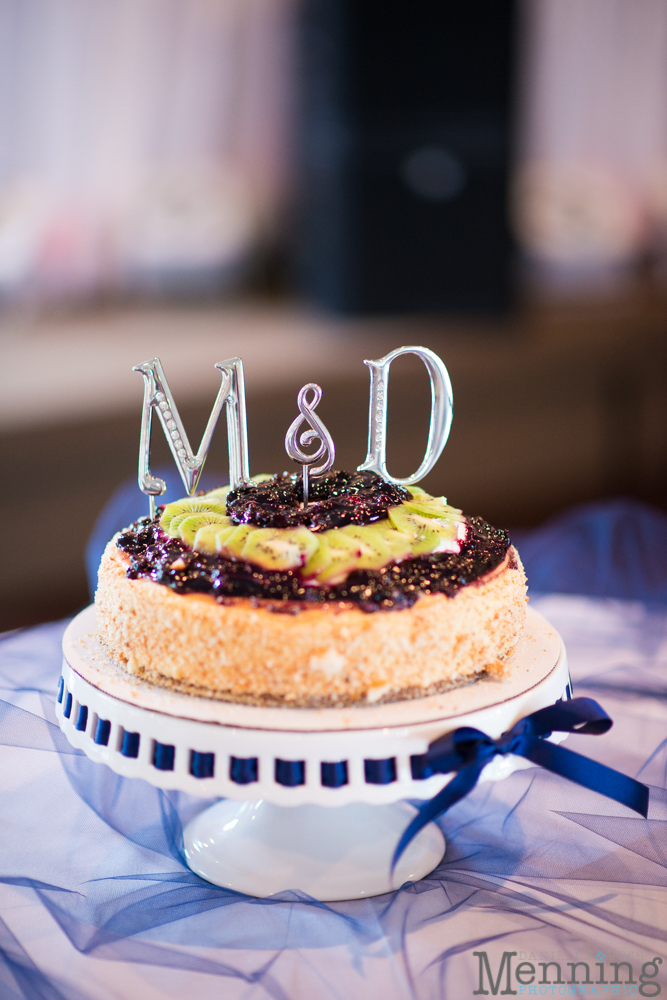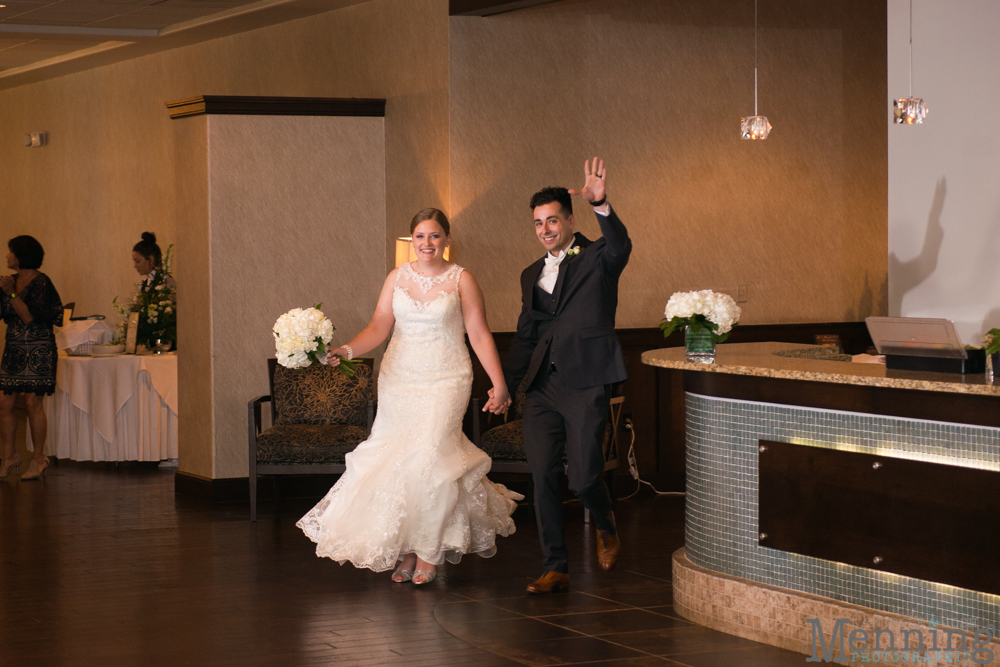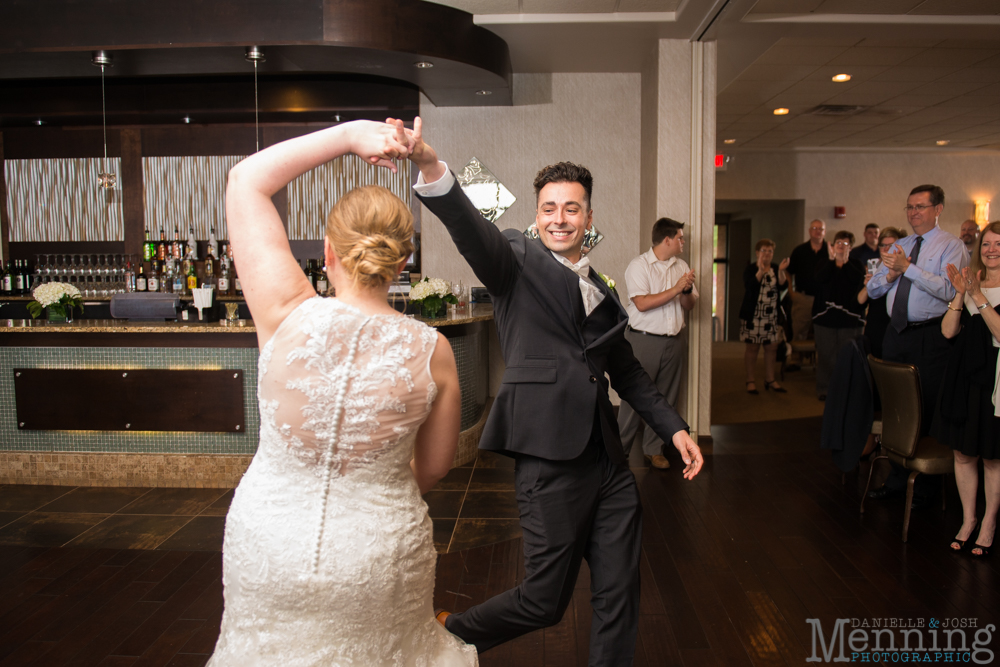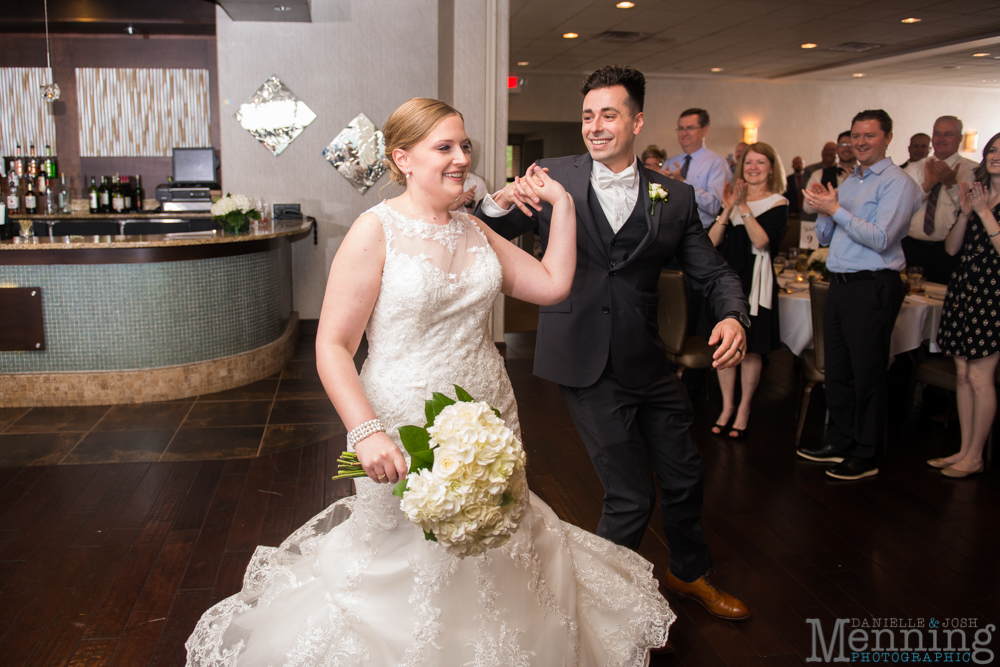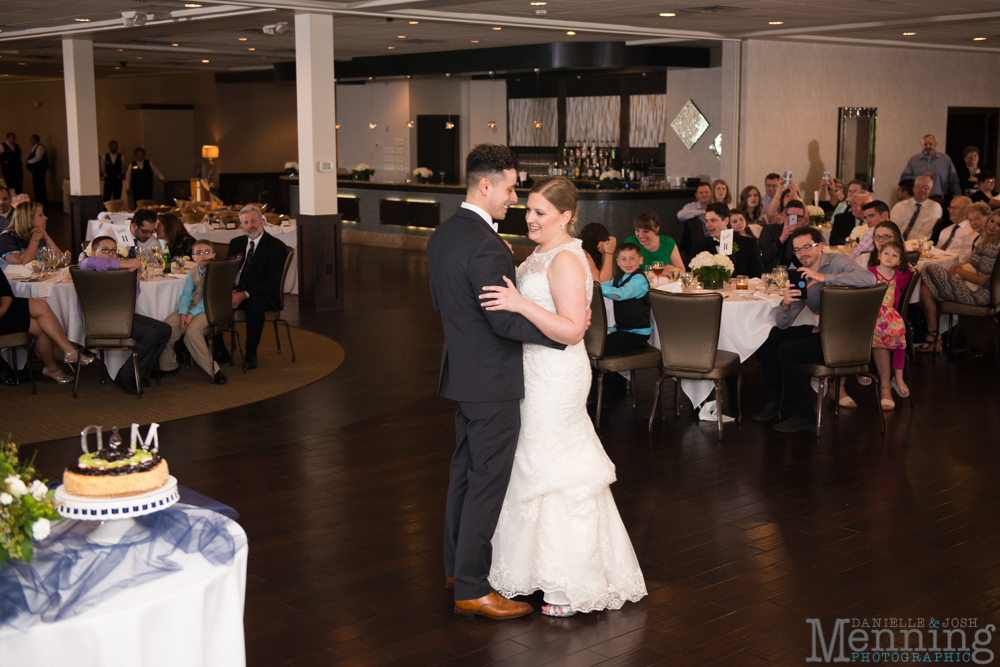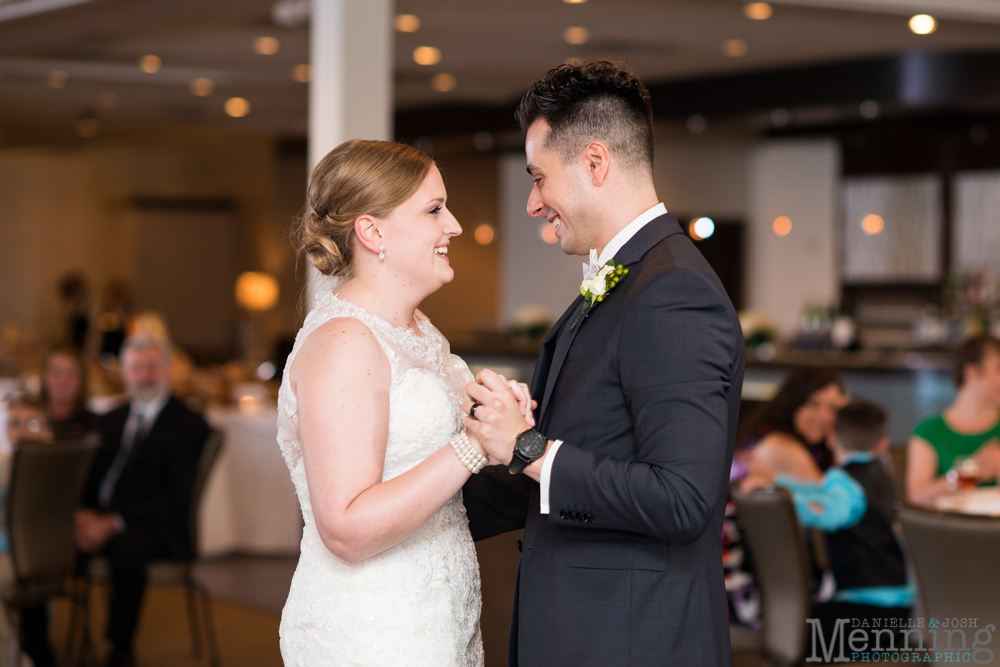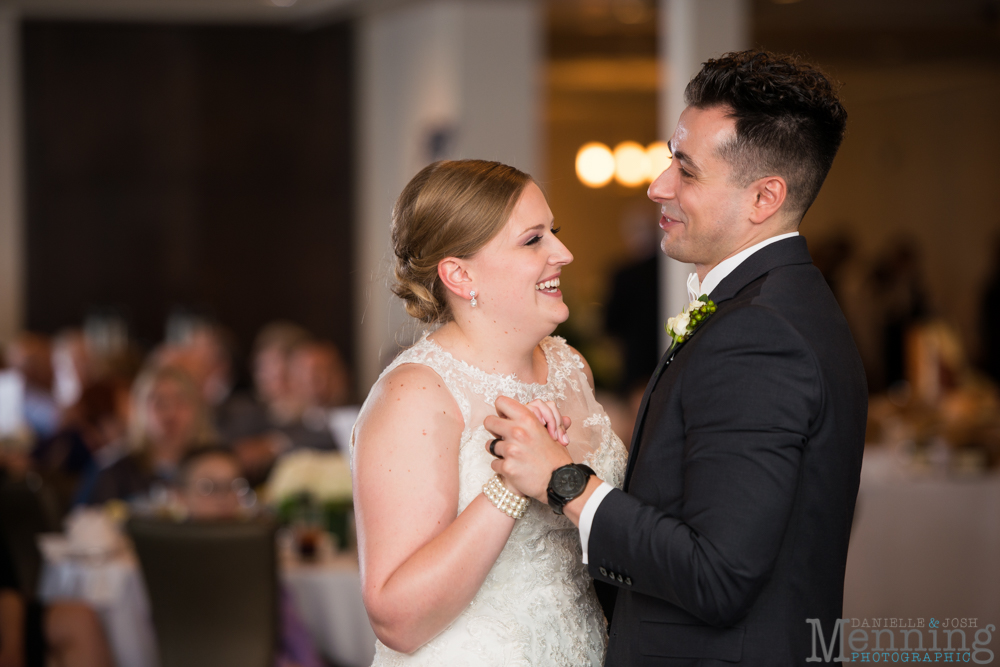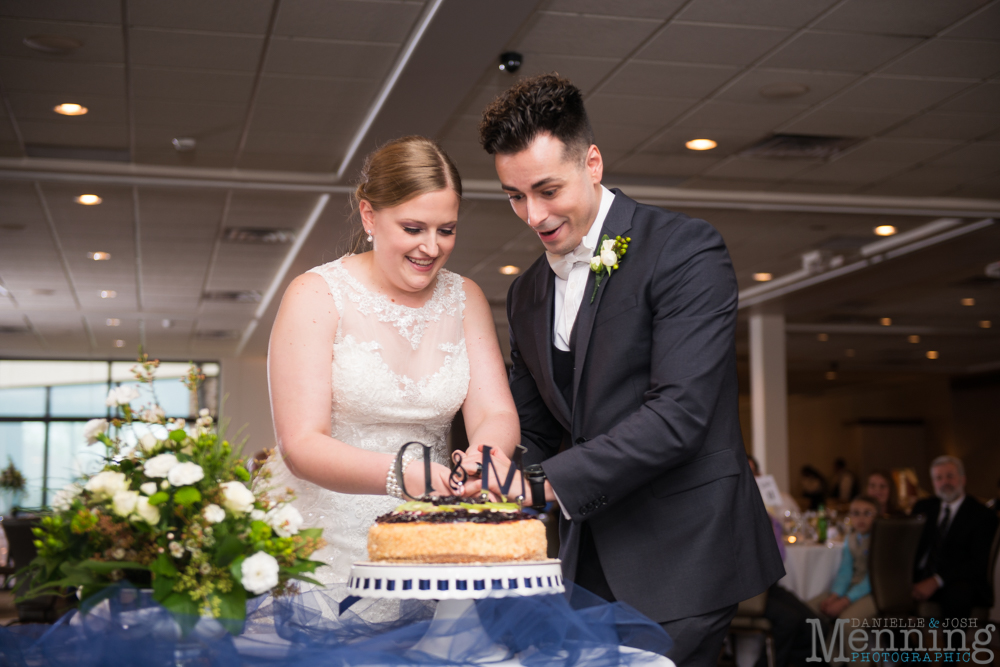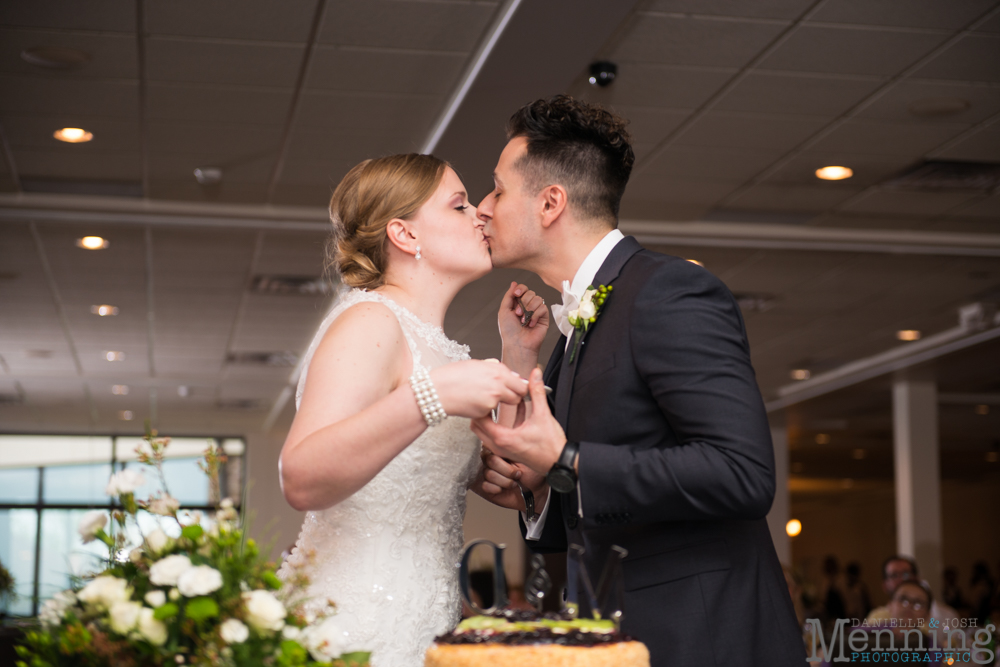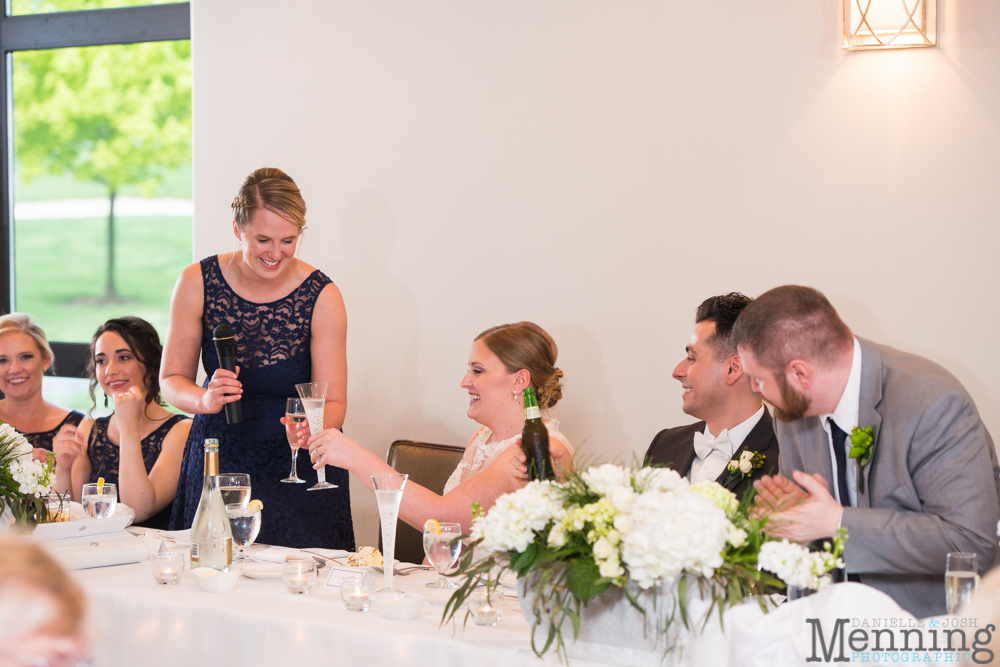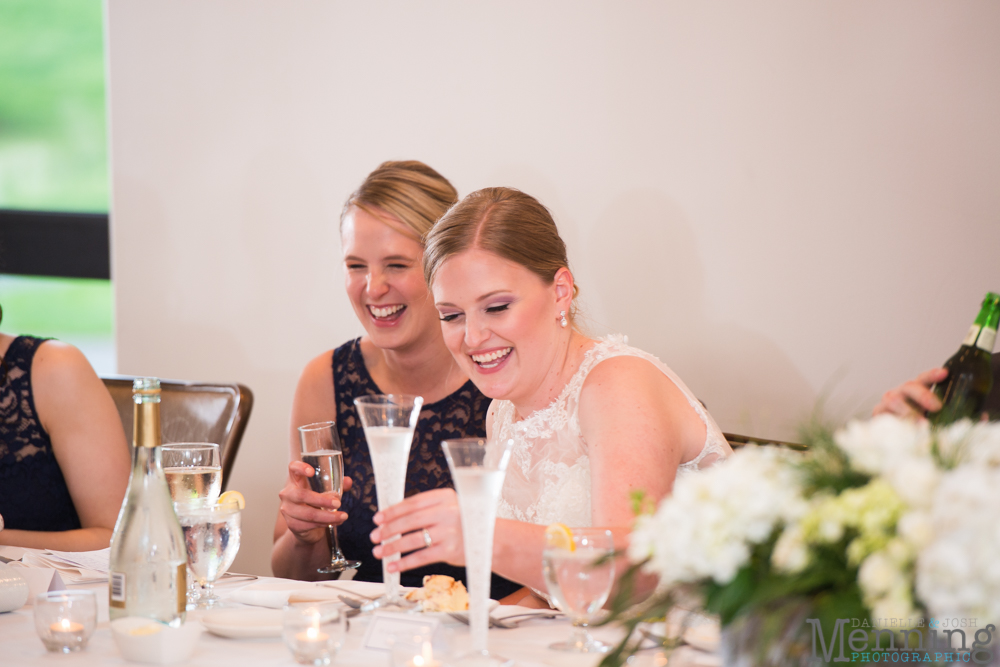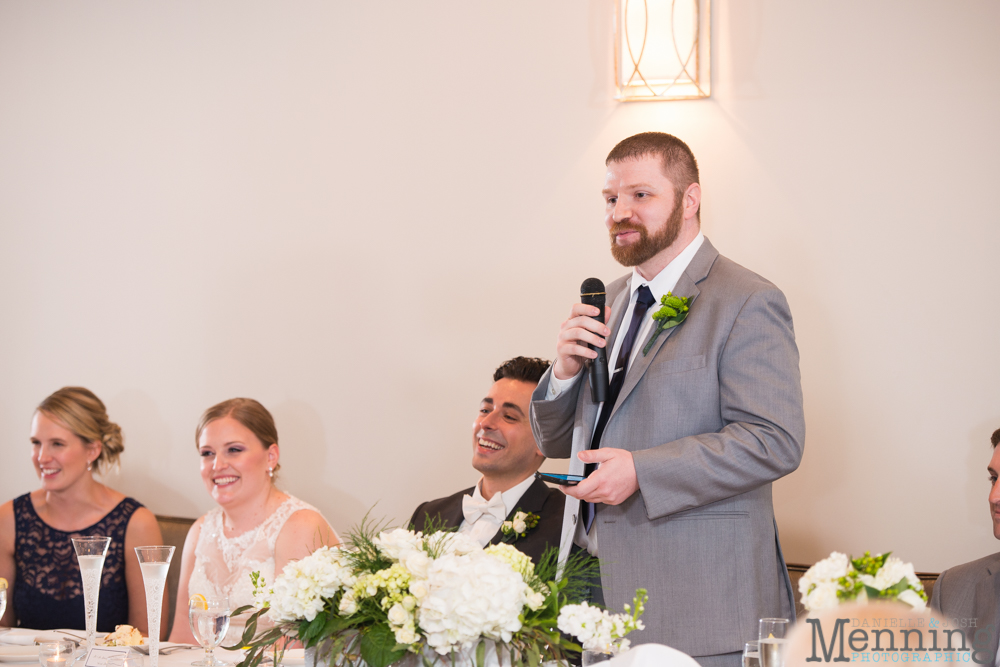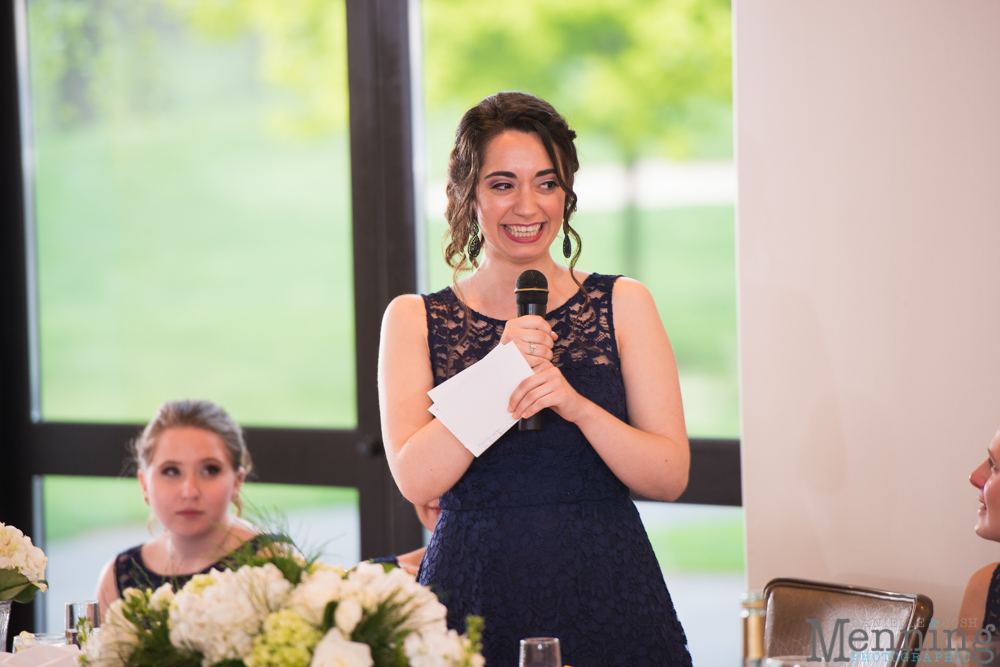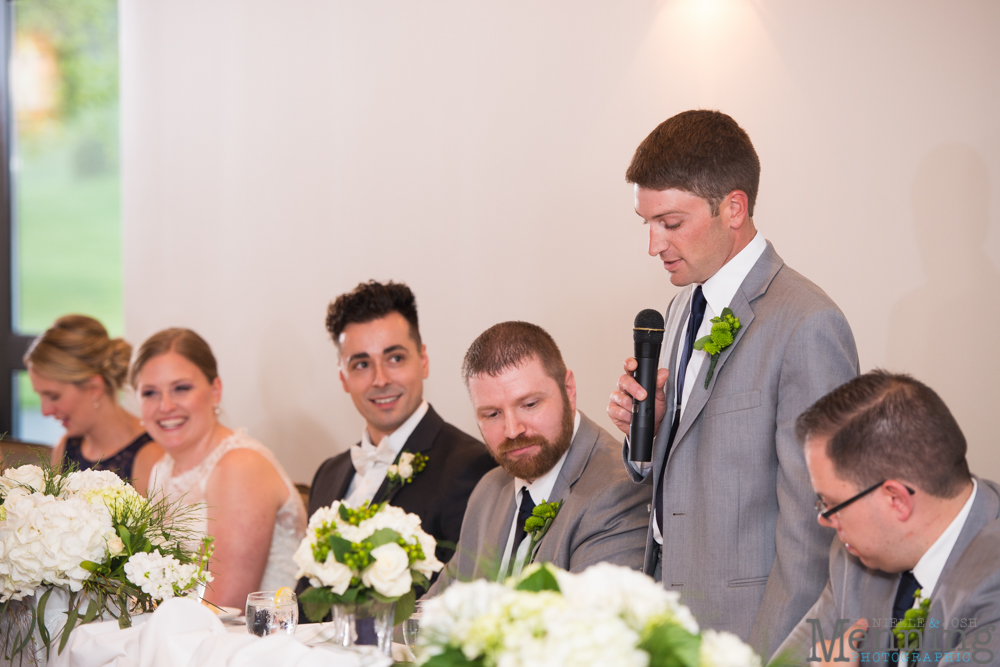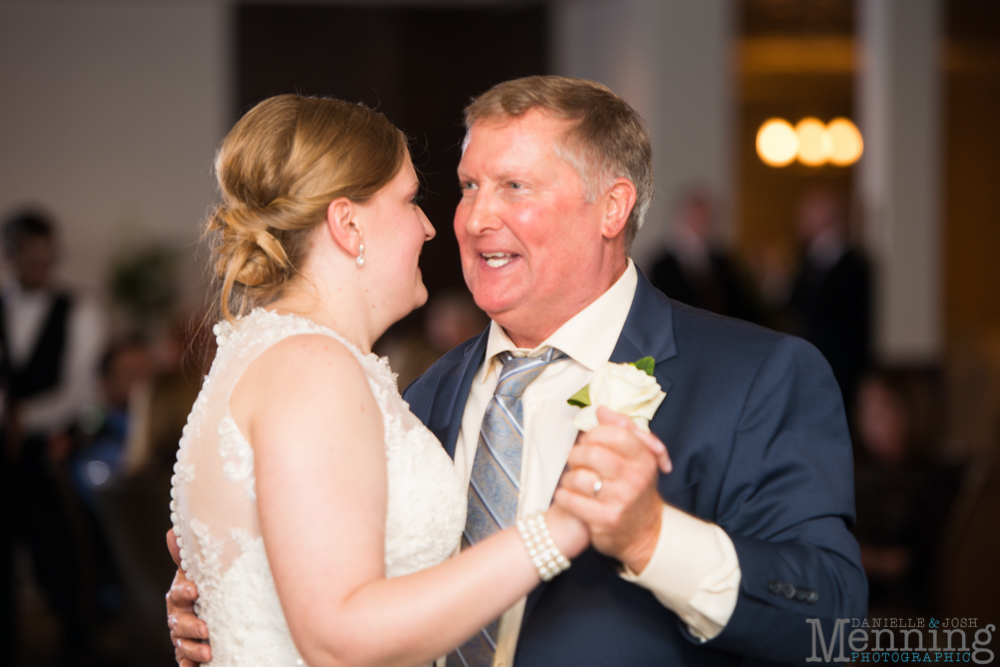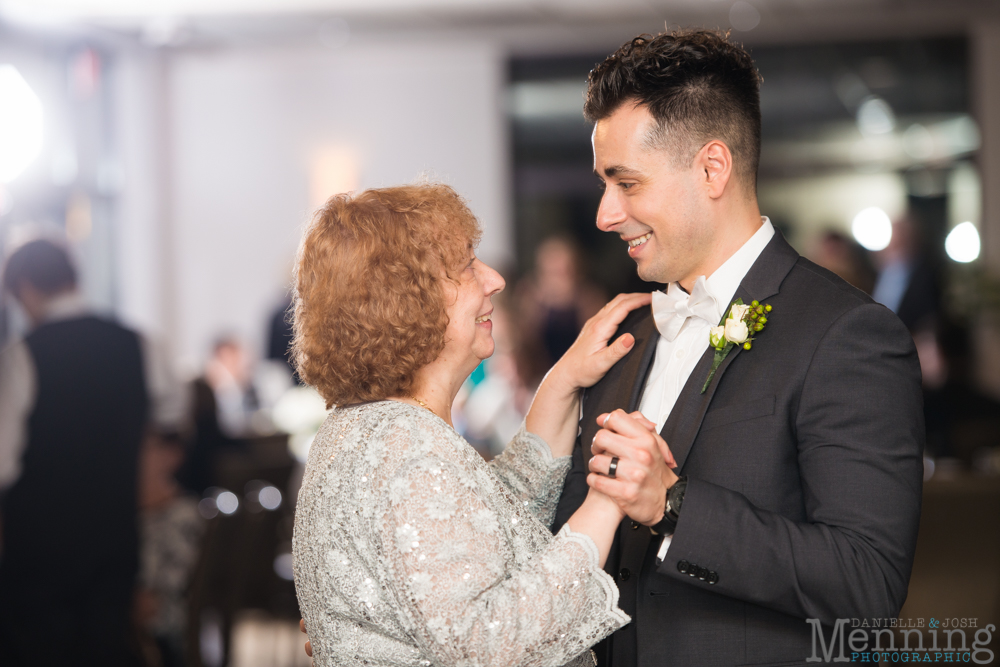 Damon of D&R Audio back there full of smiles doing his thing!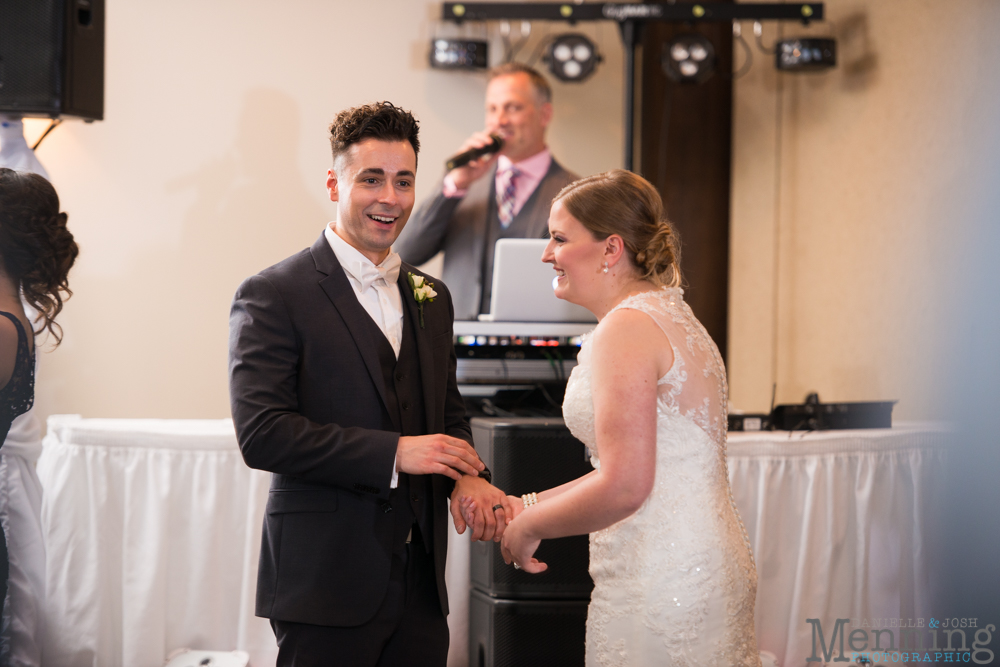 Shout out to Emily & Bill of Jet Wedding Videography. We love working with them! They're fun people & make great wedding videos! Also, we have a great working relationship with them & we know how to stay out of their shots & vice versa!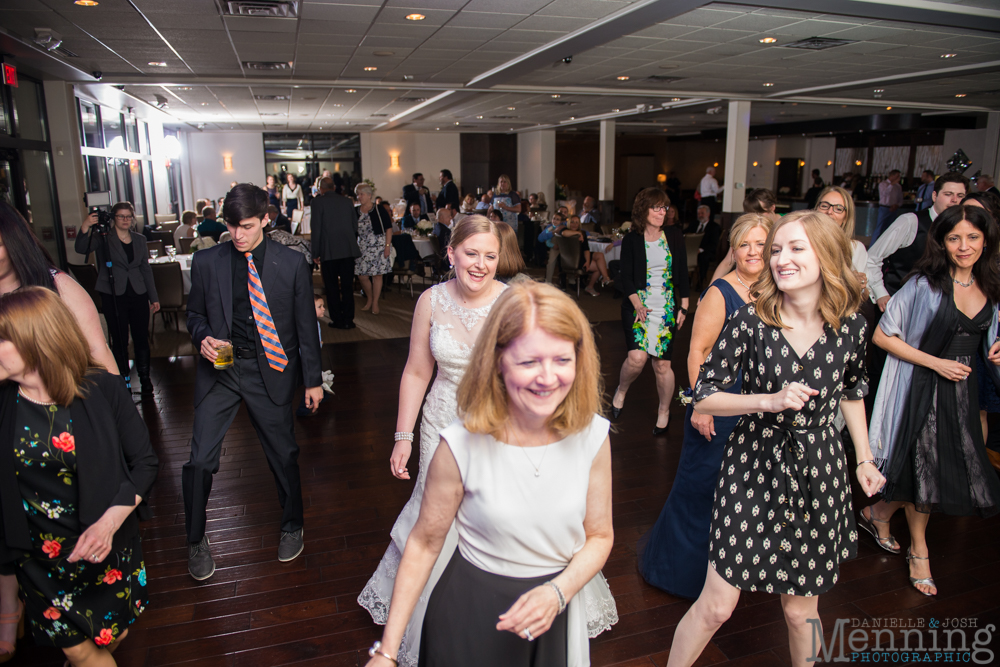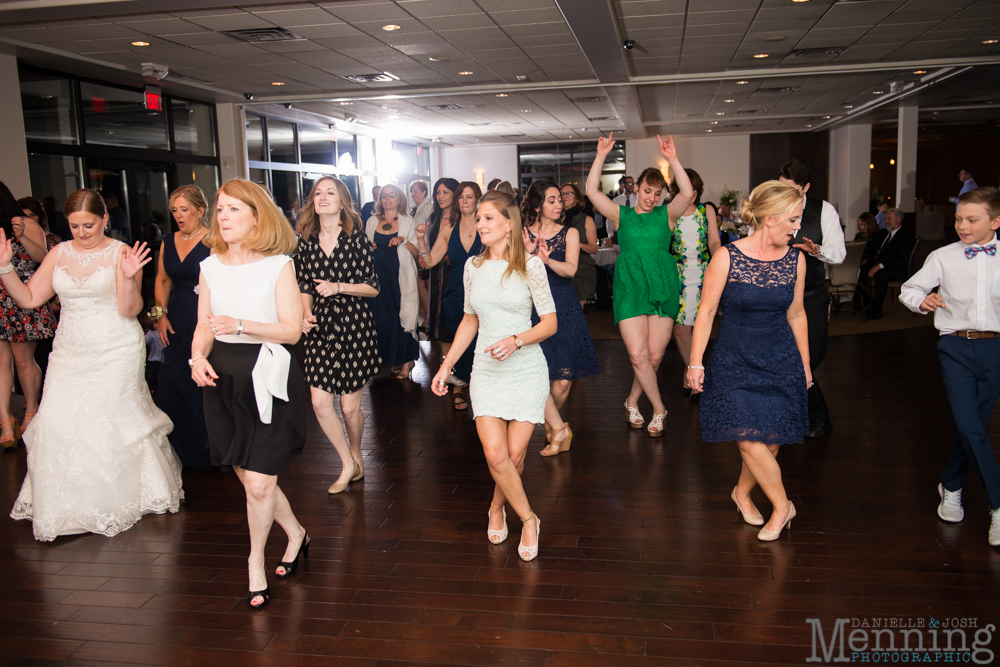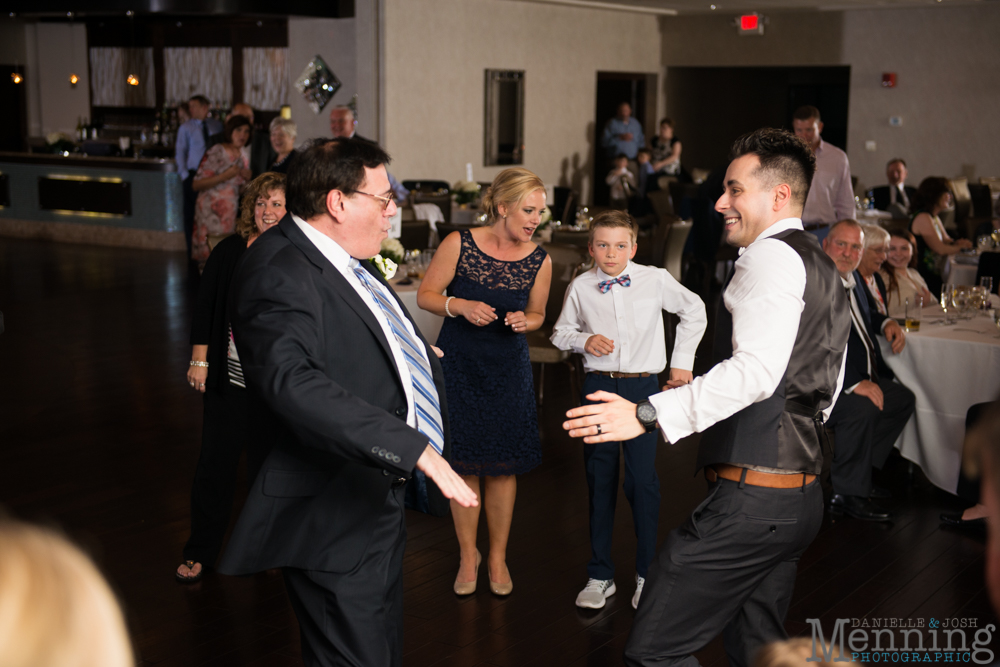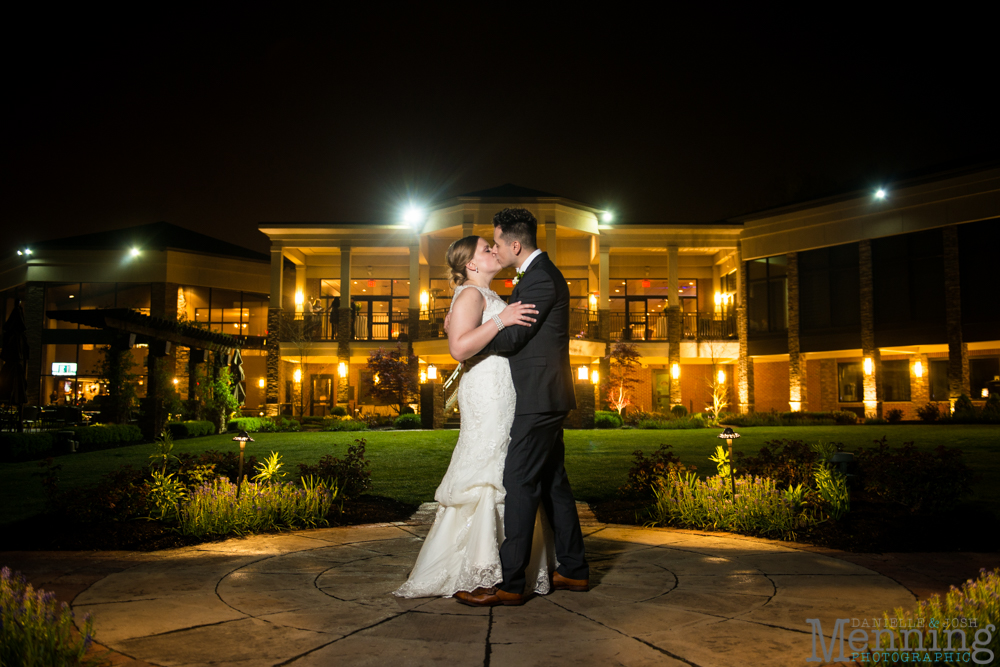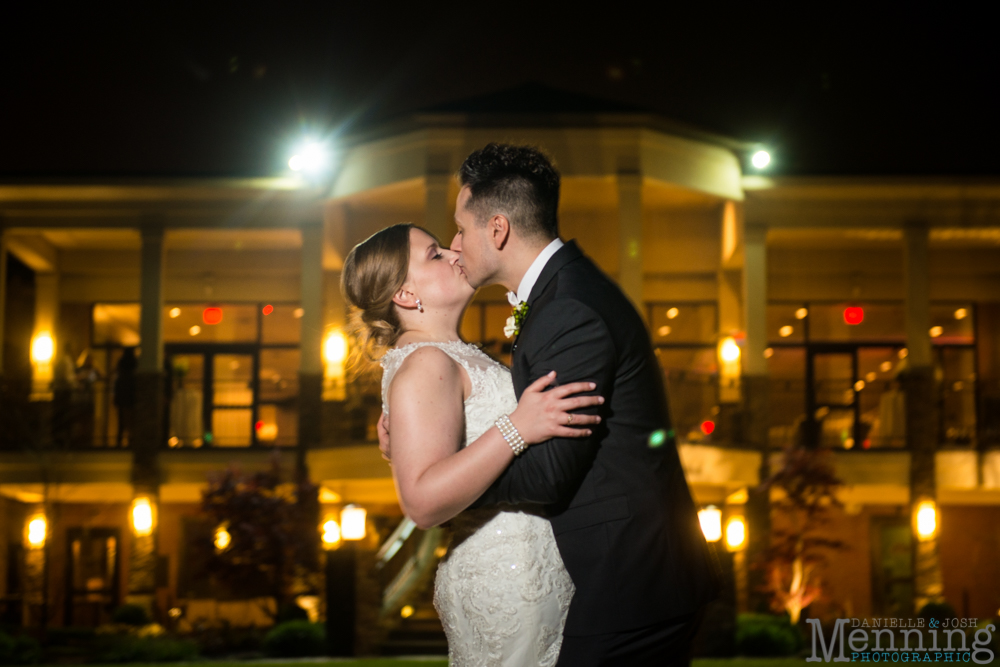 What a wonderful wedding day! Congratulations again, Melissa & David! And thank you again for choosing us to be the ones to capture your wedding day memories! We wish you safe travels to Spain for wedding celebration #2! We wish we could be there with you all!
Thanks for reading our blog! We're Josh & Danielle; we're married and we shoot people on their wedding days! We'd love to hear from you in the comments! How did you hear about our blog? Are you getting married soon? Connect with us & see if we're a fit for your wedding day photography! We can also be friends here:
Instagram | Facebook | Twitter | Pinterest | Google +