This is one of our favorite engagement sessions for so many reasons! Marissa & Logan are so chill & laid back together because they've known each other their entire lives. Logan's son Rolan is absolutely adorable! And the location for their session is stunning! The views! We're looking forward to their wedding in January! We're crossing our fingers for some fresh-fallen snow.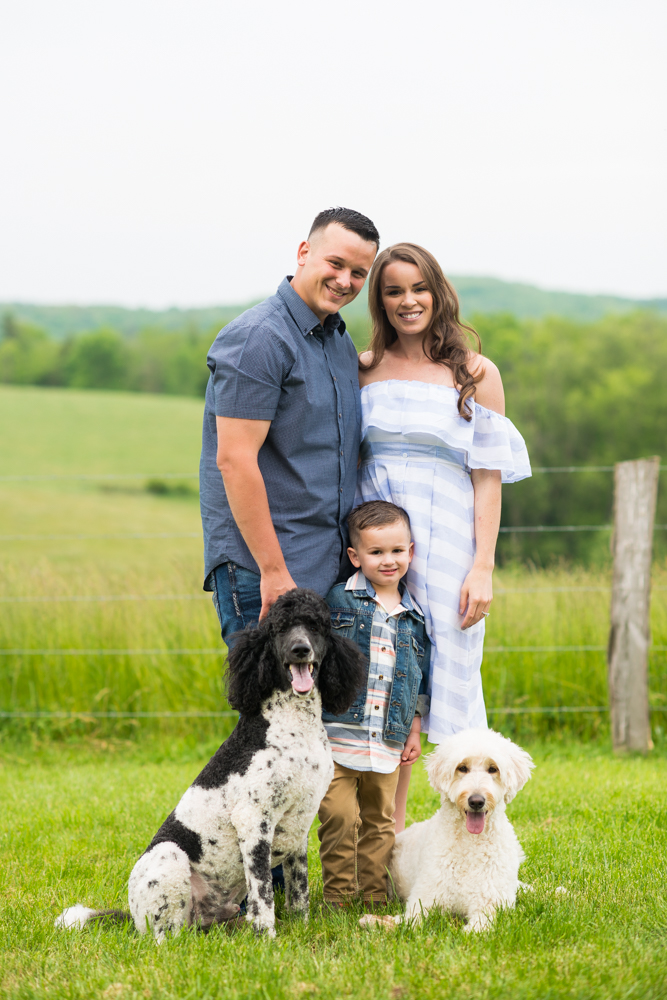 He's such a cutie! And even though he's a rambunctious almost four-year-old boy, he was such a gem for the photo session! He listened so well & was a ham for the camera.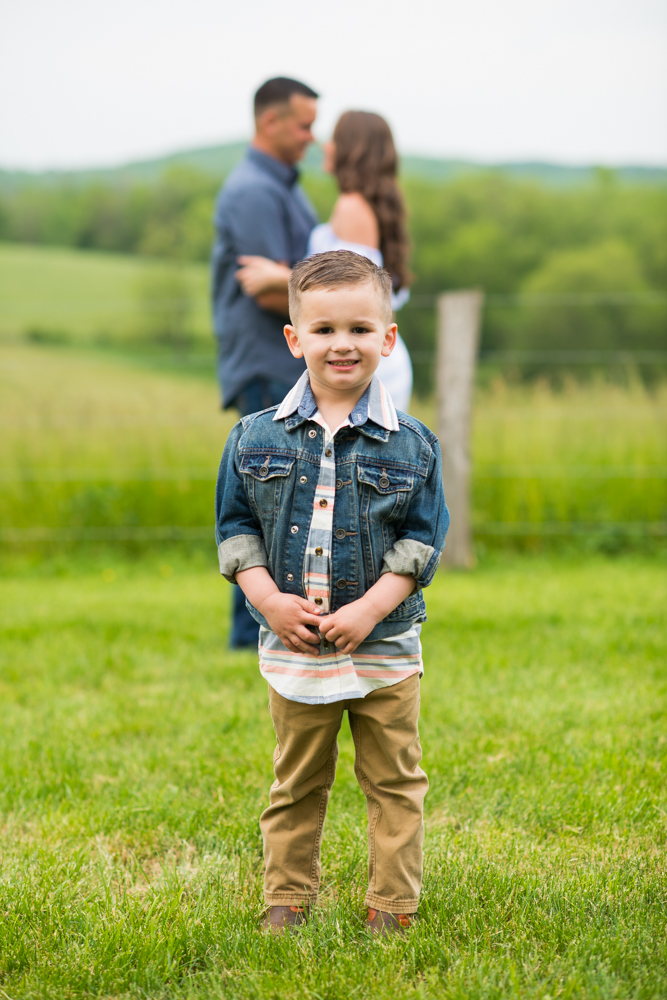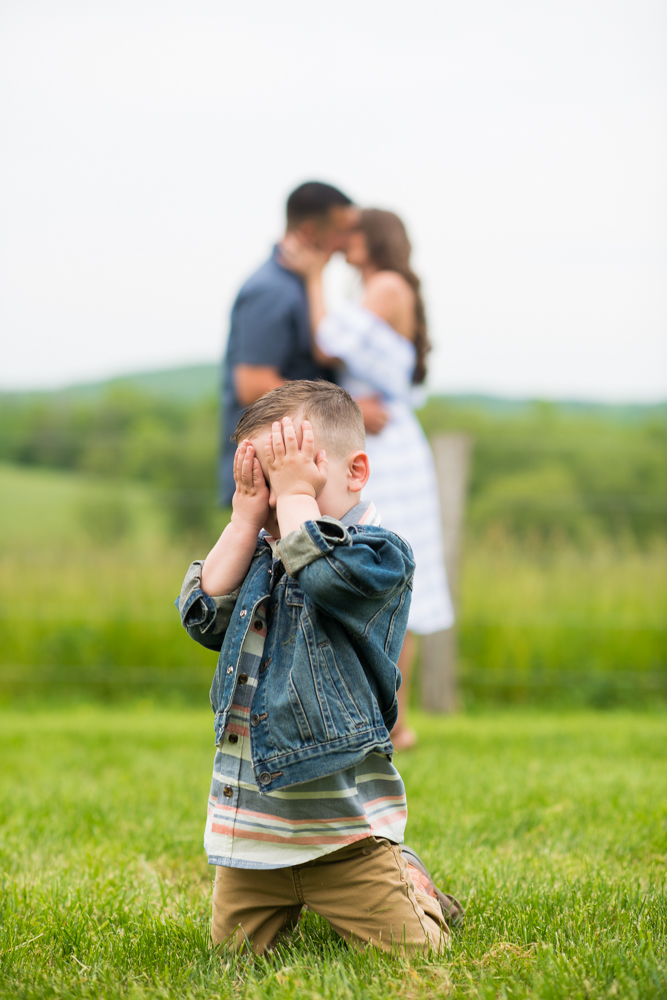 Plus, his boots! I mean, it can't get much cuter!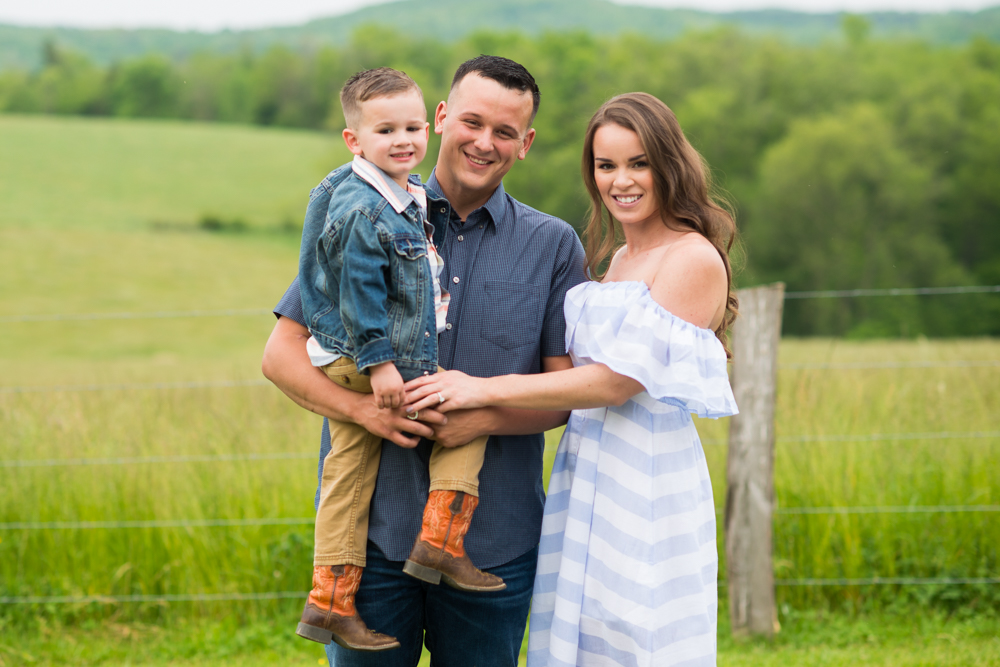 This little boy is very loved by his daddy & 'Rissa (as he calls Marissa).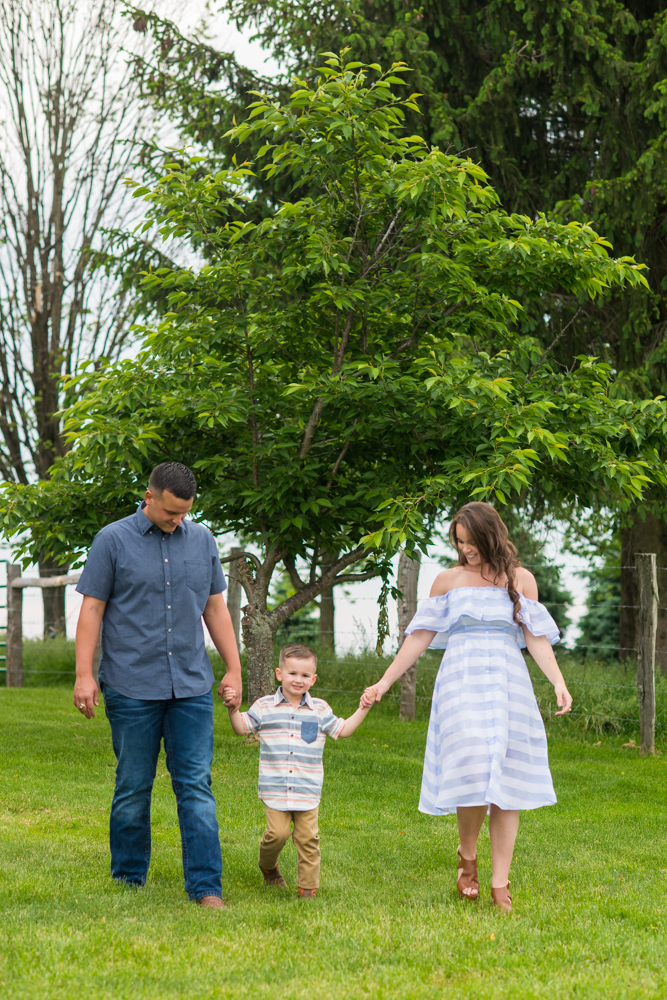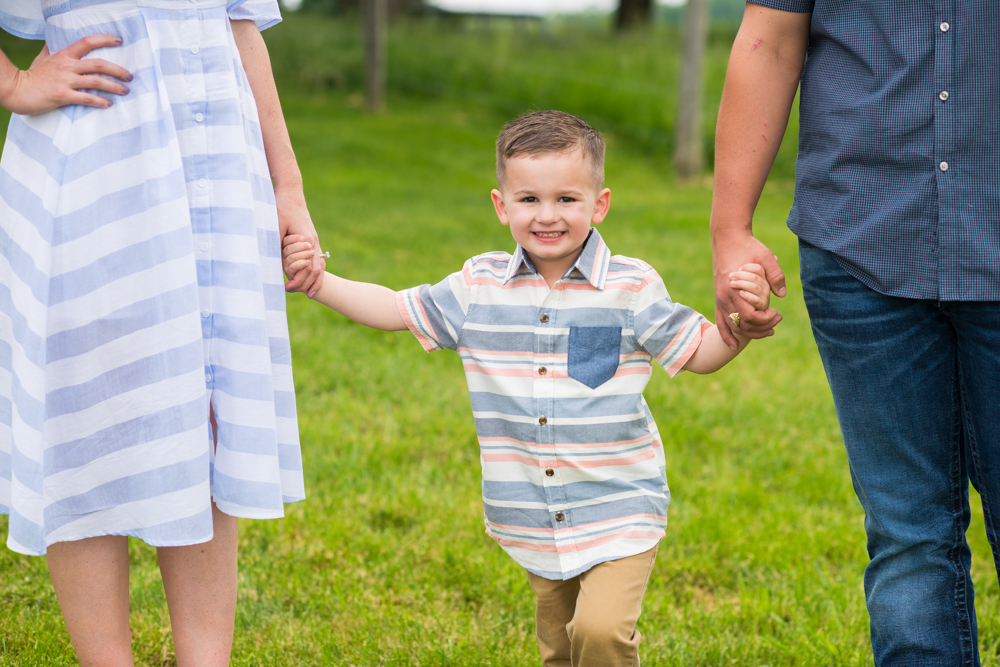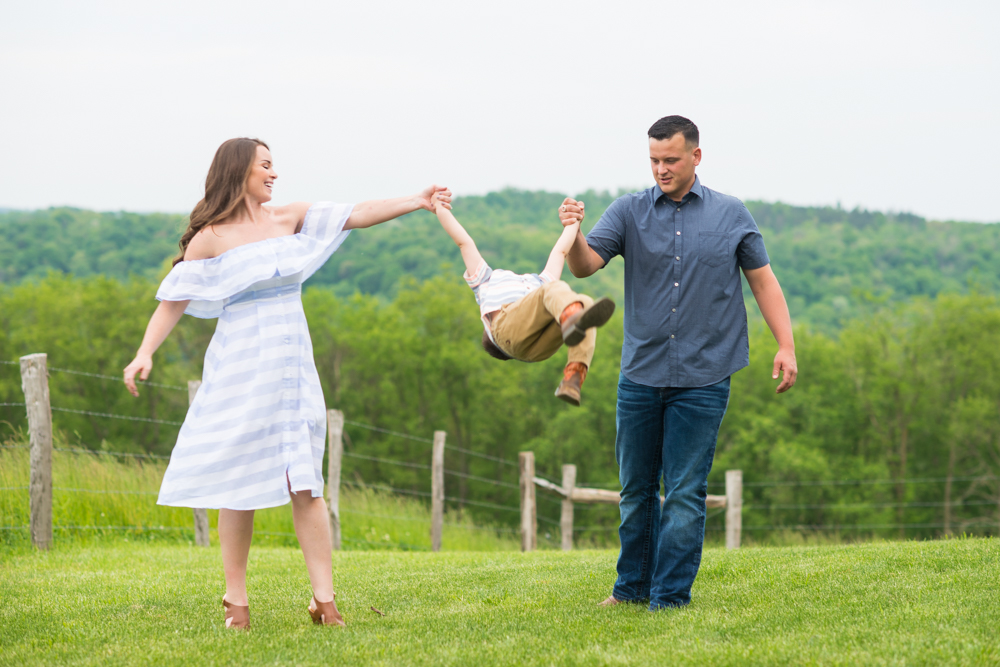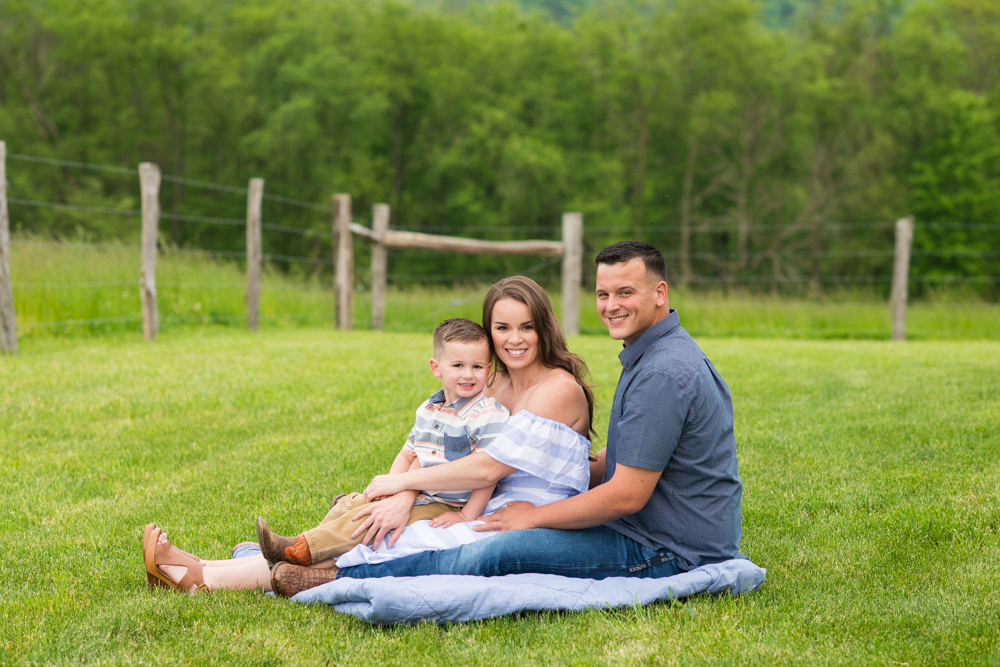 Marissa is super gorgeous! She's going to be the most stunning bride & I'm so excited to see what kind of dress she chooses! Her sister Erica got married a couple of years ago & we photographed her wedding, too! We absolutely love when we get to photograph the wedding of a sister or a brother or a bridesmaid or groomsmen of a past bride or groom. Wow, that sentence was something else. haha! But seriously, we love getting to know the whole family a bit better & see the bridesmaid/groomsman become the bride or groom!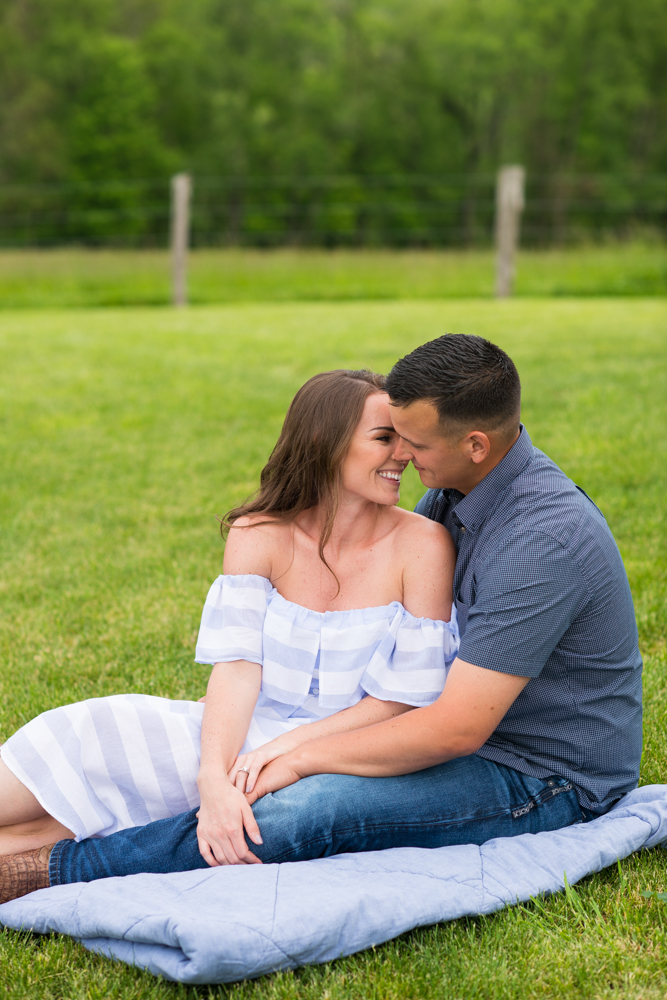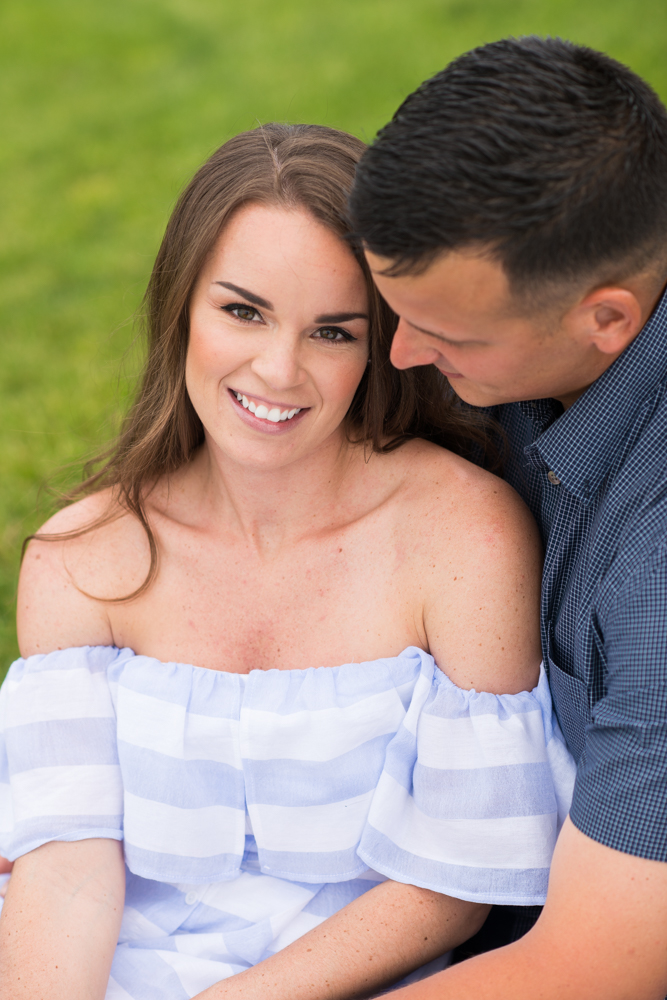 This is a favorite! This would be a stunning huge canvas print. Would it be weird if I hung this on my wall? Probably? Okay, I won't. hehe. The views at Logan's childhood home are unreal!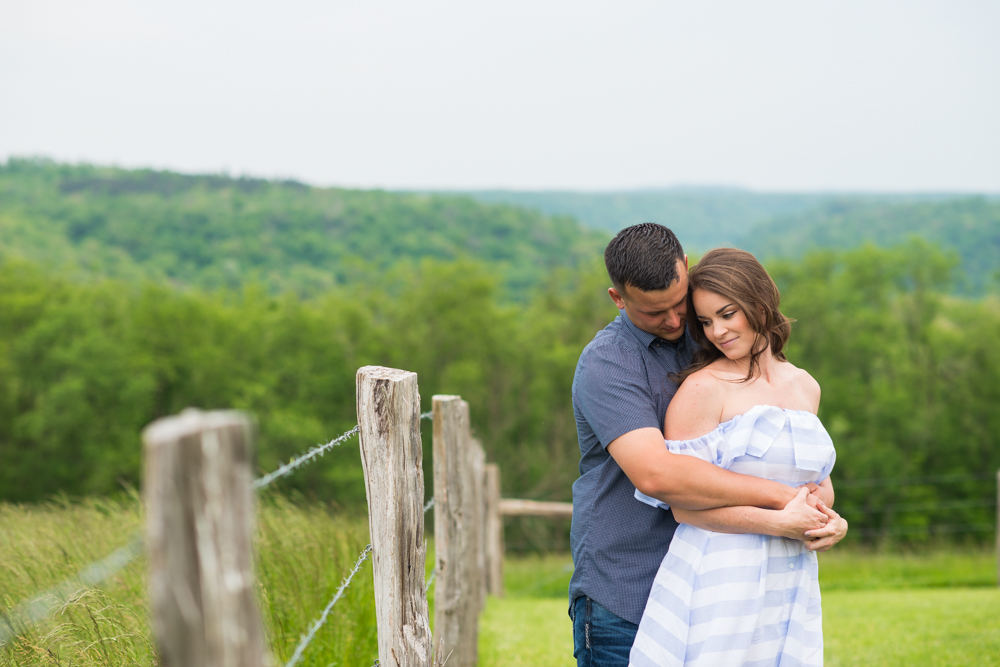 These two love to tease each other all of the time & laugh a lot. They have an unparallelled level of comfort together since their families have been friends for so many years. As kids, their families got together all of the time & even went on trips together. They were girlfriend & boyfriend in elementary school (awwww!) and then reunited again at a family wedding.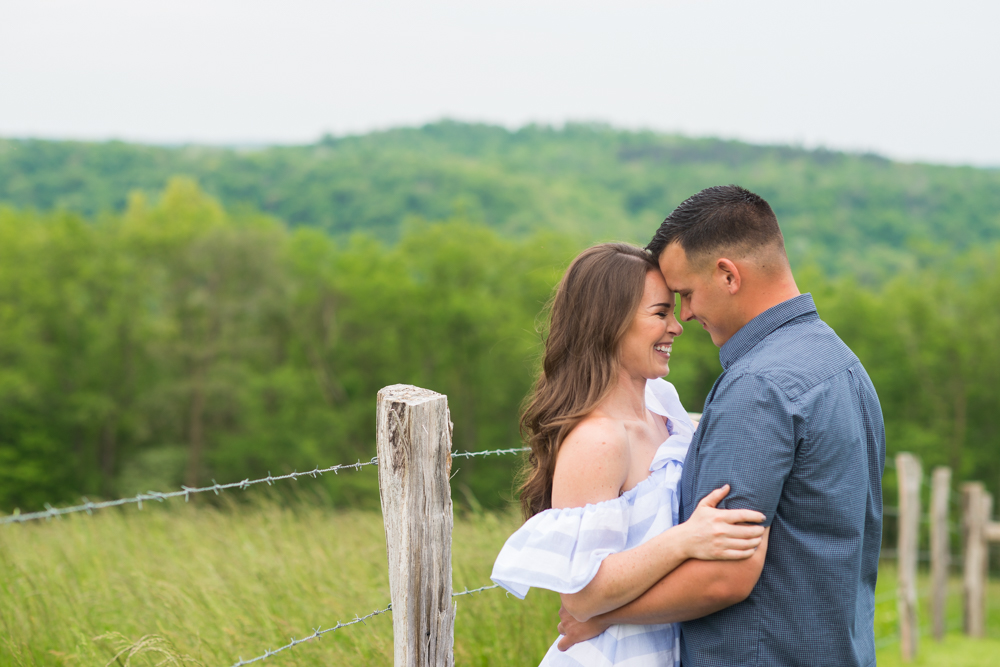 And then he asked her to marry him while they were on a family snowboarding trip in Colorado. Marissa's sisters & mom knew it was coming the entire trip & kept teasing Logan about when it was going to go down. They almost slipped up a few times because they were so excited they couldn't stand it. He thought about proposing in front of the whole family, but then he ended up asking Marissa to marry him when it was just the two of them, which she said was perfect.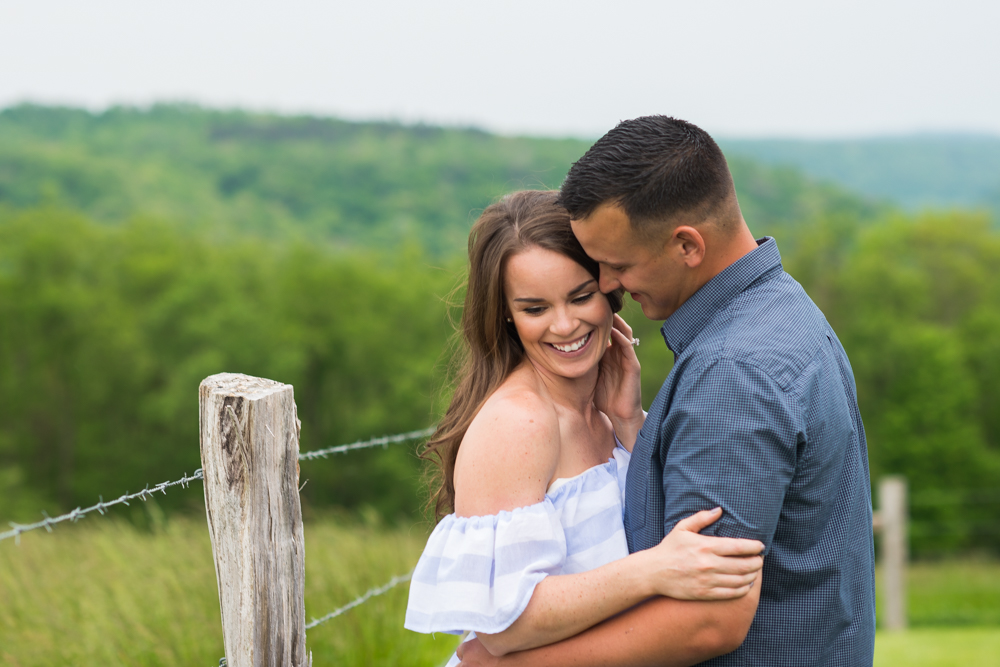 What a great looking couple!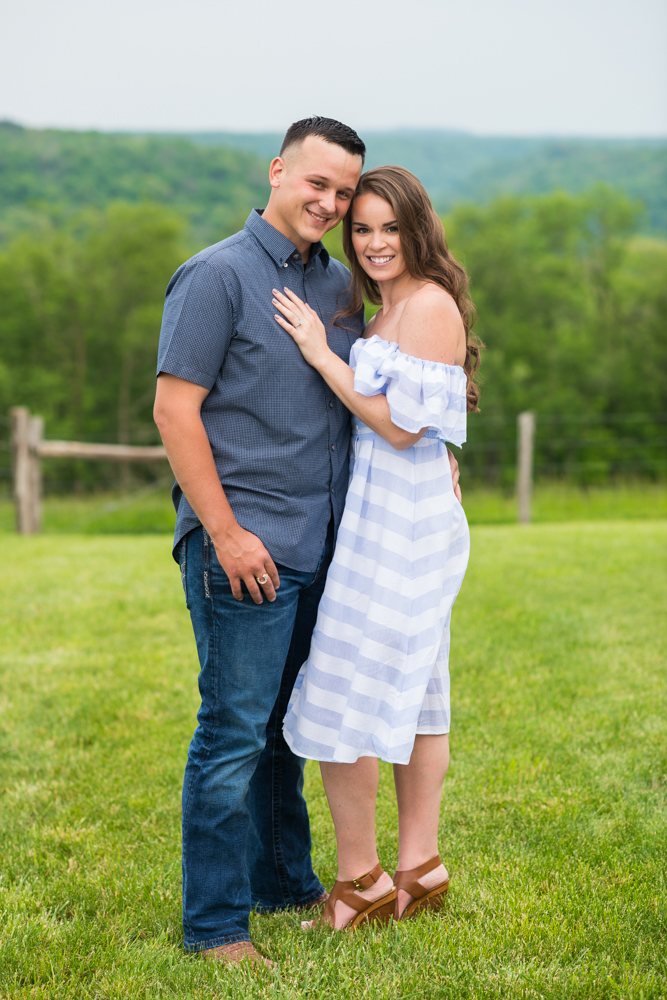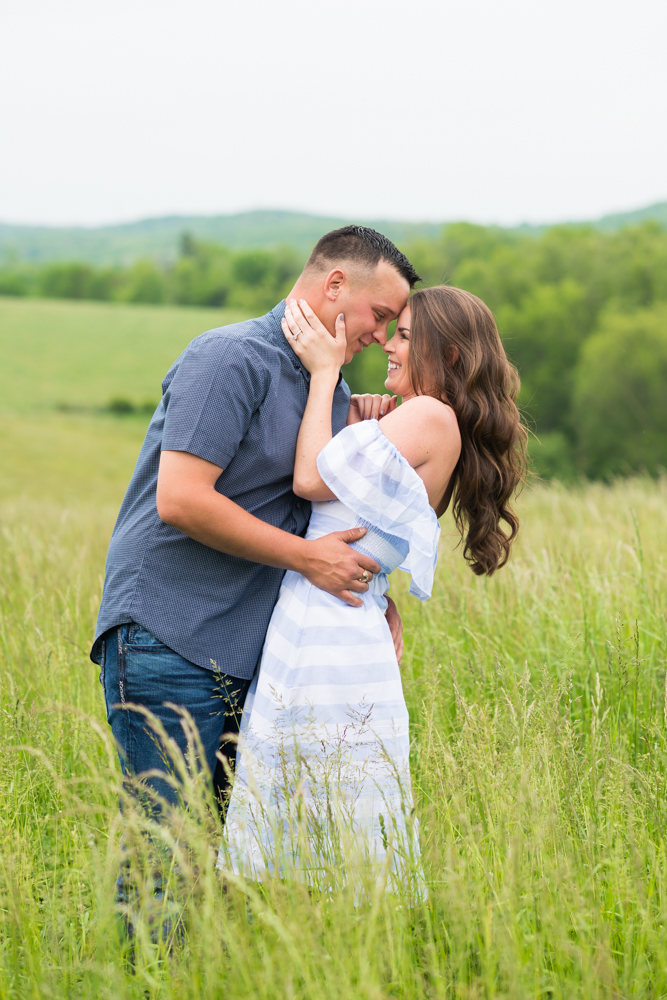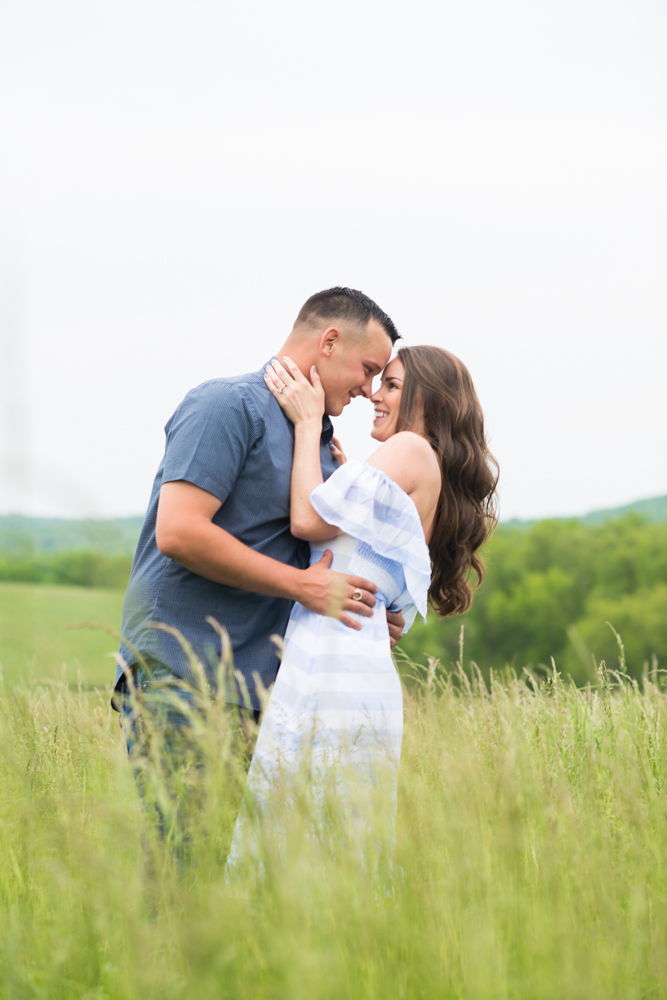 Marissa's hair is beautiful! They are cute together. The black and white is gorgeous. The End. ha!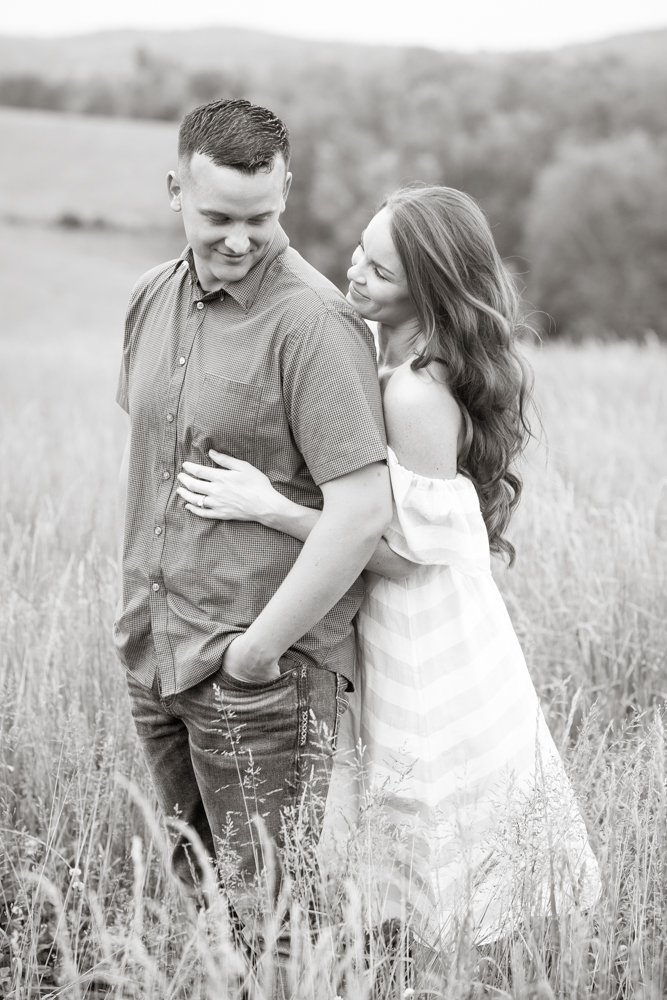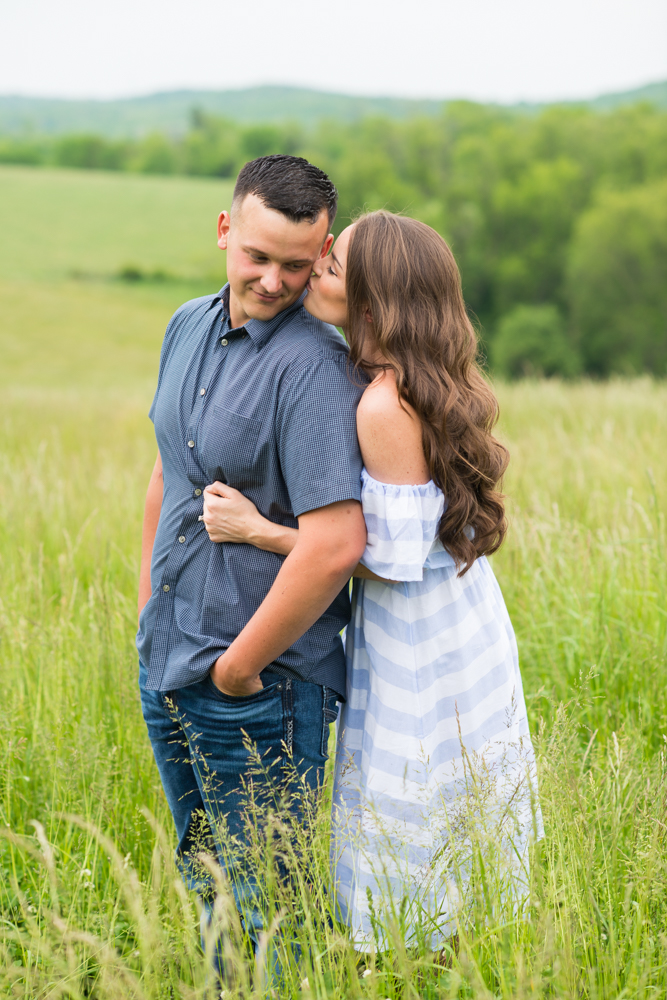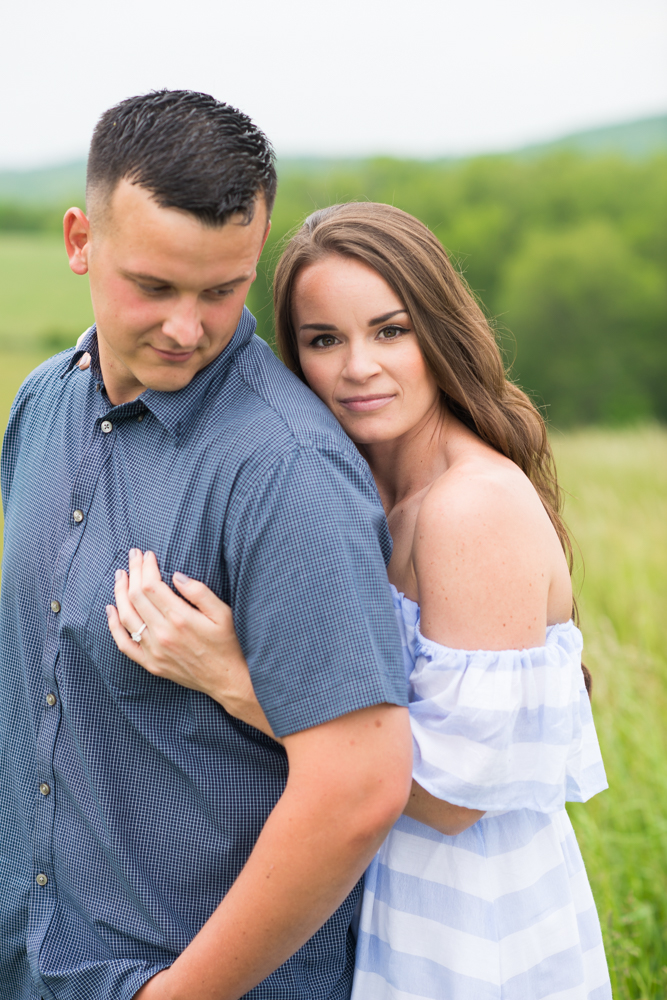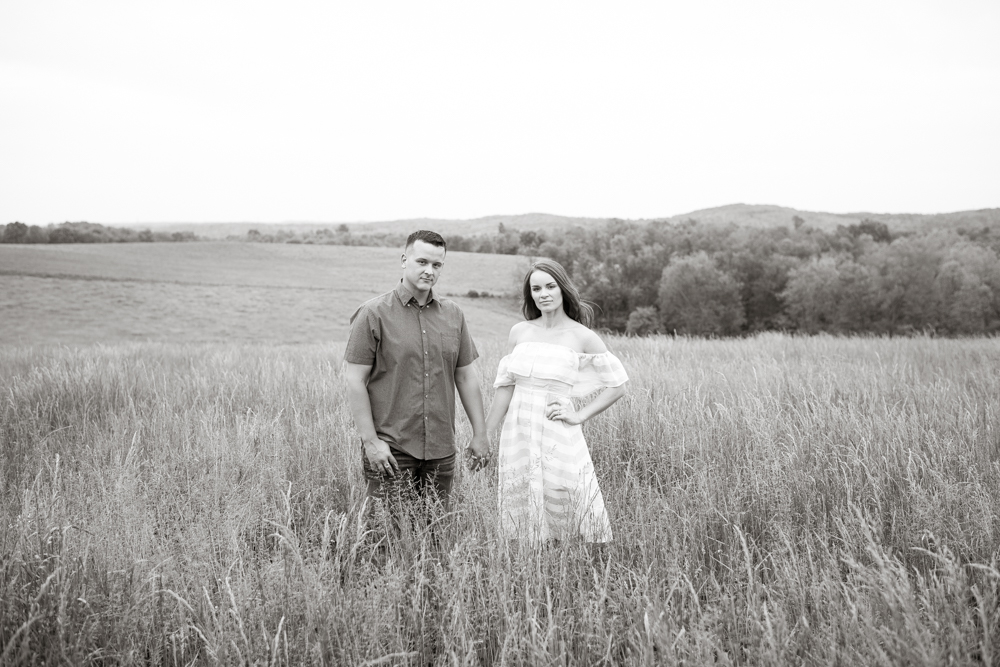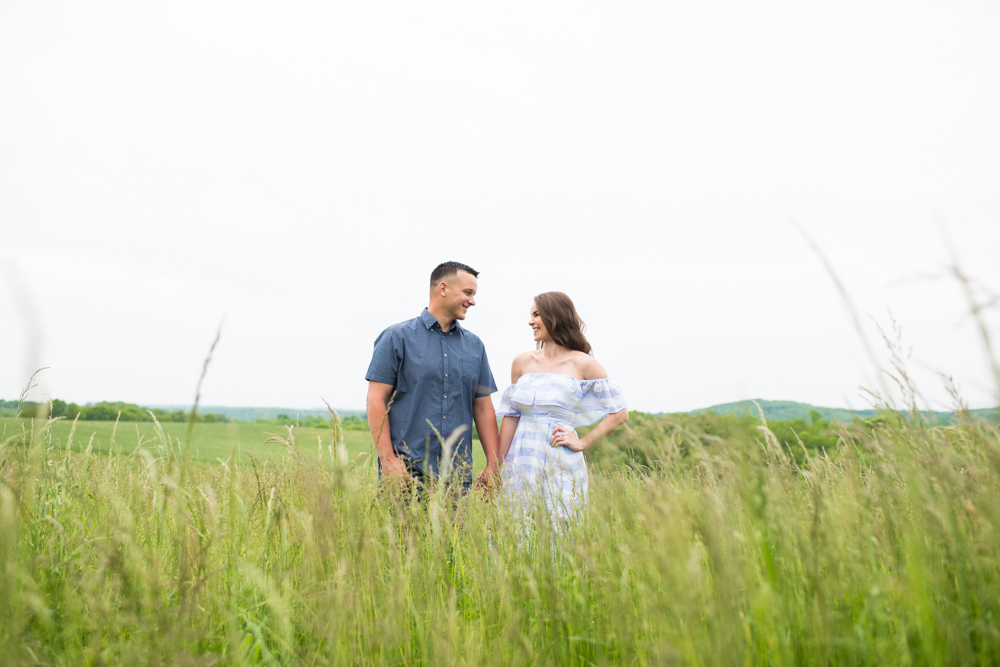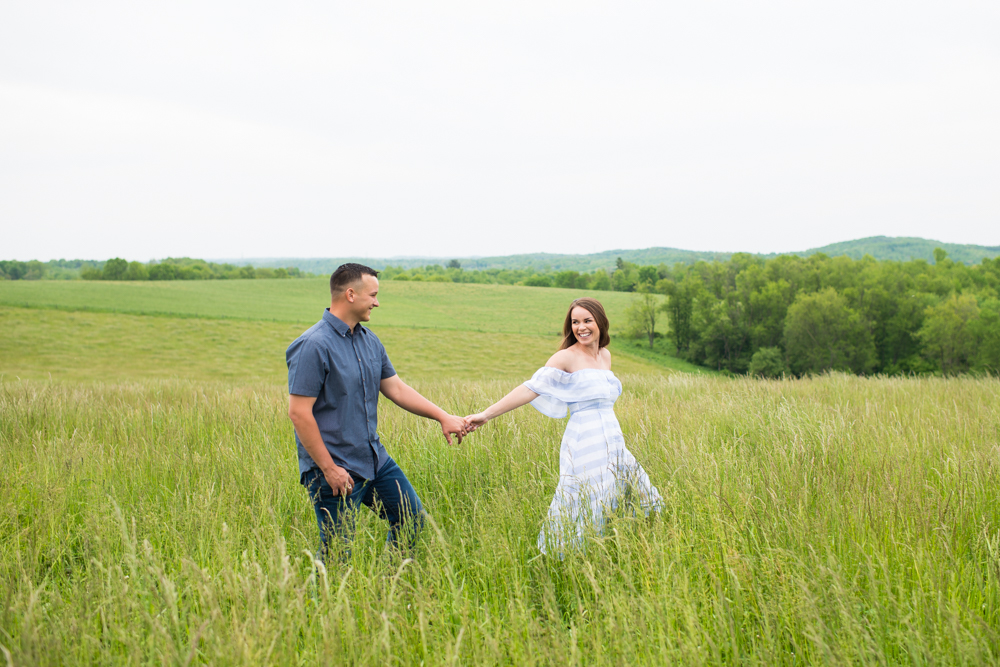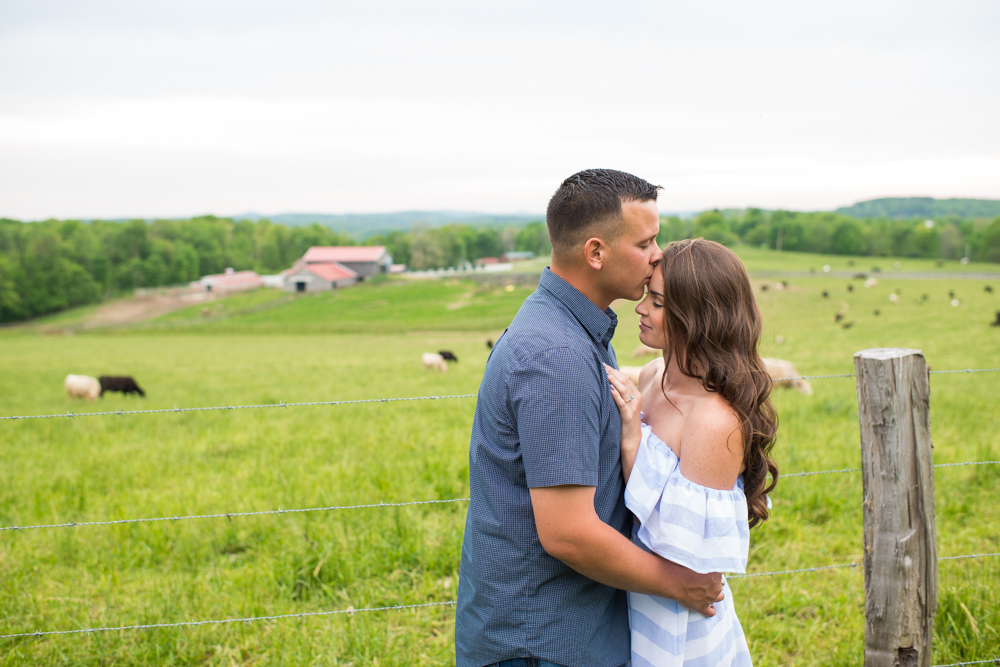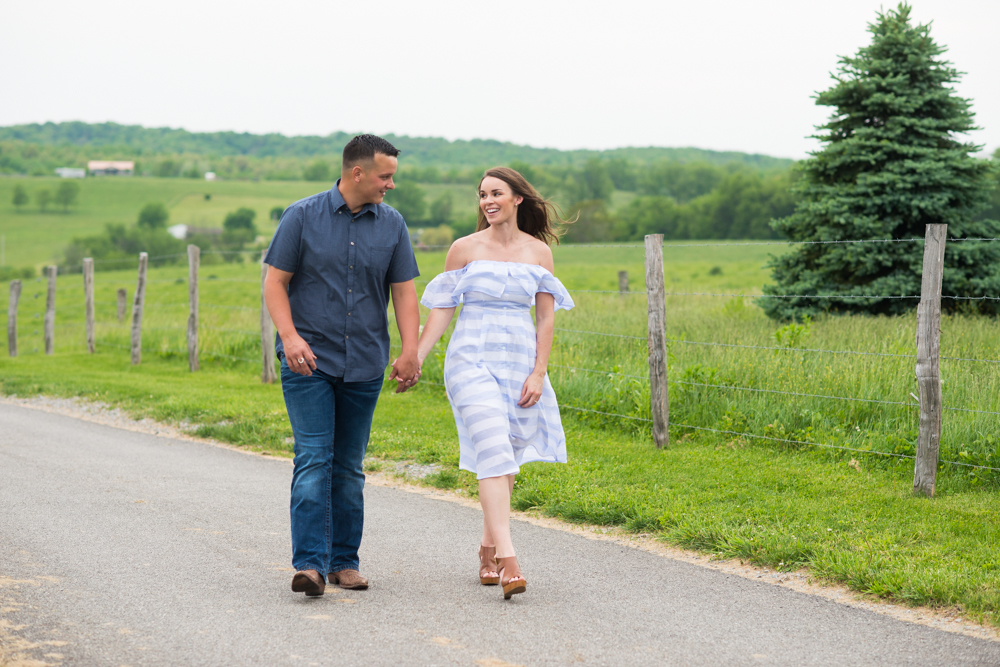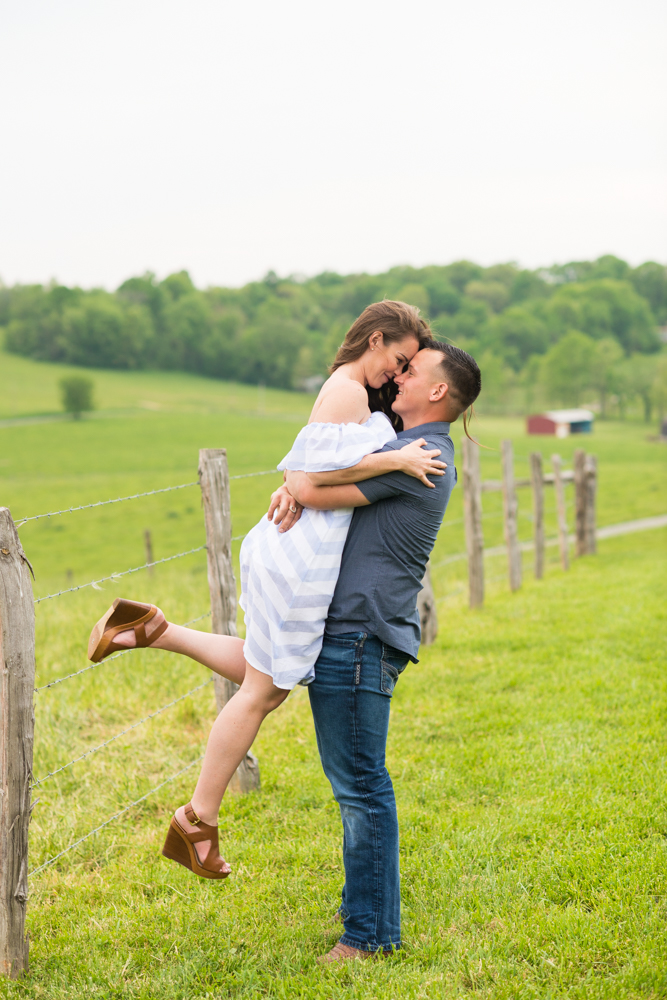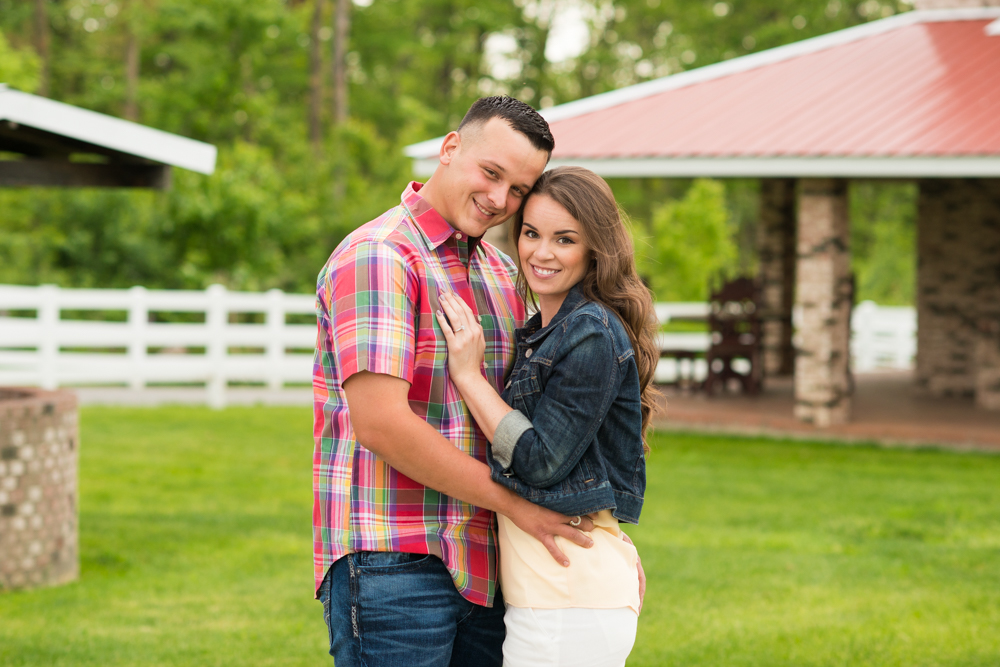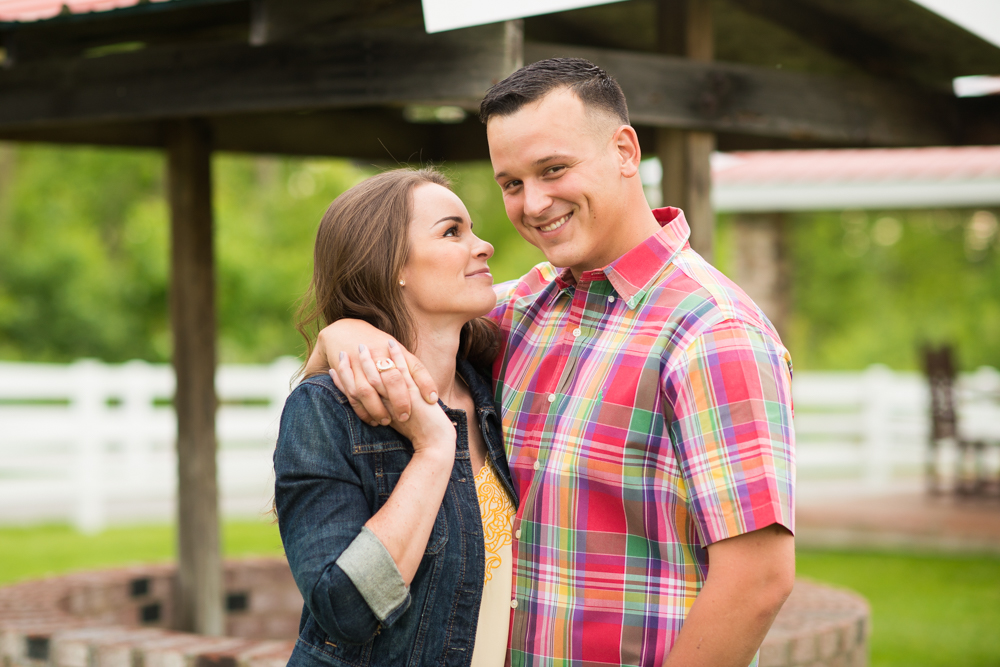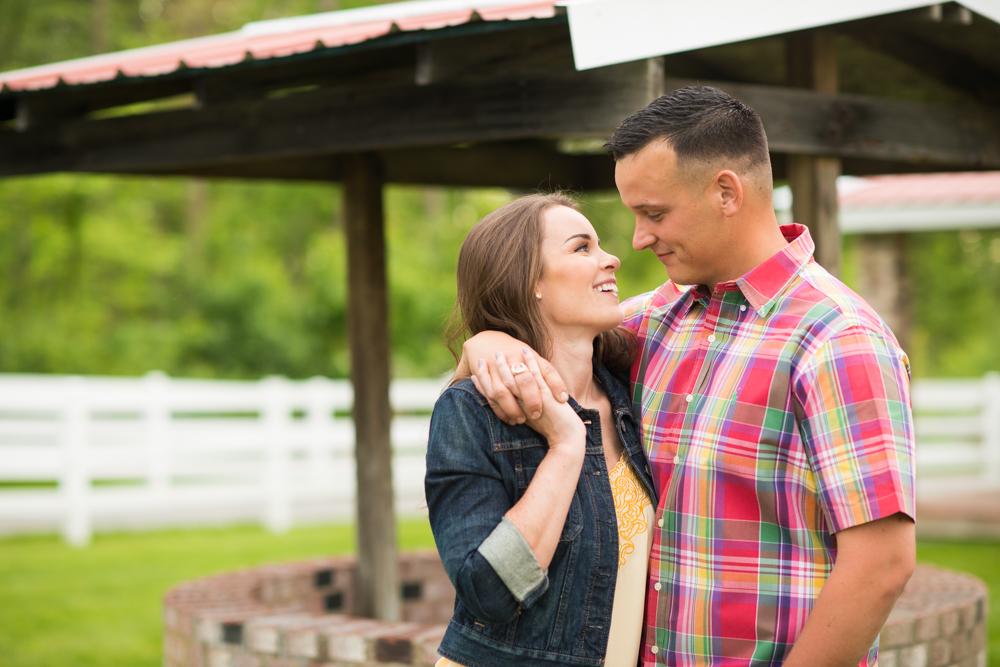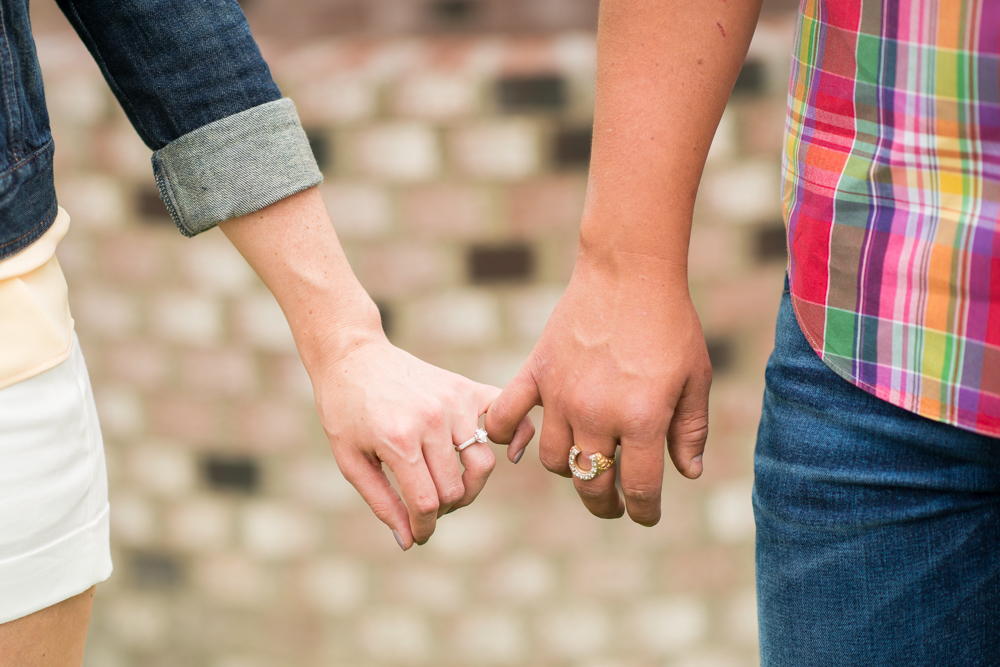 There were pretty spots all over the farm for photos!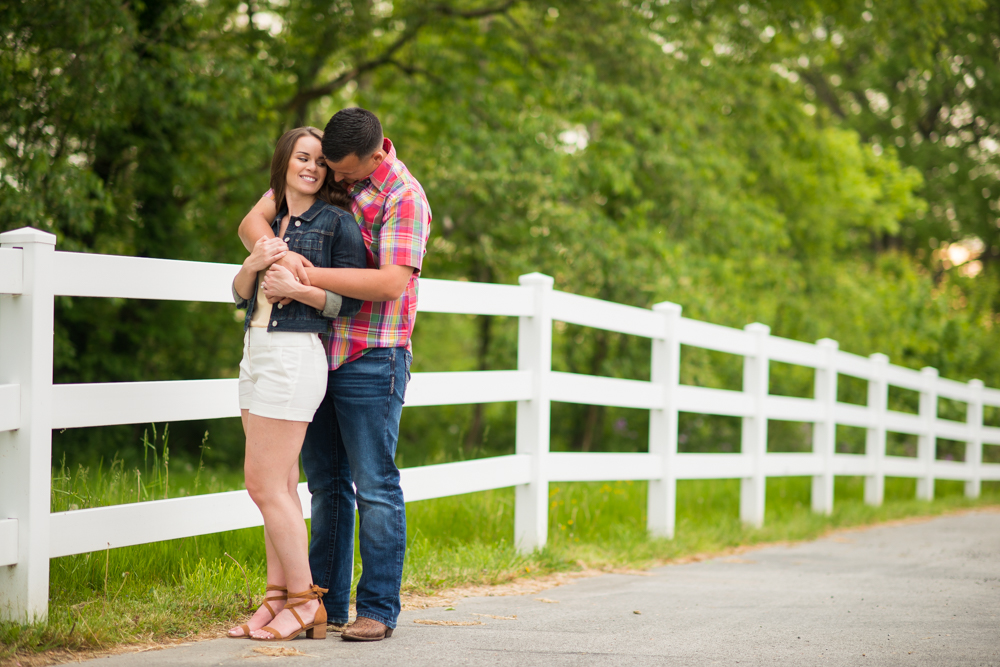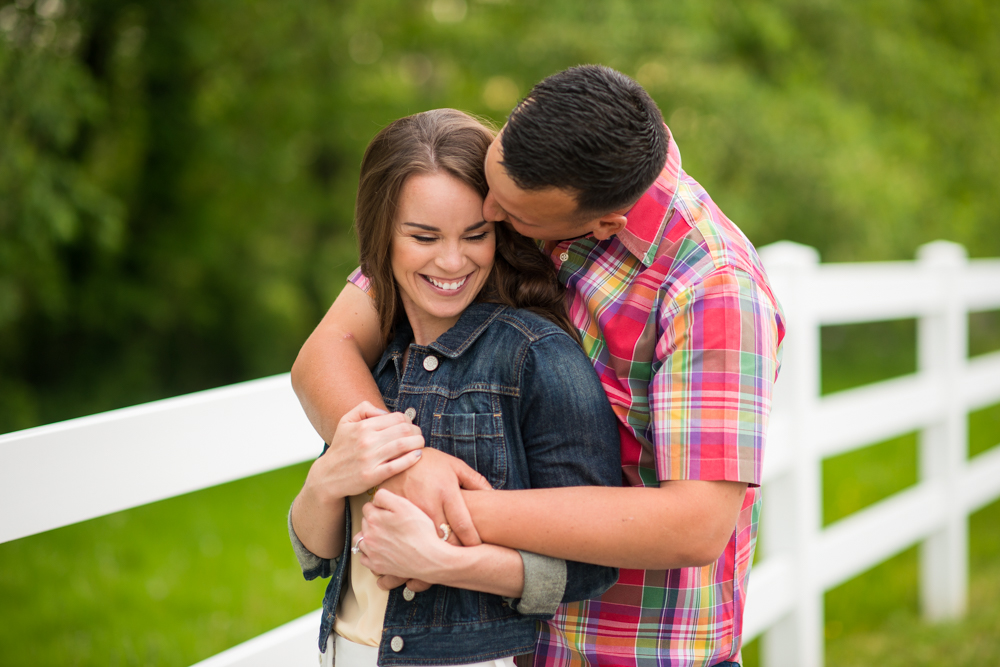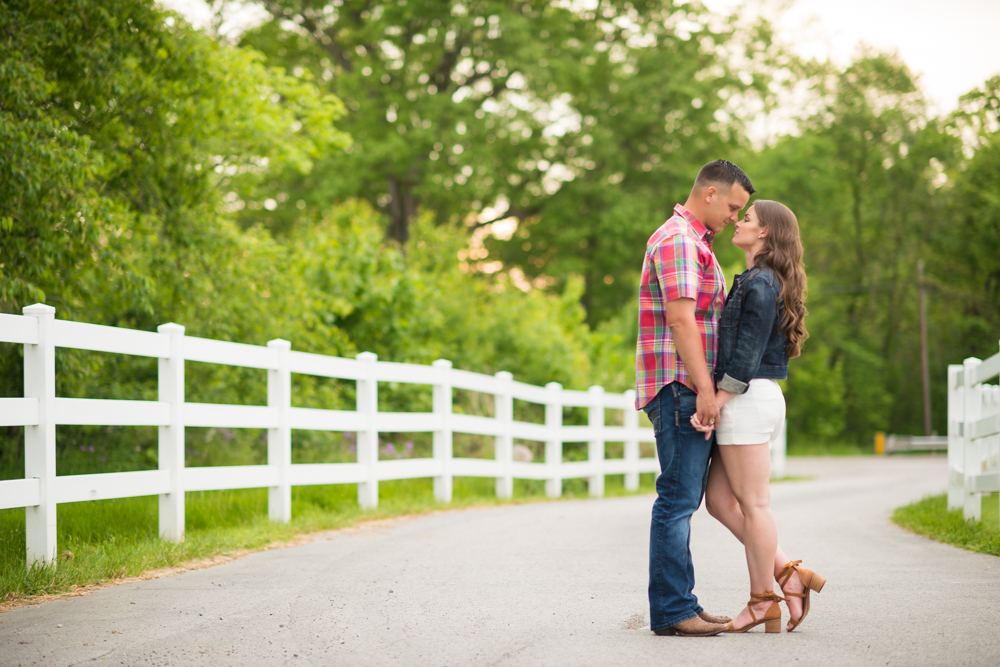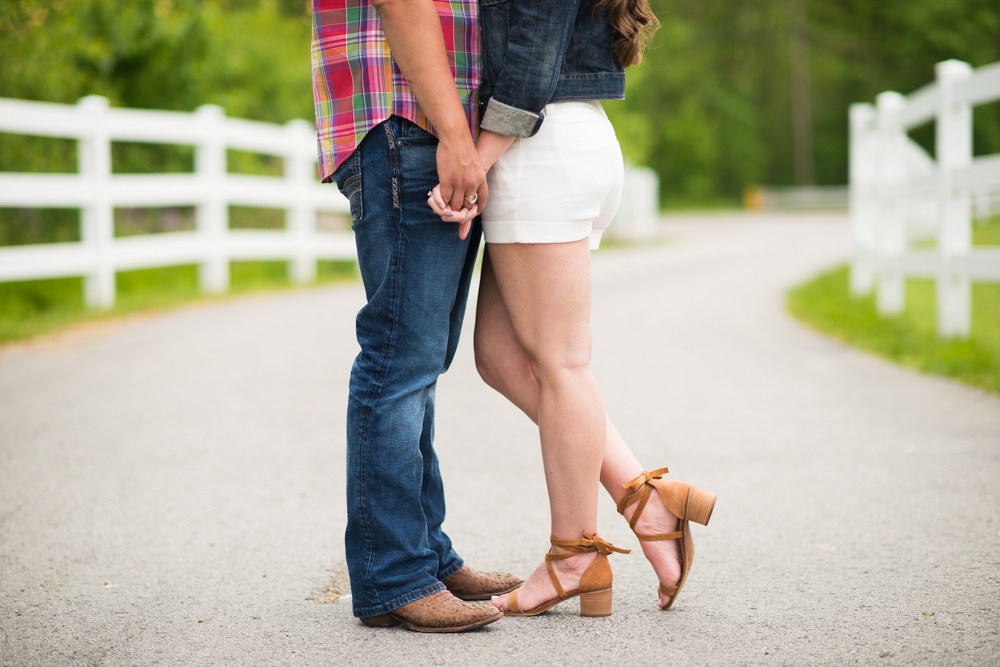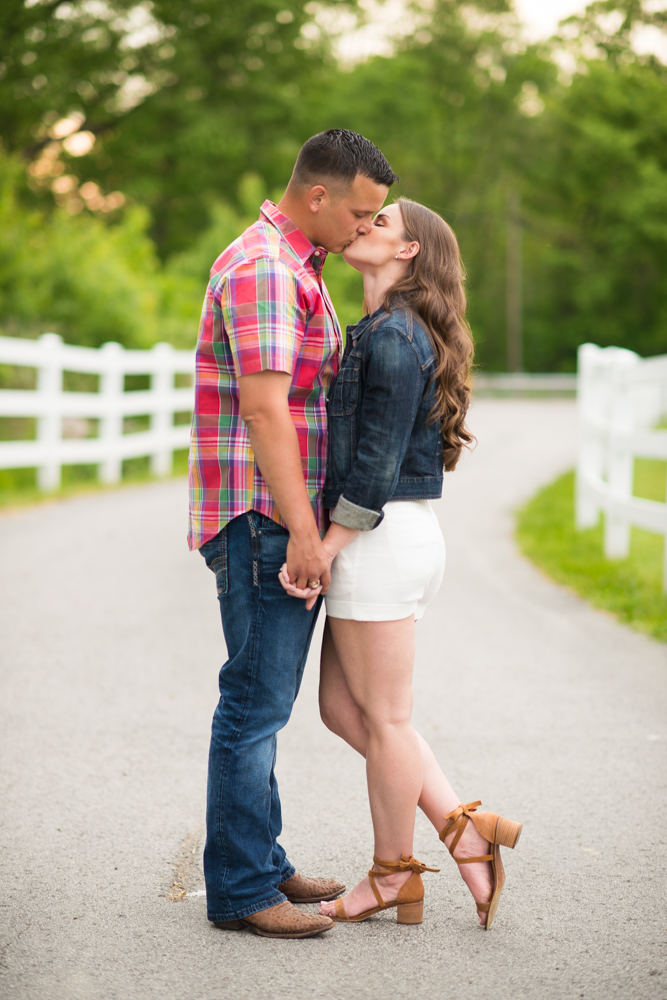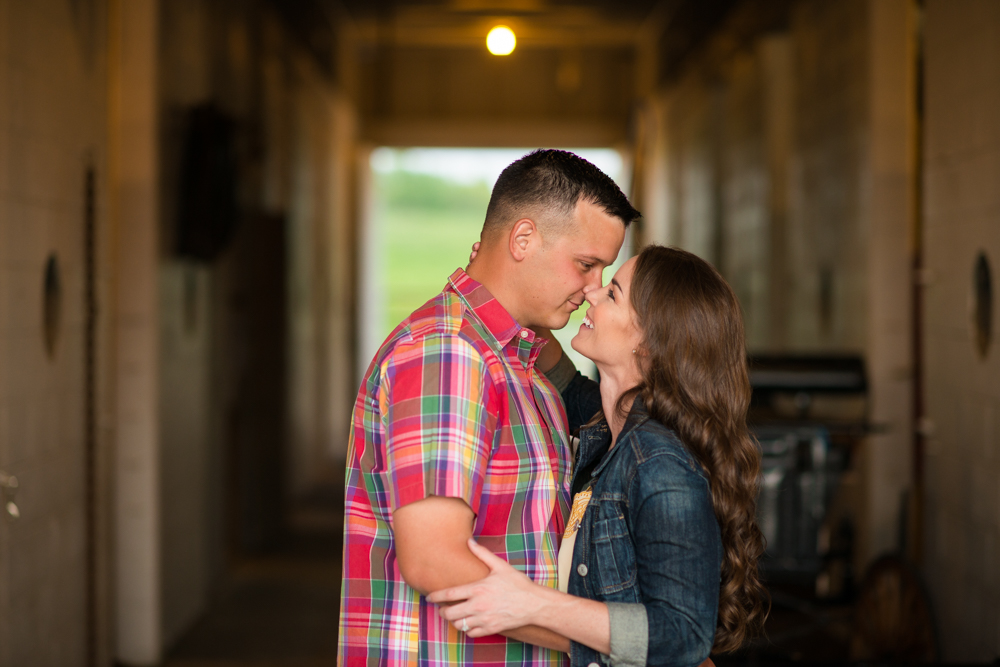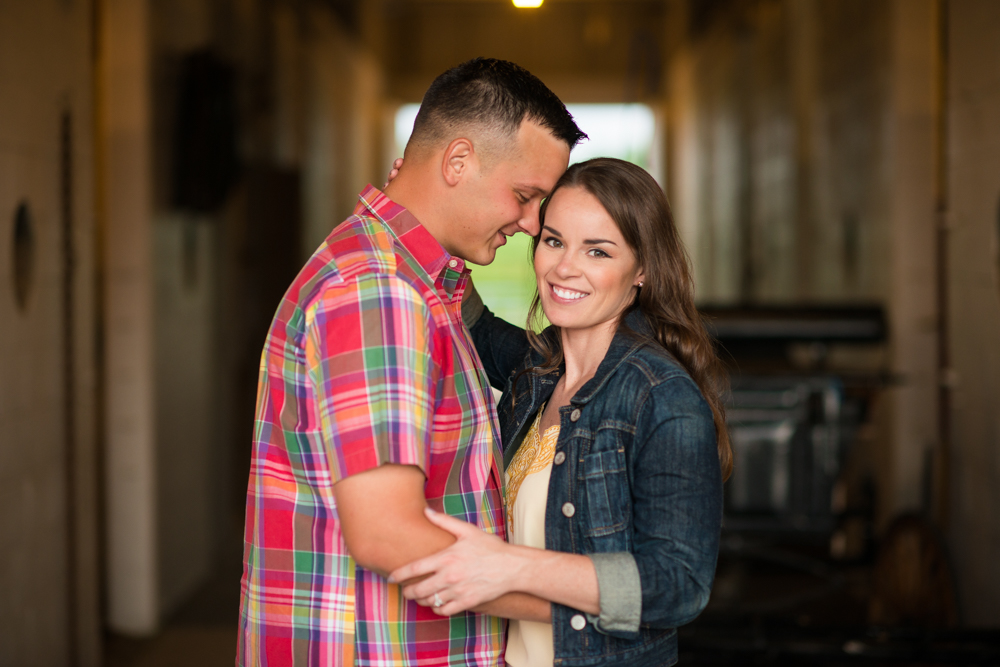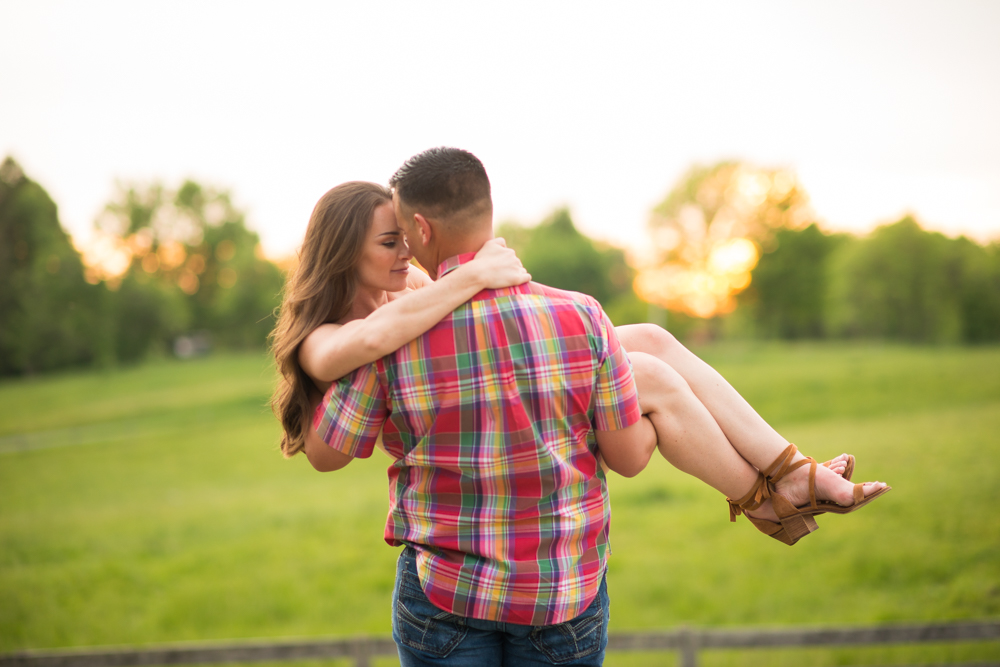 If you follow our work, you know we are suckers for barns & we have fun making warm sunset-like light with our off-camera flash, a gel, & some Atmosphere Aerosol.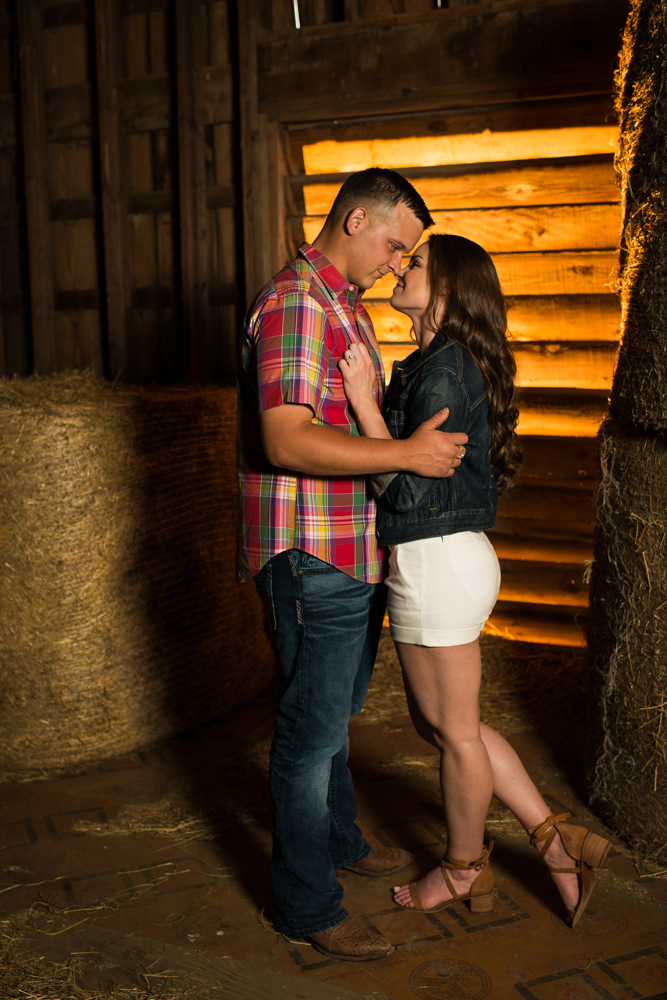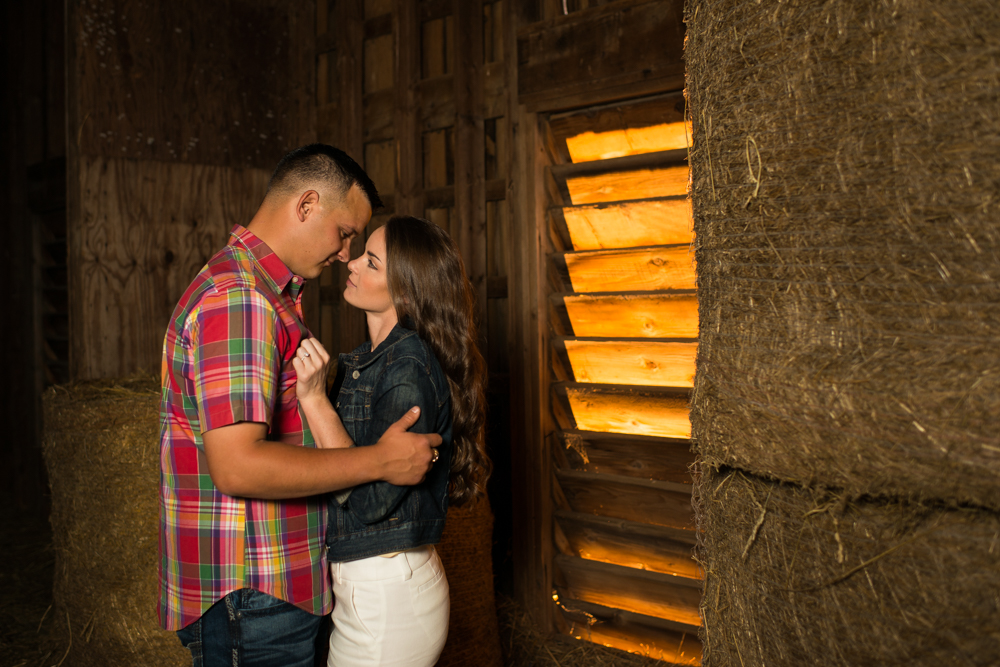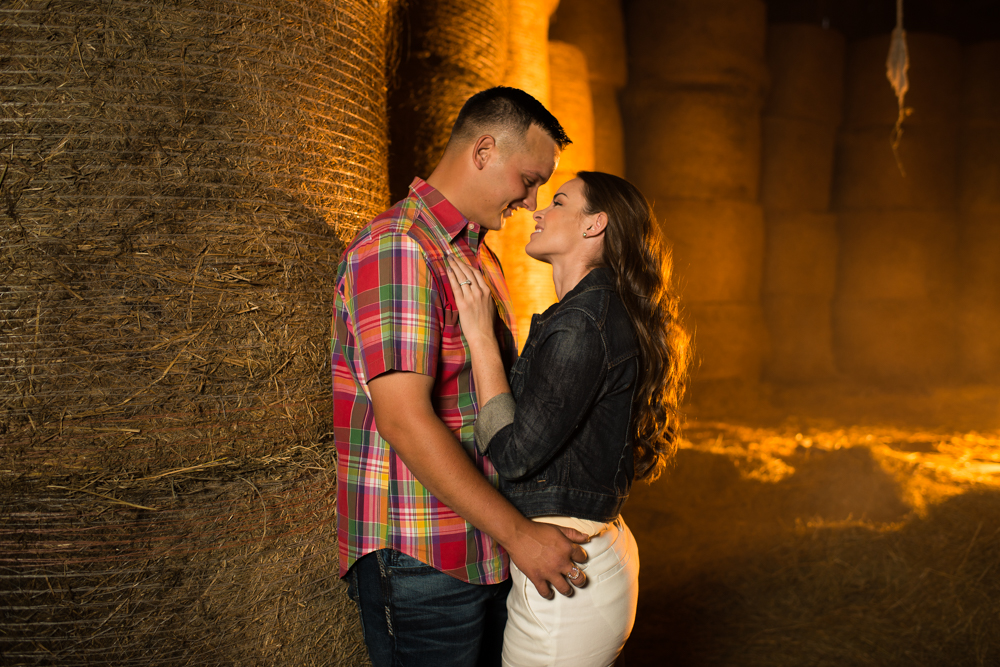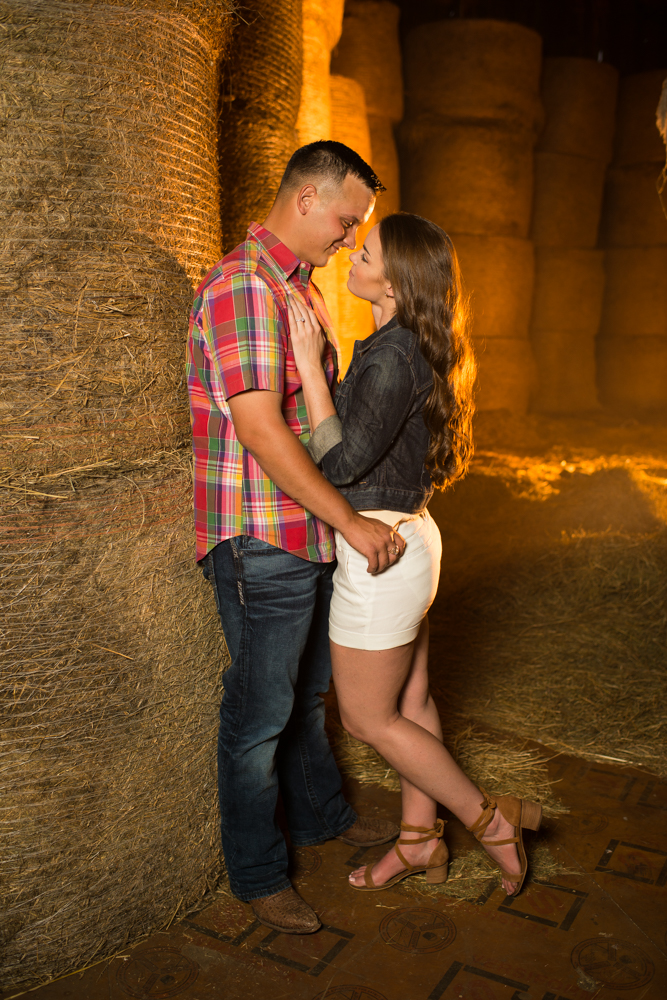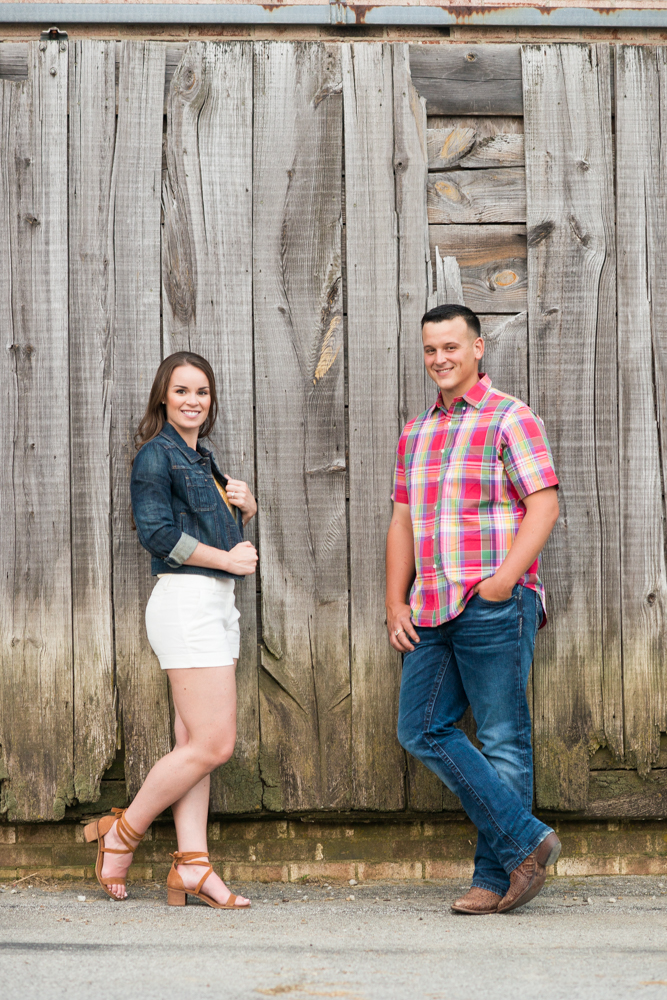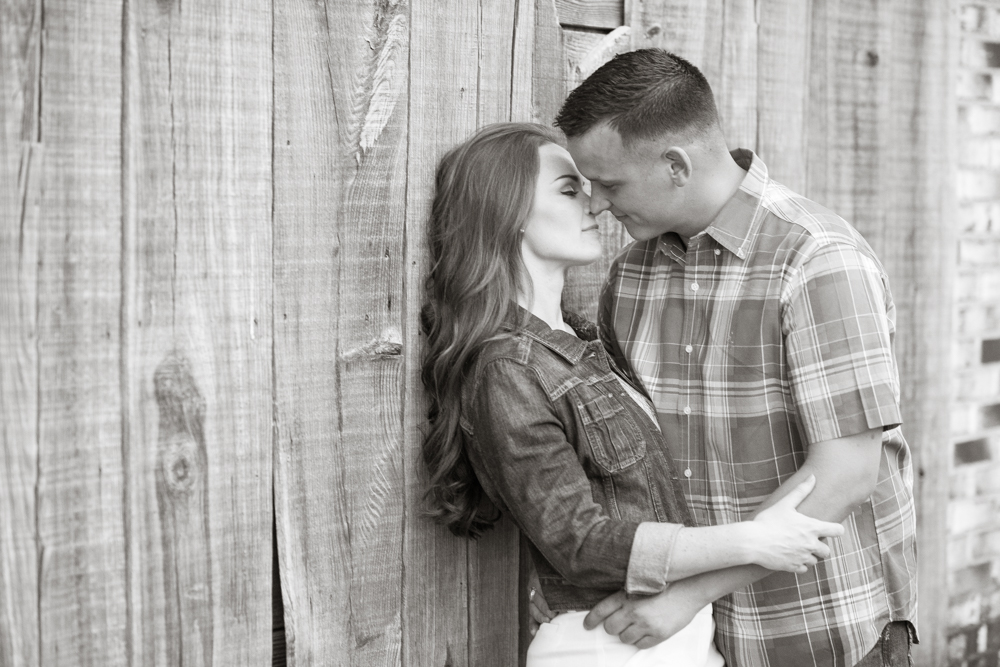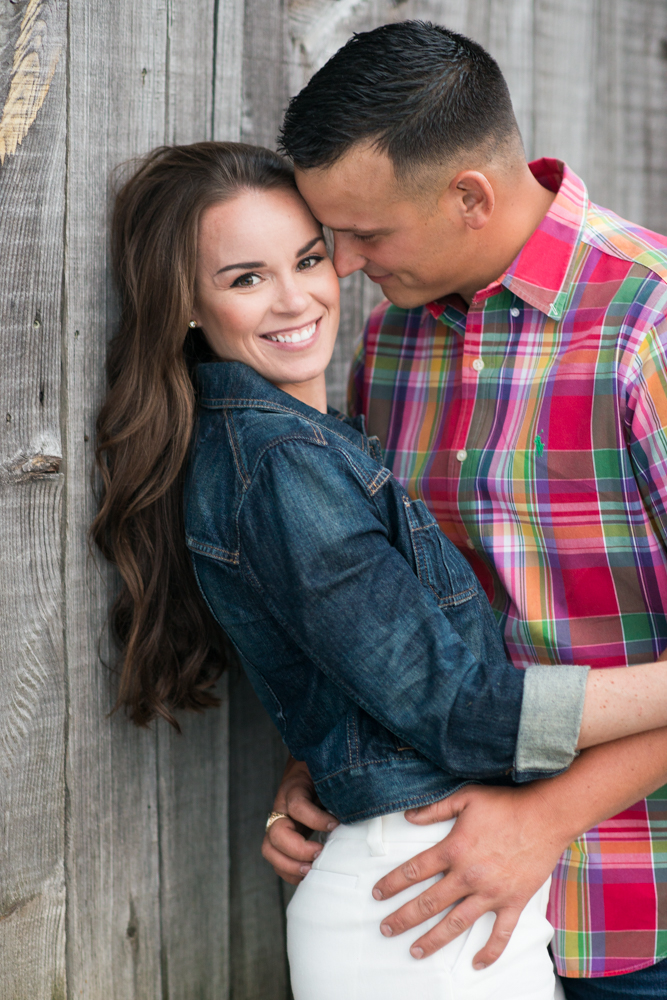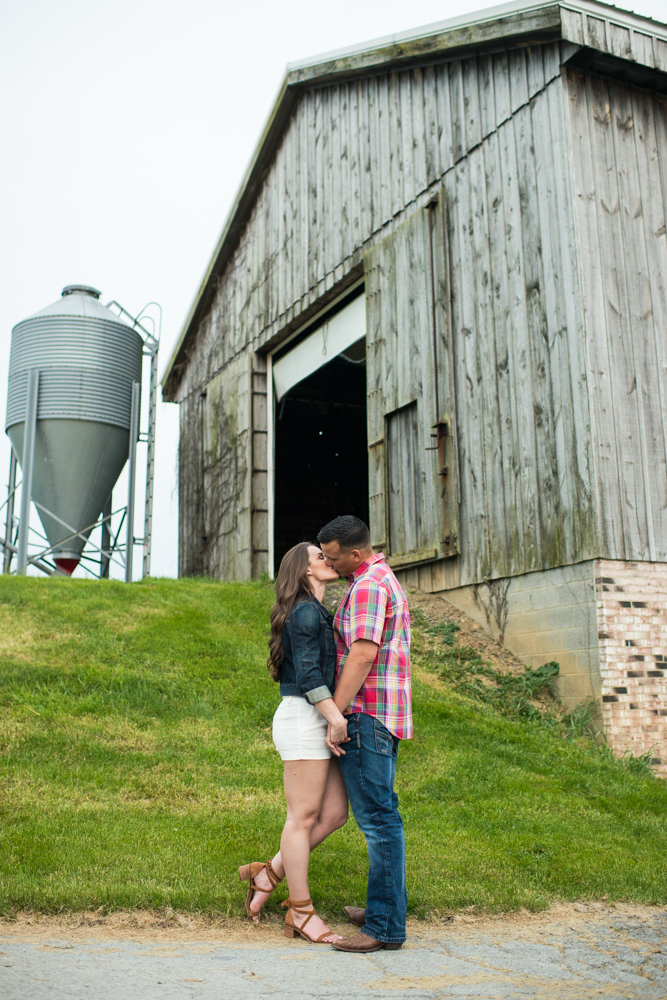 This engagement session was a blast & we got a great variety of images for Marissa & Logan to enjoy for years to come & to use for their Save the Dates & wedding decor. We love engagement sessions!
If you liked this session, you may also enjoy:
Rustic Engagement Photos in a Barn & Open Field
Stay in touch with us here: