Jamie & Nick are married! Everything about the entire day on Saturday was beyond beautiful, but my favorite part of it all was how genuinely happy Nick & Jamie were to be marrying one another. Their smiles throughout the whole wedding ceremony were inspiringly bright. Love is evident in the way they look at each other. They're one of those couples who simply fit together & everyone thinks of Jamie when they think of Nick and vice versa. Their wedding details were classic & sophisticated in gold & ivory tones. Their Pittsburgh wedding day was stylish & timeless. Â Their guests had a blast & enjoyed the most delicious meal by The Fluted Mushroom catering. One of my favorite parts of the wedding day, though, was hearing the staff at the Circuit Center Ballroom talk about Jamie & Nick when they weren't around. We arrived at the beginning of cocktail hour because Jamie & Nick wanted to see the ballroom all decorated & then get to mingle & have fun with their guests at cocktail hour. When we entered the decorated ballroom, Jamie & Nick were blown away by how beautiful everything was. Then they got to go outside & enjoy cocktail hour with their guests. After they left the ballroom, the staff was talking about them & how genuinely happy & in love they are. We completely agree & couldn't be happier for Jamie & Nick! They're embarking on an adventure of a lifetime together & we can't wait to see what the future will hold for them!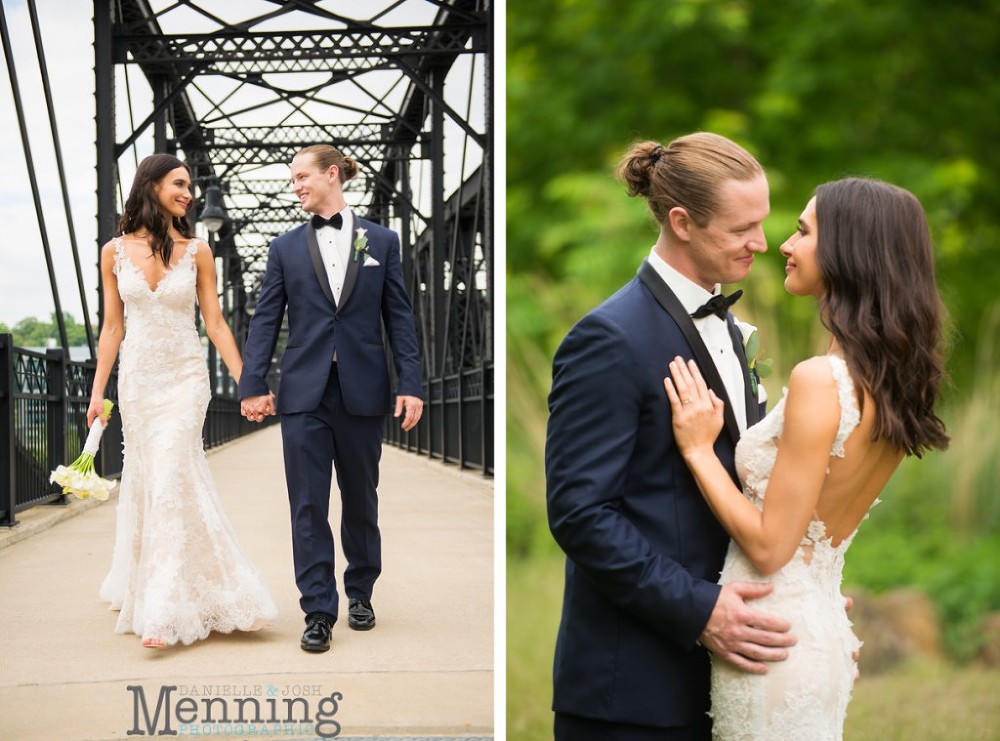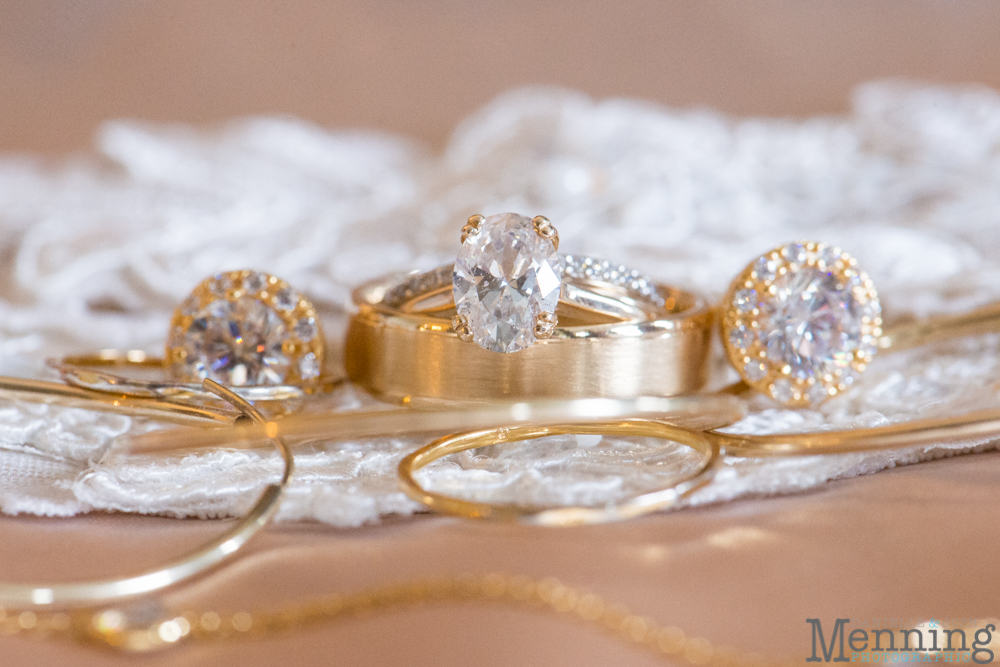 Jamie's taste is classy & impeccable. The entire wedding day was very "her."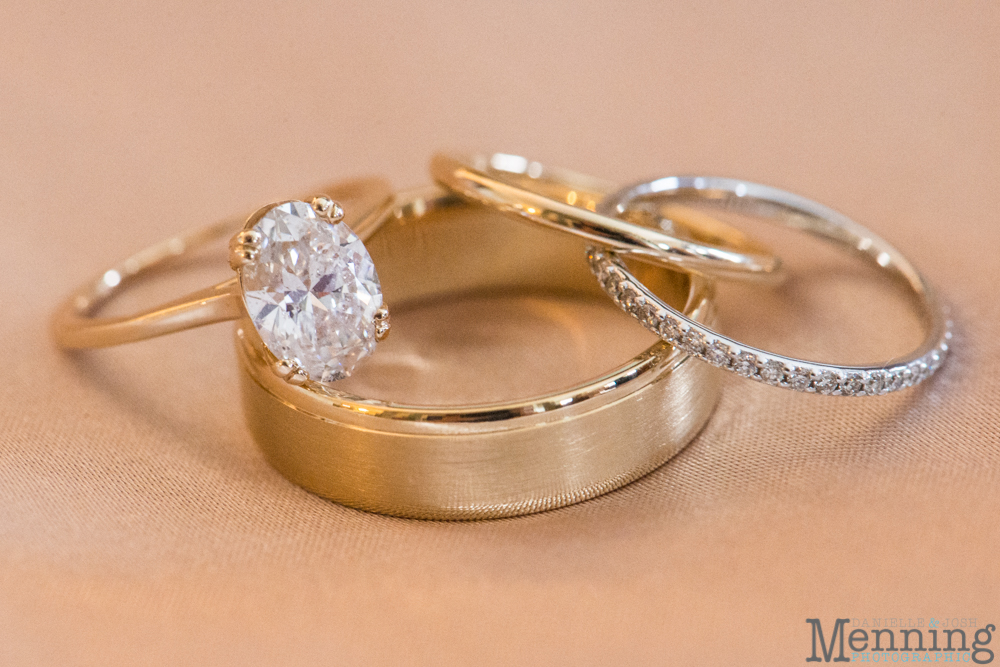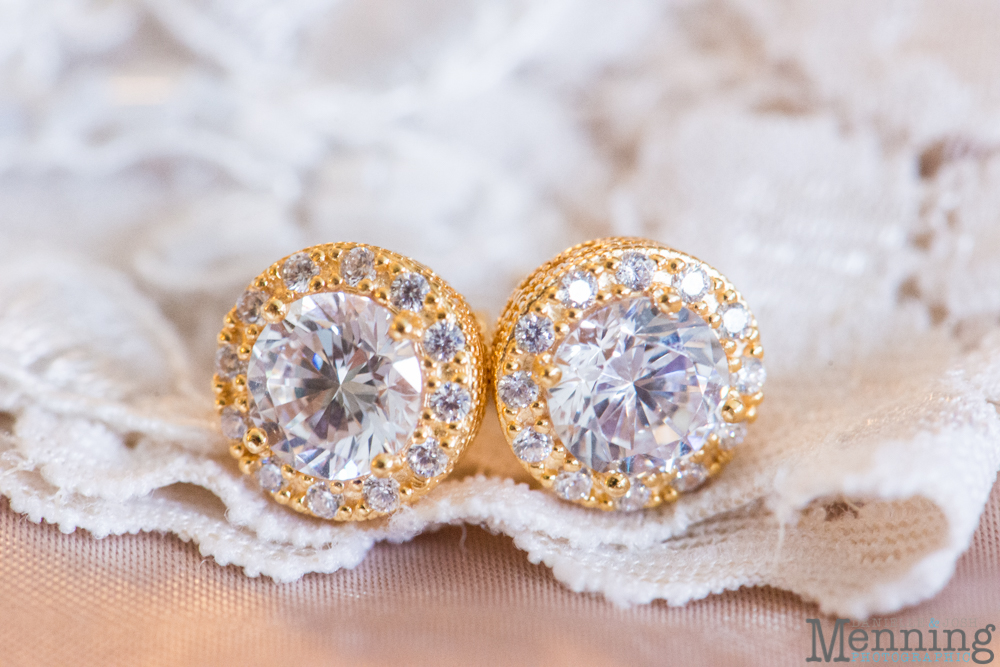 Oh, I also forgot to mention she looks like a supermodel, but is the most down to earth and sweetest woman.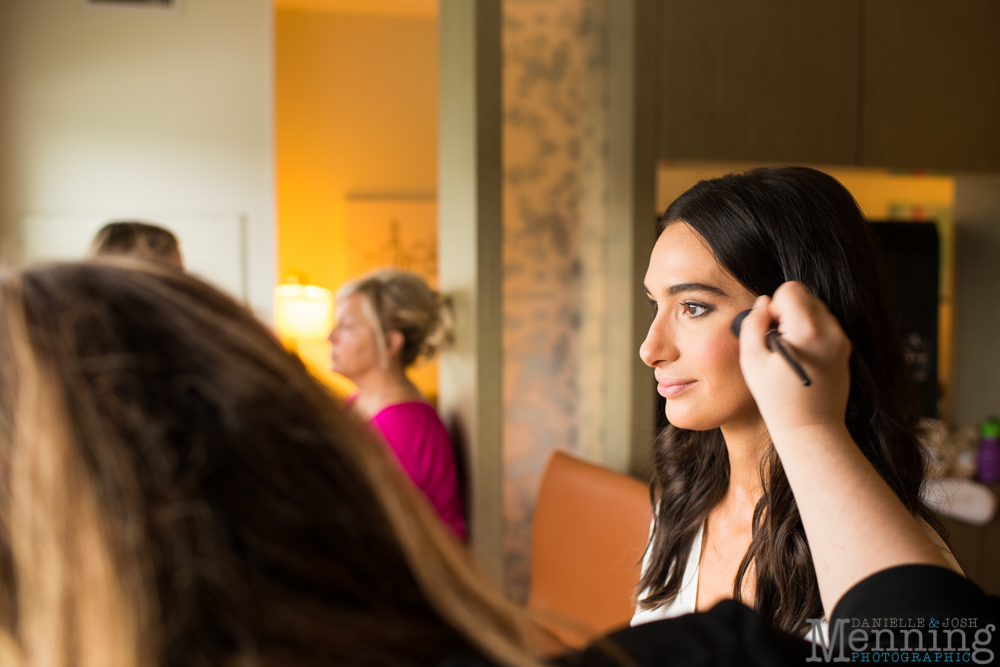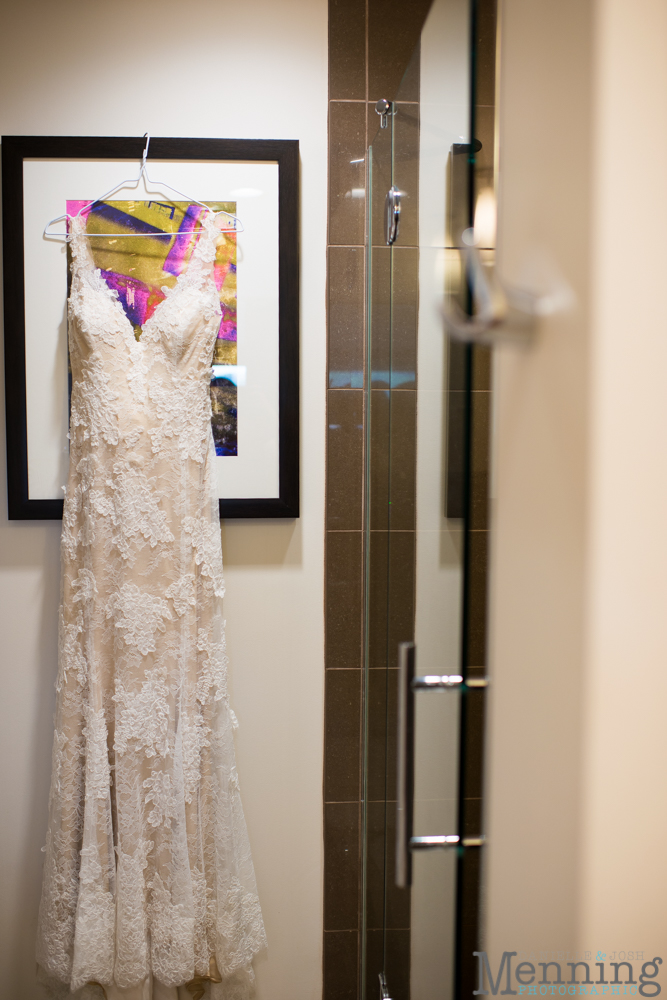 Her MUA did such a fabulous job!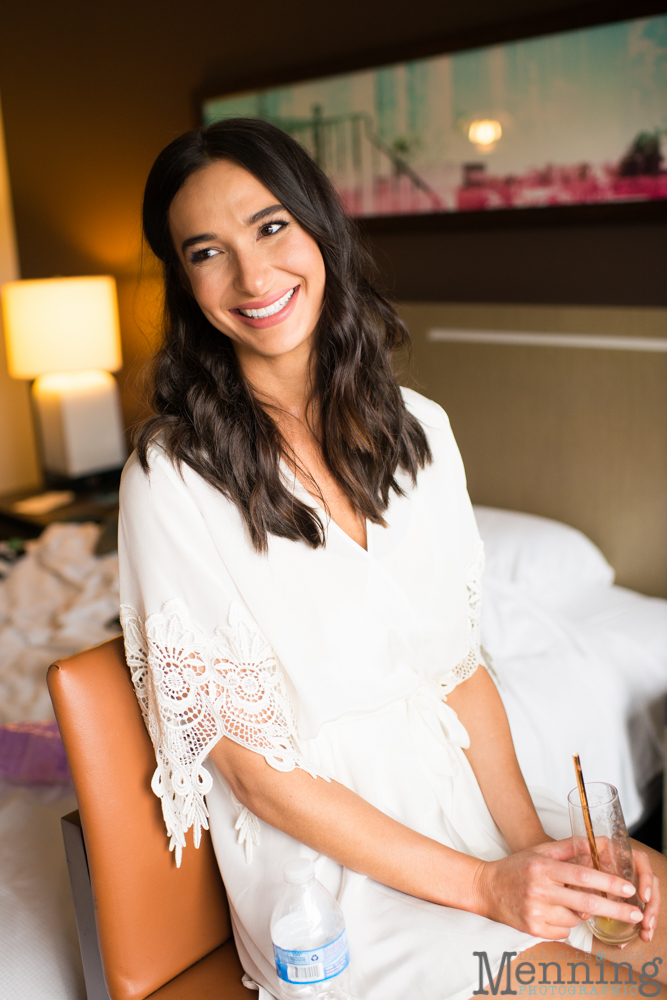 Nick's tux was awesome! We've never photographed one like it.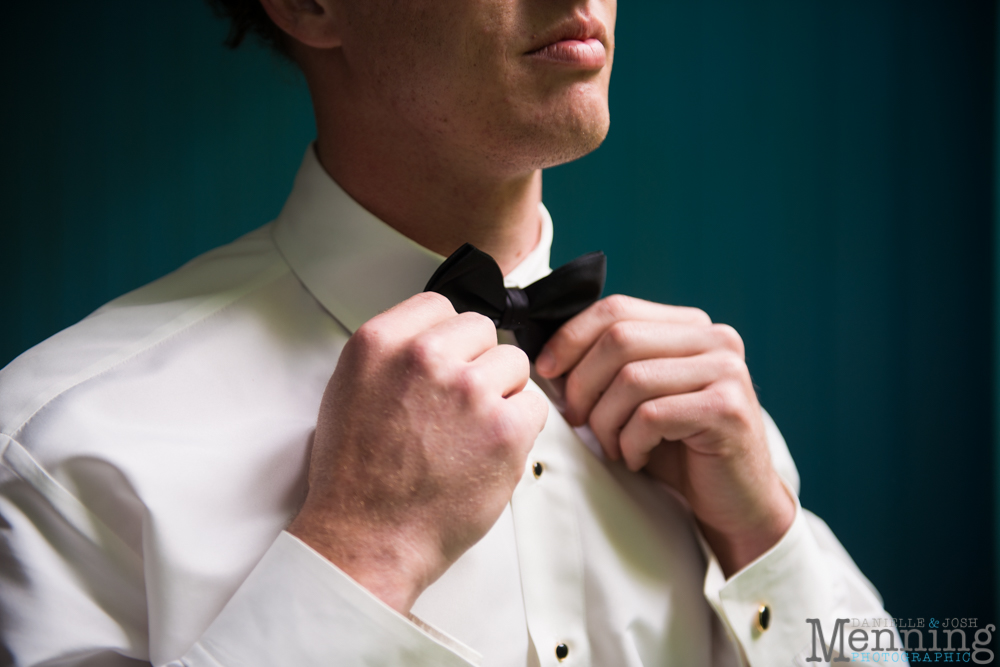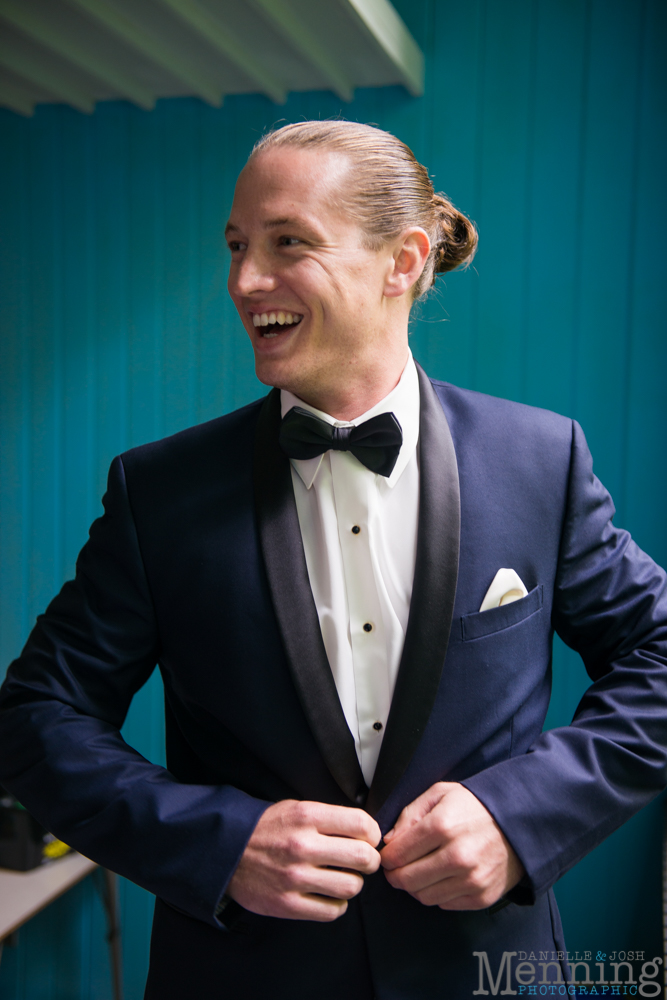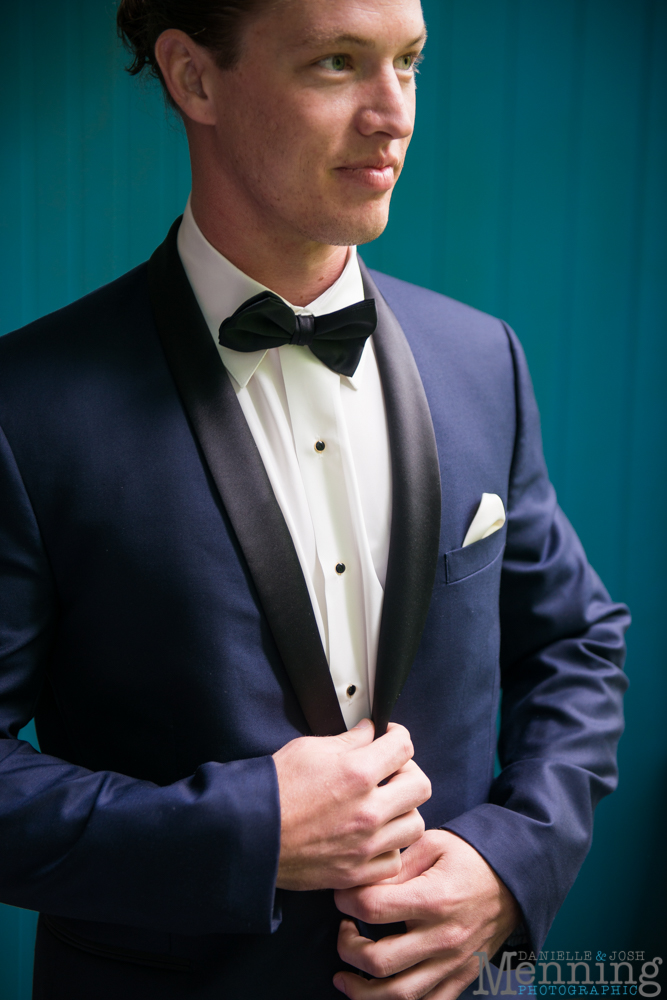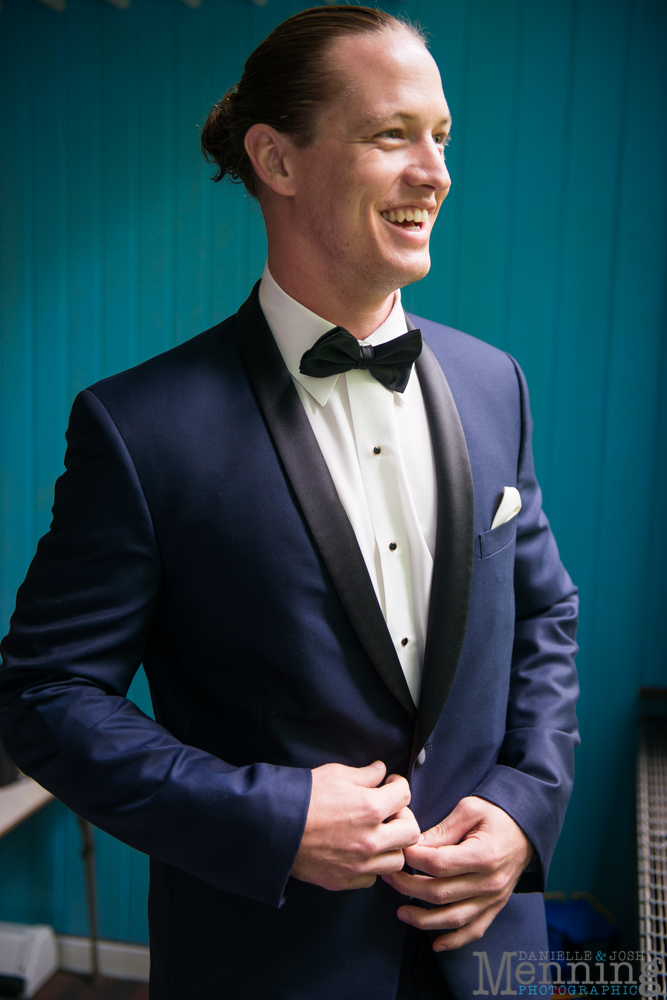 Jamie's mom got to help her into her dress.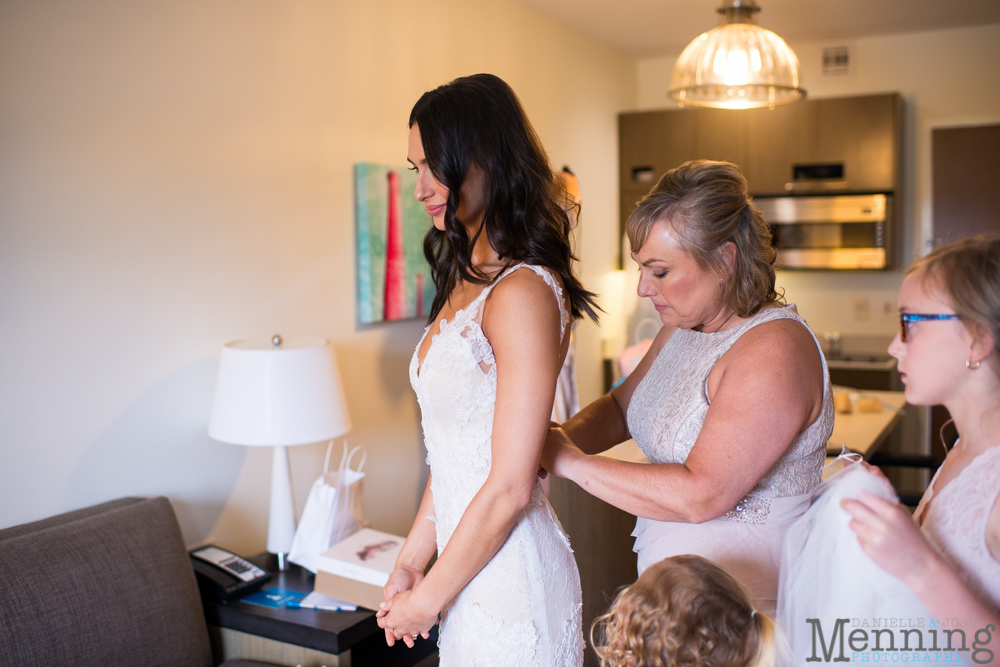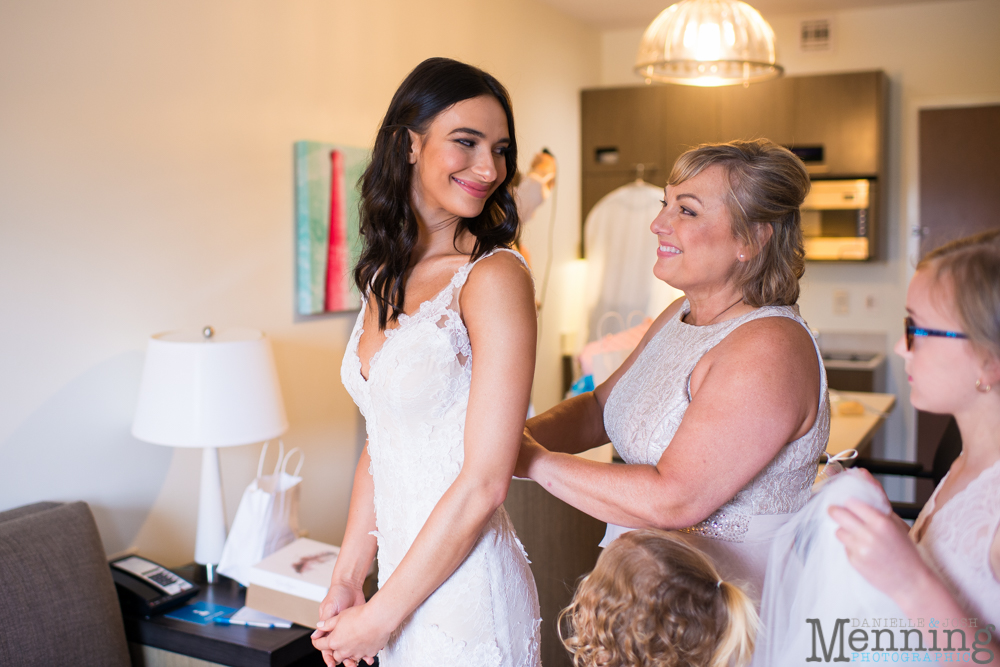 And her niece Aubrey got to help with her necklace. So sweet.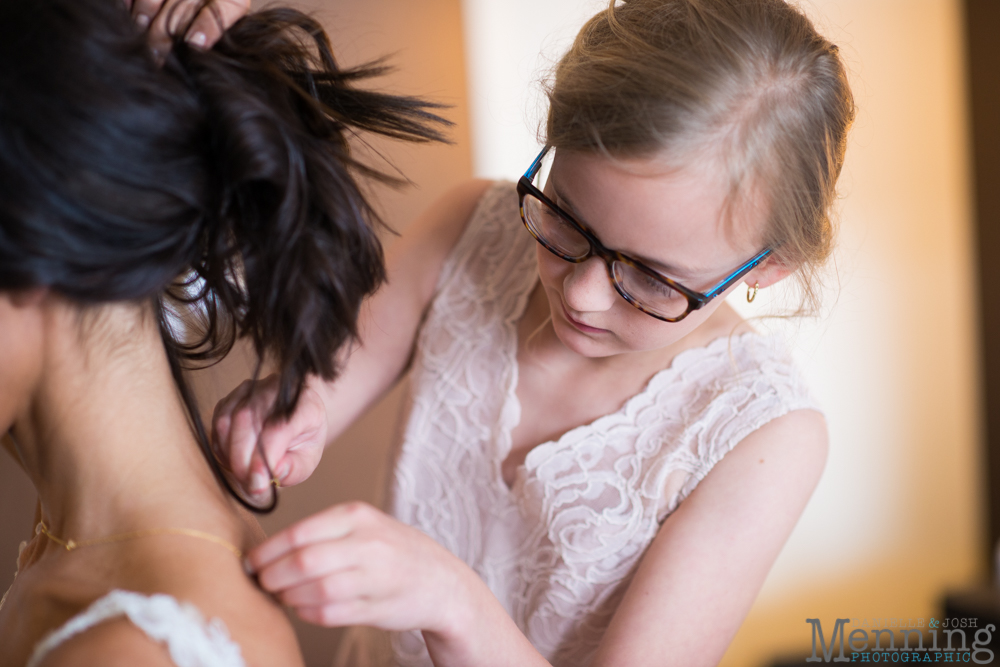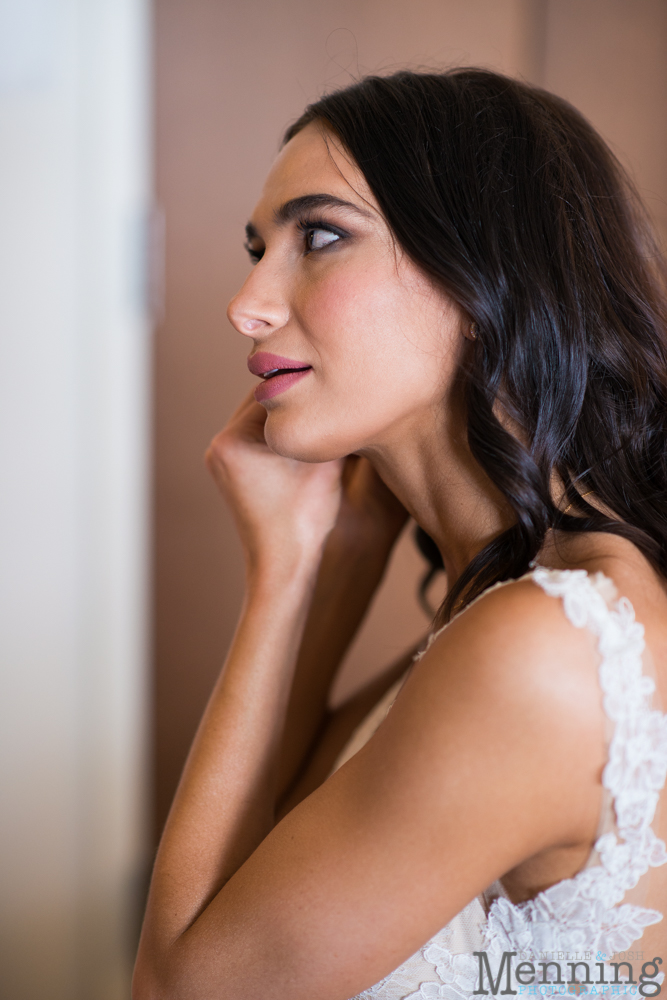 The moment Jamie & her dad first saw each other on the wedding day. . . so many feels!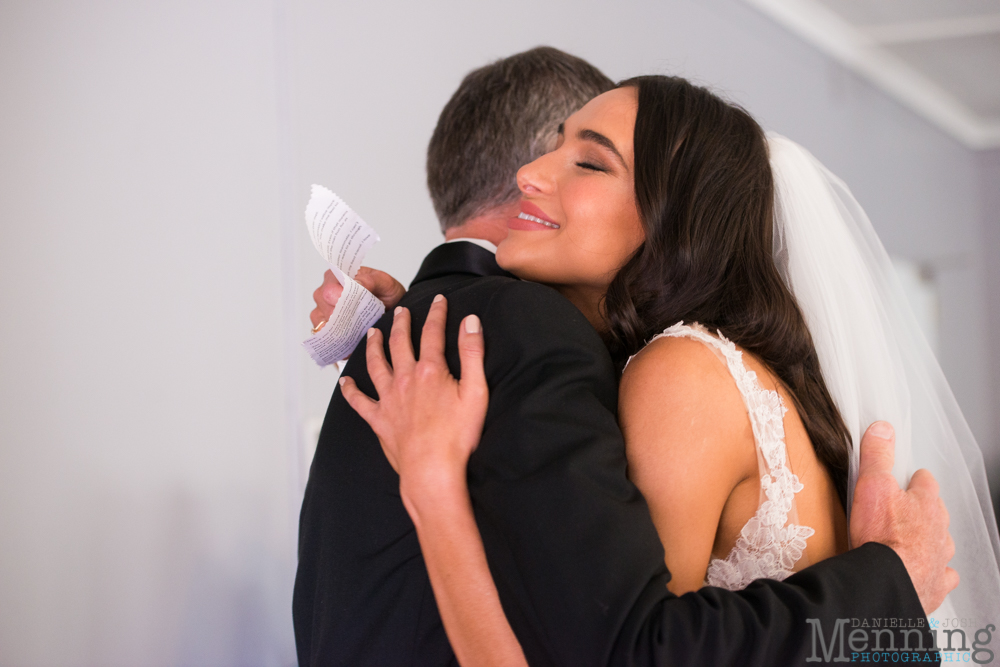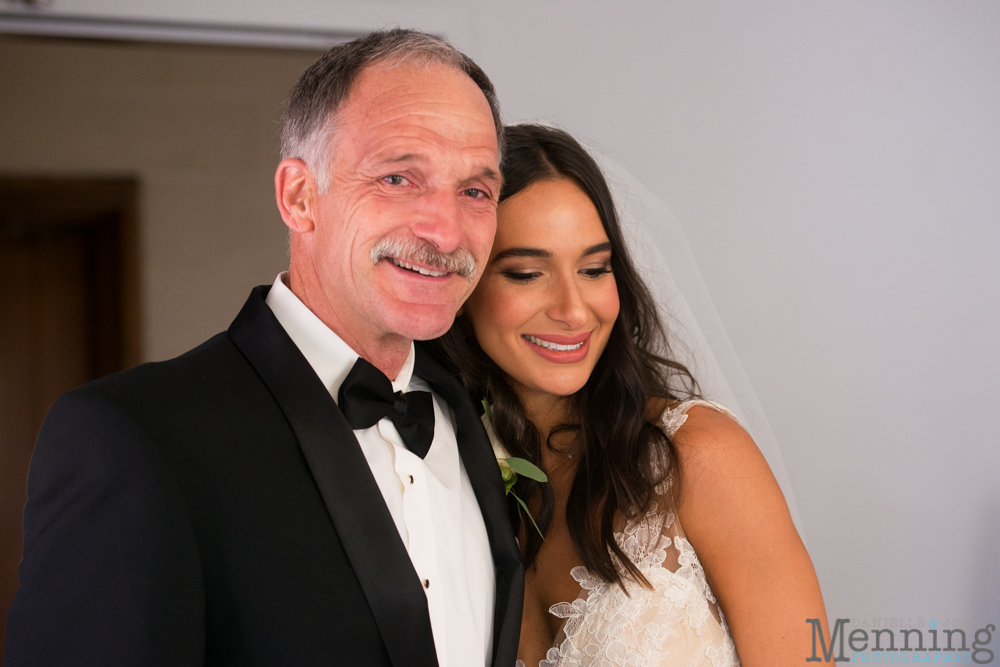 Their wedding ceremony at Northway Christian Church was a tear-jerker & full of smiles at the same time. It was perfect.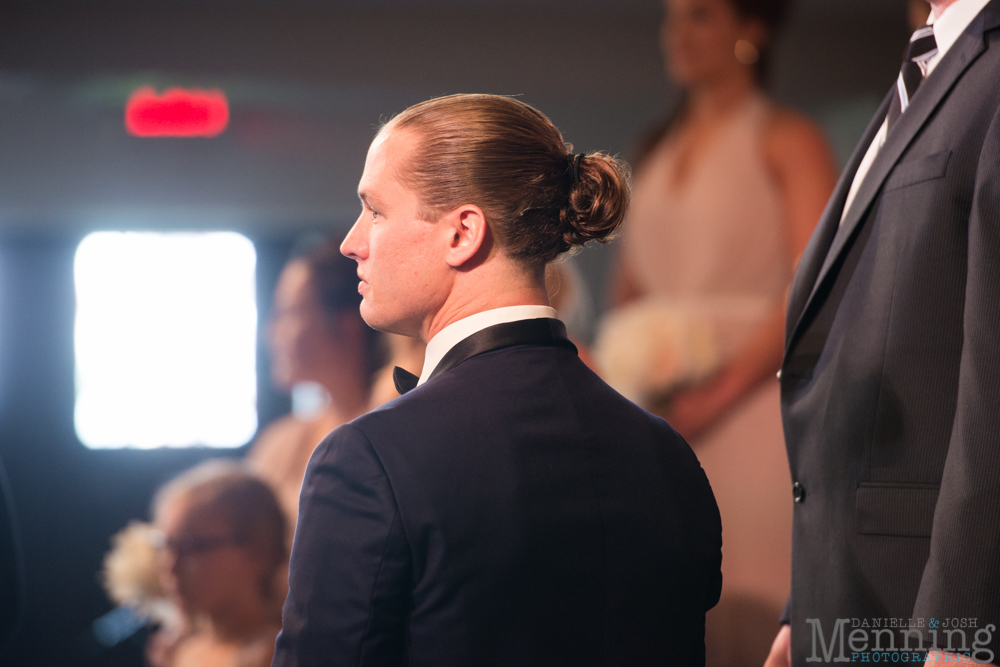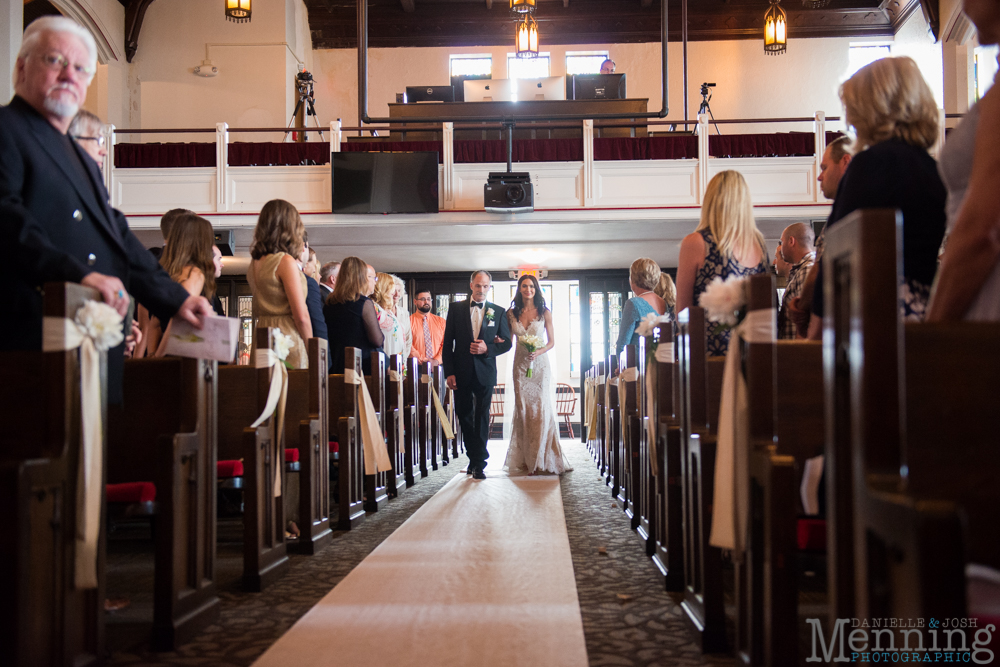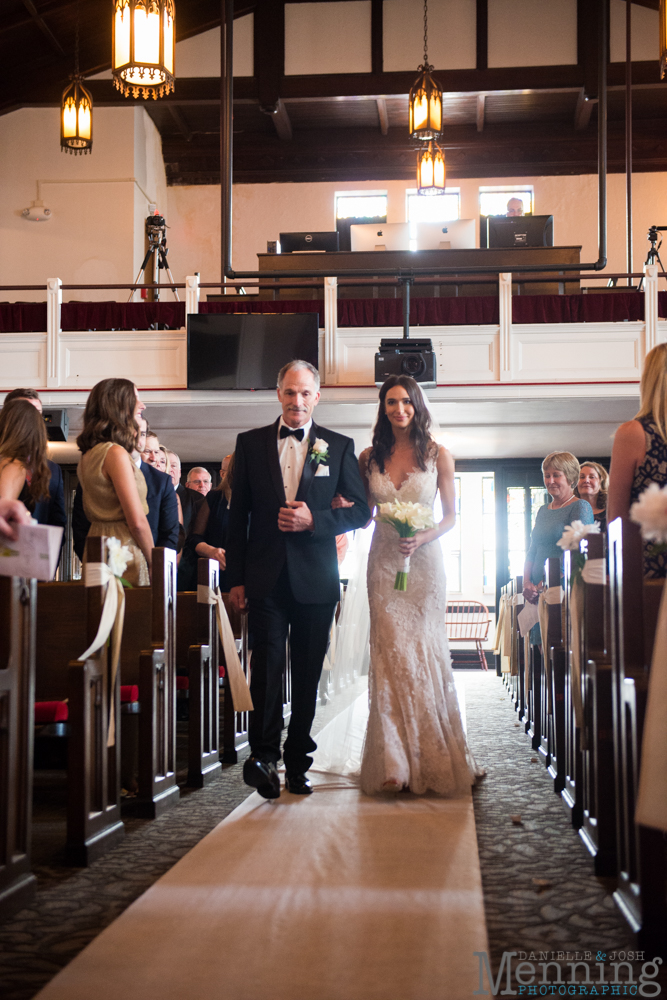 This was one of my favorite moments. After Jamie walked down the aisle, stole the breath from Nick's lungs, and stung his eyes with tears, the officiant let out a huge, audible "WHEW!" to Nick and he busted up laughing.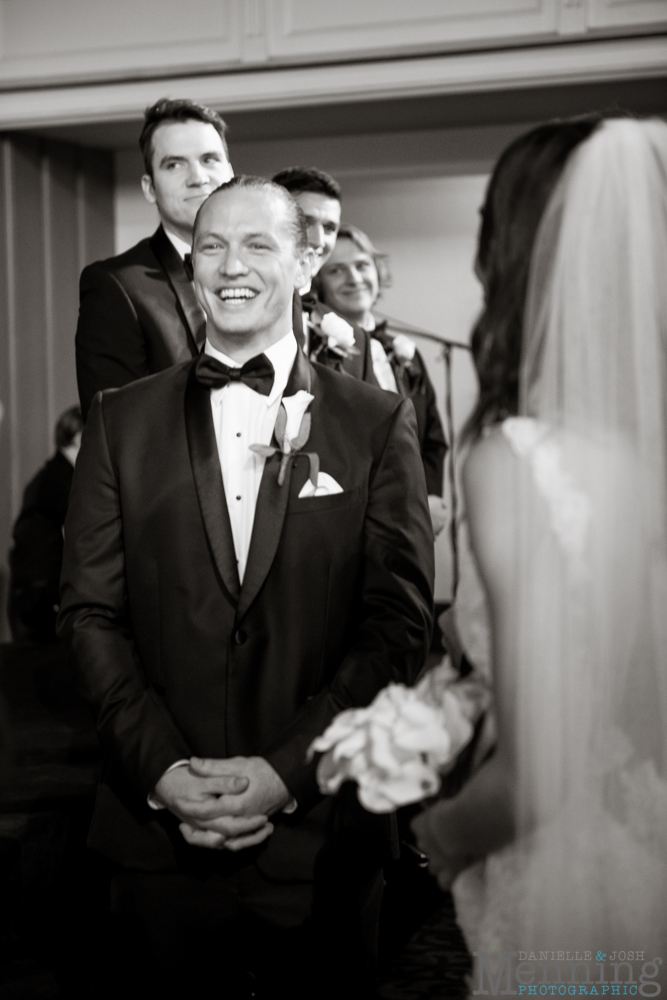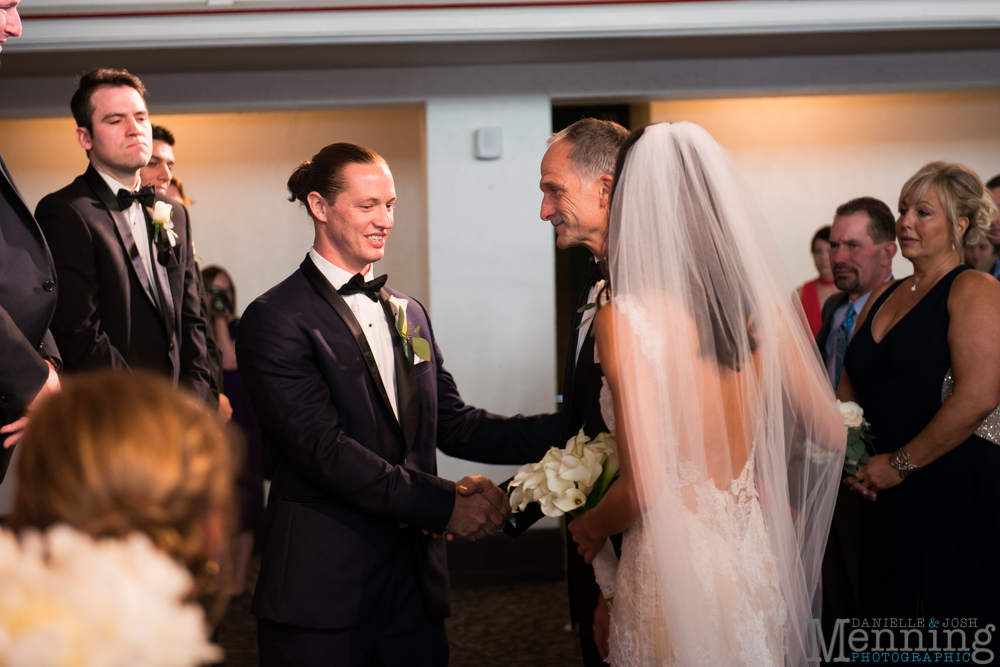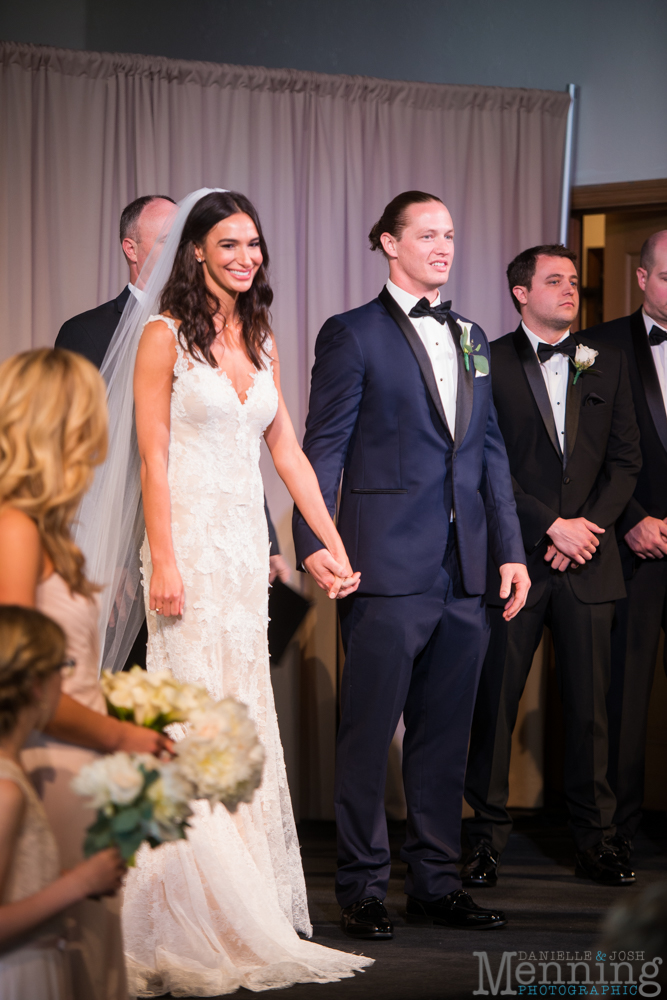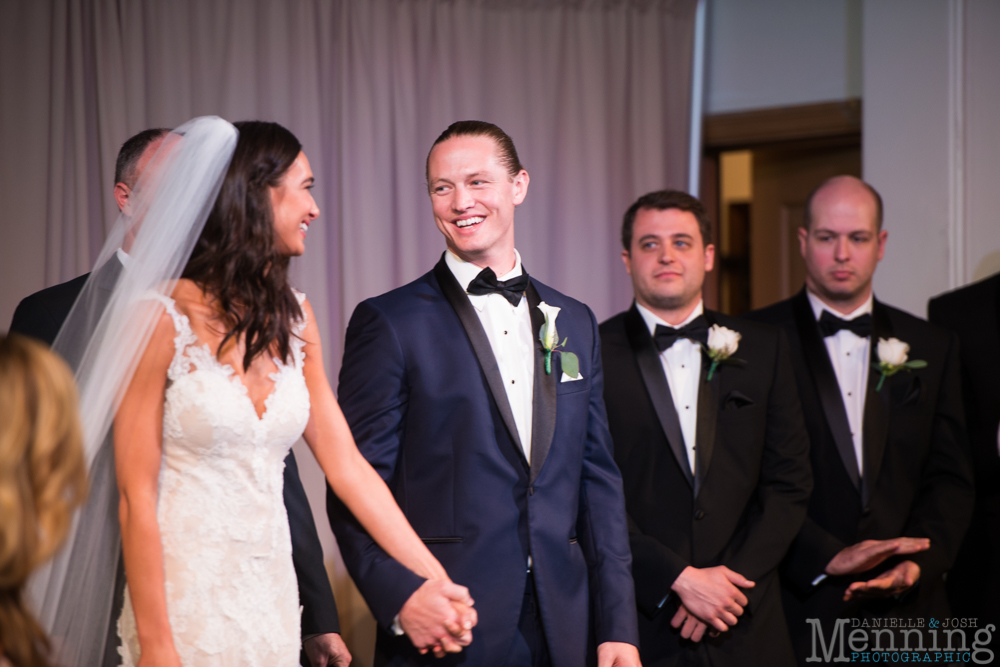 Jamie & Nick each wrote & spoke their own vows.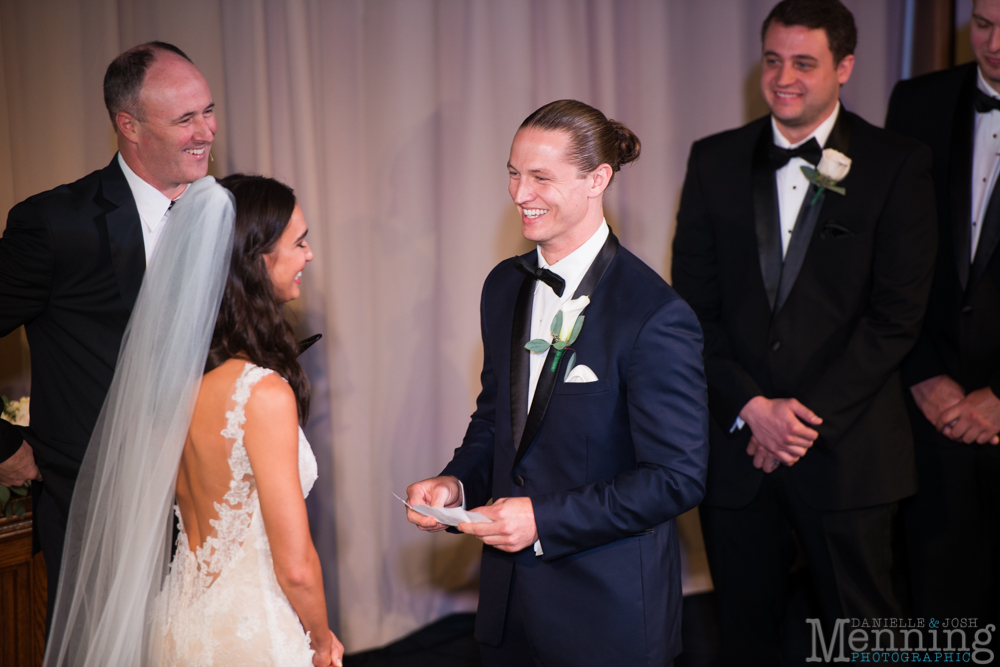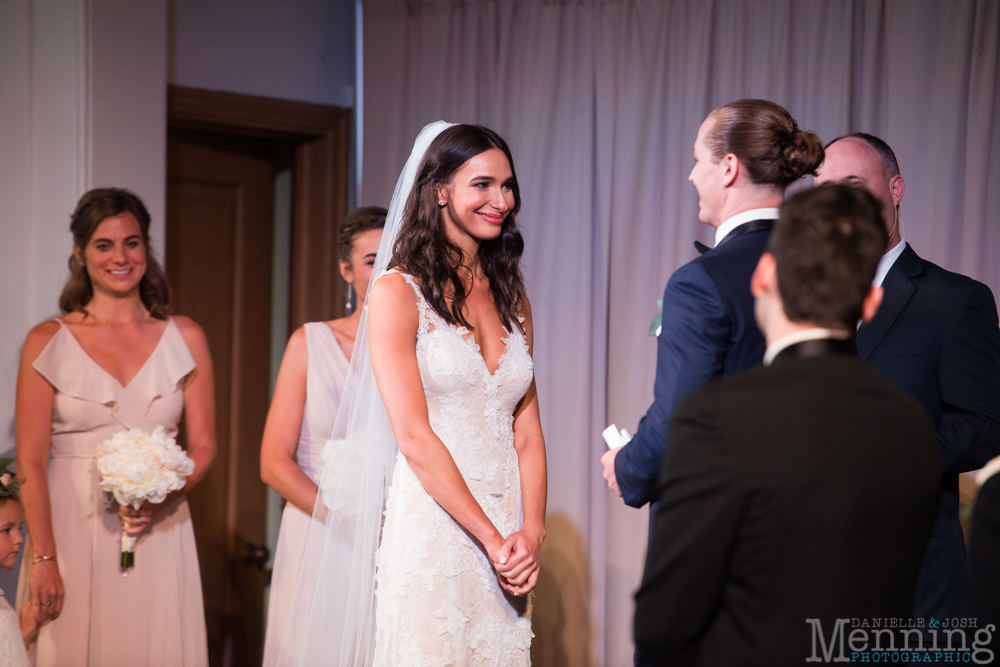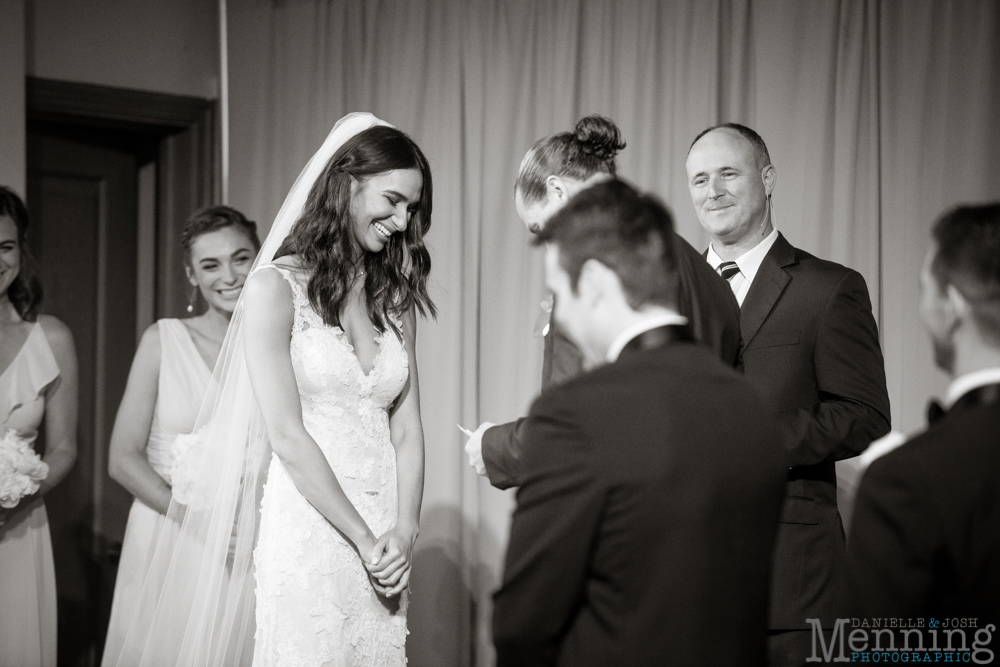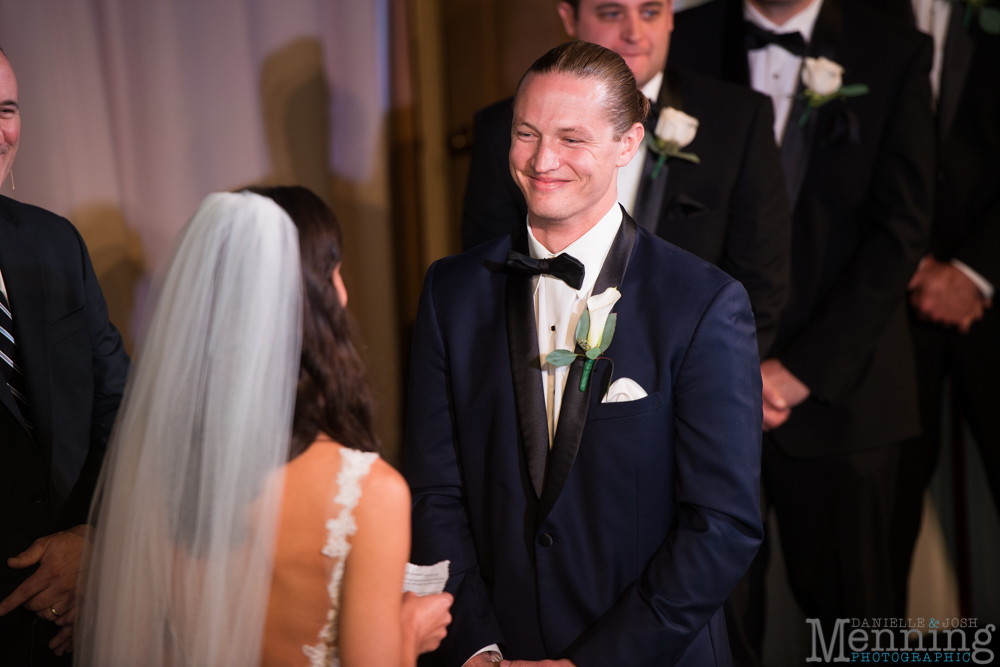 The crowd definitely loved Jamie's line about loving Nick even though their senses of style are completely opposite. And she will love him even if he continues to "rock the man bun" until they're old & gray.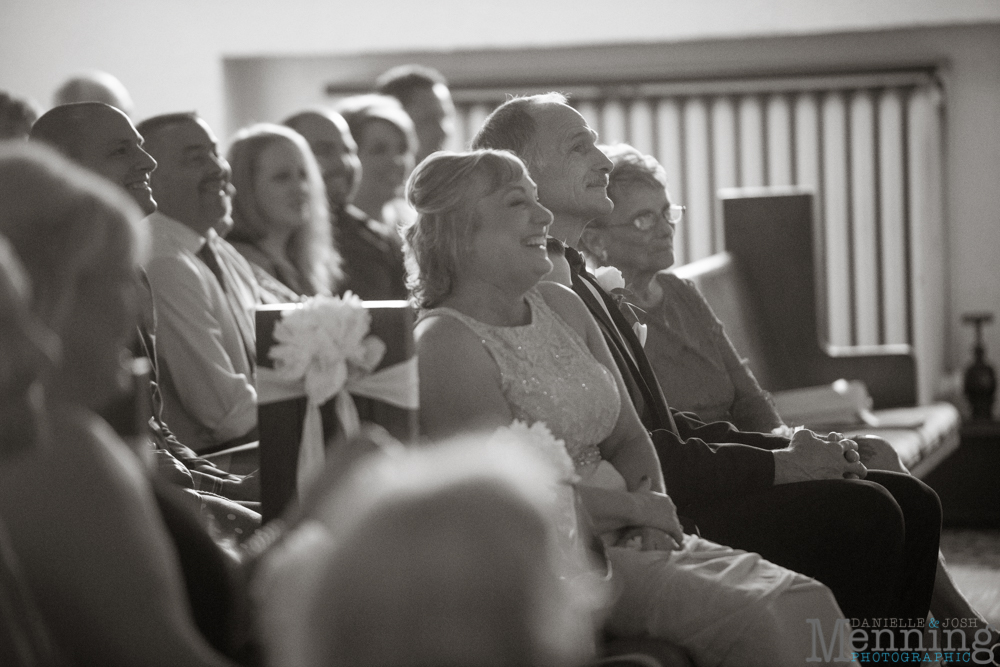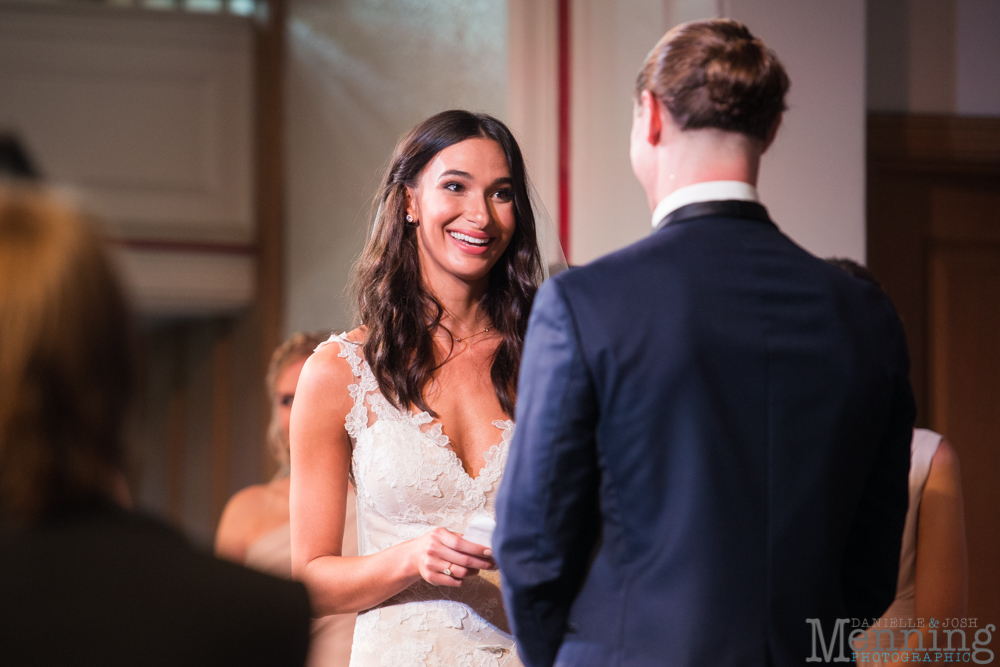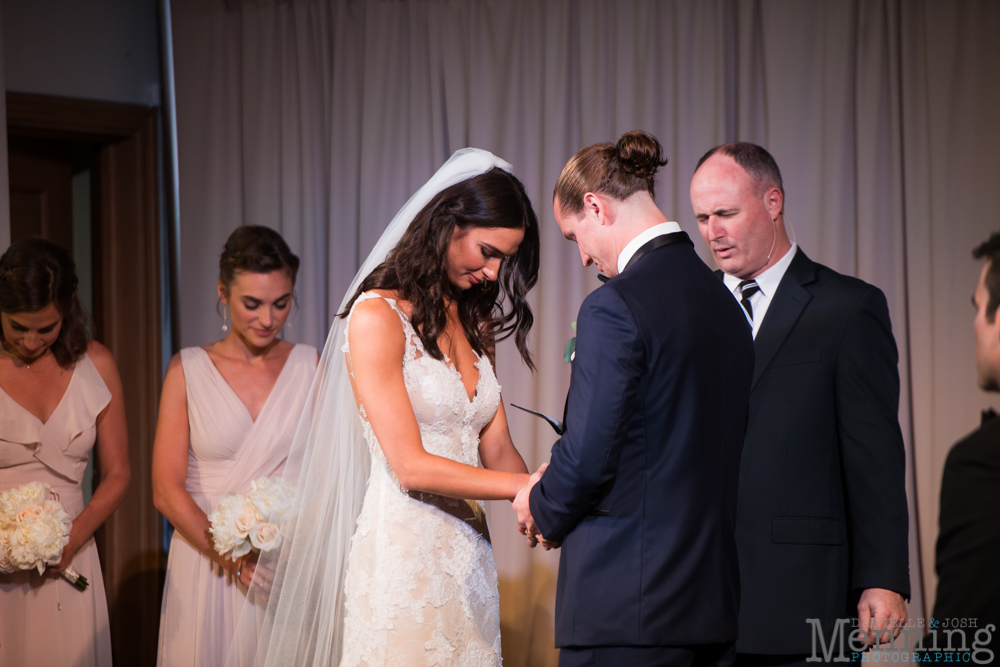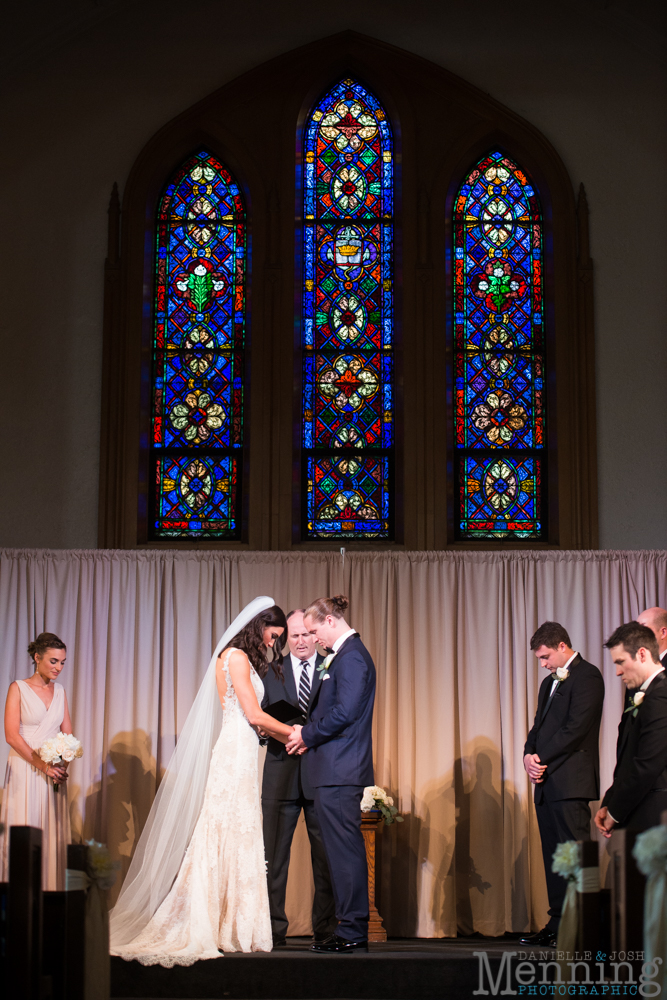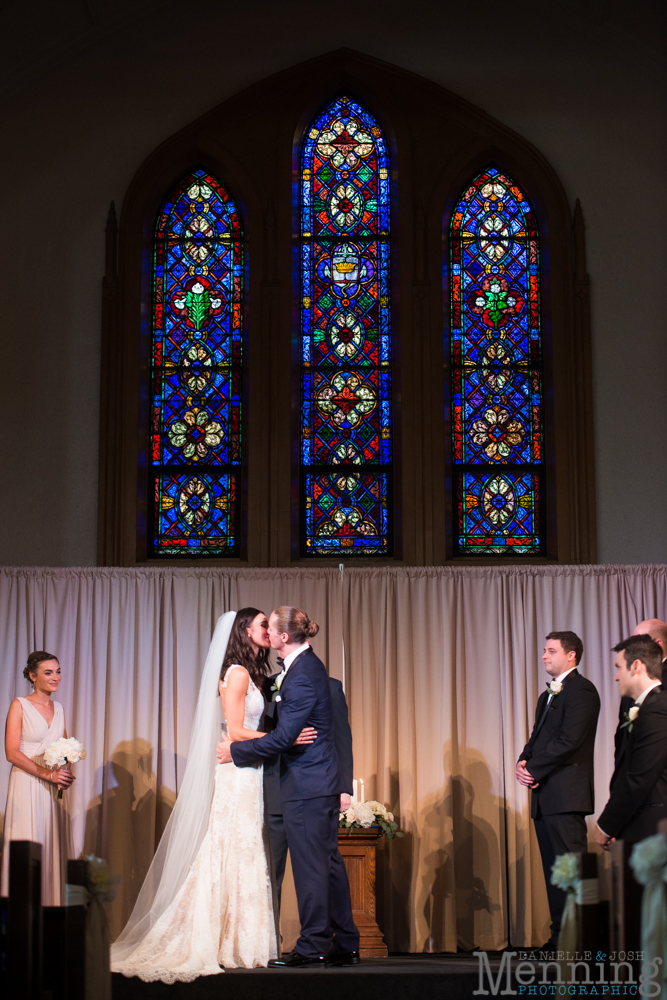 There's nothing like that Just Married feeling!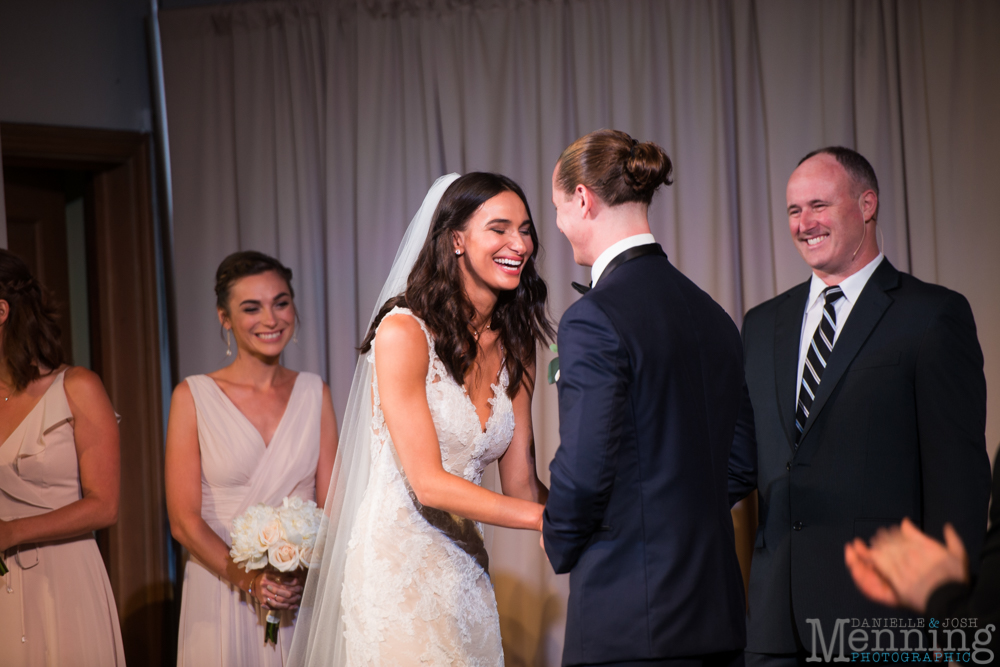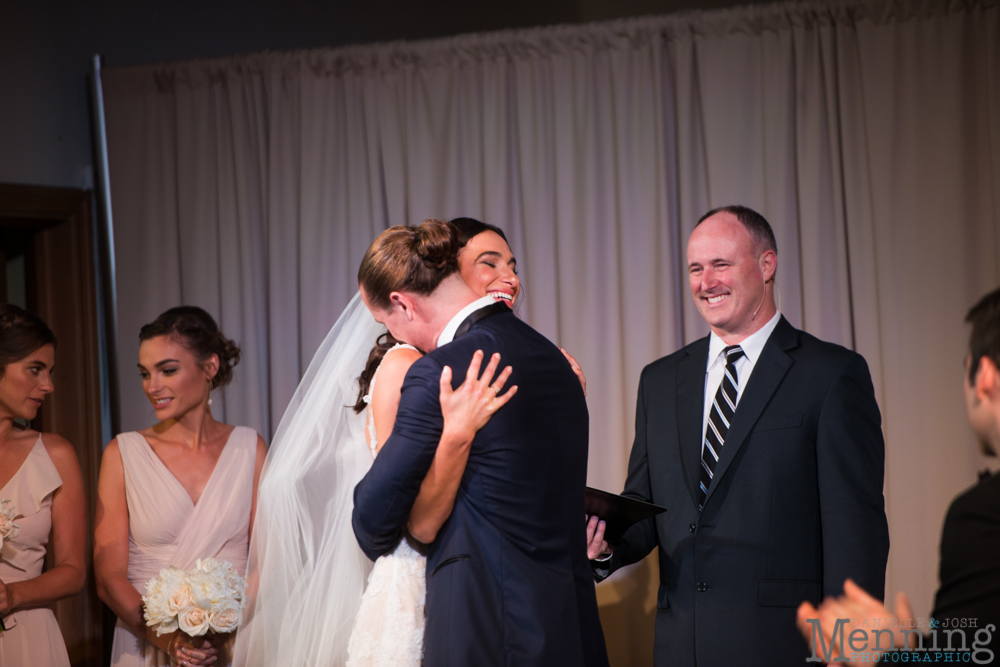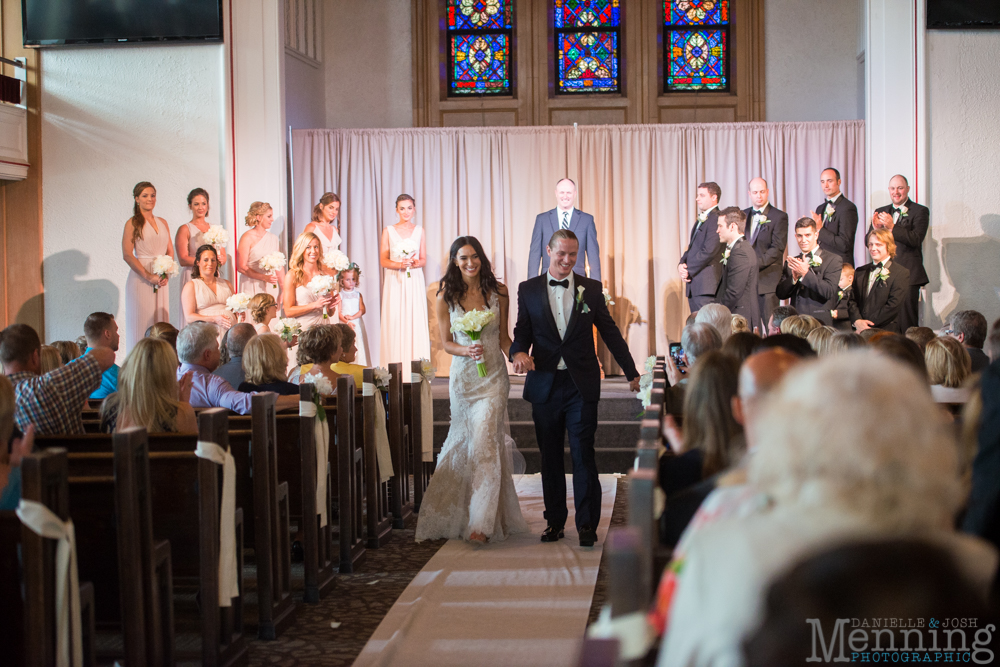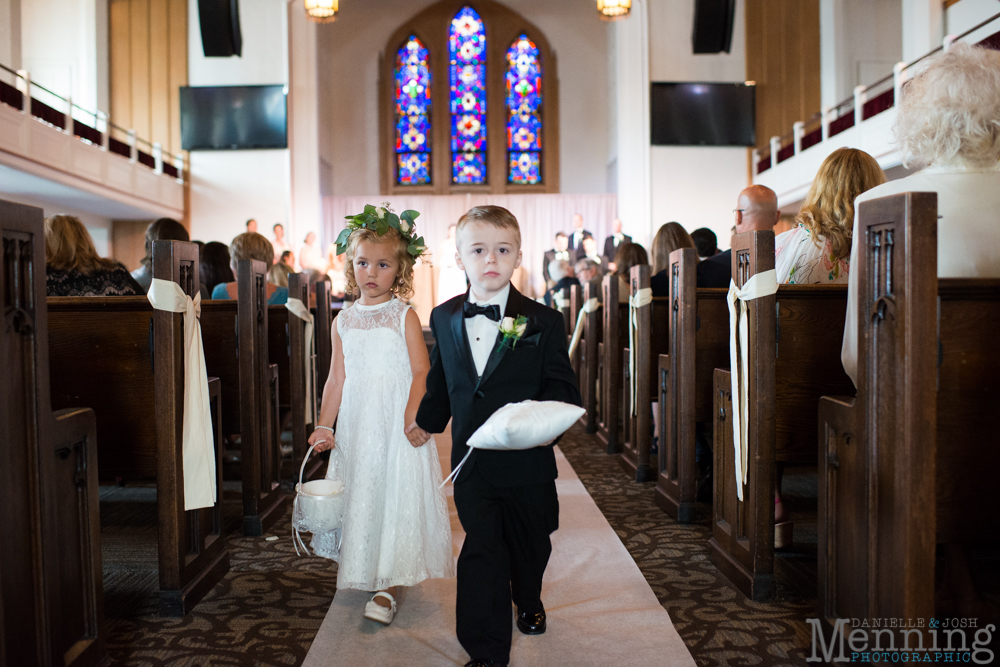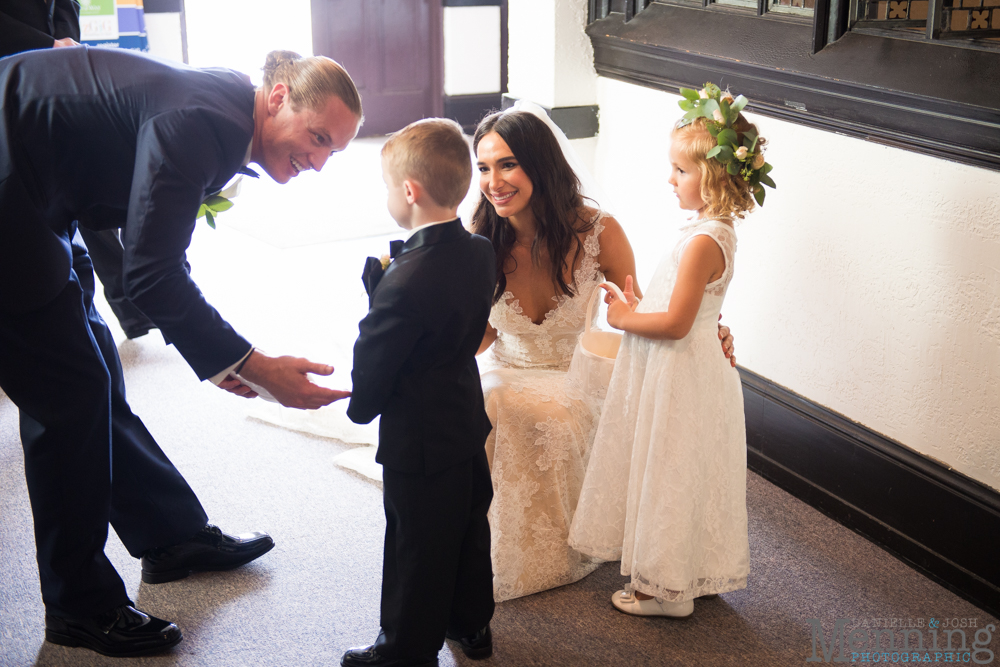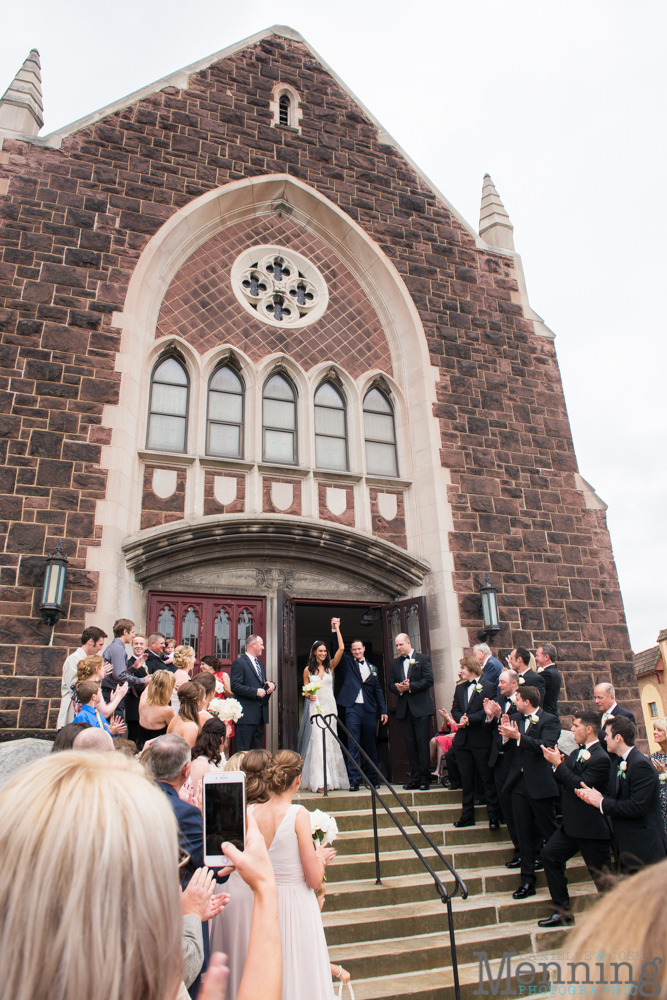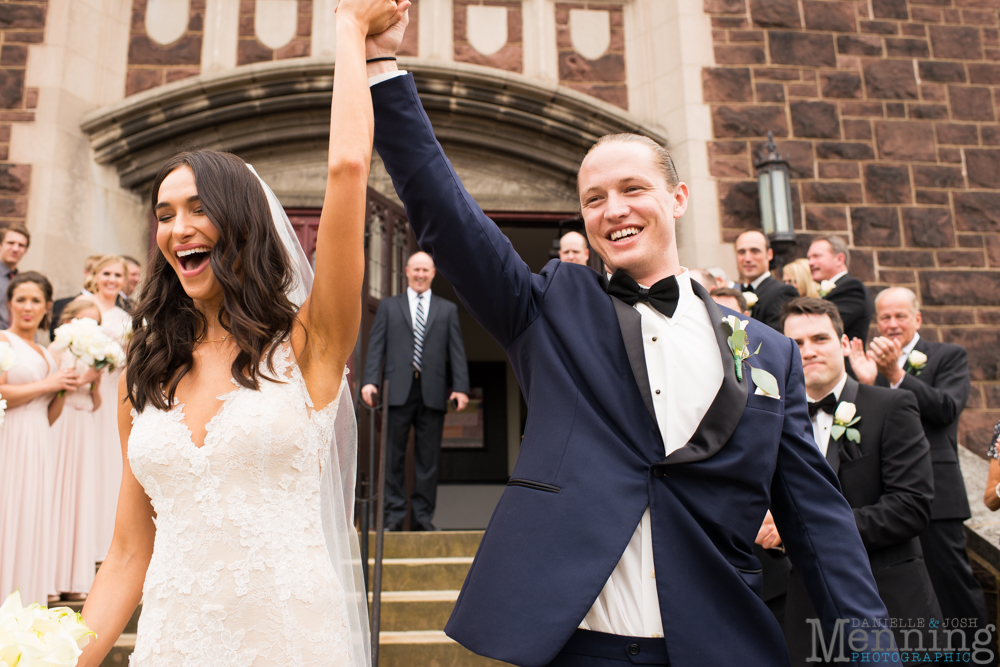 Ahhhh! We love these people! Jamie's mom is my mom's sister so these beautiful people are our family. We were sad that we were missing a couple due to illness, but we hope the photos will at least somewhat make up for it.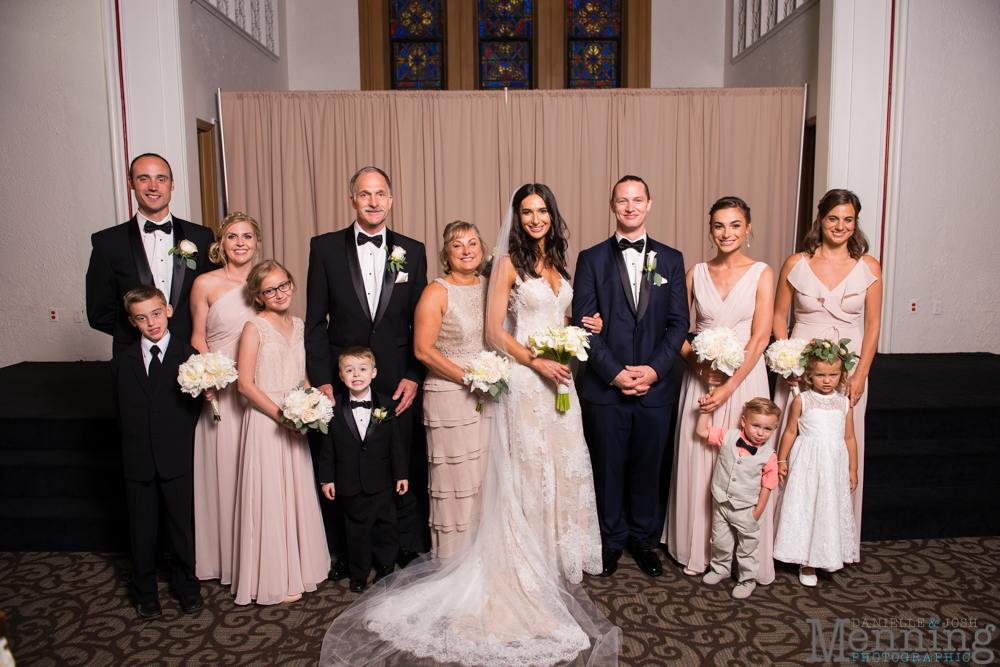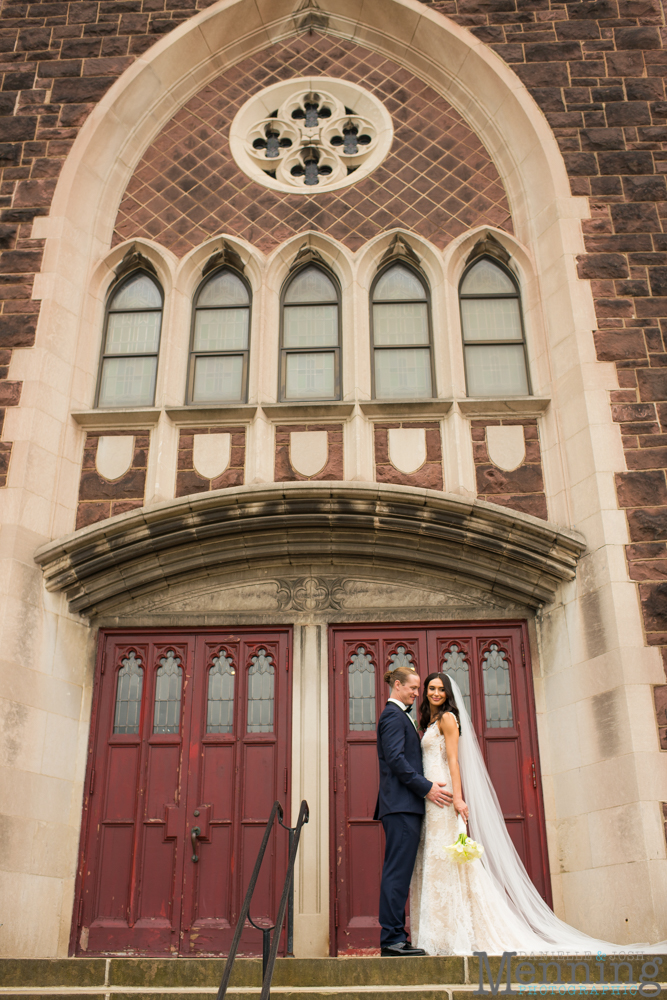 After our time at the church, we went to the Hot Metal Bridge near their reception venue for bridal party portraits and bride & groom portraits.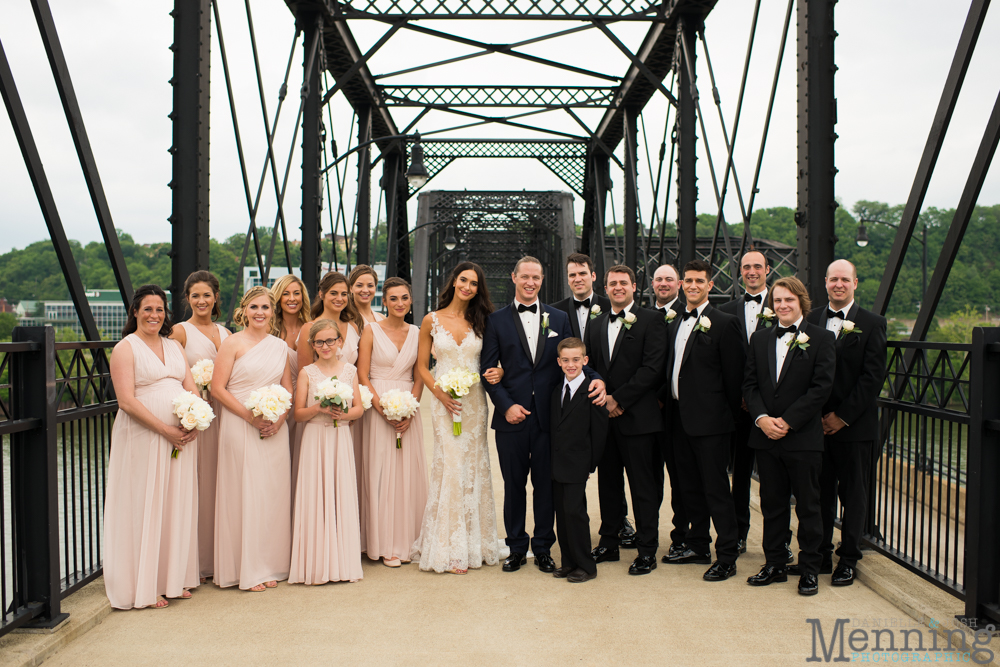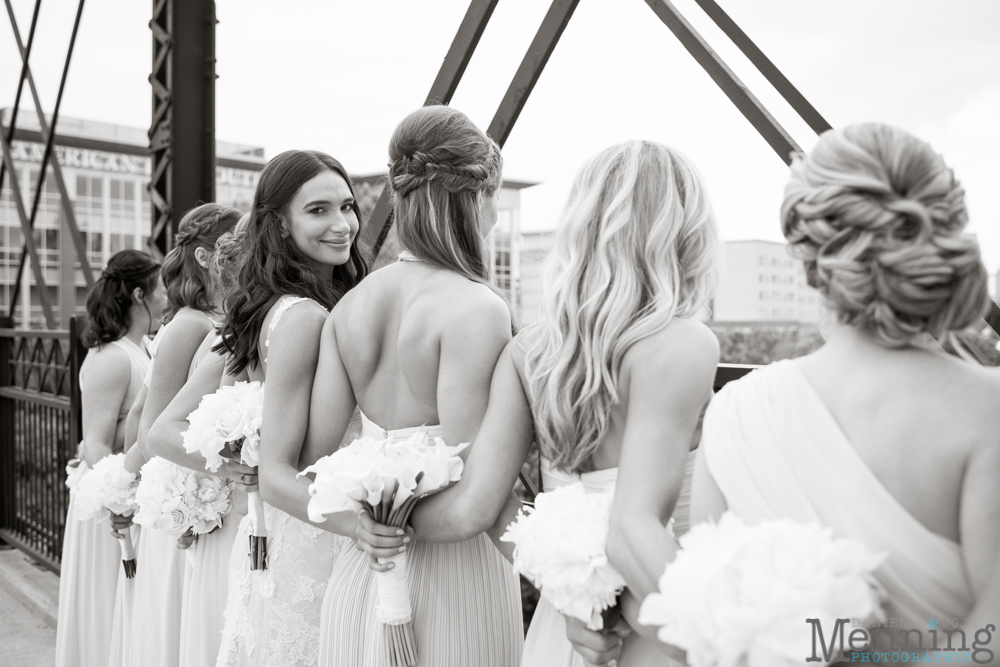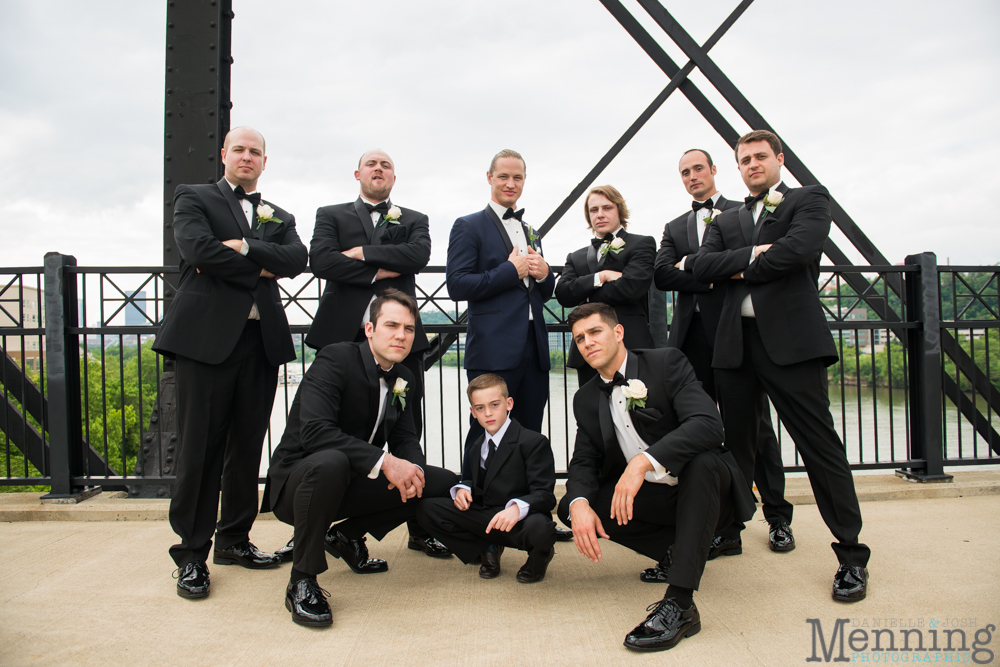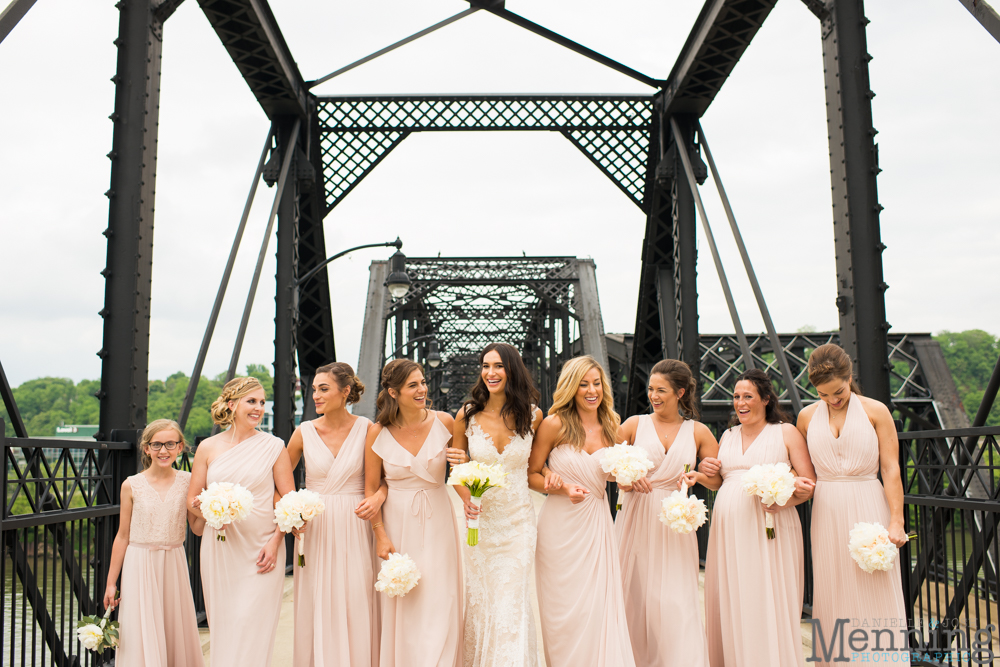 We could've photographed these two all day. They're perfect together!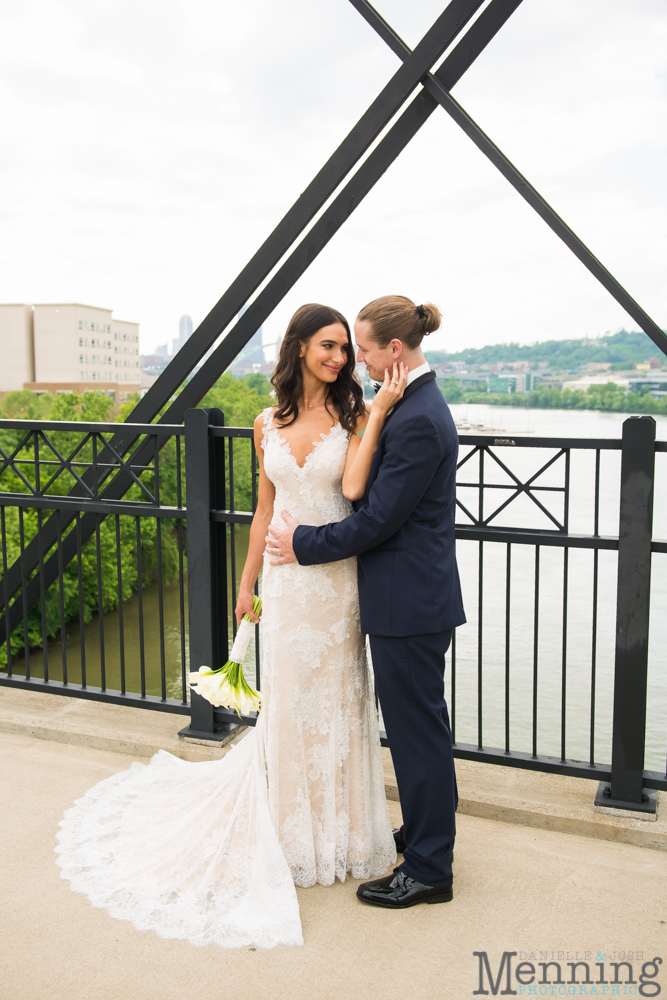 Their love is just too sweet.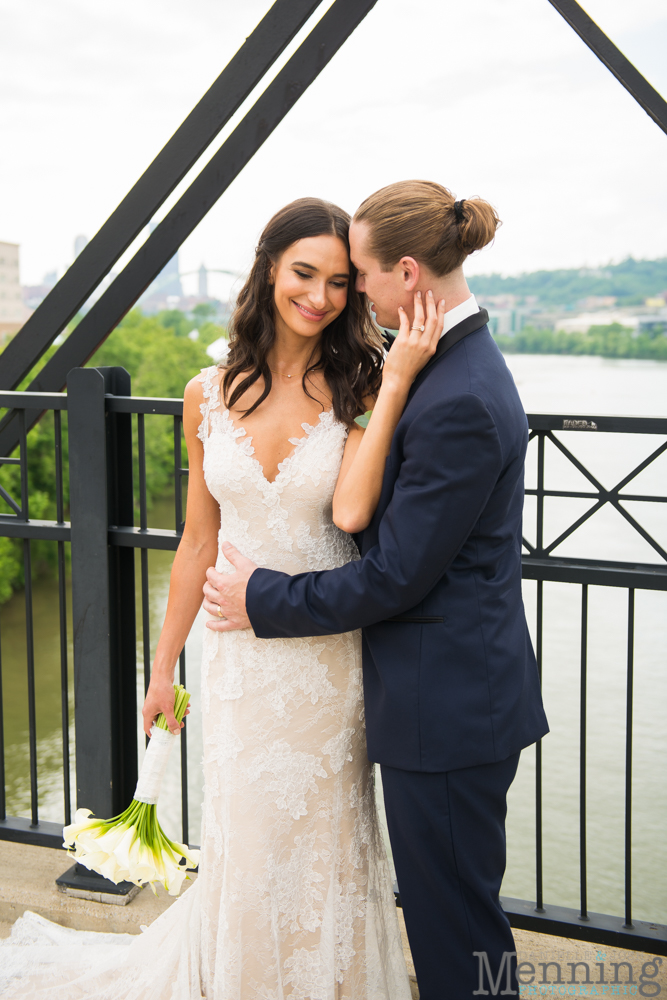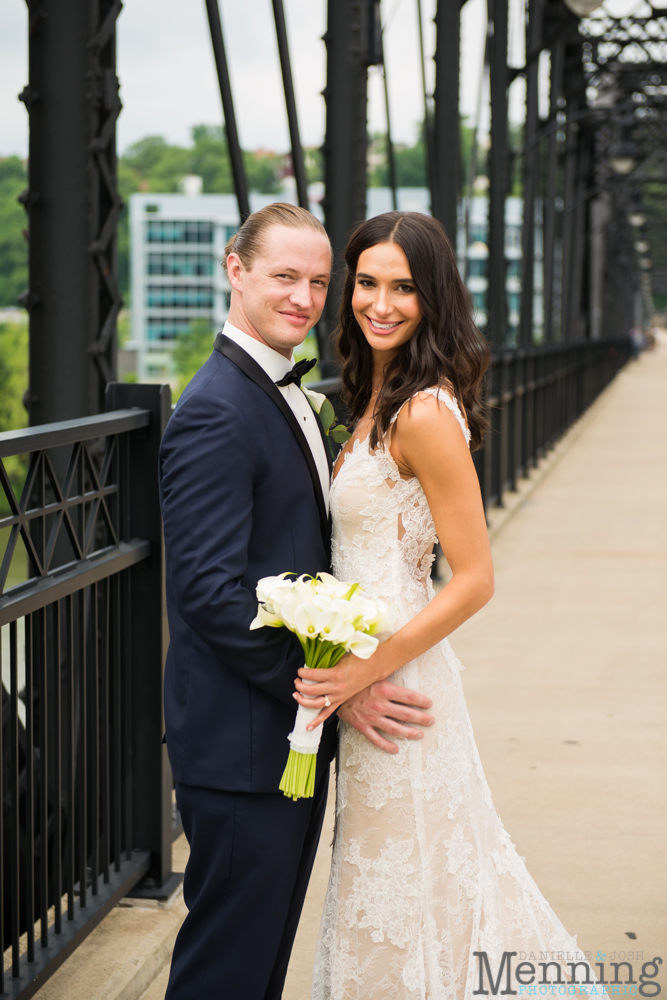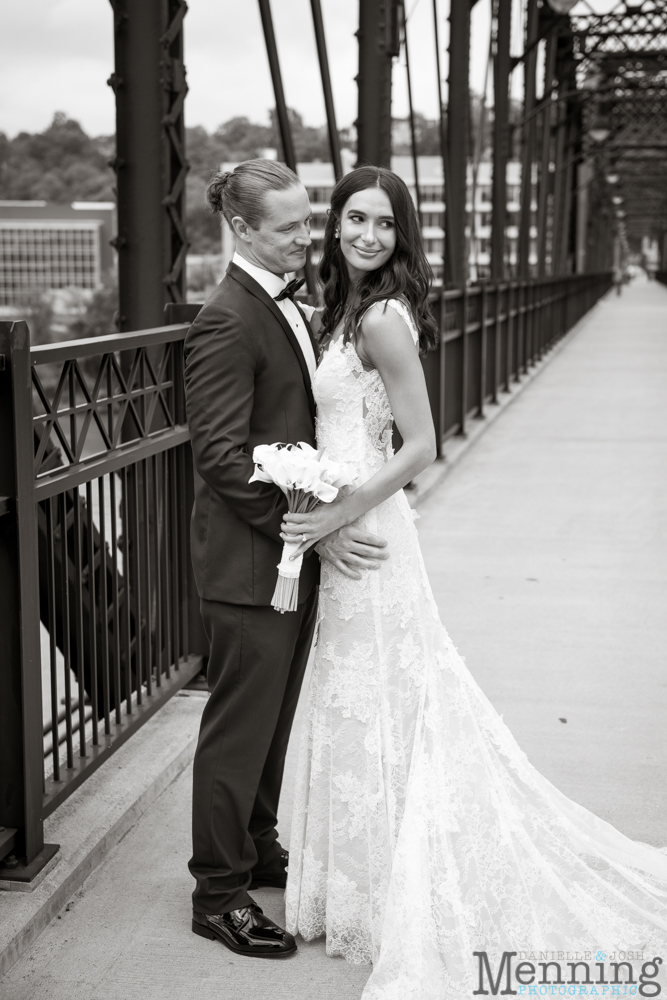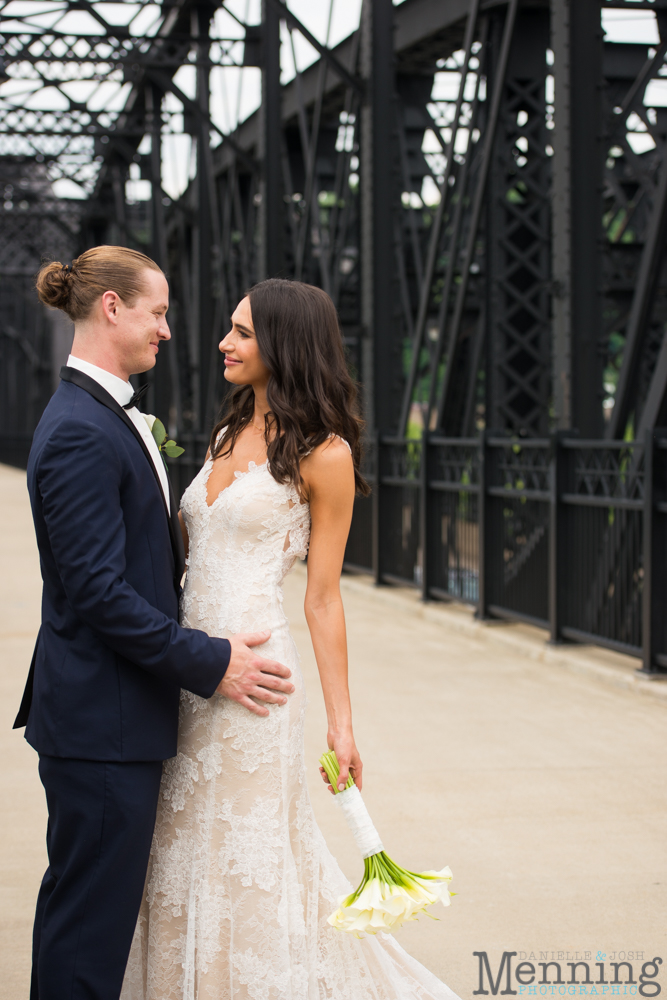 I'm so beyond honored that these two chose us as their wedding photographers! We had a few conversations right after they got engaged when they were planning & setting a date. Jamie told us she would completely understand if we wanted to take the day off shooting and just enjoy the family wedding. But we simply could not imagine NOT photographing this beautiful day between these two amazing people. We had such a wonderful time being their wedding photographers & we also enjoyed ourselves as family members, too. It was the best of both worlds.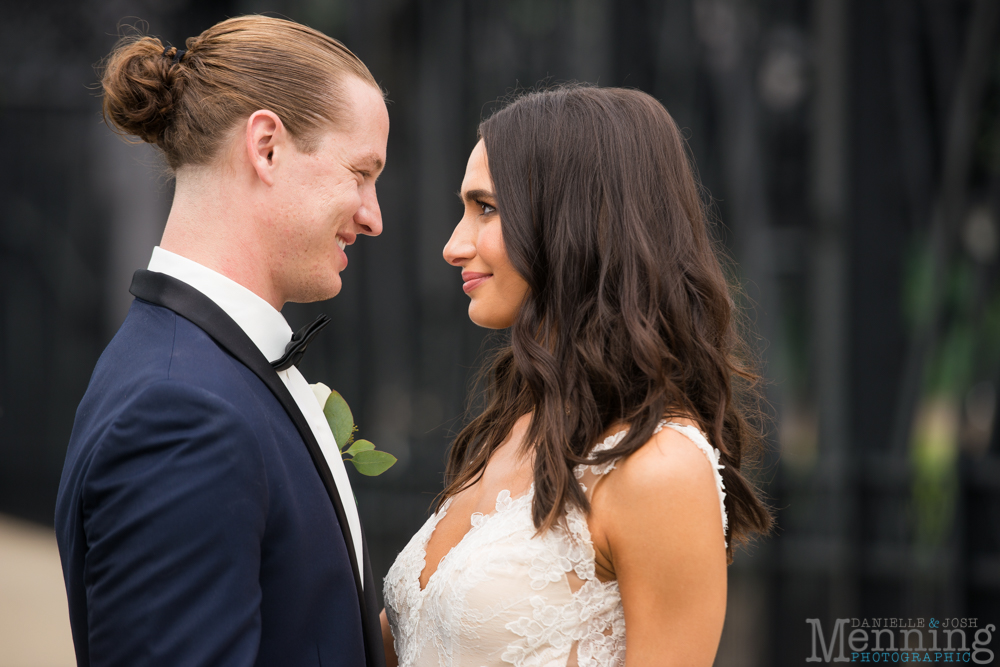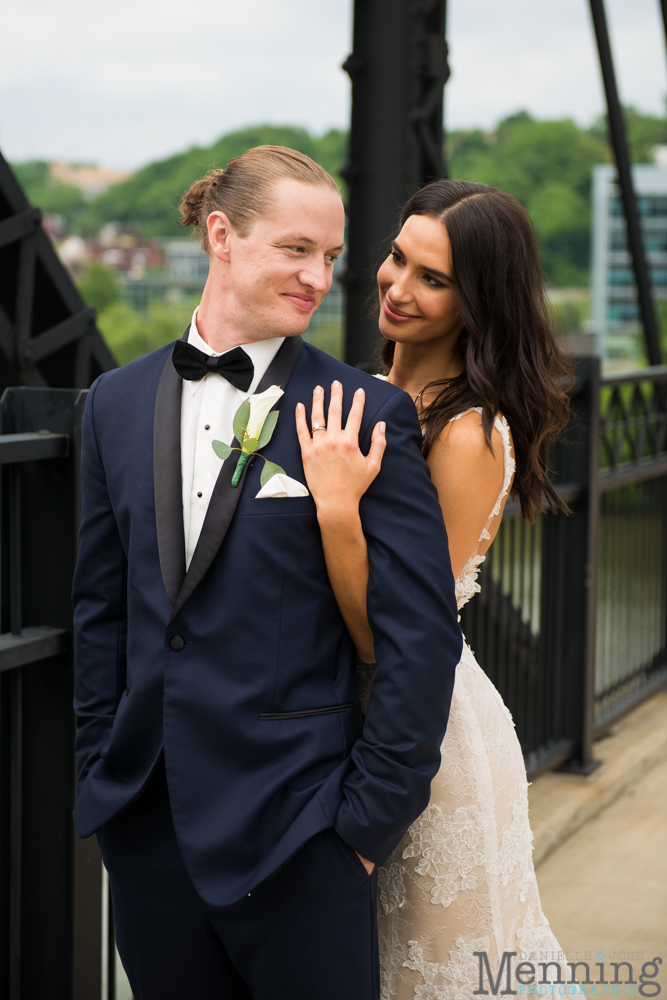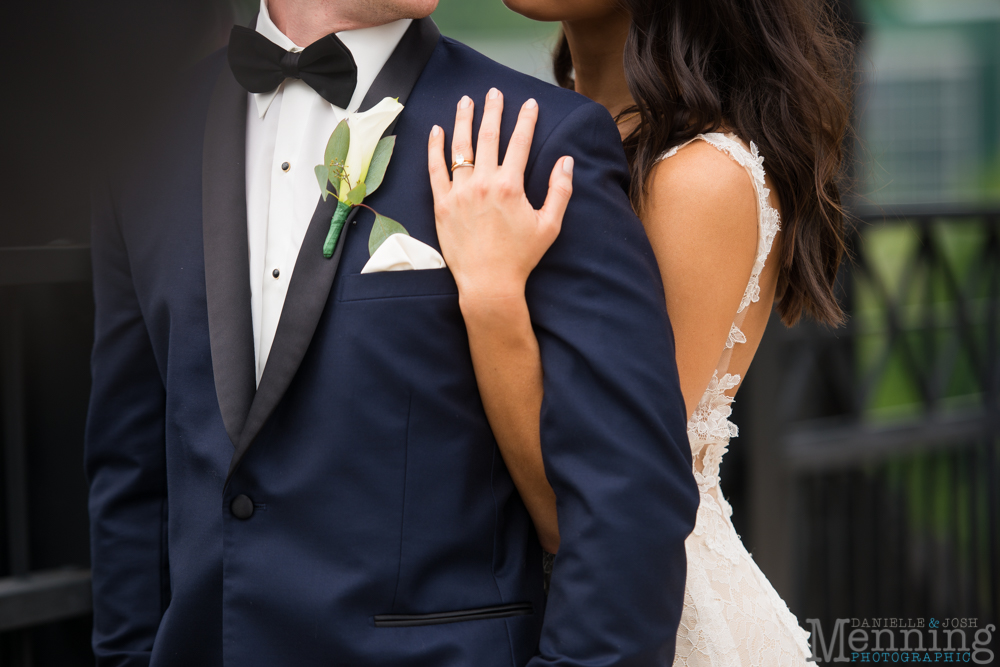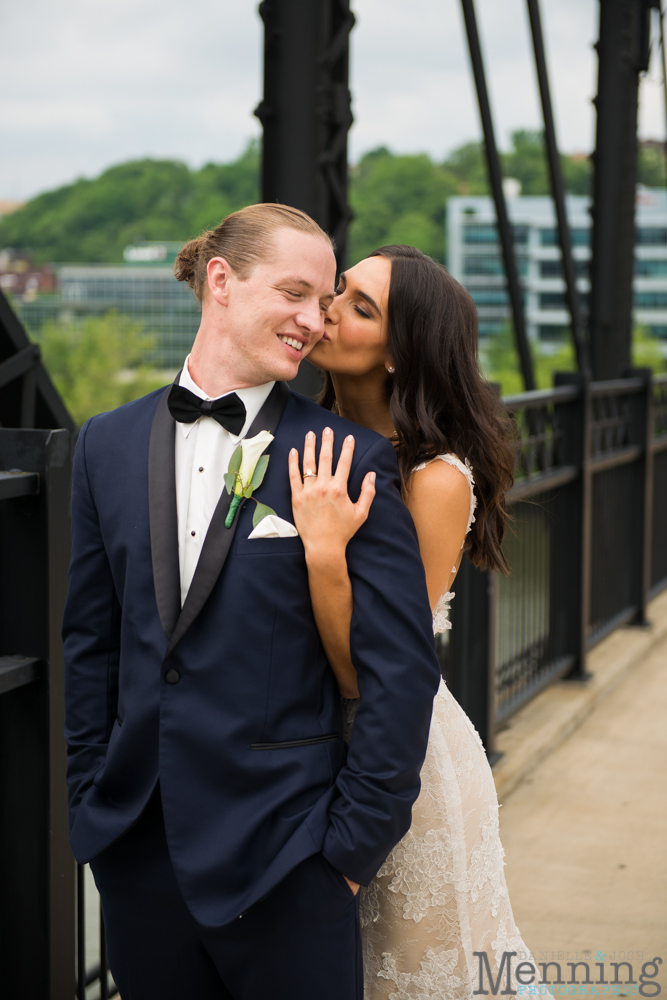 That DRESS! That tux! Those smiles! Wanna hear something so amazing & funny & great all at the same time?! On the night Jamie & Nick met, they both knew that they had met the person they wanted to marry. Seriously! Of course, they didn't want to seem intense & insane so they didn't say that to one another for quite some time (lol!), but they did tell their family members & close friends. Nick's Best Man even mentioned that in his toast at their wedding. Well, on their second or third date, a random stranger came up to them & said, "You two would have beautiful babies!" hahaha! They both just looked at each other & laughed it off, but how did that person know they weren't related or something?! I can't stop giggling at that, but that person is so right. . .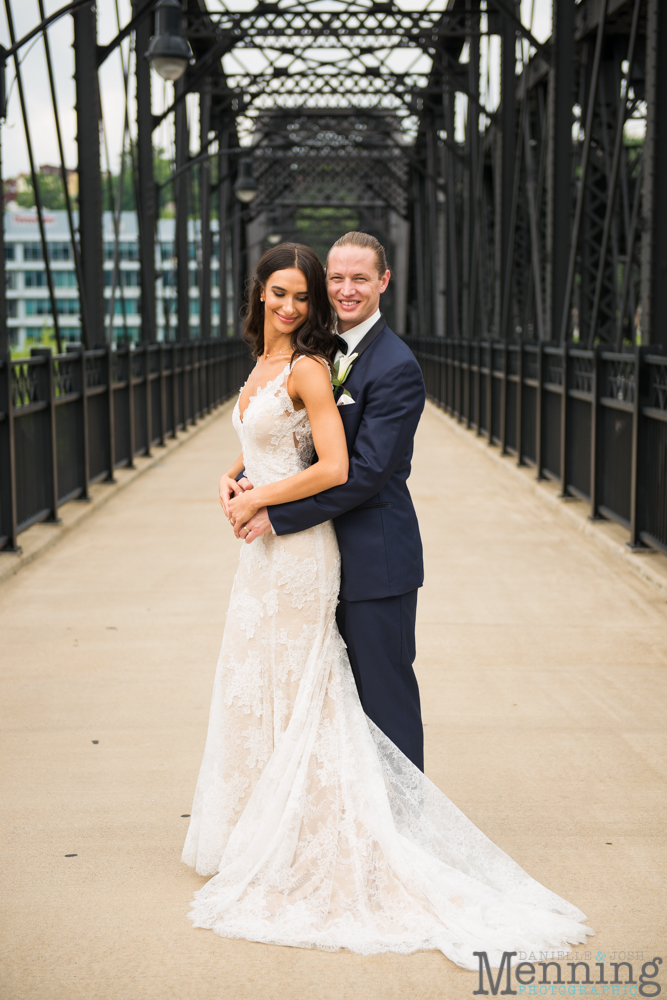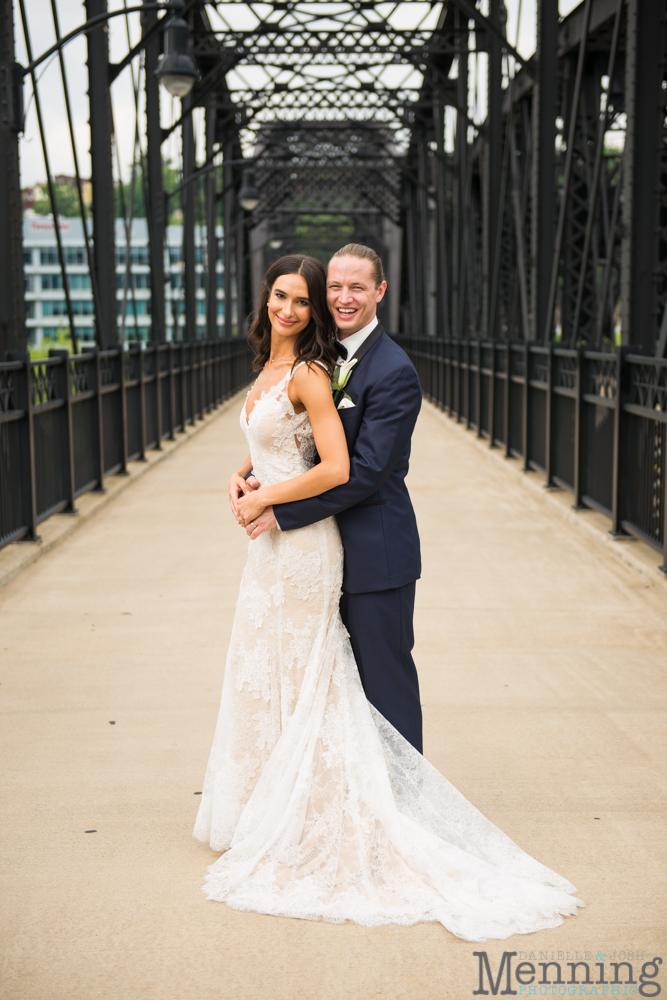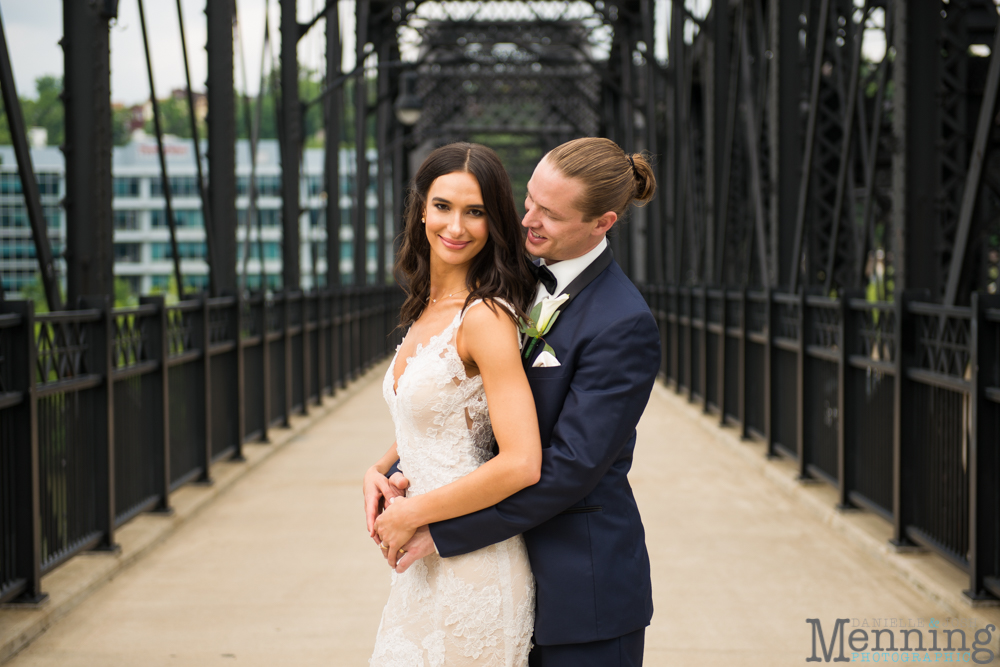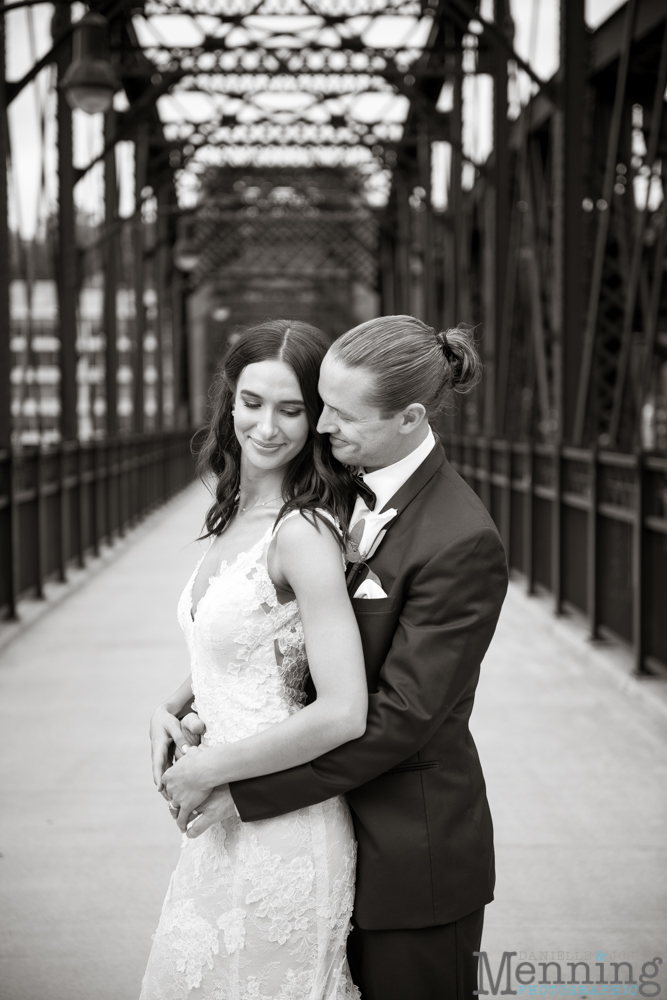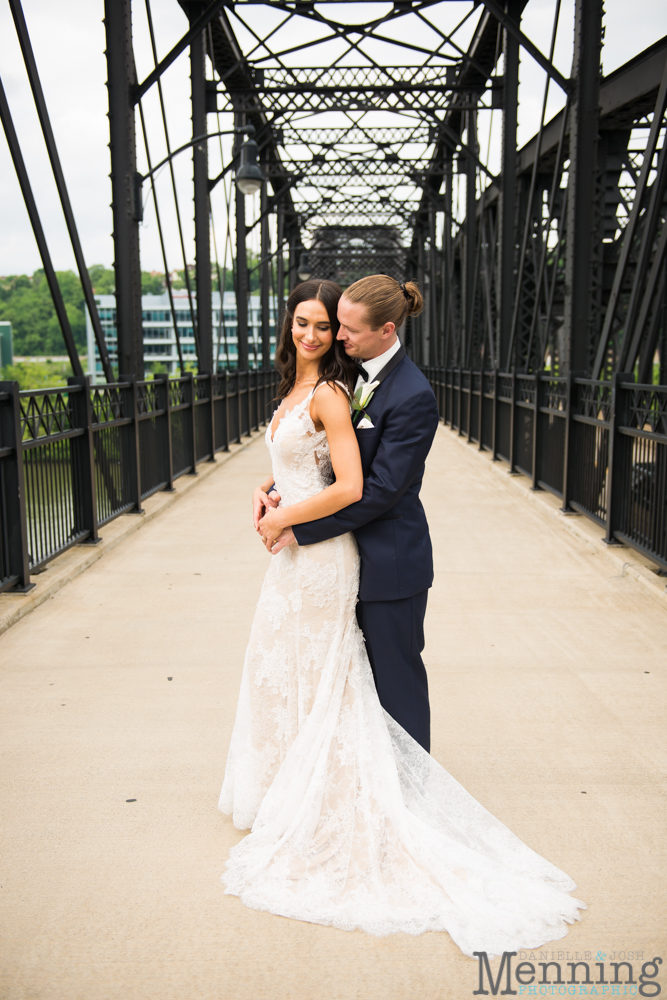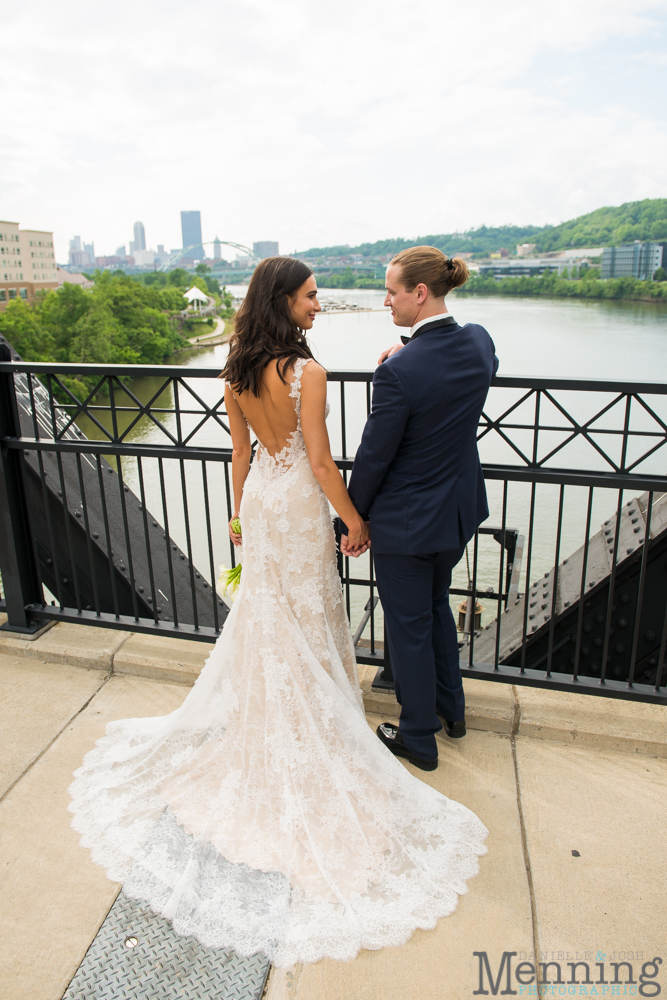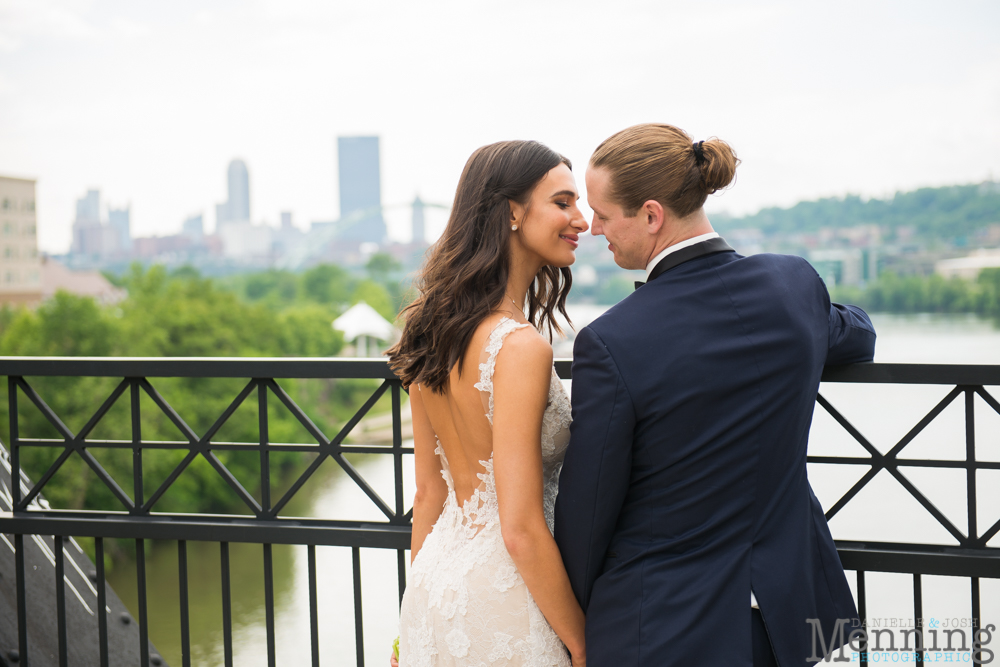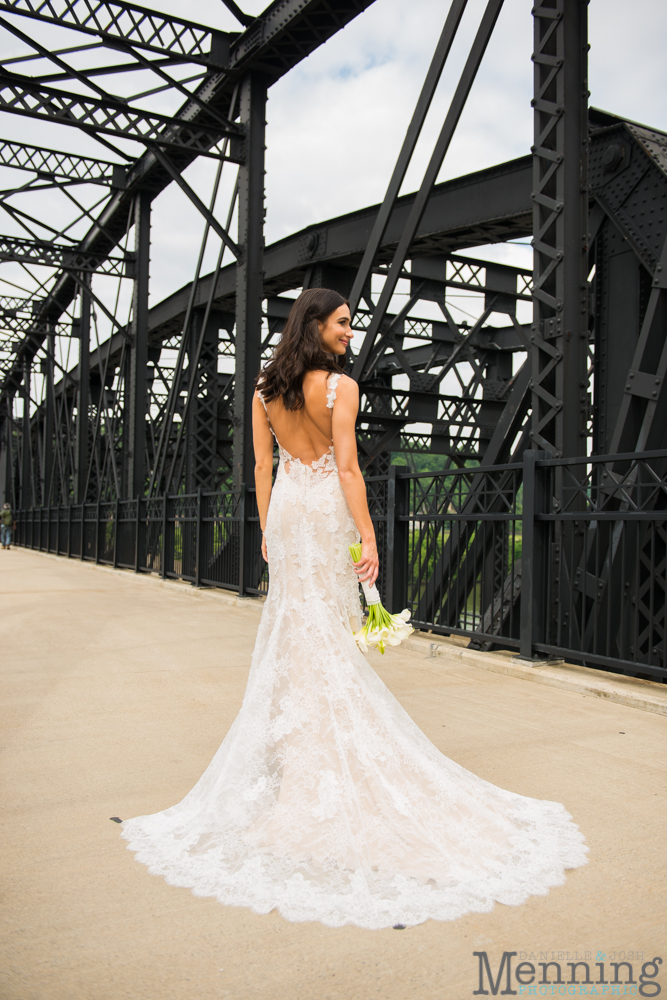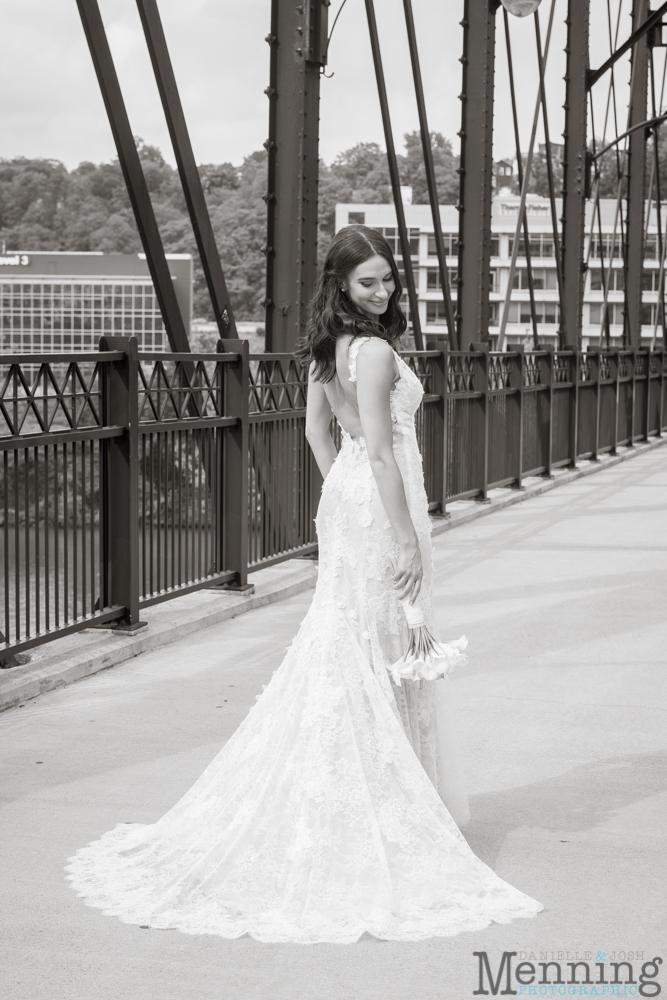 Jamie & Nick's sister-in-law who works with Petal Pushers made all of the beautiful bouquets & centerpieces. Stunning!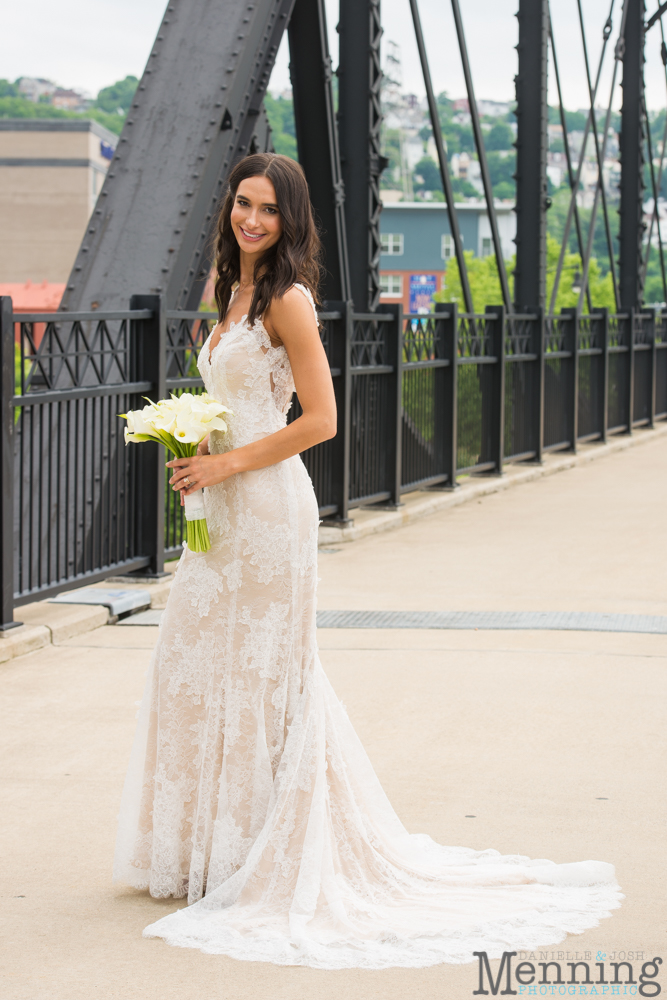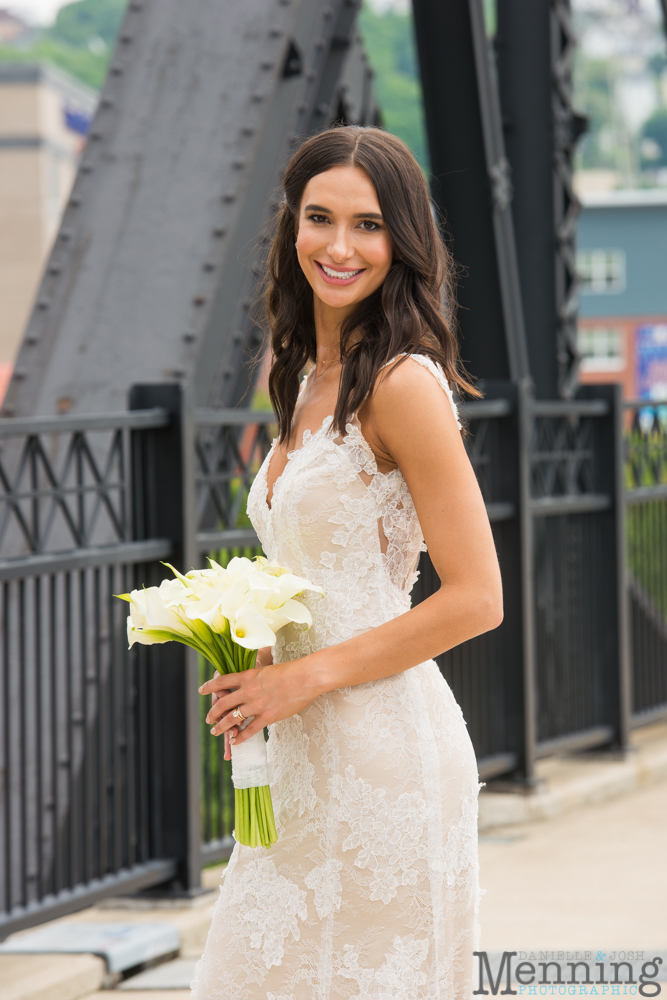 I texted both my mom & Josh after Jamie put her dress on at the hotel that she looked like a supermodel & they both answered the same exact thing: "I knew she would."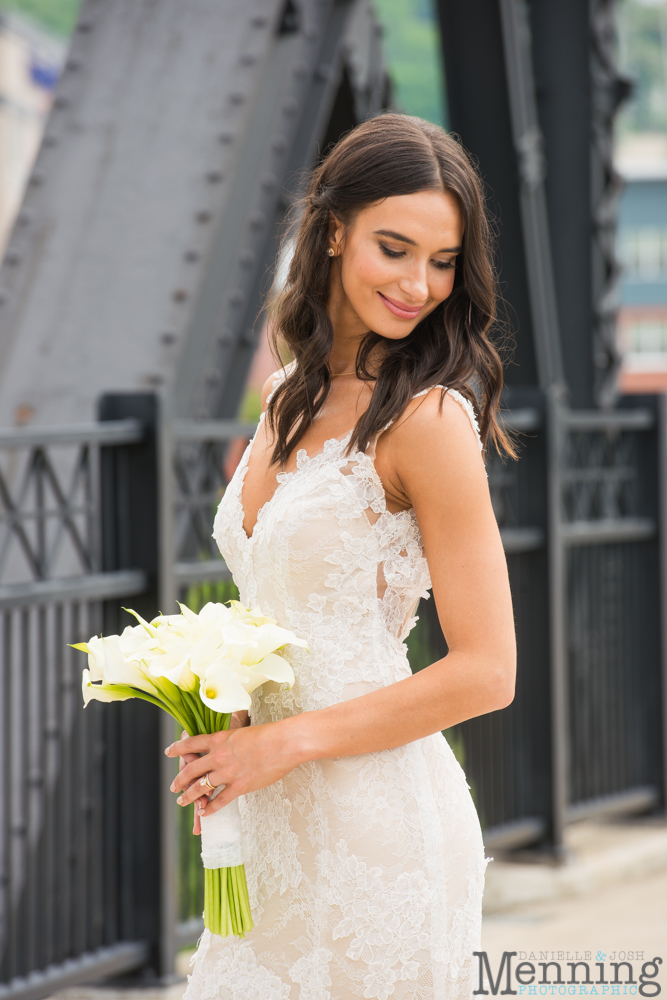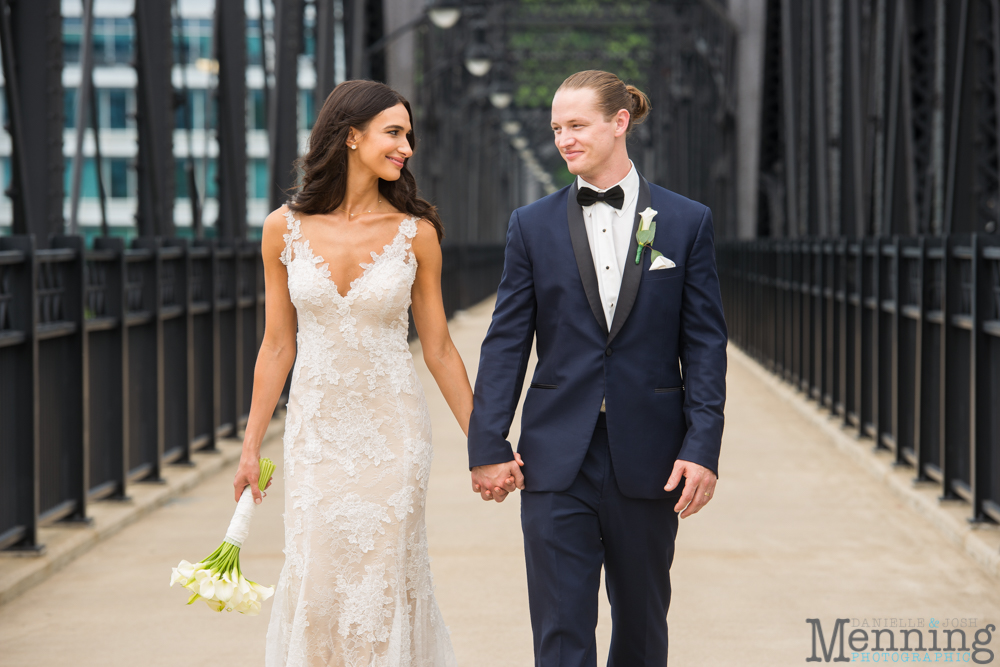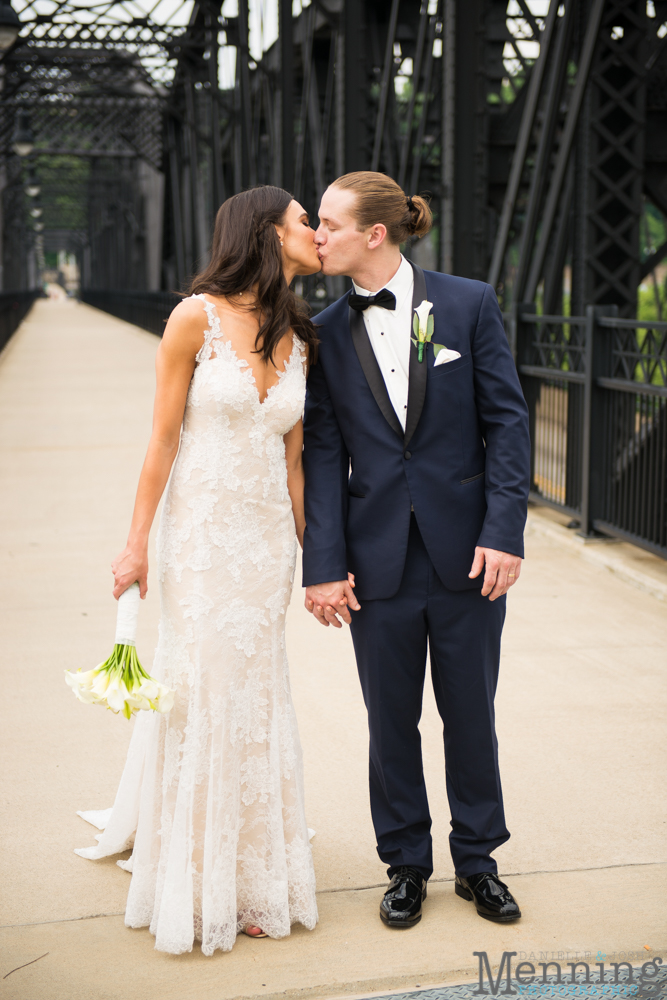 One of their requests was to possibly find a park so they could have at least some photos with greenery. But the time gap in between their ceremony & reception wasn't too large so going to a park would've been difficult. We spotted this tiny little alcove of green right by the Hot Metal Bridge & violá. . . park photos!  These two looked stunning no matter what their surroundings, though! Let's be real.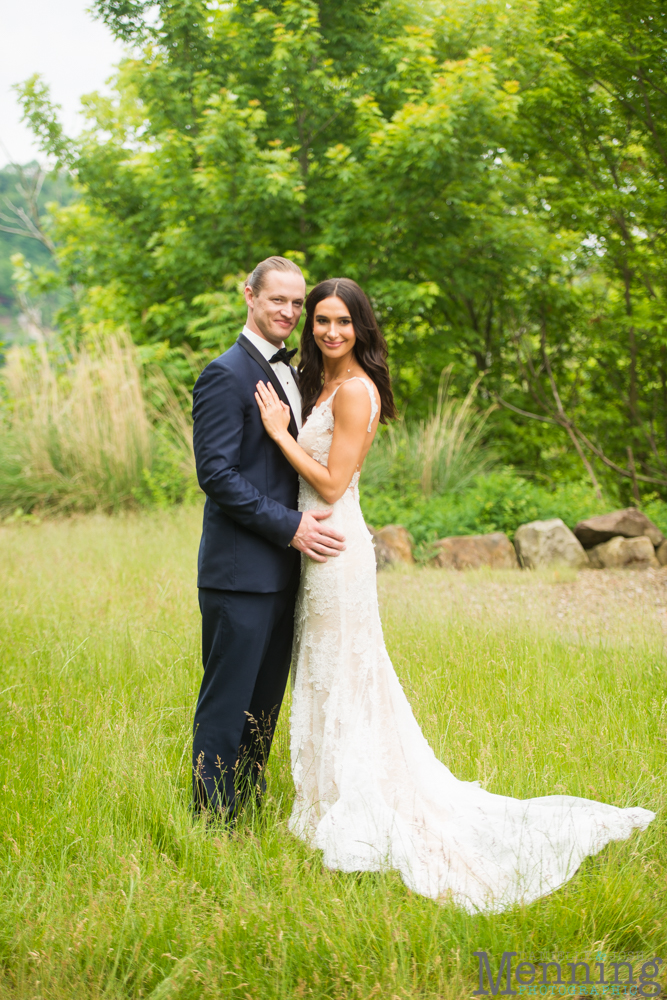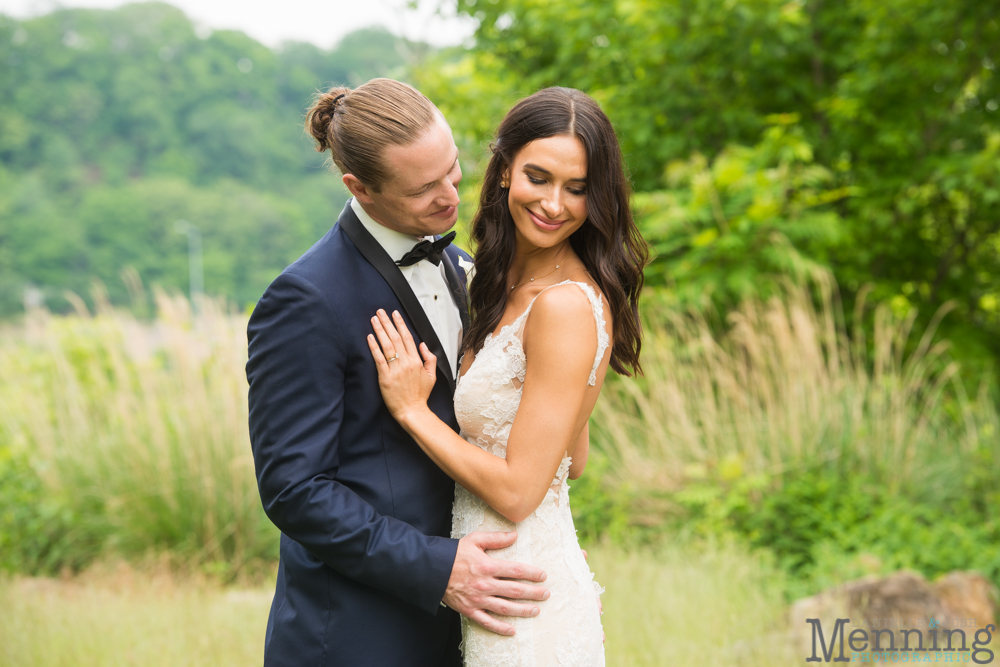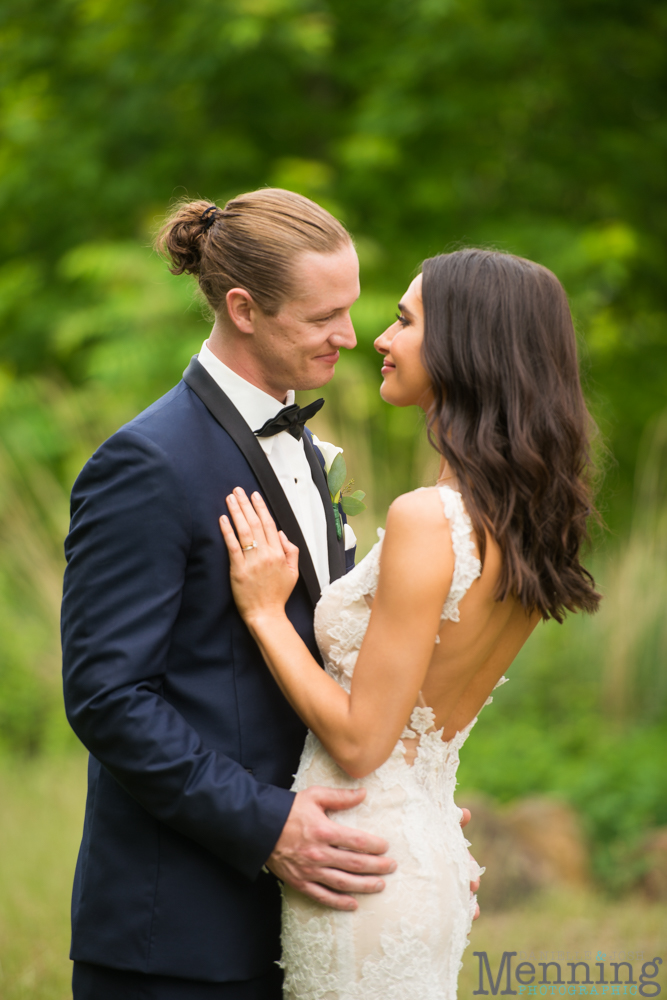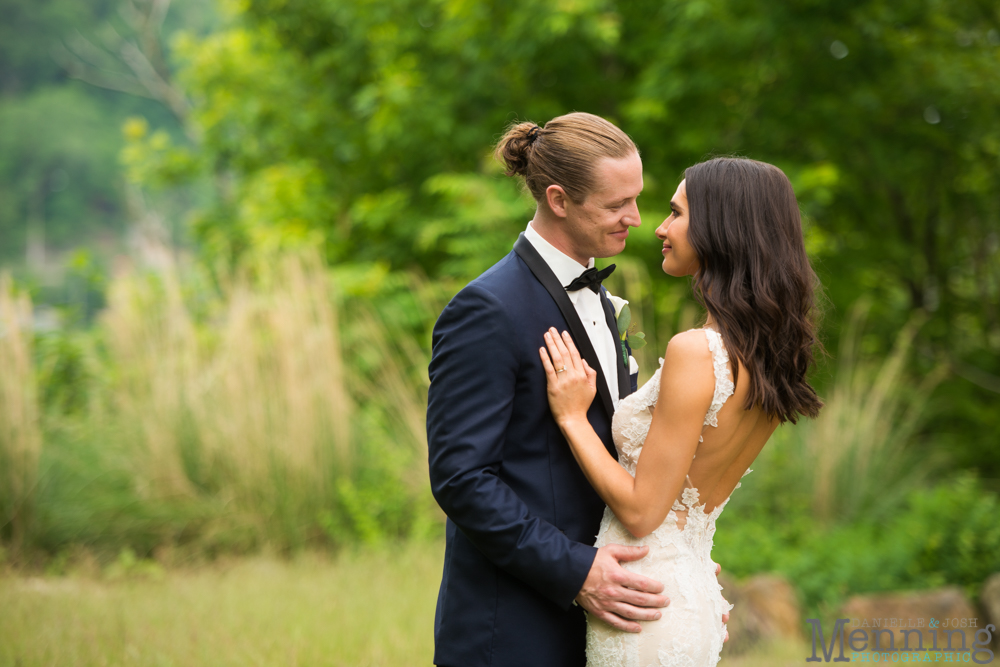 The Circuit Center was looking romantic with lots of candle light & soft hued florals.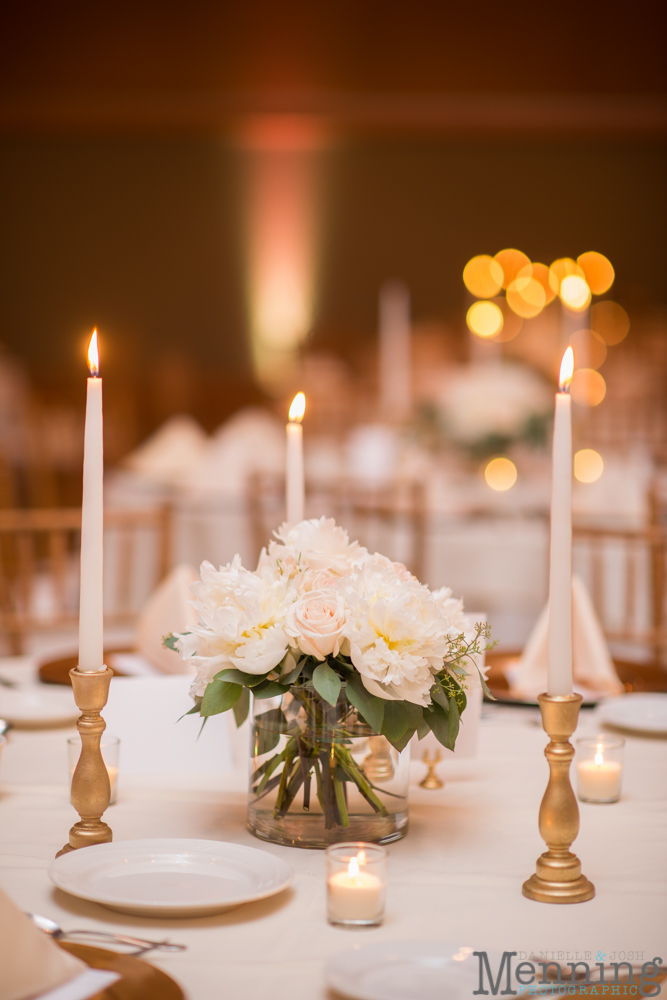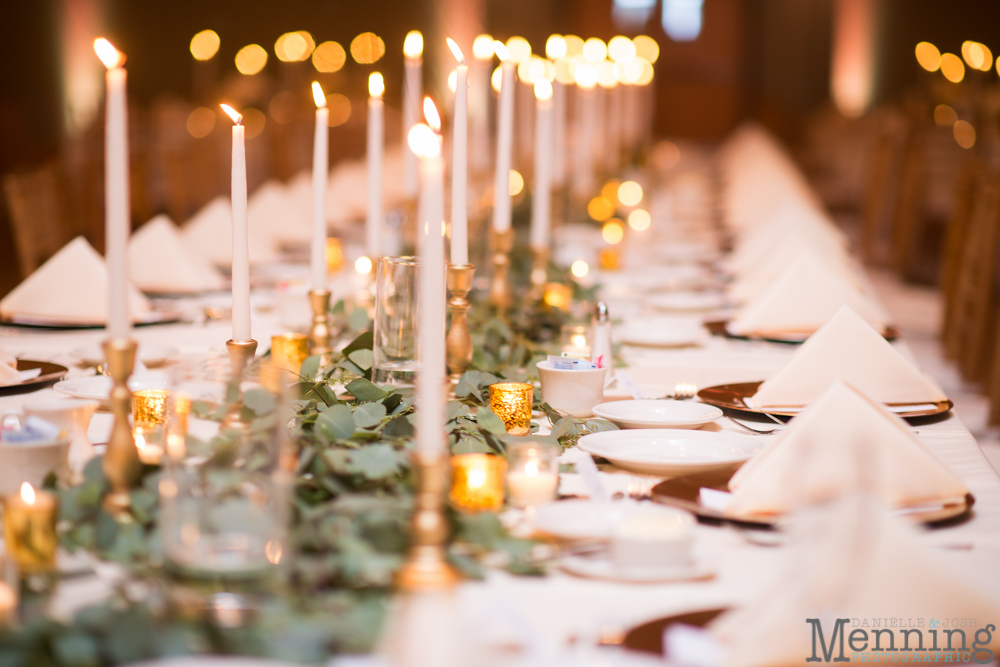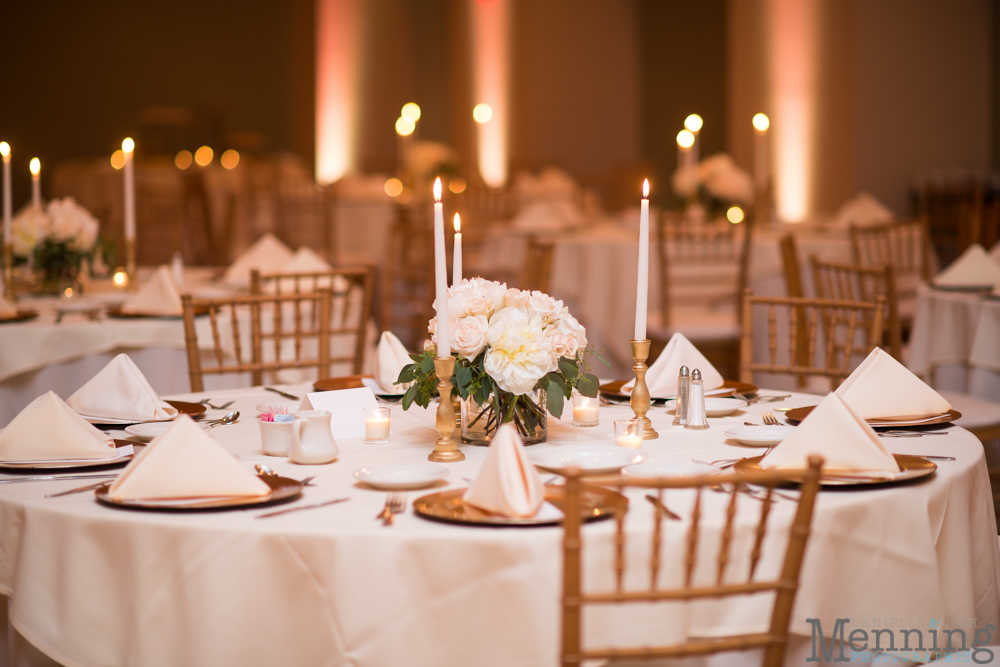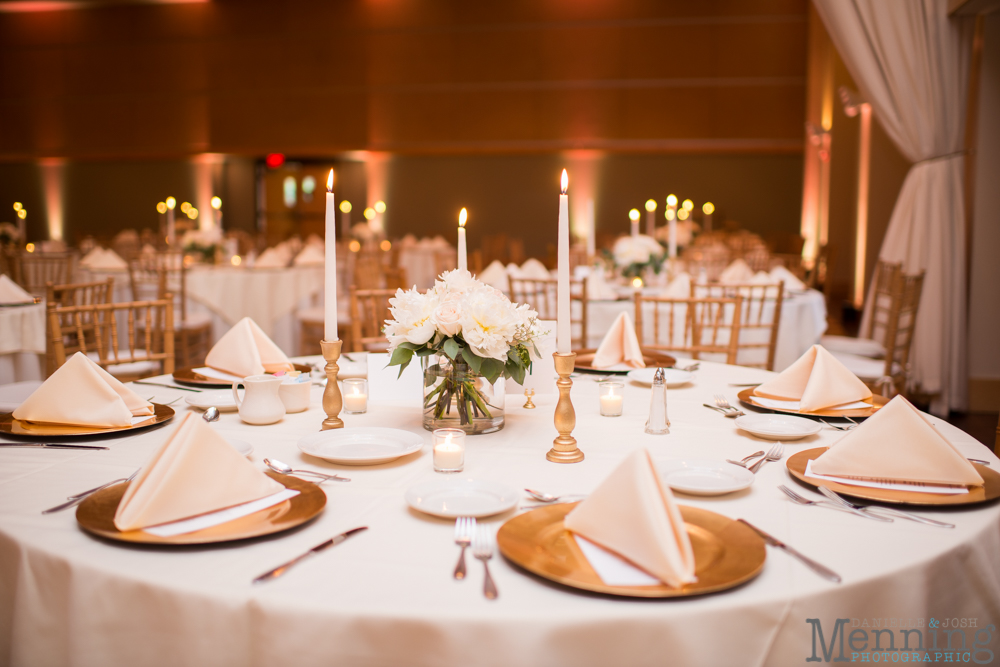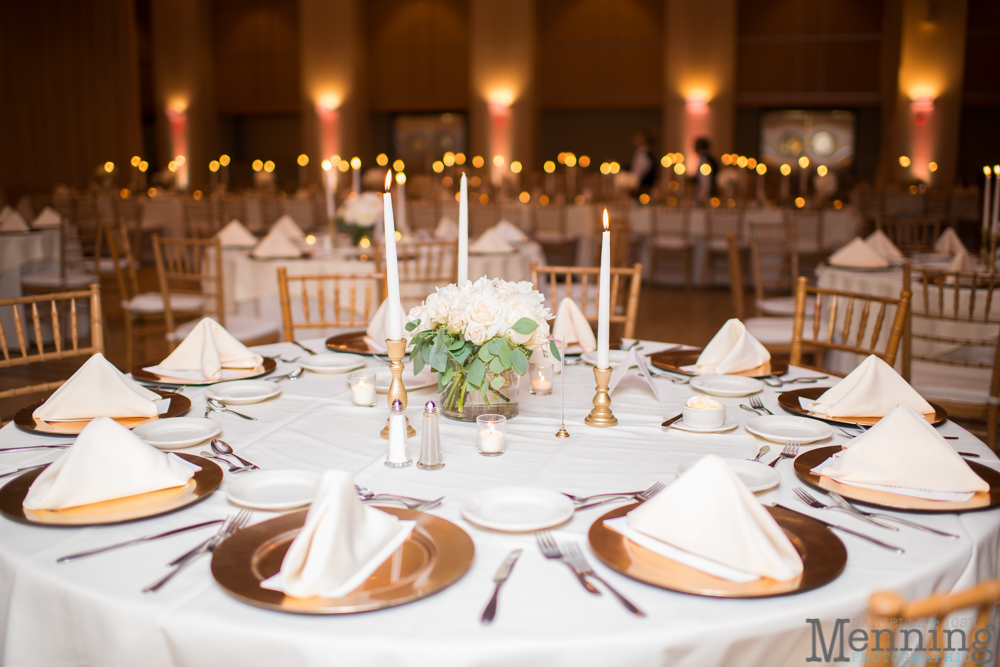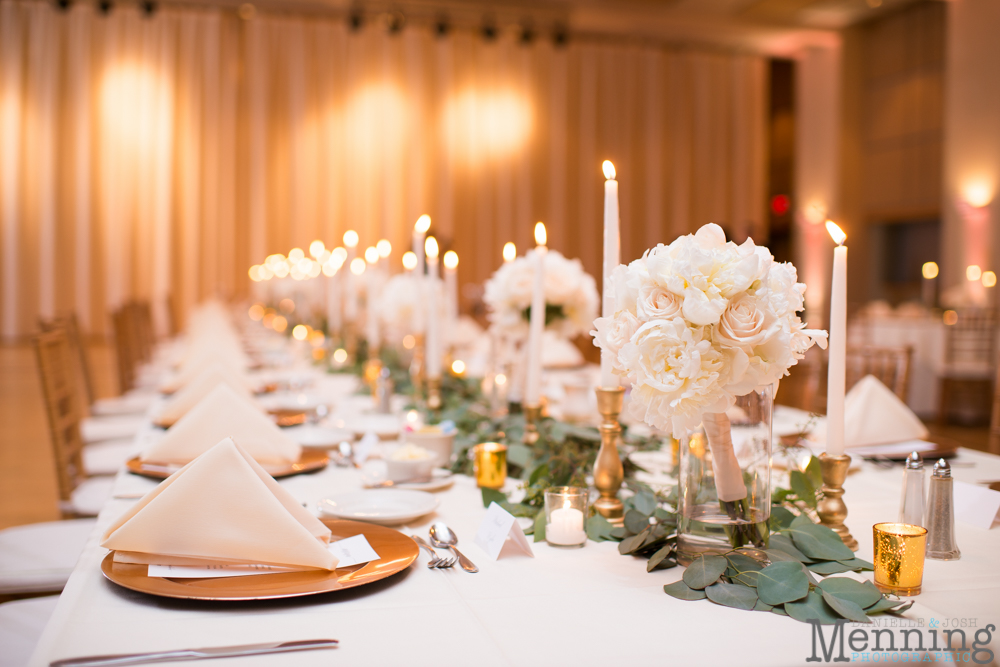 The Youngstown cookie table holding it down in Pittsburgh. Yes, I know you Pittsburghers will say you originated the cookie table. We respectfully disagree.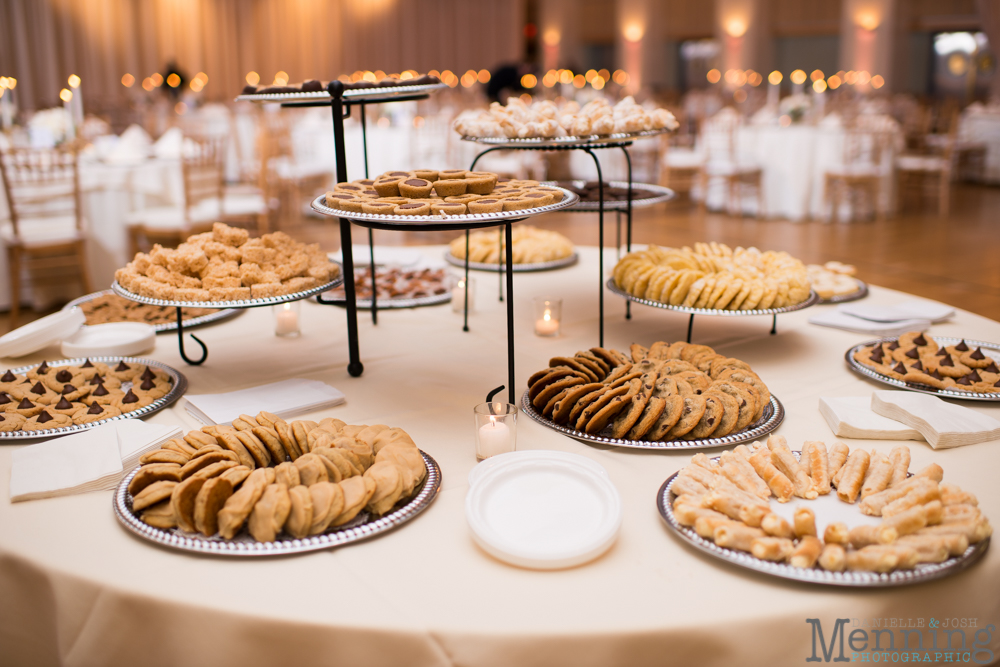 Lincoln Bakery made the lovely cake. It was delightful & had raspberry filling. Yum!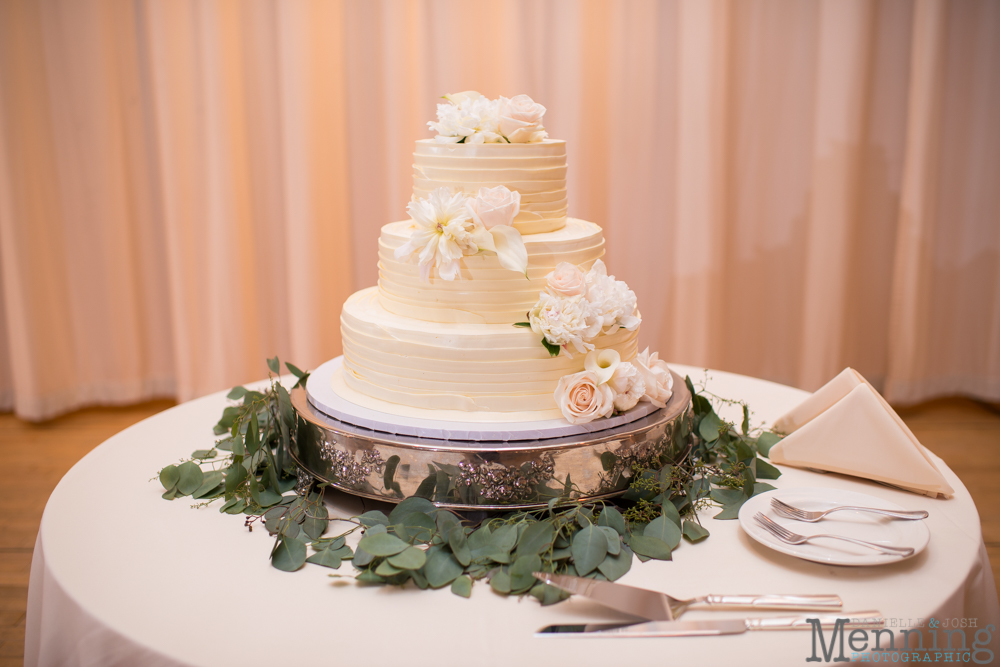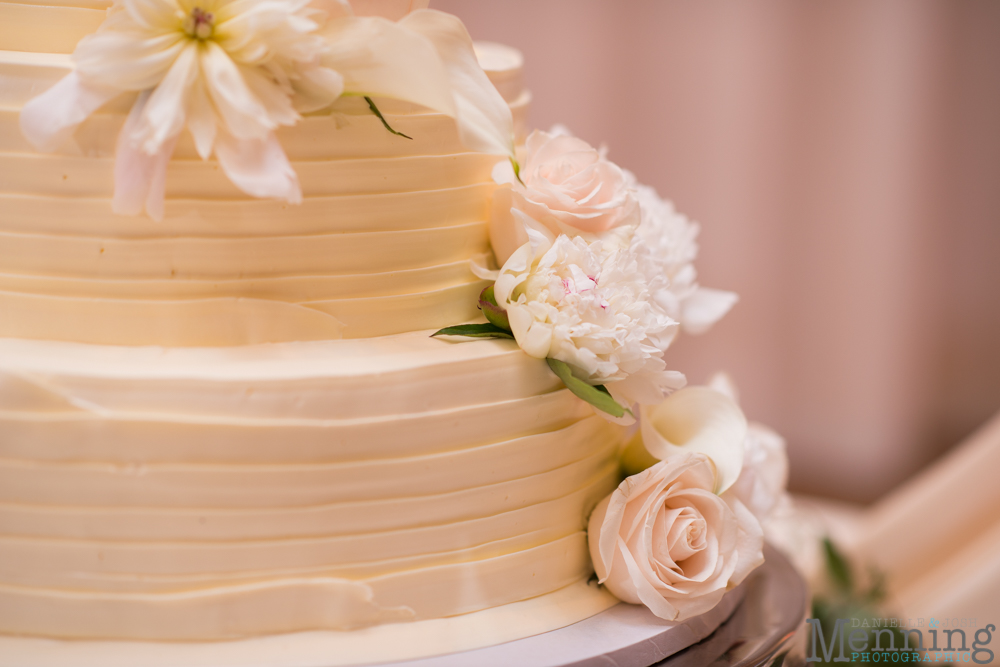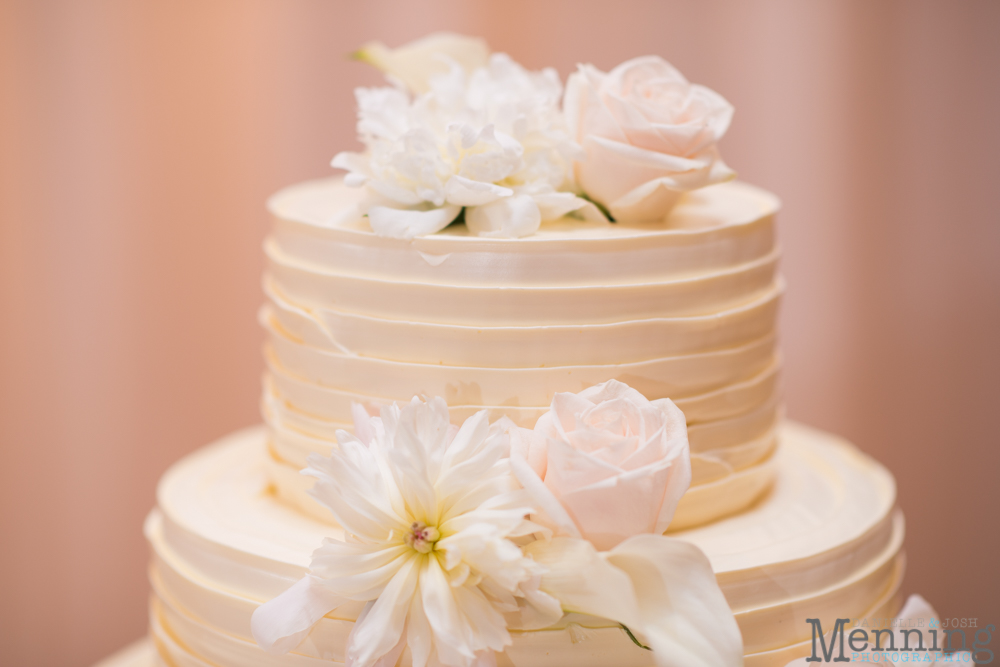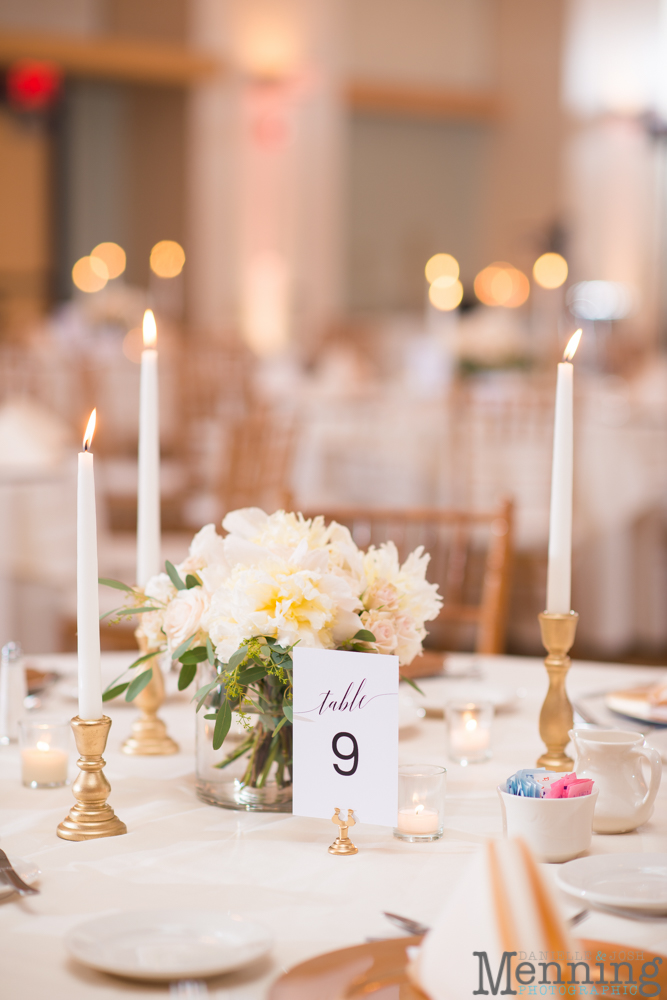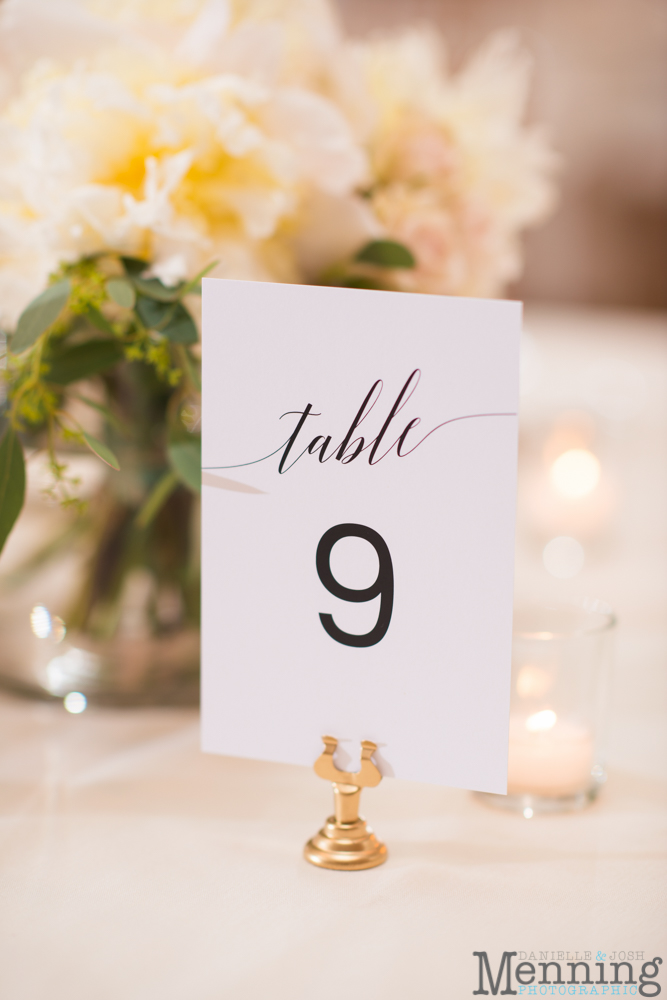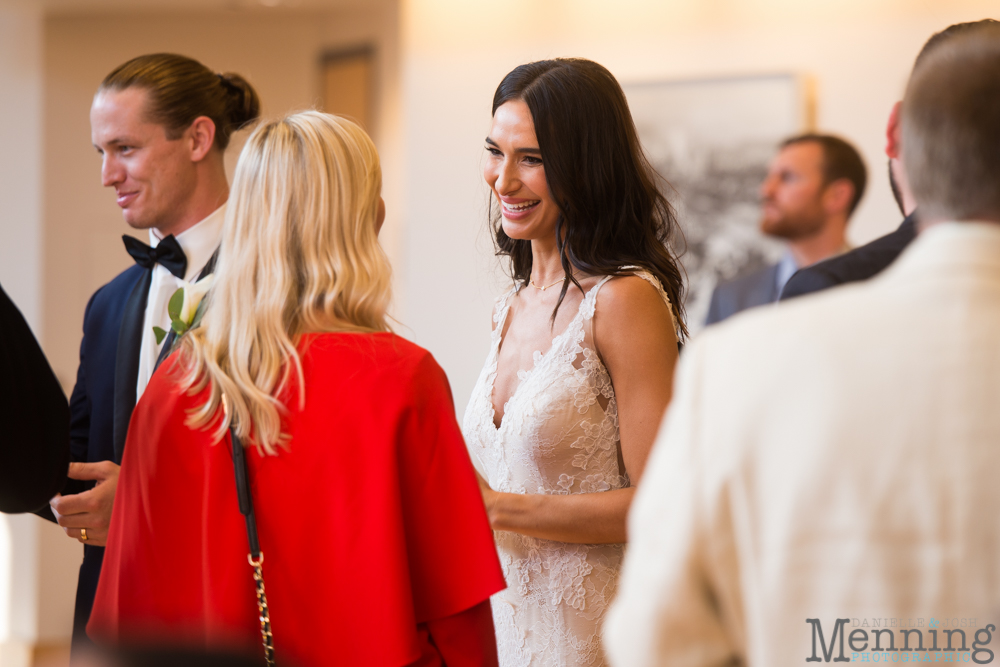 This is their nephew & his hair is downright fabulous. He's rockin' the man bun just like Uncle Nick & he's only six months old!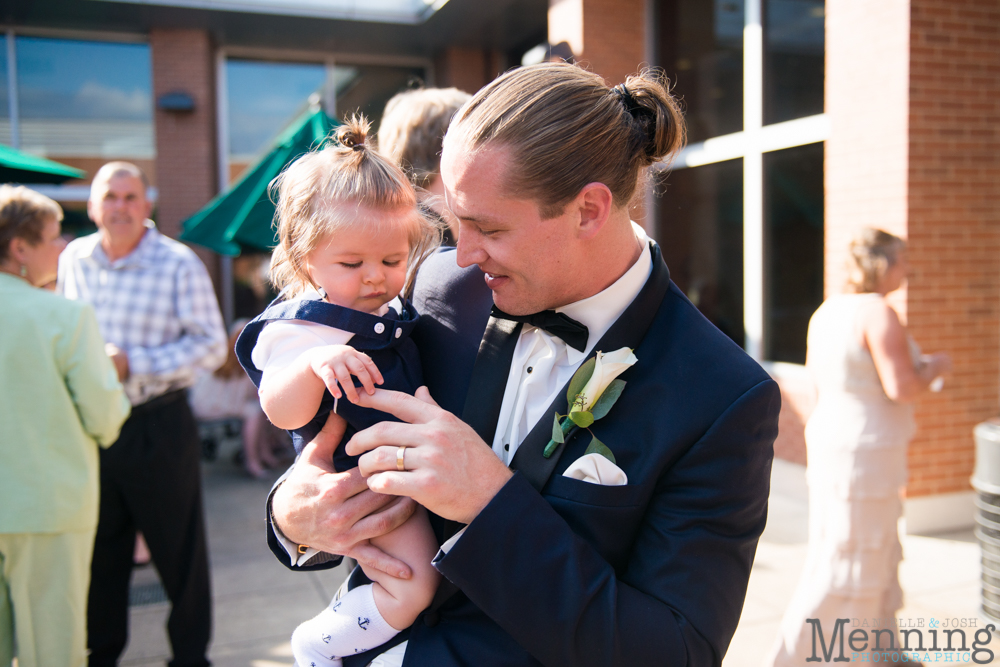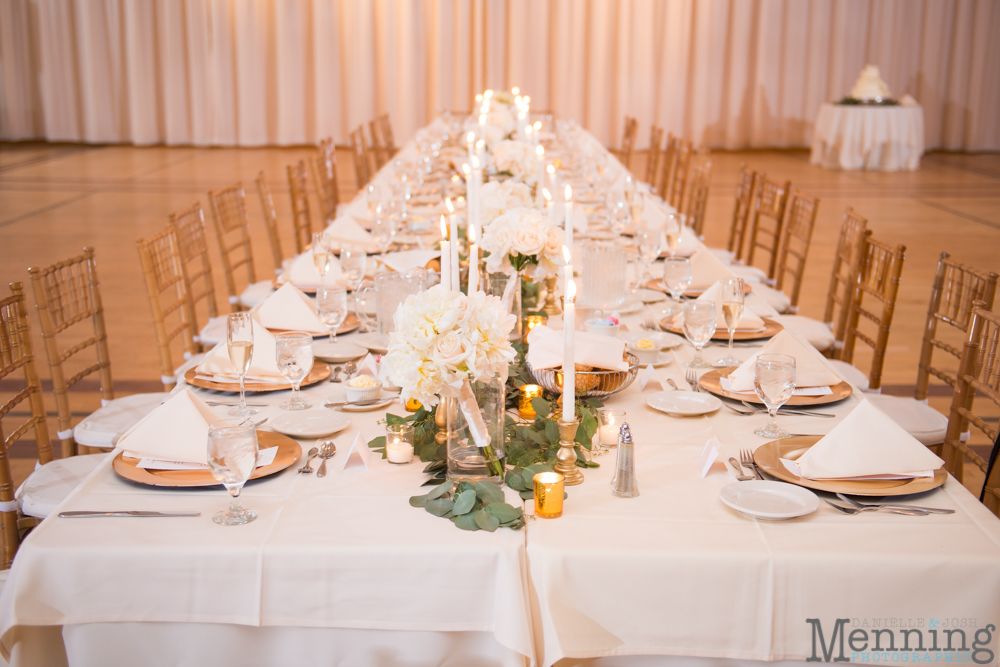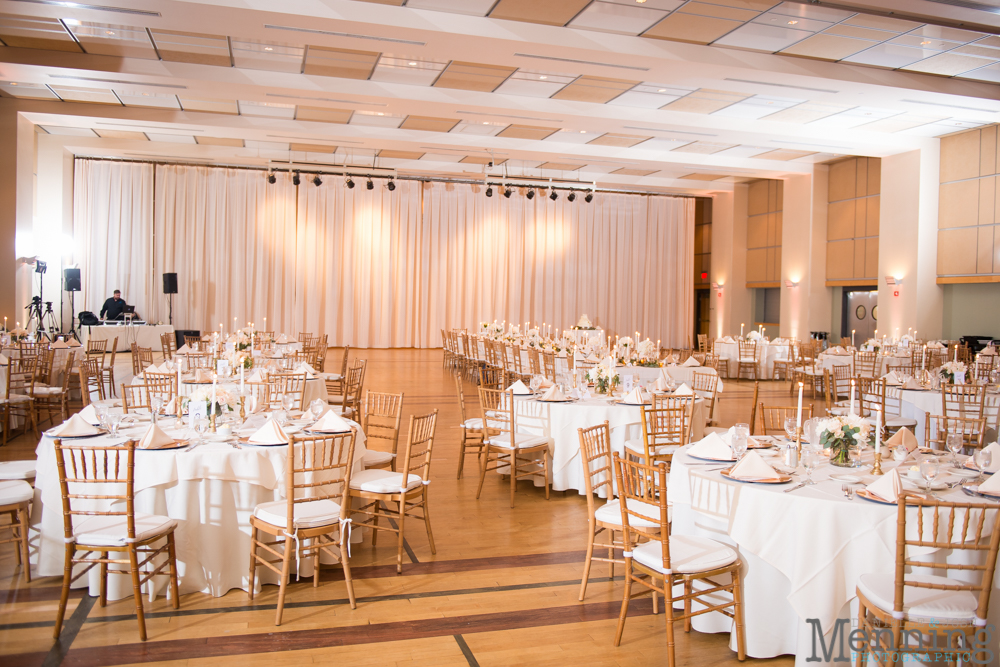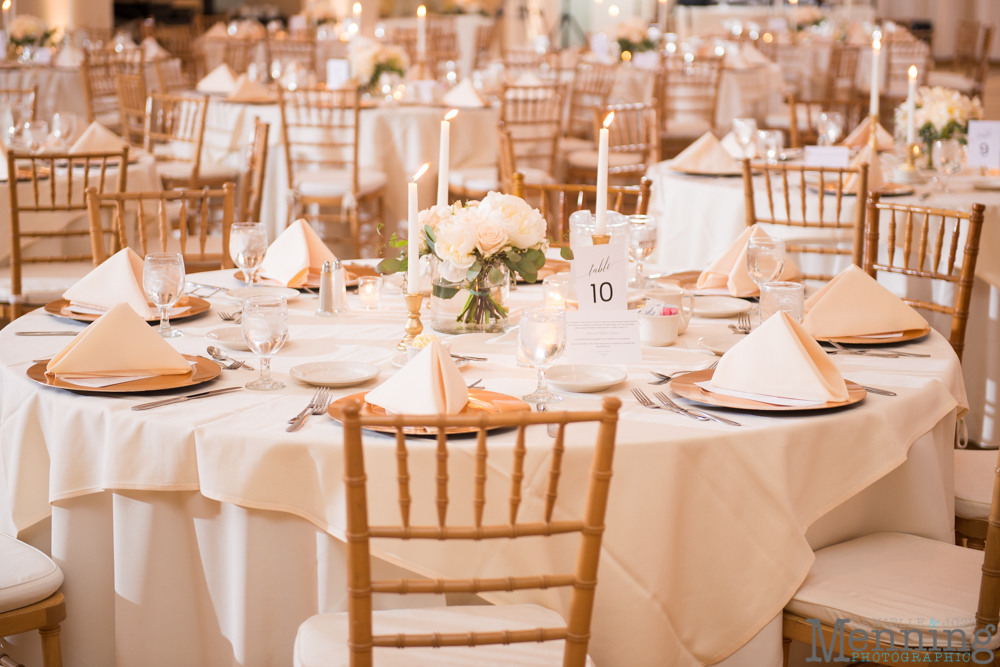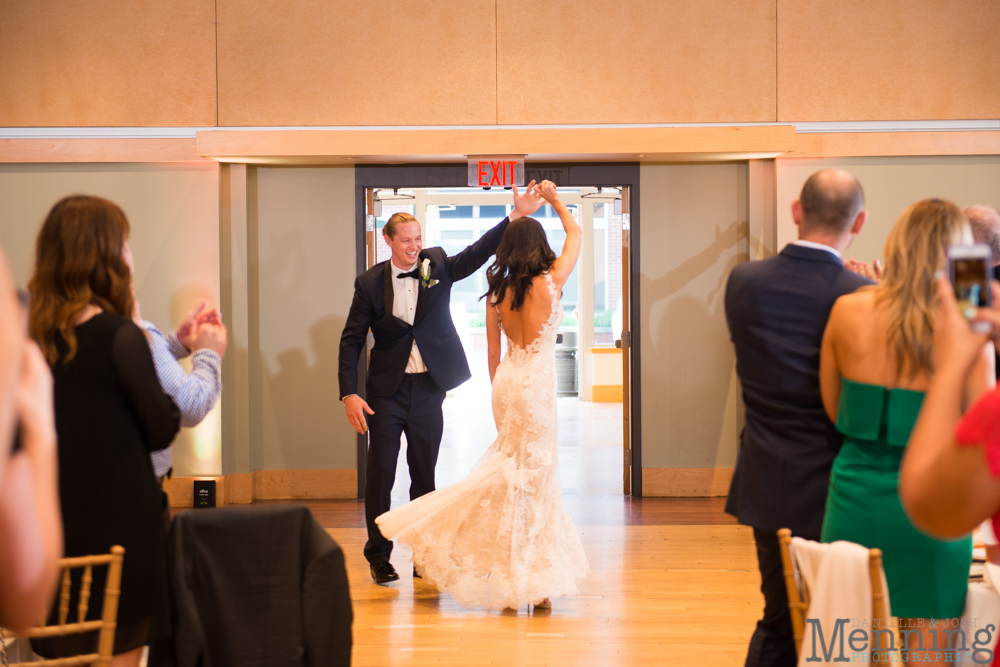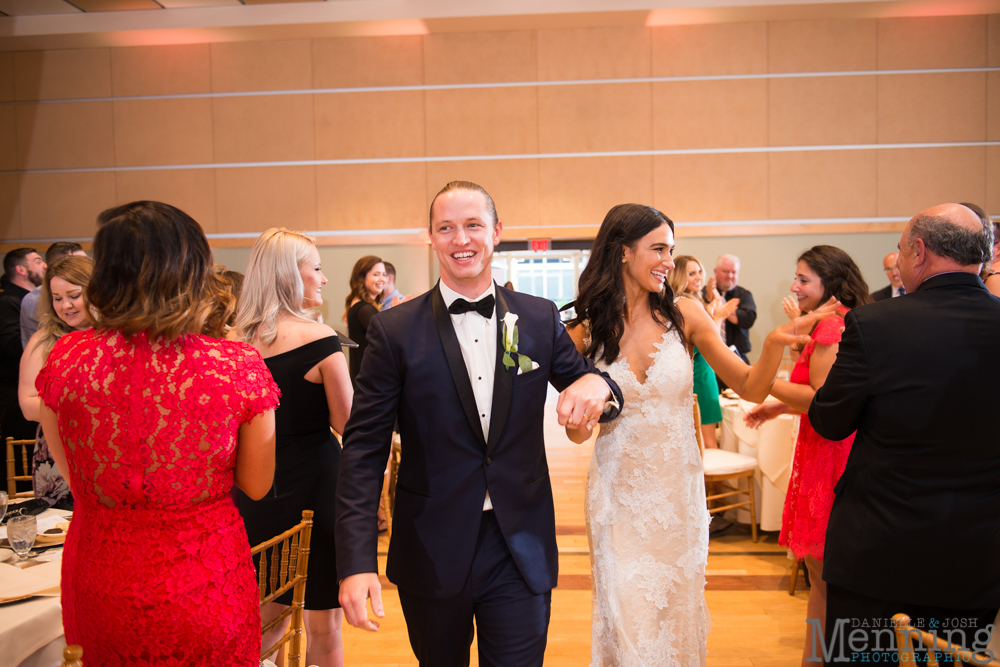 Nick's mom owns a dance studio so naturally Nick & Jamie's first dance was amazing! It was so much fun seeing them so happy!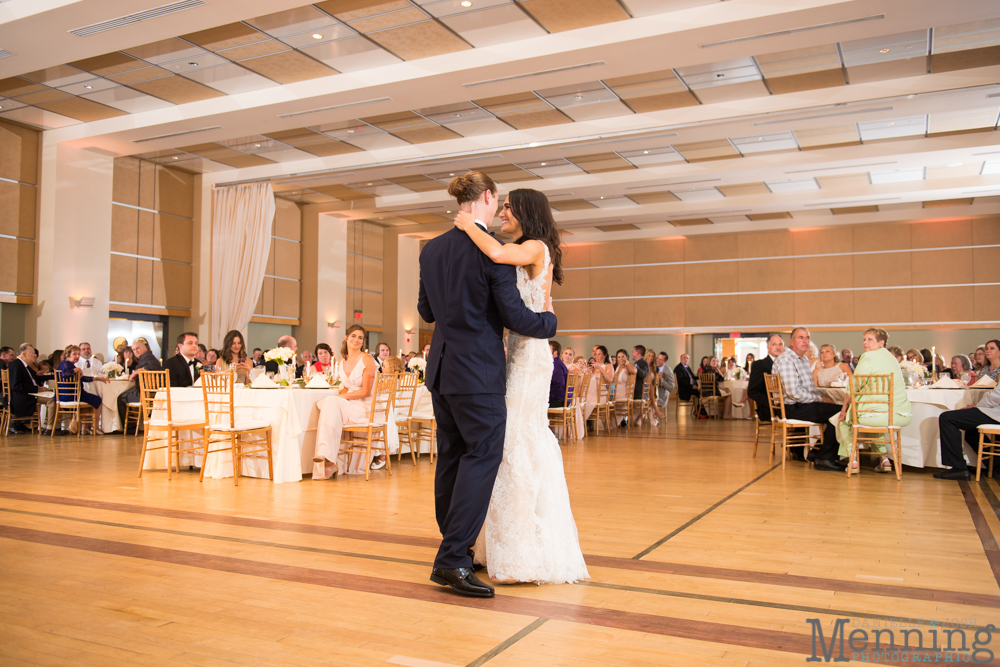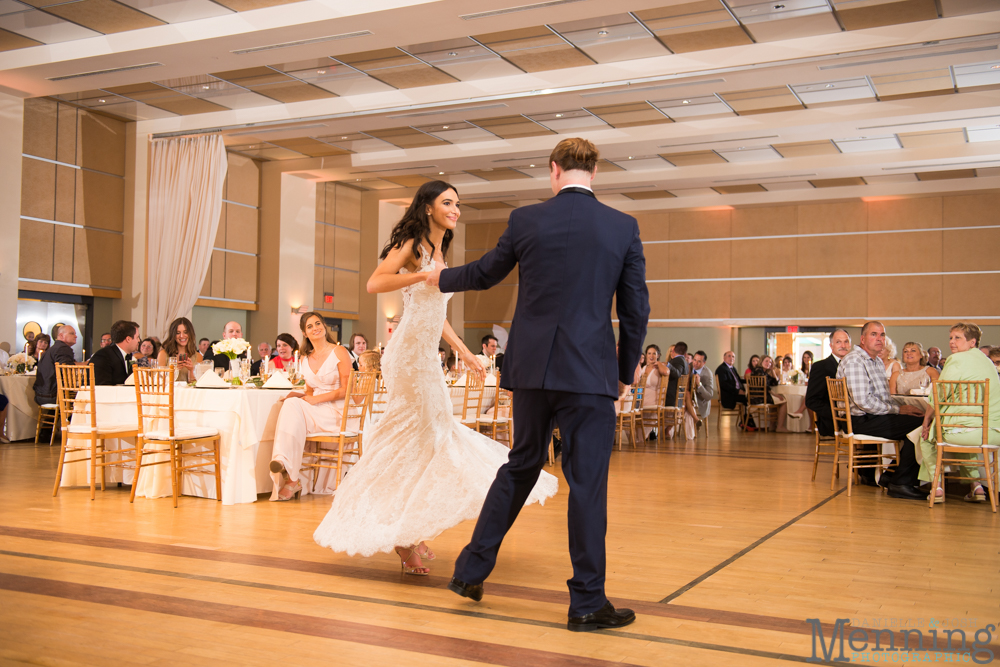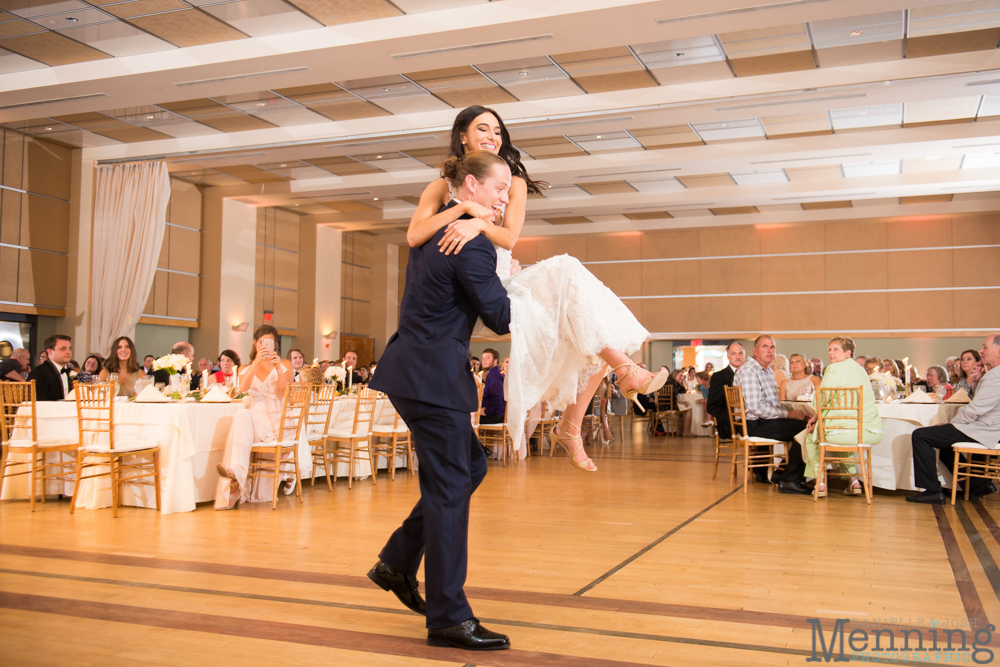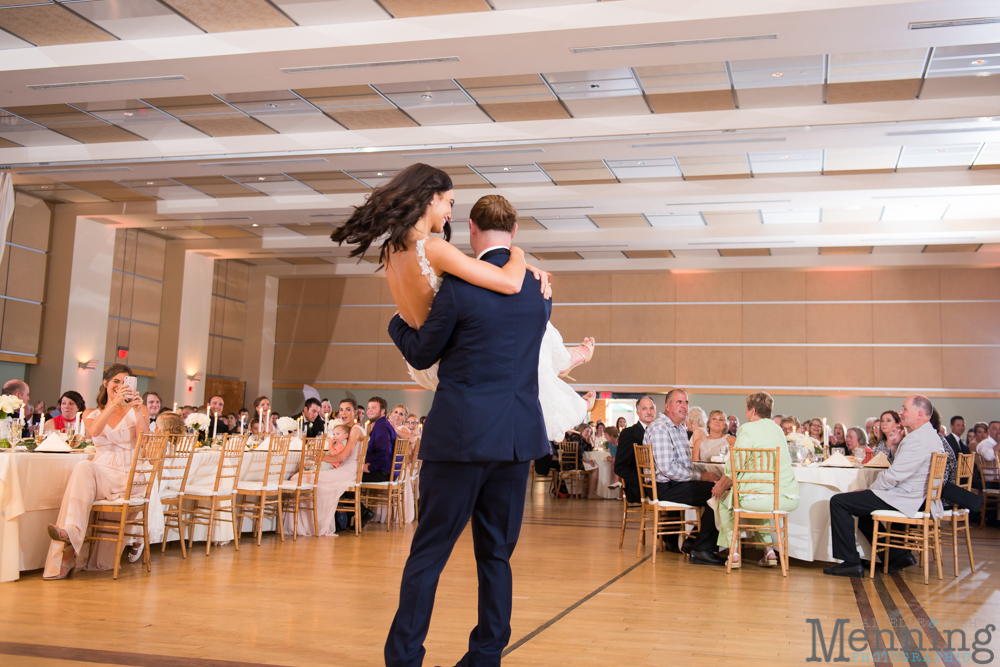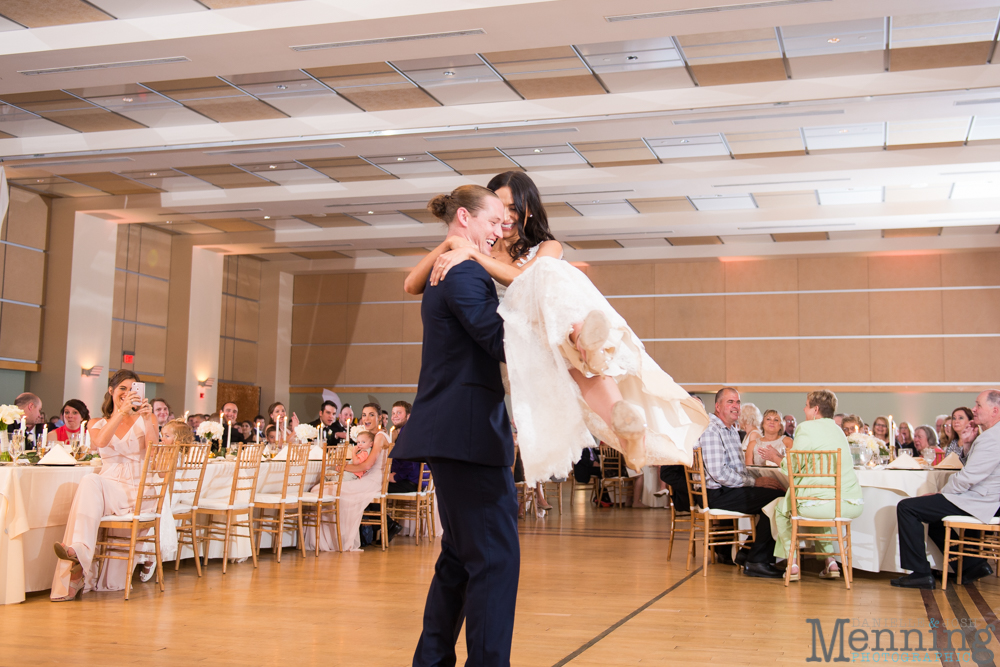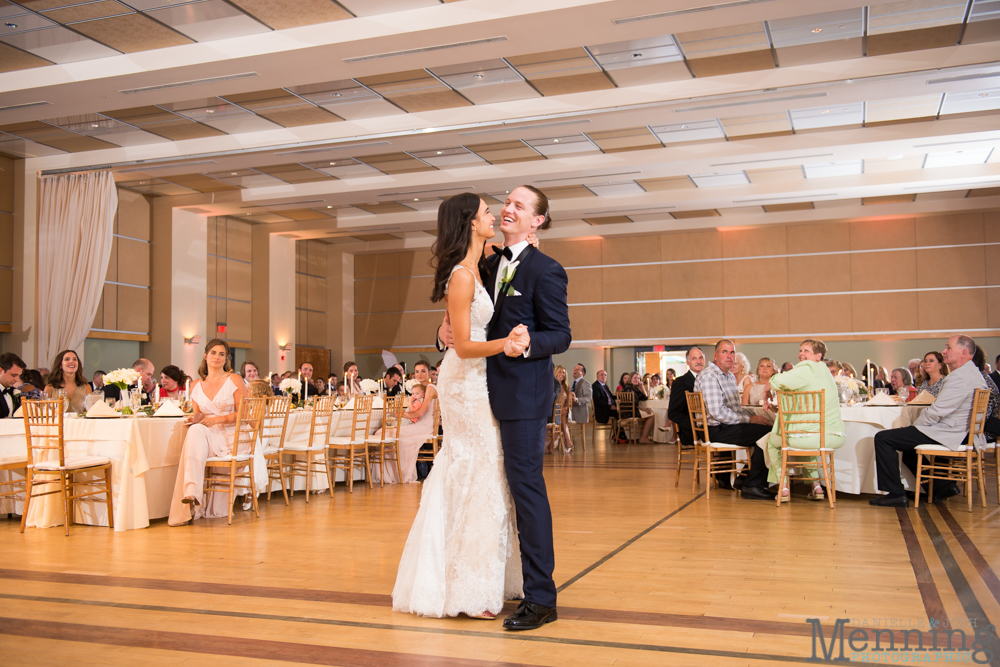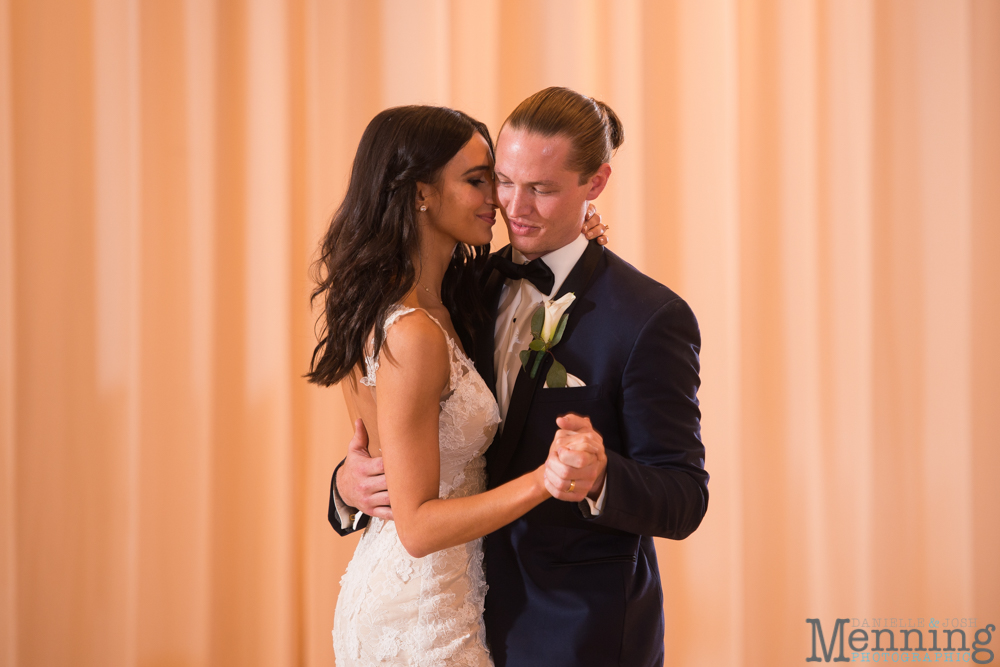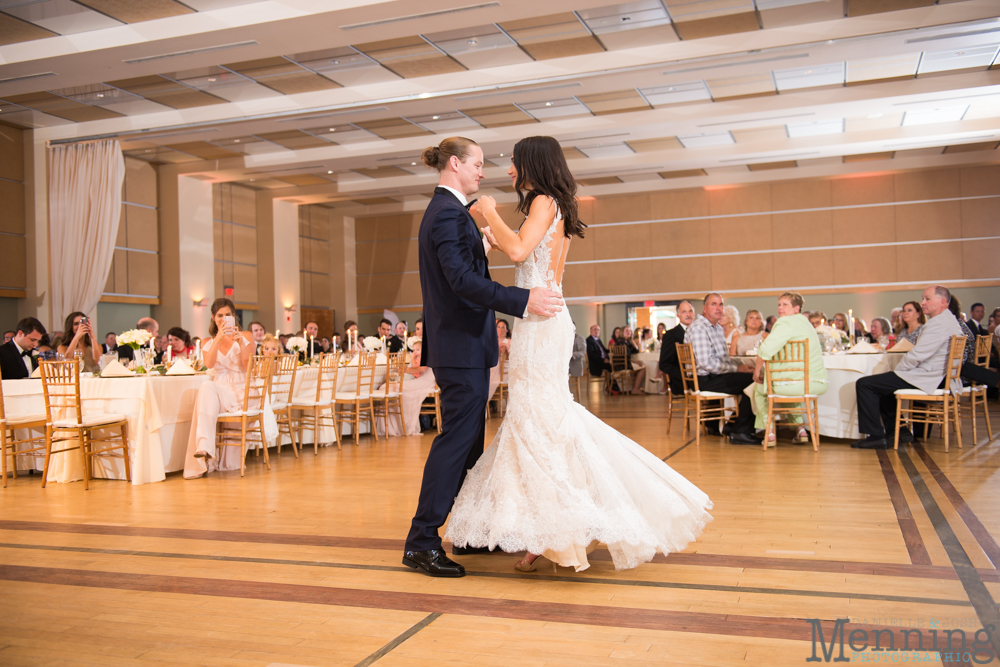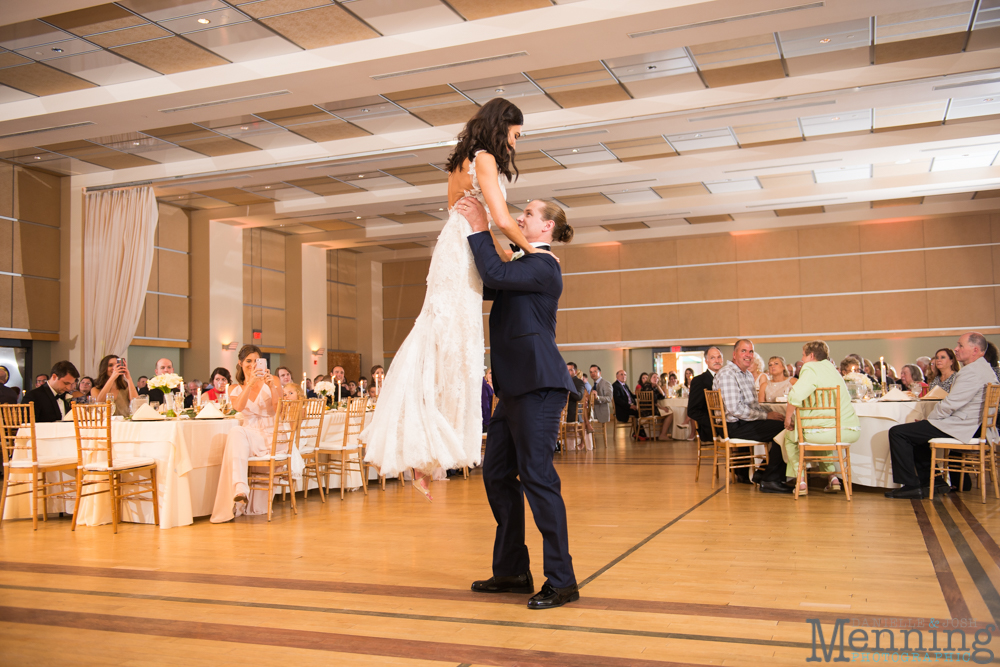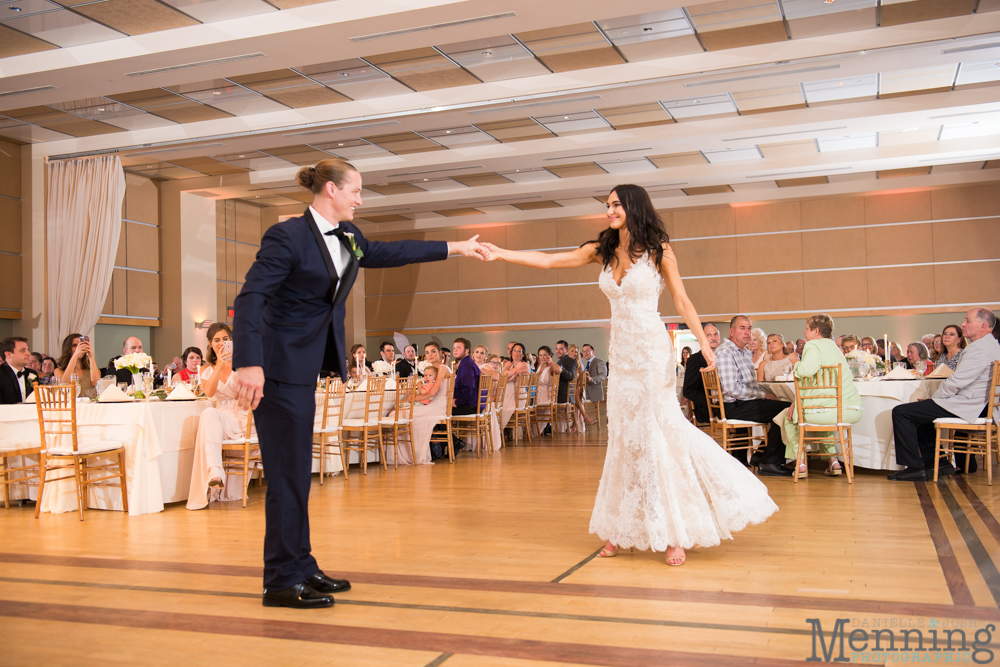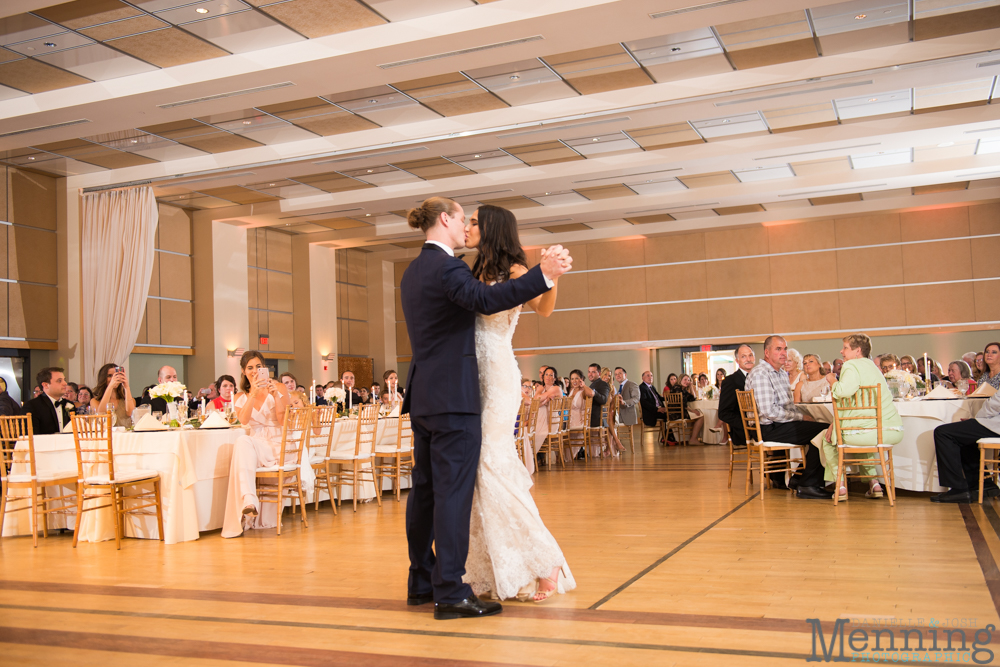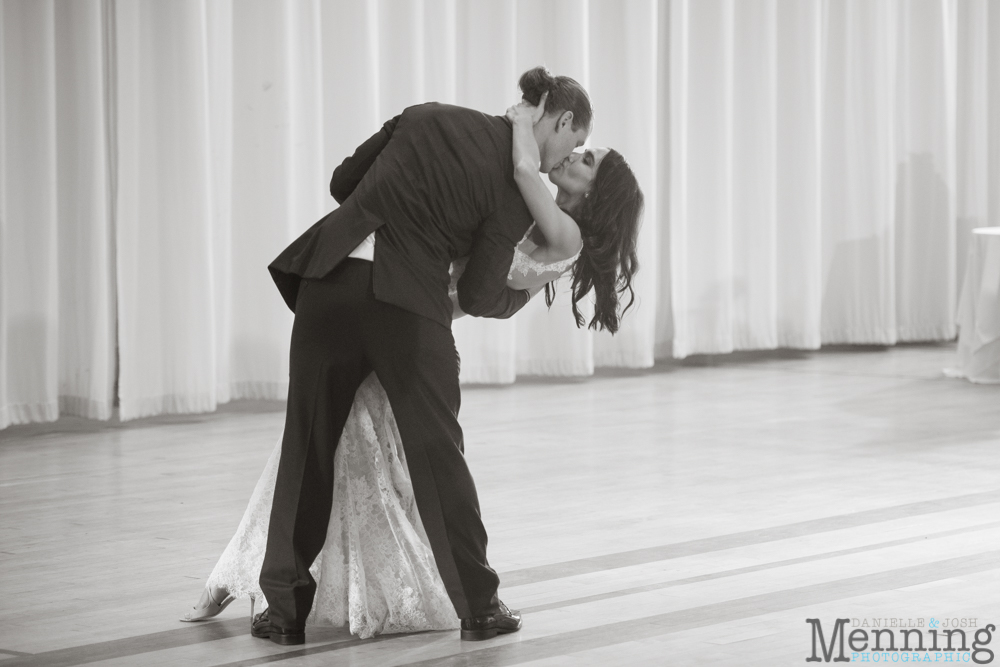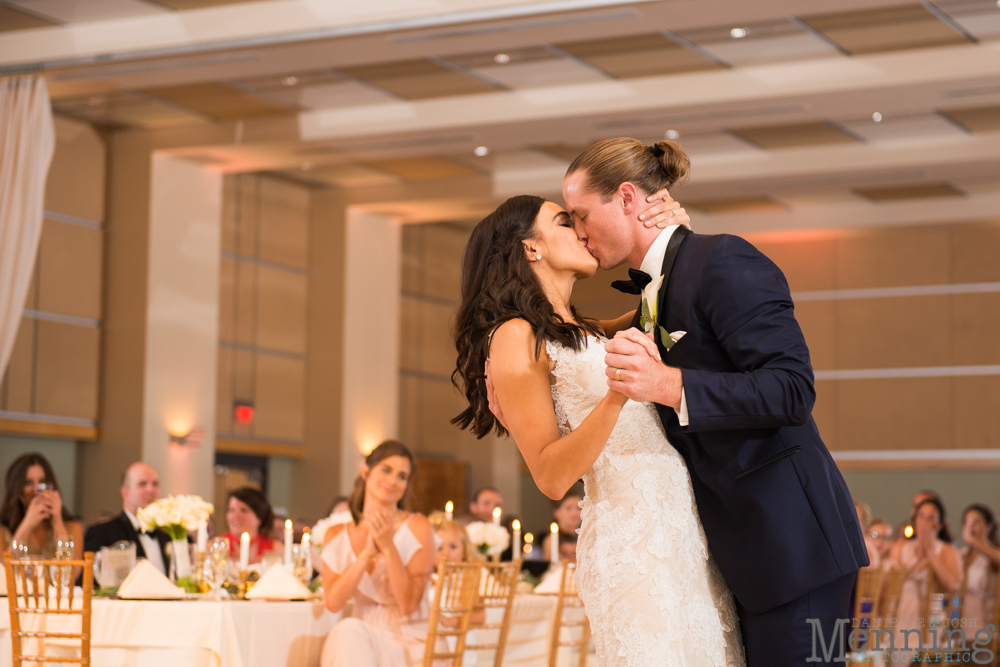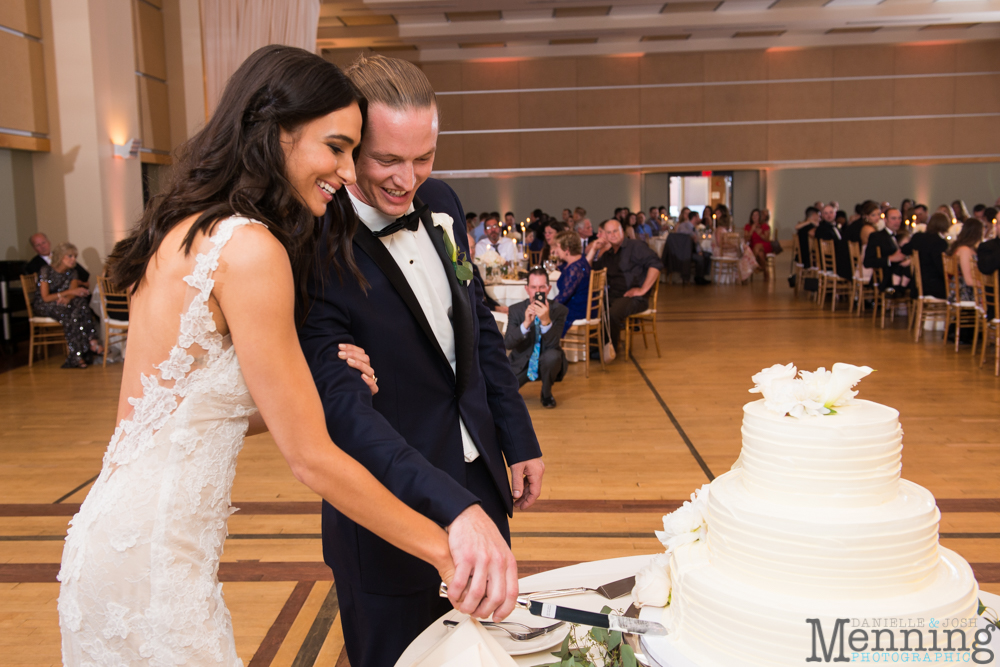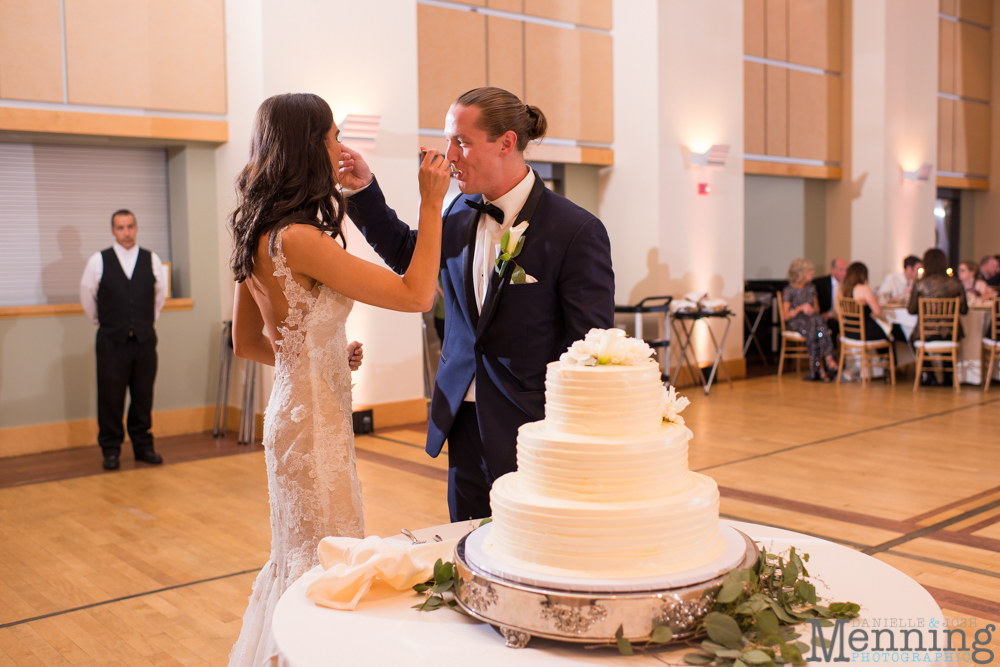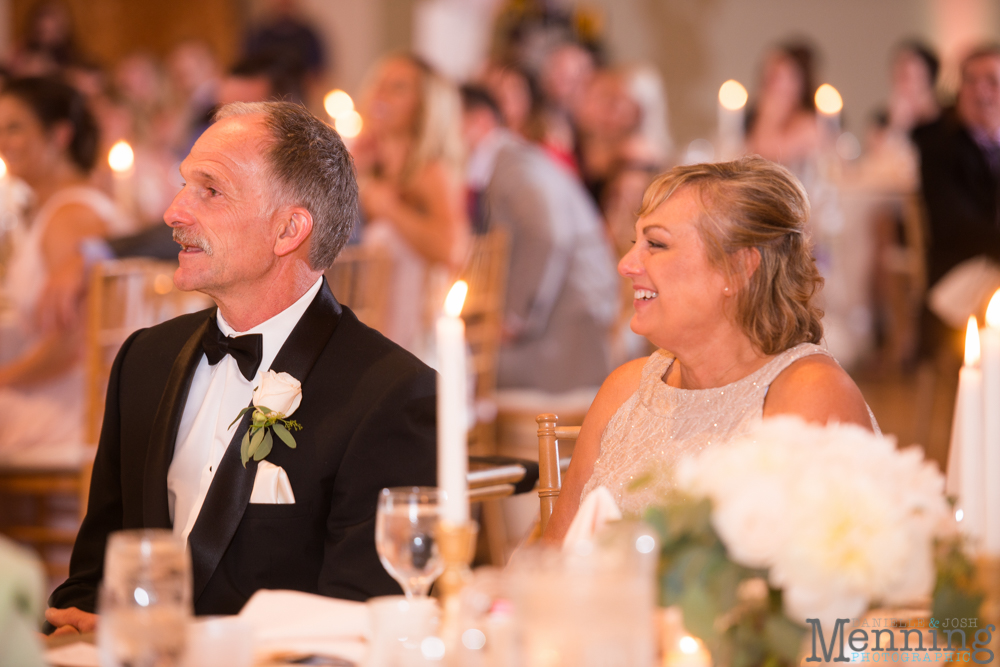 Kristy is Jamie's sister & her Matron of Honor toast was very sweet. She made us all cry & laugh.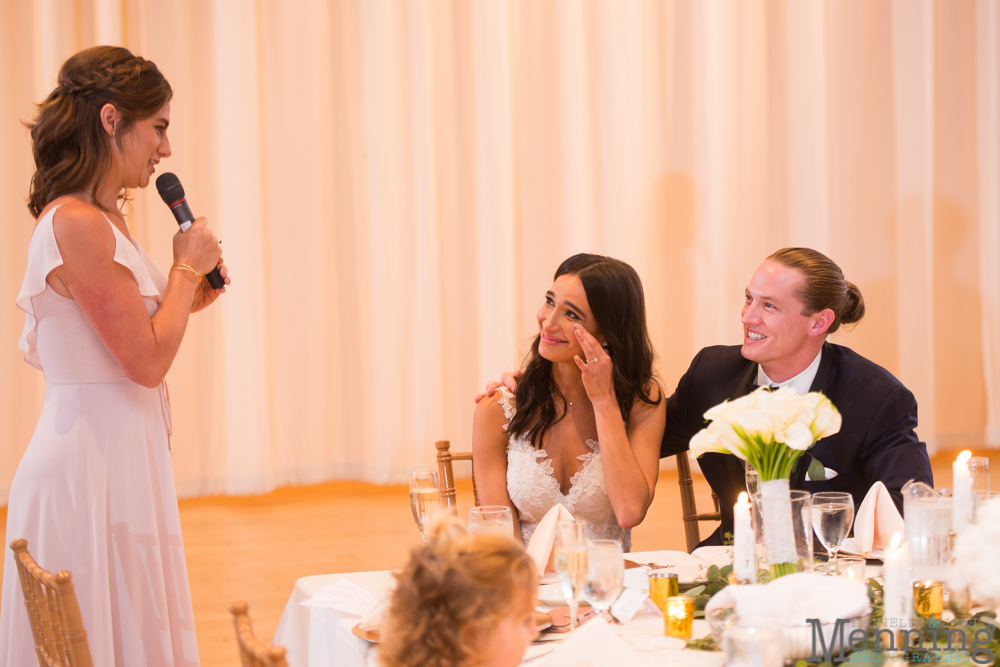 Nick's Best Man's toast was short, sweet, and full of laughs.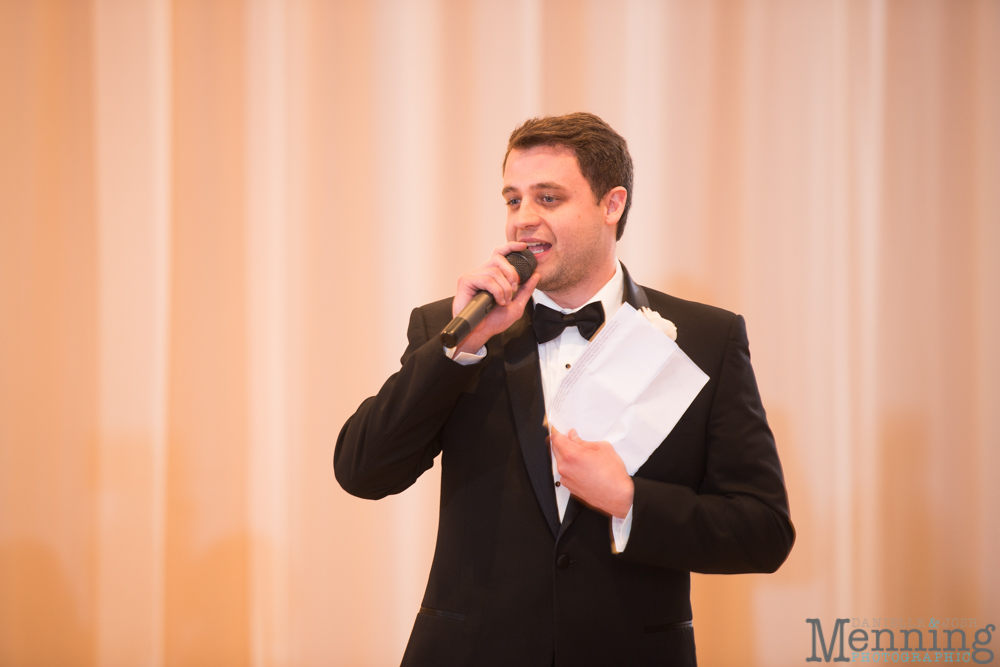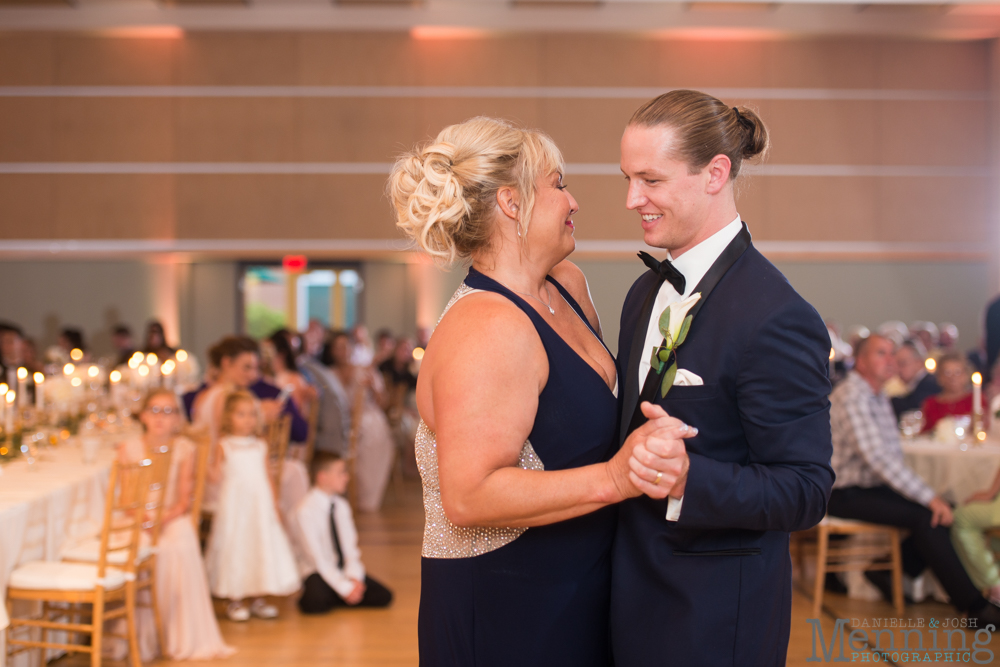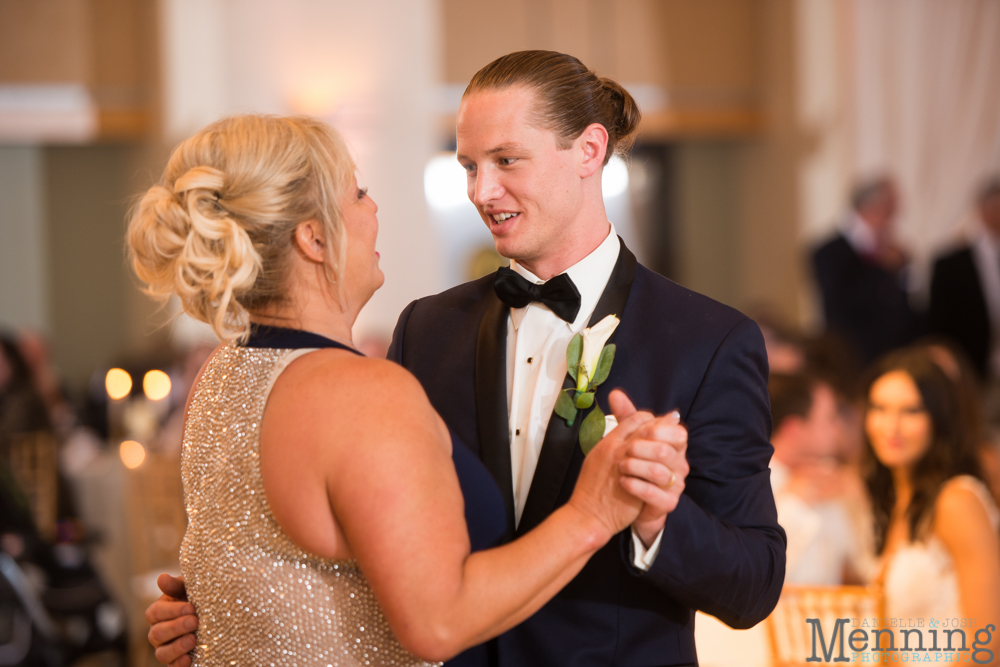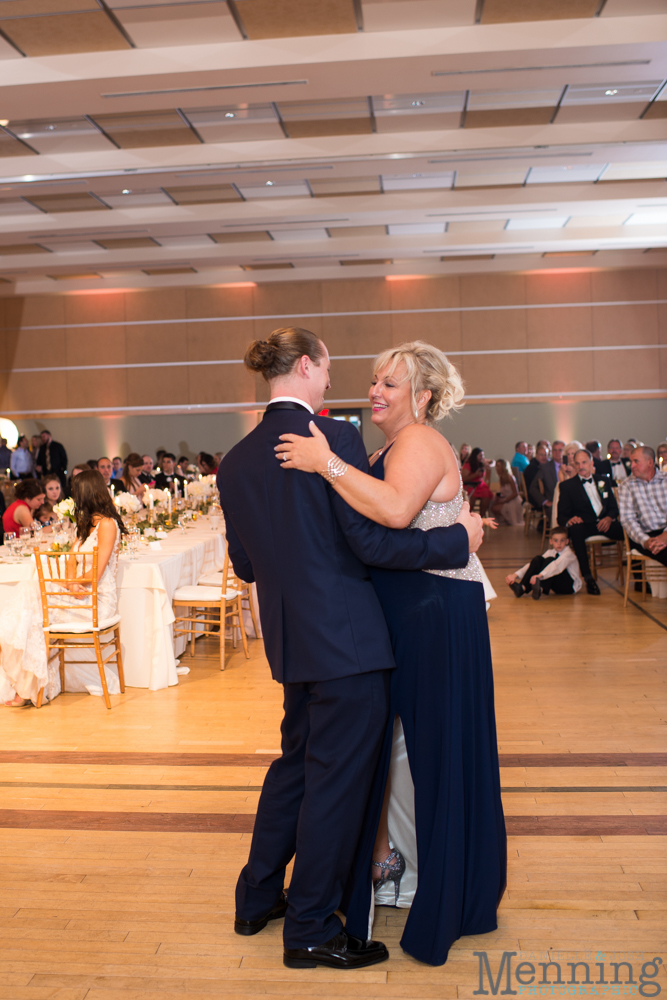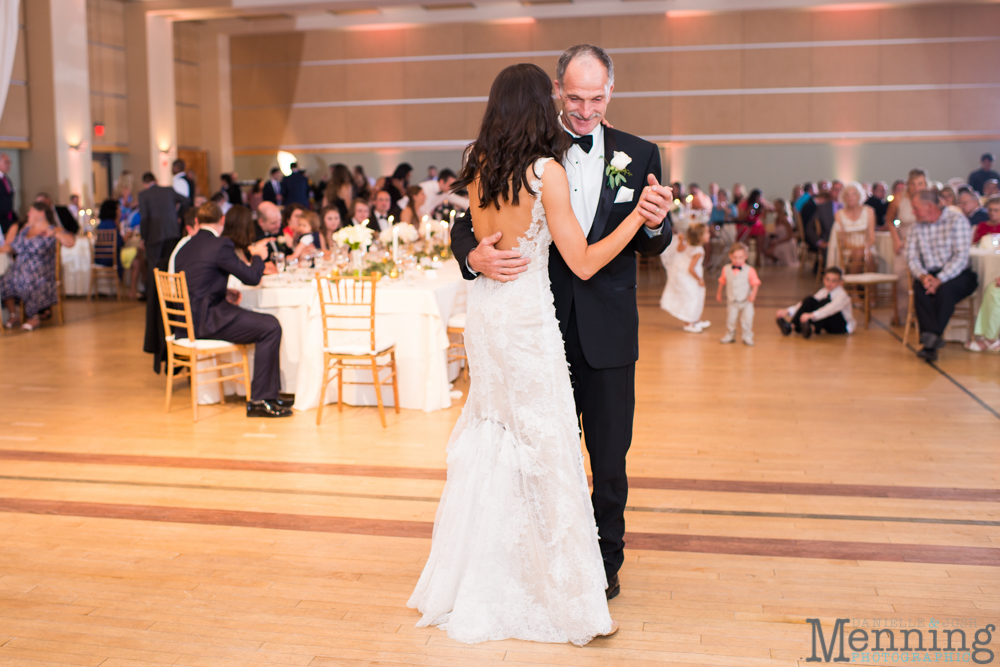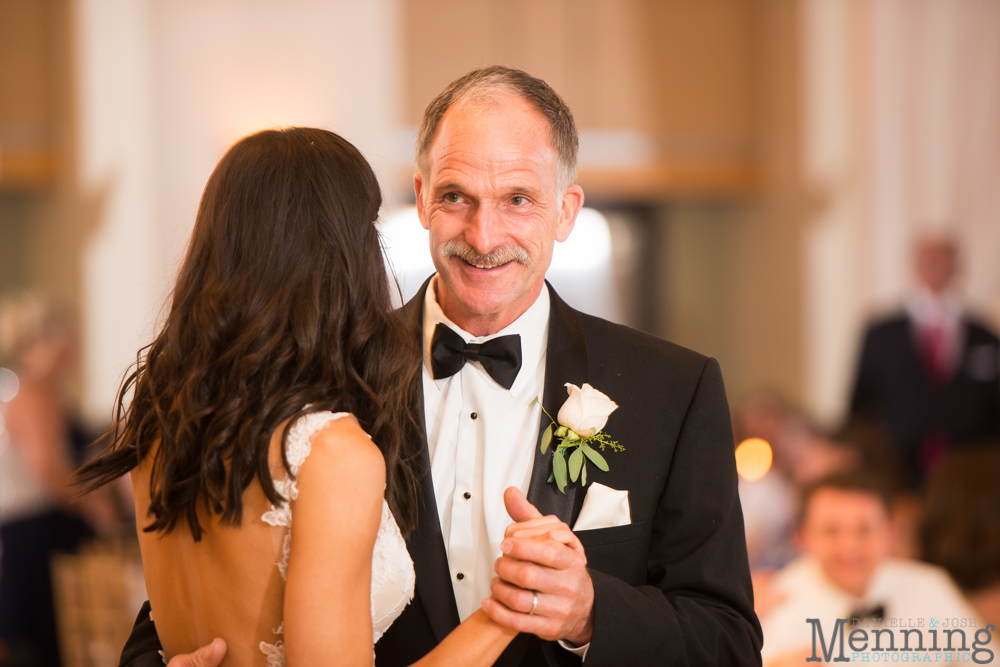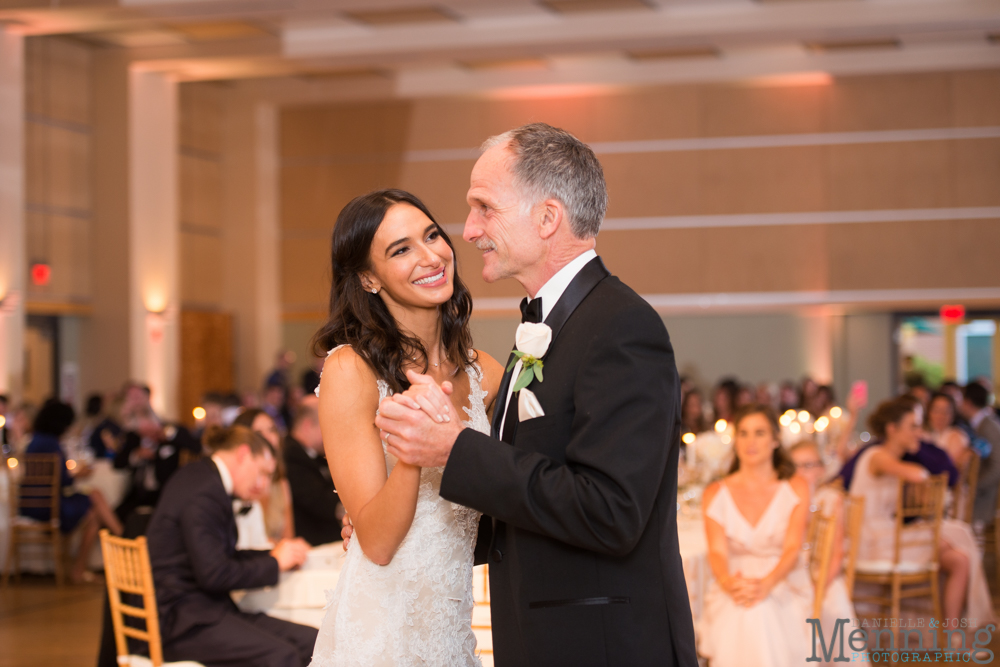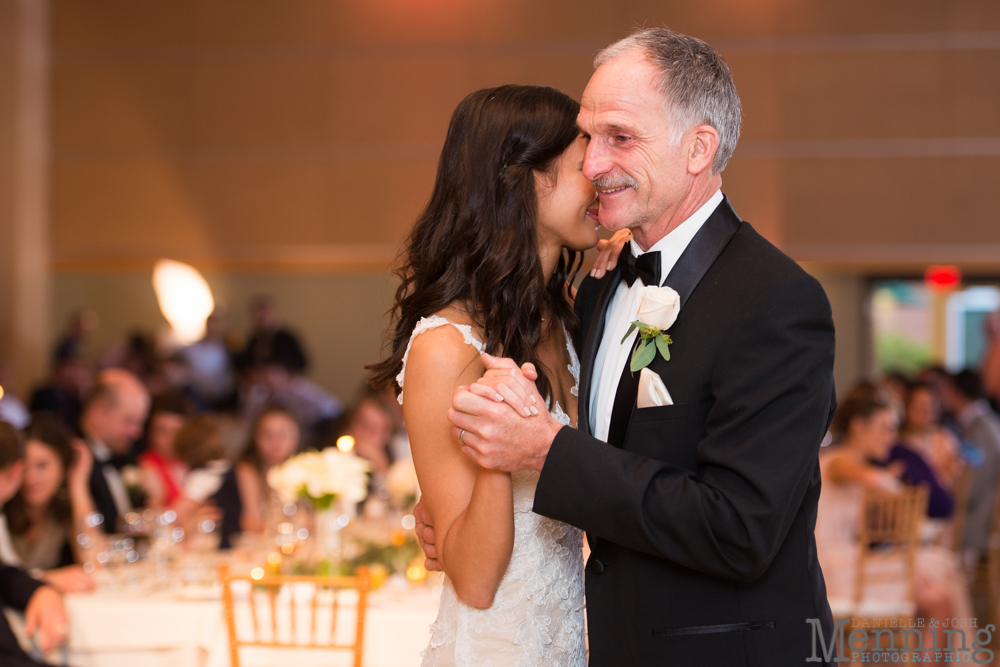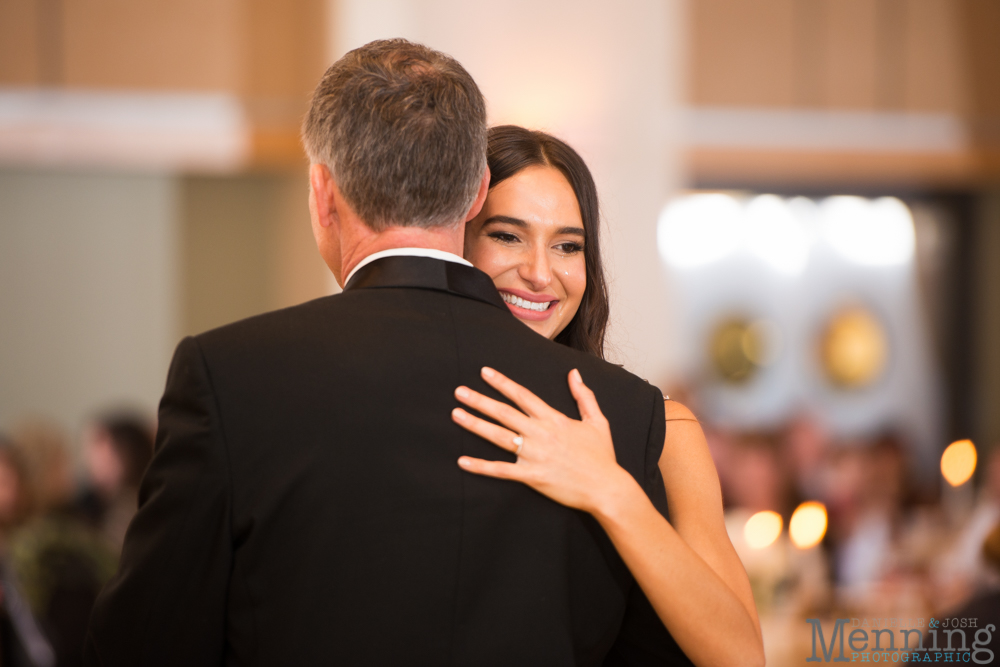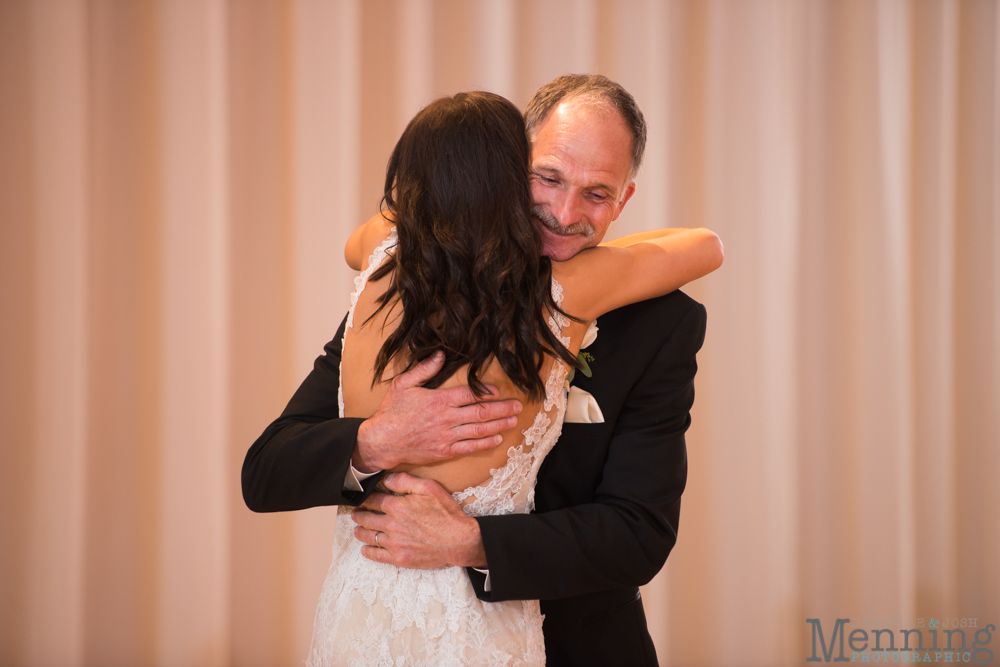 The reception was a blast & their DJ Mike Willis did a great job keeping everyone moving.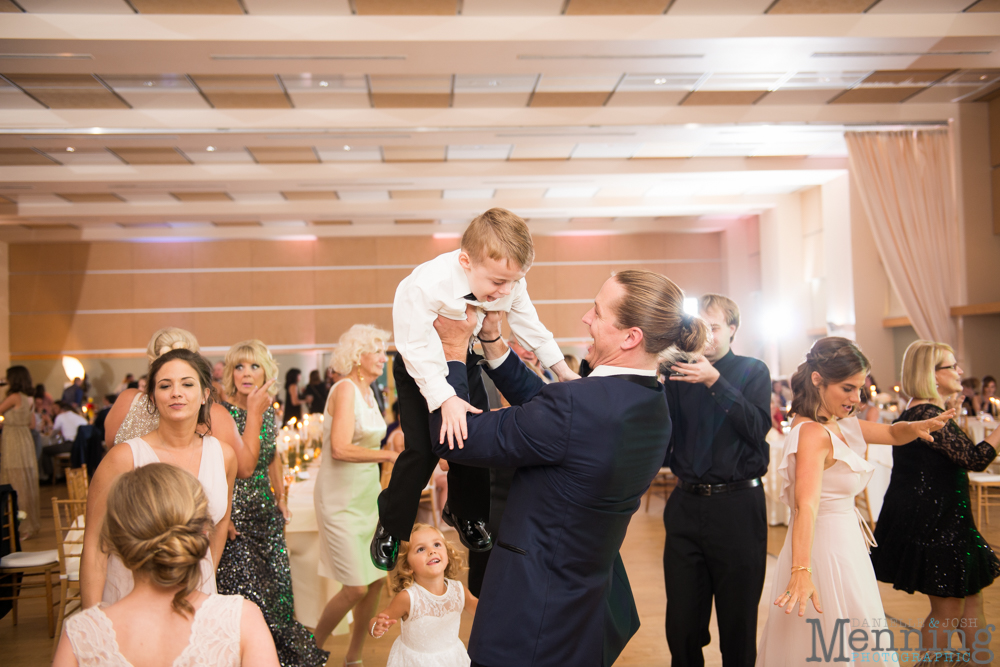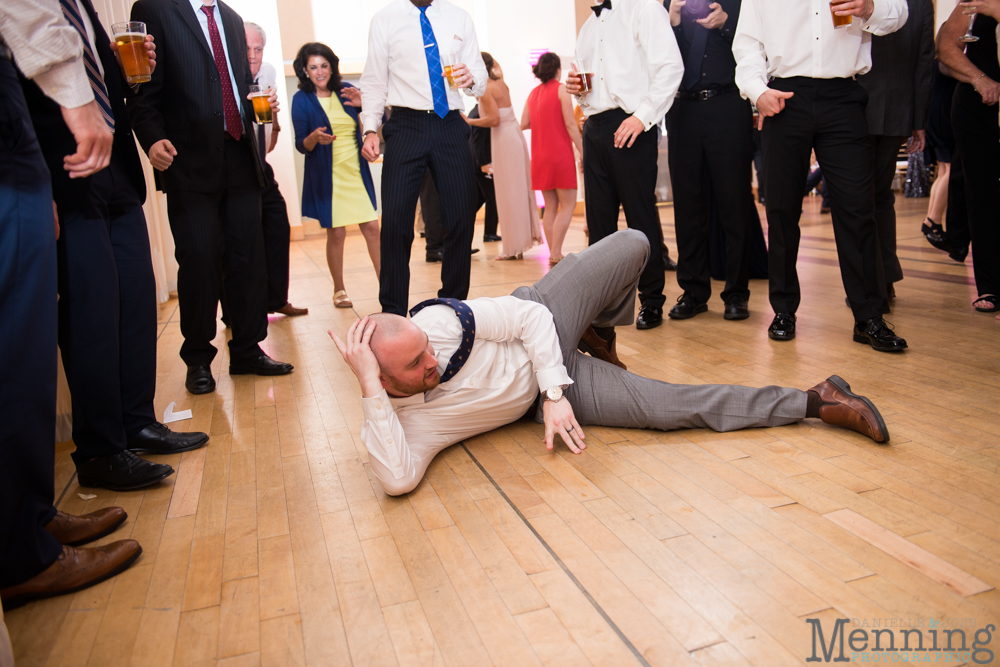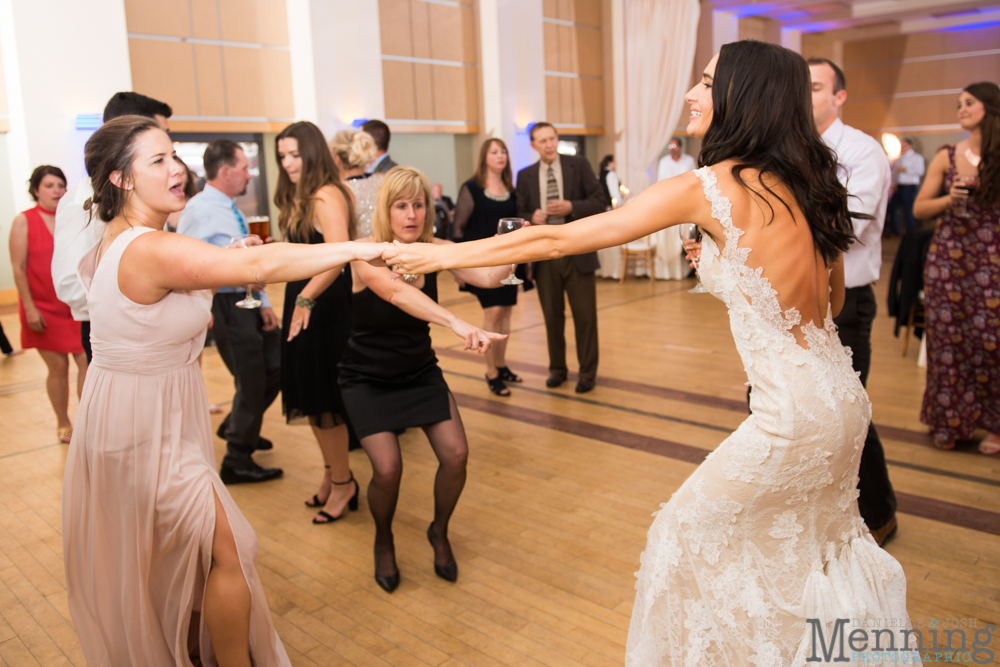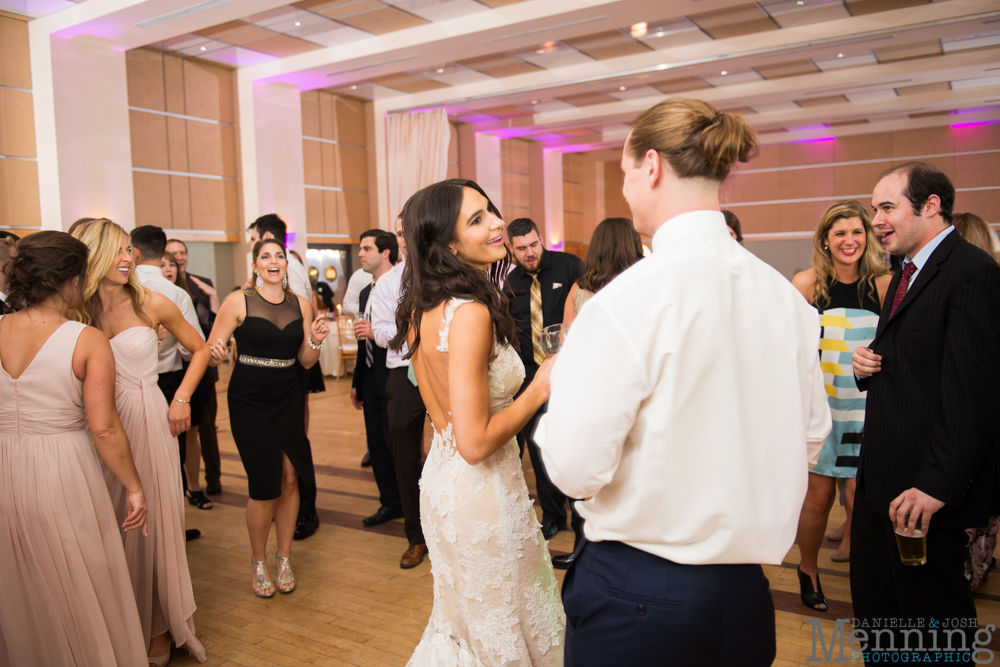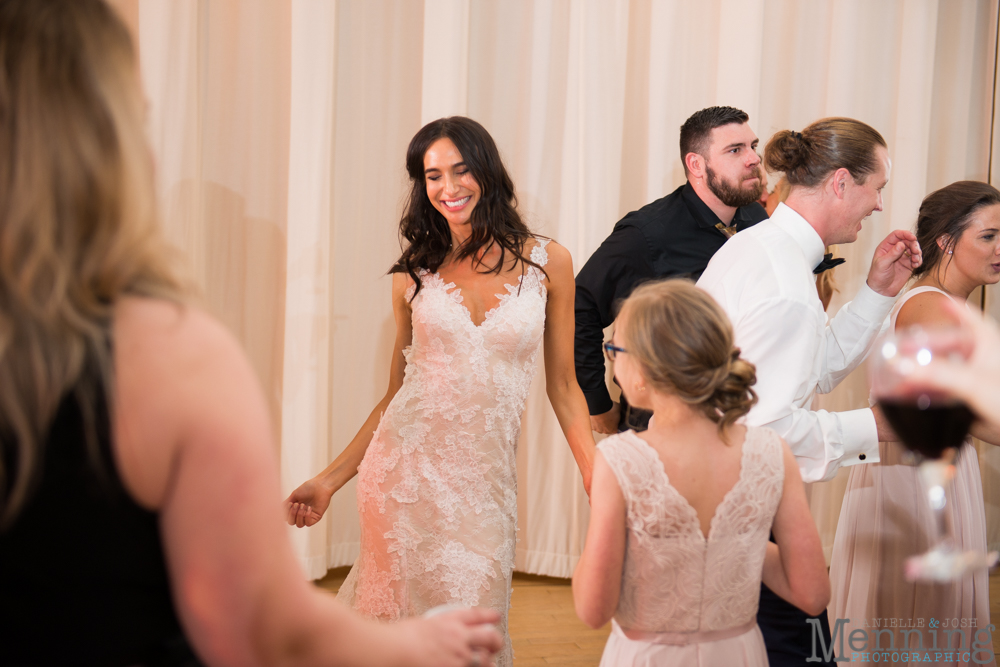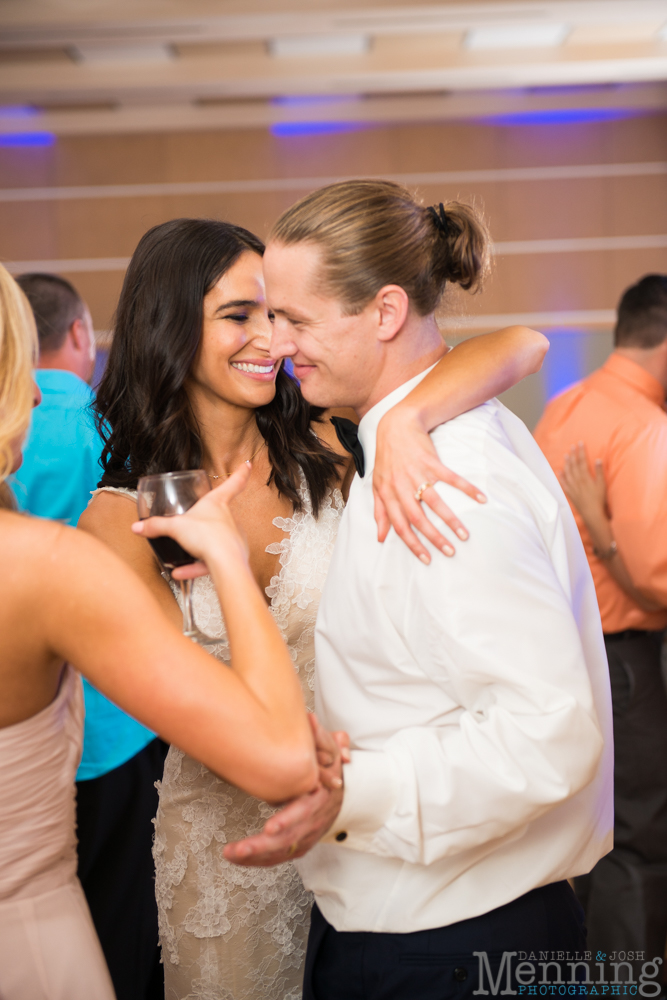 Jamie & Nick, we cannot say thank you enough for trusting your wedding day memories to us! We love you both & we were honored to be the ones to photograph your wedding day! You are the real deal & we're so excited to see what joy marriage brings to your life. And we're here for you no matter what so feel free to reach out if you ever need anything! We love you guys!
If you're new to our blog, hi! We're Josh & Danielle & we're married wedding photographers. We photograph weddings mostly in the Youngstown, Ohio area for couples who love one another & value their marriage much more than their wedding day. Contact us here: Youngstown Wedding Photographer.
If you enjoyed this lovely wedding blog post, you may also be interested in:
Classic Youngstown Wedding with Gold Decor & Fall Colors
Charming Summer Brookside Farms Wedding
Also, please stay in touch with us here:
Instagram | Facebook | Twitter | Pinterest | Google +