We got to celebrate Ashley & Joe's marriage with their lively friends & family members on Saturday at St. Rose Catholic Church in Girard & Leo's Ristorante in Warren. Everything was beautiful & went so smoothly. It never fails when we tell people that we're wedding photographers that we hear, "Oh, you must have some pretty crazy stories." We have really fun stories, that's for sure, but it's nothing crazy or out of control like people think. Brides are so organized & relaxed because they take their time & plan their wedding day carefully. Ashley & Joe's wedding day was relaxed, full of stunning details, happy, and celebratory- exactly how a wedding day should be! The wedding day timeline was relaxed because Ashley & Joe did a great job with planning. And the people surrounding them on their wedding day were the people who support them most in life & will be there for them throughout their marriage. We're so glad we were part of the beautiful day!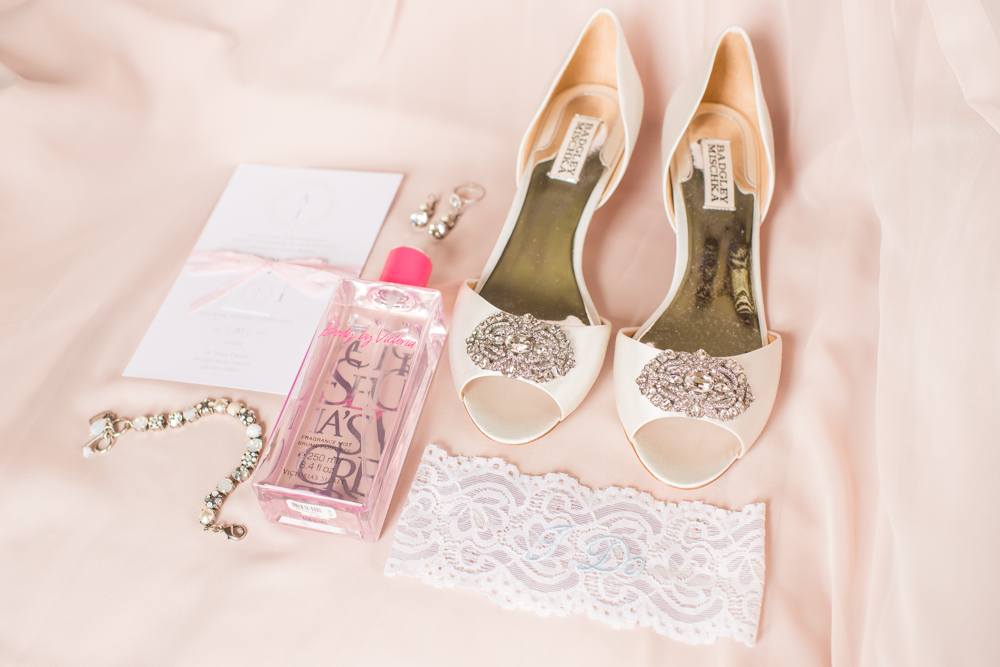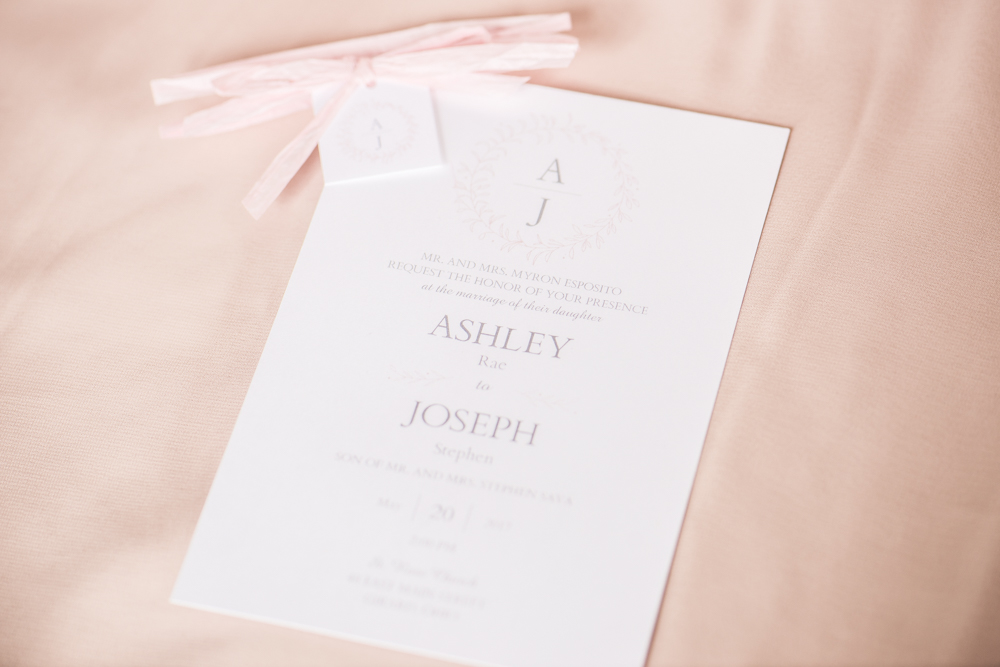 Ashley is a natural beauty! This is her with no makeup. . . seriously?! Gorgeous!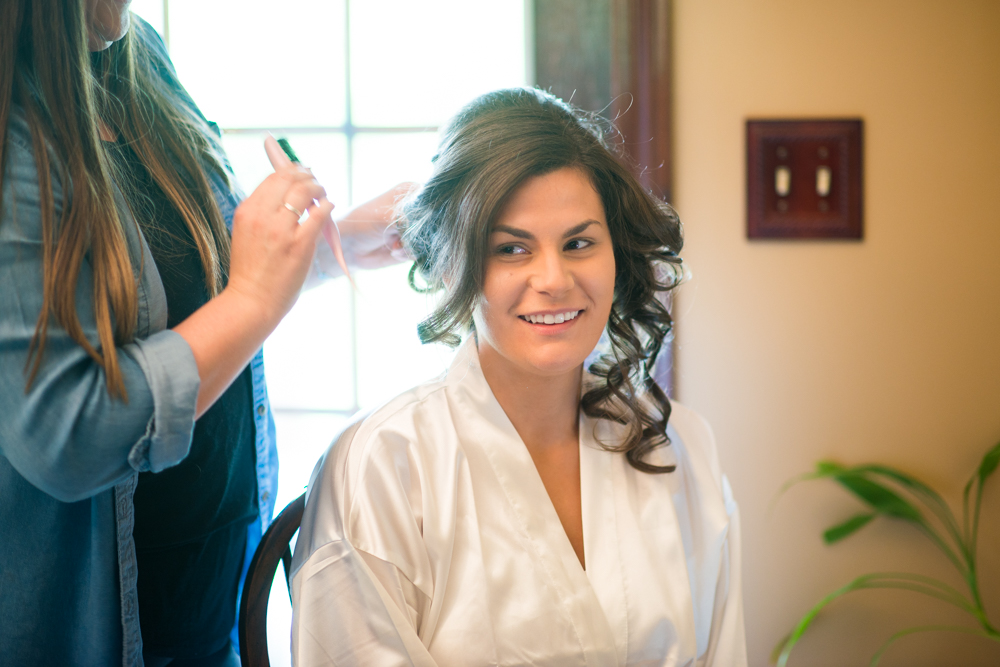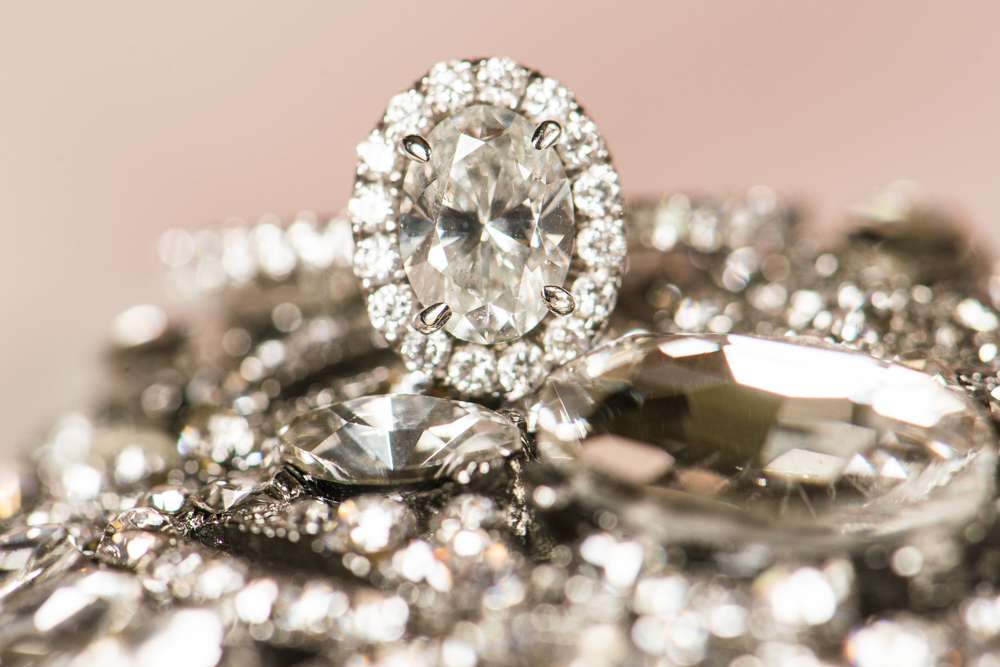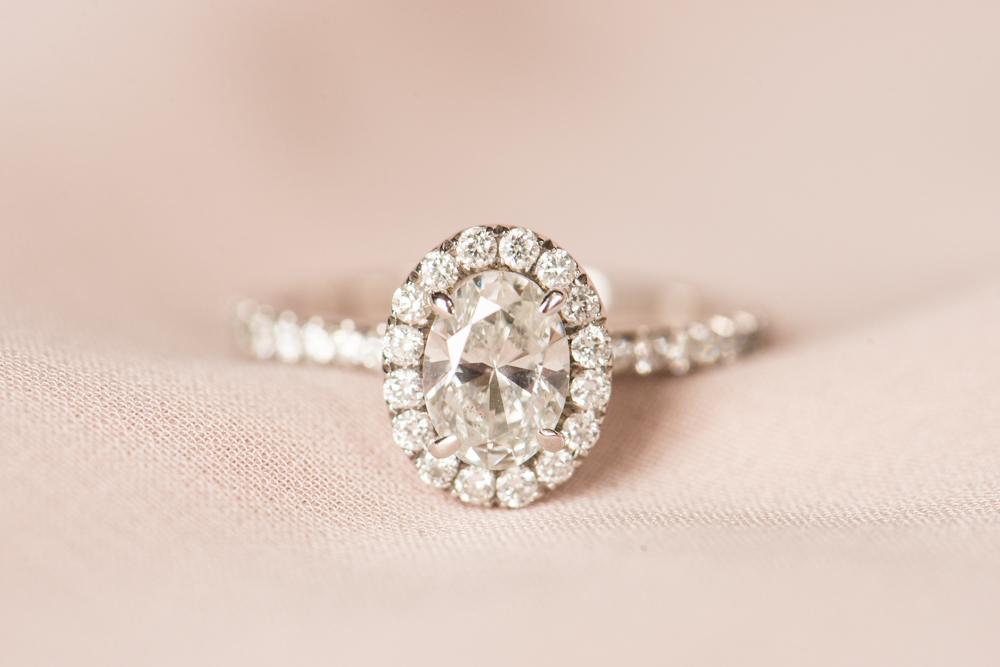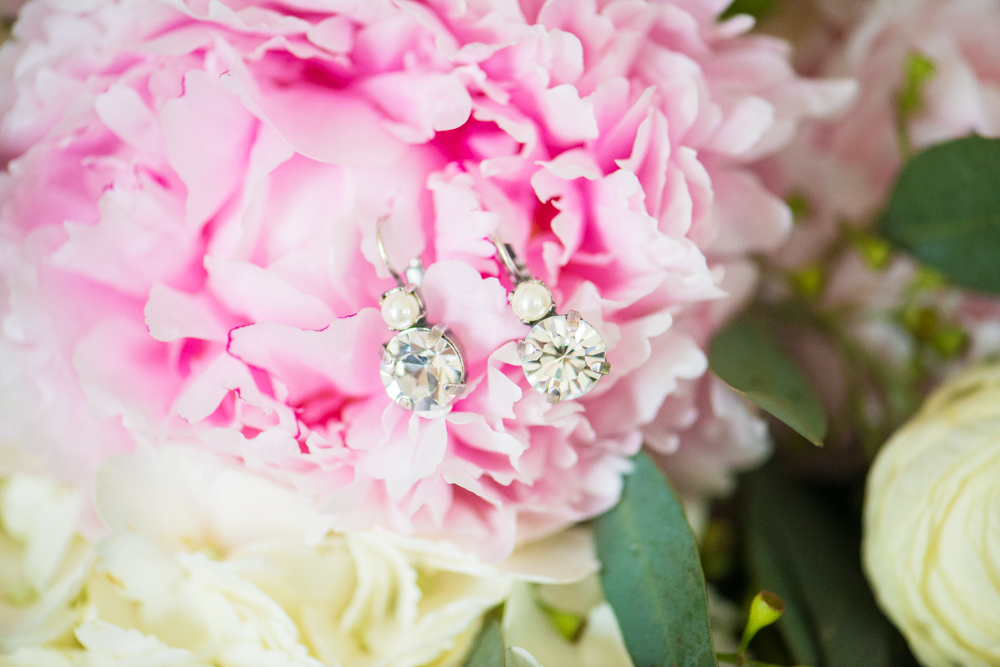 Joe got Ashley a wedding day gift.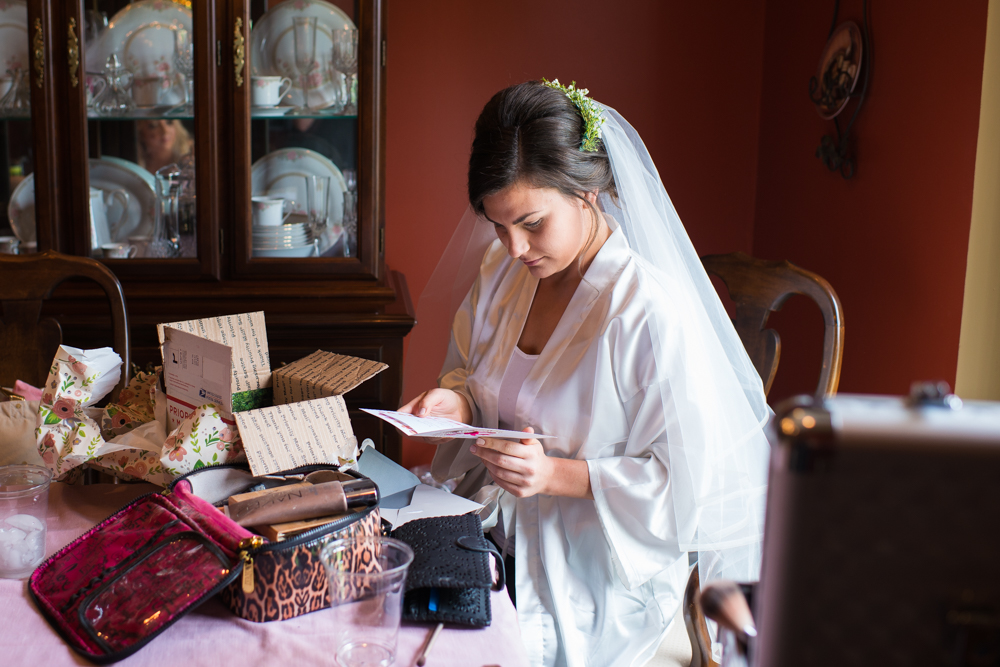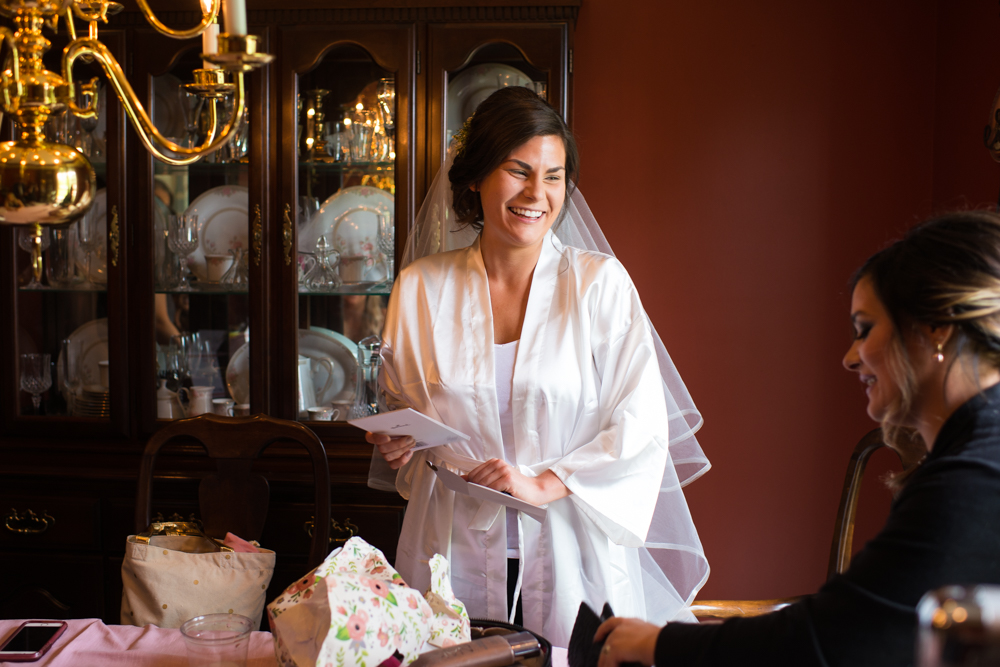 Karisa (MUA extraordinaire) got to do her soon-to-be sister-in-law's makeup.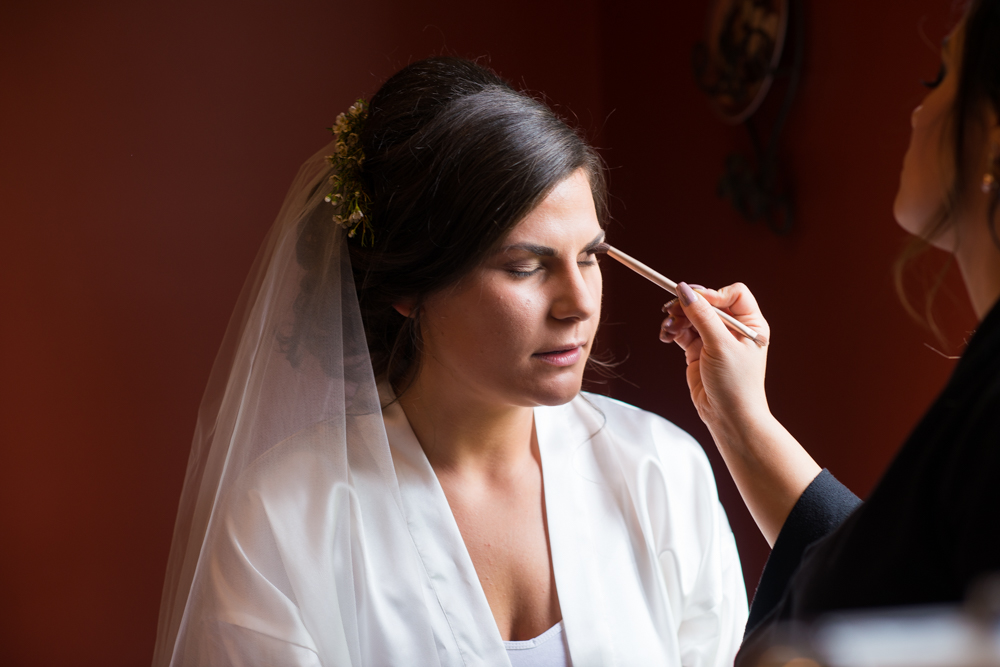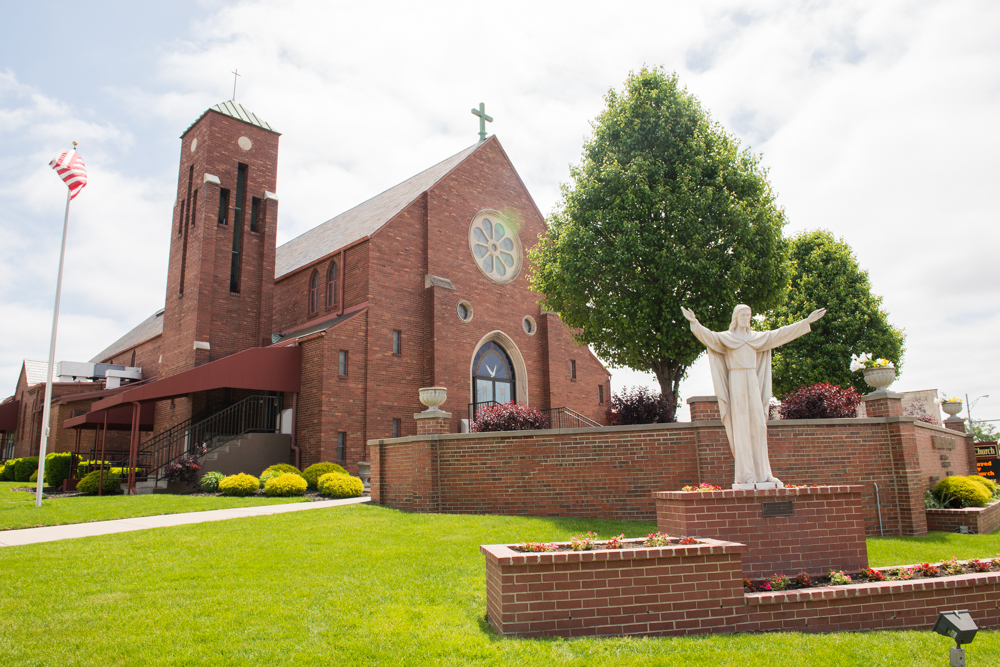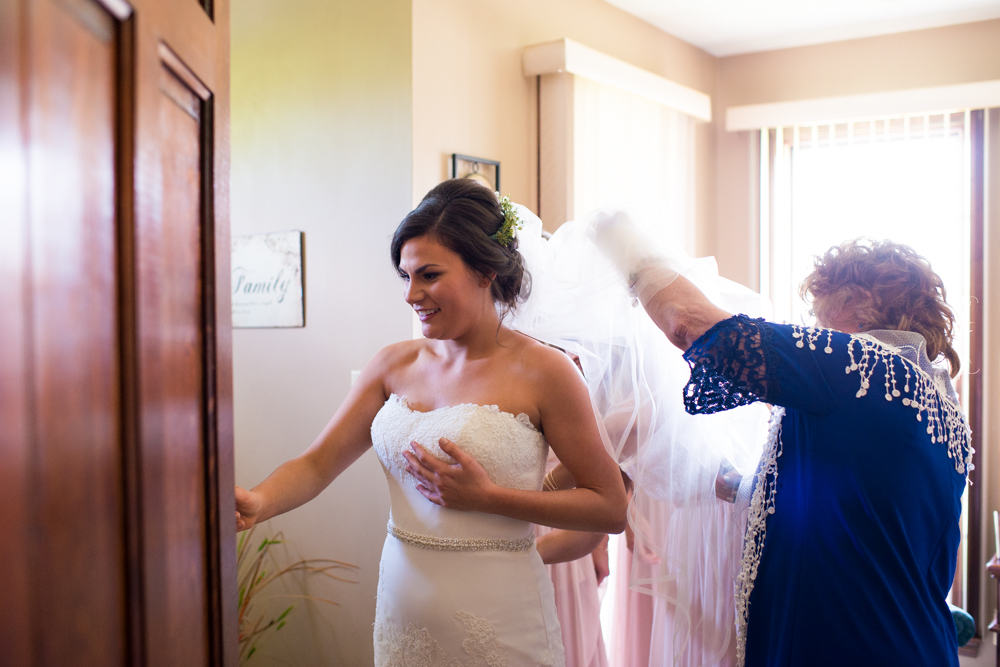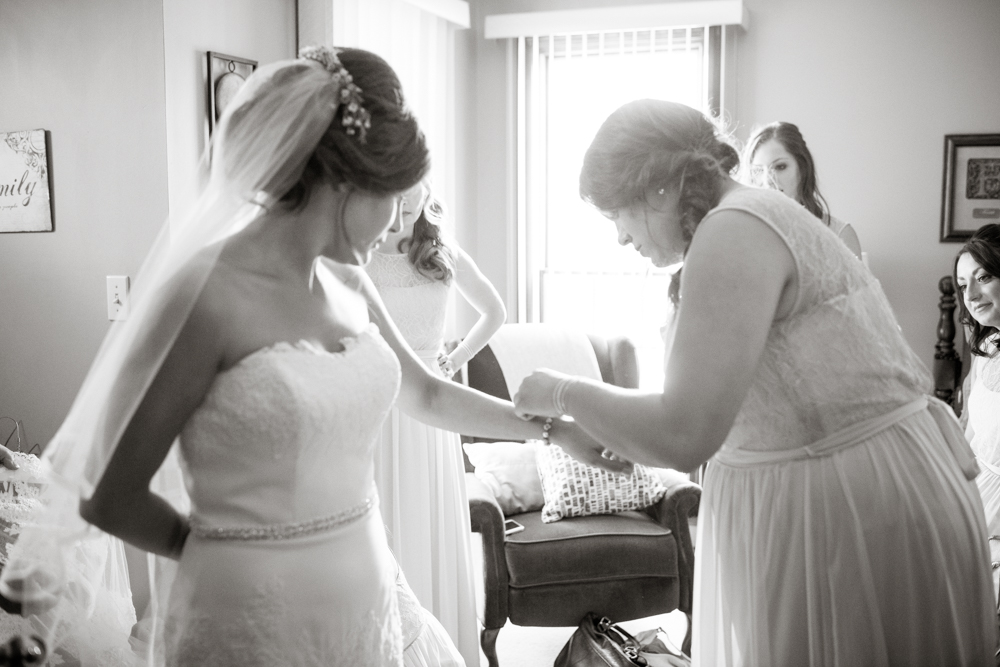 It was a really special moment when Ashley's dad saw her in her dress for the first time.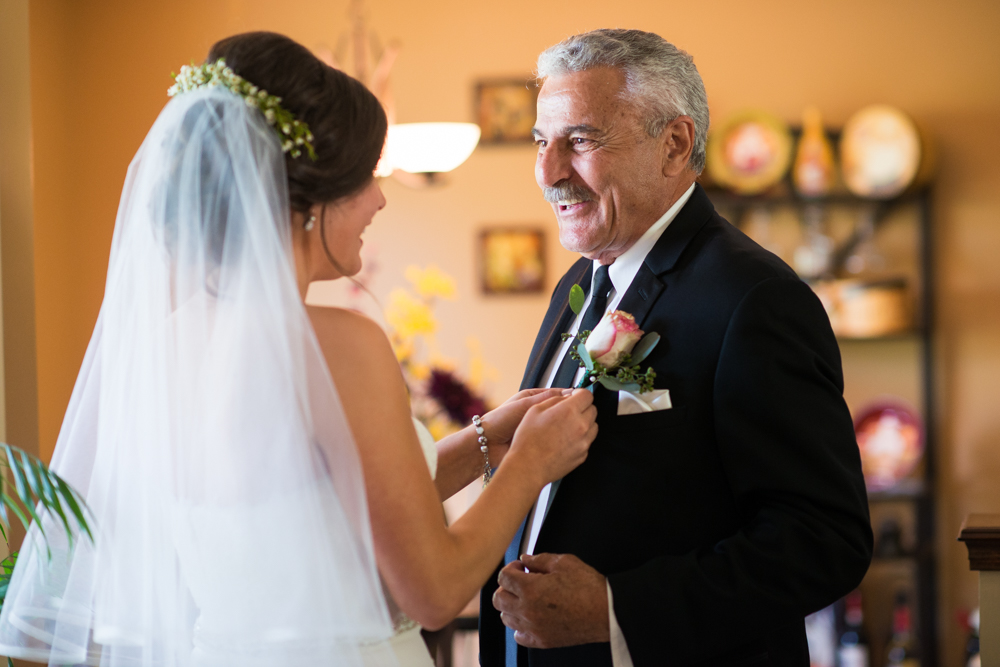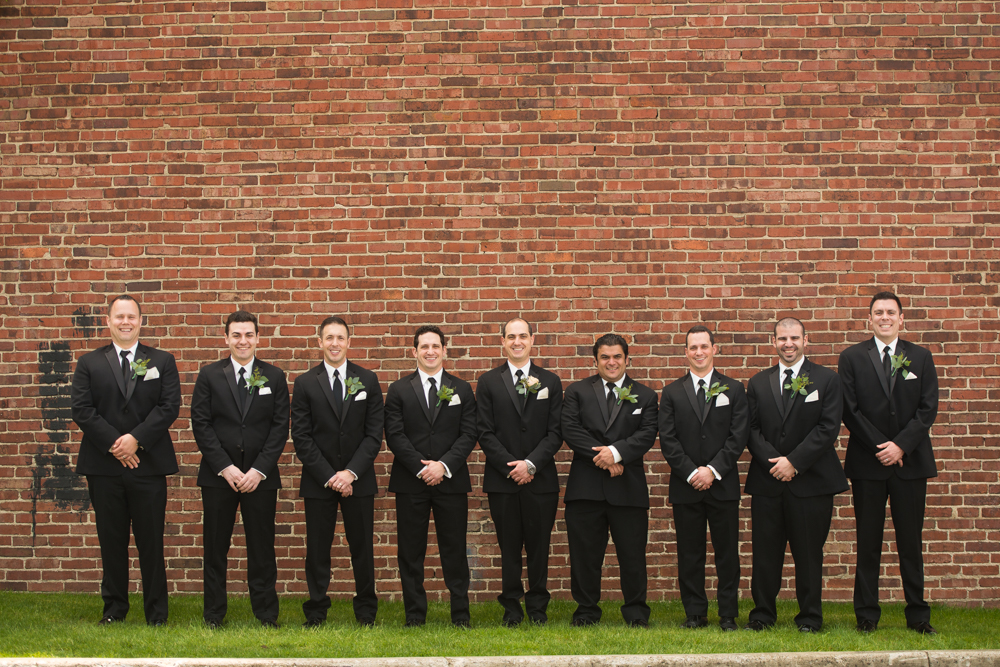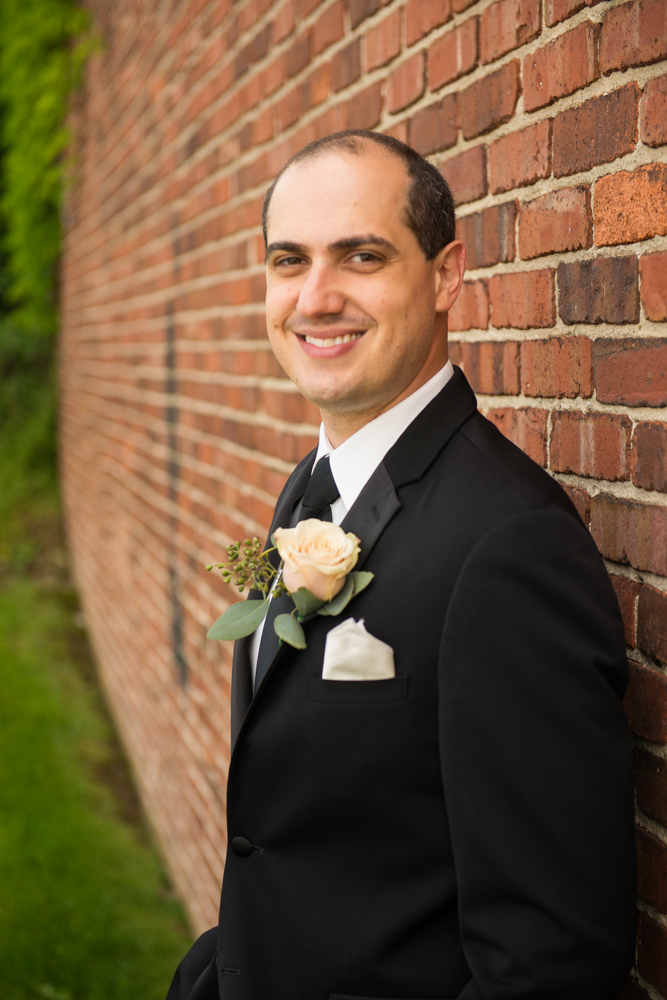 I can't take it with these adorable kids. So stinkin' cute!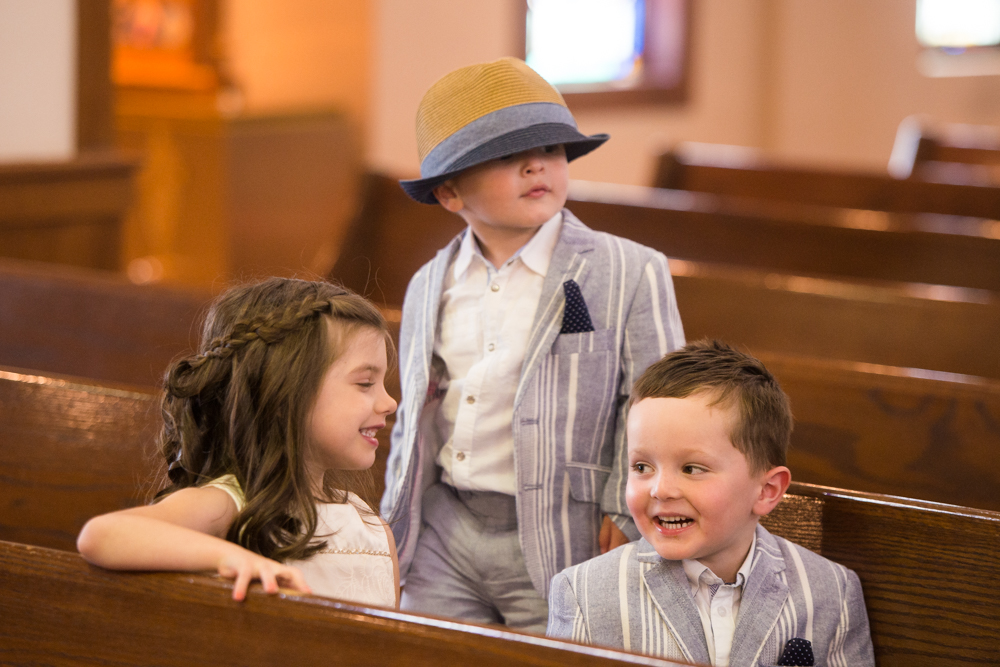 When Joe saw Ashley his face absolutely lit up. He was beaming.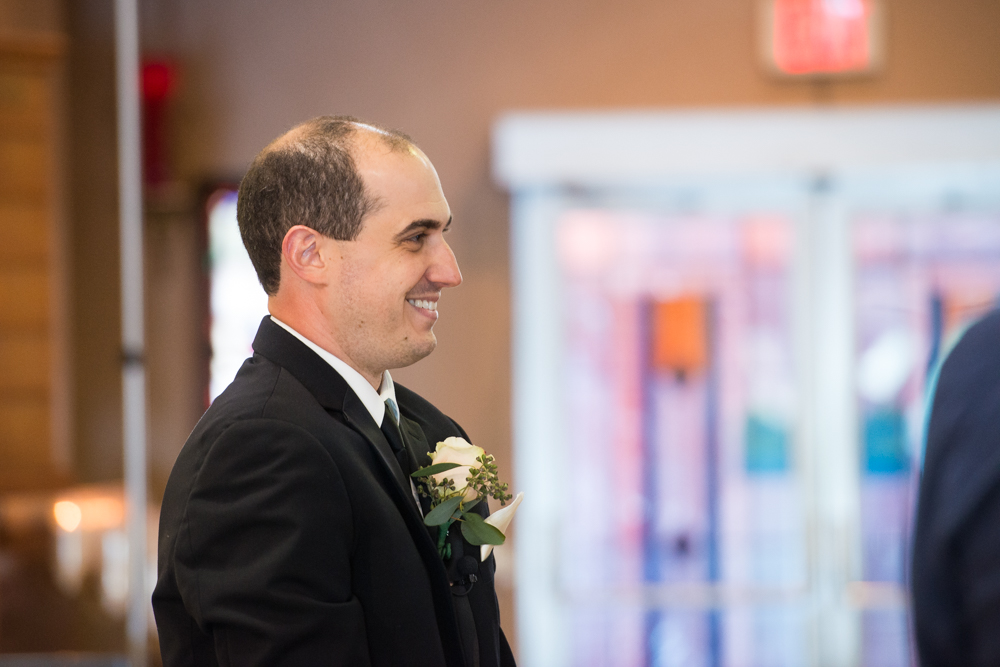 And just look at her! I don't blame him one bit! She's absolutely stunning!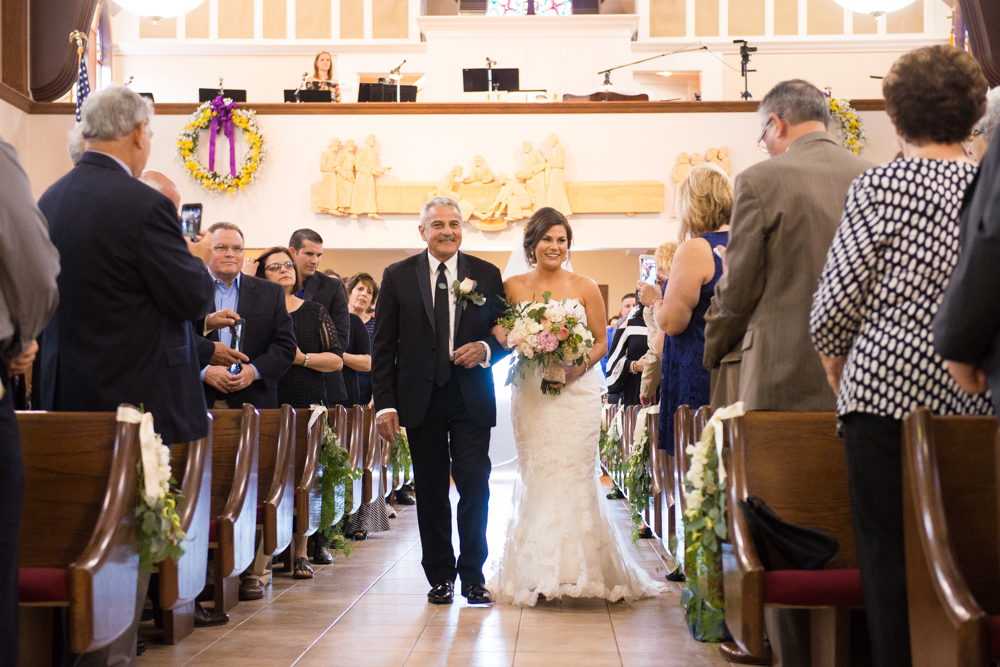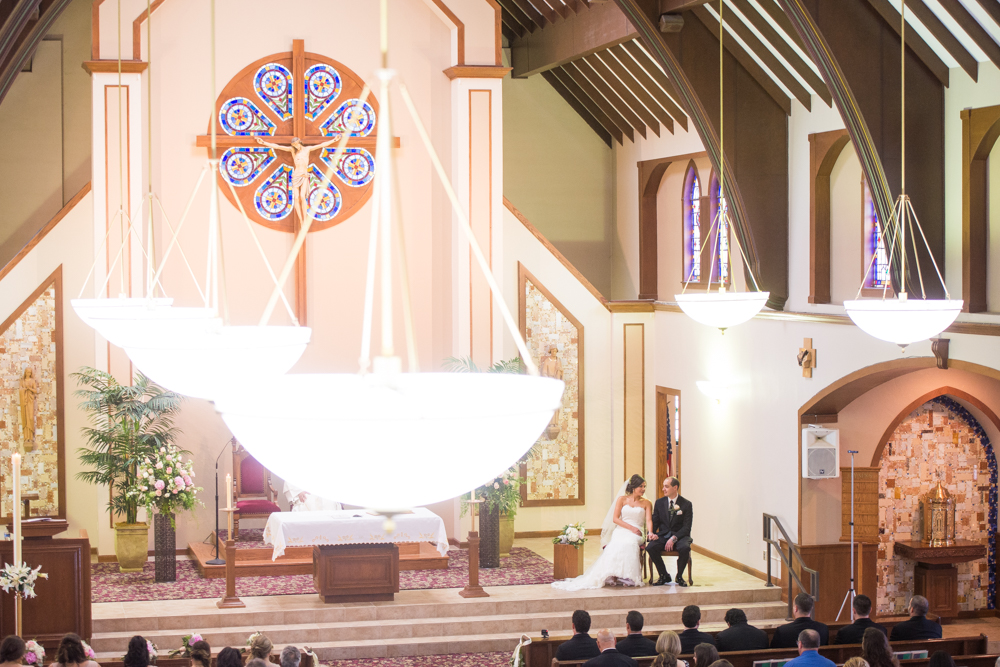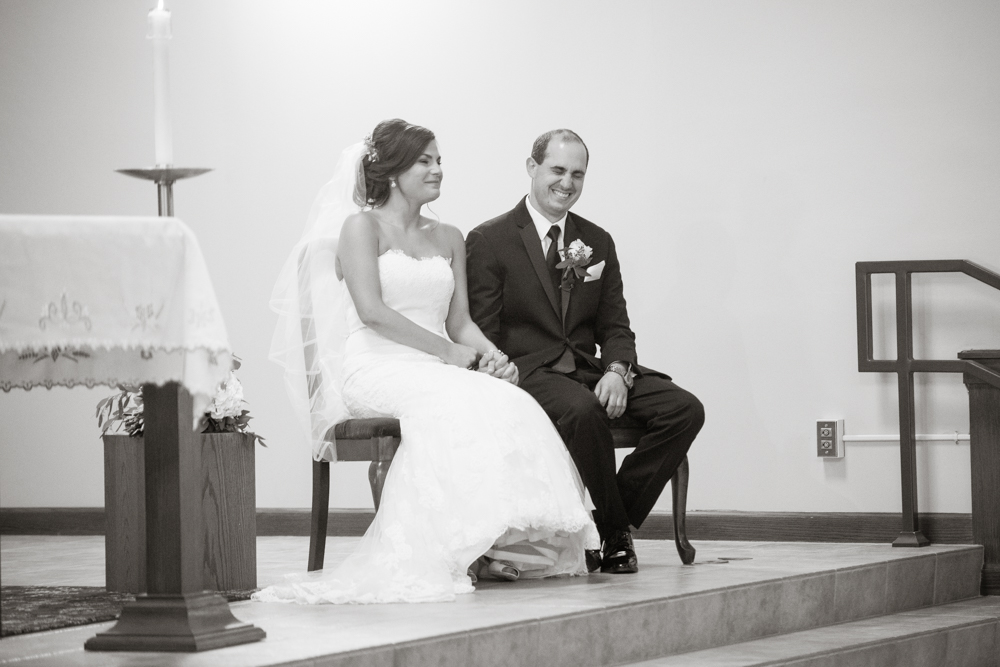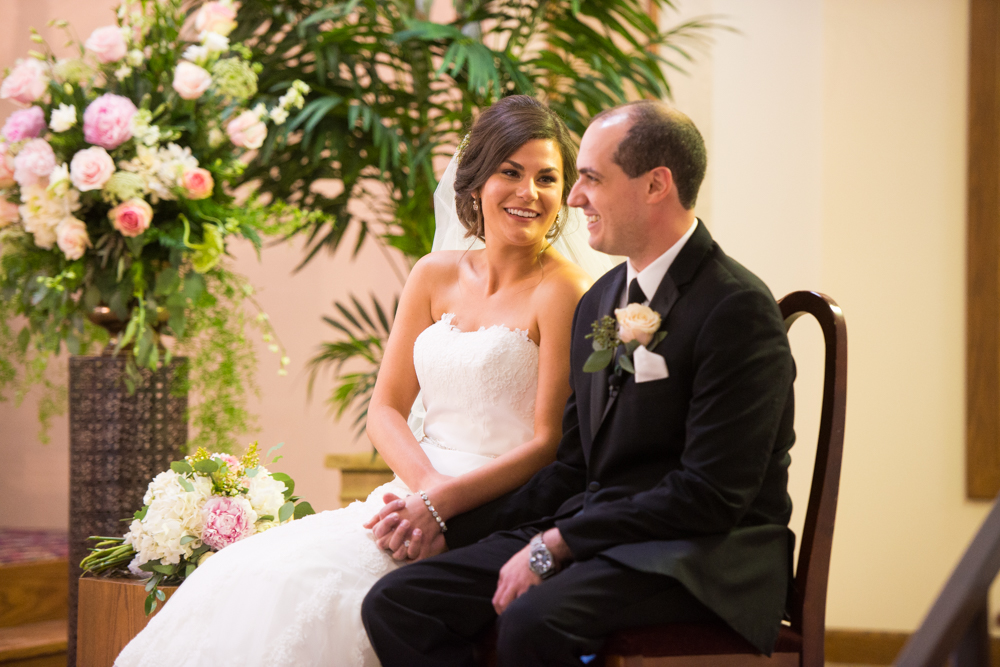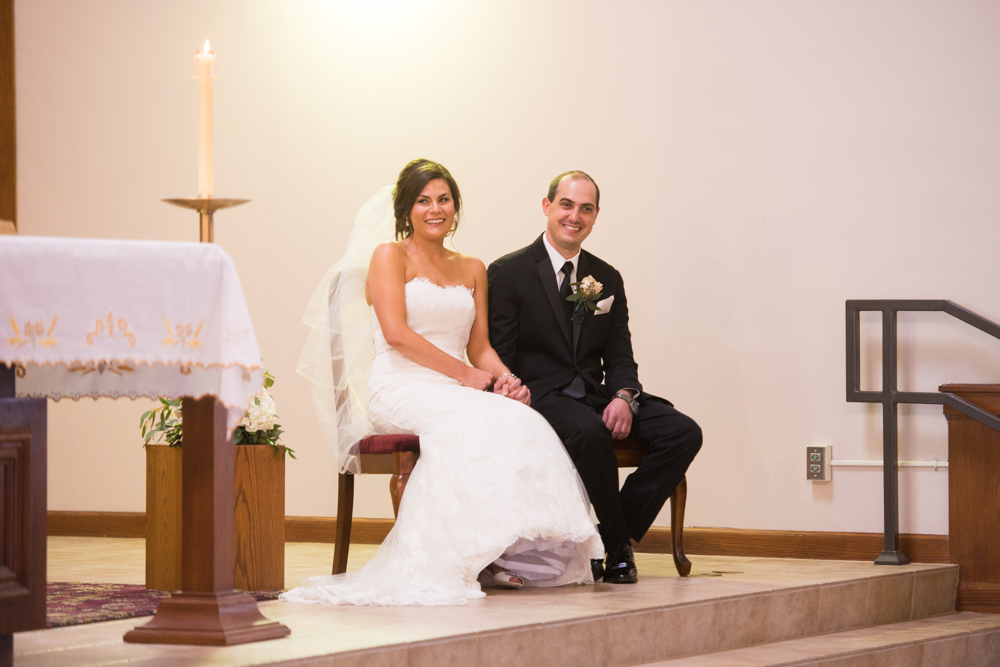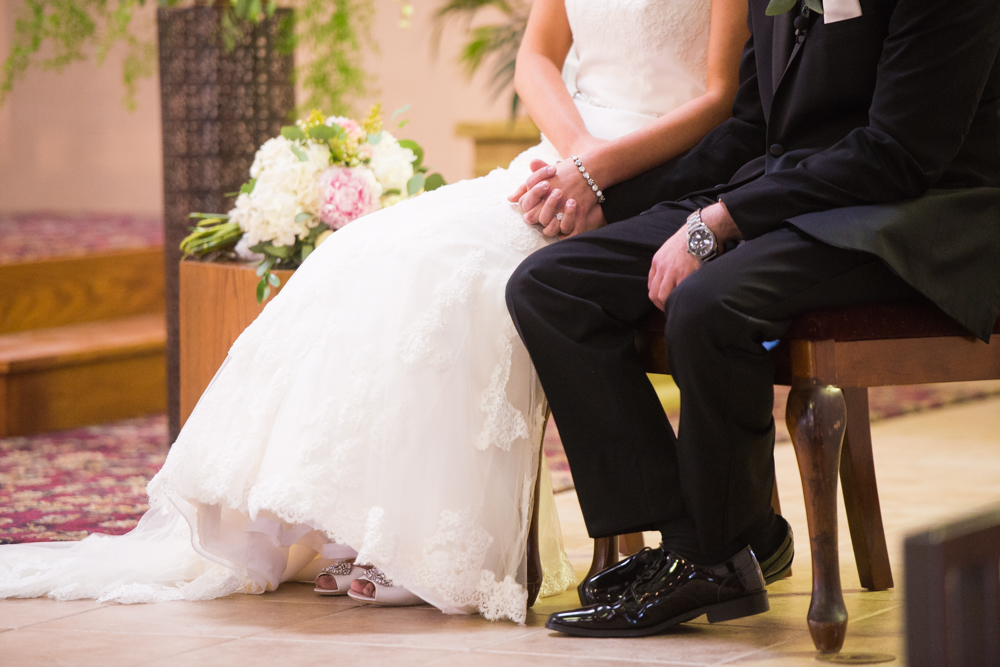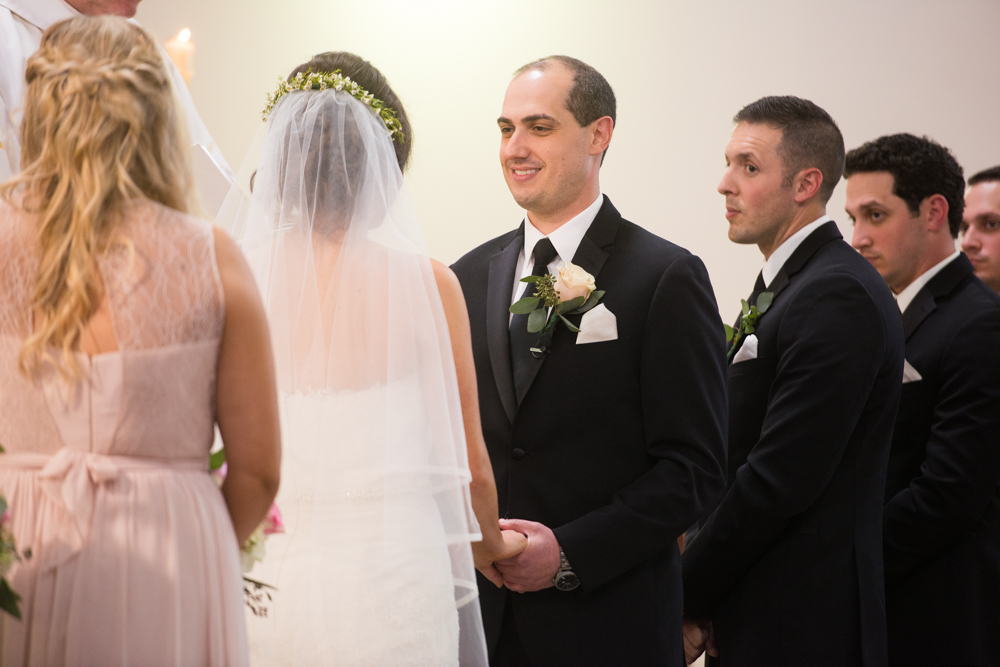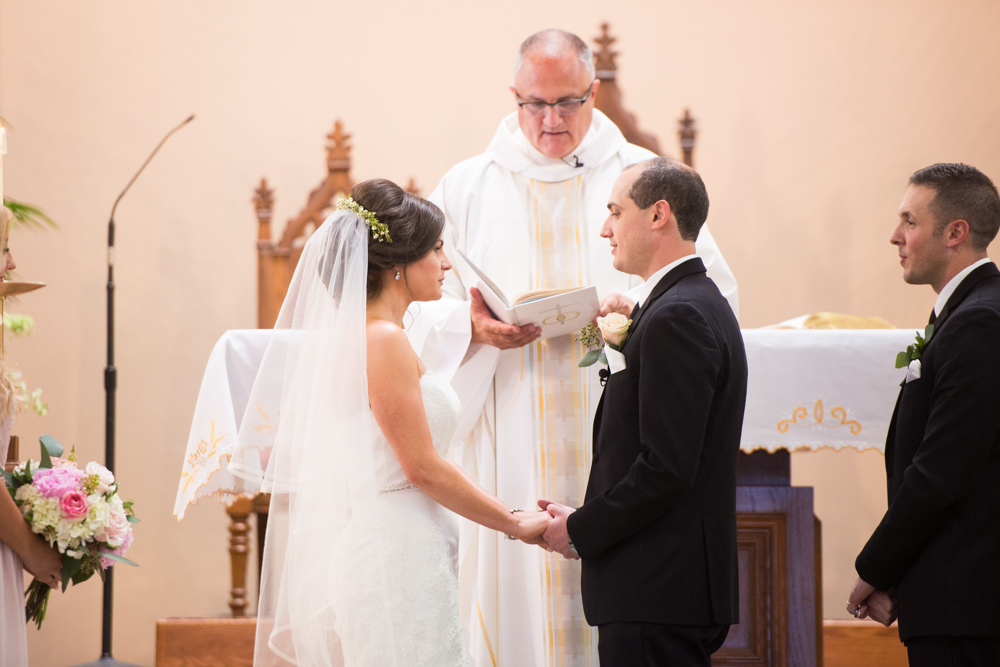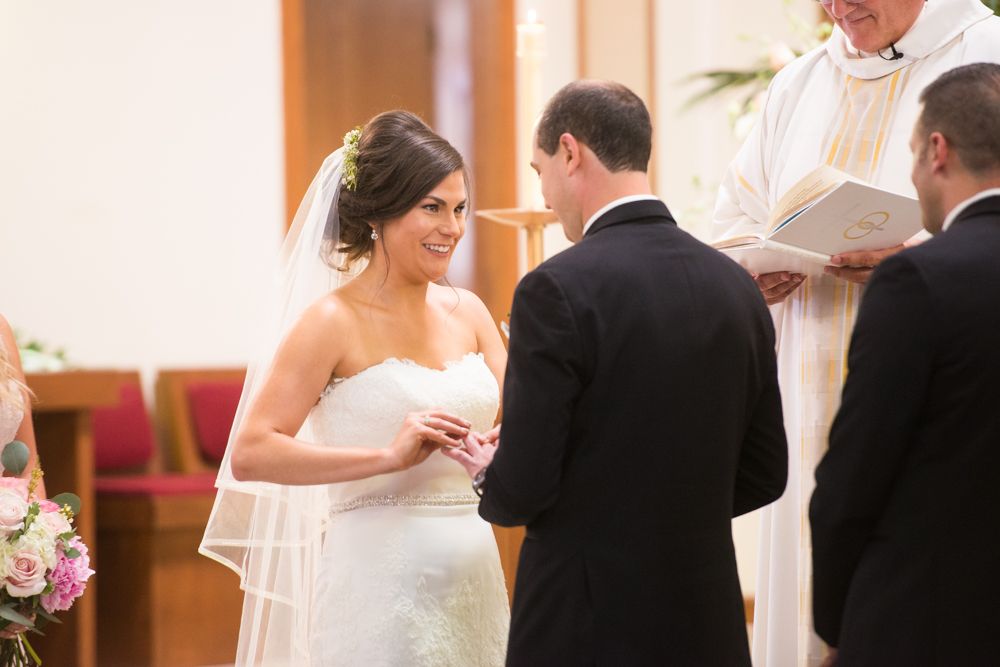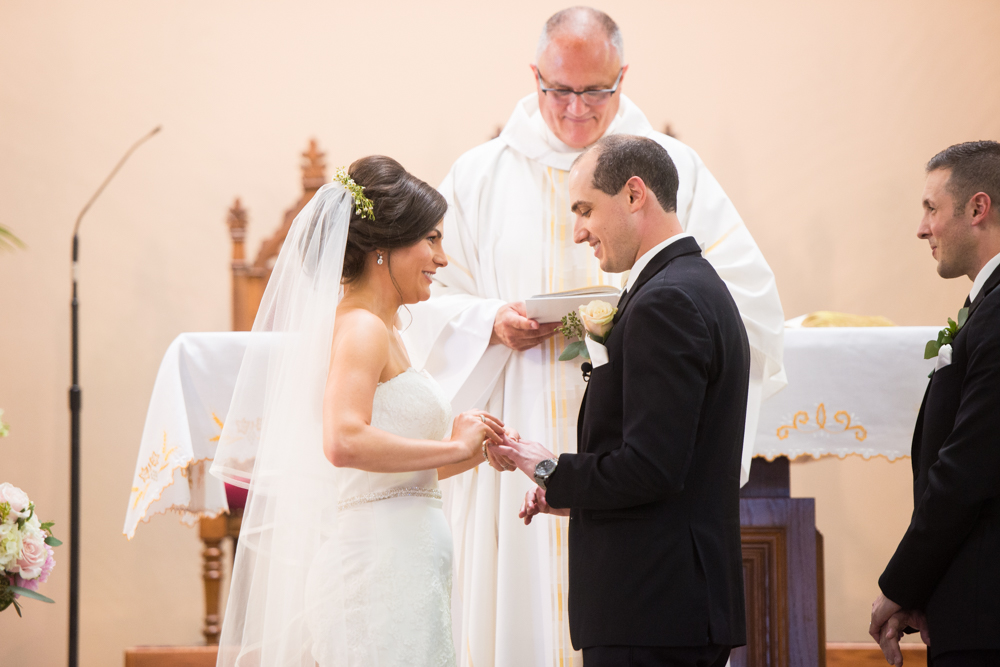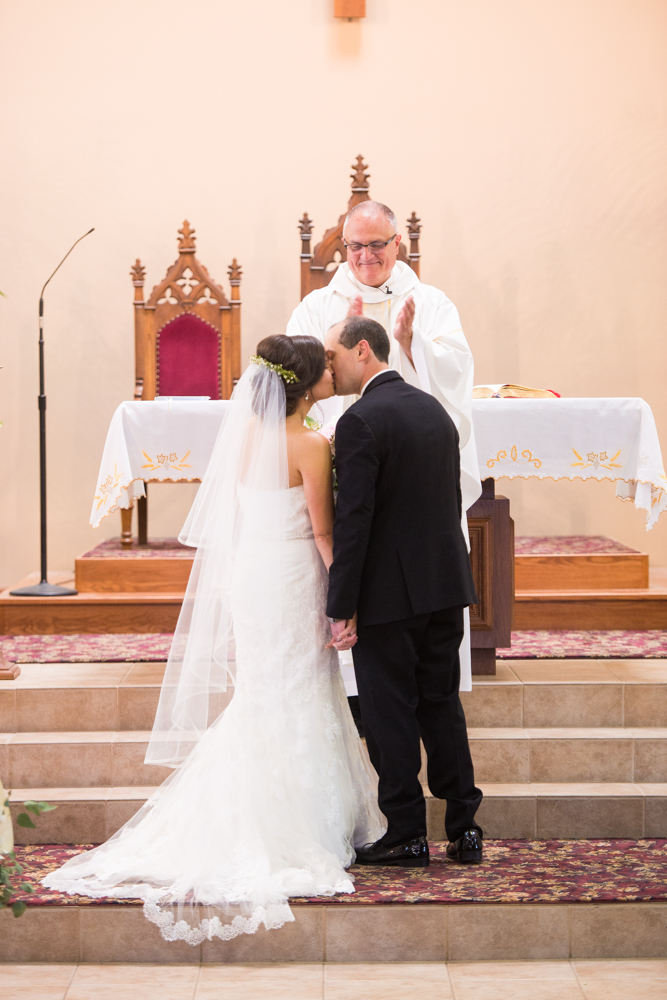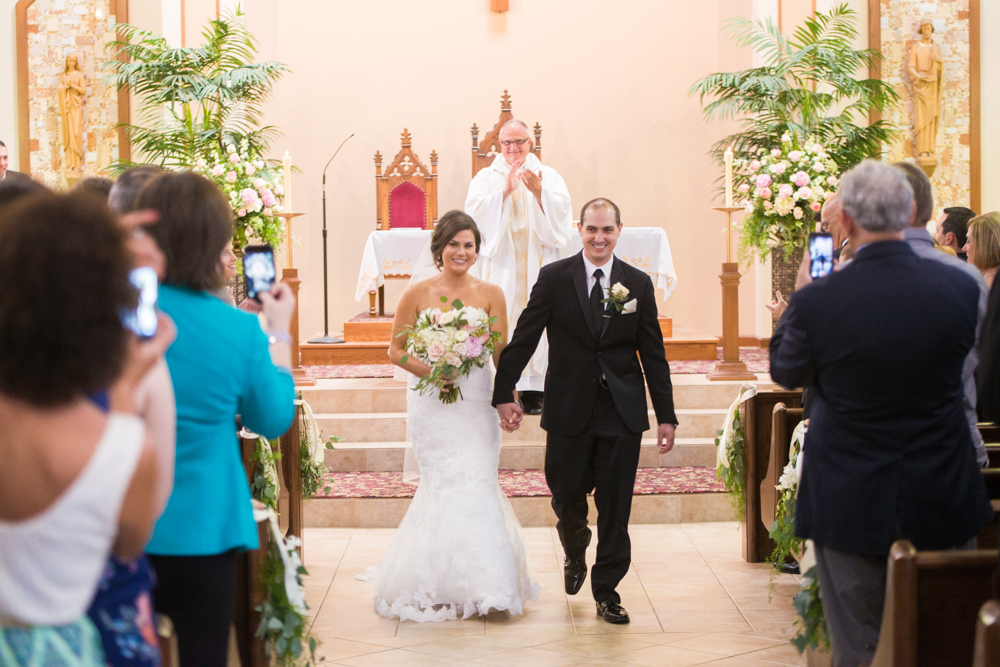 So much happiness! I've said it a few hundred times, but I really mean it. . . this is one of my absolute favorite wedding day moments! The recessional is so full of joy!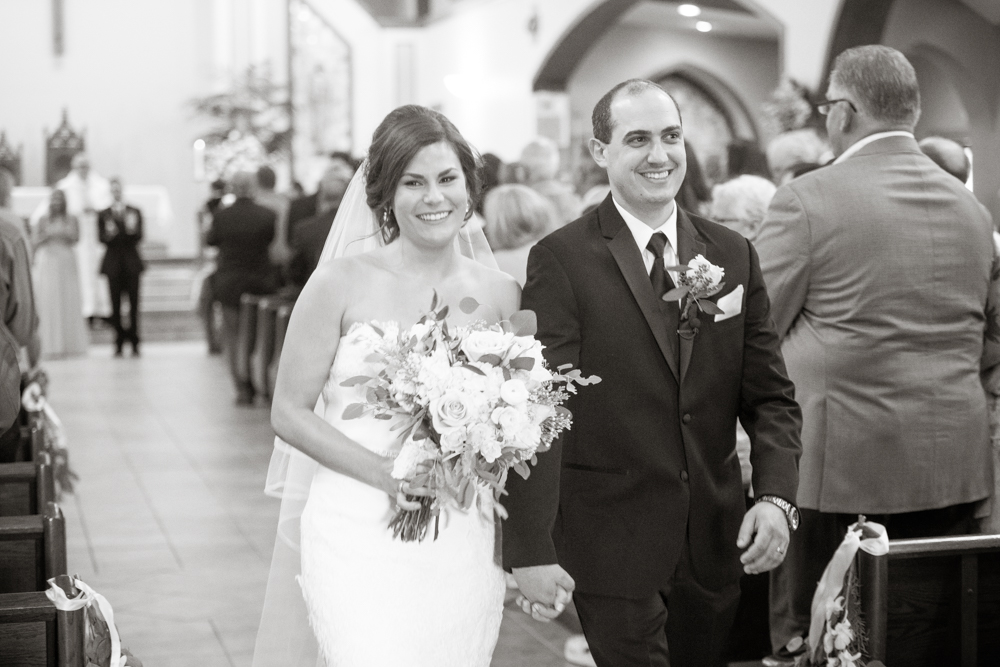 And, yay, bubbles! St. Rose is a pretty spot for a bubble exit.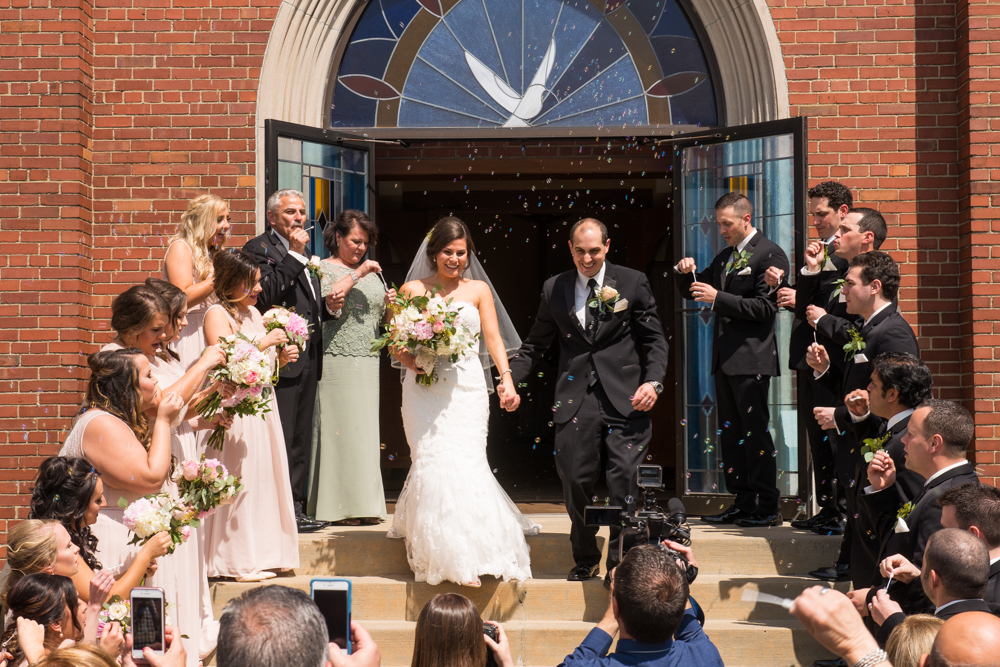 One of the best parts of this photo is the way Ashley's little brother is looking at them with so much adoration. I love it!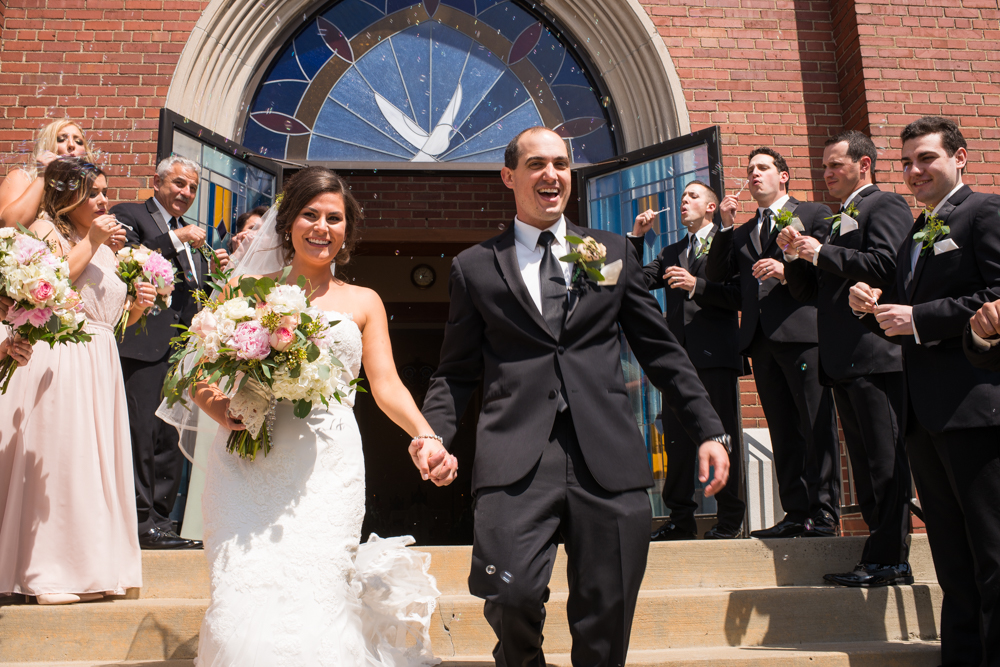 I just want to say God bless Joe's mama for raising four sweet boys. She was definitely outnumbered in that house!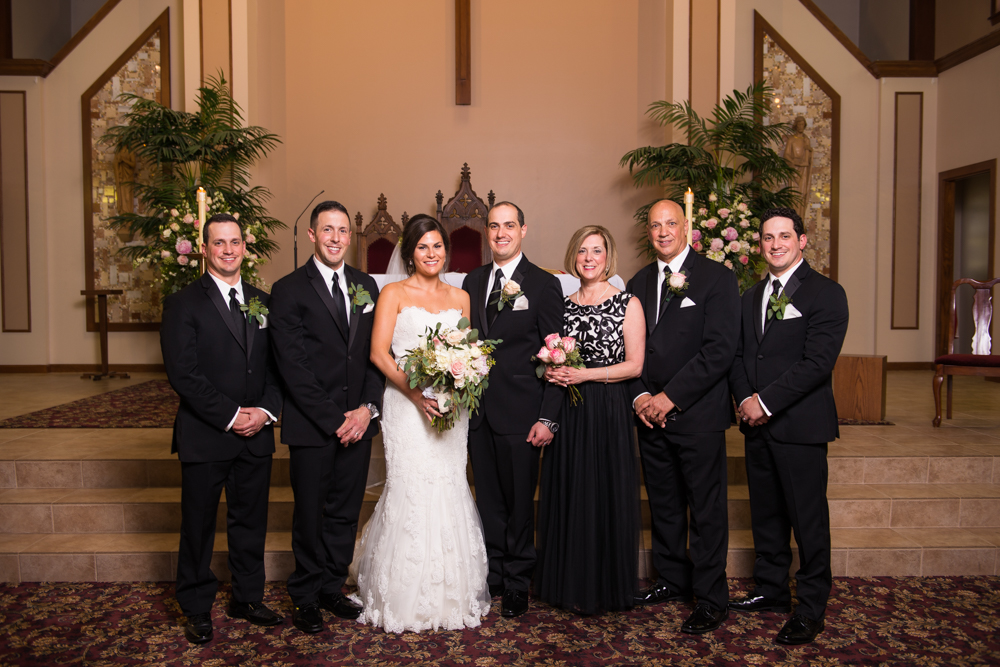 Then it was off to Avalon for bridal party portraits. Ashley & Joe planned a stress-free day with lots of time so they didn't have to rush through anything. Super smart!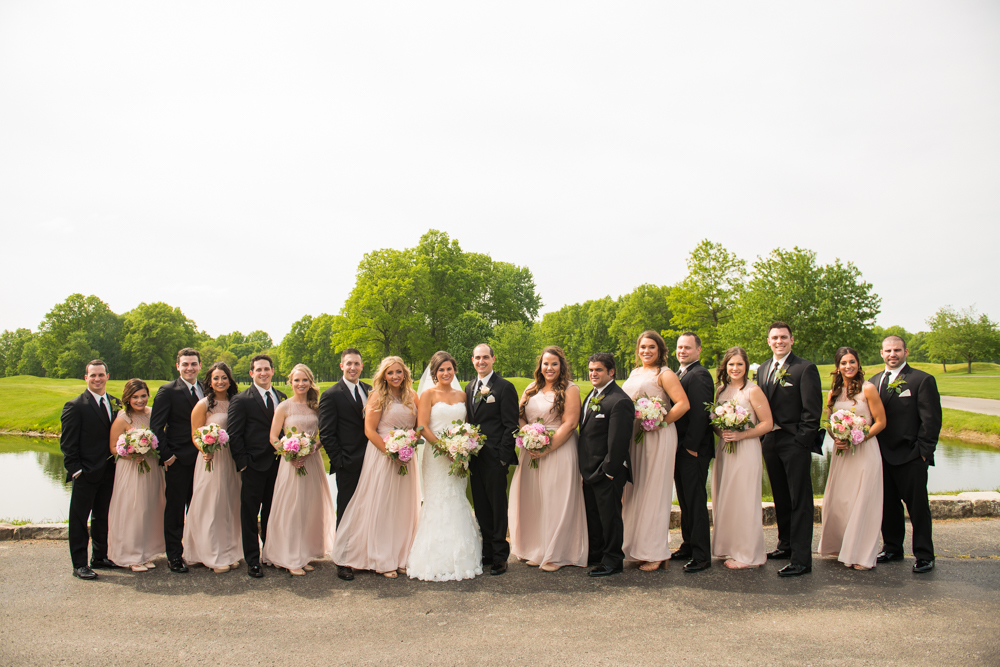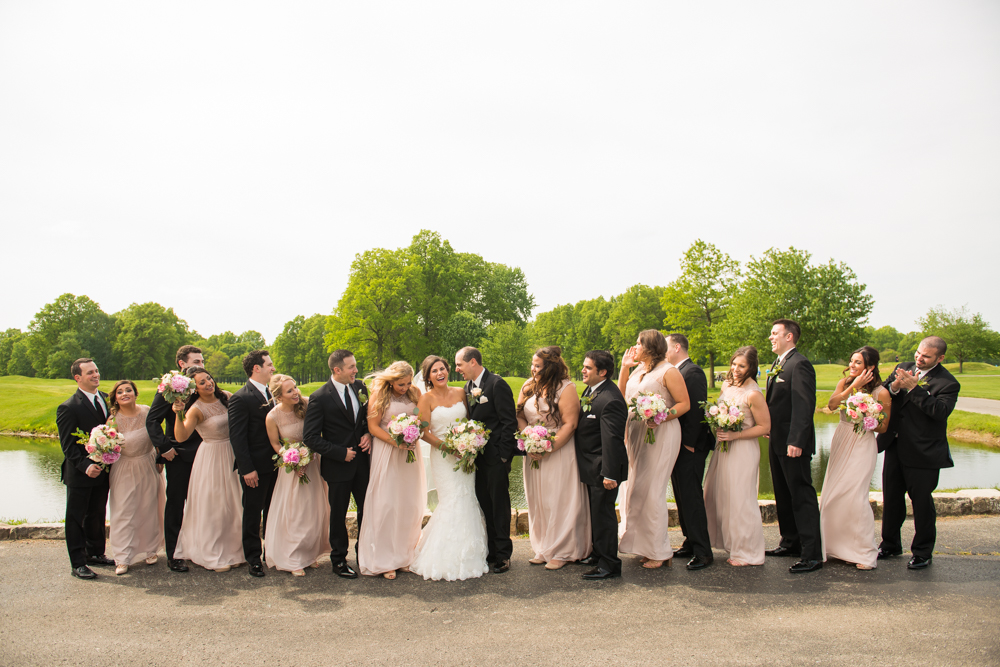 Ashley was such a beautiful bride!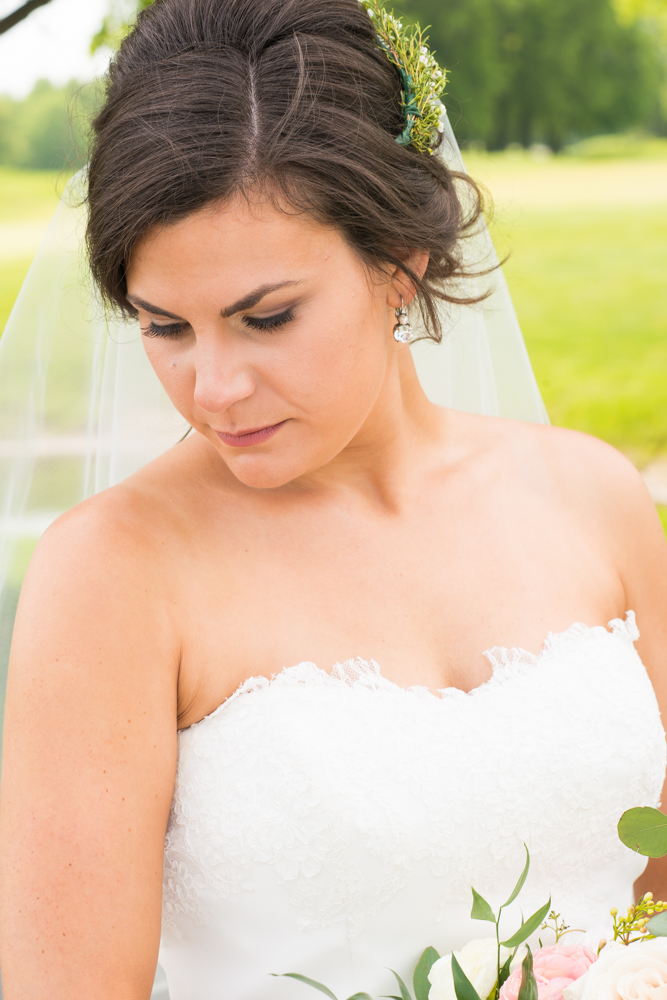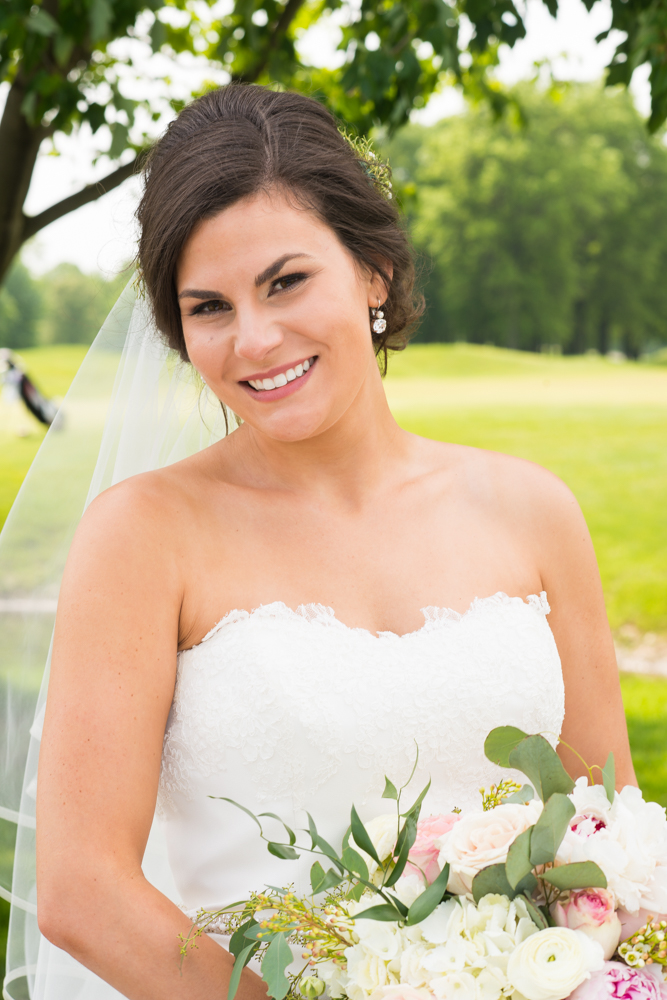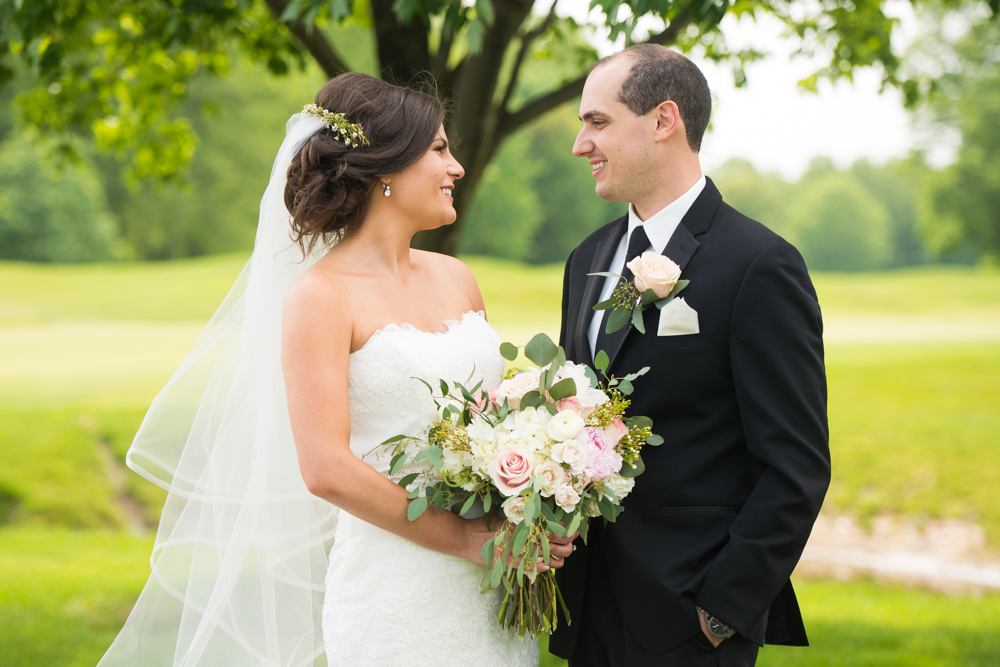 Mitolo's Flowers in Niles did a fabulous job with the bouquets. . . especially Ashley's!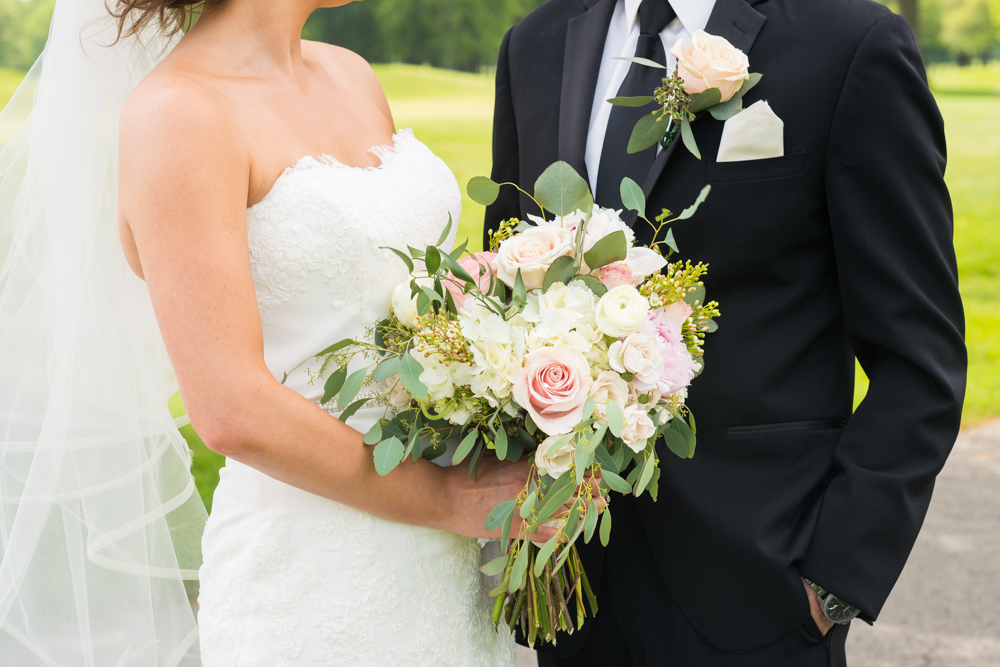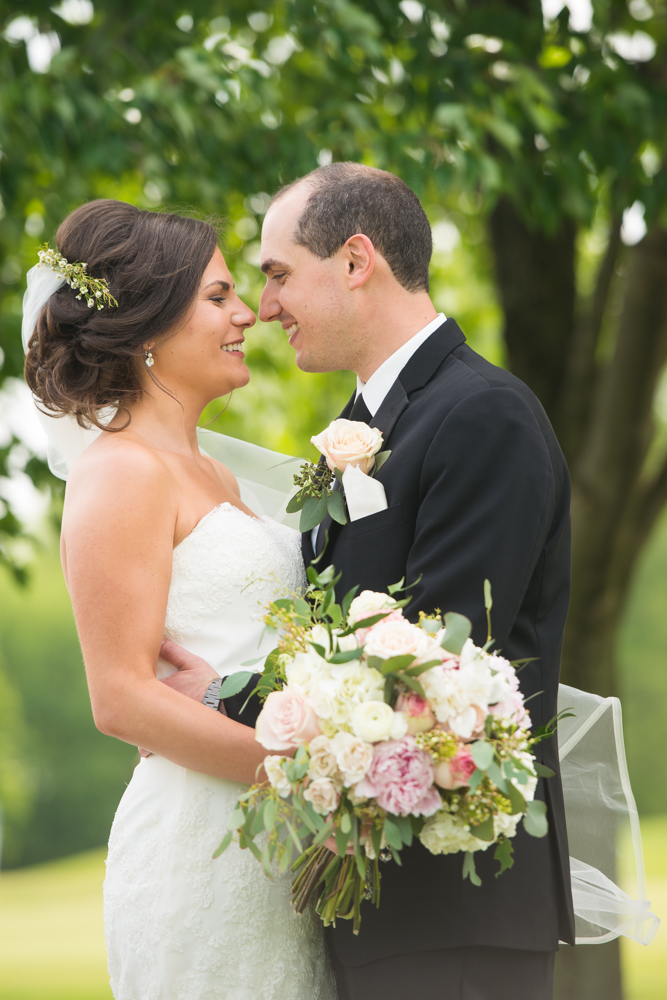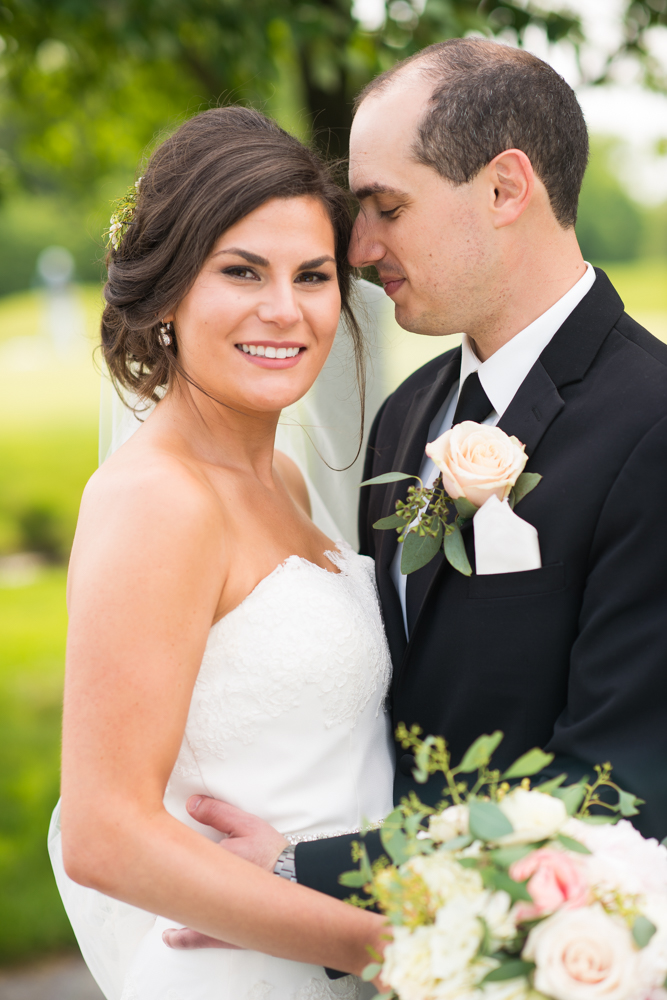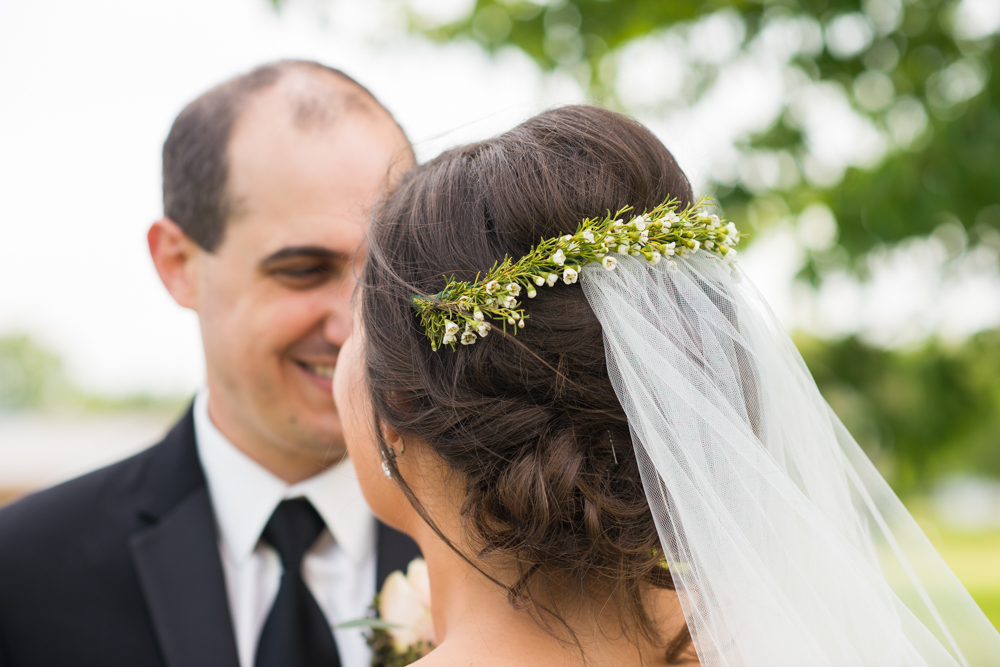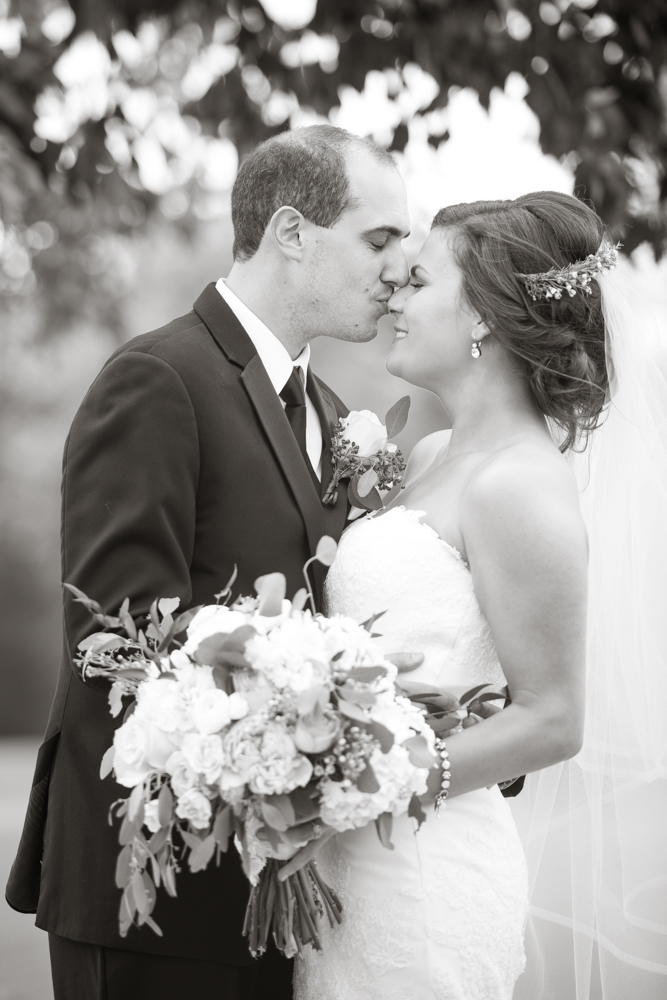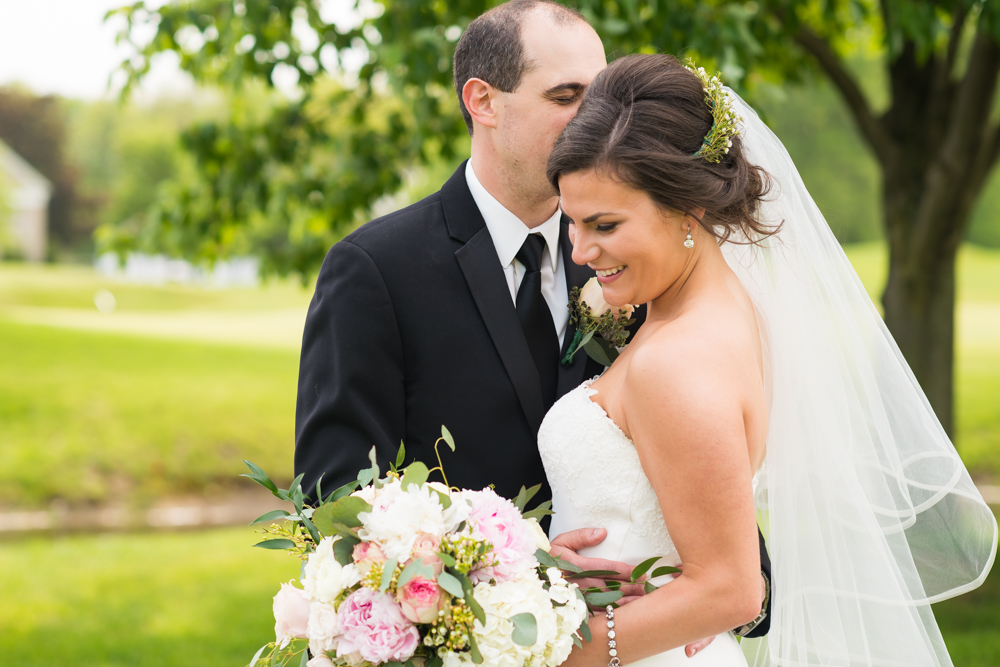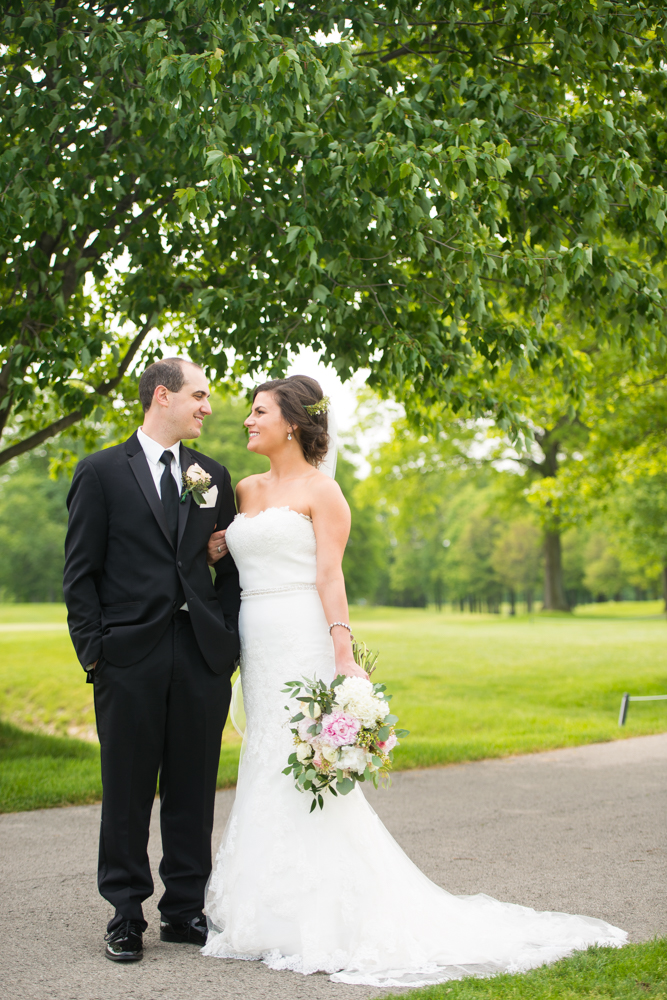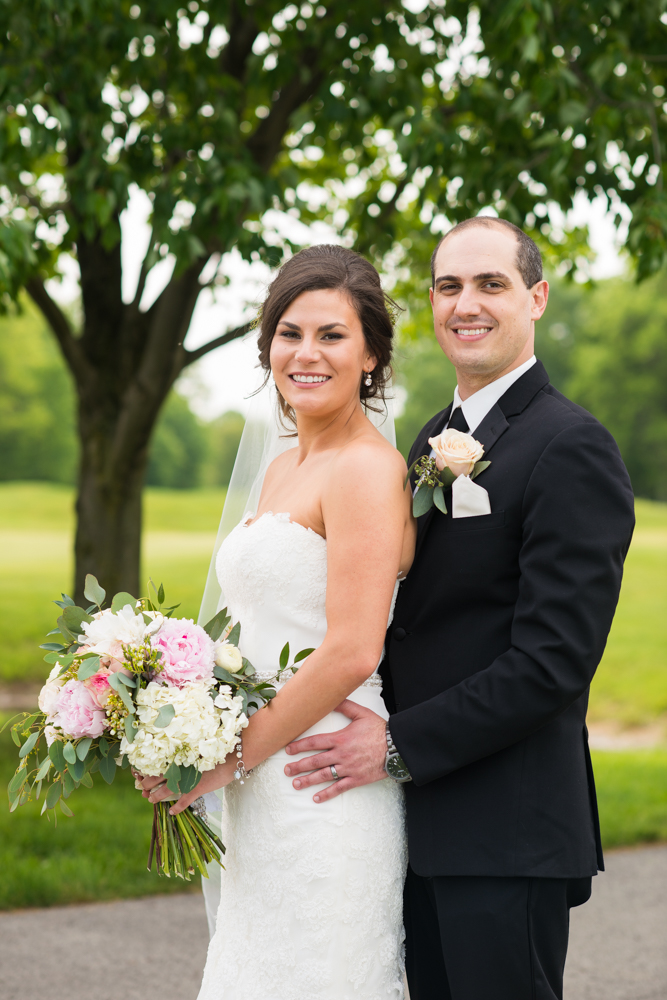 Their wedding day was the perfect weather! It was a comfortable temperature, sun mixed with clouds, and there was a lovely breeze providing us with some Beyoncé wind for portraits!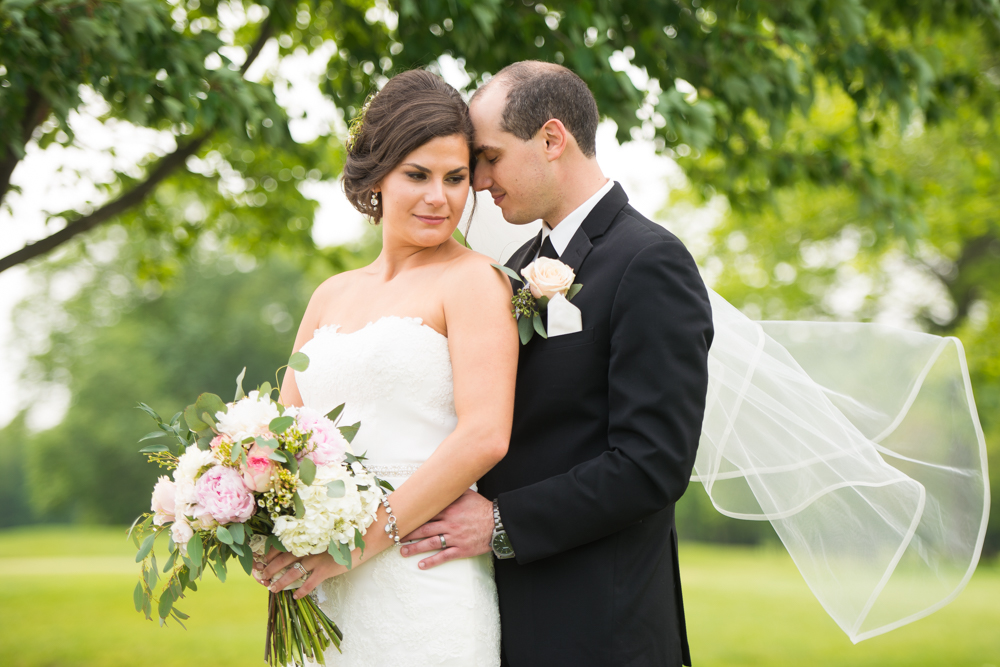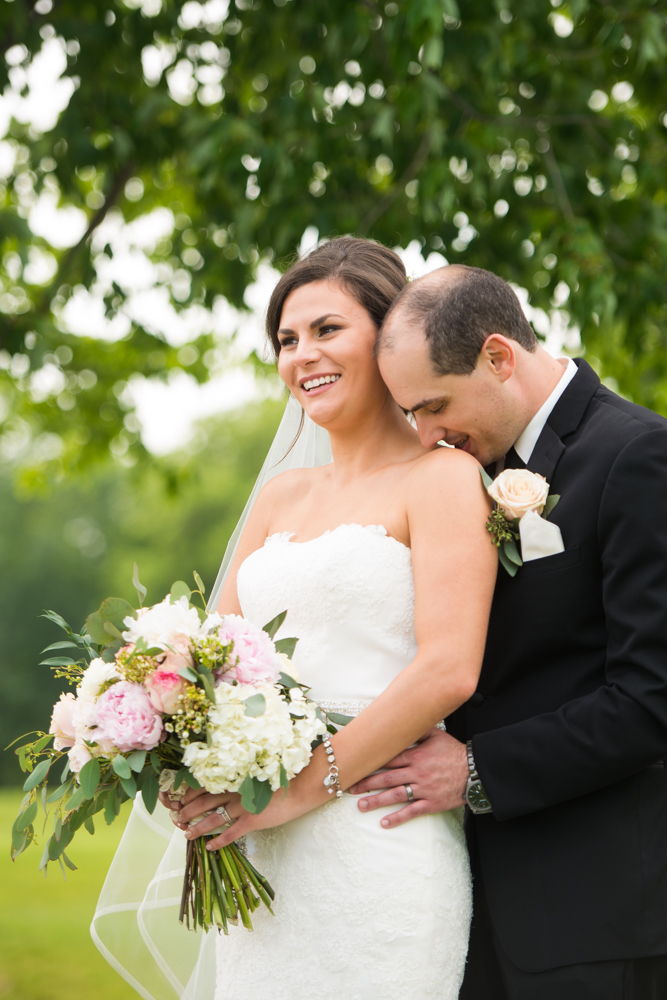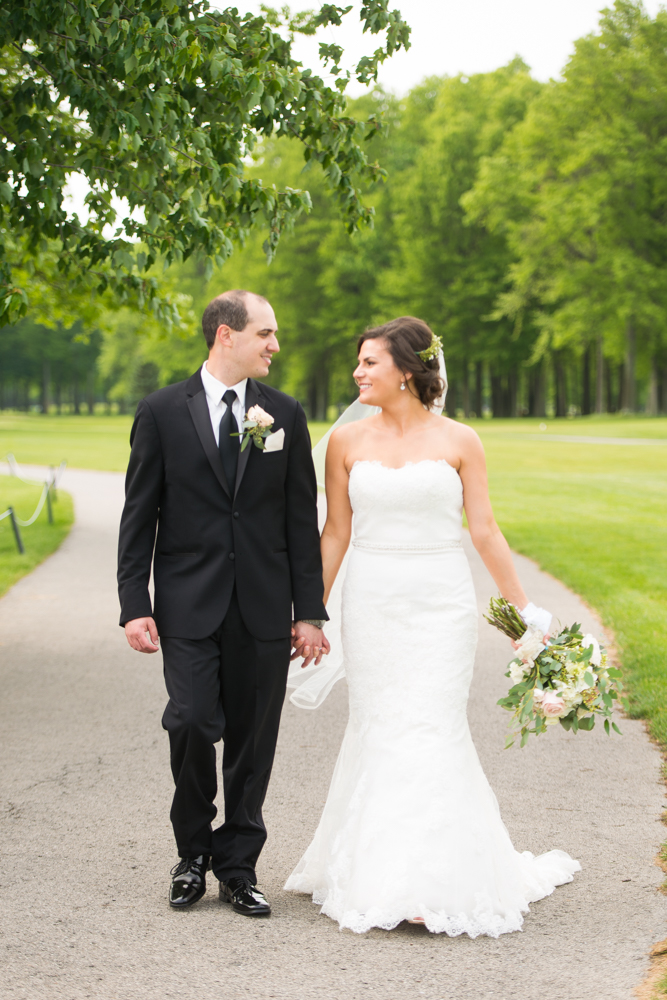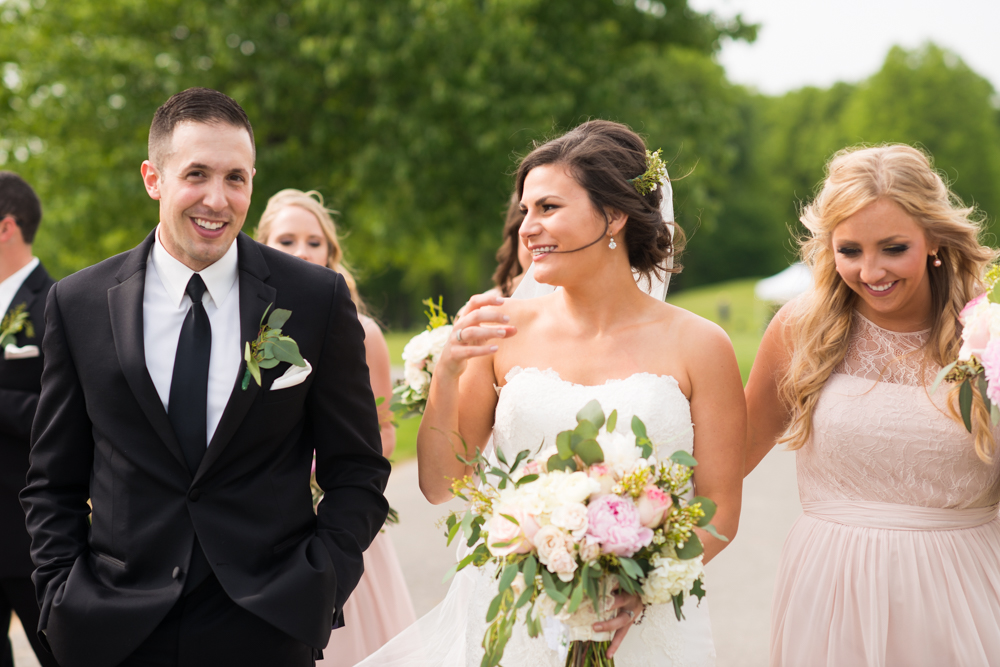 This bridal party was a fun & rambunctious bunch. Always makes for silly photos.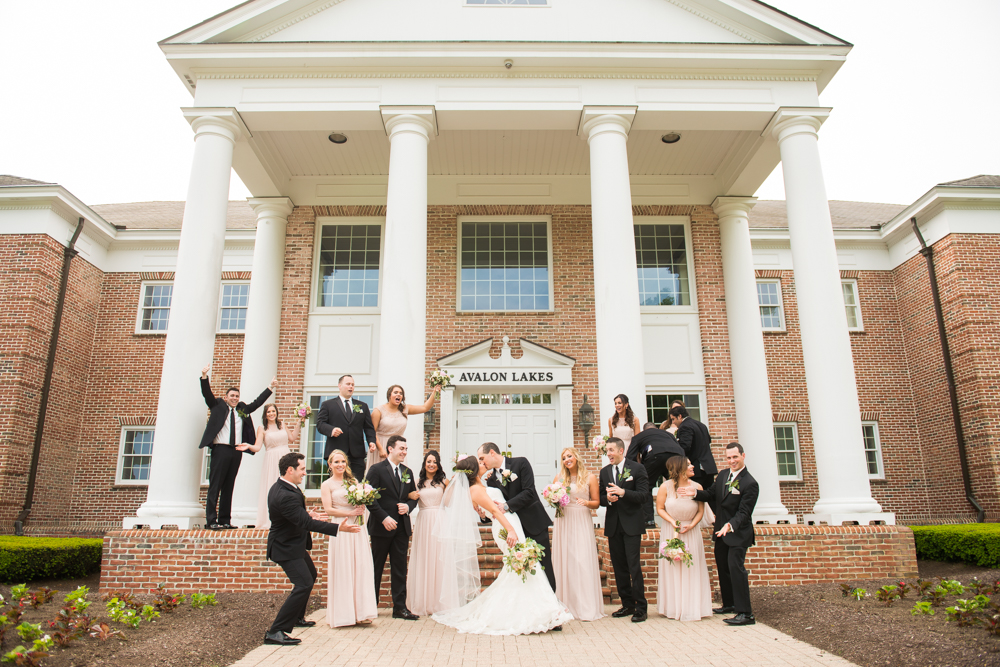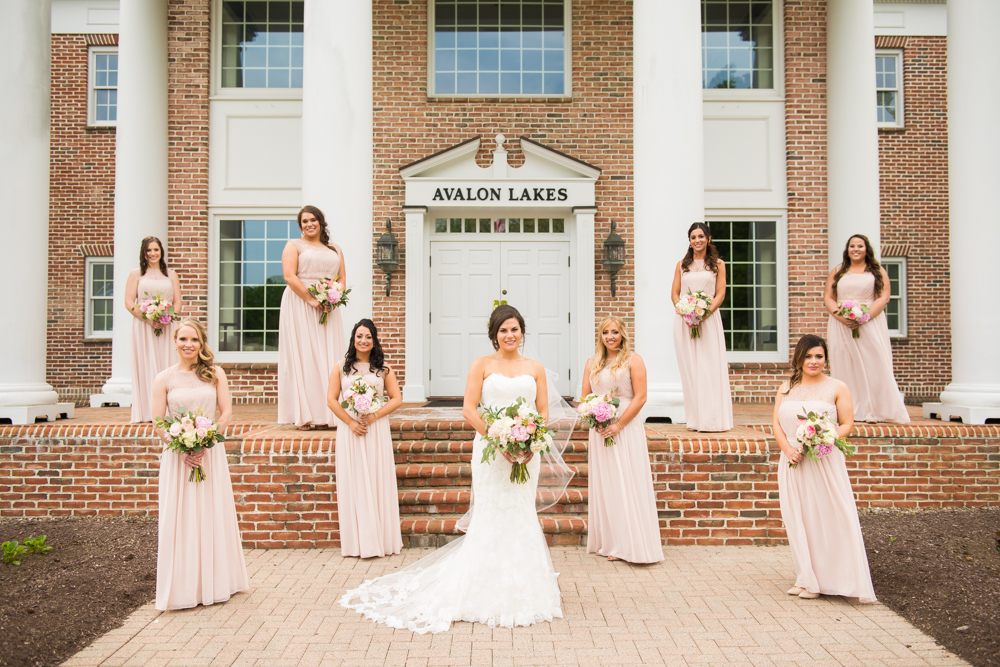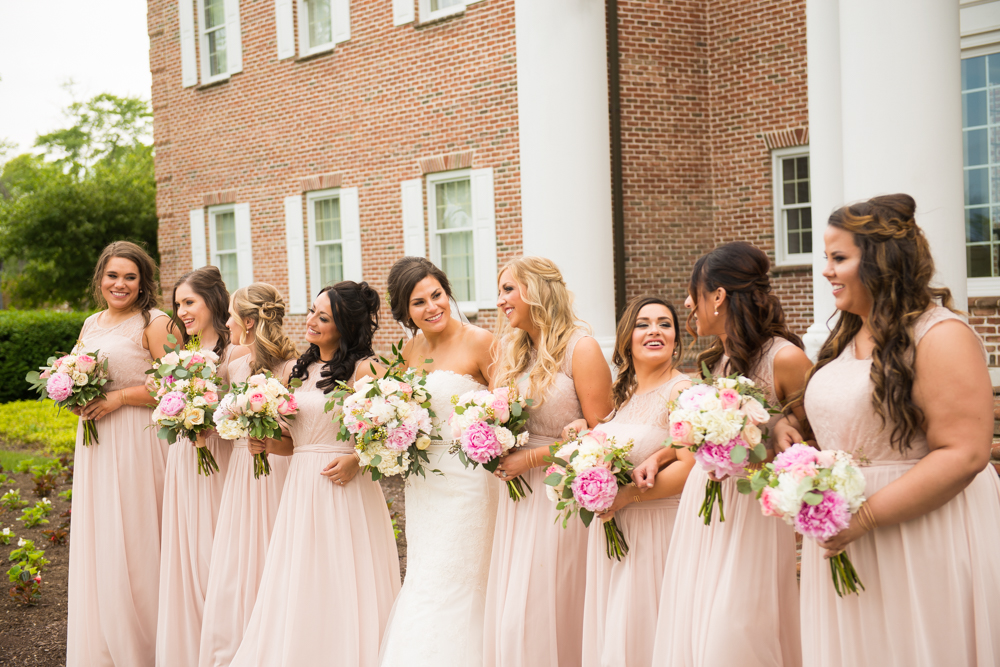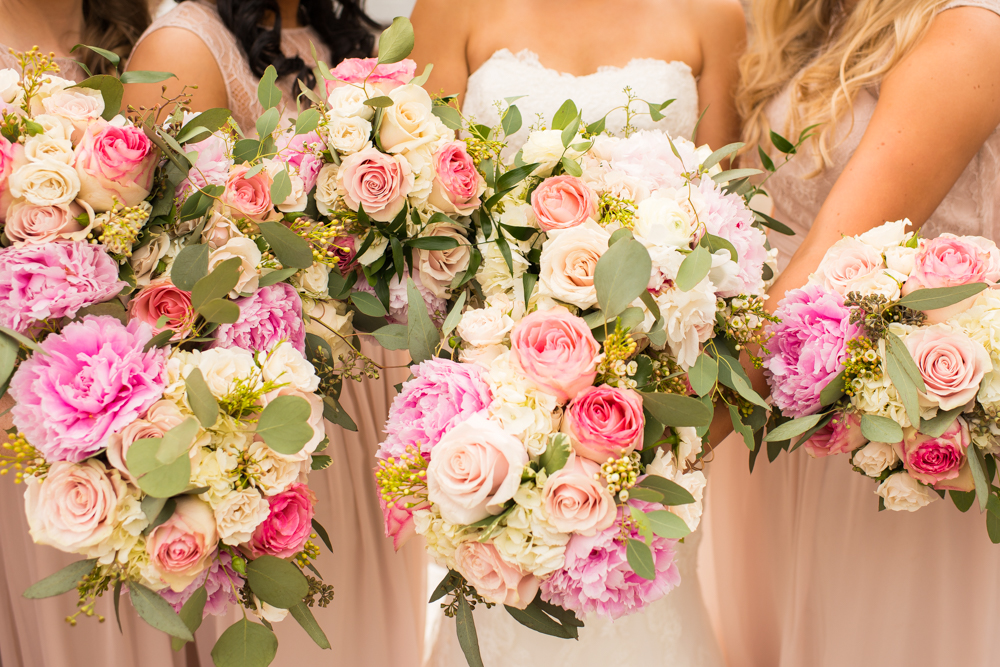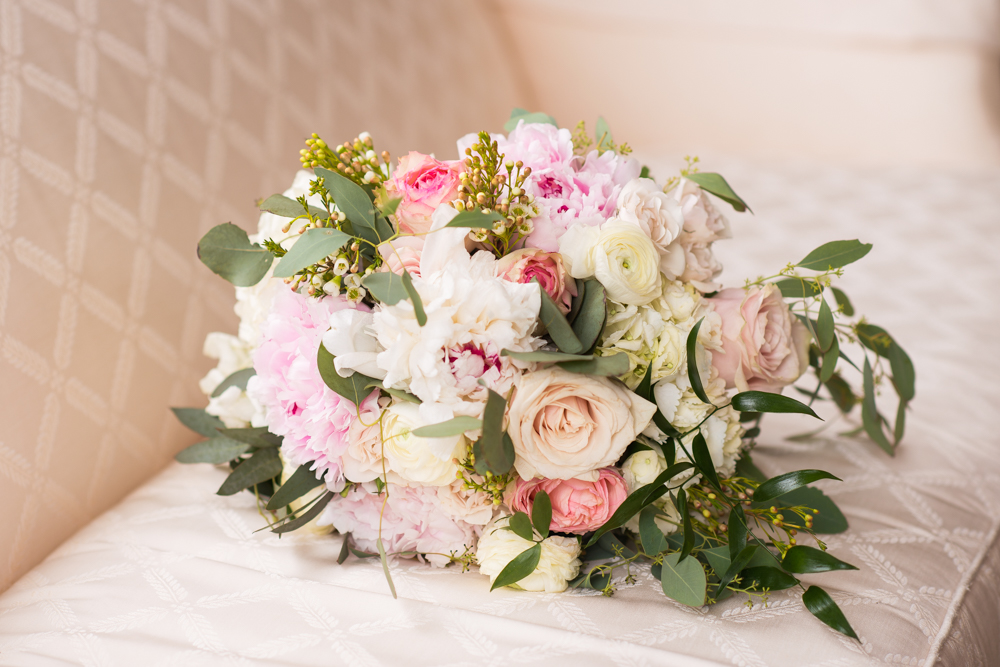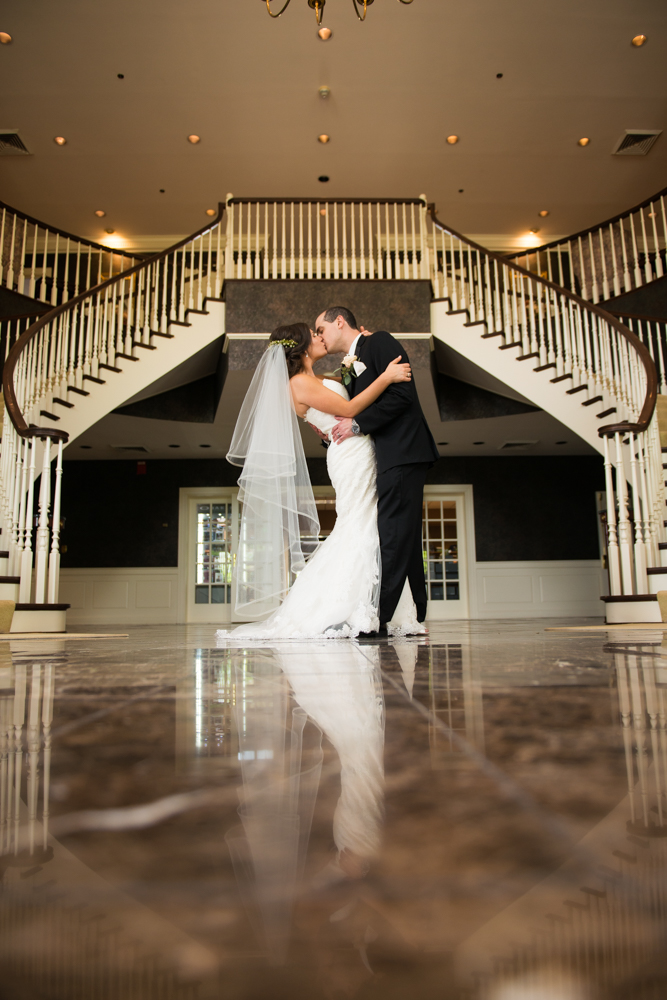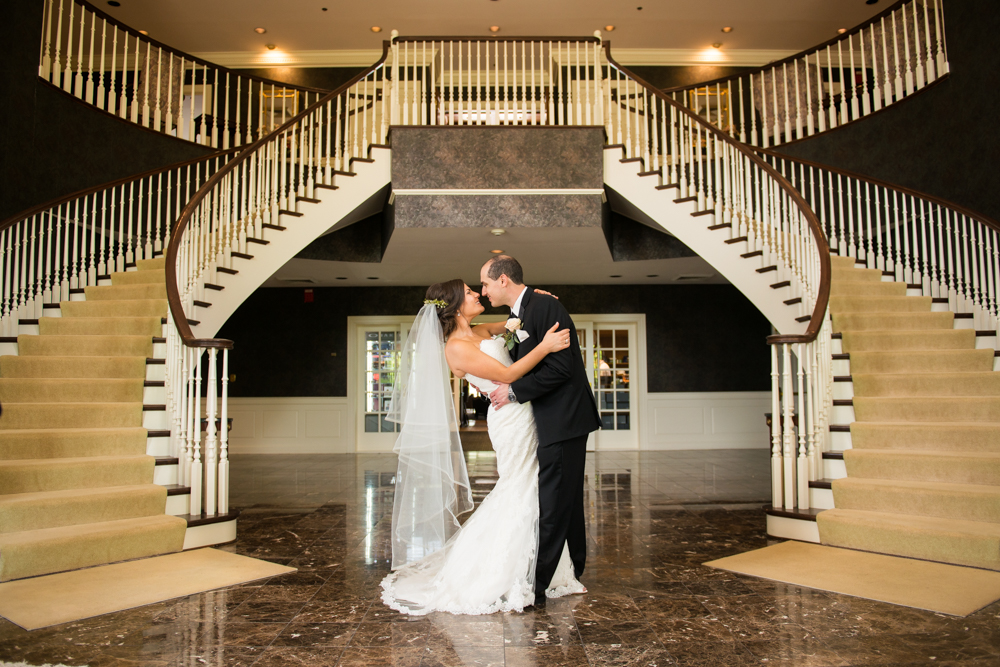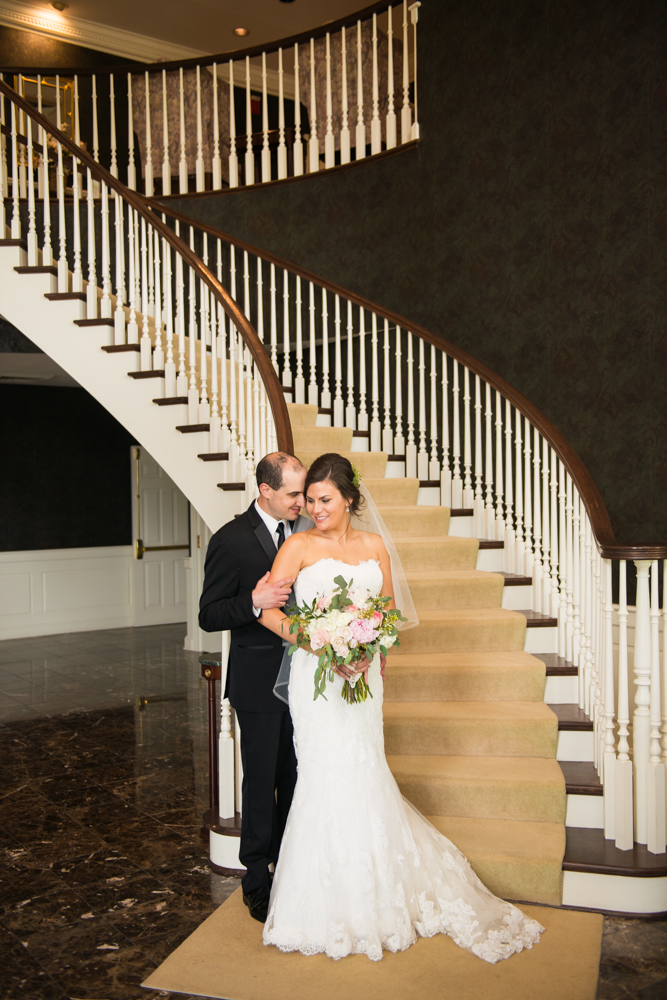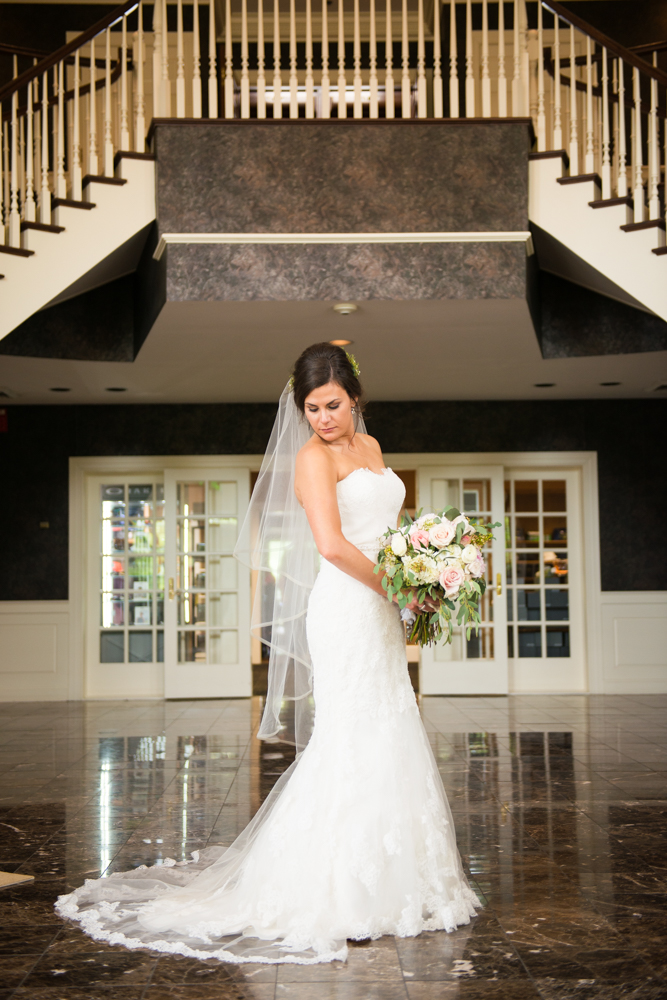 Leo's looked amazing! Everyone did a fabulous job with decorating.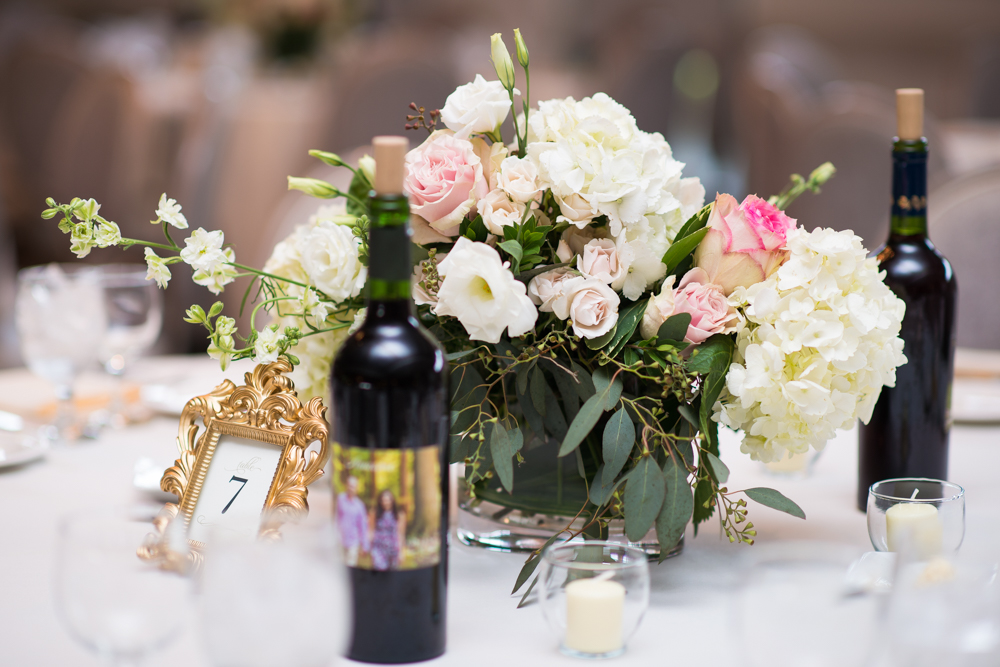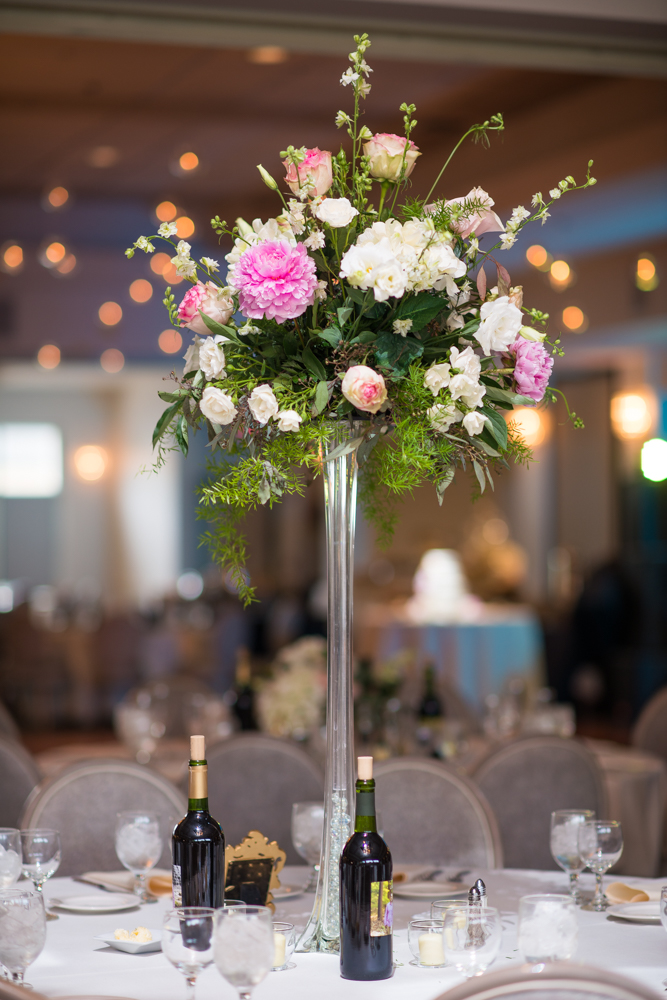 The cookie tables were off the charts!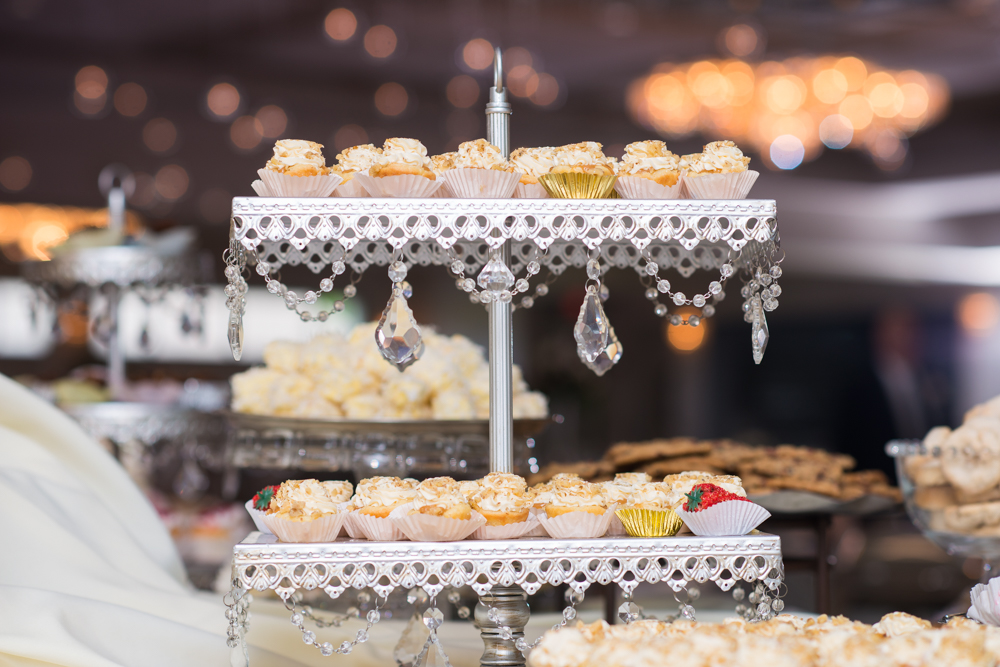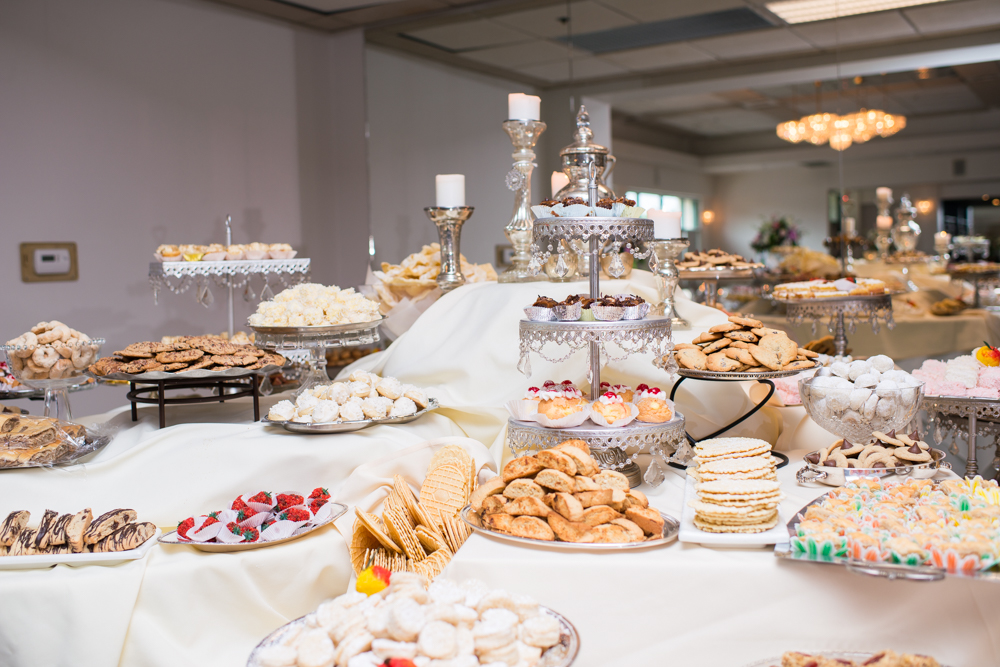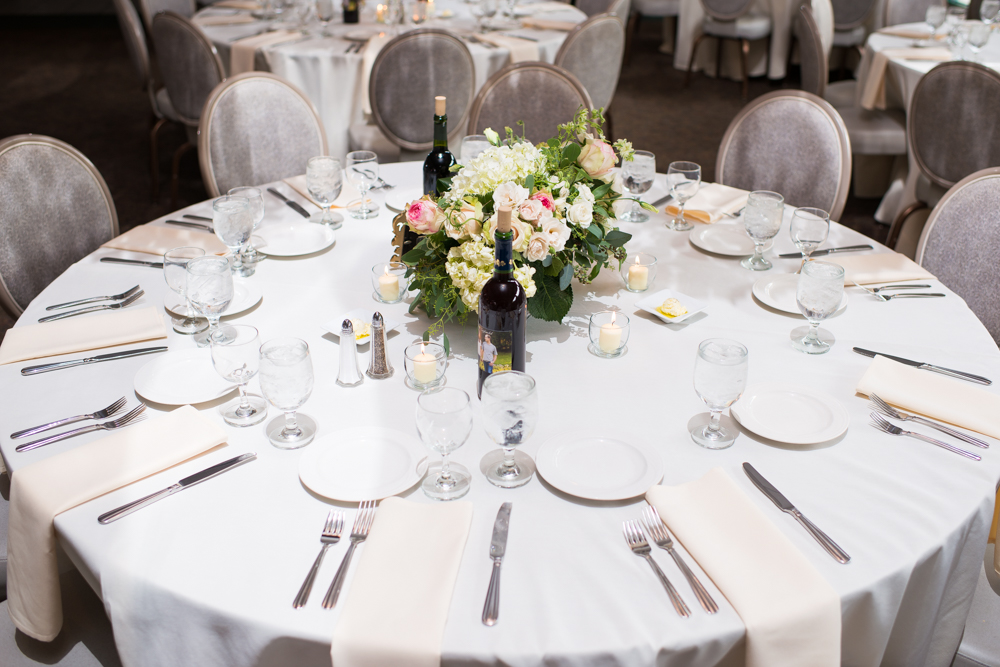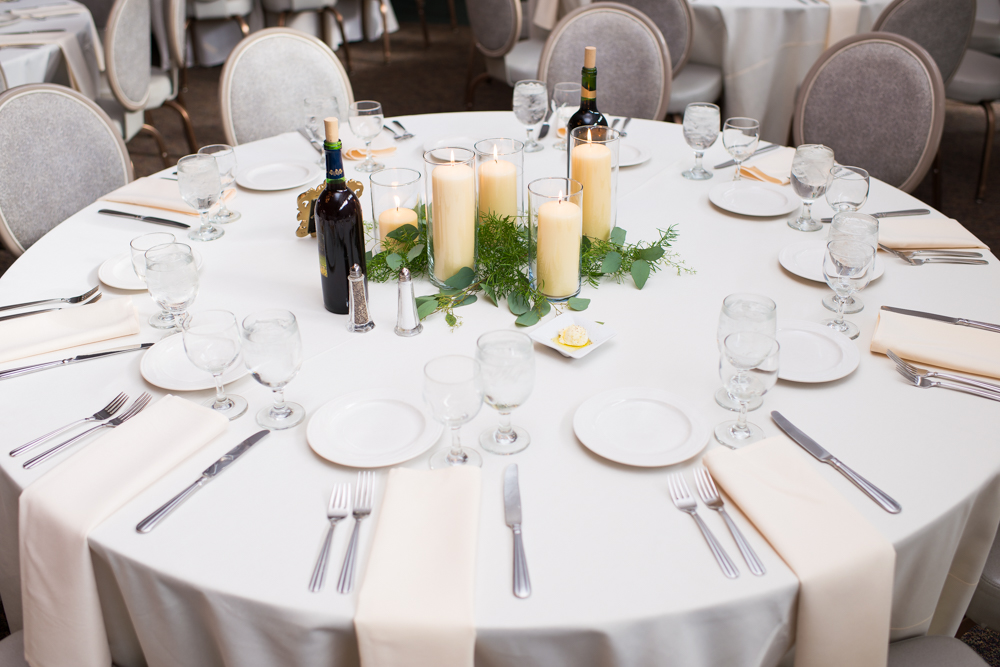 Lori Sajnovsky made the wedding cake.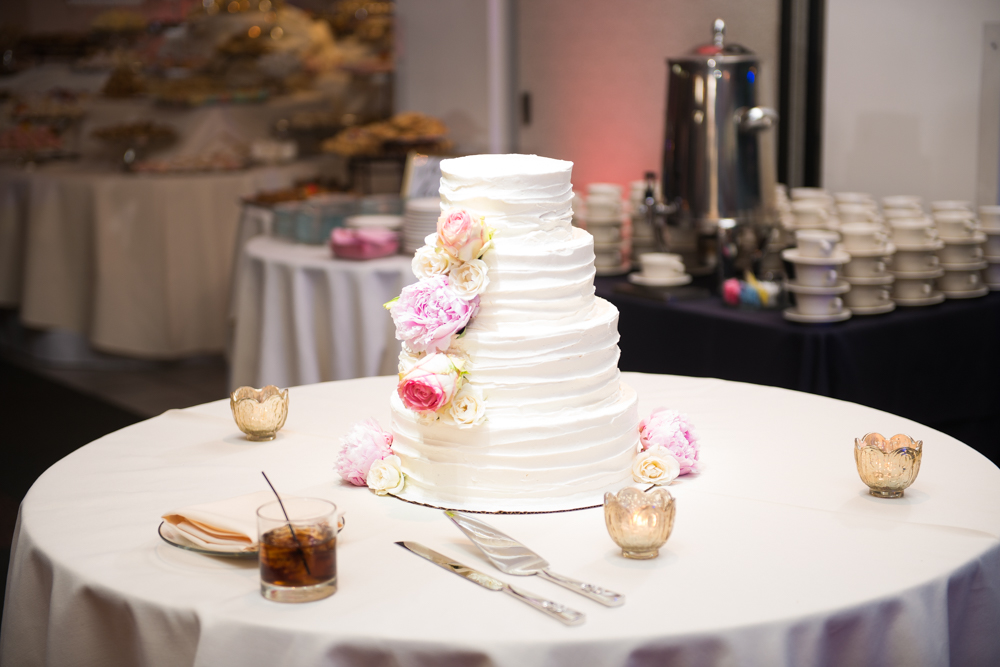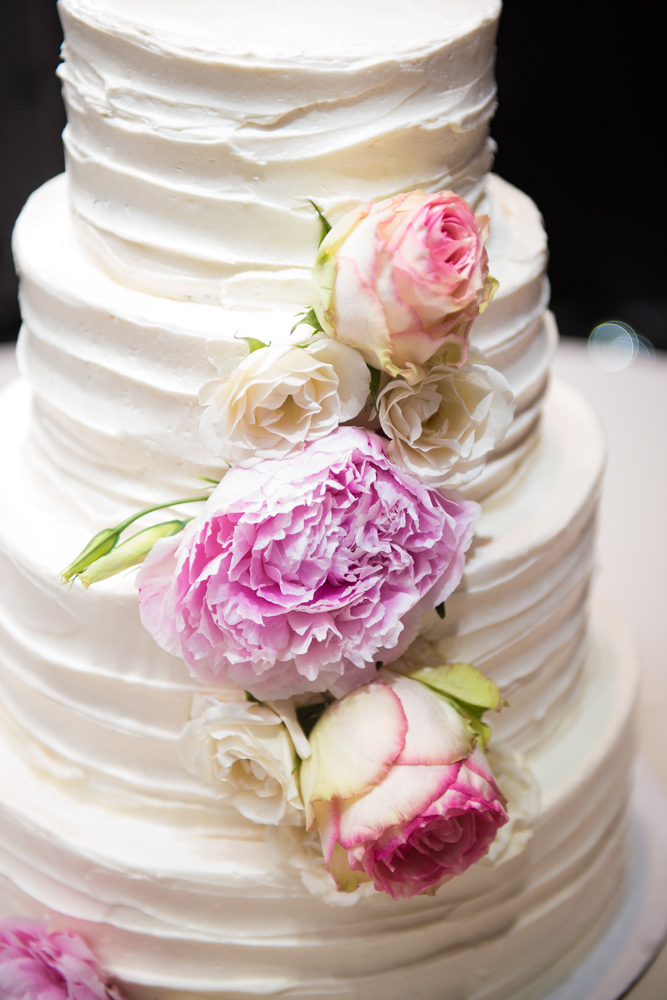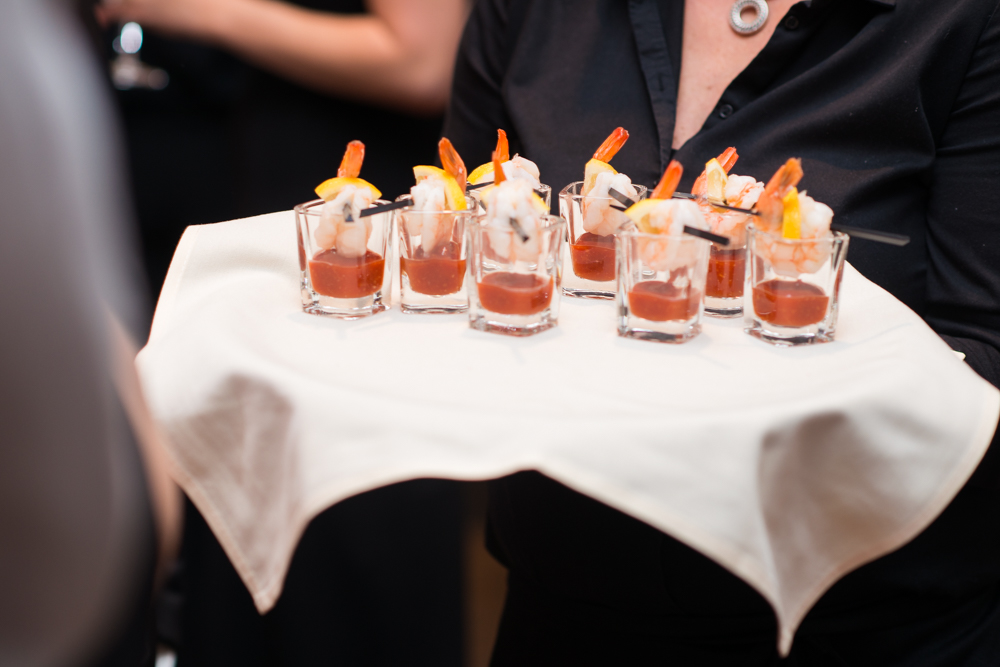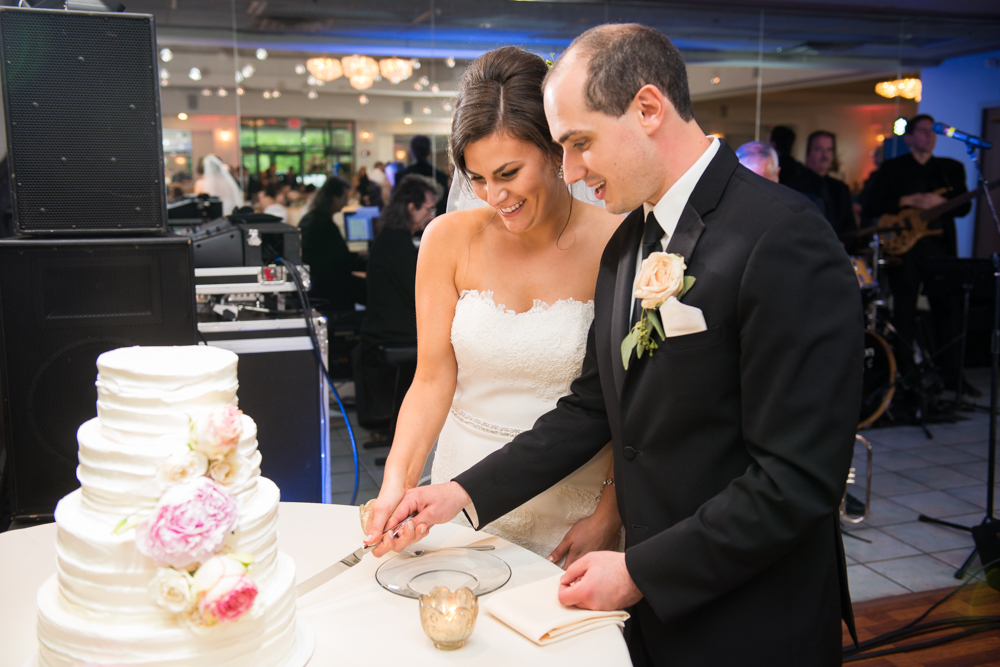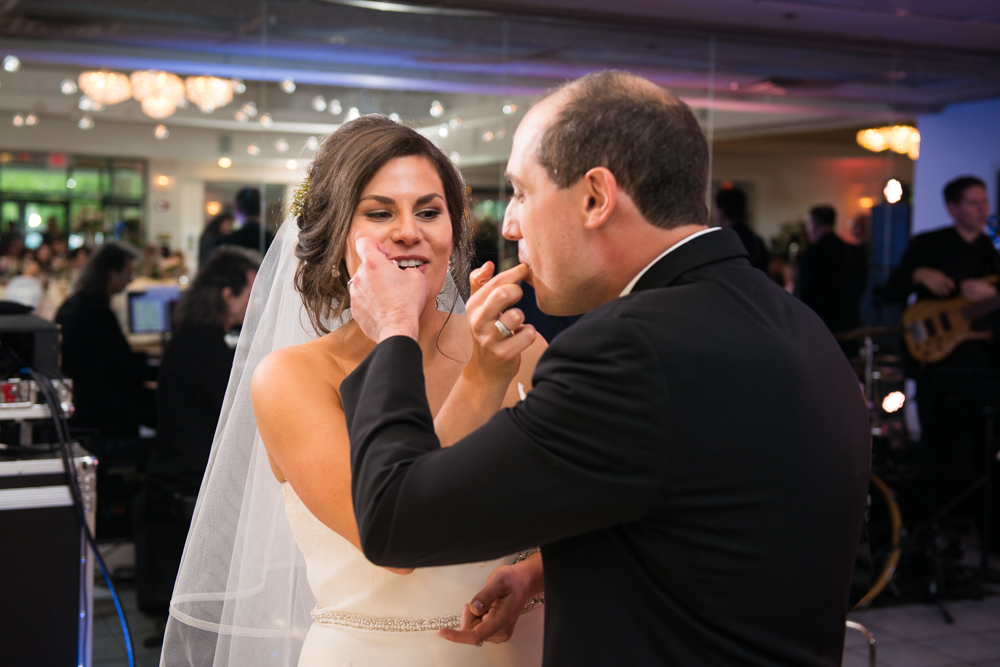 Their first dance was so cute!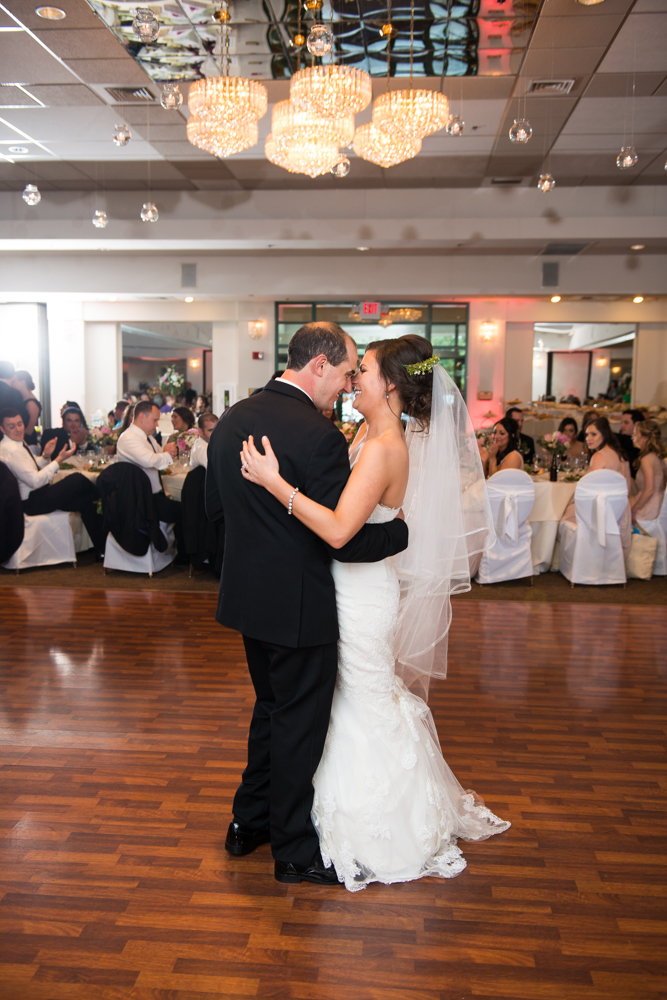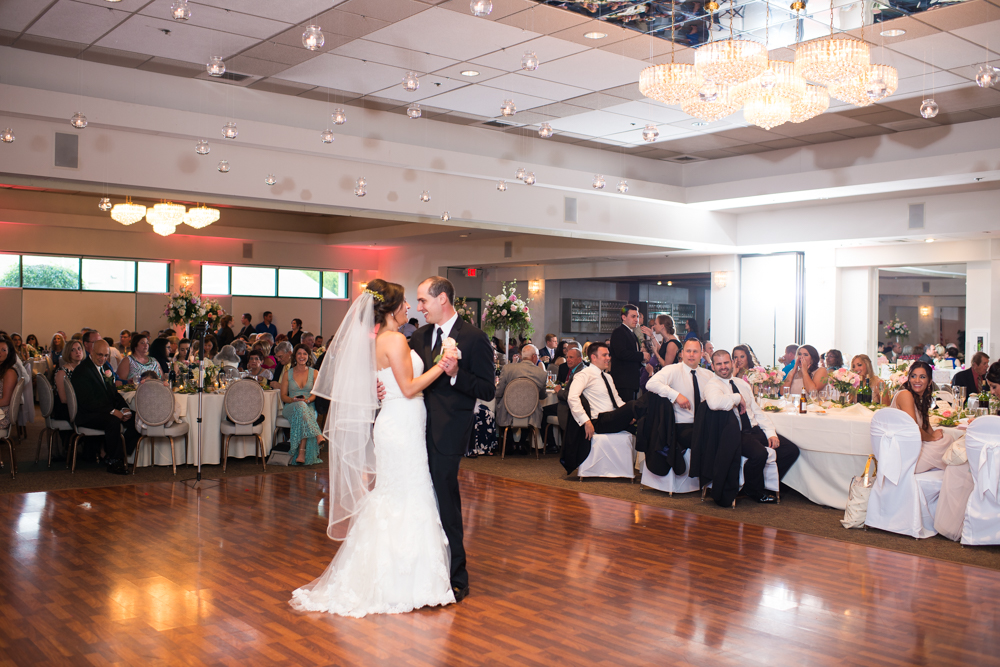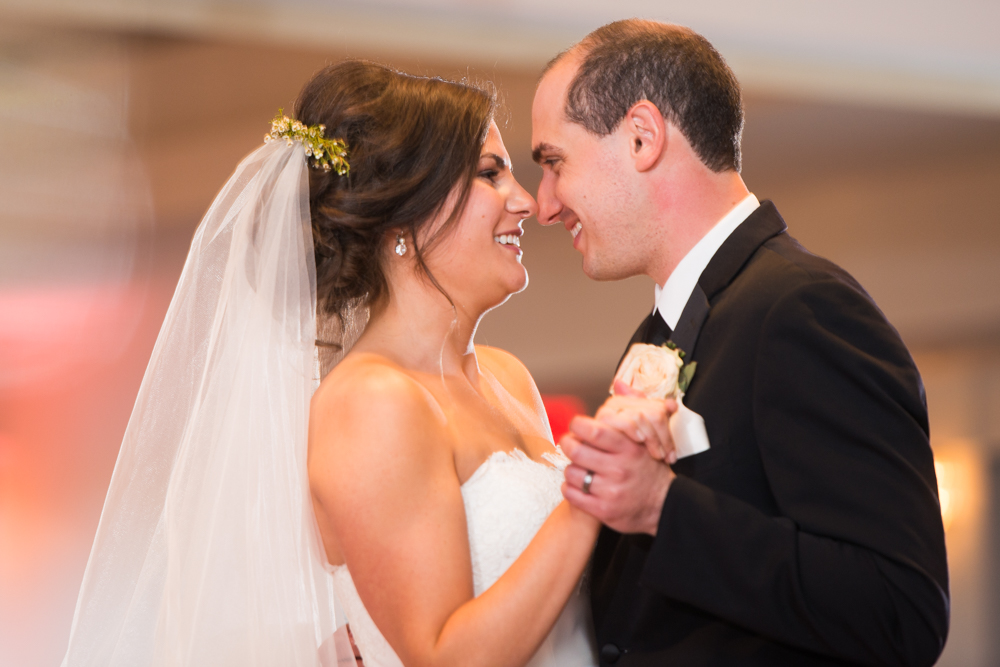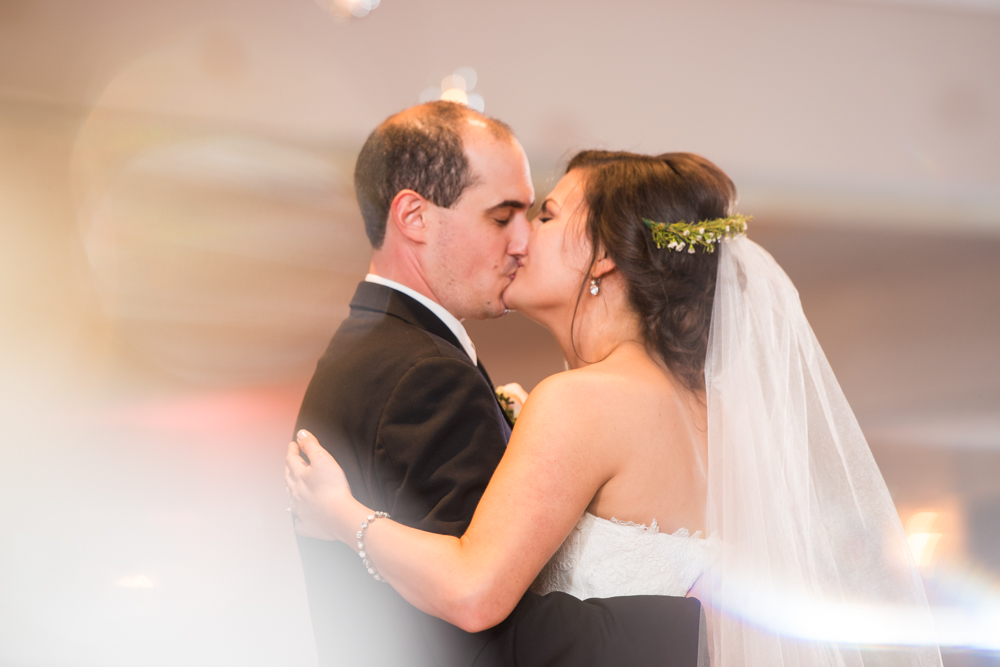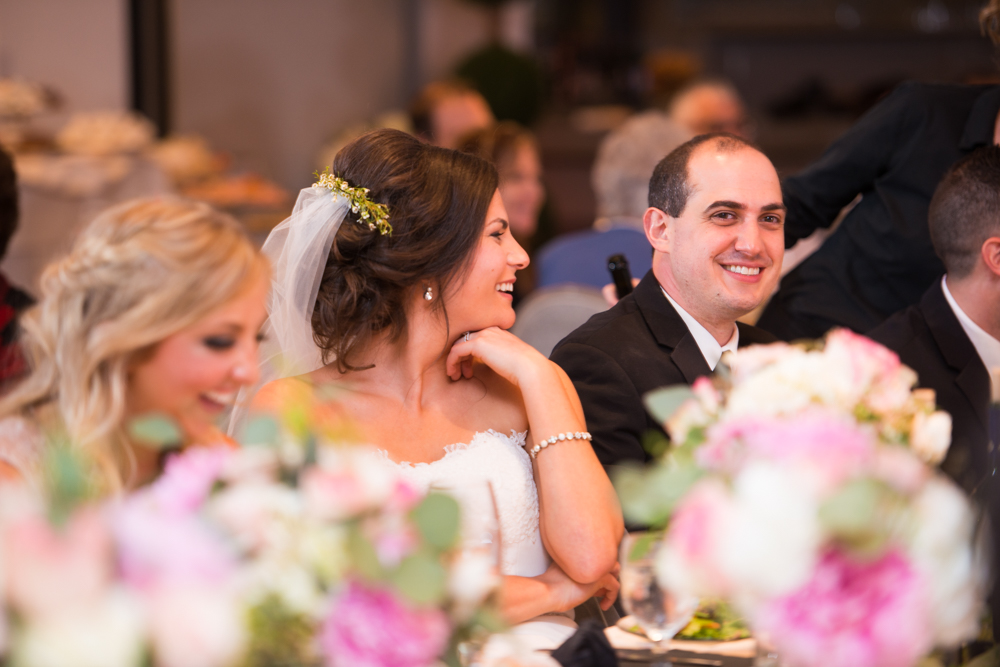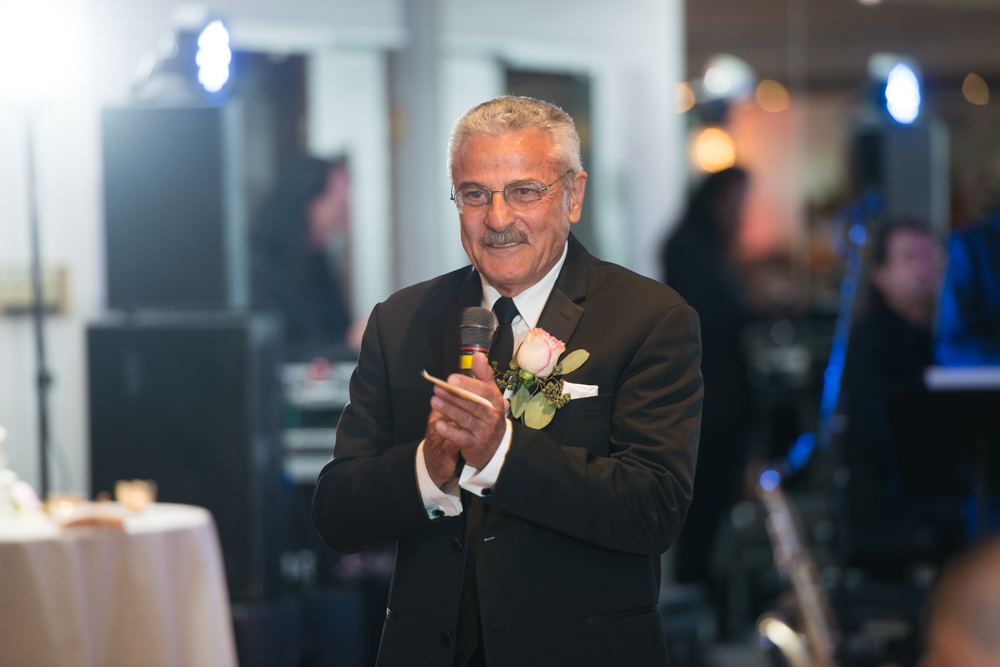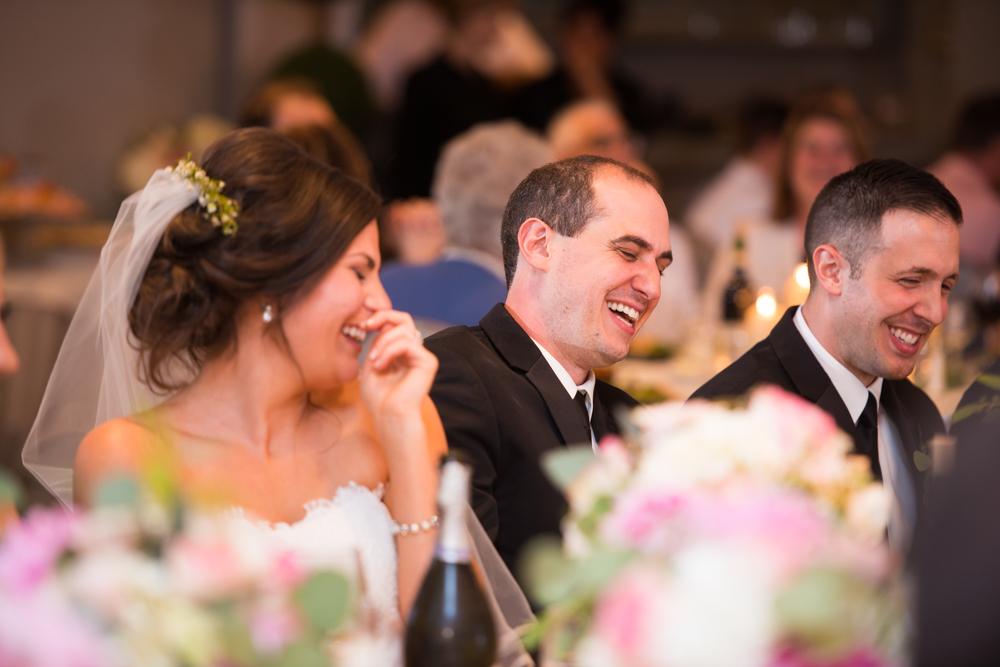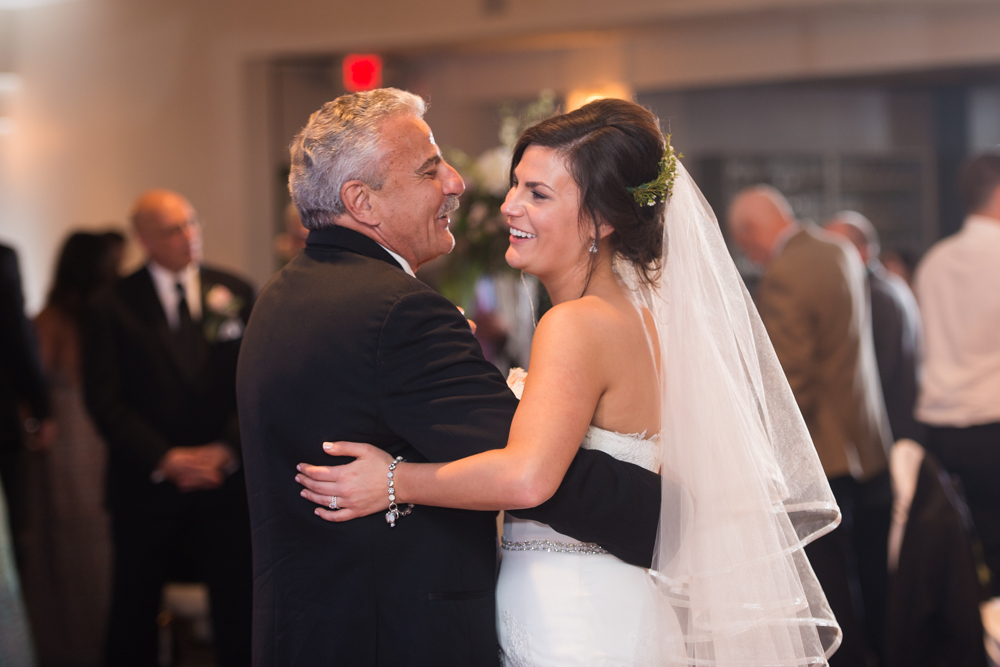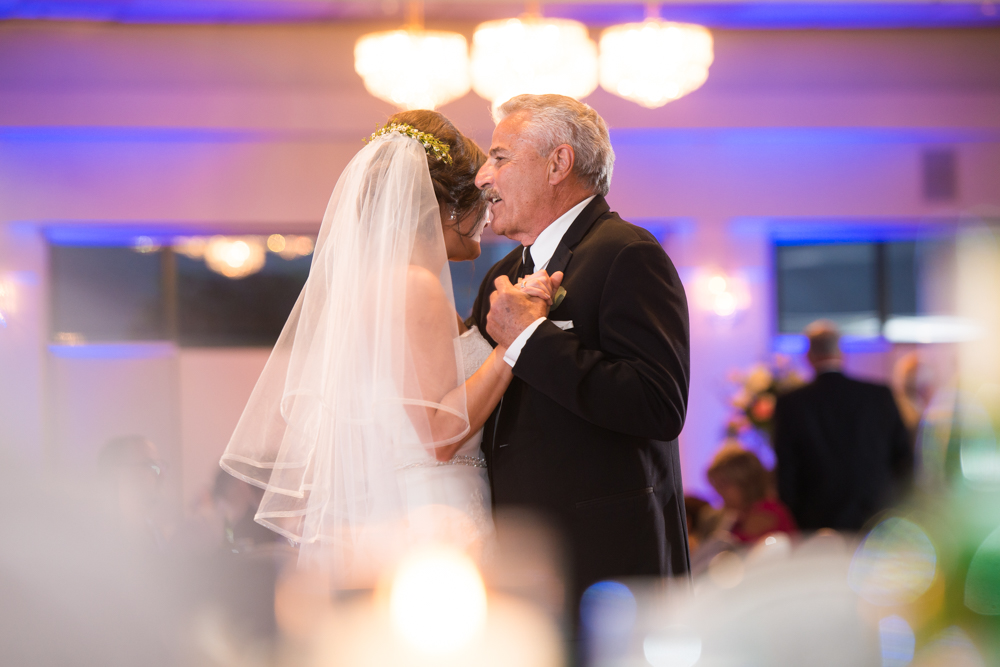 They are the most adorable father-daughter combo.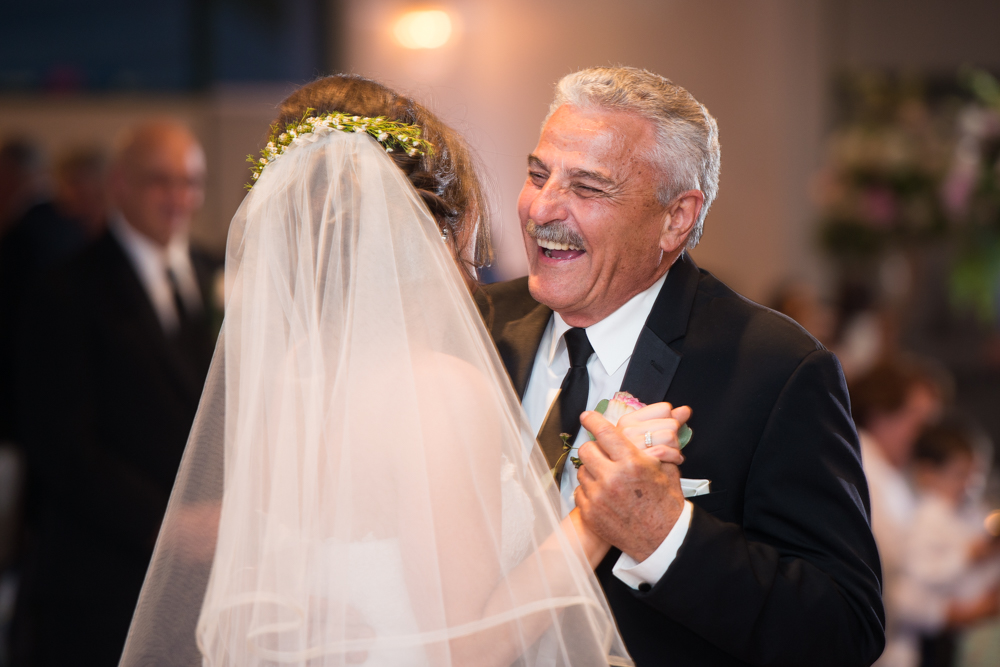 Joe's dance with his mom was really sweet.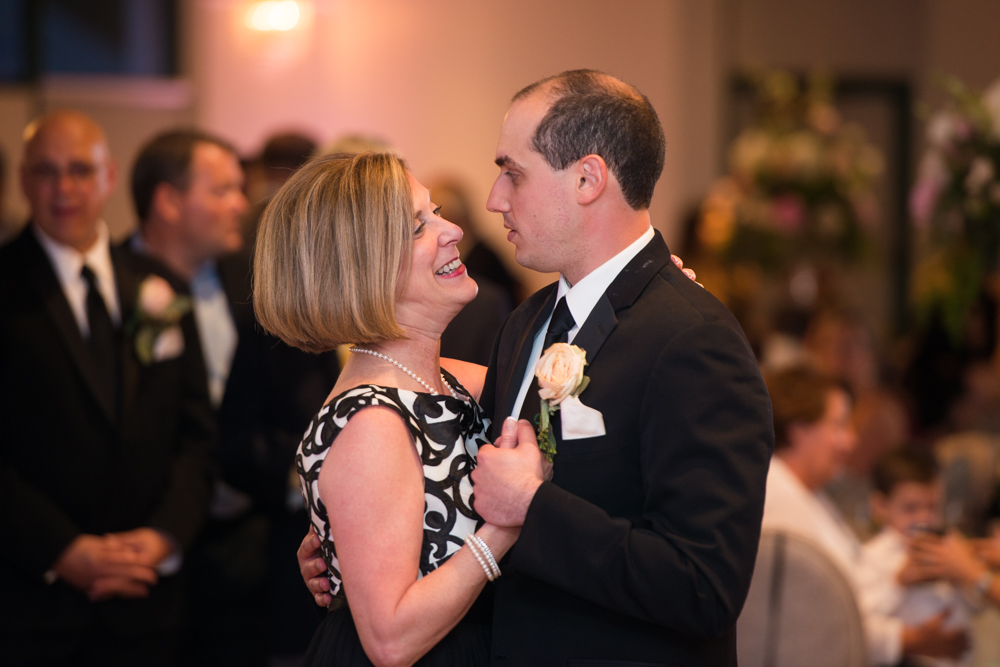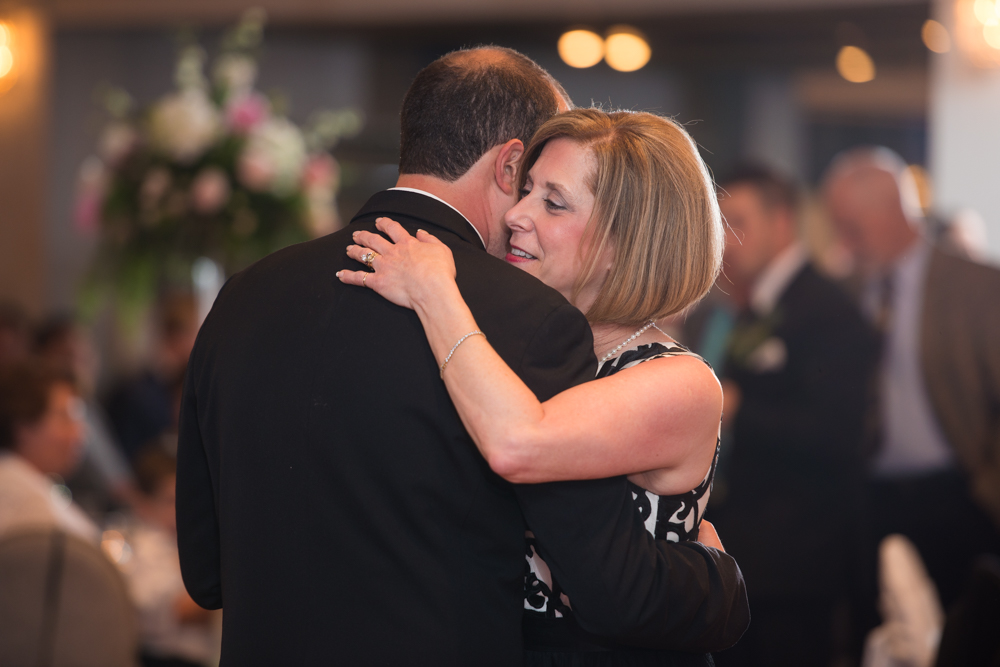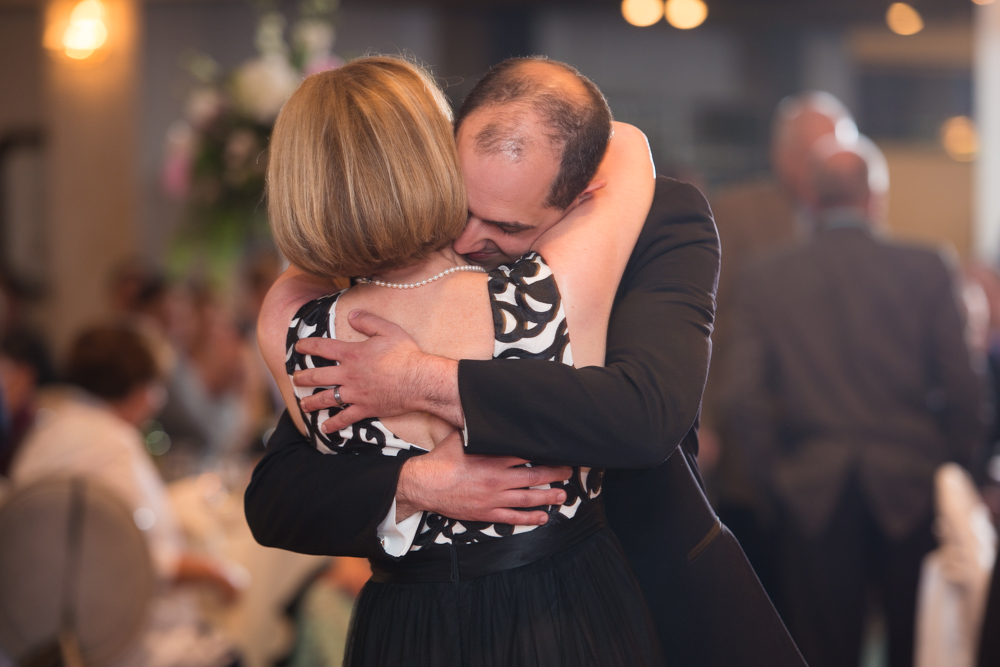 The Ovation Band killed it as always.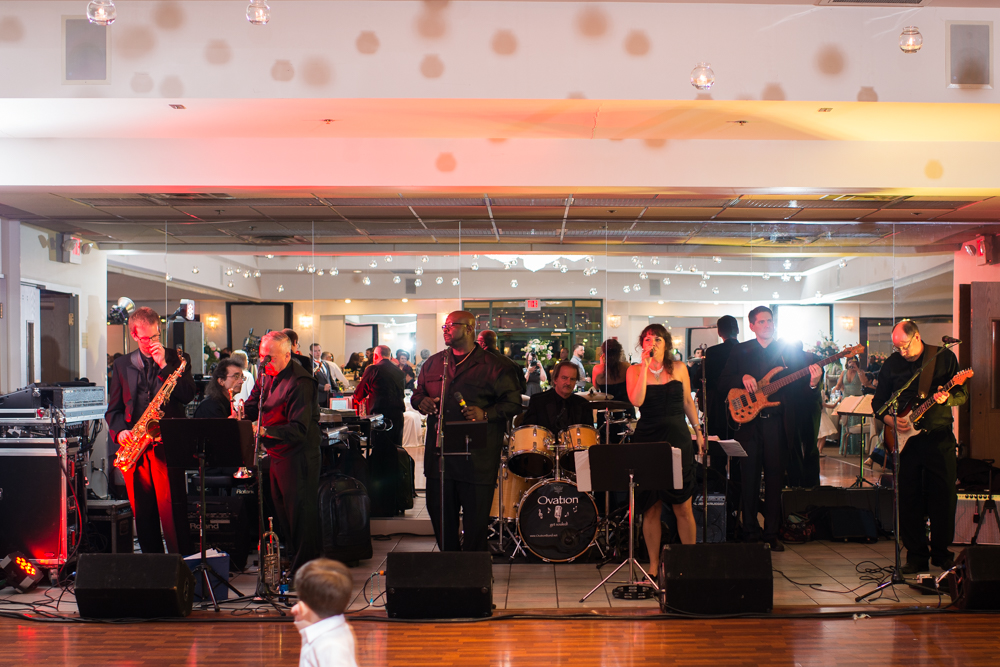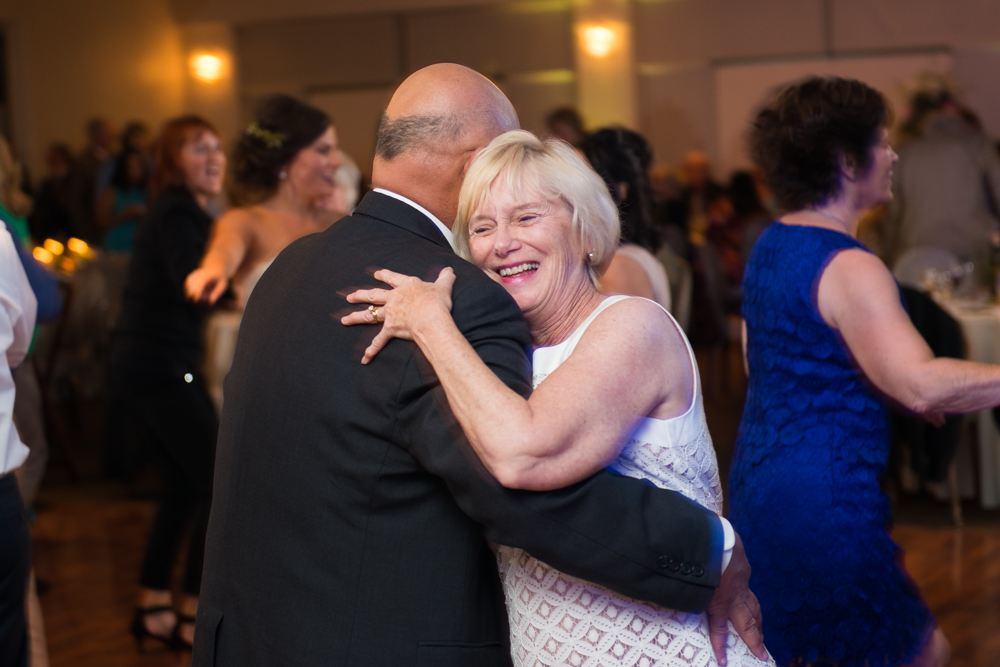 Live bands are always a great time at wedding receptions! They really get into it & the guests love the interaction!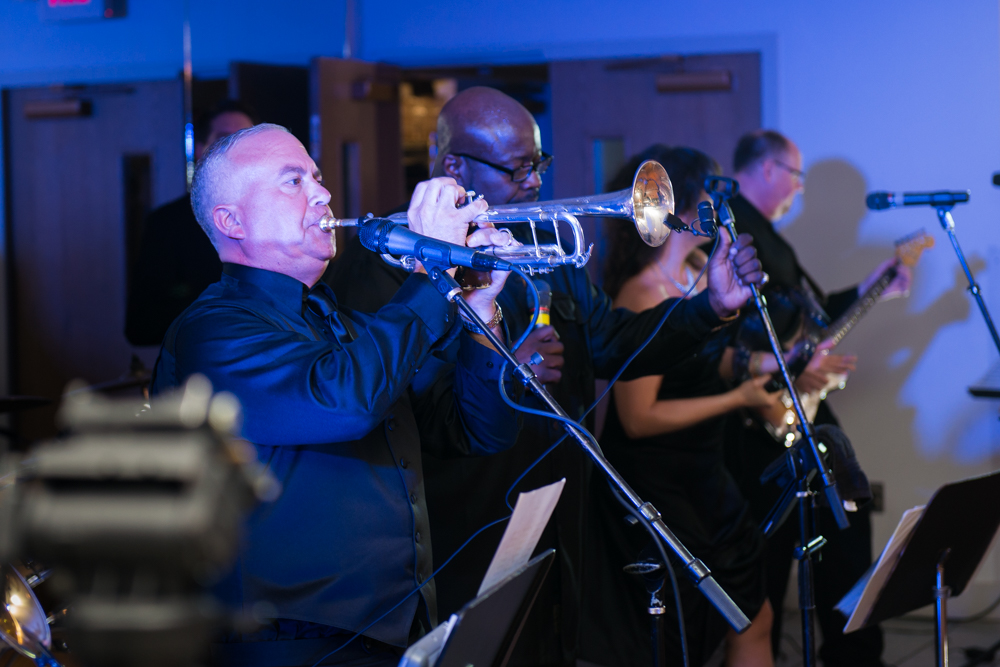 And happy anniversary to Joe's parents (the day after Joe & Ashley's wedding day)!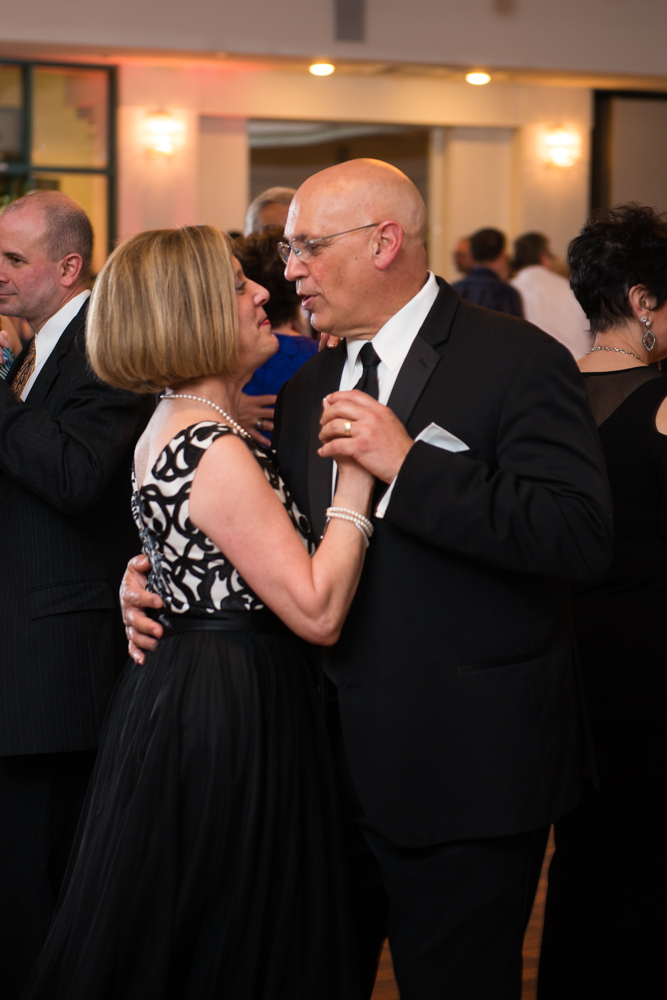 Also, happy birthday to Ashley's mama!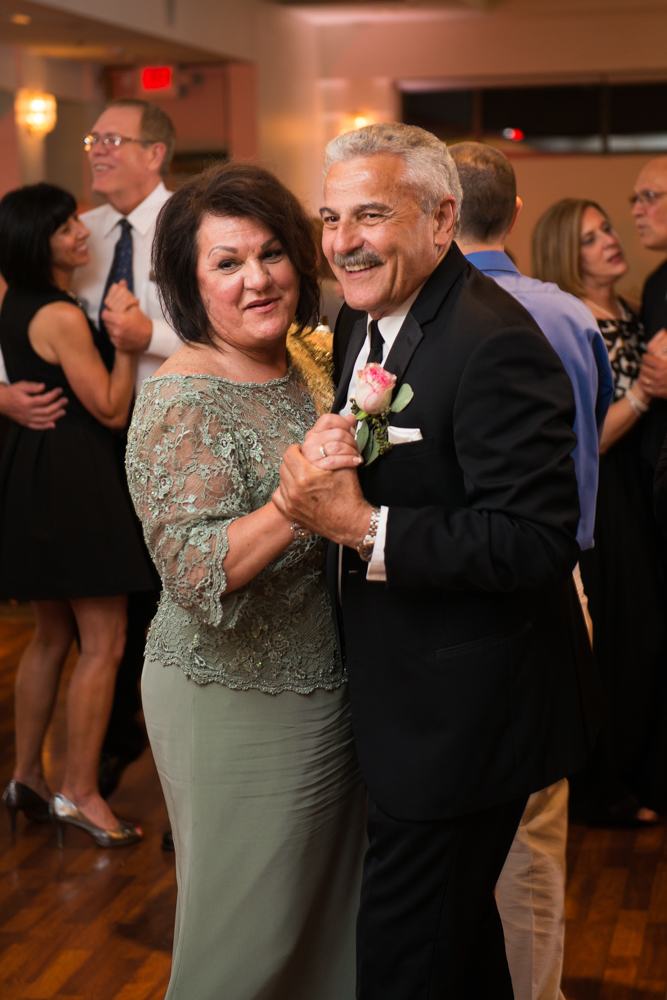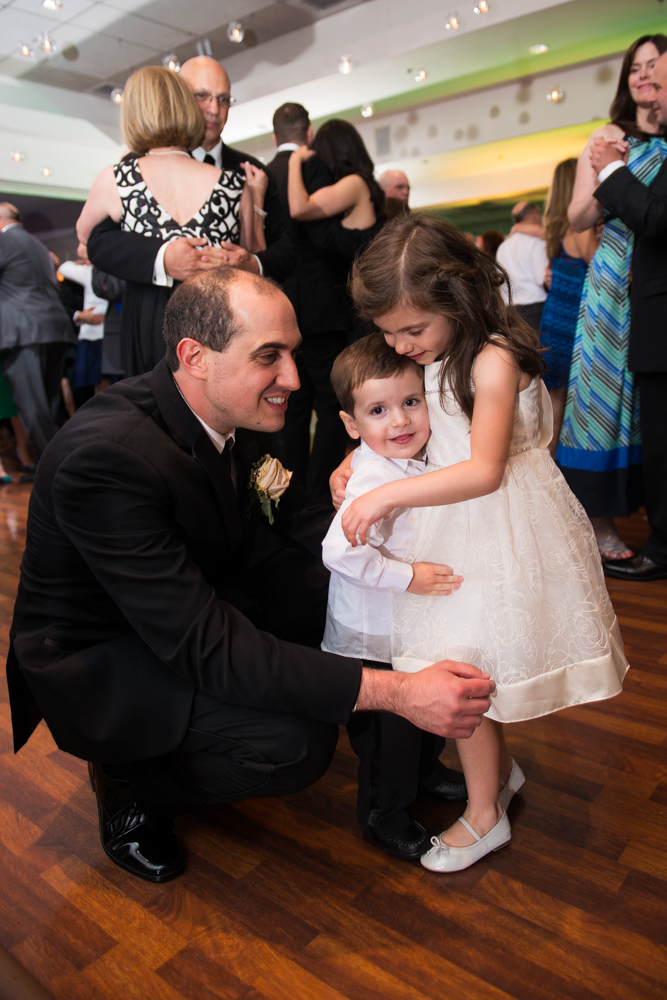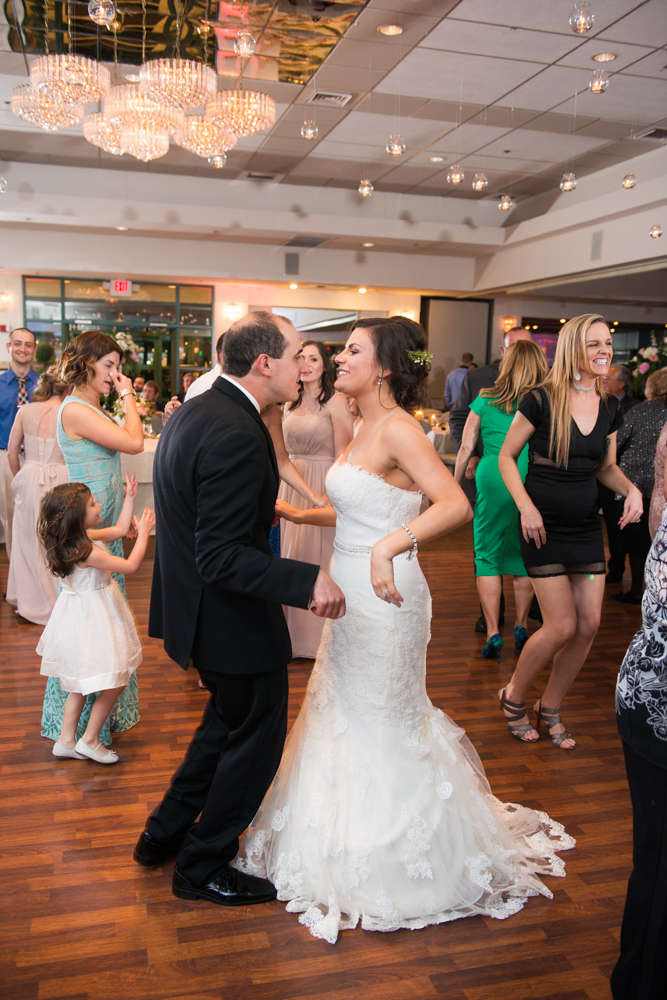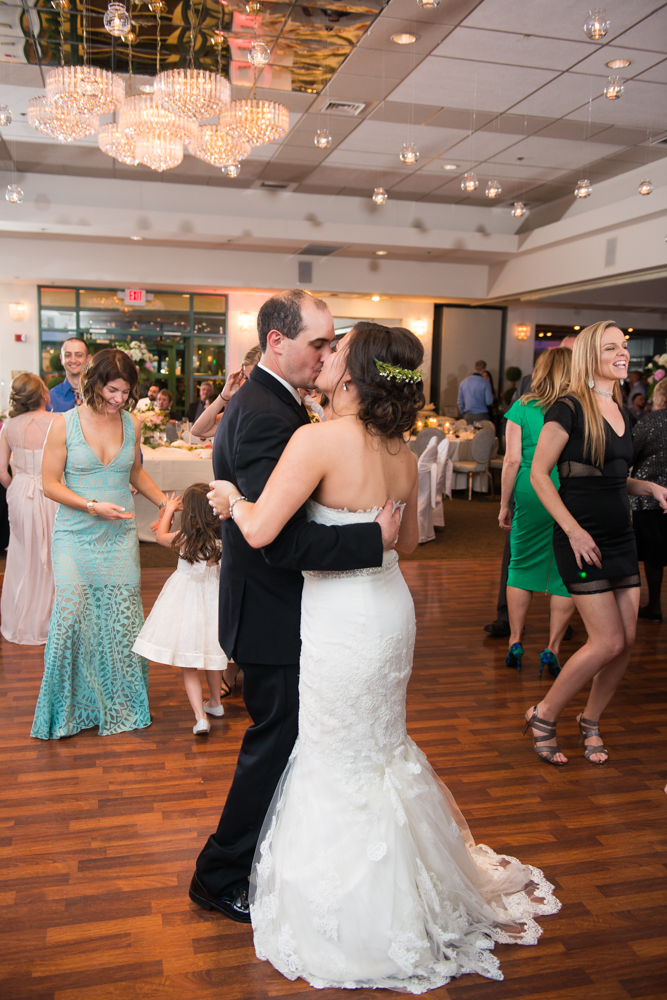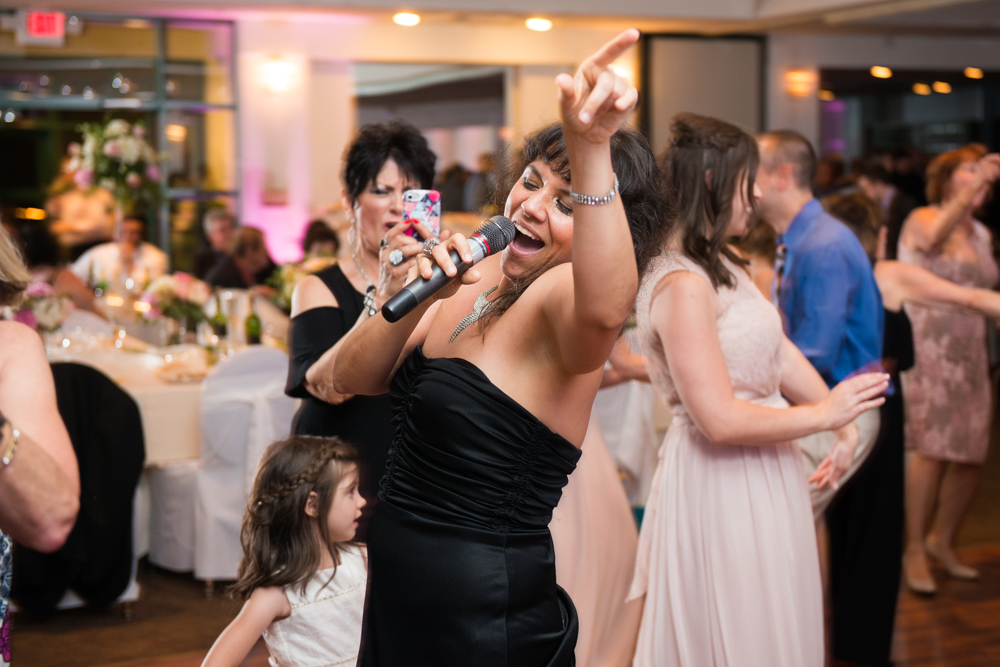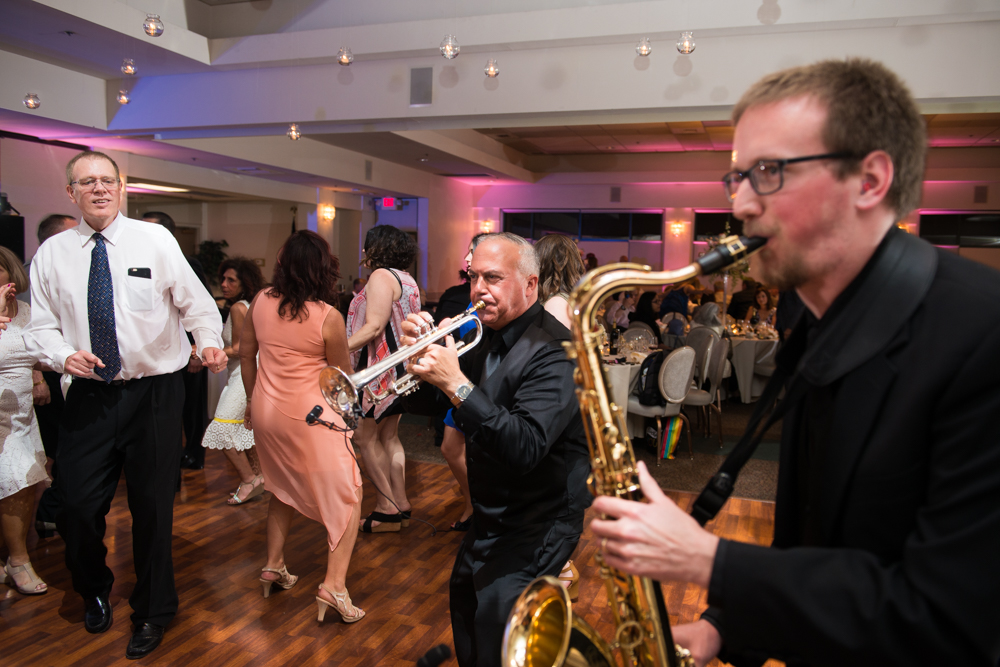 Oh, man! The rose gold on this wedding band! Gorgeous.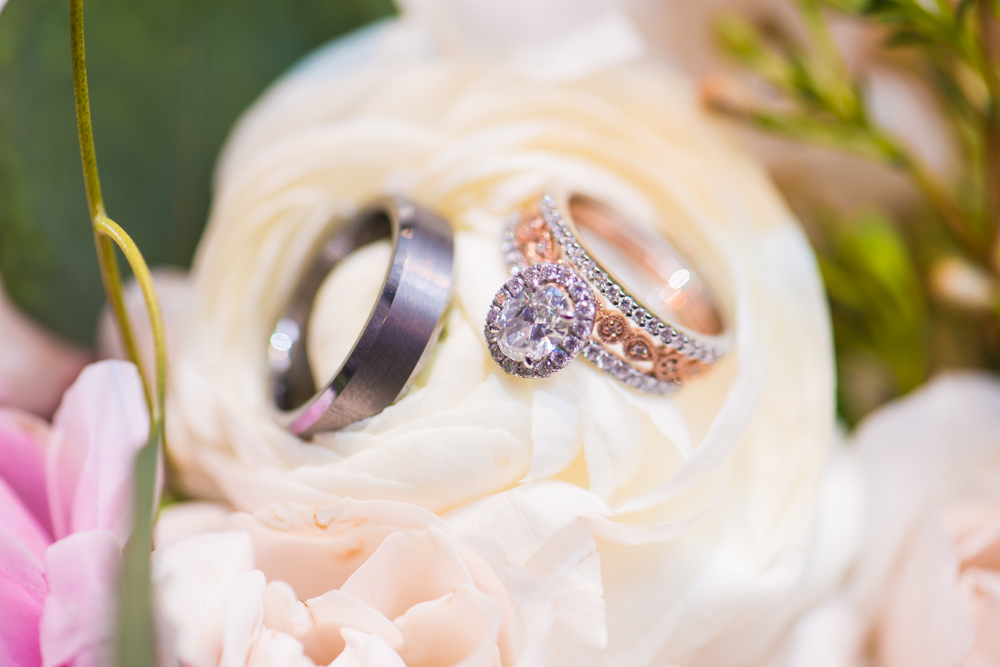 Ashley & Joe, thank you very much for sharing your wedding day with us & trusting us with your wedding day memories! We're looking forward to hanging out with you again when you return from your honeymoon! Cheers to many more years! Congratulations again!
If you're new to our blog, hi! We're Josh & Danielle & we're married wedding photographers. We photograph weddings mostly in the Youngstown, Ohio area for couples who love one another & value their marriage much more than their wedding day. We'd love to document your love story; contact us about your wedding day here: Youngstown Wedding Photographer.
If you liked this blog post, you may also like:
Favorite Wedding Details of 2016
Wedding Day at The Links at Firestone Farms
You can also follow along with our wedding day, behind the scenes, and personal fun here:
Instagram | Facebook | Twitter | Pinterest | Google +
AÂ couple of other wedding vendors we worked with at this wedding:
Acclaim Video Productions (great team to work with!)
D&R Audio provided the uplighting