Kayla & Randy's engagement session was our first journey back into photography after having our son a couple of months ago & we were really excited to see them again! When we first met with them after they got engaged, we immediately clicked with them & thought they were perfect together. It seems like forever ago now because their engagement is a long one as they've been traveling the world together. We still don't get to photograph their big day until 2018. Time flies, of course, but it's going to be difficult to wait because we absolutely love hanging out with these two & their love story is beautiful! We know their wedding day will be amazing & so full of love. We photographed their engagement session at one of their favorite places Nelson's Ledges Quarry Park & Nelson's Ledges State Park. It was a phenomenal photo location & also fantastic because it's a special place to them as a couple.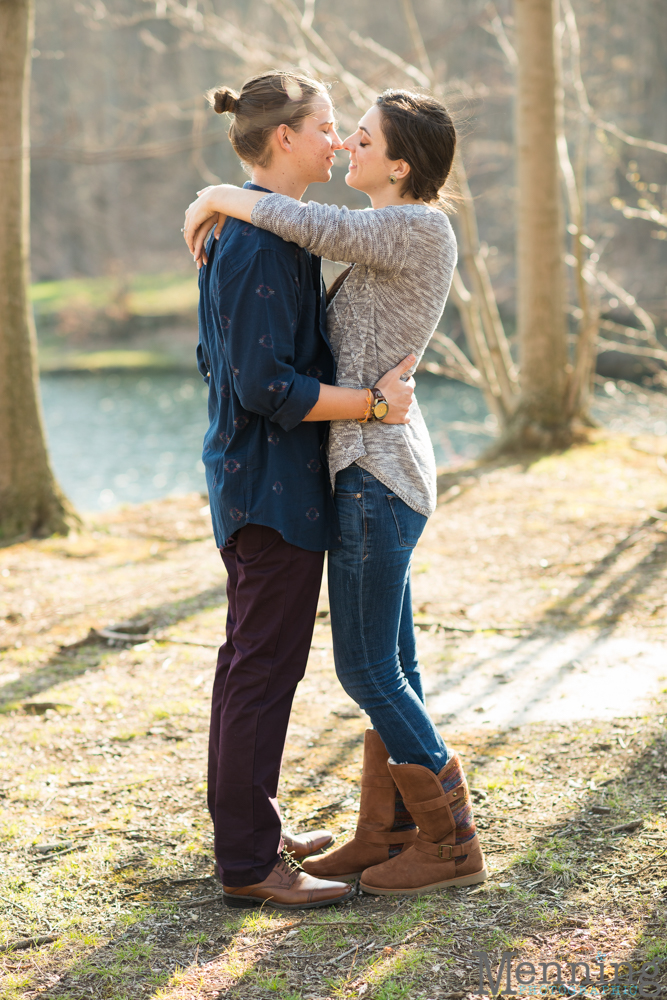 In Randy's words: "I believe that opposites attract like some of the strongest forces in nature. Love is no different & we are definitely opposites in ways, but we complement each other greatly. Our views & dreams of travel & life align and we help each other grow in ways I never thought possible."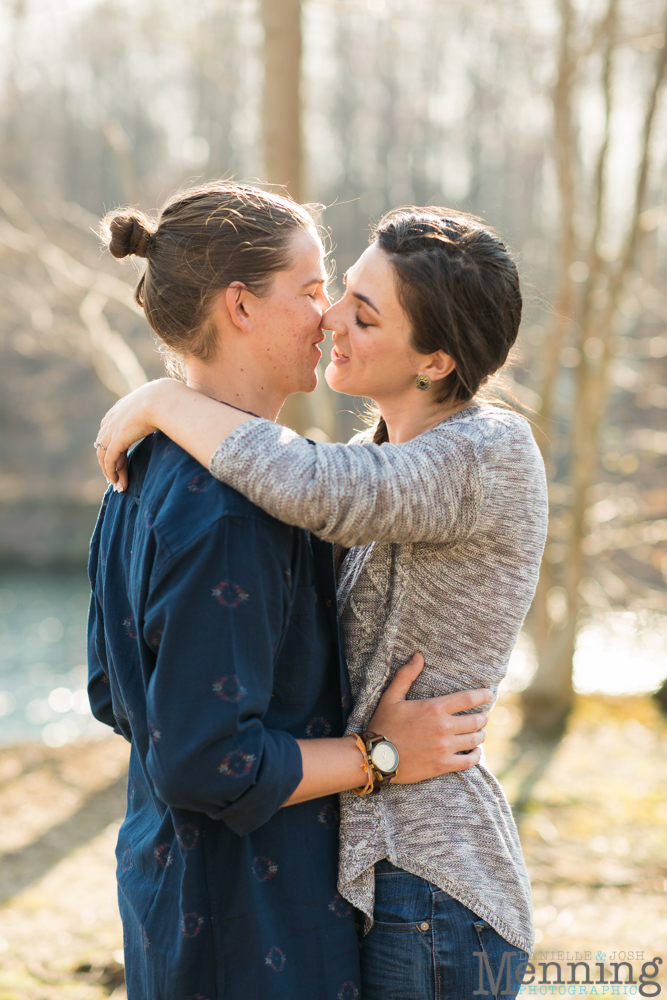 The day of their engagement session was about 80 degrees, which felt downright lovely! It was very windy at the quarry, which made hanging the hammock interesting. We loved that they wanted to implement their shared interests into their engagement session & recommend that to all couples! It personalizes your session & makes it unique.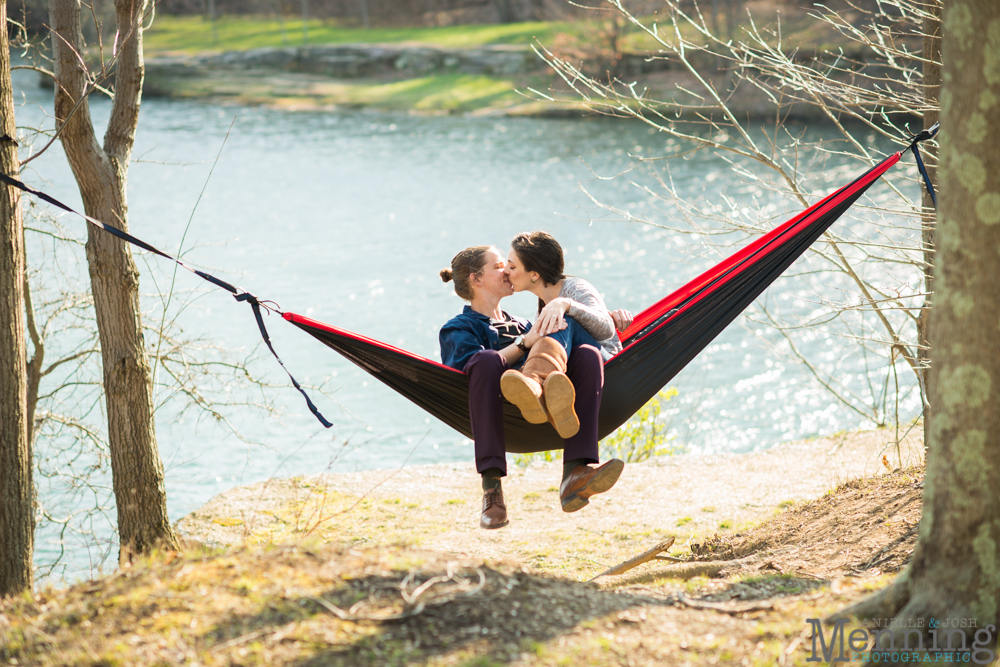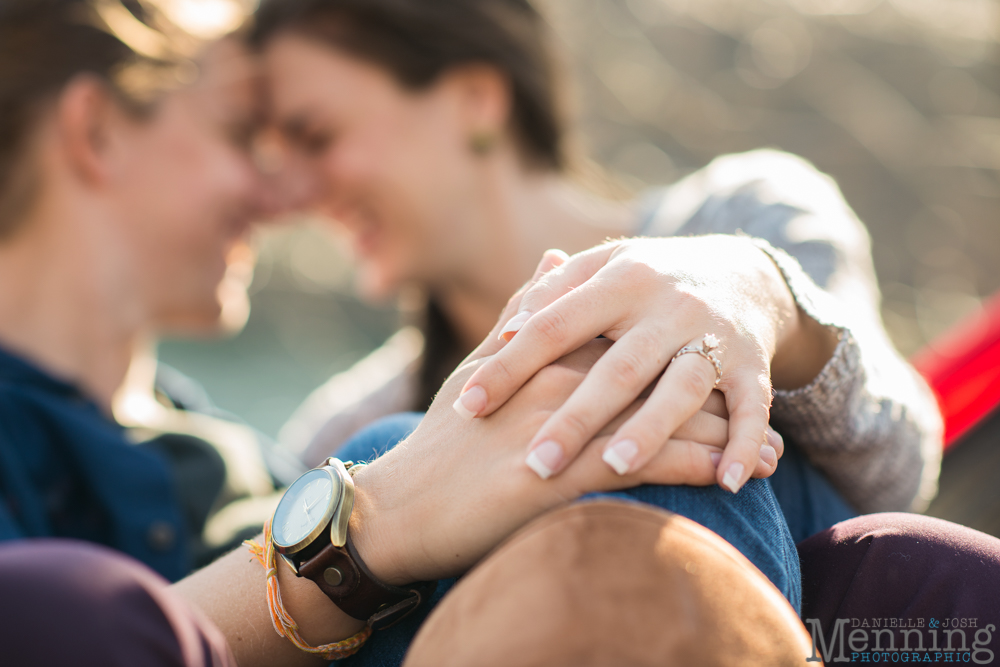 We basically didn't pose them at all. They are just this darn adorable together. Let's all say it together now. . . "awwwww!"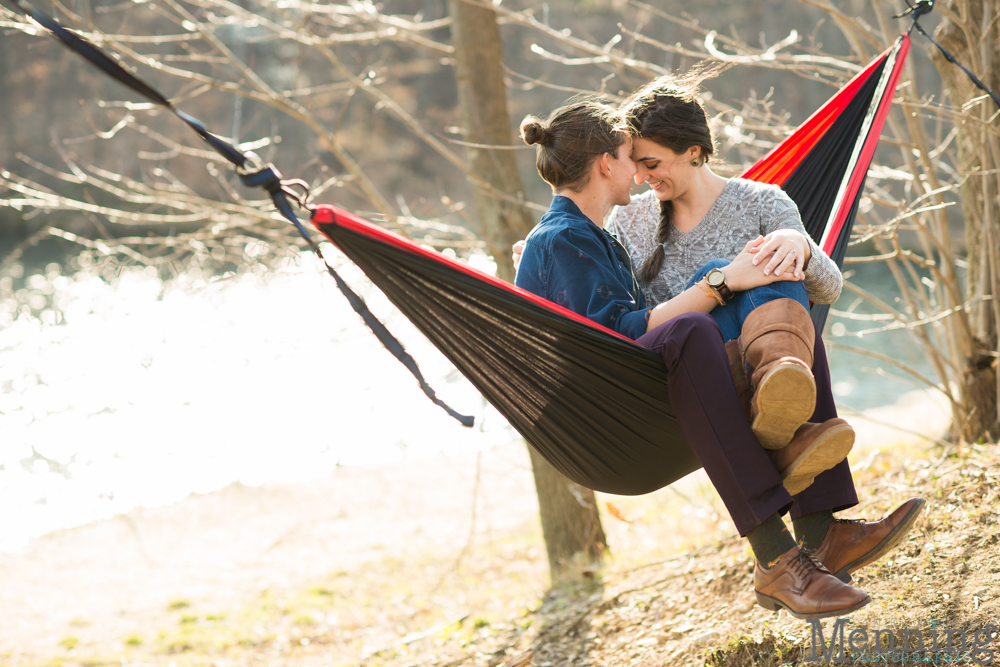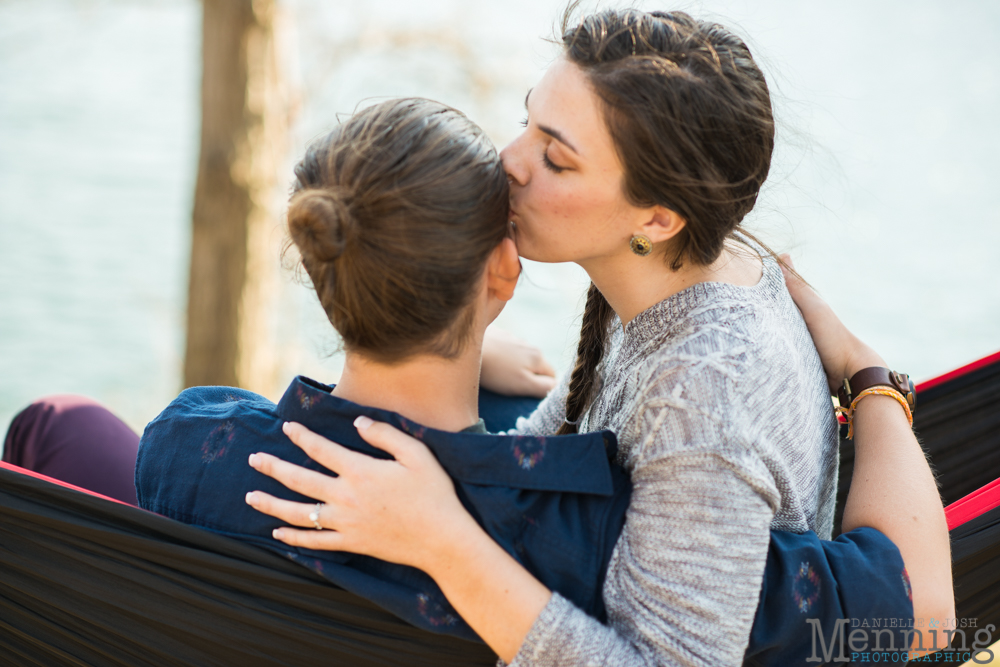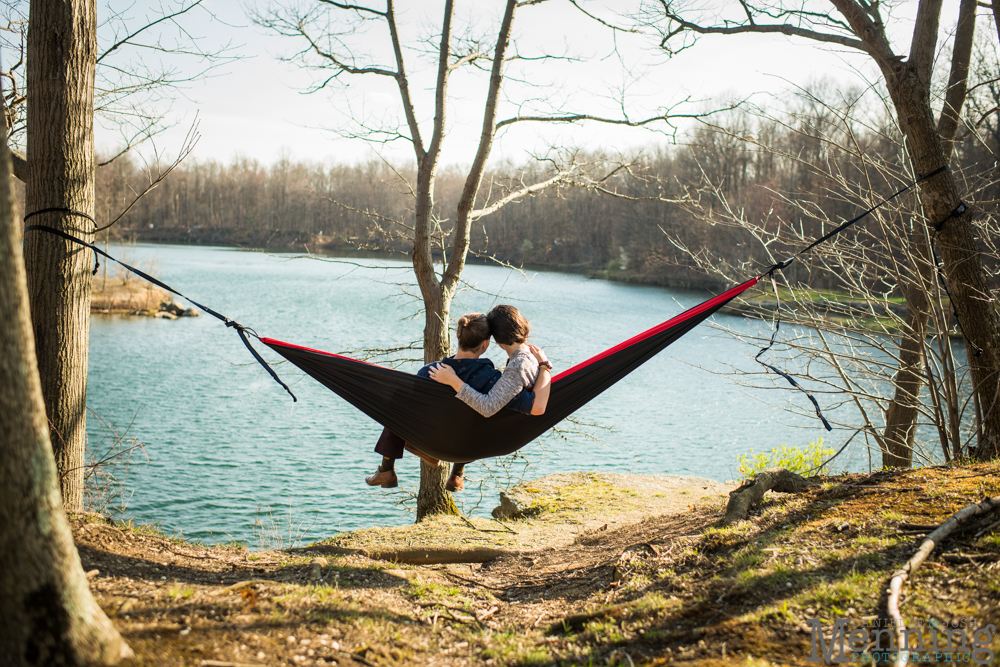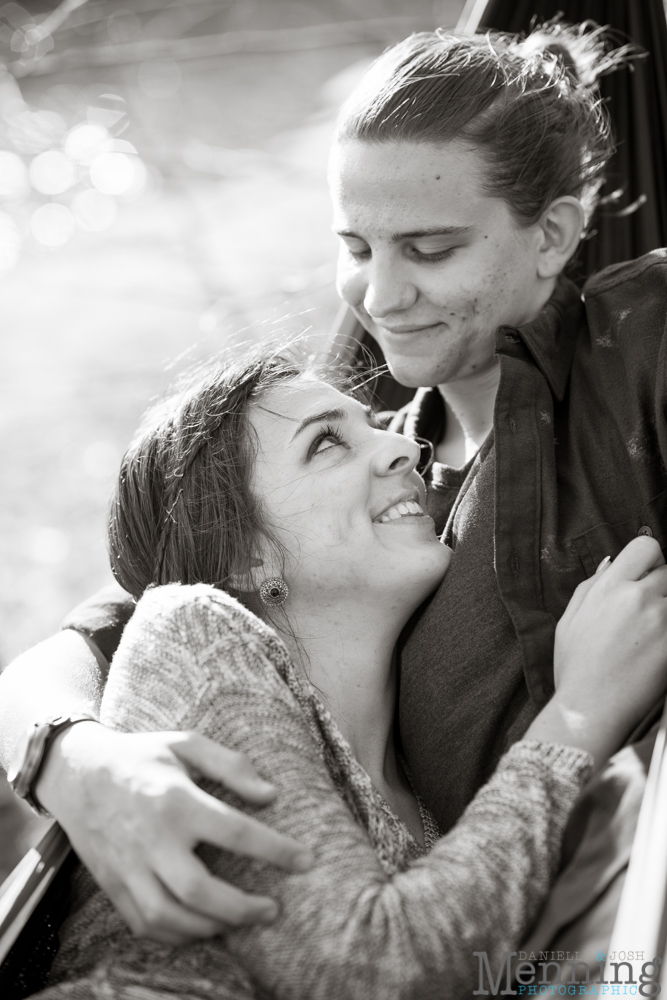 I love that Kayla & Randy are high school sweethearts so they go way back, but I also love that they had to see whether their relationship could handle time apart when Kayla went to school two hours away after high school. They've been tested & they both agree it forged an even stronger & deeper bond between them.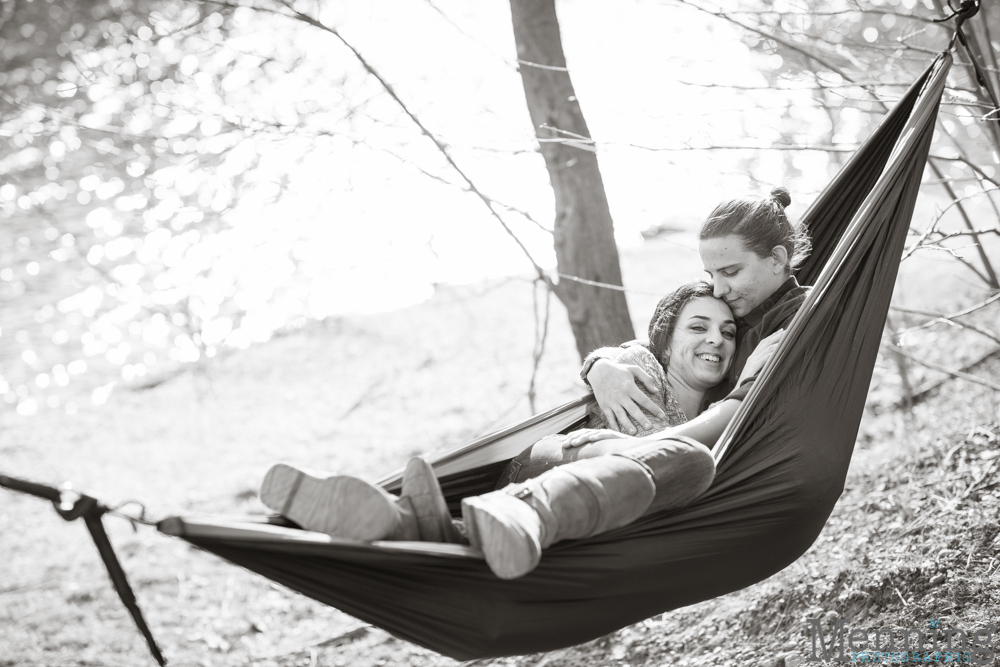 During college, Kayla studied in Germany for a semester. She flew Randy over as a birthday gift. What?! This was one of the catalysts of their mutual love for travel & exploration together. It's the best when you can do what you love with the one you love.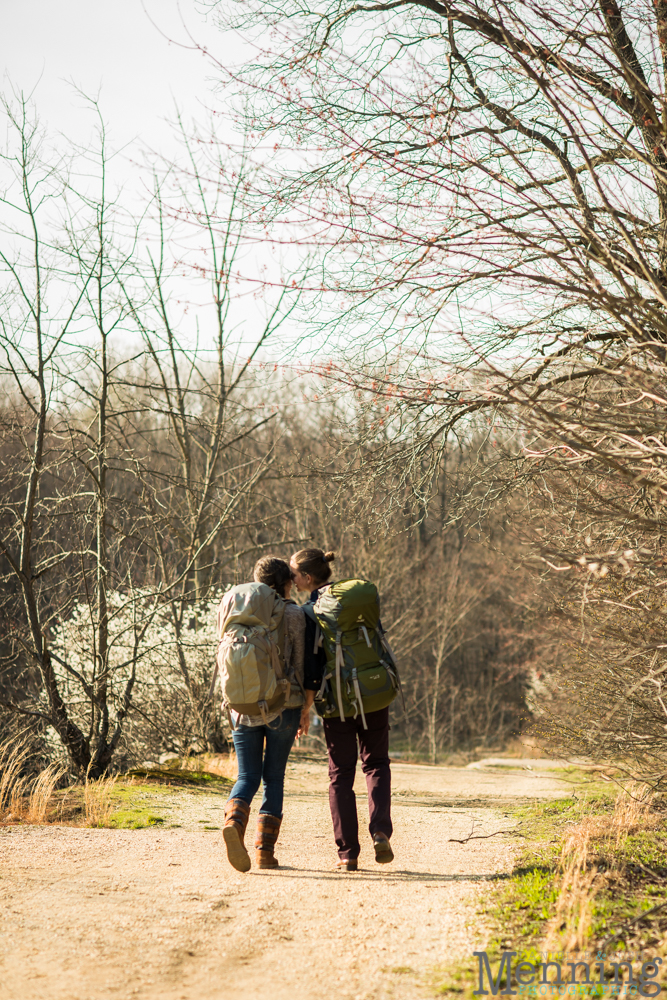 Kayla has the most beautiful and bright blue eyes ever. . . ever! It doesn't even seem real that someone's eyes could be that blue.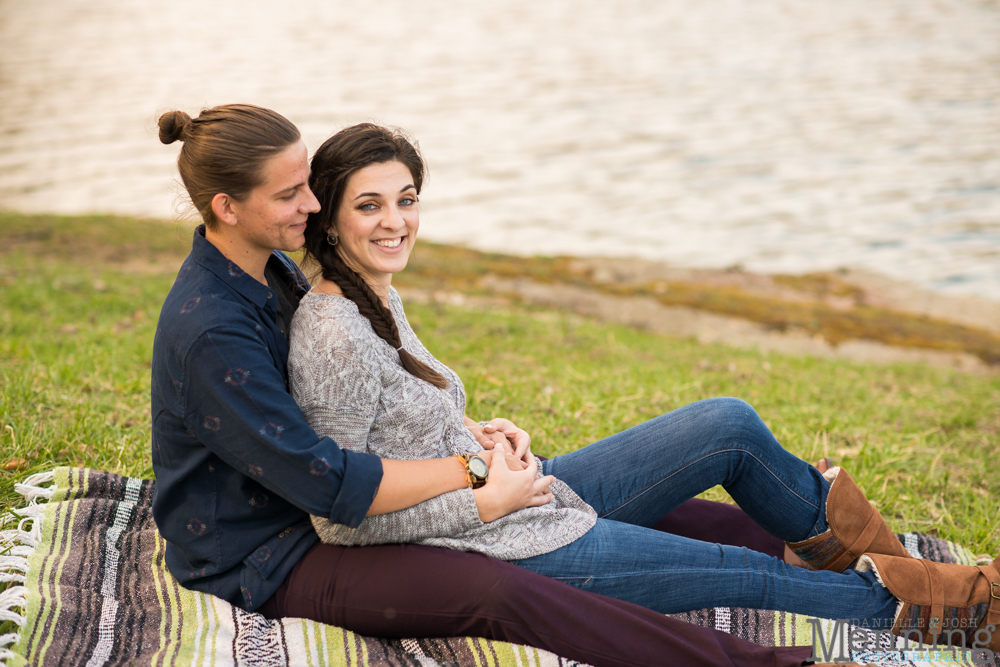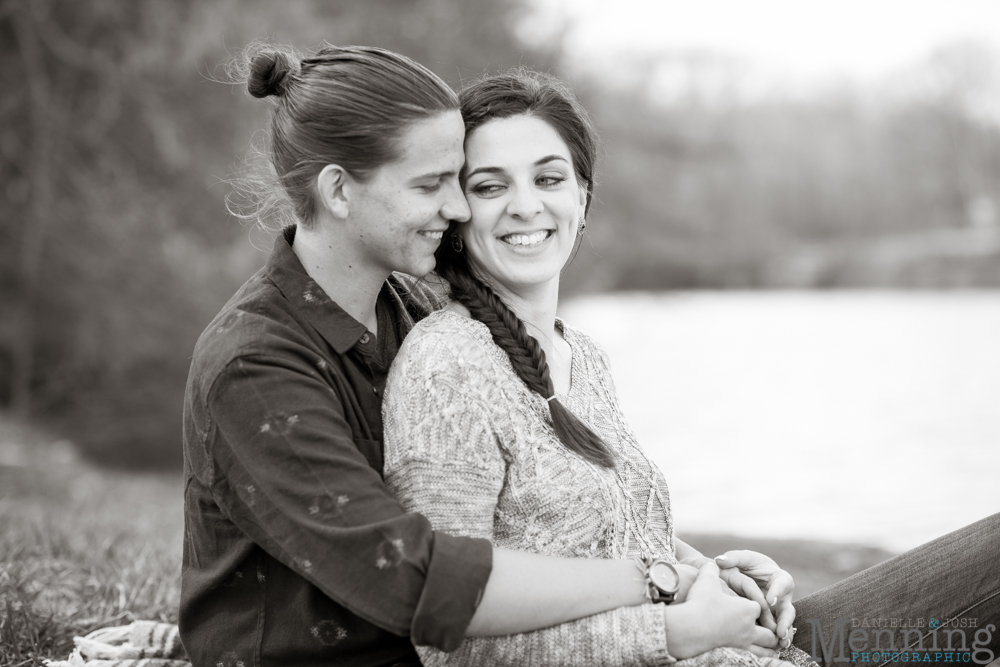 Because of their mutual love for travel & warmer temps, they decided that they wanted to move to California. This was their plan when we met with them to talk with them about their wedding photography. They were preparing for their move when they saw that Skrillex & Diplo were playing in New York City on New Year's Eve. They're both musical festival junkies & love going to concerts together & this one was a no brainer for them. Â As the weeks led up to the concert, Randy knew that this would be the perfect opportunity for him to ask Kayla to marry him. He searched tirelessly for the type of ring he wanted to surprise her with that he knew she'd love, but none were what he was looking for. He was starting to get discouraged & he would not settle for anything less than perfect for Kayla when he finally found a jeweler that would customize a ring & have it ready within days of the date they had to leave to travel to the concert. He ended up picking up the ring hours before they left Ohio.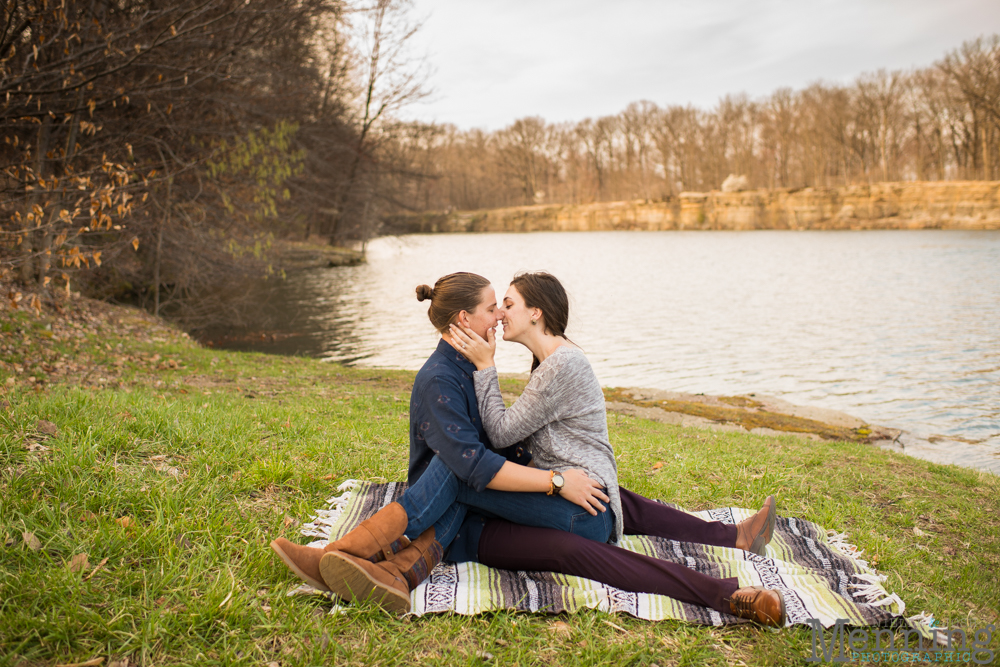 As they enjoyed the amazing concert, Kayla turned to Randy expecting a New Year's Eve kiss. Instead, in her words, she saw Randy "with a box, a beautiful ring, a smile, and a question. Since you're hearing this story you know I said yes."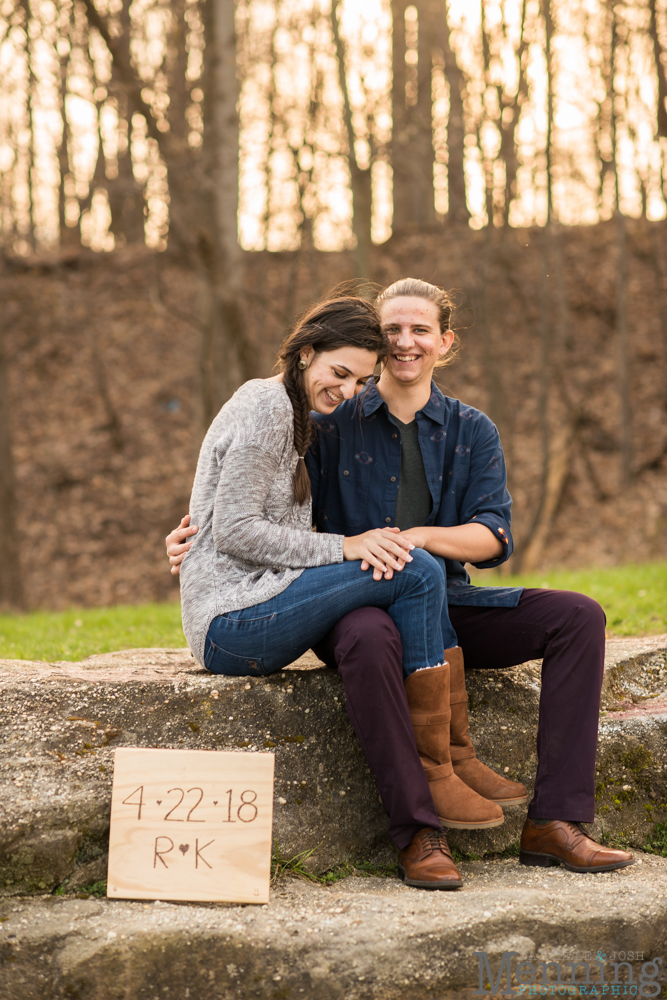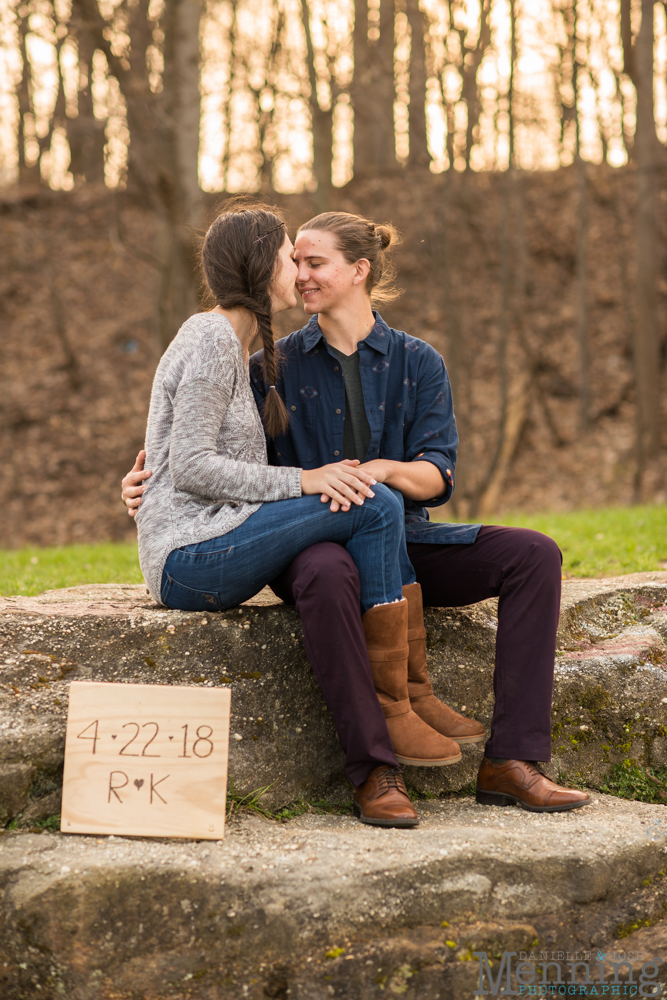 Randy made this cute sign.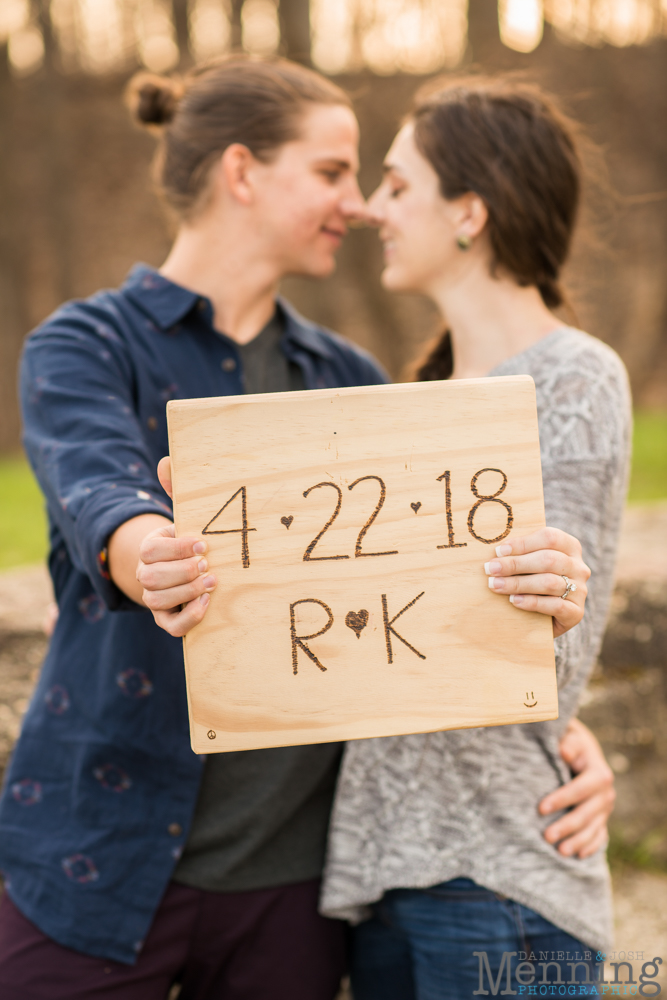 Here's the moment you've all been waiting for! Kayla asked Randy pretty please to keep his long locks for their engagement session. He has probably already cut it & donated it as of this writing. But Kayla got her wish & the long locks are immortalized in their engagement photos.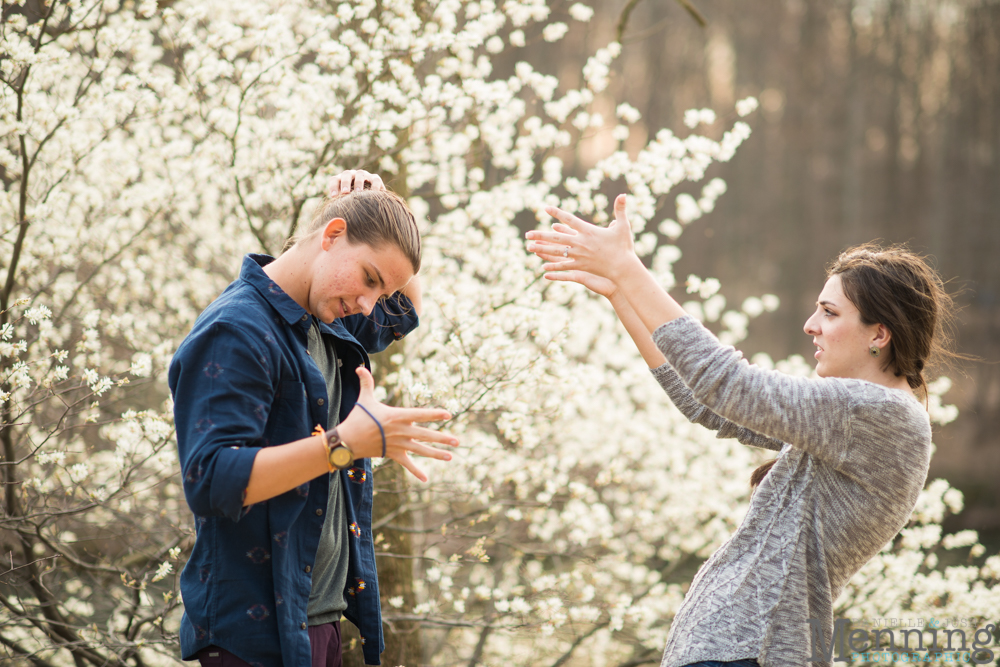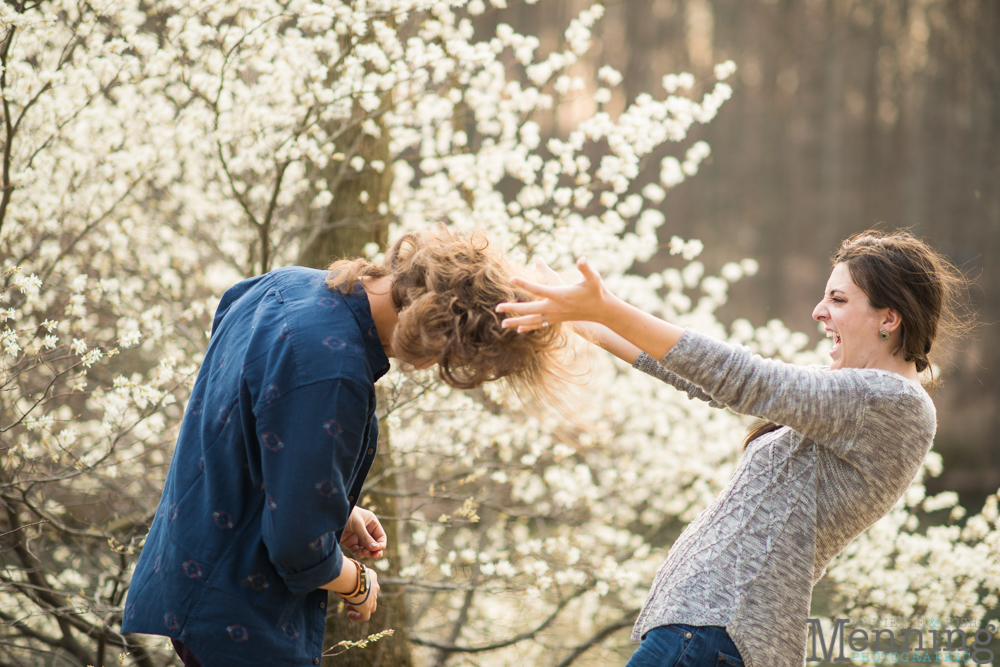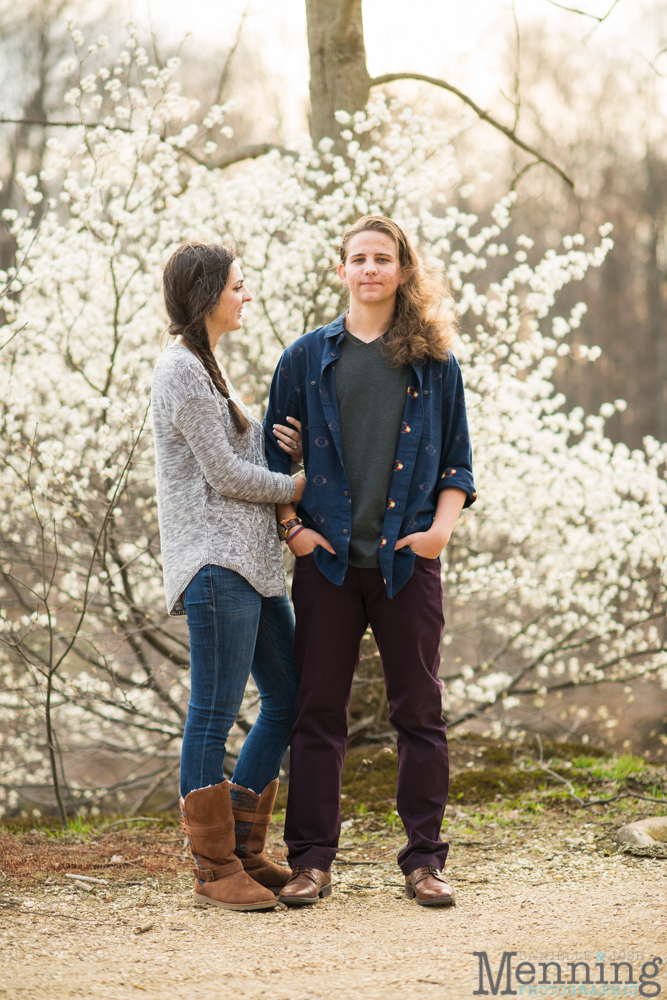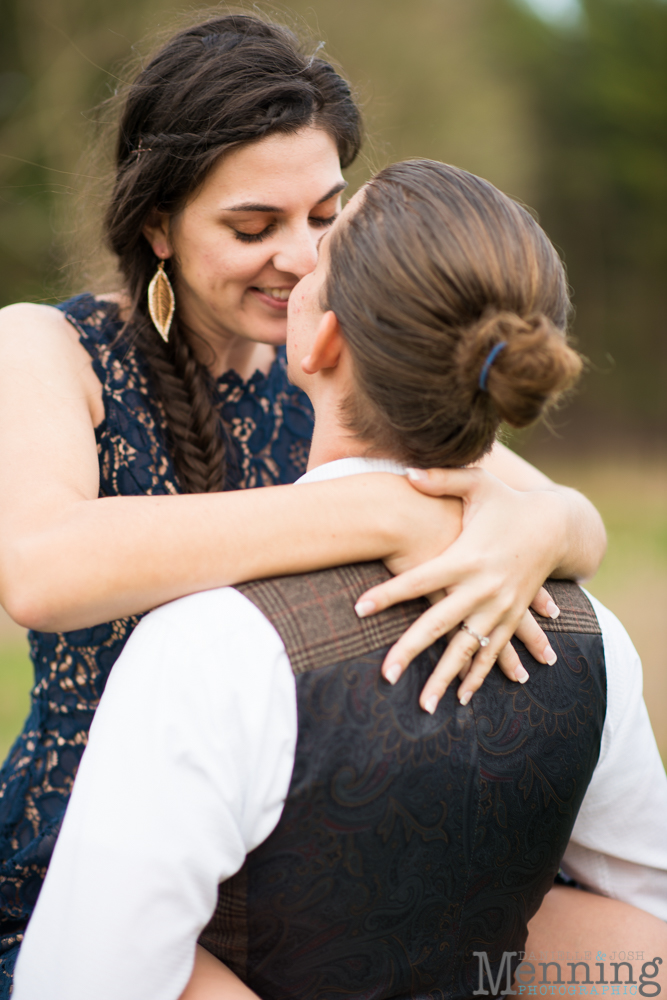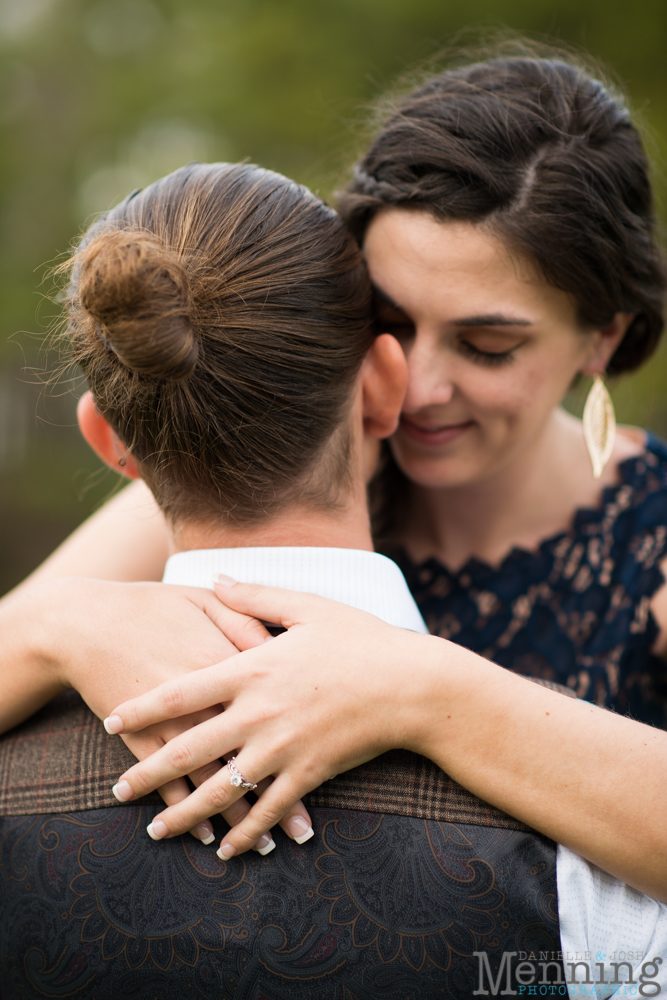 Nelson's Ledges is one of the coolest places on the planet. No really. And it's only an hour from us.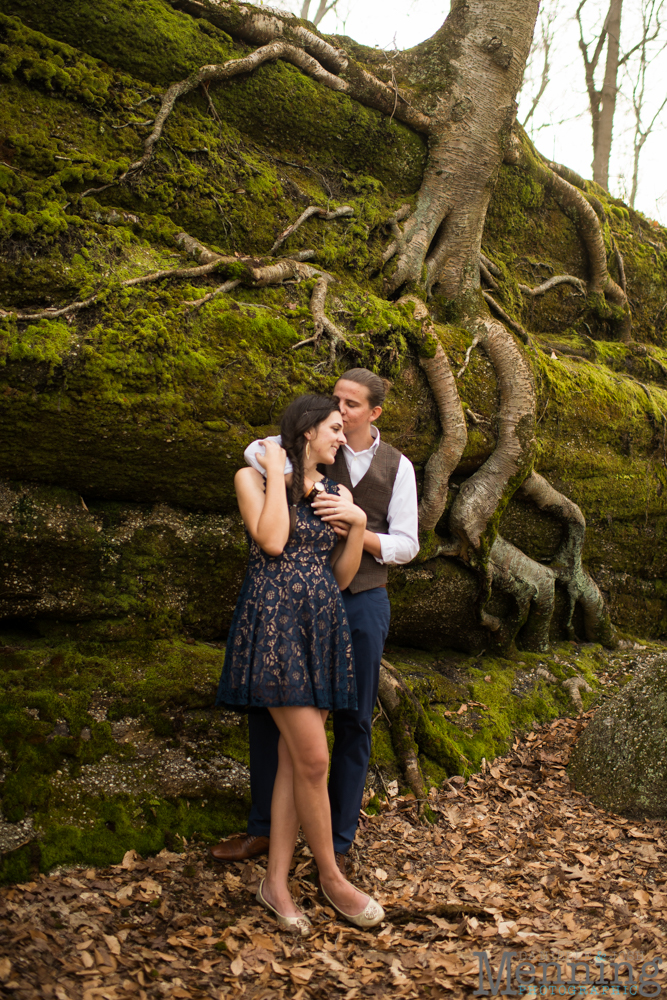 Don't you LOVE their outfits?! They look amazing. Kayla's dress! Randy's vest! It was all working.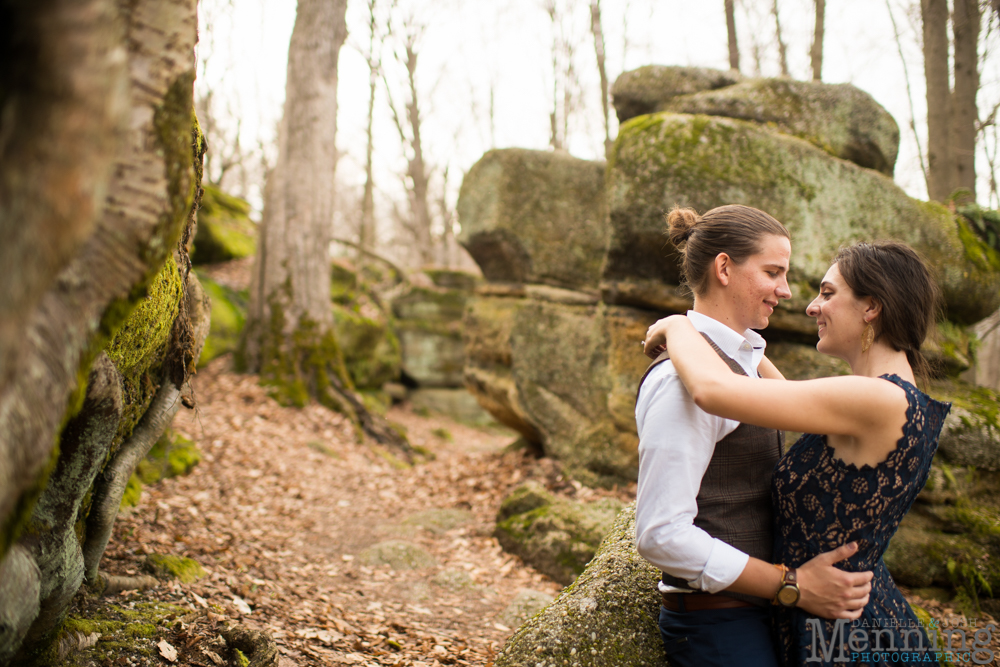 Oh, back to the story! A few weeks after the Skrillex concert, Randy said something that resonated with Kayla: always follow your dreams. She didn't just let those words go over her head or in one ear & out the other. She took them to heart & one day she was contemplating everything. She realized that she wanted to travel the world with Randy. It wasn't about living in California. It was about seeing everything they could see together & experiencing different cultures & continents together. And so began the research. During their search for their next destination, the opportunity for them to teach in Thailand came about. They jumped on a plane & haven't looked back. Their engagement session was during a brief visit back to the States.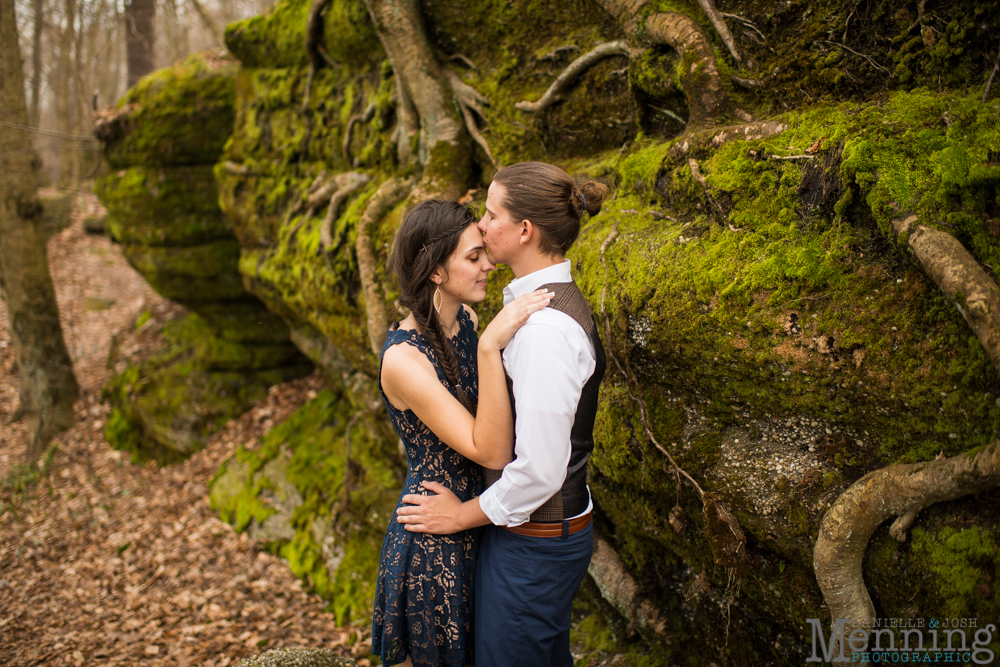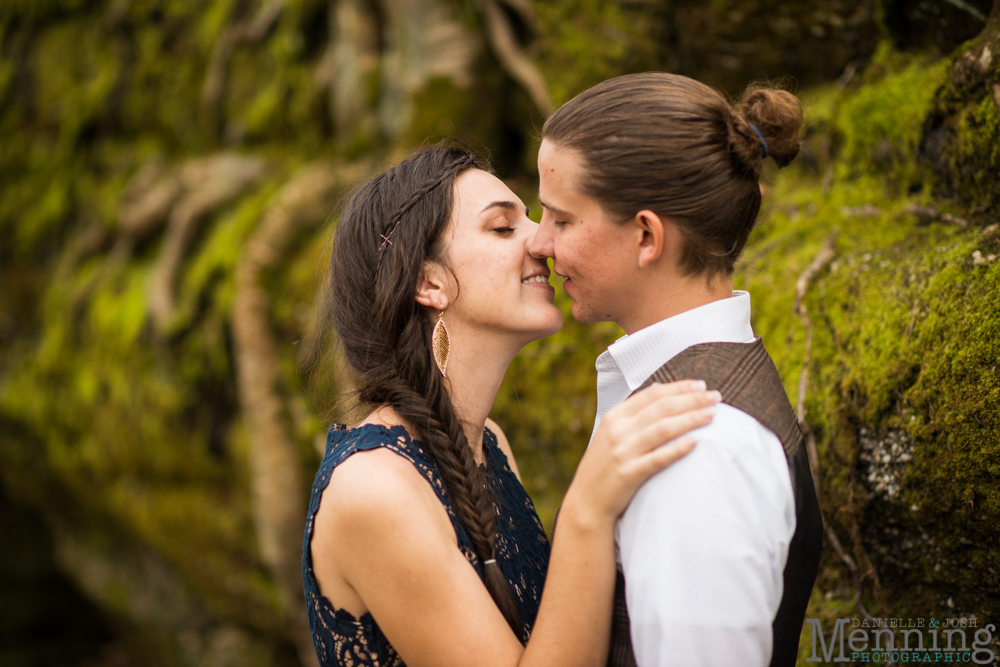 When we first met with them, they told us they were moving to California. They booked with us for their wedding date in 2018 & a little bit of time passed. Then we got an email from them saying, "Hey guys. . . we're going to Thailand for a year." With most people, you'd say, "I couldn't believe it." But not with Kayla & Randy. We just smiled & said, "Of course, you are." Now they're back in Thailand for another year teaching. They'll get back a few weeks before their wedding next year. Crazy, right? Nope. . . very Kayla & Randy. . . spontaneous, exciting, fun, adventurous, and wonderful. You can probably tell we love these guys! Their zeal for life is refreshing & the way they love each other is beautiful.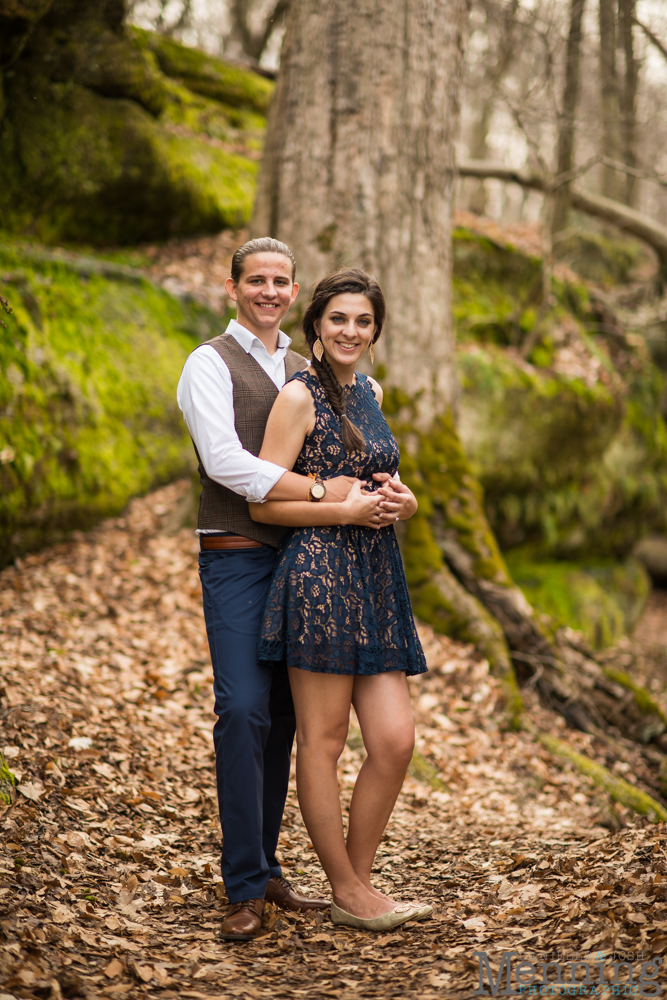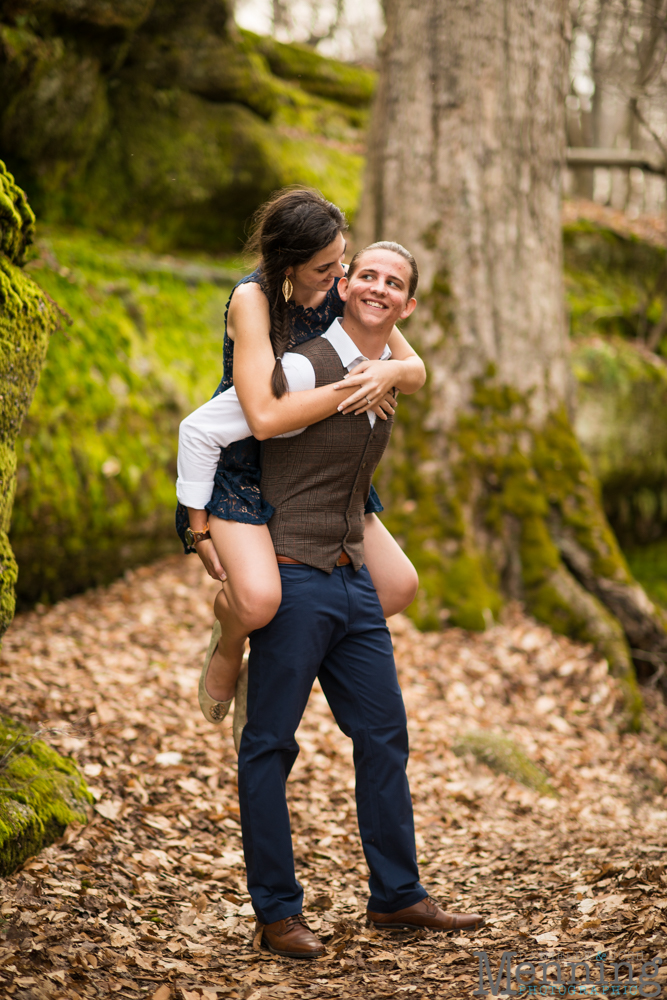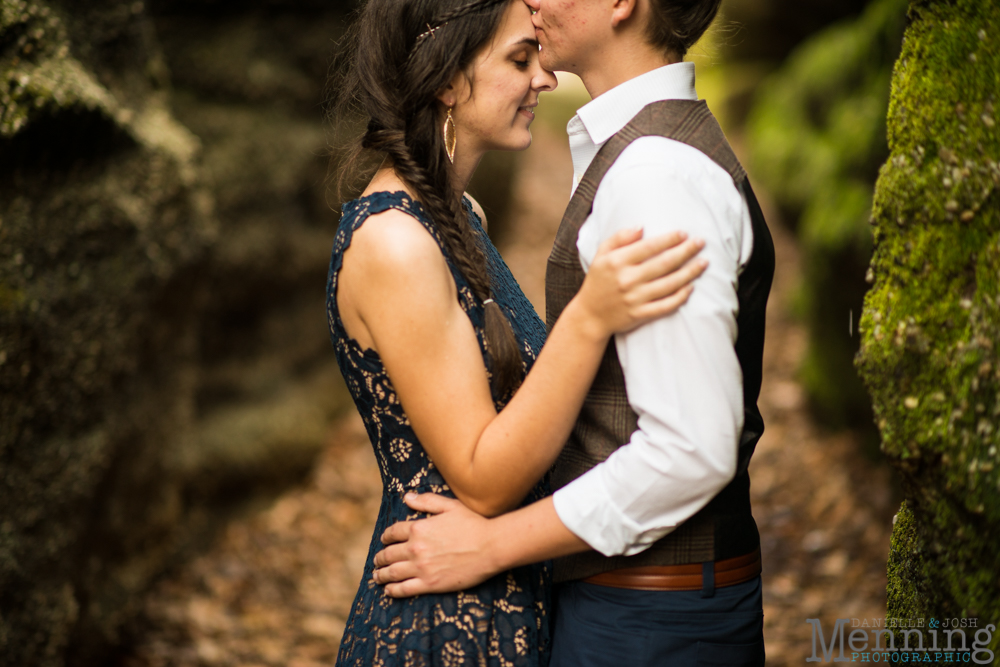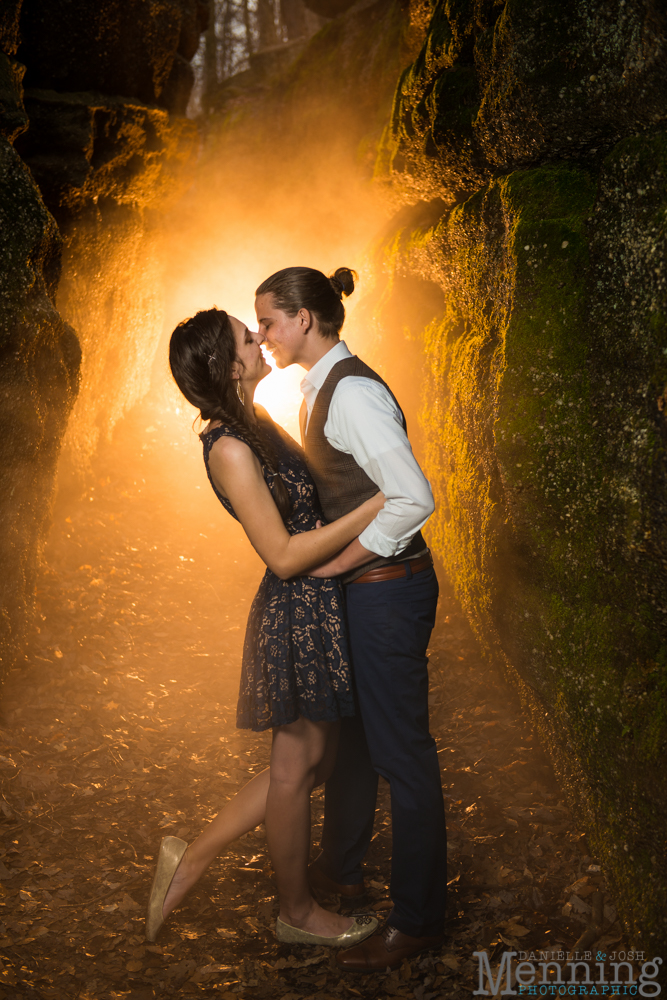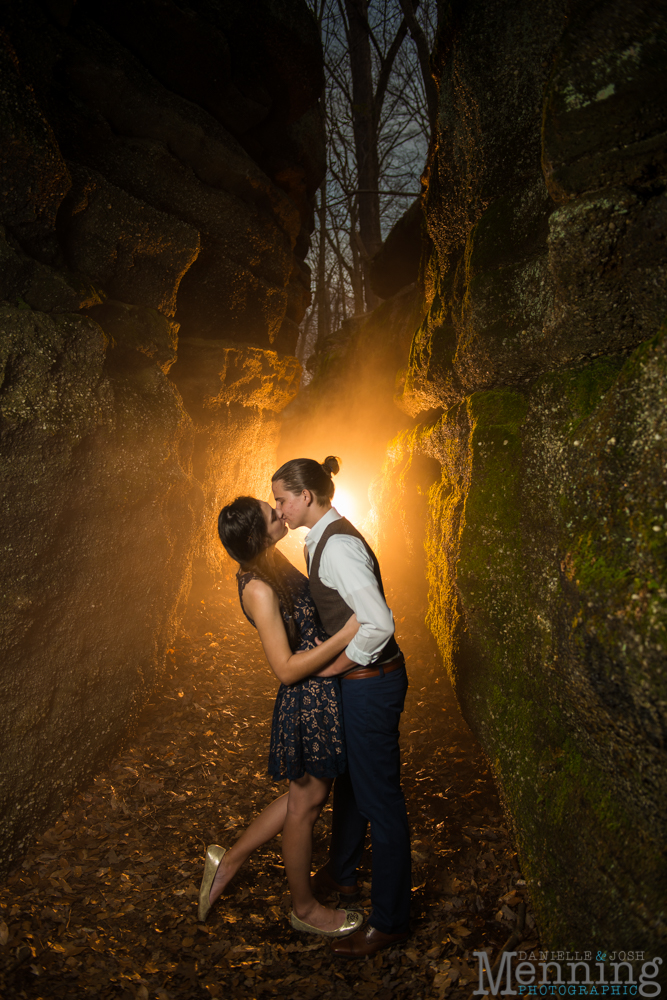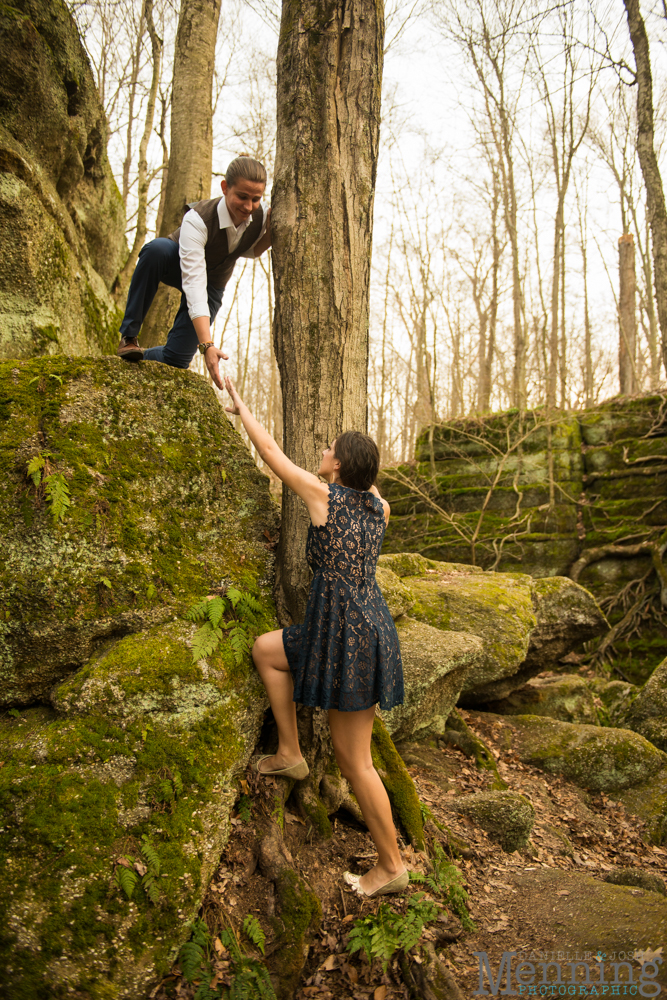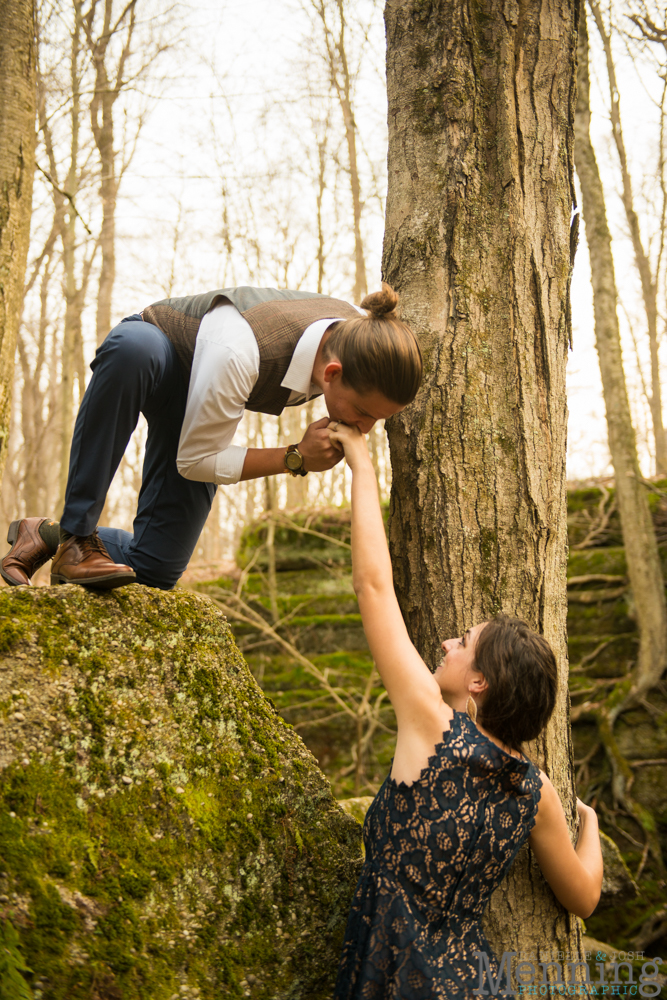 Could they be cuter? Nope!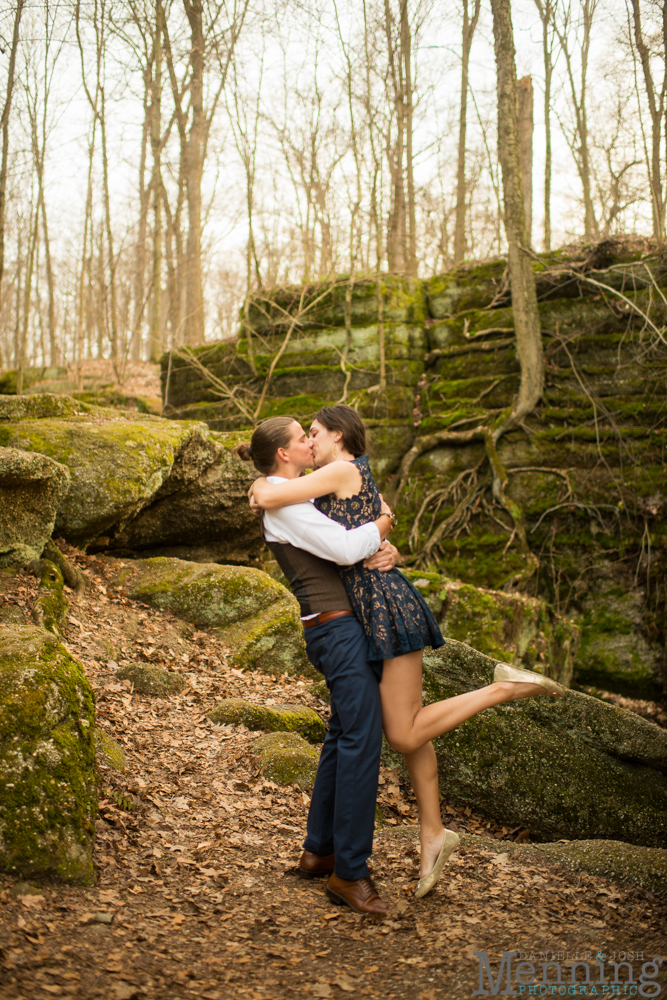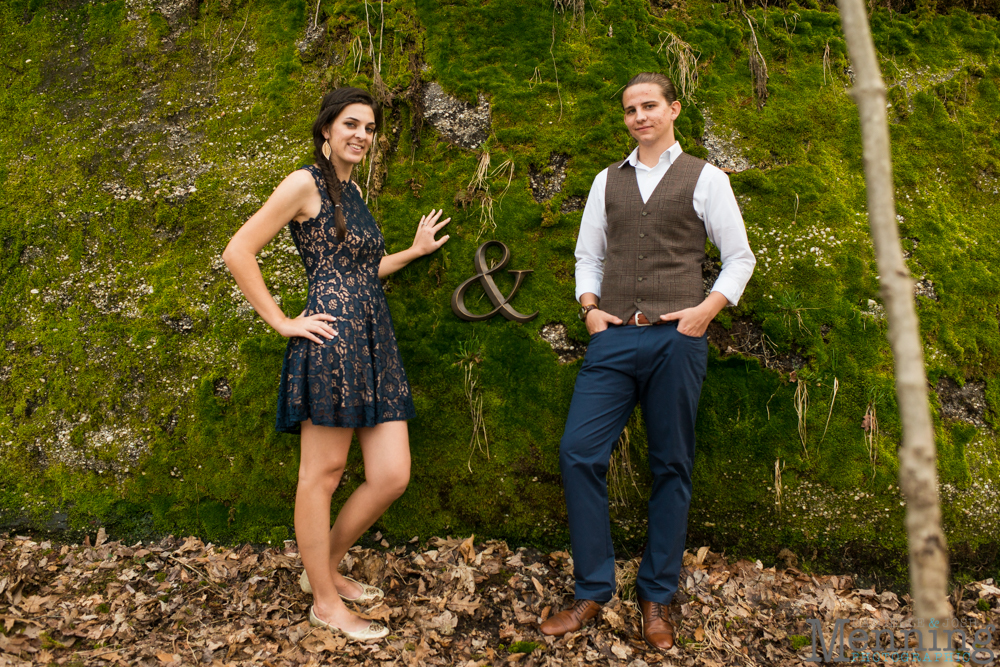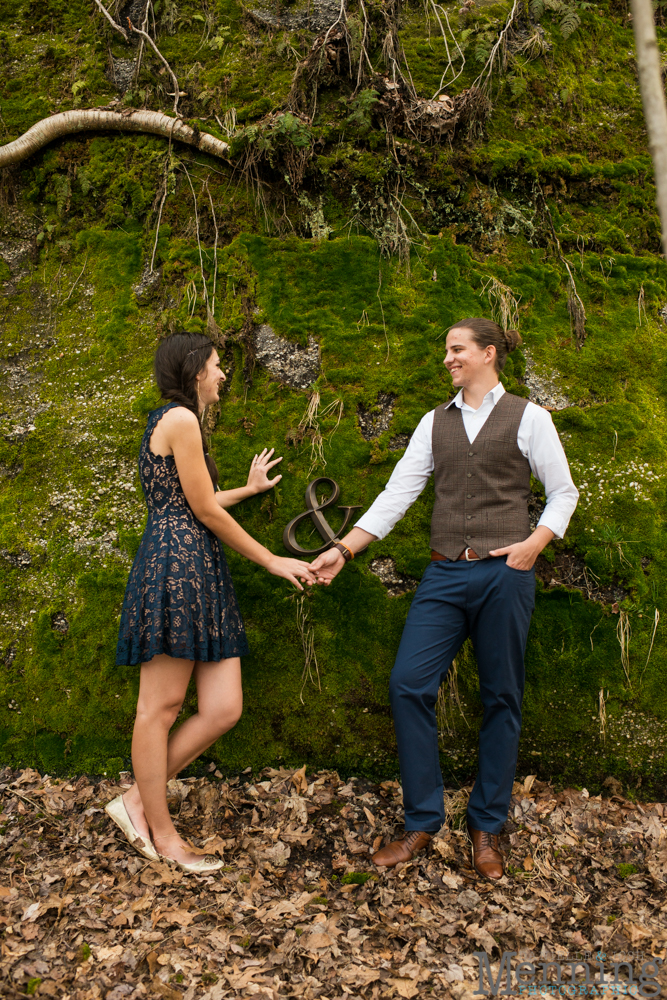 We can't wait until Earth Day 2018!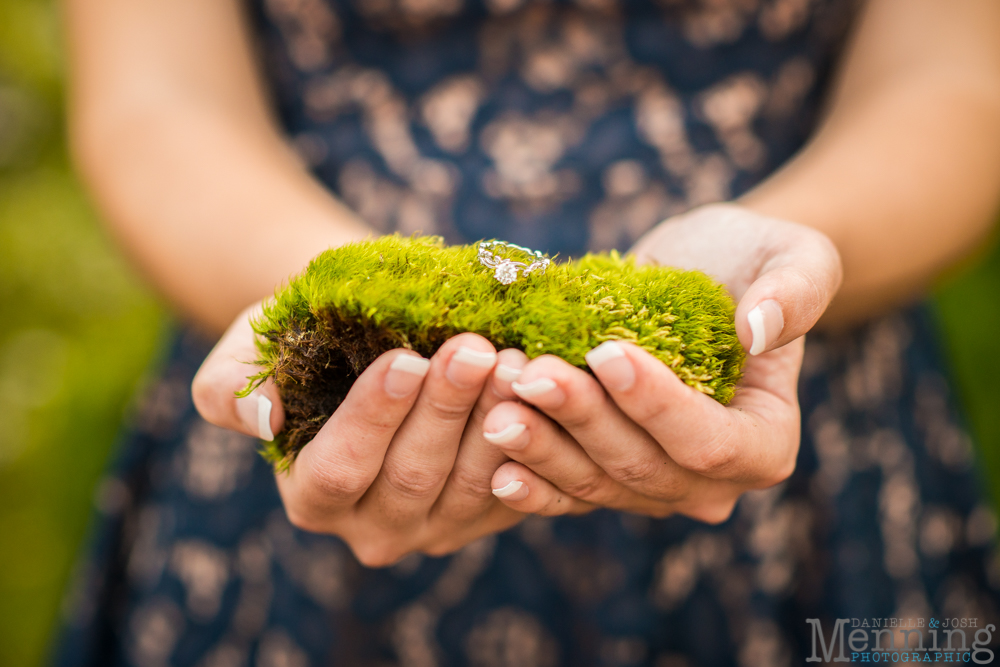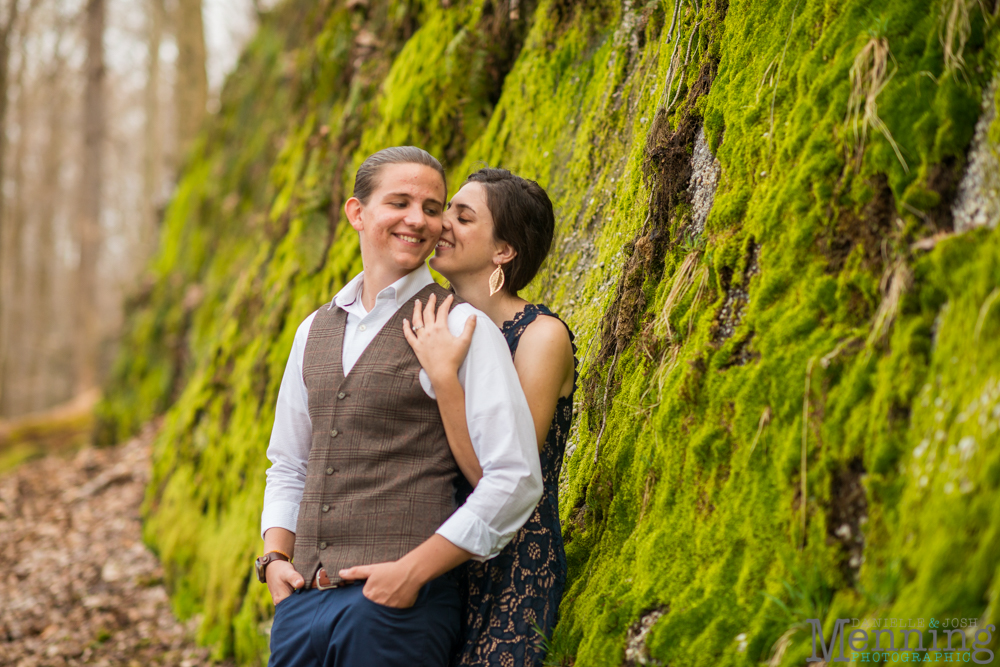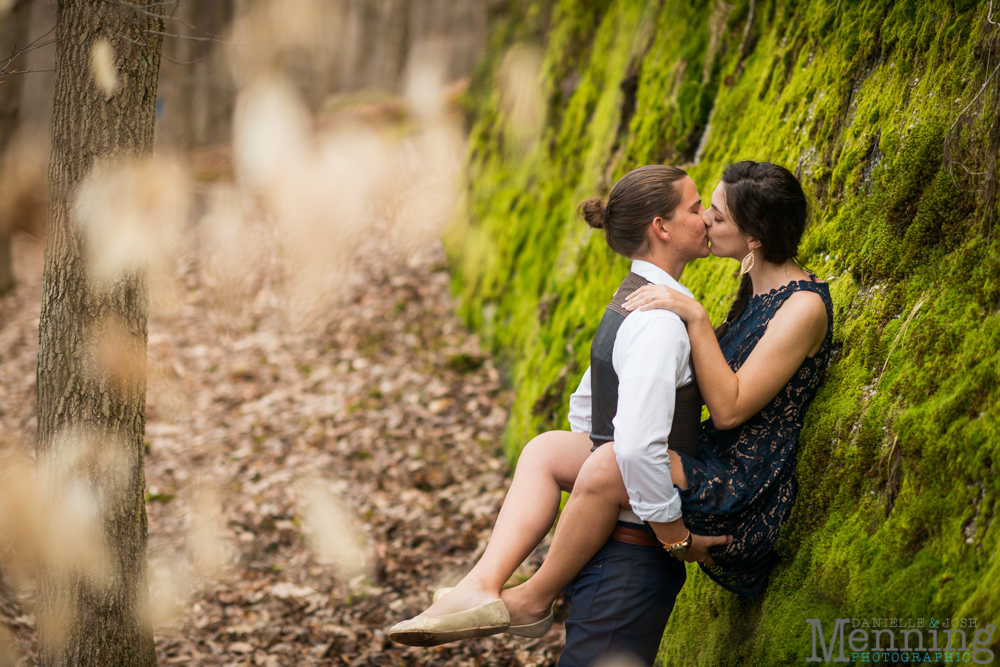 Kayla & Randy, thank you both so much for choosing us to photograph these important memories! We're so glad we know you!
Thank you for reading our wedding photography blog! We like to post engagement sessions, wedding days, personal blogs about our family & random interests, and wedding advice & tips! We'd love to connect with you here, too-
Instagram | Facebook | Twitter | Pinterest | Google +
If you enjoyed this blog, you may also like: