Hey, lovely blog readers! Today we'll be sharing our final Youngstown engagement session from 2016. We know it's April 2017. . . but you'll forgive us once you see these gorgeous photos! We had to share them even though they're from months ago and the clients have been enjoying them for months. We wanted YOU to see them! They were taken on the most gorgeous December day with lots of sunshine. Gianna & Nick were in town from Mississippi for a very short window of time & we were so glad that we got some beautiful weather to shoot in while they were here. They were a bit chilly since they are used to those Southern temps, but they got to snuggle close & stay nice & cozy together.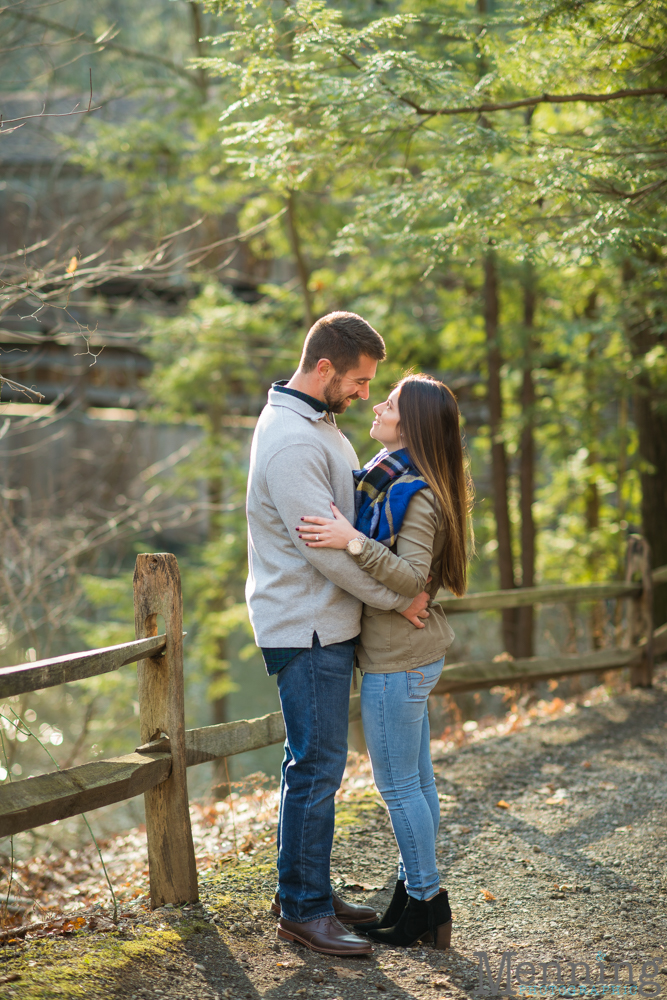 Their wedding day is only a few short weeks away! We're so excited to see them again & enjoy the joy & fun on the day they say "I do!"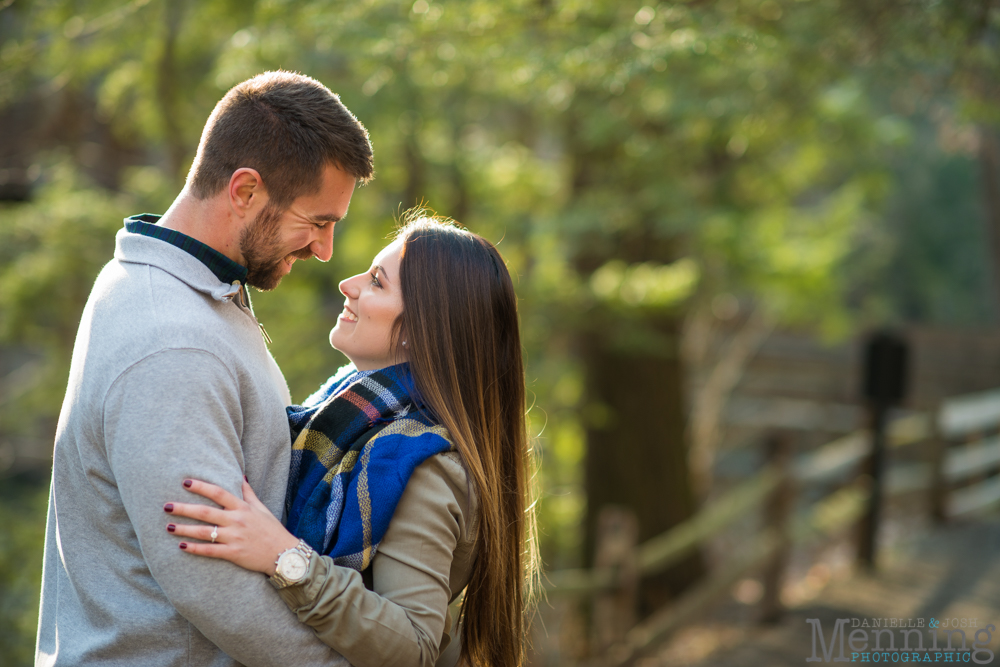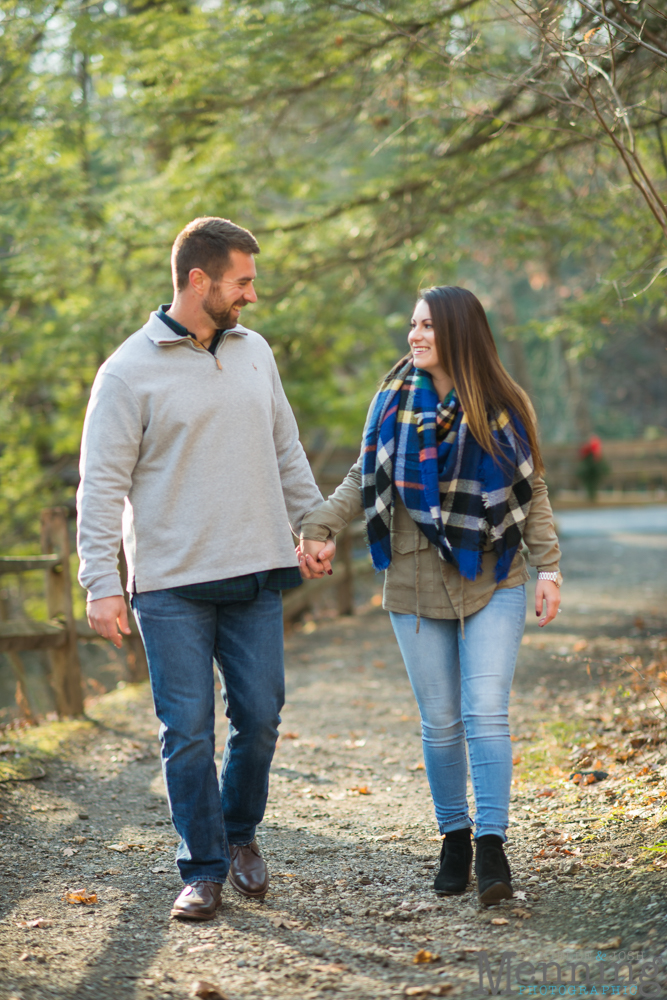 They are so adorable together & their happiness definitely shows!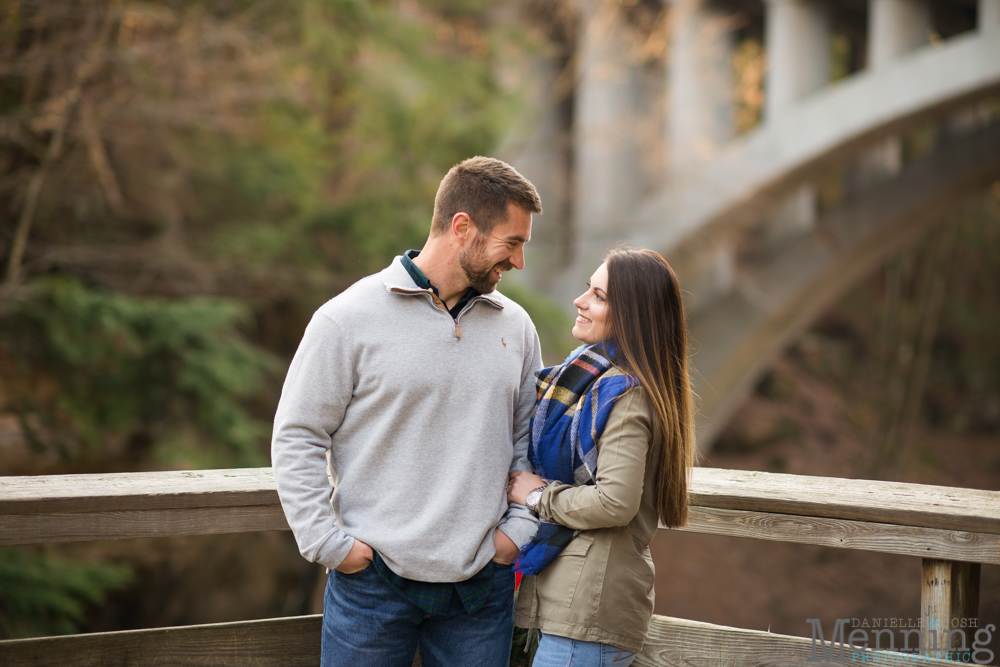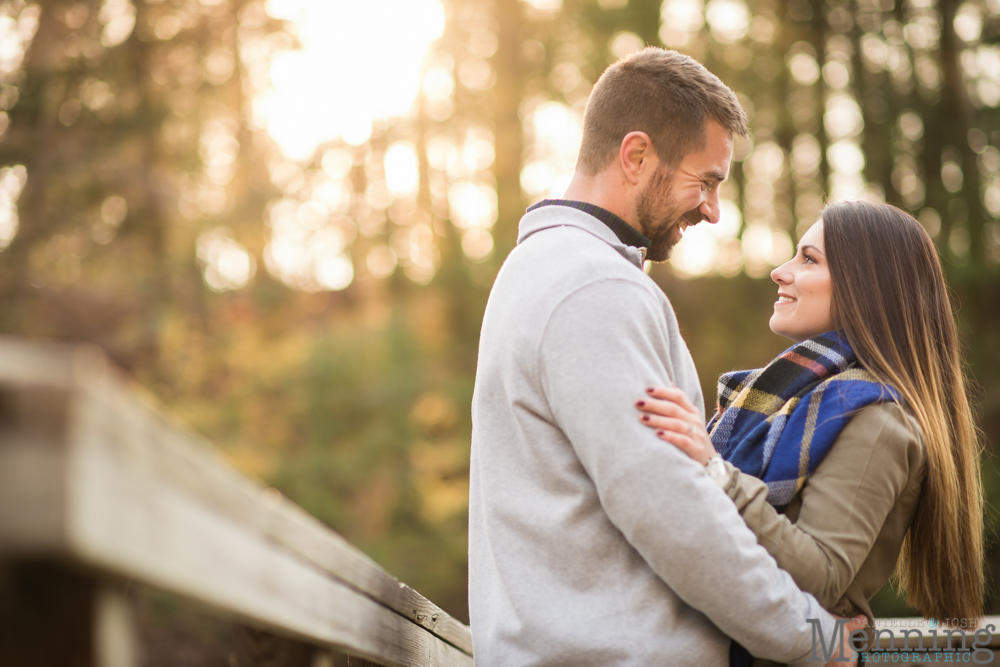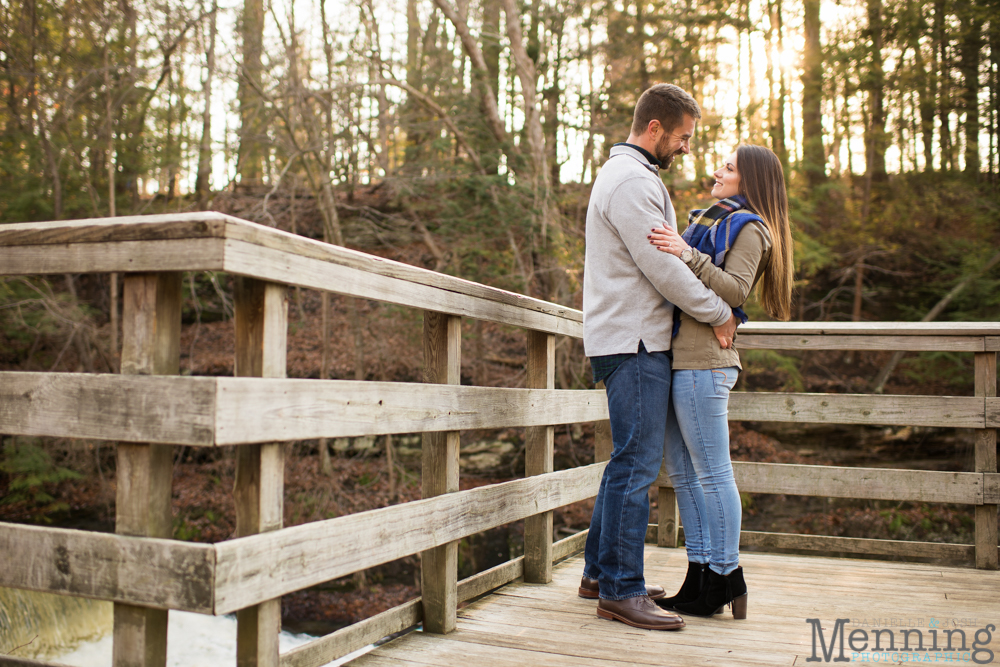 The light that day was glorious. We love the sunshine, that's for sure!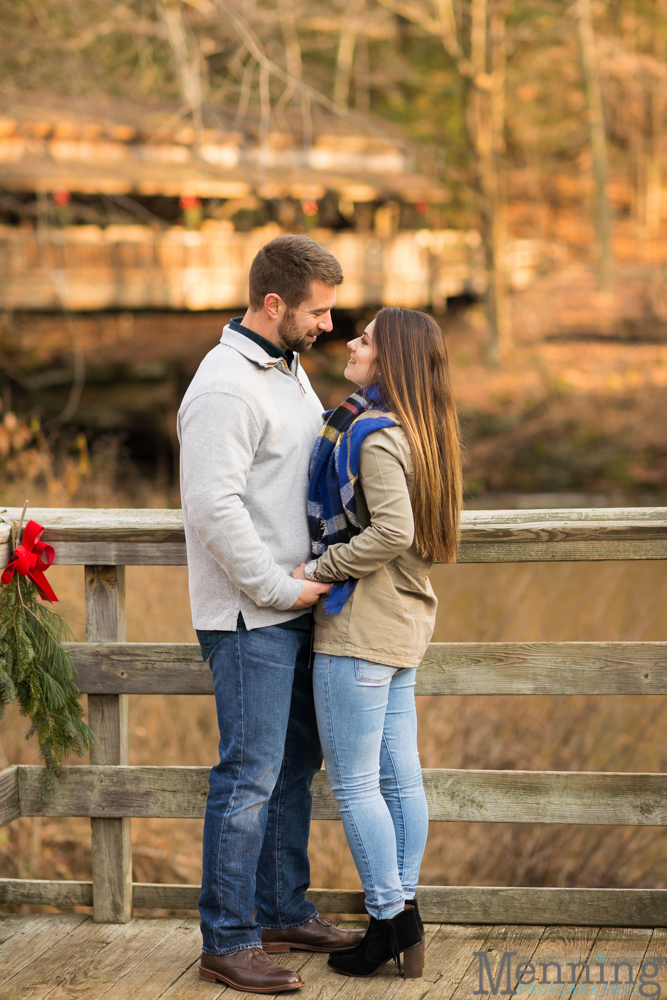 Well, this couldn't be more picture perfect. Those smiles! I feel like this shot might be one of those ones that come with the picture frame.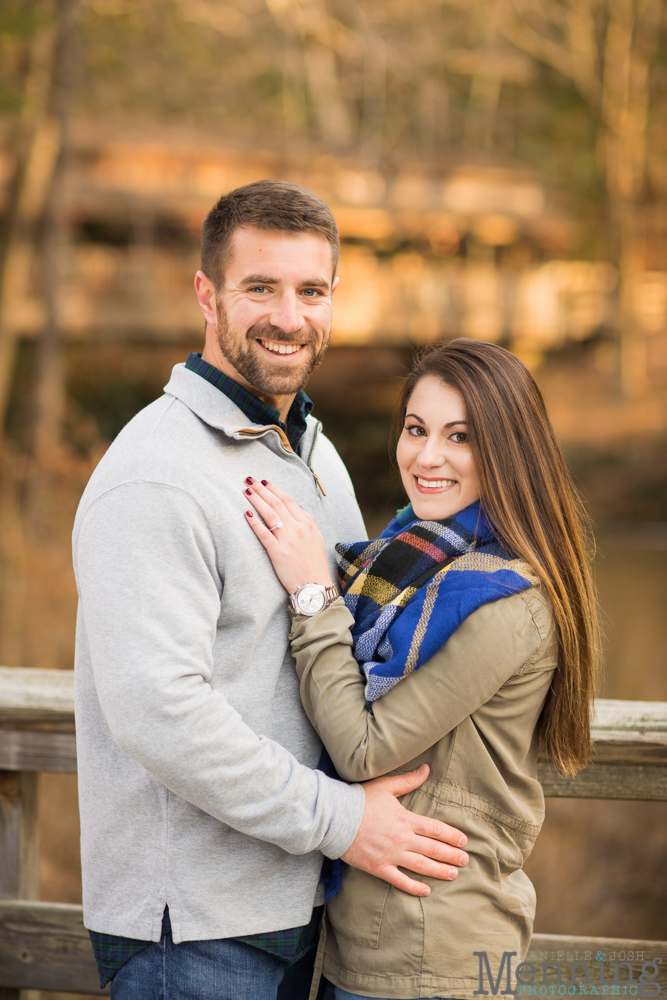 Lanterman's Mill always looks so festive & cheery in December.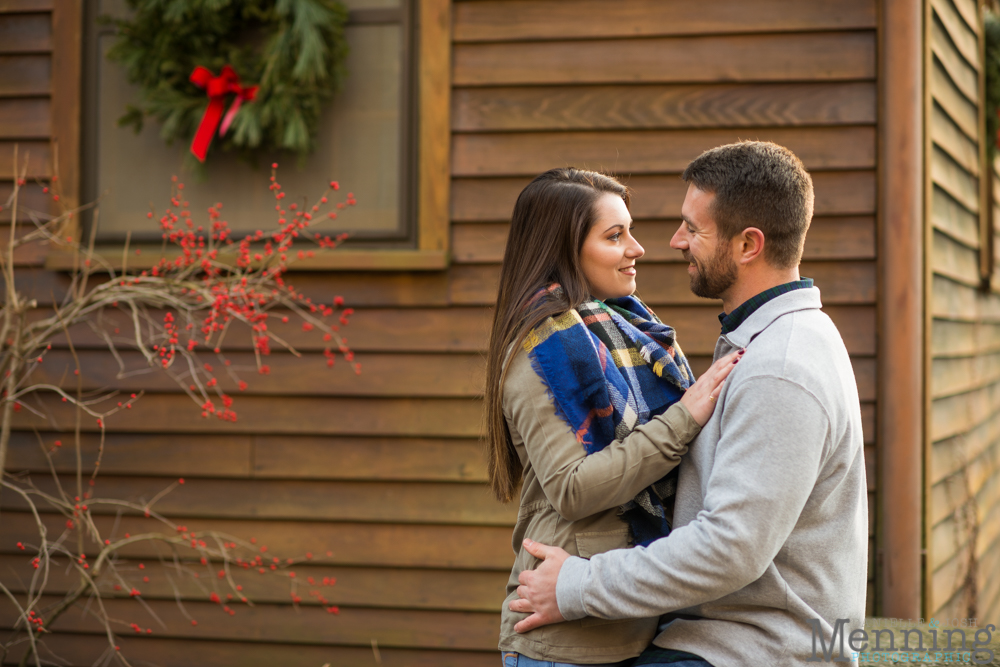 And you know how we love to create layers in our images by shooting through objects or nature.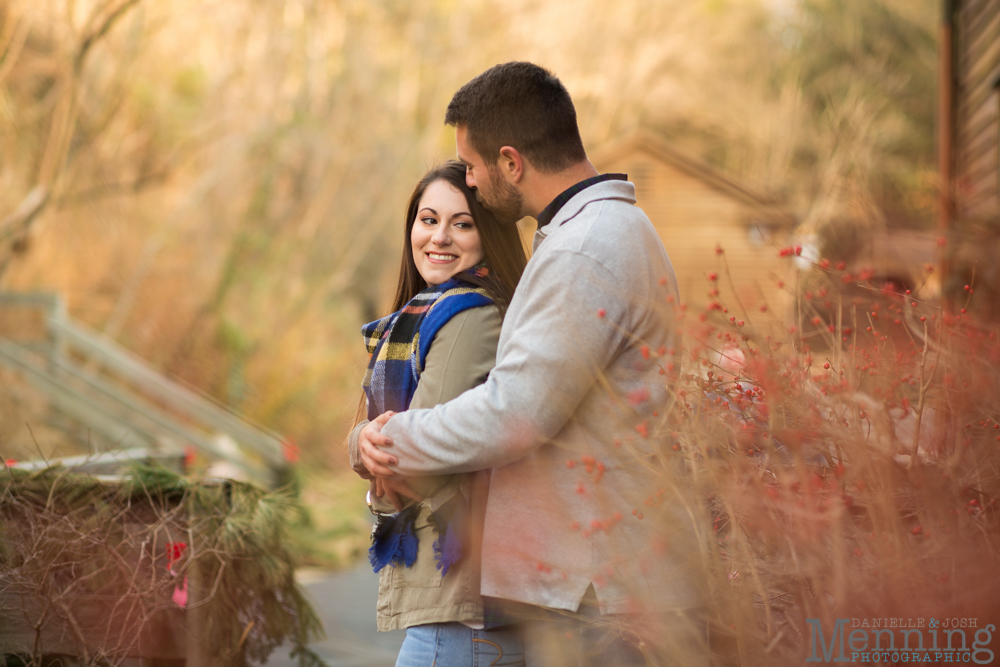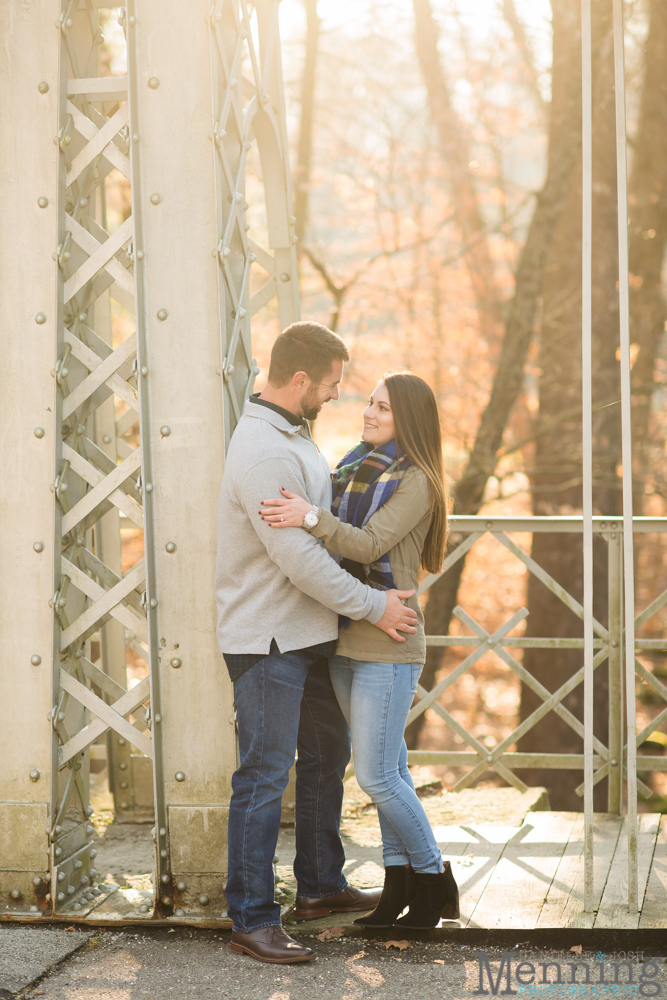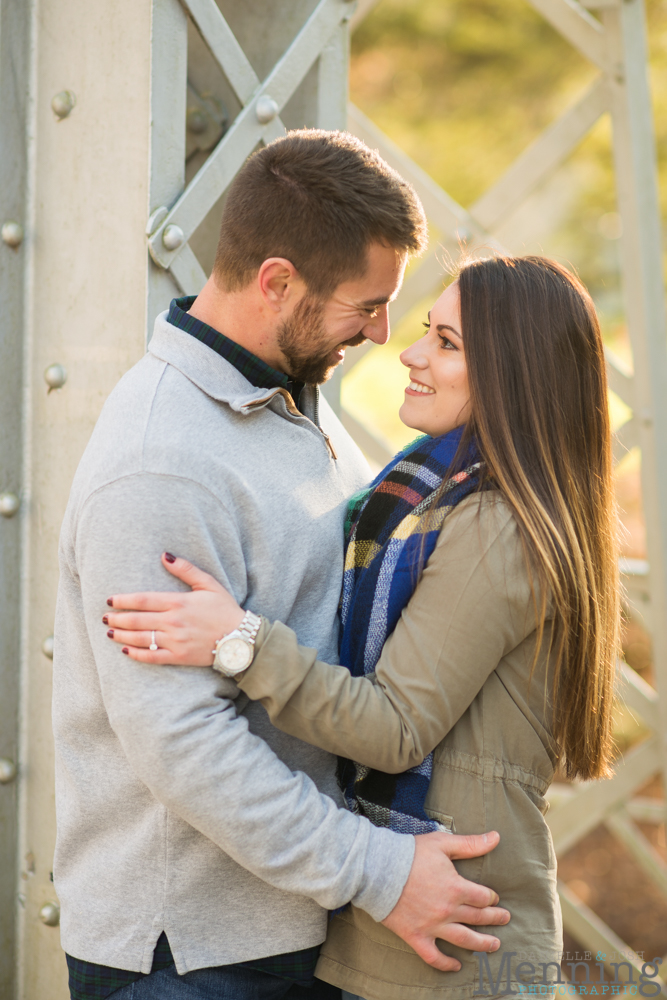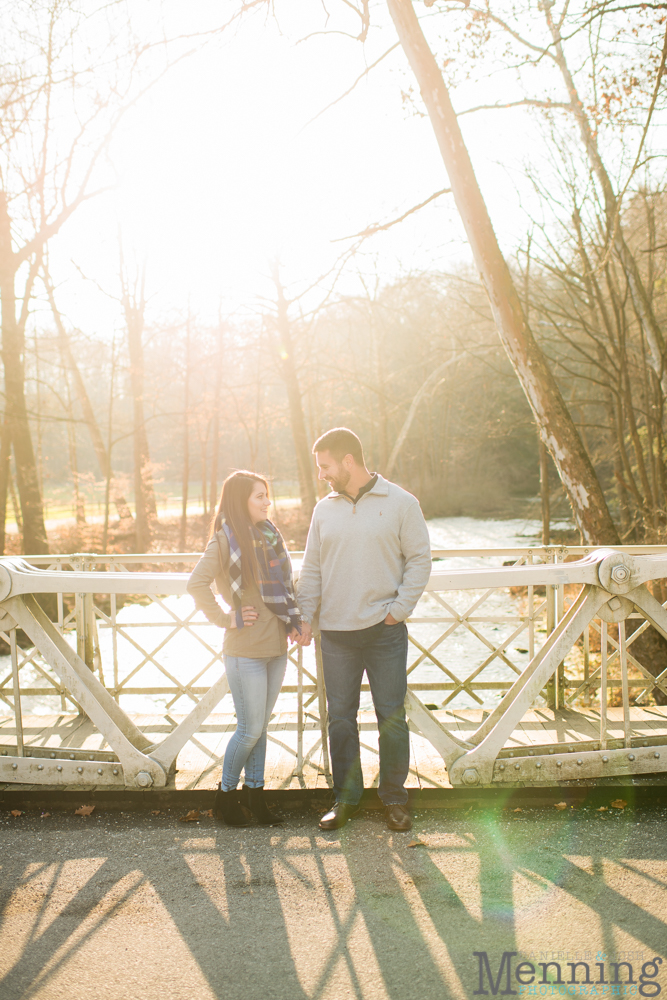 Gianna & Nick met through friends- the best kind of friends are the ones who'll introduce you to your forever love!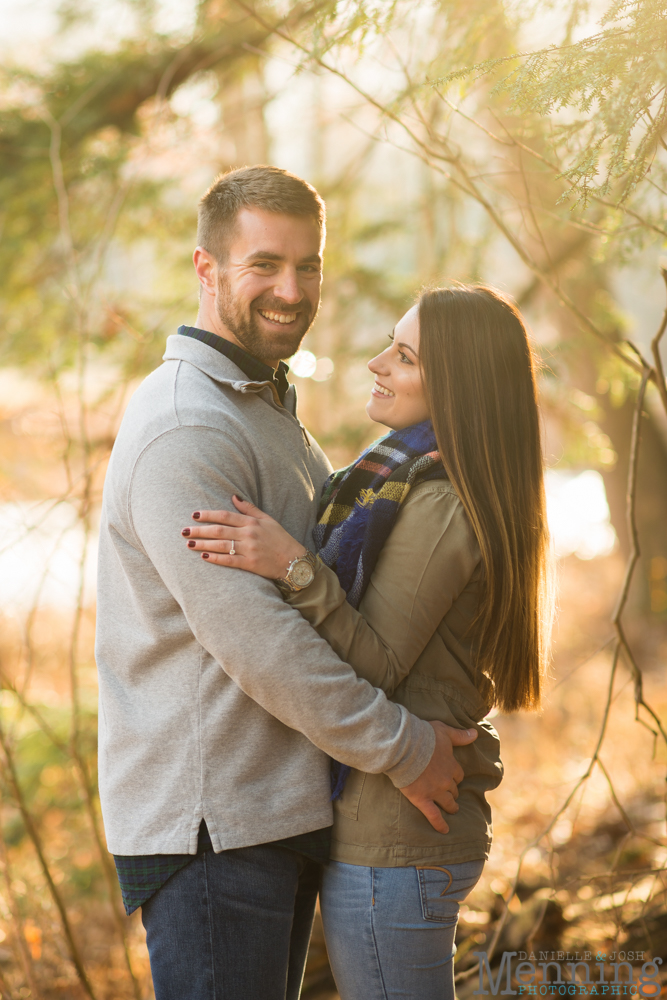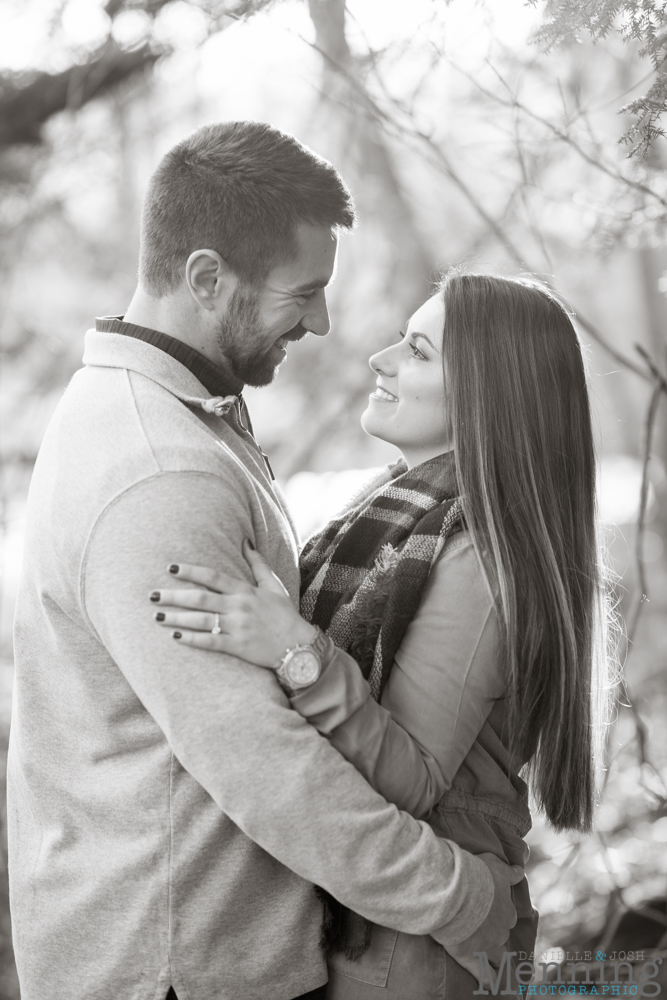 They got engaged on St. Patrick's Day. Nick had been wanting to ask Gianna to marry him & he finally had a chance to ask her parents for their blessing since the were in the Youngstown area for Spring Break at the time. It just so happened to be St. Patrick's Day when Nick asked, but that wasn't really planned. Either way, we know Gianna felt lucky that day. We're not sure if she's Irish. Â (Insert smiley emoji- hehe).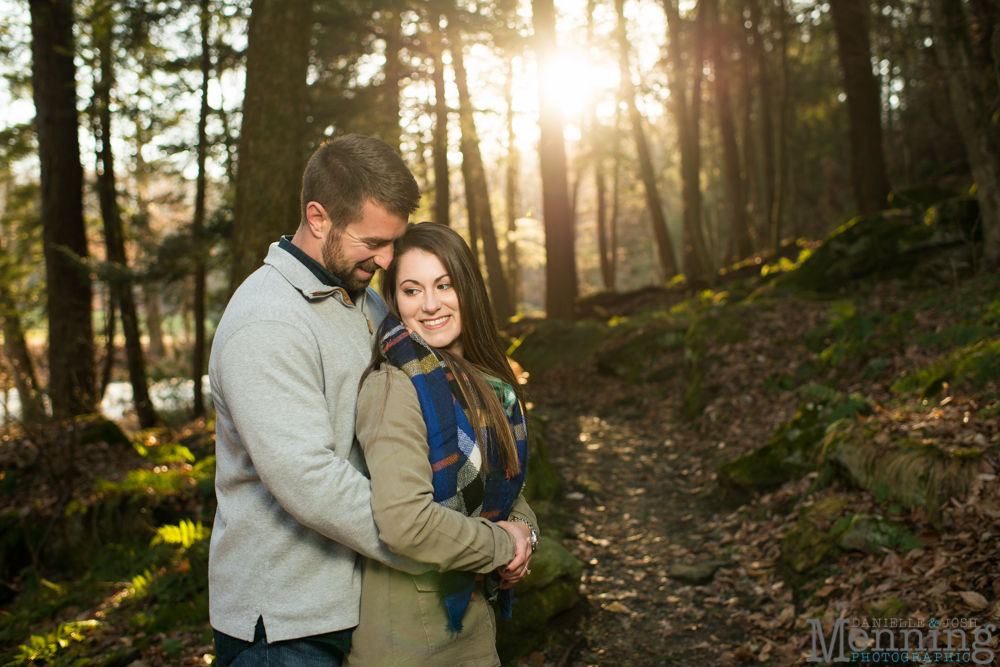 We loved the way the light was shining back through this portion of the forest in Mill Creek Park, but because of the tree covering there wasn't a lot of available natural light on their beautiful faces. . . off-camera flash to the rescue! We love how it turned out. . . so romantic!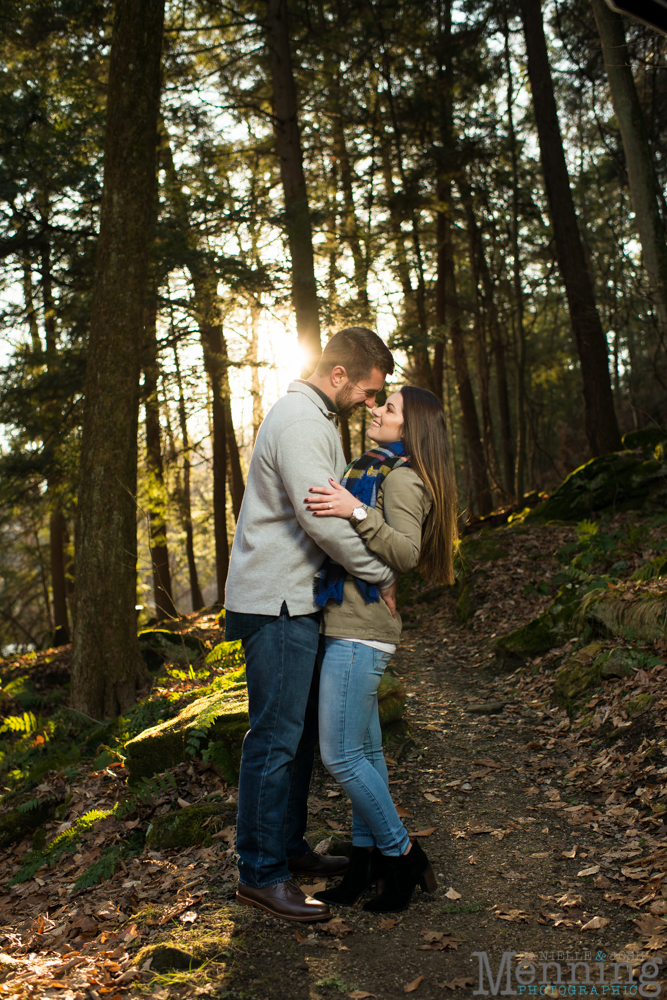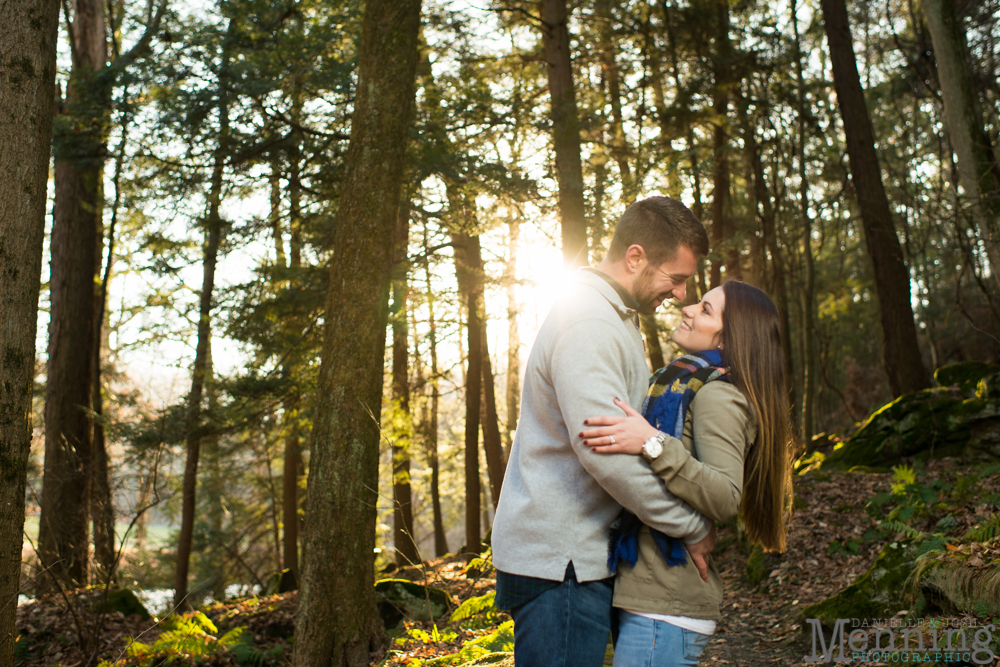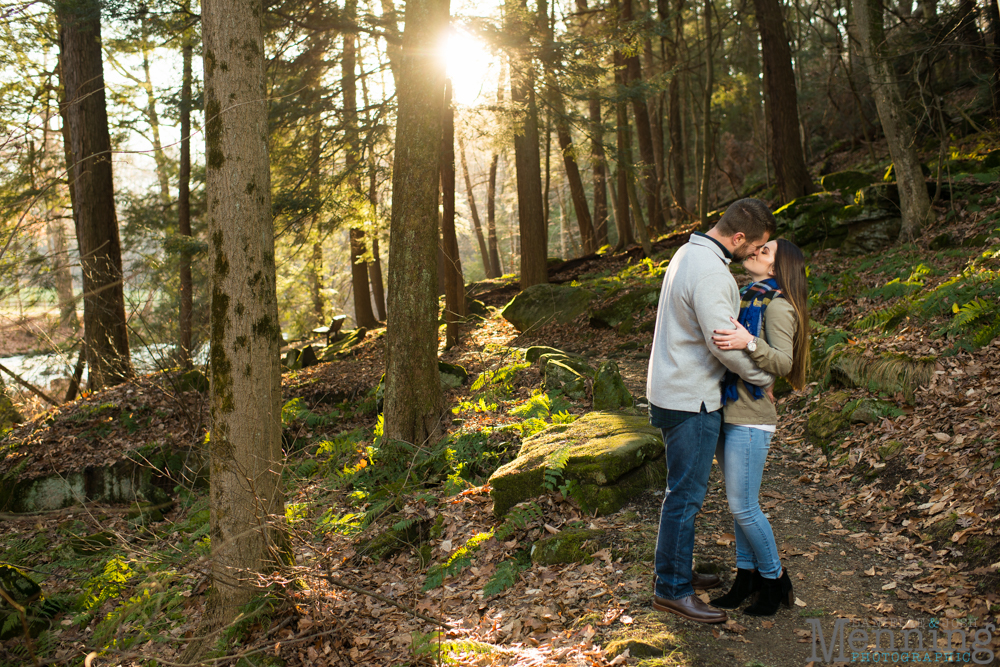 Gianna is going to be SUCH a gorgeous bride with her beautiful hair & smile! Nick will be blown away when he sees her! Ahhhh. . . maybe we should always wait to post the engagement photos just a few weeks before the wedding! It gets everyone even more excited for the big day right around the corner!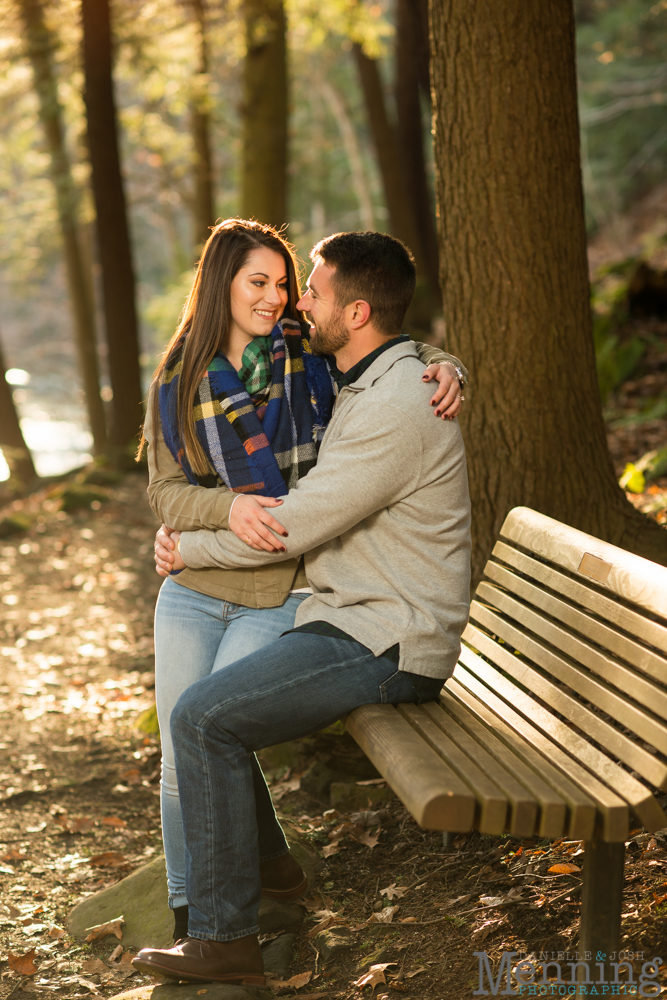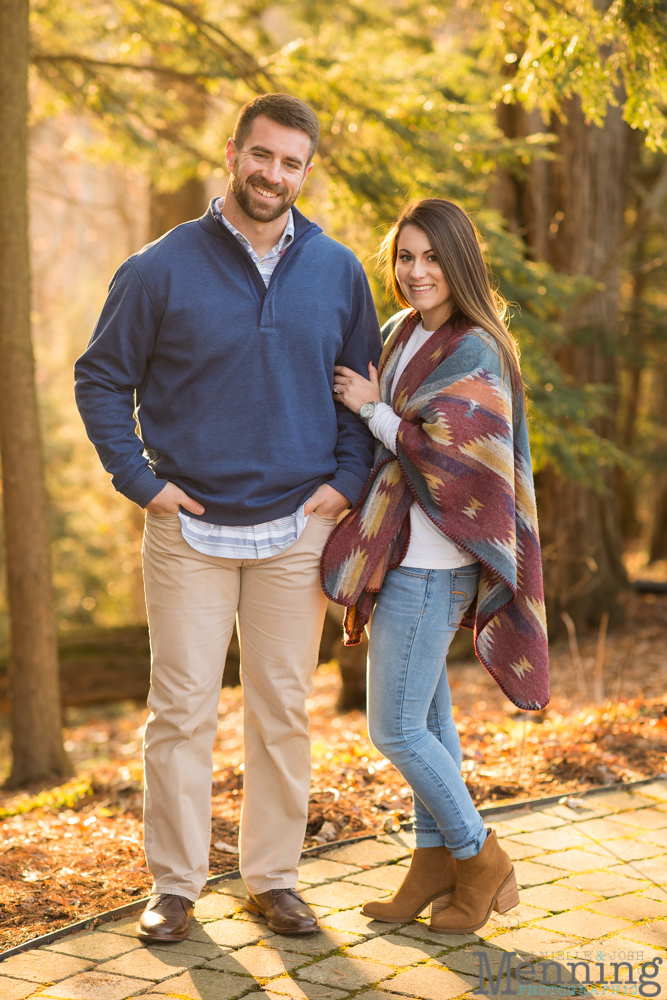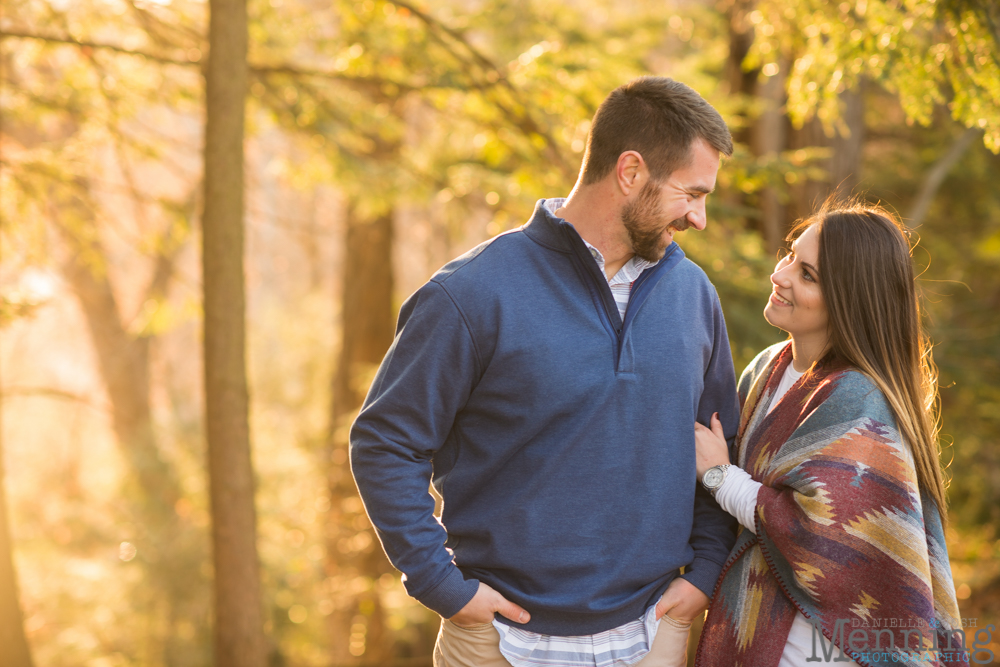 Shooting through stuff- we #cantstopwontstop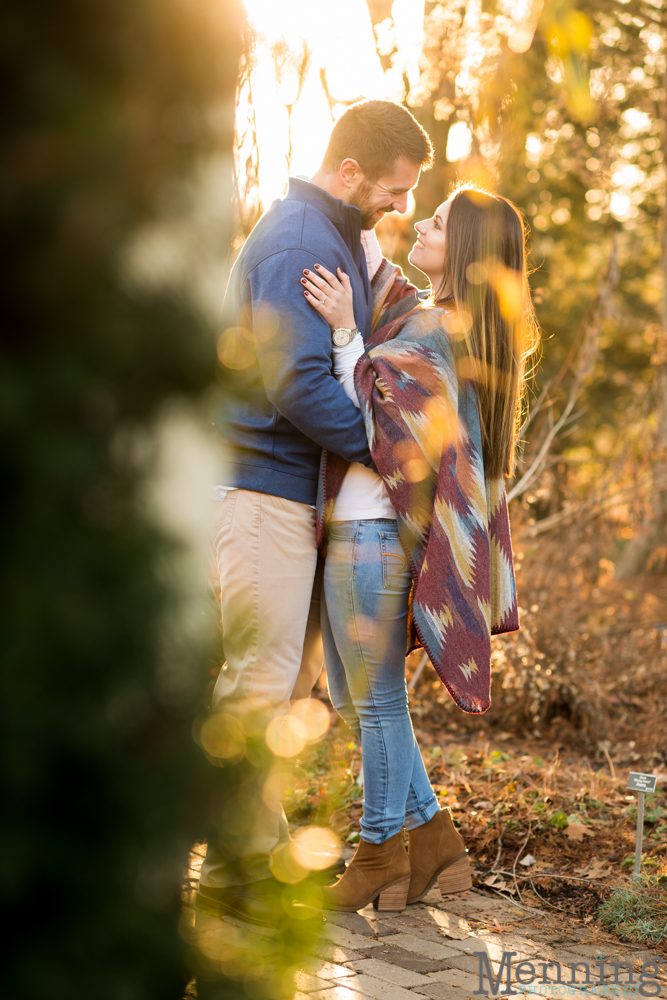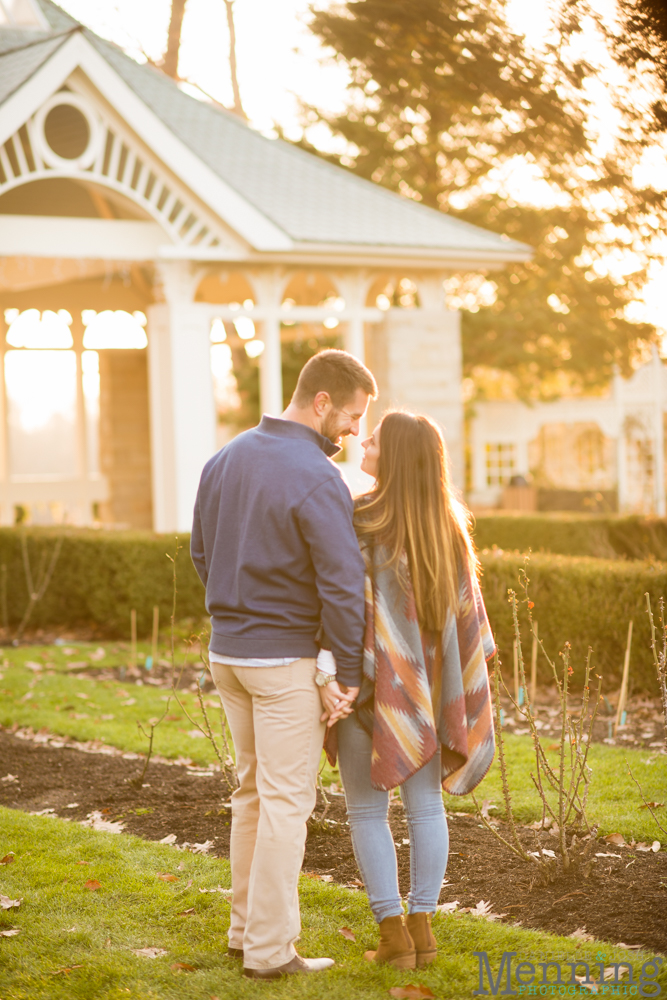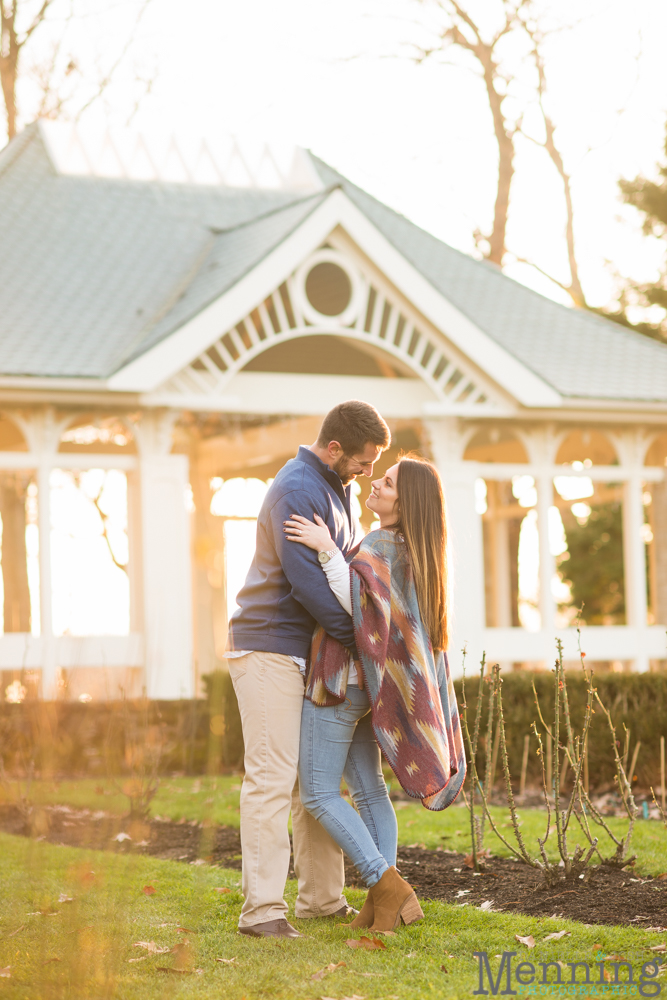 Could they be cuter? Nope!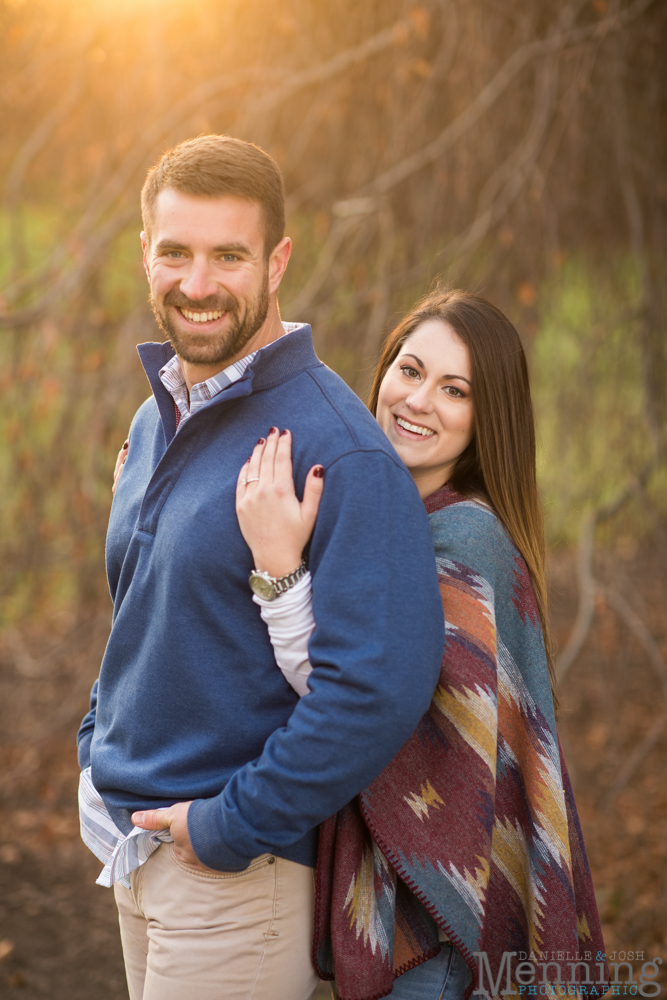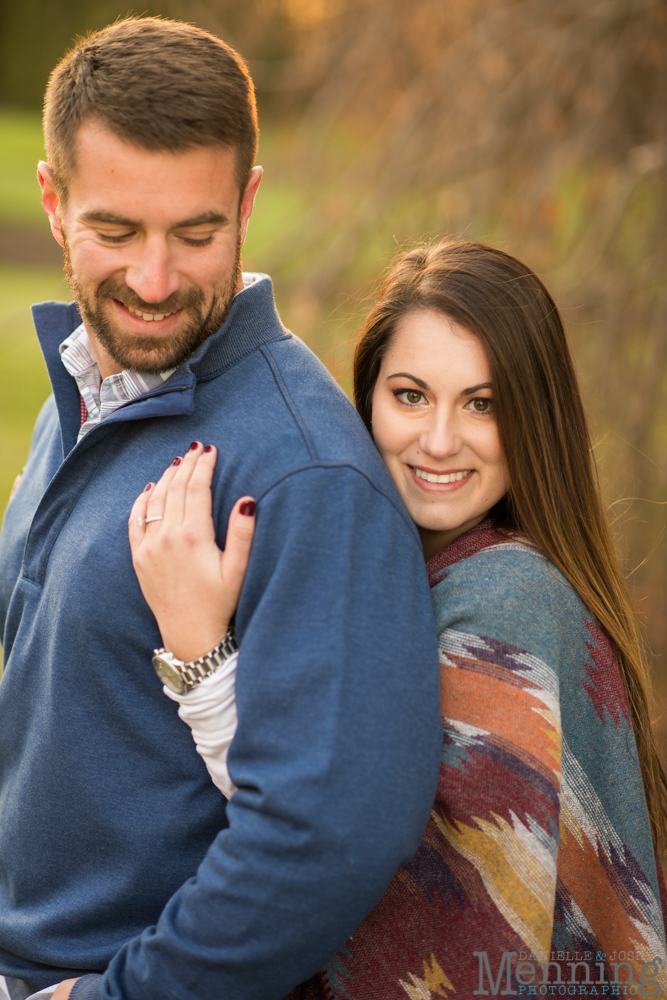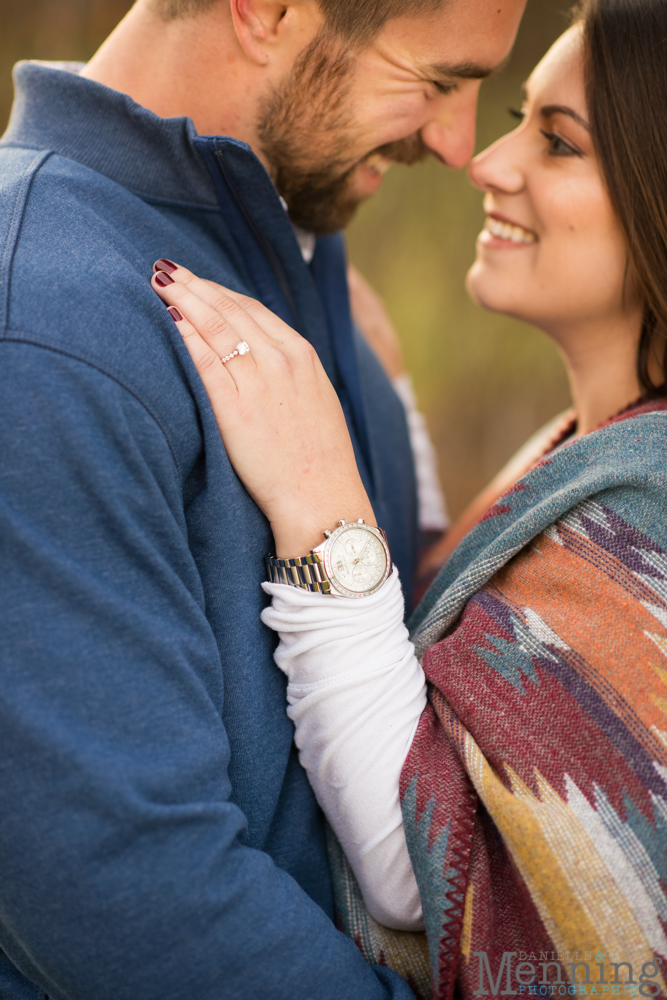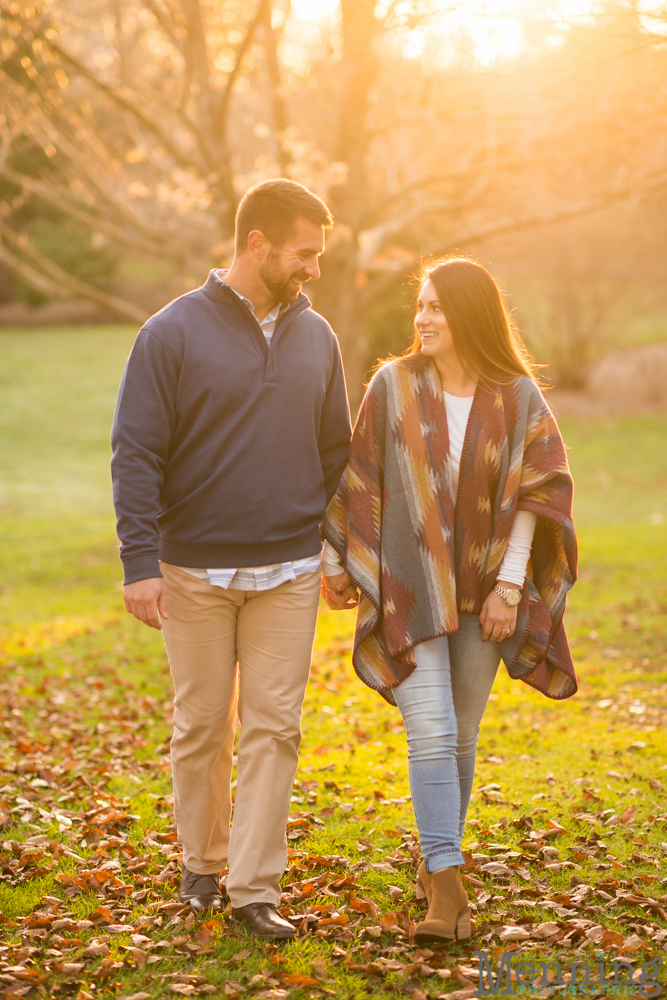 We put the strength & conditioning coach to work.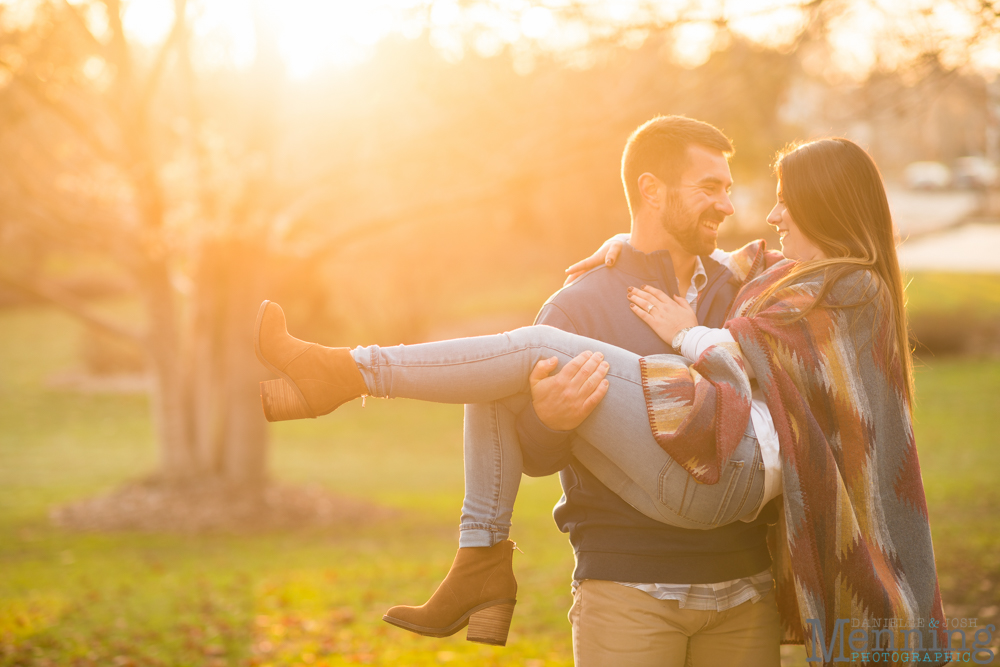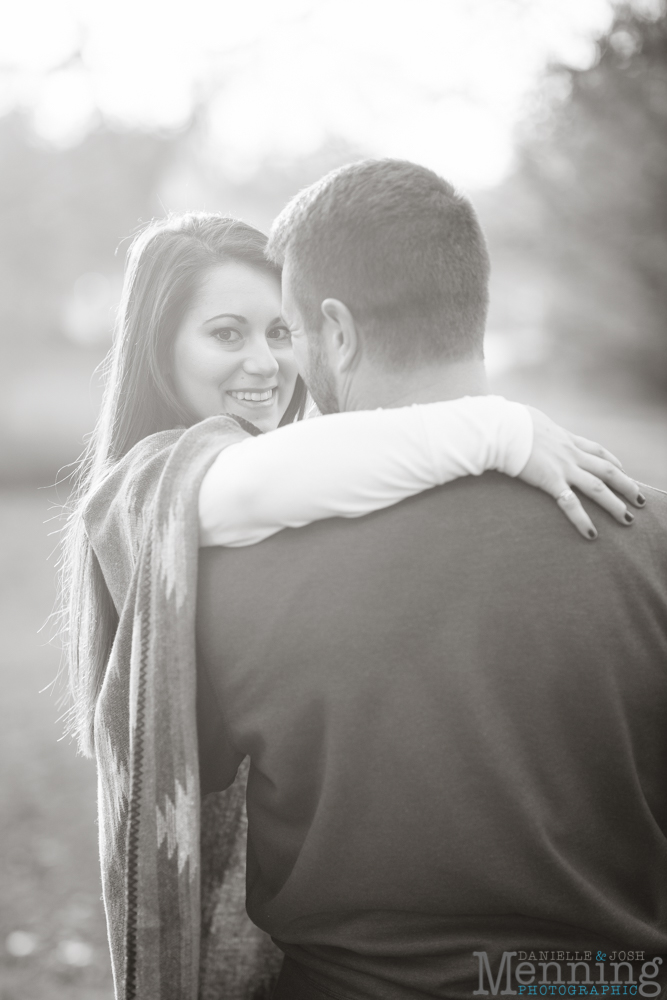 We are so excited for this wedding! It's at a venue we've never shot before so we're really looking forward to the fun! Gianna & Nick, we're excited to see you both again! So soon!
If you're looking for a Youngstown wedding photographer, you've found us! We'd love to chat with you about your wedding day & see if we're a good fit for you & your fiancé! Contact us here. 
Instagram | Facebook | Twitter | Pinterest | Google +