Here comes a beautiful Fall engagement session in all of its colorful & glorious goodness with two of the sweetest people we've met! Rosalie was a bridesmaid in a wedding we photographed & we were so excited to hear from her once she got engaged!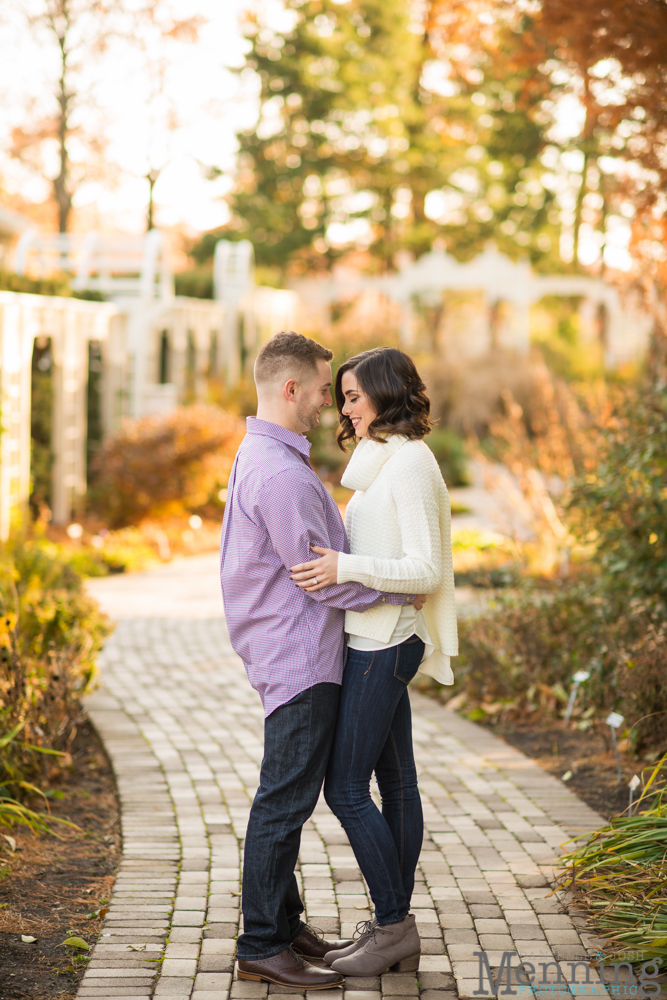 When we got to sit down & talk with Rosalie & Nick once they got engaged, we were so excited for them. They are wonderful together. They're one of those couples that warmed our hearts instantly. They just make sense & fit together & we know the world is a better place because they're a couple. It's one of those "God gave me you" kind of feelings & we are very happy for them! We're also stoked we get to be the ones who photograph their wedding. It's going to be a beautiful, emotional day full of love! We can't wait!
Rosalie got her makeup done for their engagement session at Magnolias on the Green in Canfield. They're a great salon!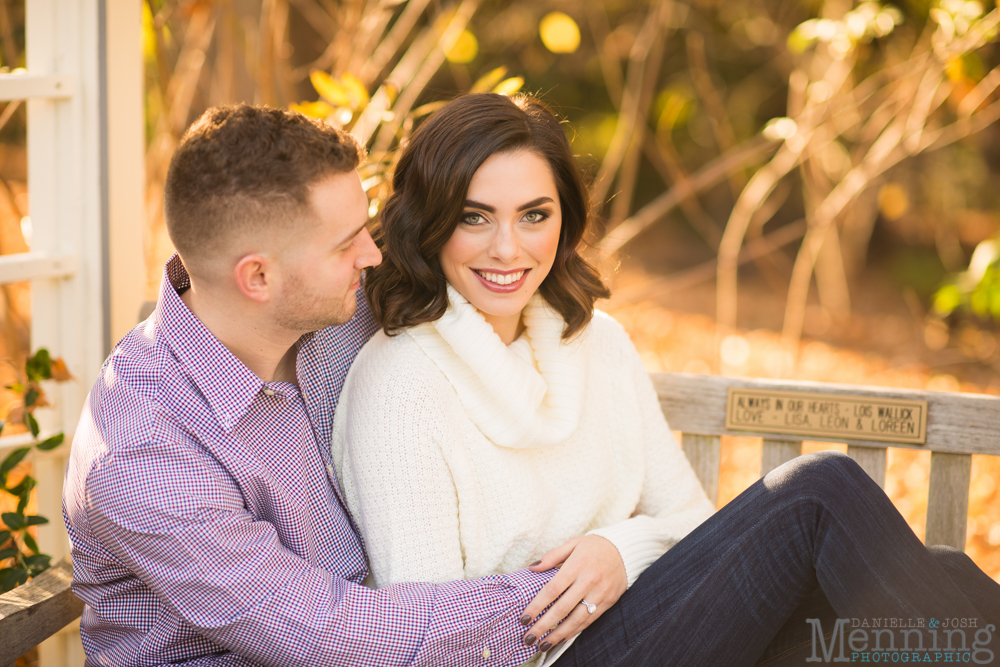 Their chemistry is undeniable & they made our job easy!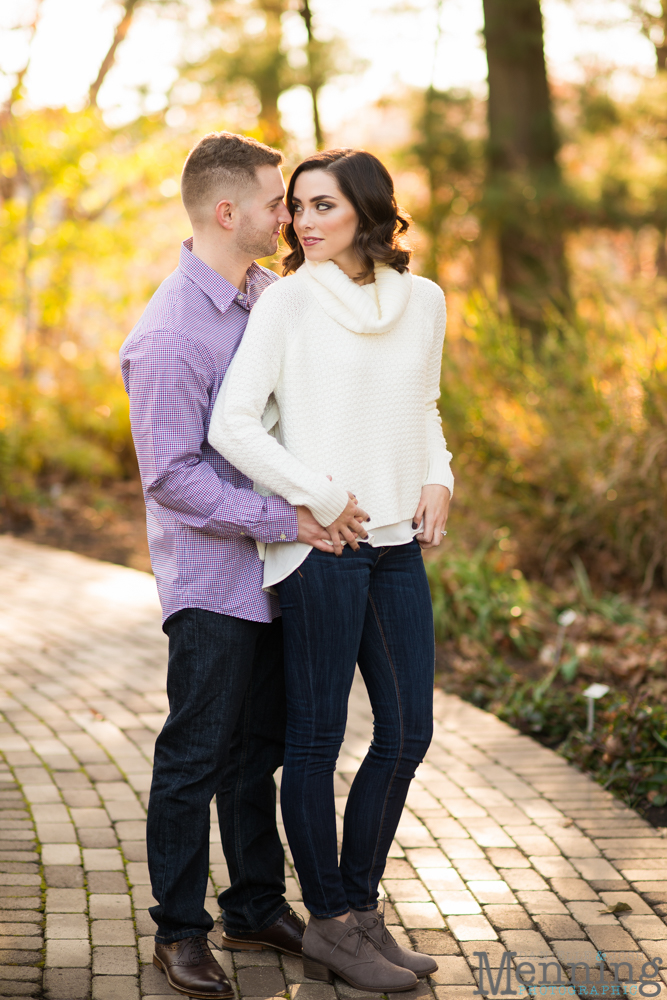 Flawless!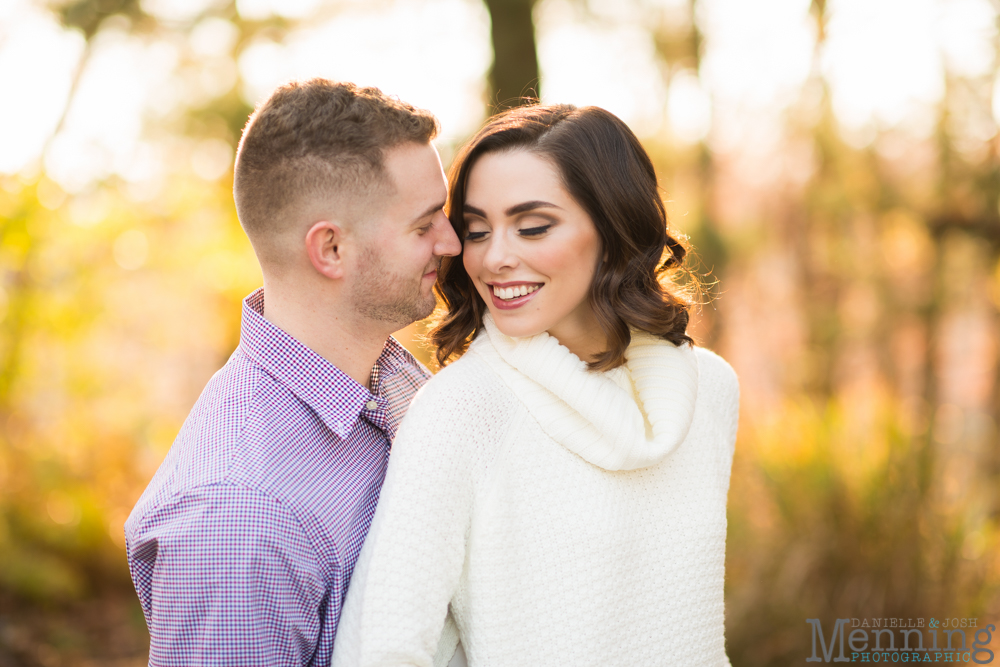 One of the reasons that they are so comfortable around each other is because they've been together over eight years. They met in high school when Rosalie was only 14.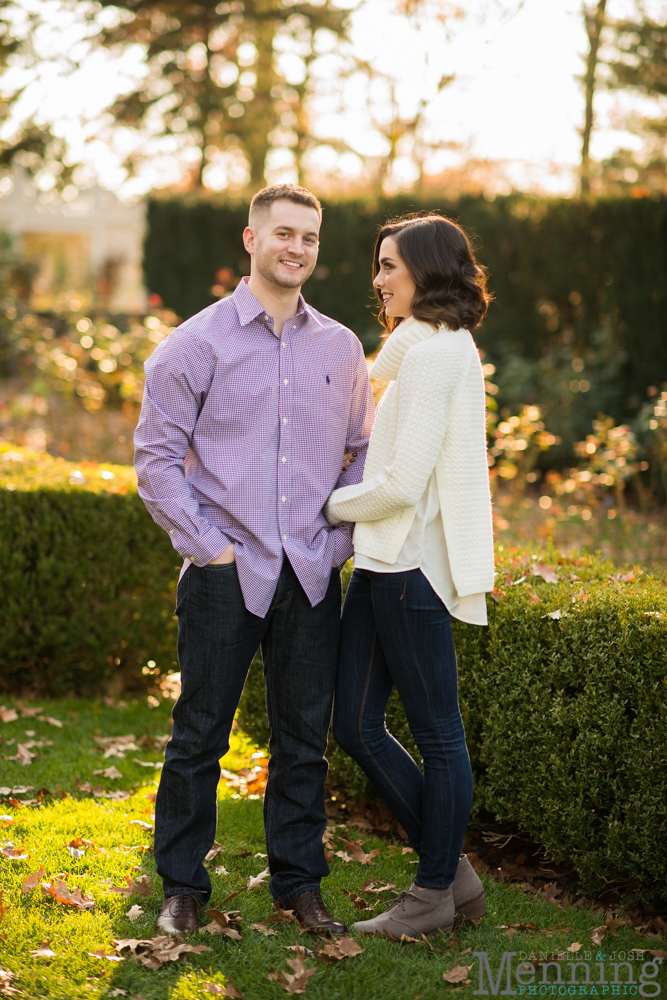 That golden light, though! It's our favorite kind of light ever!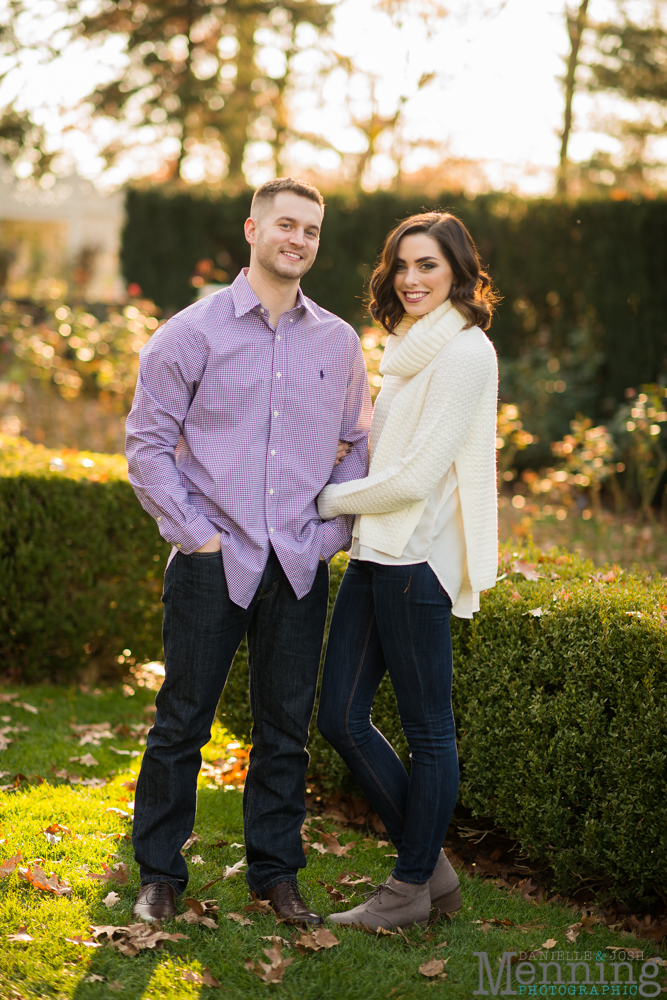 One other thing that made us so excited about photographing this wedding is that Rosalie is a photographer, too. When other photographers trust us with their photos? That's an honor, for sure!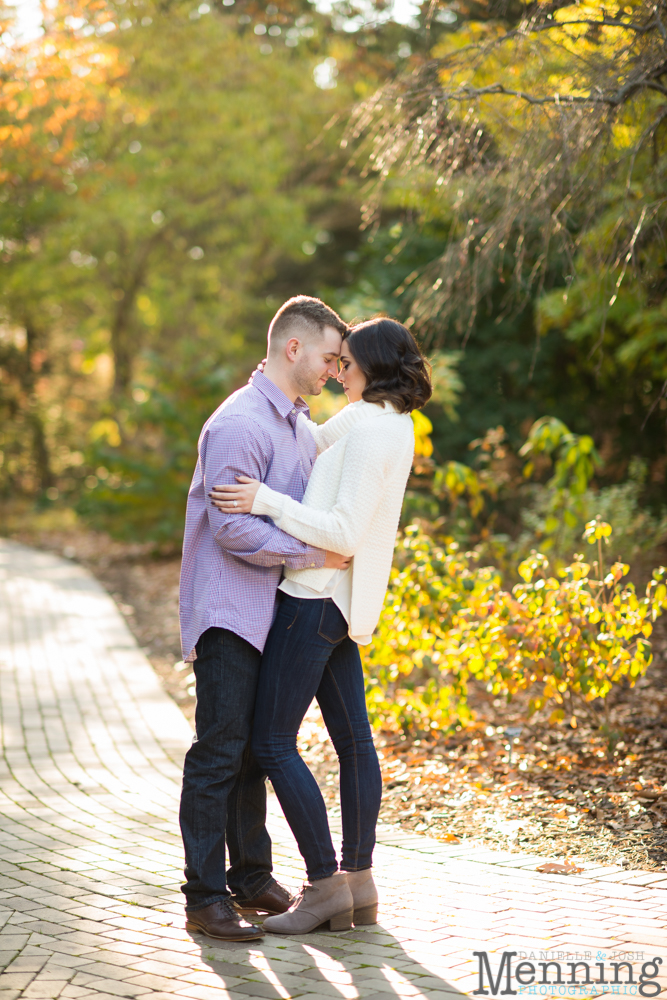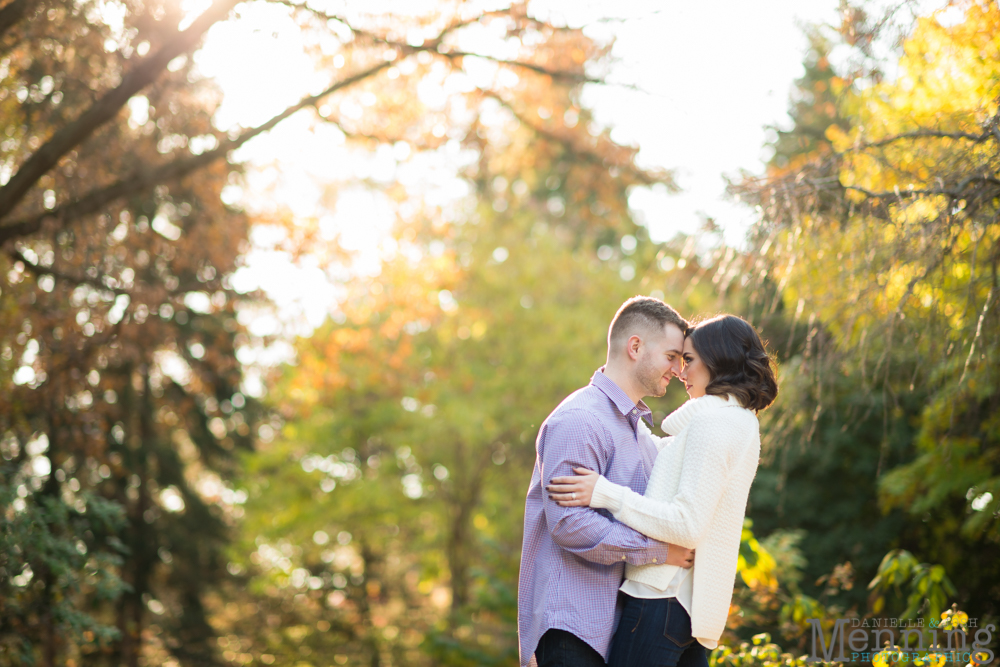 His nuzzle & her smile? Perfect. . . simply perfect.
And then the heavens parted & this happened. hehe.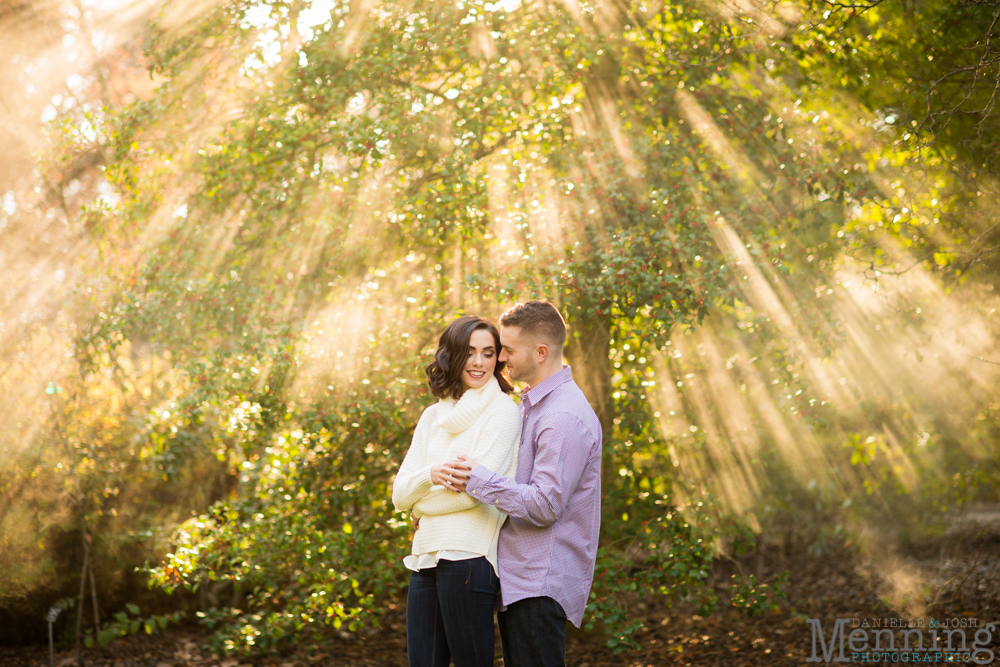 But seriously. . . it looks like this in Mill Creek Park every day, right? Nah! Rosalie & Nick just made it look magical with their sweetness.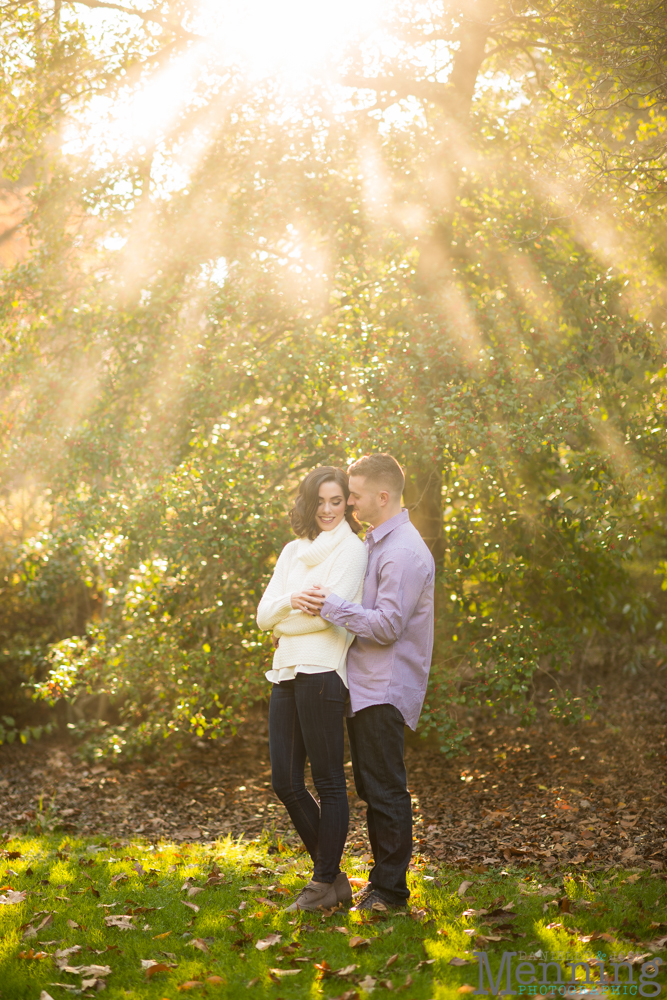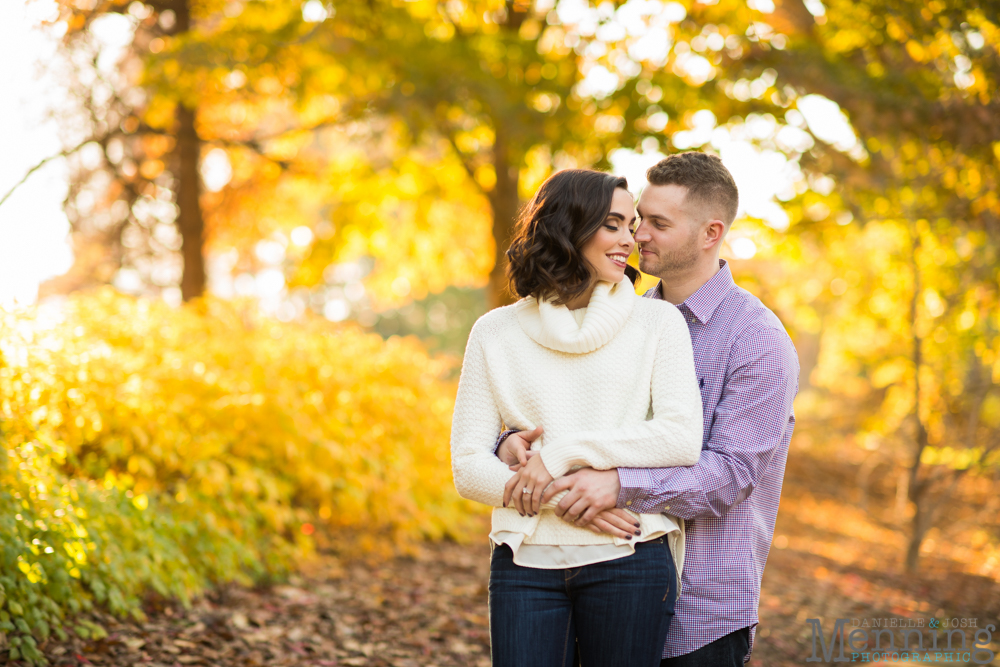 It was one of those days when we absolutely could not take a bad photo.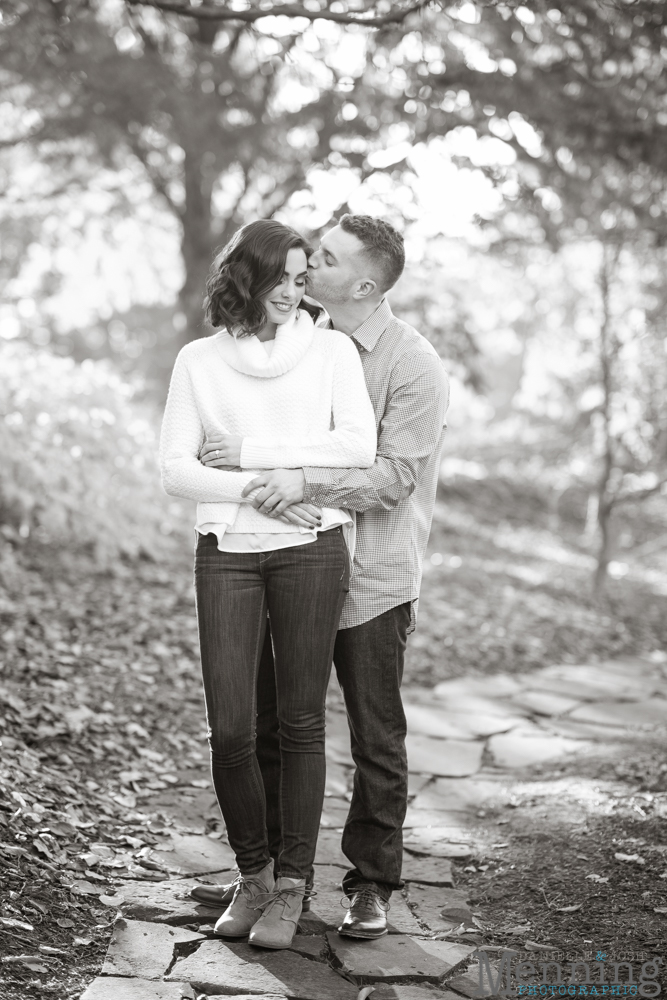 And it was so much fun. They're made for each other.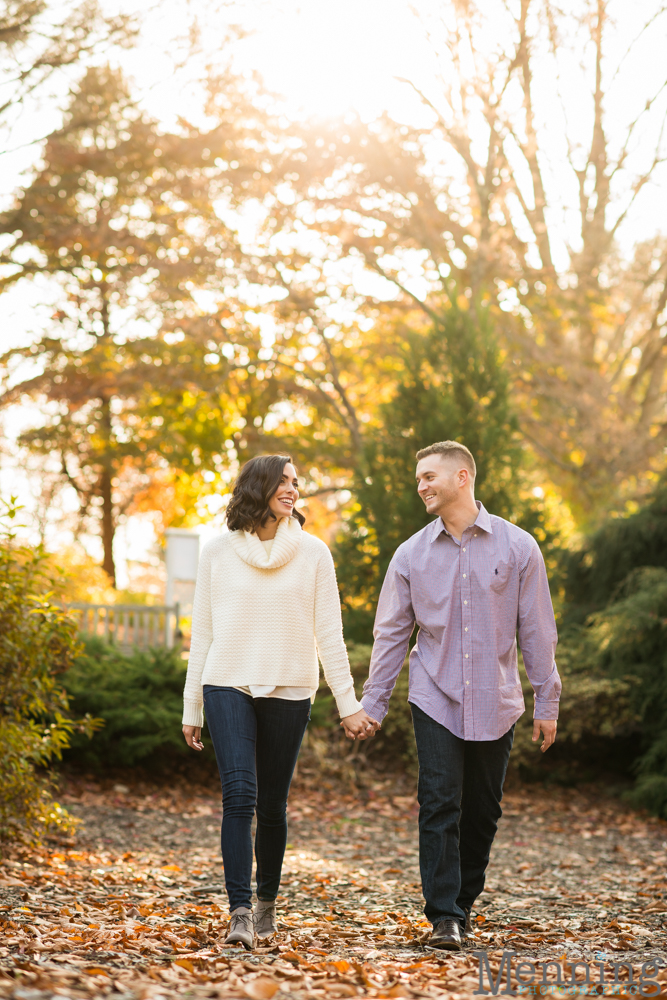 This tree in all of its Autumn gorgeousness was another of our muses for the day.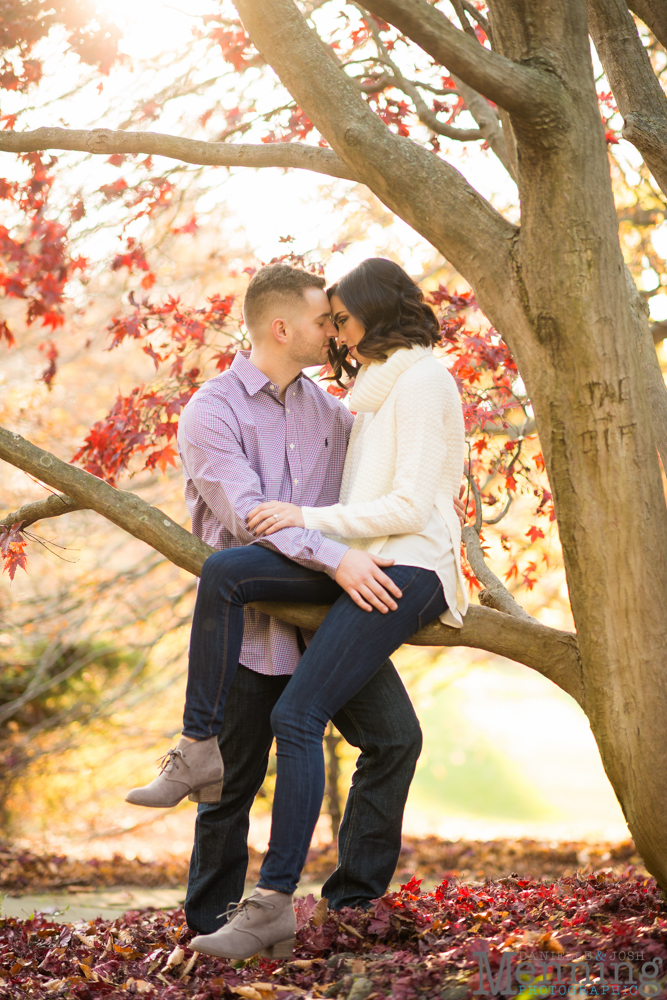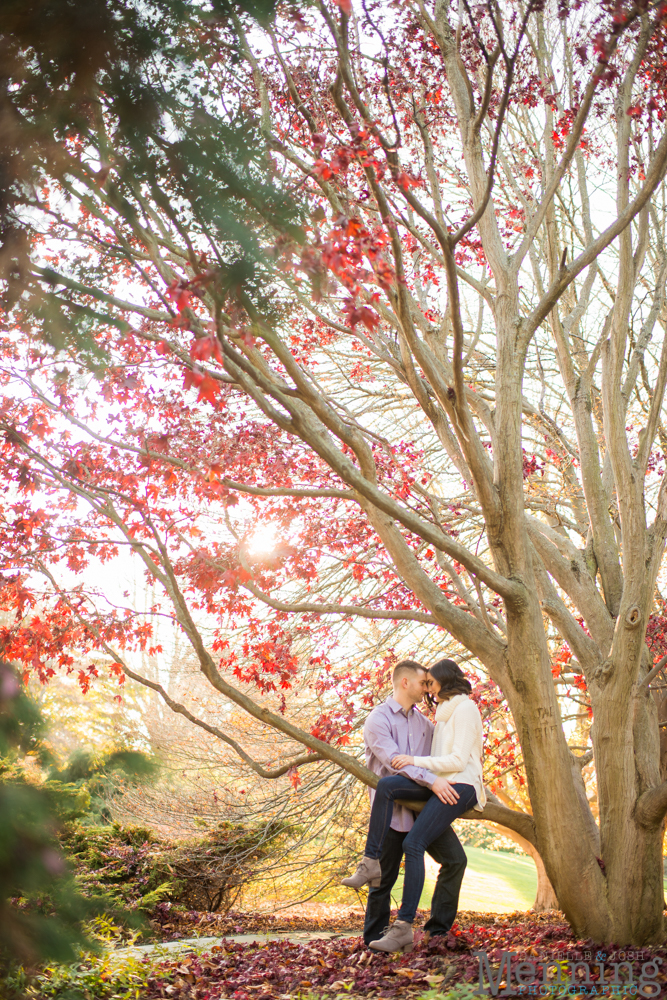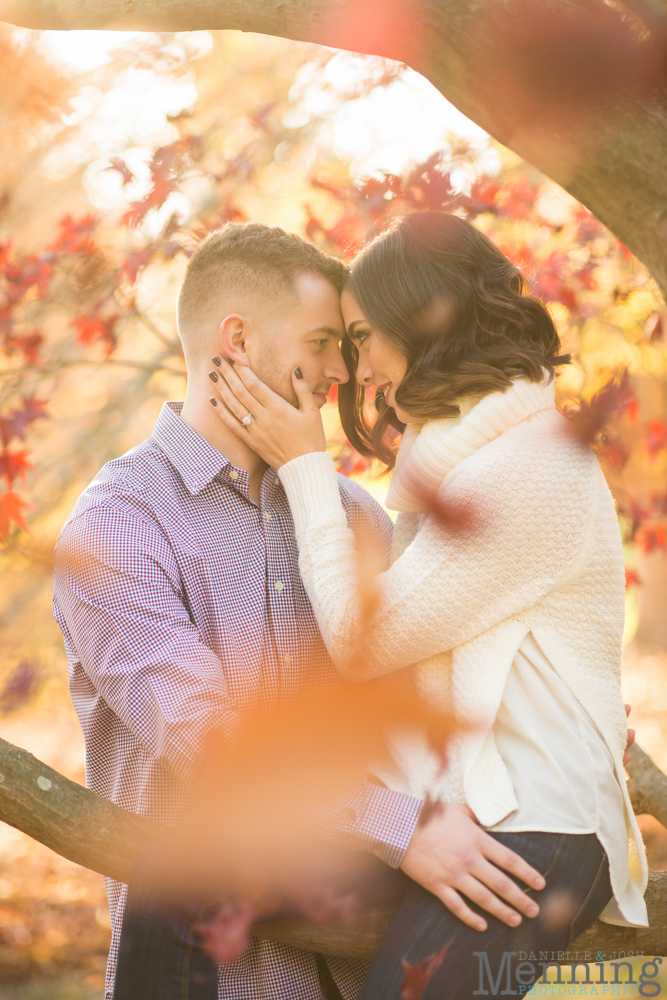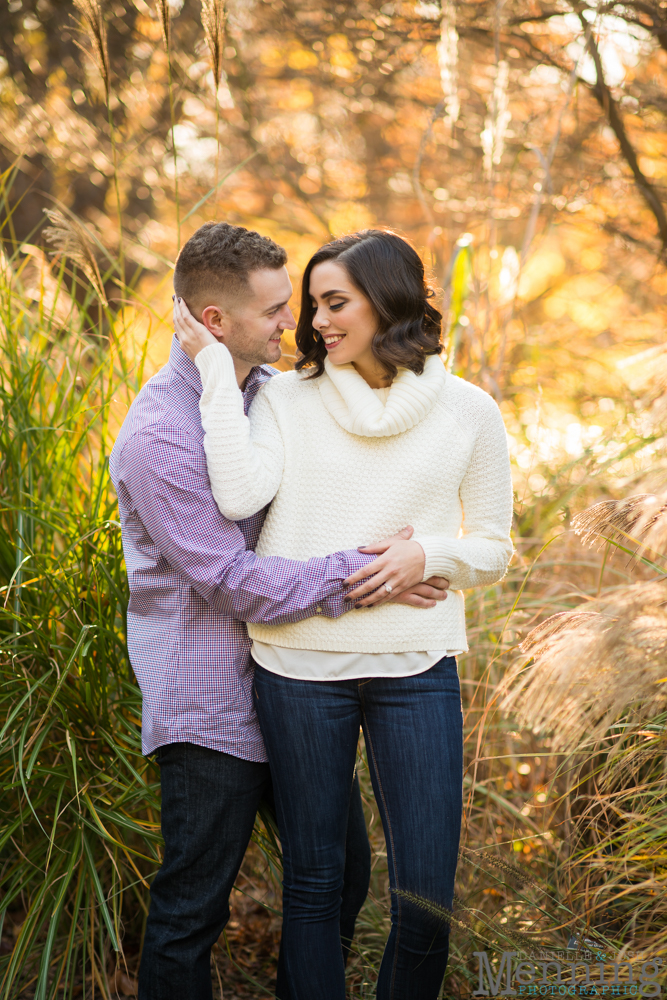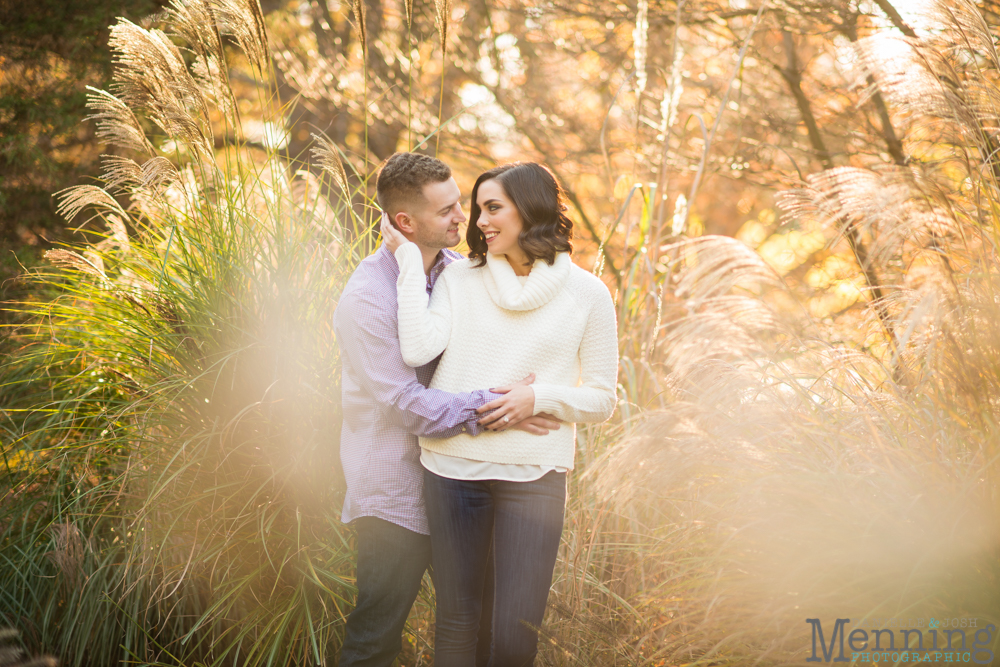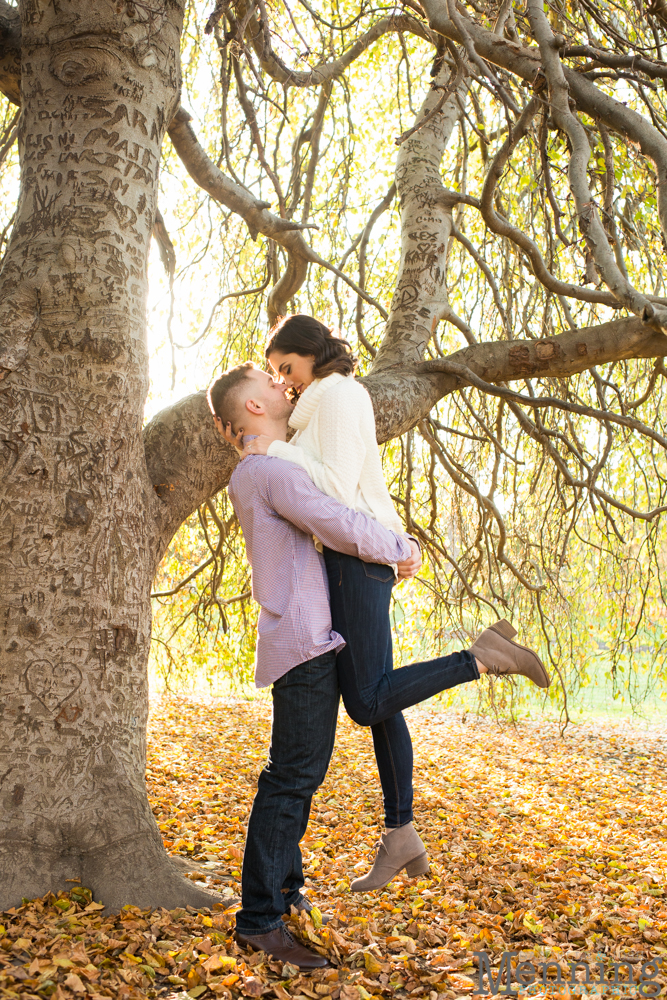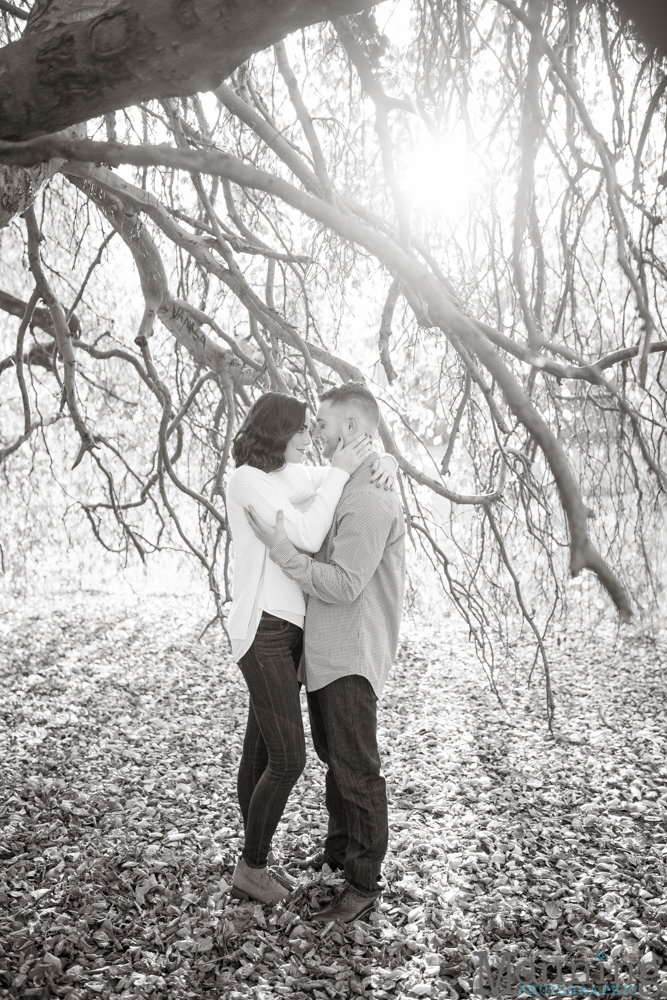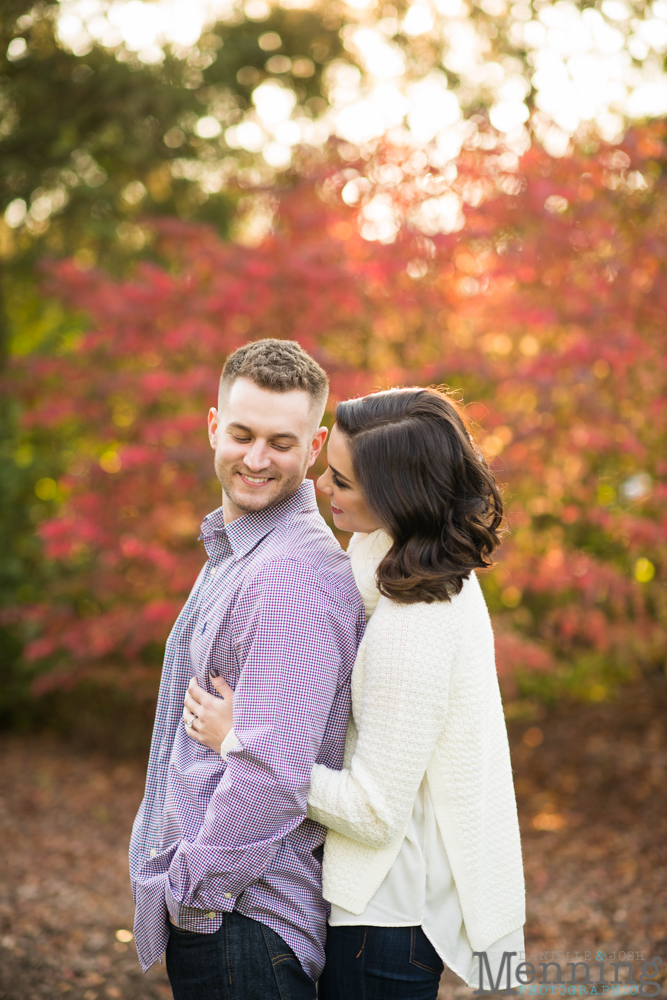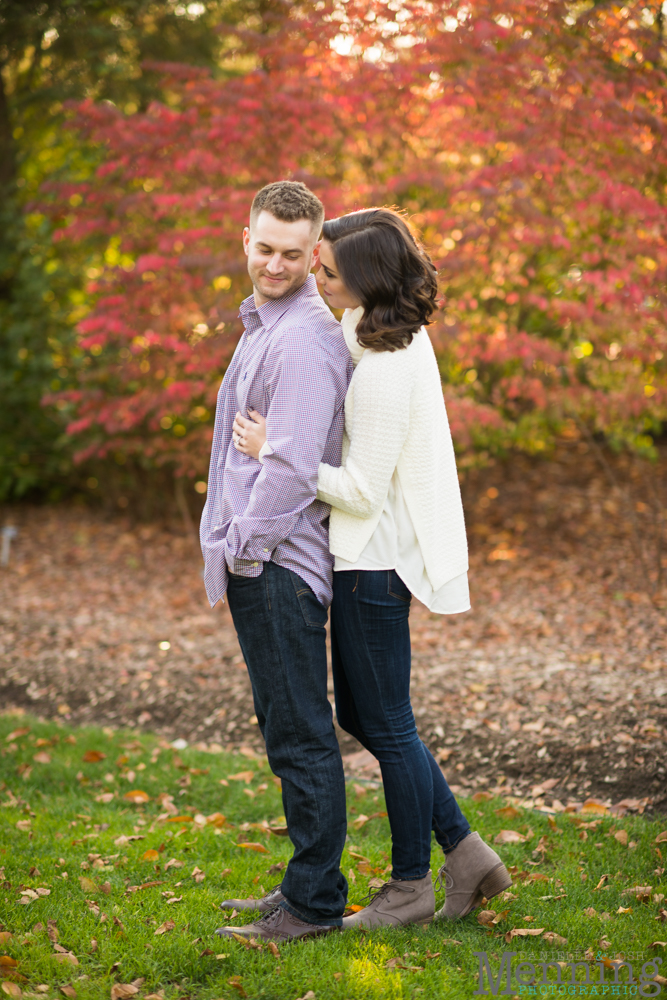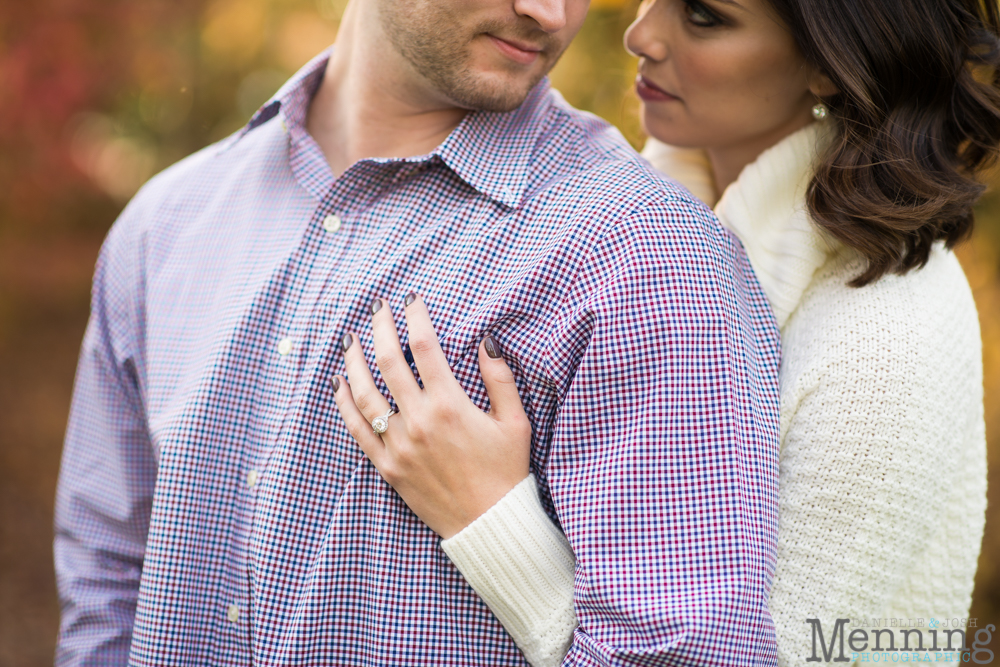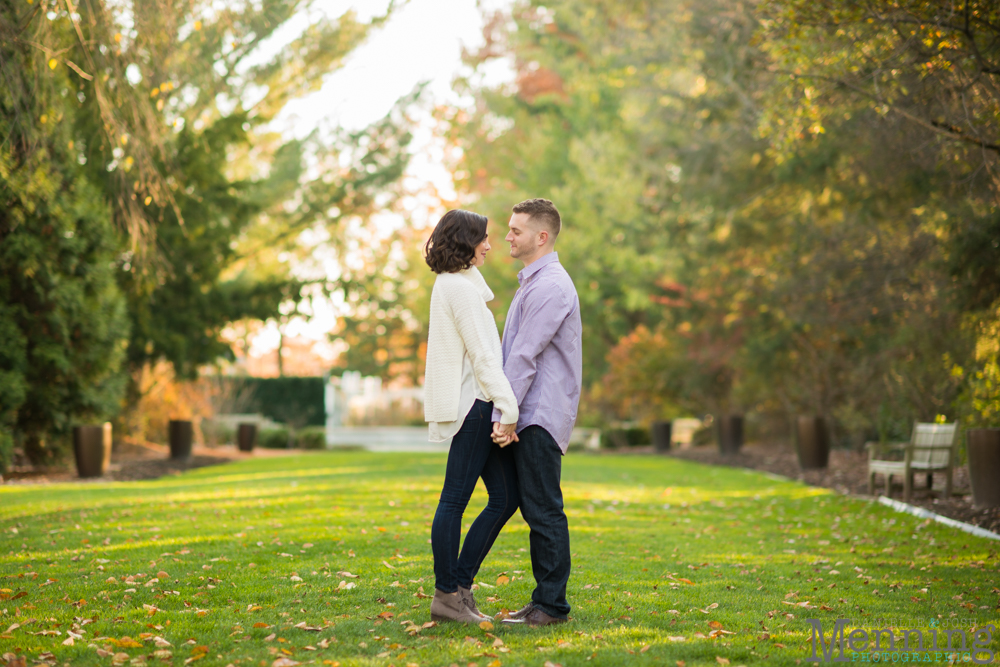 After Mill Creek Park, we journeyed to the experimental farm in Canfield. And these two models continued to slay.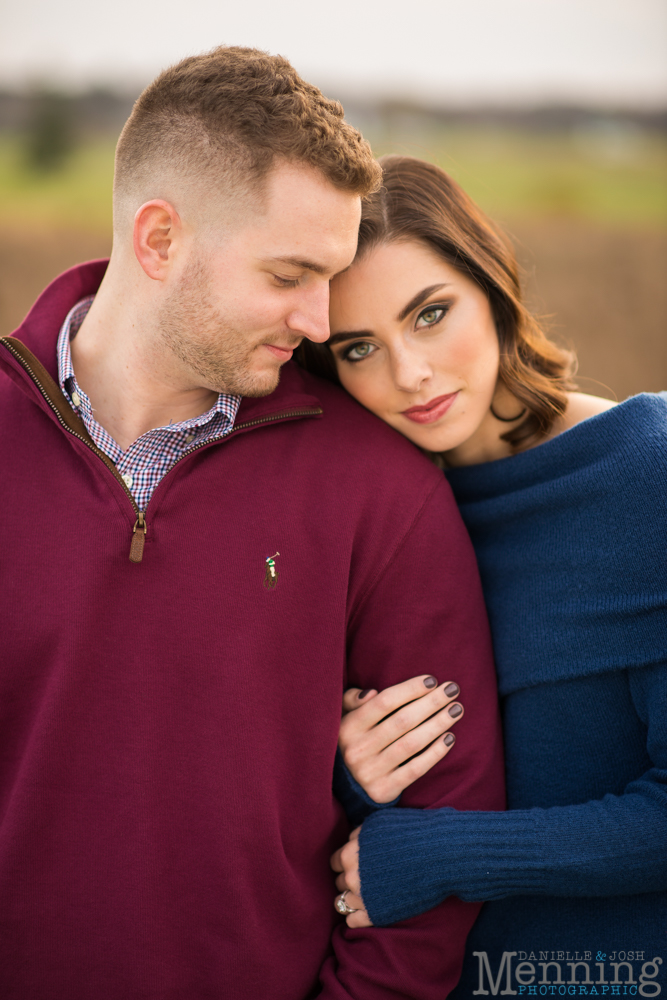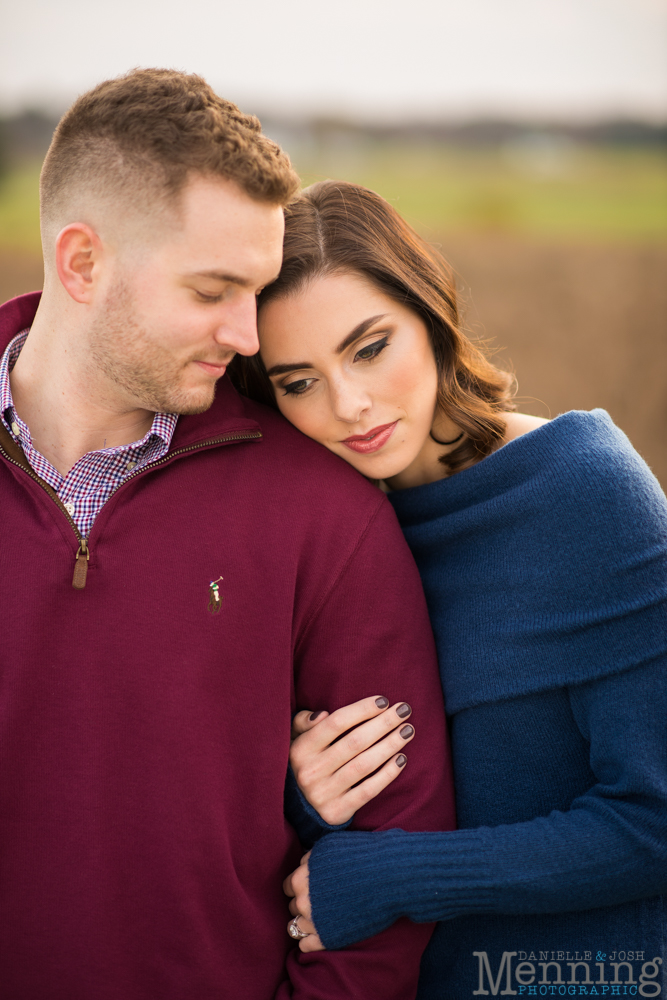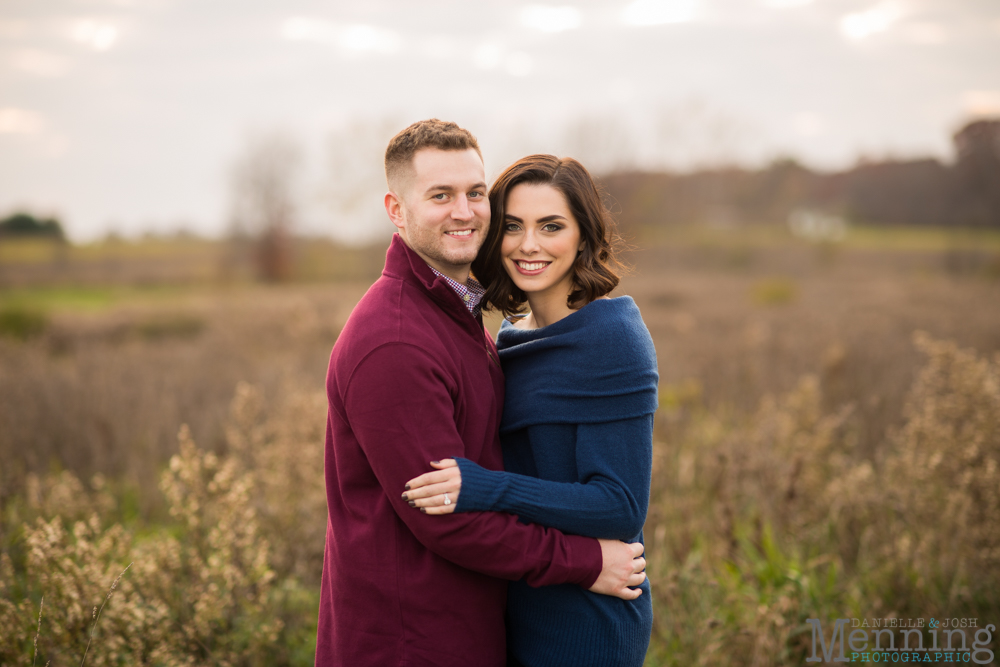 One other thing you need to hear is their proposal story! It is so sweet & thoughtful & perfect! Rosalie was taking photography lessons, which Nick obviously knew about. Without Rosalie knowing, Nick contacted Rosalie's photography instructor & put together an elaborate plan to surprise her & get the entire thing on video & photographed. She was under the impression that they were doing a photo session as part of the photography lessons. And they went to a walking trail at a park that Rosalie loves. The photography instructor was in on everything & when Nick proposed to Rosalie, they got everything on photo & video. Just as a selfish aside, we would LOVE to photograph a proposal so if anyone out there is reading this & planning a proposal, send us an email because we'd love to hide & secretly photograph the whole thing! People have asked us before, but we've never been available & we're really wishing we could photograph a proposal someday so please ask!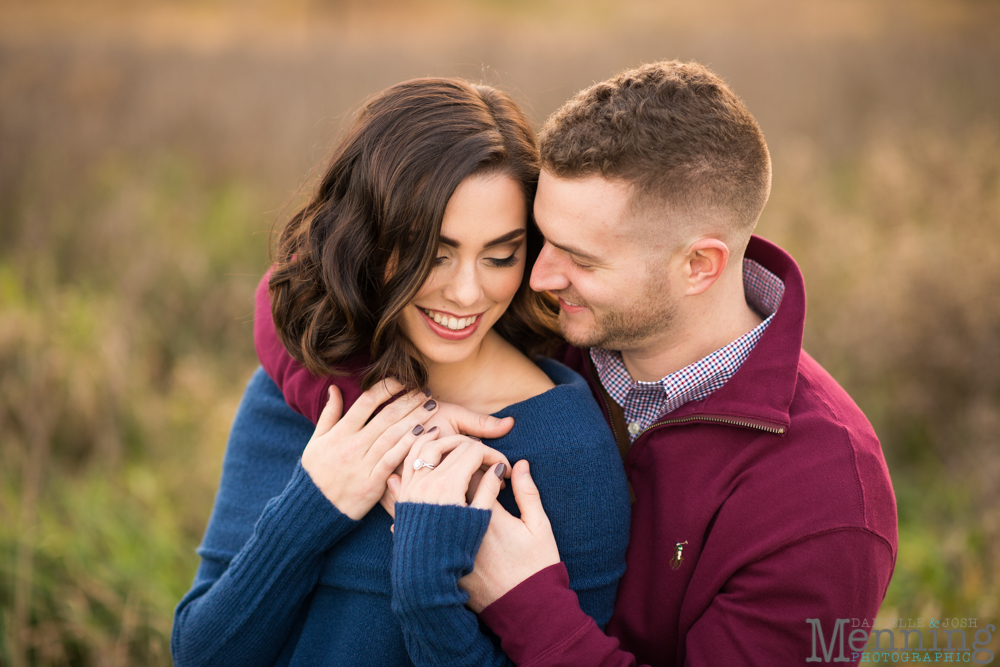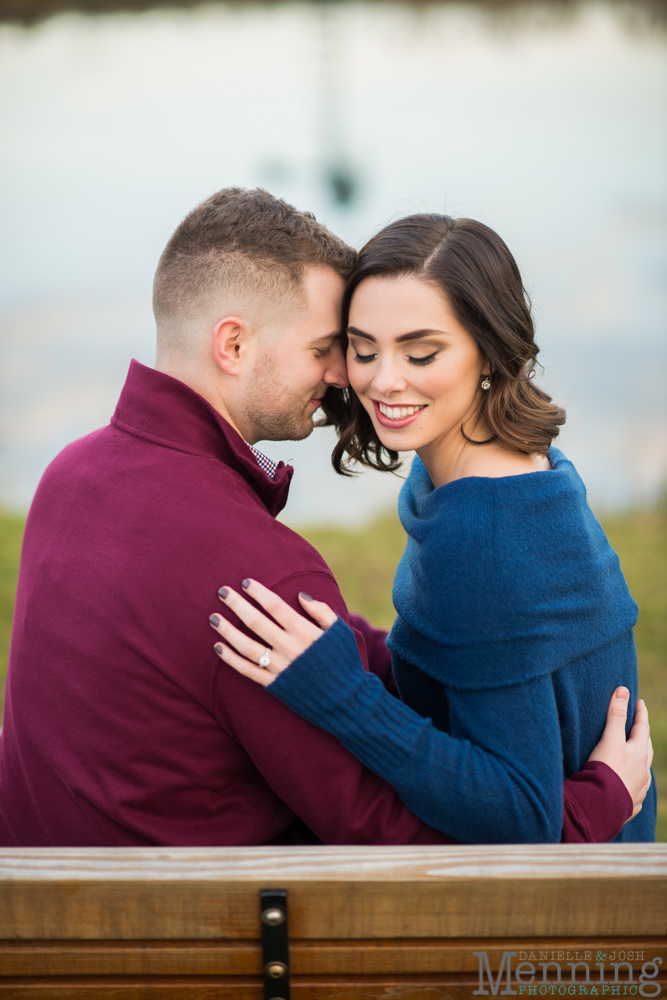 Aren't her eyes amazing?! My goodness.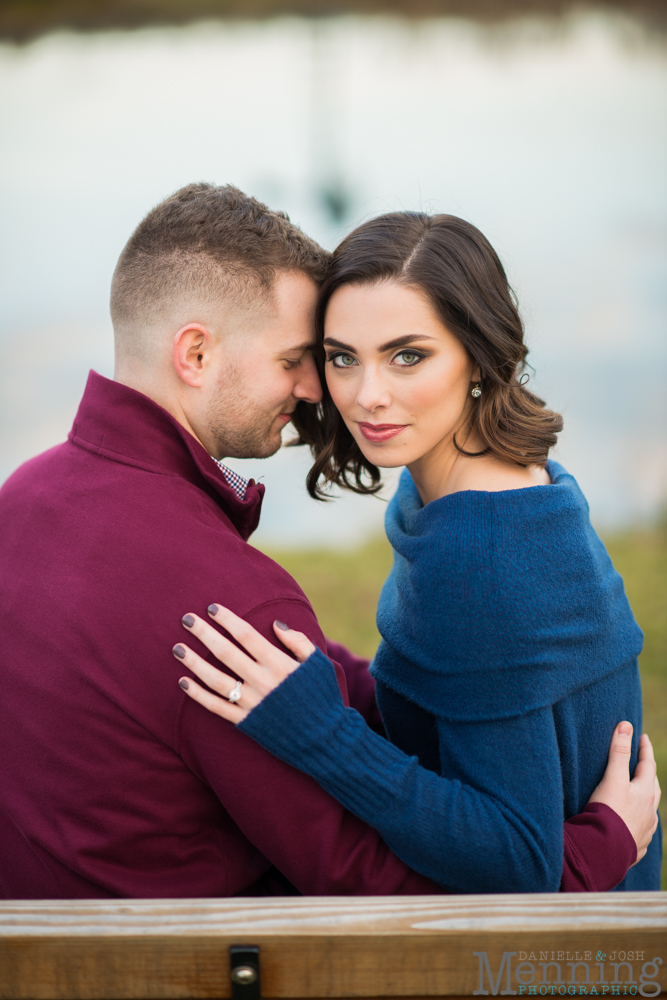 We love these late Fall/early Winter light brown fields in Ohio. They're dreamy.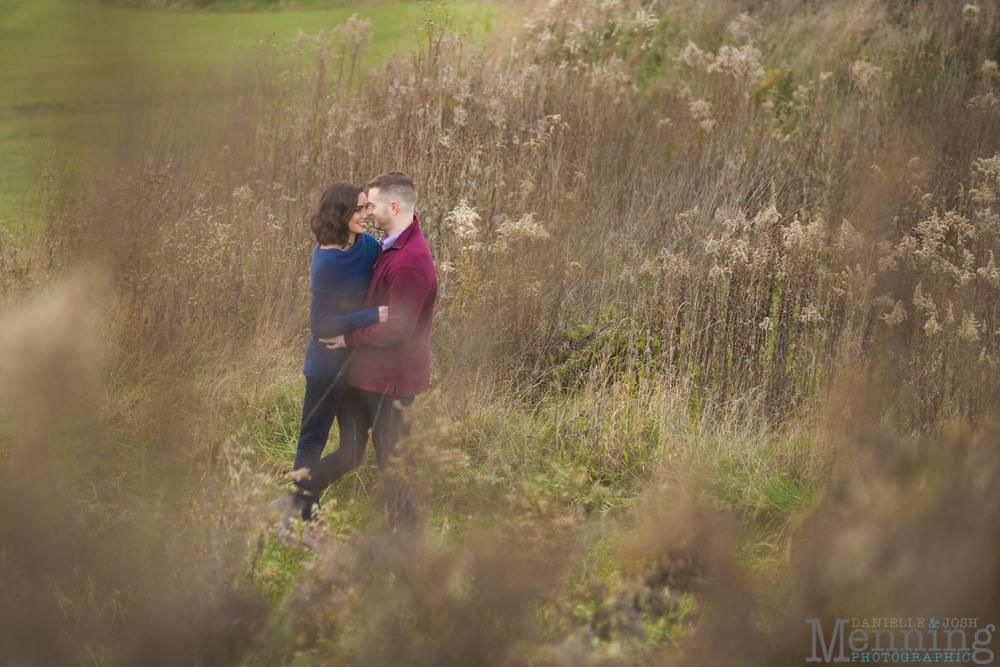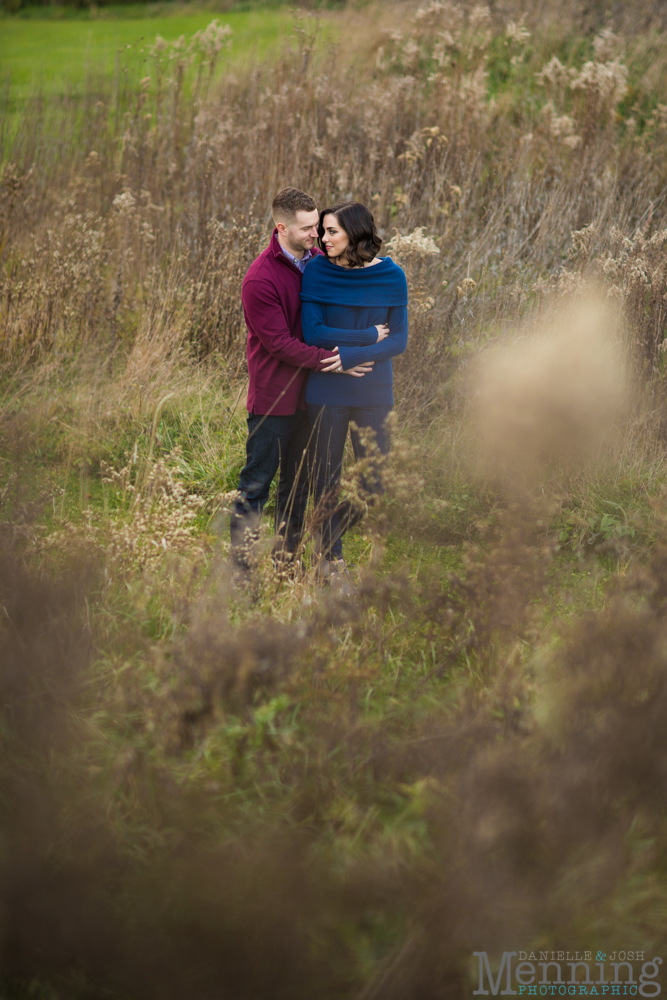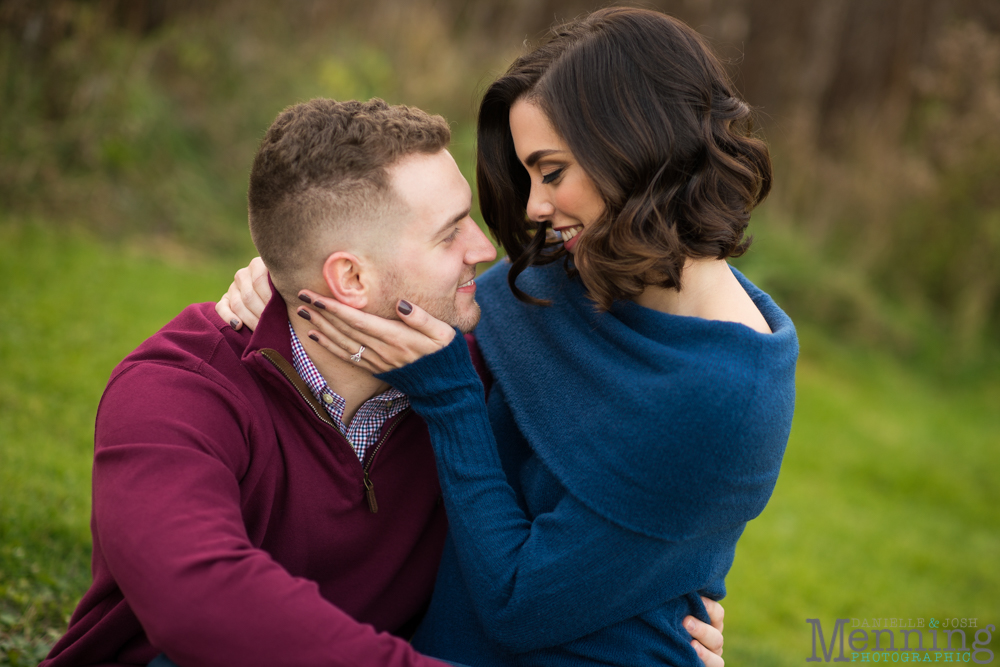 And Josh couldn't resist busting out the off-camera flash when he saw how cool the sky looked.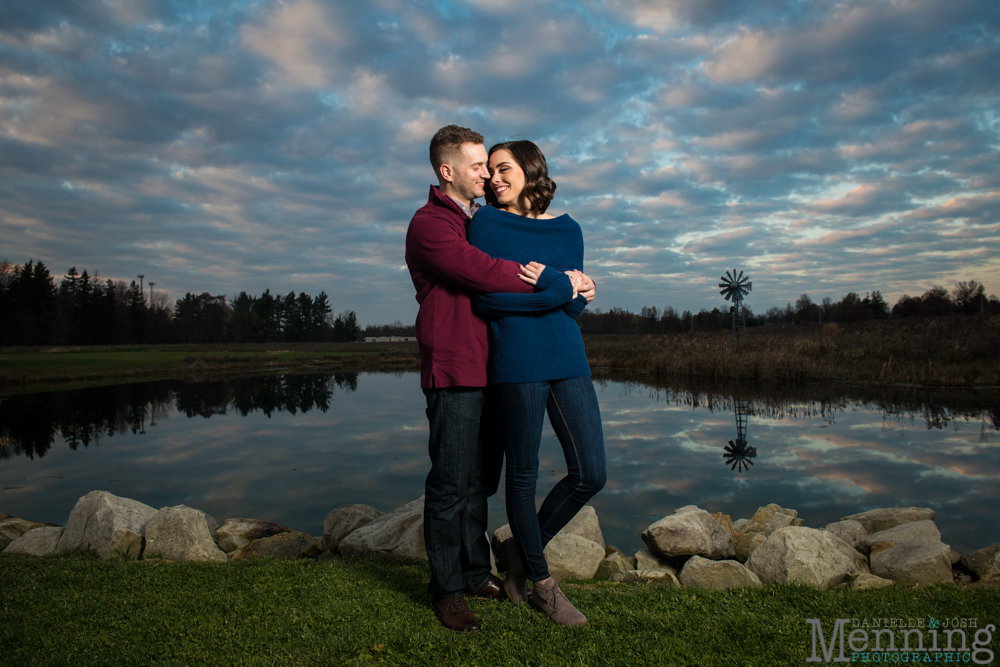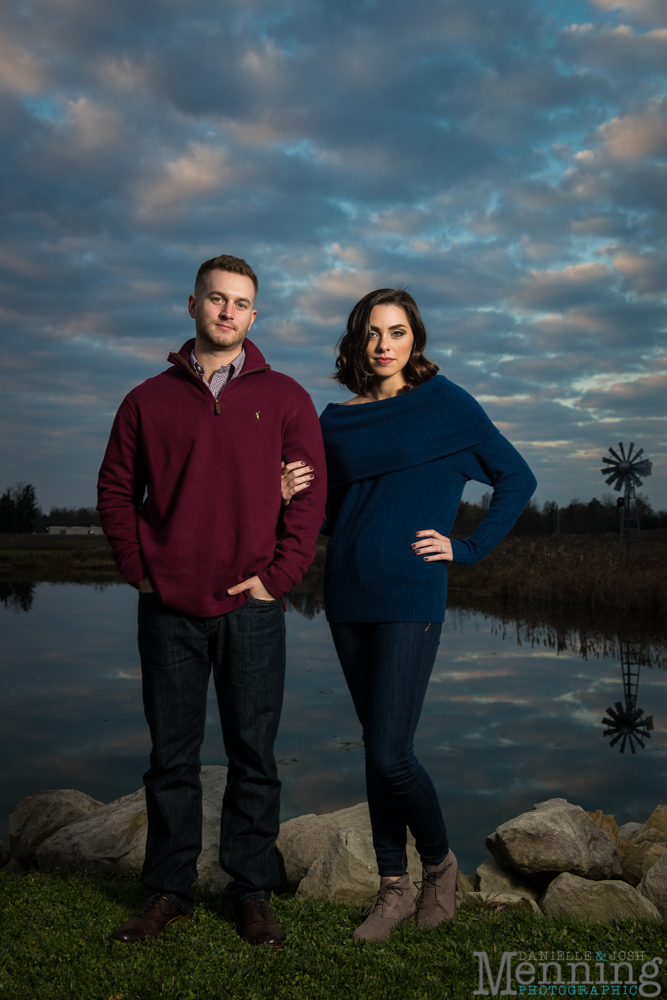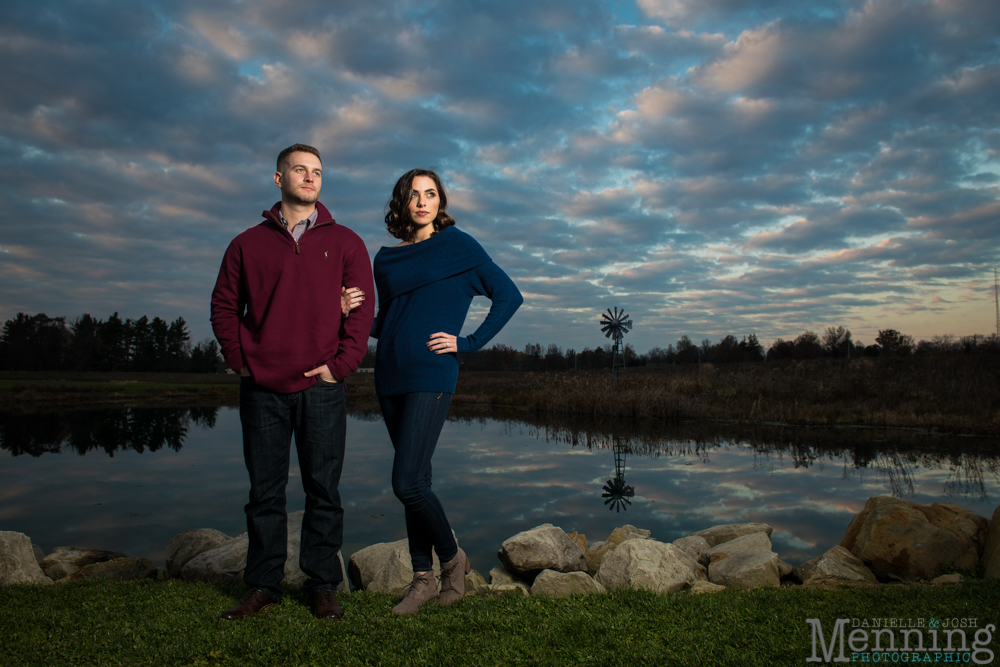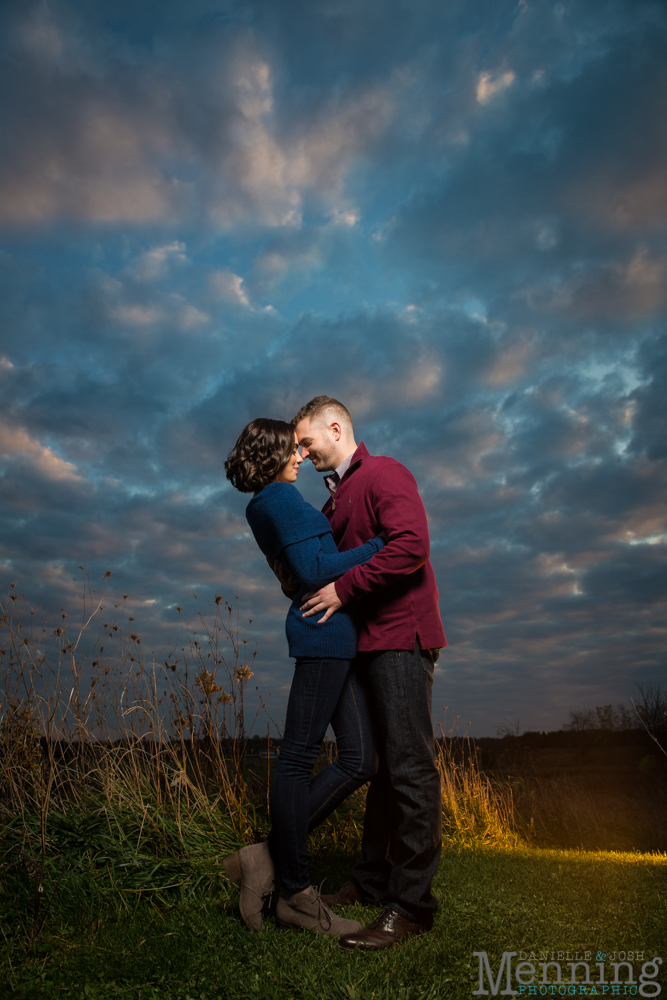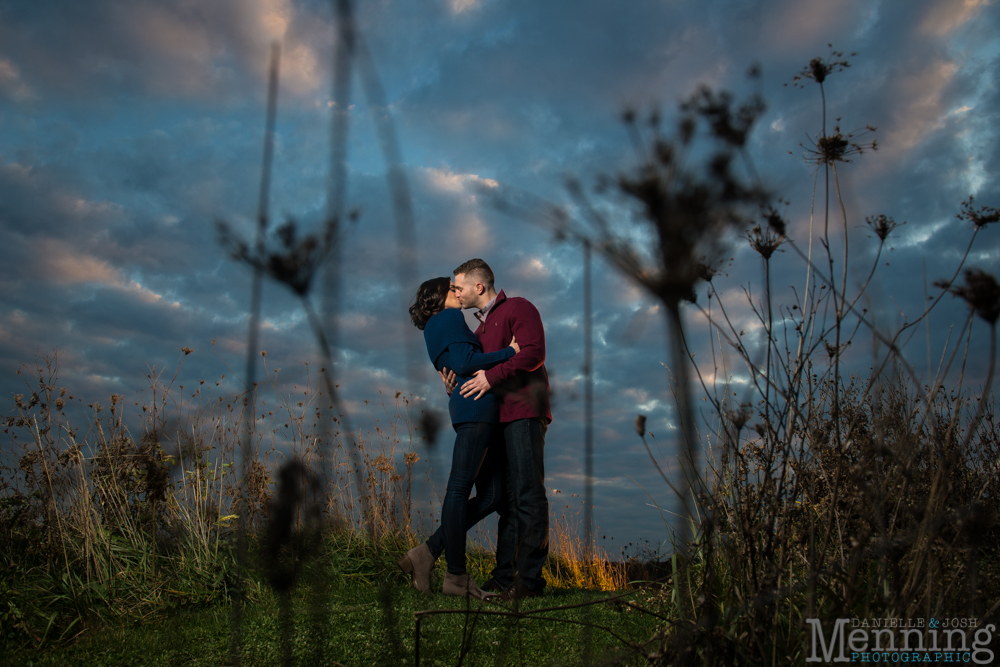 Rosalie & Nick, we had such a great time with you both & we're really looking forward to your wedding day! Thanks for trusting us with your wedding day memories!
If you enjoyed this blog post, you may also enjoy:
Vineyard, Rose Garden, and Urban Engagement Photos
Thank you for reading our blog! We love having this little corner of the Internet to share our clients' stories, to feature the fun photographs we get to take, and to share some of the fun shenanigans we have as a married couple & family. We're glad you stopped by & if you're interested in our wedding photography services, please contact us! We'd love to hear from you!