We're continuing on with all of the happy and pretty Fall engagement sessions. Fall is our busiest time of year for engagement photos every year! It's gorgeous & so many couples love having the Fall foliage in their engagement & wedding photos! We can definitely understand why! It's stunning. We started Joslyn & Joe's engagement session at the Poland Library and they both looked amazing. It was cold that day, but we all powered through! Joslyn was the one truly powering through, though! Her legs were covered in goosebumps. But doesn't she look fabulous?! Worth it!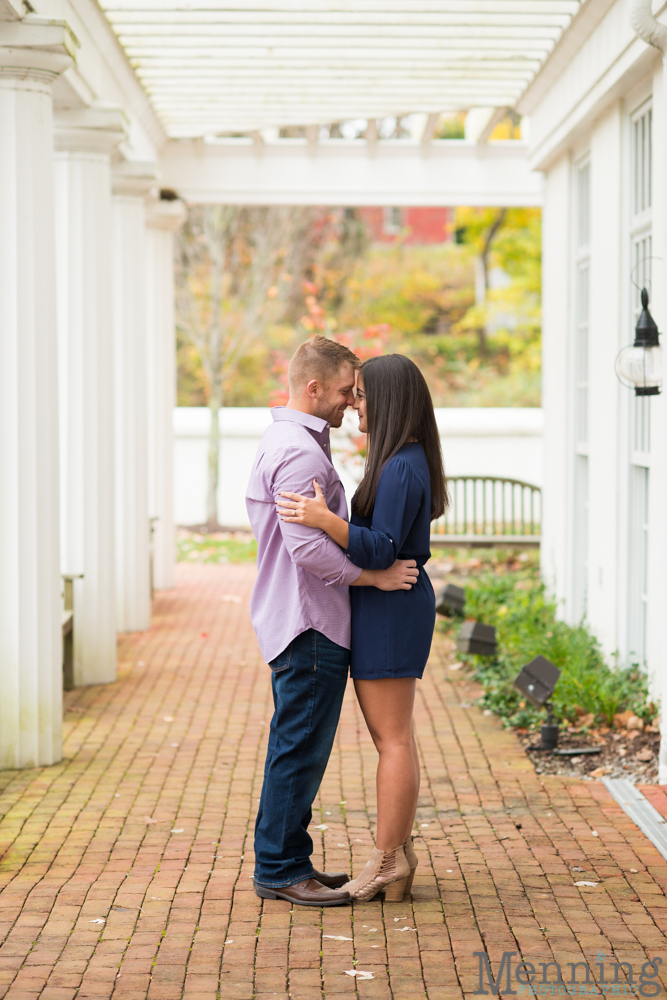 Photographers' dream clients with bright & beautiful smiles like these!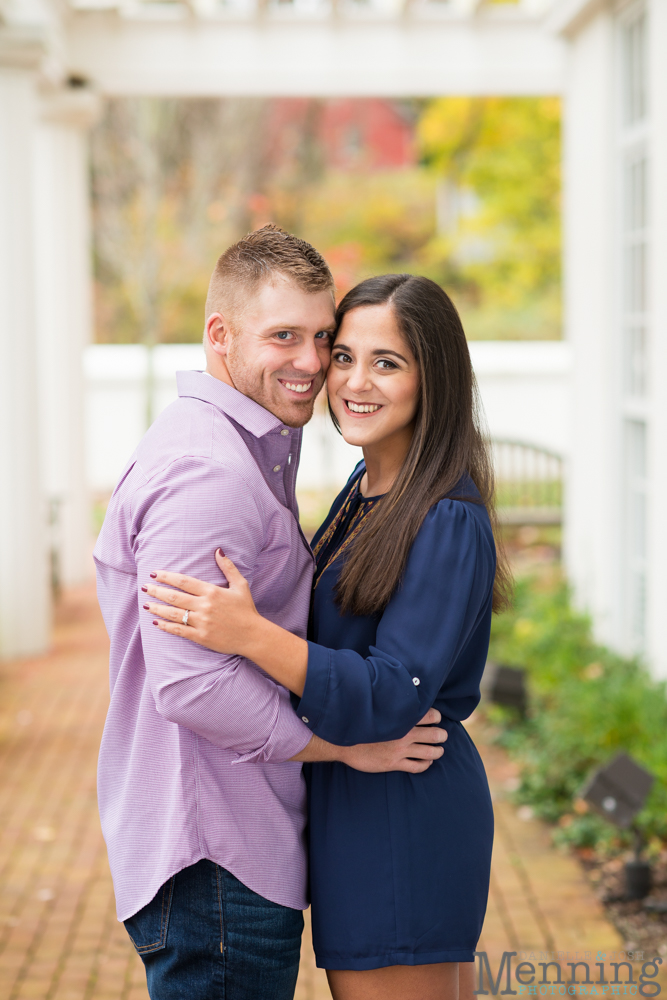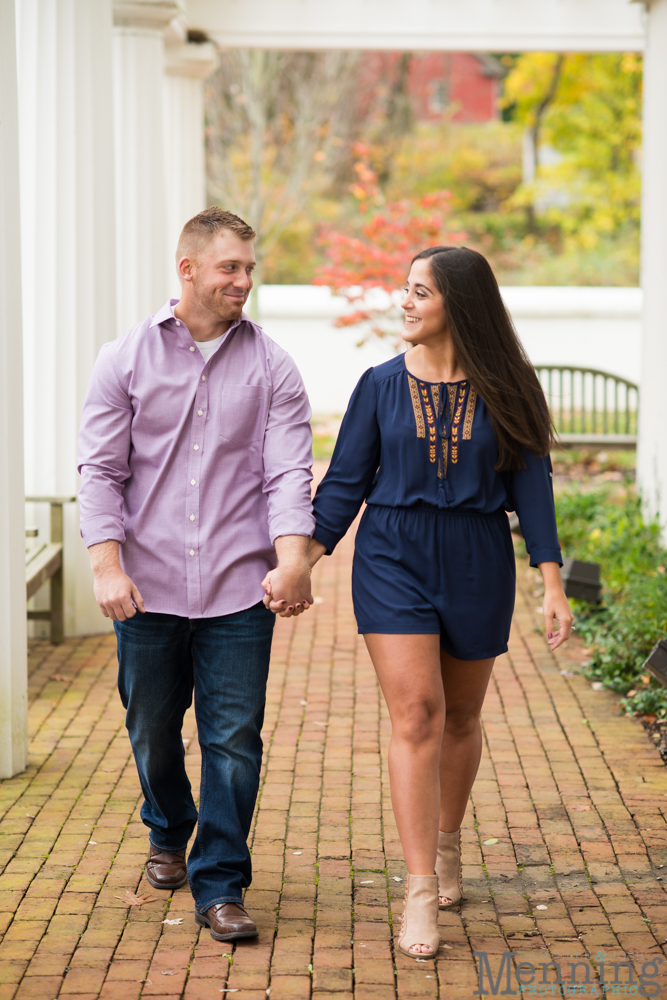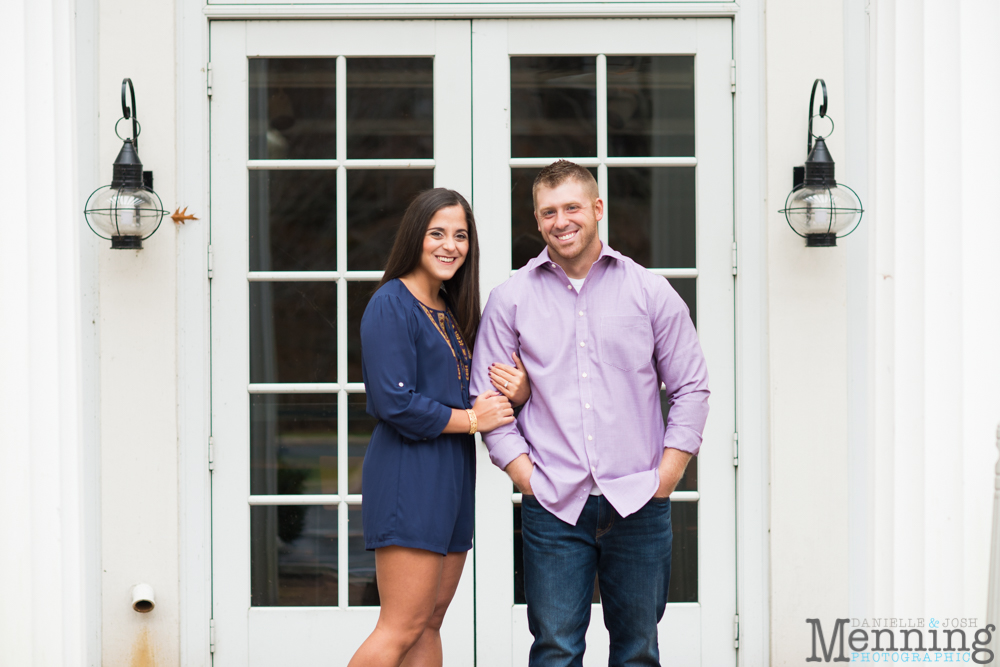 Joslyn's hair, though! Let's just admire that for a second! She's going to be such a happy & fun, beautiful bride!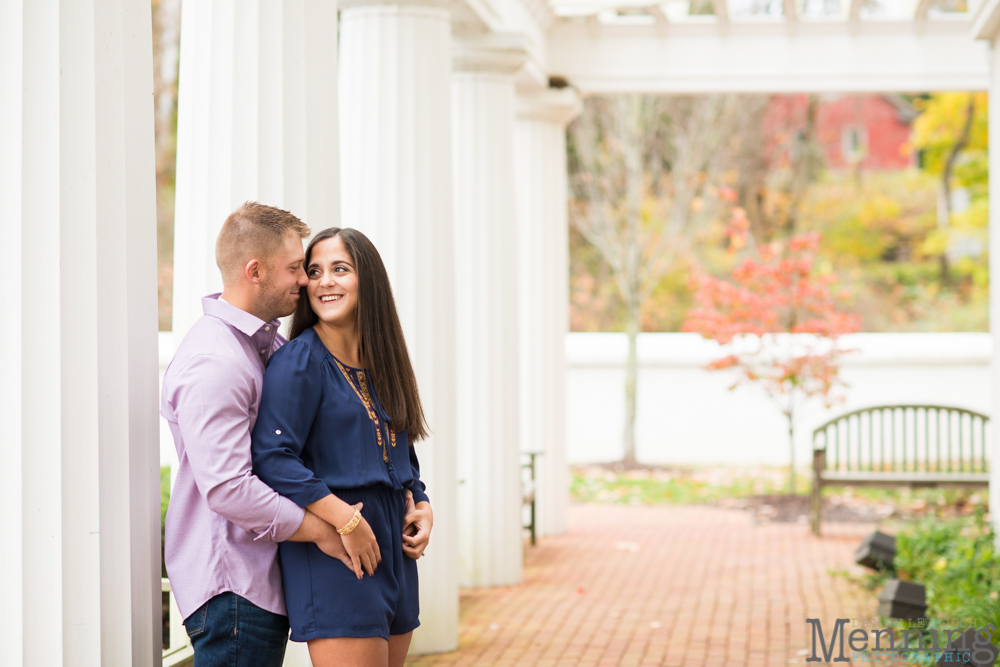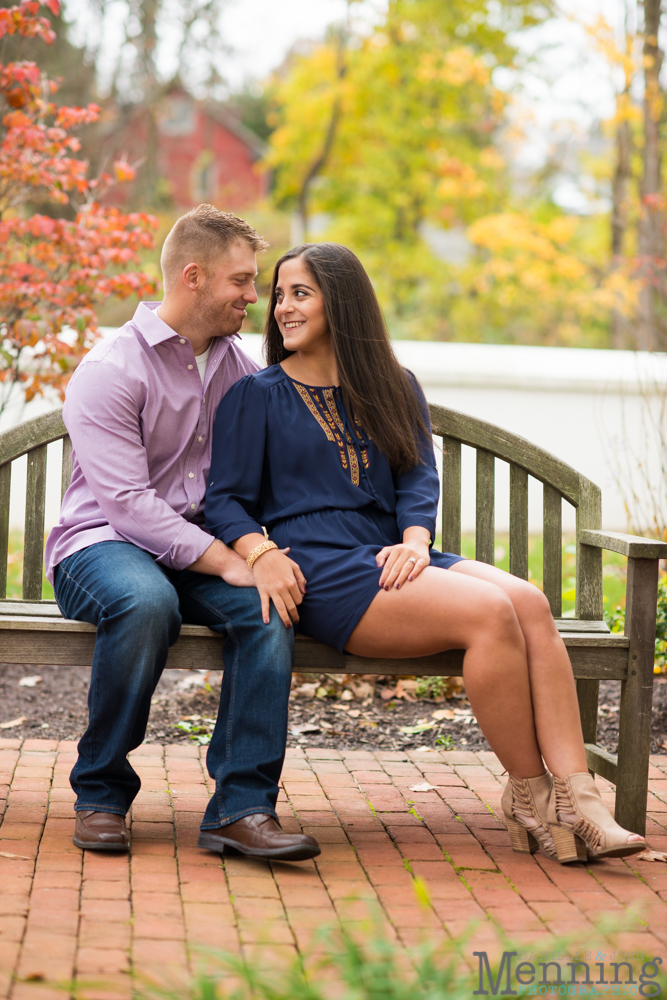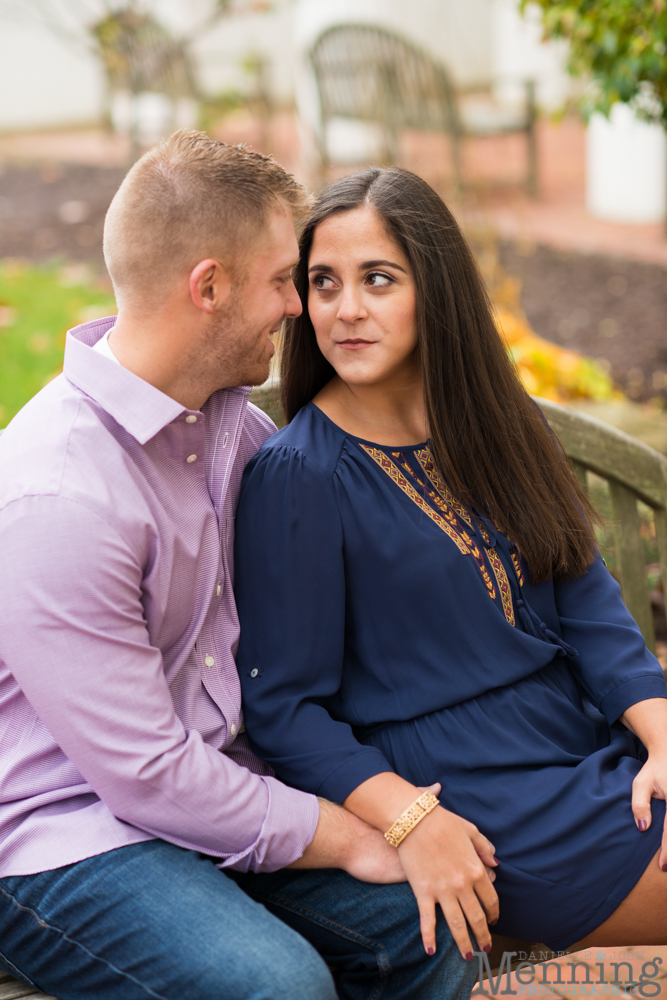 There's something so special about getting to hang out with happy couples in love planning their forever together.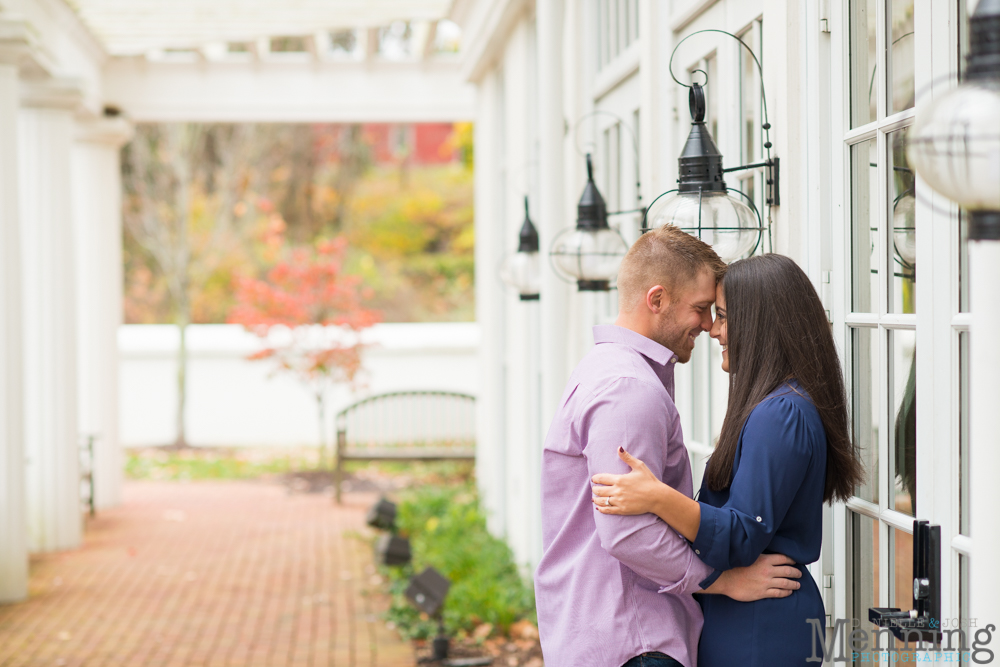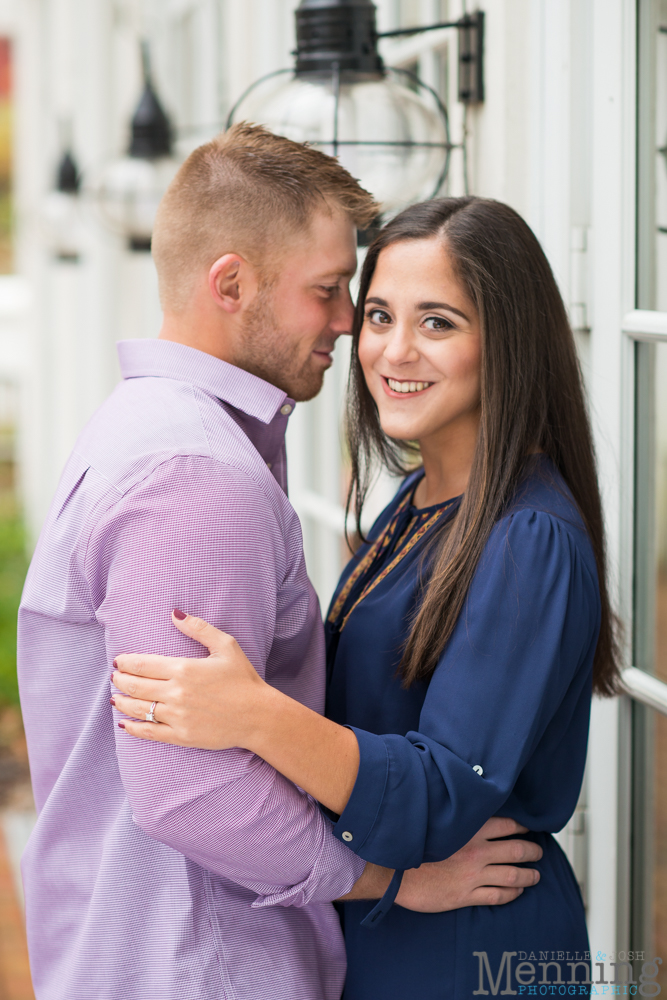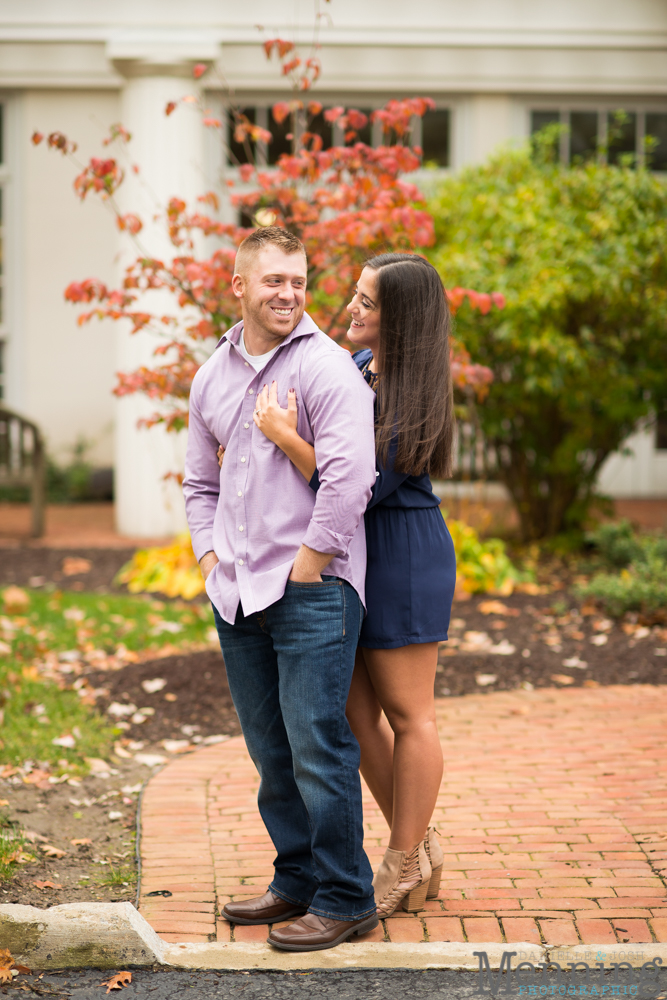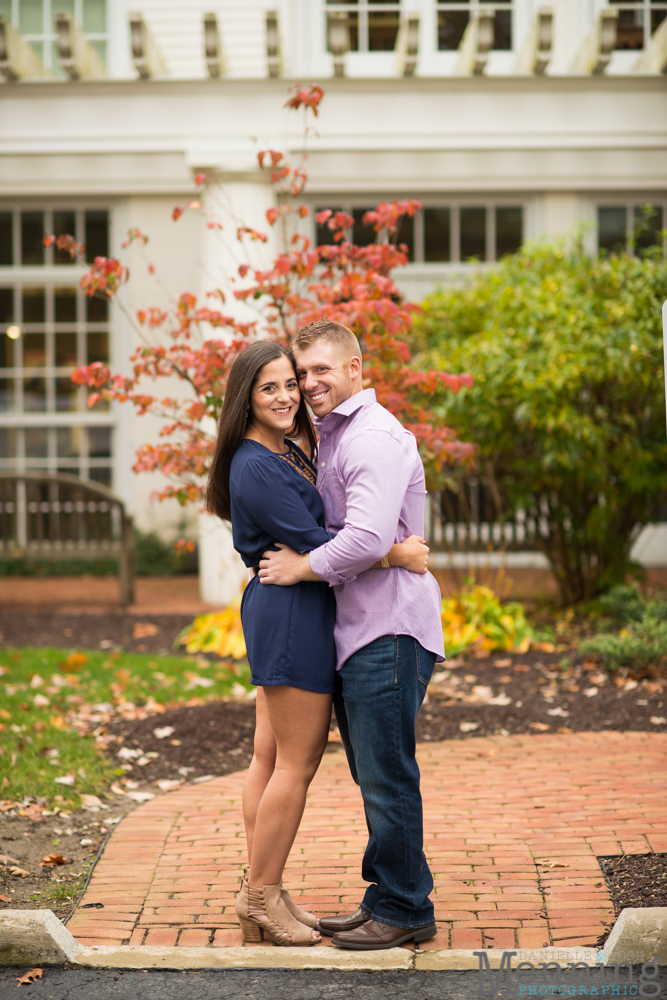 This is one of my favorites. I love how sweet they are together.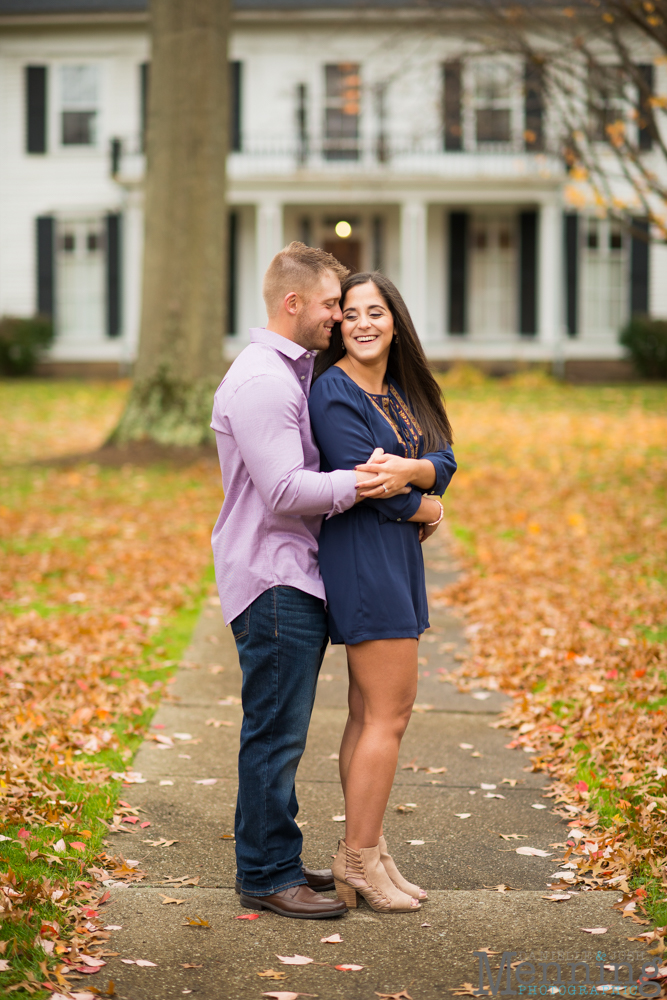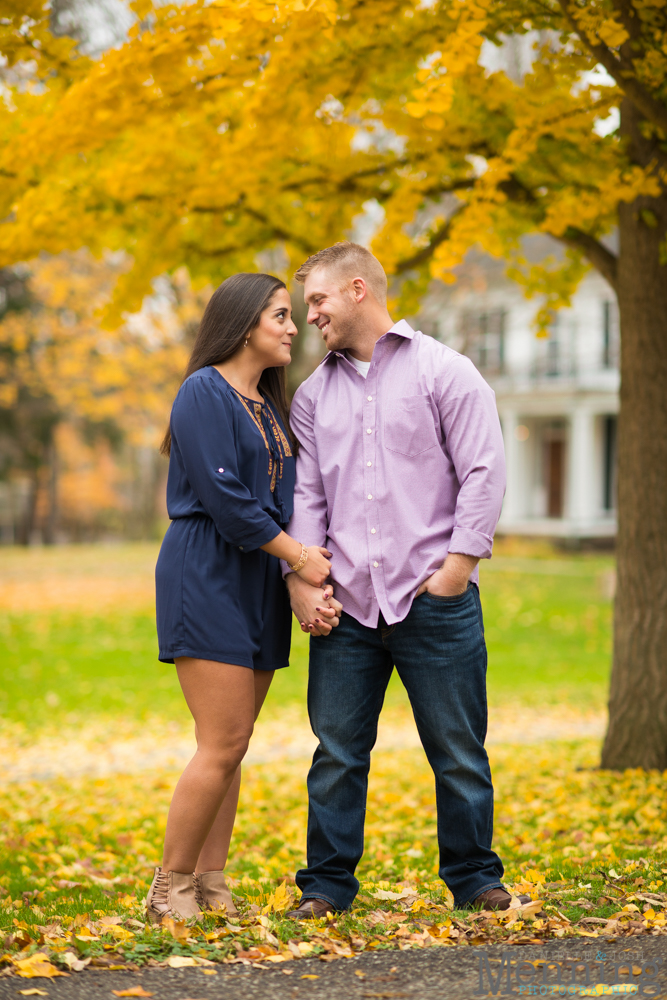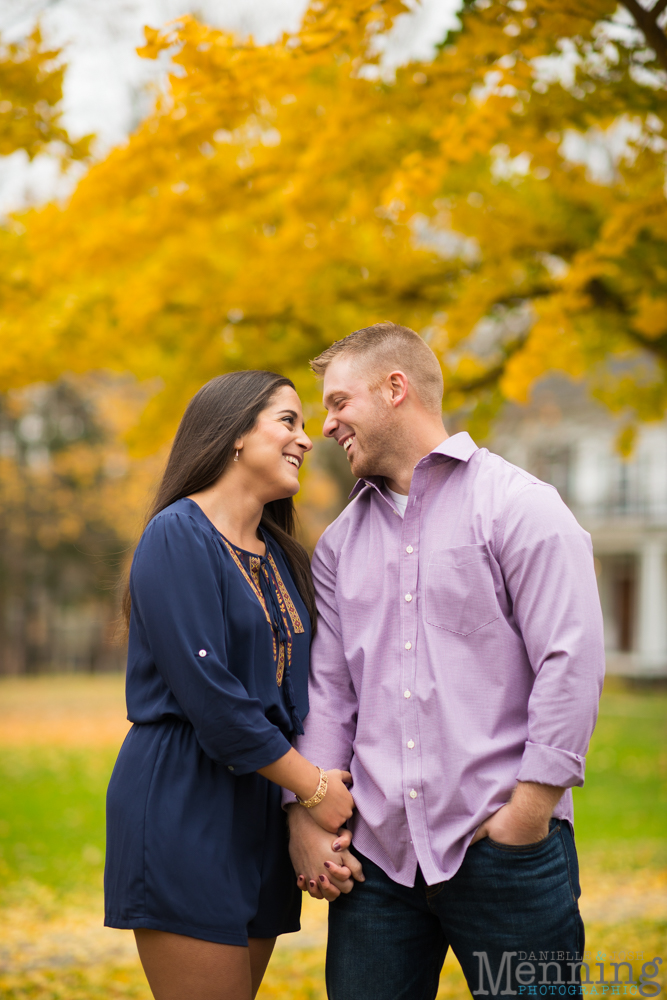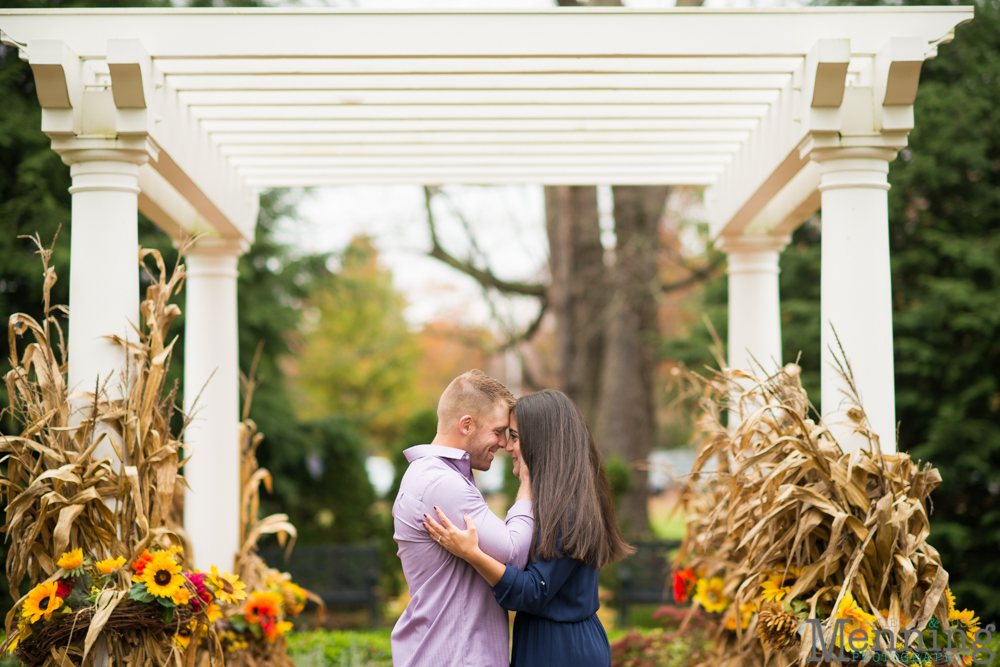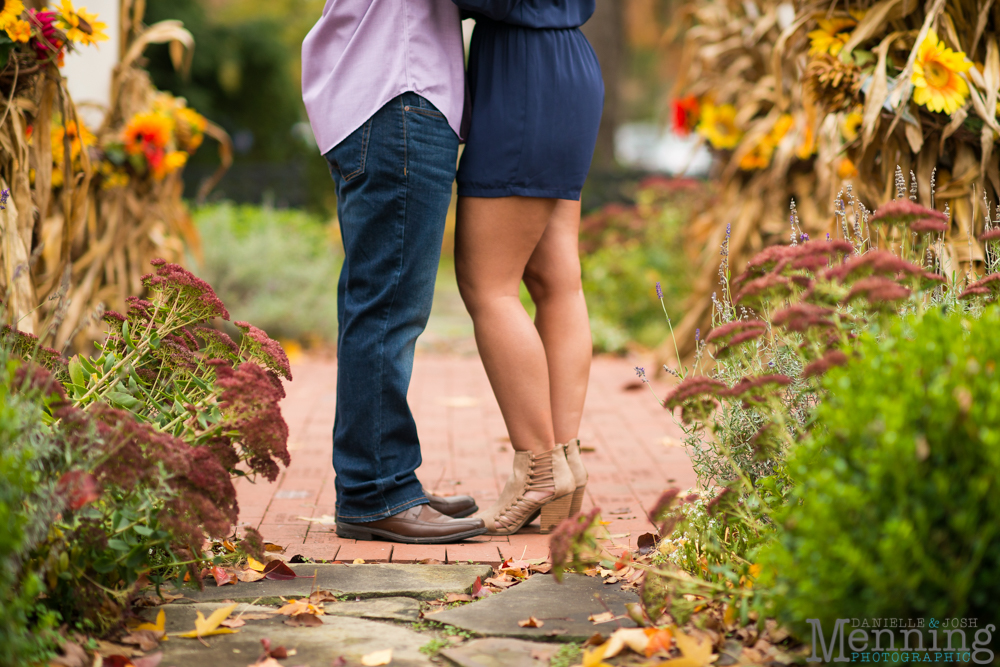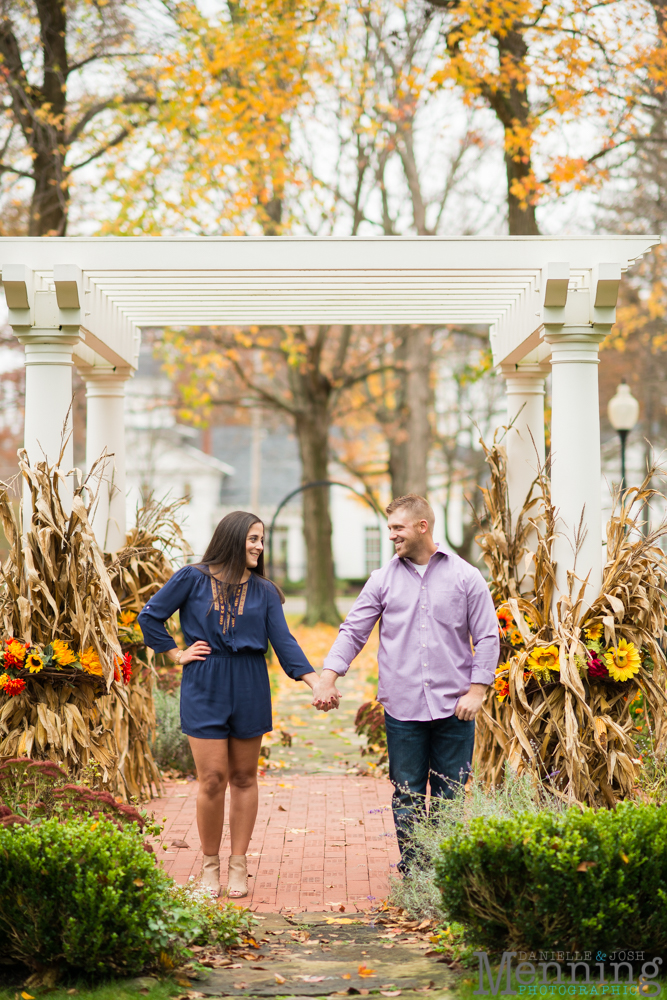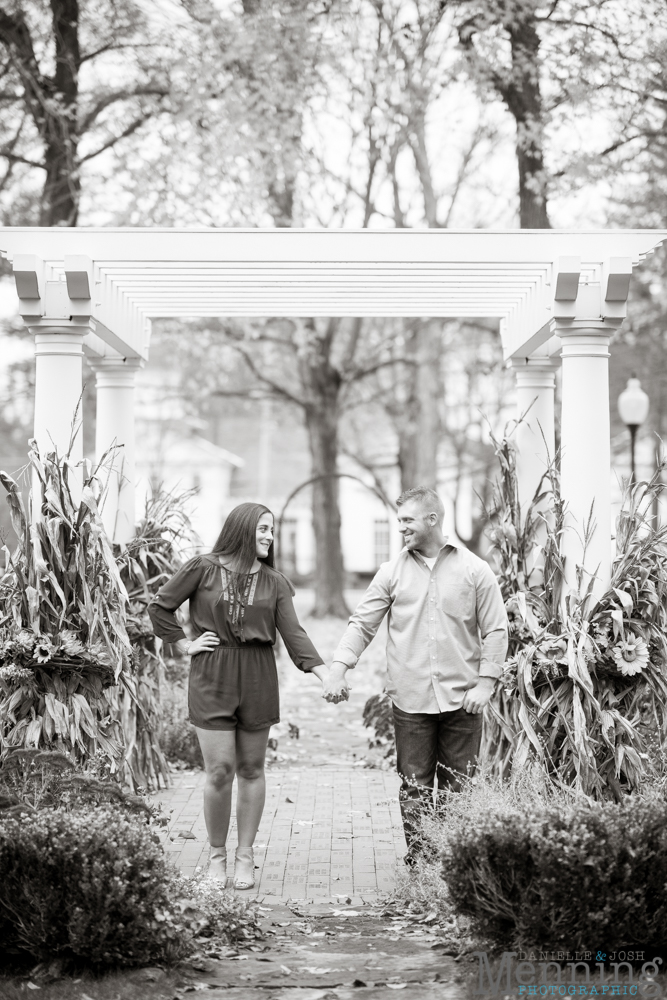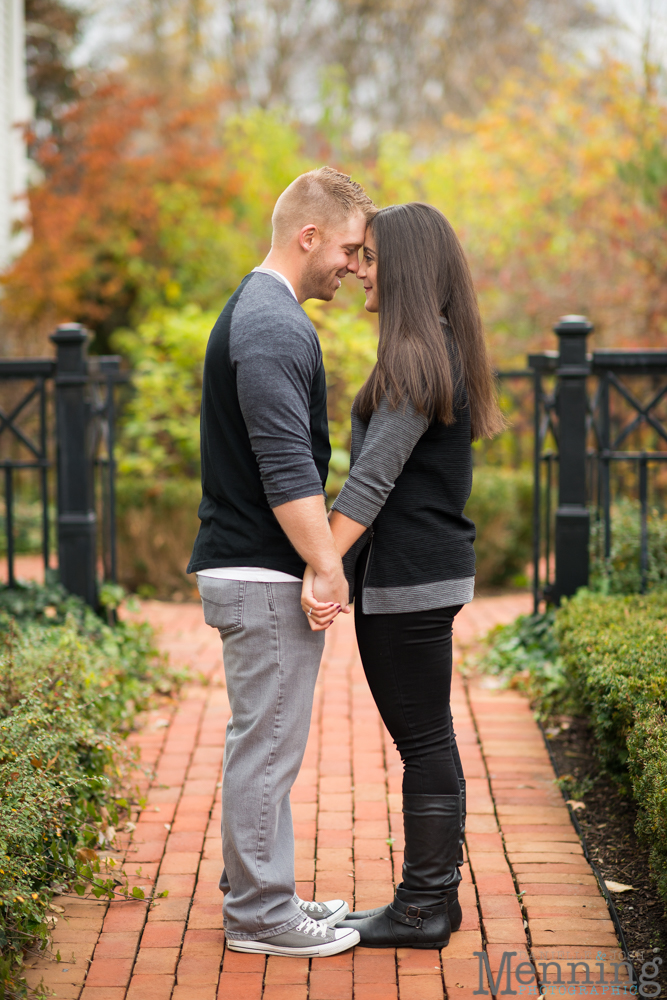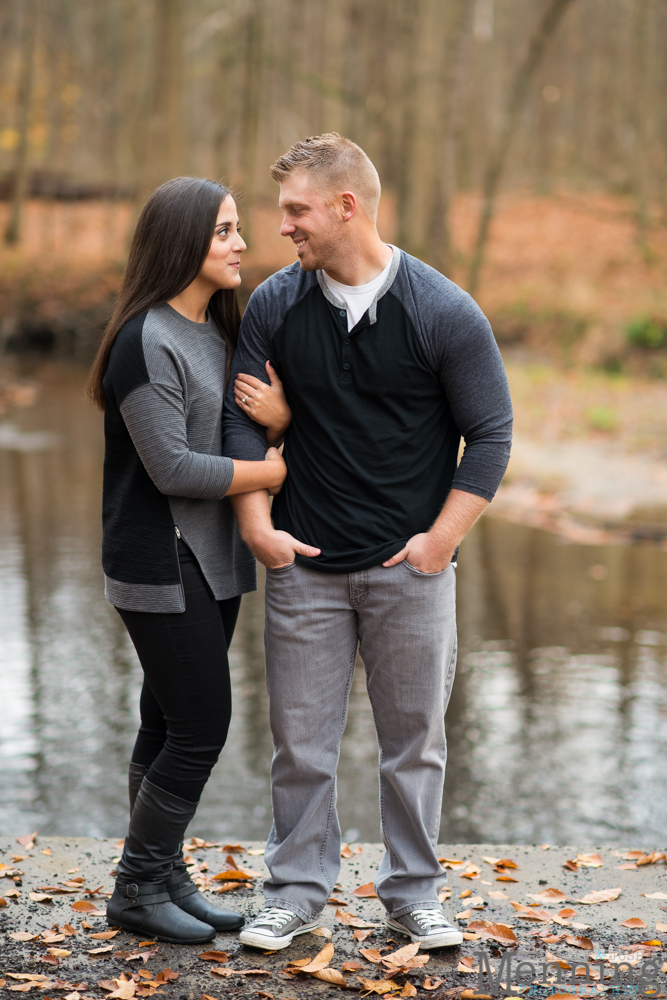 Their proposal story is very sweet & fun. They went to Pittsburgh for what Joslyn thought was only a dinner date. They were in Station Square & Joslyn had no idea that Joe was planning to ask her to marry him outside by the fountain. He even had planned to have Joslyn's sister there to take some photos as the proposal was happening. As they neared the fountain, Joe realized that the water wasn't running. . . oh well. Joslyn wouldn't even notice because she'd be so excited! Joe saw Joslyn's sister coming toward them & he was really nervous that Joslyn was going to notice her & then it would all be out in the open. The time was now! He asked her to marry him & she was so surprised & overjoyed. She, of course, said yes. And she was so surprised to see her sister there to share in the joy. We love it!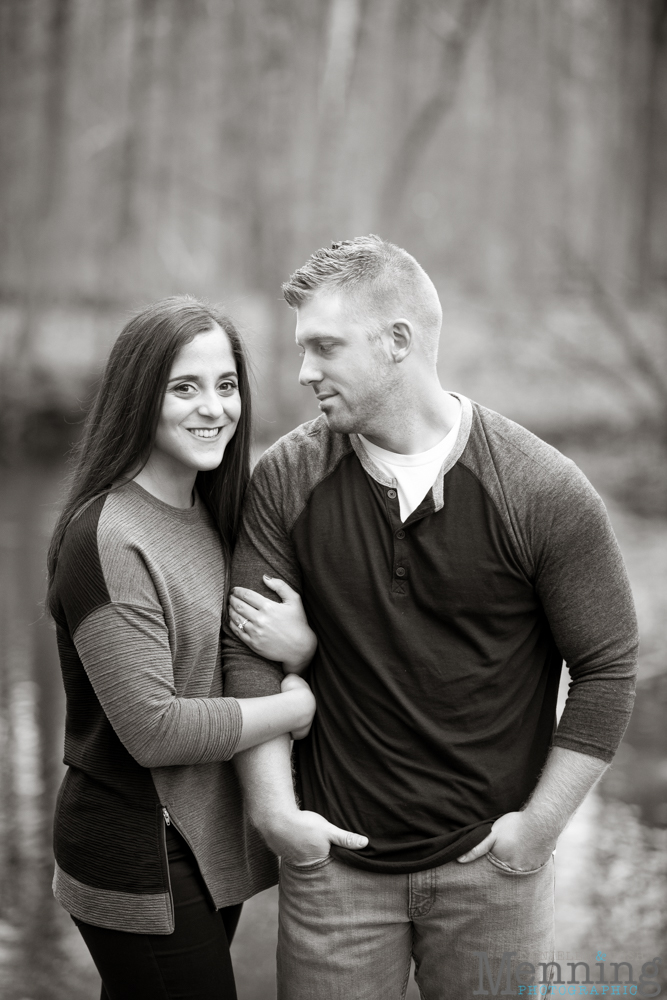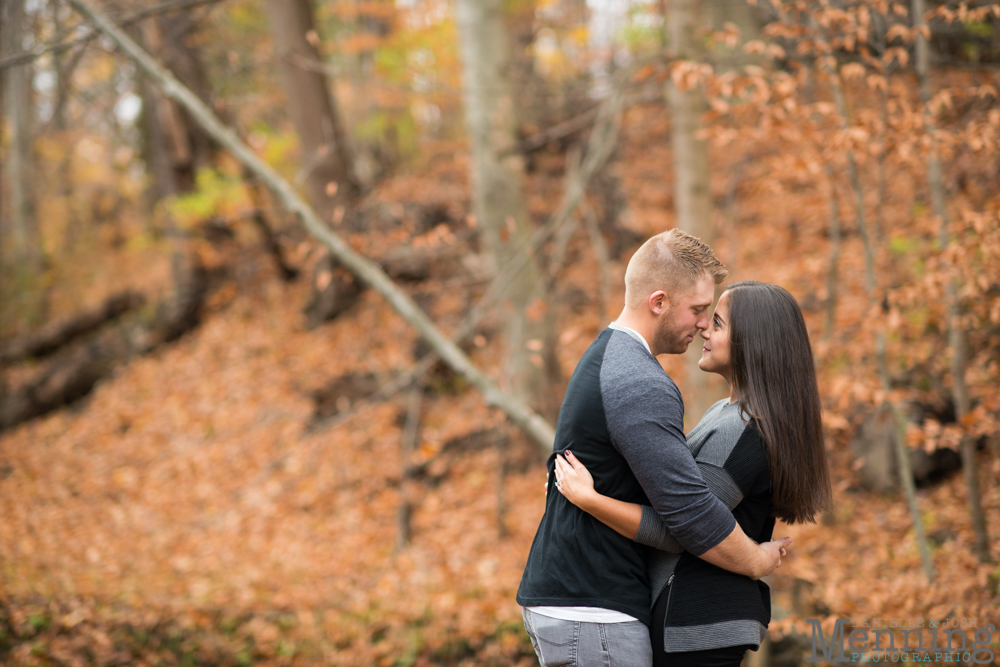 The warm tones of the brown leaves are so pretty. Of course, the vibrant yellows, reds, and oranges of Fall are gorgeous, too, but the browns are under-appreciated. We see you, browns. . . you deserve some props, too.  And I know I already said this, but Joslyn's smile lit up the whole Poland Woods!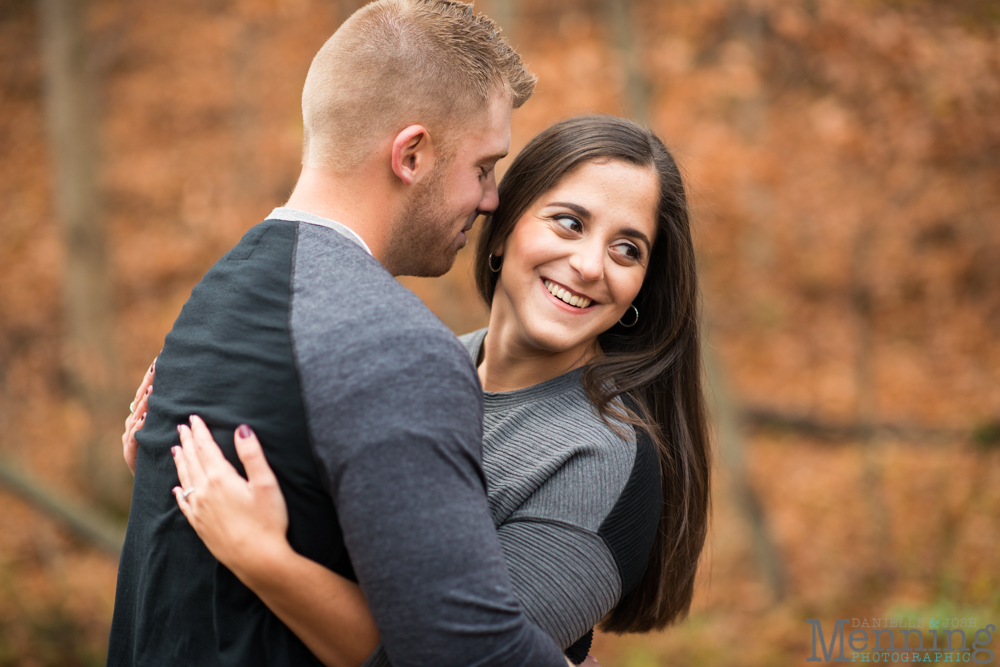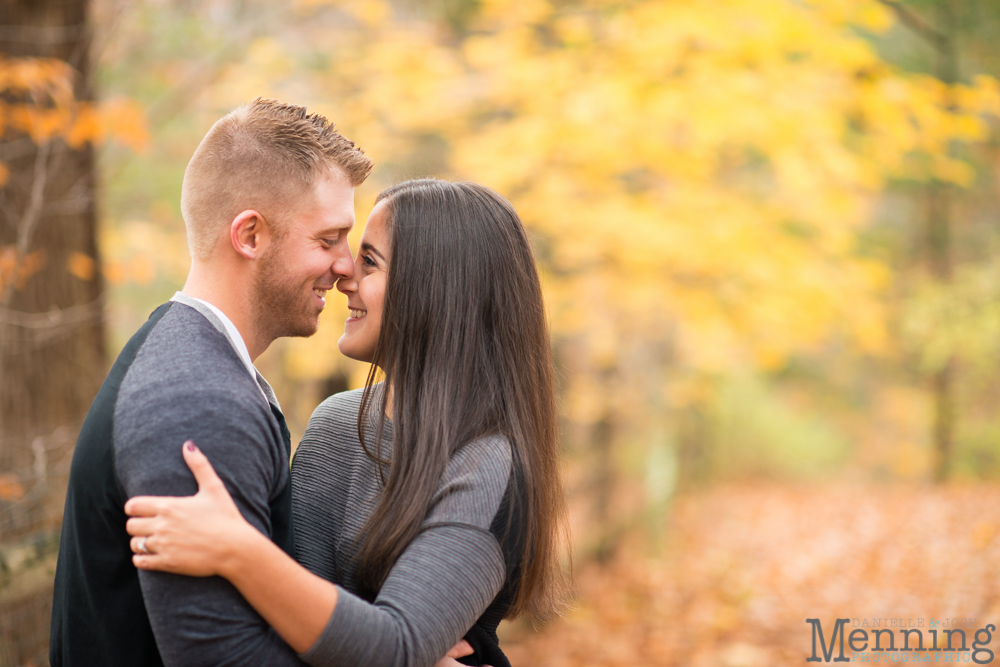 These two are so much fun to hang out with. They had us laughing the whole session. We talked about everything from professional wrestling to lifting to the fact that not a one of us could believe that the former Apprentice star was POTUS. haha!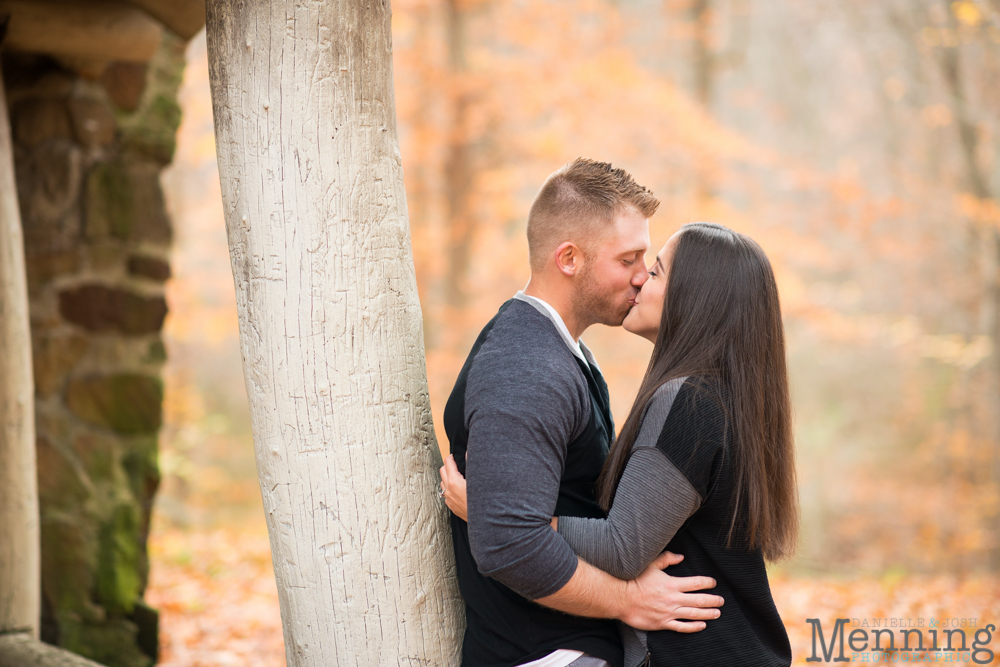 Speaking of lifting, let's just all agree we can tell Joe is acquainted with the gym. Good work!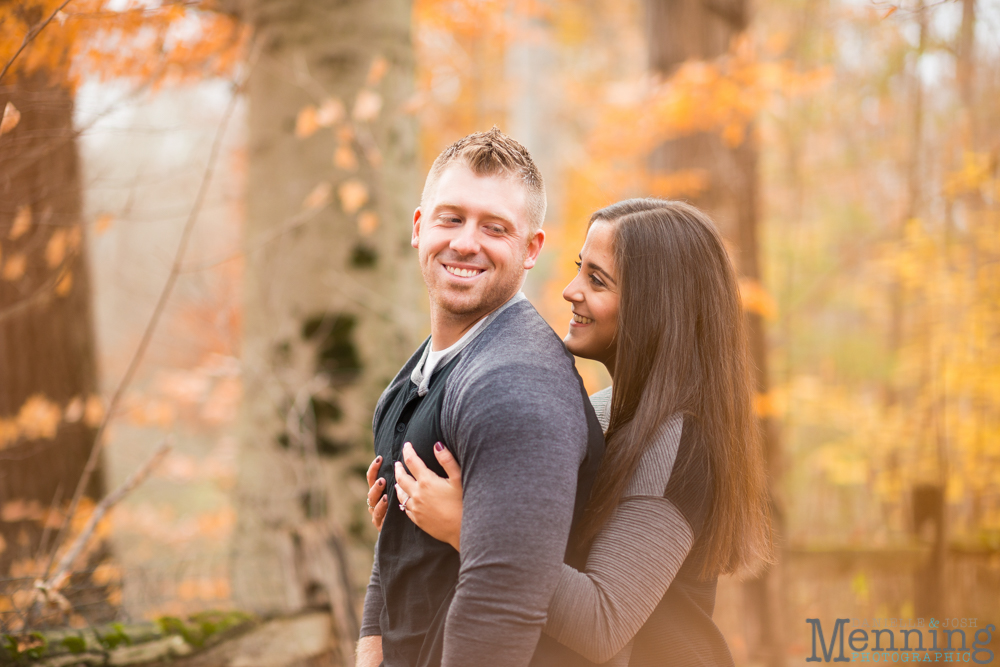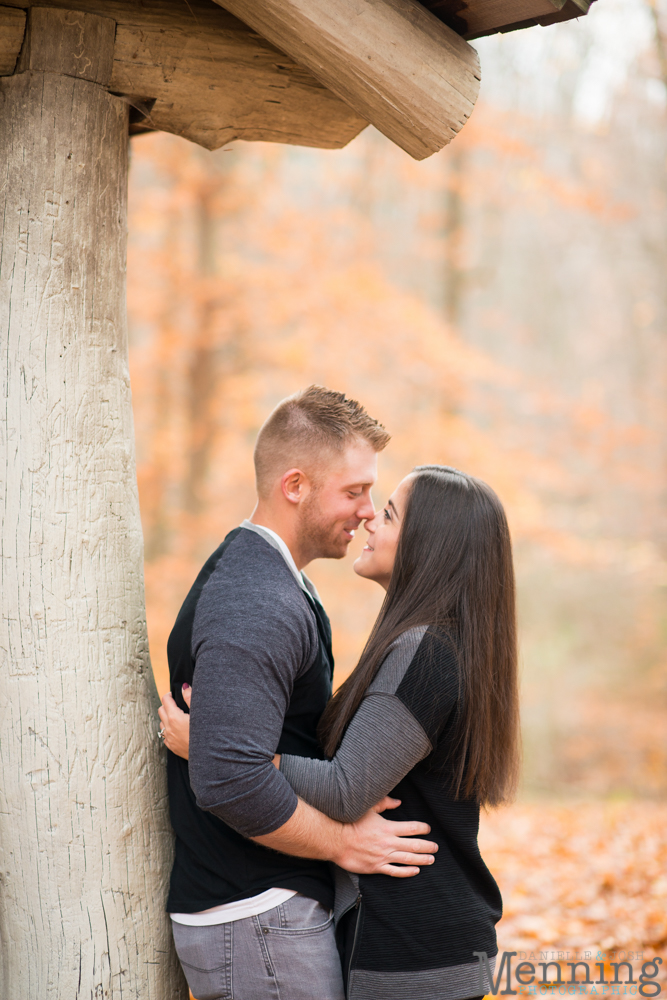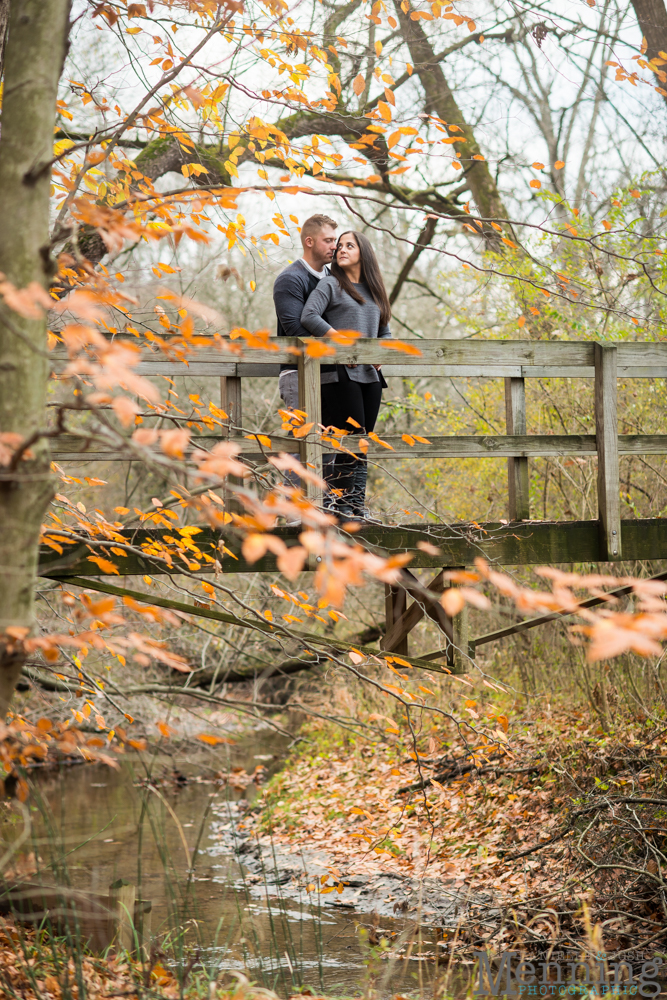 Okay. . . you two are too cute!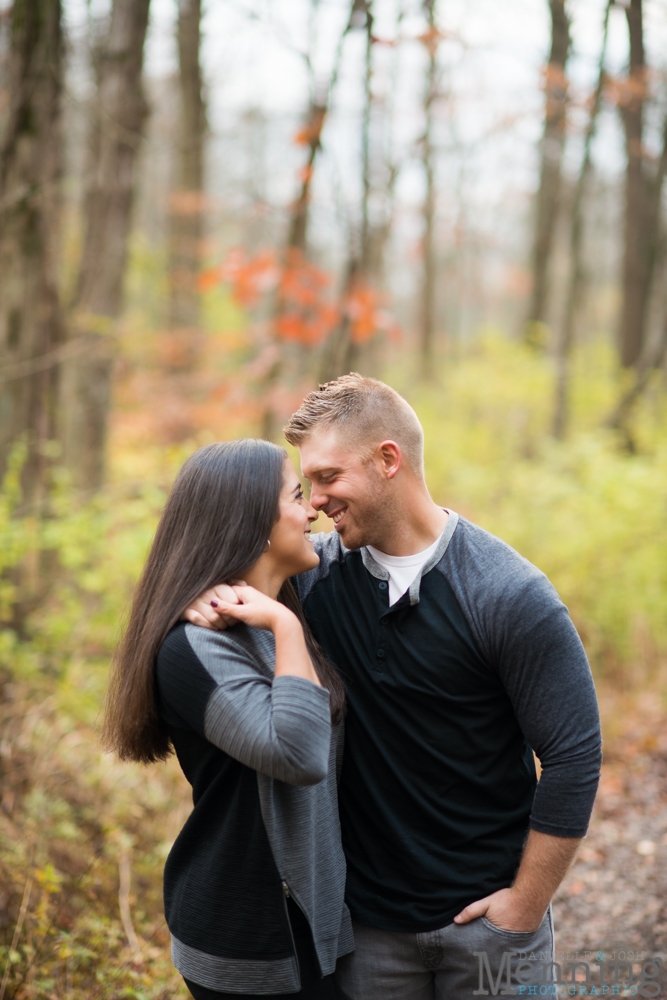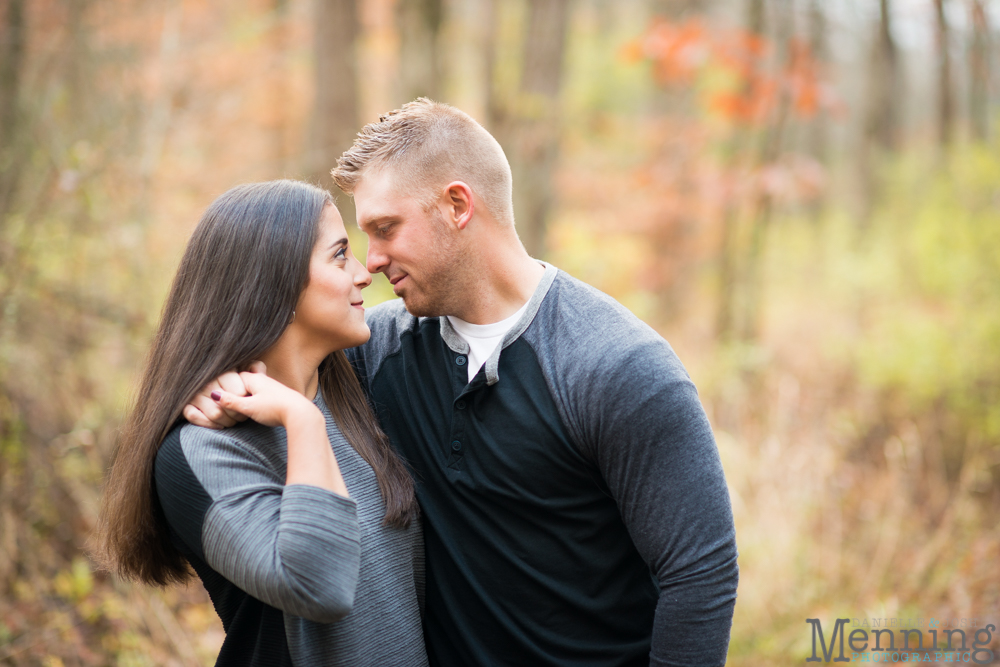 We had been telling them that we had seen deer at this location before & then, as if on cue, there they were! They ran across the pathway really quickly & we didn't have our zoom lens on at the time unfortunately, but we snapped a couple of quick shots as they scampered away.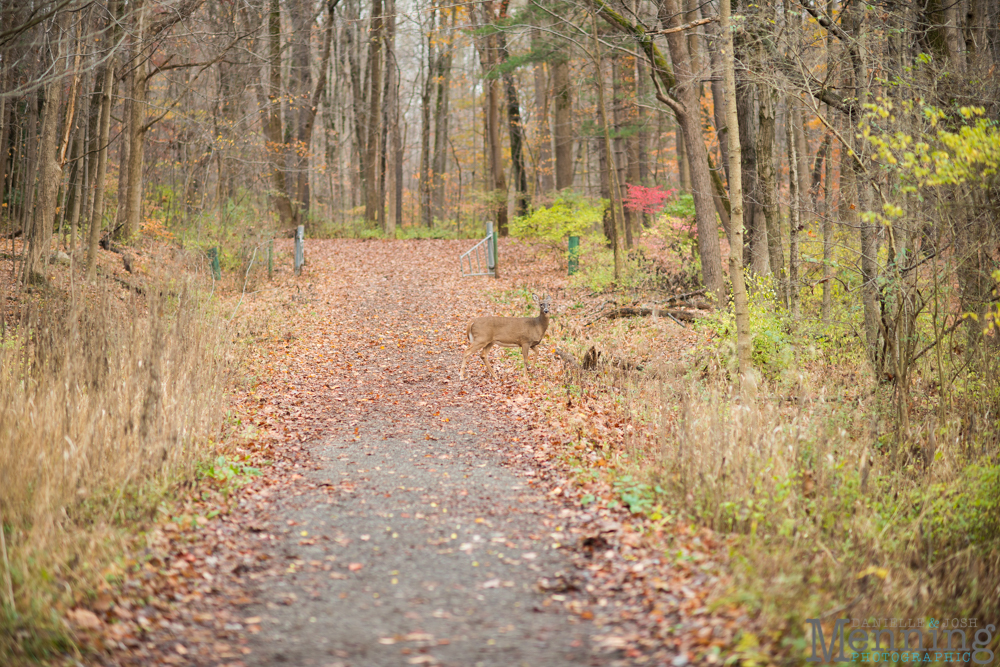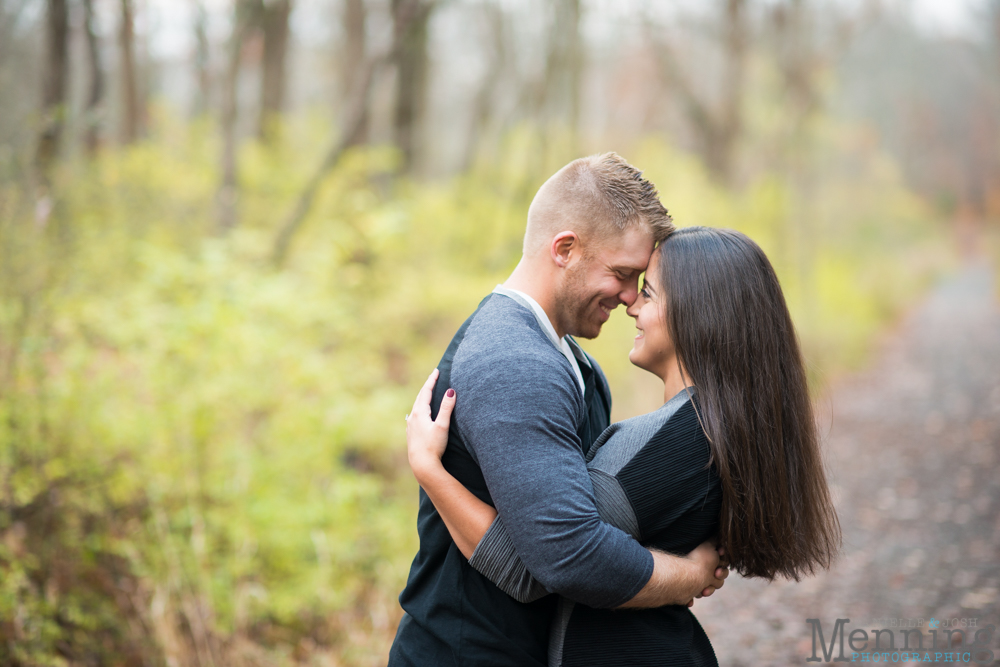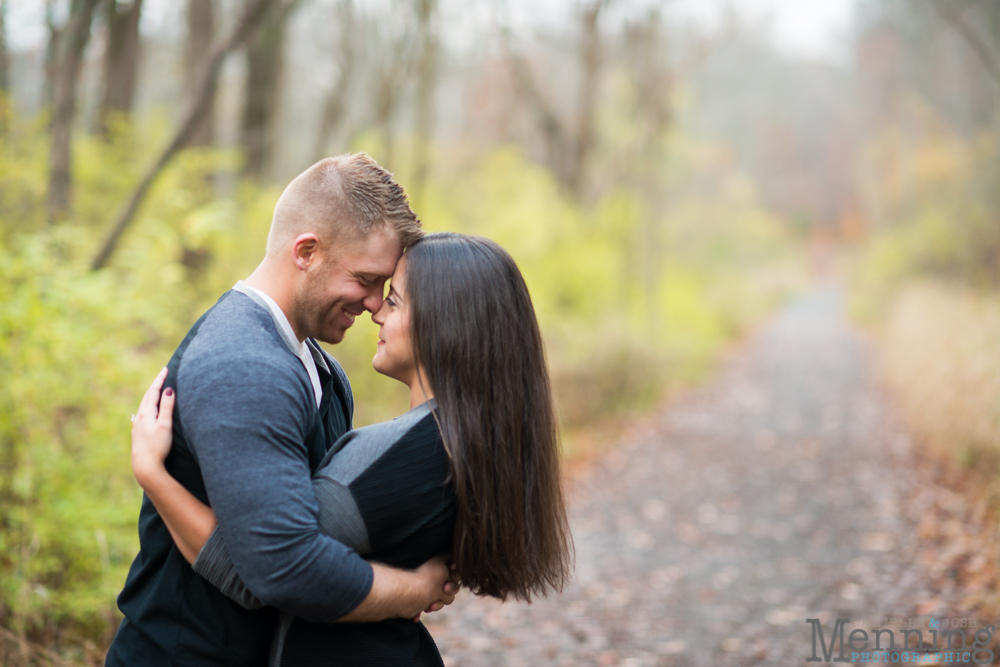 Joslyn & Joe, you guys are so great together & we're excited for your wedding this year! We can't wait!
If you liked this blog post, you may also enjoy:
Jess & Ryan's Boho Engagement Session
Favorite 2015 Engagement Photos
You can also follow along with our family fun, silliness, & behind the scenes of our wedding photography fun here: