When we scheduled Erin & Adam's engagement session for the middle of November, we all expected slightly chilly temperatures & very few leaves on the trees. We were pleasantly surprised to instead end up with 70 degree weather & tons of beautiful, colorful leaves on the trees! Fall 2016 was a magical unicorn. . . that's all we can say! Erin & Adam are such a cute couple. We photographed Adam's sister's wedding a few years ago; Erin was a bridesmaid & Adam was a groomsman. Erin & Adam have been together so long that they've been a part of one another's families for quite awhile unofficially & this year they'll make it official. We can't wait! We were humbled & extremely happy when they contacted us & asked us which dates we were available because they wanted to choose their wedding date based around our availability. We sometimes can't believe it's our job to work with amazingly kind couples like Erin & Adam!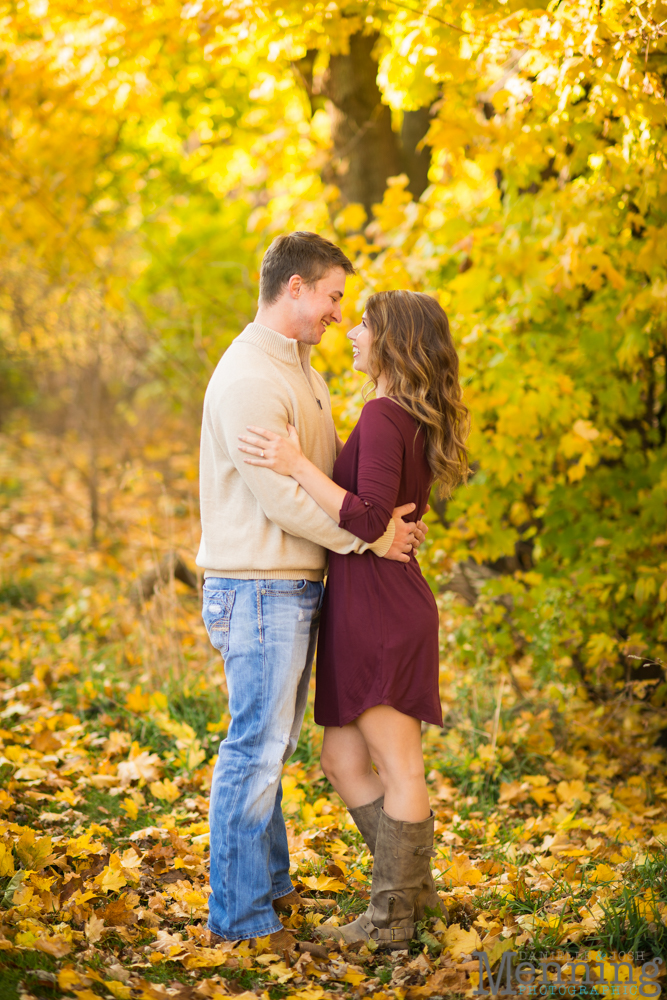 They both looked great for their engagement photos! Erin's boots! Yes! And I loved how she did her hair. We had some unique locations near the Columbiana area to photograph the engagement session because these two asked friends if we could shoot on their property. It's always fun going to new & different locations.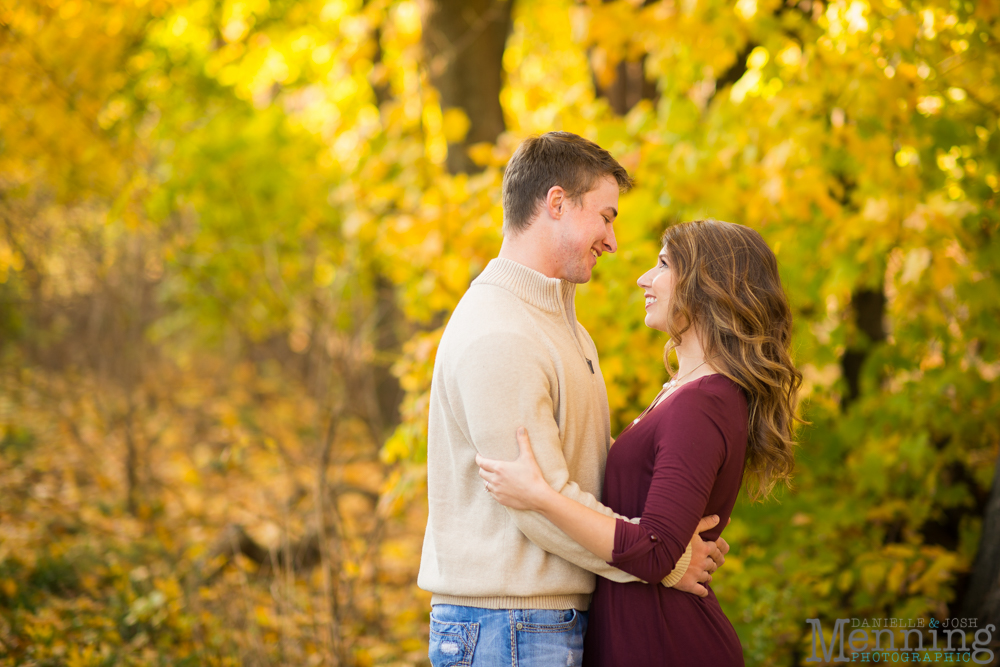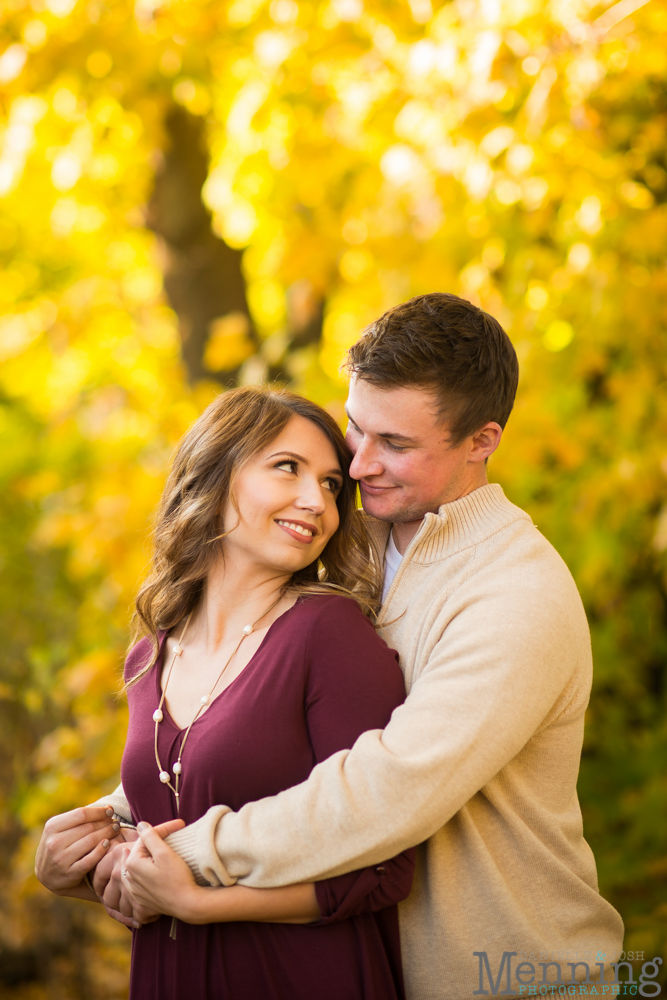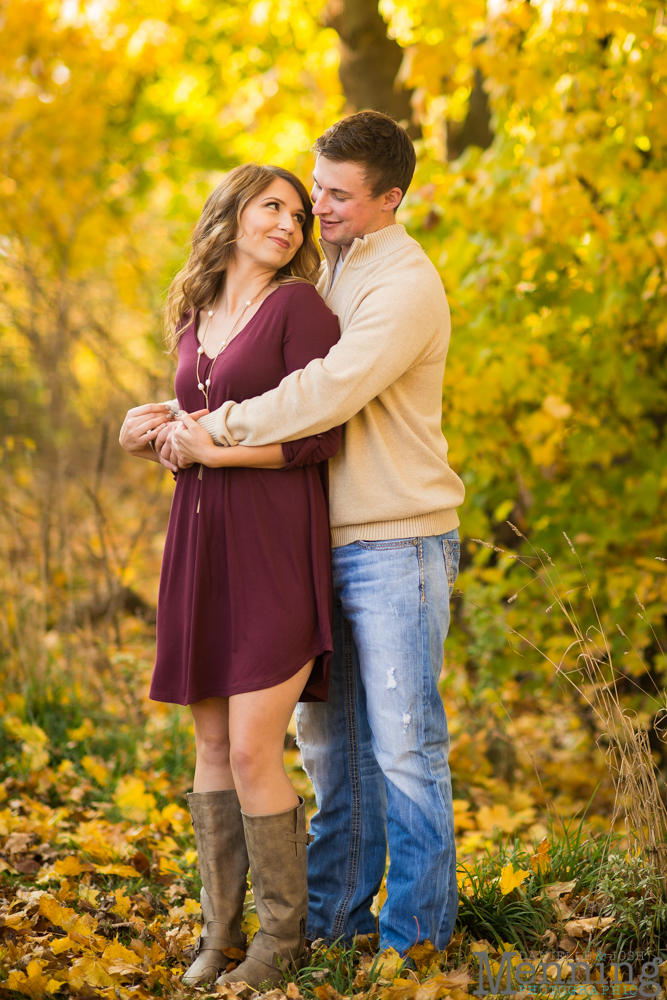 Erin is so gorgeous! She'll definitely blow everyone away walking down the aisle in her wedding dress this Summer!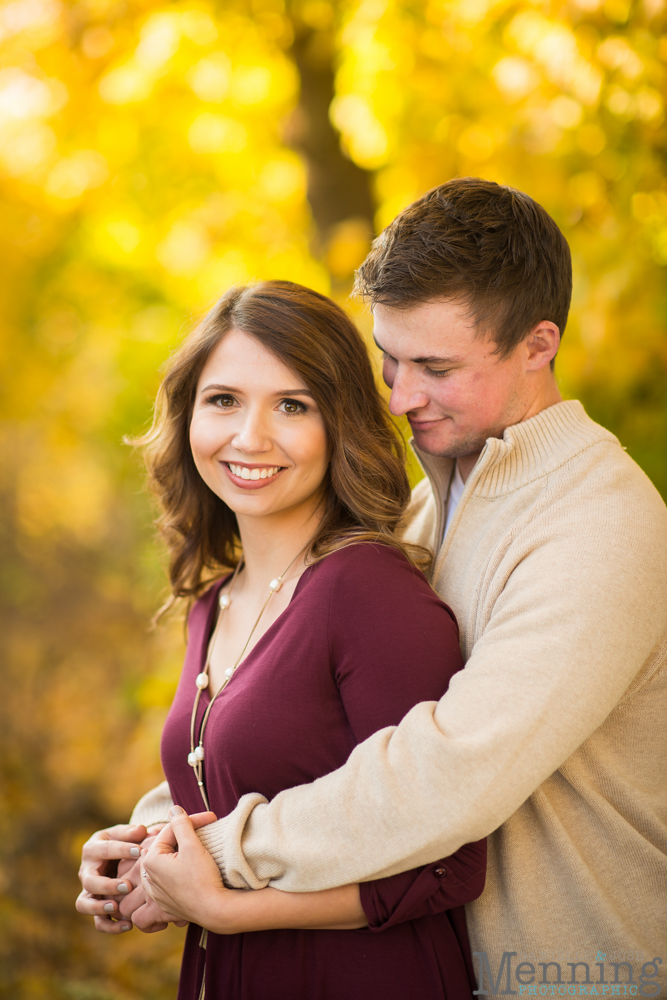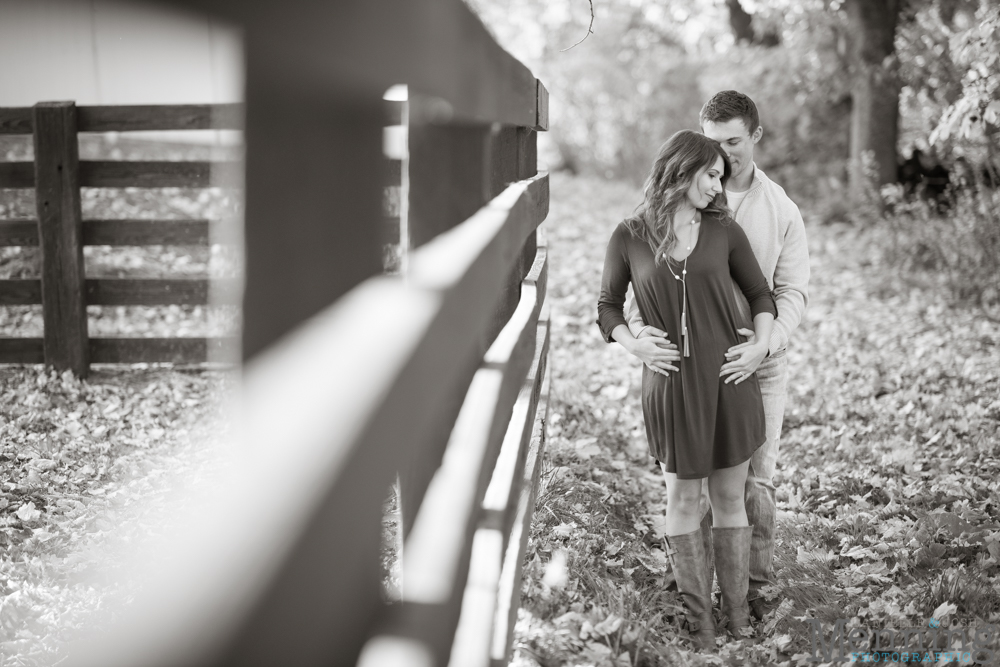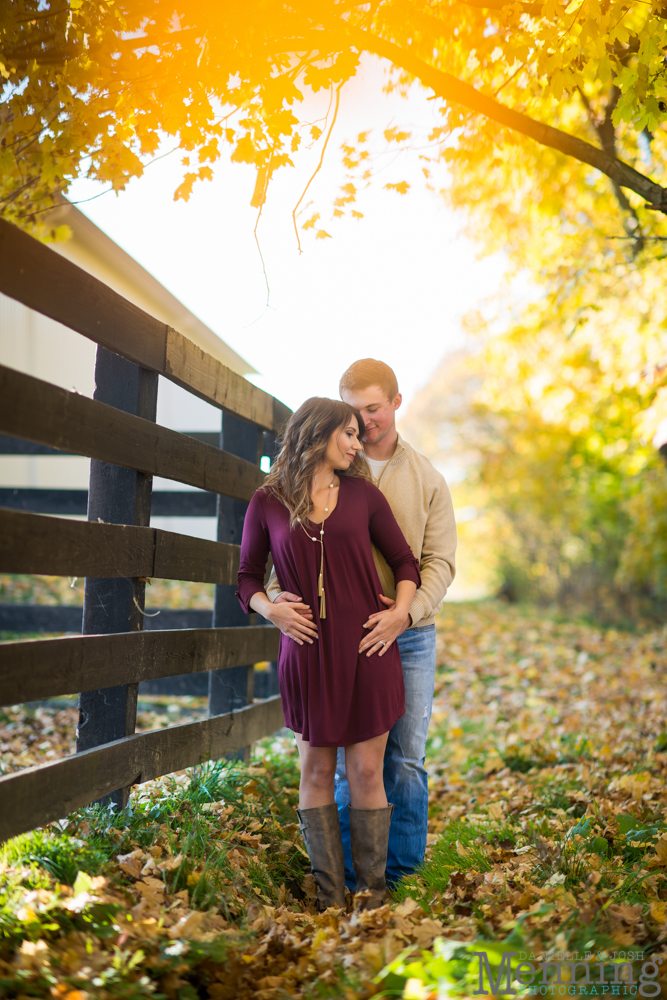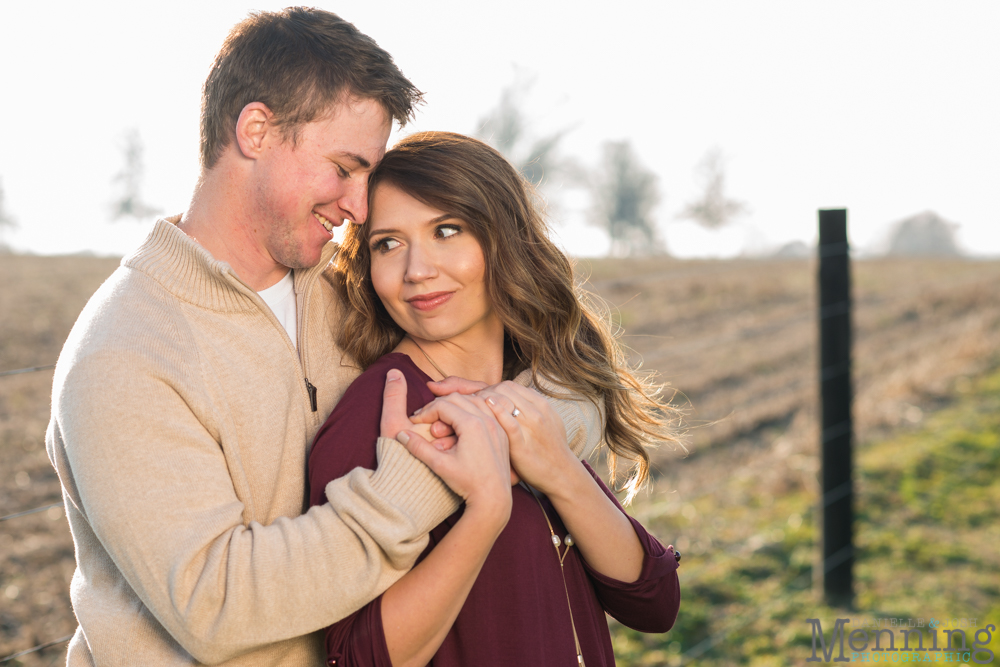 The light was stunning that day!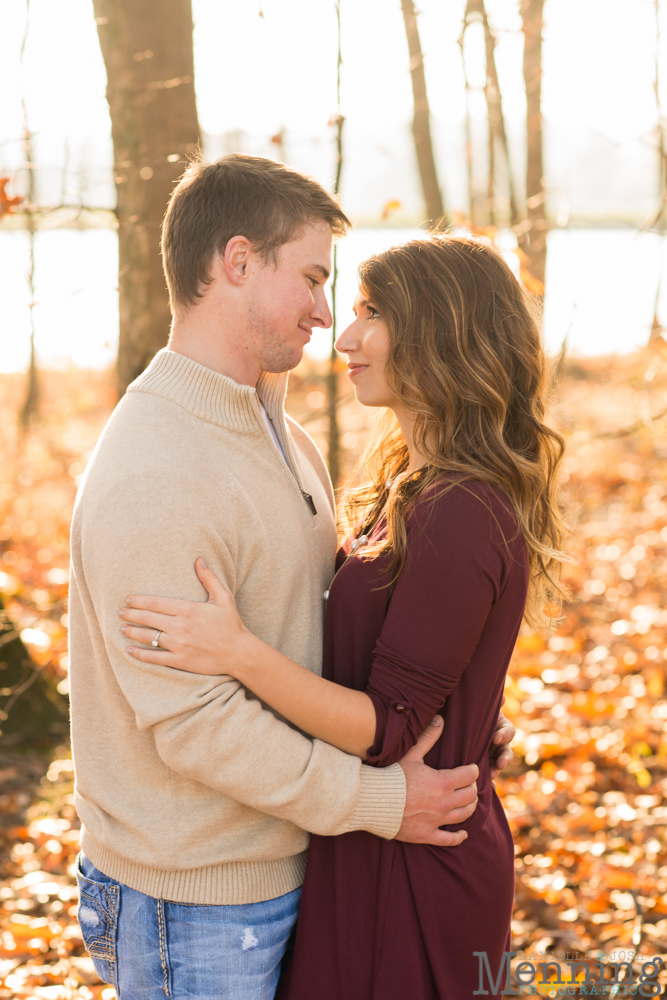 These two met in high school. They were in study hall together. Erin thought Adam was annoying when they first met, but he eventually grew on her & wore her down. LOL! Now they're inseparable & no one can imagine them without each other.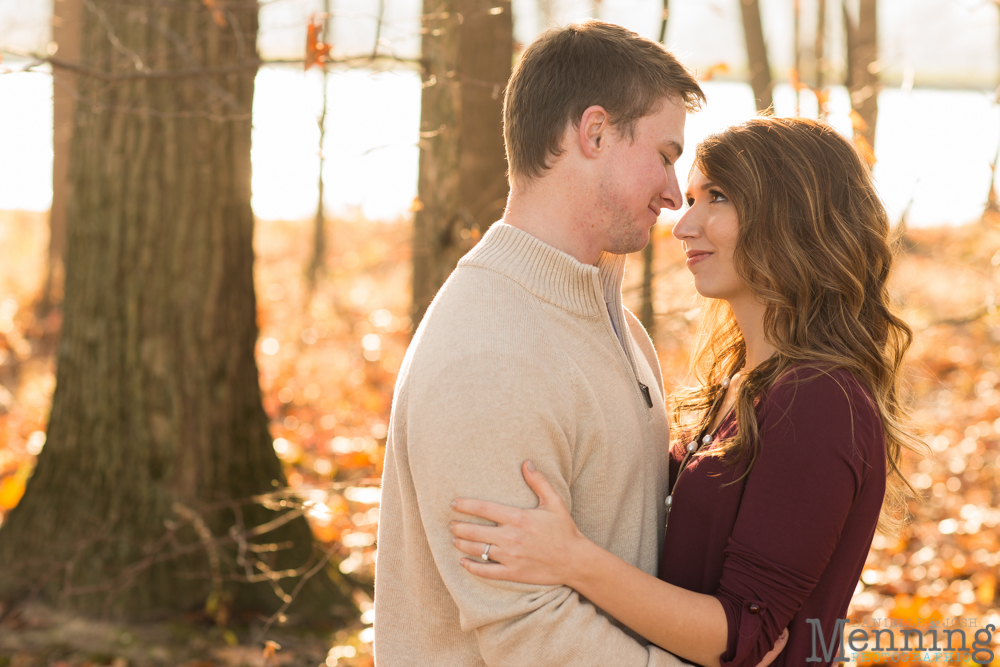 They certainly can't imagine their lives without each other.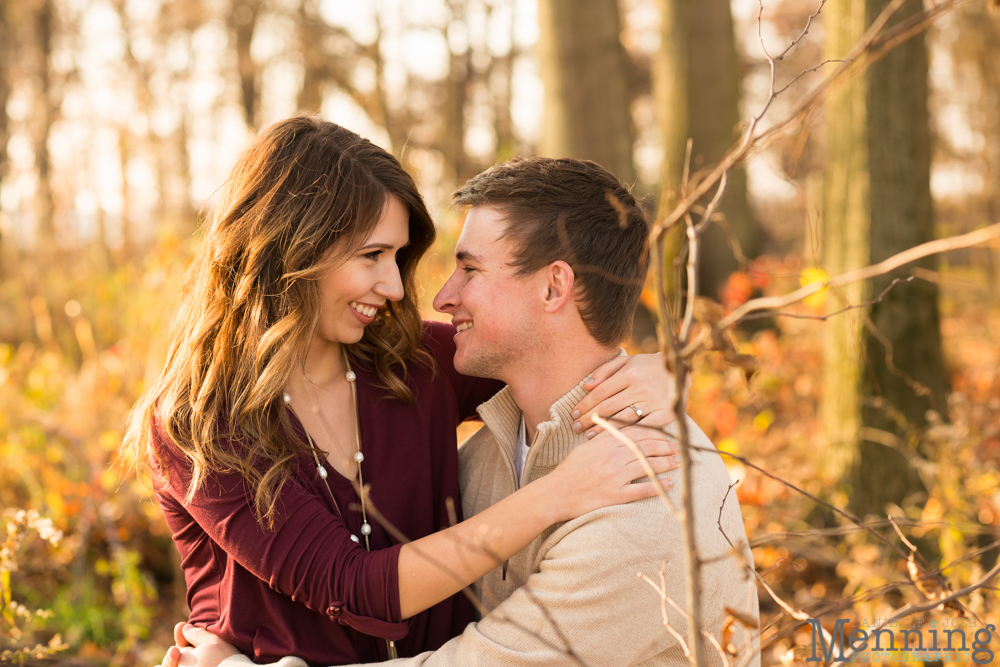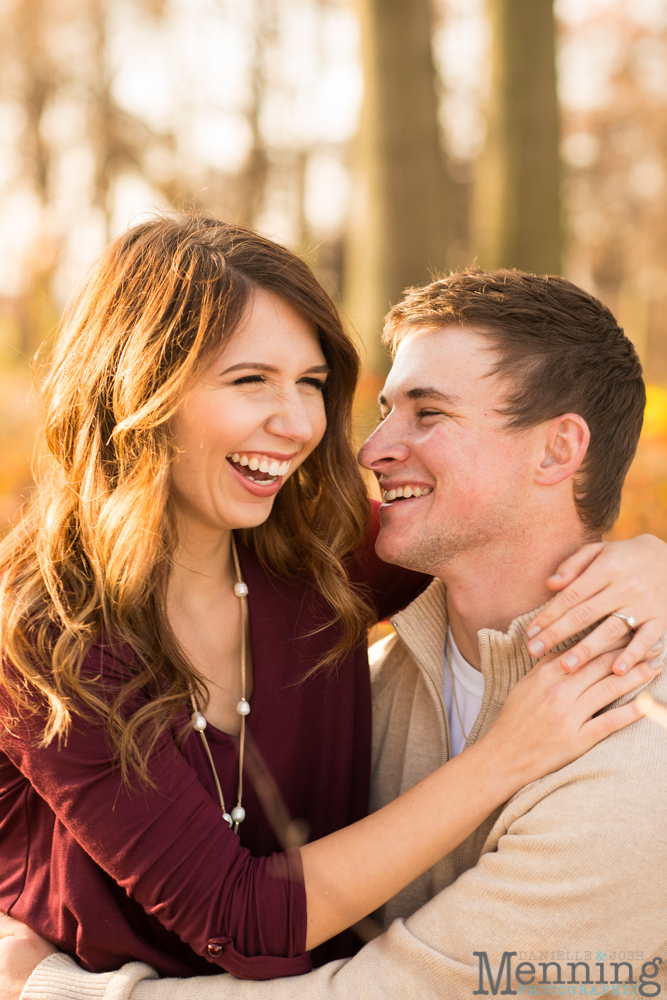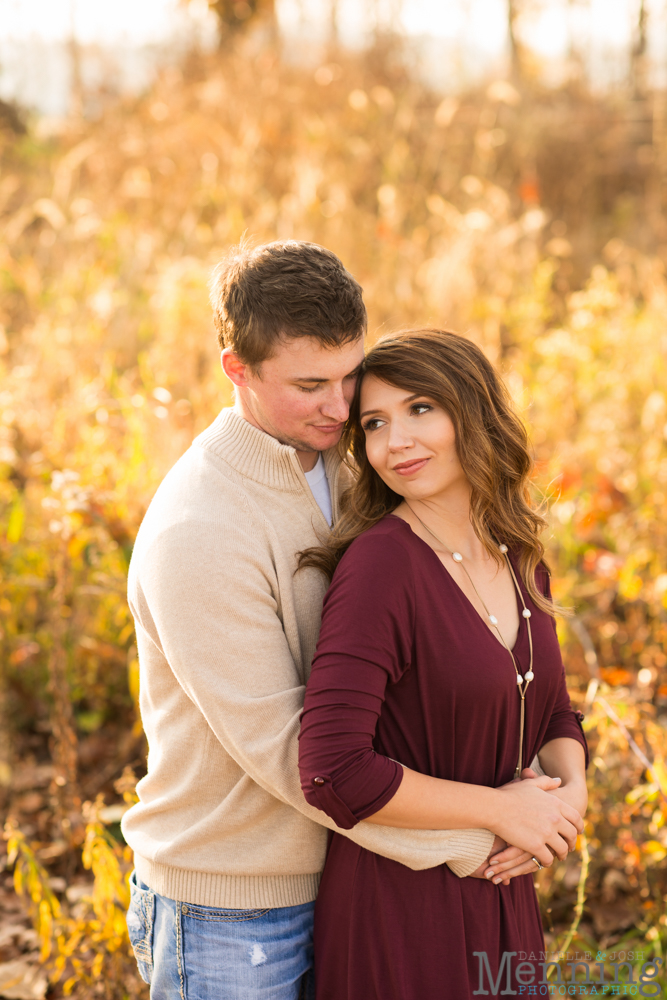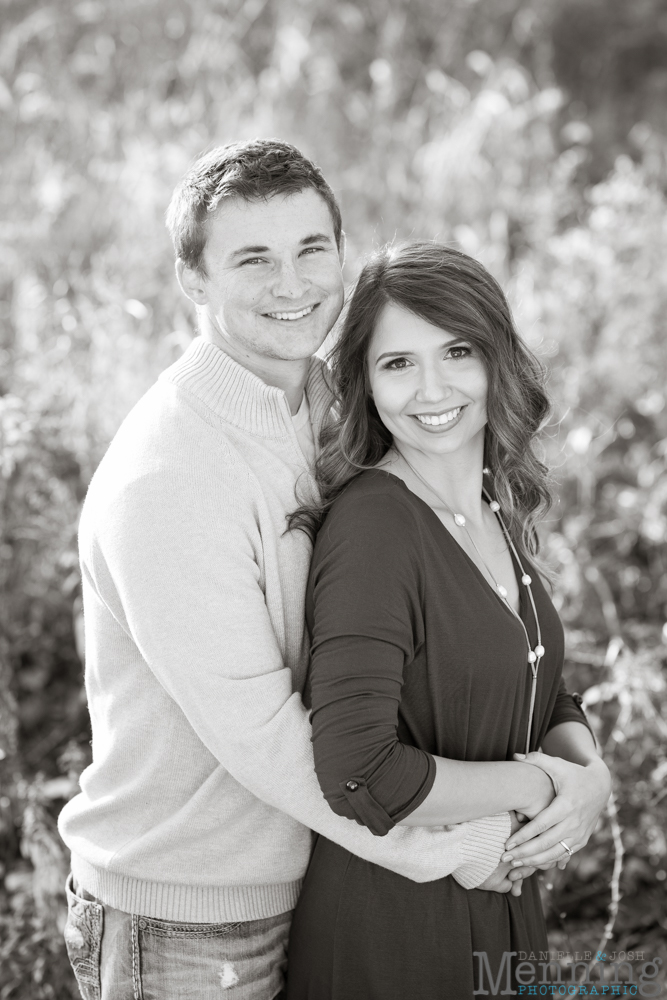 Hello, Magical Forest Full of Twinkly Sunlight. Nice to meet you!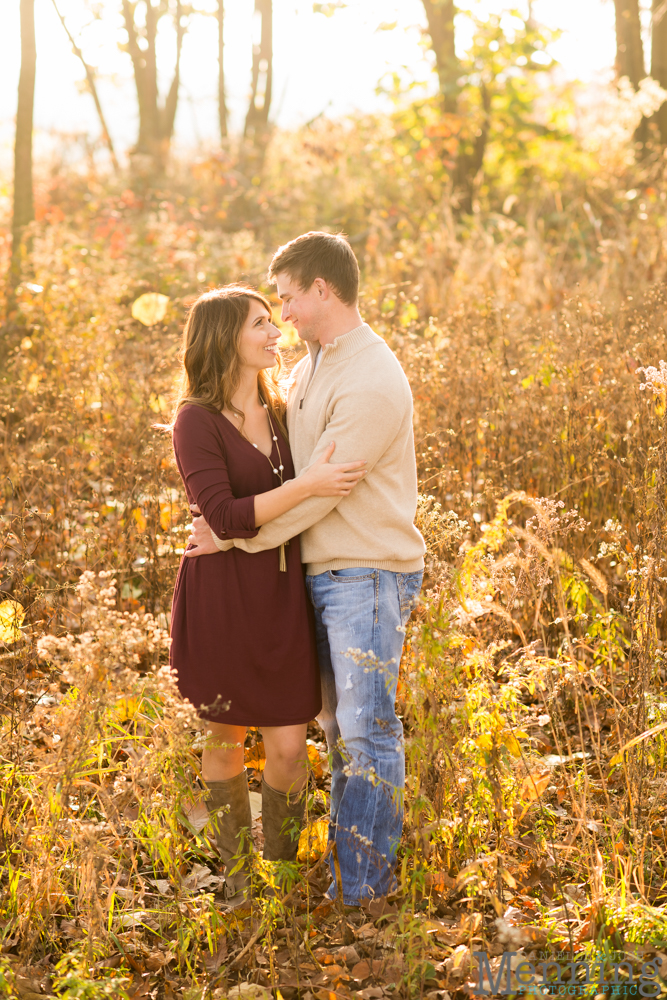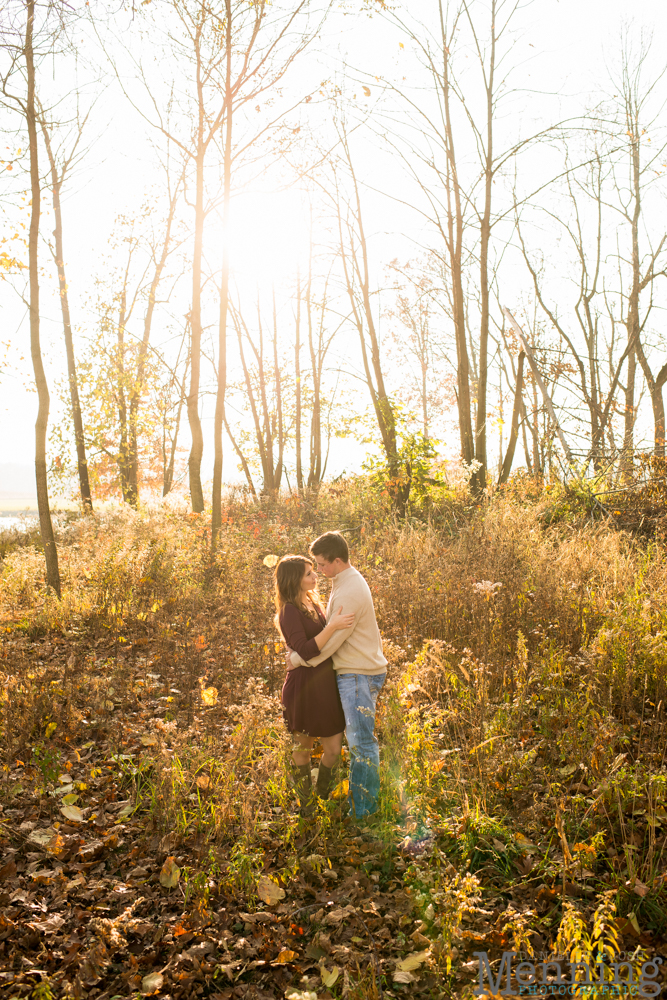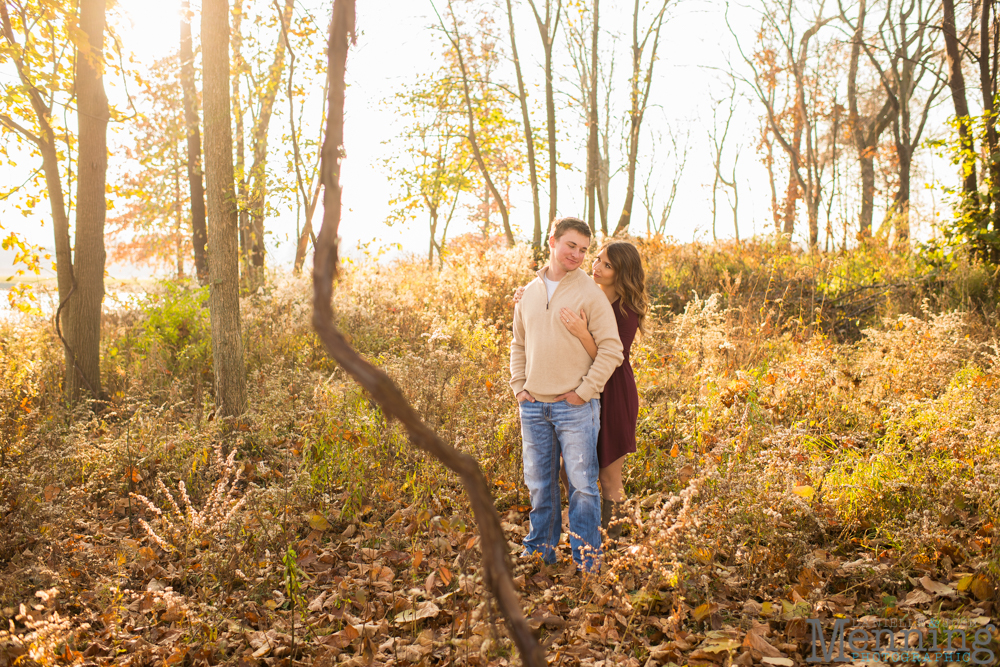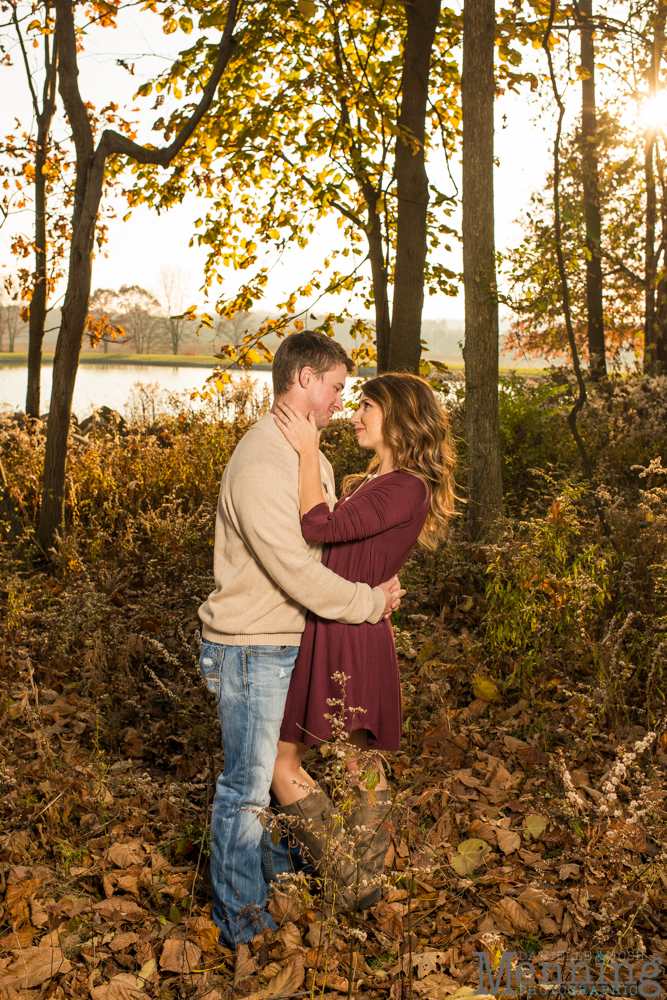 They're so naturally adorable together & have a quiet confidence & easygoing way about them as a couple. They comfortable but not complacent; they belong with one another & they're beautiful together.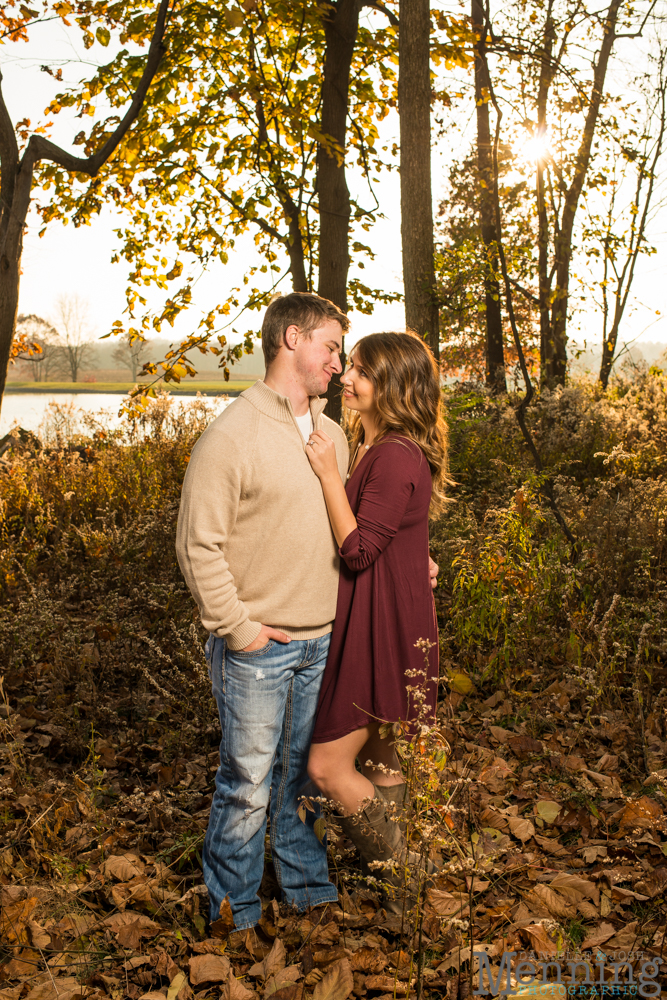 They are so sweet! And so is the fact that the farm owner took that round bale to the middle of that pretty field just for Erin. Love it!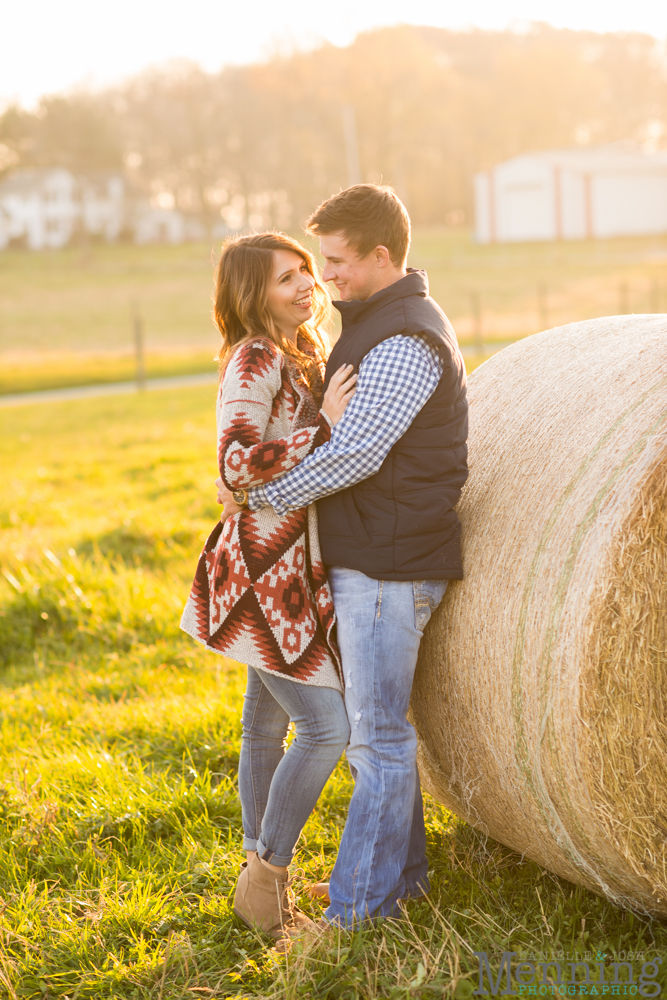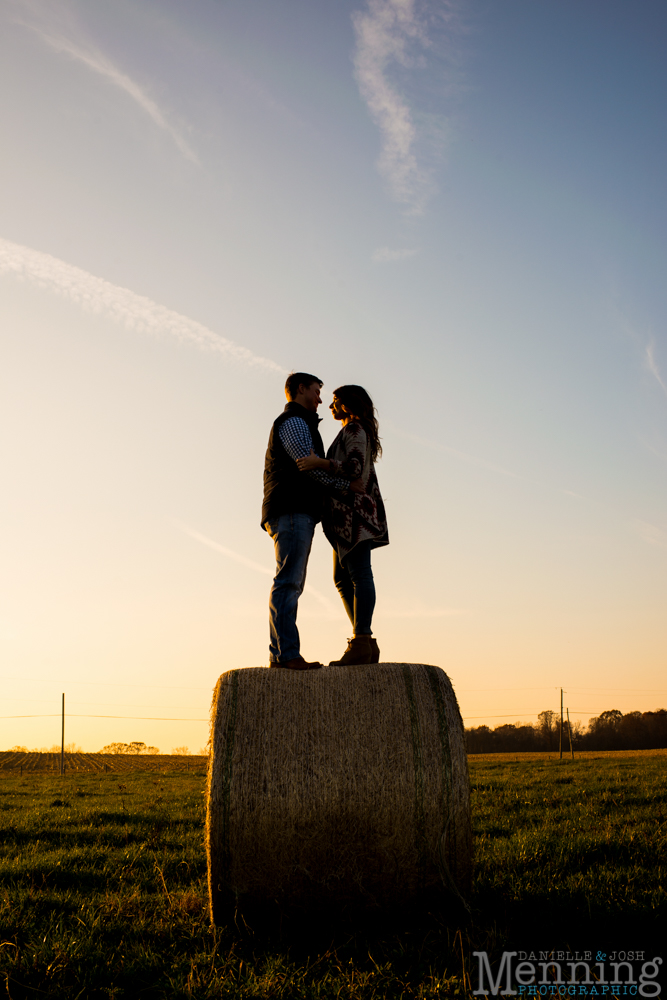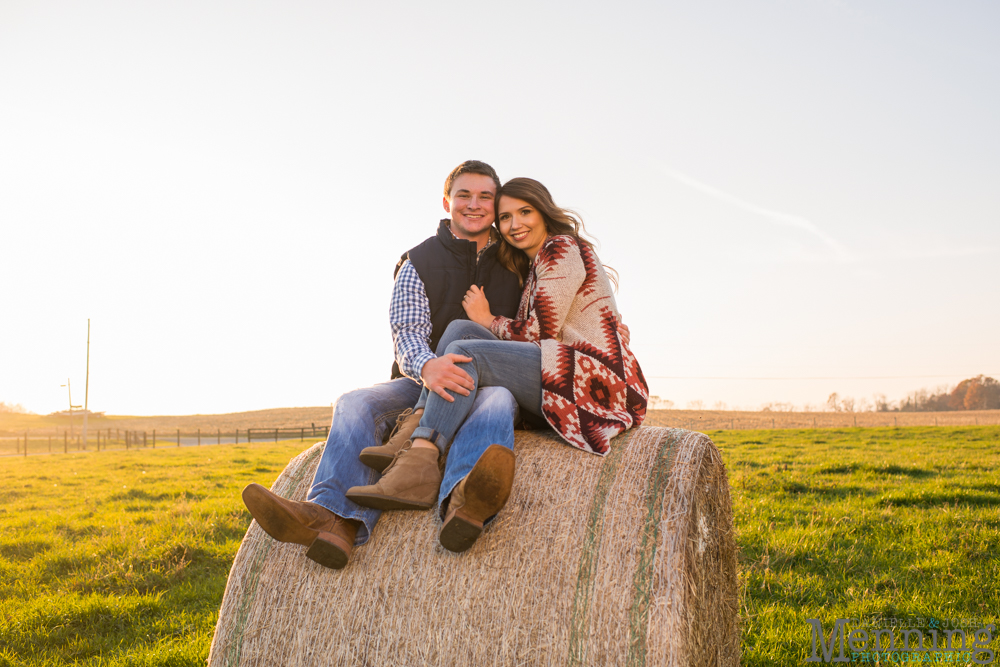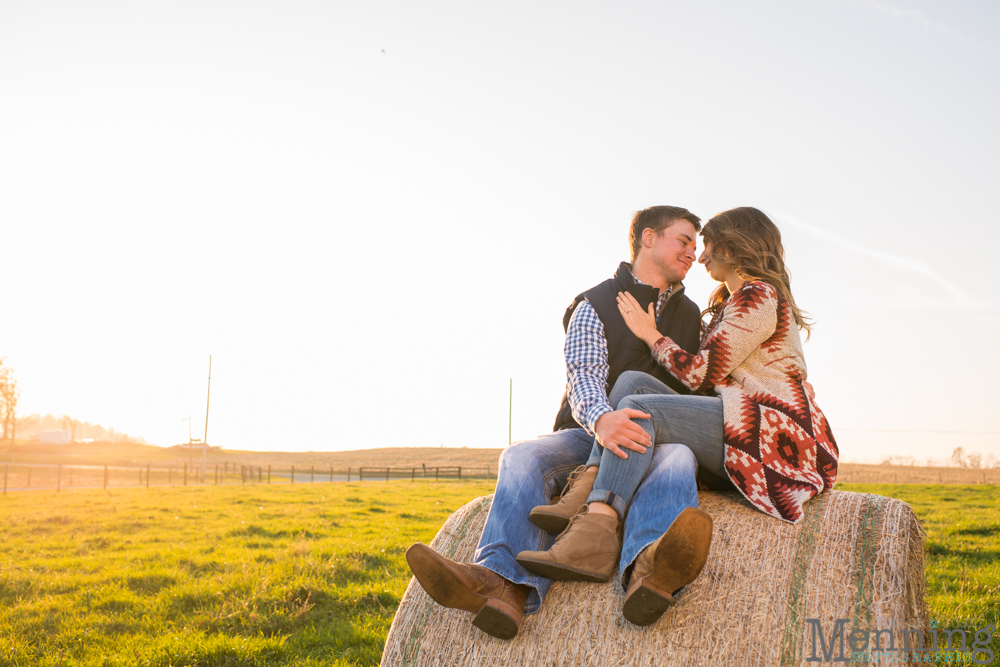 Boots on point!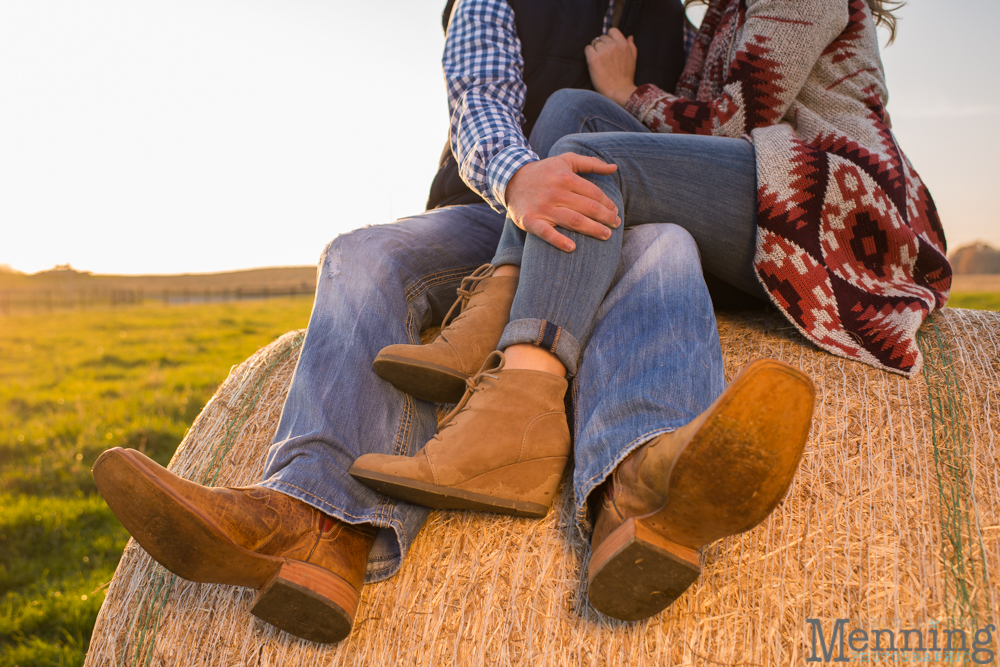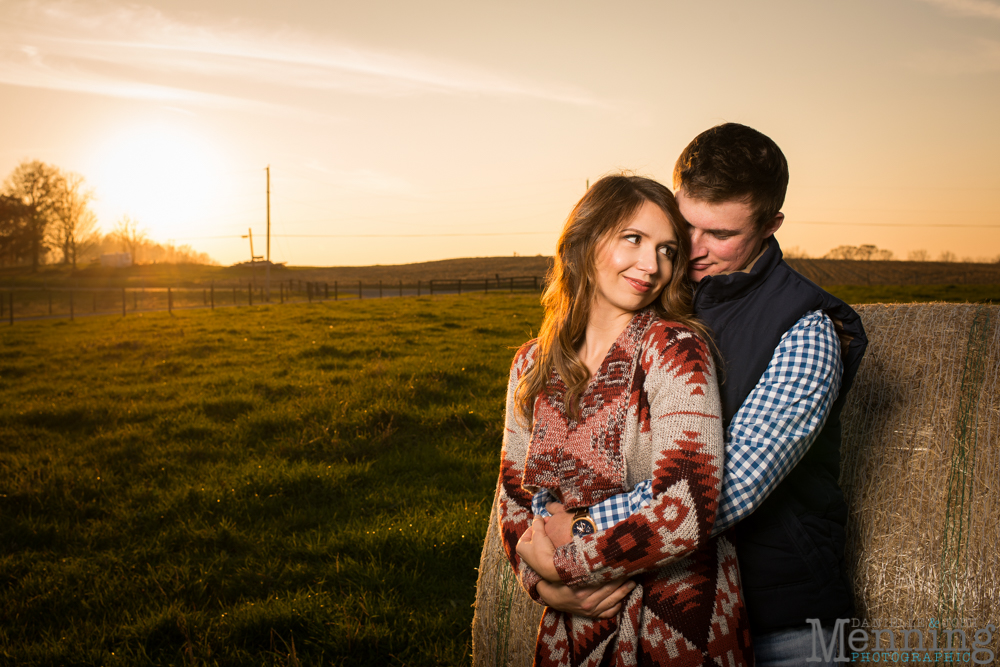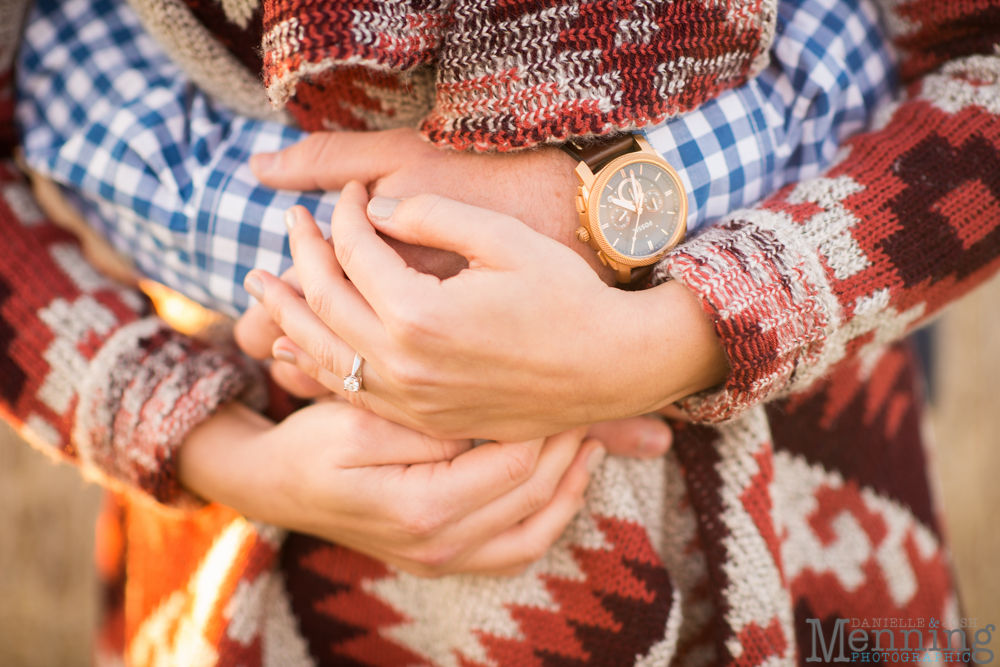 I love how much they laugh together. We all had such a great time at this engagement session!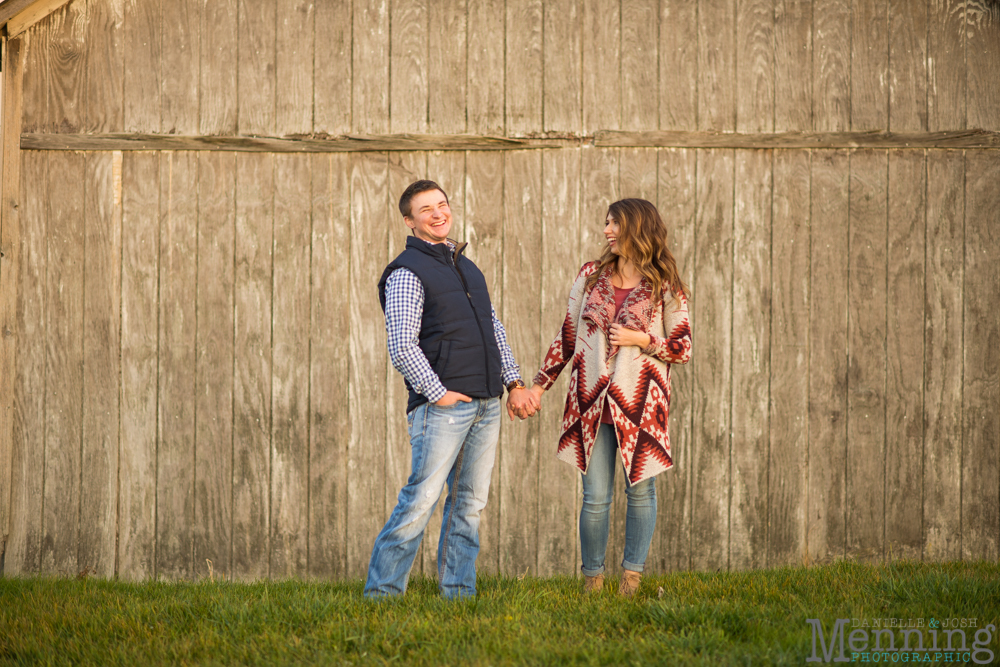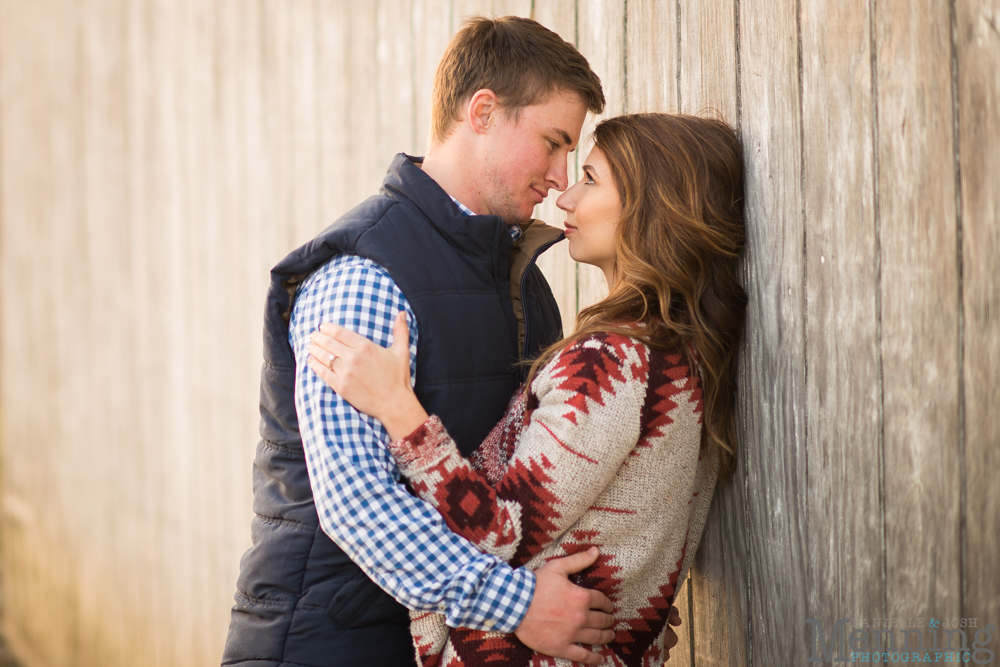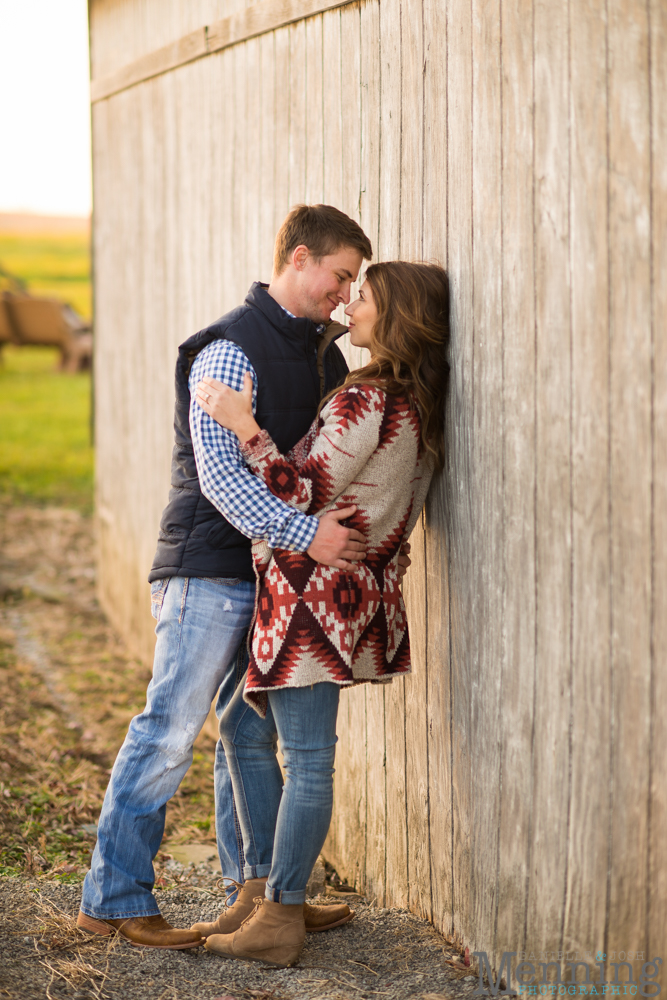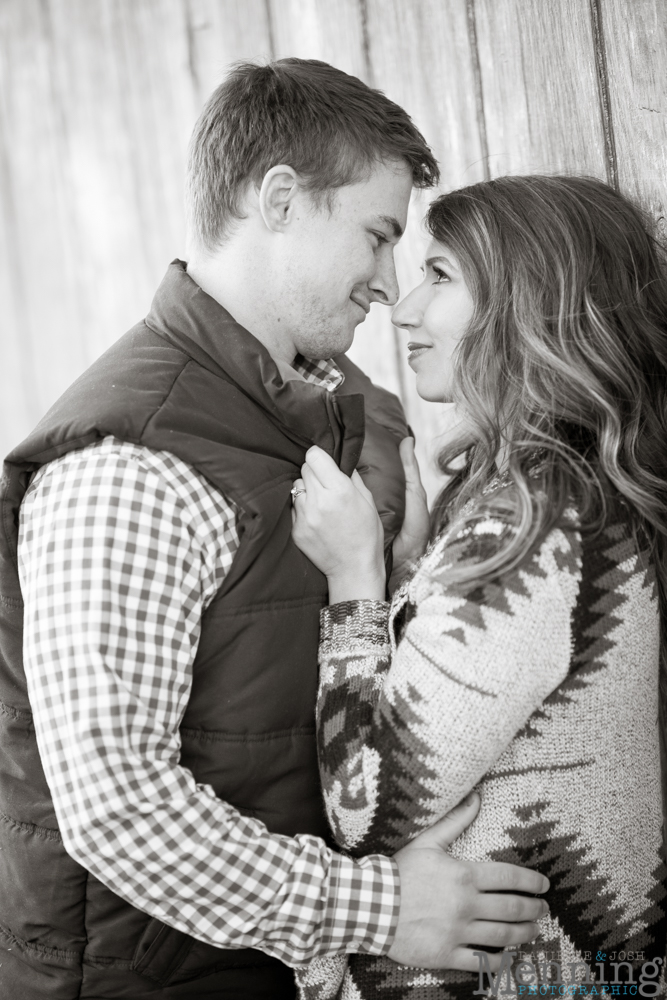 When the answer to the question "Can we go in the barn?" is "Yes". . . and then the barn looks like this. . . and you just so happen to have your handy dandy fog in a can + your off-camera flashes with gels- this happens!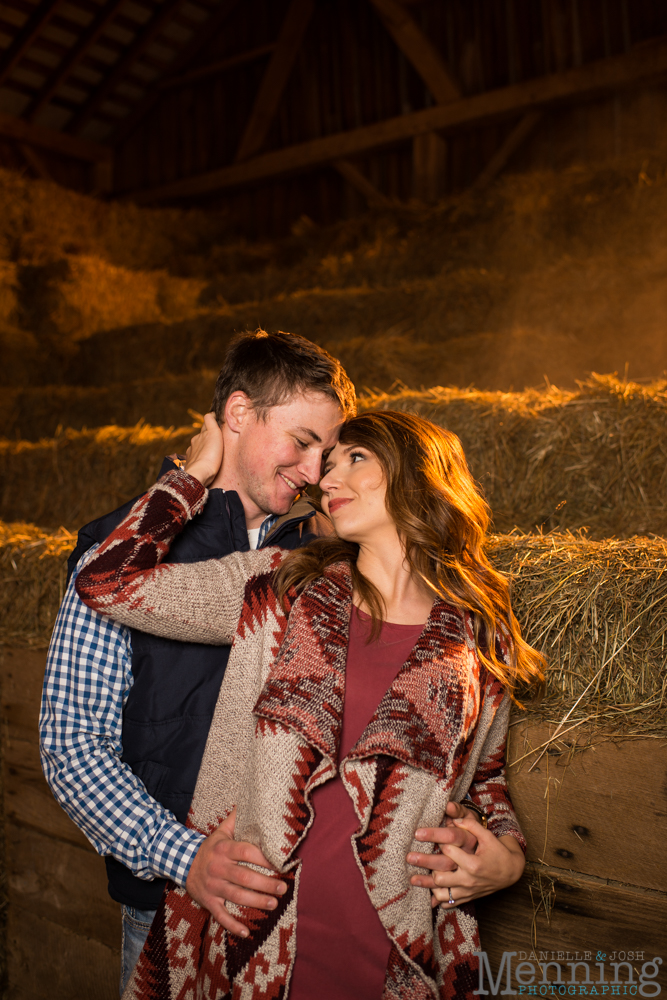 Our friends Joe & Kathleen are awesome wedding photographers & filmmakers in Knoxville, TN & they came up with this product called Atmosphere Aerosol. That's our secret behind our foggy shots like this. Kathleen & Joe are seriously the sweetest & are so talented so you should definitely follow them on Instagram! They inspire us often!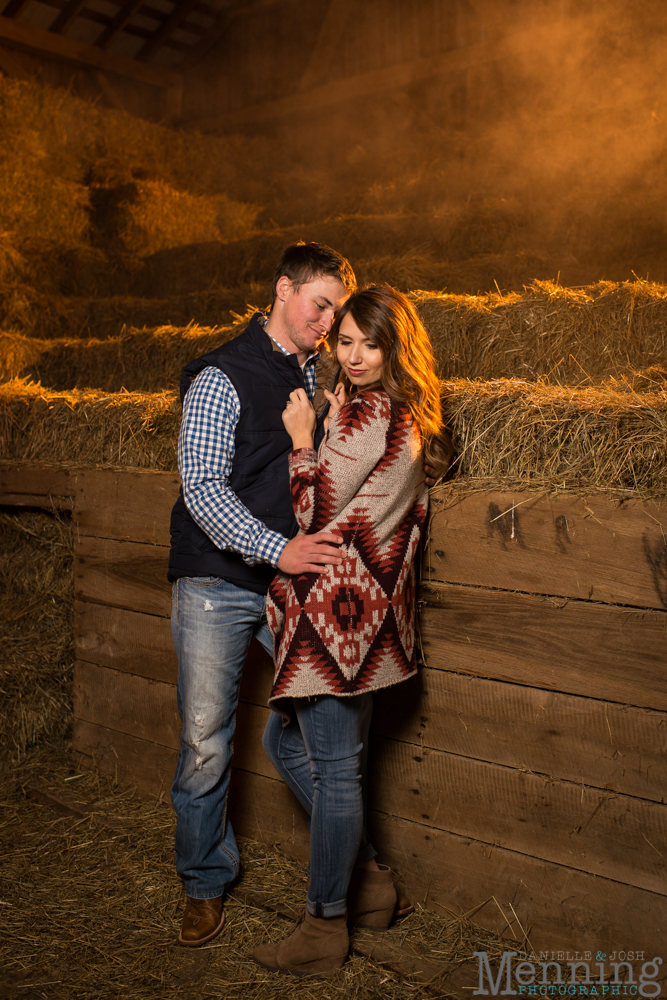 But I digress! I know you want to hear their proposal story! They both knew they were going to get married. Their family members & friends knew they were going to get married. It was one of those situations when the only question was "When?" One day Adam decided it was definitely time. He took Erin golfing, which was a new hobby for them as a couple. They had a fun time, but by the 18th, Erin was feeling ready to be finished. Imagine her surprise & utter amazement when Adam got down on one knee and asked her to be his wife for the rest of their lives. And then another surprise- their family members had all been watching from nearby & got to celebrate in the exciting and life-changing moment with them. And her ring is stunning!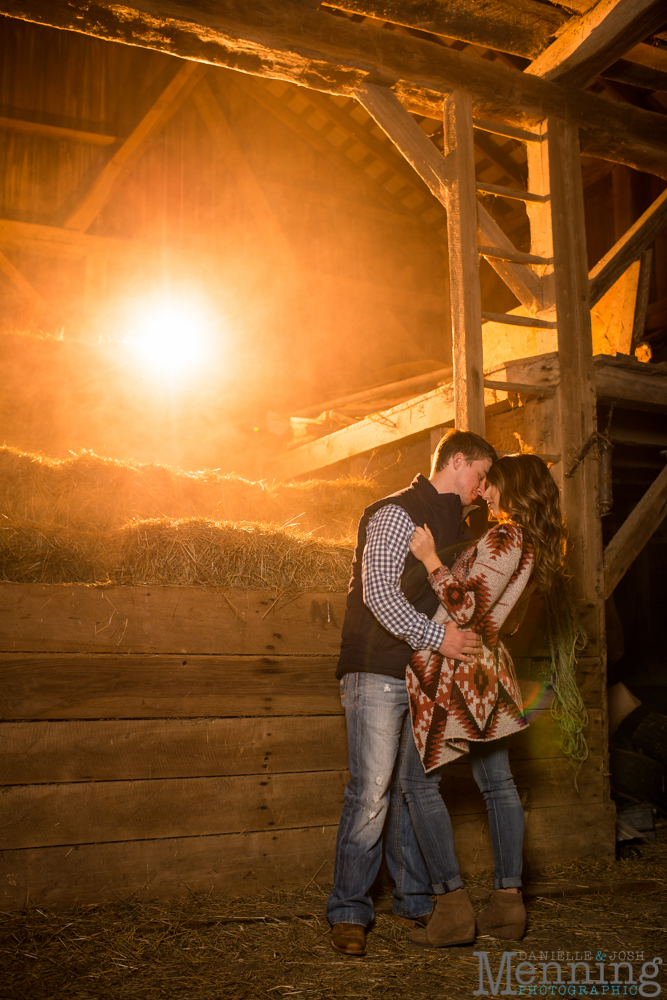 We're so thankful for fun couples like Erin & Adam who are so in love. We know their wedding day will be amazing & we're very excited to photograph the beautiful moments!
To our lovely blog readers: we're glad you found us! Thanks for reading! We're Josh & Danielle, and we're married wedding photographers in the Youngstown, Ohio area. We'd love to chat with you about your upcoming wedding! Contact us here.
If you enjoyed this Autumn country engagement session, you may also like:
West Virginia Engagement Session with Horses 
Columbiana County Engagement Session
In between blog posts, we'd love to hang out with you on Facebook & Instagram!