Mill Creek Park has to be one of the best places in the world to take photos! We're not exaggerating! This place is a gem right here in good old Youngstown & we think sometimes people write it off or take it for granted because they've grown up around it, but it truly is a stunningly beautiful place full of nature's eye candy! When we get to photograph engagement sessions in Mill Creek Park, we always enjoy ourselves & Nicole and Ryan's engagement session was full of dreamy light & gorgeous Fall colors! Nicole & Ryan crushed on each other since middle school! Isn't that sweet?! They went to neighboring schools & started officially dating their junior year of high school. They looked amazing for their engagement session & we're looking forward to their wedding.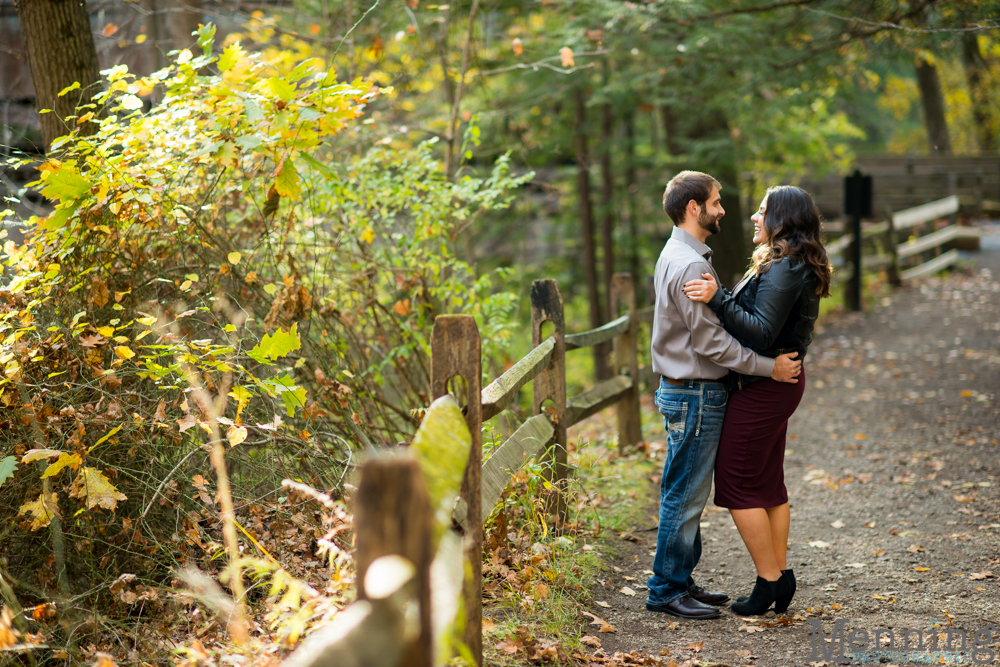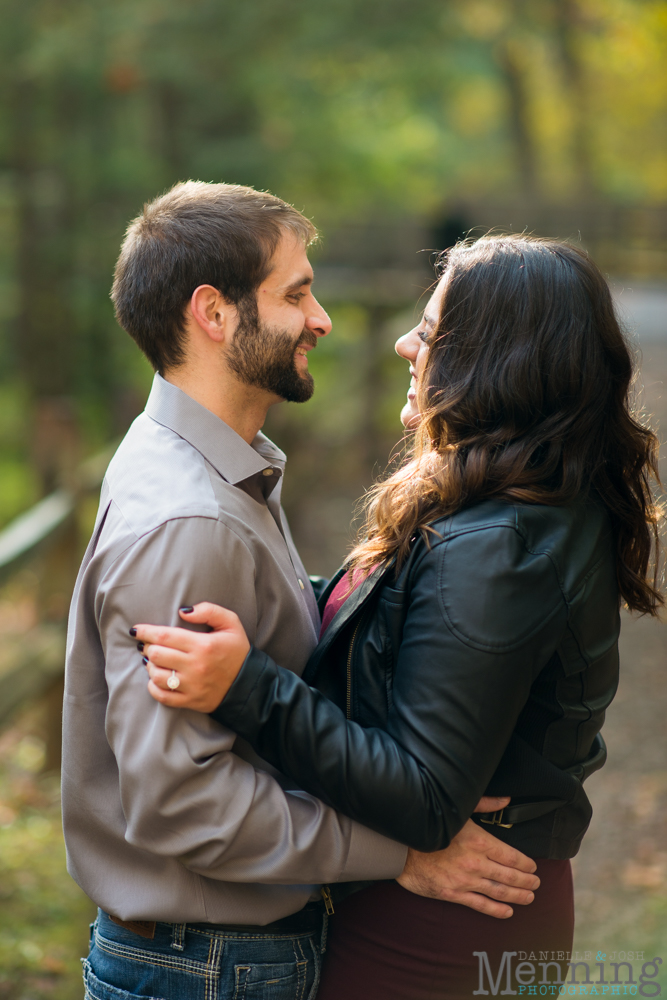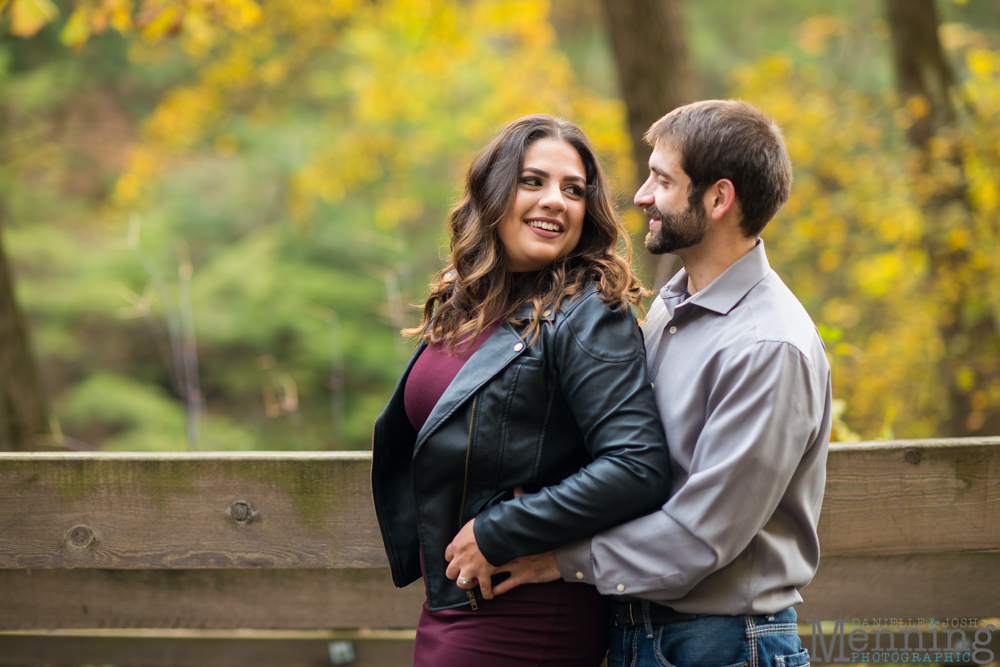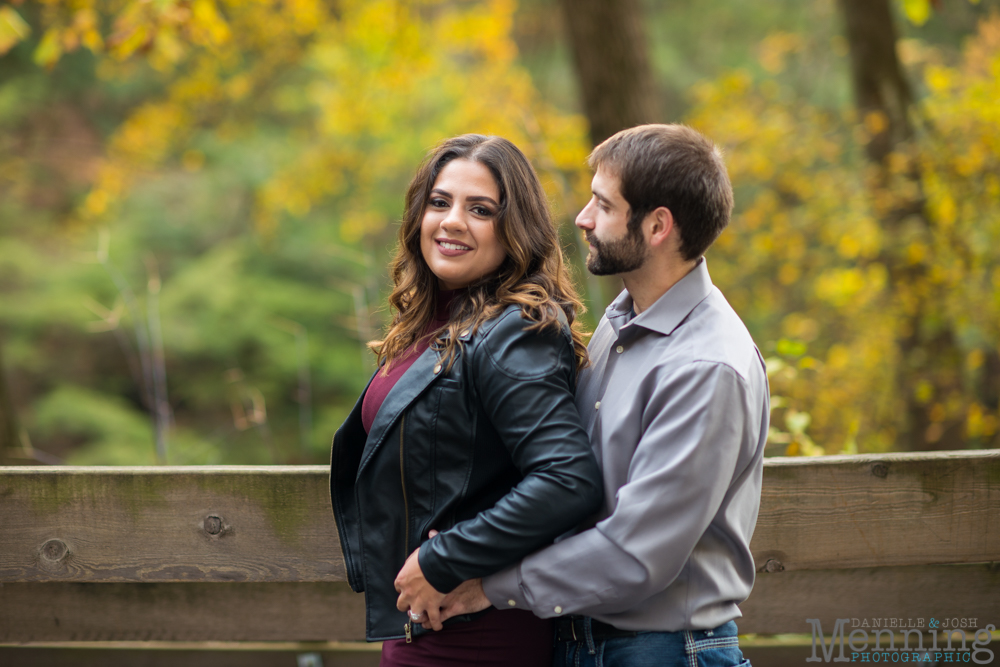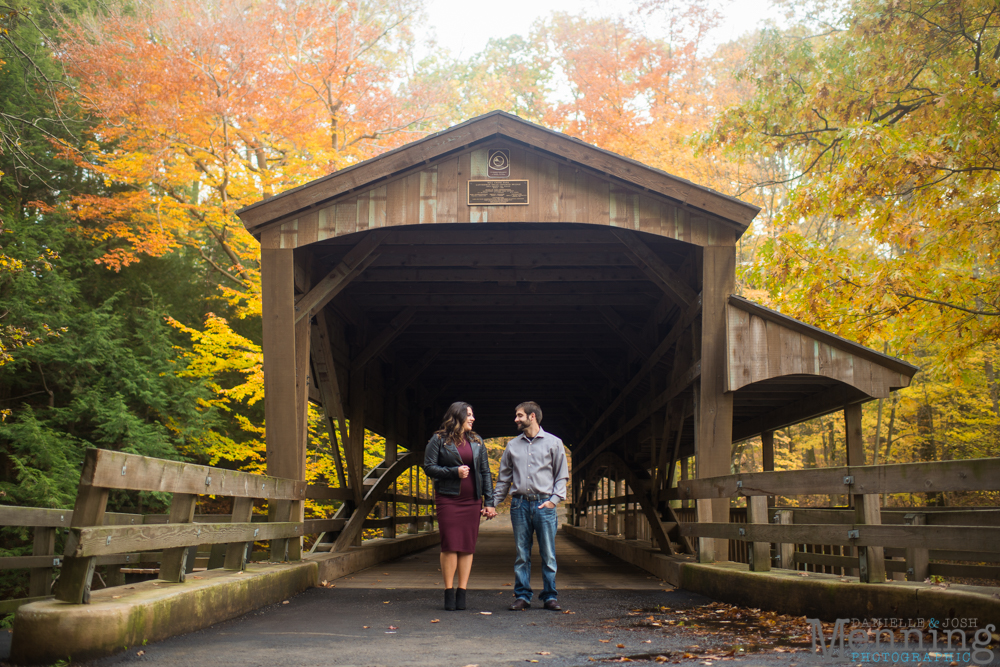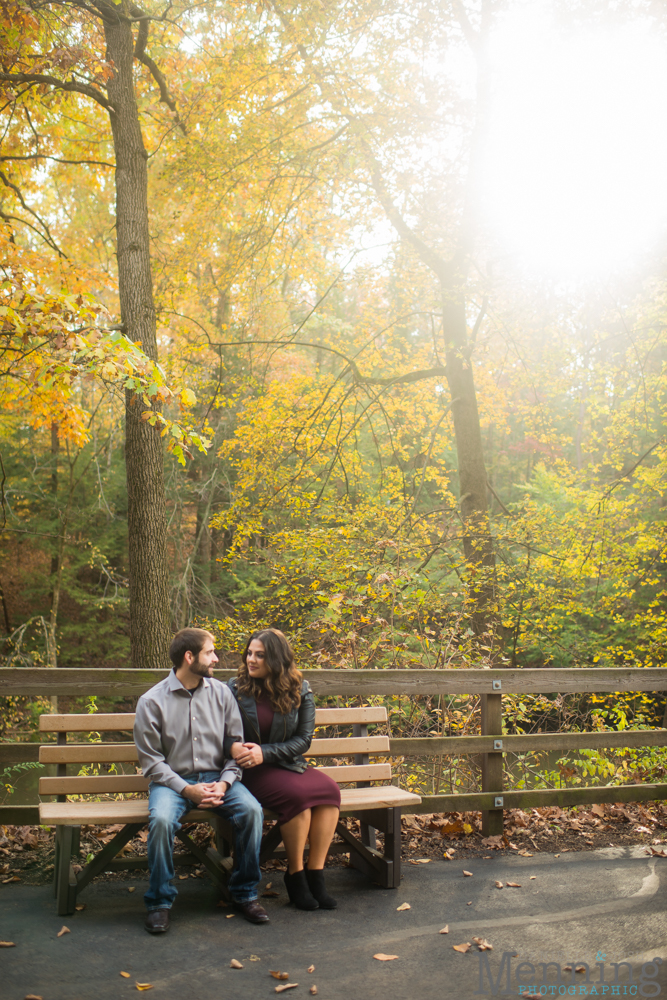 How cute is this? Just adorable.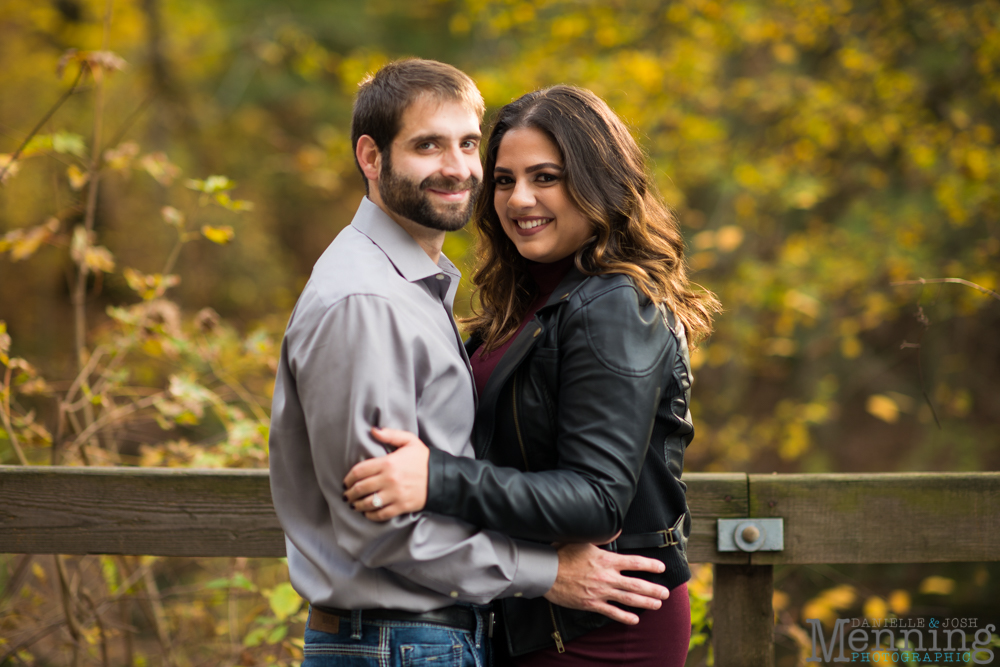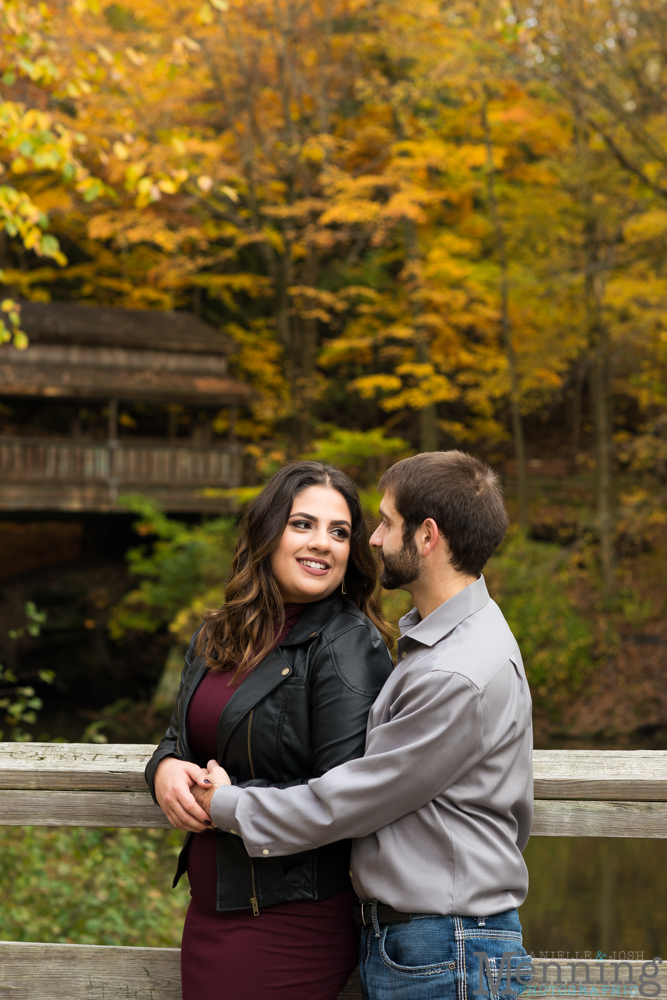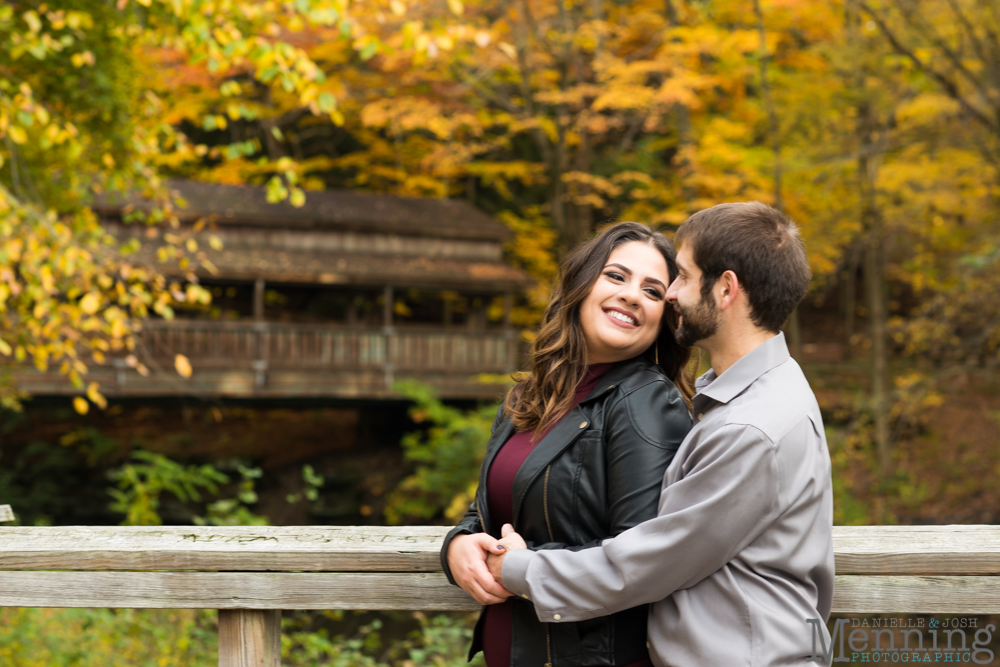 Doesn't the Fall foliage just make this look like a postcard for a lovely Autumn camping destination? Mill Creek Park, we love you!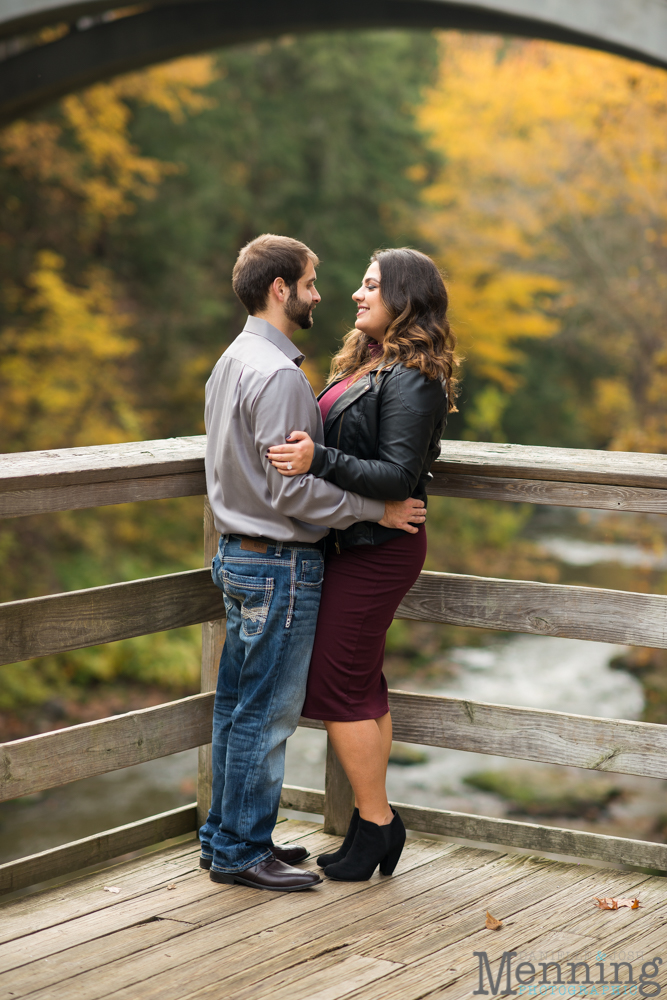 Okay. . . it helps Nicole is gorgeous & so happy & has a cute outfit & shoes.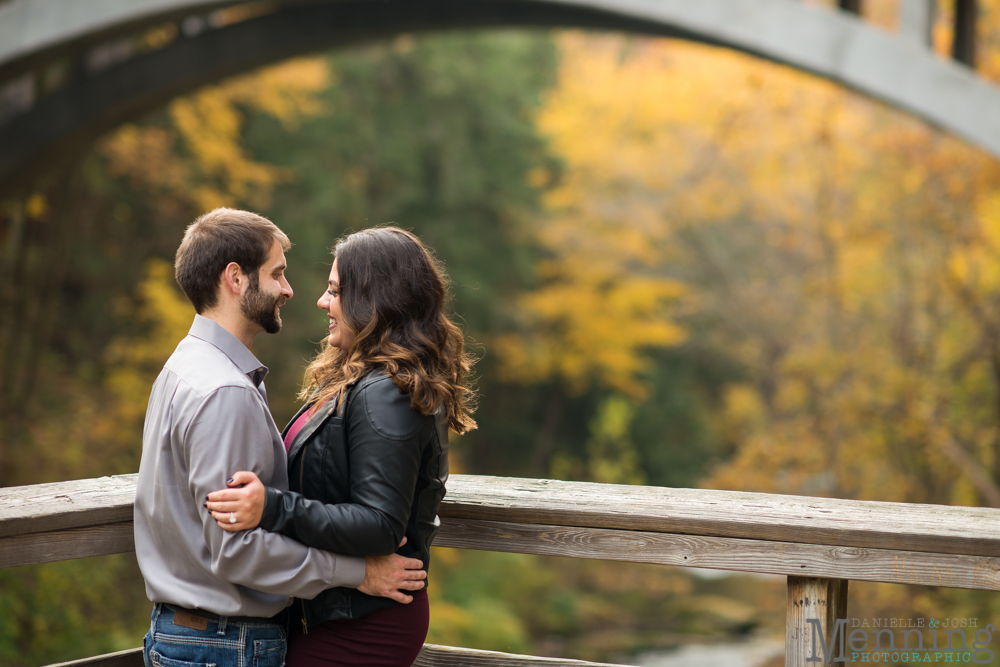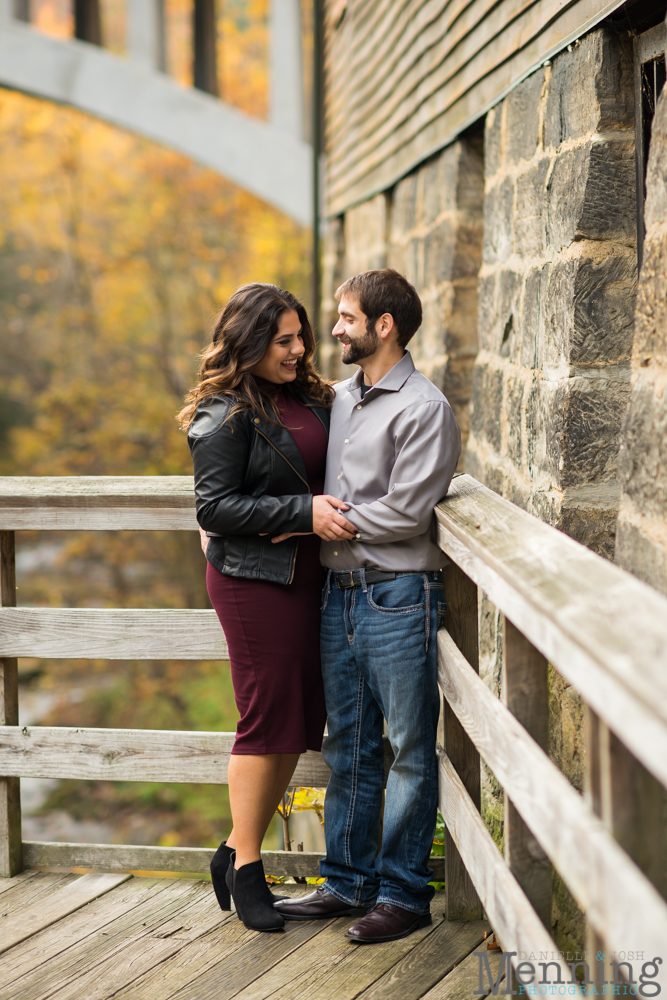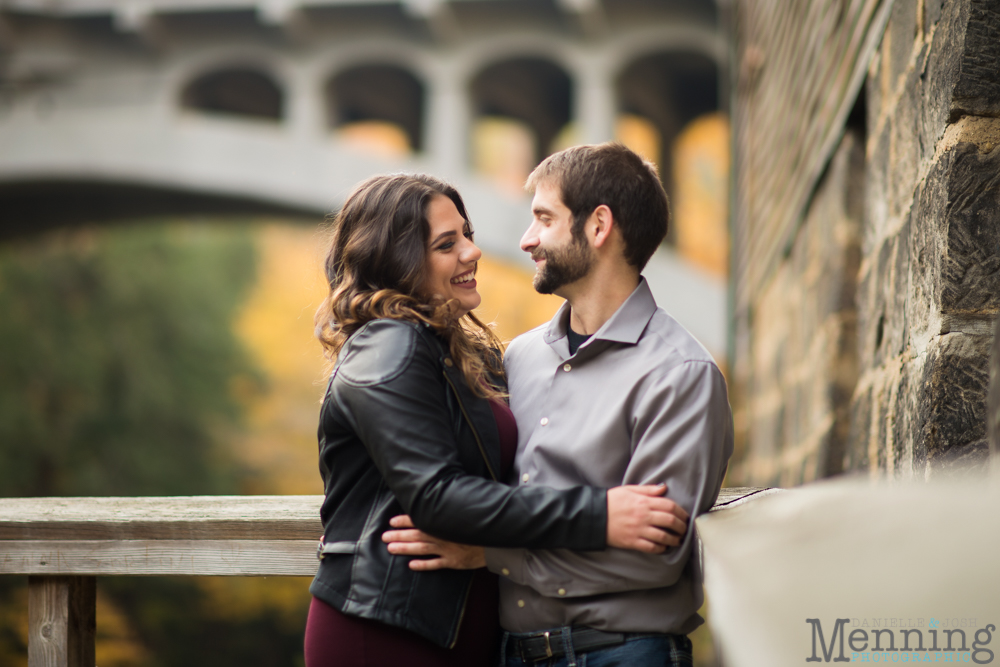 We love hanging out with happy couples!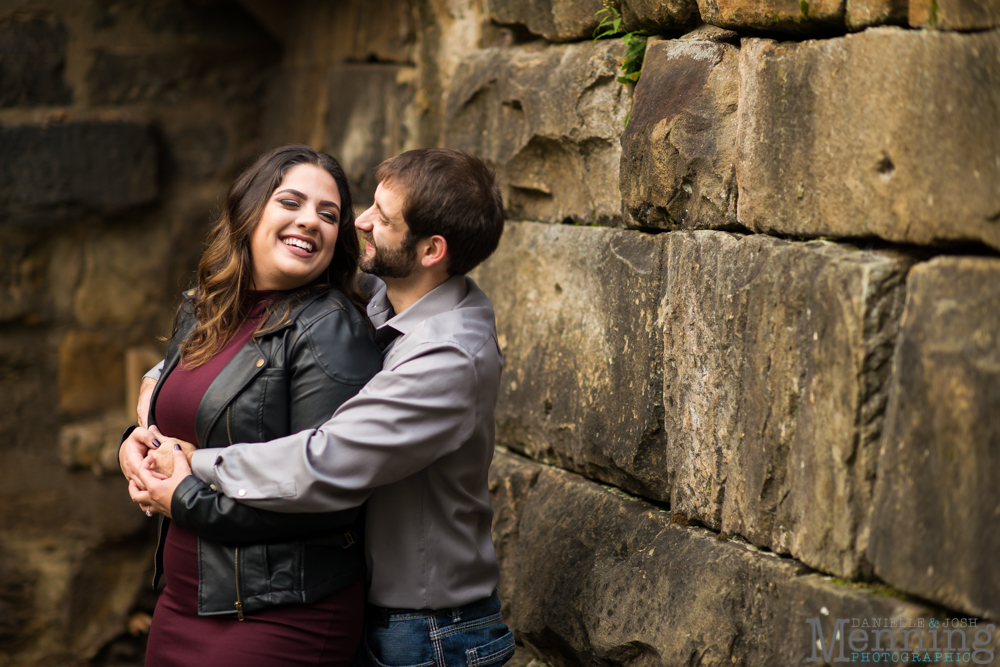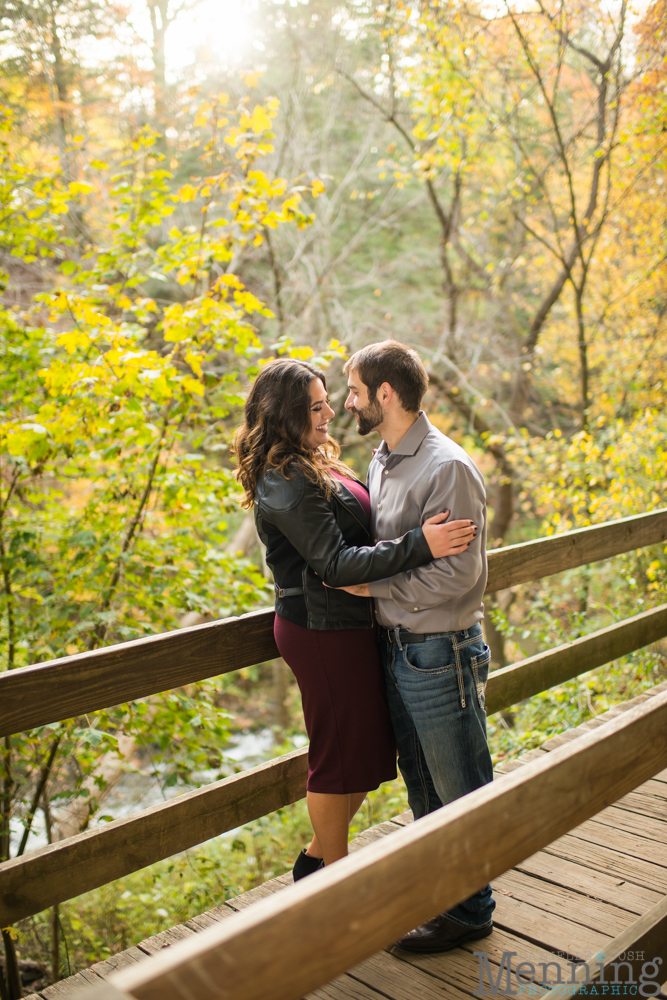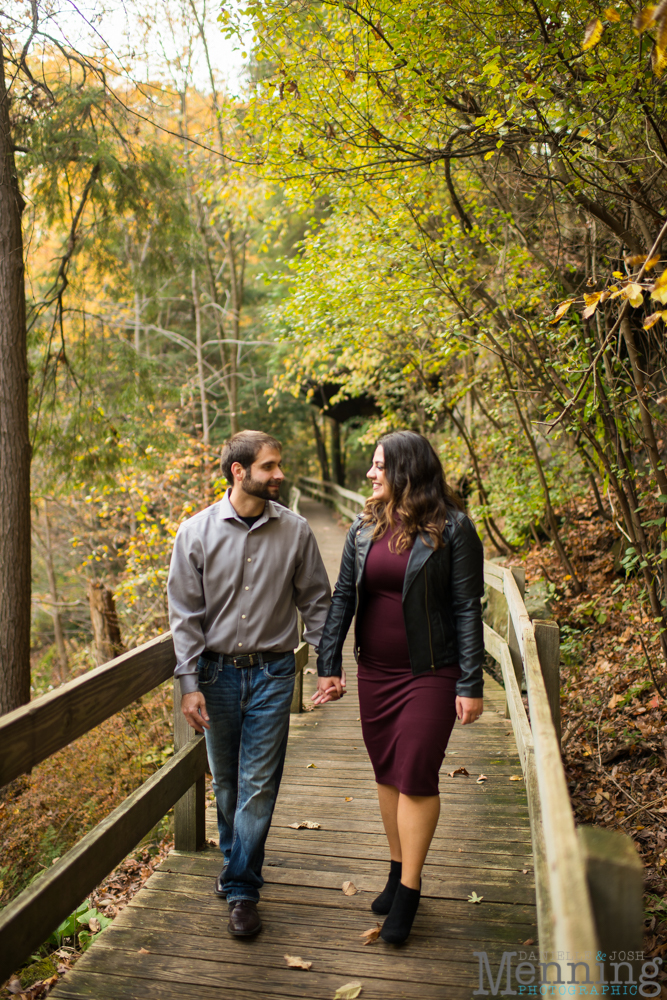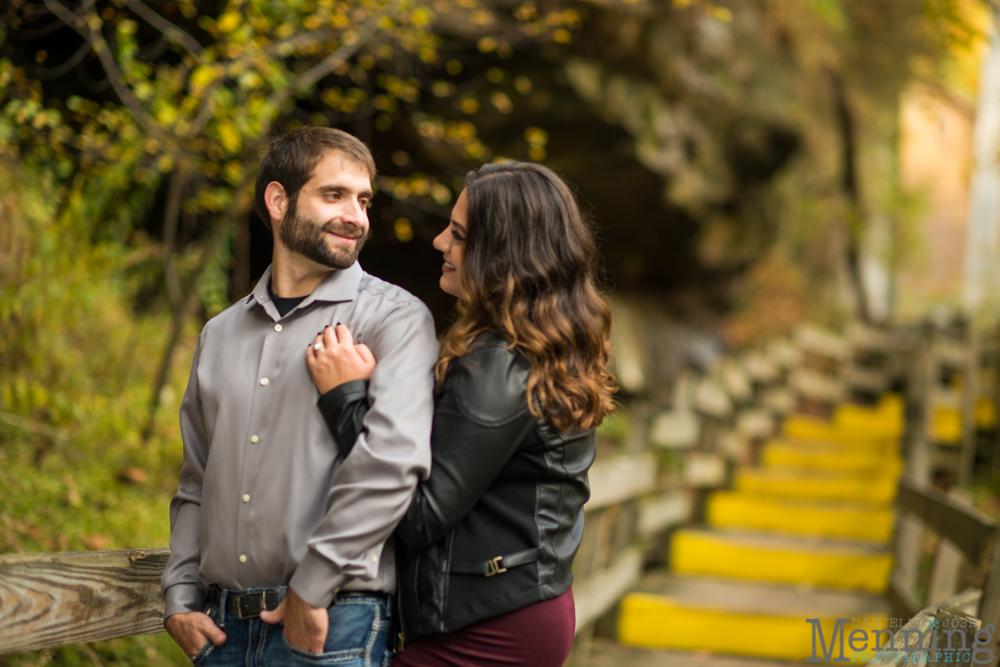 So you may be wondering how he proposed. Nicole & Ryan got to go on vacation together to Punta Cana. Ryan asked her parents a couple of weeks before they left for permission to propose to their daughter & her mom somehow kept it a secret. Their first night on vacation, they took a walk on the beach & Ryan proposed so they got to enjoy being engaged throughout their entire trip! That makes me want to go to the beach!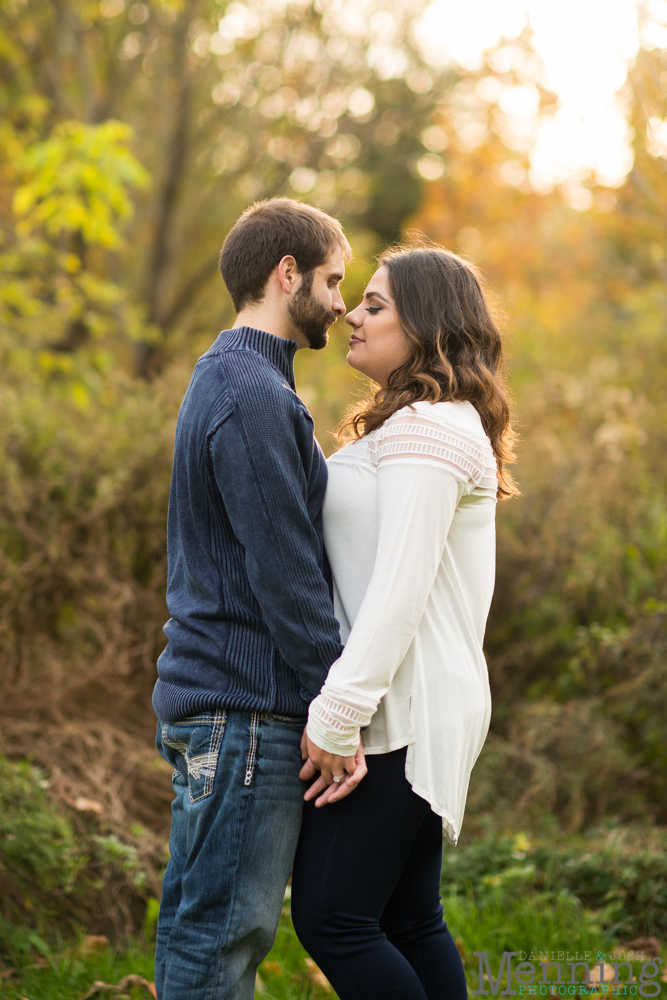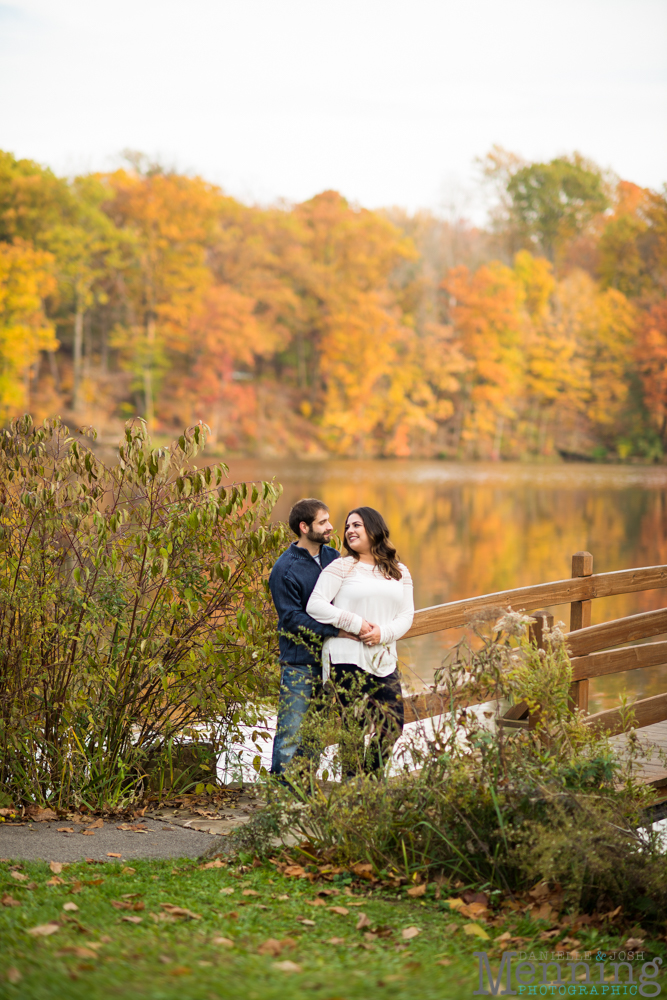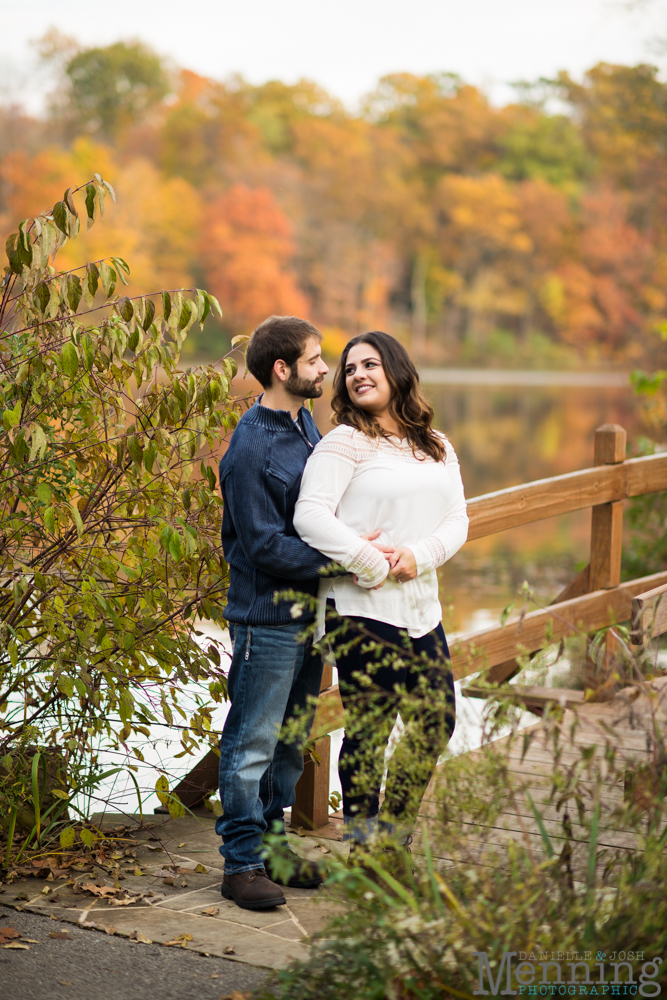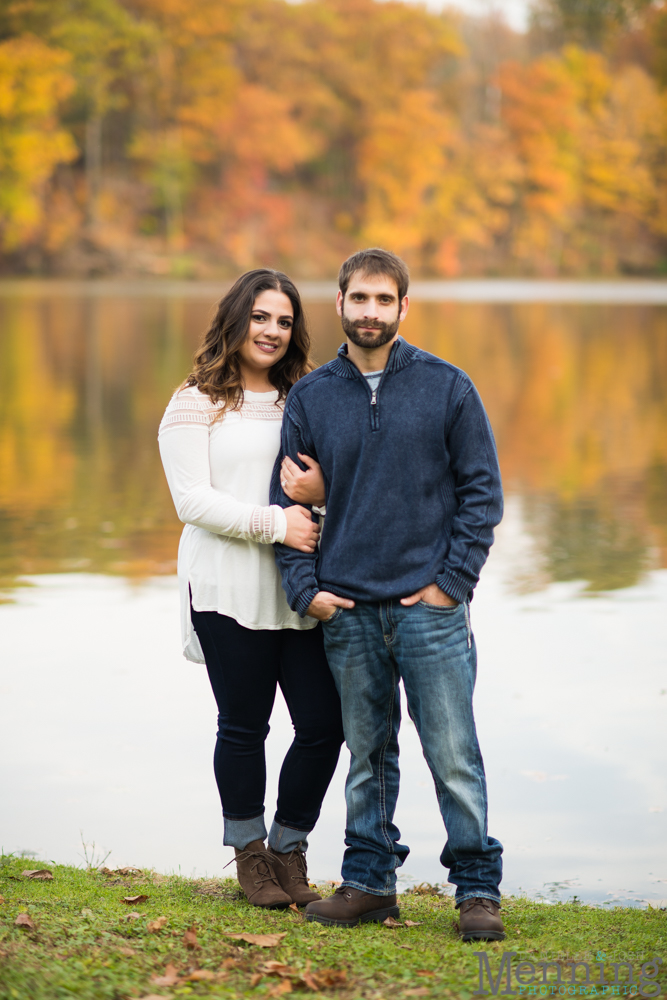 Nicole again with the cute shoes!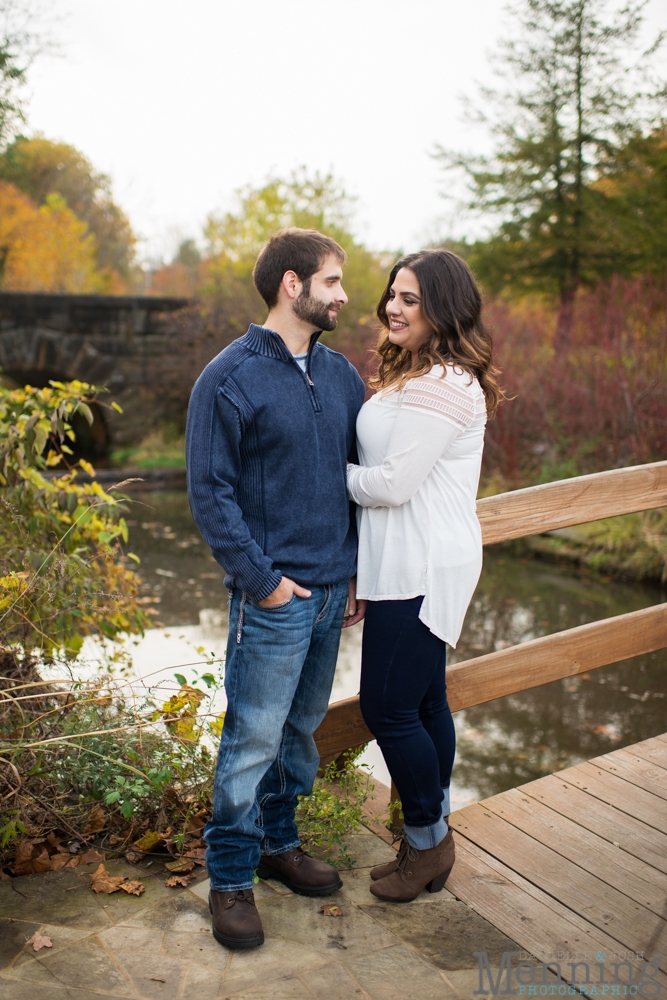 This is a serious favorite! It needs to be a huge print so they can see how awesome & in love they are every day on their walls!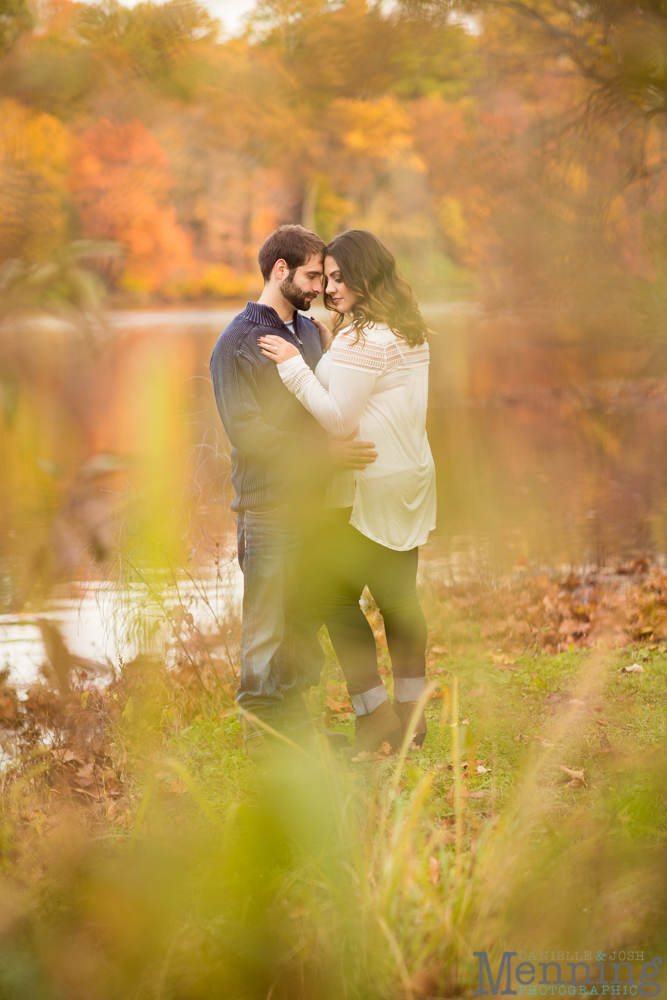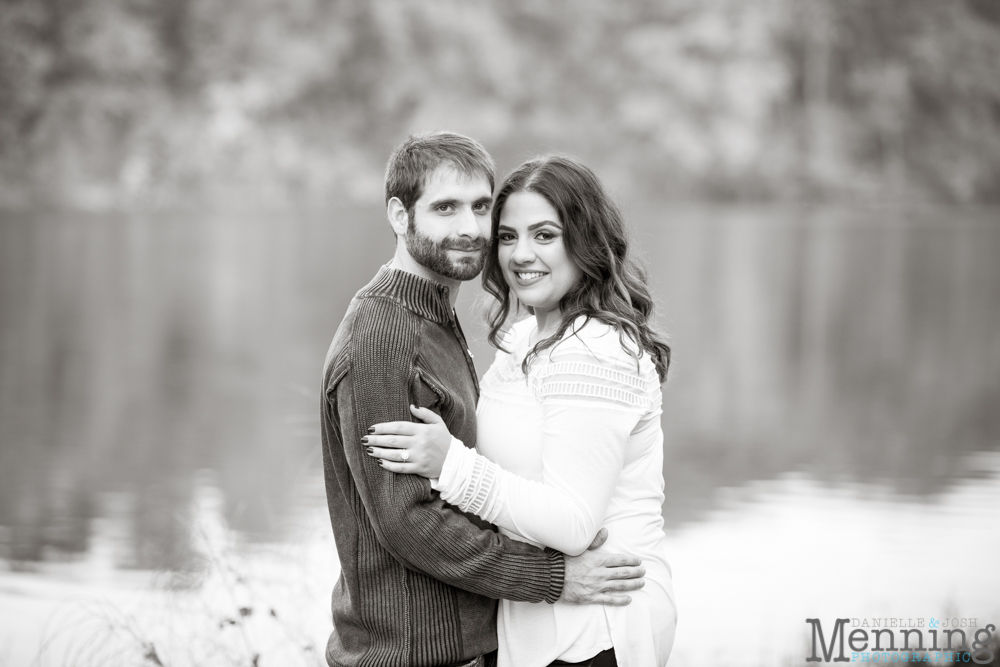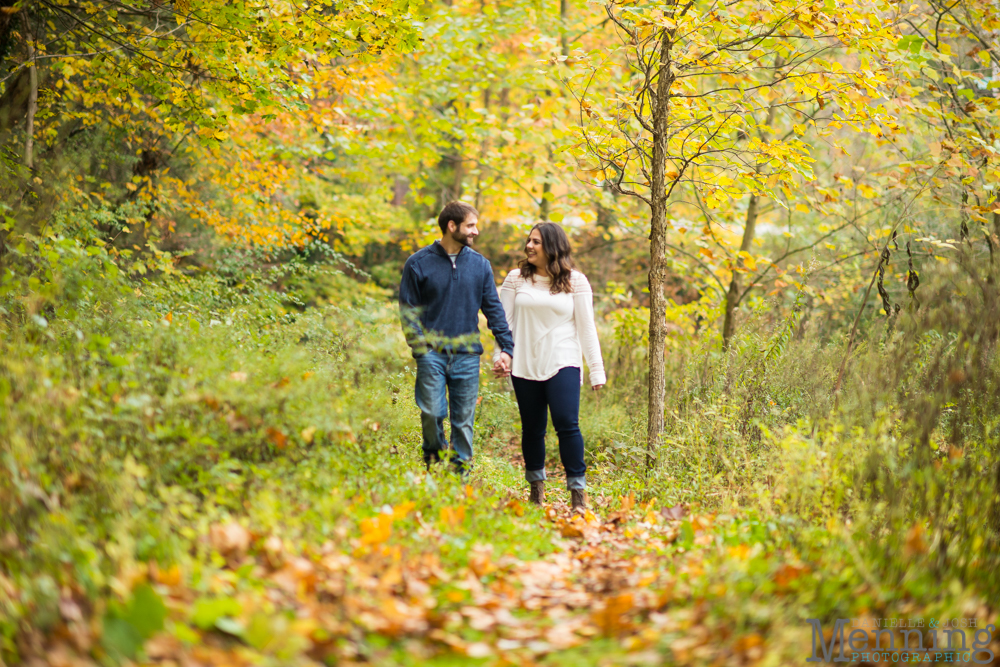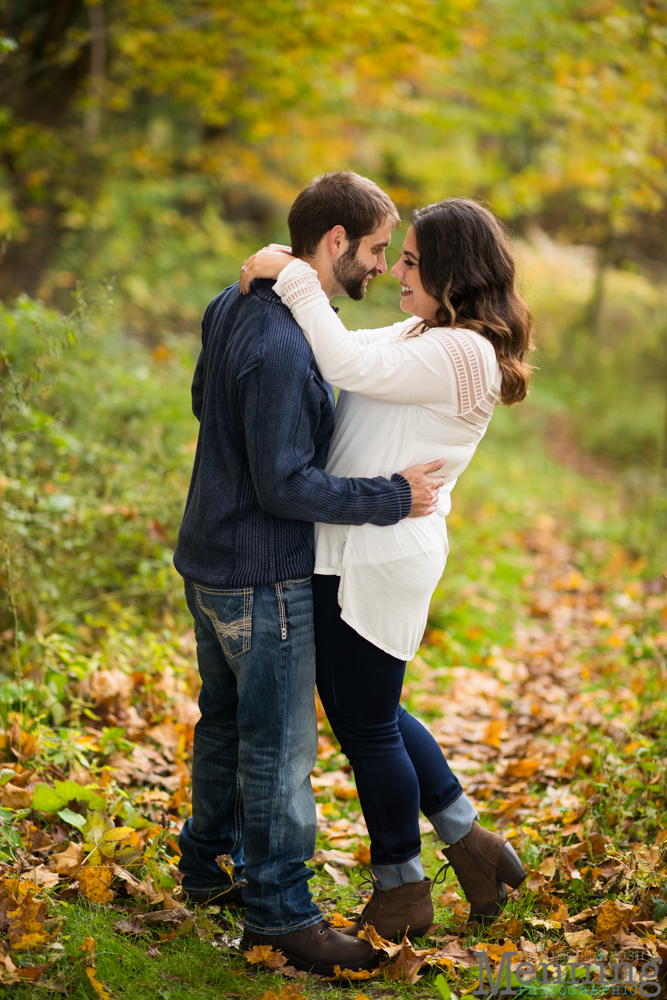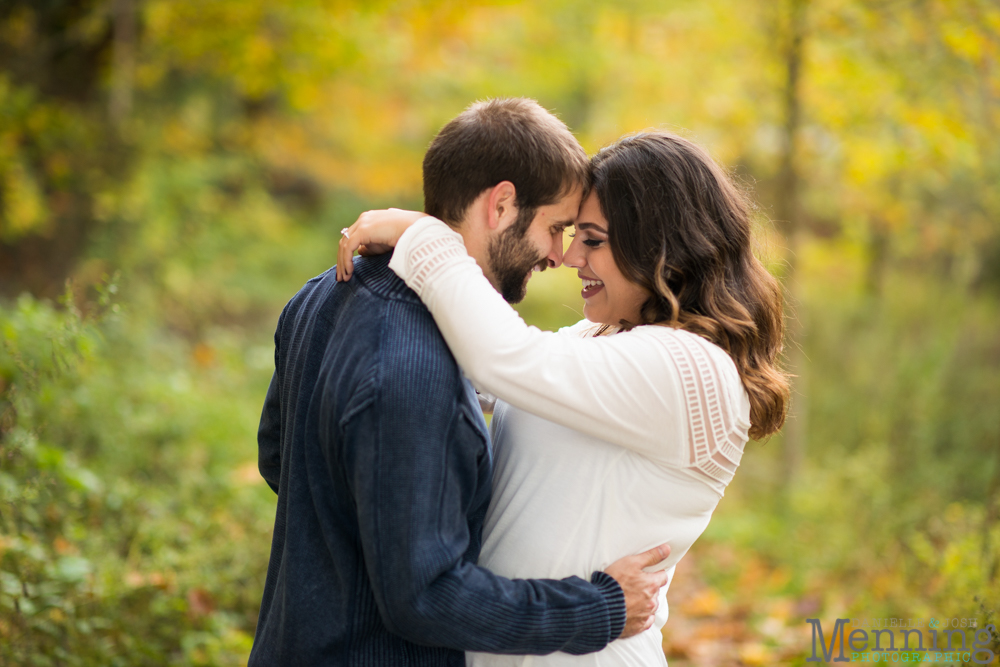 Ahhh! What a precious Fall engagement session! We can't even tell you how much we love shooting e-sessions! Getting to know the couples whose weddings we'll be photographing & sharing lots of laughs is definitely one of our favorite things!
We appreciate you stopping by our blog! We'd love to share some other blogs you may enjoy:
Kayla & Matt's Engagement Session
You can also follow along with silliness & behind the scenes of our wedding photography fun here:
Instagram | Facebook | Twitter | Pinterest | Google +