This blog post has been in the works for a couple of weeks. There are so many beautiful portraits from our 2016 weddings that it was difficult to choose favorites & we're so thankful for all of the lovely people in them! Our Year in Review series showcases our favorite photos from the previous year of photographing weddings, and bride & groom portraits are our absolute favorite photos from any wedding day so this post is the best of the best in our hearts. As Youngstown wedding photographers, we photograph most of our weddings in the Youngstown area. We're both Ohio kids born & raised and we love the natural beauty of our surroundings here! It's a pleasure to be able to showcase the Midwest's lush greenery in the Summer, the vibrant and breathtaking foliage in the Fall, the beautiful blanketing of snow in the Winter, and the colorful blooms in the Spring in our clients' wedding photographs. What we love most about bride & groom portrait time, though, is that we get to allow the newlyweds to breathe in the fact that they're now married! Our goal is always that our brides & grooms can authentically live out their wedding day love story- the first day of their marriage- in front of our lenses so that their photos will be them in the moment & in love and that they can then look back at their photos two months after their wedding, two years after their wedding, or two decades after their wedding & remember exactly how they felt in those moments while reflecting on how much their love has grown since that day, too. We love sharing these exciting times with our couples!
Lisa & Scott got married on perhaps the most beautiful September day imaginable. That golden light!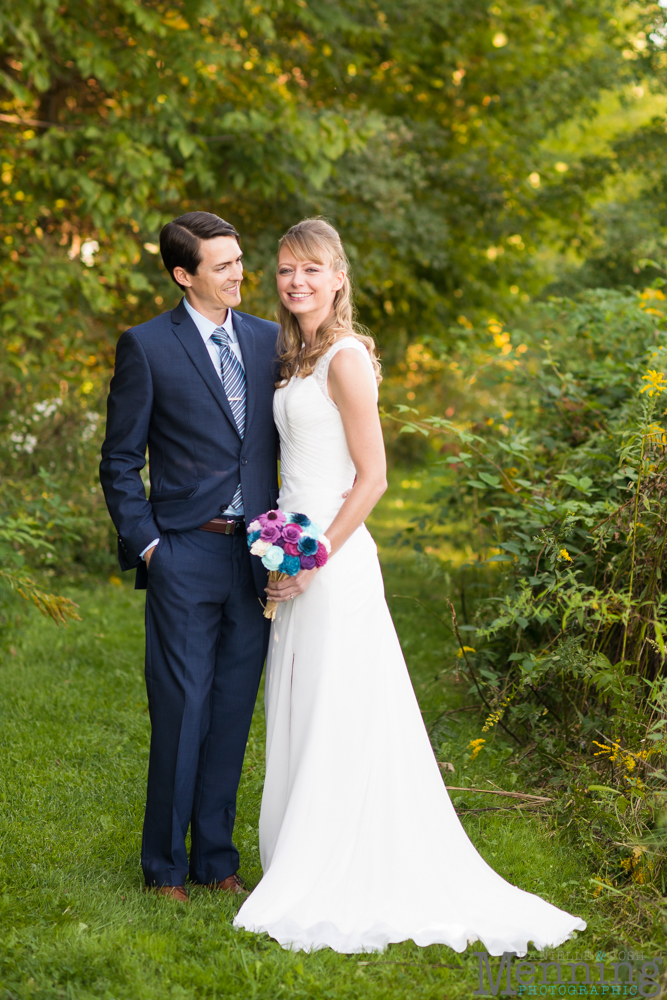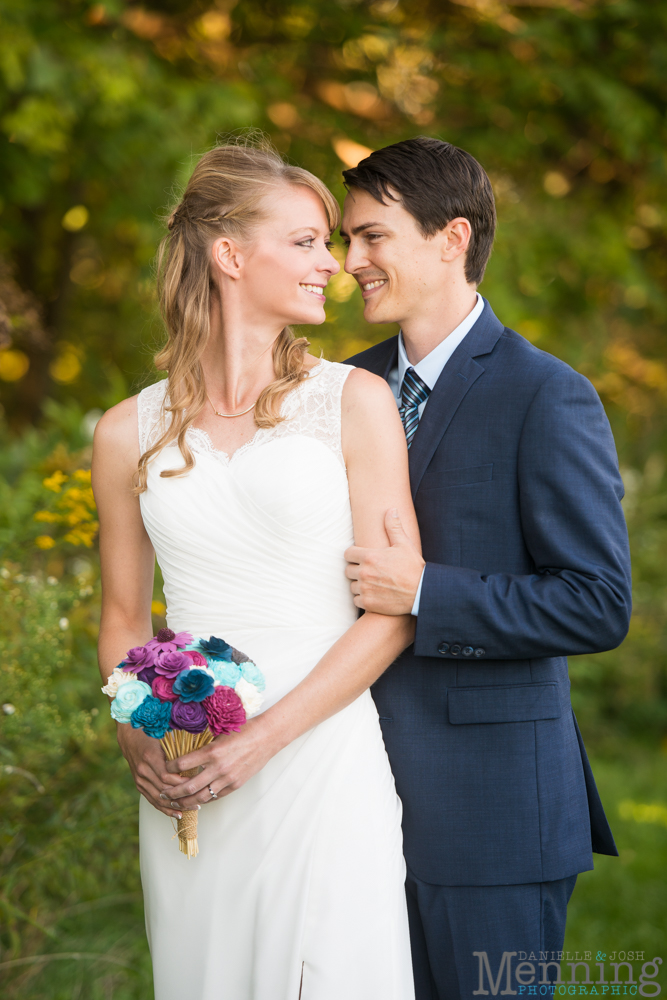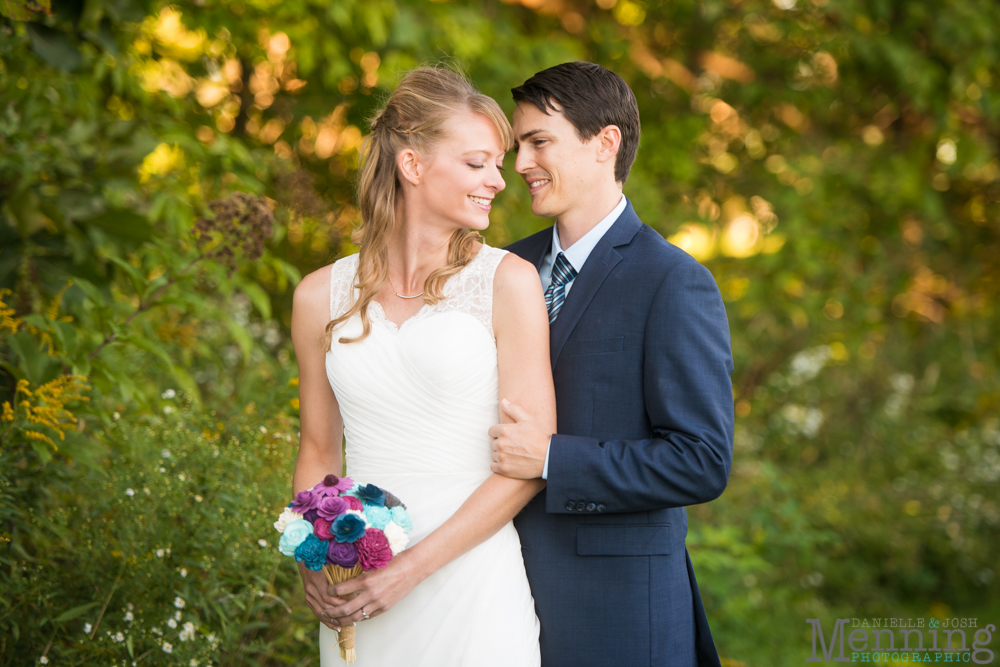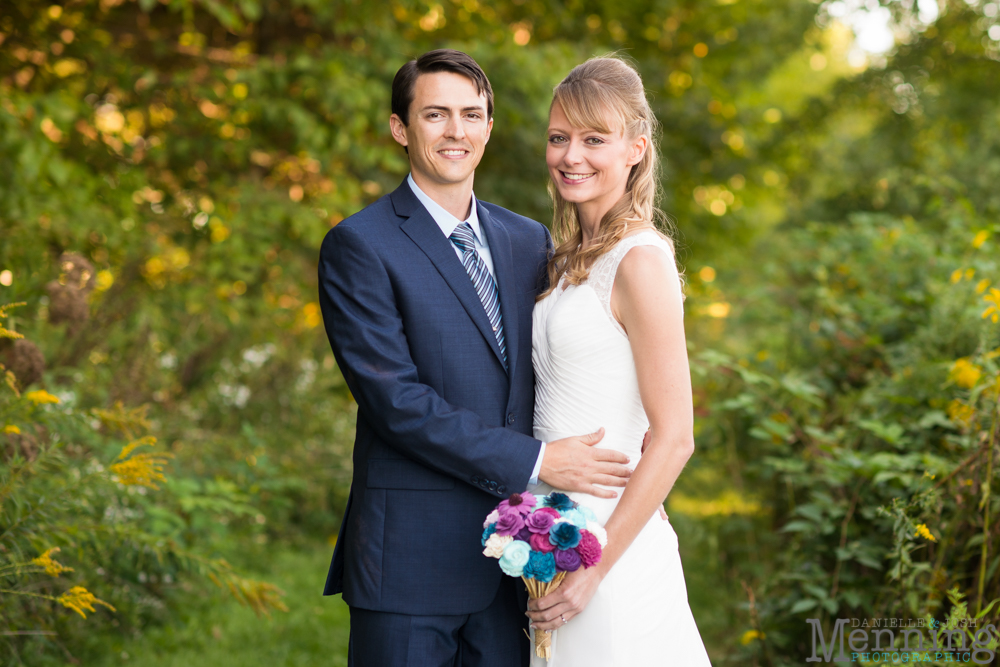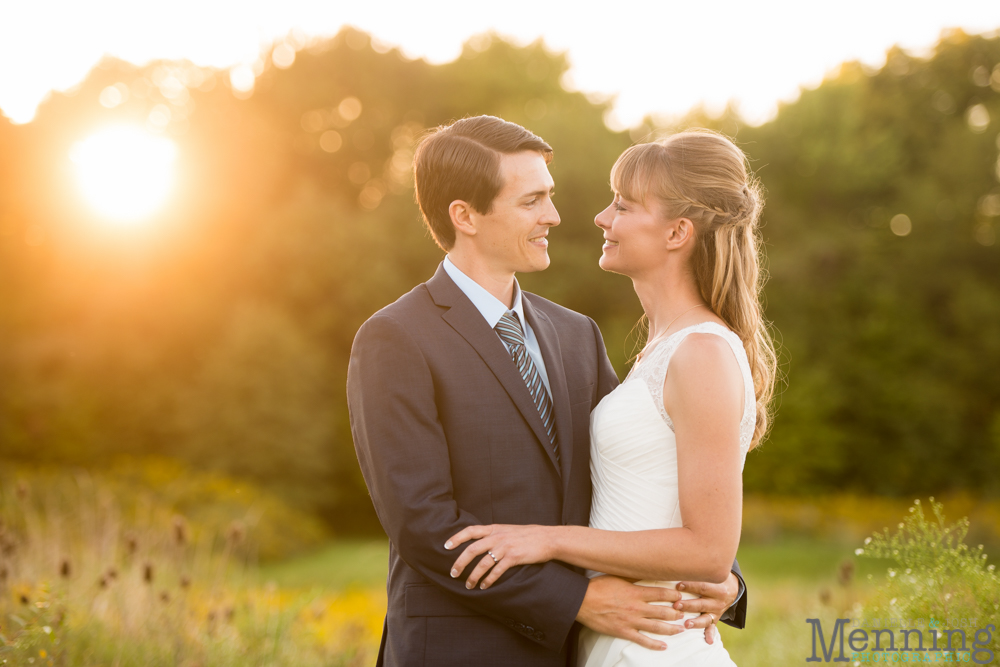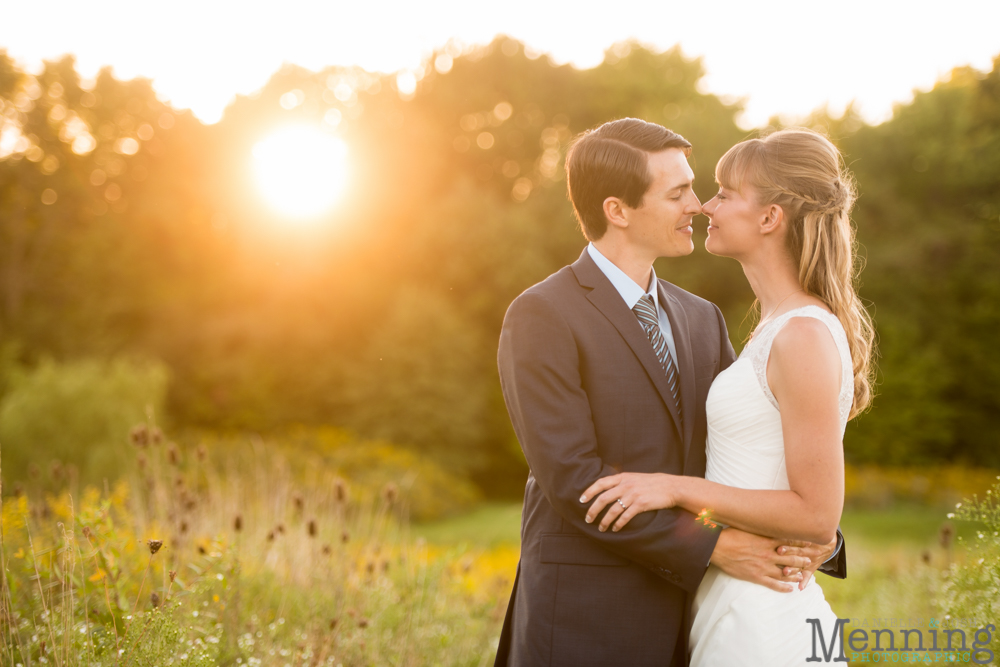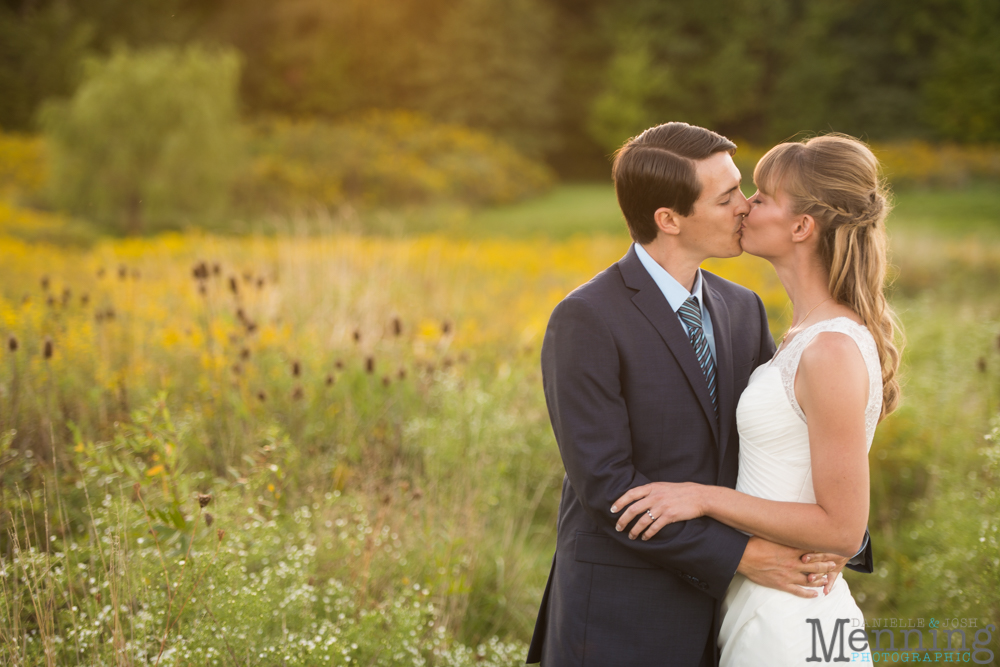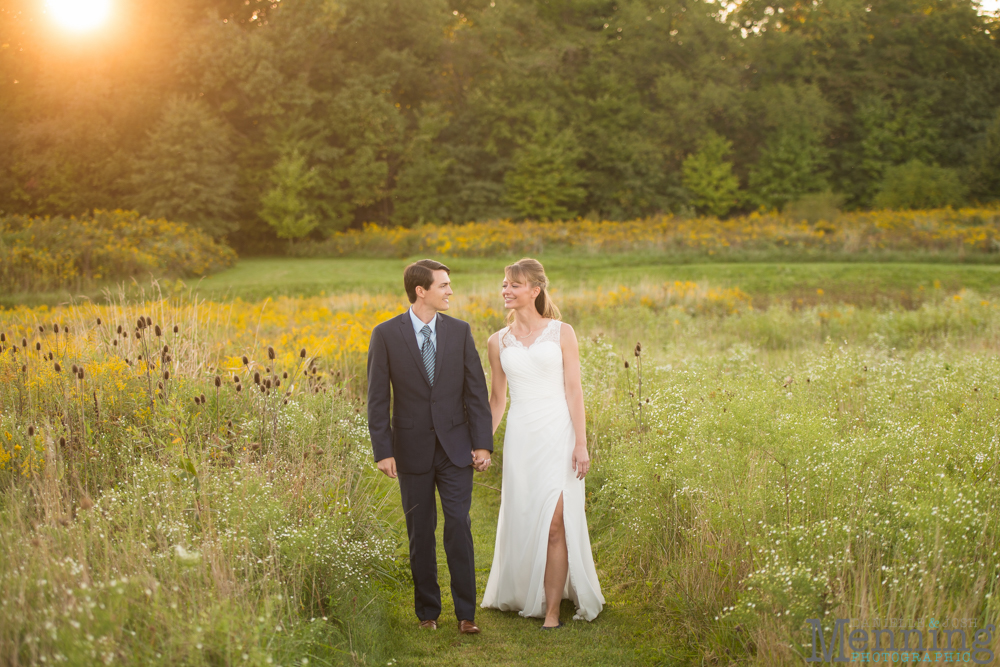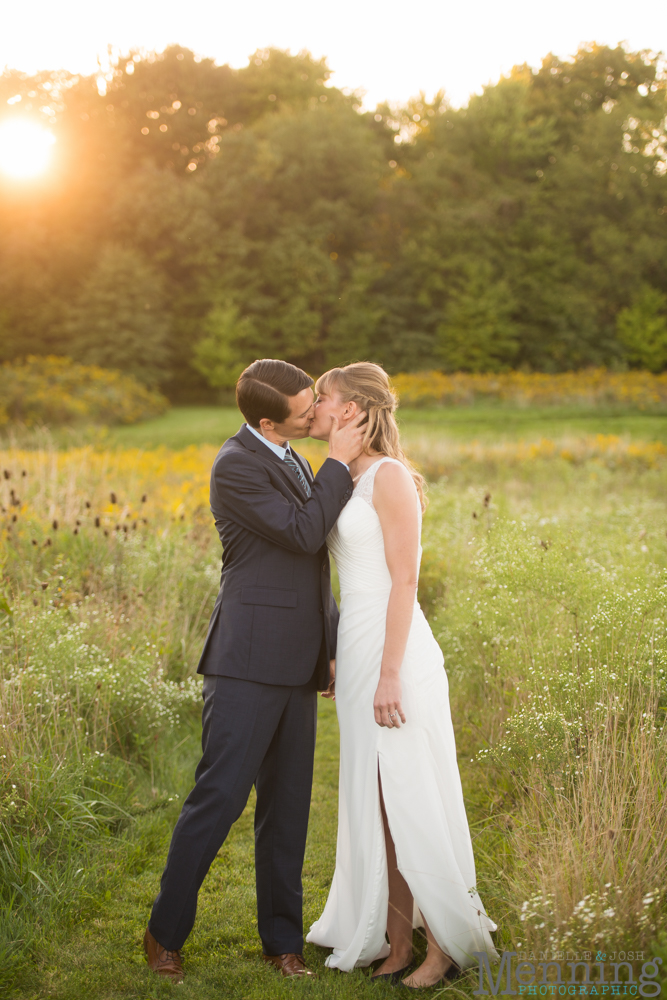 Isn't she gorgeous?! I'm biased since she's my little sister. . . but I think it's objective fact that she's stunning.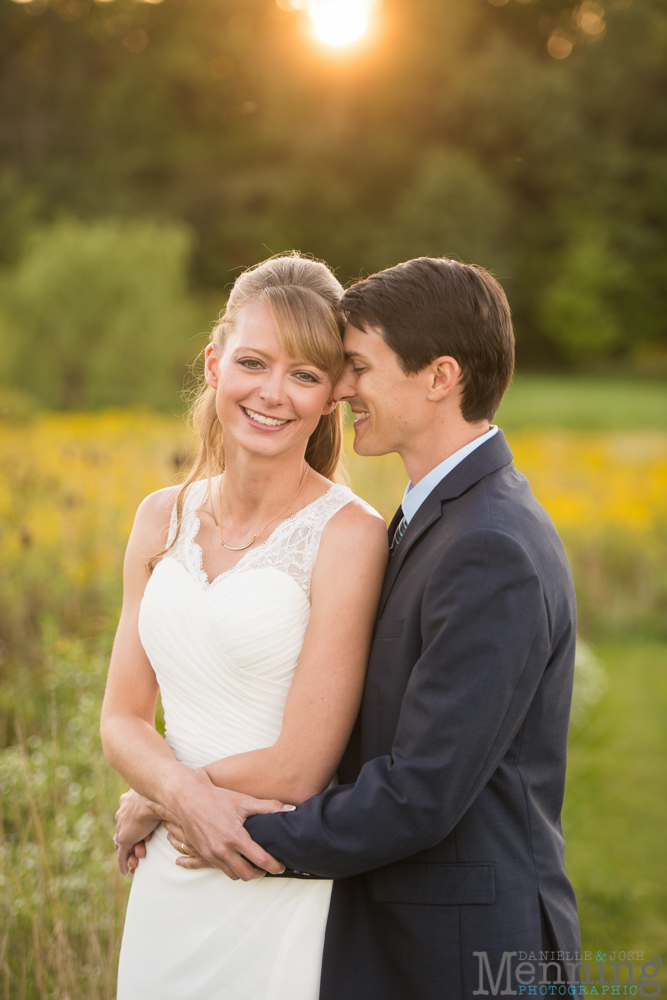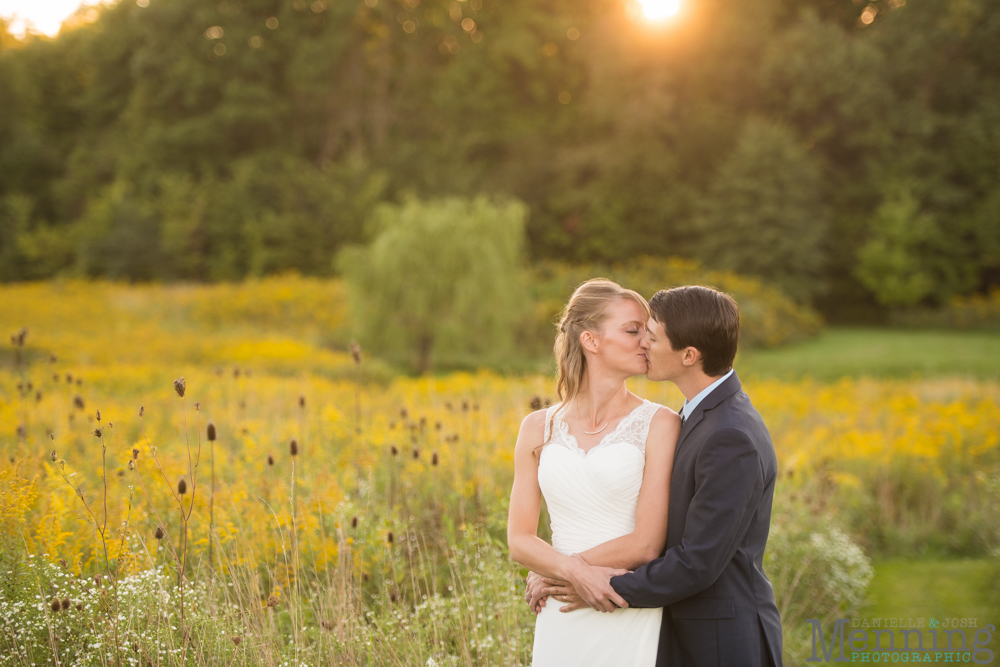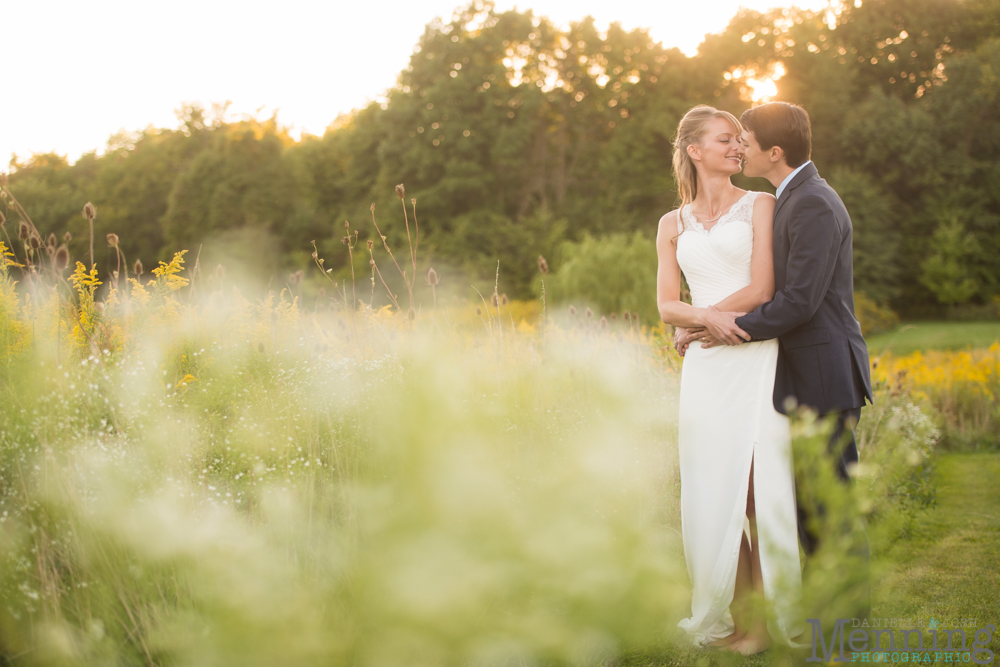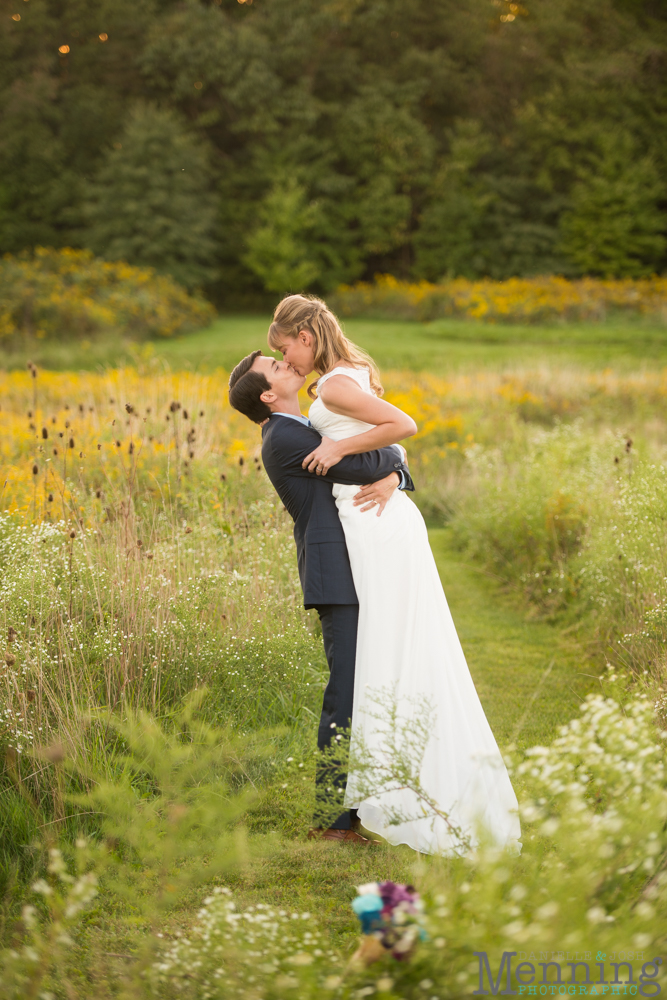 Rachael & Bryan's wedding day was classic & elegant & full of pearls. A black tie affair with beautiful portraits to match!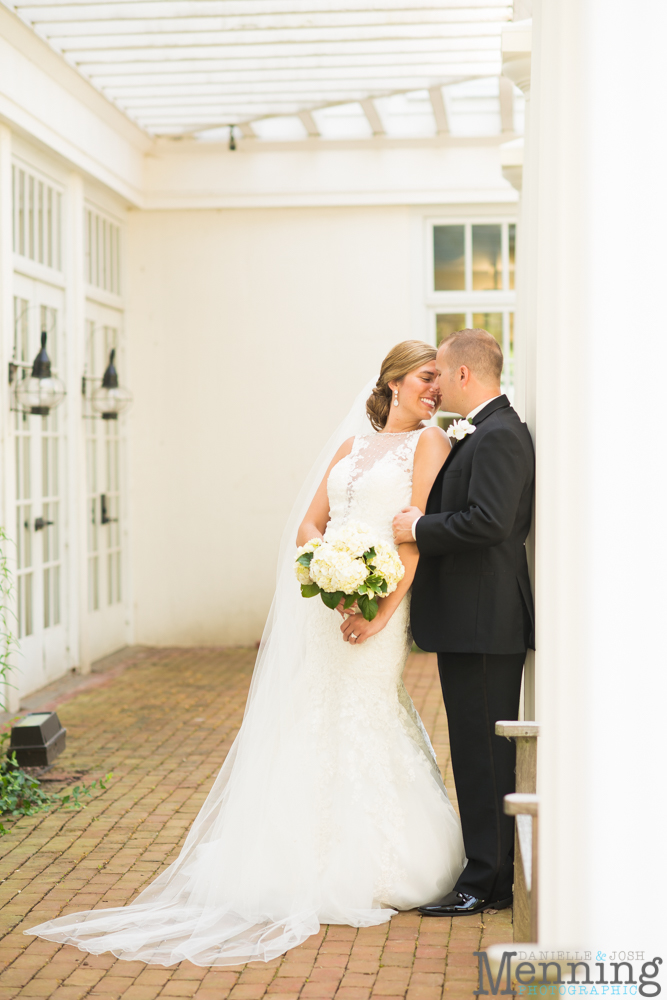 Laughter is always encouraged.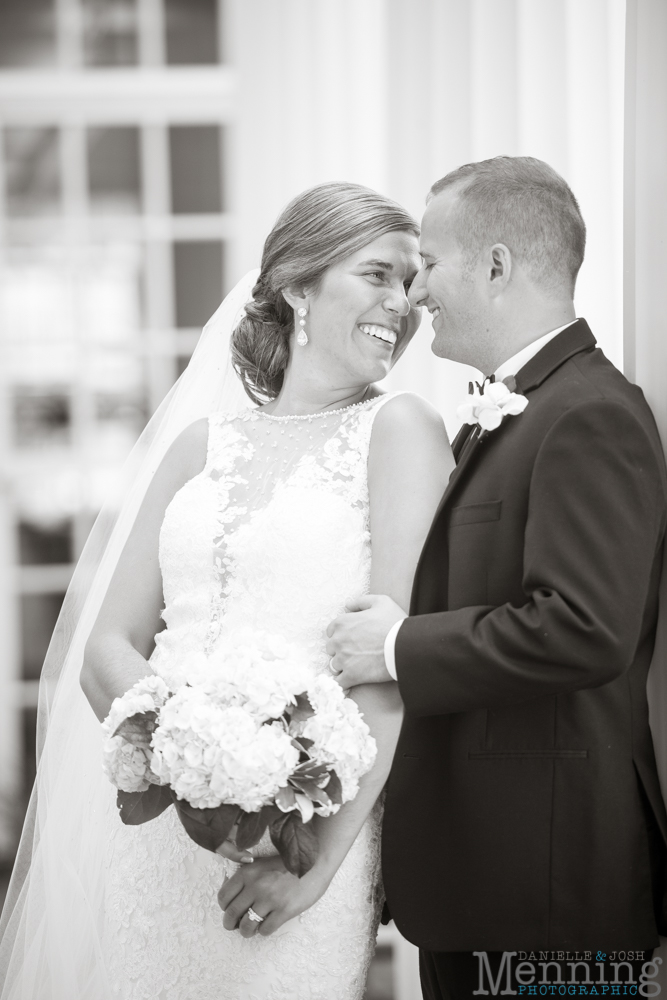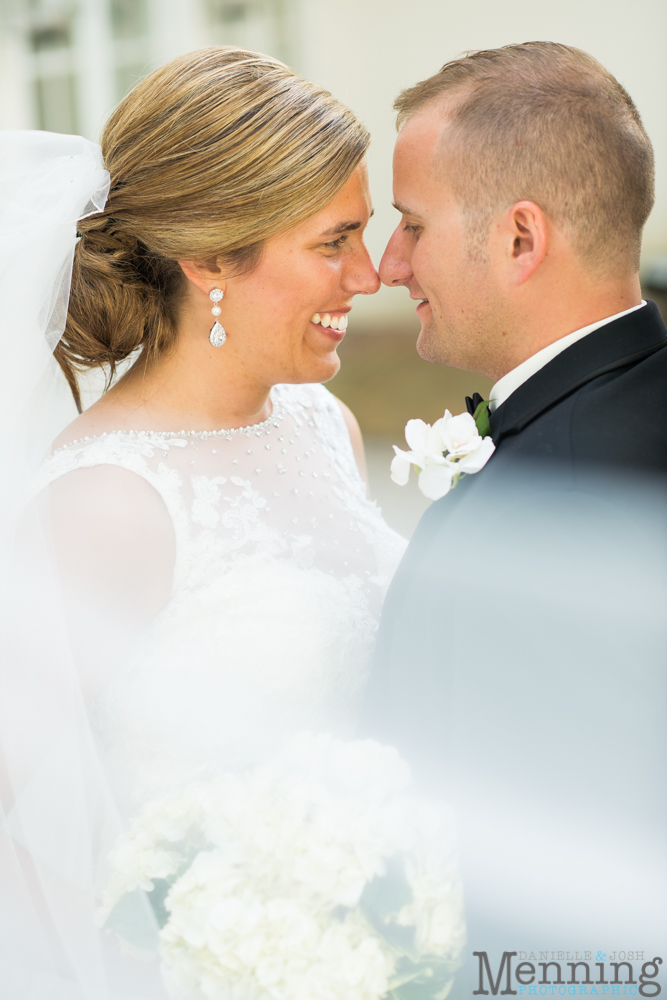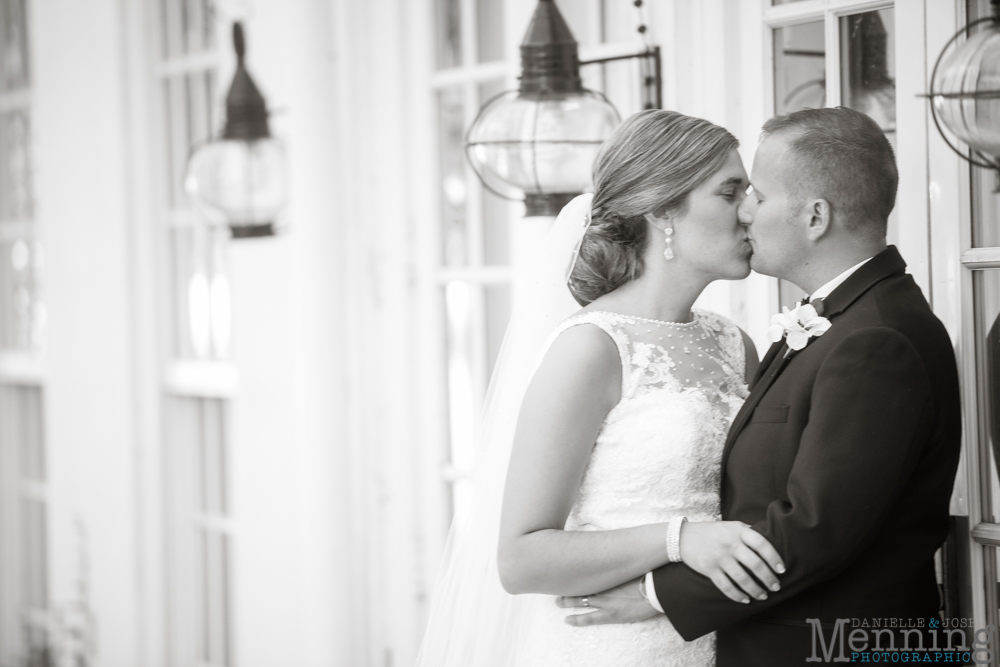 Stambaugh, the veil. . . ahhhh!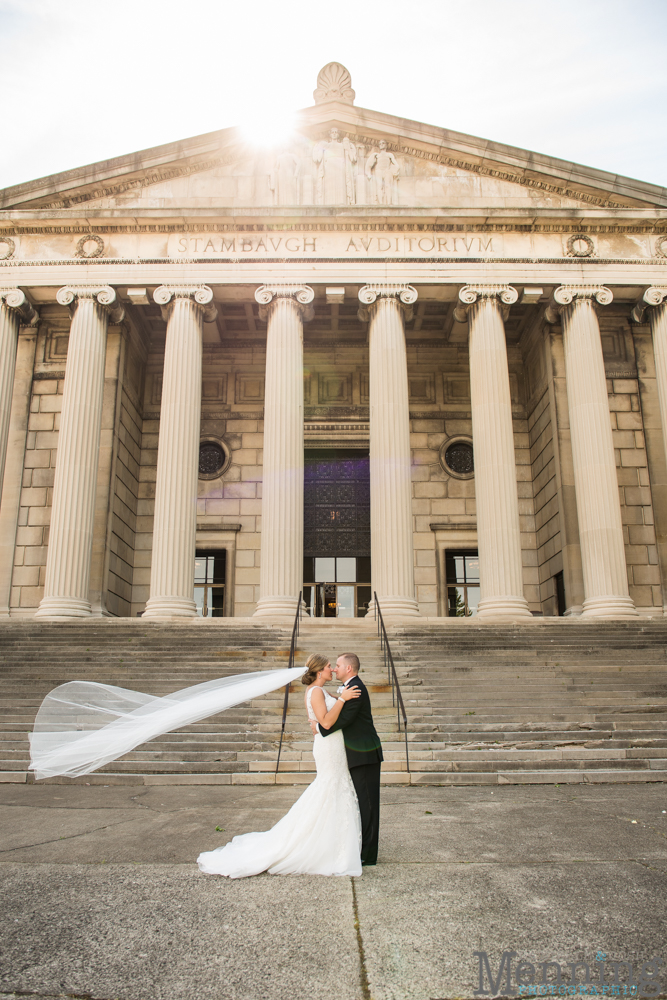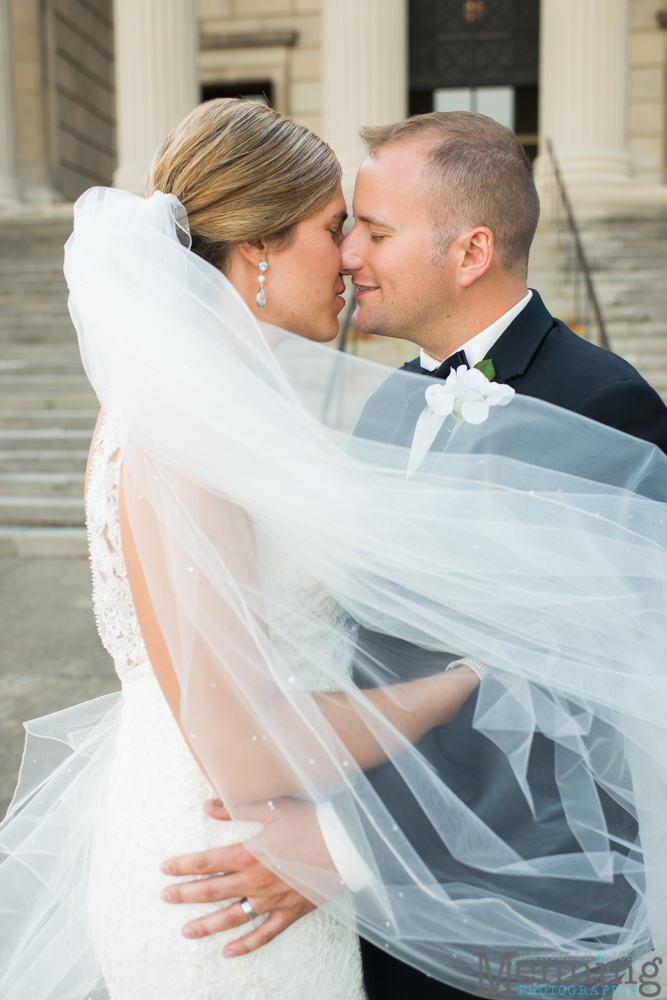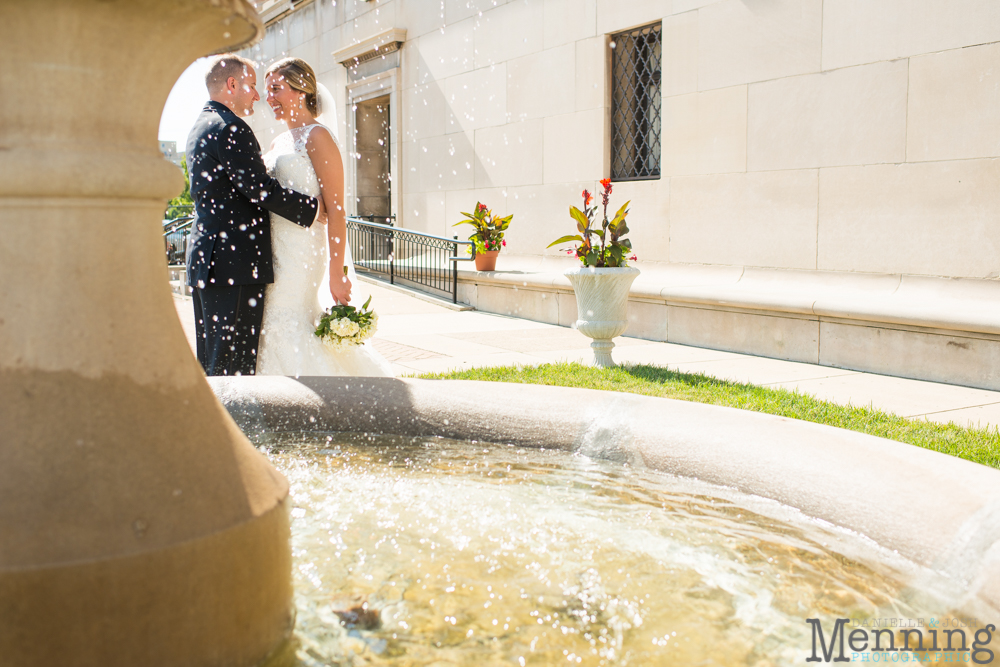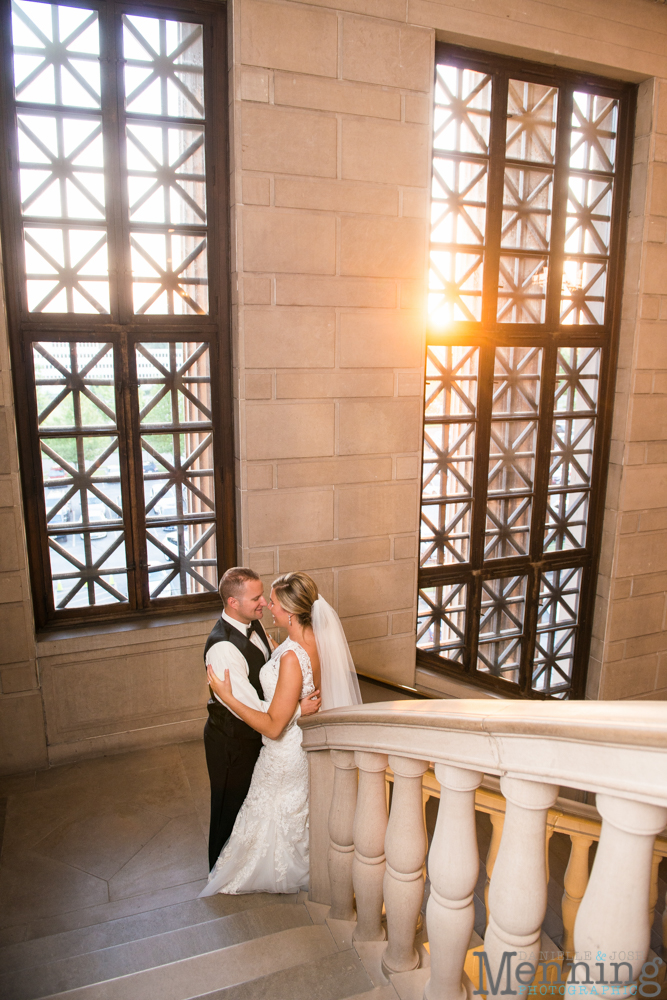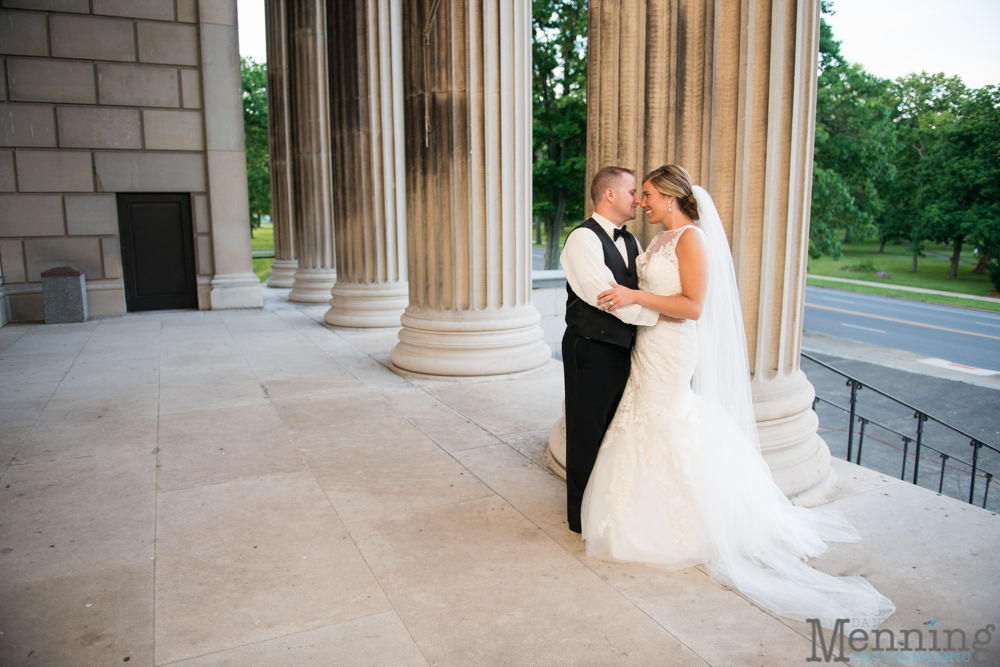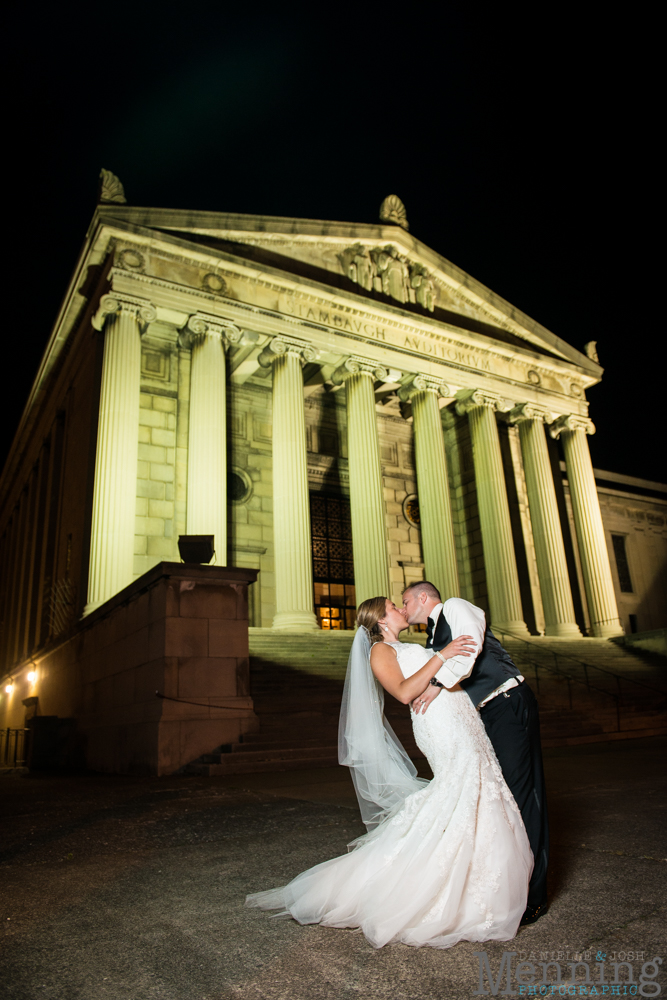 Stephanie & Dalton's wedding day was magical. They are just too darn cute.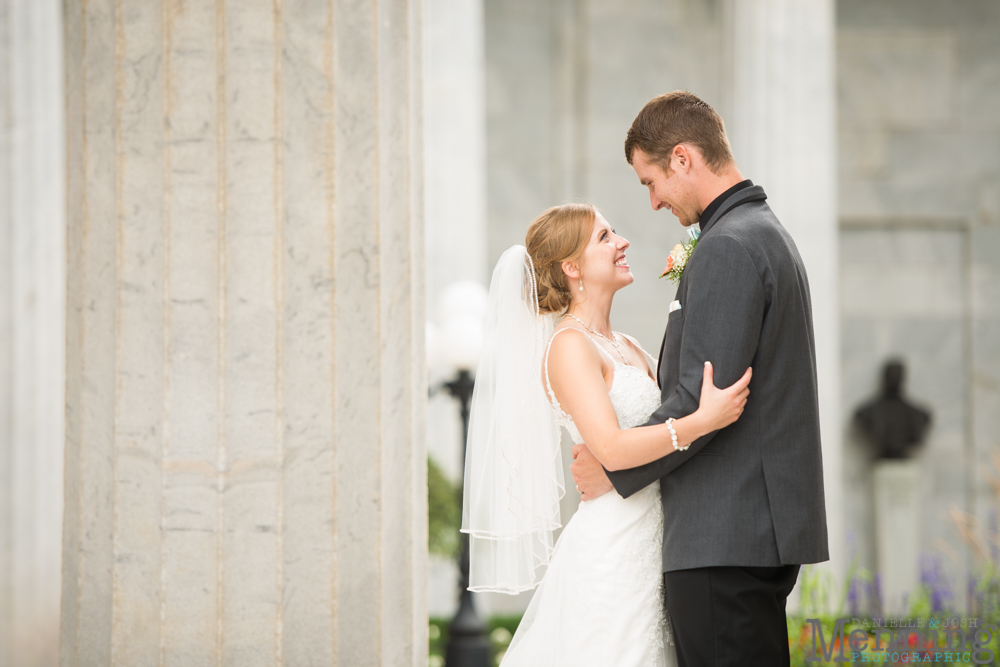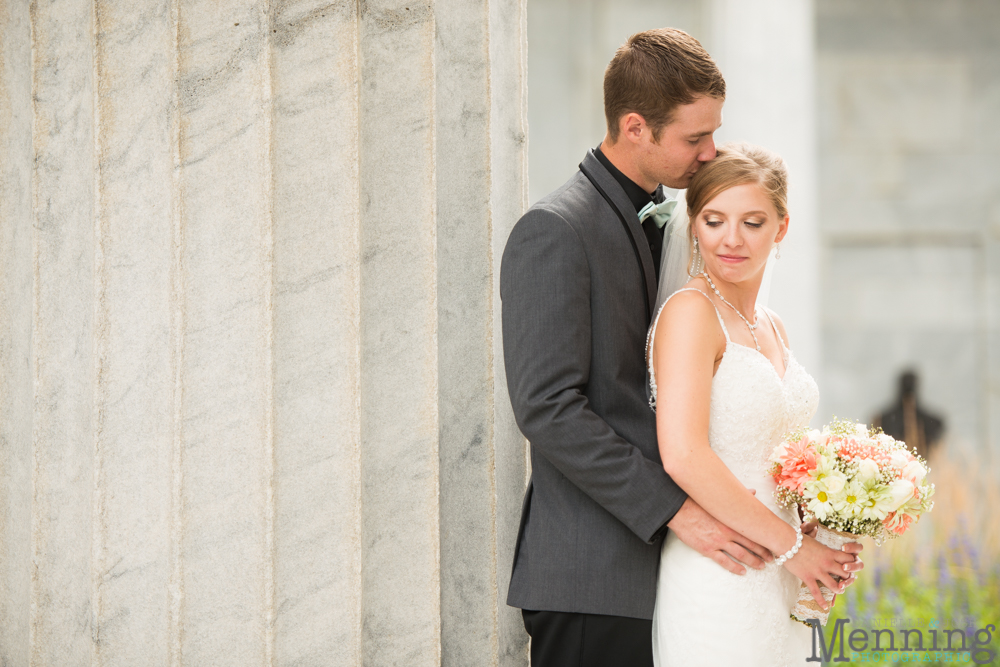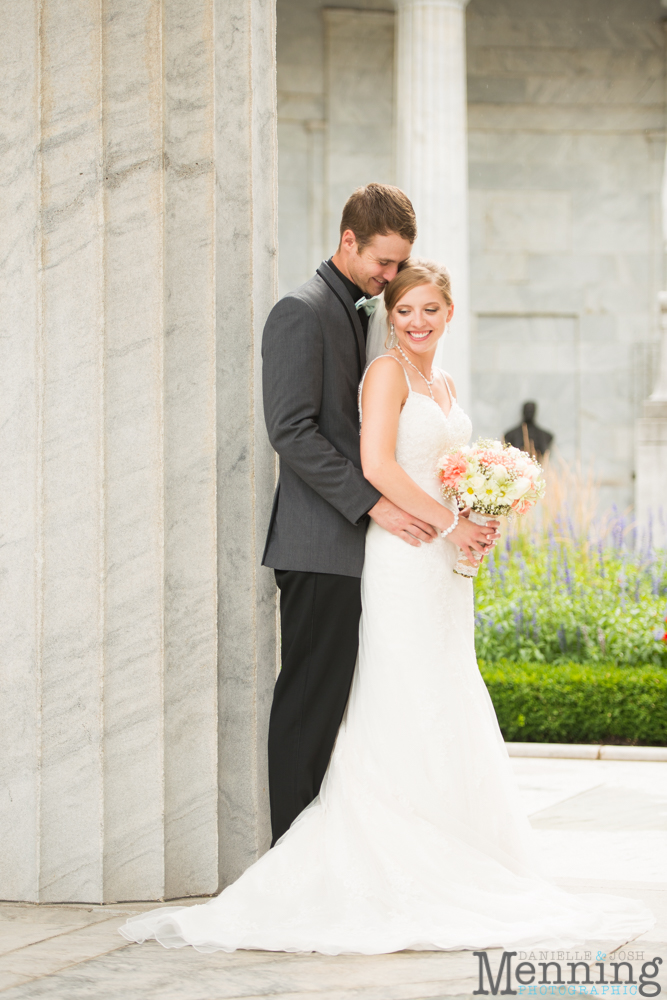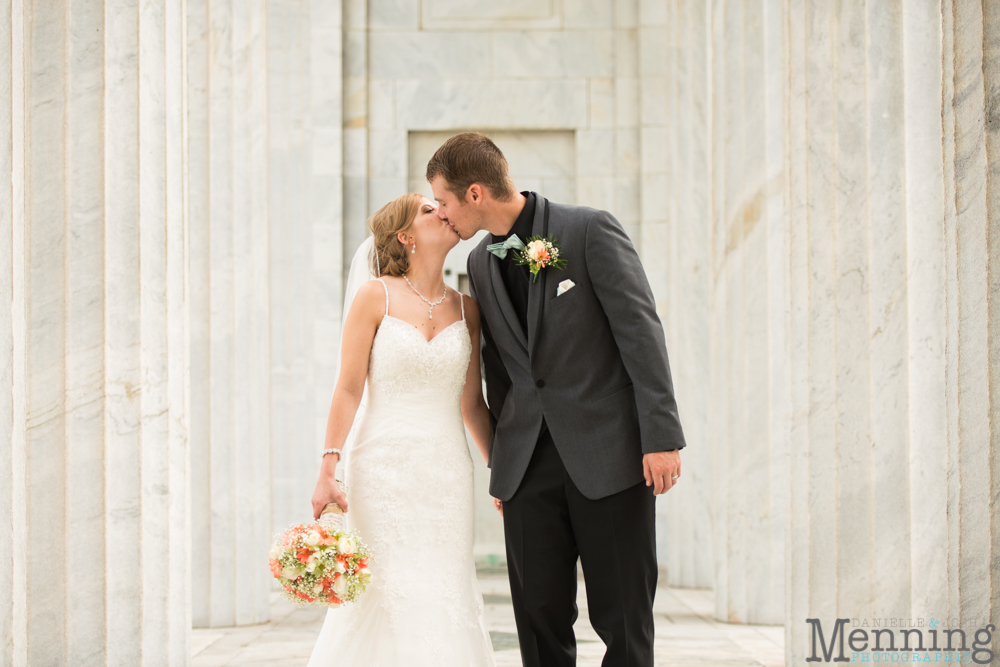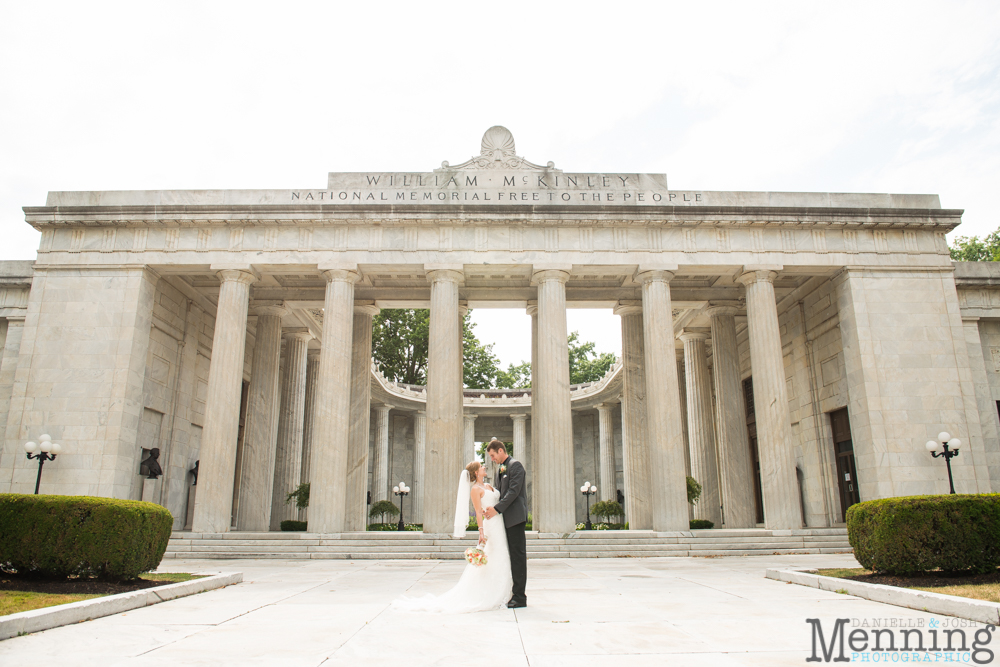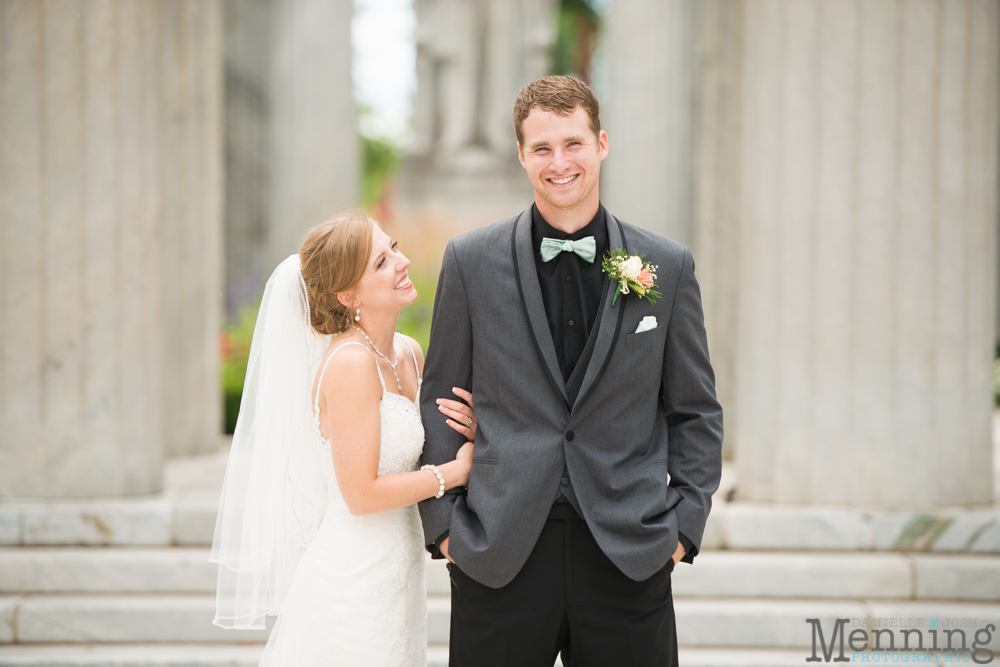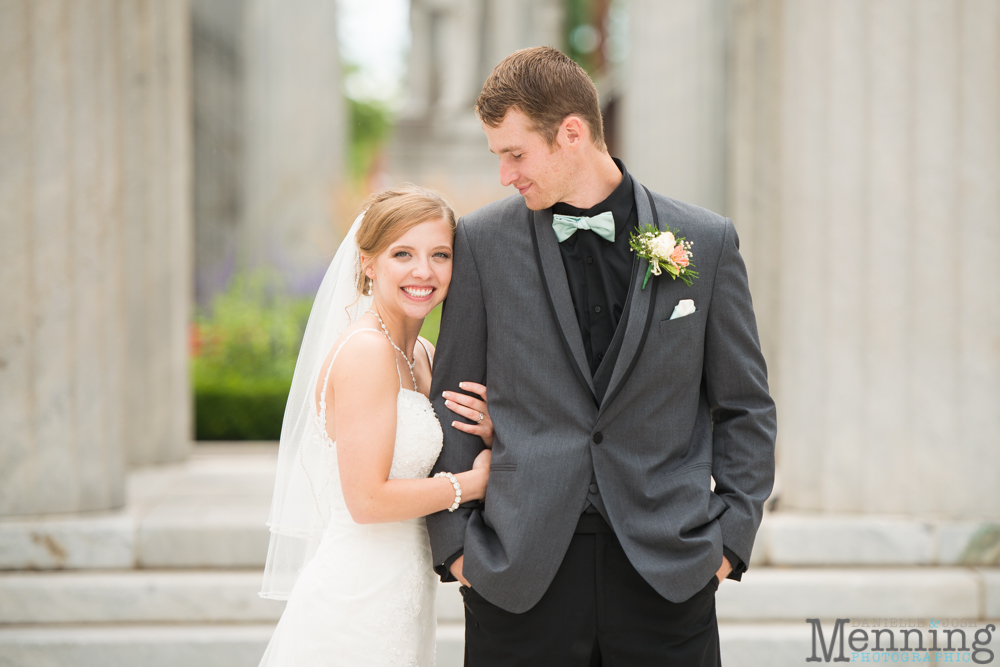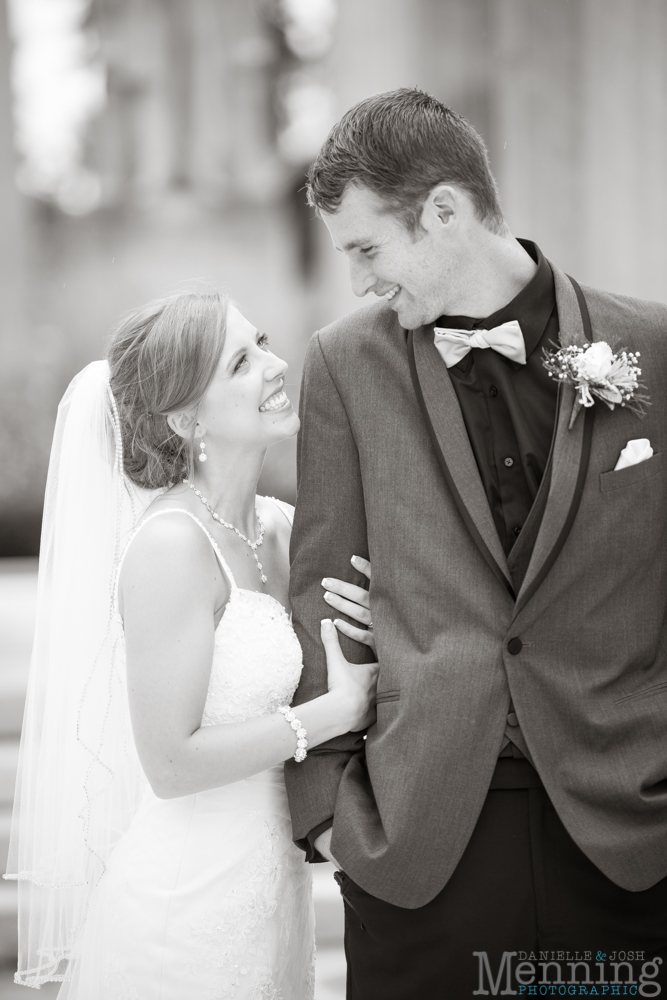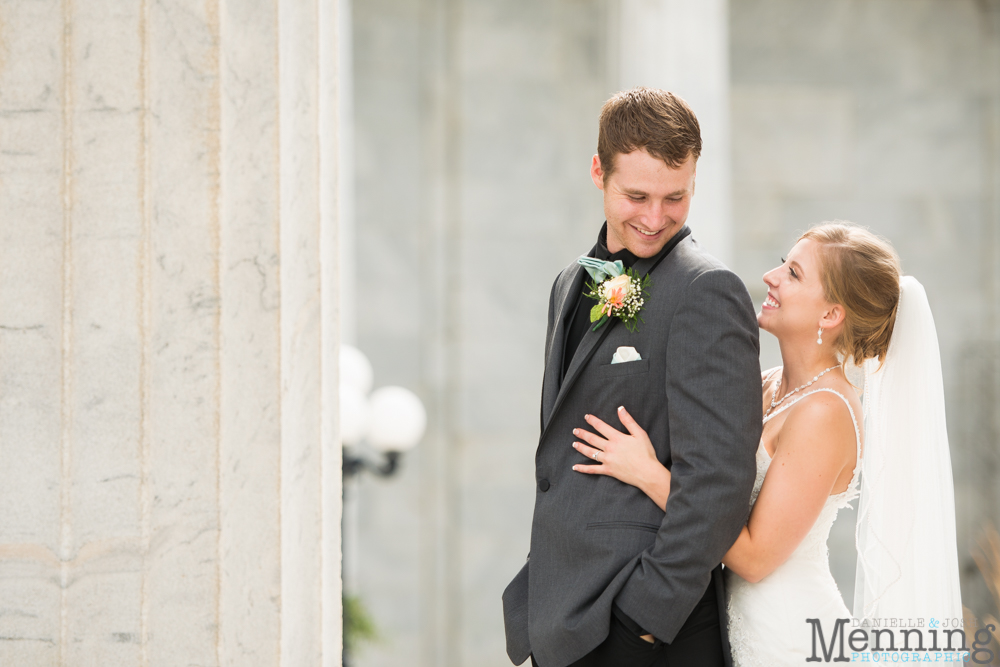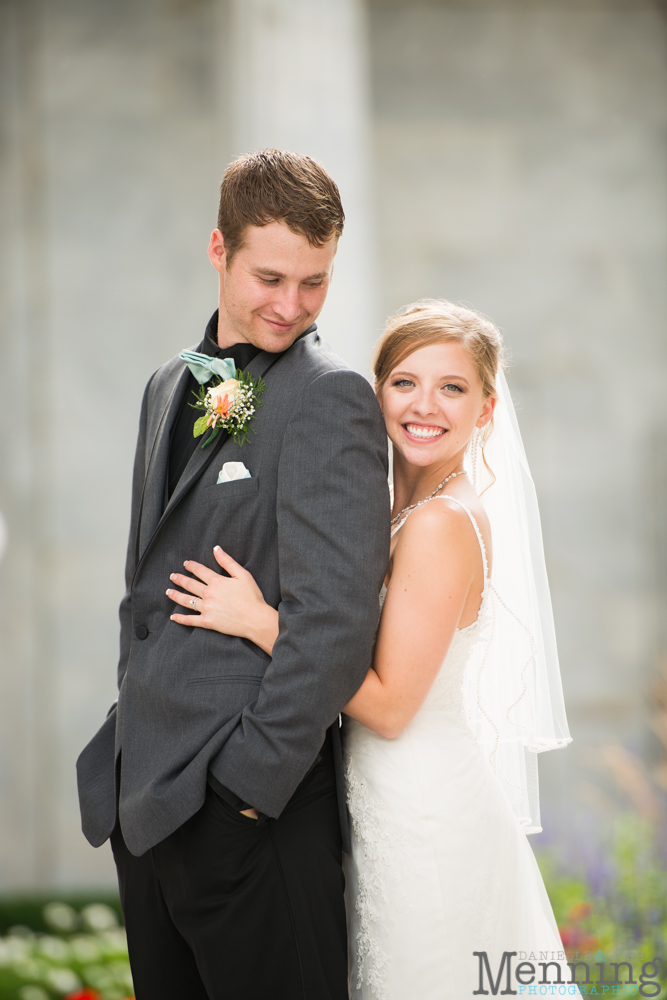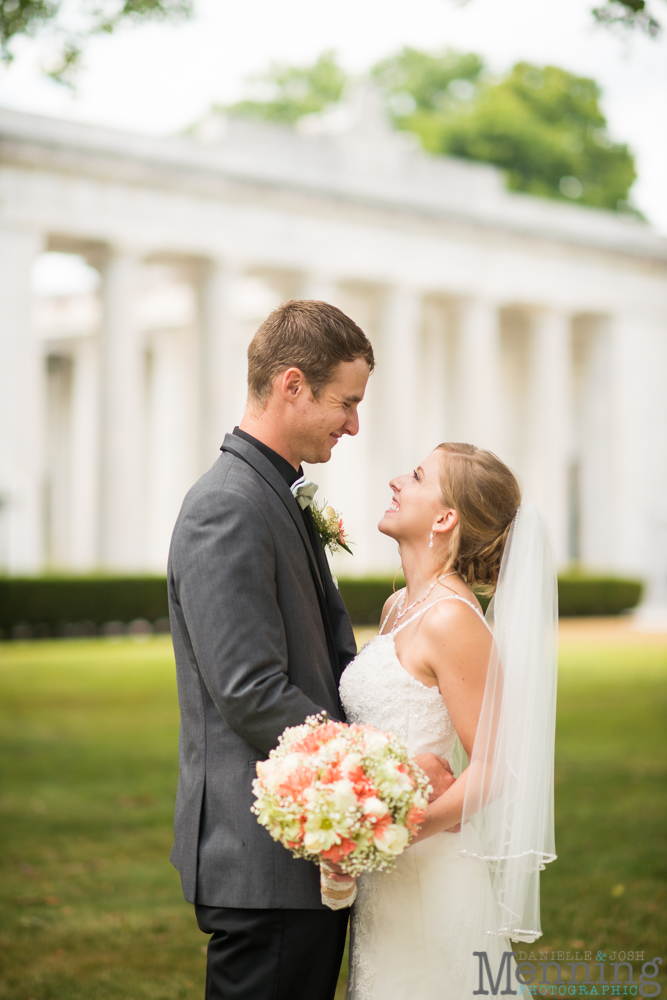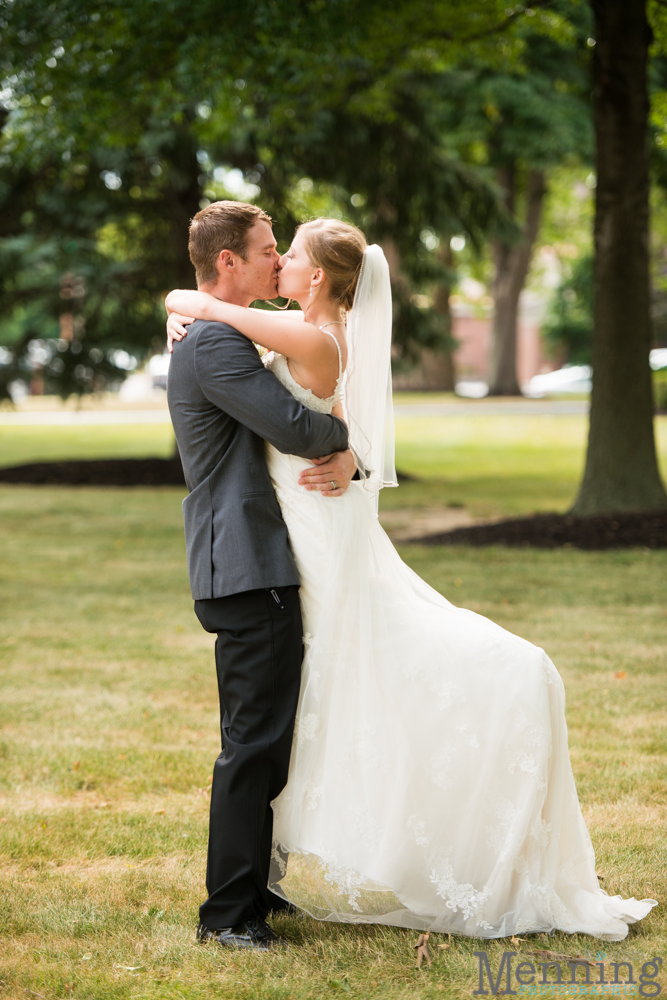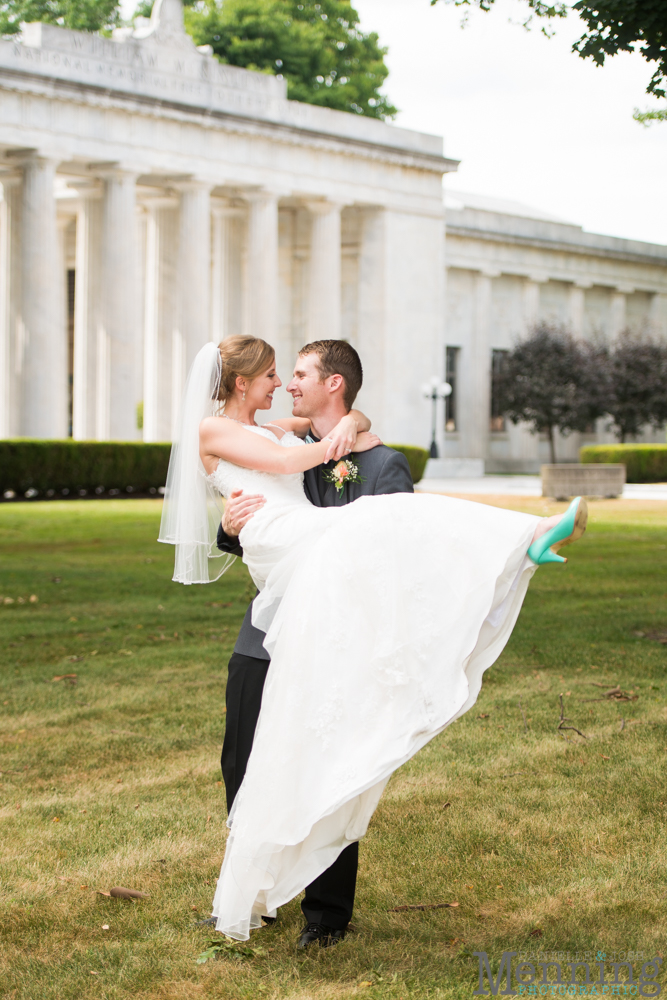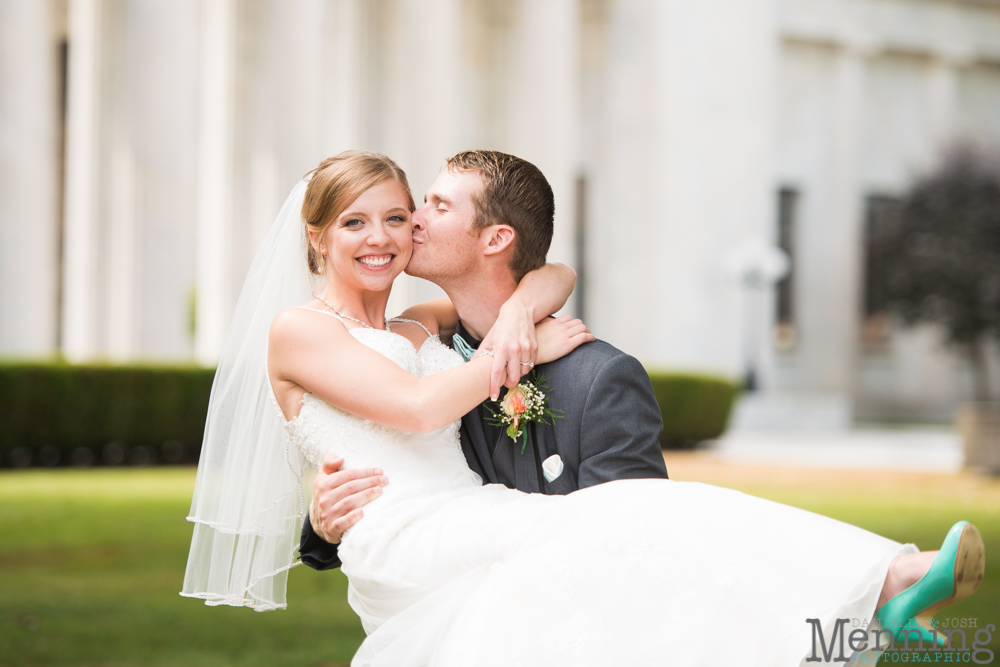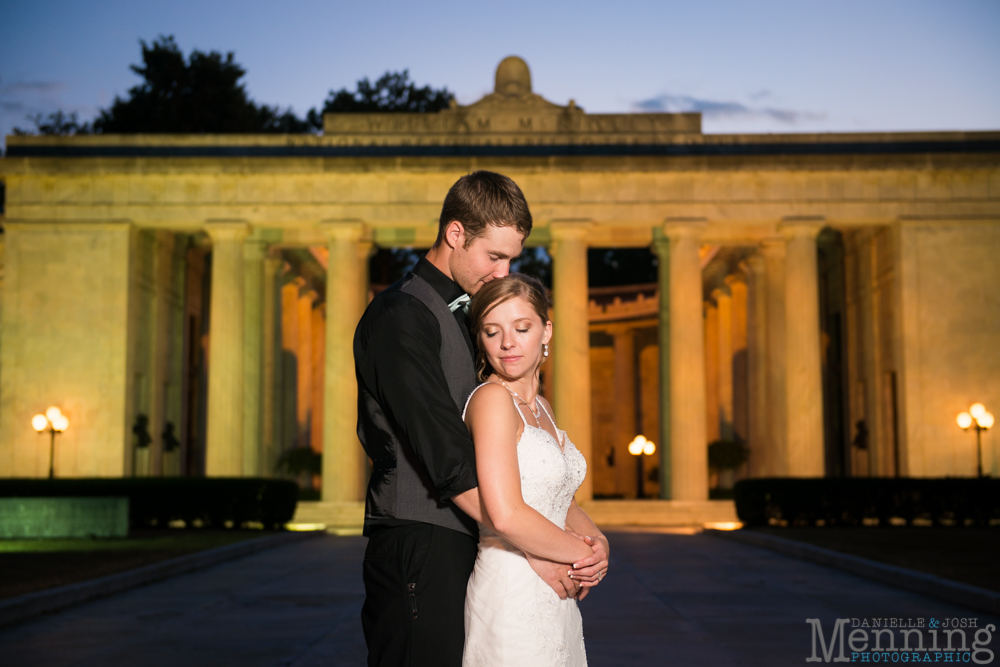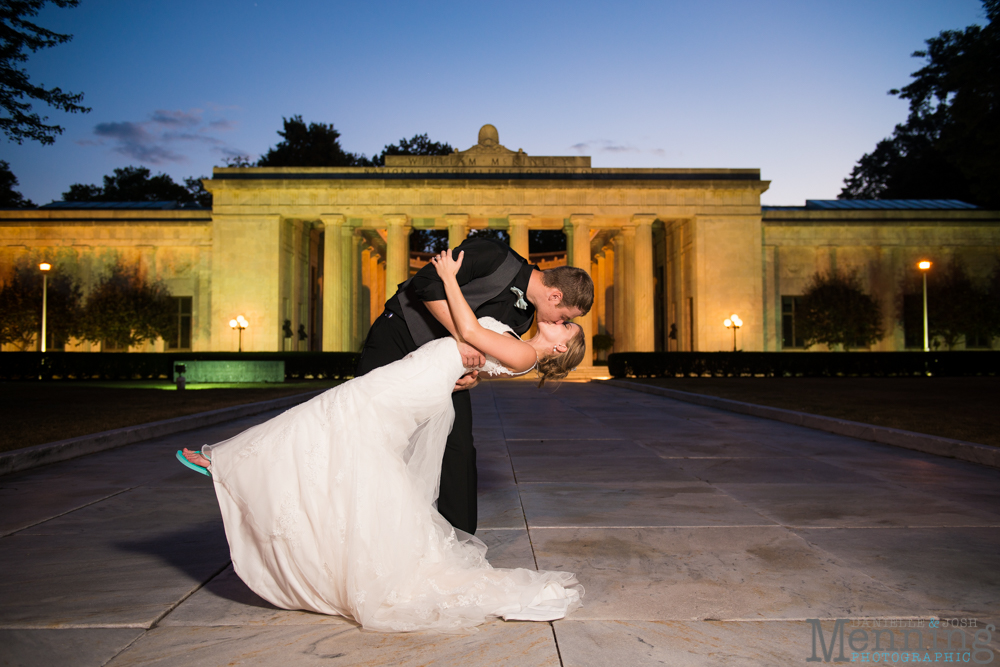 Chelsea & Phil's wedding day was a favorite because no one could stop smiling ALL day!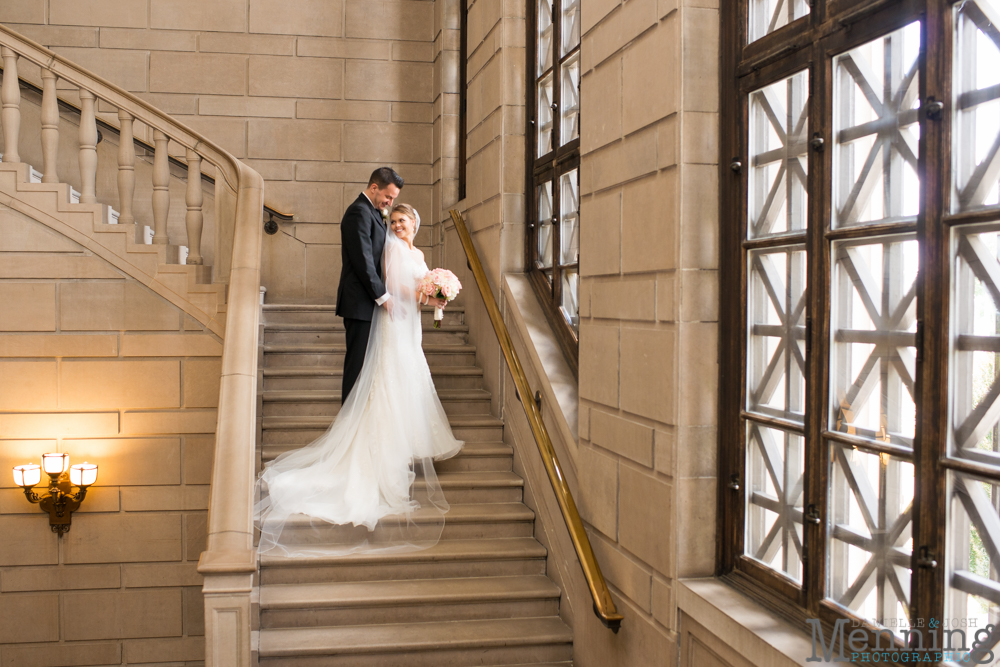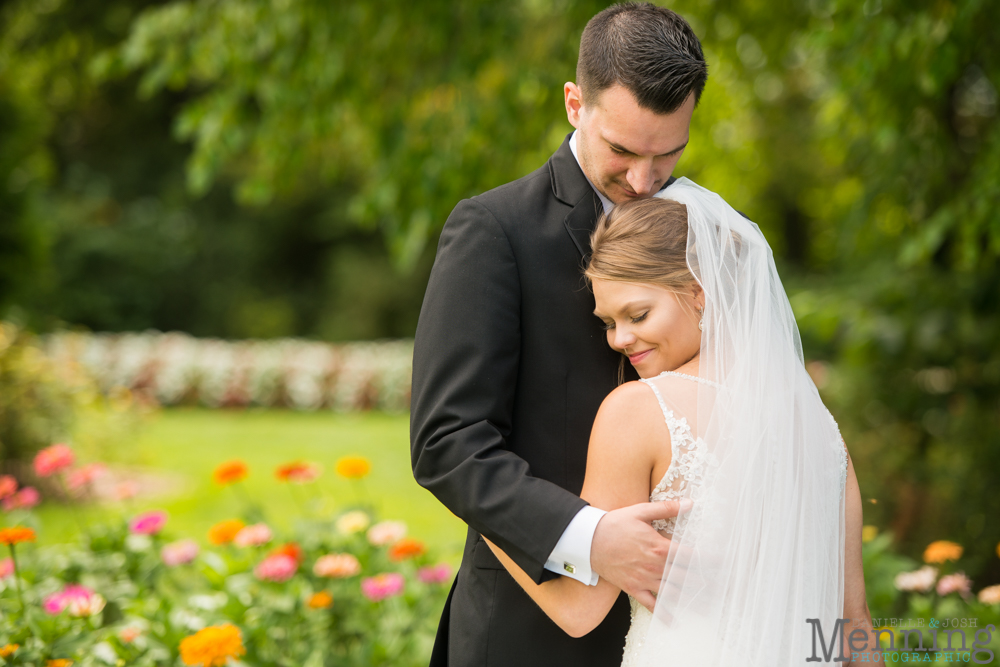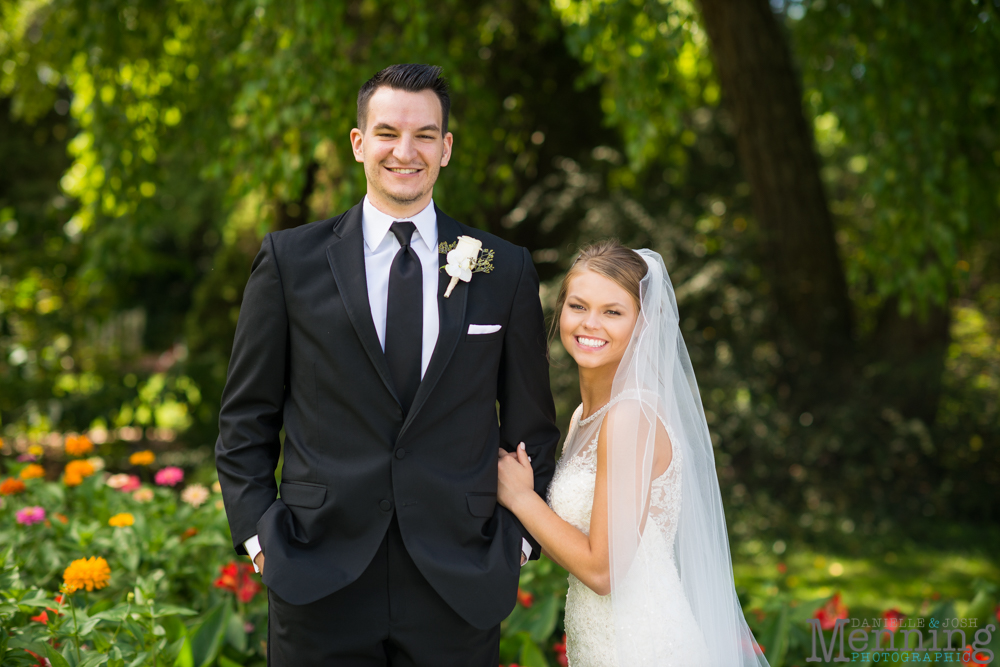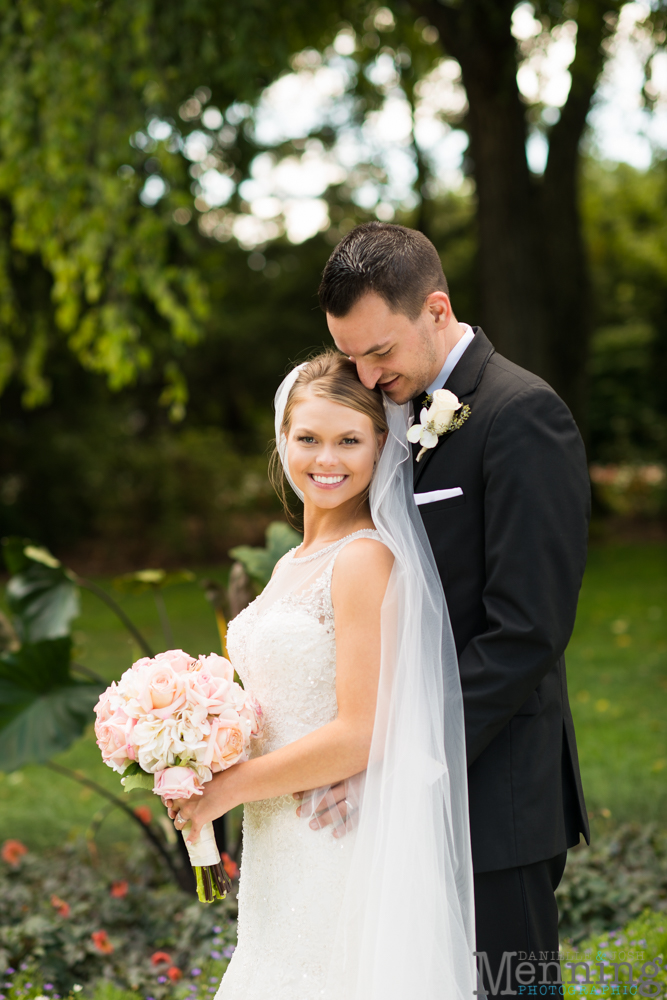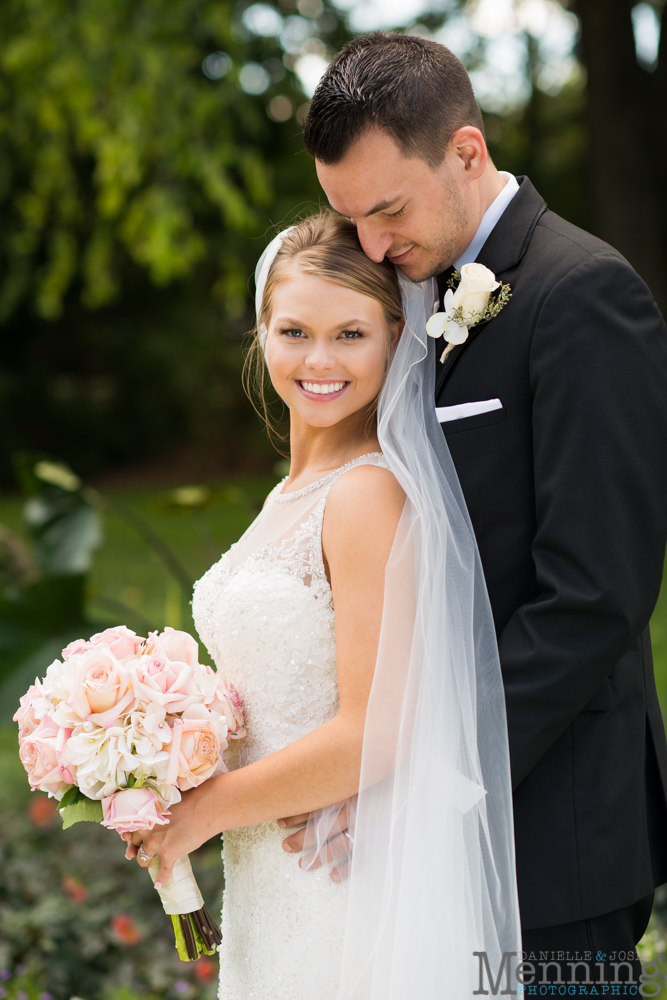 Yes, we do the veil shot a lot. Every bride with a cathedral veil wants this and we don't blame them!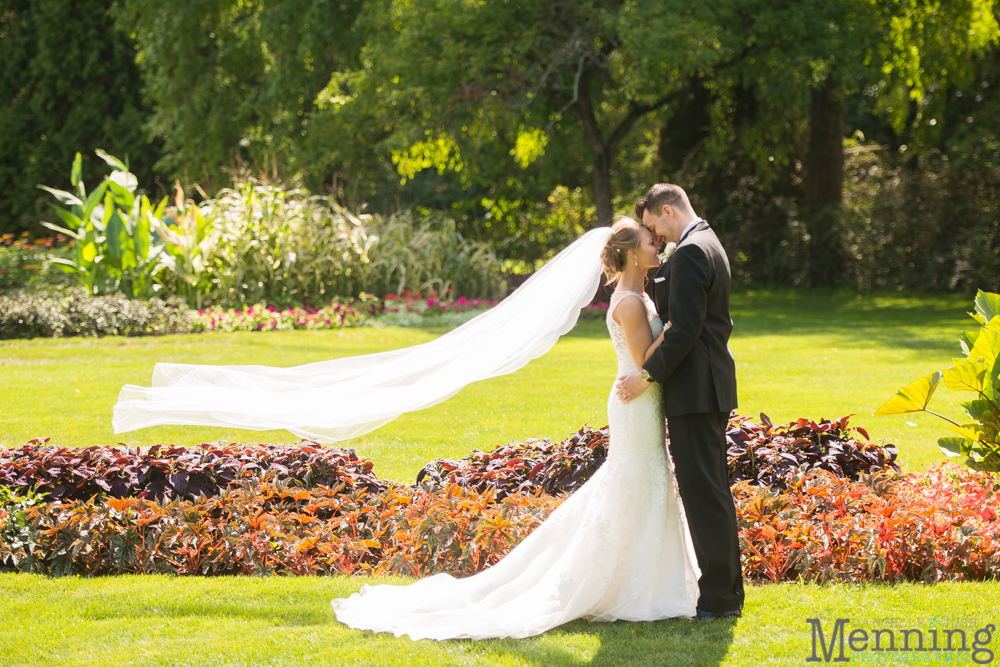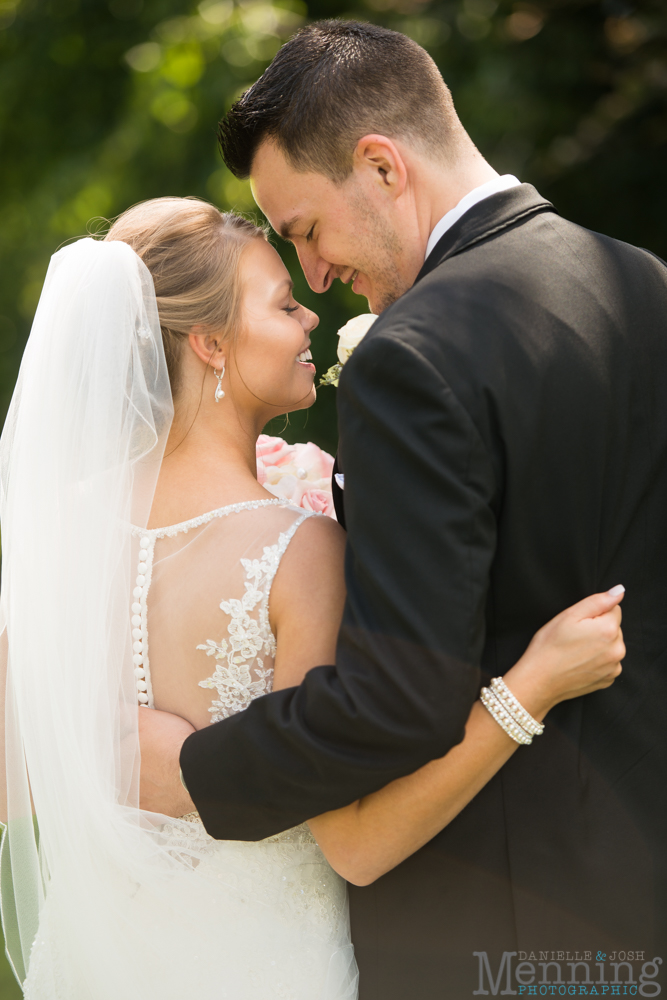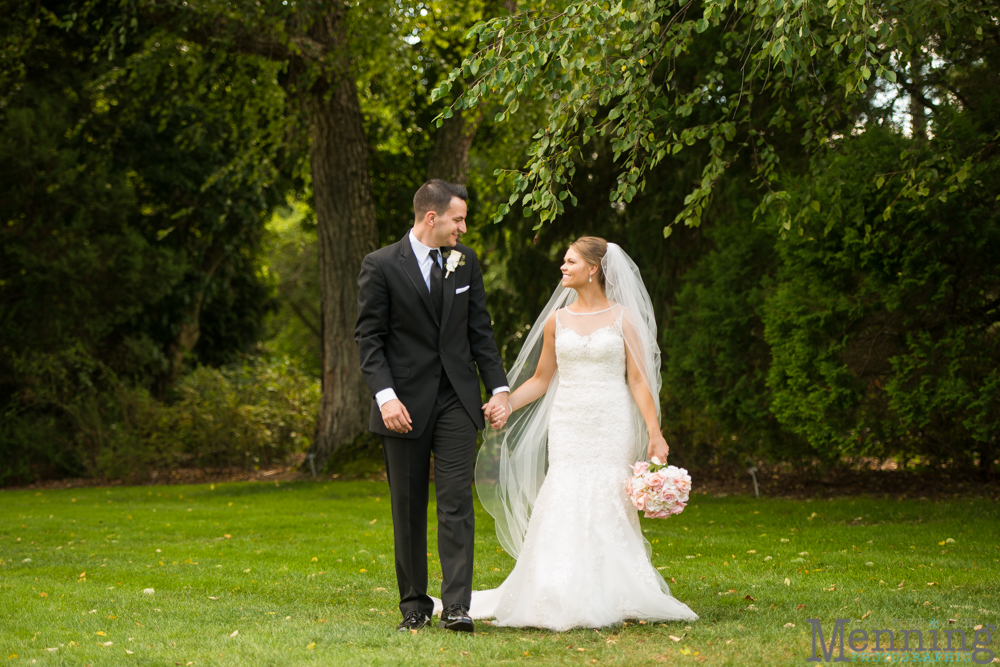 Sara & Tyler are sweethearts & their love is so apparent to everyone around them. Brookside Farm has some pretty spots for photos!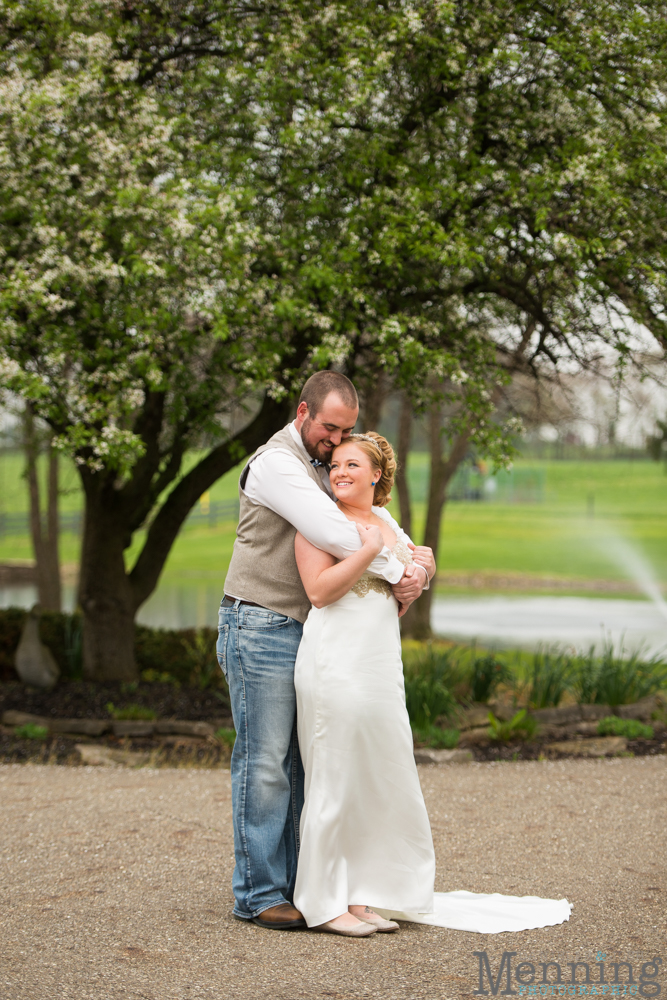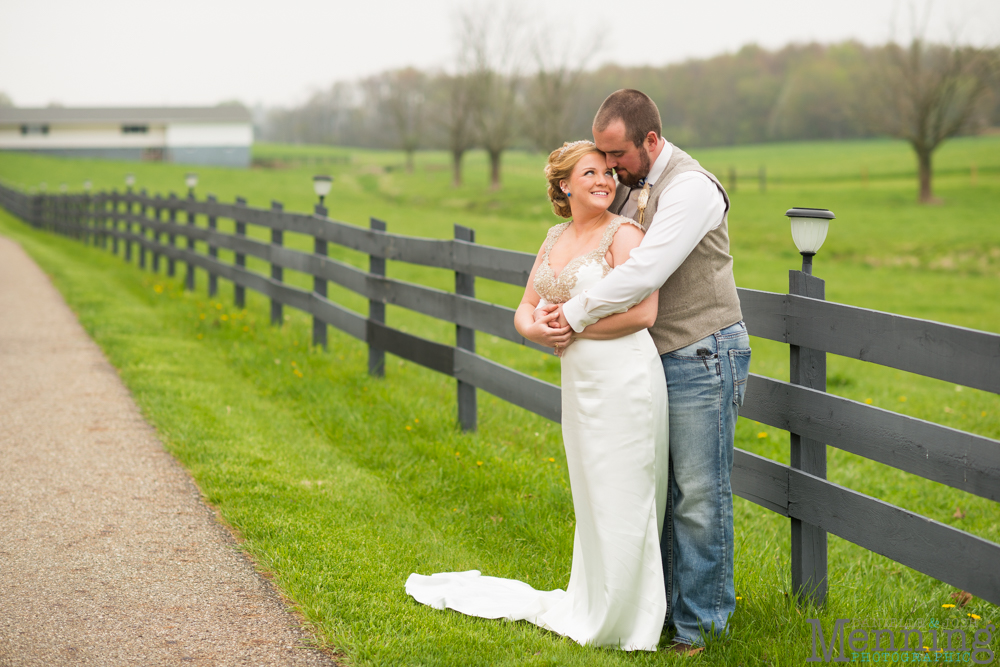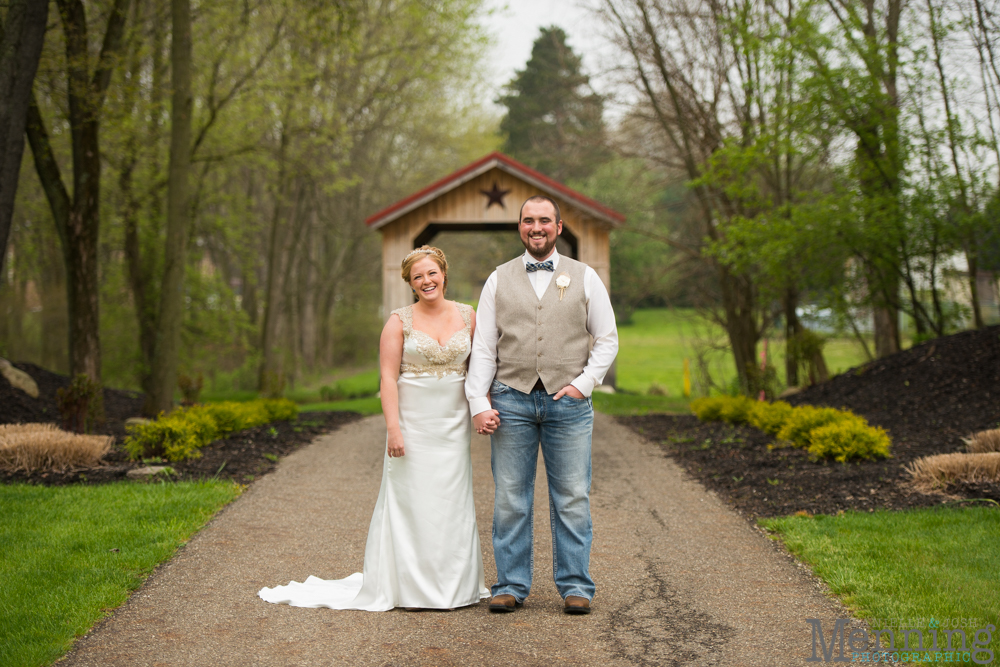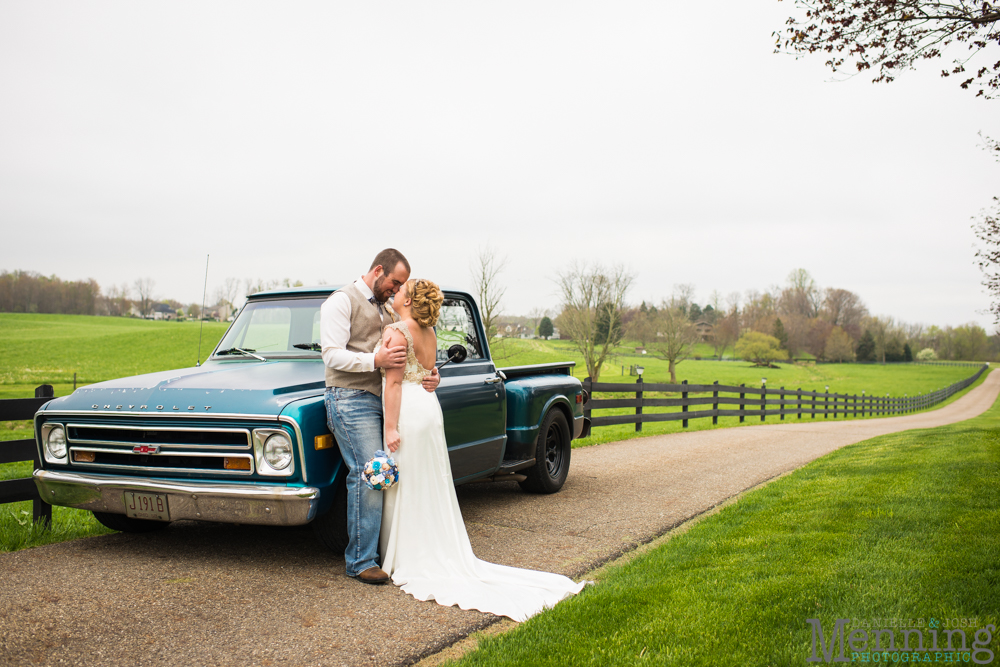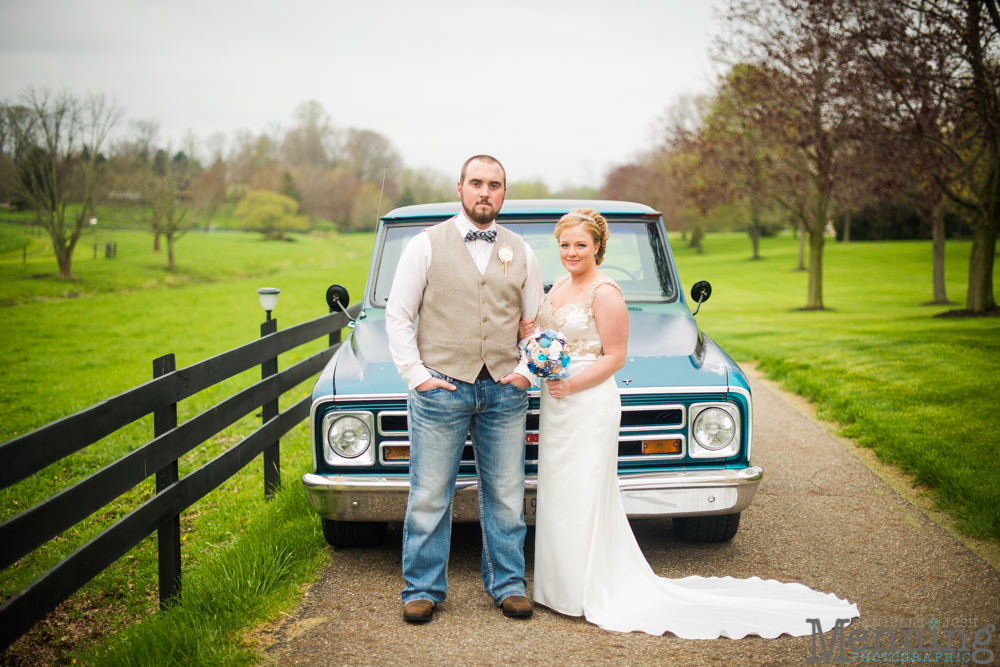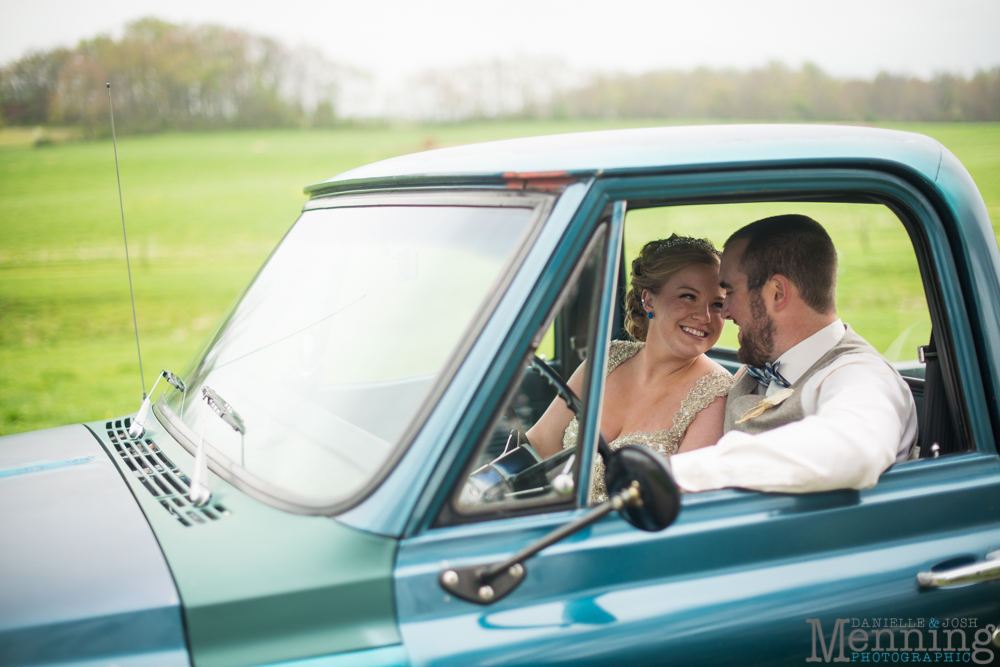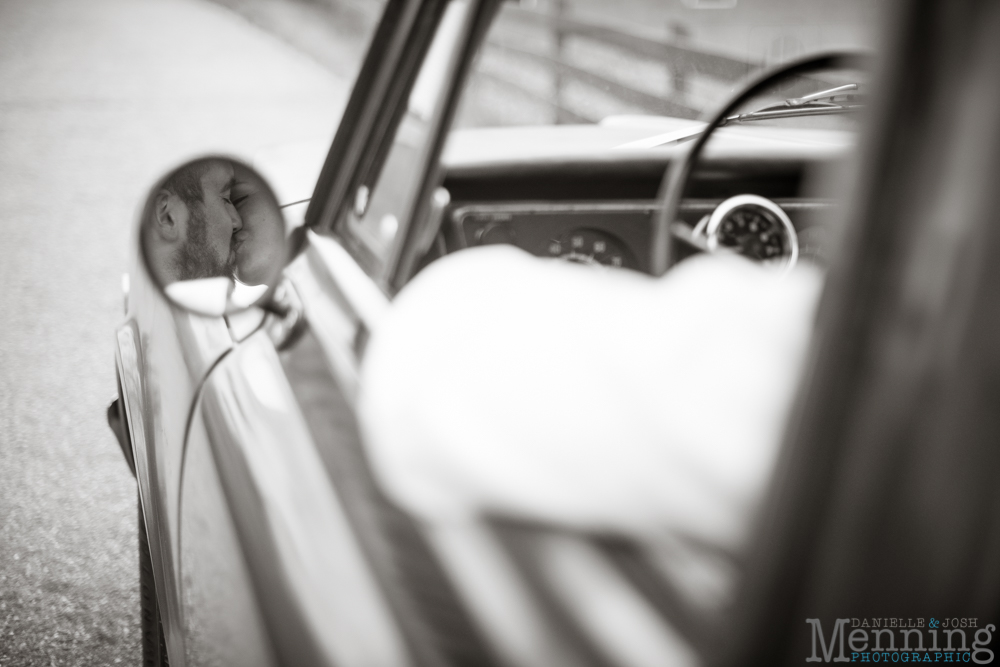 This field, though! It's what wedding day dreams are made of.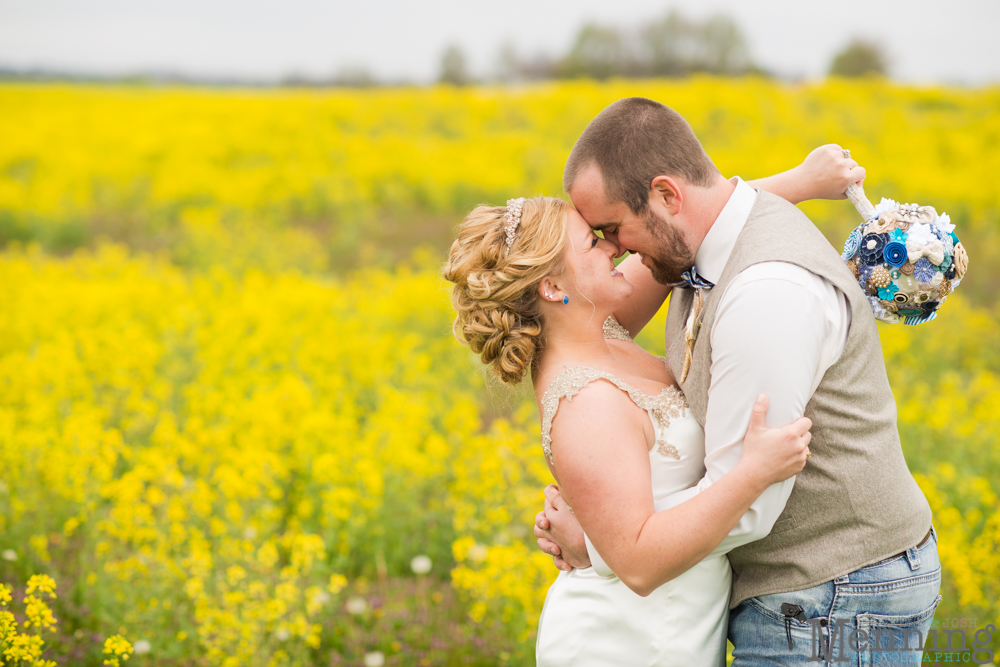 Sara's smile is the best.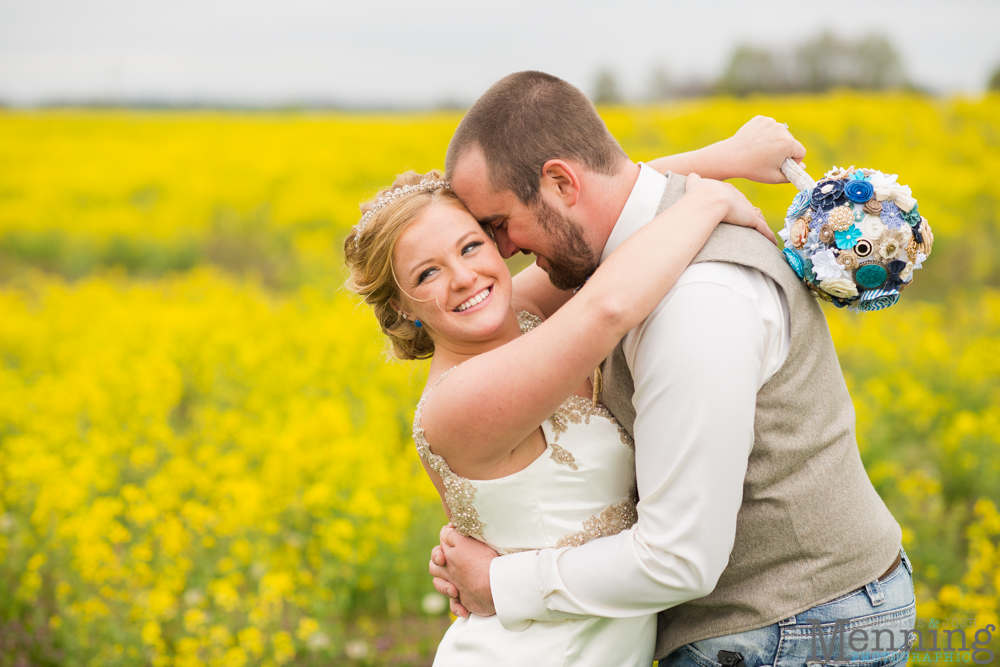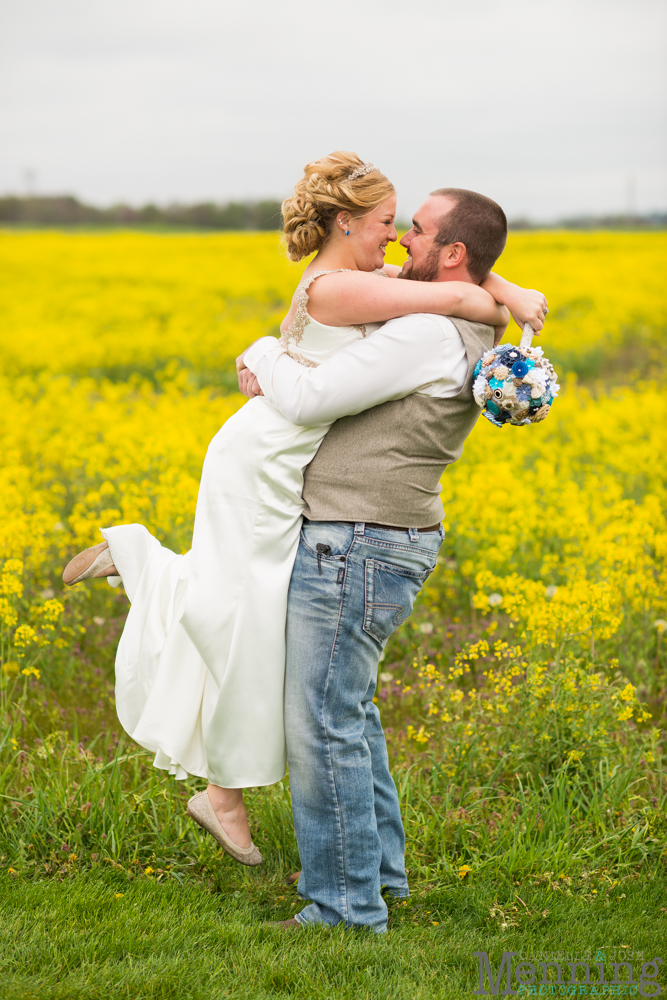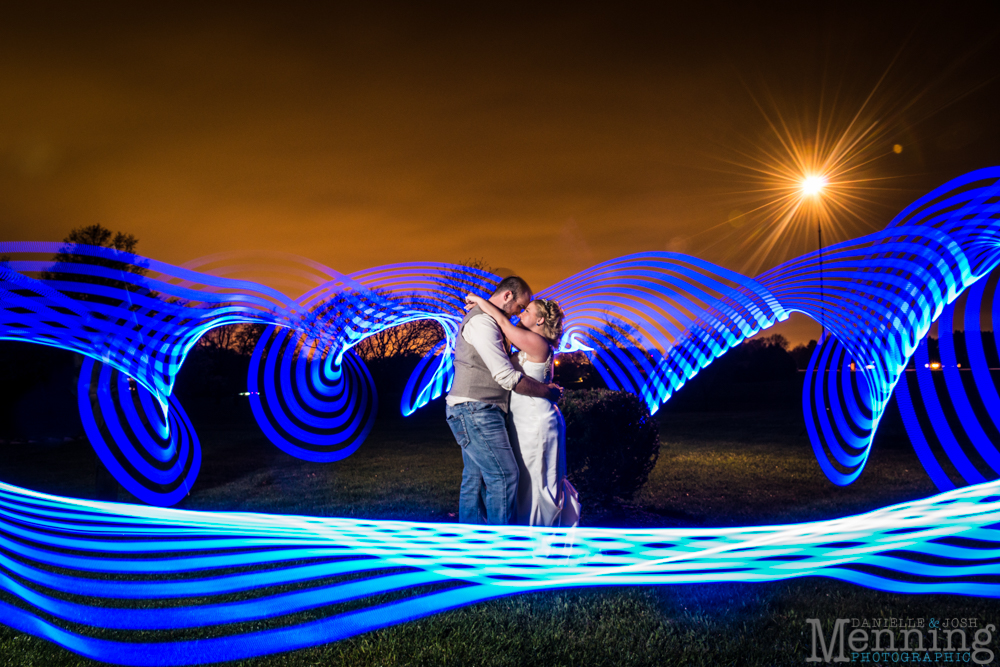 Kate & Ryan's wedding day was like, "Hi! Fall is here!"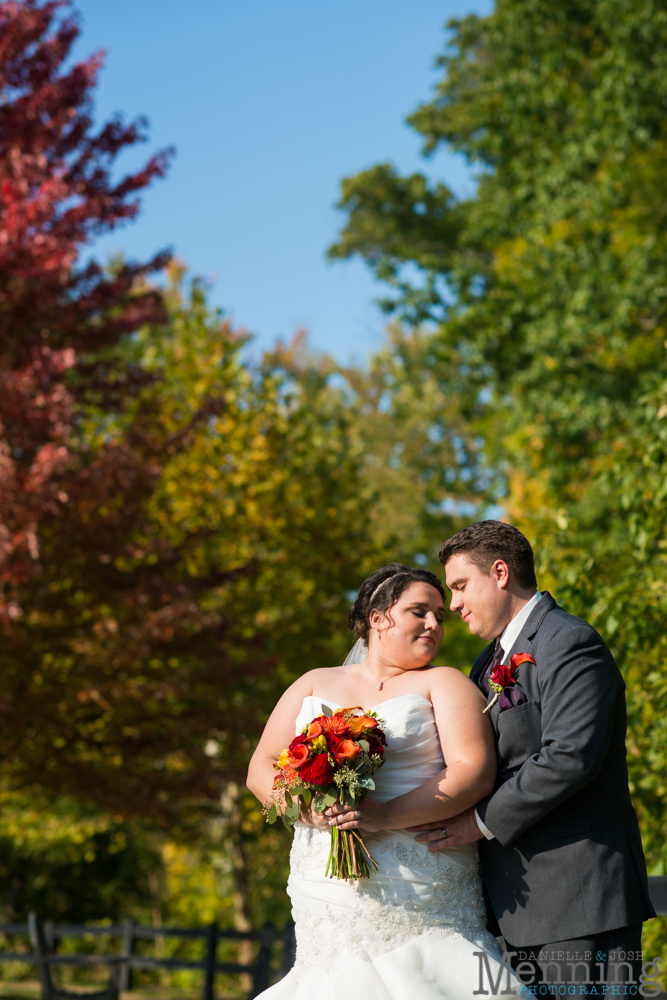 We had so much fun with them!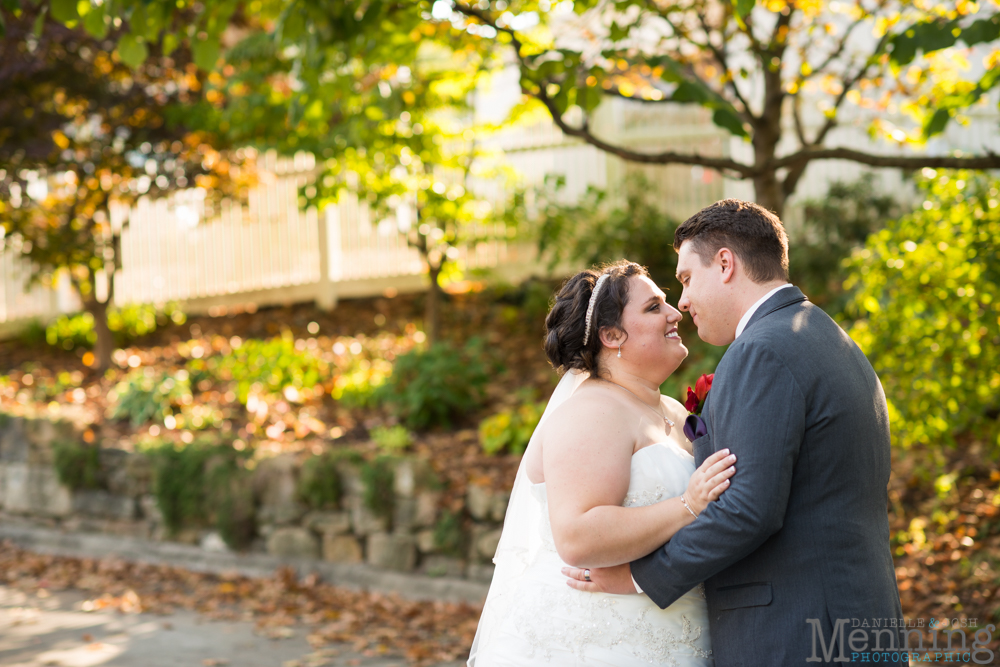 Beautiful!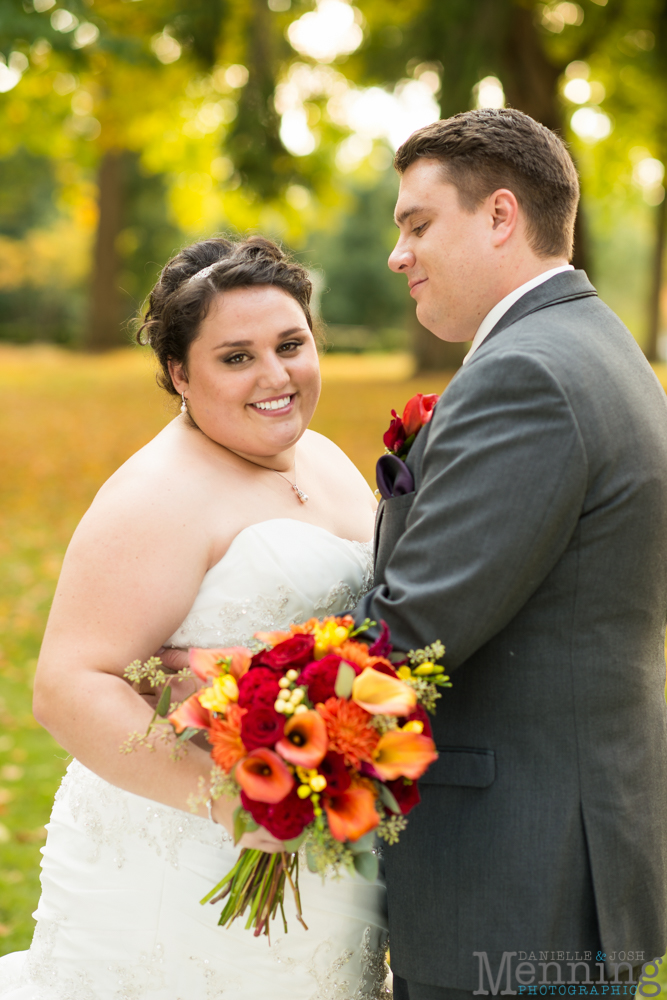 Eleni & Eric's wedding day was in January so we mixed it up with indoor & outdoor locations that day. We LOVE the snowy photos at Lanterman's Mill!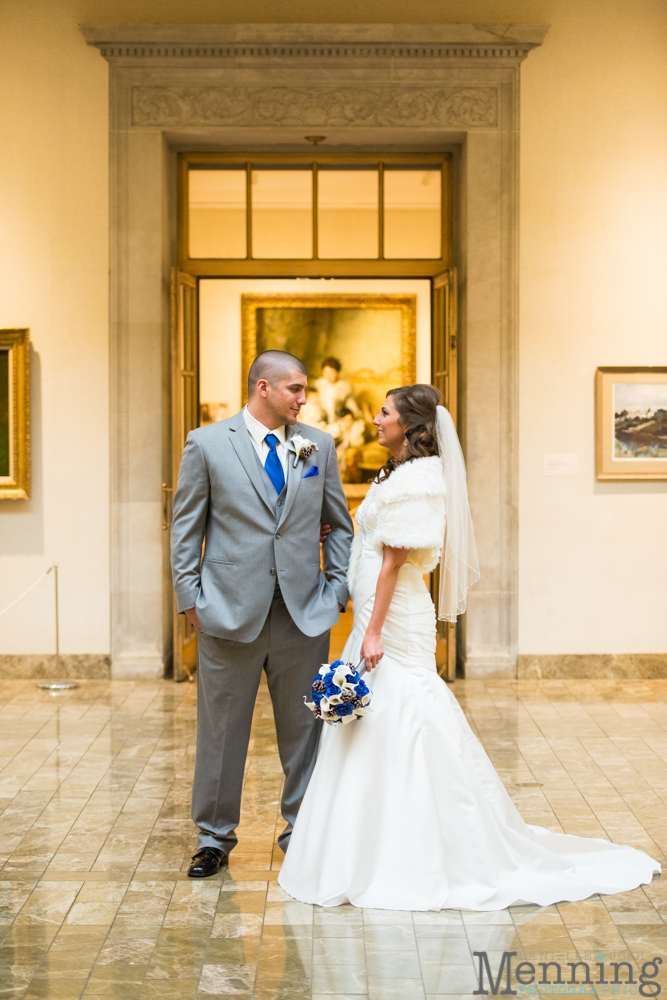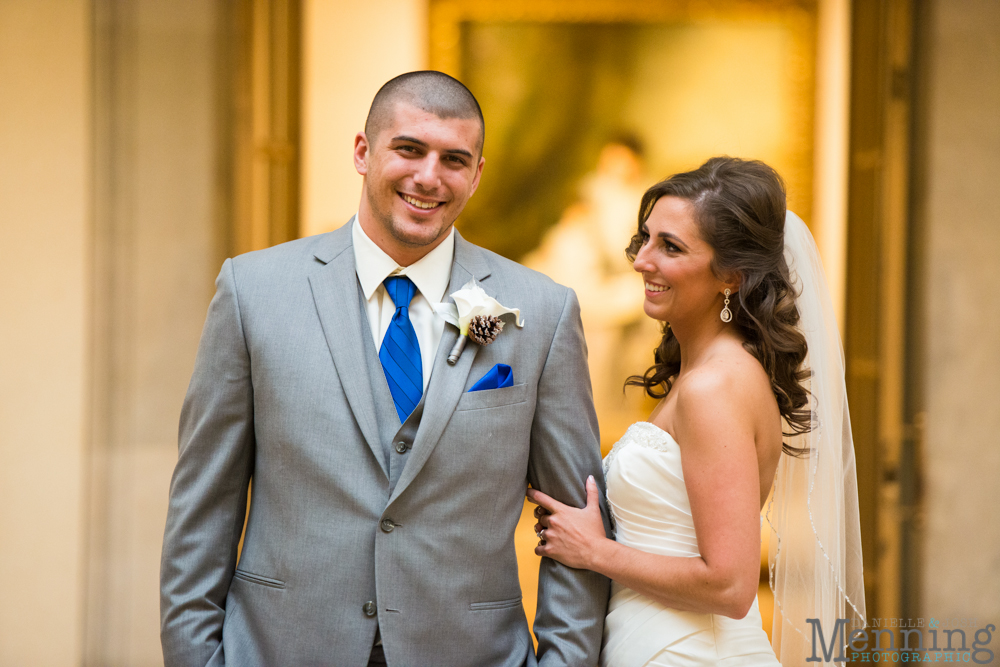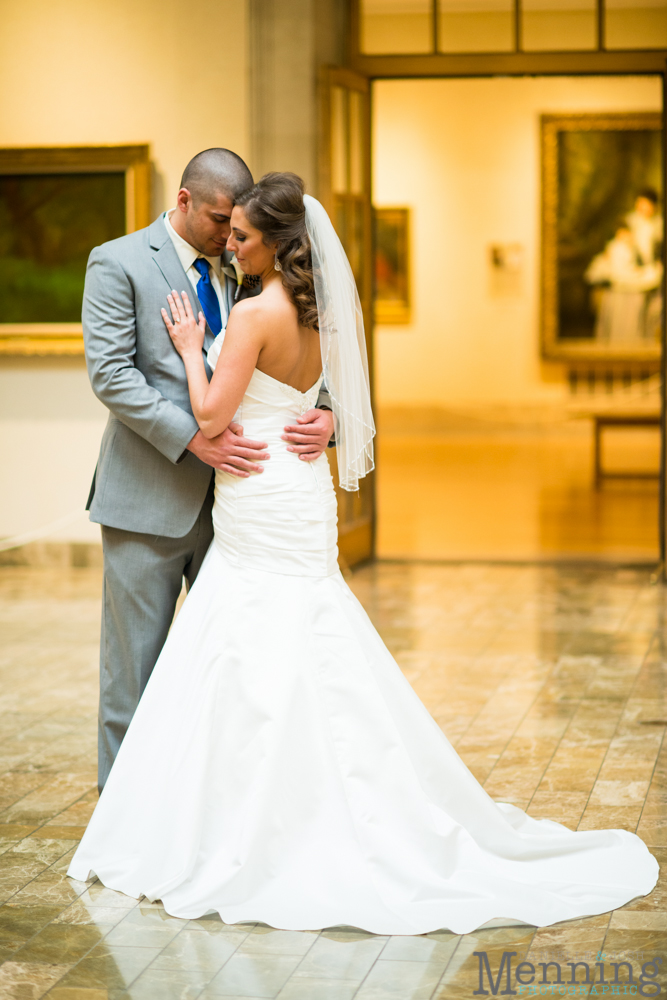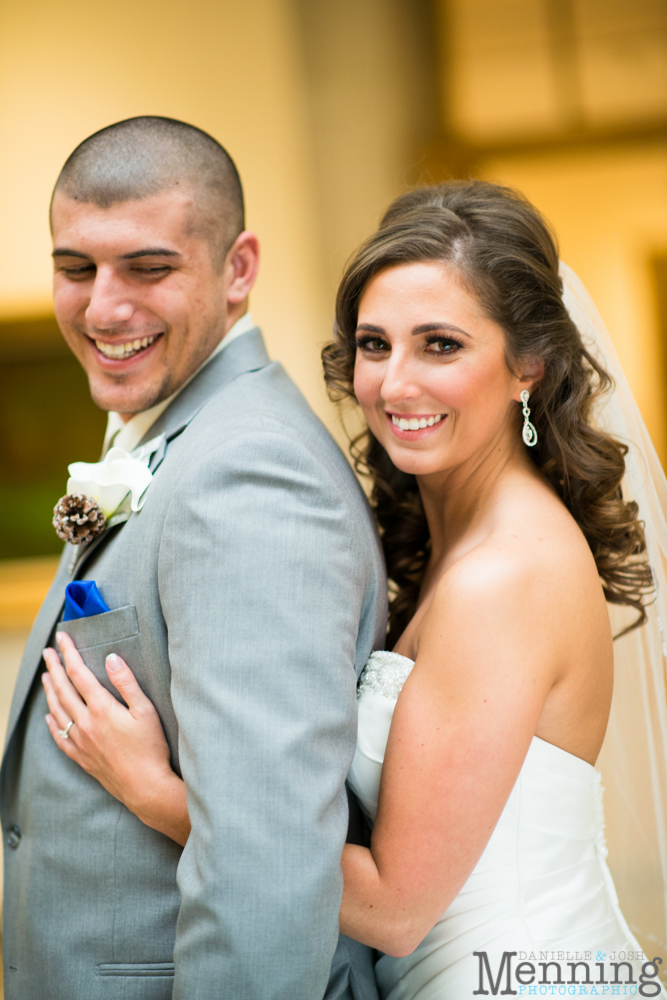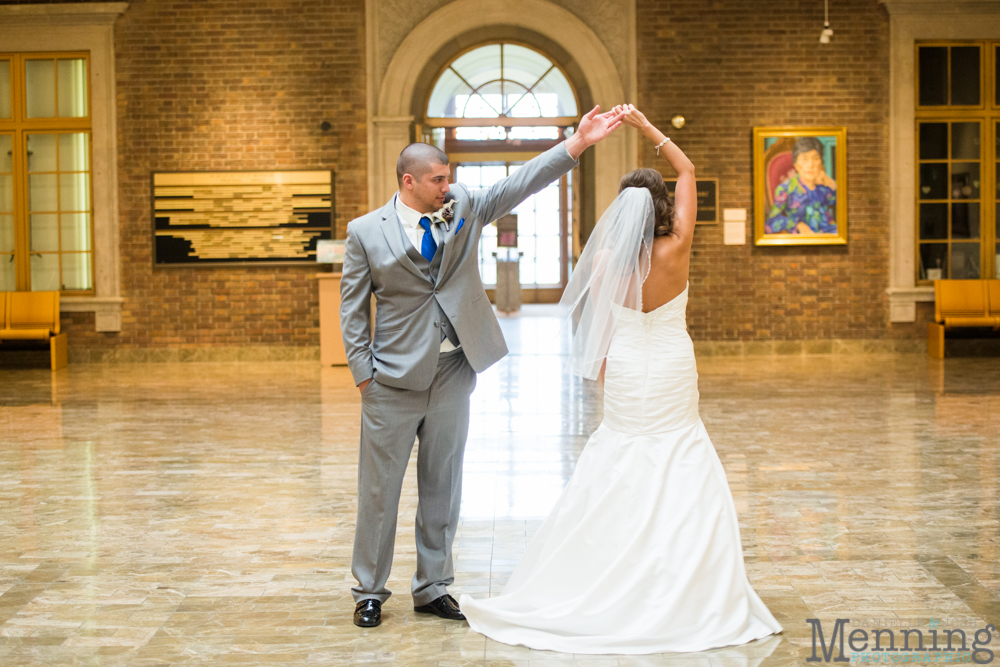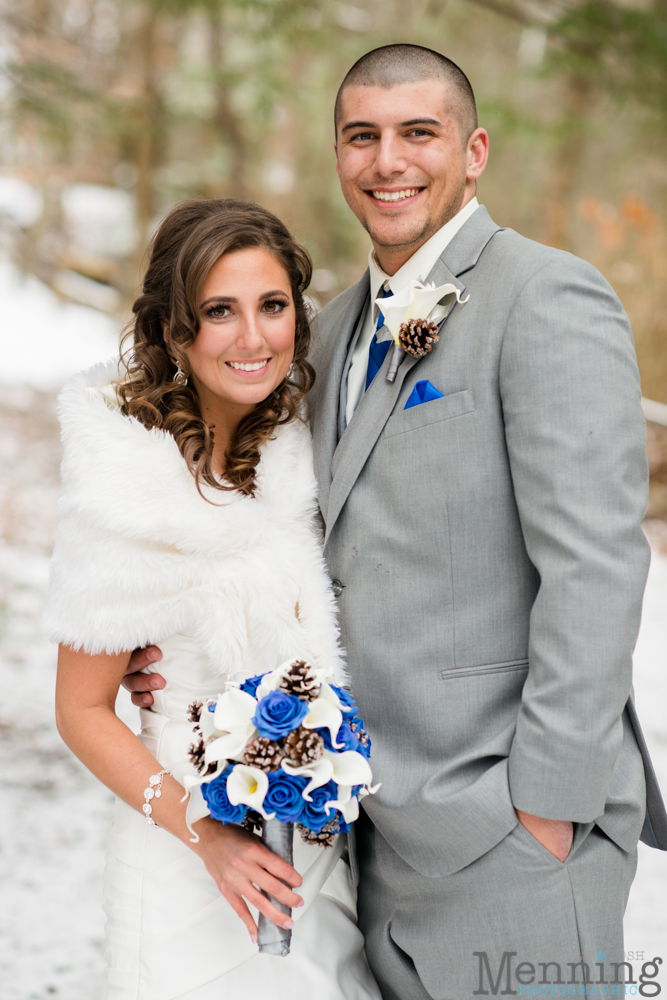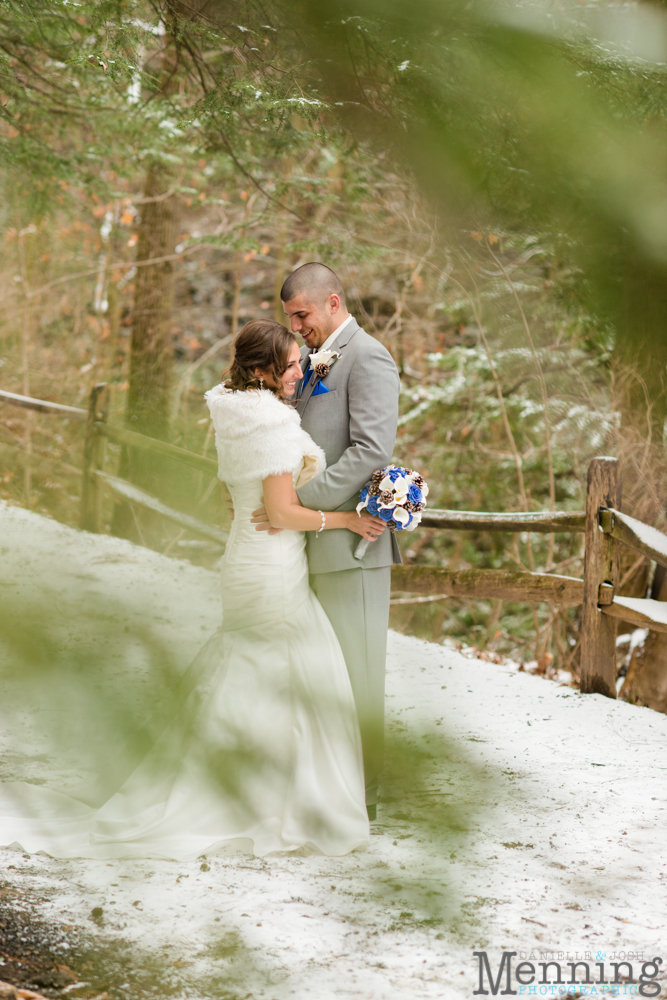 Swoon-worthy!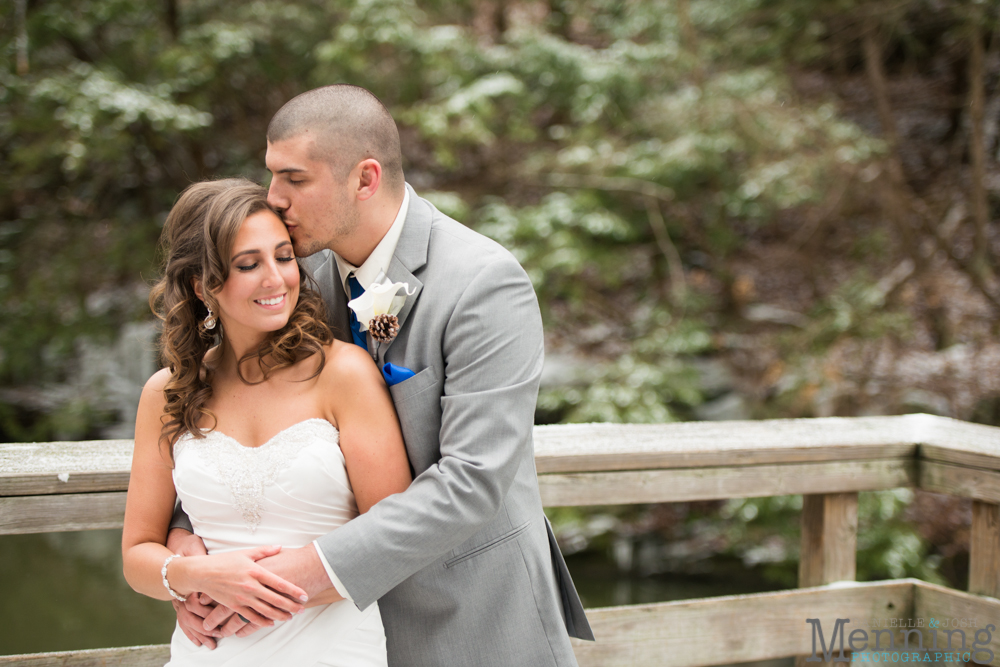 We kind of wish we always had snow around for the beautiful natural reflection it provides. . . but we wish it could be snowy & 75 degrees. haha!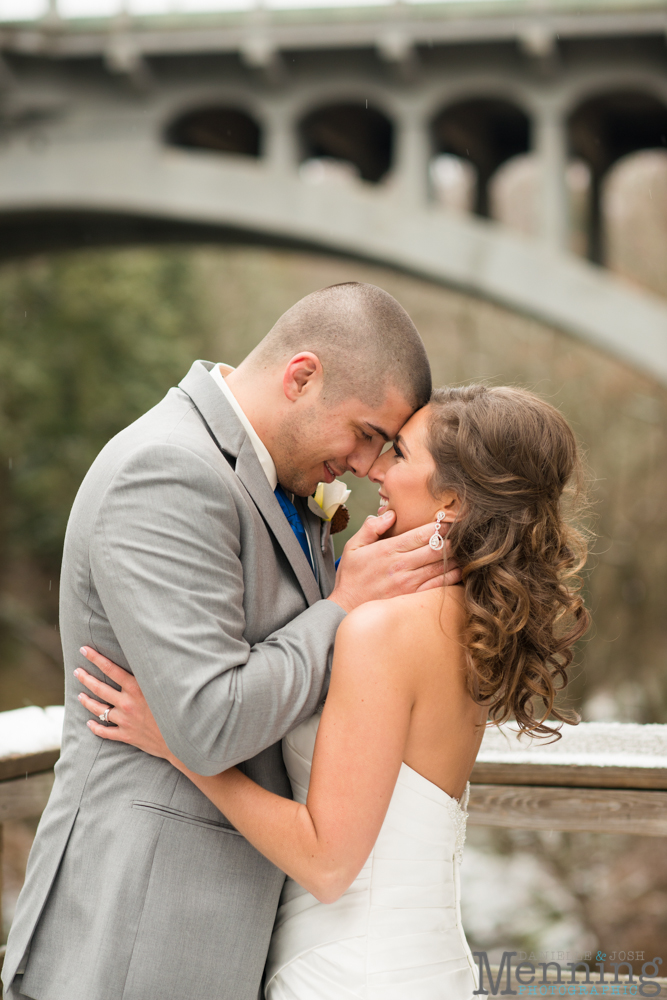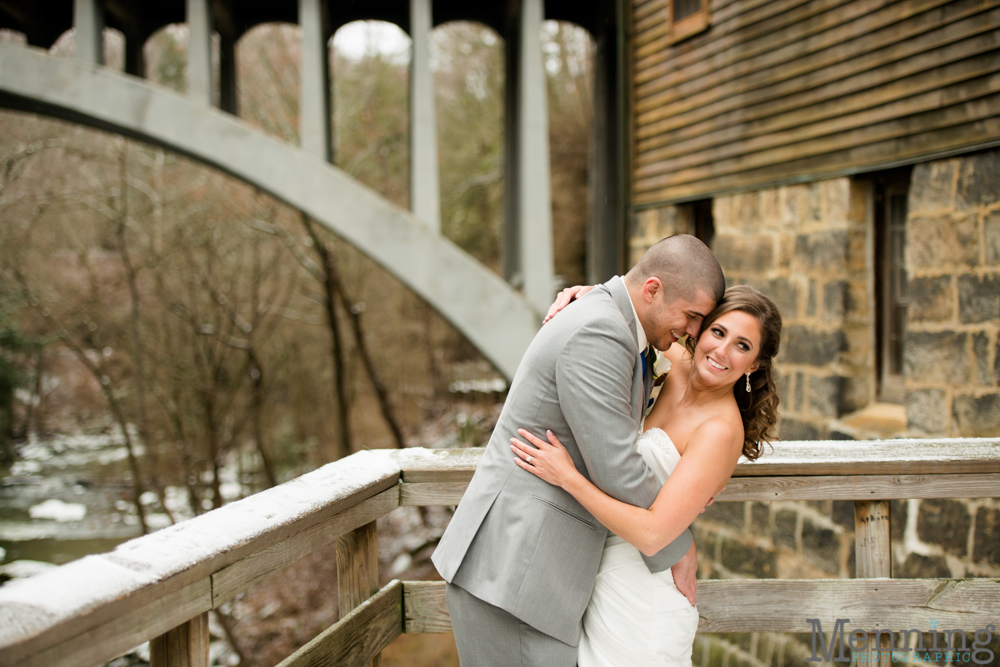 Tiffani & Brian complement one another so well. We loved all of the natural outdoor elements we could incorporate into their portraits at The Barn & Gazebo because they're both outdoorsy.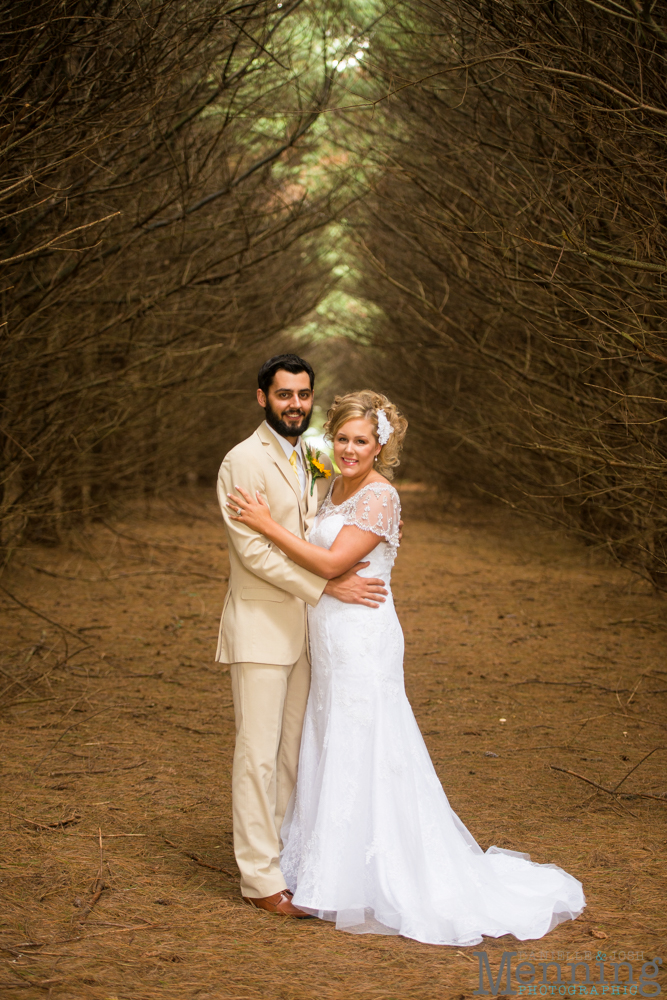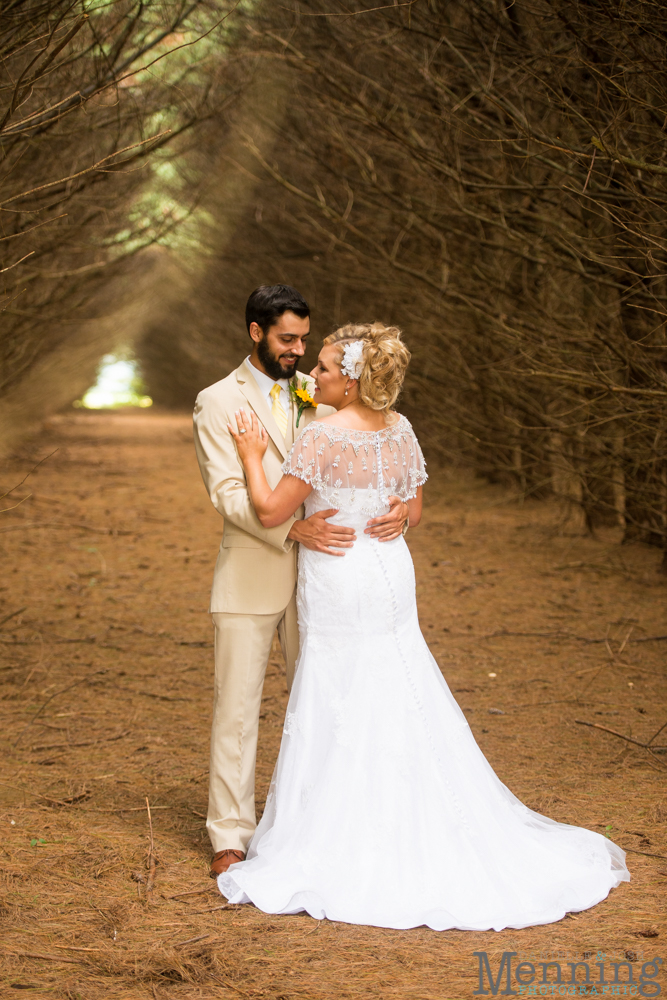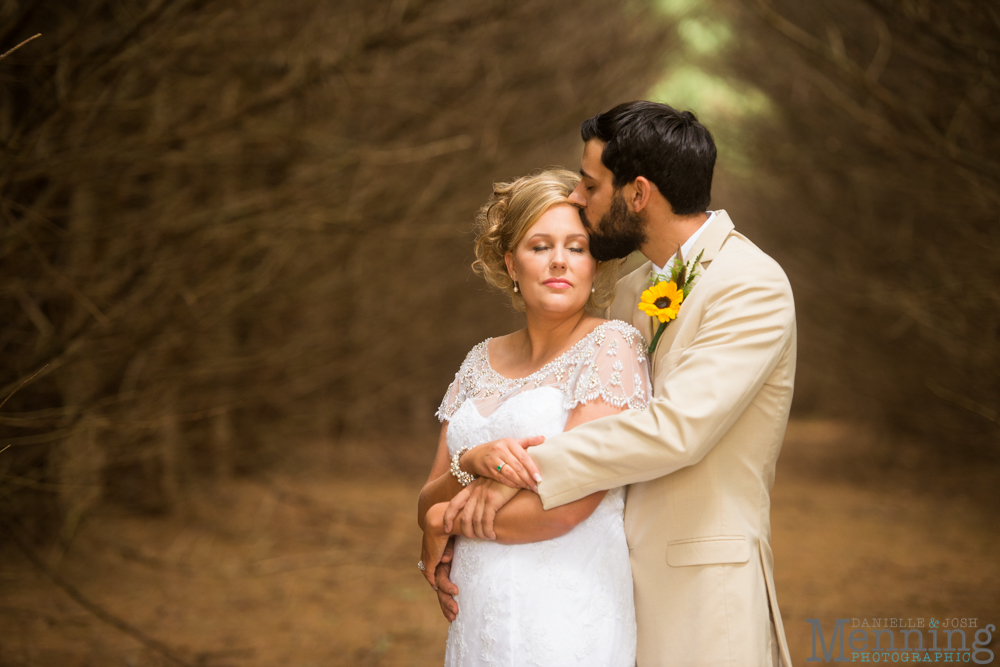 Steph & Shane are the cutest.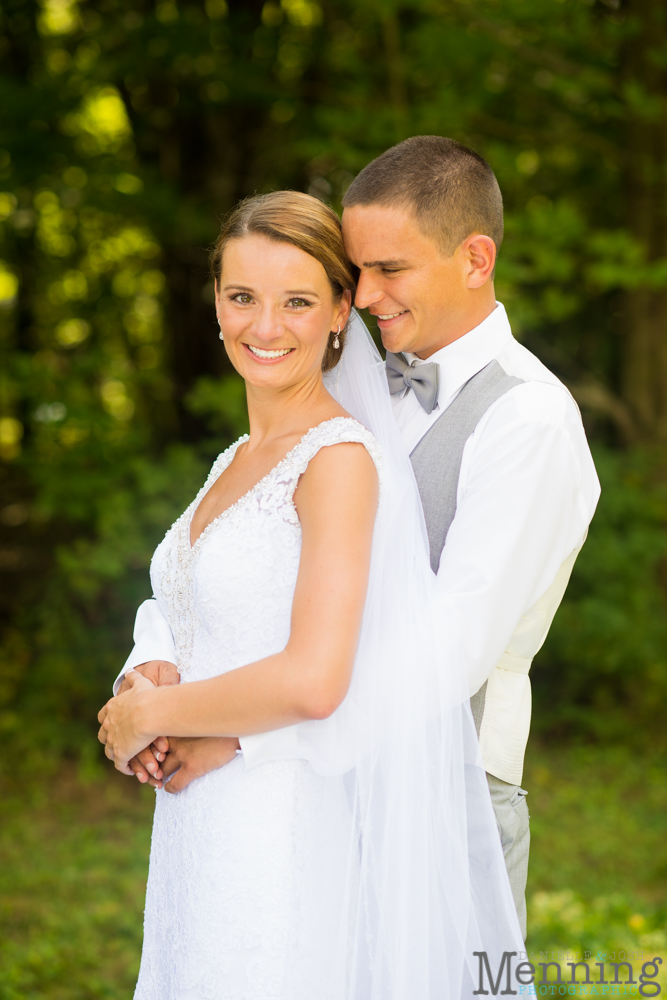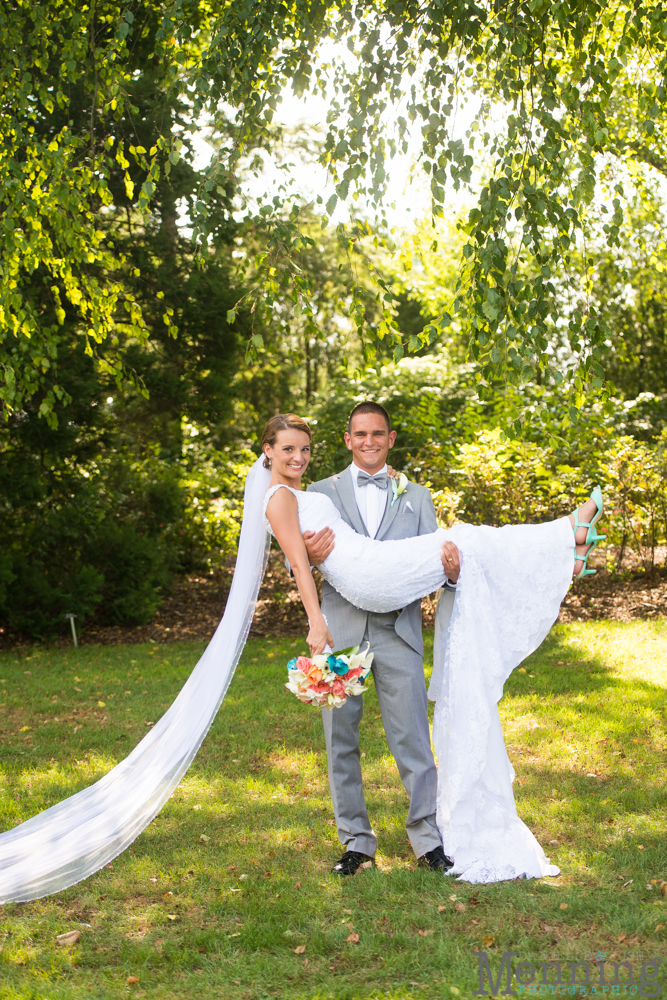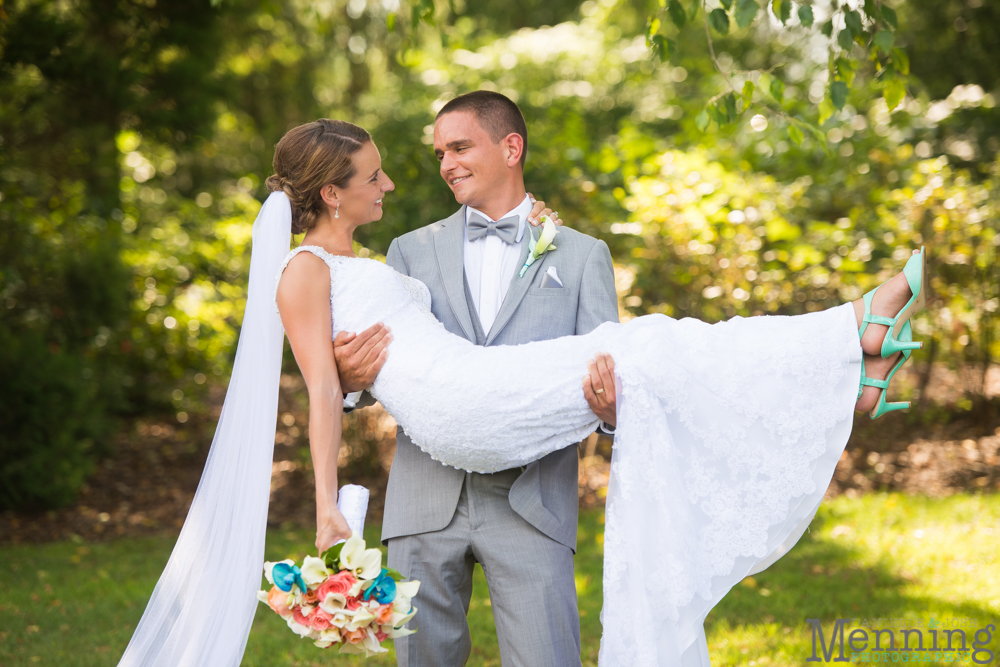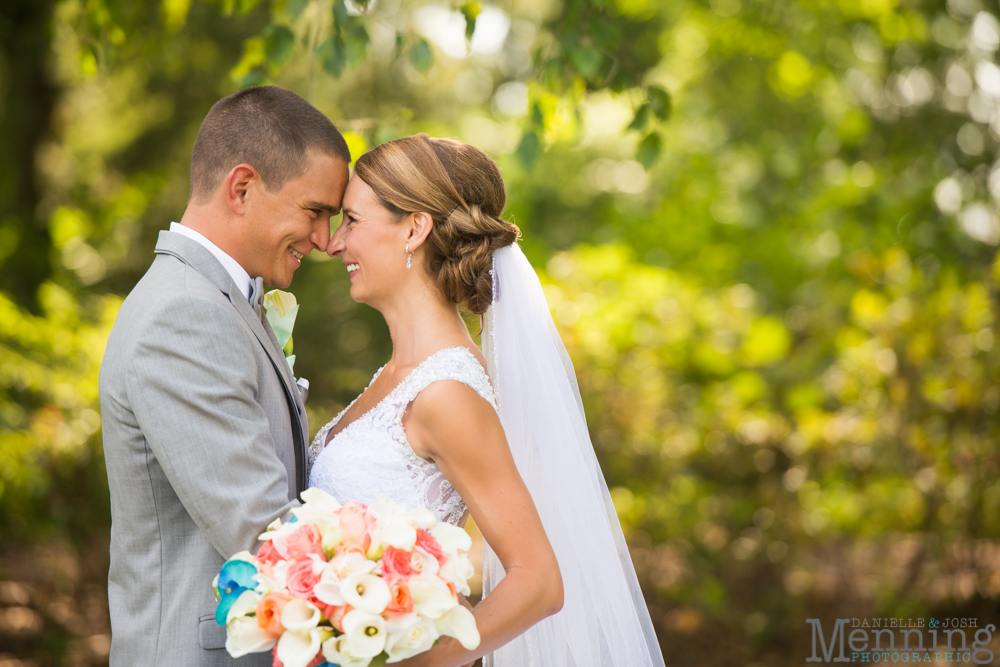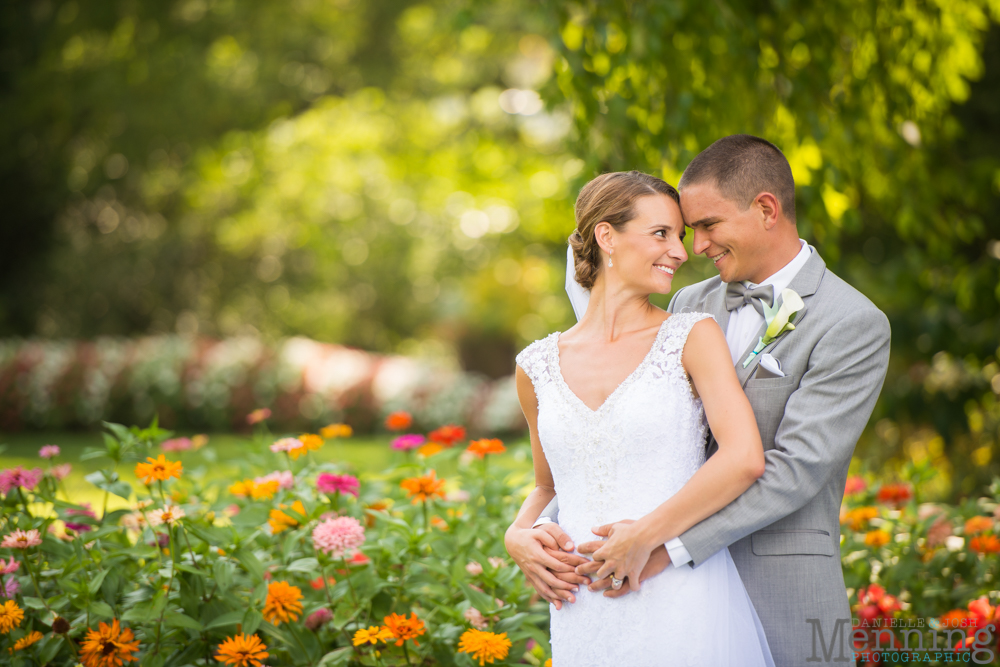 We loved that we could truly tell these two were happy all day long.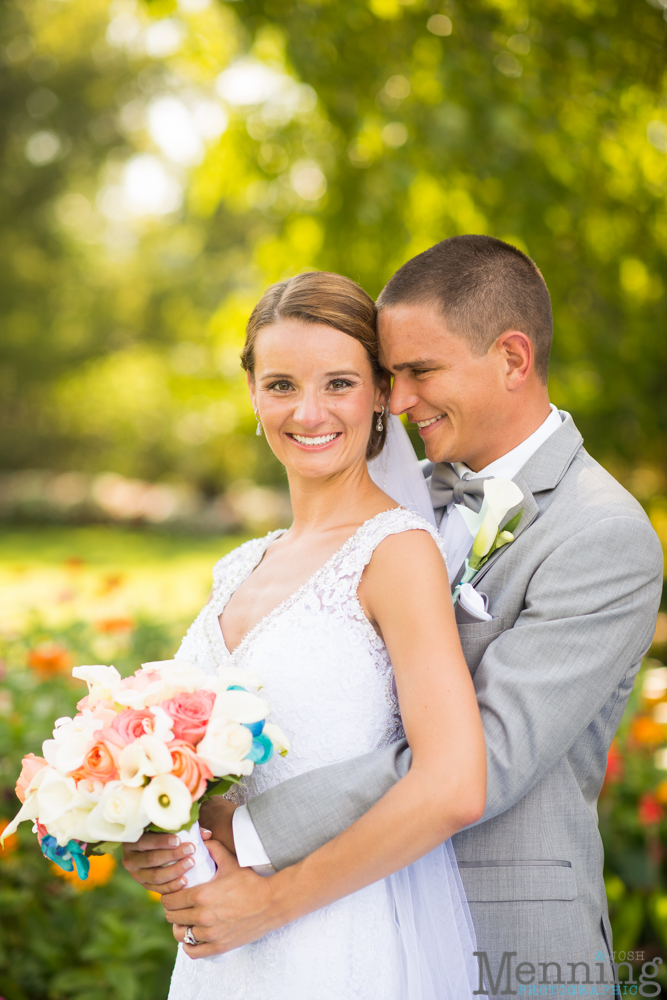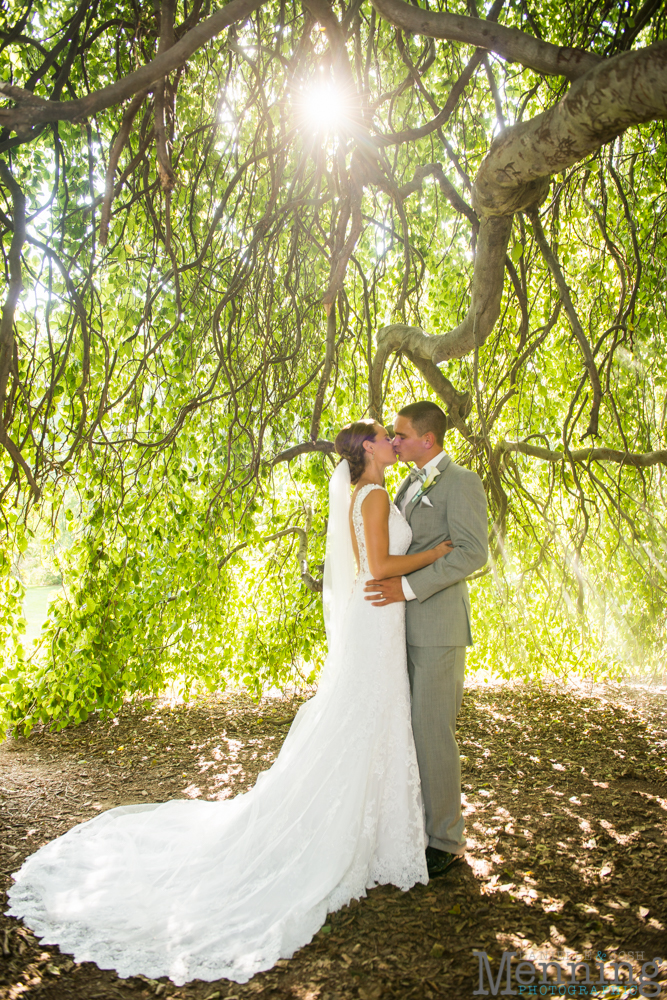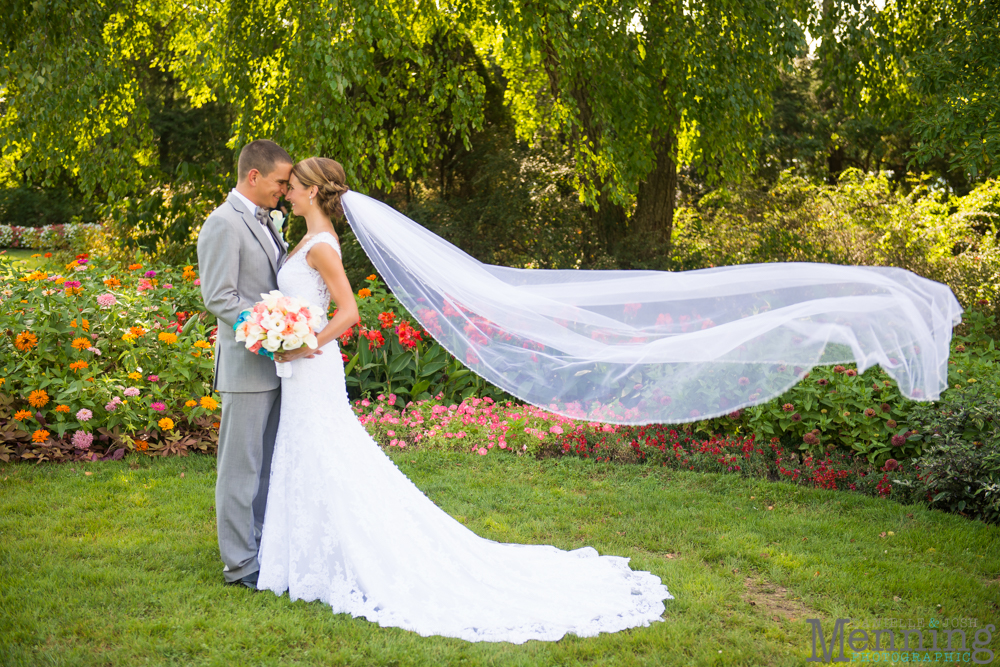 This is one of our favorite veil shots.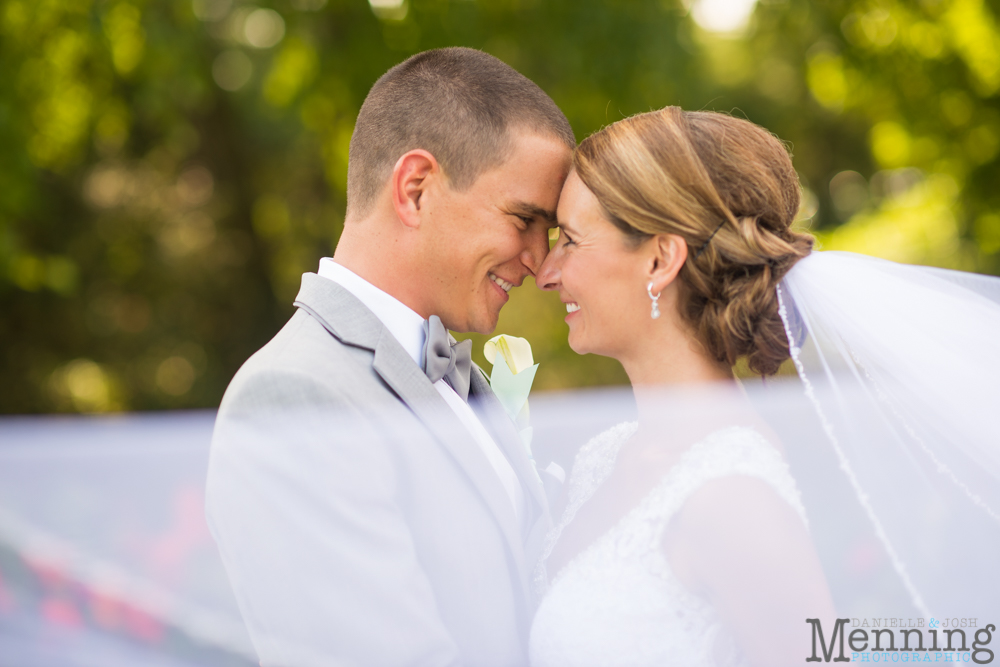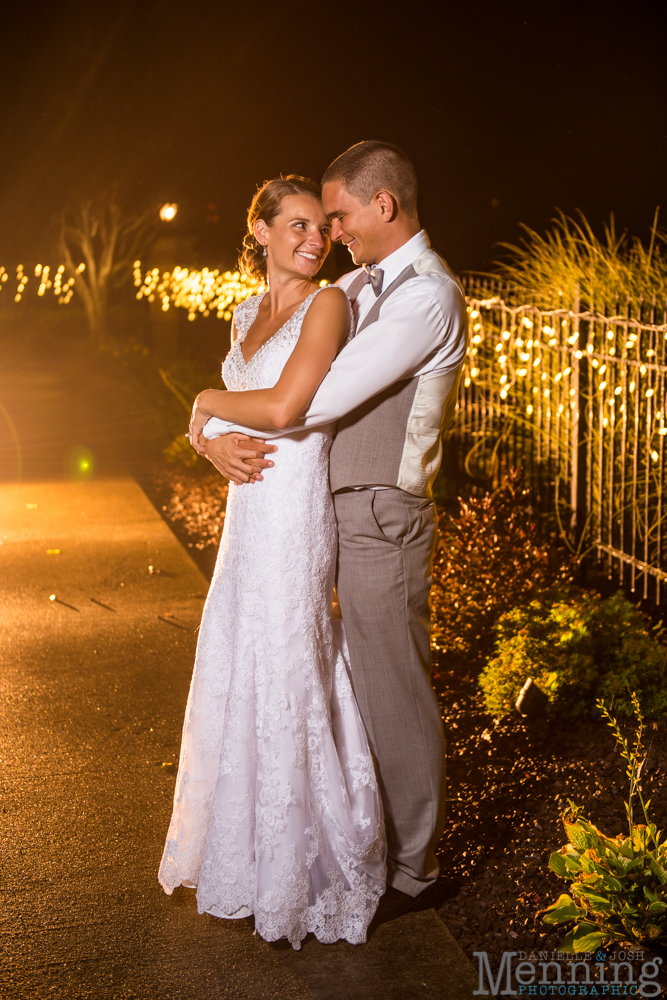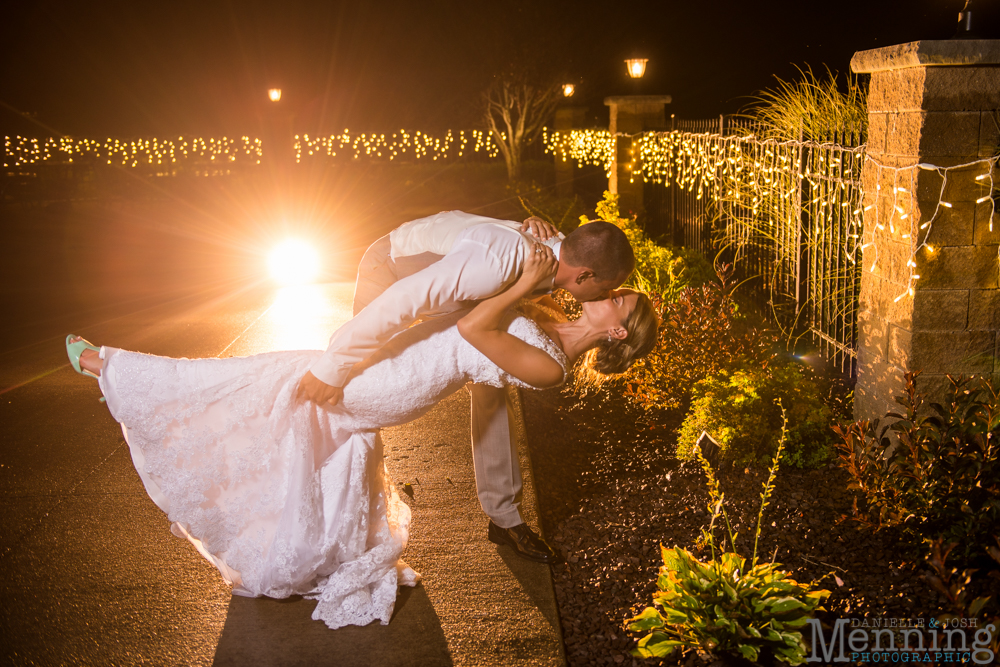 Monica & Chuck couldn't be sweeter.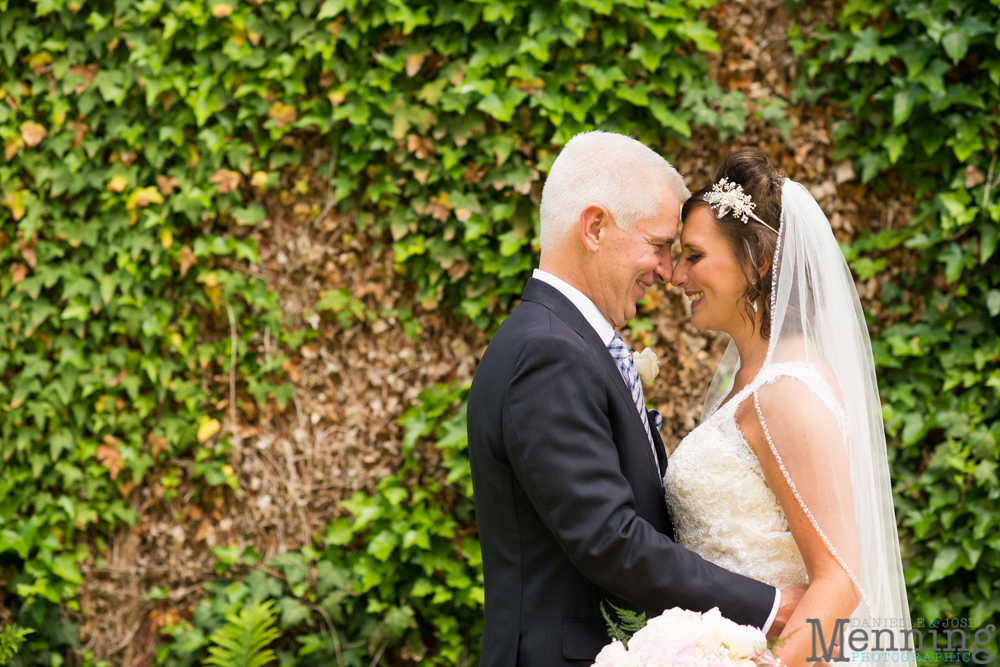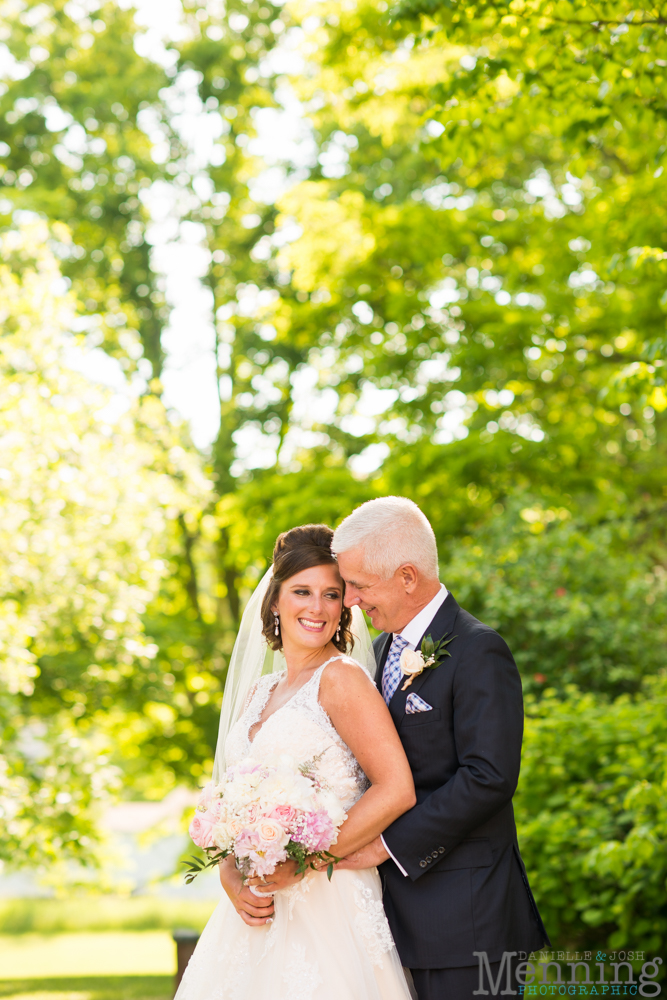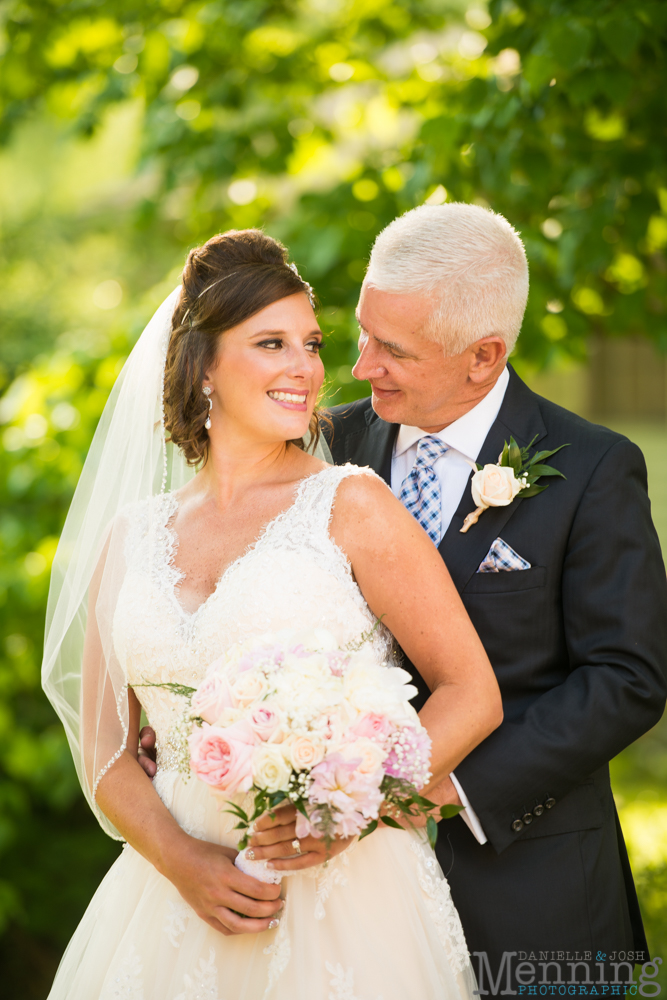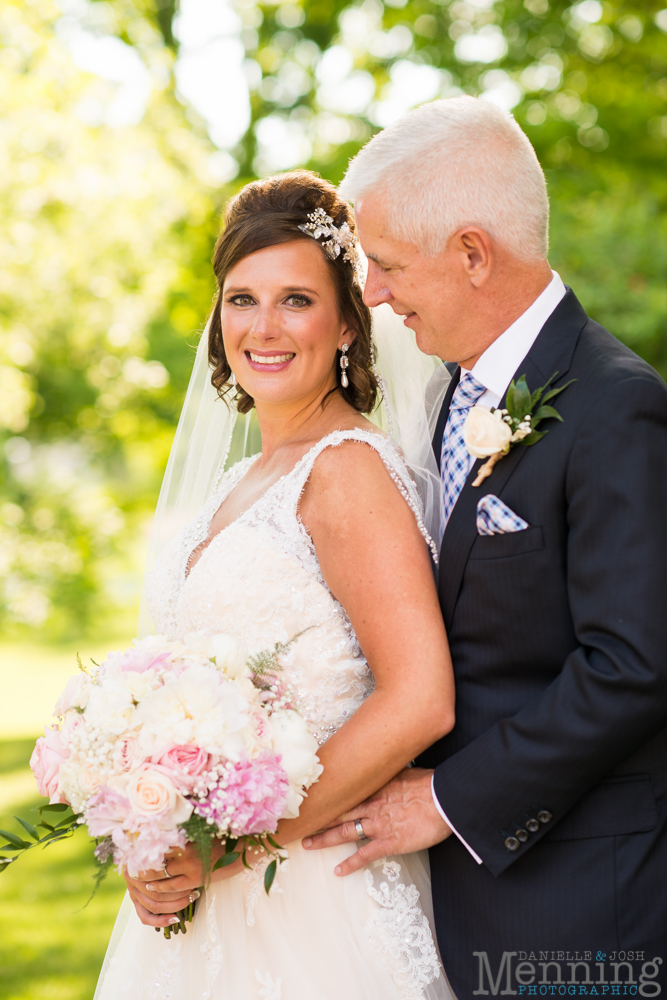 Their ceremony site, The Spread Eagle Tavern & Inn, provided a nice, classic backdrop.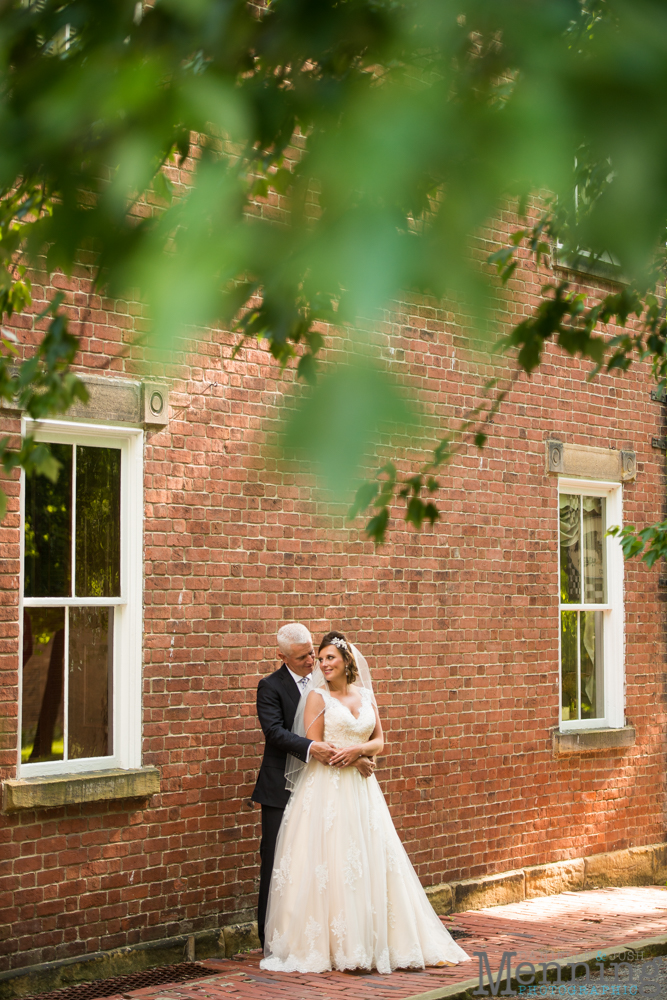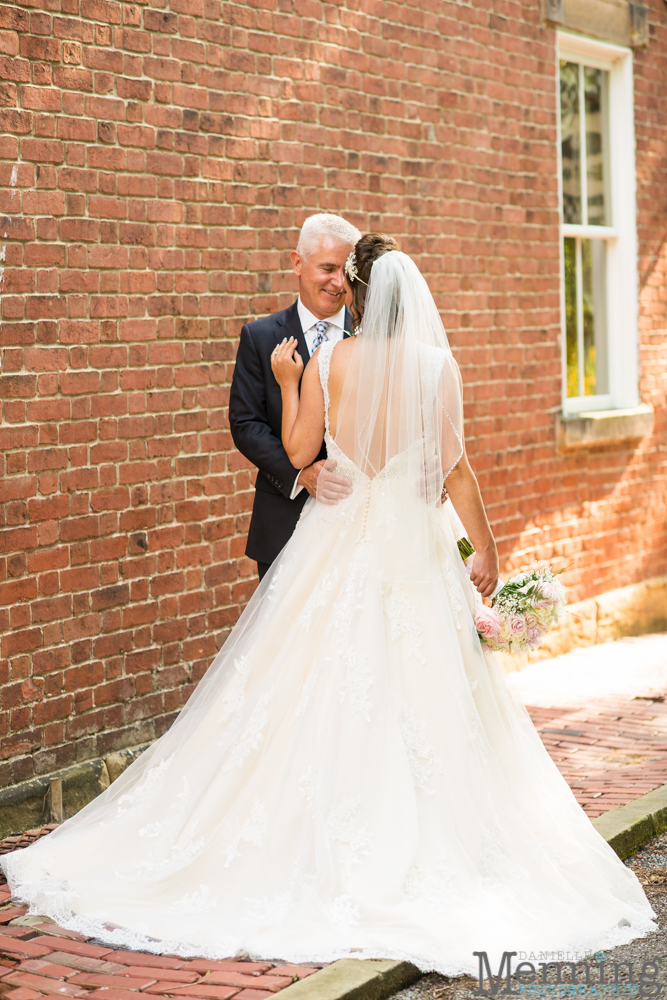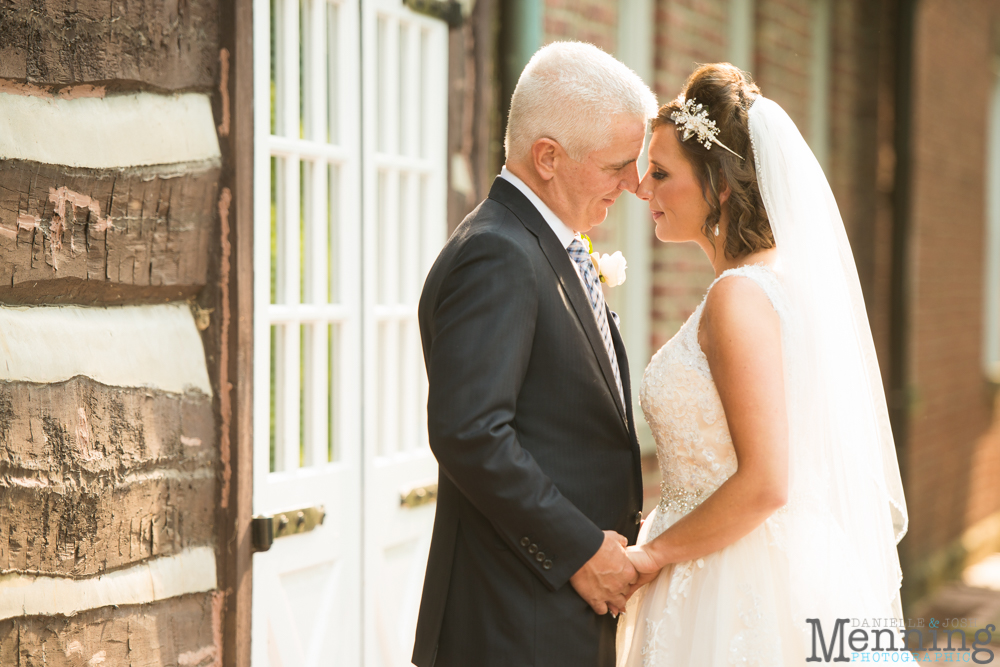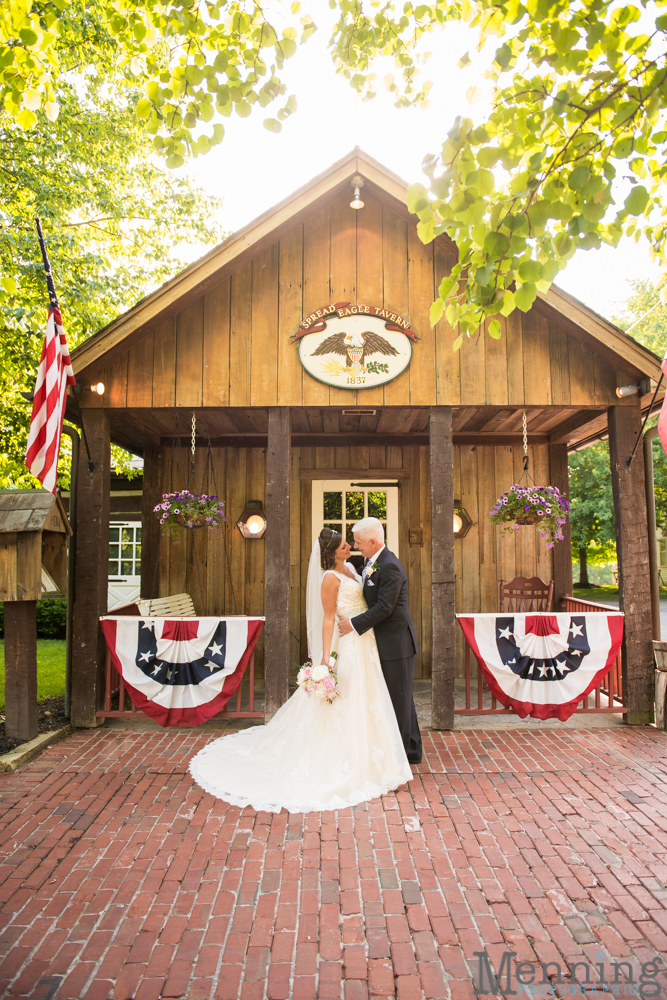 Darla & Jonathan's portraits were full of that golden glow that we love. We couldn't believe how long the leaves stuck around last Fall!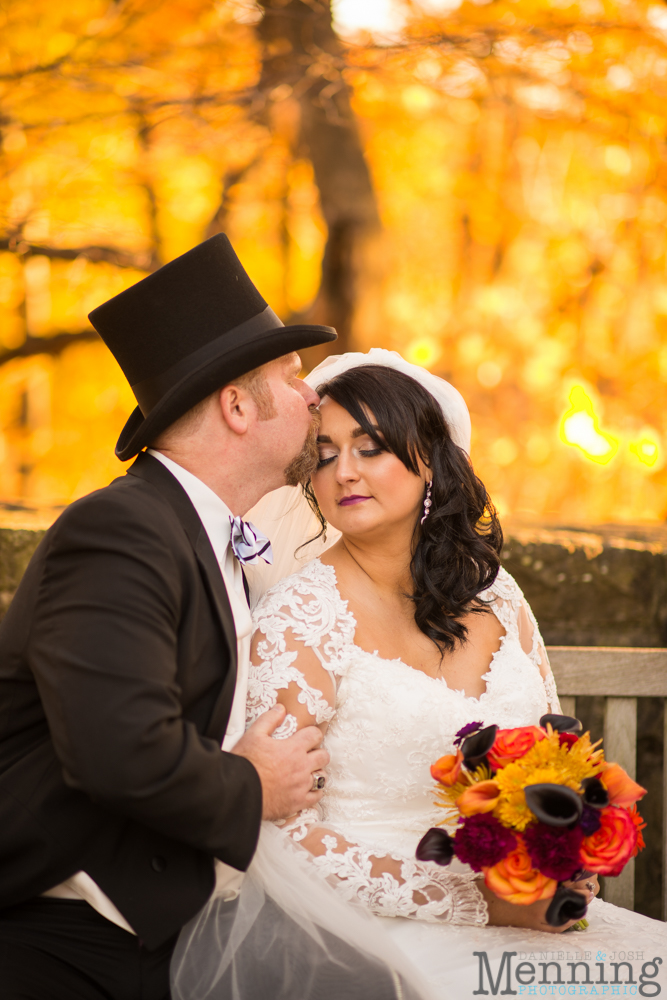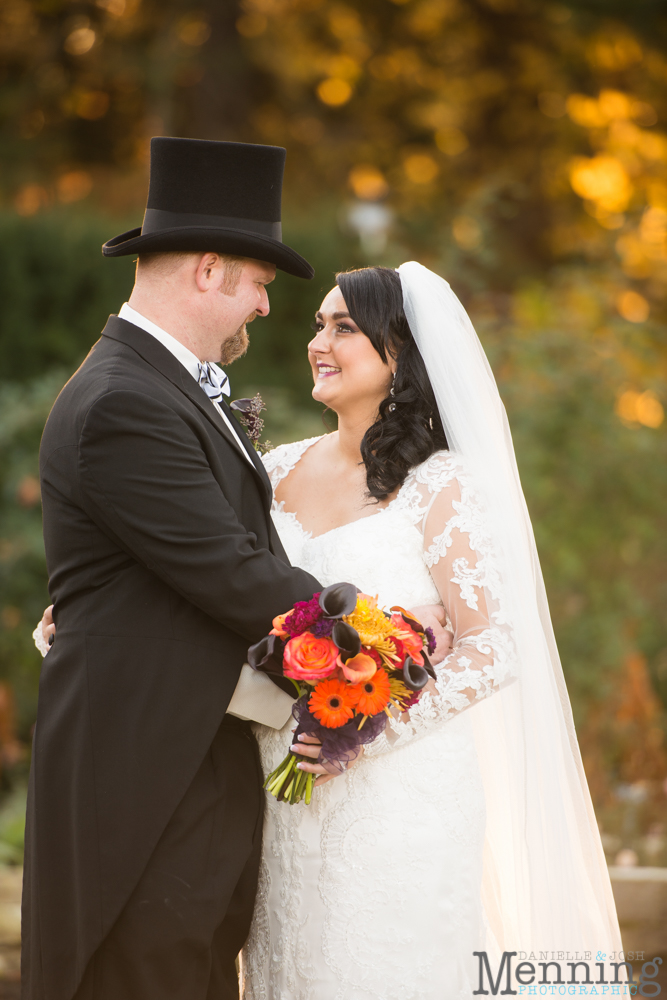 They're beautiful together.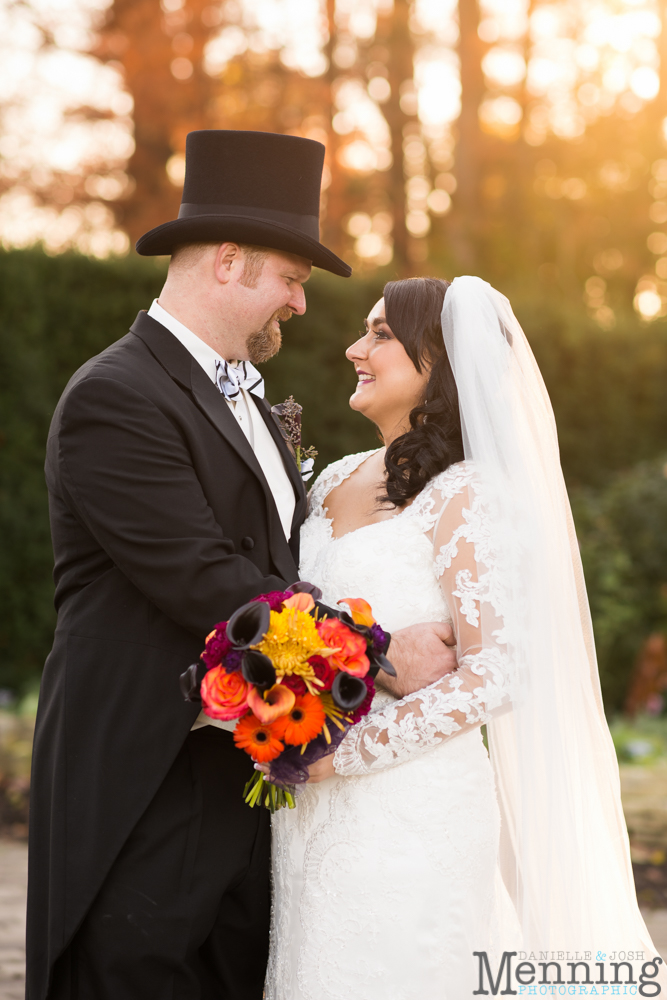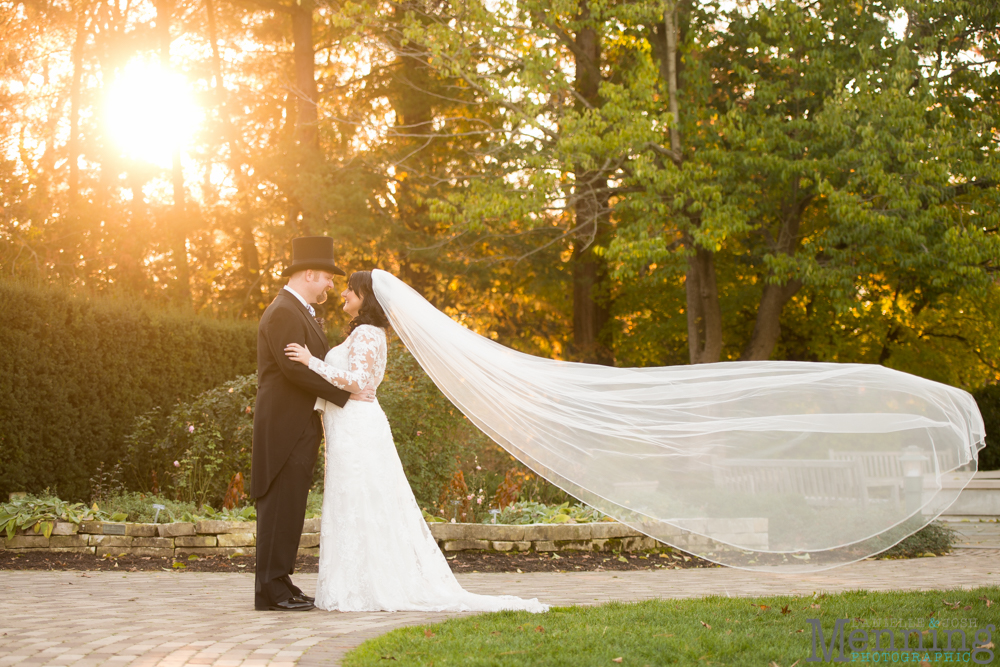 Megan & Stephen stopped at the spot where they met downtown for a few photos. It was a unique location & sentimental to them so we loved that.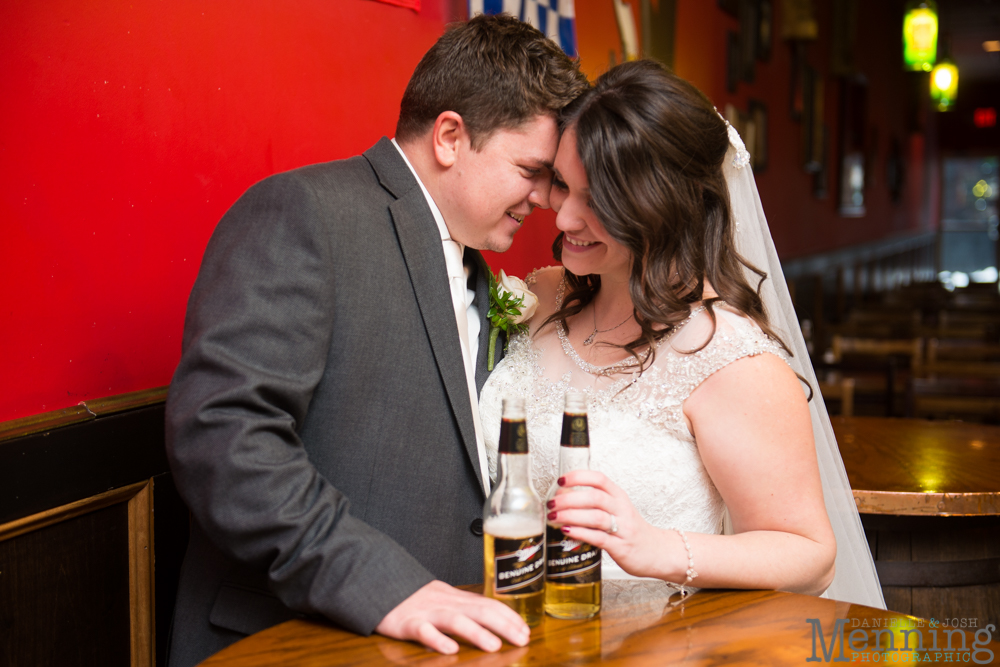 Then we got to photograph these two in the Mahoning County Courthouse. It's definitely a grand portrait location & somewhere nice when the weather is cold & rainy!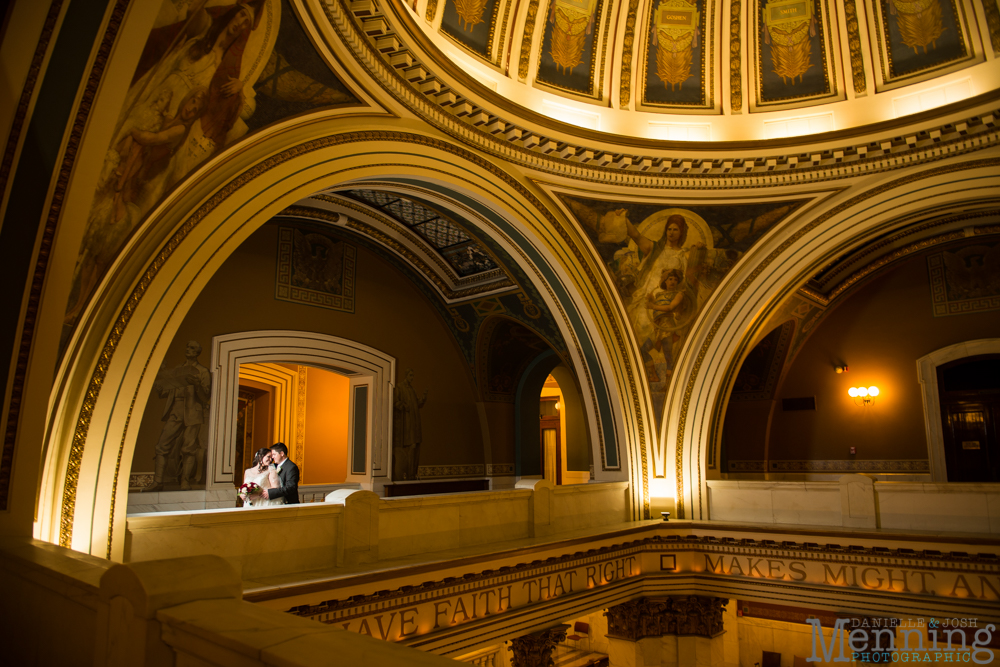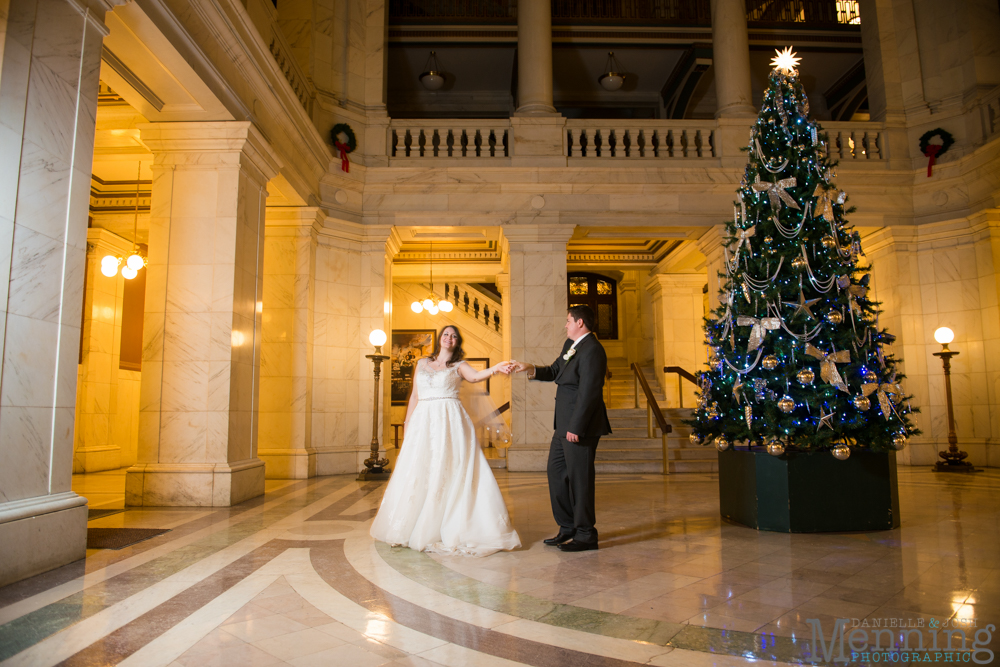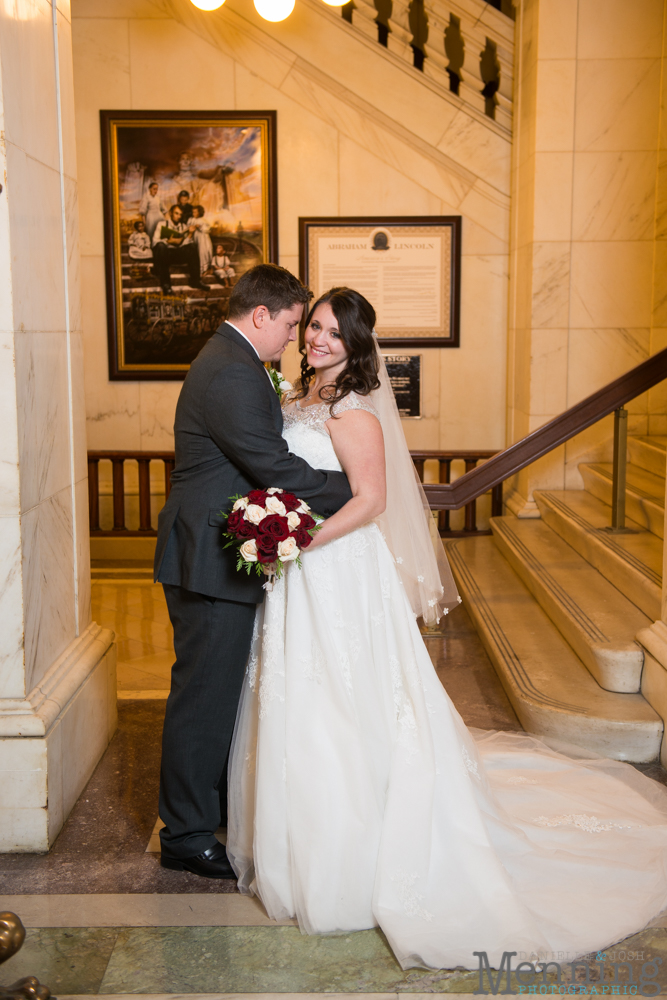 Kelsey & Logan's portrait backdrops at Oglebay Park were very pretty.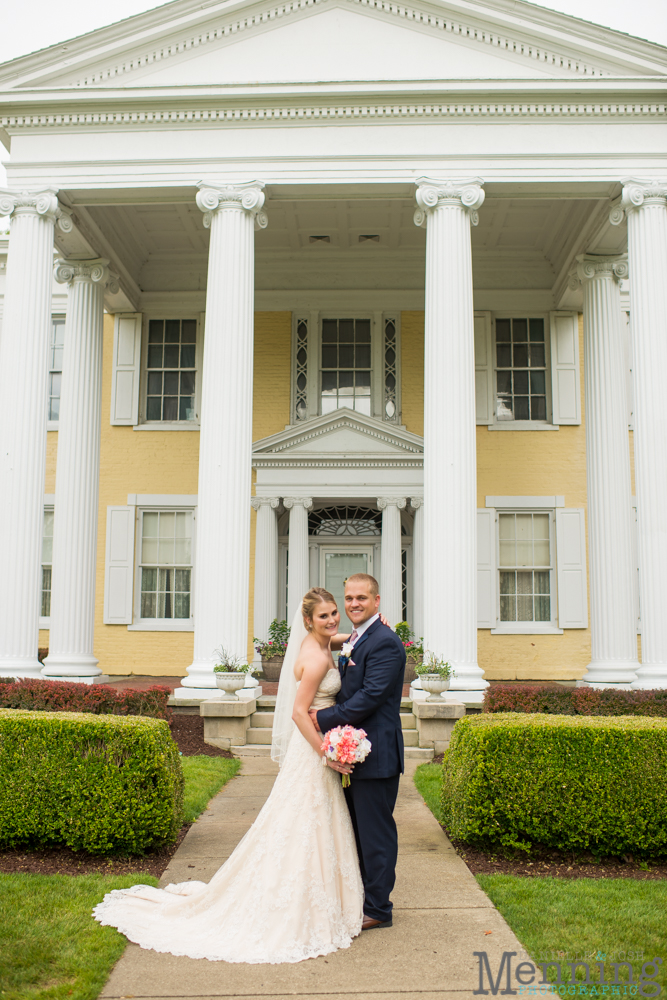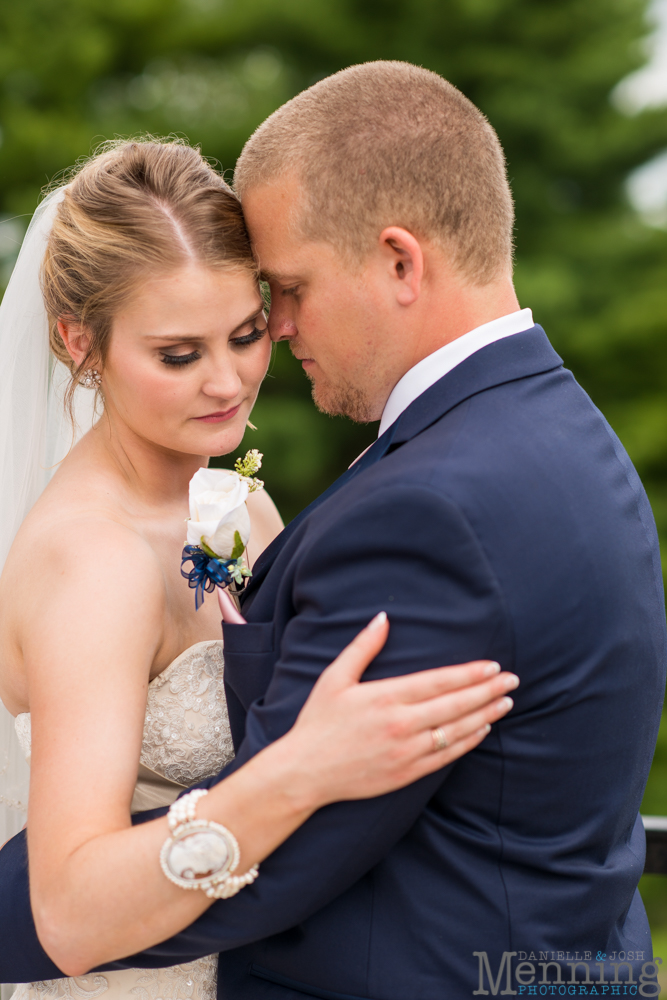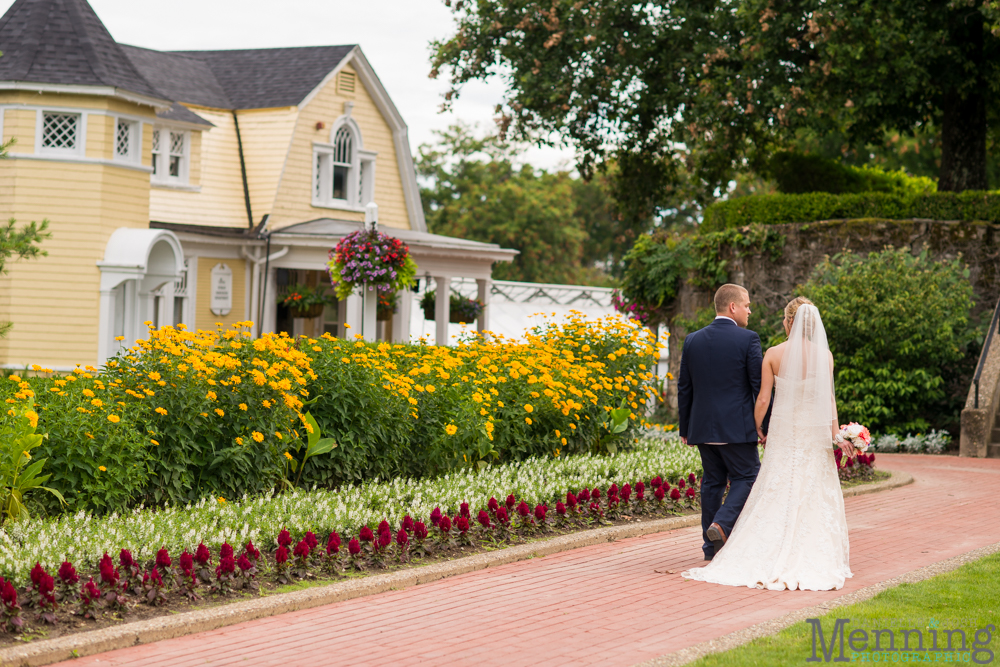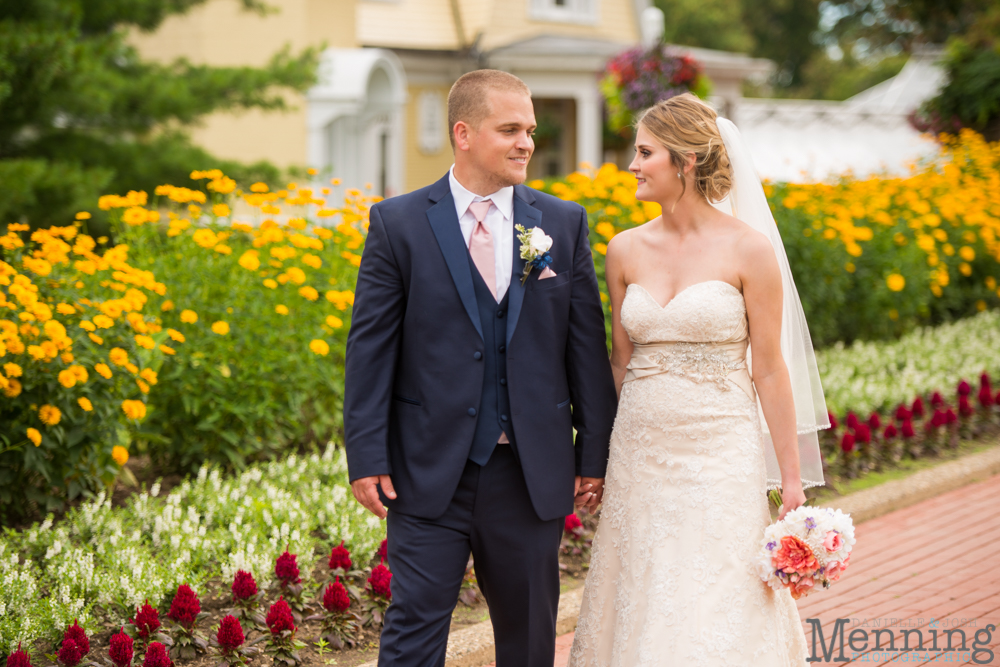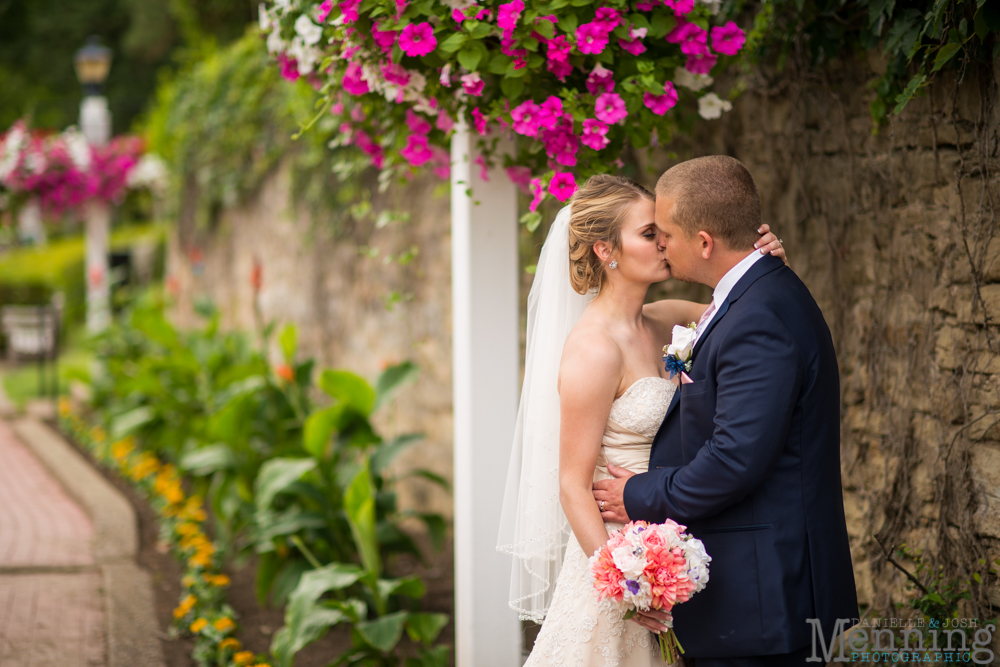 We photograph a lot of couples at Fellows Riverside Gardens. We're so glad we have that option available to us in Youngstown!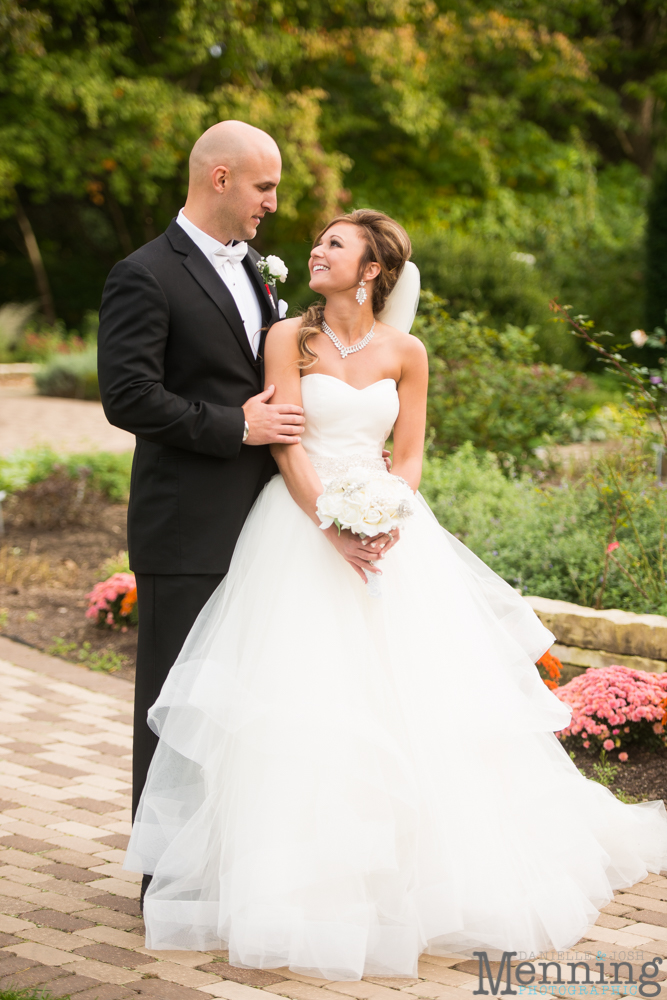 Jenna & JC love to laugh together.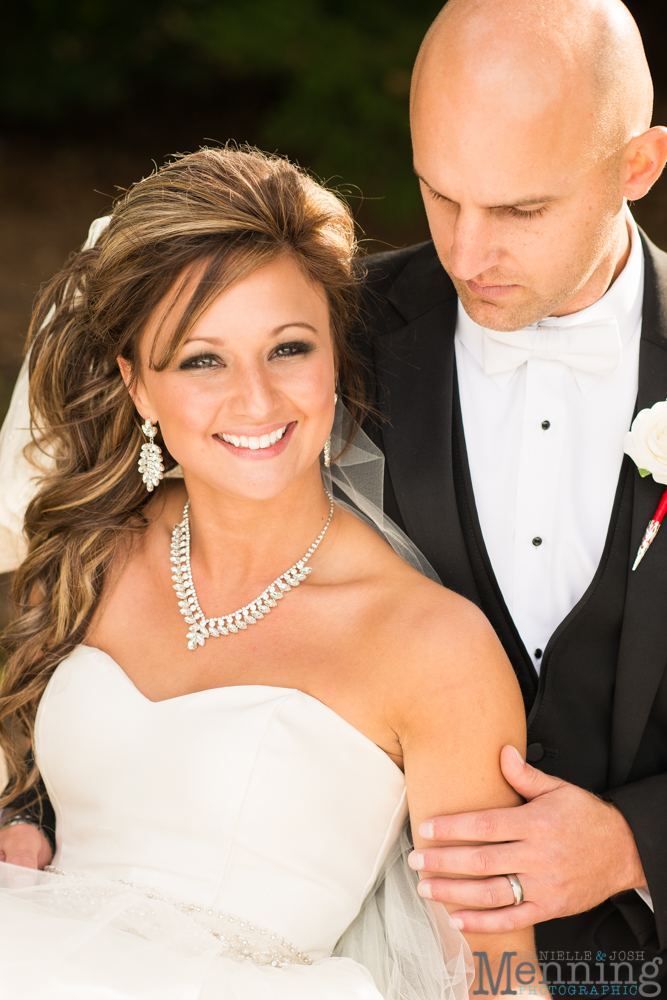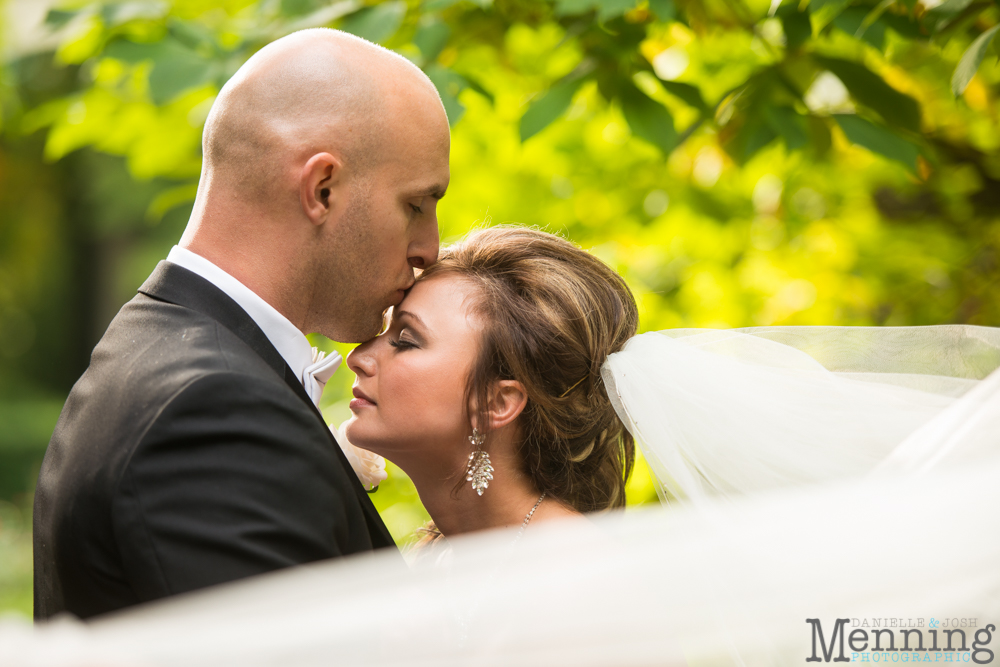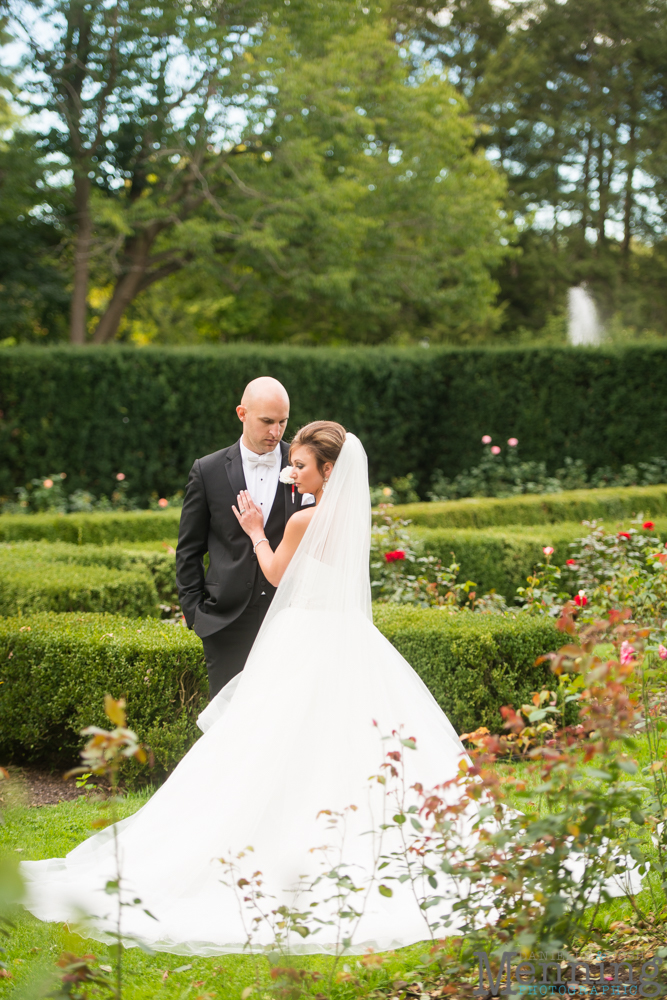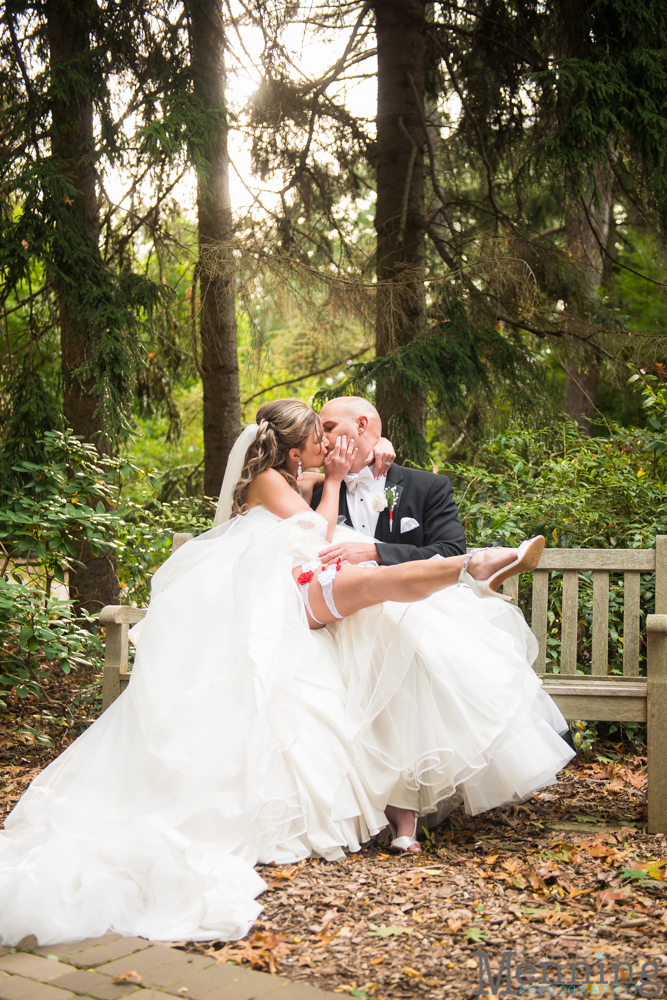 Jess & Ryan's portrait session on their wedding day was dreamy.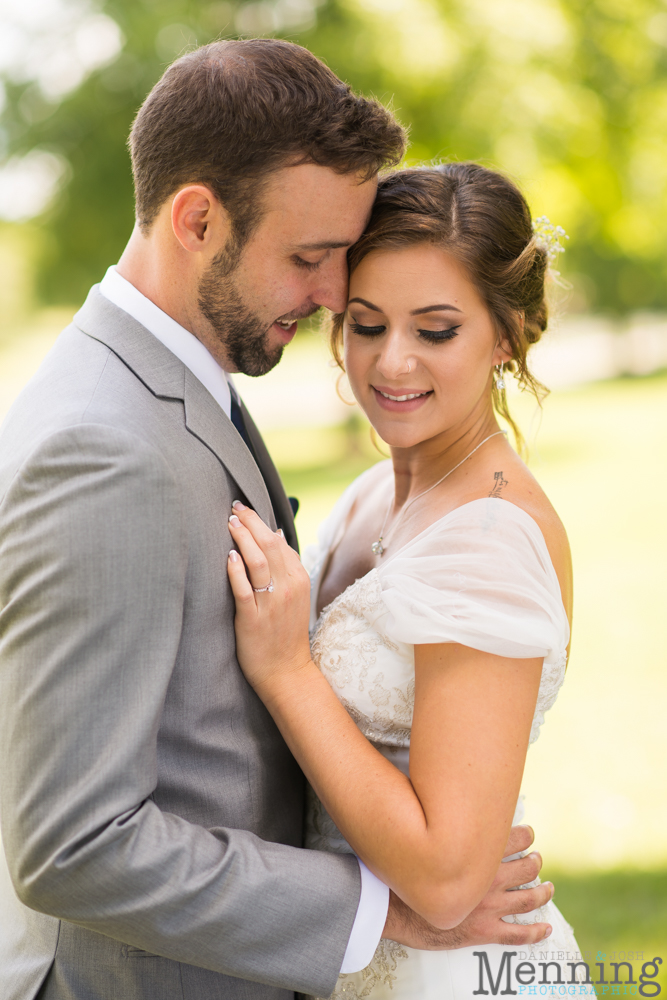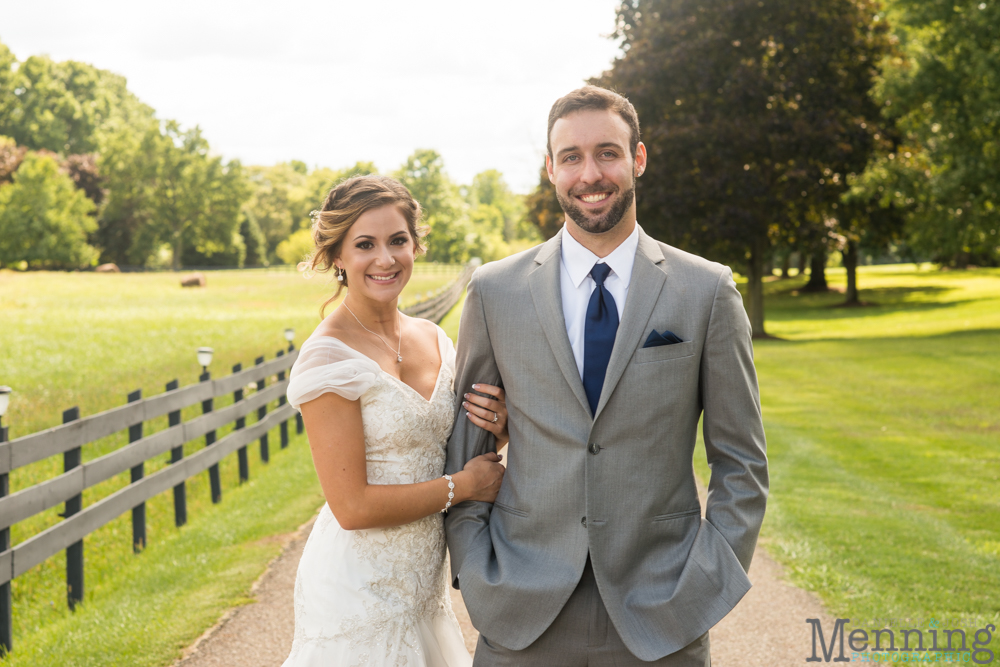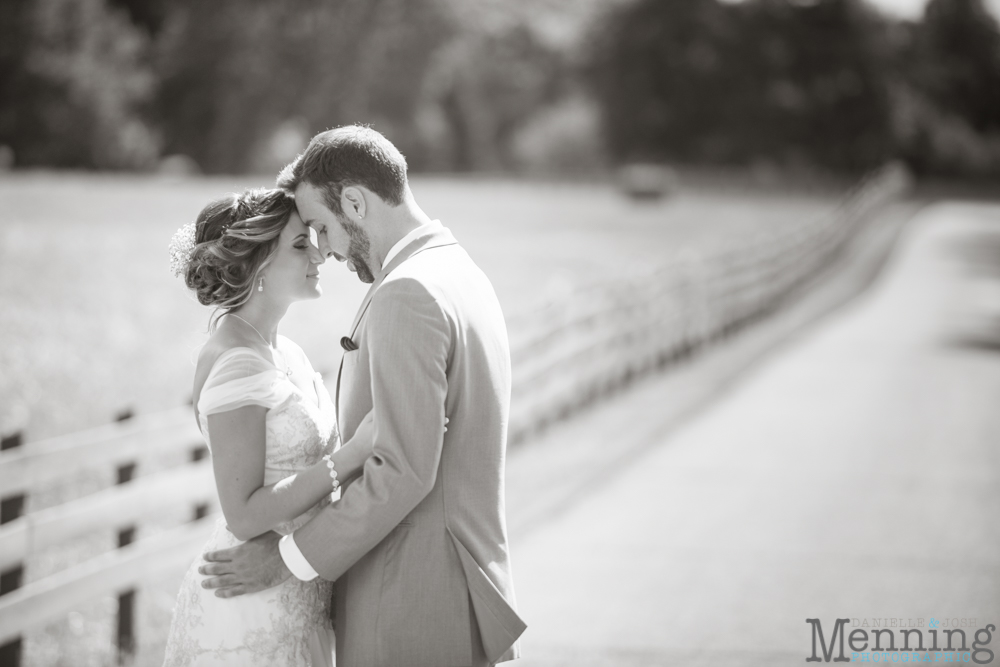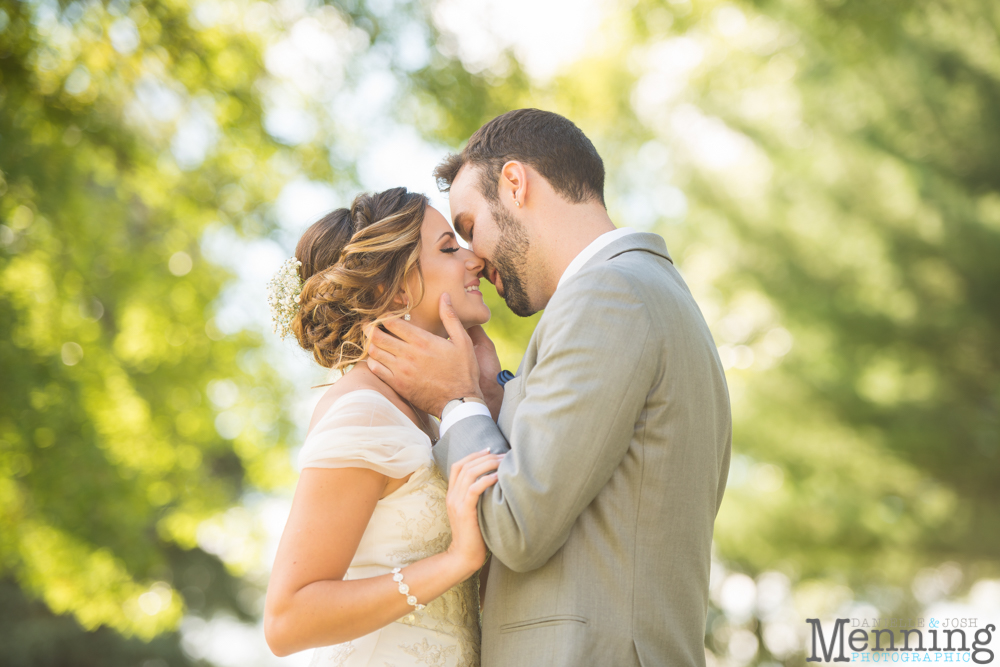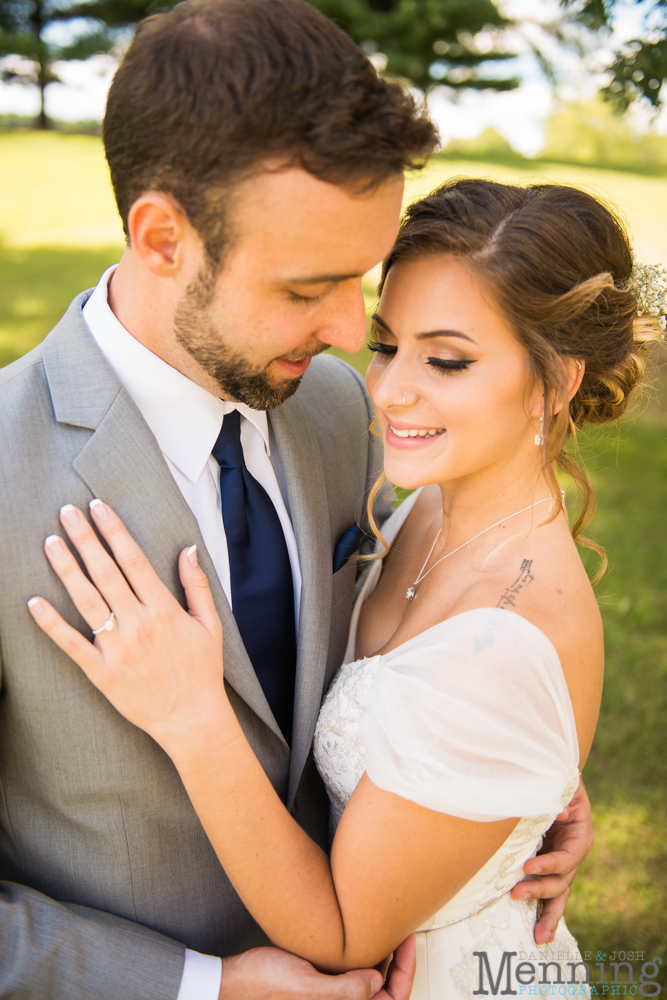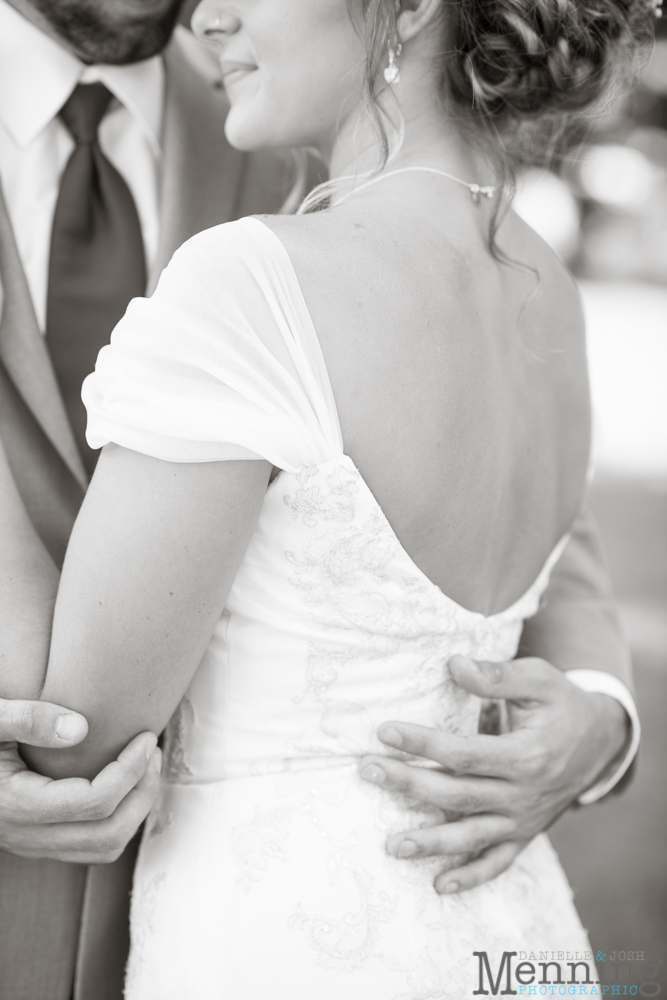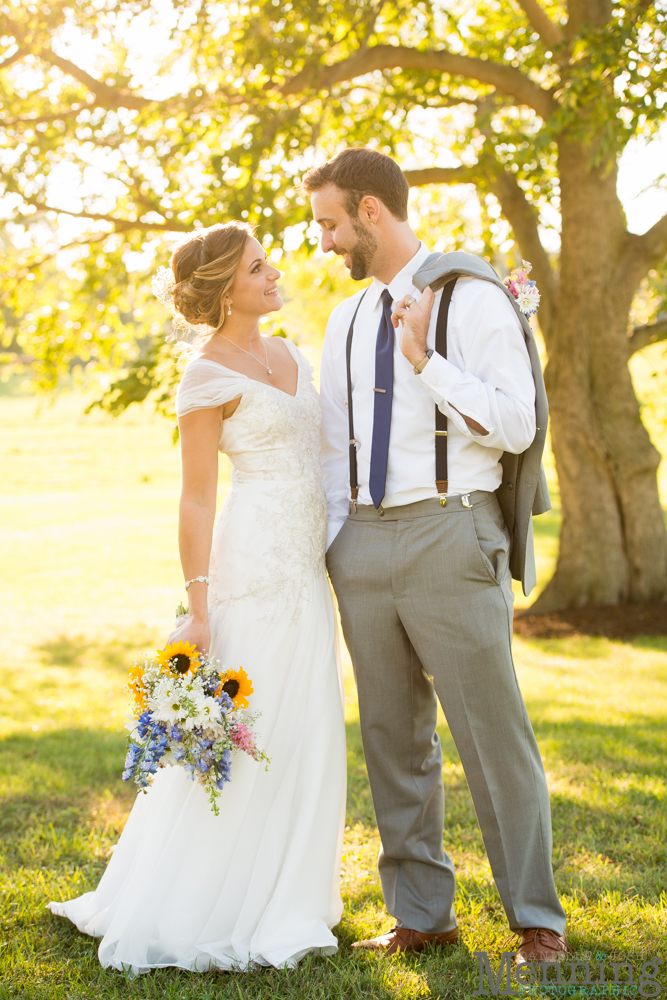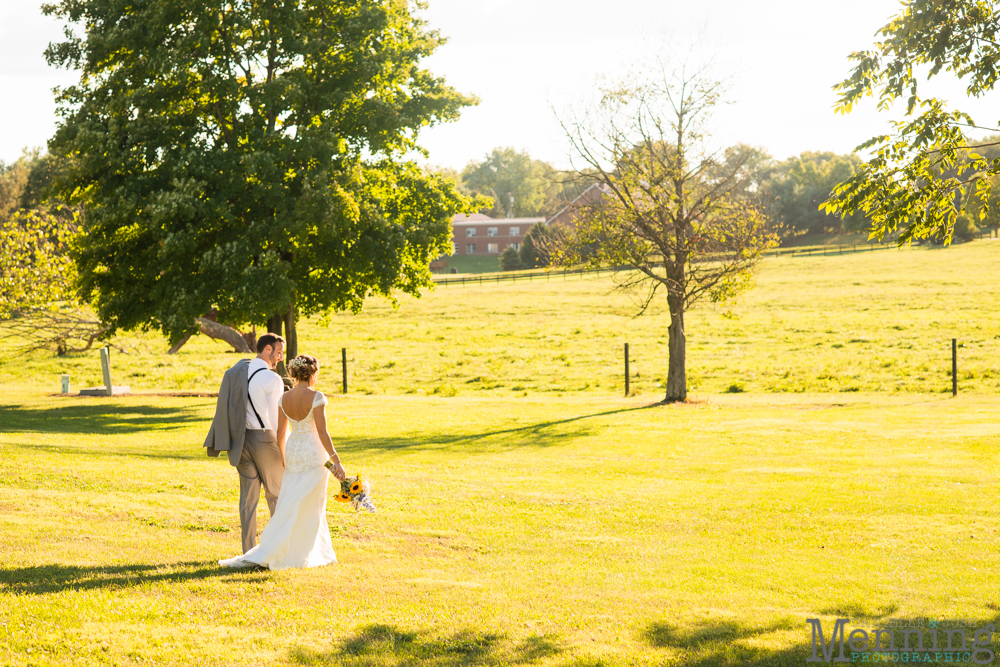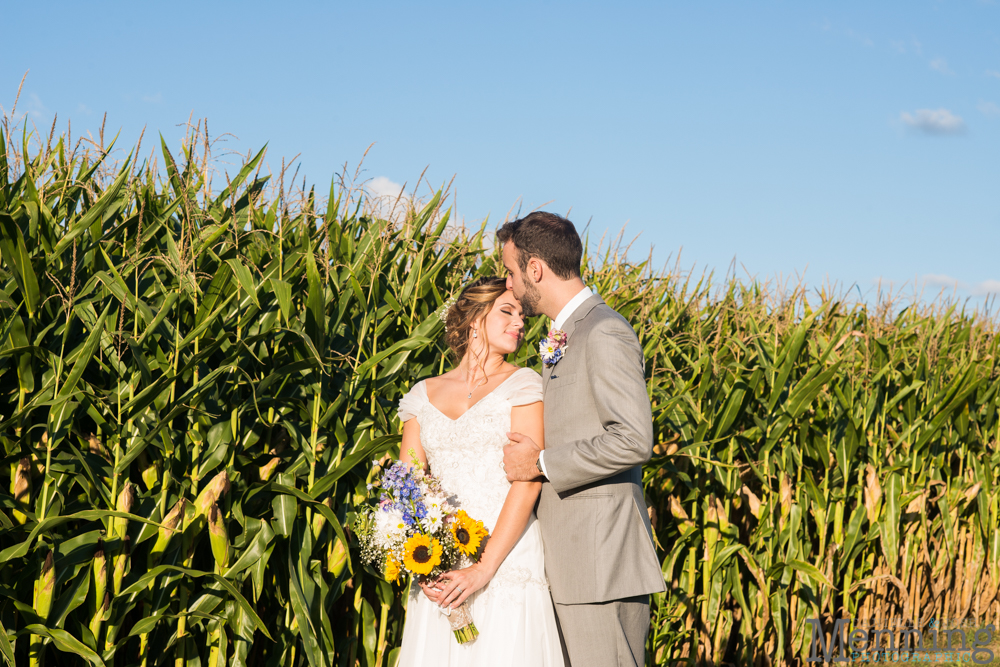 Abbey & Bruce's wedding day was our first at Highland Meadows Farm & we loved all of the portrait opportunities there. These two are amazing.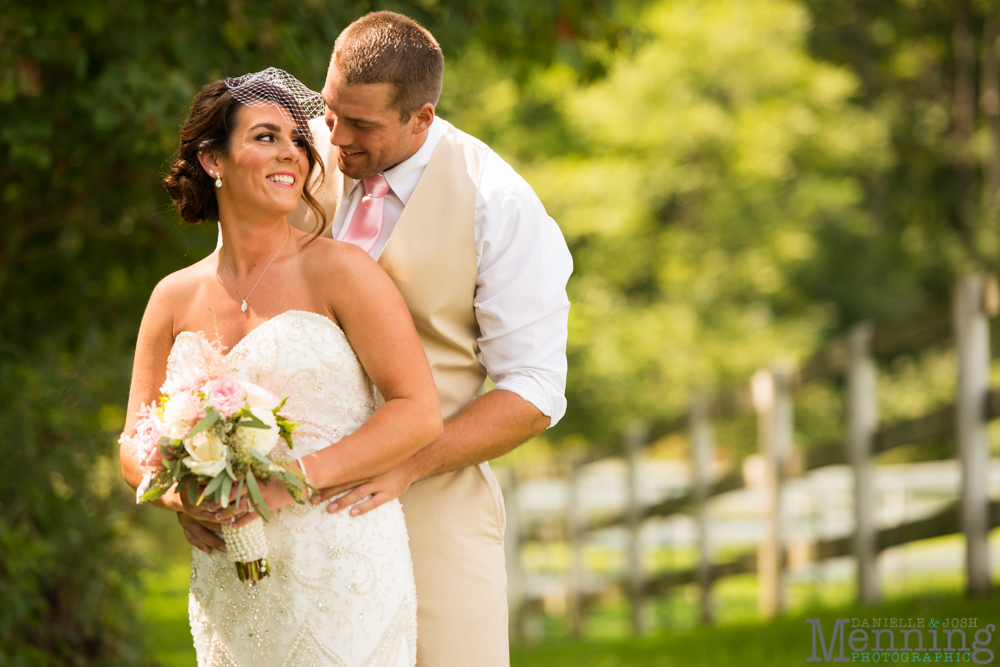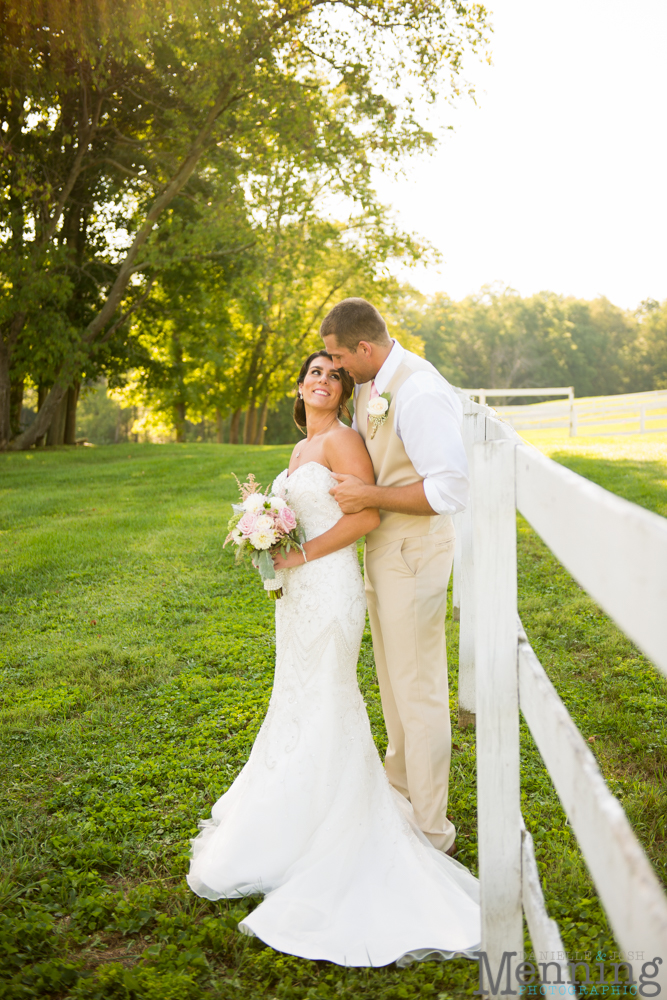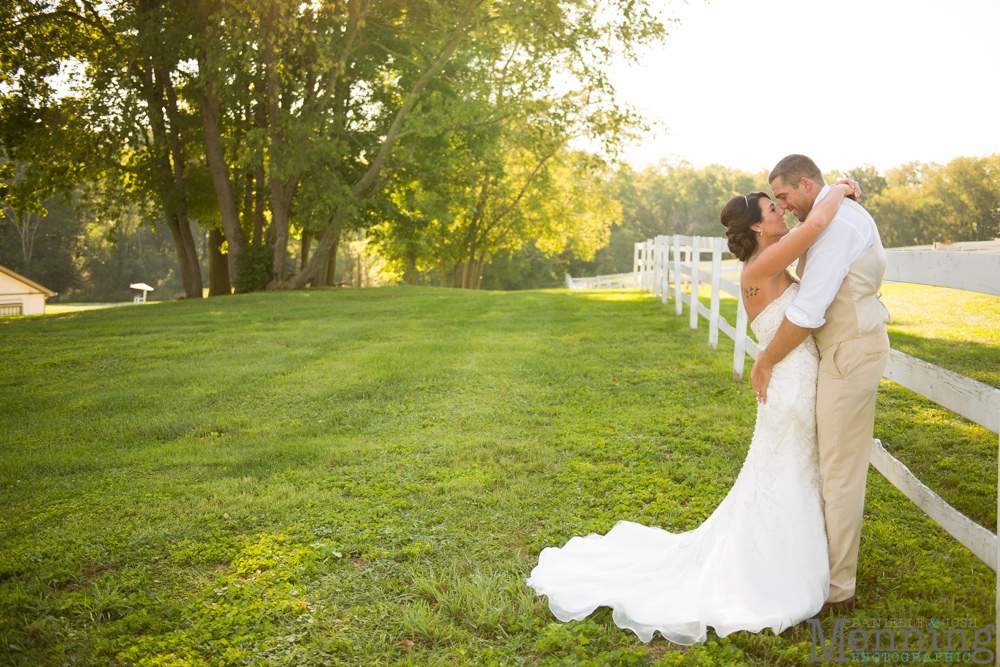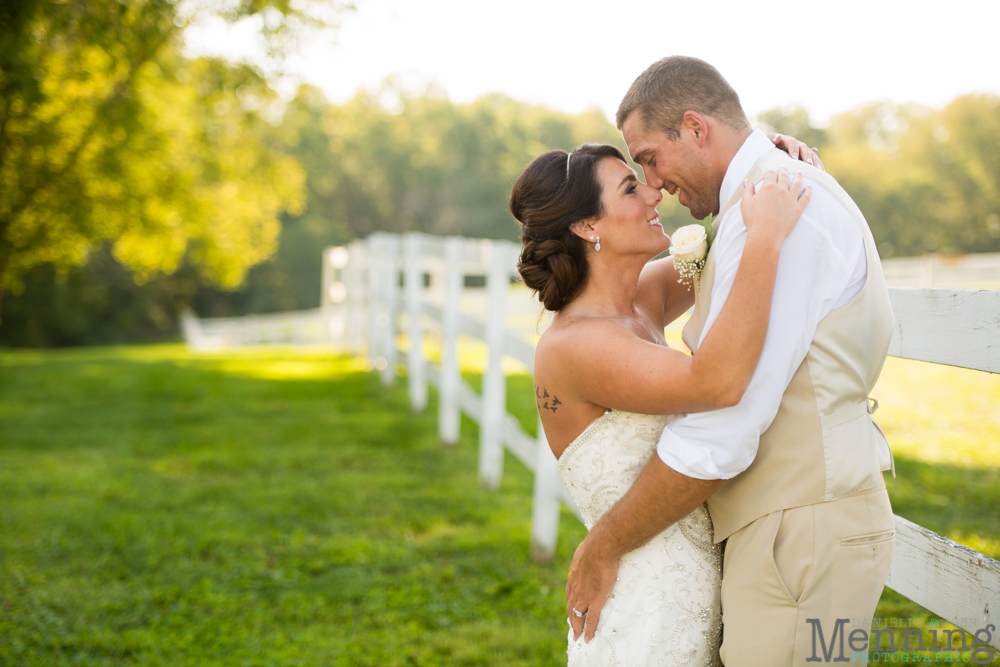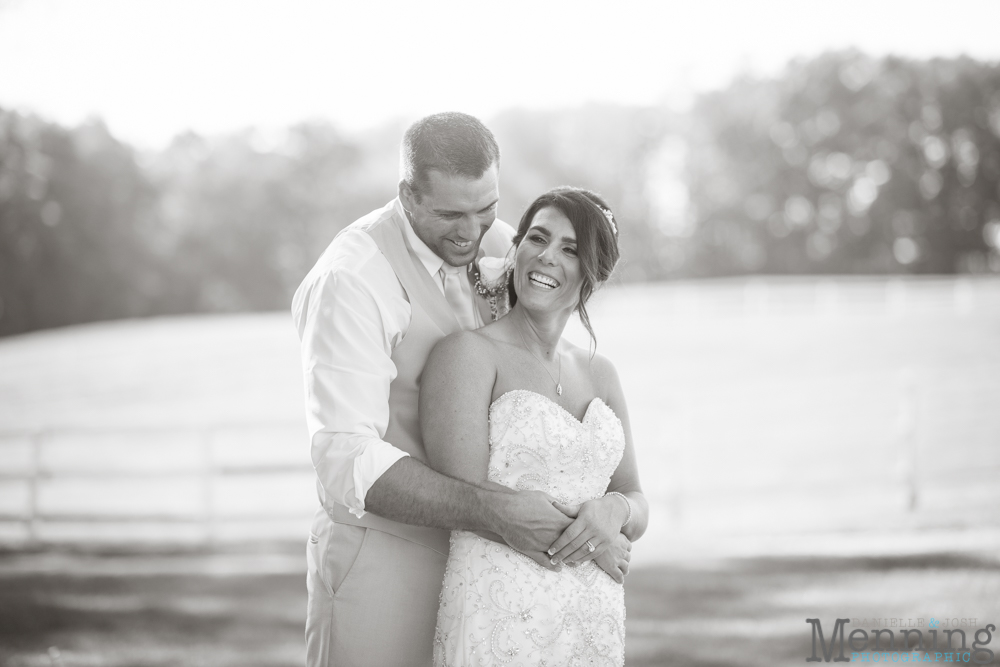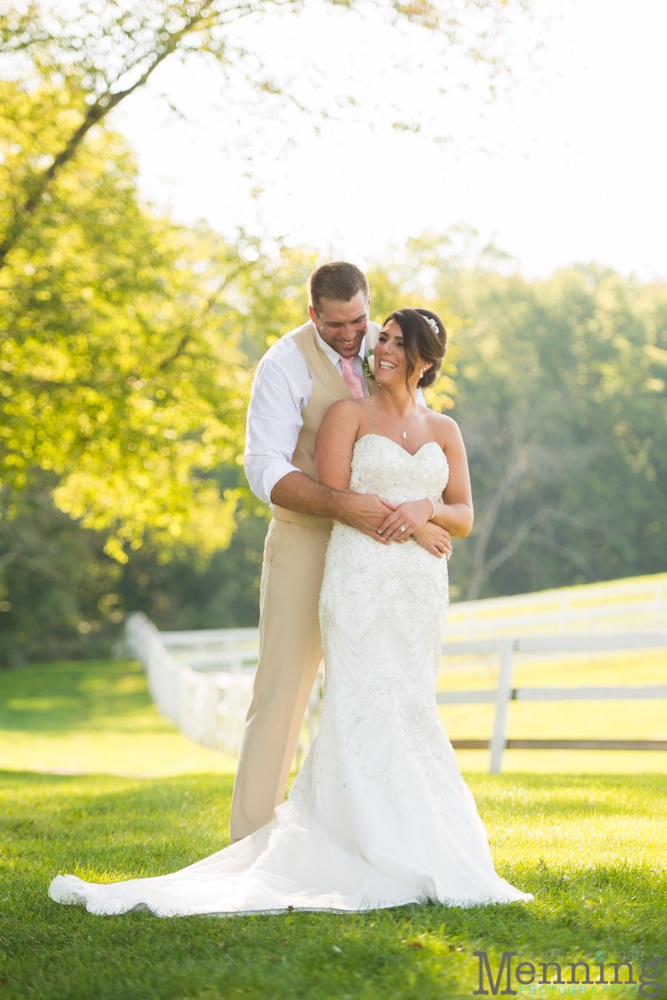 A fireworks display at the end of the night gave us quite an impressive backdrop for a few more photos.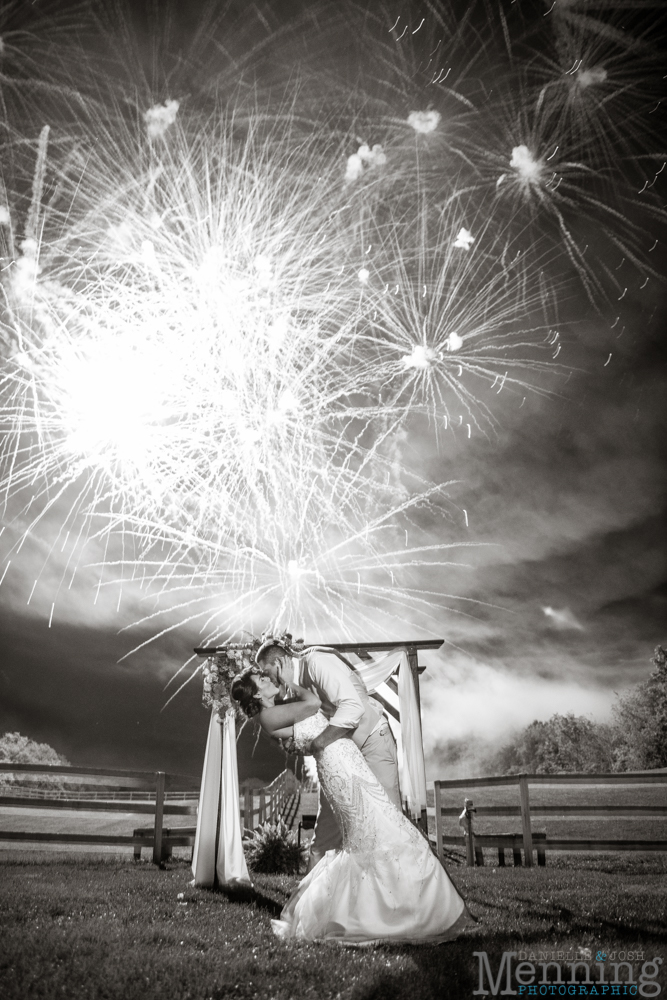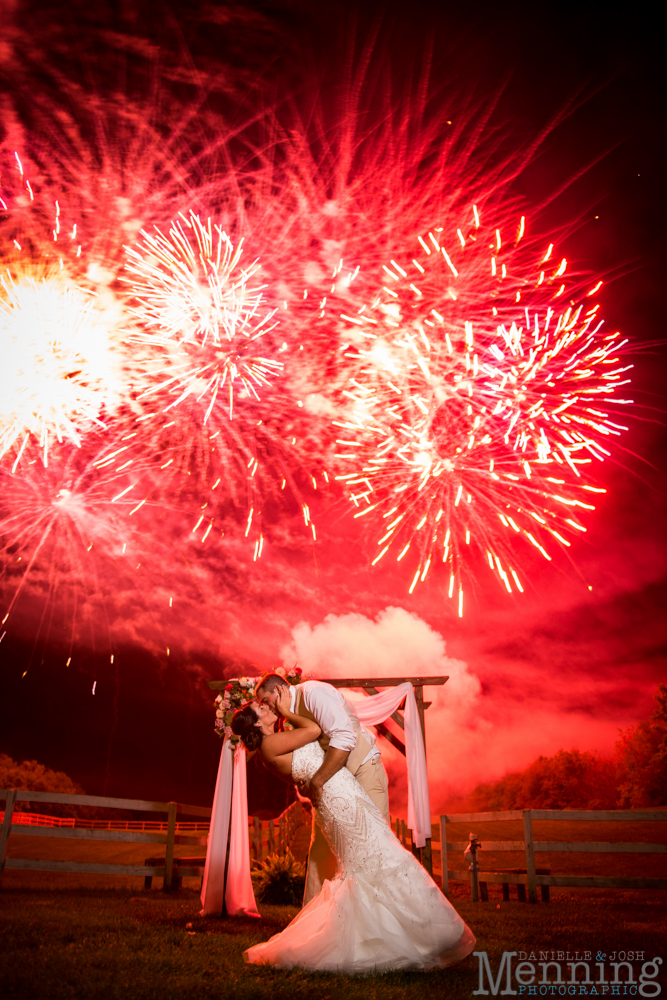 Kristen & Todd are very sweet together. And the light on their wedding day was our best friend. We love shooting portraits during golden hour!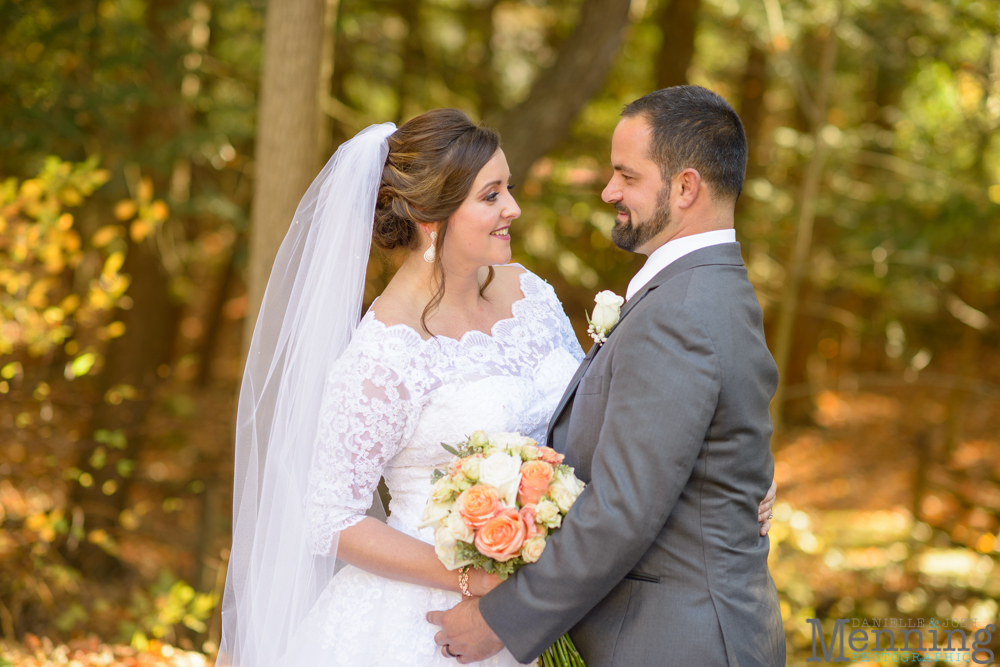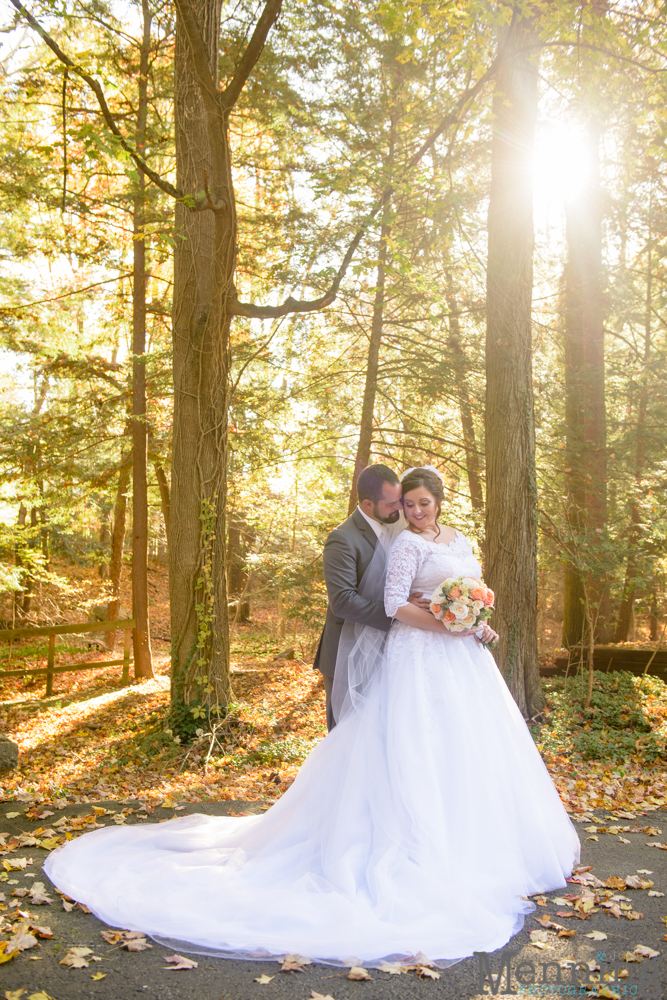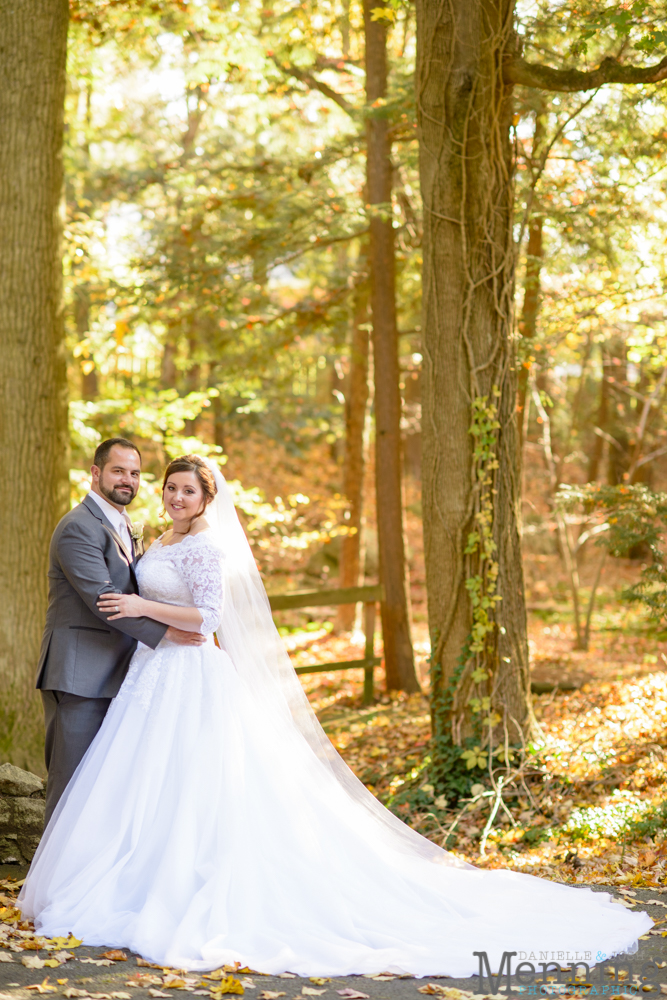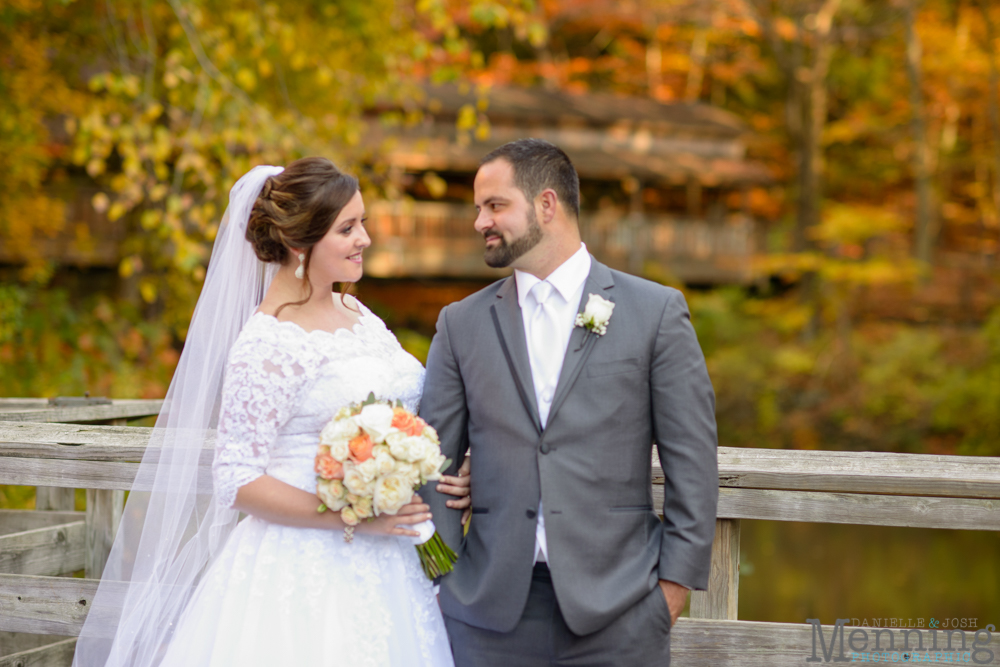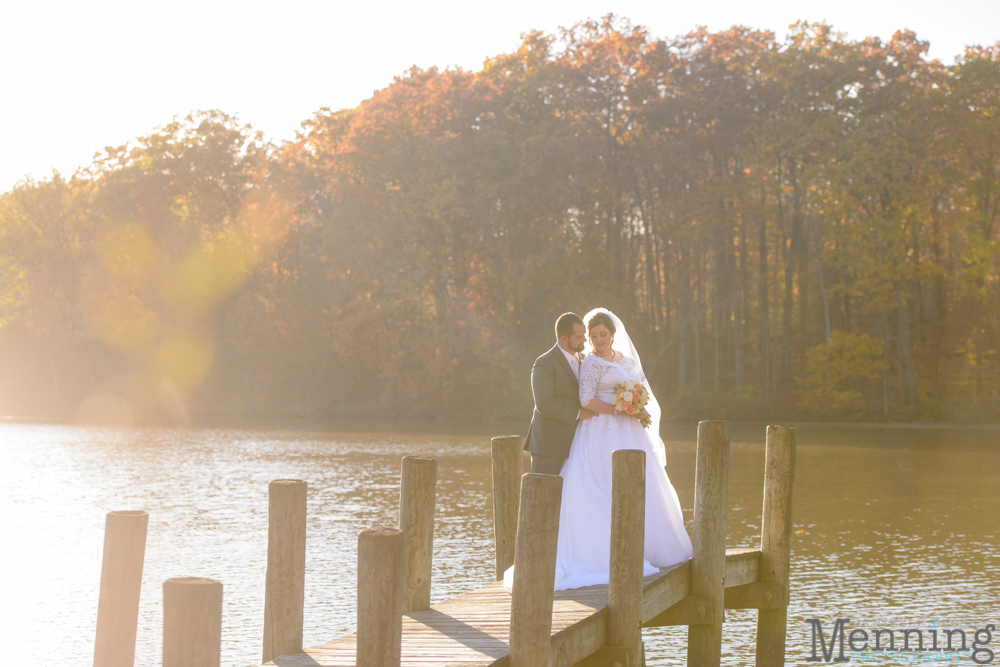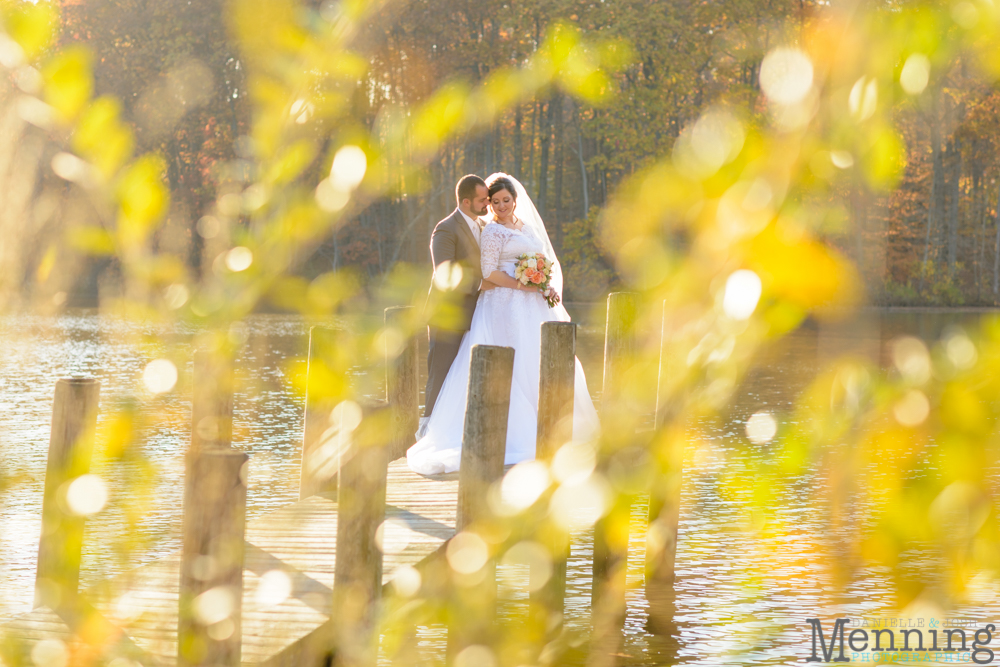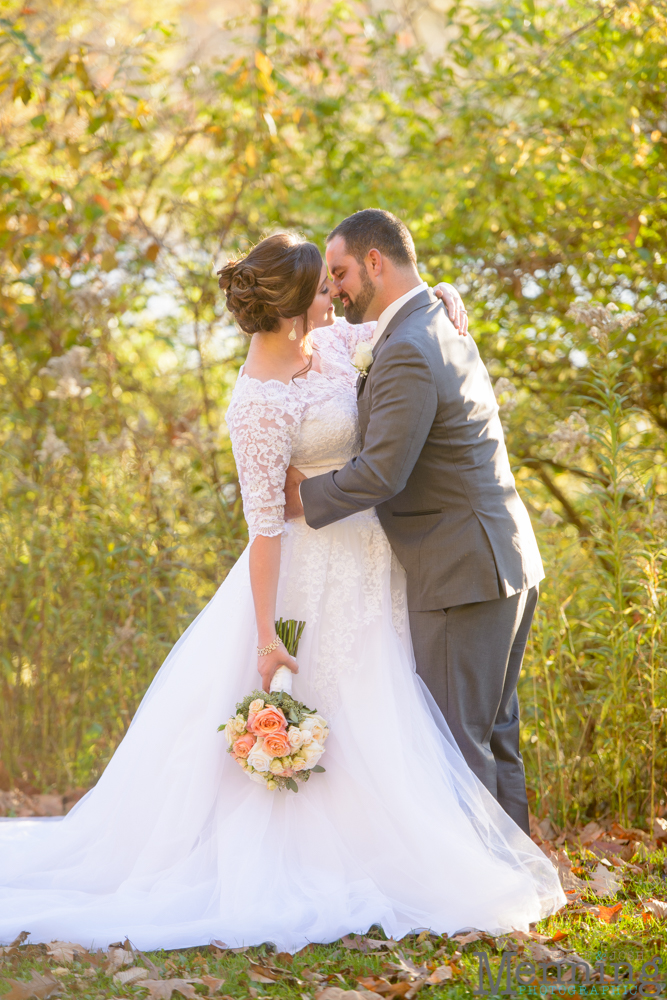 Ali & Eric's wedding day was in Pittsburgh. They rocked their portrait session on the Hot Metal Bridge.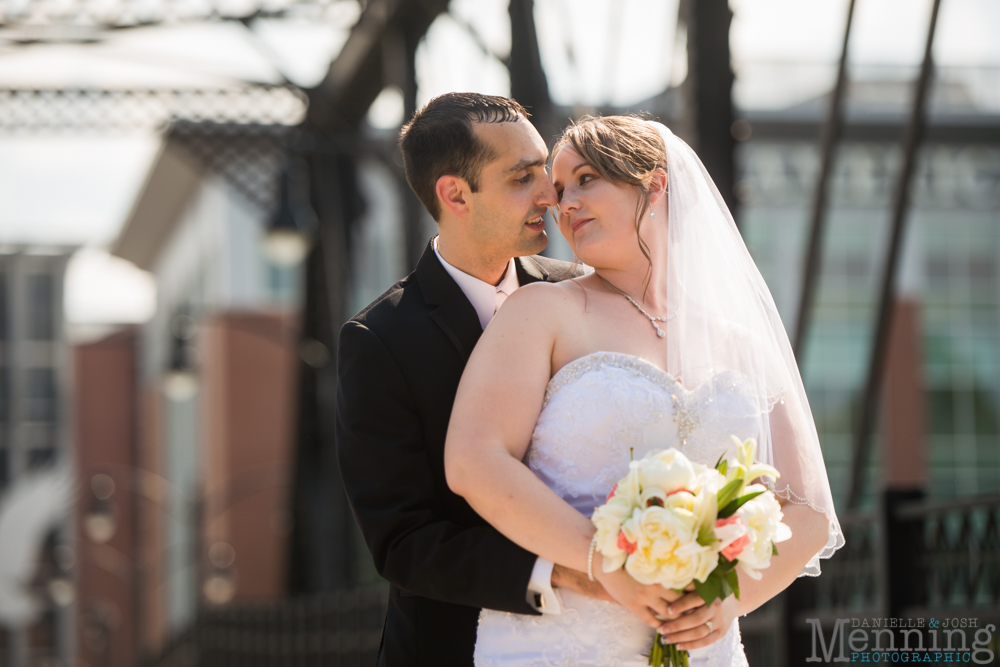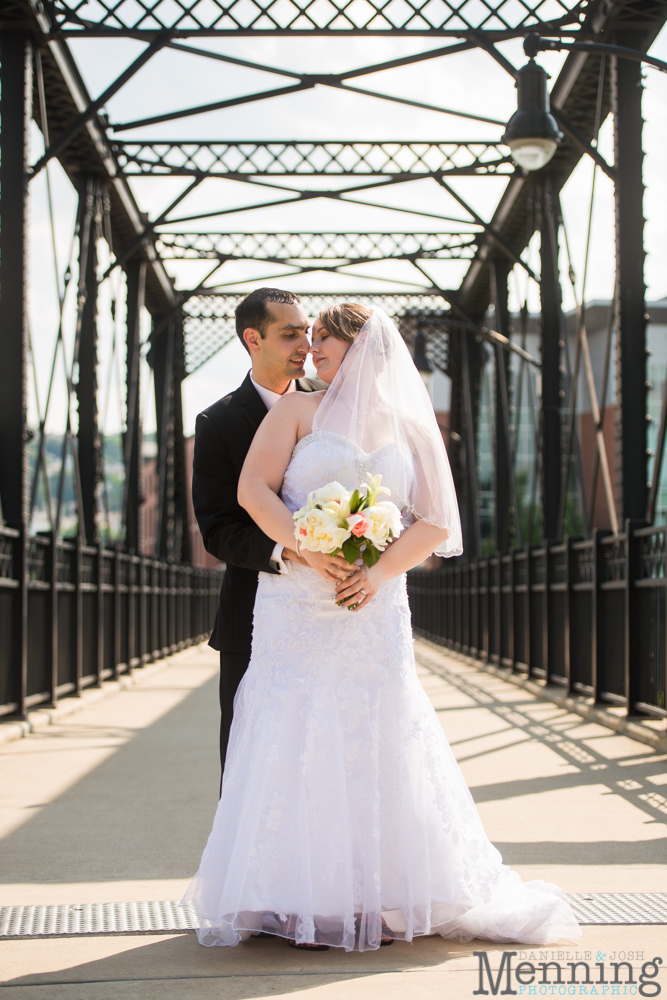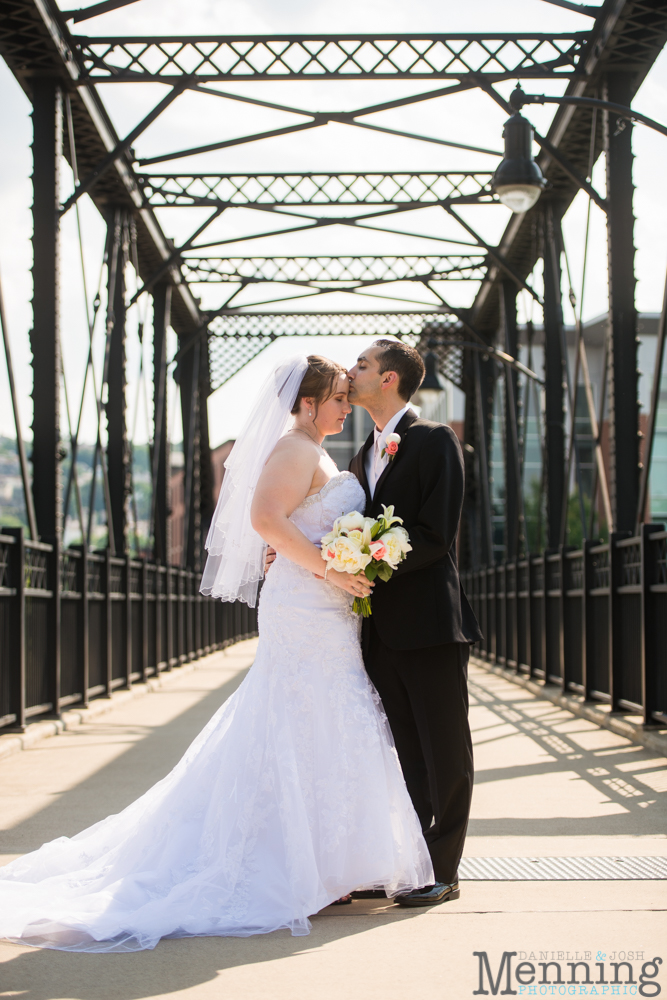 Krystina & Chris really treasure each other. It's lovely to see.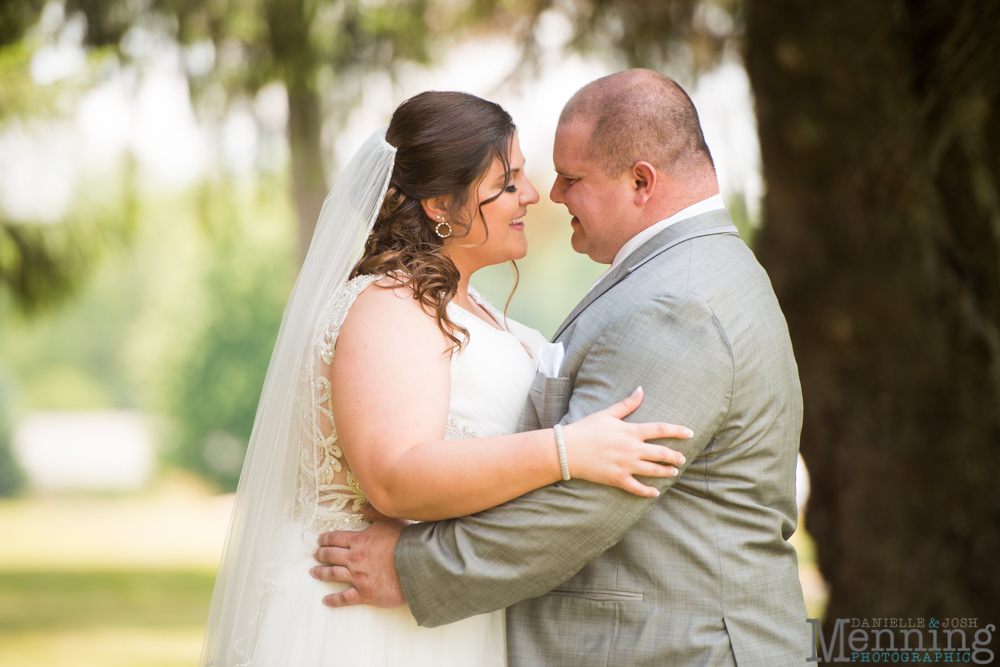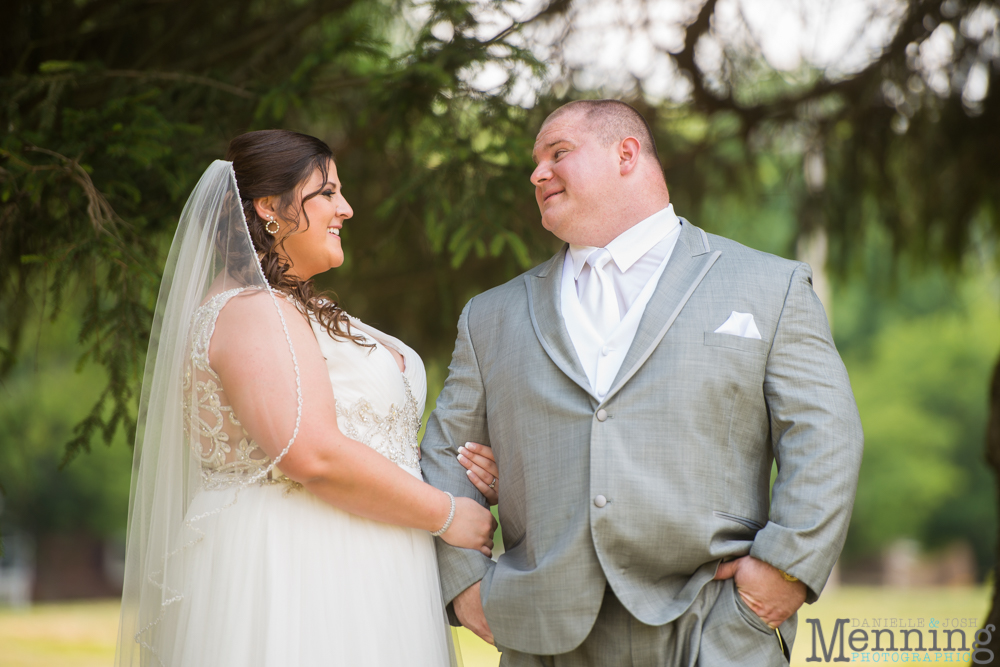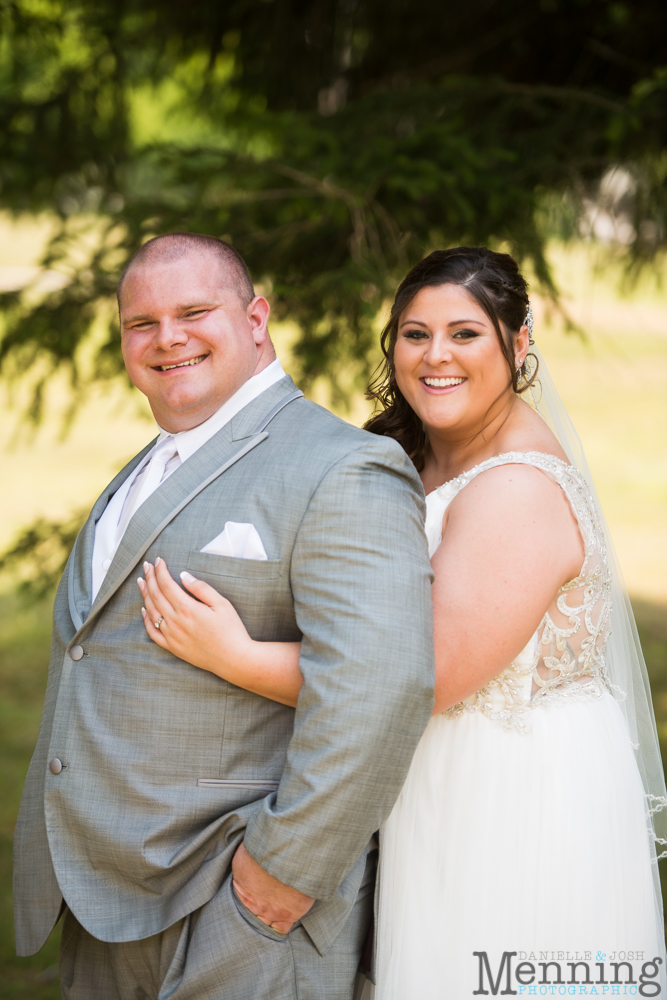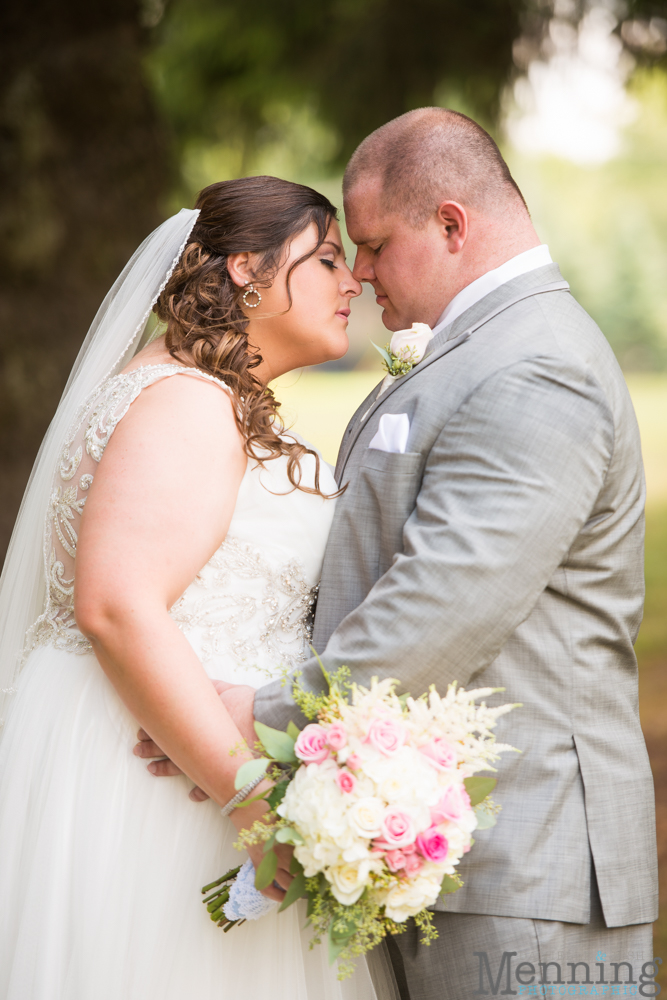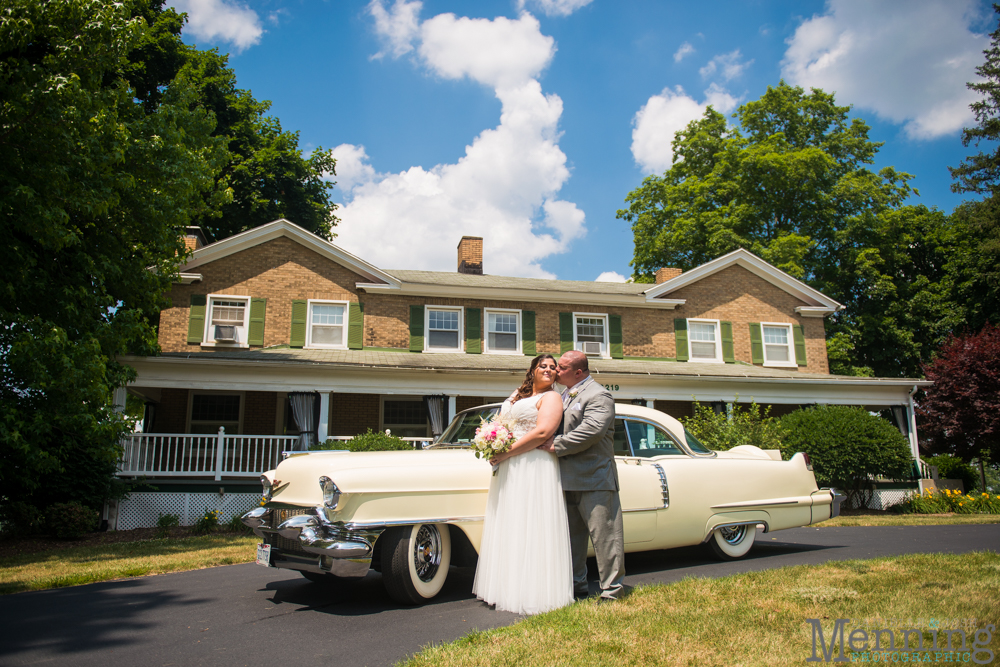 Danielle & Brett are fun & adorable.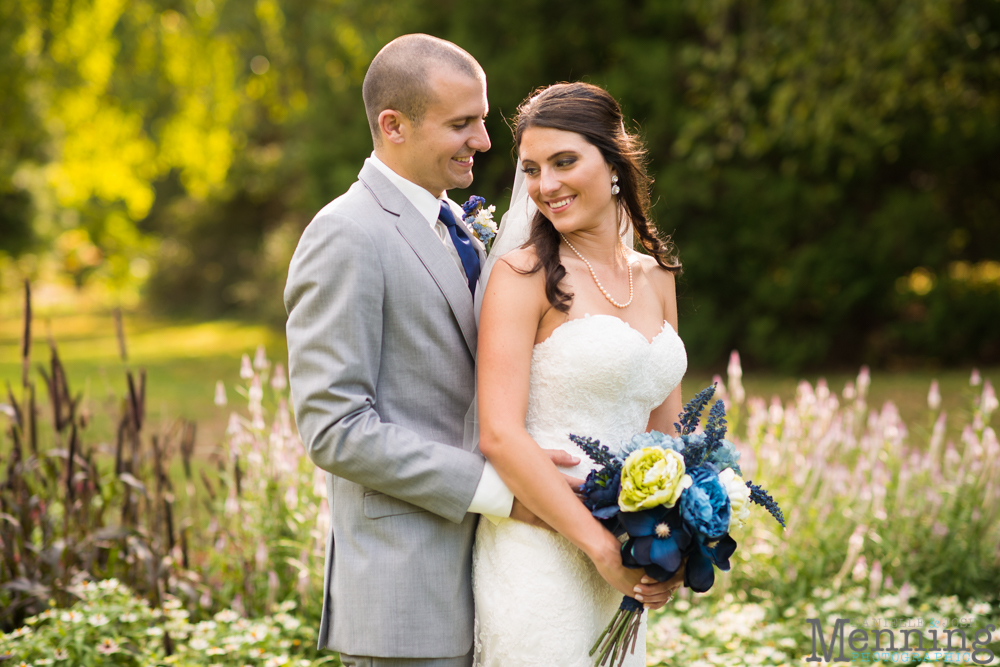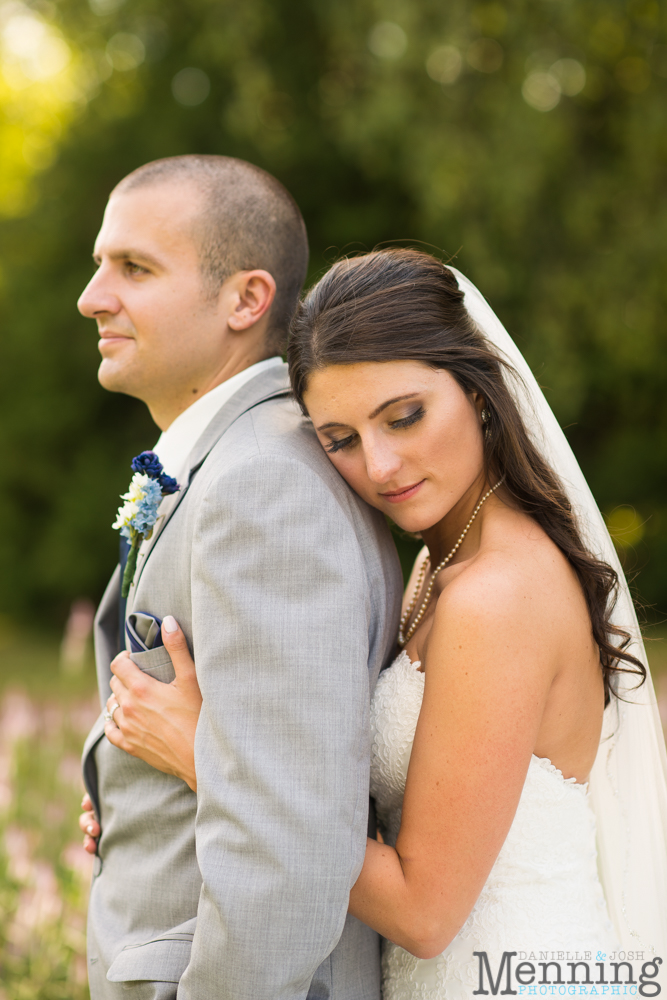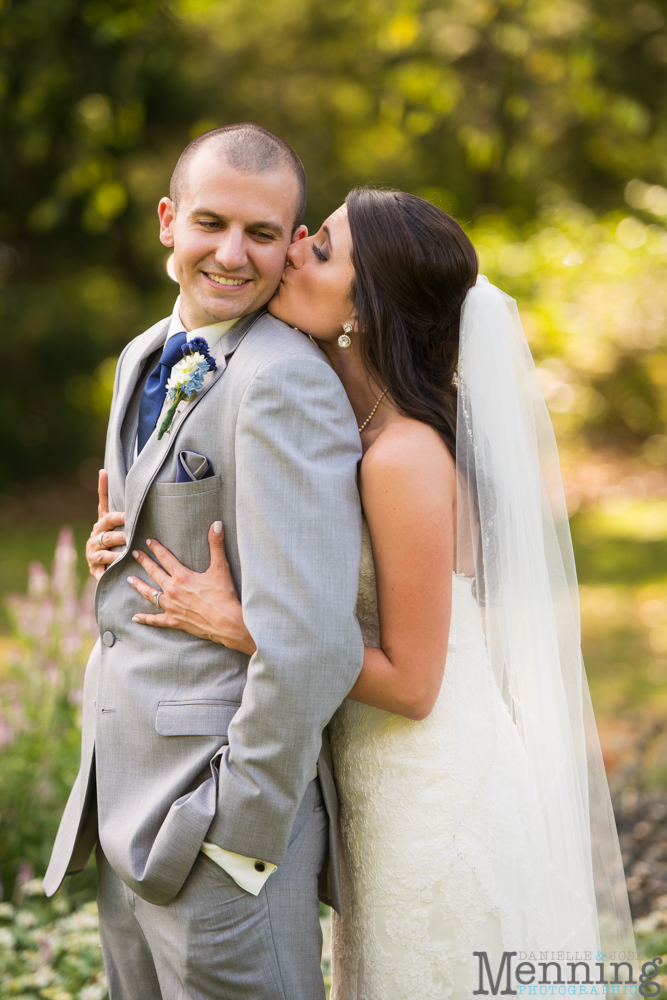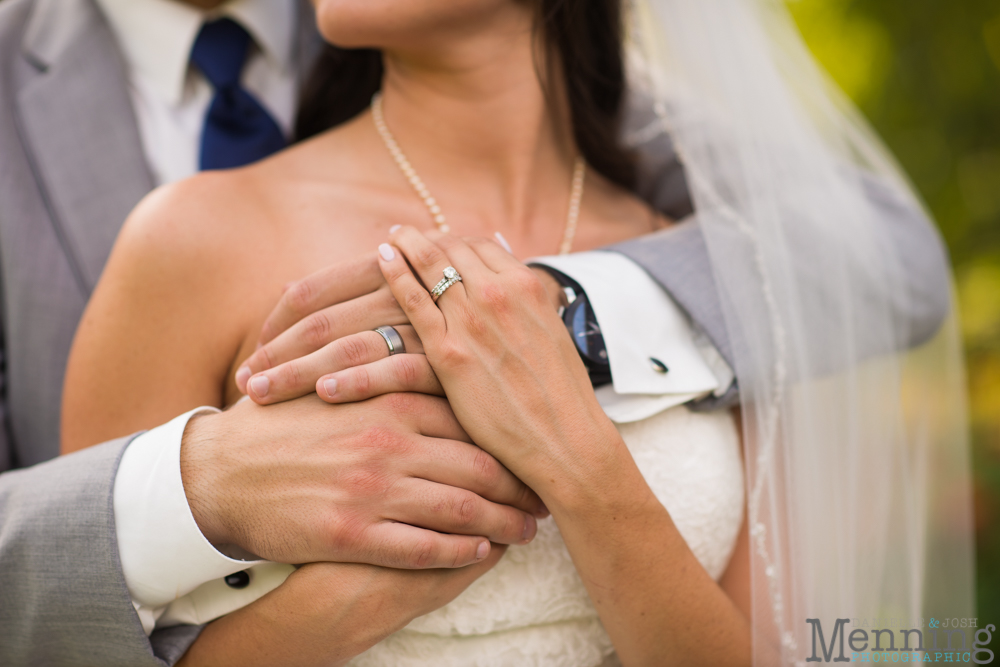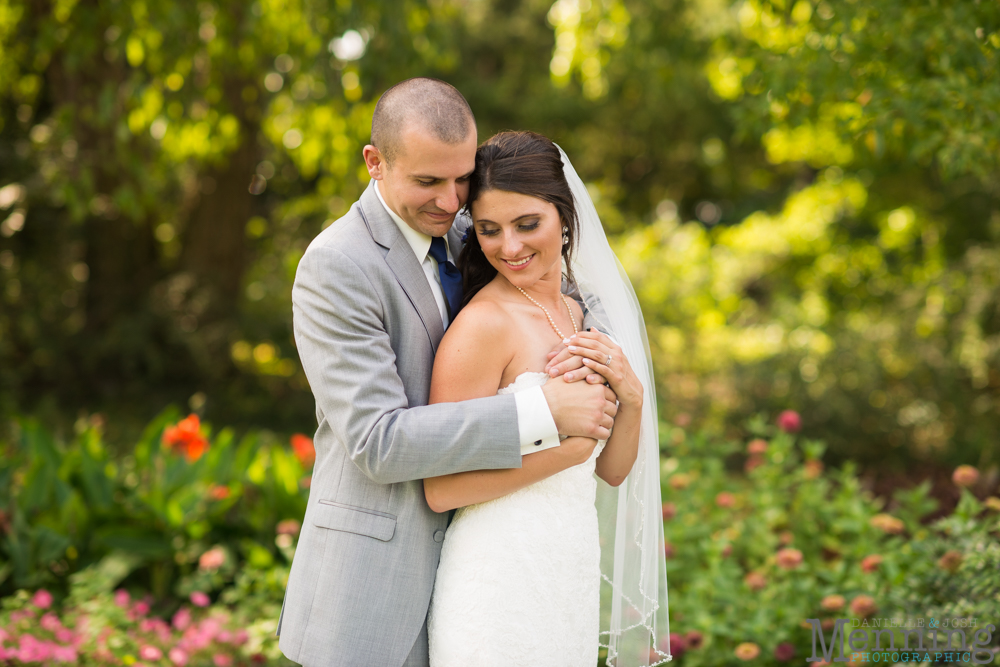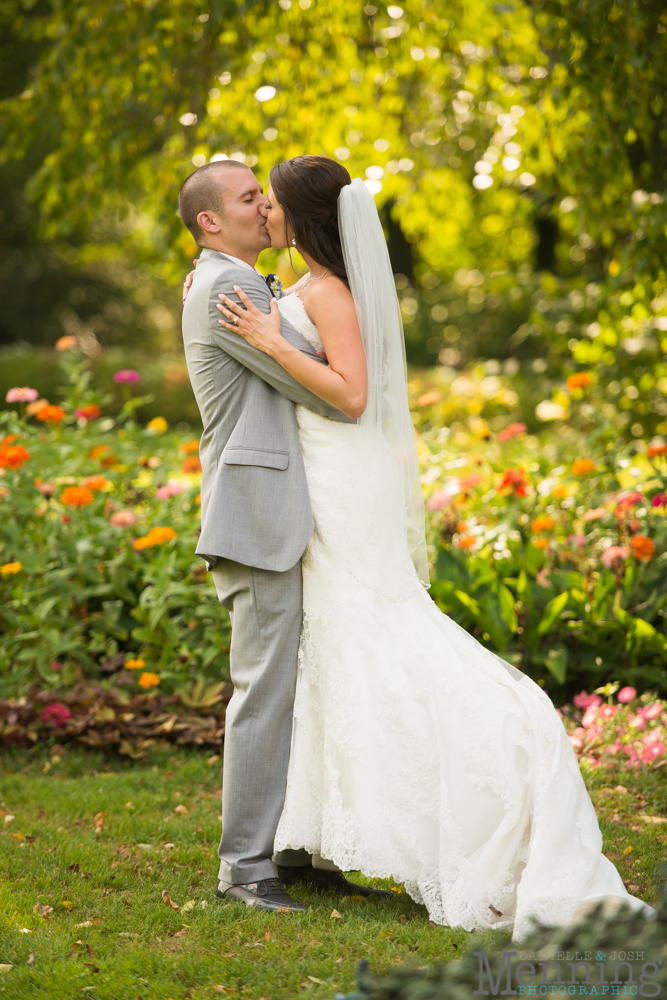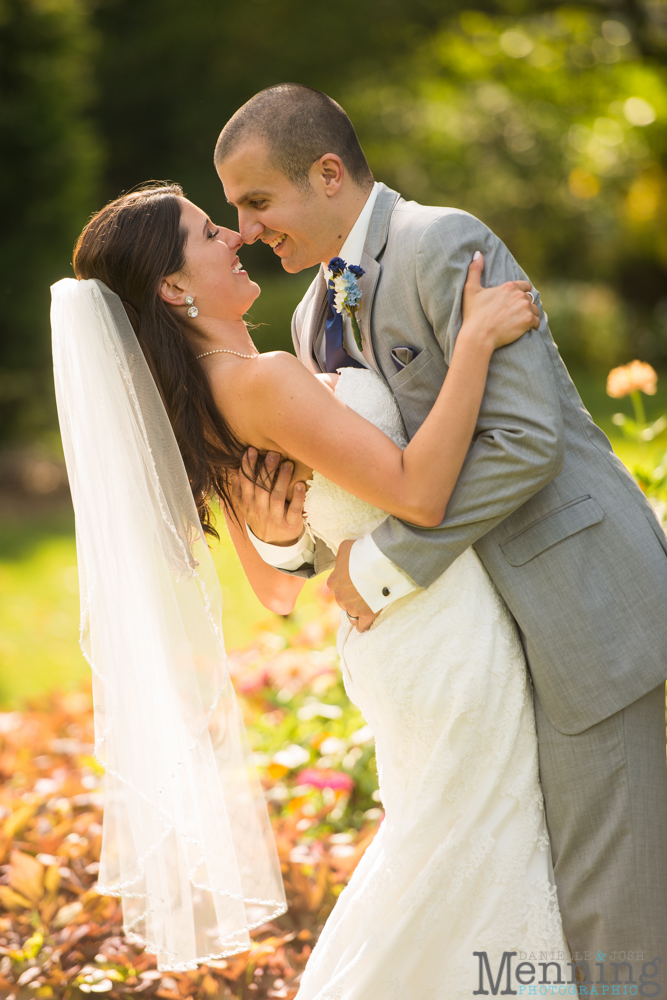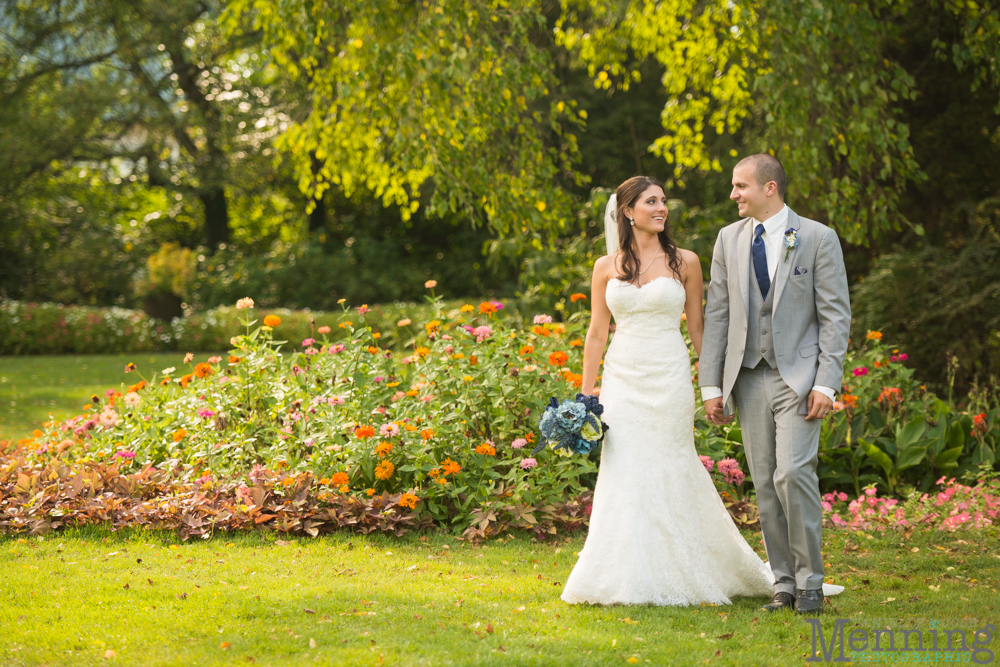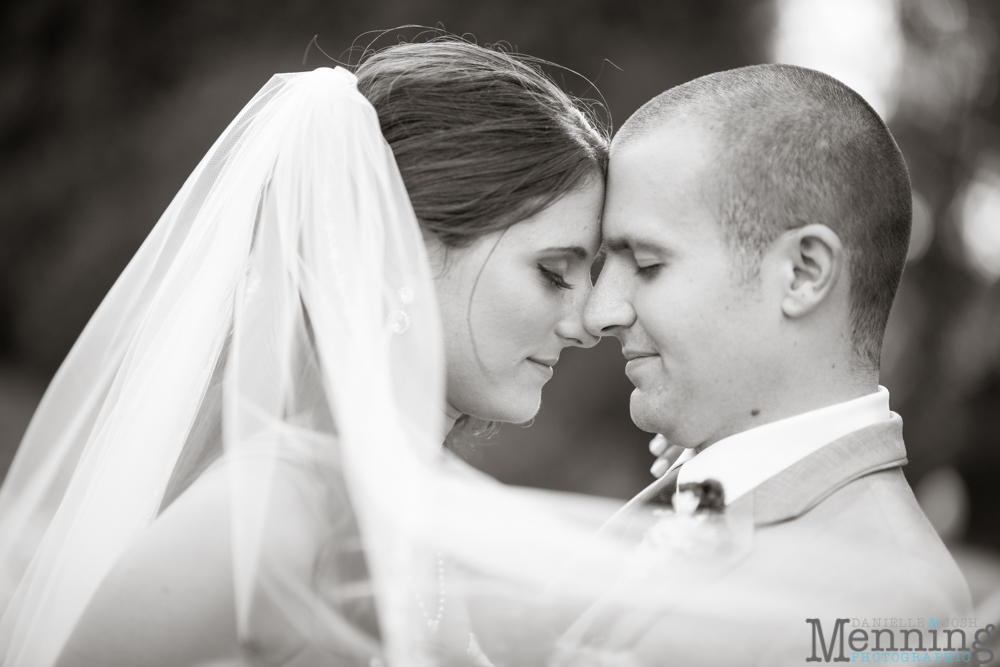 Jessica & Eric's wedding day was our first time shooting at DeYor & they rocked it. They're fantastic together.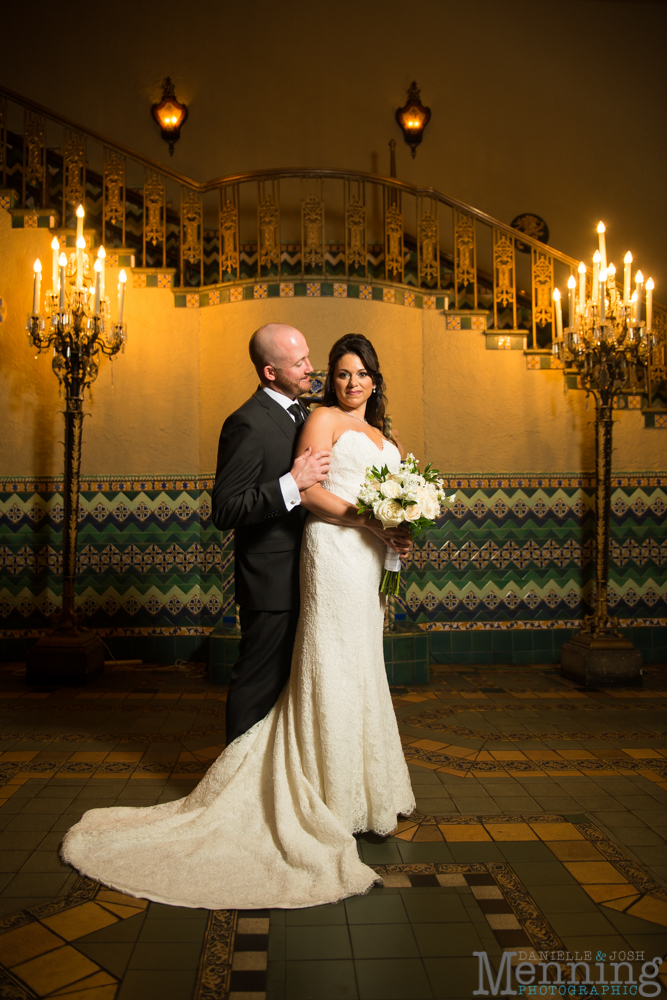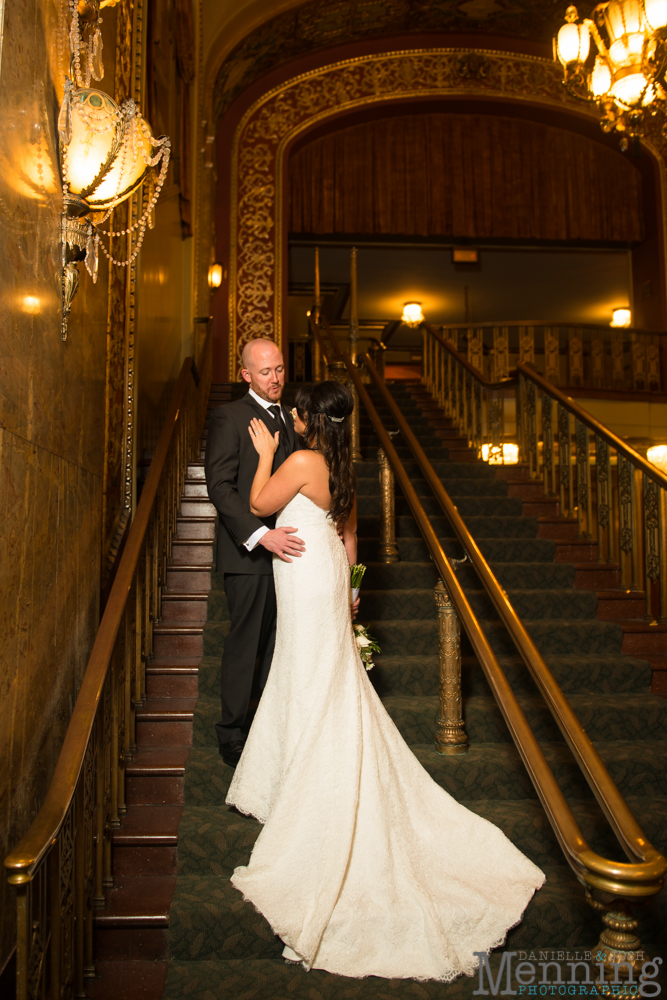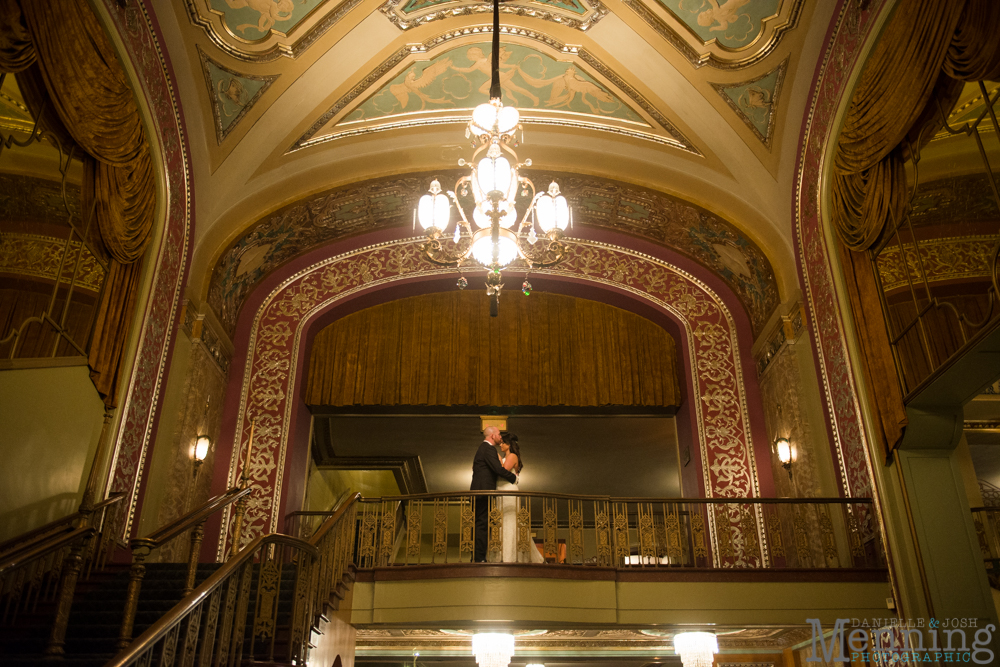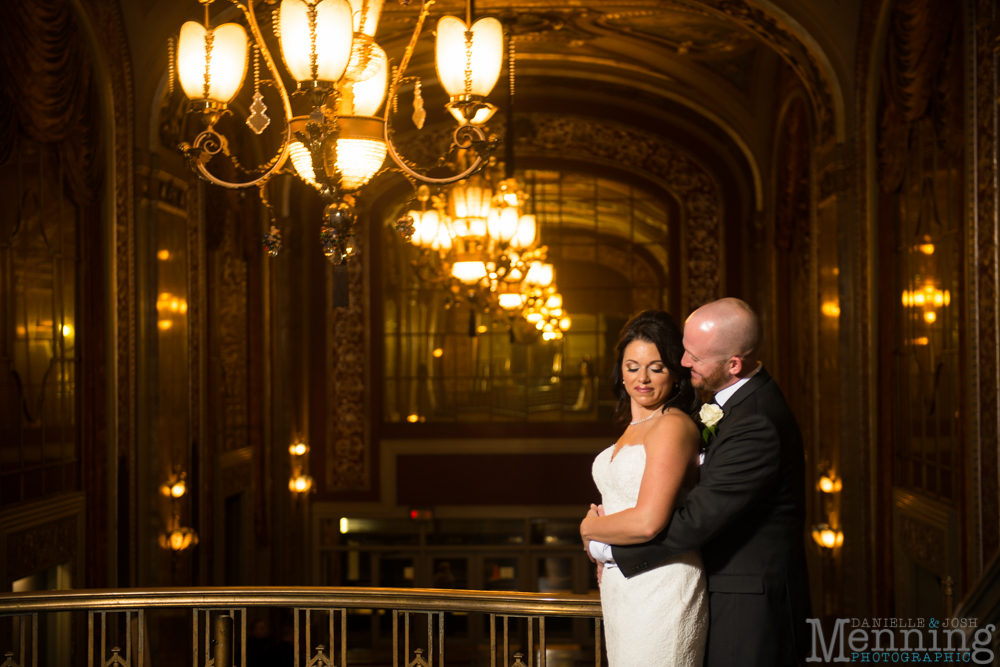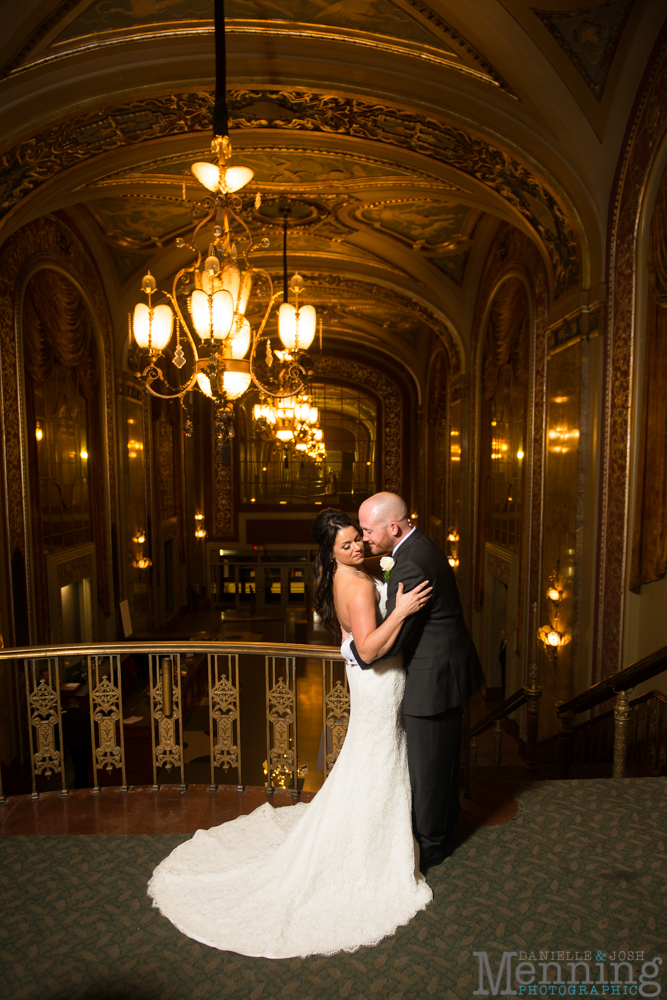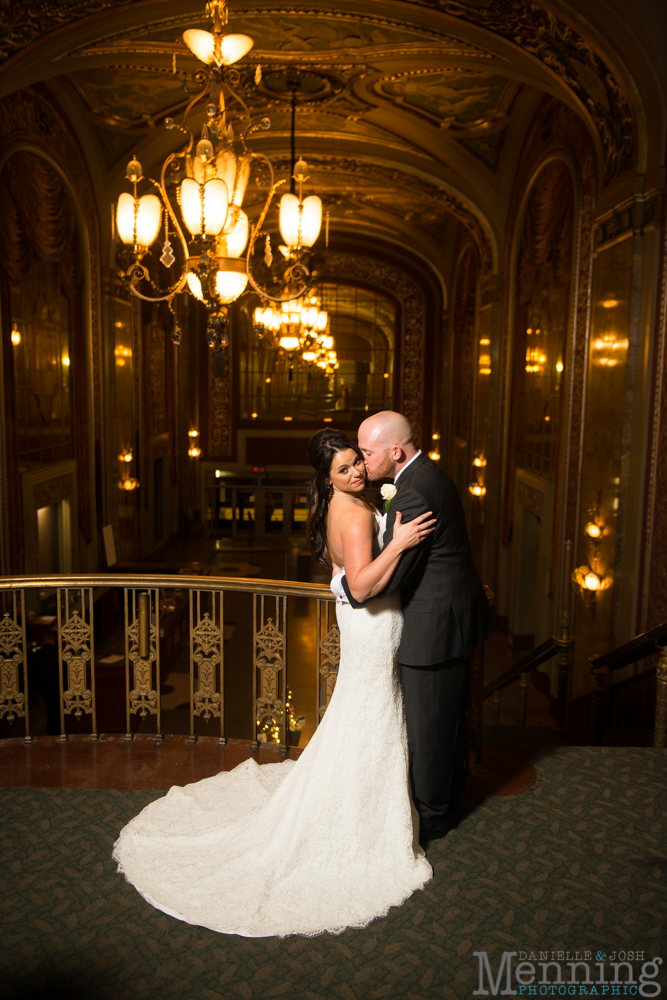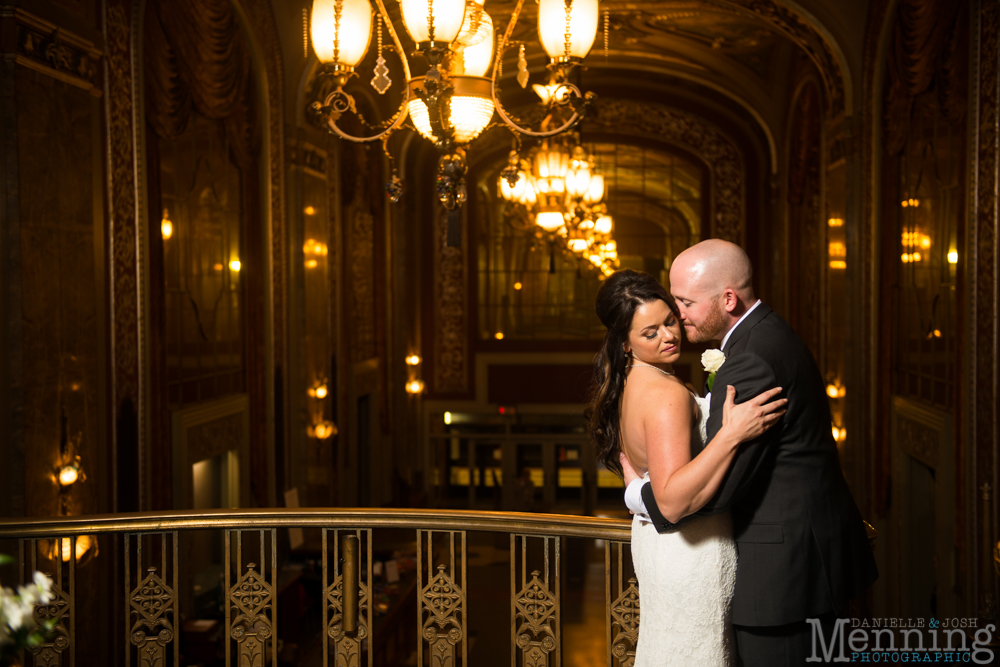 Sara & Vince were ridiculously happy in the best way possible.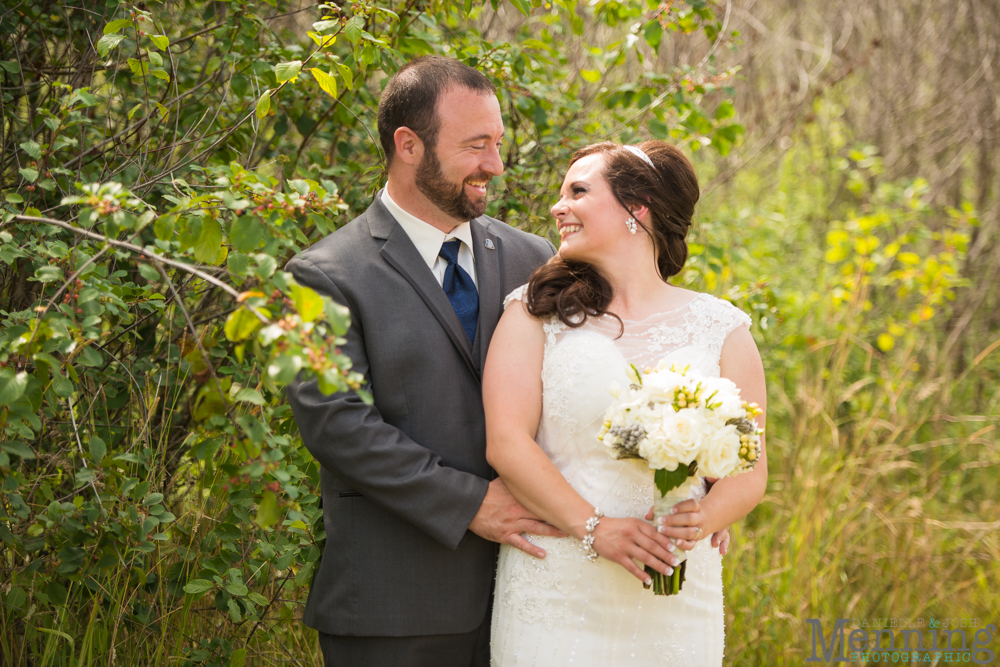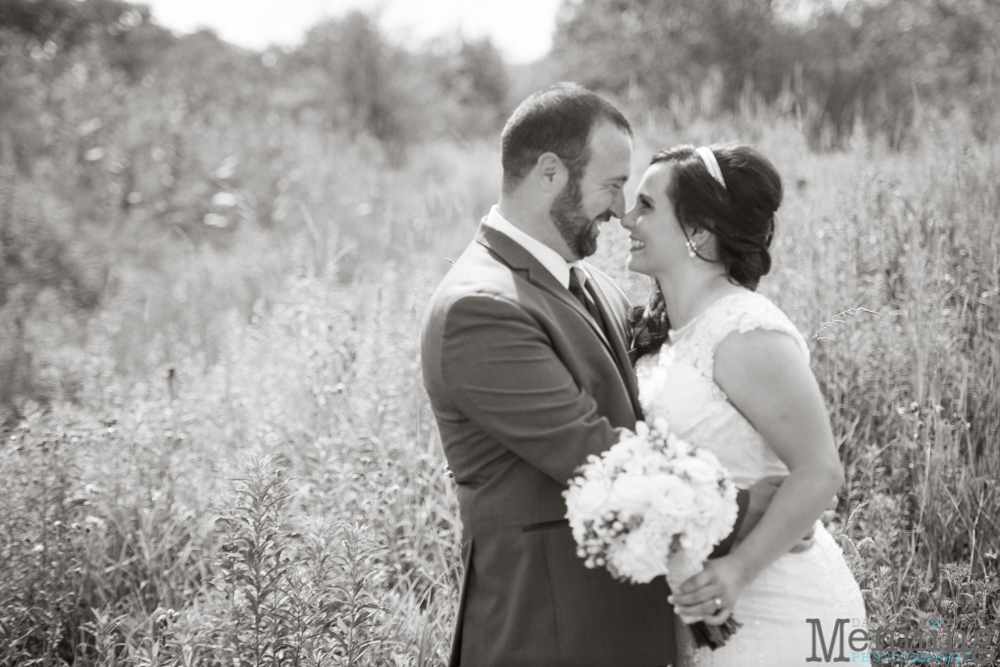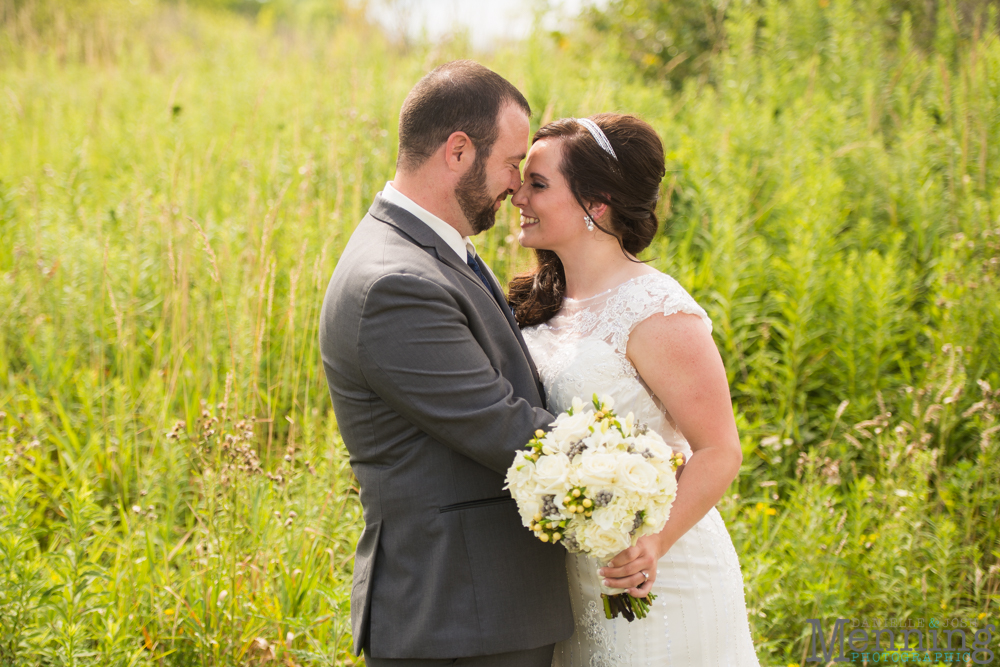 Beautiful!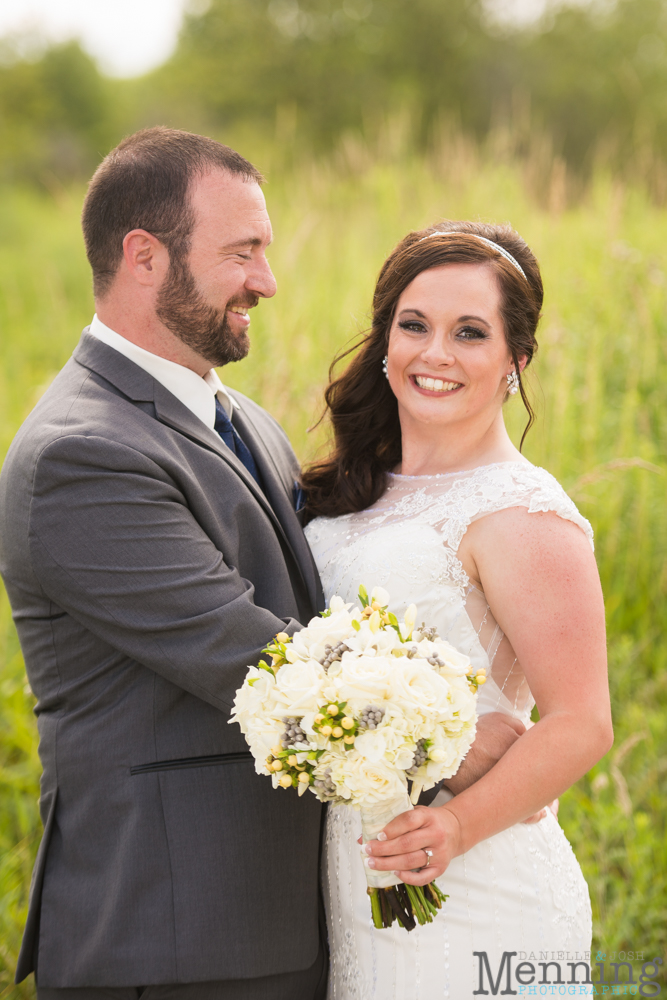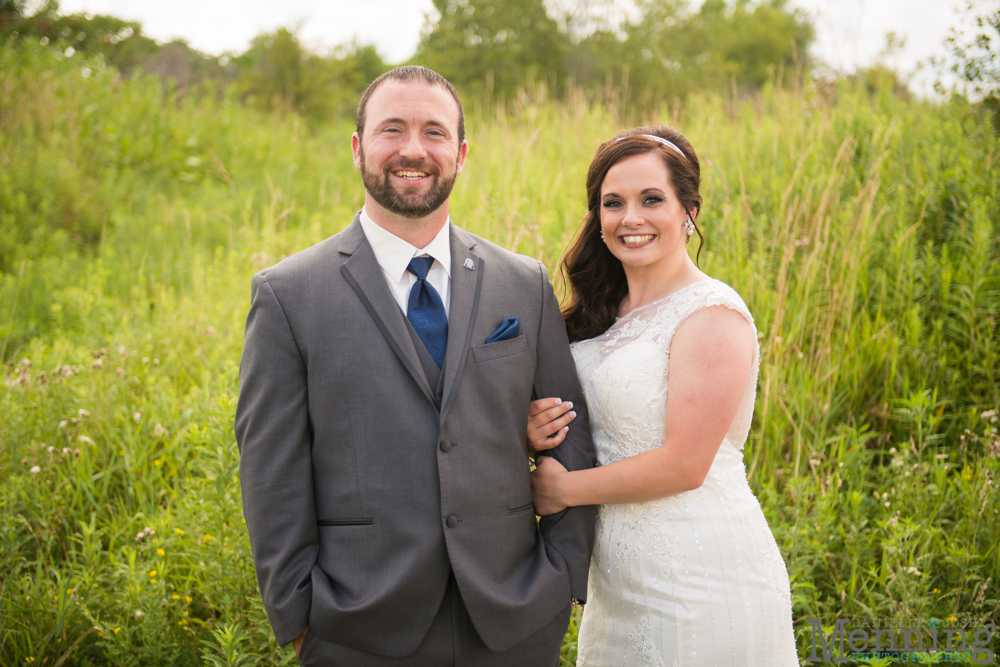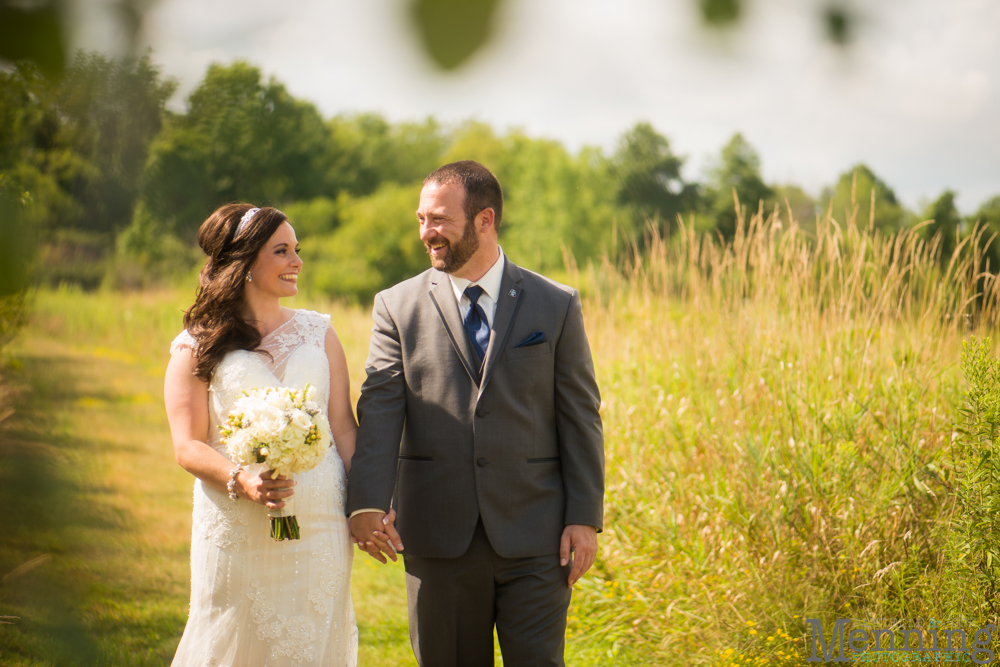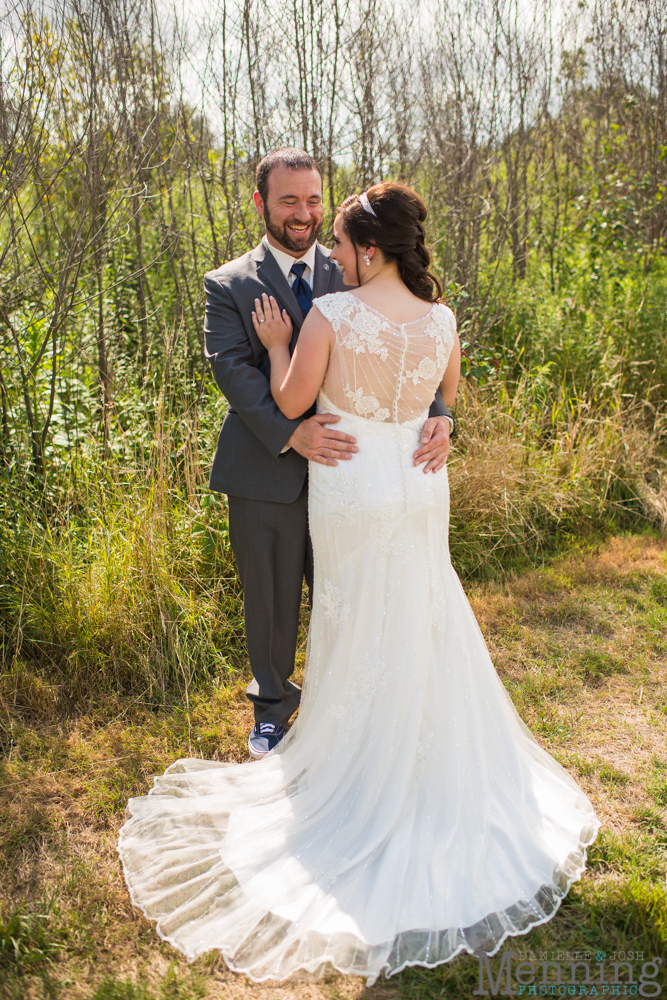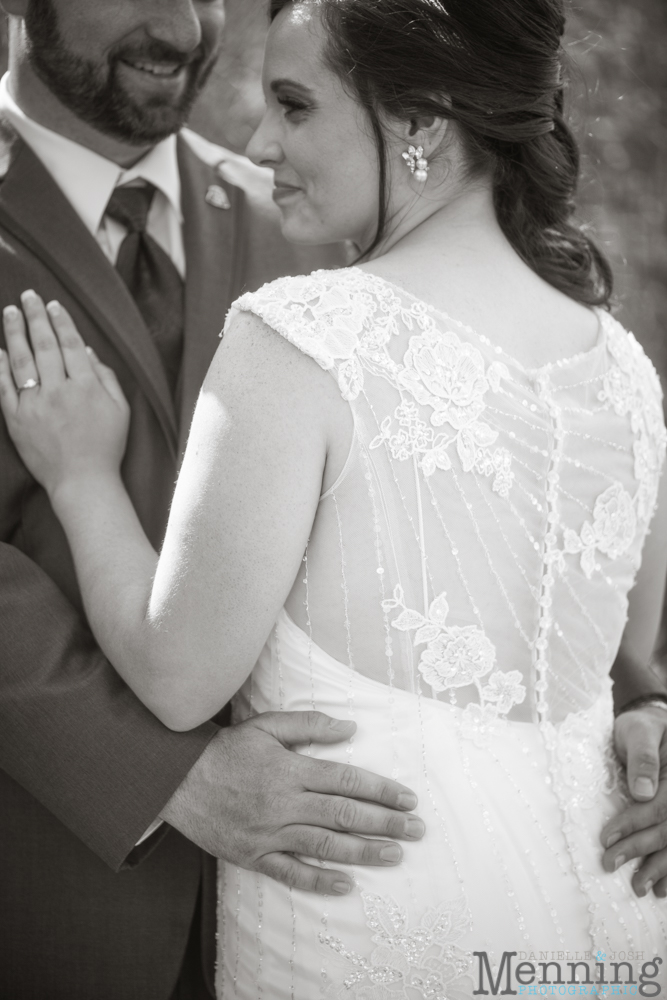 We shared so many laughs with Natalie & Anthony. These two are perfect together.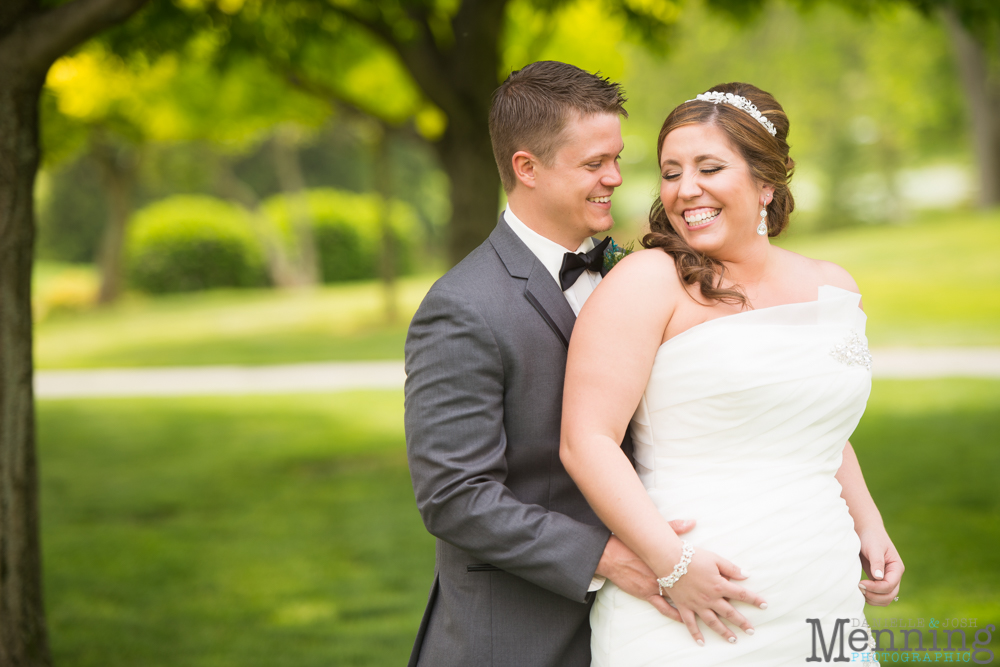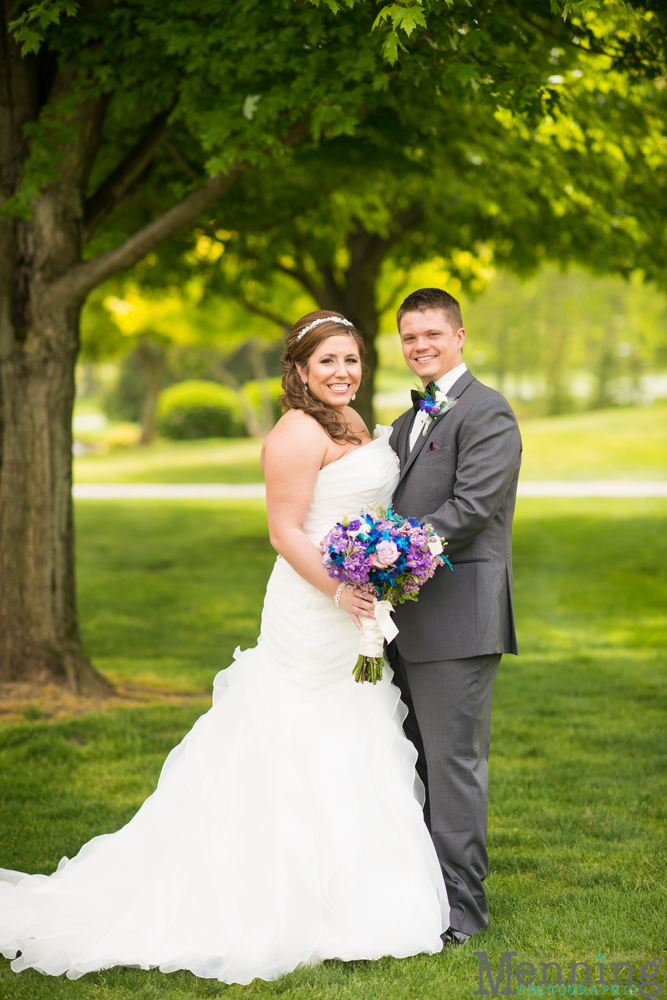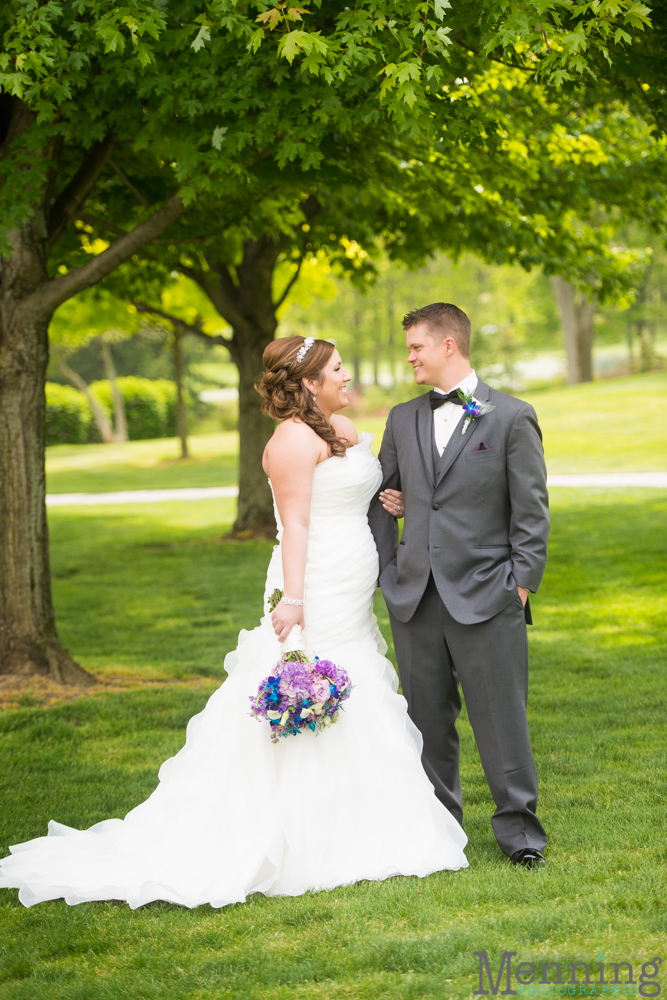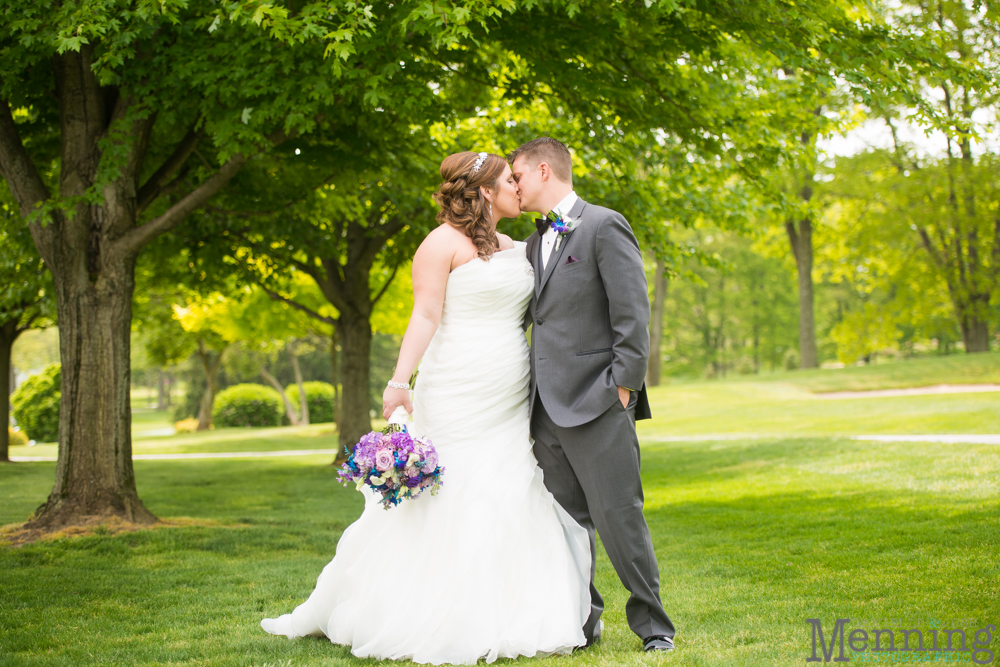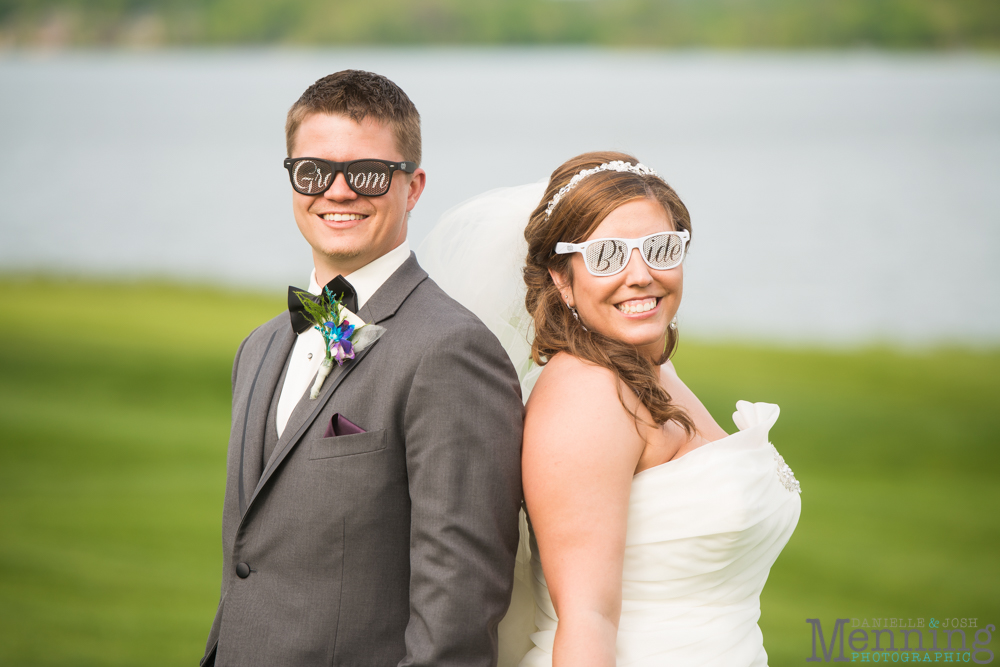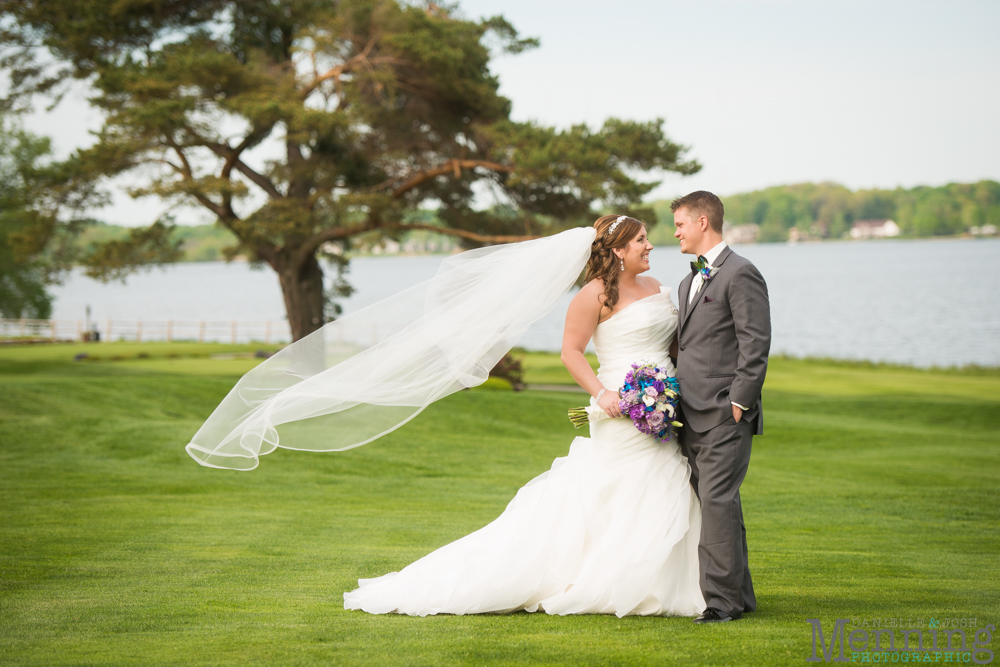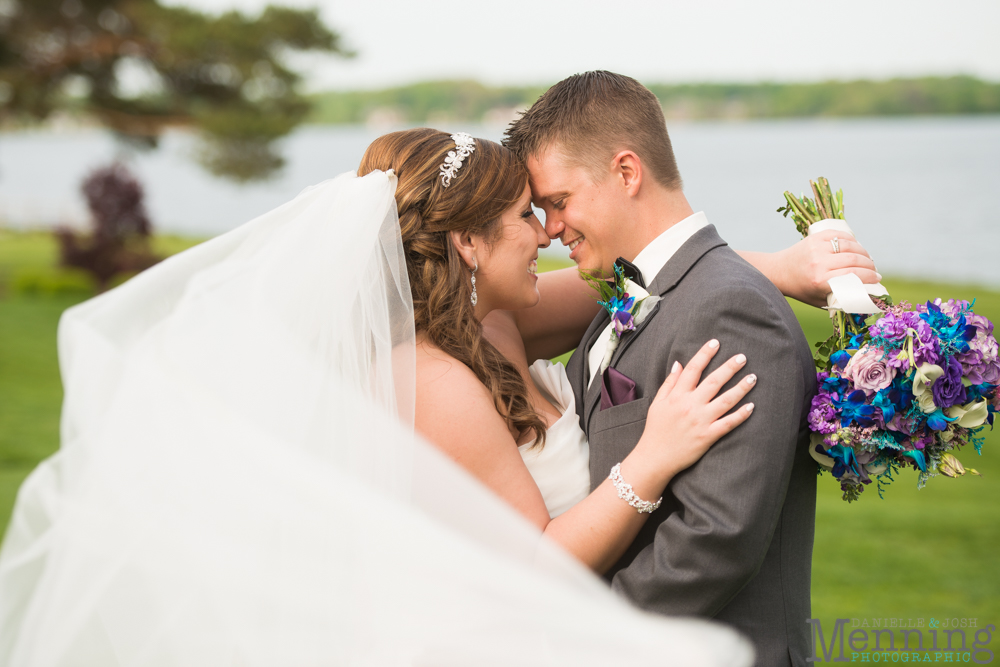 Jeana & Joe are sweet.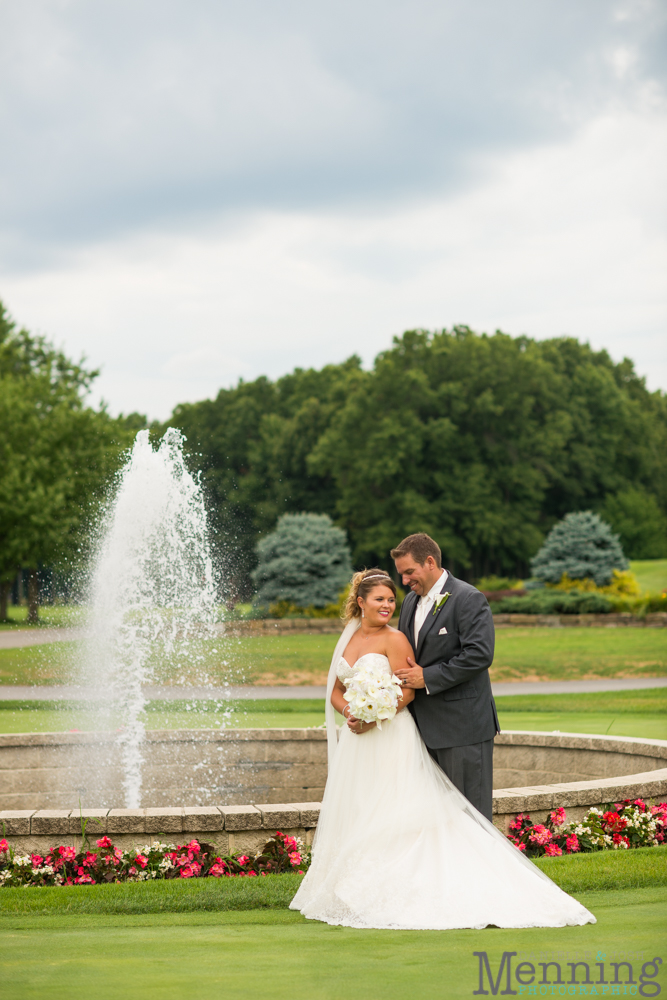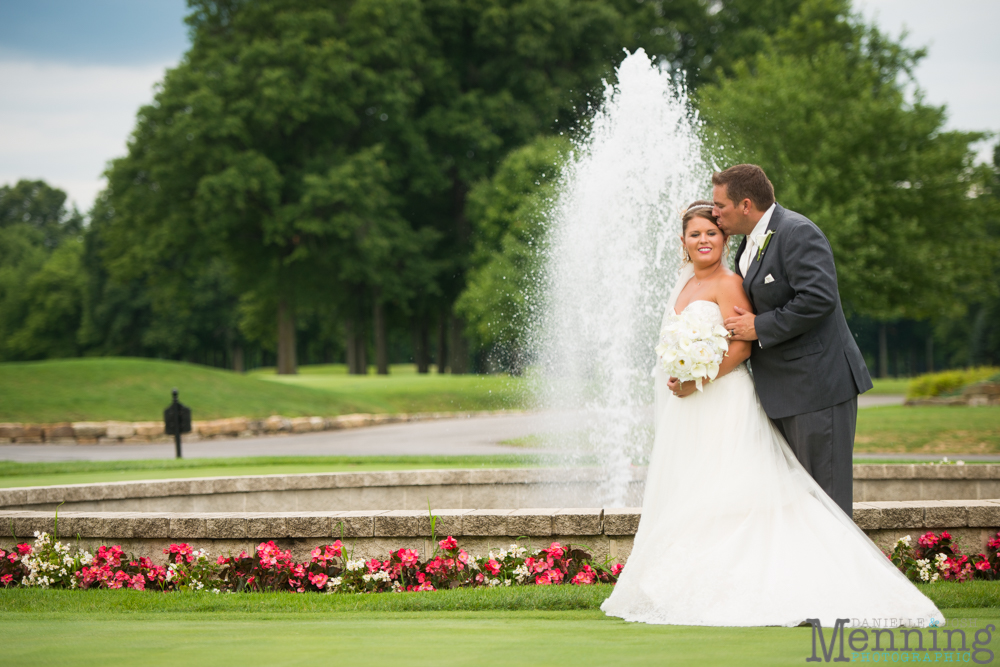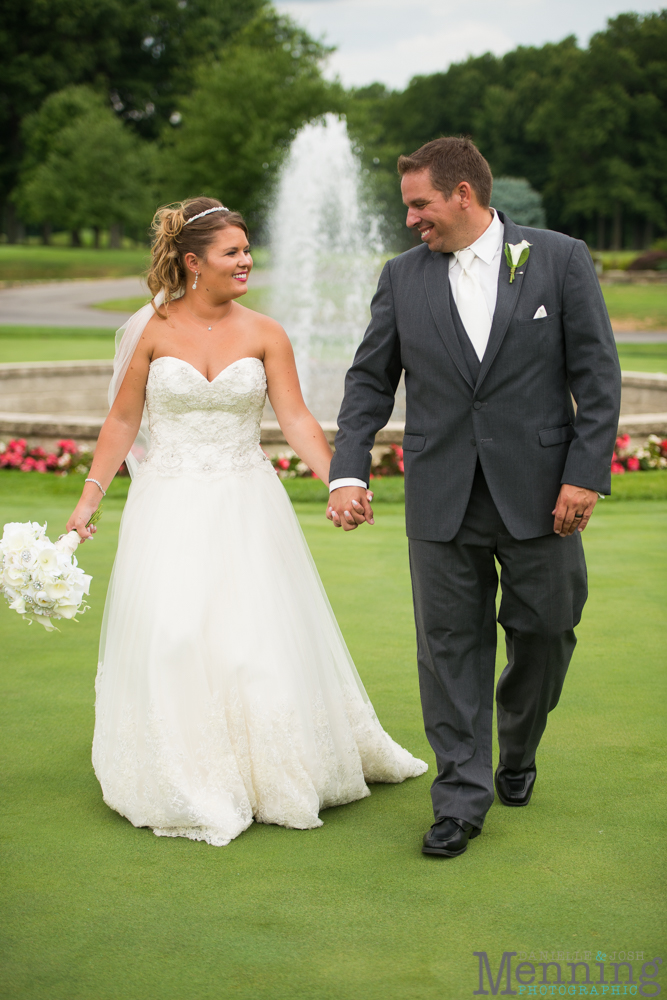 Rose & Jacob's wedding day was a beautiful one full of fun & loving moments from start to finish.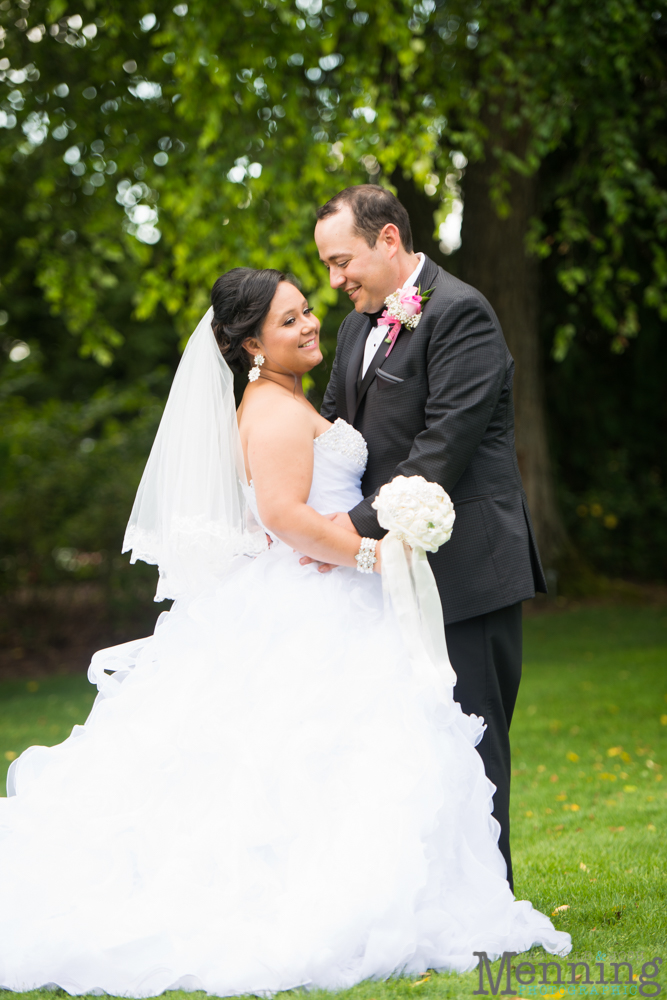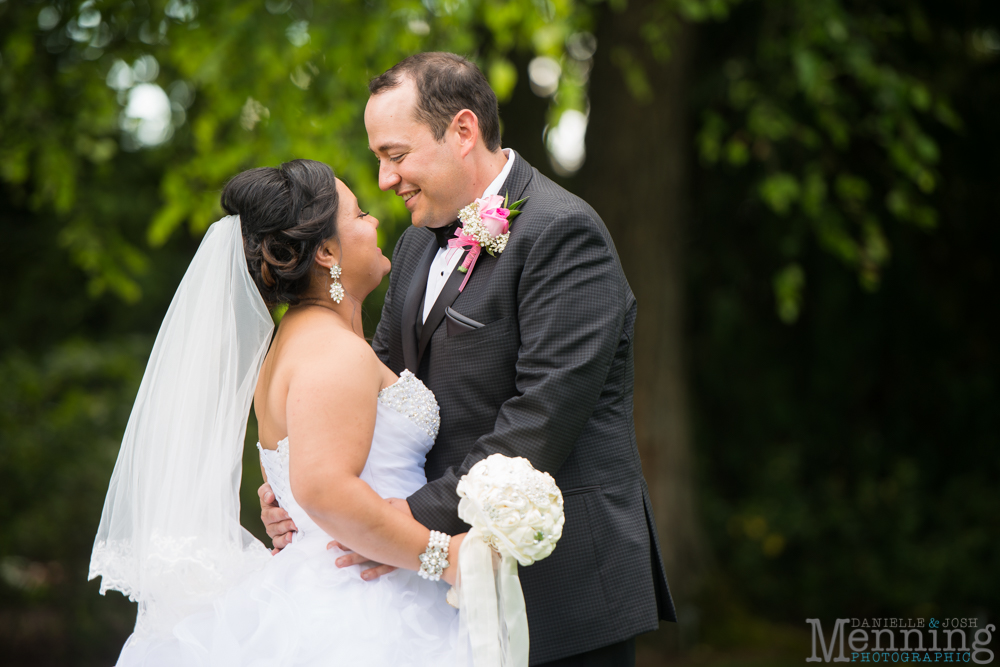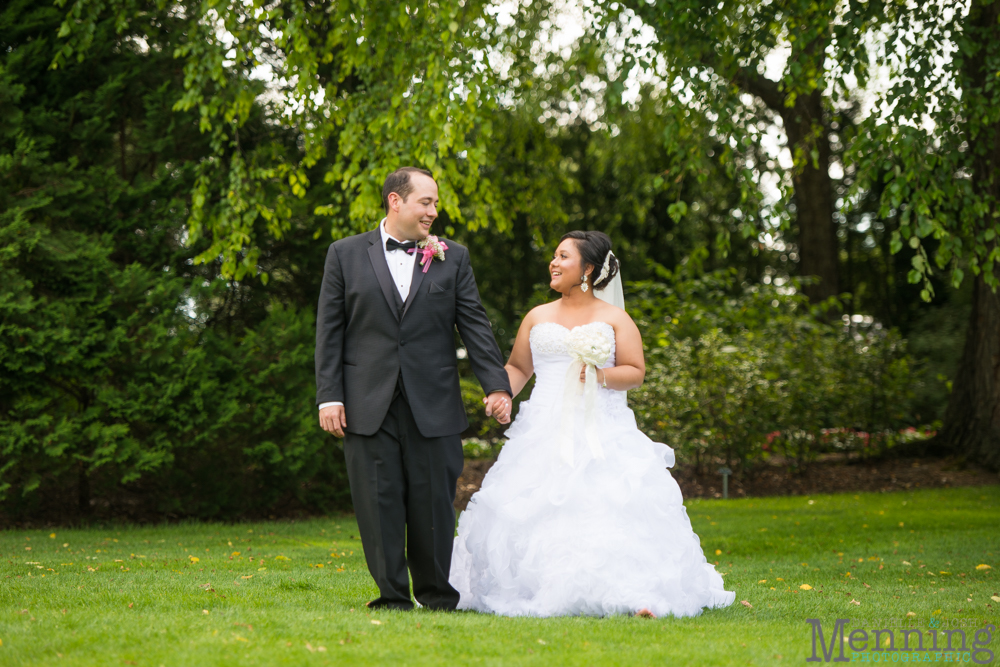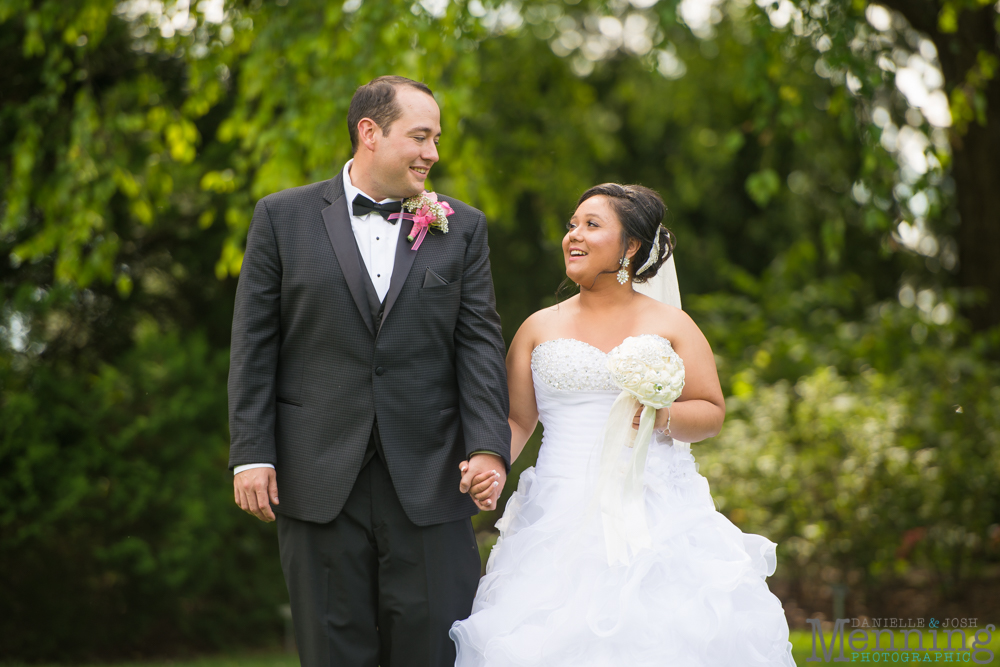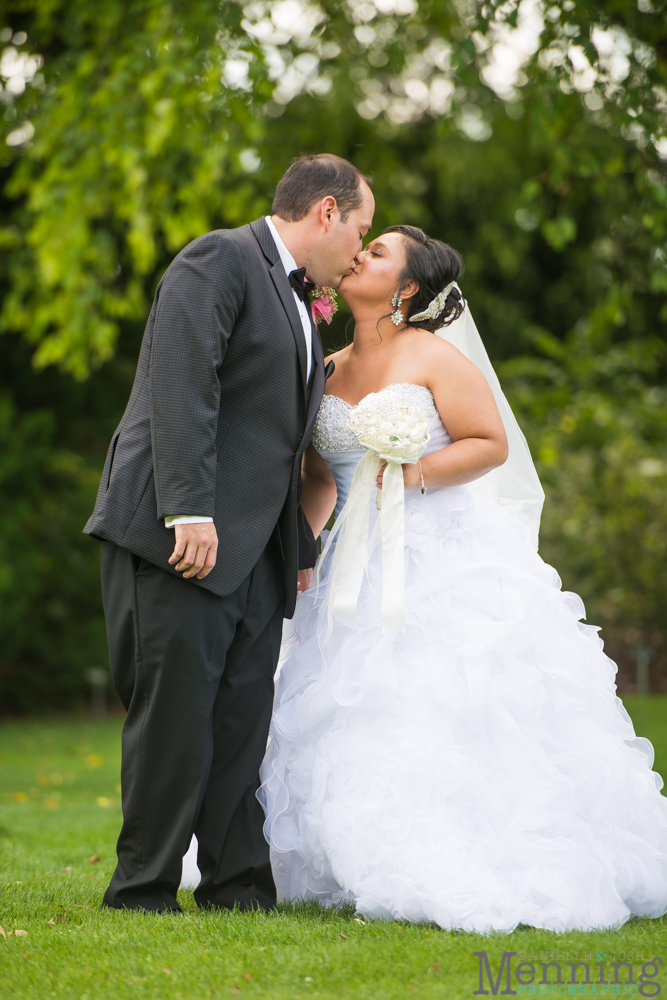 Sarah & Jereme are a beautiful couple & we got to sneak them away from the reception for a few minutes when the sky was full of gorgeous color.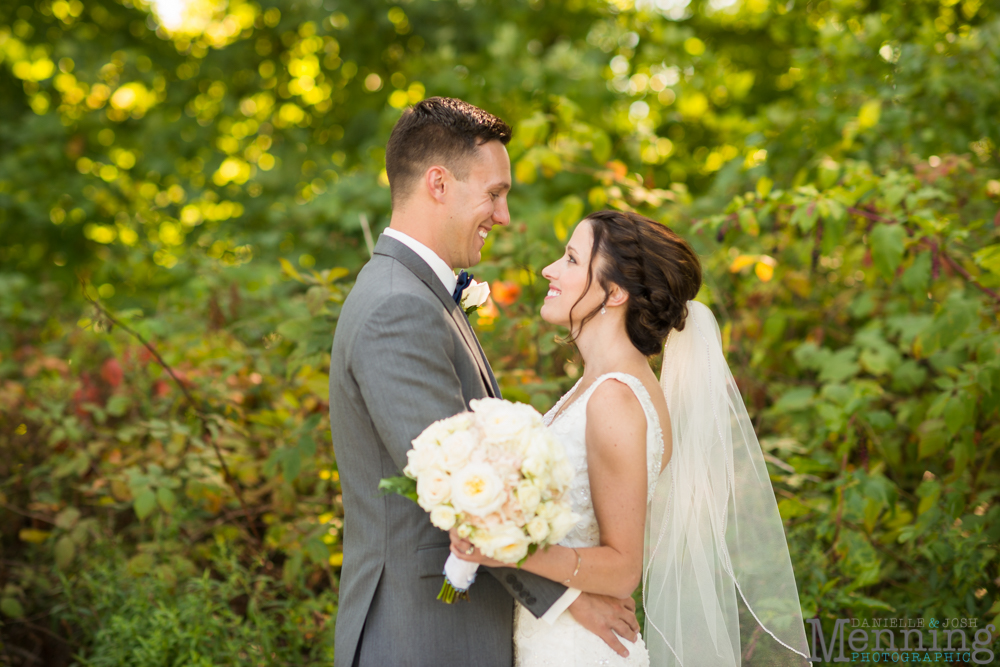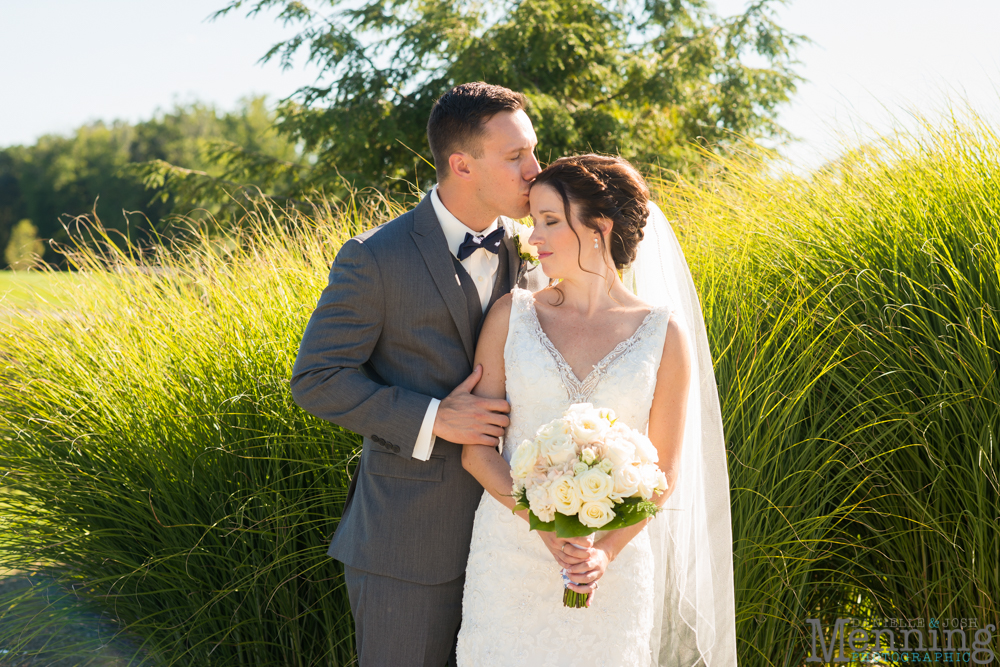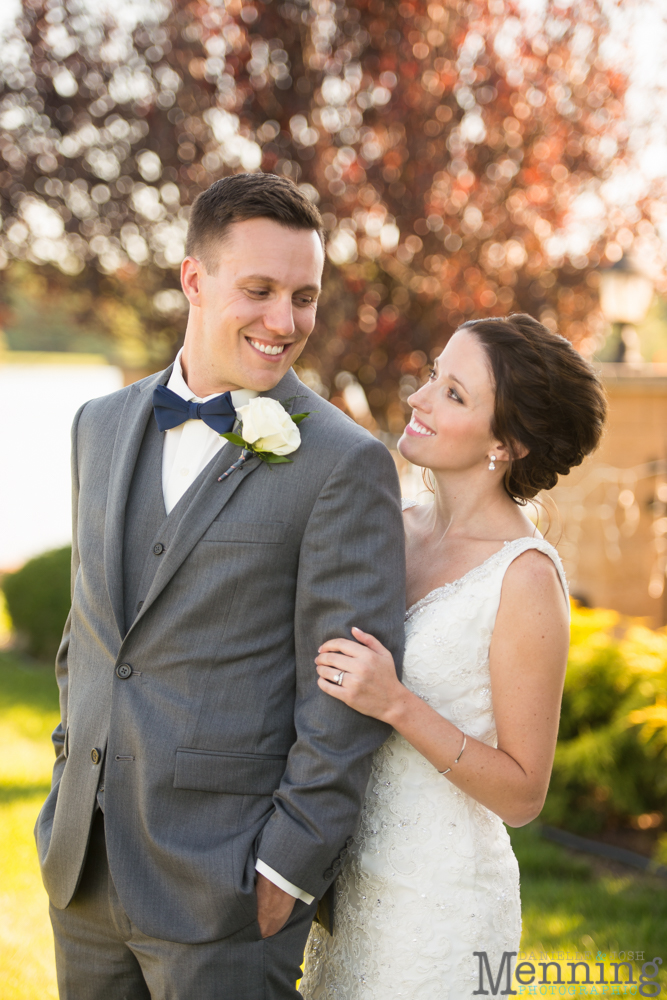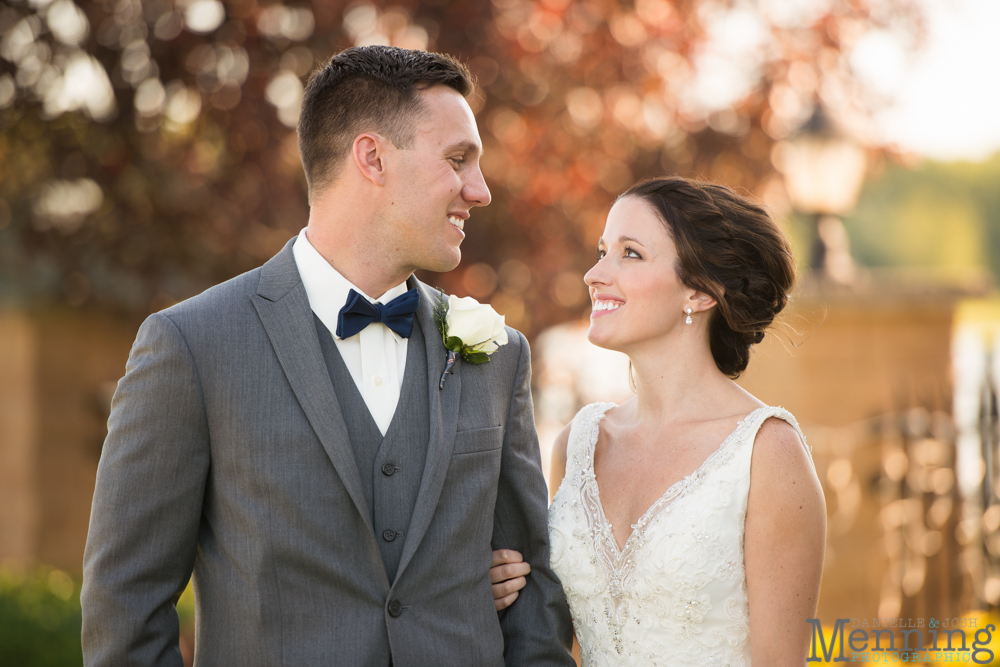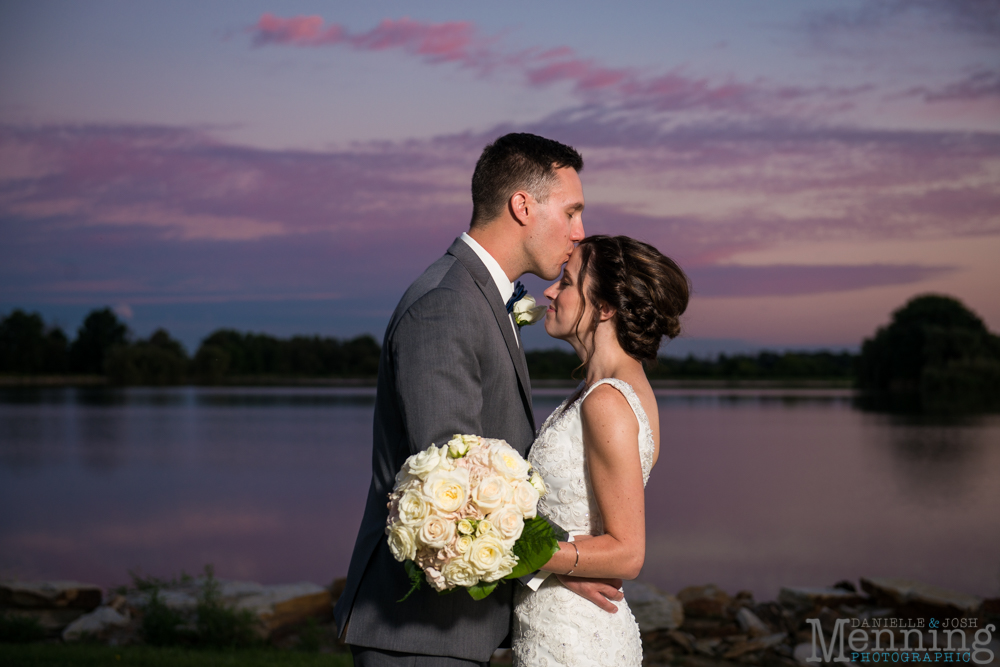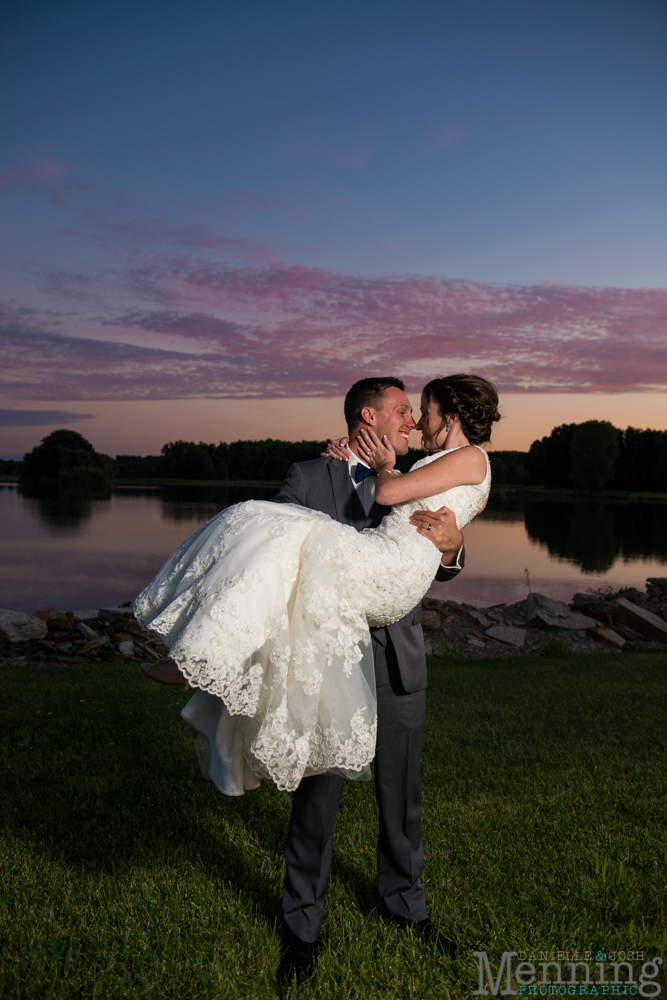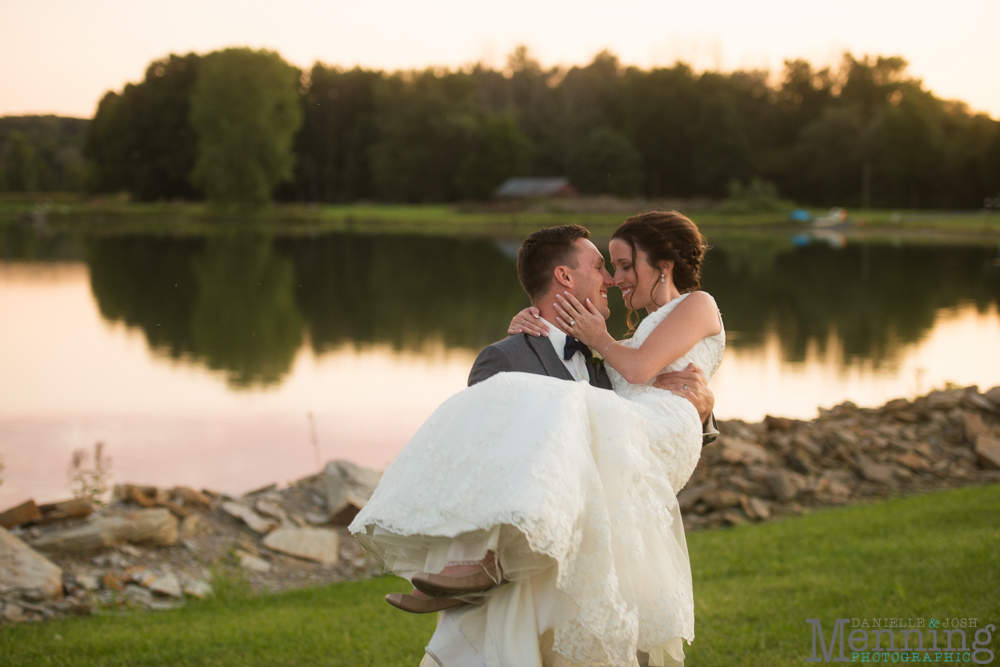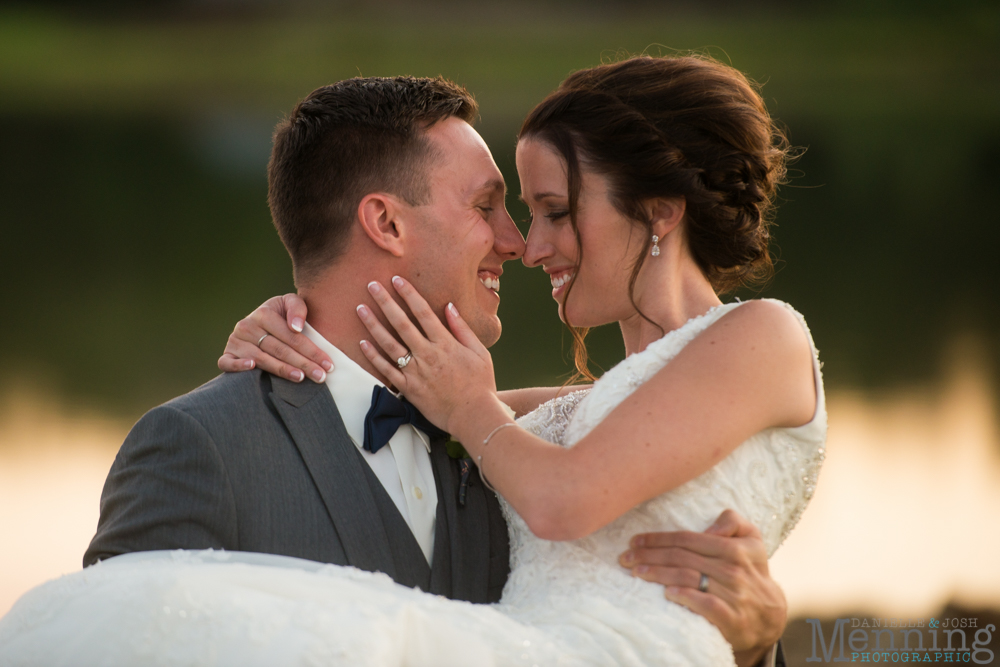 Sara & Aaron are such a happy & great looking couple. We were so glad the sun came out during their portraits even though the weather was pretty iffy that day!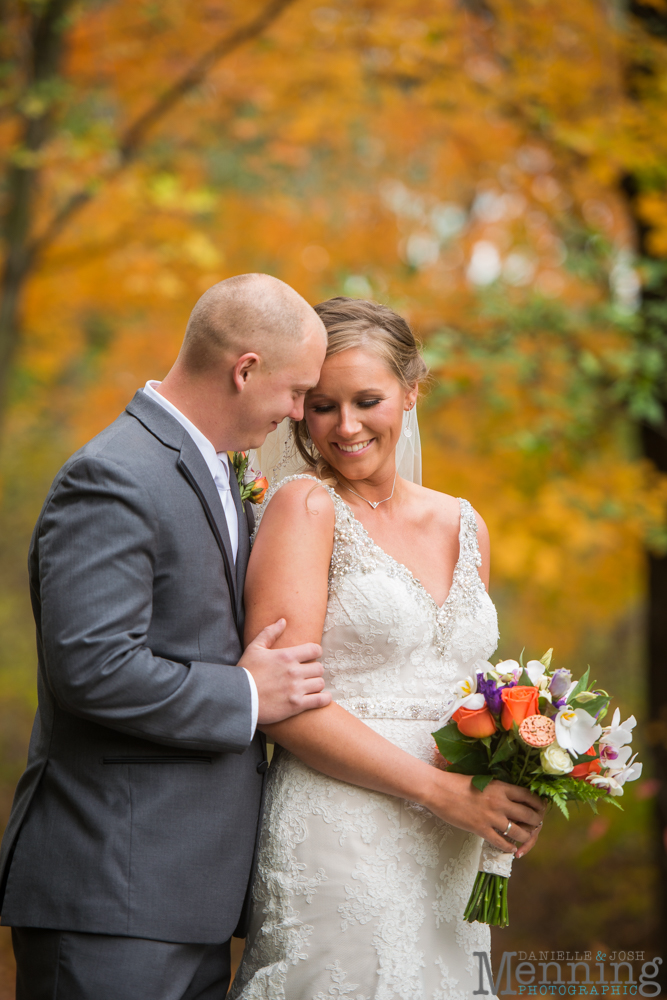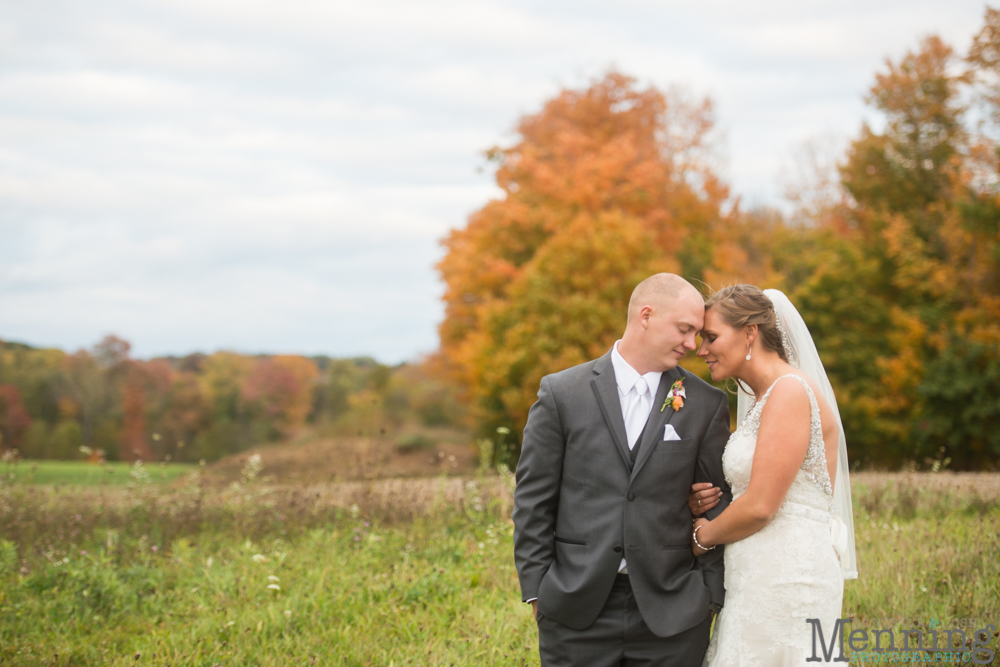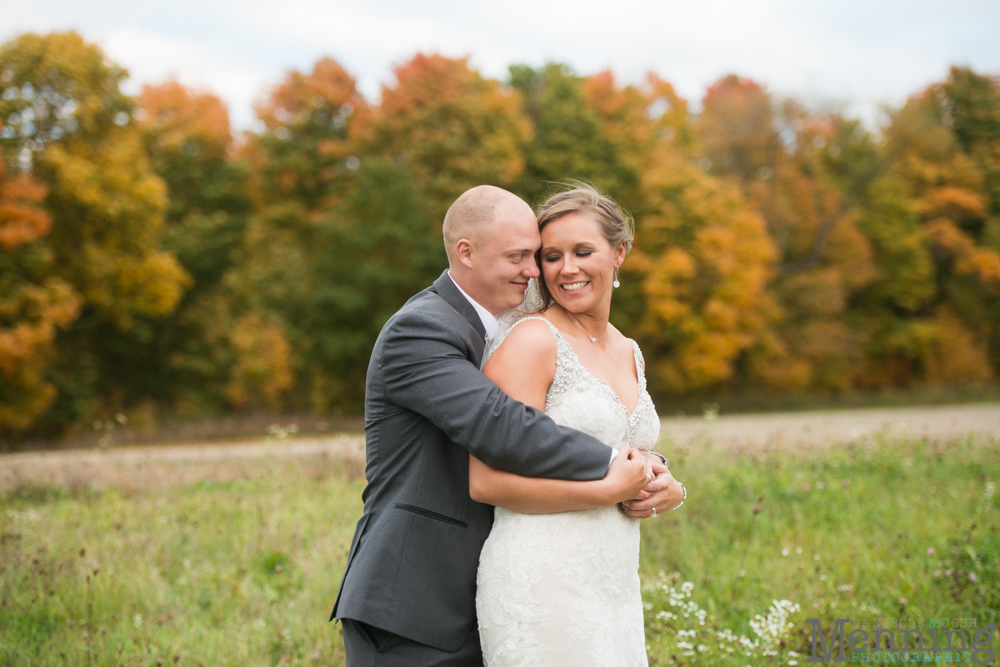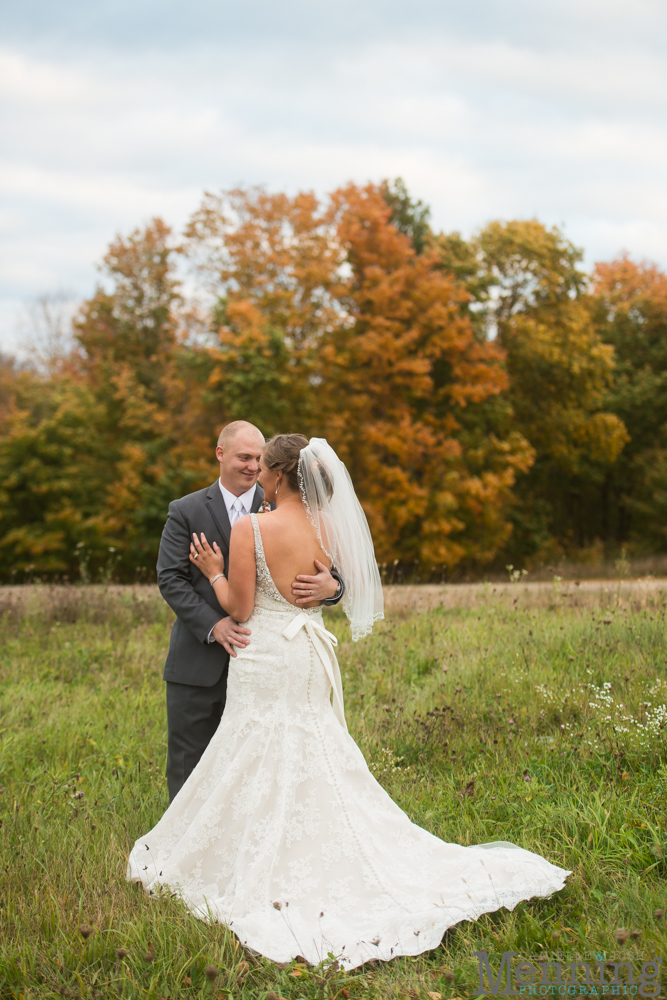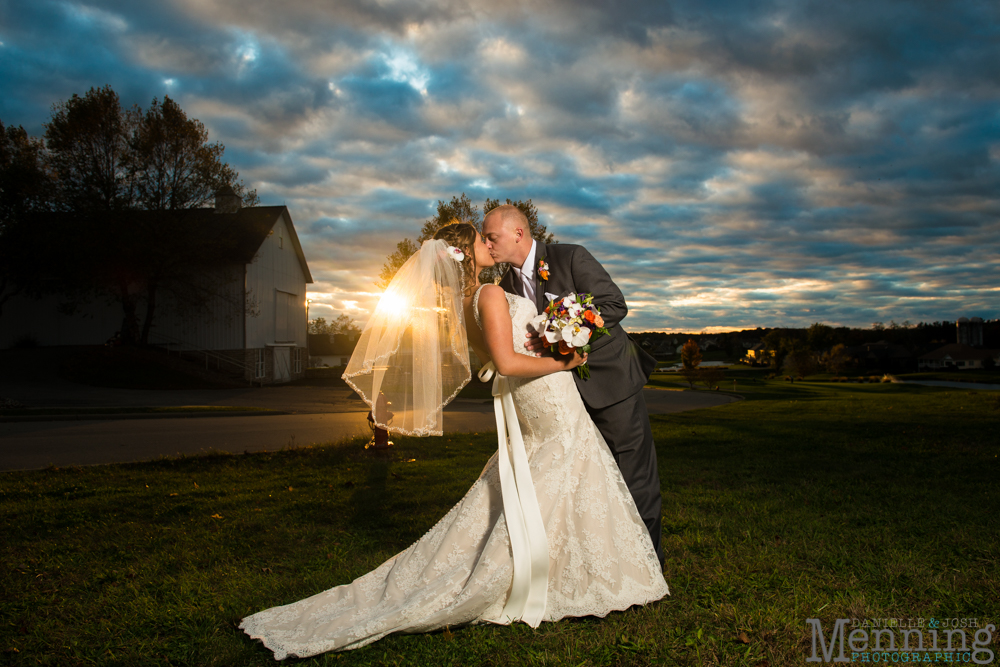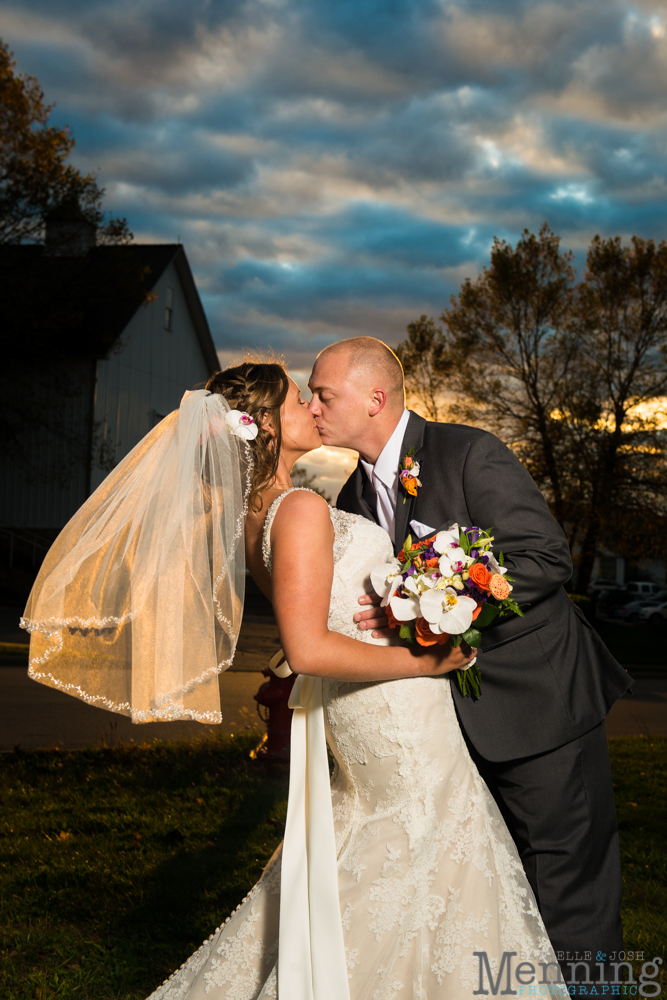 Stacie & Bobby's wedding day was full of cute moments even though it rained 90% of the day. We still had a ton of fun & even got to shoot a few portraits outside without umbrellas once the rain let up!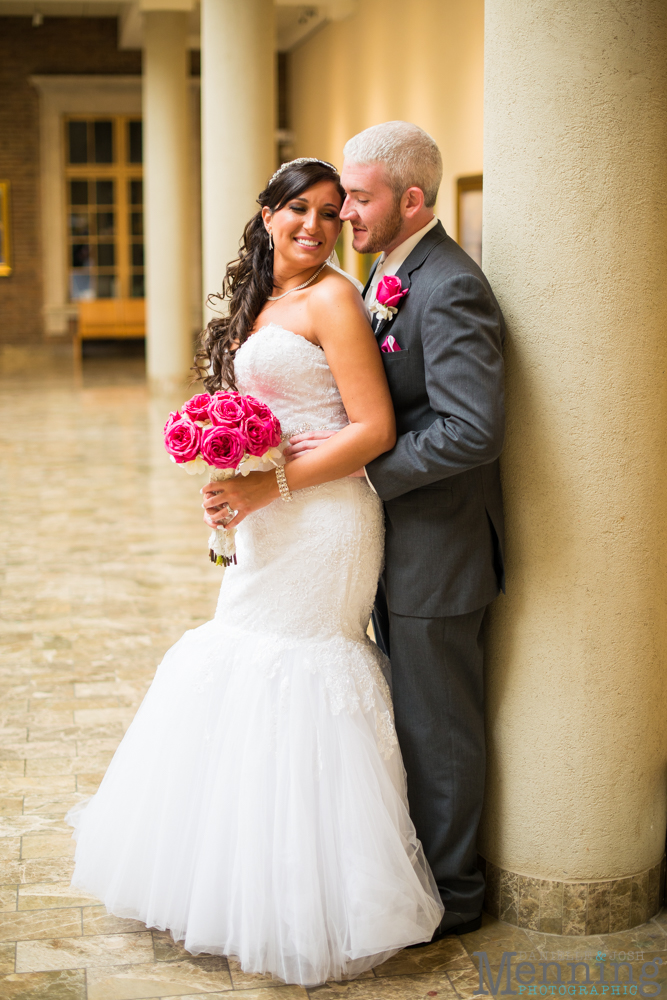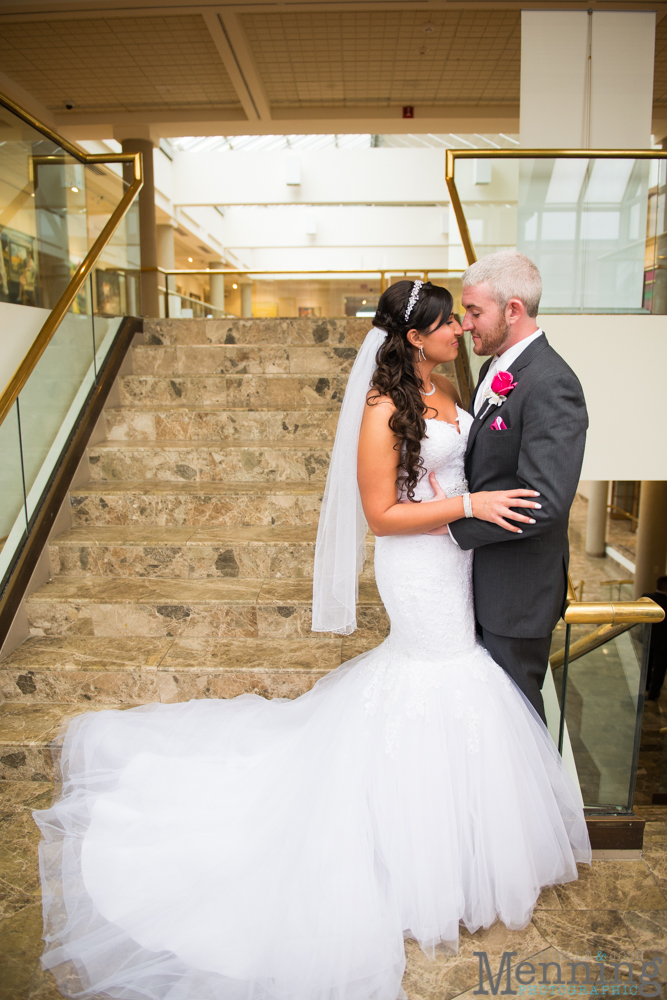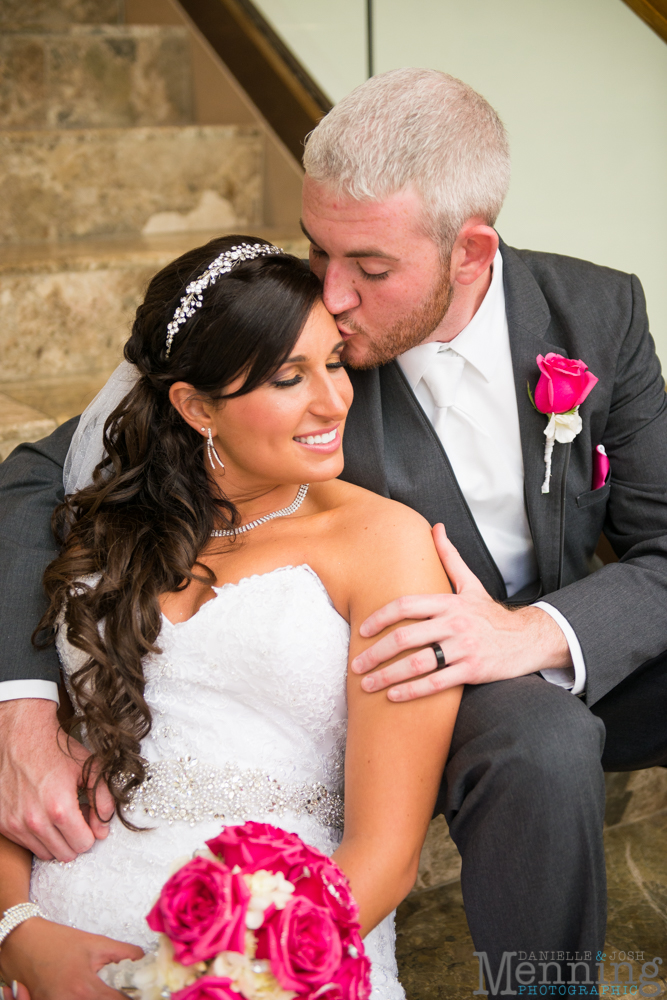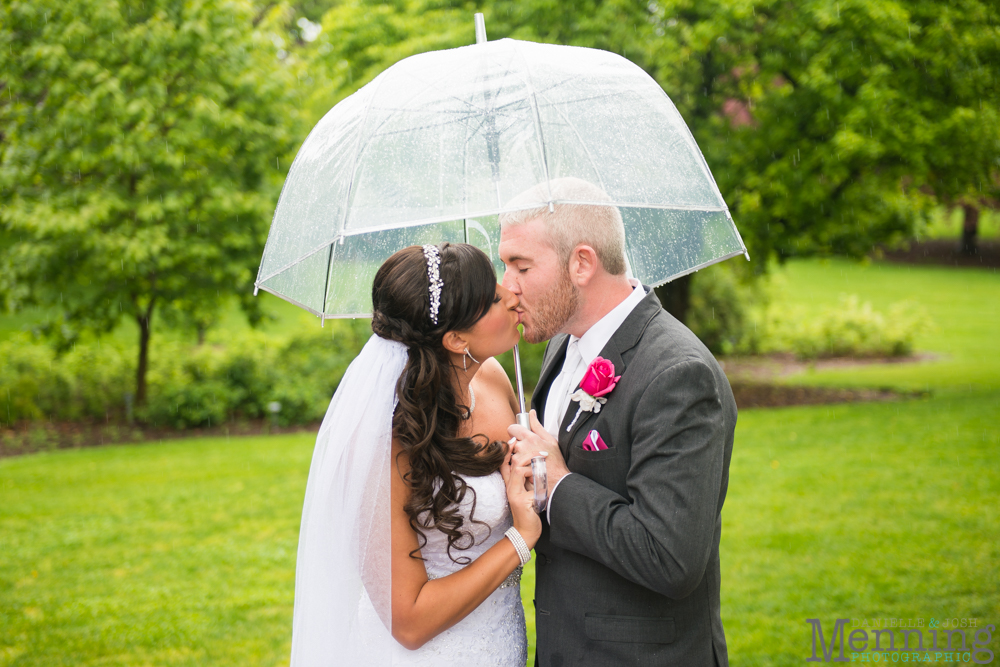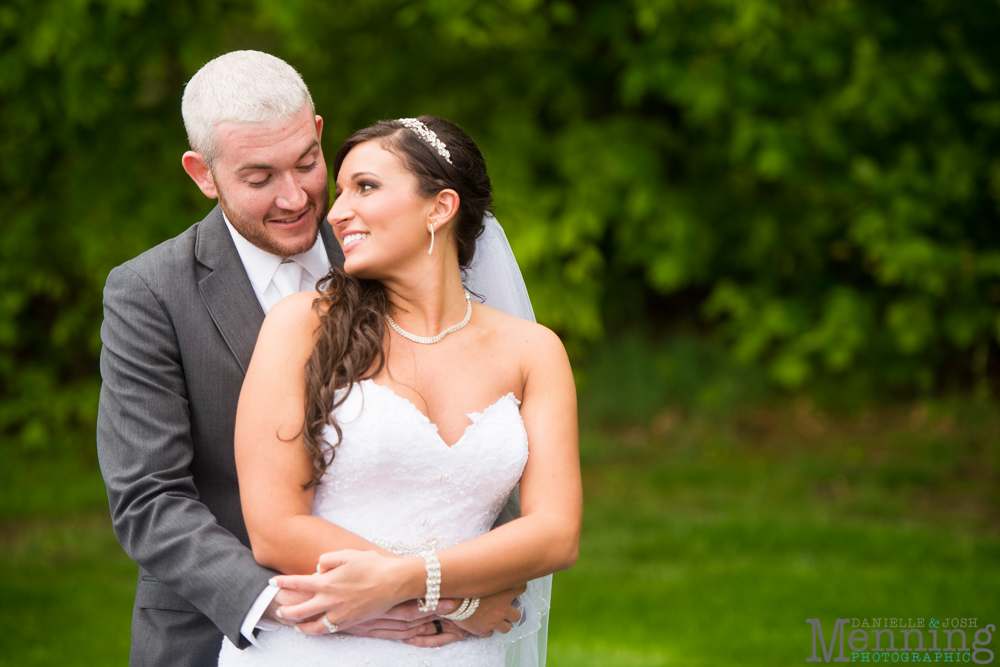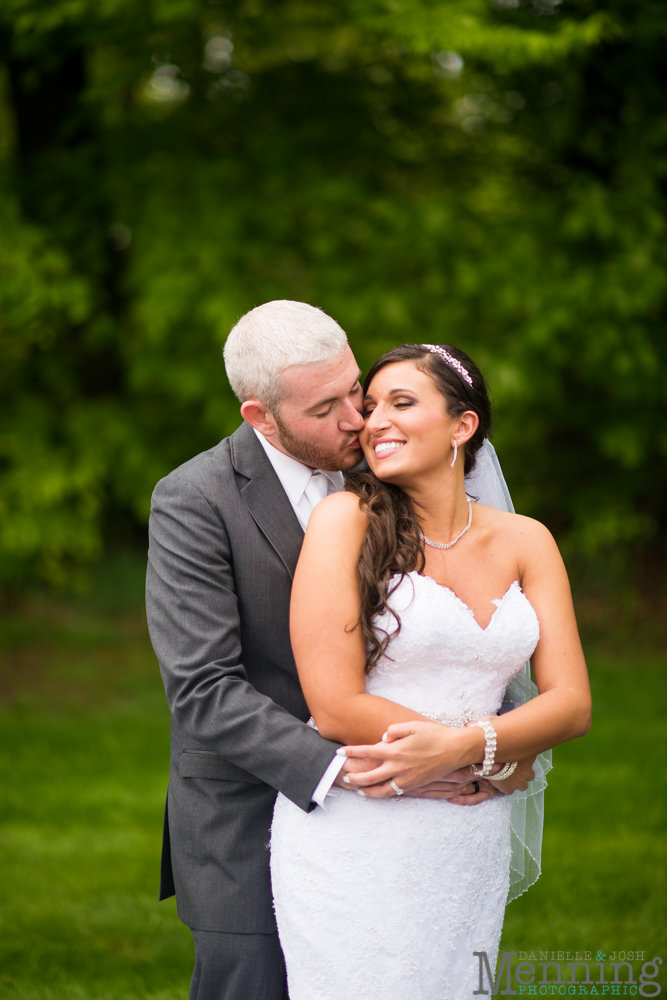 Sarah & Joe are adorable. They're full of jokes & laughs & fun.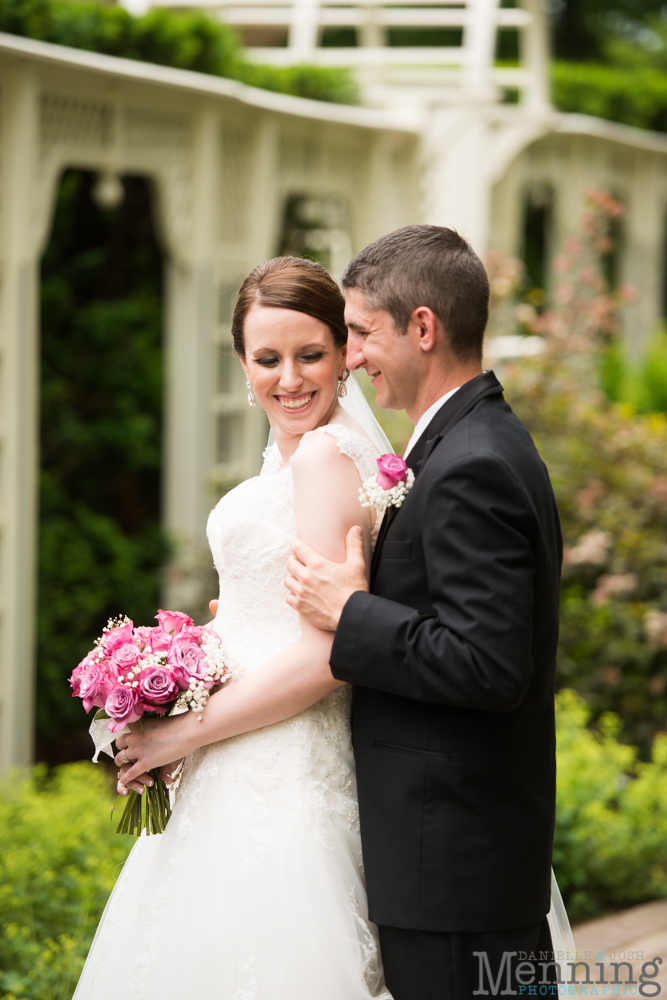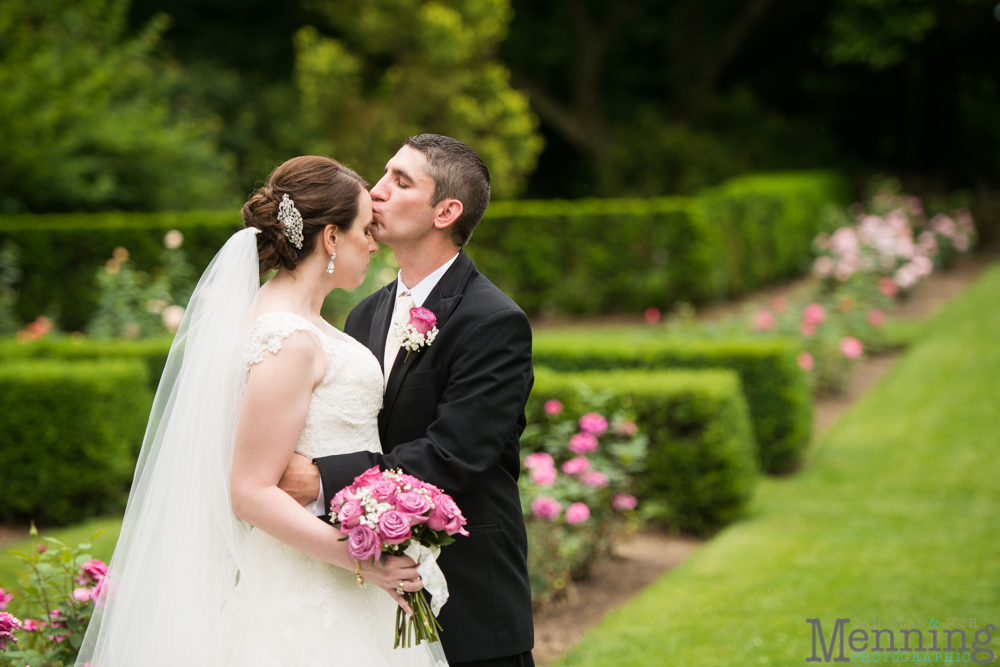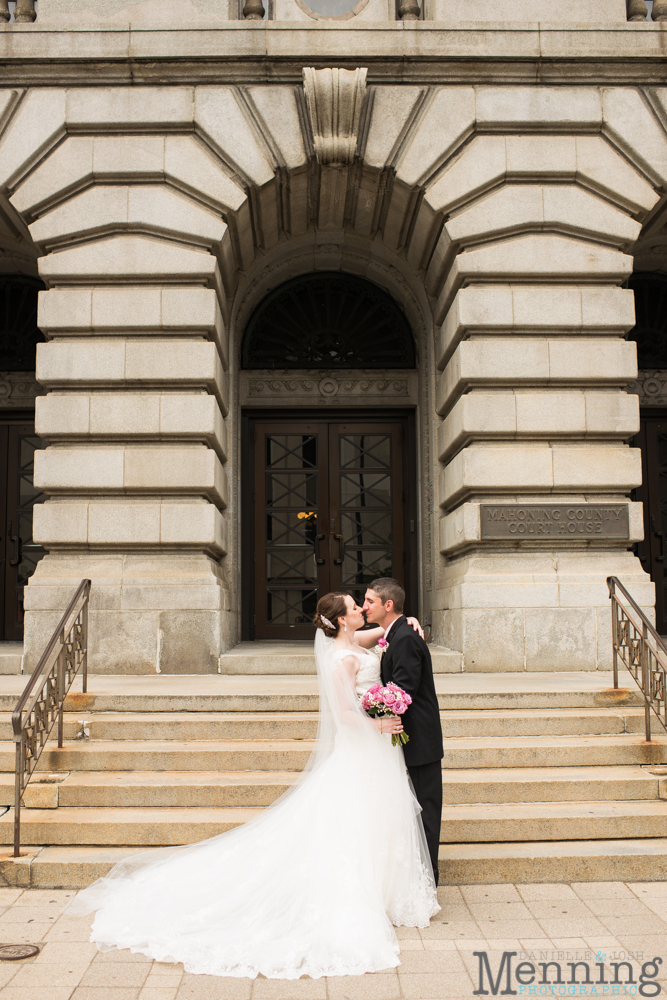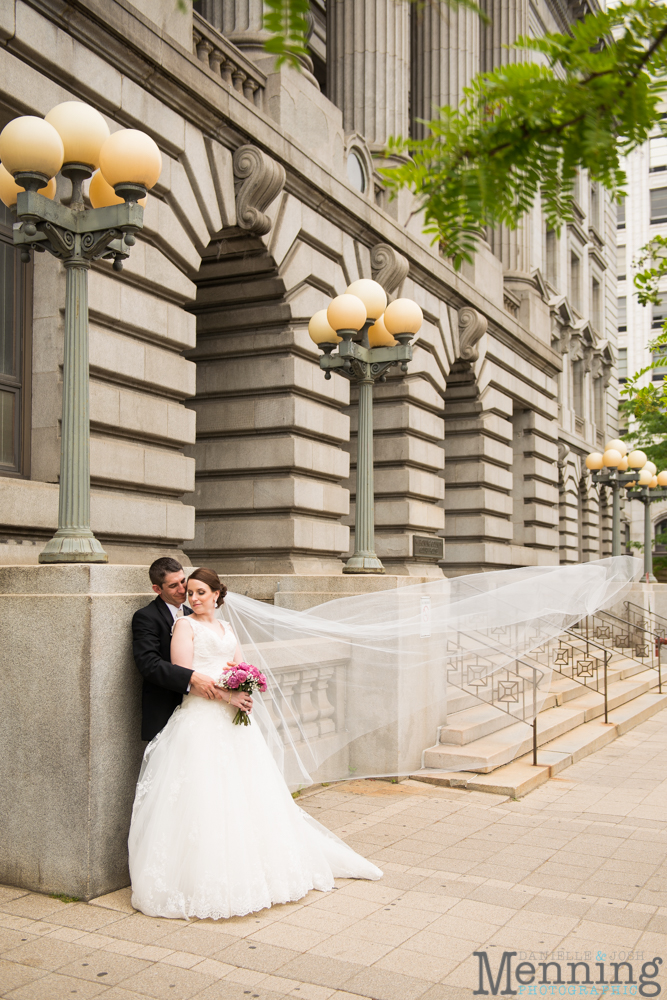 Ashley & Shane lit up the entire world with their smiles on their wedding day.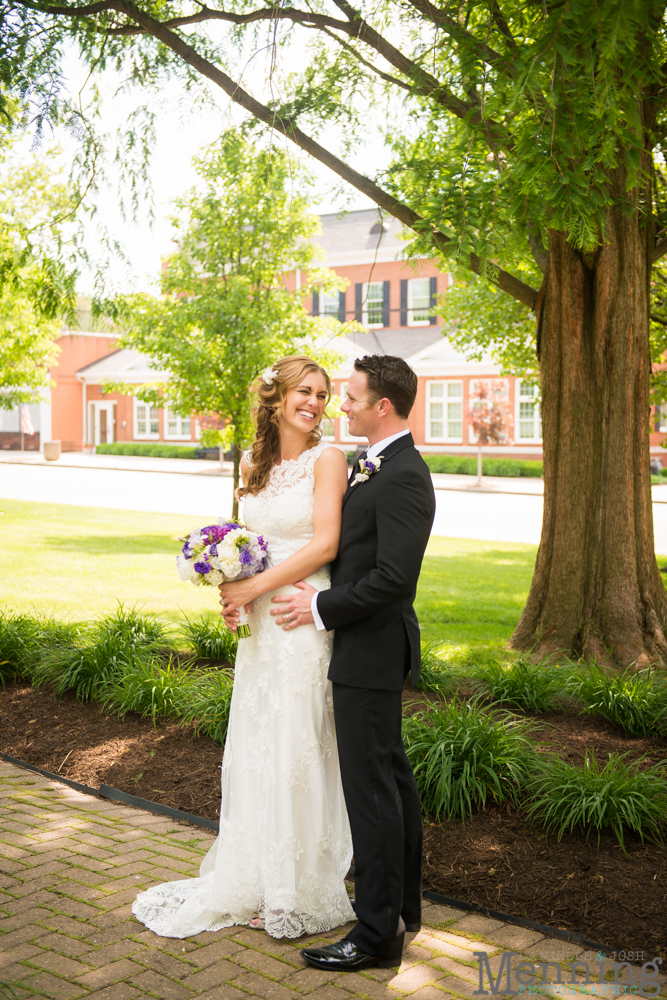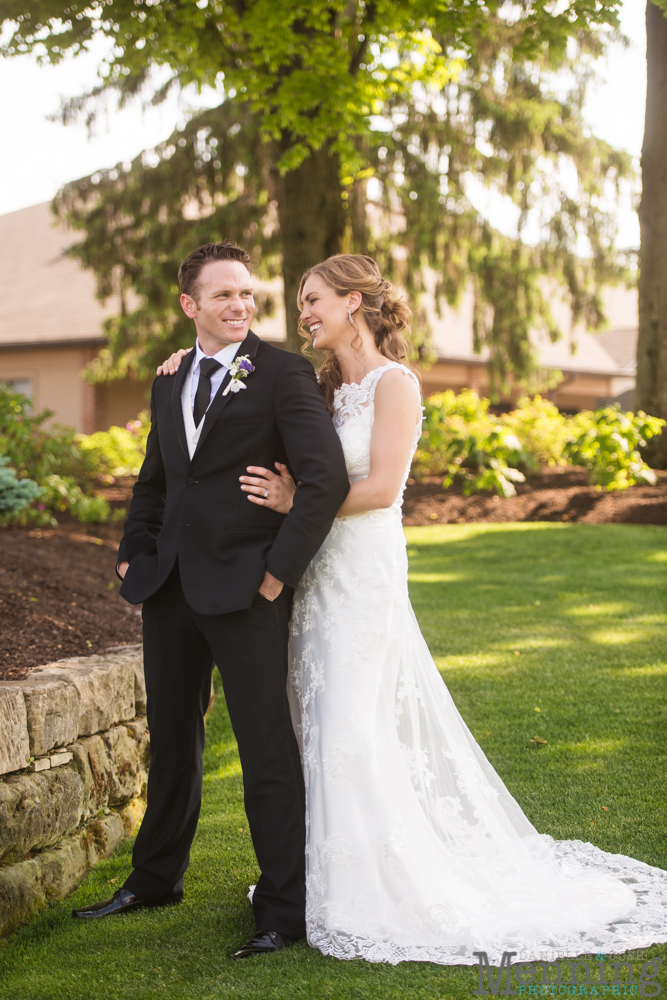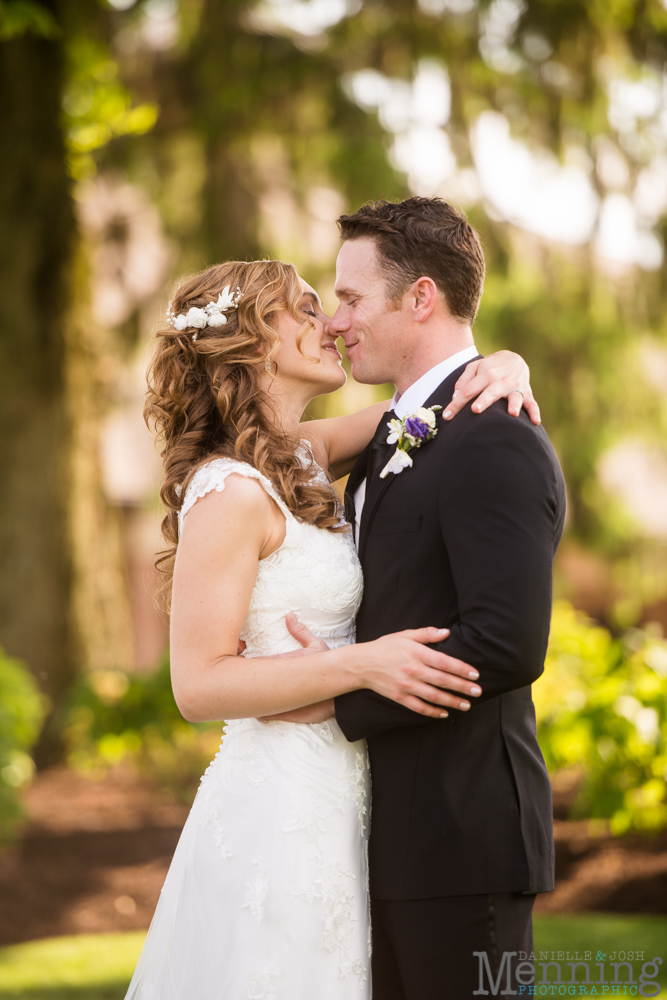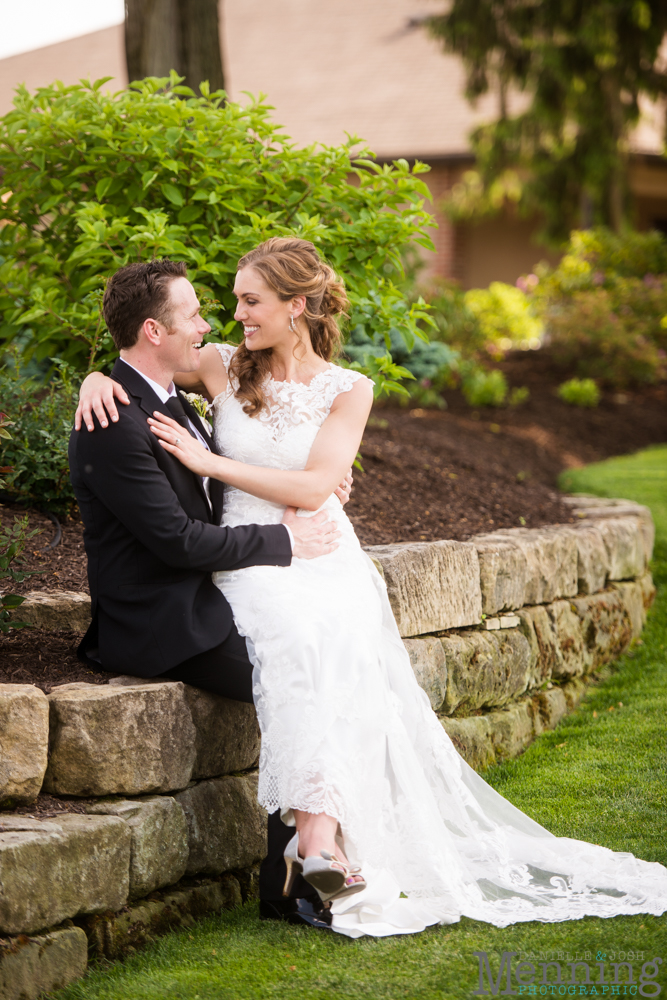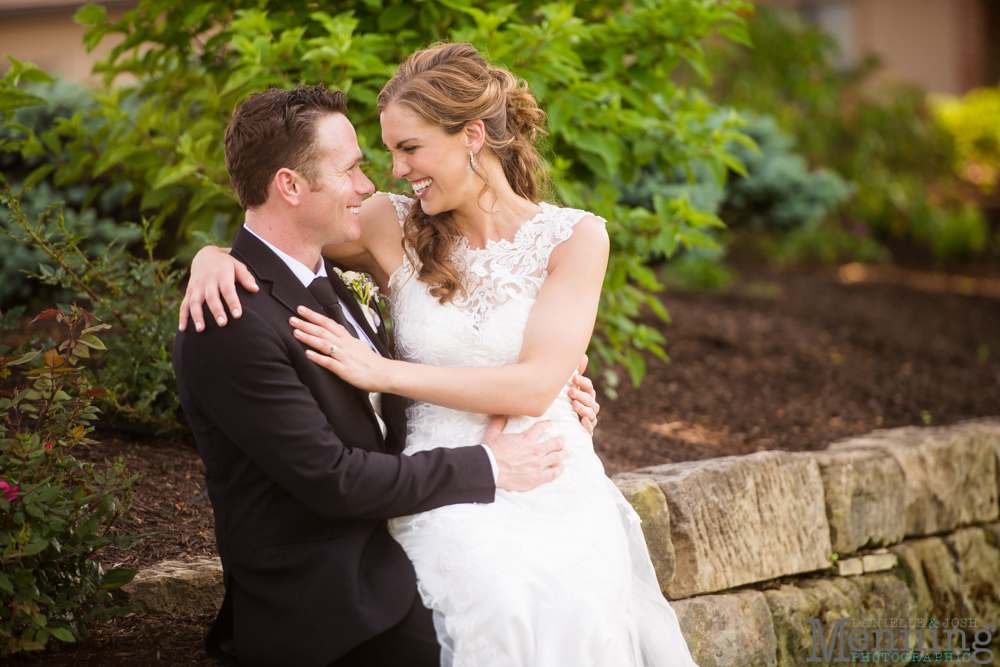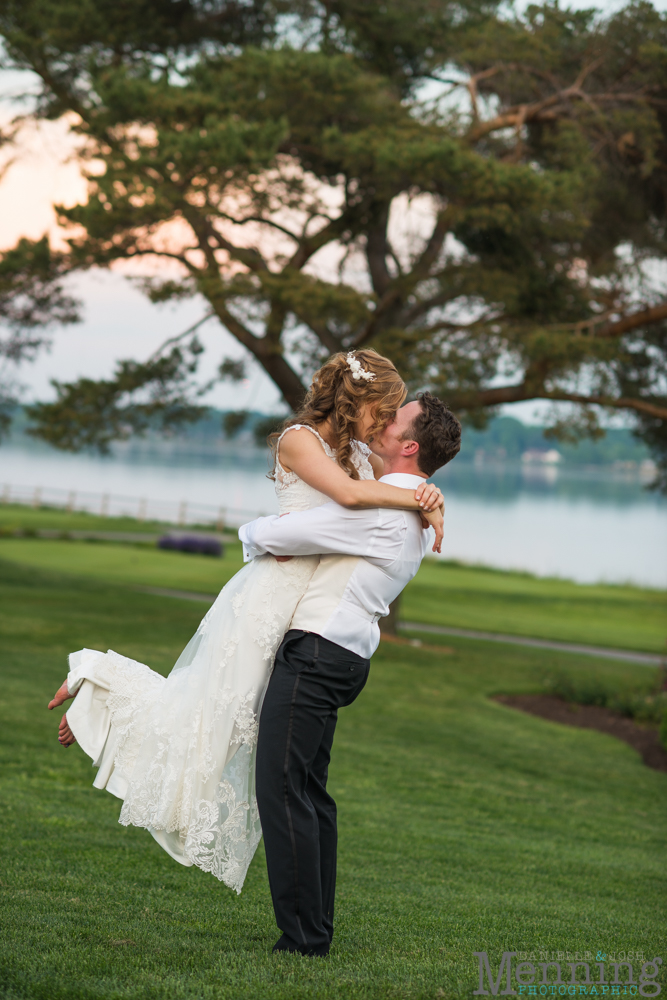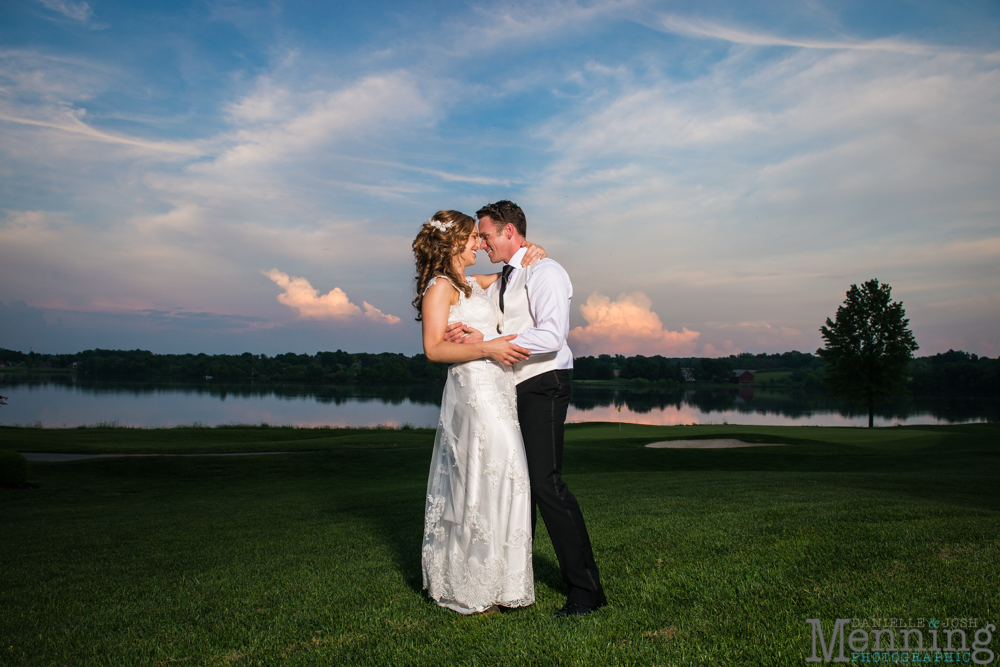 Christina & Scott were impeccably dressed & even more beautifully in love.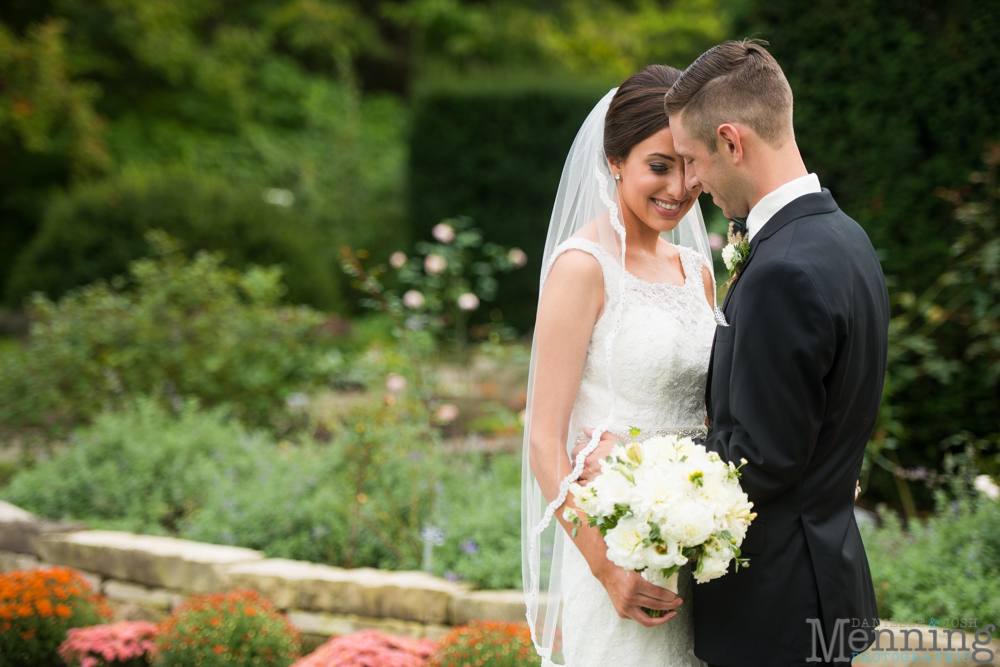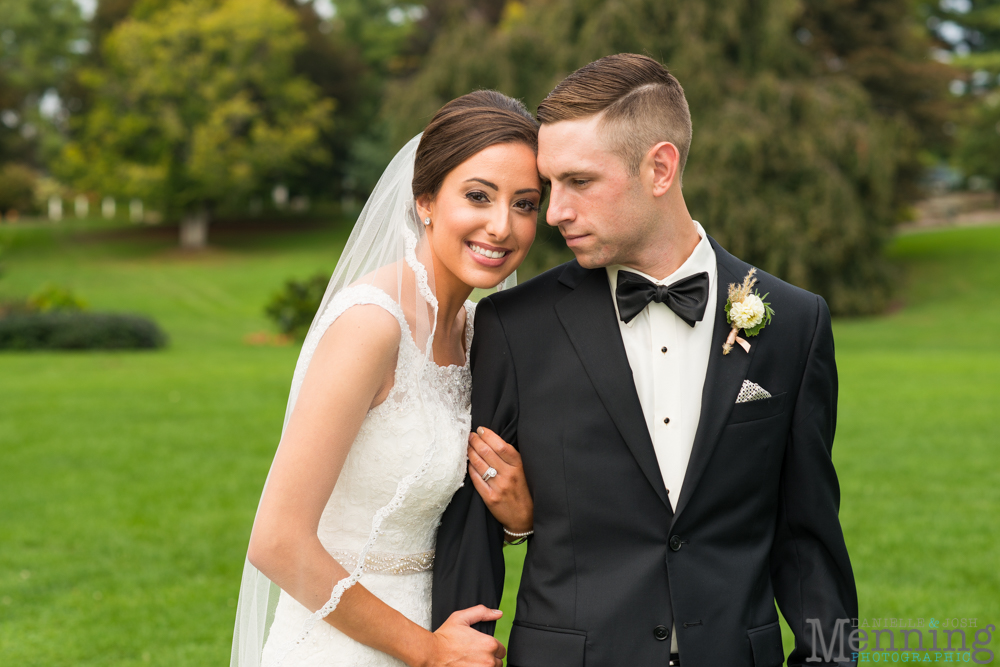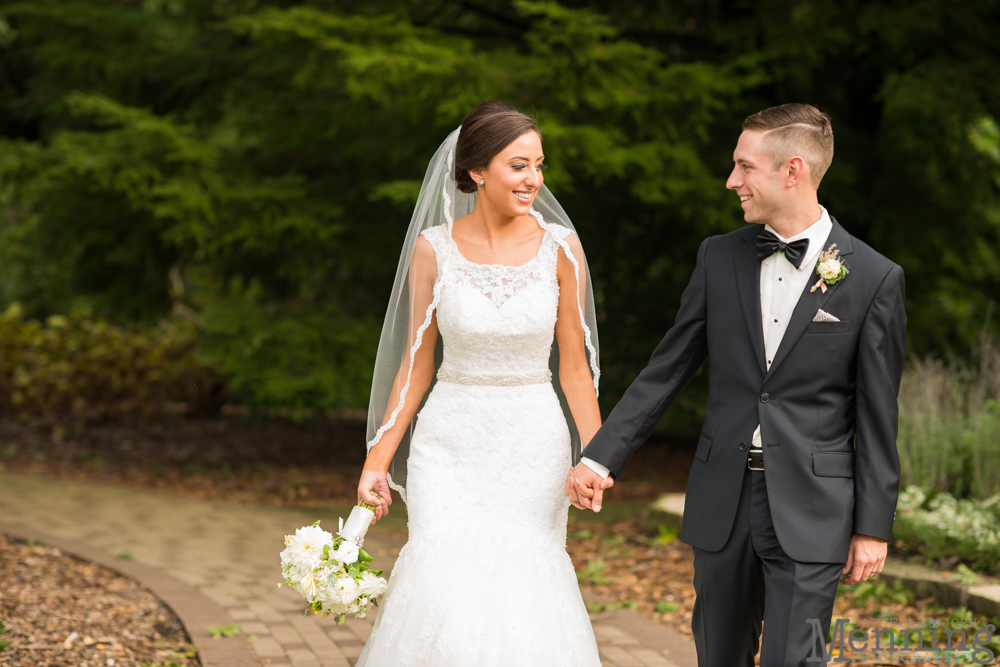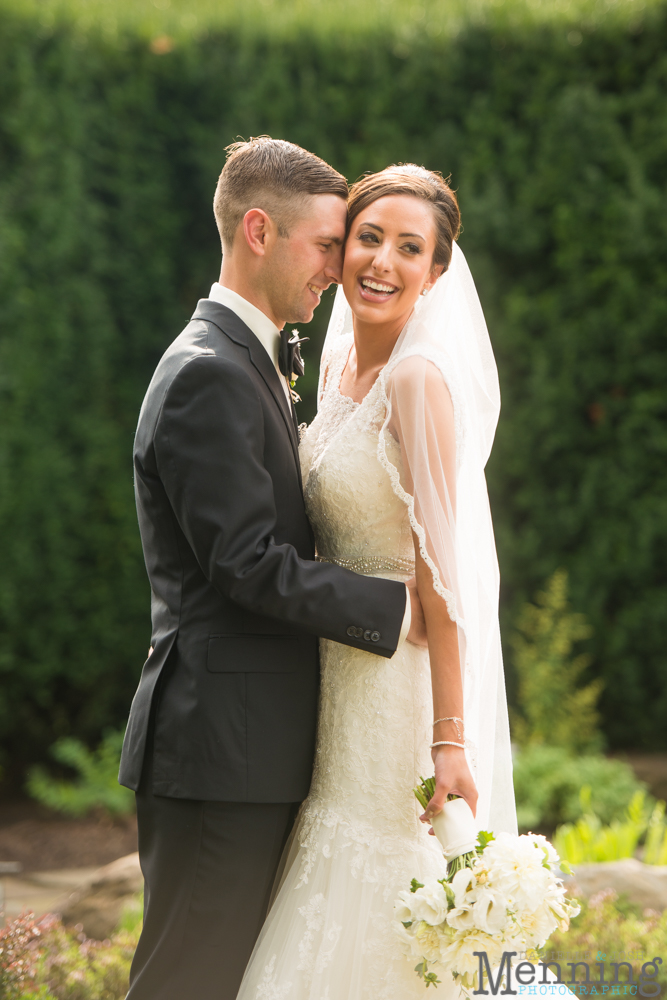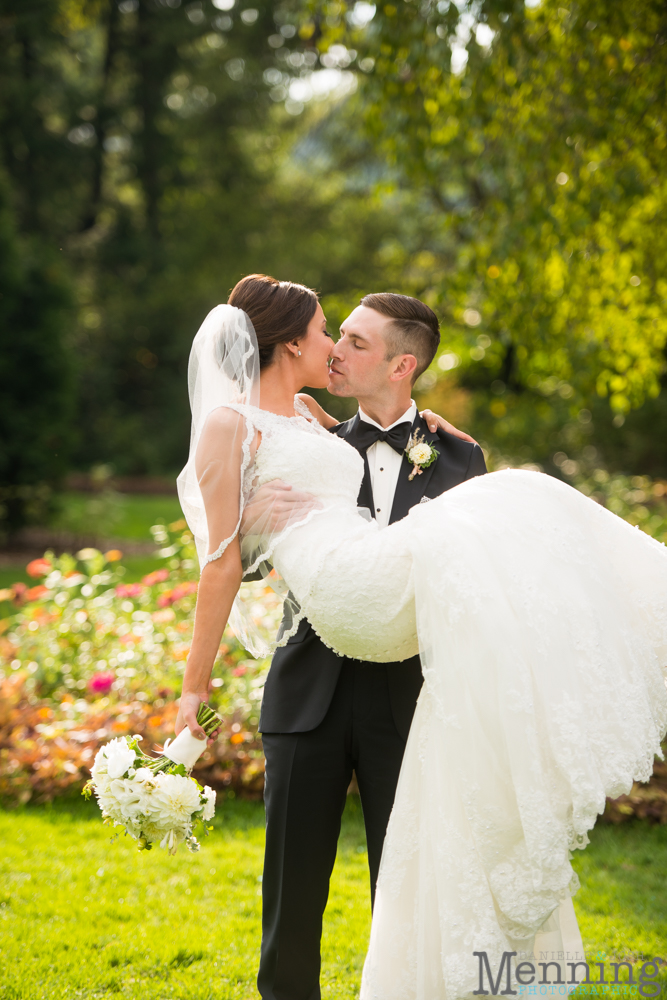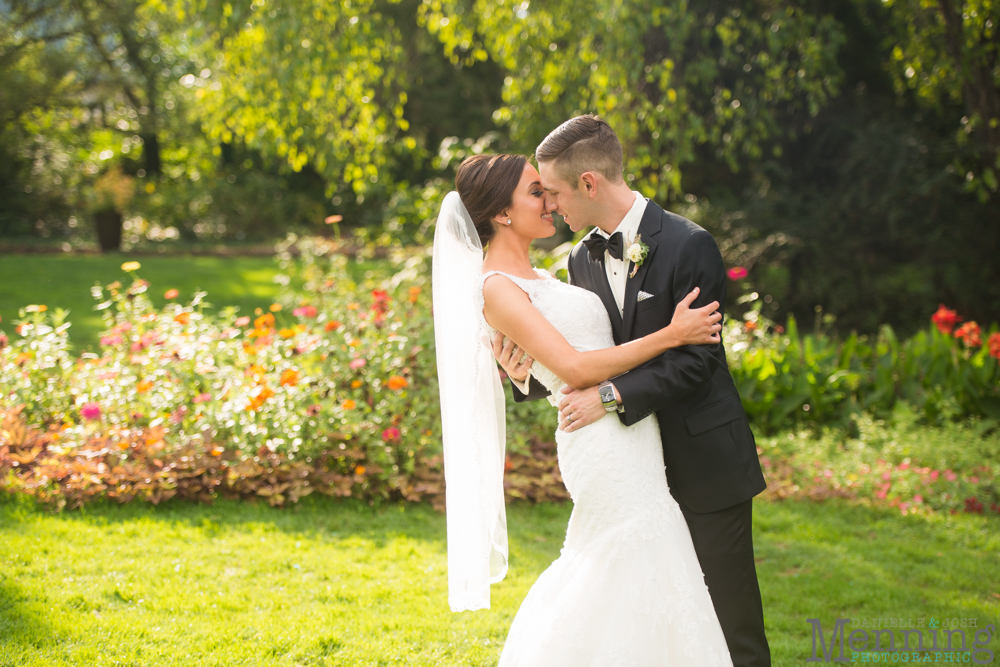 We had so much fun with all of our couples in 2016! This post made us extra excited for all of our 2017 weddings!
If you liked this post, you may like:
2015 Year in Review Favorite Portraits
2016 Favorite First Look Moments
2016 Best Real Wedding Moments
Thanks for reading our blog! We're Josh & Danielle; we're married and we shoot people on their wedding days! We'd love to hear from you in the comments! How did you hear about our blog? Are you getting married soon? Connect with us & see if we're a fit for your wedding day photography! We can also be friends here:
Instagram | Facebook | Twitter | Pinterest | Google +