Darla & Jonathan are married! And we got to photograph the beauty! We have a soft spot for November weddings since our anniversary is in November. And Darla & Jonathan's November wedding day couldn't have been more lovely. We hope you enjoy these Youngstown wedding photos & how incredibly happy Darla & Jonathan were that day.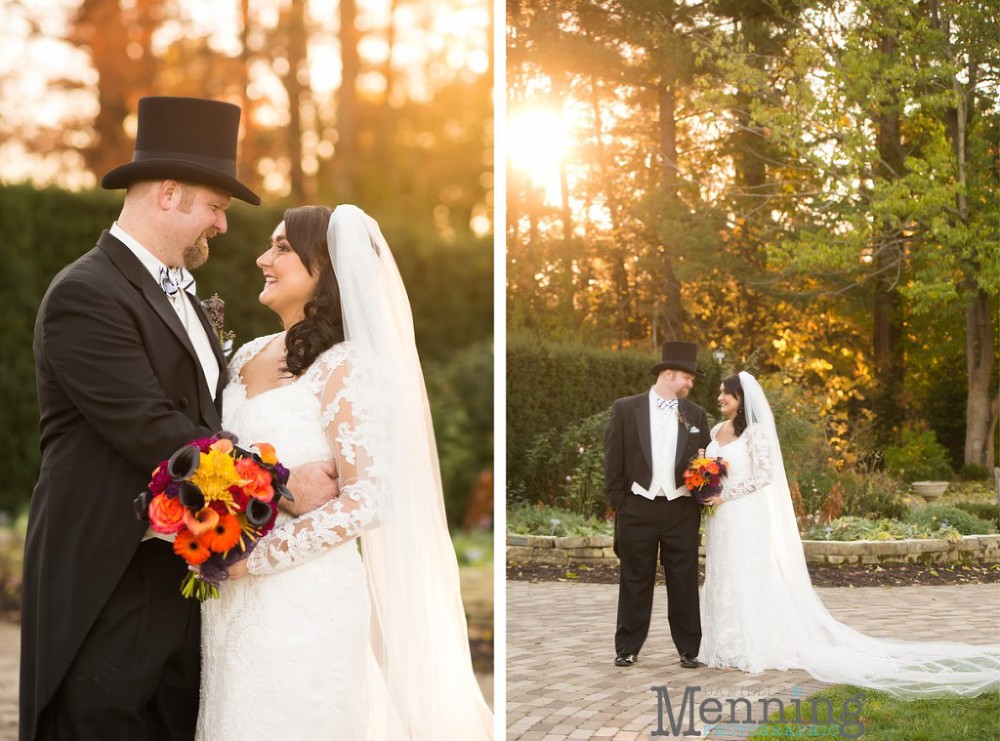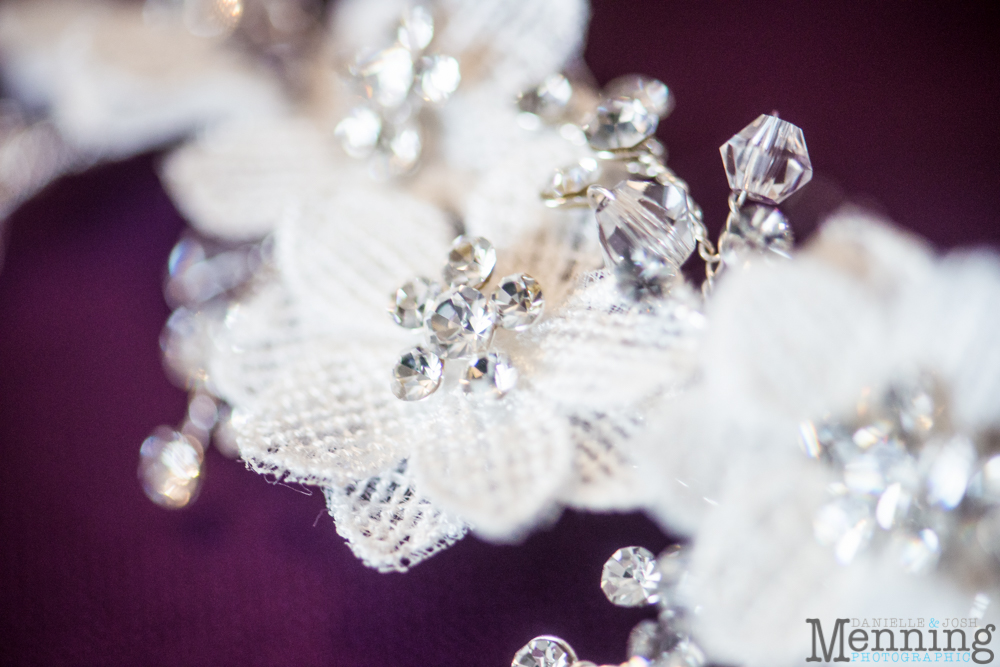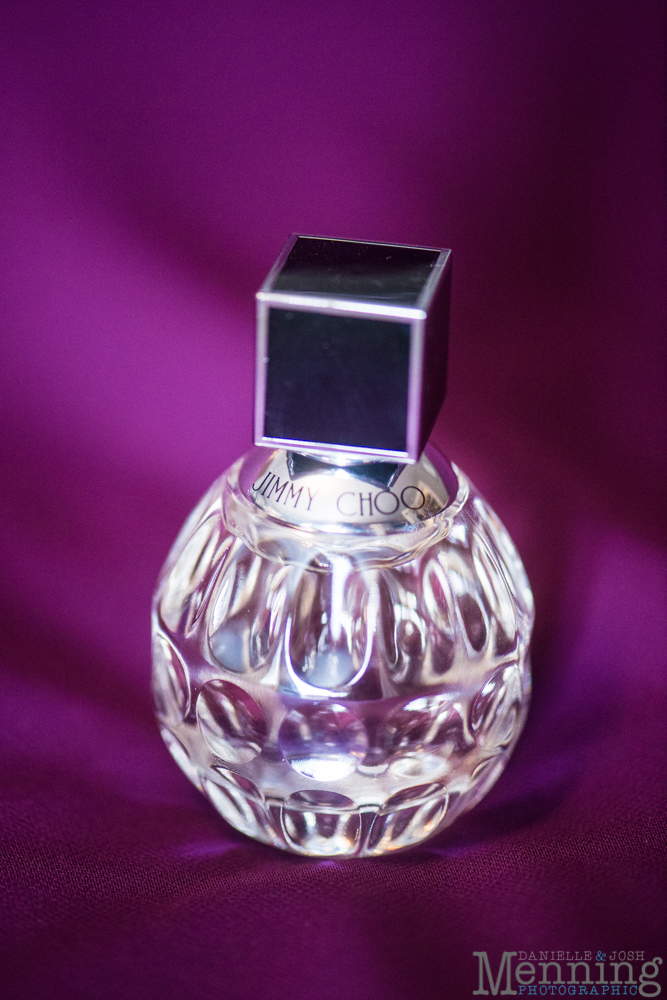 Darla had gorgeous airbrushed makeup by Makeup by Gabriella. She came to Darla's house, which is always so nice on the wedding day! Not worrying about traveling for hair & makeup takes away lots of stress!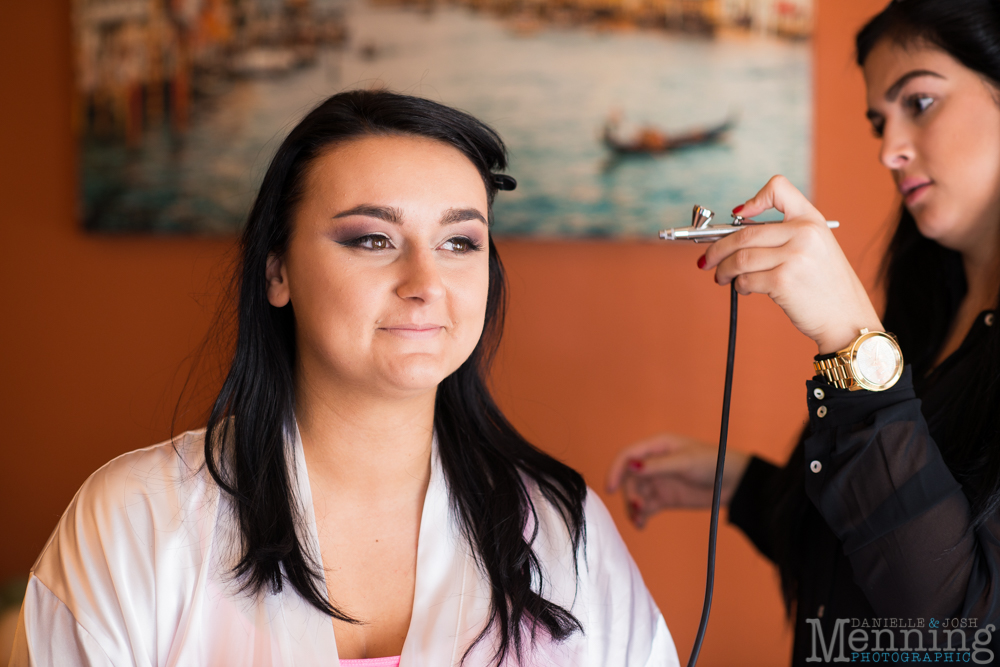 One of Darla's pretty bridesmaids, Tara, did her wedding day hair.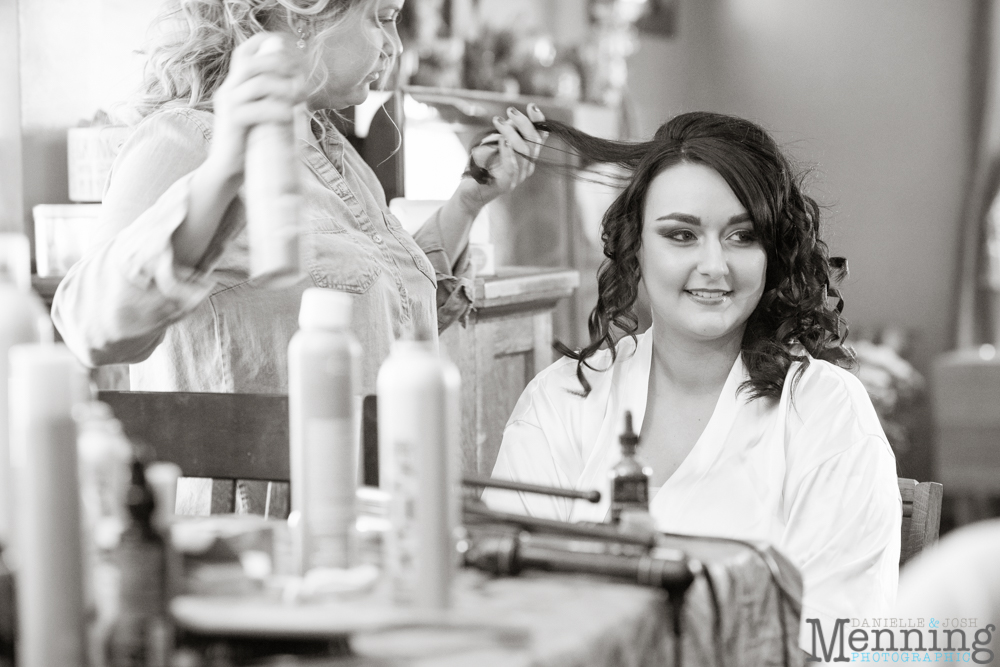 Josh was with Jon & the guys while I was with Darla & the ladies. Isn't that convenient how that works out?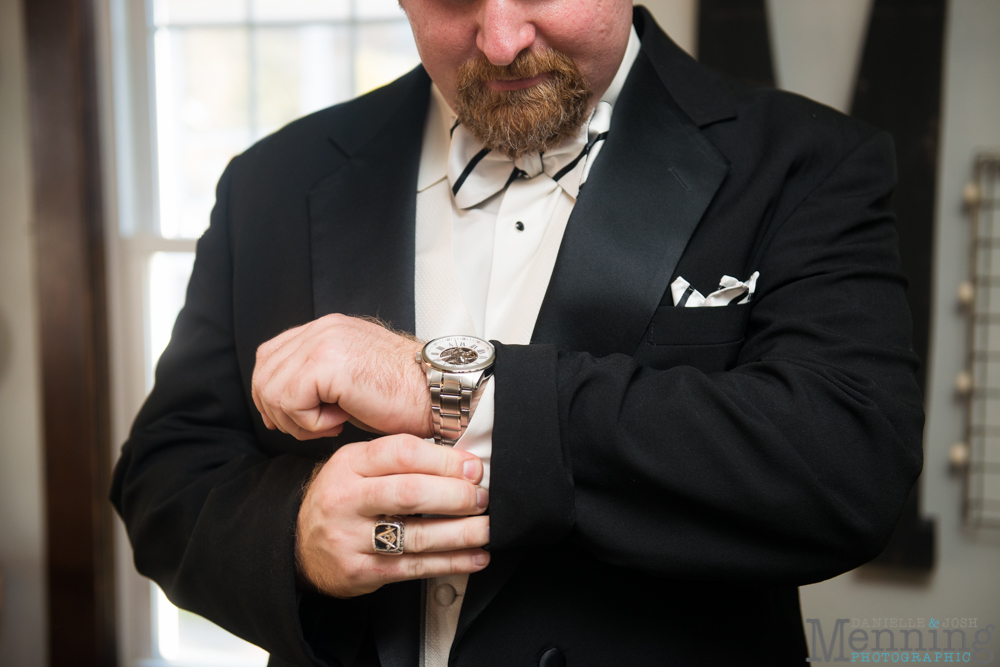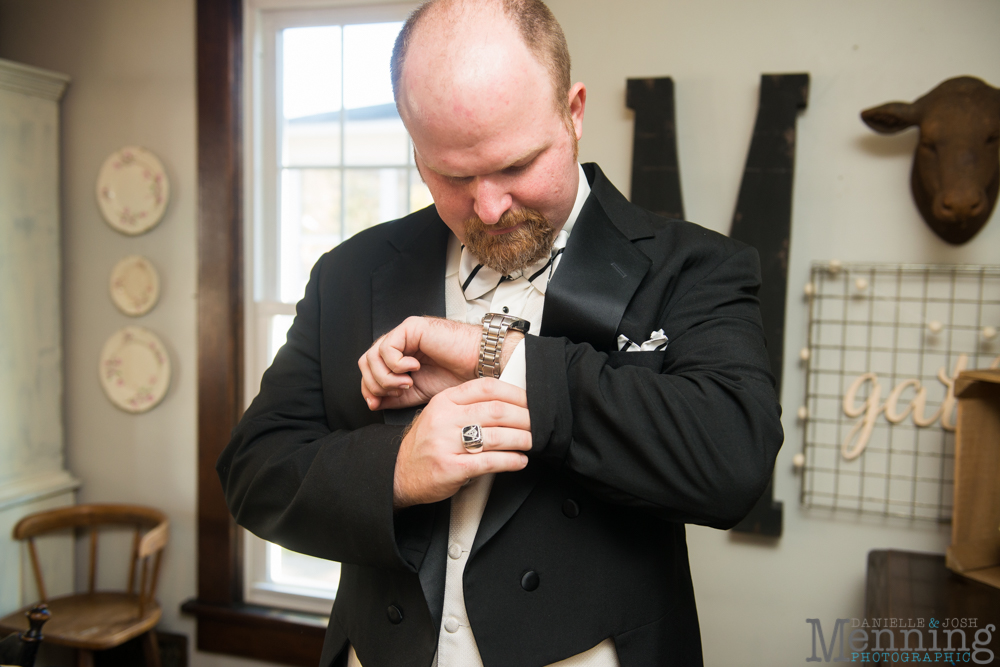 Darla & Jonathan didn't want to see one another until Darla was walking down the aisle & they had lots of time in between their wedding ceremony and the reception for photos. But they did want to incorporate firetrucks into their wedding photos since being a firefighter is an important part of Jonathan's life. So we did a no-look first look at the fire station.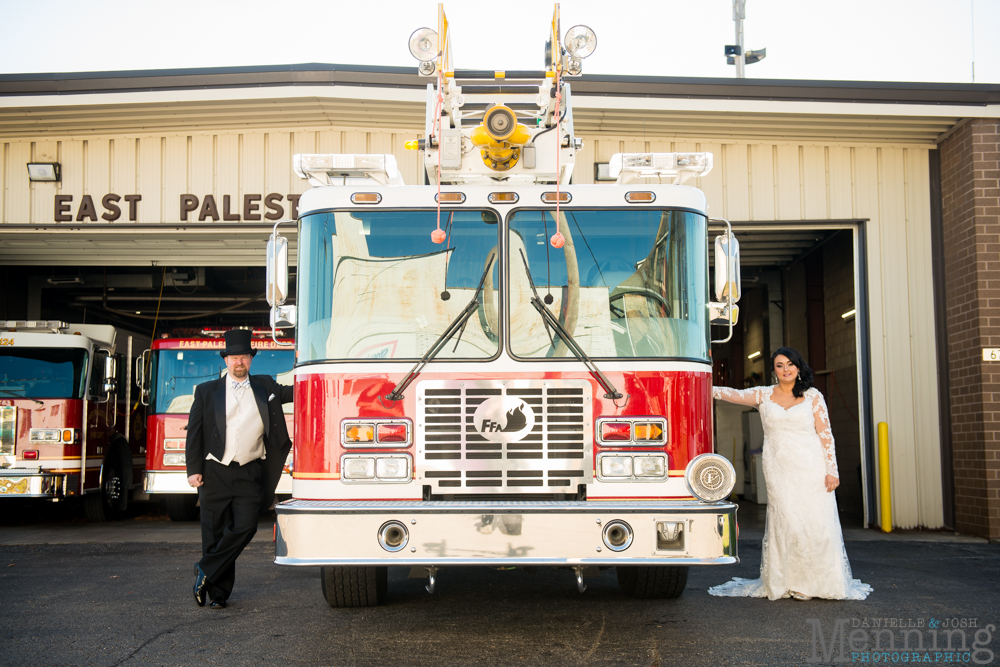 How GORGEOUS is this bride?! Wow! I have a not-so-secret LOVE for wedding gowns with sleeves! She got it at Toula's Bridal in Canfield.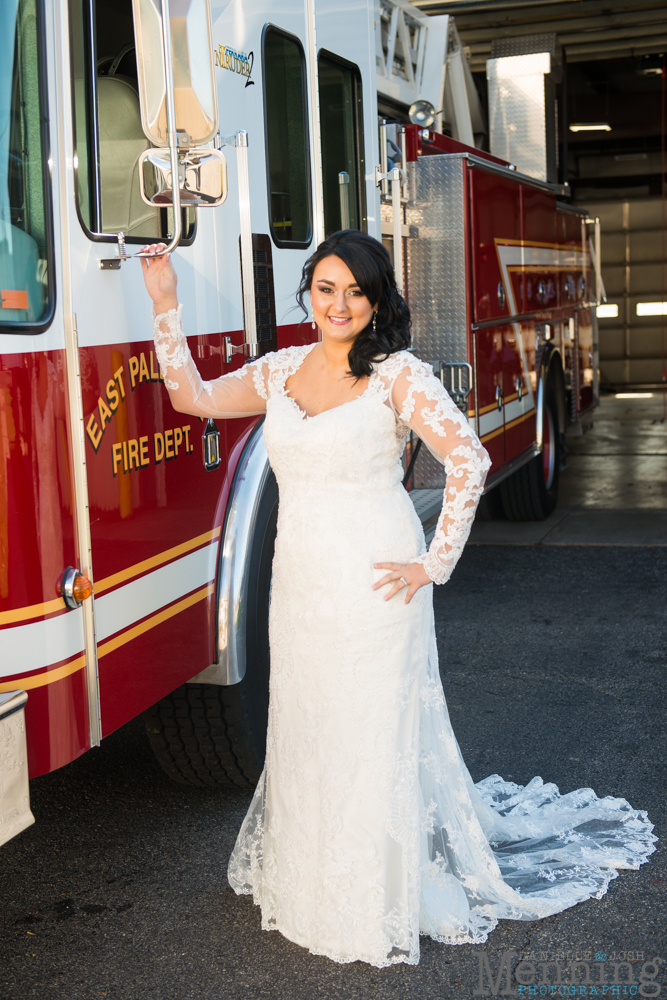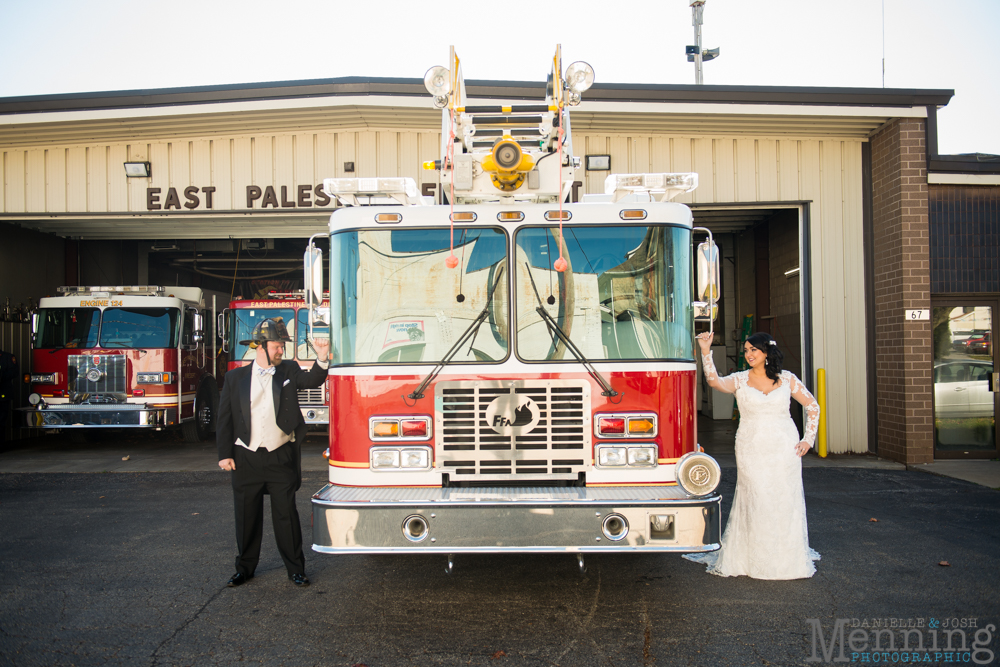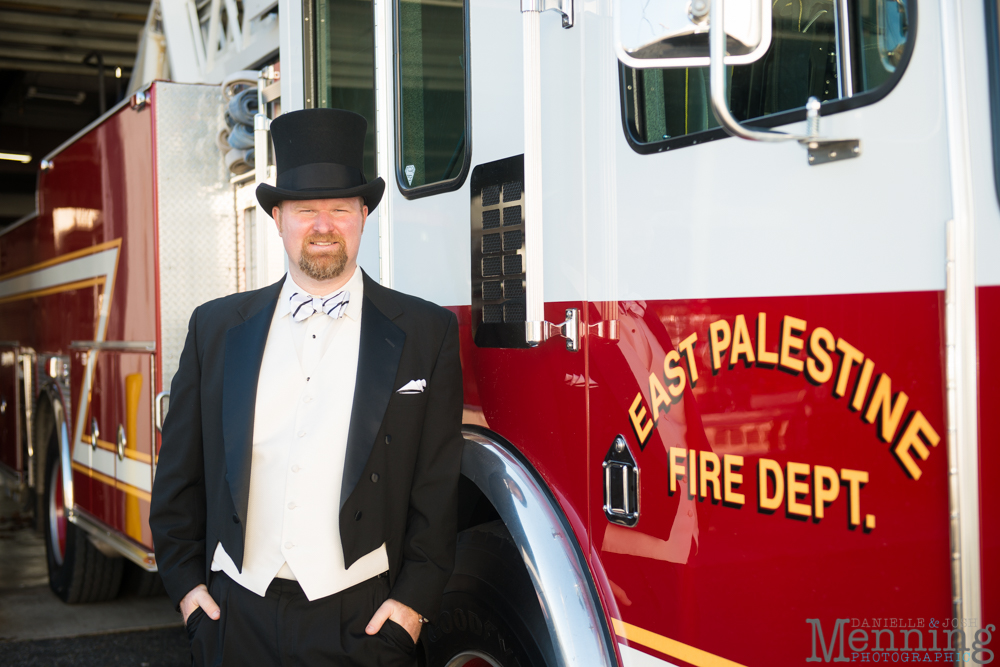 Darla & Jon had lots of little people in their wedding, and they were all adorable.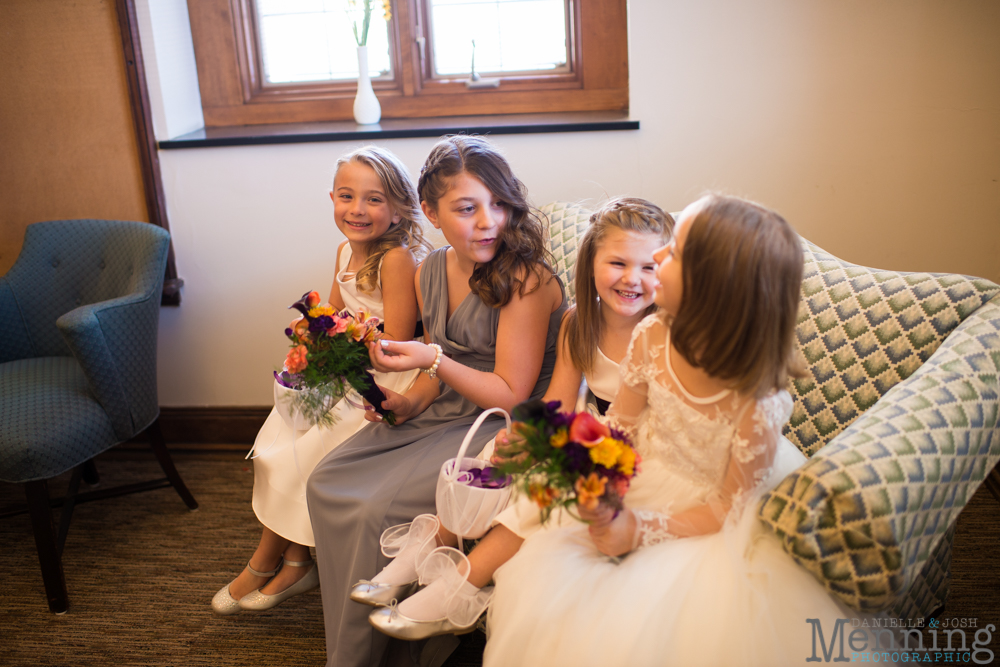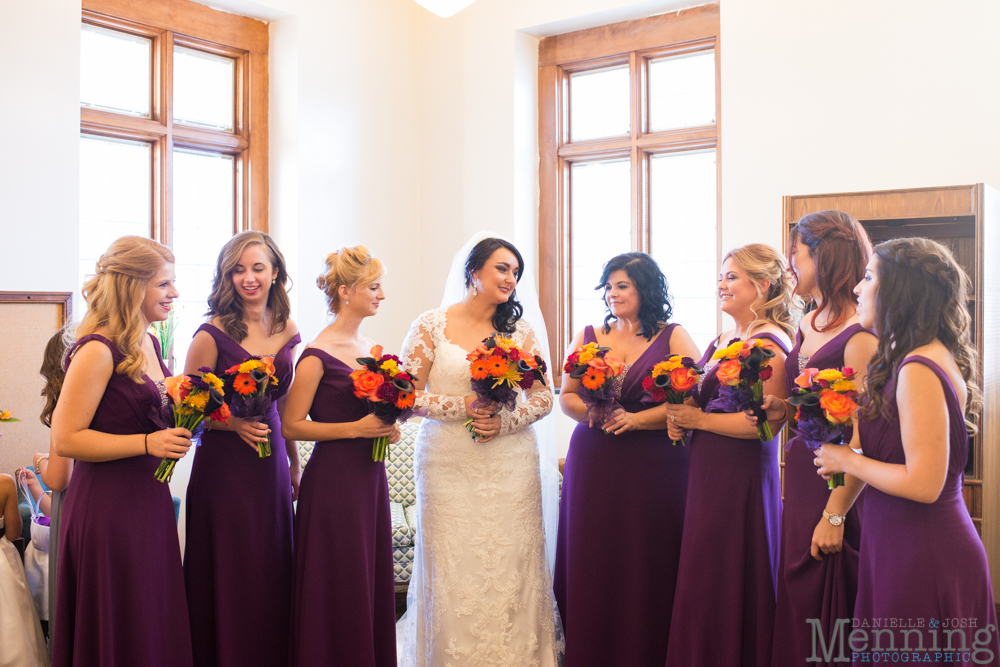 Trinity United Methodist Church in downtown Youngstown was the venue for the wedding ceremony.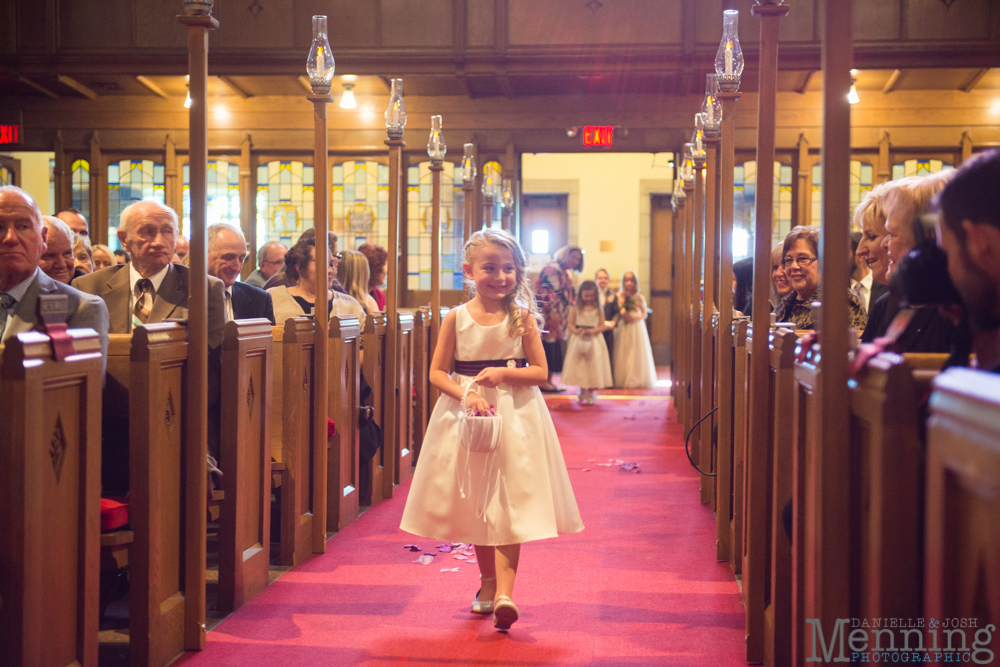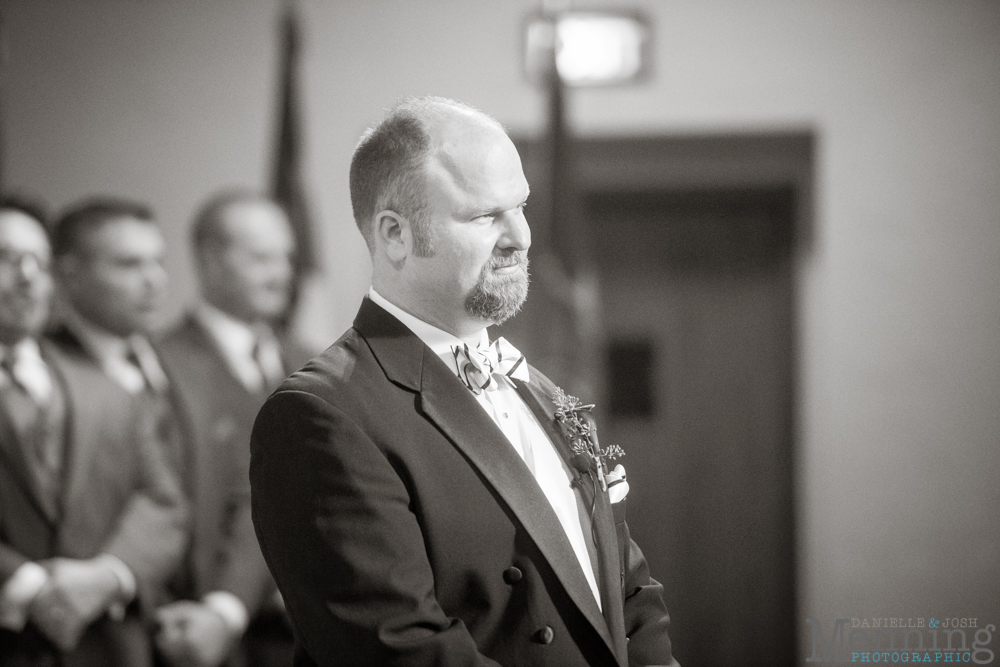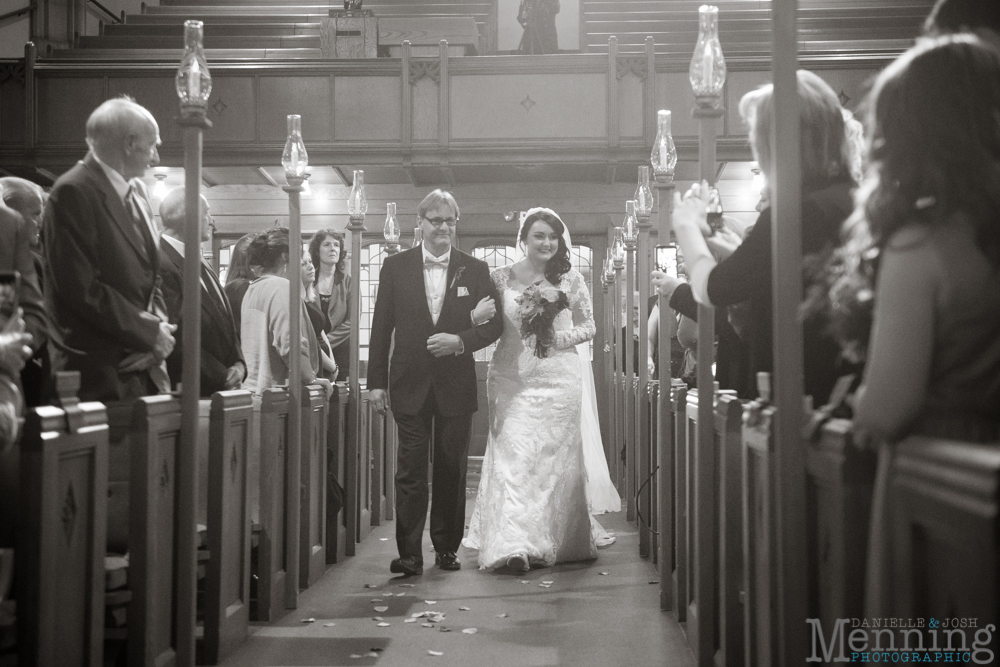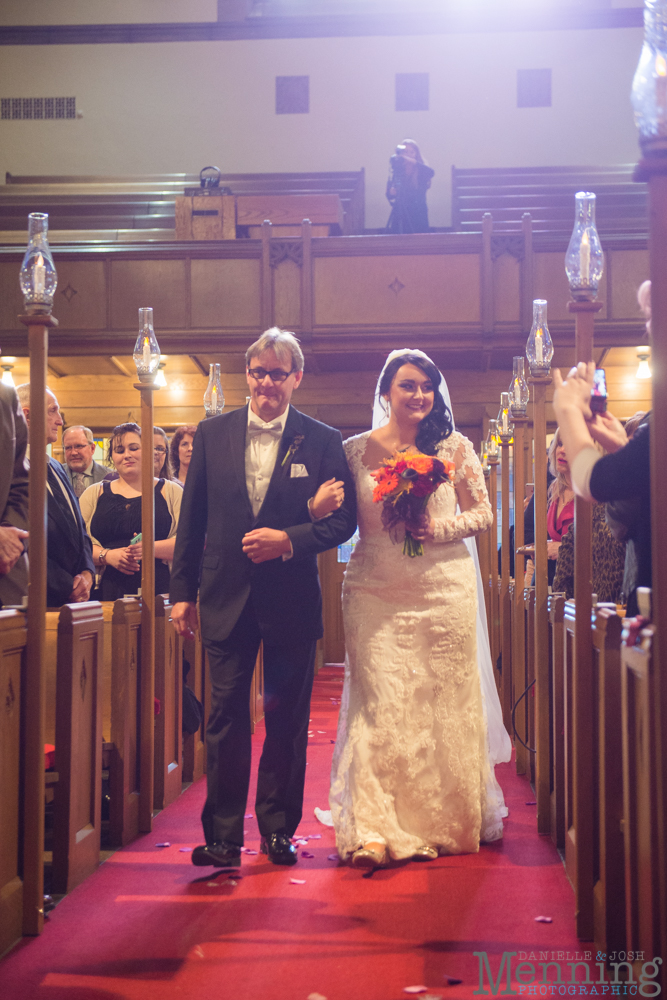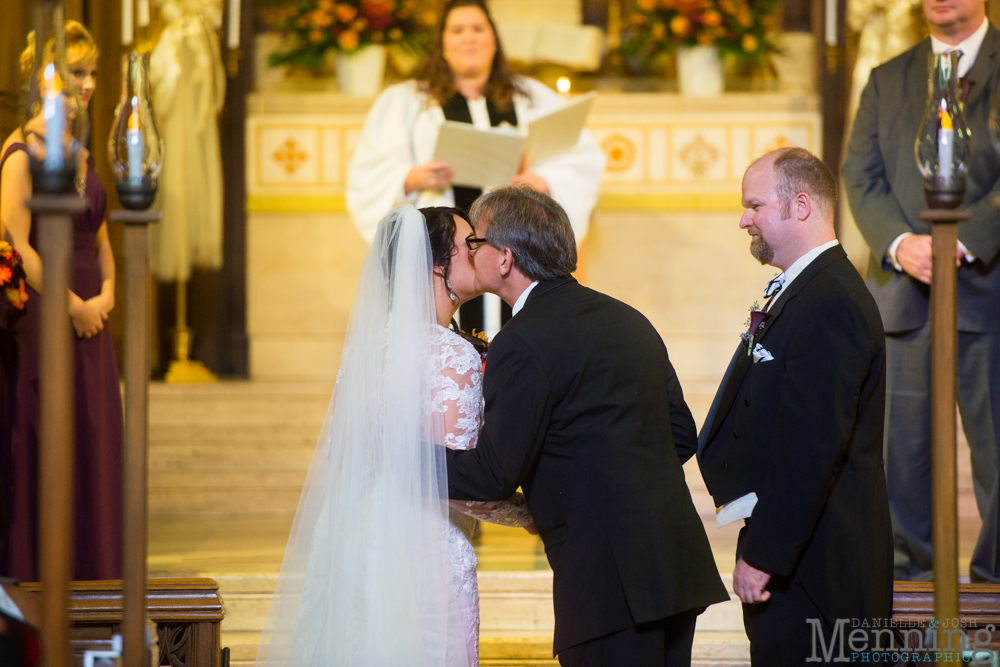 Darla sang during the wedding ceremony & I'm not exaggerating a bit when I say she has the voice of an angel! She should audition for The Voice because she would SLAY!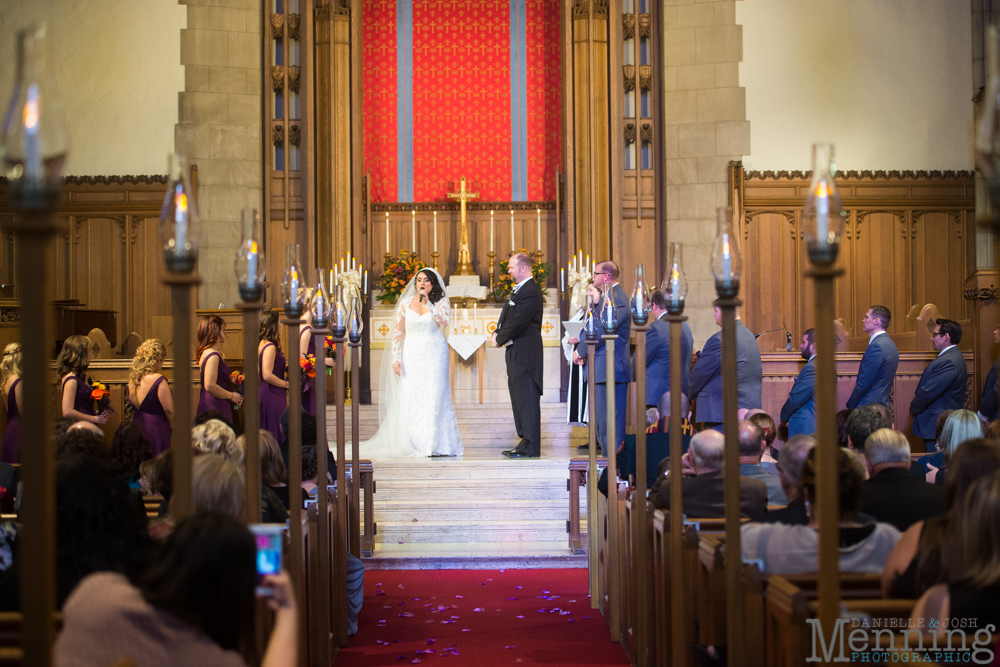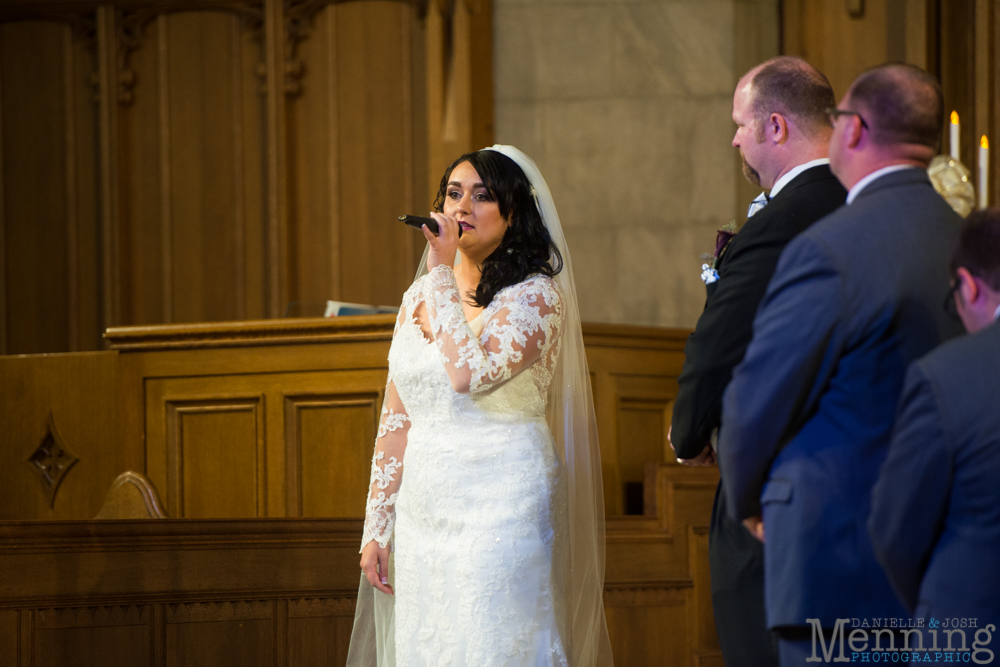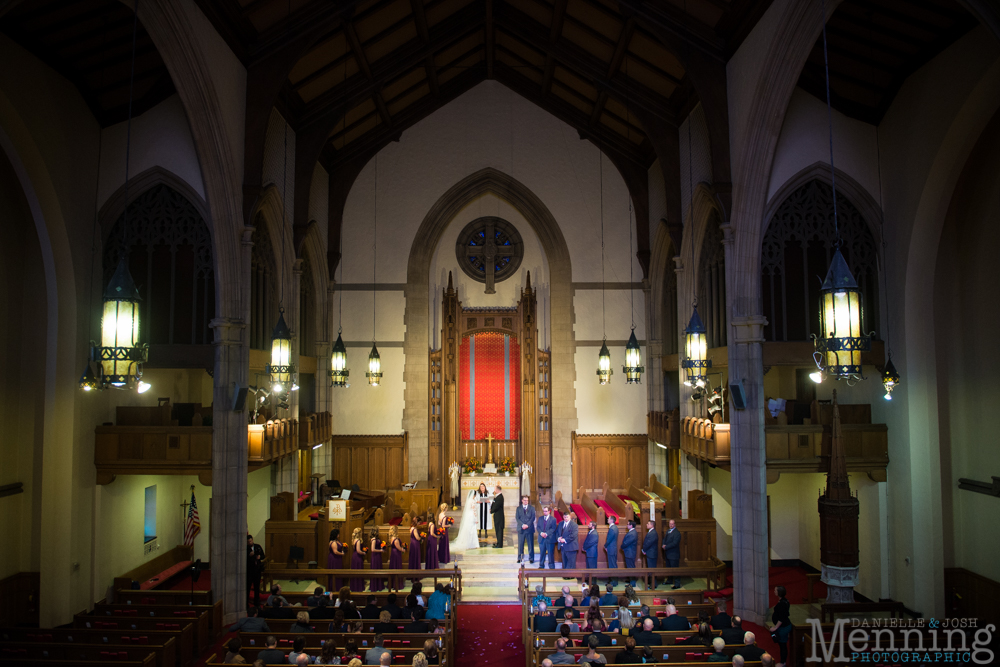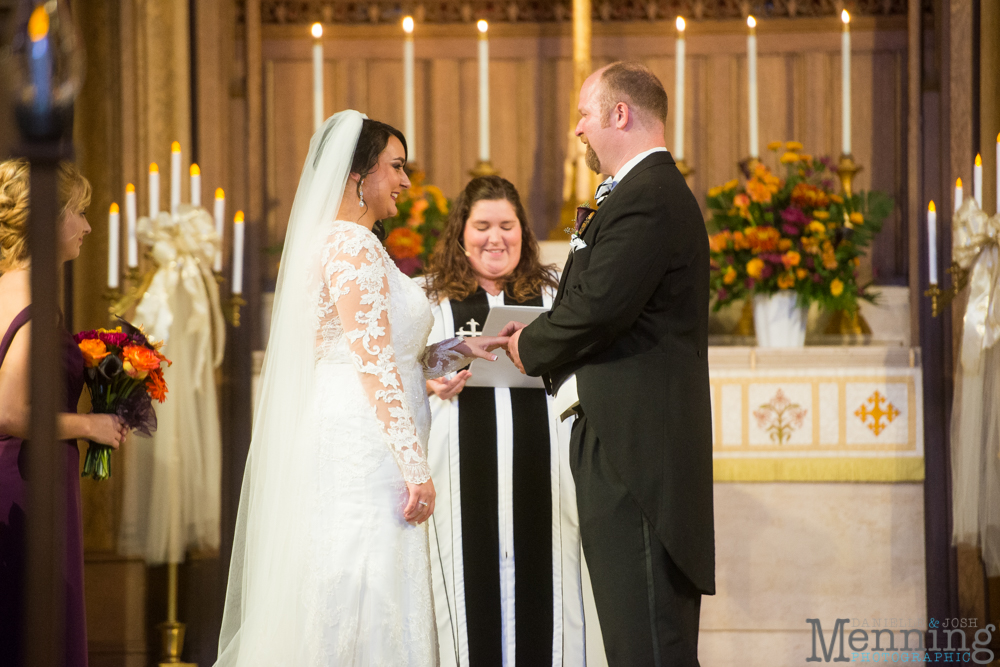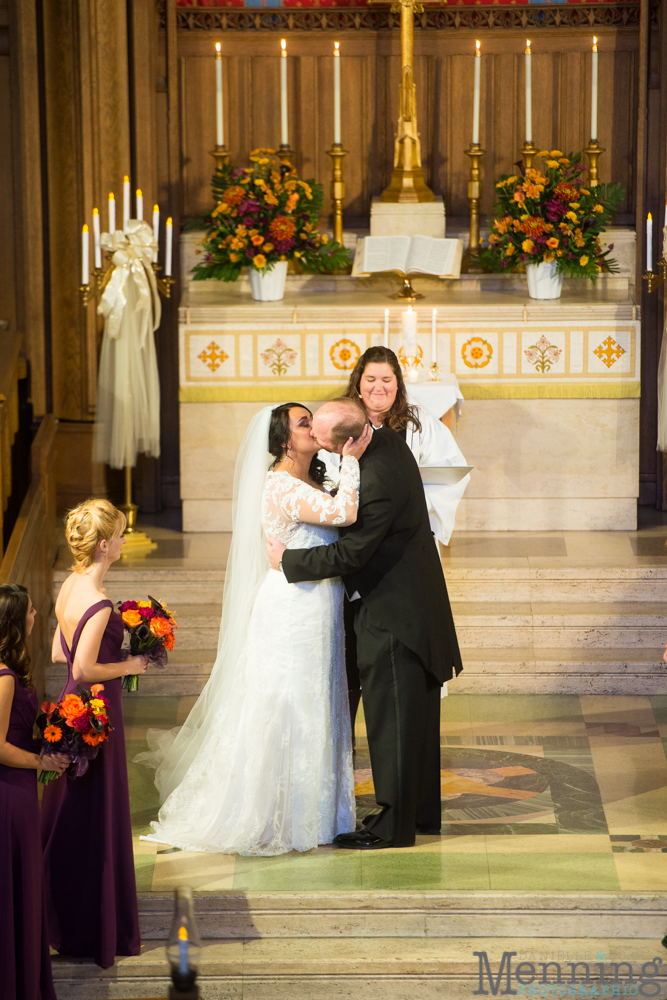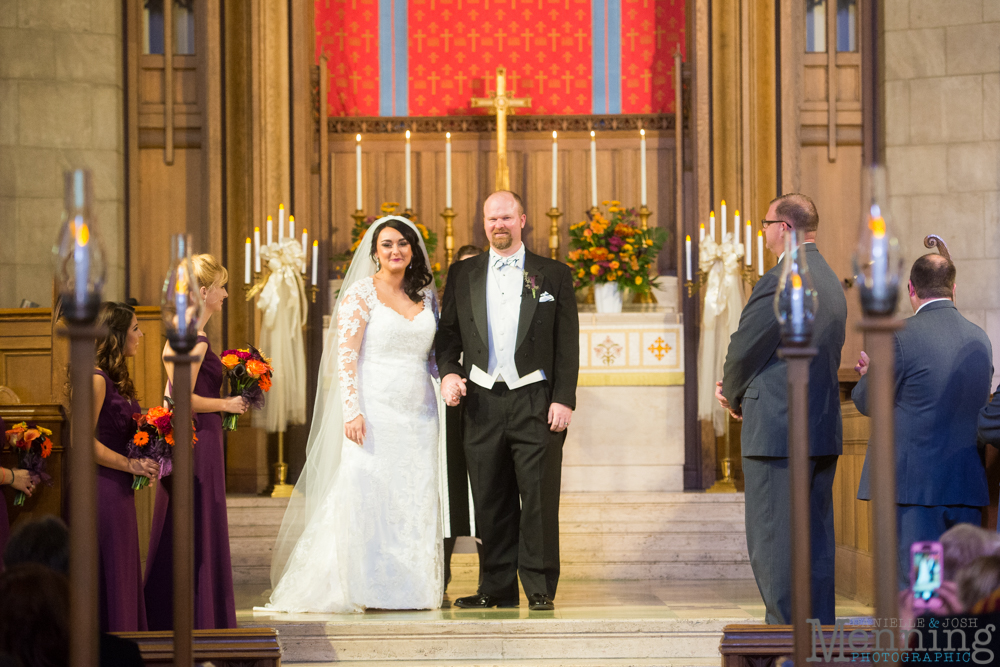 When the groom's Irish, this might happen.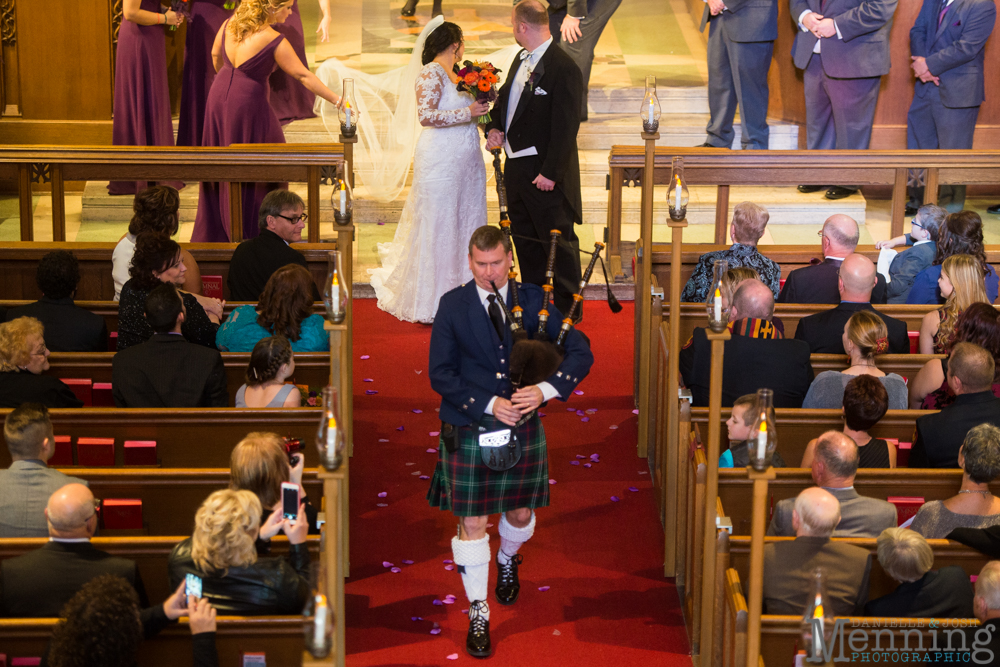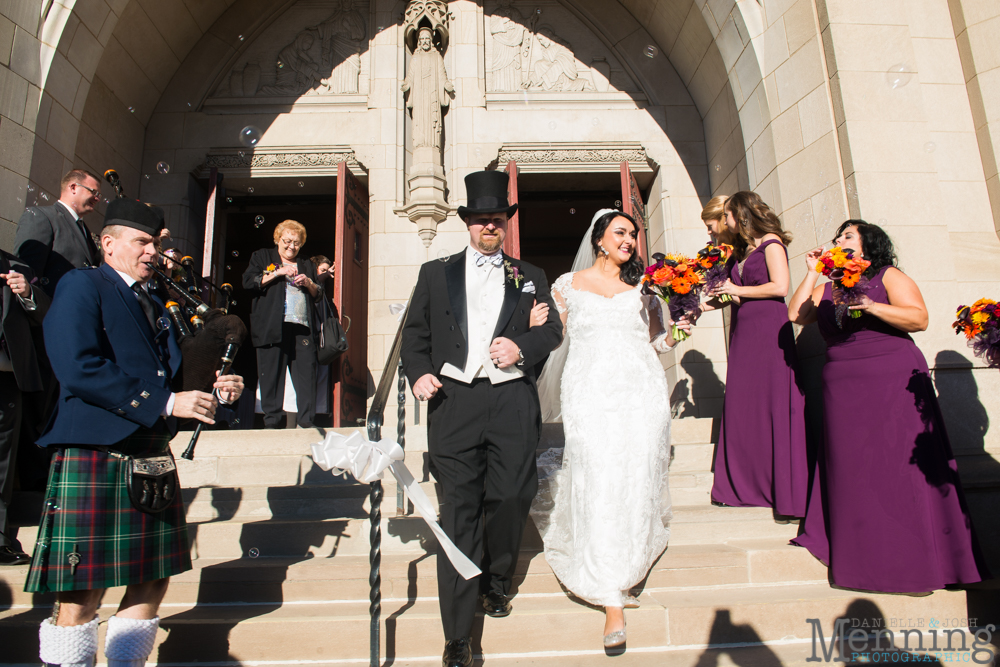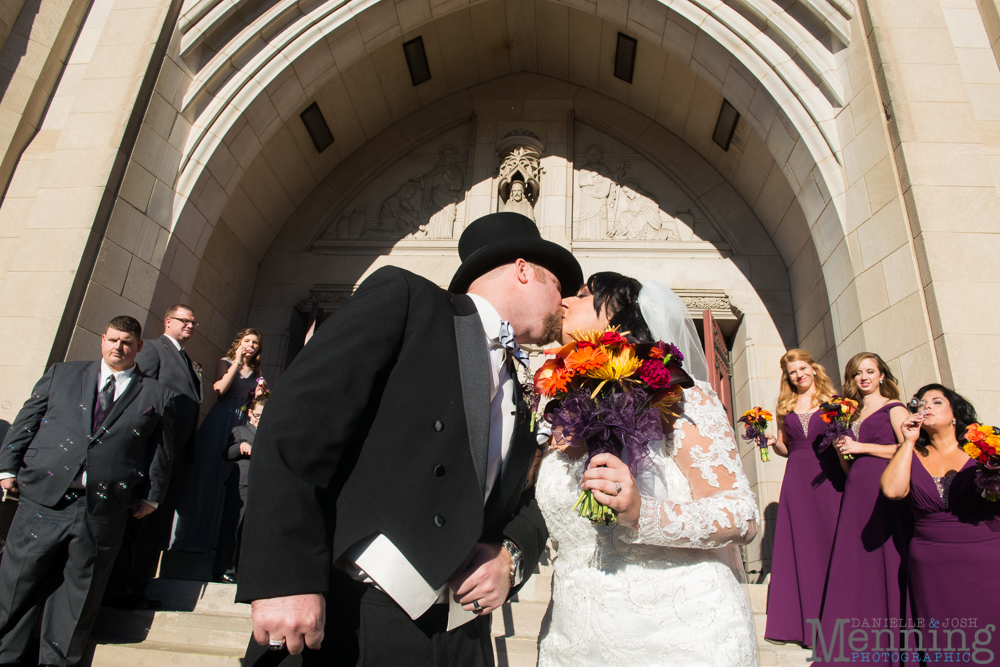 We've said it over & over again on the blog, but it bears repeating. Autumn in Ohio was undeniably stunning & LONG this year! The leaves just kept lasting! They lasted until December, which is extremely rare. We were happy to be shooting bridal party portraits at Fellows Riverside Gardens in Mill Creek Park that sunny day! We saw three other bridal parties that day dressed in purple. And we saw some of our photographer friends we got to wave to so that was fun.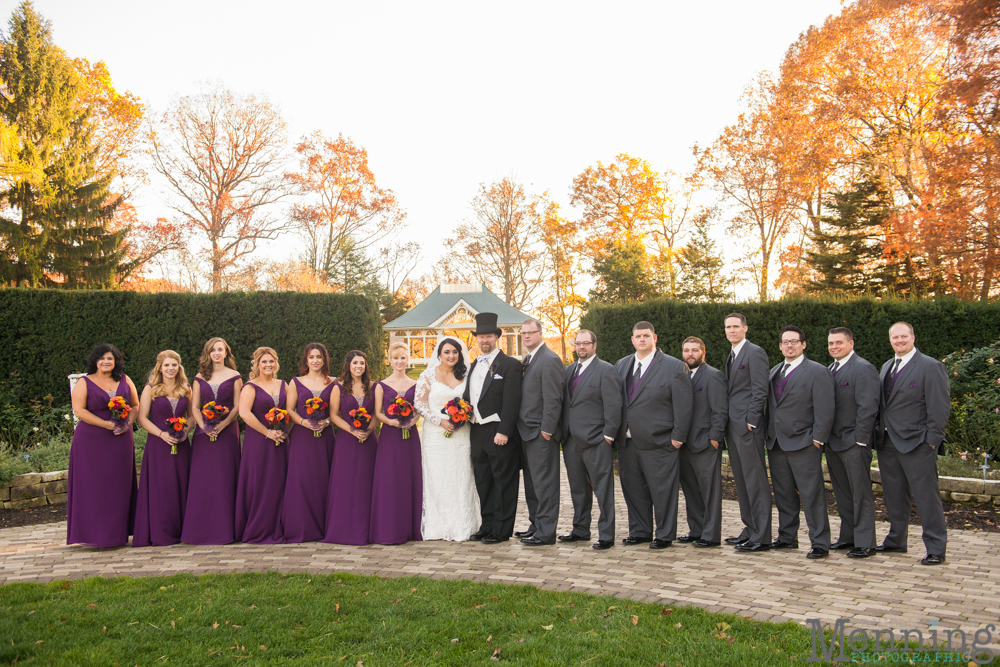 The bride's & bridesmaids' bouquets are from Flowers Straight from the Heart in East Palestine, Ohio. They were perfect for Fall and complemented the plum gowns very well.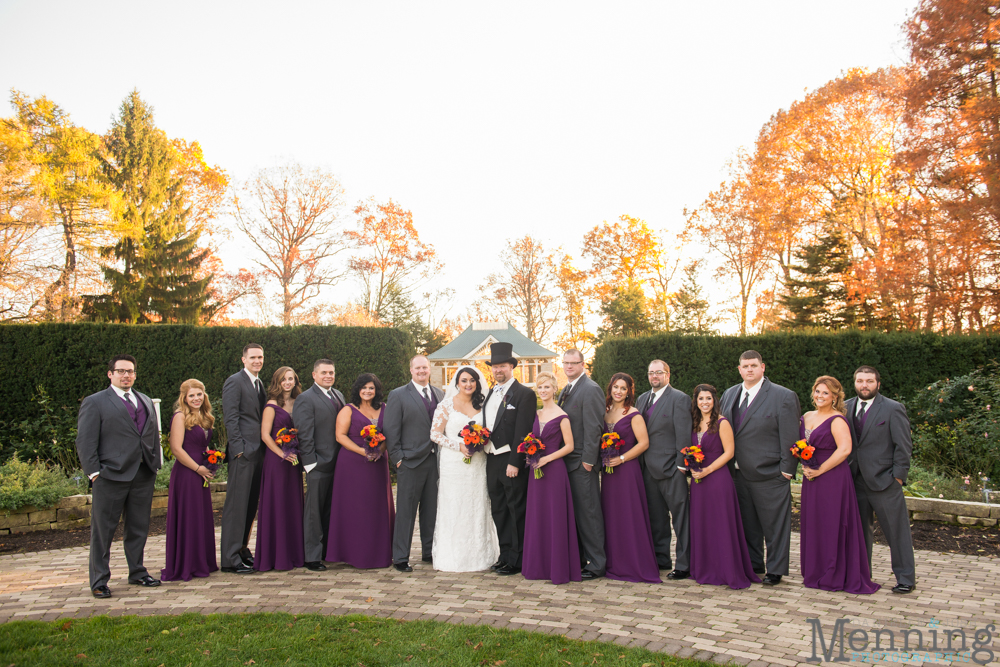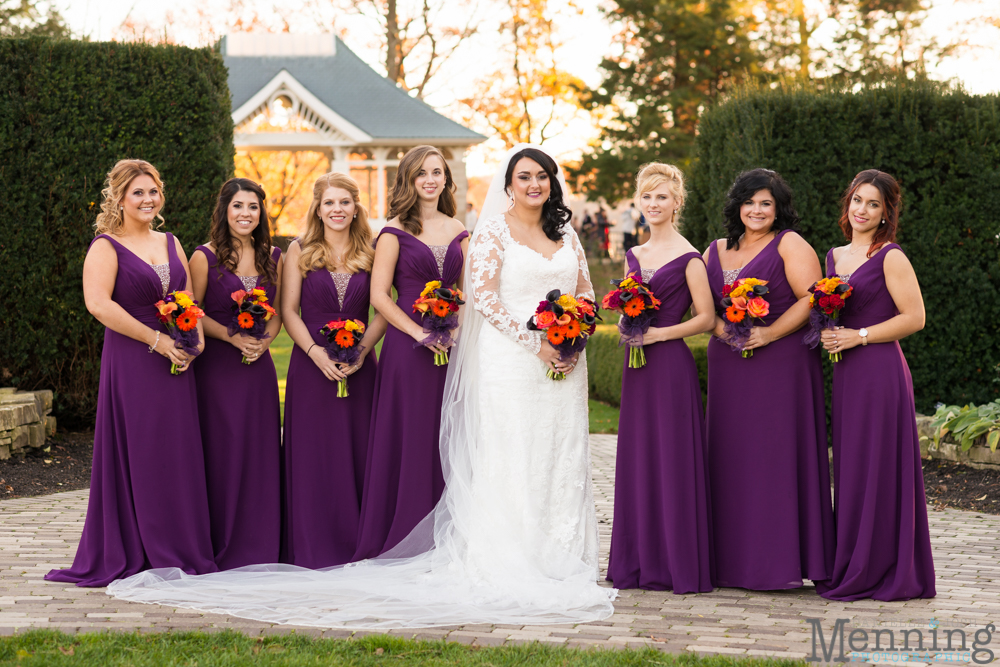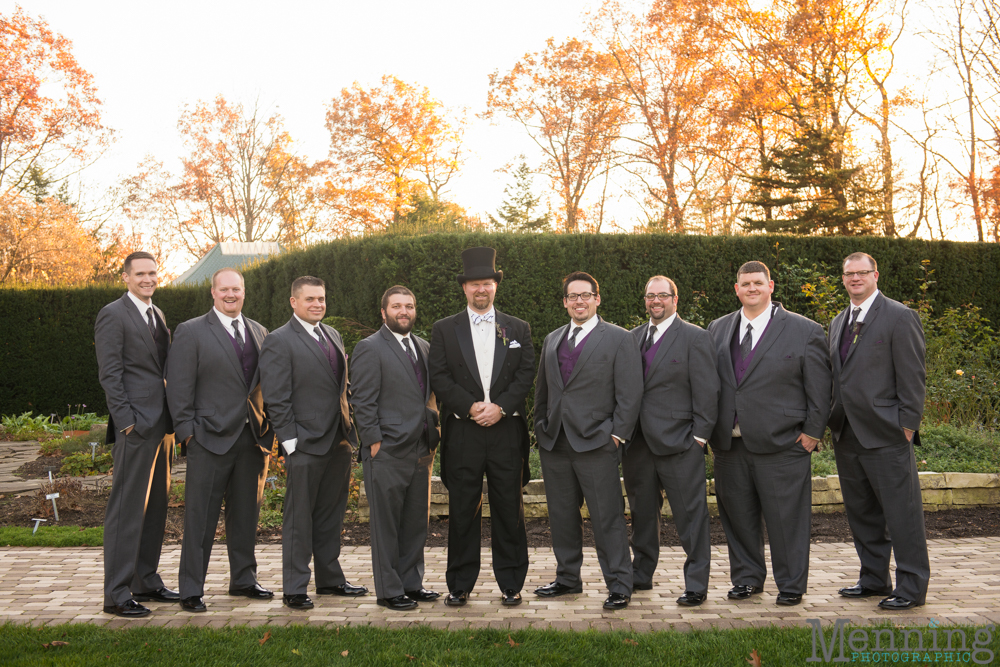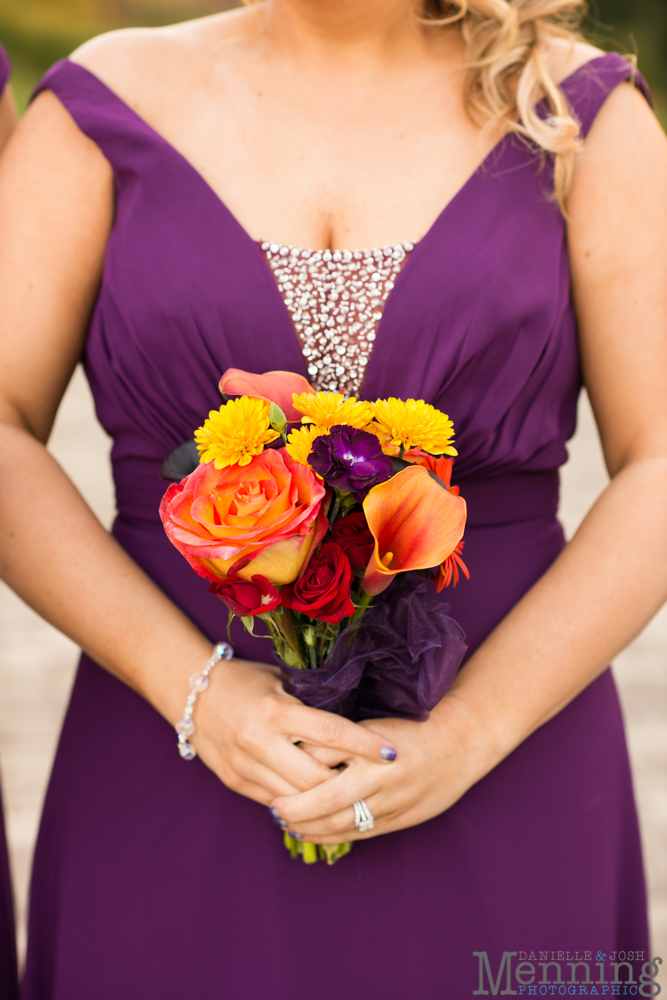 Aren't they such a great looking couple?! 
People everywhere in the park & especially bridal party members from other weddings were complimenting Jonathan's top hat left & right. He was definitely rockin' it.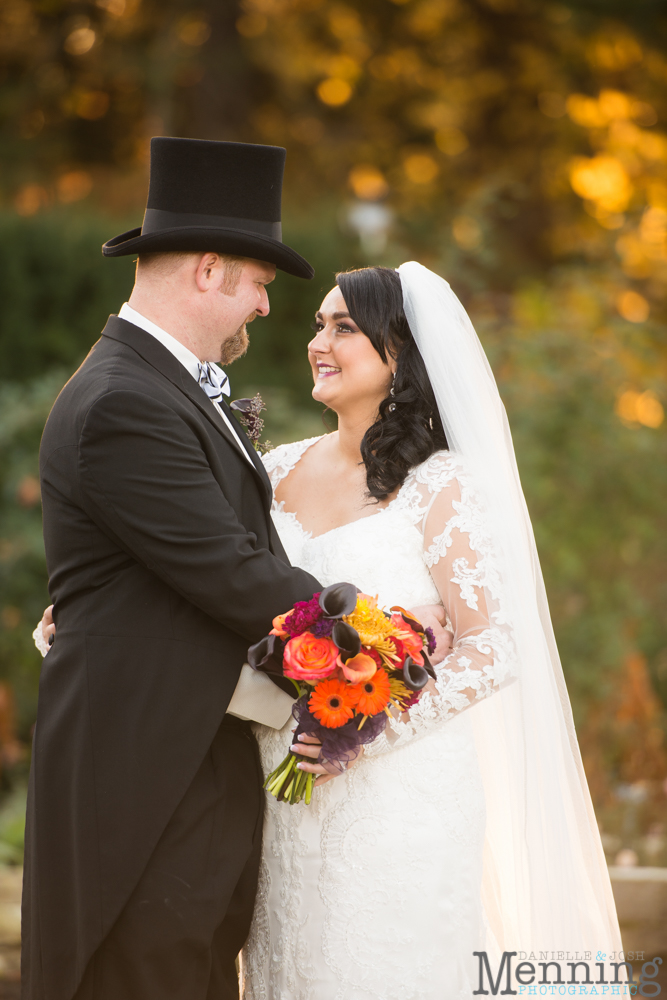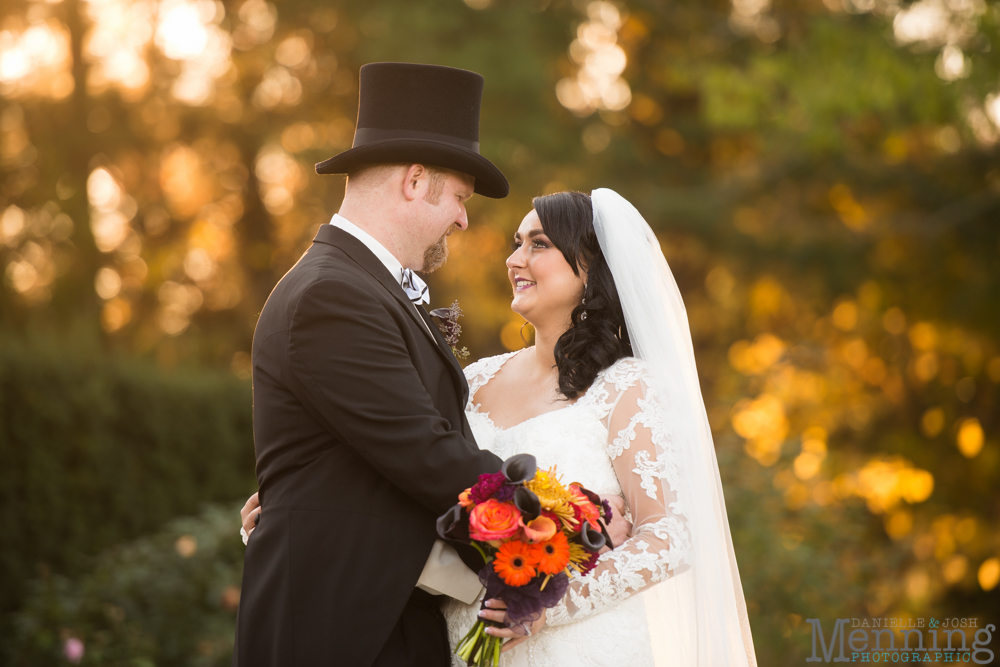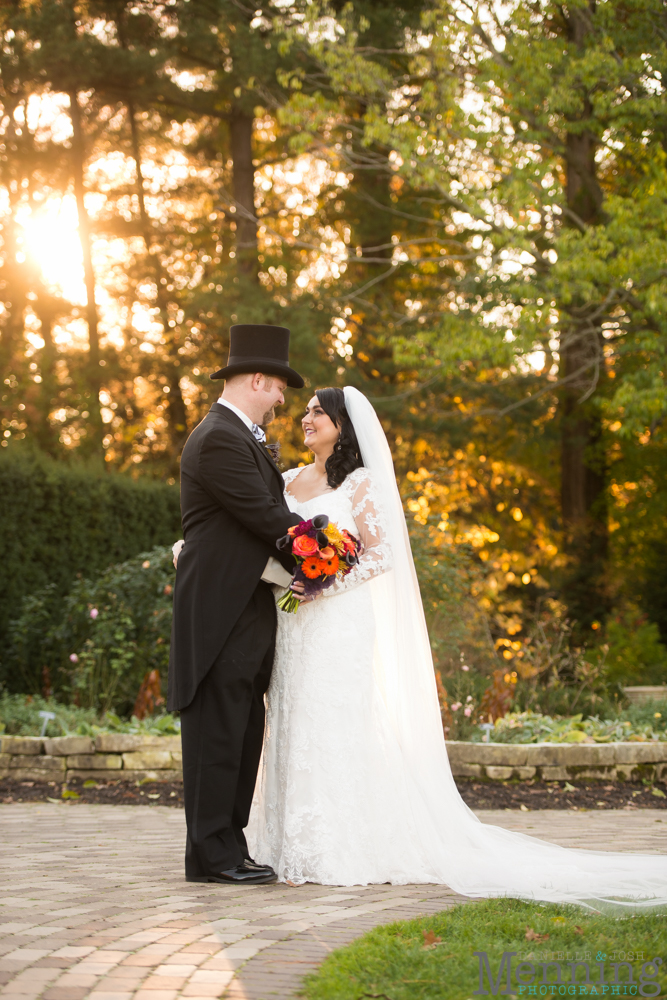 The glowing golden hour light that day was dreamy! Just a side note to any brides-to-be planning a late Fall or Winter wedding, keep the sunset time in mind when planning your wedding day timeline. Once we turn the clocks back for Daylight Saving Time the sun sets around 5:00 p.m. (and the days get shorter & shorter from there until the Winter Solstice!)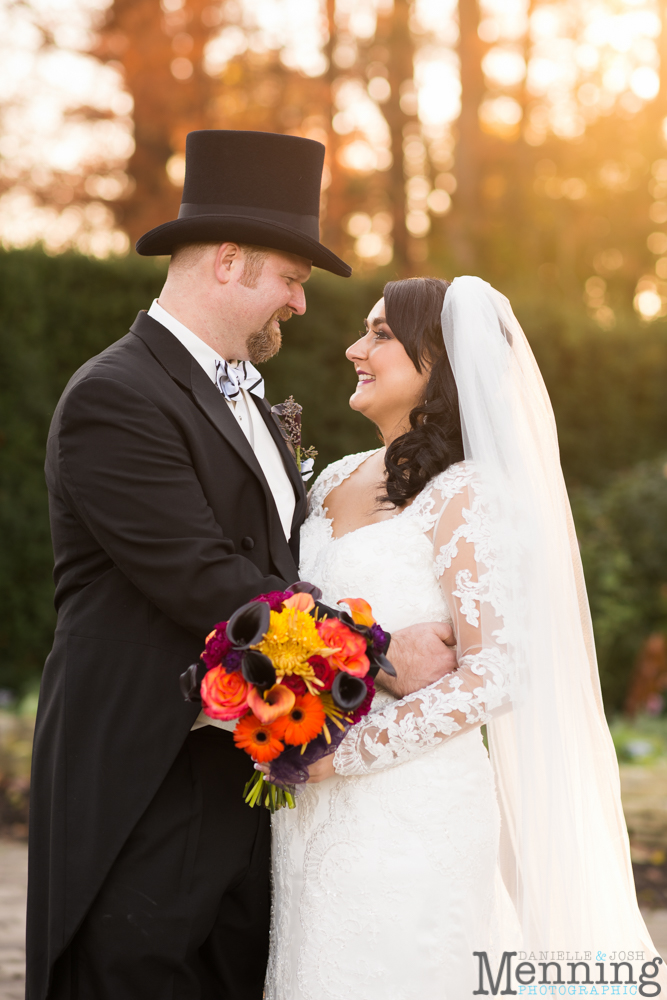 We are very happy for these two! Just look at the way he looks at her. It's heartwarming & precious. And we know that they are all about working on their marriage & making it the best it possibly can be!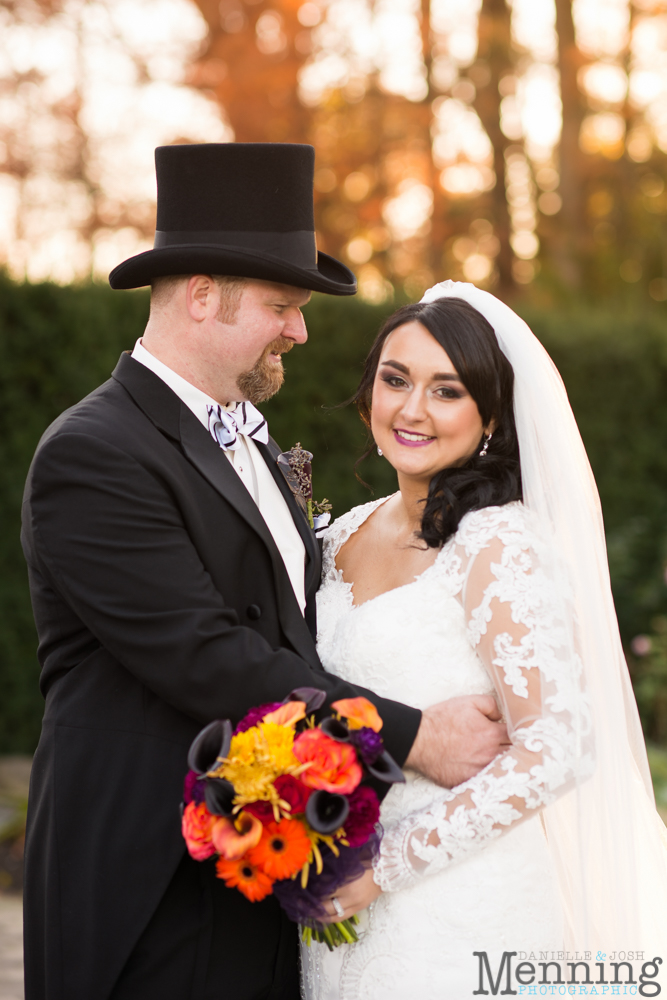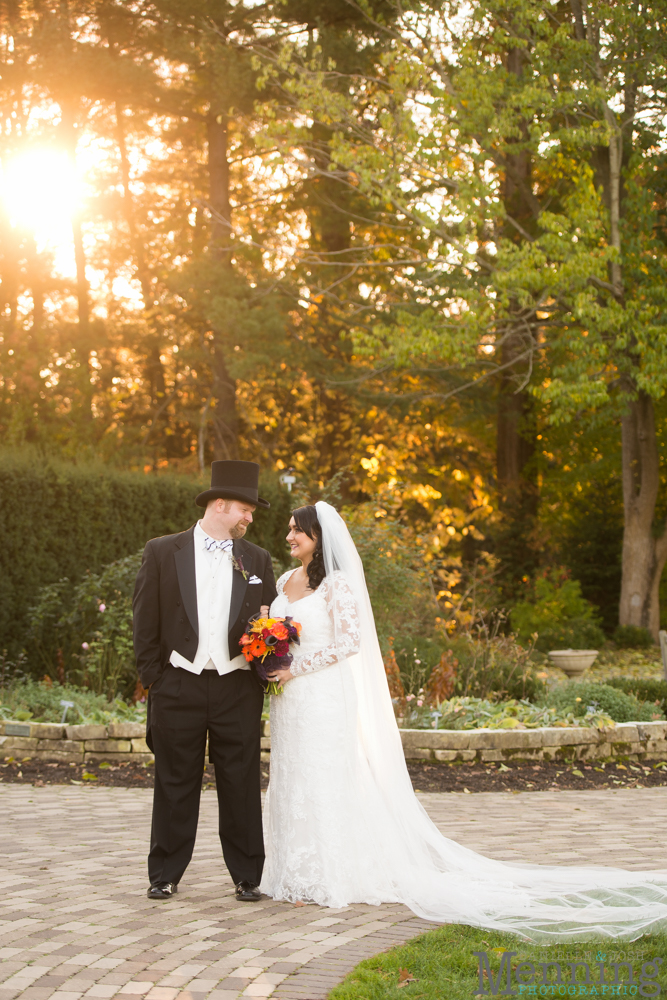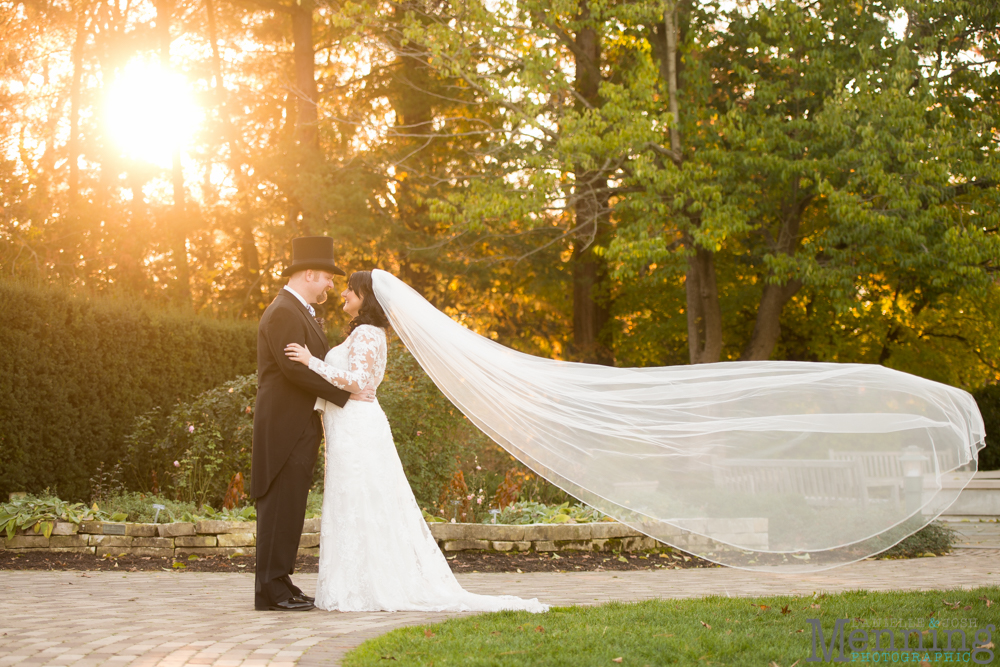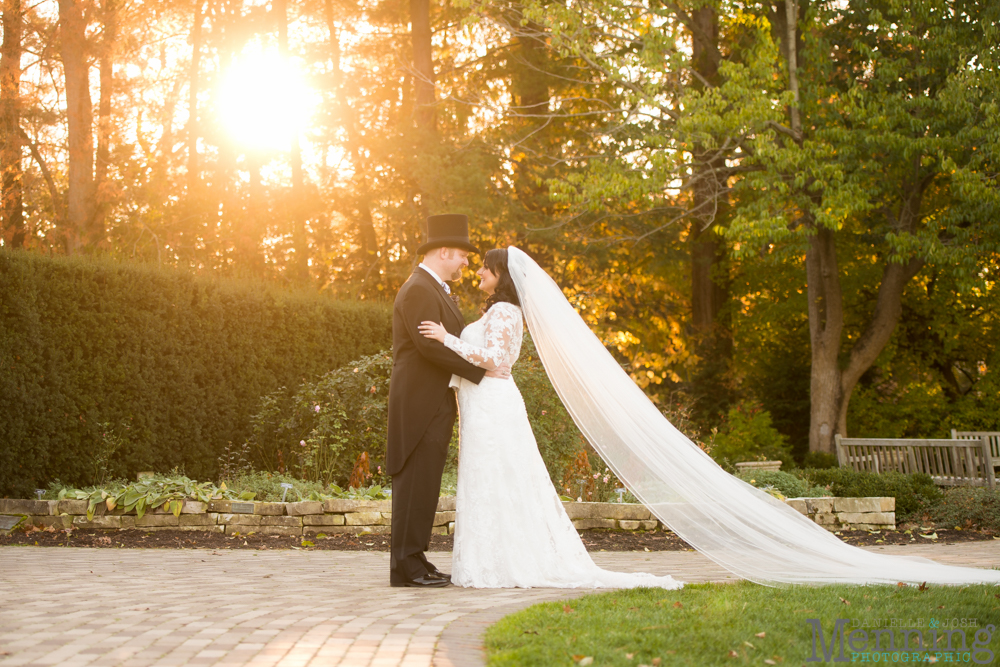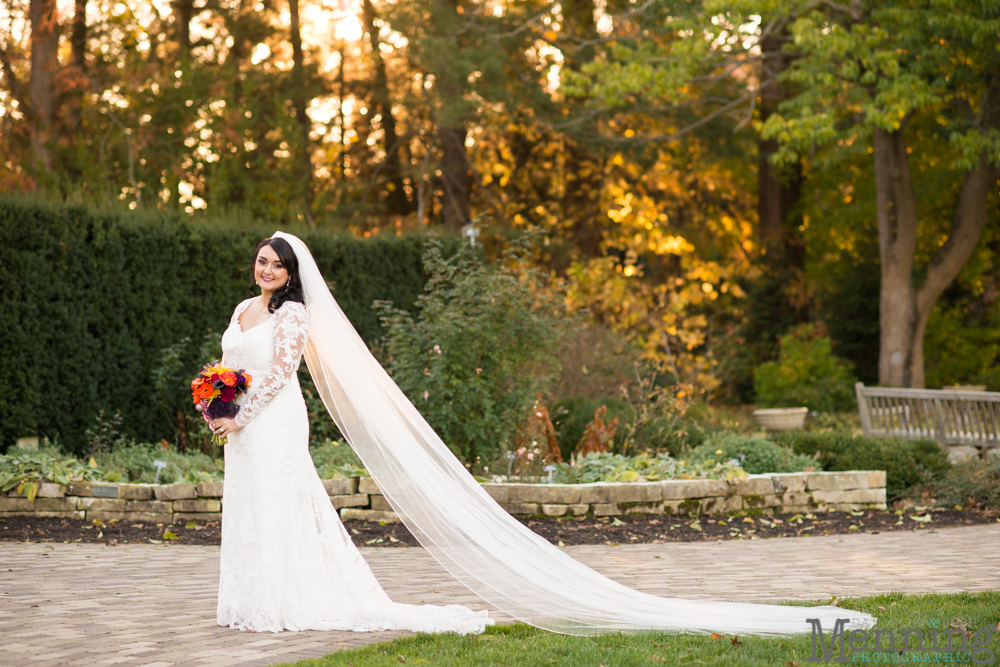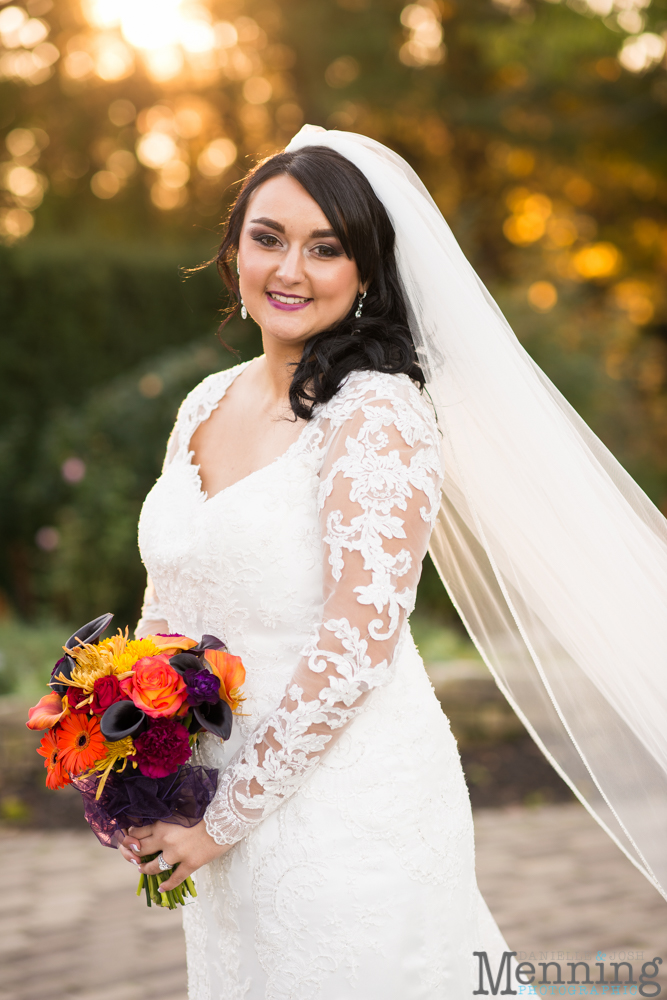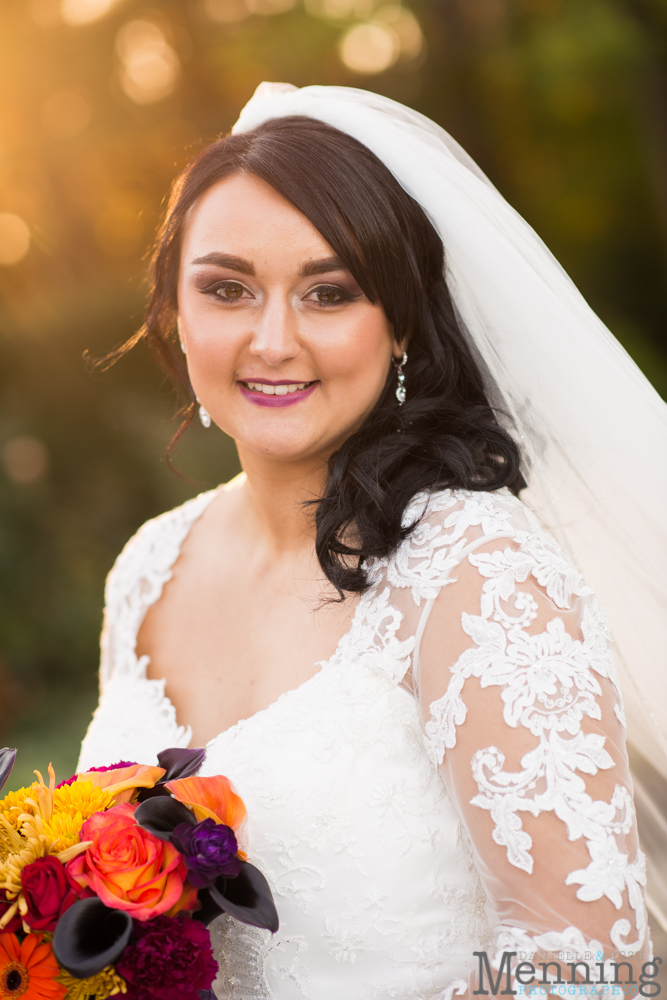 That color! Unreal! And their sweetness! Beautiful.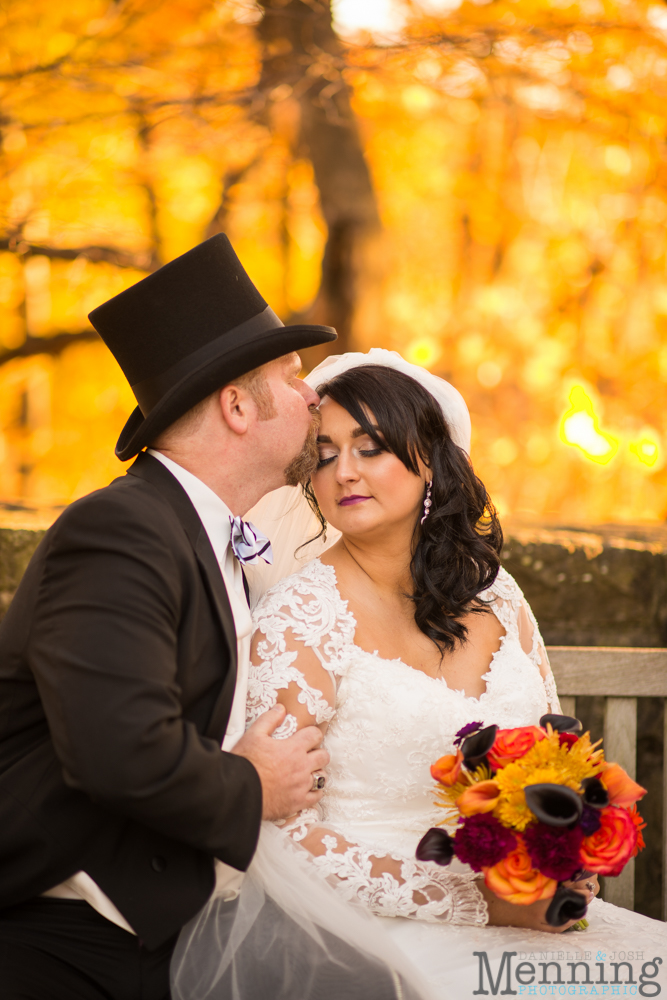 Antone's Banquet Centre in Boardman was looking beautiful, too!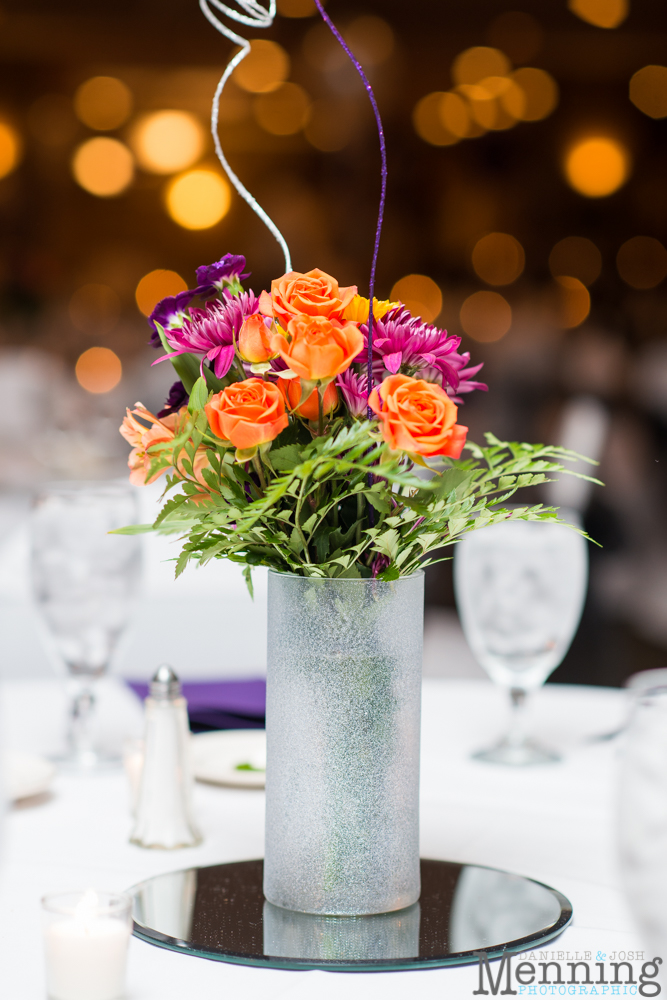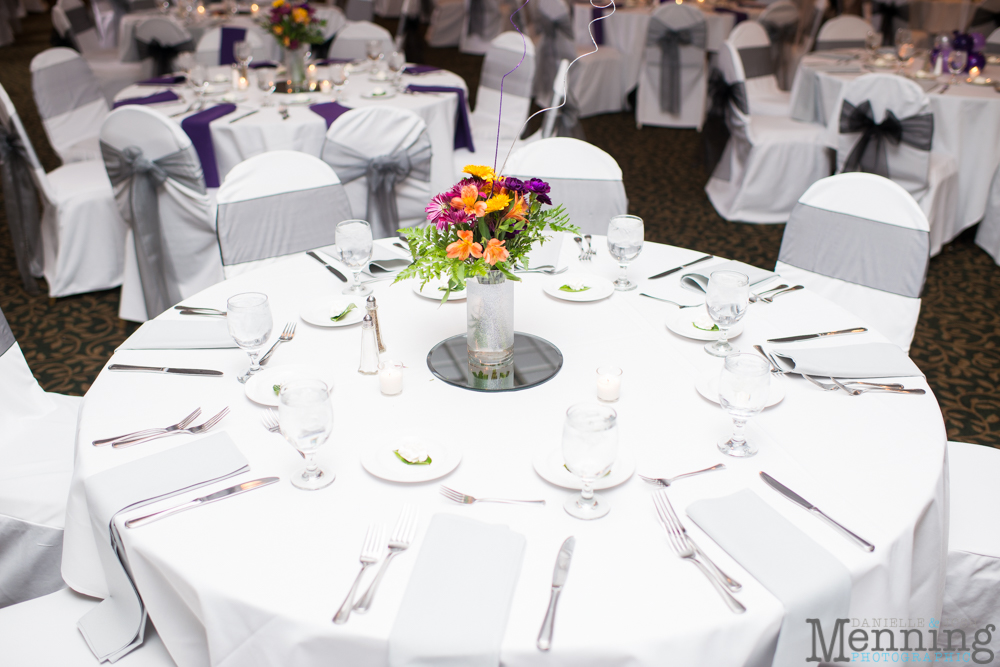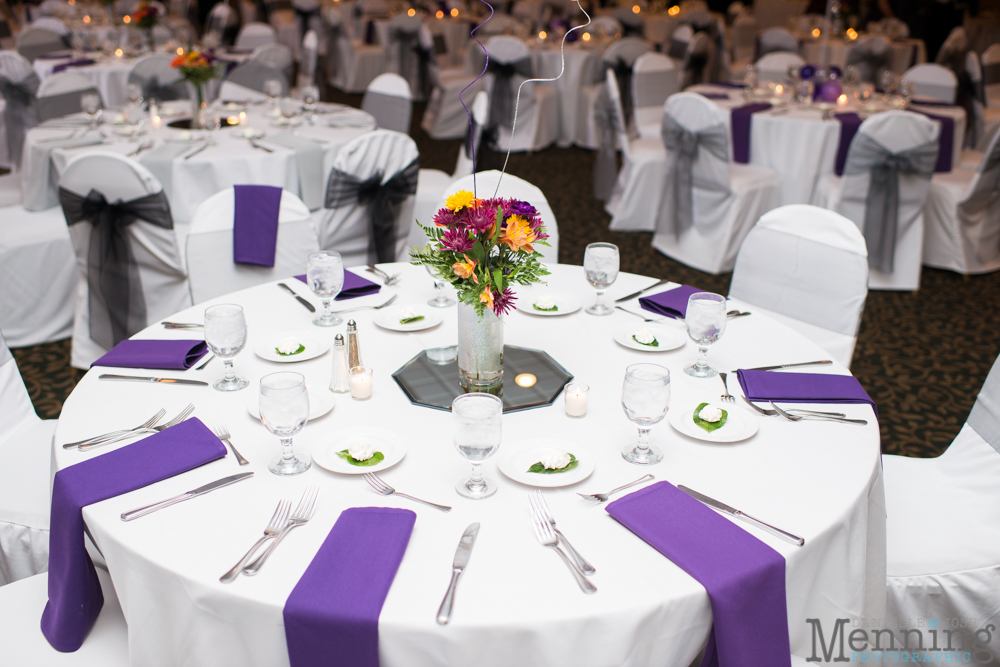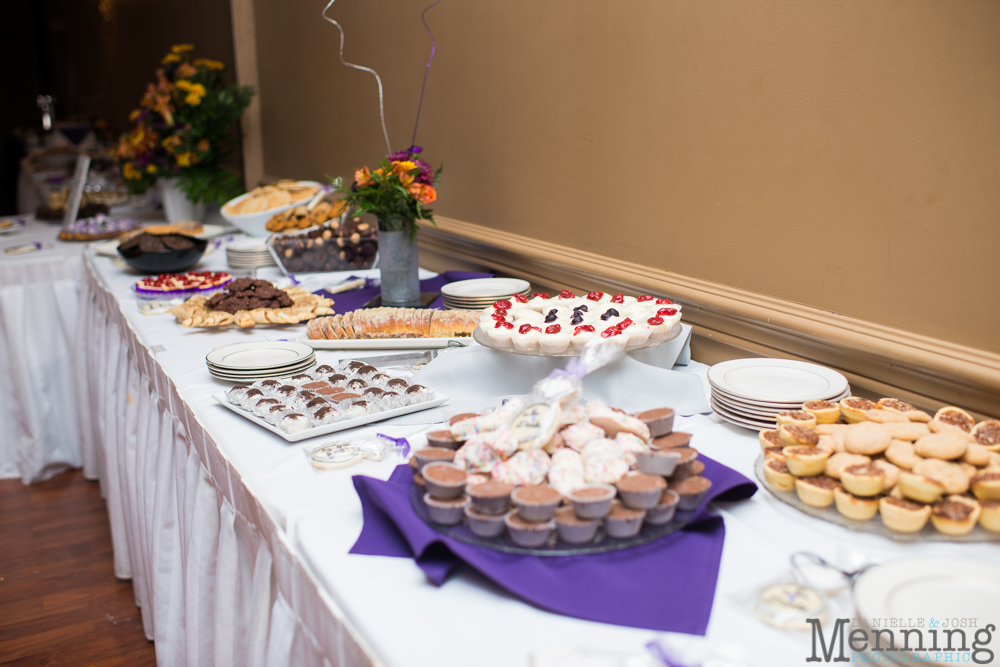 The kids were out of control with joy about the candy table.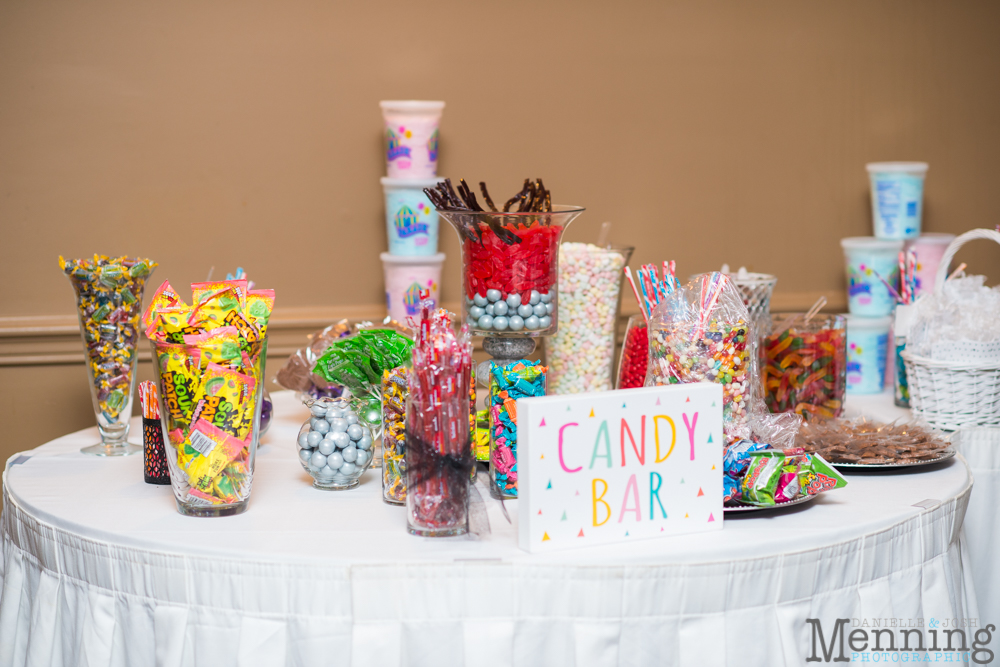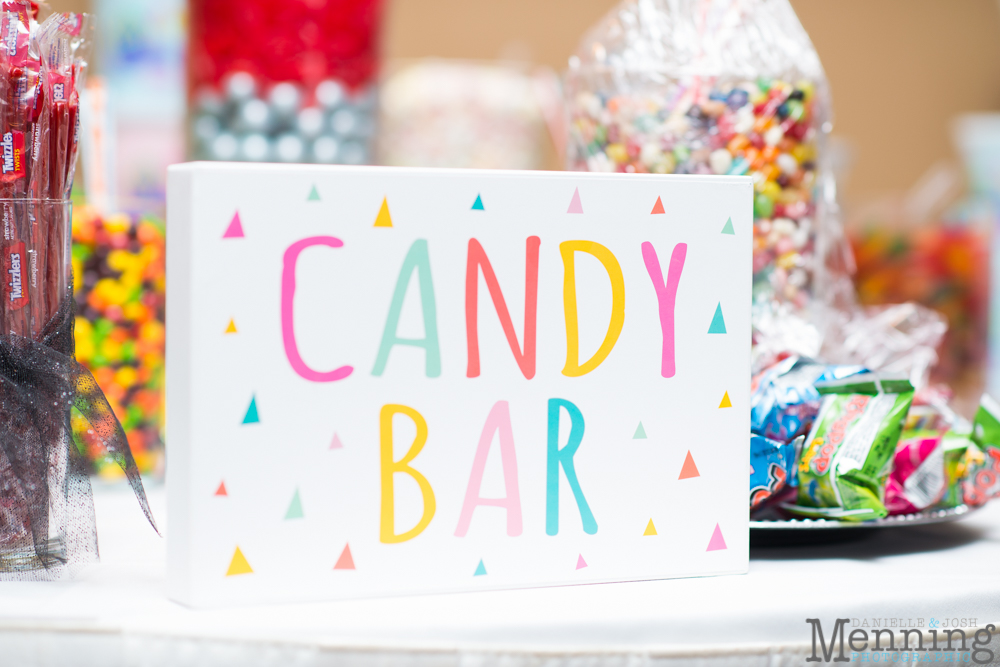 Dutch Haus made the wedding cake.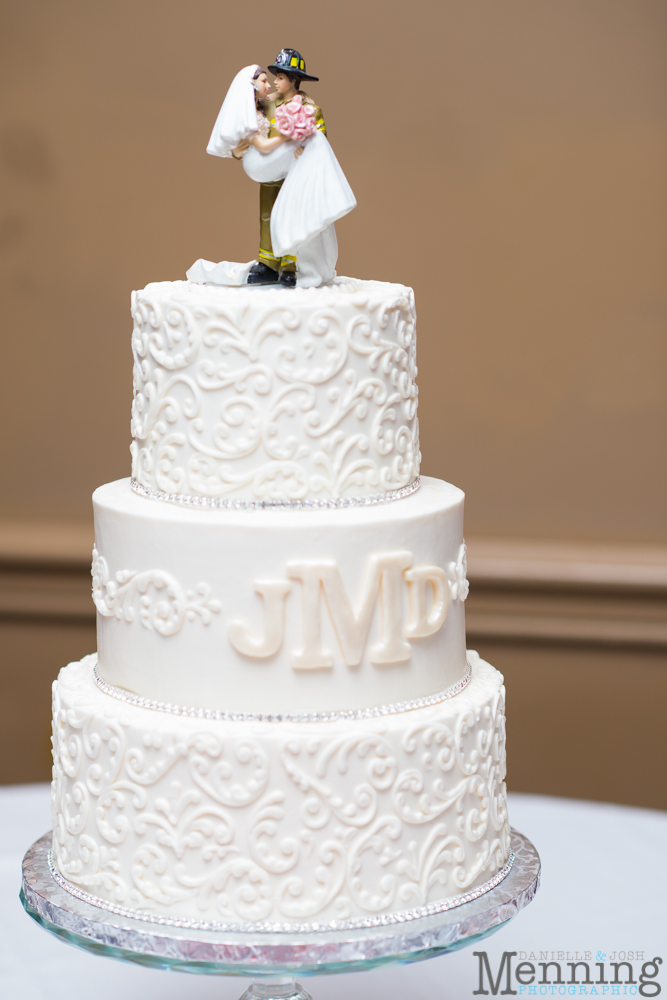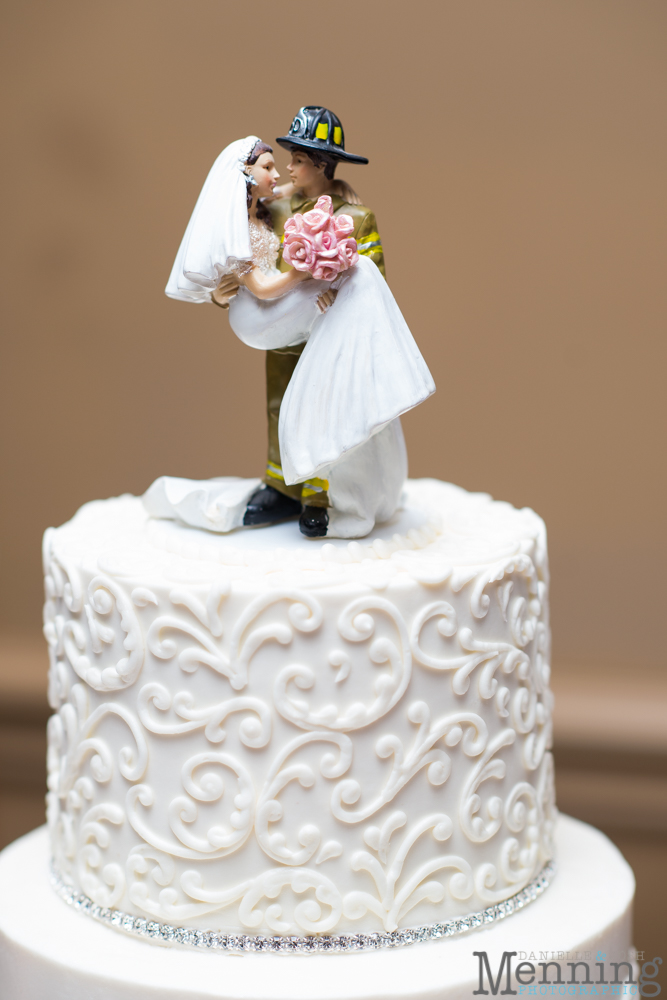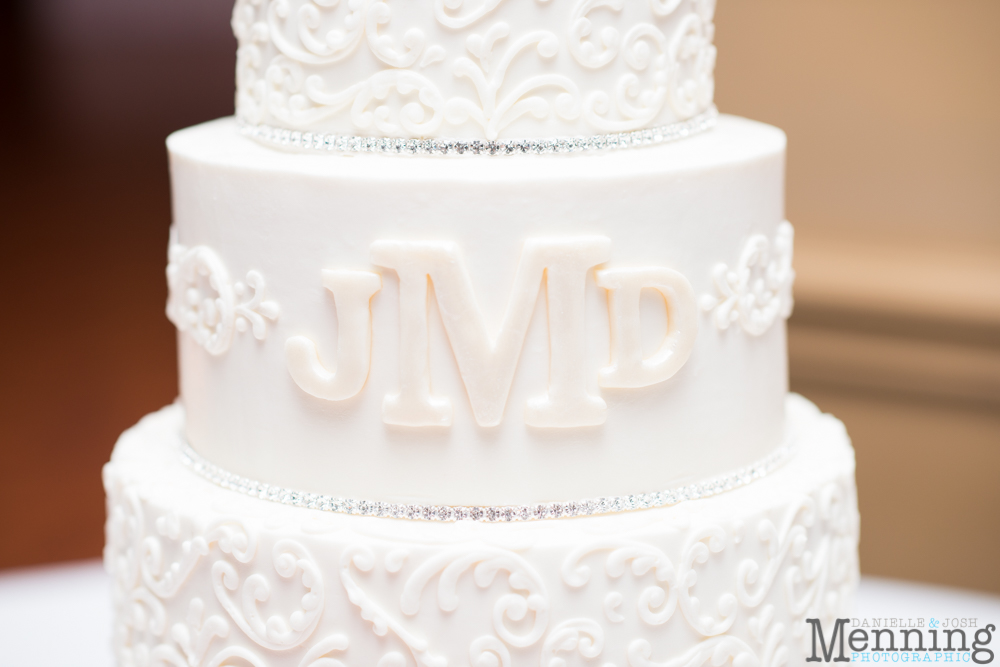 And there was a special firefighter's groom cake just for Jonathan.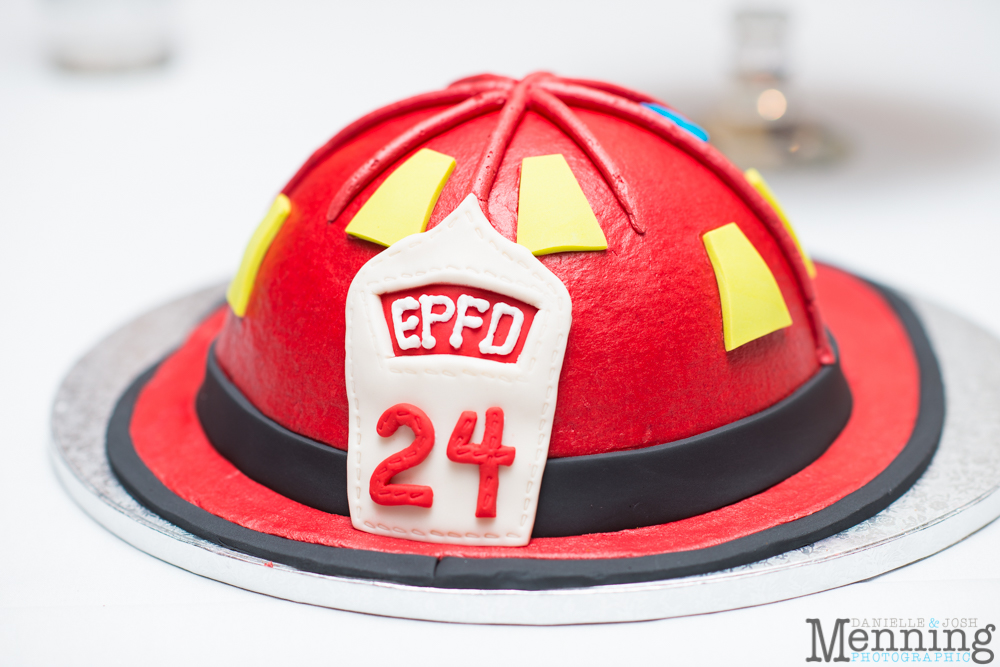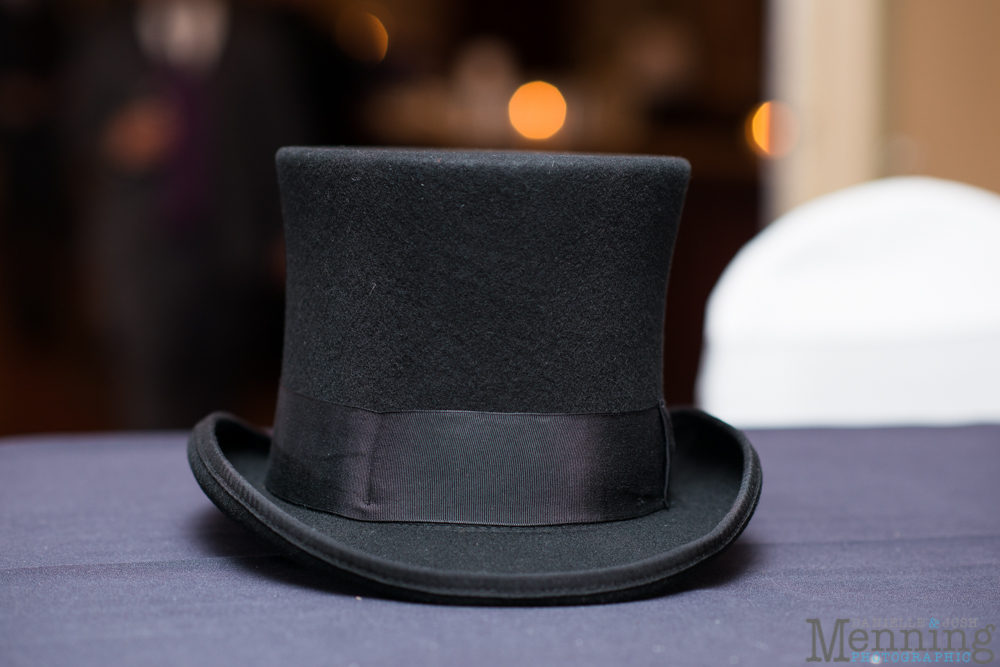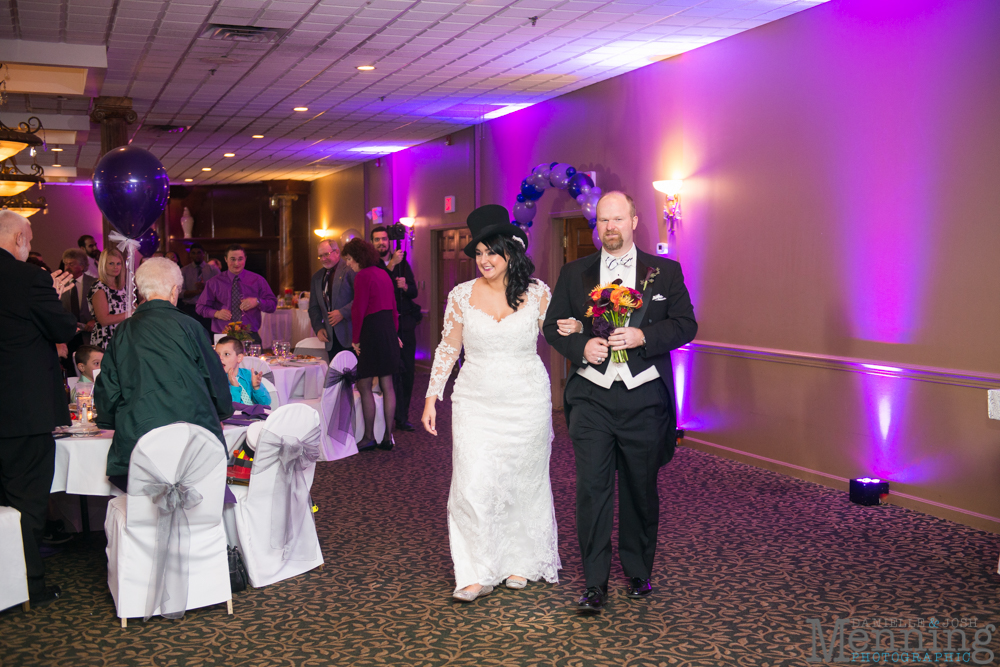 DJ Randall Martin did a fabulous job with the uplighting. He's a fun DJ!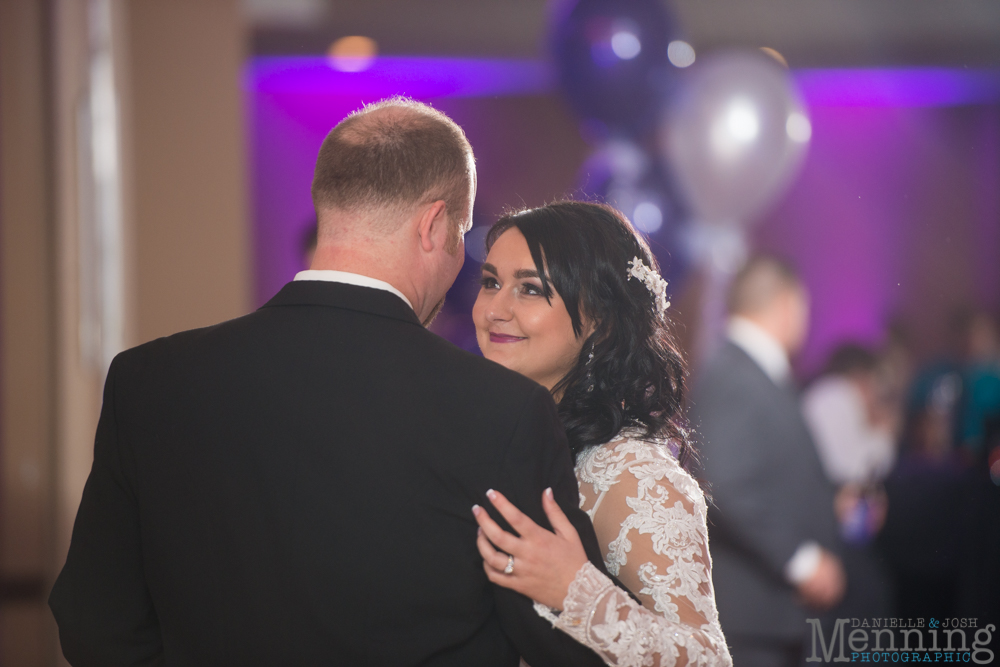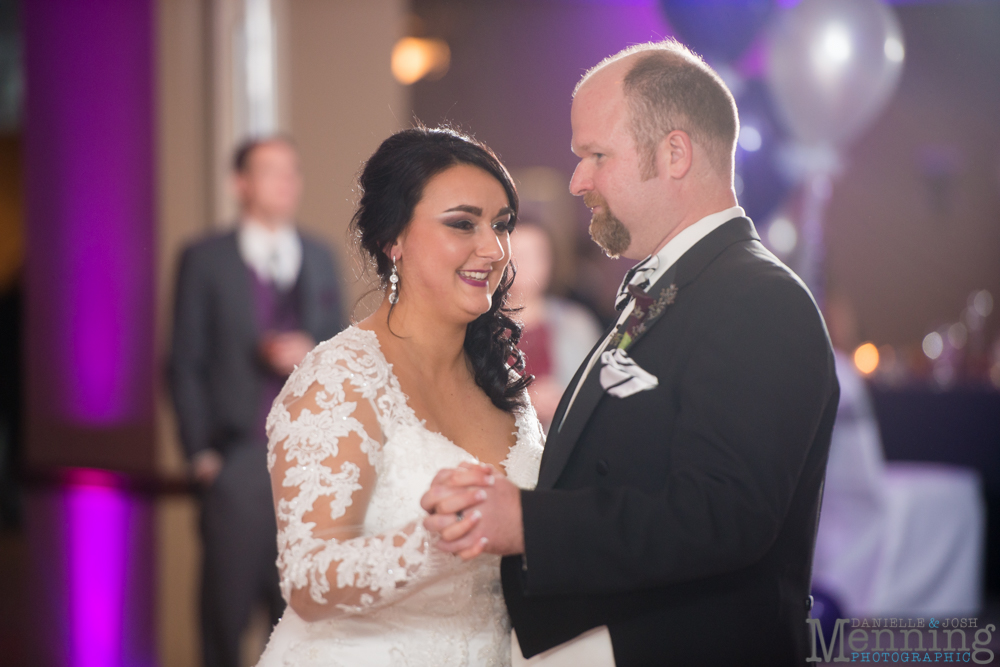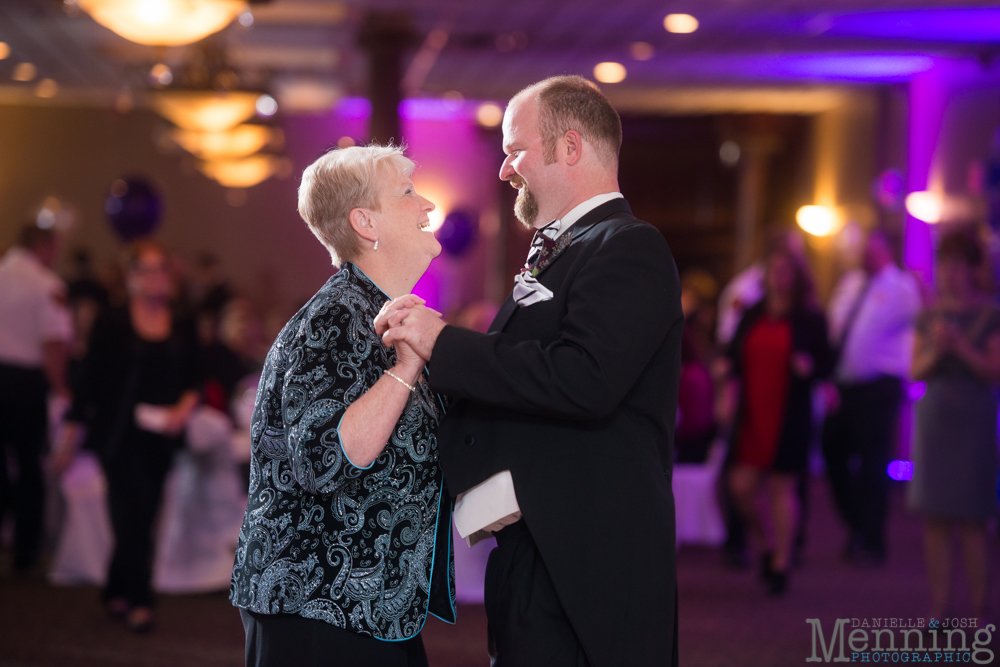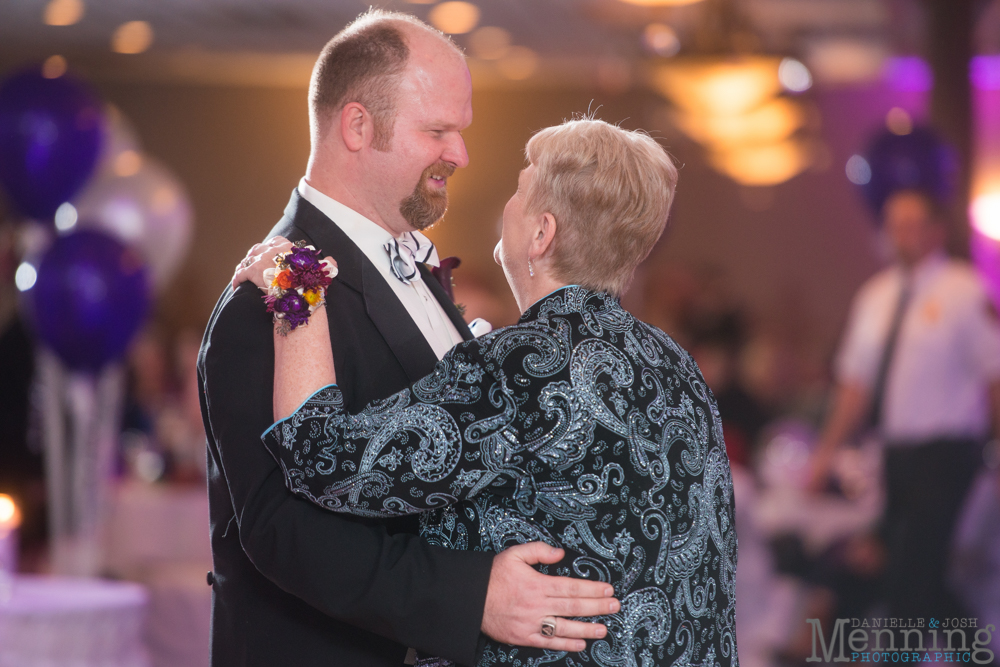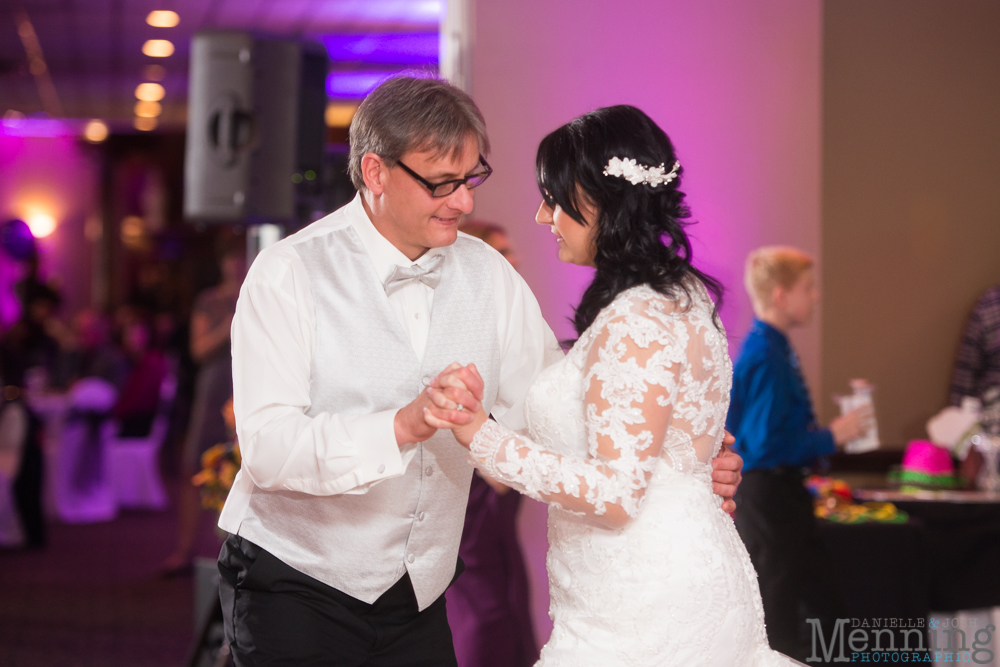 Darla & her dad busted some moves to "Fancy" at the end of the father daughter dance & it was awesome.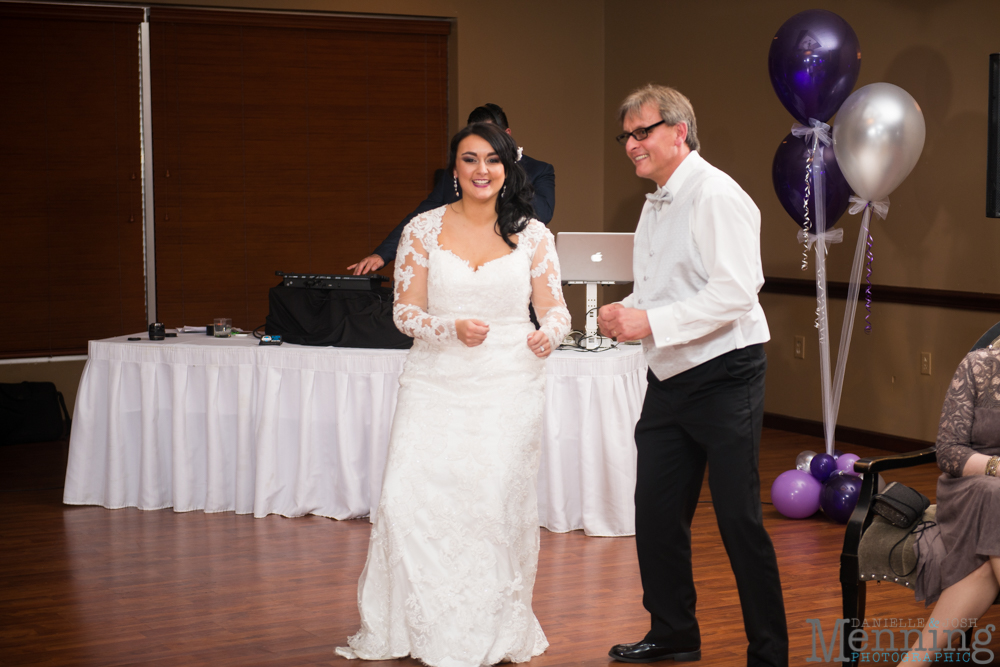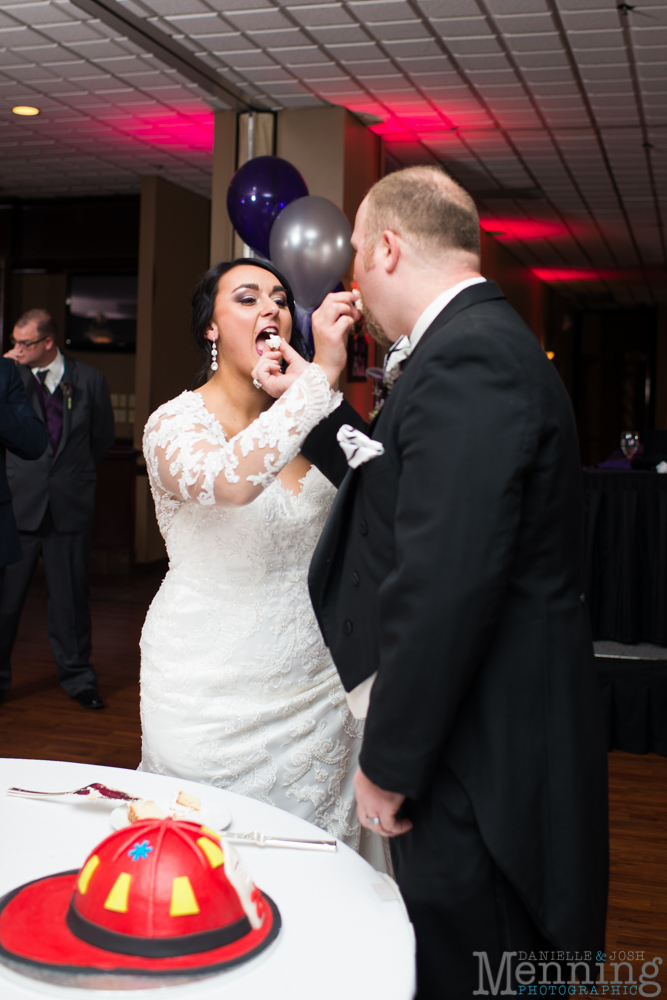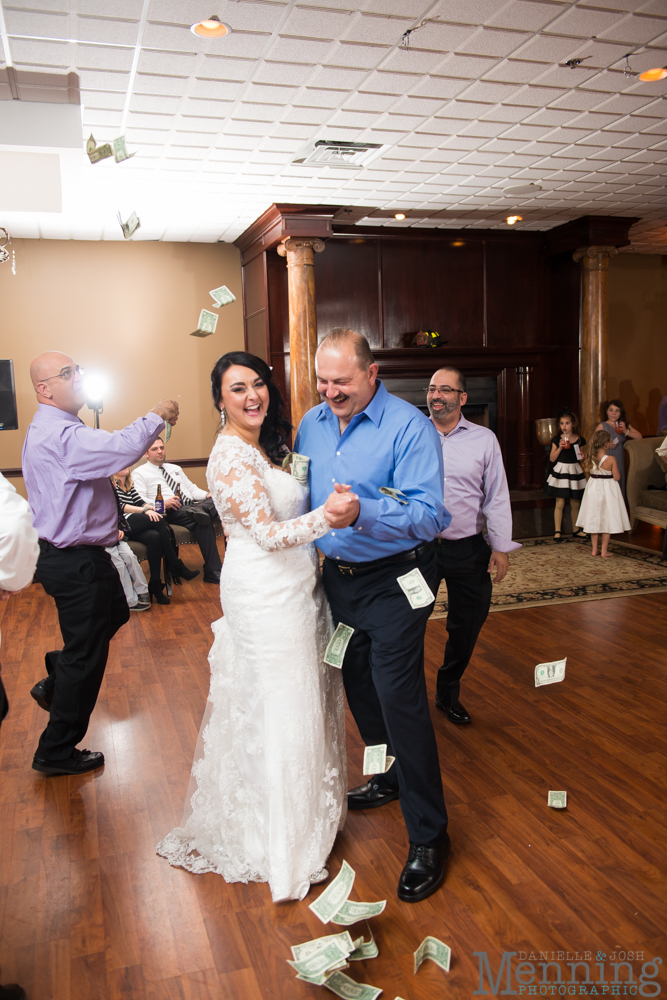 The whole entire day was a joyous celebration of the love these two share & we couldn't be happier for them to be married!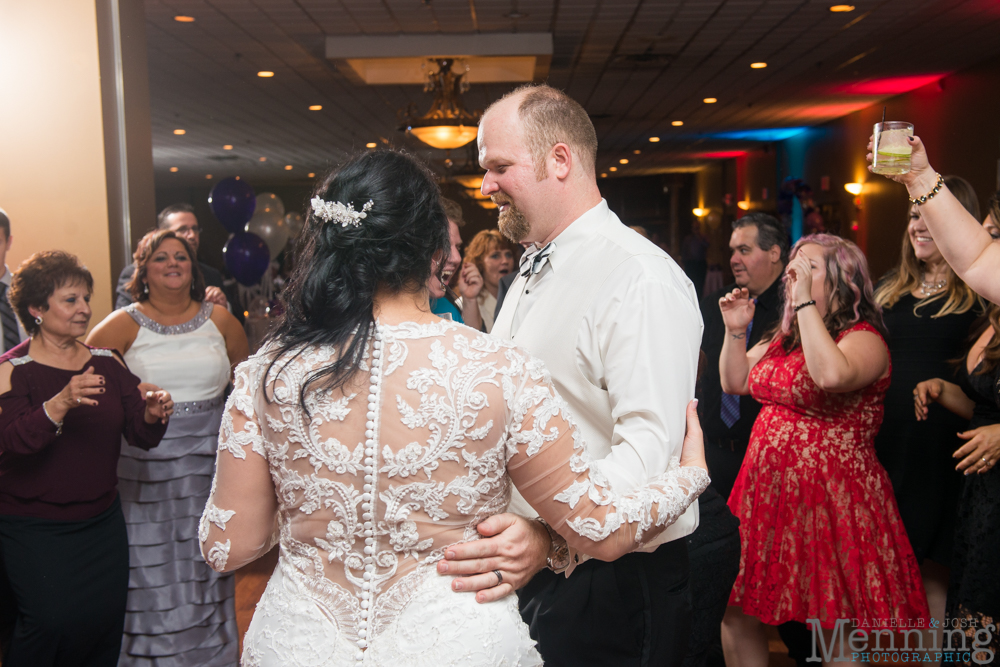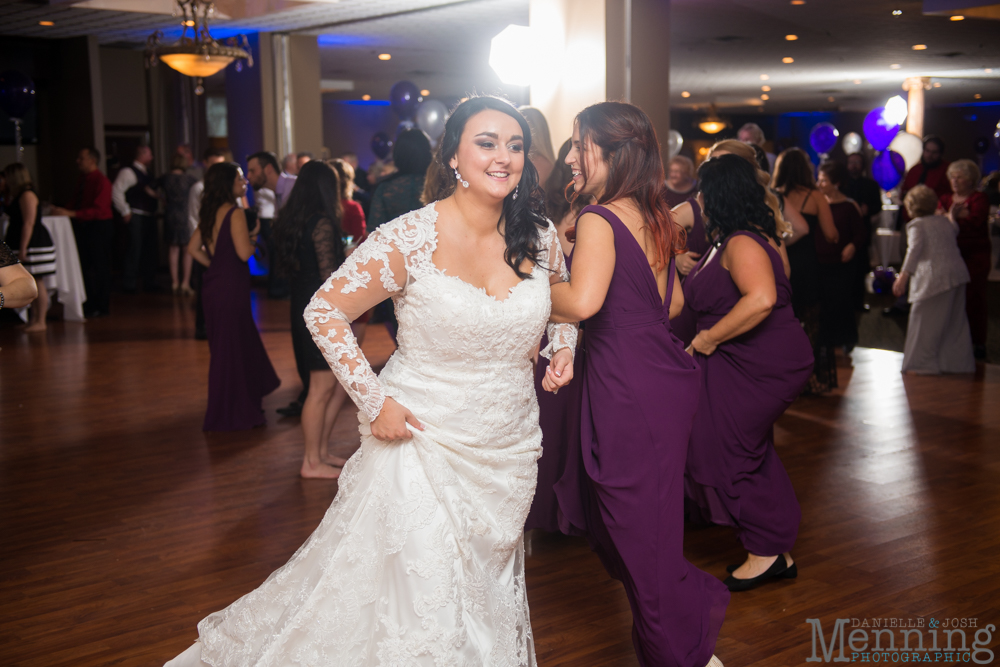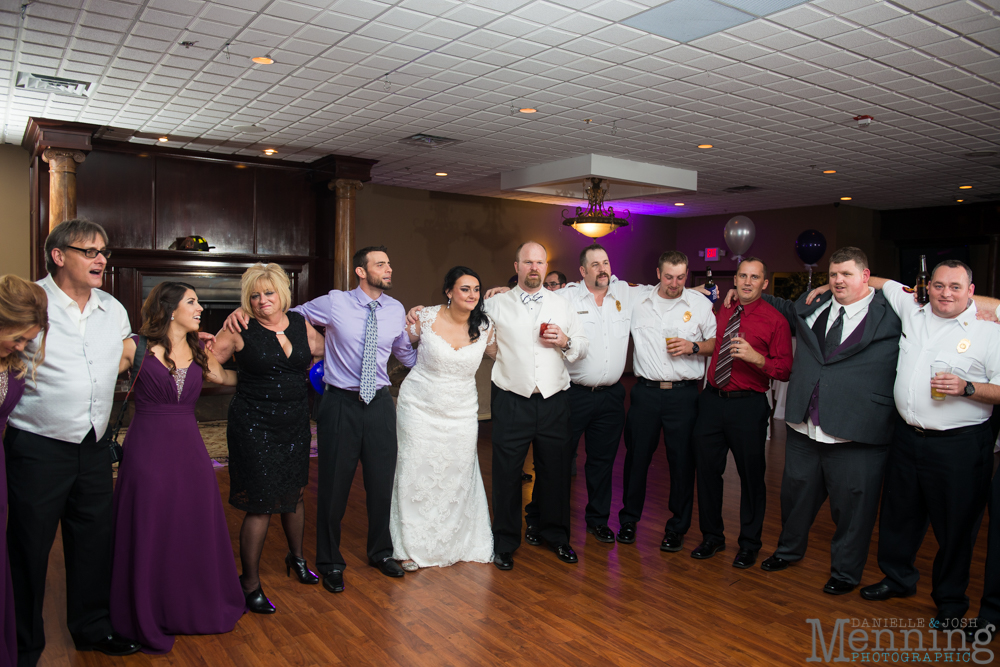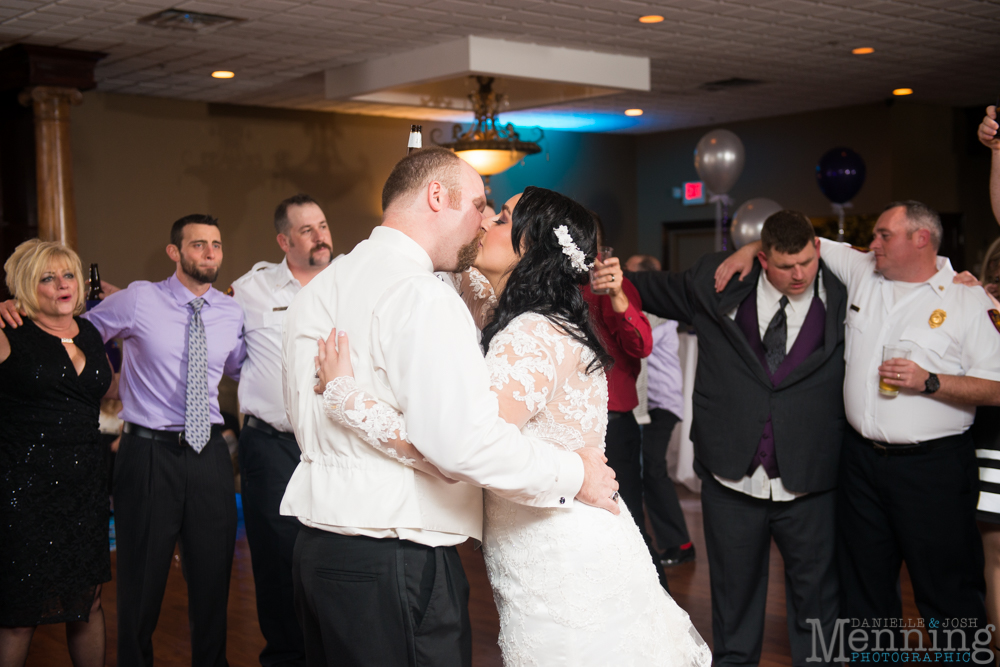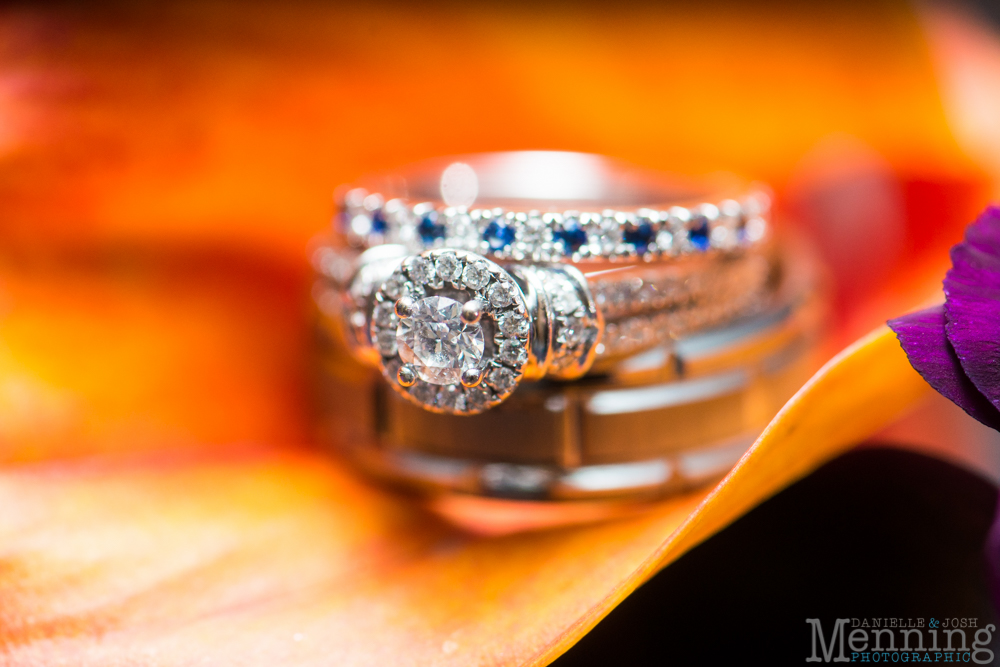 Darla & Jonathan, congratulations! Marriage is a wonderful thing & we're very happy for you both! Congrats to those adorable dogs of yours, too! Their parents are married now- yay!
We also wanted to mention we met and worked with Andrew Kunkel Videography for the first time & they were easy to work with & fun to talk to!
If you're new to our blog, thank you for stopping by! We're Josh & Danielle of Menning Photographic. We're married & we photograph weddings in the Youngstown, Ohio area & beyond. We're glad you stopped by!
If you liked this post, you may like:
Darla & Jonathan's Engagement Session
Anna & Andrew's Stunning November Wedding Day
Instagram | Facebook | Twitter | Pinterest | Google +