Shannon & Kevin are two of the sweetest people ever & we laughed so much with them during their Canfield engagement photo session. They have been together for years & it's evident in the level of comfort & closeness they have together. Â We met them that beautiful Fall day at the place they met- Austintown Fitch.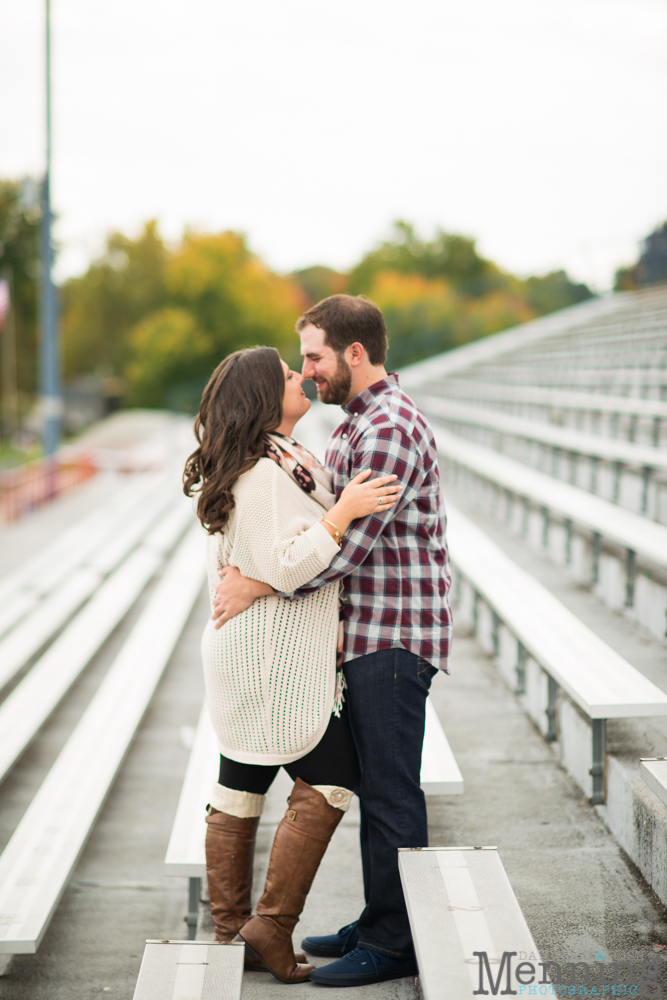 They weren't shy at all & picked up on the "nuzzle" pose right away even though there were cross country high schoolers running around gawking at them & gushing (not quietly) over how cute they were. Hey, we have to agree!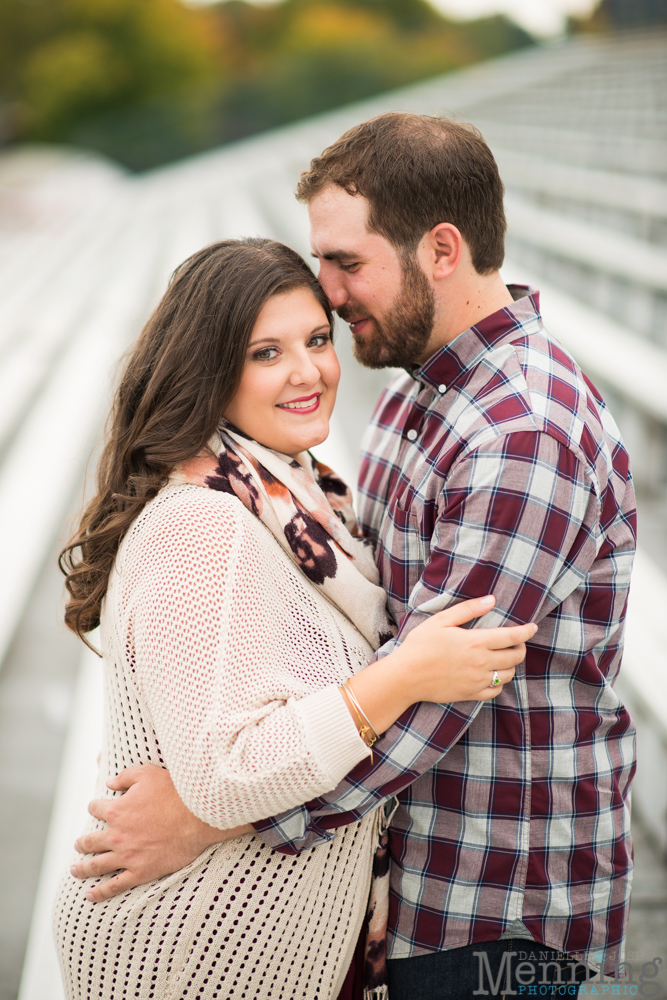 The year they'll be married! Woohoo!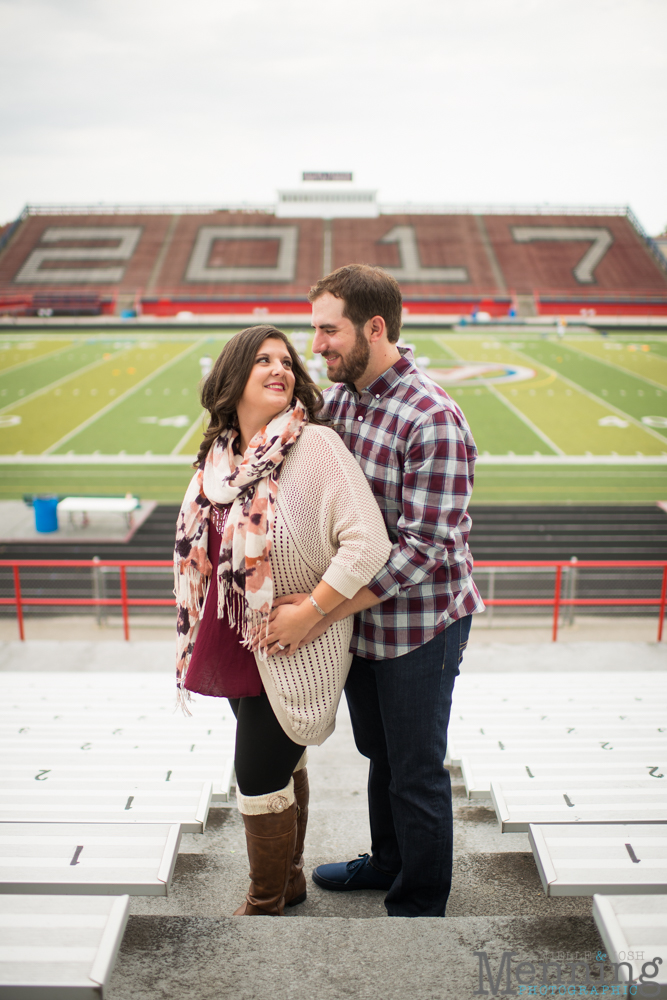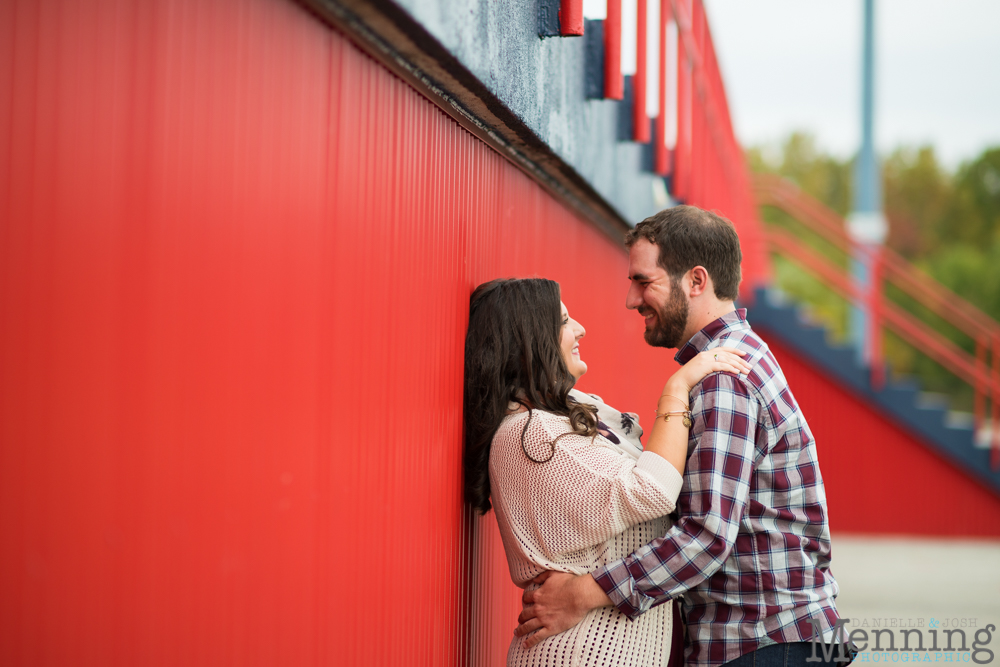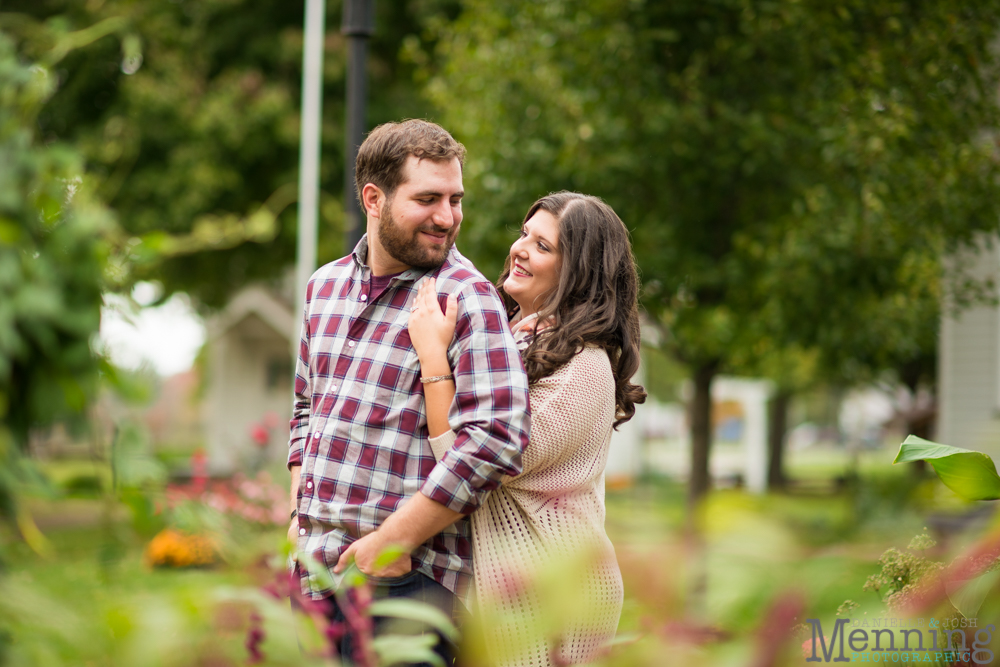 Believe it or not, this was our first time shooting at the Canfield Fairgrounds village.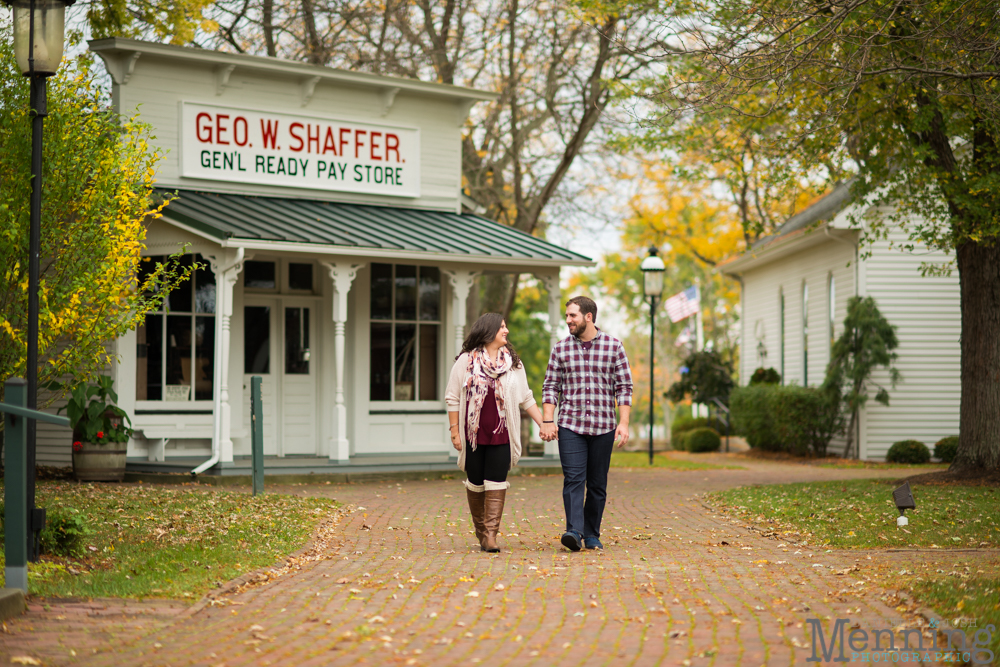 We're so happy that Shannon & Kevin chose engagement session locations that are meaningful to their relationship. They first said "I love you" while on a date at the Canfield Fair. Awwww so cute!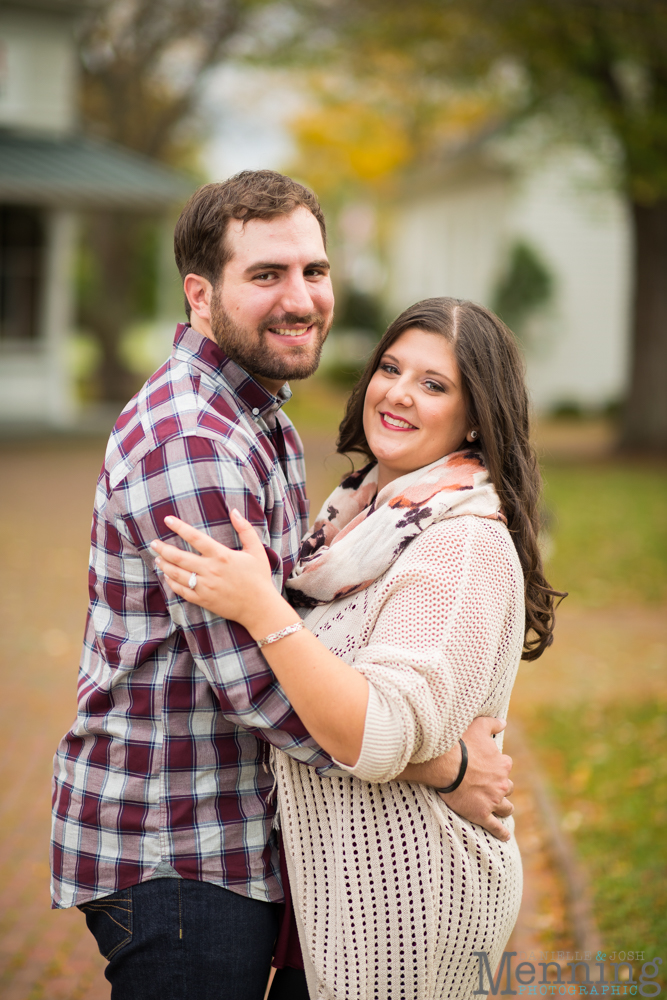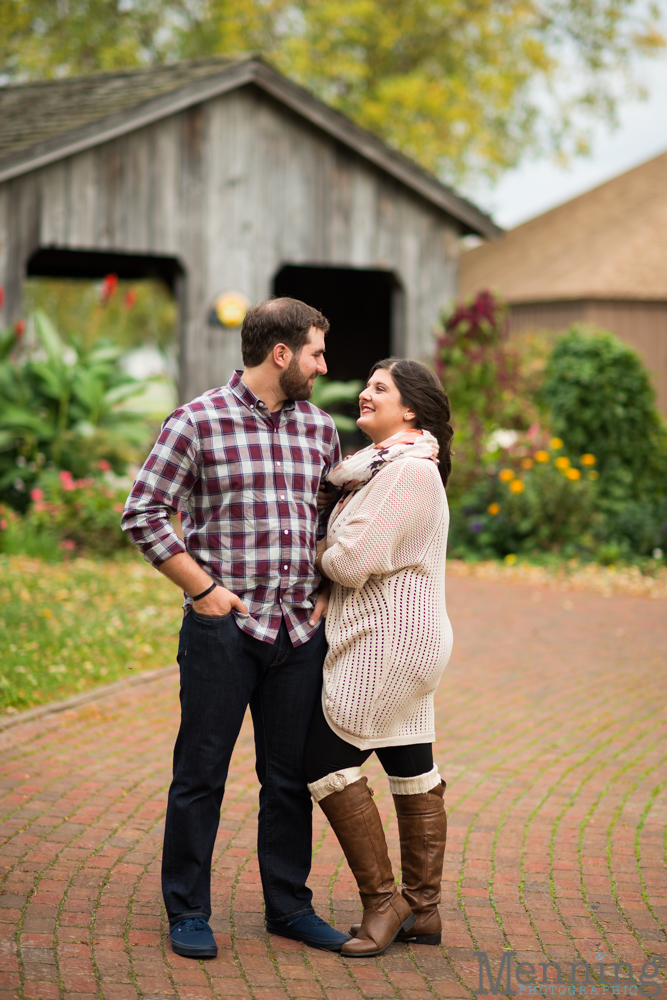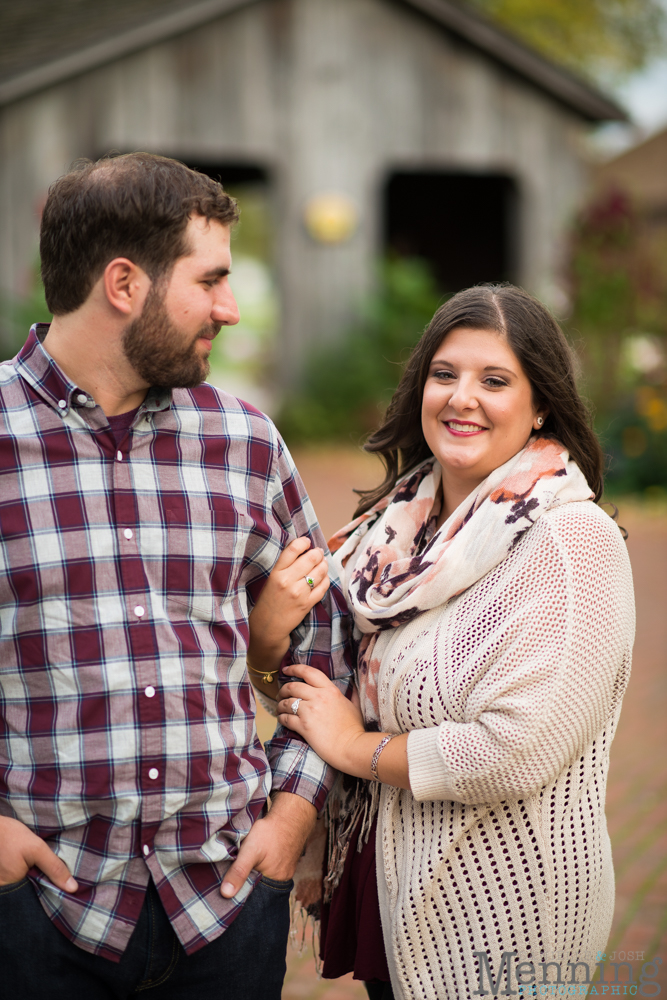 Shannon wore her engagement ring (obviously lol!) and the promise ring that Kevin got her way back when!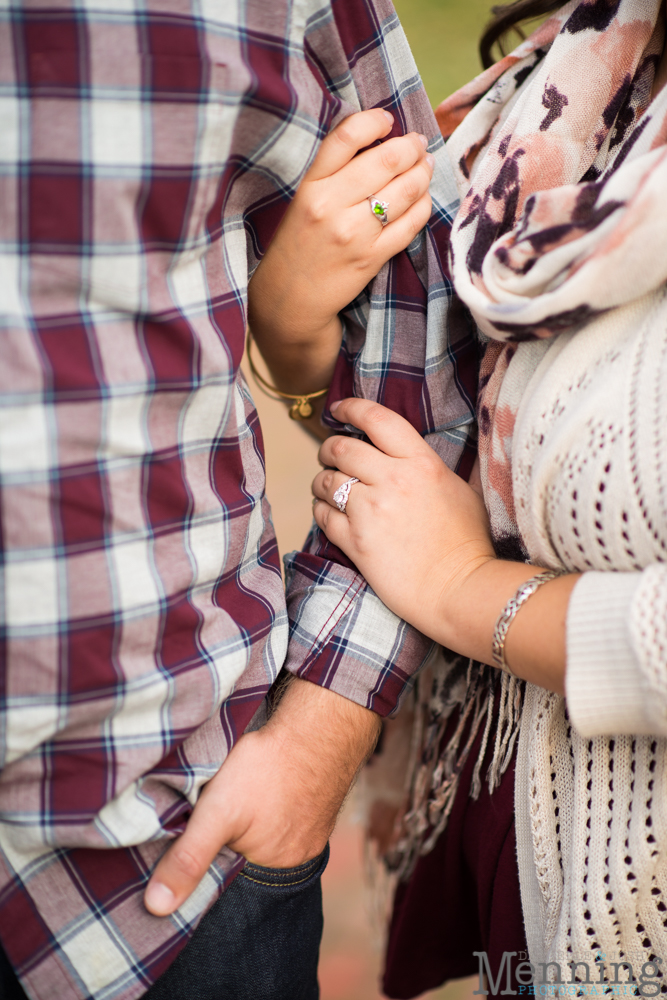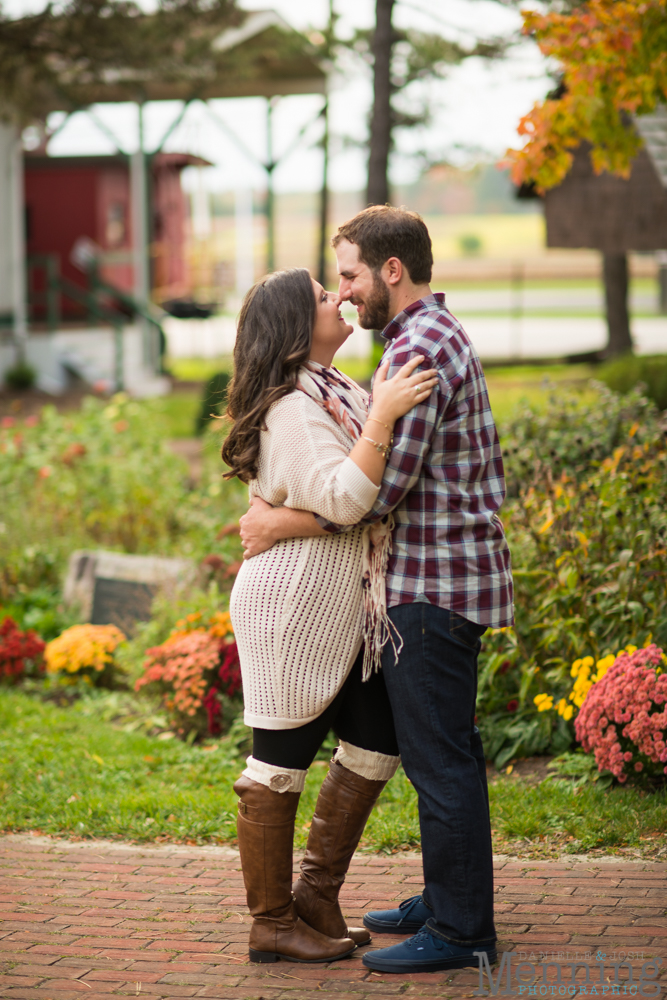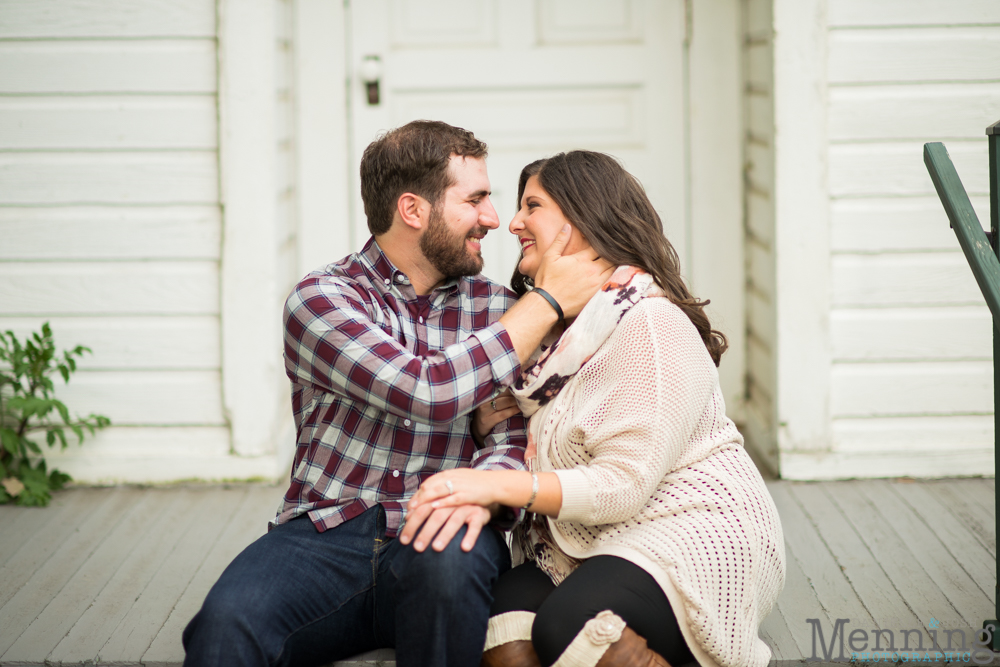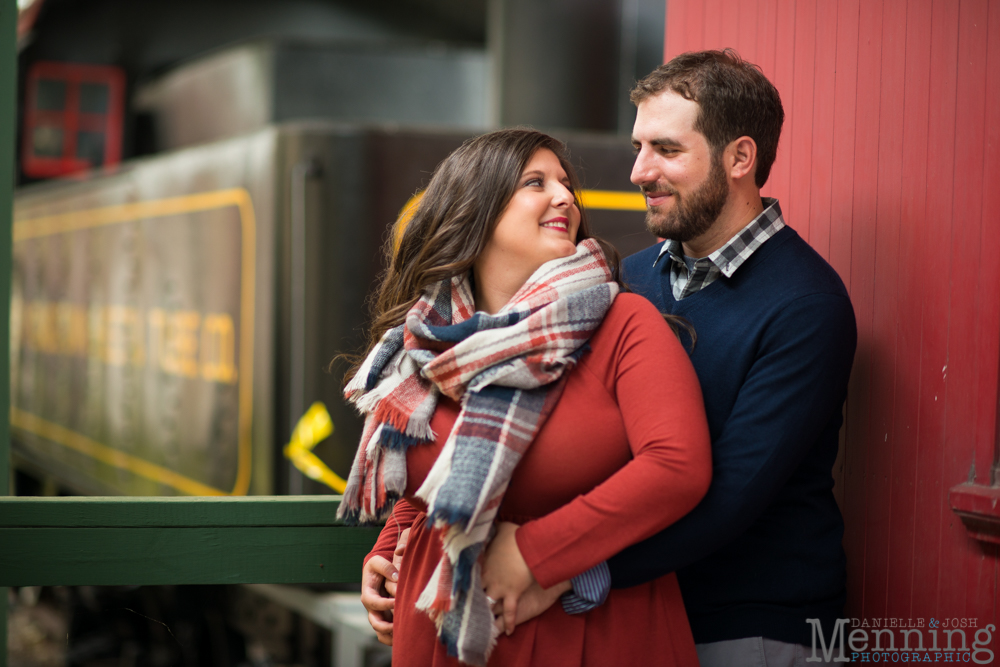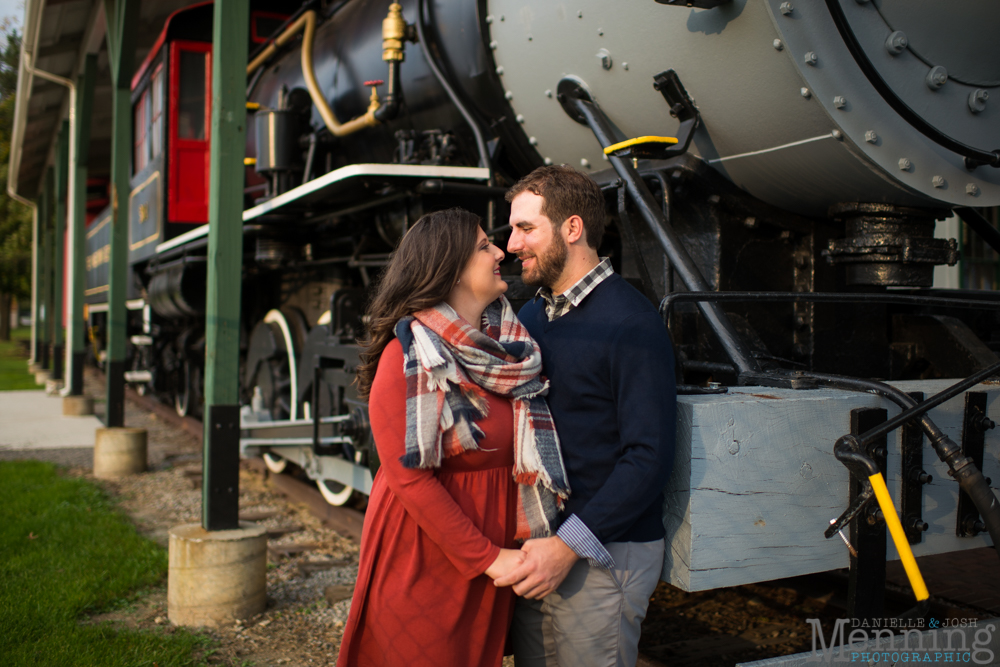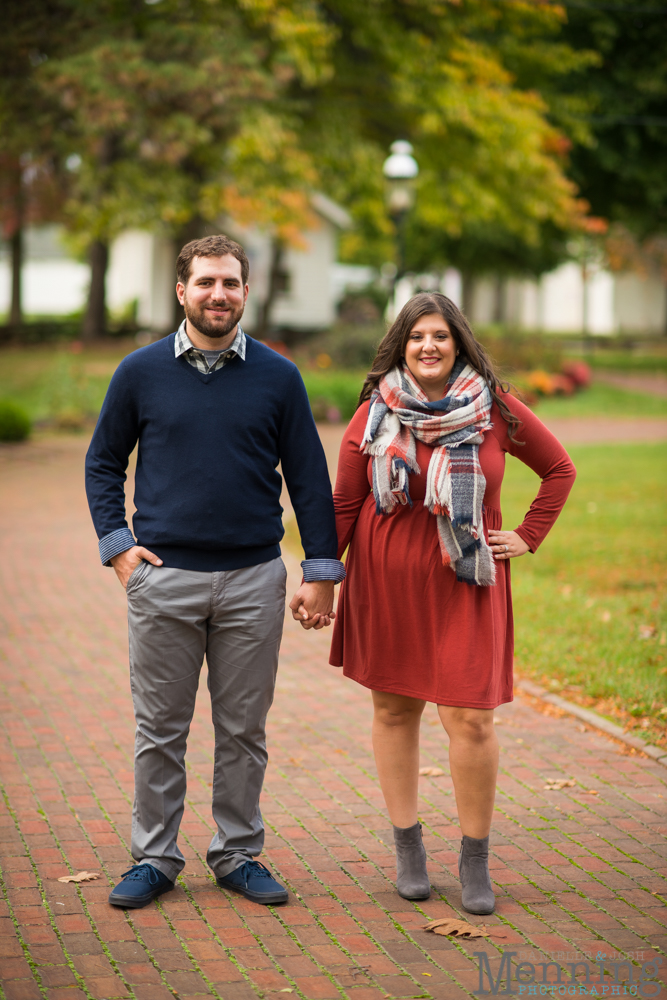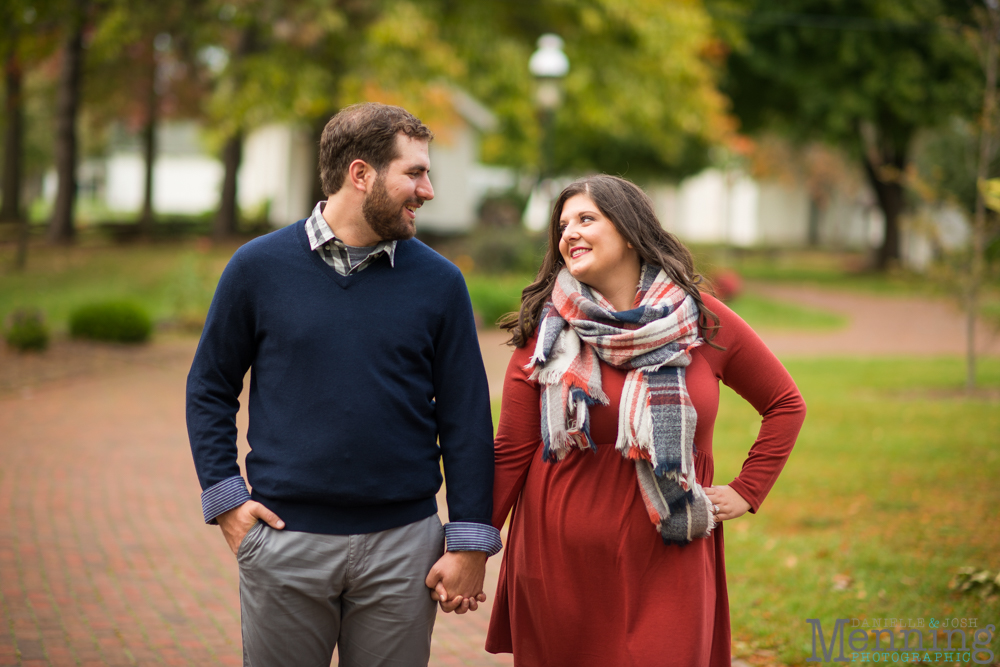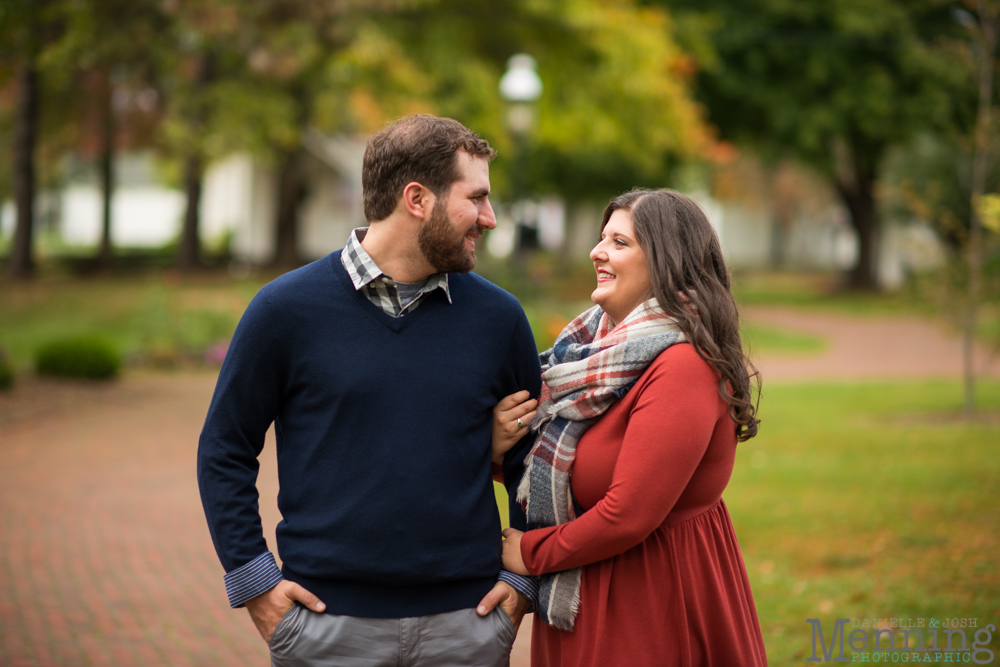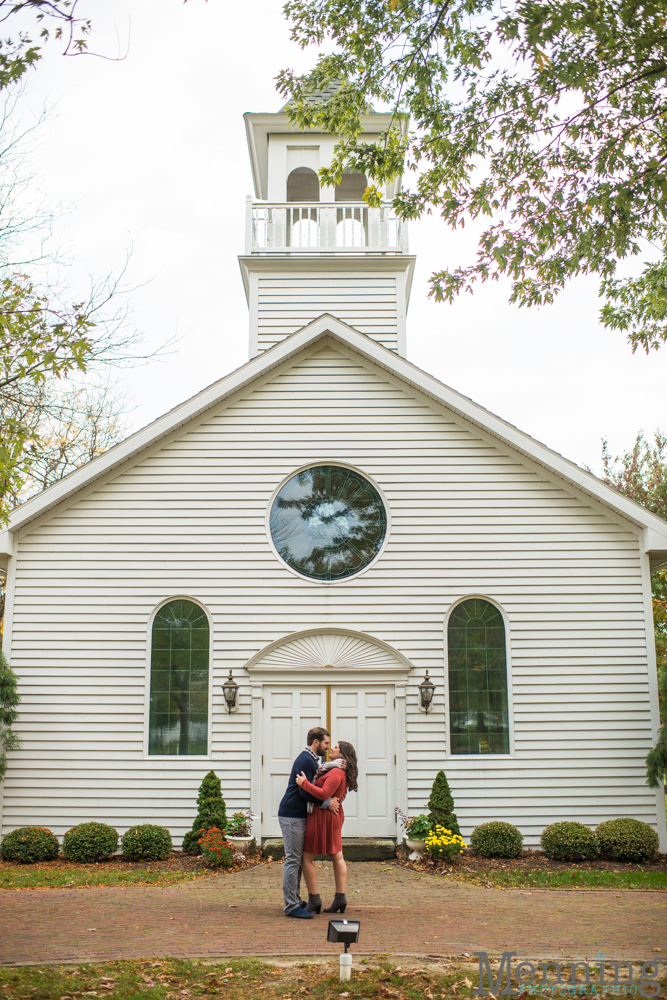 This spot was one Shannon chose & it was such a good idea!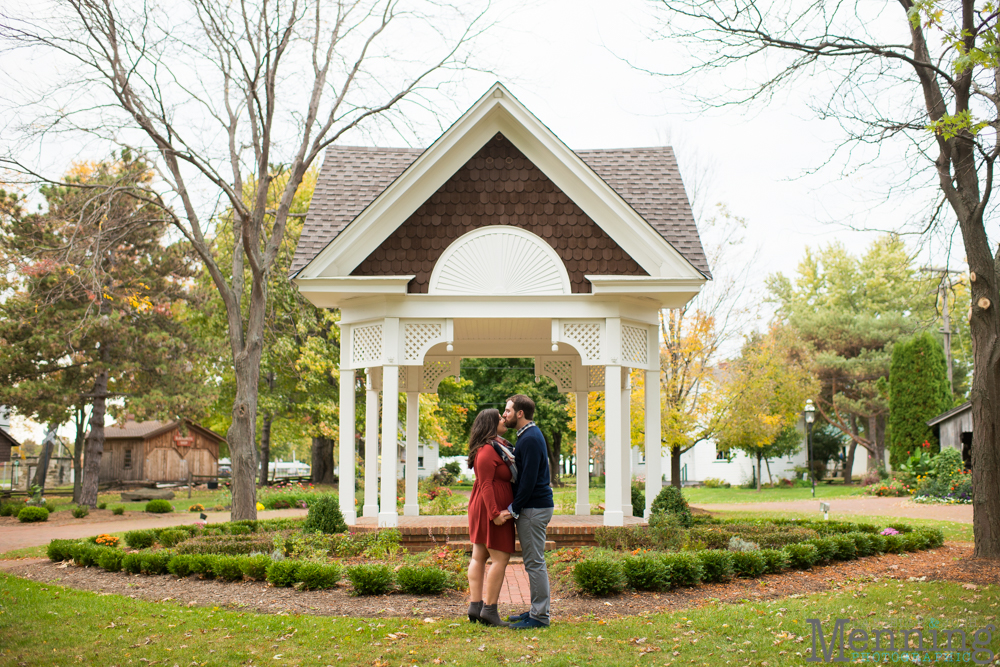 Then we ventured across the road to the experimental farm &, oh my goodness, were the colors afire with Fall!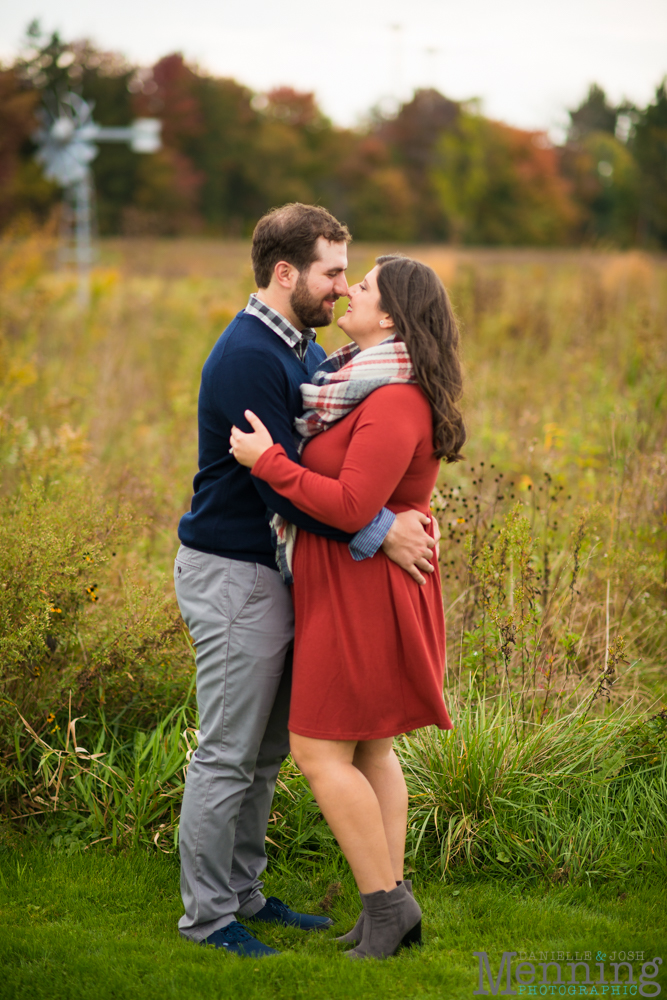 I also really liked the layering that Shannon did for their outfits.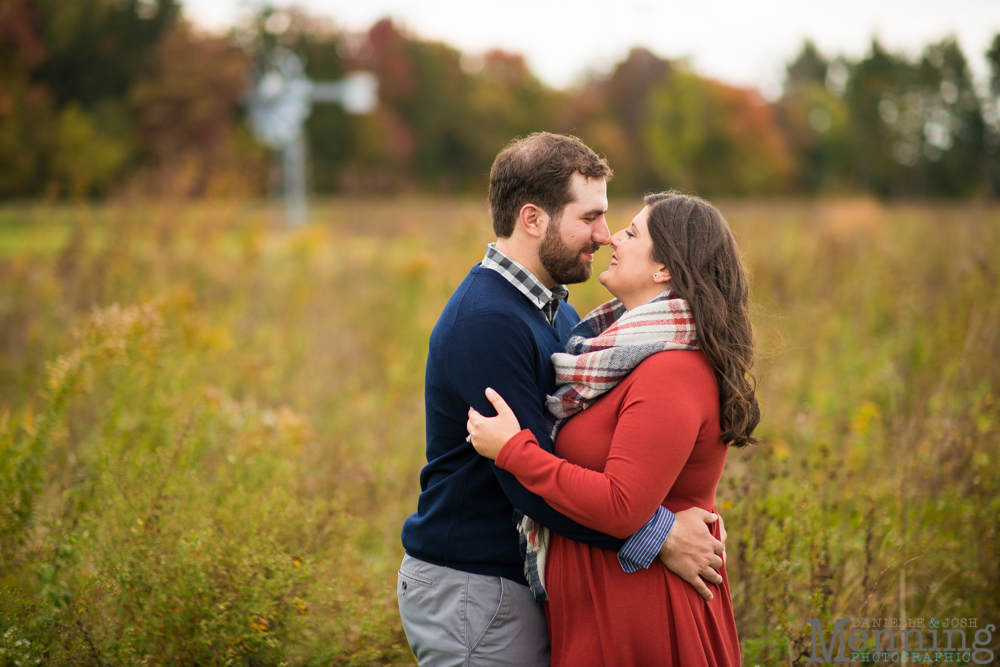 This is a favorite.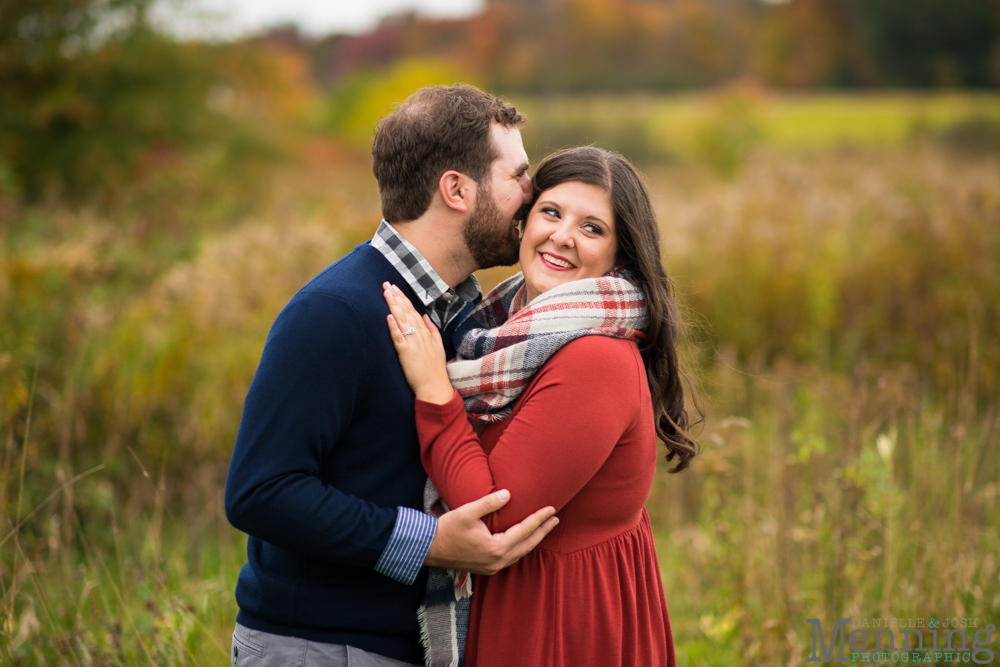 The couple that laughs together stays together!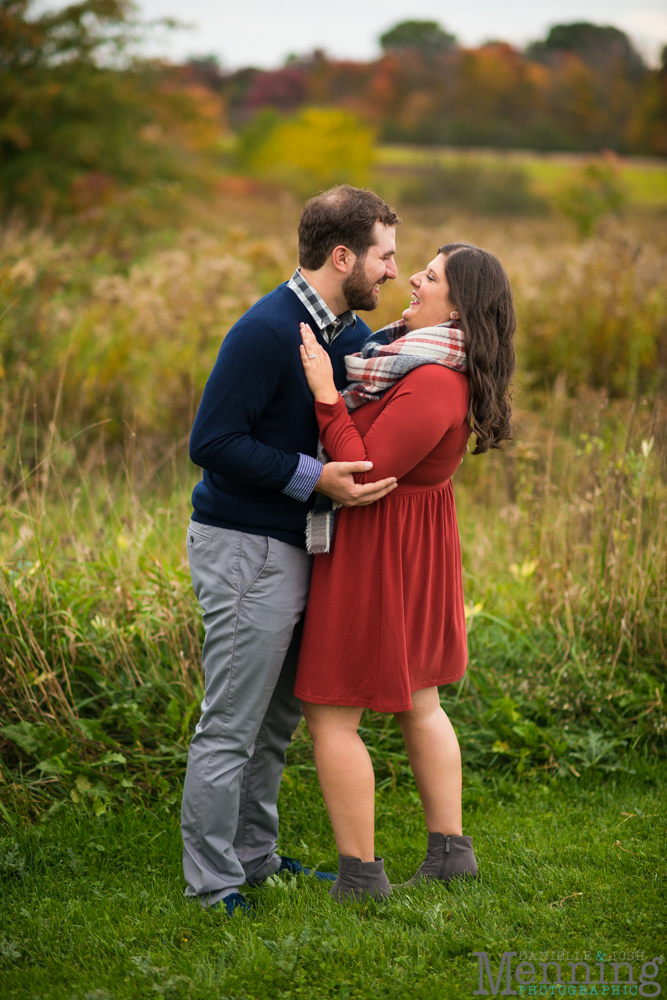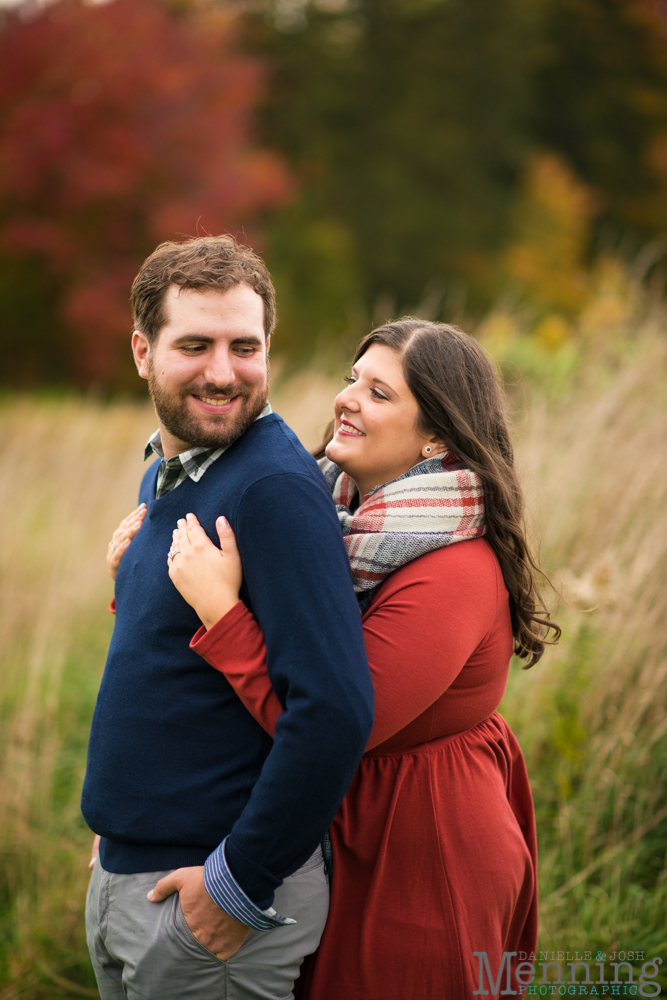 He popped the question while they were at Maumee Bay State Park enjoying an awesome vacation together. If any of you guys out there are ever in doubt as to where you should propose, a beautiful spot in nature is always a winner!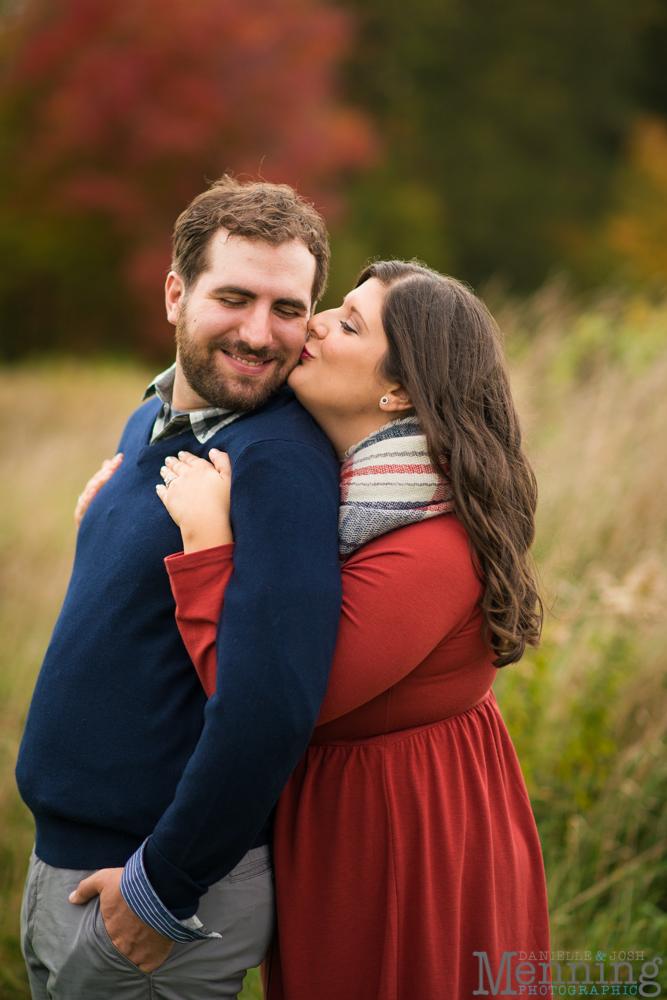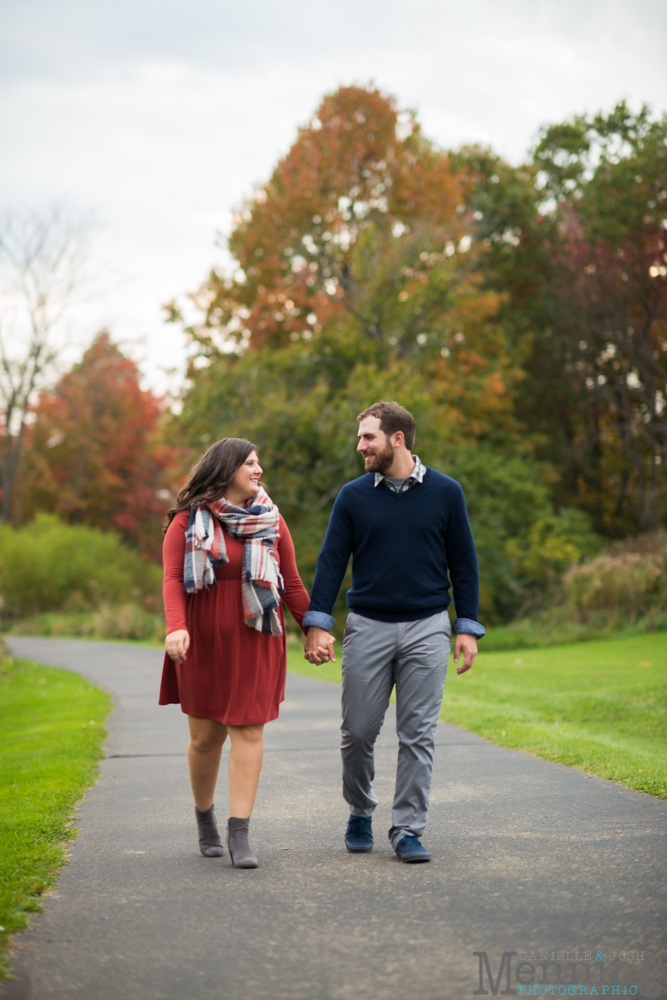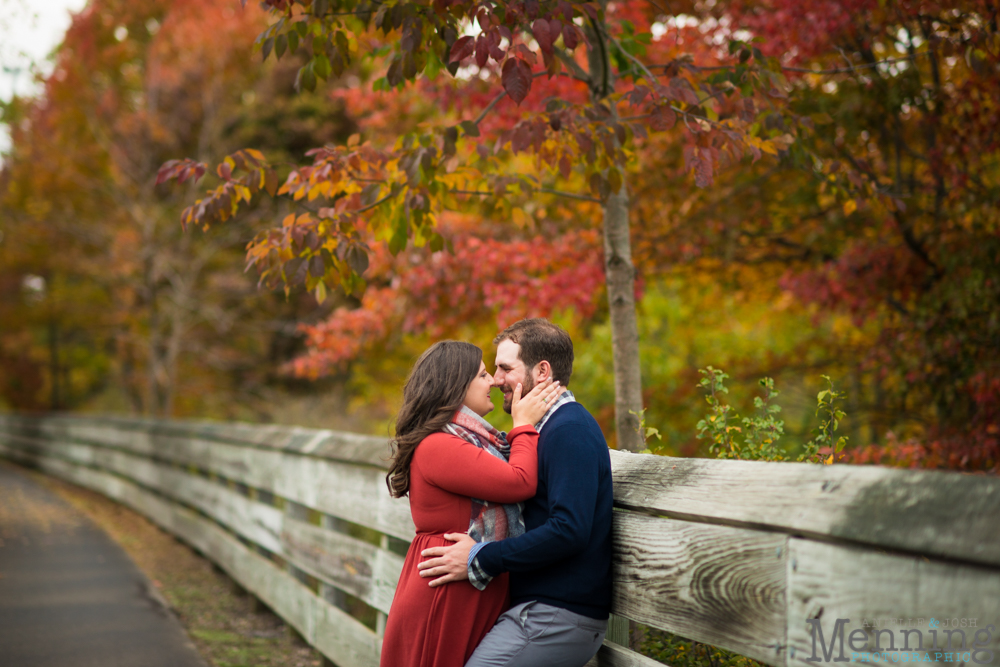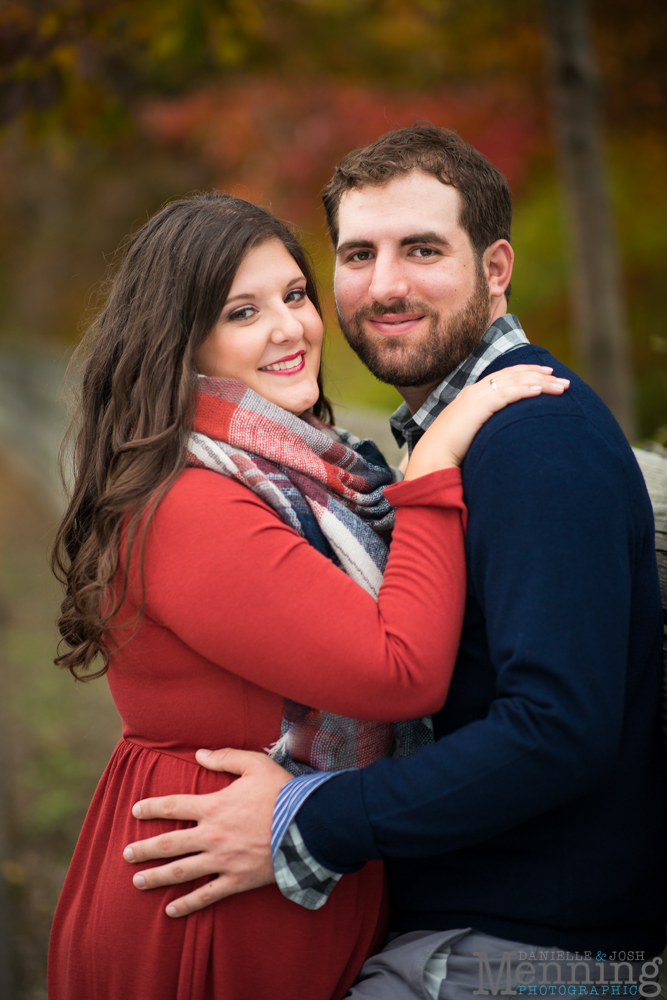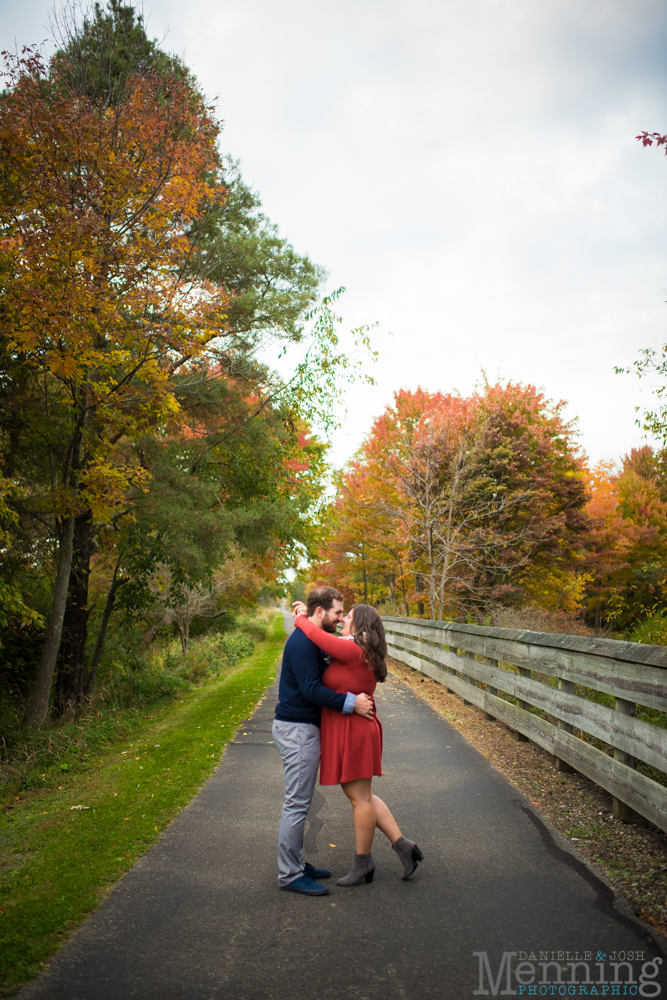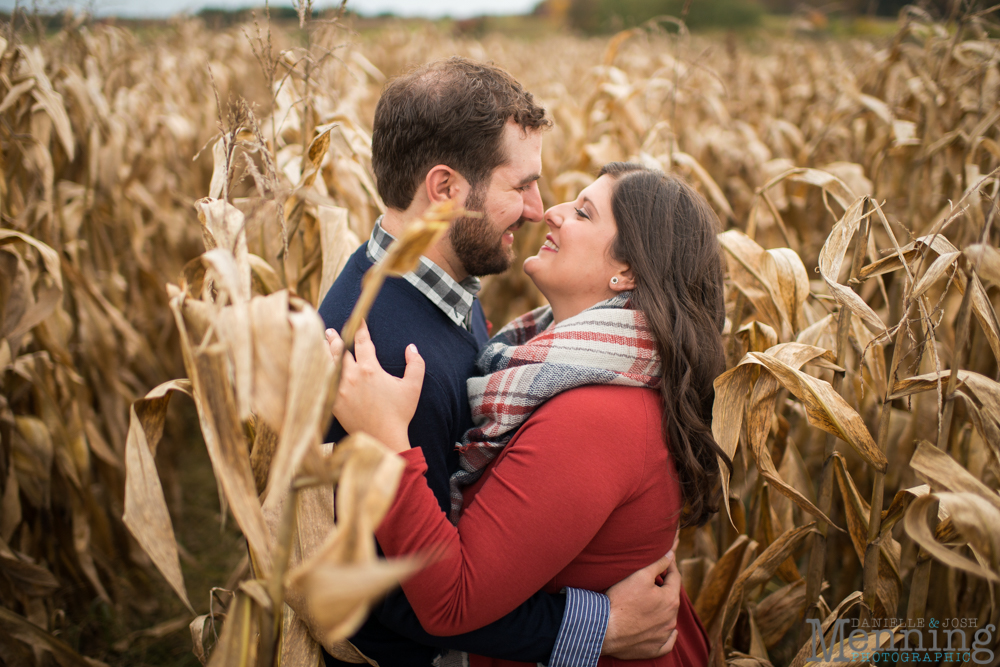 We're really looking forward to this wedding day; we know it'll be a blast! Shannon & Kevin, you guys are great together & we're so happy you chose us to photograph this important day!
Instagram | Facebook | Twitter | Pinterest | Google +