Tiffani & Brian's rustic wedding at The Barn & Gazebo in Salem, Ohio was beautiful, but our favorite part of the day wasn't the decorations or the details or the things, but the way that Brian teared up when he saw Tiffani, the way Tiffani couldn't hold back her tears during their first look, and how much love they were surrounded with all day long! Tiffani looked absolutely stunning! When we posted sneak peeks from their wedding day on our Facebook page, so many people commented about how unique & gorgeous her dress was.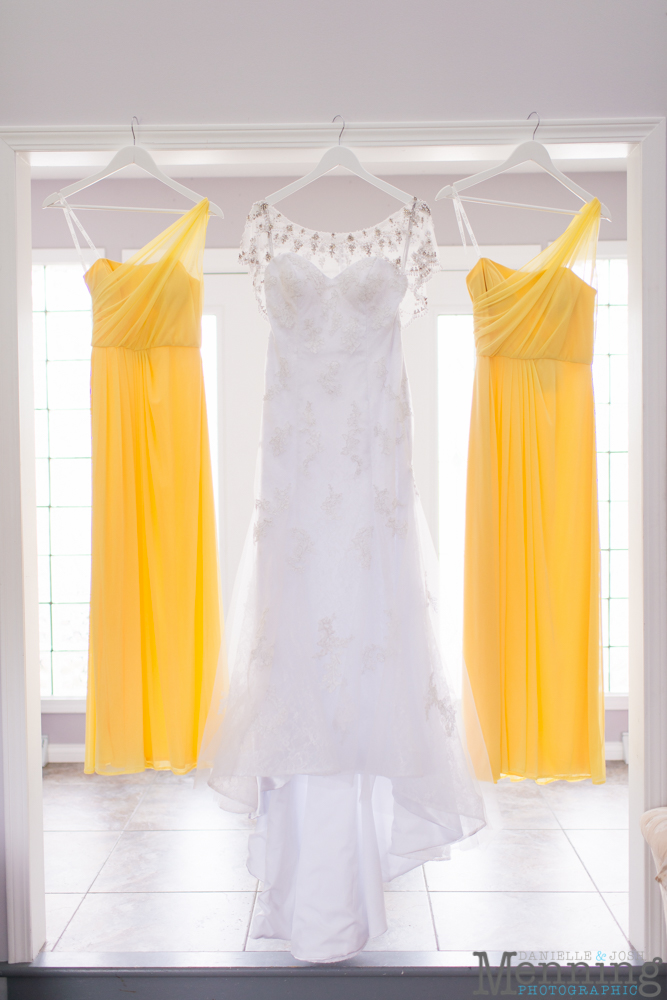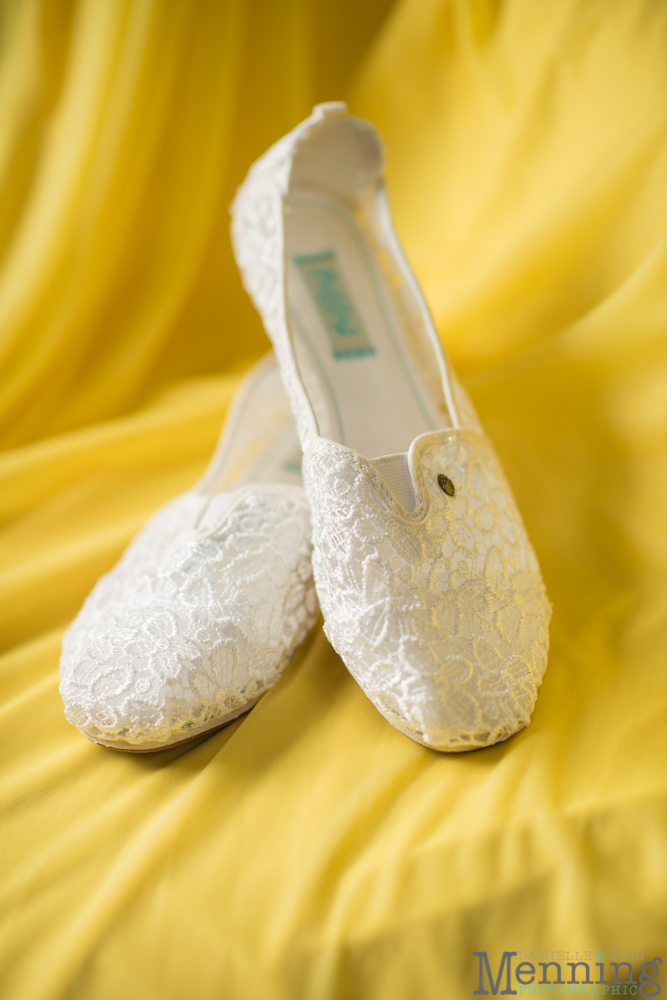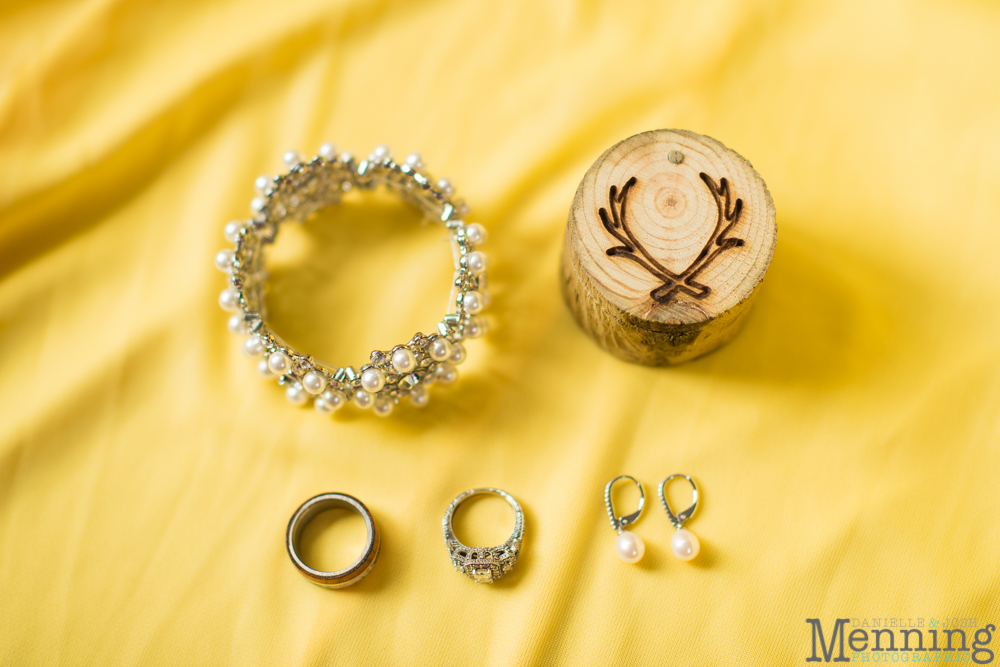 Both of their rings are unique. We see lots of engagement rings & wedding bands & we've never seen a pair like this!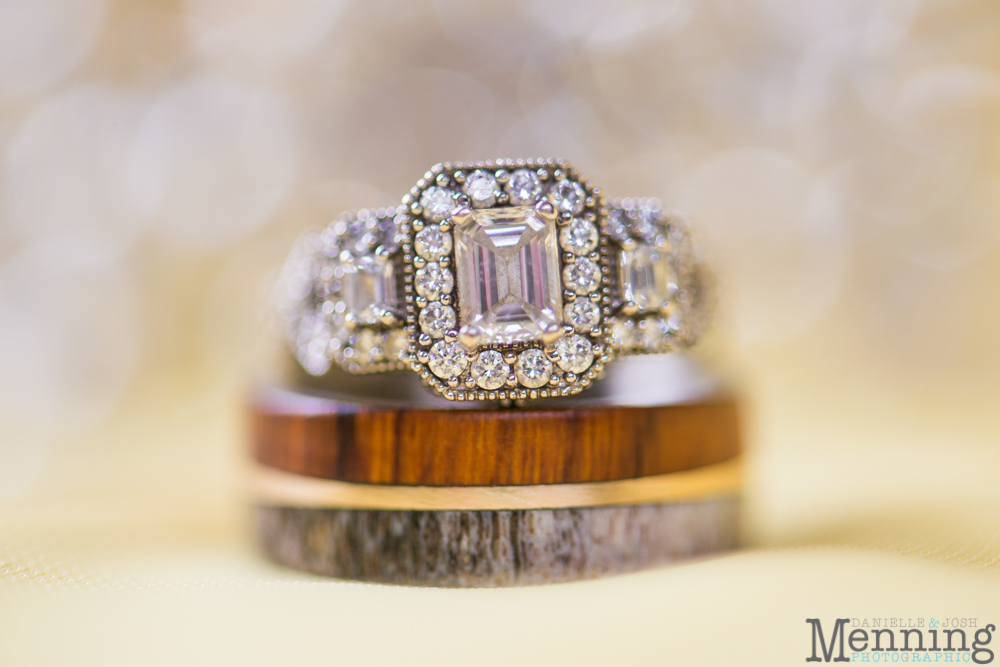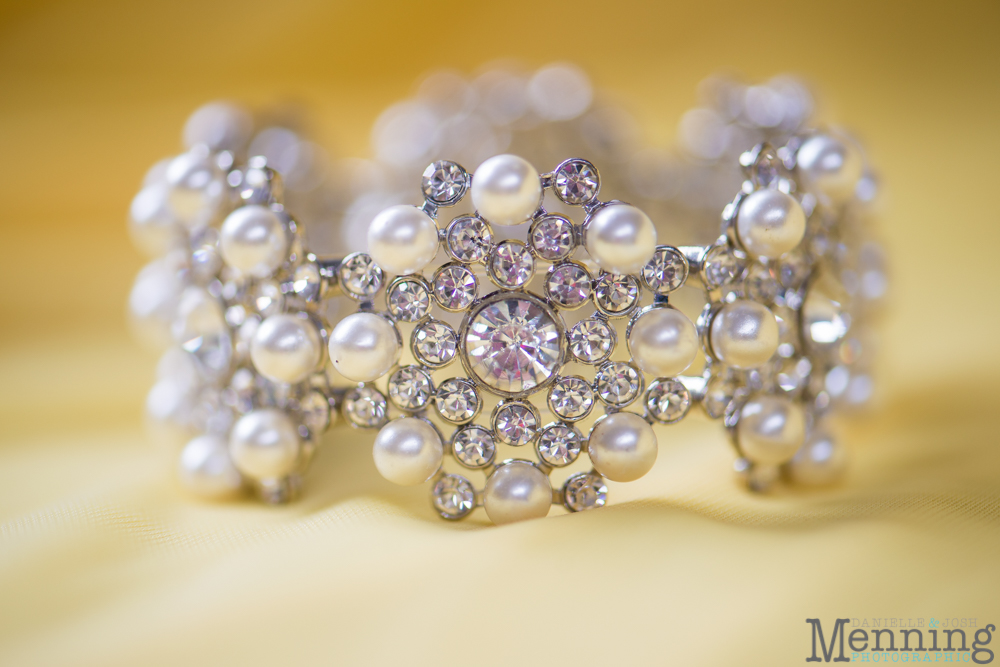 Brian & Tiffani both enjoy hunting, fishing, and camping so the rustic barn wedding & all of their details to match the theme fit their personalities perfectly.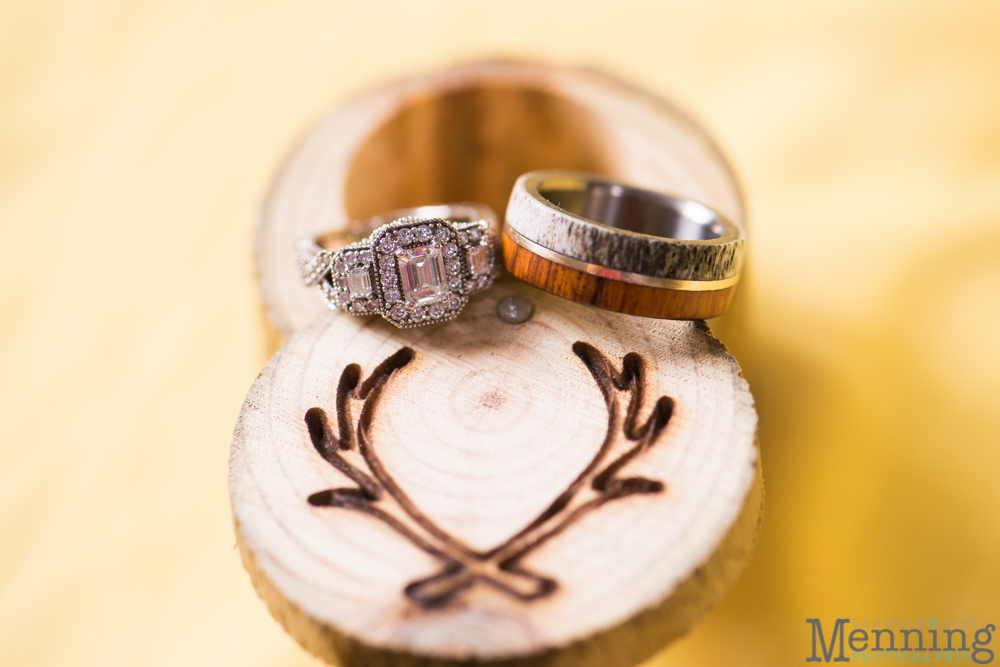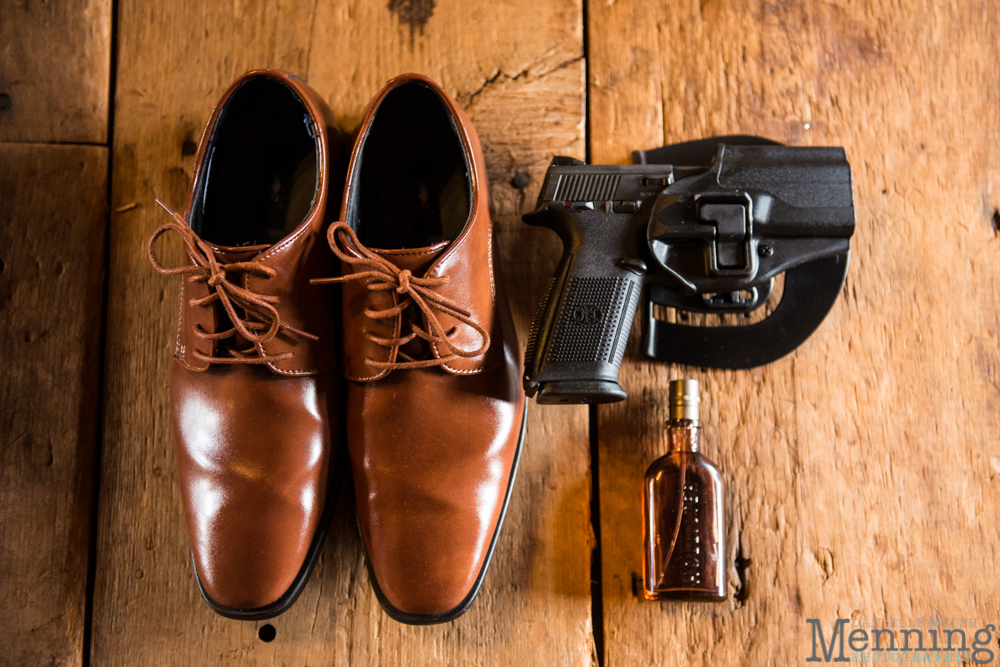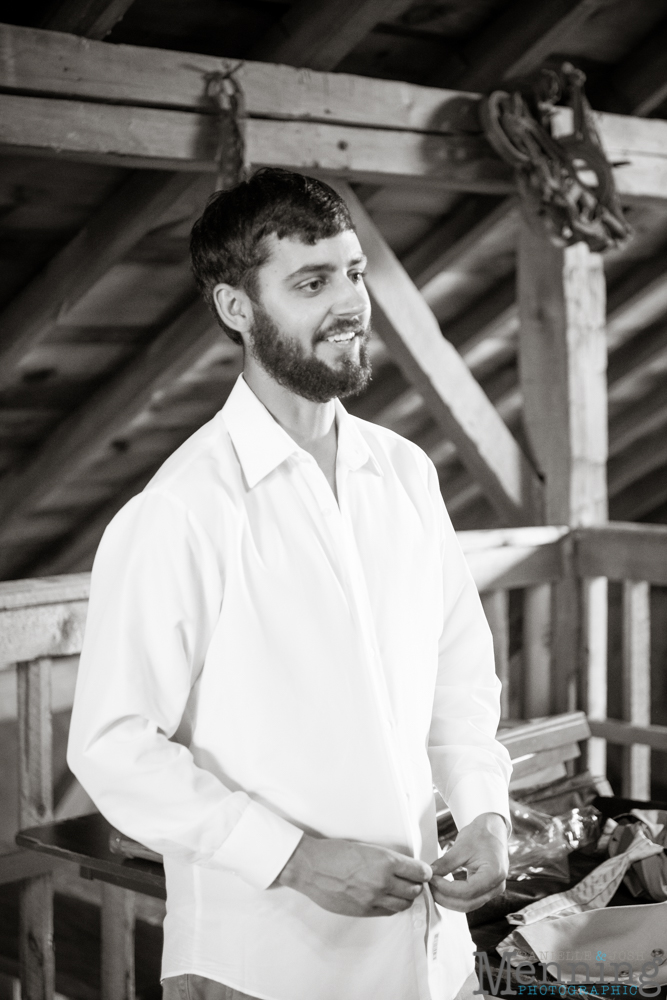 What happens on the third floor of The Barn & Gazebo stays there. haha! Until we put it on our blog for the world to see. . .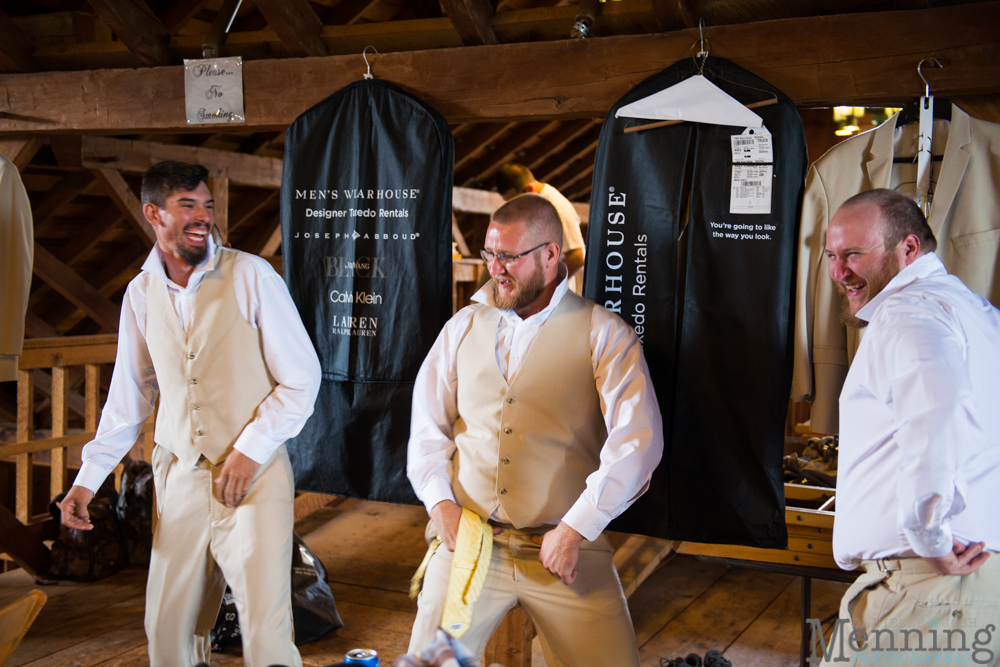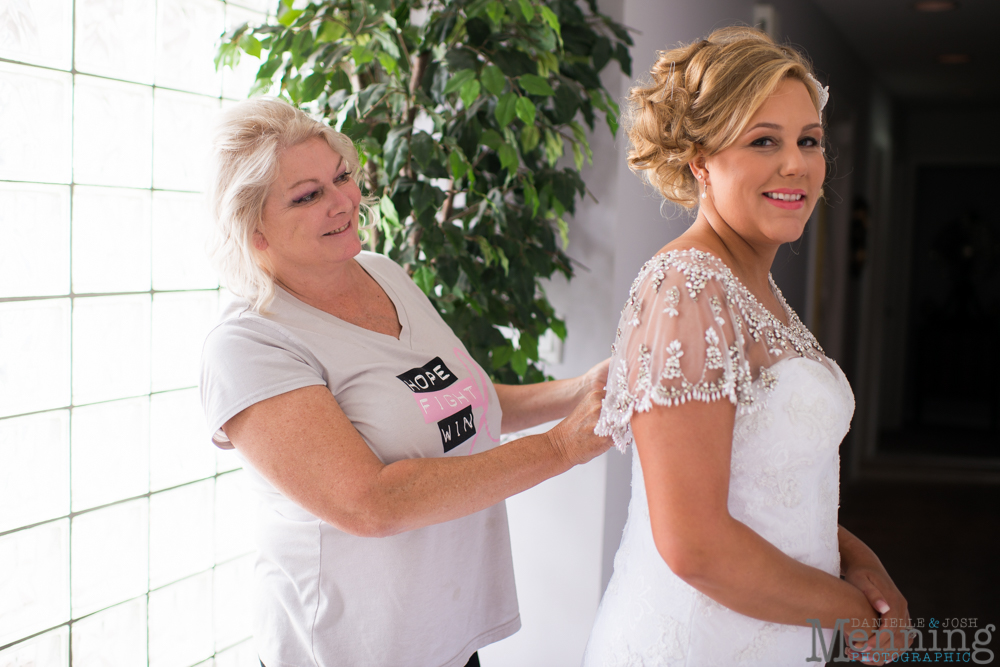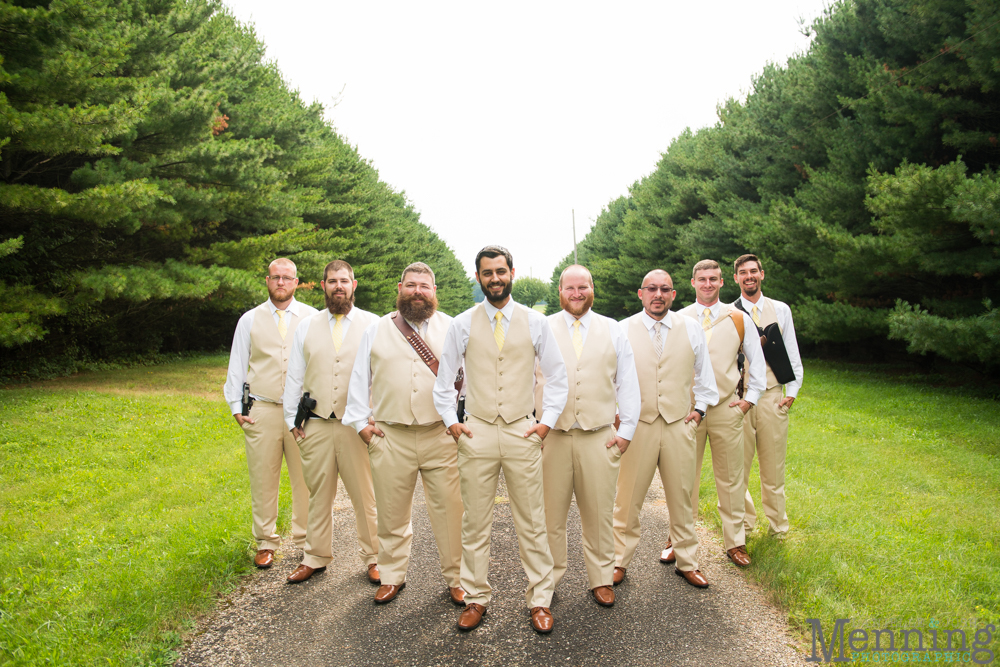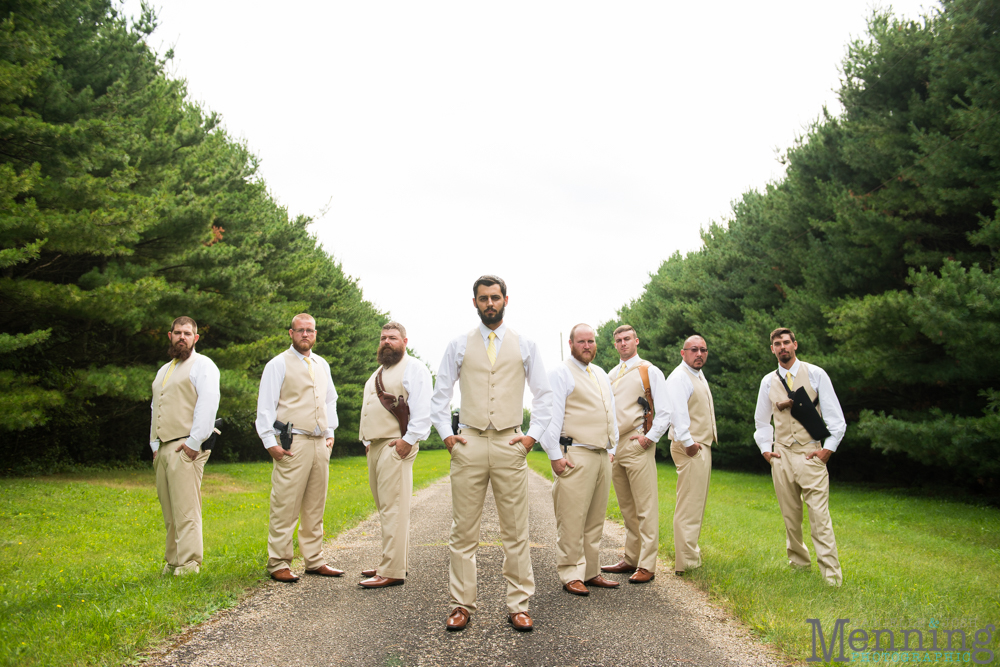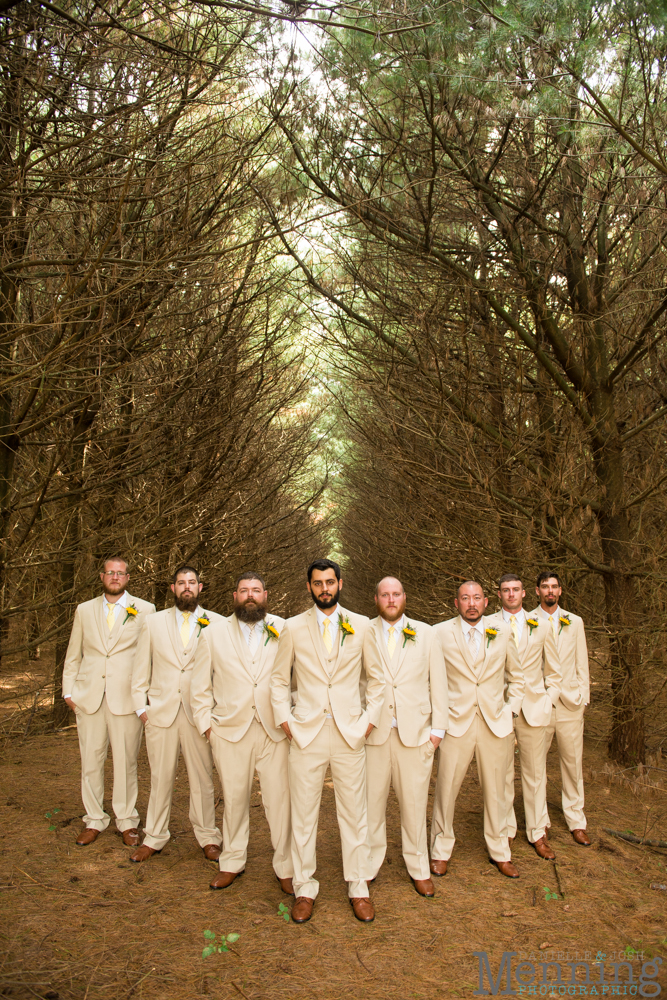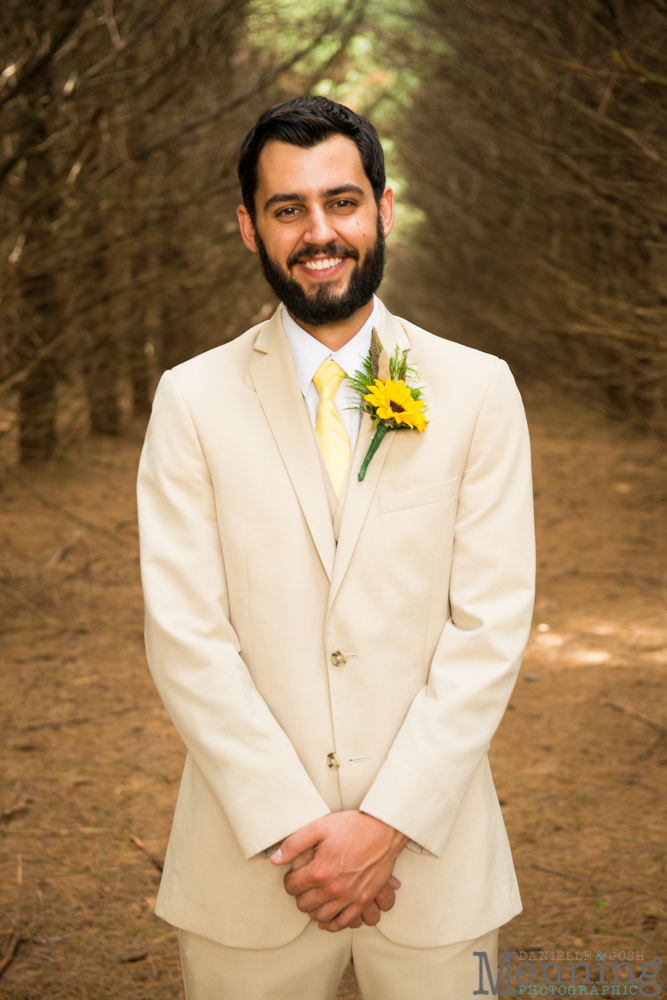 After the wedding day preparations throughout the morning, it was time for their first look. Like so many other times on wedding days, we're so glad we did the first look for so many reasons, but one reason is this: if we would've waited until after the wedding ceremony to take photos, we wouldn't have been able to go outside at all because it was downpouring all late afternoon & evening. Thank goodness for first looks!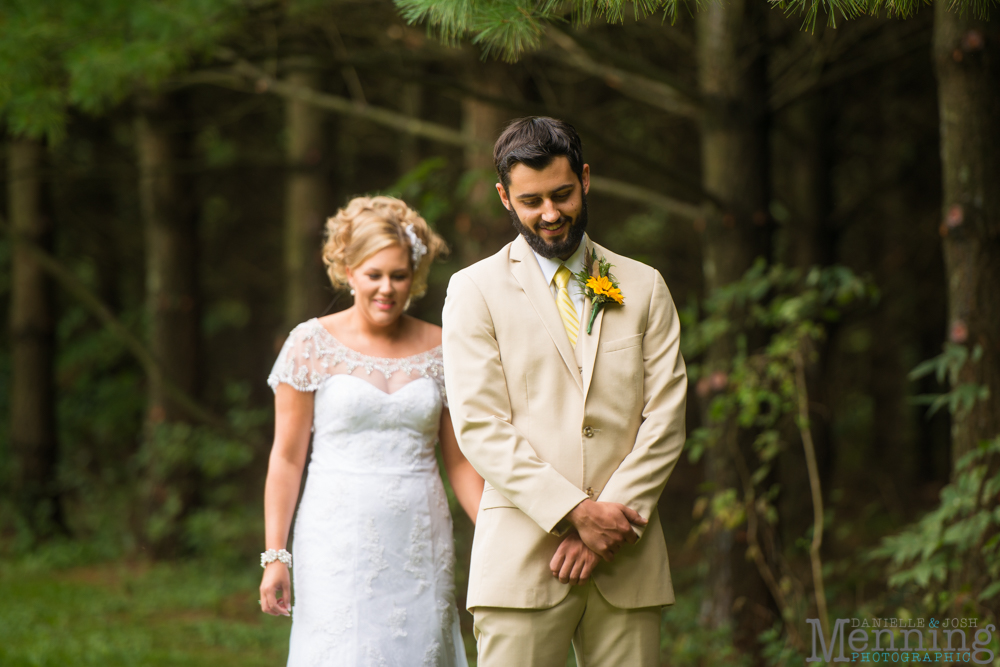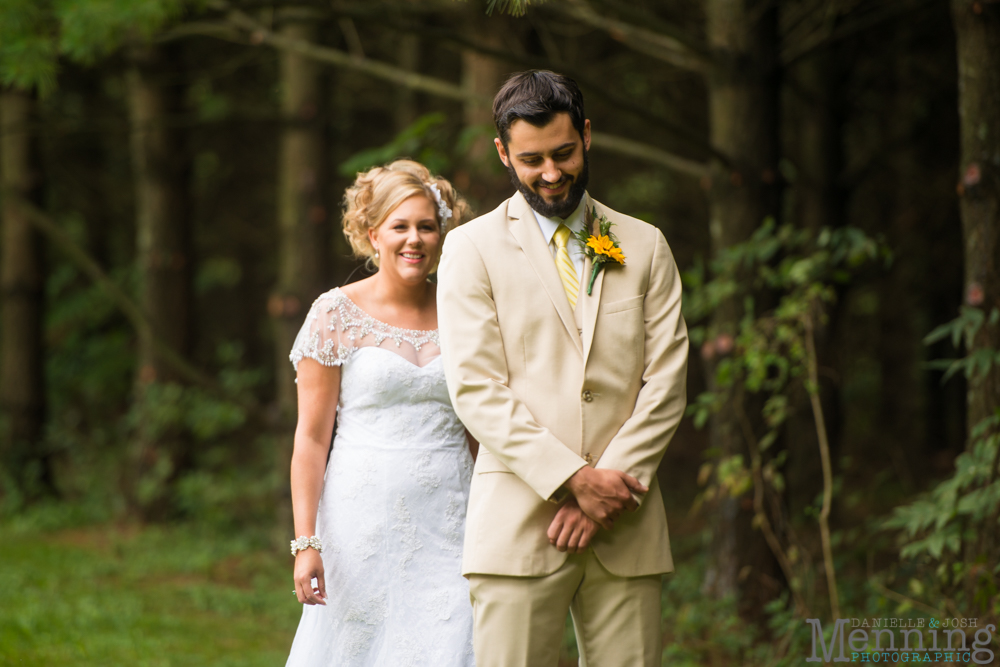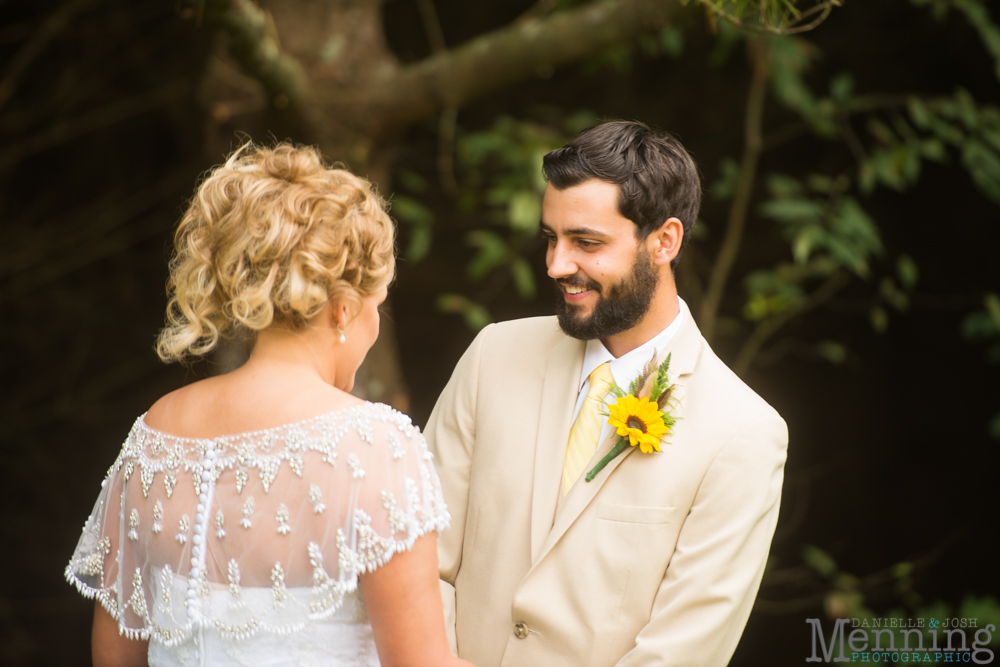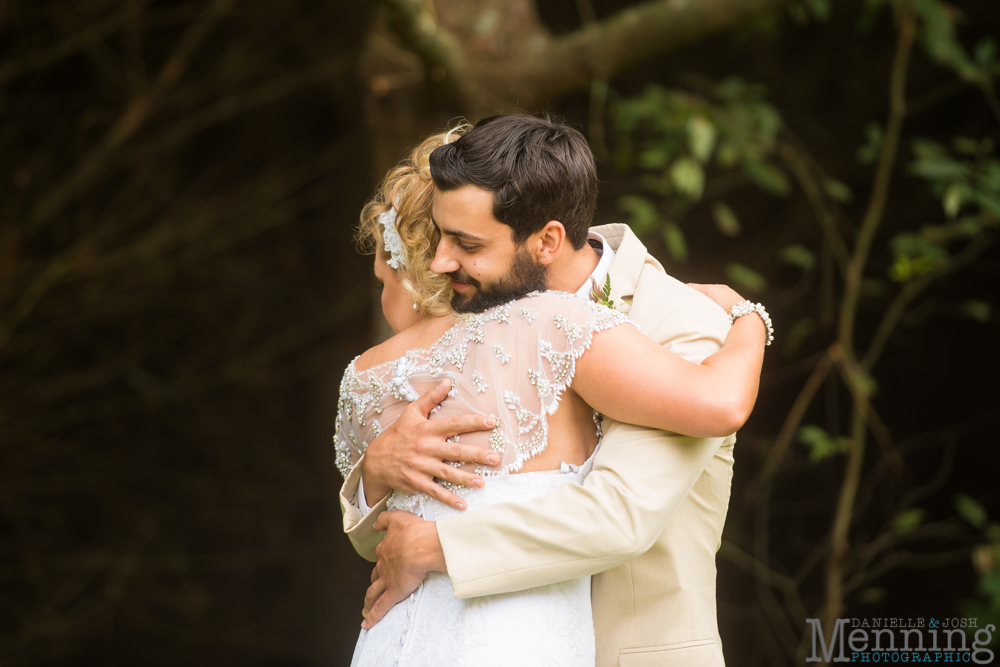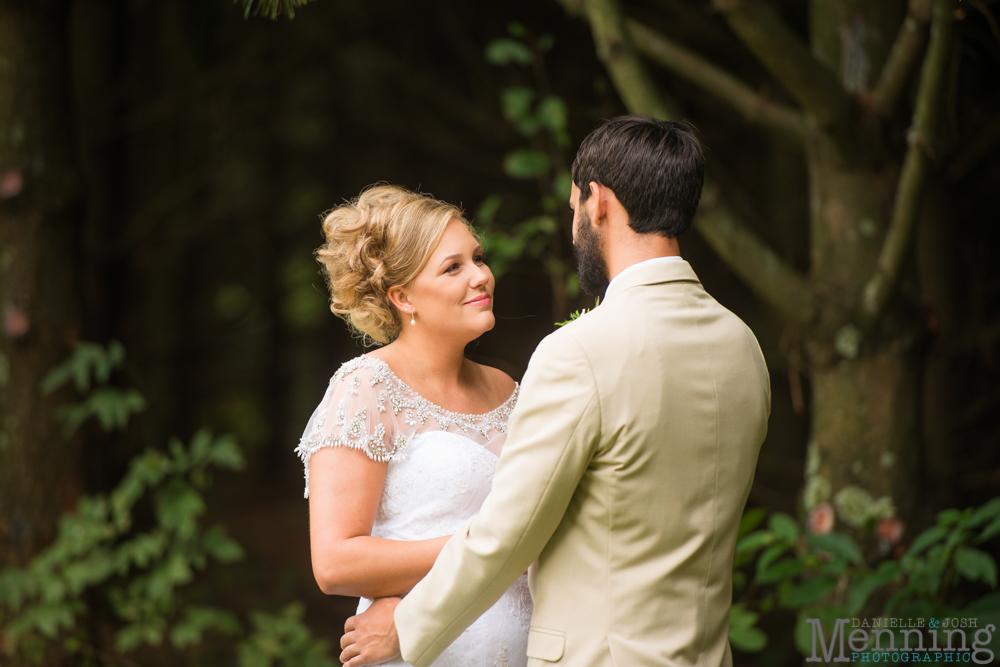 Happy tears from both.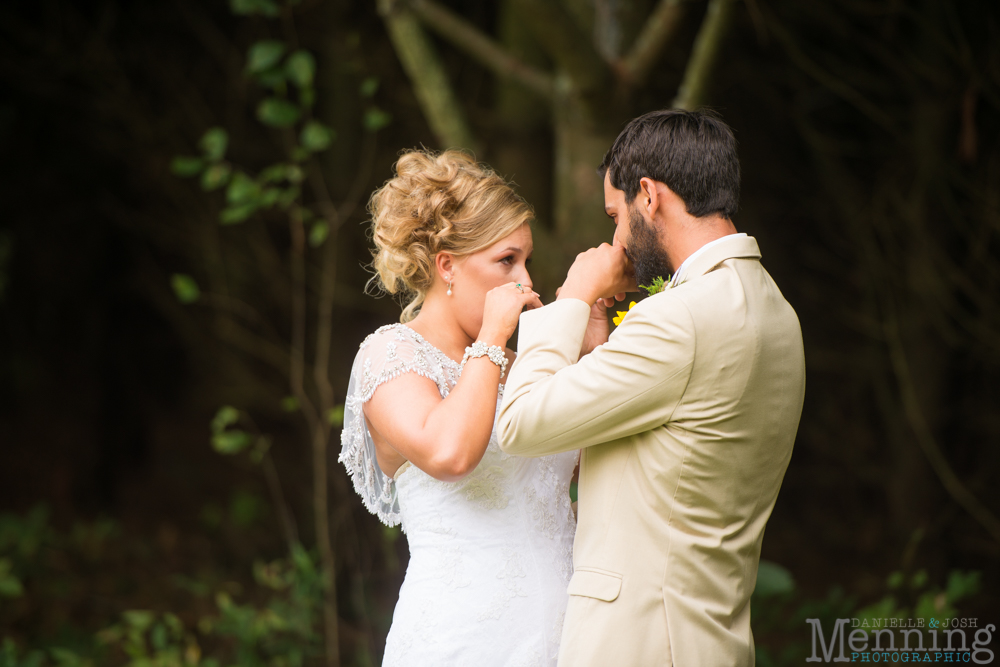 This is definitely a favorite spot on the grounds of The Barn & Gazebo!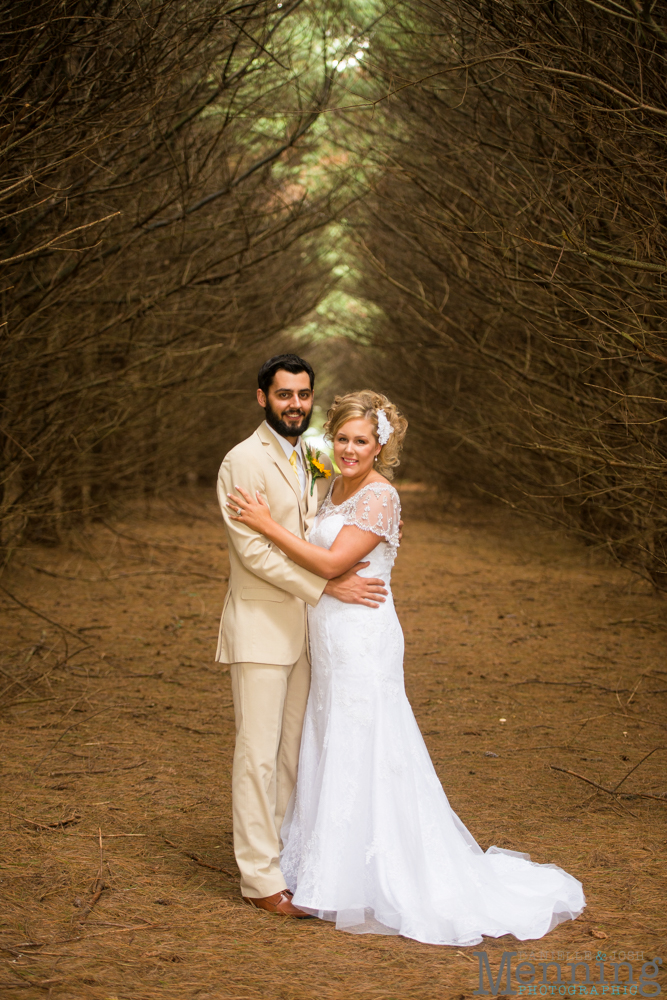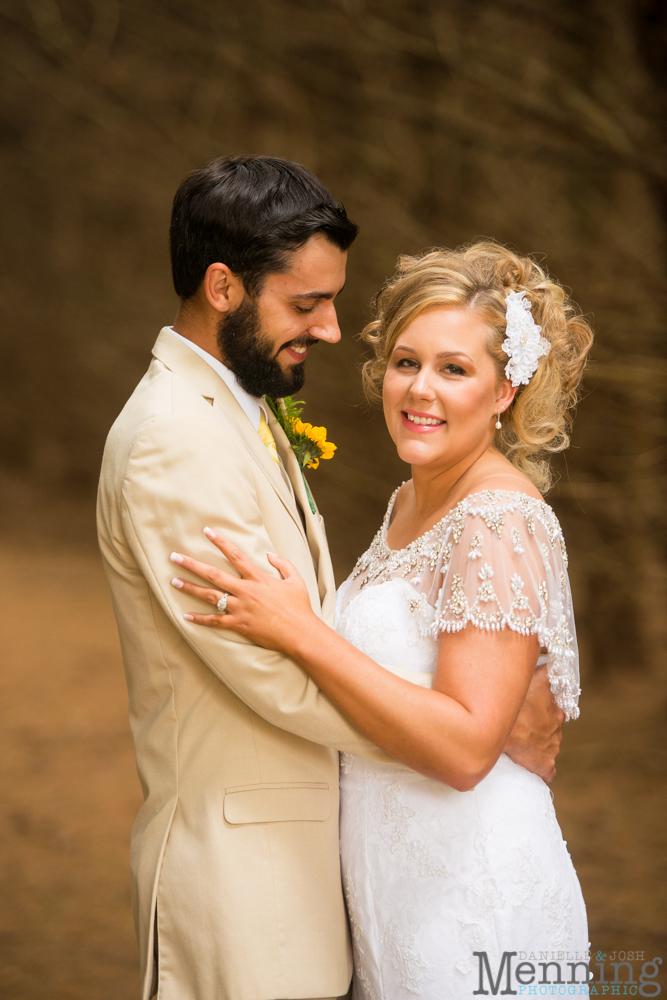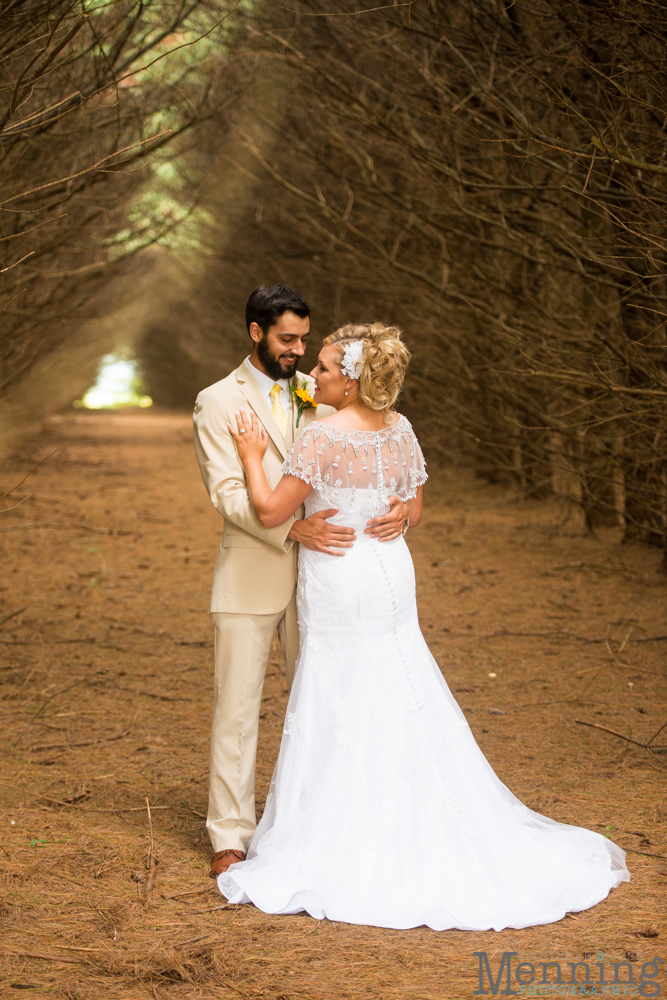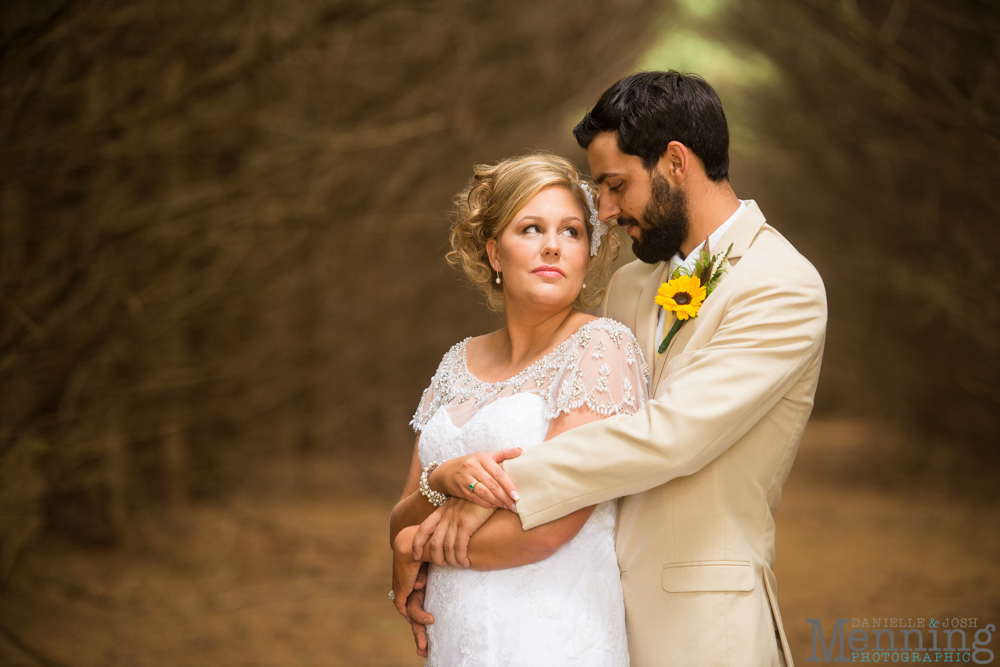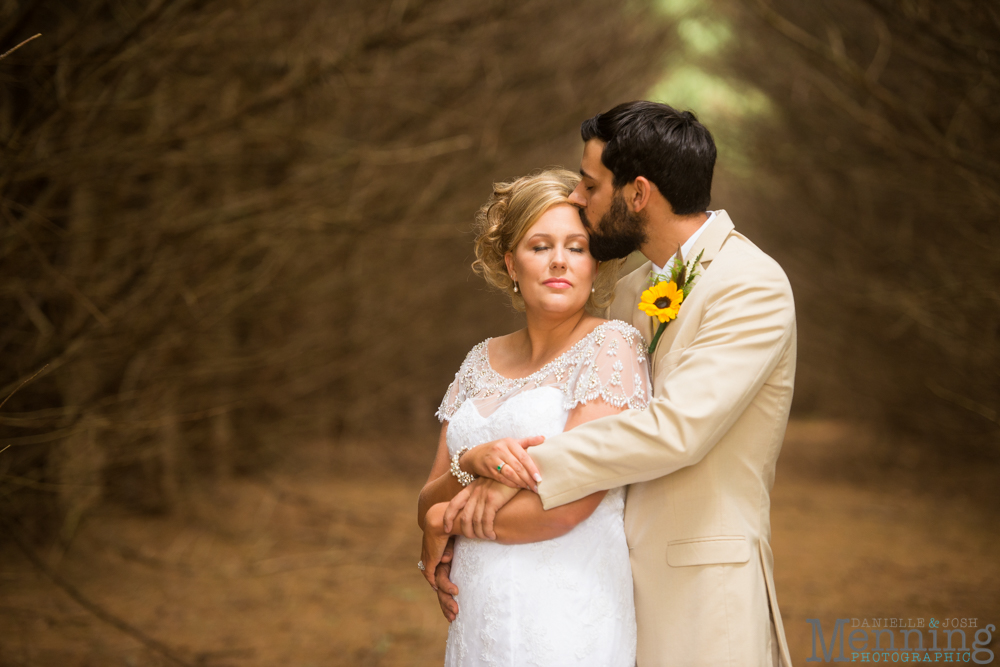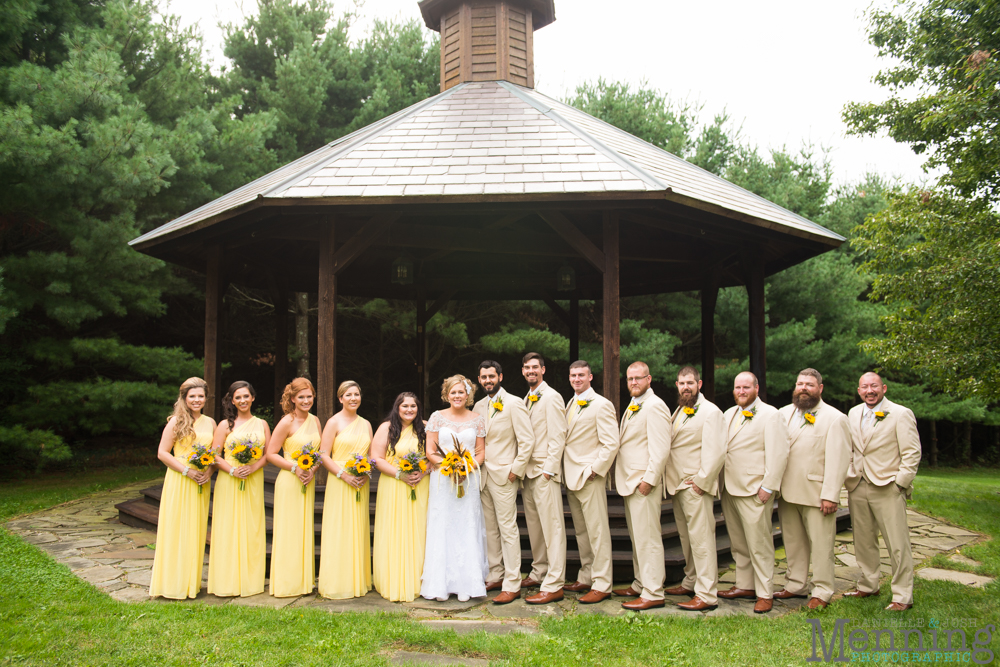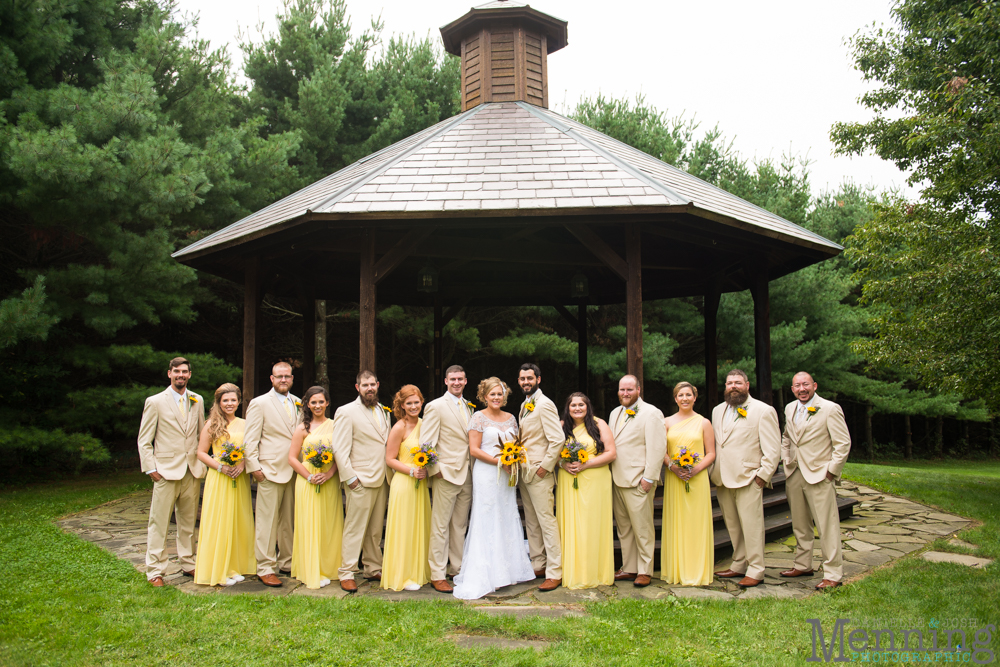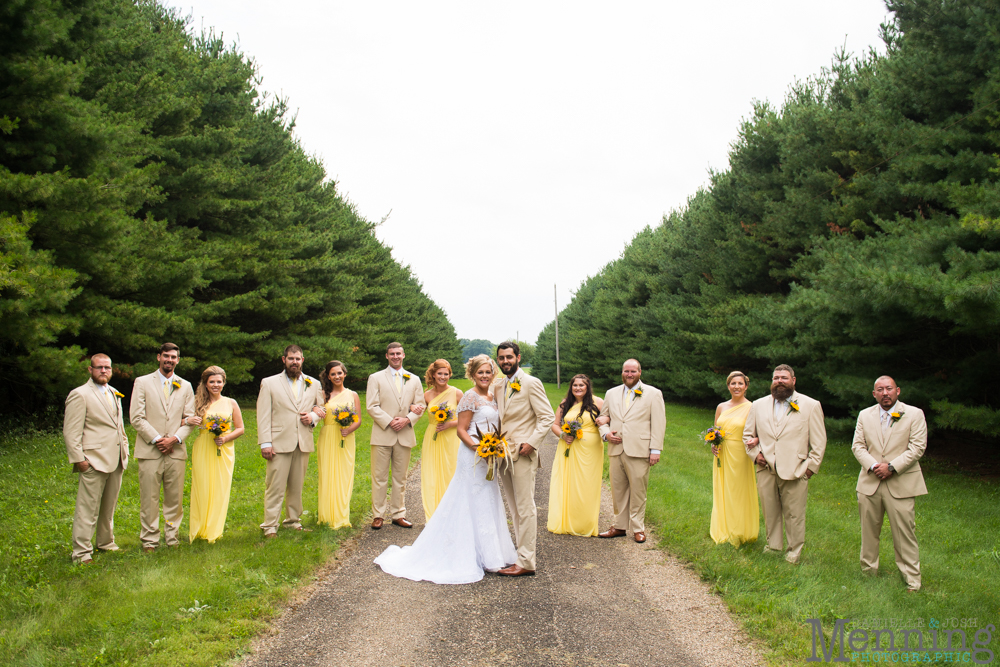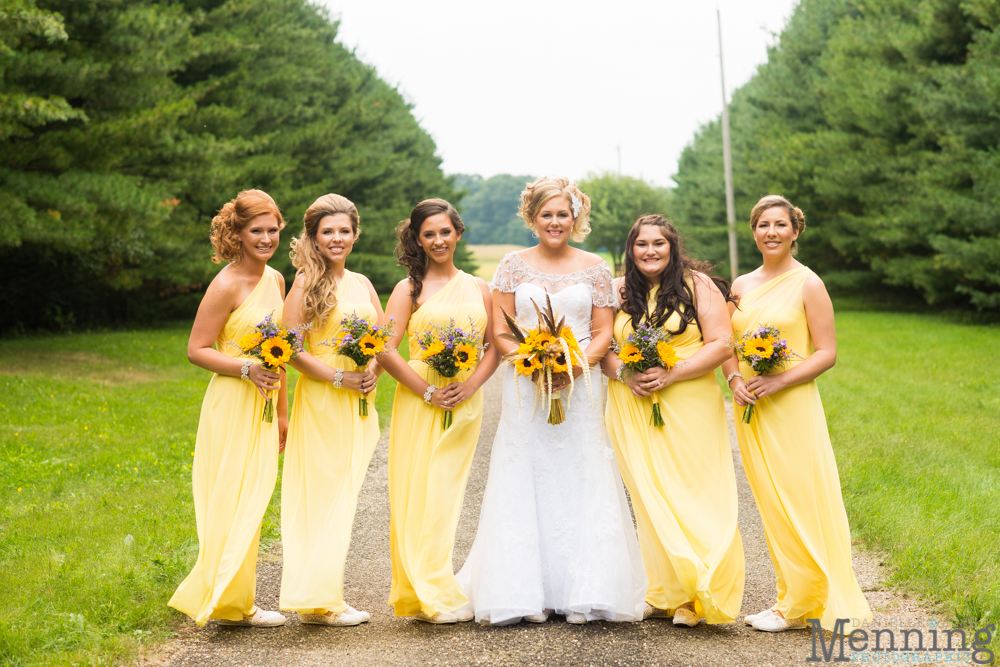 The little pop of purple with the yellow is so great!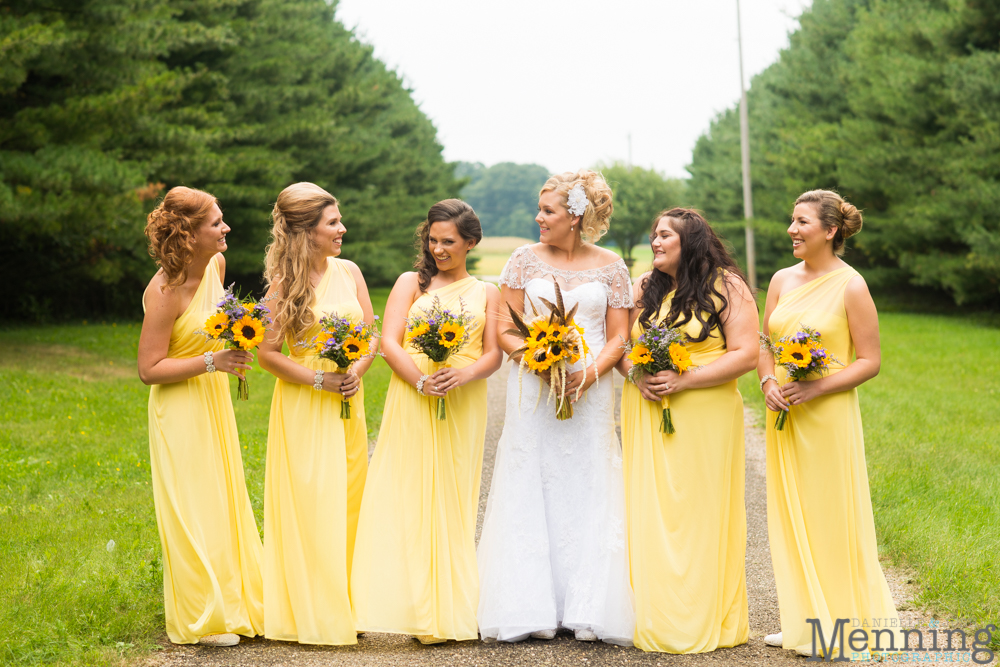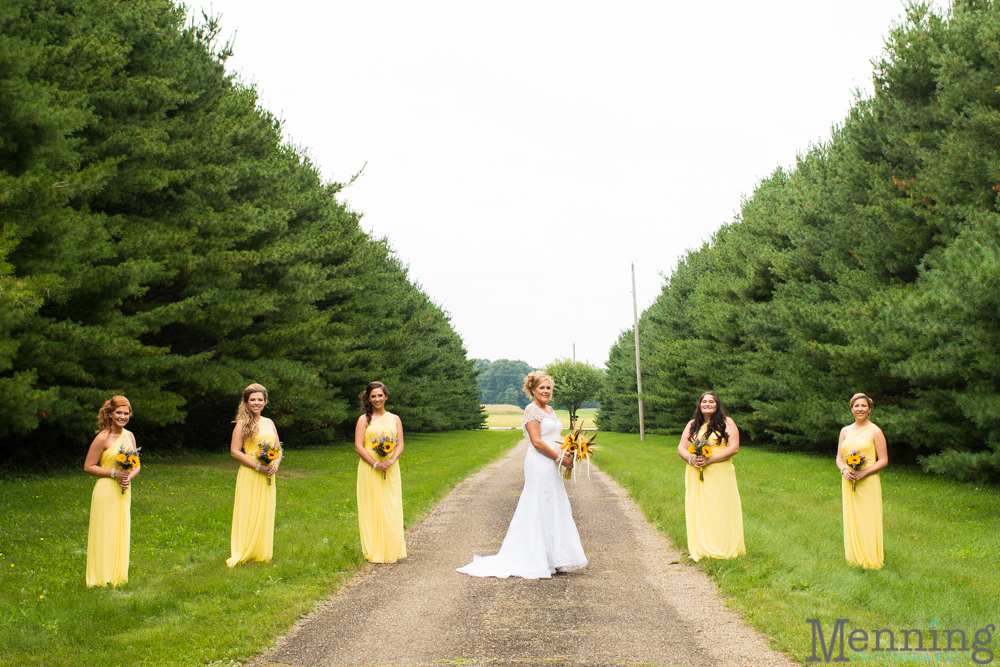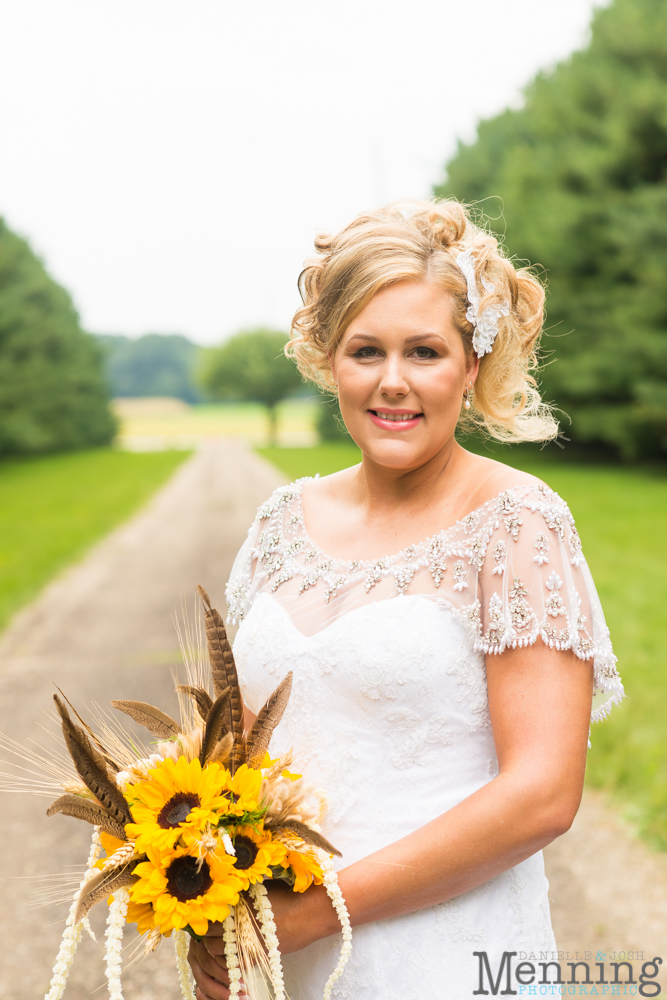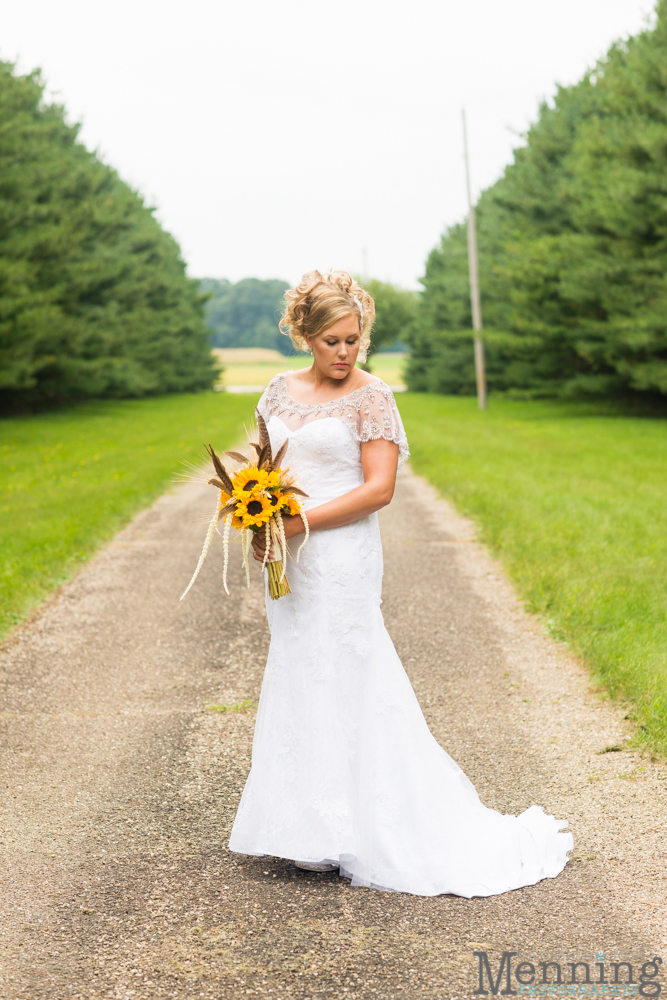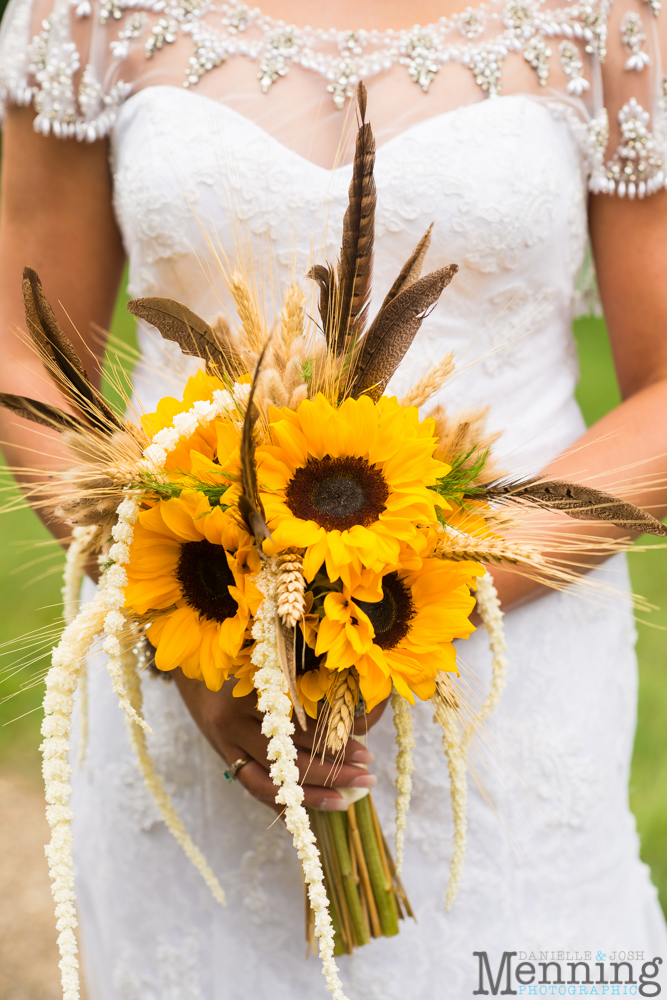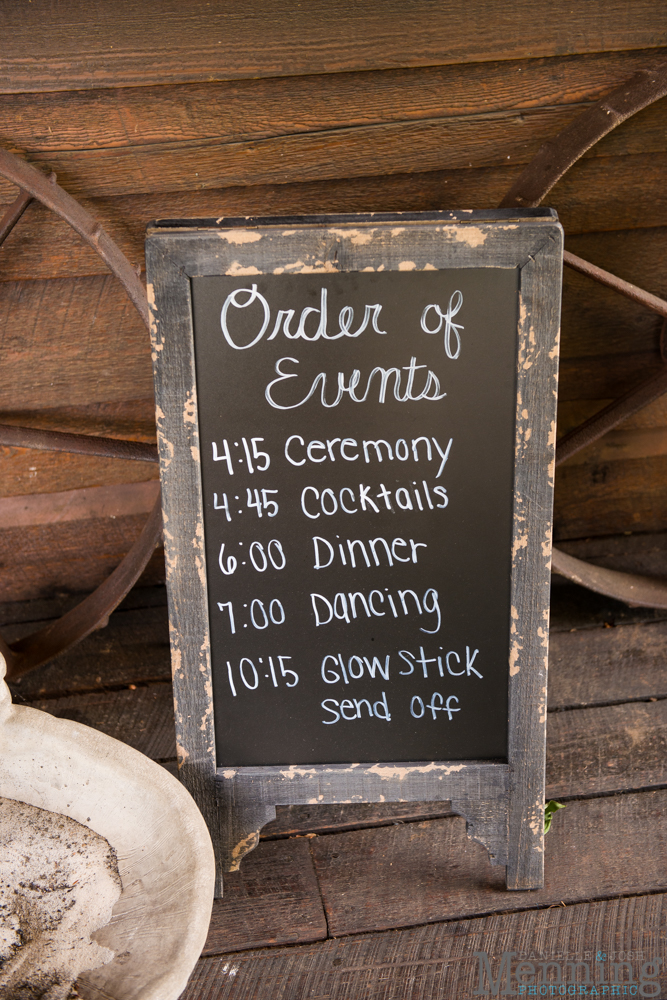 Because of the chance of rain, Tiffani & Brian decided to have their wedding ceremony inside of the barn instead of at the outdoor gazebo, and that proved to be a very good decision!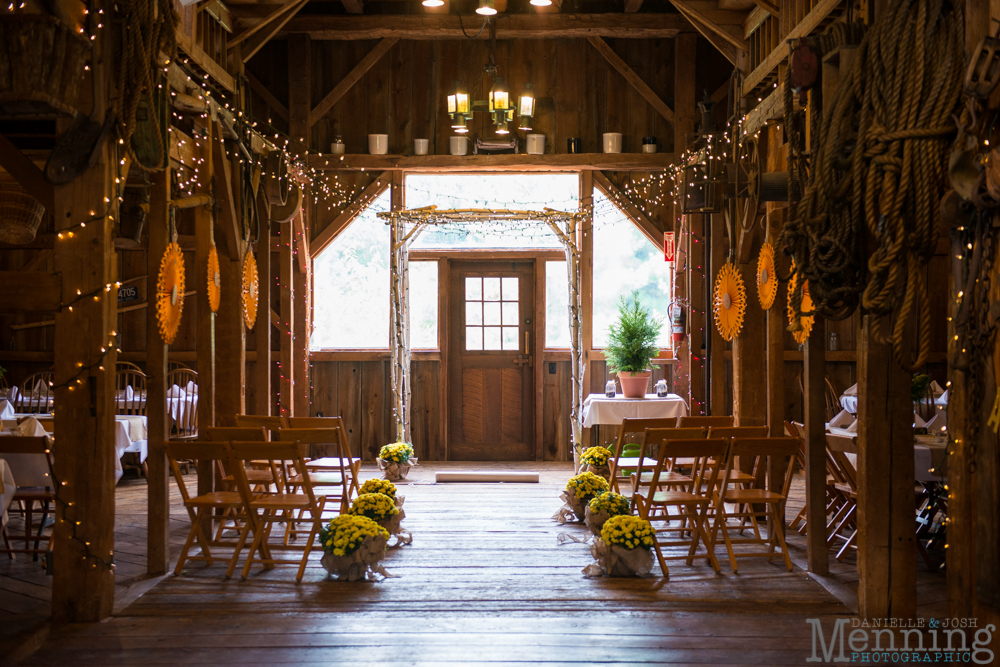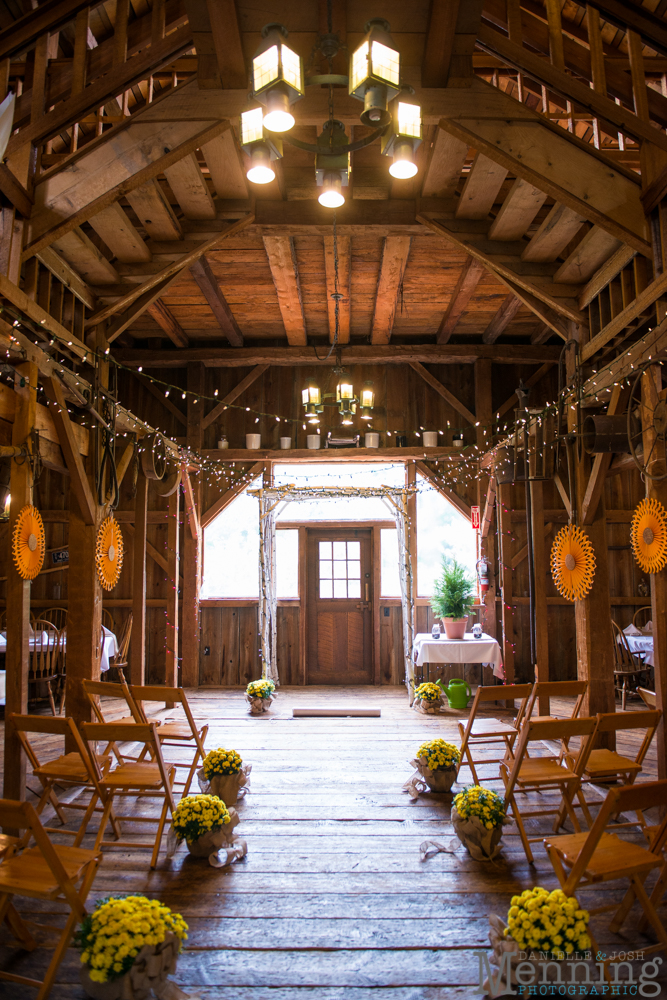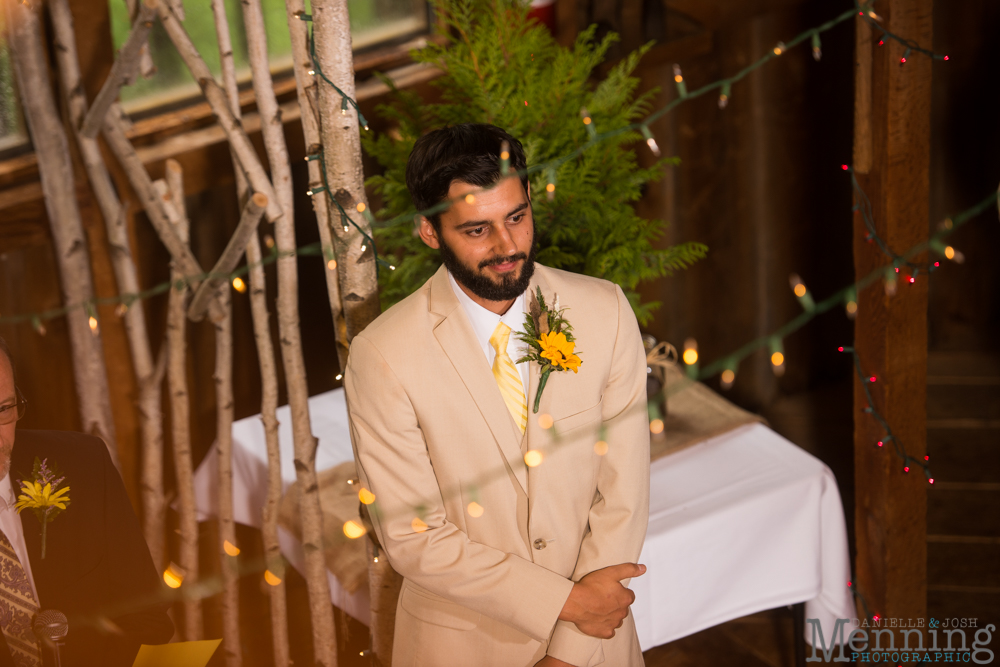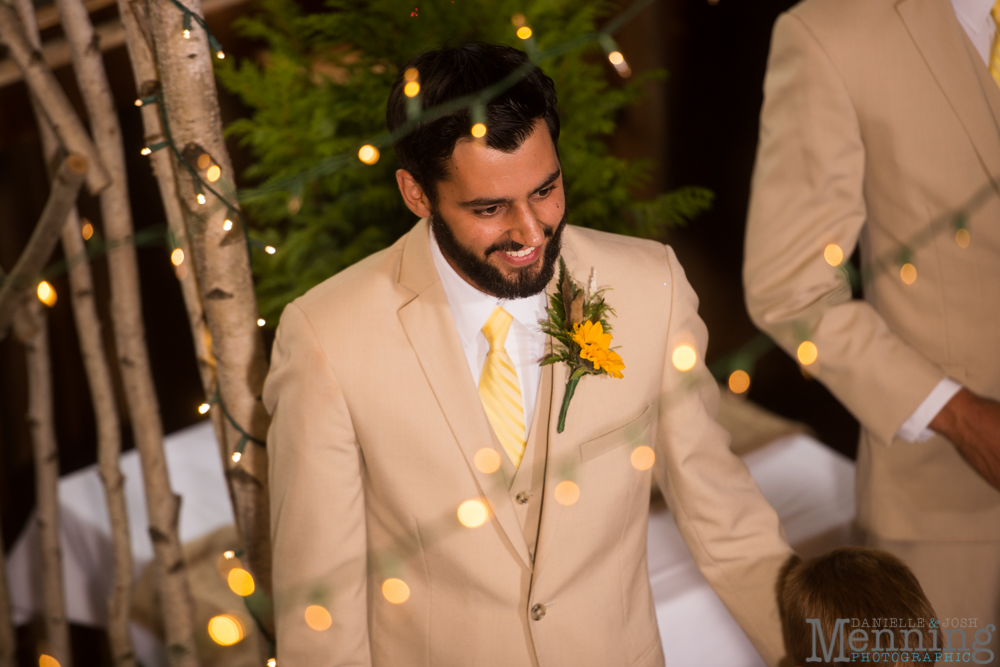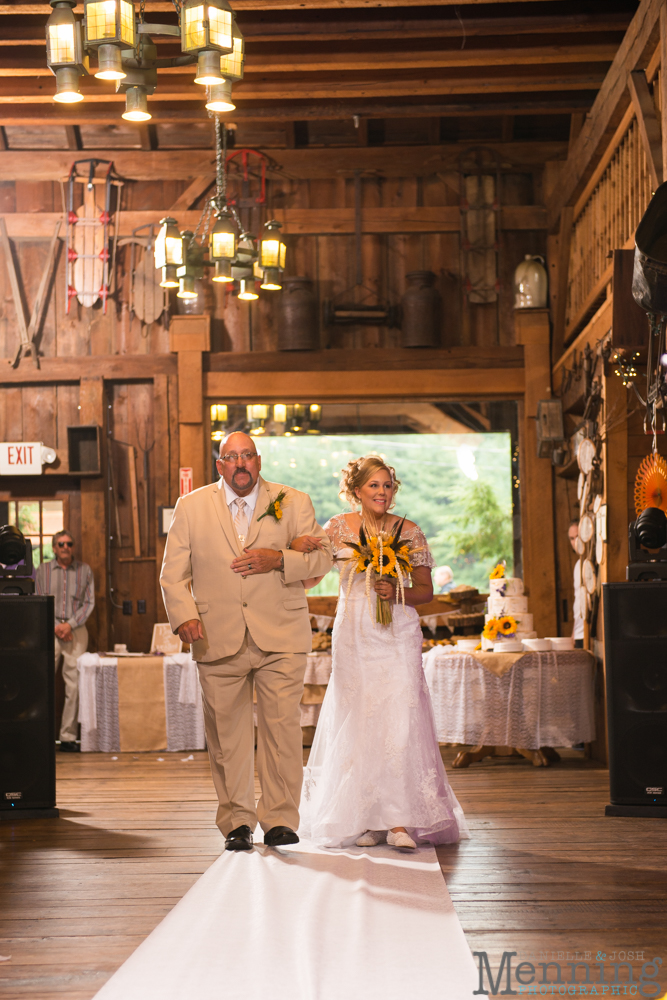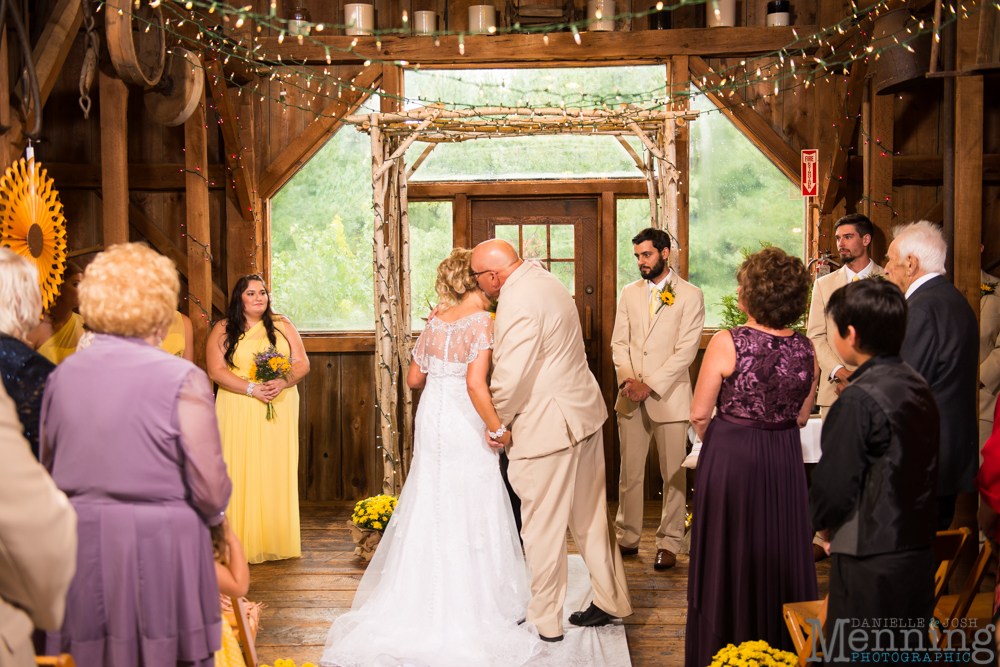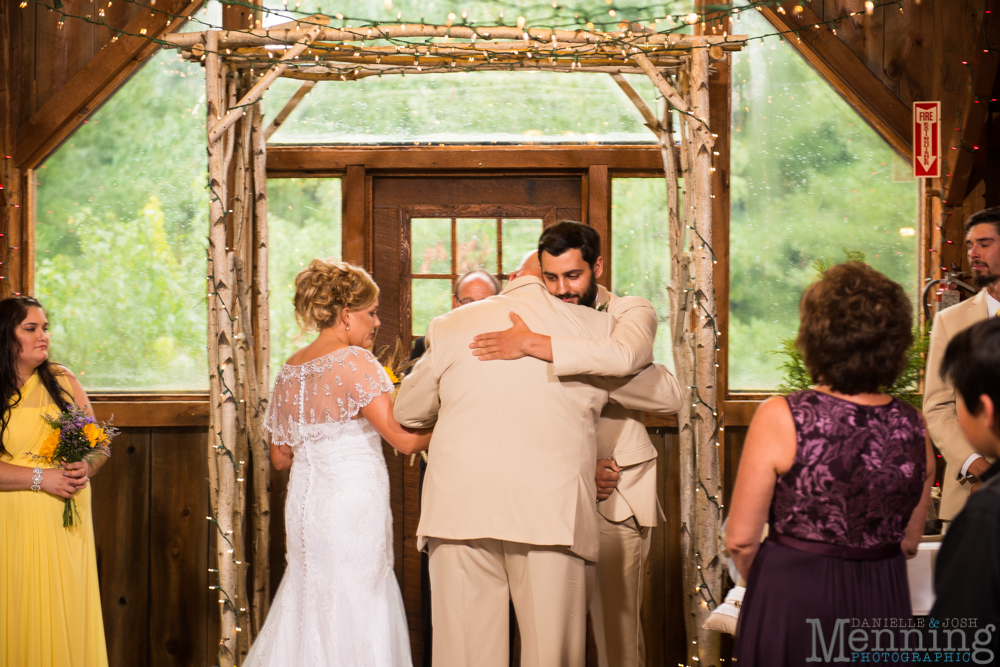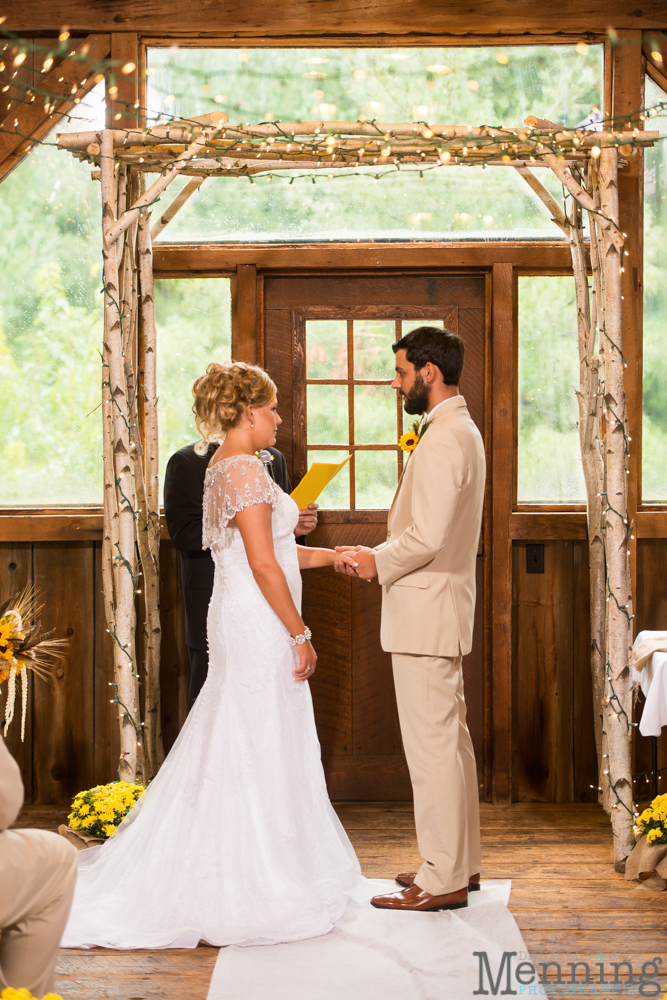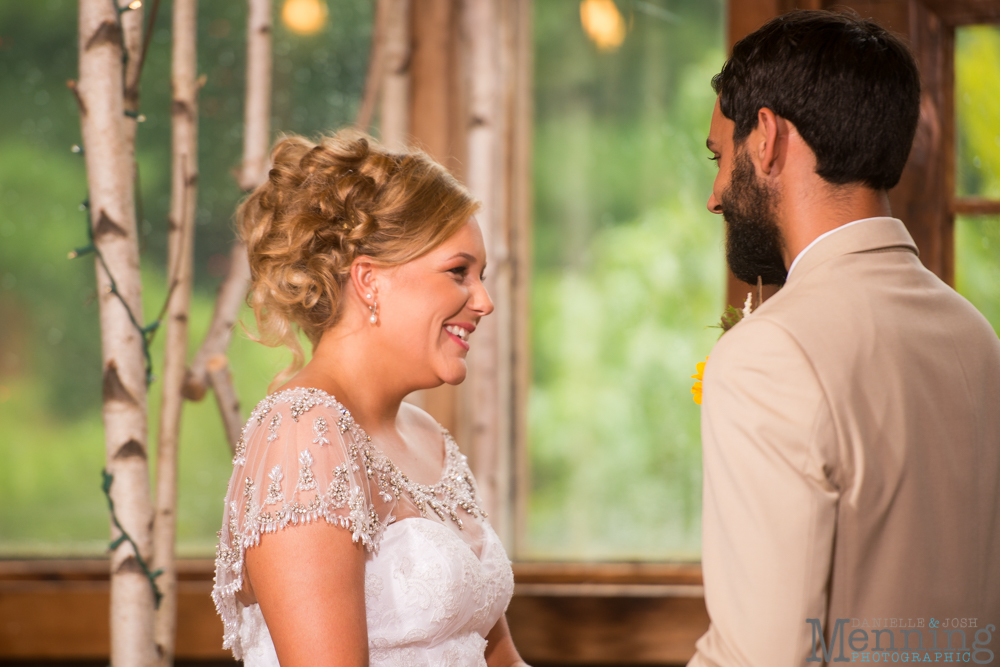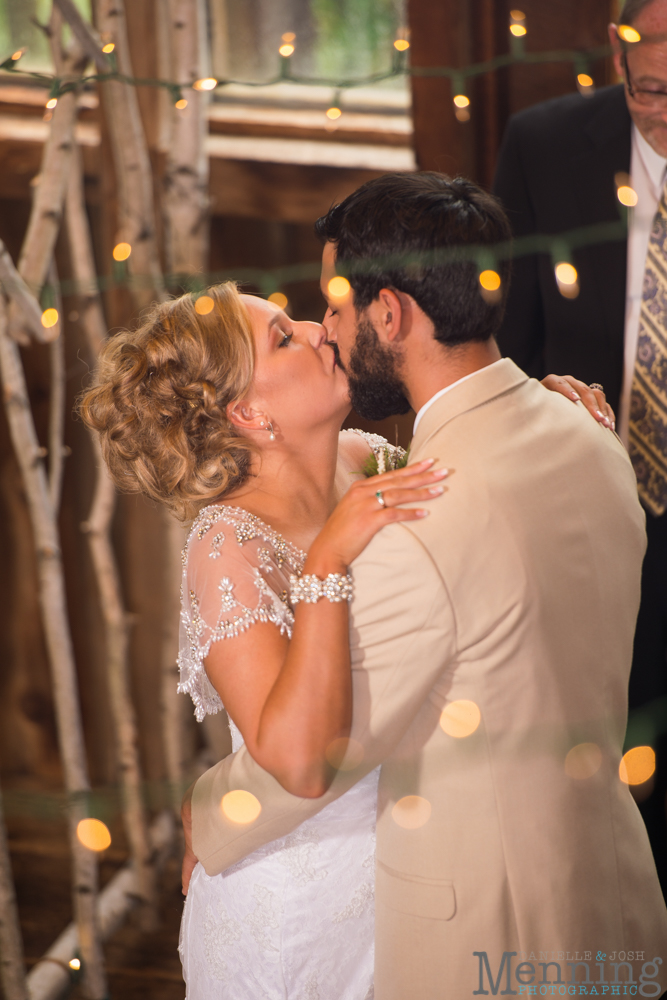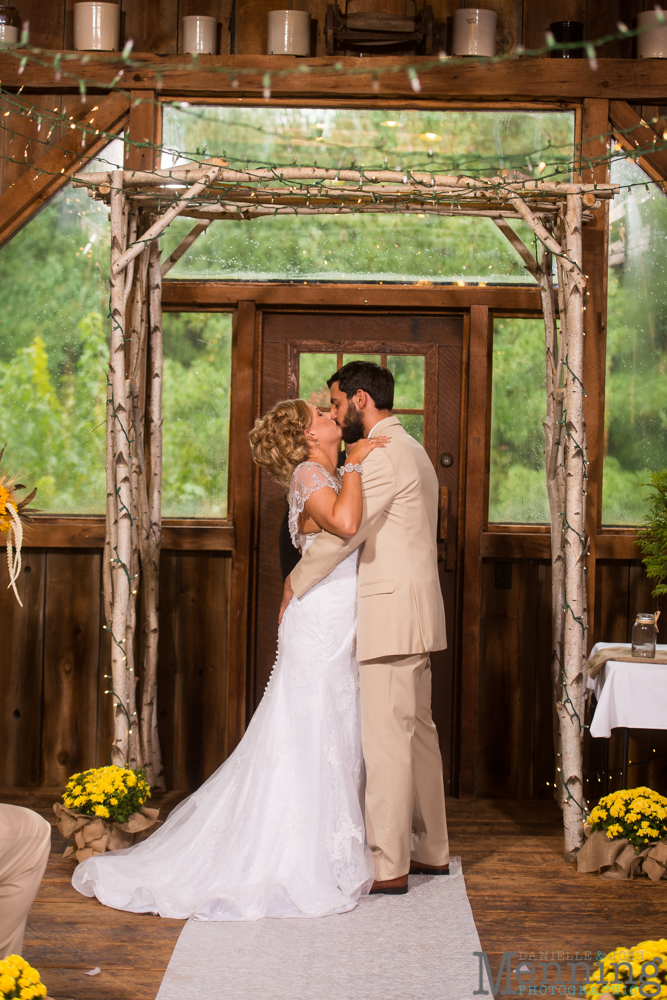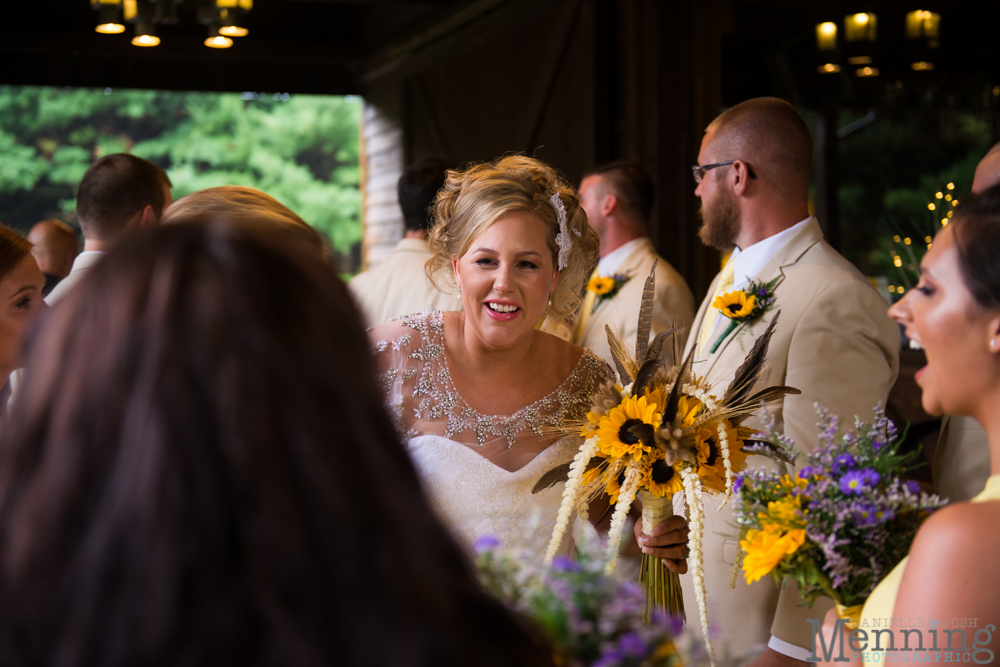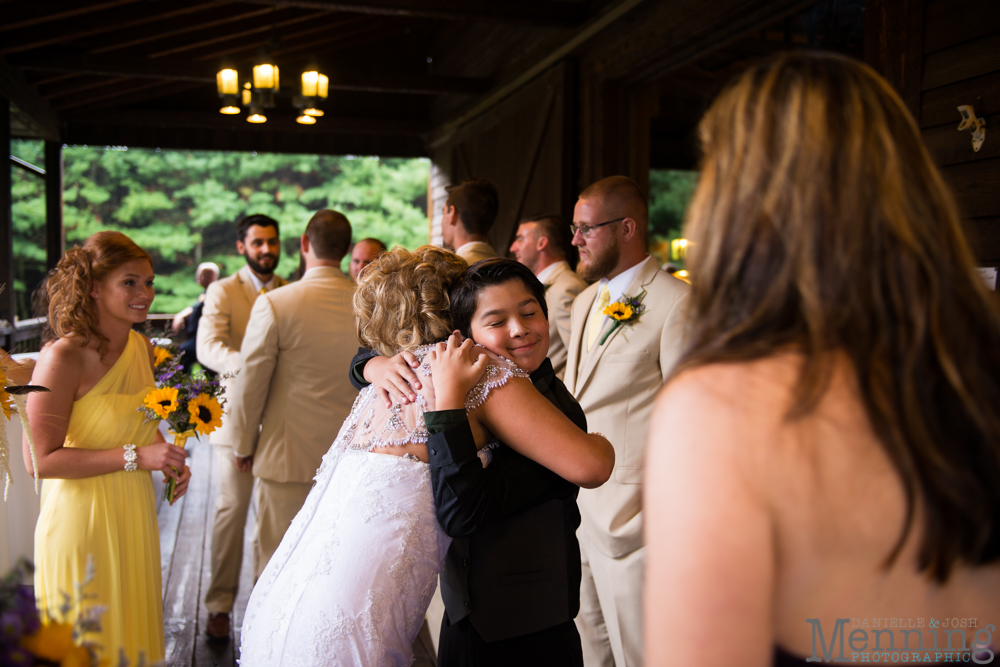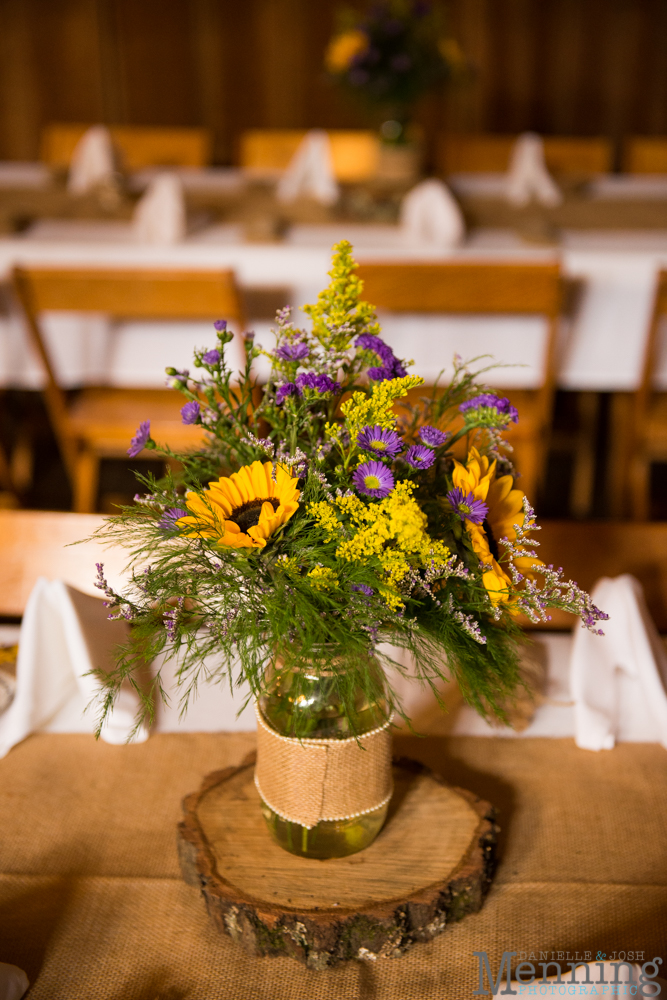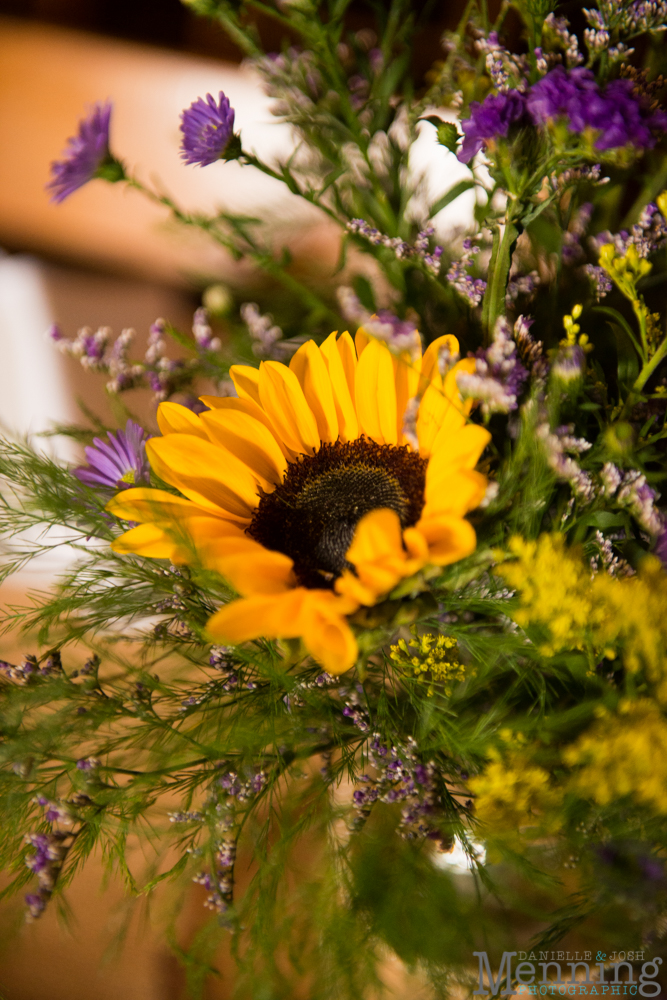 Each guest received some wildflower seeds to take home & plant.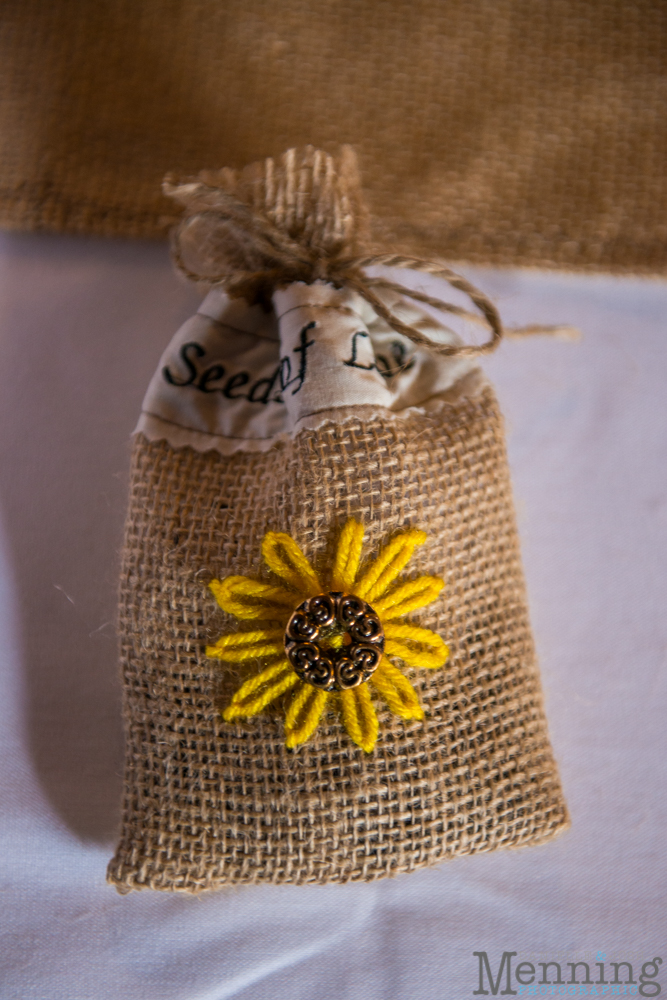 The pretty, rustic wedding cake was designed by Sweets by Christine.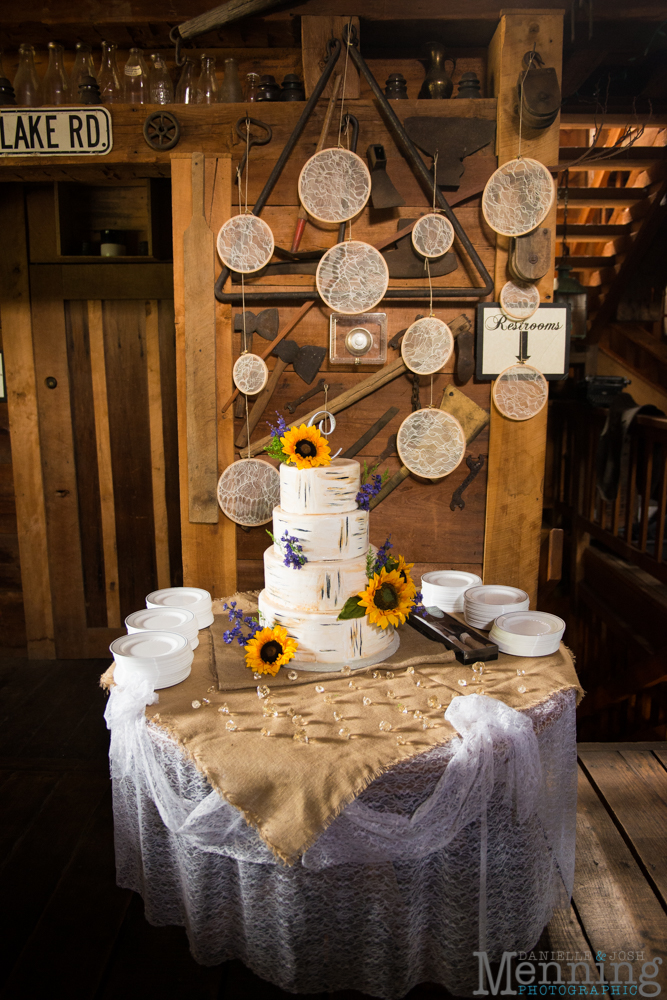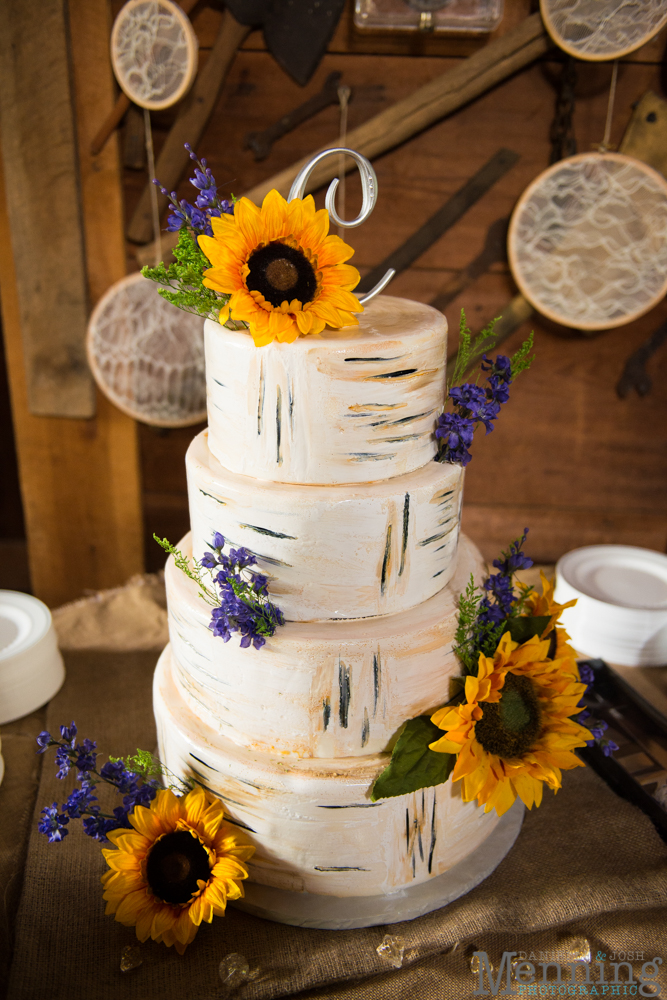 The hedgehog cookies on the cookie table were adorable!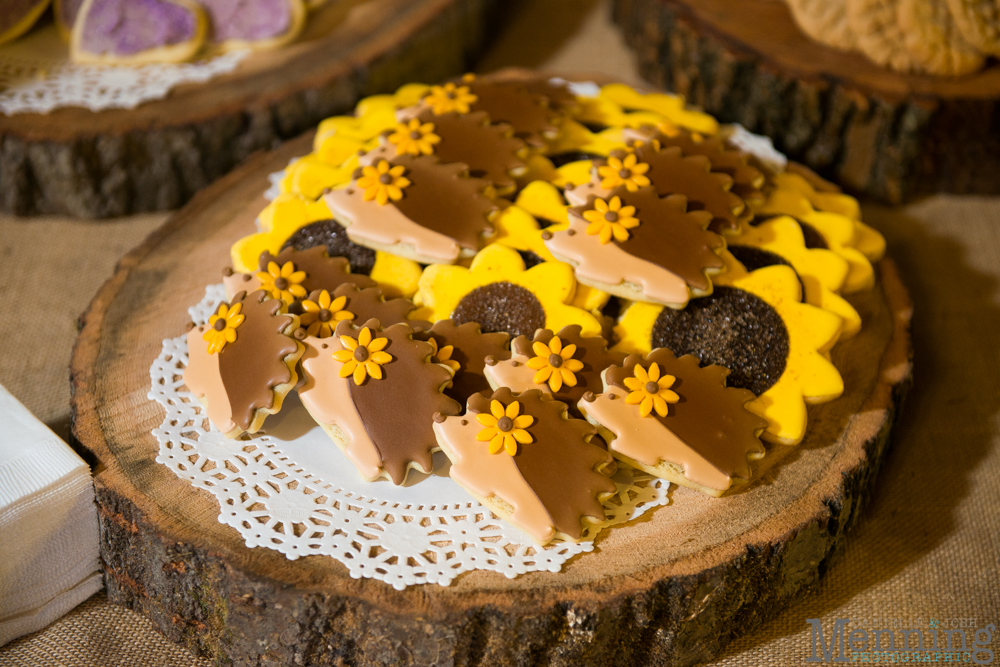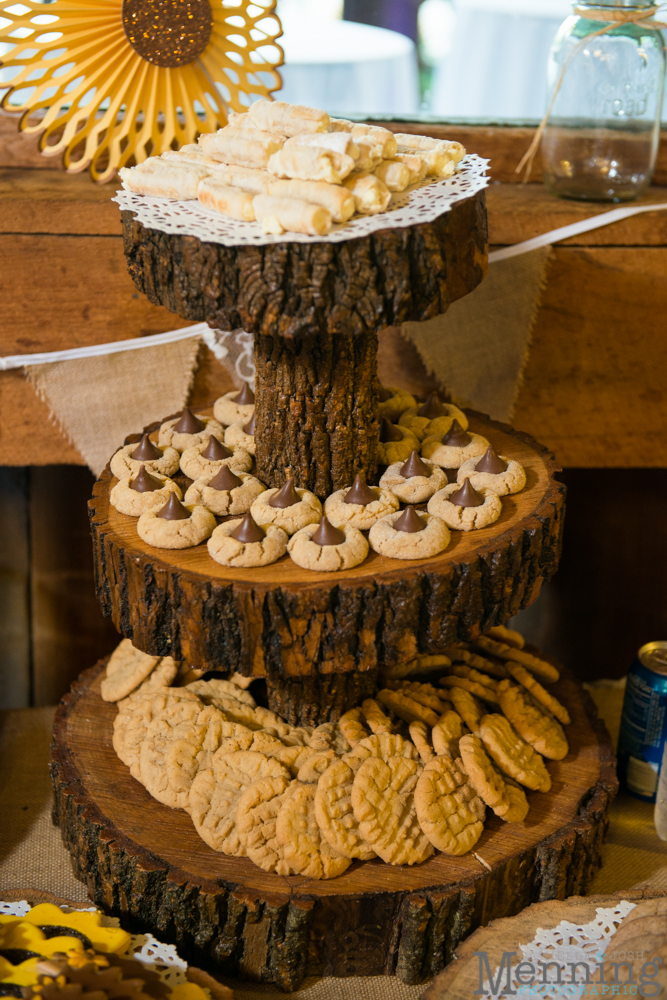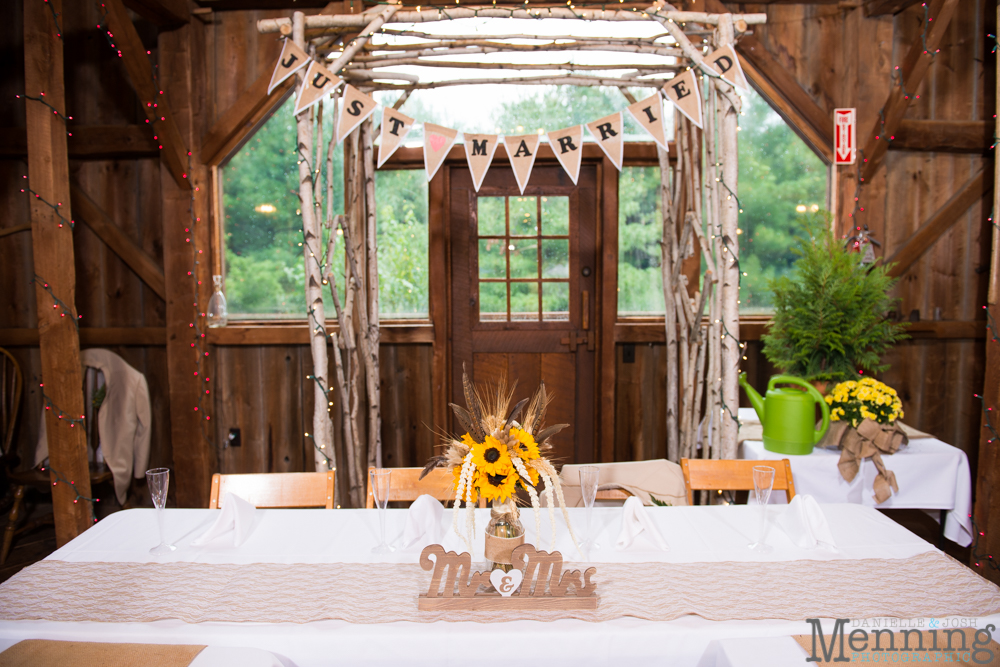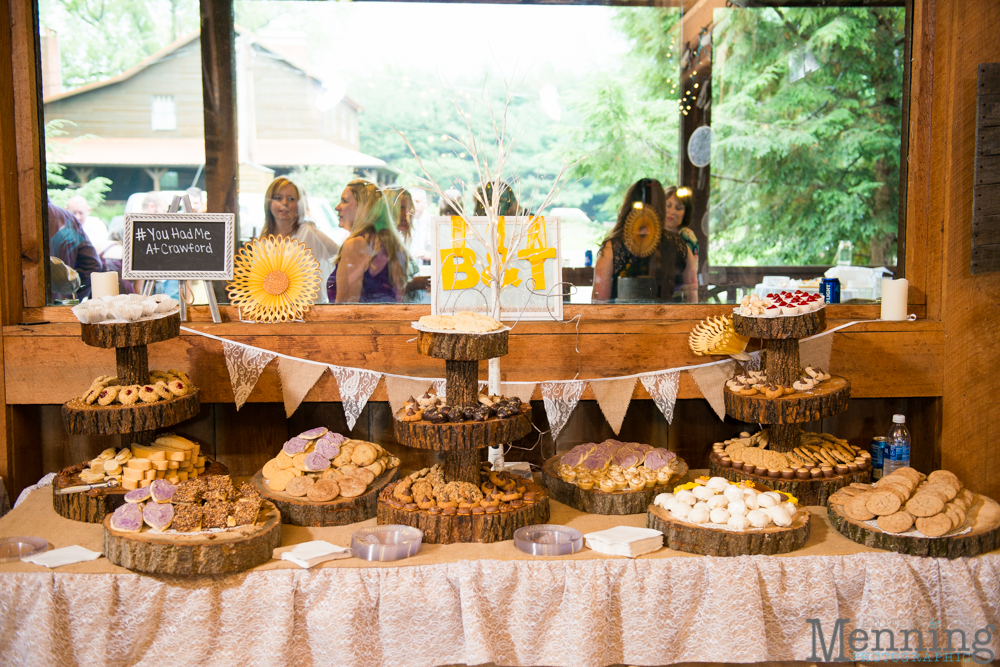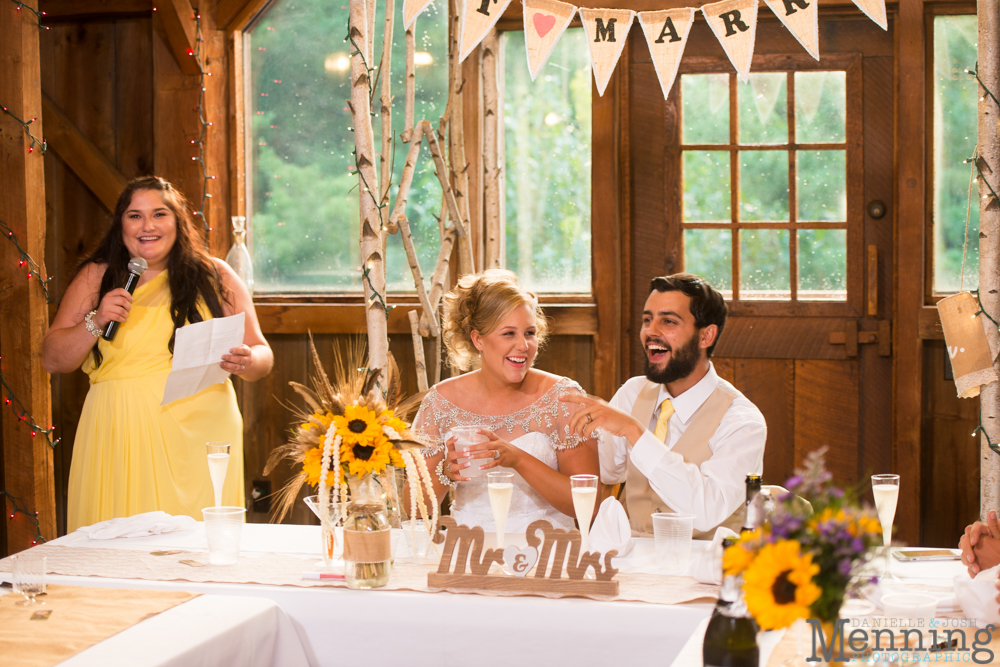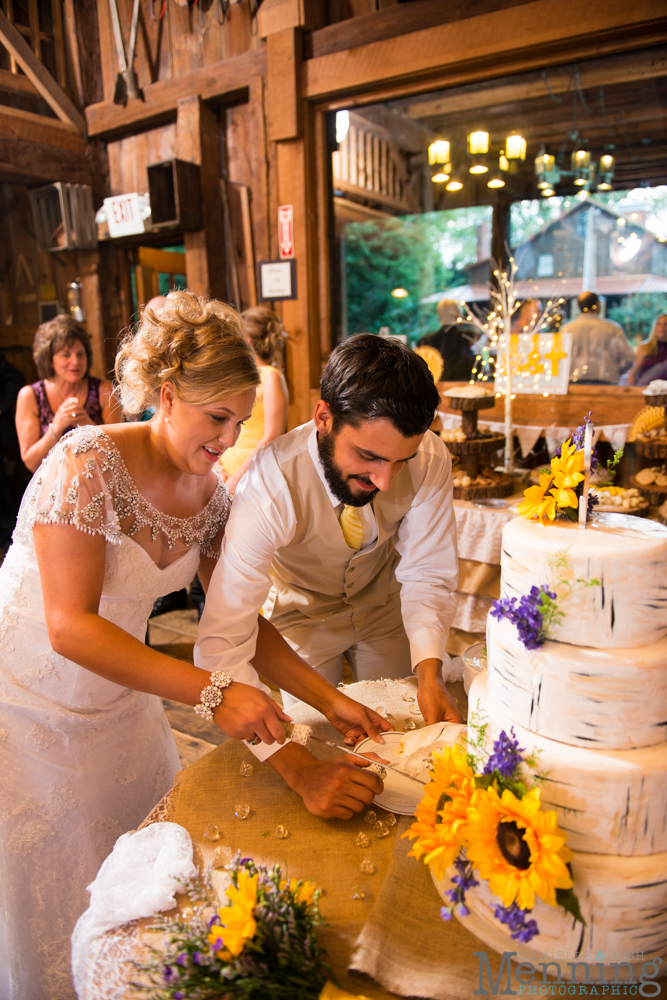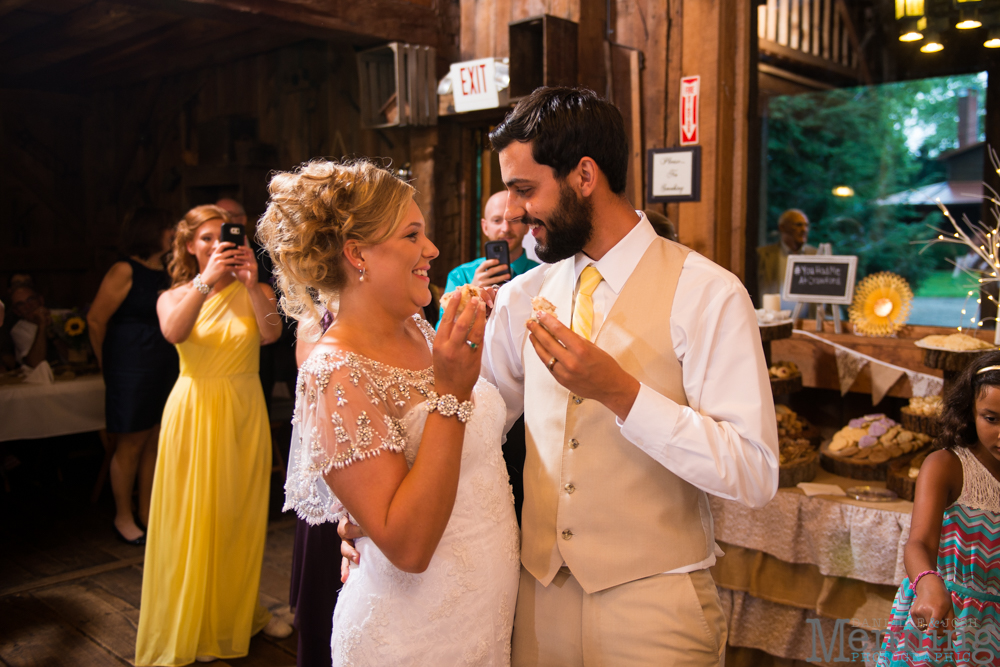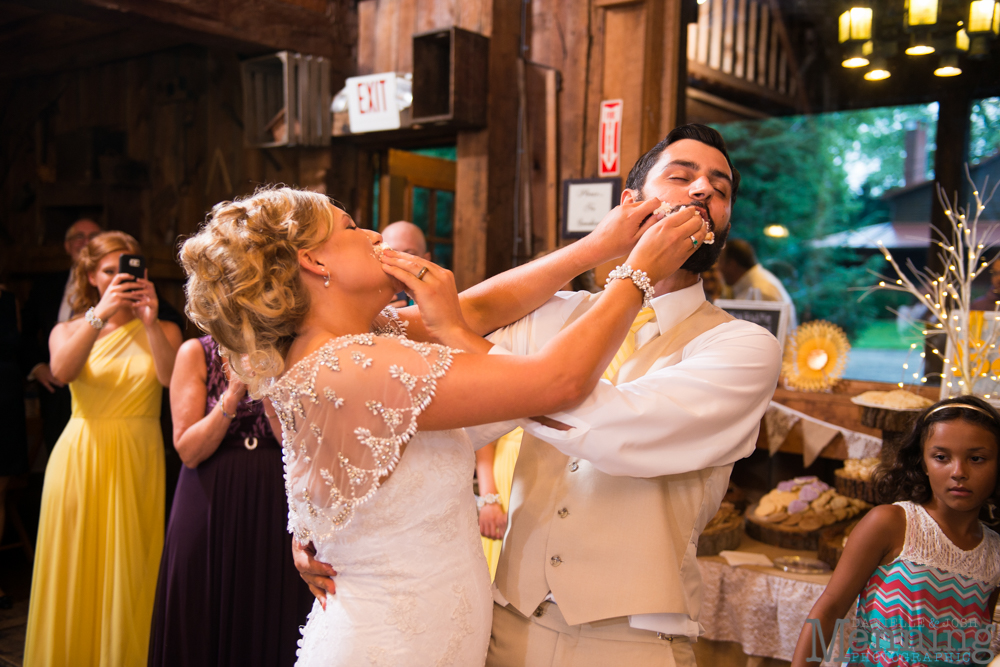 One of Brian's groomsmen decided his beard cake looked tasty.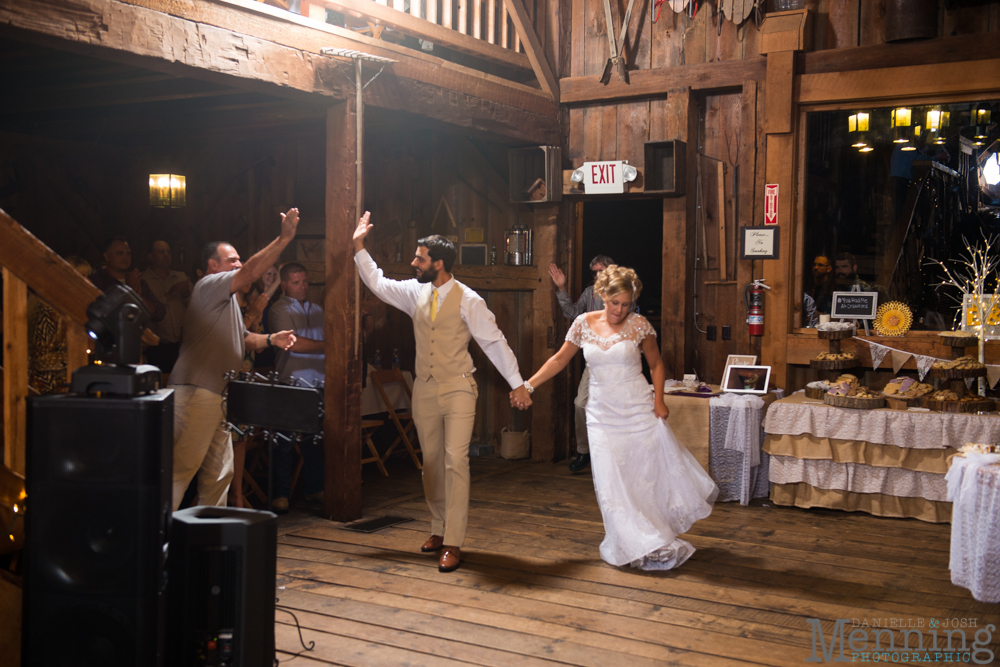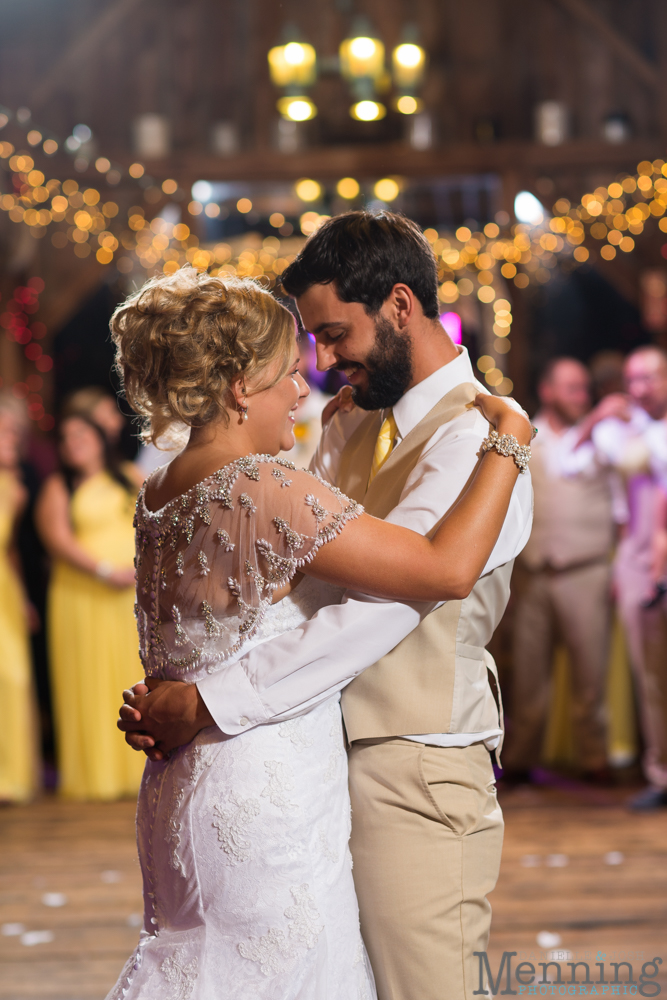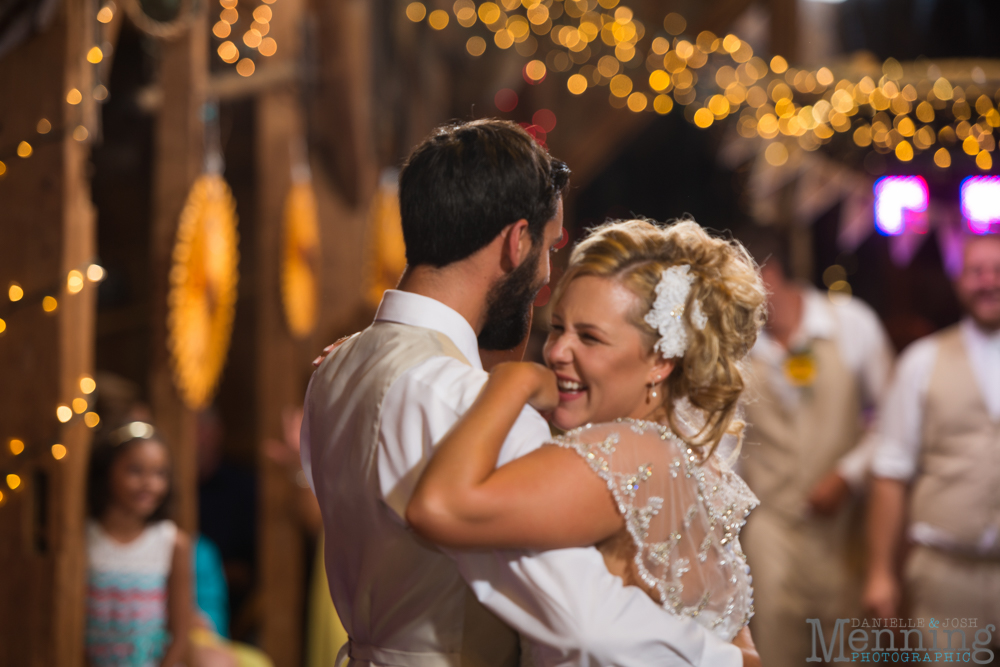 Everyone had a great time. The dancing & partying at The Barn & Gazebo never disappoints! I guess there's just something about gettin' down in a barn!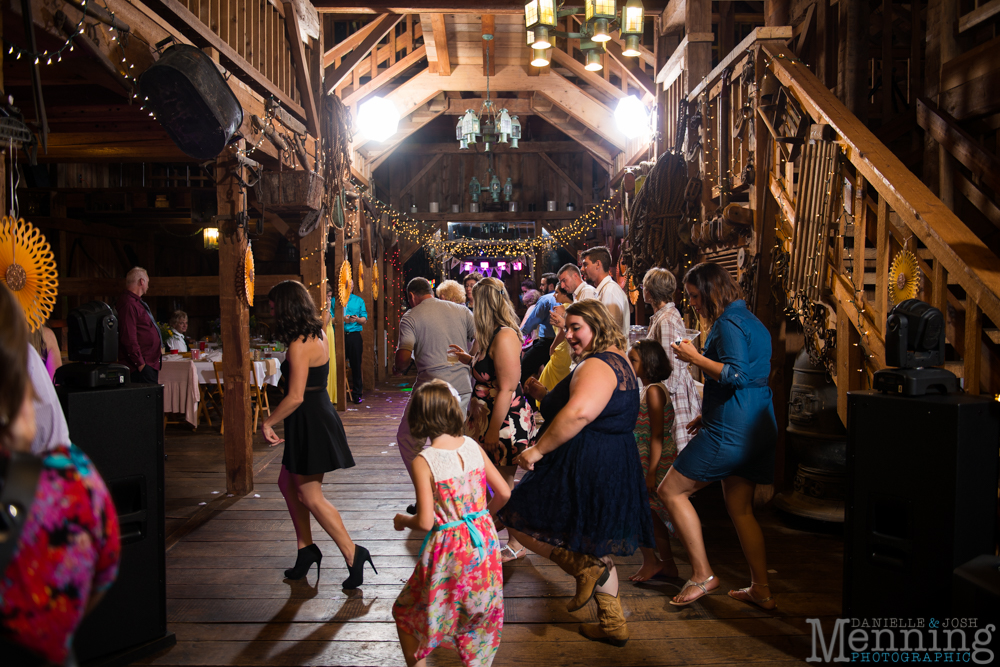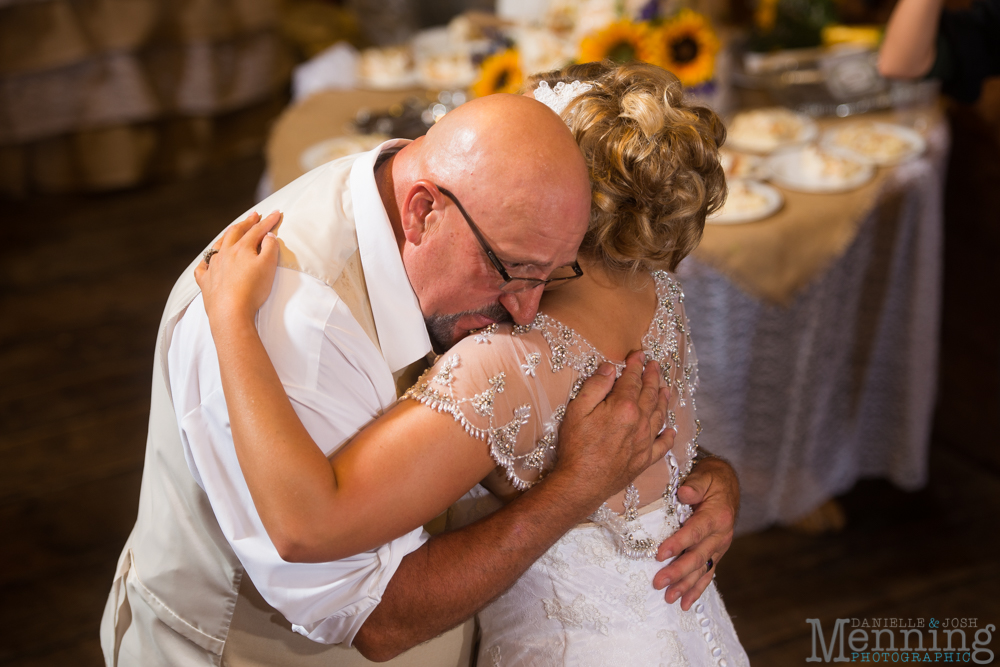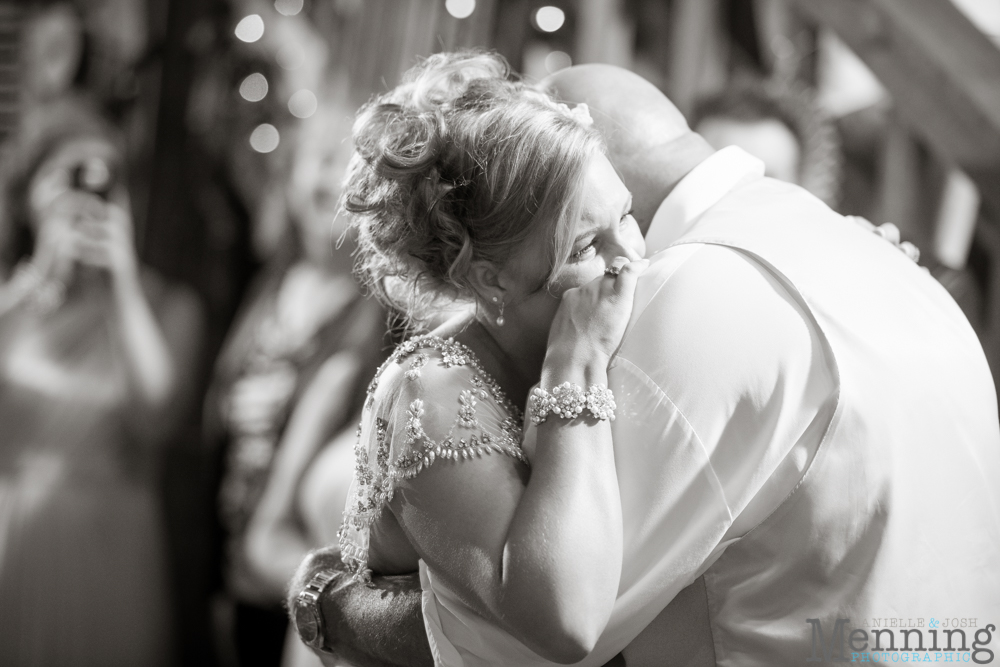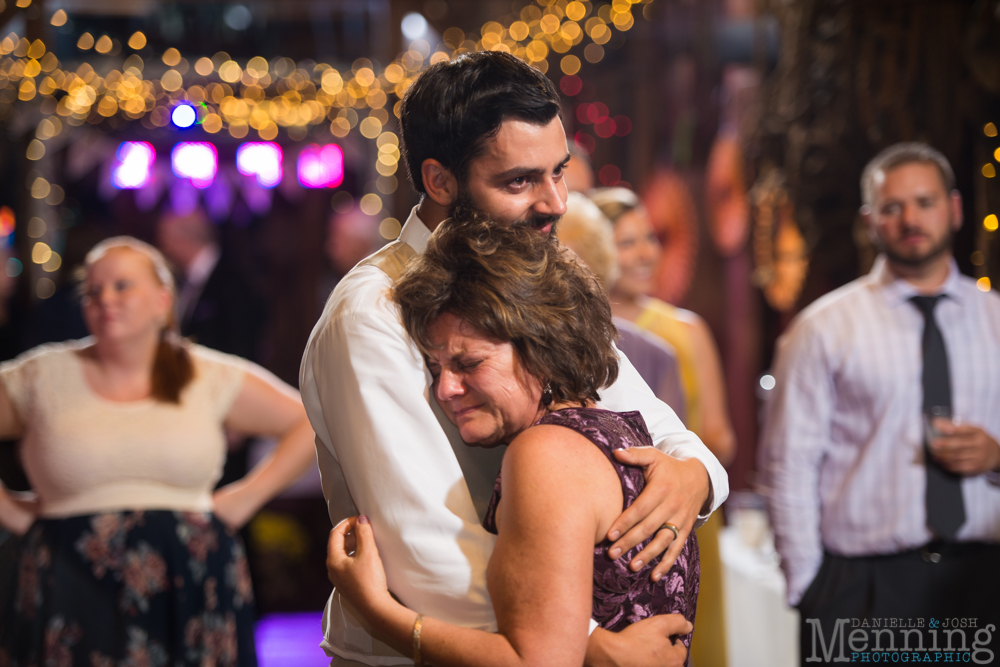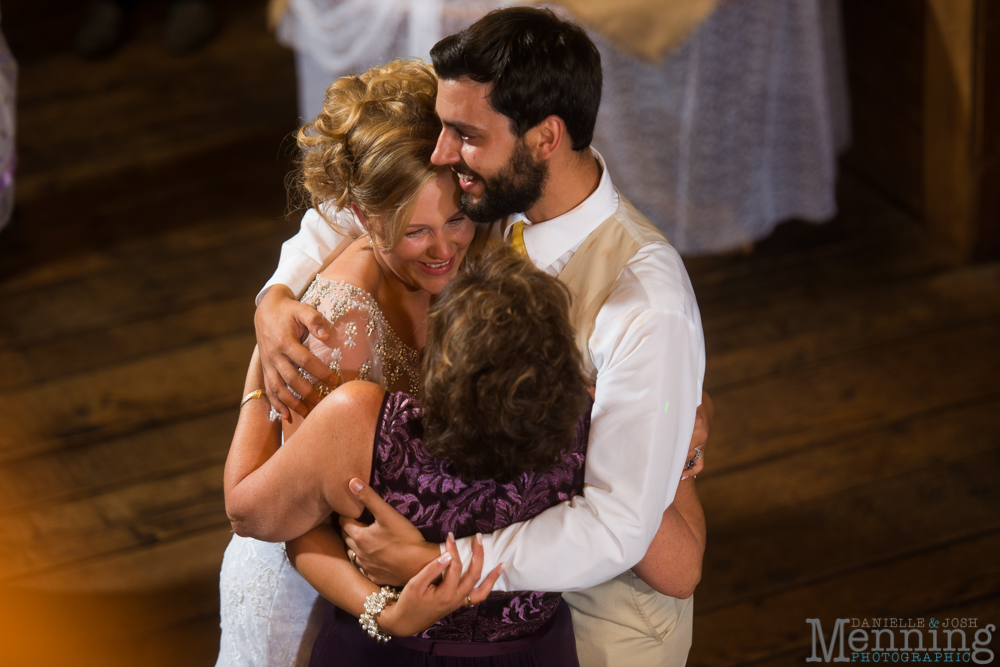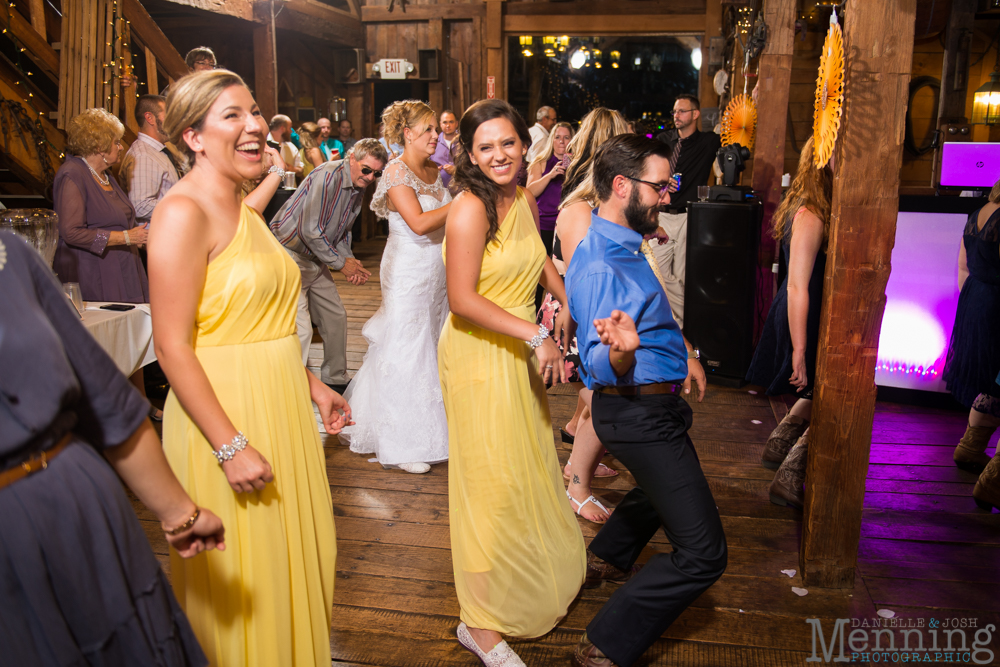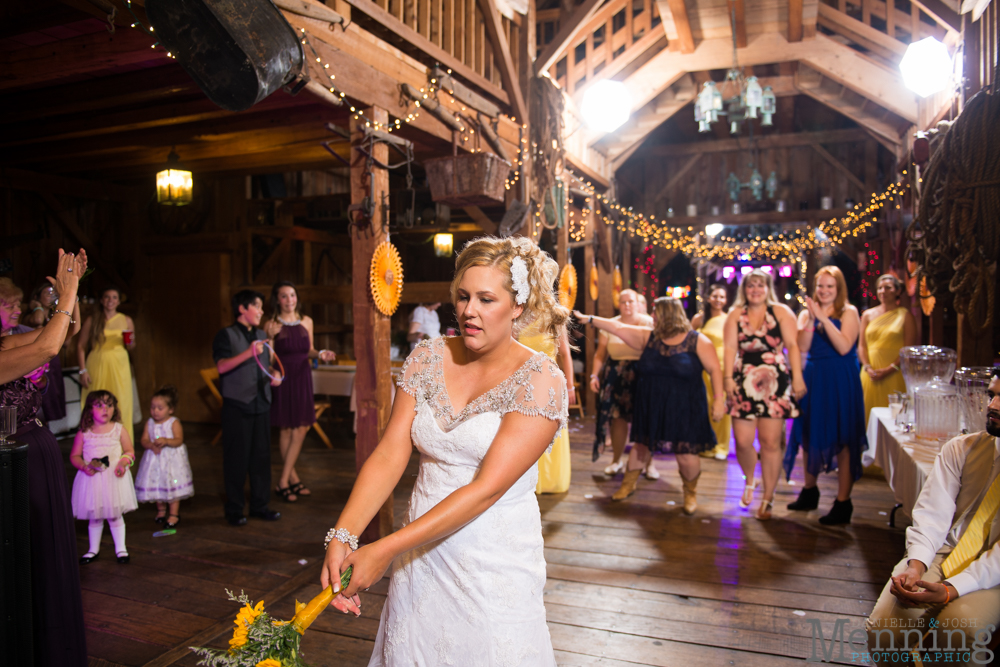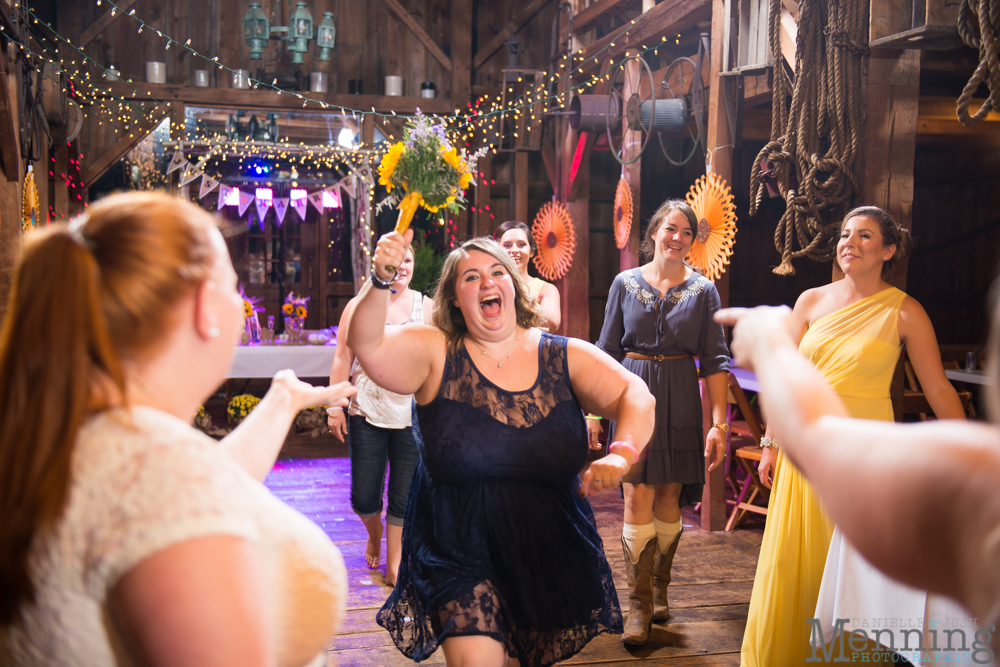 Tiffani surprised Brian during the garter retrieval with a squirt gun.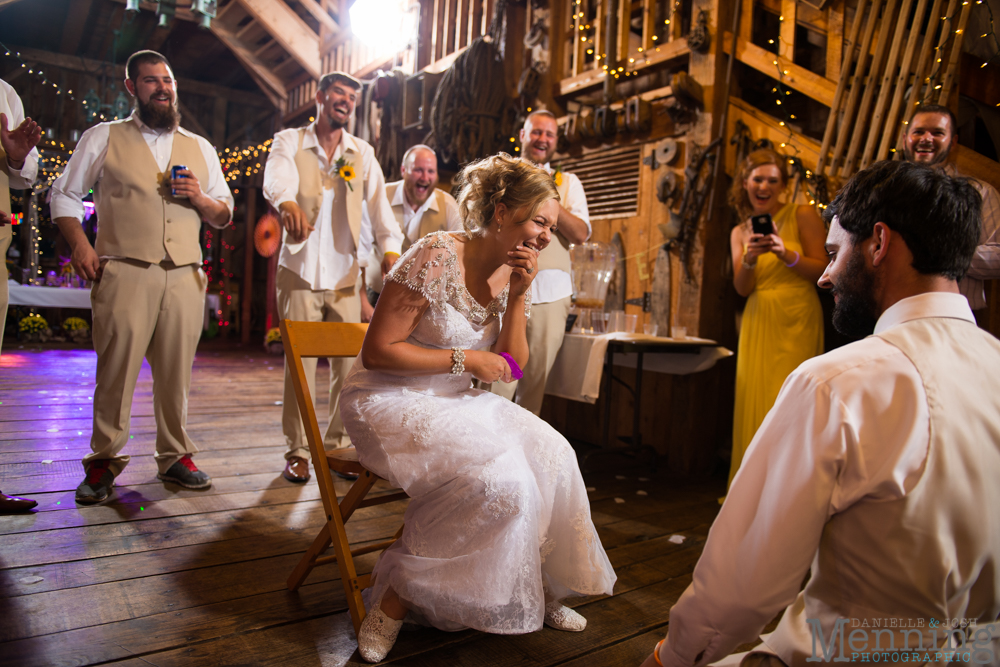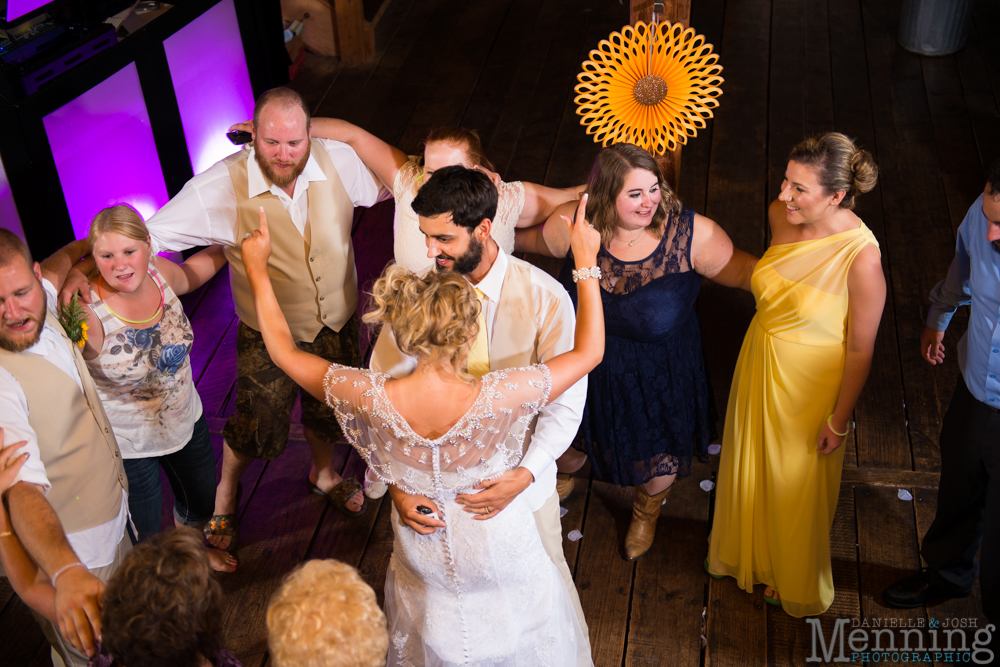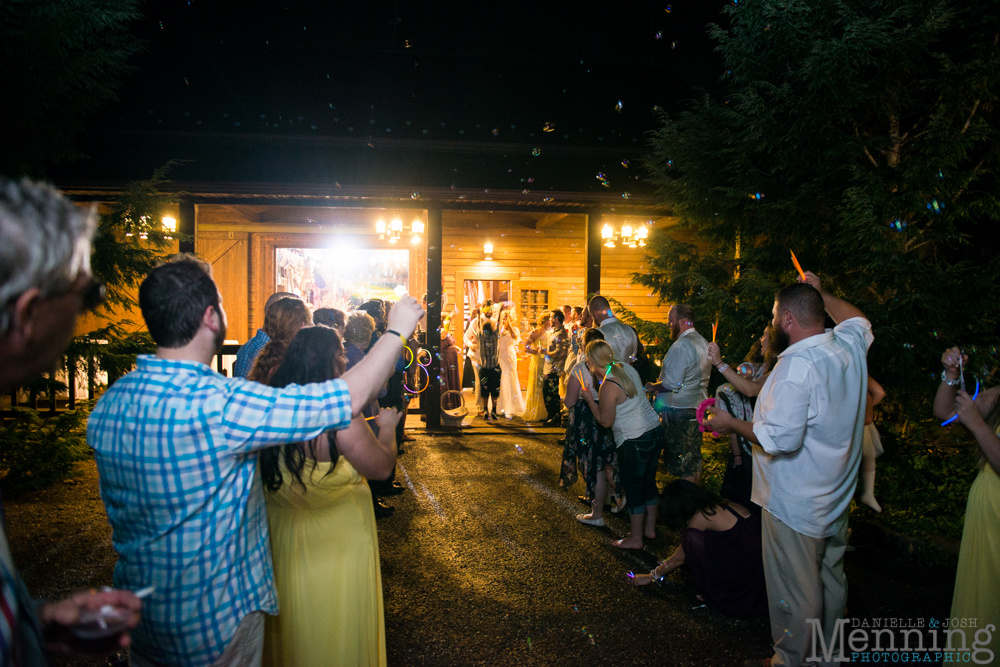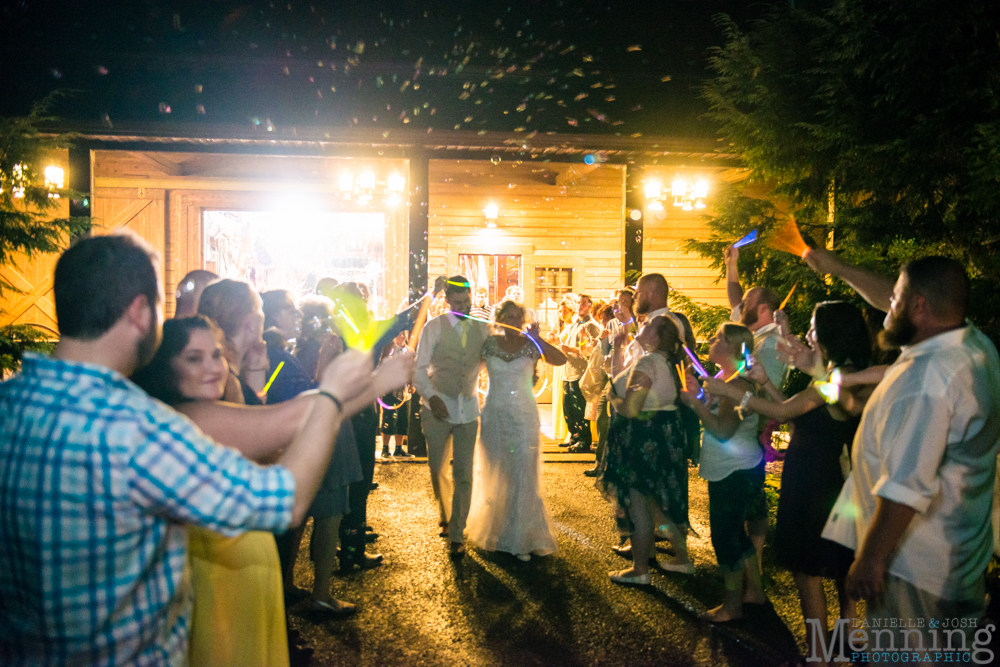 Oh my goodness, what a fun & lovely wedding day this was! Congratulations, Tiffani & Brian! You are a fantastic couple & we know you'll have lots of fun & adventures together throughout your life! Thanks for choosing us to share in the joy of the first day of your marriage. We had a wonderful time getting to know you. Best wishes!
If you're new to our blog, we're Josh & Danielle Menning & we shoot couples in love- mostly in the Youngstown, Ohio area. Thanks for stopping by our blog! Let's be friends-
Instagram | Facebook | Twitter | Pinterest | Google +