Today we get to share a Youngstown engagement photo session with you & it's a beautiful one if we do say so ourselves. Carly & Kevin are one of those couples we hit it off with instantly. They're funny. They get our movie quotes. They don't think we're that weird. And they are really adorable together-  we barely had to tell them what to do for their engagement session at all because when they're together they're simply cute! Hanging out with wonderful couples like this is one of the main reasons we love being wedding photographers!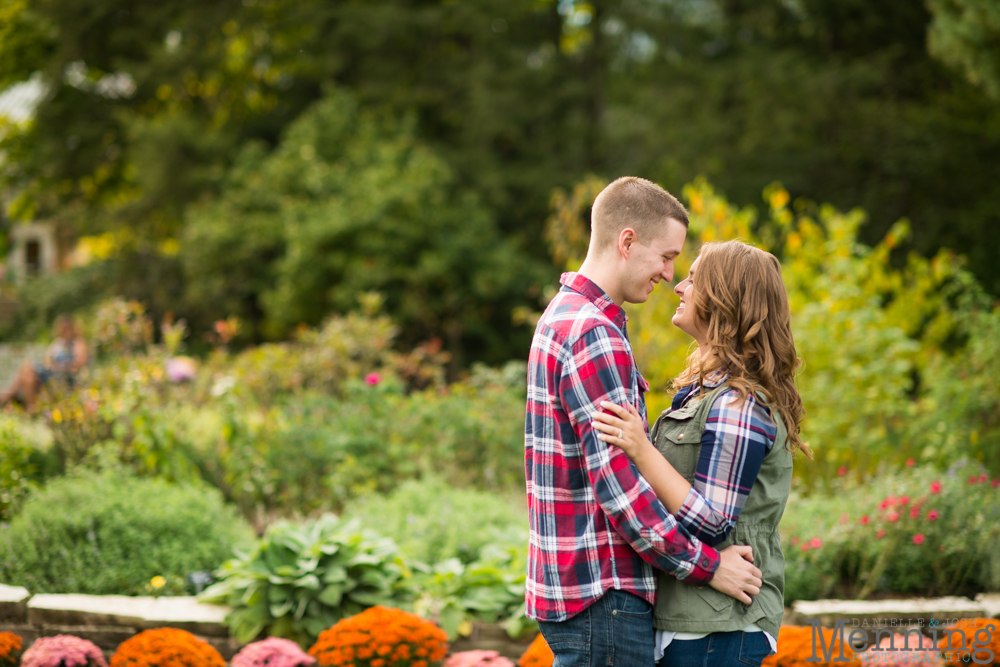 The plaid! The mums! The boots! Autumn. . . you bring us joy.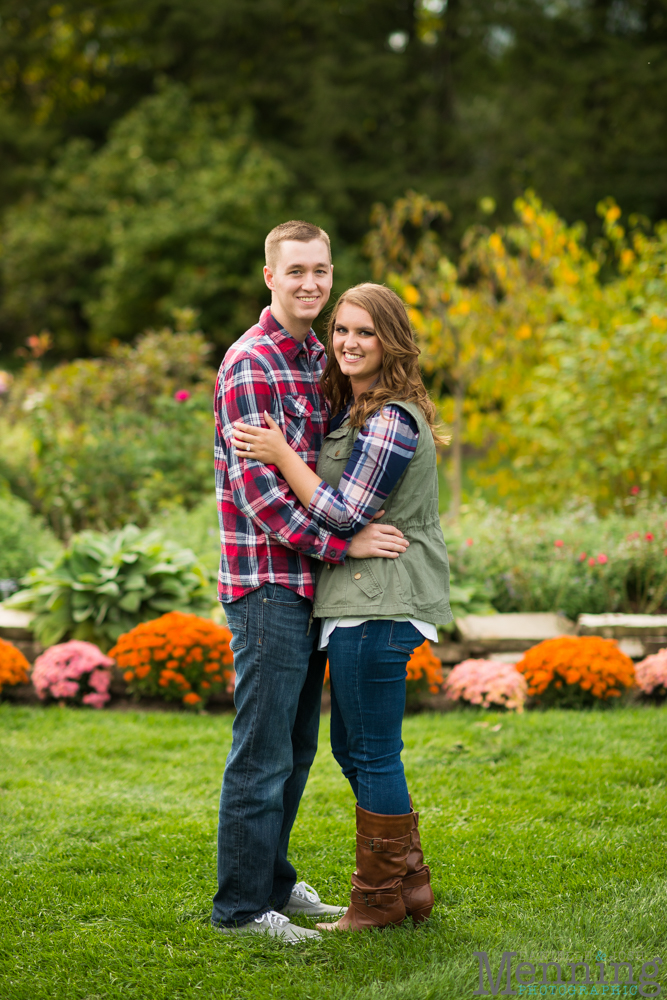 Real laughs. That's where it's at.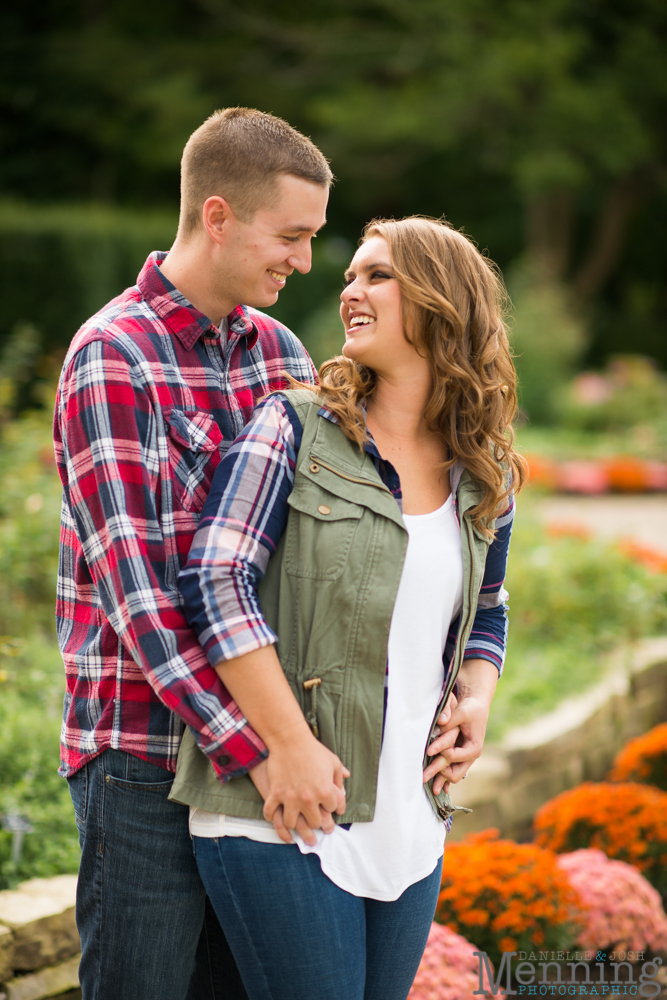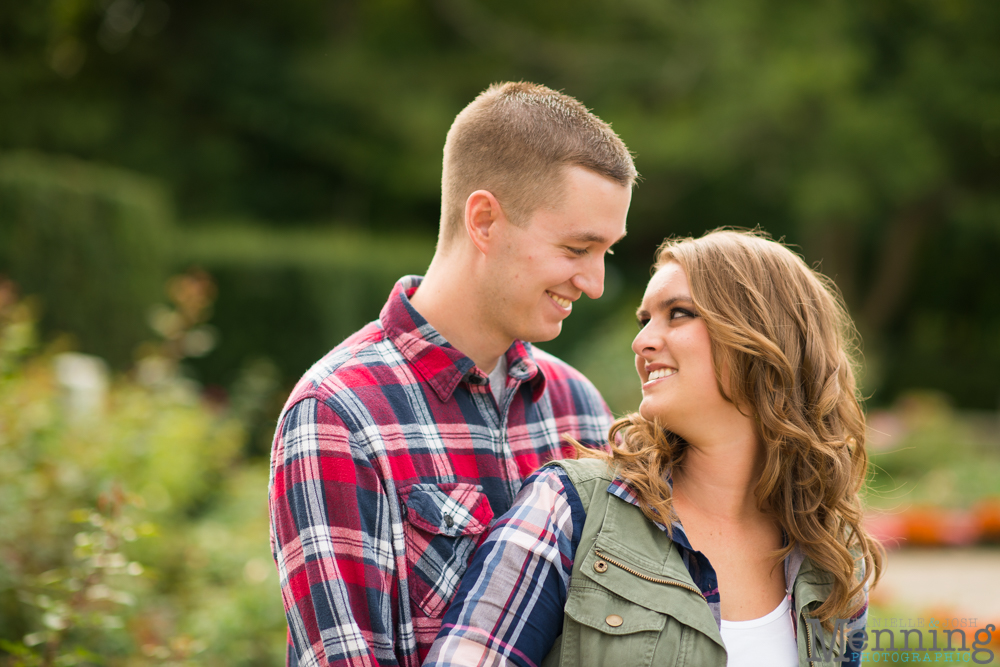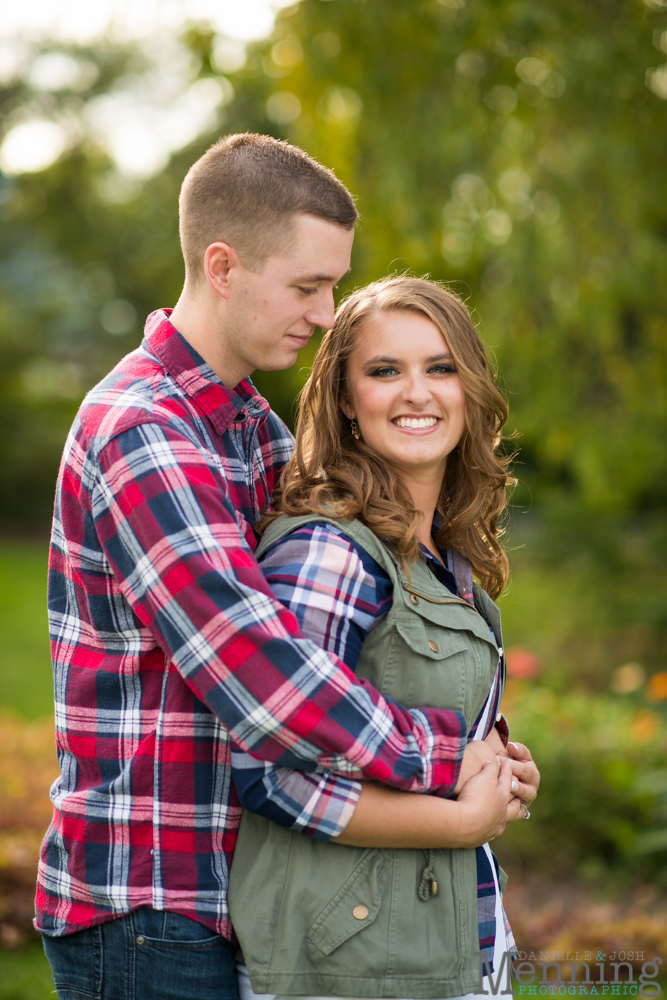 Carly brought some cute props & Kevin dutifully carried them around in a laundry basket at Fellows Riverside Gardens without a single complaint. Marriage material- check. But we kind of already knew that when we met these two at Kevin's twin sister's wedding that we photographed last year. Carly & Kevin are meant to be!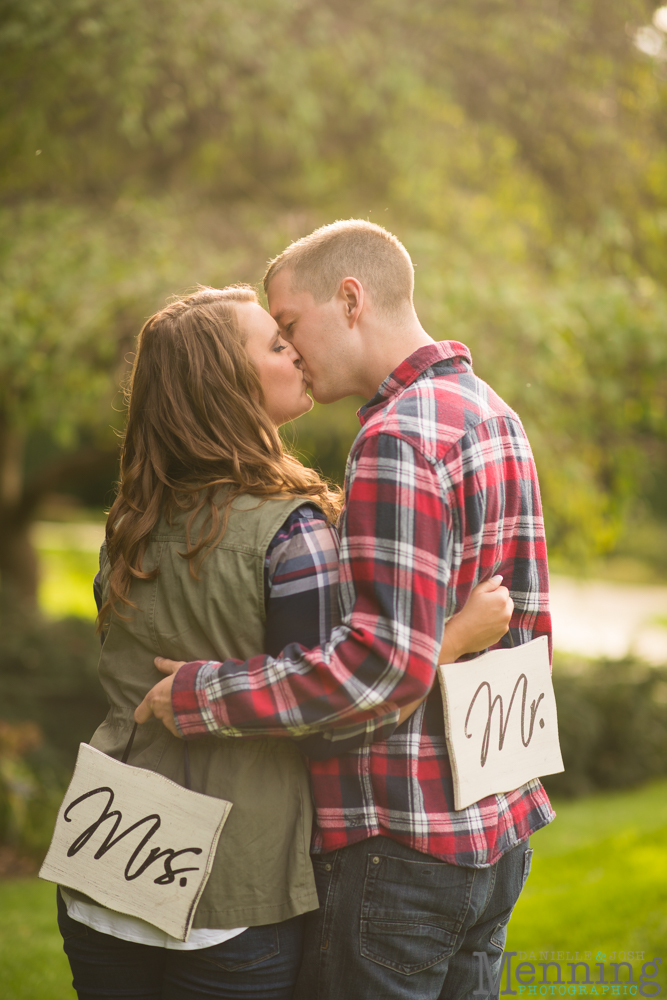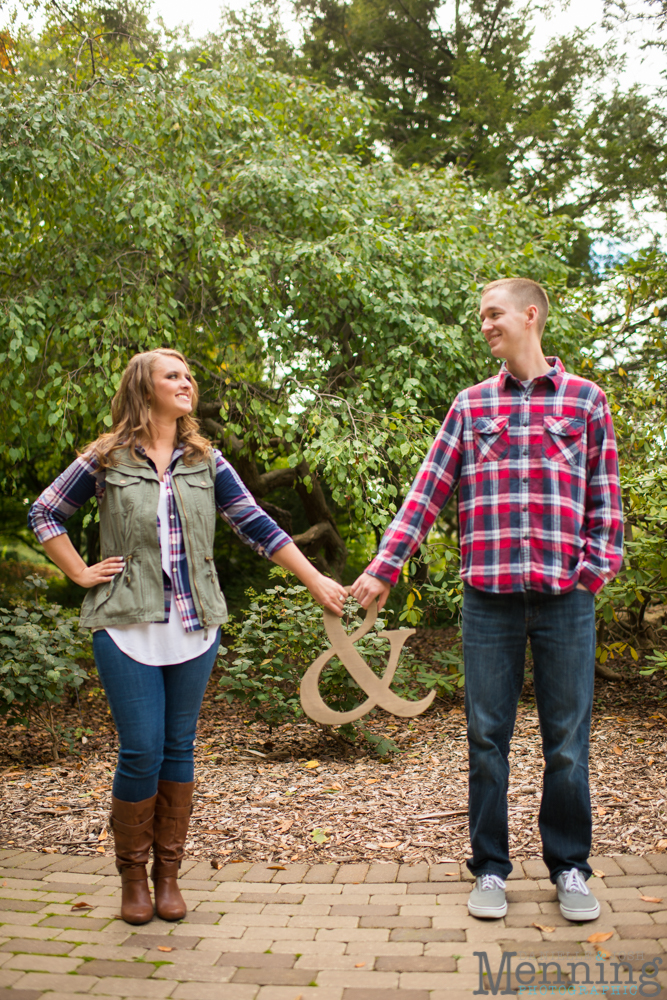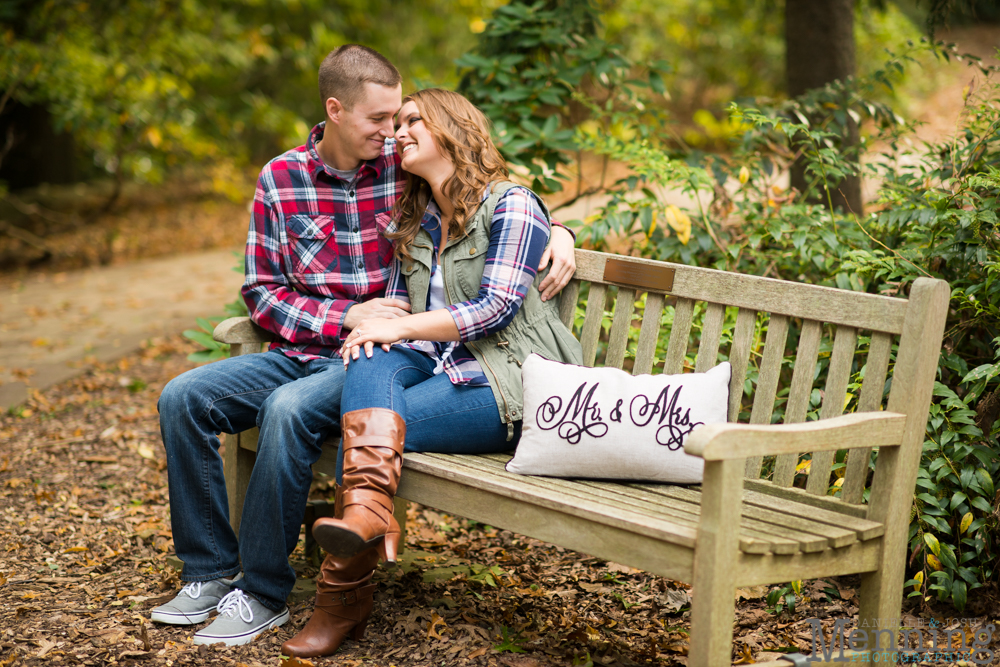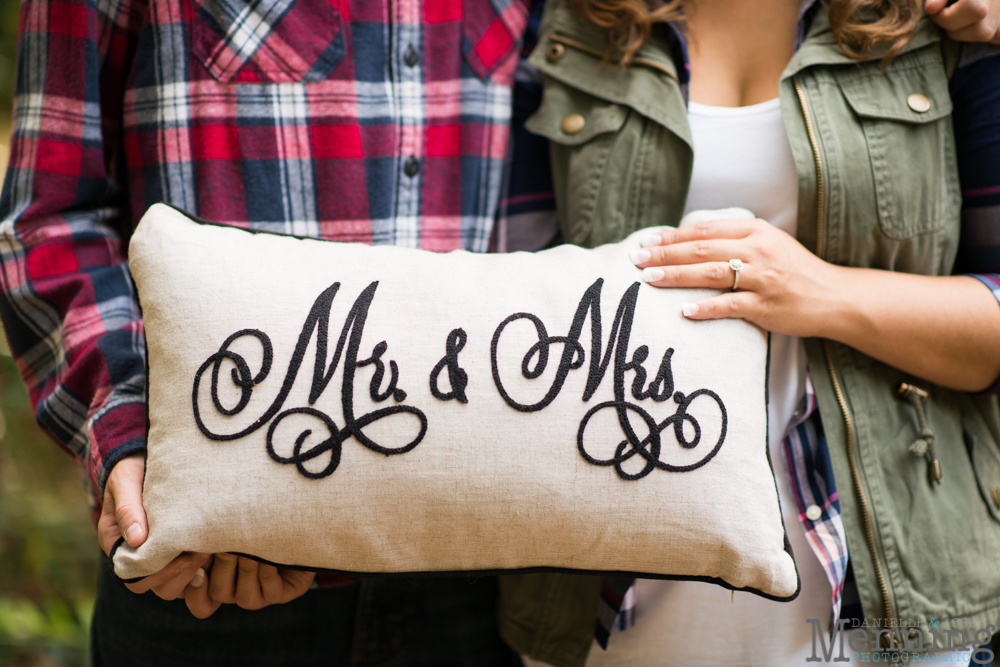 I know you can tell with your own eyes & I've already said it, but I can't help saying it again- they're adorable!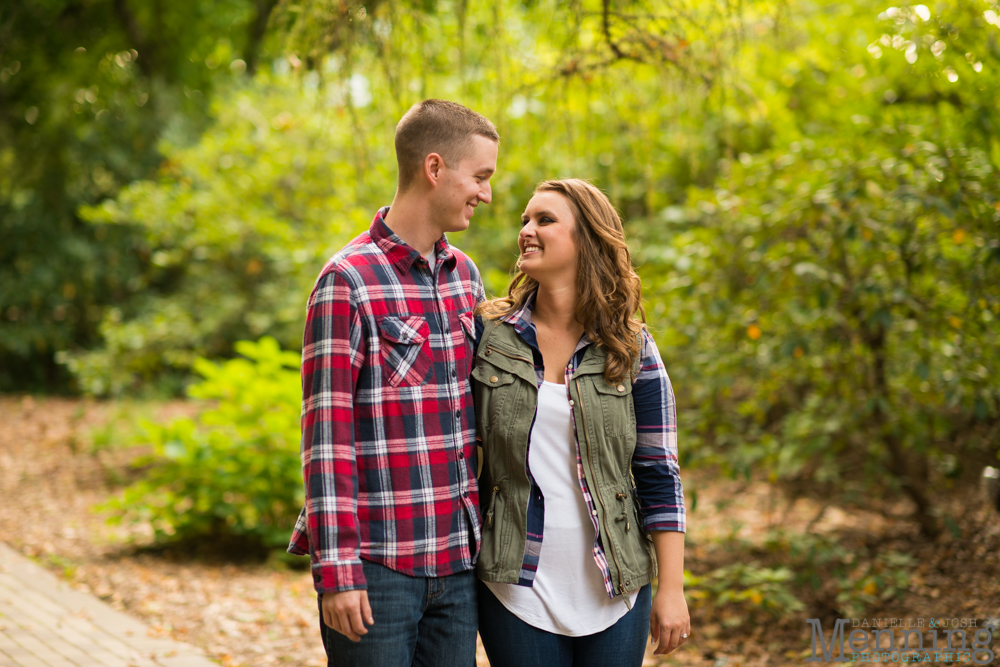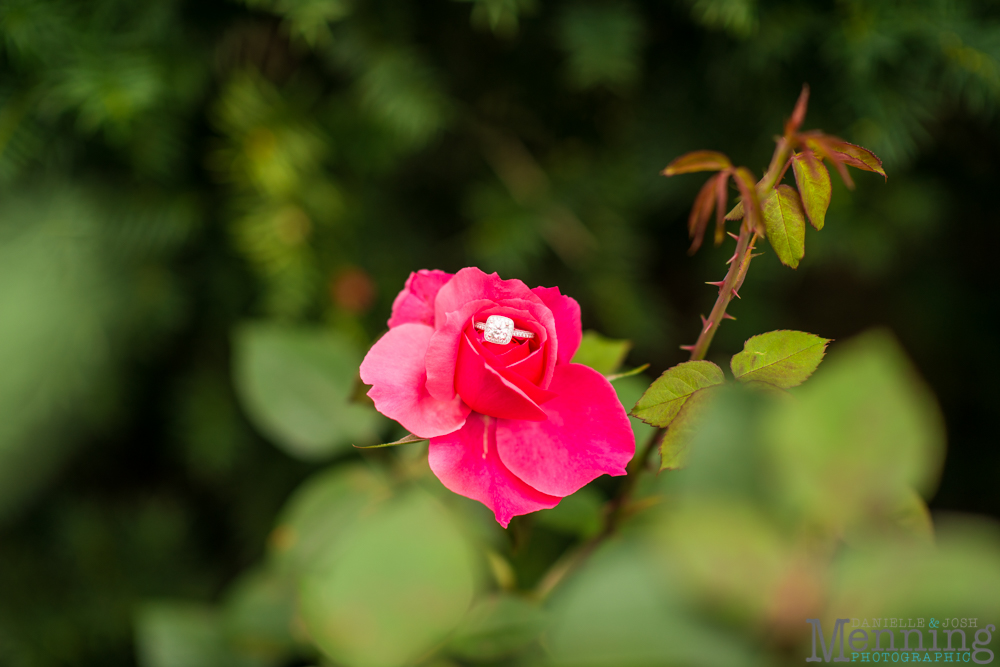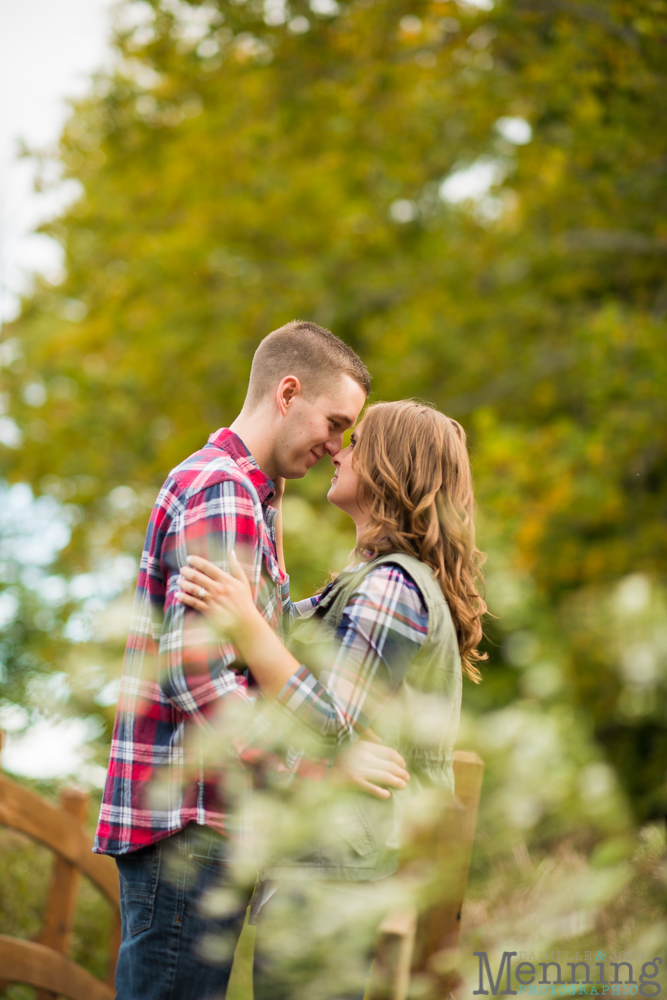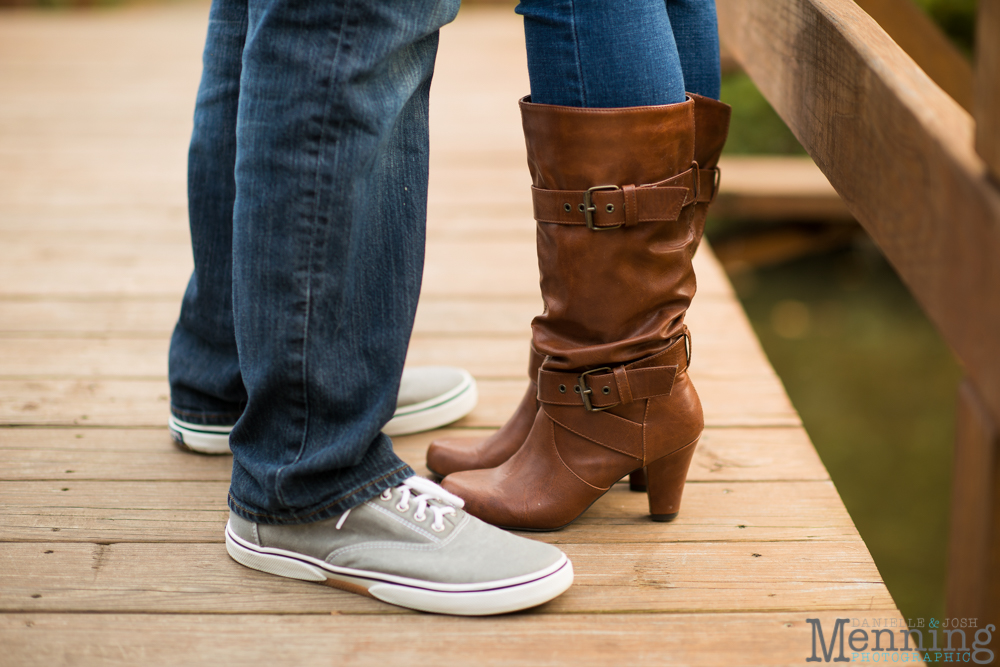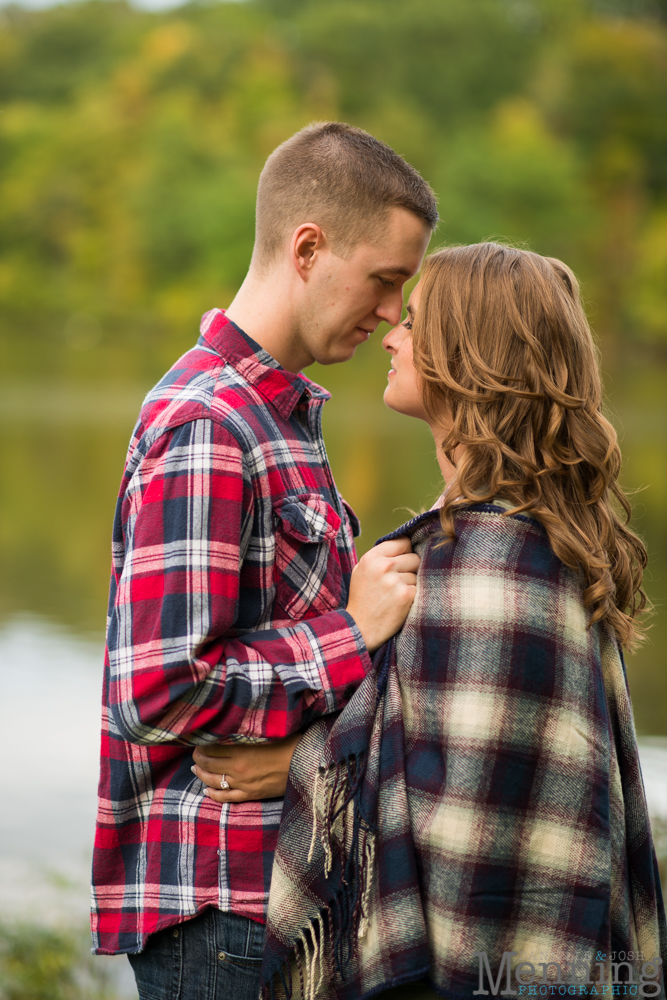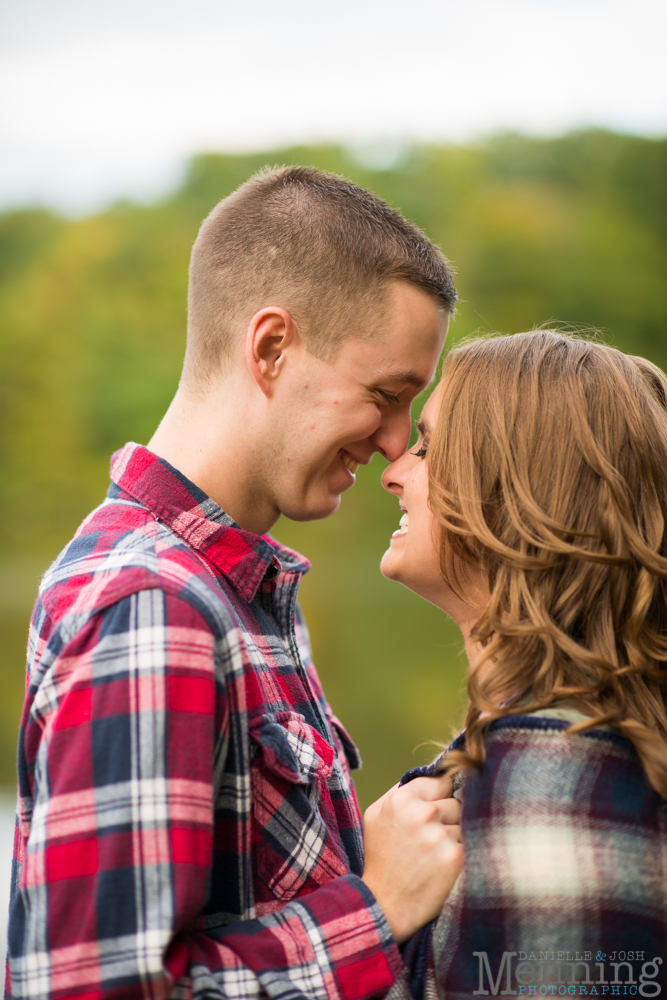 Mill Creek Park, you rock our socks!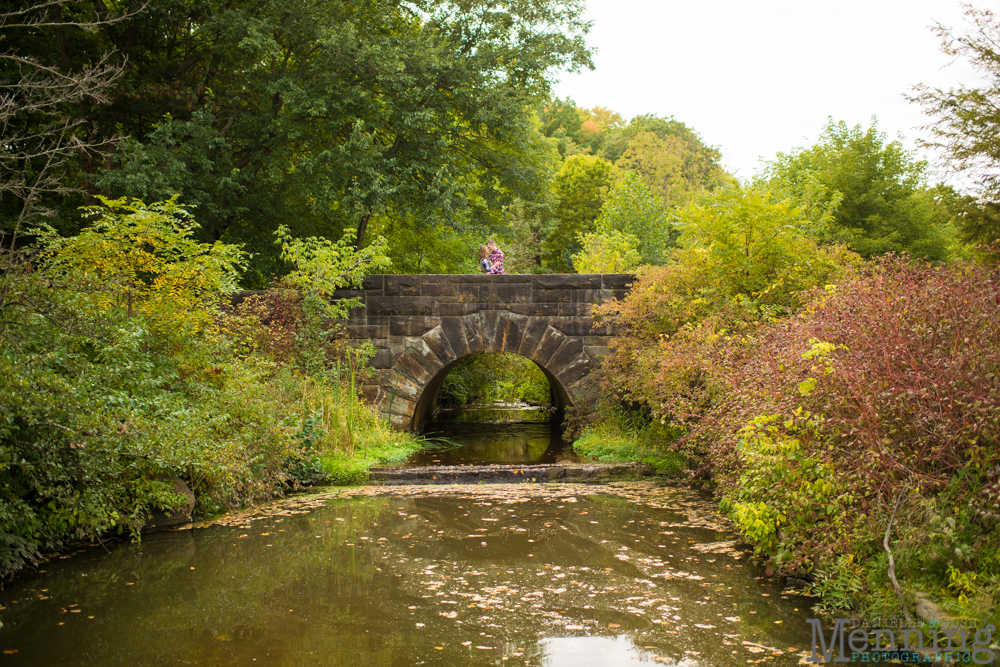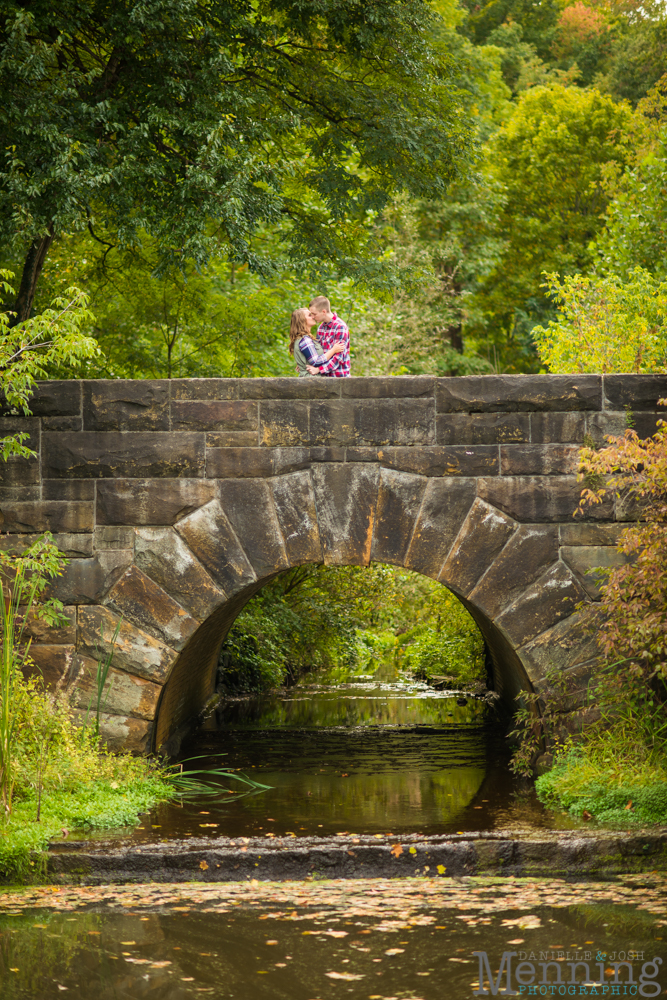 Favorite- easily.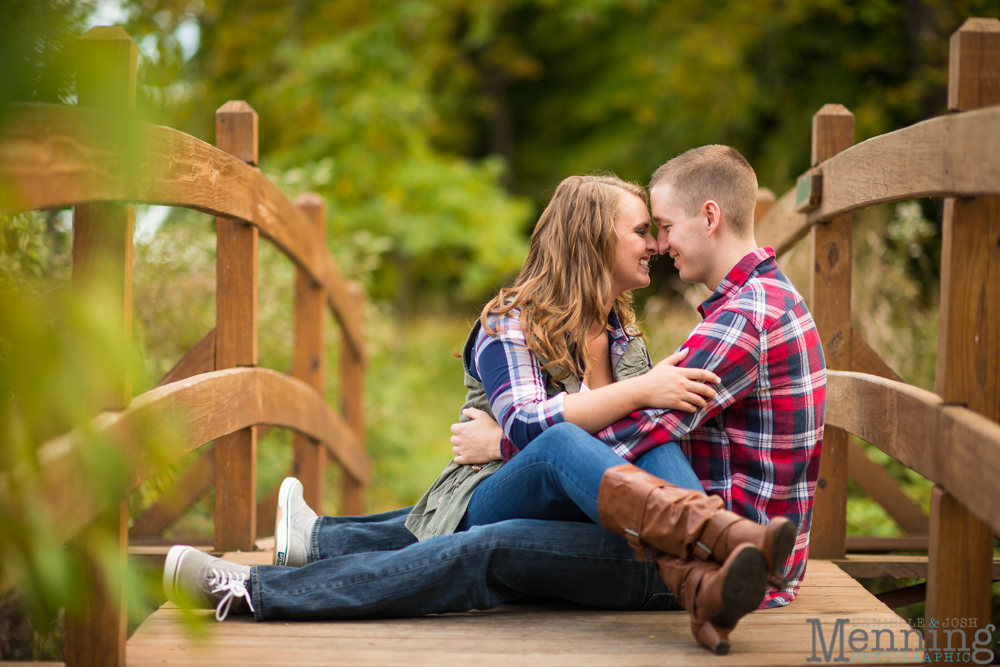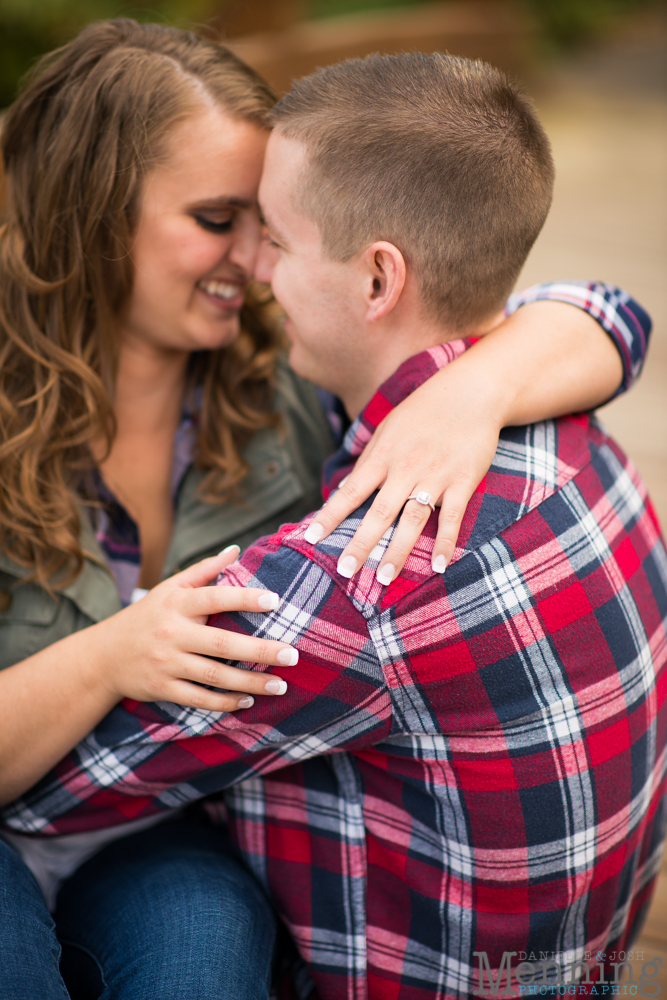 After our fun time at Fellows Riverside Garden and Lake Glacier, we changed it up a bit & headed to downtown Youngstown for the rest of the photography session.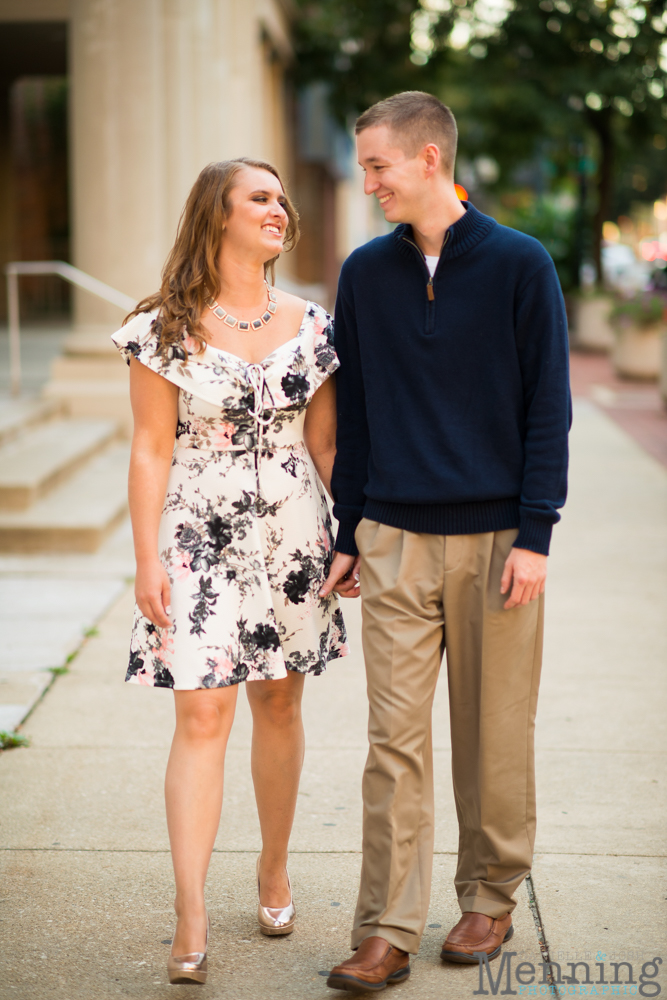 These two were two years apart in high school, but they never talked then. Thank goodness they ended up meeting later!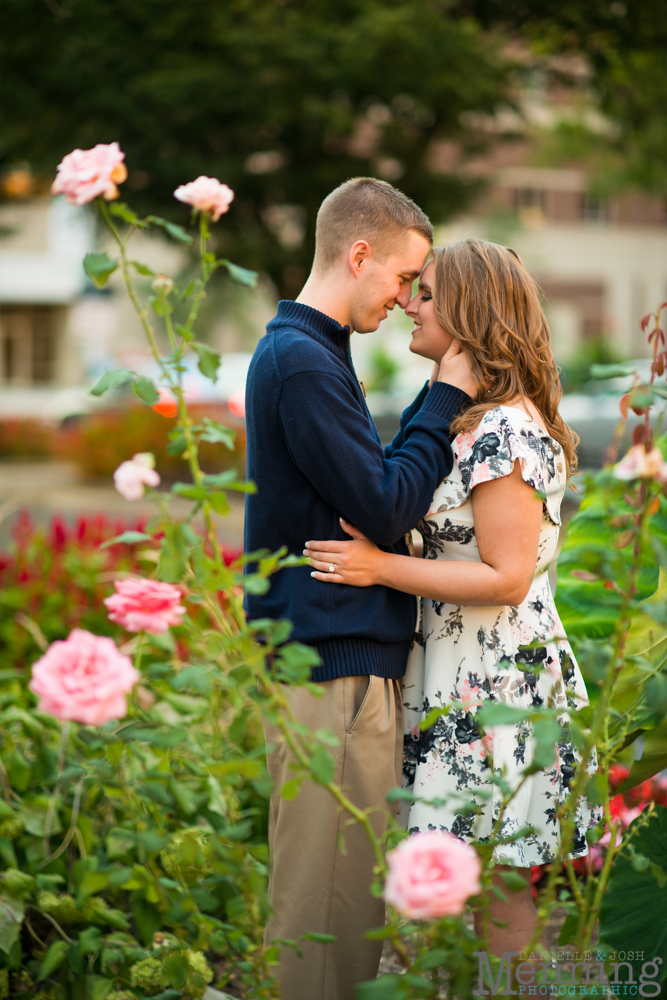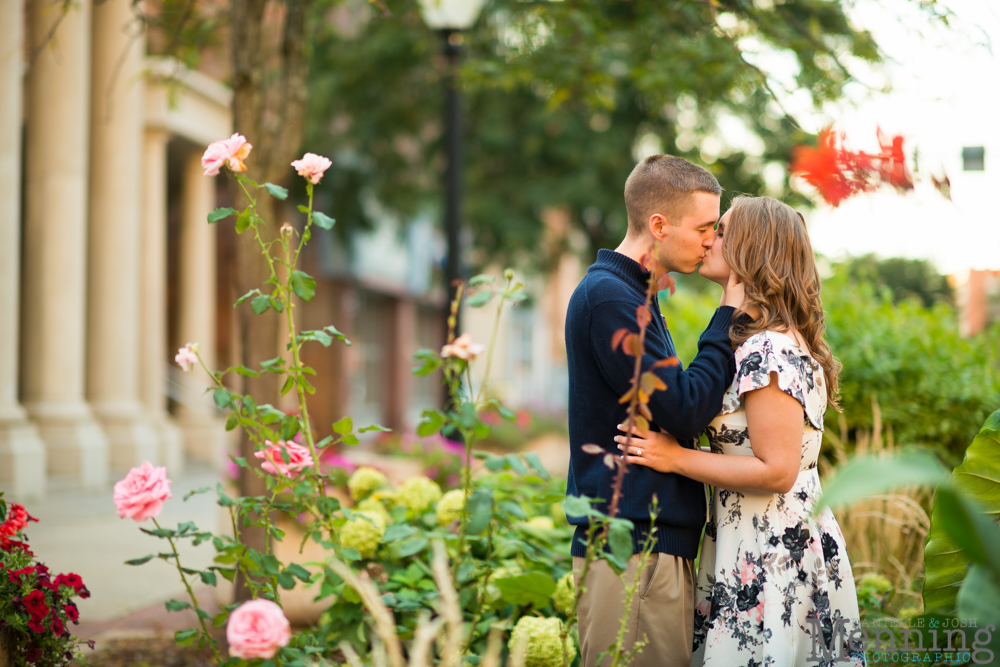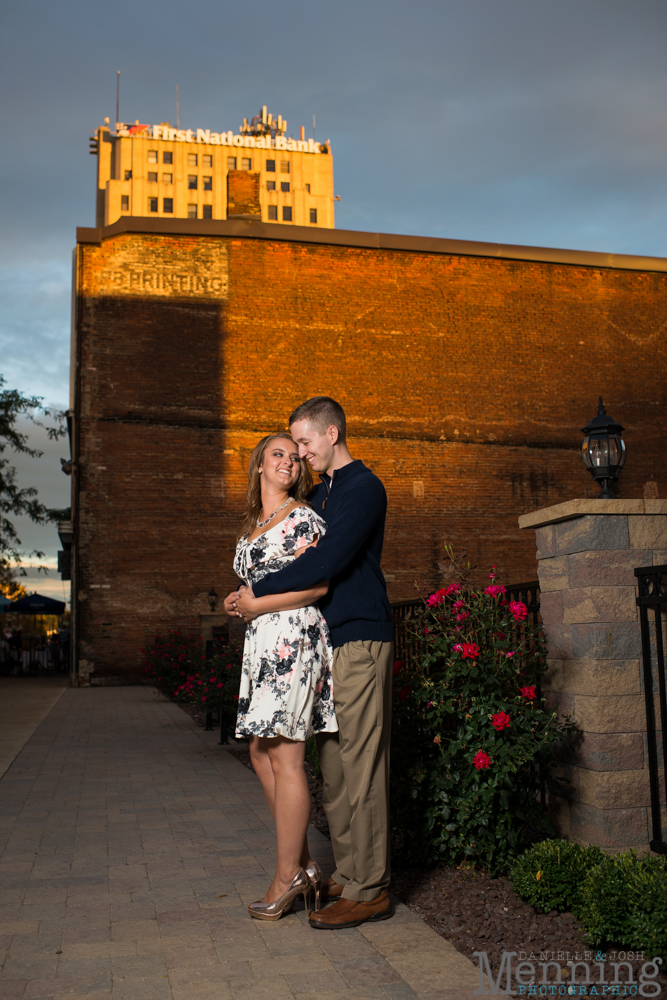 THIS happened & we were glad Carly braved walking all the way to that random empty parking lot in her heels for this shot!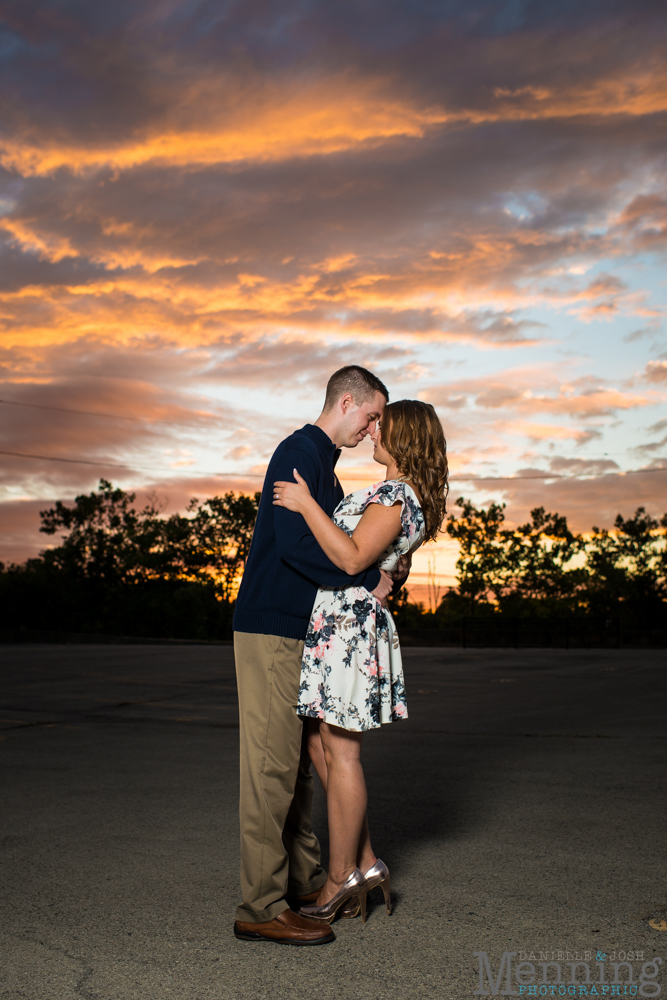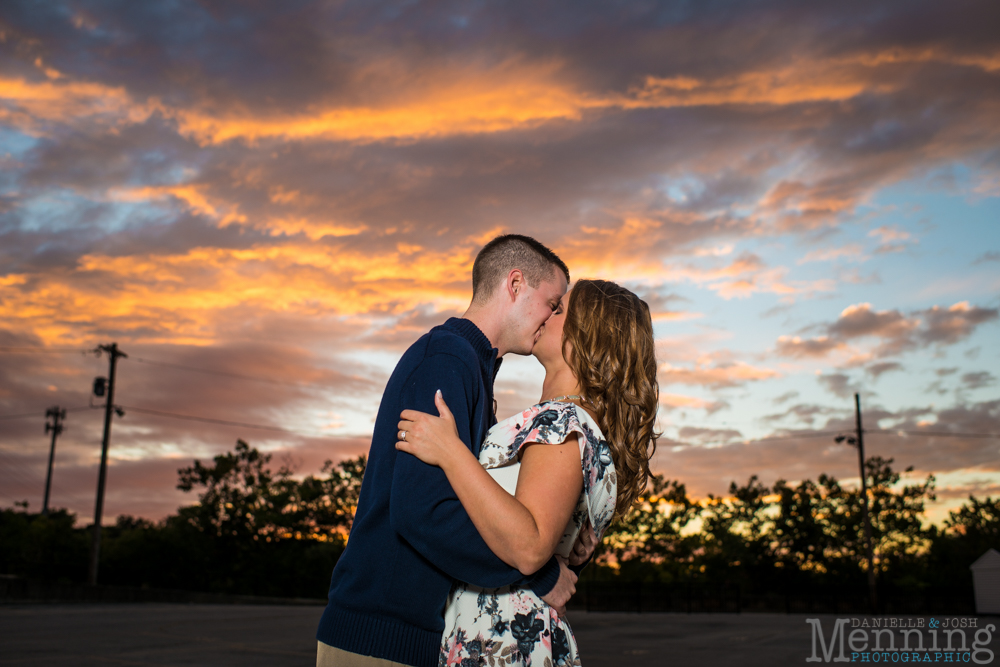 You have to hear their sweet proposal story before this engagement session blog is over. They went for a trip to the zoo together & Kevin had everything planned out in advance. He even left the engagement ring with one of the zookeepers who was in on the secret- talk about a trusting guy! haha! Carly loves penguins & you probably know the sweet stories about penguins mating for life & finding the perfect pebble to present to their loved one. So it was only natural for Kevin to want to propose to Carly in the penguin exhibit. He made it happen! They got to go inside of the exhibit & have a special tour. Just as Kevin professed his love to Carly & asked her to marry him, huge, beautiful snowflakes began to fall. Of course, she said yes & couldn't believe how perfect everything was.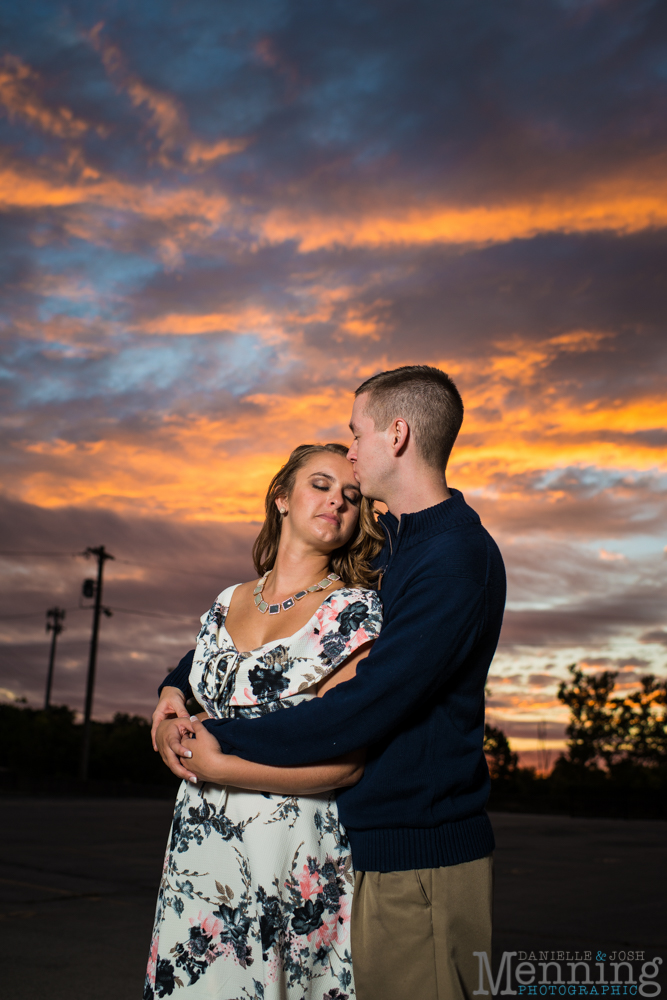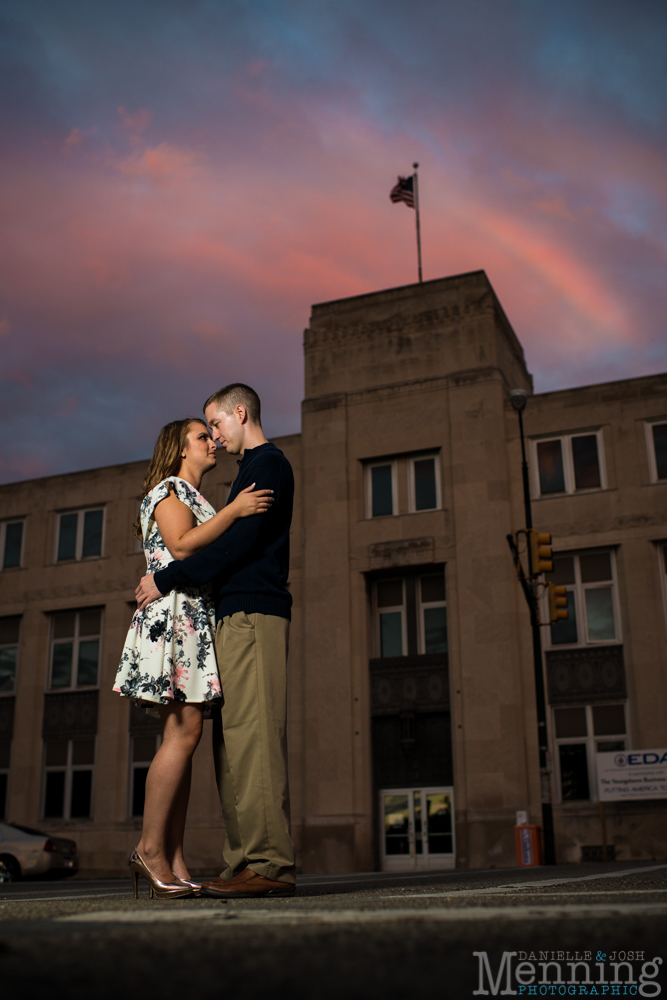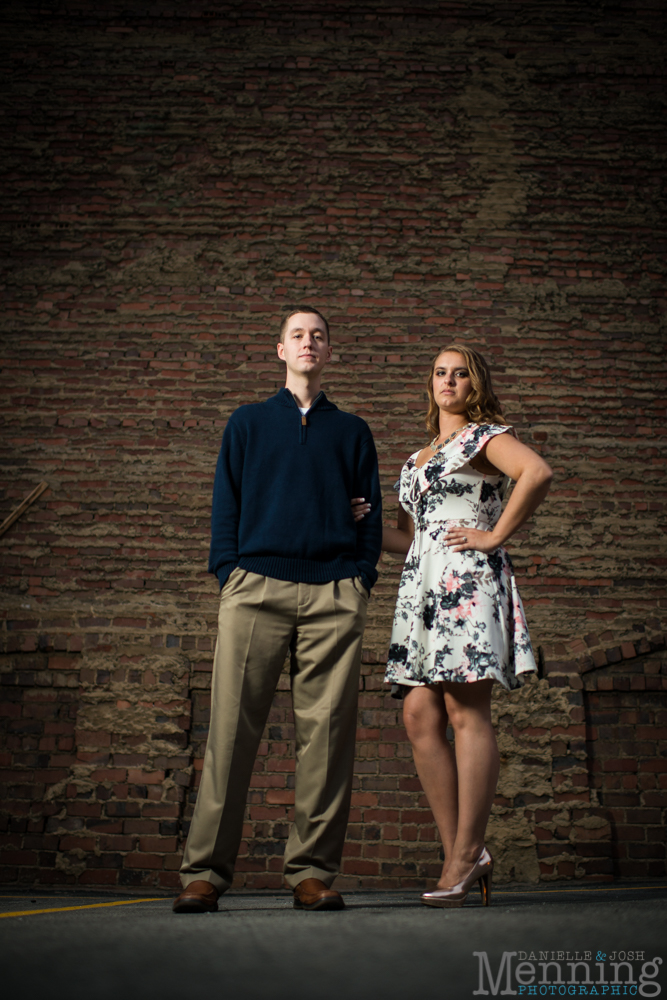 Here's our only request for your wedding day, Carly & Kevin- please have a penguin walk down the aisle in a tux carrying your rings. No big deal, right? If anyone can make it happen, we're sure it's you two! We had a great time with you & are looking forward to photographing the wedding day!
If you're a new blog reader or you just stumbled upon our little corner of the Internet, hello! We're Josh & Danielle of Menning Photographic. We're a husband & wife wedding photography team based in Columbiana, Ohio & serving brides & grooms in the Youngstown, Ohio area & beyond. We write about all kinds of things on our blog from wedding advice to real weddings to fun happenings in our life. We're glad you're here! If you'd like more info from us just email info@menningphotographic.com! We'd also love to connect with you here:
Instagram | Facebook | Twitter | Pinterest | Google +