Stephanie & Shane are one of those couples who make so much sense together. They are two peas in a pod. All of their friends & family agree- once they met they all knew it was only a matter of time before these two would be married. They are both distance runners. They both enjoy scuba diving. They're both natural-born adventurers & now they get to adventure through life together. Their wedding day was unbelievably beautiful from beginning to end with such authentic & genuine emotion from everyone around them that we couldn't help but get involved with the tears once or twice behind our lenses. We're so blessed to get to document such amazing love stories & the first day of marriages that are destined for big things. Steph & Shane, we love you guys! Thanks for choosing us to photograph the beginning of your forever.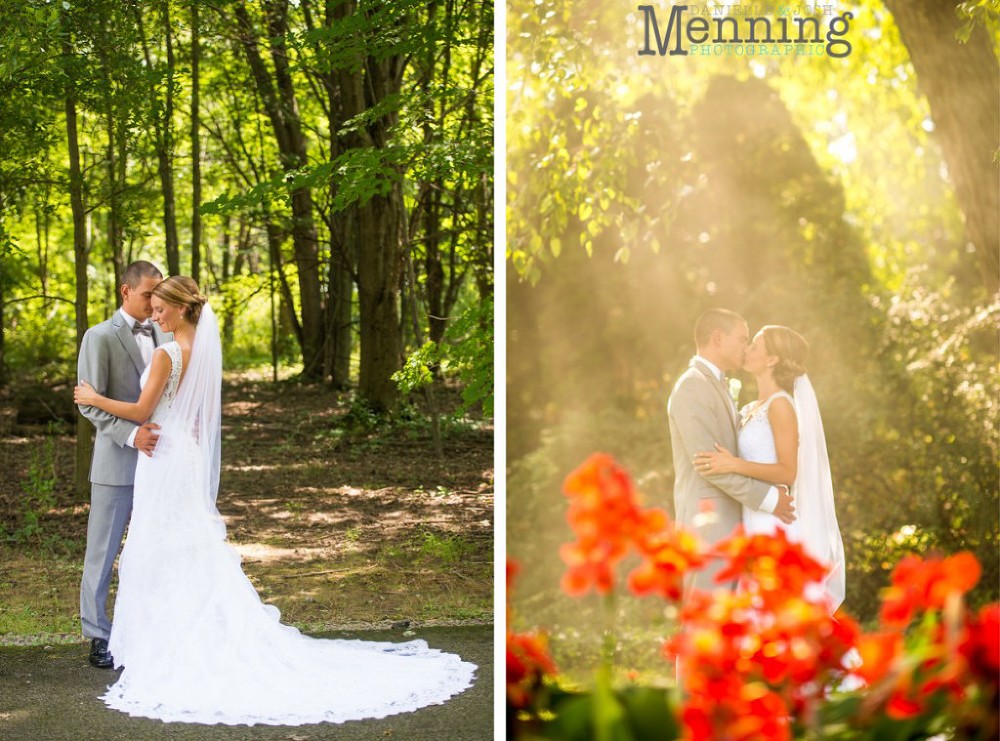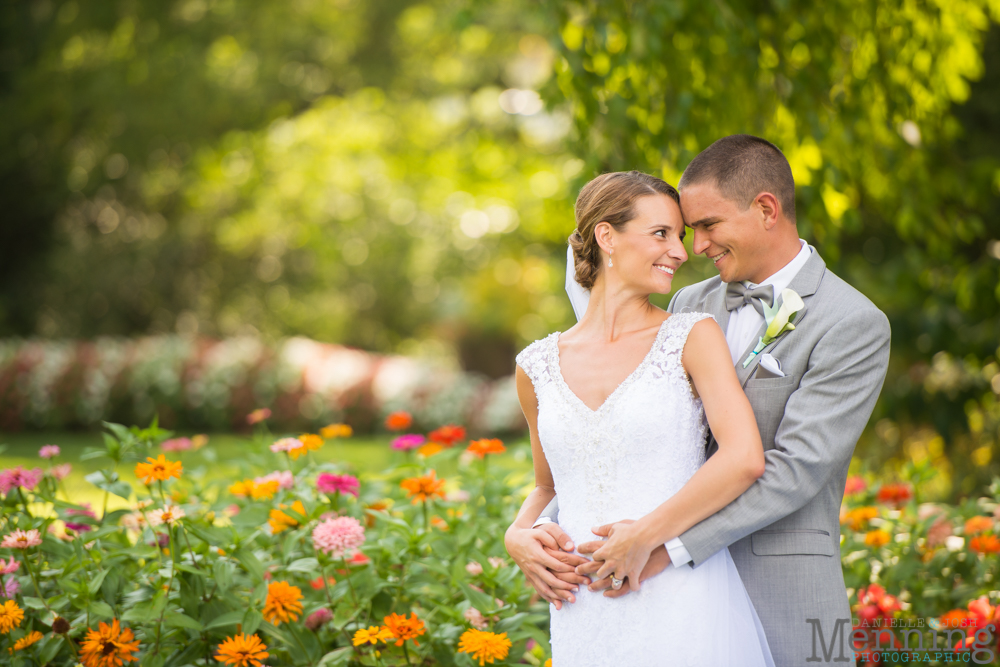 I started off the day with Steph & the bridesmaids at South Range Hair Studio. The stylists there are talented & so much fun. My friend Becky Mercer came on location to do makeup & she always does a fabulous job.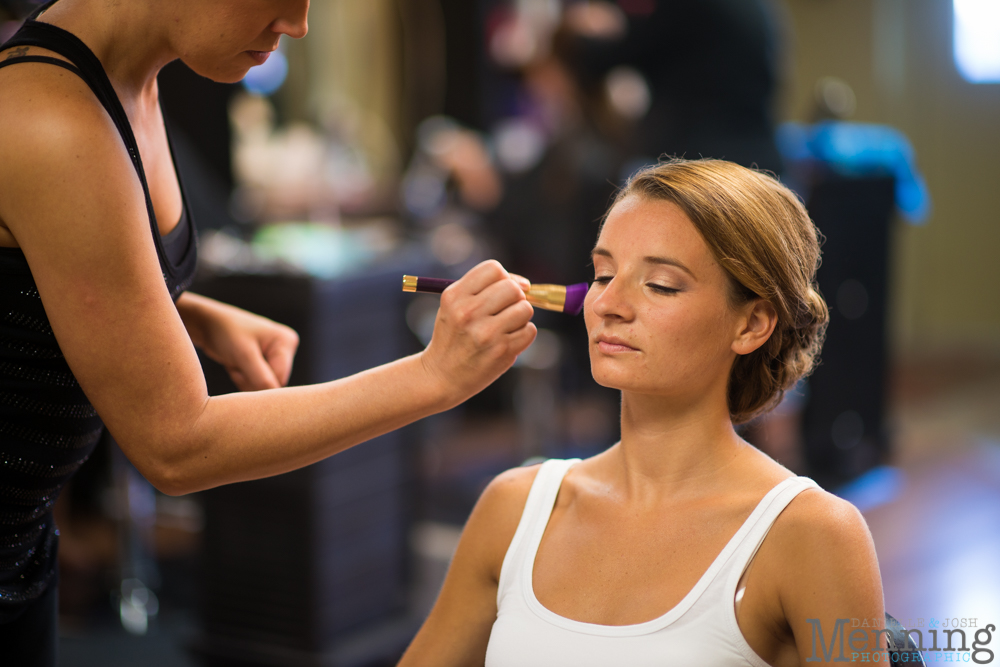 Josh was with Shane & the guys at the Holiday Inn Express in North Lima while they got ready for their day.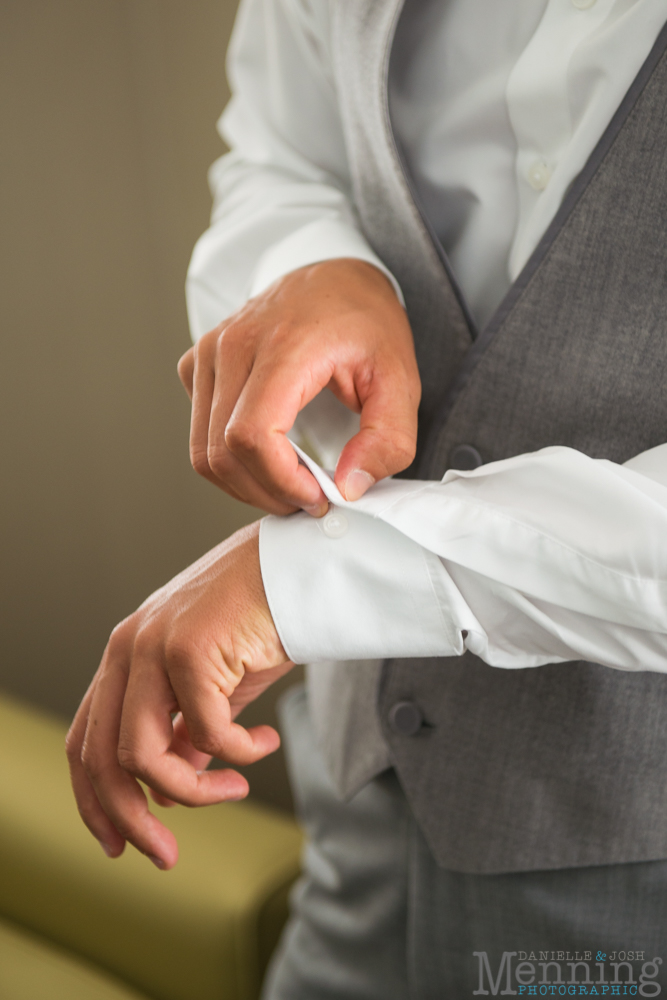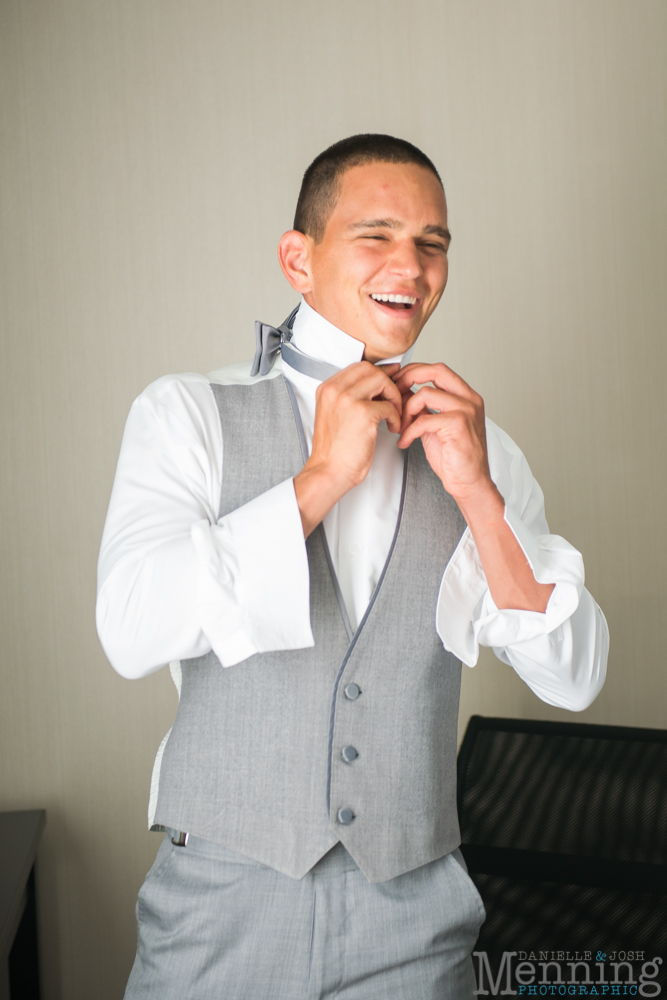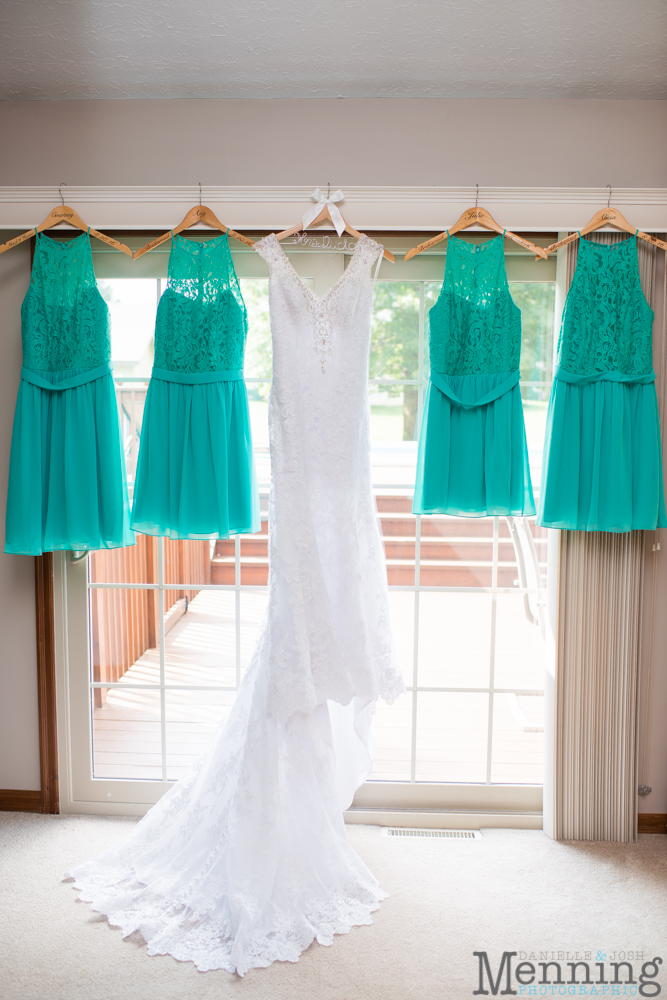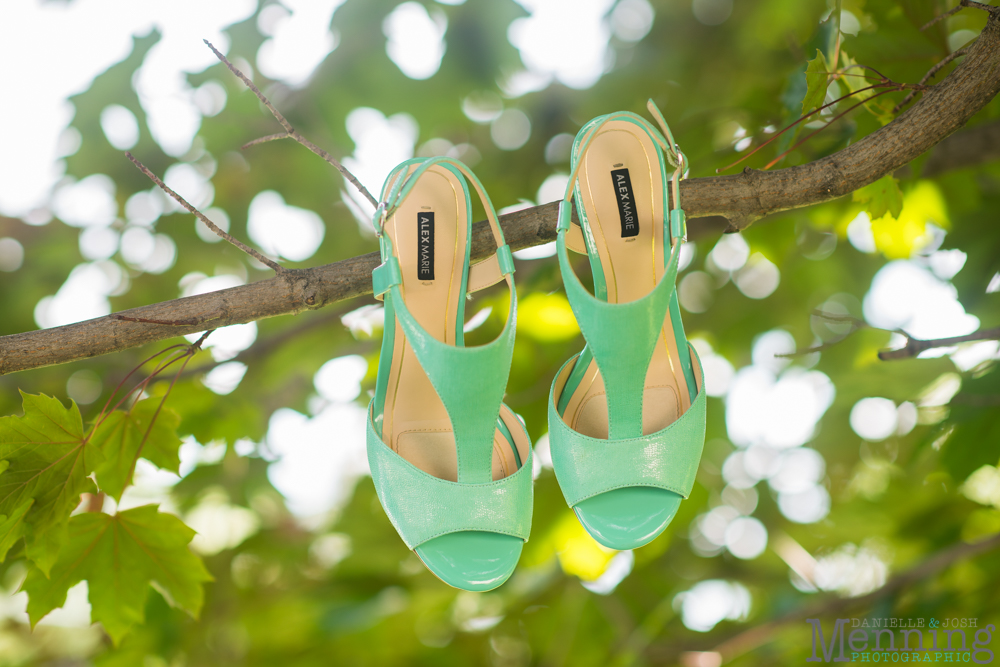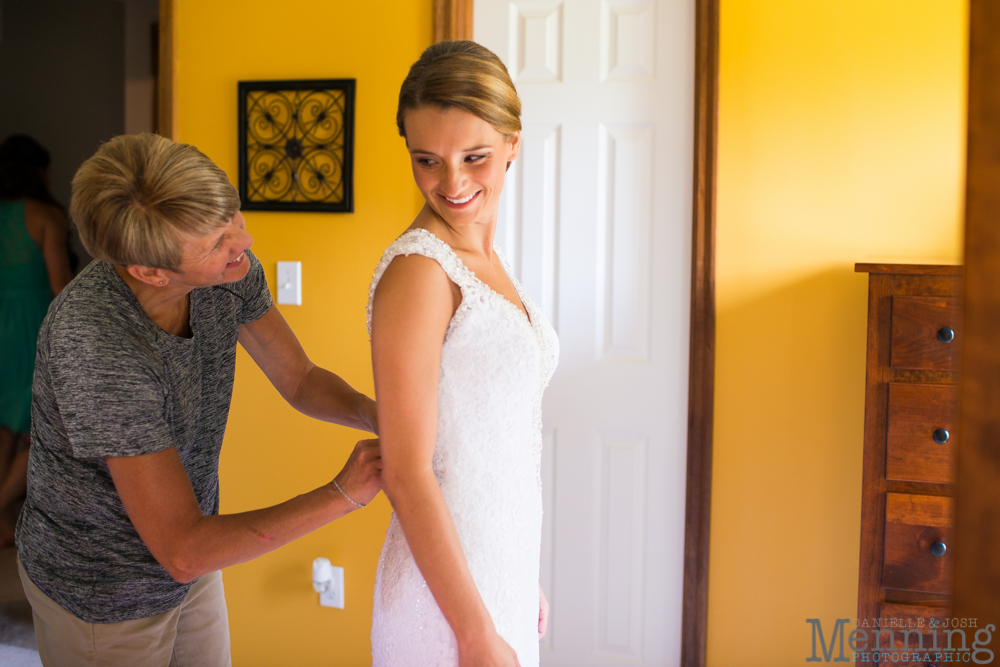 Steph got her gorgeous gown at Catan Fashions. She looked AMAZING.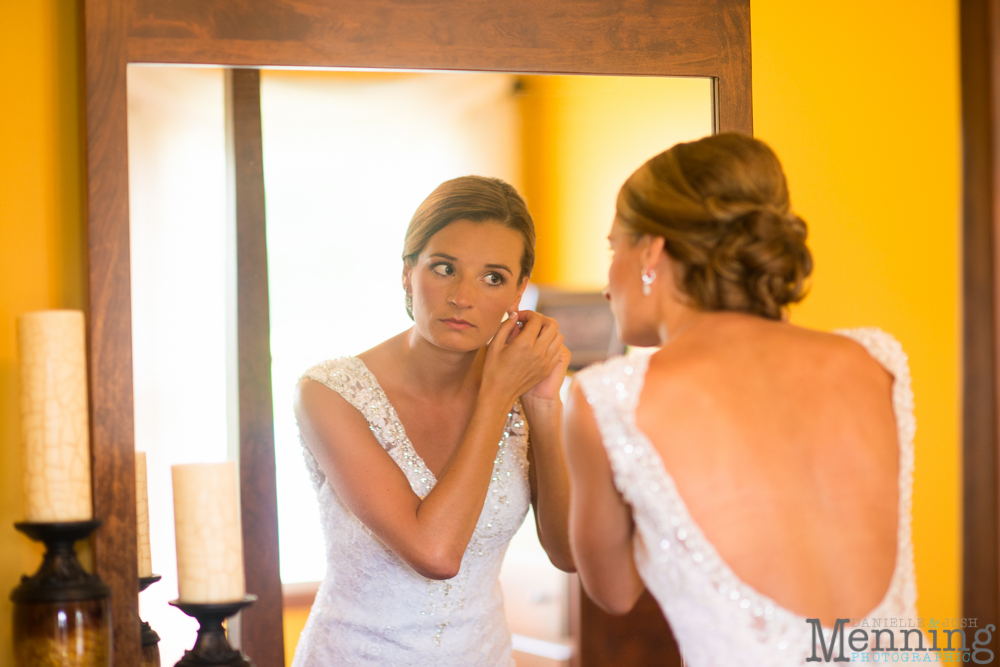 Her bridesmaids' reactions to seeing her as a bride for the first time were so sweet. And they all looked lovely in their bridesmaids' dresses!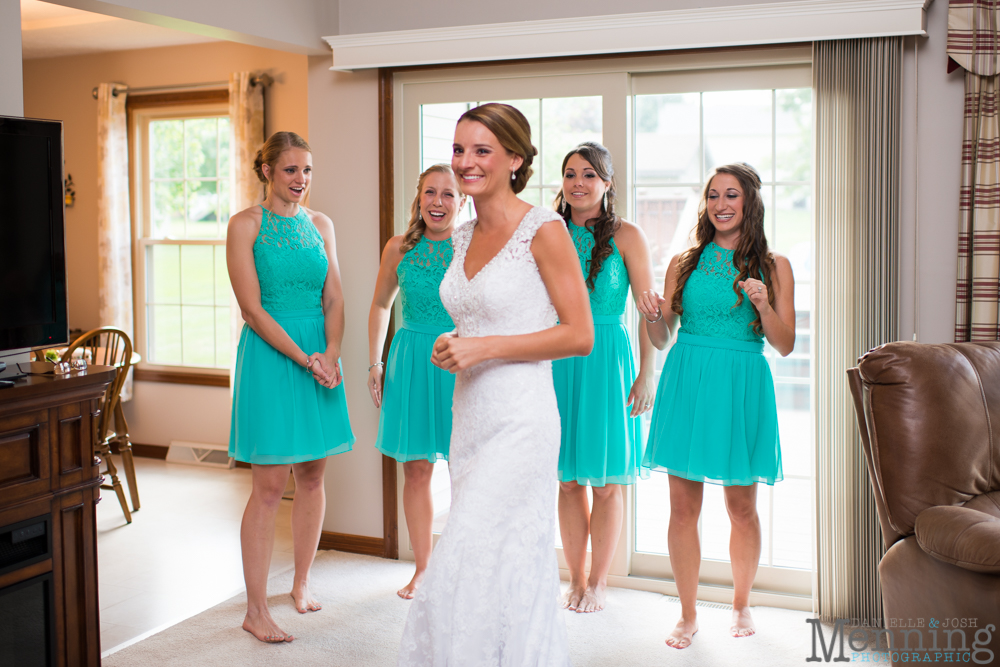 Then it was time for Steph & Shane's first look. These two love photography & both agreed it was one of the most important aspects of their wedding day so they wanted as much time for photographs as they could possibly get- first look to the rescue!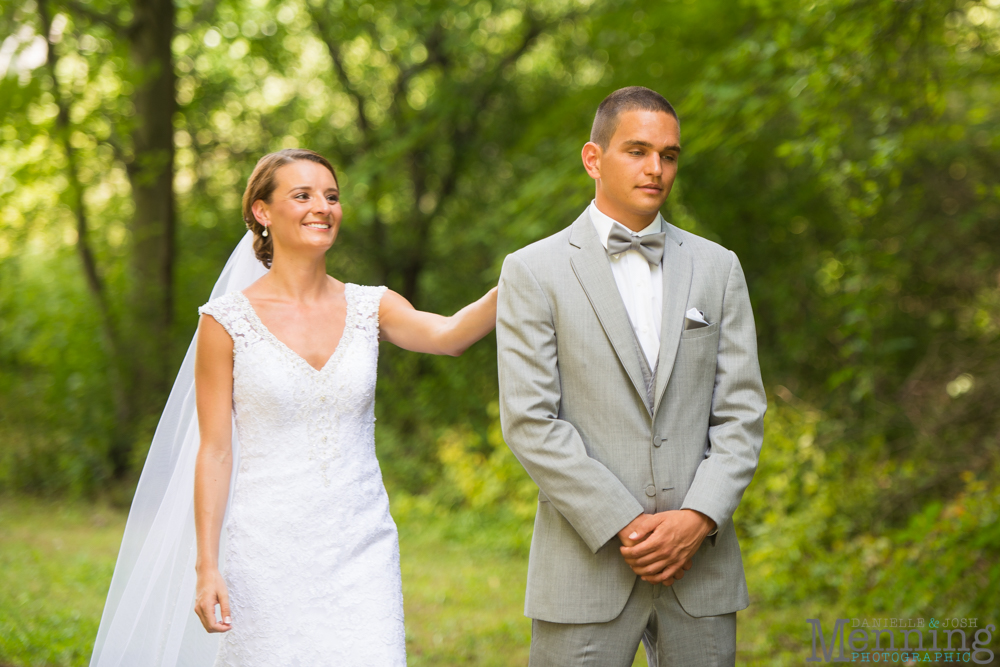 It was adorable to see their reactions to each other. They're the perfect mix of funny and sentimental together.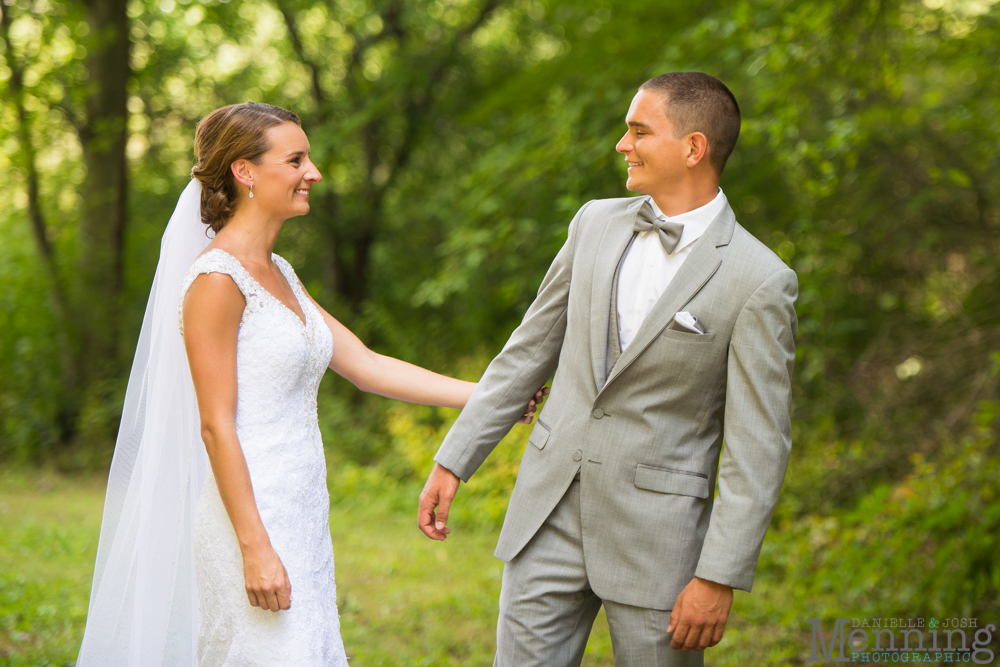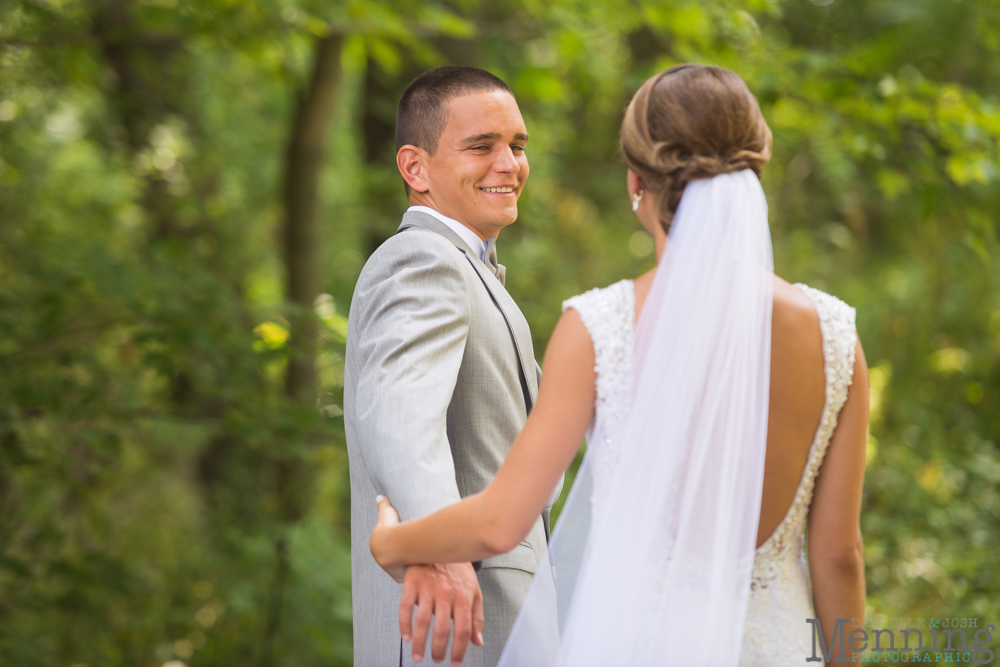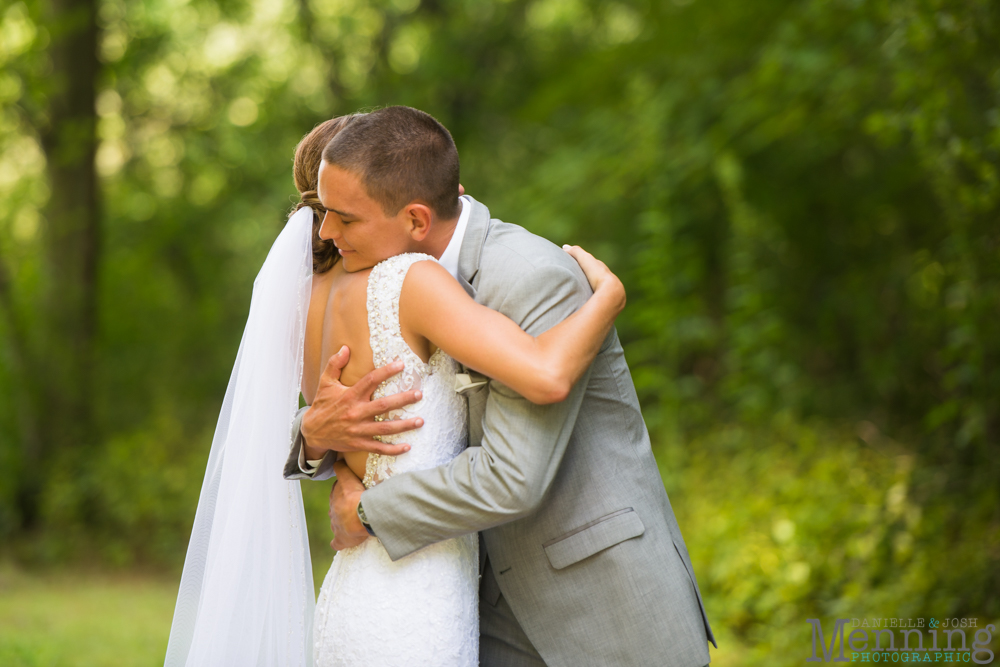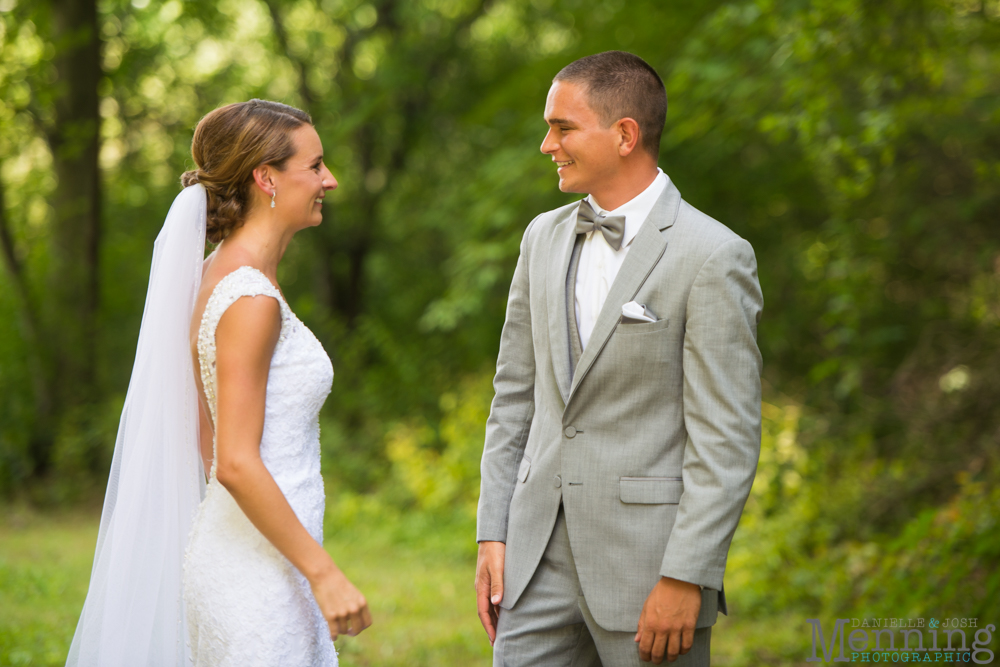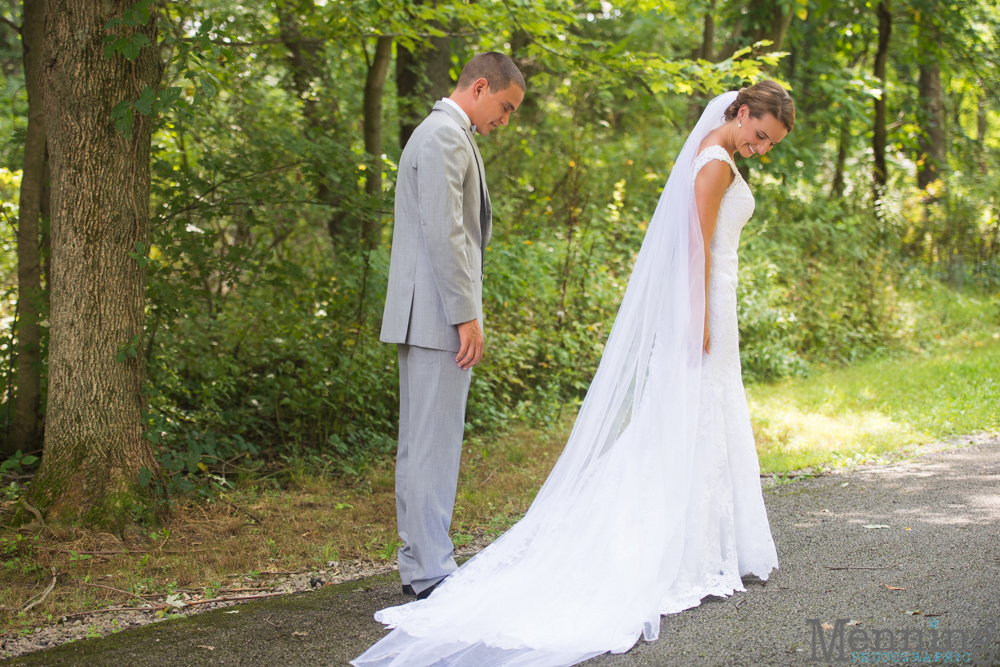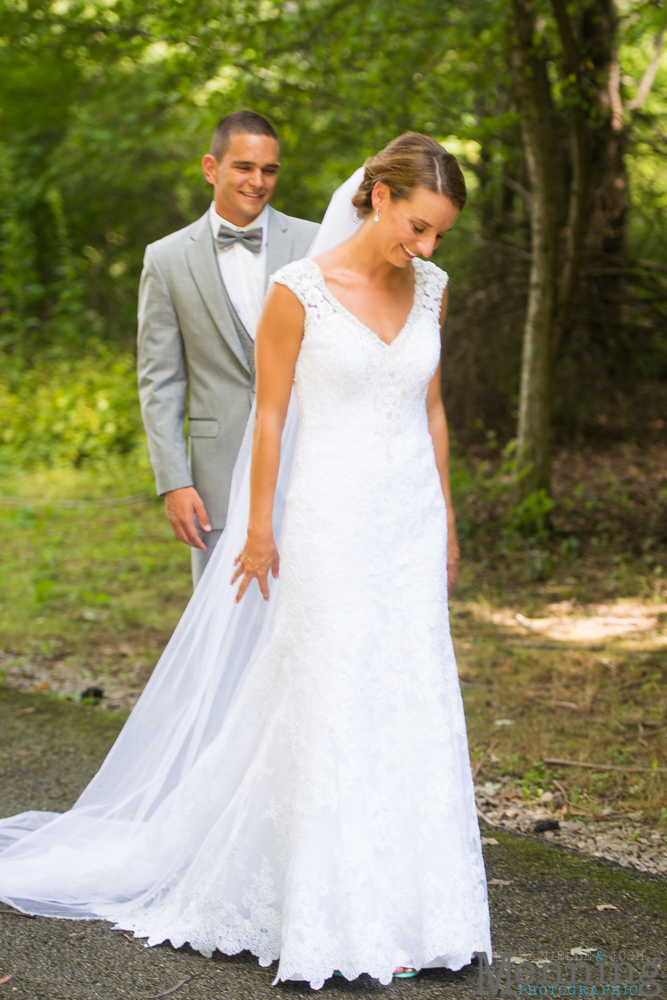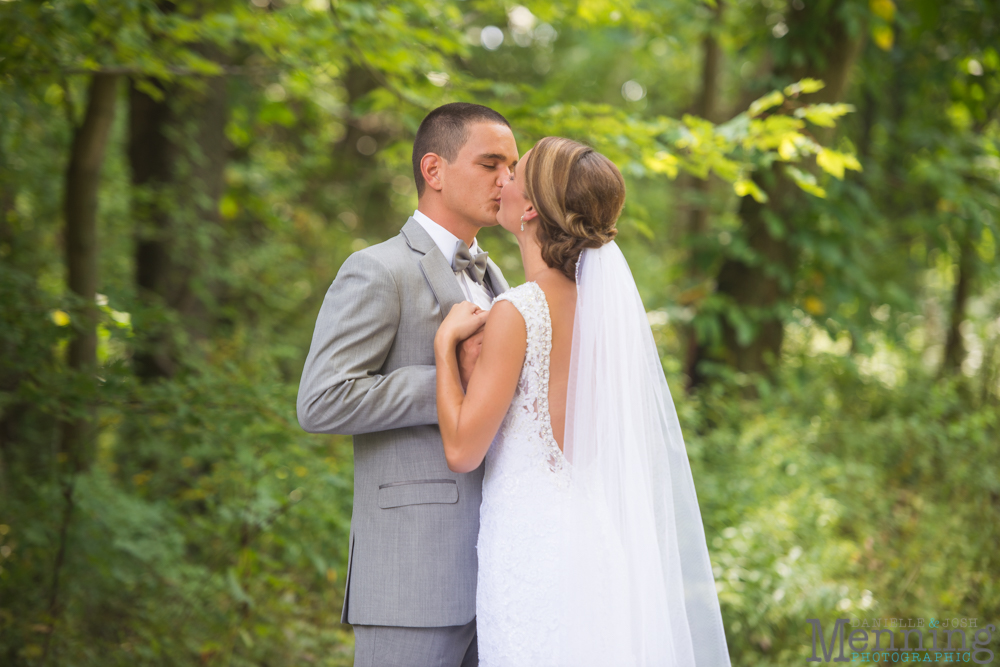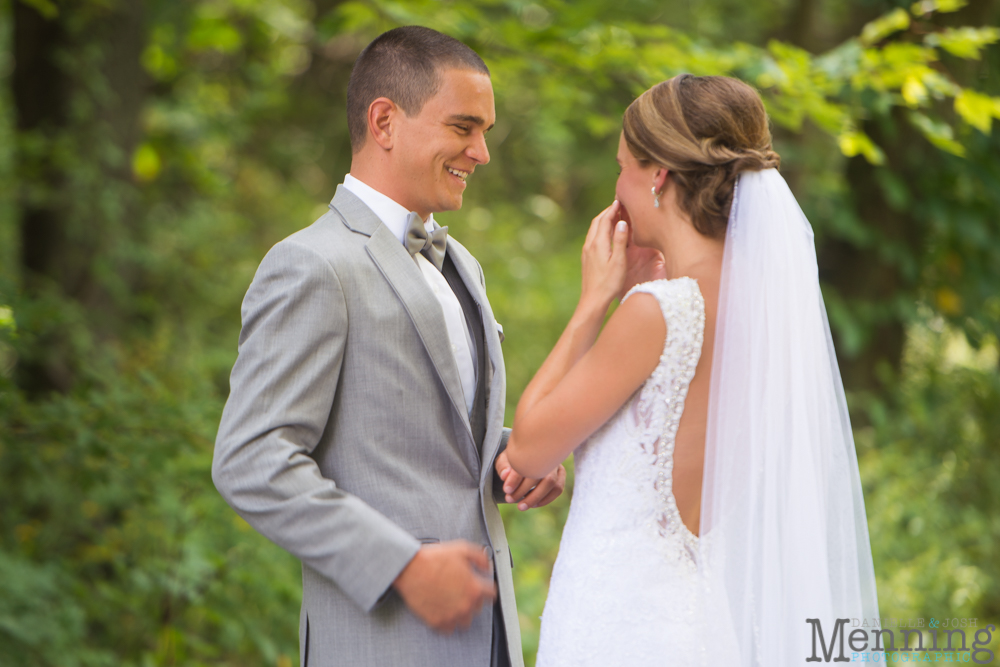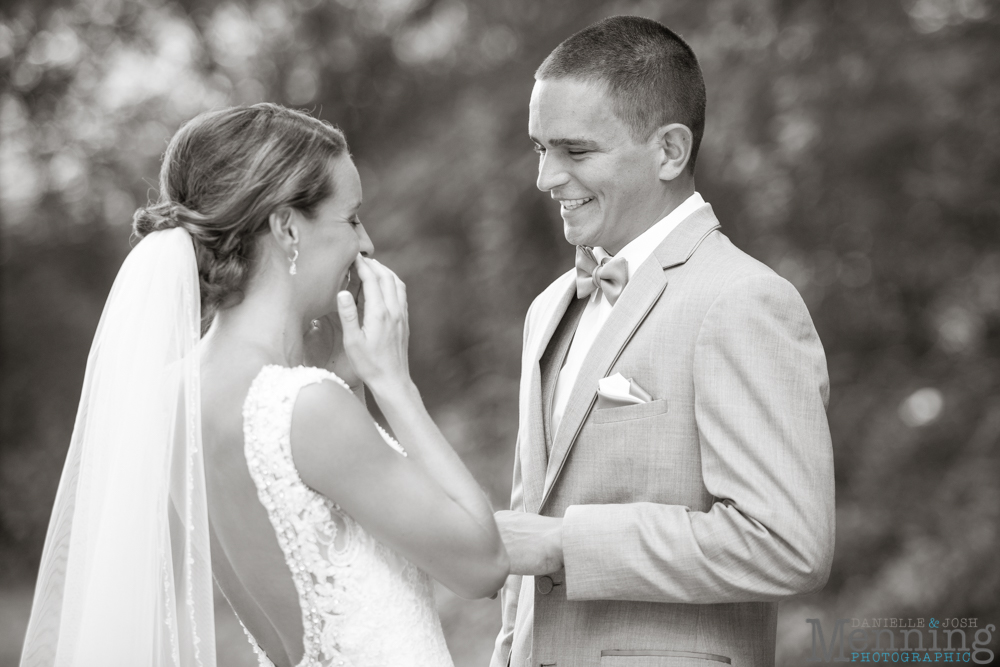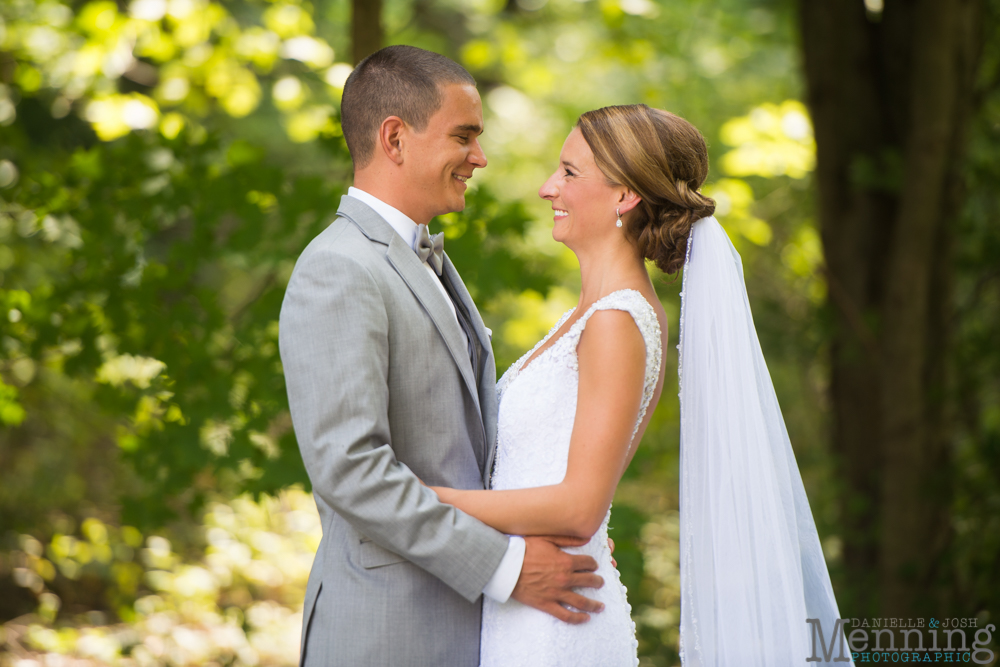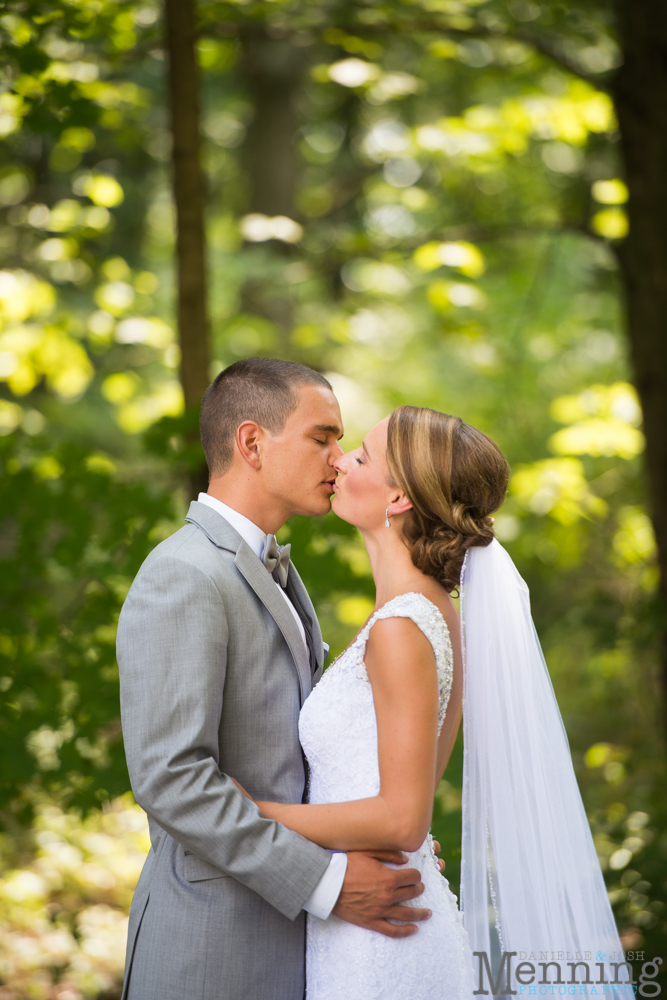 Ahhhhh! Steph was such a stunning bride! Her smile was megawatt all day.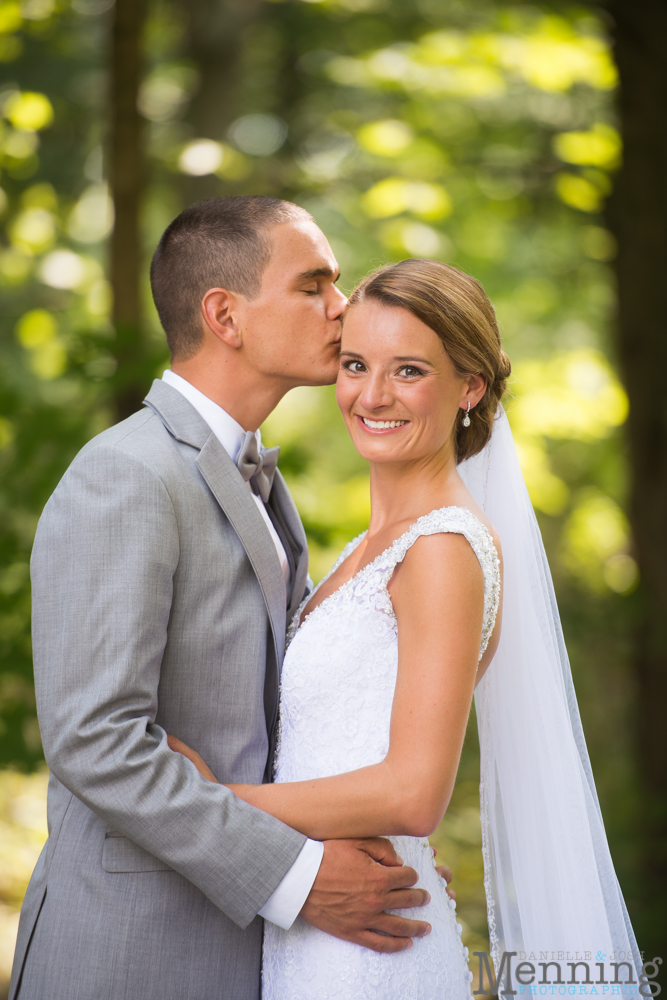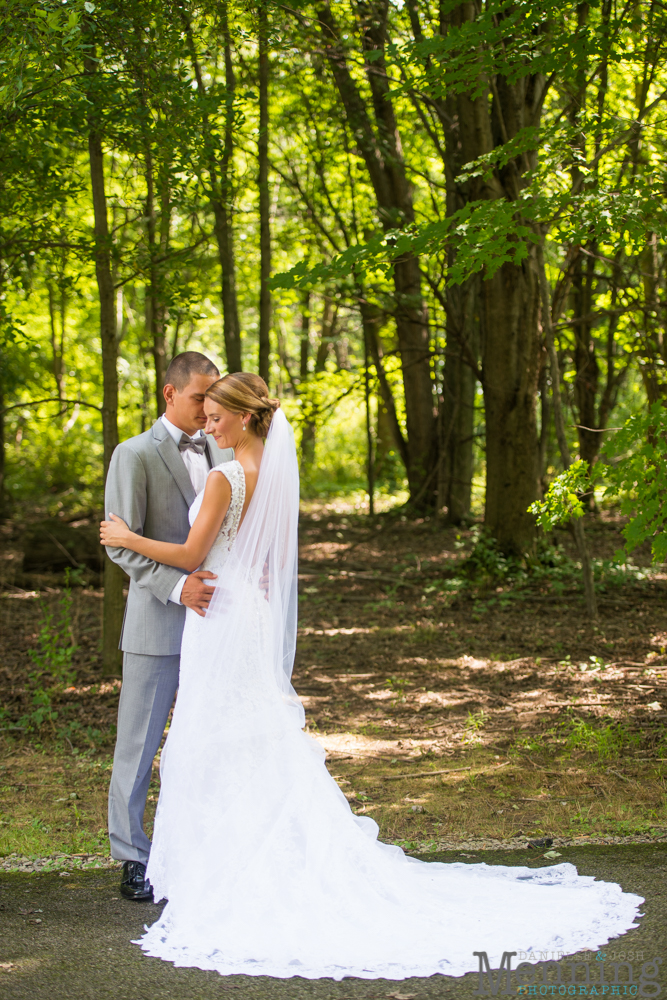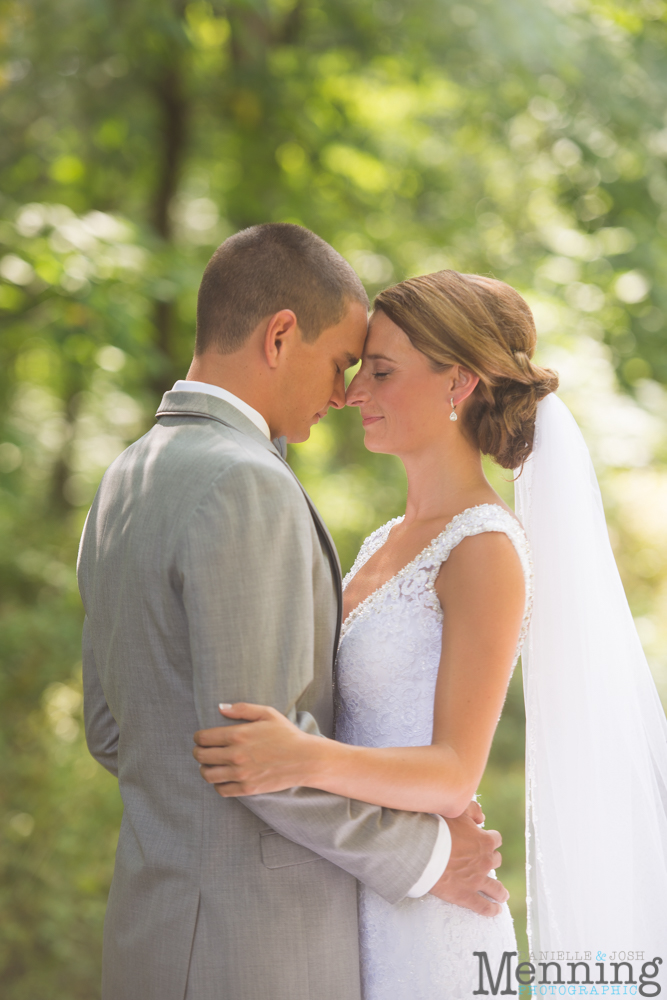 They exchanged gifts with one another & they had both spent lots of time making photo books for each other without the other one even knowing it. Two peas in a pod, I tell you. Shane even included a few old love letters & mementos from their relationship. They are so sweet!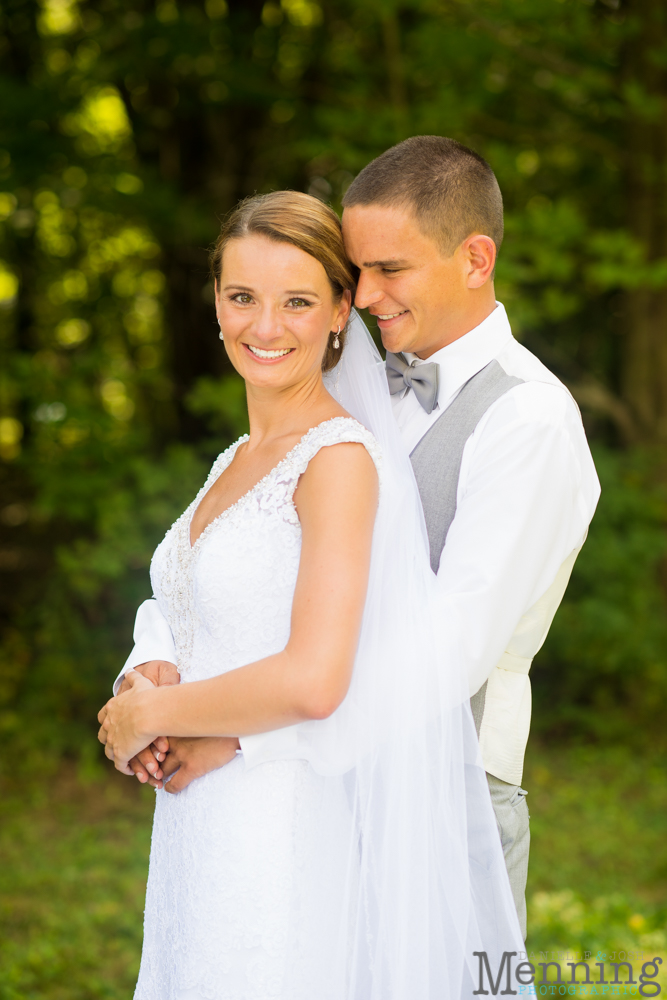 After their fantastic first look, it was time for their unplugged wedding ceremony at St. Paul's in Salem.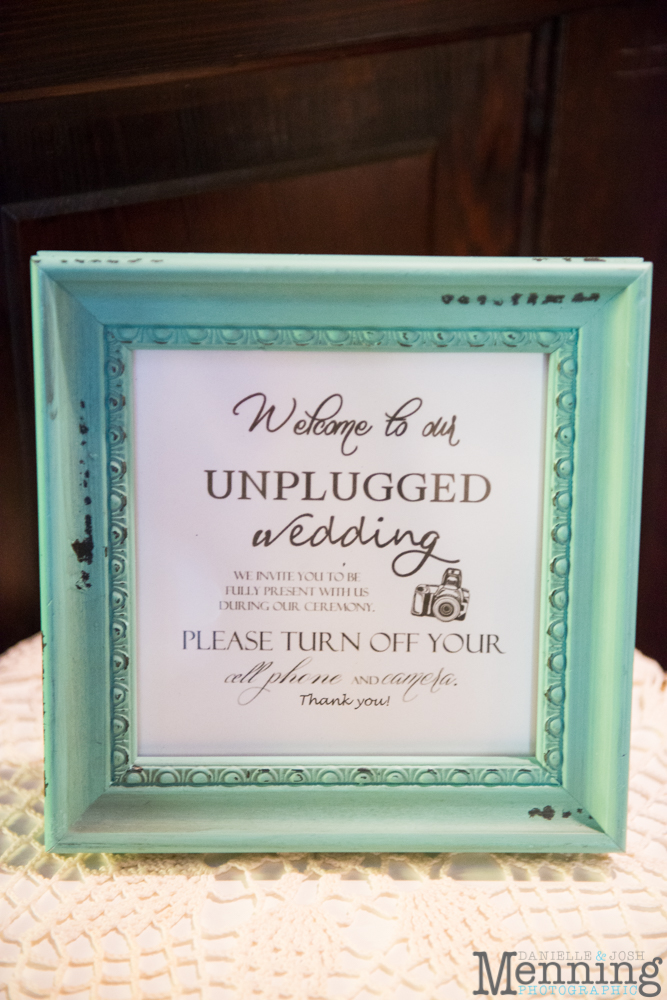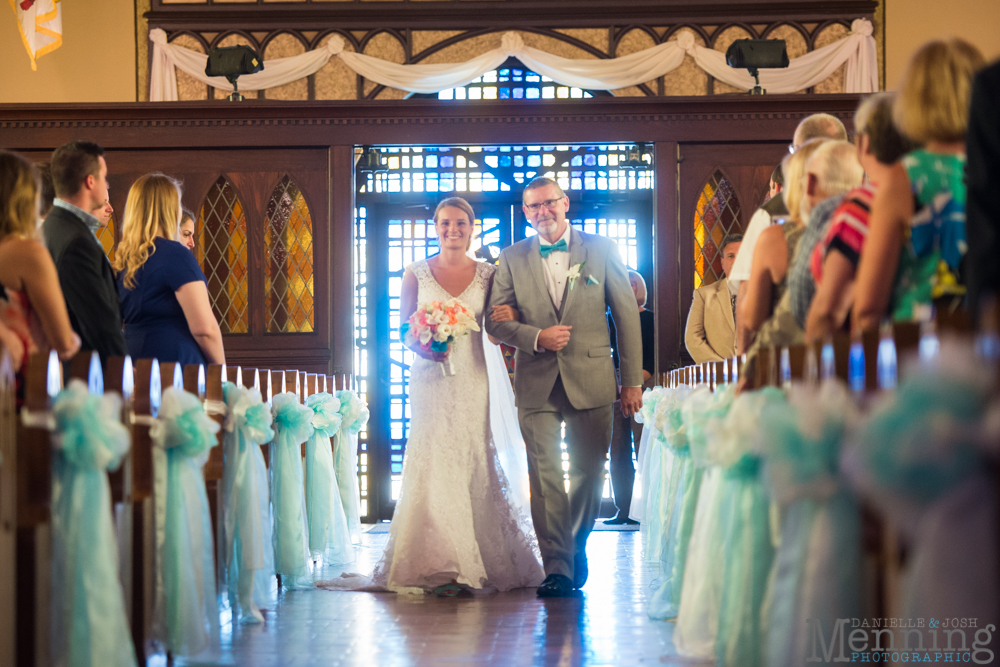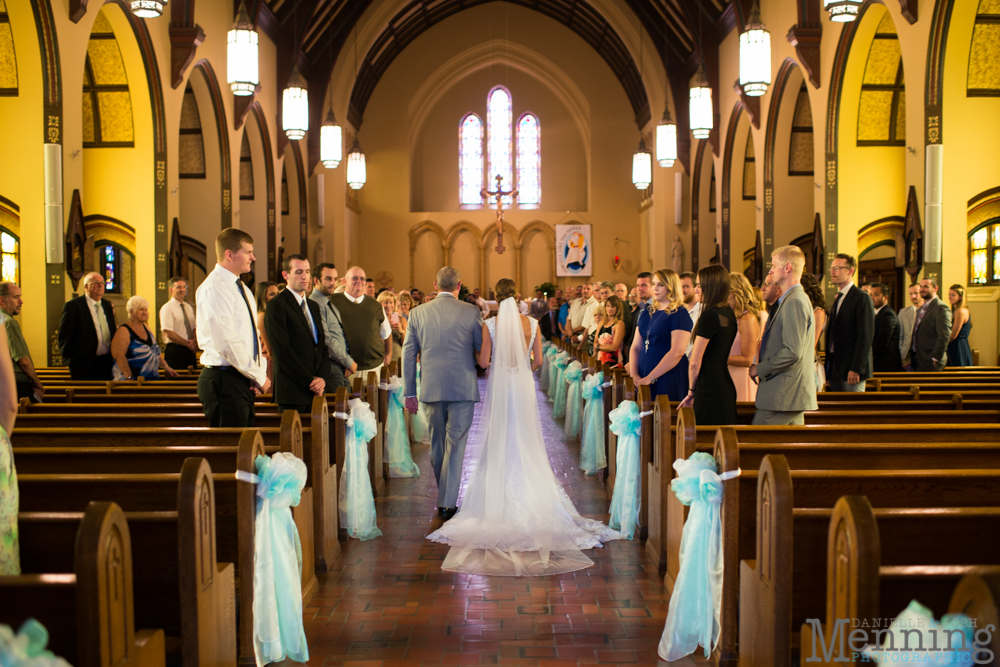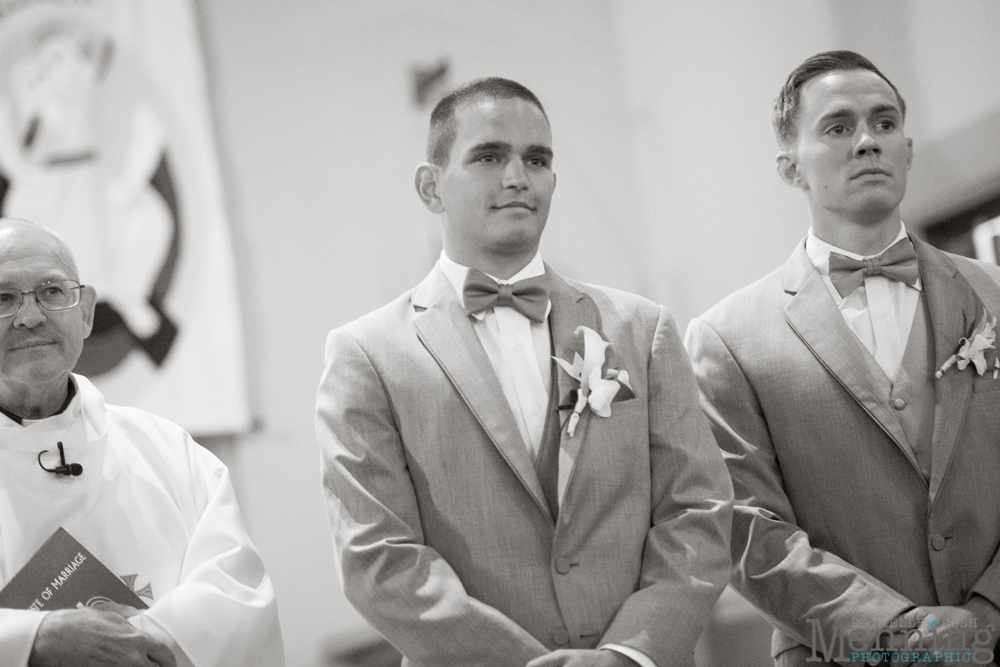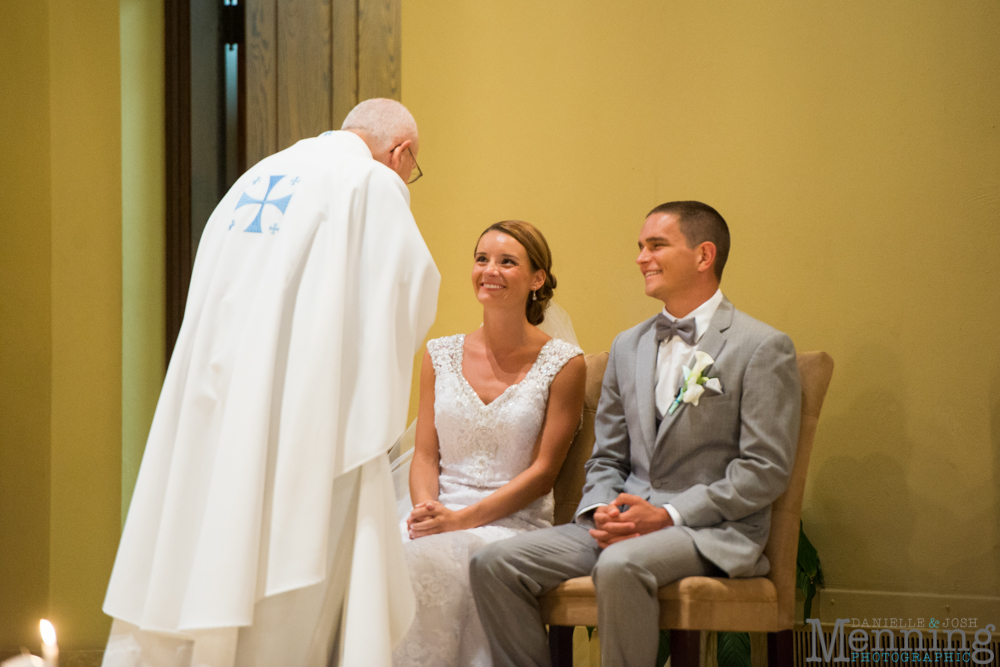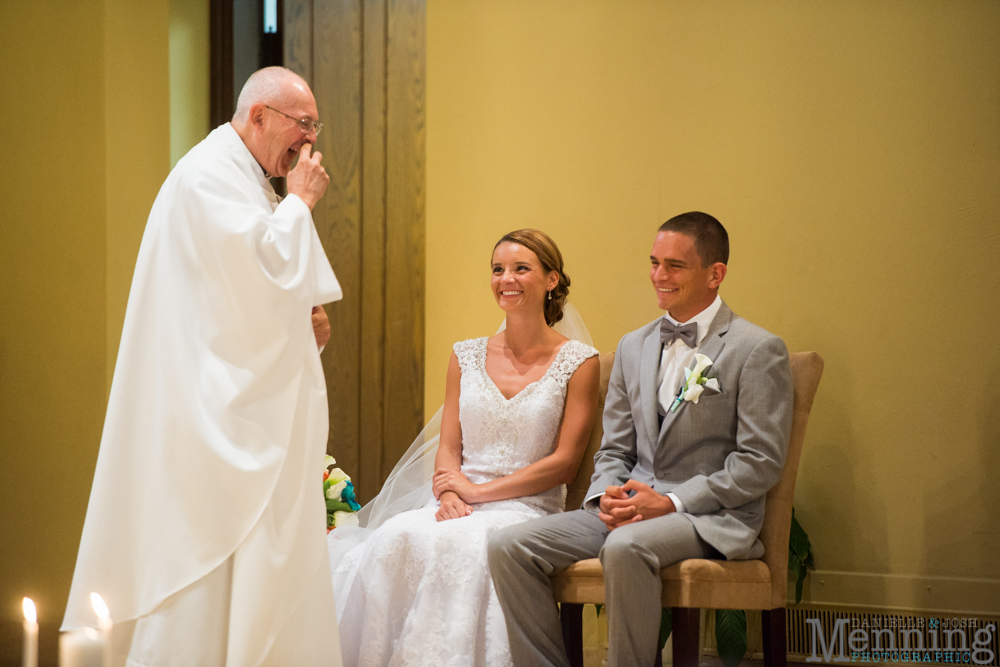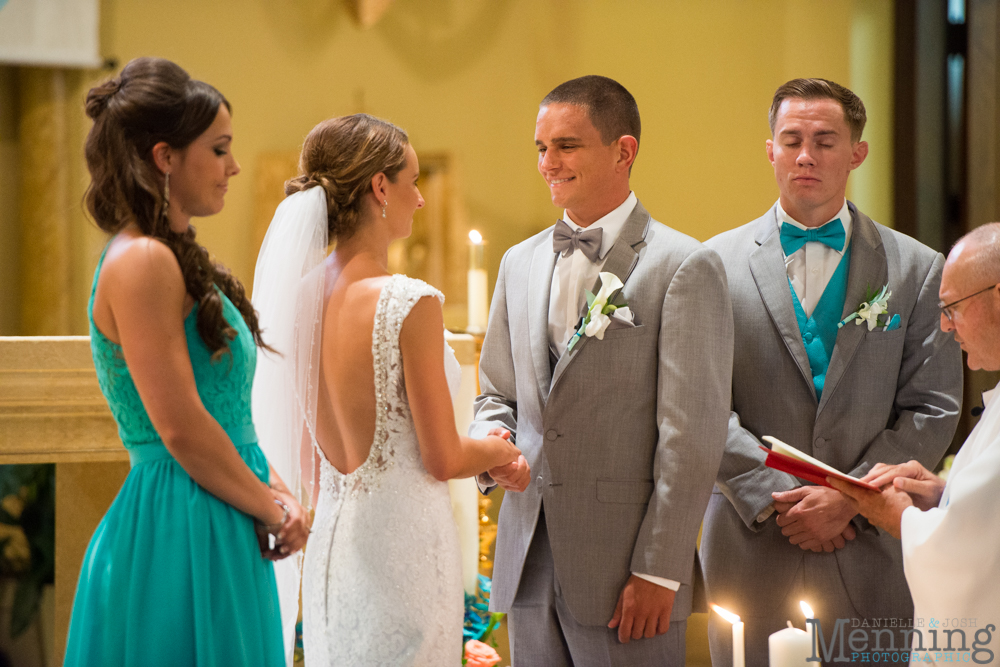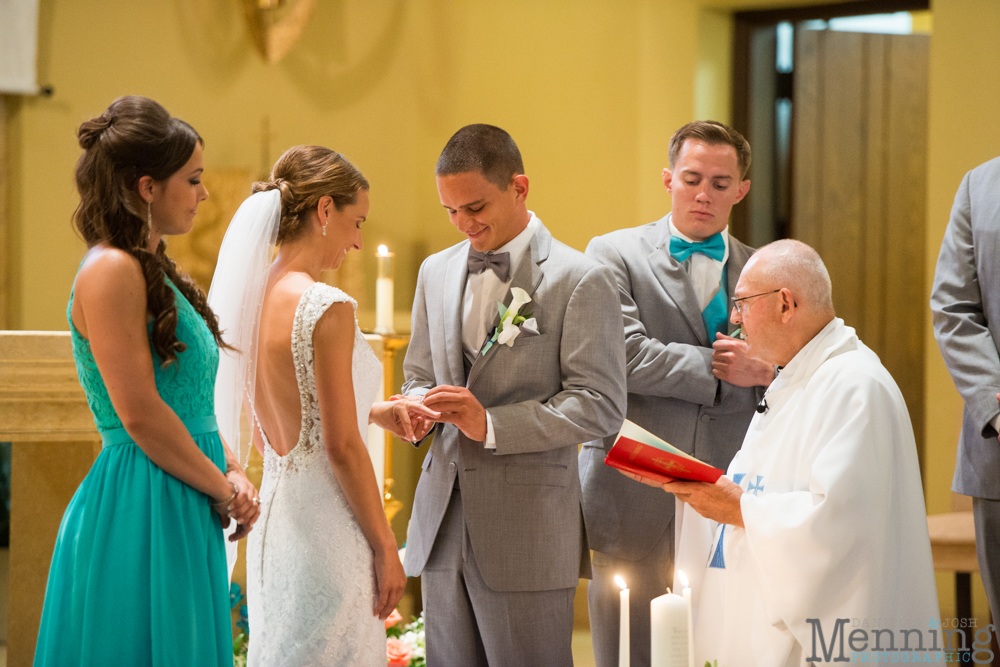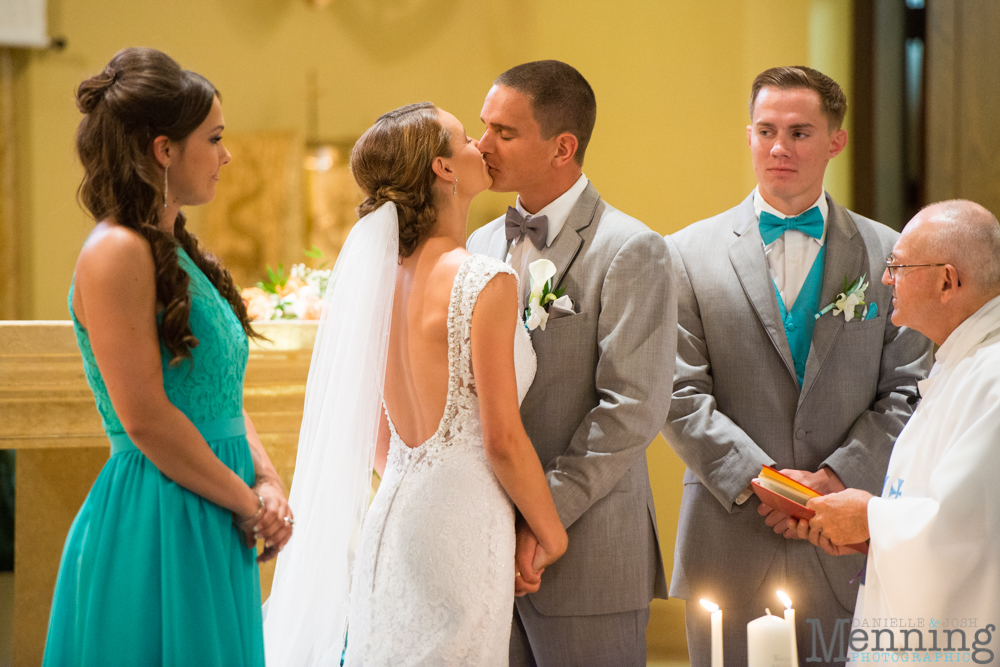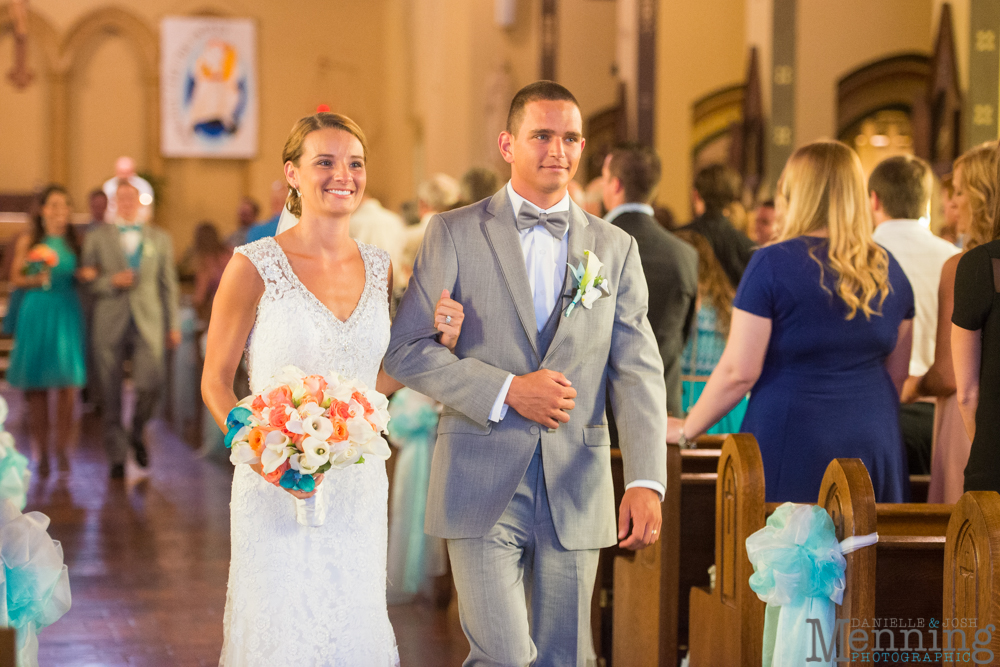 Steph's parents surprised her with a butterfly release after the ceremony. It was so cool!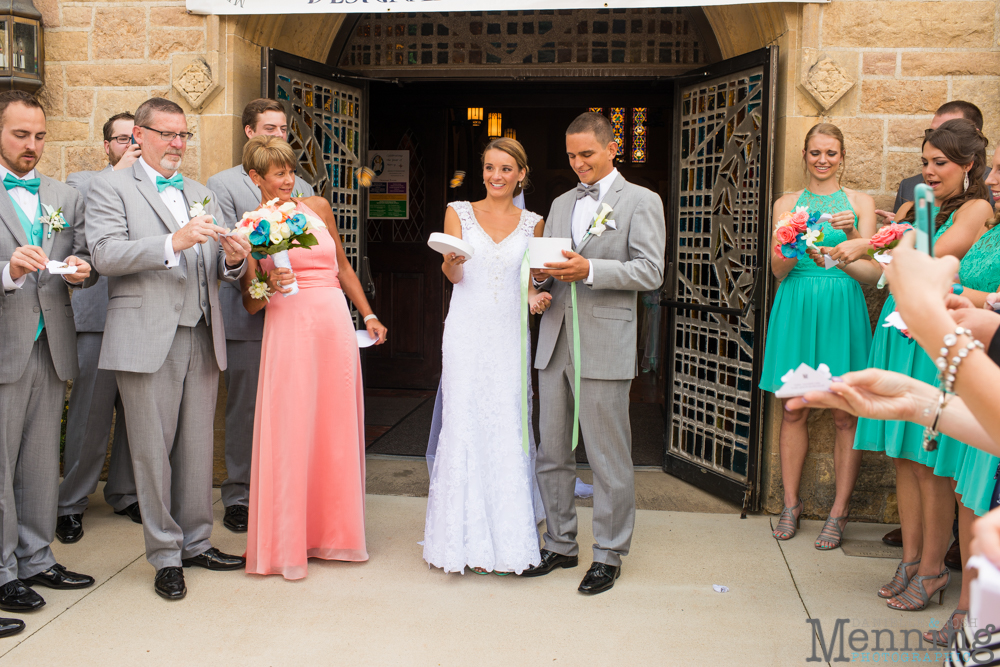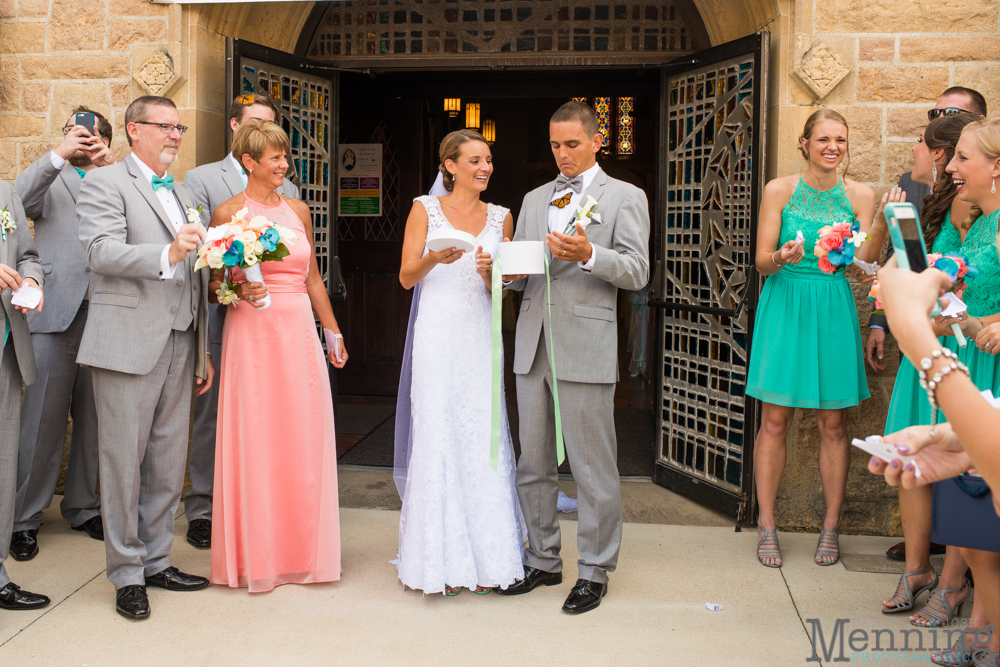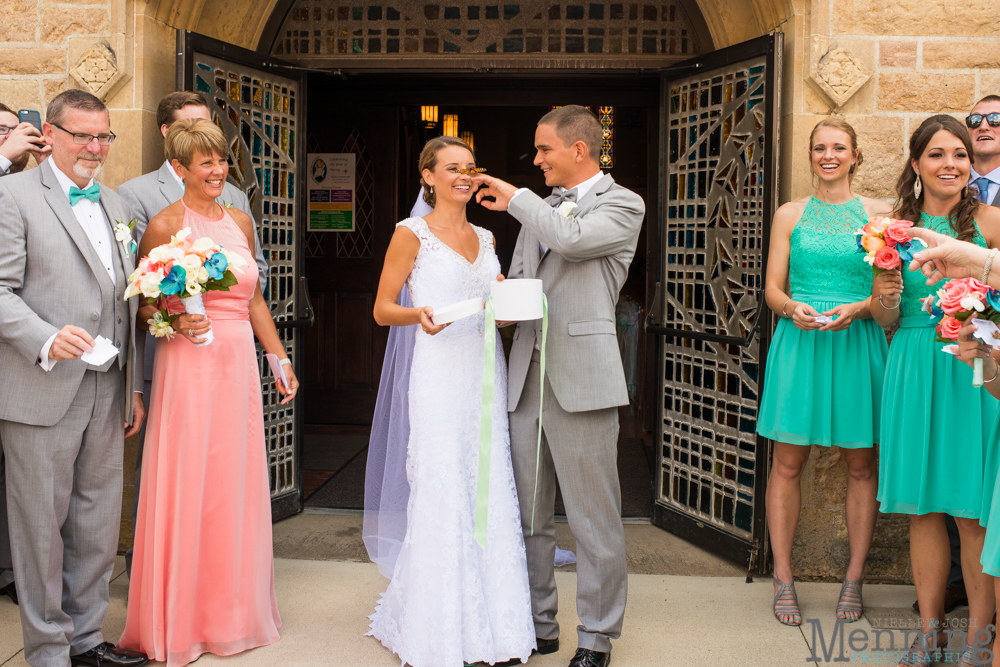 We headed to Mill Creek Park Fellows Riverside Gardens for some bridal party photos. The weather was absolutely fantastic that day! Those beautiful florals you see are the artwork of Jenny at The Willows by Wehr. We highly recommend Jenny!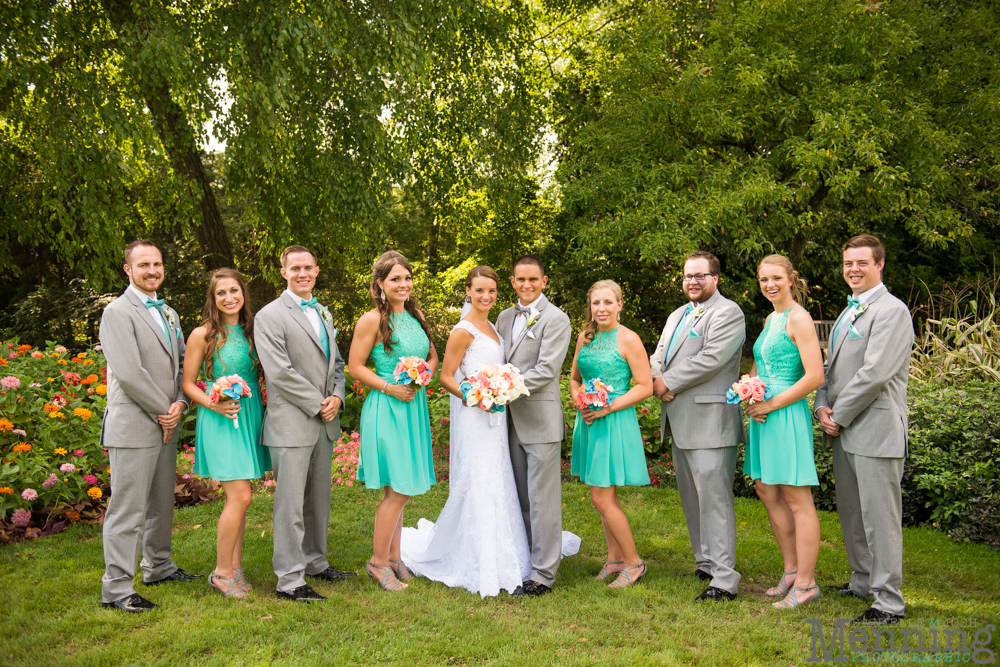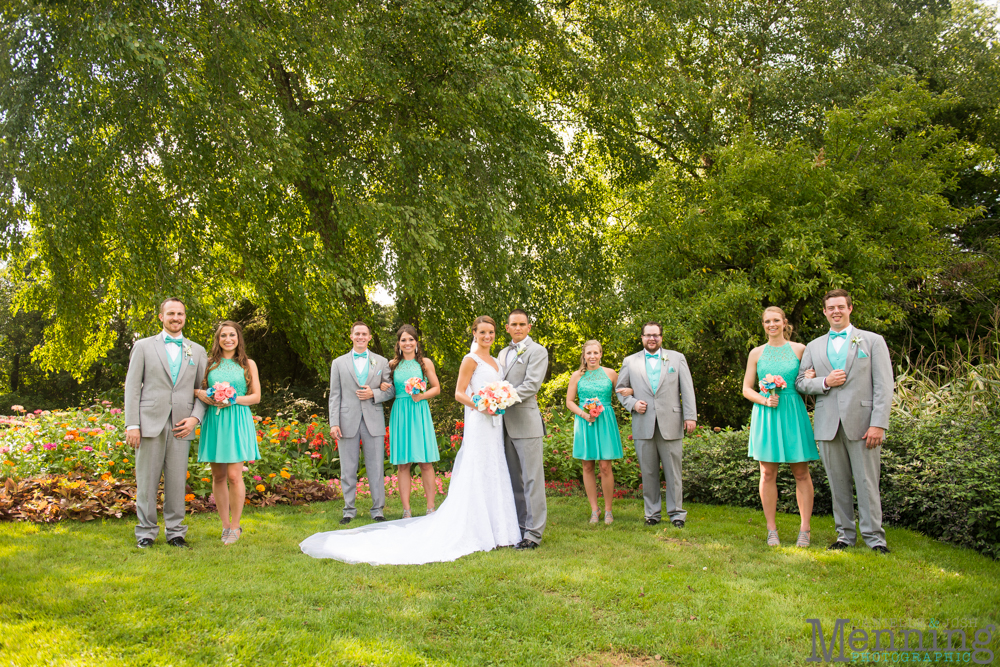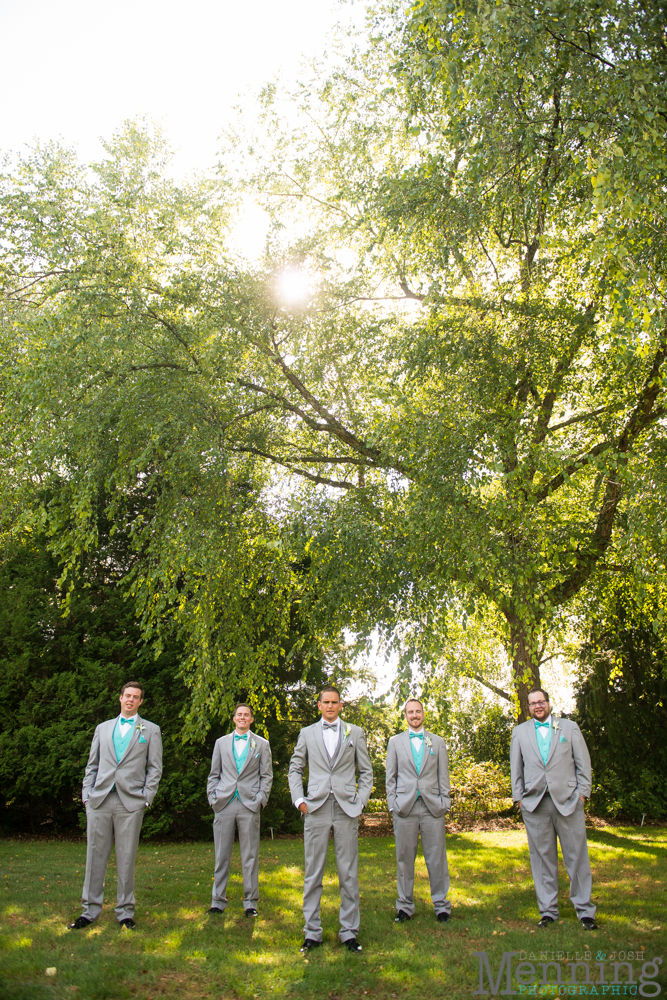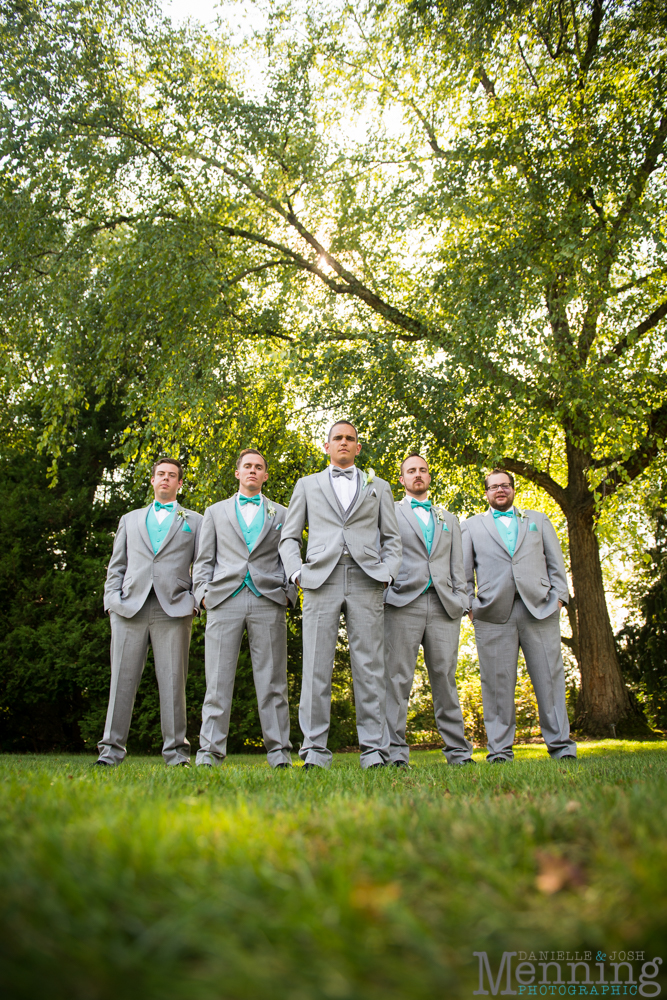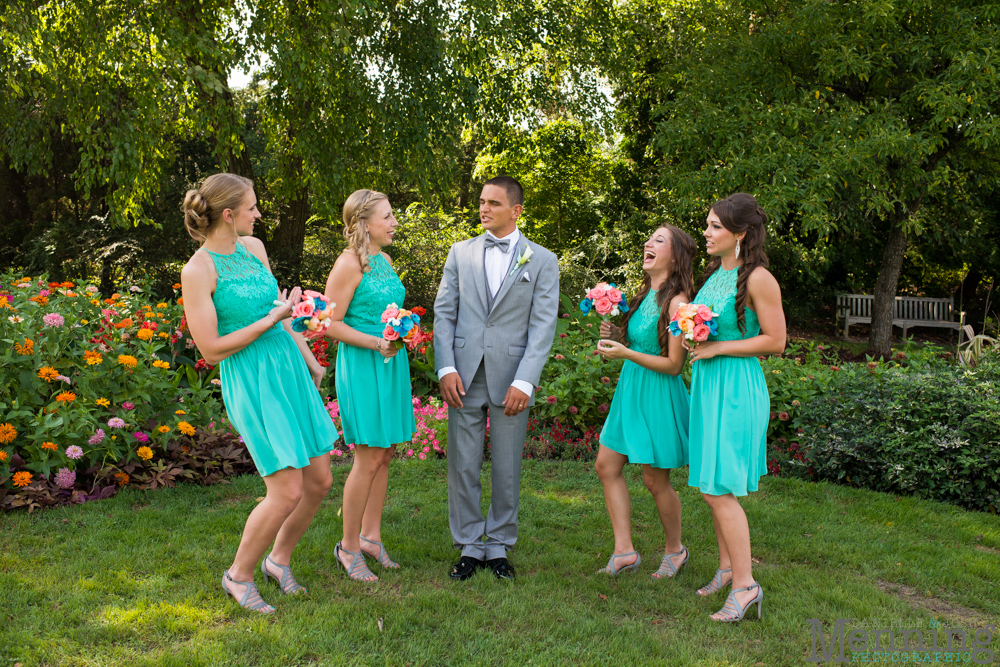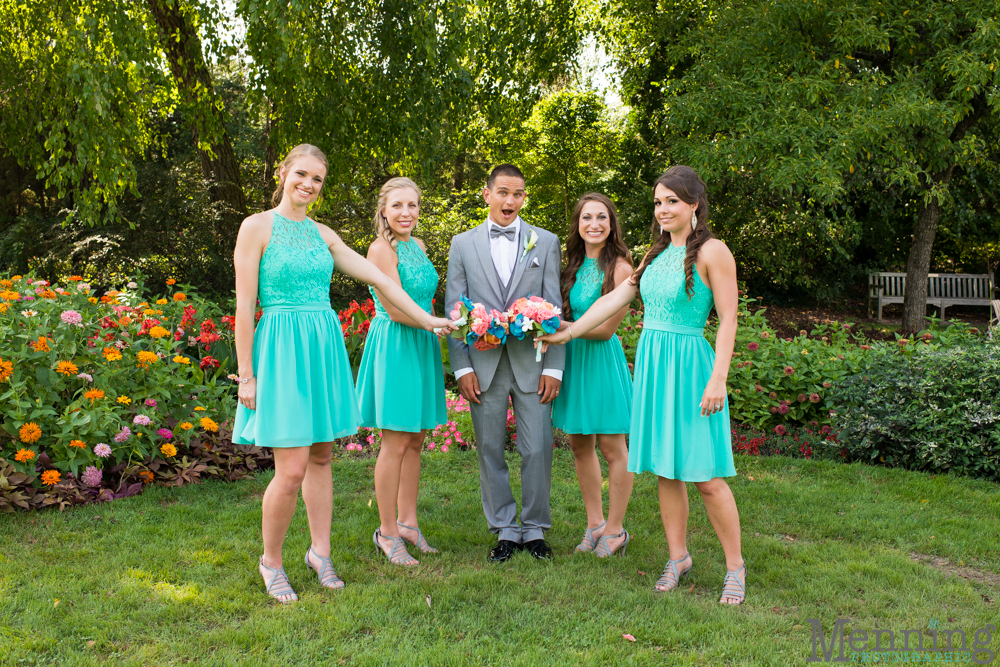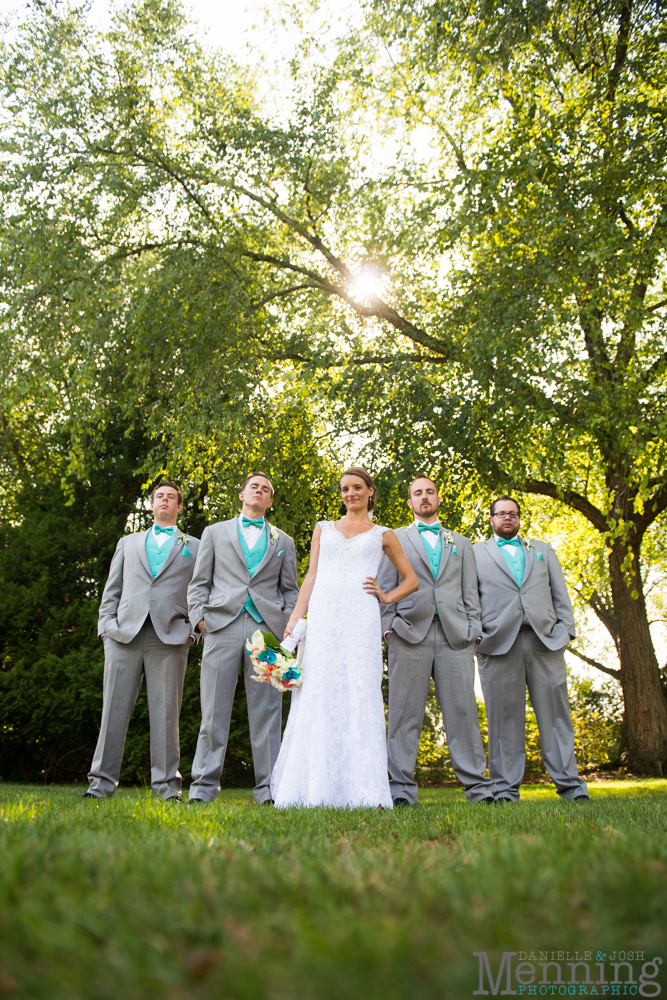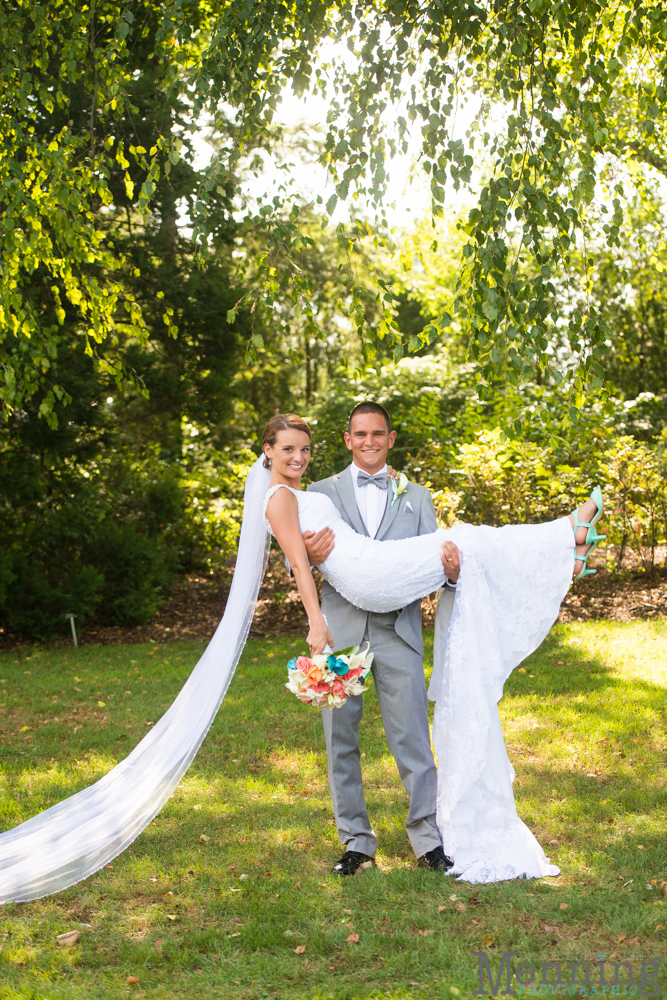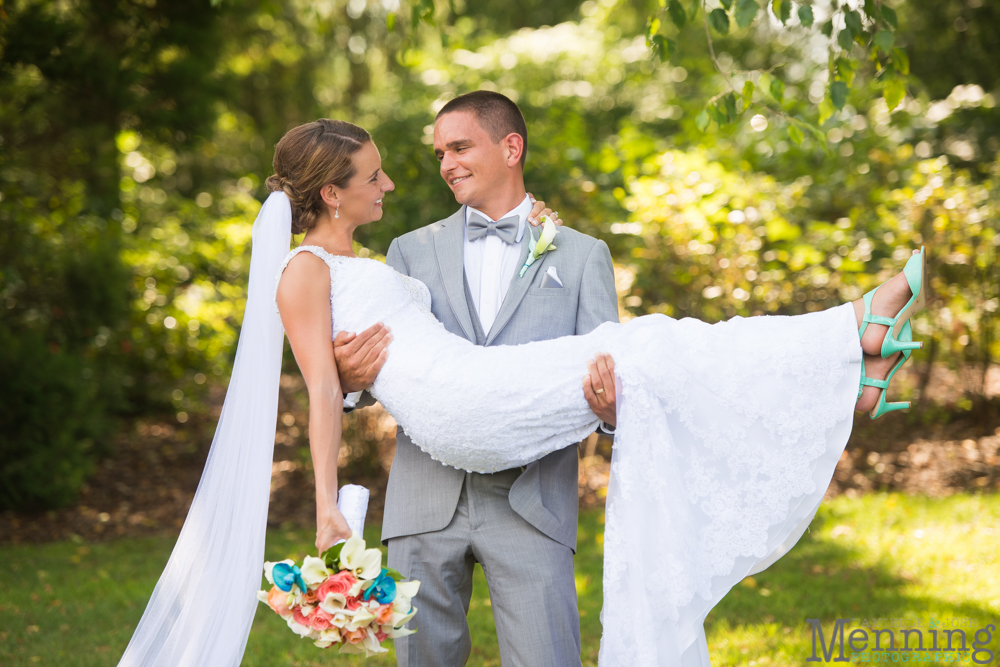 If they aren't the cutest, I don't know who is!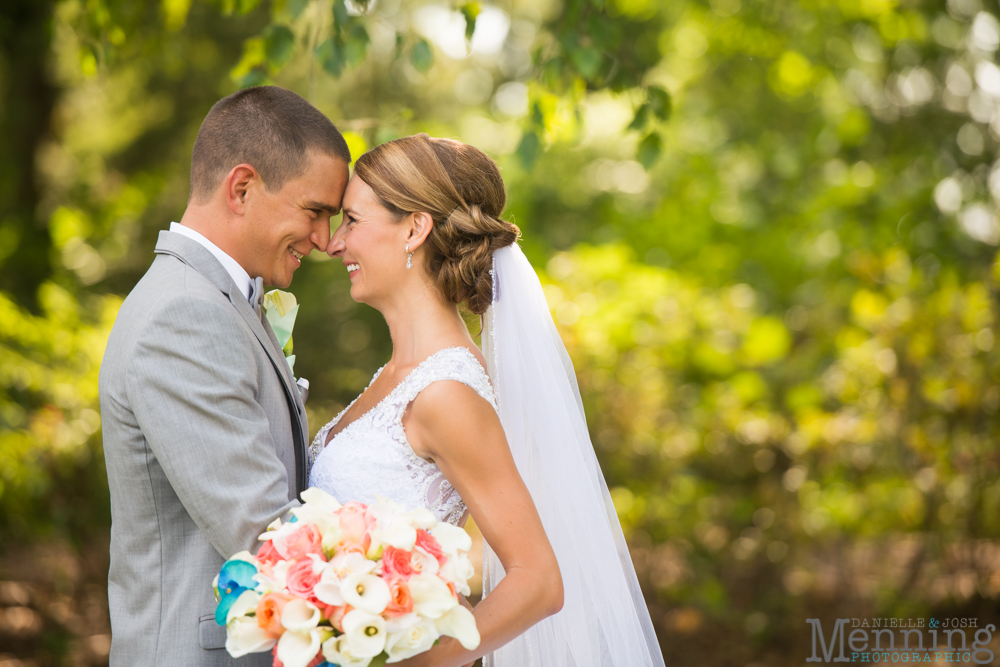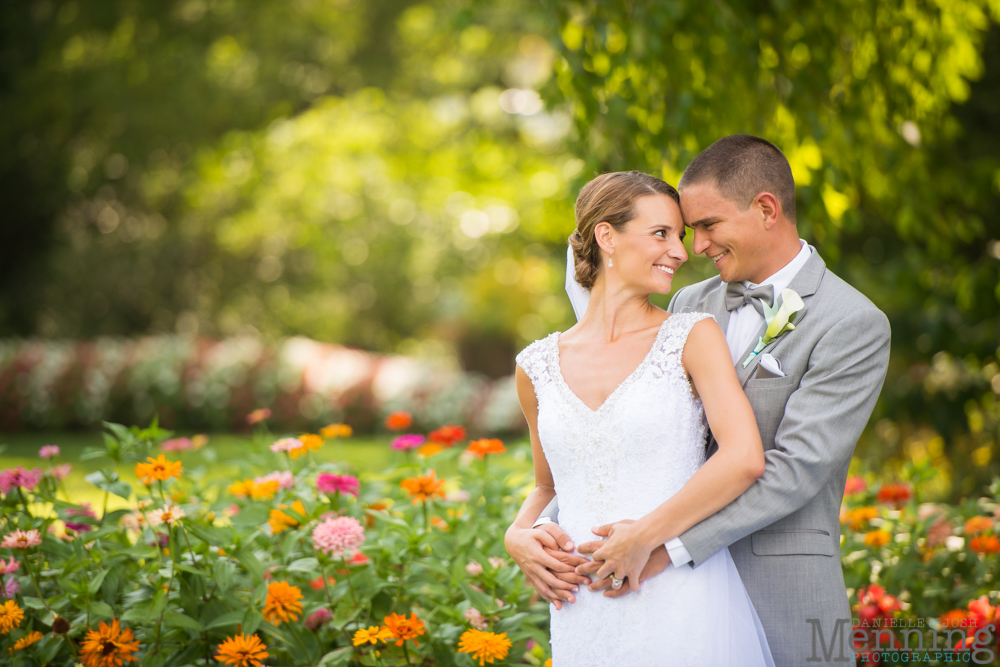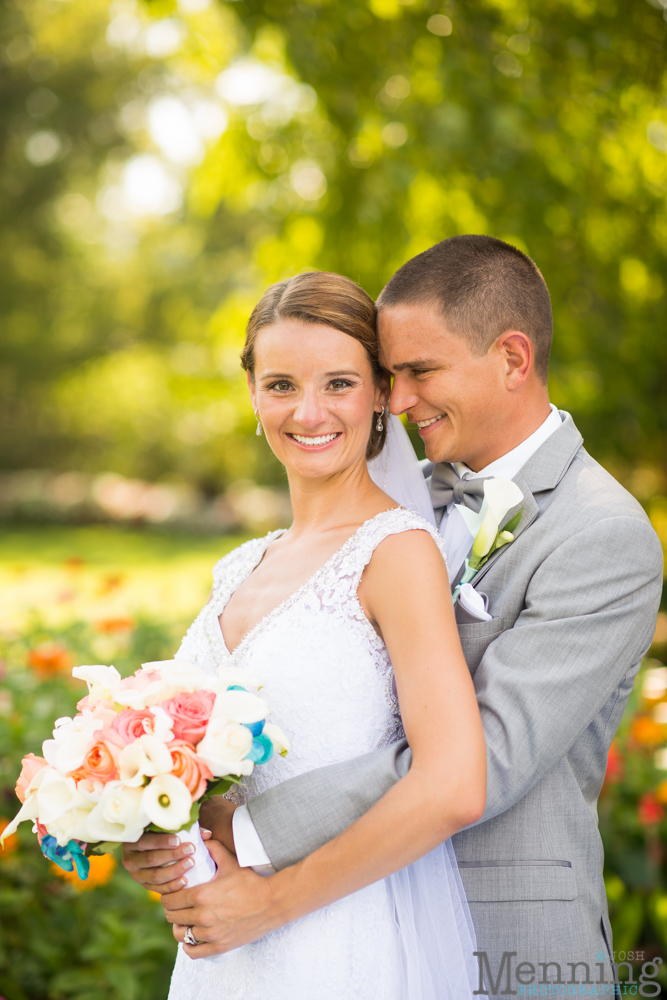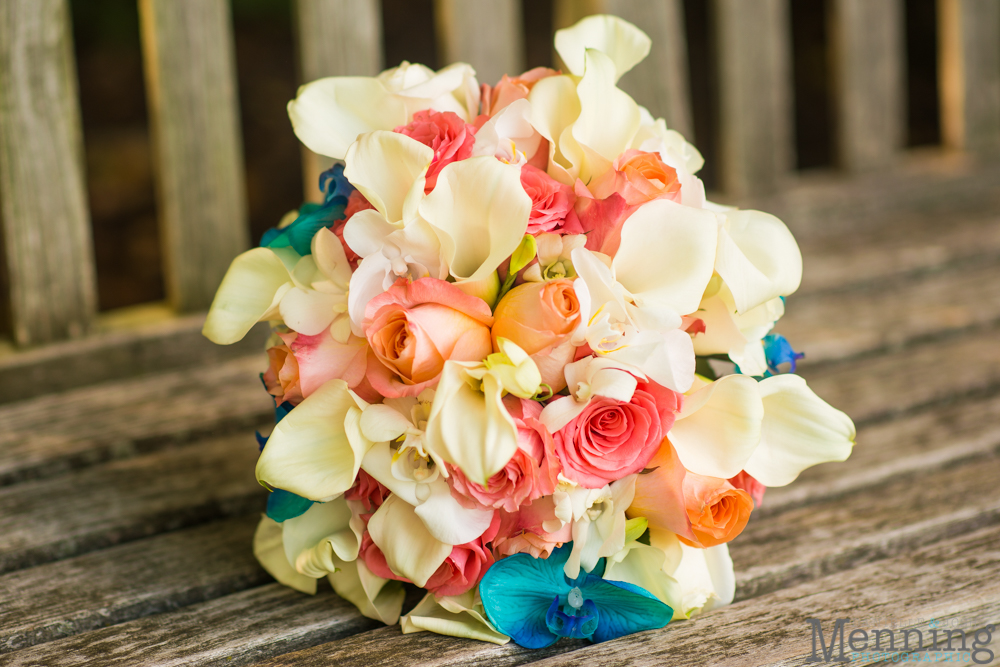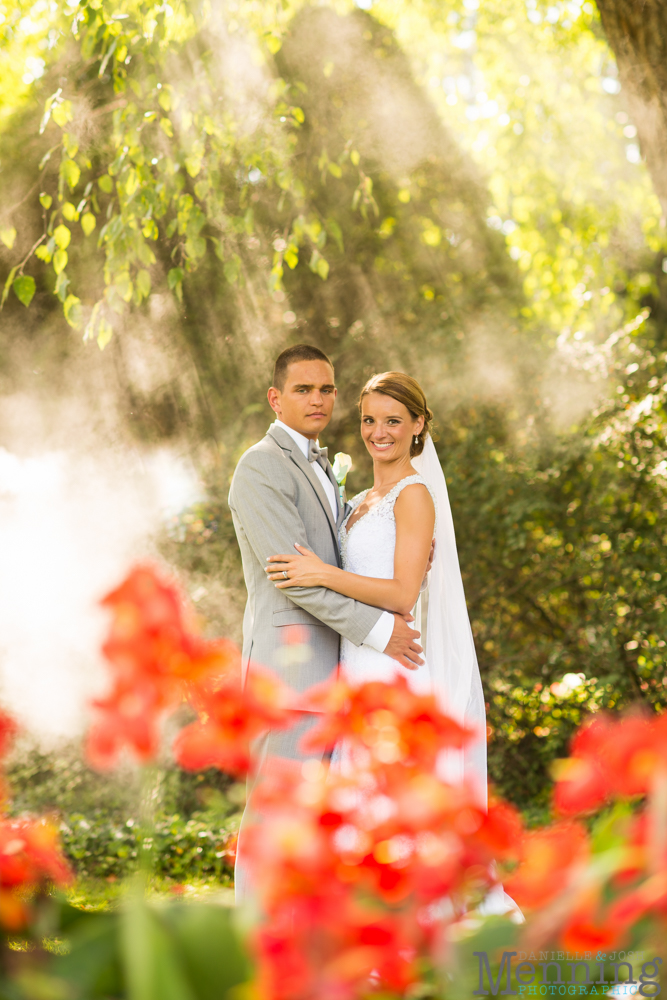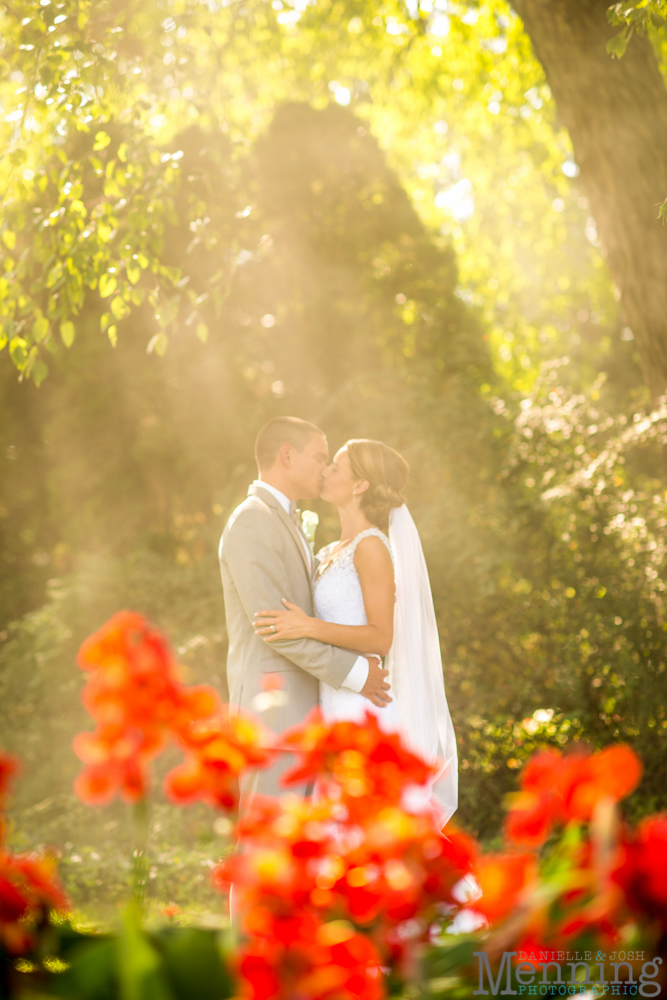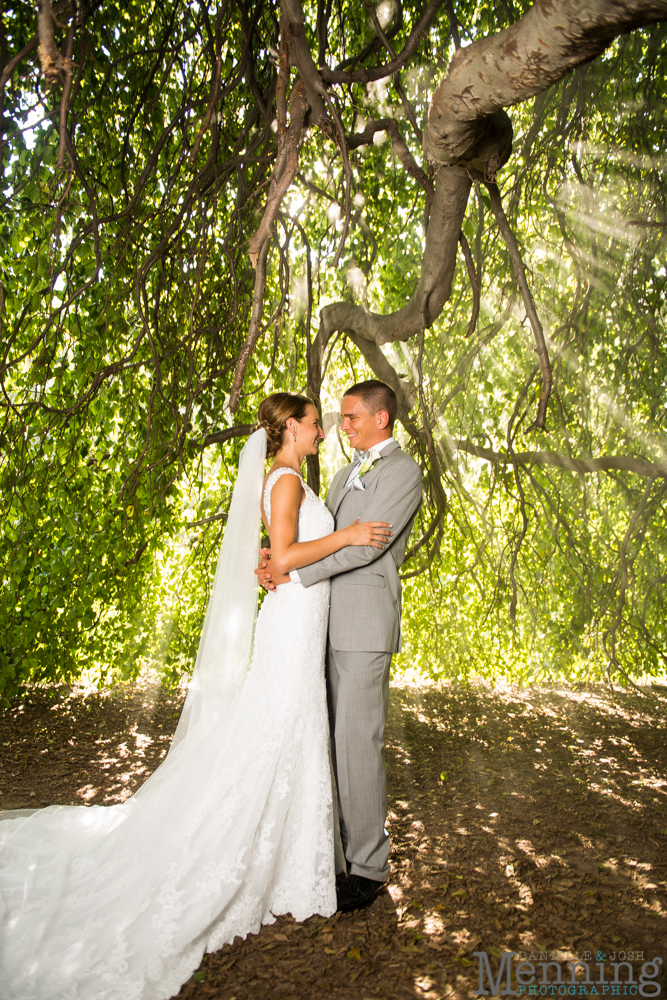 We love, love, love when we are given lots of time for portraits on the wedding day!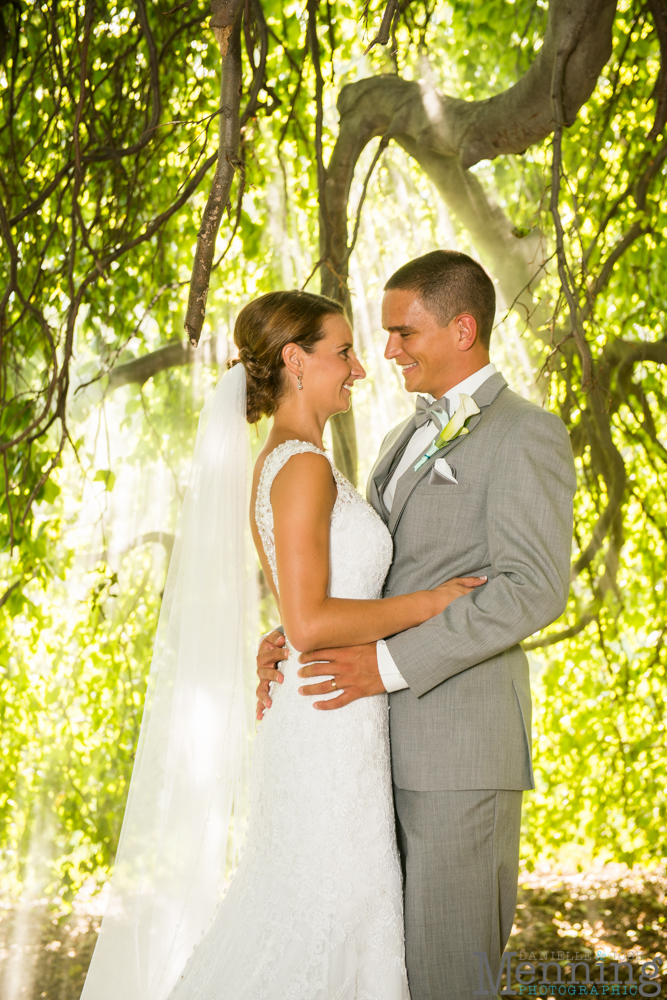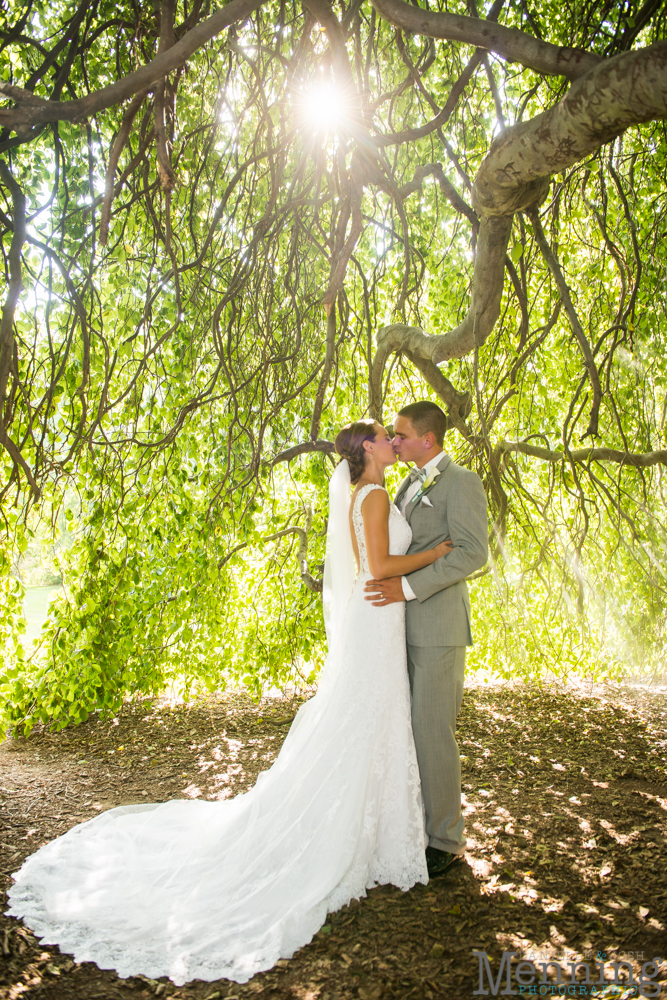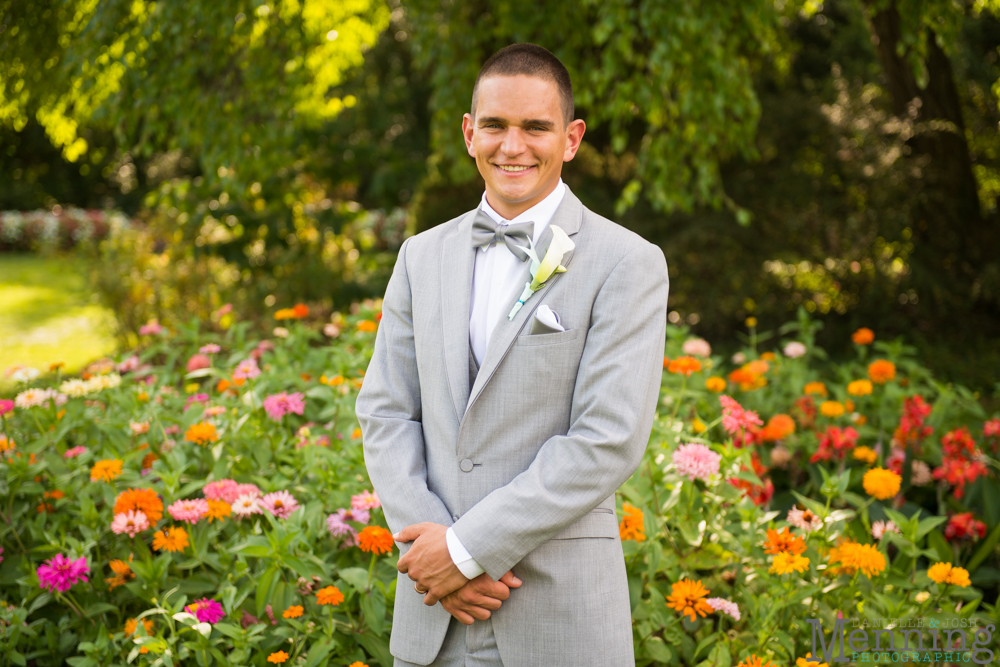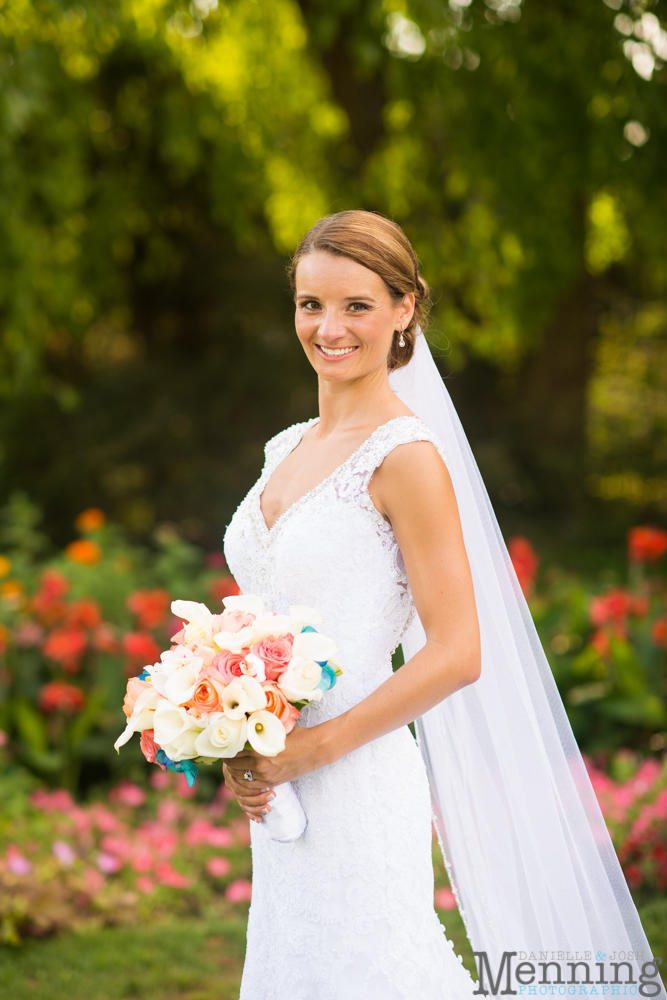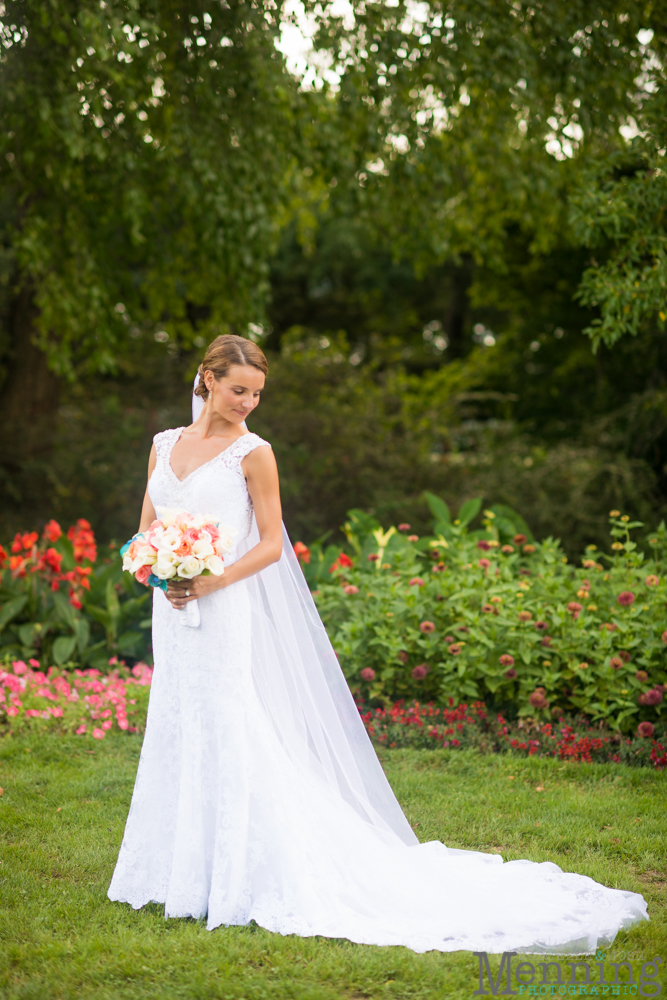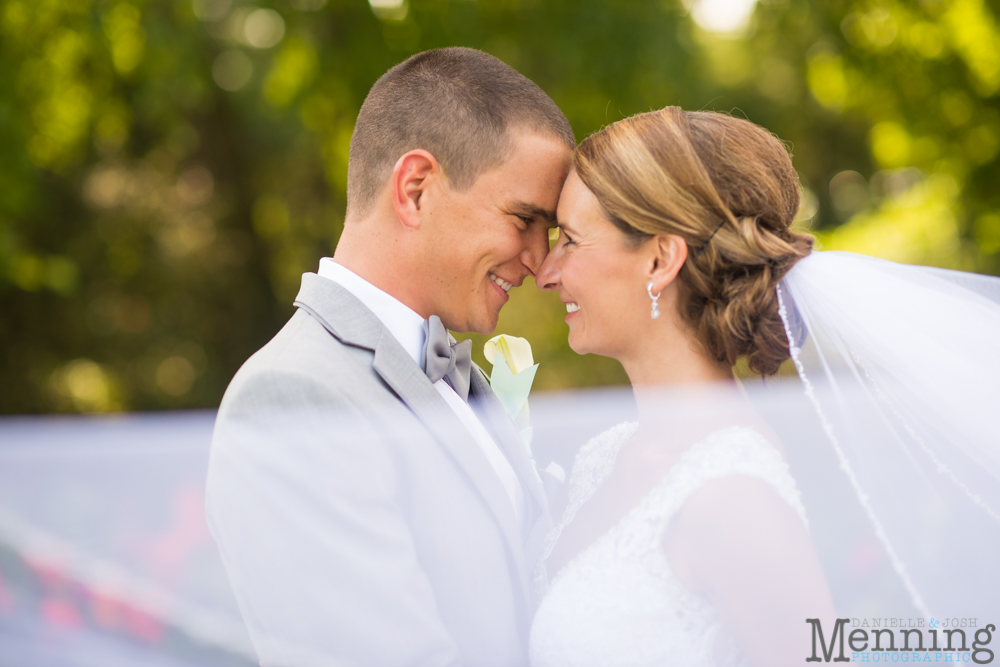 You know I love those teal shoes!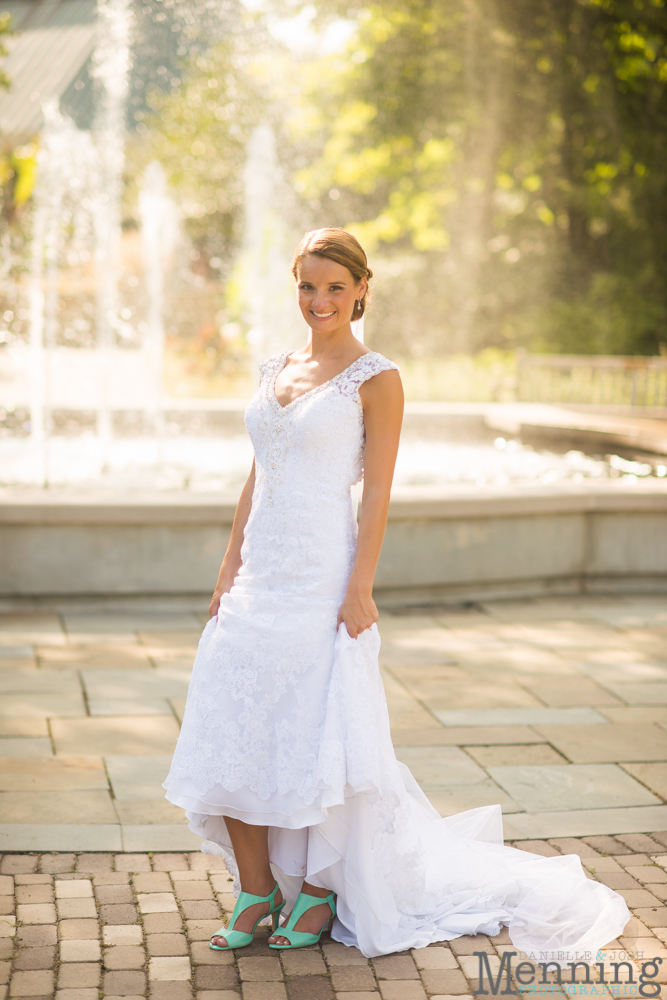 Avion on the Water was looking lovely. Everyone who helped with this wedding did a fabulous job with all of the pretty details.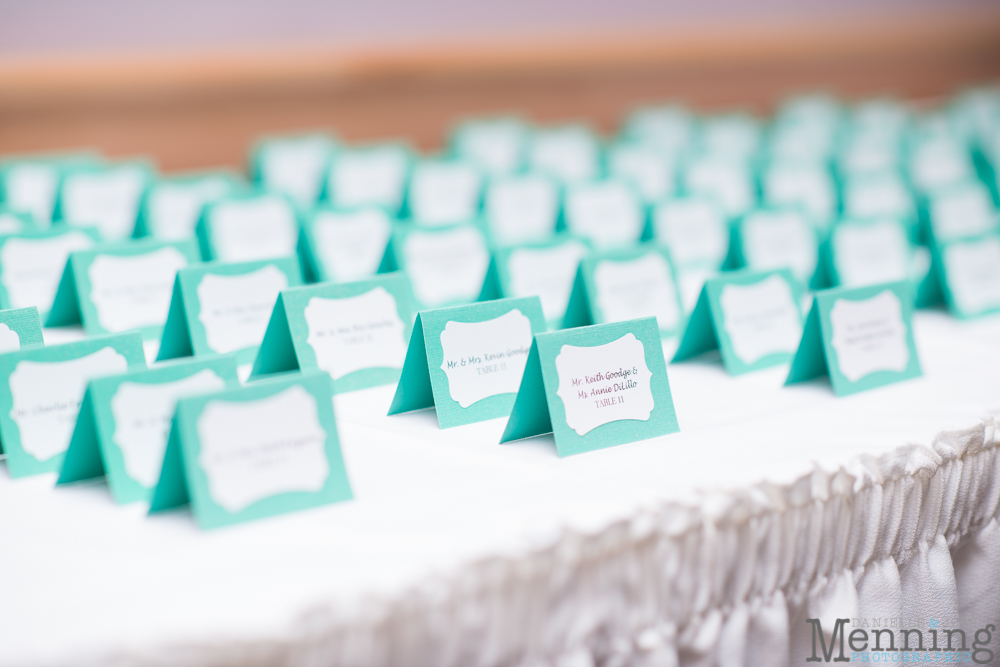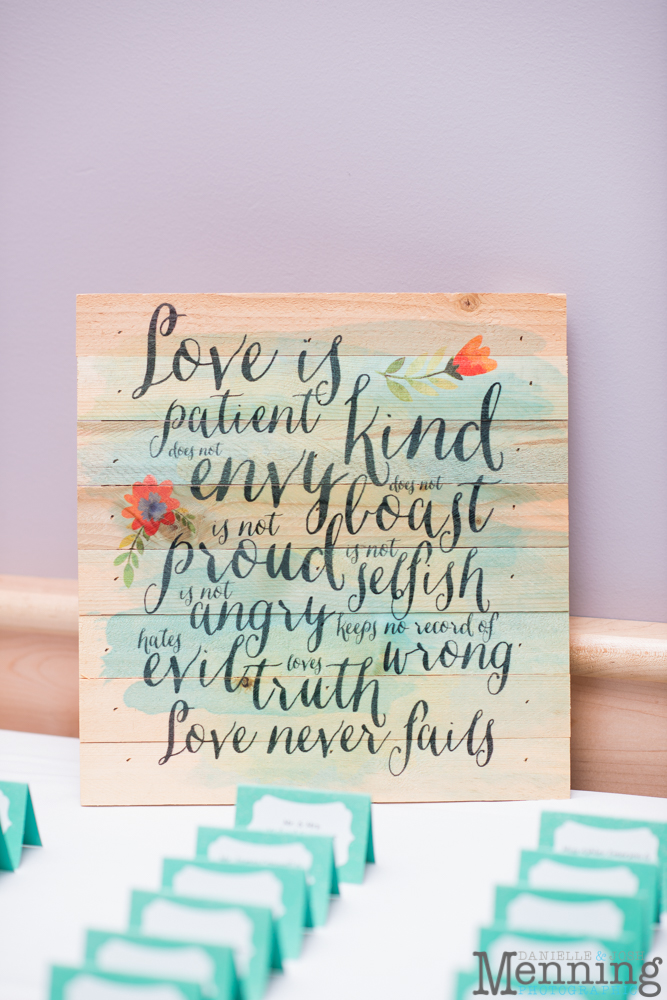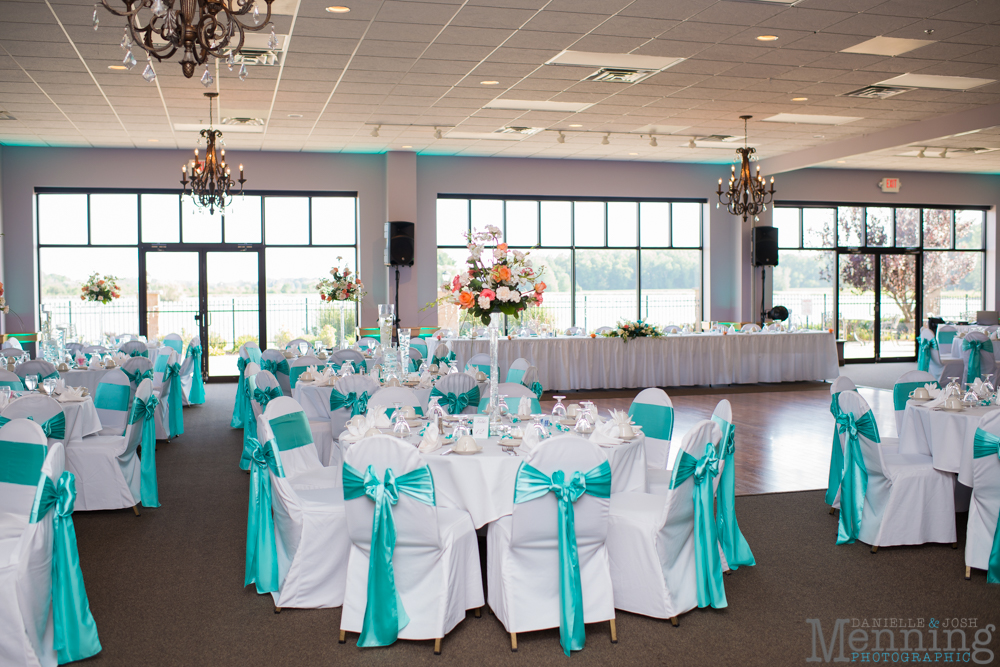 Jenny at The Willows also worked her magic on the centerpieces.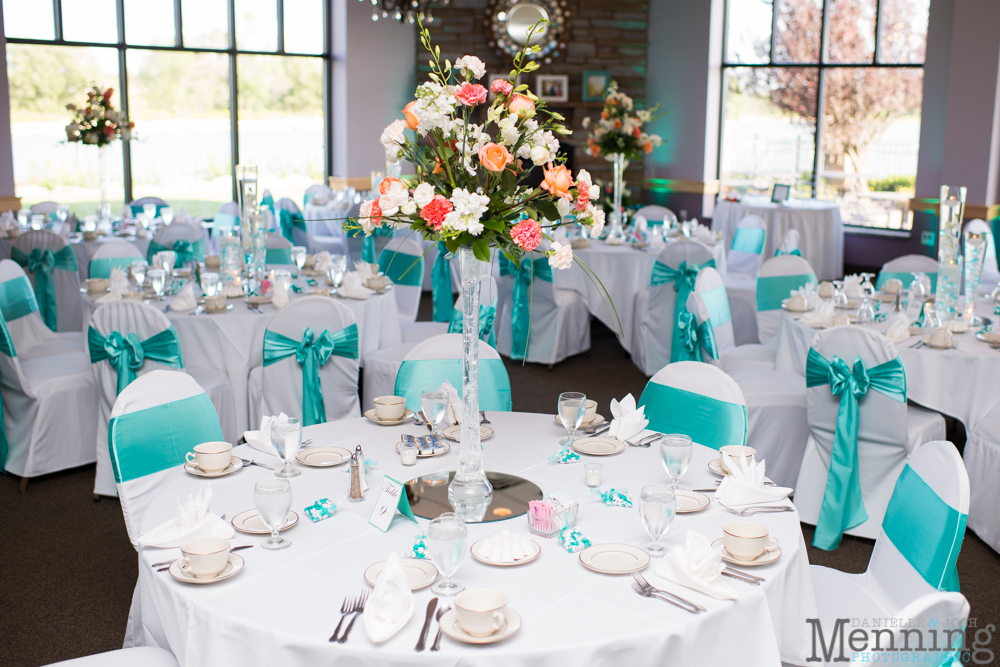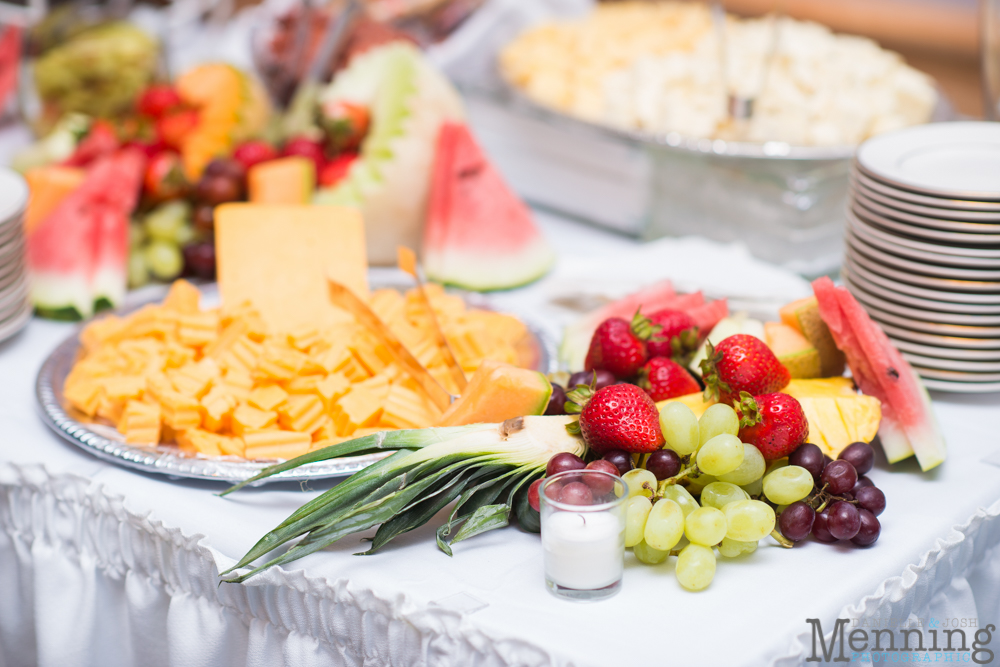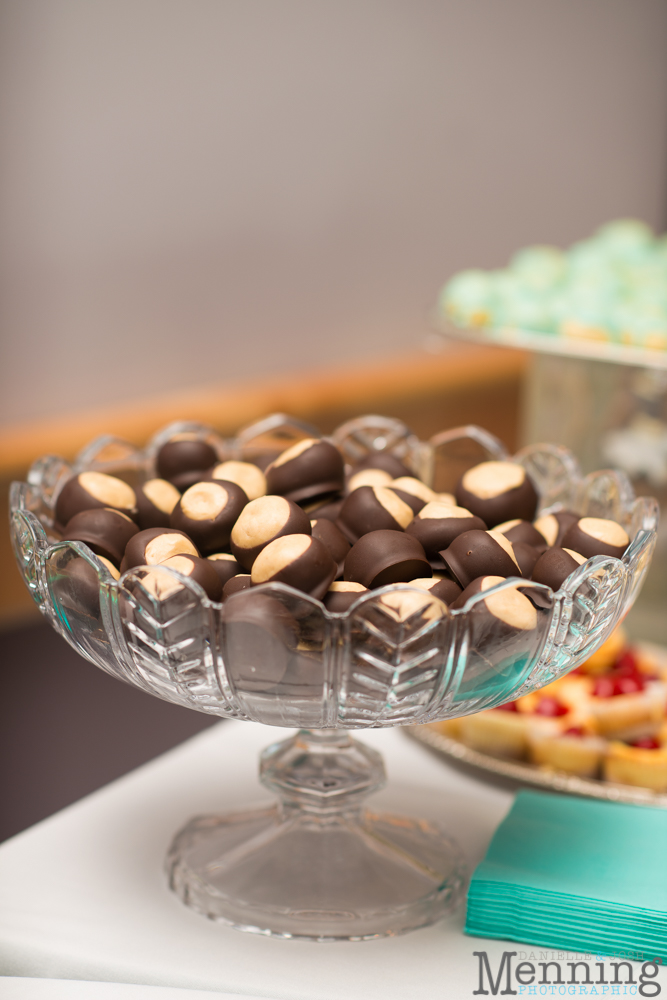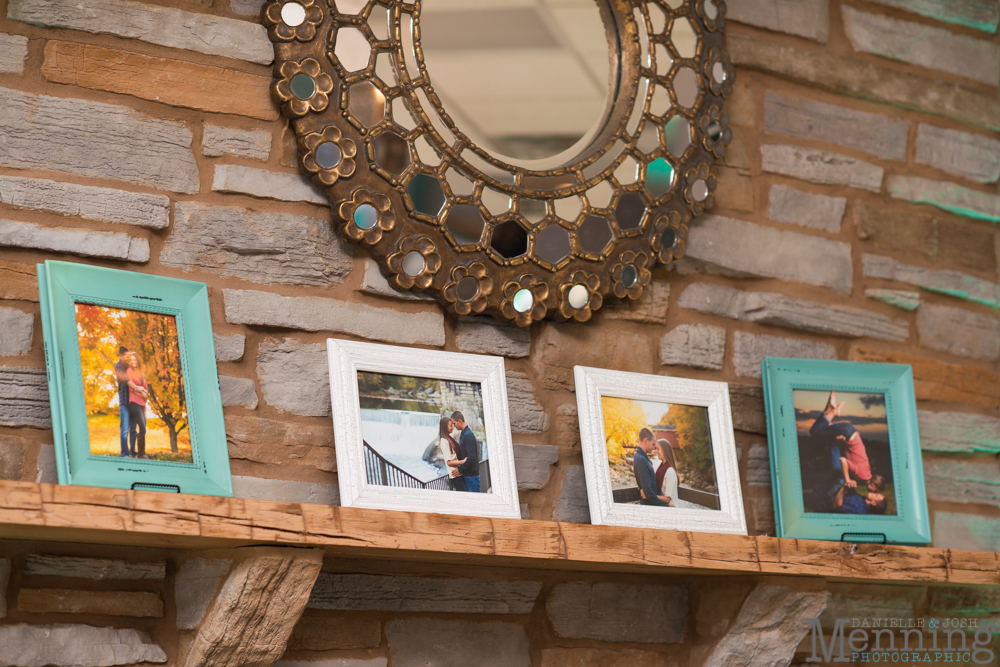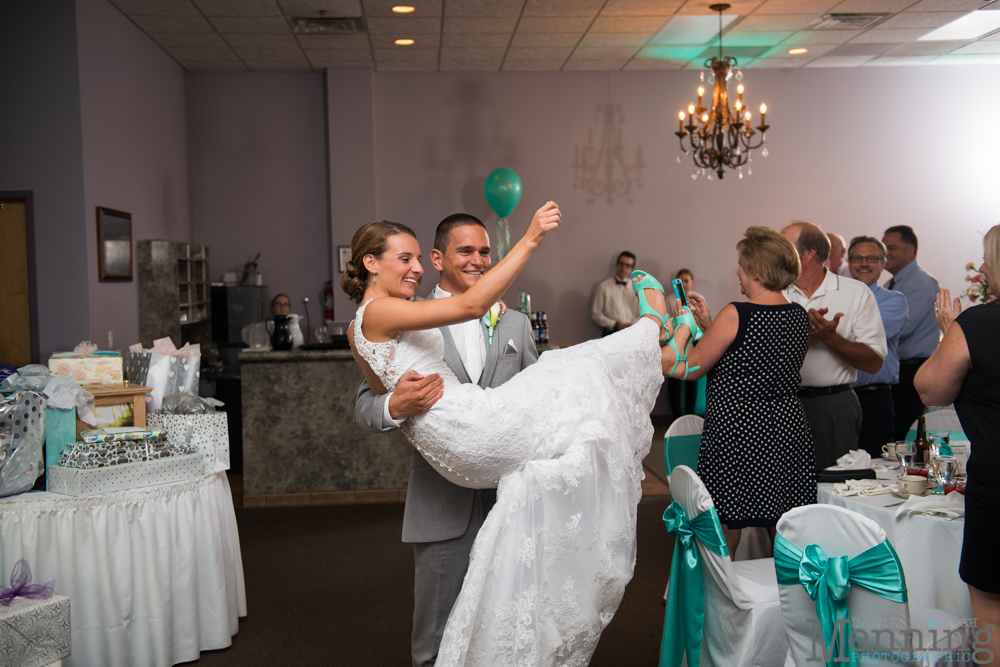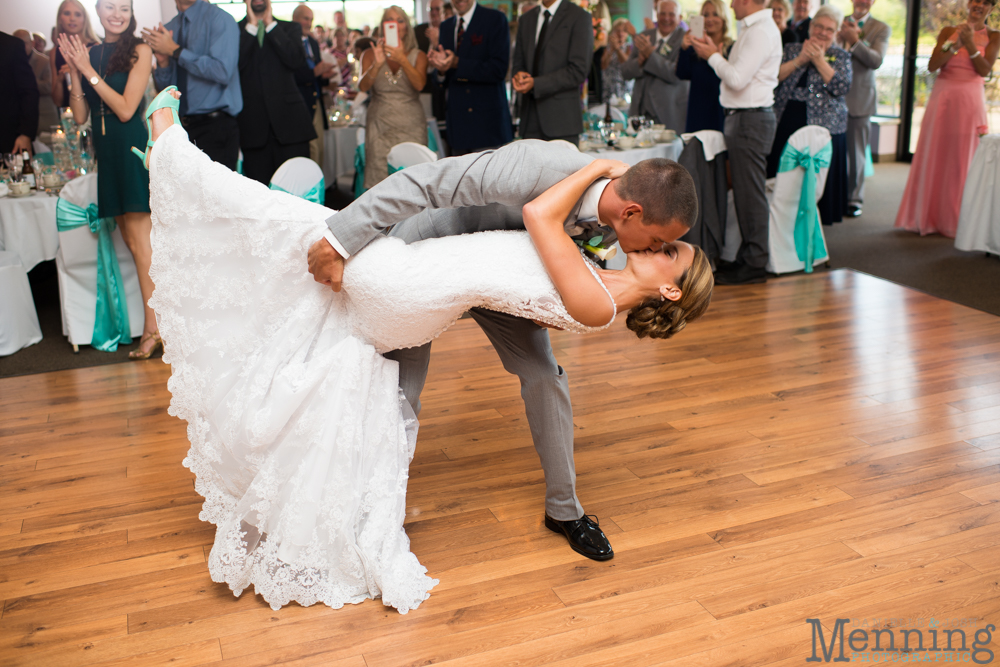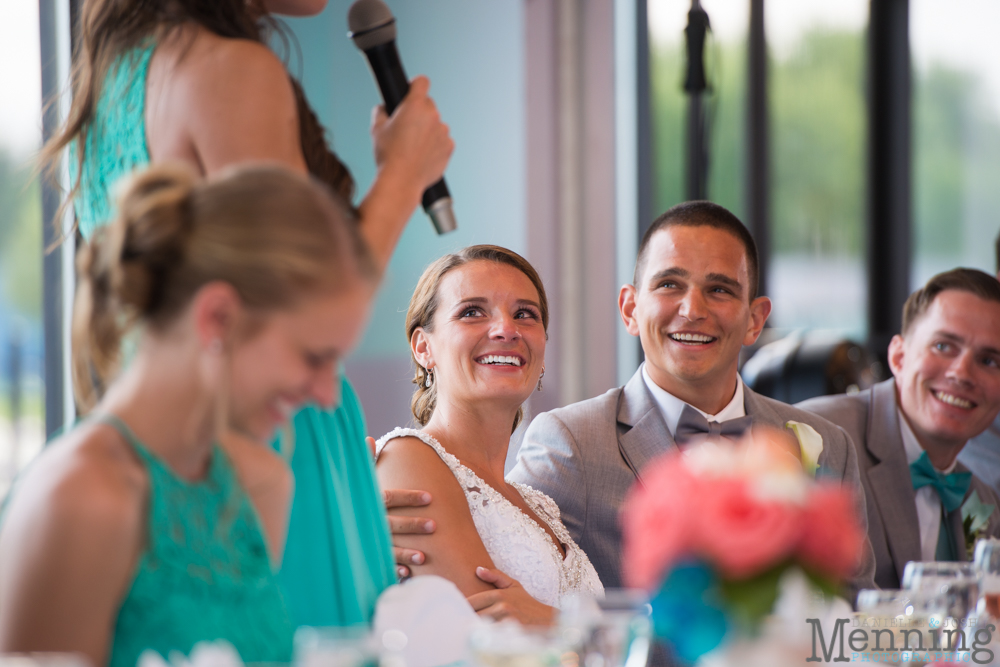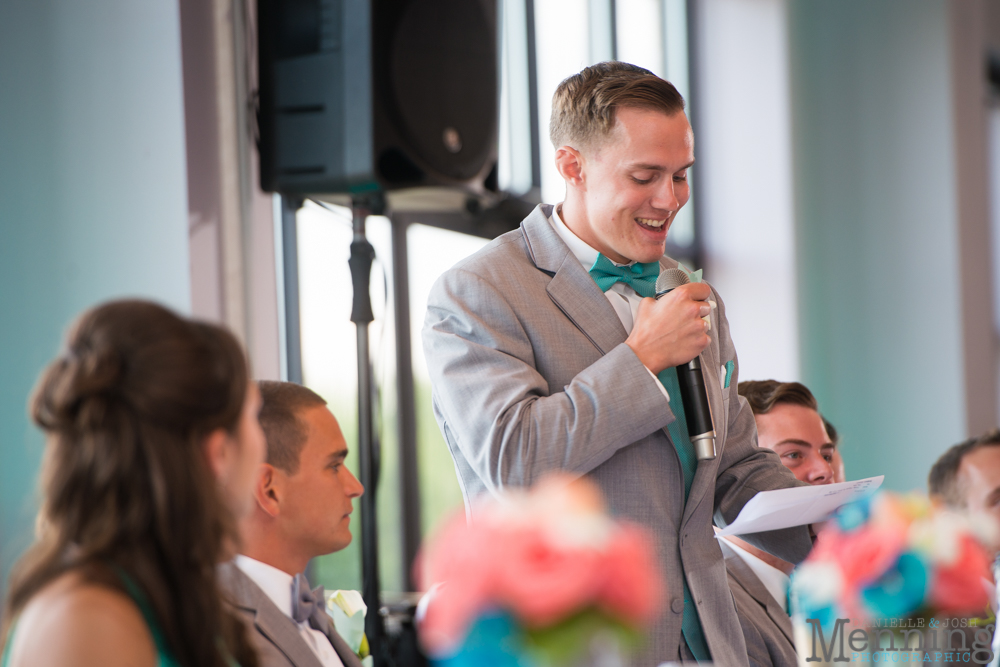 Brandon Brooks was their DJ for the evening; he also did the uplighting, which definitely added a gorgeous ambiance to Avion.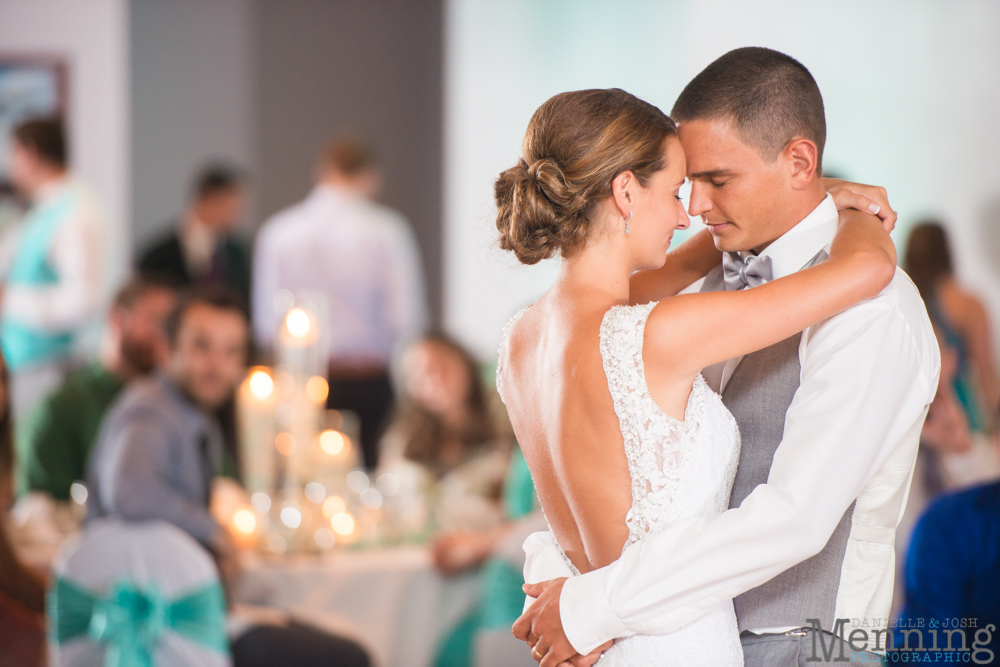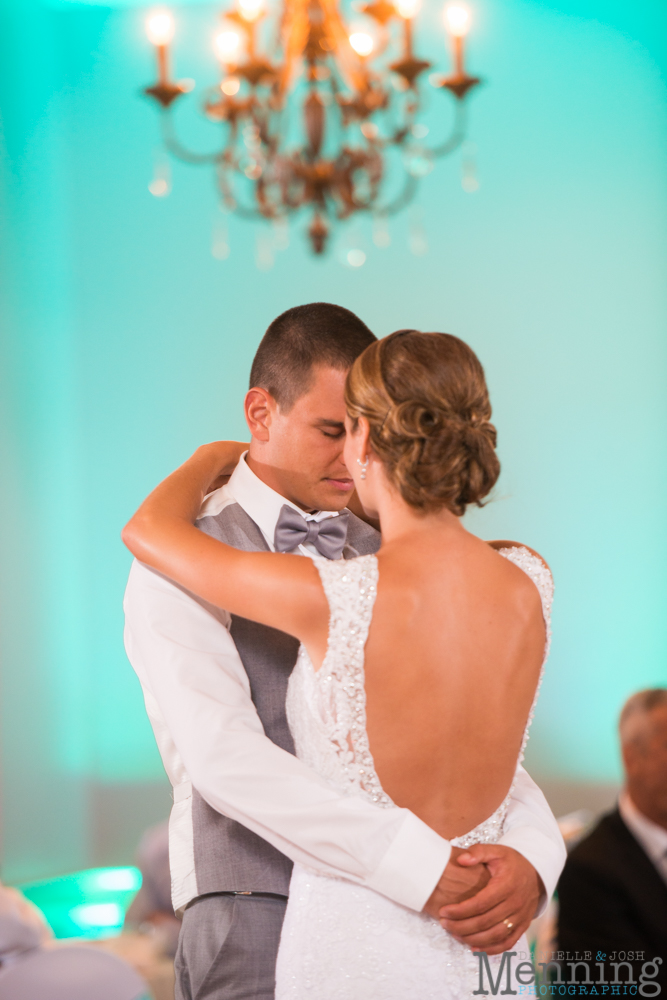 Their first dance to All About Us by He Is We was romantic.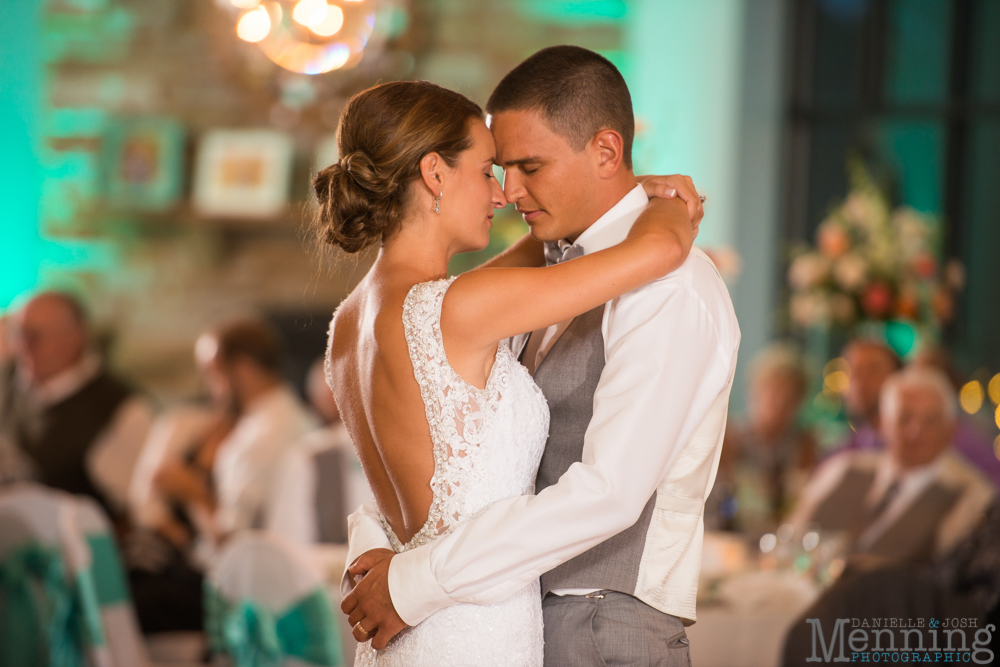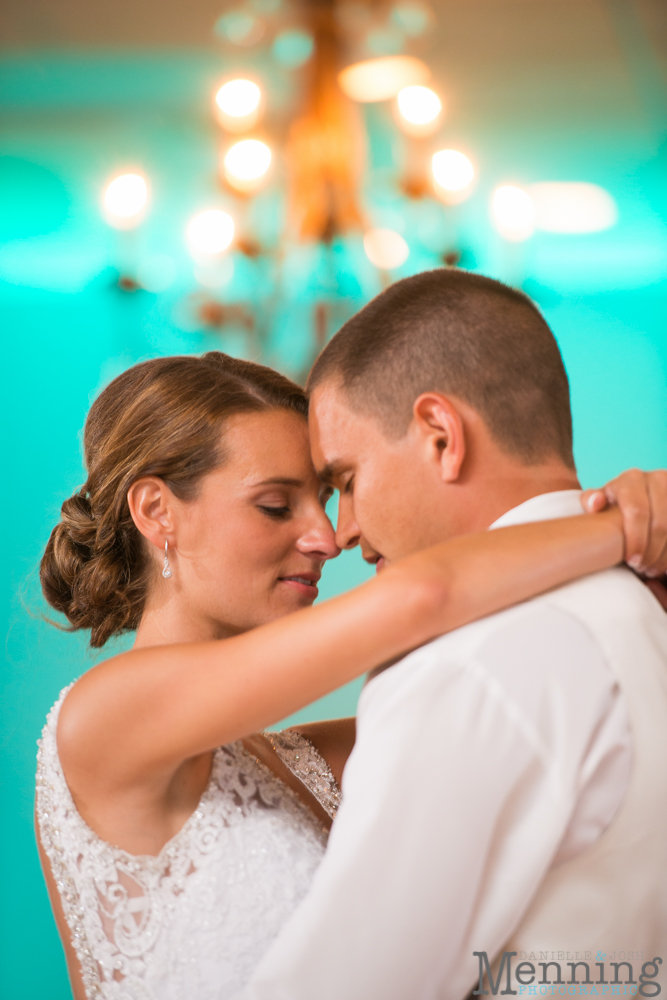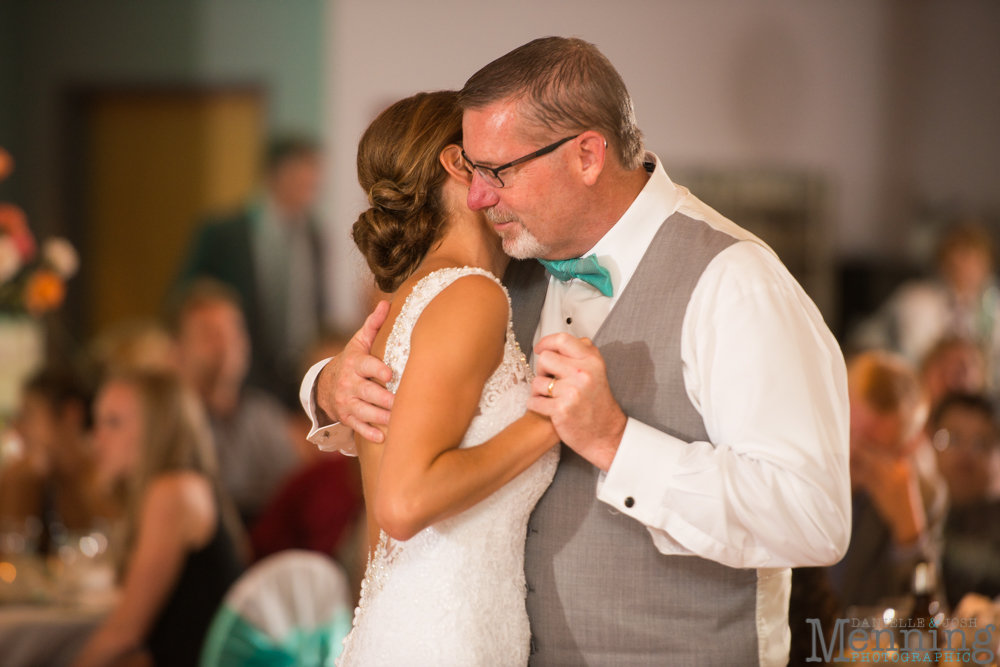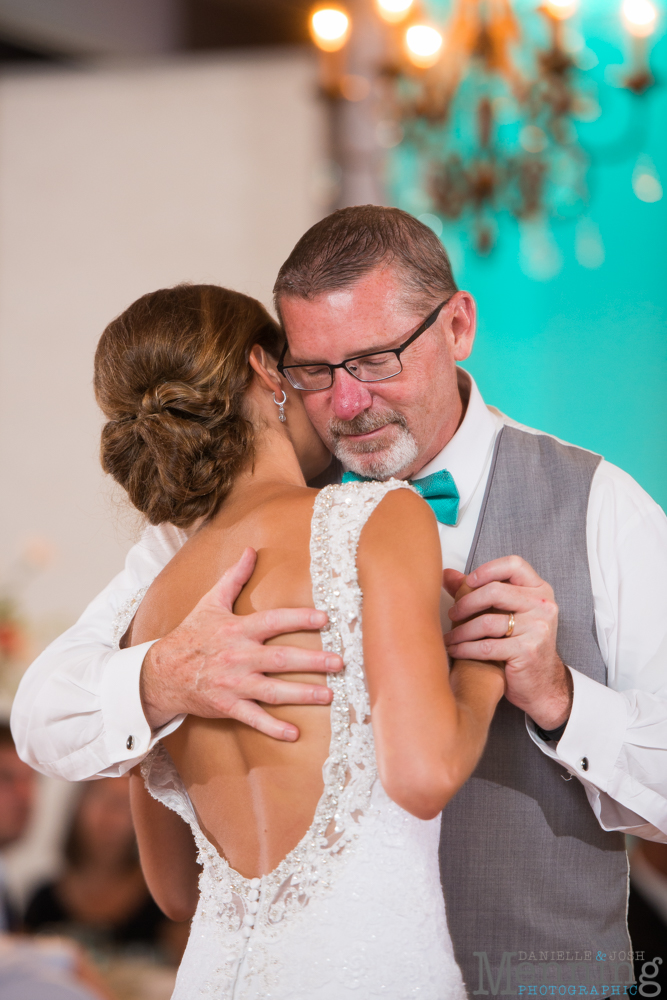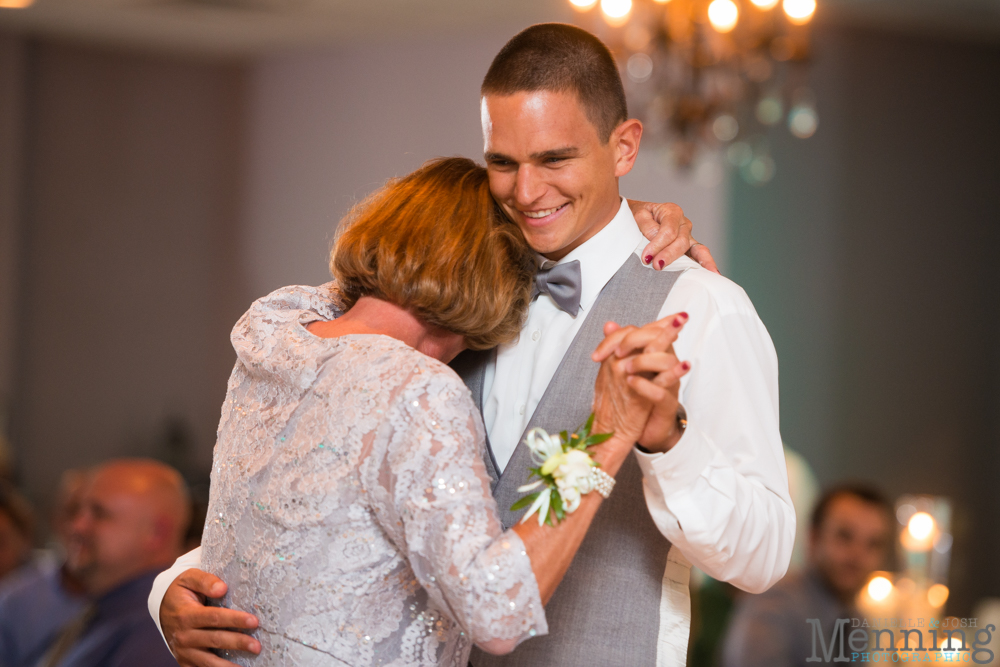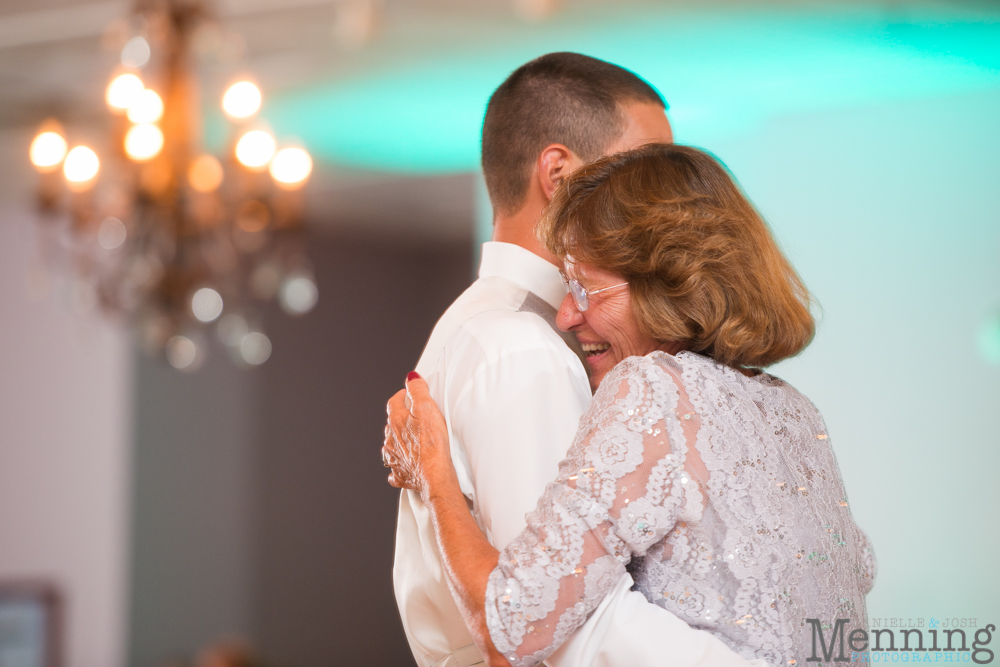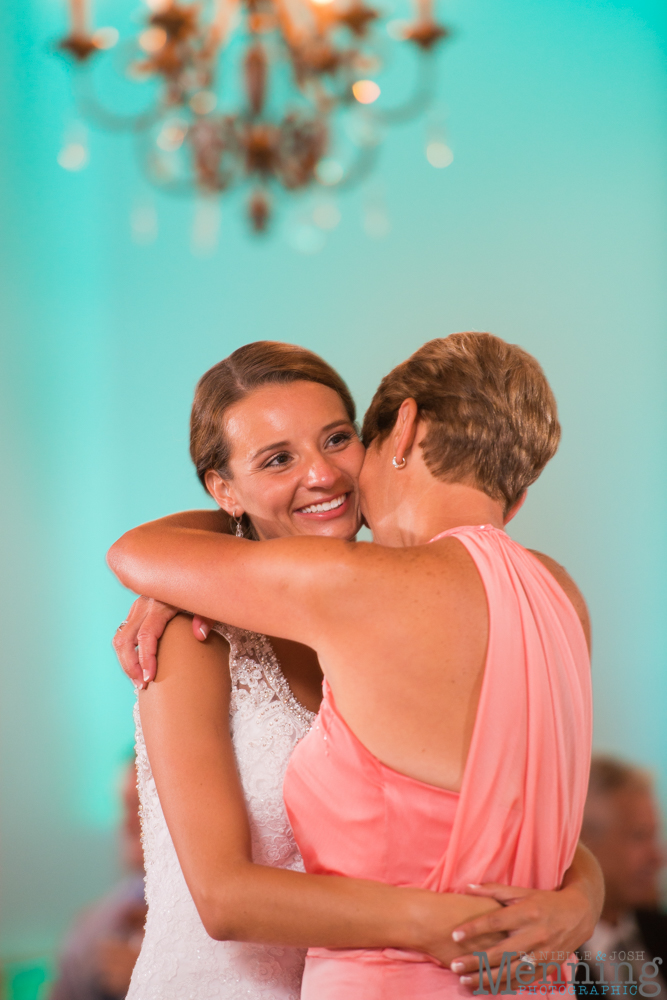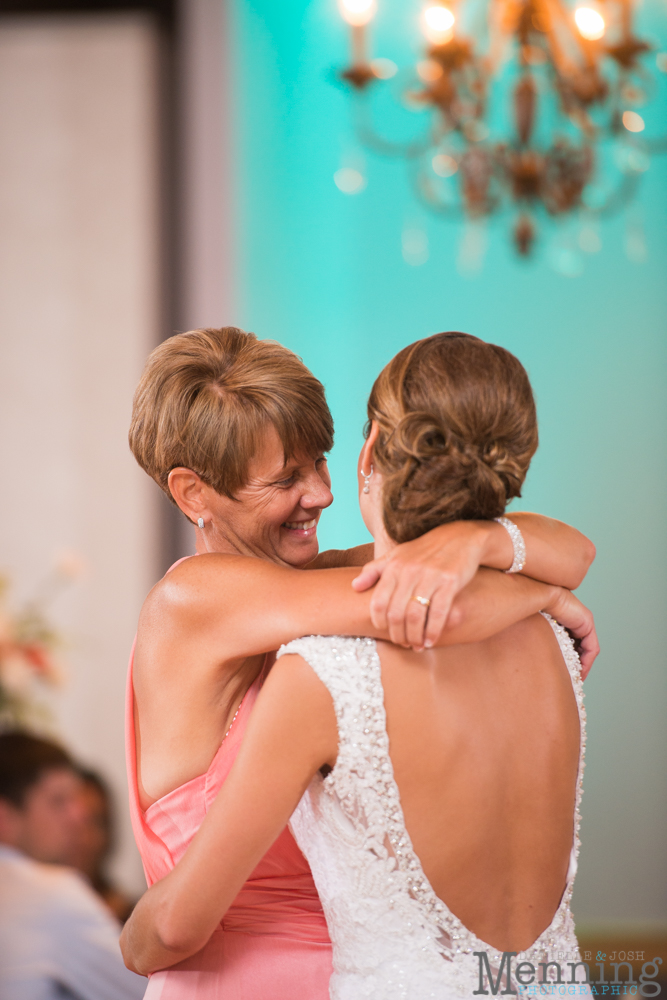 Okay, Guys! Isn't this DELICIOUS looking?! The cupcakes & cake were all ICE CREAM from Coldstone Creamery. I mean. . . can you even imagine the yumminess?! Steph & Shane's guests were lucky ducks!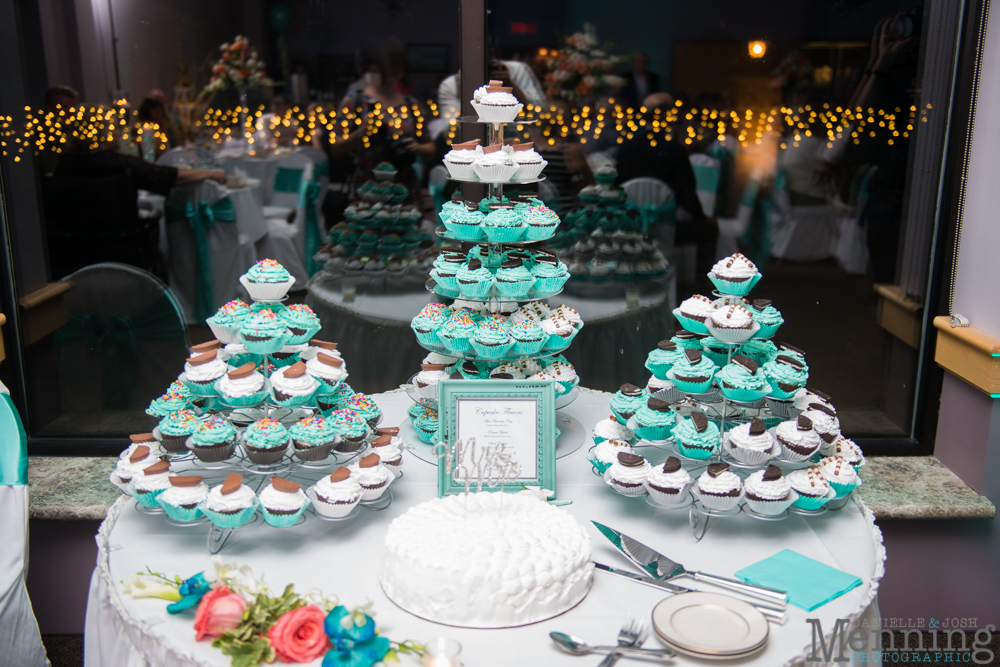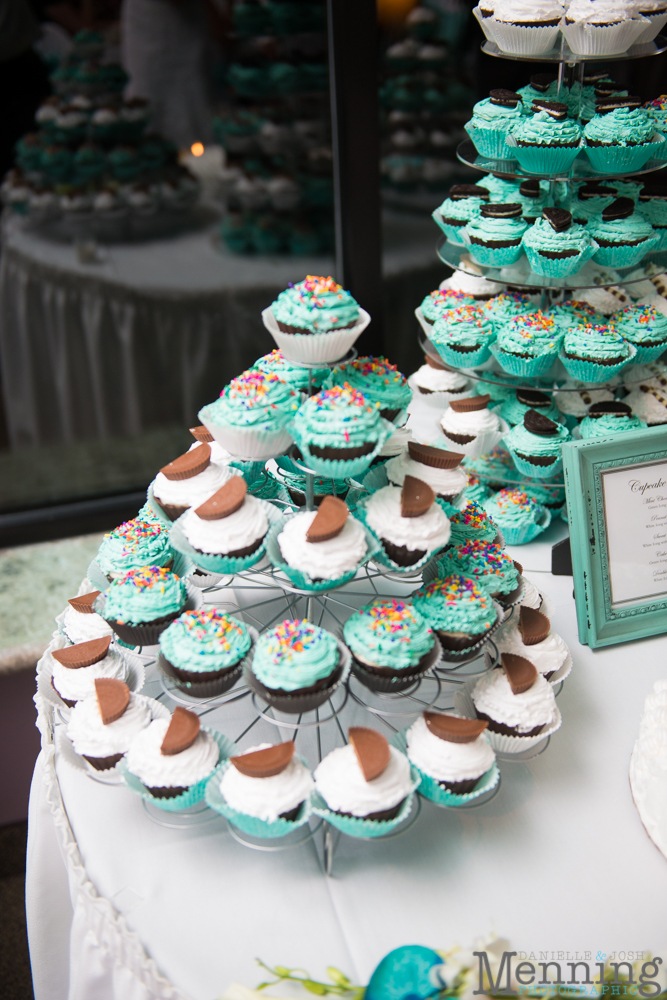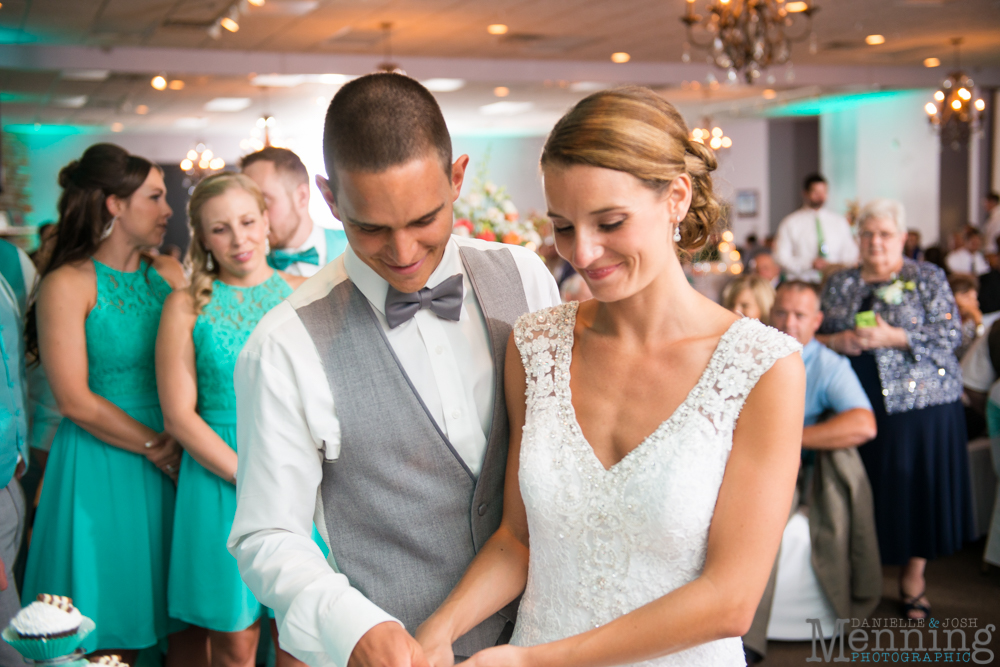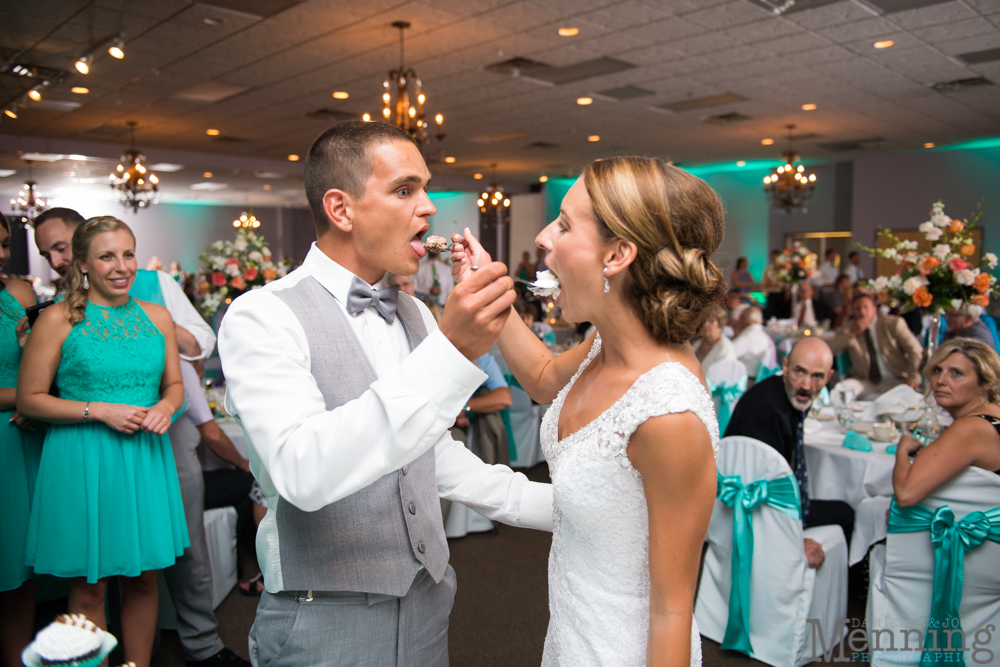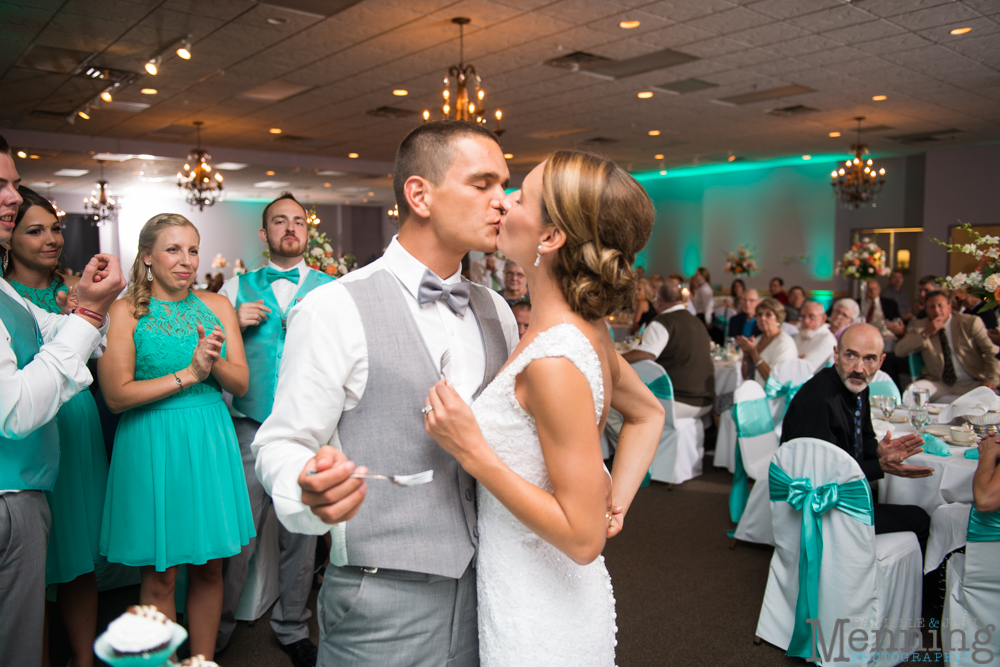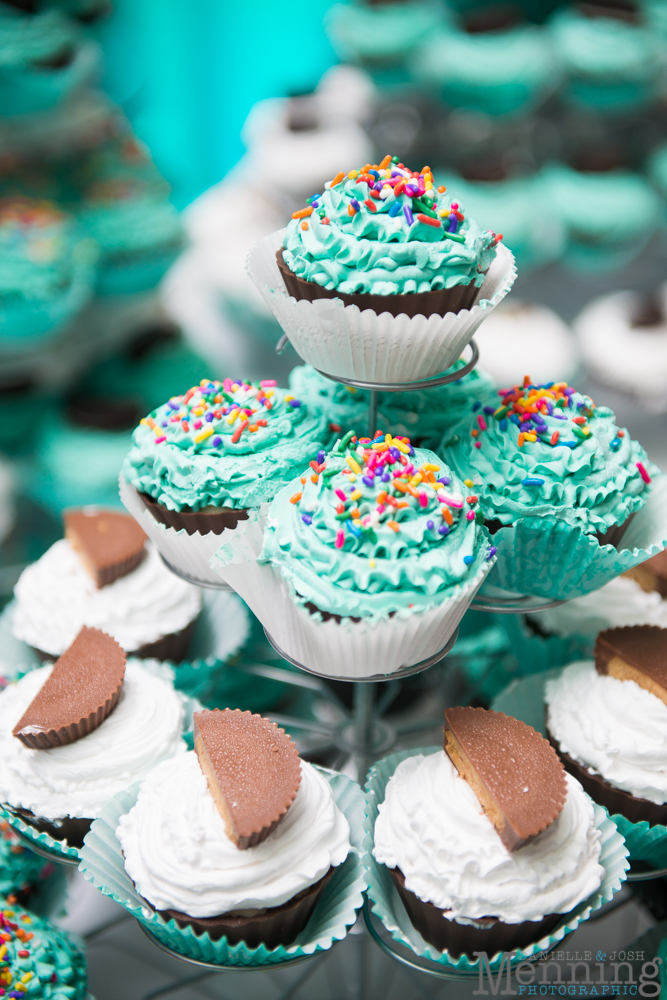 This reception was a blast & we're pretty sure no one wanted to leave at the end.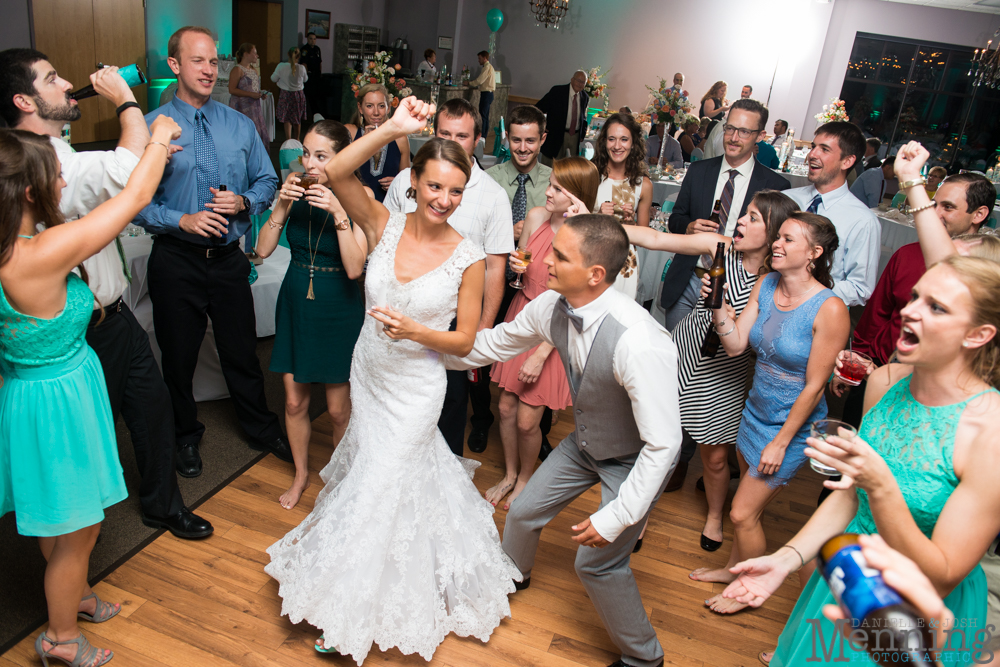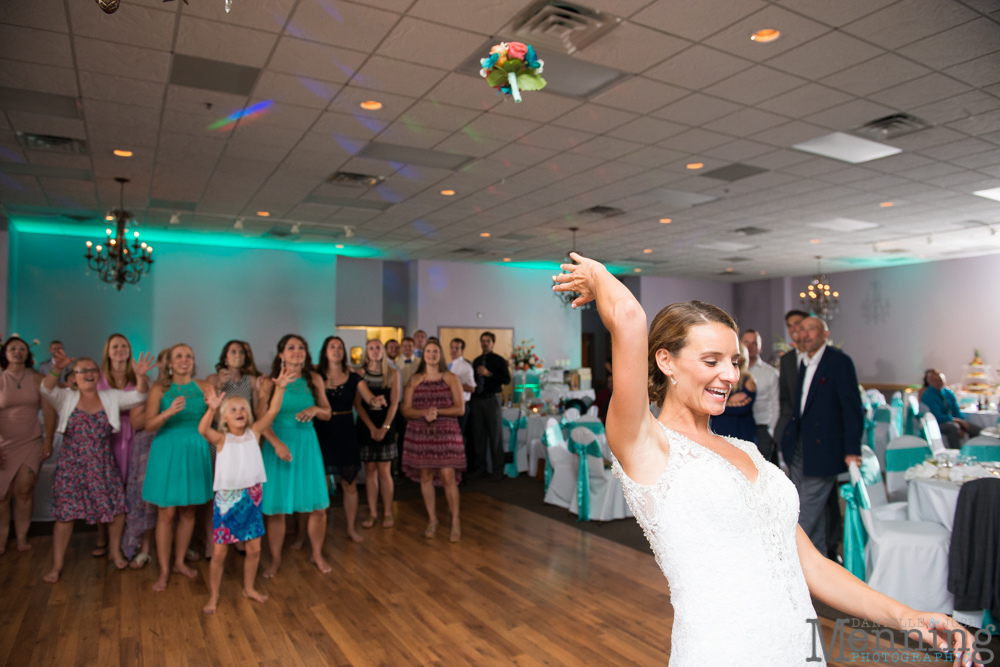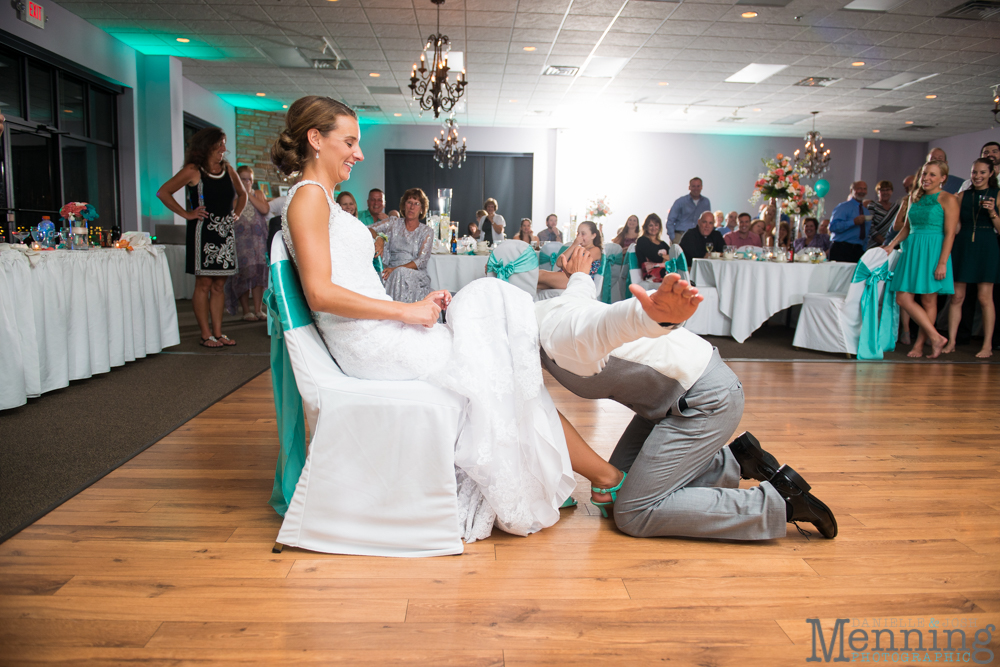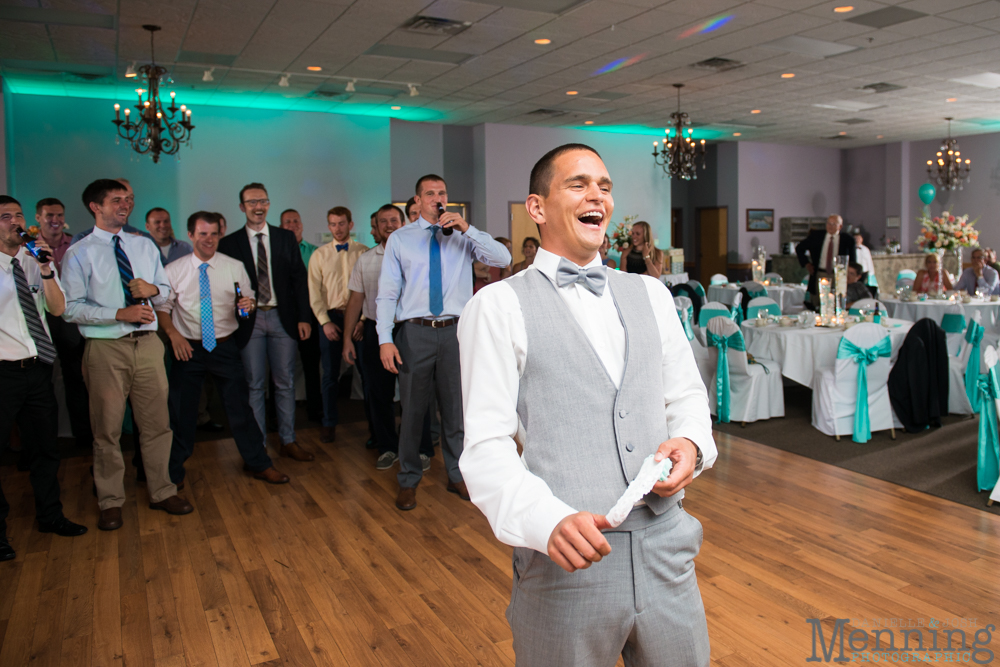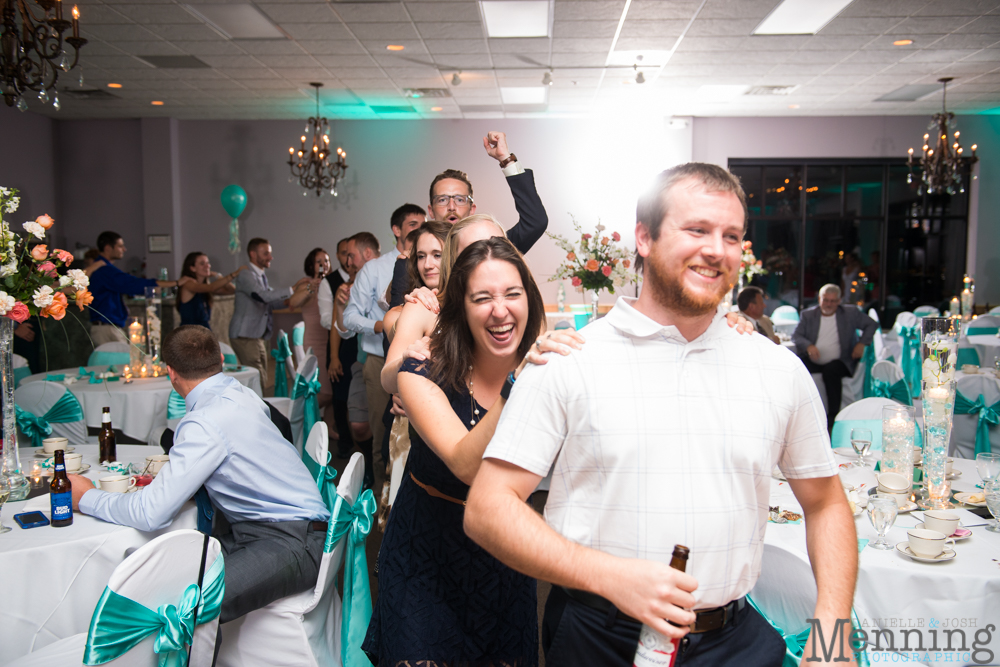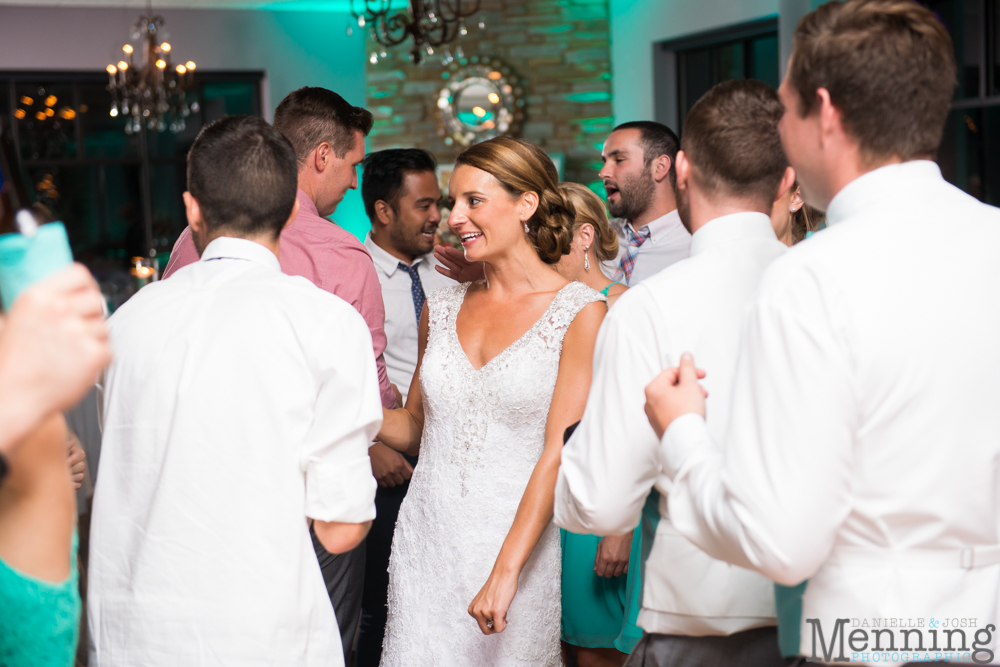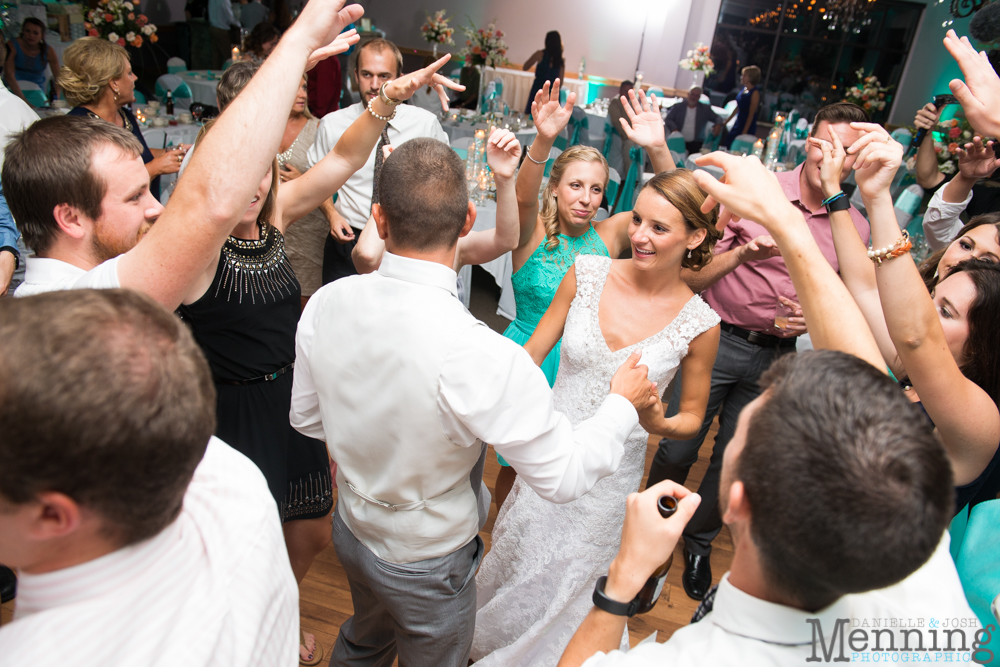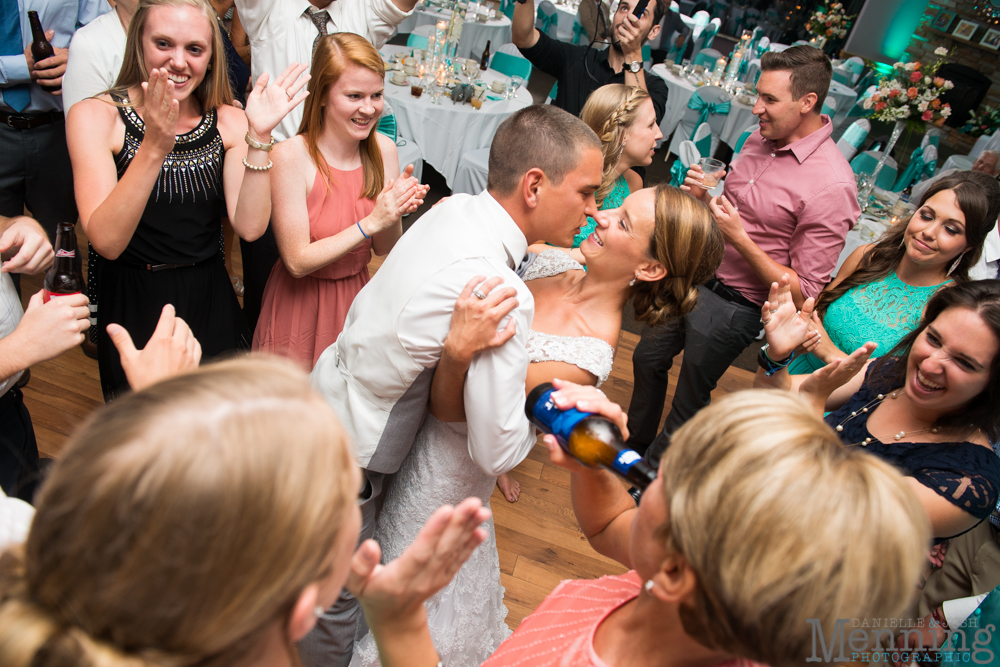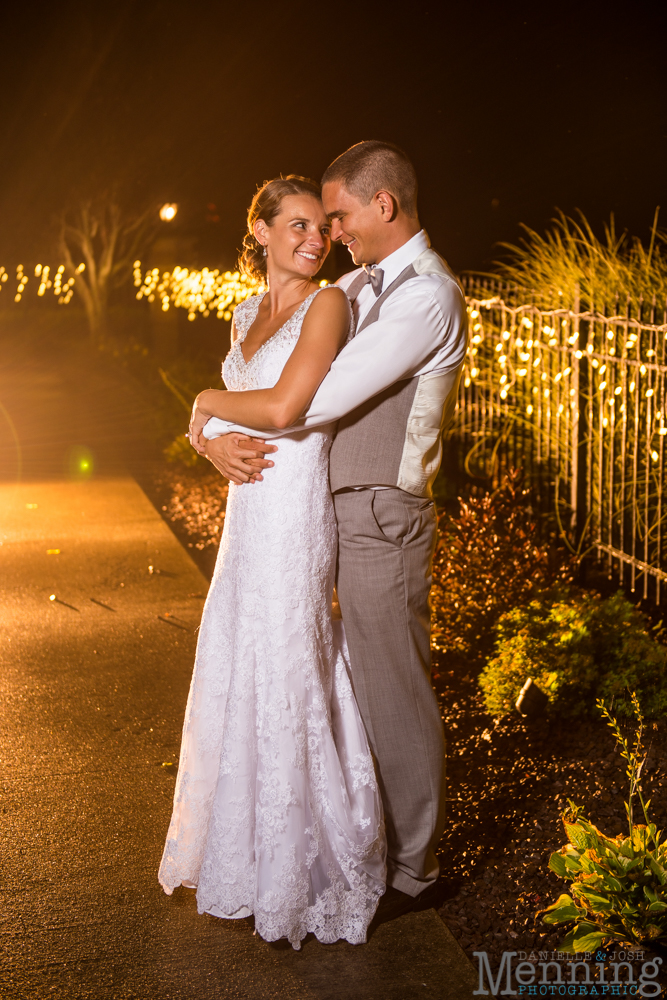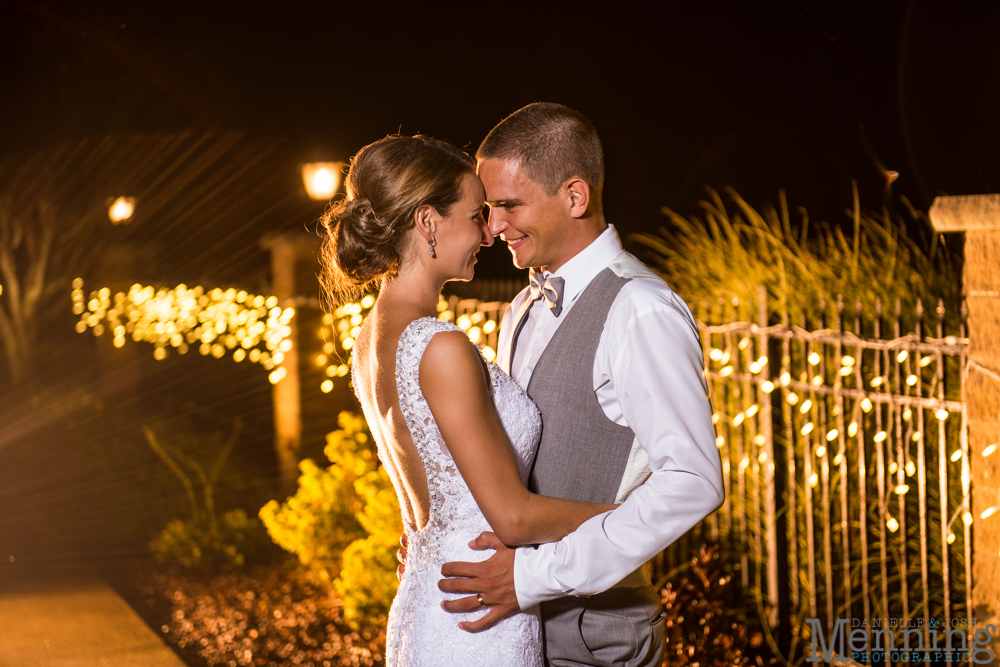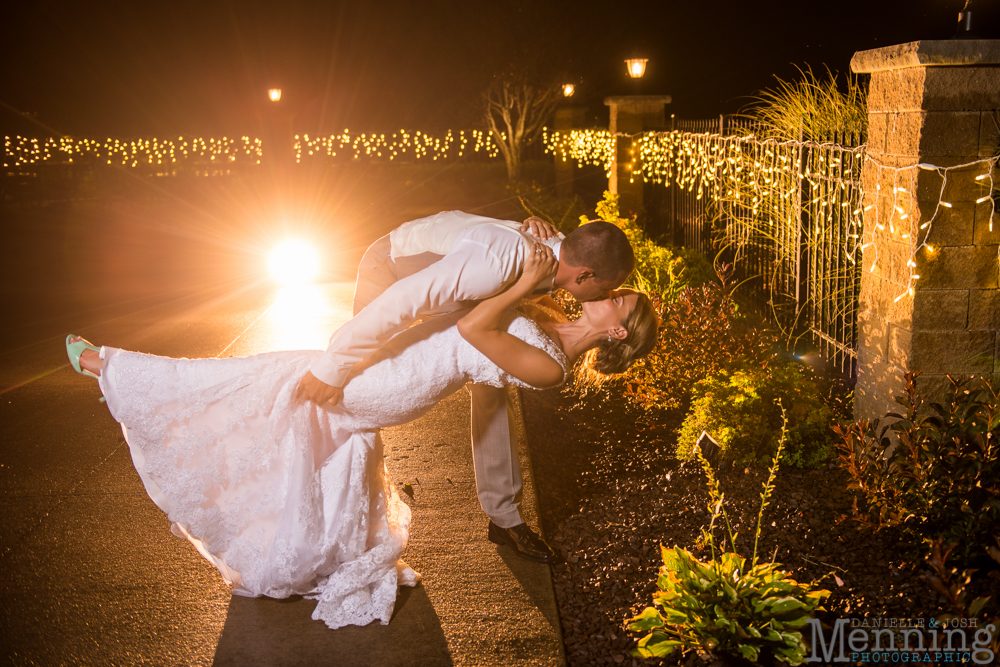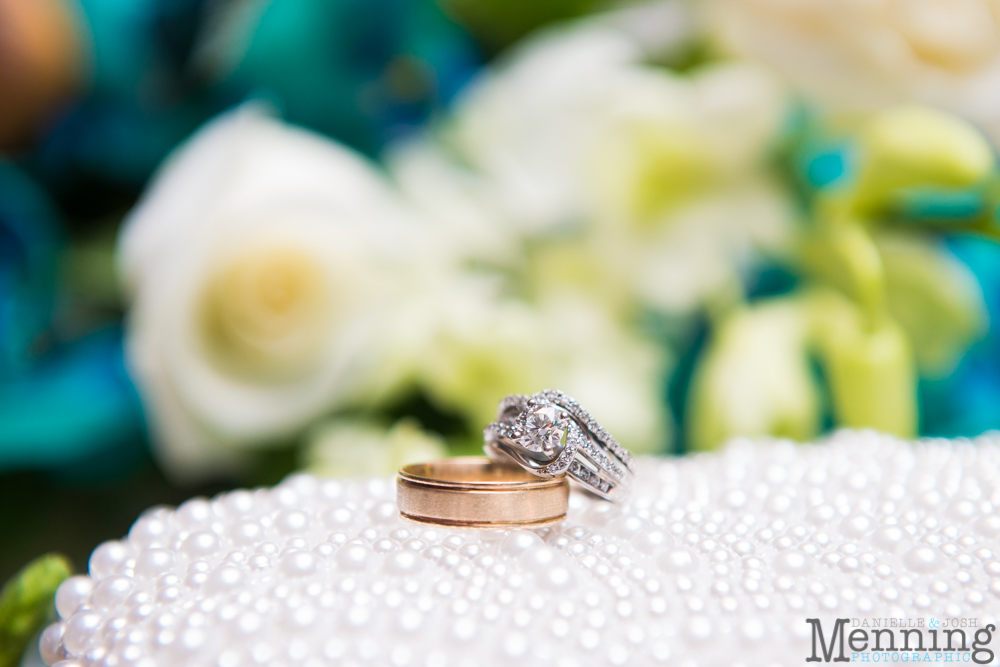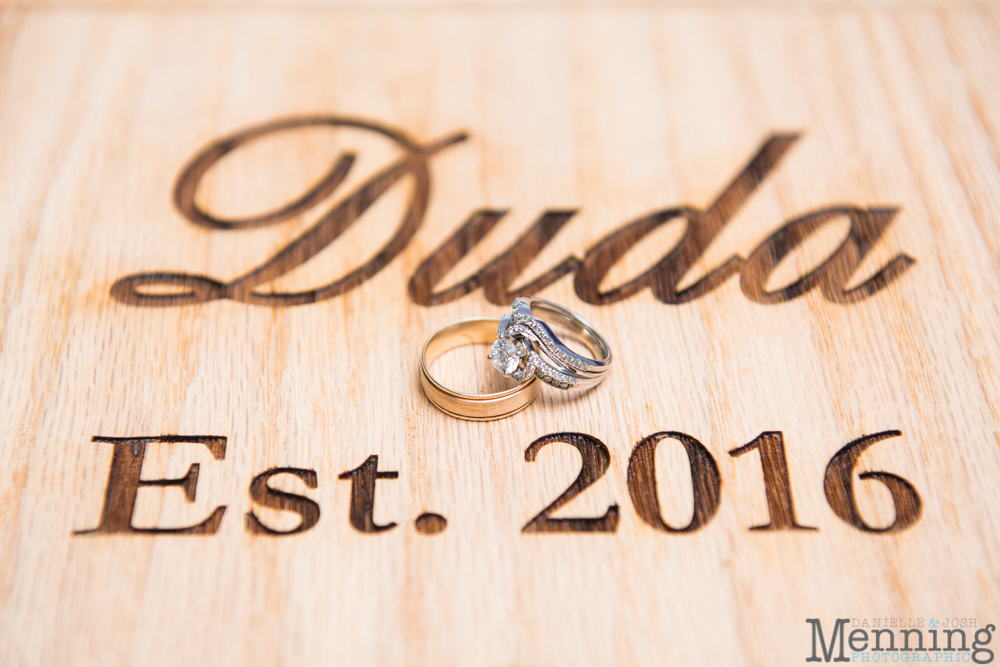 Steph & Shane, you two are awesome people & we're so glad we got to know you both! We pray your marriage gets stronger each day & you two enjoy adventuring for the rest of your lives together!
If you're new to our blog, we're Josh & Danielle, married wedding photographers based in the Youngstown, Ohio area. We photograph weddings for couples who value their marriage above all else during their wedding planning & also believe that the photographs are of utmost importance because they're the only thing (other than the marriage, of course) that'll last beyond the wedding day. We have a daughter who is a year and a half old & another little baby on the way; we love to laugh & tell lots of beautiful love stories for amazing couples! Stay in touch with us here:
Instagram | Facebook | Twitter | Pinterest | Google +