Alyvia & Josh are definitely two of the sweetest people we've met! We were really excited for their engagement session for so many reasons- first of all, to hang out with them (duh!), secondly to try out a new venue in town as a backdrop- The Vineyards at Pine Lake (Alyvia called & got permission for us to shoot there- awesome!), and thirdly because their ADORABLE bulldog puppies were going to be part of the session & OMG just wait until you see them!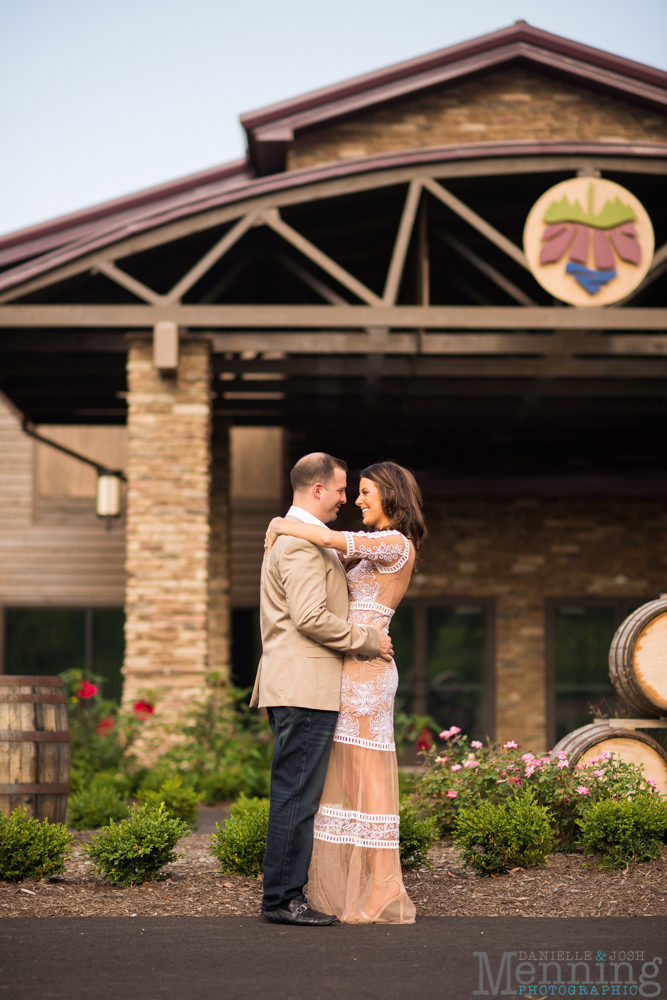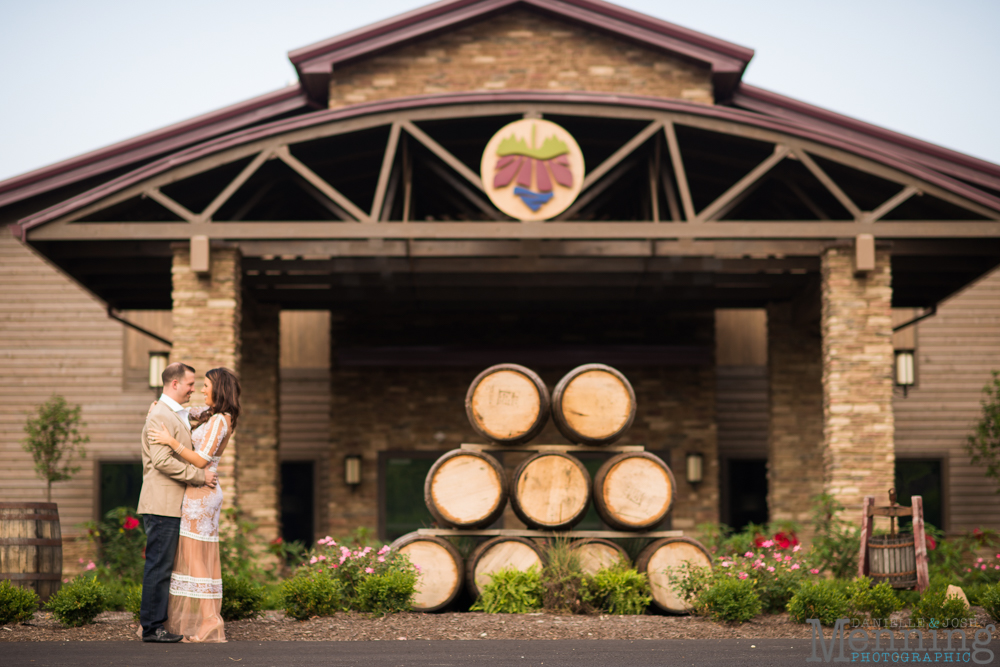 Their attire was amazing! Alyvia's dress was stunning & everything coordinated perfectly. . . they even coordinated with the wine barrels in the background. Â We haven't gotten to photograph a wedding there yet because it just recently opened, but we're looking forward to the opportunity because it looks gorgeous & the backdrop of the lake is stunning.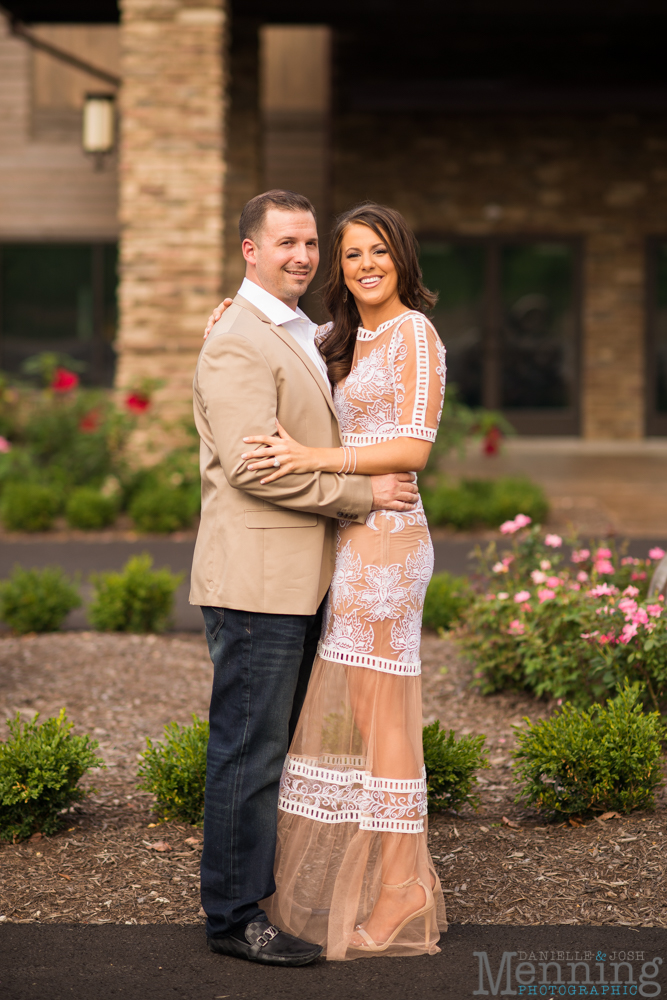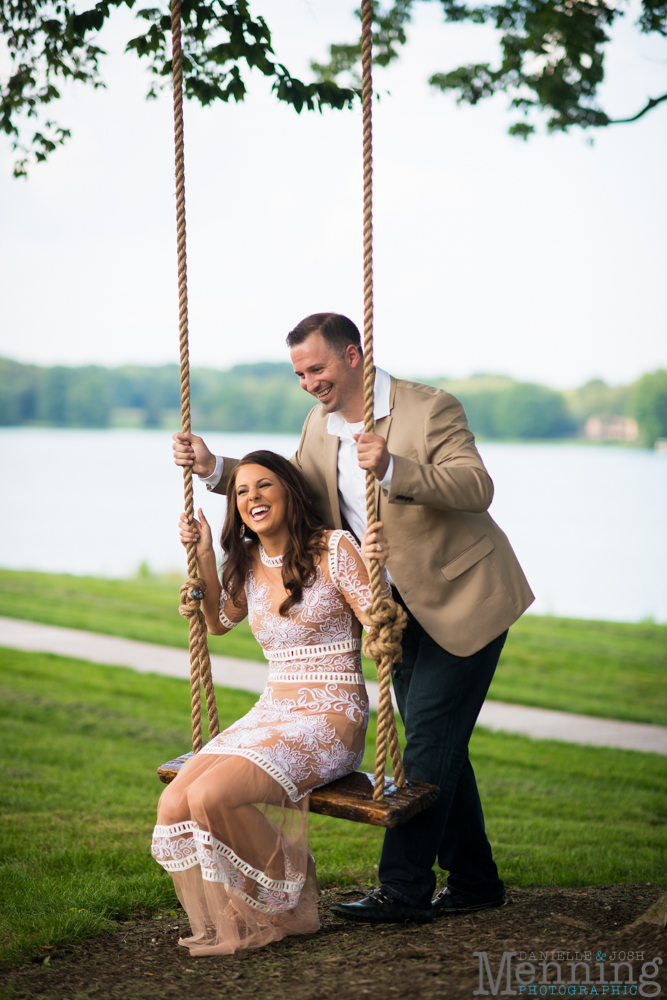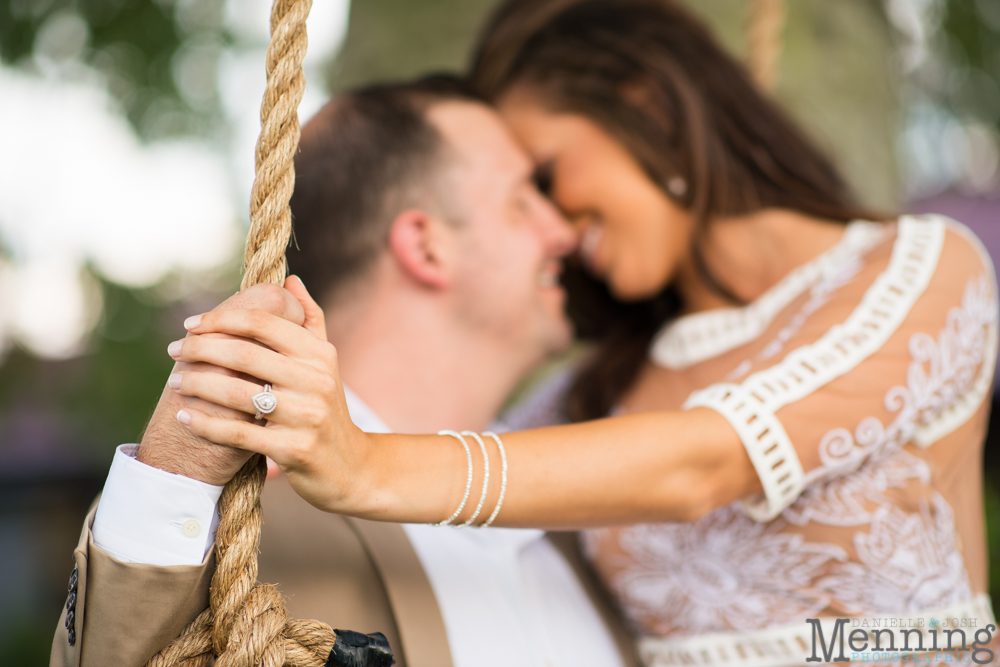 We introduce you to Stanley & Ruby. We thought we were going to break the internet when we posted their photo on our Instagram as a sneak peek after the session. They are just THE sweetest. And they're going to be in the wedding. . . eeeek. . . can't wait! Also, if you're somehow looking past the utter cuteness of those two & noticing that Josh had some raindrops on his jacket, you are very observant. We waited out a 10 minute shower. . .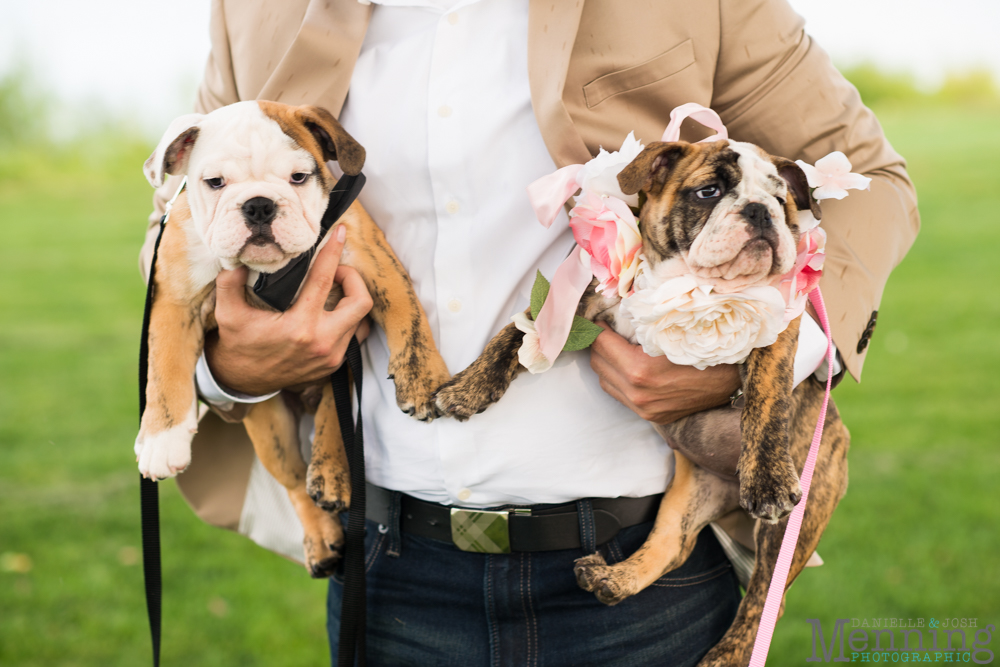 Then THIS happened. A rainbow over the lake! I mean!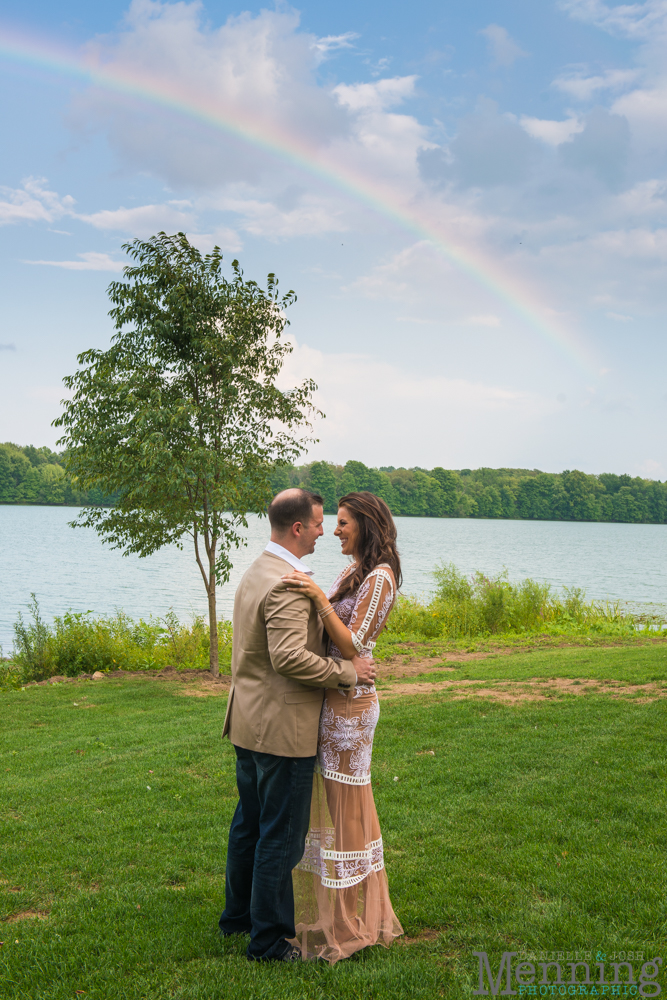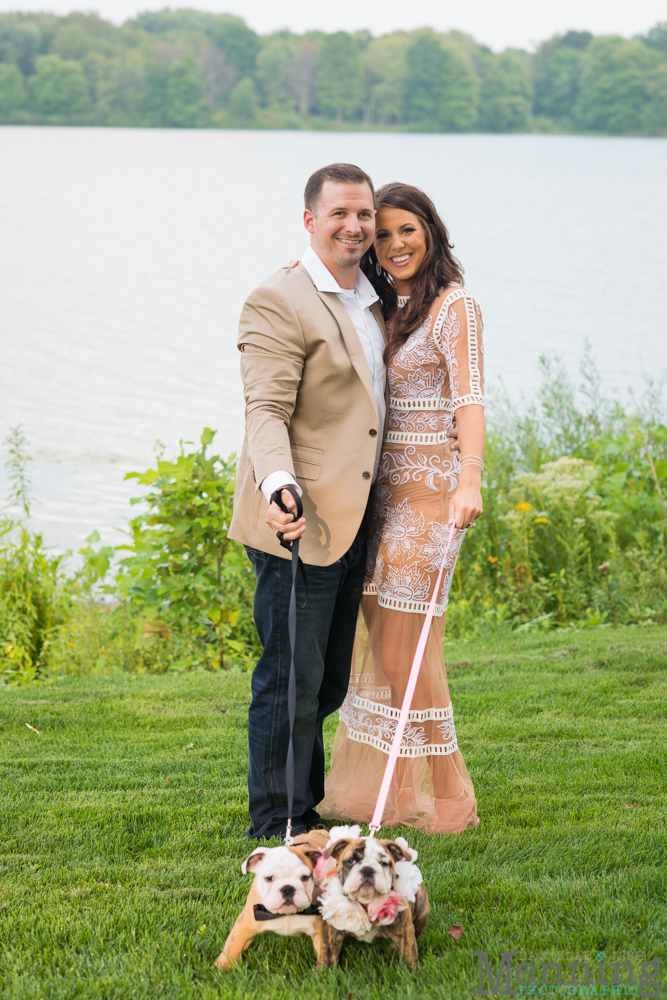 Alyvia is beautiful, as you can see. To enhance the natural beauty, Jen at The Makeup Boutique did her thing.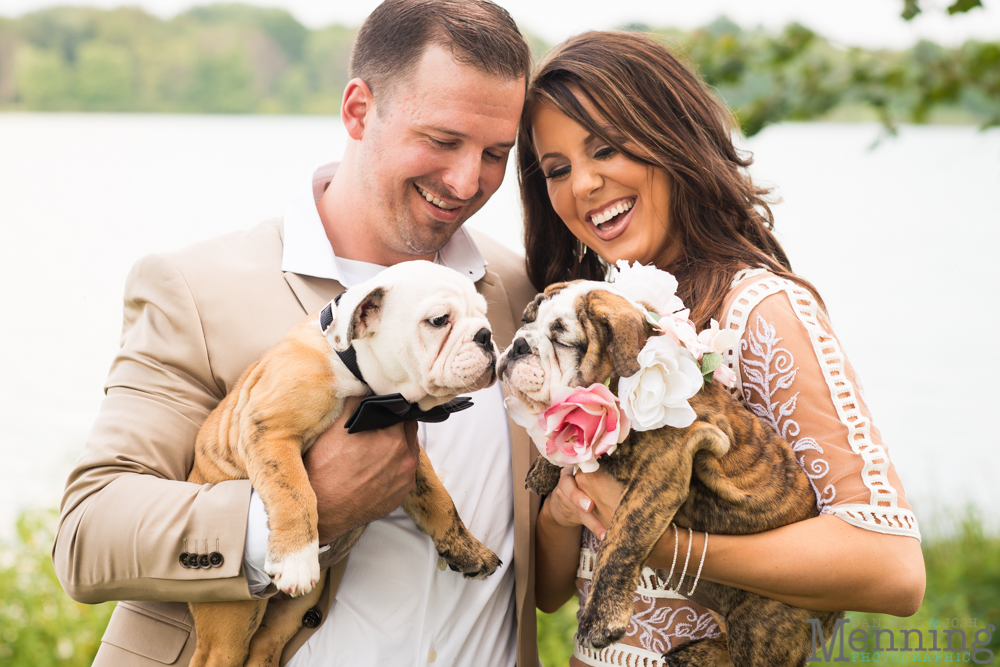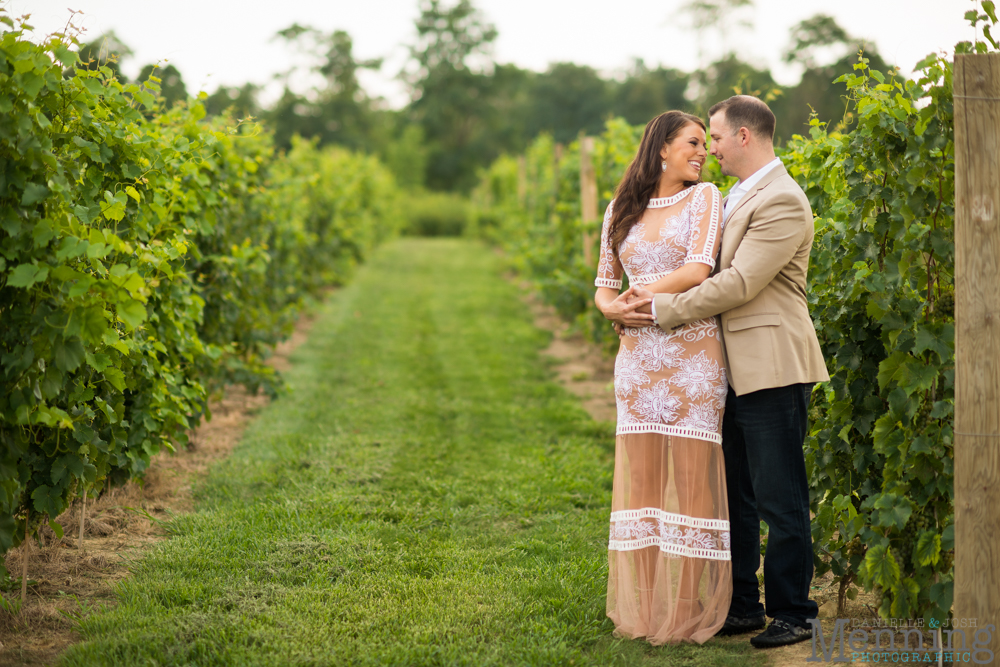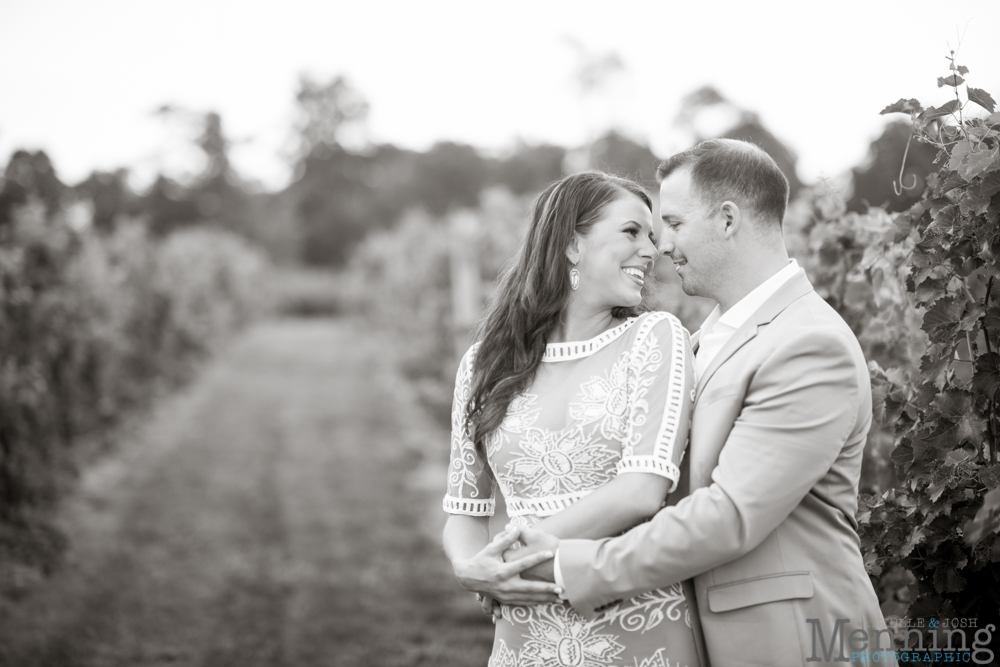 The happiness that just radiates from these two when they're together- God (as always) knew what He was doing bringing them into one another's lives.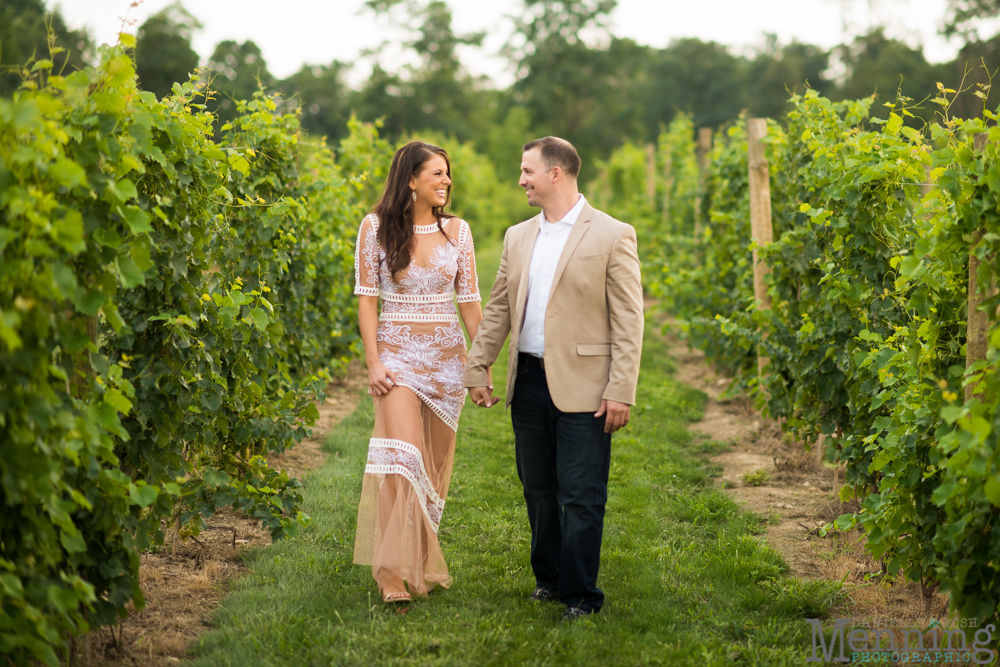 After our lovely time at The Vineyards at Pine Lake, we headed to Fellows Riverside Gardens at Mill Creek Park.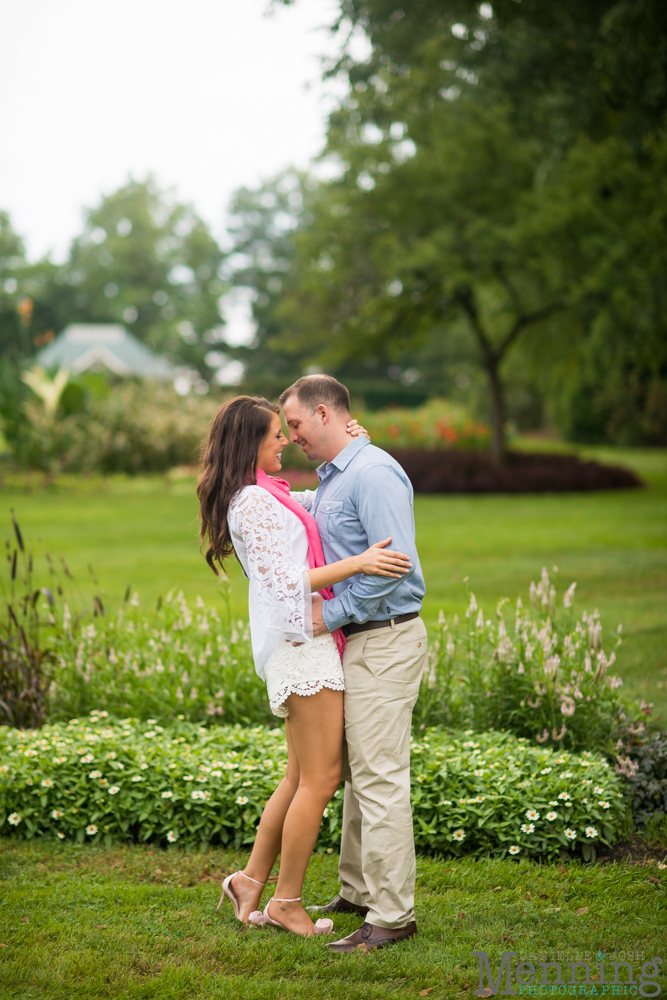 THIS is Alyvia & Josh. They light up the world.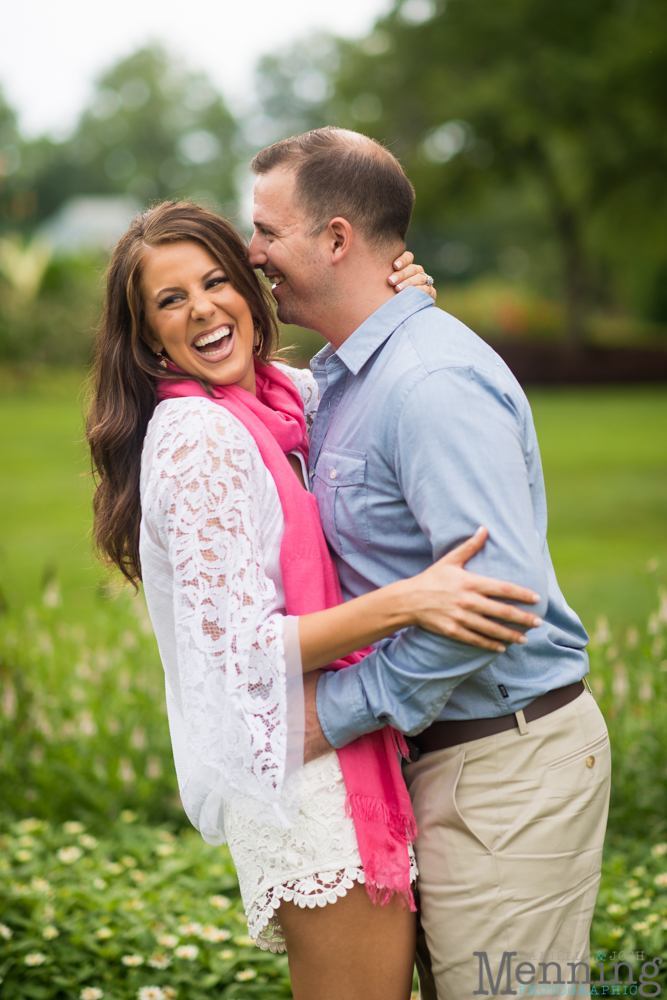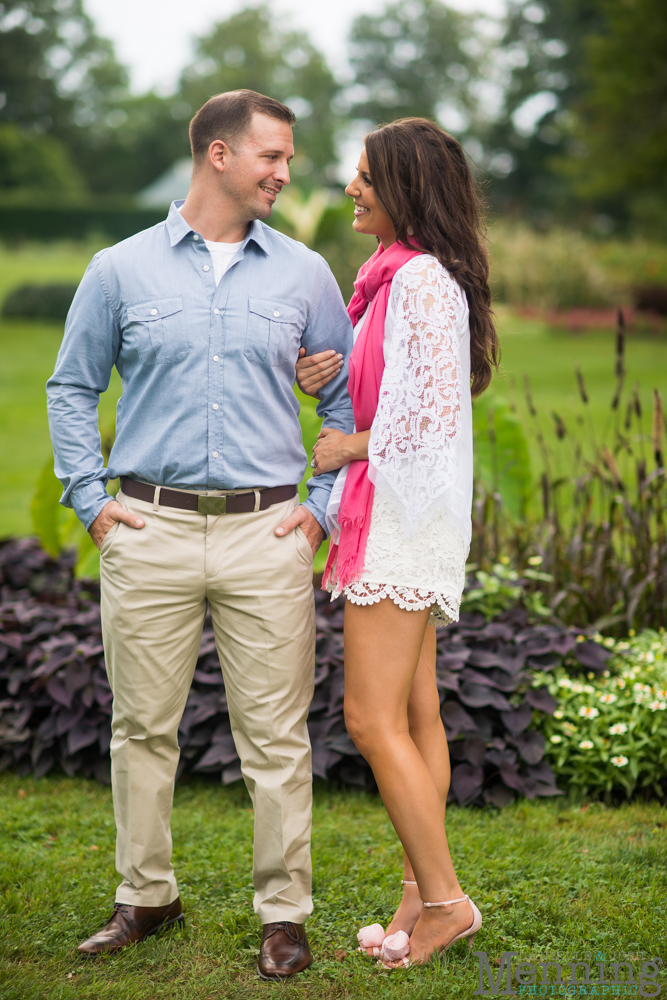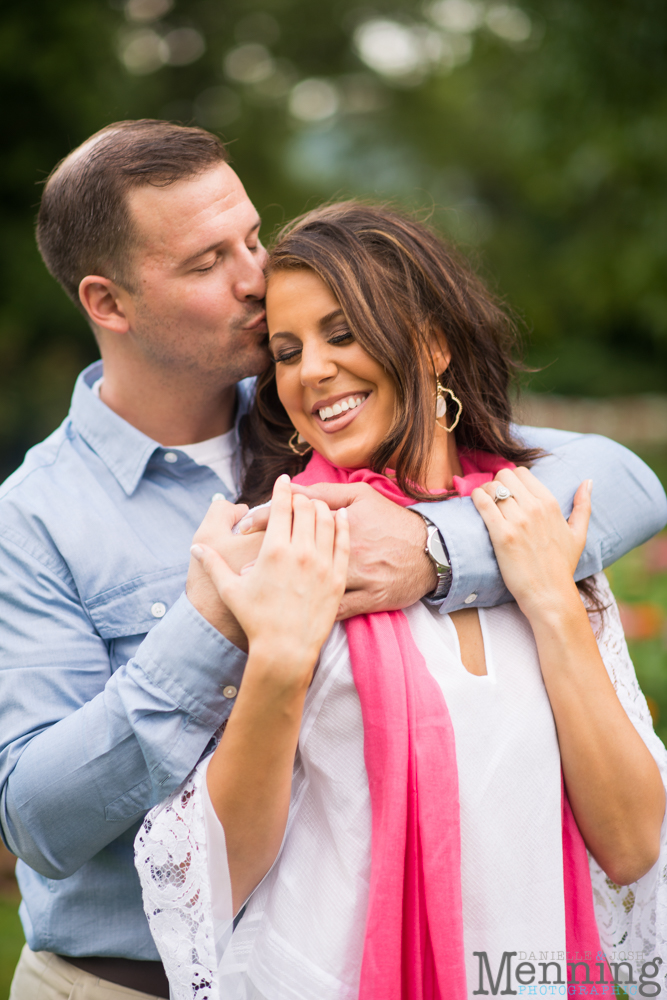 Those shoes! In the Rose Garden. . . too perfect.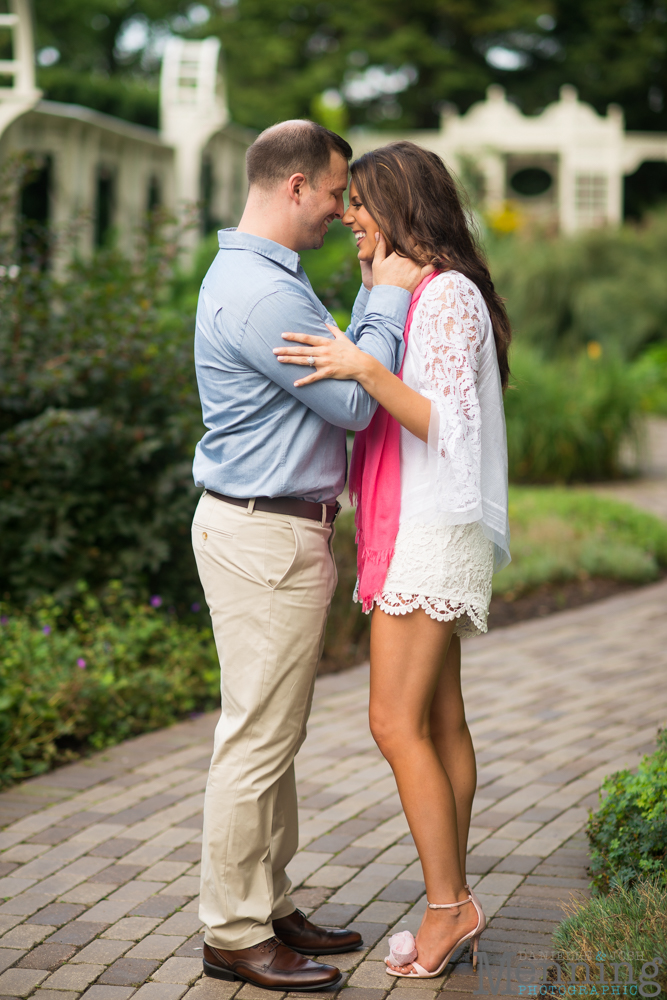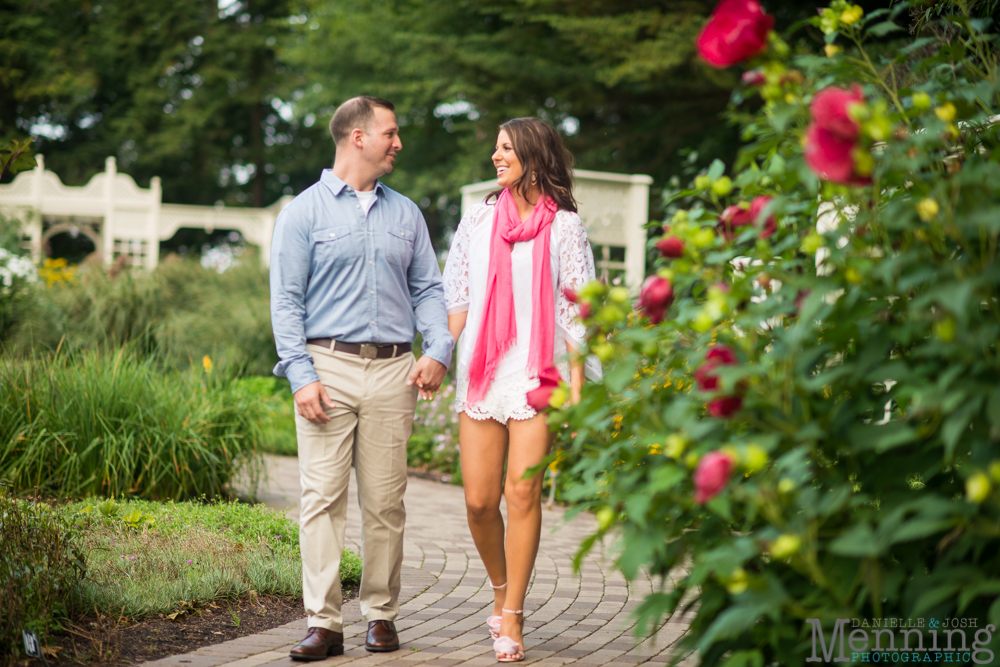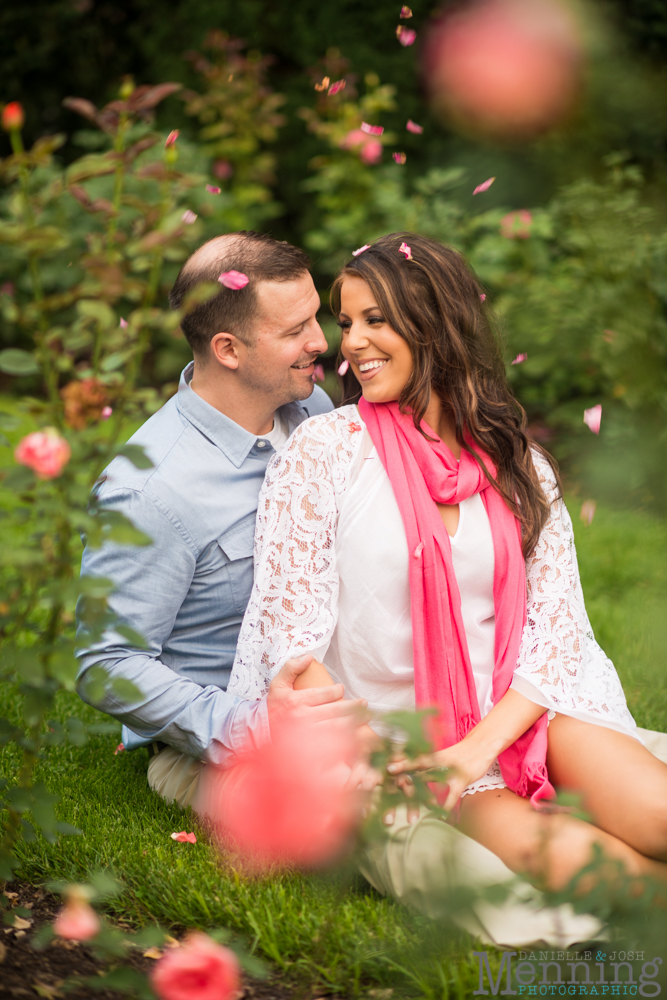 Then we ventured to outside of the place where it all started for these two- V2. Oh, and I just have to tell you their most adorable proposal story! A lot of their relationship has been a long distance one until recently. They both traveled from Chicago to Youngstown (and vice versa) very often to visit one another, so the majority of their early relationship was spent on airplanes. They got connected with a few members of the flight crews that they saw often & some of them knew Alyvia & Josh's story & all about the long distance relationship. They made it work & never gave up.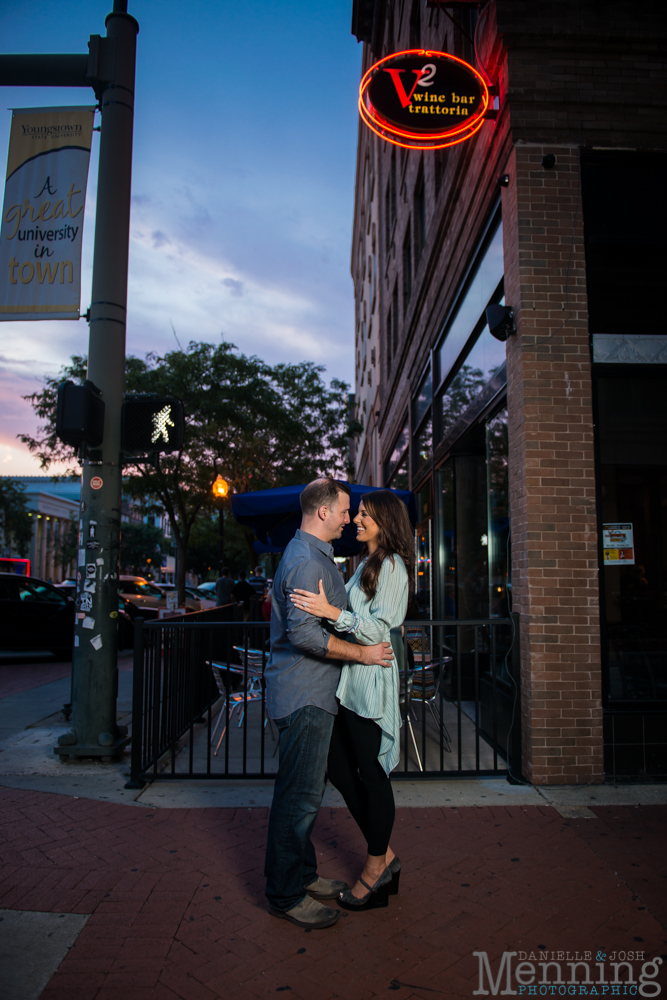 They got engaged (appropriately) on a plane on the way home from a vacation. Josh had the flight crew & pilot in on the whole thing & Alyvia could not have been more surprised & excited & overwhelmed with joy. Everyone was cheering for them. Josh told Alyvia they'd get to tell all of their family & friends when they got home. But then she was in for another surprise when they deplaned & the whole family was waiting at baggage claim because they were in on the secret, too!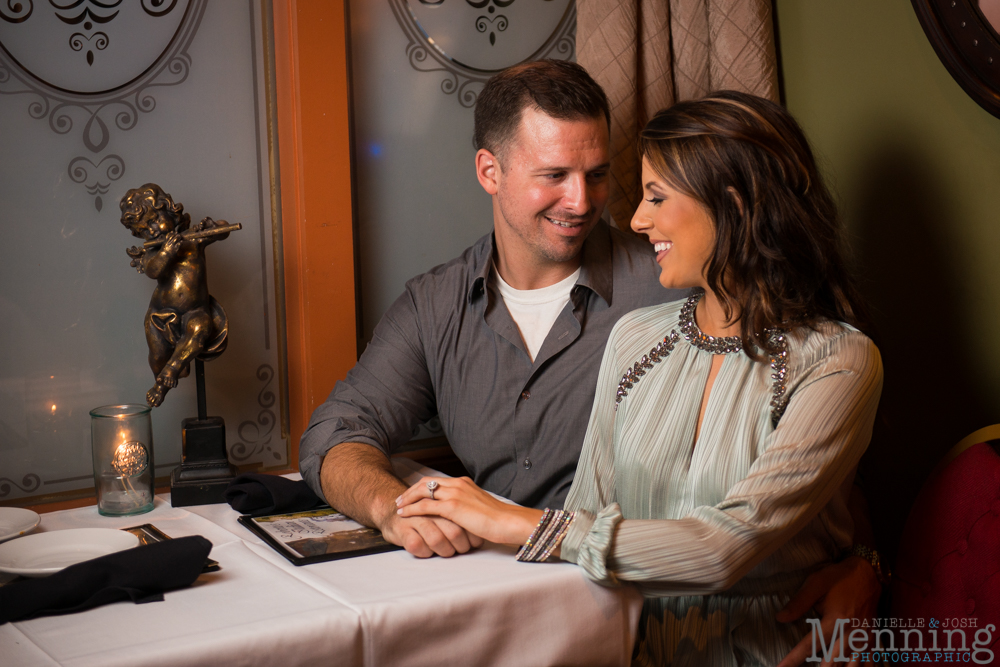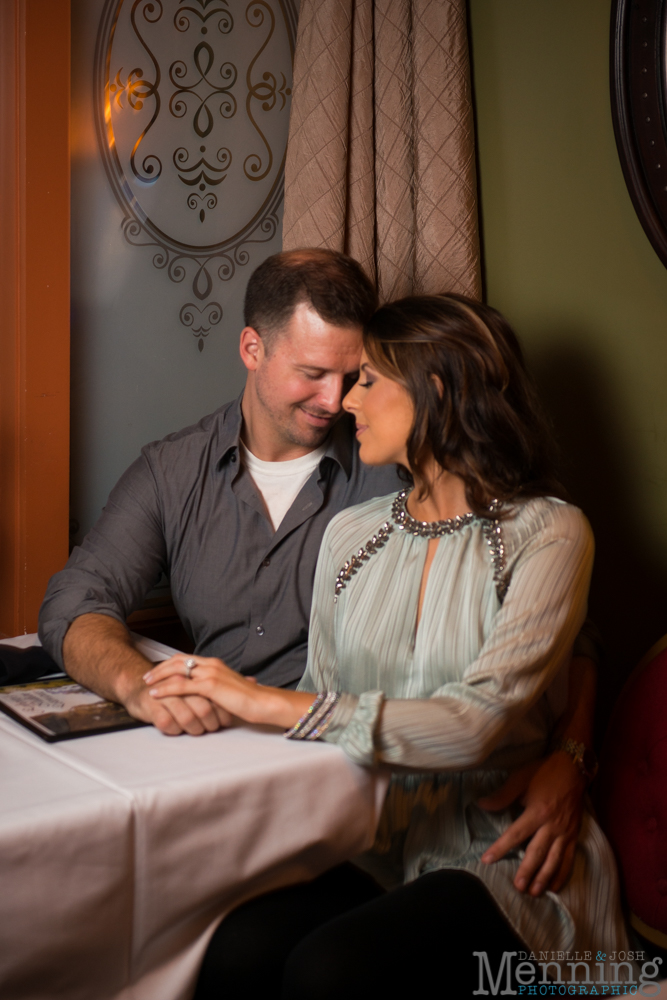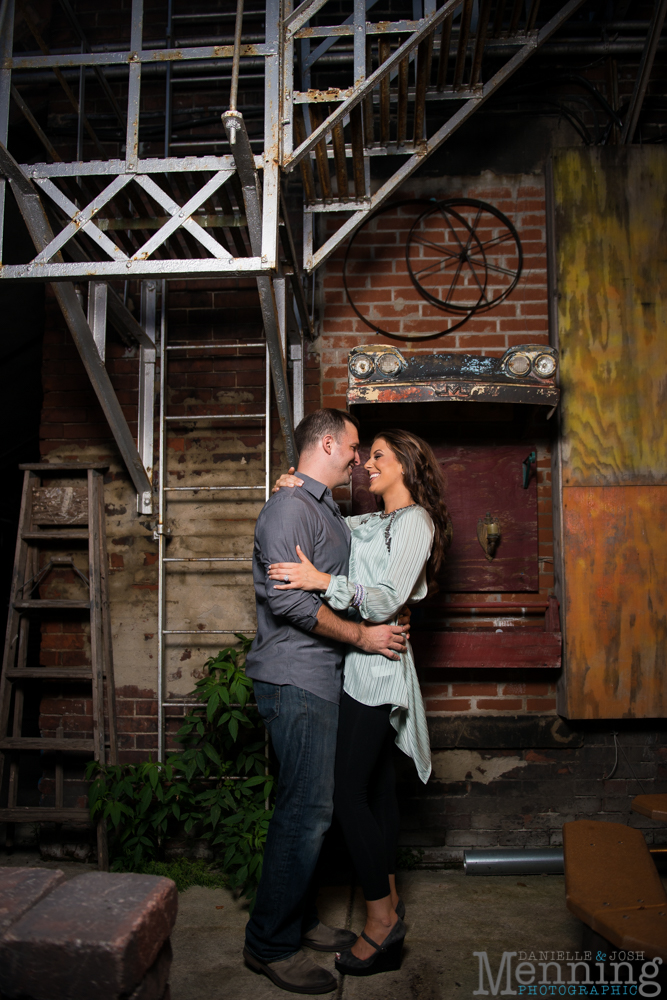 We are so happy to have the opportunity to photograph this amazing couple's wedding! Alyvia & Josh, we're beyond excited for you & how amazing your marriage is going to be! We can't wait for the wedding day (and, of course, all of the delicious food  your family undoubtedly has planned)! Thanks again for choosing us to be your photographers!
If you're new to our blog, we're Josh & Danielle, married wedding photographers from the Columbiana, Ohio area serving the Youngstown area & beyond. We believe in the beauty of marriage, which is why we love photographing weddings for couples who value photography & prioritize their marriage above all else during their wedding planning. If you'd like more info, shoot us an email at info@menningphotographic.com. You can also follow along with our fun here:
Instagram | Facebook | Twitter | Pinterest | Google +