When we have a couple like Stephanie & Dalton to photograph, we kind of can't believe it's real life. They are so sweet, they're so in love, and they just ooze happiness around one another. Plus, they both agreed that photography was on the top of their priority list for their wedding day & that, my friends, is (in our biased opinion) how it should be! Stephanie & Dalton prioritized their future marriage centered around Jesus, then their family members & friends having fun on the wedding day, and then the photos. Like I said, we're biased, but that's exactly how we feel it should be! We had our friend Emma shadowing us throughout this wedding day & she recently started her college career at The Art Institute of Pittsburgh majoring in Digital Photography. Emma, we wish you the very best in your college endeavors! Have fun & learn lots! You're welcome with us on any wedding day!
We're going to stop blabbering now & show you the pretty photos!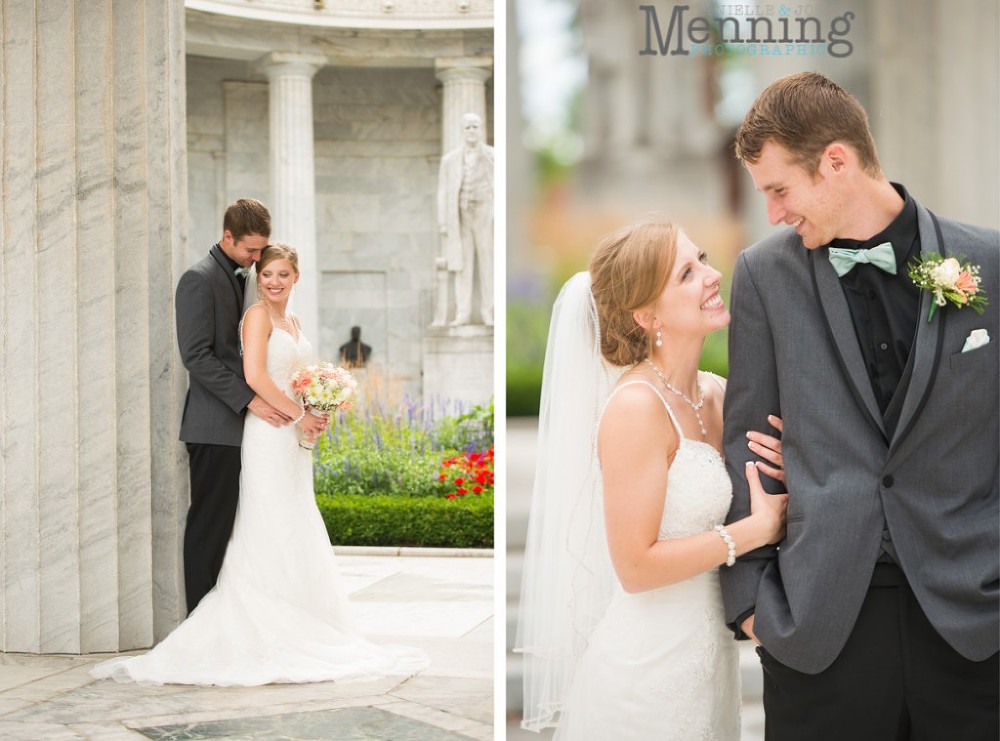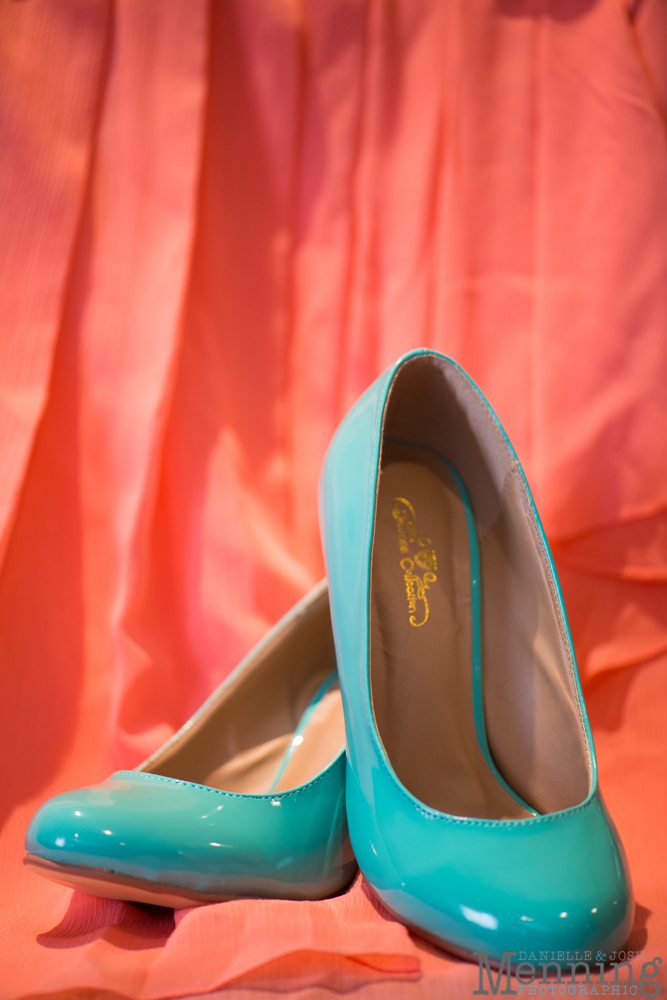 I loved this color scheme because you all know how I love teal! And Stephanie's dress from Evaline's Bridal was gorgeous (especially on her!)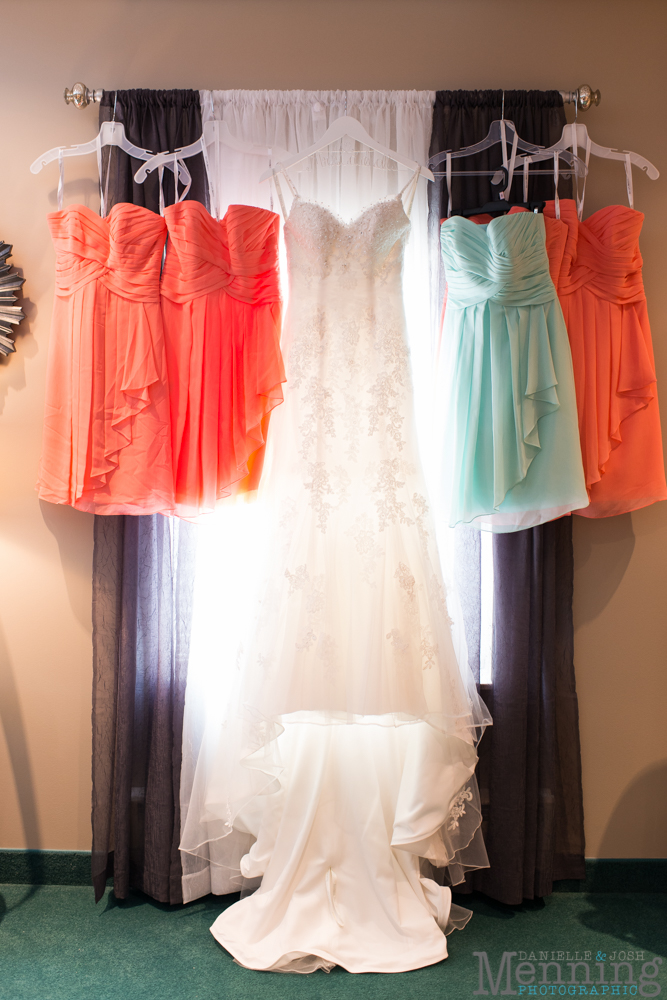 The flowers were from Jensen's Flowers & Gifts in Warren.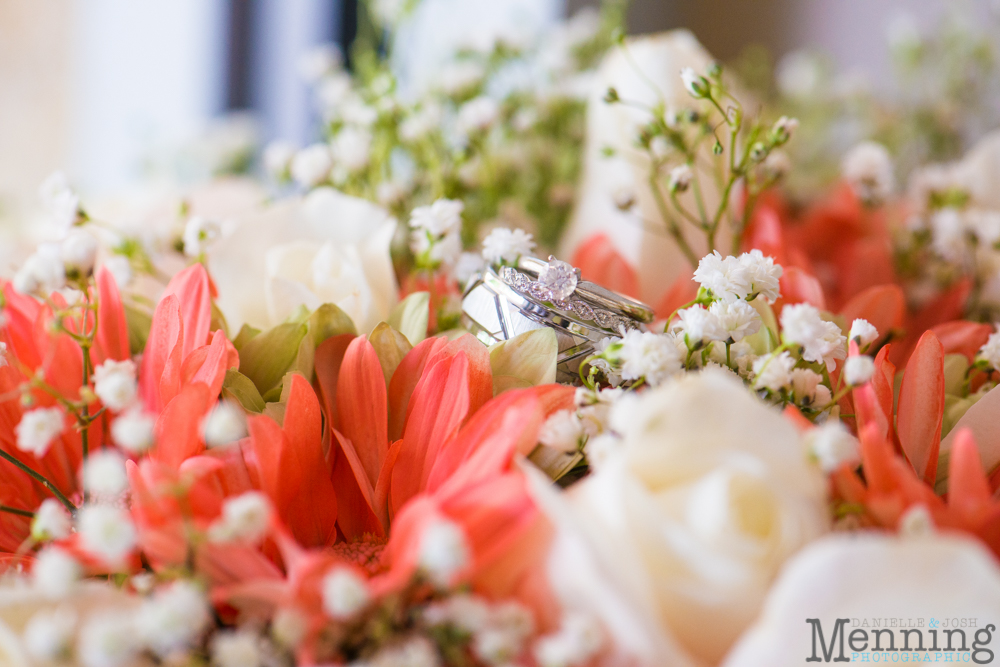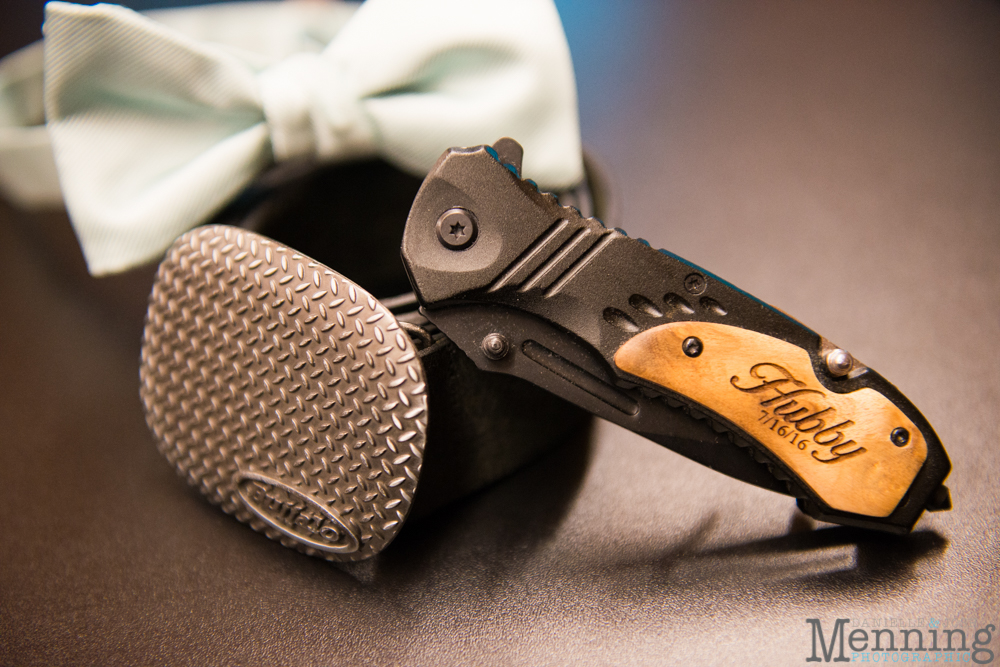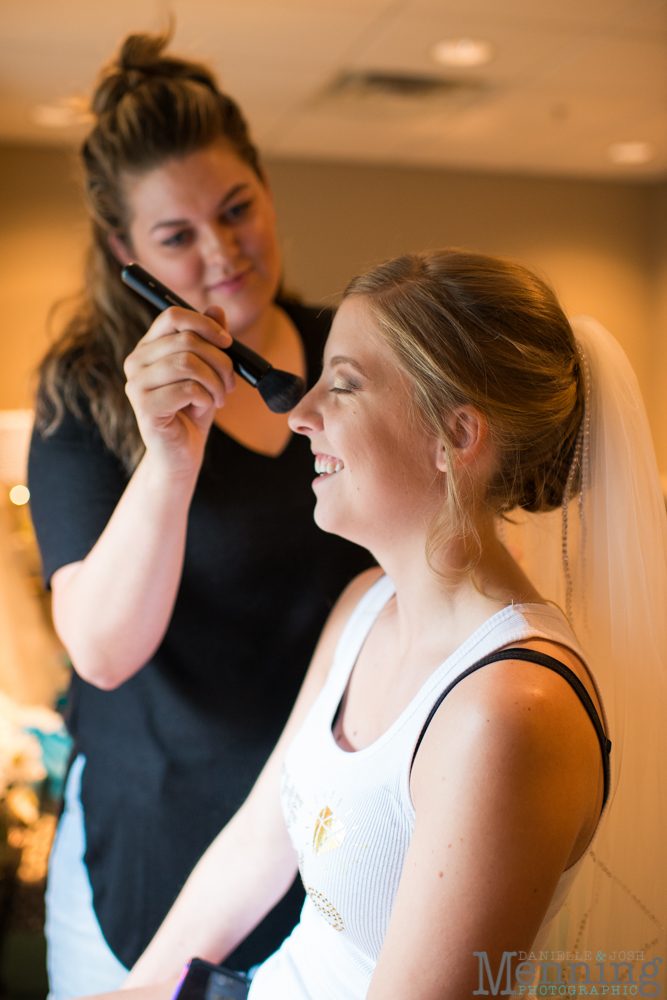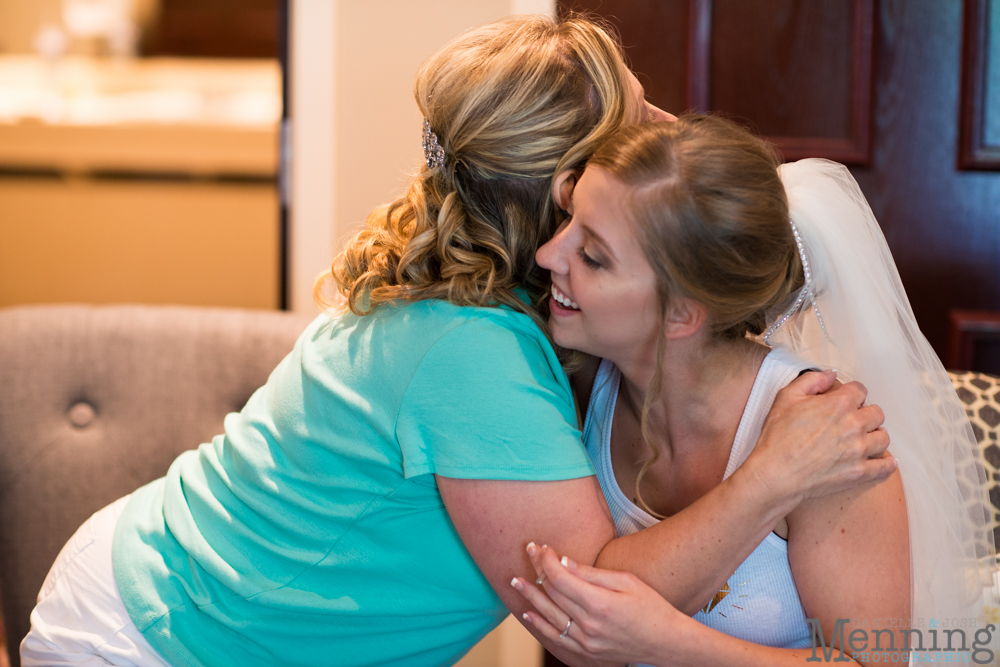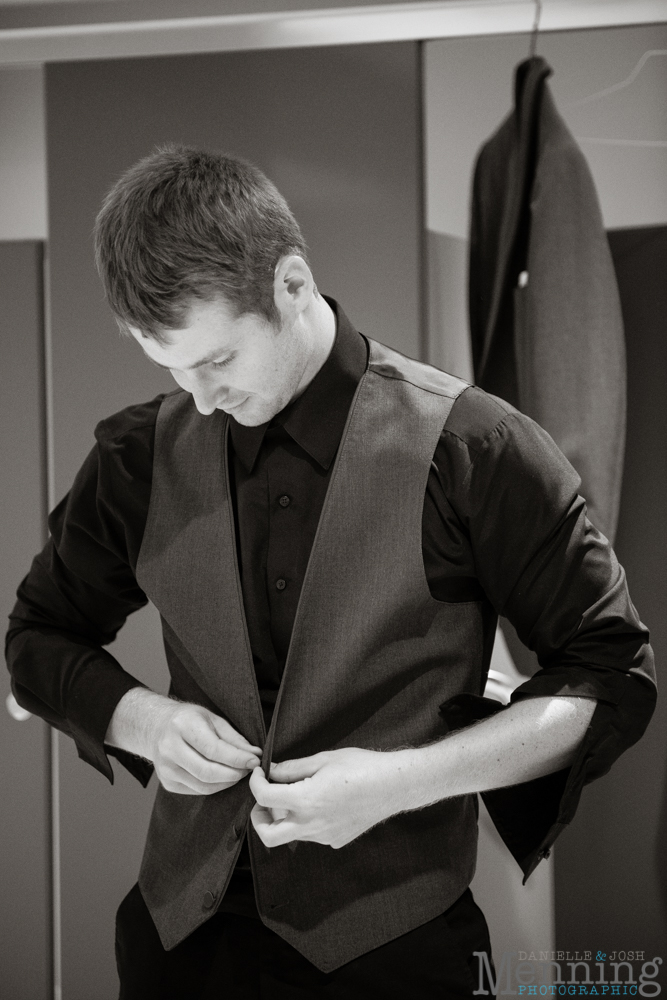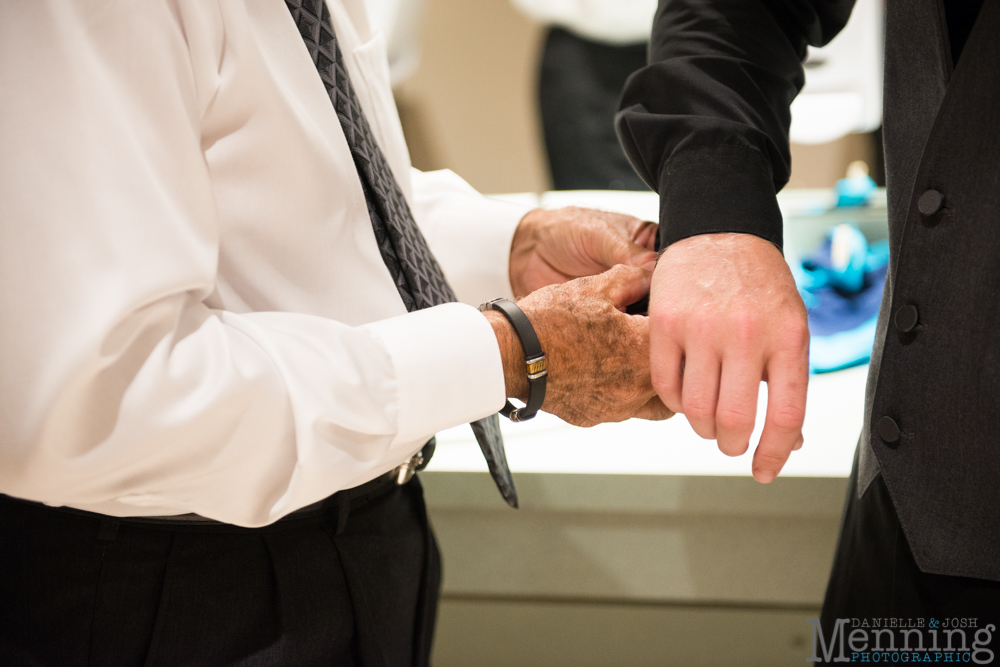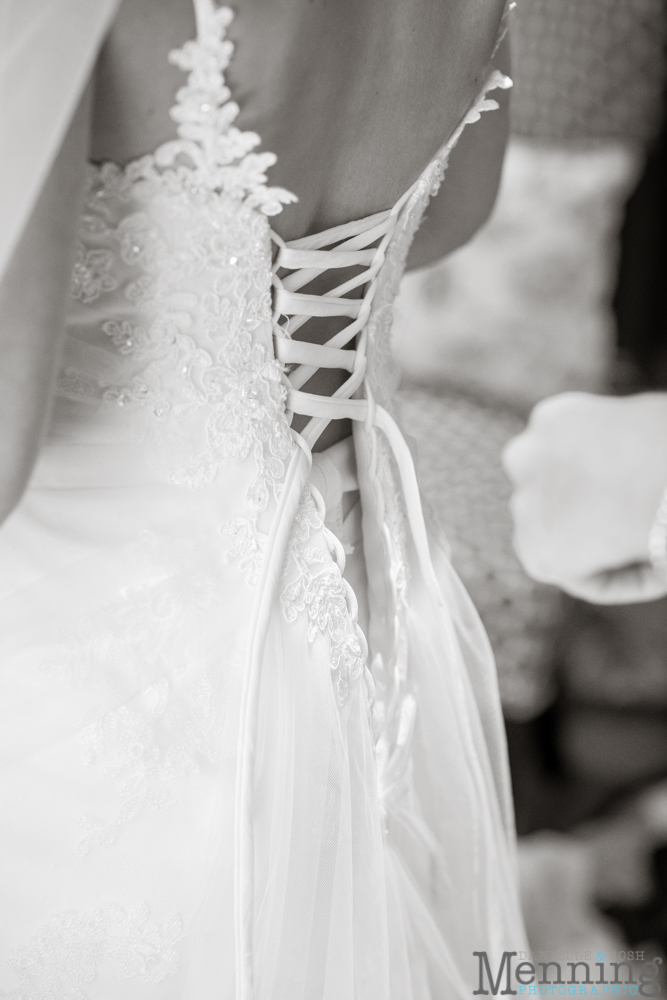 Stephanie is truly a beauty inside & out!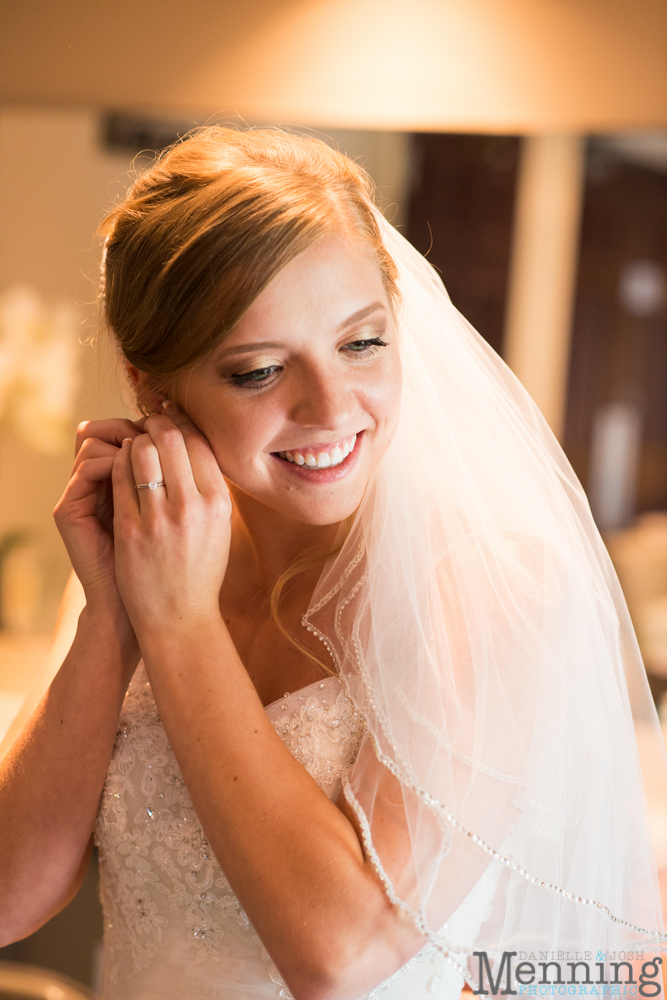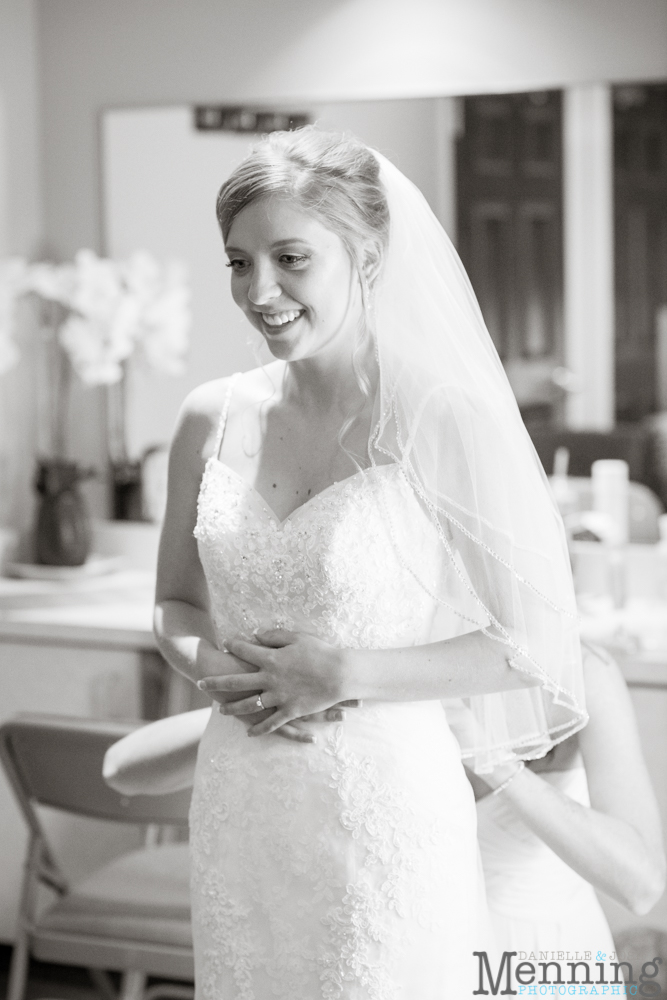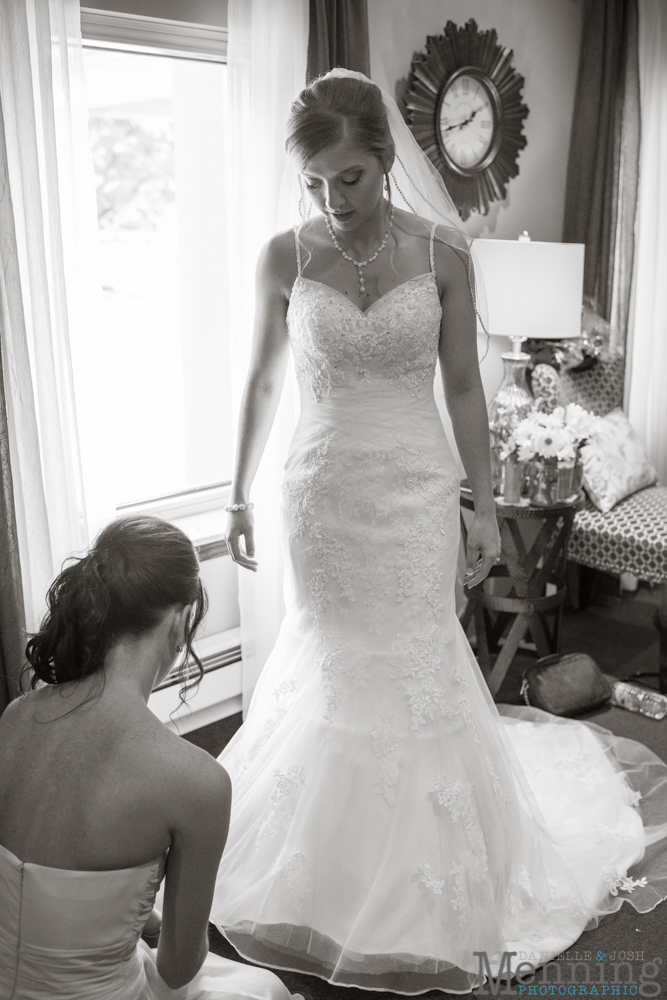 This was definitely one of our favorite parts of the wedding decor.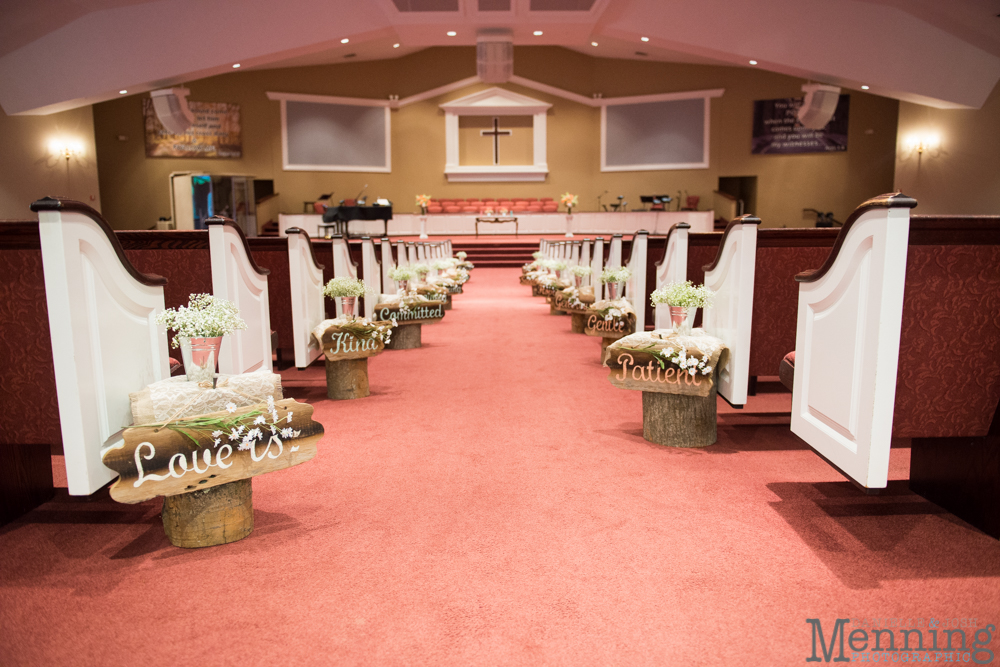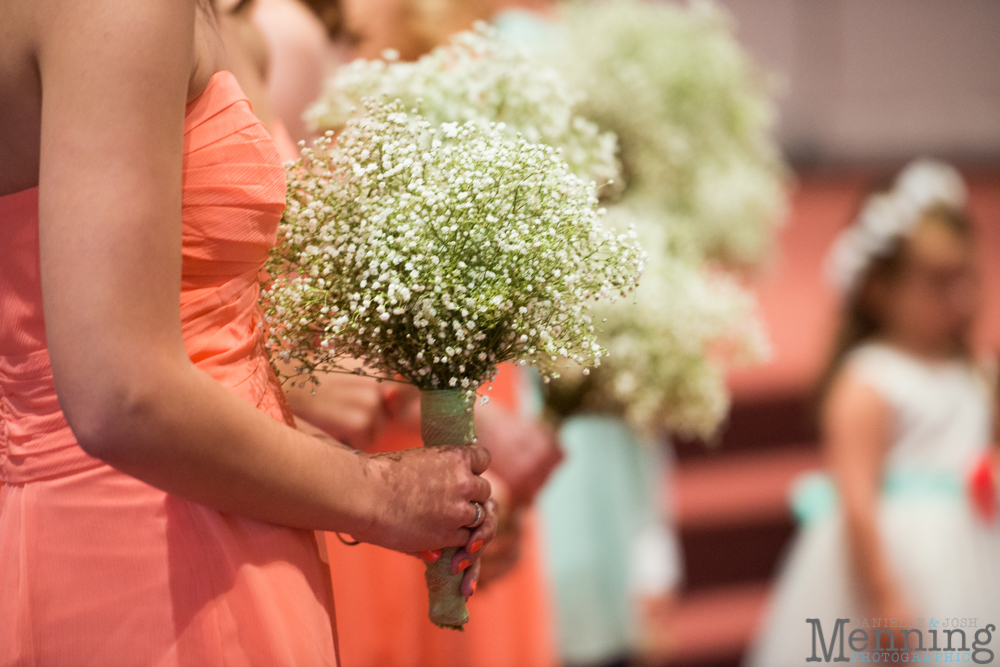 As usual, I'll try to allow the ceremony photos to speak for themselves. Dalton's reaction to seeing Stephanie walk down the aisle was perfectly sweet.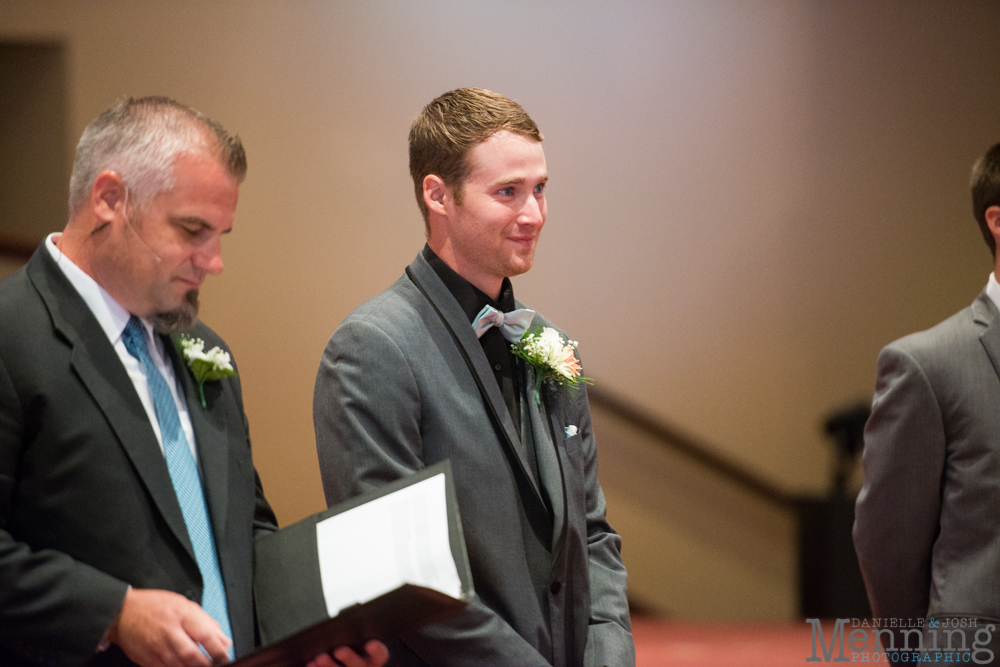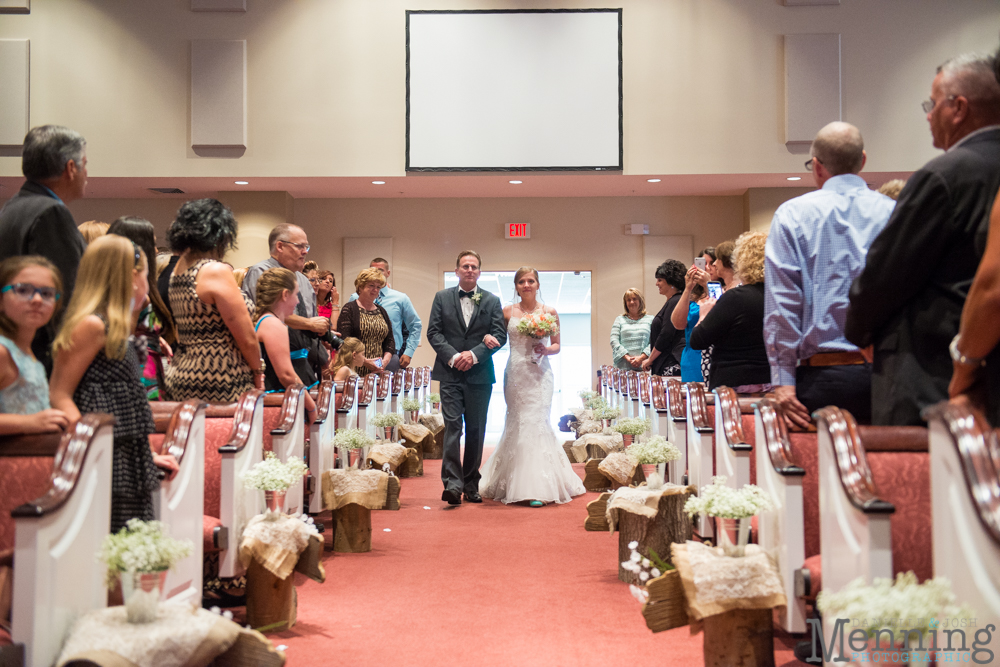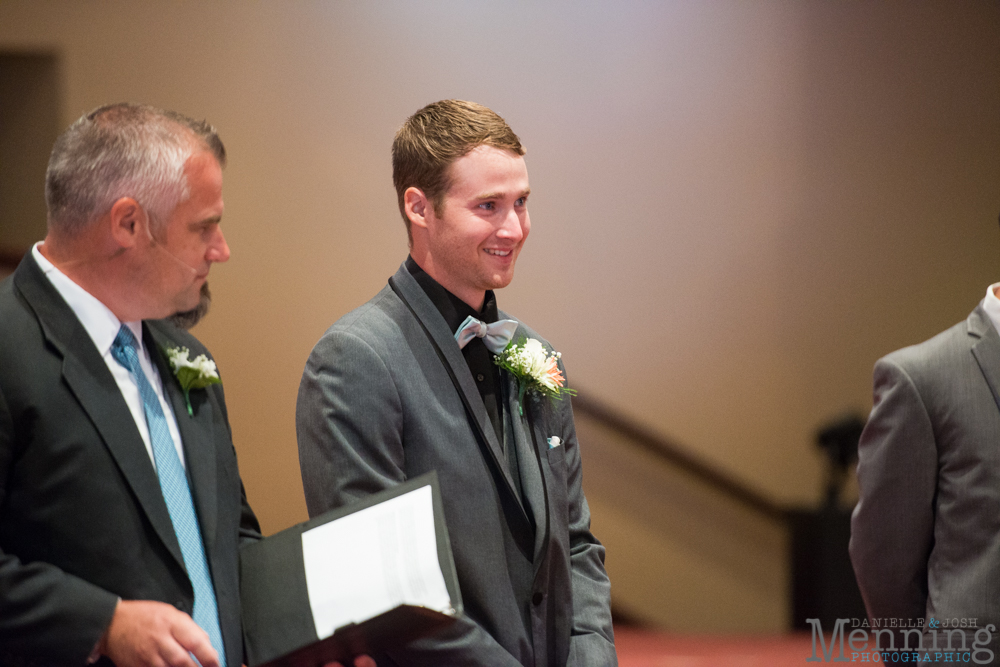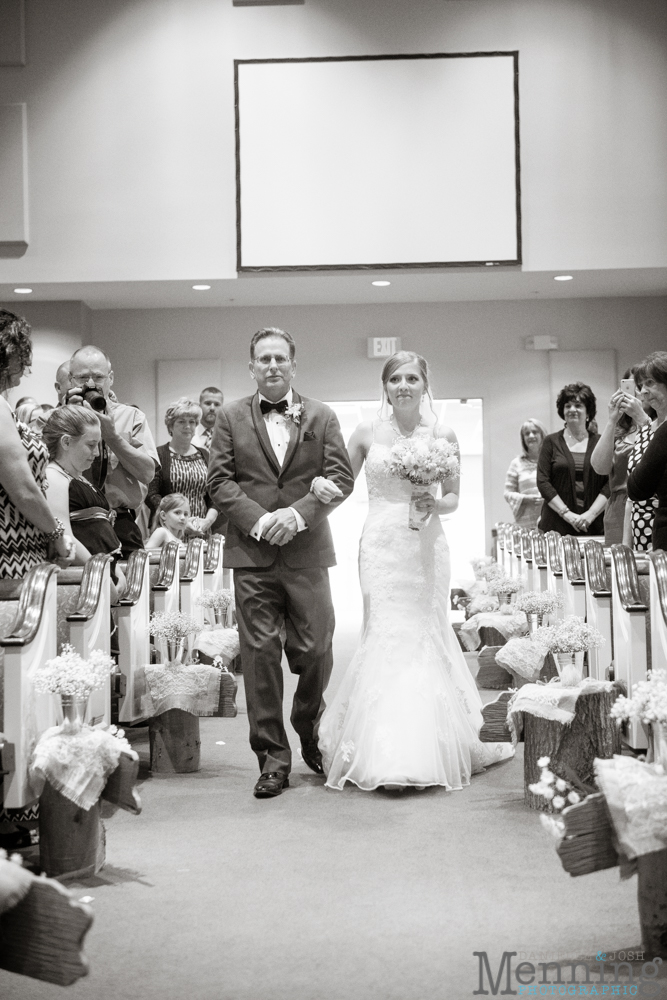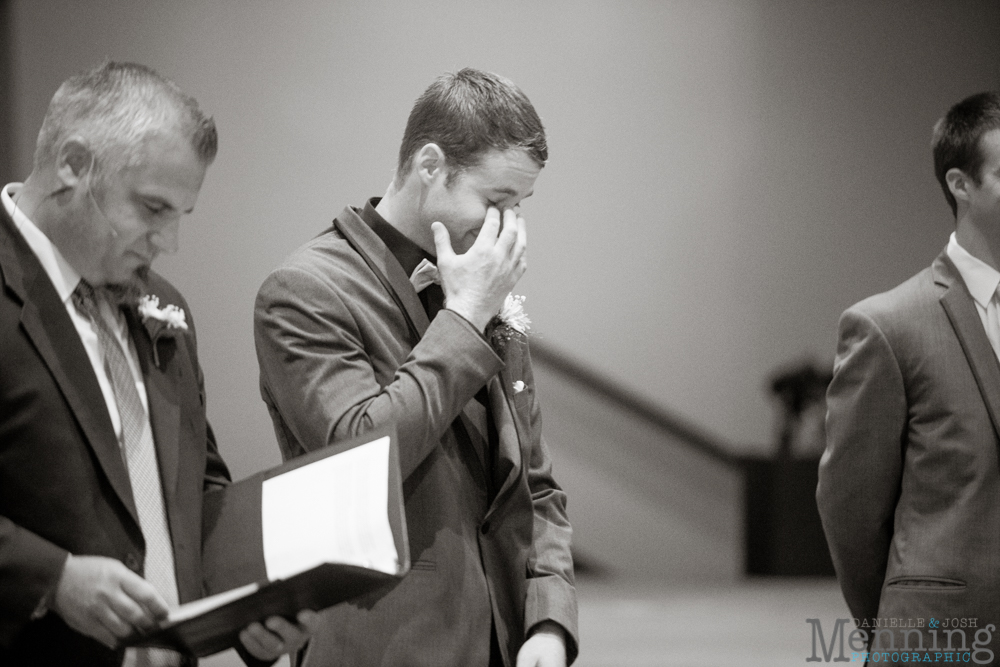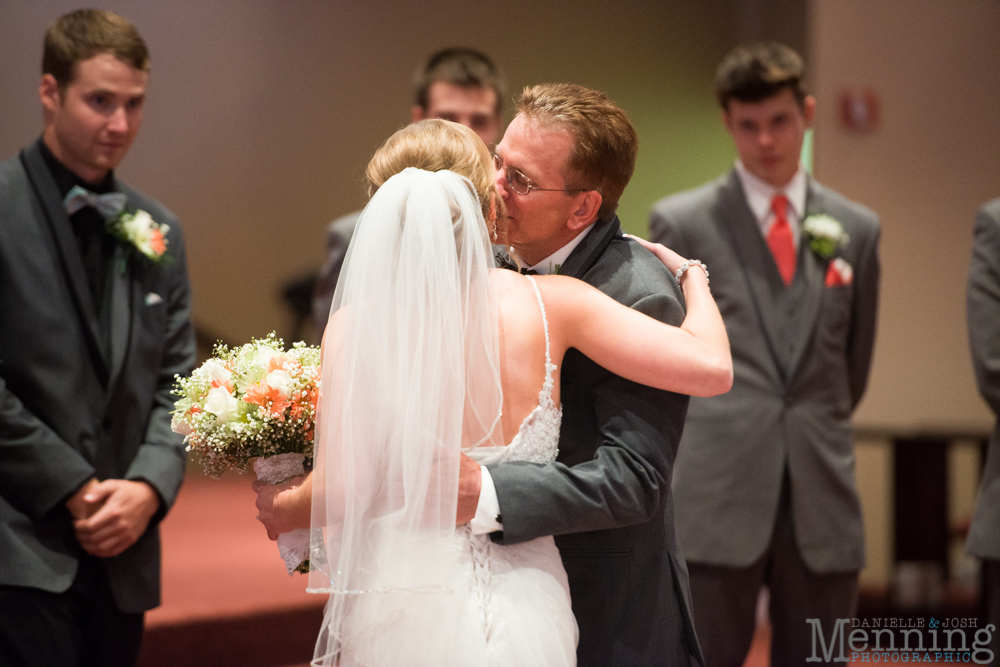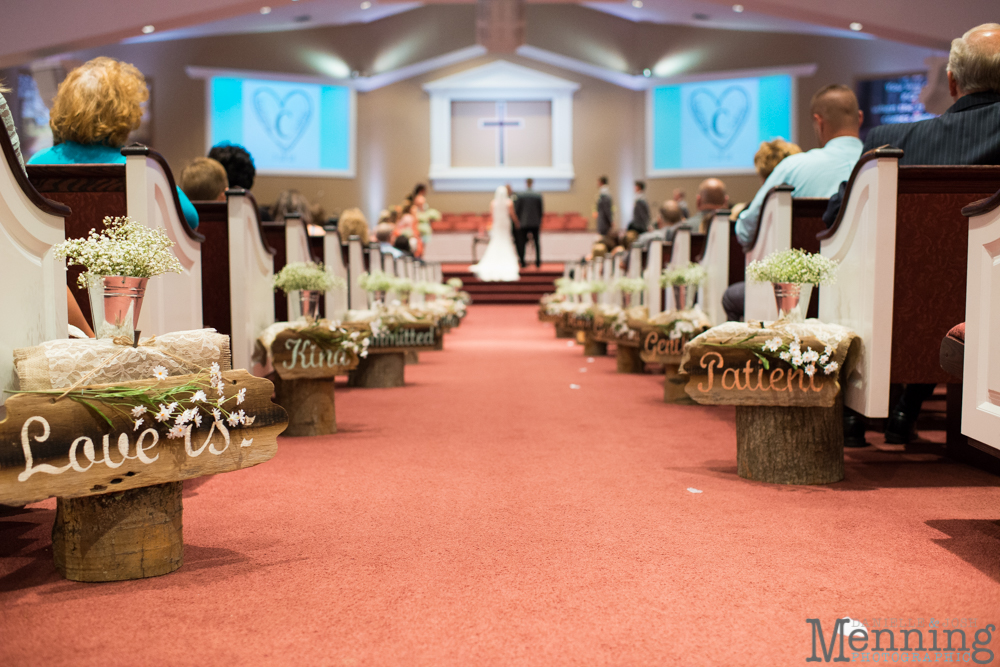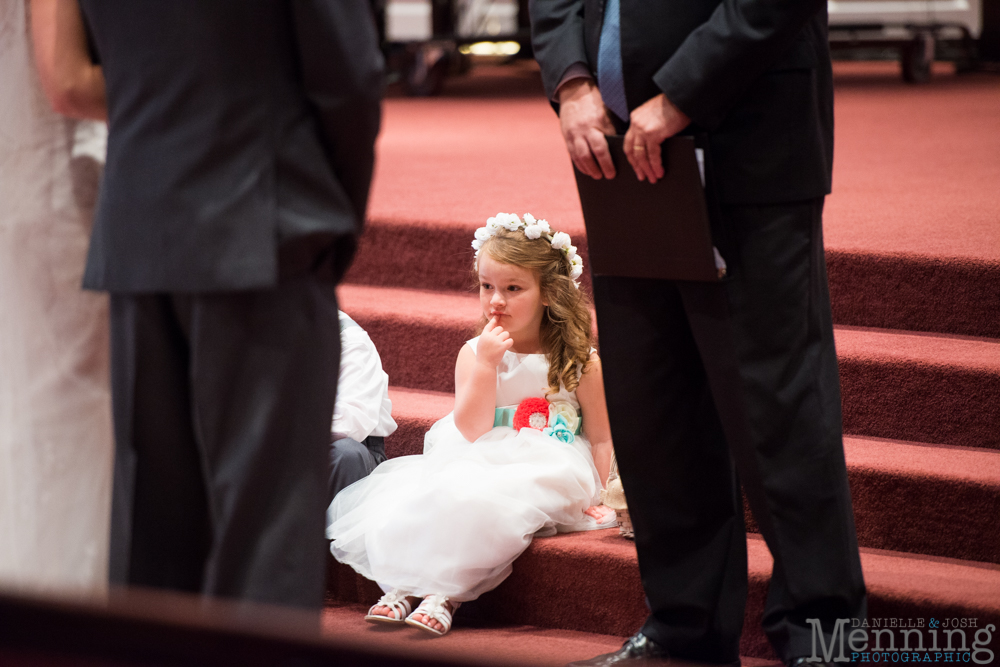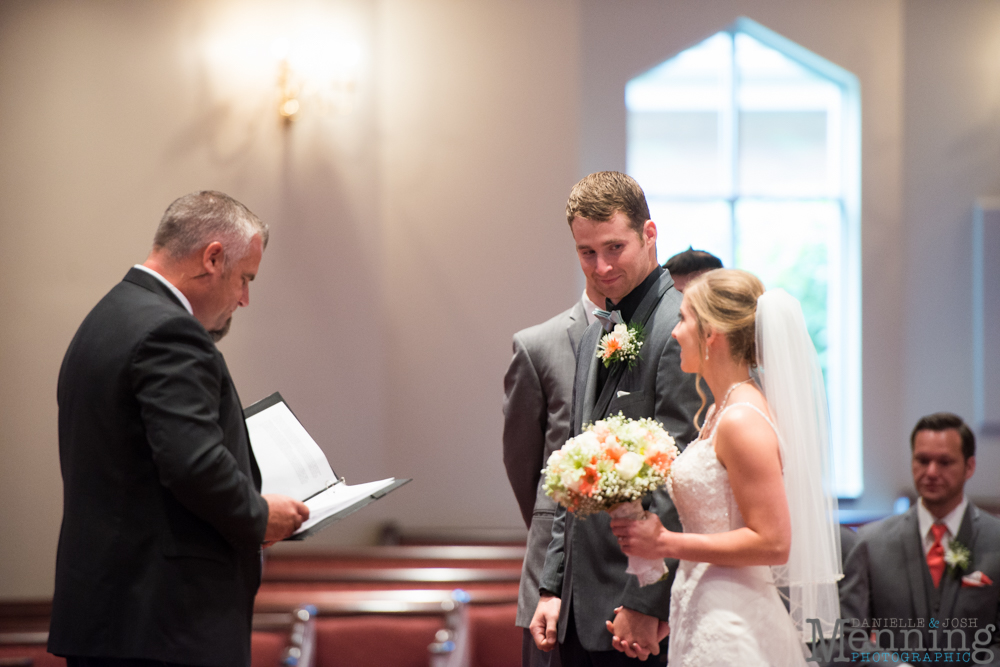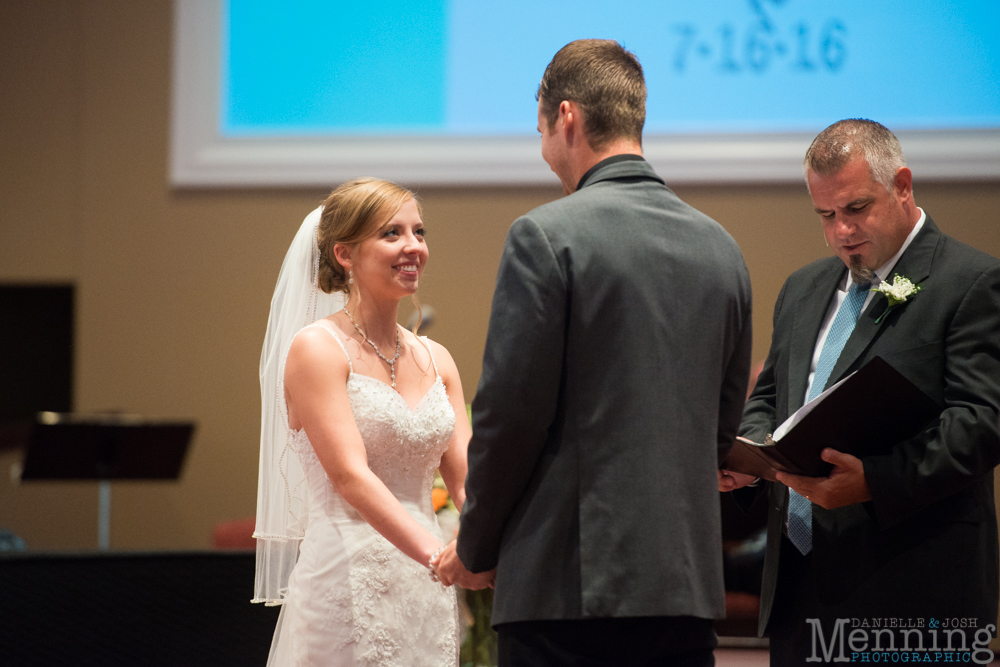 Their ceremony was very personal & emphasized their desire to keep Jesus first in their lives. That certainly always makes for a strong marriage!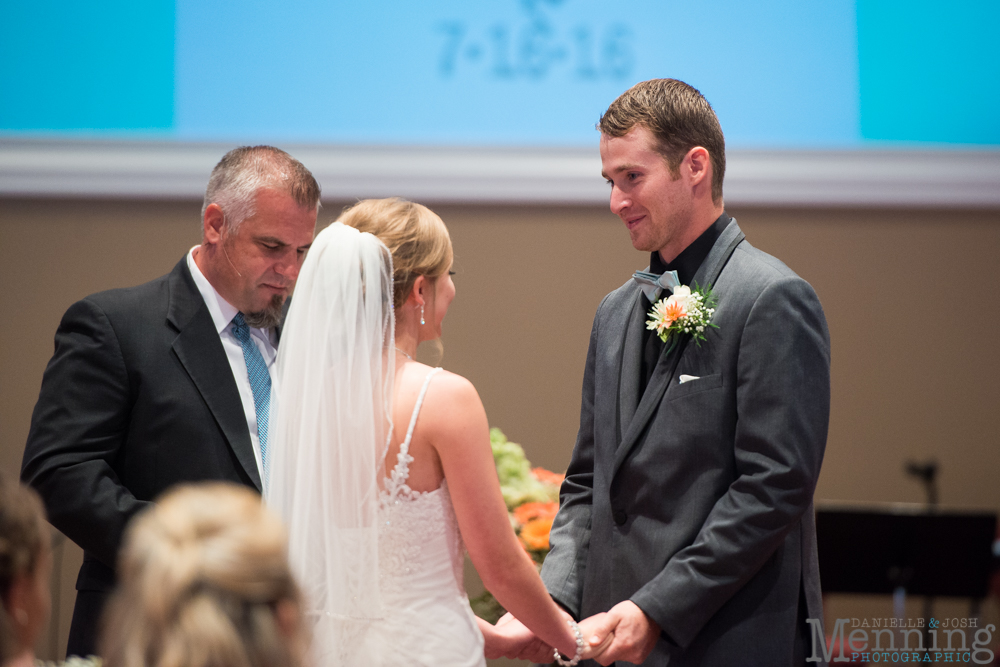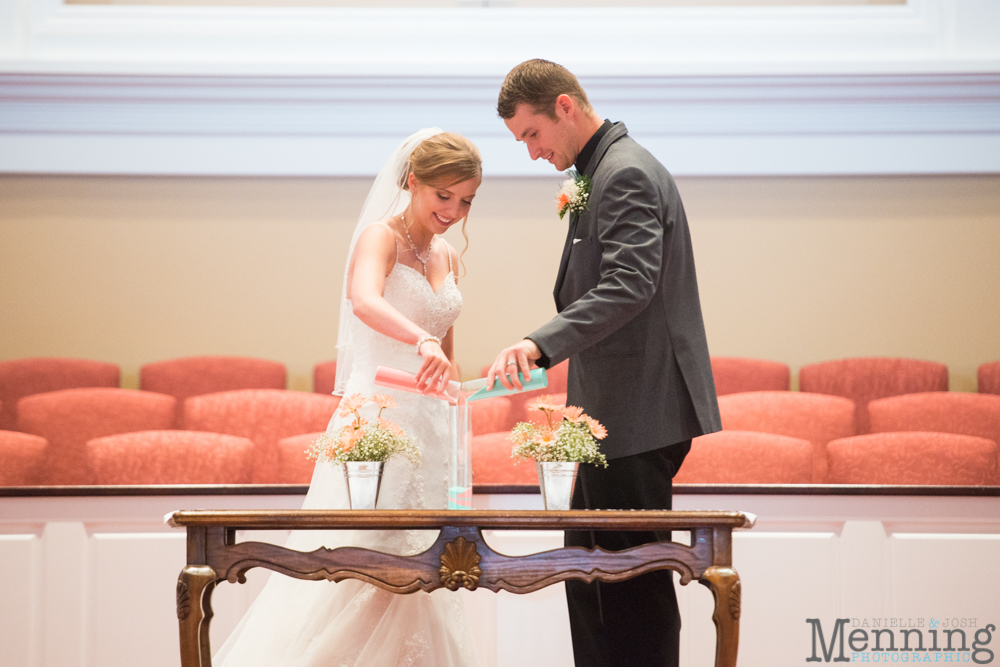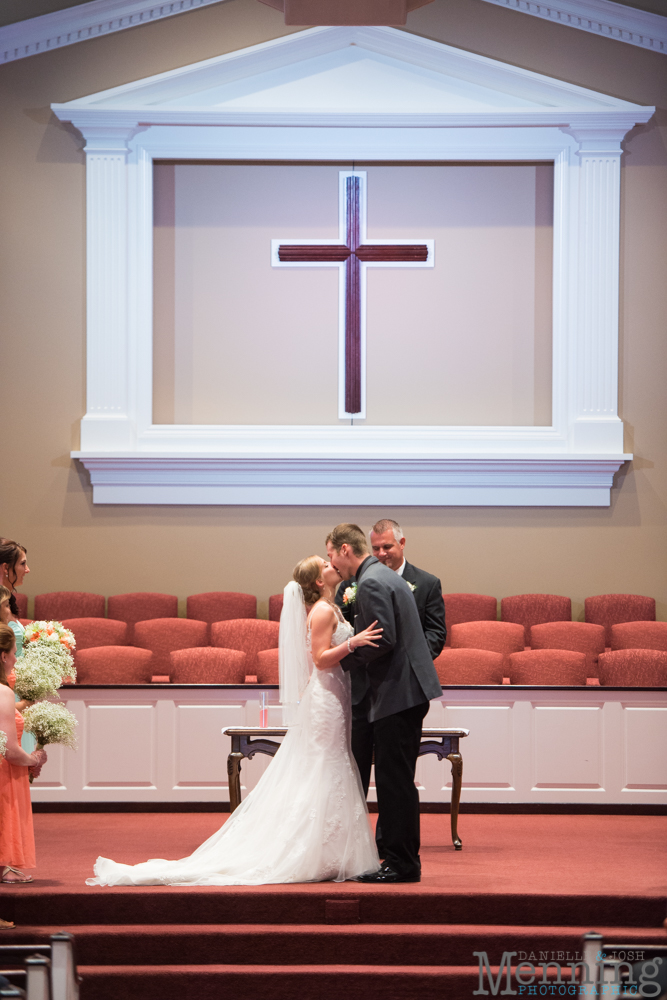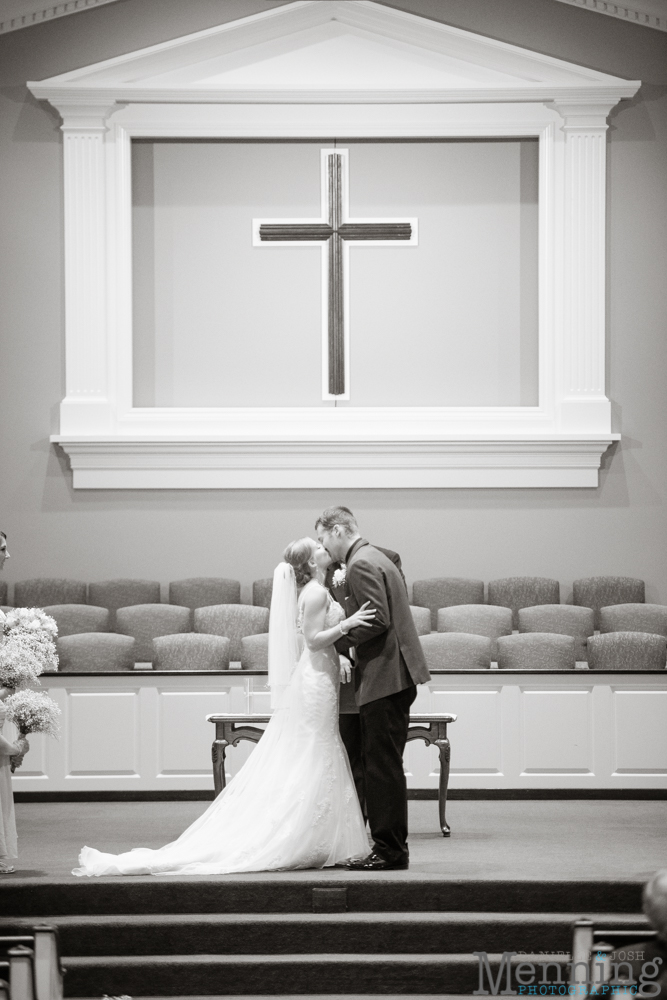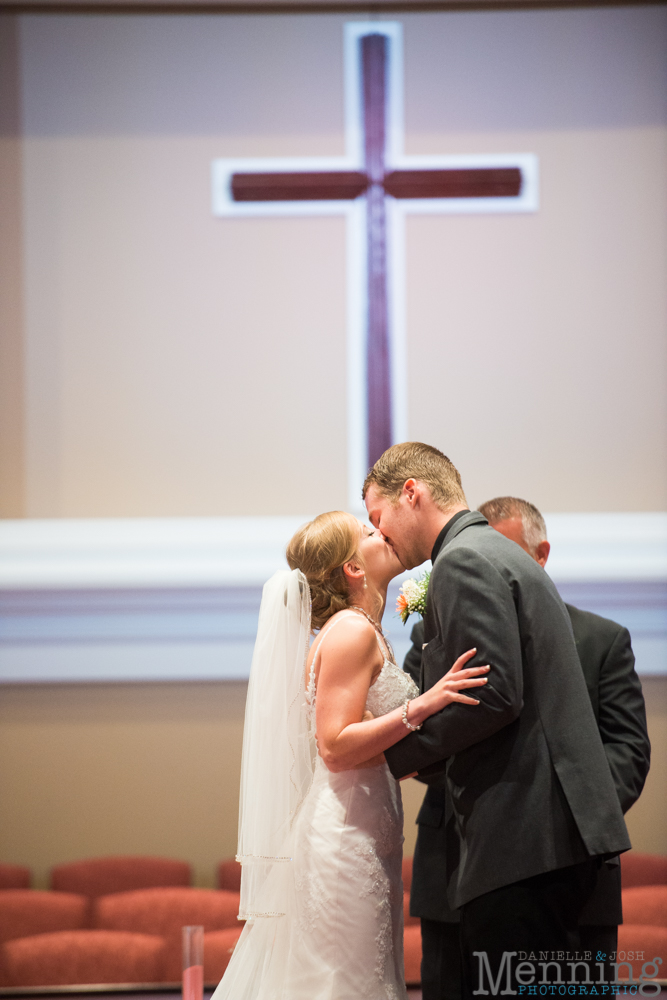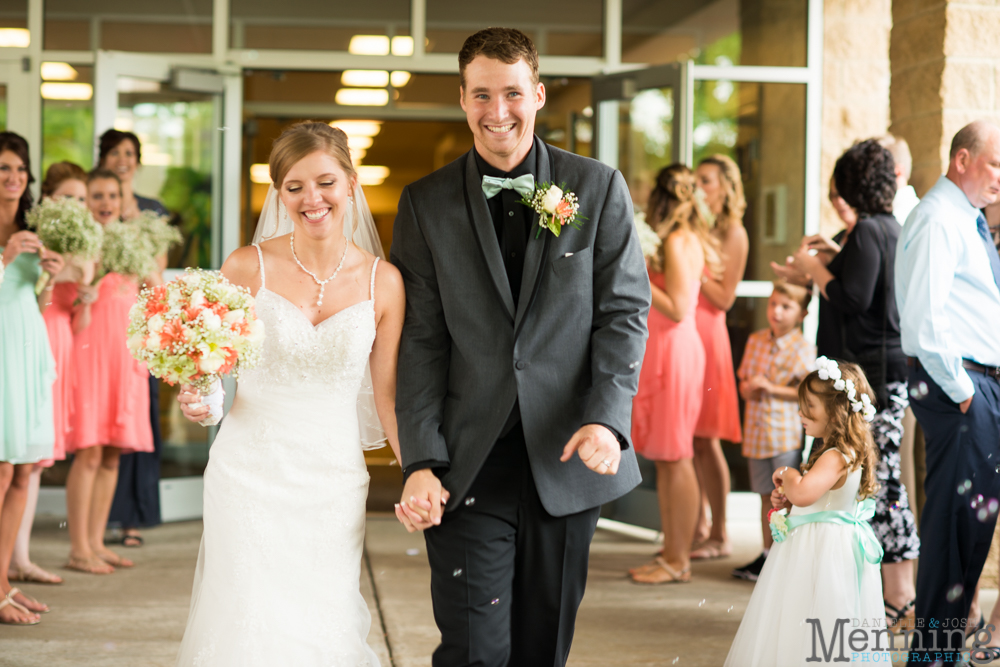 We loved this shot with both sides of the family.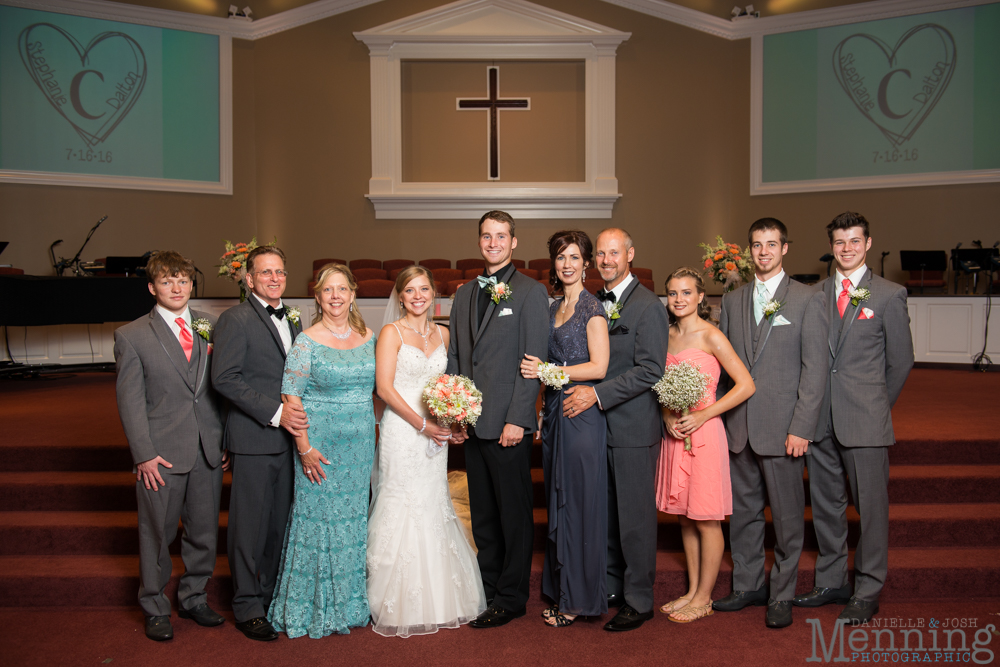 We got to go to the Niles McKinley Memorial for bridal party & bride & groom photos.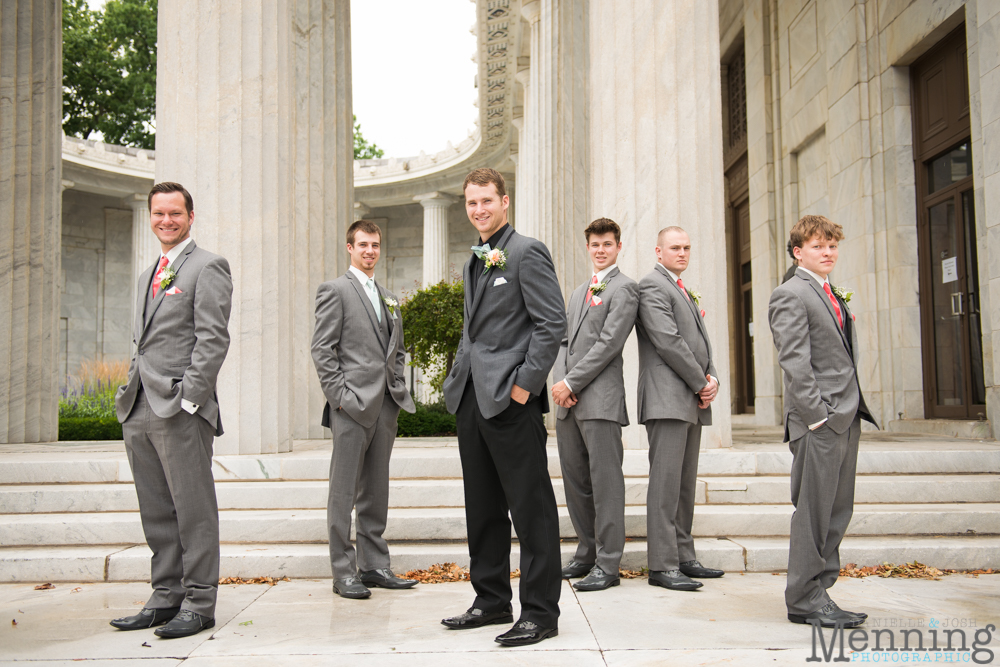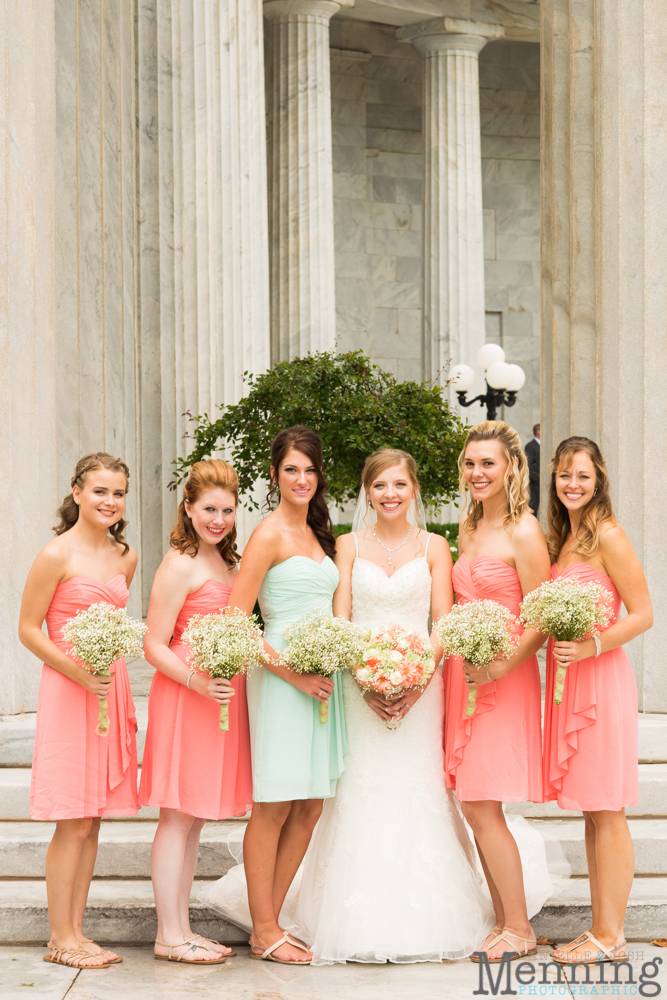 How adorable is she?!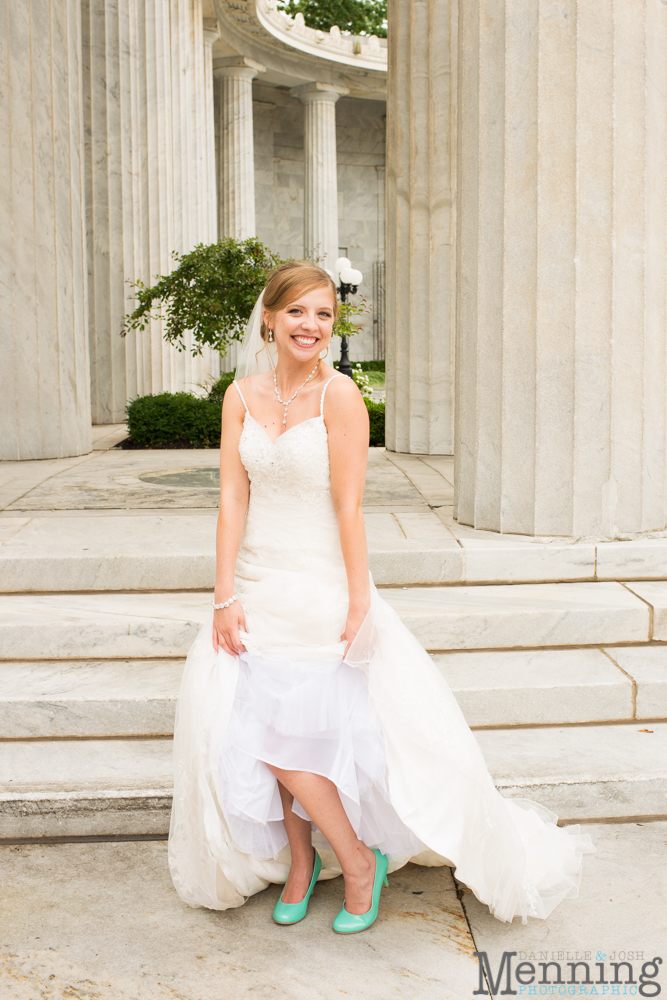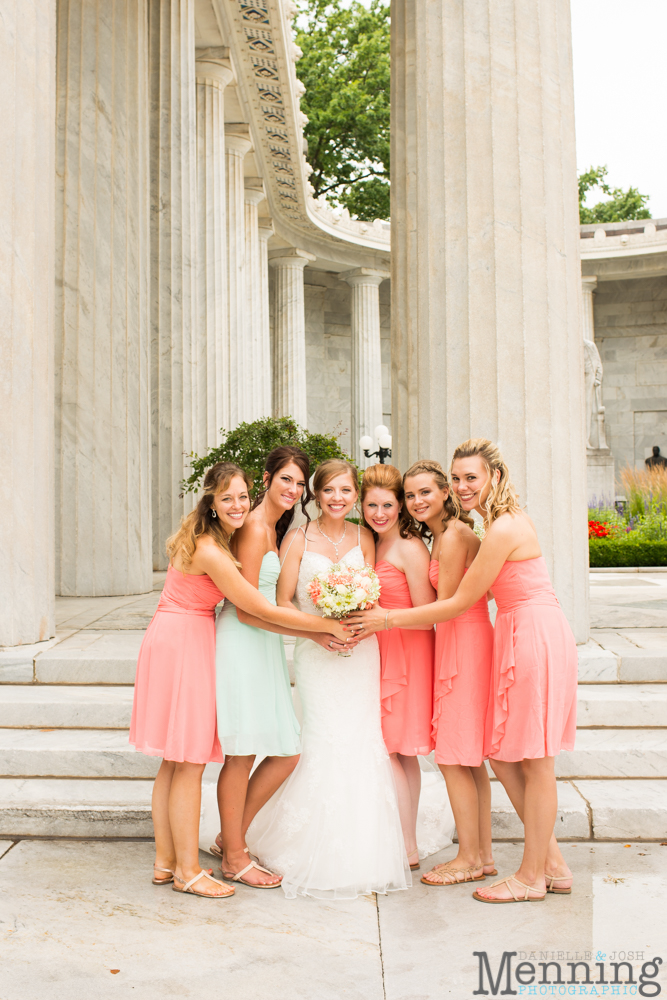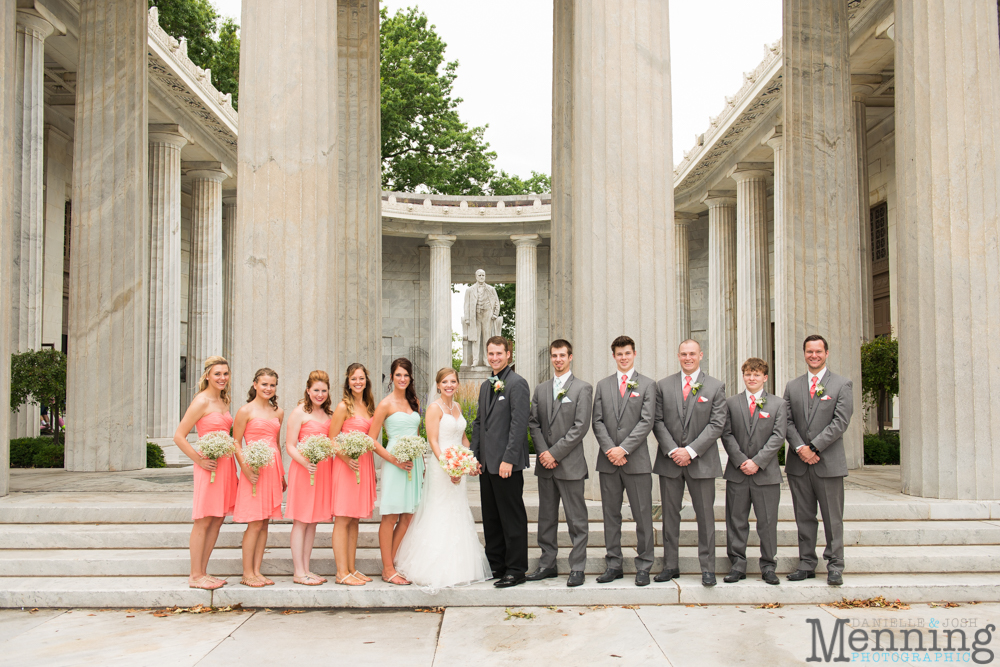 They're a great looking & fun group!
These random (and honestly kind of creepy) furry creatures hanging around the monument joined the bridal party for a funny photo.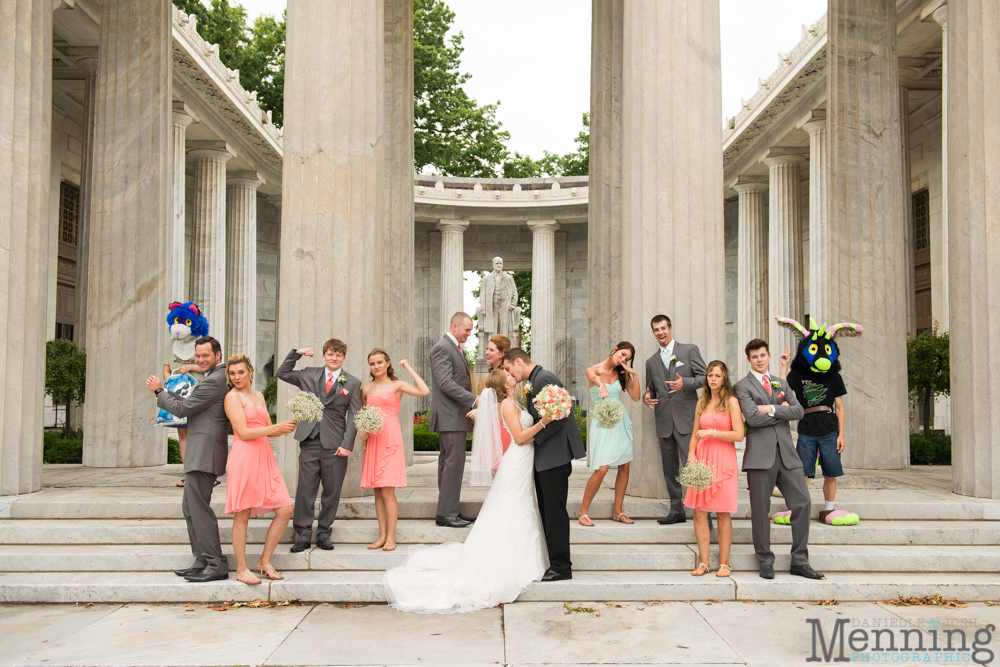 Then it was a bit of almost alone time for Stephanie & Dalton to enjoy being just married.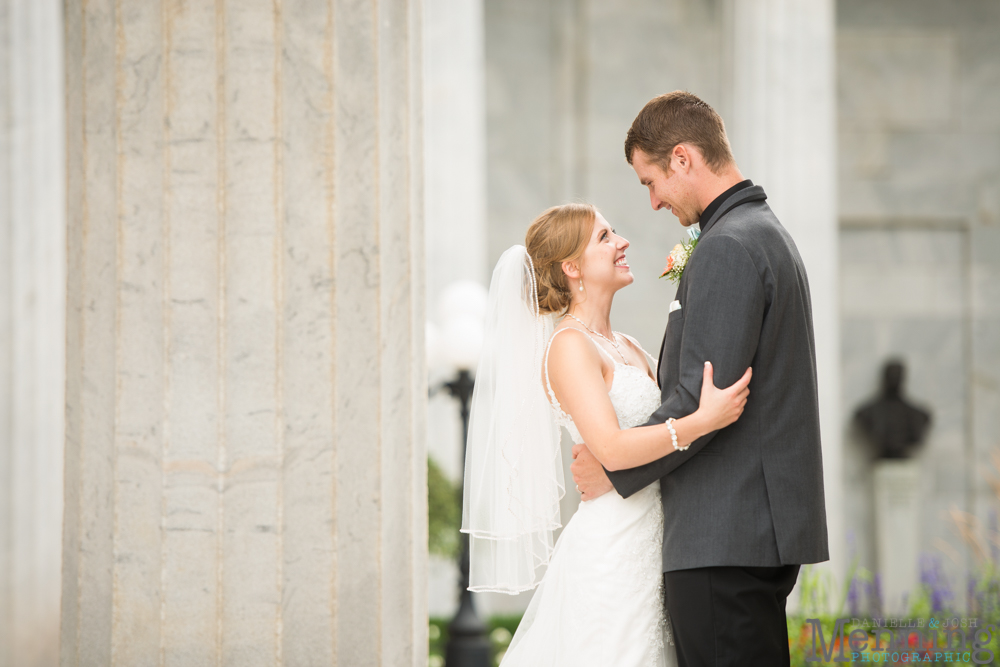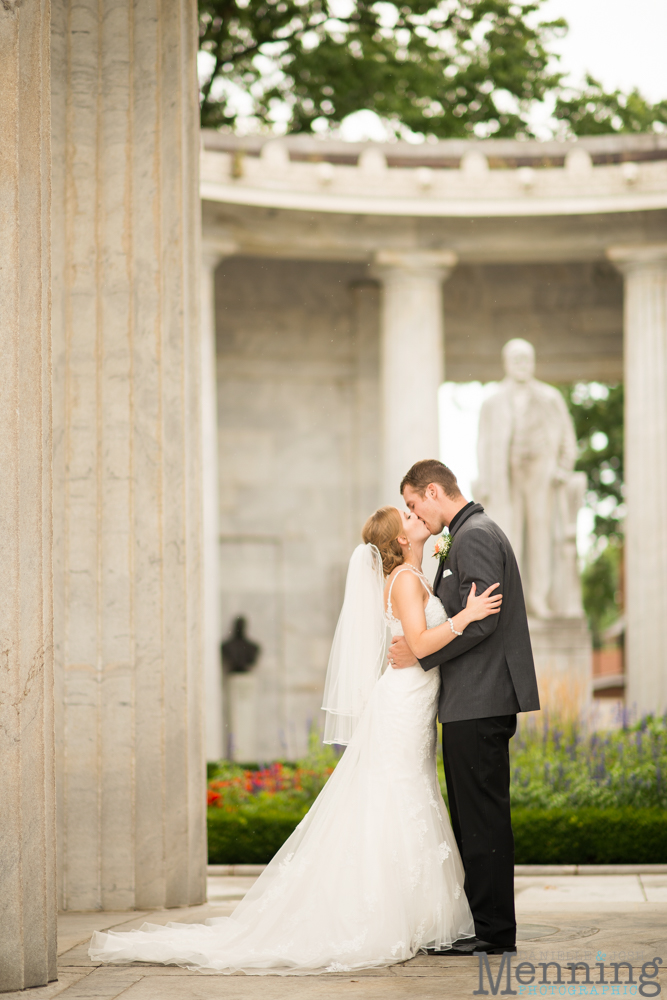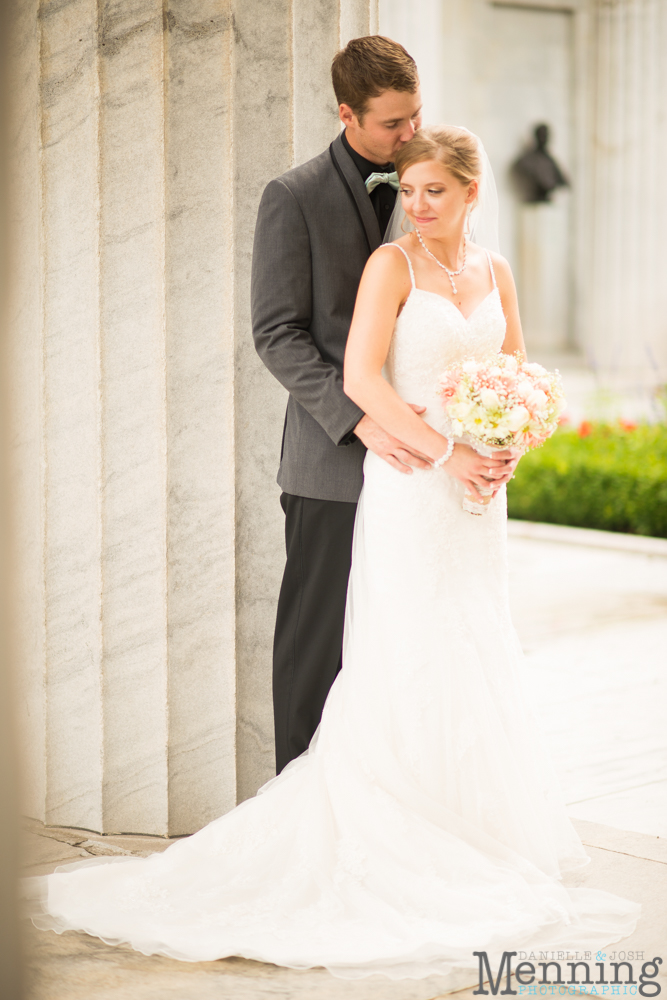 They are ridiculously adorable together. They would make even Oscar the Grouch crack a smile. hehe.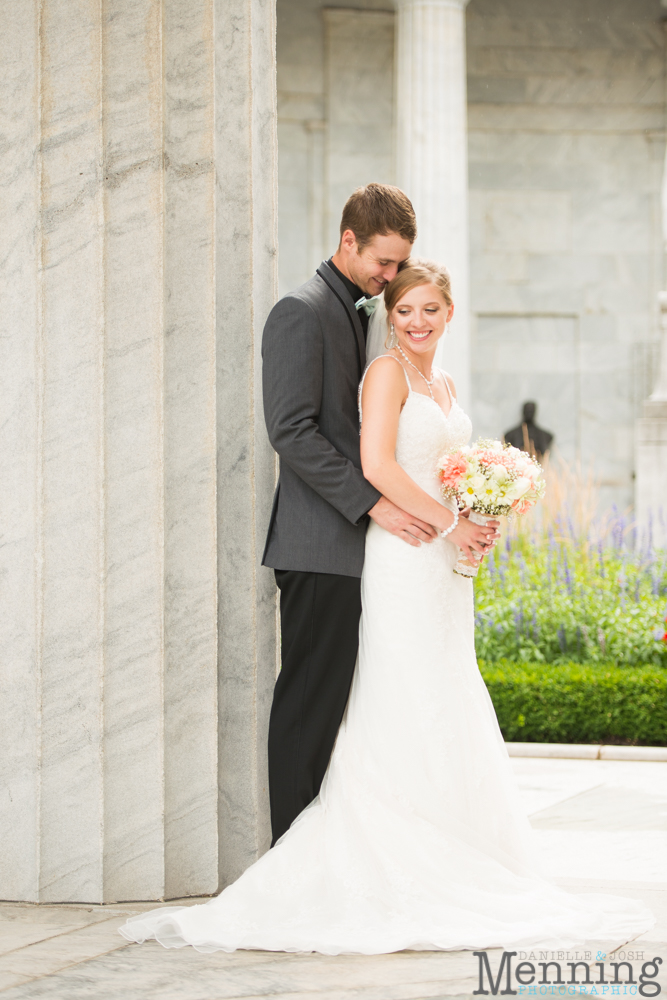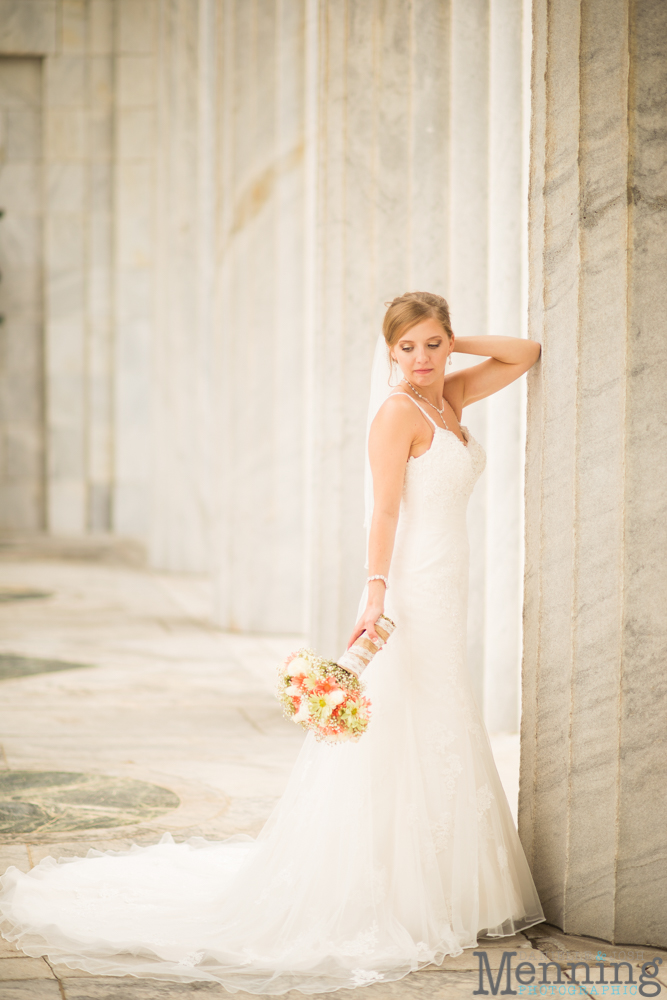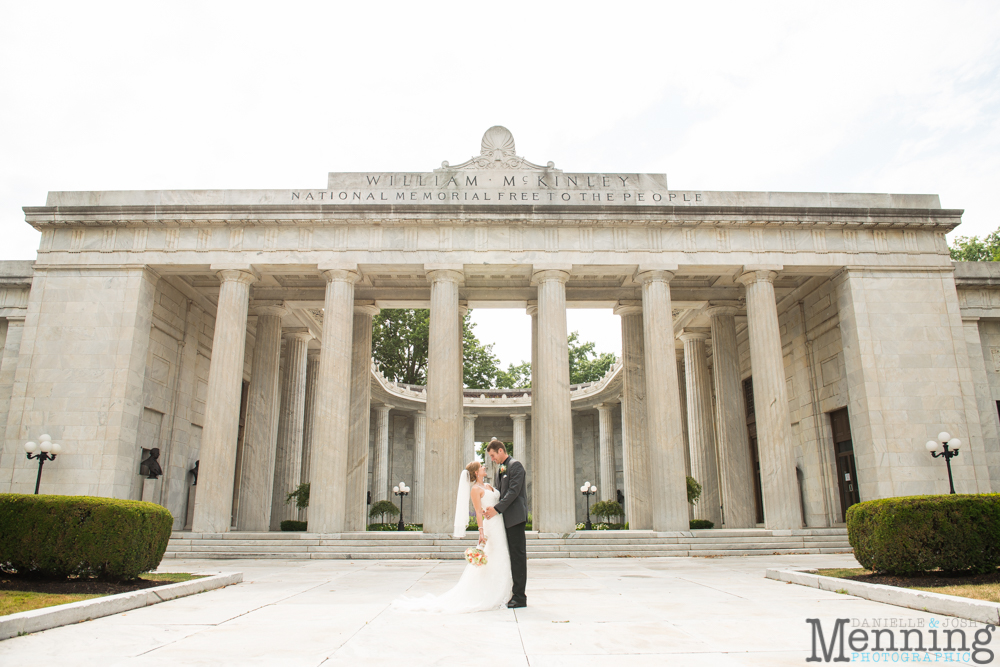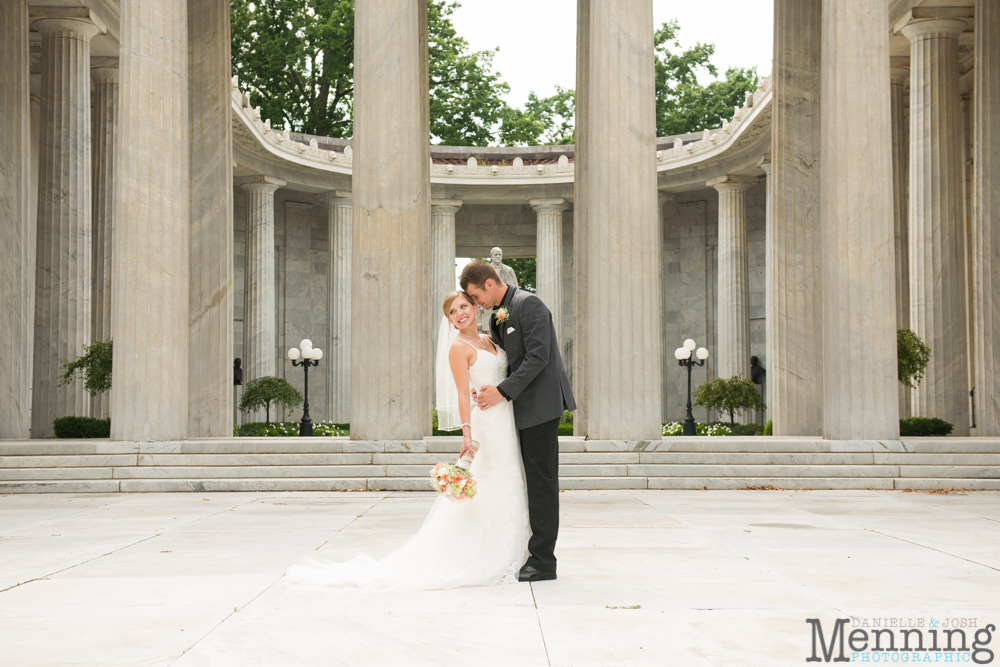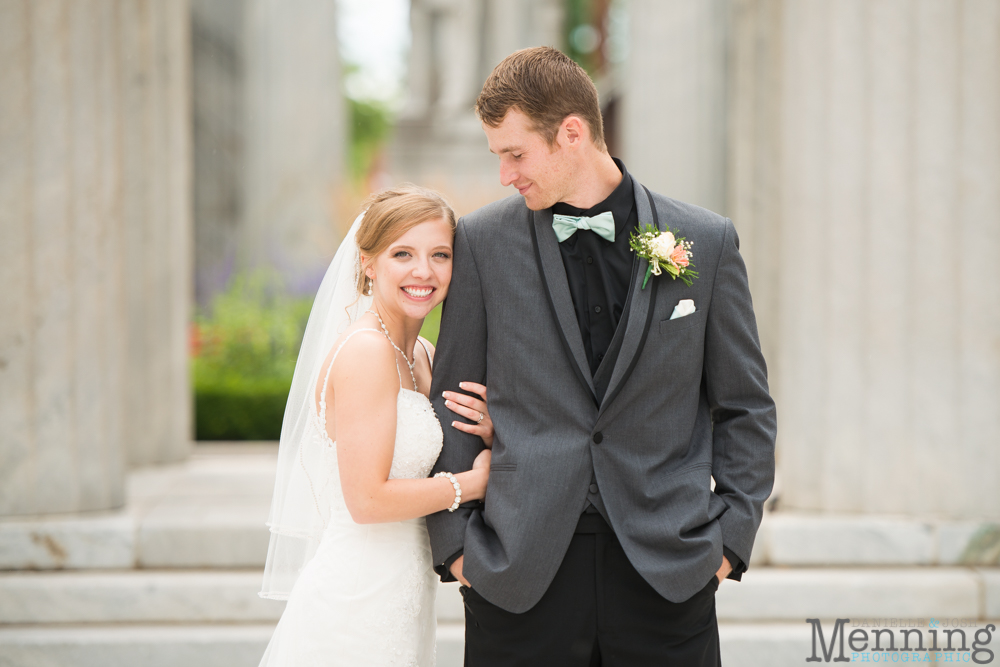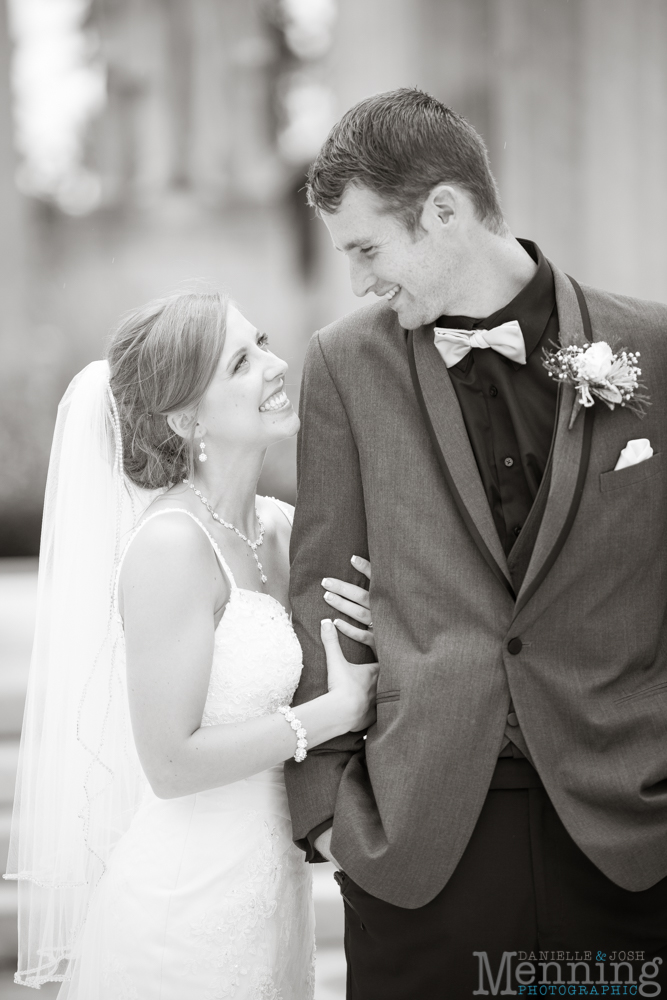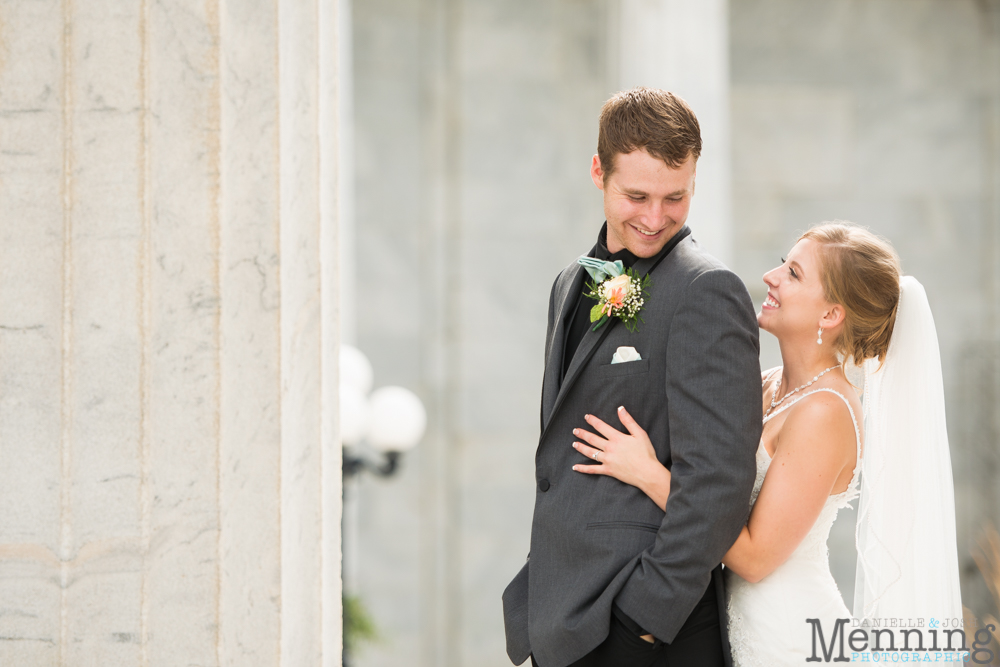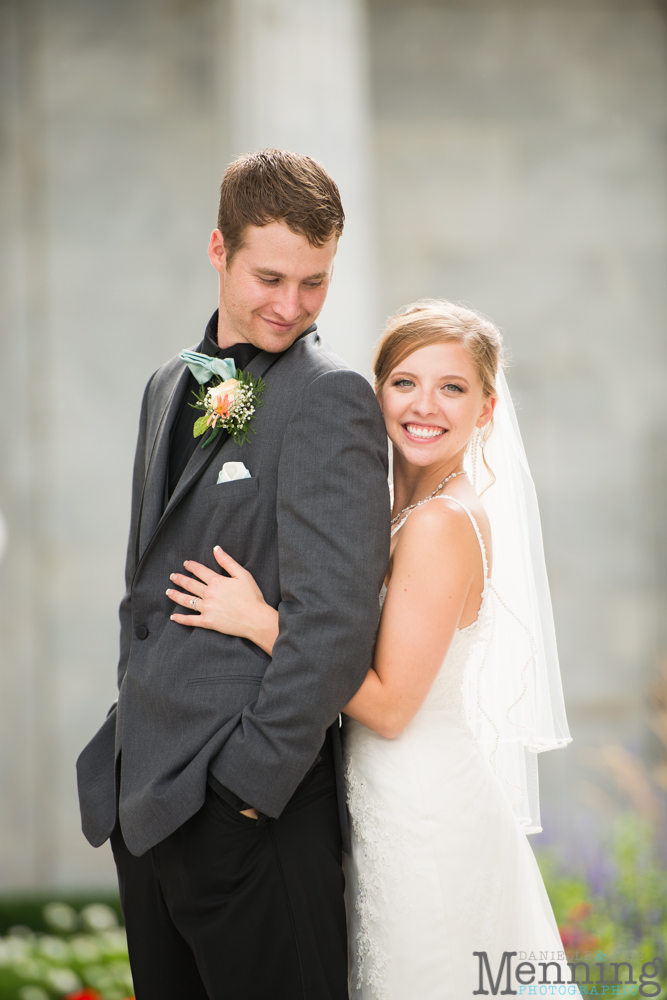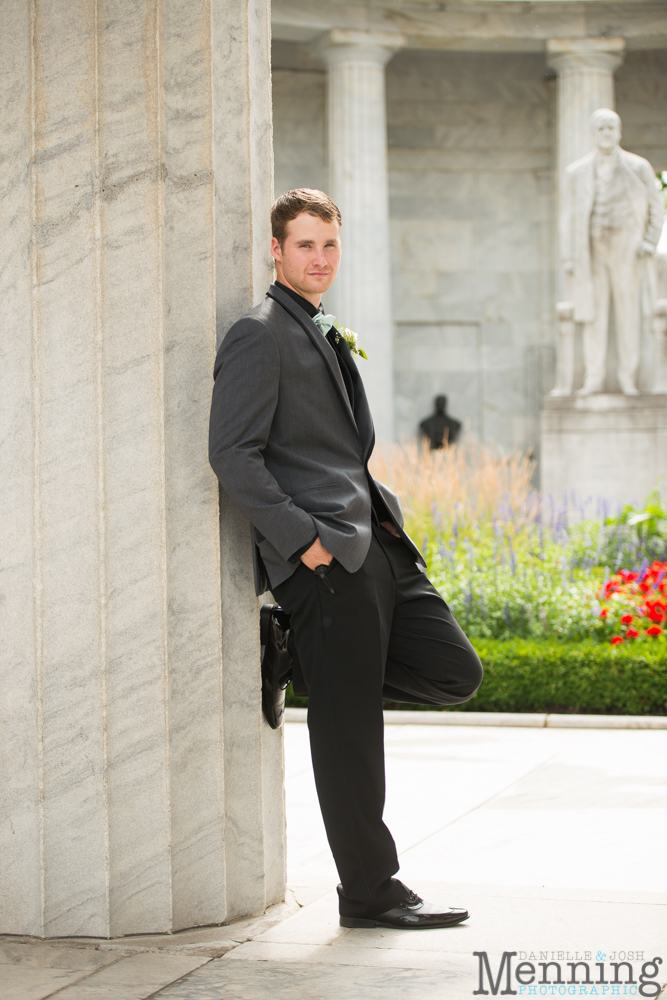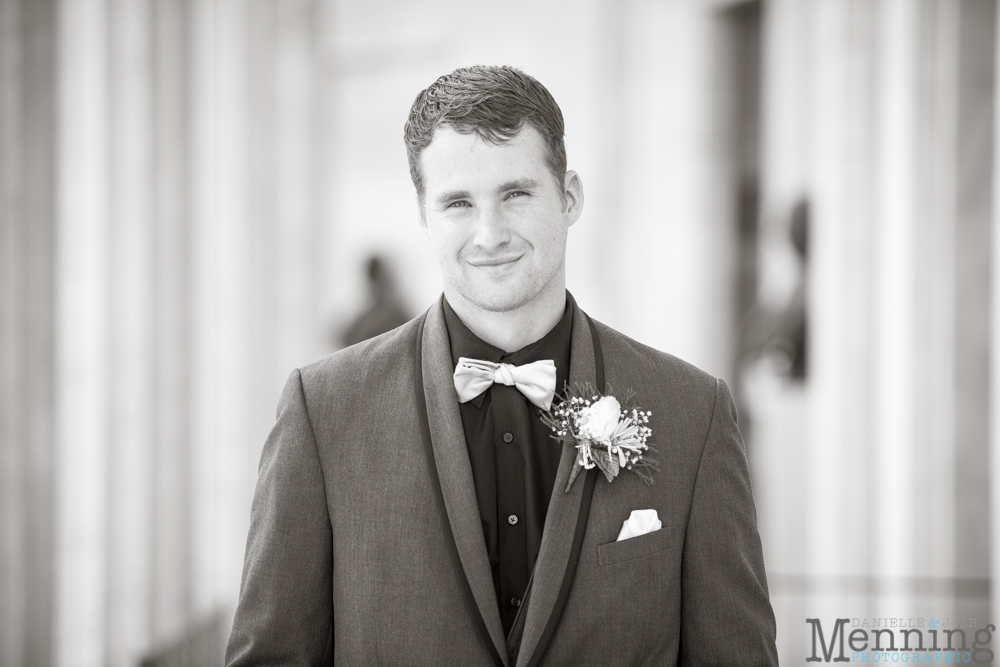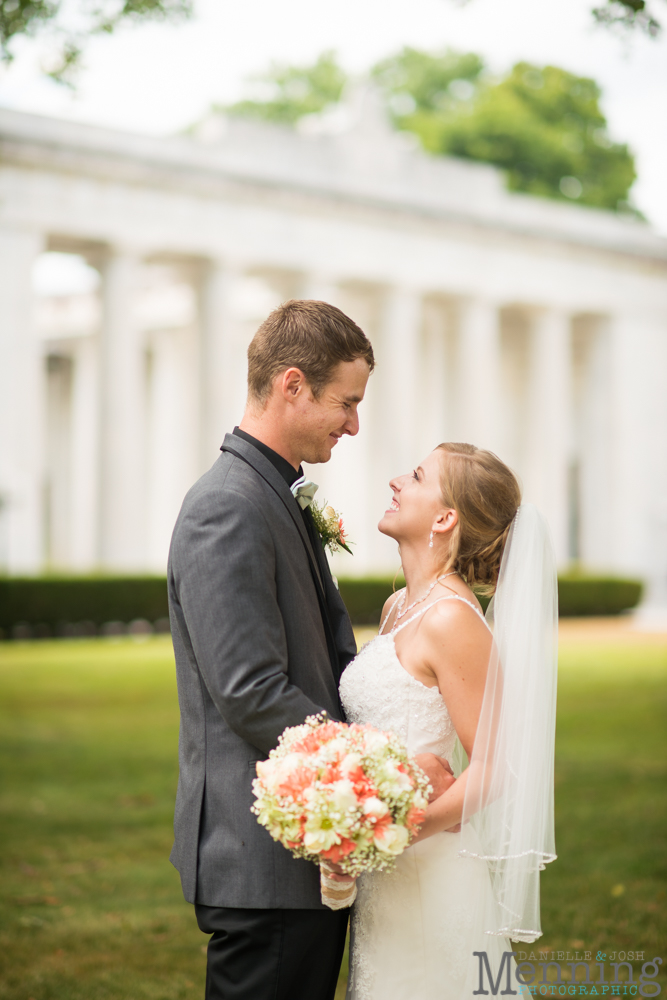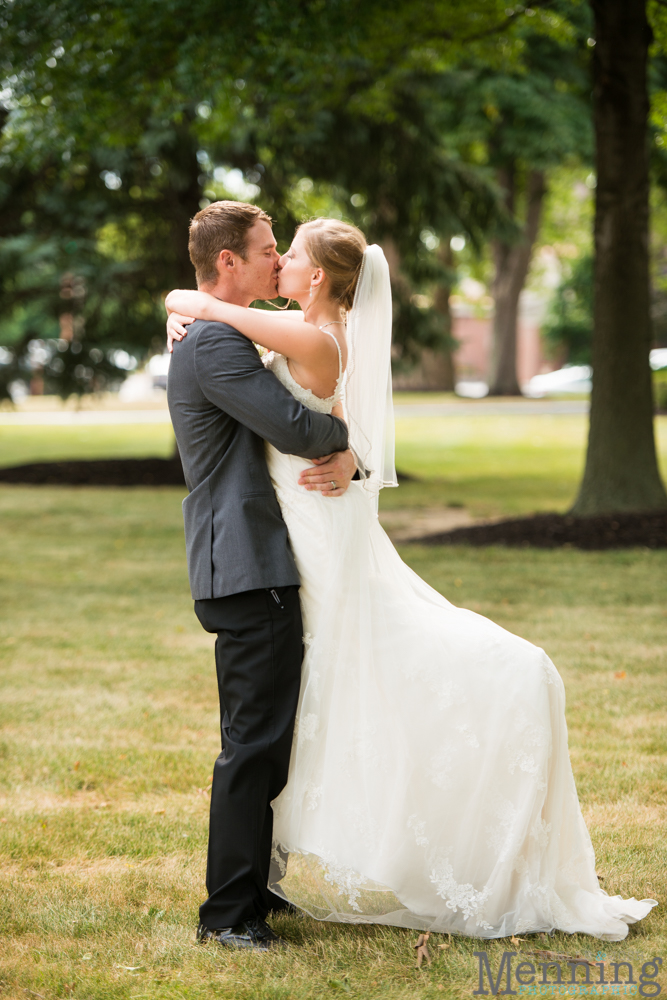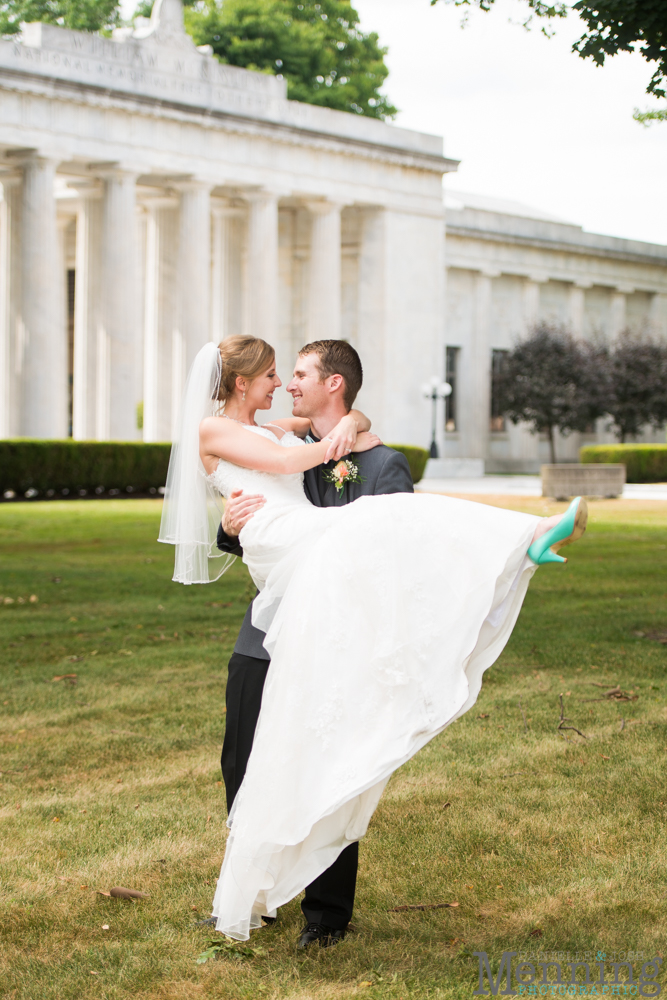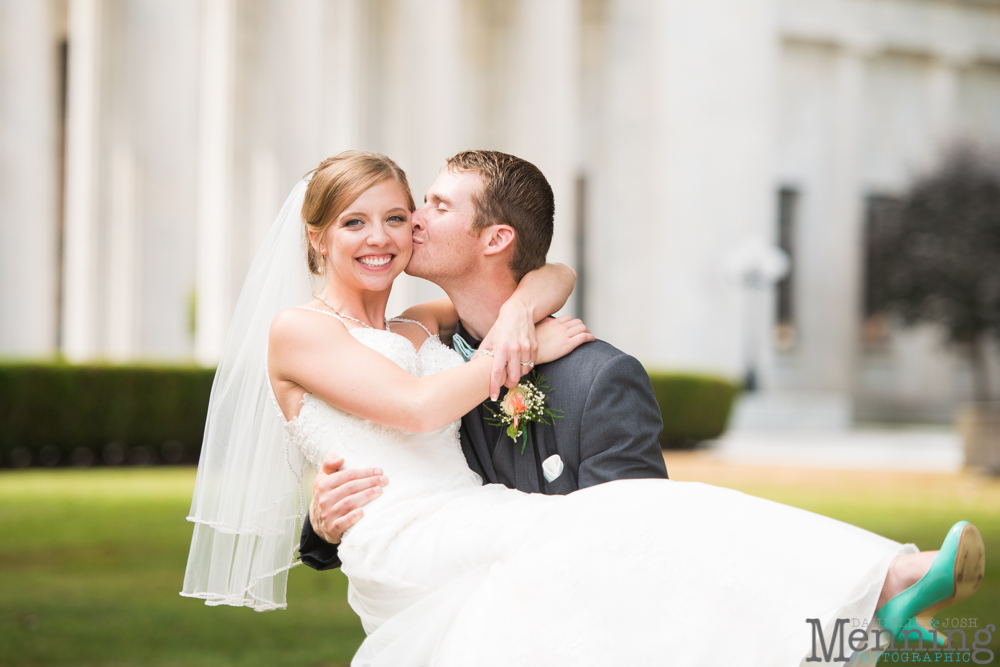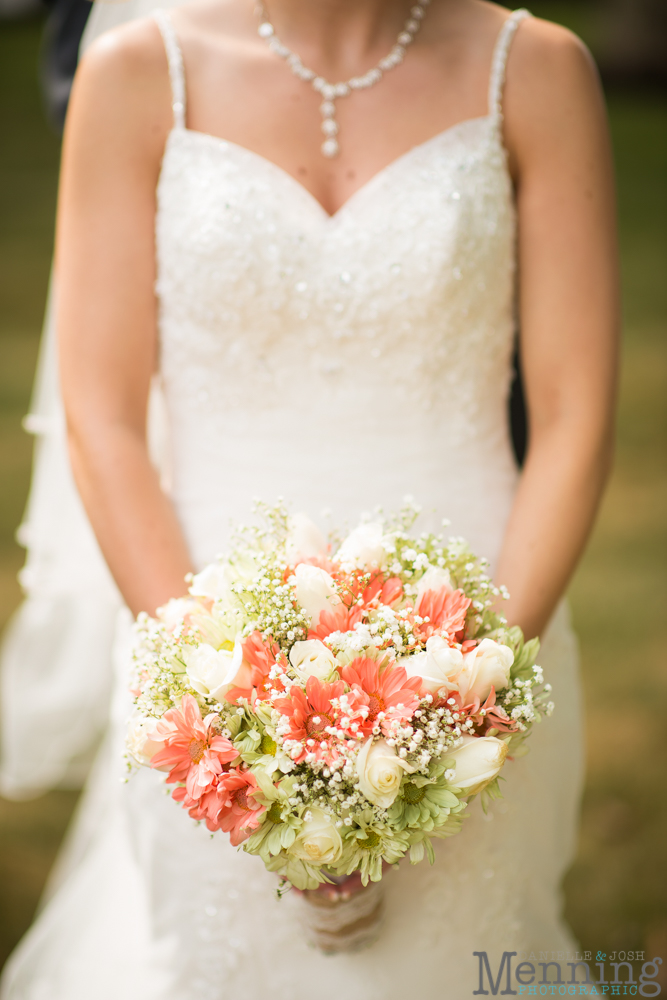 Most of the reception decór at Ciminero's Banquet Centre was DIY by Stephanie. We always enjoy photographing receptions there because Tony is such a great guy, the food is always delicious, and they treat us very well! Thanks, Ciminero's!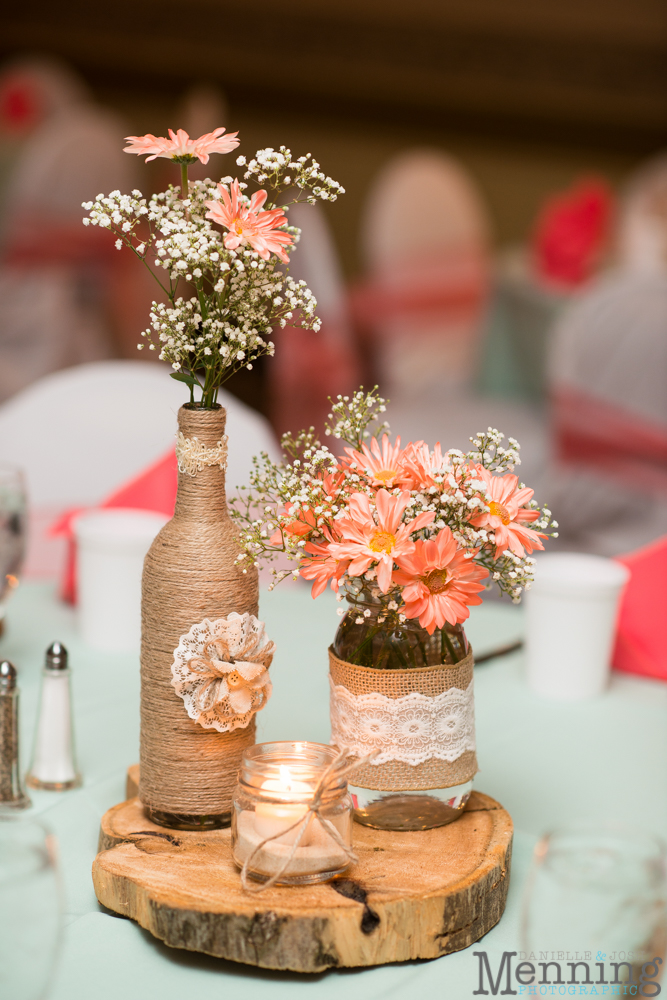 This cake was designed by The Cake Boutique.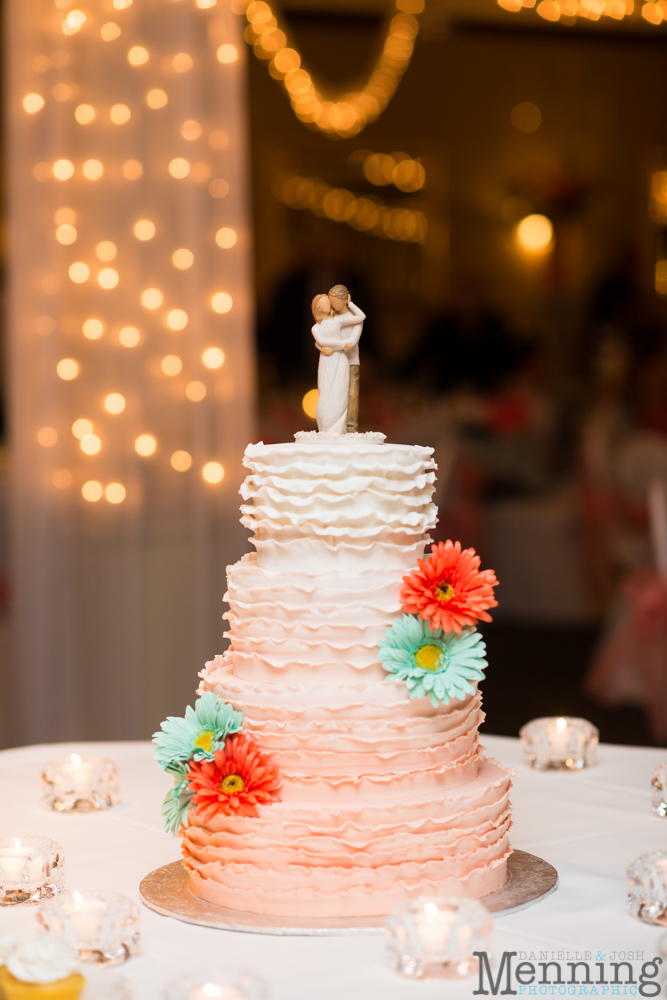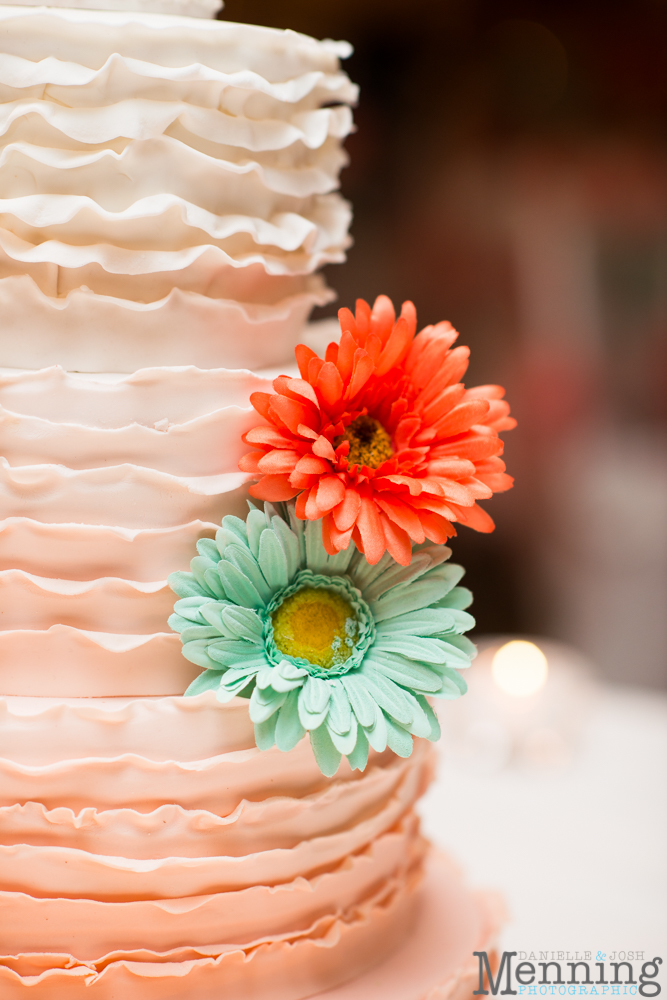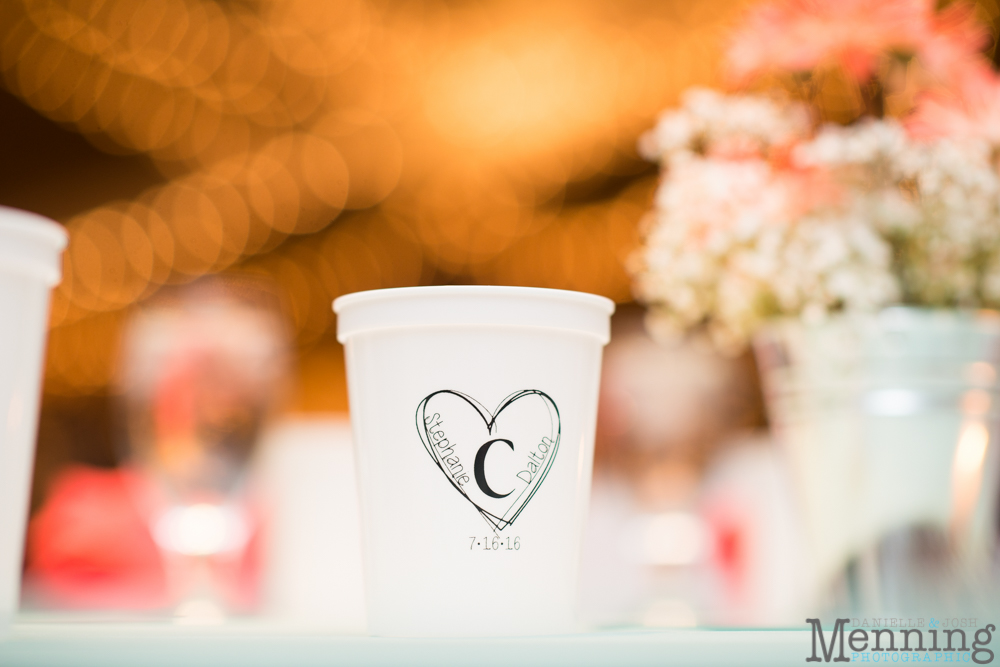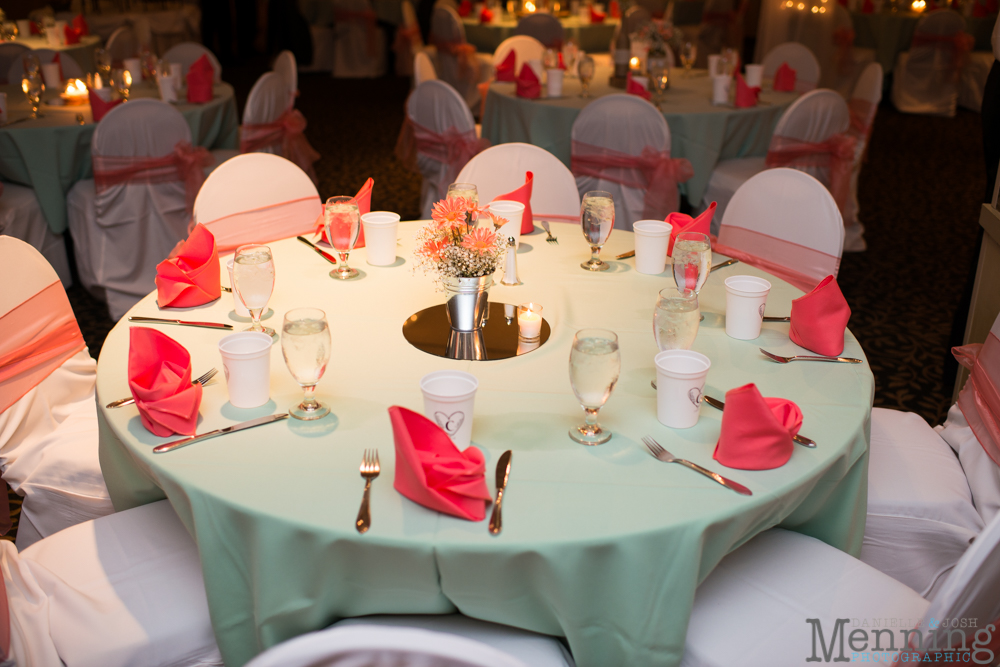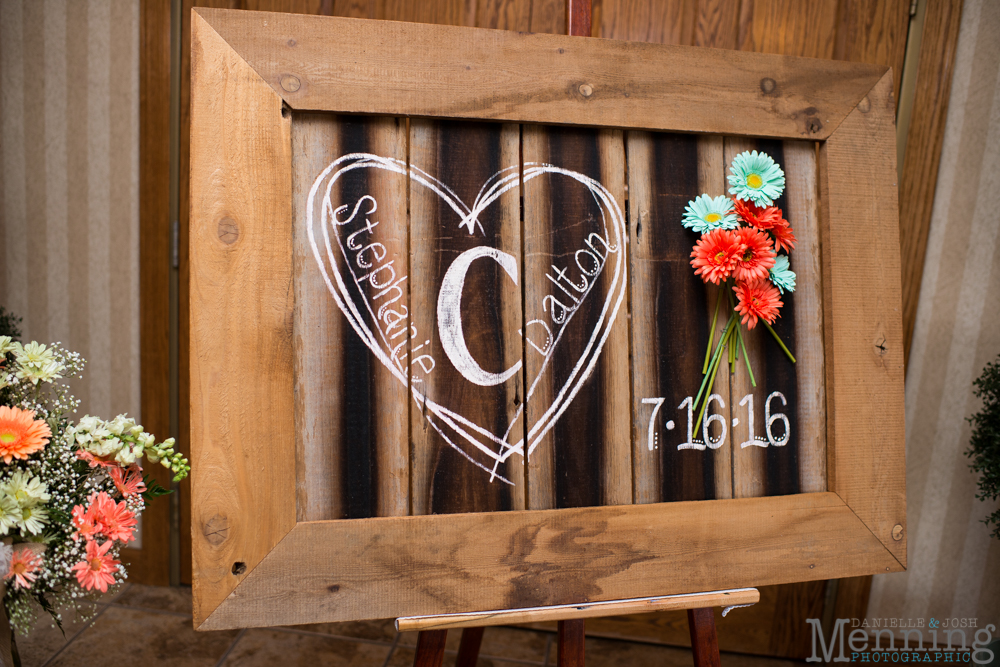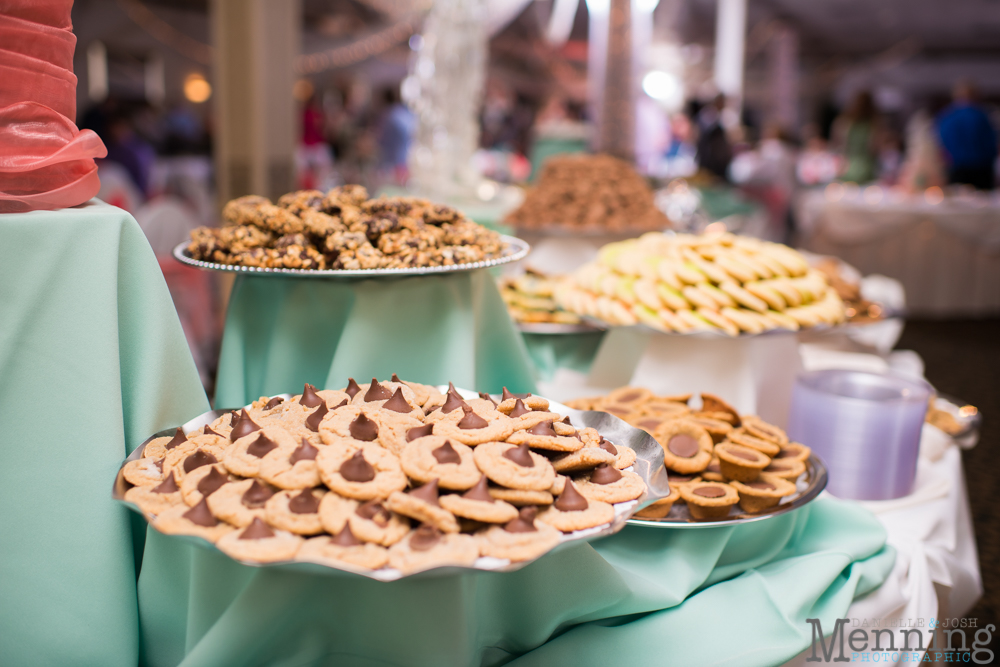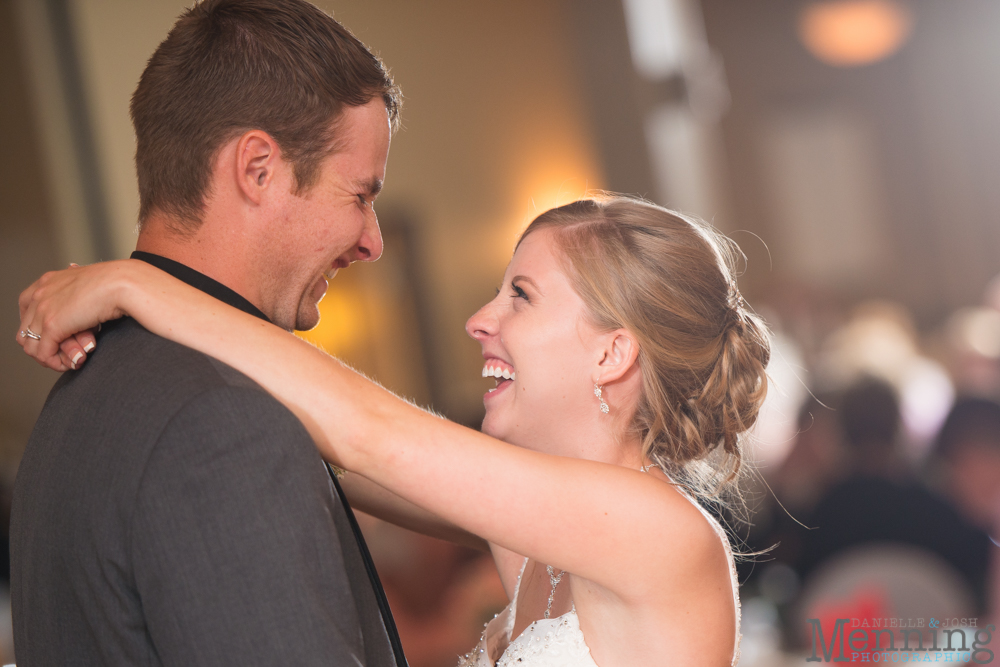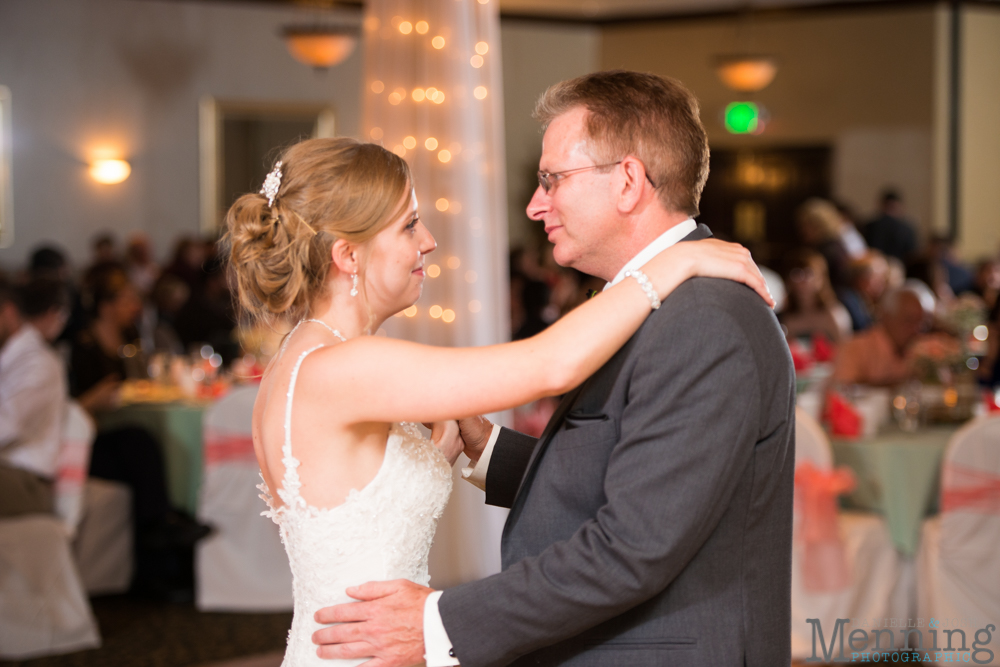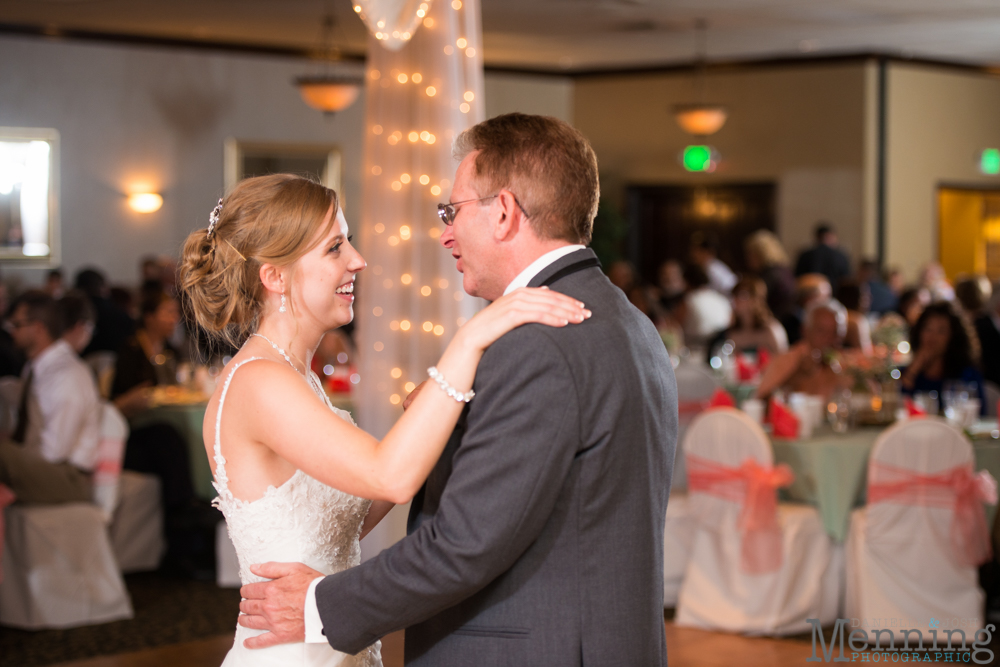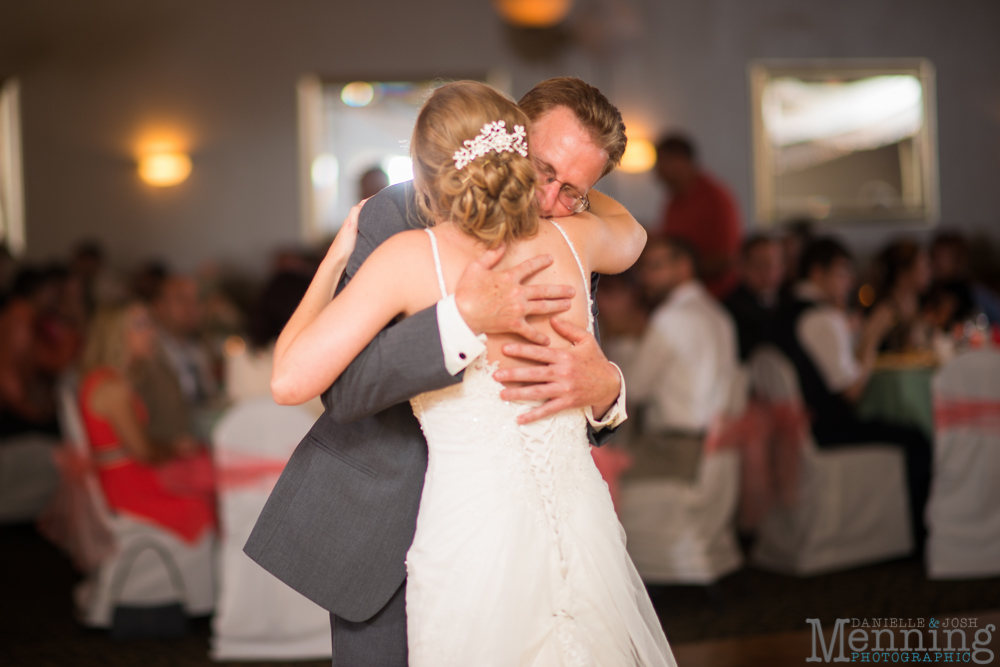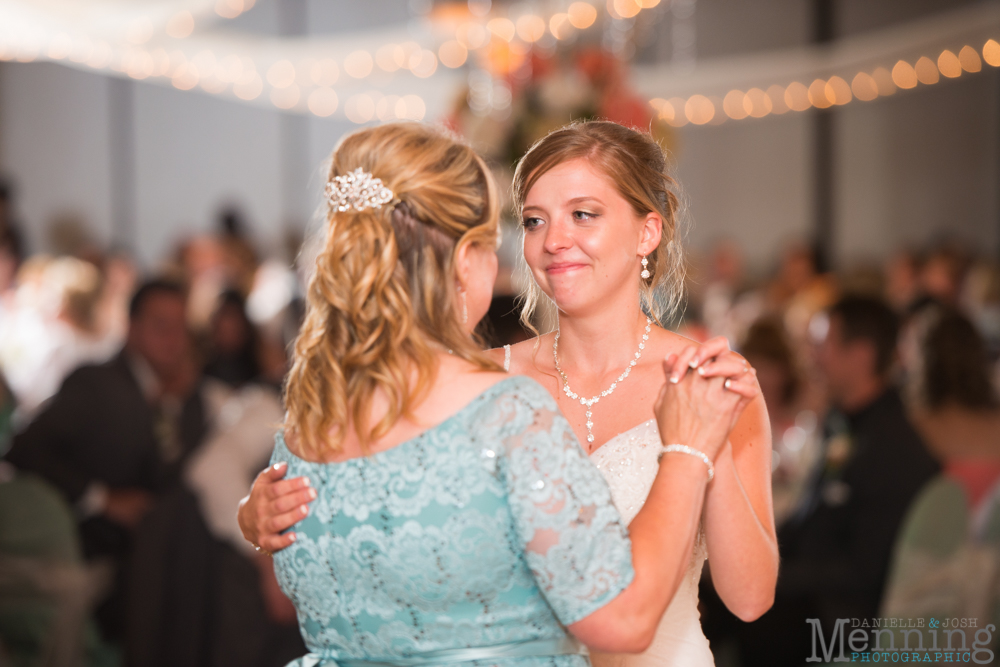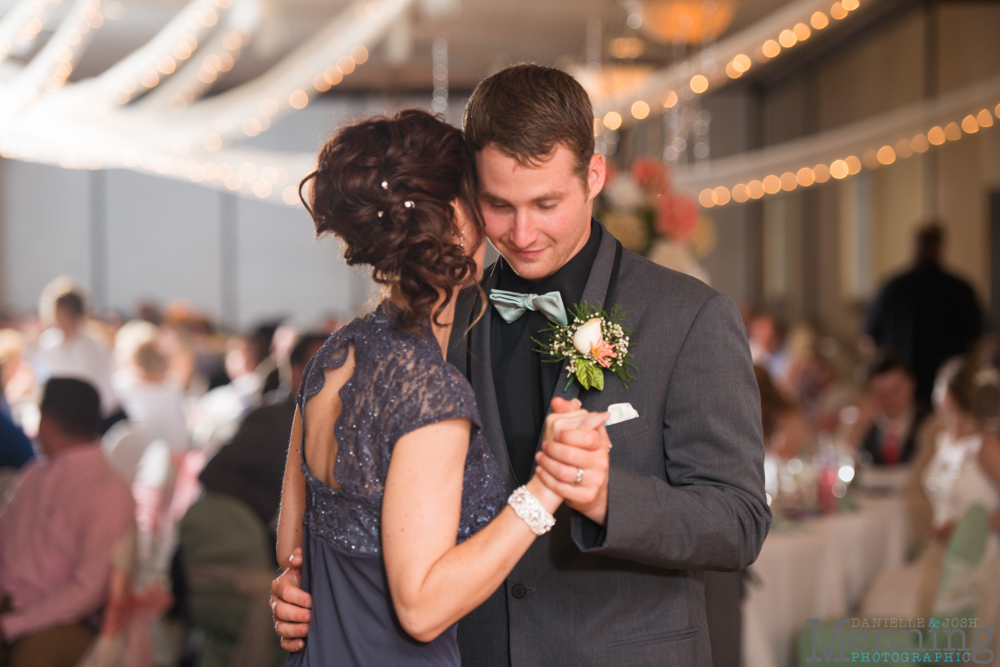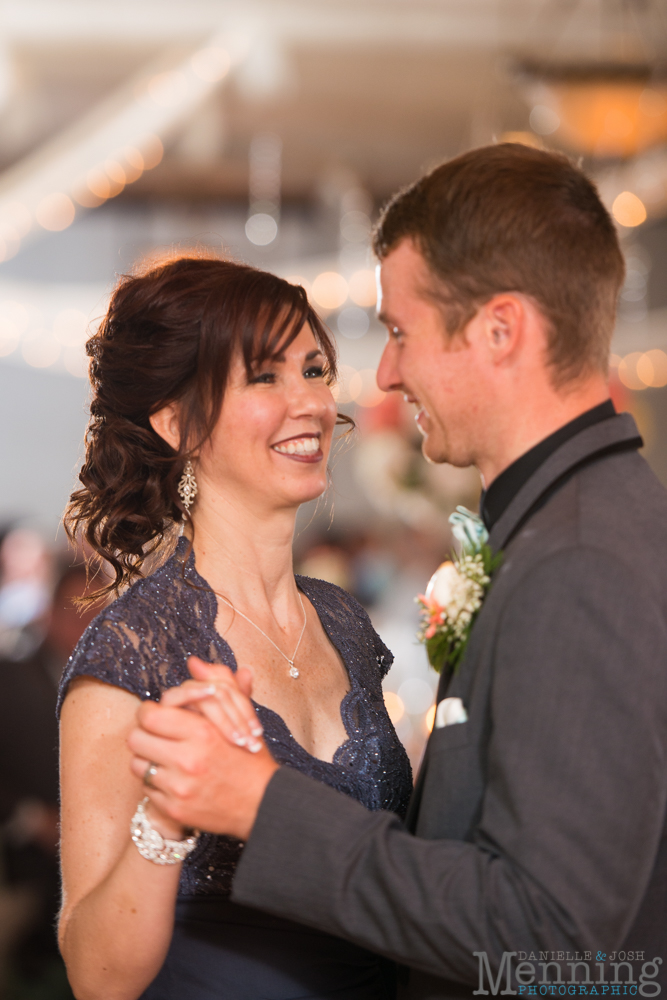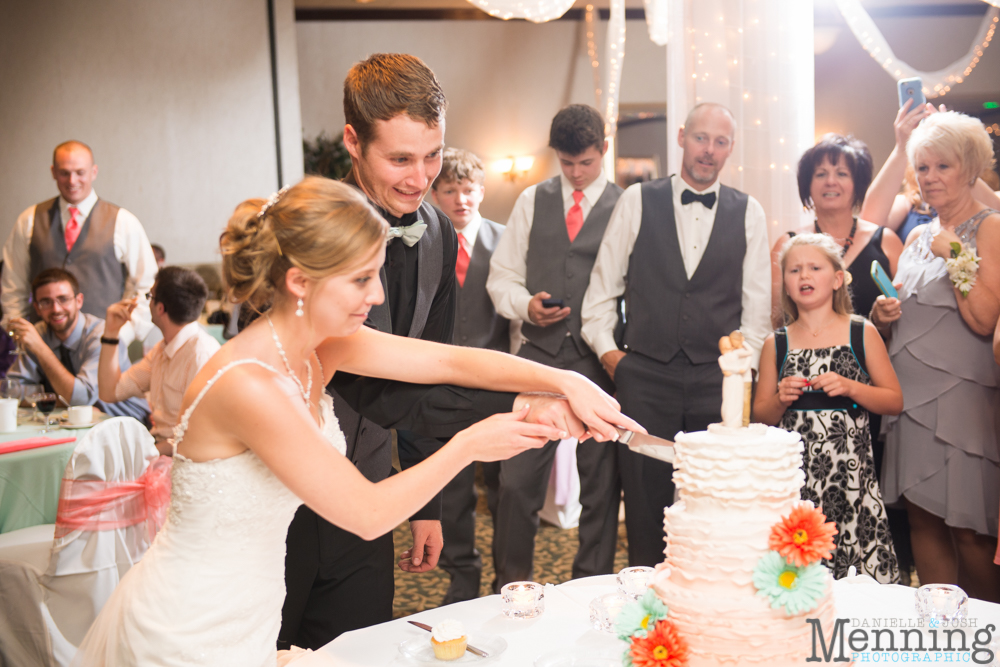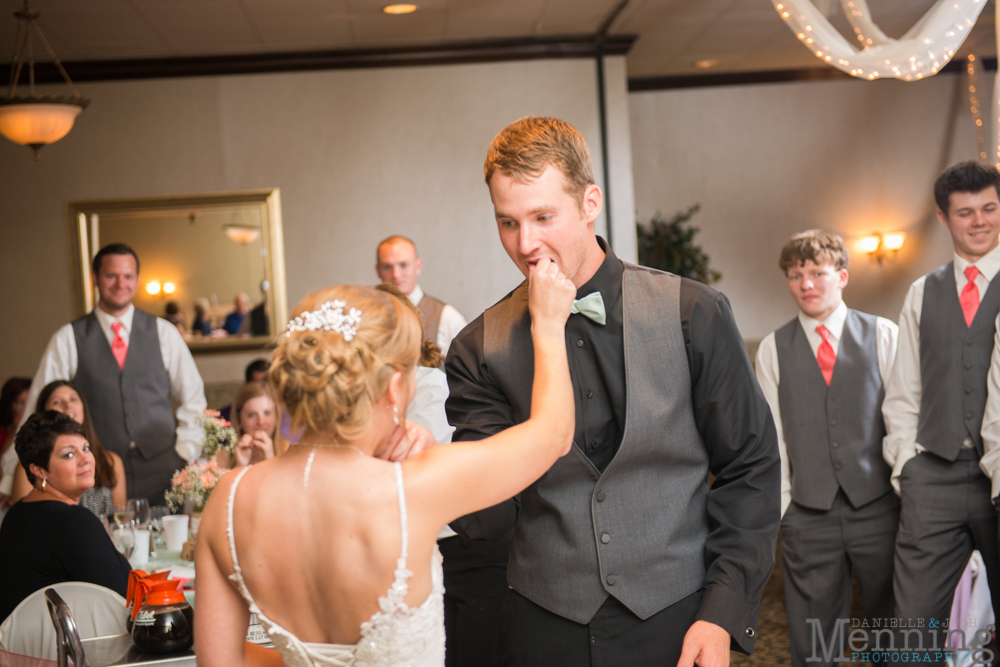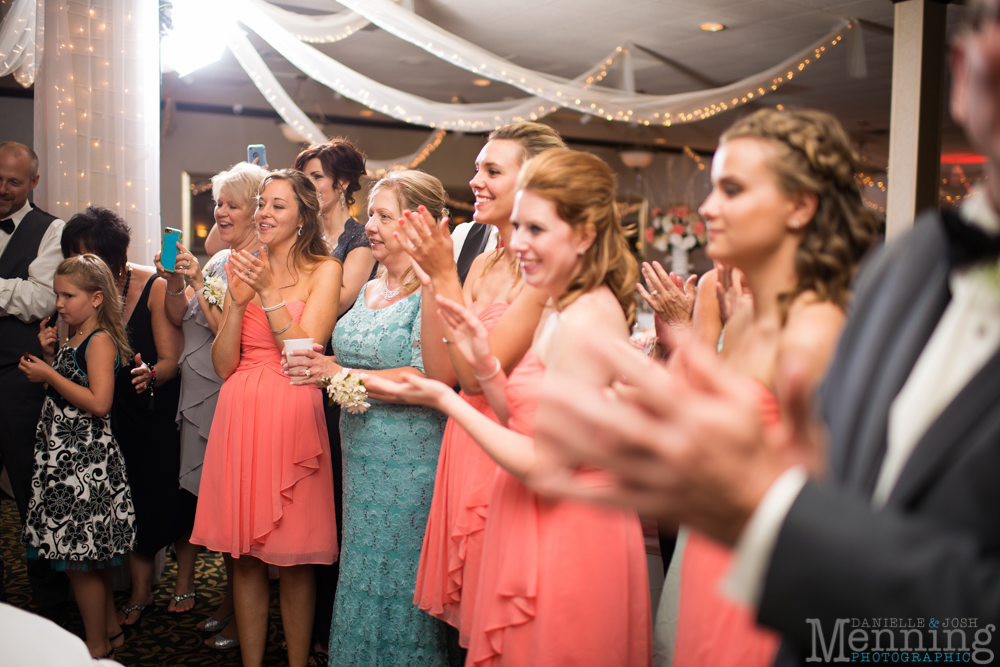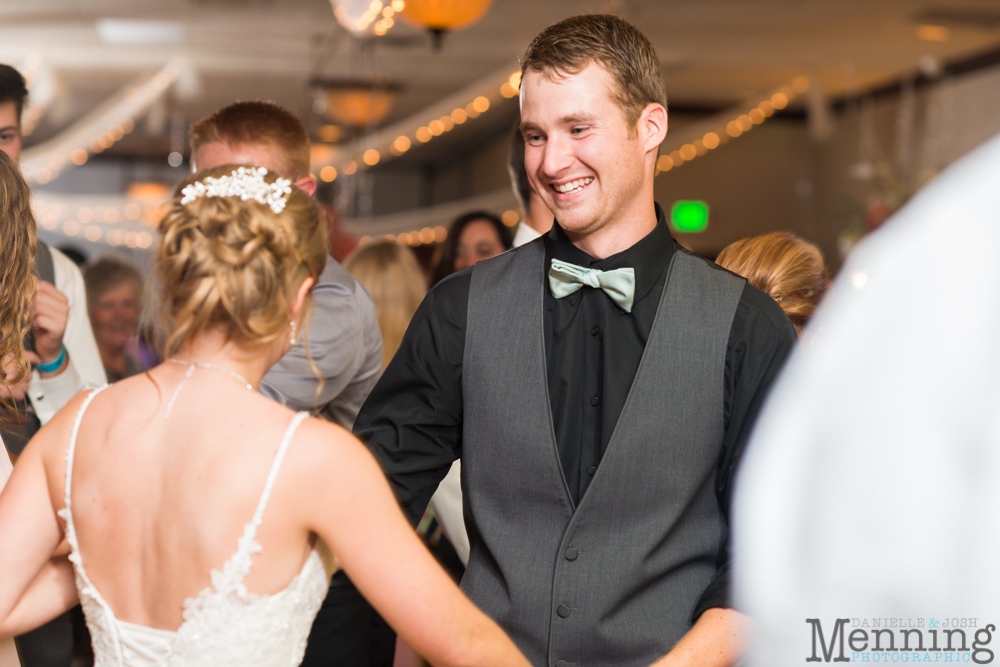 These two were awesome!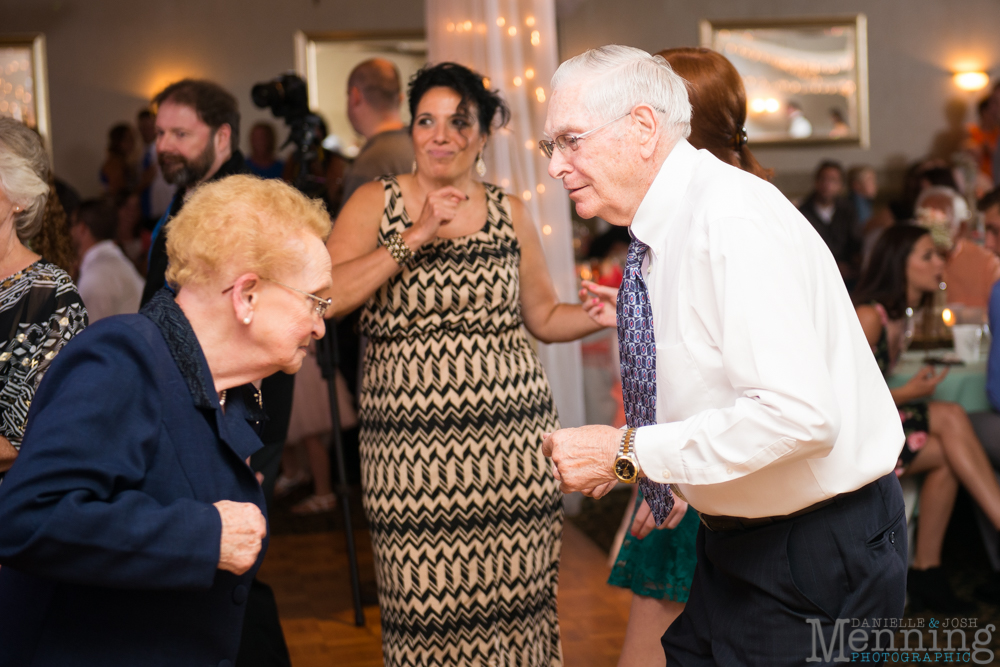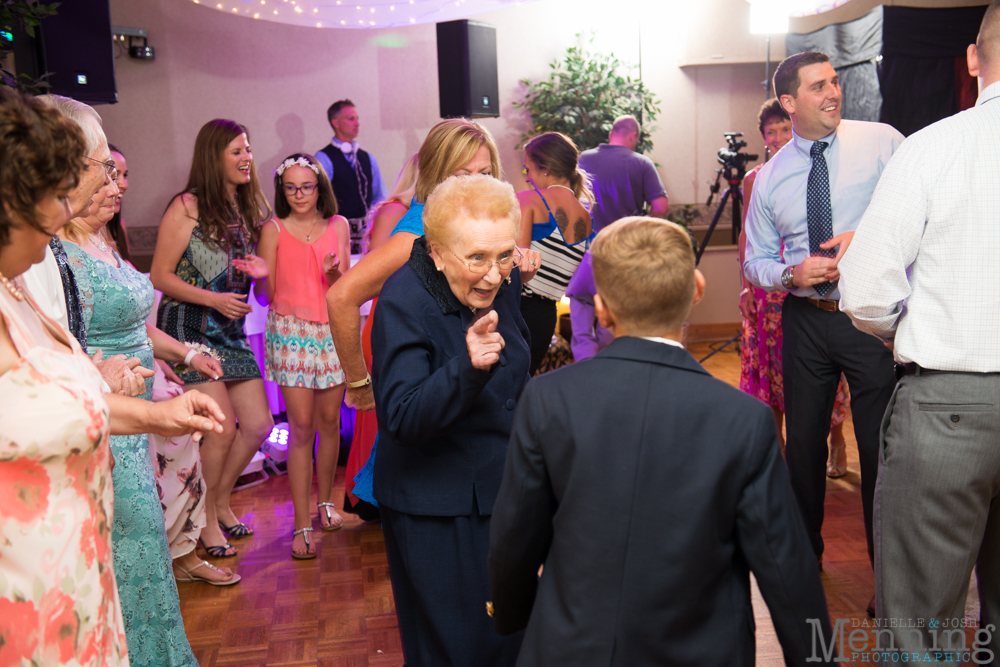 Damon from D&R Audio kept the party bumpin' & everyone had a blast dancing & taking goofy photos in the photo booth.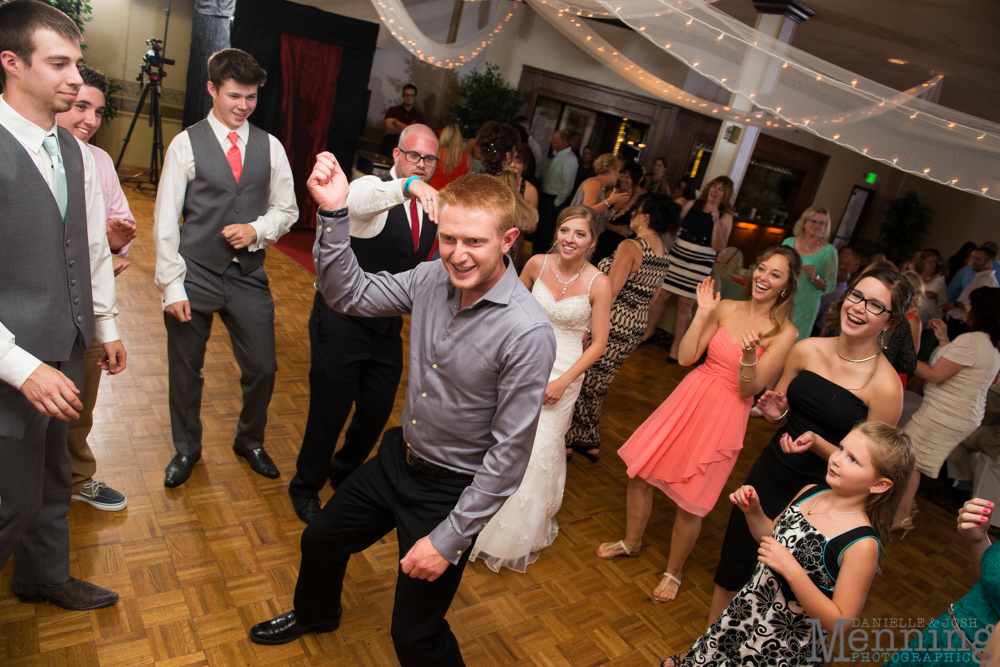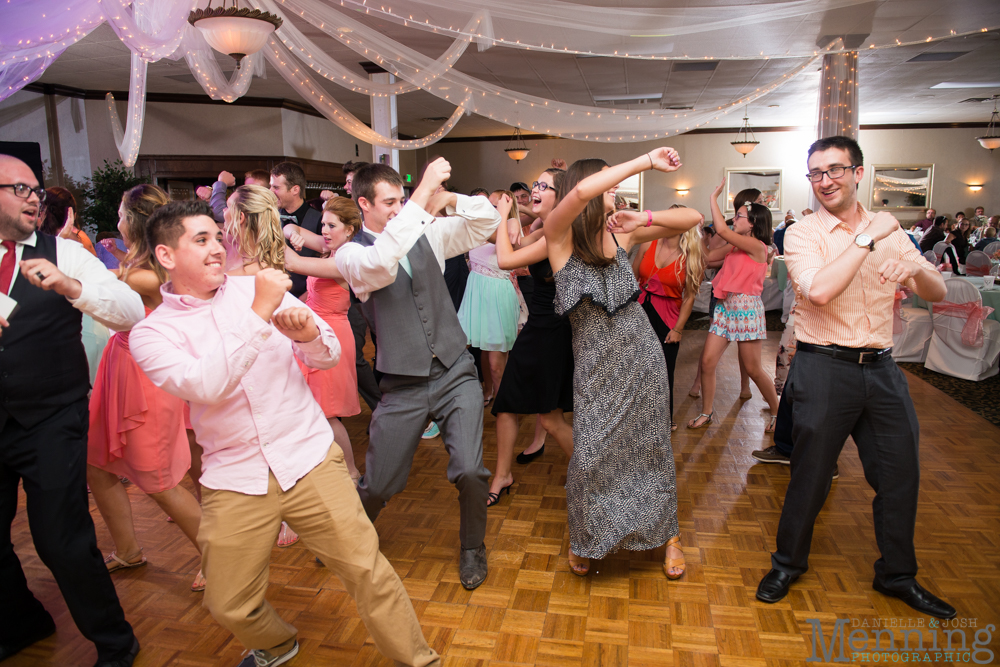 Watch Dalton whip. Watch Dalton nae nae.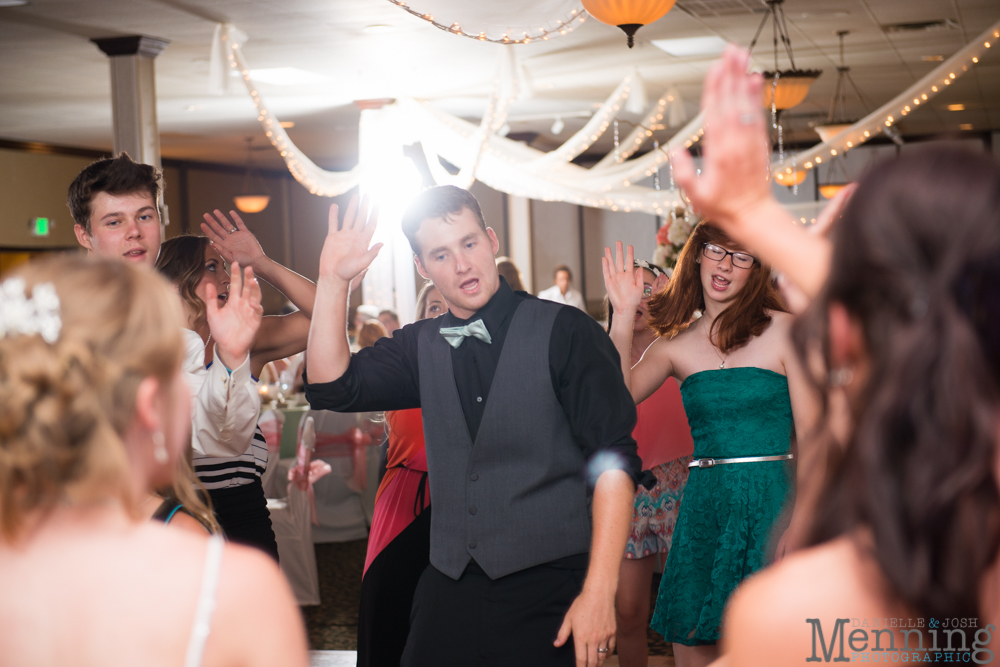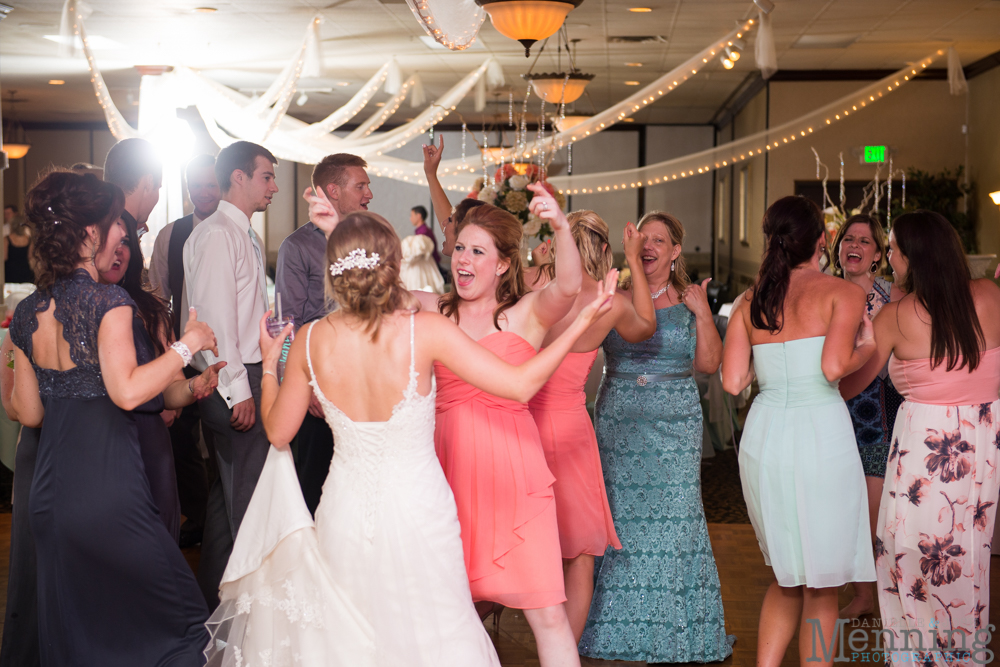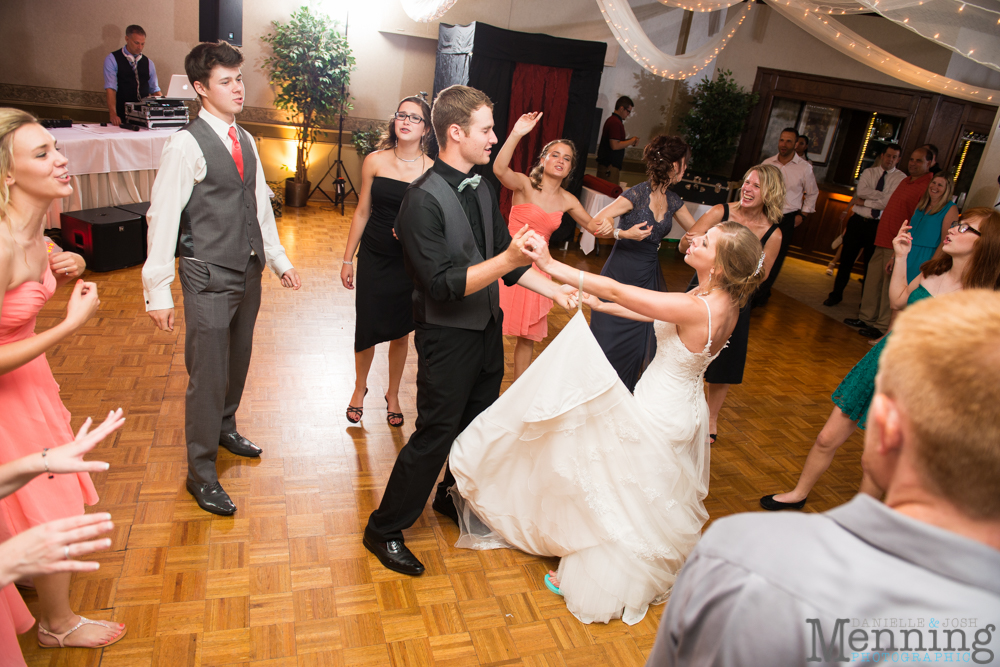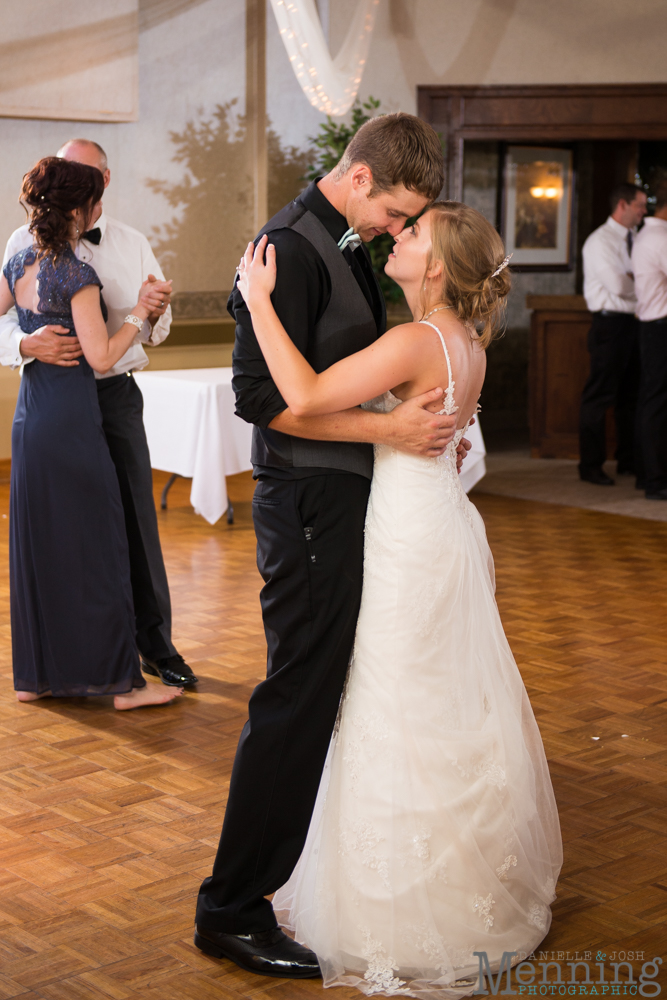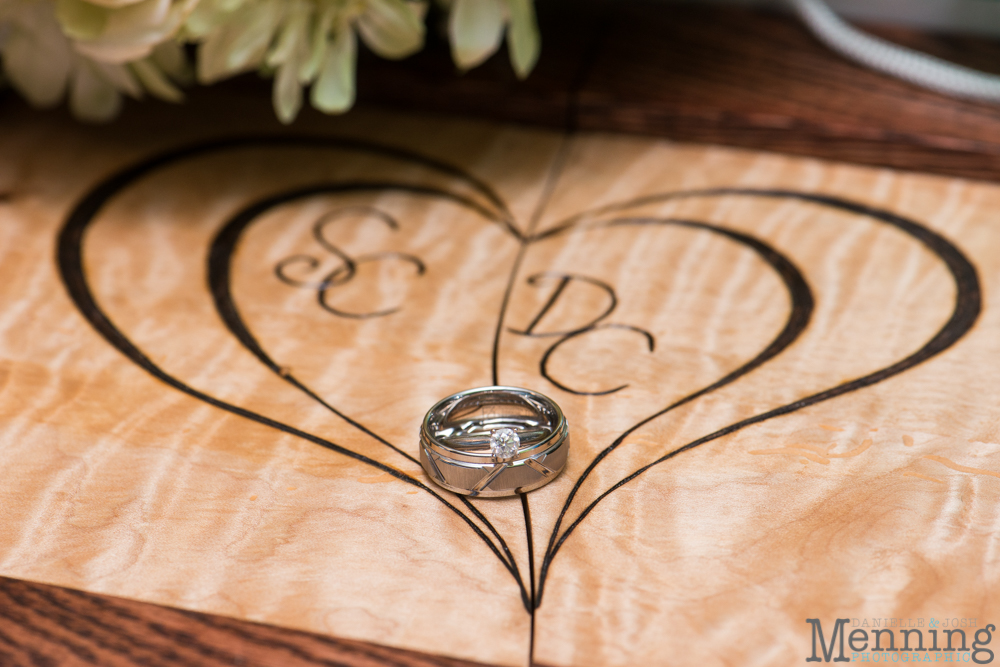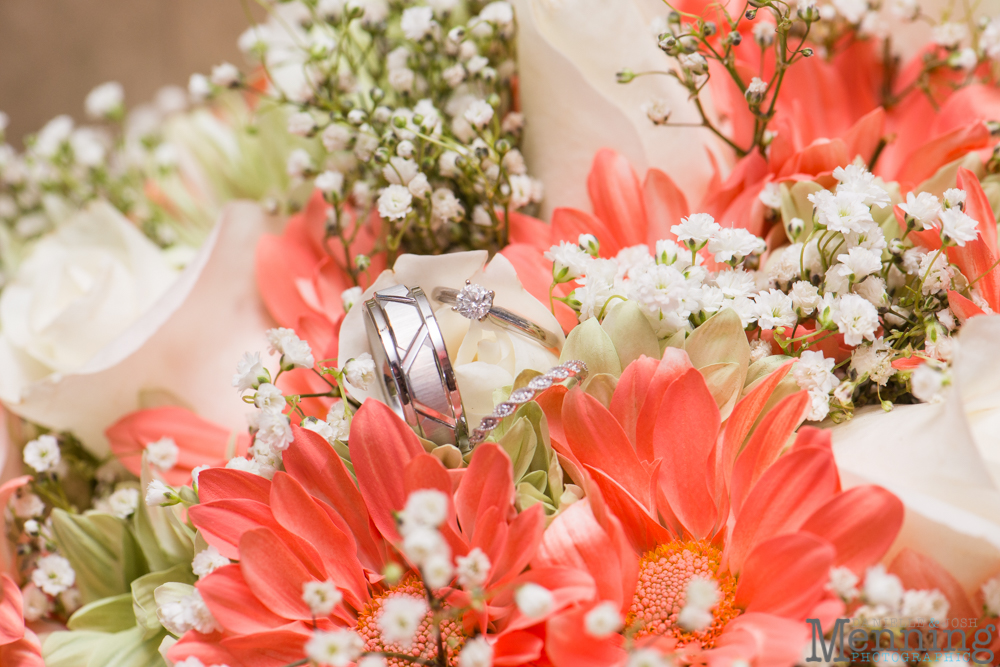 Sneaking away for a few minutes during the reception . . . totally worth it!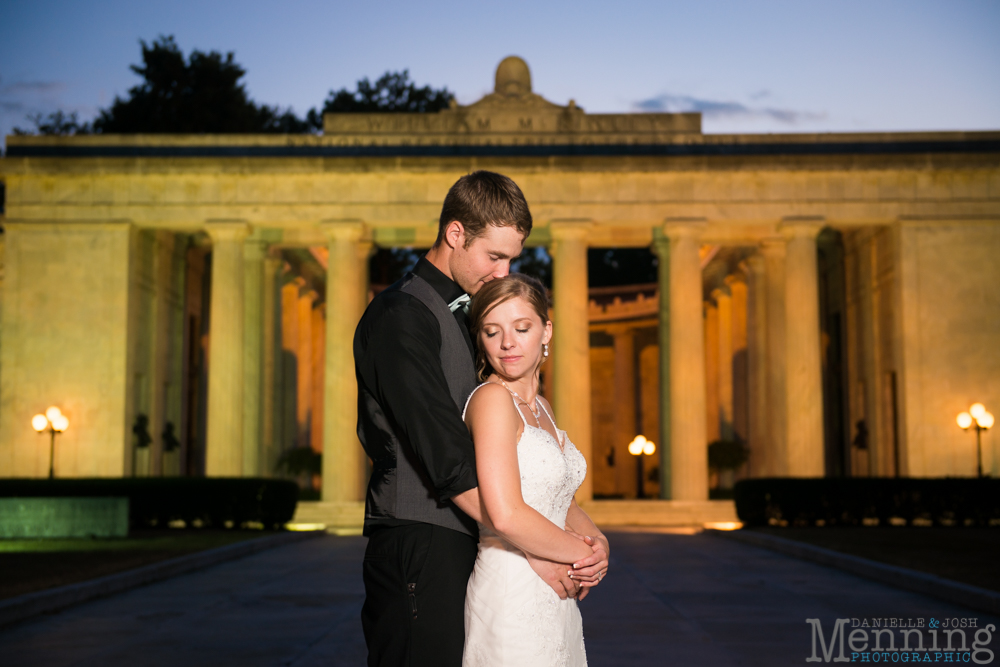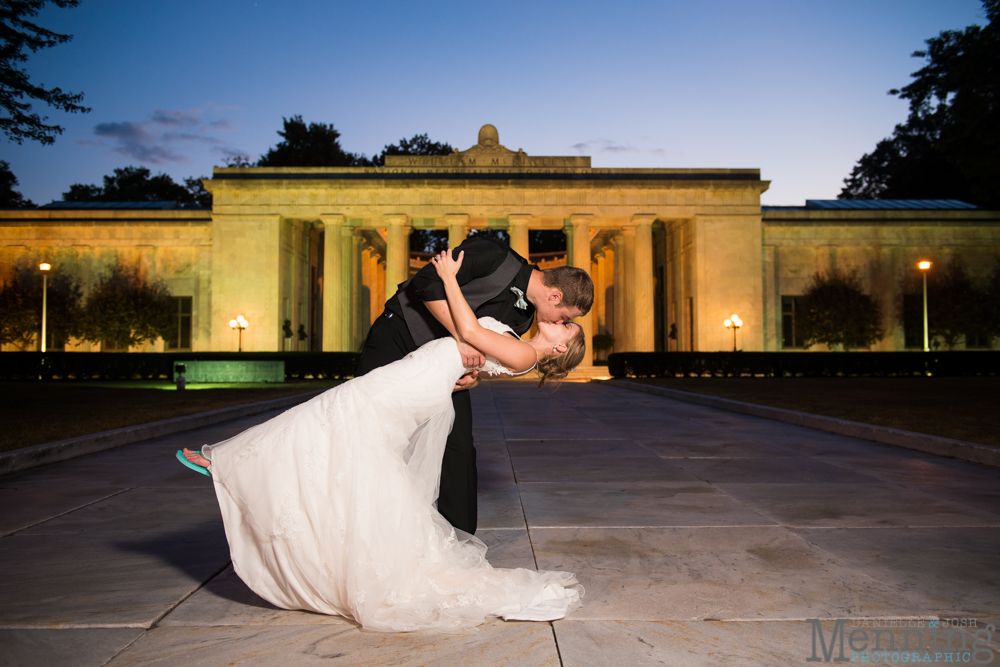 Congratulations, Stephanie & Dalton! It was our pleasure getting to know you guys & we're so thankful we got to photograph such an important day in your lives! We pray for nothing but the best for your future together!
If you're new to our blog, we're Josh & Danielle, married wedding photographers from the Columbiana, Ohio area serving the Youngstown area & beyond. We believe in the beauty of marriage, which is why we love photographing weddings for couples who value photography & prioritize their marriage above all else during their wedding planning. If you'd like more info, shoot us an email at info@menningphotographic.com. You can also follow along with our fun here:
Instagram | Facebook | Twitter | Pinterest | Google + | Snapchat – @danilaree12 & @joshmanrocks