We had the pleasure of photographing Rose & Jacob's wedding day, and now we're excited to share the images with you! Their wedding day was gorgeous from start to finish & we couldn't have asked for better weather or more beautiful locations. The best part of all, though, is definitely the way that Rose & Jacob love one another & how ready they are to start their marriage together. Jacob's reaction to seeing Rose walk down the aisle is something I know Rose will never forget.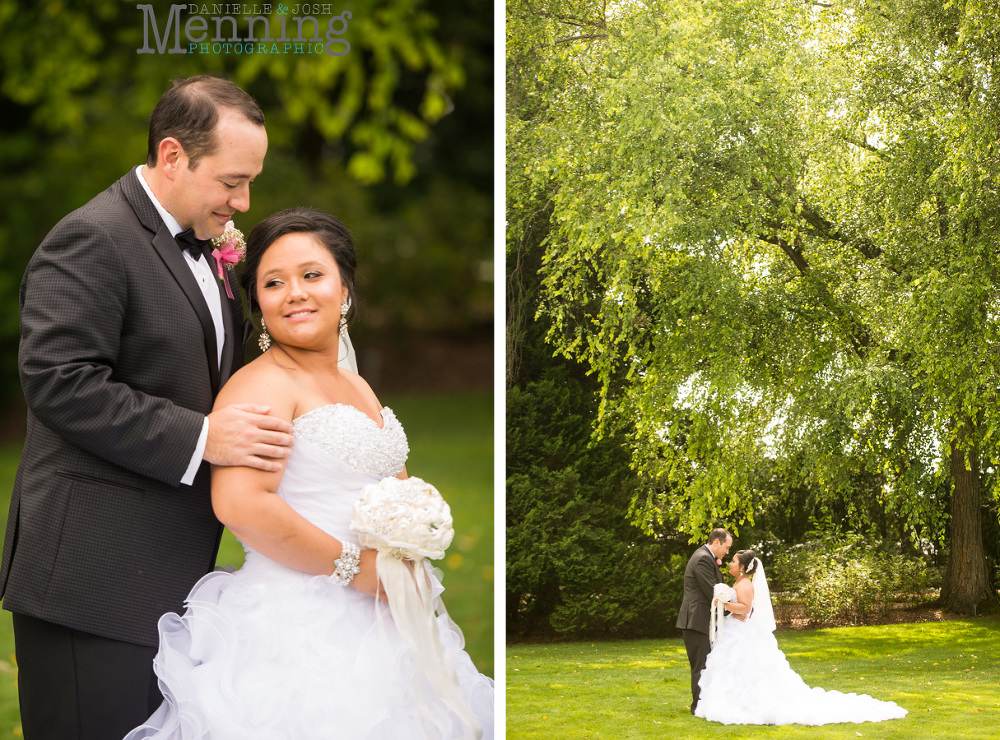 Rose & her bridesmaids were getting prepared for the day at the Courtyard Marriott in Canfield so I got to check out the new hotel. It's very nice!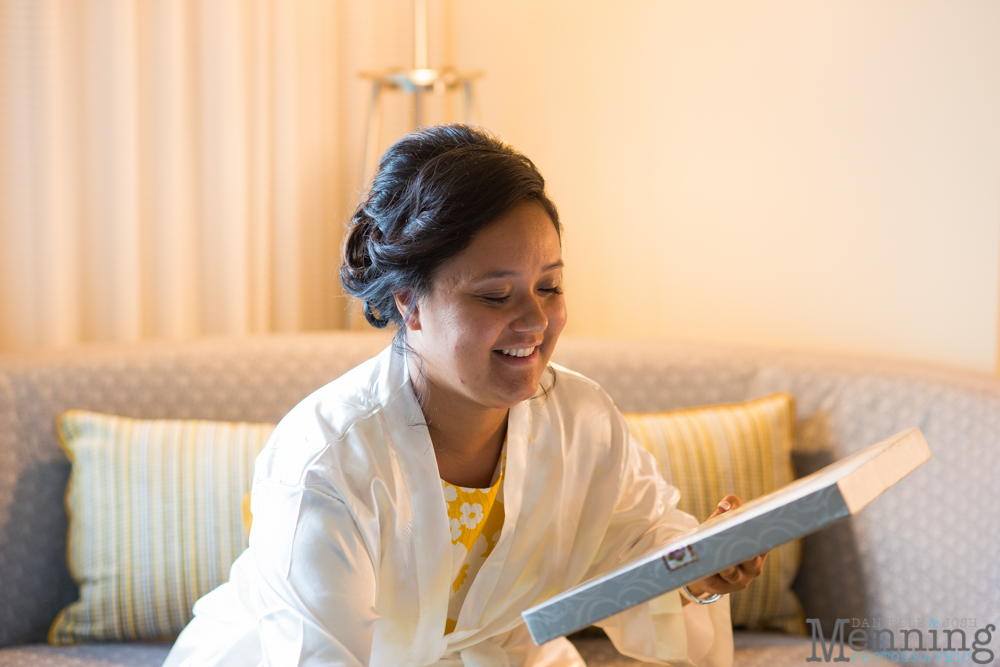 Sheila from Magnolia's on the Green in Canfield does such a fabulous job with makeup!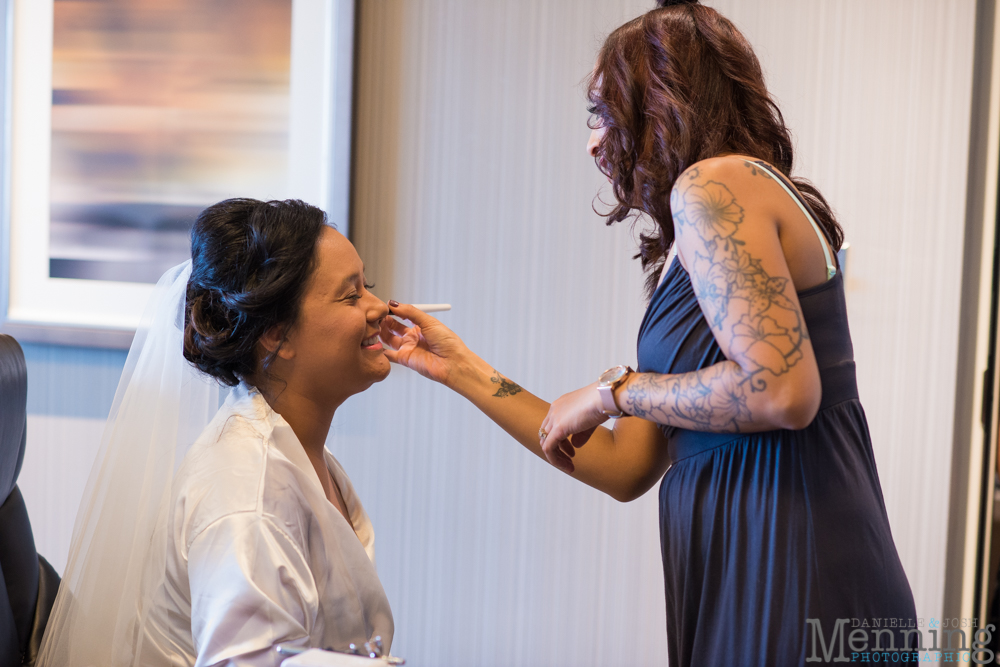 We got to photograph some reception details at Stambaugh Auditorium before the ceremony started at Our Lady of Mount Carmel because the bridesmaids & groomsmen were getting into their dresses & tuxes at Stambaugh.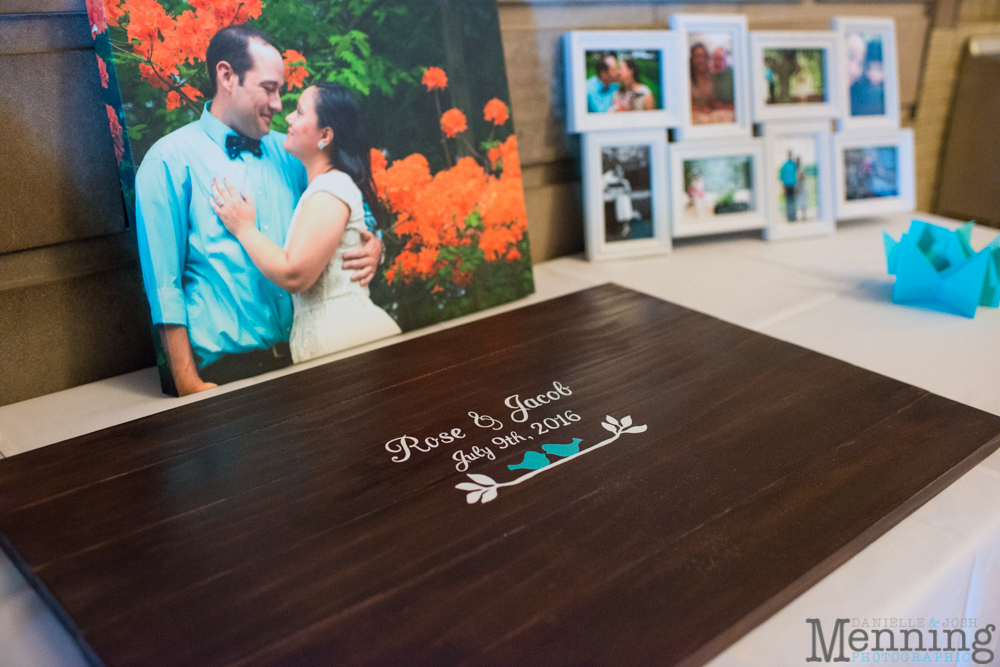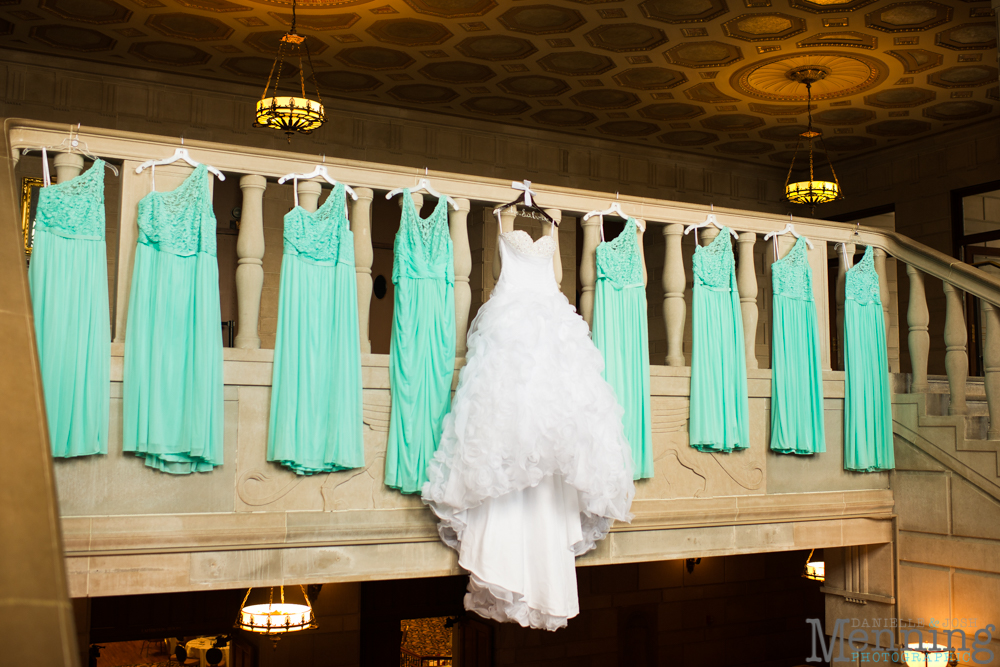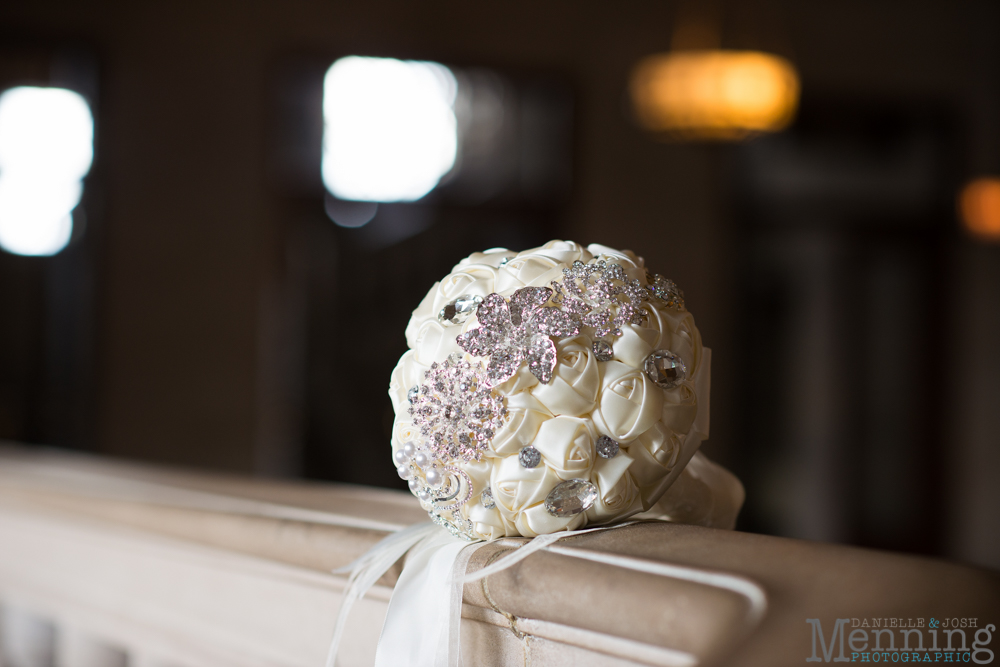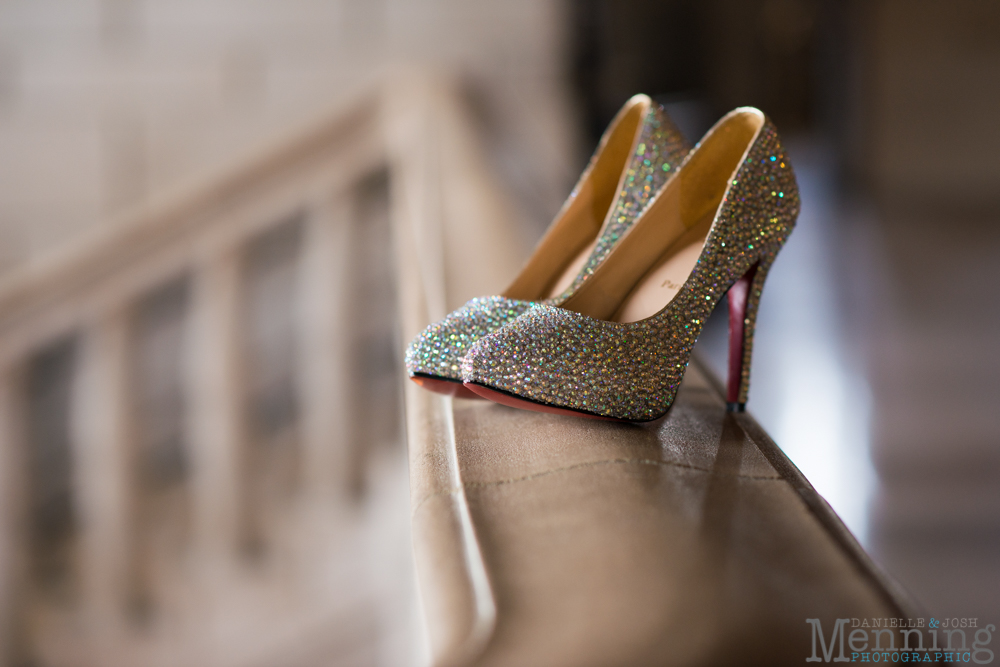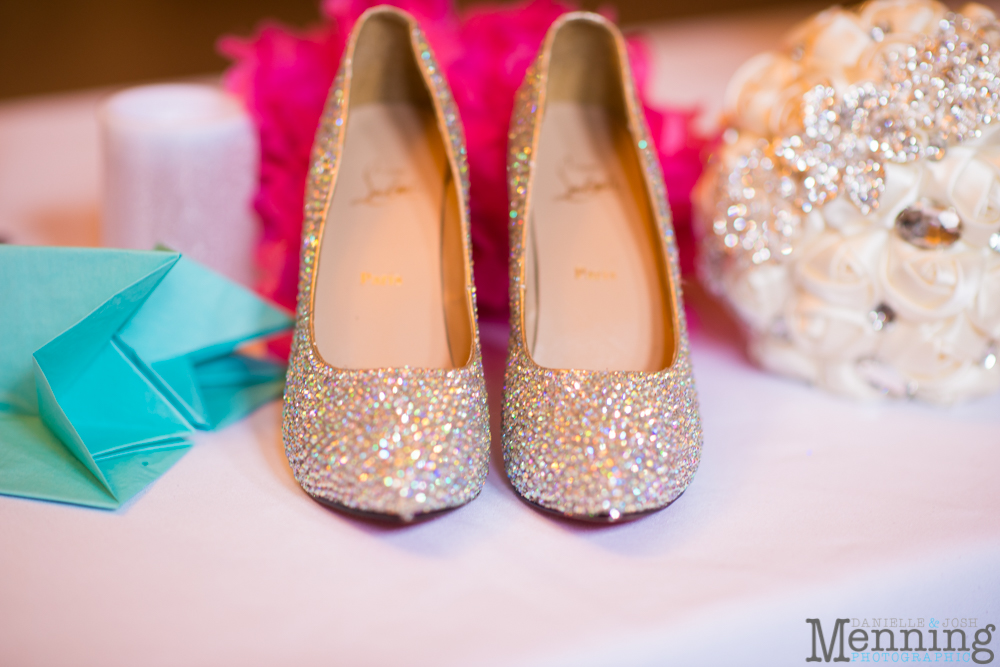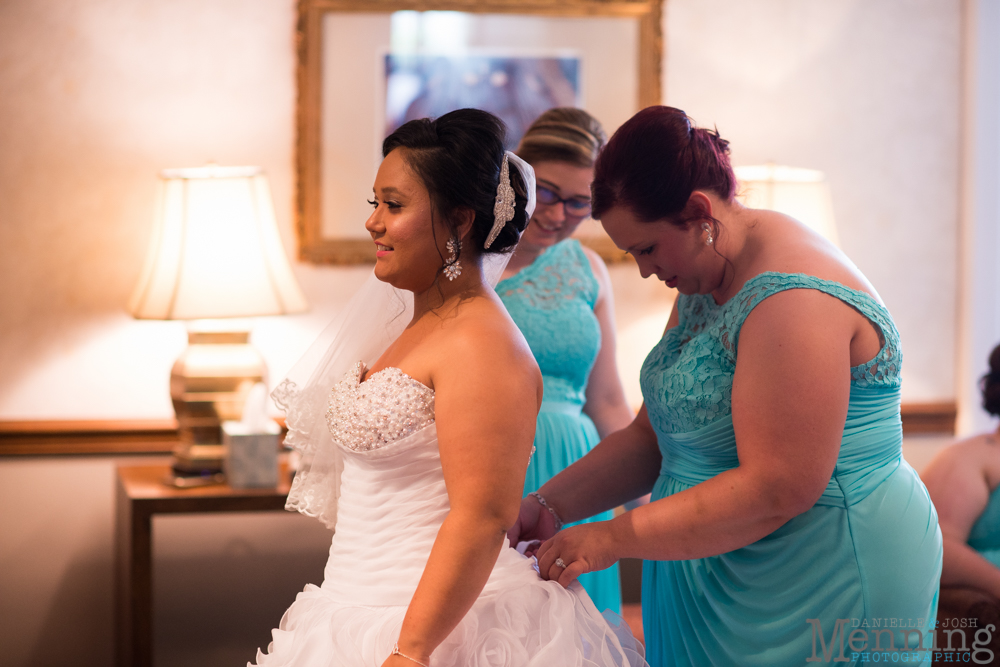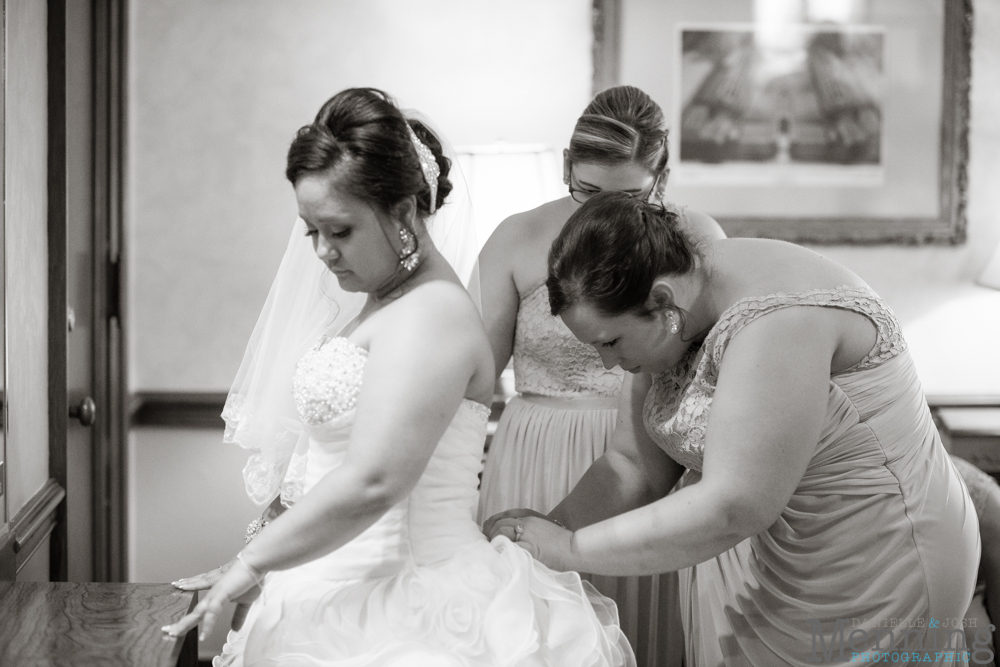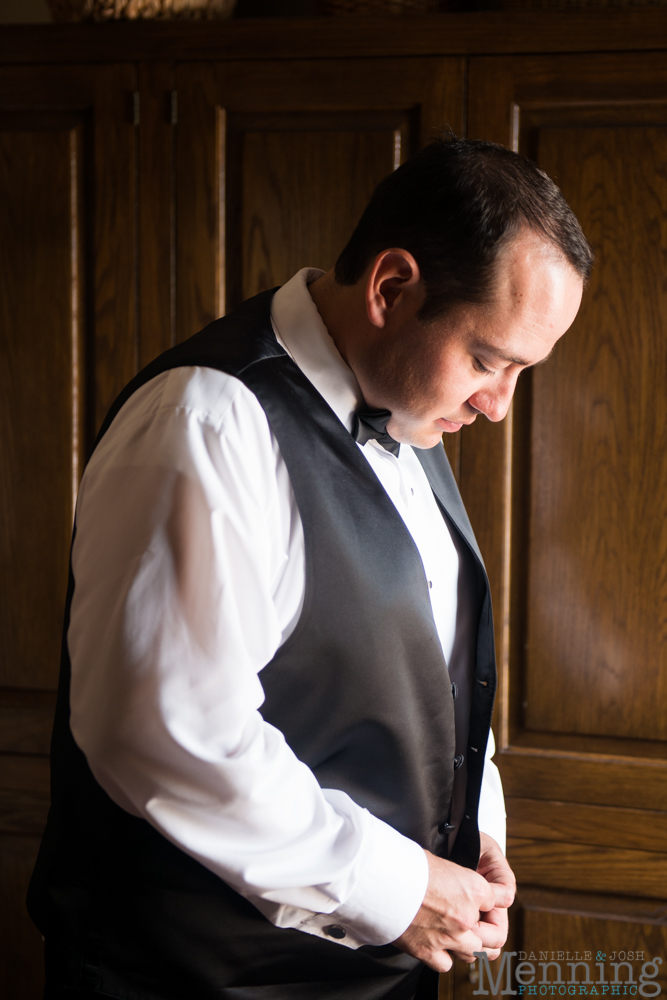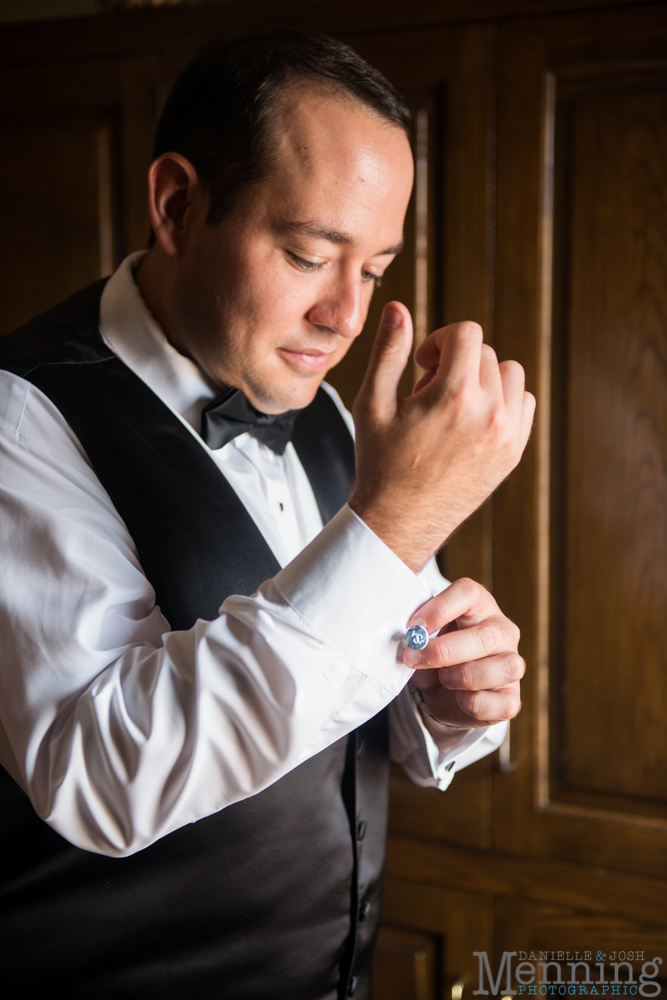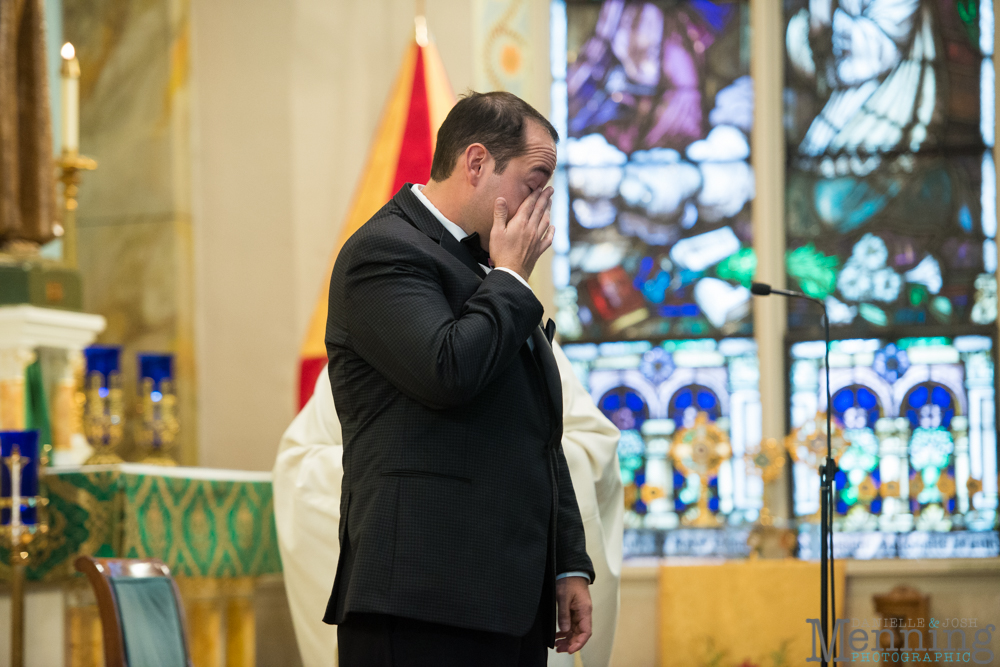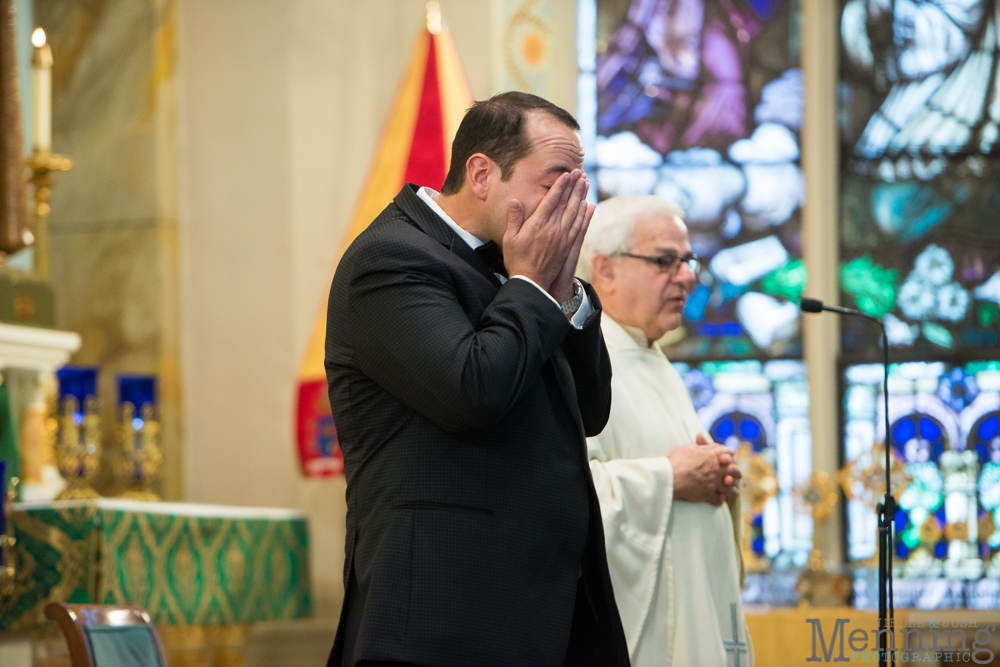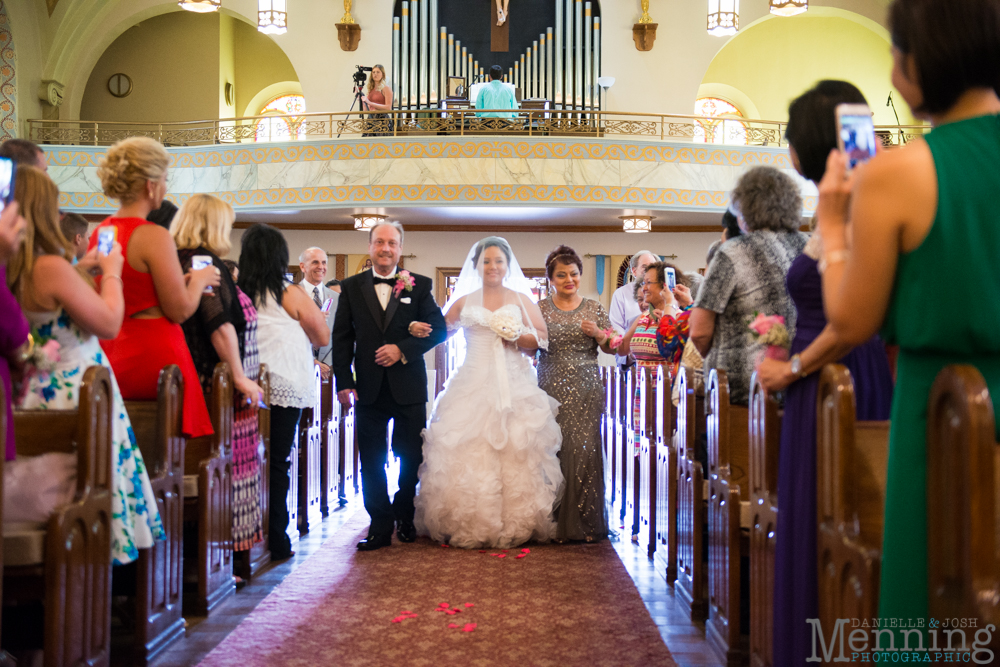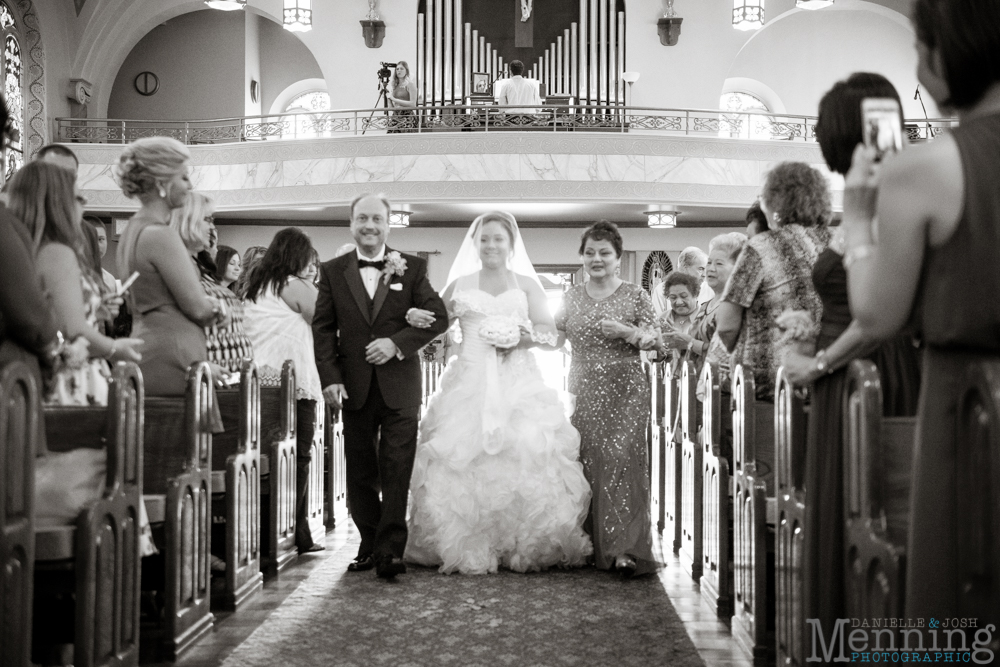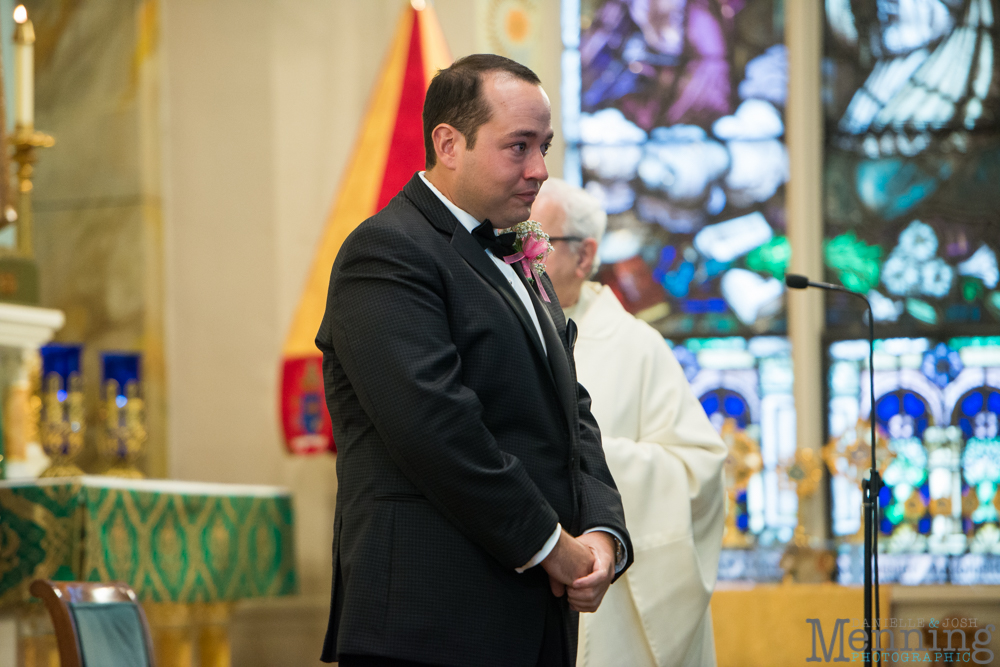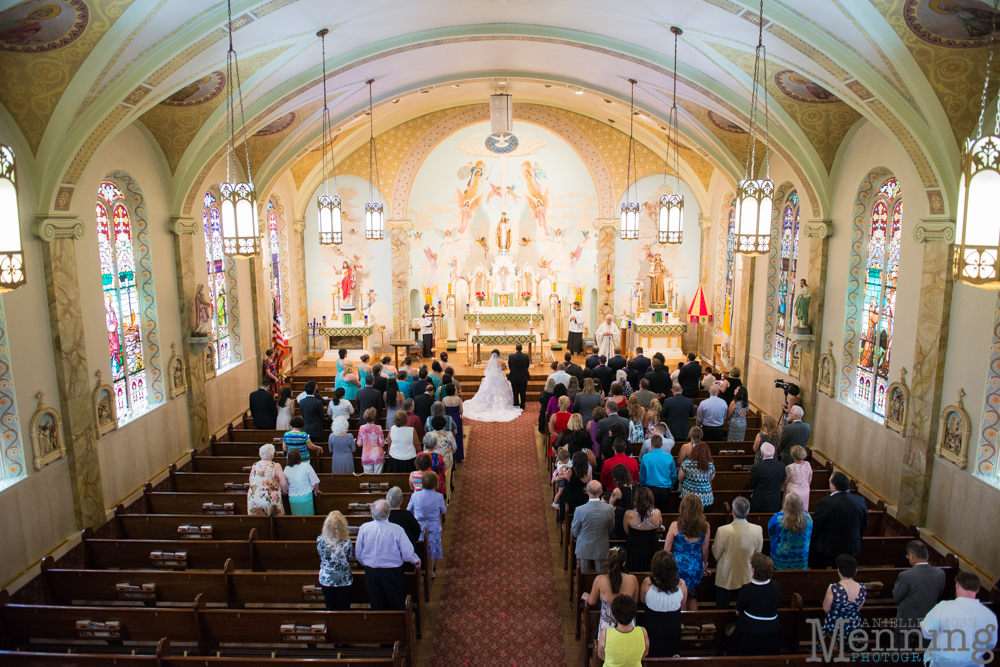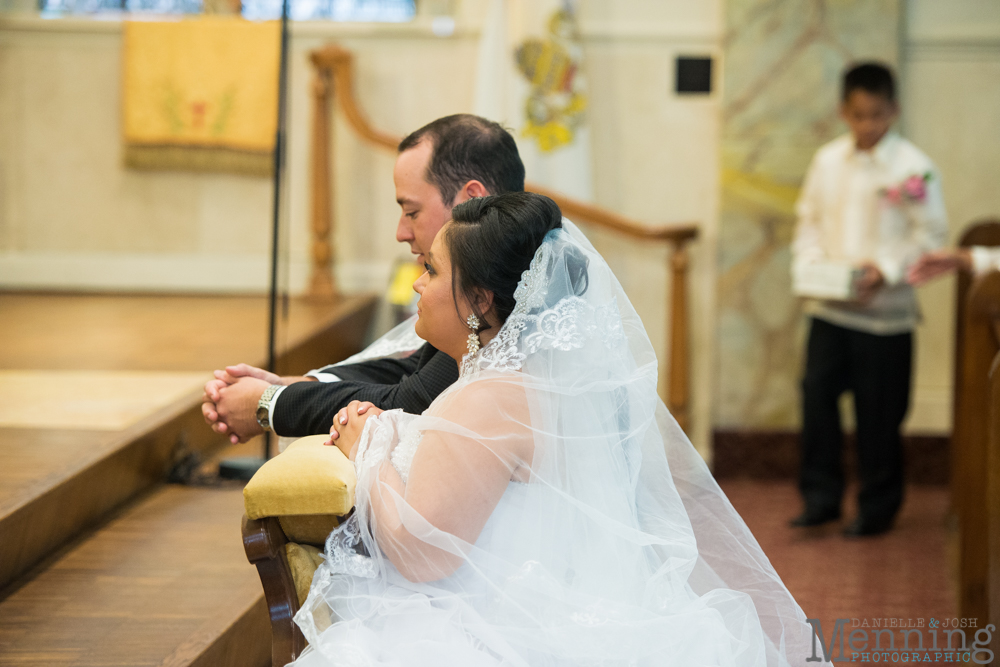 There were lots of lovely Filipino wedding traditions during the wedding ceremony.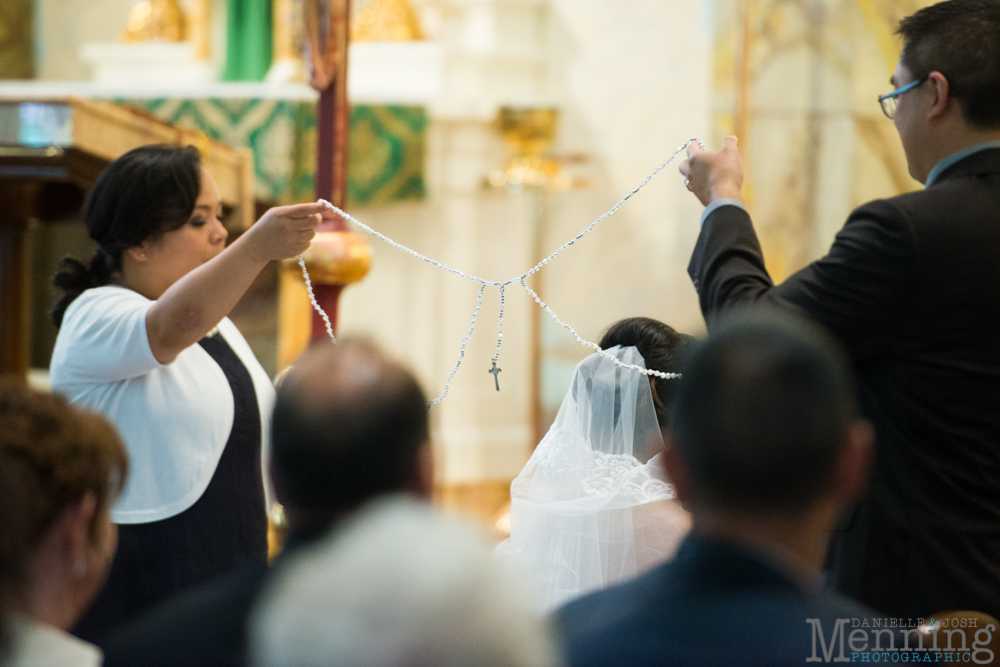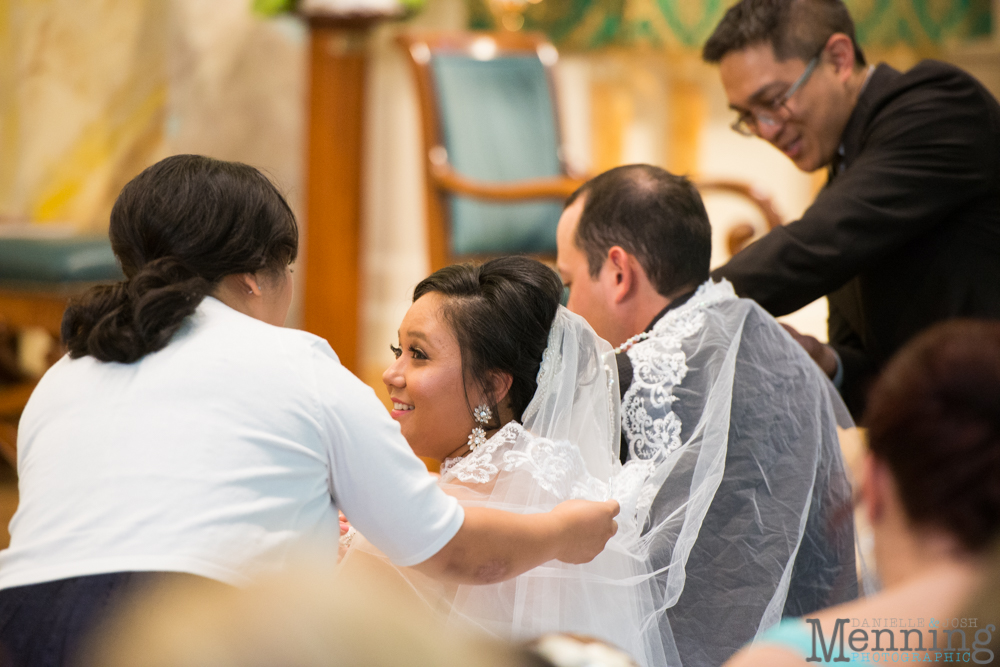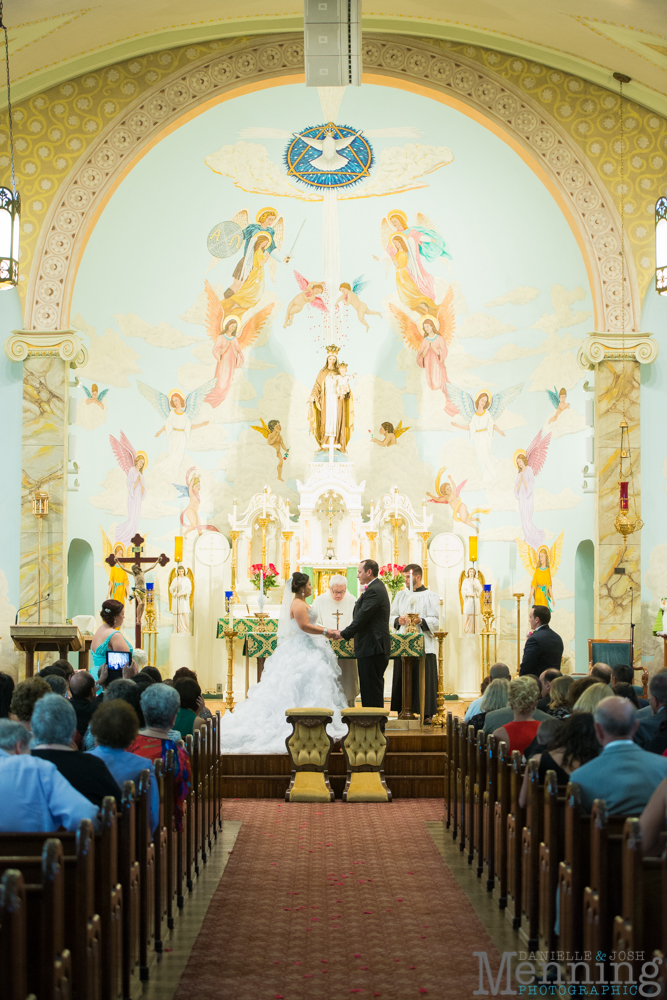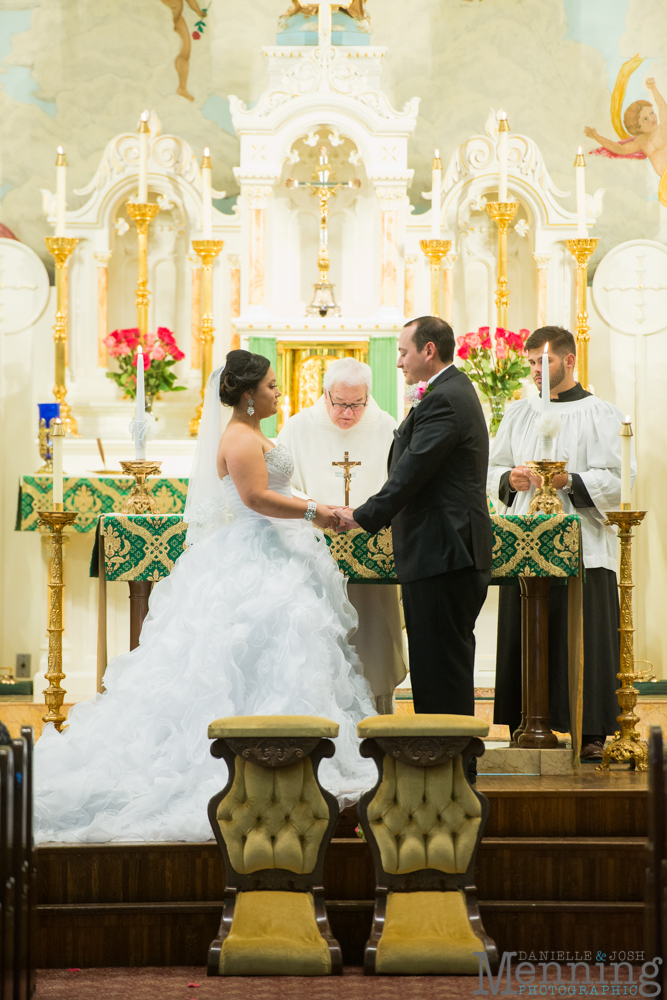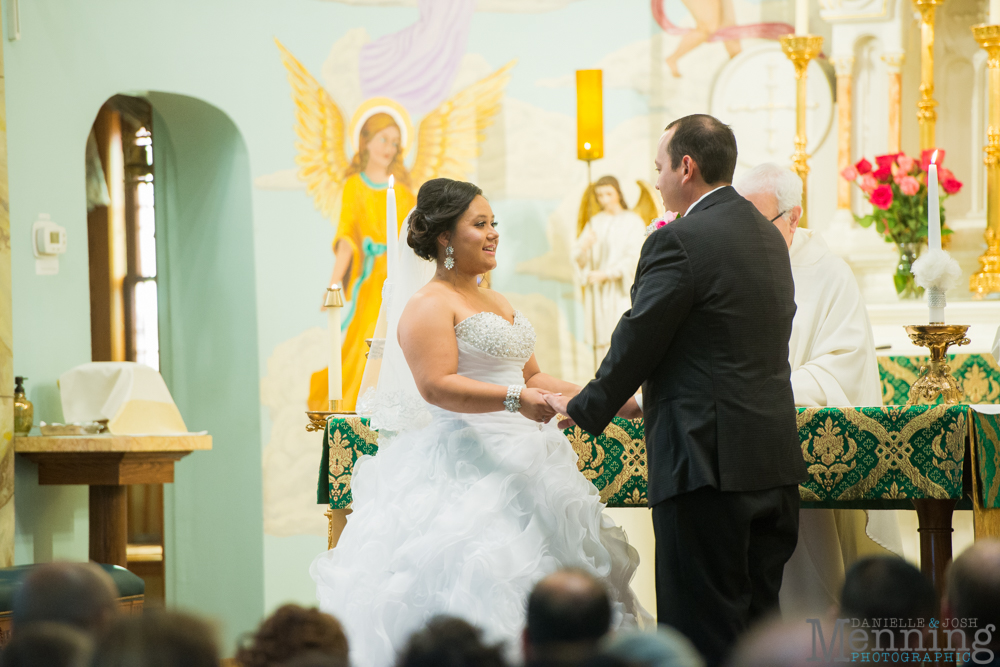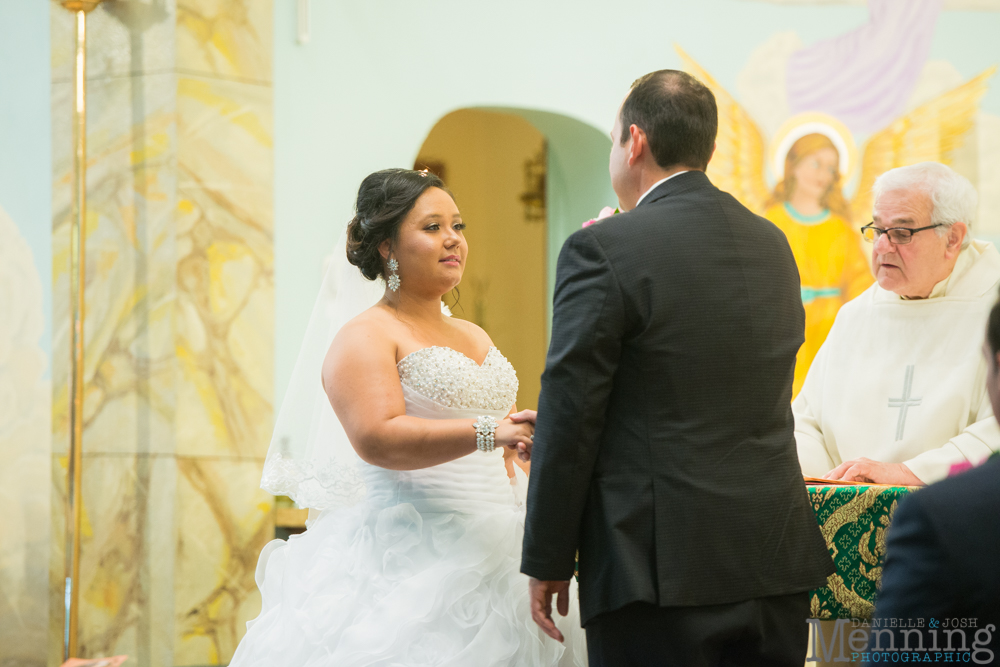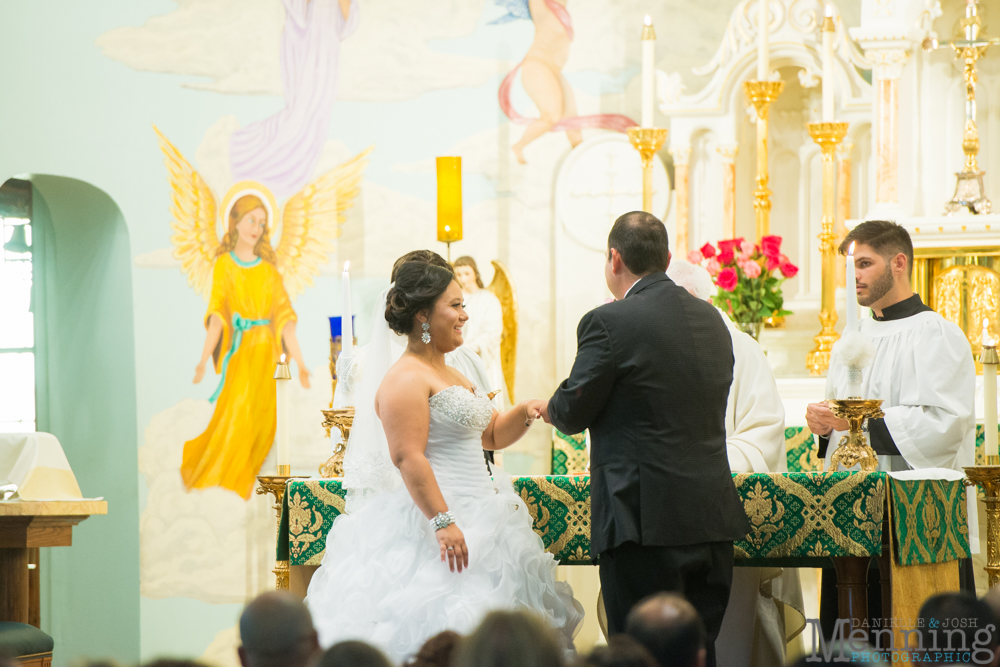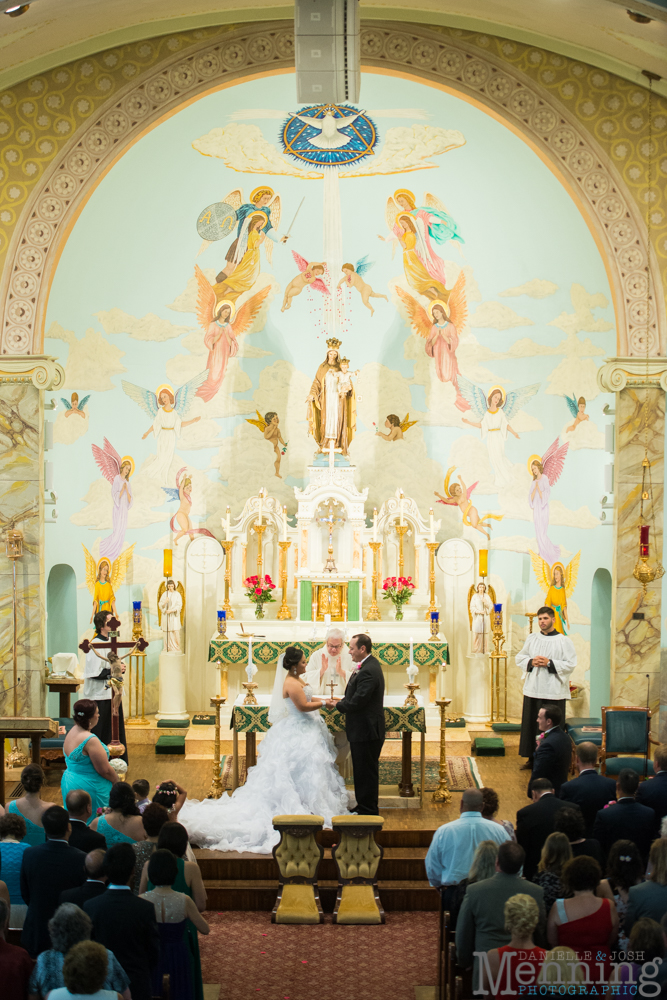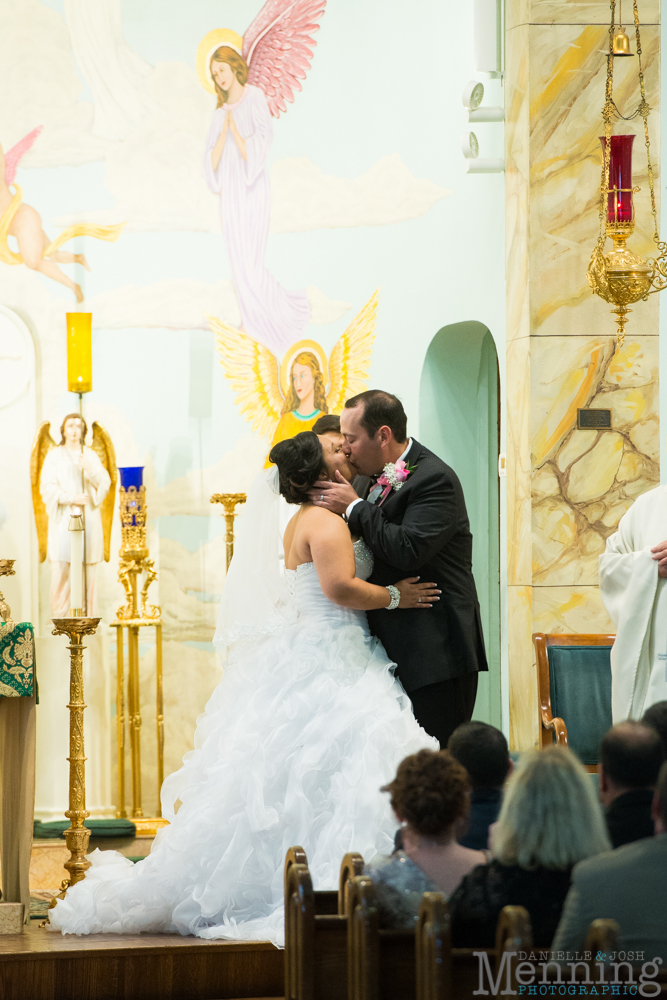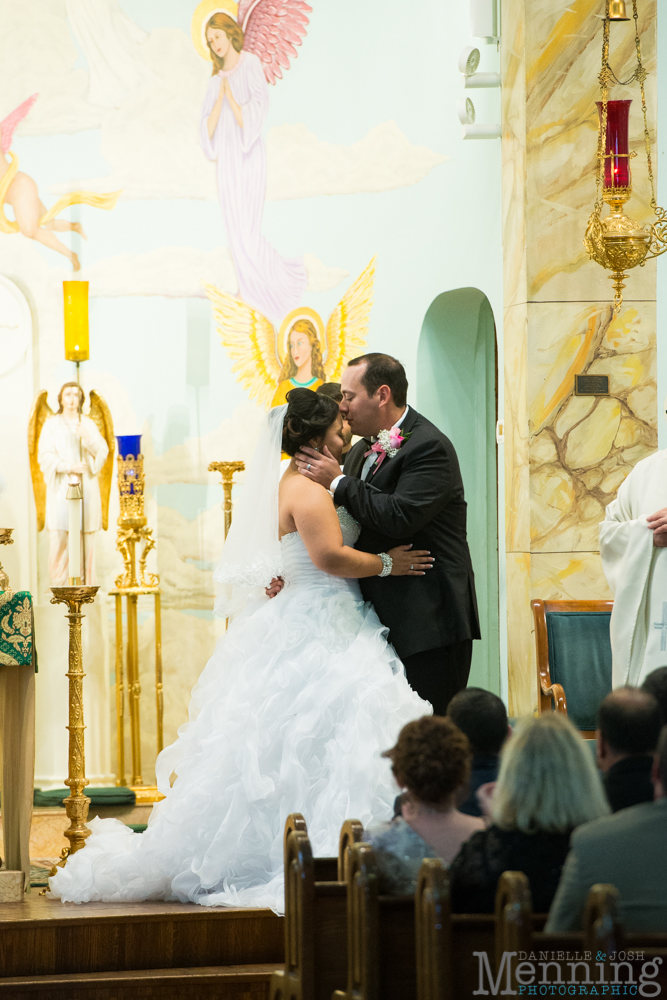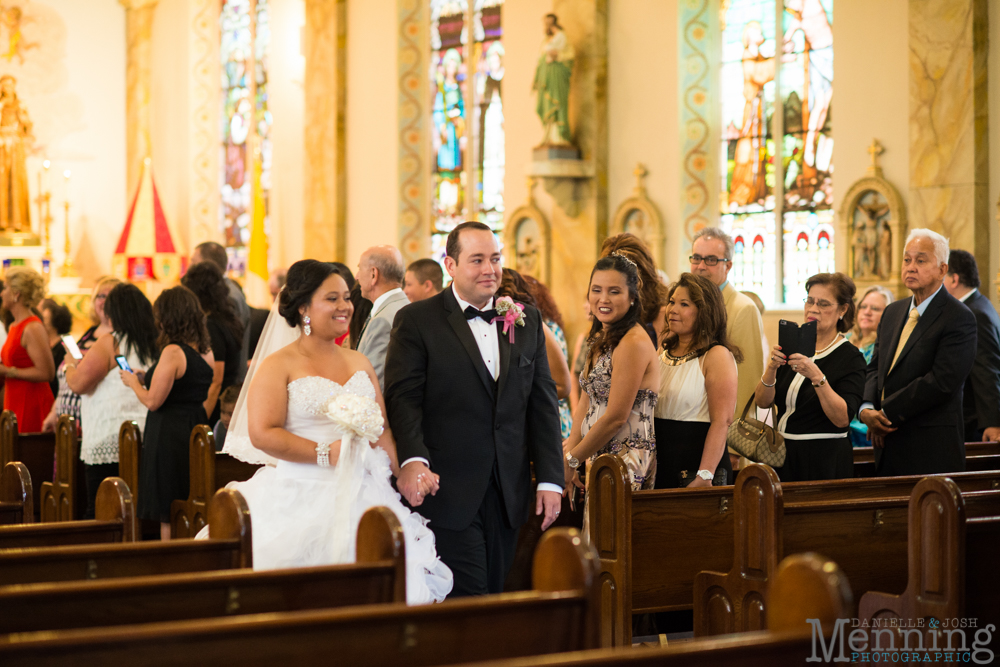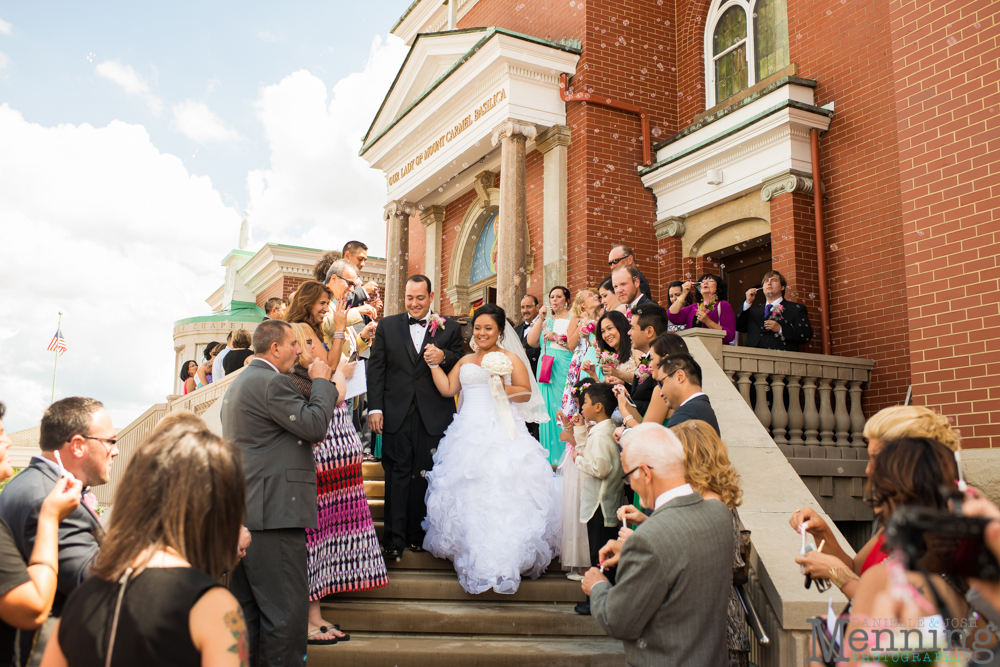 We got to take portraits at Fellows Riverside Gardens in Mill Creek Park.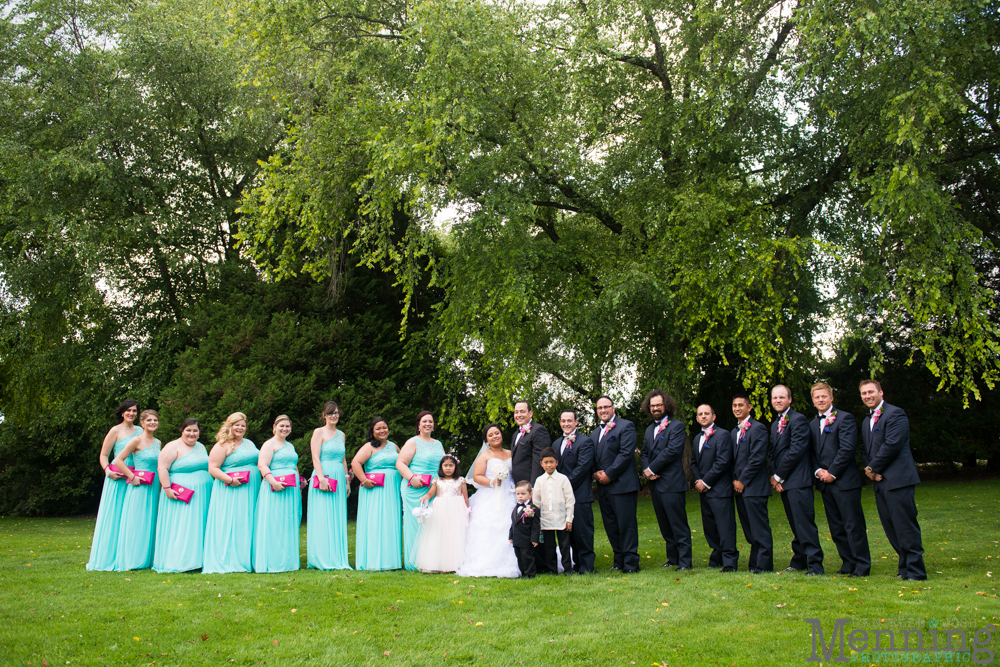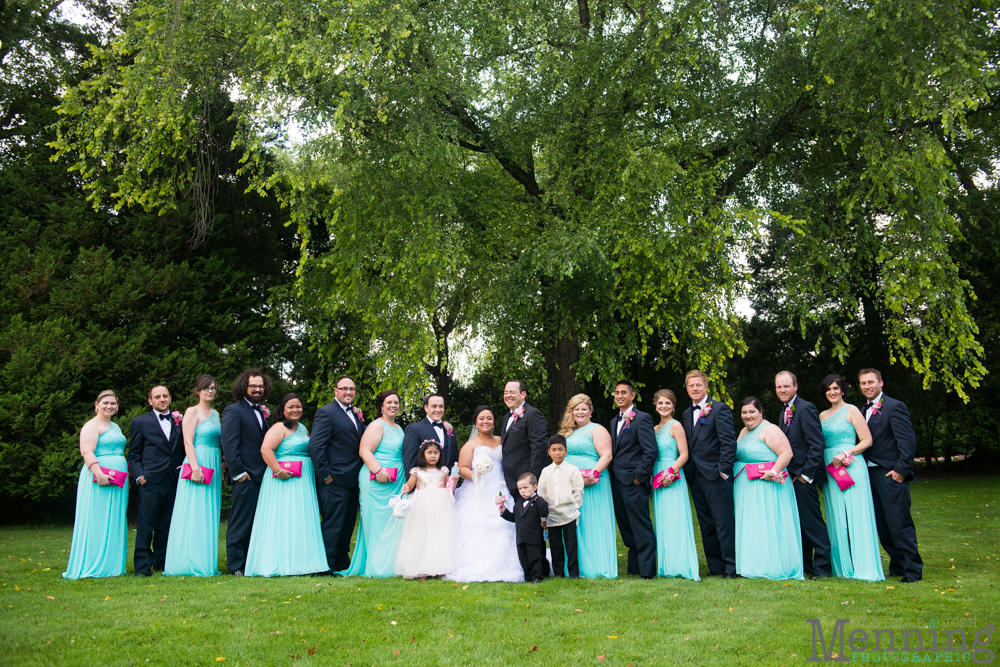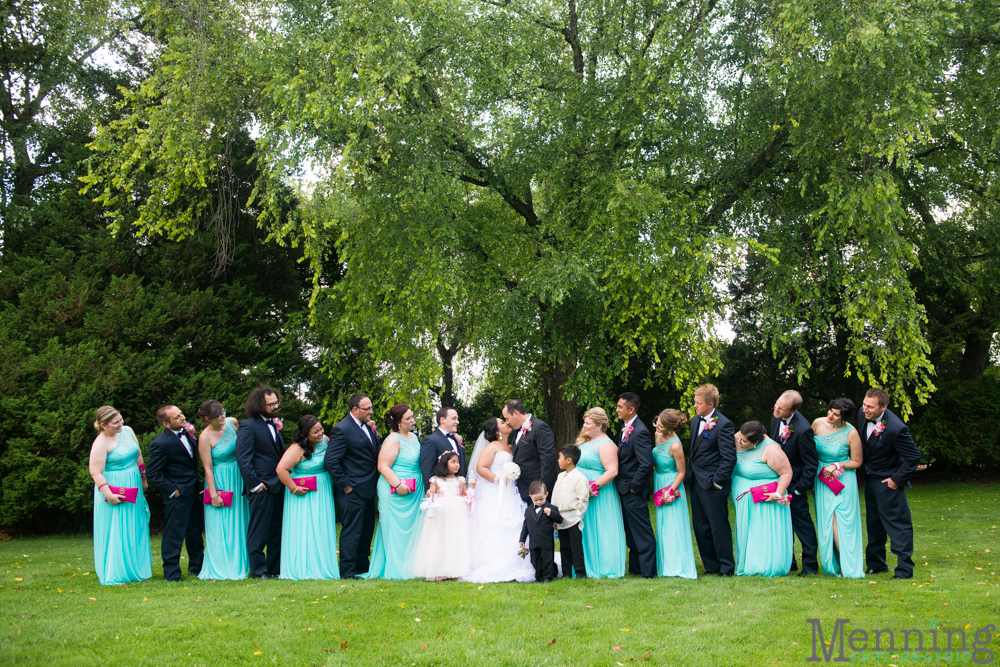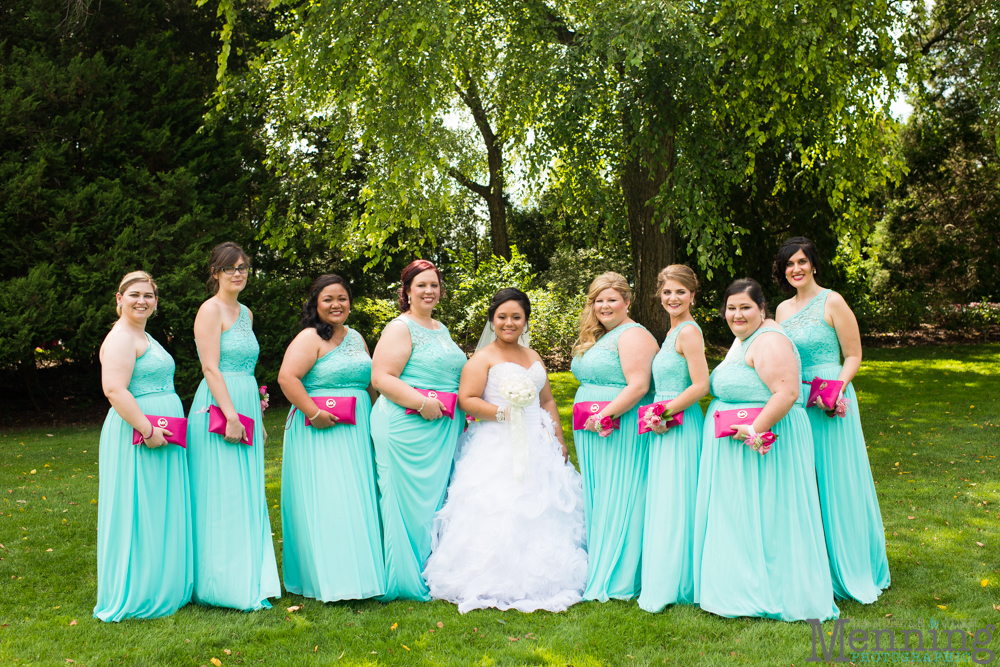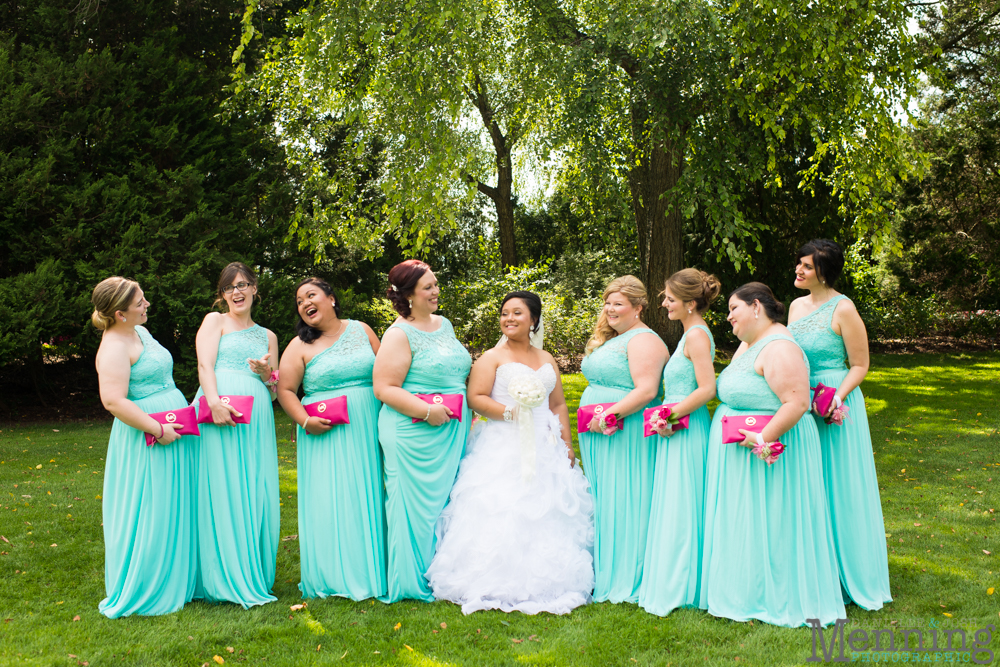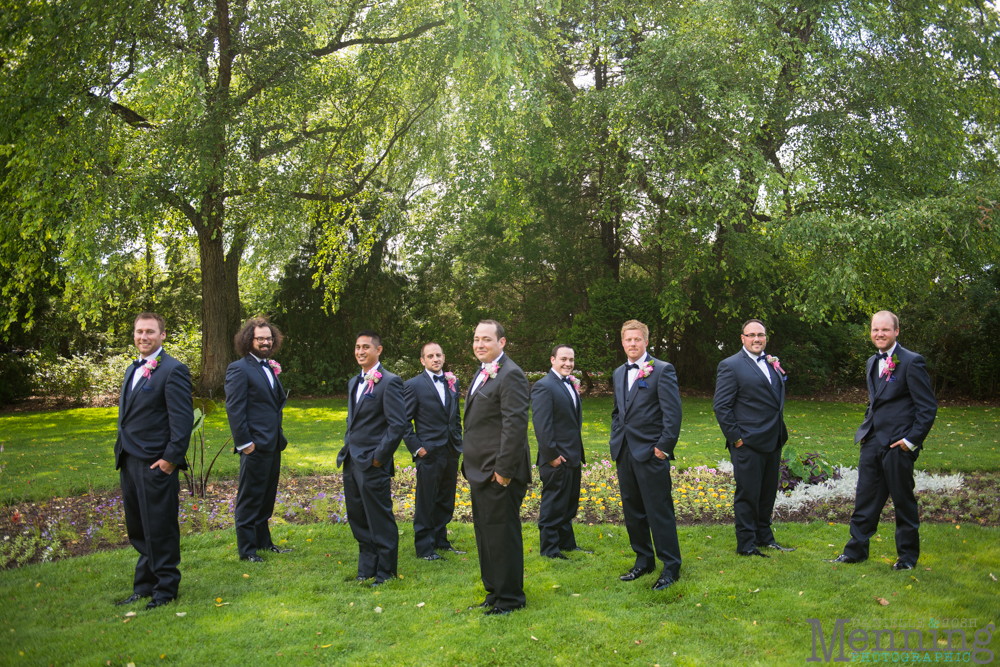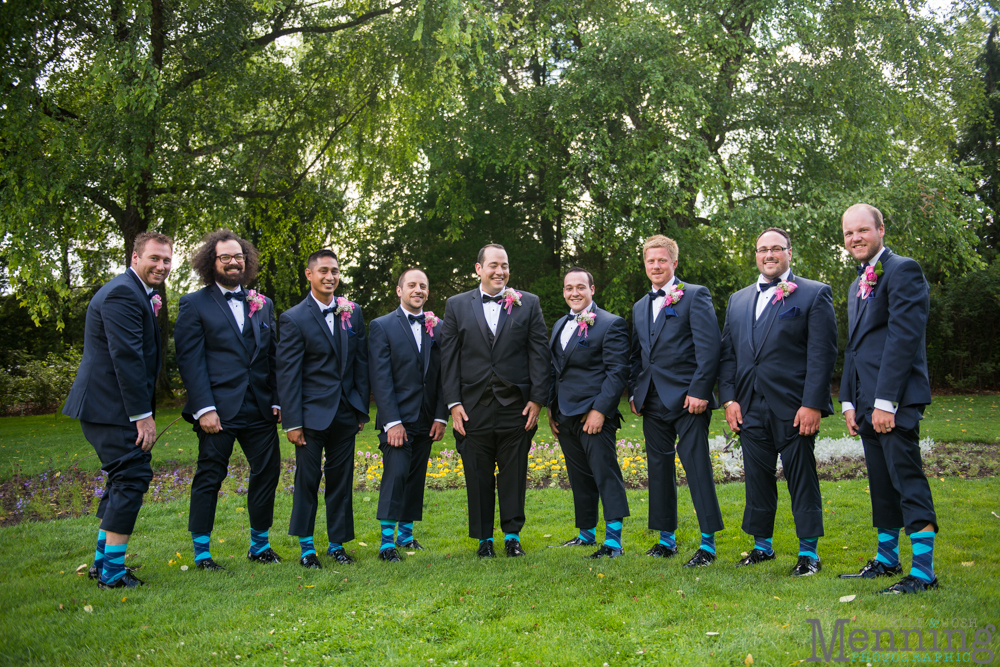 Oh my gosh, they are gorgeous together!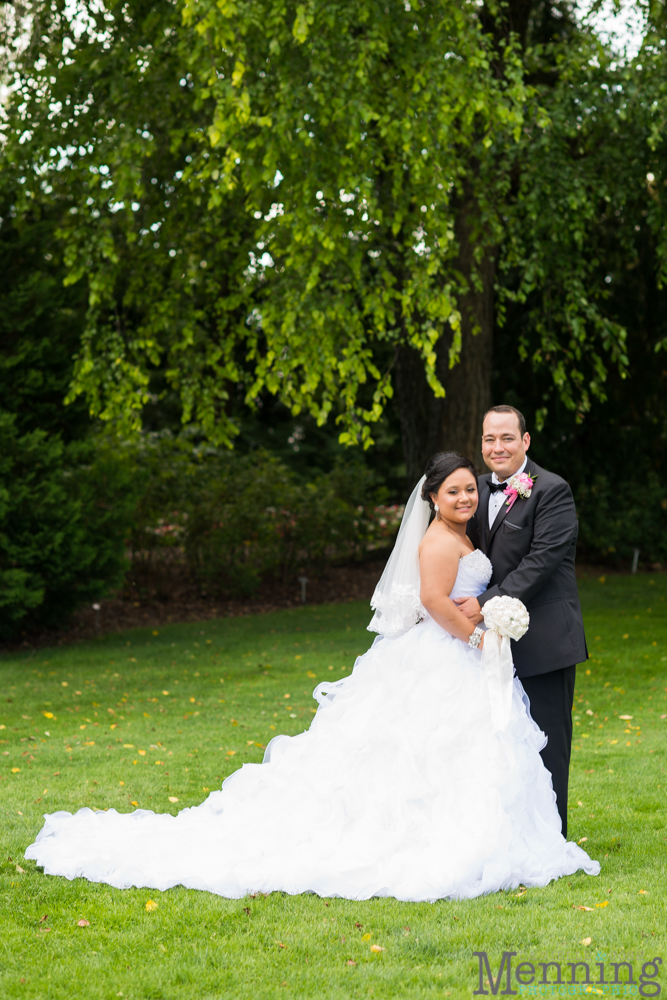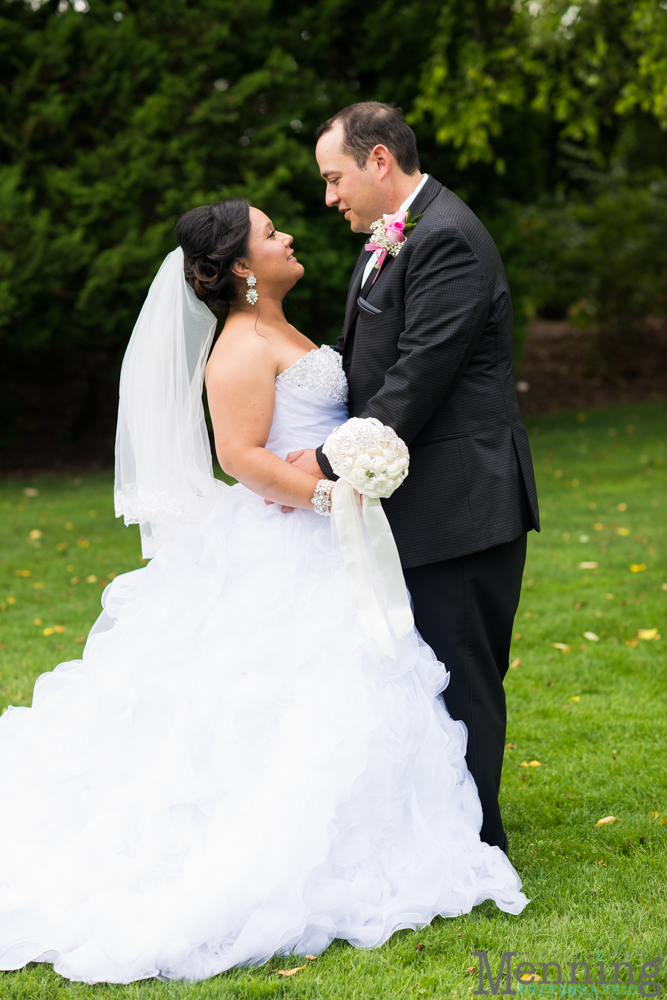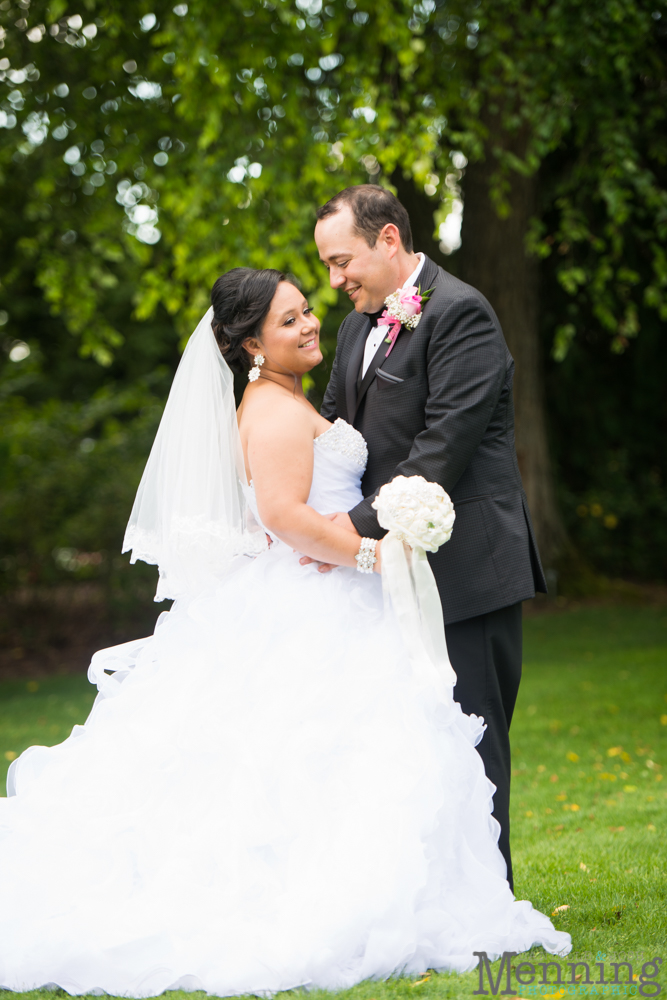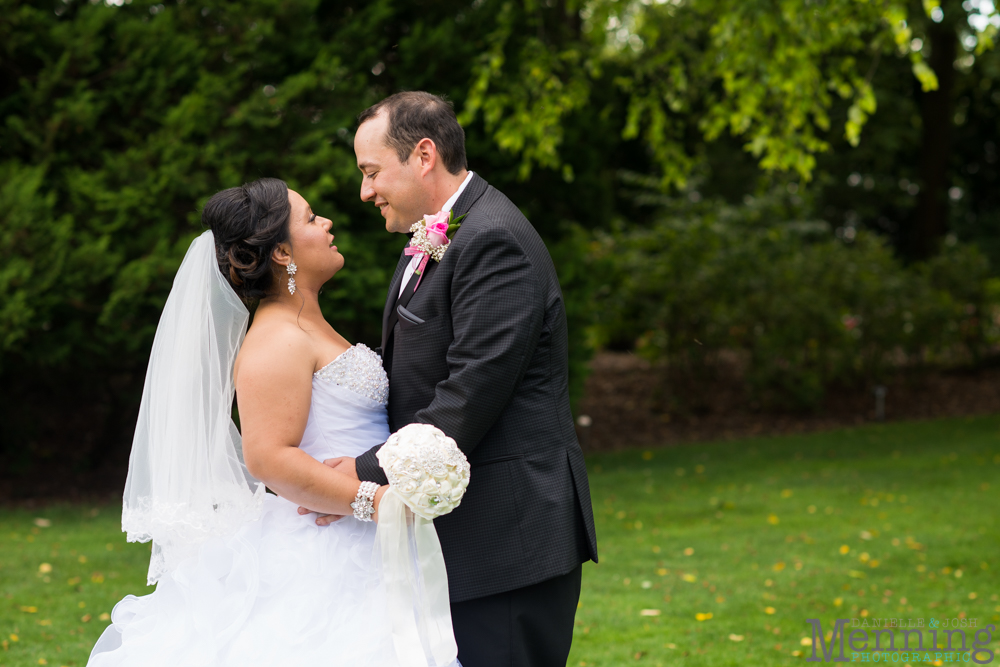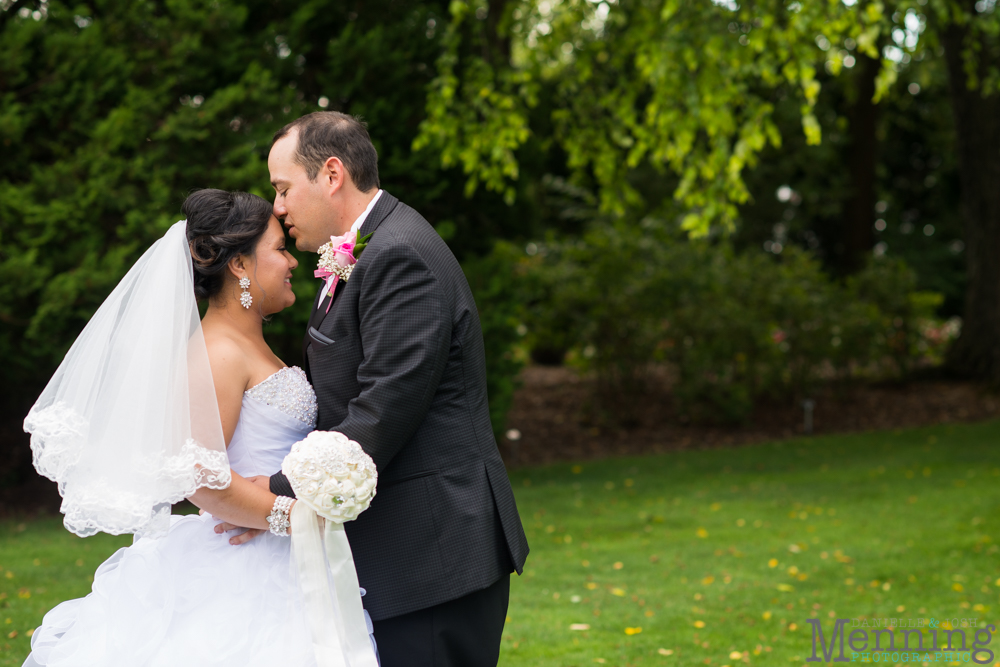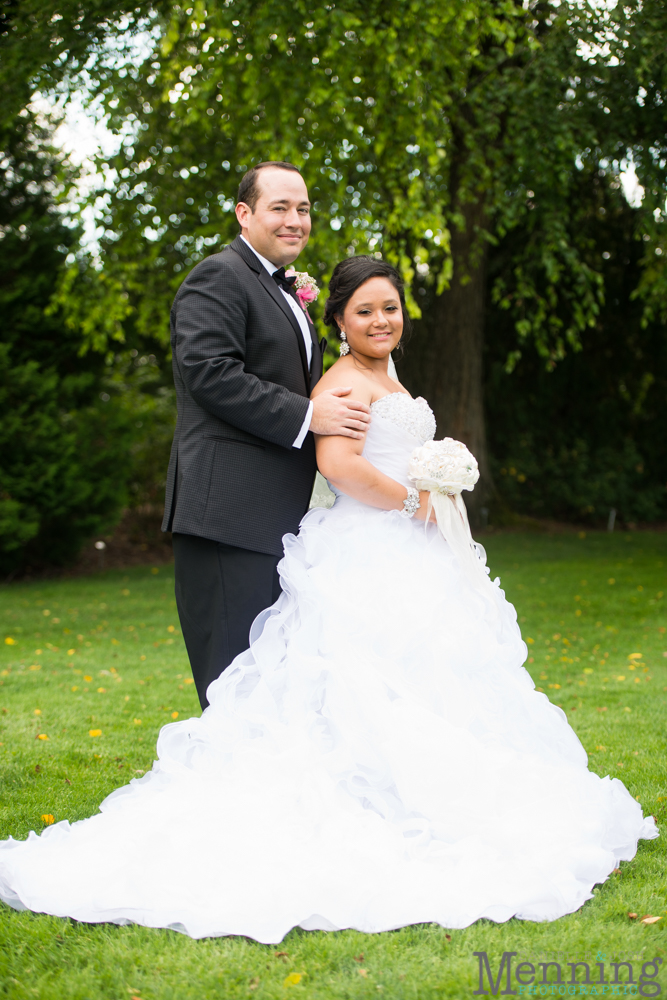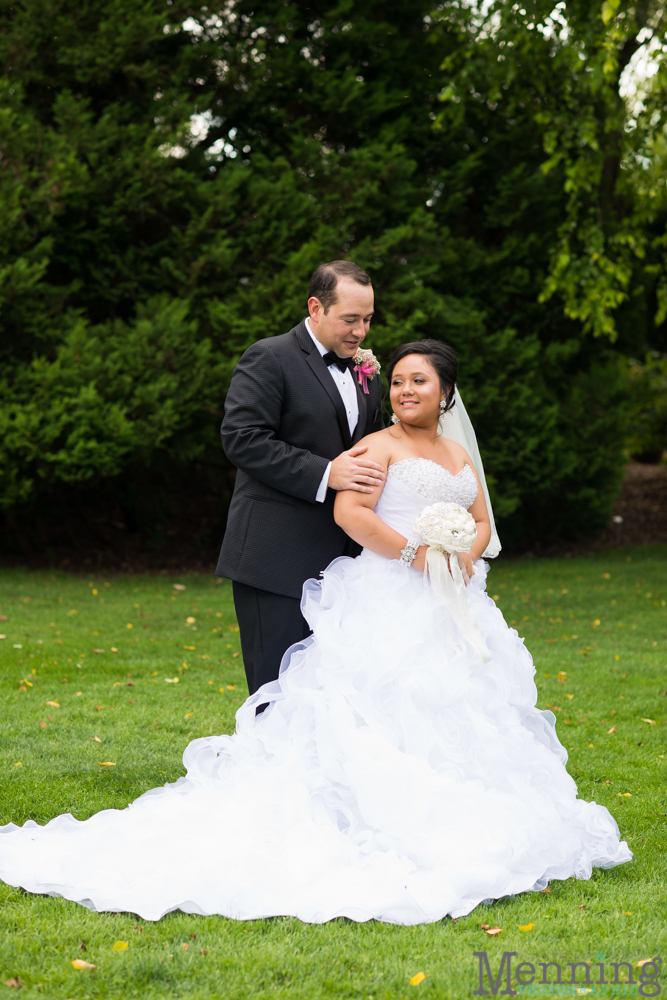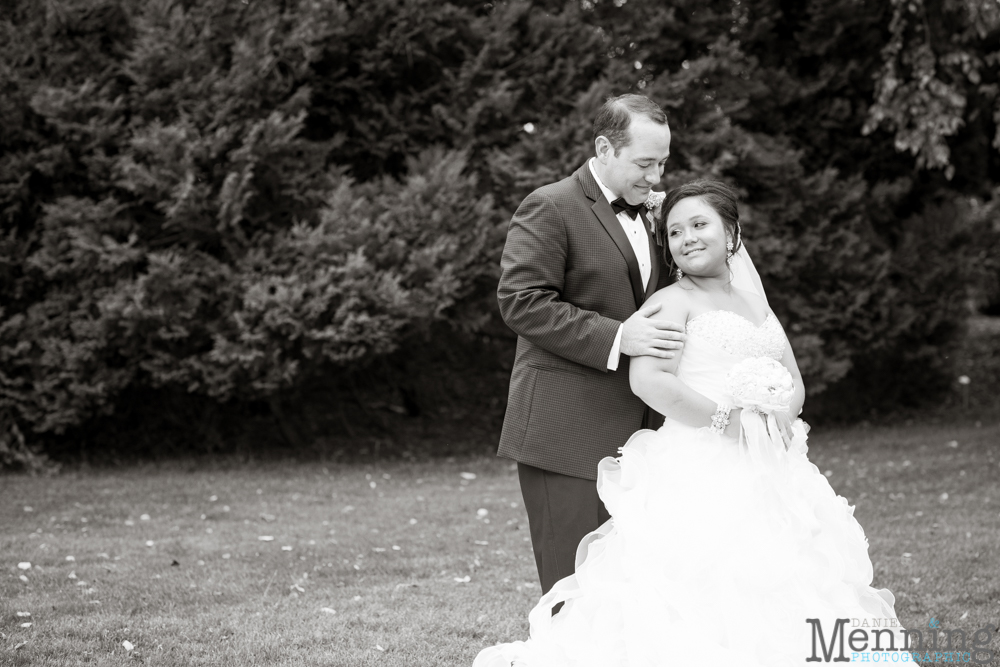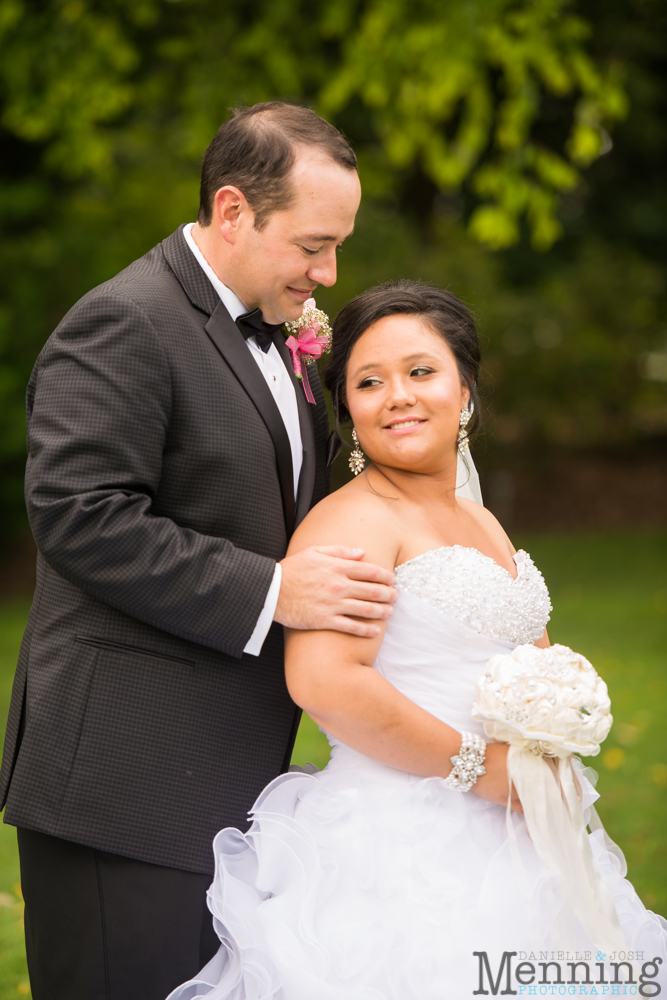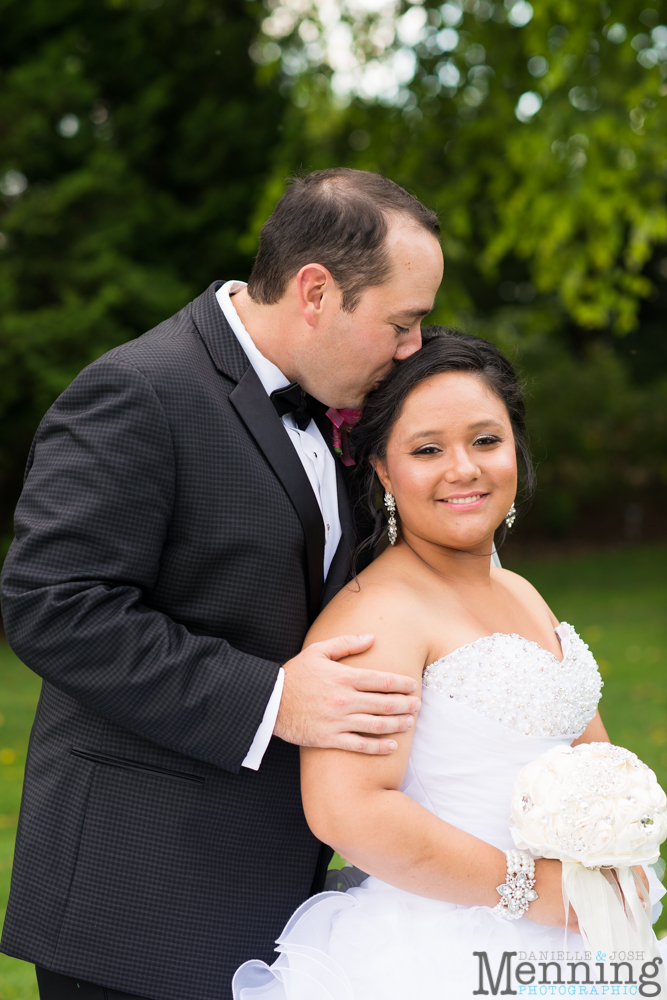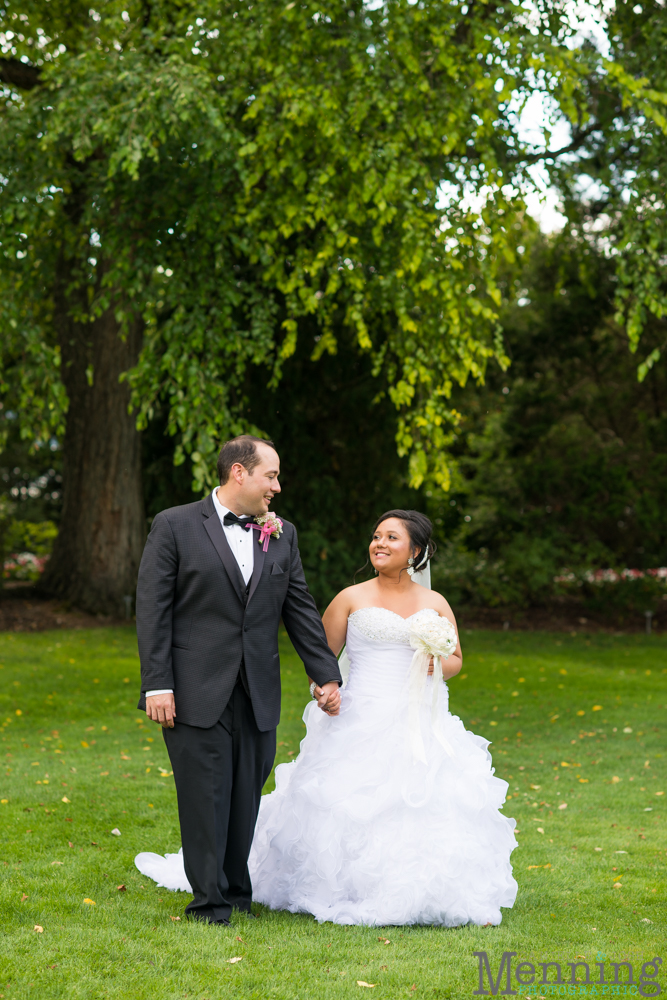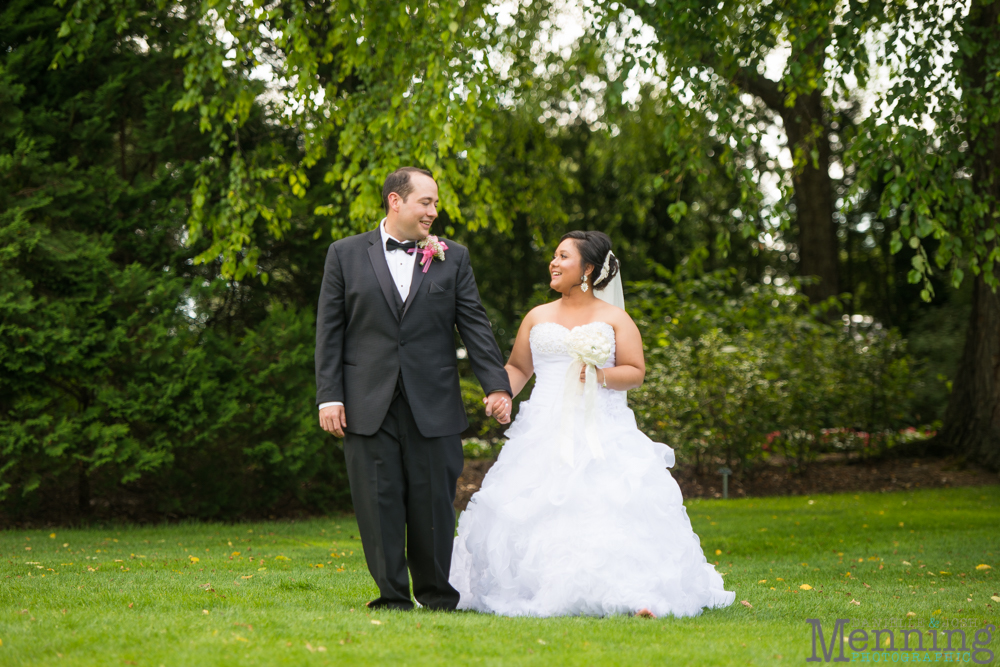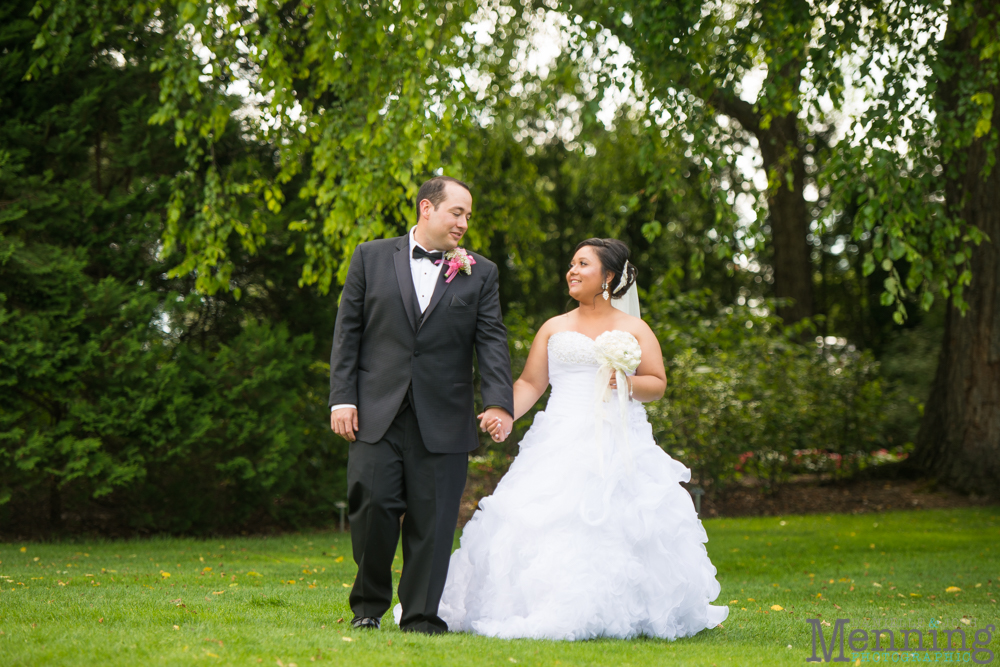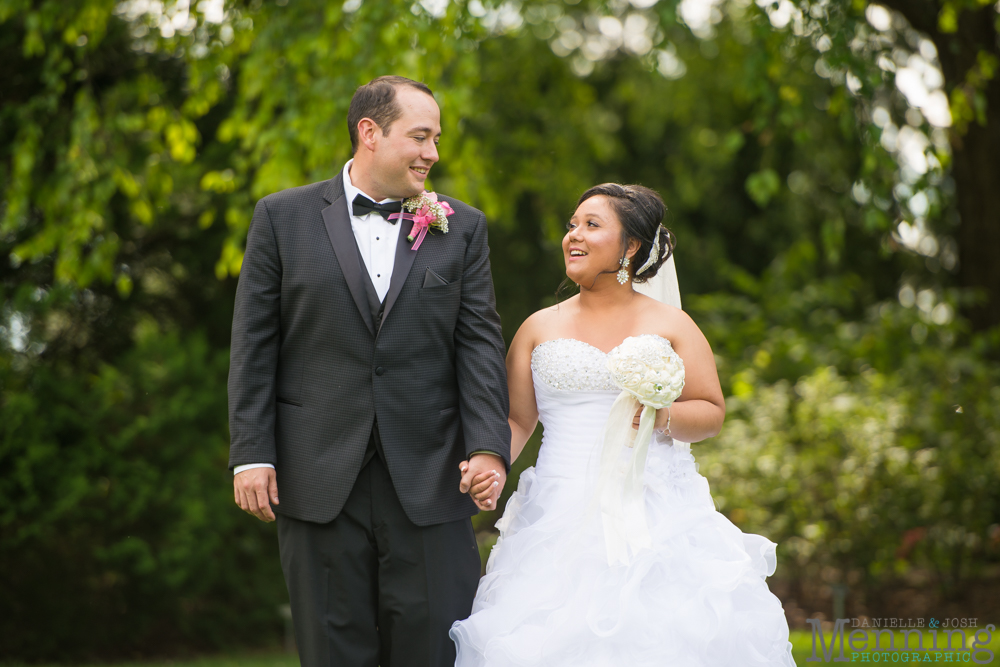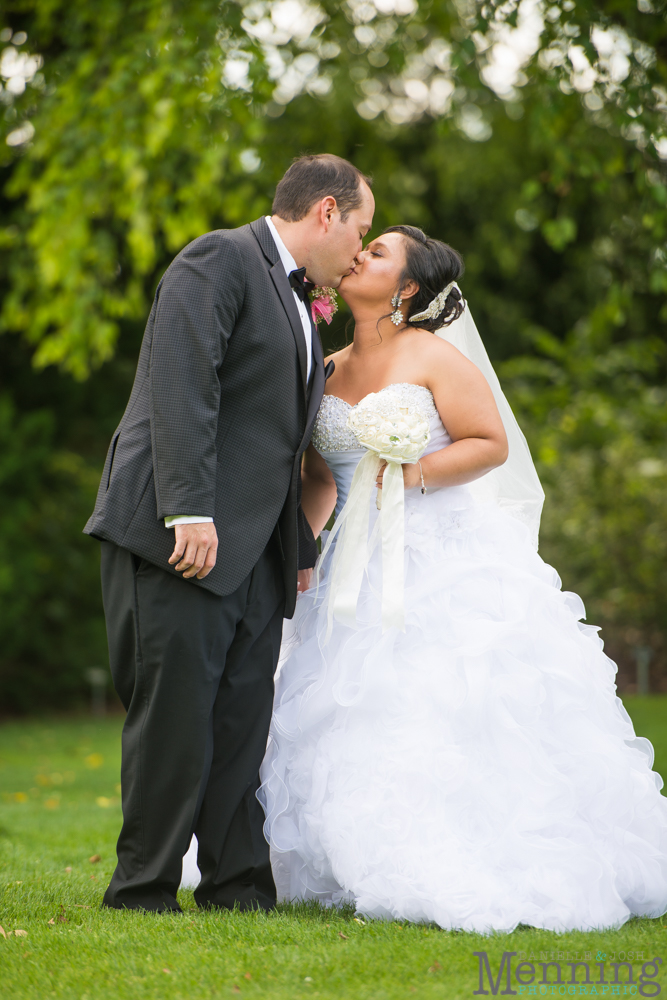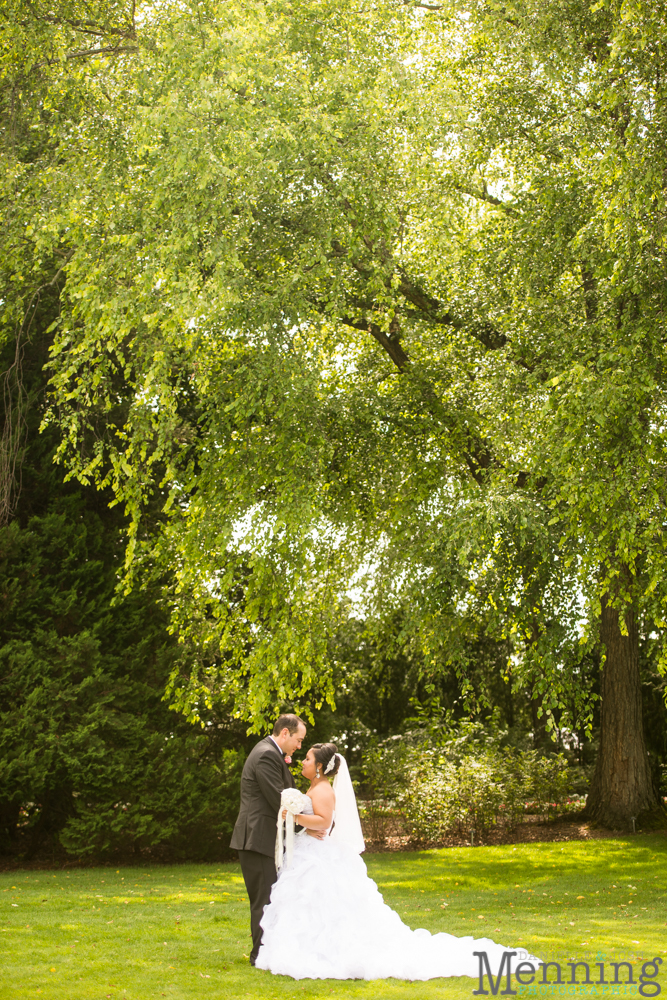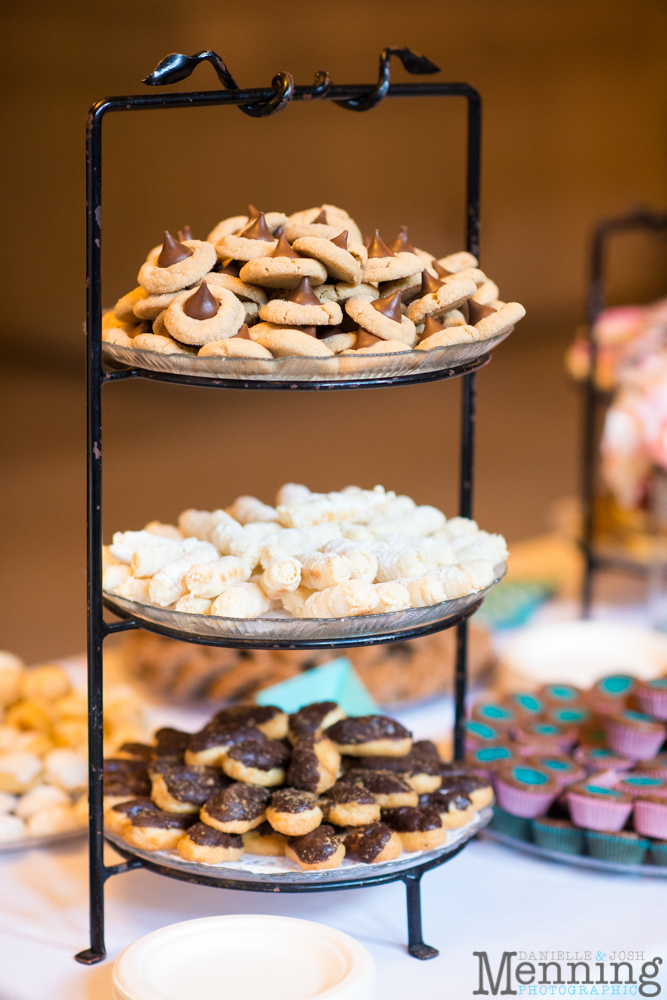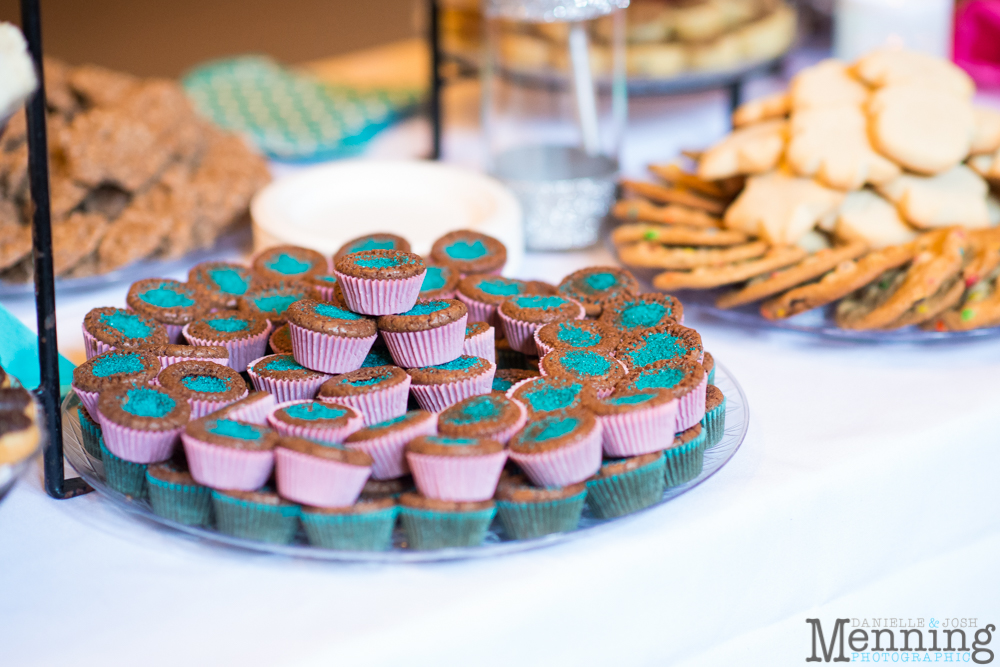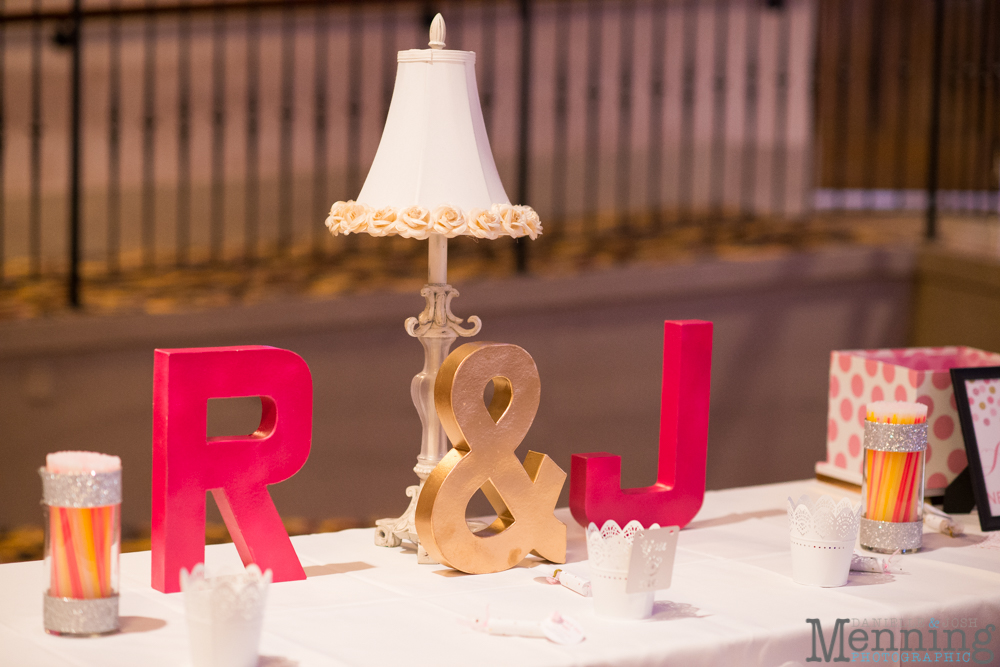 Randy Johnson Pastries made the wedding cake.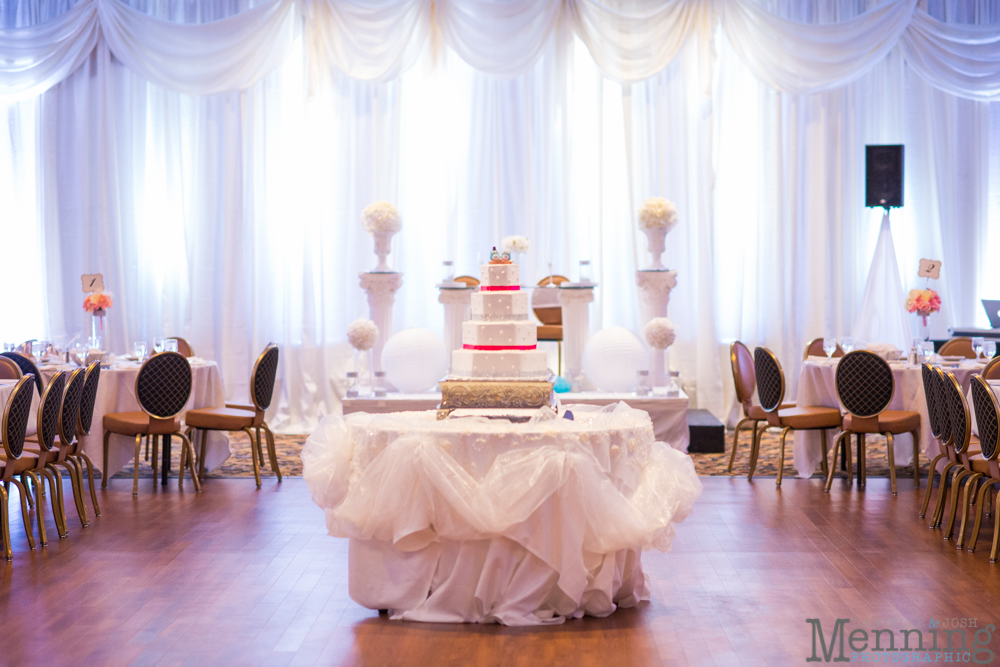 The owl cake topper was adorable.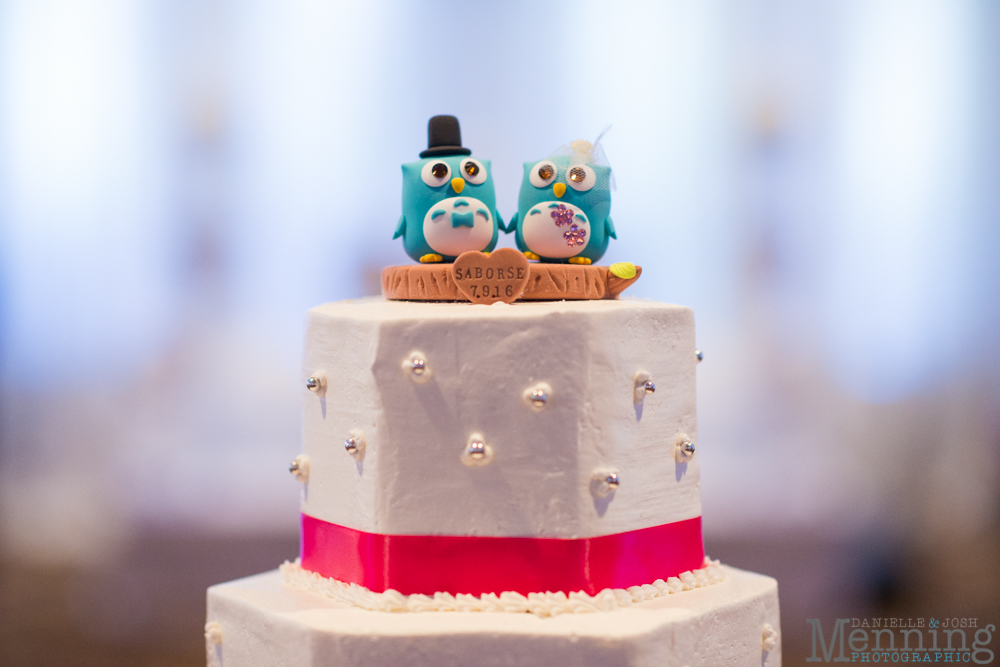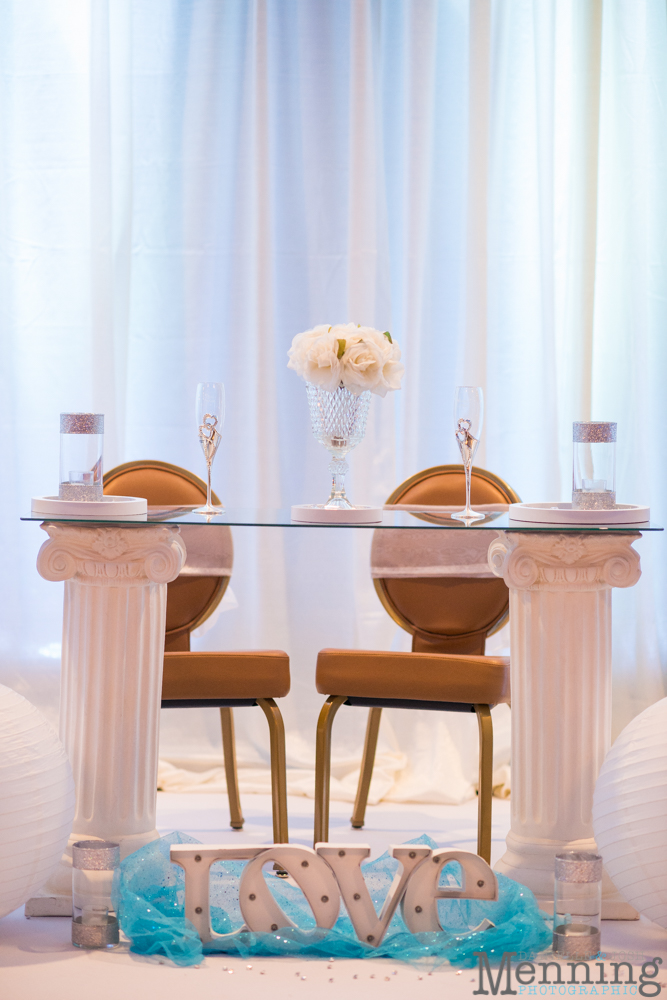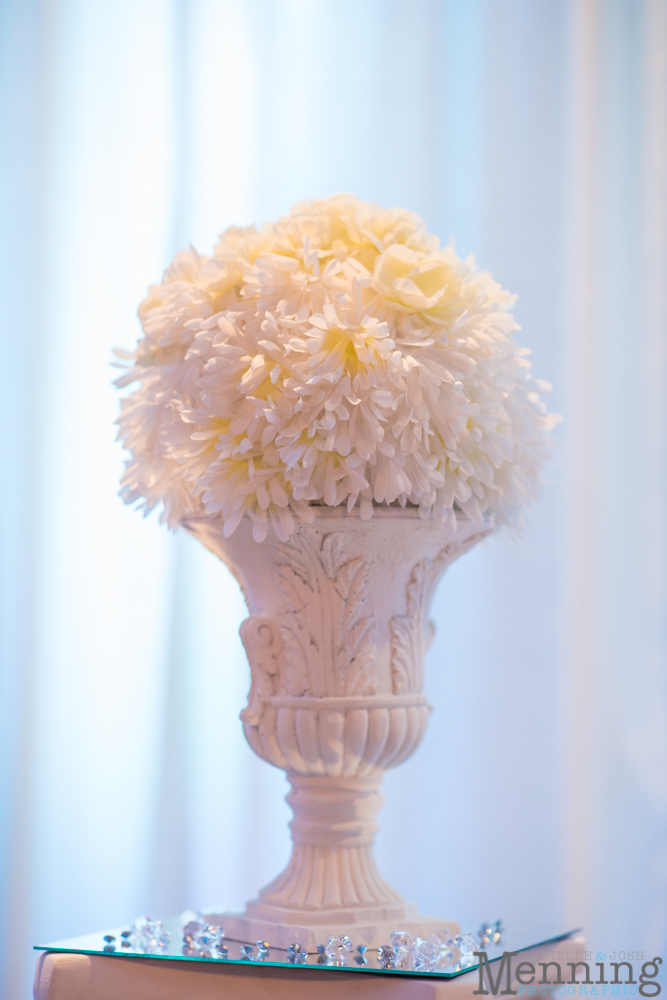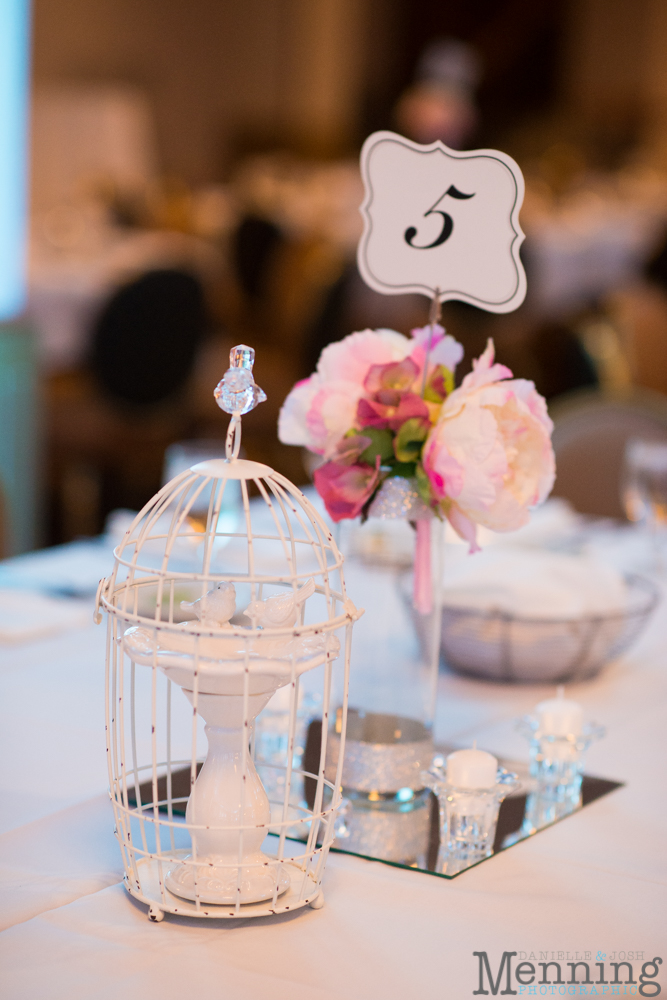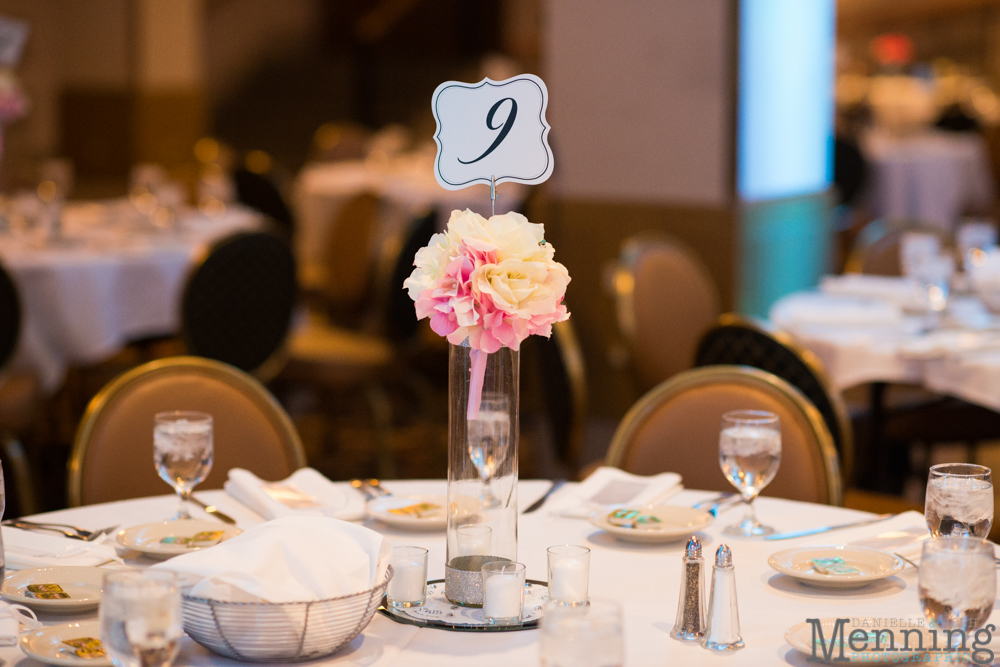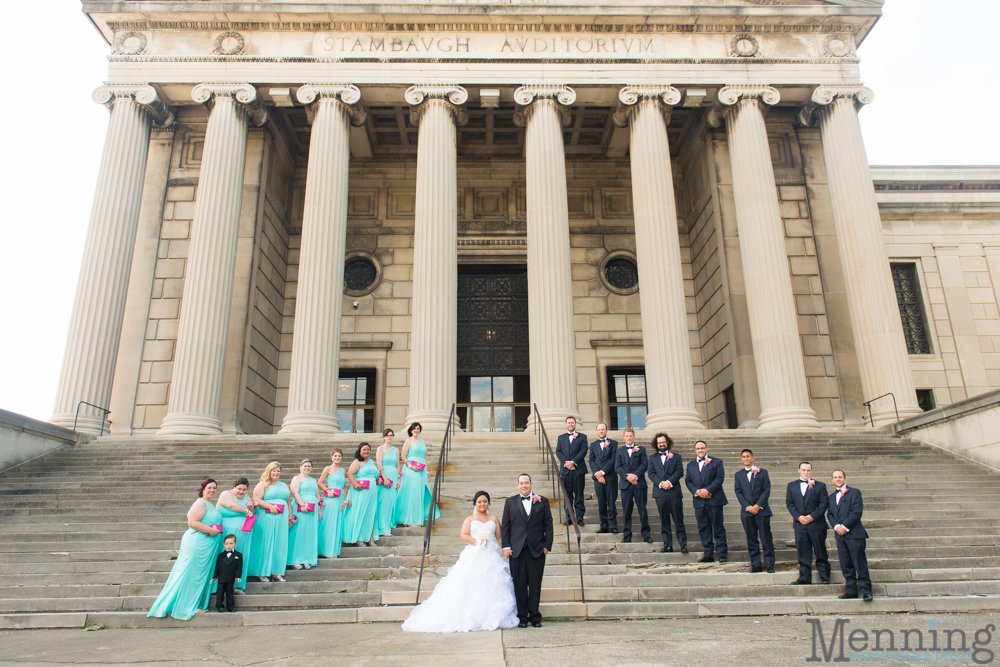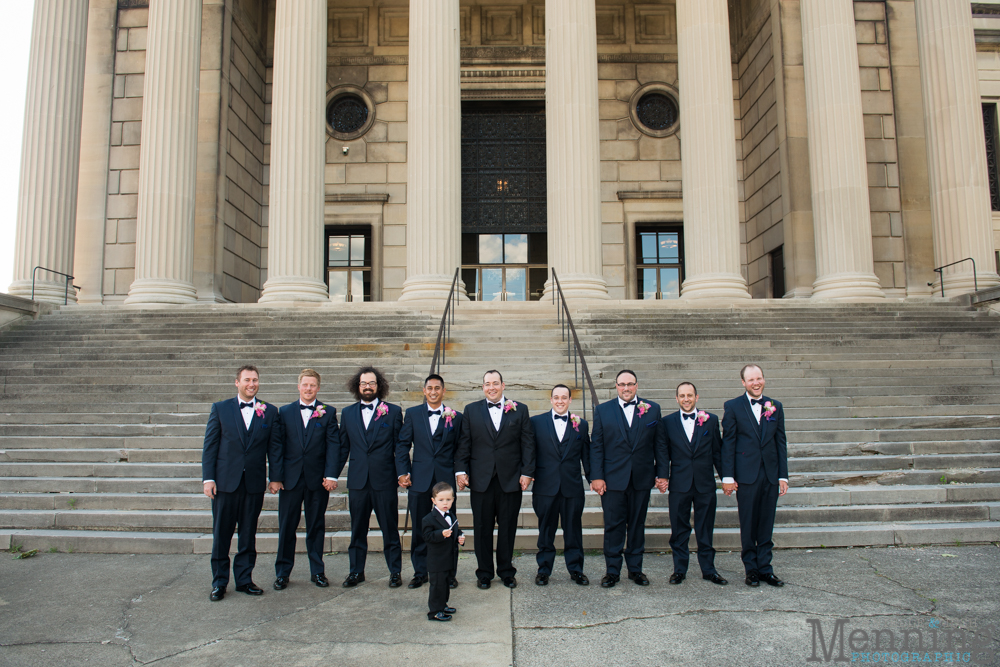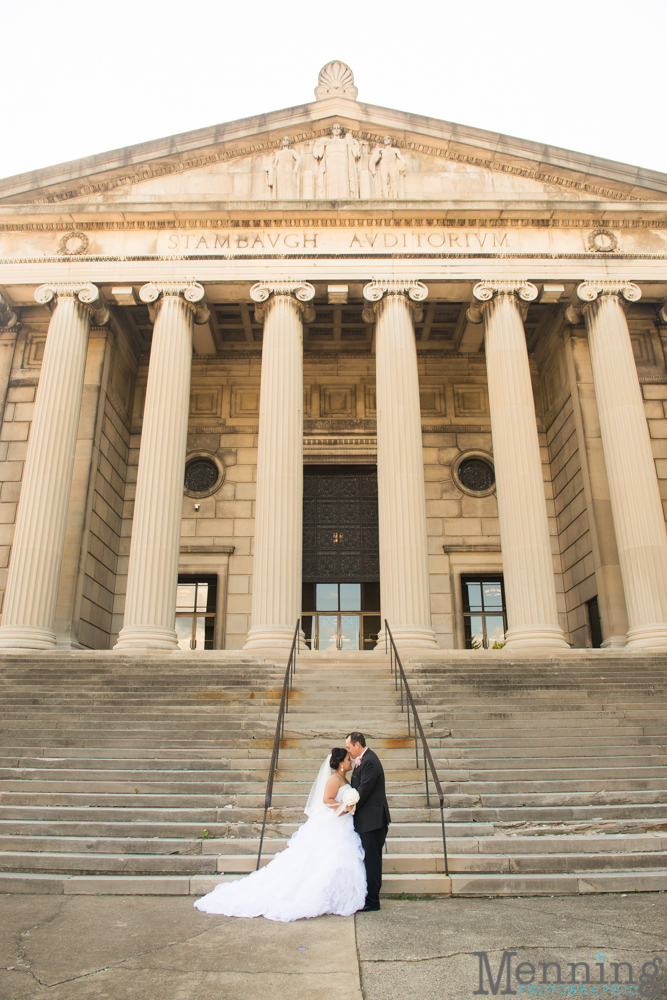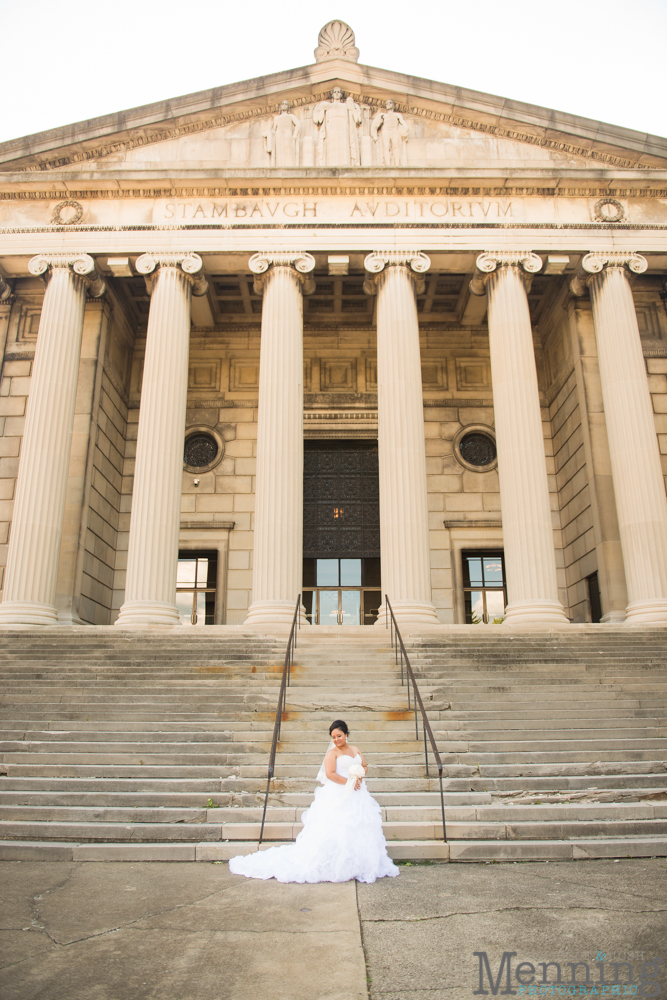 The reception at Stambaugh was wonderful! Saratoga did a fabulous job with catering & the food was delicious. DJ Branden kept everyone dancing & having a great evening. And we got to chat a bit during dinner with their videographer, Jack Parker, with whom we ended up making friends. He's a great guy. Being a part of the wedding industry in the Youngstown area has put us in contact with some wonderful people! We're so thankful for that.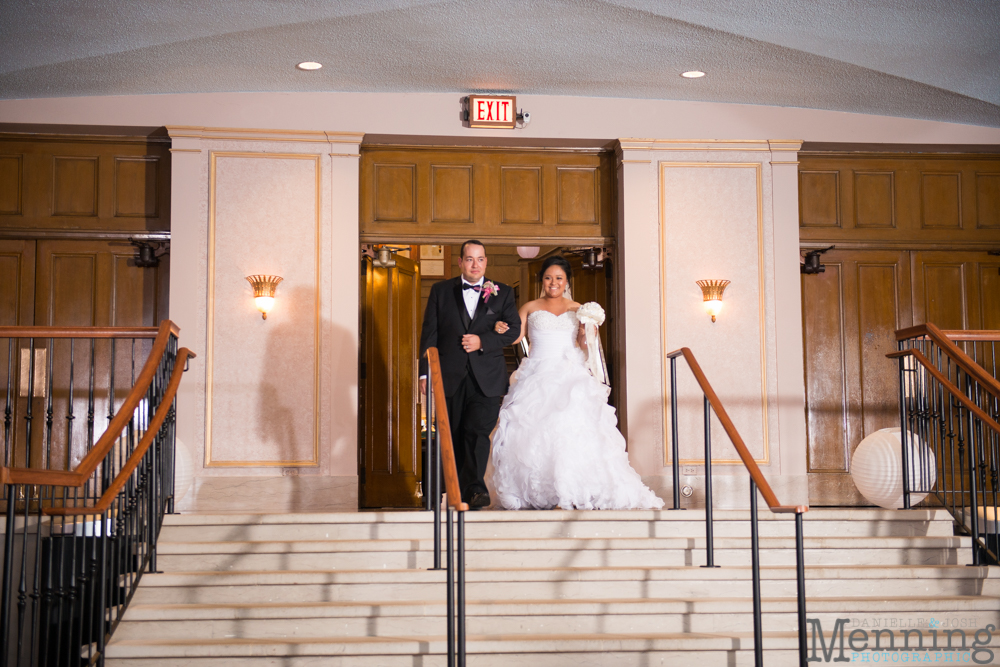 The newlyweds (okay, mostly Rose) had some kind words for their guests.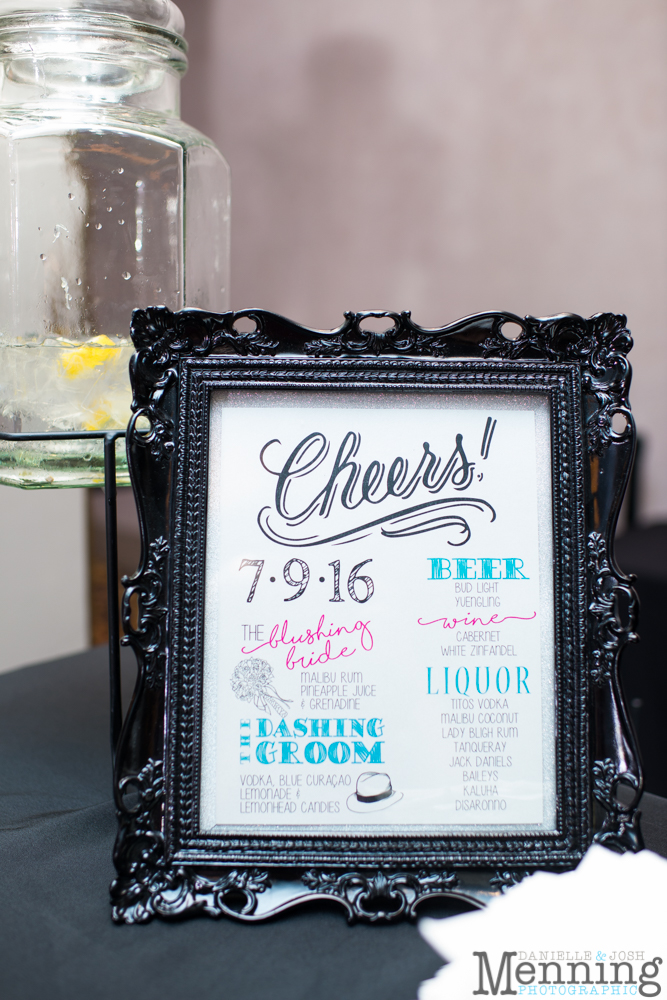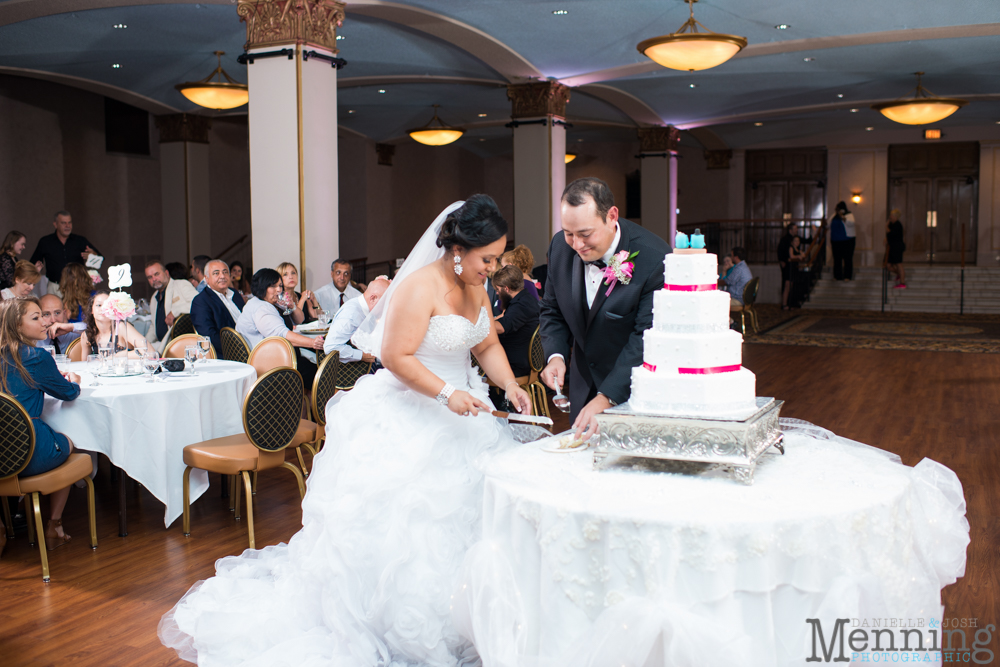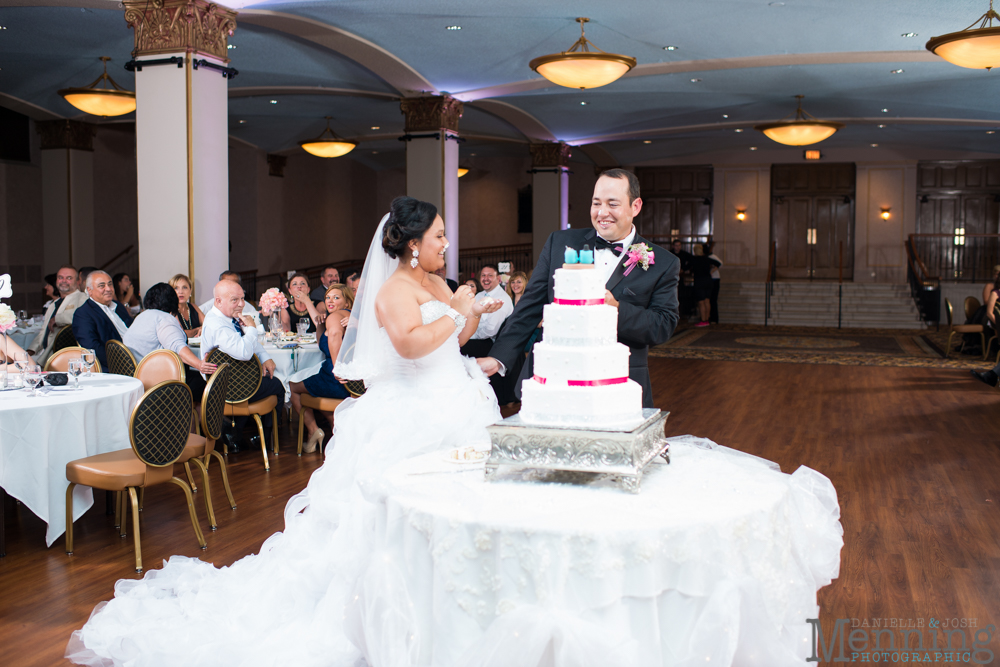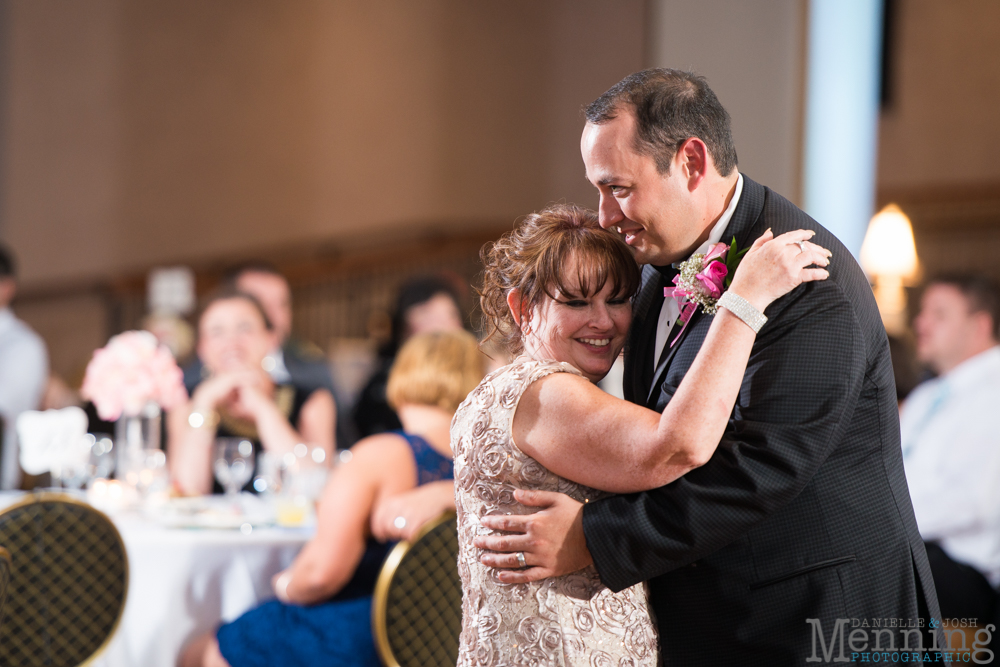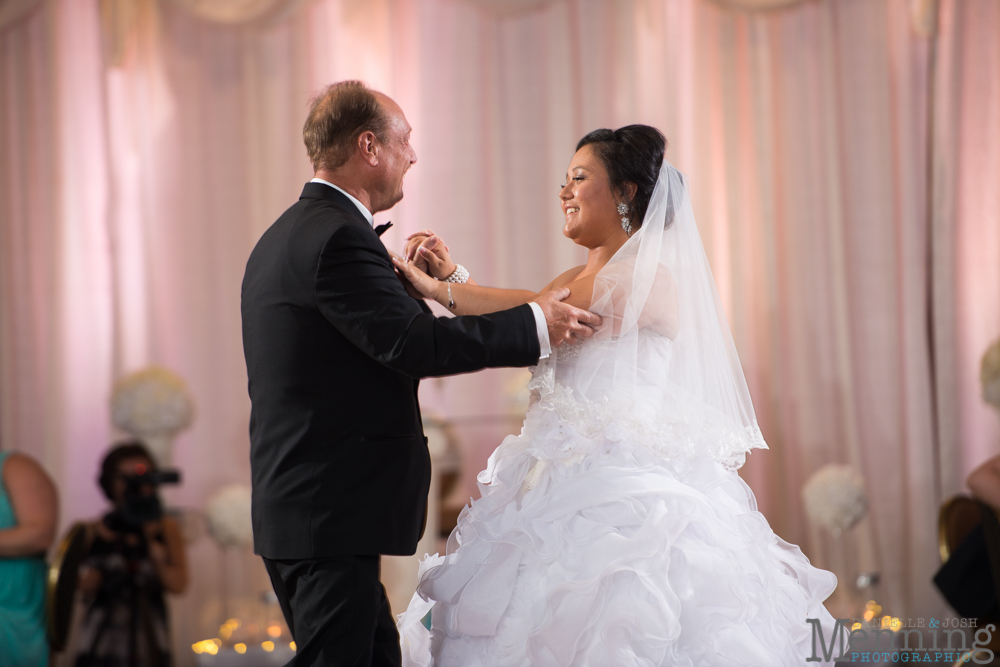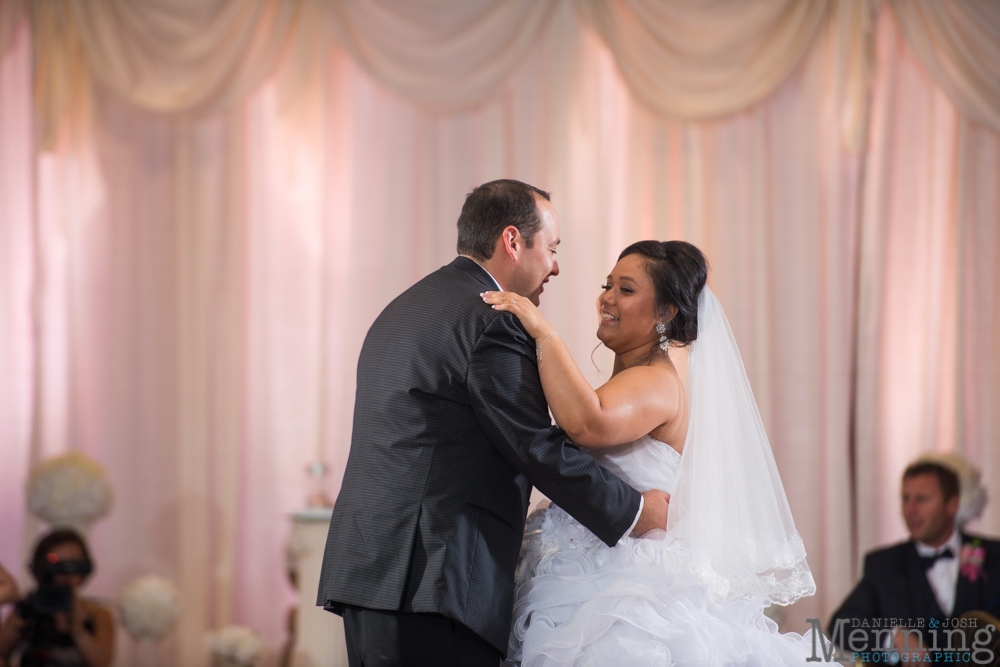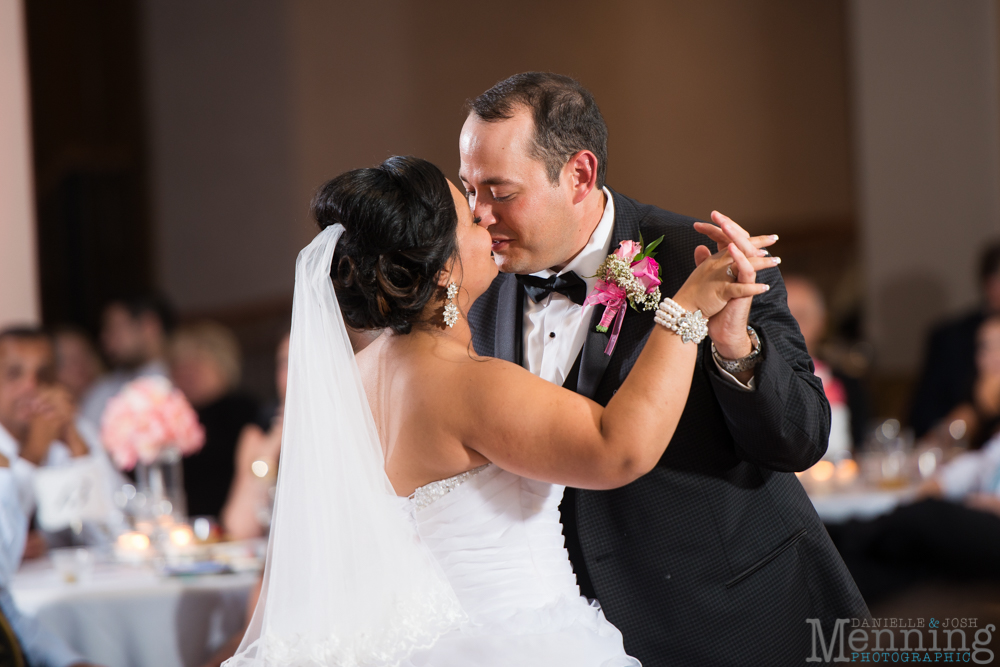 They broke it down for a minute during their first dance to Notorious B.I.G.'s Big Poppa. So much fun.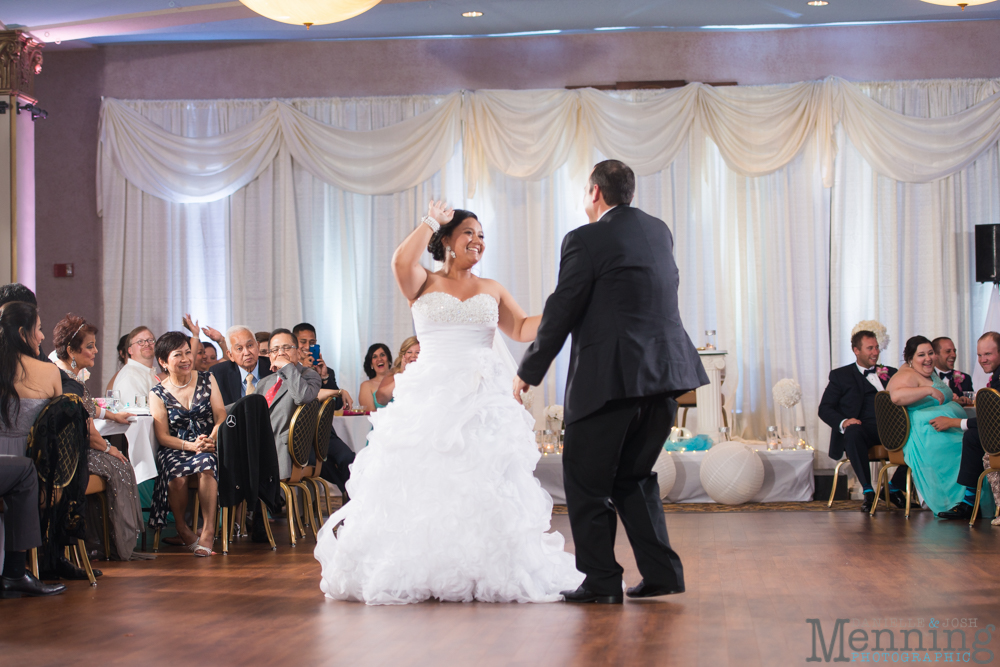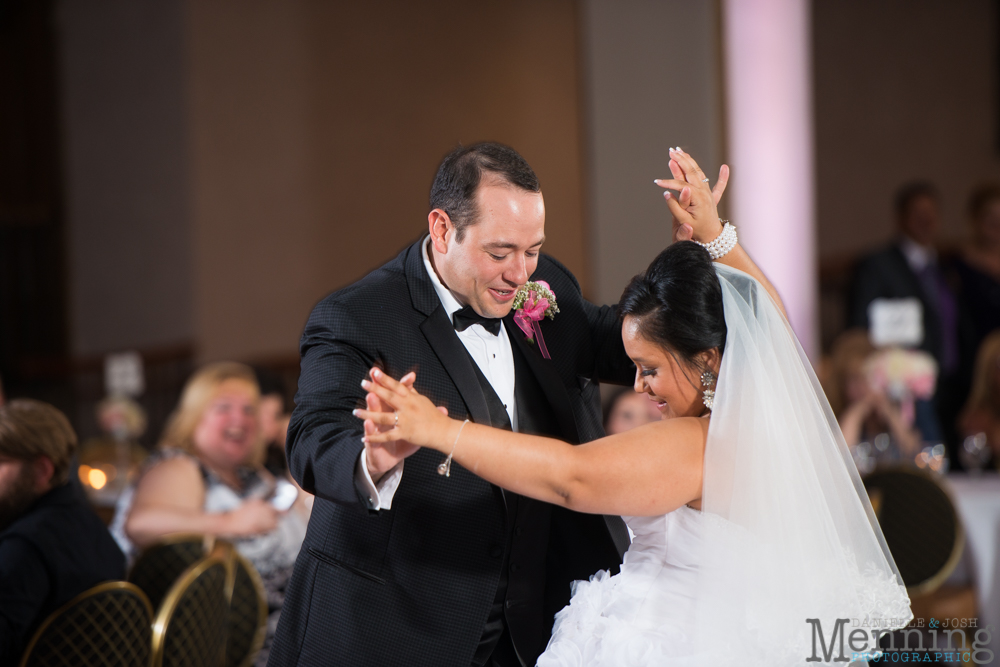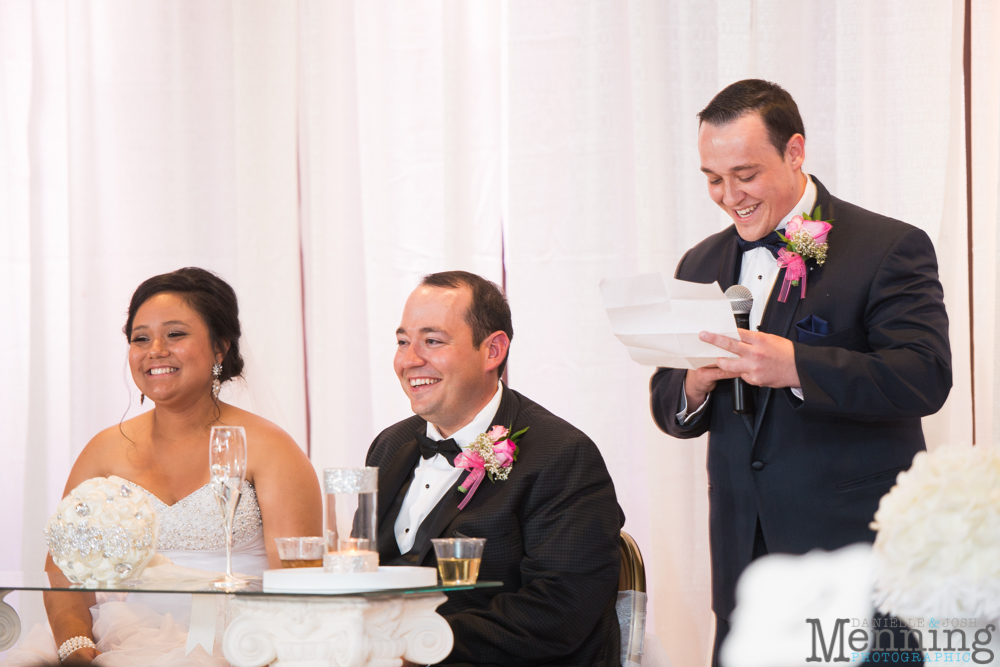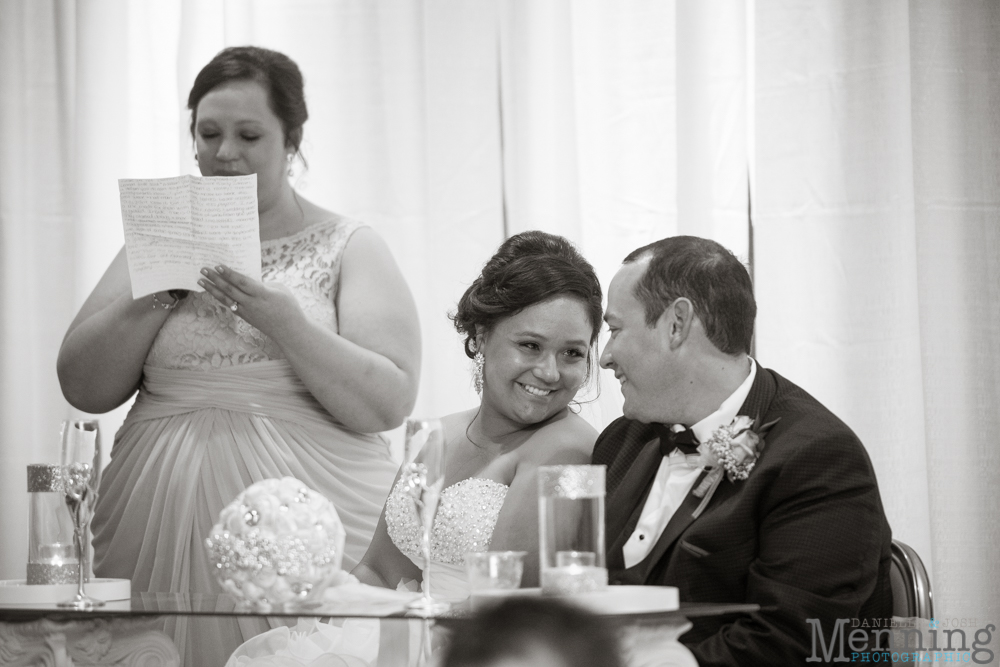 This was all thanks to DJ Branden. He made this happen for Rose & Jacob. We clicked the shutter.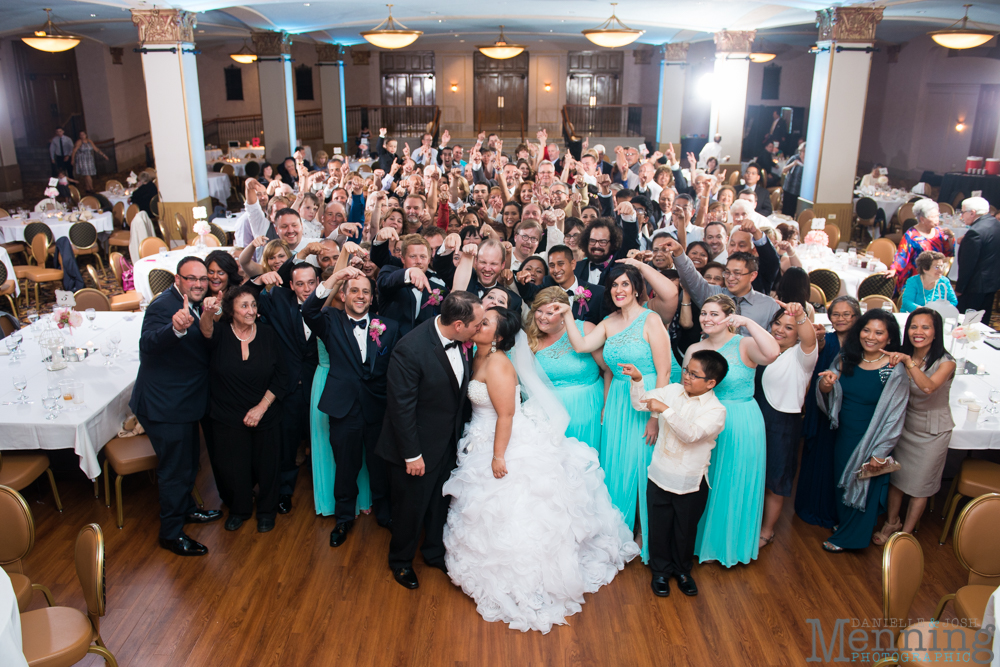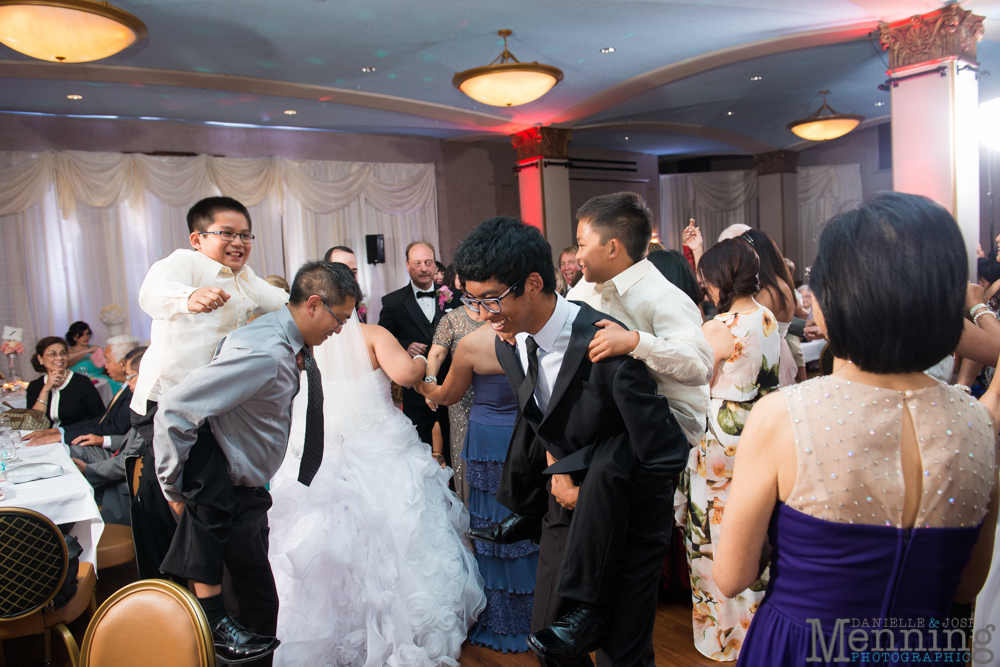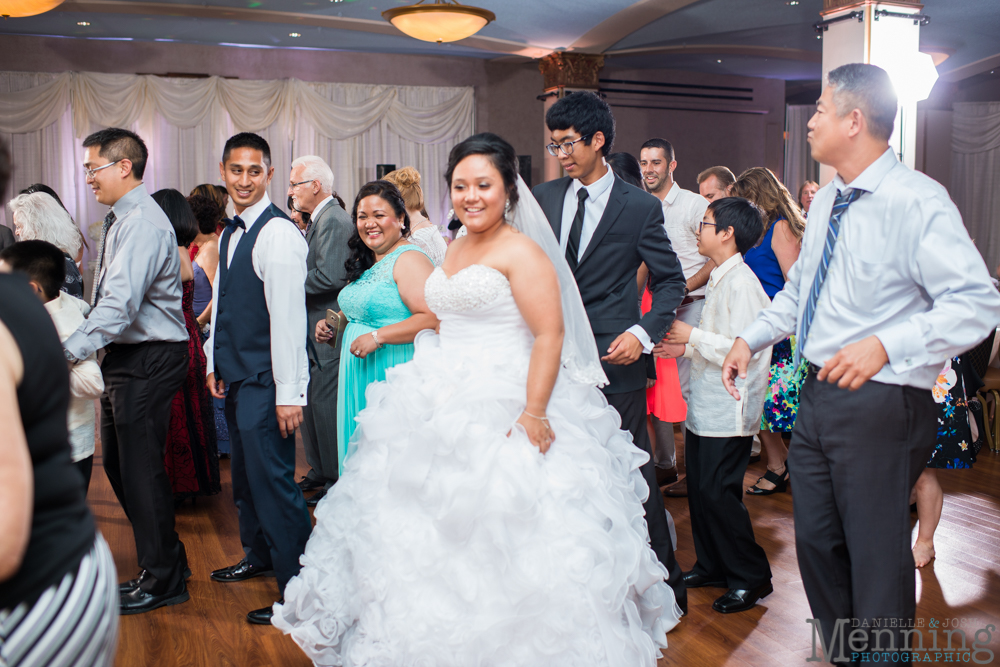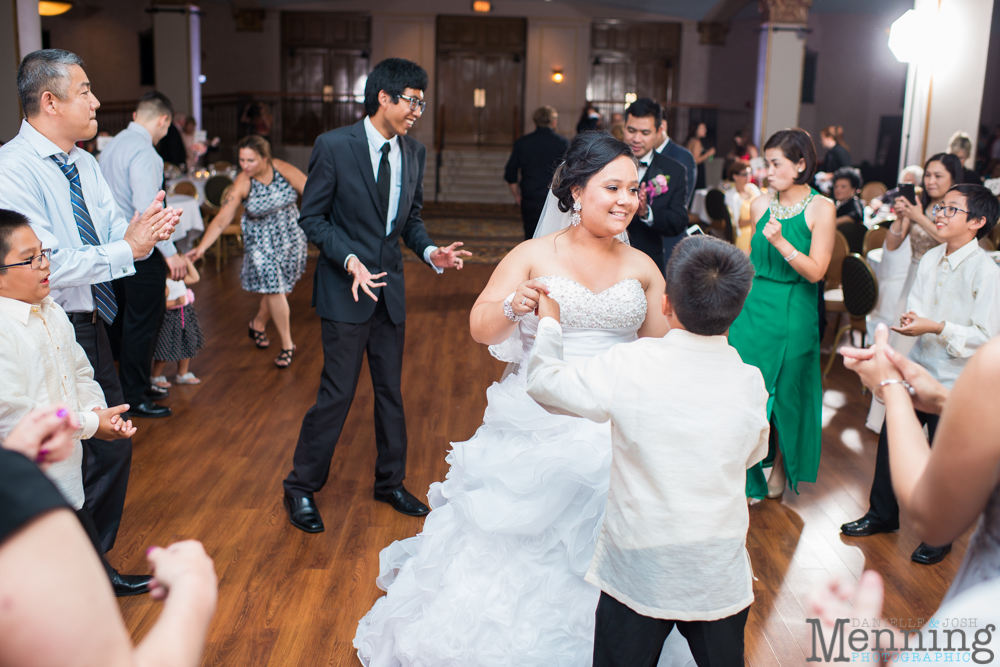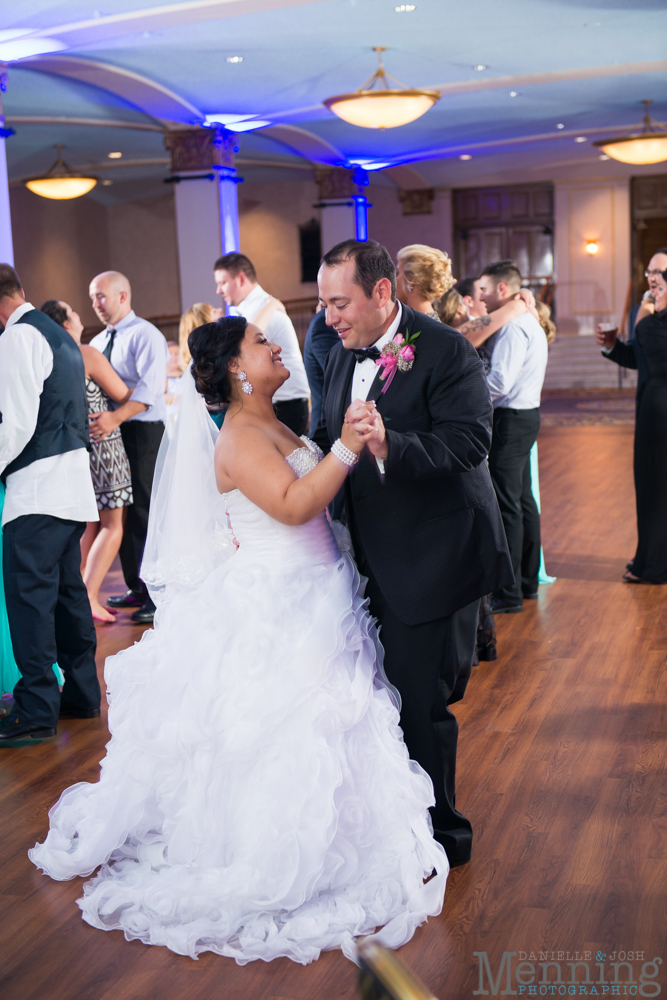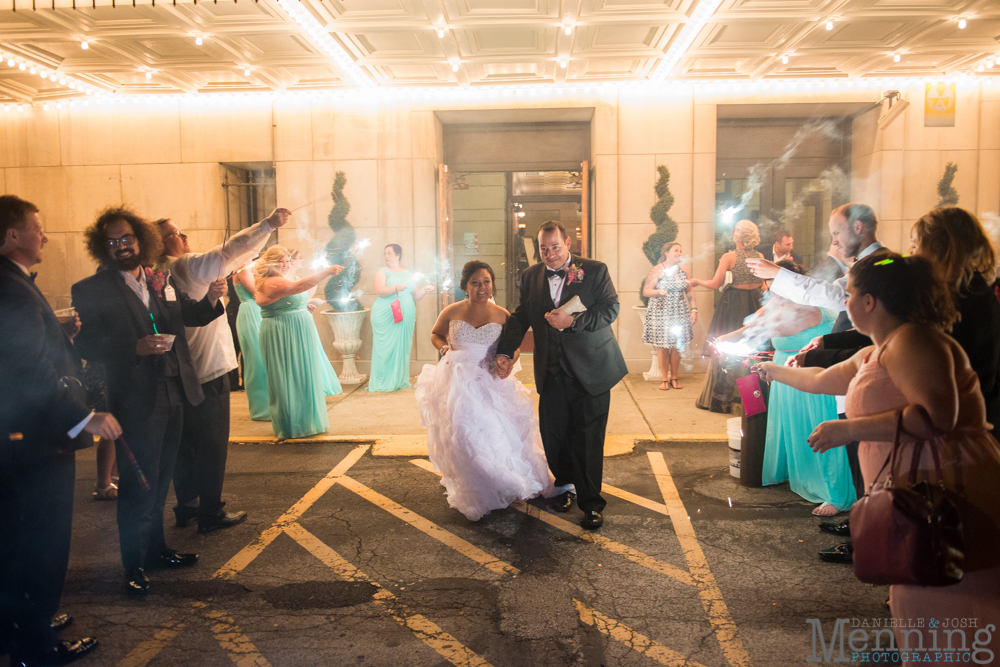 Rose & Jacob, we wish you both the very best in your marriage & lifetime together! Thanks again for choosing us as your wedding photographers!
Instagram | Facebook | Twitter | Pinterest | Google +