Sarah & Joe's wedding day was one of the most fun & laid back weddings we've photographed. Their timeline was amazing, they had lots of time for bride & groom portraits, they could actually enjoy their bridal party photos because we had plenty of time & it was a blast, their ceremony was special & unique to them (Joe walked up to the front of the church to the tune of Take Me Out to the Ball Game), and their reception was a heck of a celebration! We can't say enough kind things about Sarah & Joe so we'll just try to let the photos of their beautiful wedding day speak for themselves, but that's sometimes difficult for us, so no promises!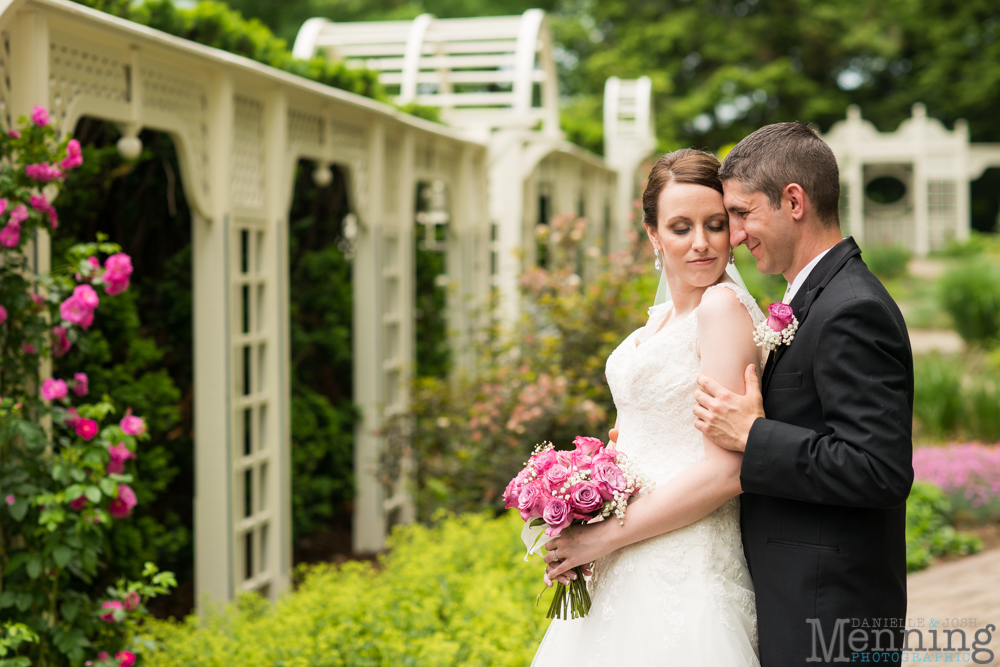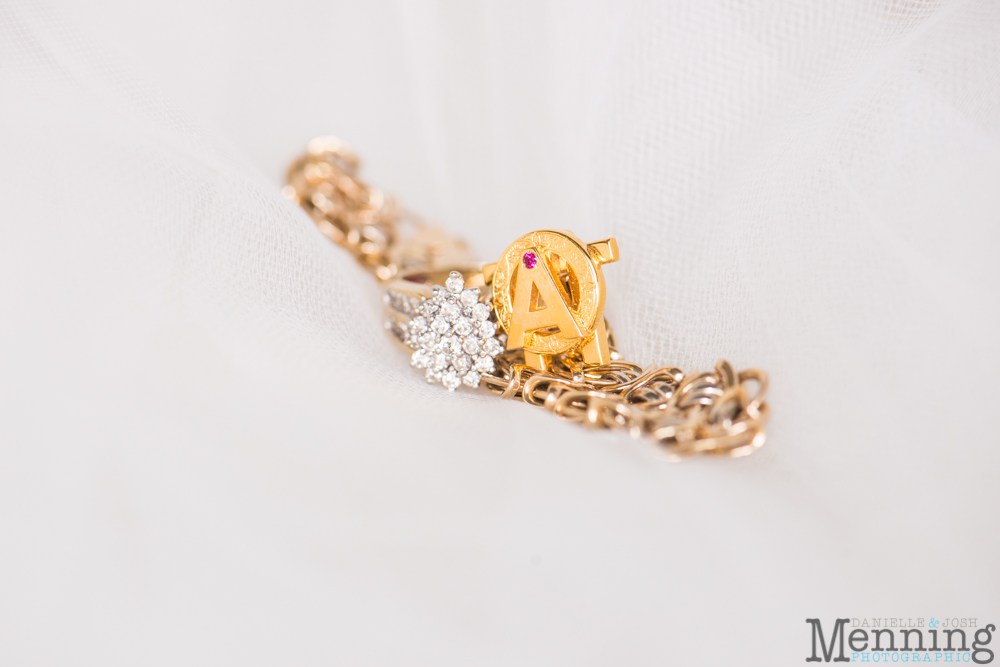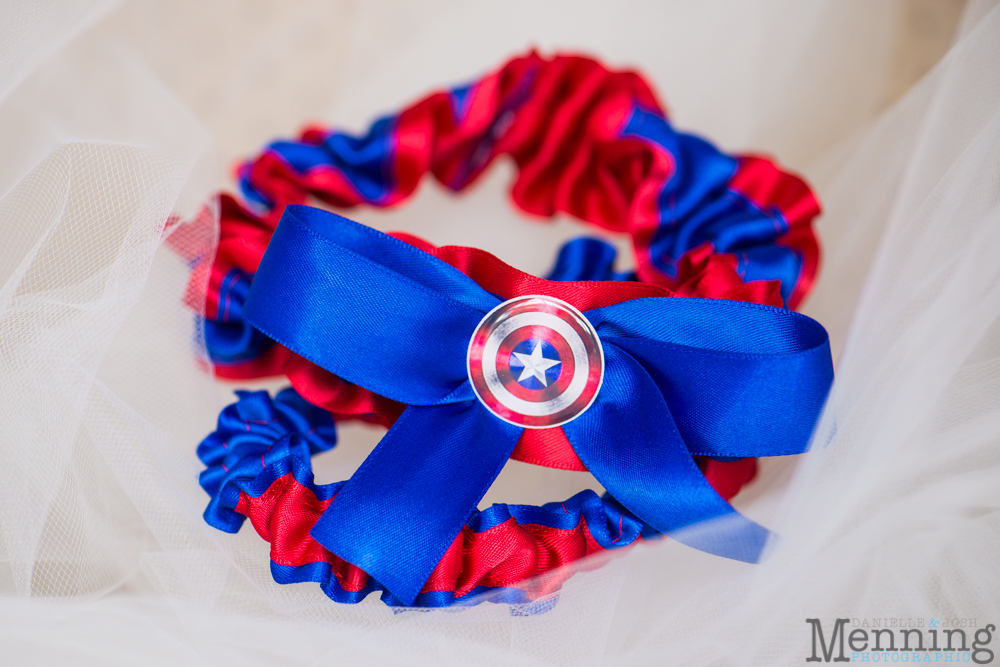 Heritage Florist in Cortland made the wedding day bouquets.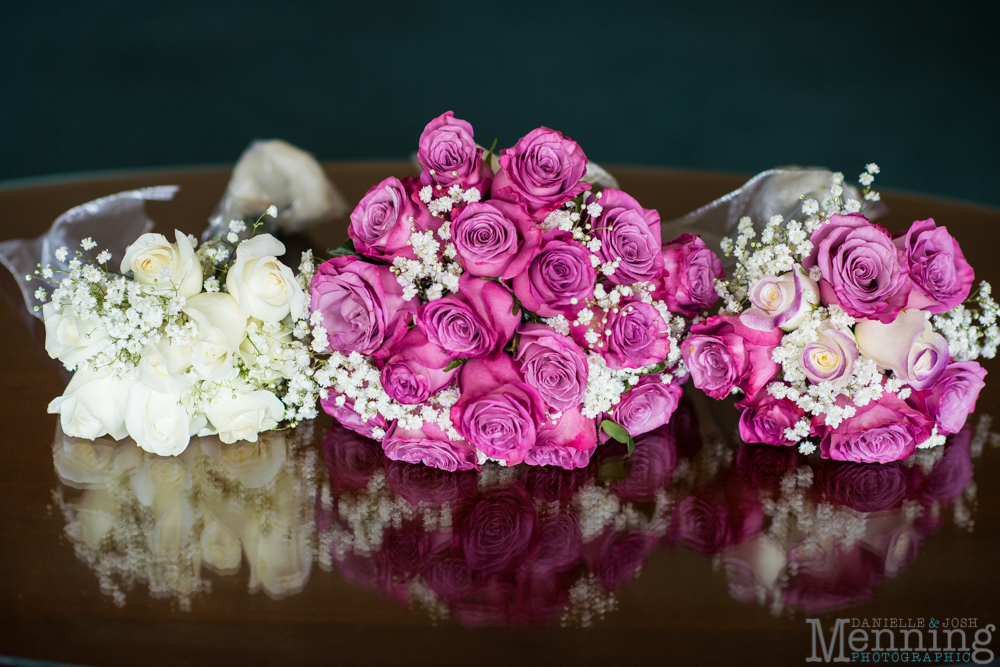 Sarah had her hair & makeup done by the talented ladies at The Boulevard of Salons in Warren.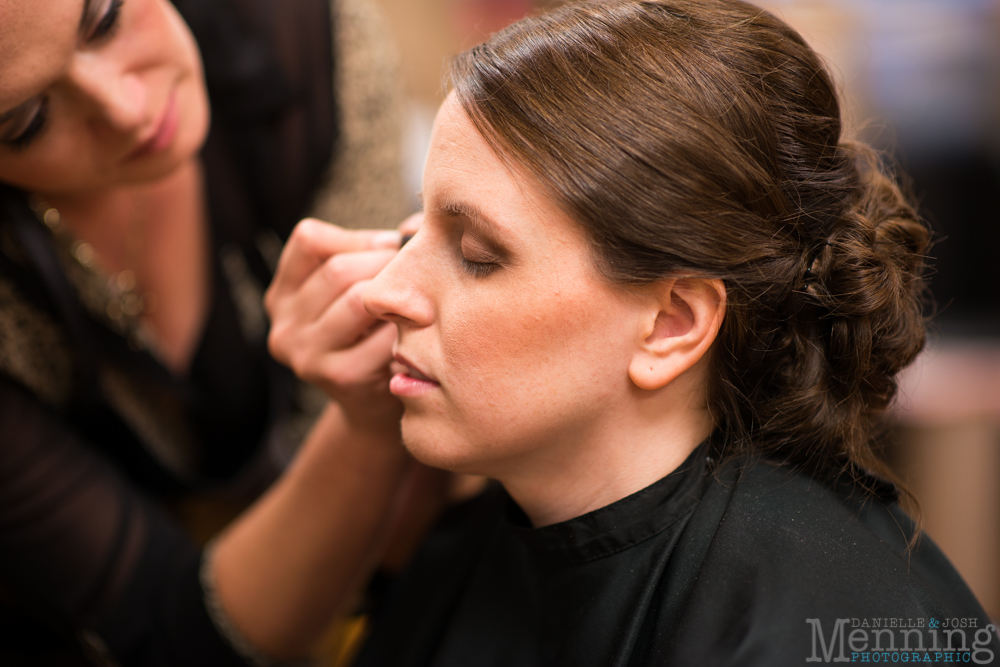 Getting ready at the church once hair & makeup were complete was laid back & relaxed. I cannot stress to brides-to-be enough that your wedding day timeline is a very important & key element of the day & it completely determines whether the day is stressful or relaxed. Sarah asked us questions while planning her timeline so she'd know exactly how long would be ideal for various elements of the day & there was no stress at all on her day!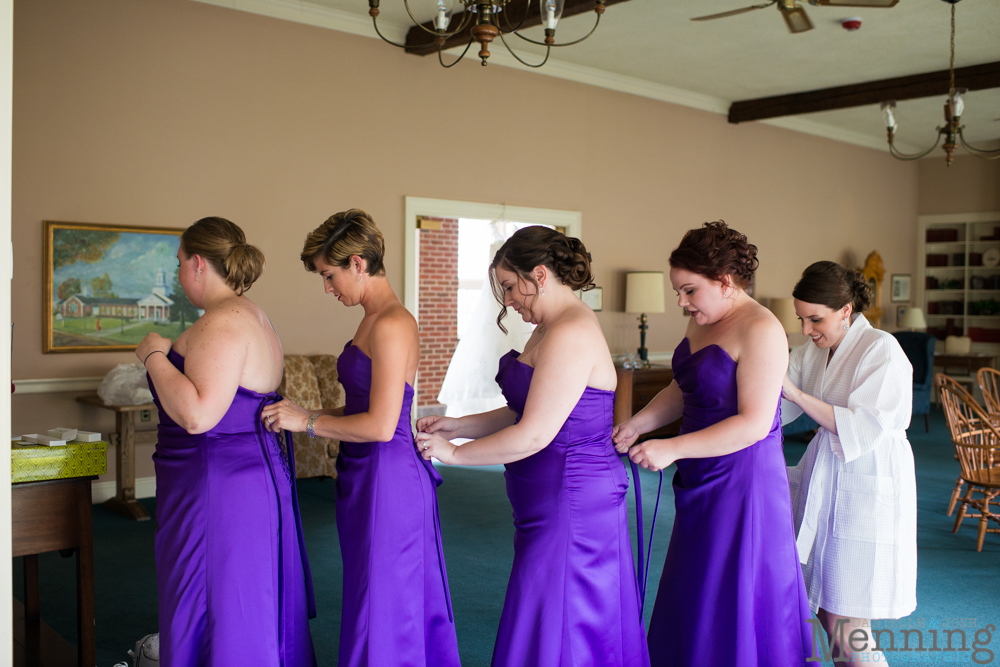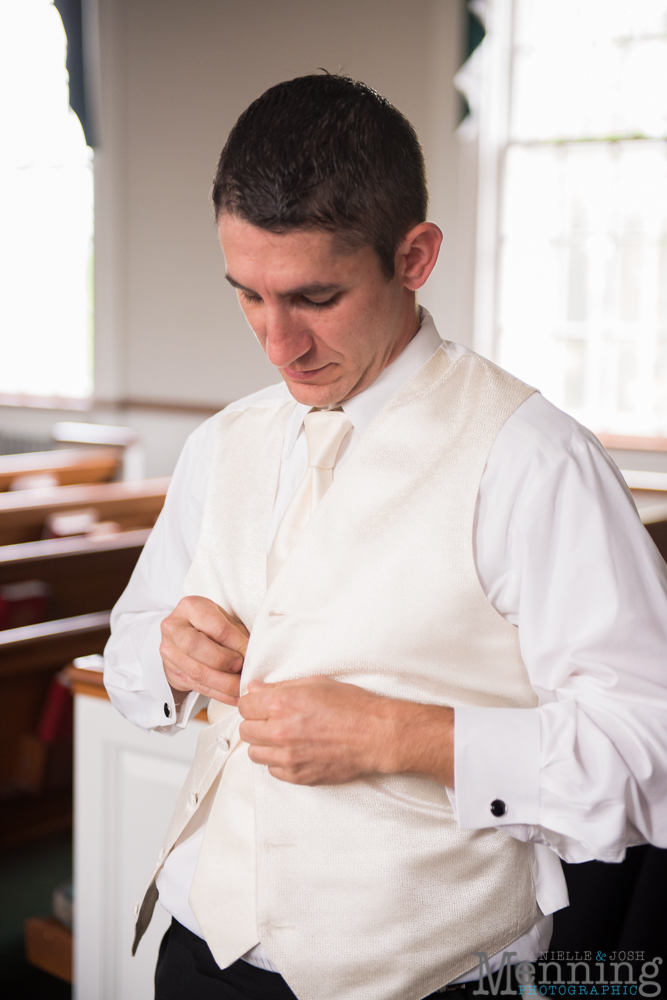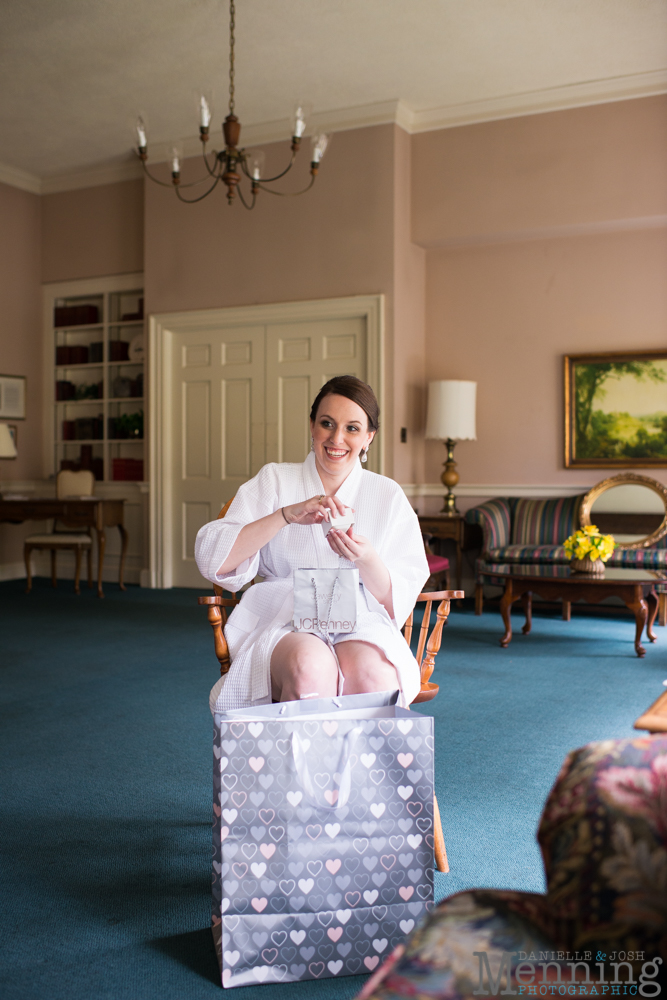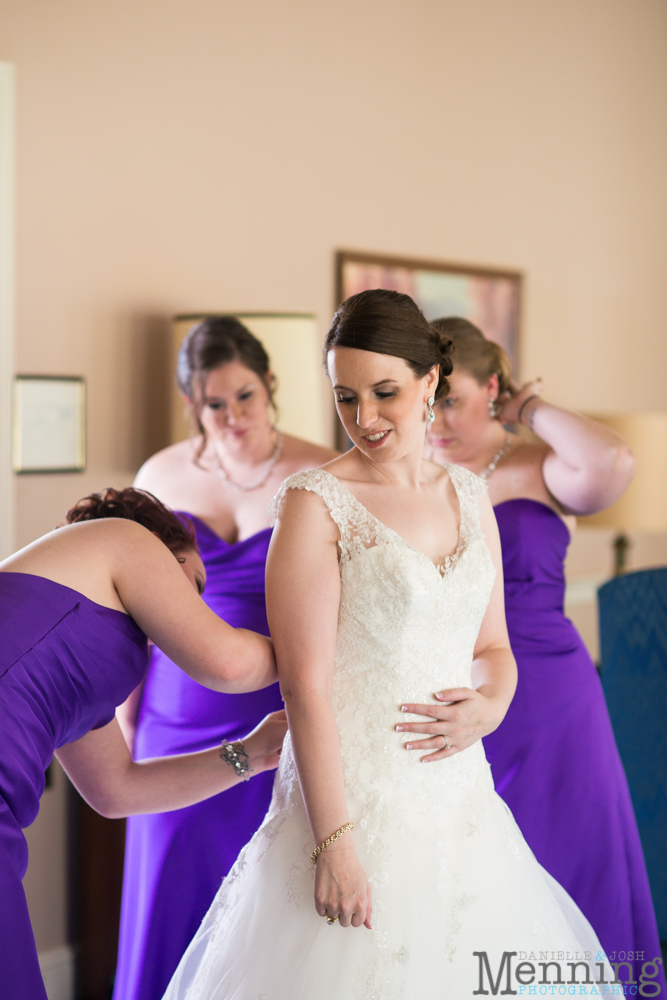 Once everyone was looking fancy, it was time for Sarah & Joe's first look!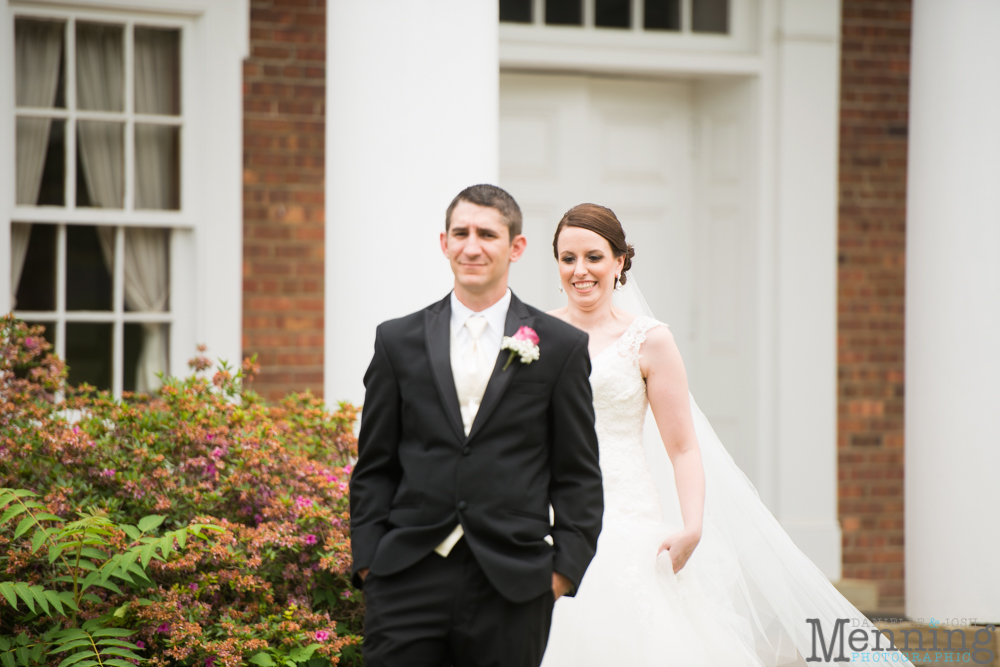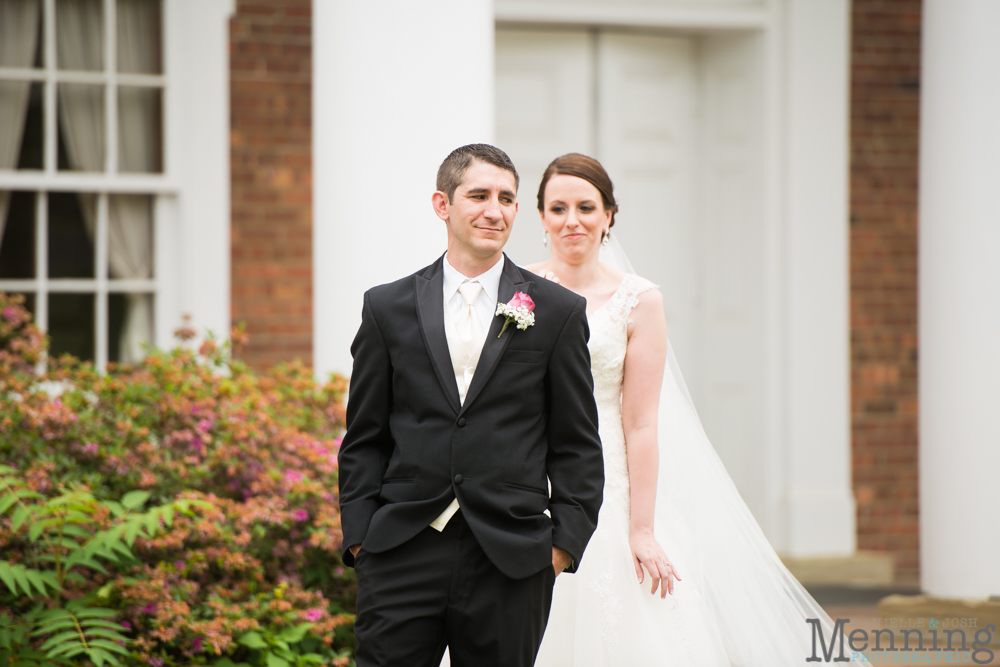 Their reactions to seeing one another for the first time in their wedding day attire were so sweet.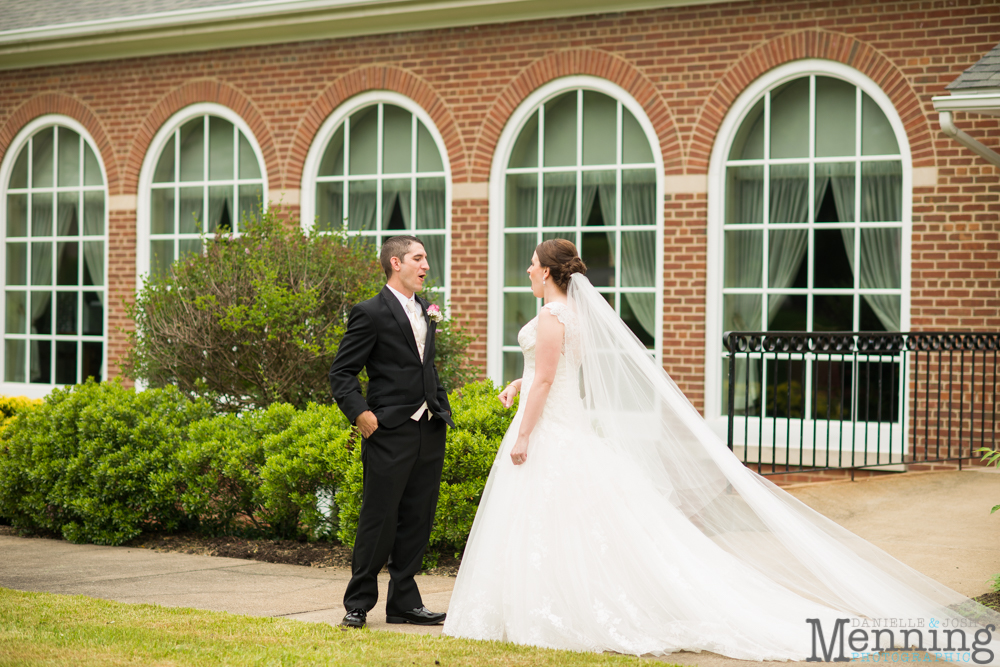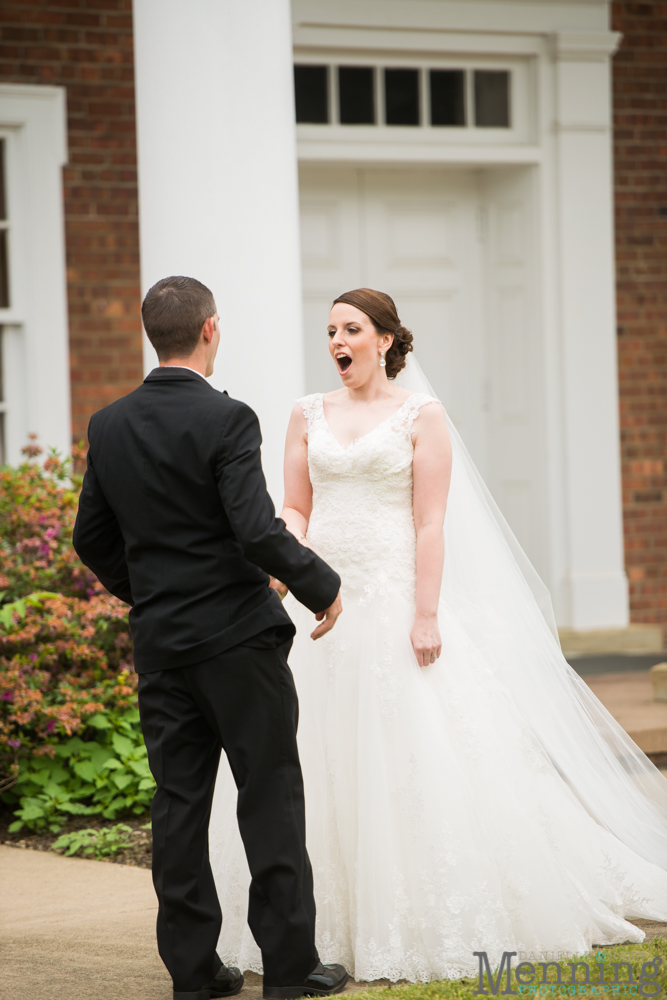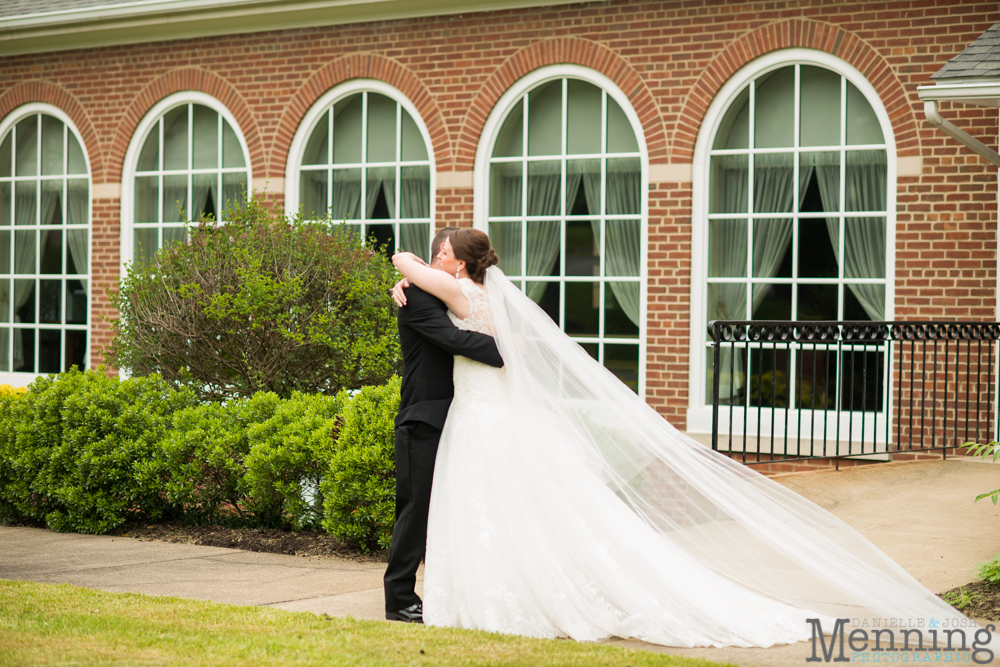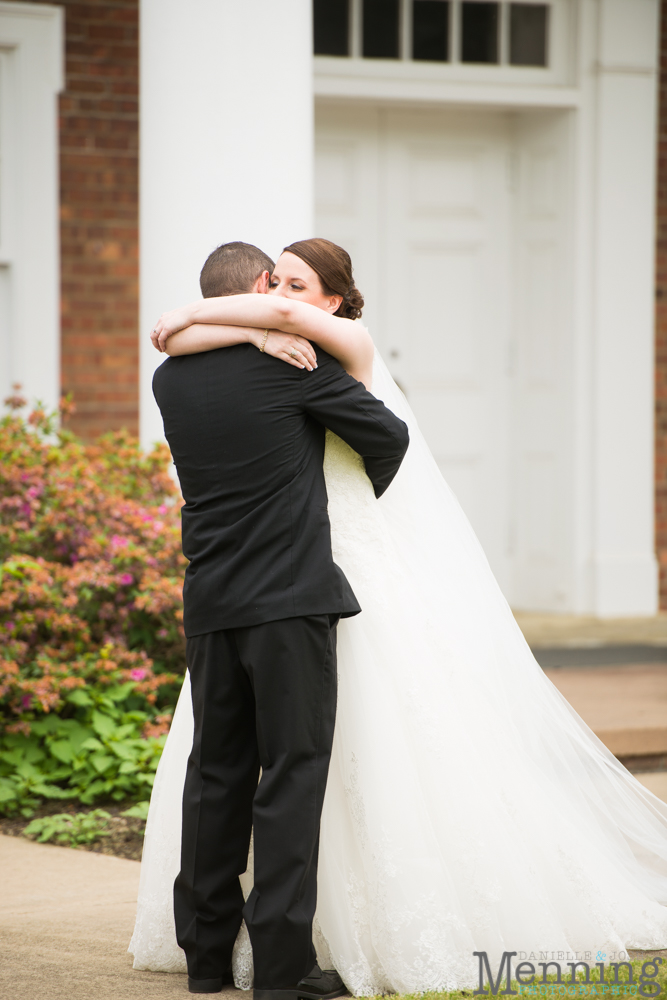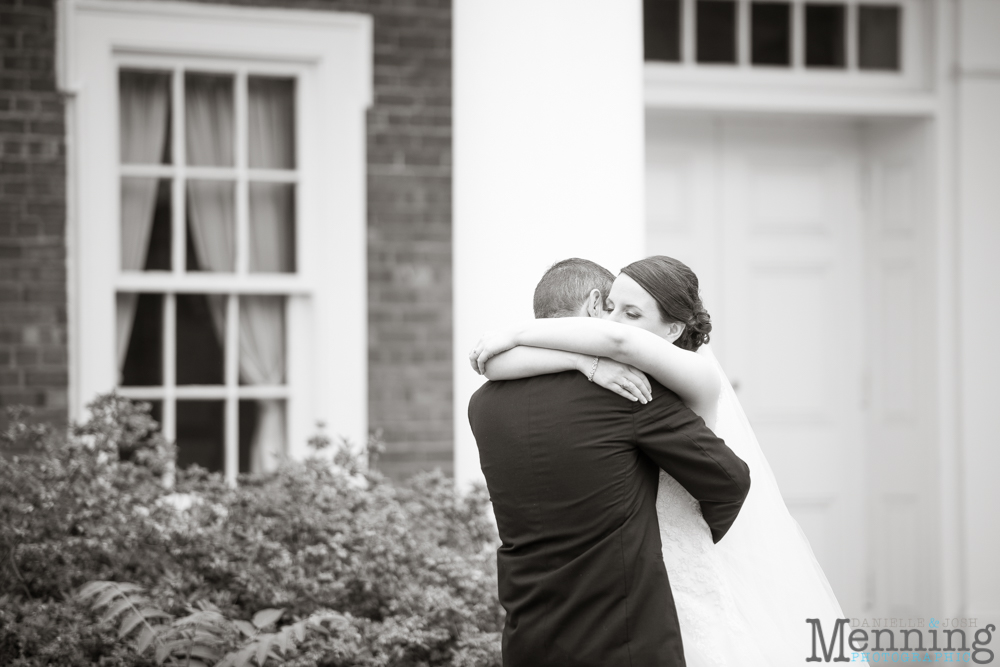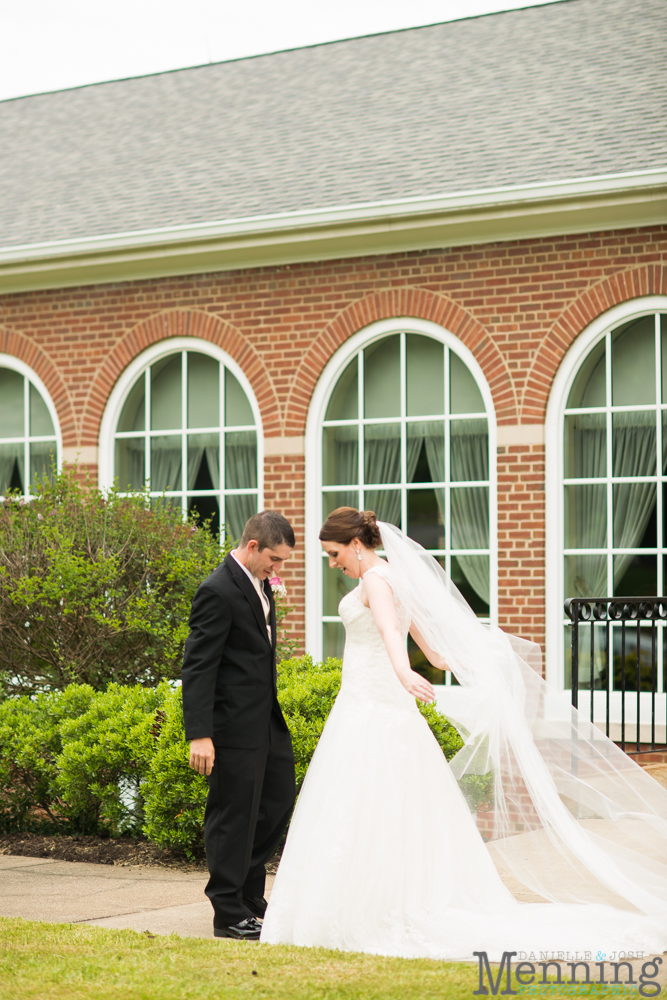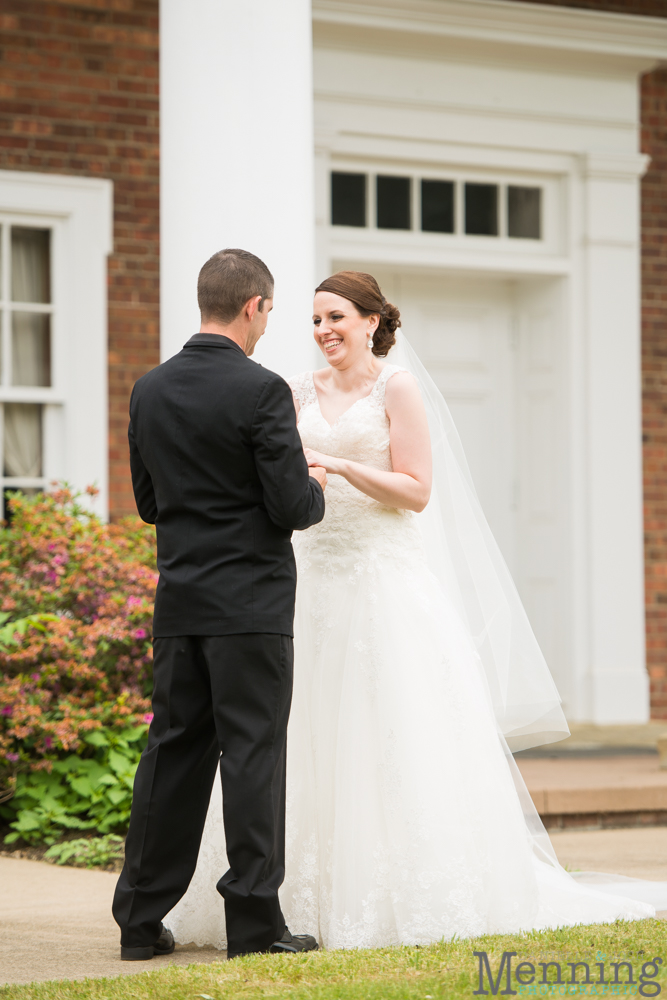 I love how they laugh together. They are truly best friends.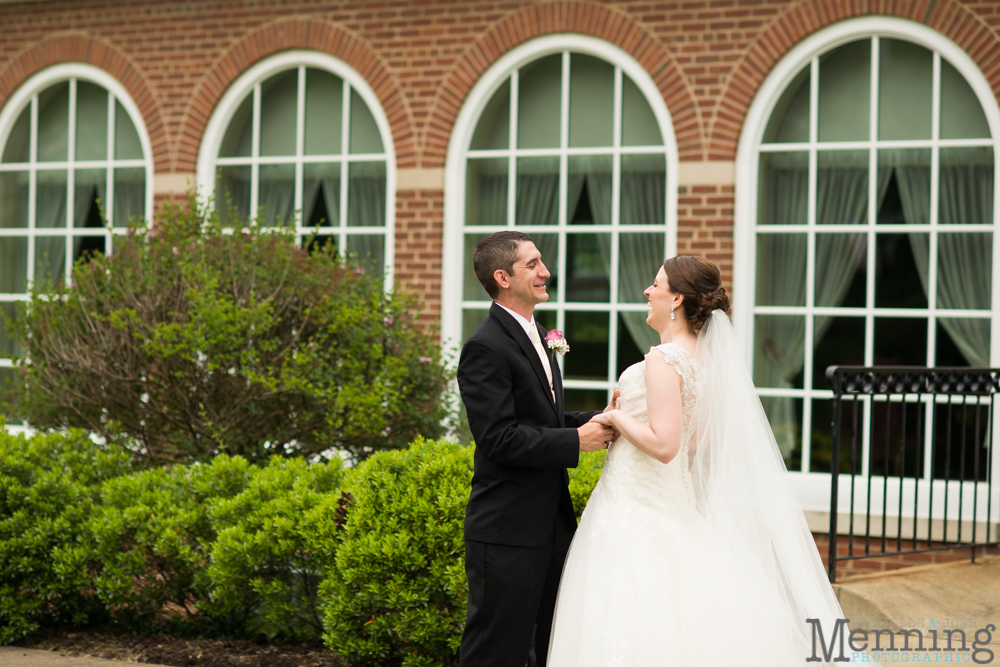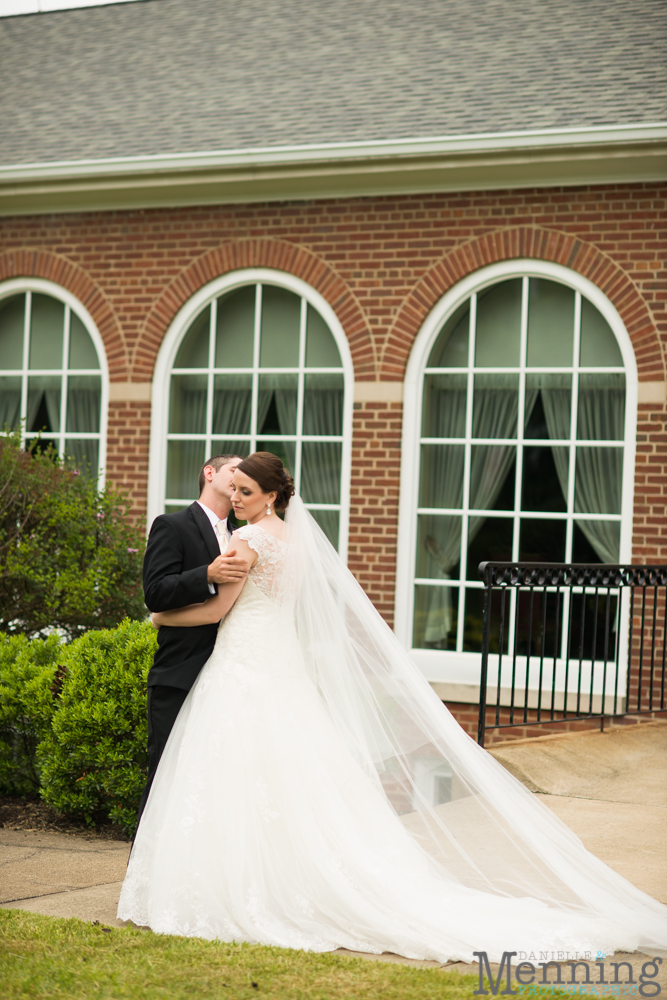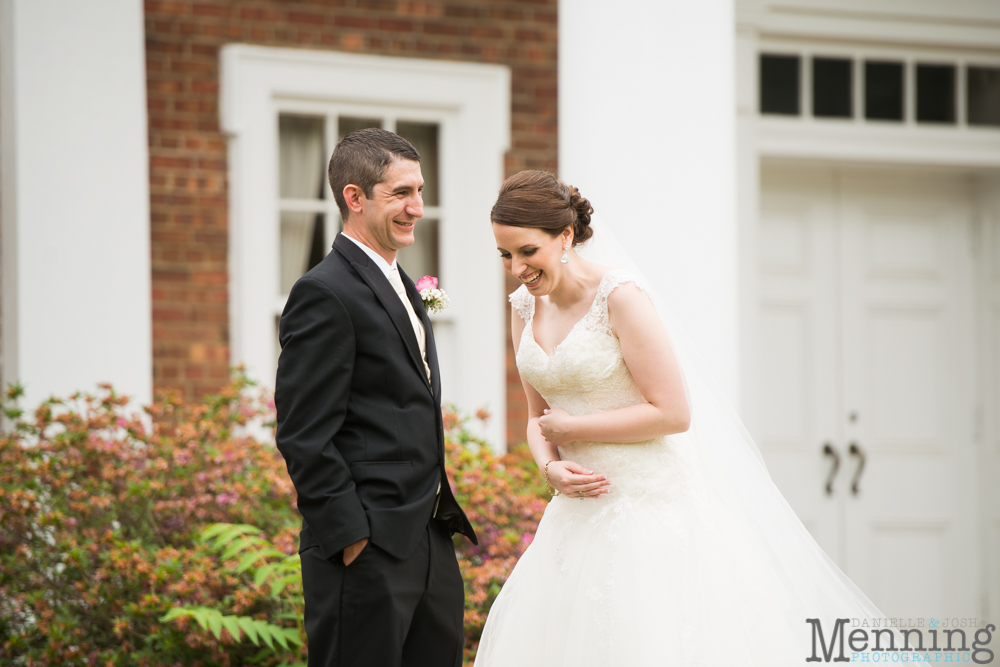 Once their lovely first look was finished & they had those private, intimate moments together, they & their bridal party got into their limo & we ventured to Fellows Riverside Gardens in Mill Creek Park. These characters showed up to the park & this was a spontaneous moment. Thanks for humoring us, Fruit of the Loom folks!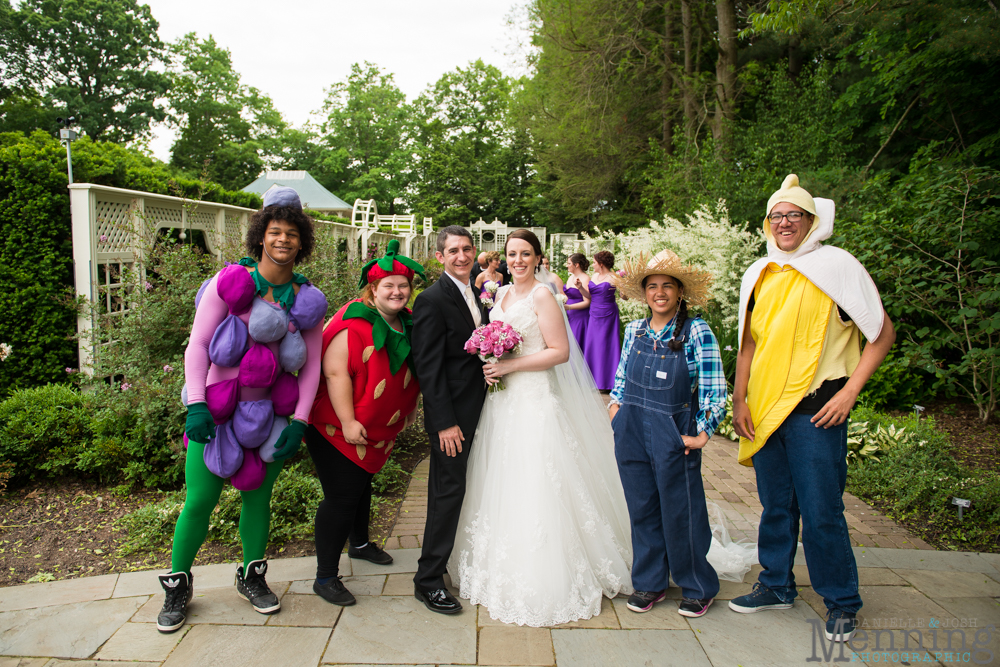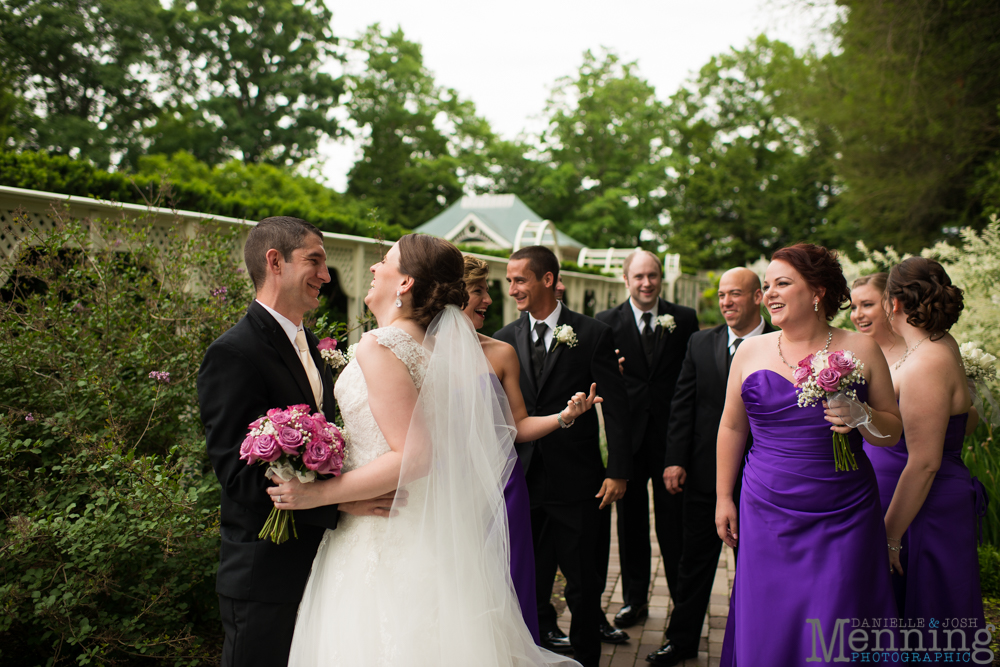 We loved this bridal party! They were a hoot.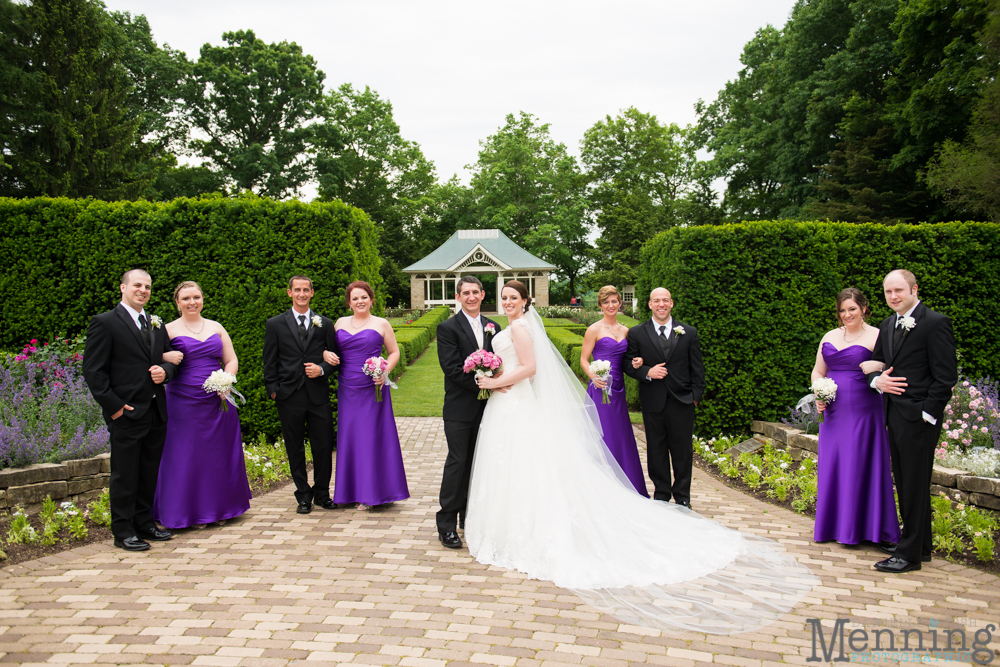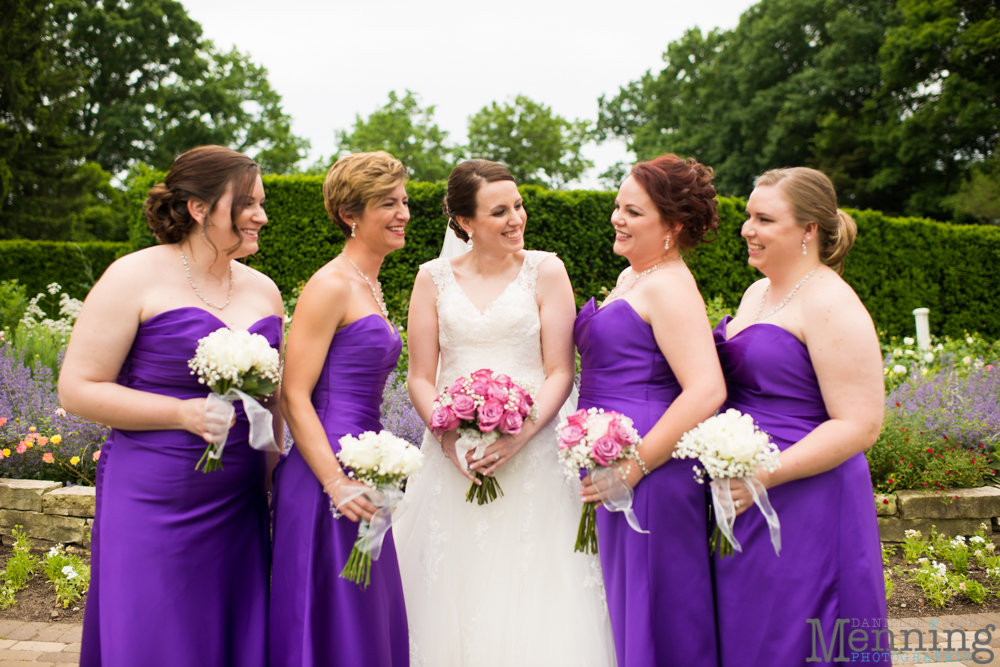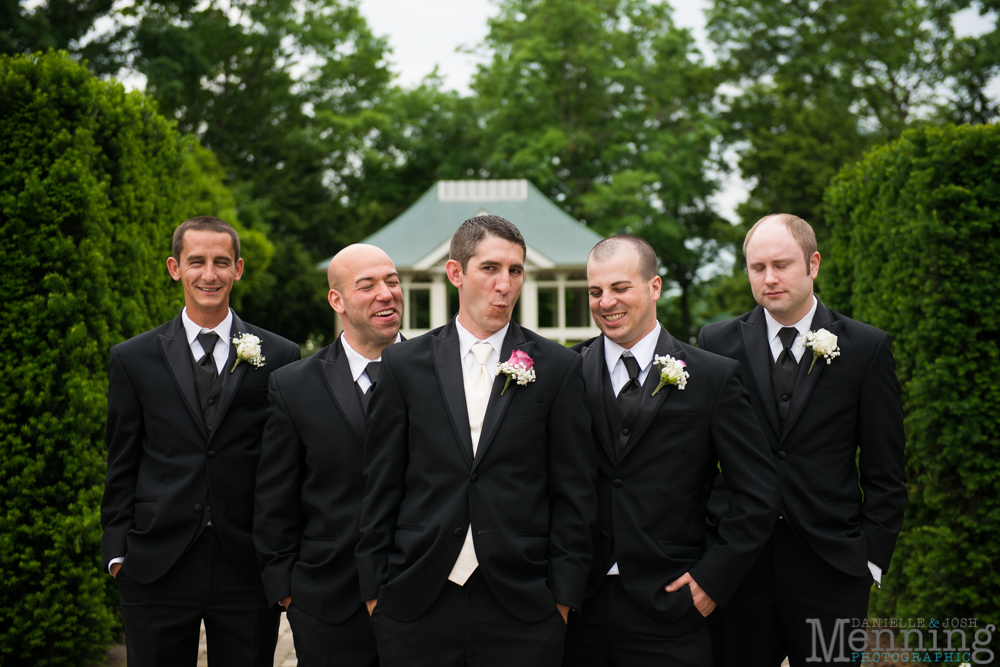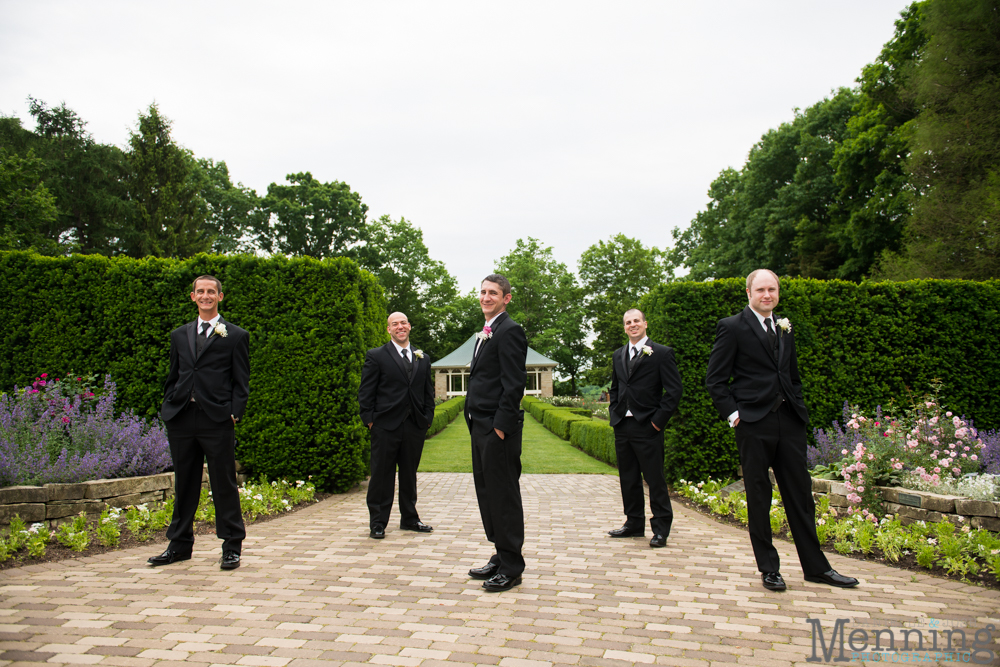 Sarah's Maggie Sottero gown was breathtaking.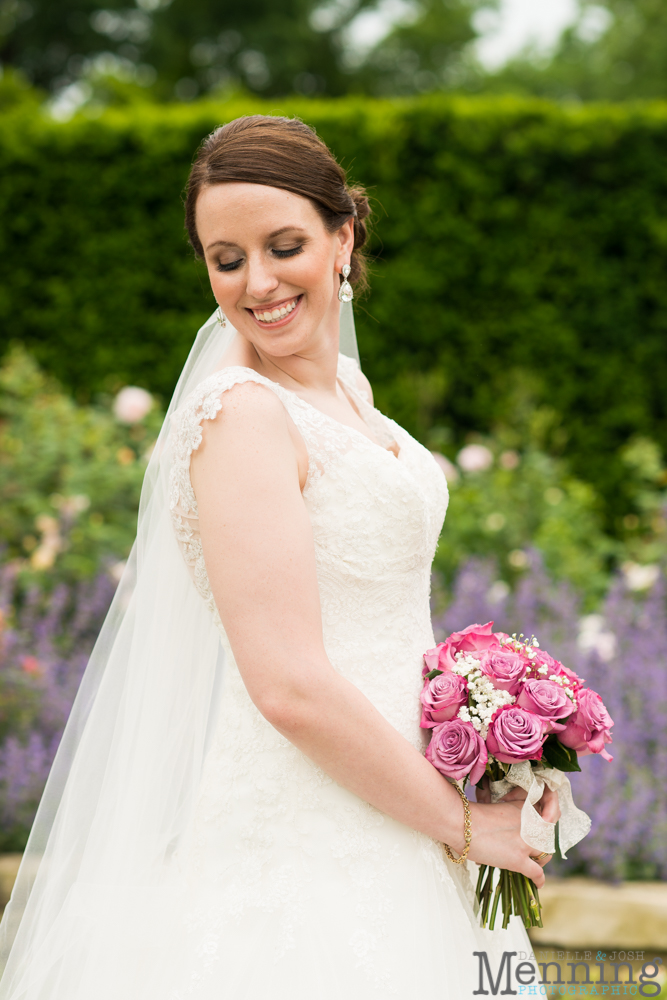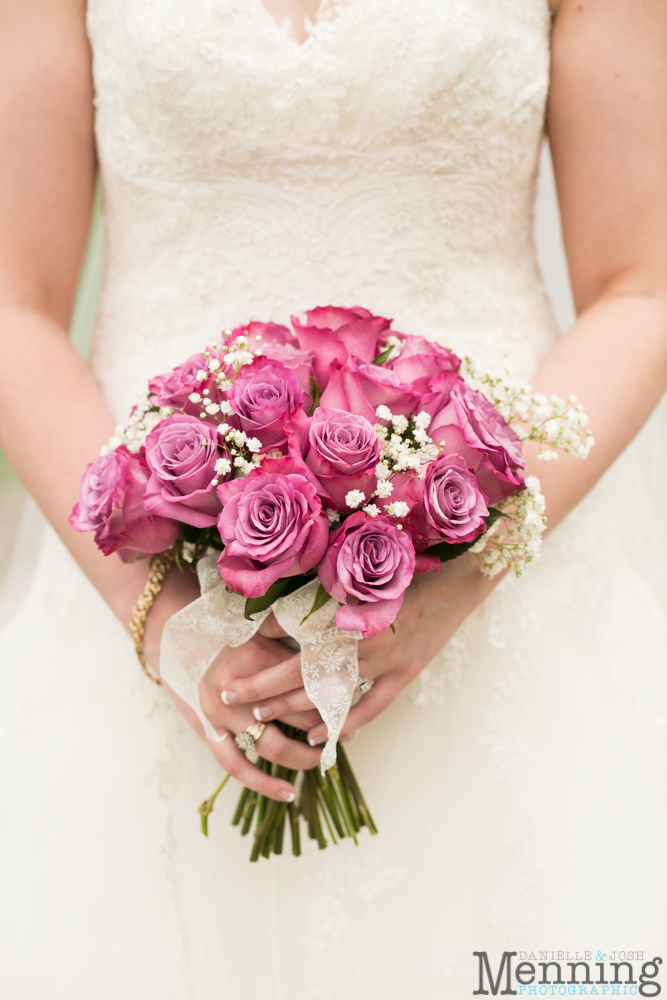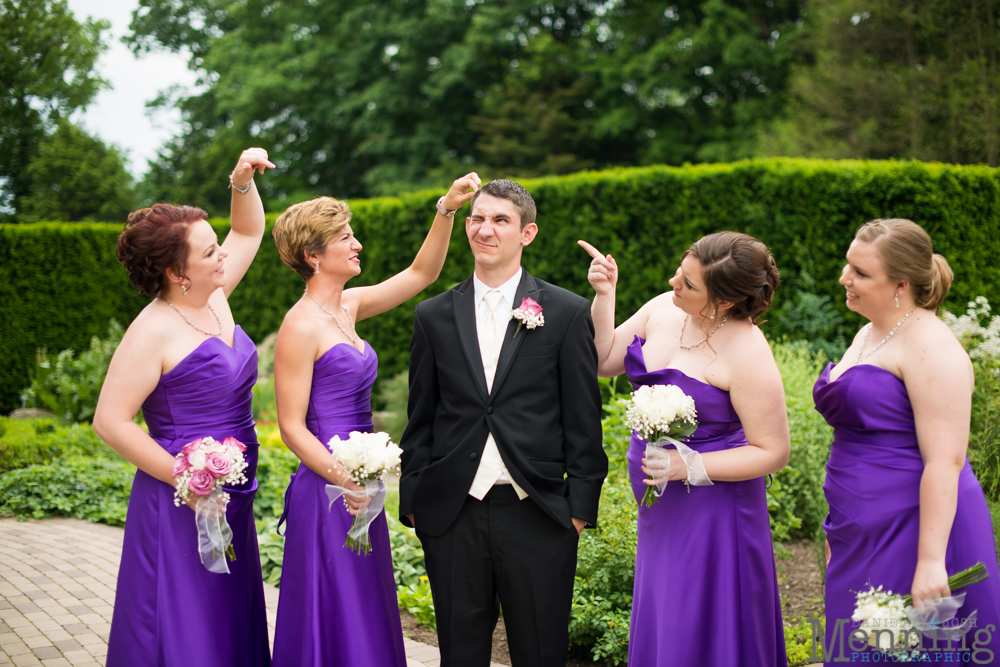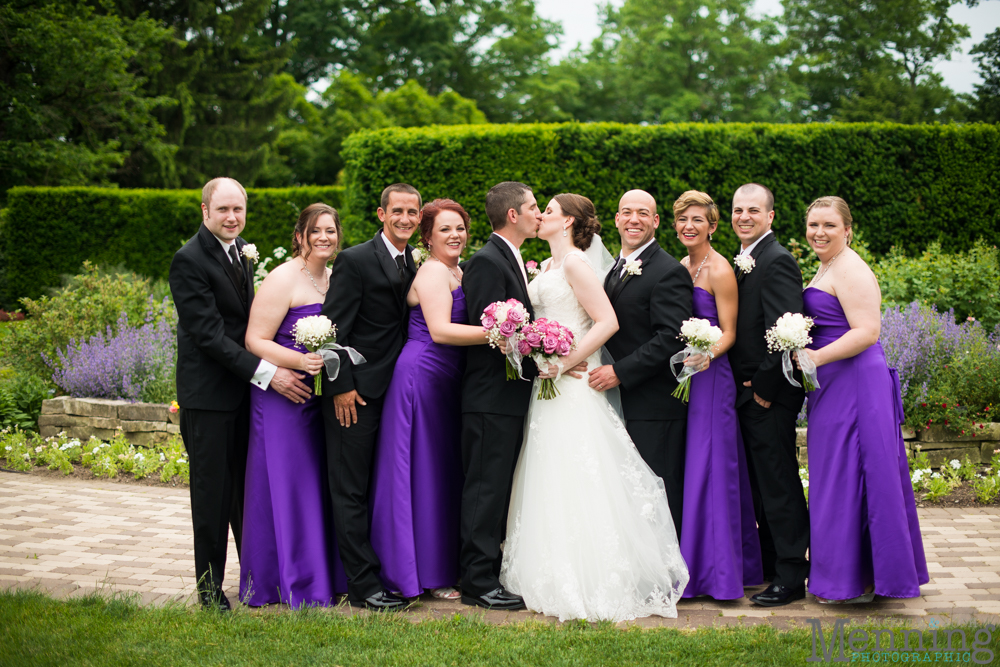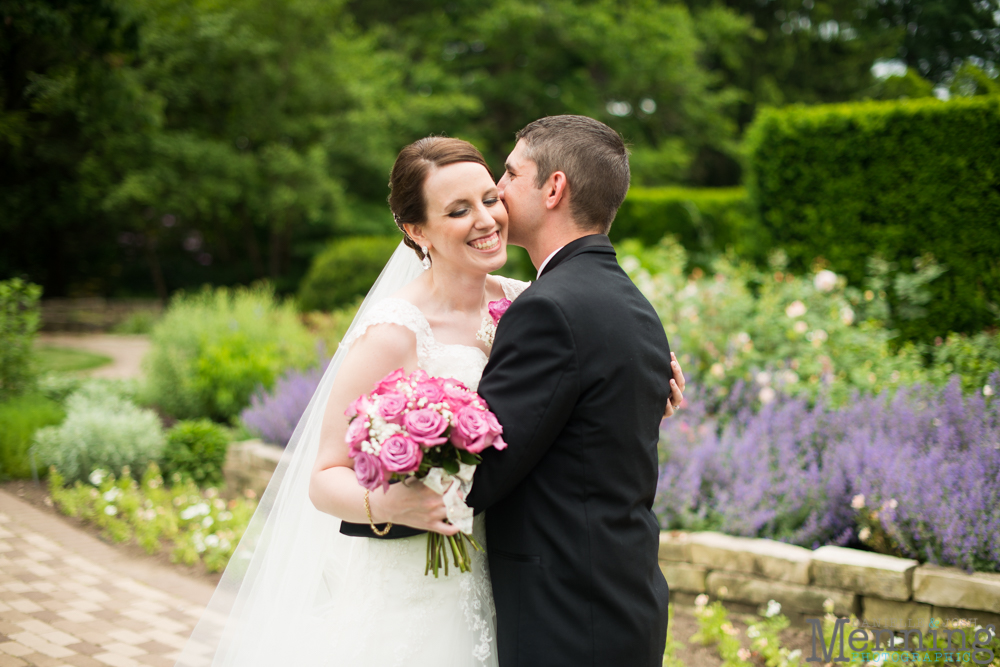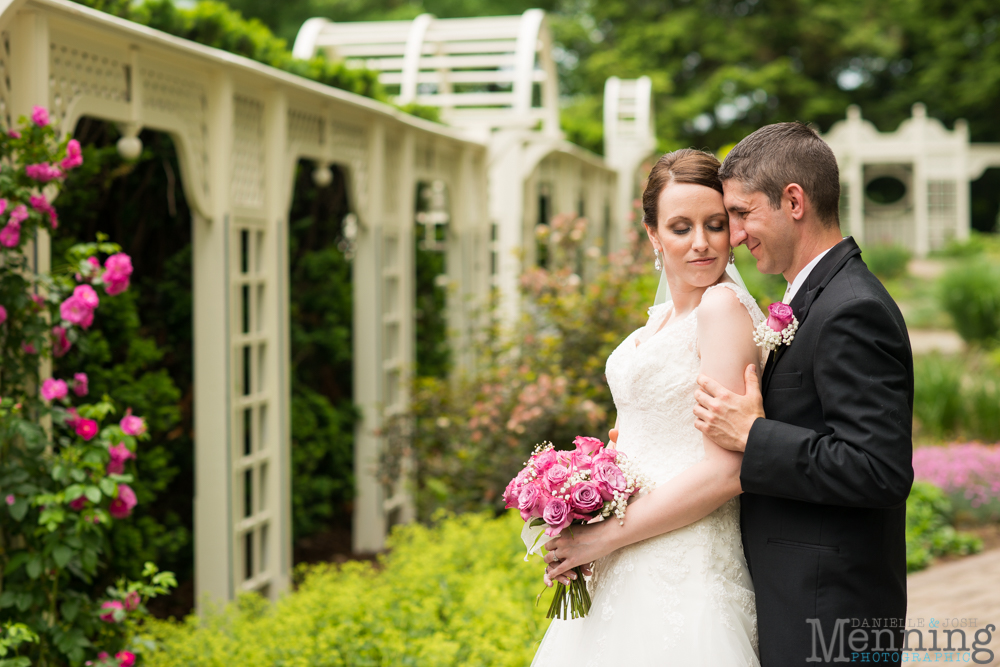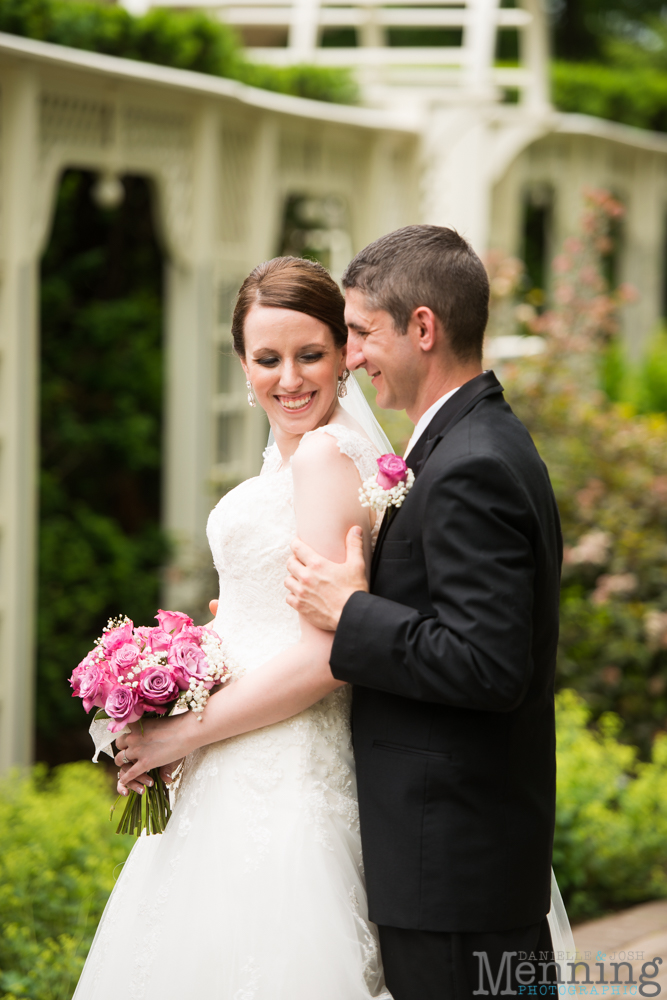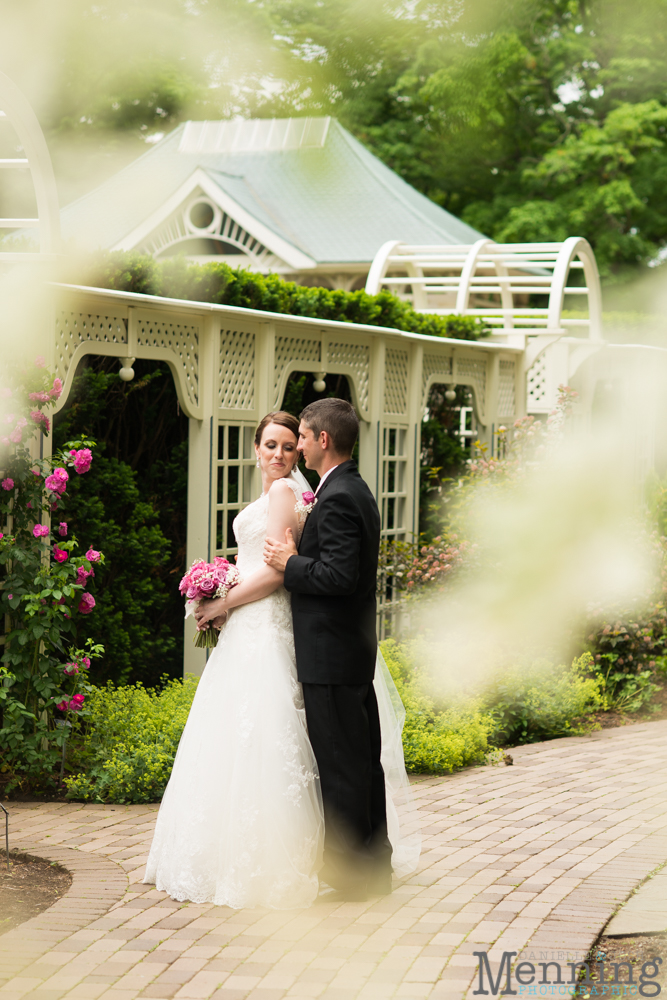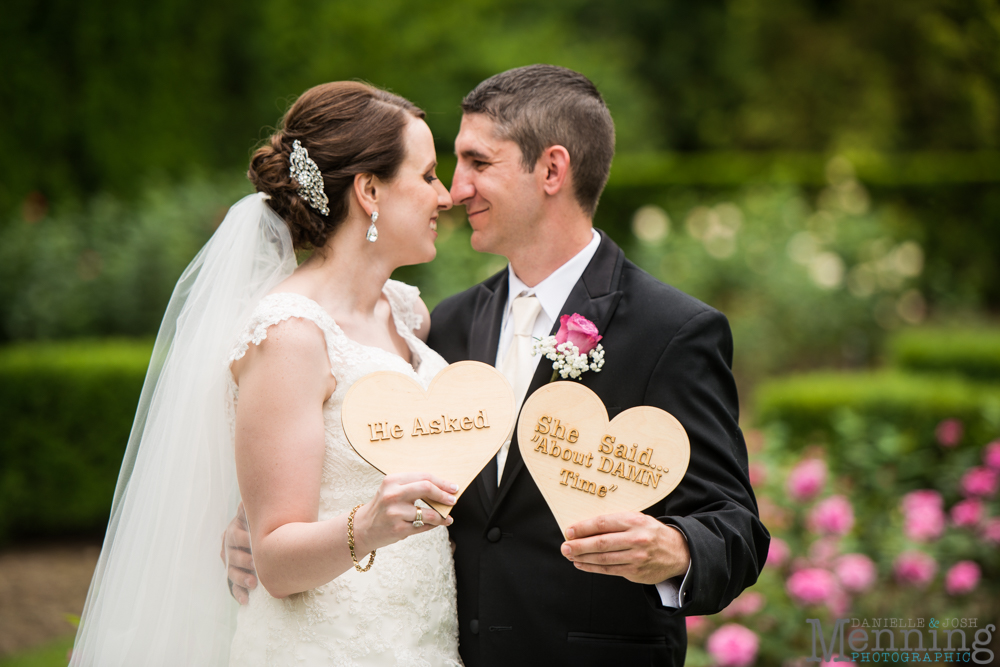 Gorgeous, Sarah & Joe! Your modeling skills were on point.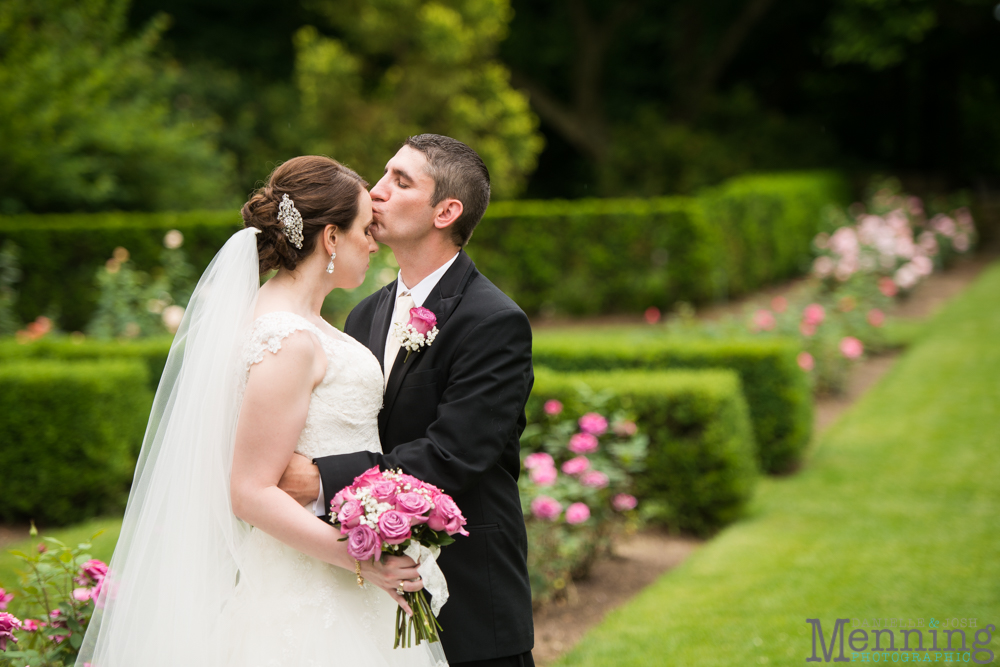 Following portraits at Mill Creek Park, we went downtown to the Mahoning County Court of Common Pleas for a few more portraits.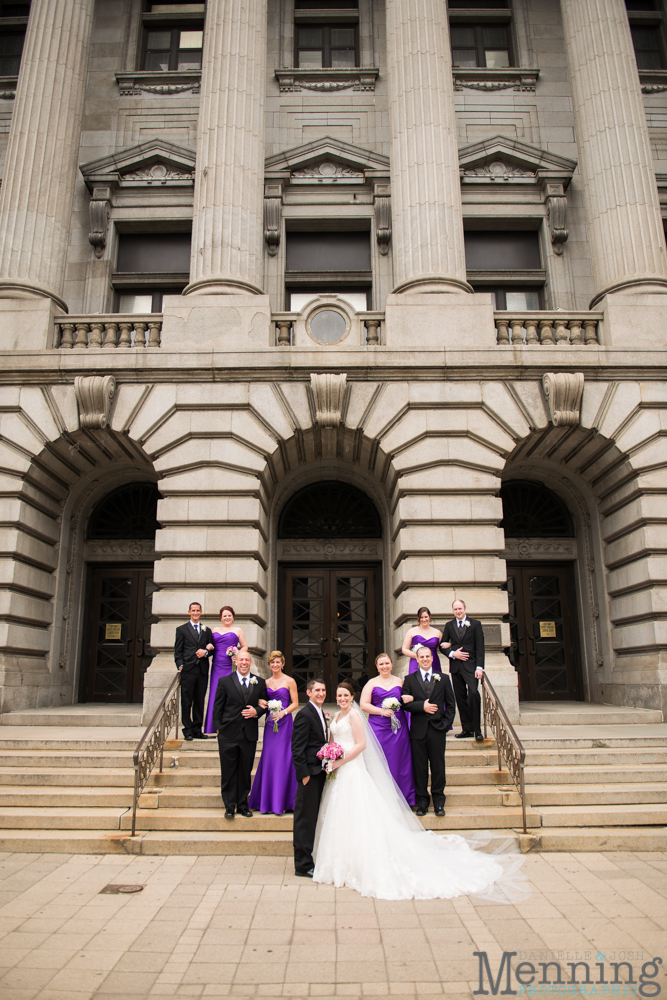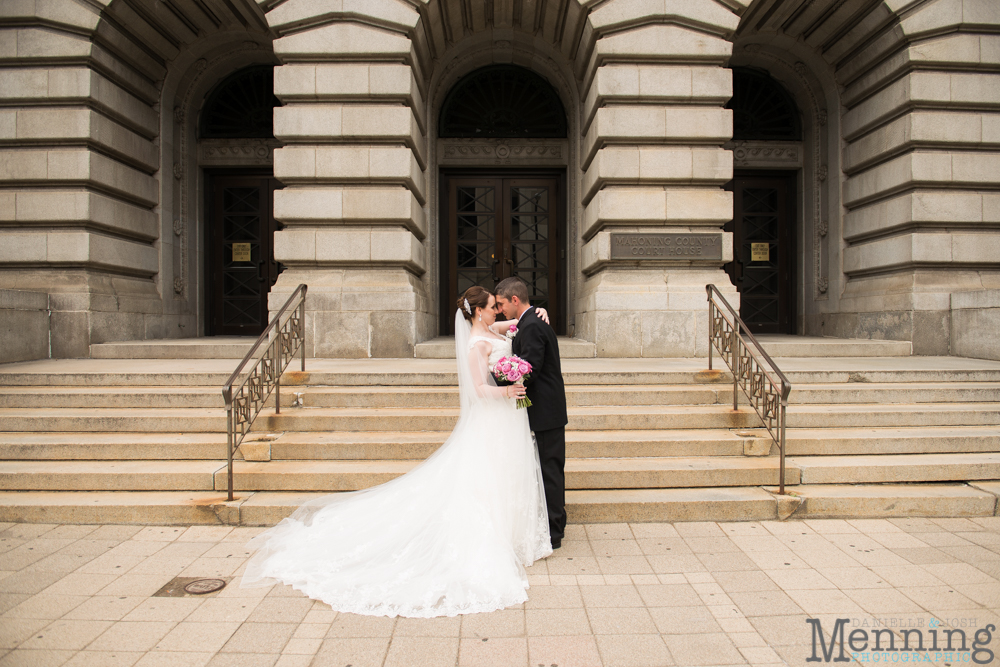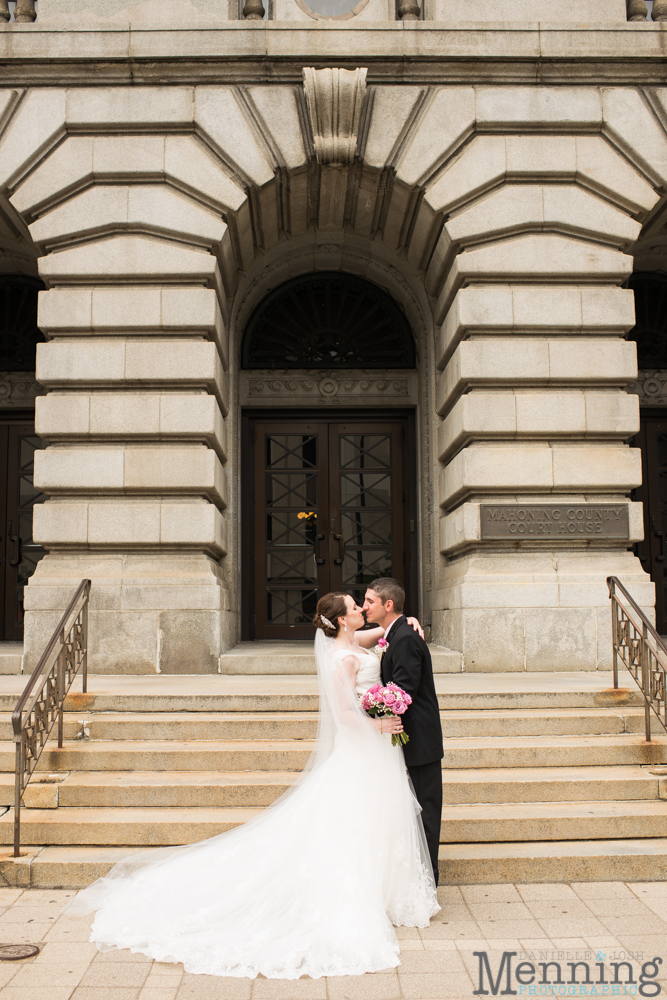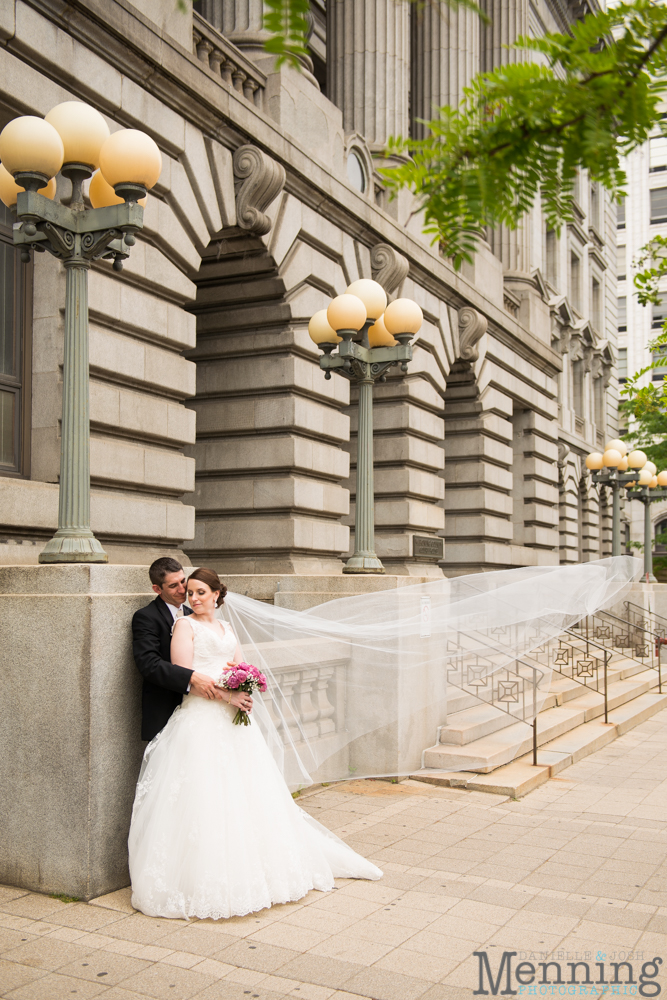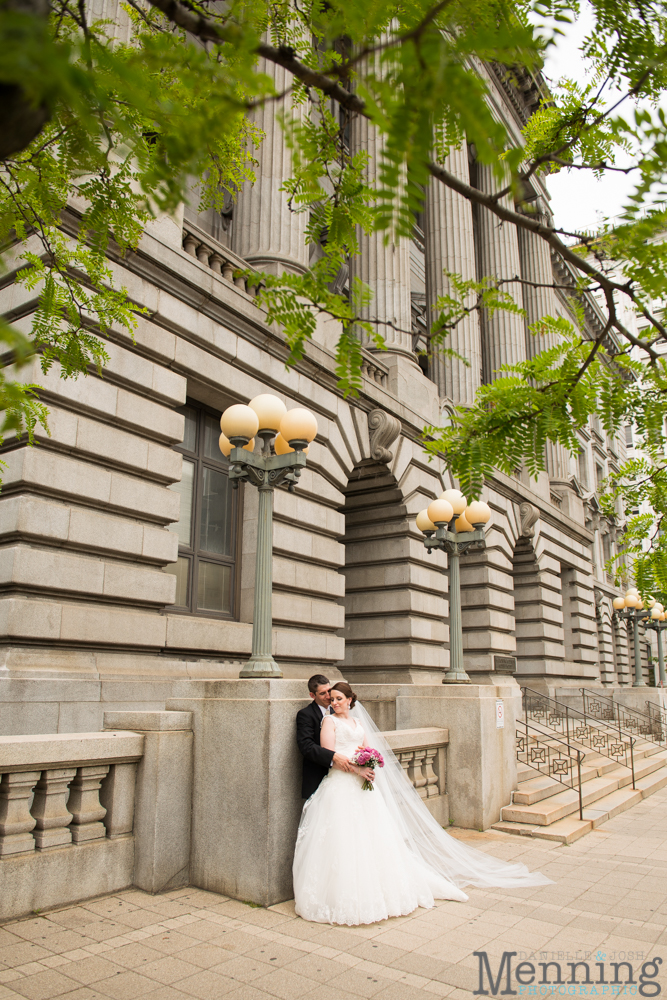 These two make Youngstown look darn good. And it was significant that we got to shoot there since a large part of their relationship was spent at YSU where they met.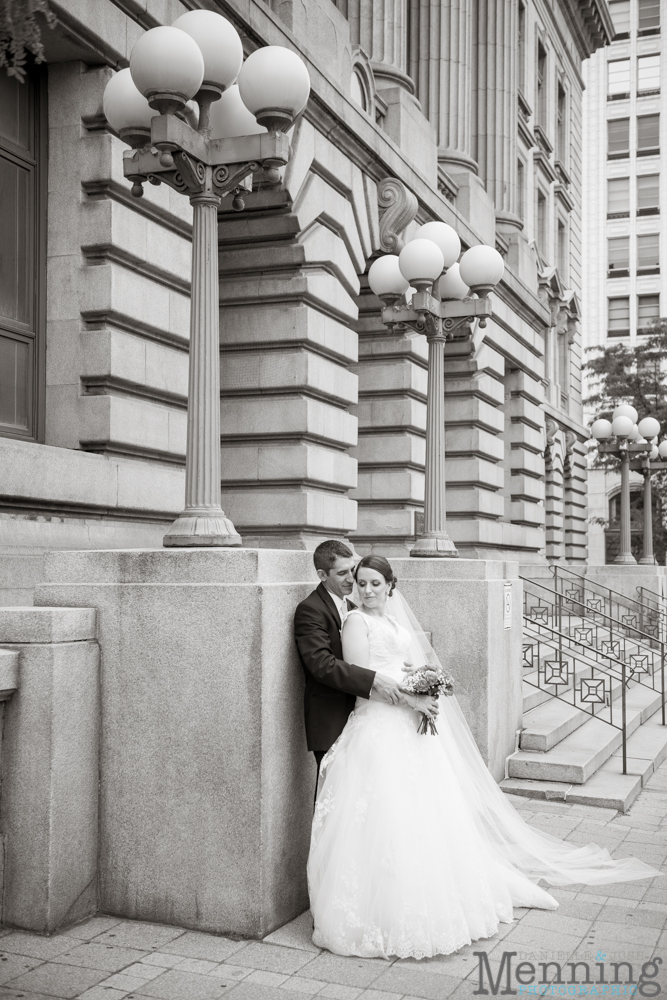 Their ceremony at Howland Community Church was lovely.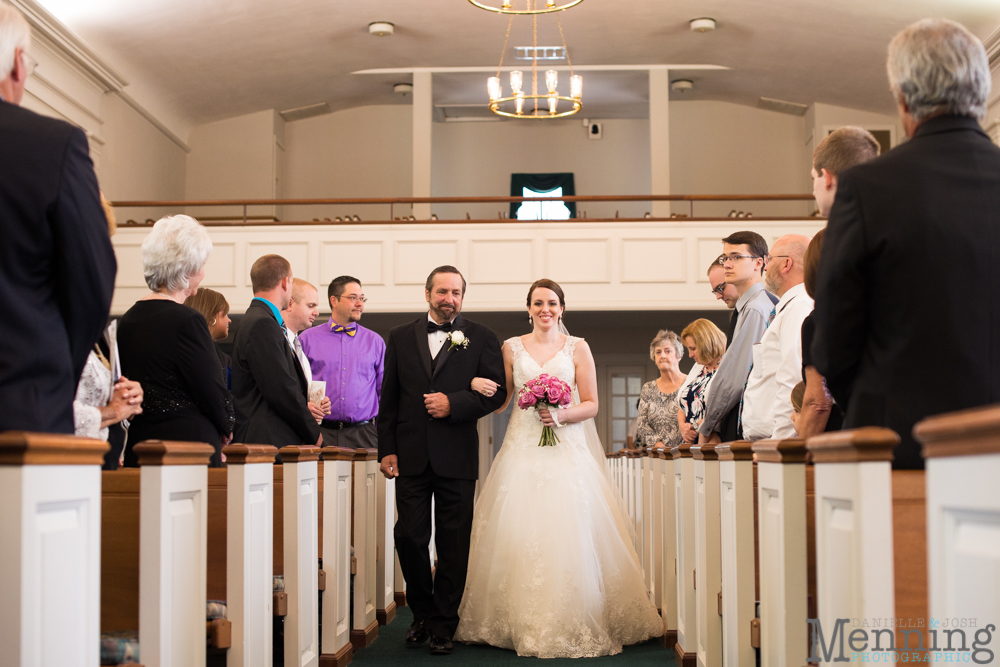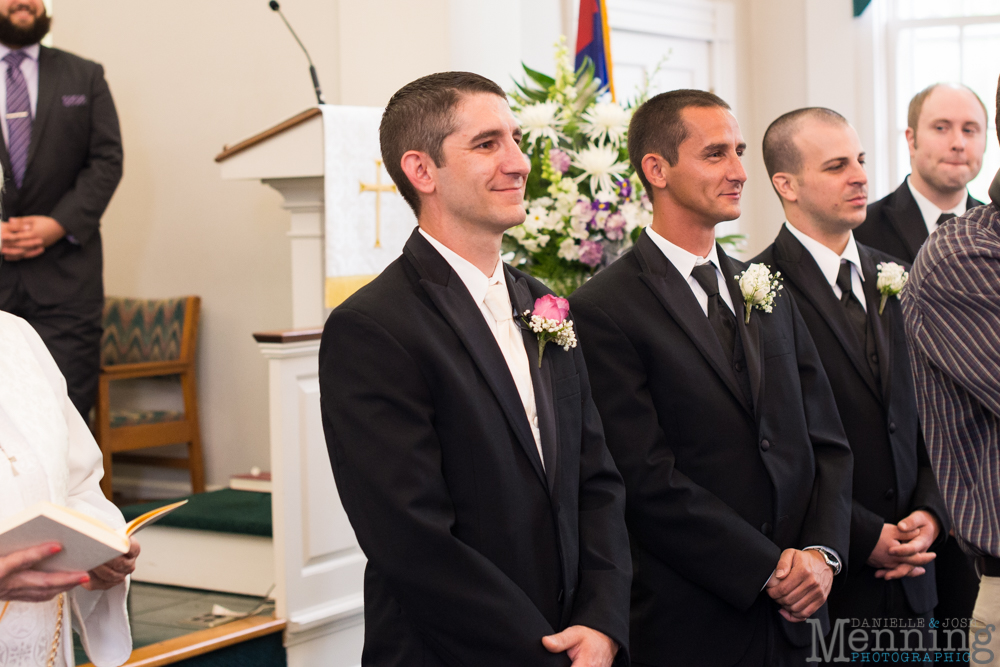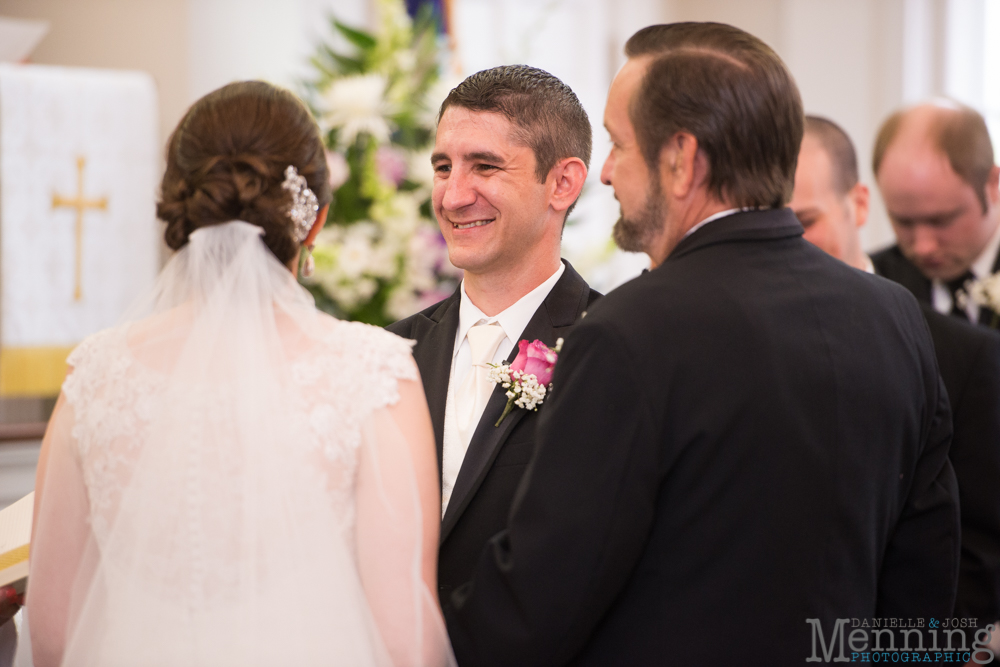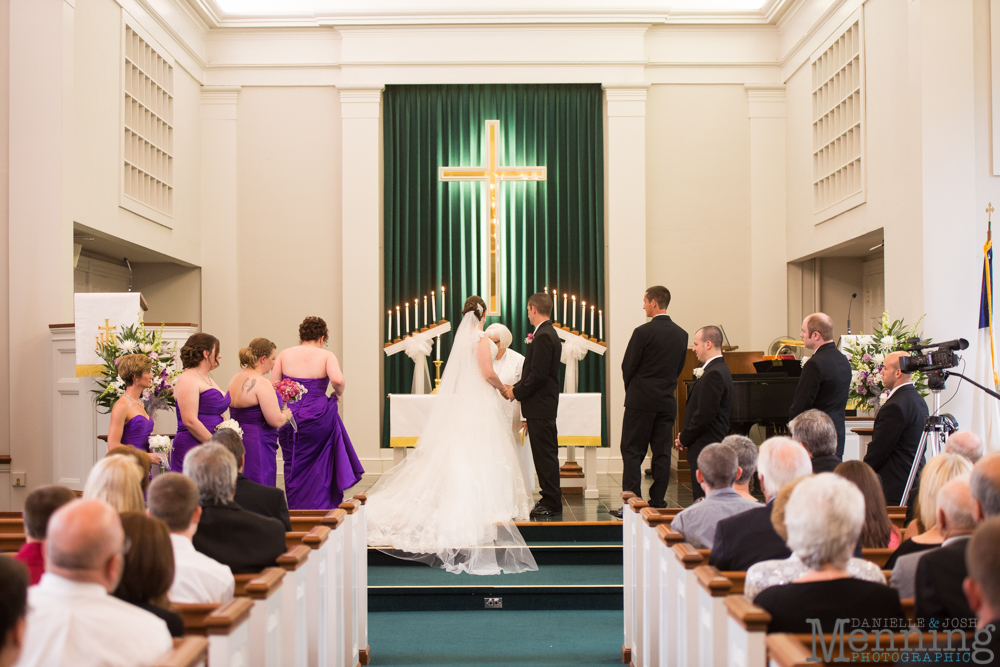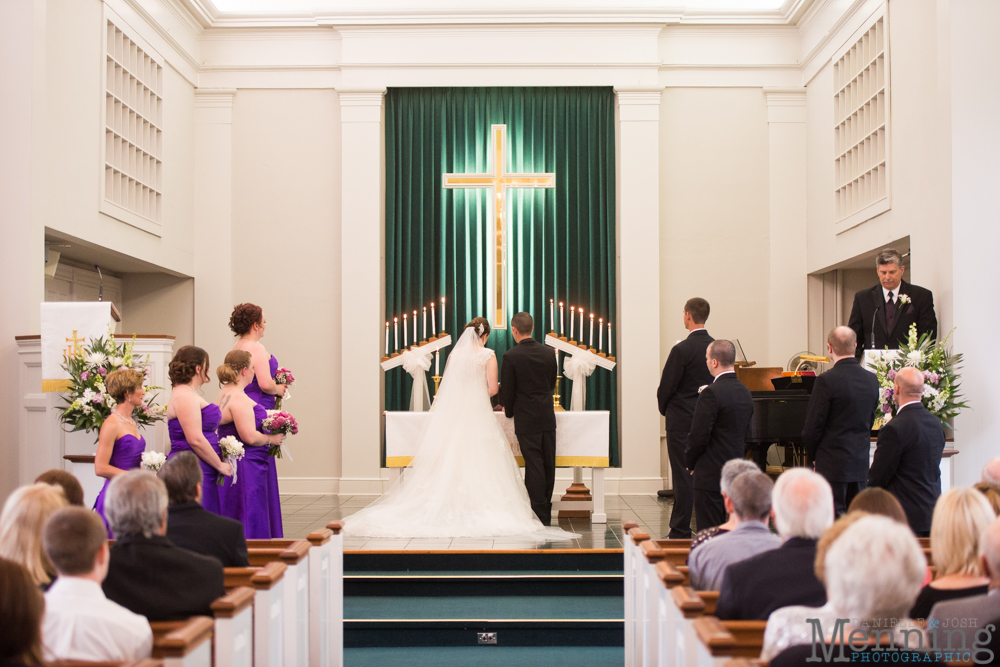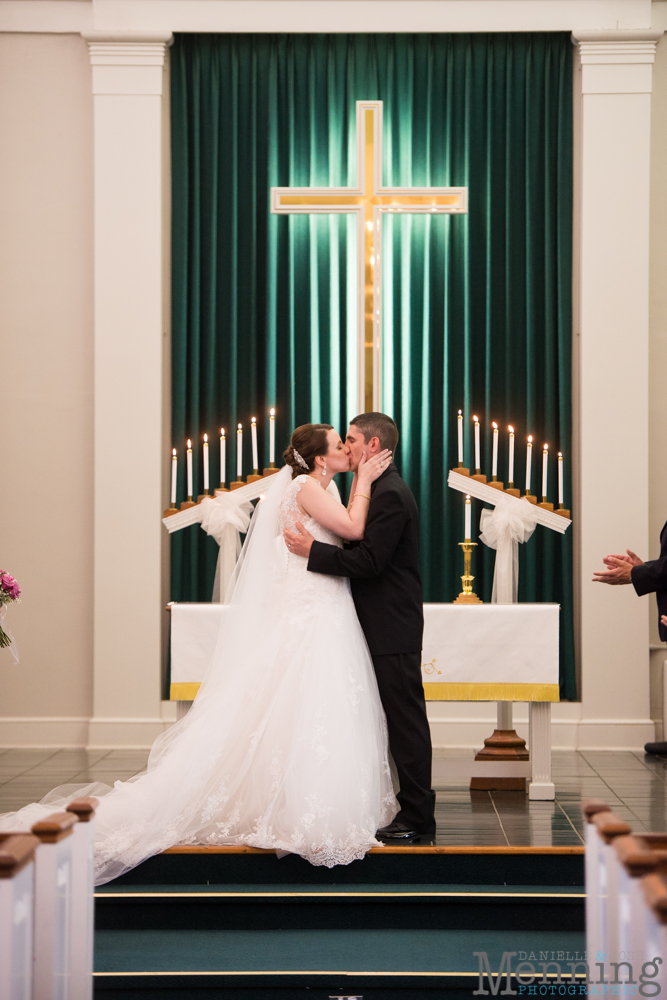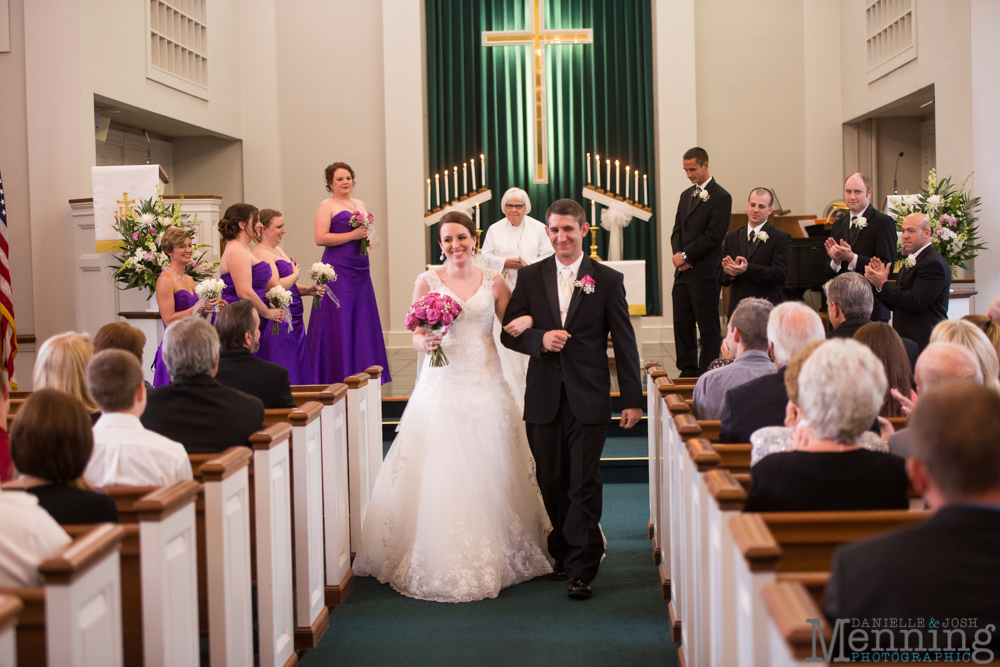 Yay! Married!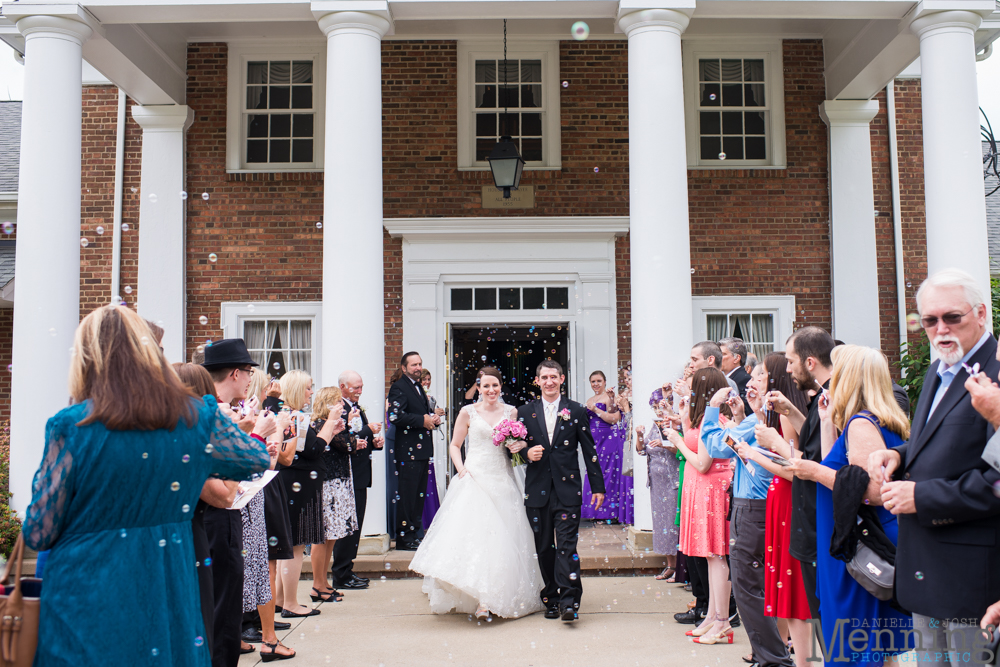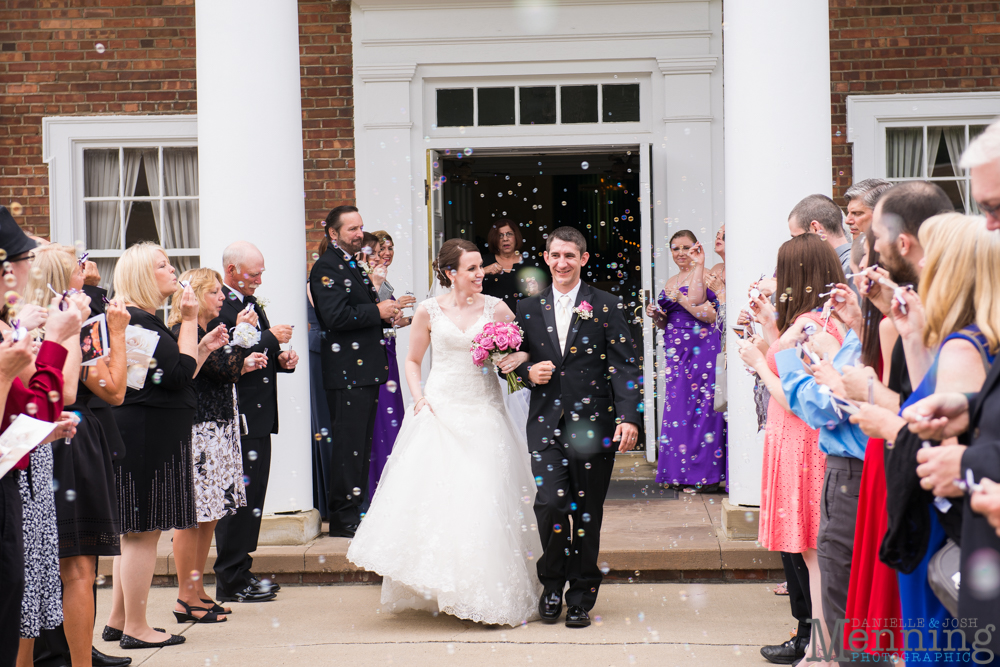 I'm going to brag just a little bit more on Sarah's timeline. She, Joe, their bridal party, their parents, their DJ, their videographer, and we got to eat at the reception location before guests arrived. This allowed everyone to figure out her dress bustle & relax a bit before greeting each guest as they arrived to the reception. It was wonderful. Ciminero's Banquet Centre looked stunning in purples.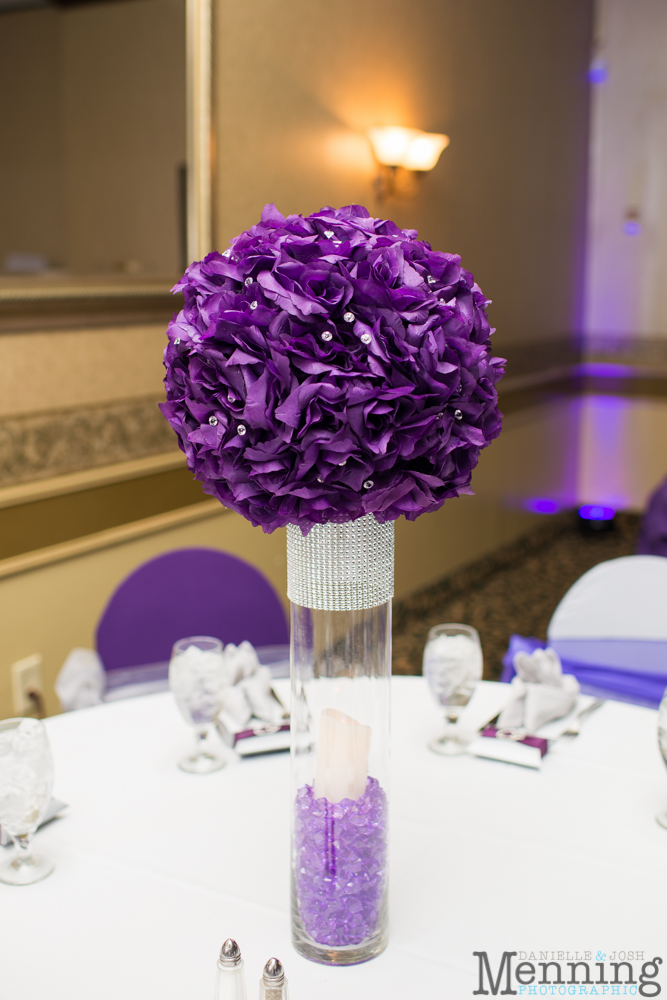 Sarah's stepfather is a retired pastry chef & he made the cake, the groom's cake, and ALL of the cookies! Wow!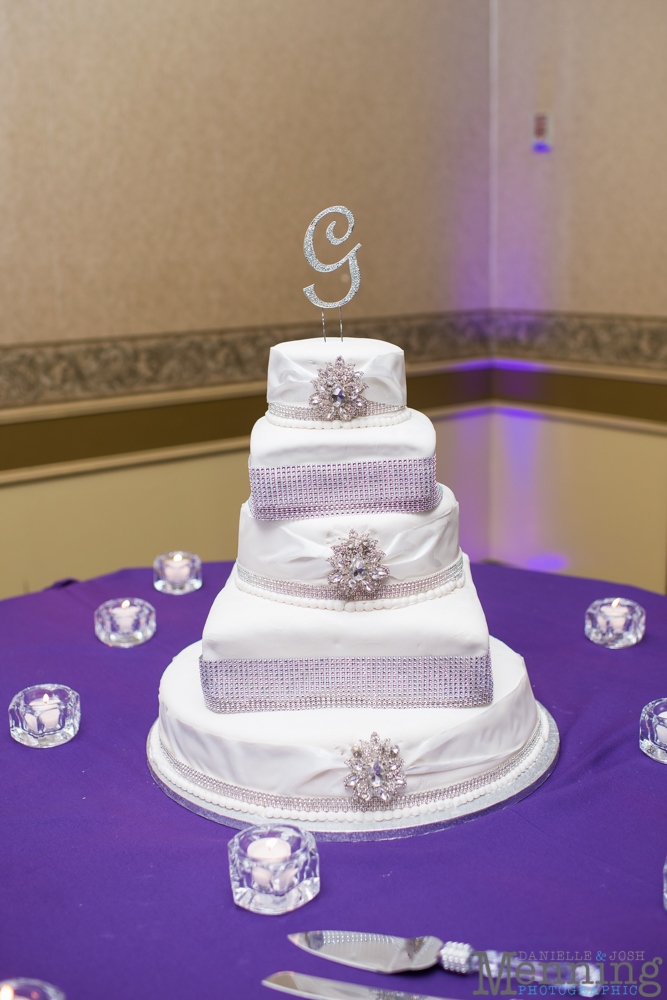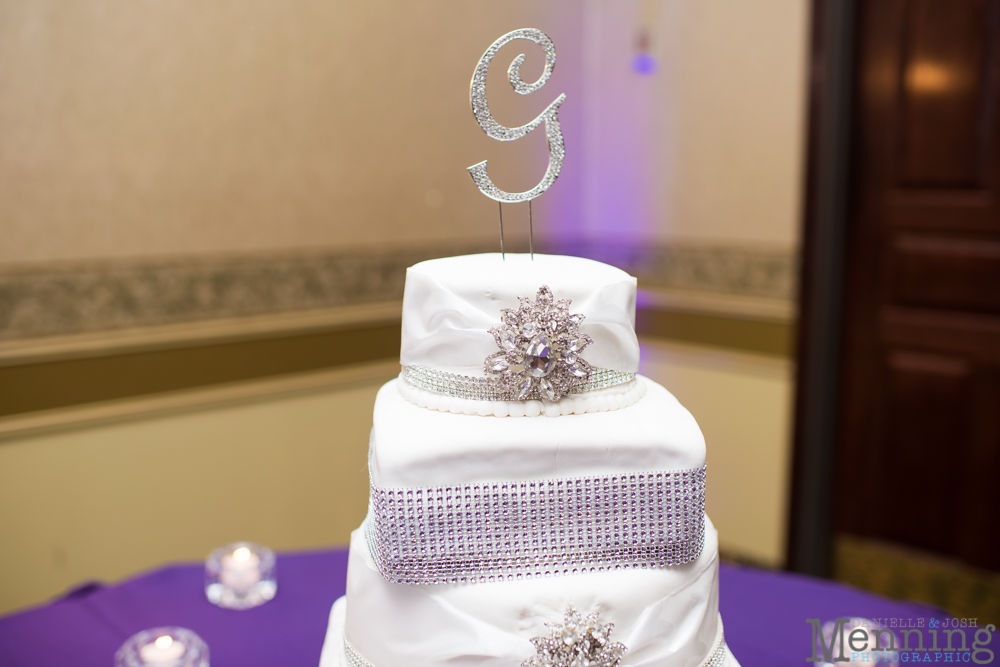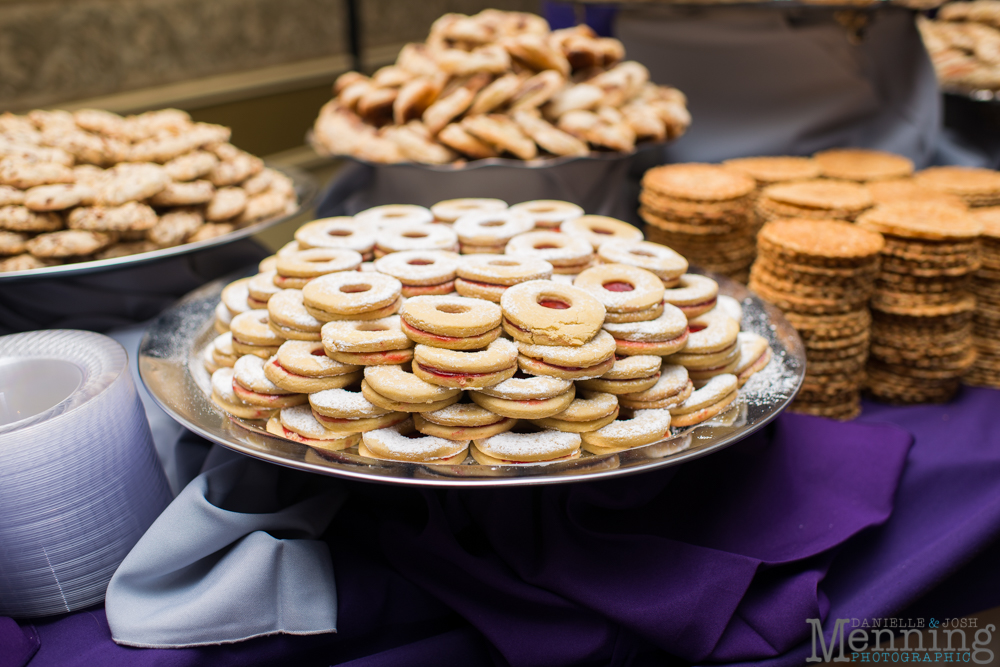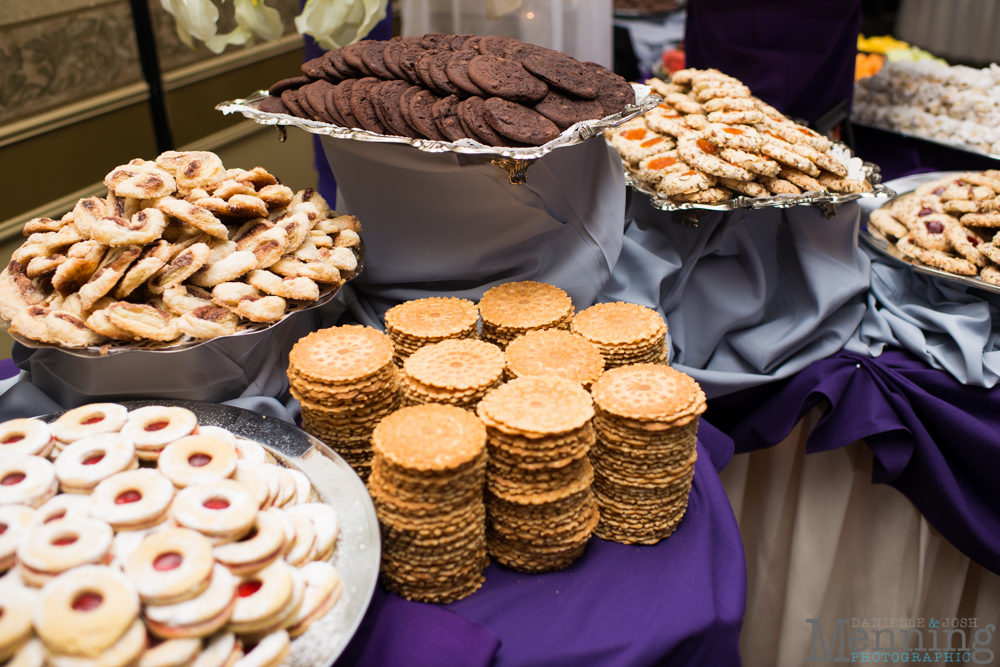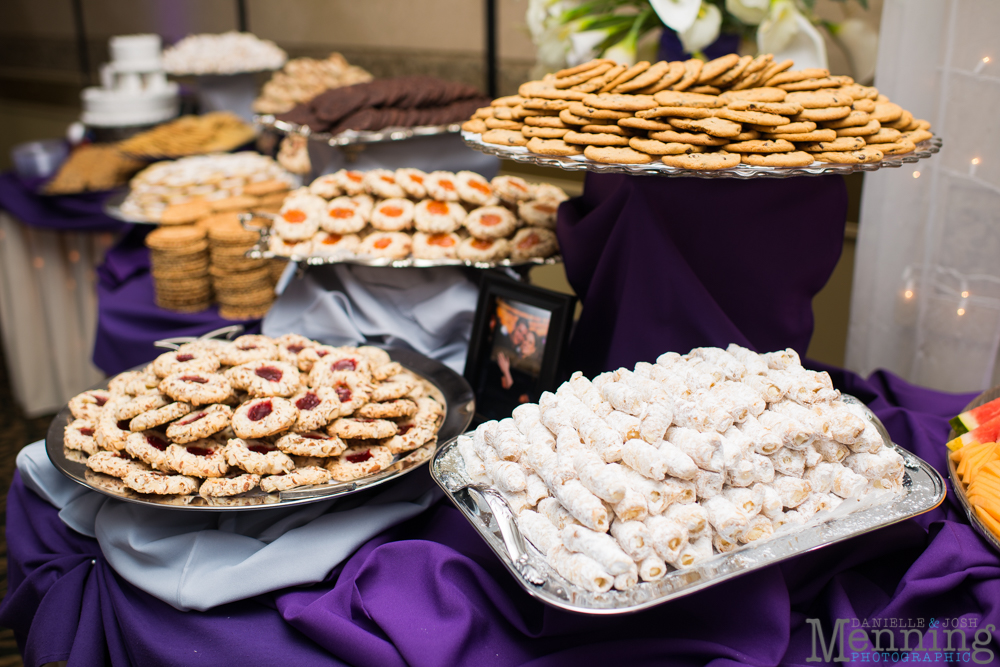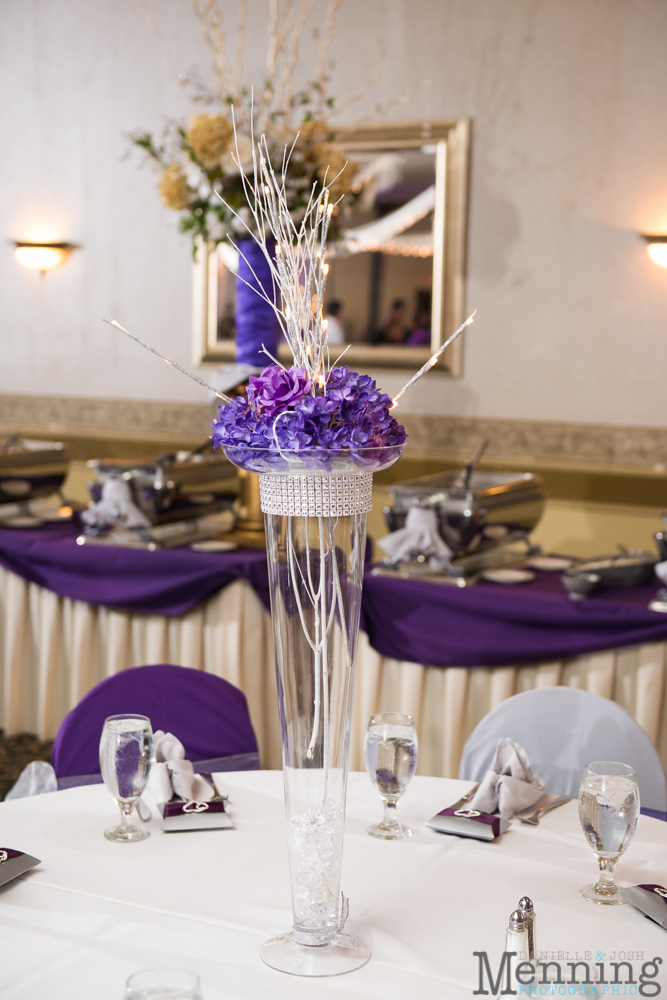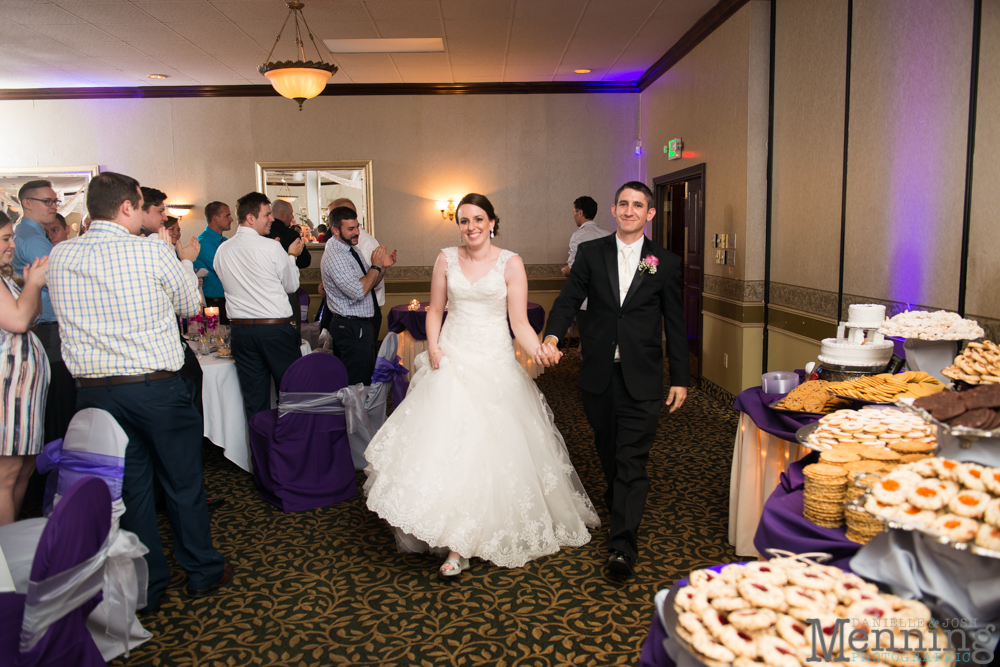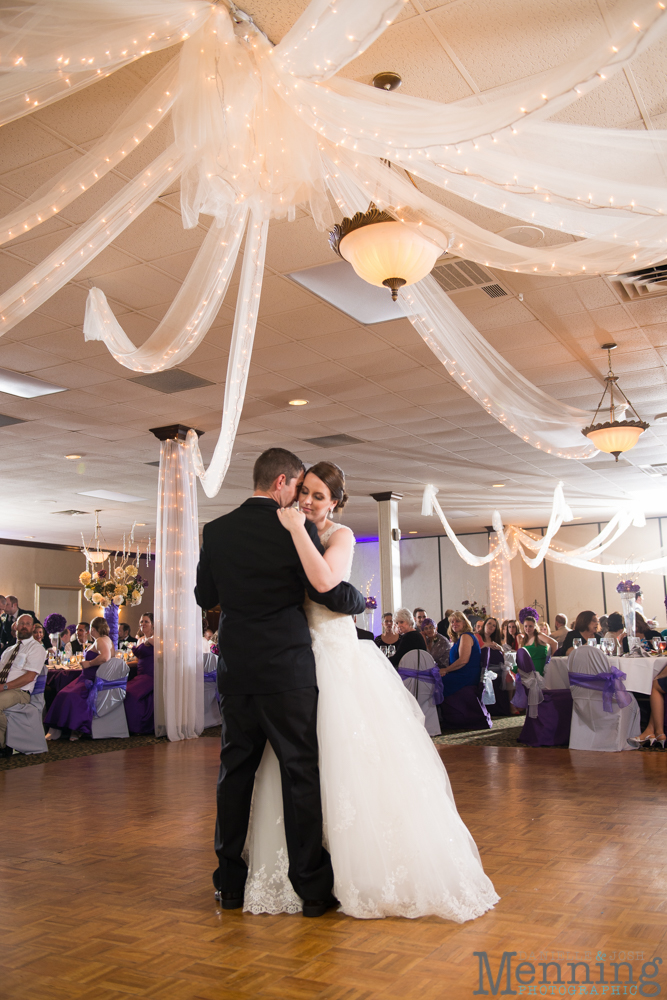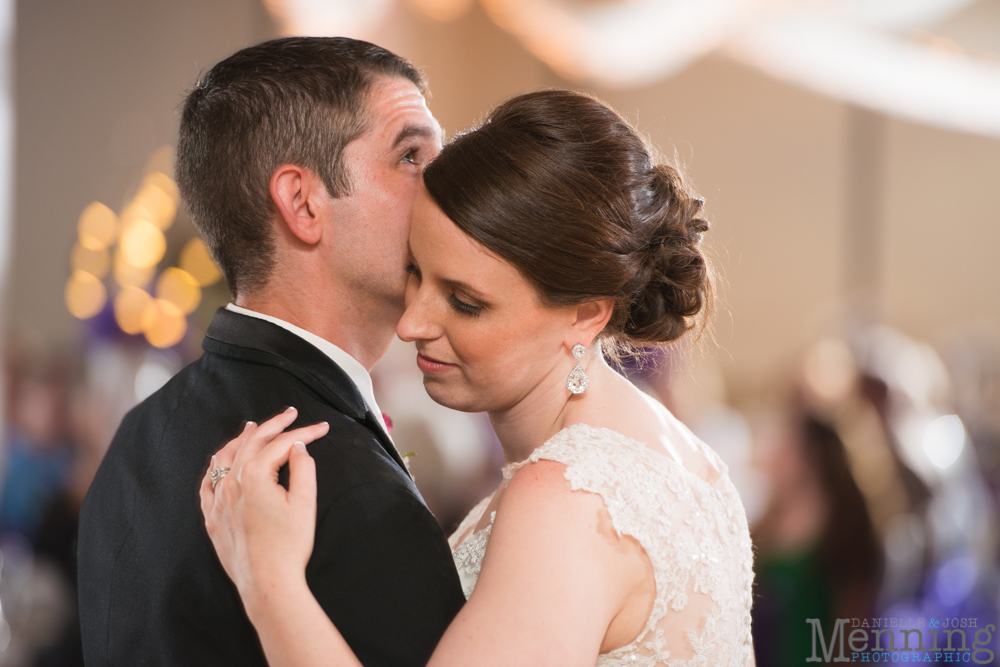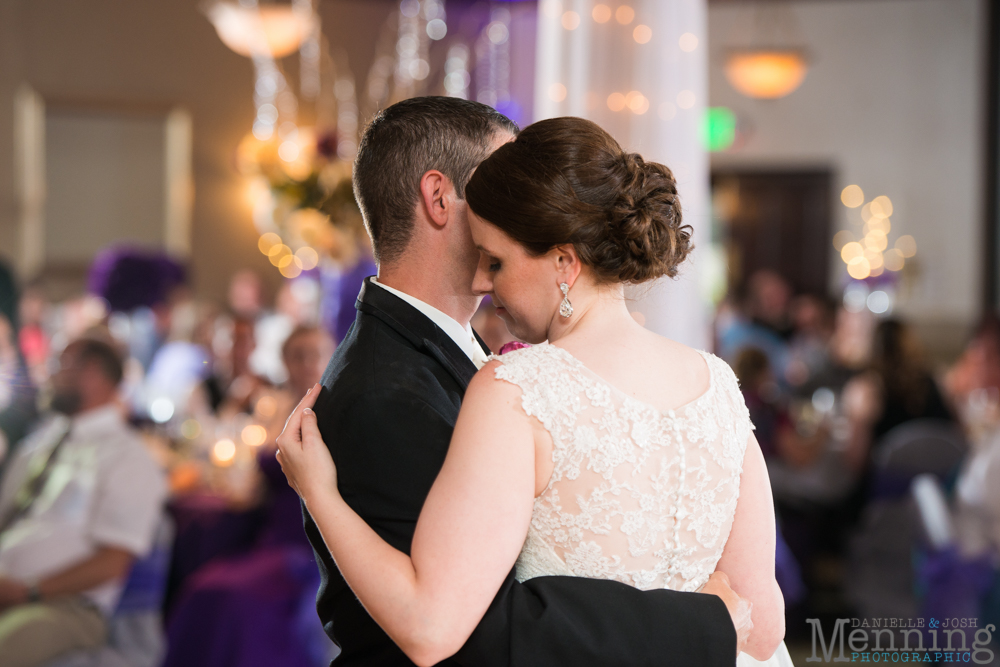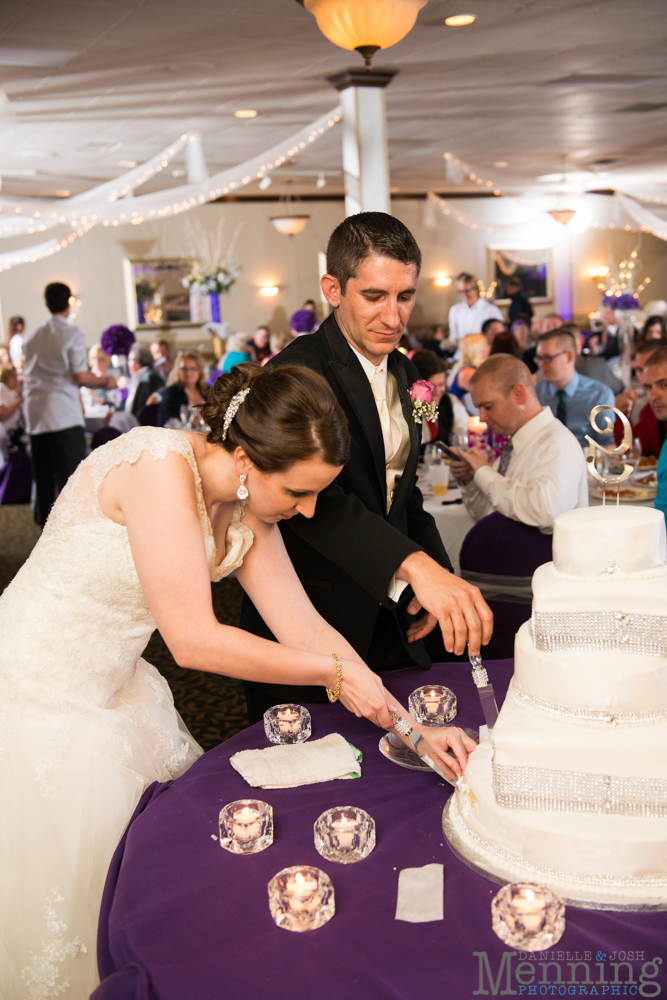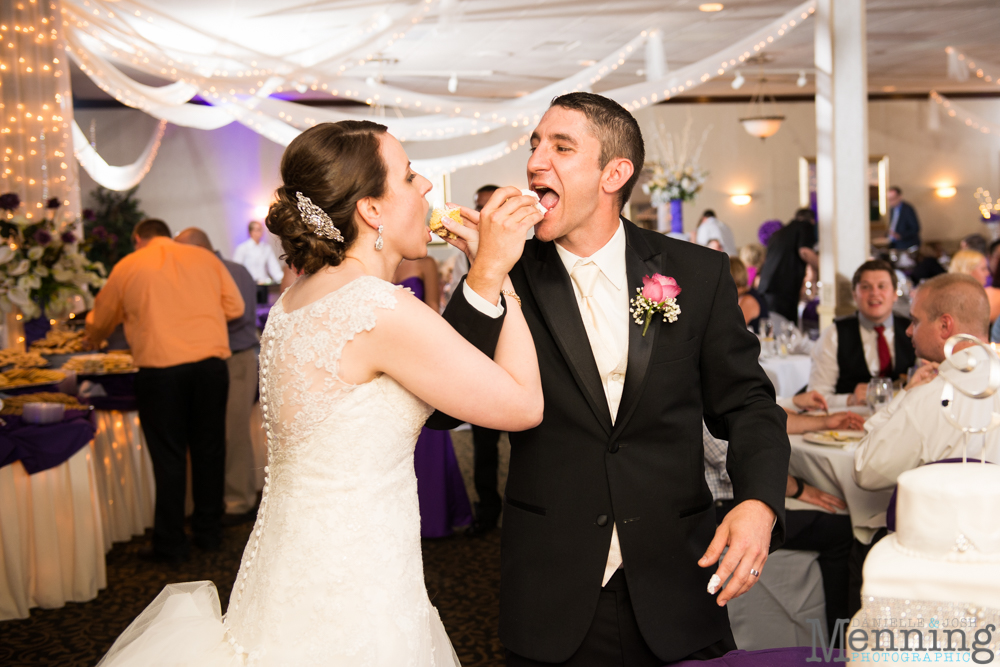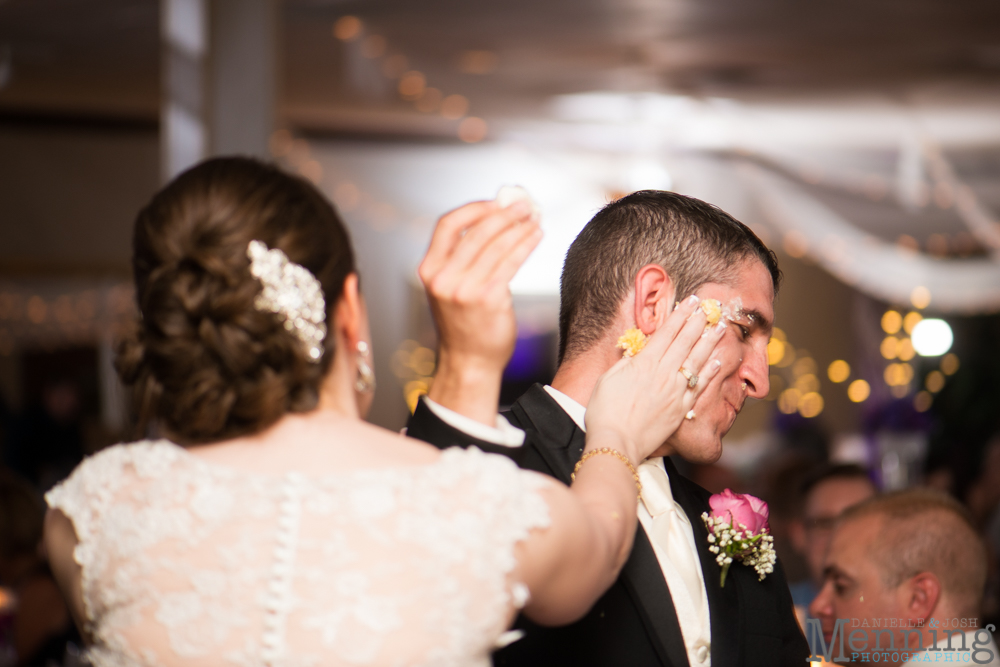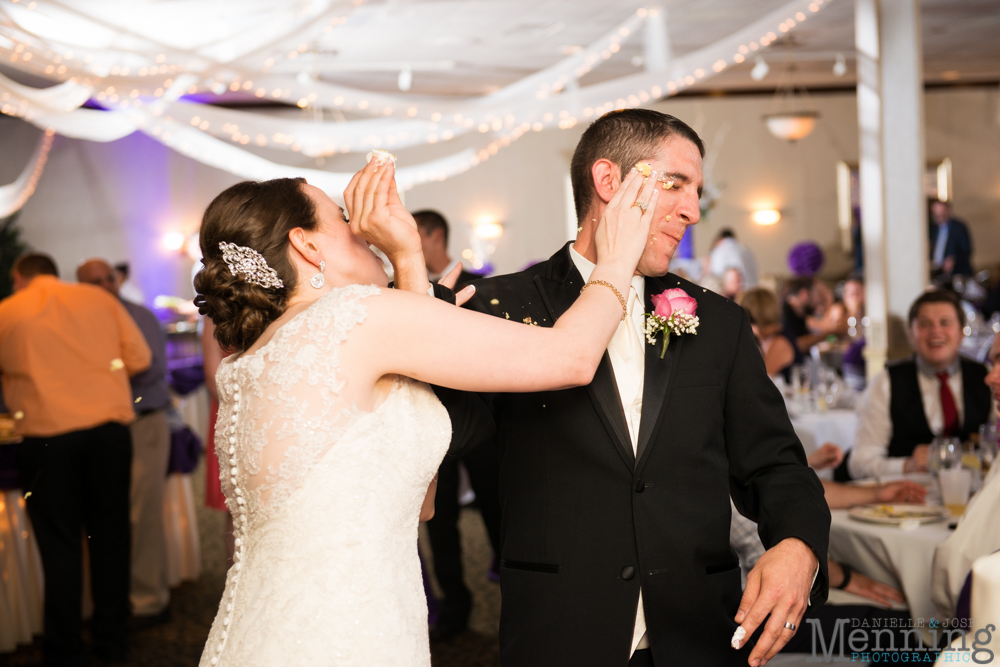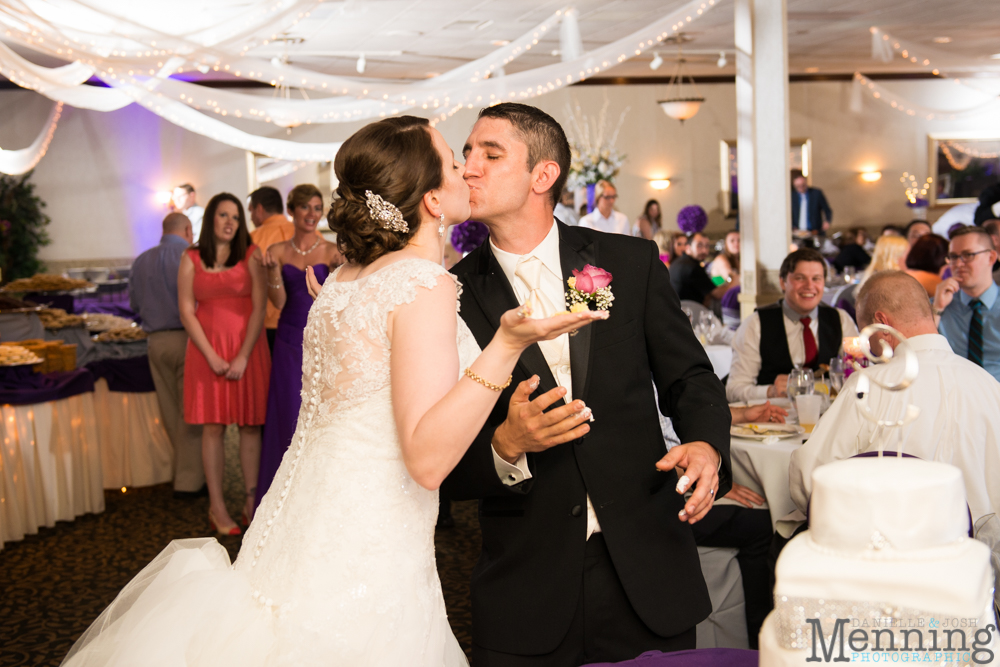 Jarrod's speech was epic. Since he says his friendship with Joe centers around movie quotes, that's what his entire toast was made up of & he had the whole crowd cracking up.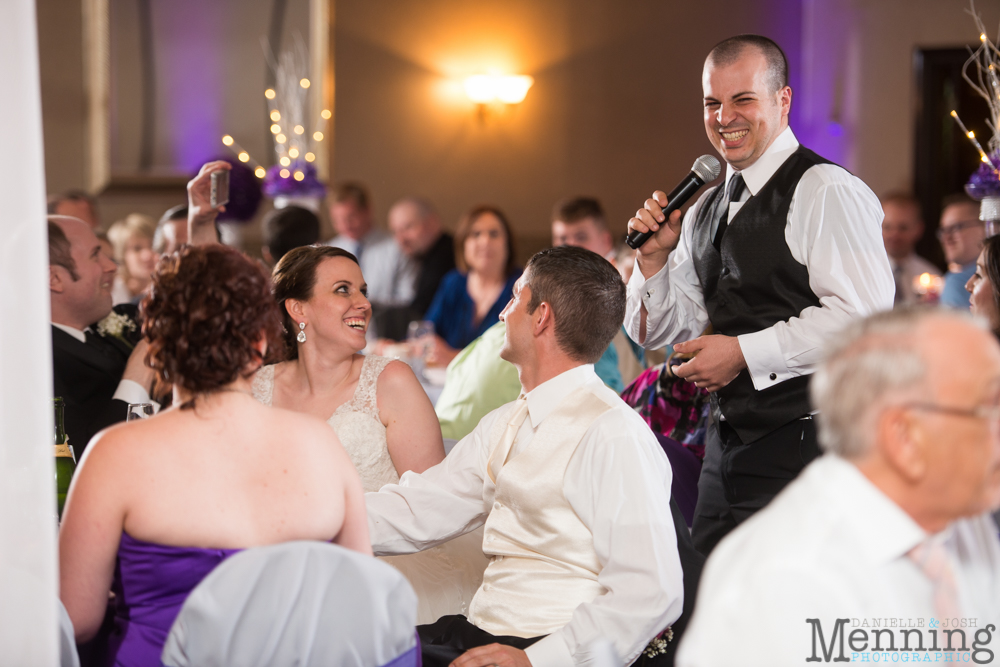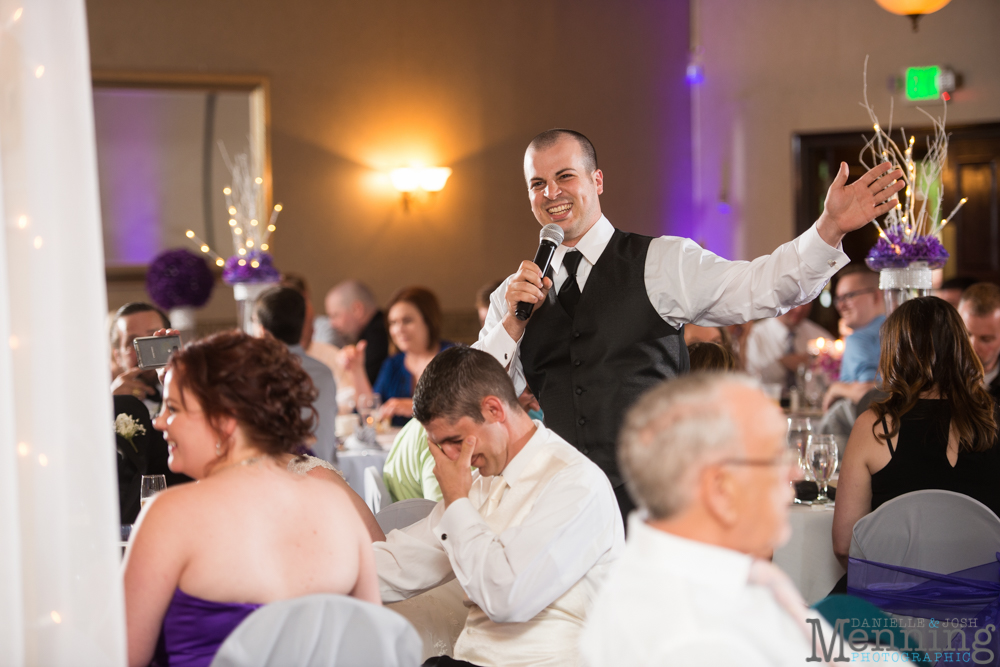 Then it was time for spotlight dances with the parents. They were touching.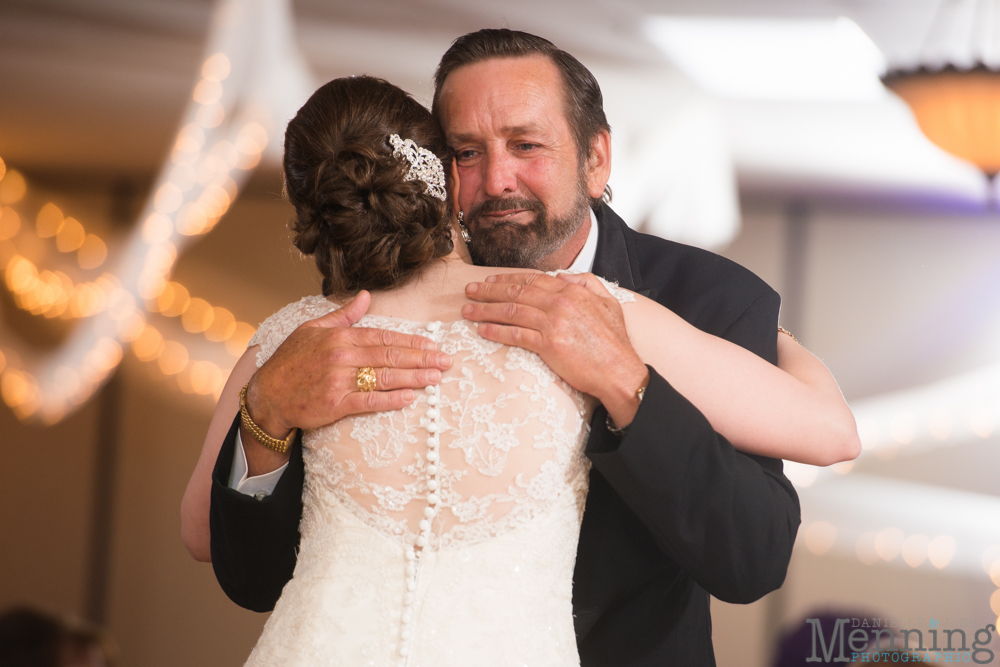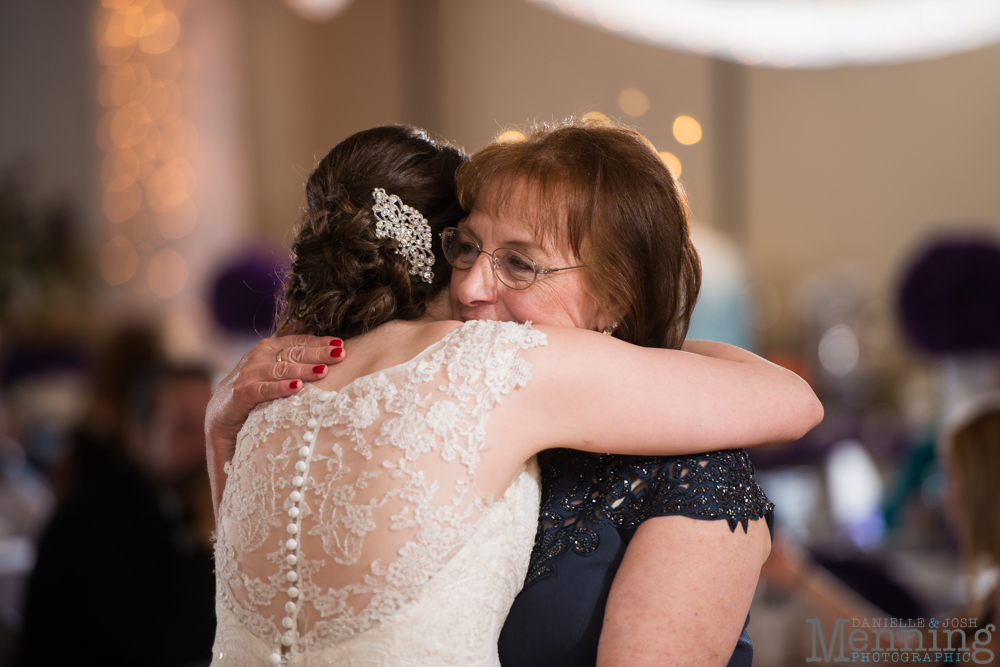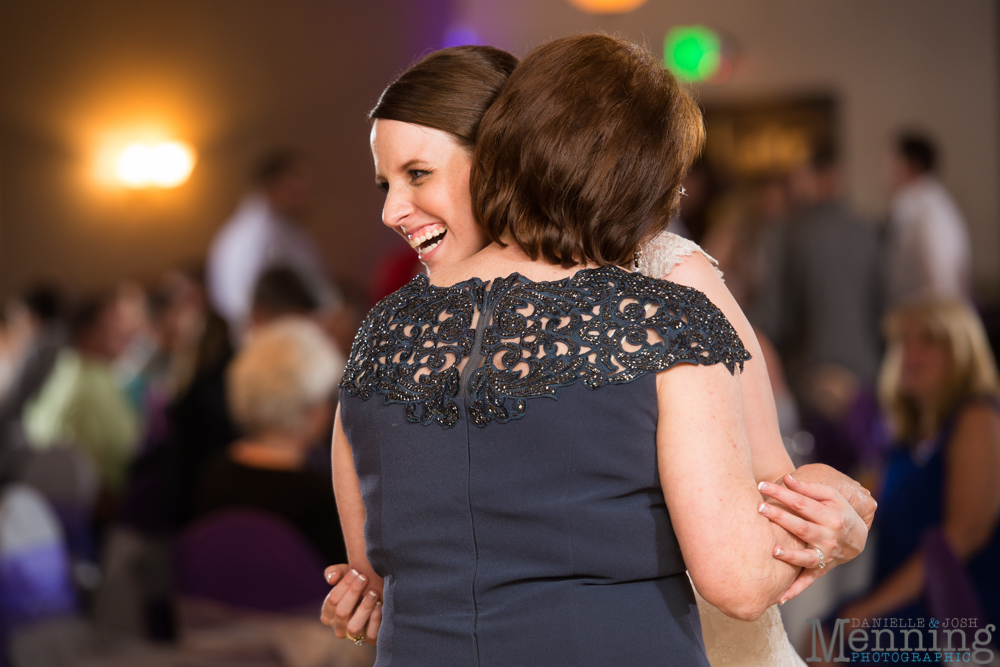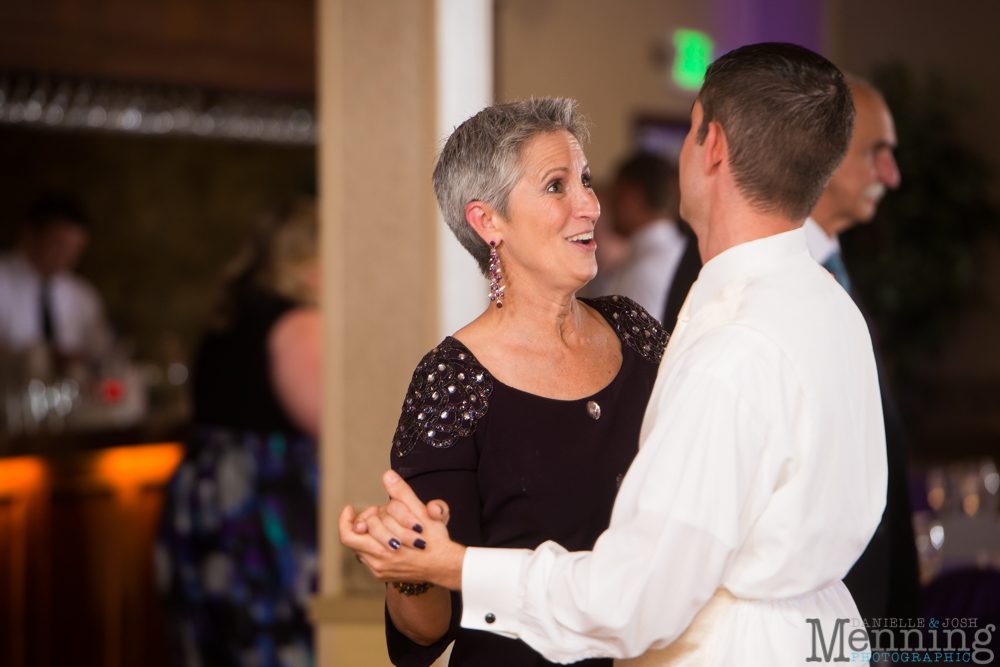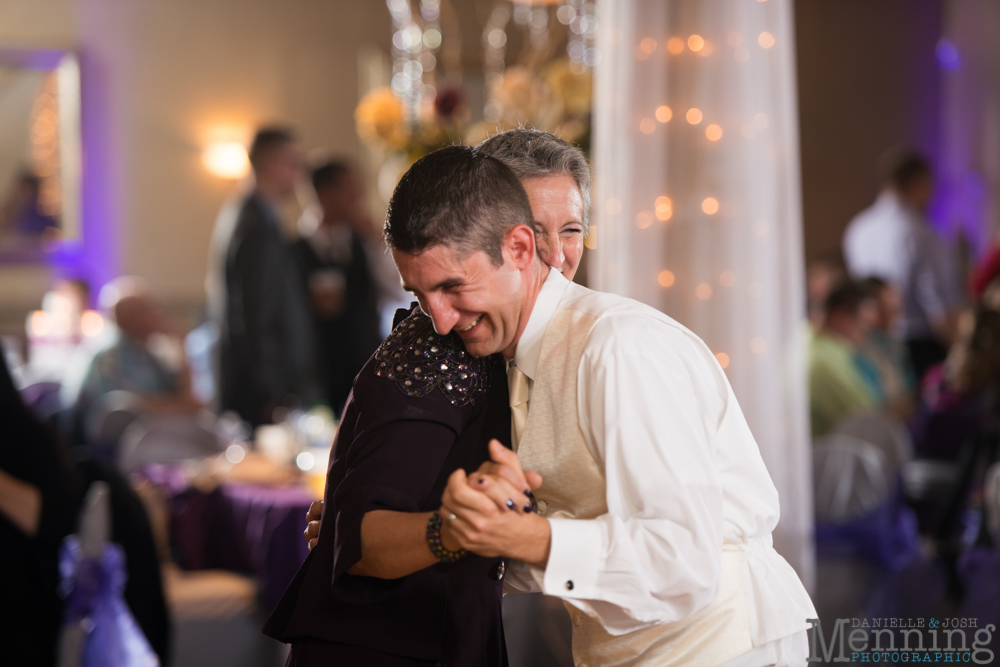 And nothing but fun ensued on the dance floor. Mike of Cipriano Productions did a great job of keeping everyone lively & entertained. He also provided uplighting.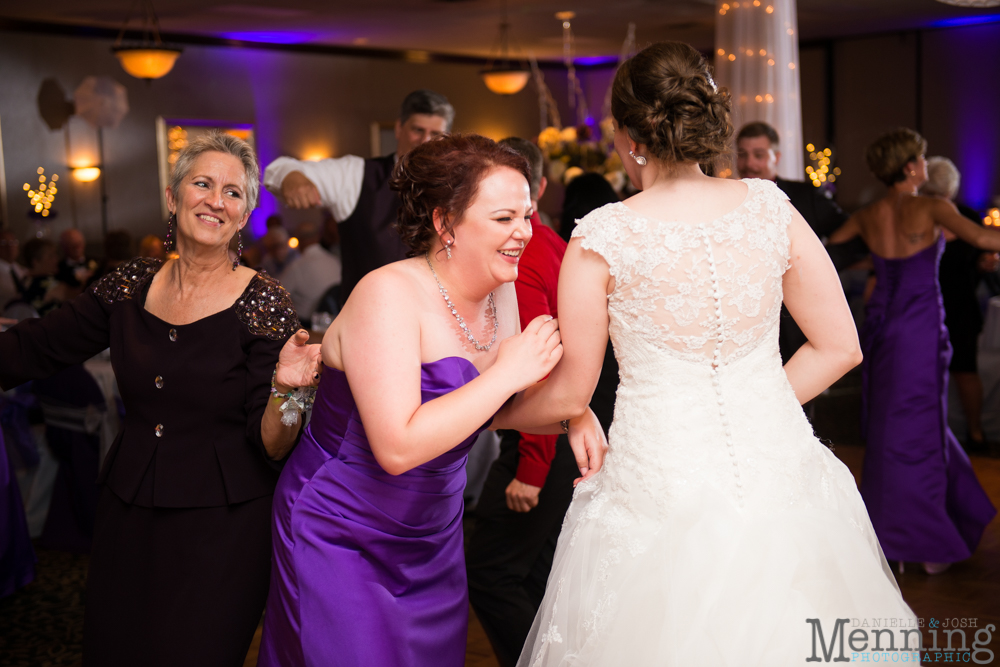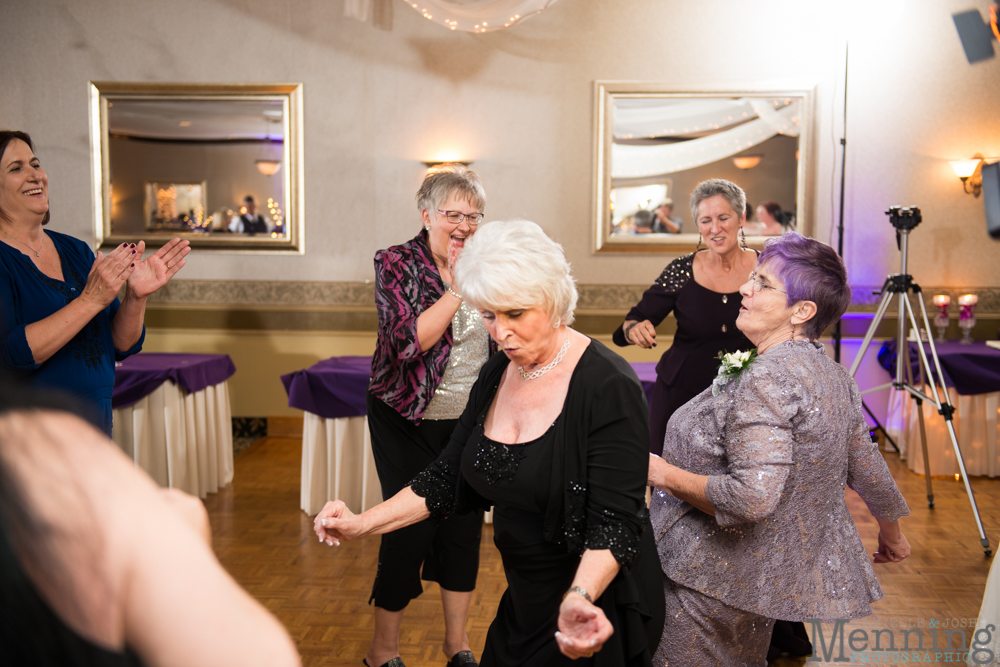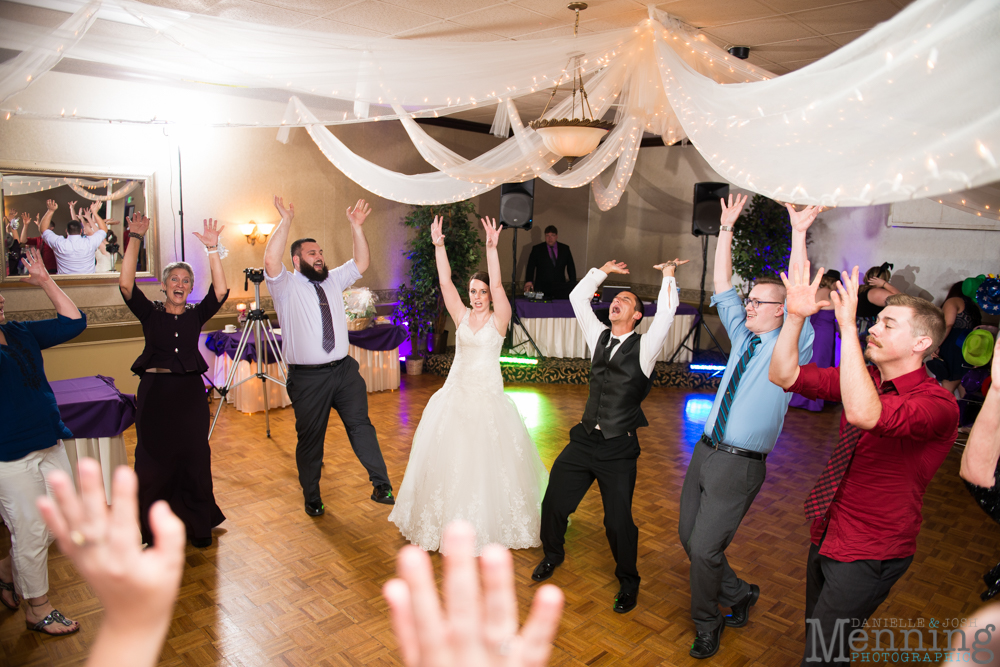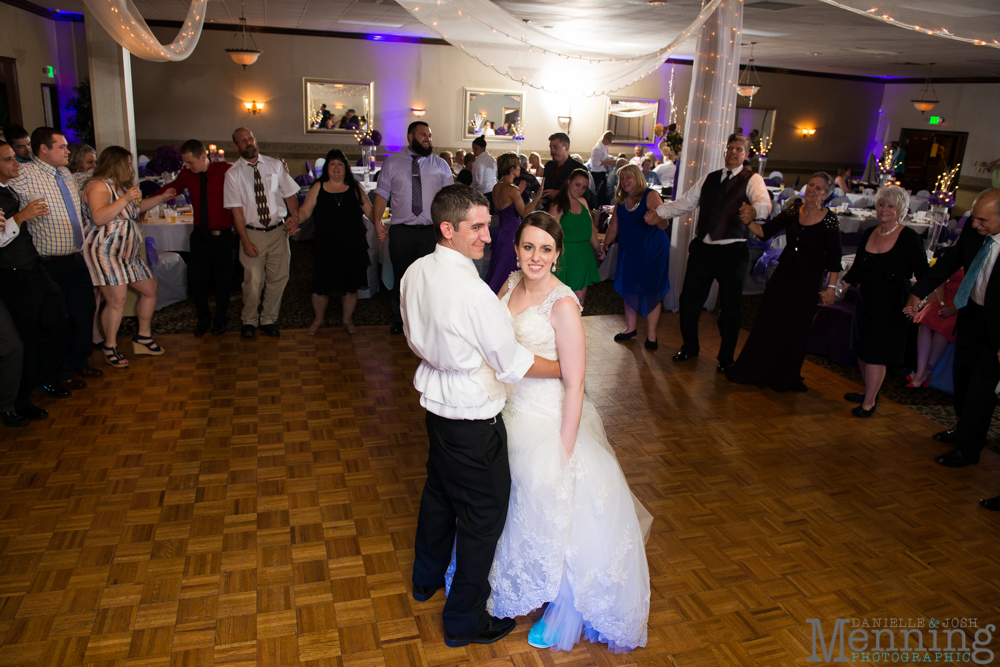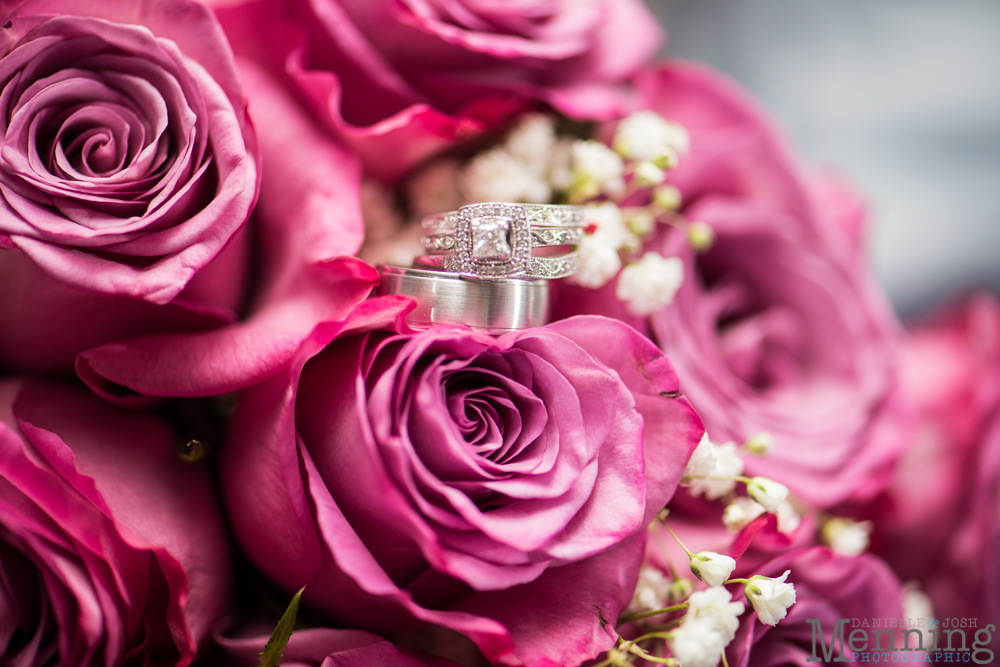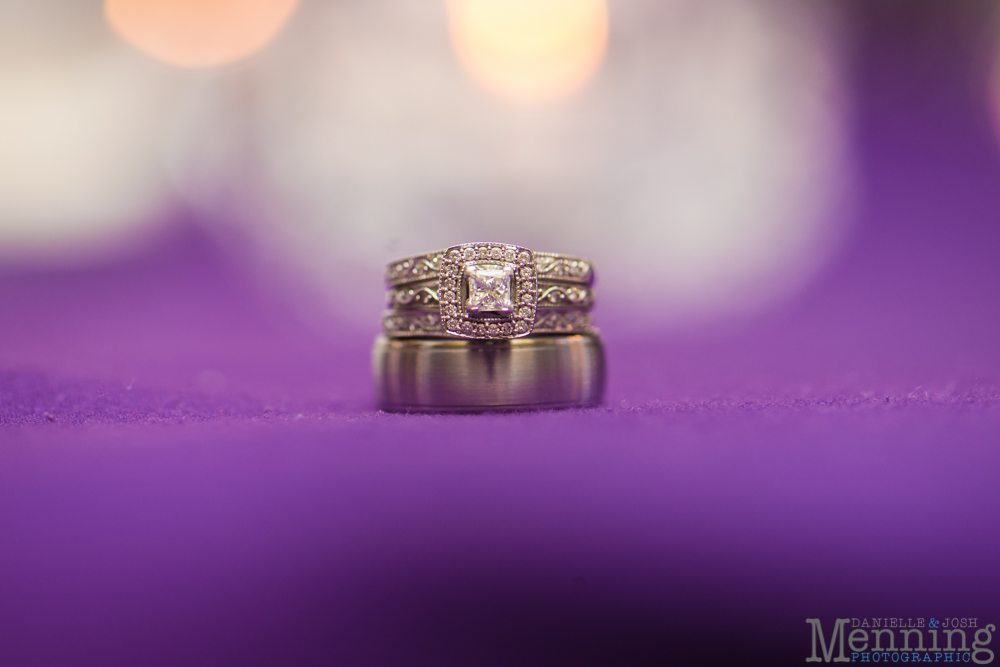 Sarah & Joe, you two are amazing together! We're so happy to have met you & spent one of the most important days of your life with you. Thank you again for trusting us with those important memories. We wish you a lifetime of great times, movie quotes, love, and laughter.