Rachelle & Steven's wedding day was the culmination of a grand, uplifting love story. The theme of the day in my mind was "God Blessed the Broken Road." On the morning of Rachelle & Steven's wedding day, I excitedly captioned a Facebook post with one of their engagement images with those same lyrics without knowing that Rachelle's father had a plan to serenade the couple during their wedding ceremony with that same song while he played his guitar. Speaking of their wedding ceremony, their officiant poetically stated that most couples don't get second chances, but that we were all there to witness the beginning of forever between these two who are living their second chance together. As Steven watched his bride walk toward him down the grand staircase at The Lake Club of Ohio, he couldn't hold back his tears. I obviously don't know what was going through his mind at that moment, but if I were to guess it would be that he is so blessed to be able to say "I do" to the love of his life even though the both of them had thought that chapter of their lives had already been written off long before. Rachelle looked beyond stunning & regal in her one-of-a-kind wedding ballgown; just wait until you see it twirl in their first dance photos! But the most beautiful thing about Rachelle on her wedding day was the way that she looked at Steven with adoration, joy, & contentment. They're a lovely couple & we're so glad God brought them back together & that they decided that they could never live without one another again.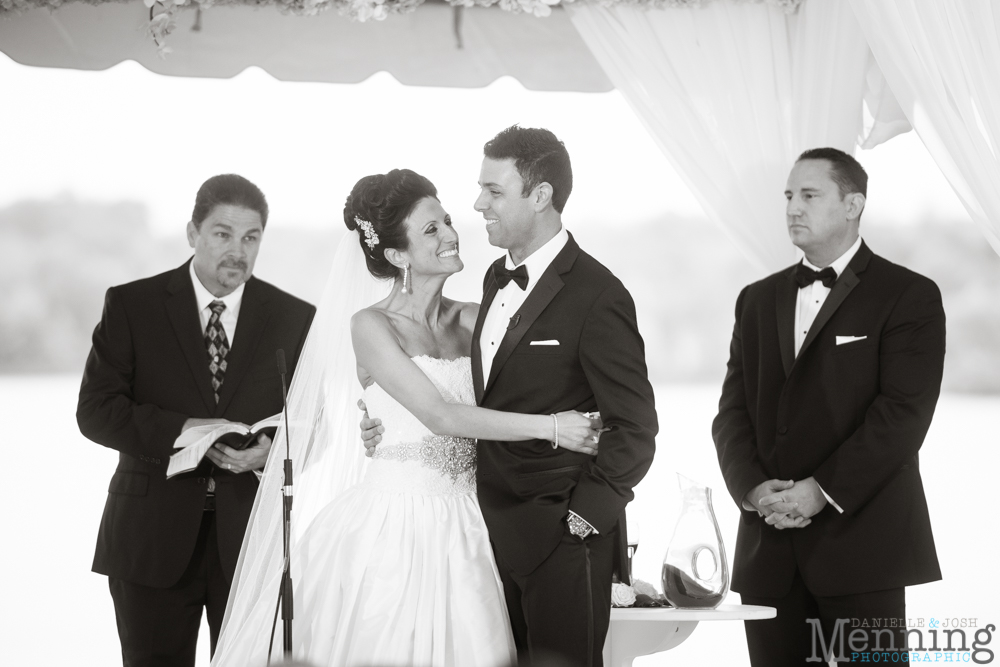 I started the day with the ladies at Panache Salon in Boardman, Ohio. Jill did a fabulous job with the gorgeous bride's hair! Her bridesmaids could not get over how amazing Rachelle looked.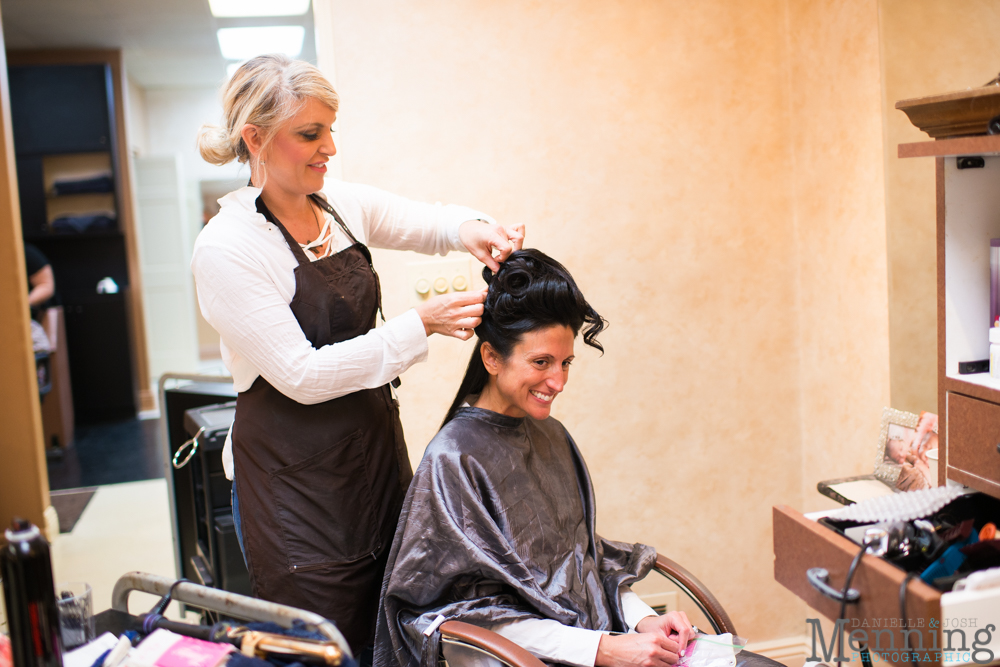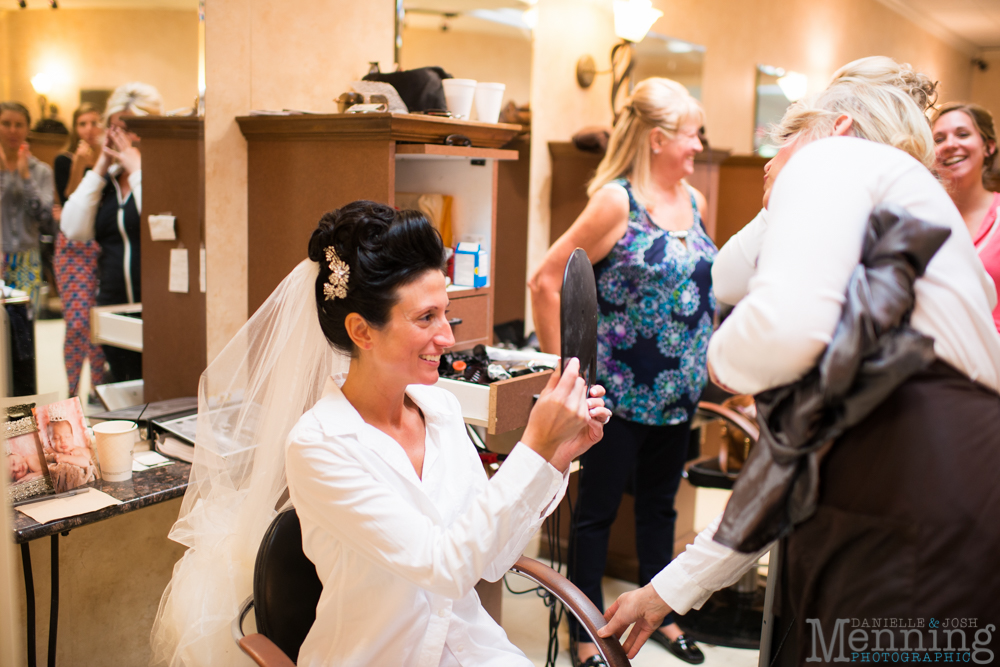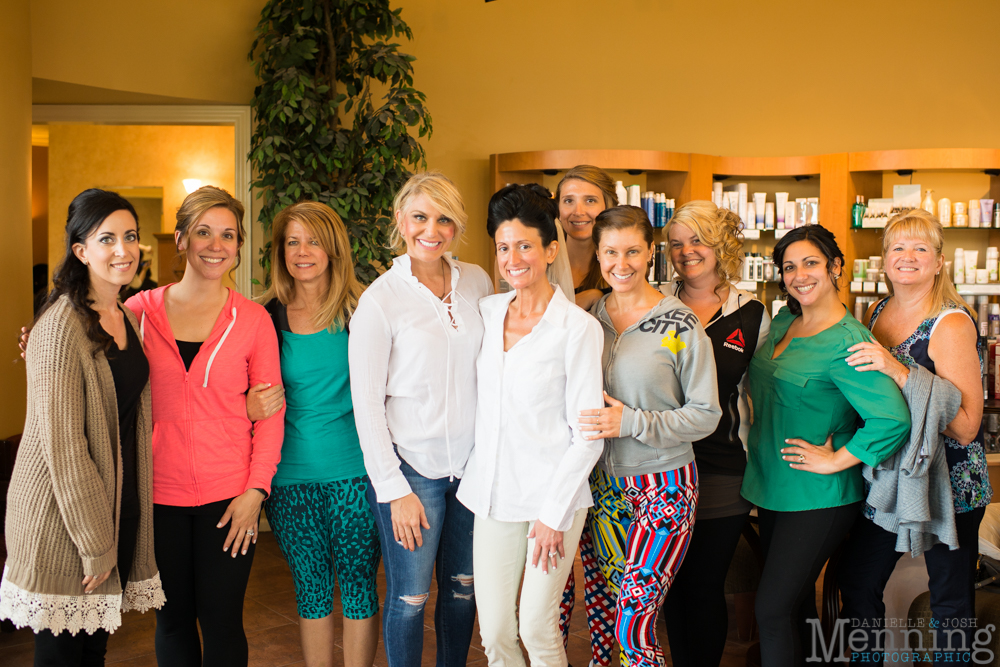 This wedding gown was absolutely perfect for Rachelle.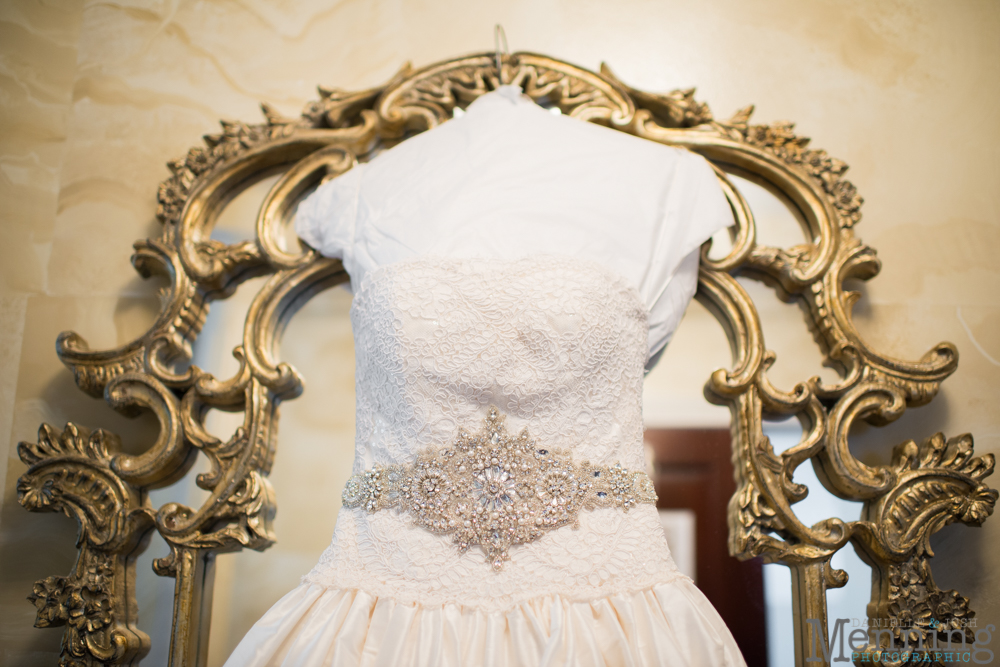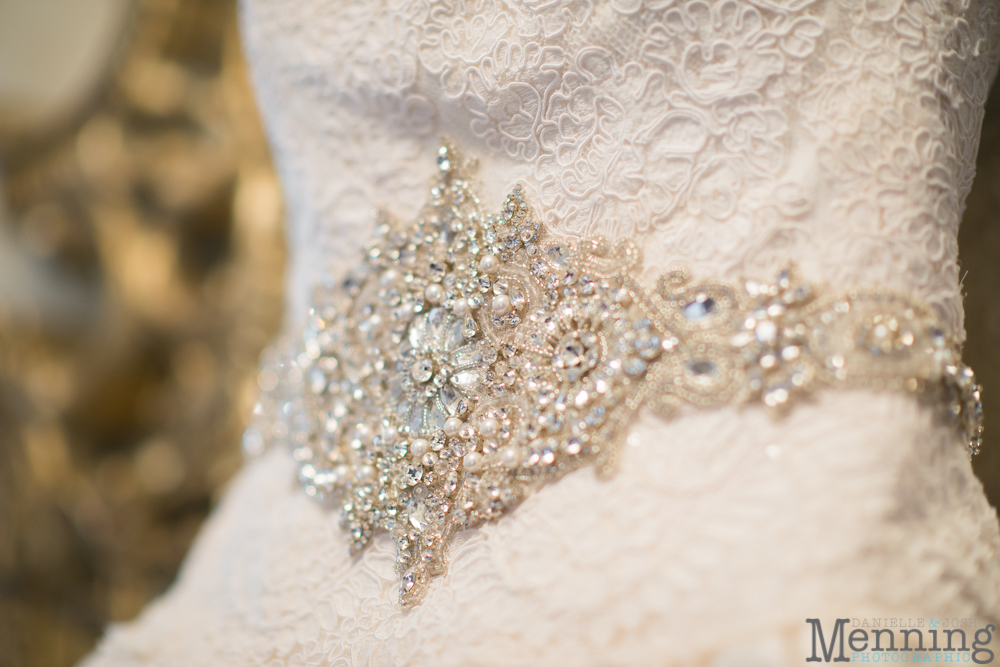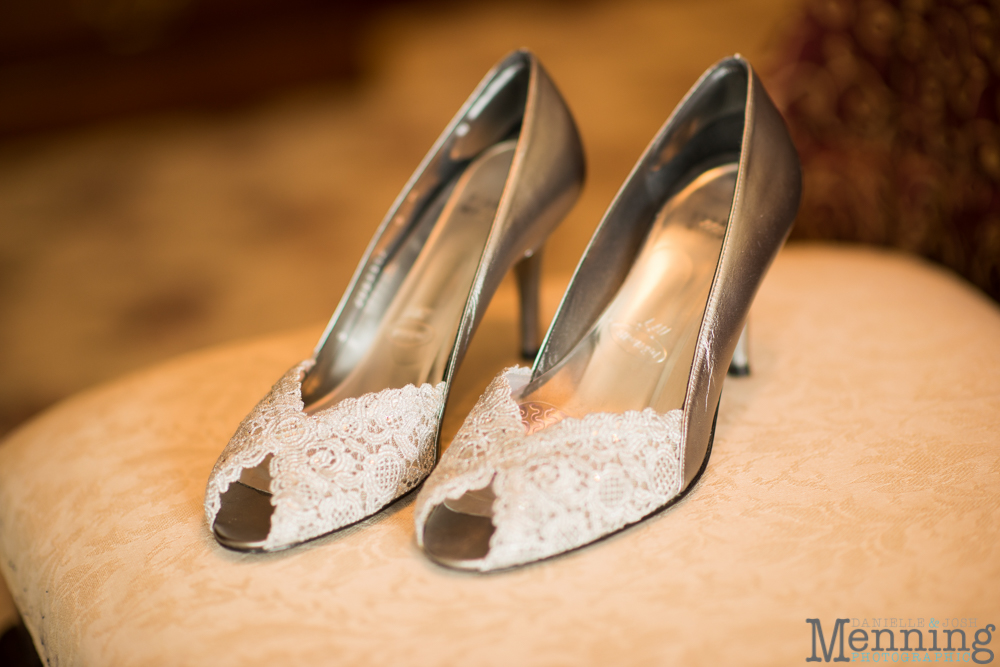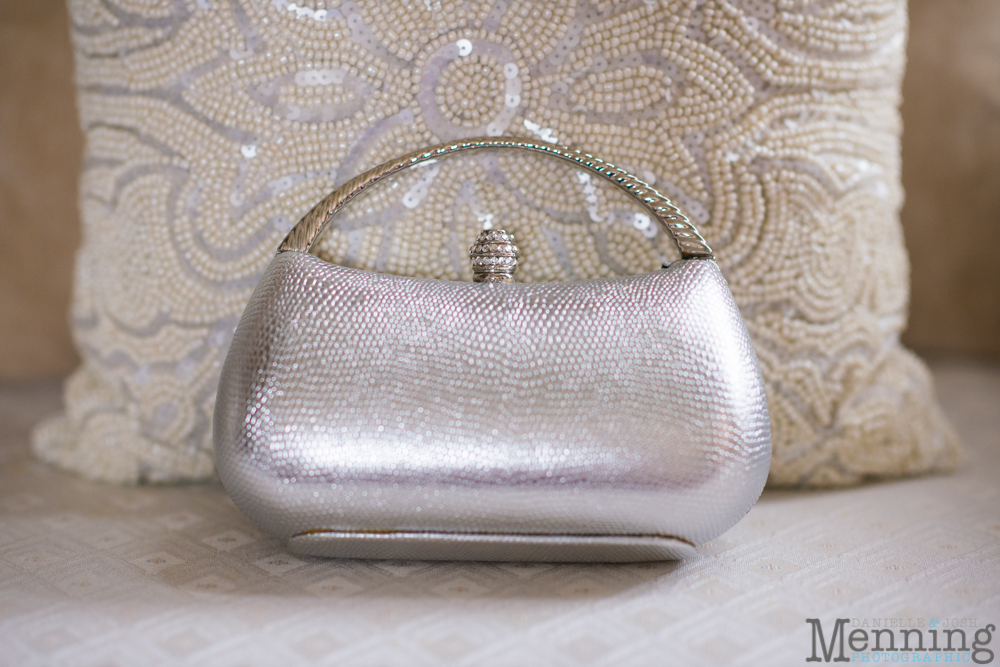 Josh was with the guys while I was with the ladies. He was at Steven's parents' home & I was at Rachelle's parents' home after we finished up at the salon. Their houses are two minutes apart! The families were so kind & welcoming to us. Their hospitality & love shined through all day long! They were very happy to be celebrating their kids' marriage.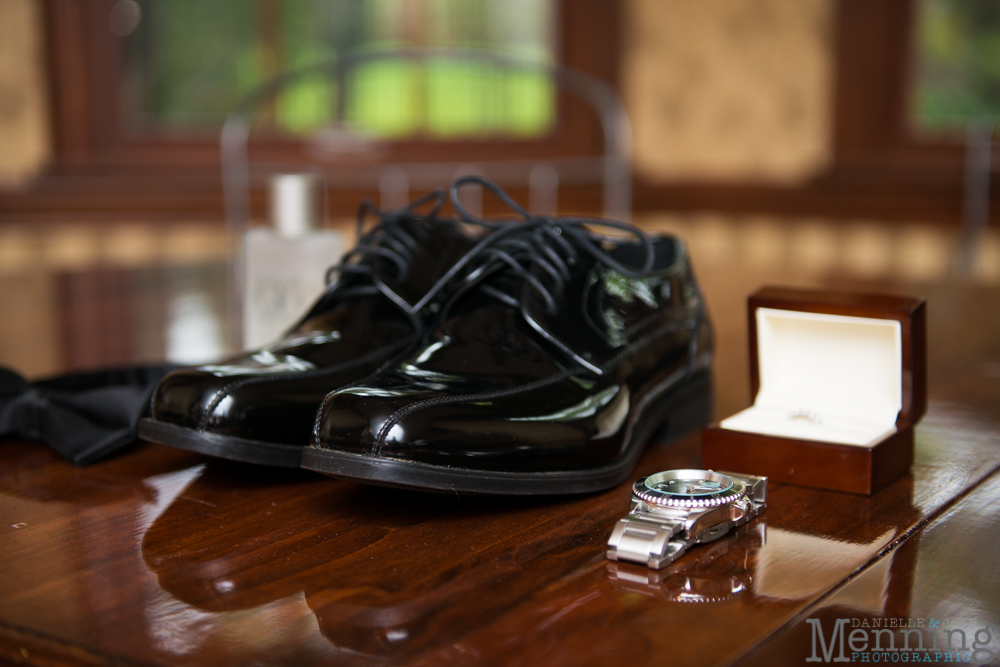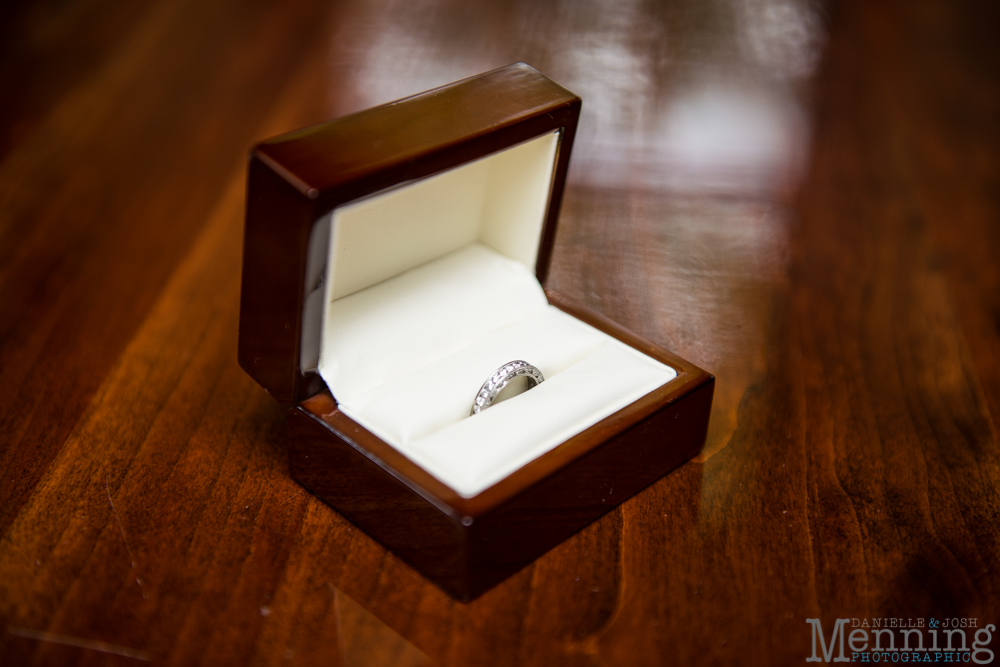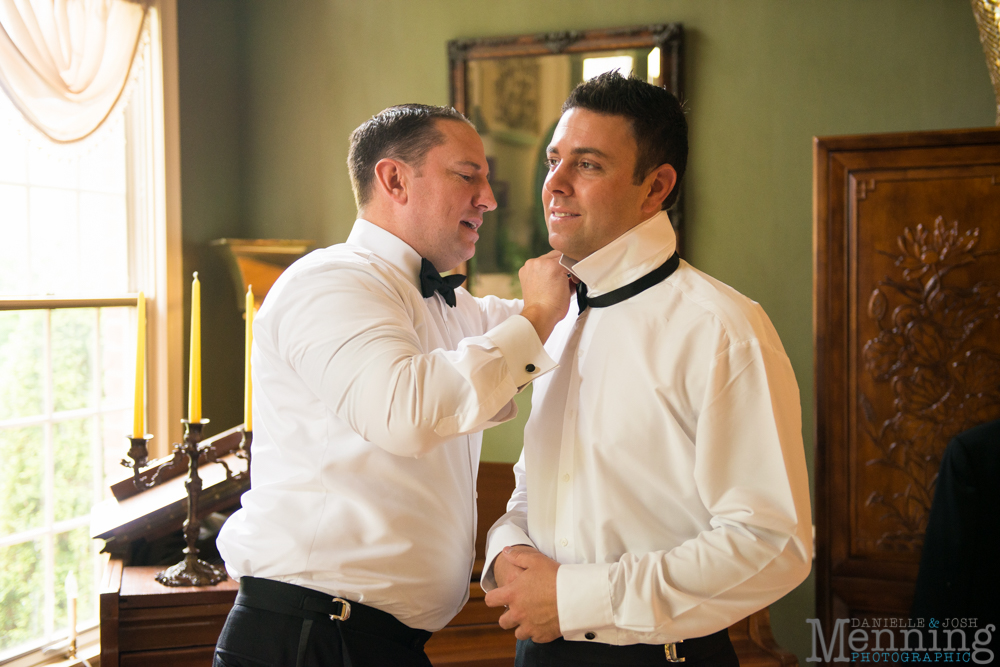 Steven was looking extra dapper in his classic black tux & bow tie.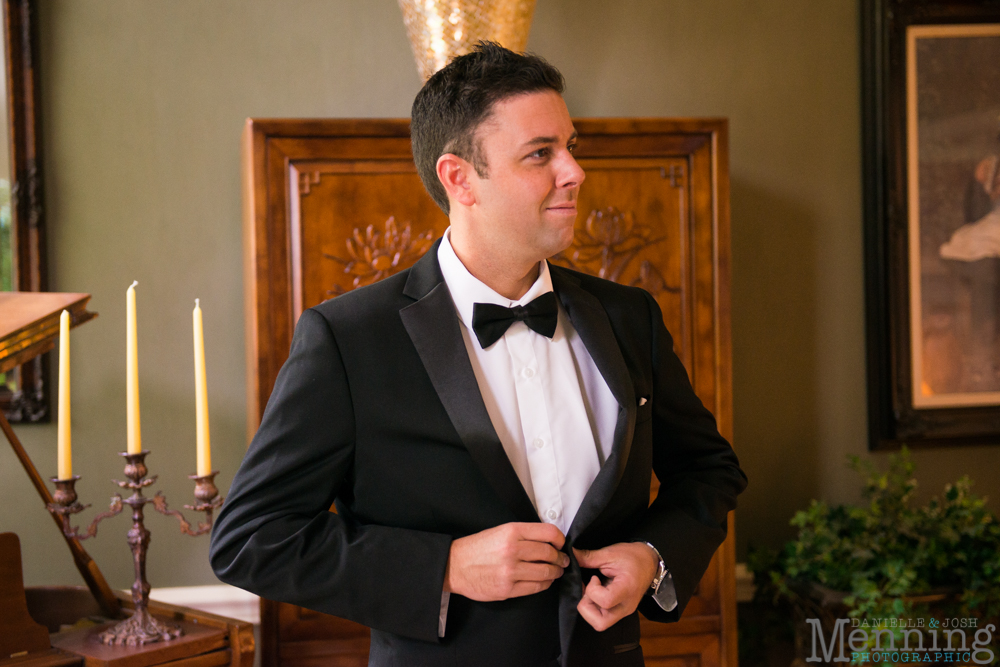 Danielle, Steven's sister, had the honor of doing her new sister's makeup & she's also the reason that Rachelle & Steven got reconnected. Best sister ever award!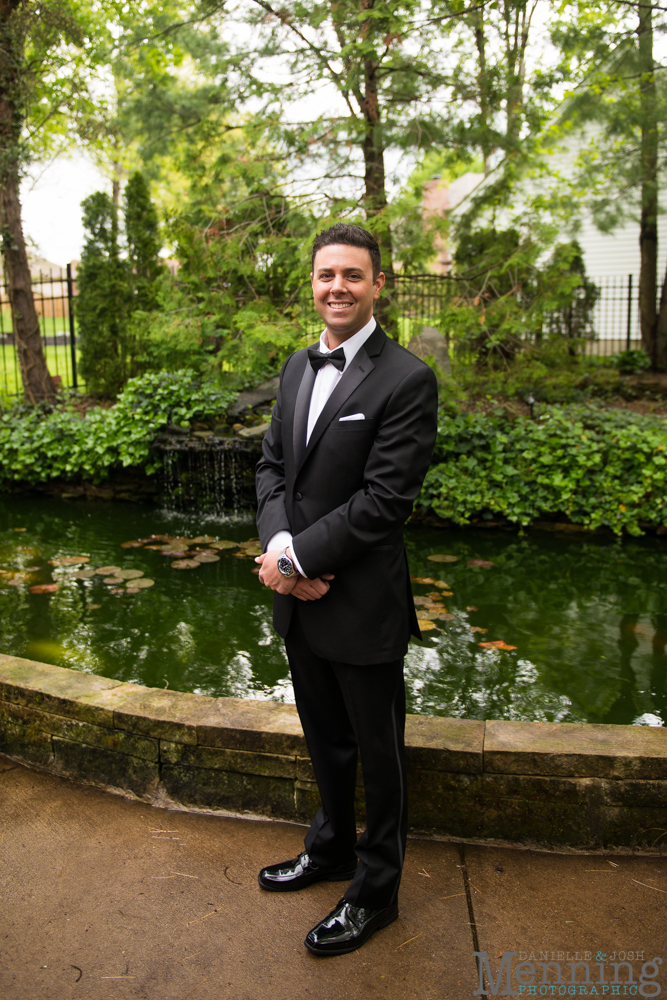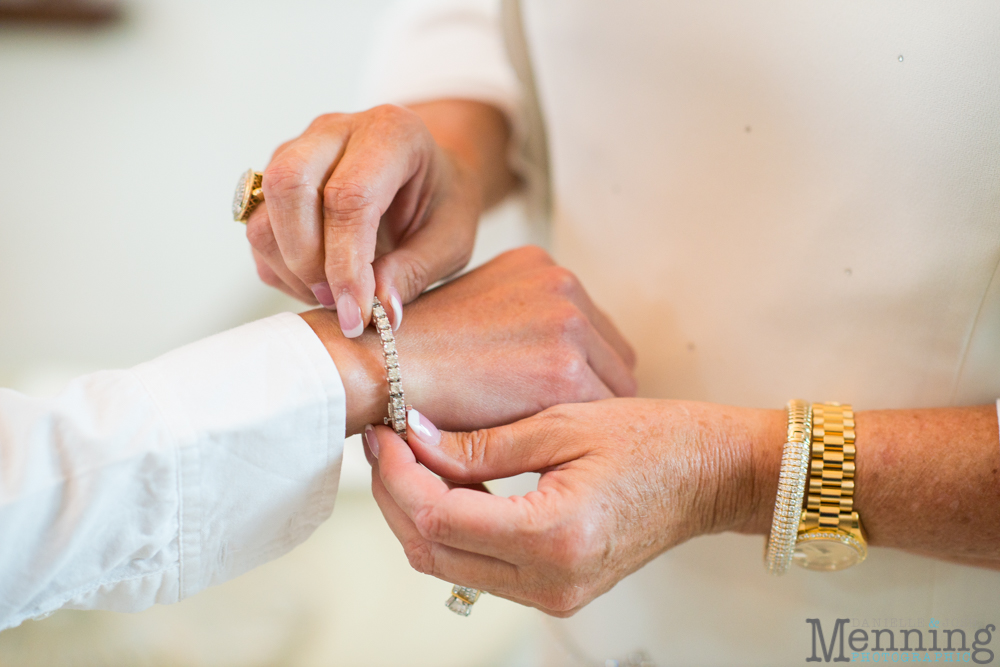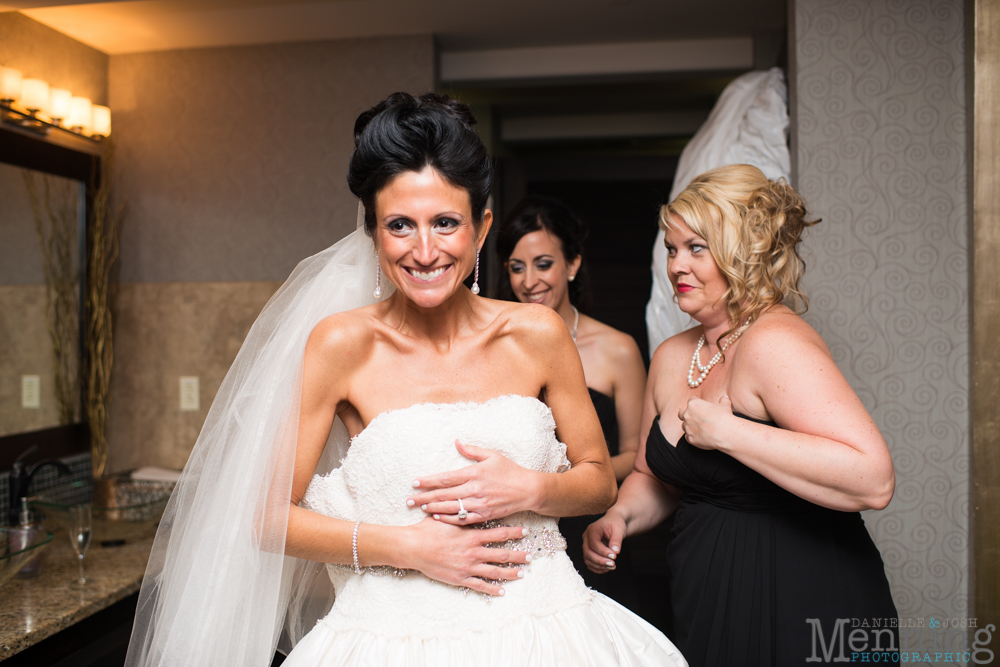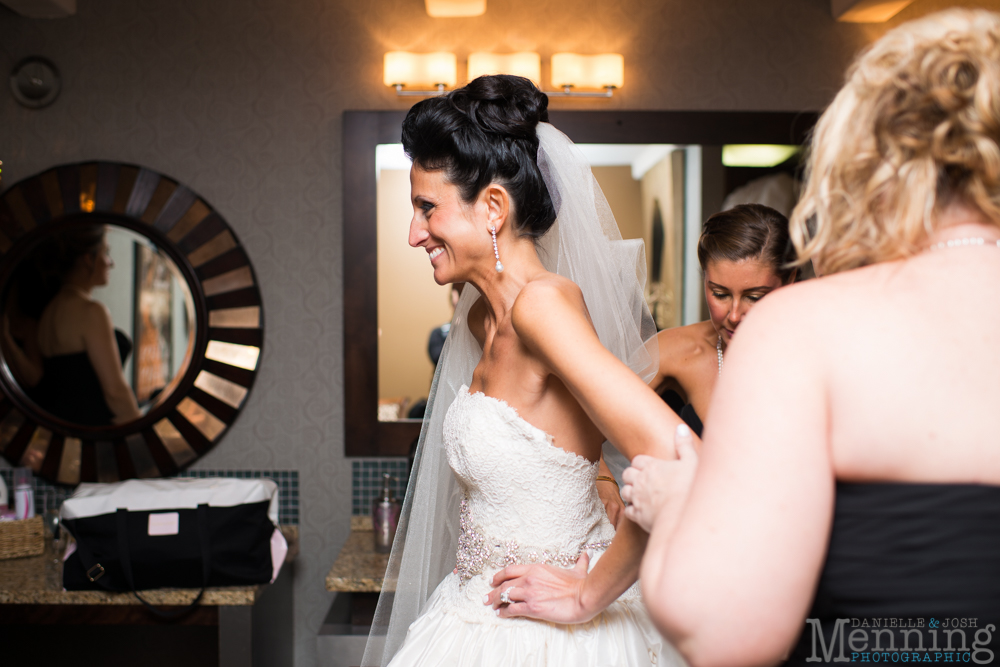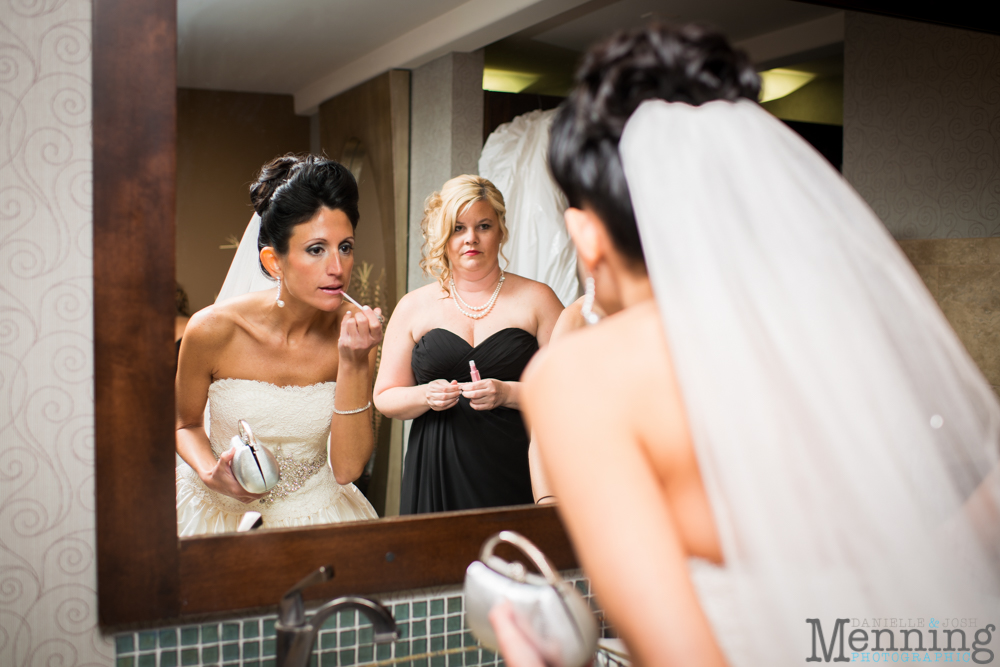 Everything about their ceremony & reception at The Lake Club was stylish & elegant. Joe Mineo Creative lived up to their spotless reputation for impressing everyone with their design & decor. And Something New Florist outdid themselves! We were in detail heaven! We all truly wish, of course, that the good ol' Ohio weather would've cooperated a bit better, but despite the weather, everyone had a grand time & Rachelle & Steven got married!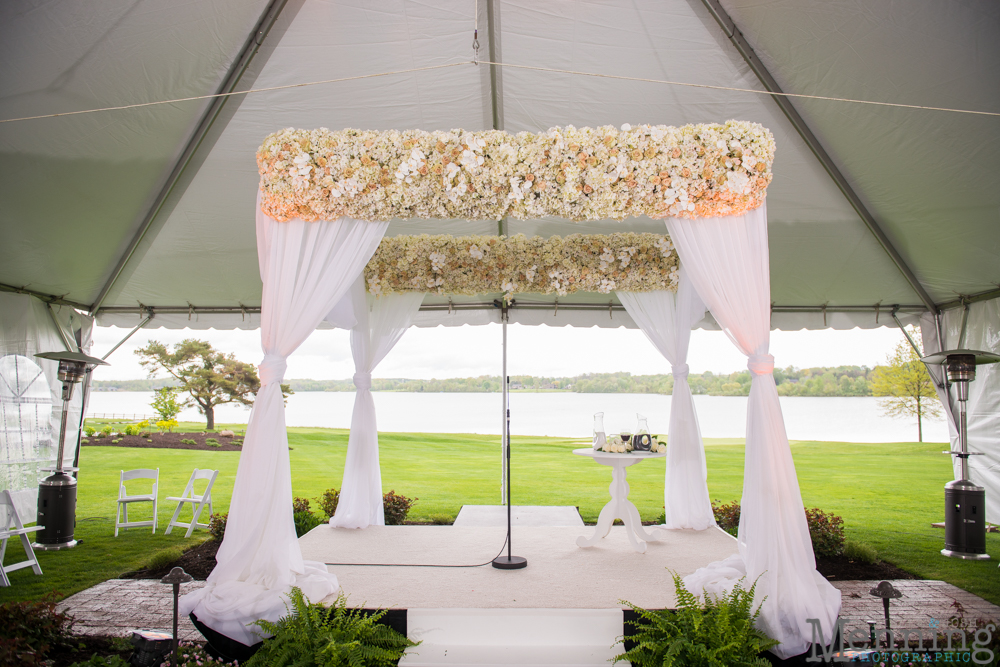 These two looked like they stepped out of a bridal magazine. They were adorable.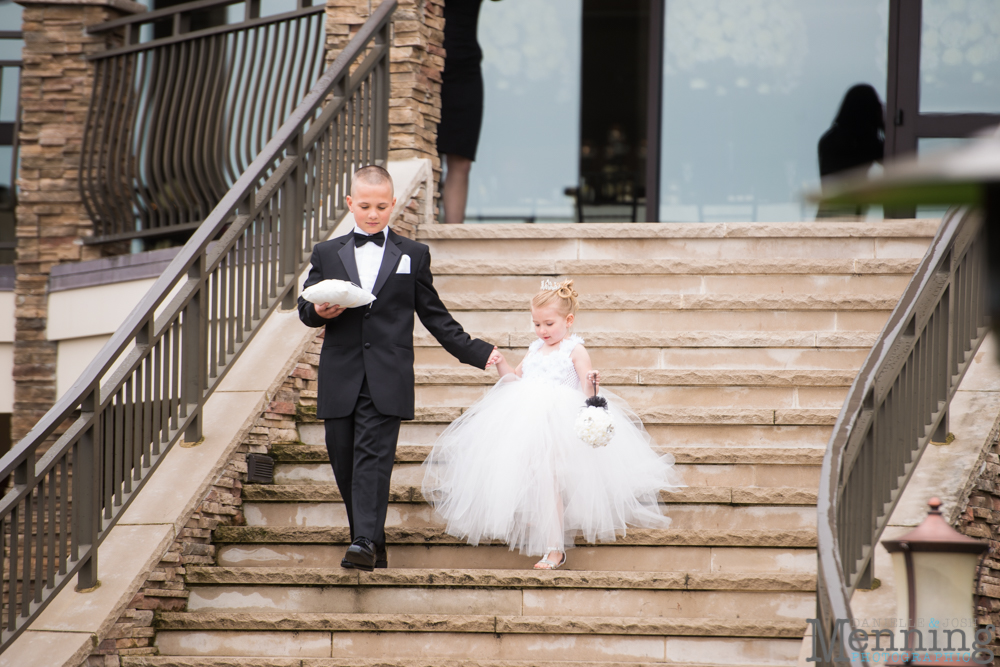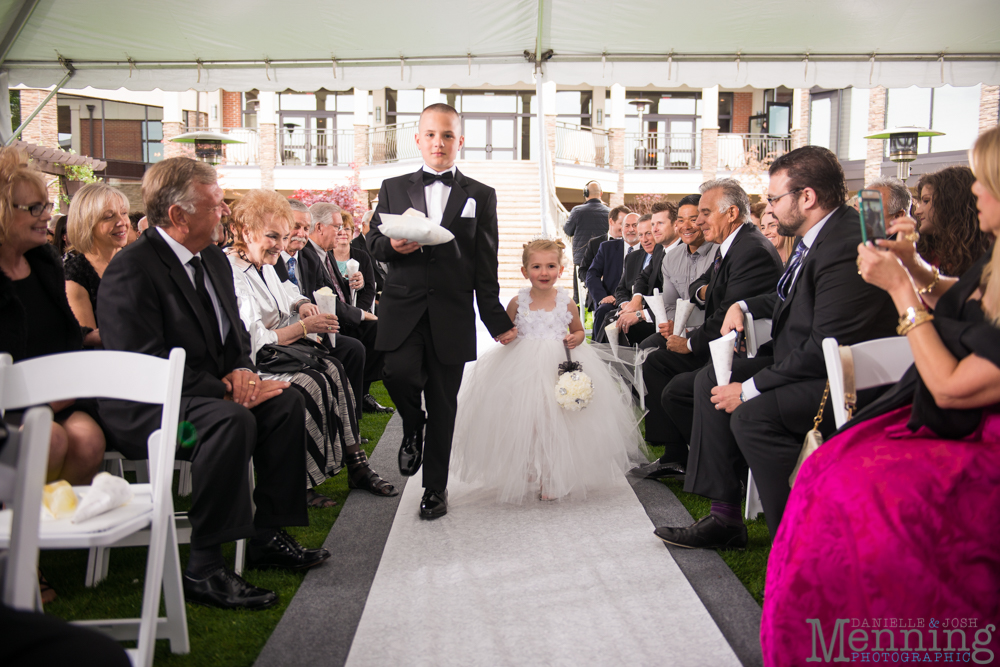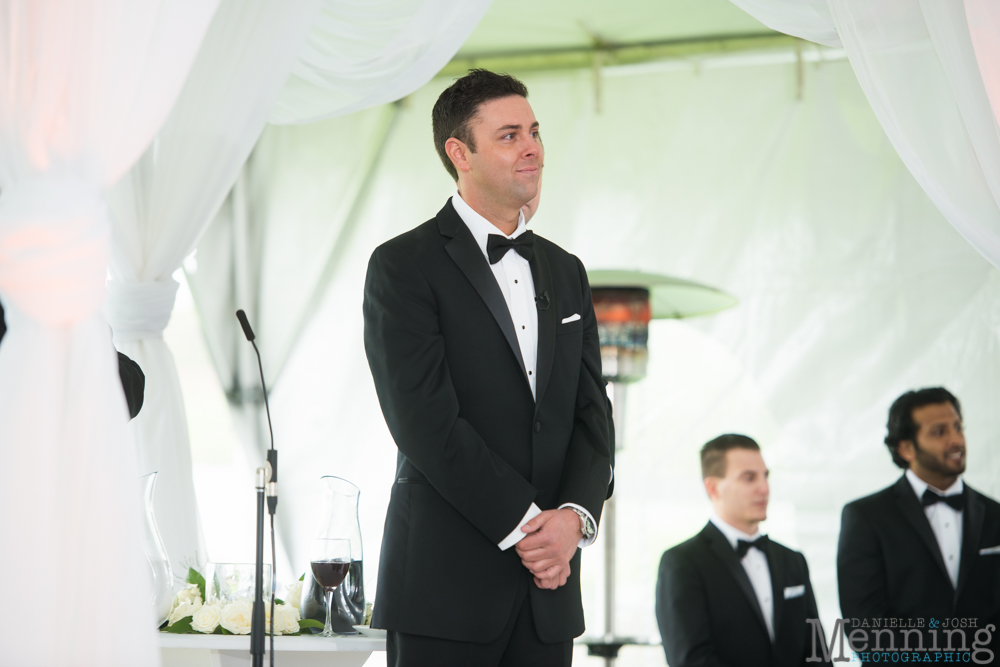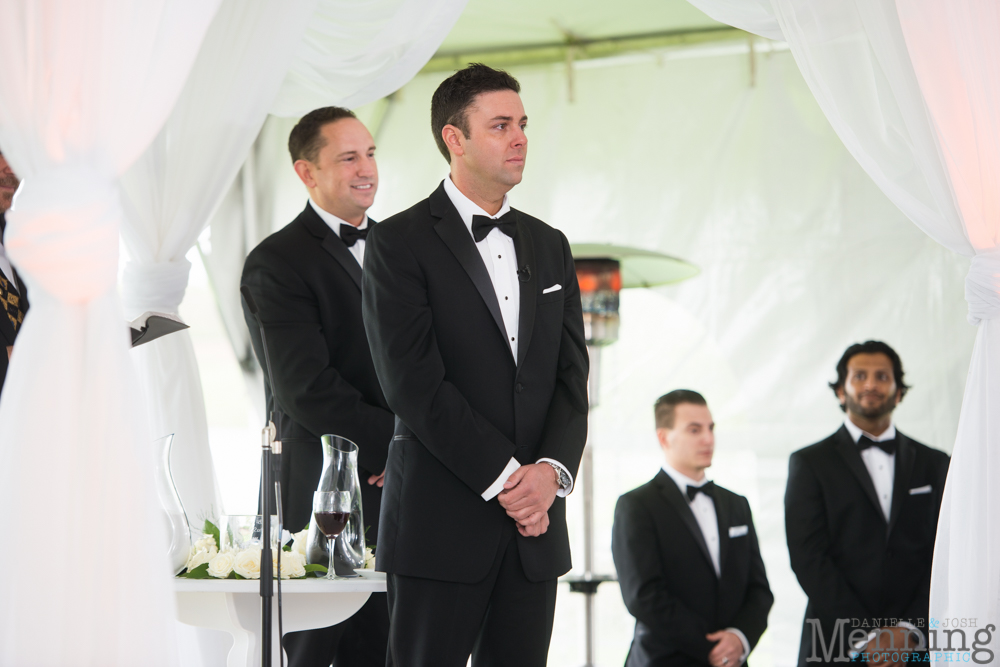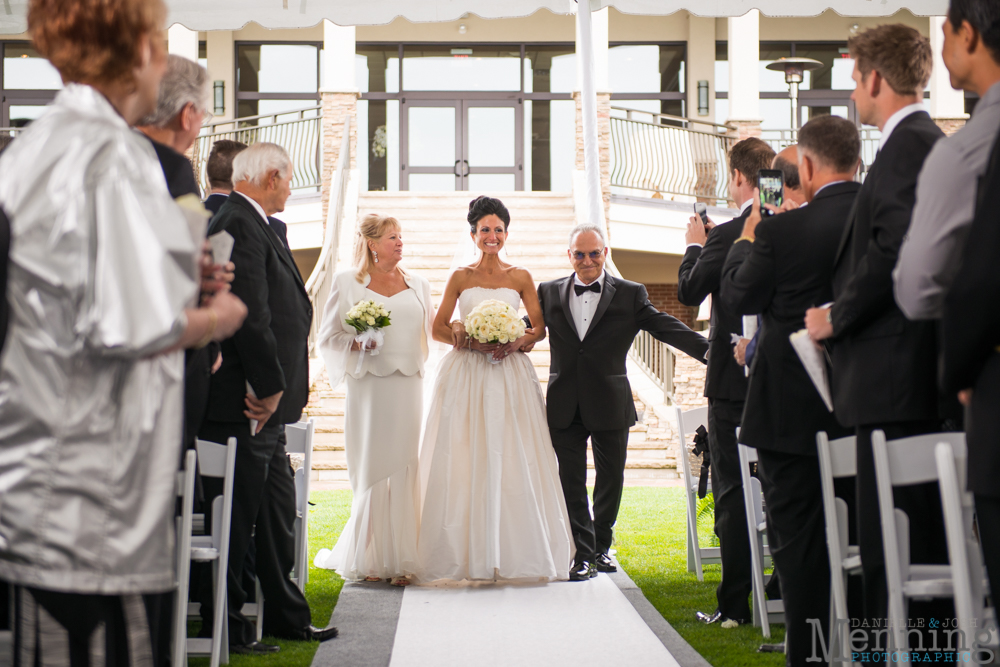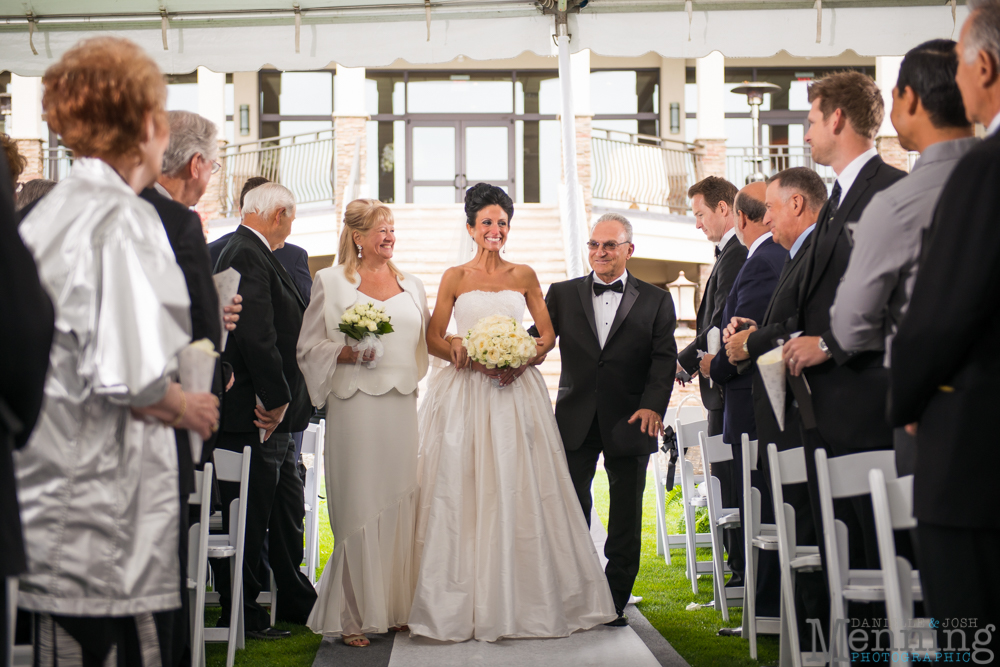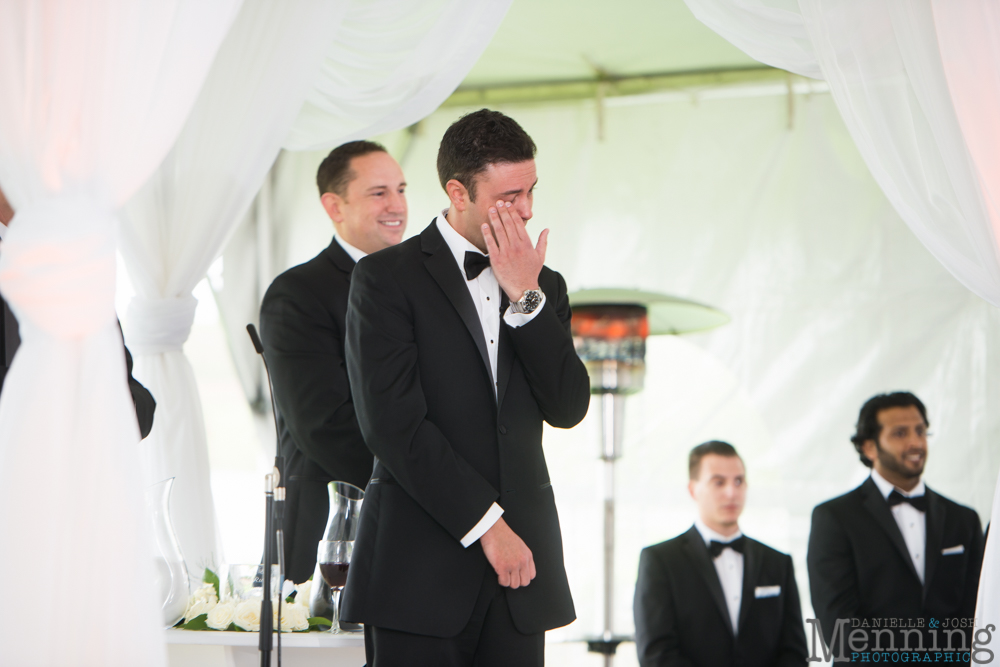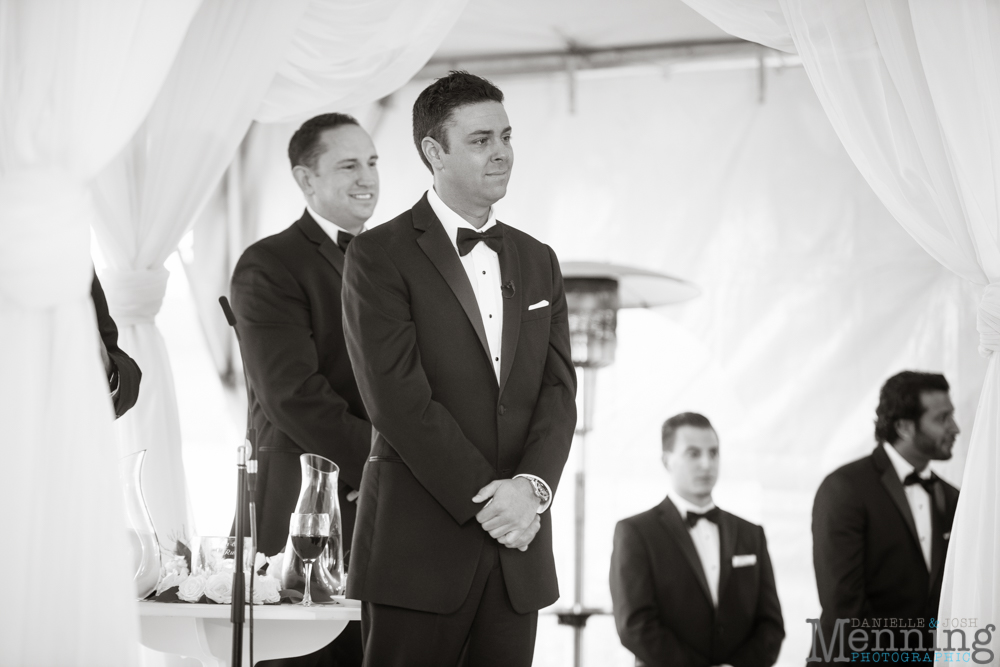 Their ceremony was darling & emotional.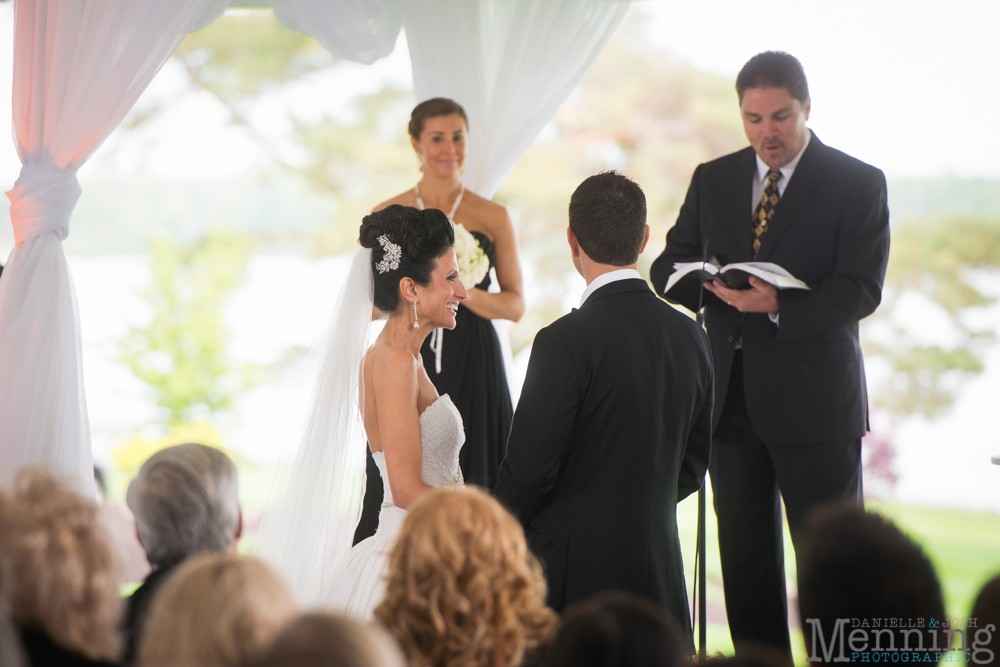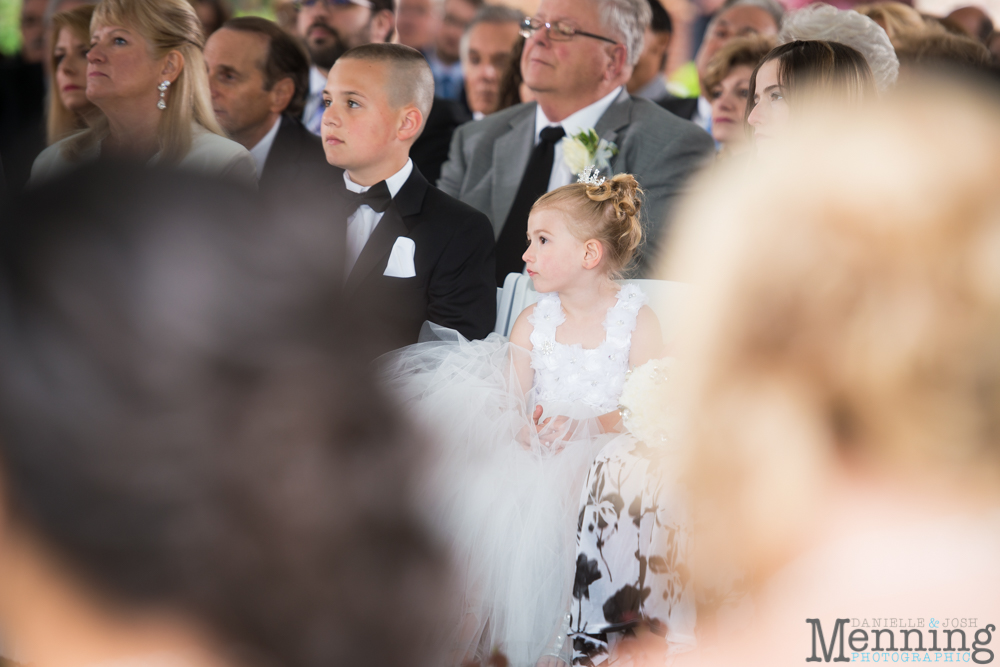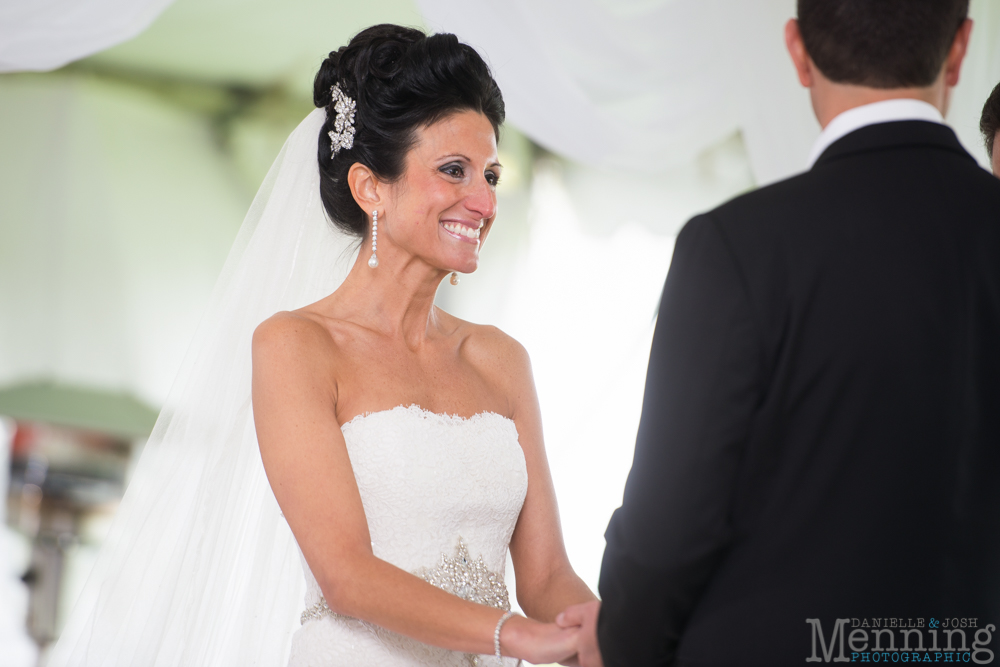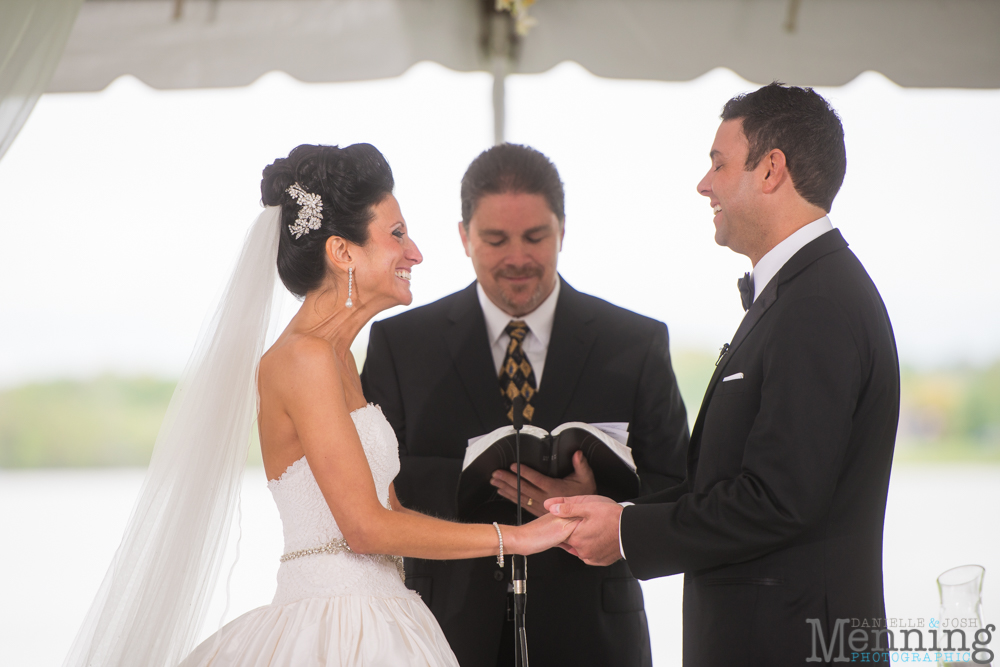 Every woman deserves to have her husband look at her the way that Steven looks at Rachelle. They are precious together.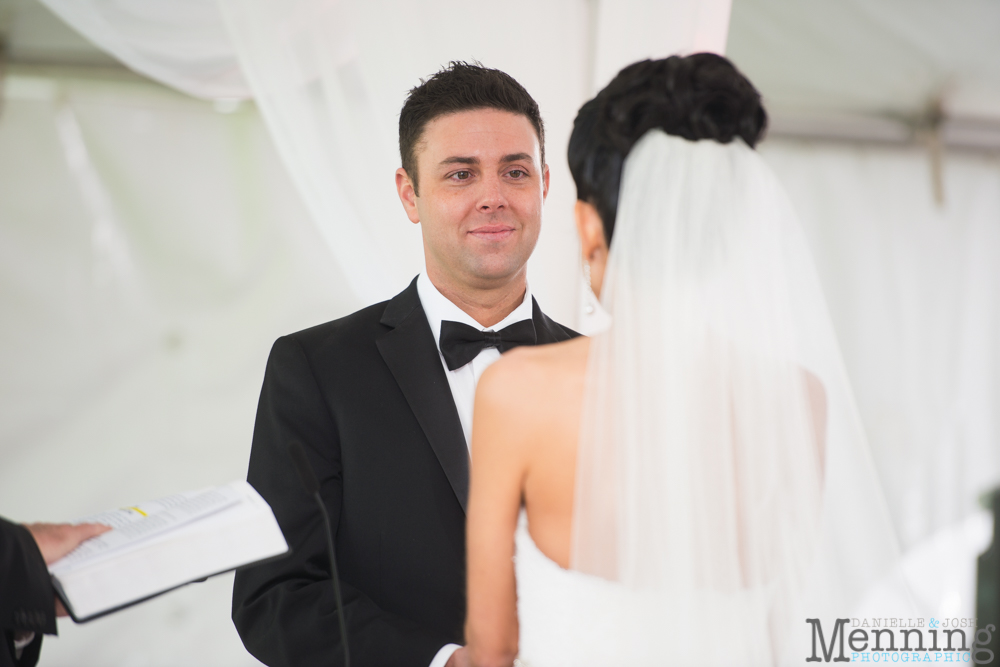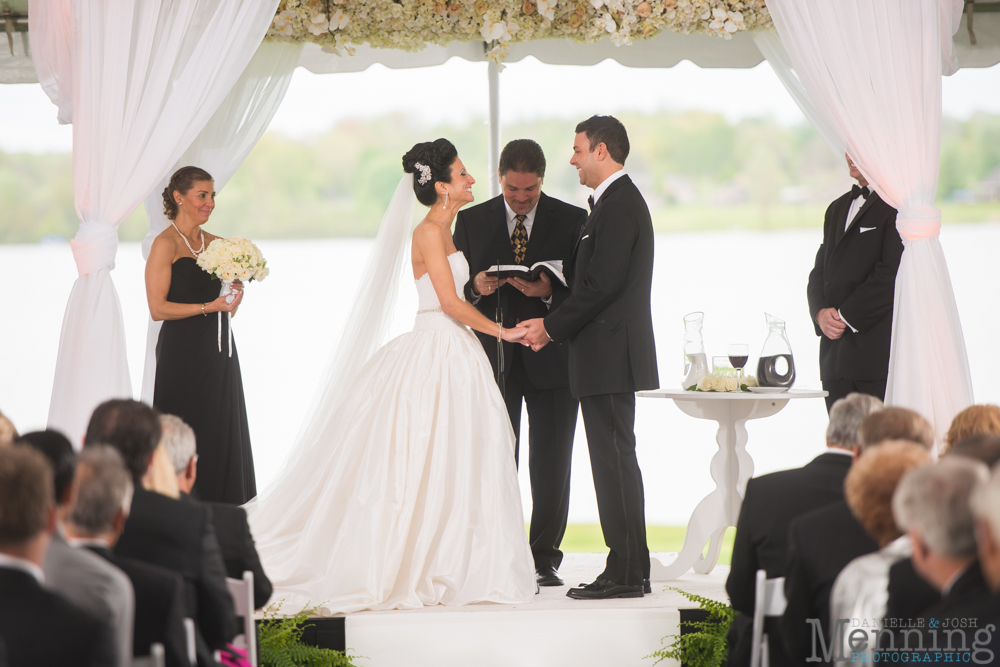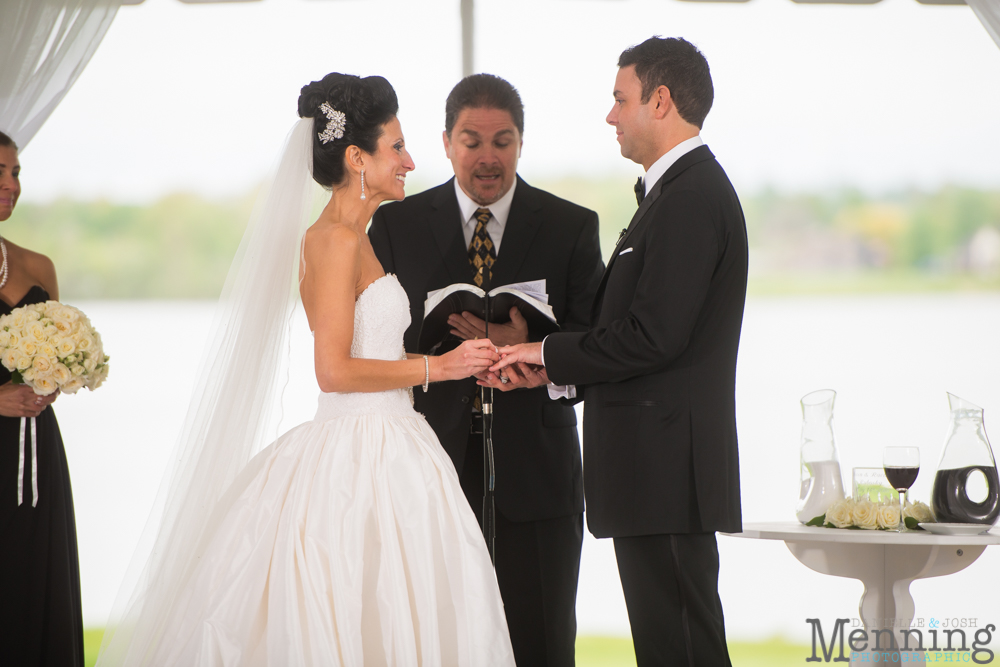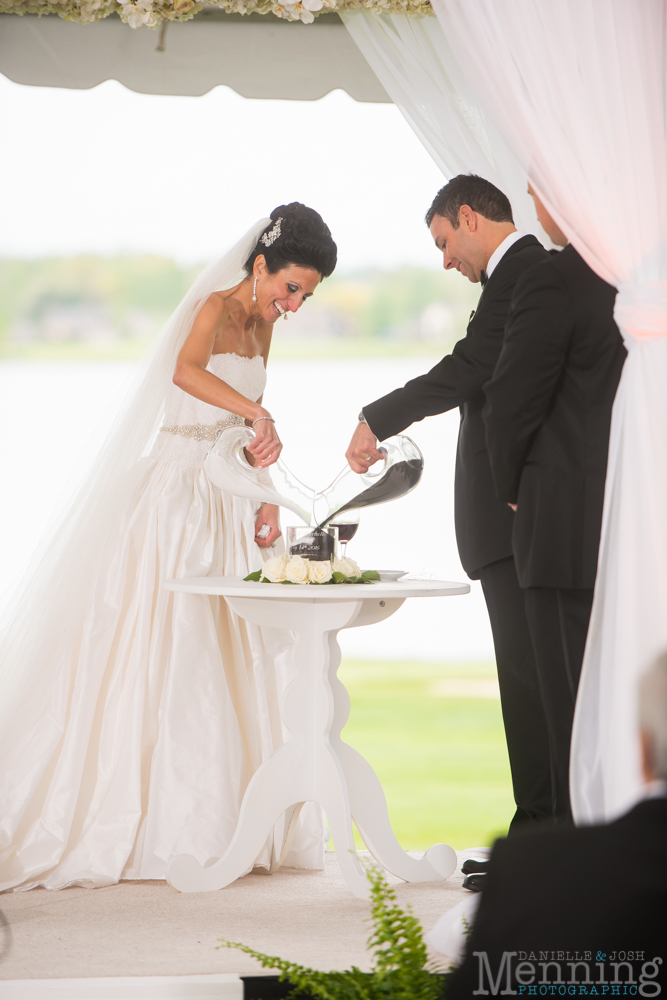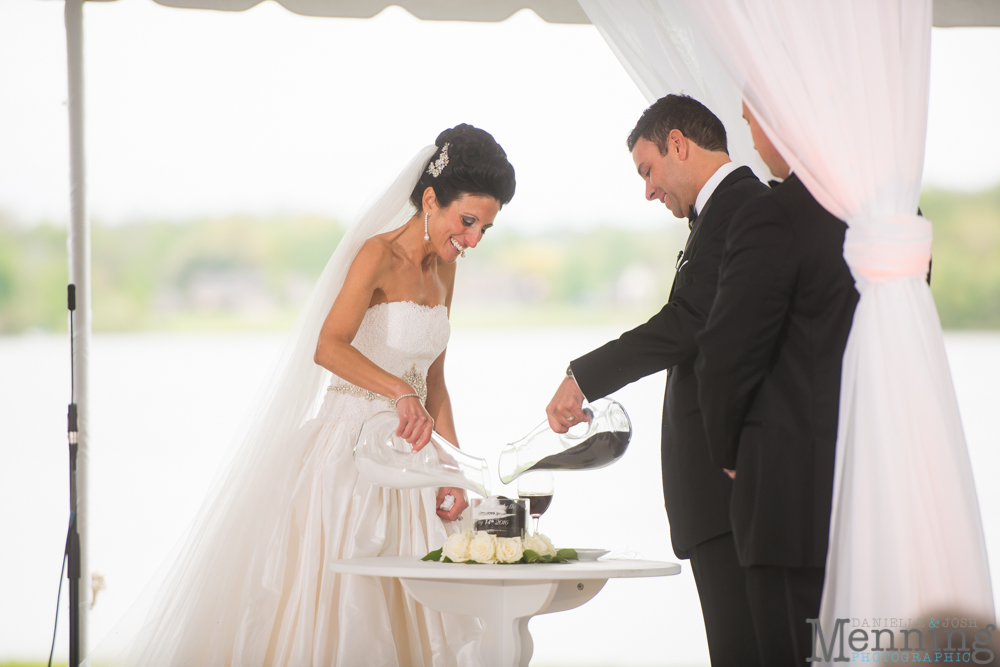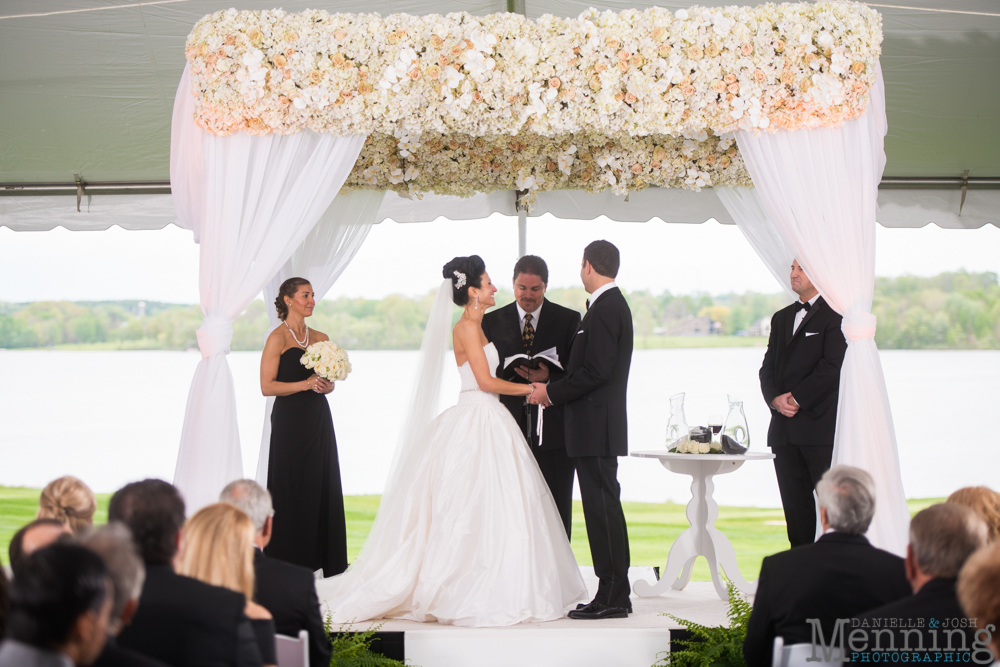 Rachelle's dad with "God Blessed the Broken Road." He has a special relationship with his daughter & it's evident how much he treasures her.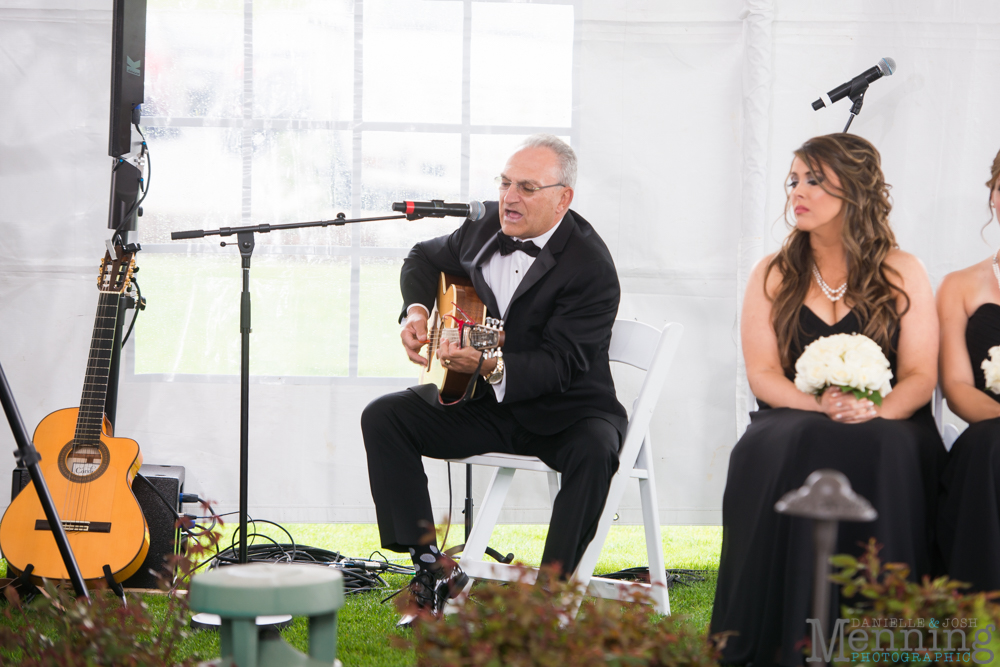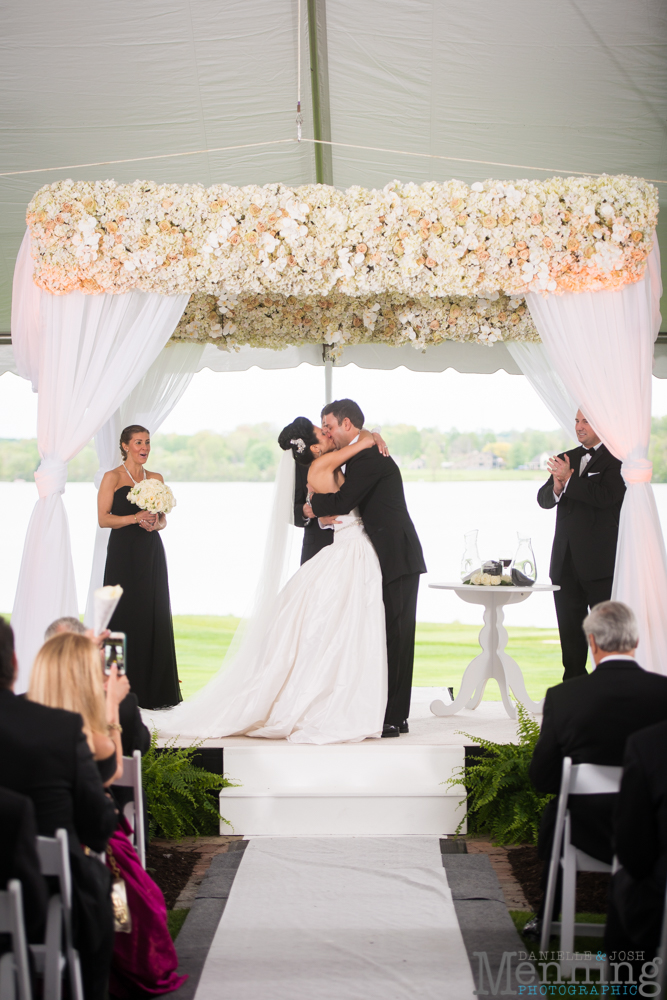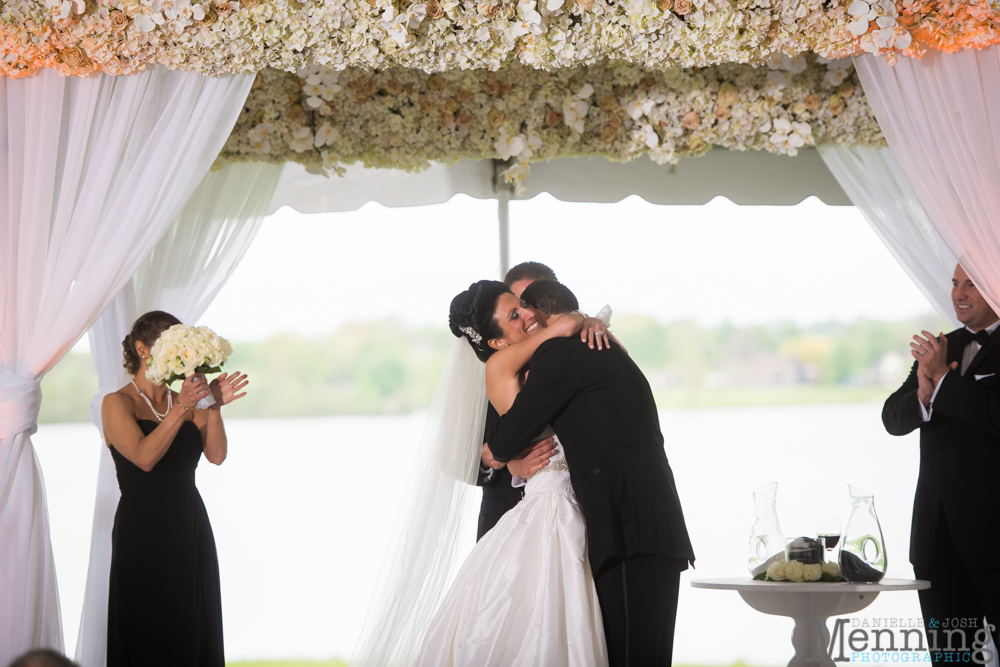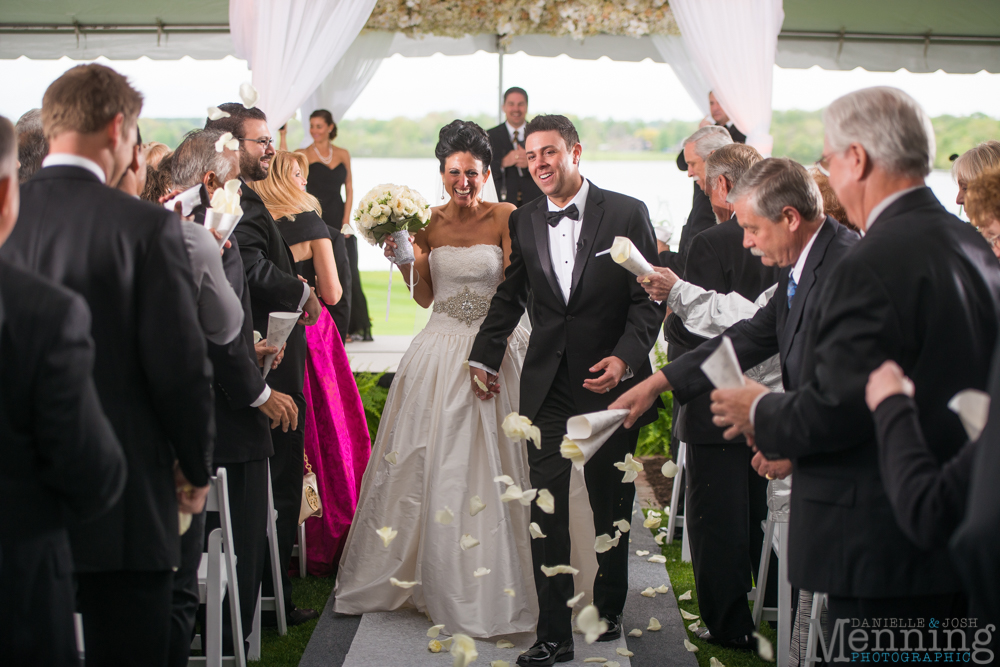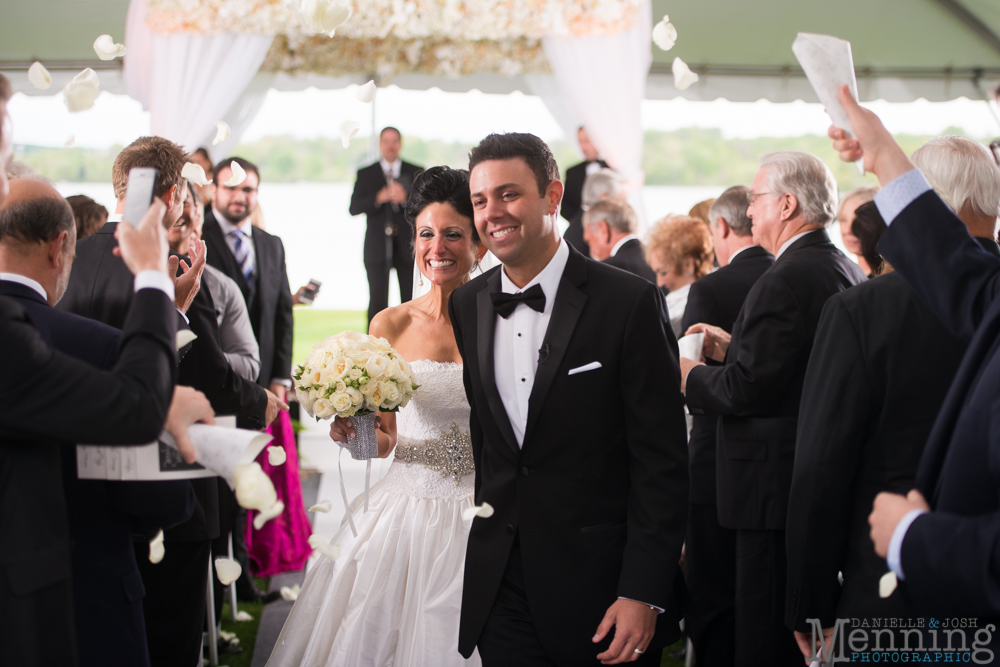 Yay! Married! This was one of my favorite parts of the entire wedding day! They were so full of joy!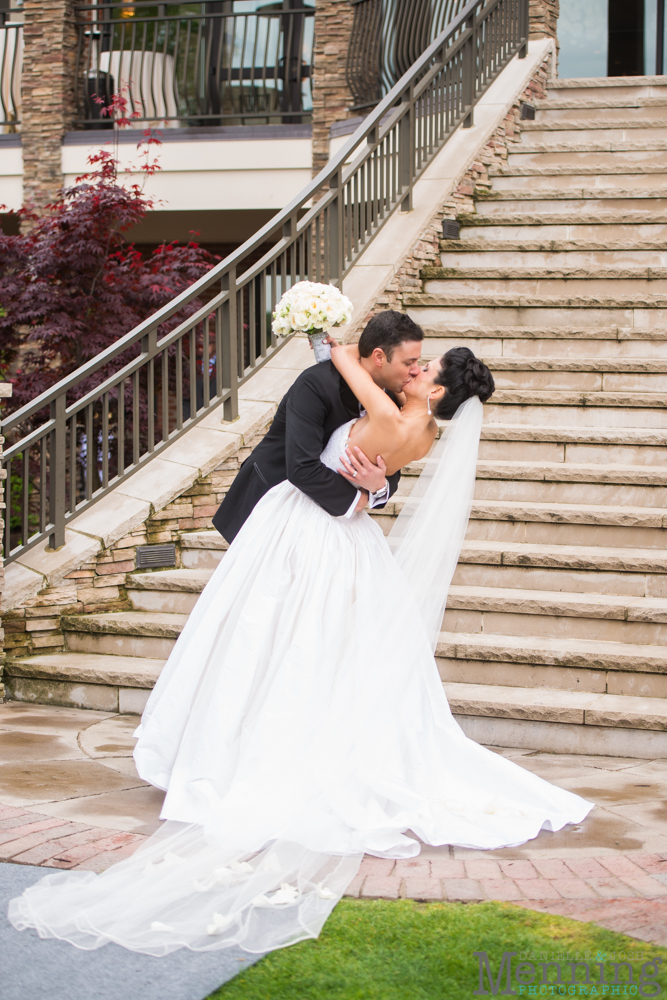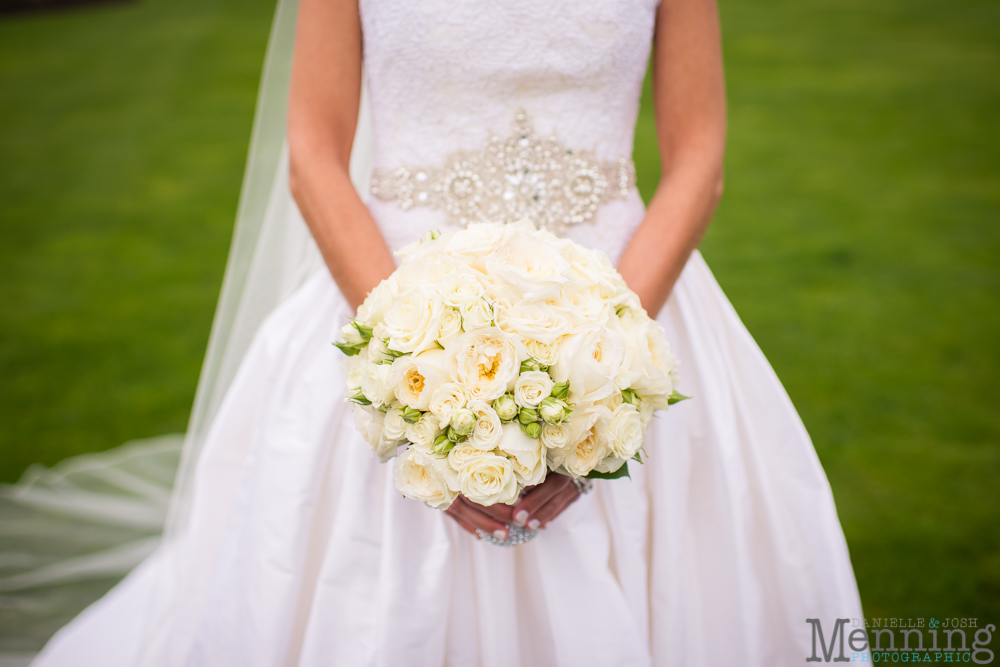 Rachelle's mom is such a classy & sophisticated woman. Rachelle admires her & they are both so gorgeous!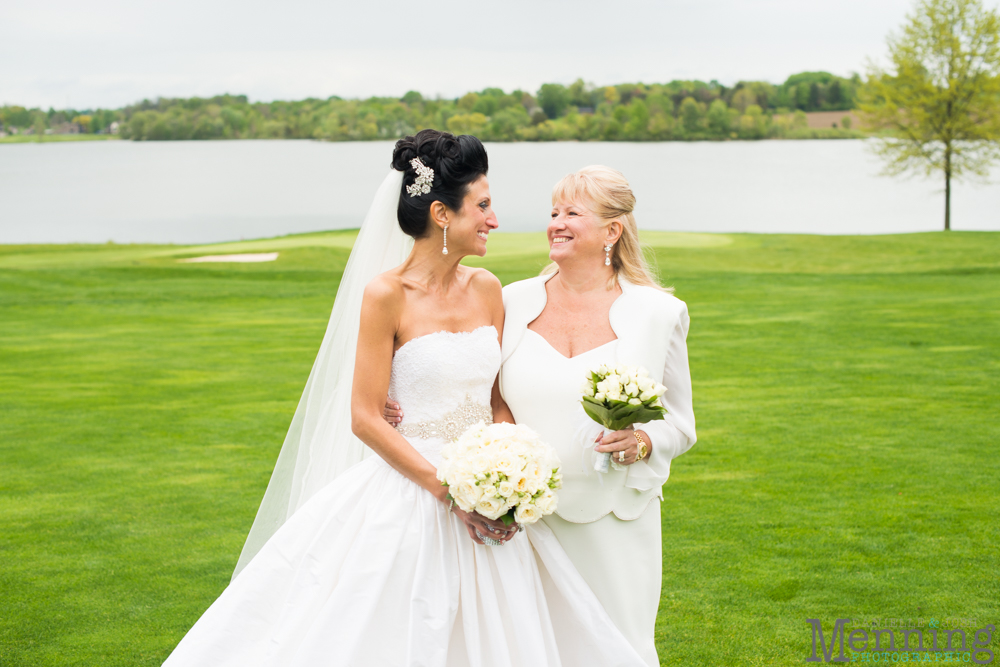 Talk about a stunning black tie affair! Love this!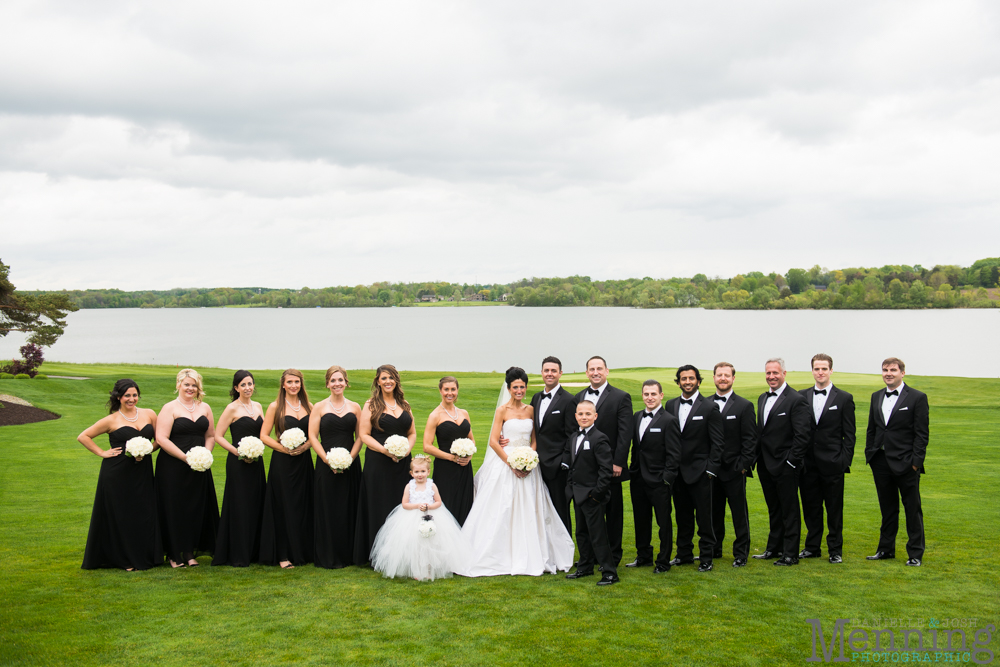 We all agreed with the flower girl! It was COLD!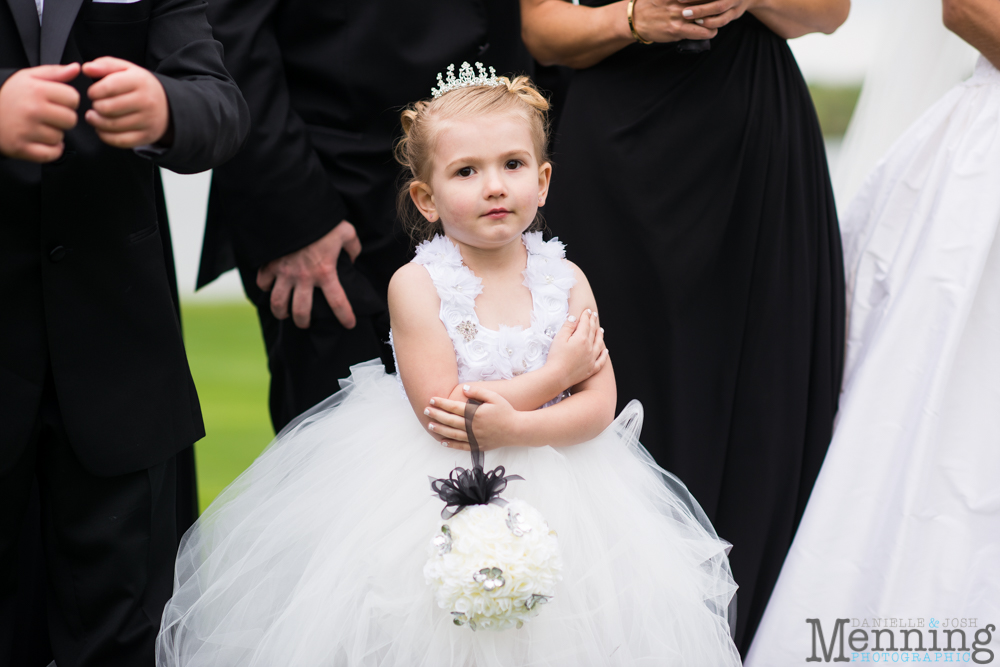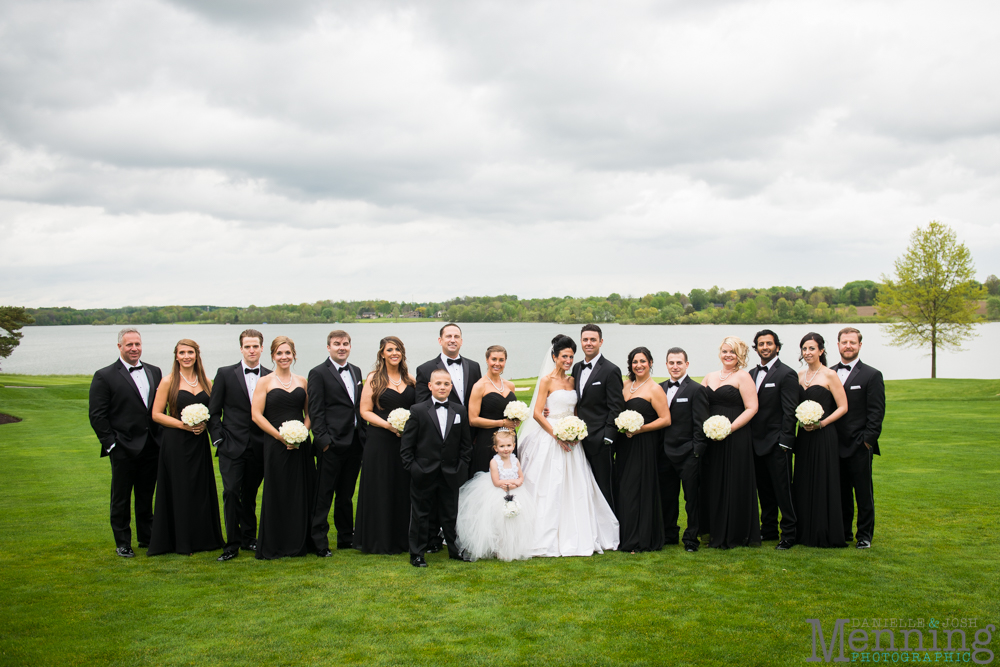 These ladies were so much fun all day. And they're so supportive of their friend Rachelle. Bridesmaids, take note. . . they complimented Rachelle all day long, which was so sweet. You'd think that would be the case every wedding day I photograph, but it's really not unfortunately. When in doubt, compliment, compliment, compliment! Lifting others up makes everyone's day a little brighter. . . including your own!
Don't groomsmen always look handsome in black tuxes?!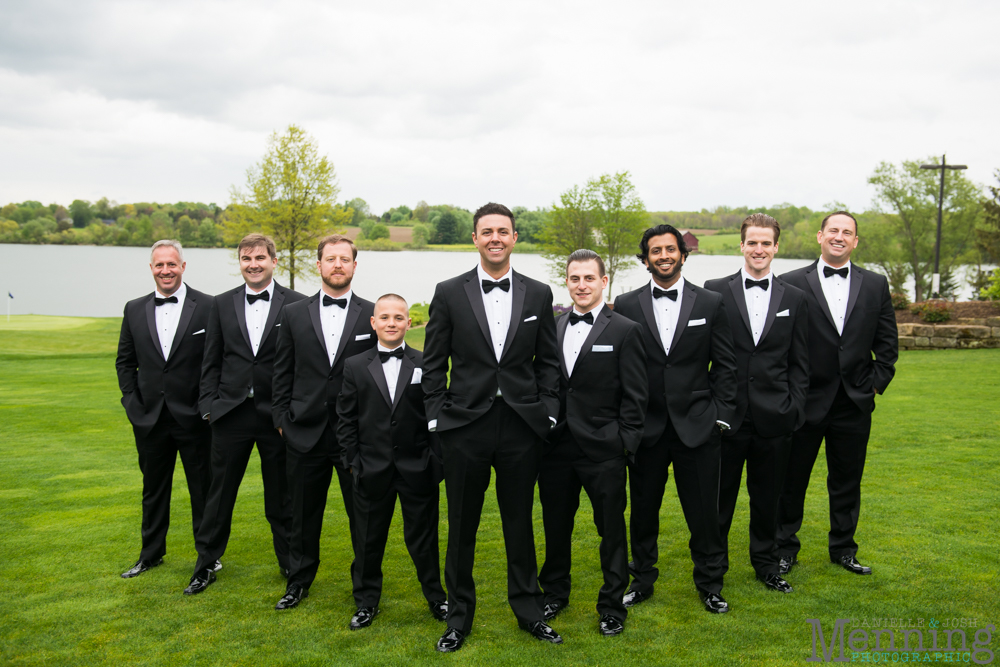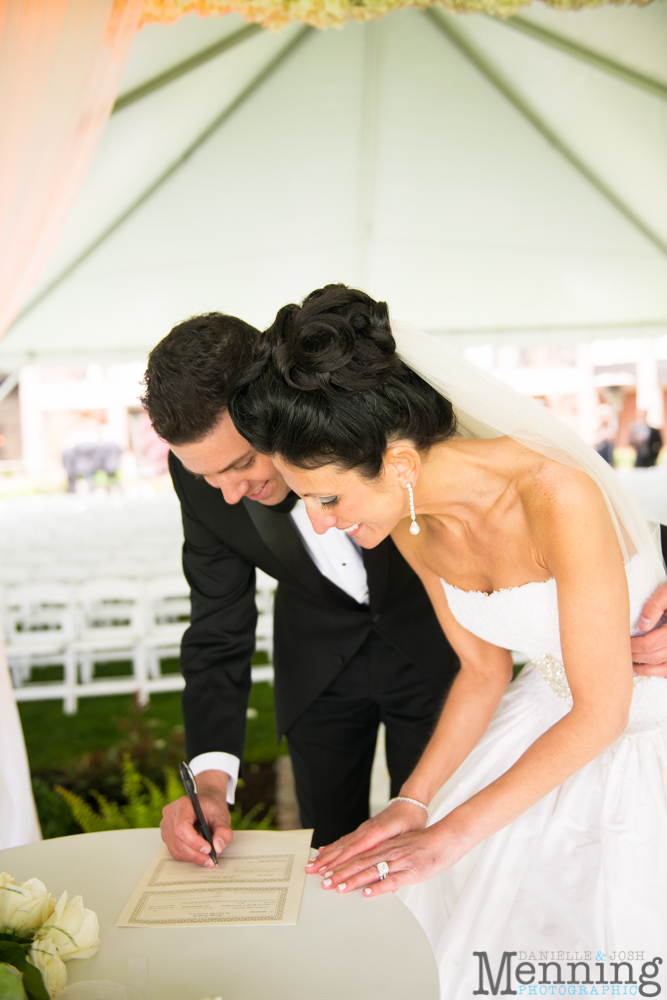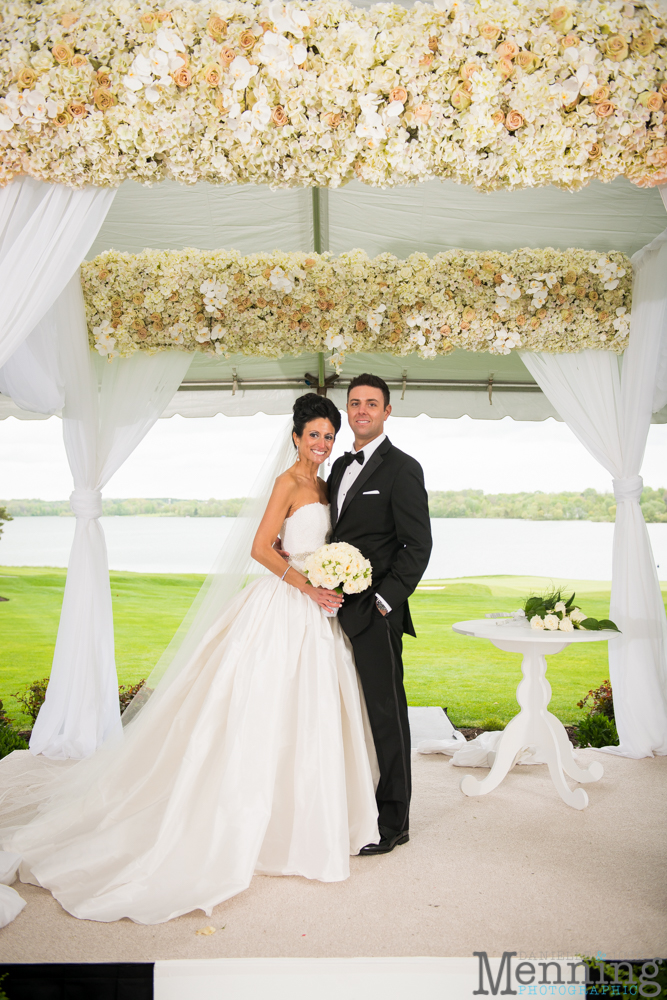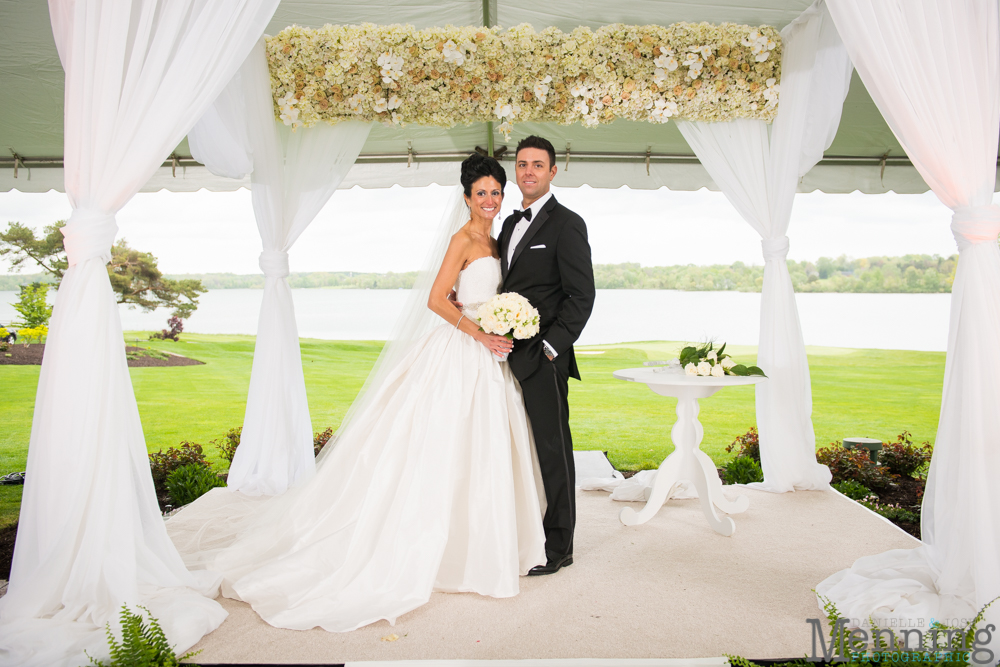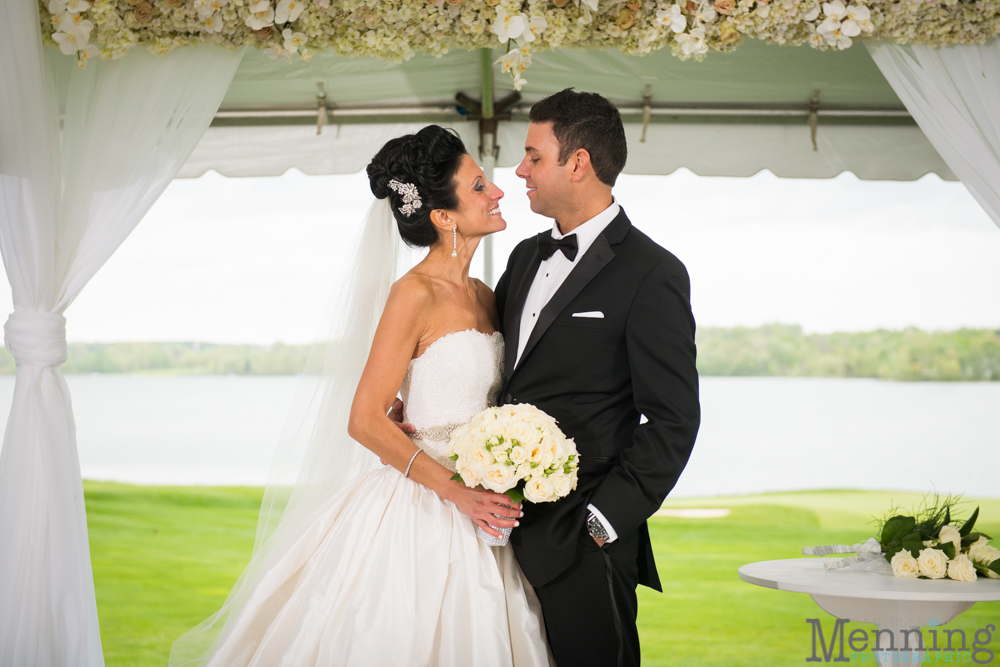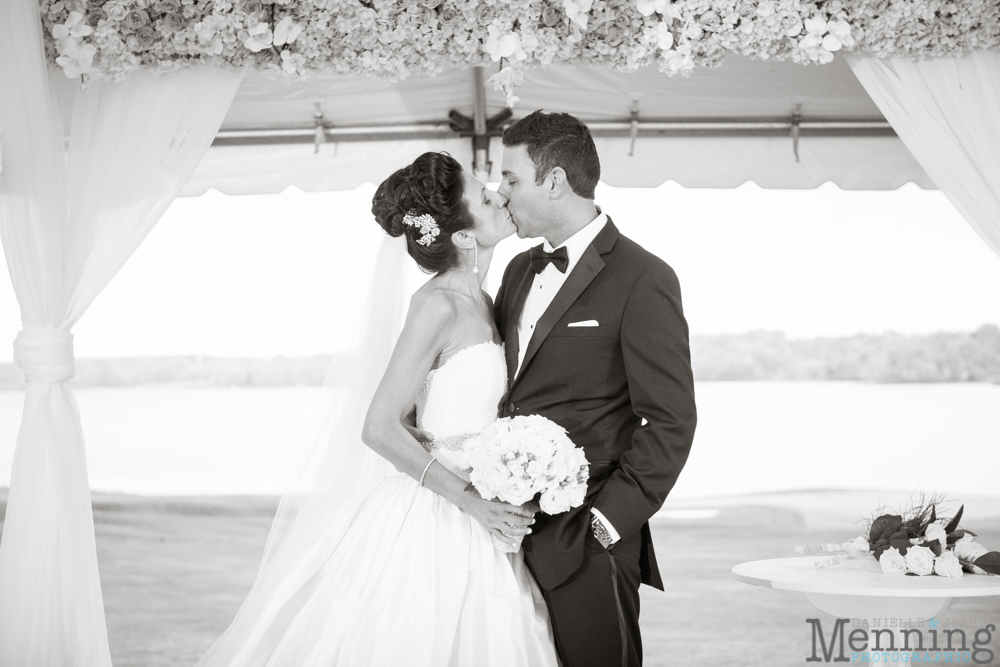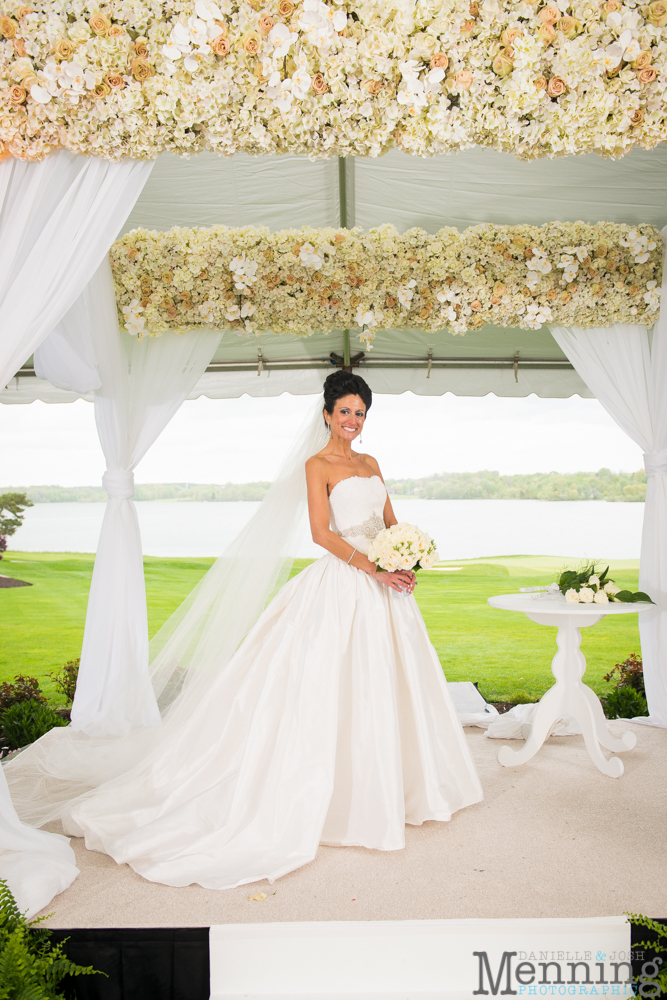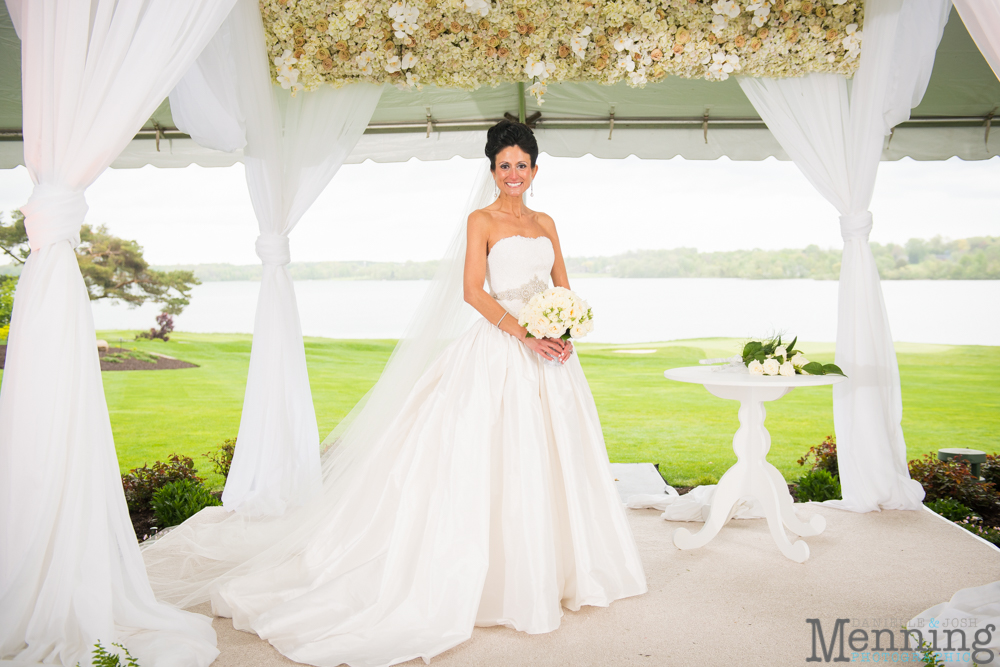 With Rachelle being an interior designer, we expected the wedding day details to be amazing, but we were blown away. Everything was carefully thought-out & perfect.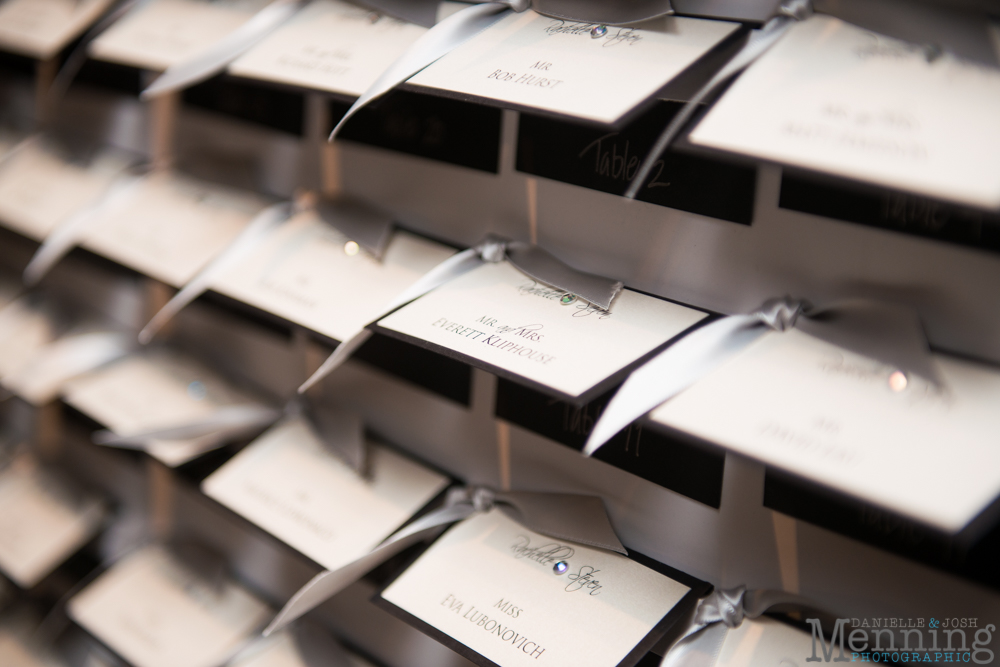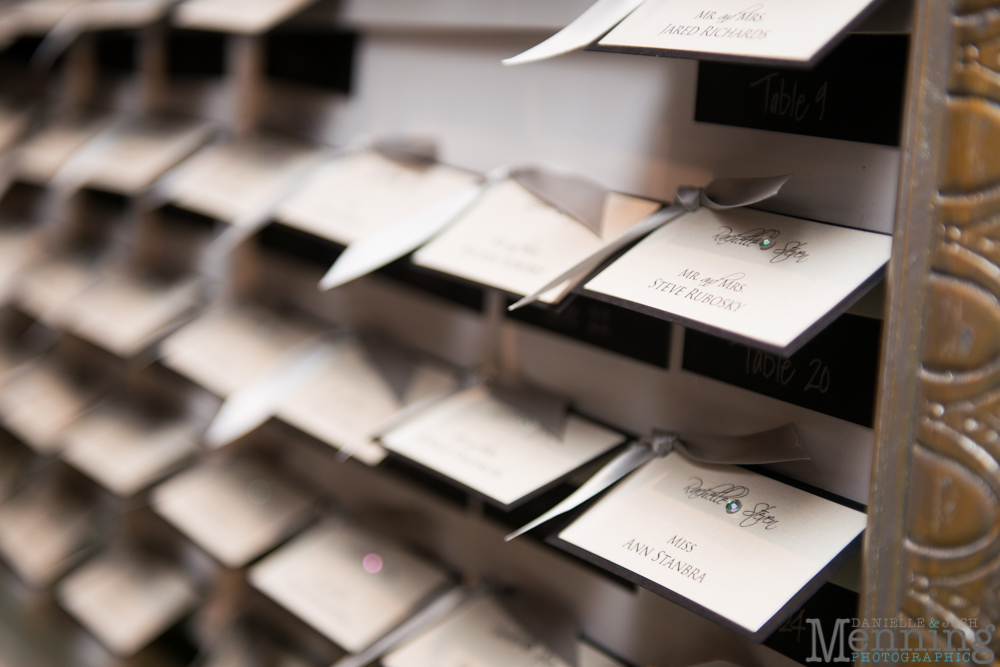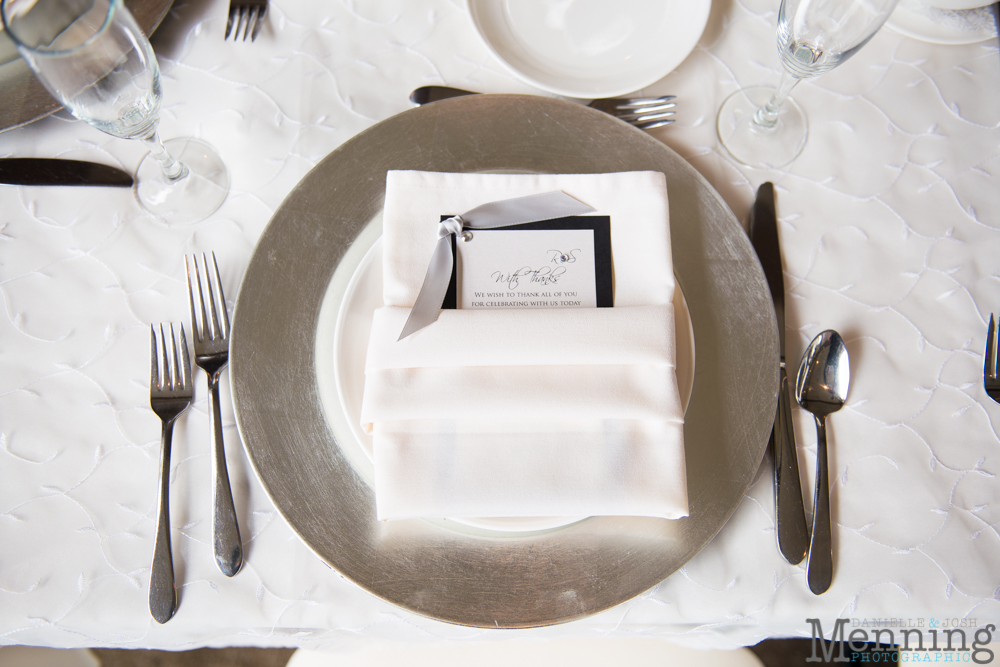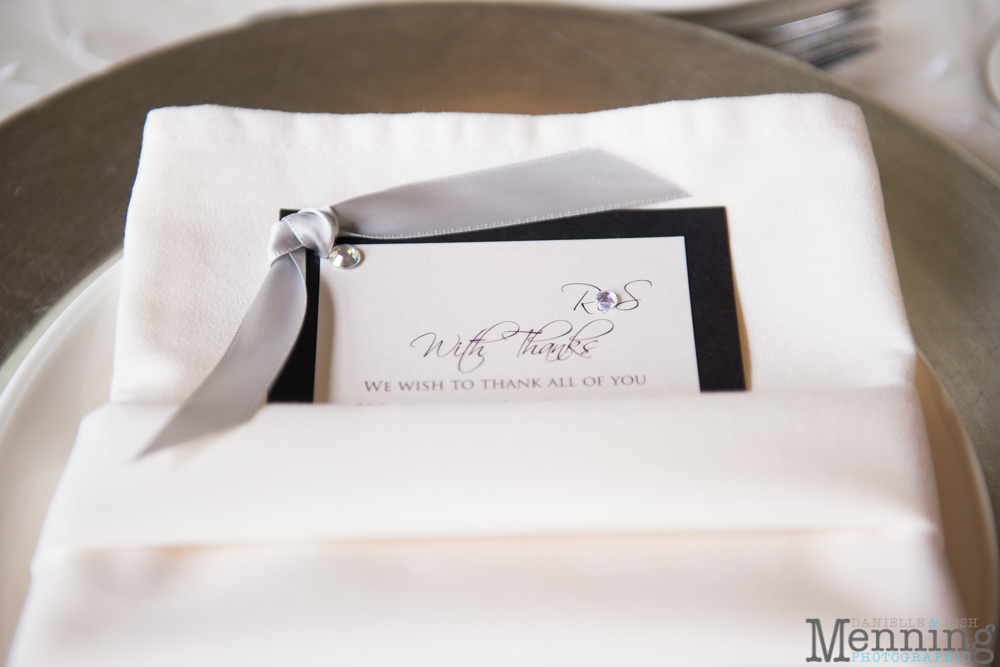 The details were classy, sophisticated, and elegant with a warm & inviting twist on the traditional, classic black & white. The warm uplighting added a joyful ambiance to the entire room.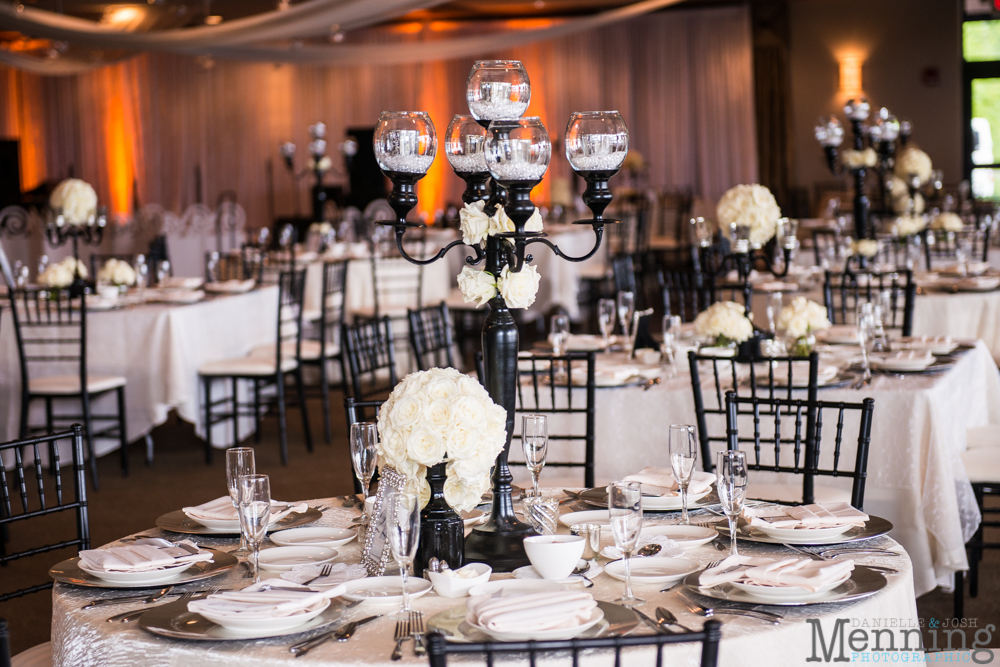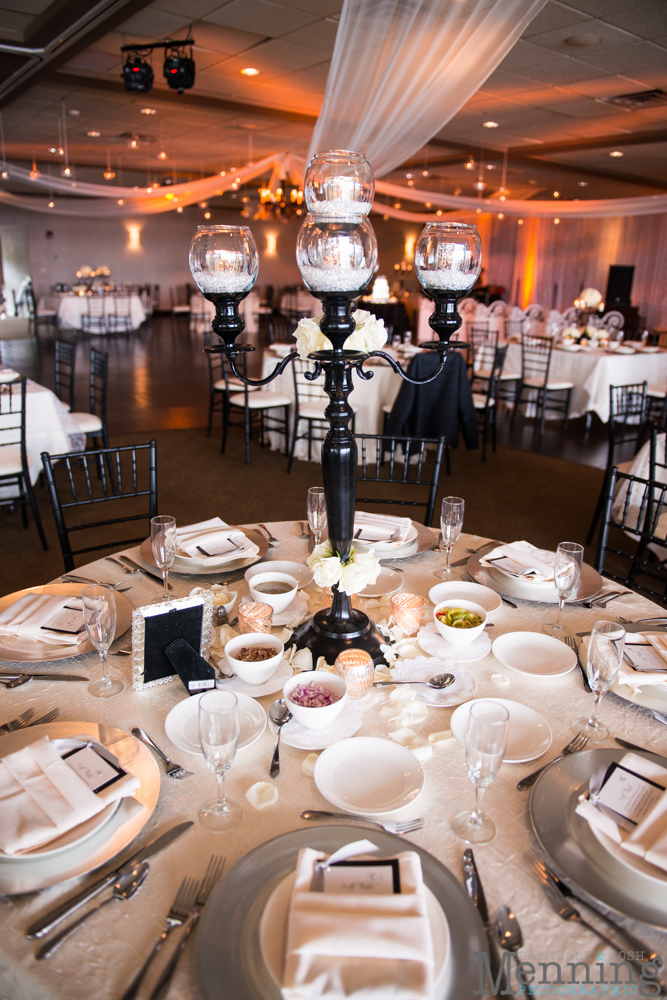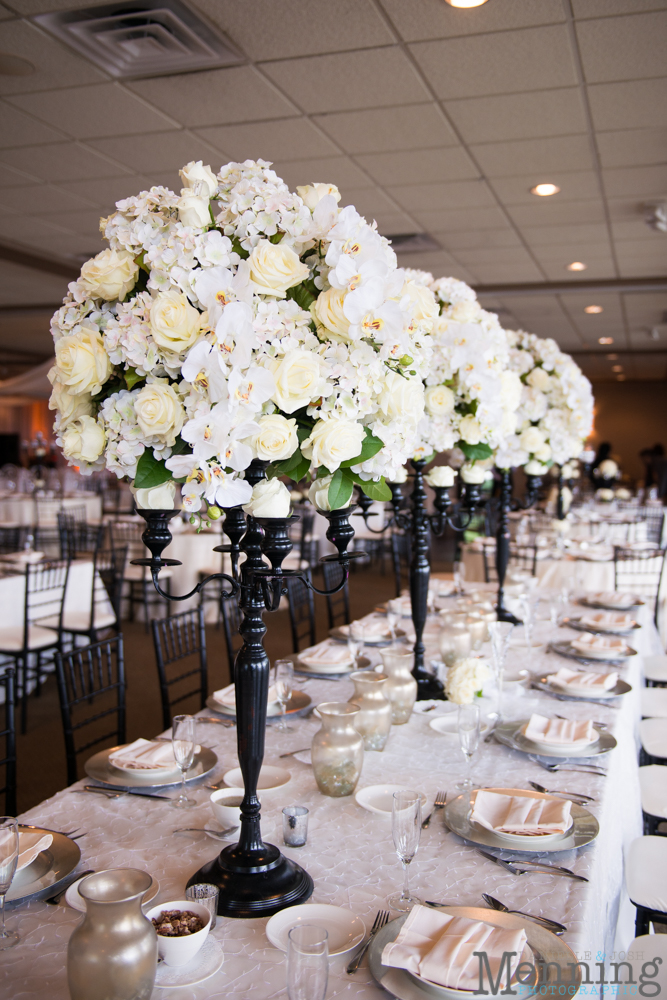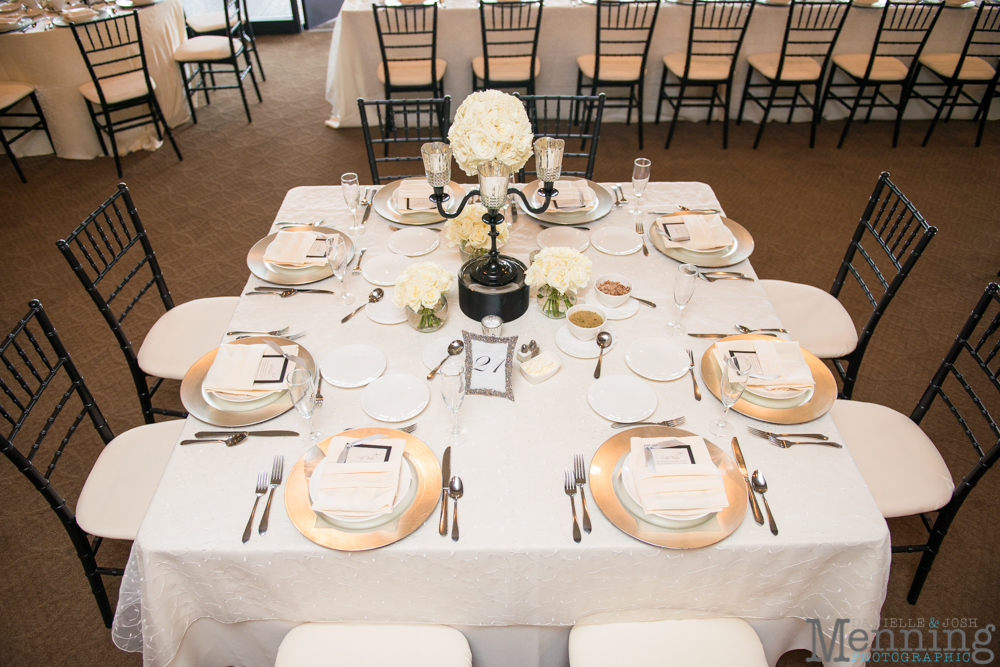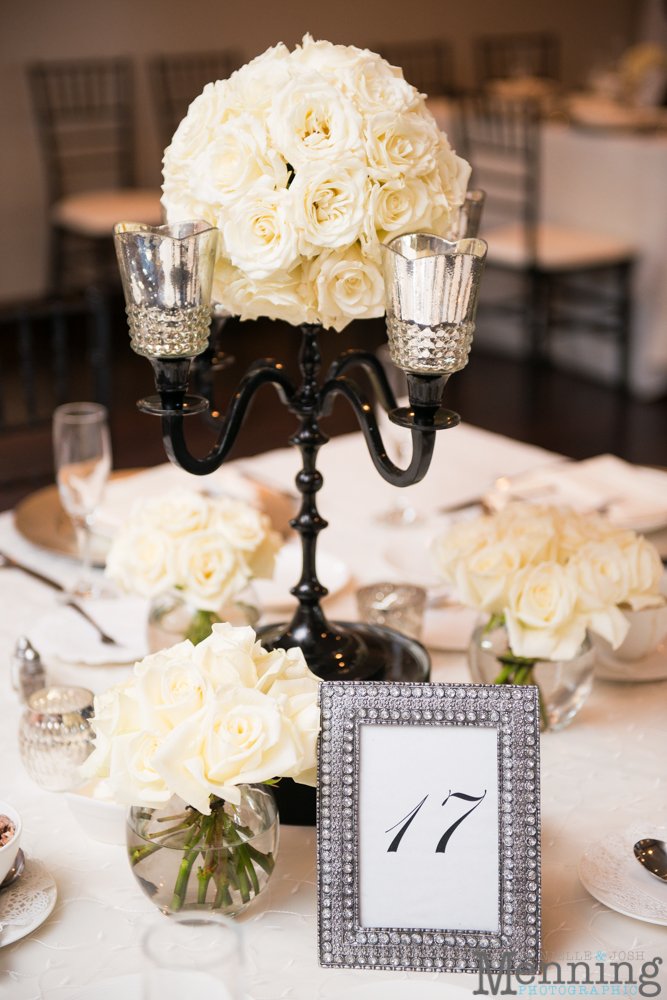 What a creative & artistic wedding cake to fit the theme! (And I'm sorry, but I do not have the information for the maker, but I'll update this blog post once I find out!)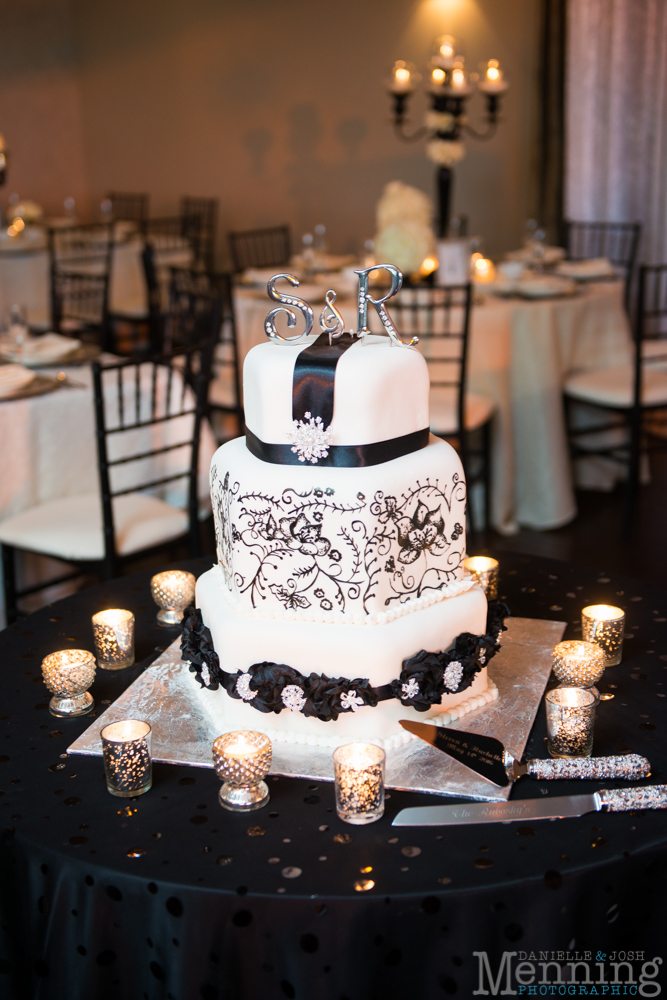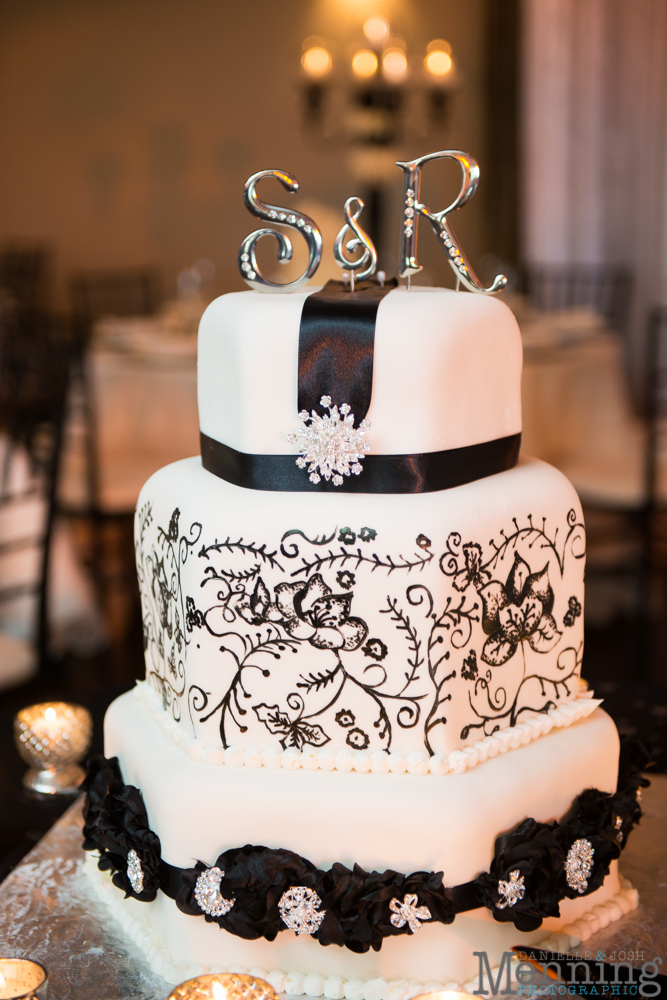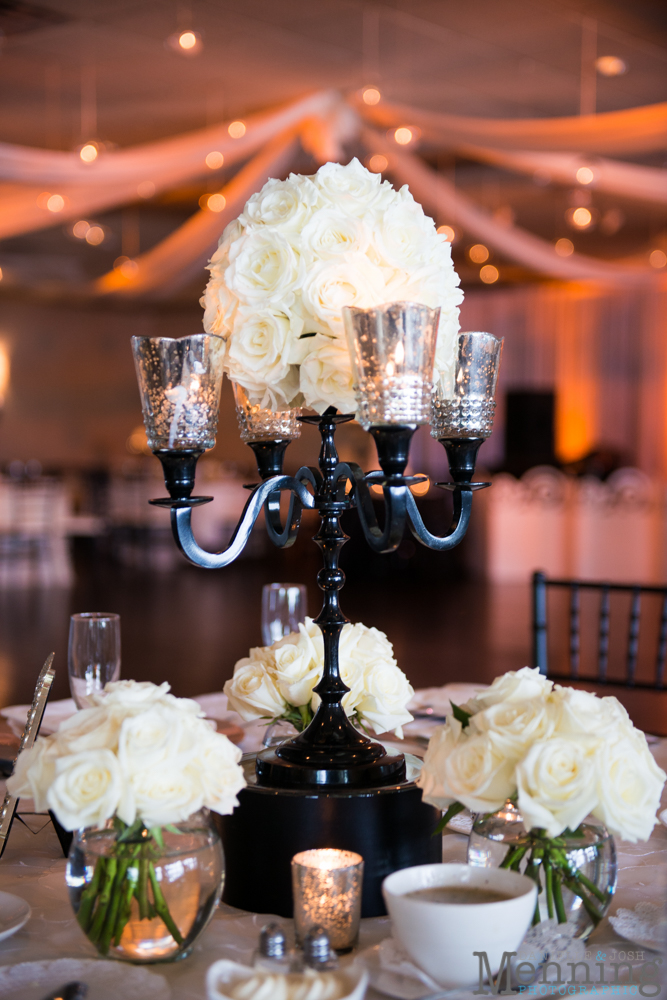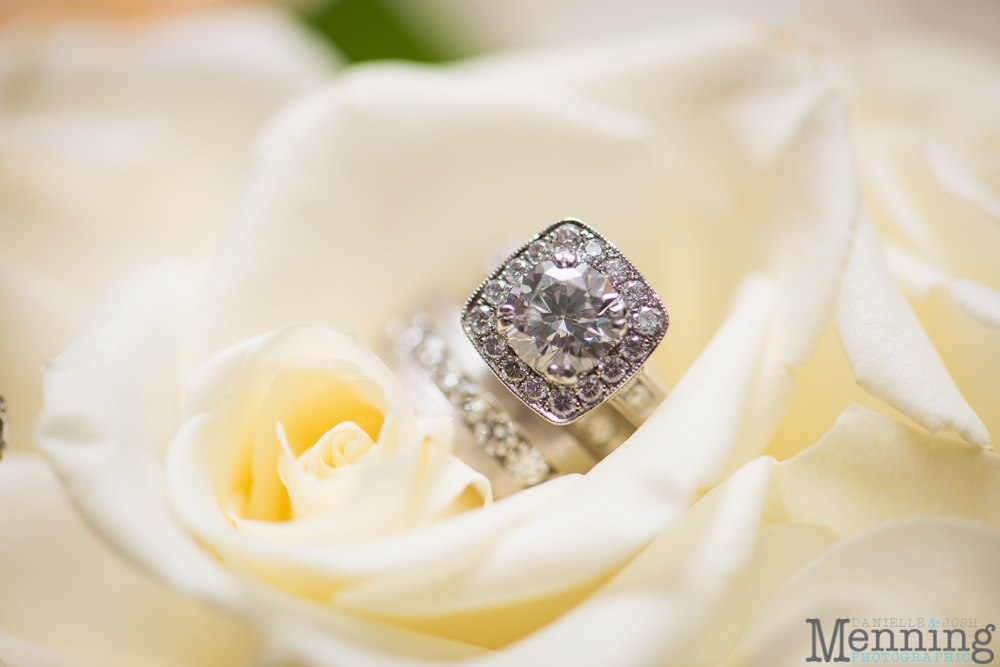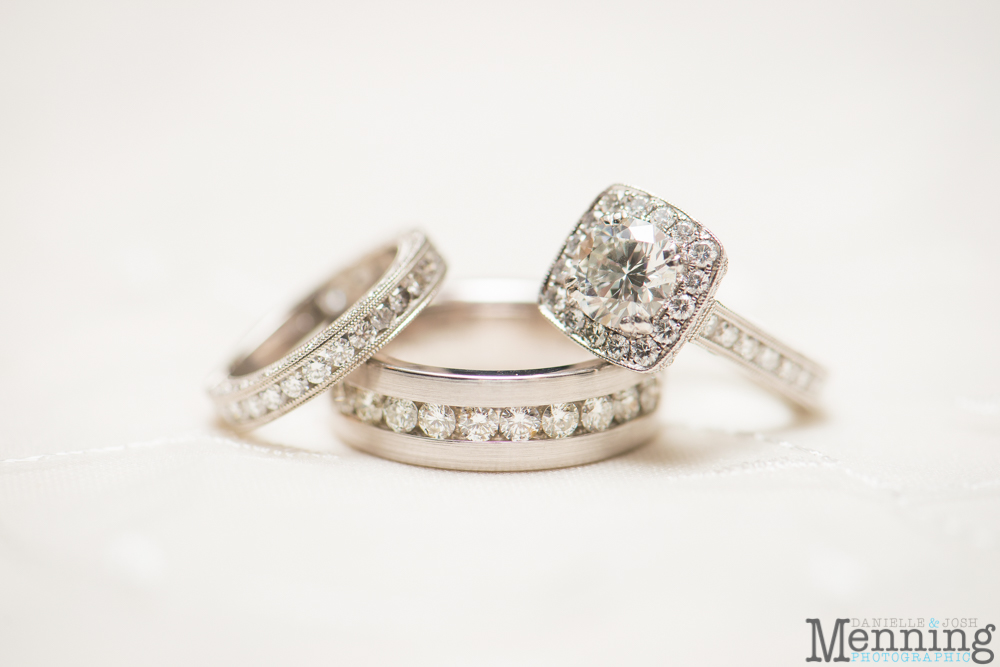 Their first dance was romantic & dreamy.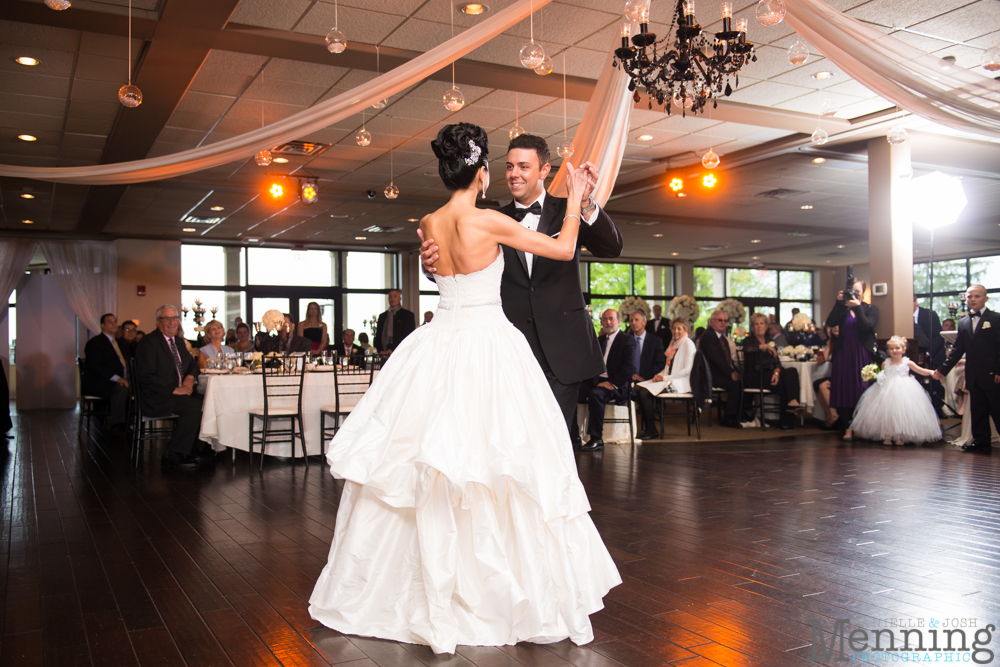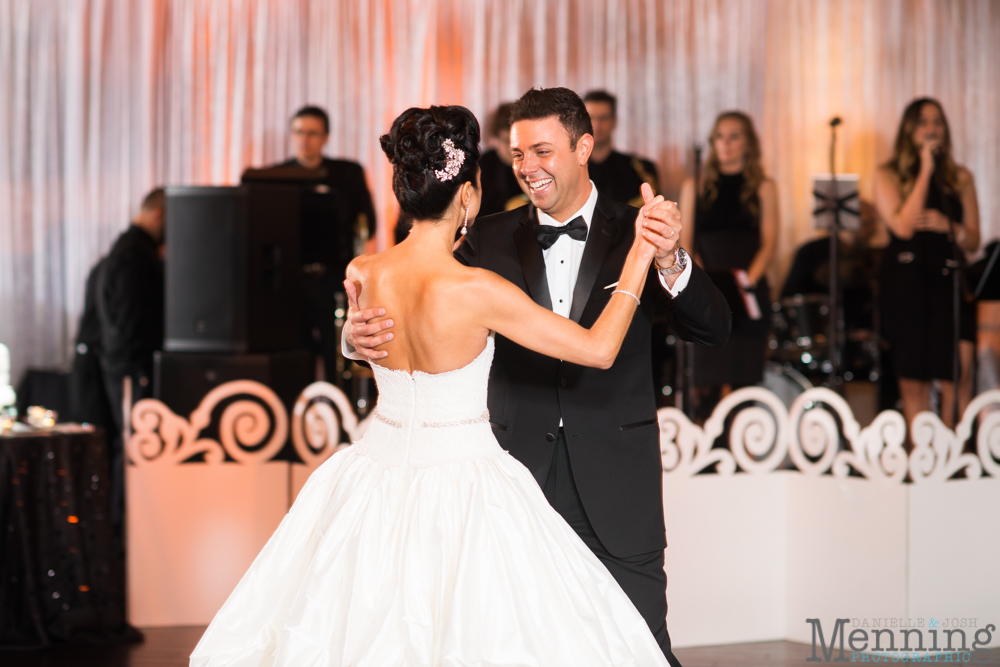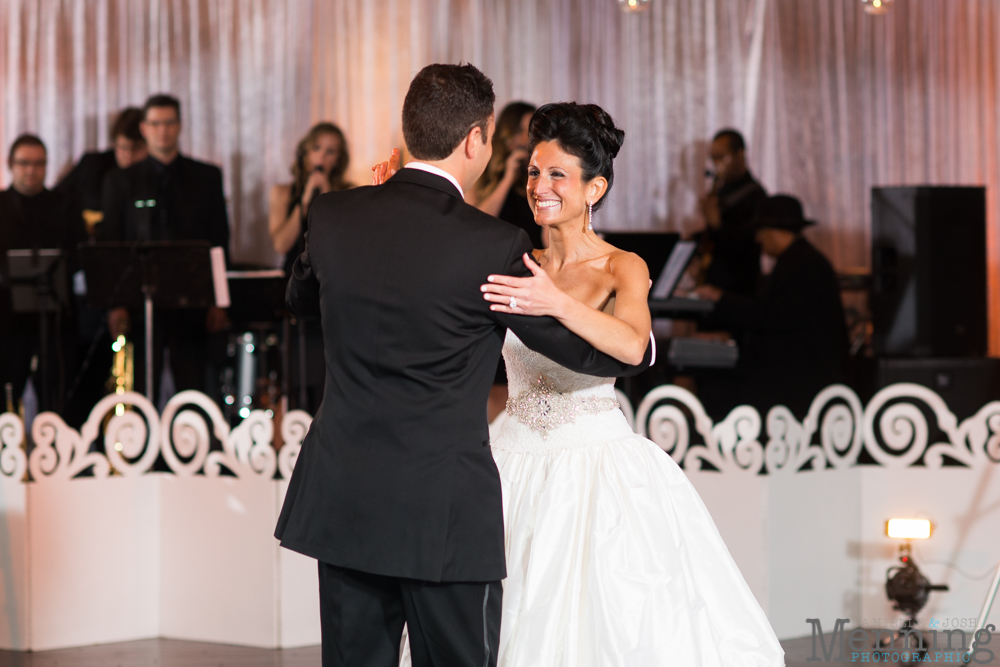 The cake cutting was adorable.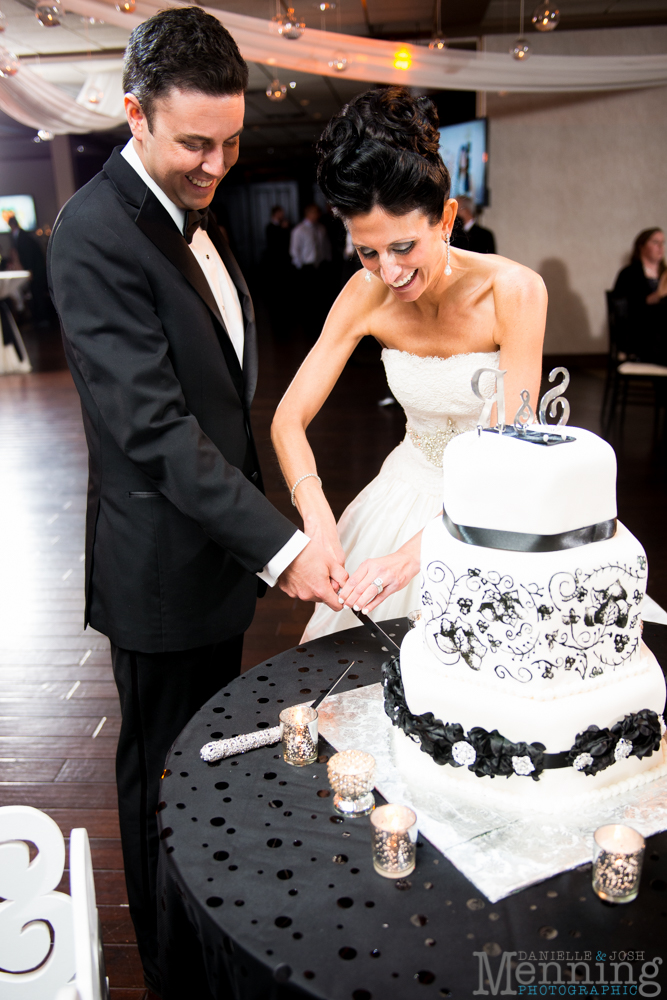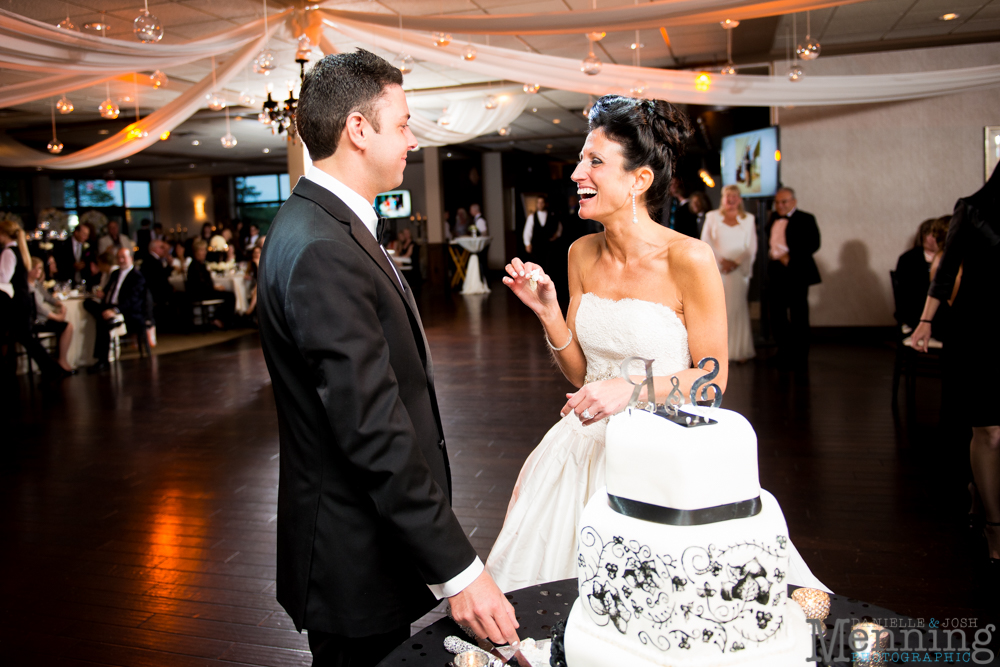 And the parent dances were lovely. Rachelle & Steven both come from strong families with loving marriages.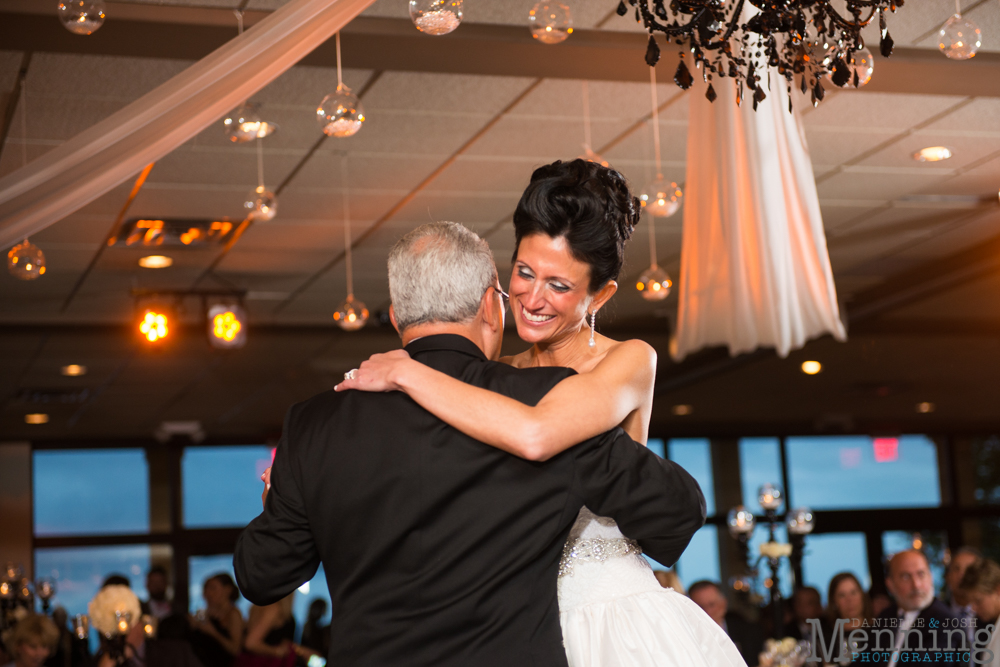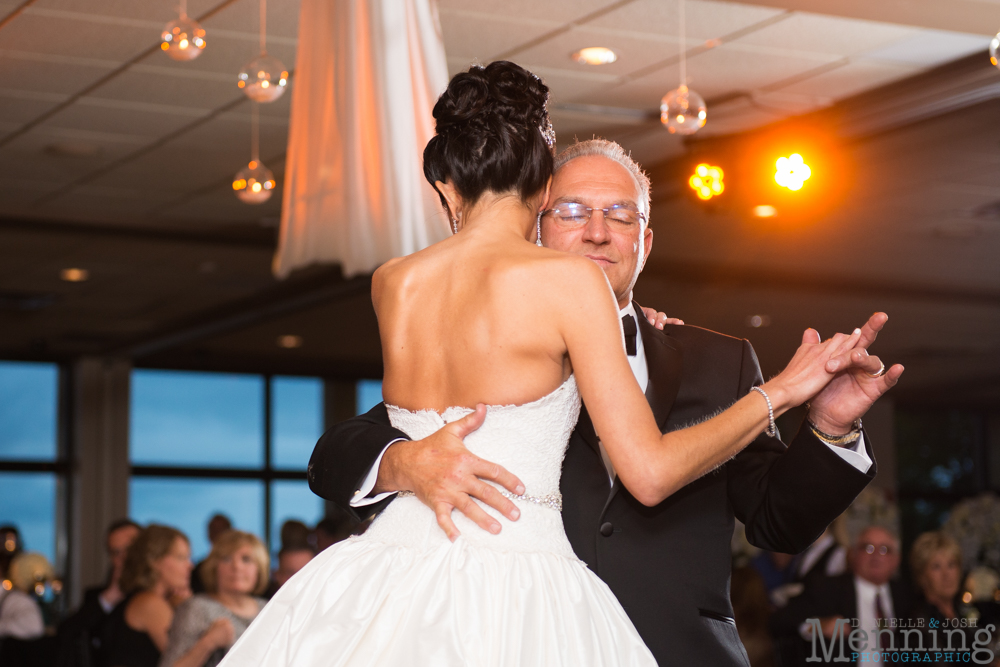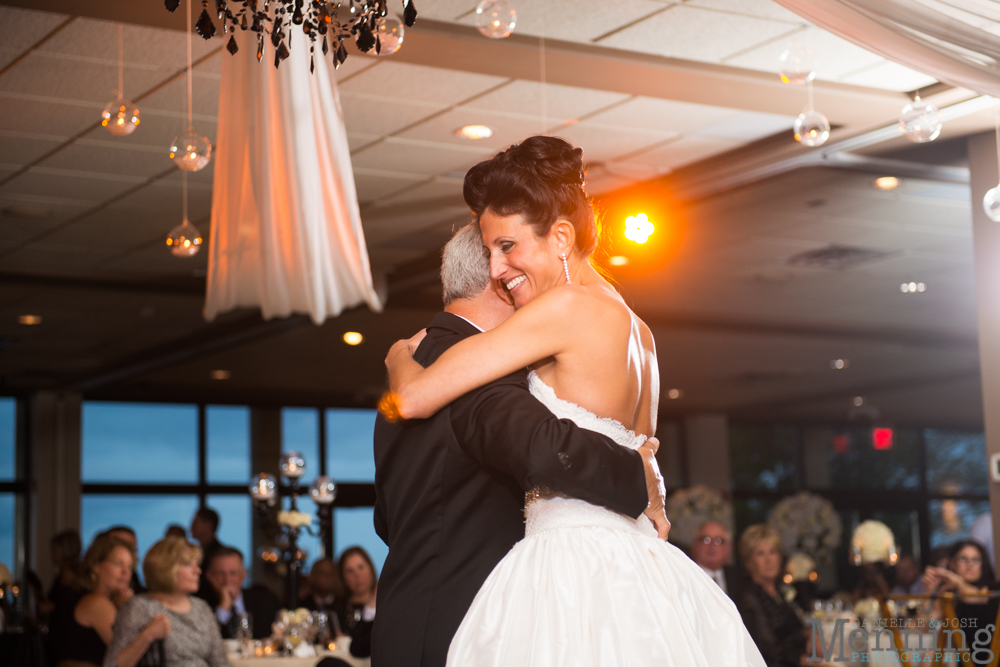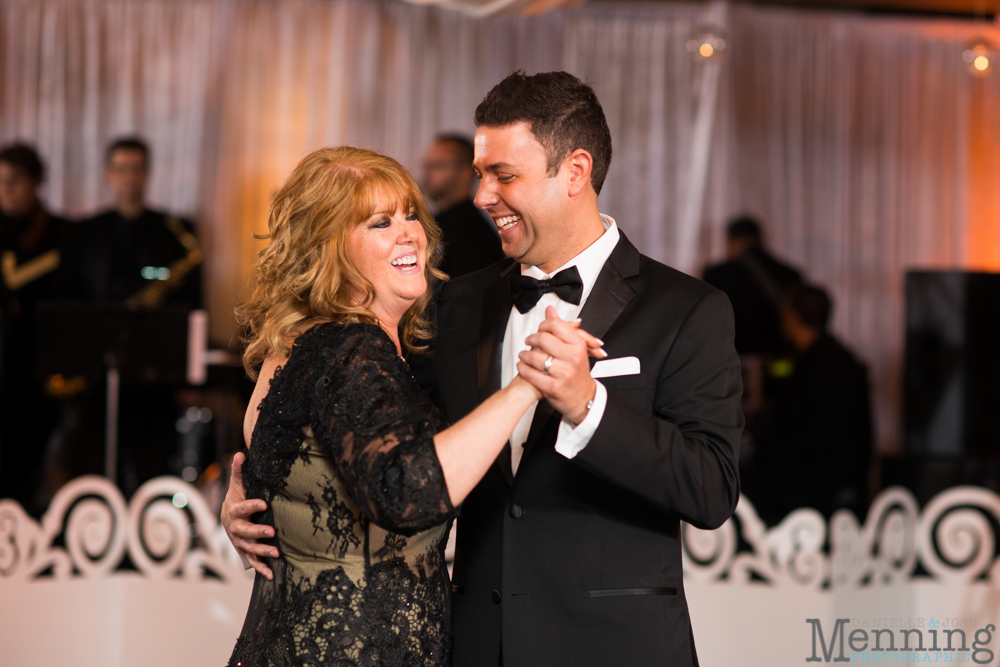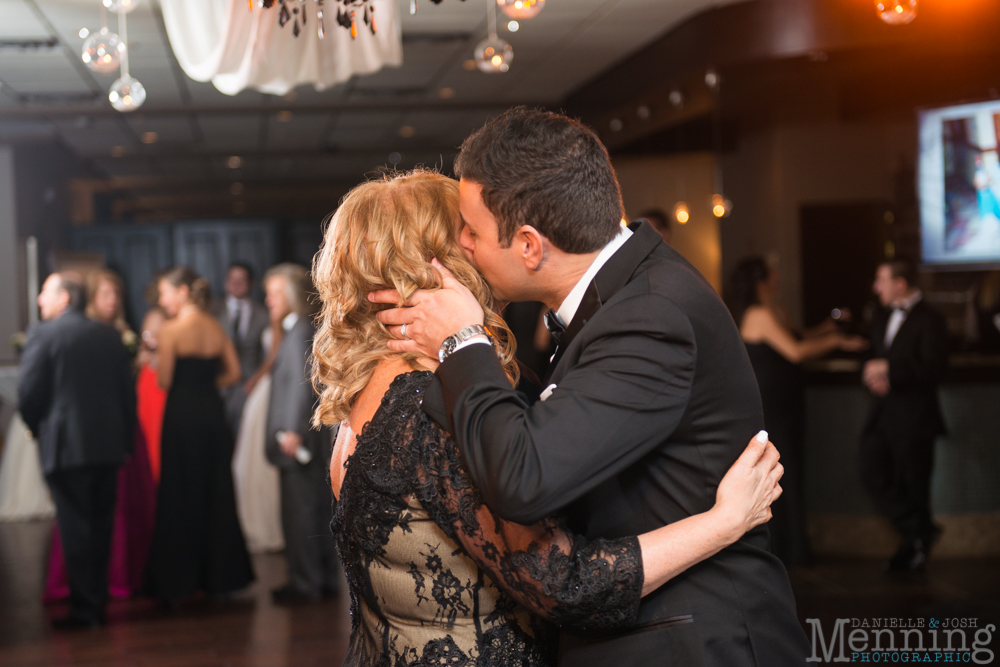 With that, the dance floor was officially opened & everyone rocked the night away with the The Avenue.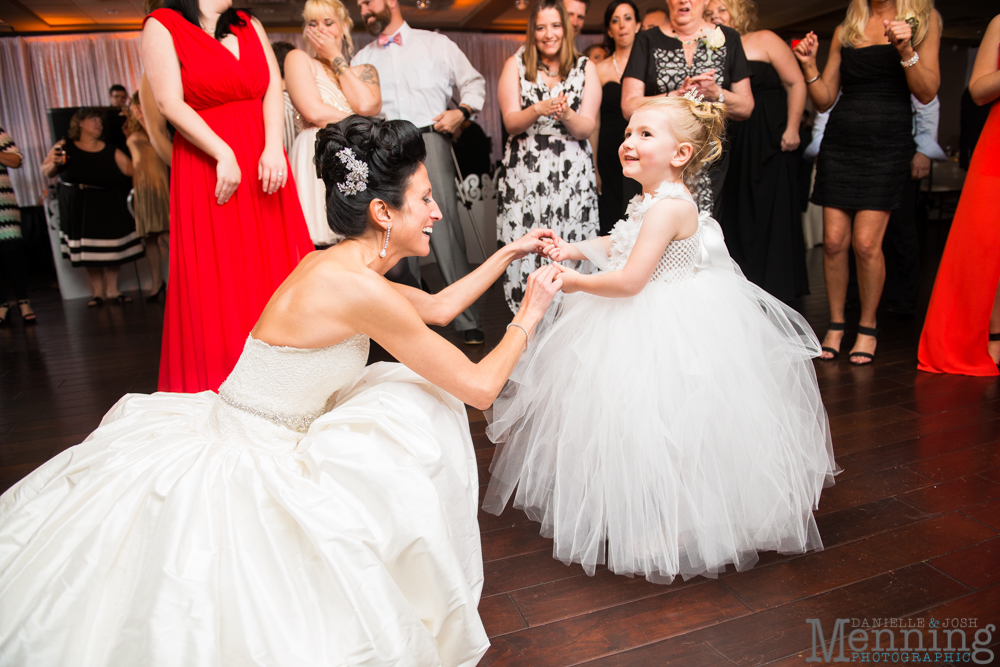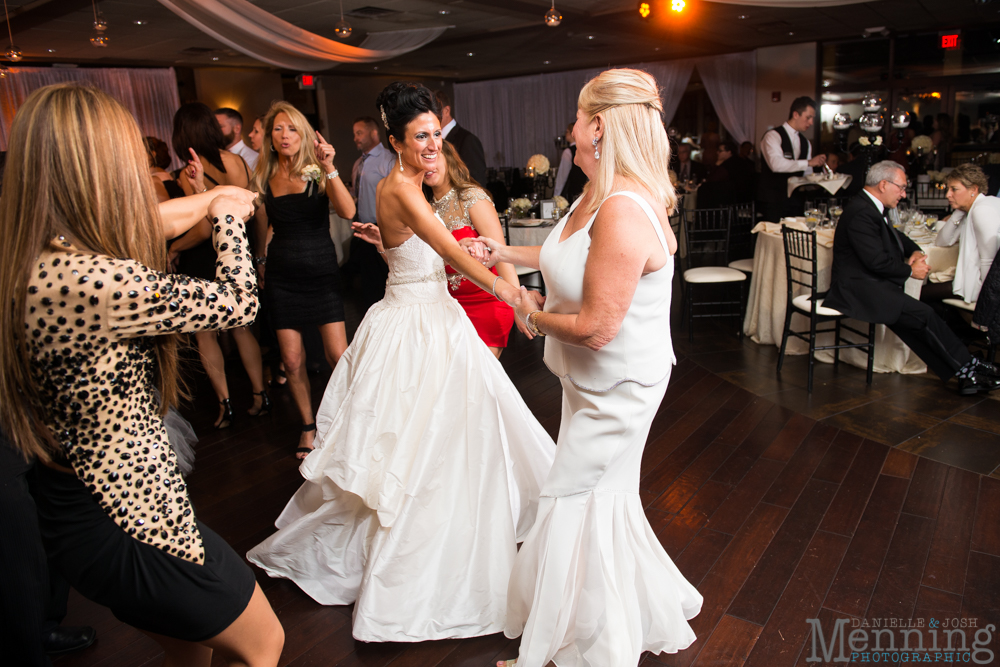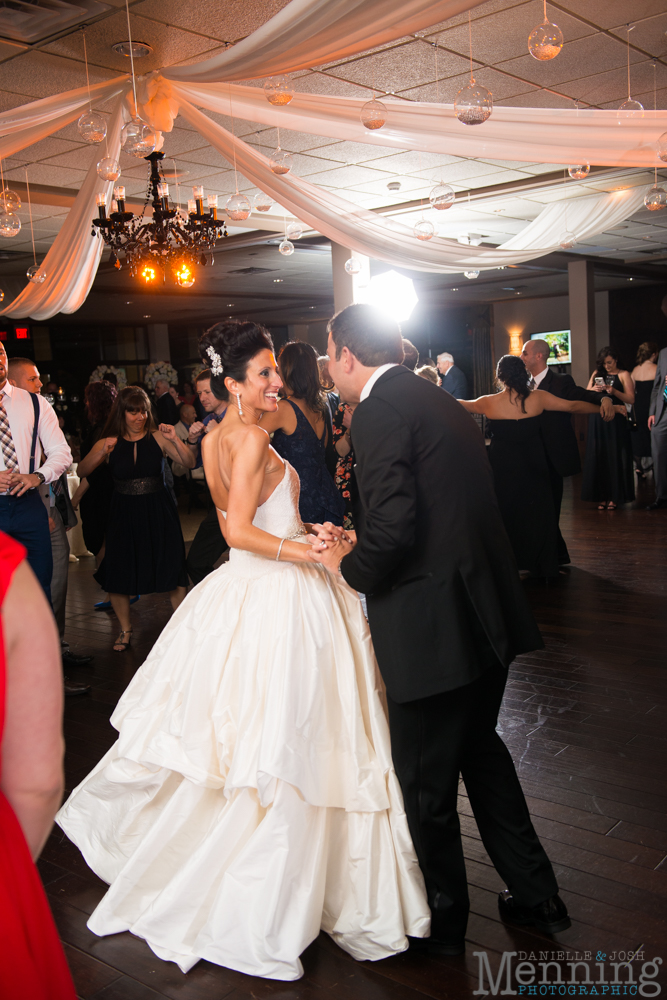 And Rachelle & Steven had a fabulous time. Neither of them could stop smiling all night.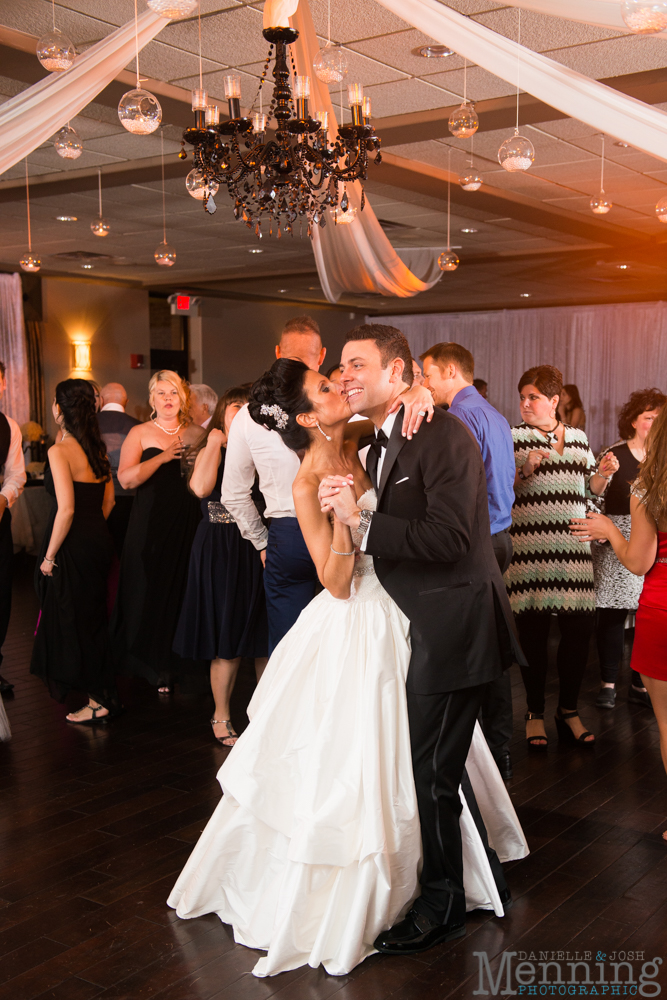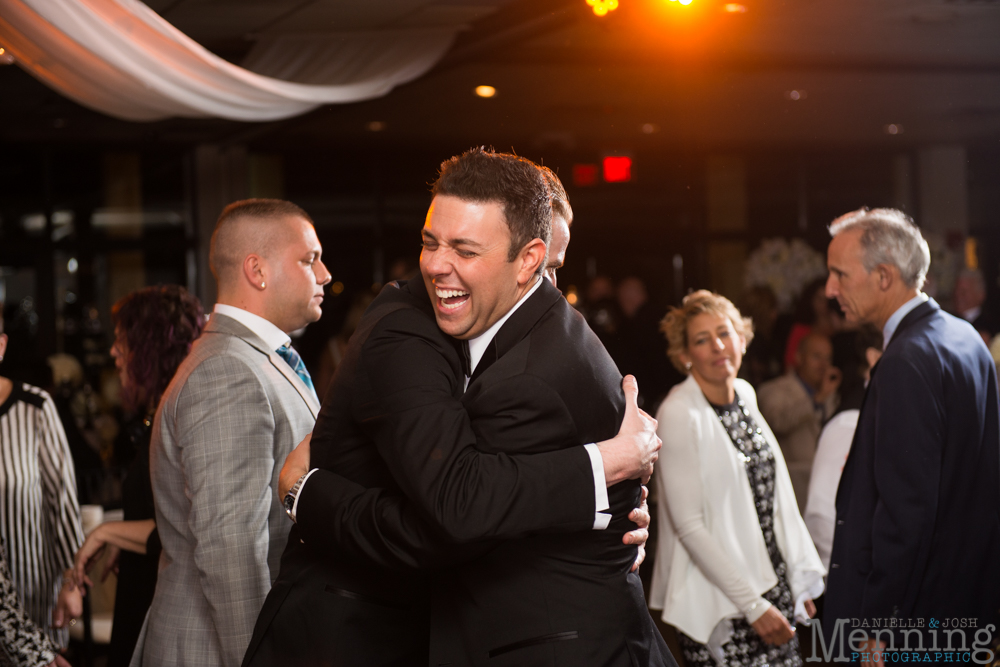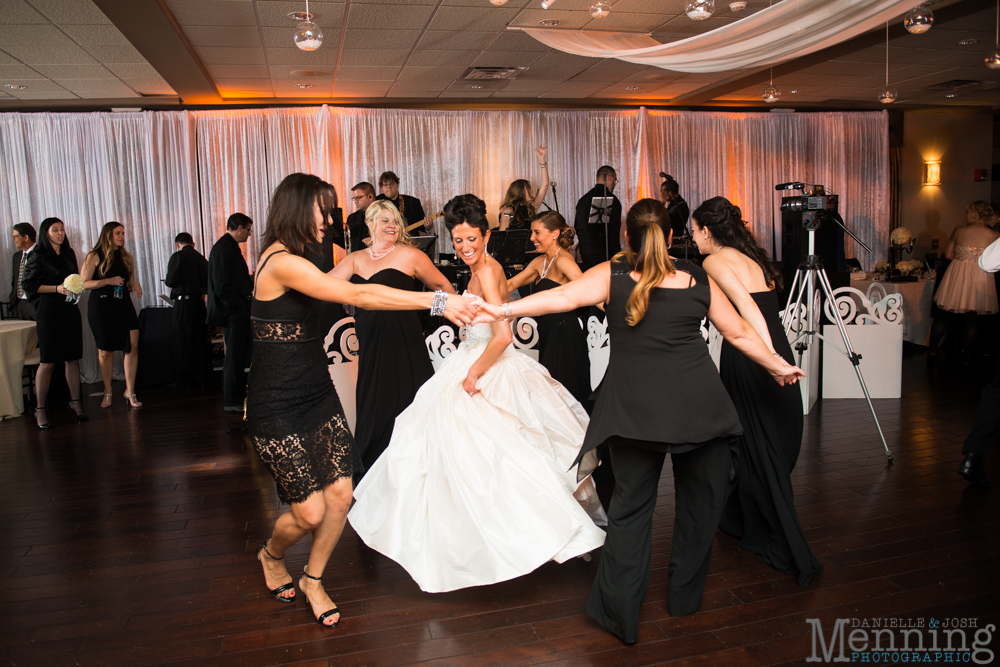 The heartfelt congratulations & sendoff from family members & friends was something we're sure this couple will never forget.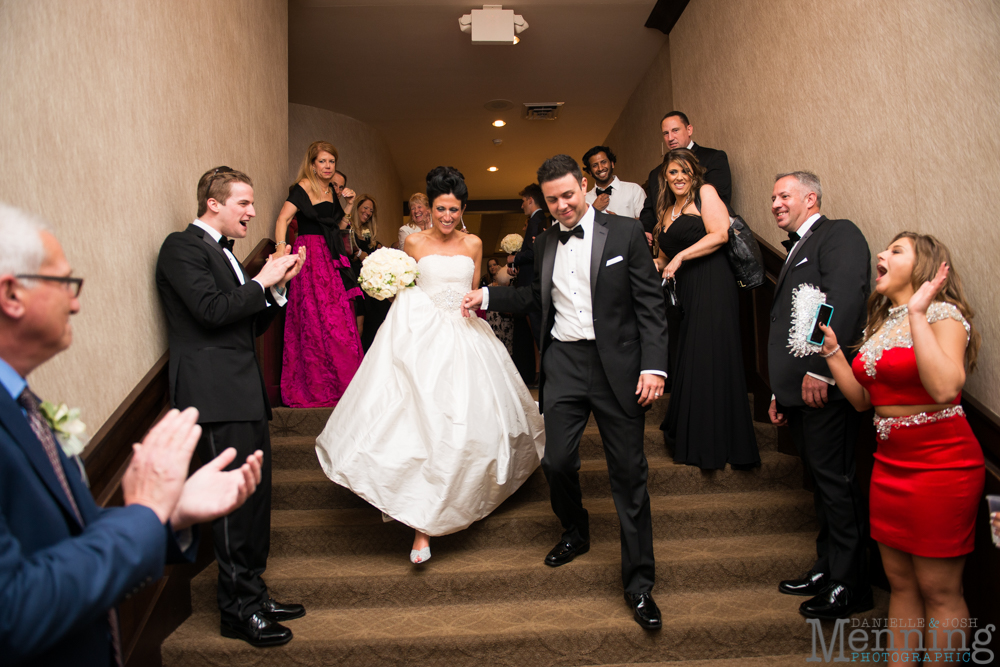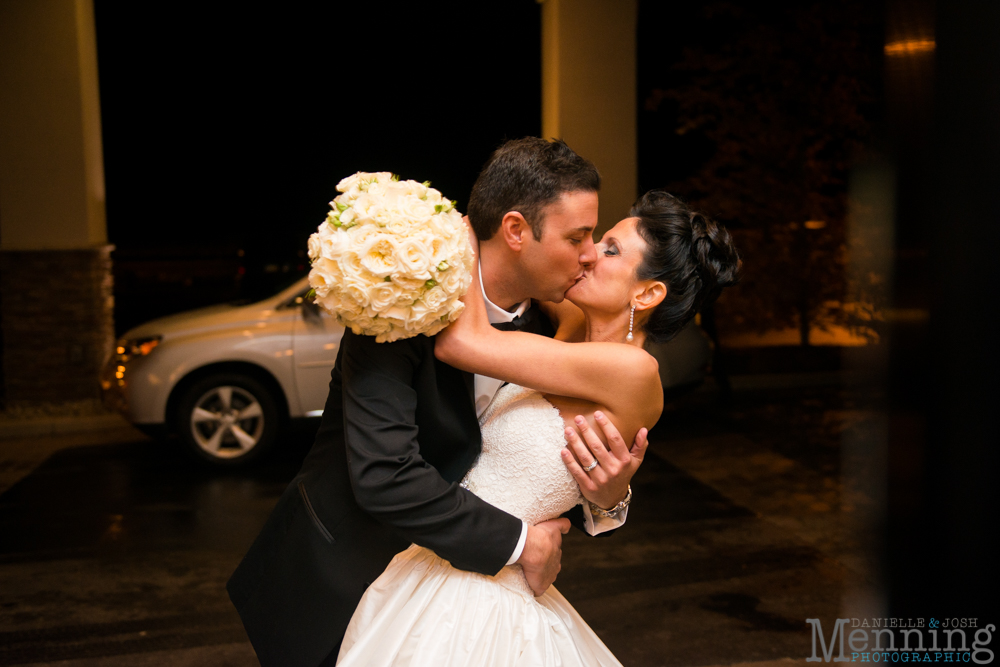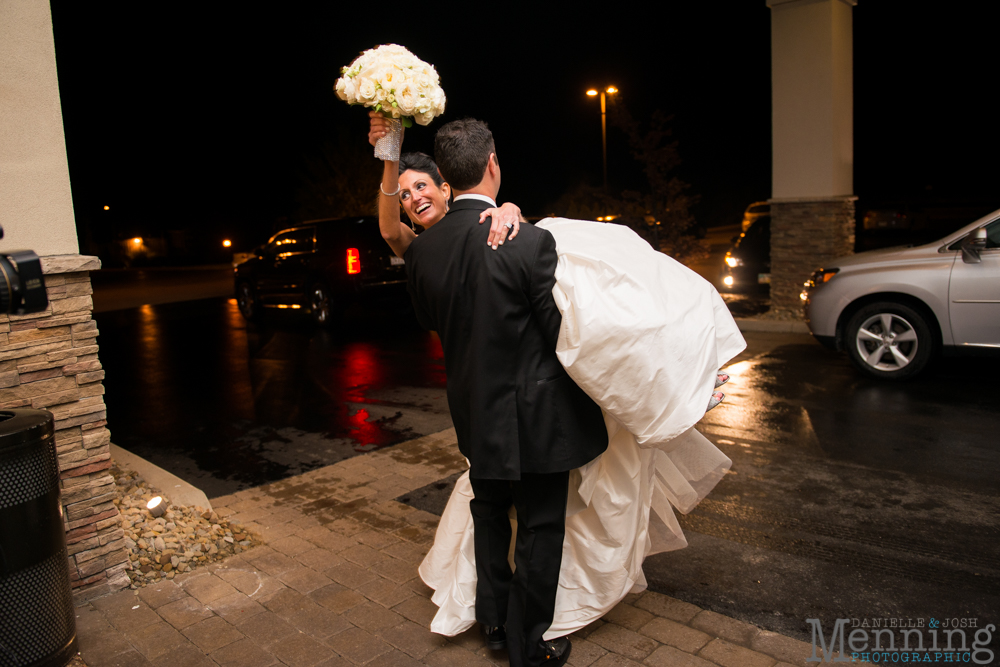 Rachelle & Steven, thank you both from the bottom of our hearts for sharing your wedding day with us! We have had the best time getting to know you both & wish you so much joy in your lives together.
If you're new to our blog, hi! We're Josh & Danielle Menning, a husband and wife wedding photography team known as Menning Photographic. We photograph weddings in the Youngstown, Ohio area & beyond.
Instagram | Facebook | Twitter | Pinterest | Google +