When we have the pleasure of photographing a wedding for a couple like Natalie & Anthony, not a bit of the day feels like work. These two are the real deal together. They have so much fun together, they're truly there for one another no matter the circumstance, and they carefully put more thought into their marriage than they did into their wedding day, which is exactly as it should be! The wedding day, though, was one spectacular event full of so much love & fun! We had a blast with you two, Natalie & Anthony, are we're so glad we can call you friends & got to witness the first day of your forever together!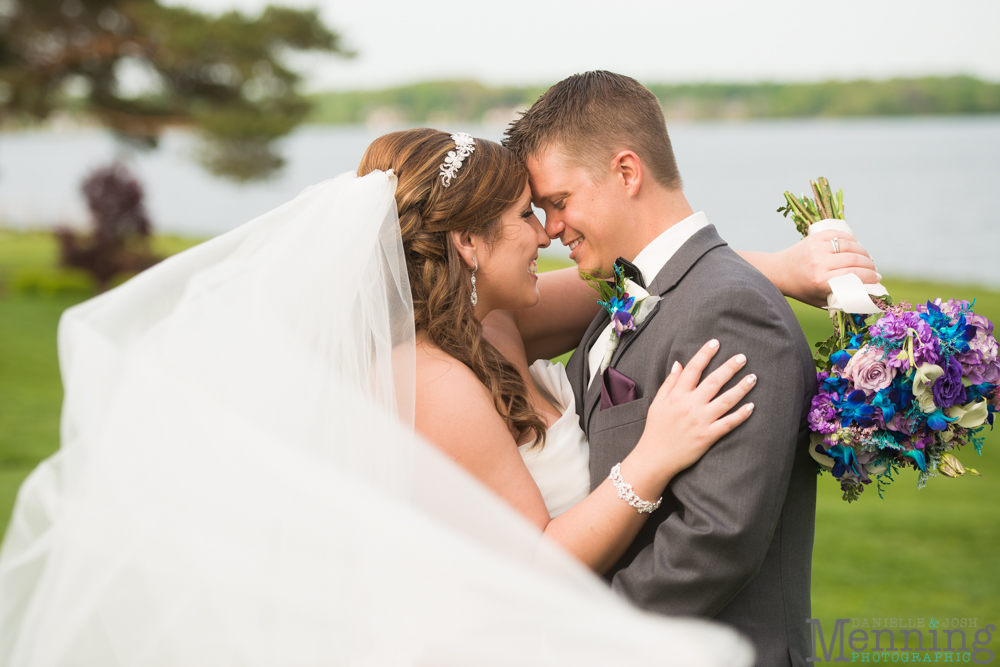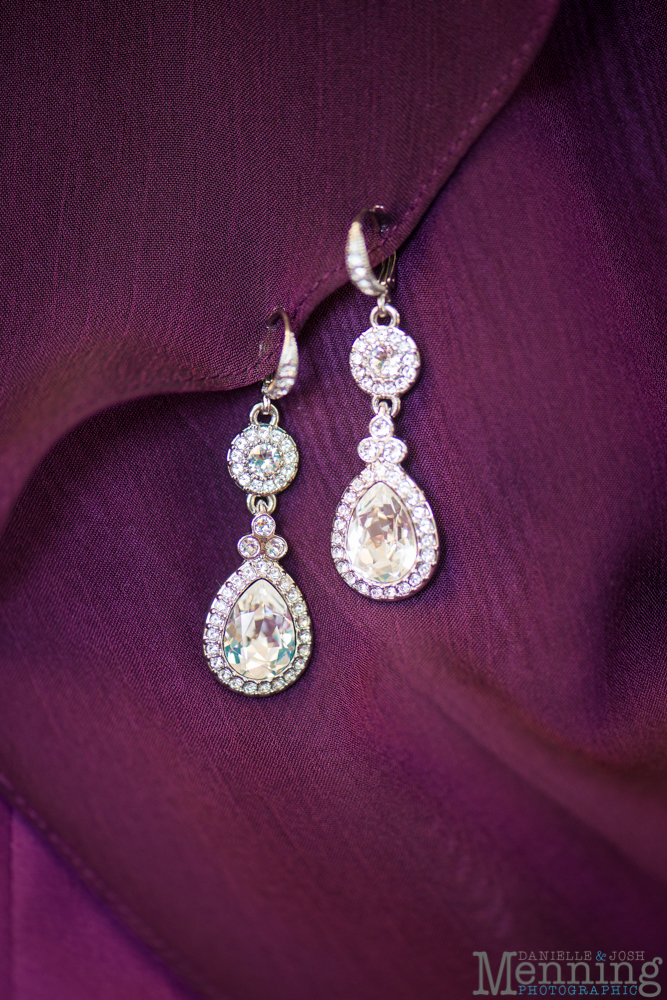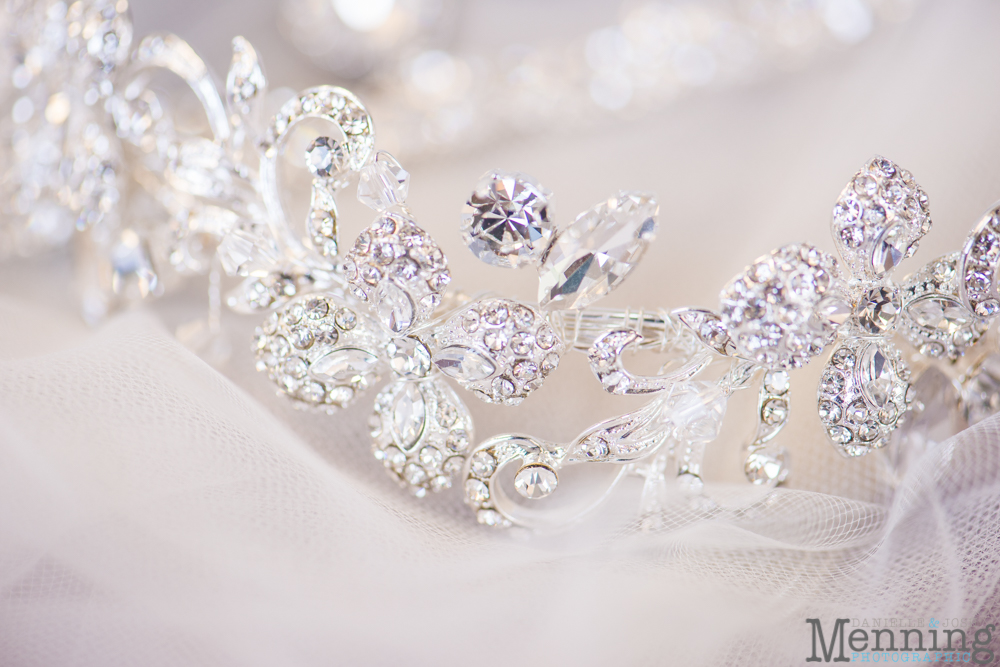 Jacqueline's Bridal did it again with a gown perfect for our bride!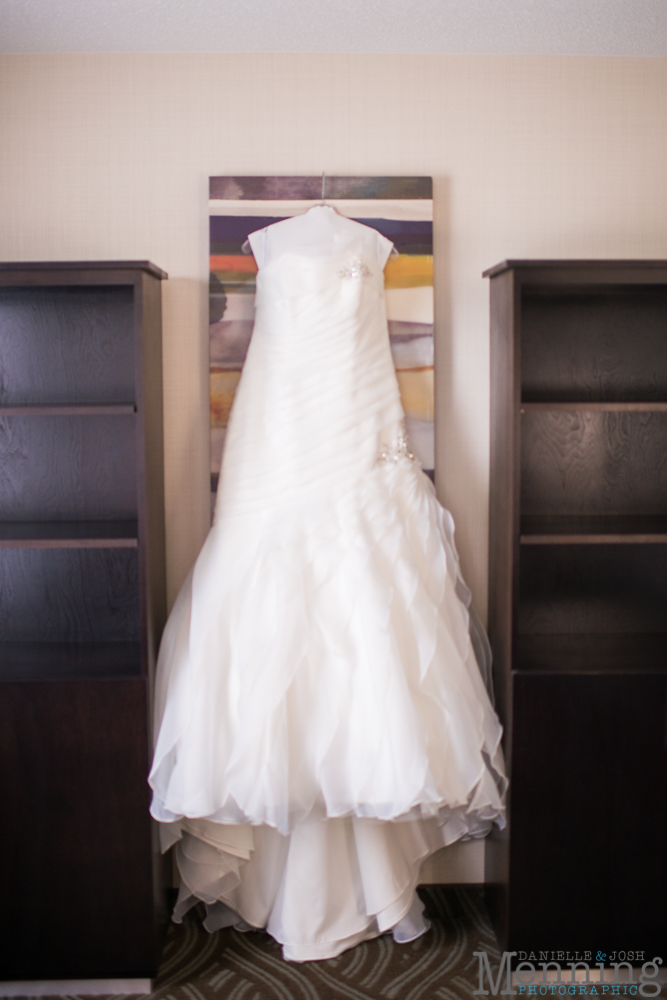 The sweetest MUA ever, Katie Monroe (soon to have a name change since she's getting married this Fall!), did a fabulous job with airbrush makeup for Natalie & her mama. If you'd like Katie's contact info, send us an email!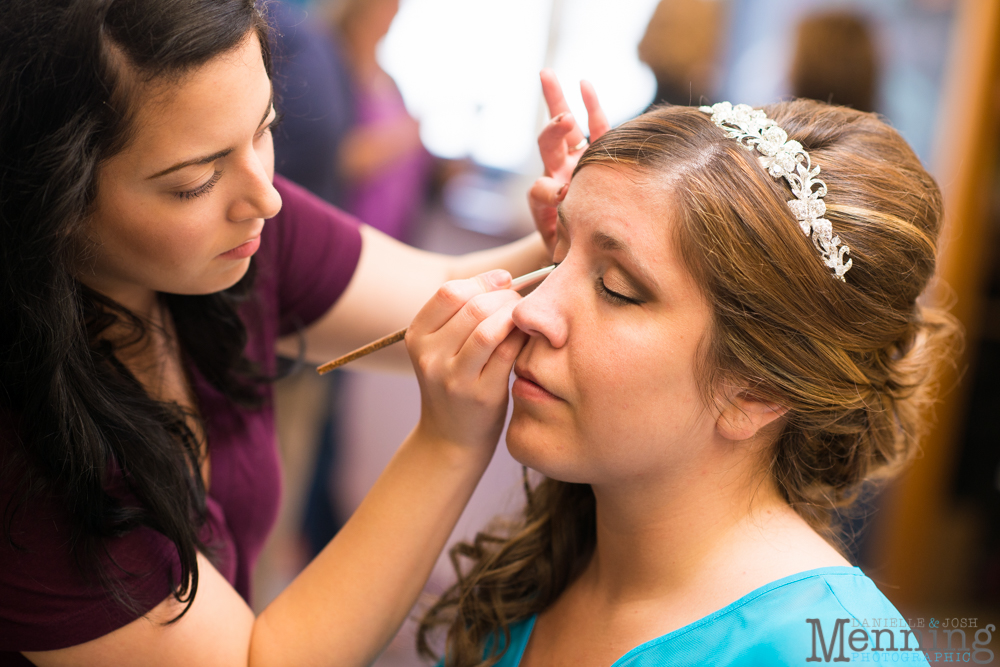 Josh was with Anthony & the guys at the Holiday Inn in Boardman. We've been there a lot throughout our years of photographing weddings in the Youngstown area, and the hotel looks very nice now as they've recently done a lot of improvements and updates to the suites.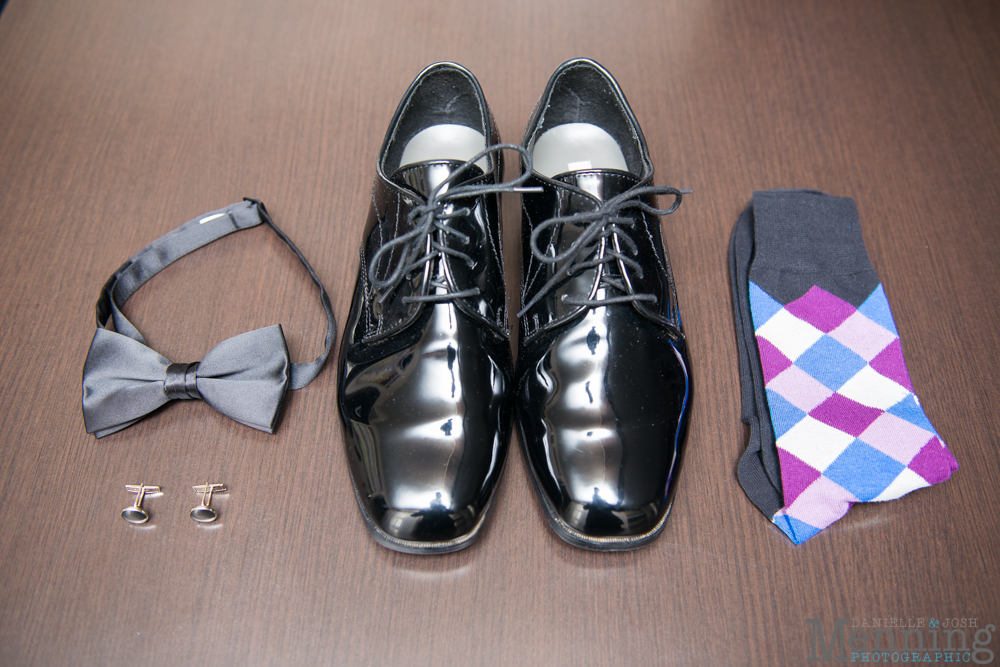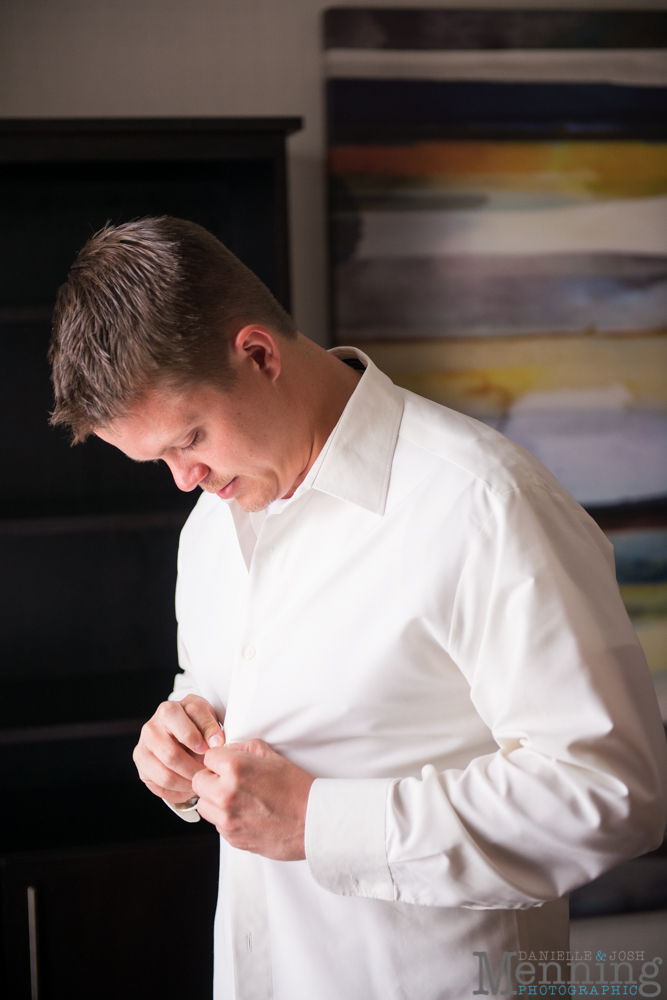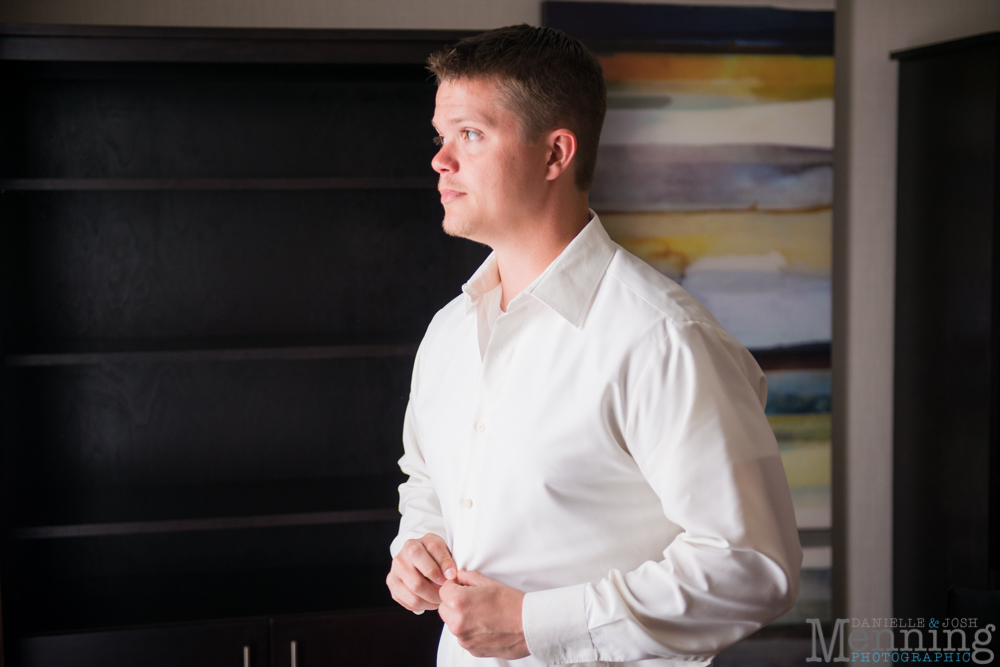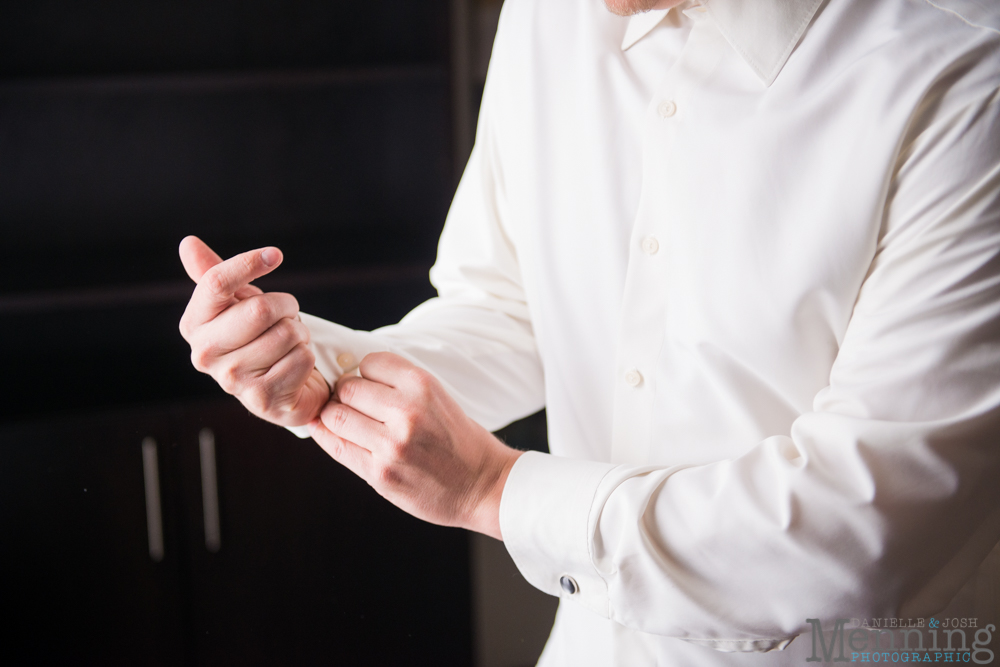 Natalie's Maid of Honor (our lovely past bride Michele) and her mom did an excellent job lacing Natalie into her gown. There were lots of laughs to go around because Natalie was such a fun & laid back bride!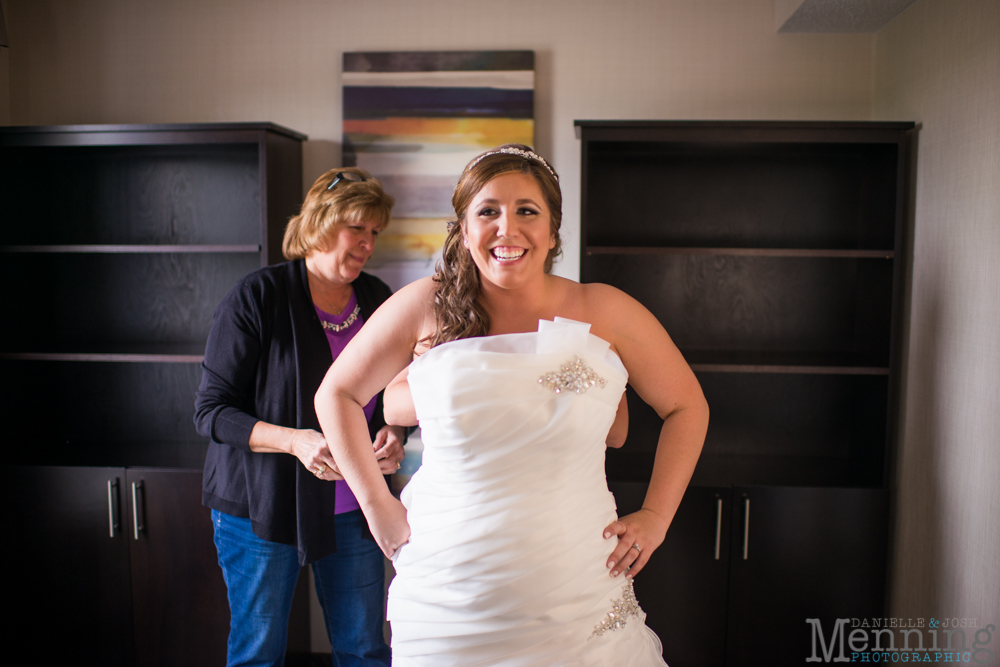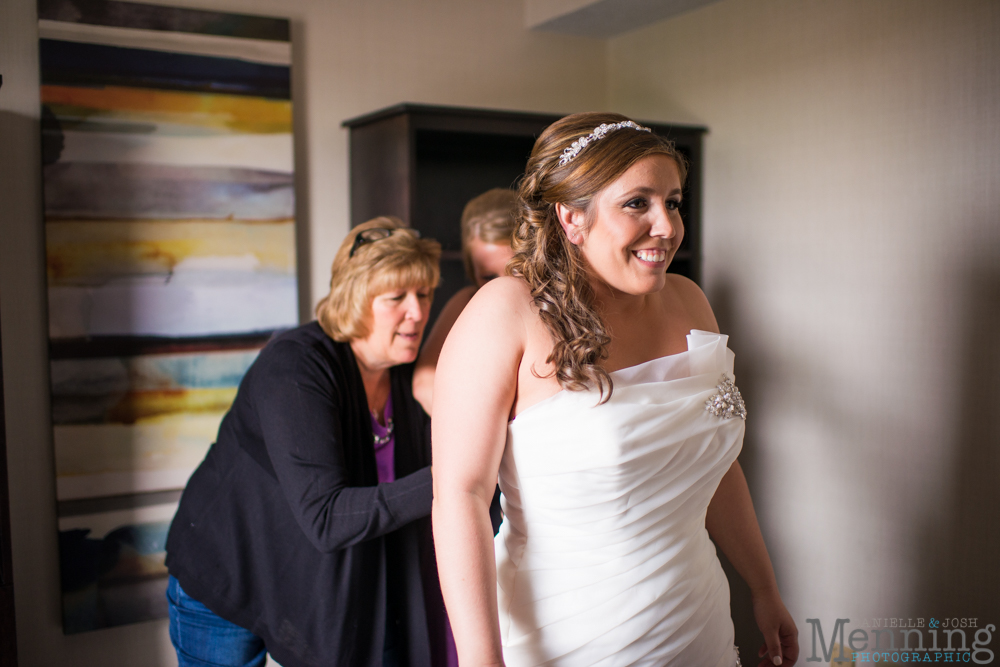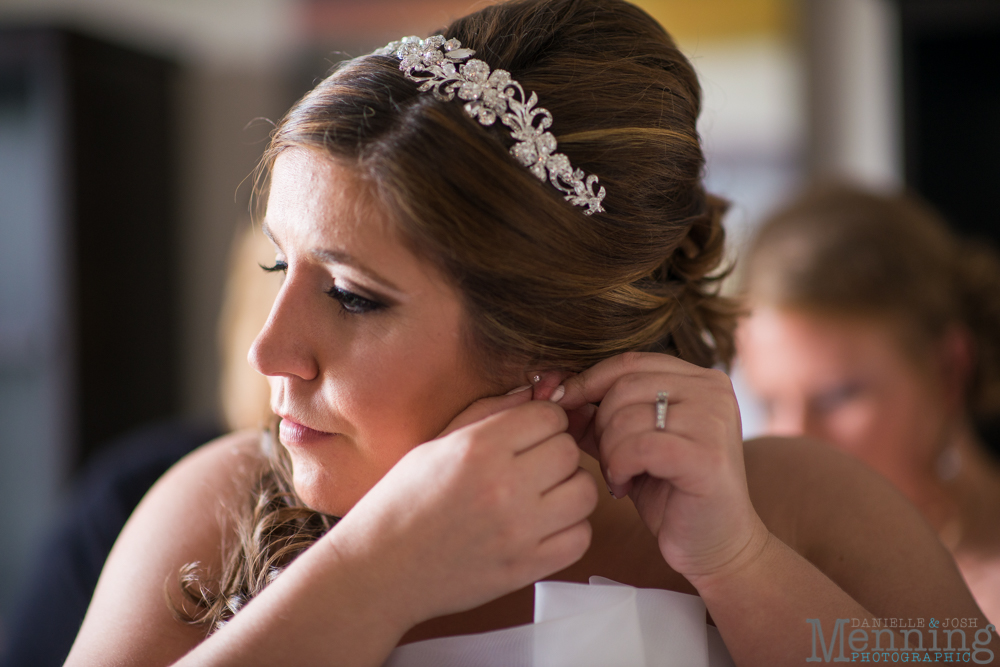 Then it was time for their First Look at The Lake Club! I'll try my best to let the photos speak for themselves. We love love love their reactions to seeing each other for the first time on their wedding day!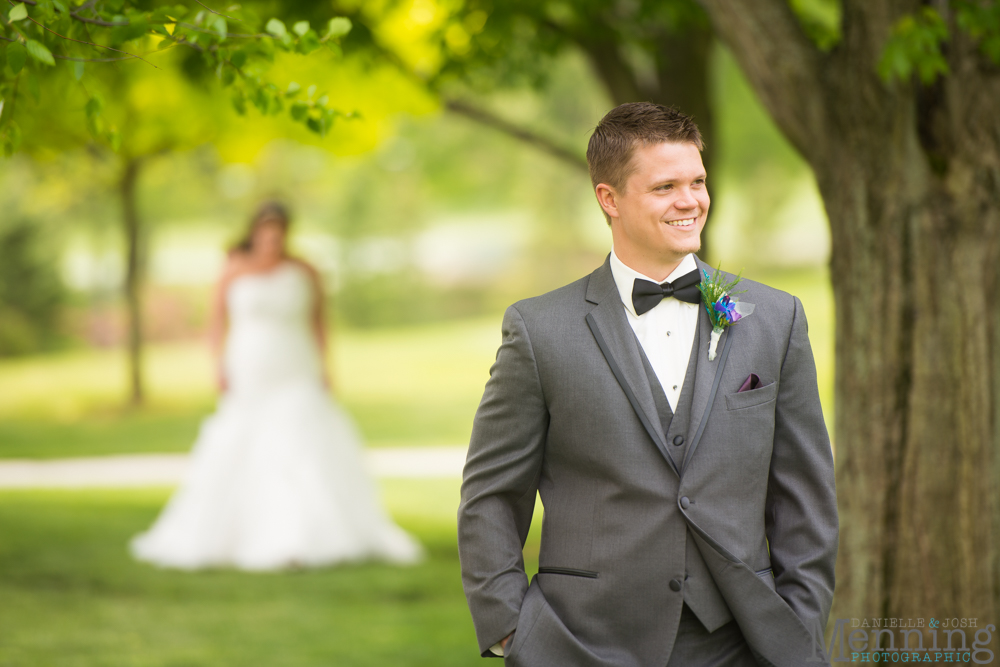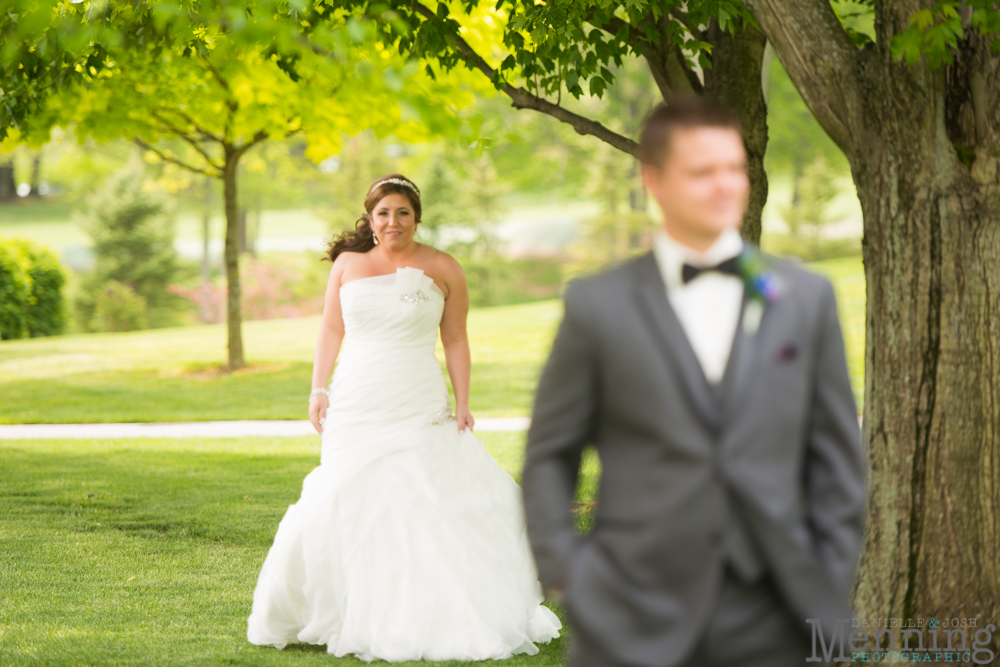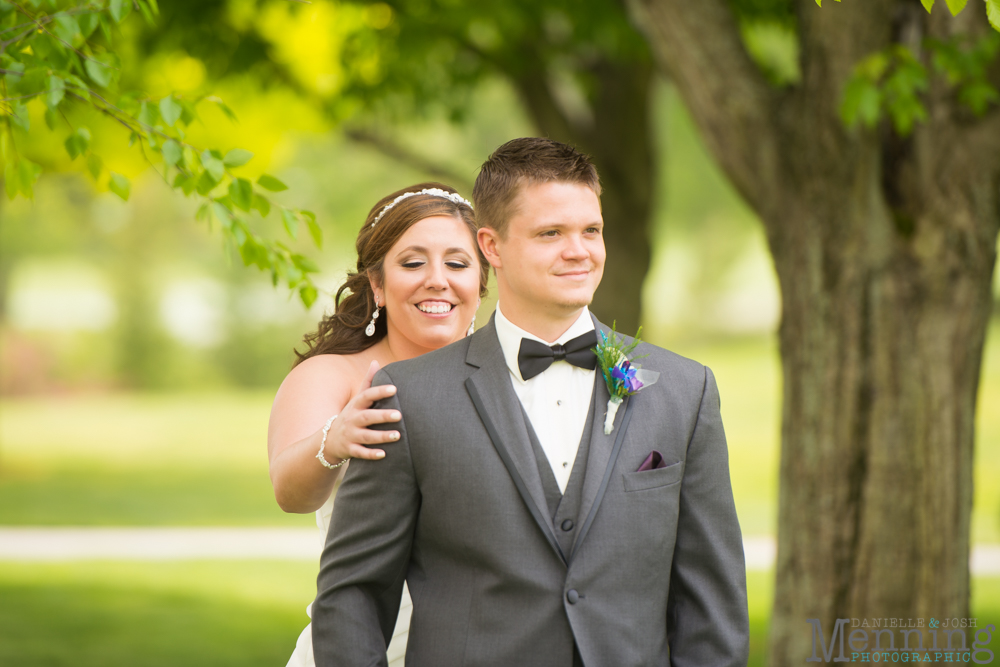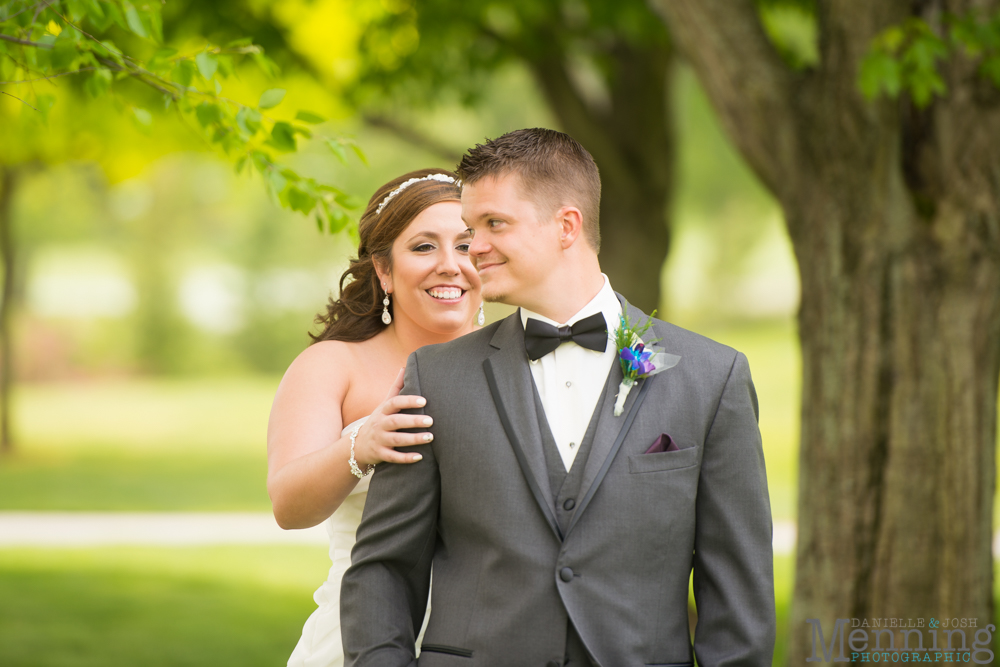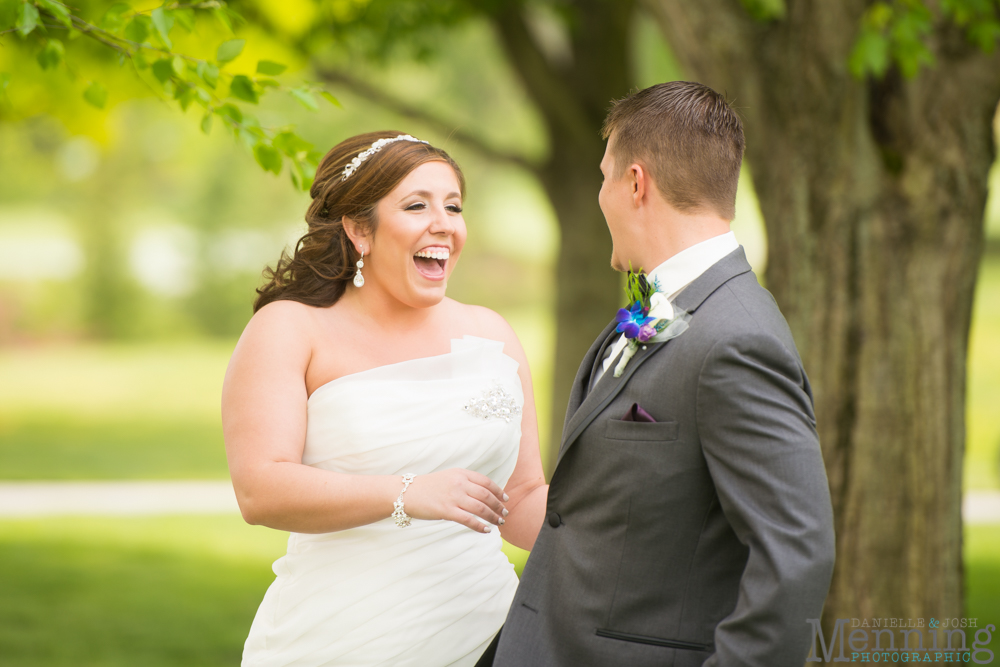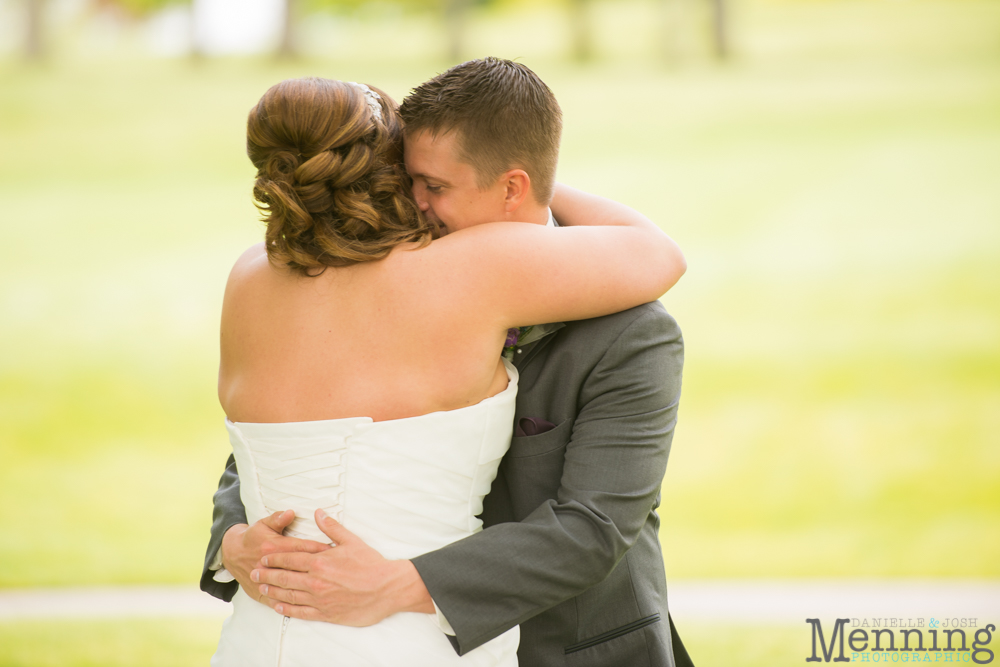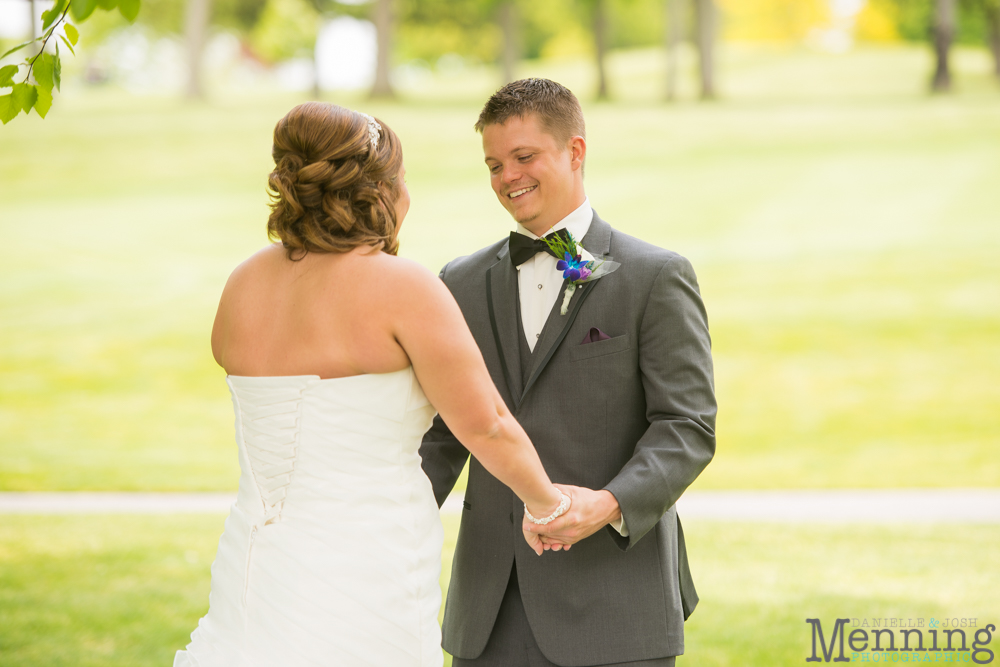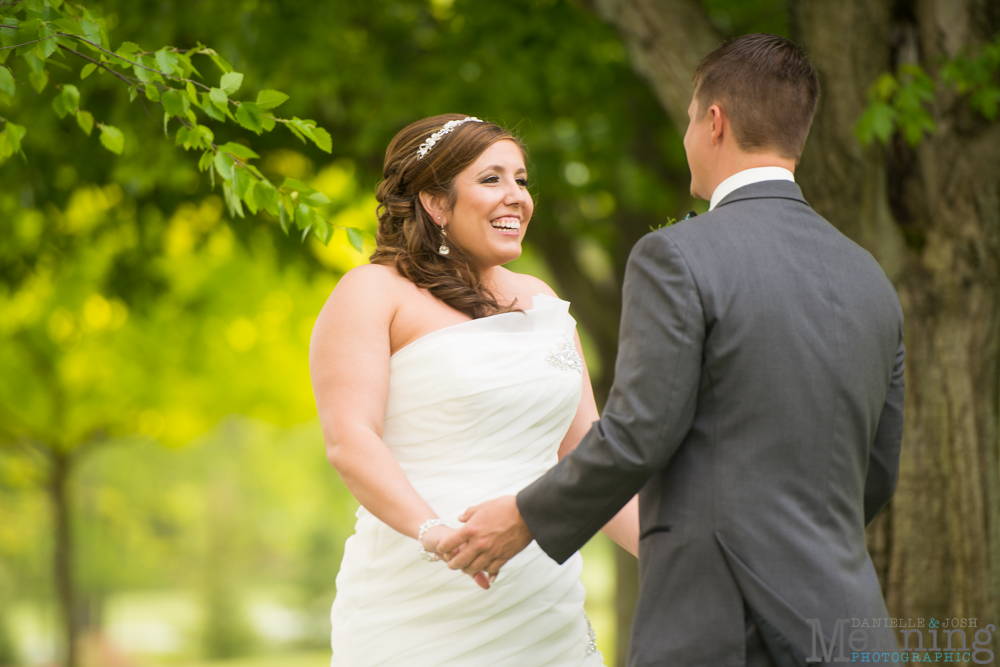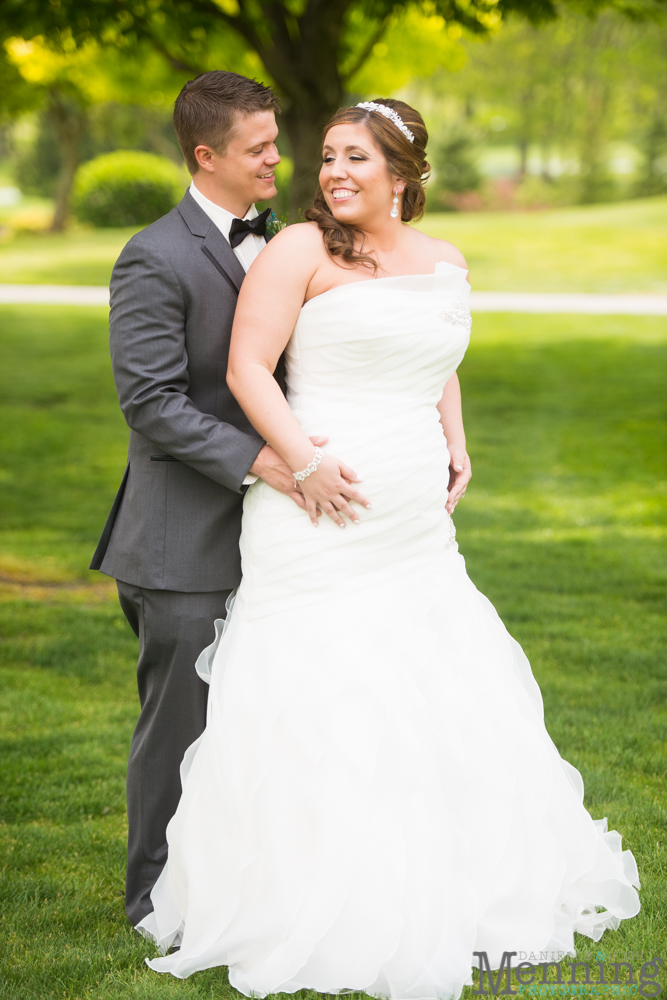 If you're around these two for any length of time, you will not be able to keep a smile from your face. They light up around one another. It's a joy to see.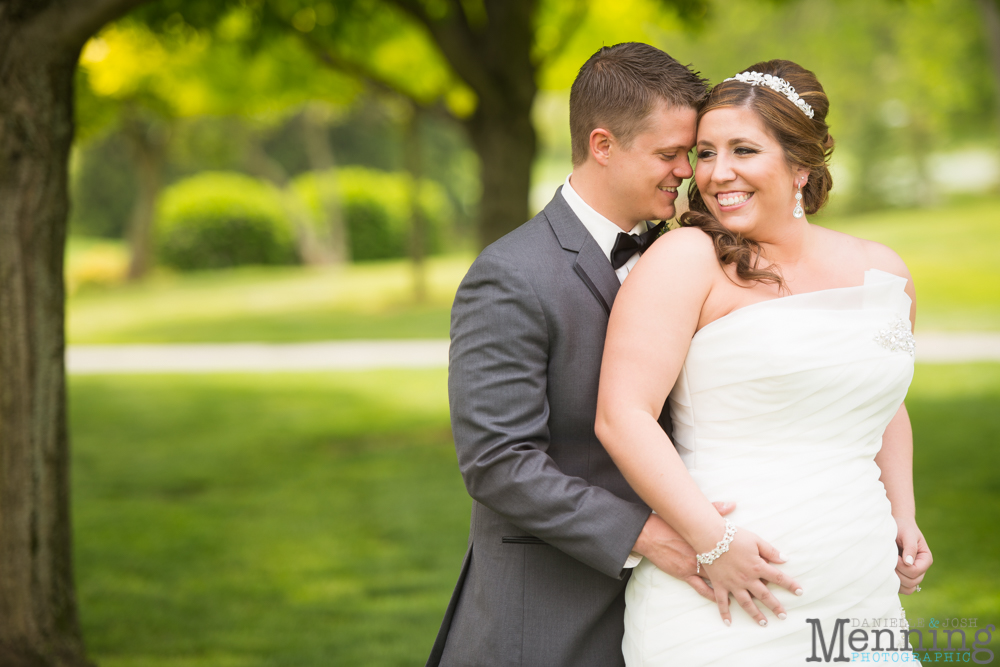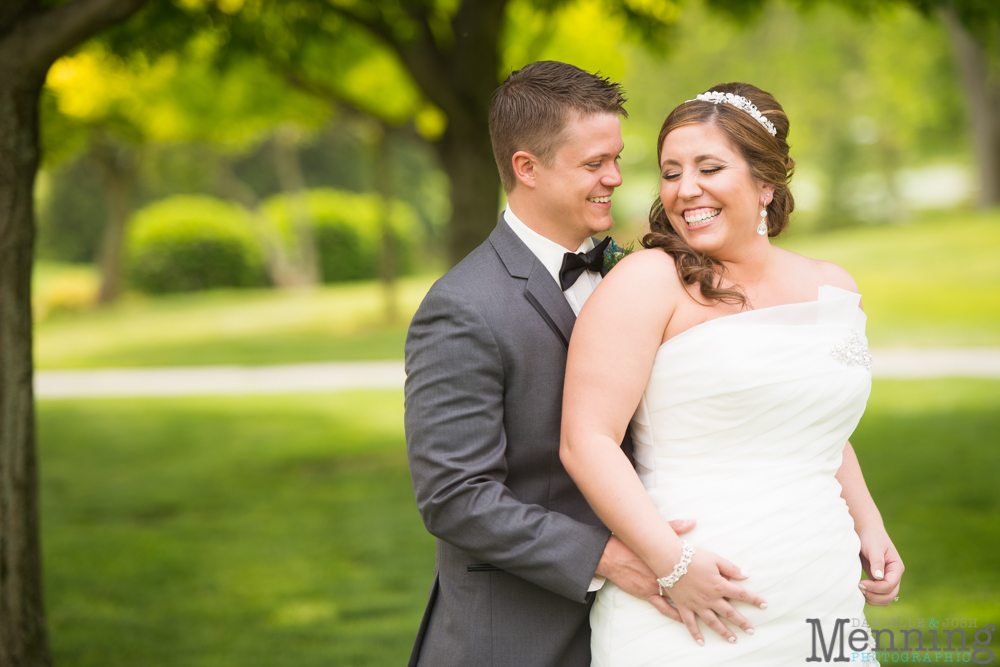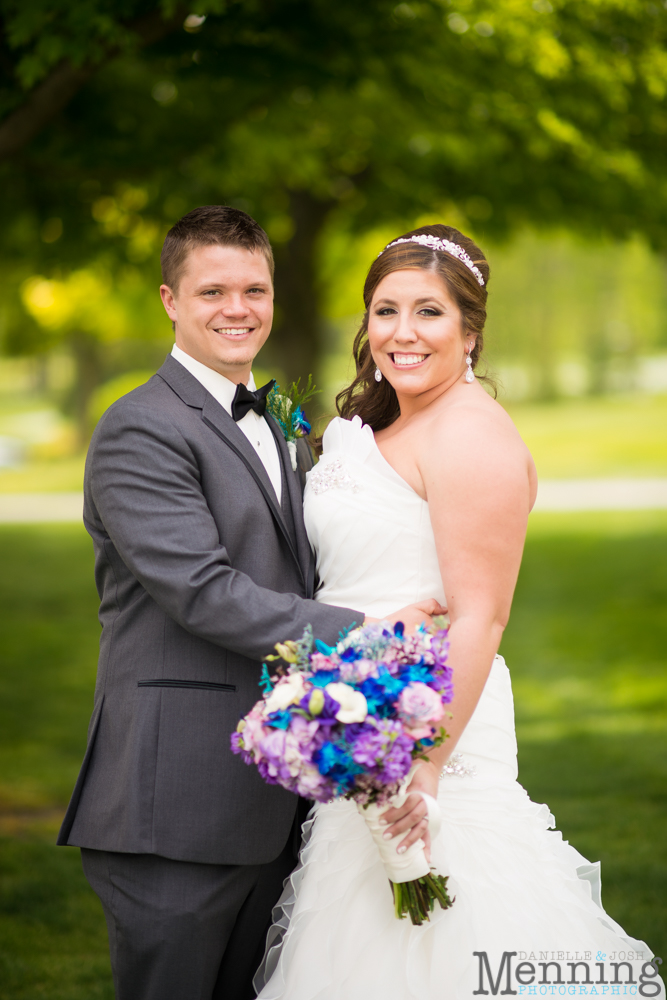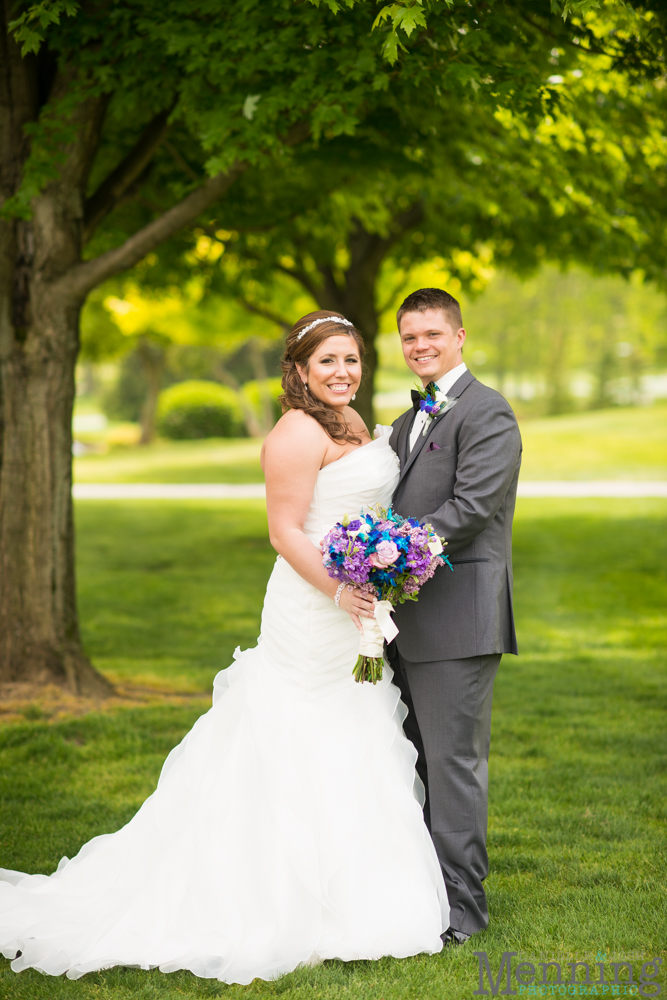 Gorgeous, gorgeous, gorgeous!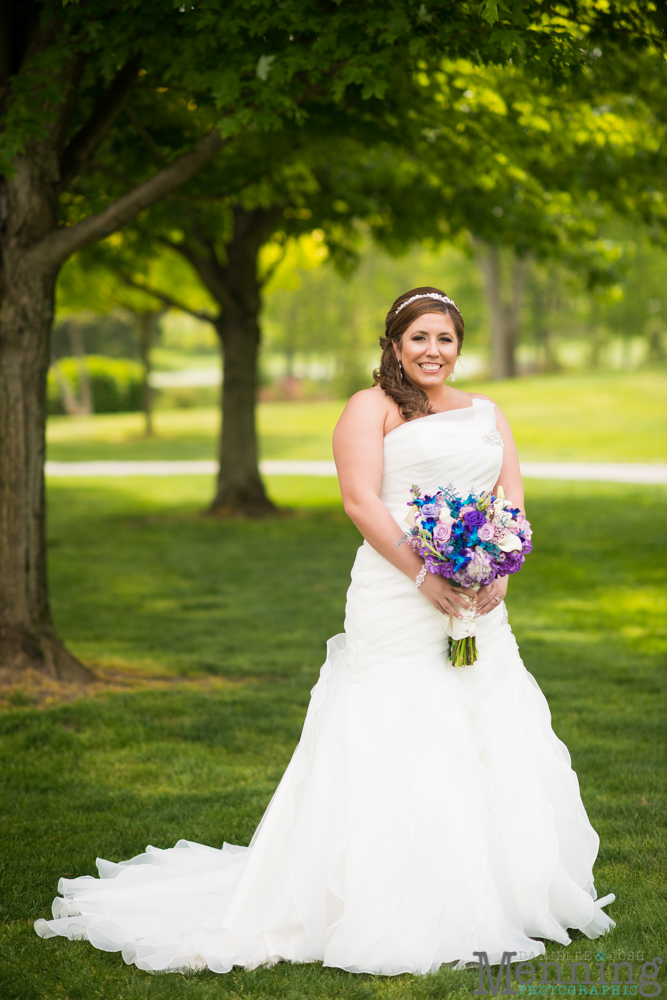 Clendenning's Florist was responsible for the beautiful blooms.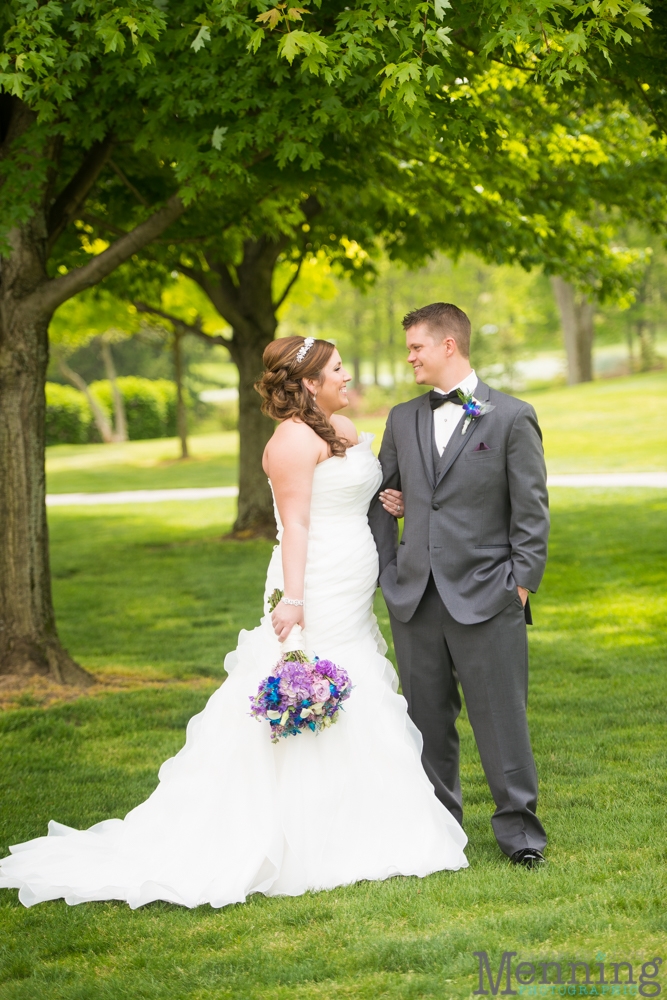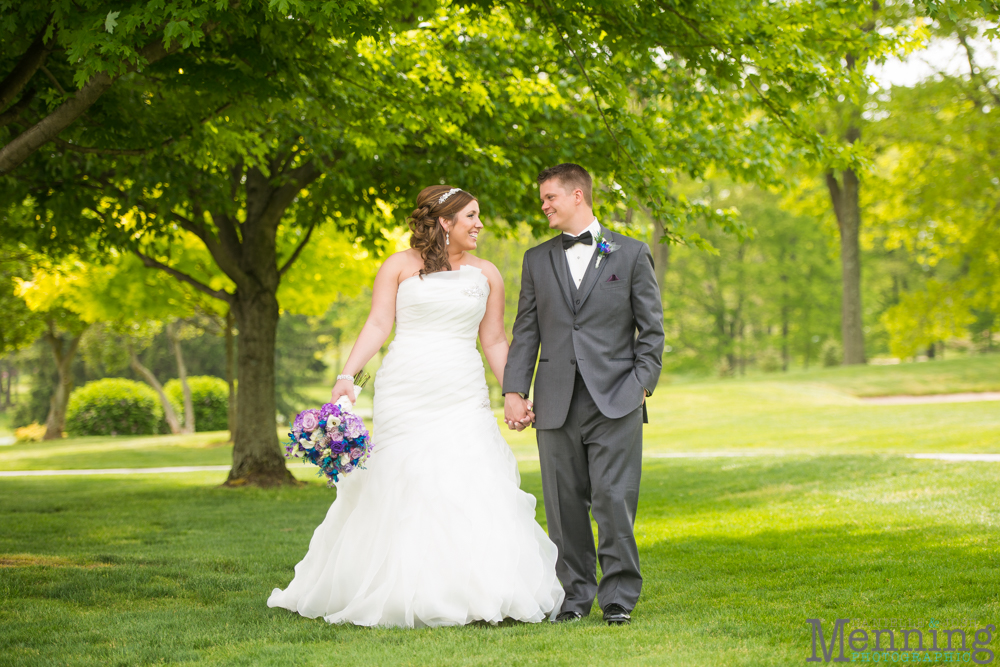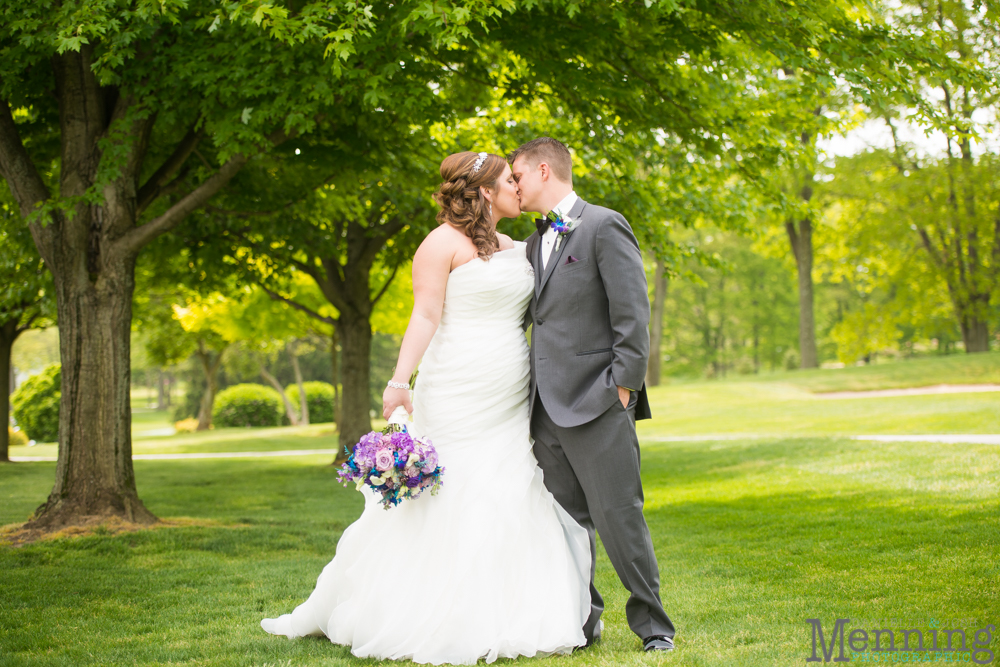 This bridal party was a great time. And the ladies were so helpful to the bride, which is always a pleasure to see!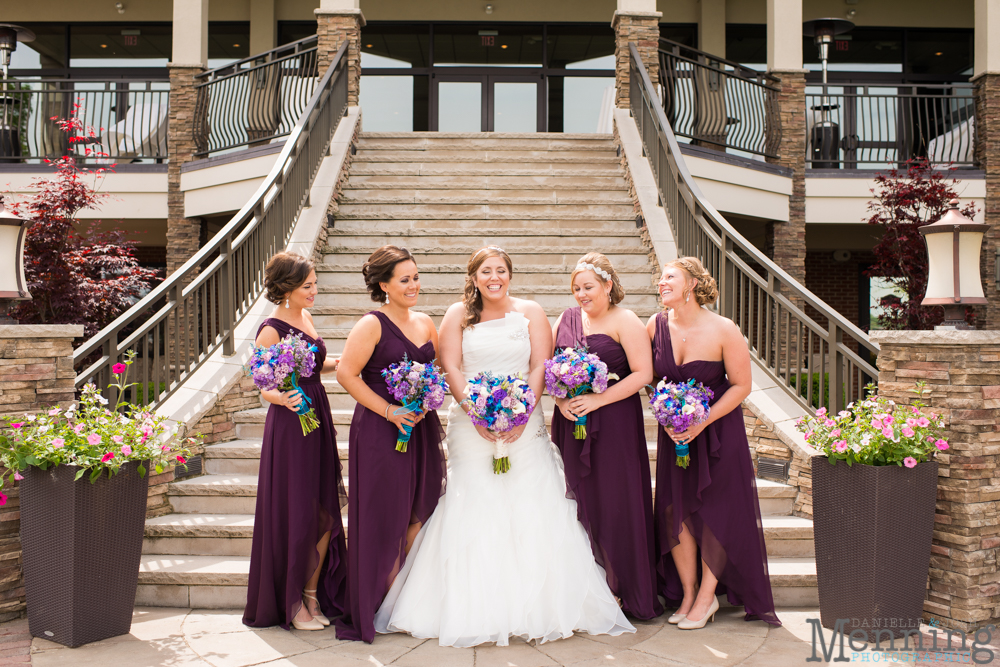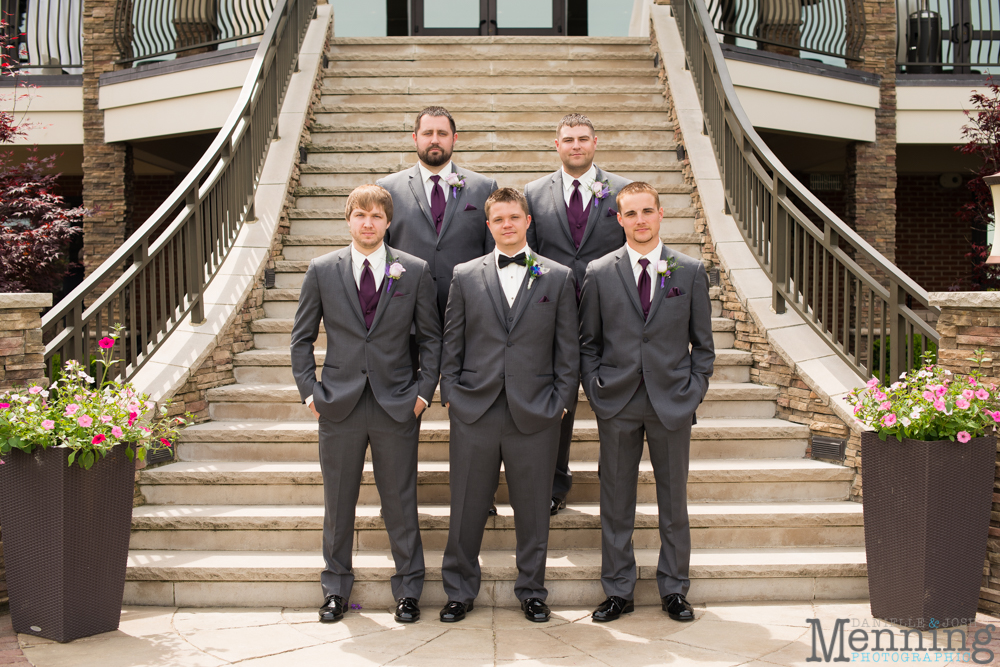 The wedding ceremony was lovely. The weather couldn't have been more perfect & it made Anthony's dream of getting married outside come true! Natalie told us that searching for a venue was one of the toughest parts of wedding planning, and The Lake Club was just what they wanted.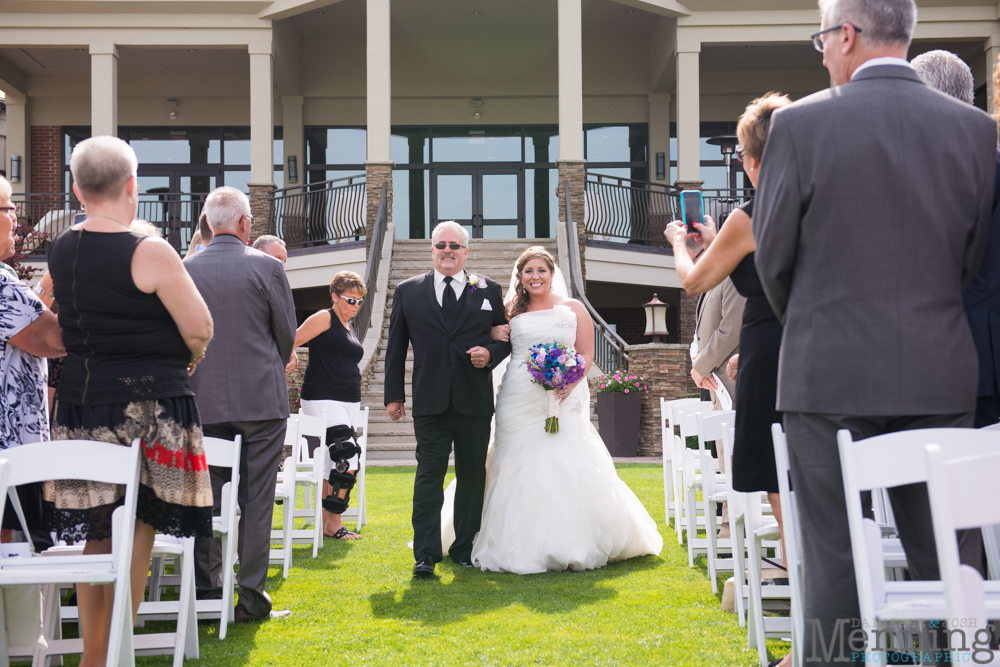 That view, though!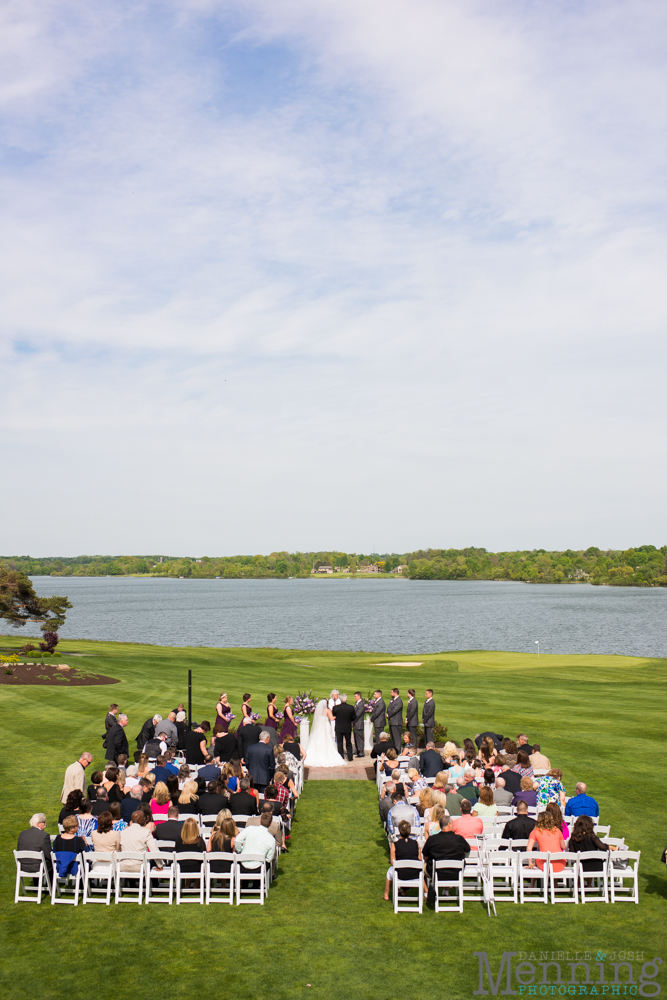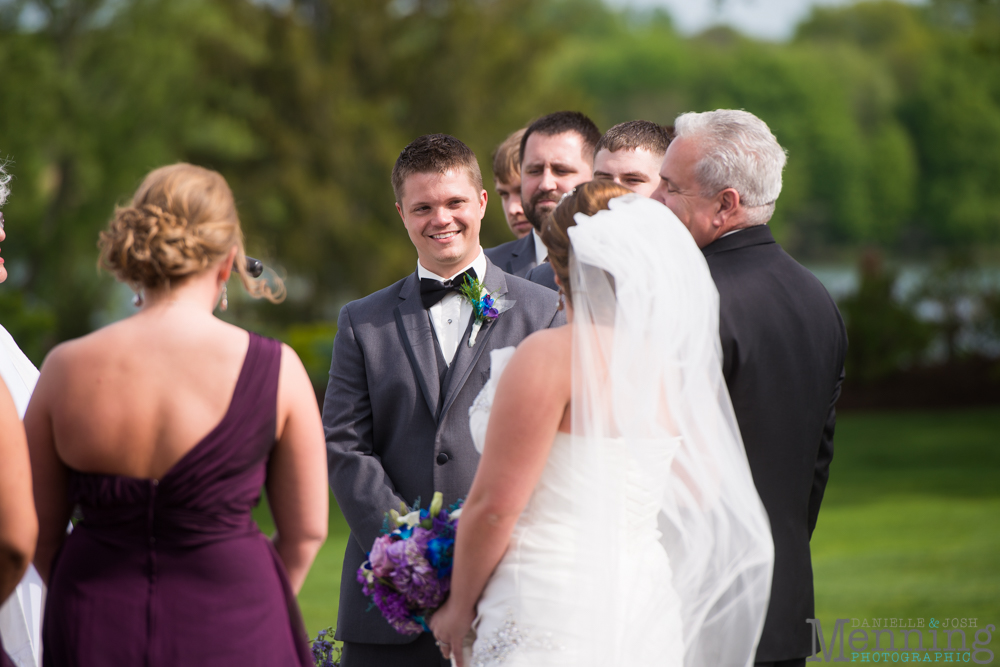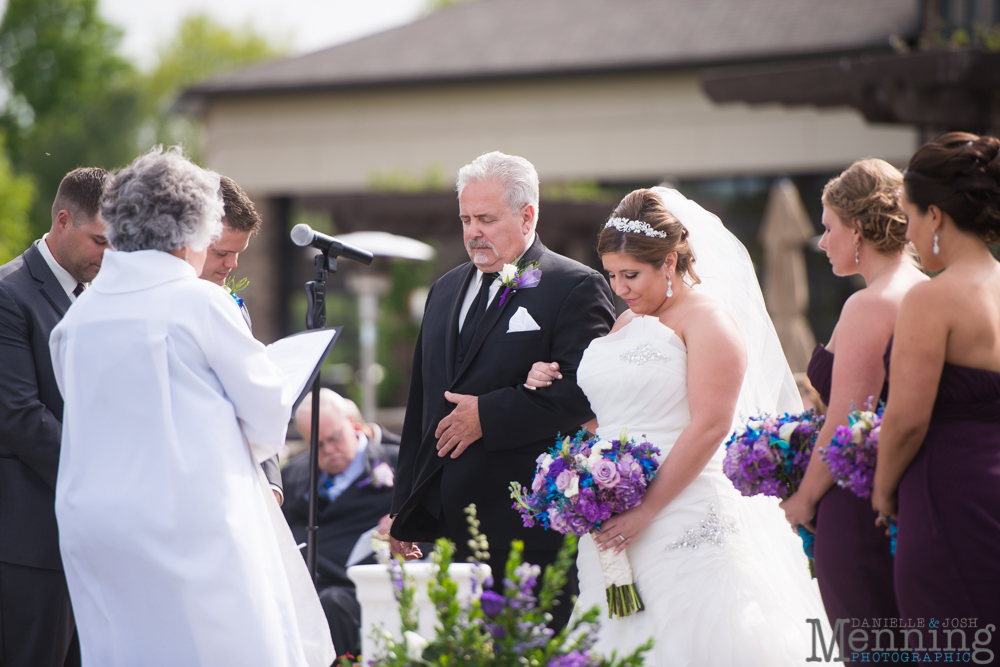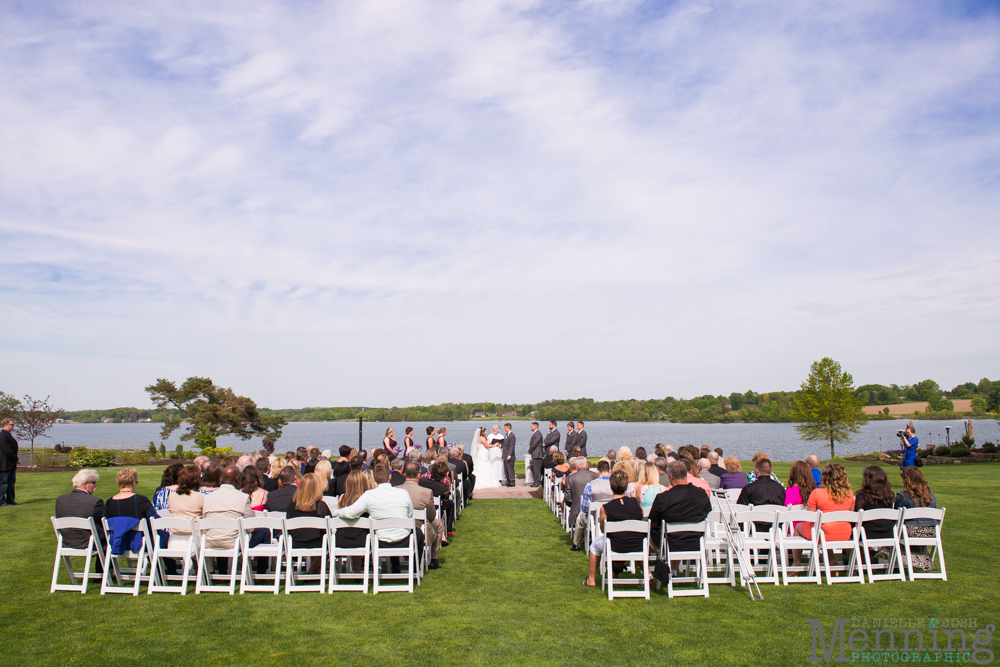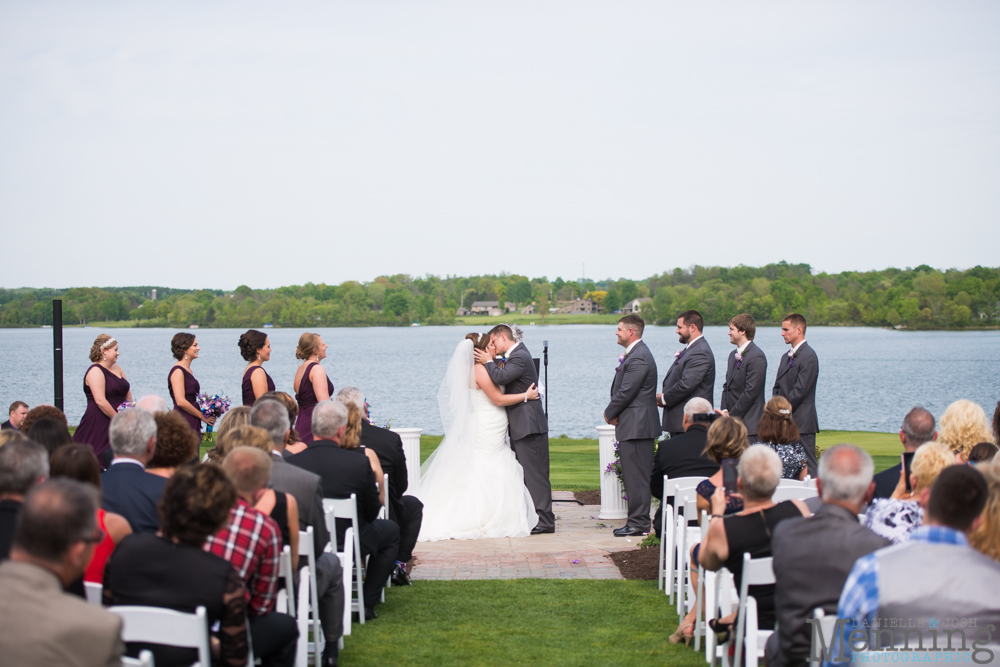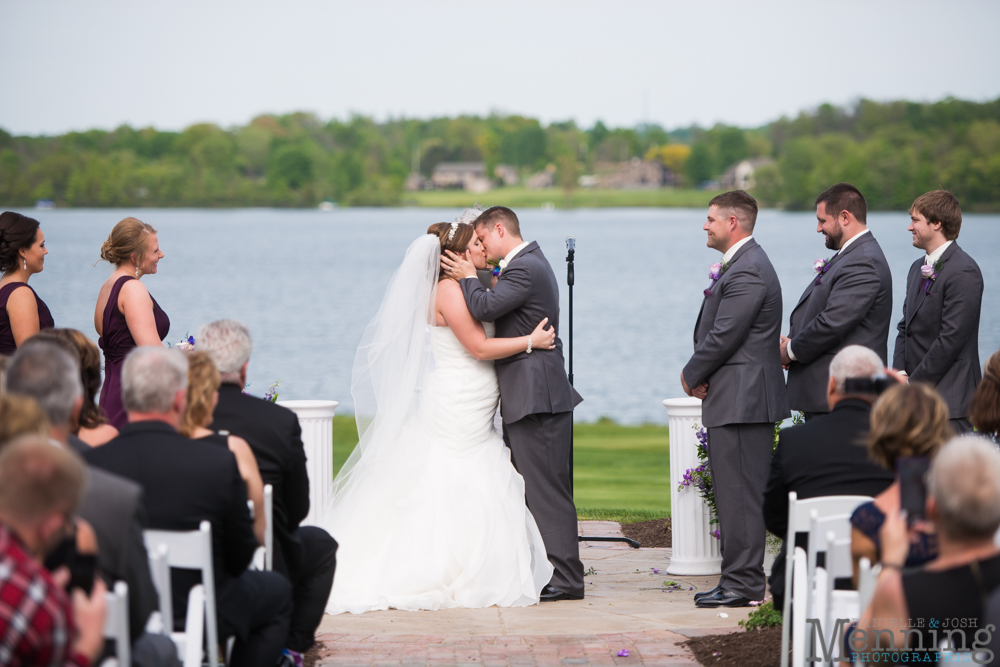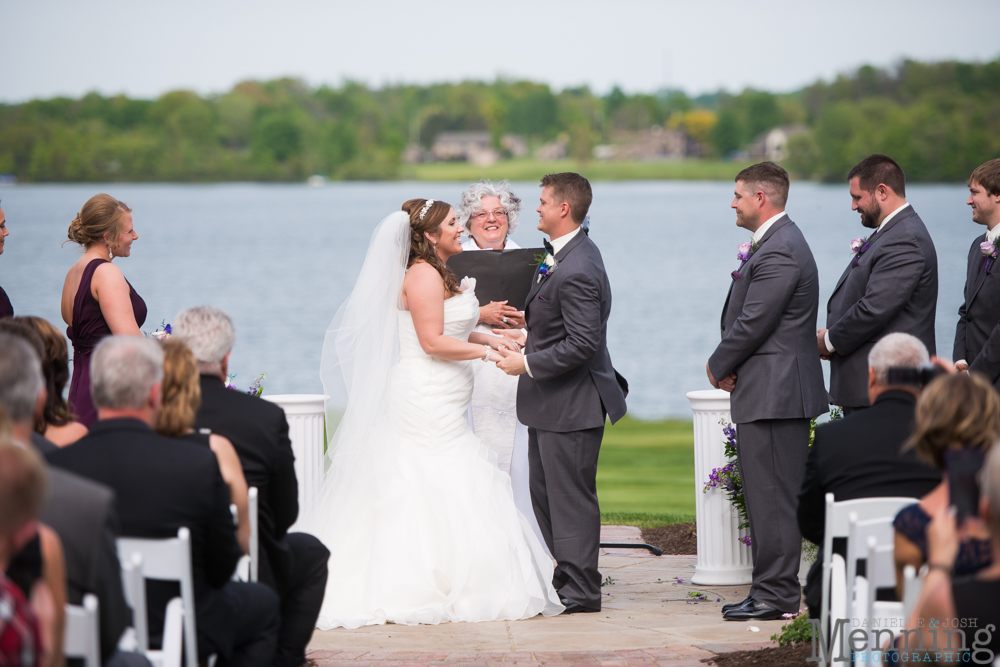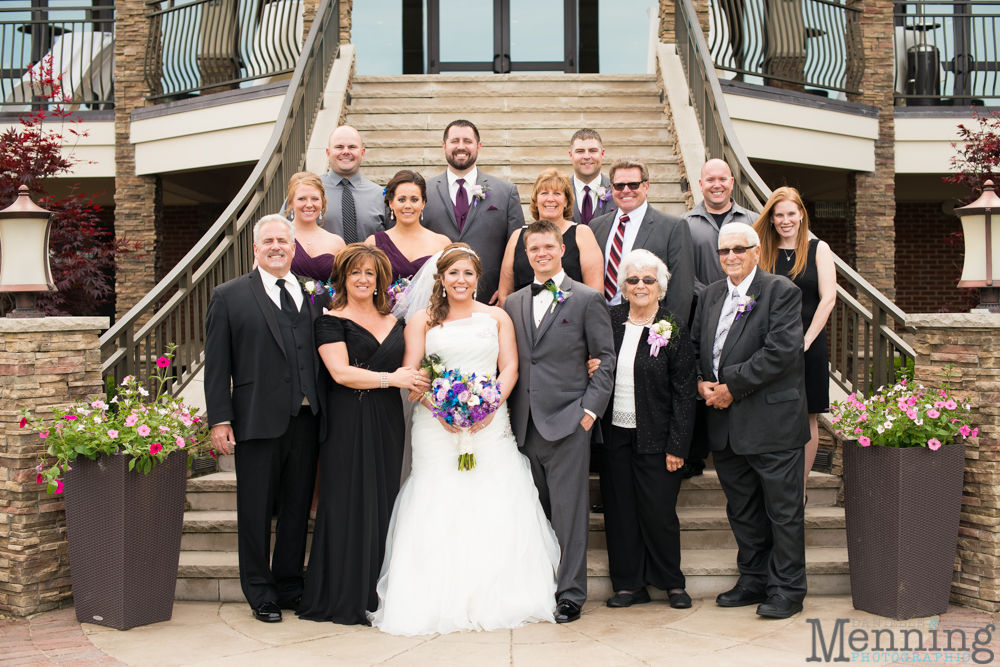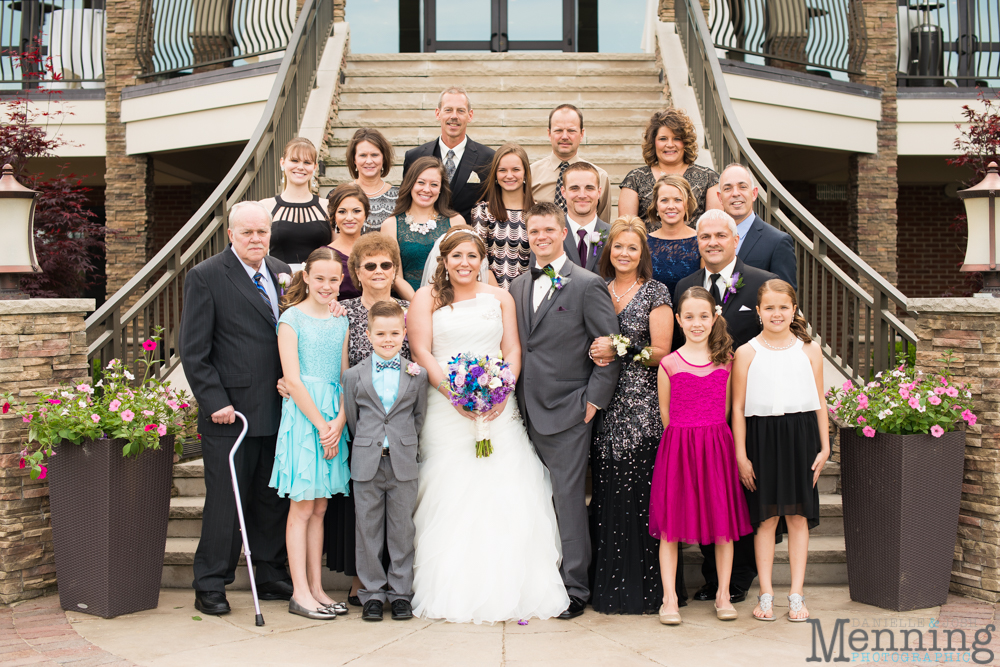 They're the coolest! They thought we'd probably seen these bride & groom sunglasses a million times before, but it was actually a first.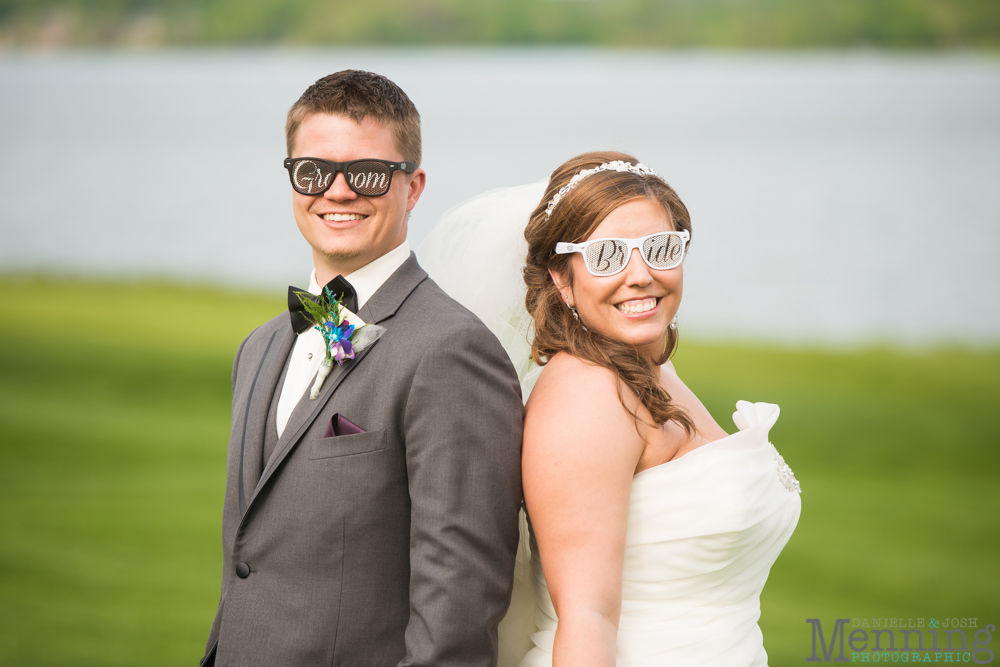 These veil shots were brought to you by the wonderful Maid of Honor who ran back to get a few bobby pins to secure the veil that kept falling out, as well as yours truly who threw the veil and backpedaled out of the shot as fast as possible. You've GOT to see those behind the scenes photos, but I'll leave that for a behind-the-scenes post for another day. Josh did a great job with the shots!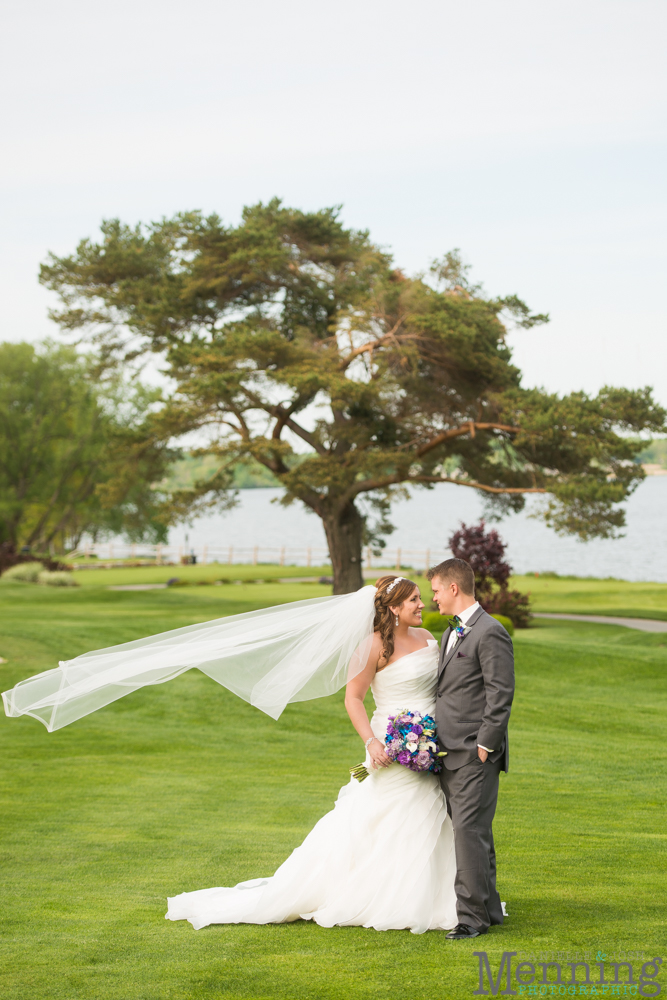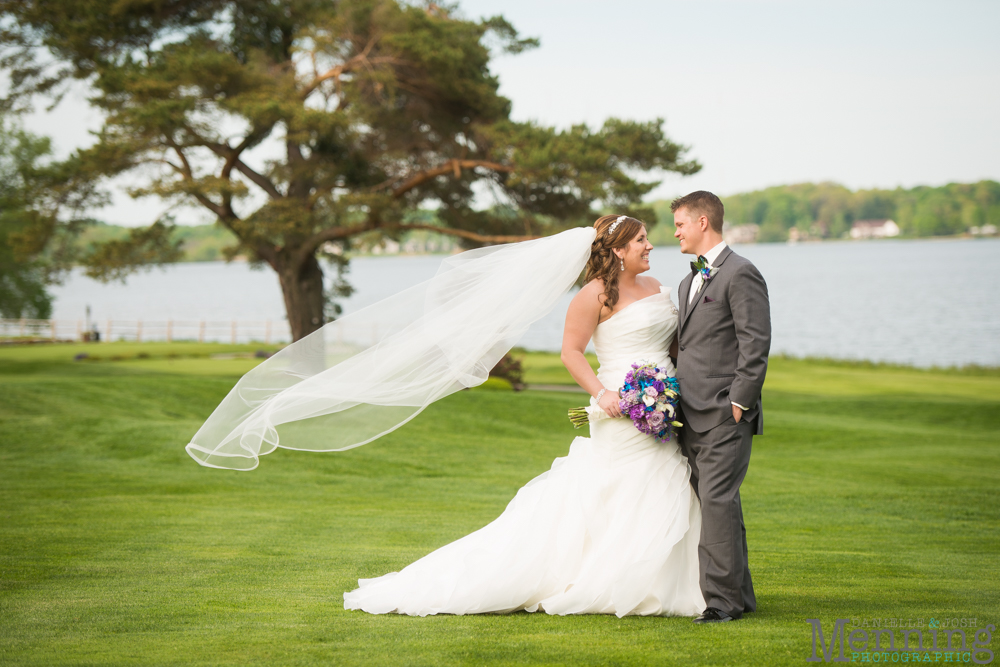 The purple had the entire reception venue looking cheery & glorious.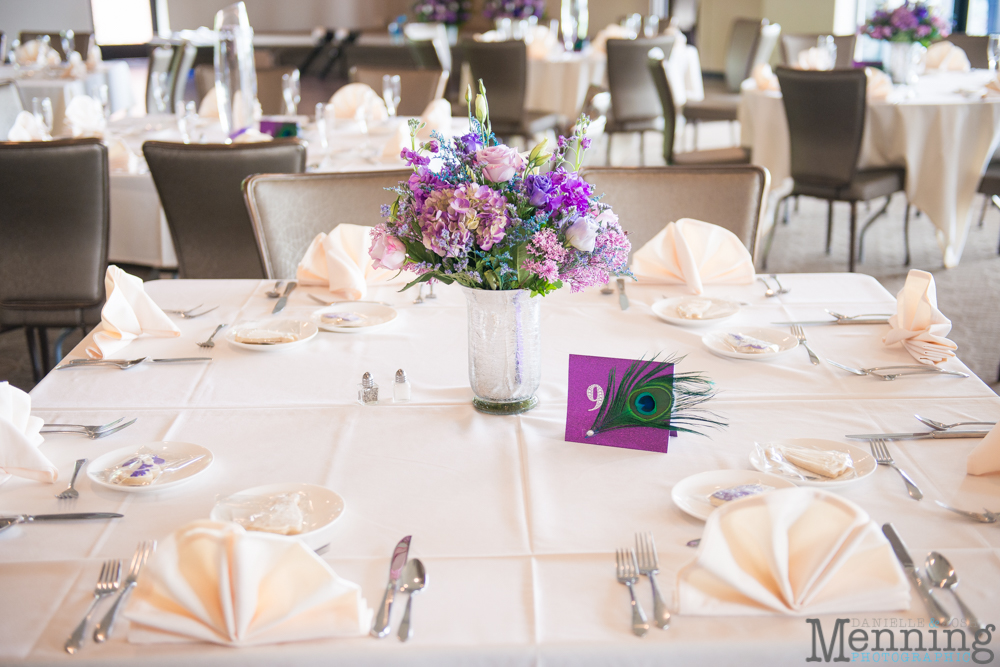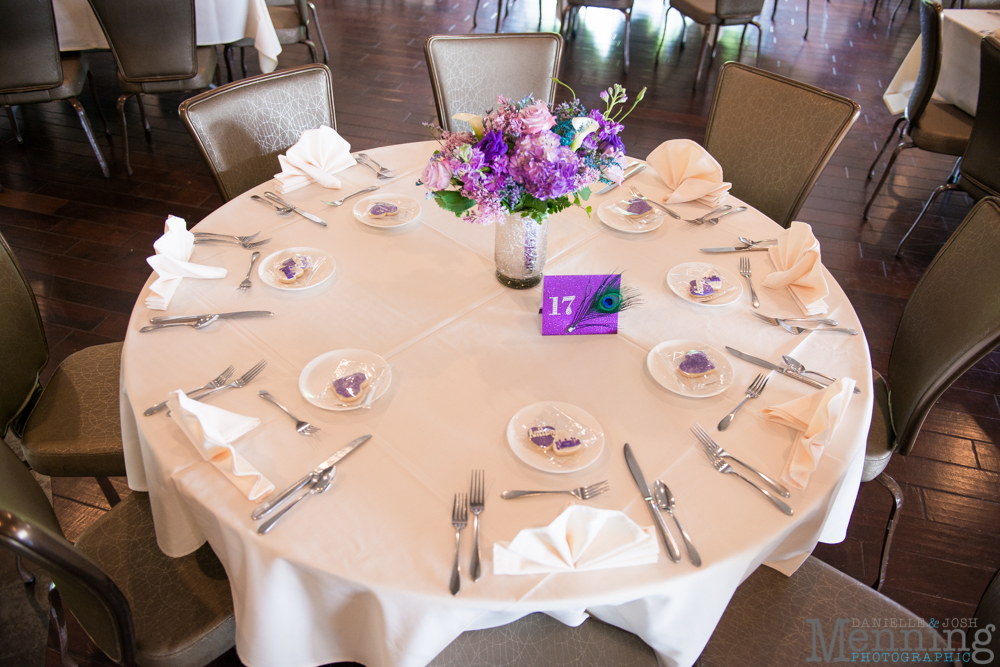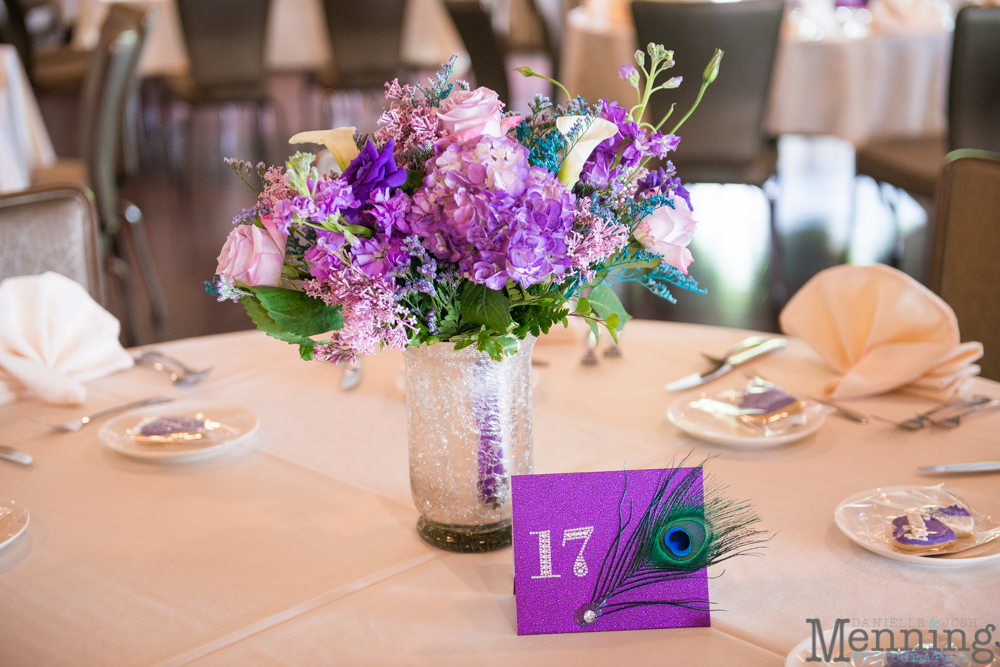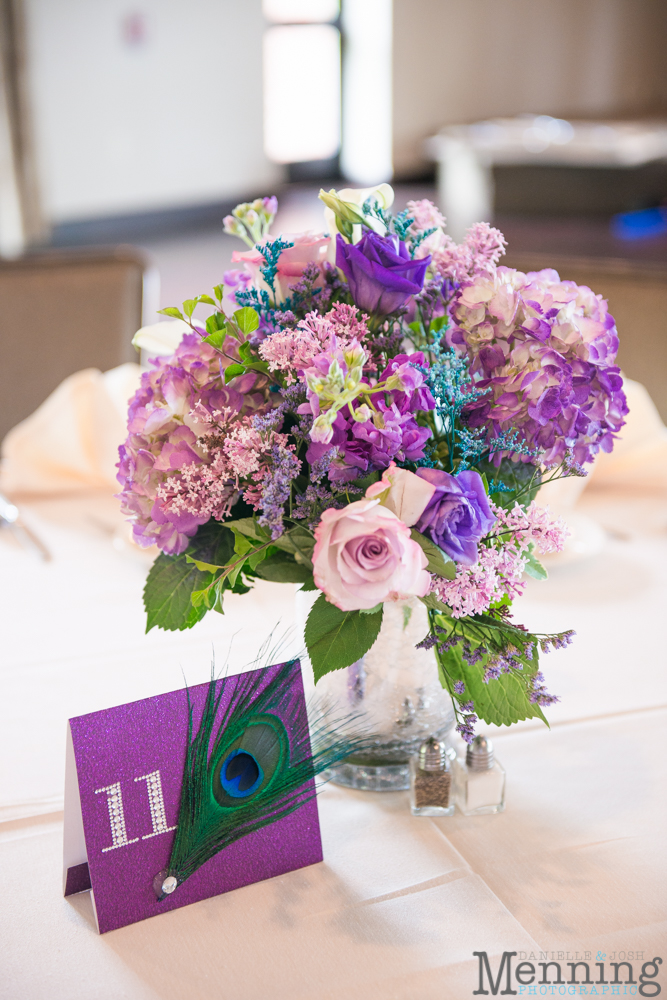 And Natalie's grandparents' cake topper graced the top of the couple's cake. Isn't that awesome?!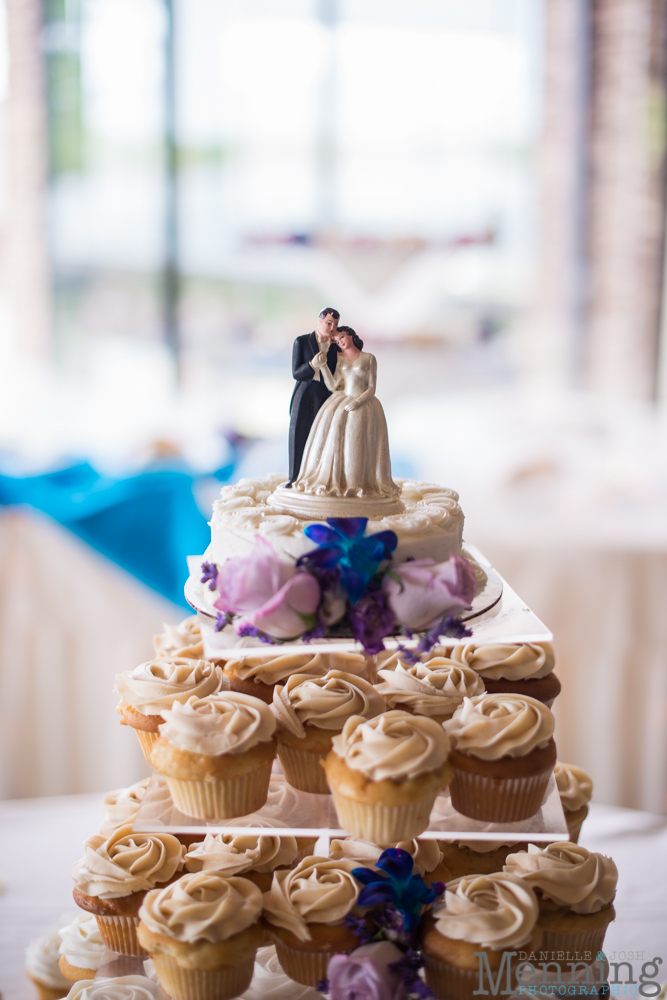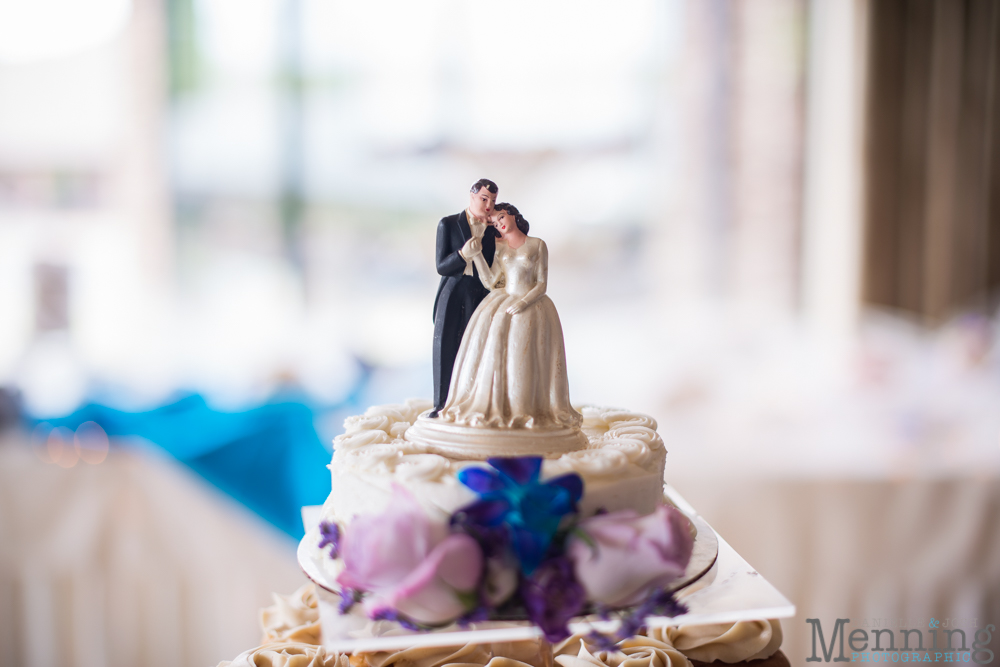 L&B Cakes made the cake & cupcakes.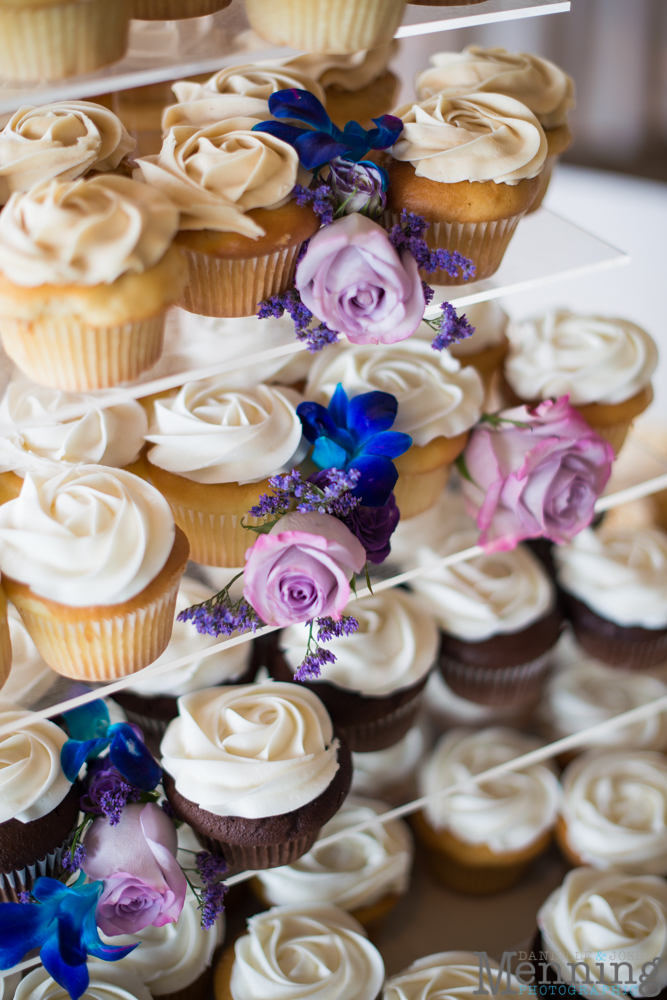 And we always gush about the cookie display at The Lake Club, but we can't help it. They do it right! #youngstownweddingtradition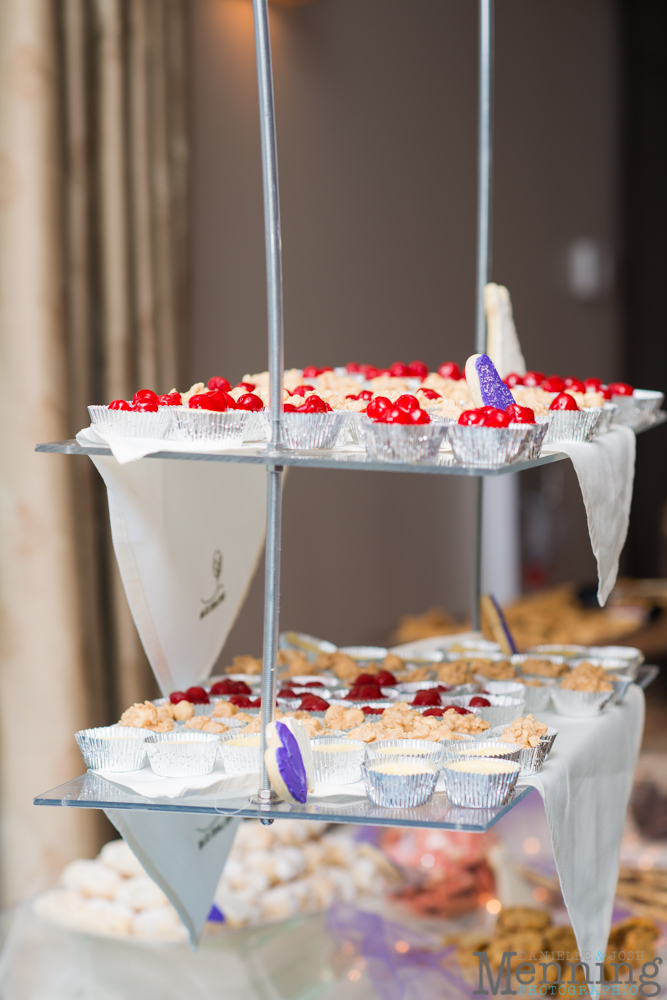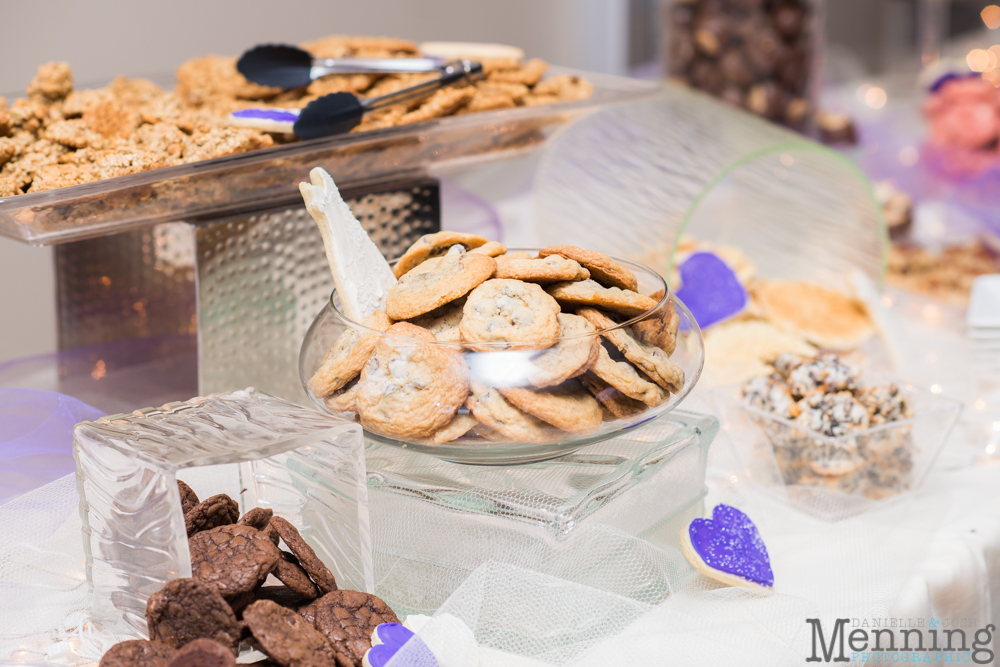 And the new Mr. & Mrs. were introduced to the party!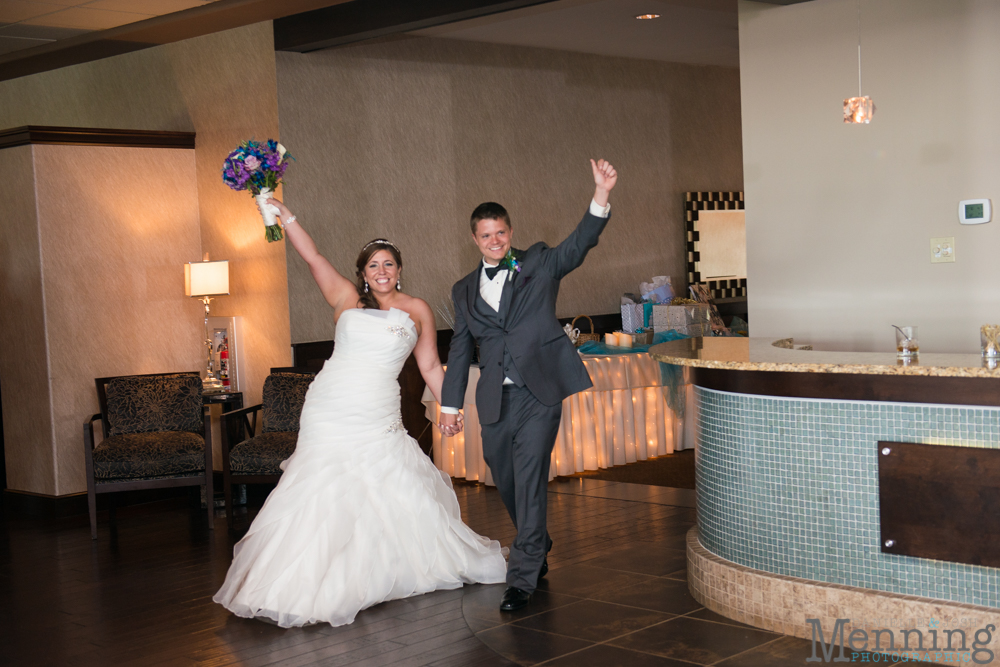 They shared a first dance to "Die a Happy Man."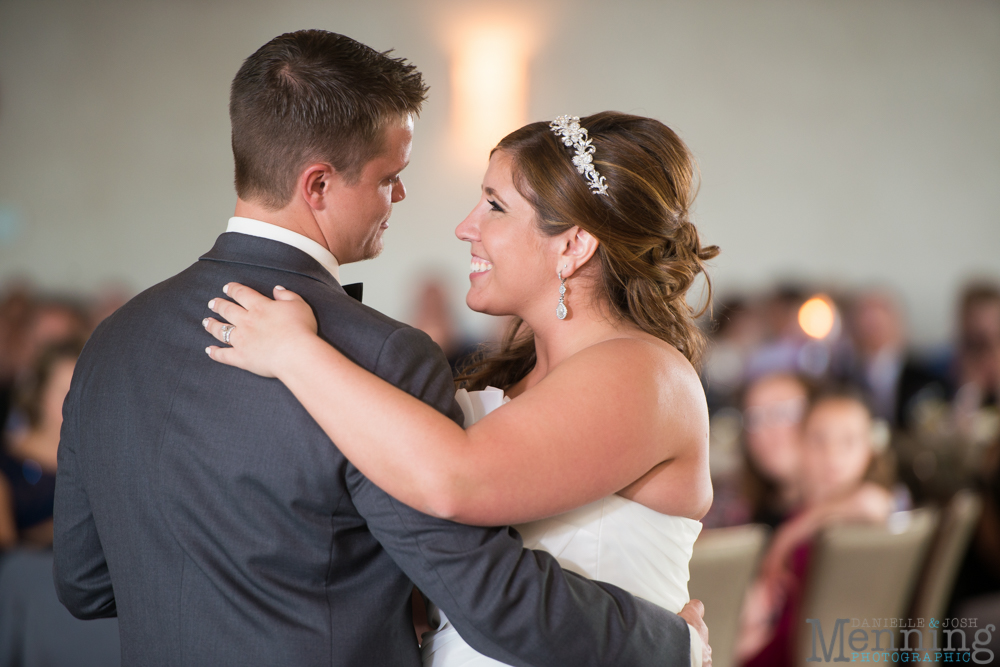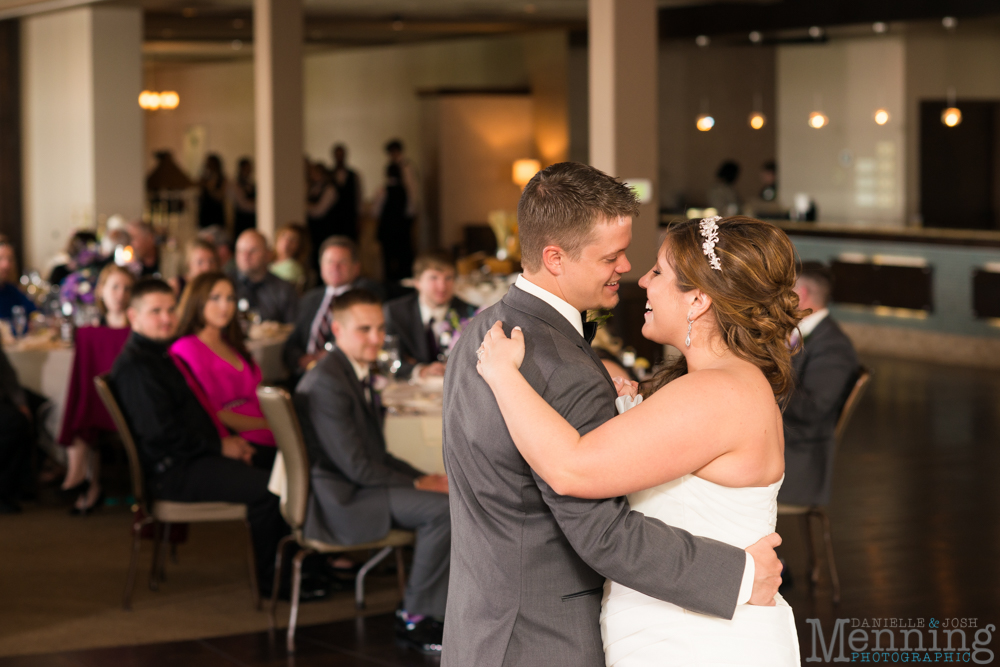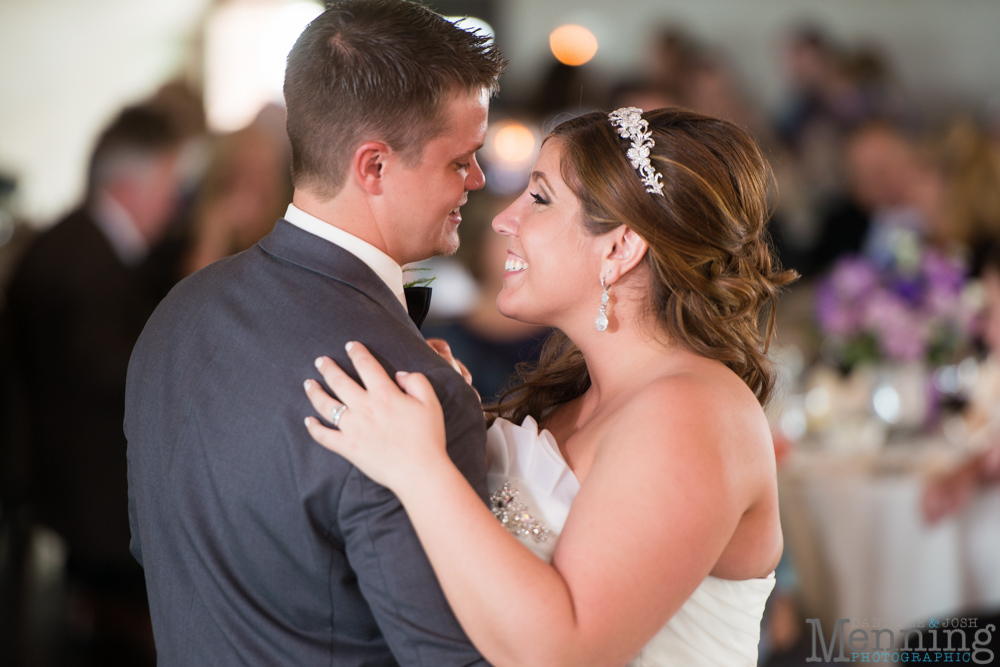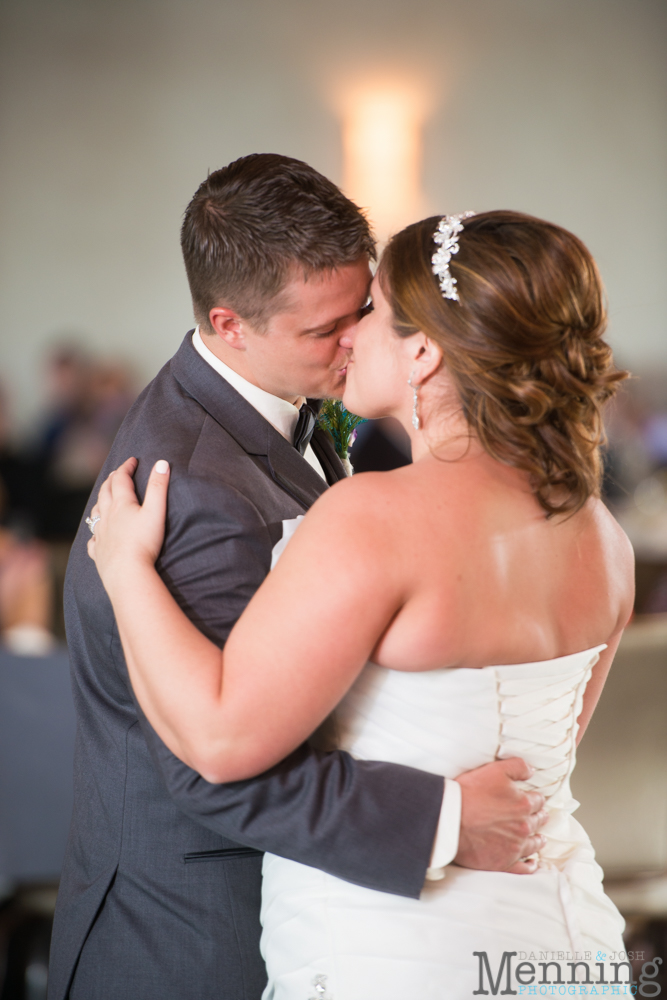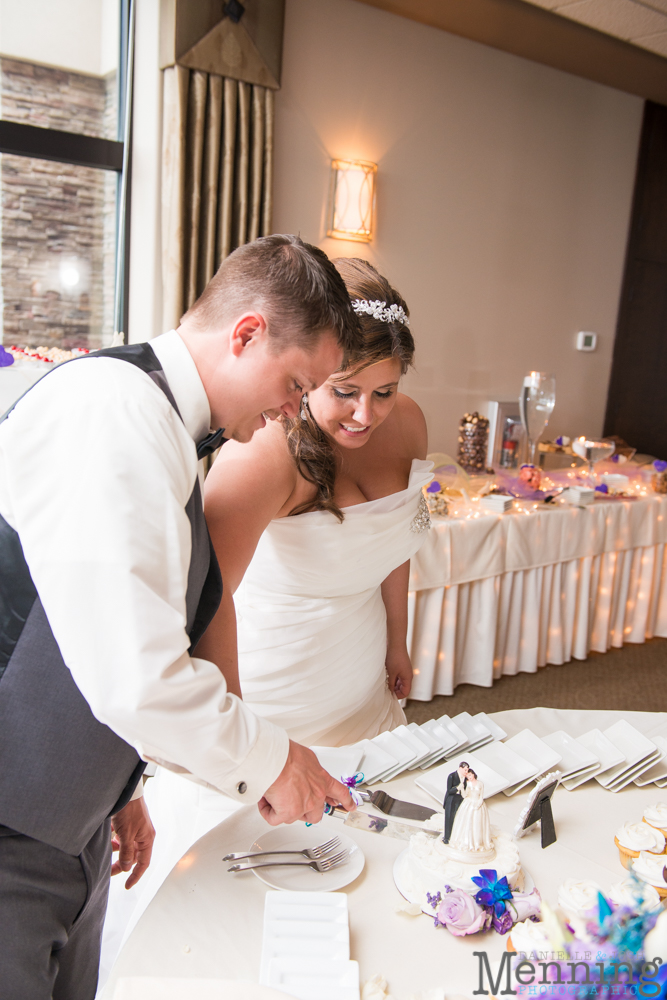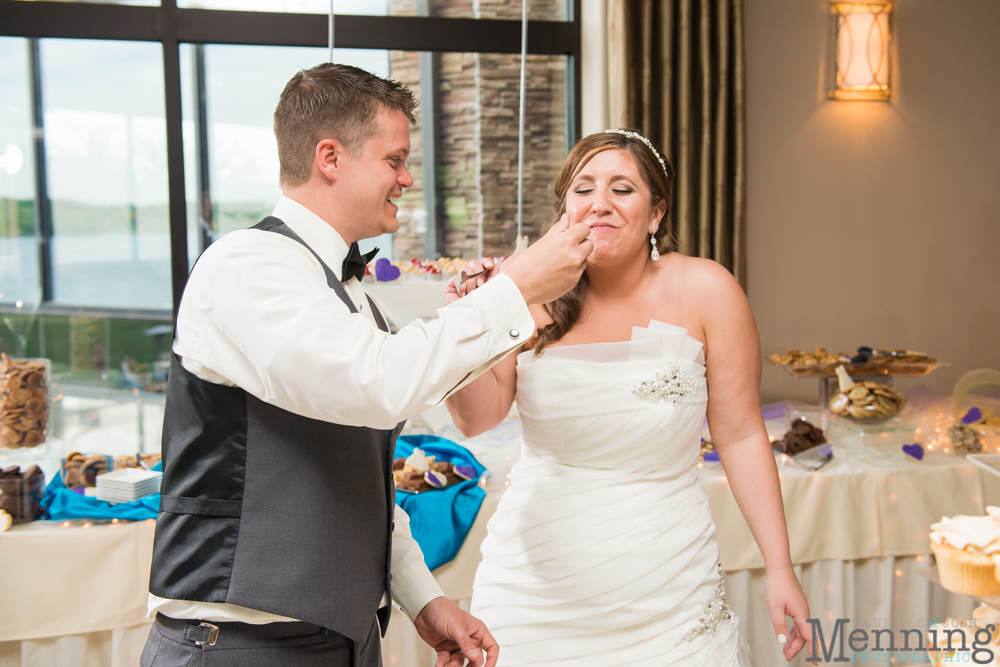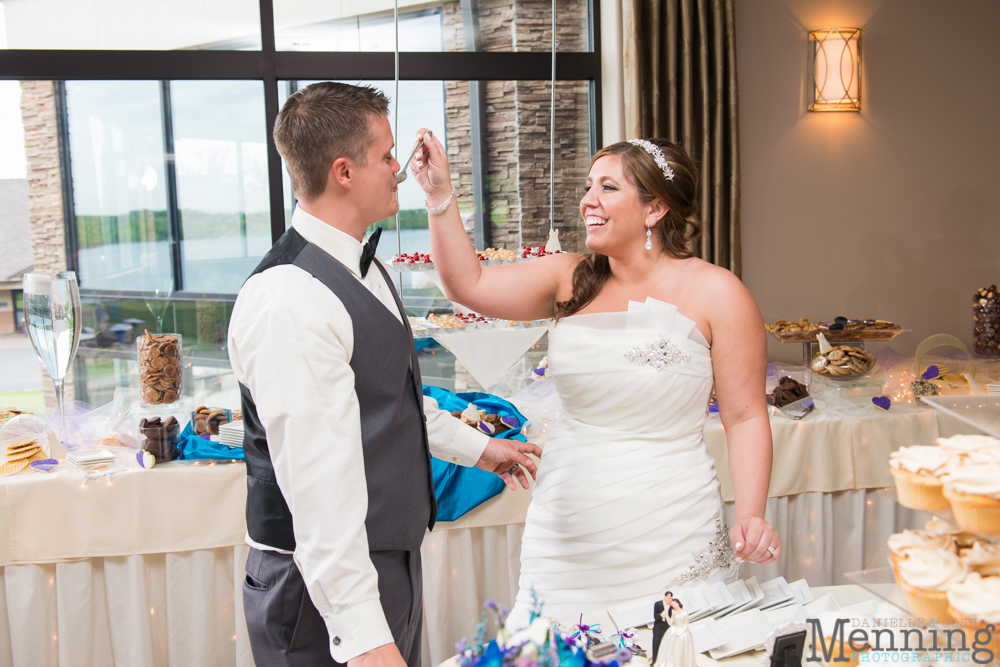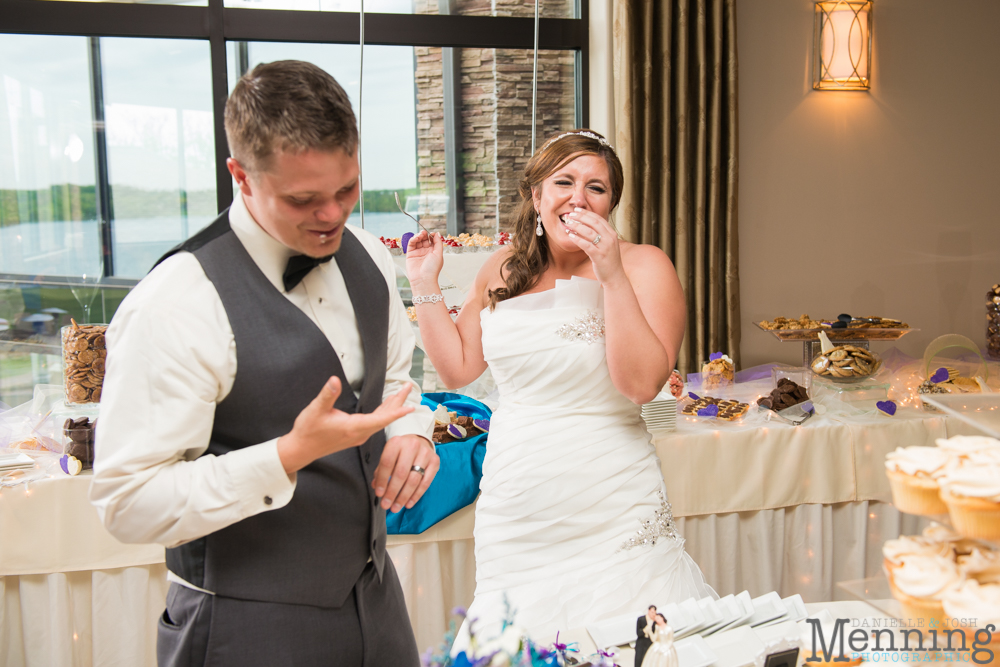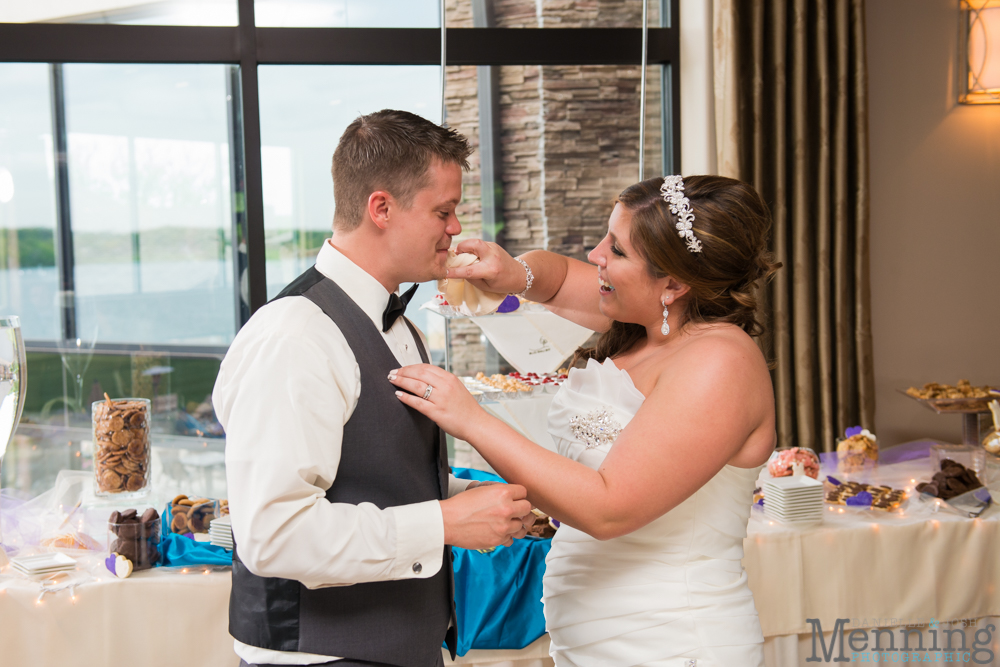 The toasts were heartwarming & personal.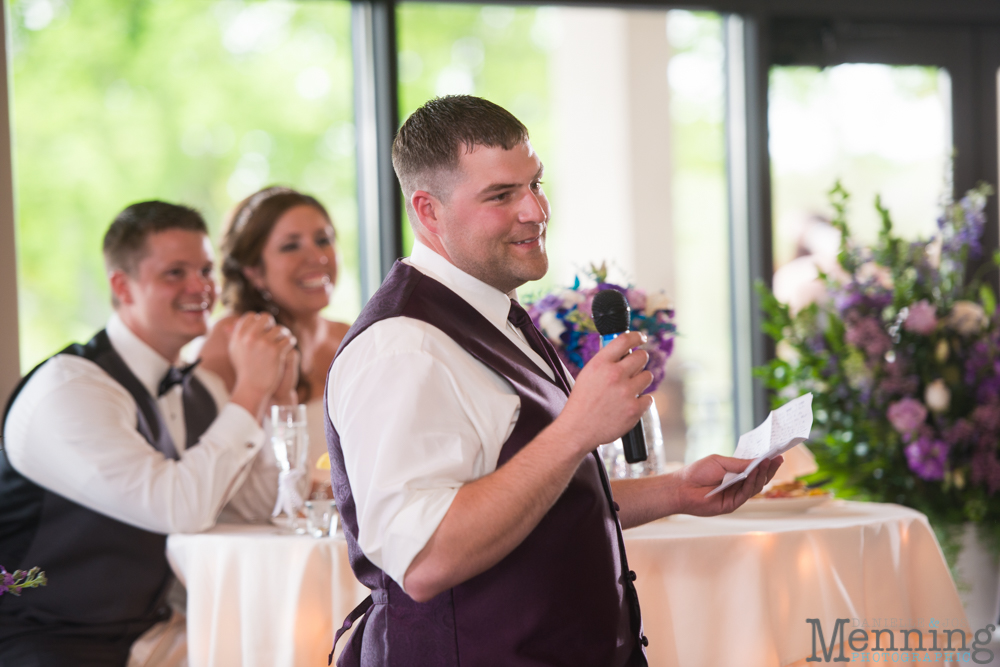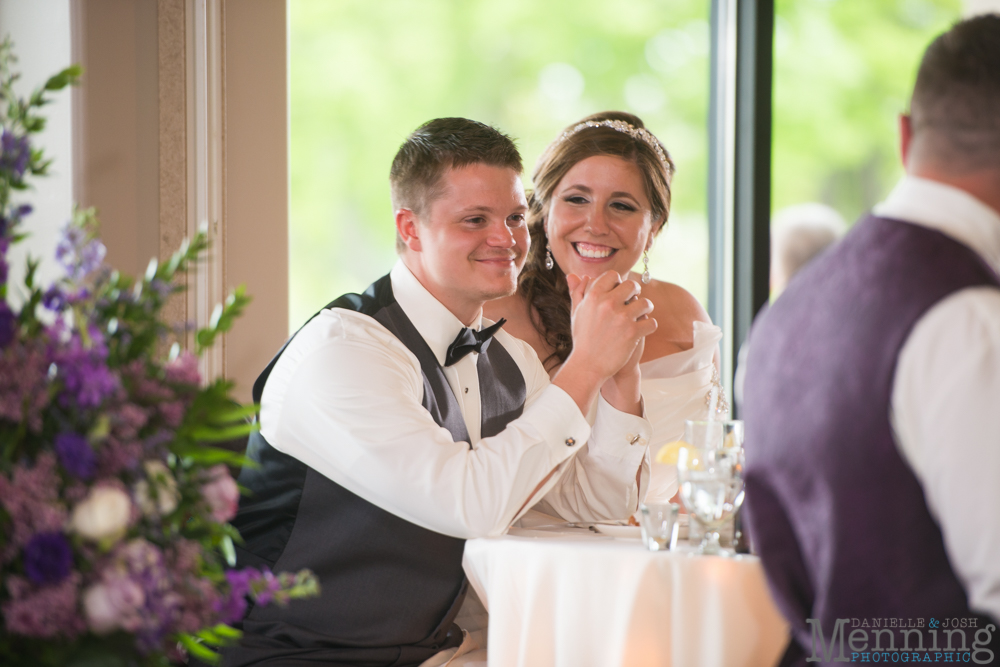 Michele did a marvelous job & didn't cry even though she got awfully close. She kept saying, "I'm not going to cry." She and Natalie & cousins & best friends.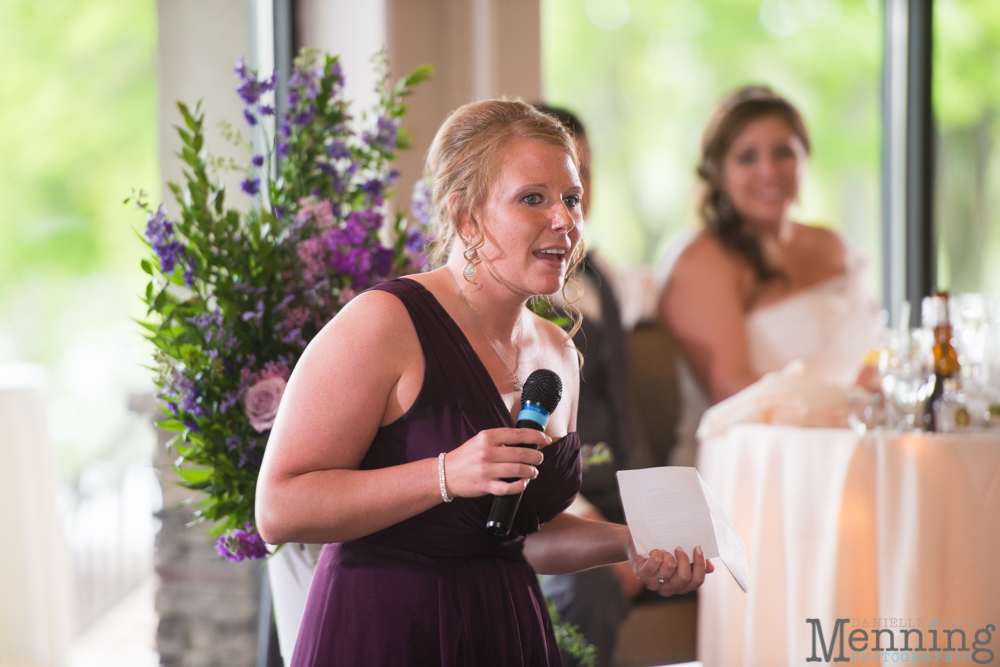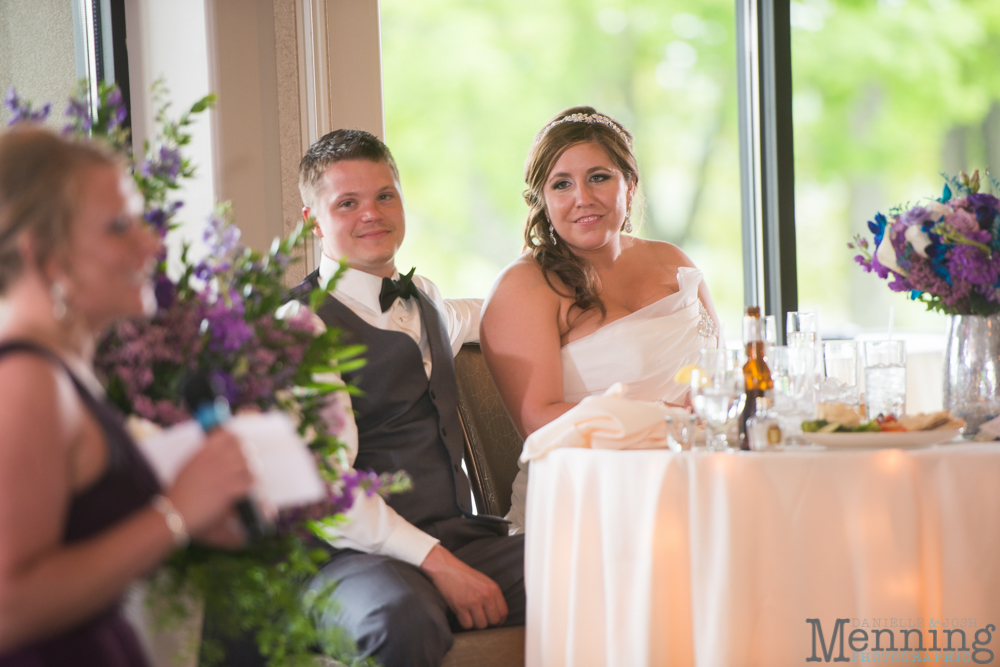 Natalie's dad's short & sweet toast was super cute. He ended with a little quote, "When children find true love, parents find true joy." I find that so sweet.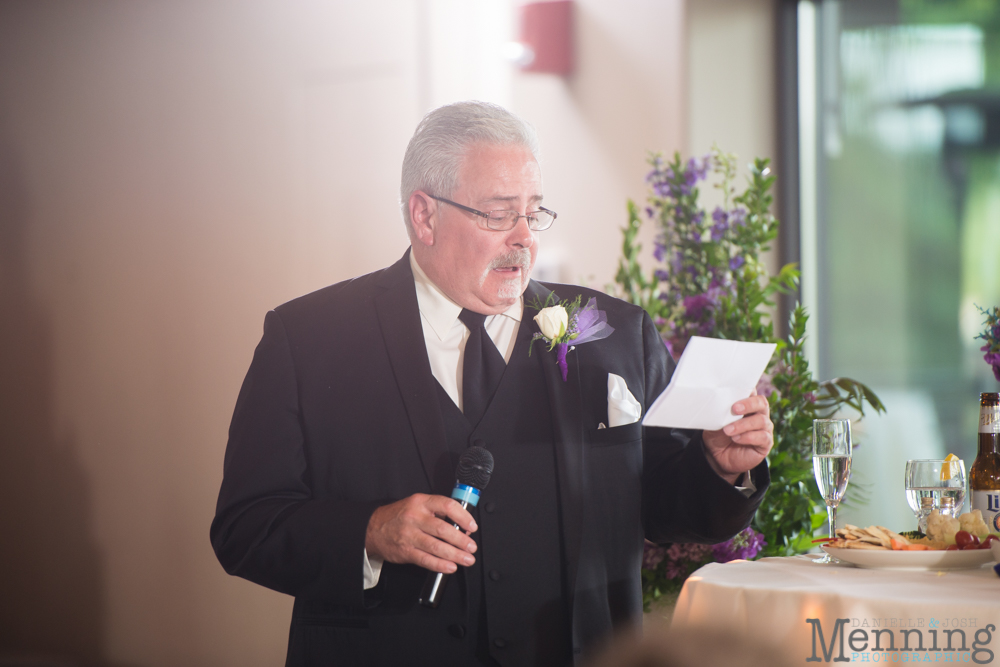 And then he got to share a special dance with his daughter.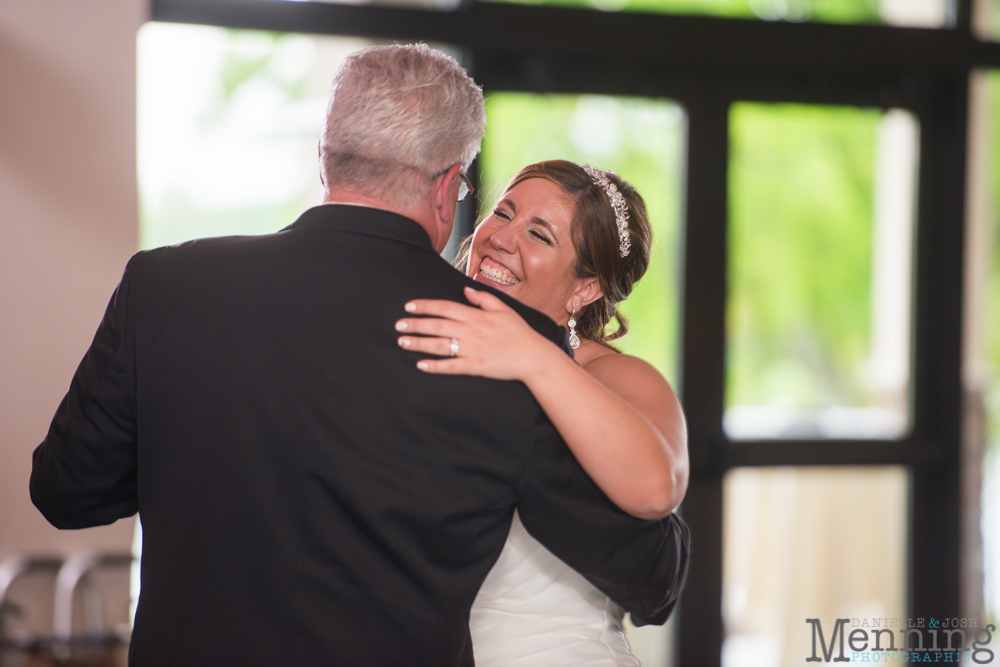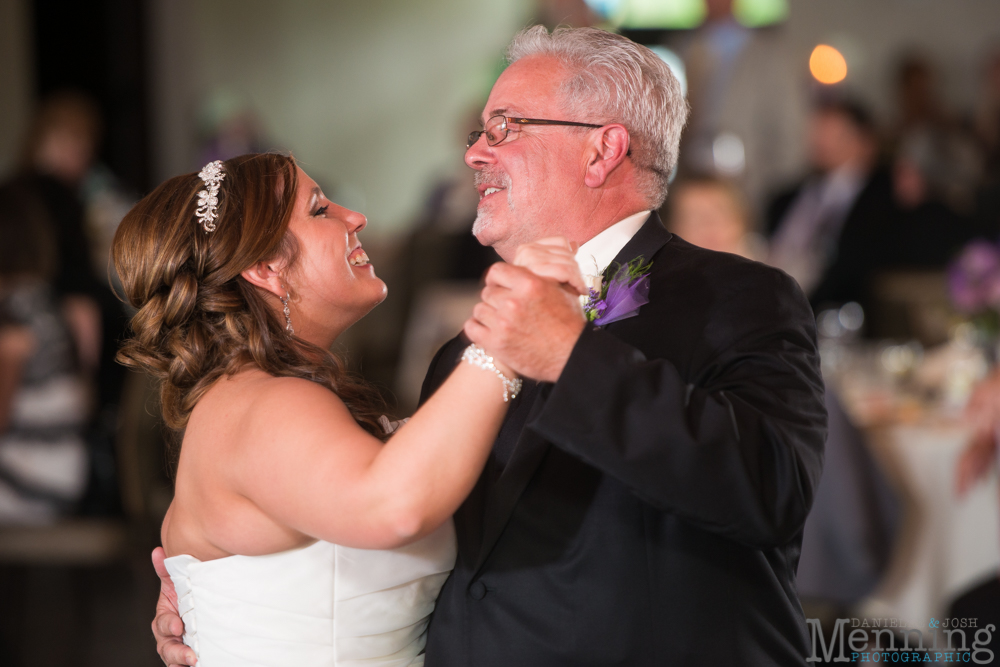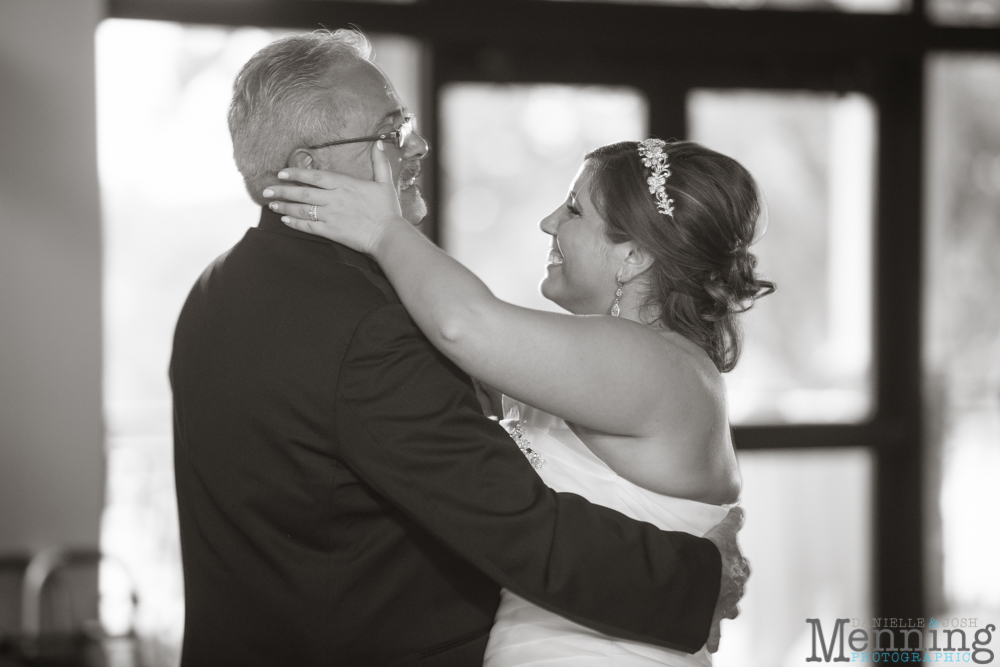 Anthony's mom was so beautiful in her stunning dress.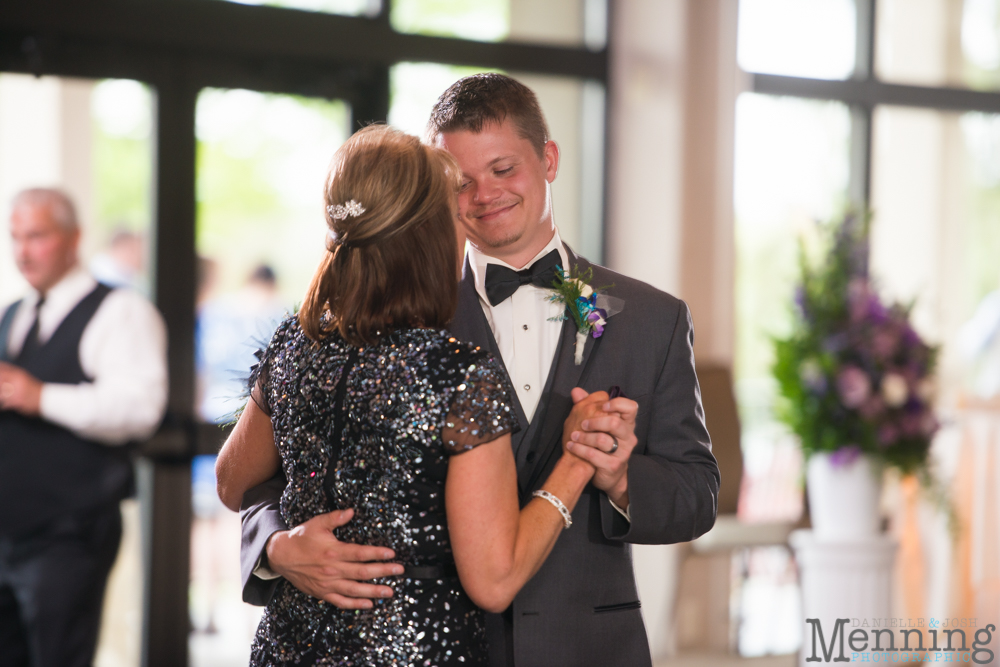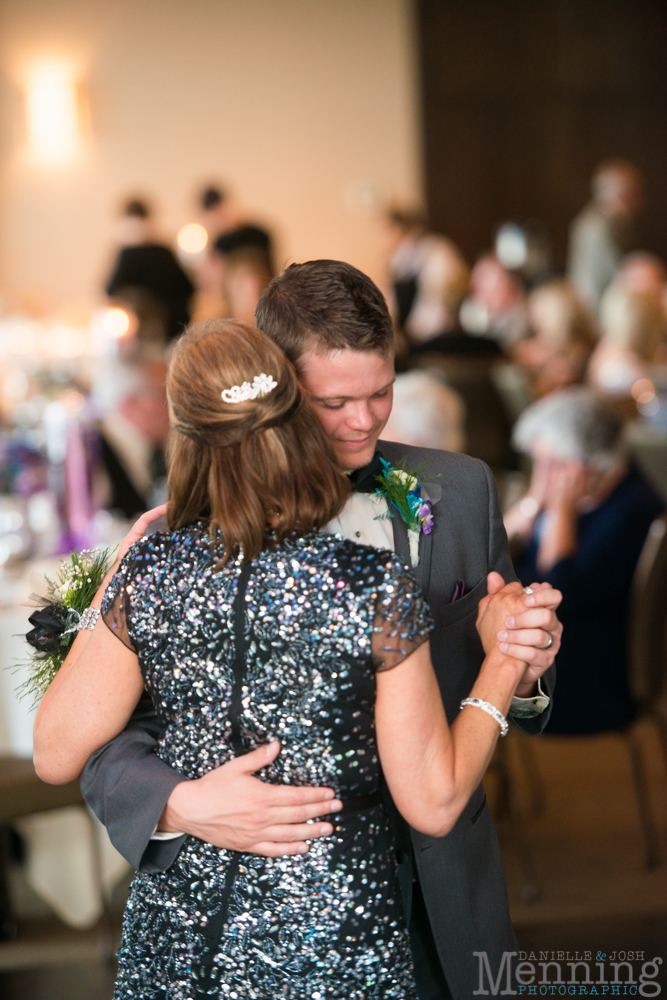 Jeremy Maze did a great job with DJing and helping everyone have a wonderful time celebrating.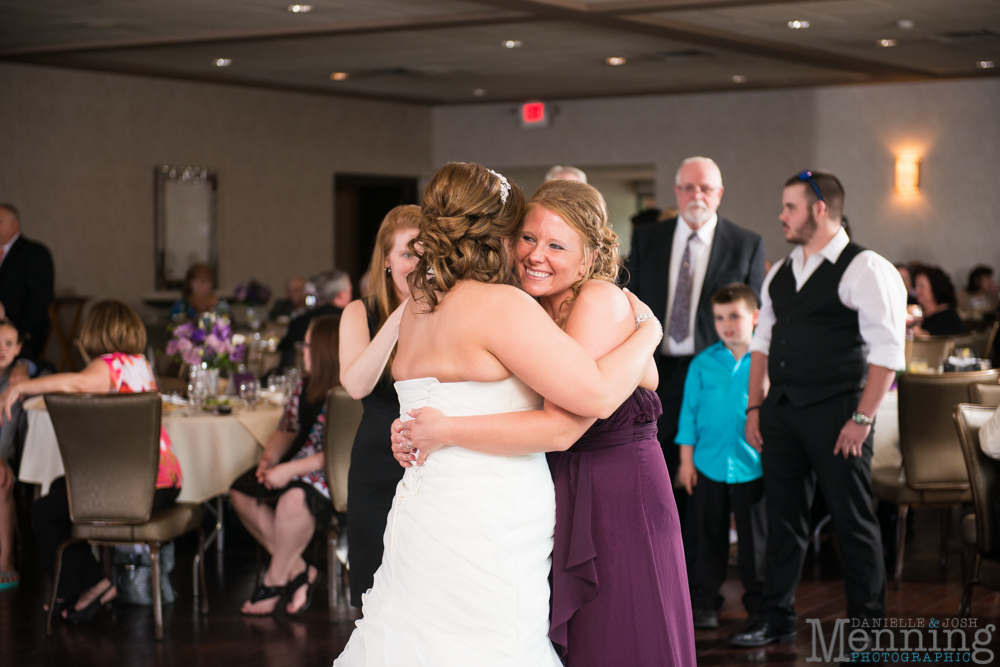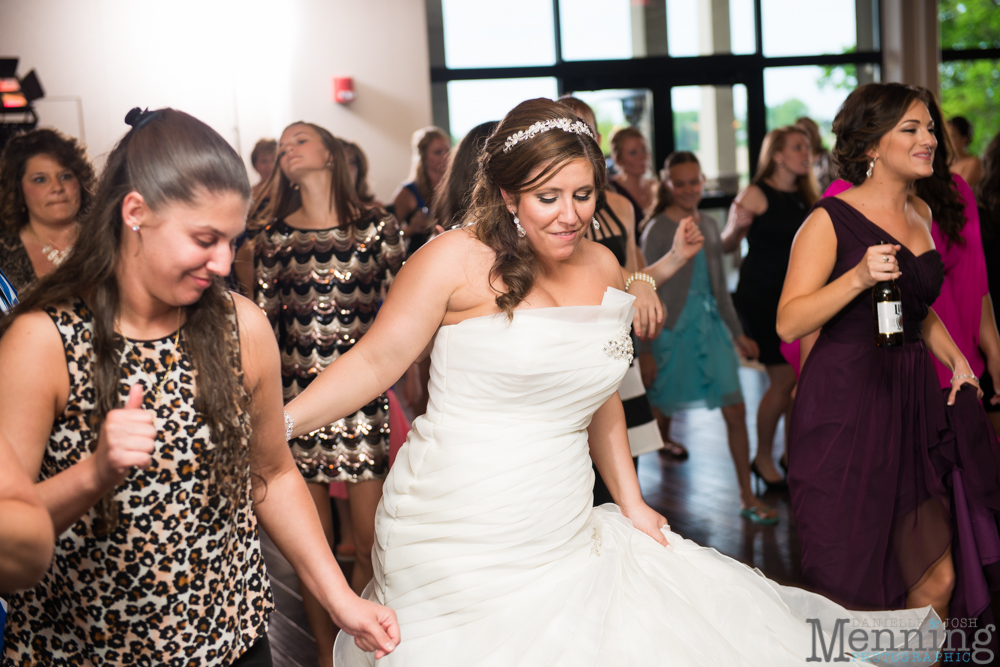 This is one of my favorite shots ever.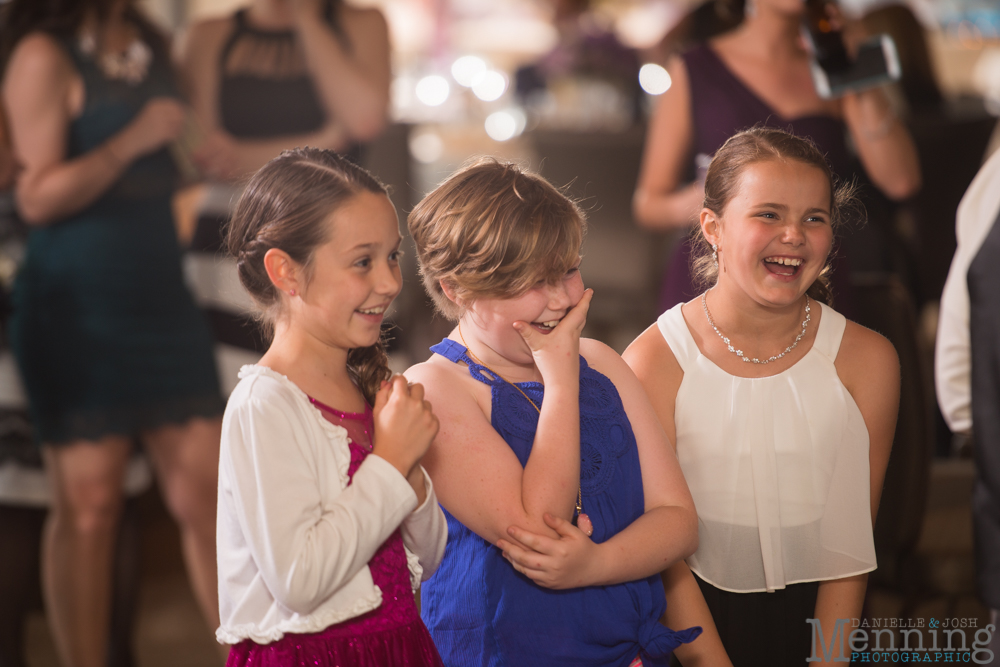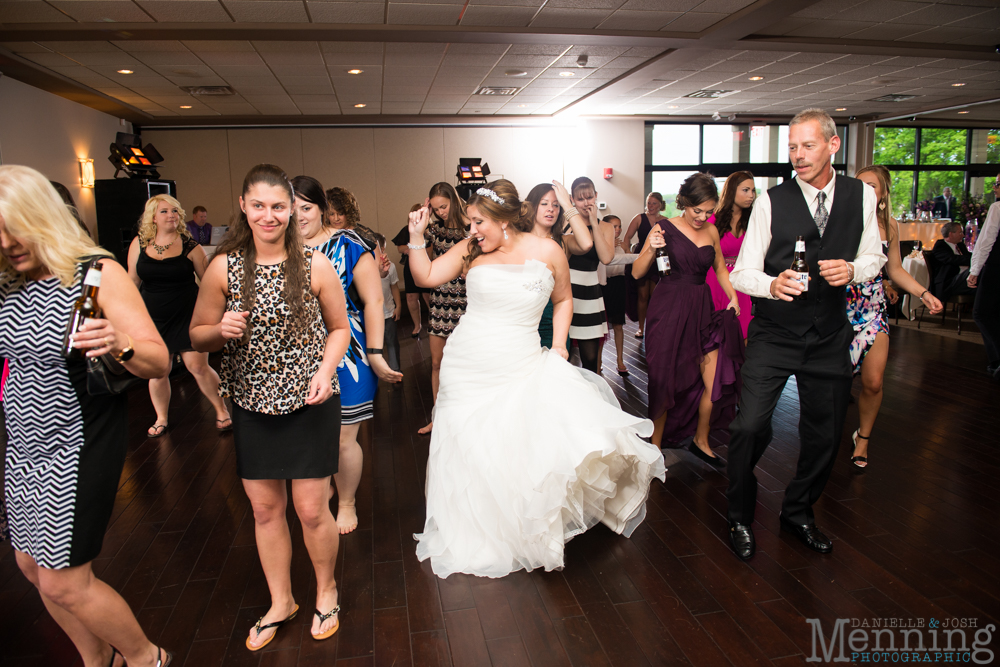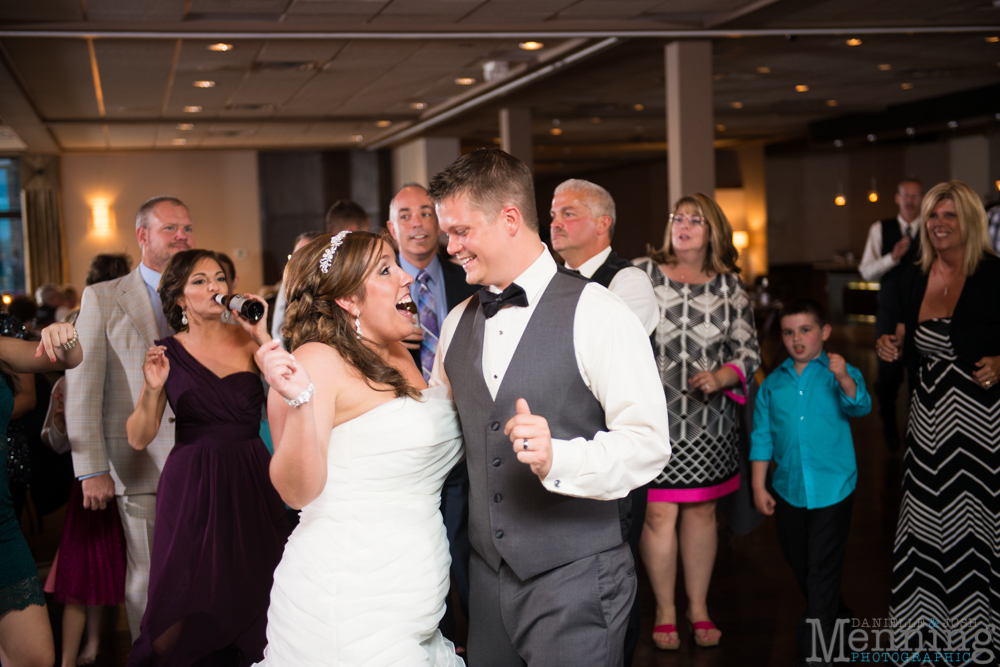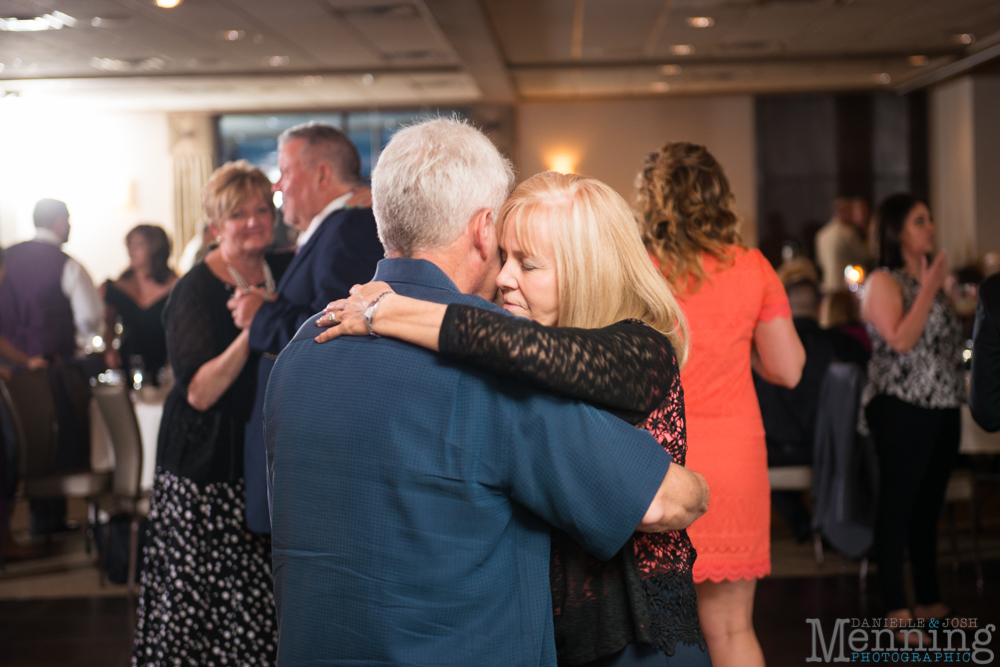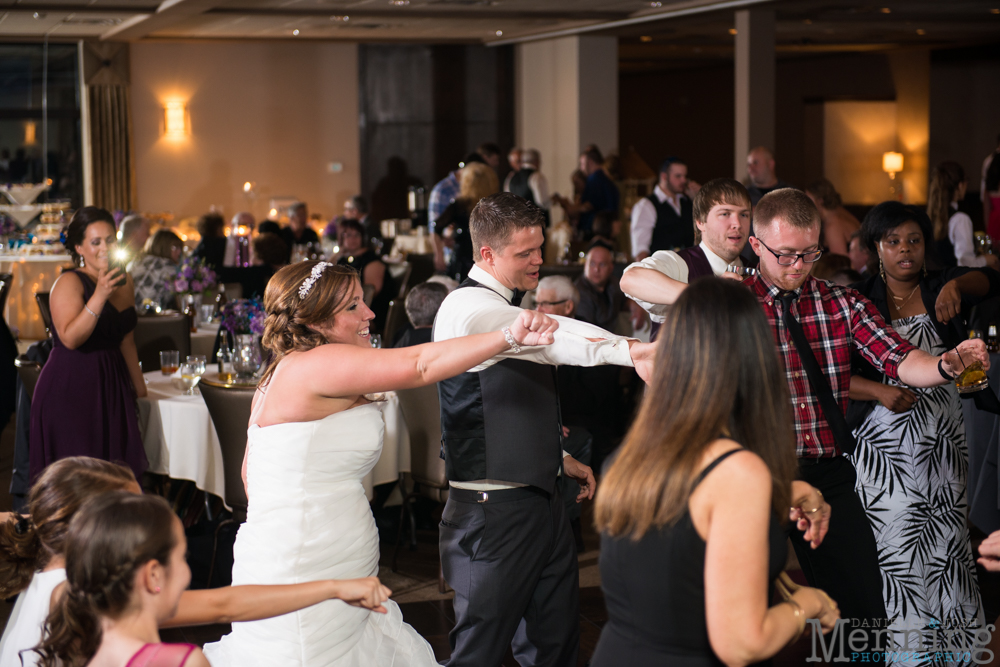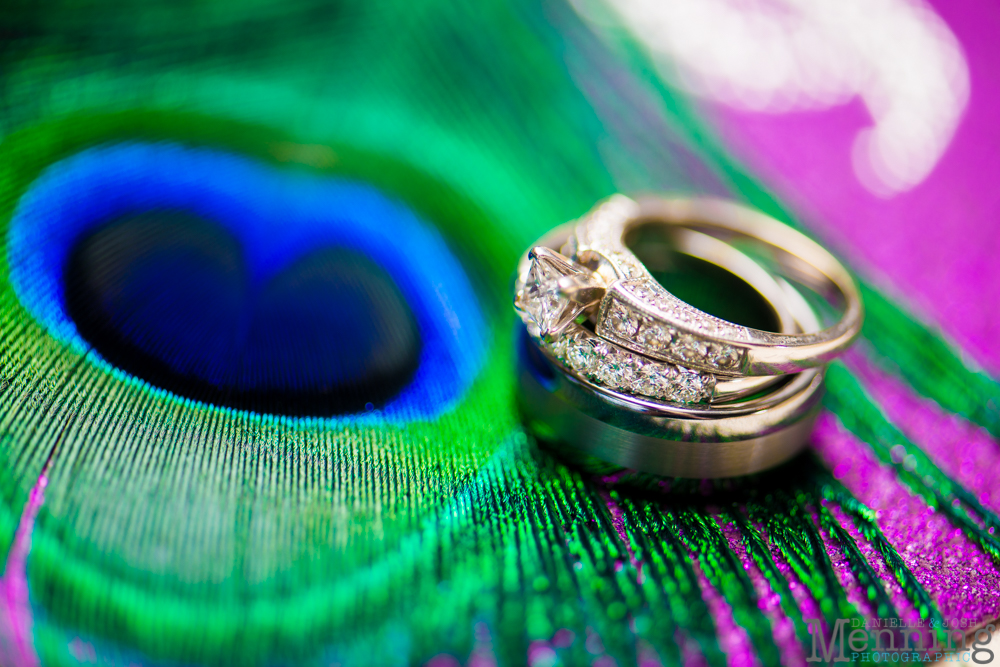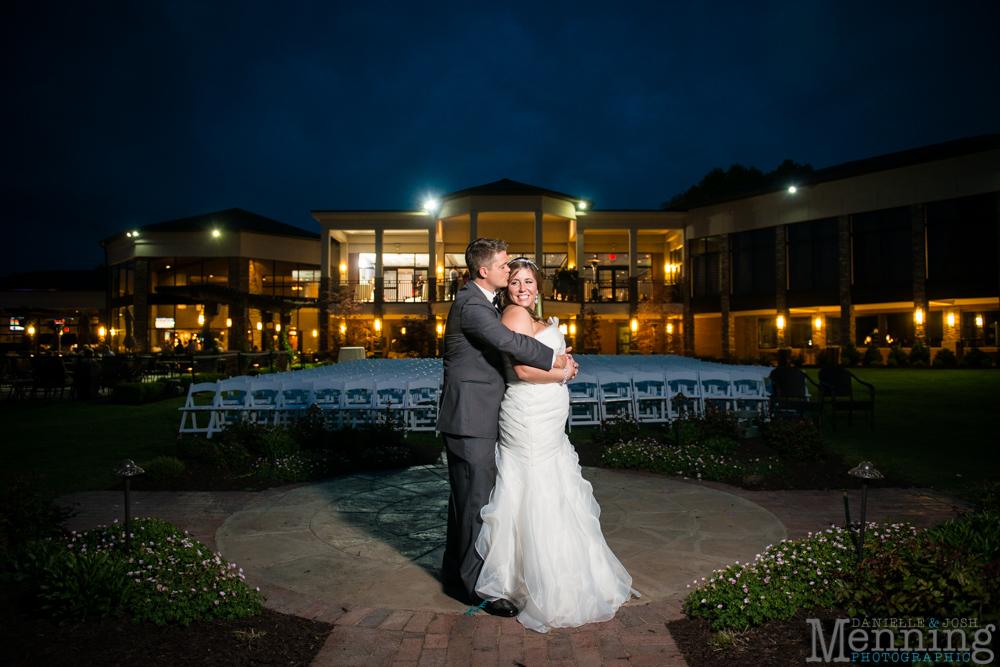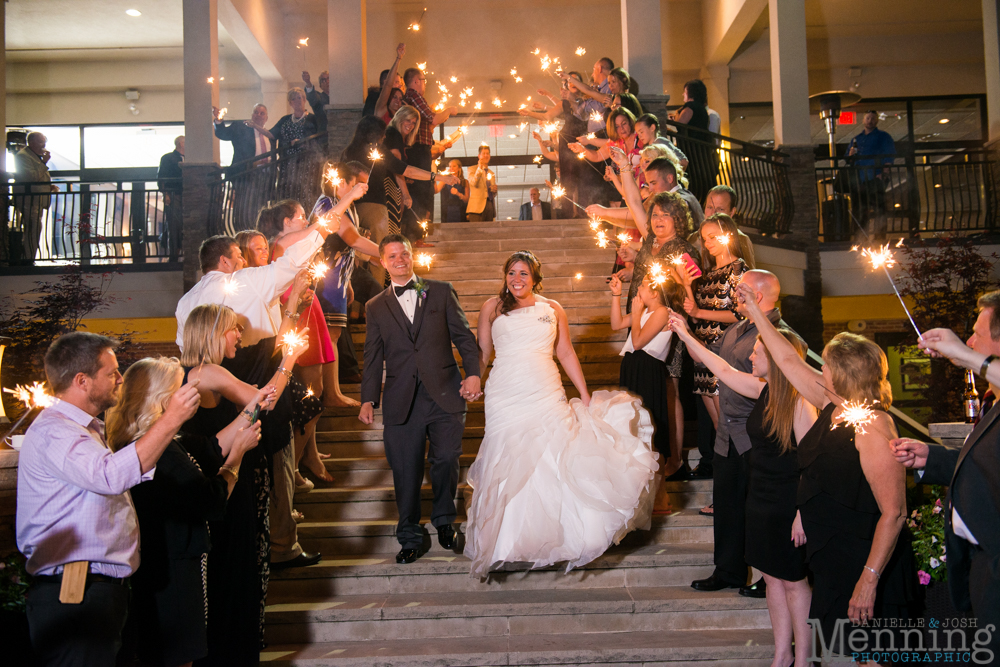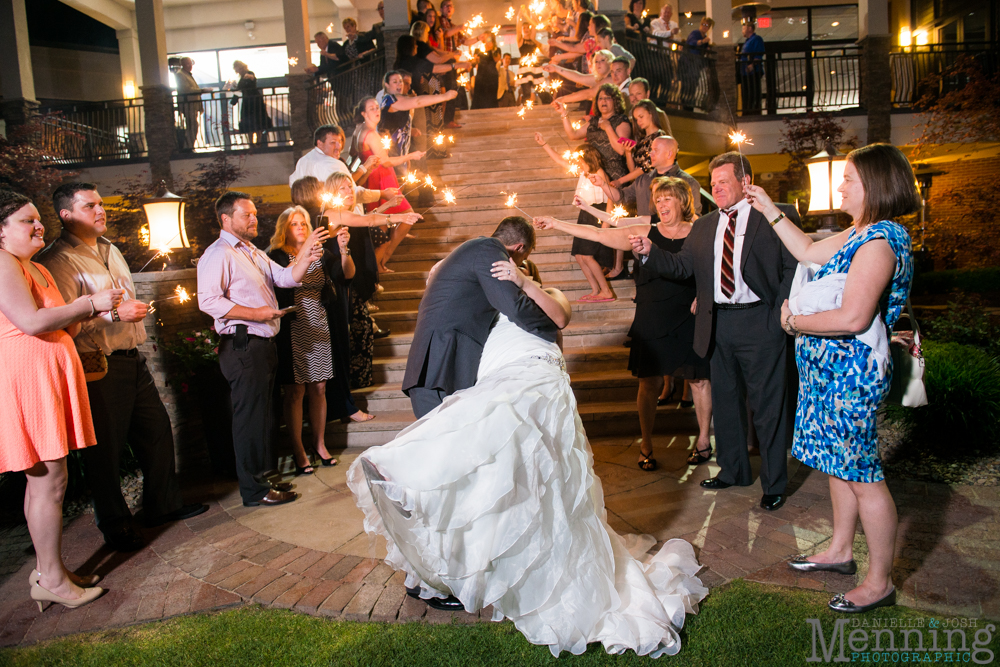 Congratulations, Natalie & Anthony! We pray your marriage gets stronger & happier each & every day for the rest of your lives! Thanks again for choosing us to capture such important memories.
Instagram | Facebook | Twitter | Pinterest | Google +