We can't believe we're blessed with such beautiful souls for our wedding clients! This is our third wedding in a row on our blog this week & we honestly pinch ourselves every day that we get to call this our career! Monica & Chuck are so sweet together. They are best friends, travel companions, adventurers together, and can now say that they're husband & wife! Josh & I both cried during the wedding ceremony because you could feel how overjoyed they were to be marrying each other. The bride & groom both cried when Monica and her dad walked down the steps at the Spread Eagle Tavern & met Chuck outside on the front porch to say their "I do's." They blocked off the street for the afternoon so this intimate ceremony & dinner could take place; how perfect! Everything about the day was genuinely relaxed & lovely. We were so happy that we got to be there to witness the first day of Monica & Chuck's marriage!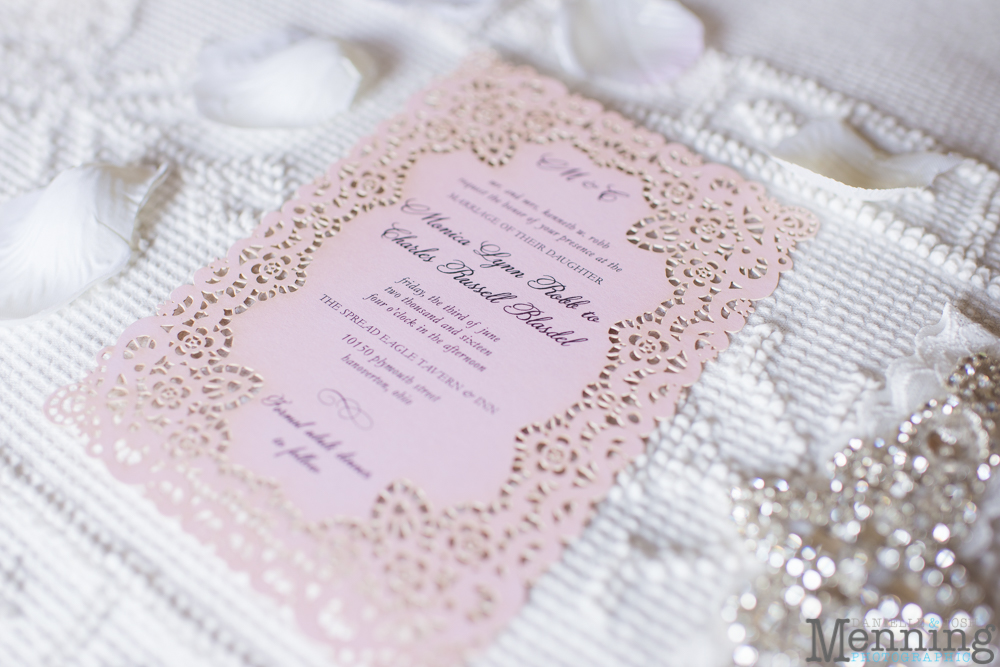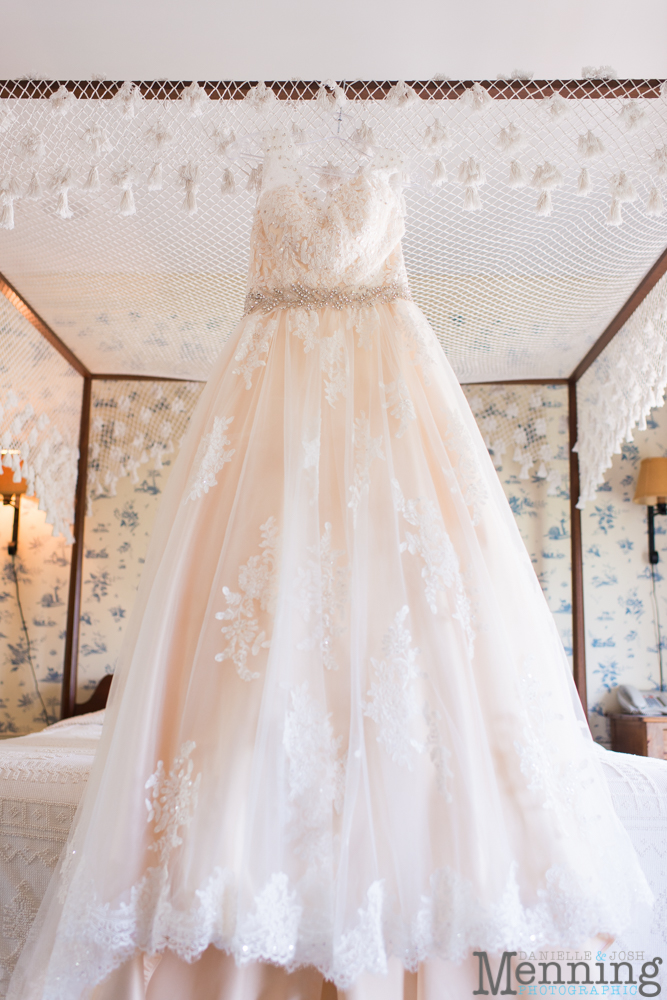 The bouquets & floral decorations were absolutely beautiful in every way, which wasn't a surprise at all considering they were crafted by the talented Jenny Wehr with The Willows by Wehr.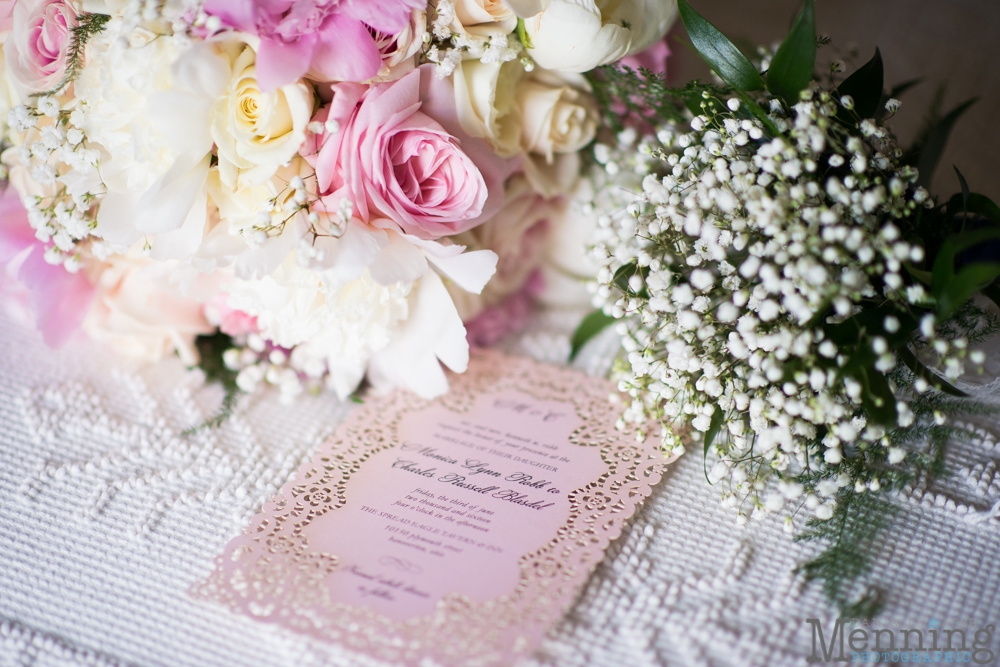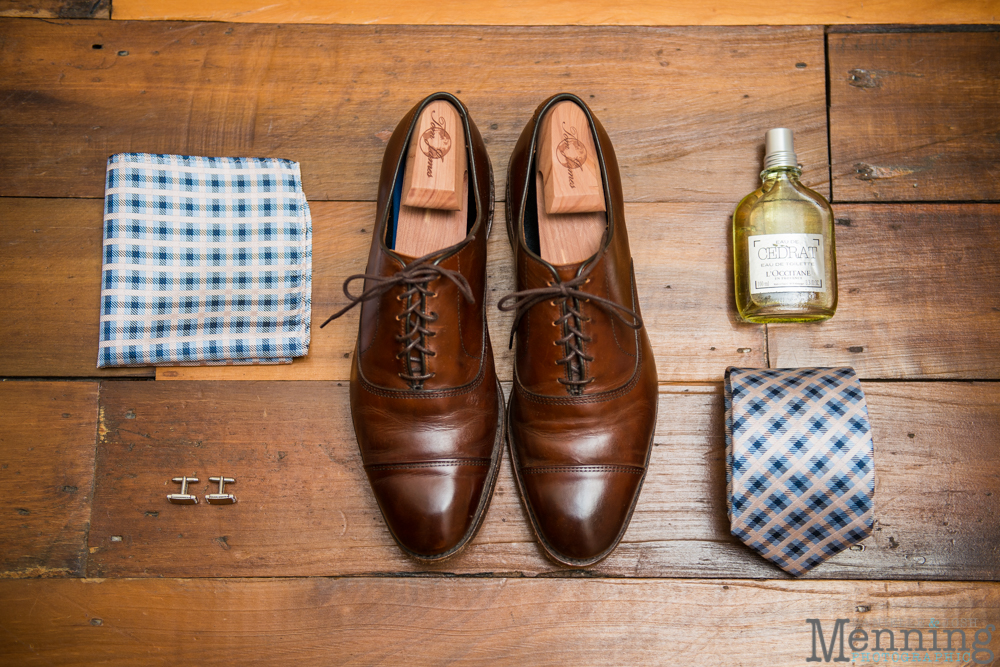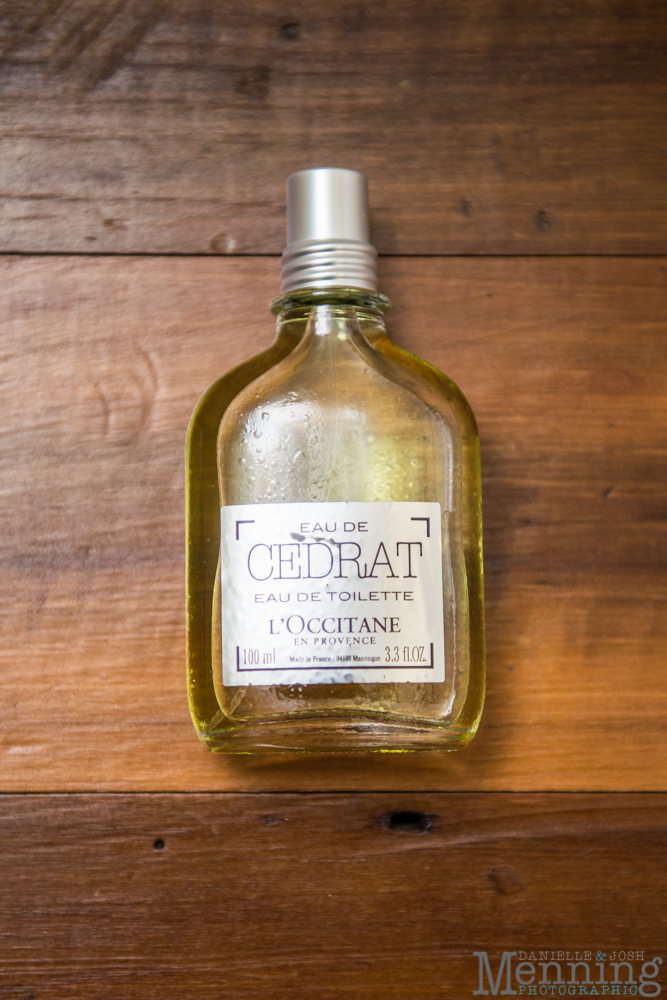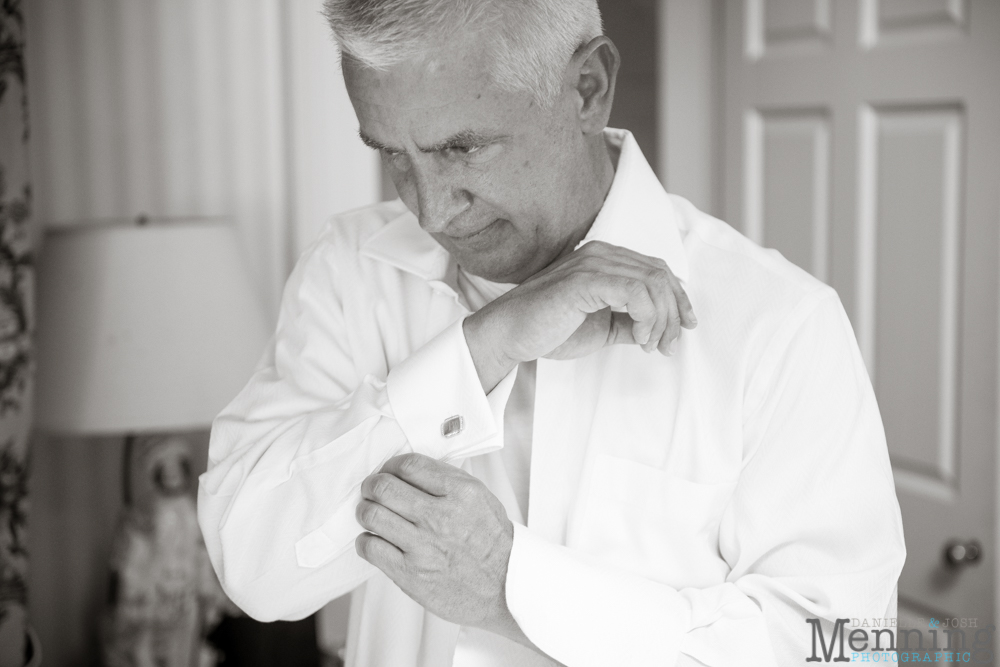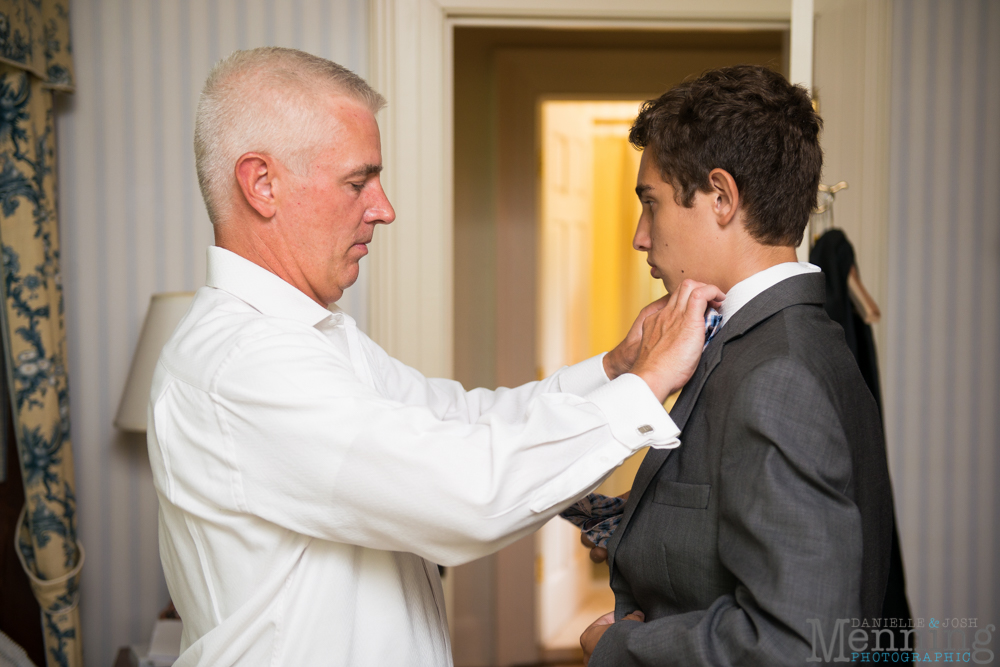 Becky Mercer did a fabulous job with makeup as she always does!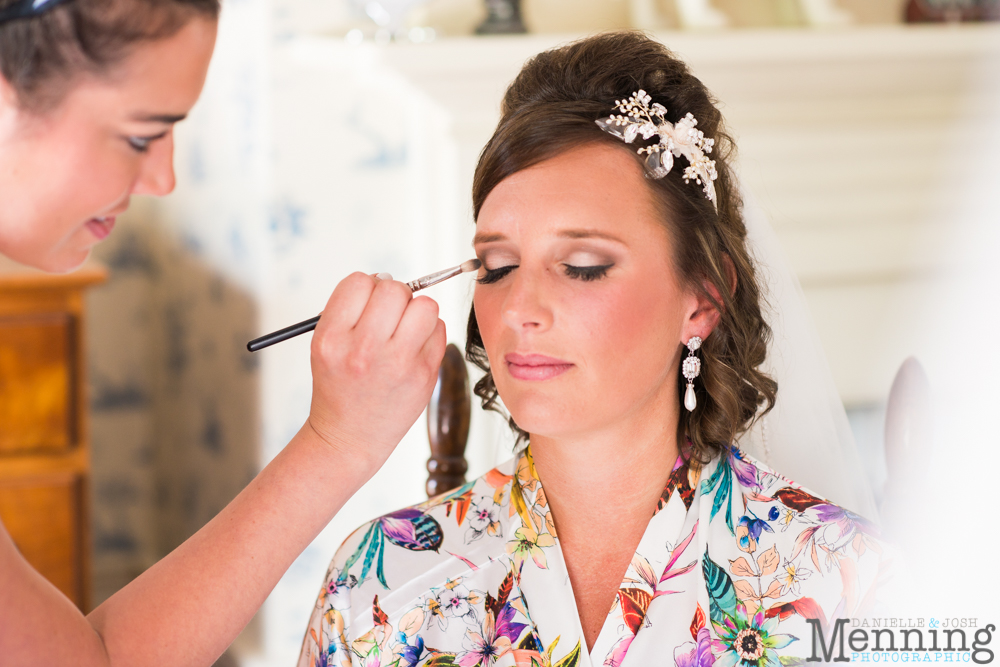 The matching robes were a pretty touch.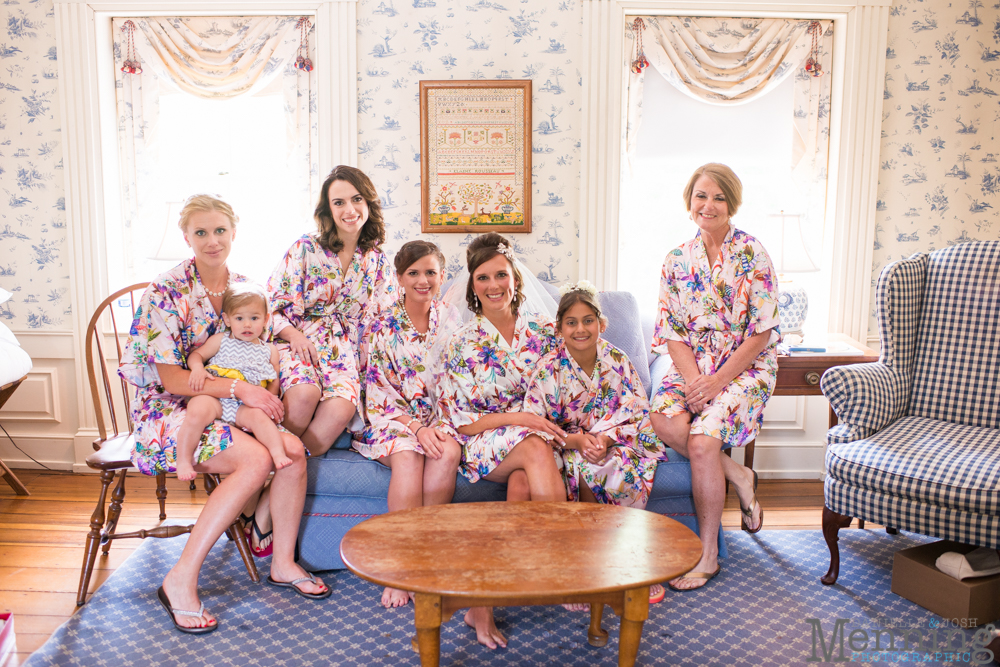 This little beauty is the apple of the family's eye- the first grandchild. She is precious.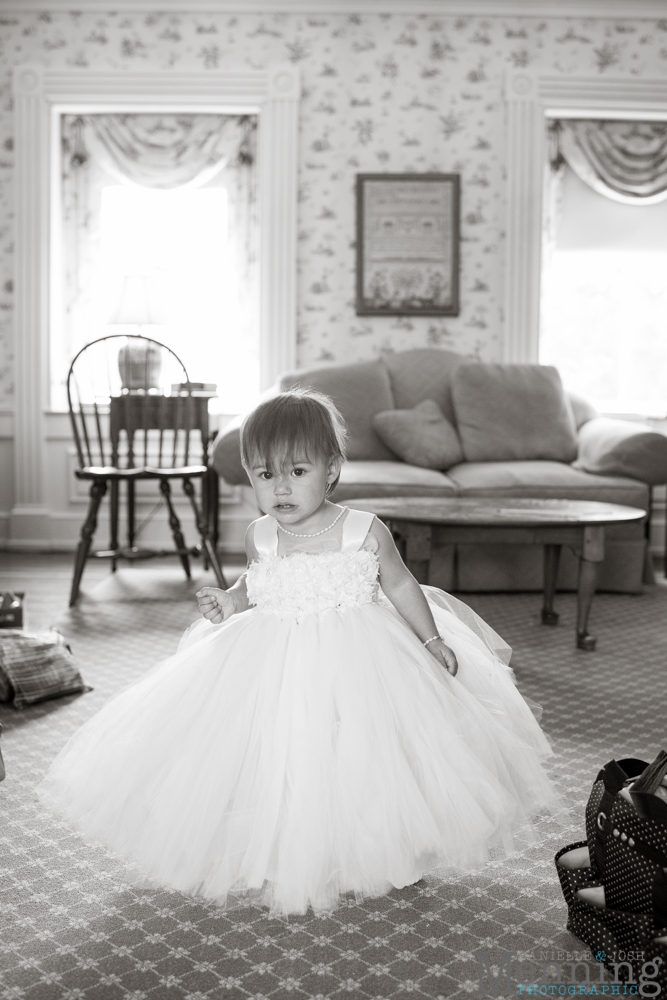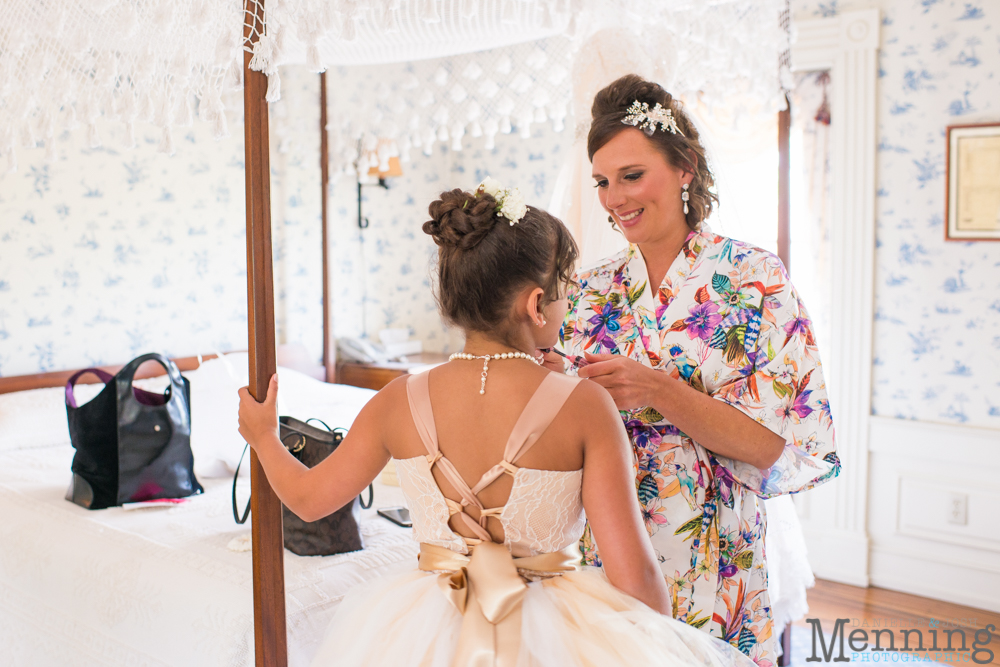 I've known Monica since middle school & she has always been a compassionate, generous, loving person. Seeing her as a bride was amazing. She was STUNNING.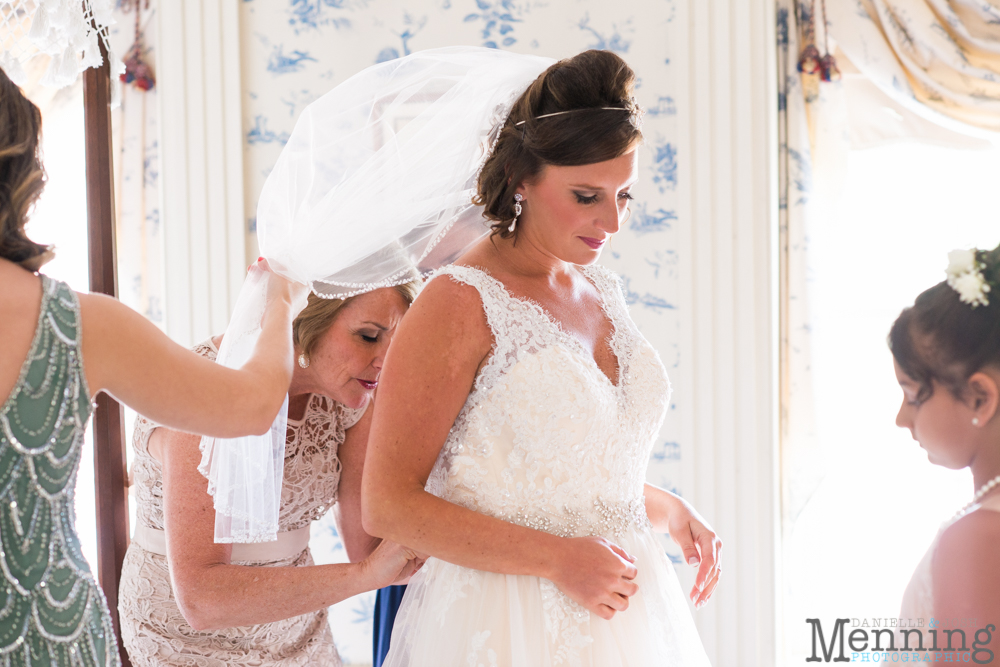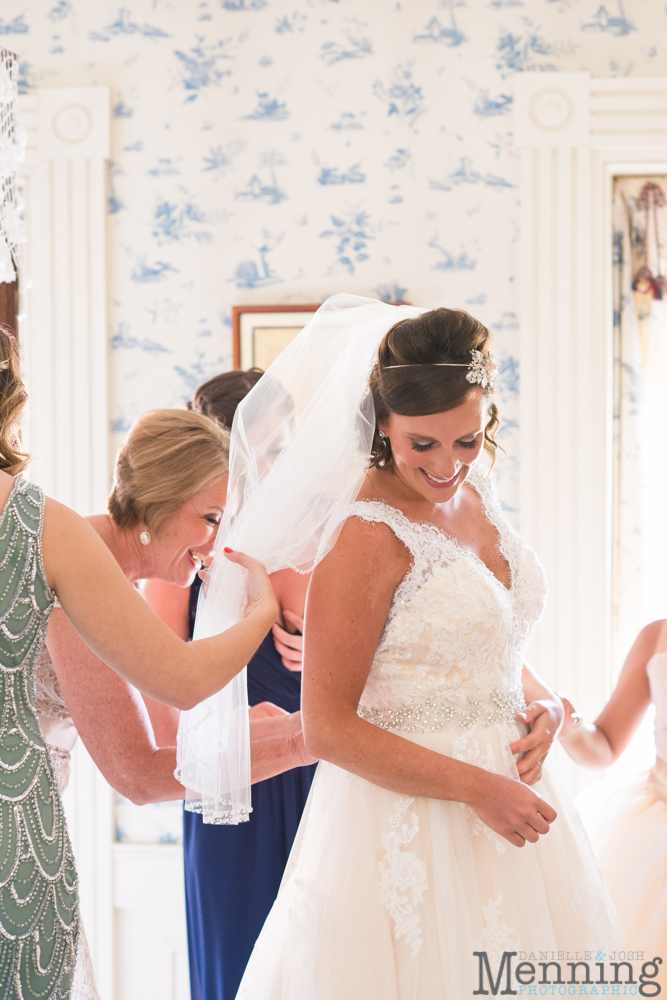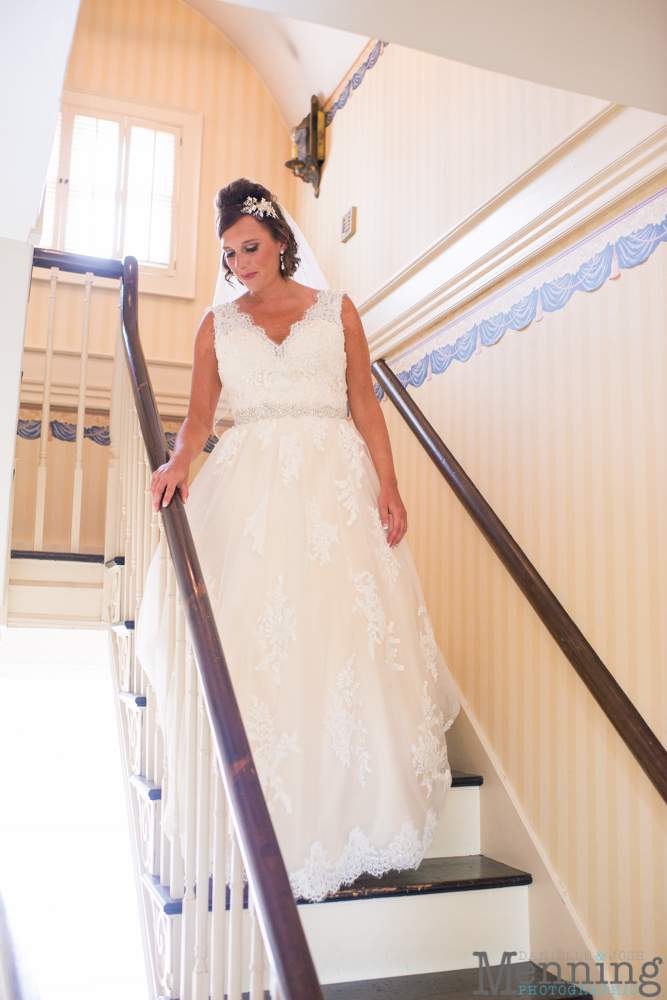 I was ecstatic to have some time for bridal portraits with her & some pretty window light to work with!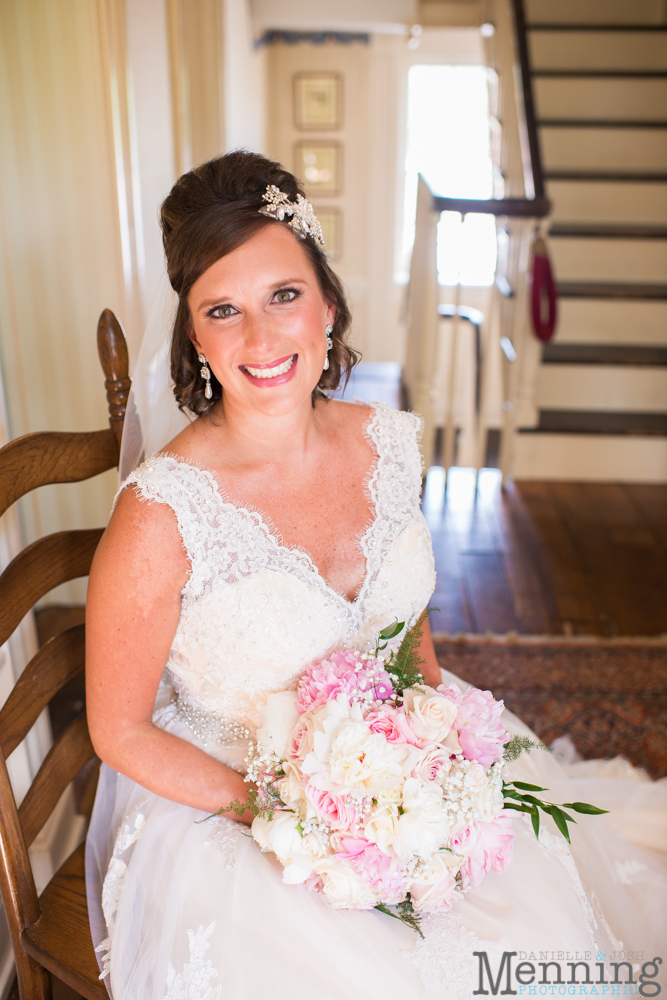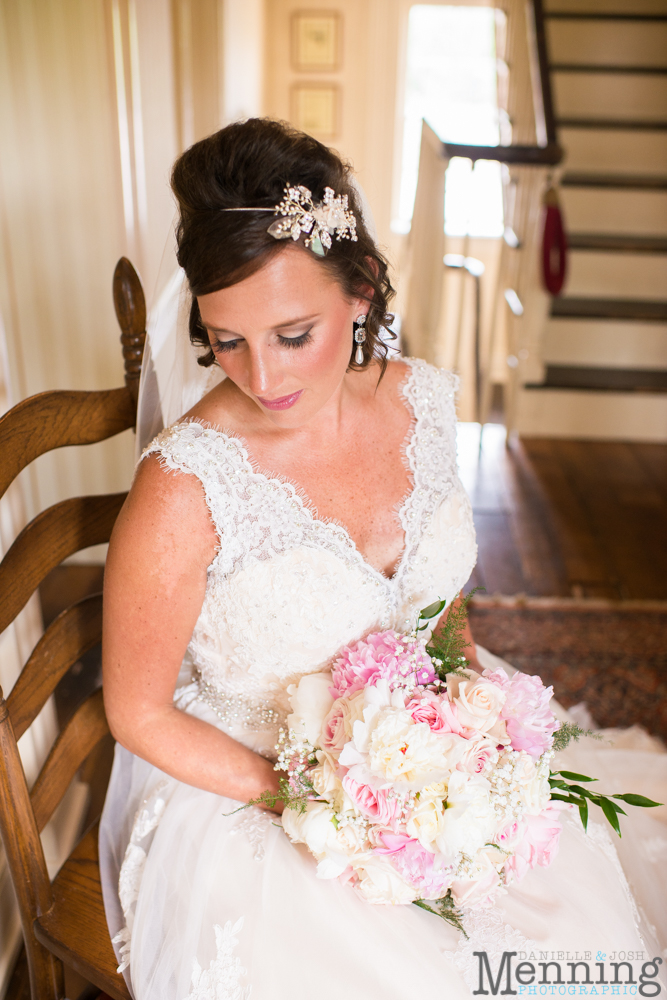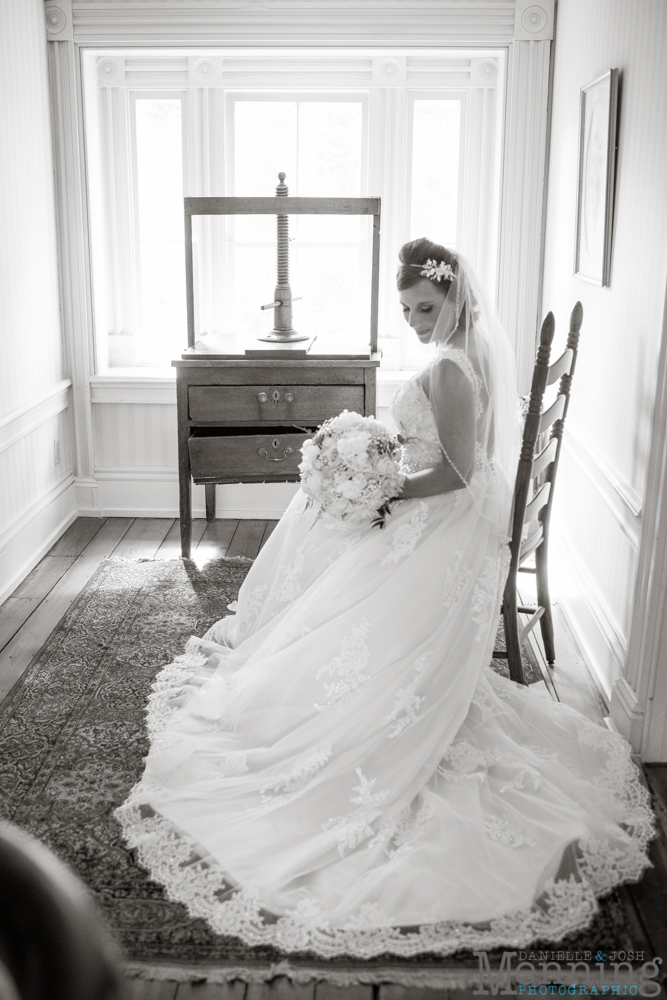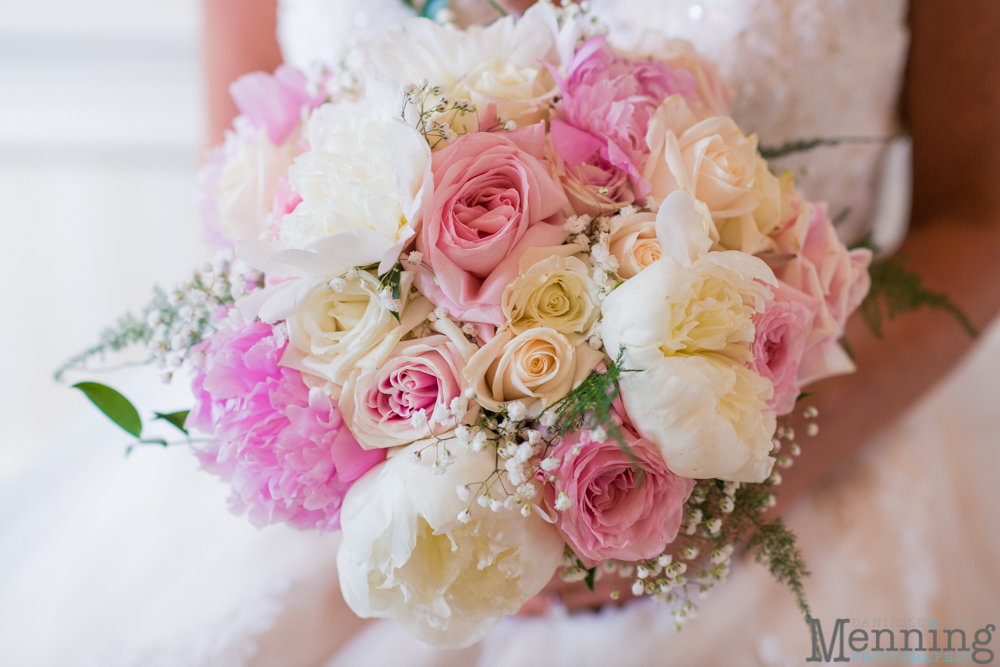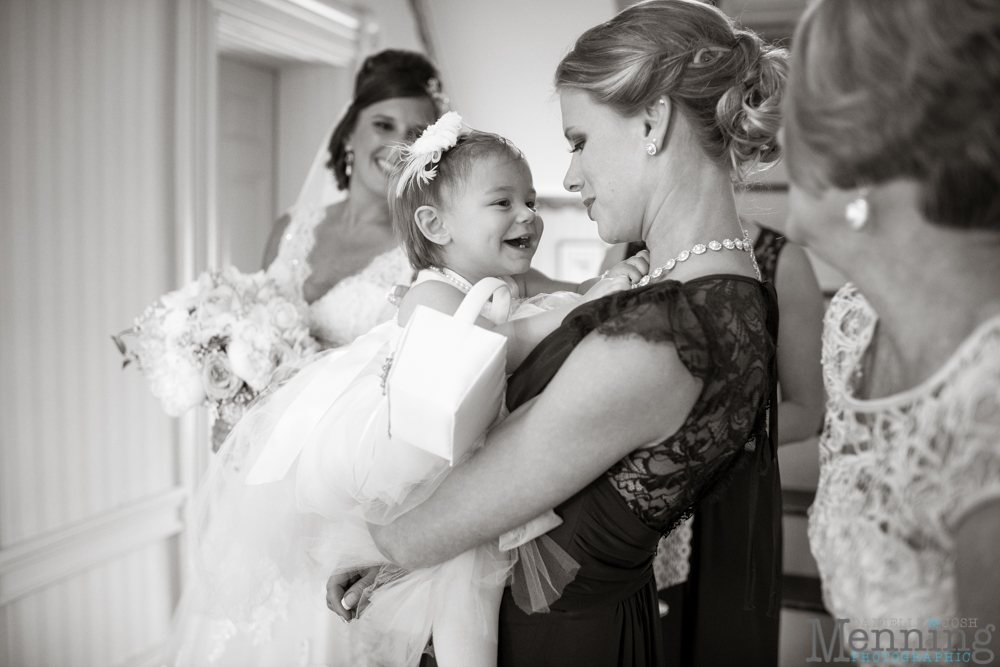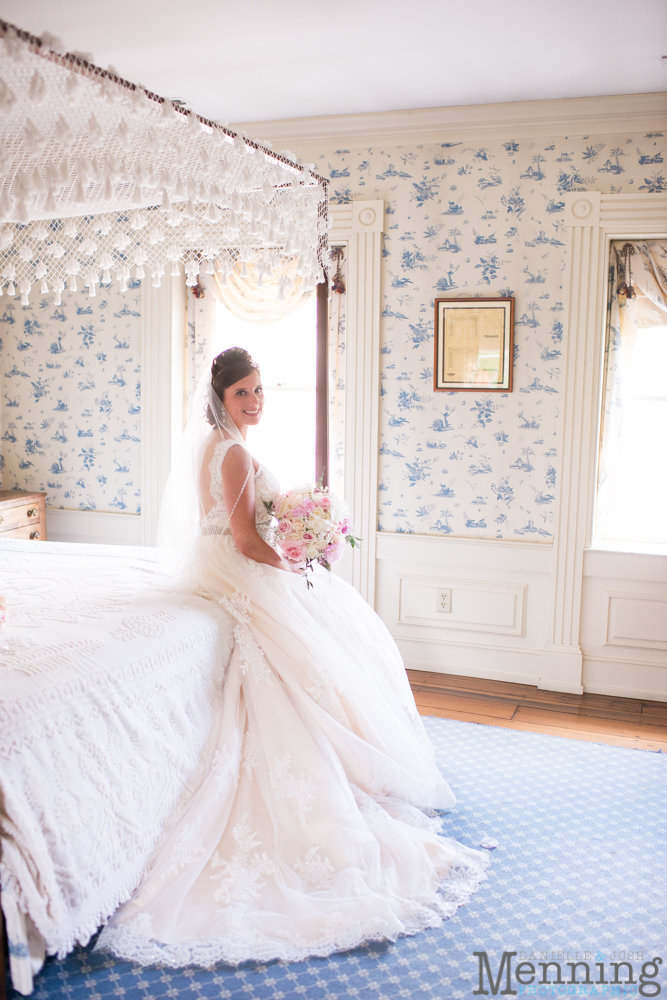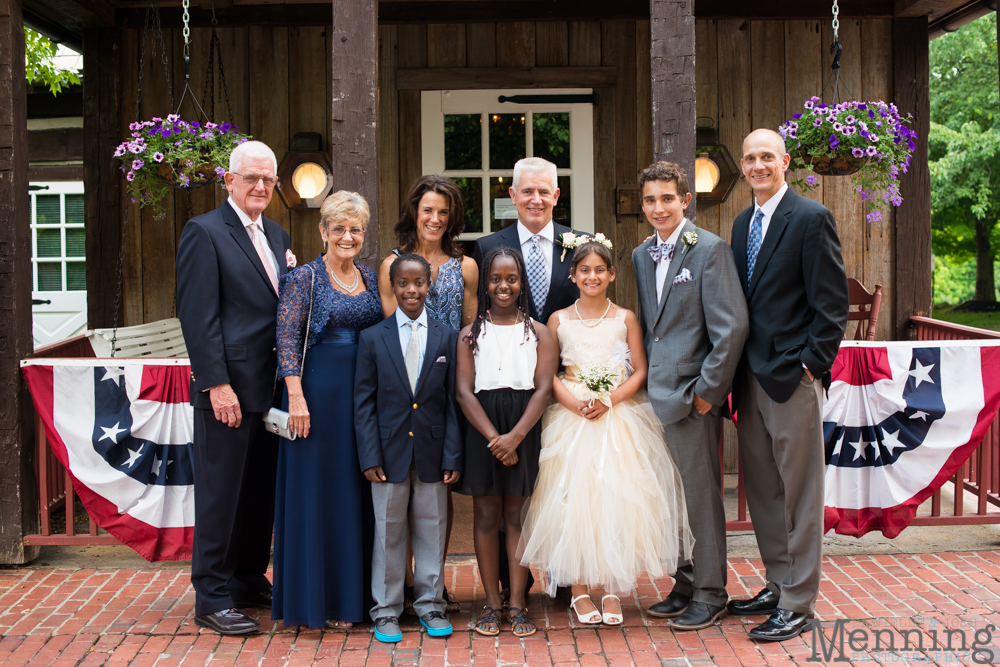 The anticipation before the ceremony was palpable.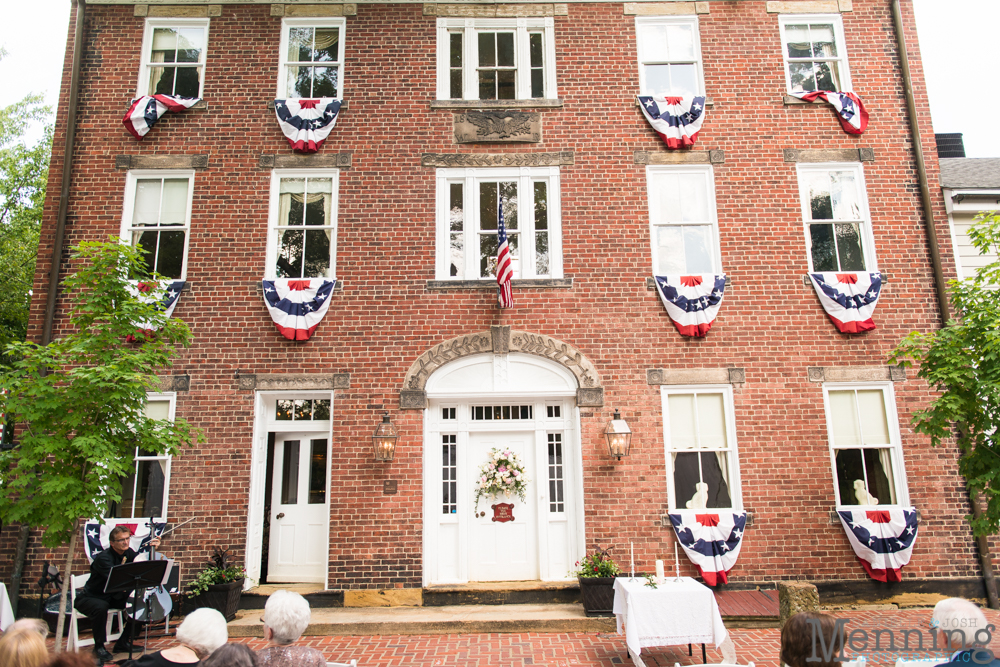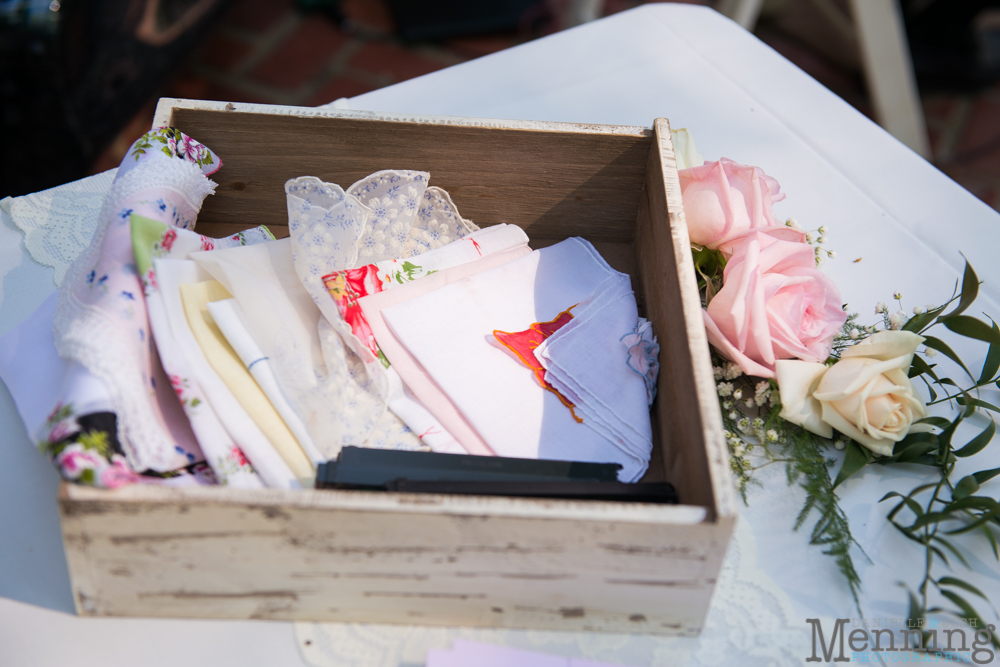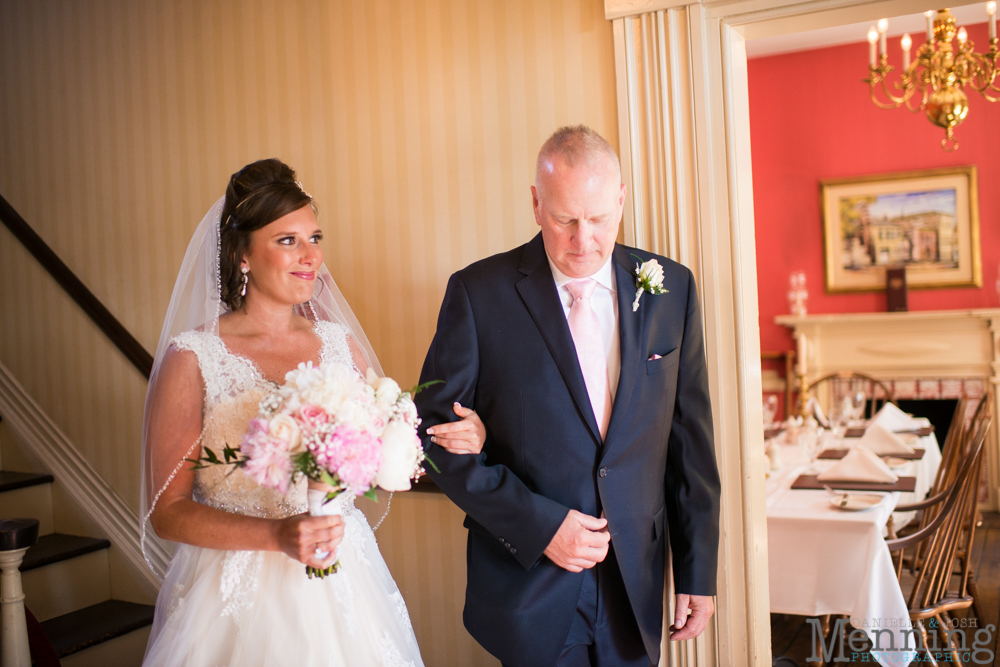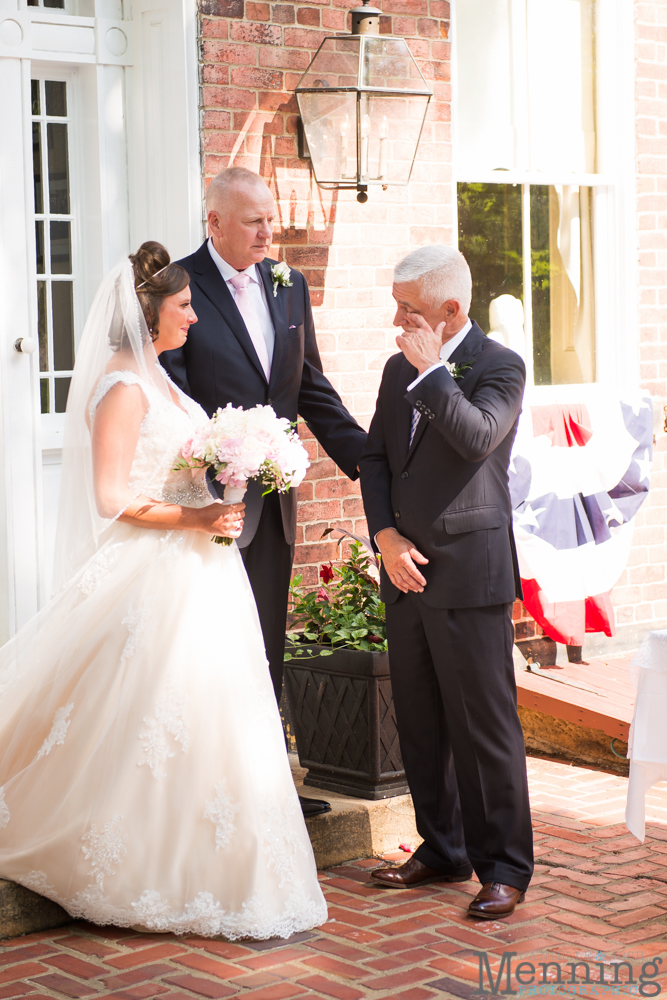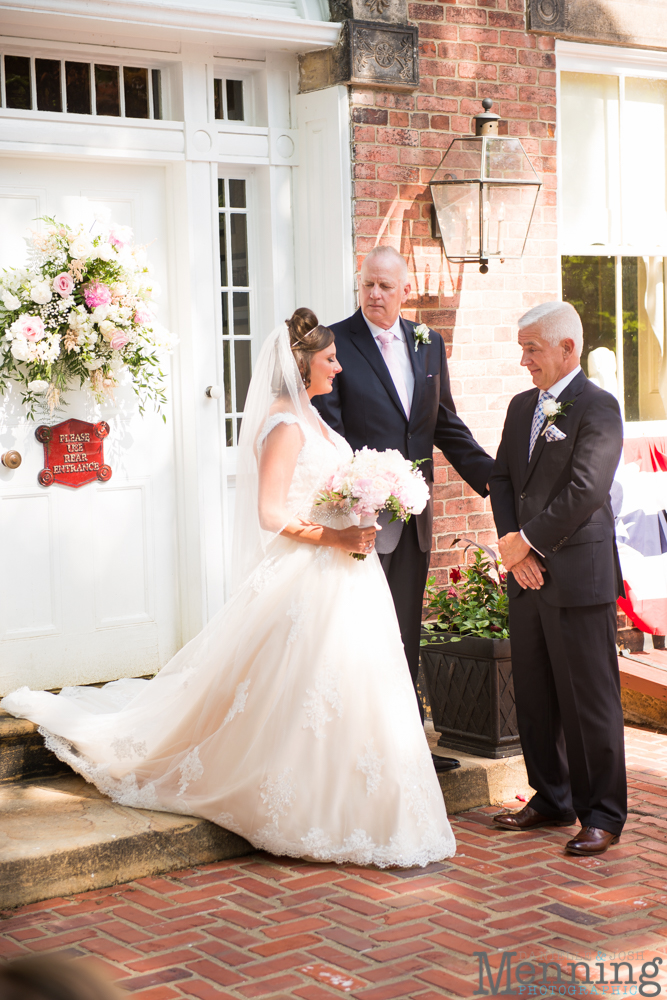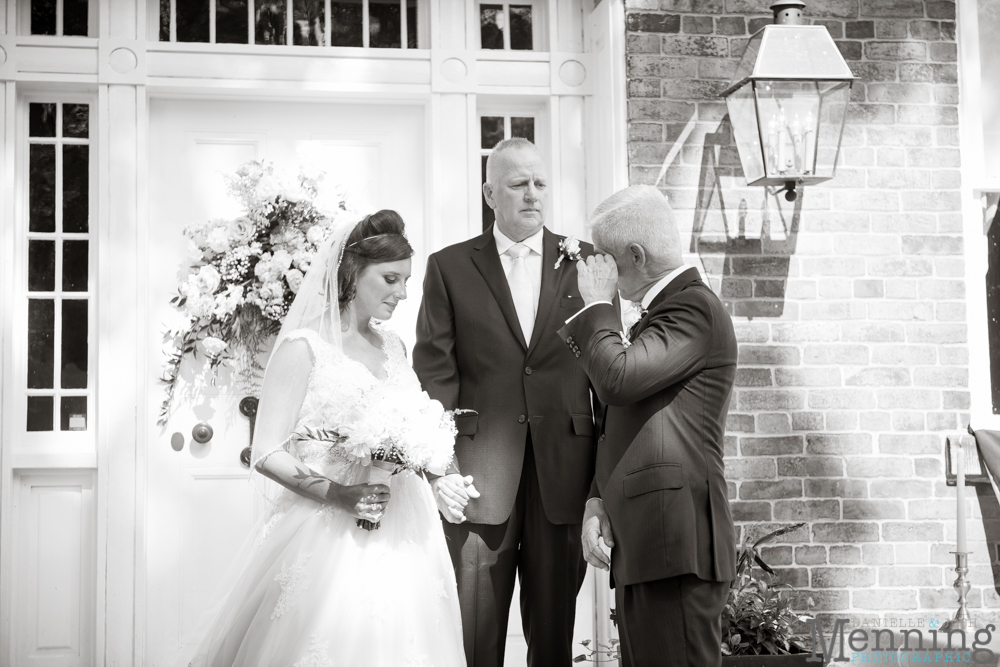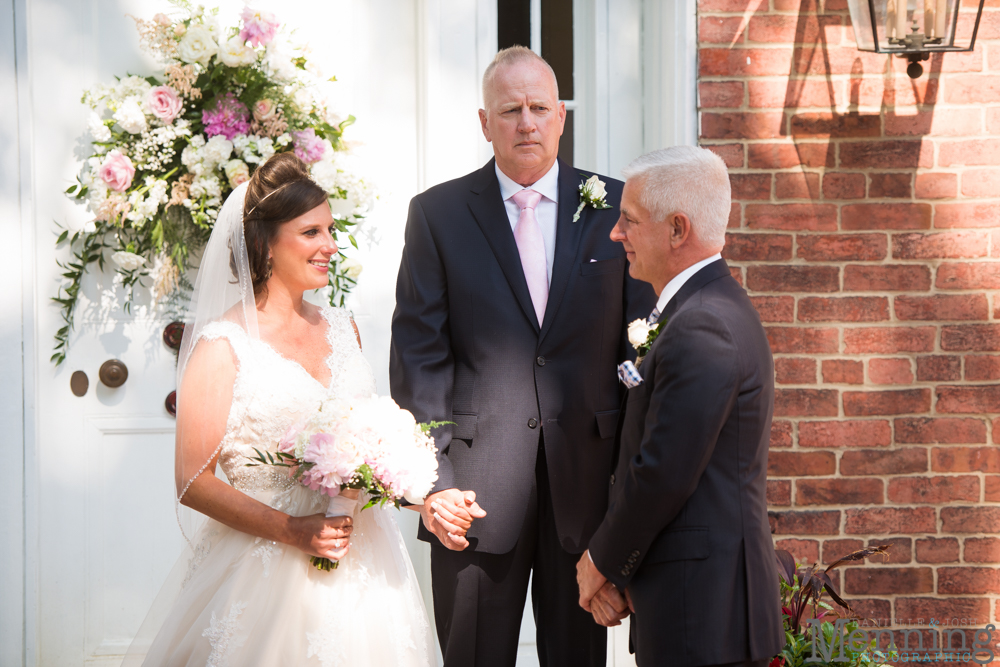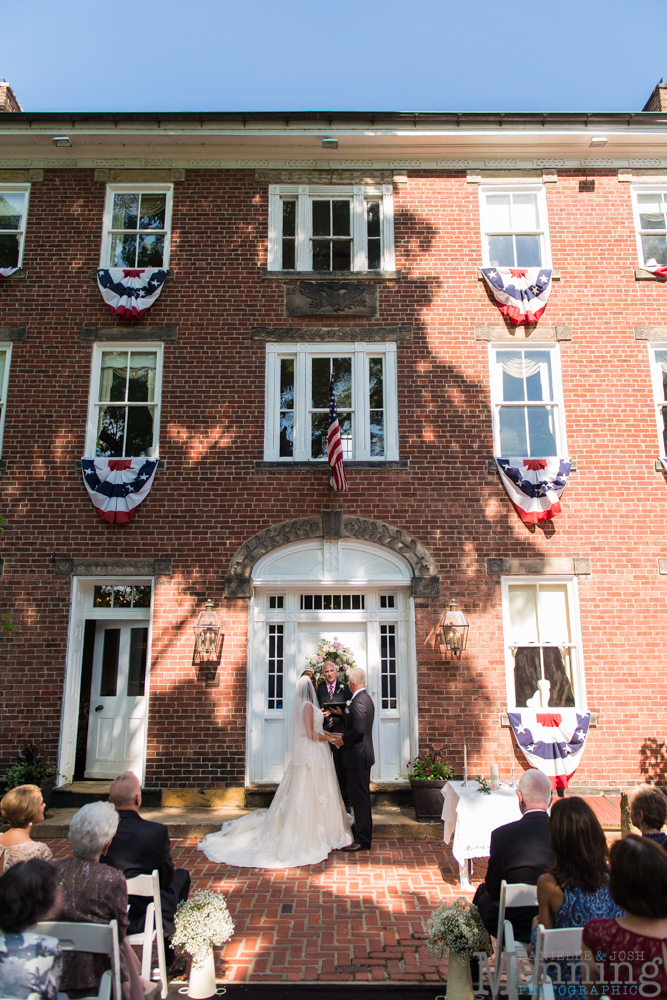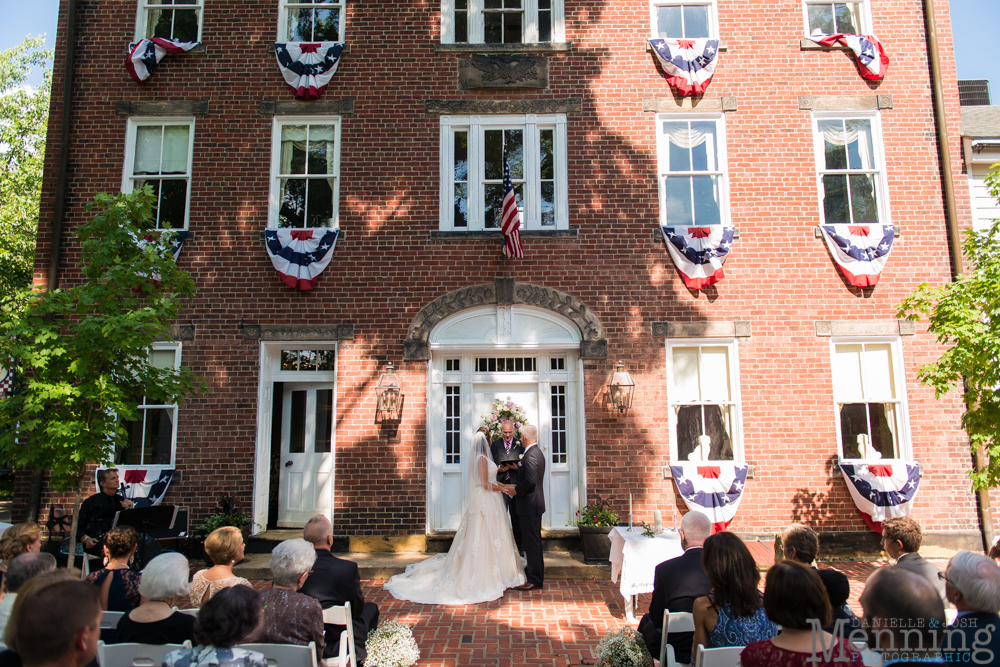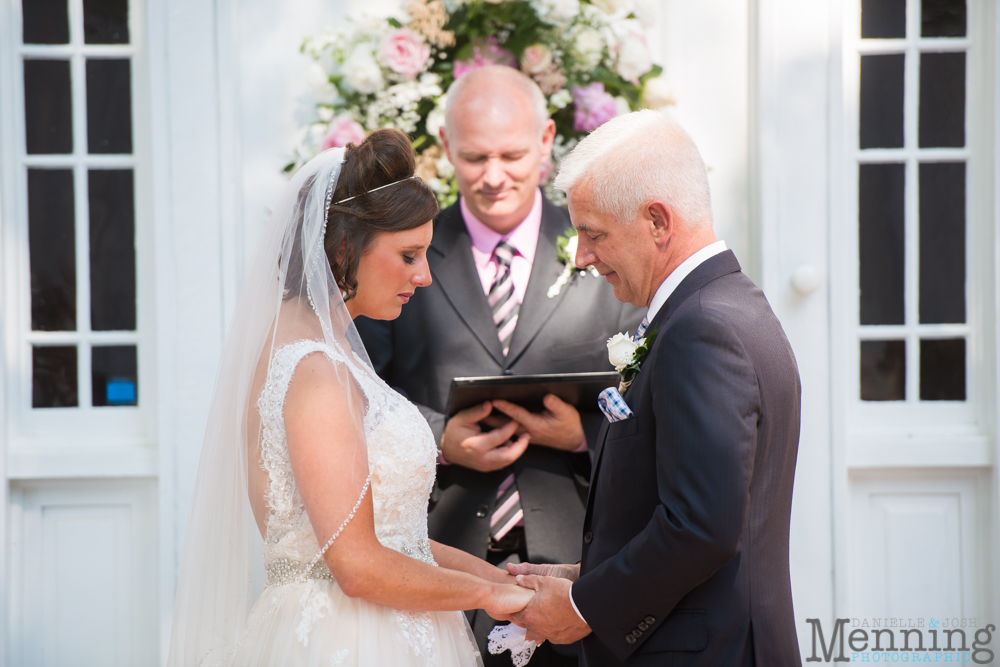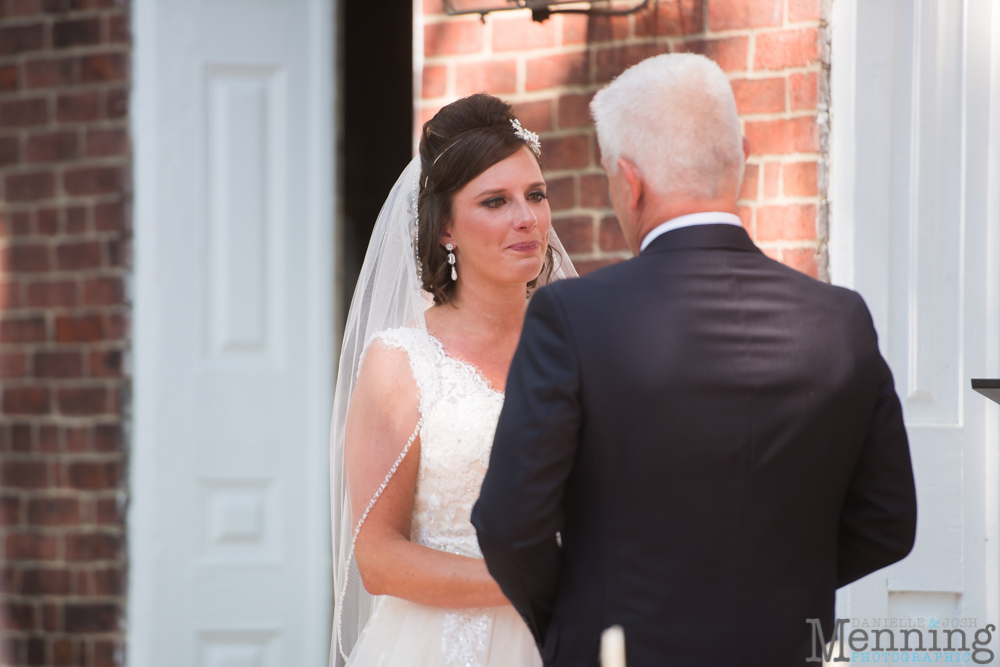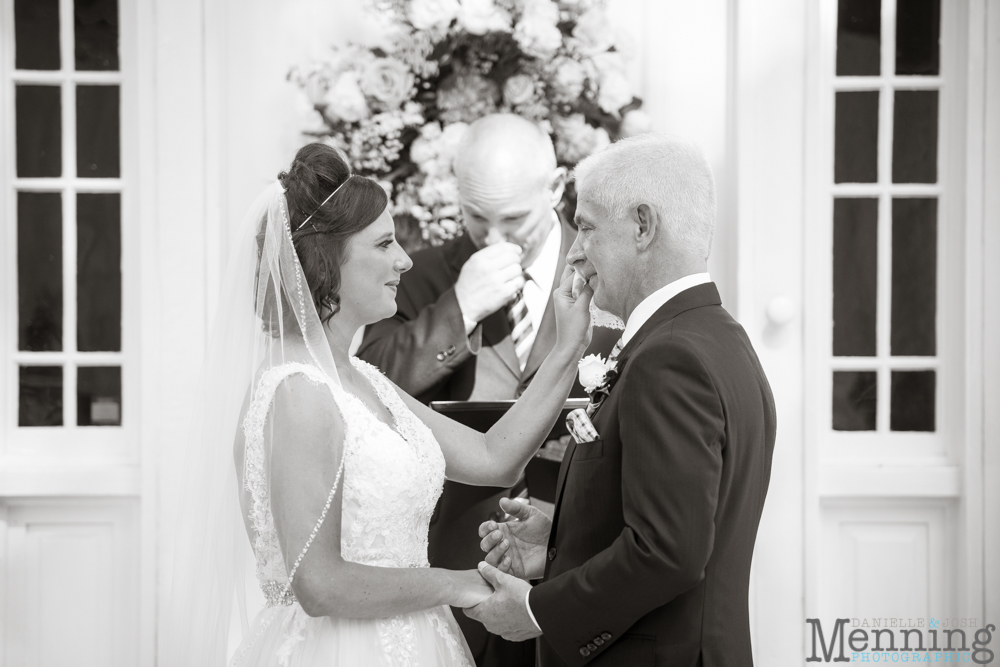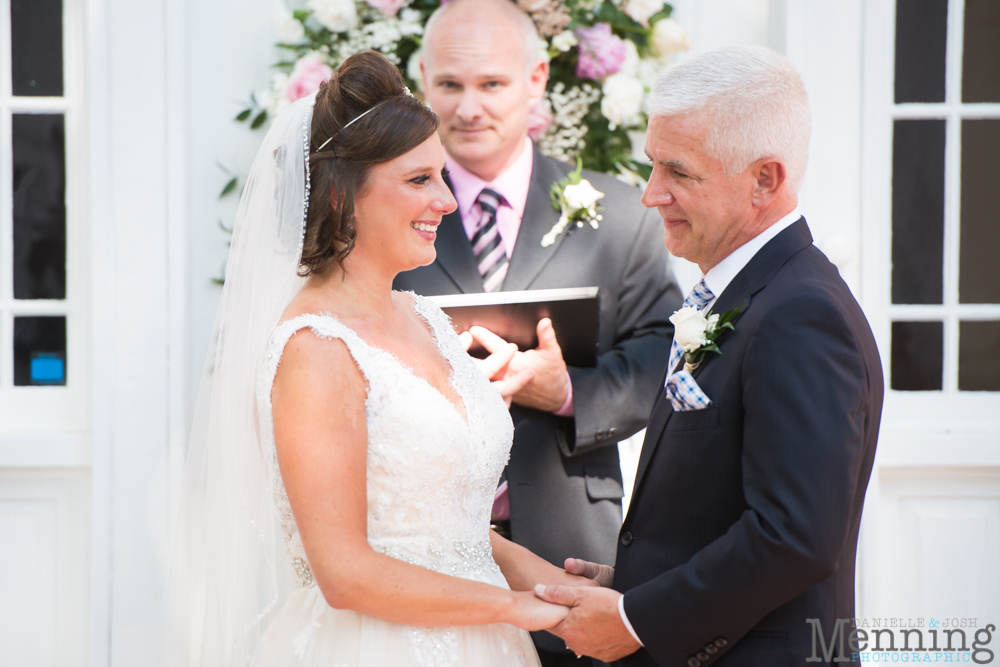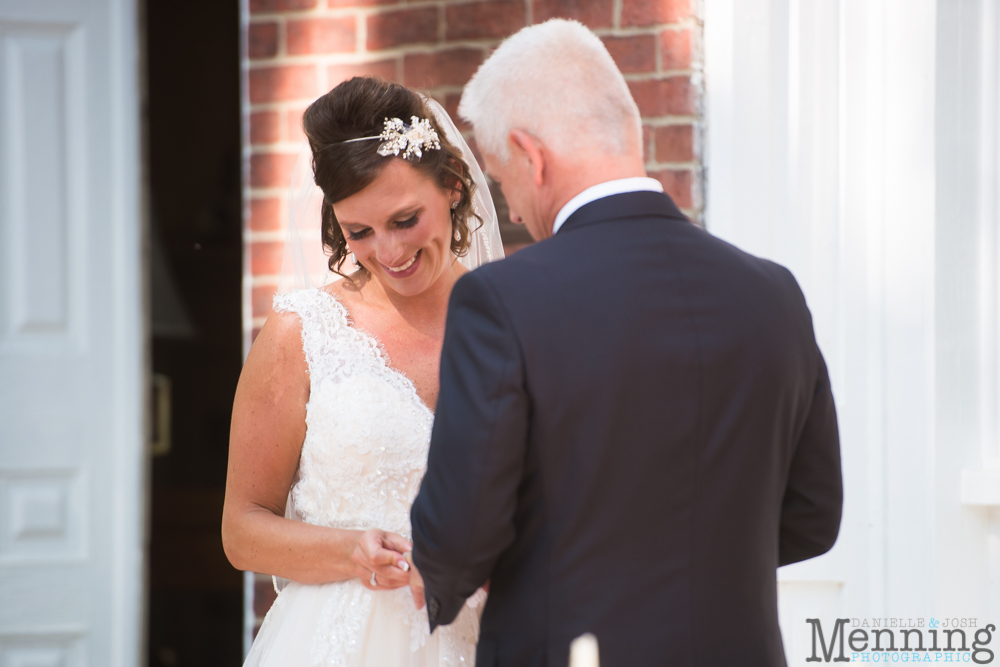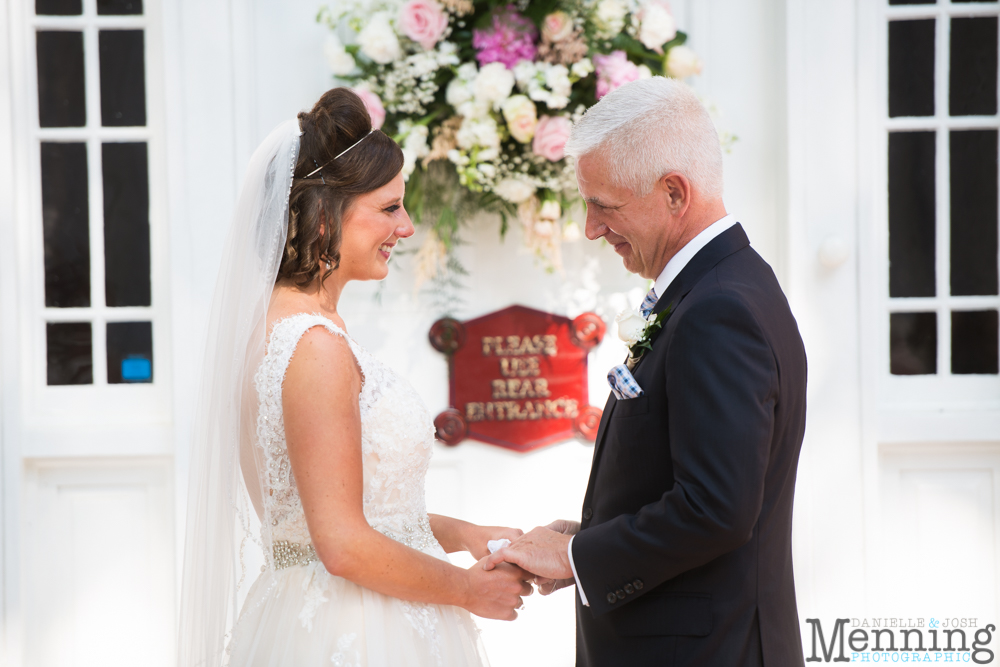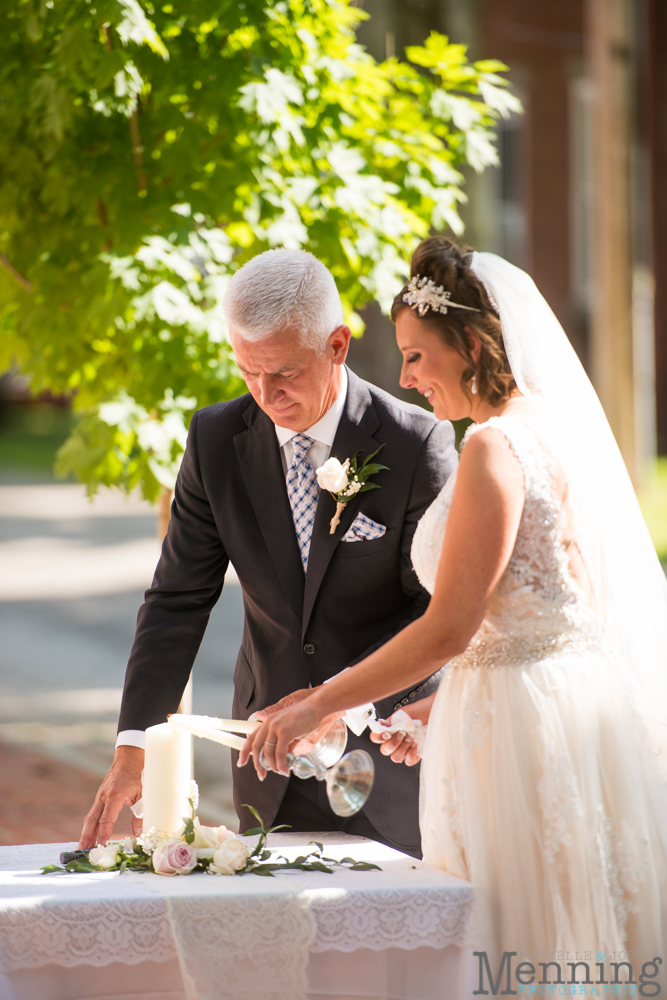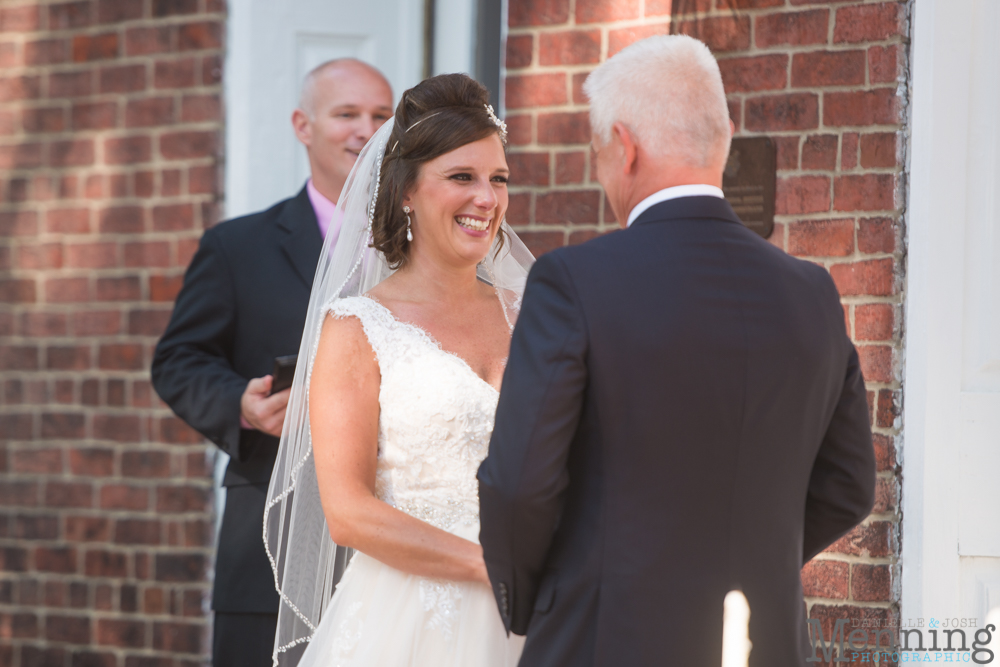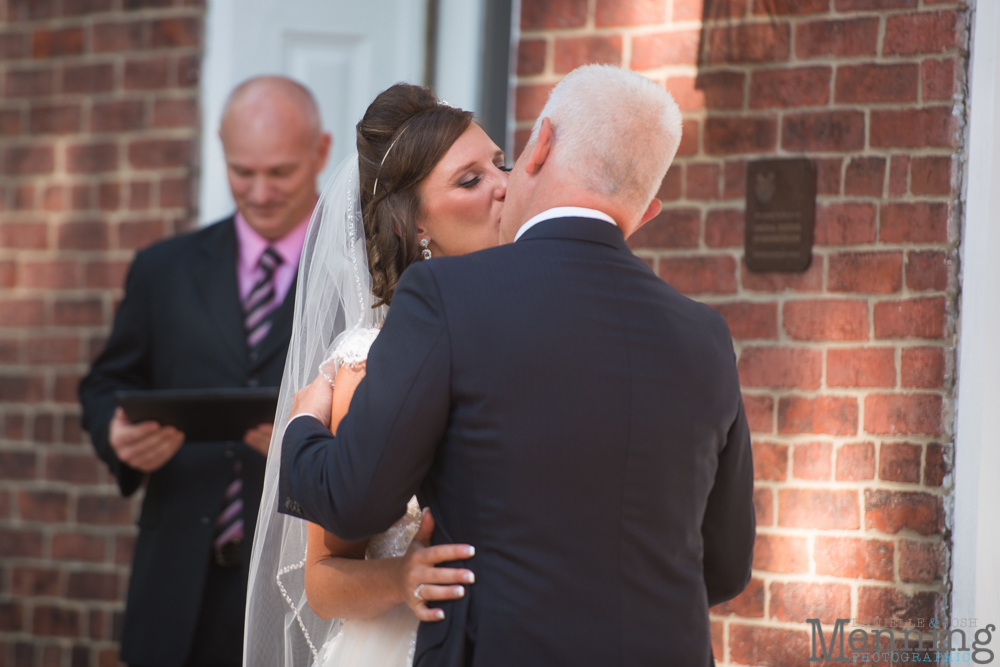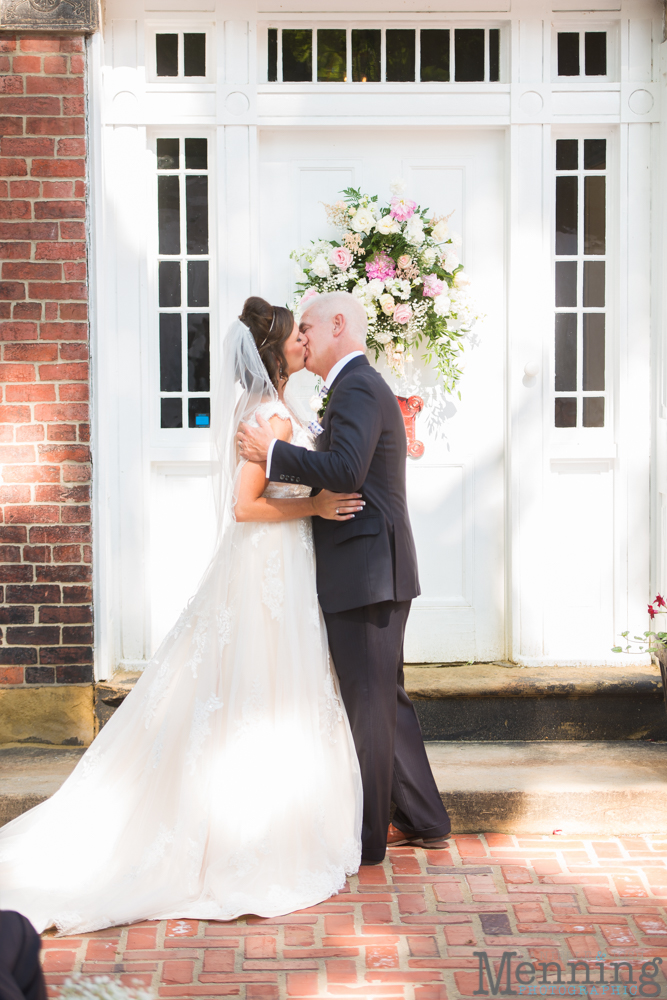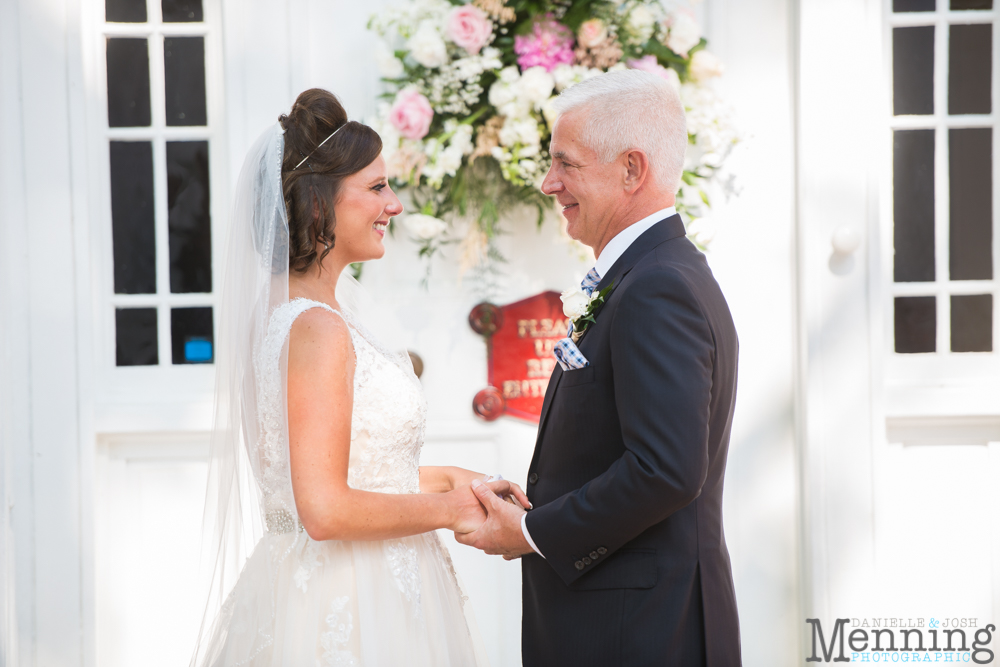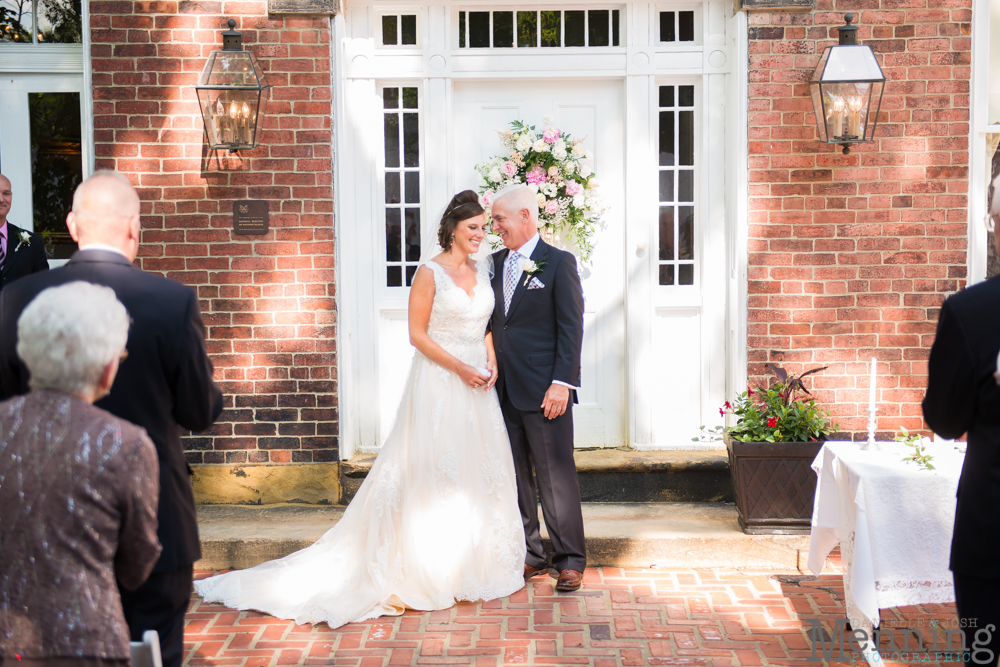 They were married! Yay! There were lots of happy tears and hugs all around.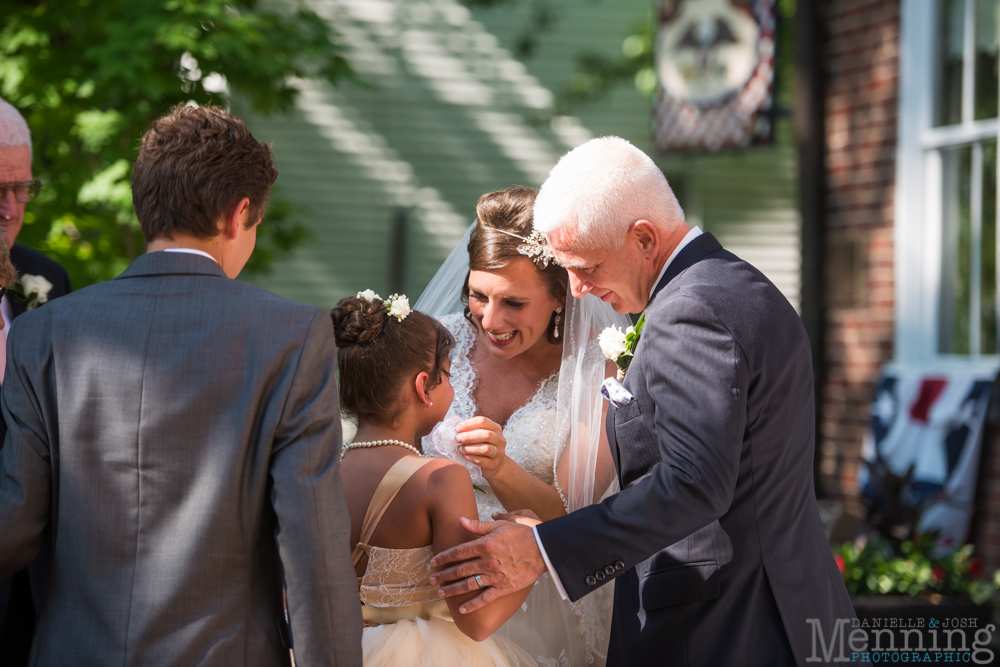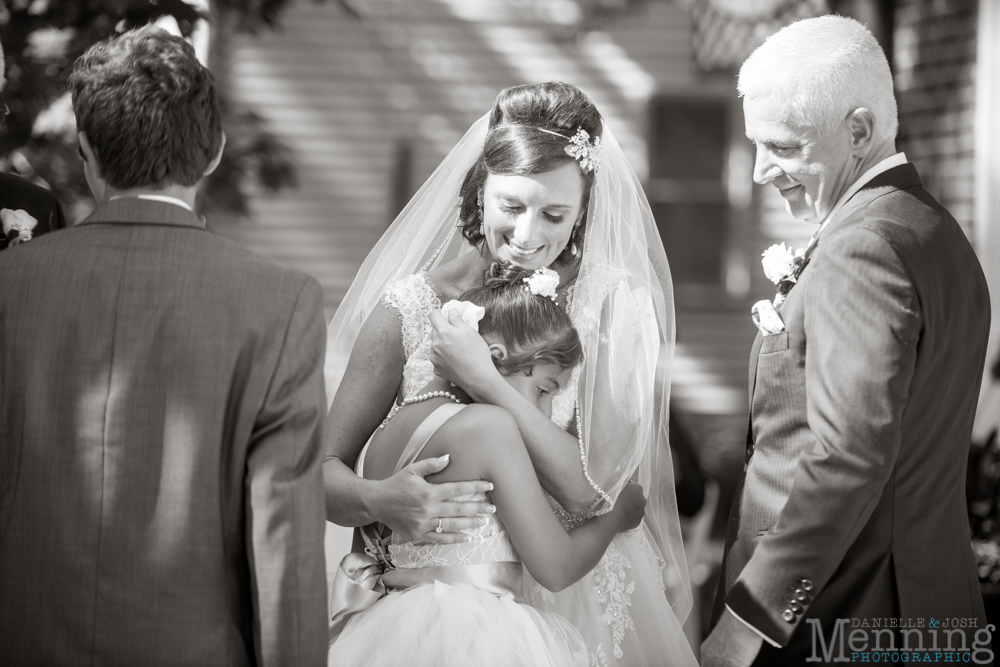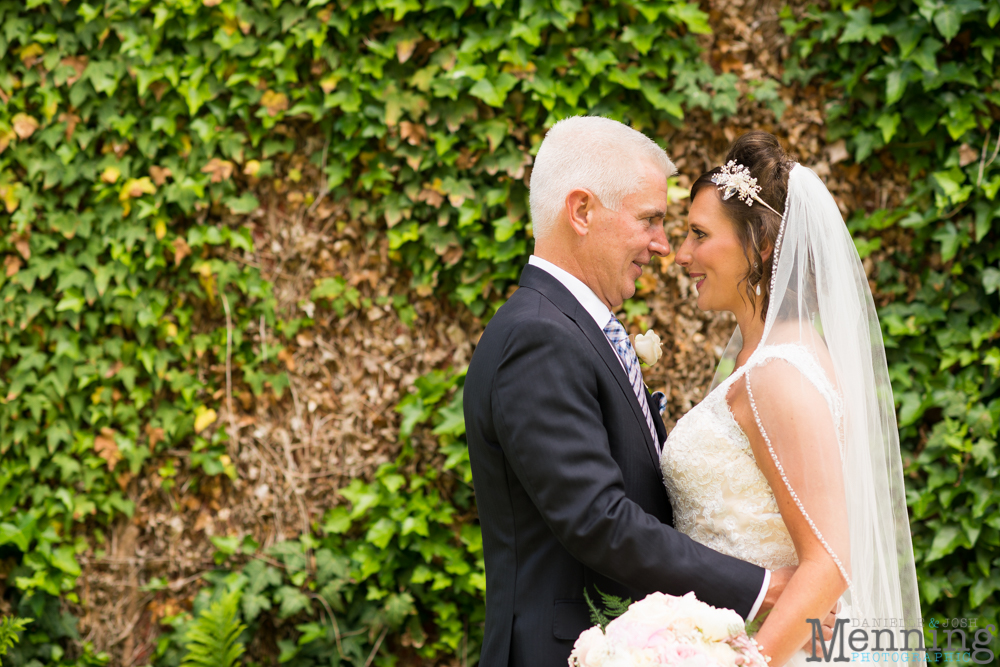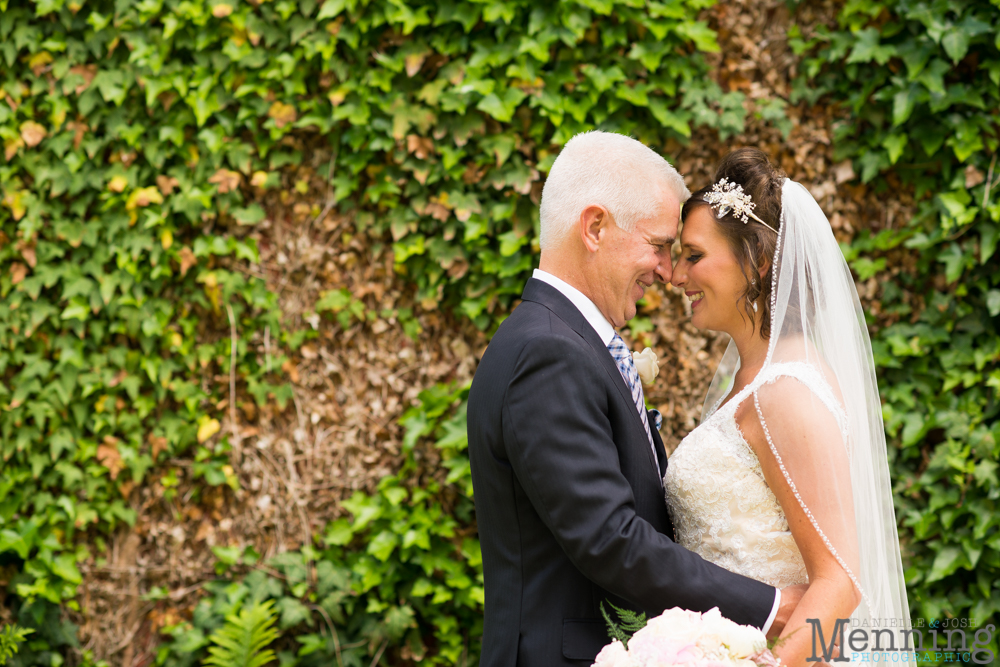 They are so sweet together.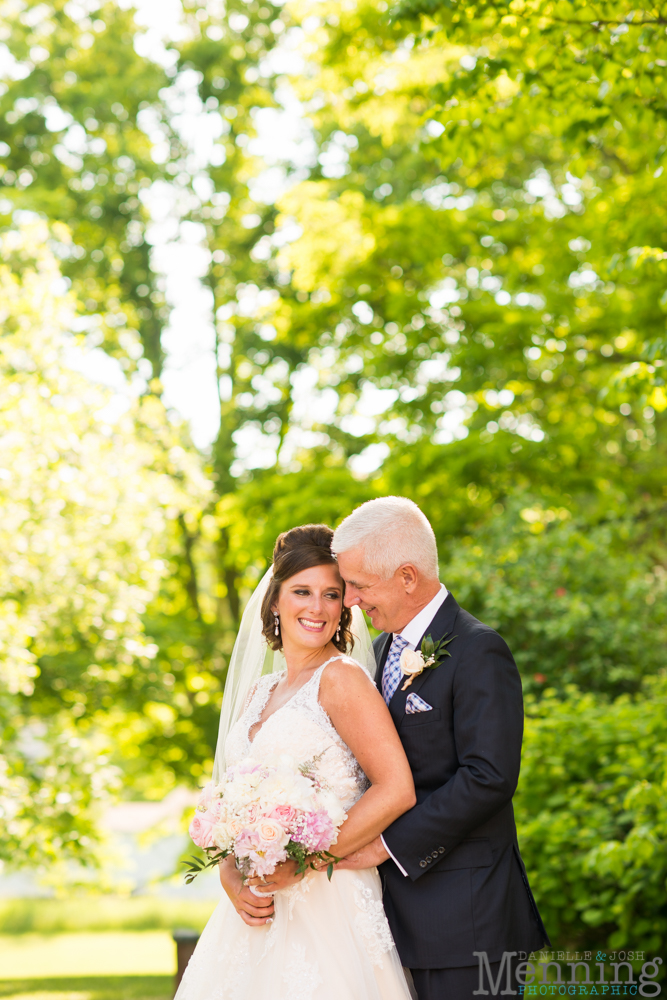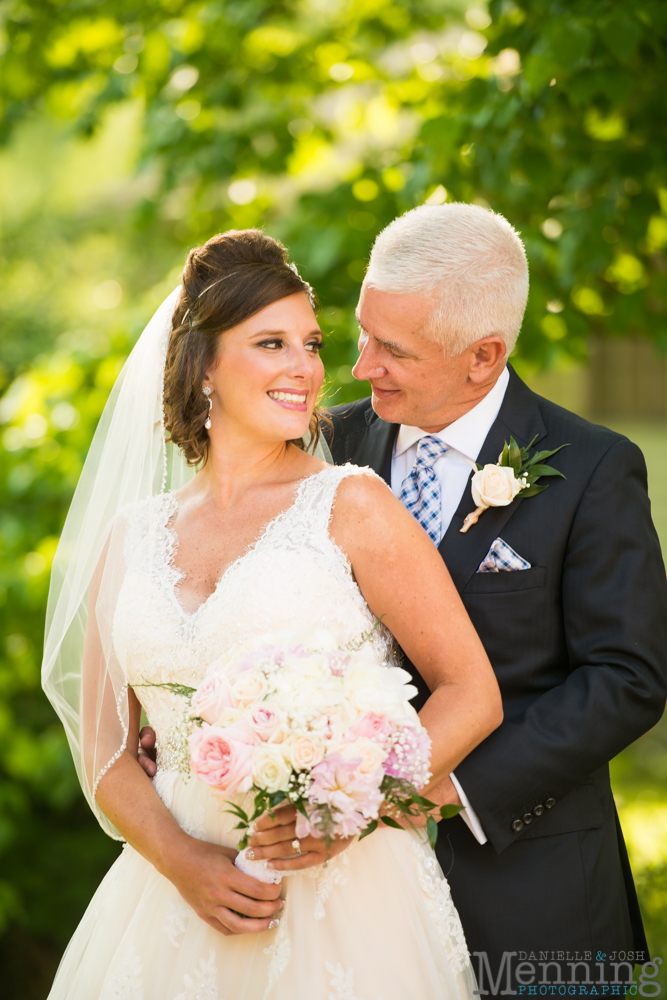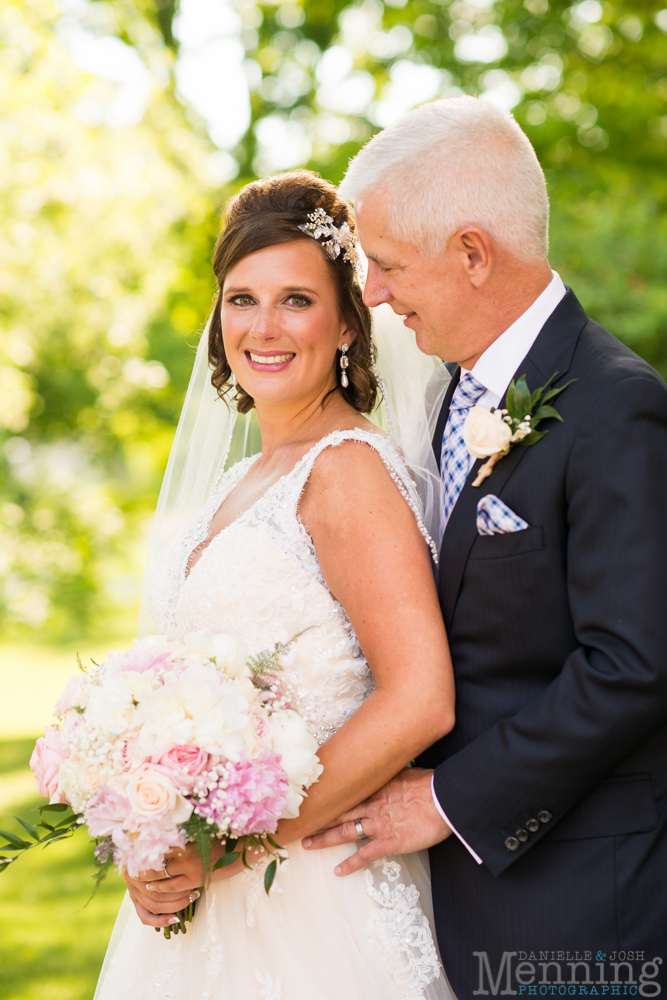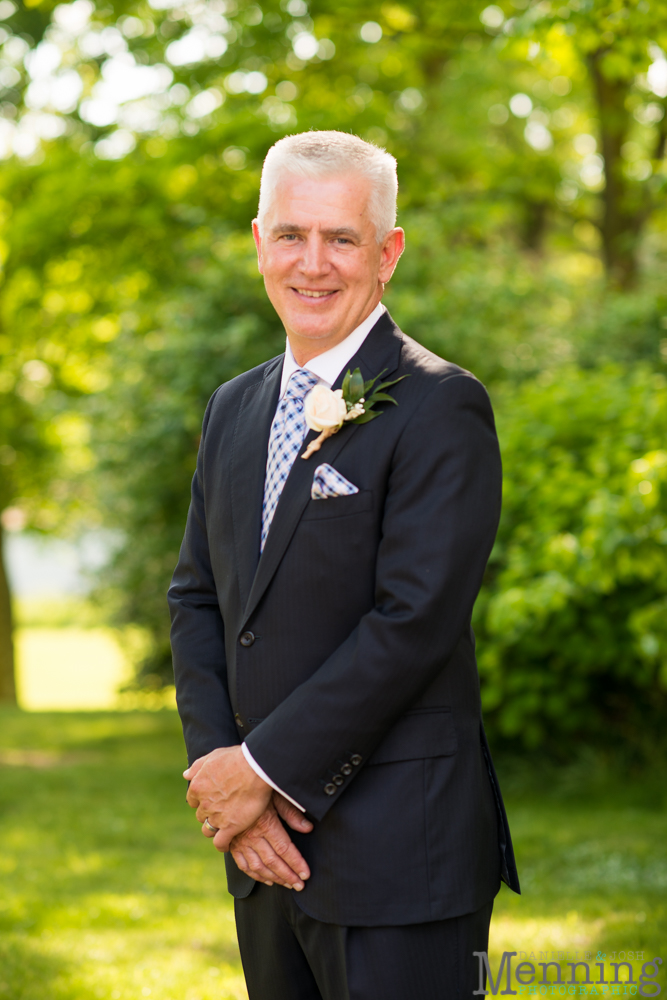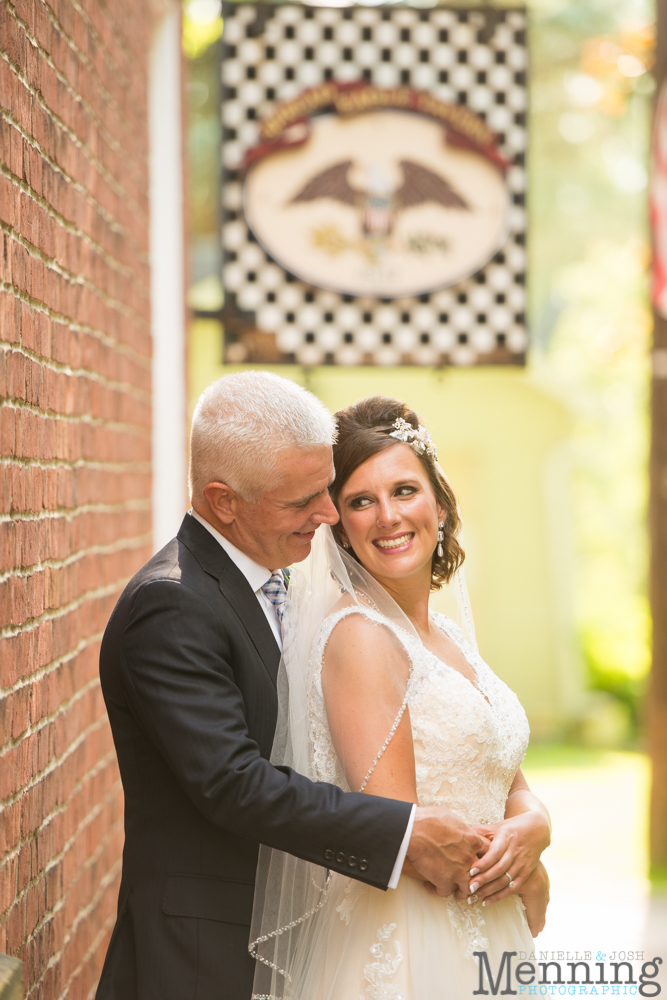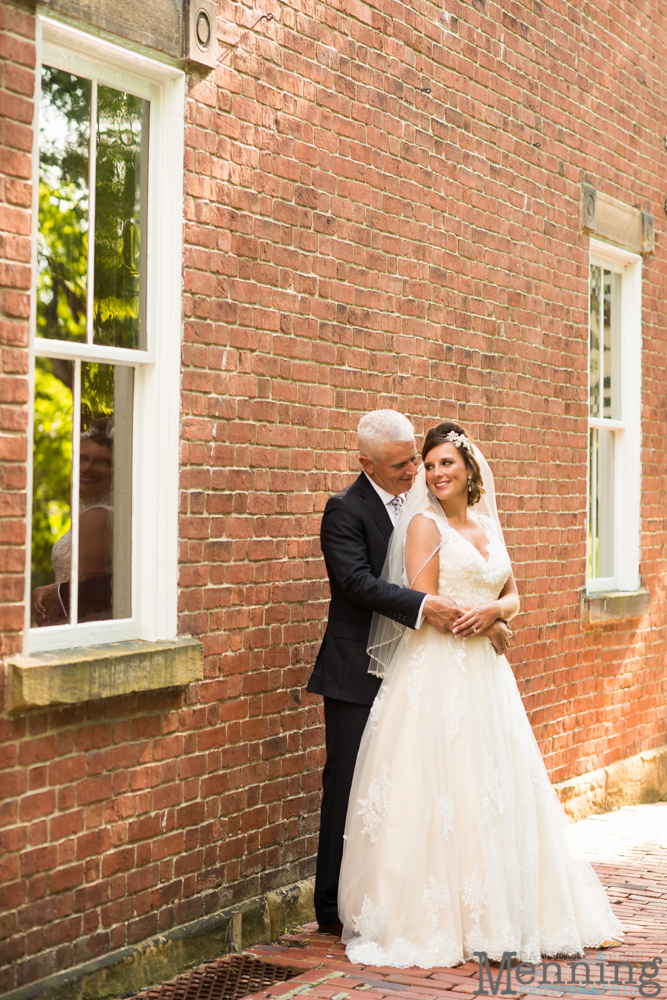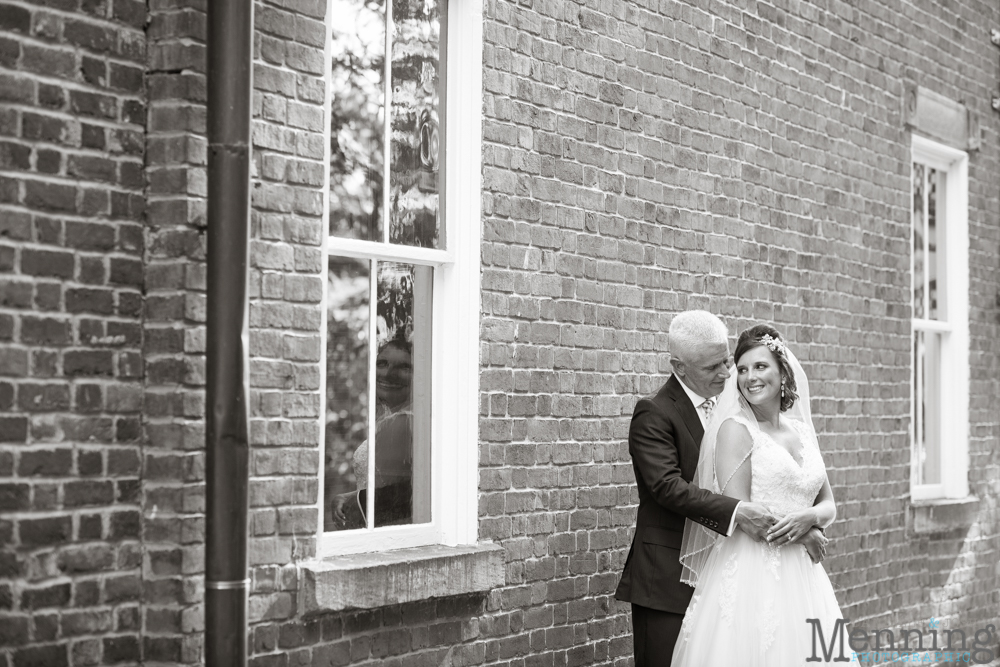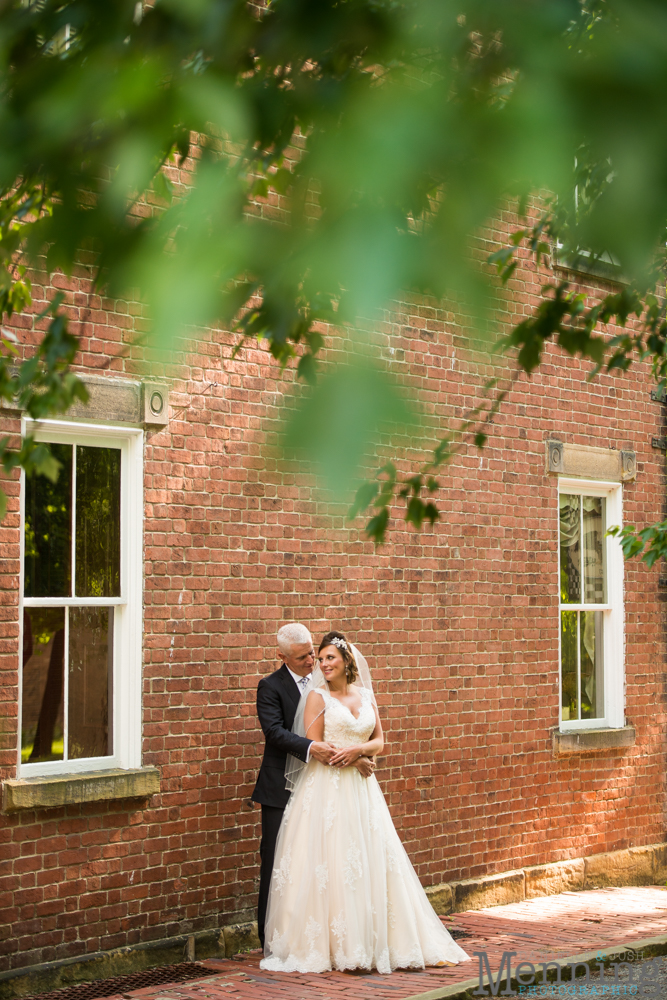 I loved the back of Monica's gown. She got it from Toula's.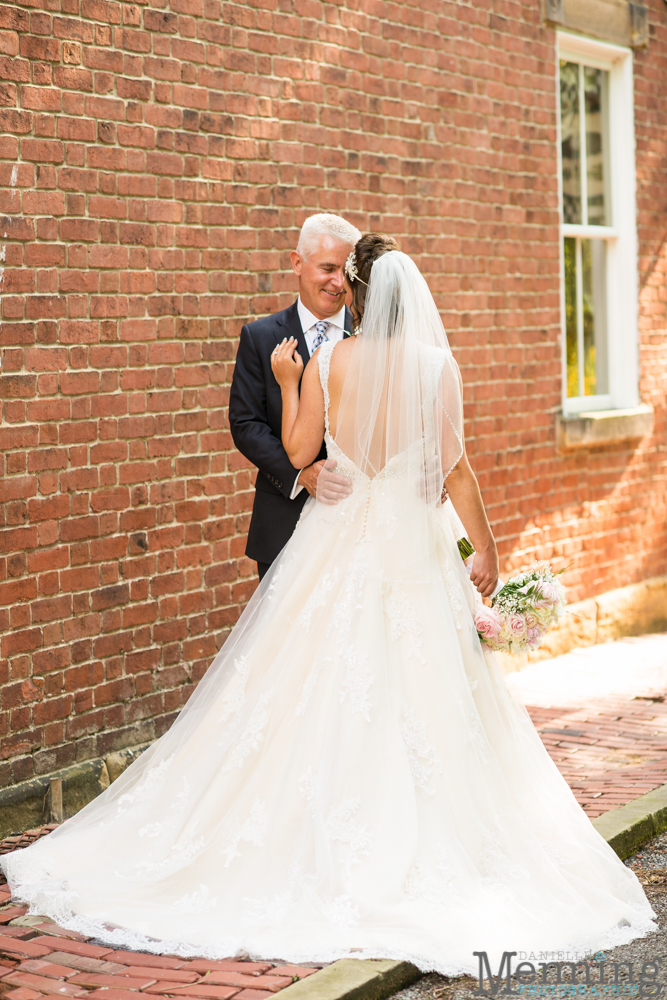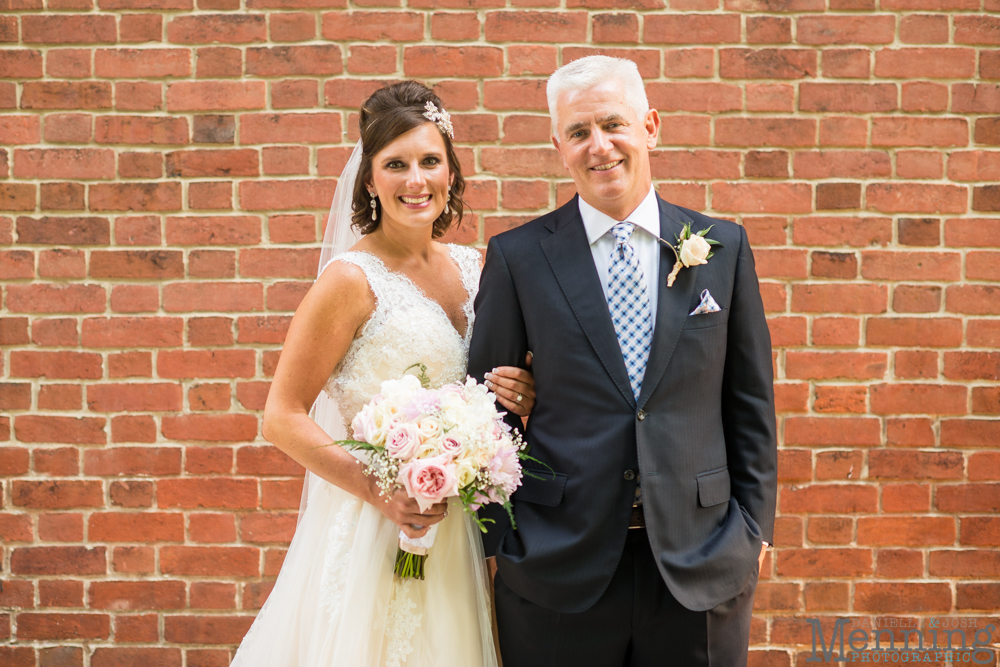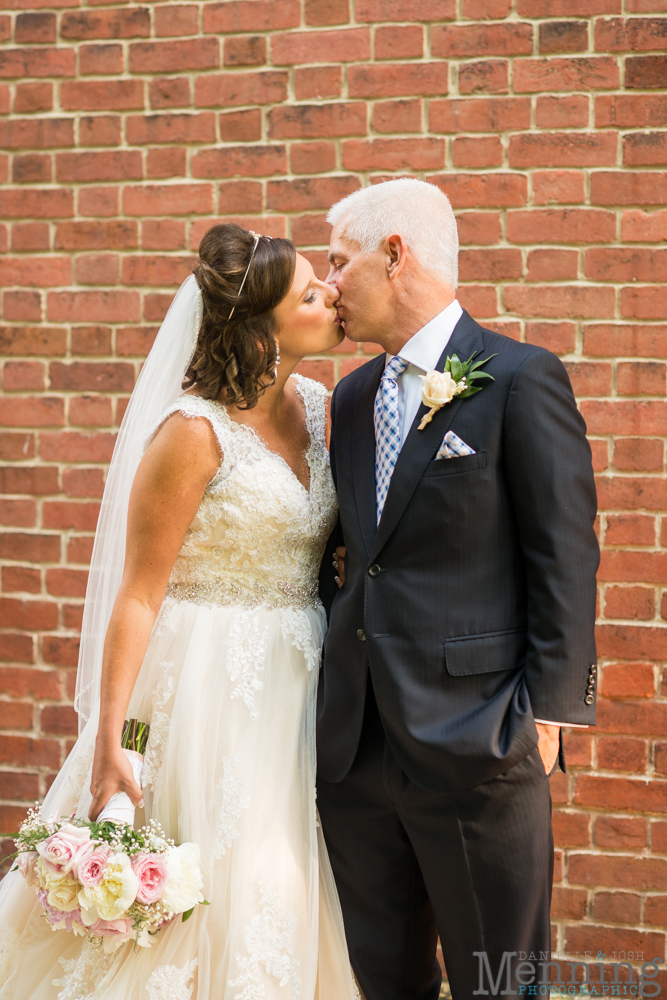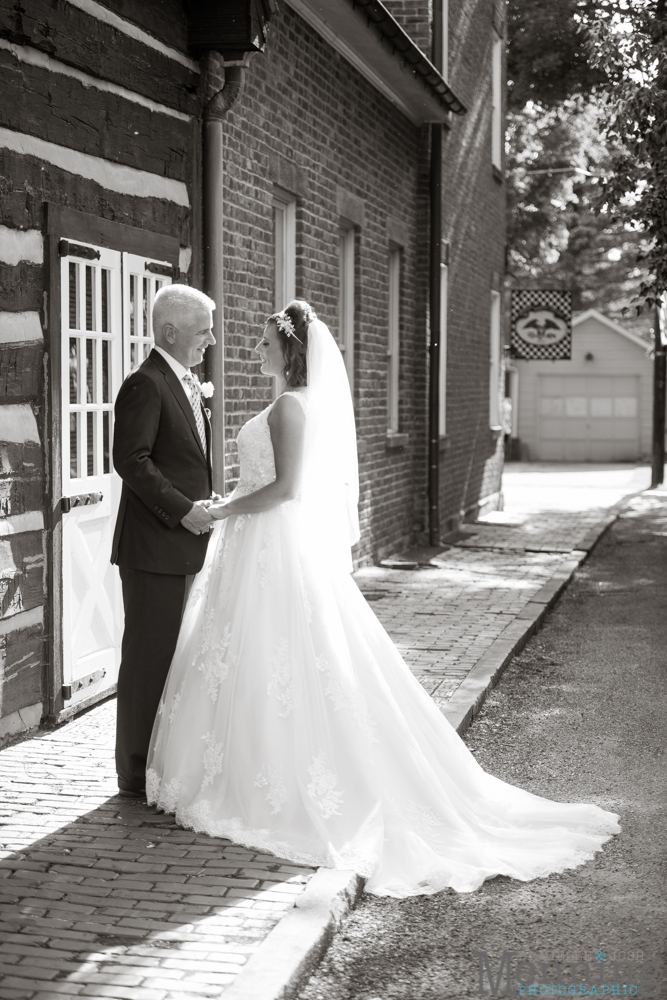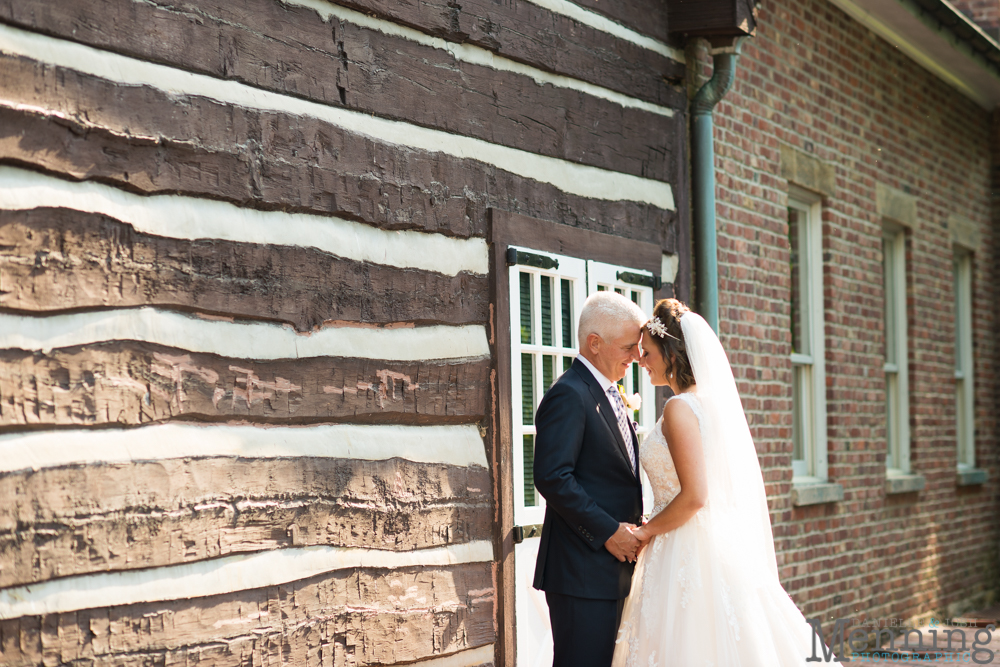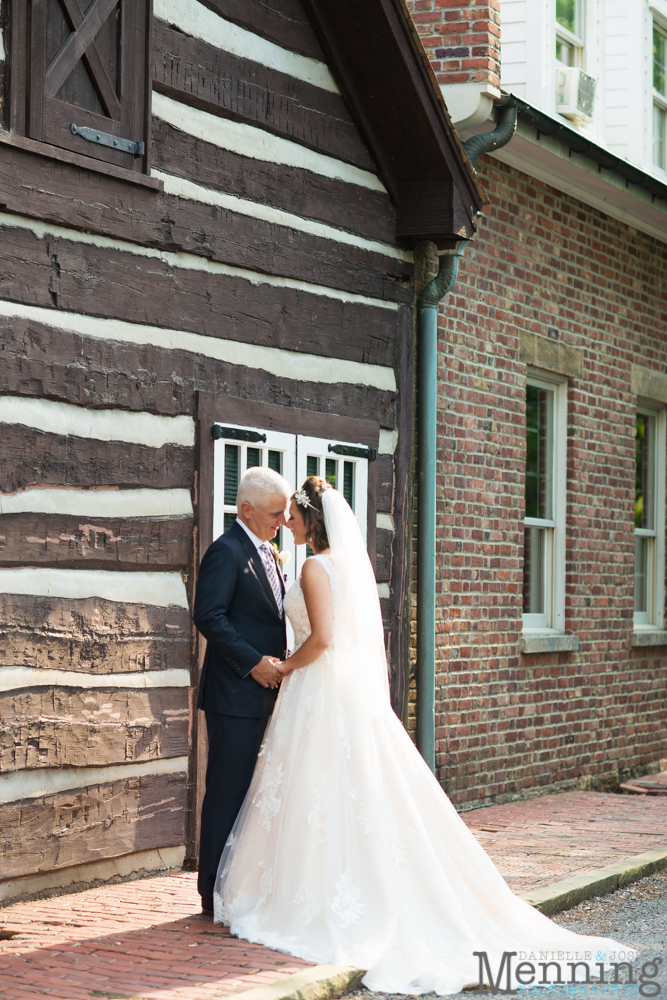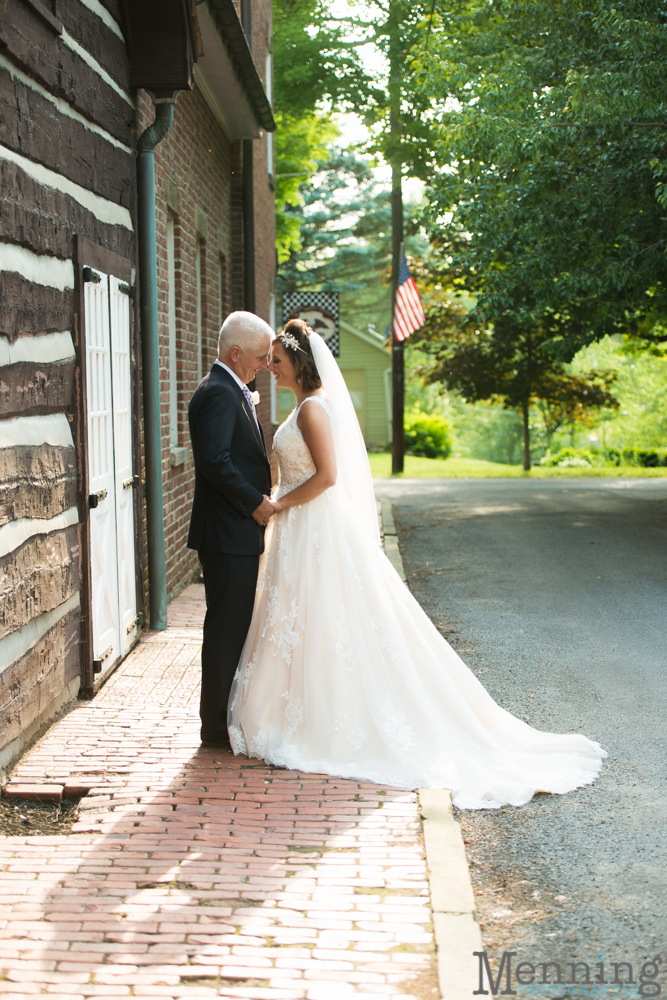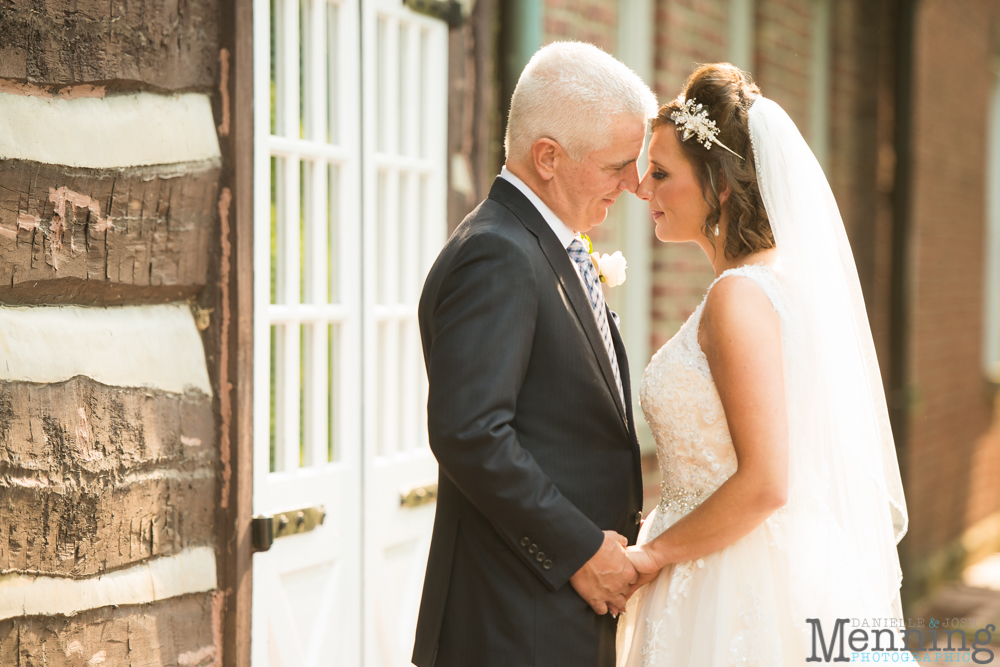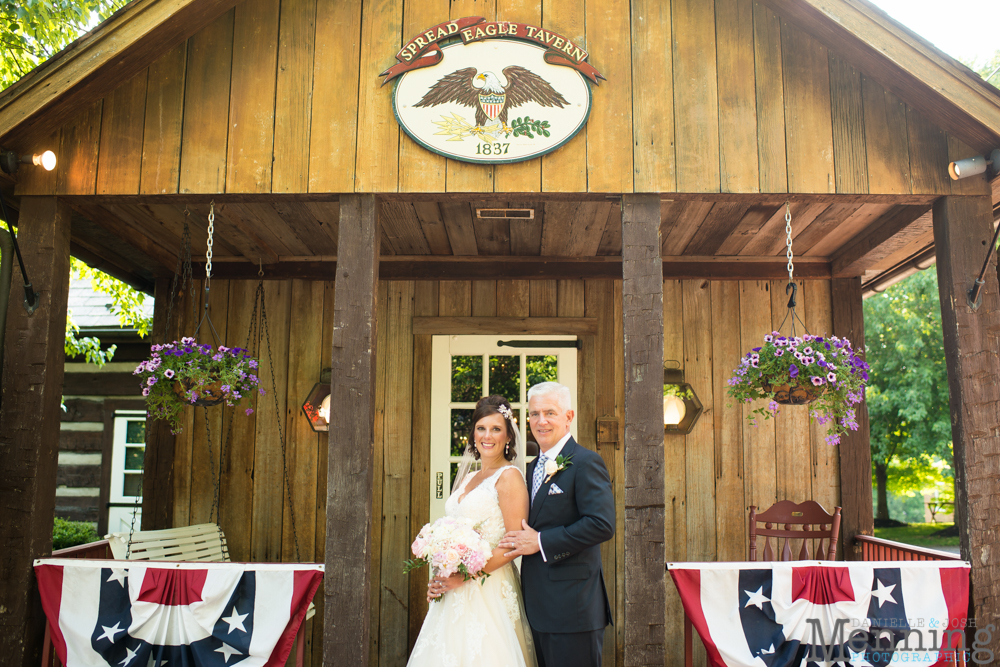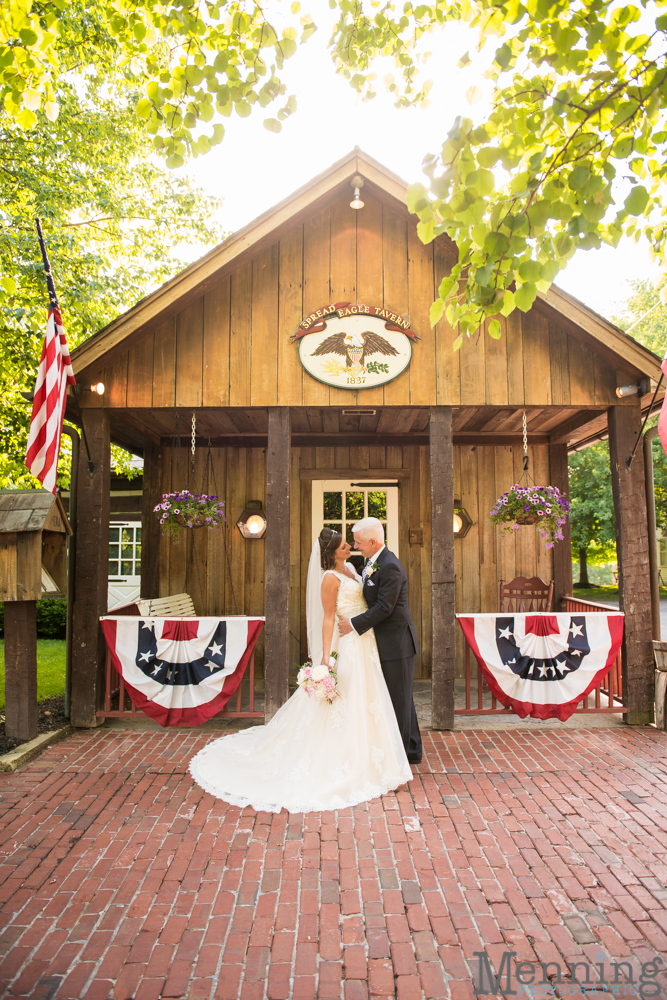 The Hanover House (just across the parking lot from The Spread Eagle Tavern) was looking lovely for their small, intimate dinner party.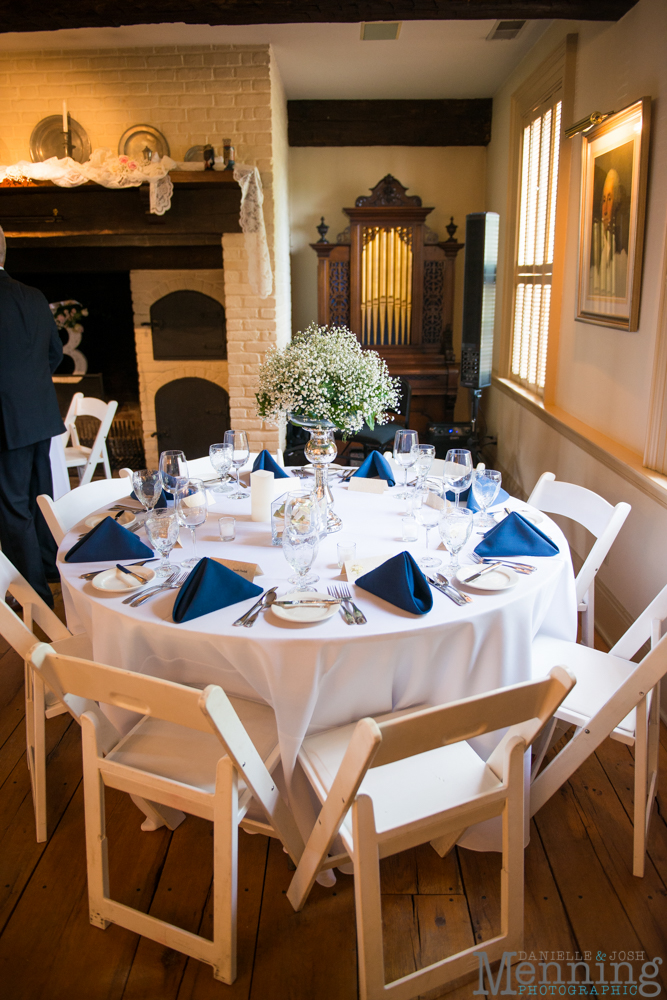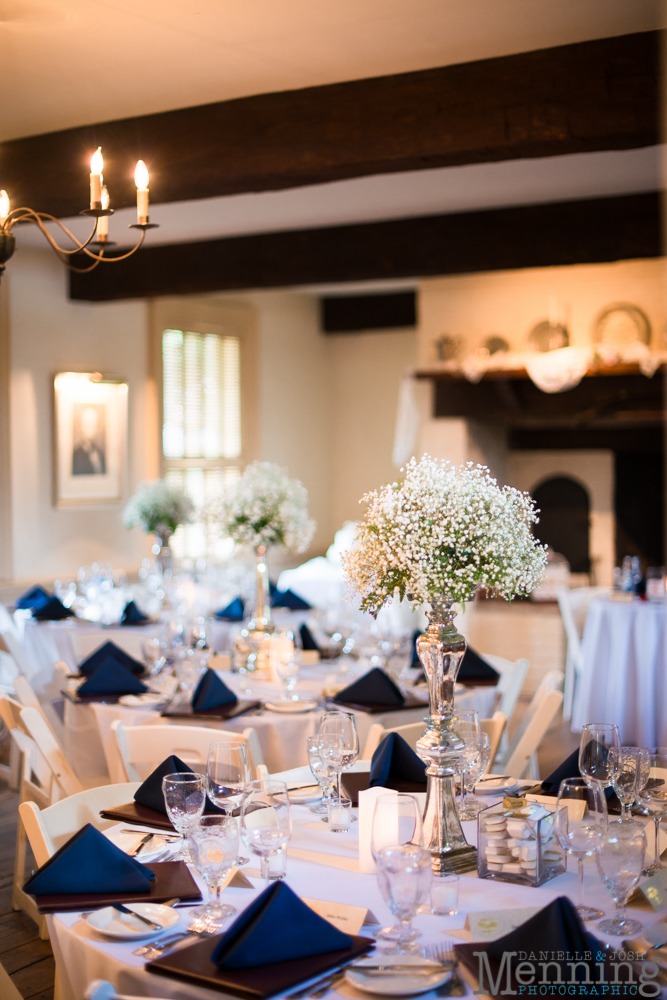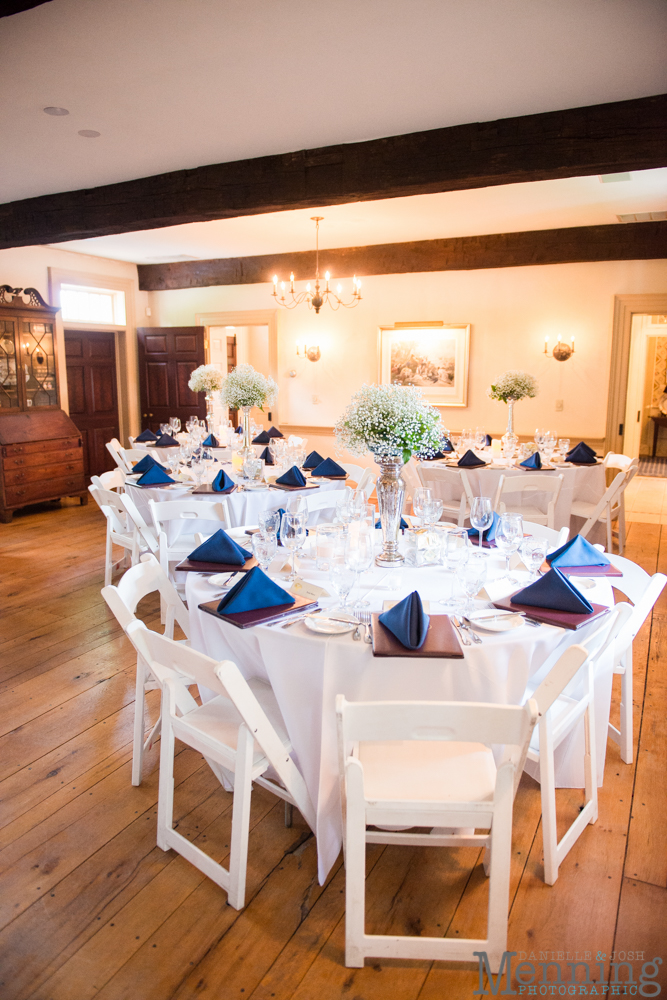 Hogan's Baking Co. in Columbiana made the pretty cake.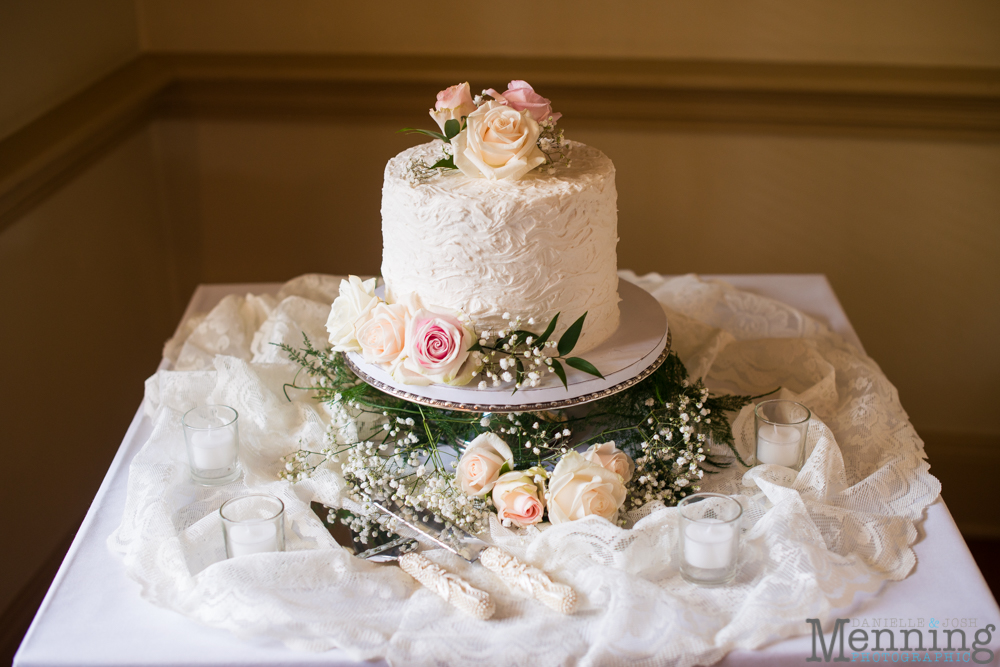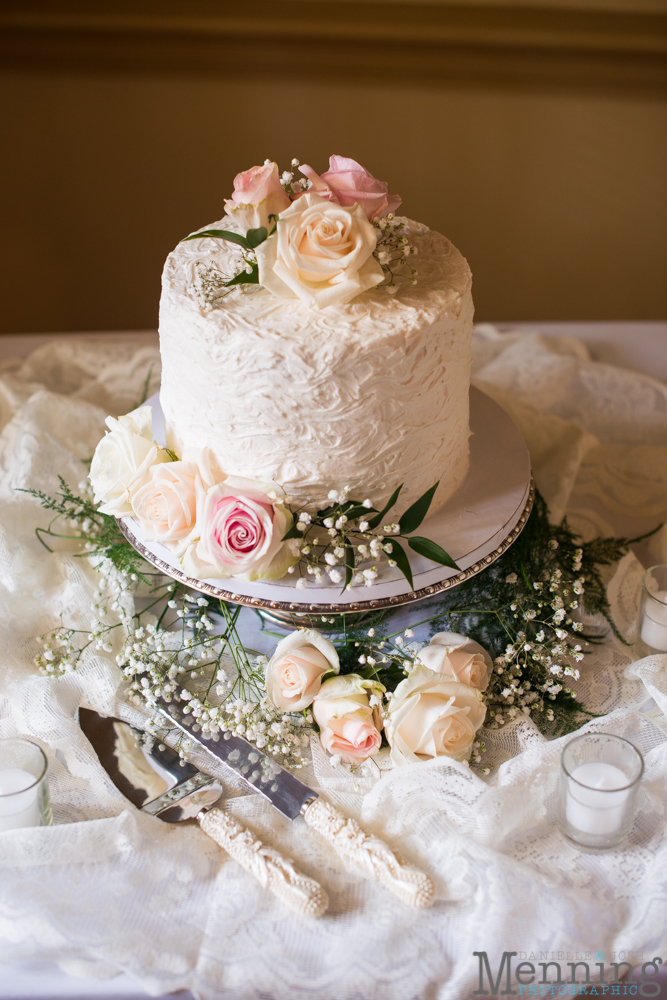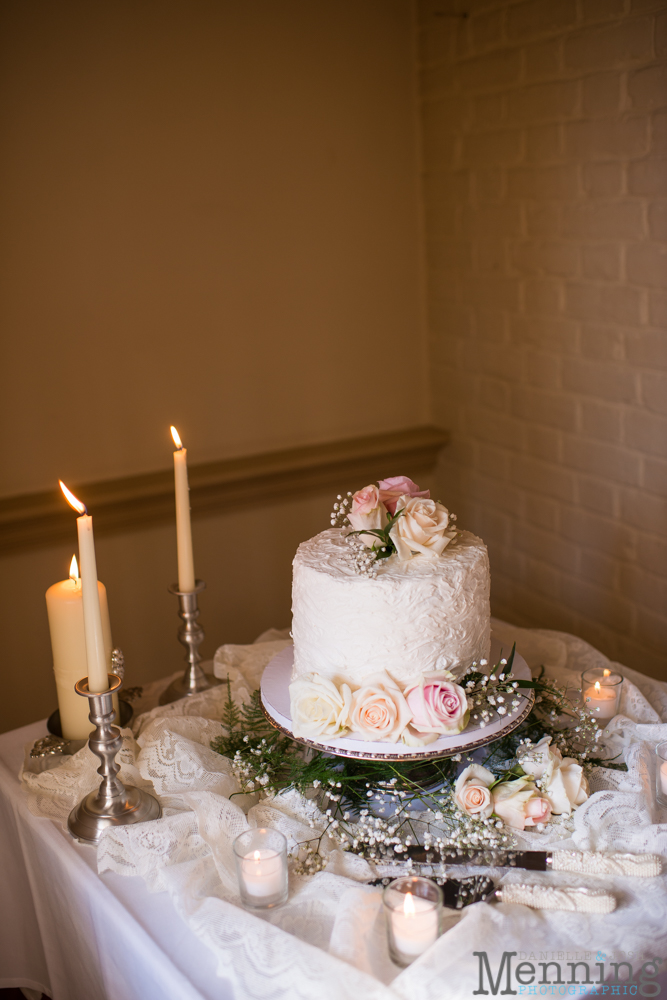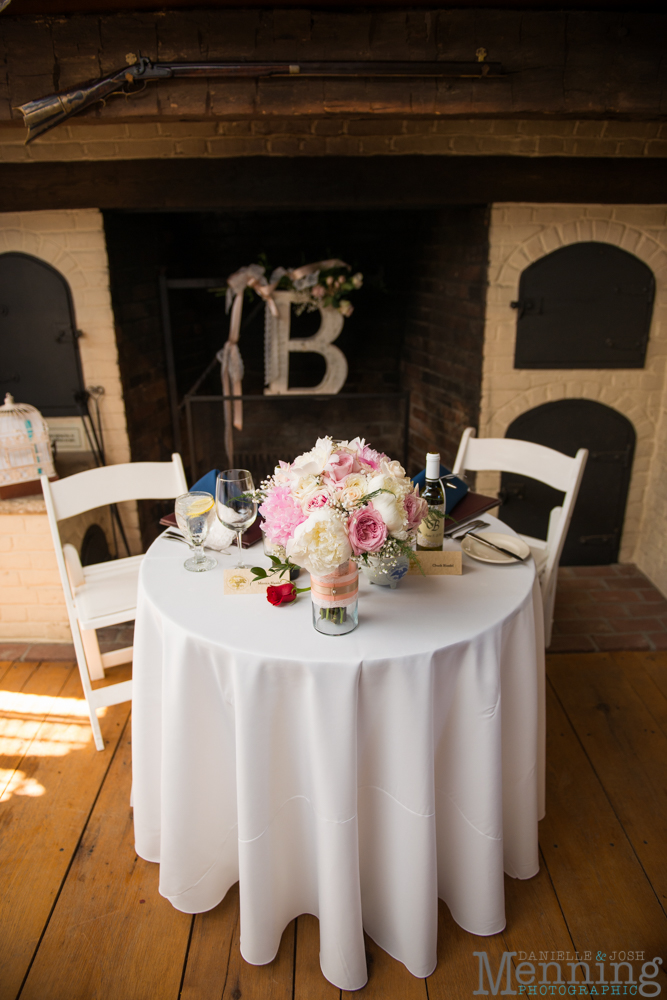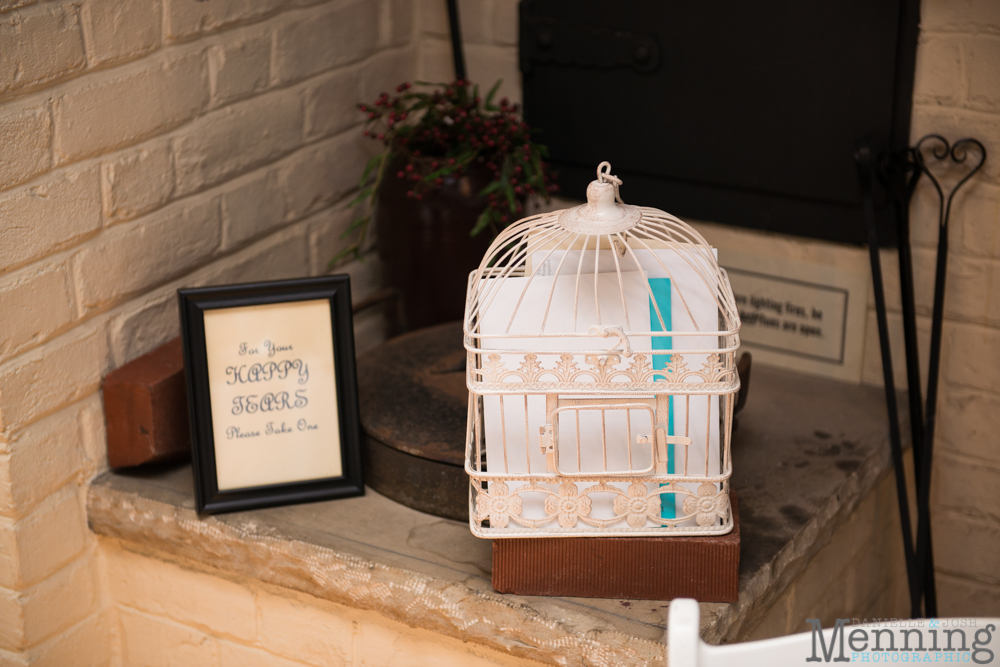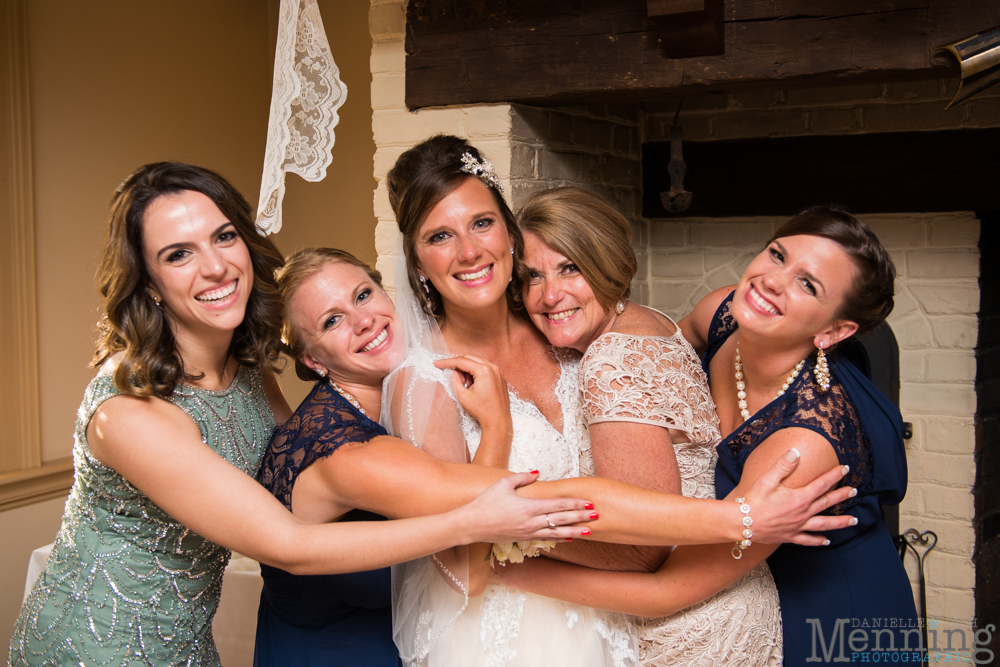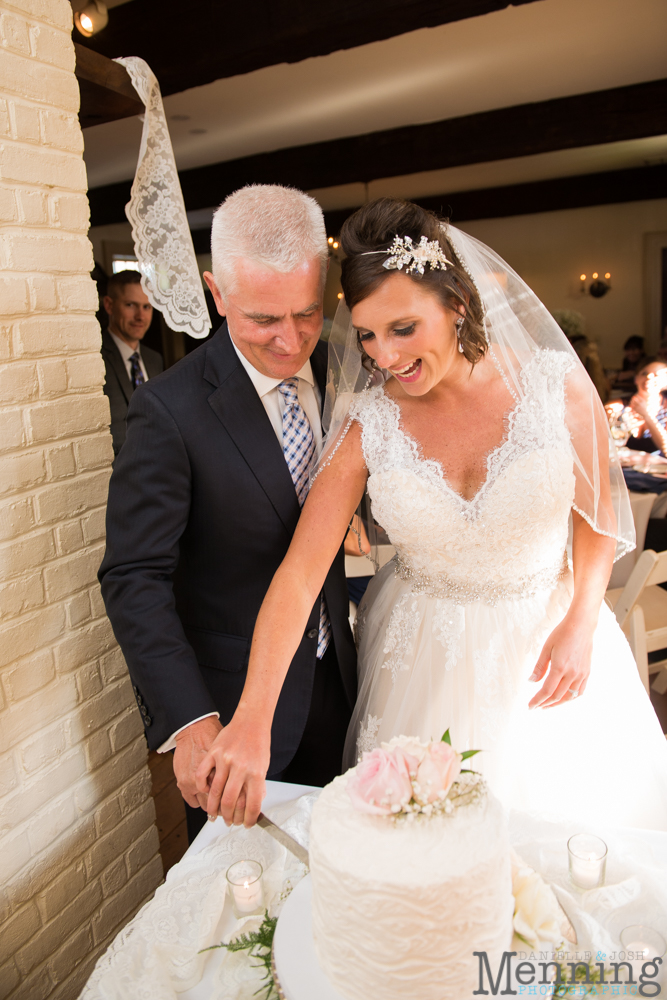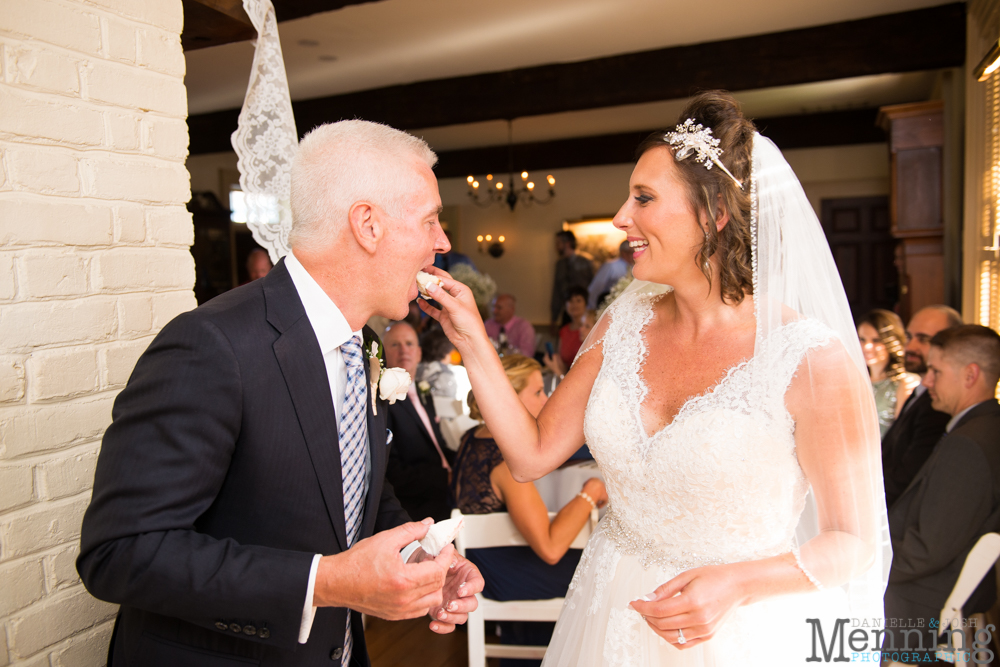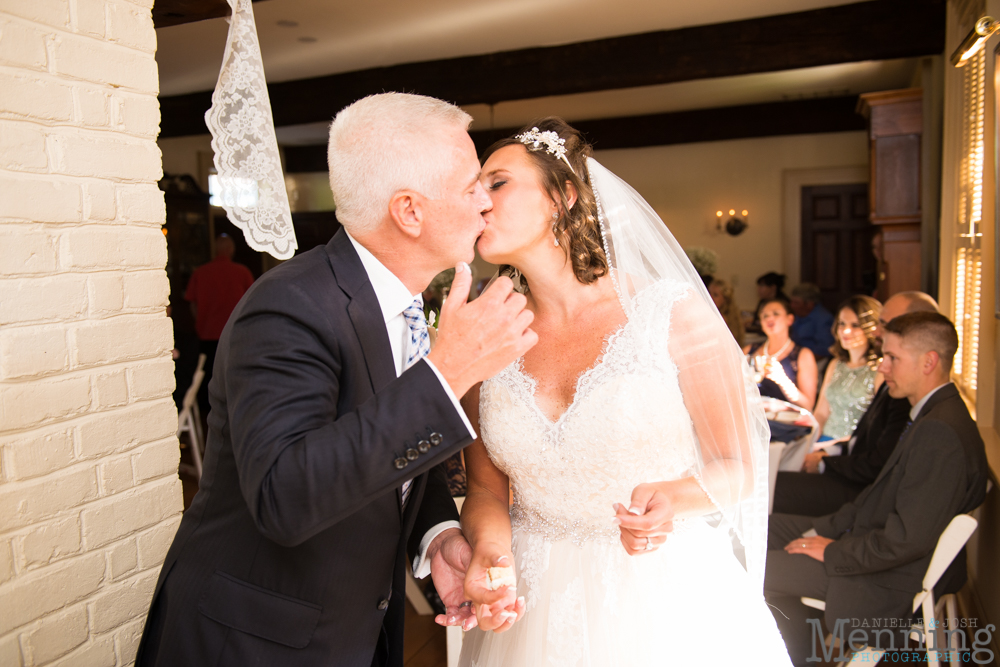 After the cake cutting, Monica thought it was time for dinner. She didn't know that Chuck had planned a surprise dance for her with her dad. It was such a beautiful & emotional moment.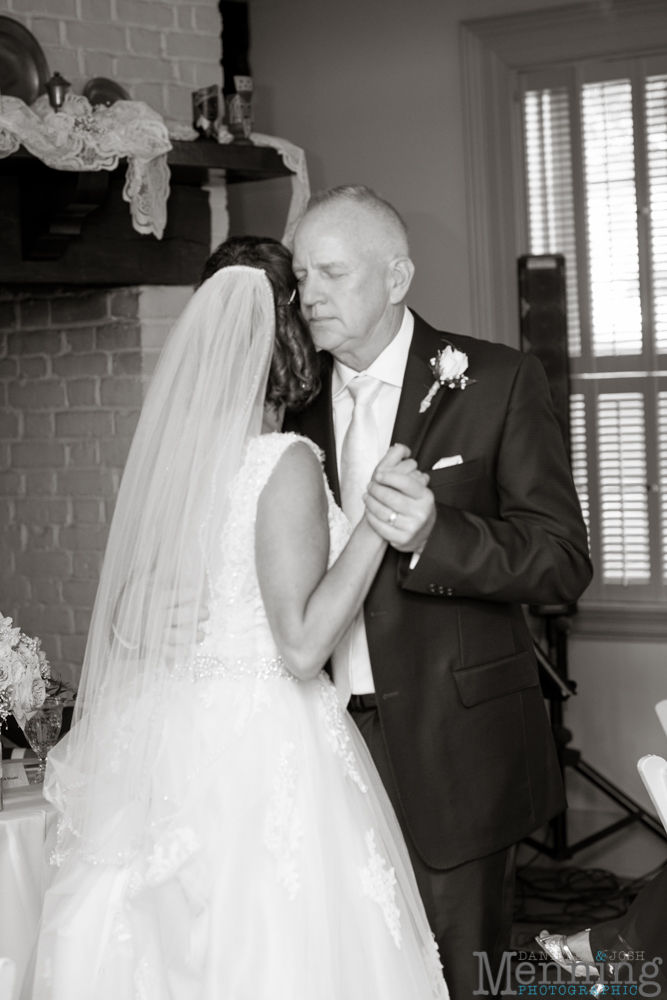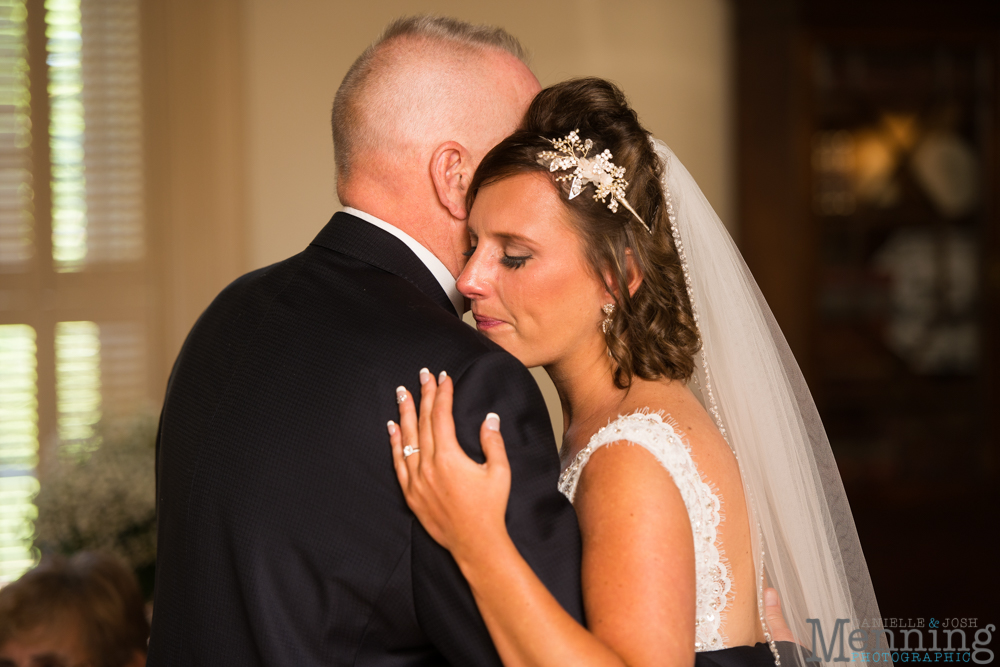 And the surprises kept on coming as Chuck surprised her with a first dance.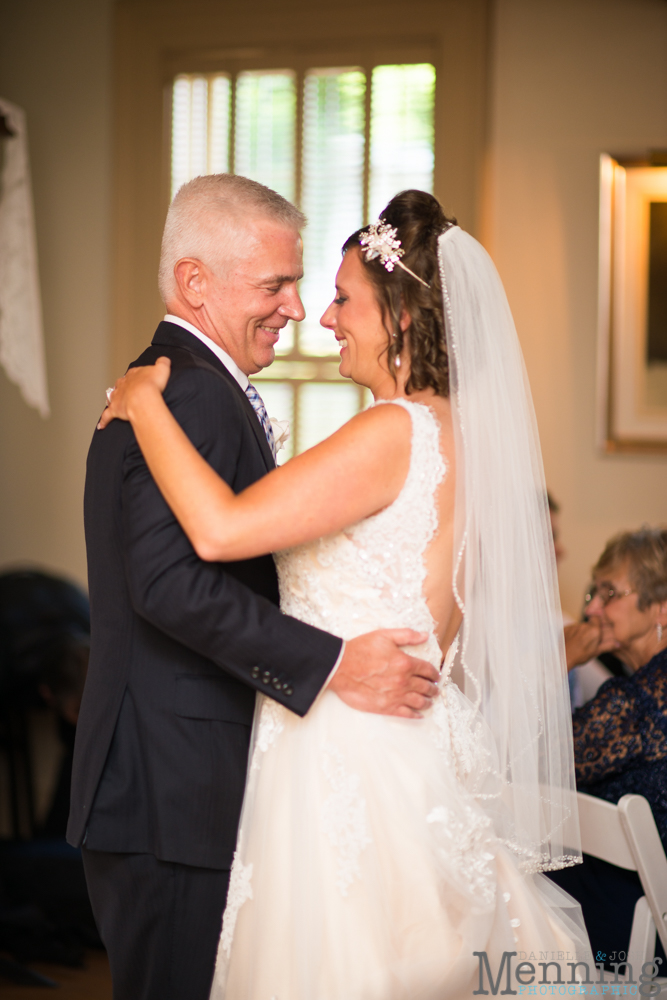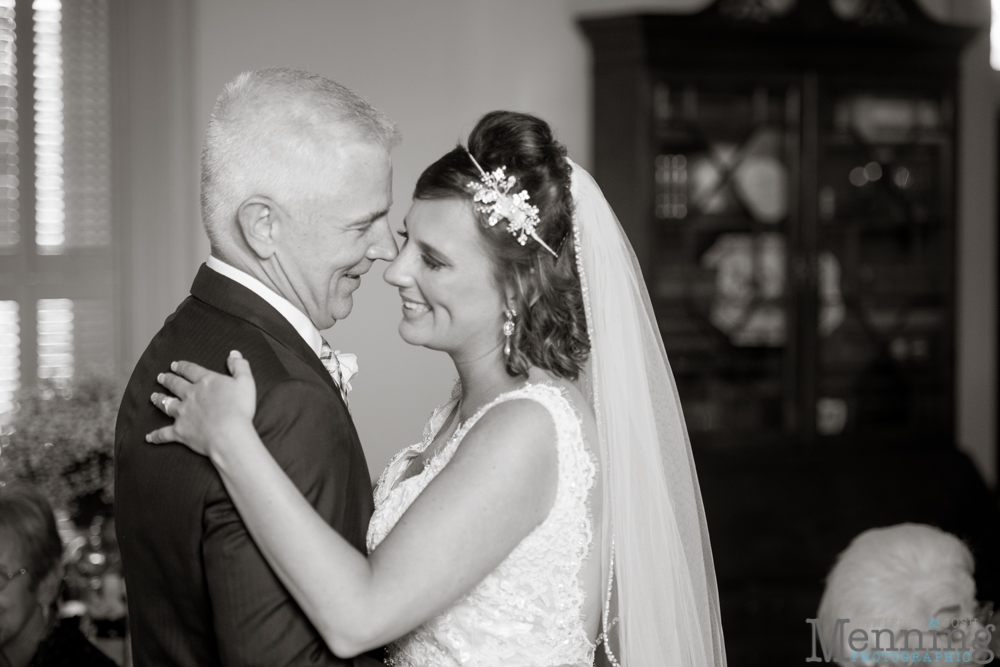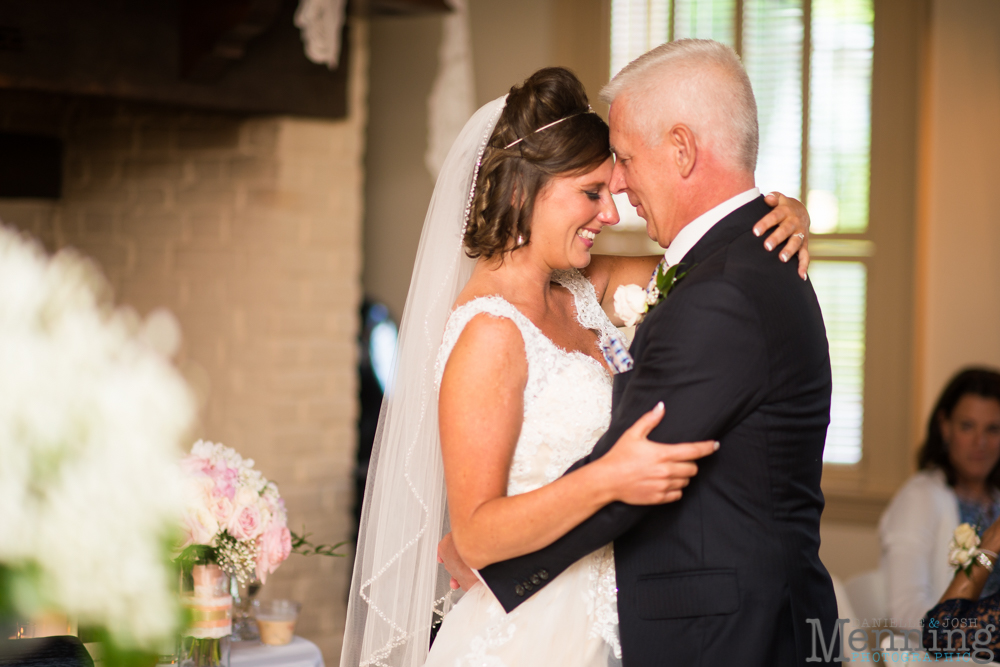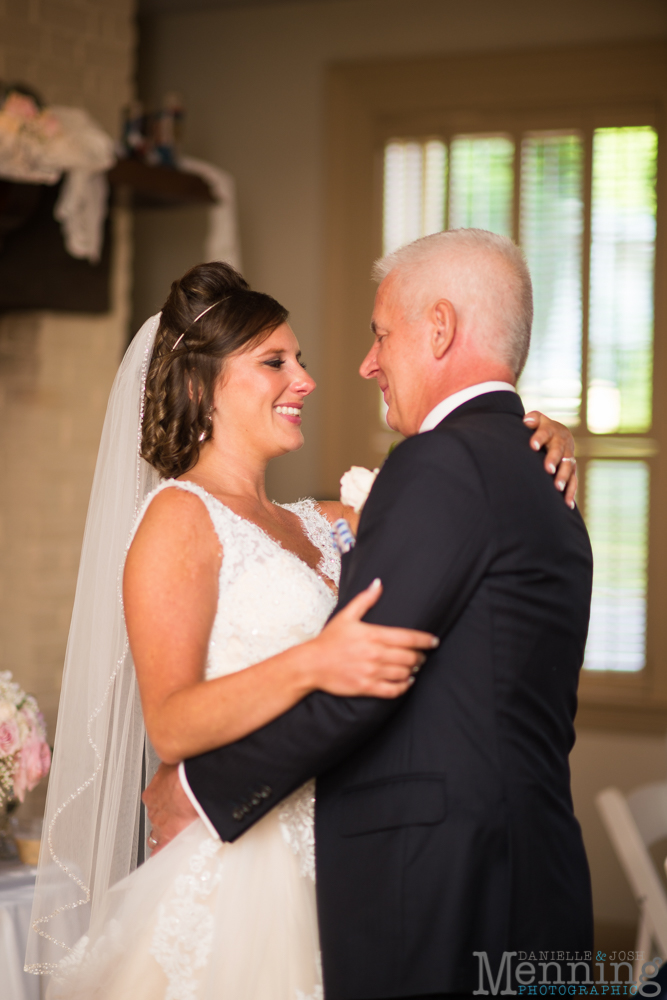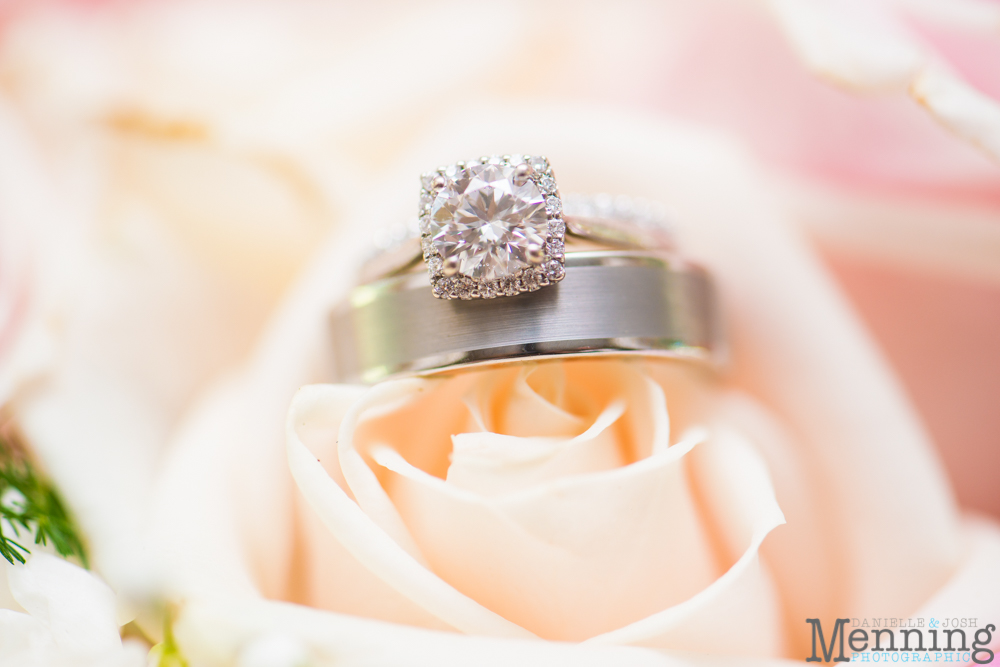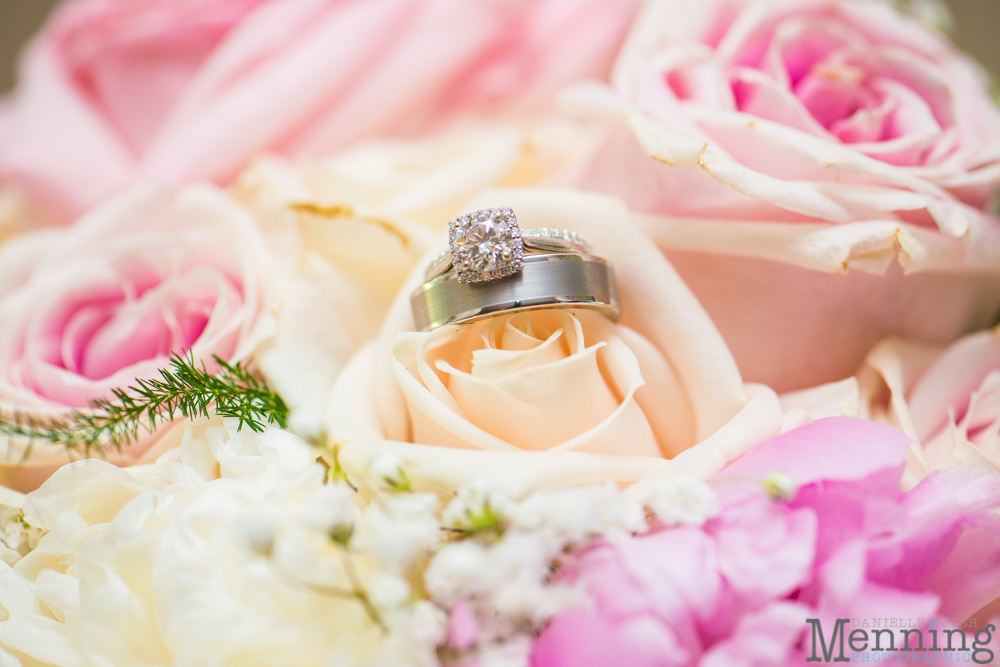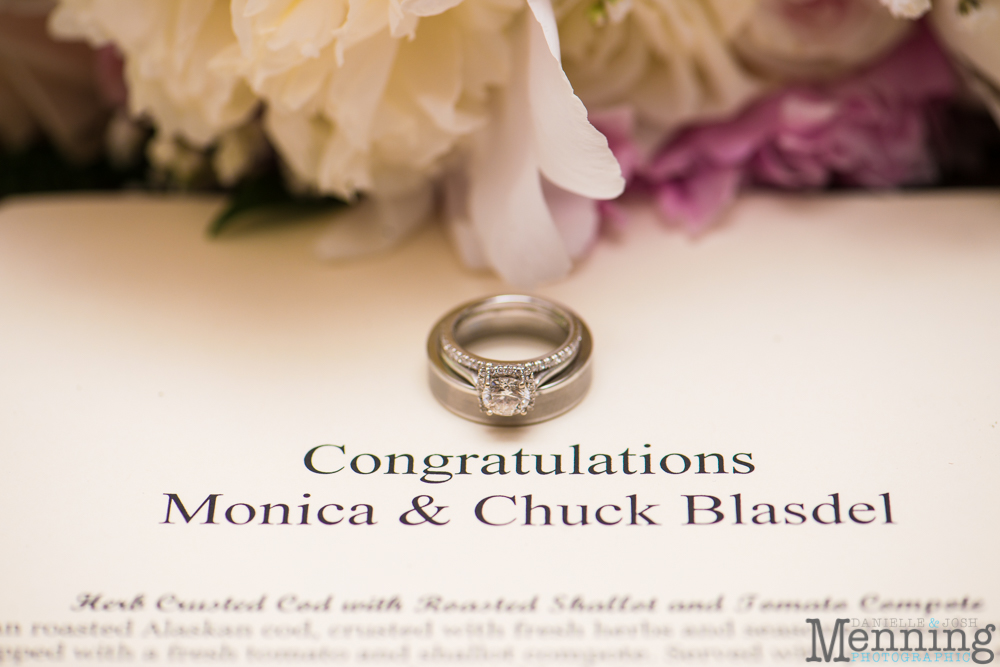 Monica & Chuck, thank you again so much for choosing us as your wedding photographers! We pray that you're blessed with much joy & love all throughout your life together as a family.