We just got to share a beautiful wedding on our blog yesterday & today we get to share another wedding?! What could be better than that? We're also going to share a wedding tomorrow! We'll call this Wedding Week on the blog! And when we photograph weddings like Ashley & Shane's, we cannot keep from smiling all day long. These two are so perfect together; we joked that they're basically the same person except different genders. Their shared sense of humor is goofy & sarcastic, they can both quote comedy movies like no other, and they are always up for a great time whether that means running around parks together or rolling down grassy hills on a whim. These two have amazing friends & family, too. We can't say enough kind words about their bridal party & their families. We had a blast all day because of the wonderful people involved with making this wedding day fantastic! Their wedding ceremony took place at St. Michael's Church in Canfield; we dare you to try to look at those photos & try not to smile. And their beautiful reception at The Lake Club in Poland, Ohio is one that everyone will remember forever.  We were privileged to be a part of this fabulous celebration between two people so joyful to be starting their forever together.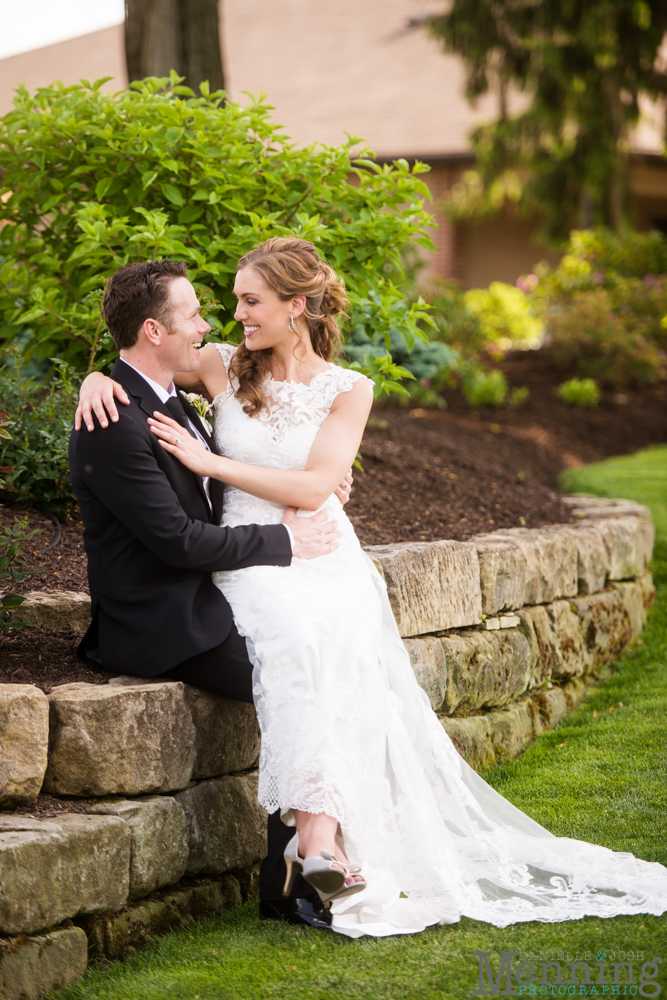 Josh was with the guys at The Holiday Inn.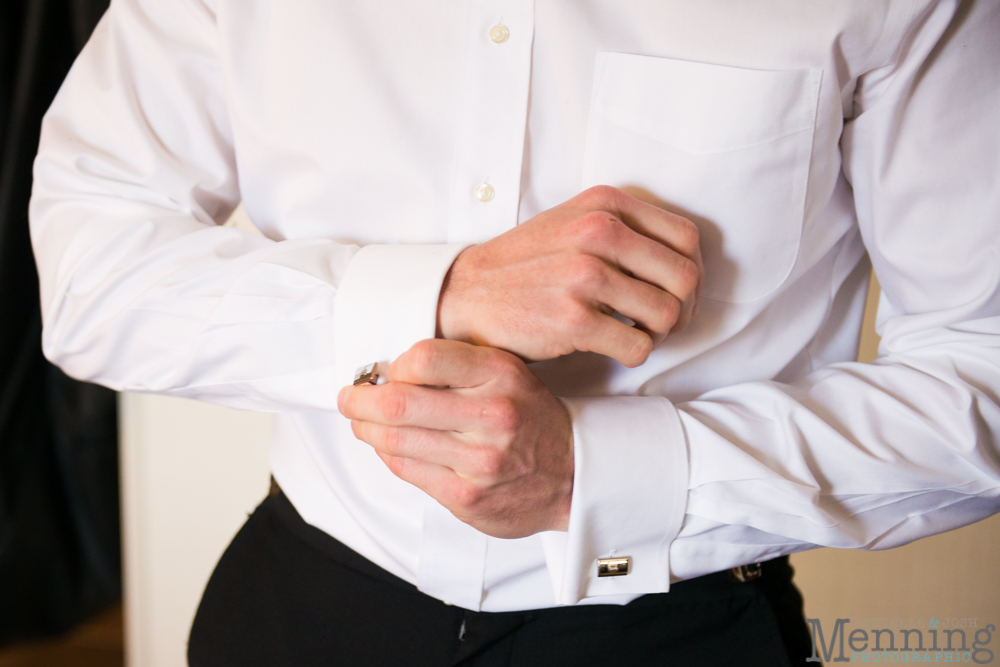 I met the beautiful ladies at Salon Shericci in Canfield. Ashley looked flawless without any makeup at all!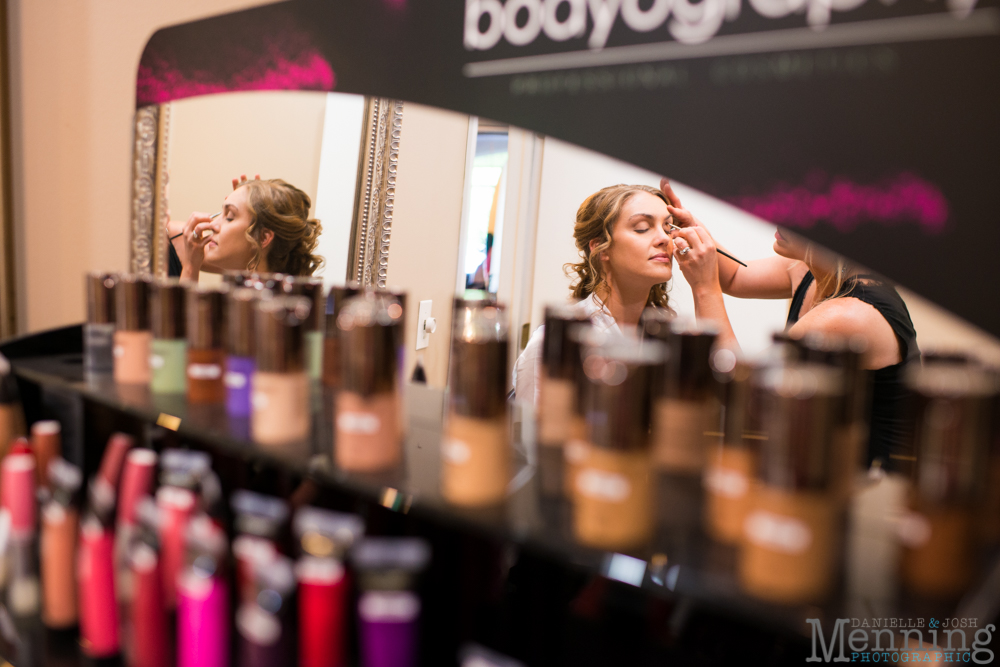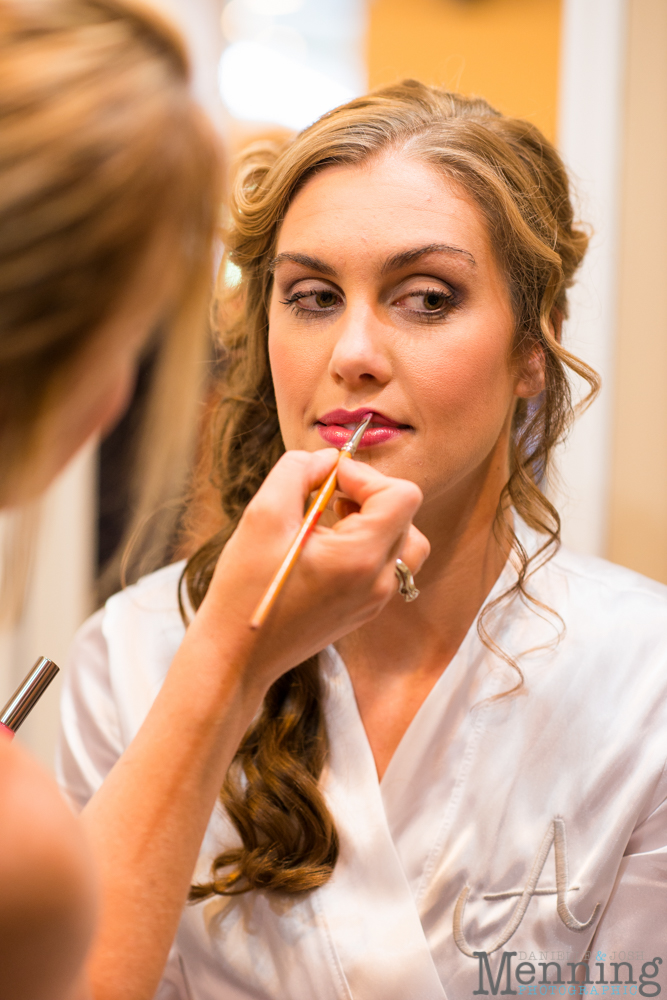 Ashley's dress- Maggie Sorrento "Francesca" – from Treasured Moments in Boardman.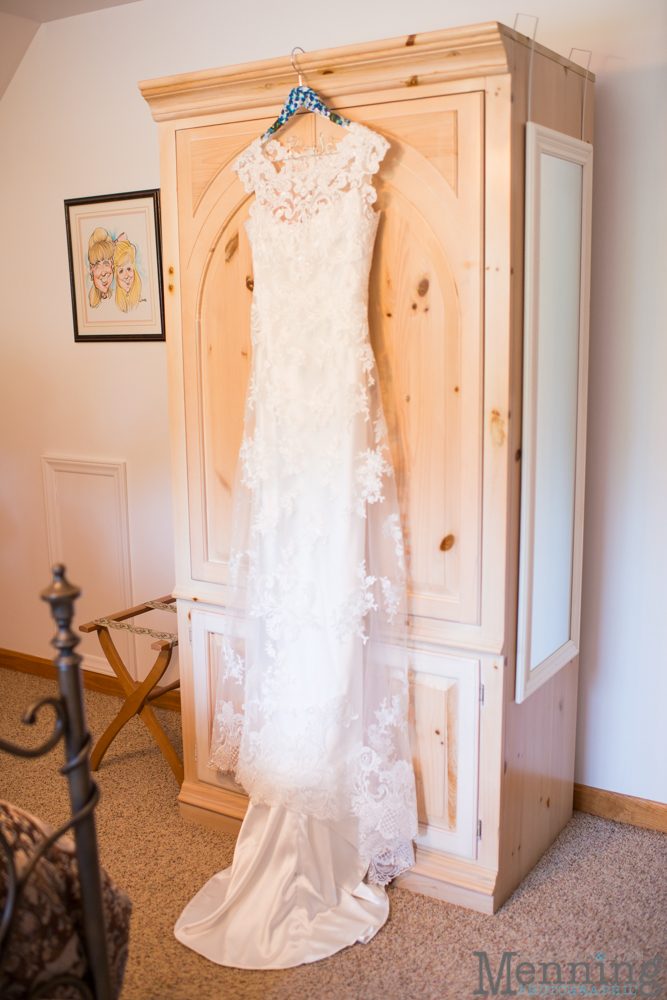 It was gorgeous on her!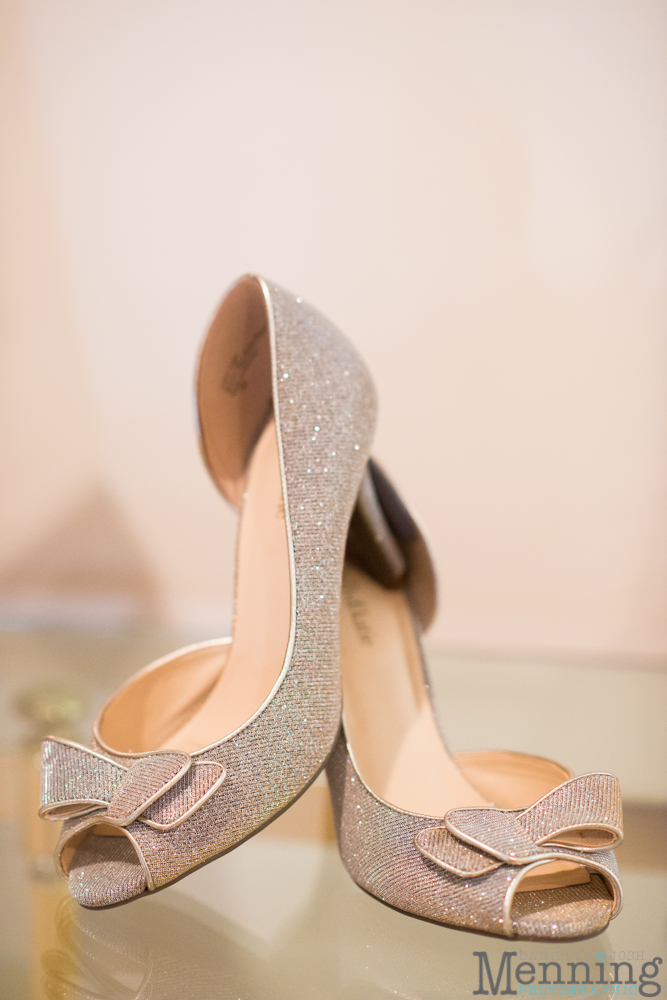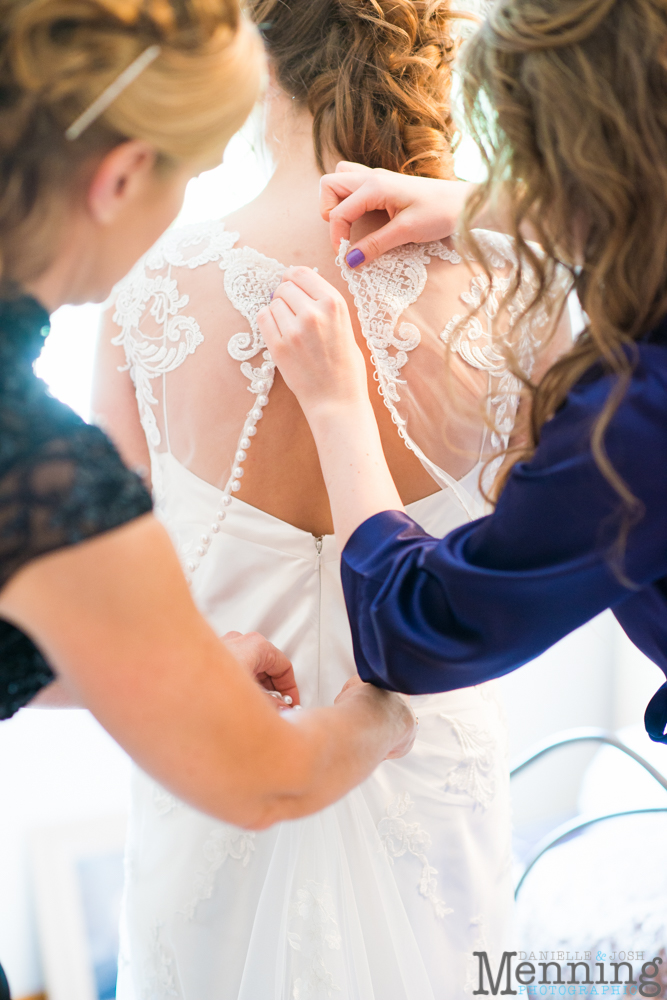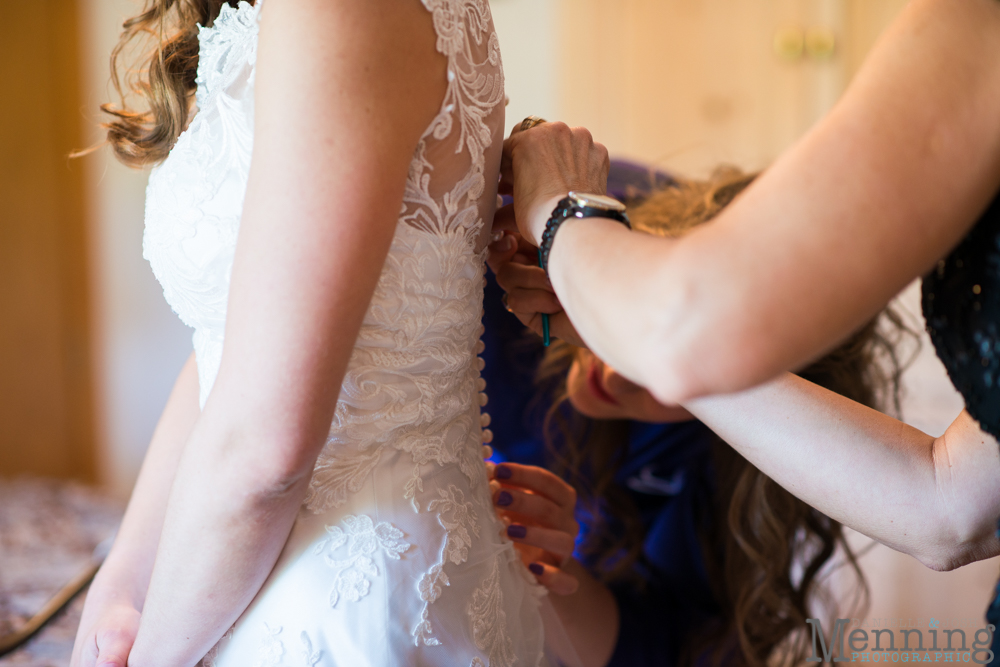 Although the cat with claws around the wedding dress really made Ashley's dad nervous, he "put up with her cat crazy" (to use Ashley's words) because she's the bride!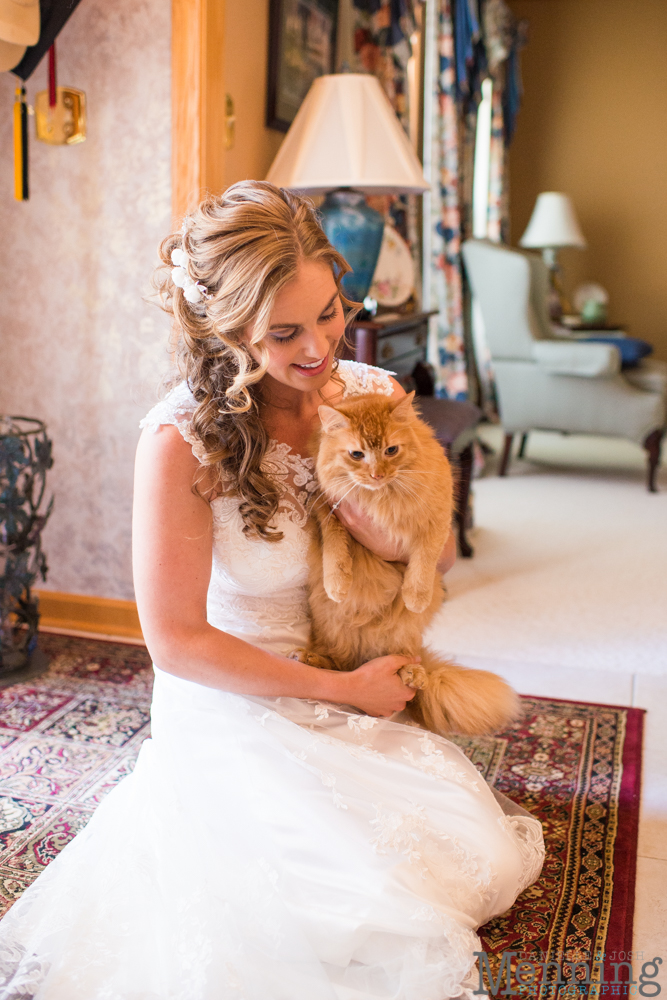 The weather that day? Amazing!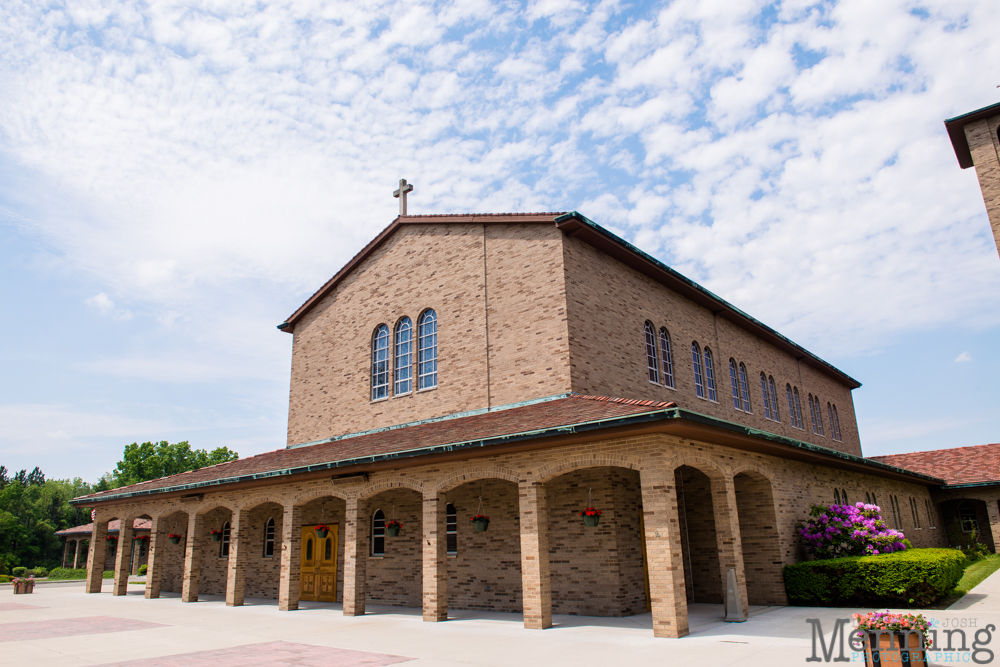 It was time for a first look. I won't even commentate because the photos tell their own story.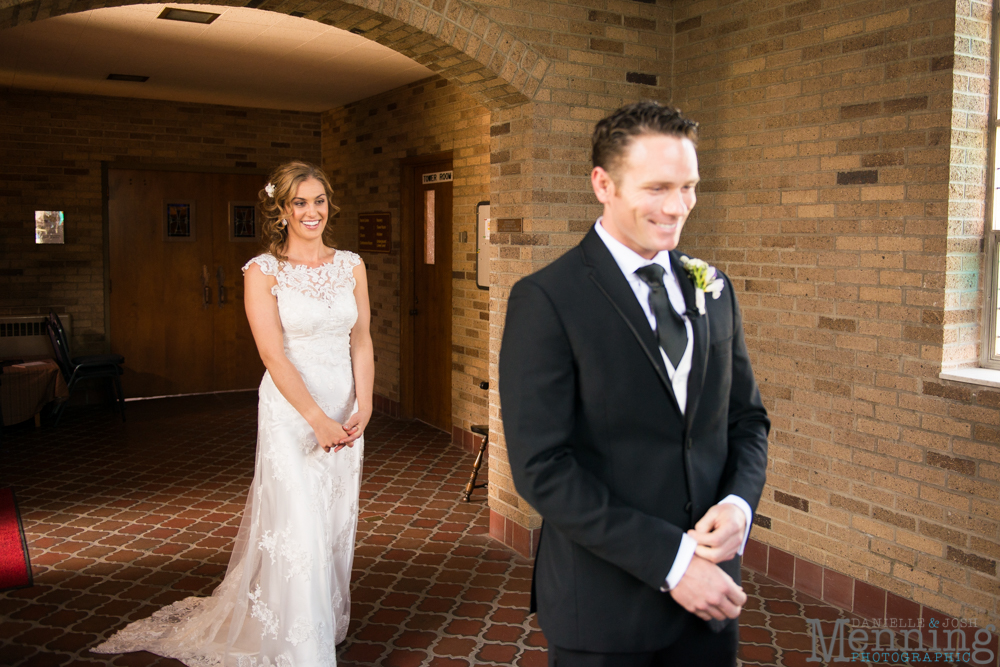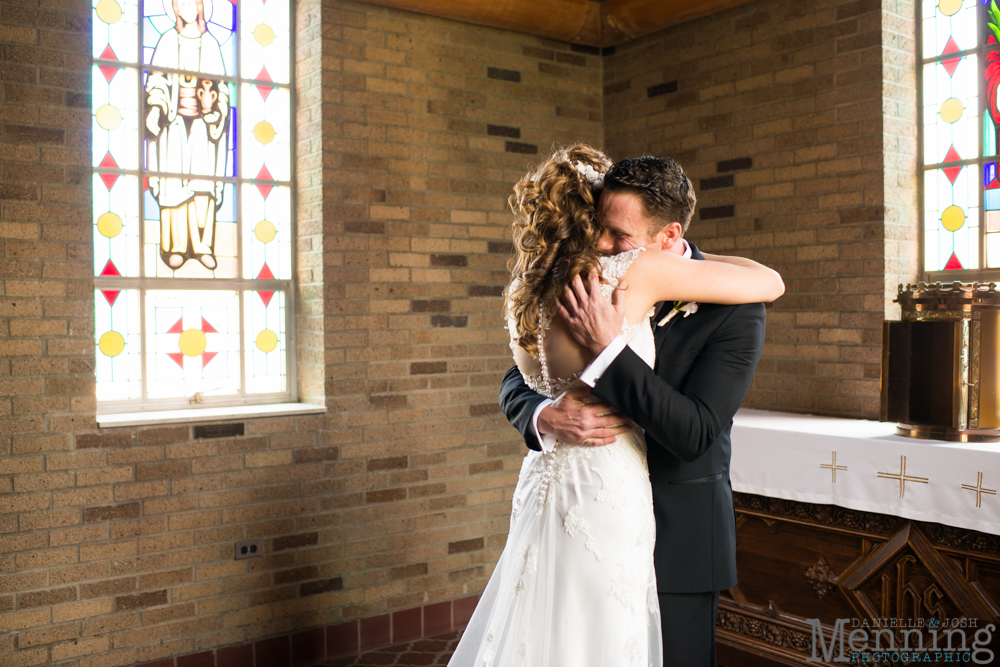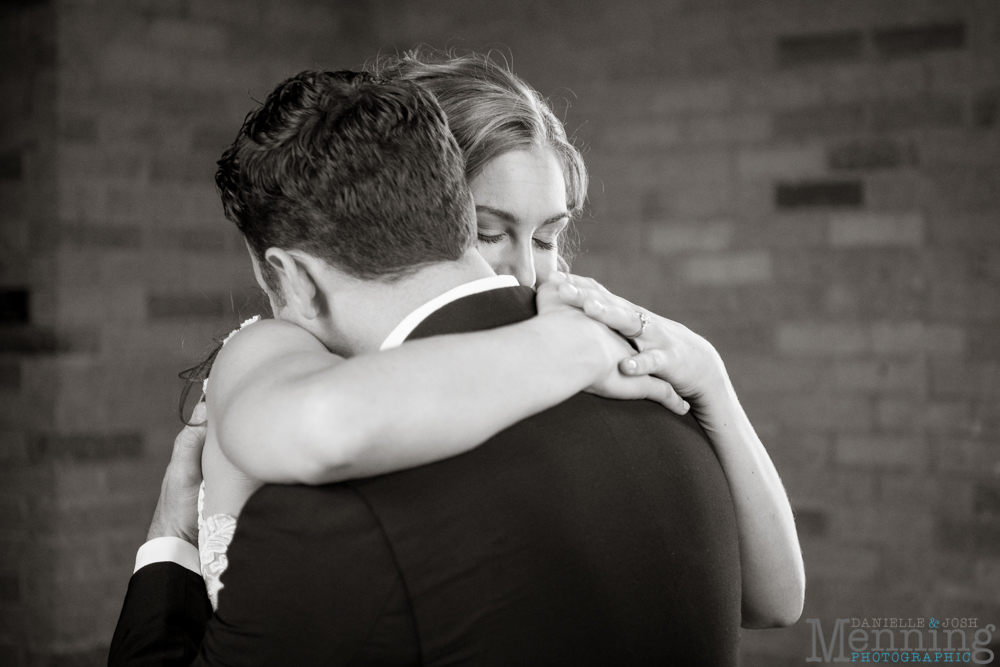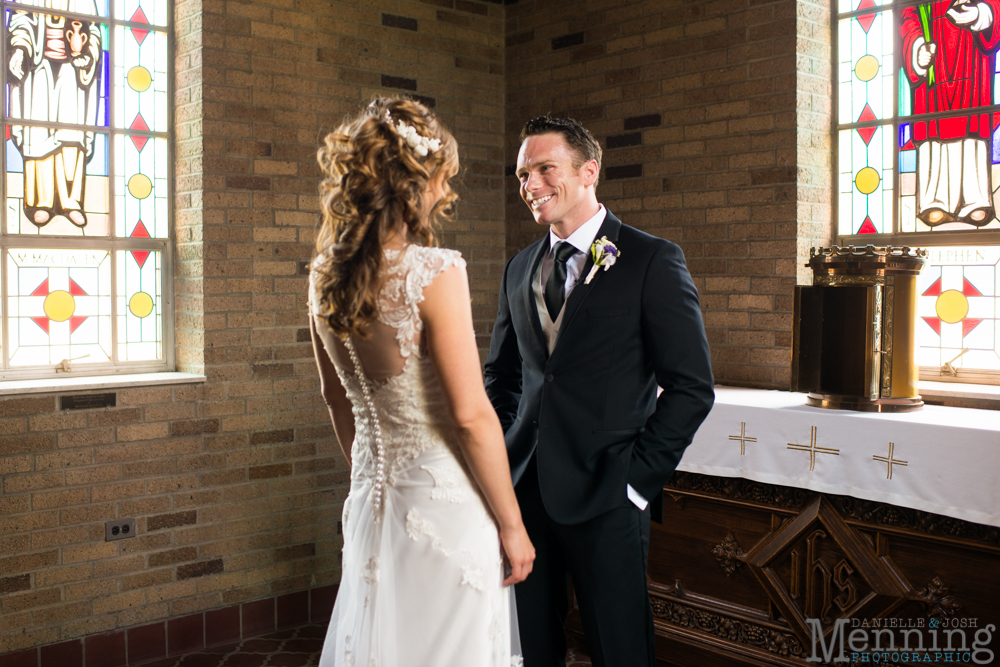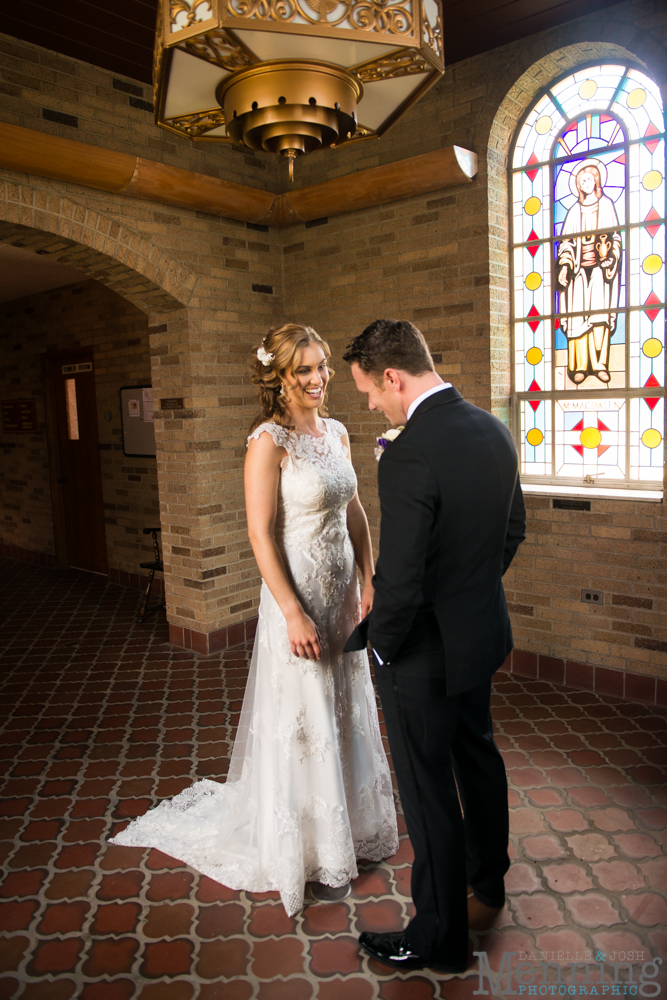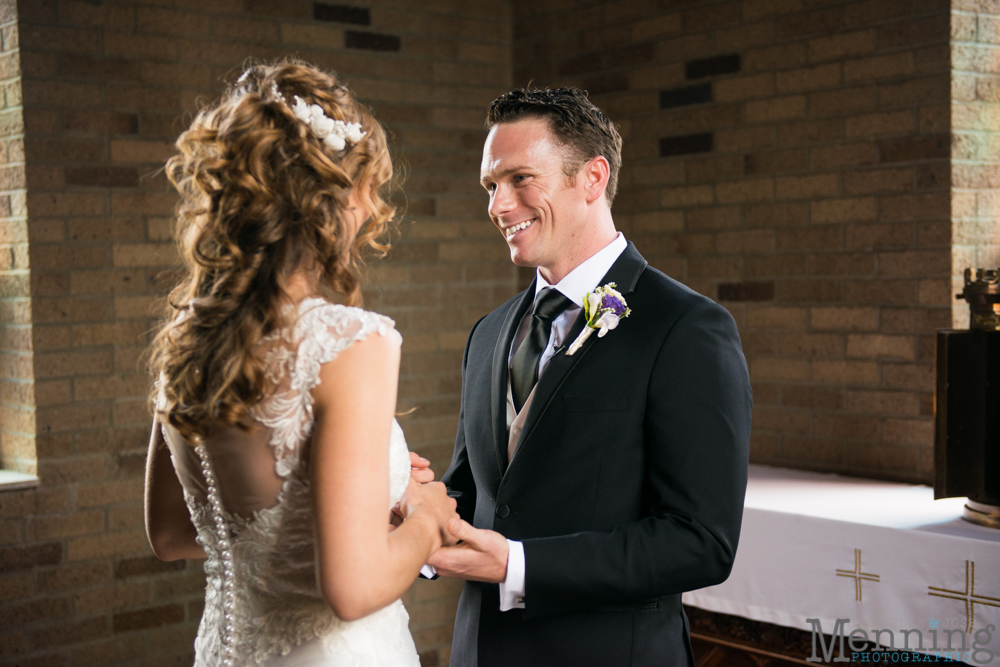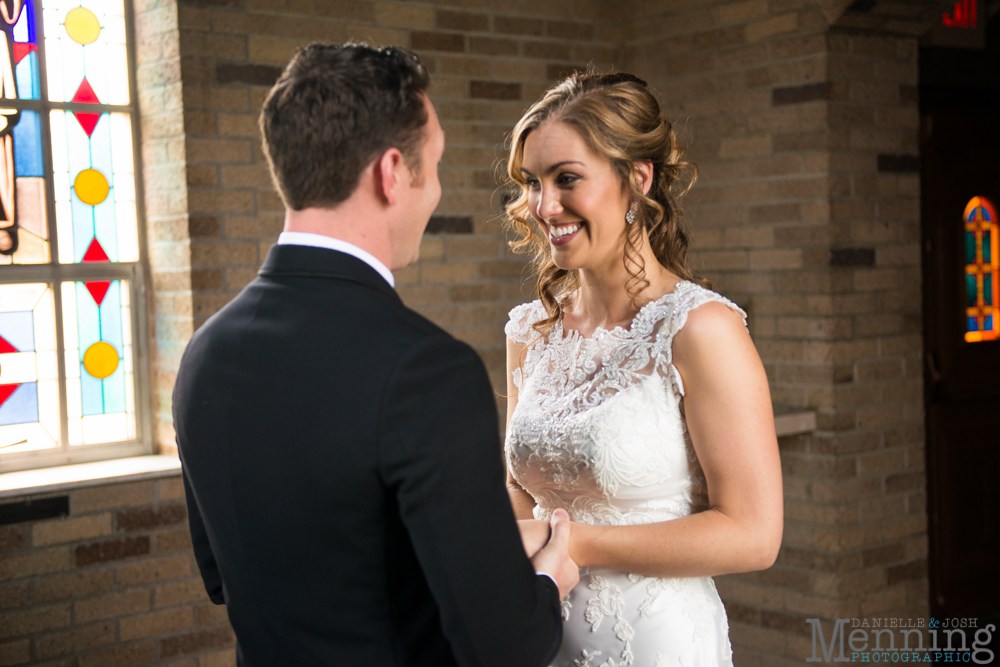 Sweet Arrangements made these bright & cheery bouquets.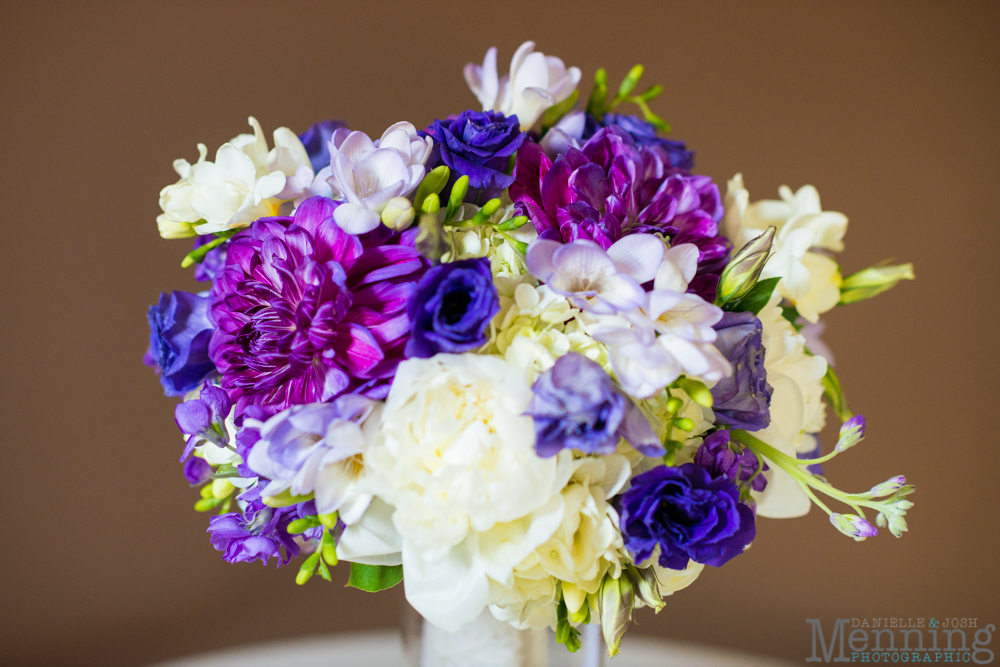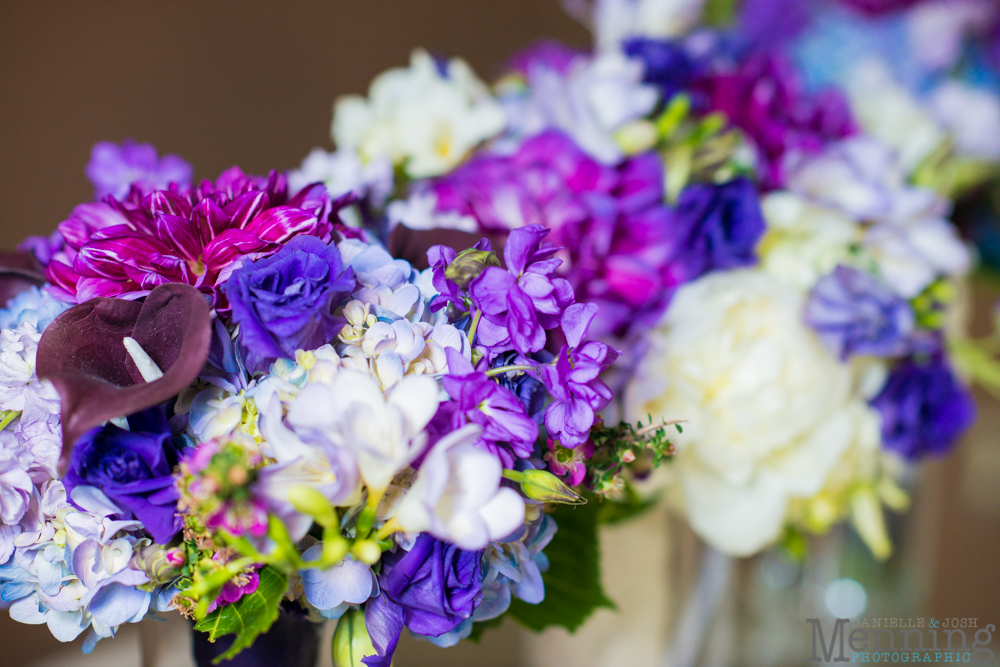 And then it was time for the wedding ceremony.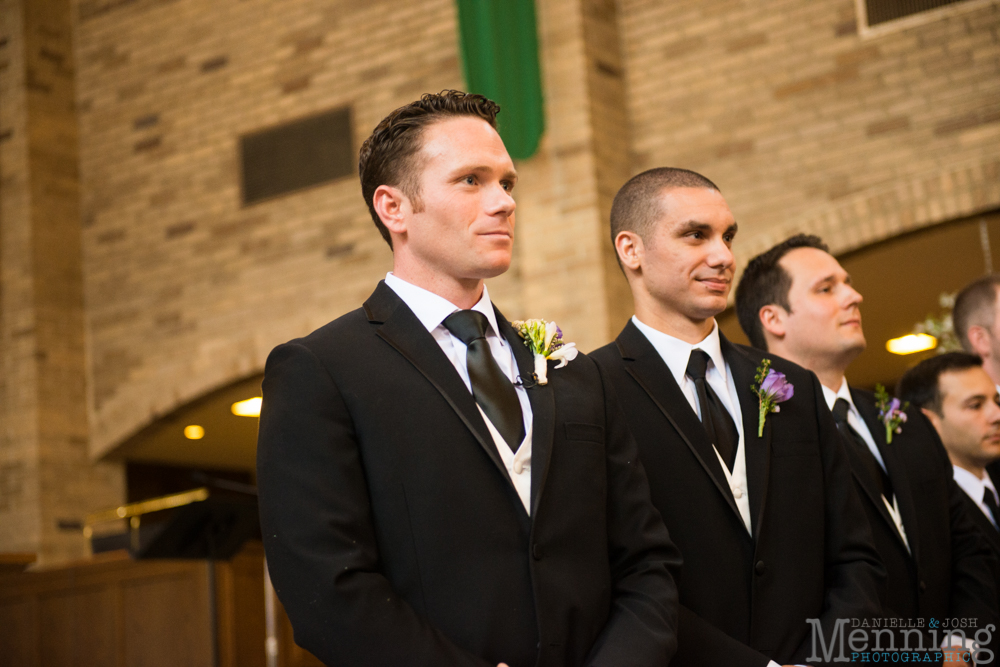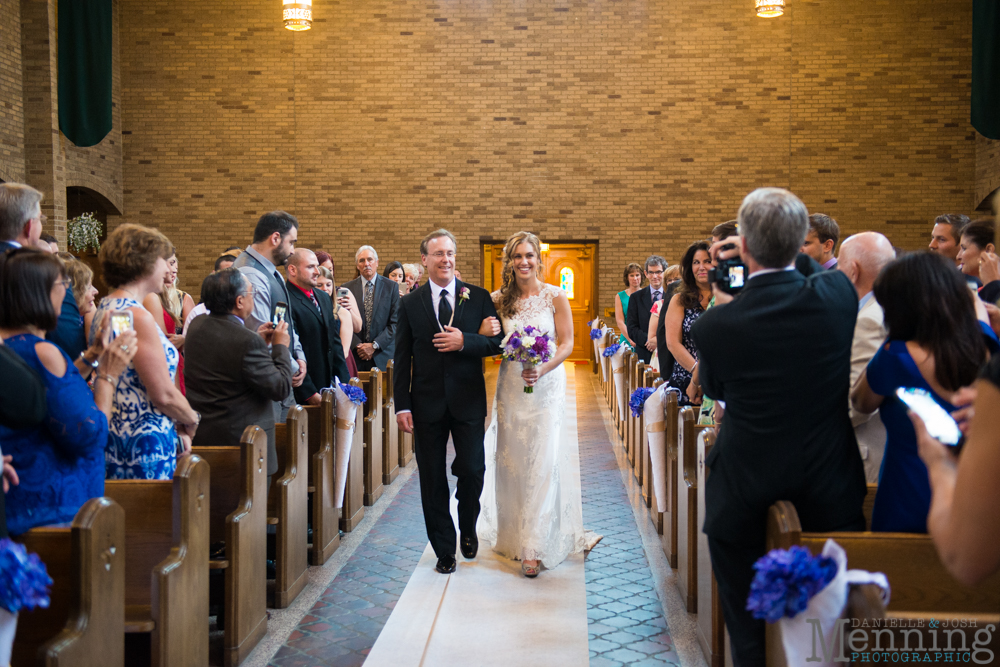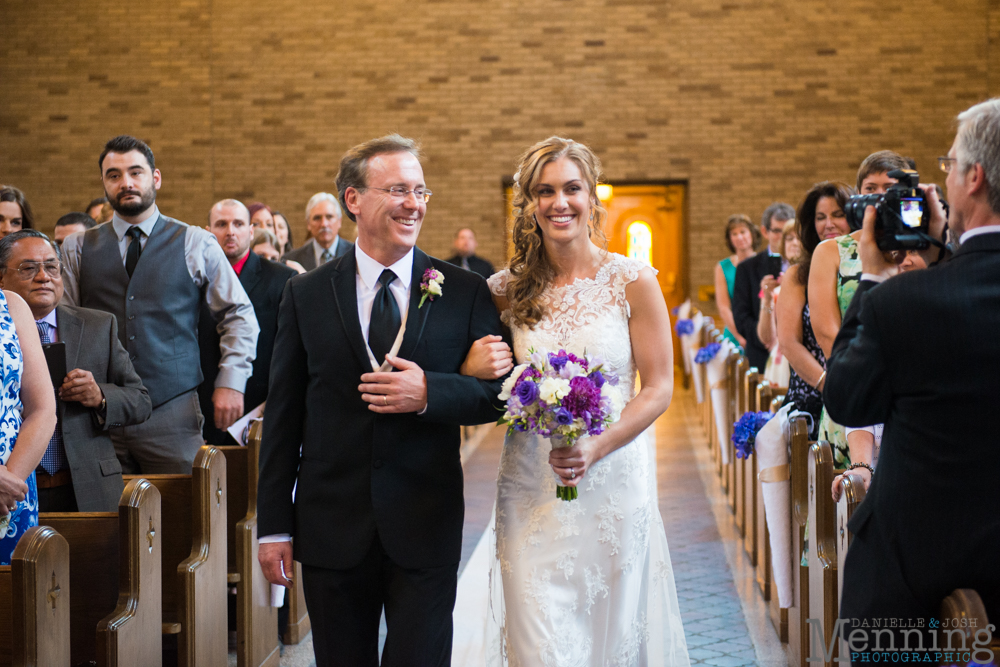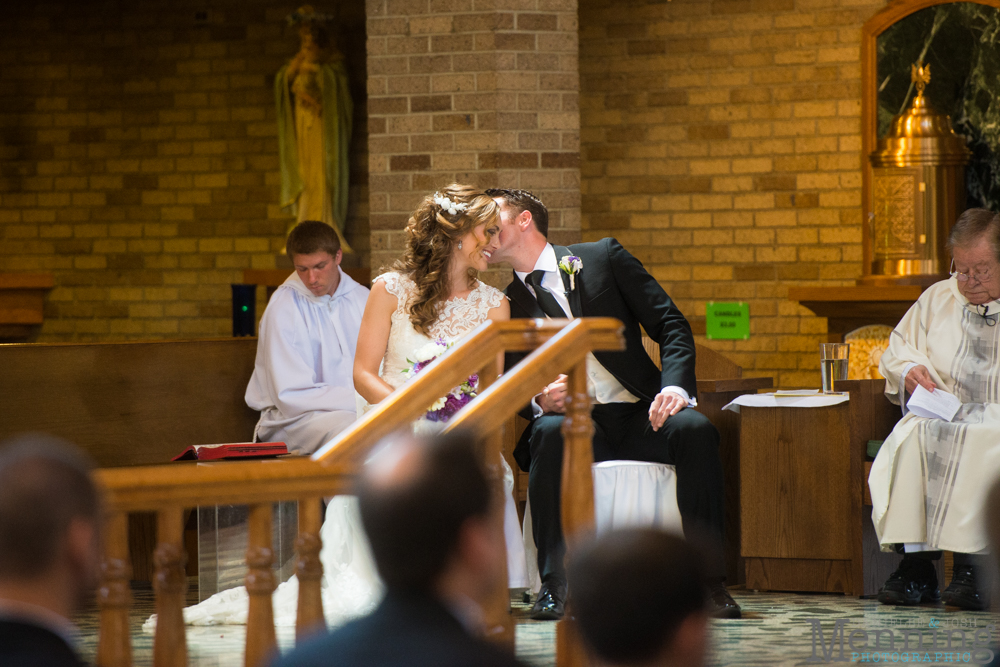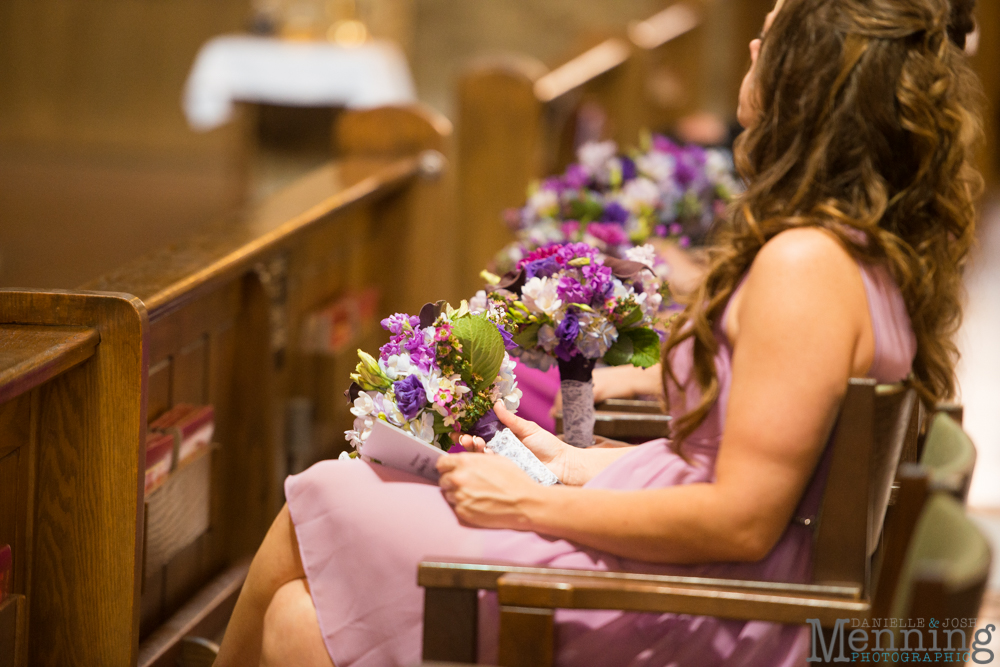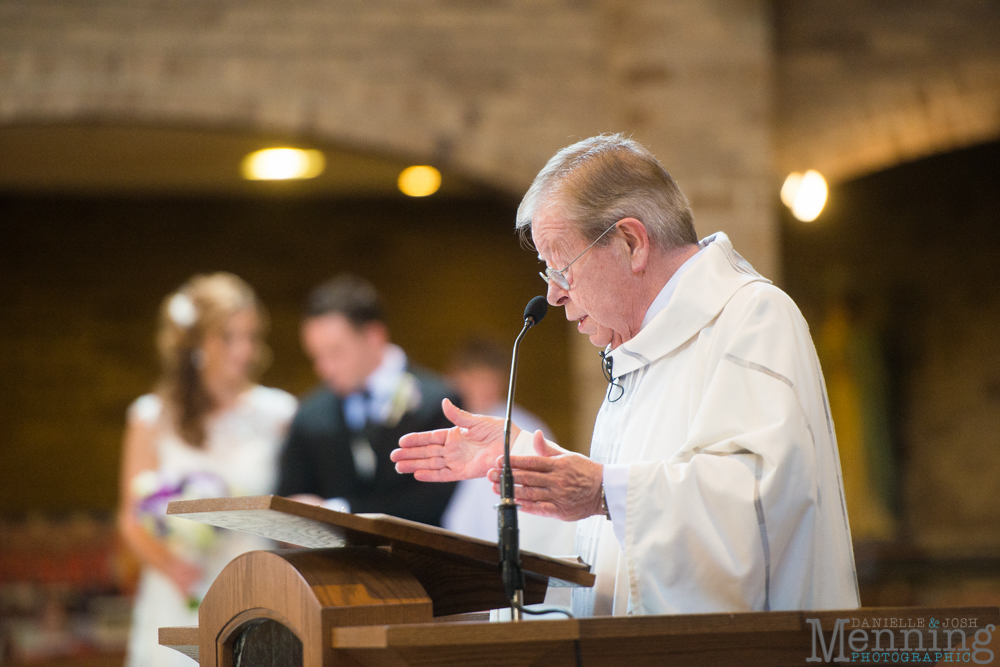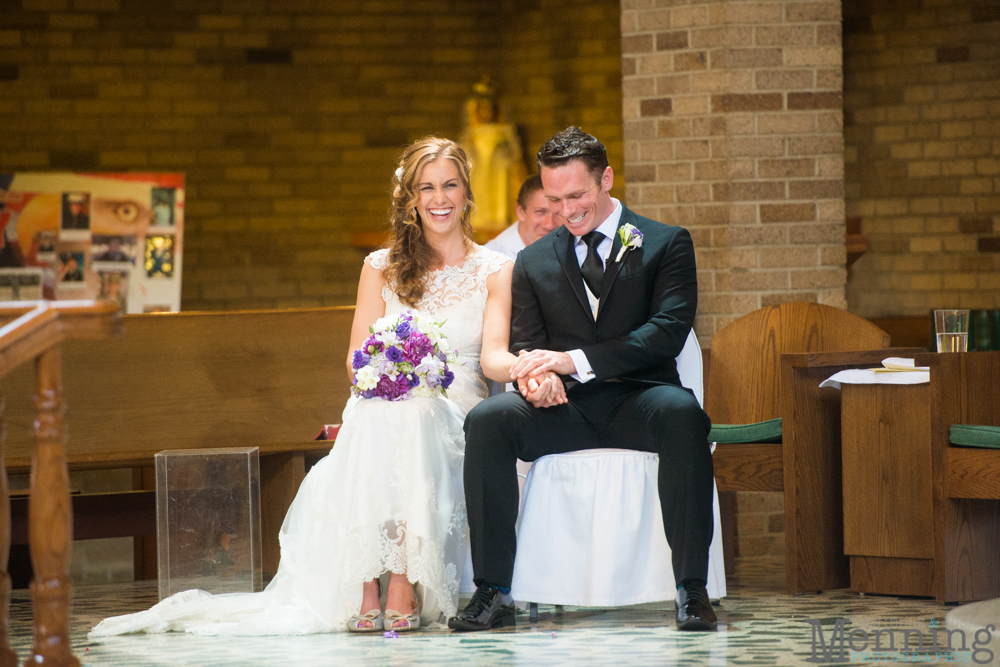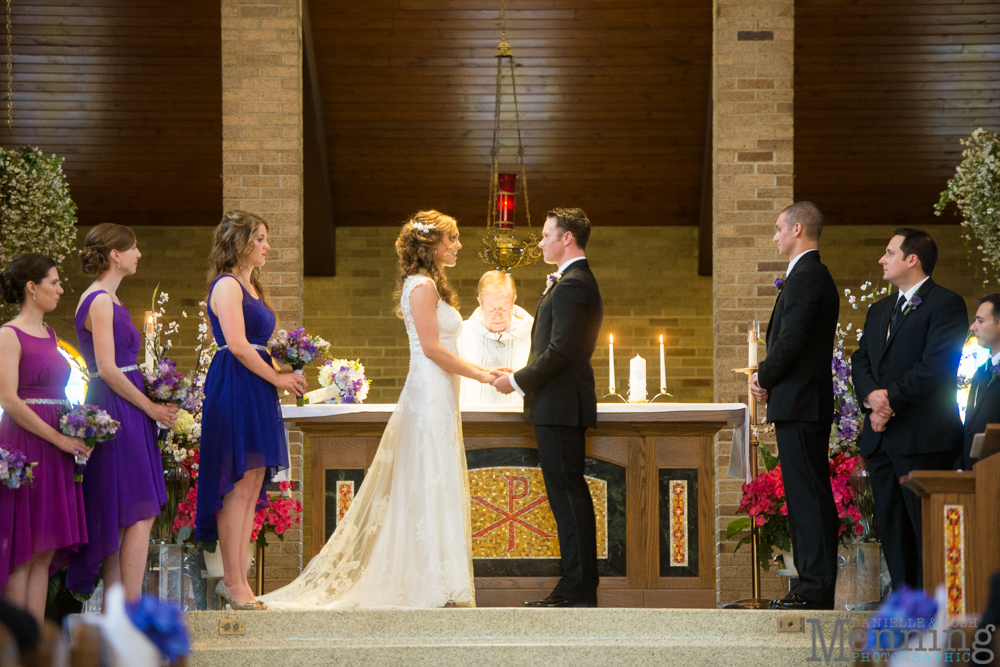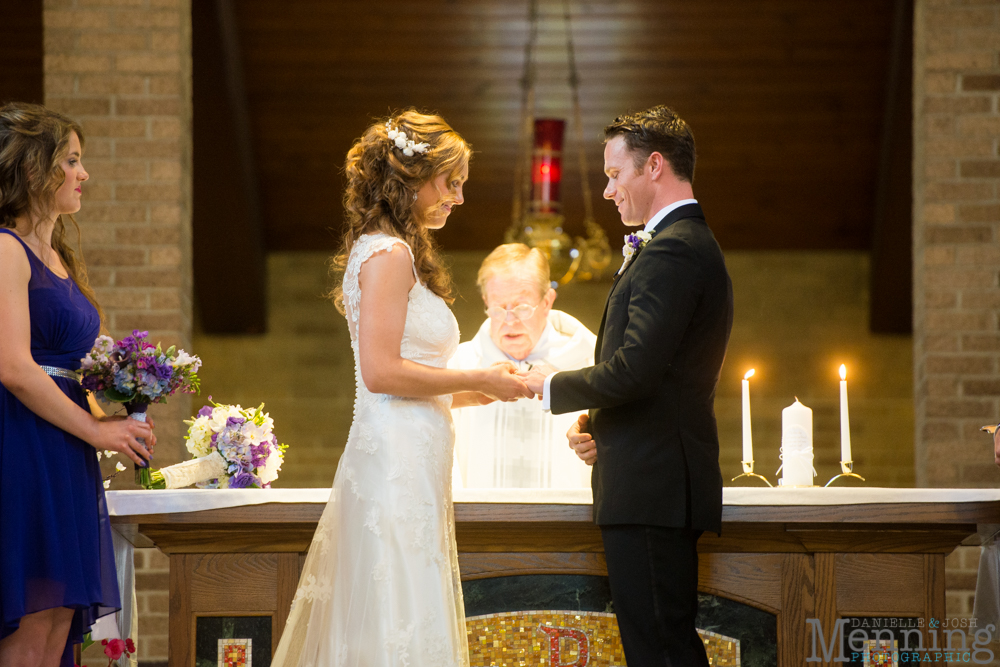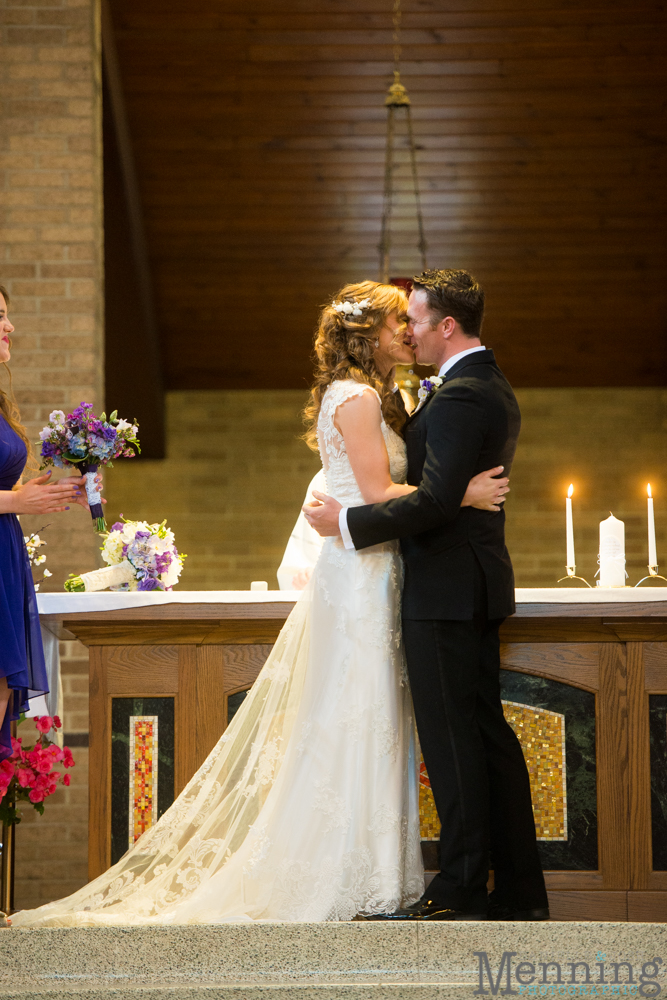 Man, are they freakin' cute or what?!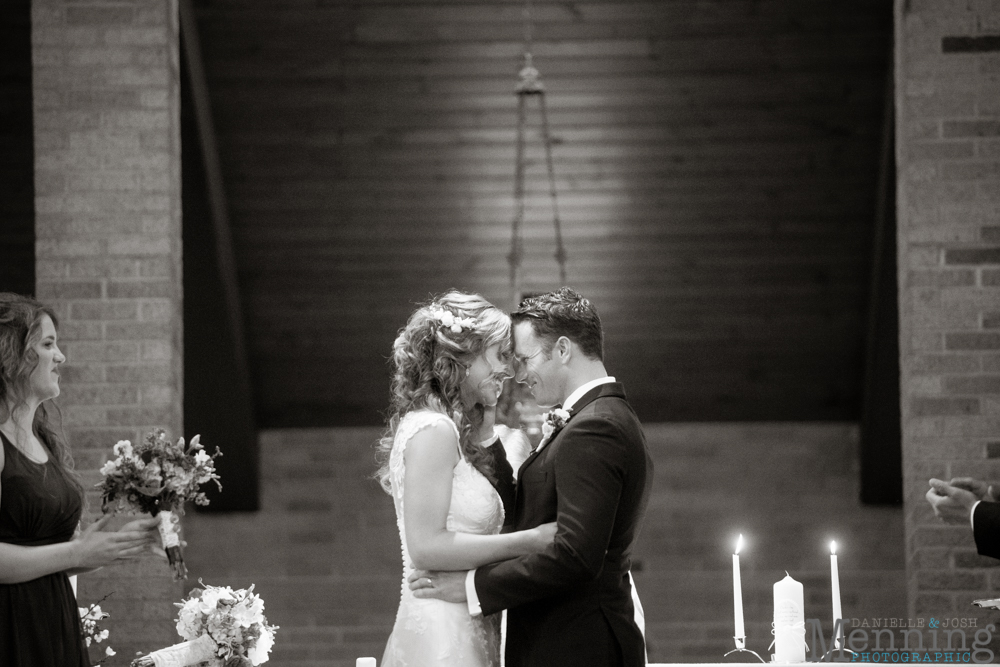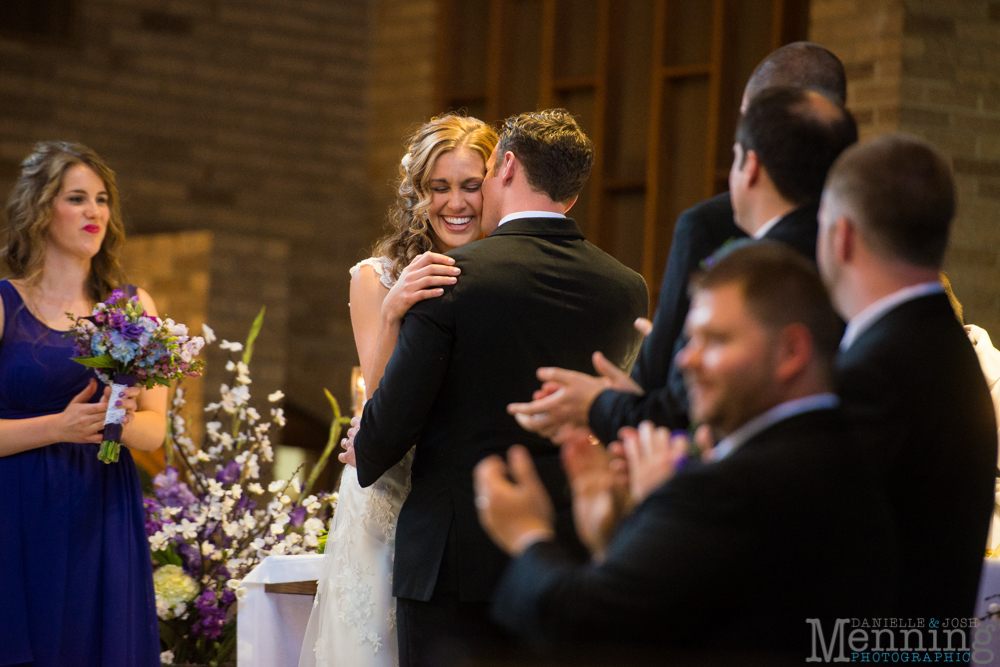 The cutest! And so joyful!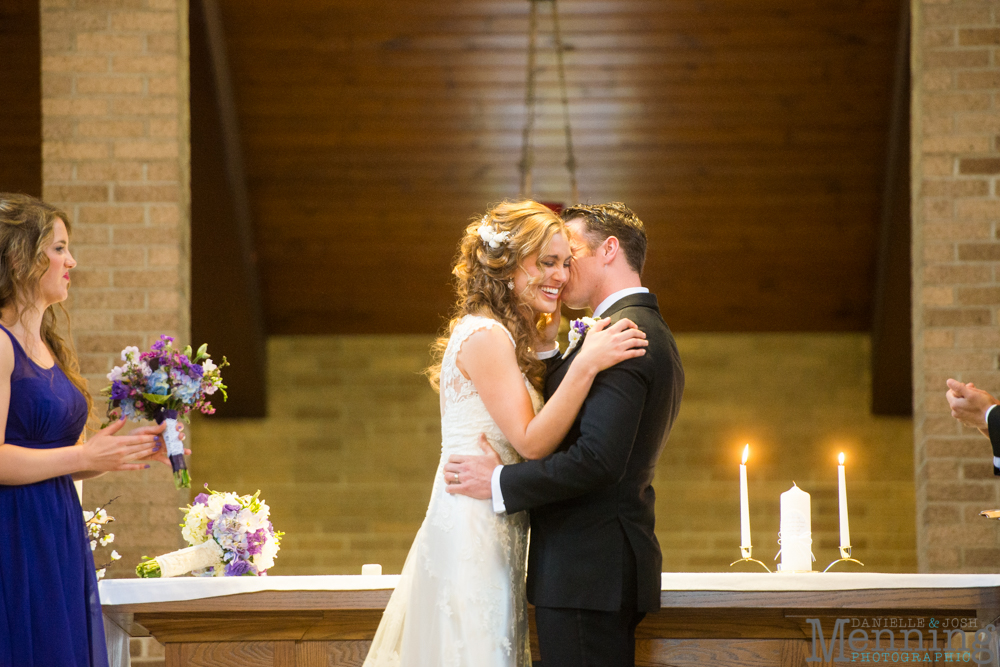 Like I said, we dare you to just try not to smile looking at them!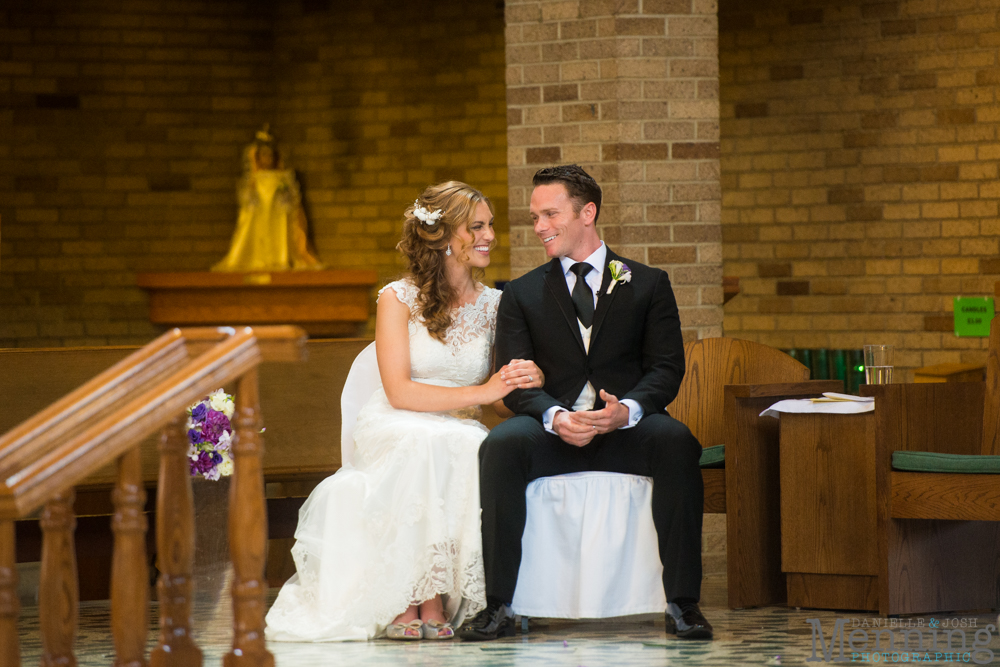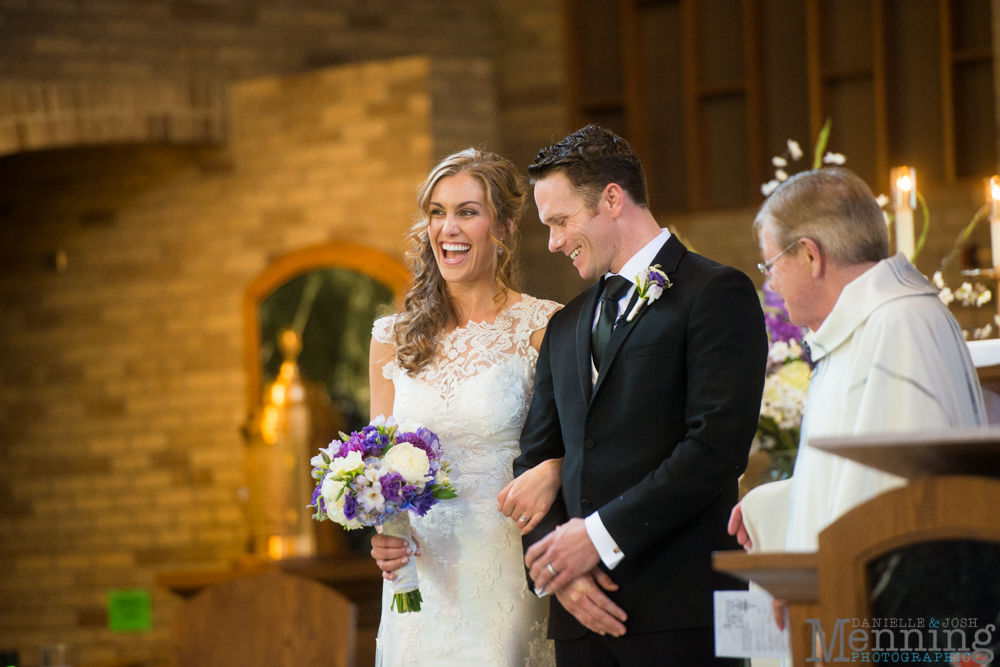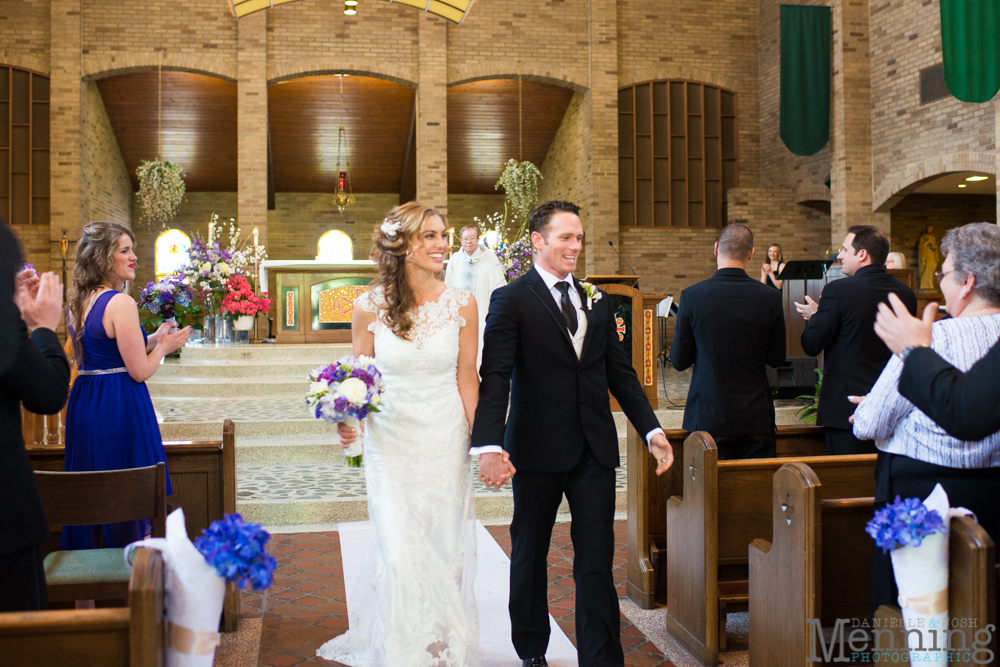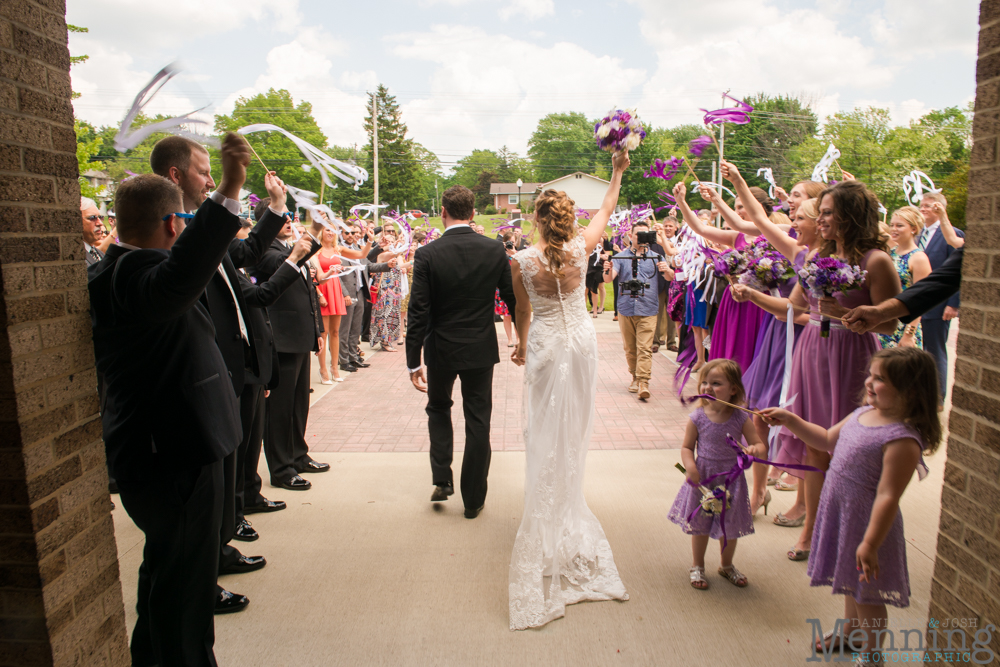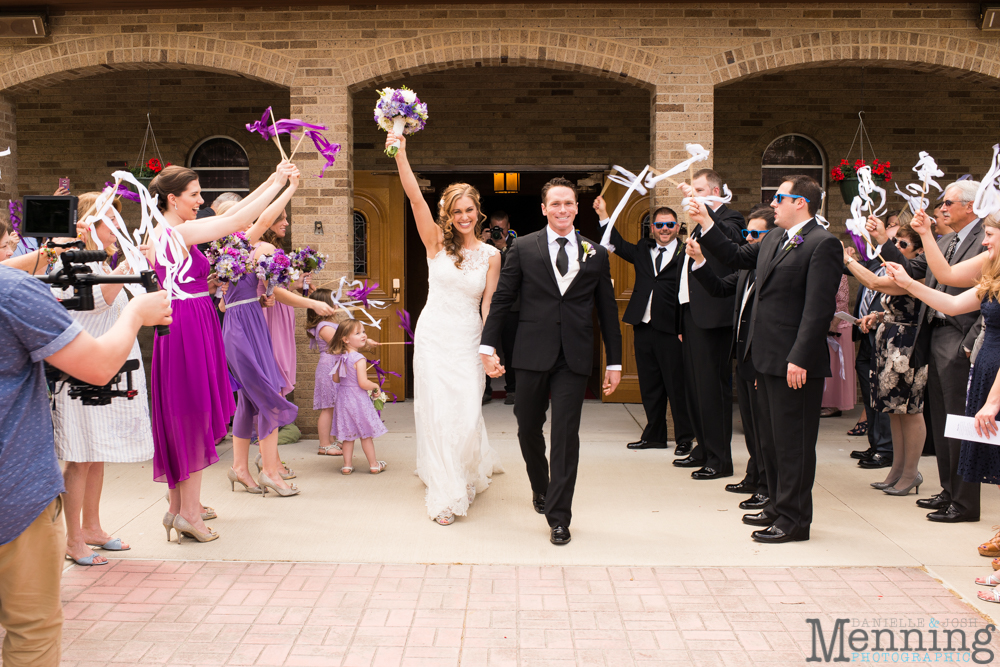 We made a quick stop at the green in Canfield. It didn't seem like anyone was having any fun. 😉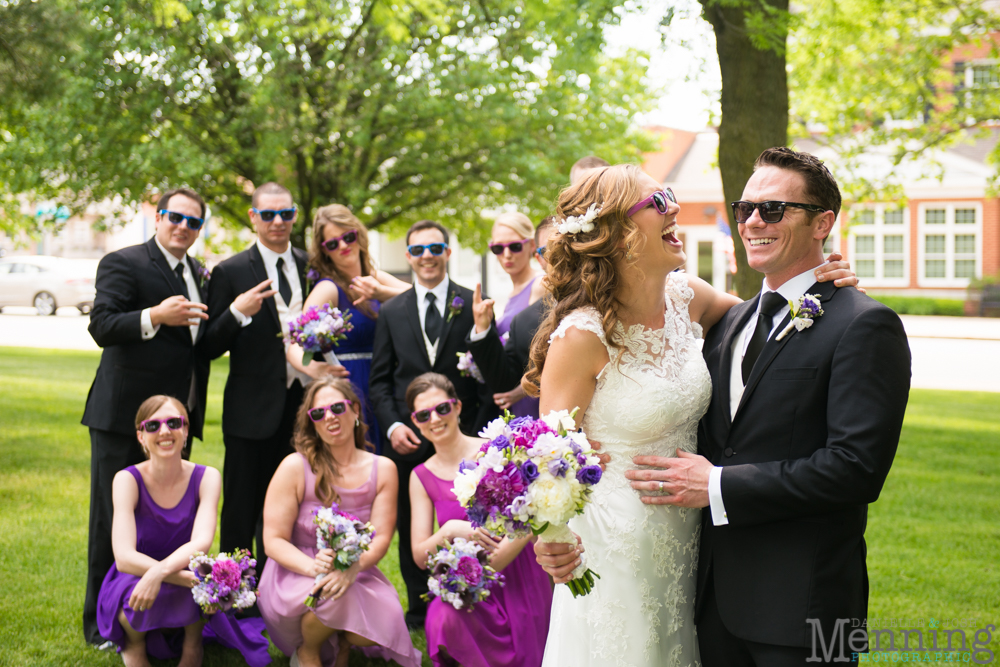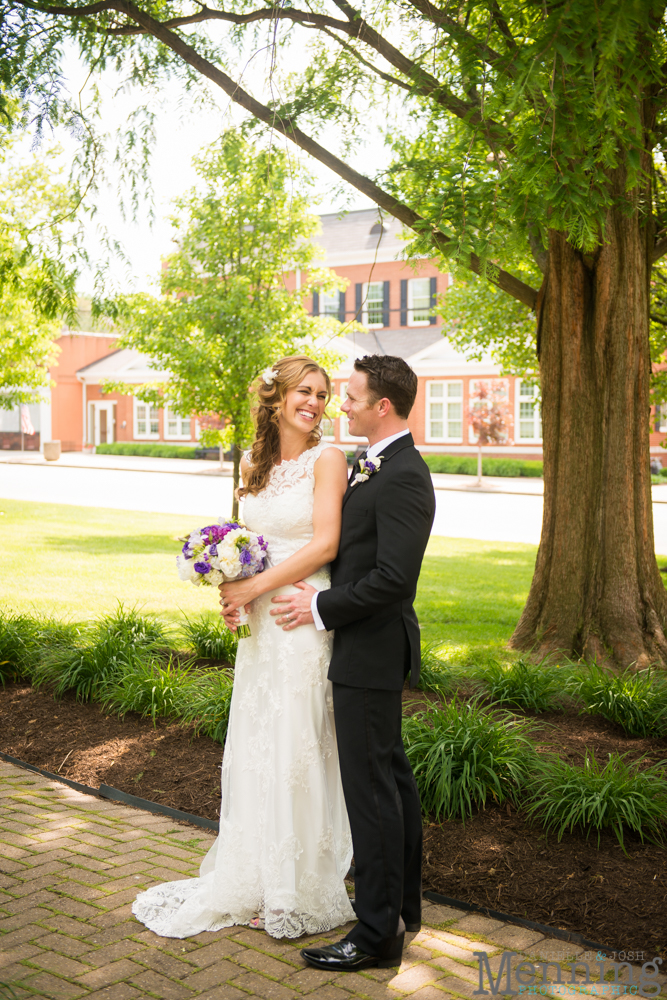 Then it was off to The Lake Club for more bridal party photos & shenanigans.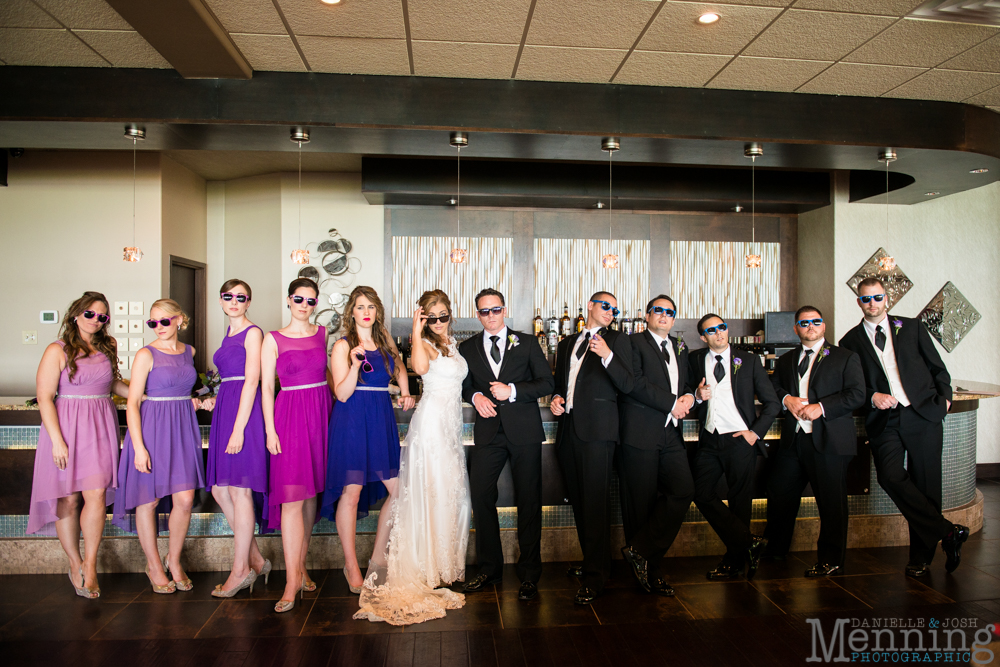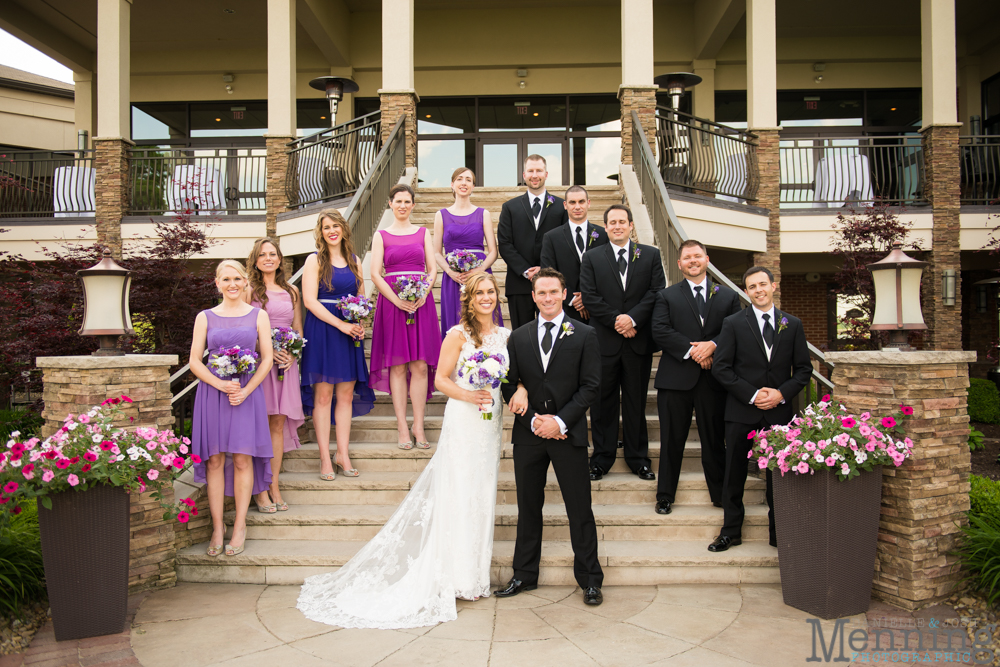 This is a fun little series of photos . . .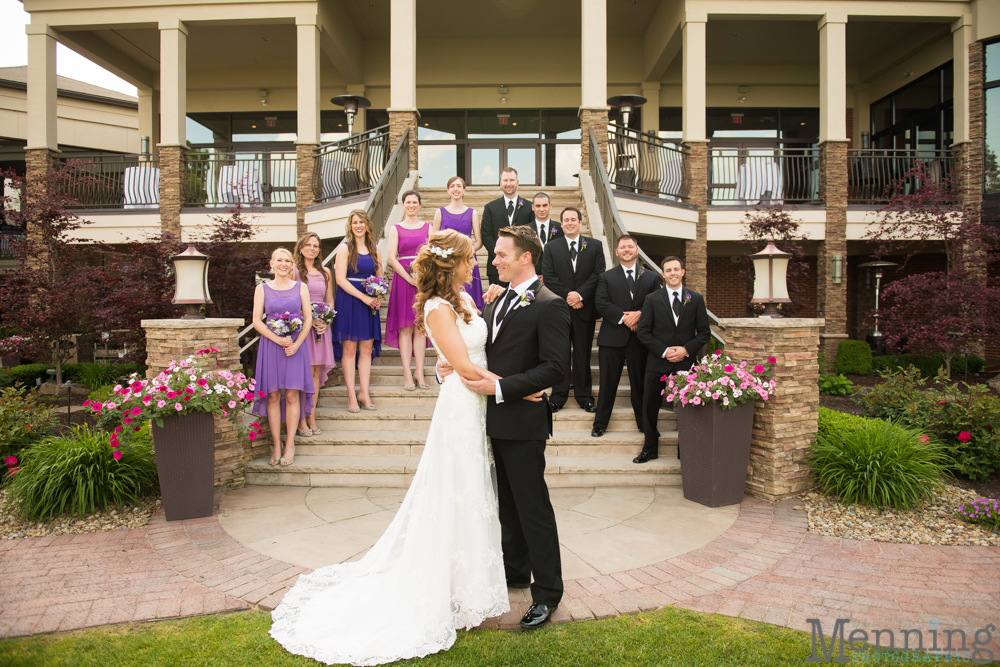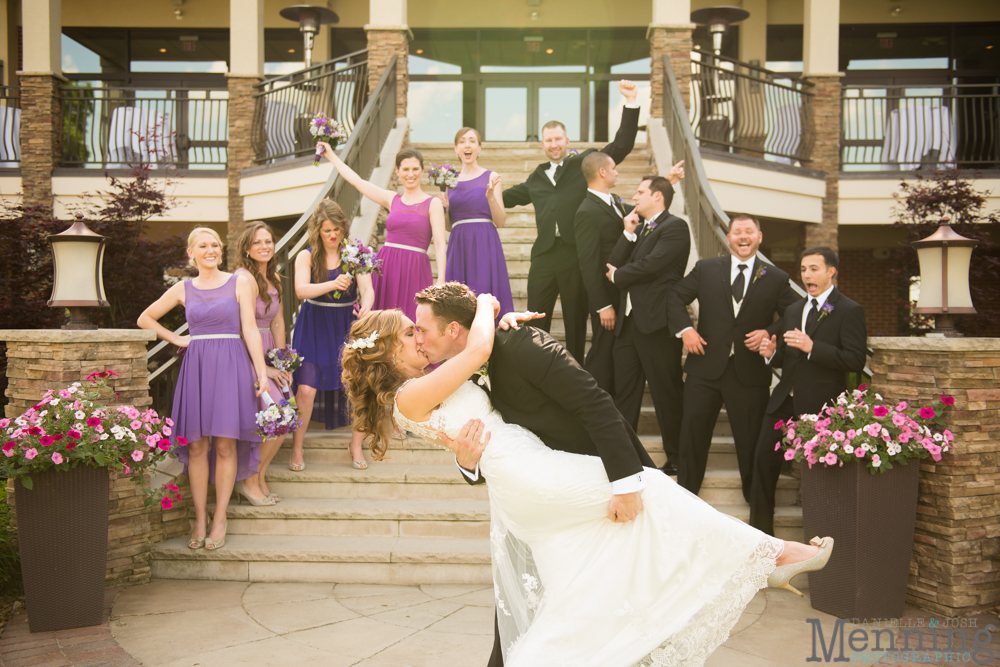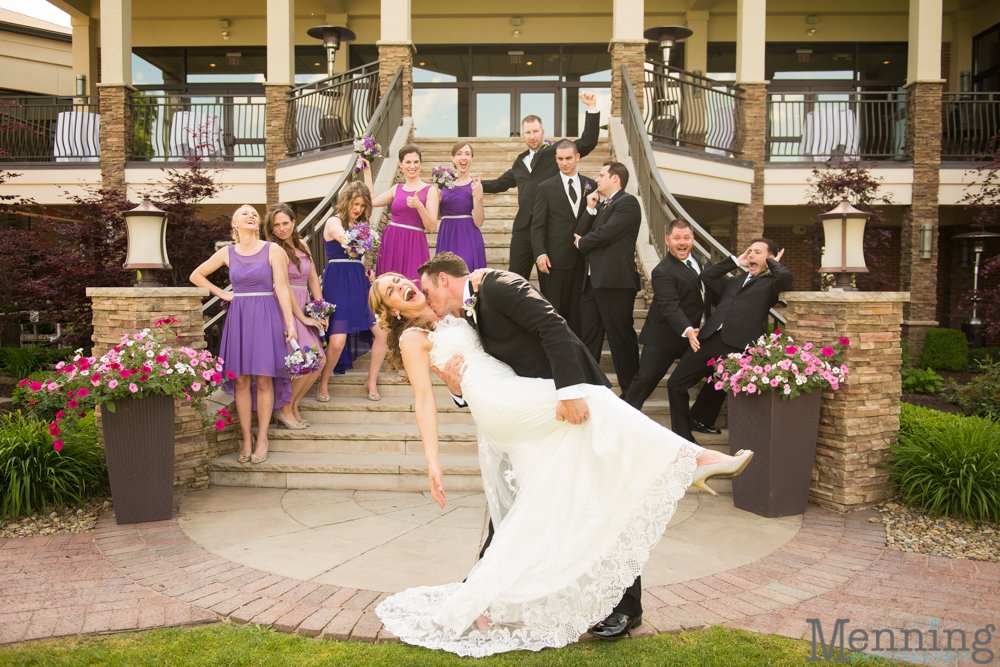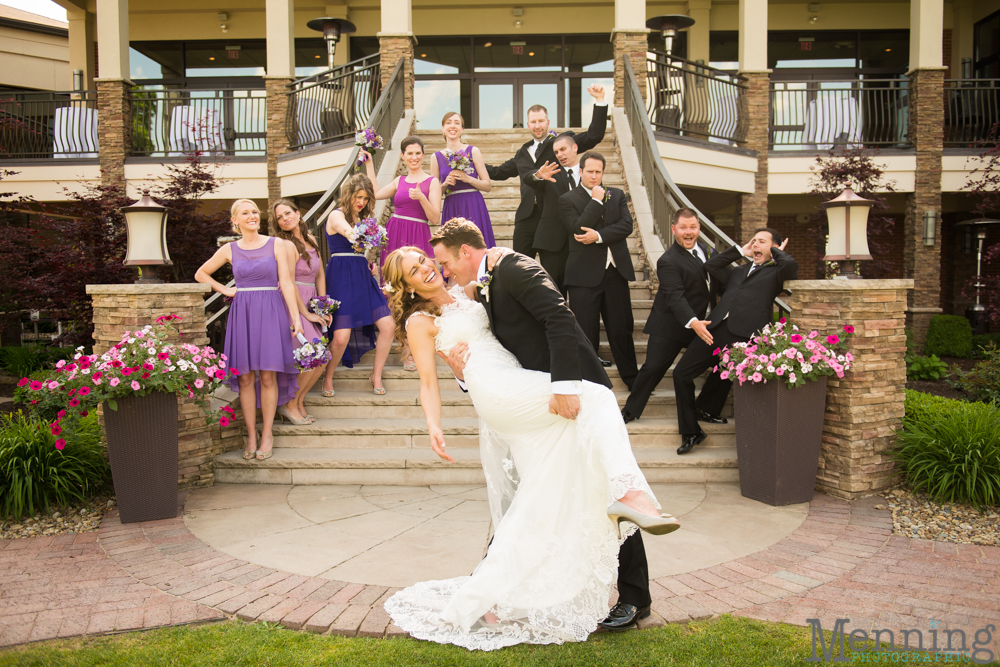 So I'm pretty sure Ashley & Shane won't forget this! They had little motorized fans because it was a bit hot outside. One got caught in Ashley's hair. The thing is, most brides would've freaked out. . . at least a little. Ashley cracked up laughing about it & smiled even more than she had been all day, which didn't seem possible. She is the best! We love her.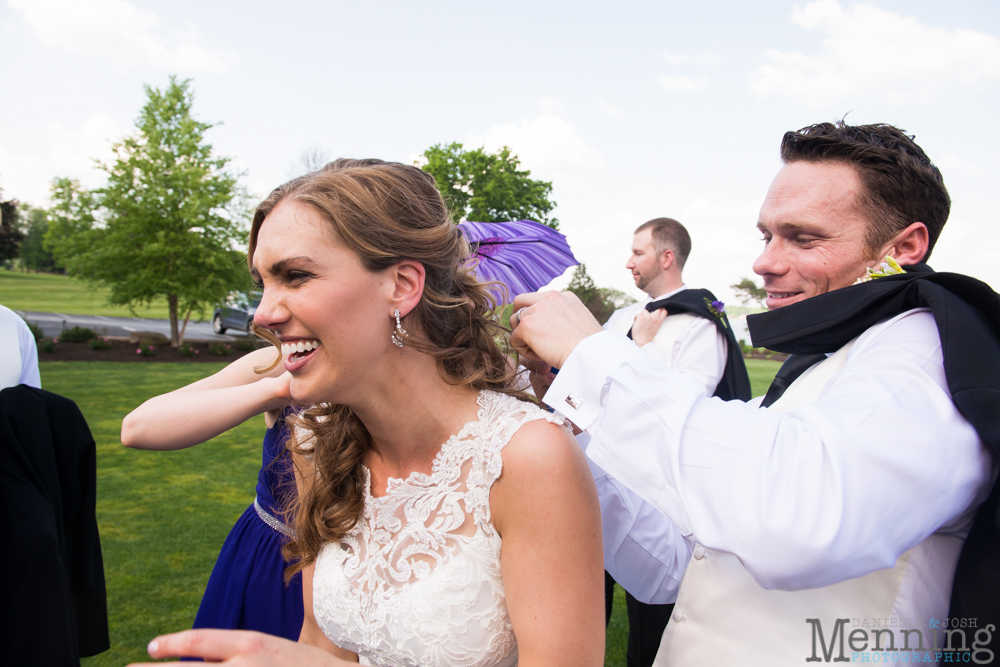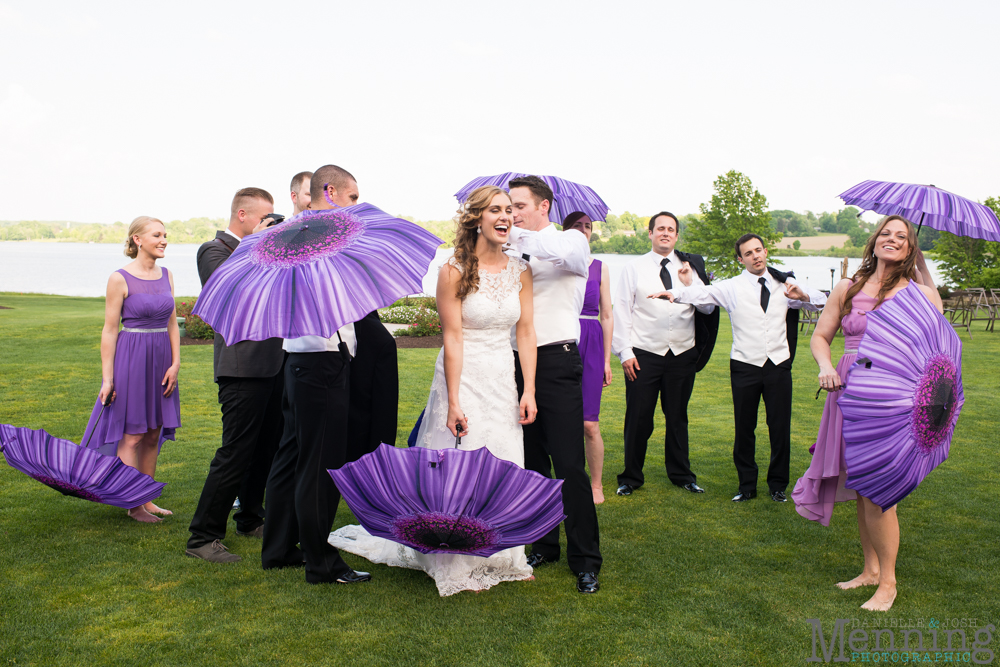 No harm, no foul.
And I had to throw this family shot on the blog because they are adorable. Totally mantle worthy. This is the photo that the frames should come with in the stores!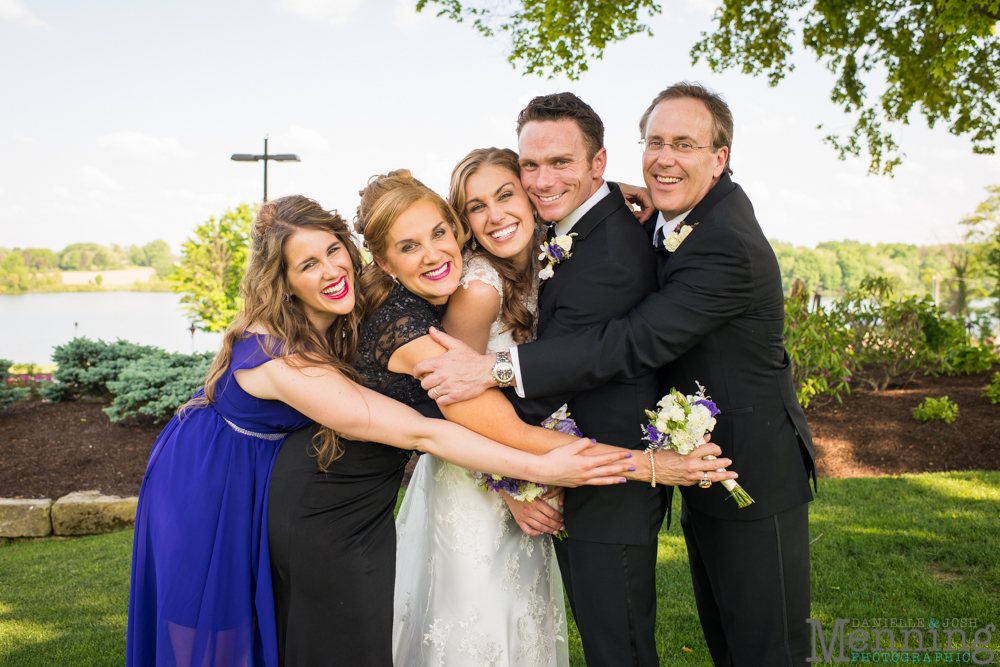 Then it was time for our favorite part of the day- the creative photos with the newlyweds!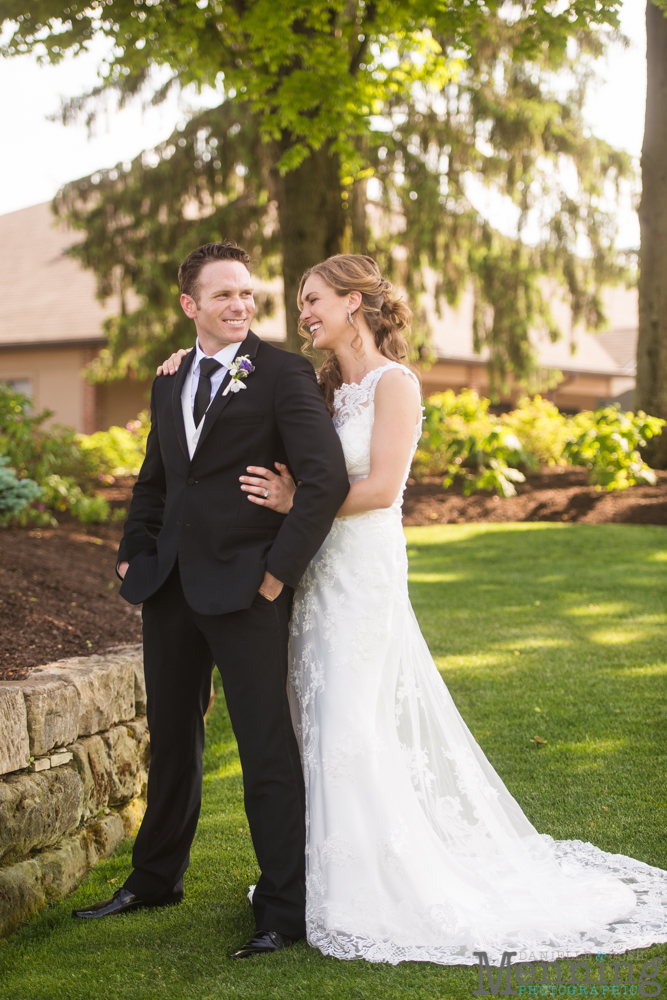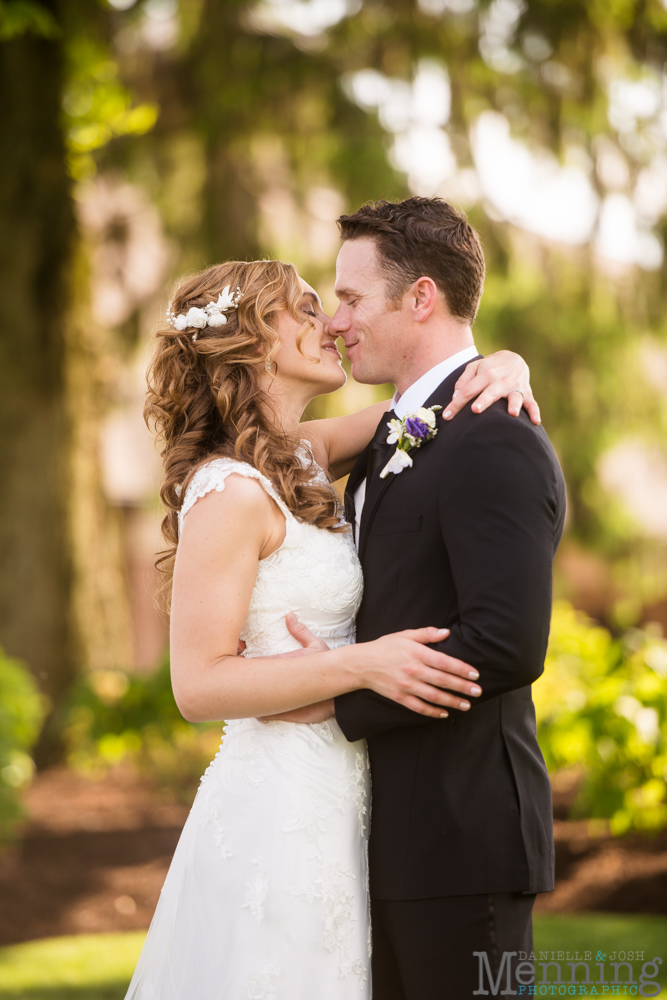 They are so photogenic. And crazy about each other.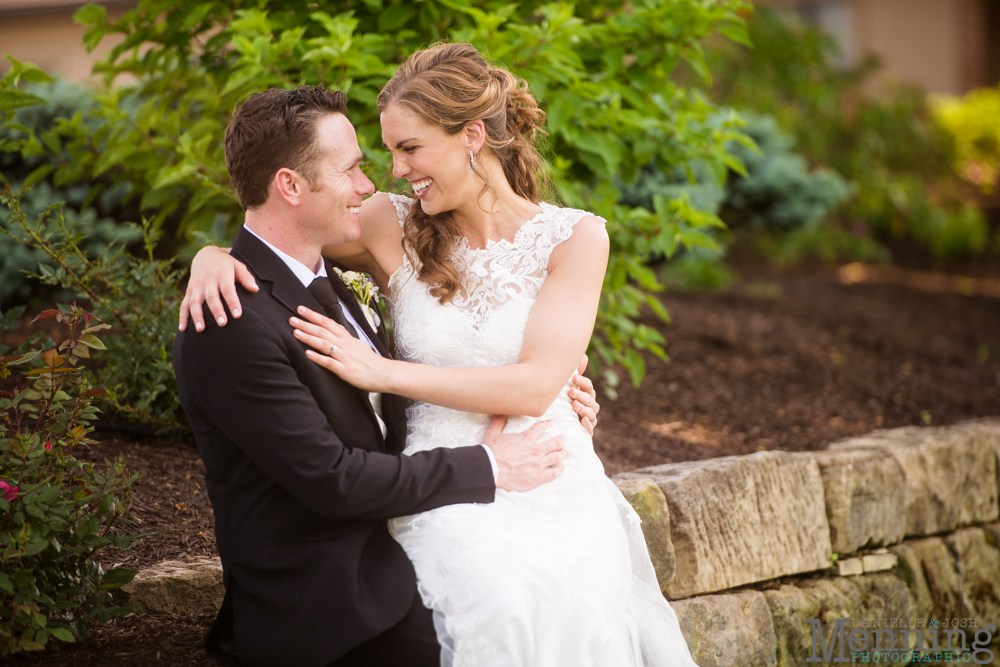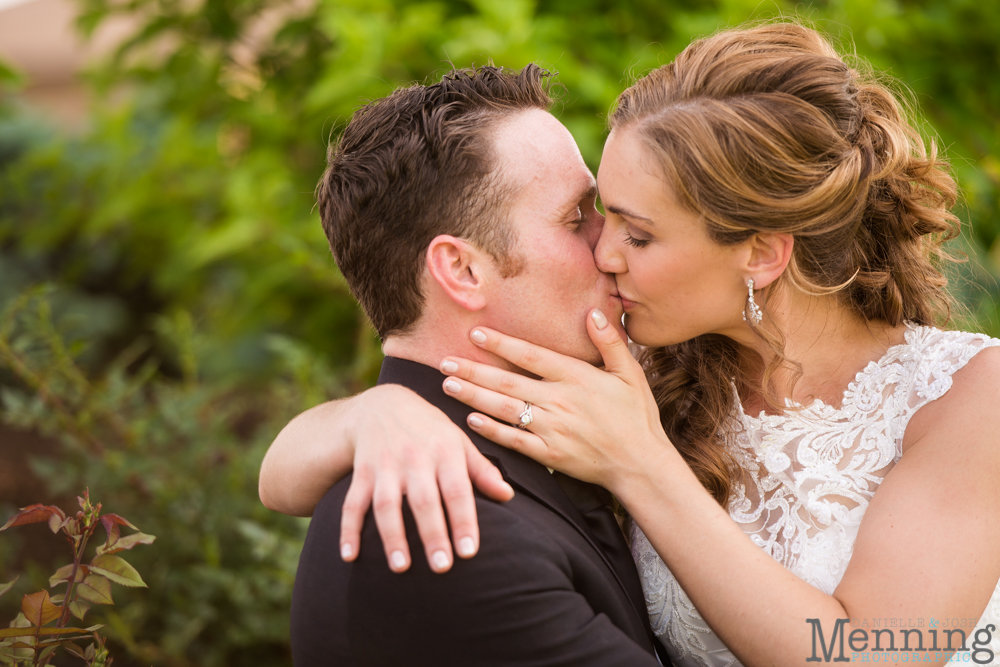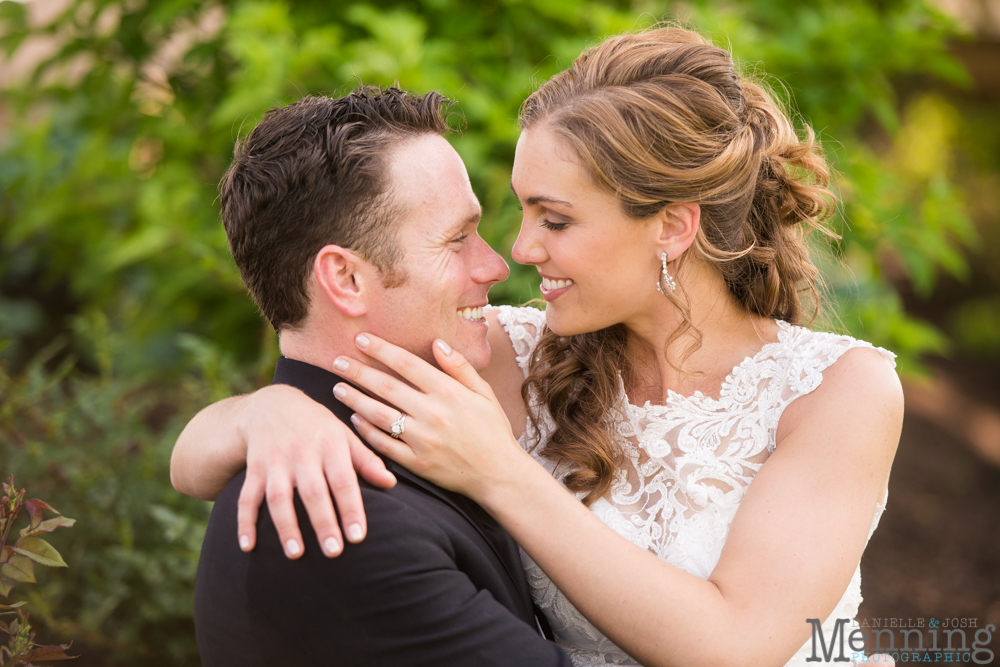 The Lake Club was looking as pretty as ever.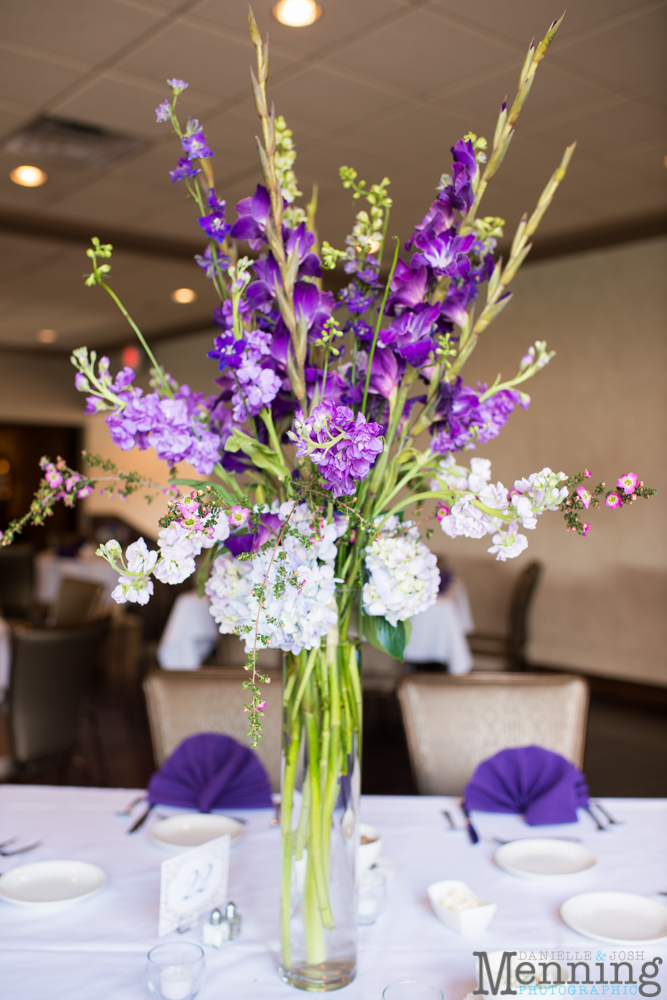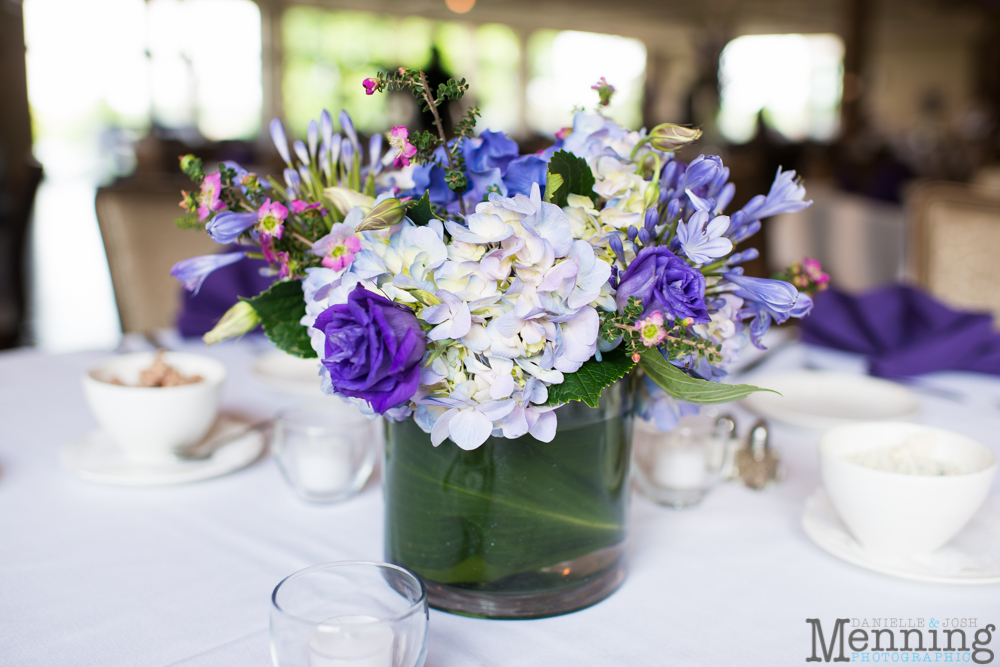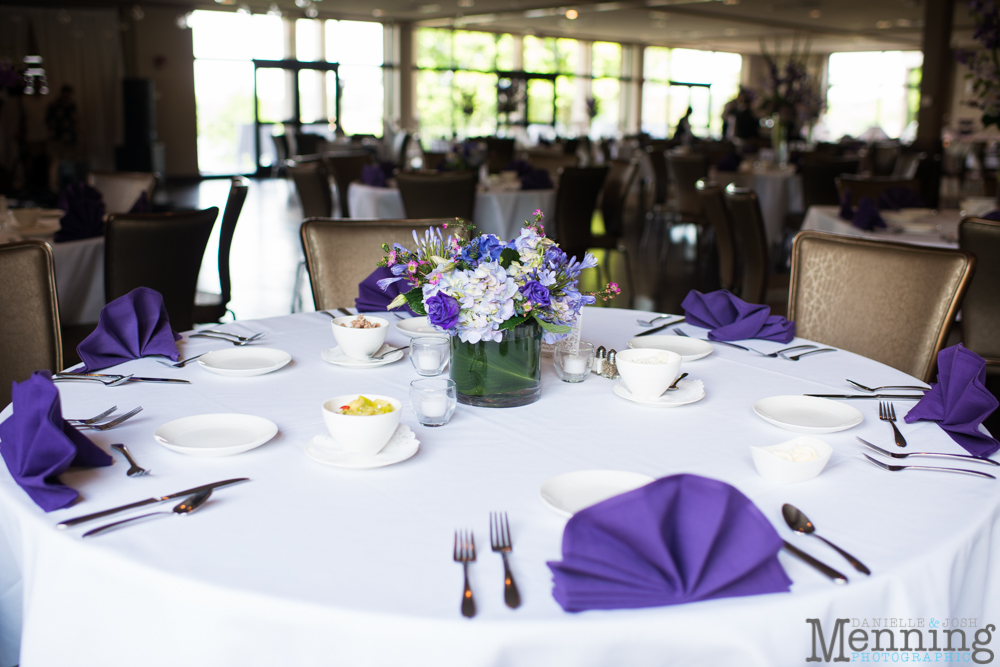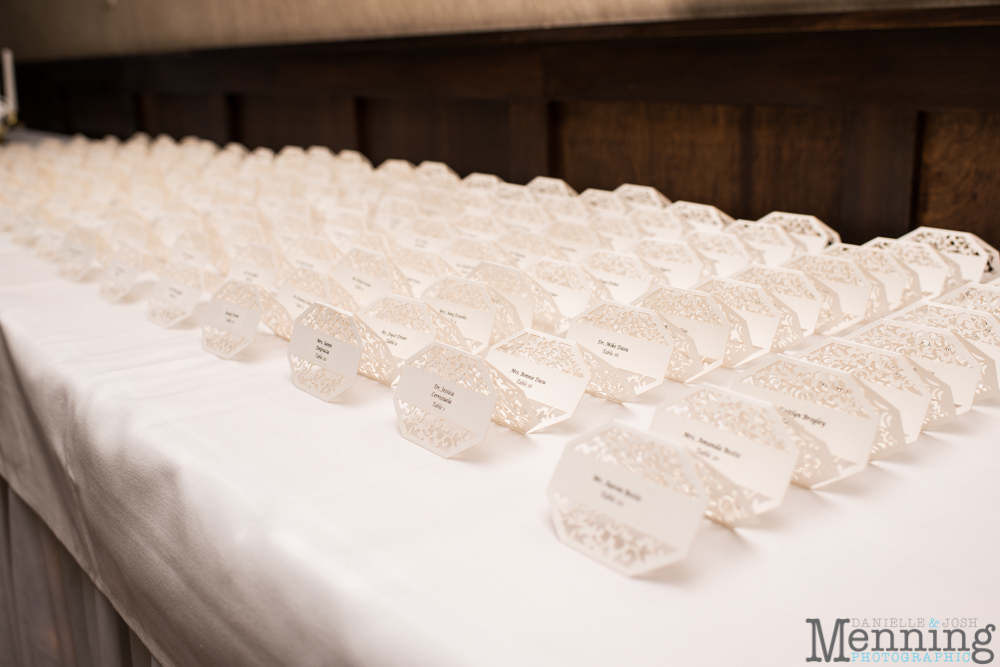 Das Dutch Haus made the wedding cake.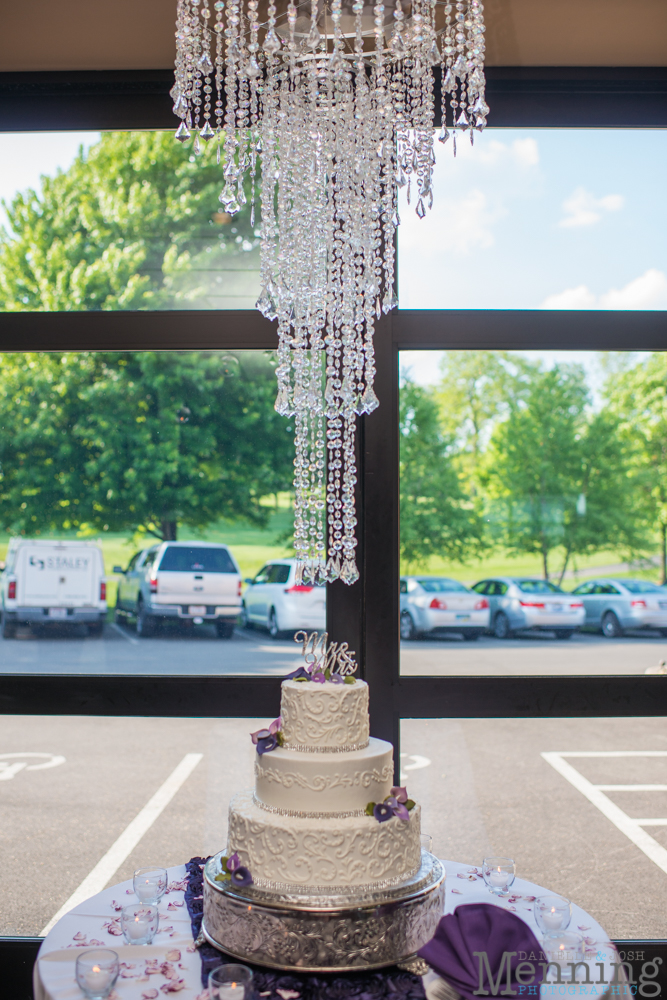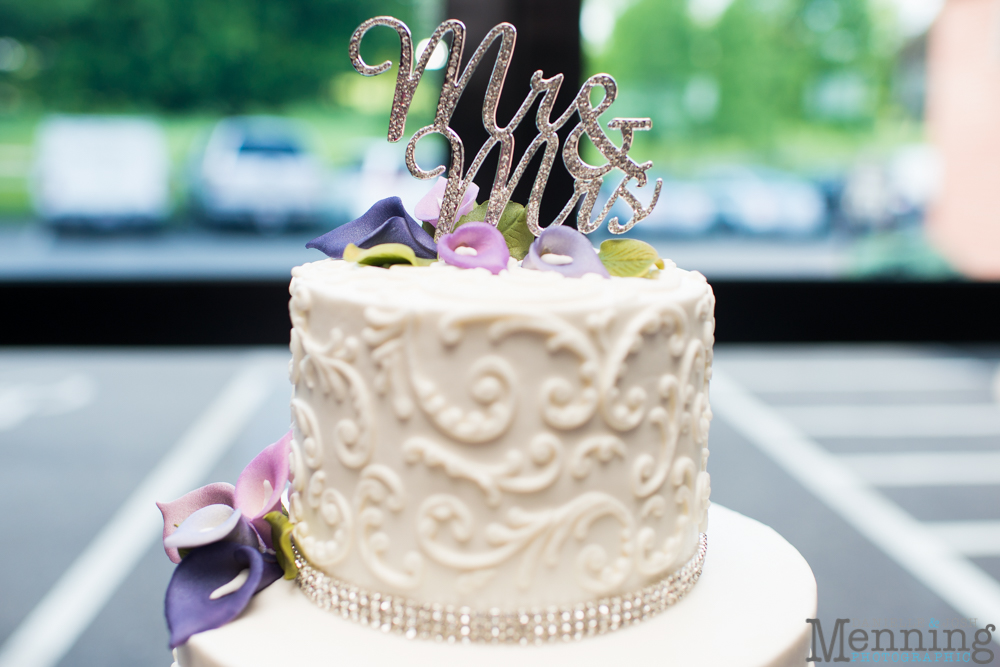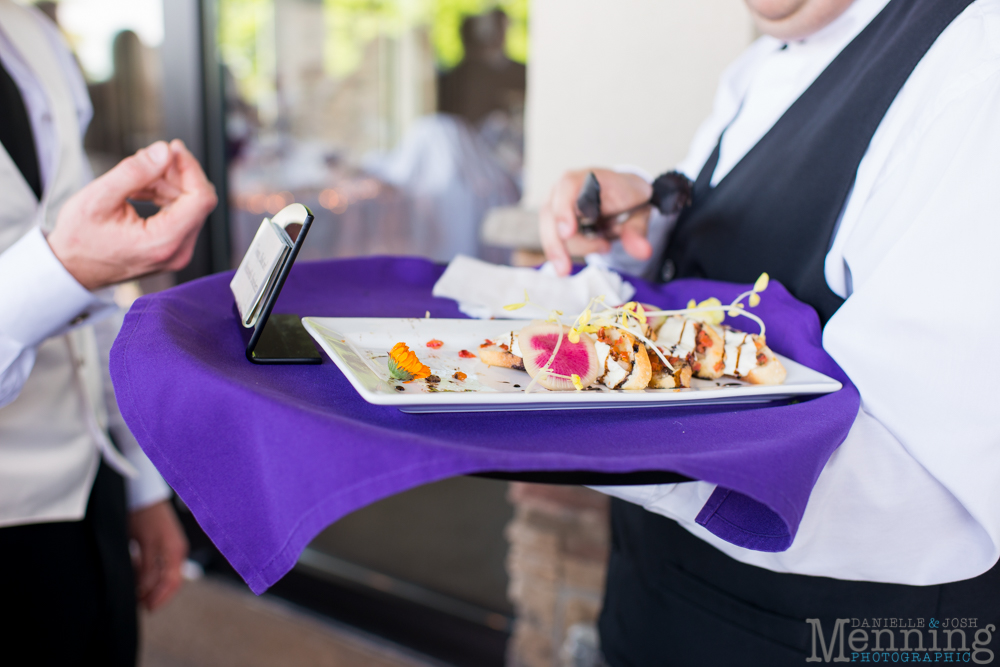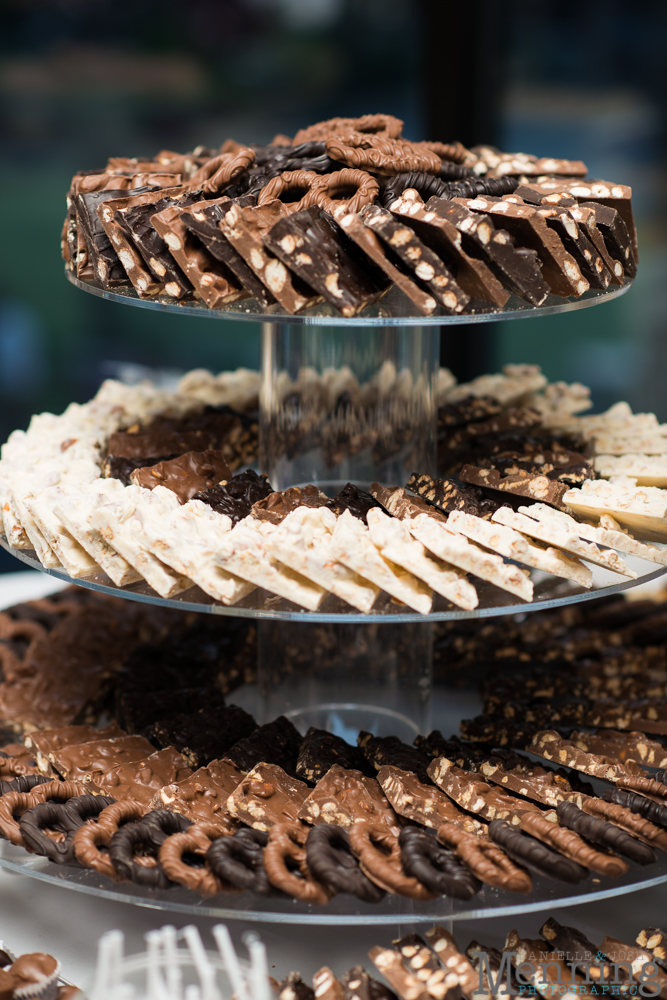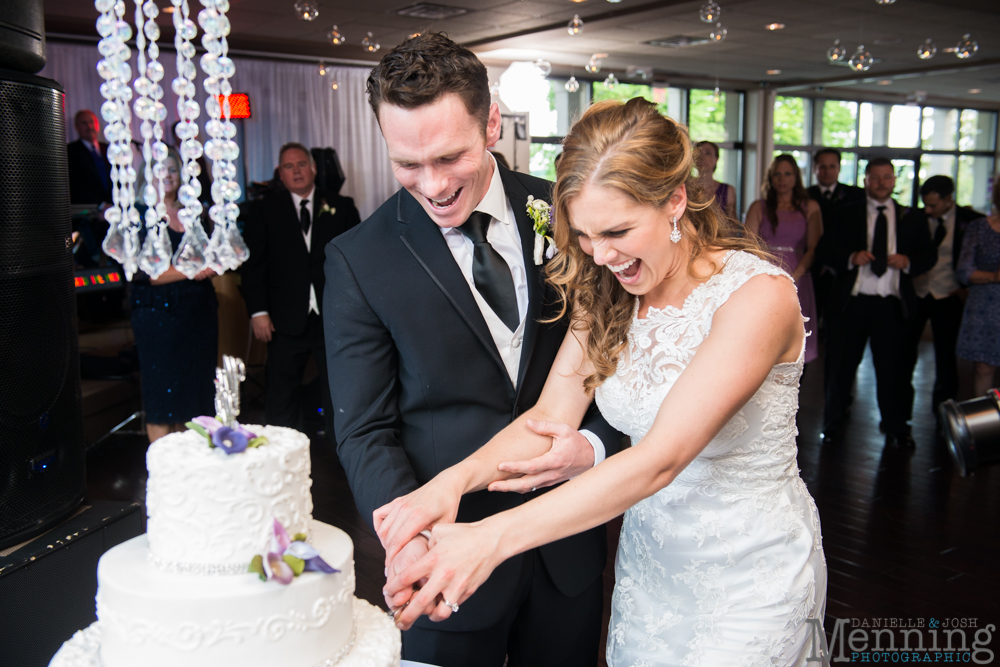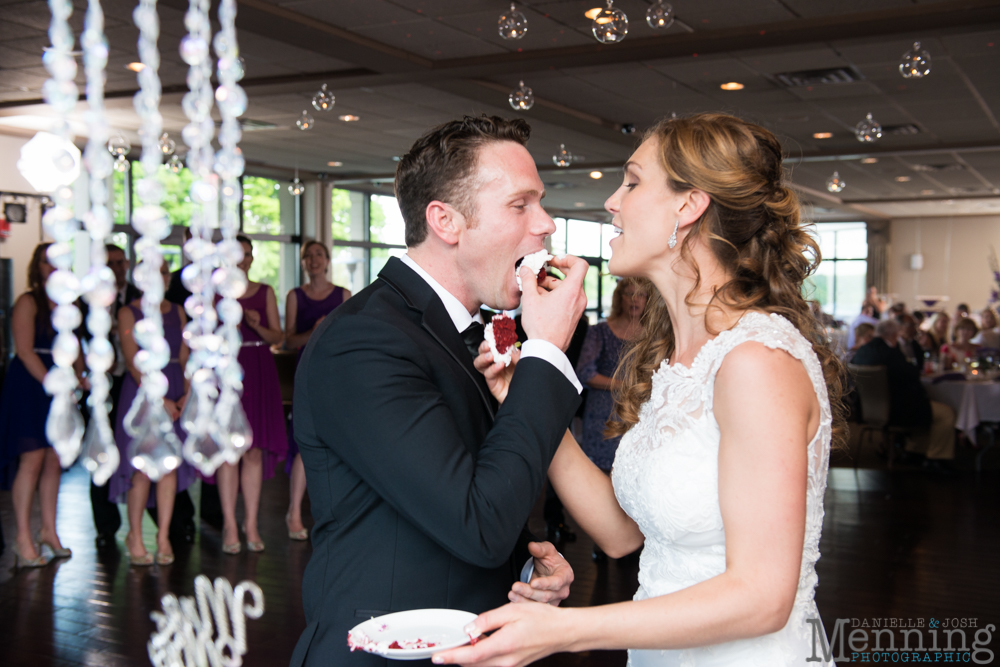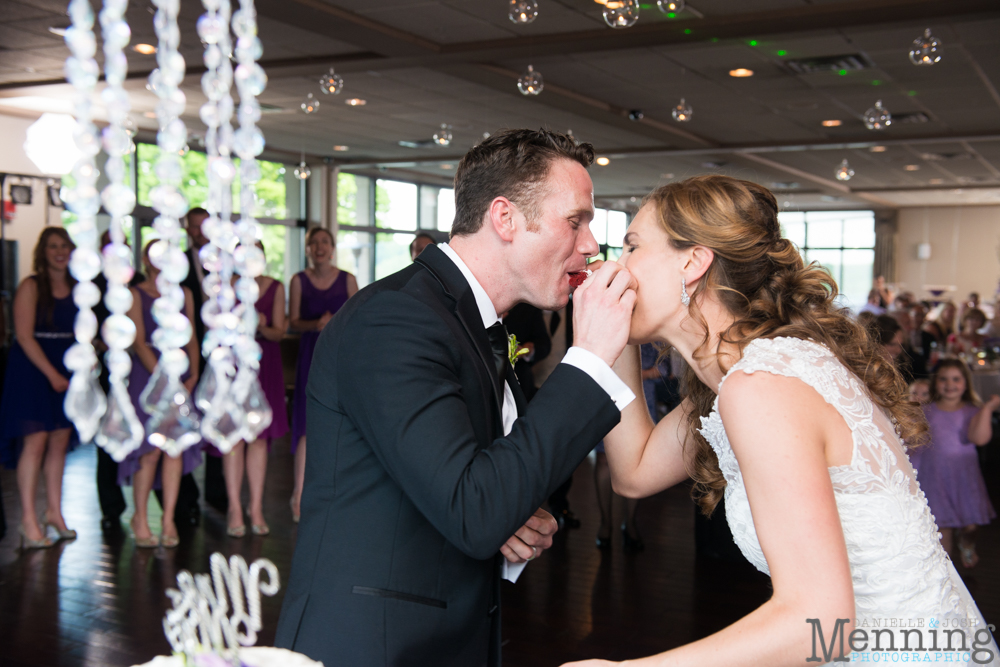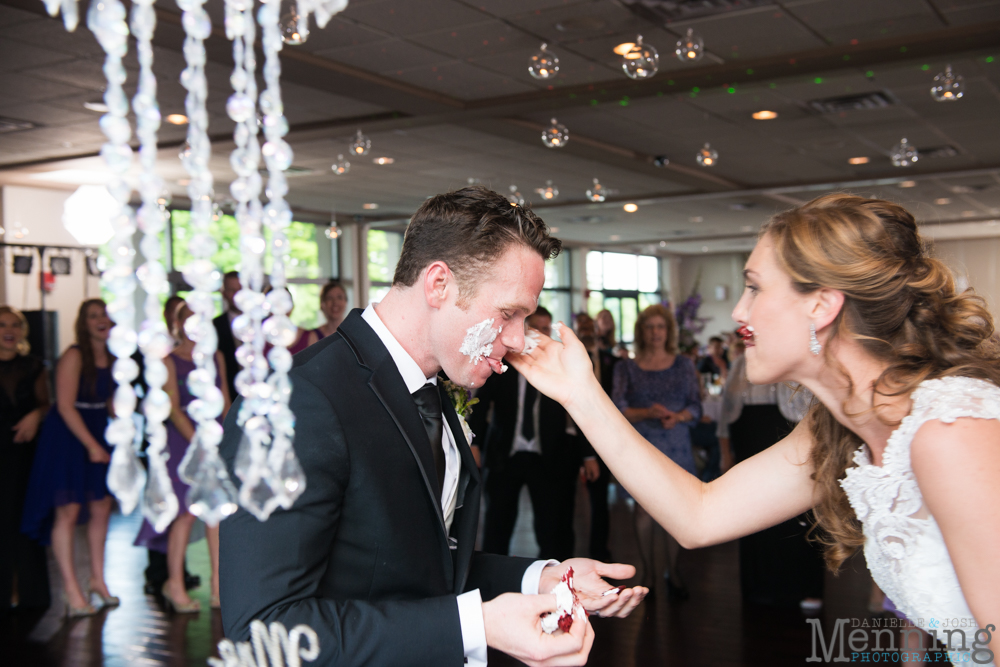 This was such a fun father-of-the-bride speech. He talked about how he told his wife, "No, you're not" when she told him she was pregnant with Ashley. Then he asked her "Are you sure?" when she called to tell him she was in labor with Ashley. She was, of course, right on both counts. His advice to Shane was "Your wife is always right. Listen to her."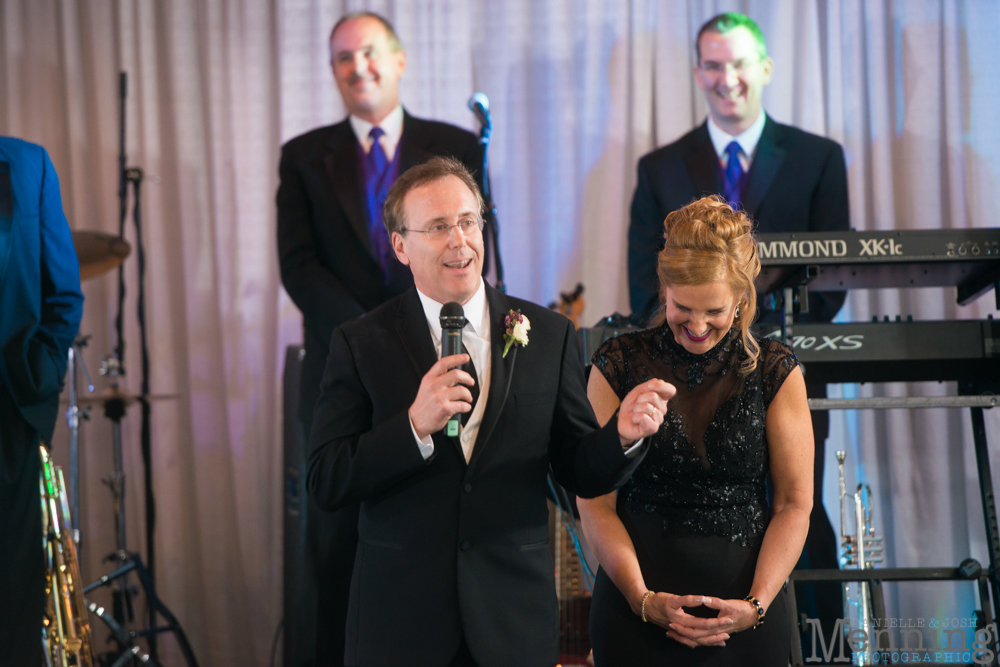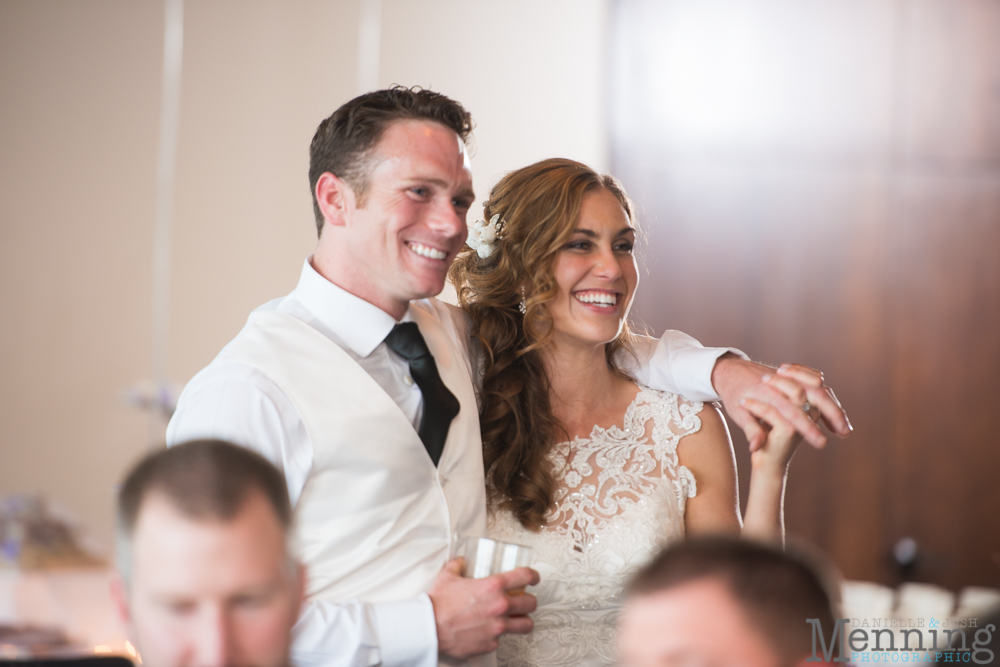 The Best Man toast was great, too.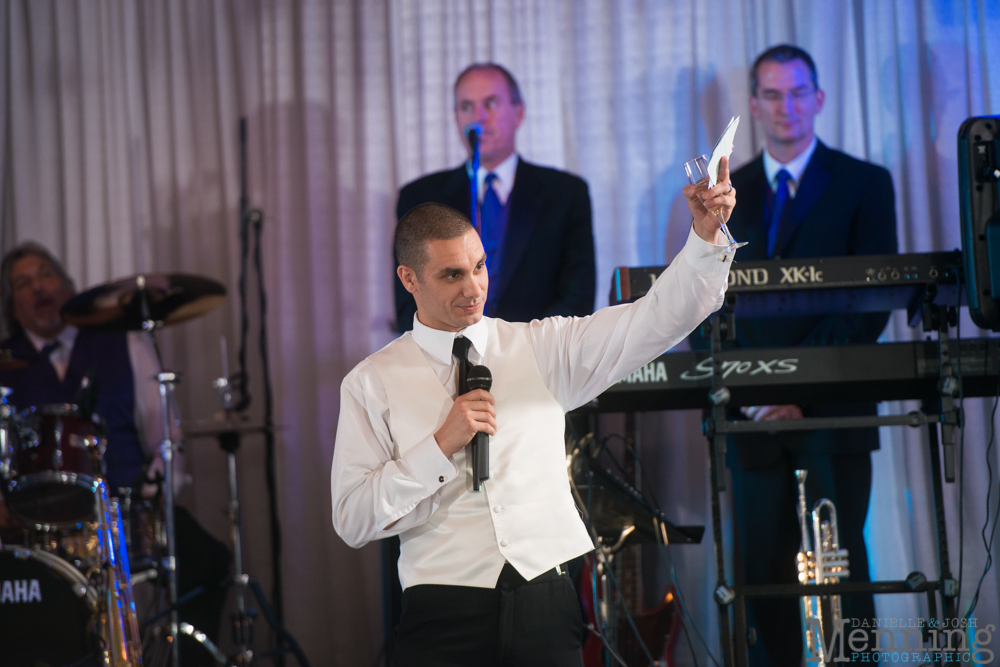 And we loved Ashley's sister's account of her conversation with Ashley after Ashley & Shane first met. It was full of laughs & really cute. Ashley just *had* to talk to Shane at the Kent State rec center; she said she'd never done that with a guy previously, but there was something intriguing about Shane. . . and he had a cute butt.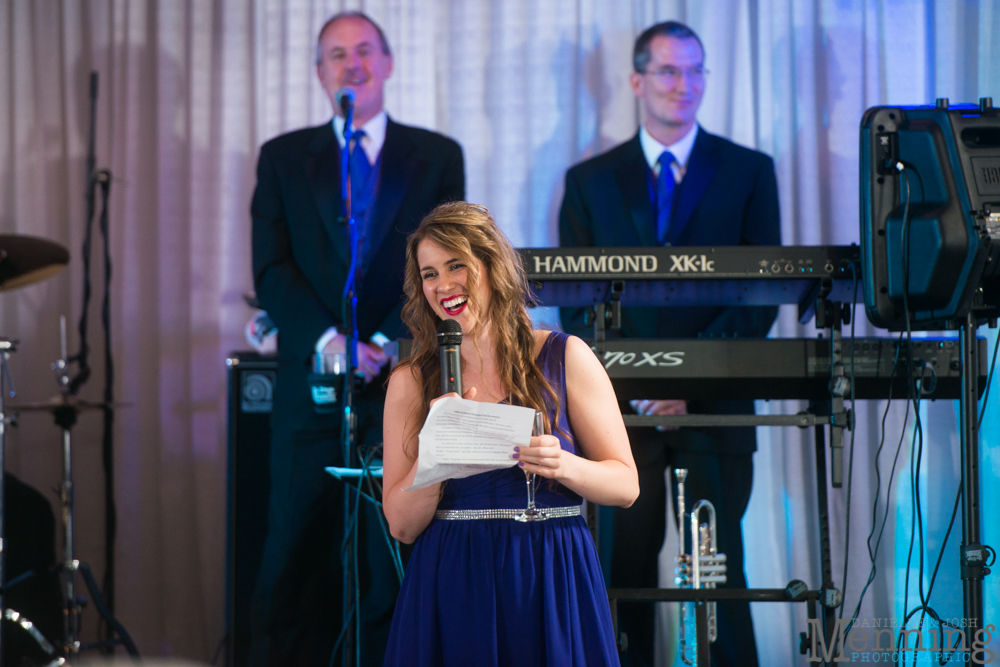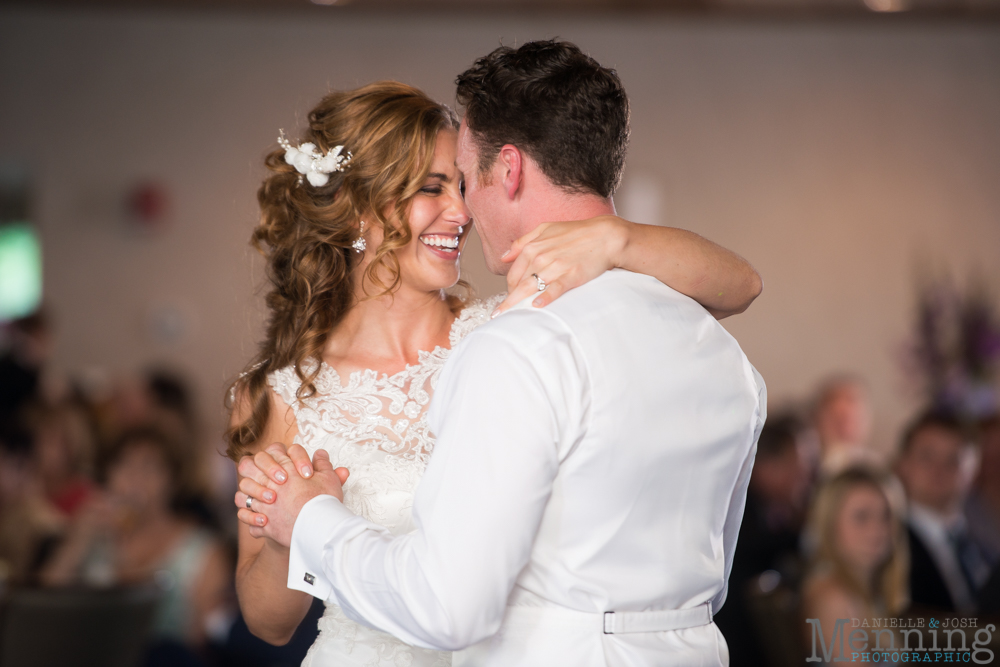 Rudy & The Professionals provided hours of entertainment for everyone.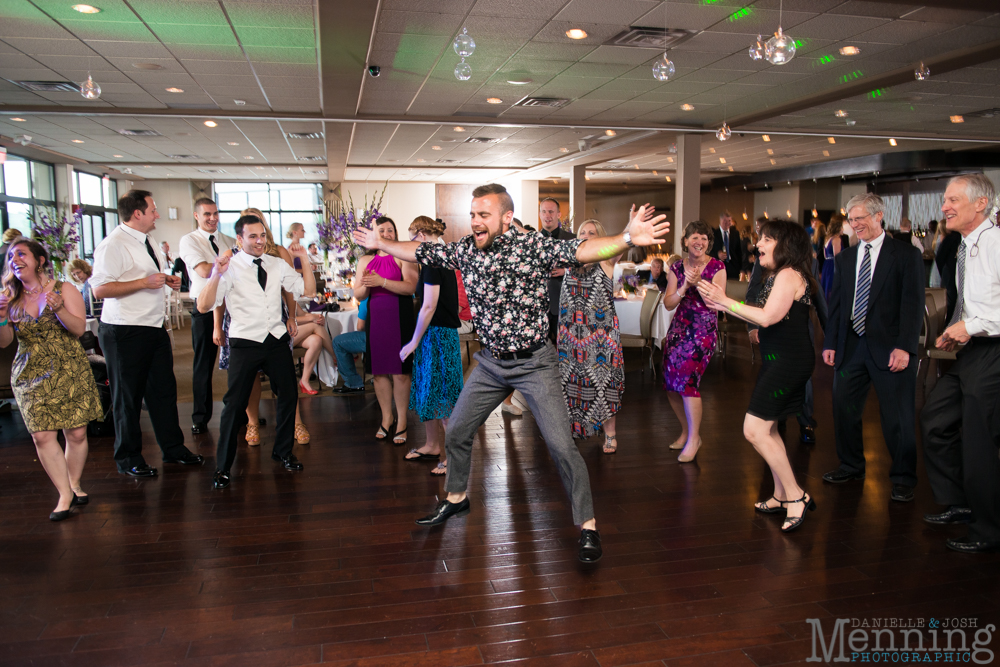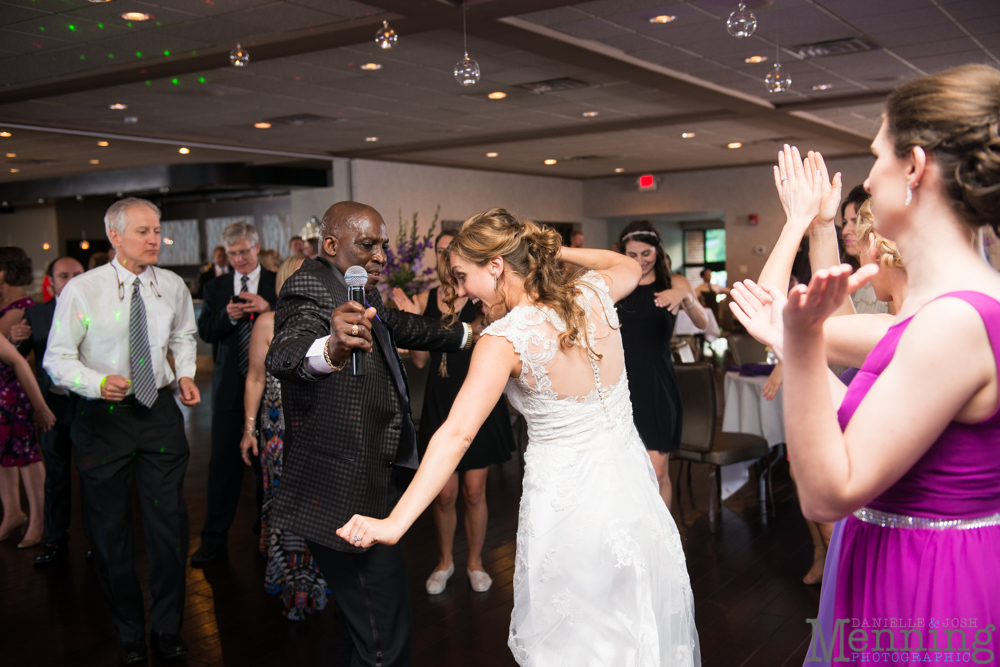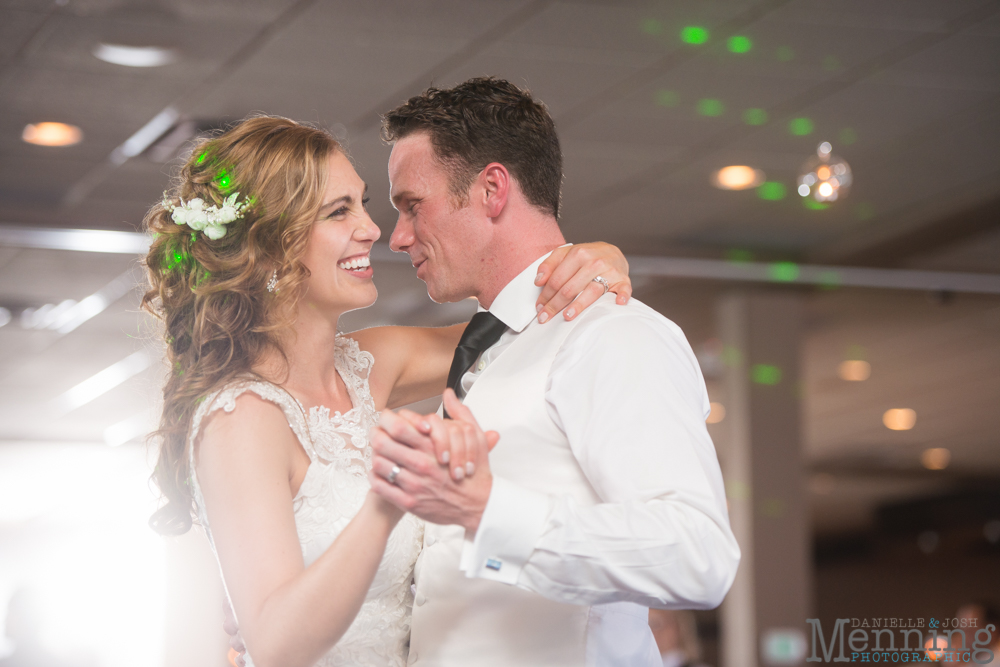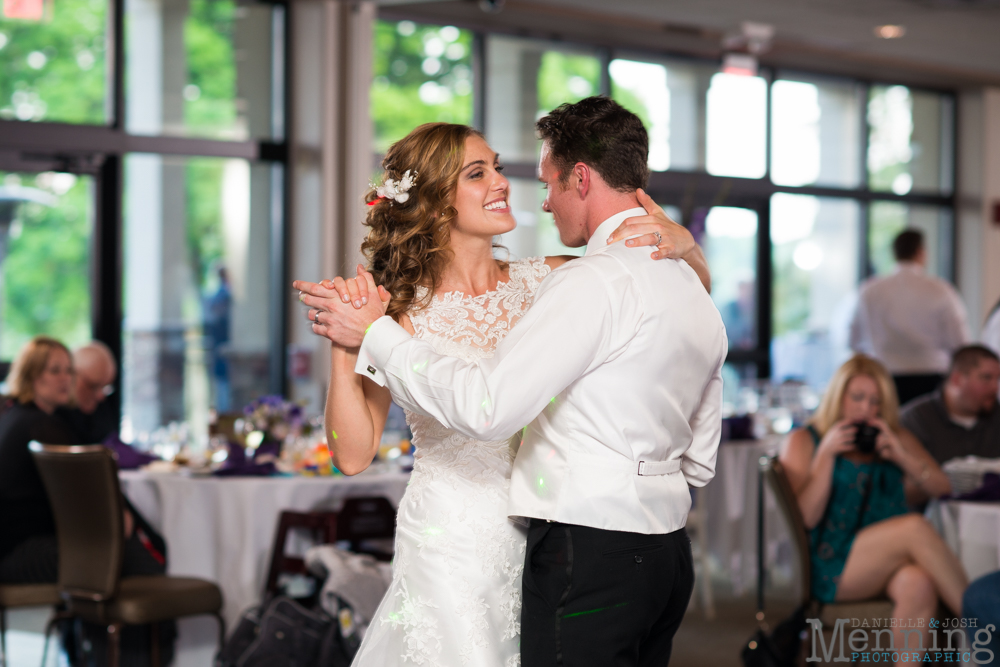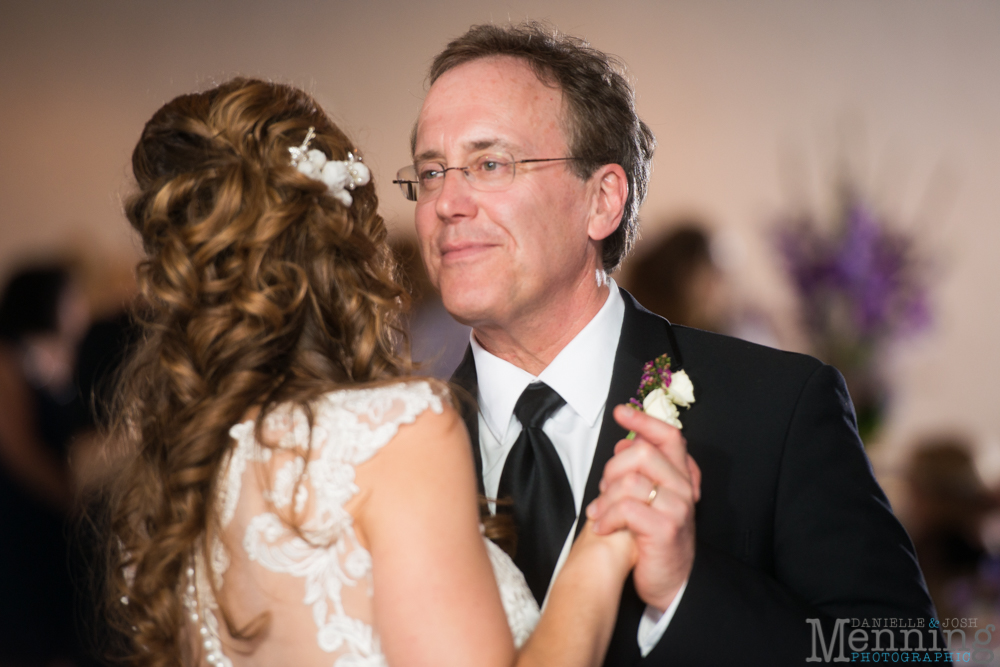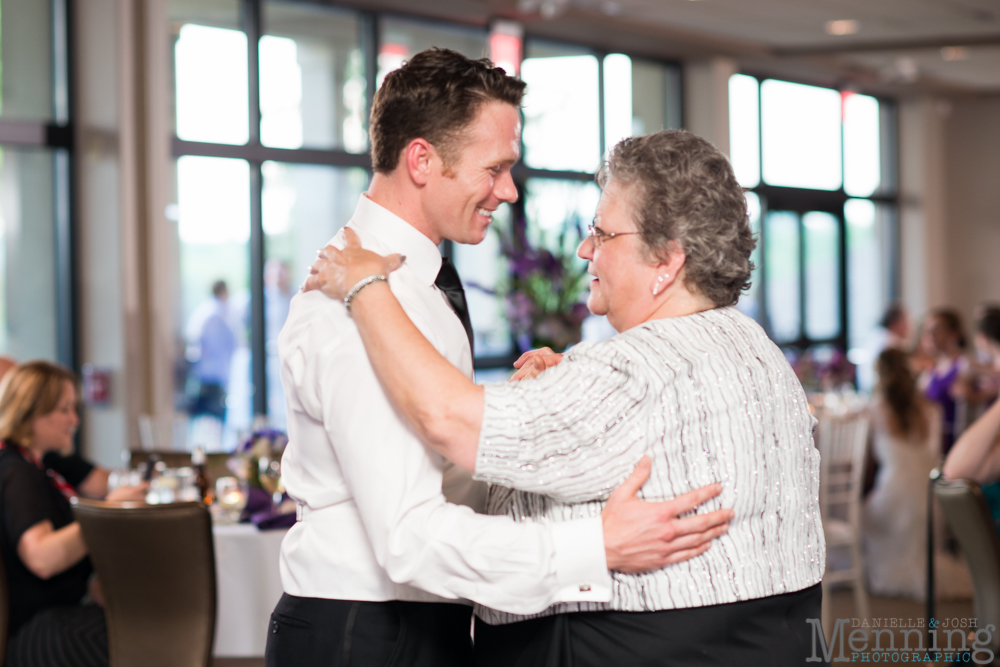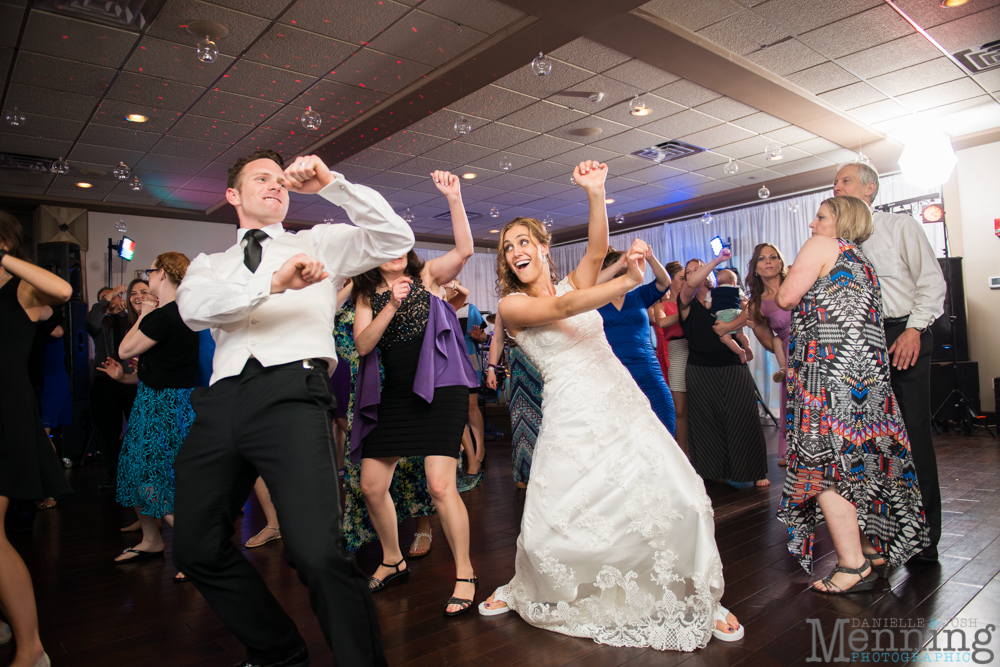 We also would be remiss if we didn't mention the wonderful videographers we worked with! His company is MiMyMedia & he is a fun guy, super easy to work with (always important for your photogs & videogs to be able to work well together!), and talented! Look him up!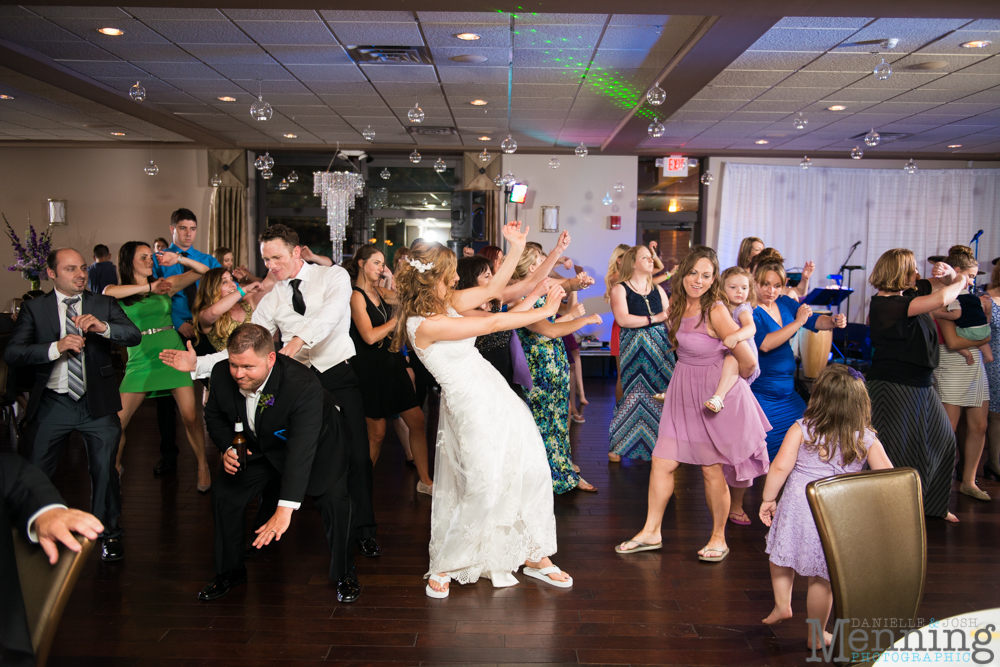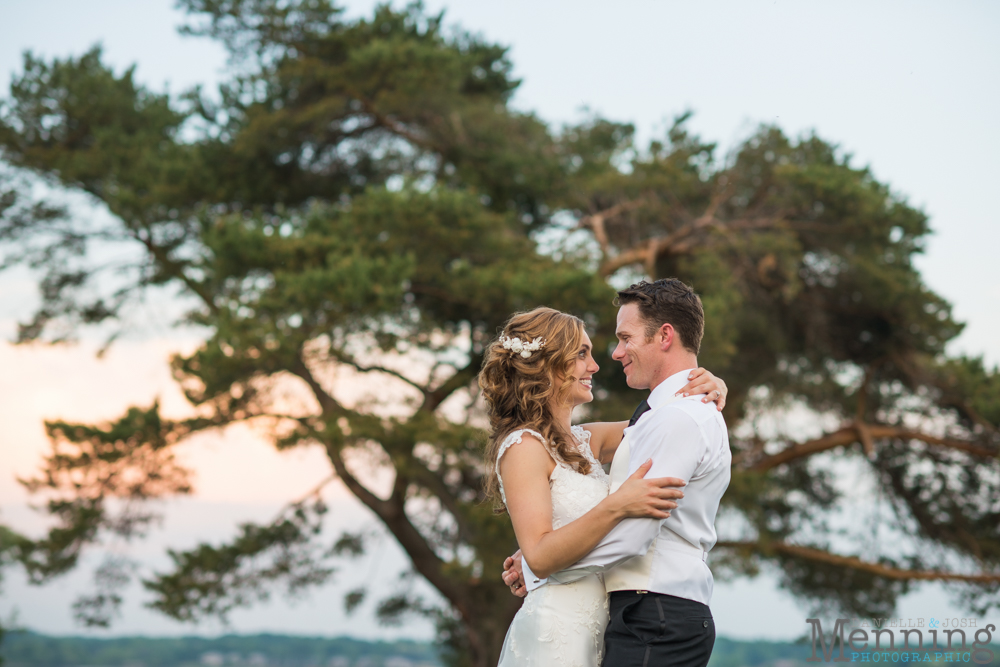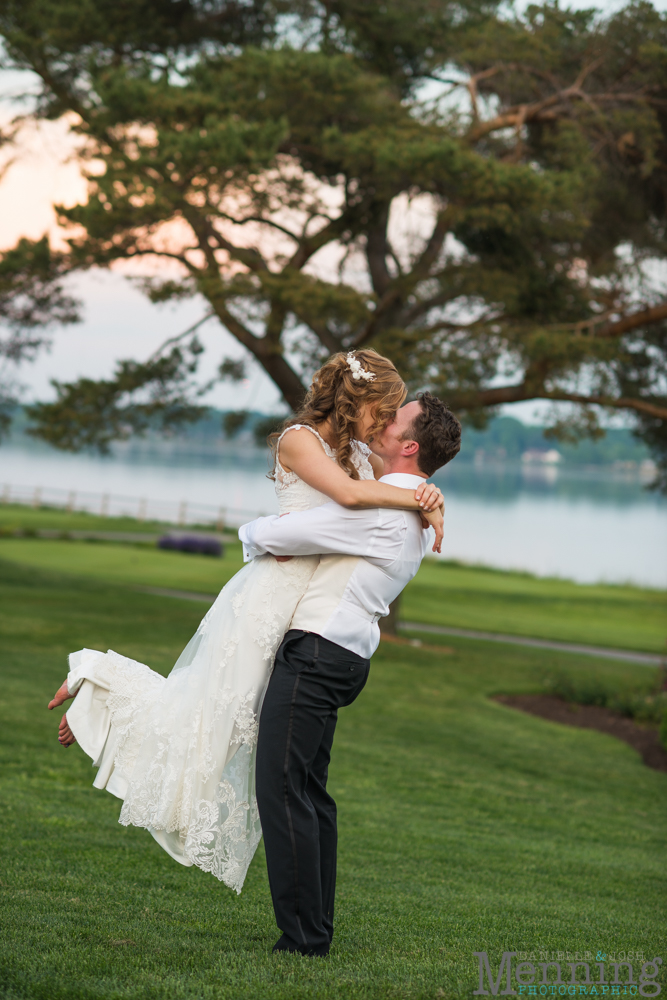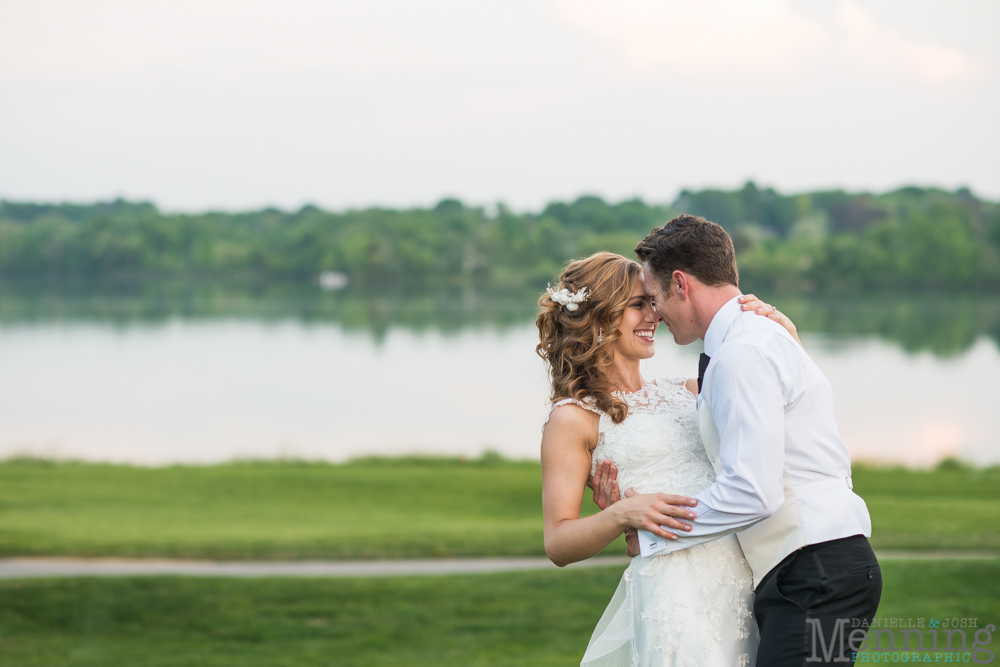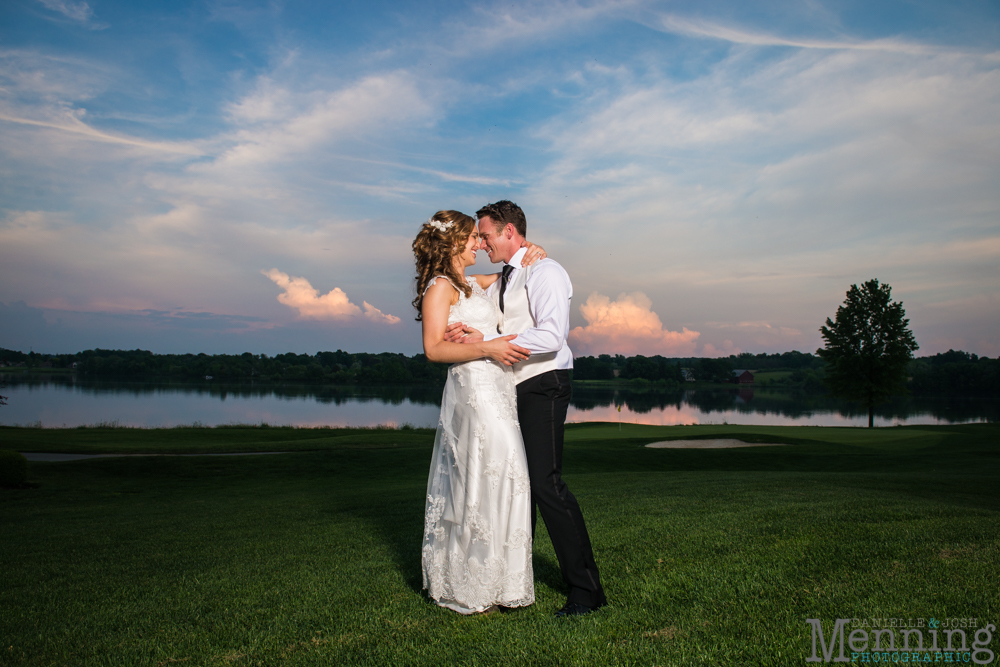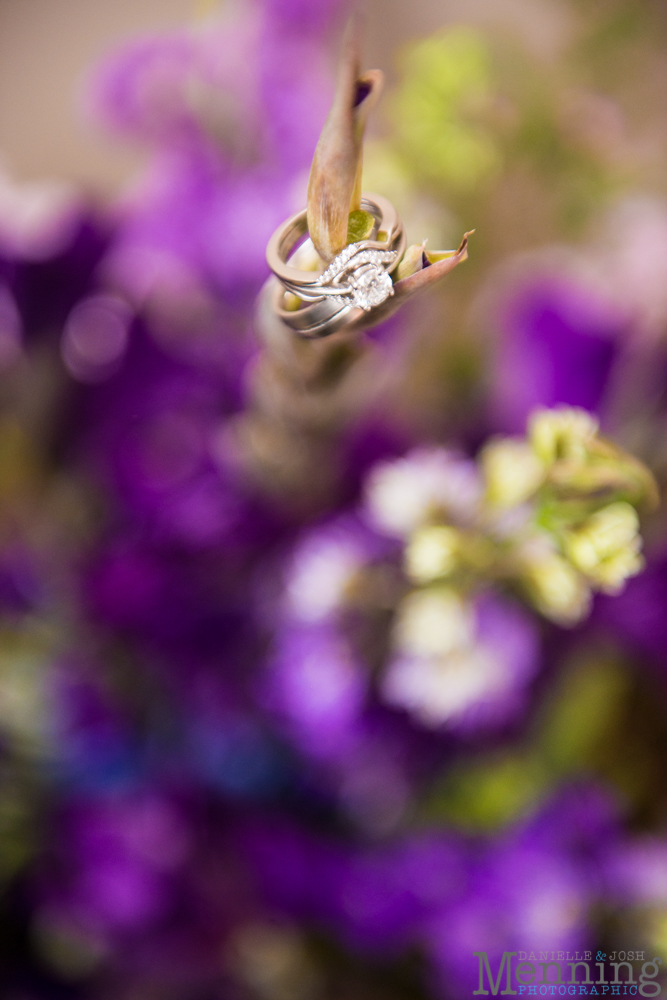 Ashley & Shane, we had an amazing time getting to know you both & loved sharing your wedding day with you! We truly hope your life together is long, joyful, and full of fun!
If you're new to our blog, hi! We're Josh & Danielle Menning, a husband and wife wedding photography team known asMenning Photographic. We photograph weddings in the Youngstown, Ohio area & beyond.