Tiffani & Brian are so much fun to hang out with! They're laid back & love being outside. . . just like we do! We were so happy that the weather on the day of their scheduled engagement session was beautiful! We had a great time with them in Mill Creek Park & we even got to incorporate a couple of their favorite hobbies into the shoot at the very end.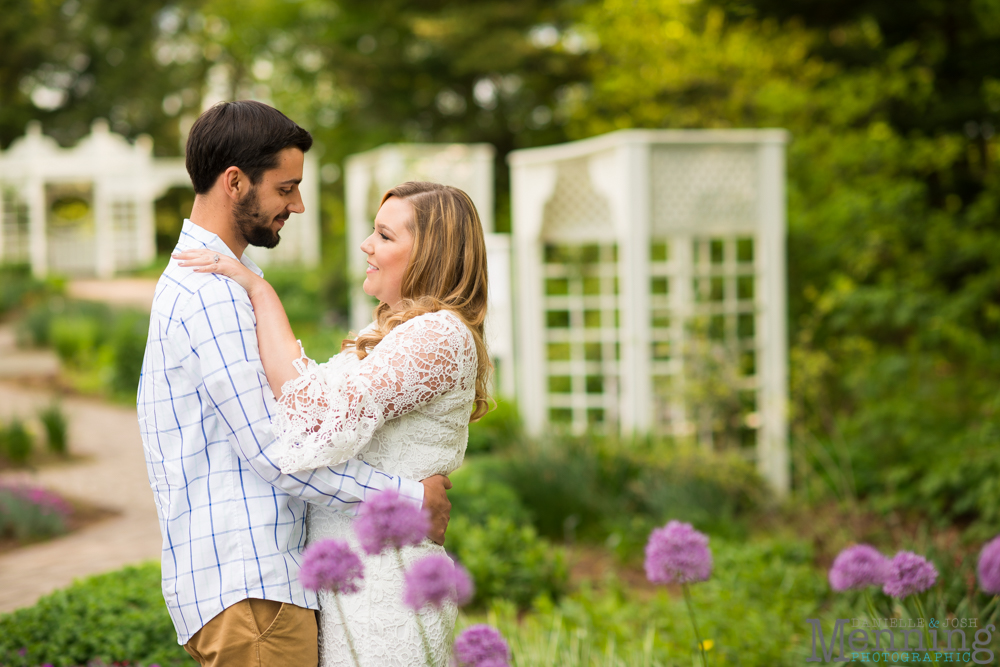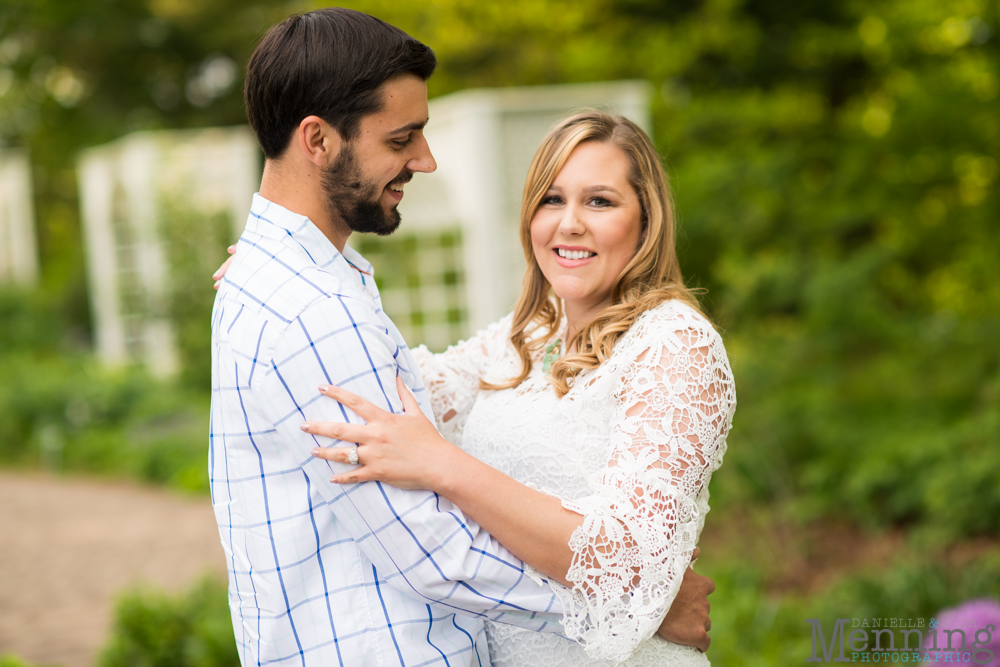 These smiles. . . Â I'm excited to see them again in September on their wedding day!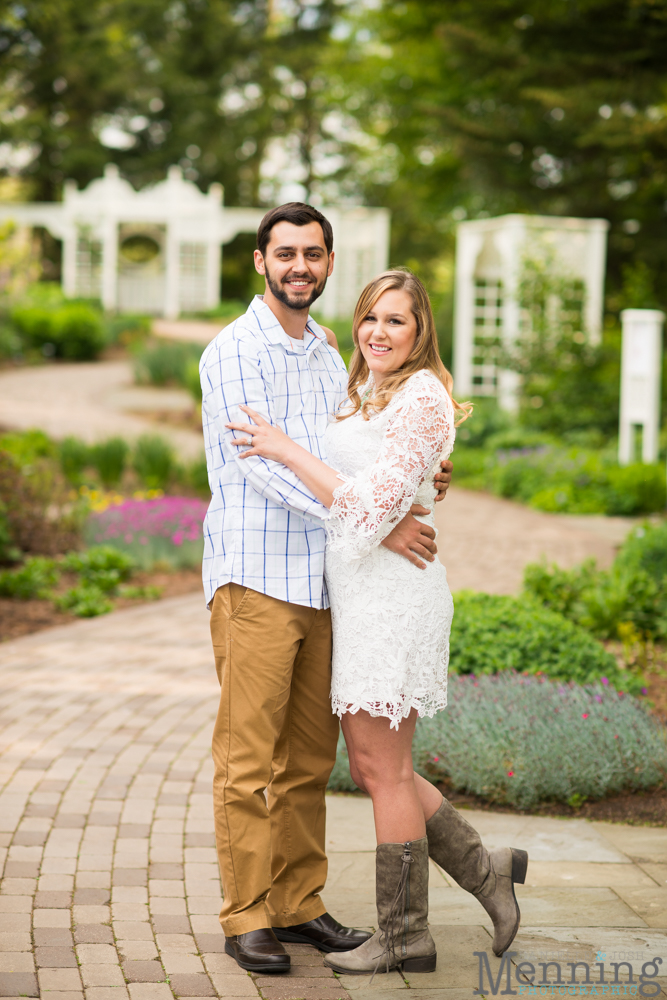 Tiffani's dress was soft & feminine & looked stunning on her. It was perfect for a Spring engagement session!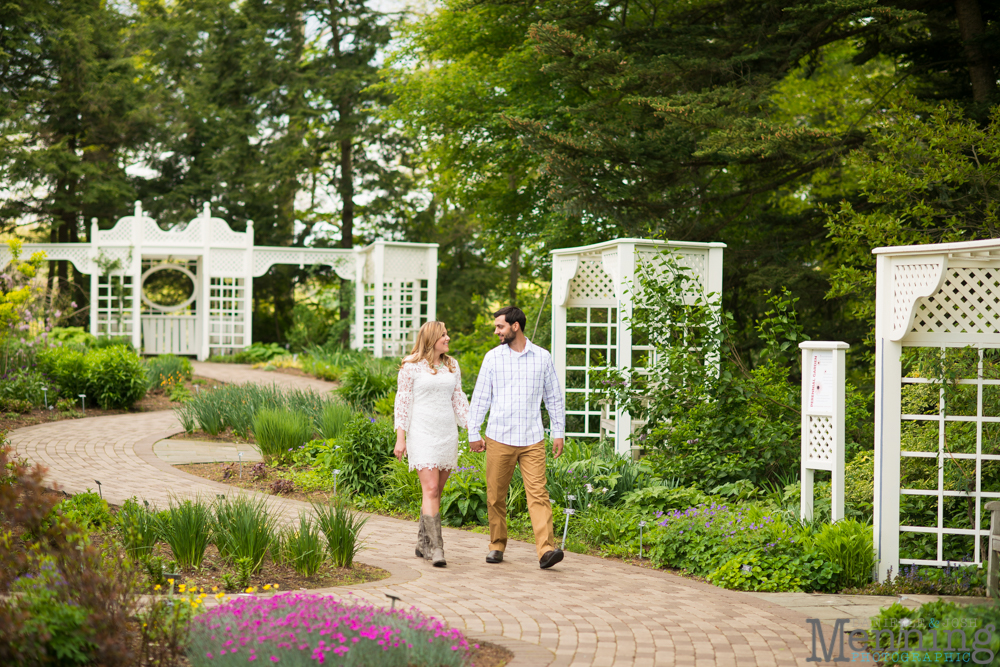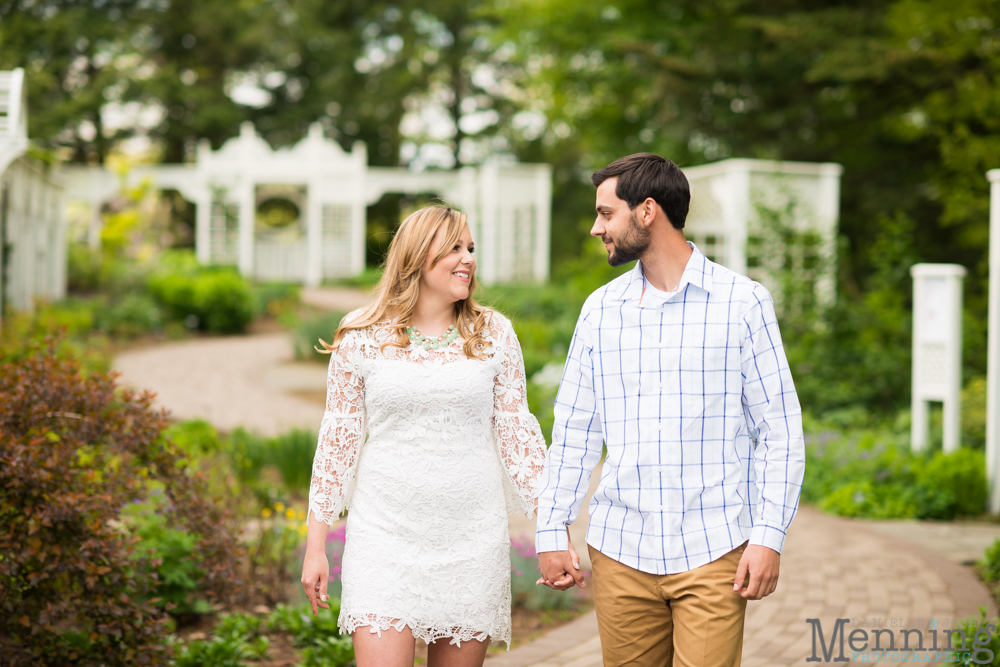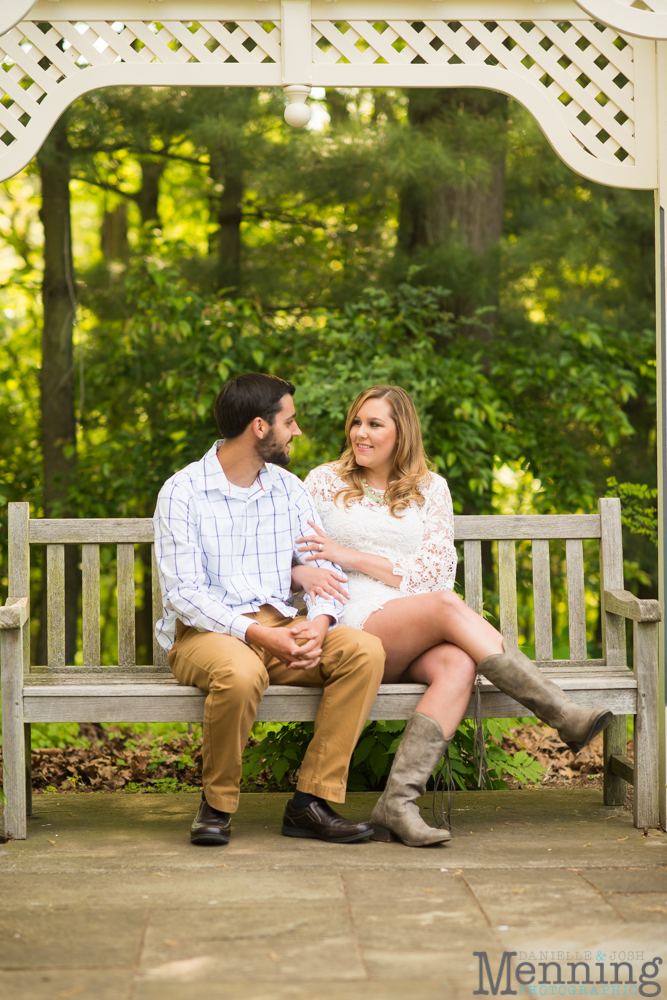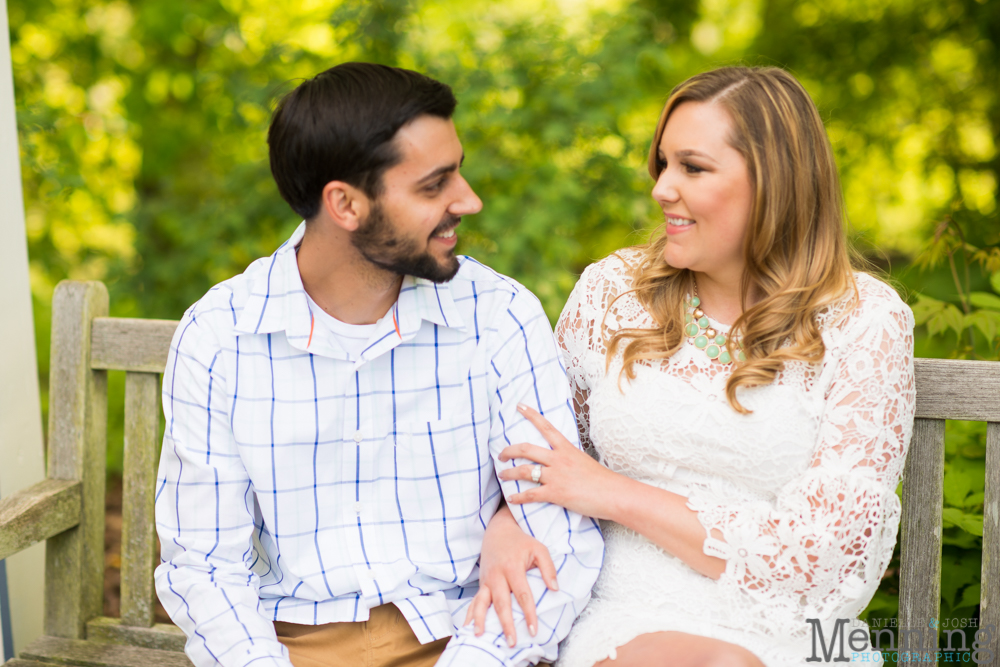 Oh my goodness are they cute! And how about her makeup, though?! She got it done at Color Vanity by Lucia. (Just a warning if you click the link to that website, a loud advertisement will start playing. Don't do it at work).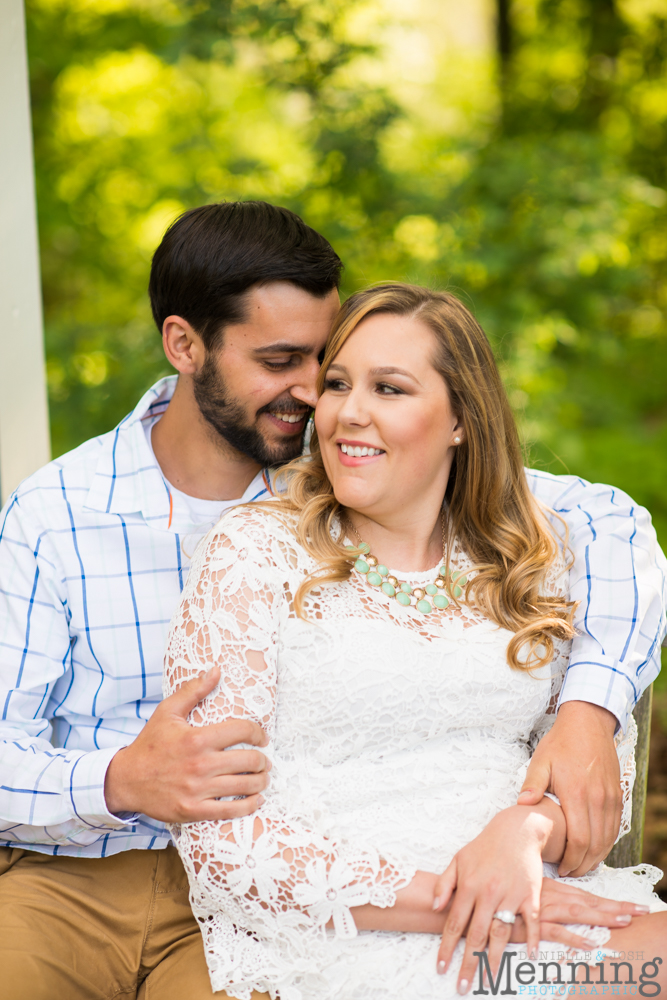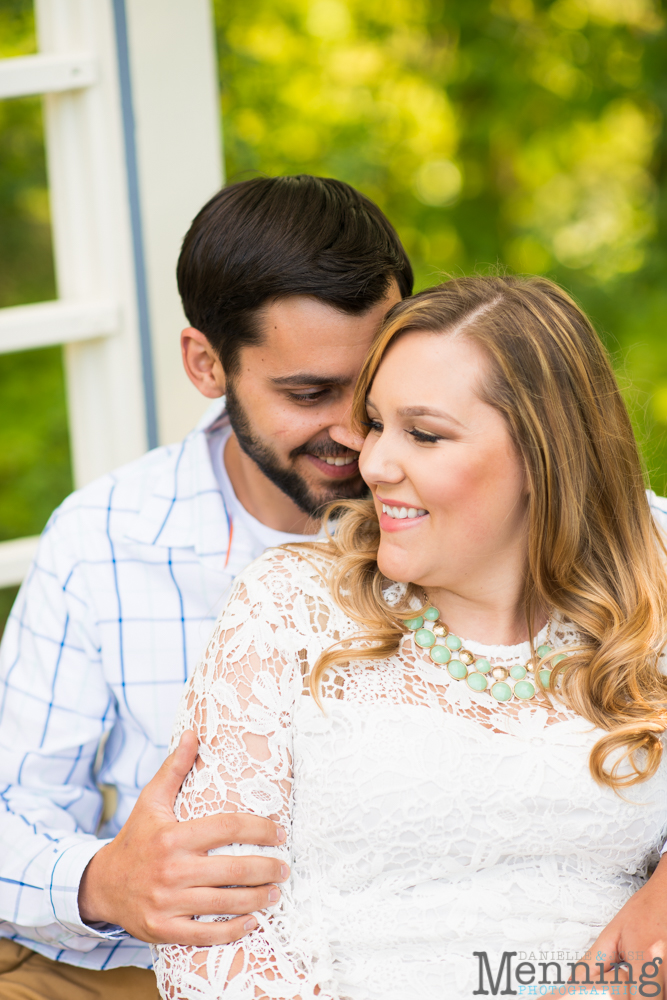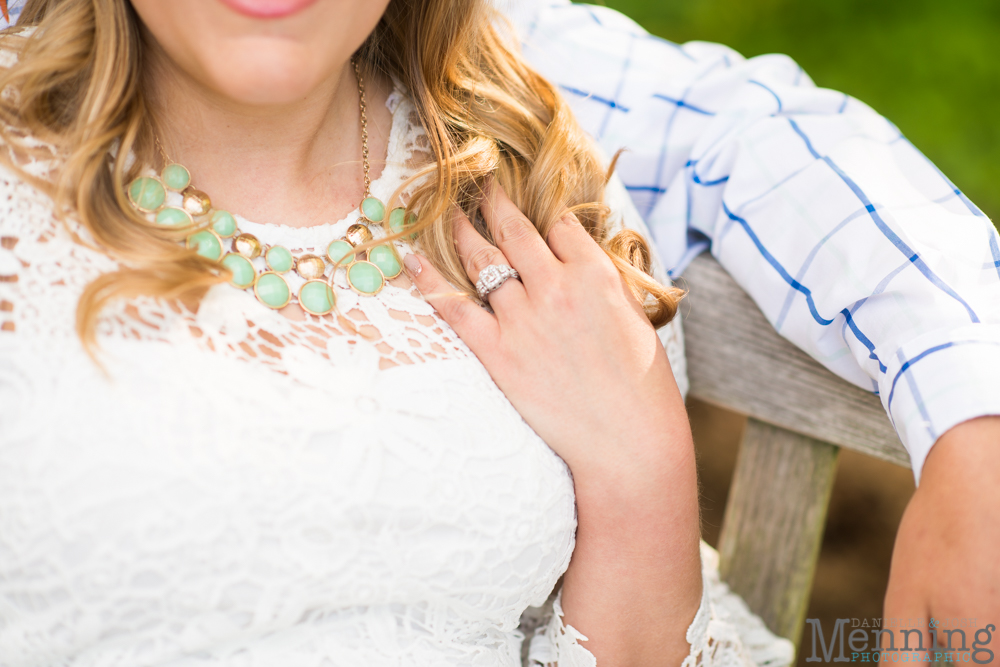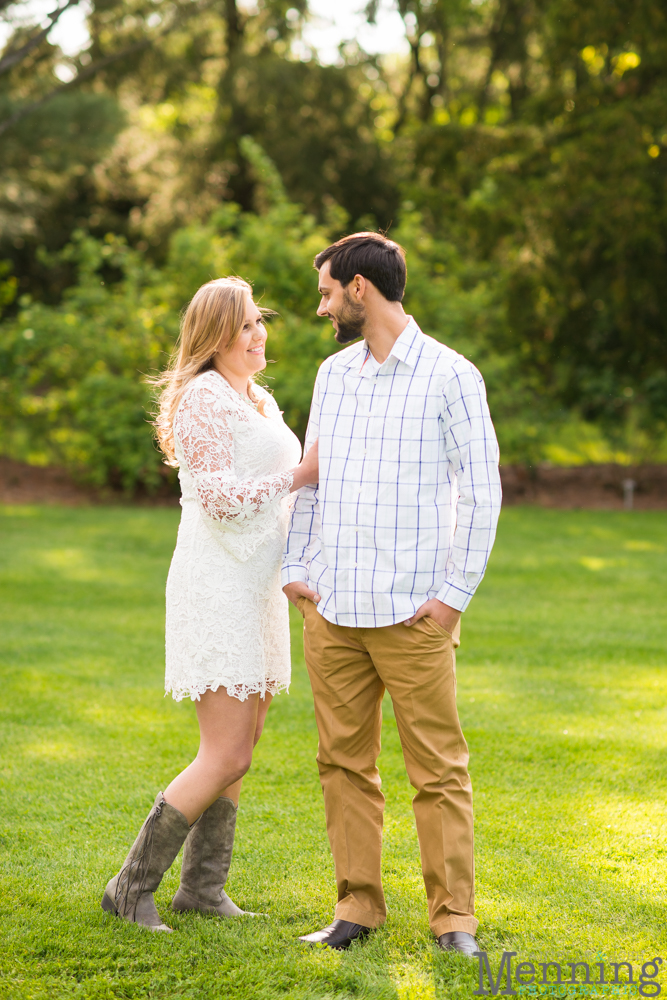 Over the Winter, which is our off-season, we don't have many weddings or engagement sessions & I sometimes forget just how goofy & weird Josh & I are until we start back up into wedding & engagement season again. Then I remember when we make couples laugh & have fun just by how weird we are. haha!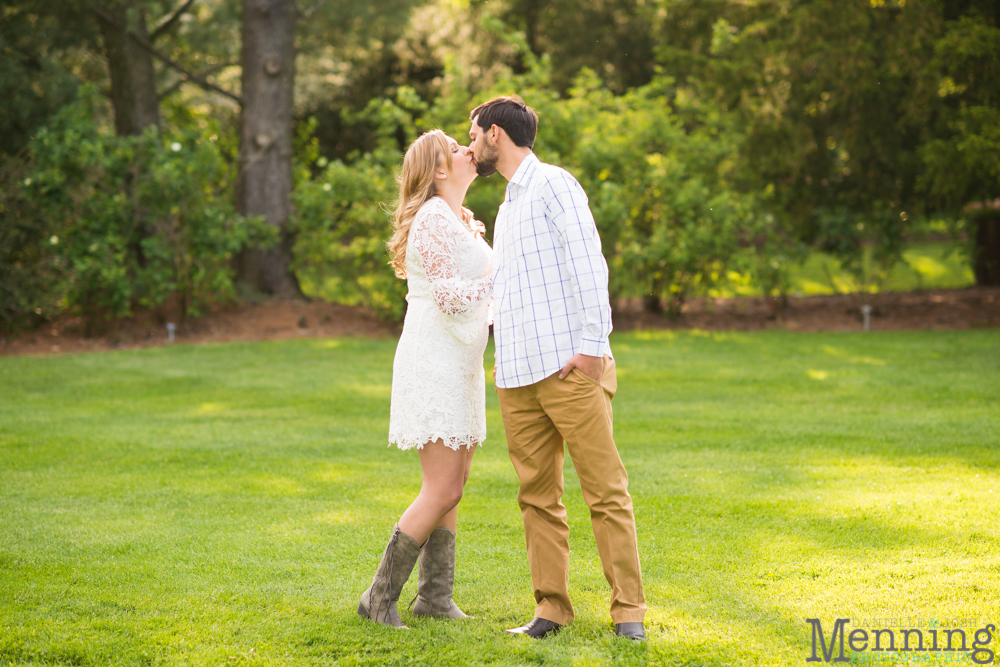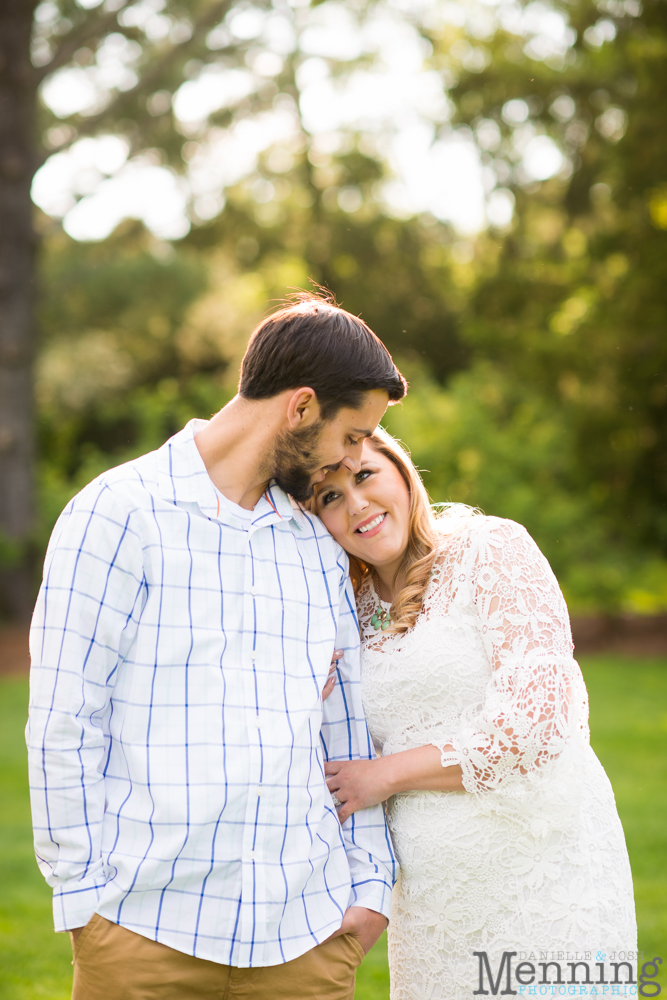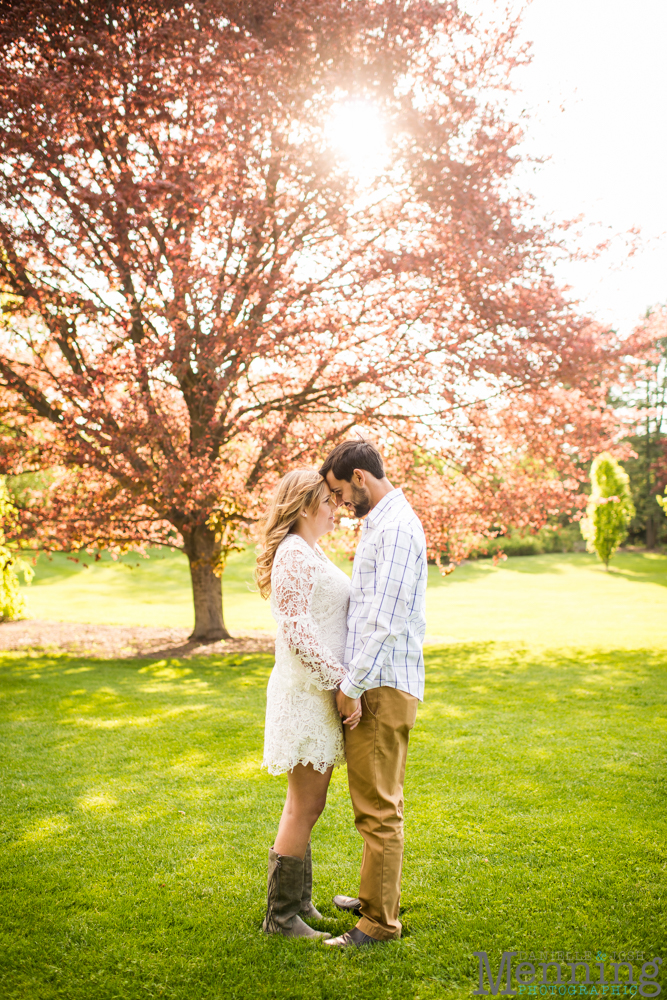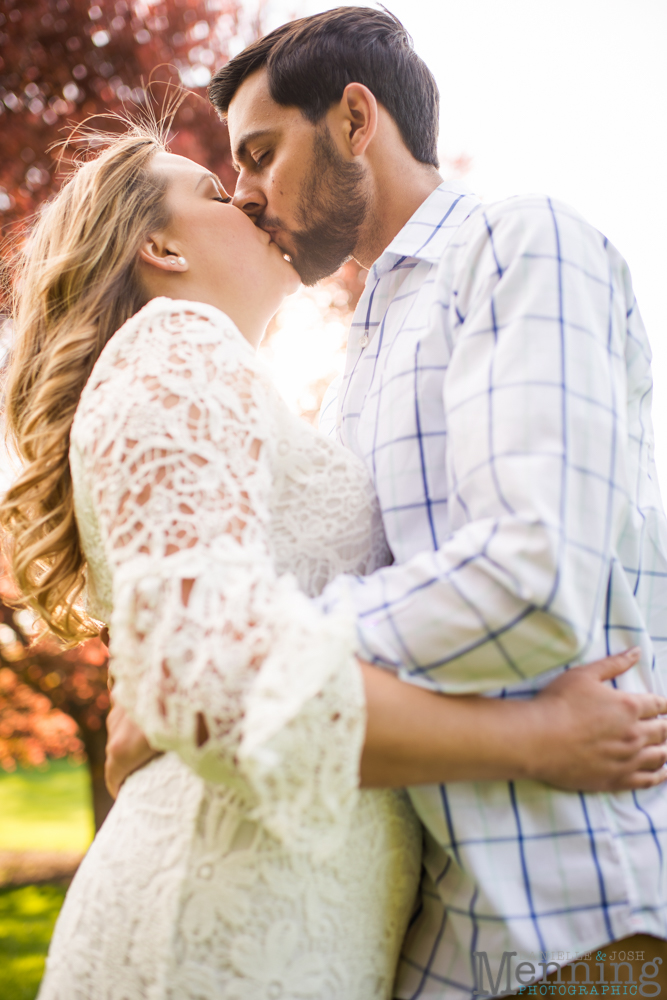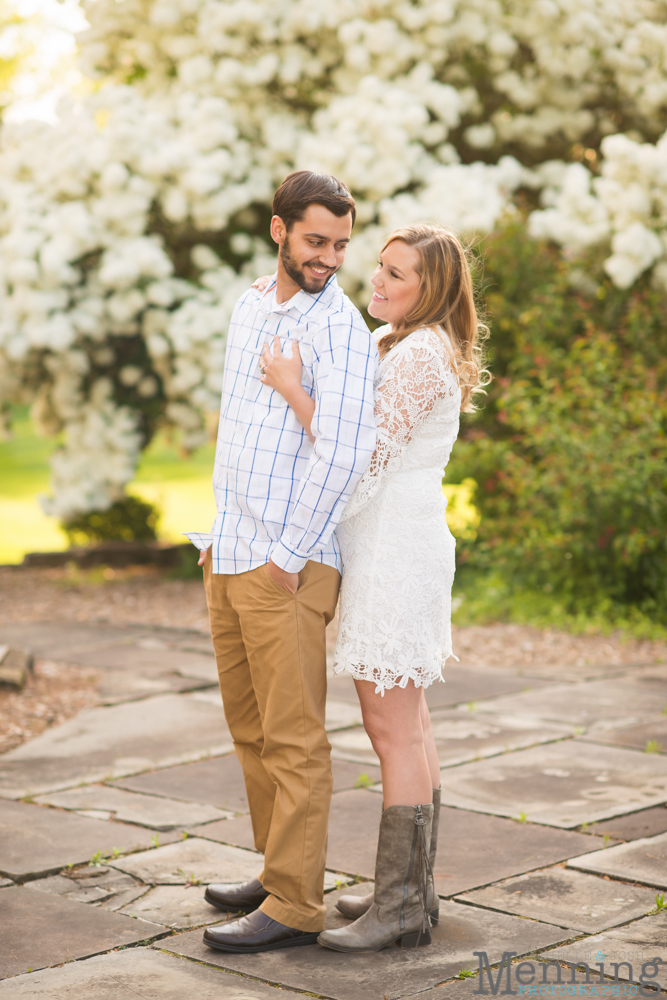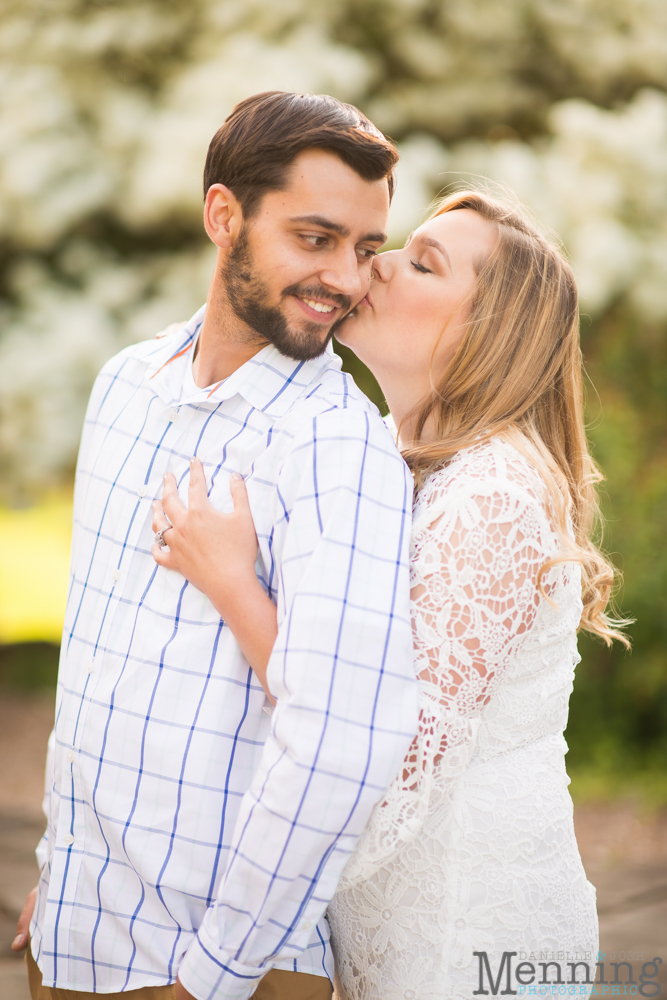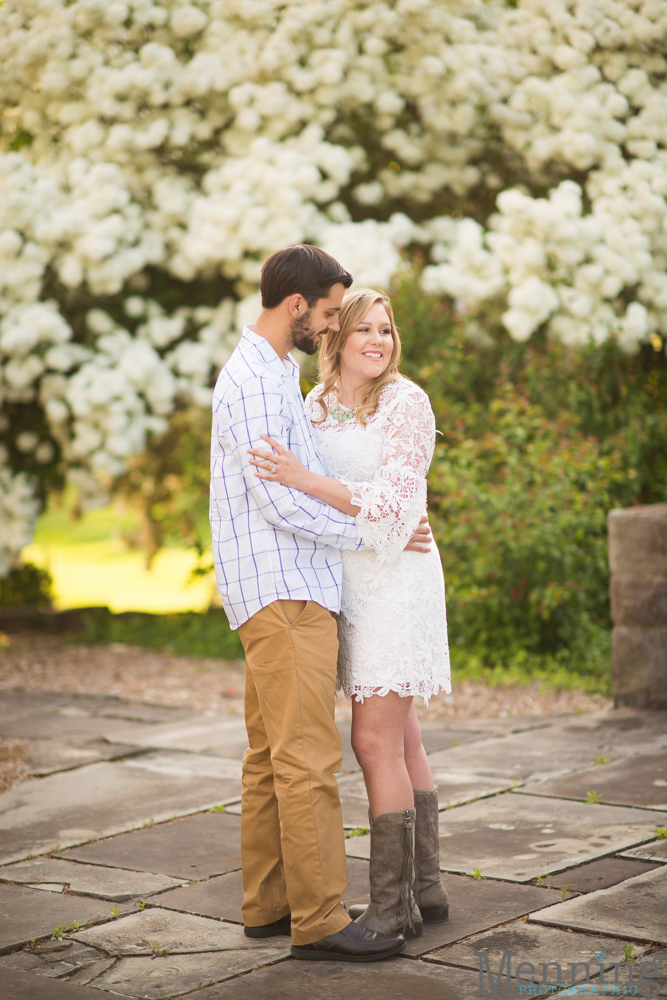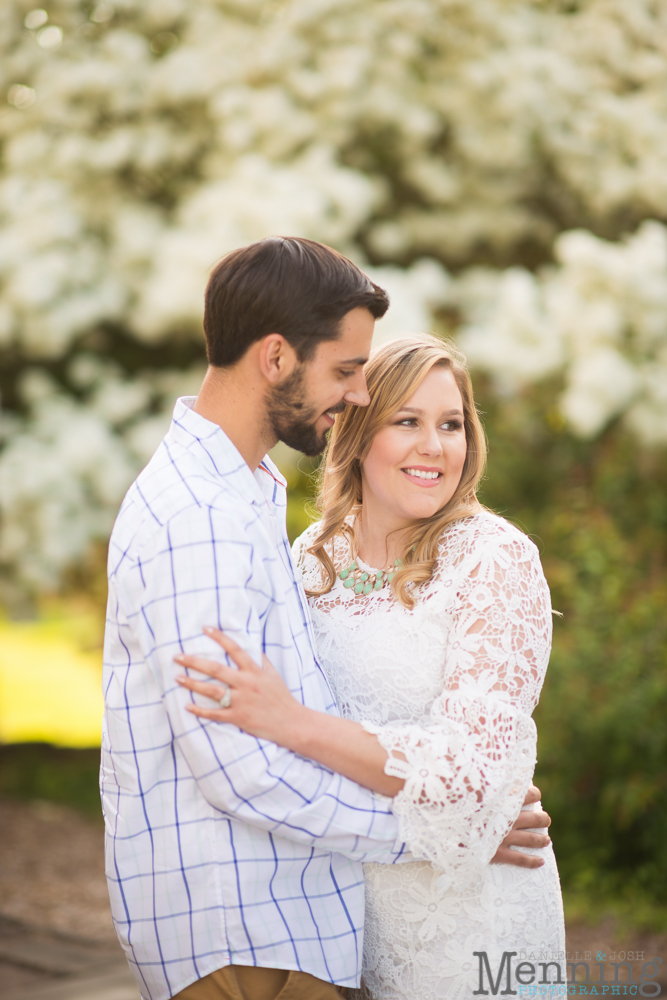 Outfit & scenery change! And. . . THAT LIGHT!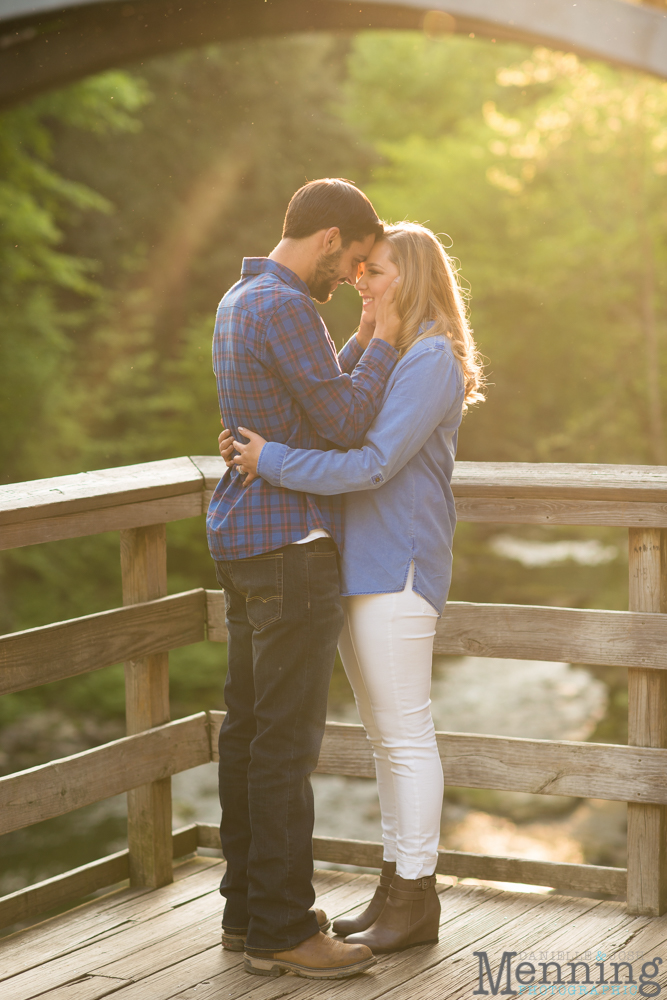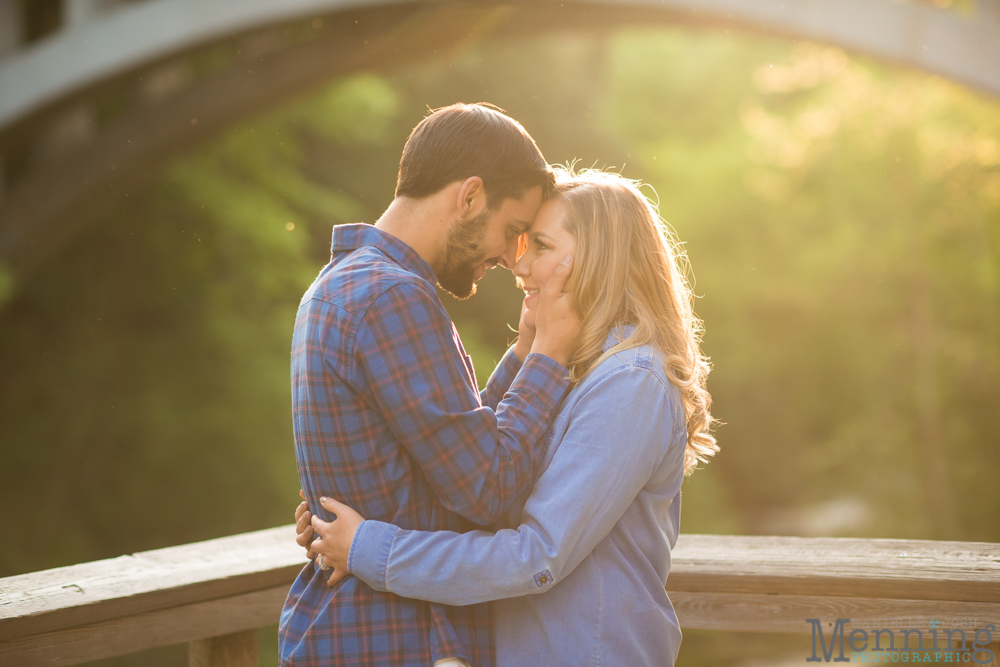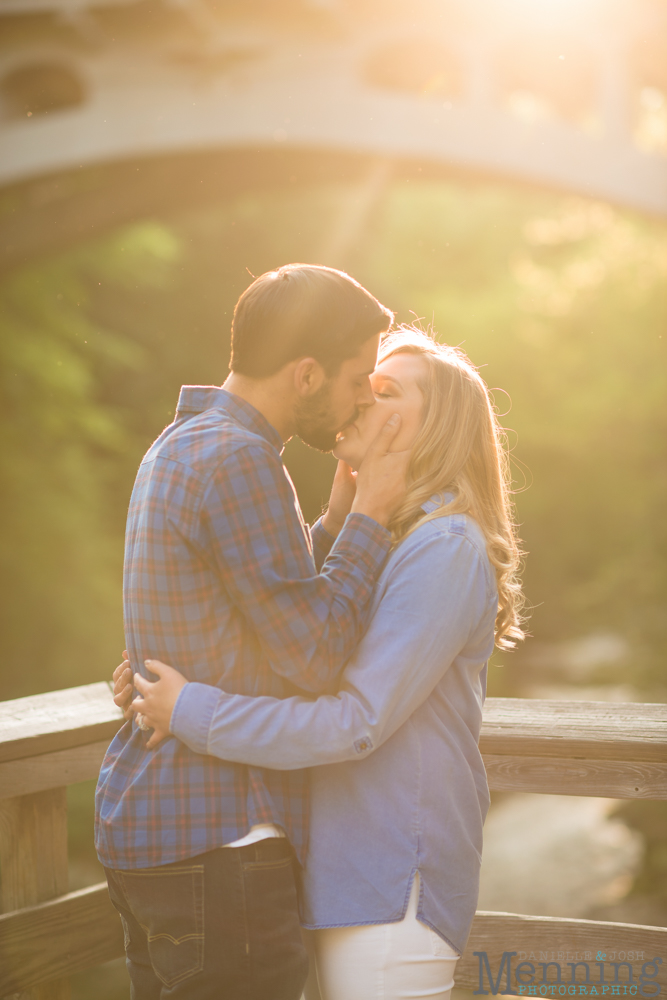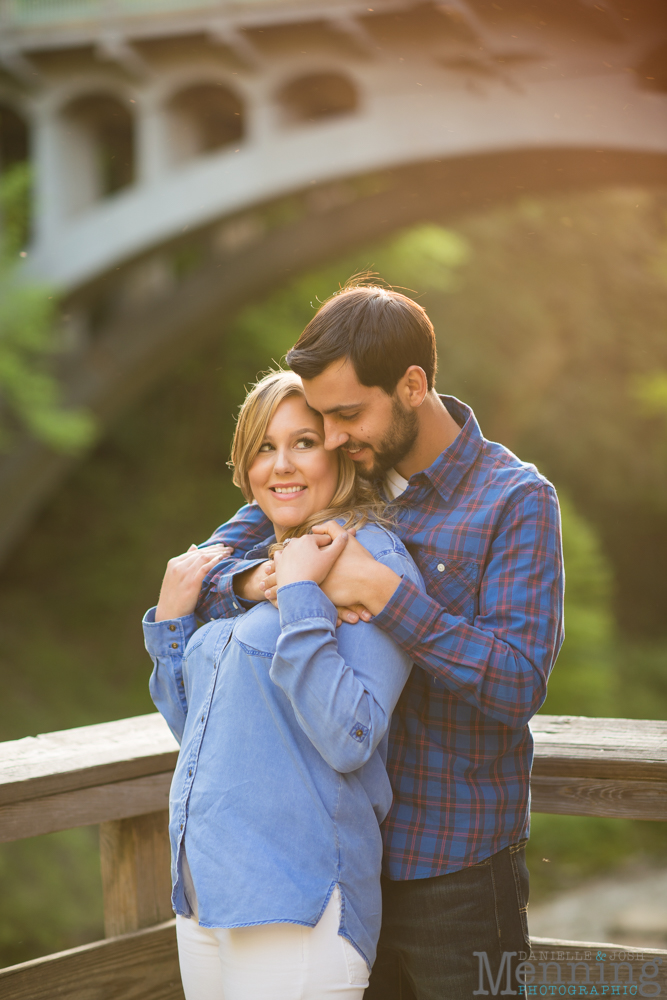 Tiffani, you are gorgeous!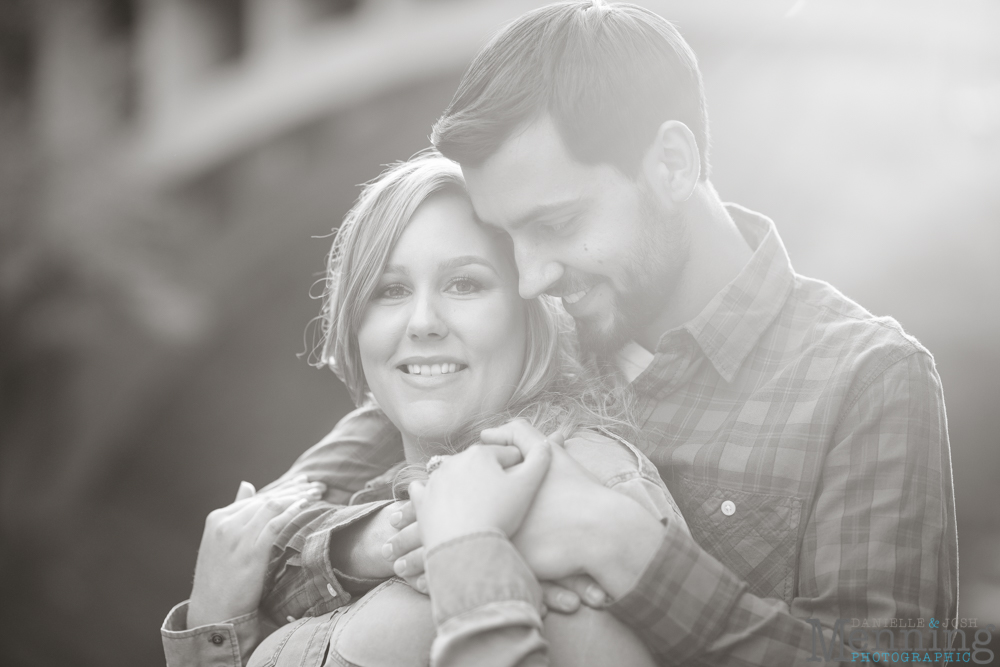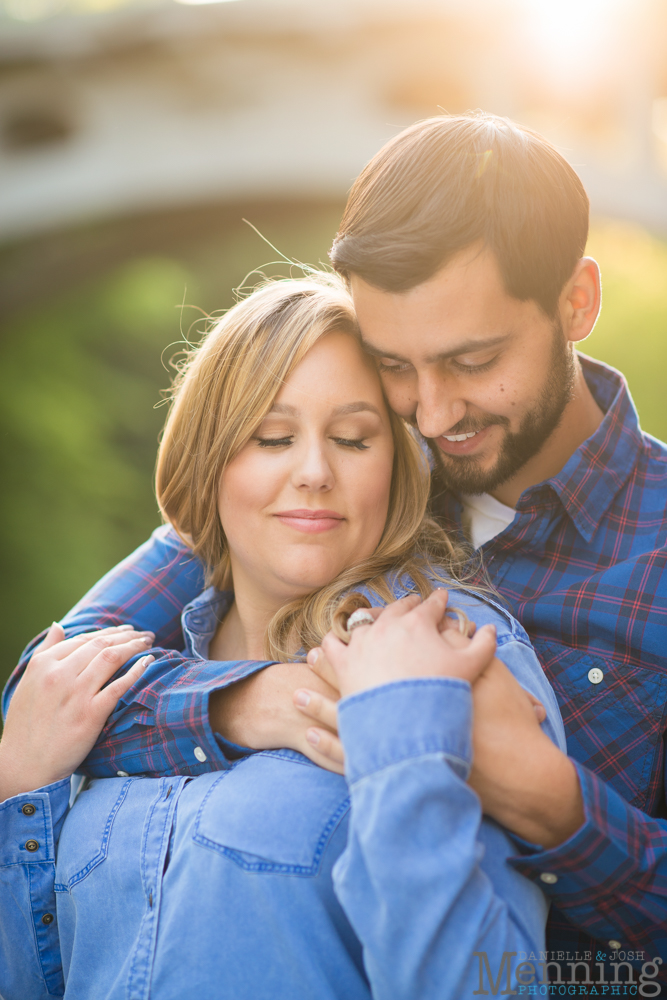 We don't normally place our subjects into direct sunlight, but Josh saw a beautiful opportunity here & I love the result. Contrasty & punchy! And Tiffani & Brian look amazing.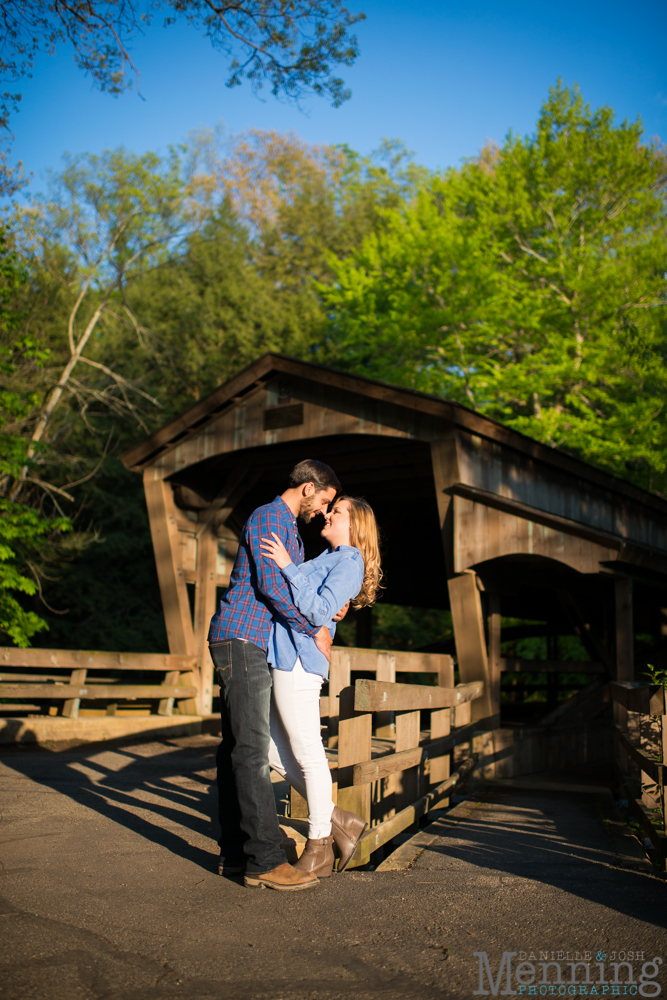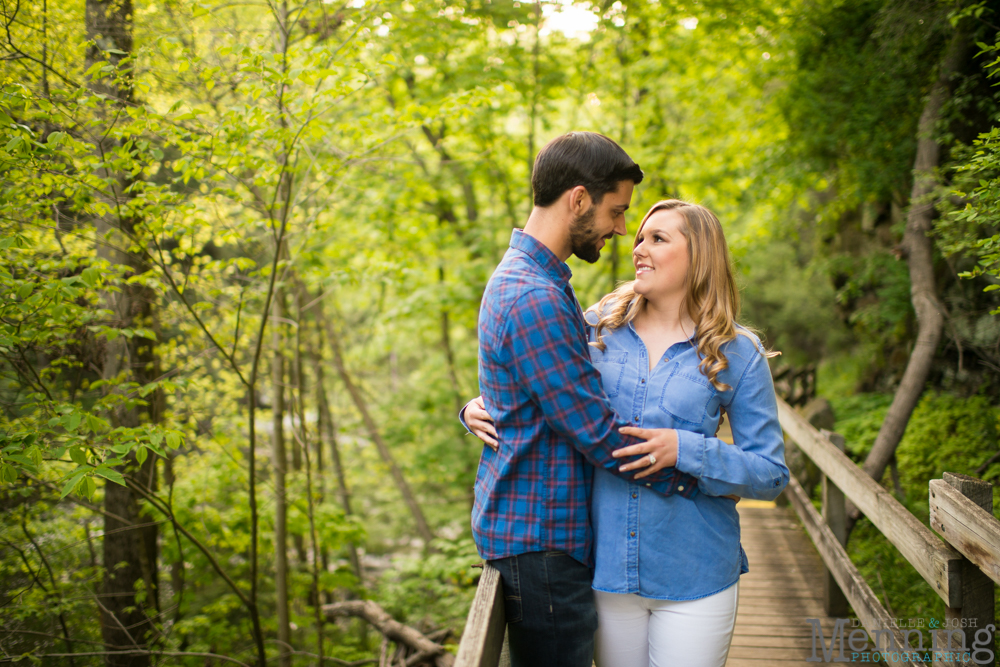 It's hard to believe that we've only been to this dock twice with how often we are in Mill Creek Park. We just had to travel back there with these two because one of their favorite things to do together is go fishing.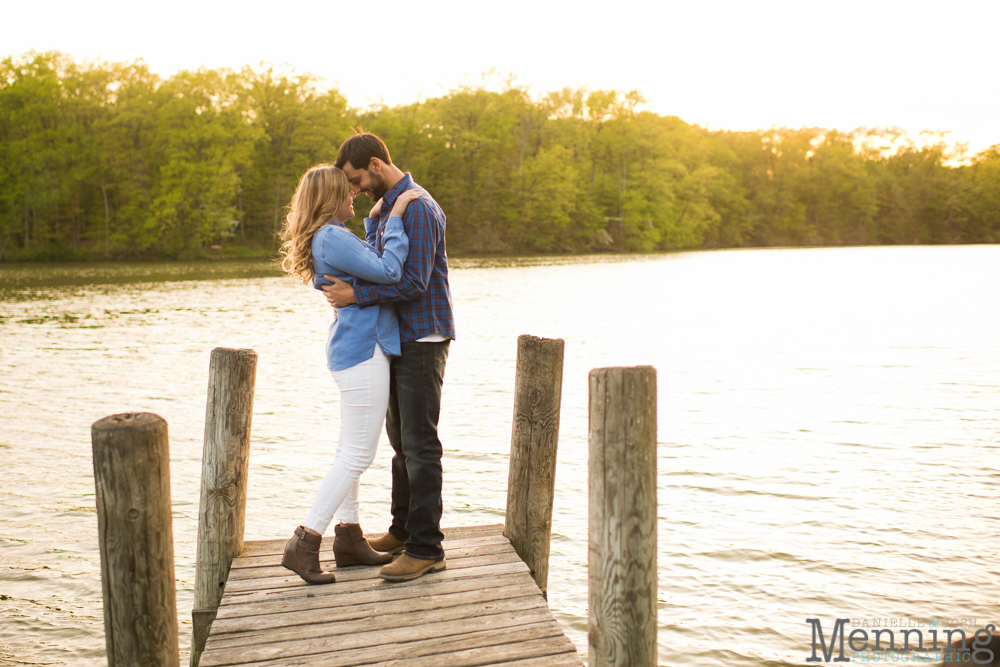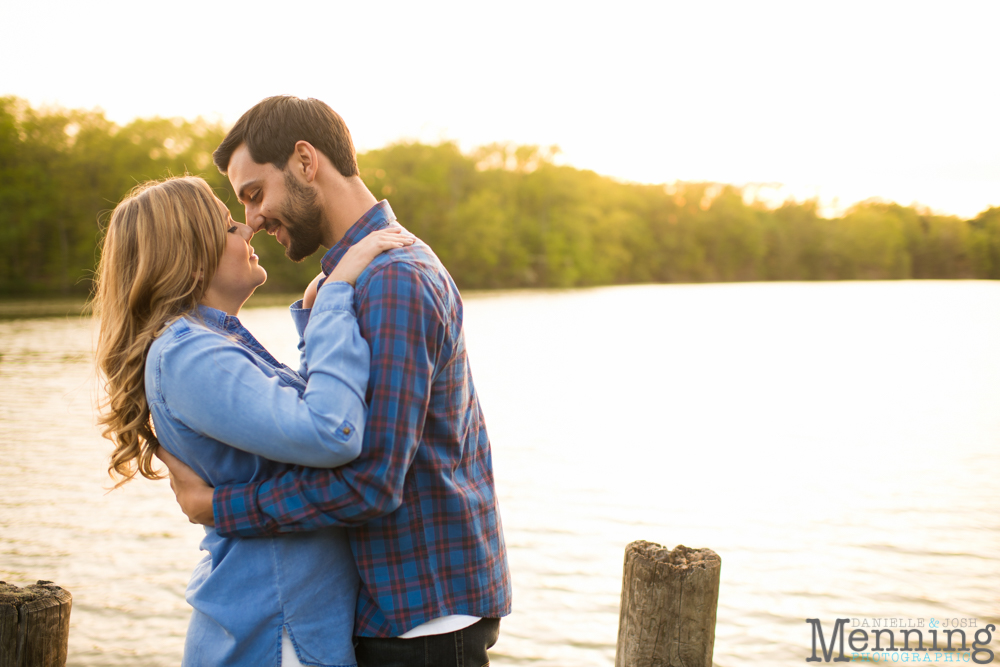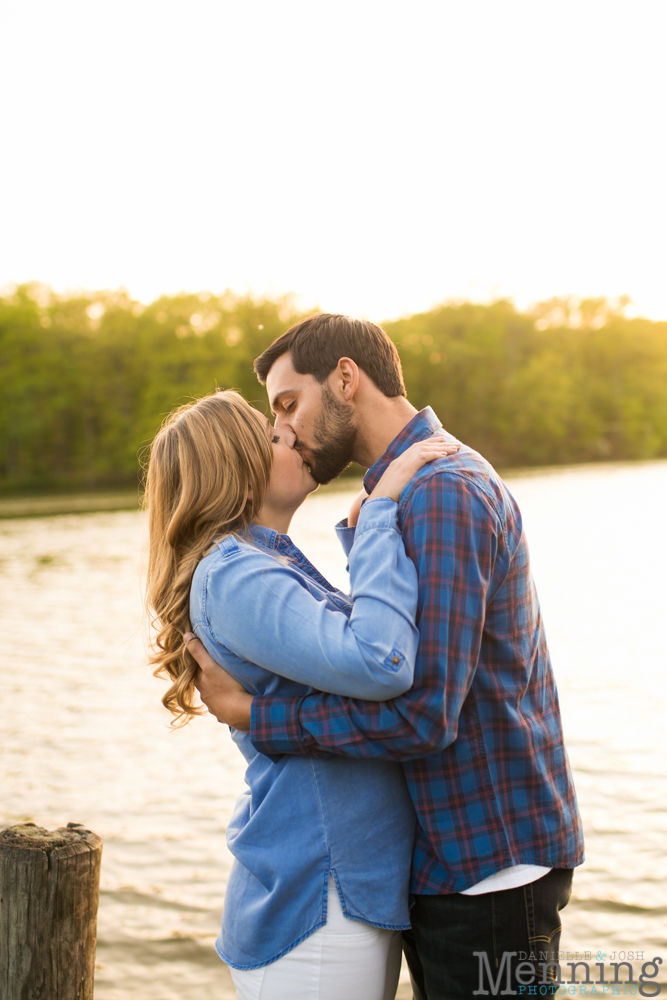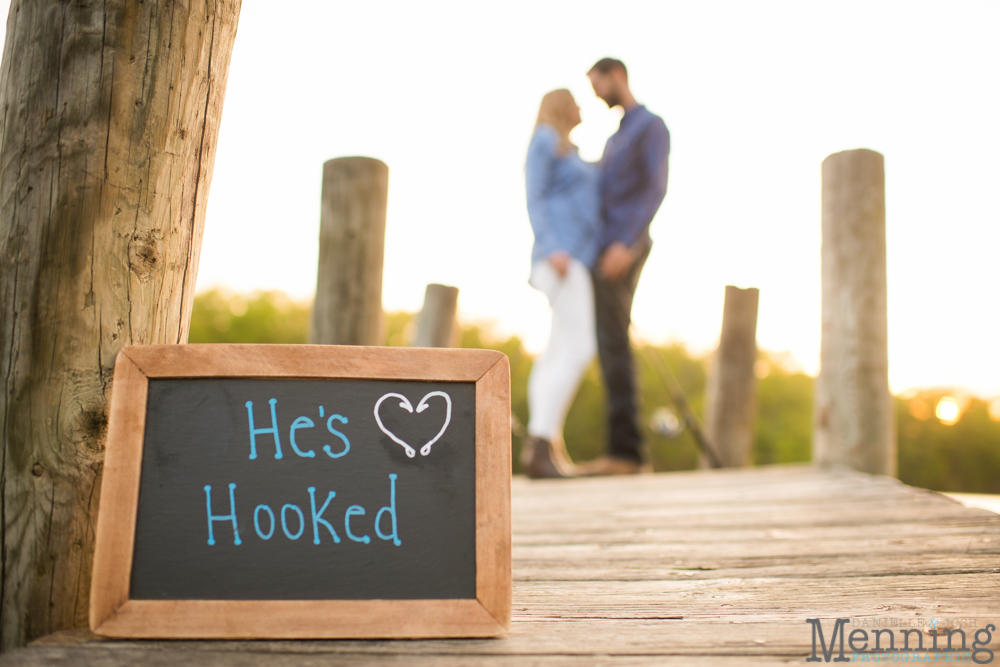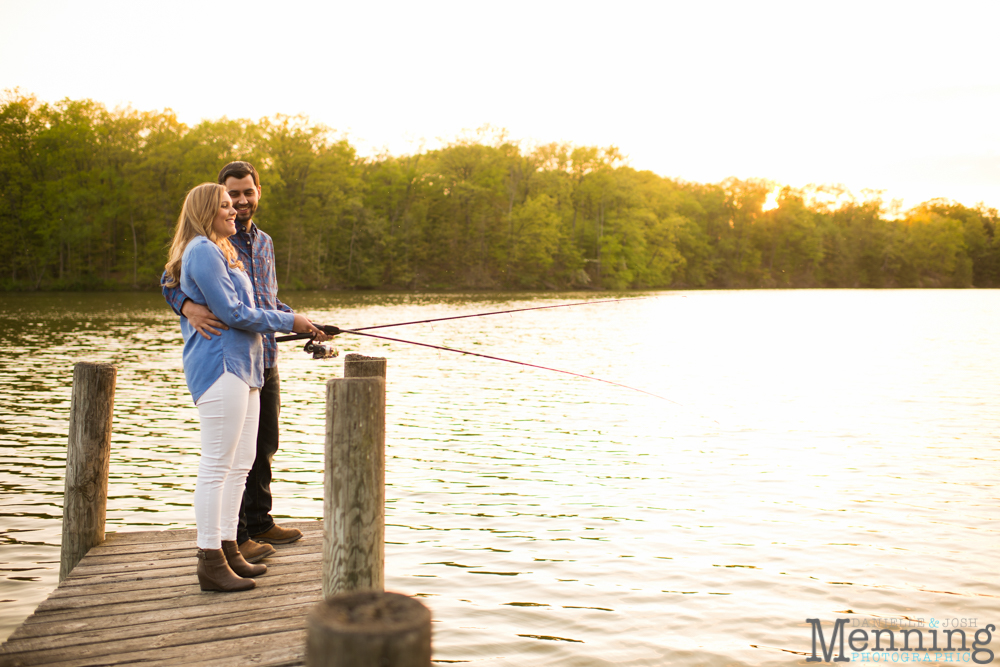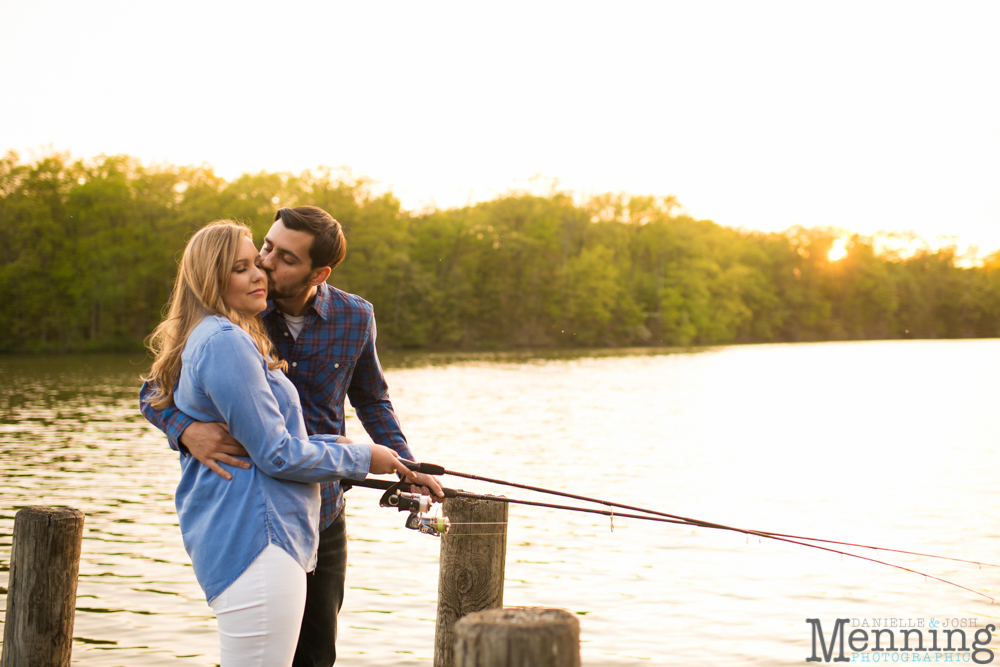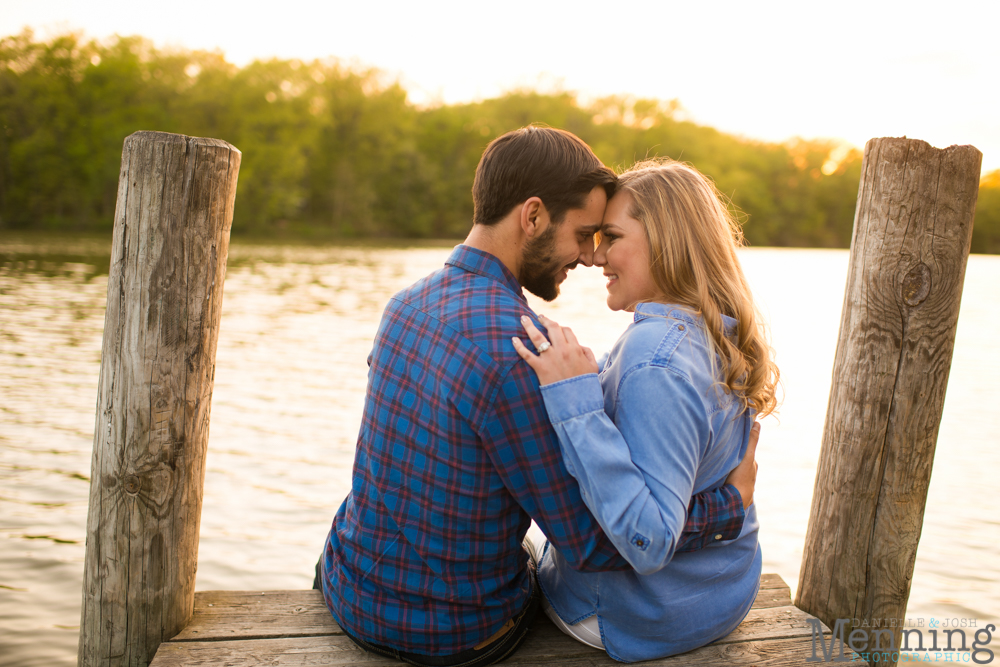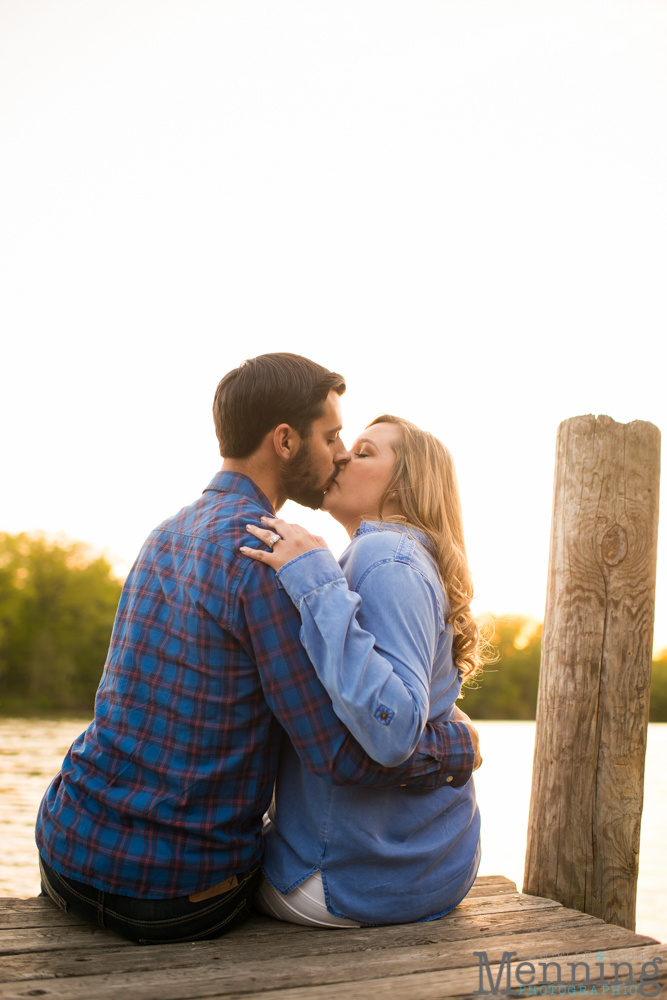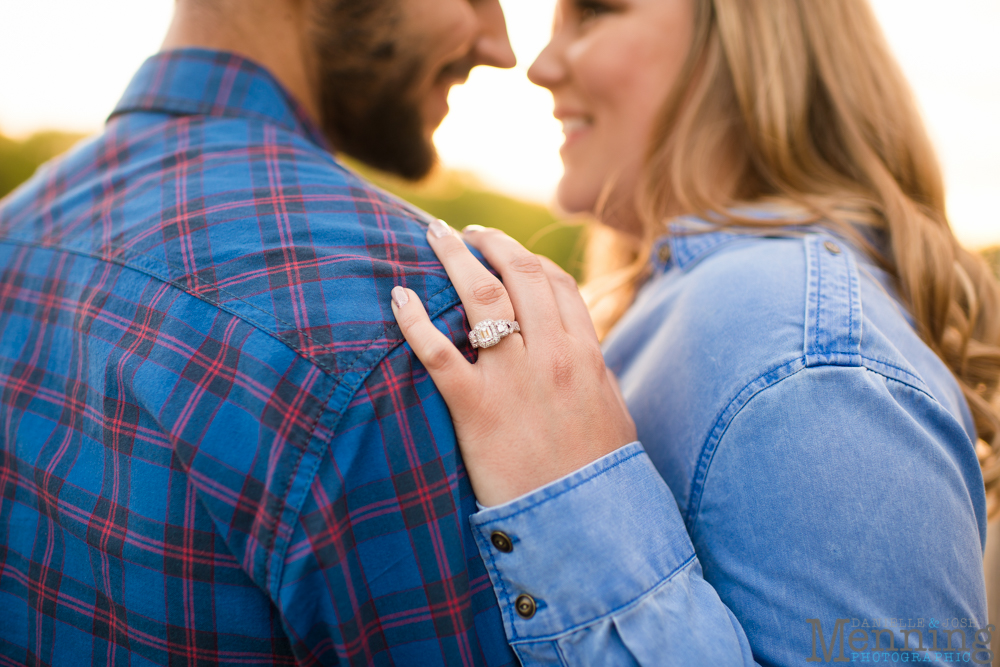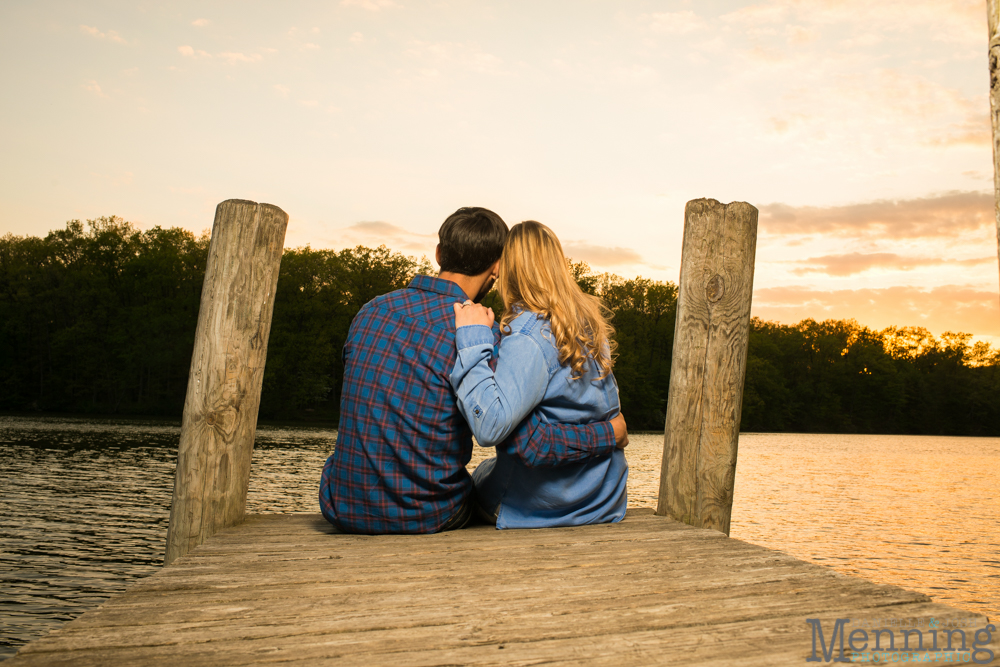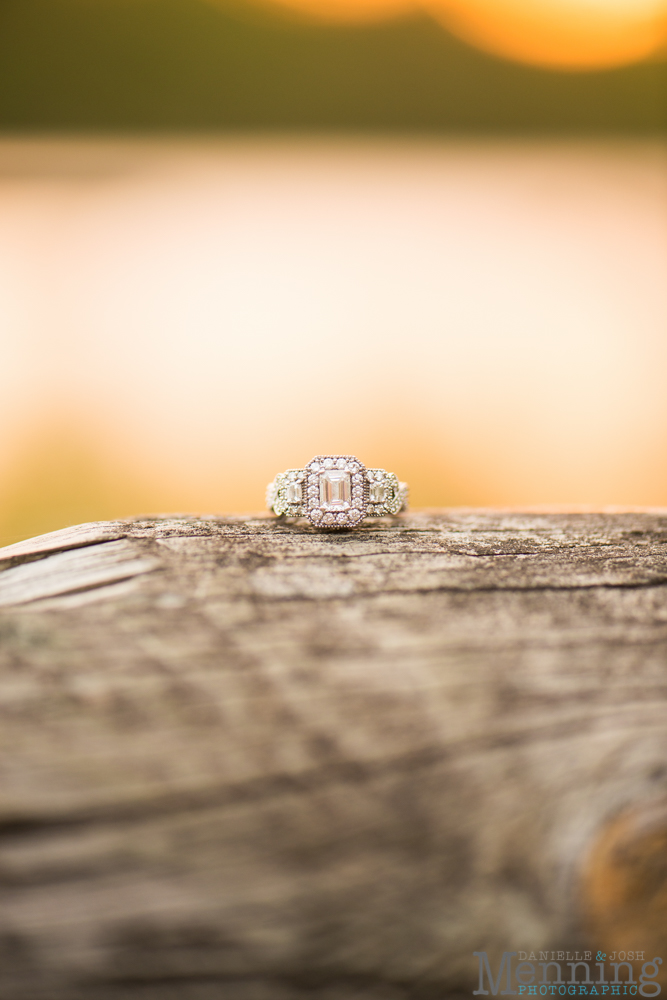 While we were testing the light for the next couple of shots, I decided to do a little advertisement for our friends' new amazing product. LOL! It's called Atmosphere Aerosol & it allowed us to get the hazy look we wanted in the next few photos we took with Tiffani & Brian's bows & arrows.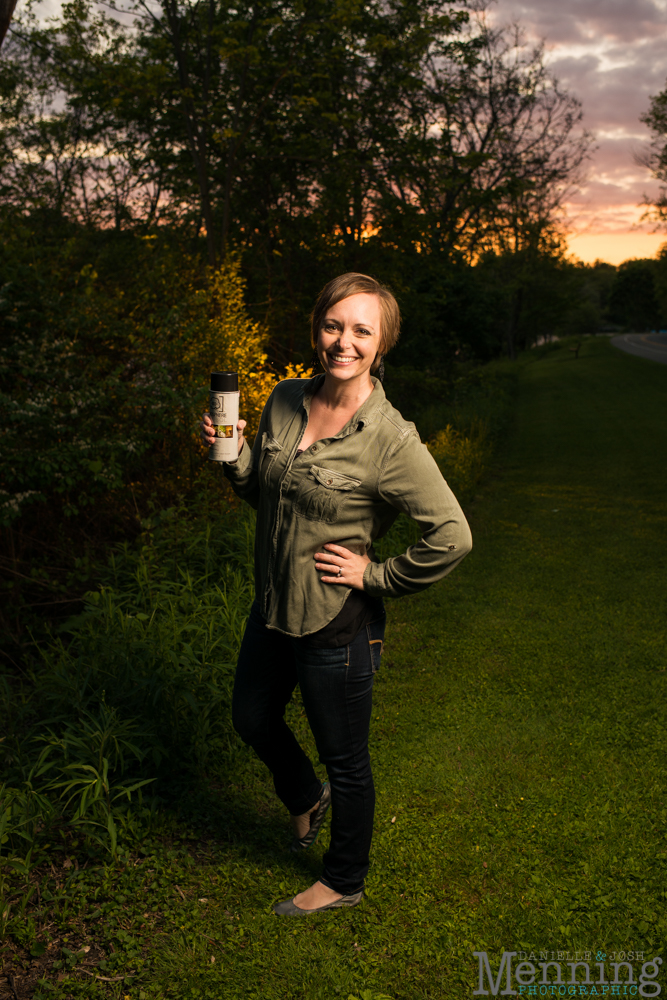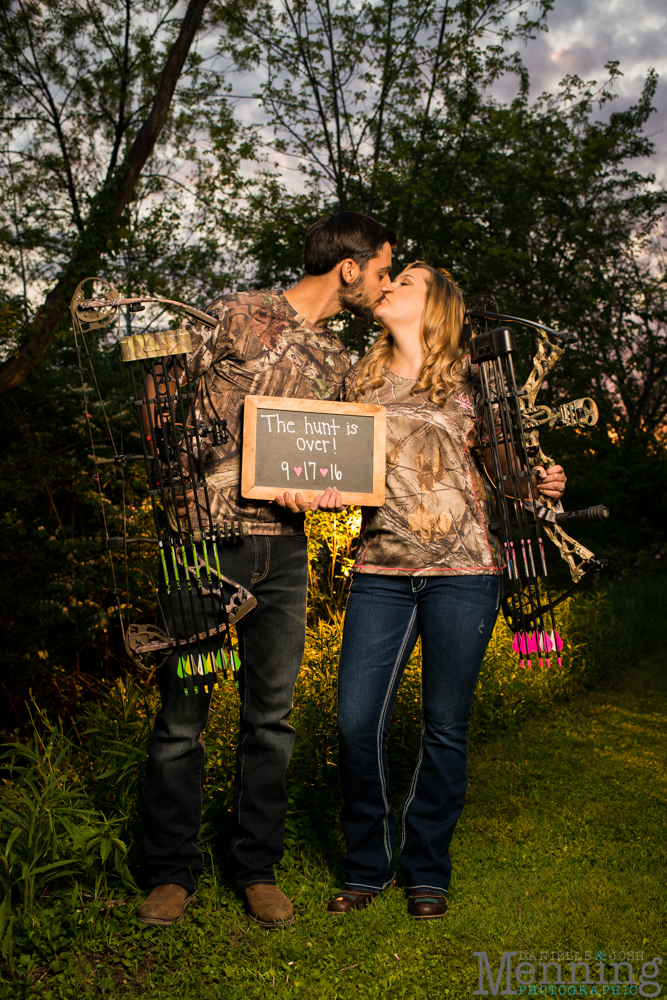 These were for giggles & they had so much fun with it.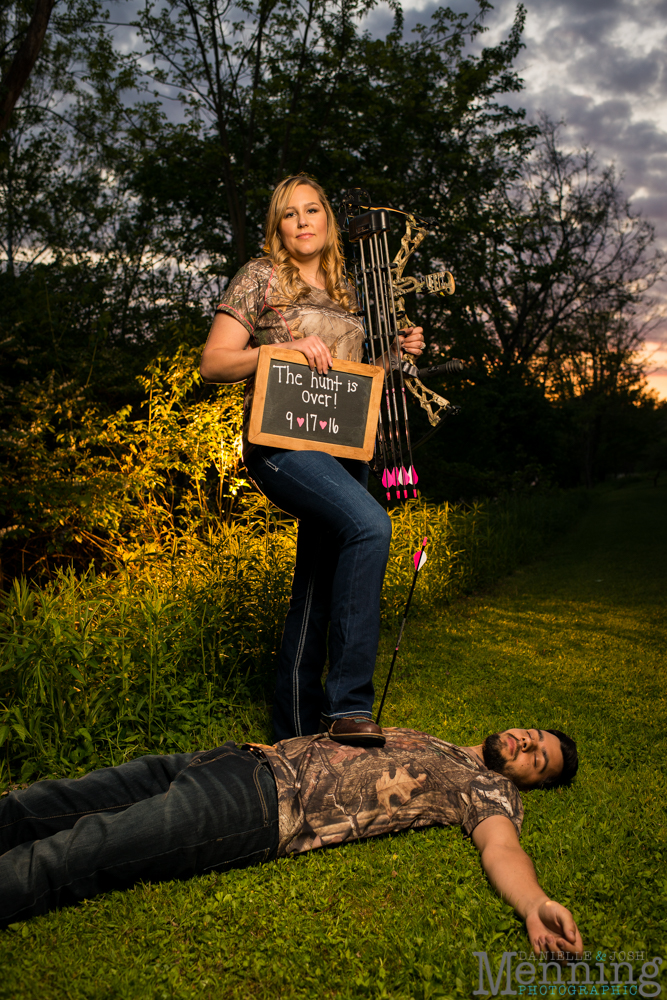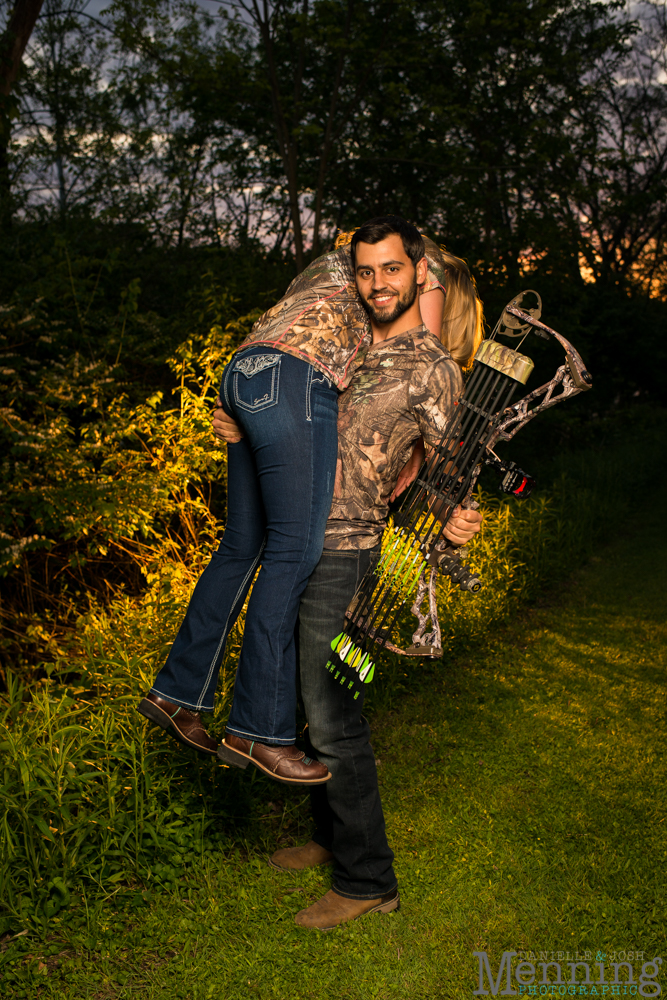 And here is the Atmosphere Aerosol in action!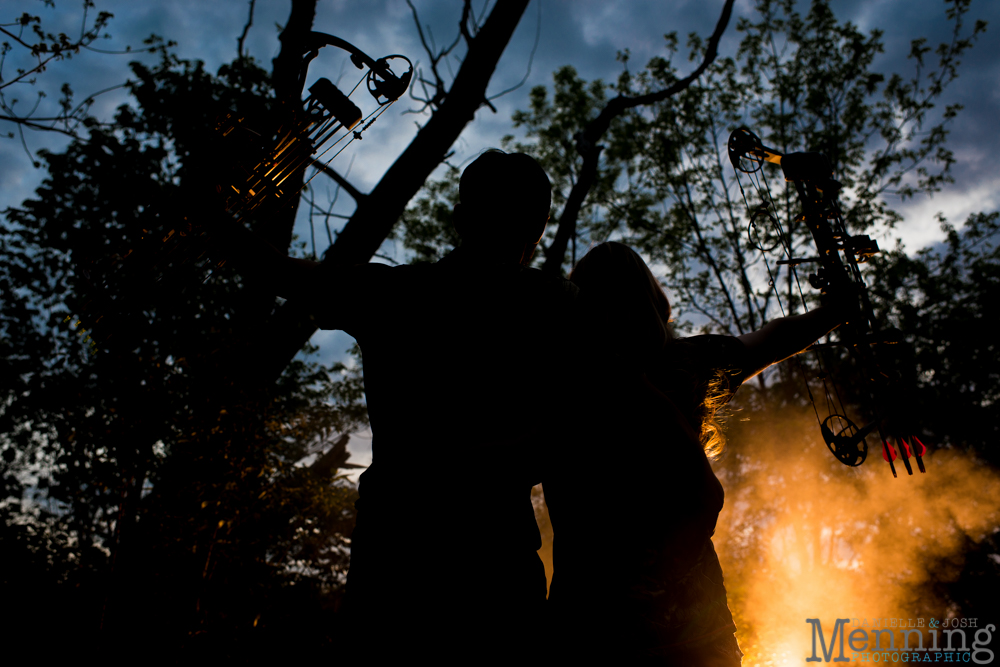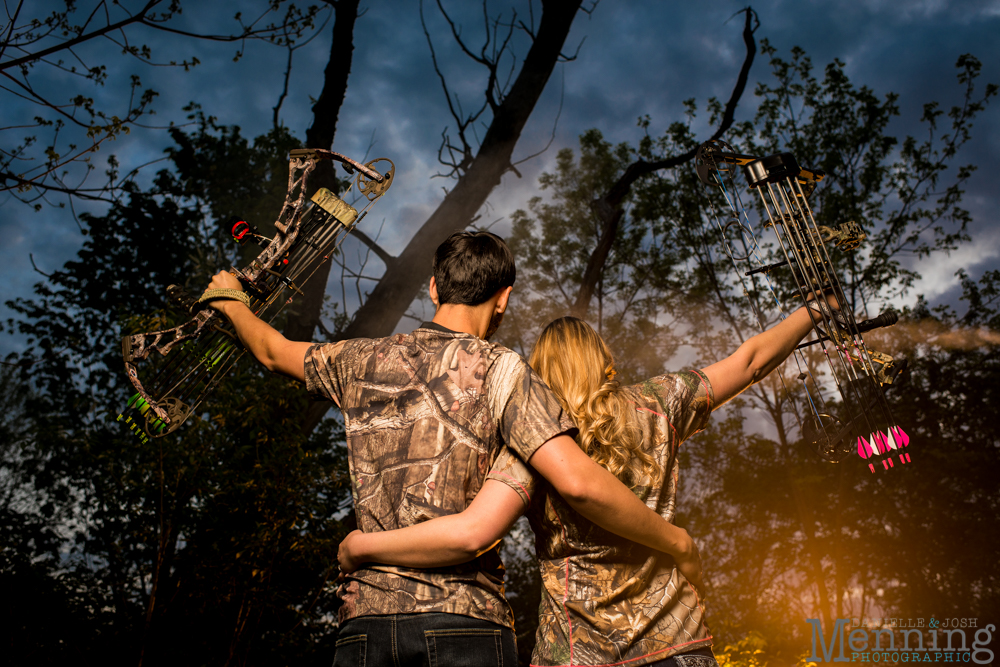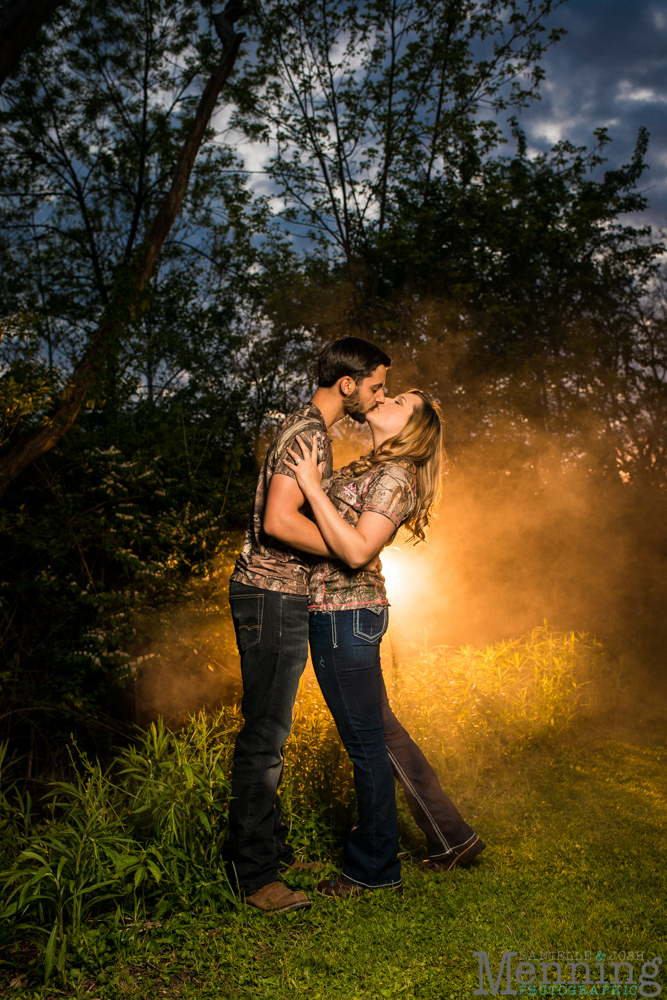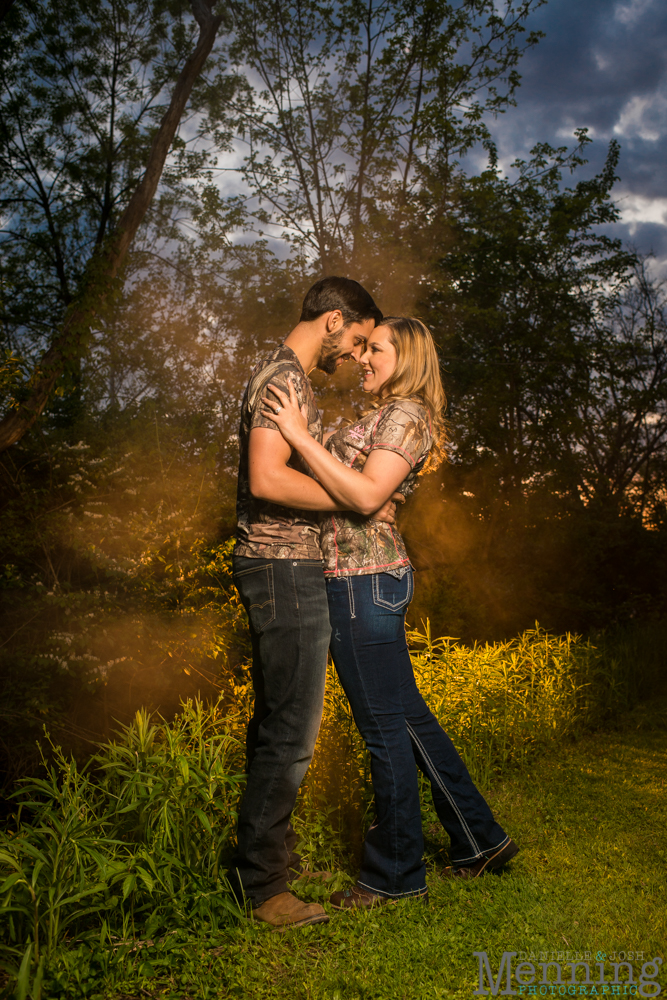 We're so excited for this wedding day; we know it's going to be a blast! Thank you so much for choosing us to be your wedding photographers, Tiffani & Brian!
If you're new to our blog, we're Josh & Danielle Menning, a husband & wife wedding photography team based in the Youngstown, Ohio area. We'd love to chat with you about your engagement & wedding photography! You can see some more of our work, cute photos of our daughter, and also some of our two crazy pugs here, too:
Instagram | Facebook | Twitter | Pinterest | Google +