We love photographing weddings & wedding receptions at The Lake Club in Poland, Ohio! There are so many reasons for this fact & we're happy to share them all with you because it's next up in our series of our favorite Youngstown wedding venues. The Lake Club of Ohio is a beautiful venue with a lovely lake view from the windows surrounding the banquet hall. Â You'll be able to see from the photographs that this place is stunning. But beyond that, we can confidently tell you that the owner & staff of The Lake Club take great pride in events hosted there. Everything runs extremely smoothly & they take matters into their own hands to make sure that your wedding and reception are immaculate. We'd highly recommend considering The Lake Club as your Youngstown wedding venue!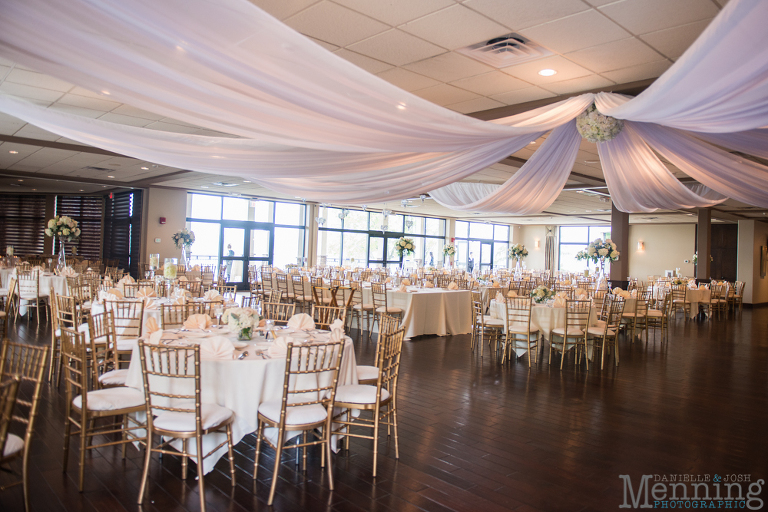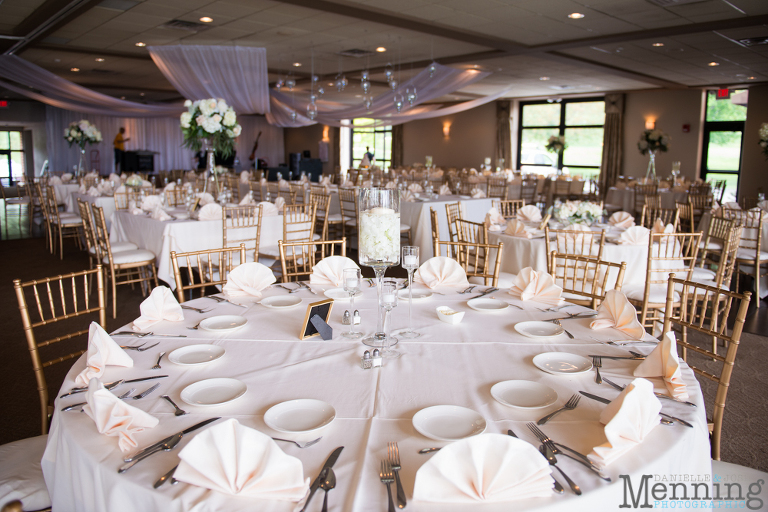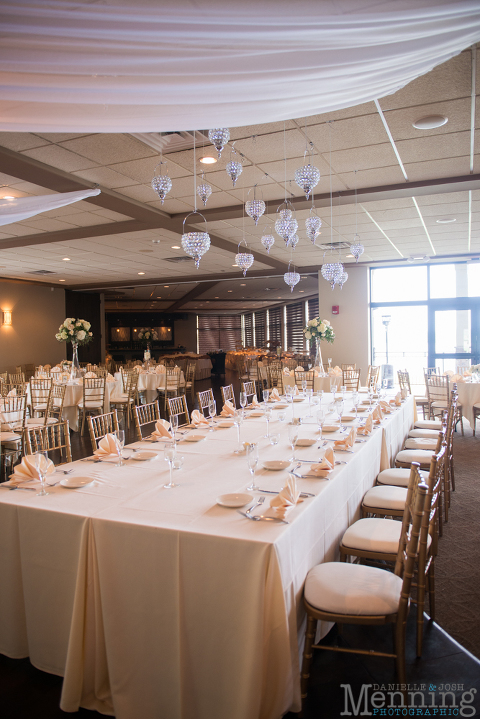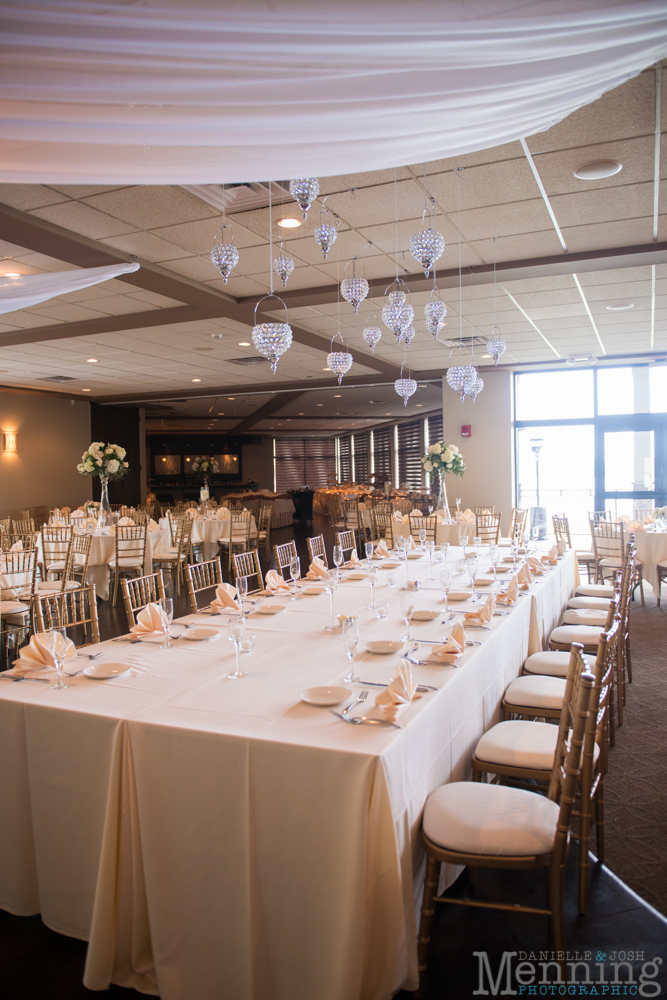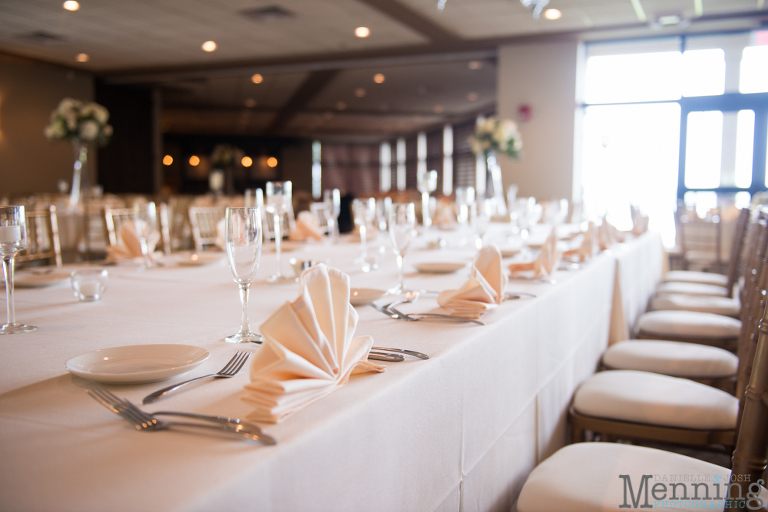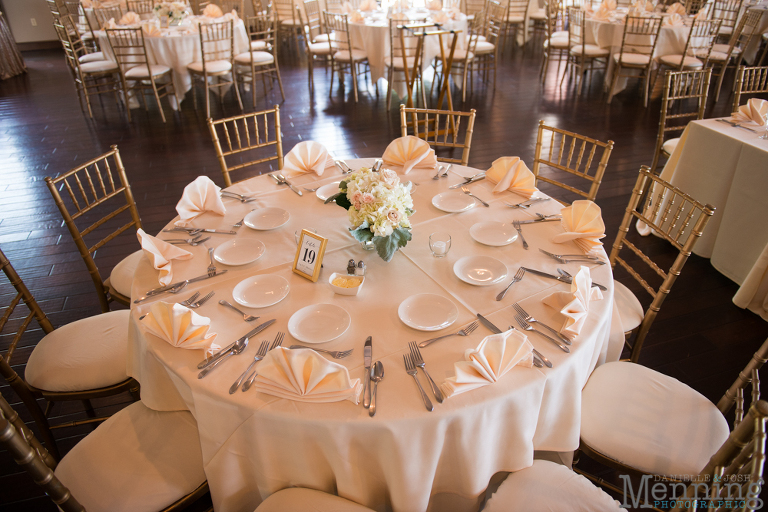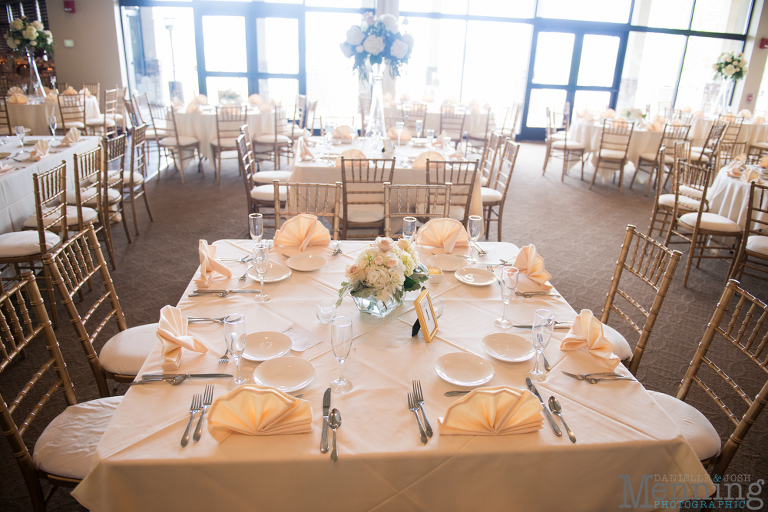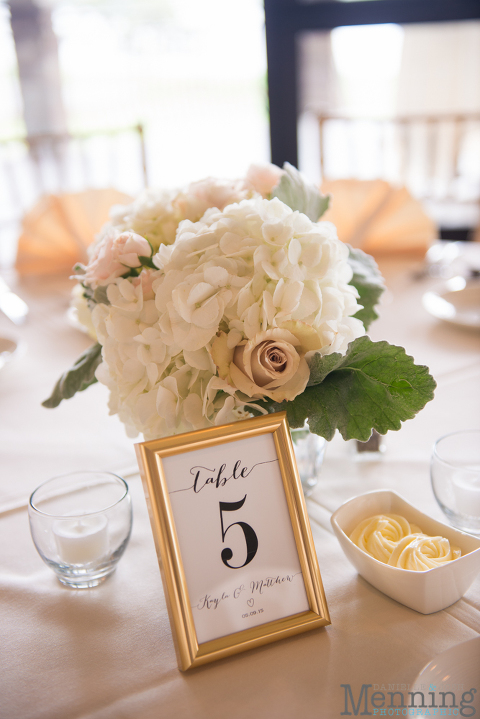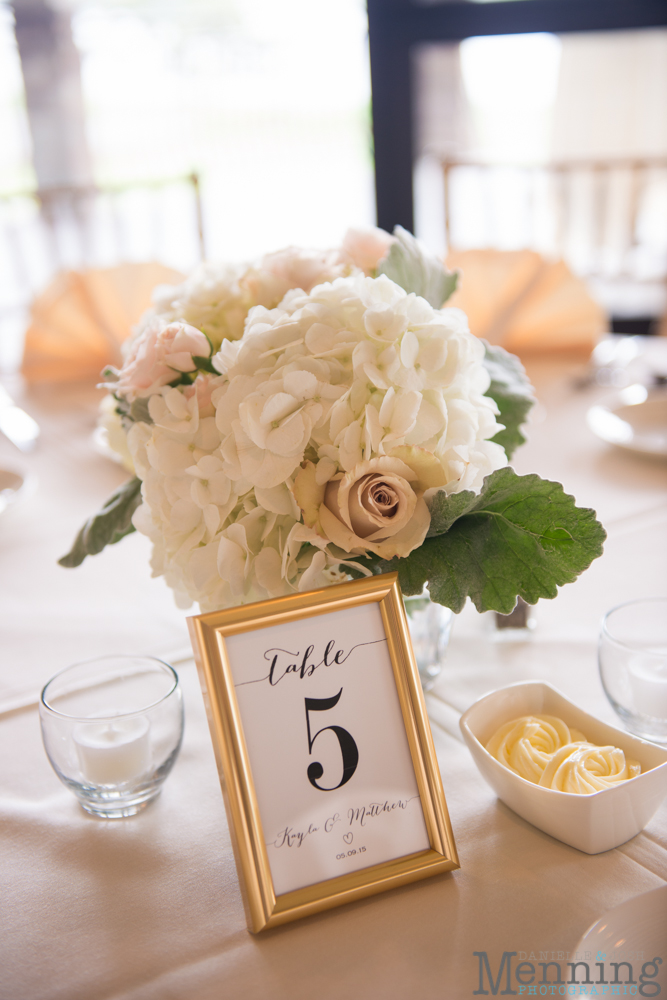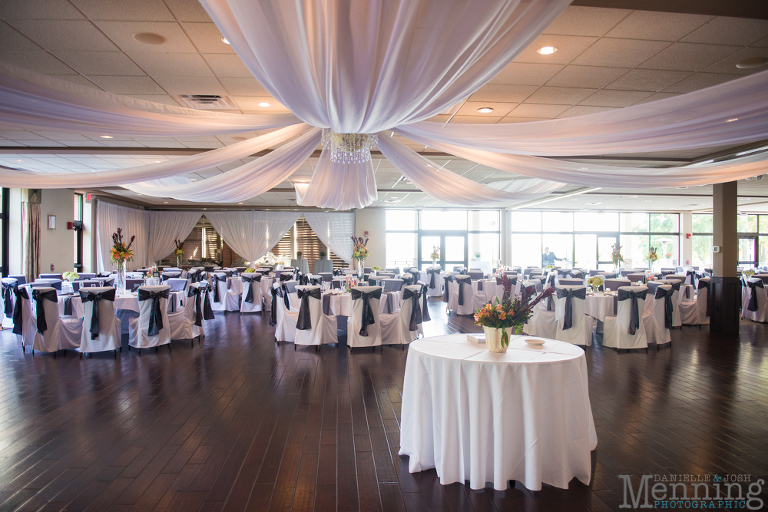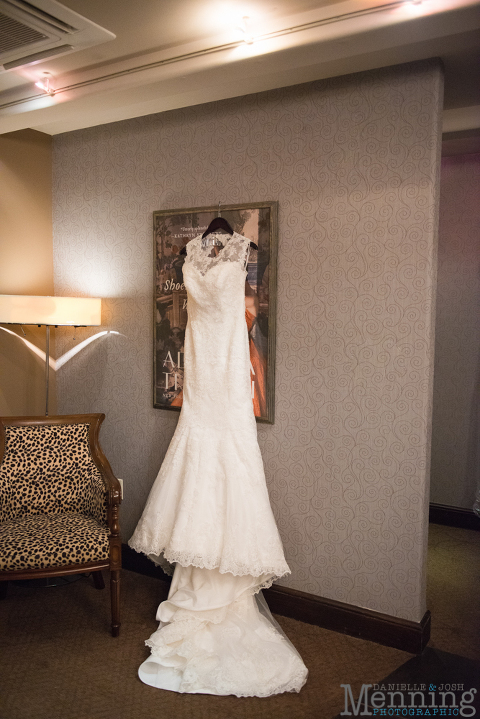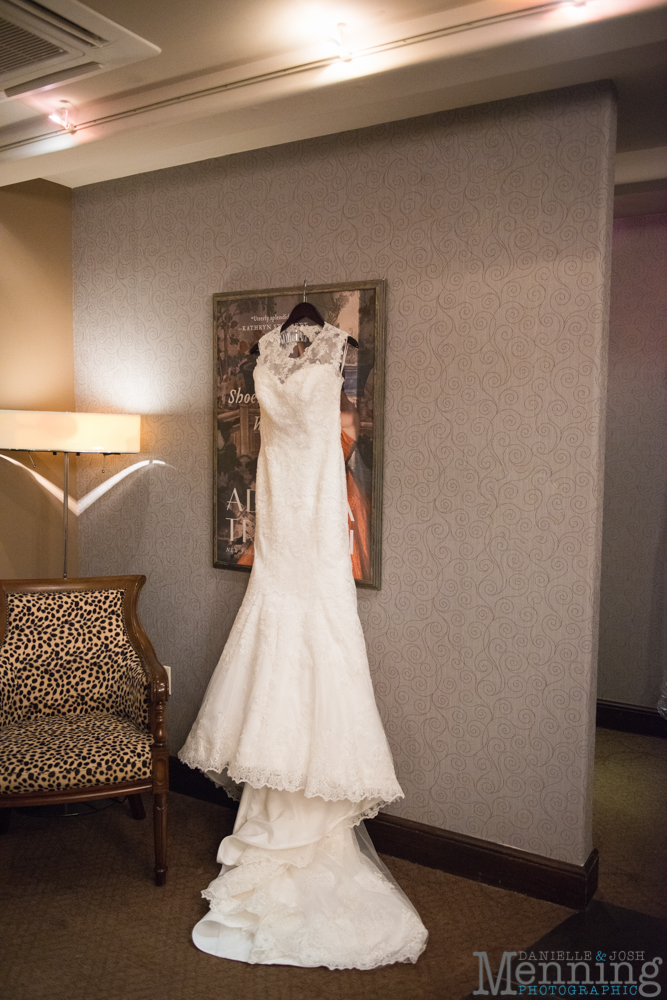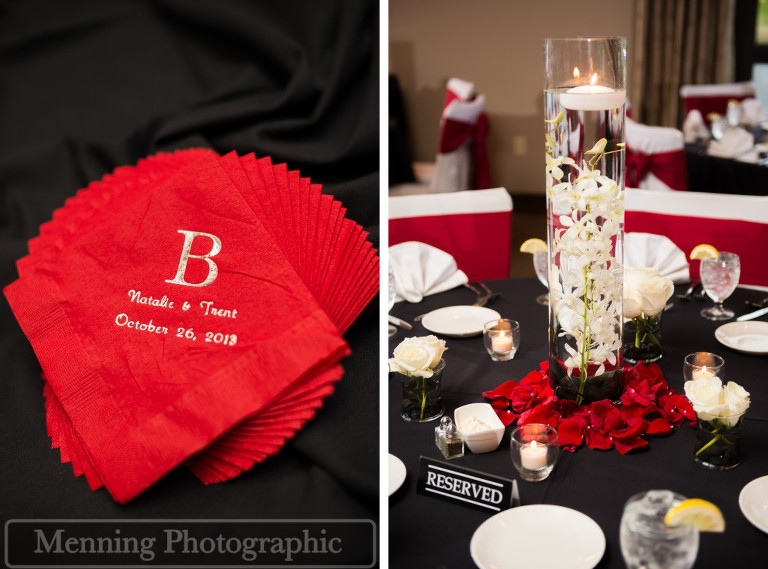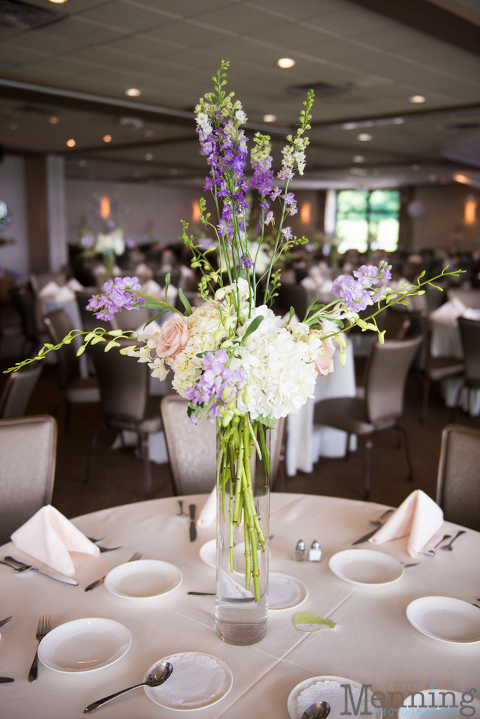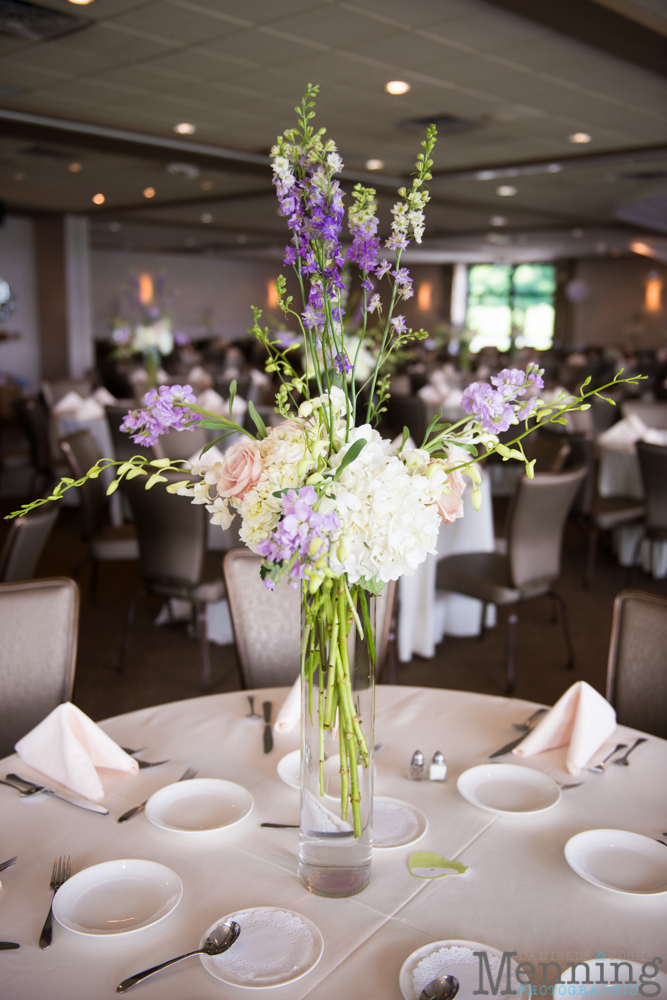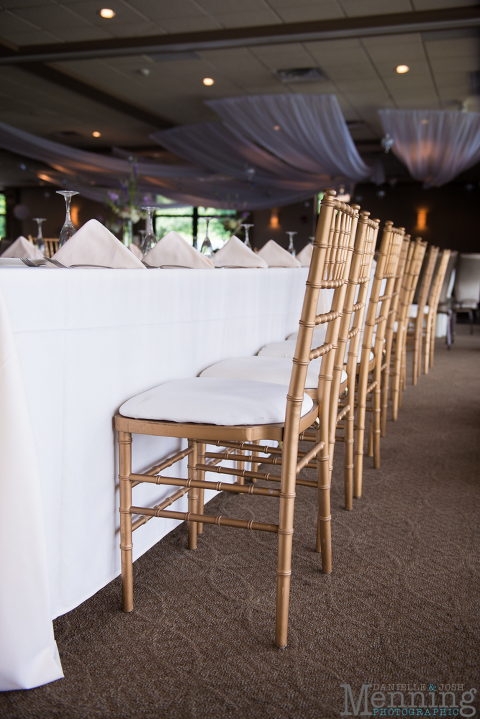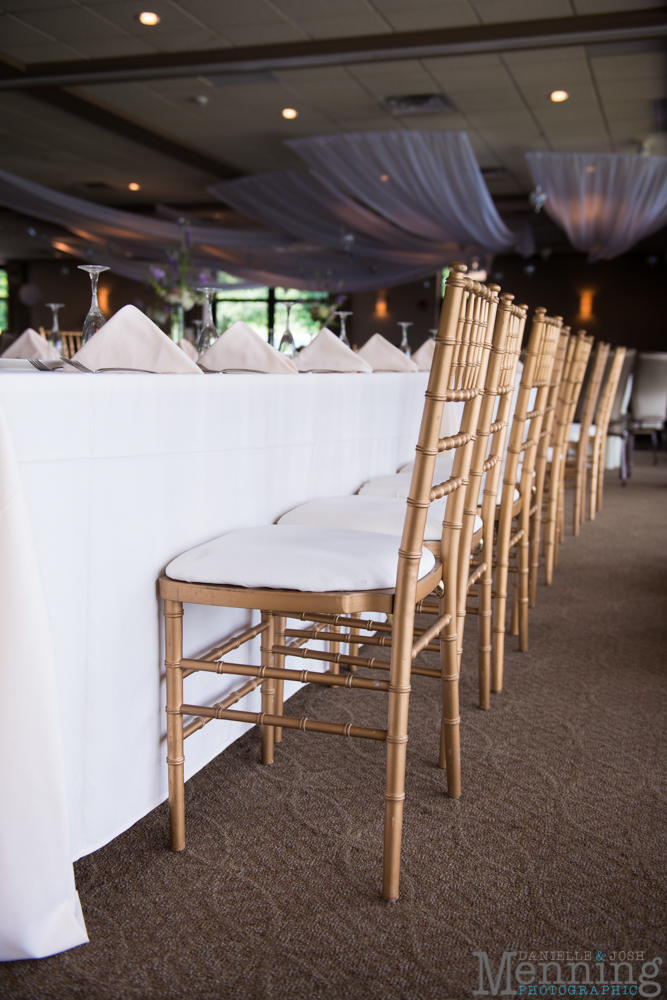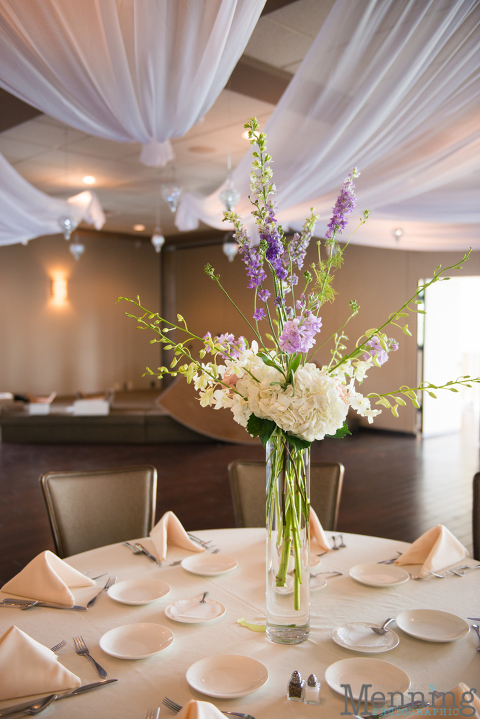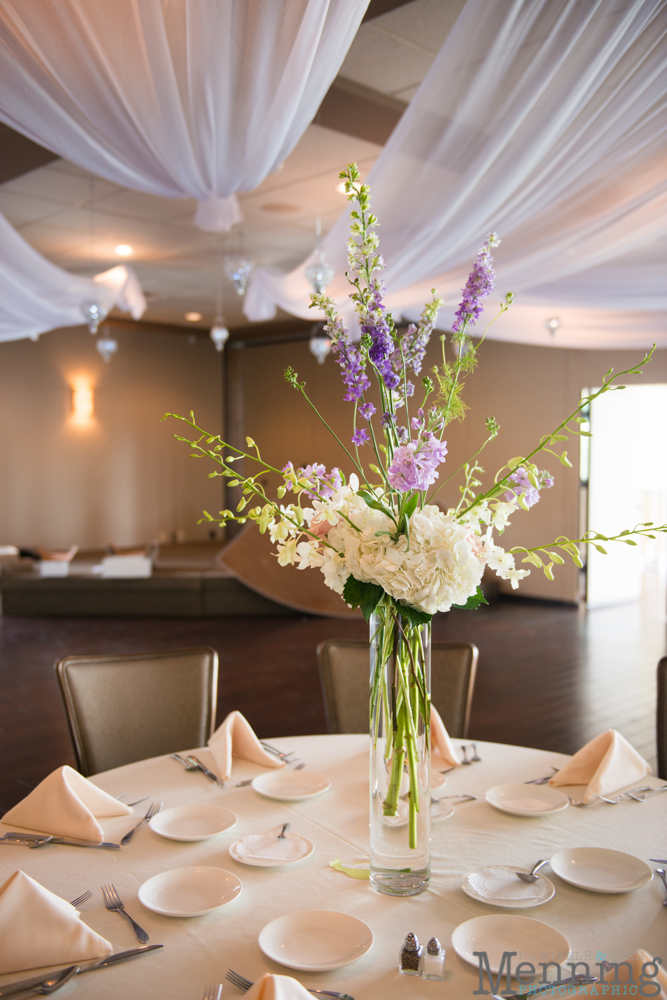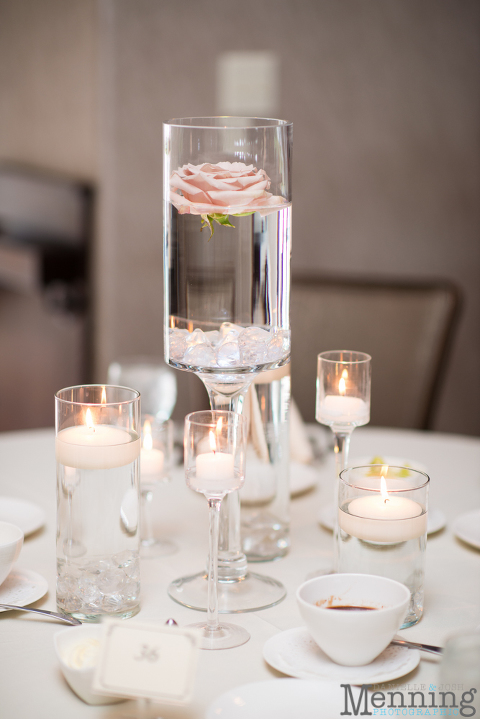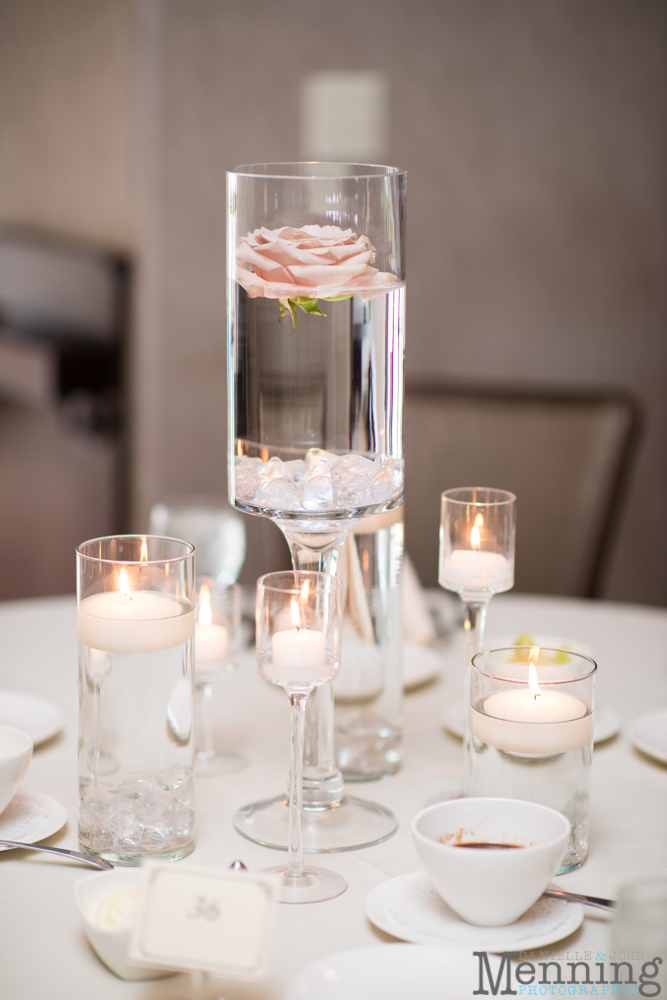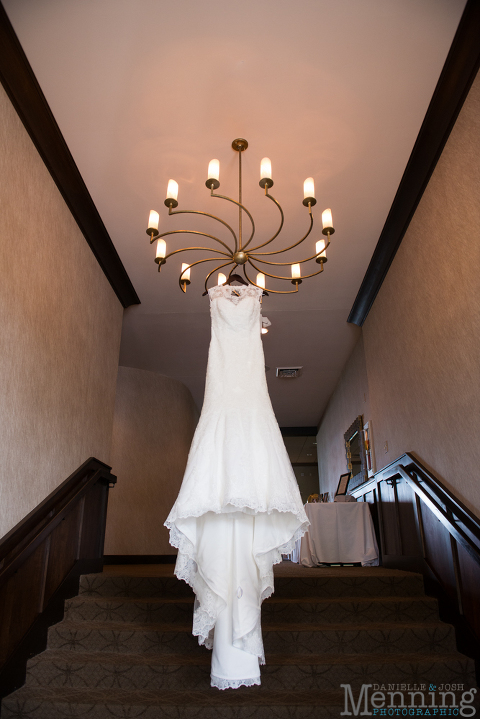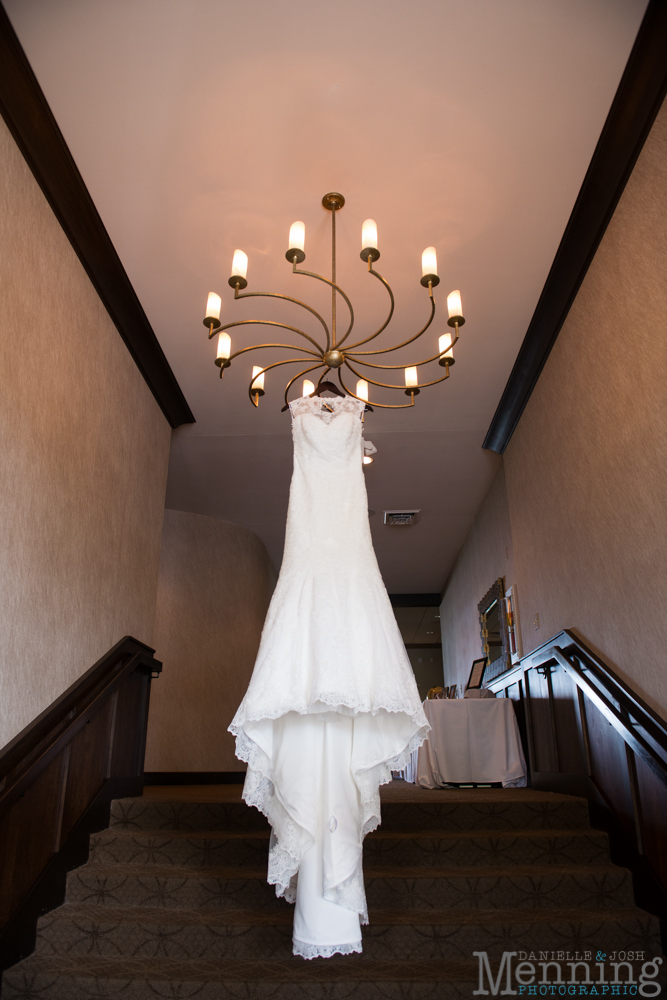 Another reason we love photographing weddings & receptions at The Lake Club is that there is so much opportunity for portraits! We love it in every season for bridal party portraits!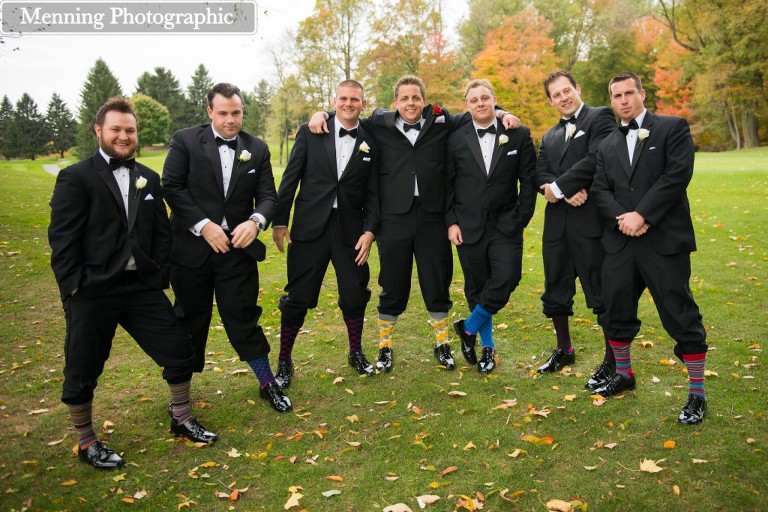 Everyone joked that Kayla & Matt chose their wedding colors to match The Lake Club's pretty staircase.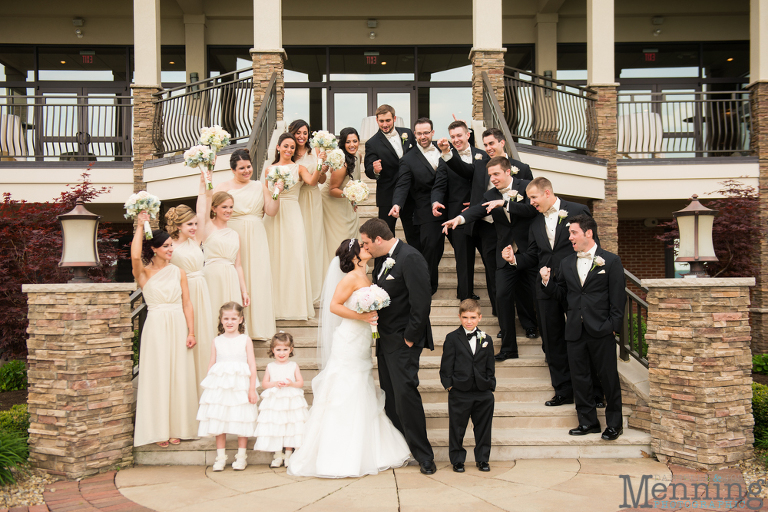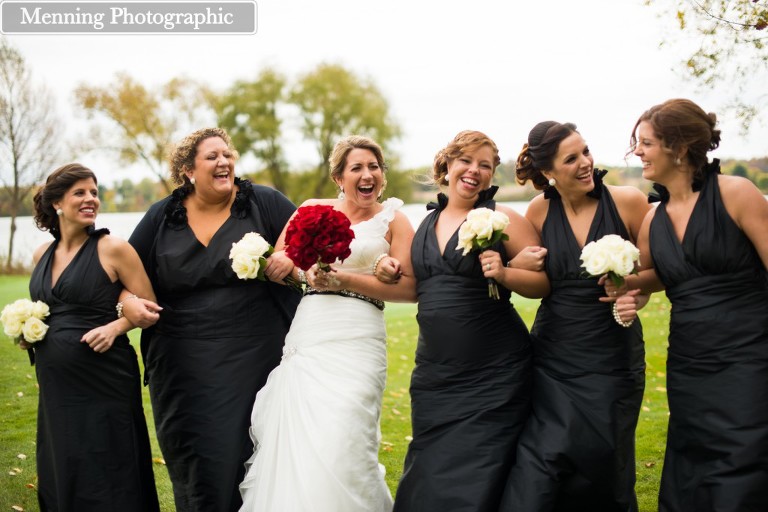 The lake view is always a favorite!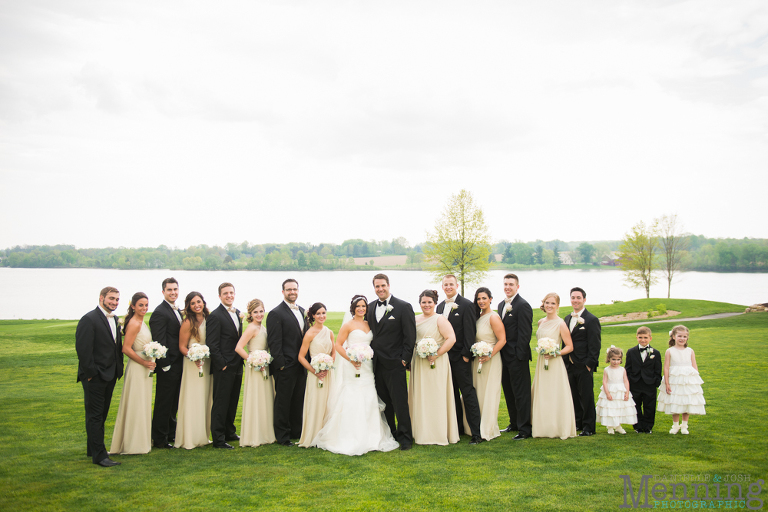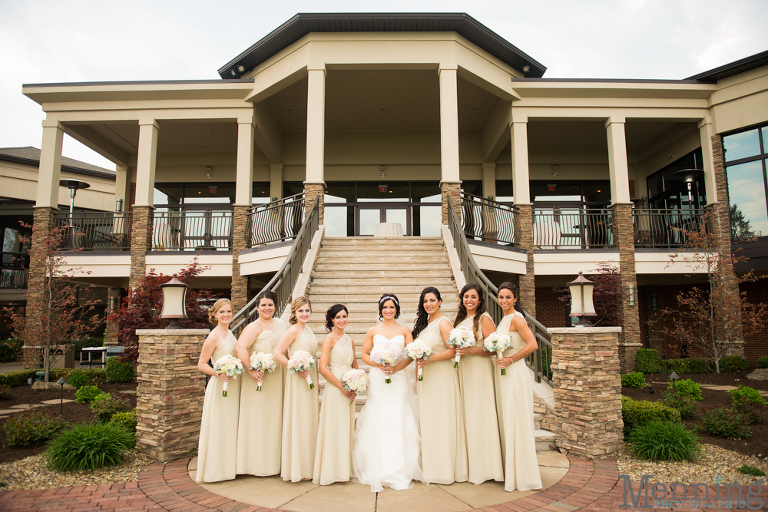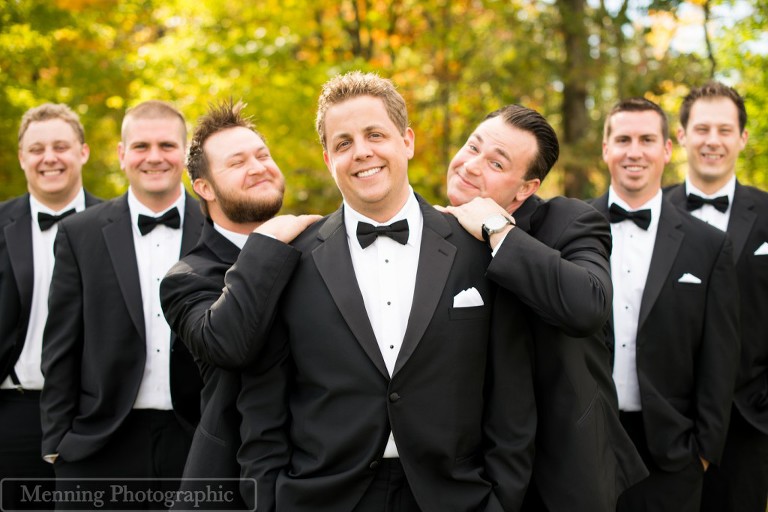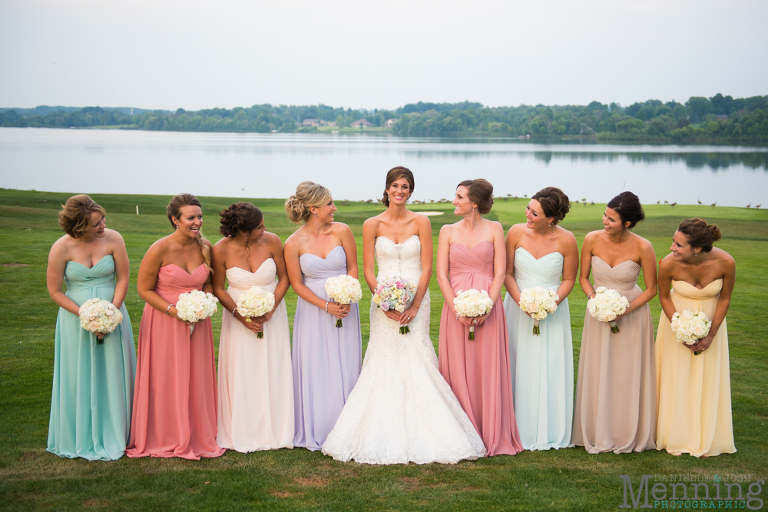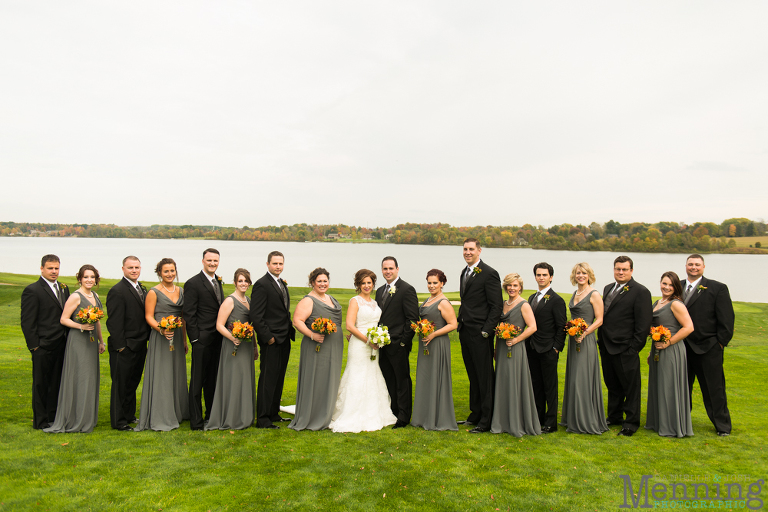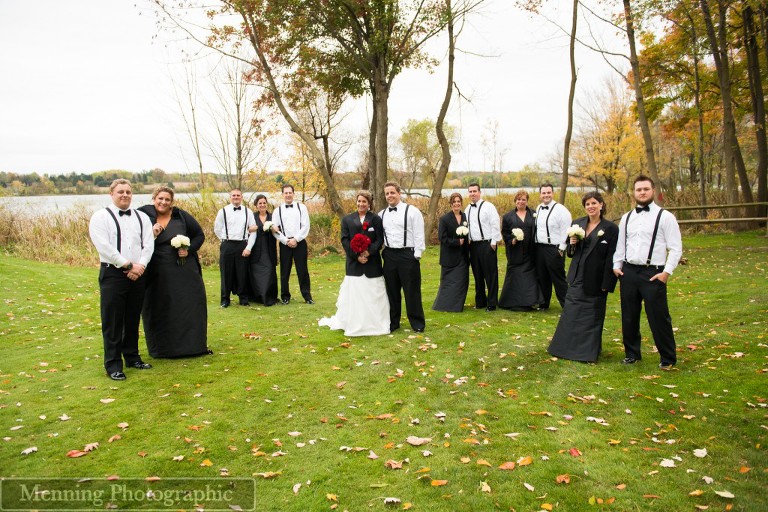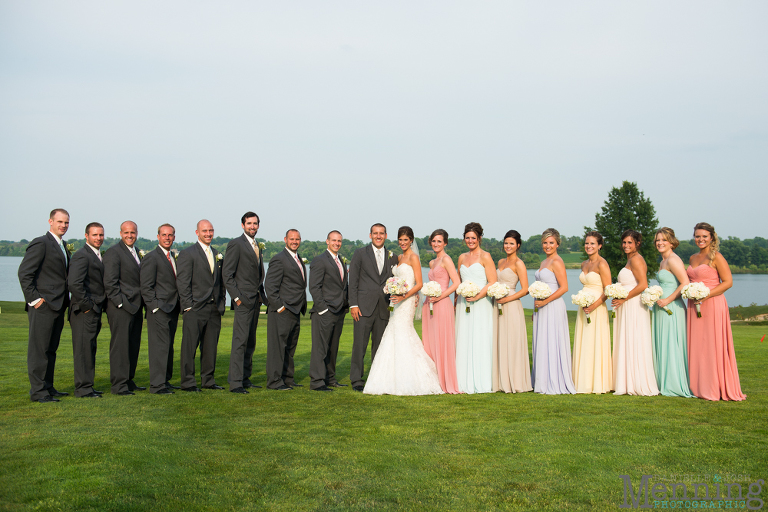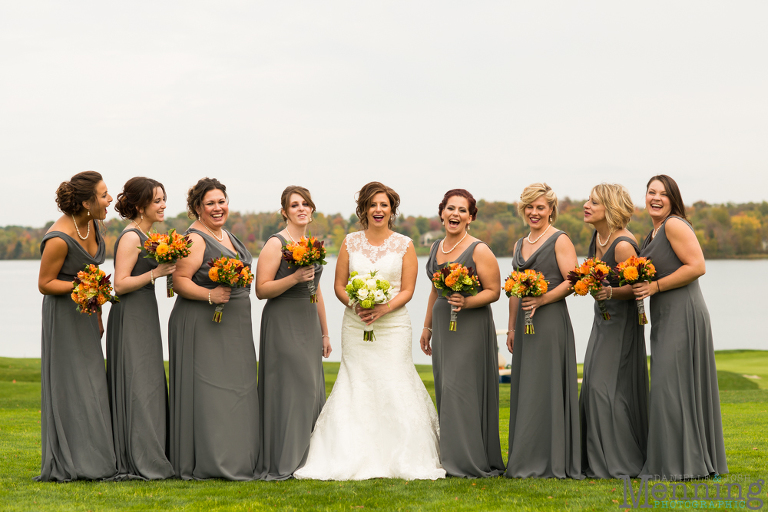 The lake backdrop makes for a gorgeous spot for family portraits, too!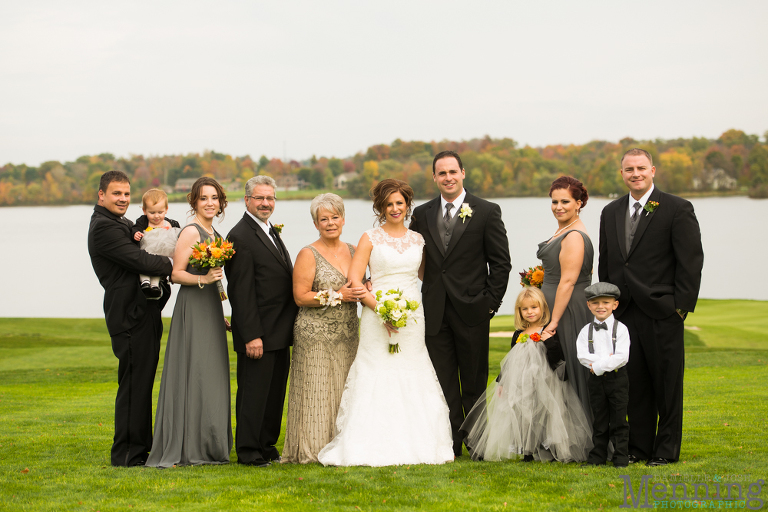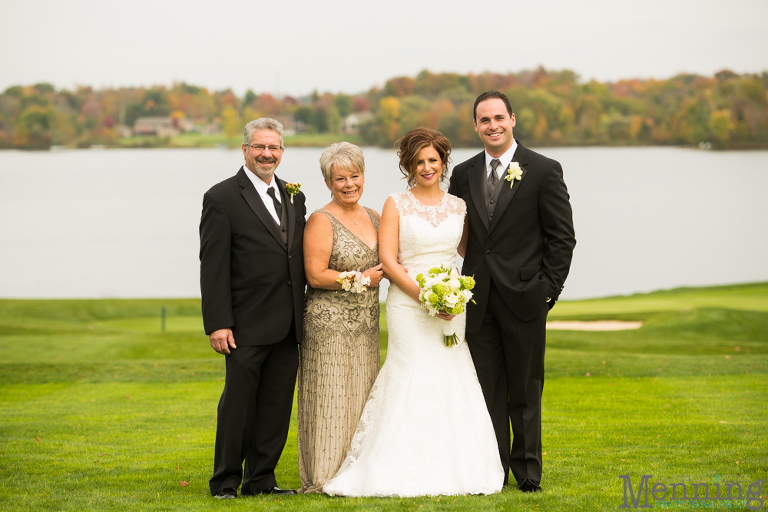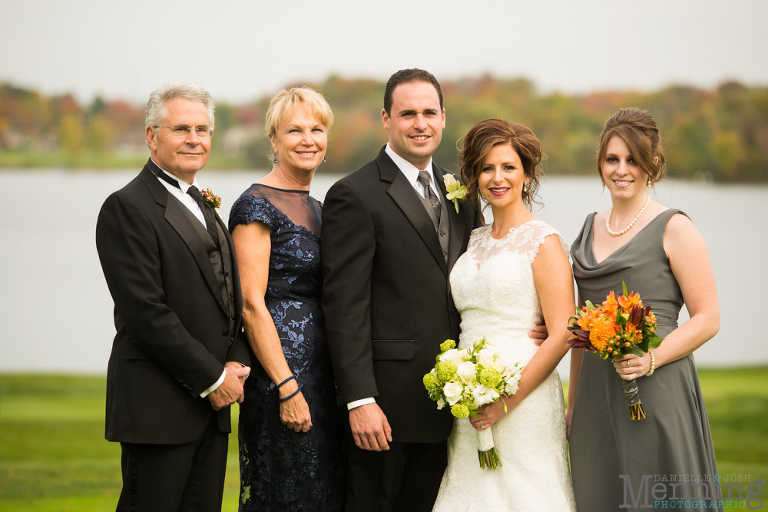 And, of course, we LOVE bride & groom portraits & The Lake Club is FULL of stunning vistas for them.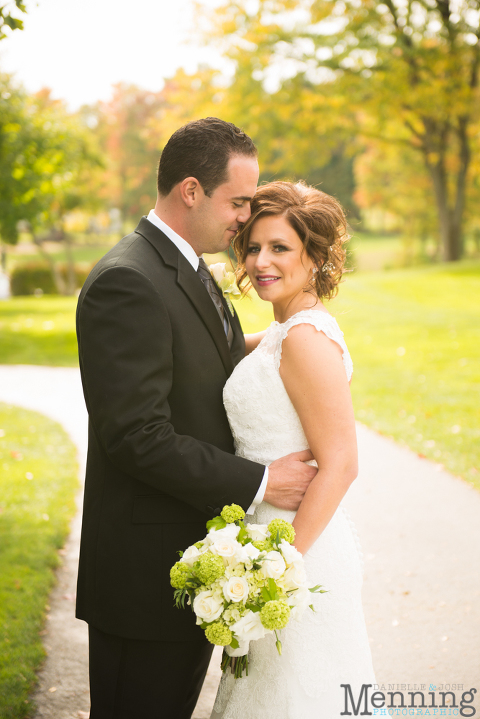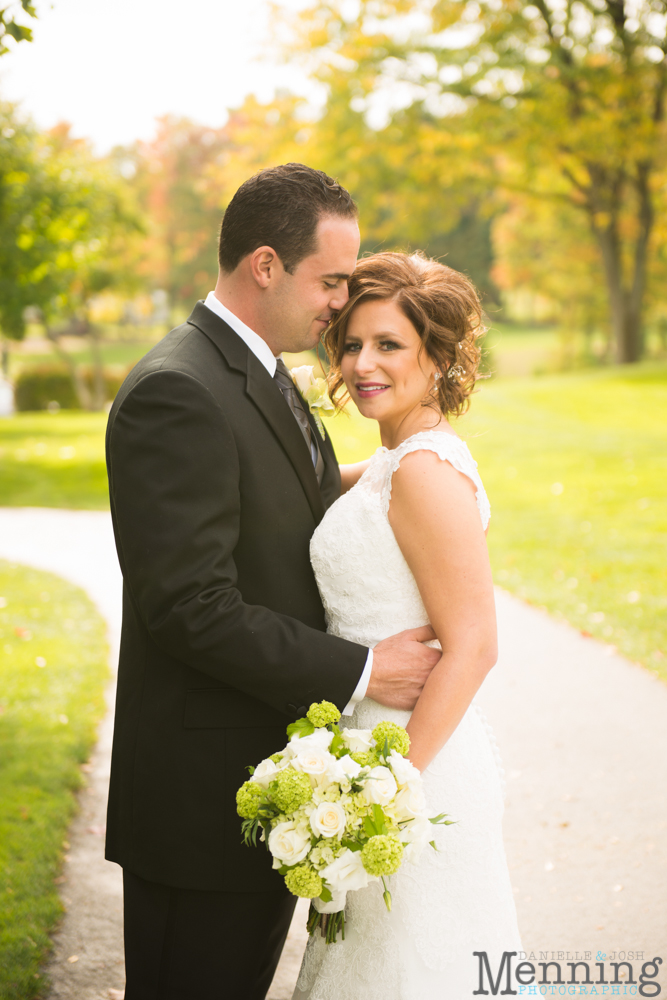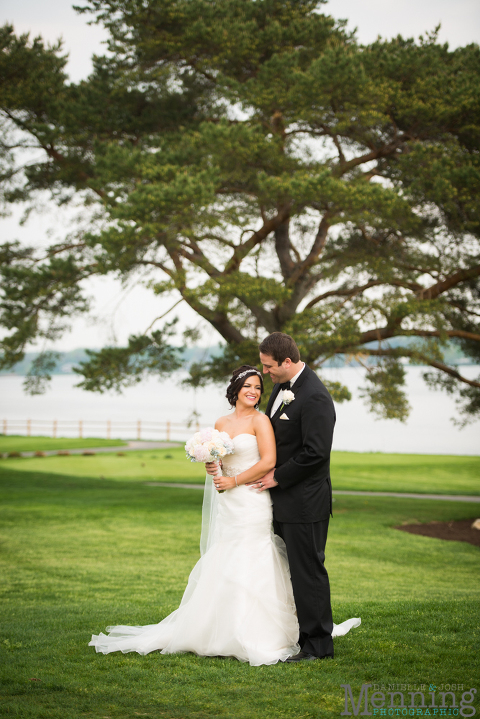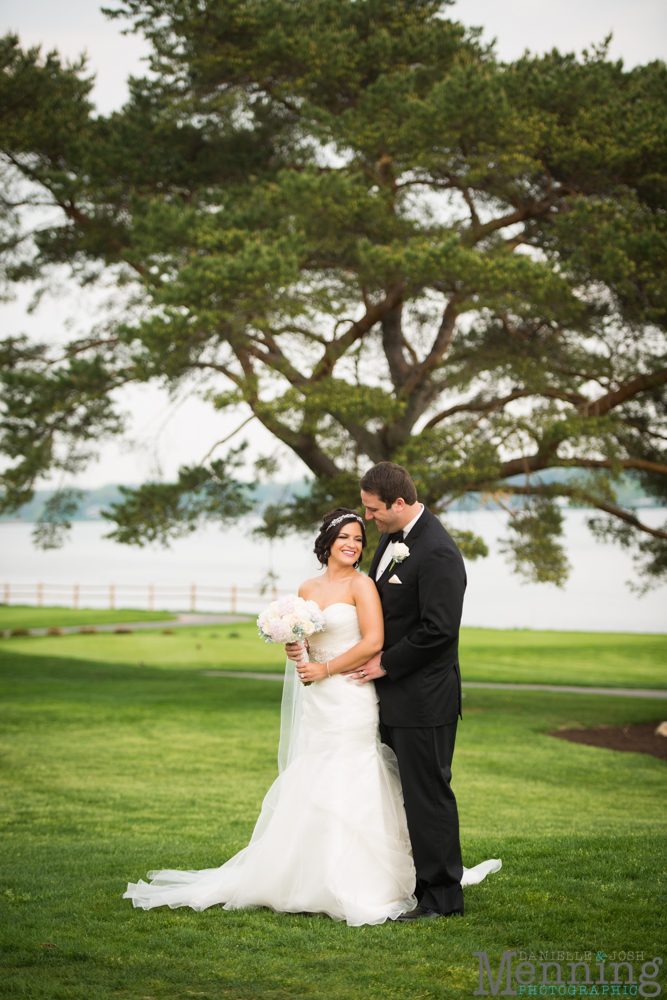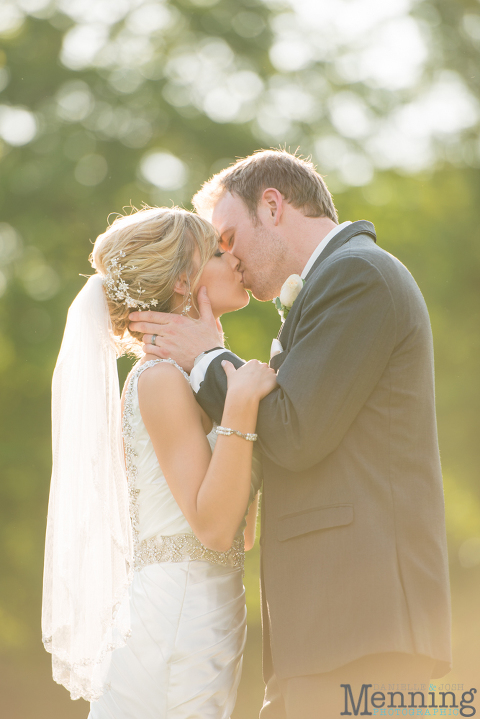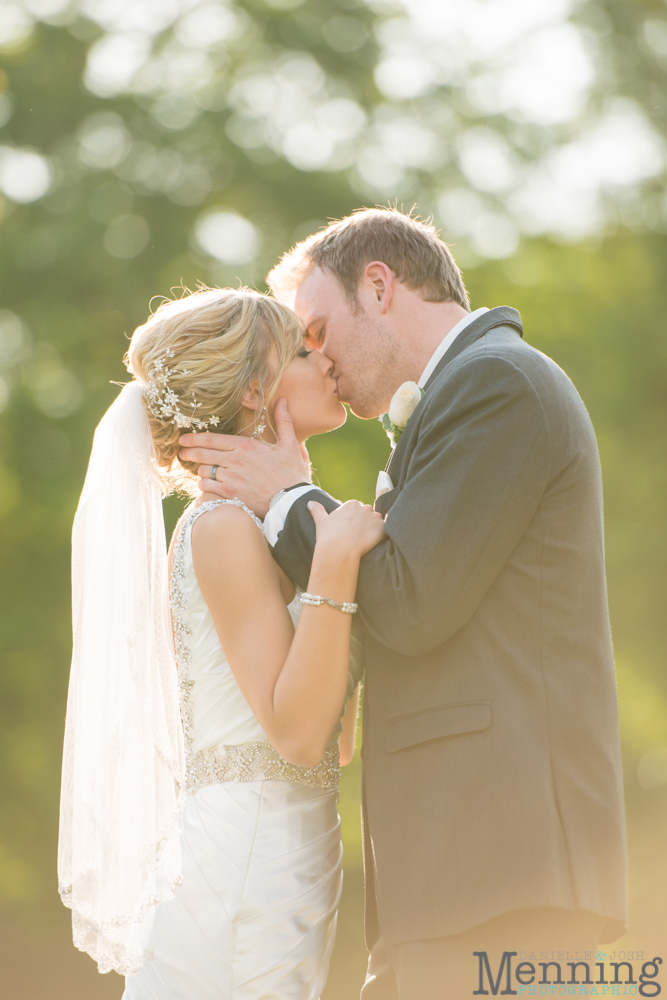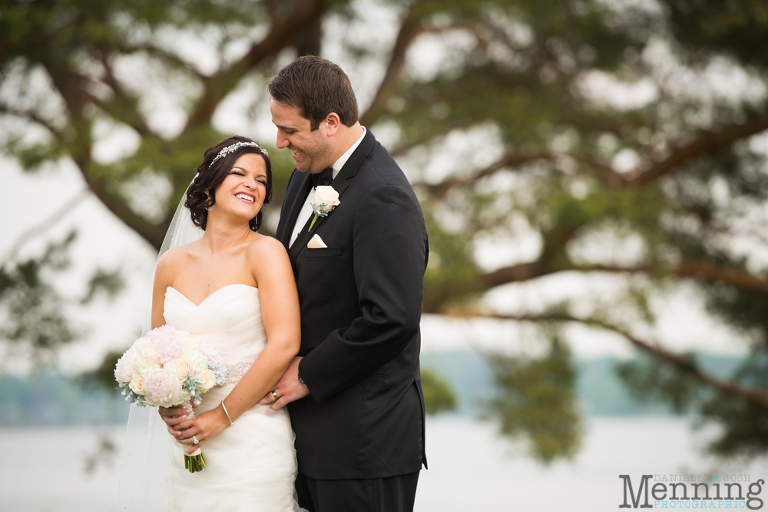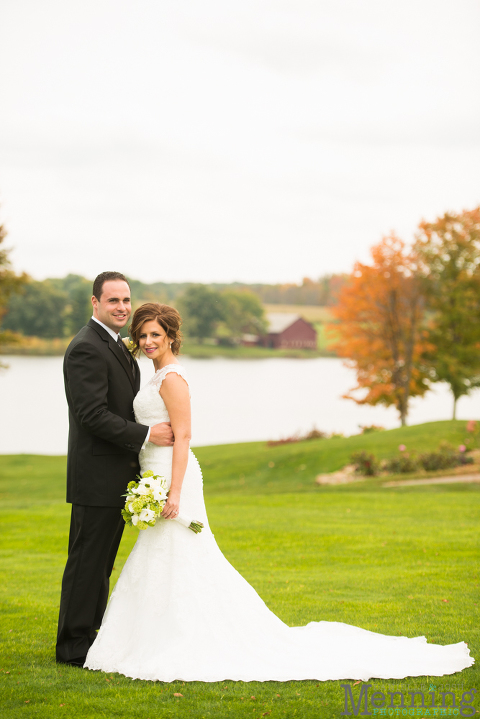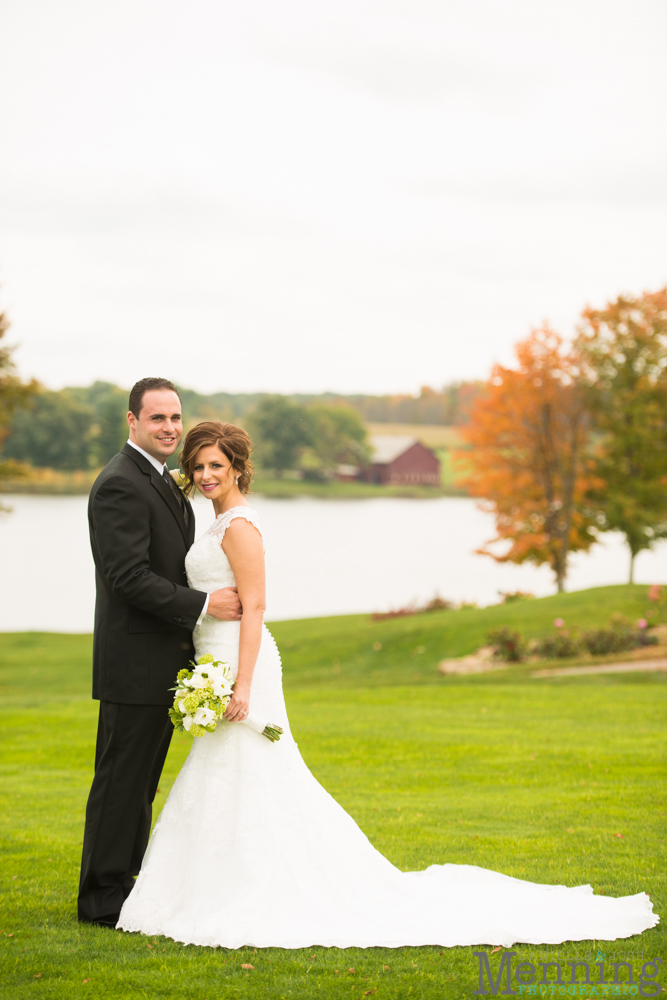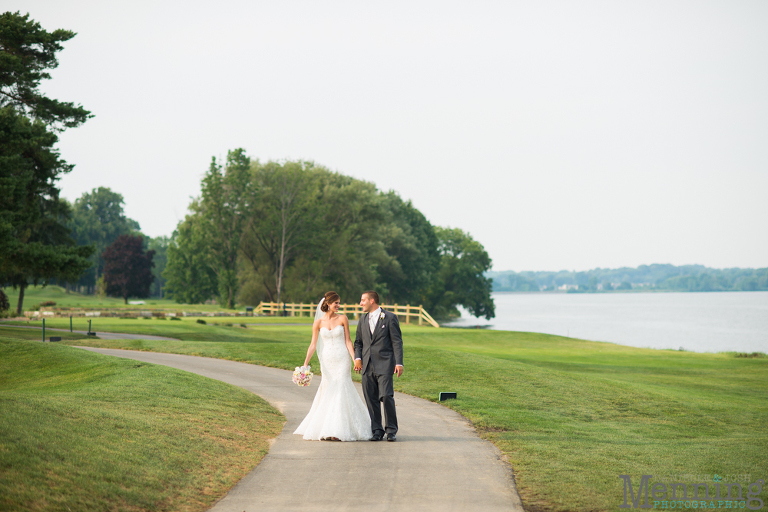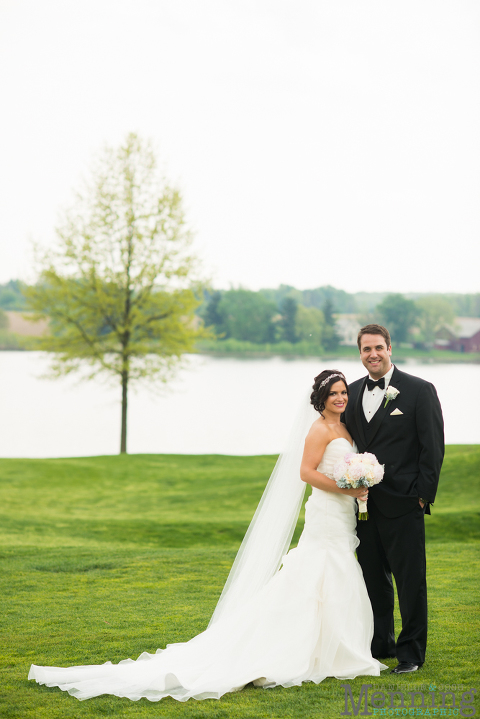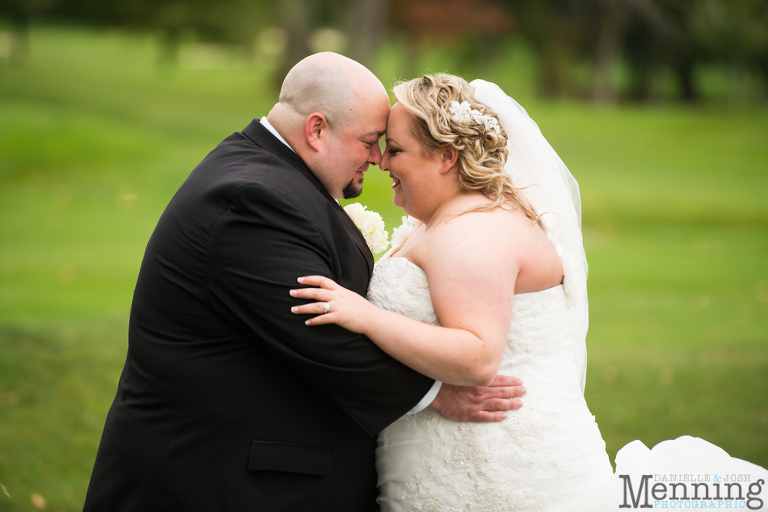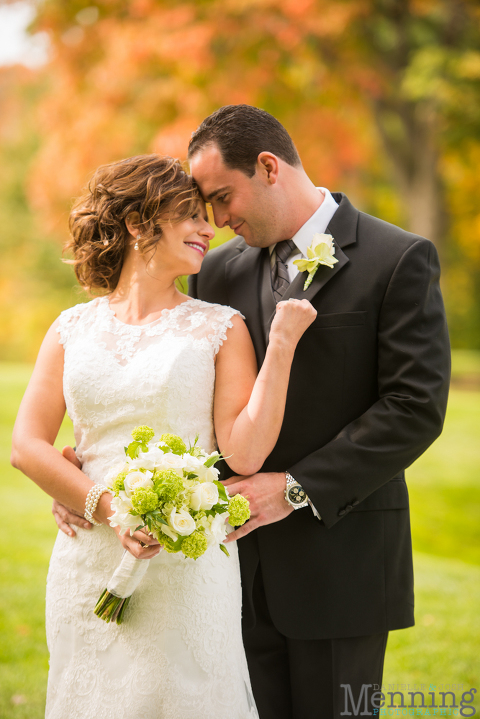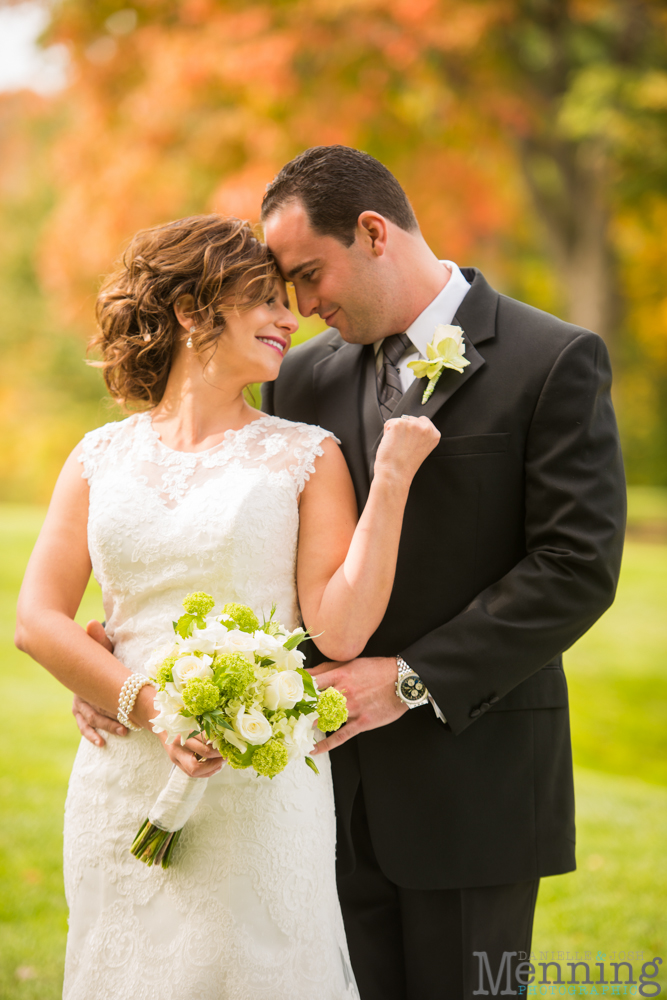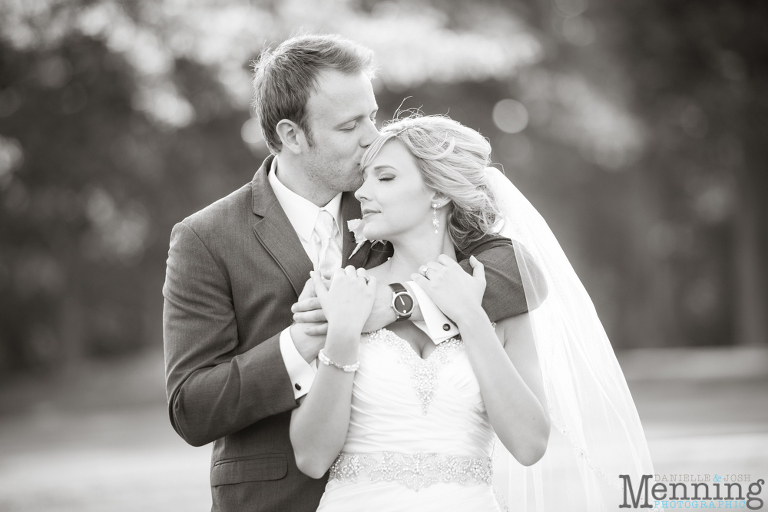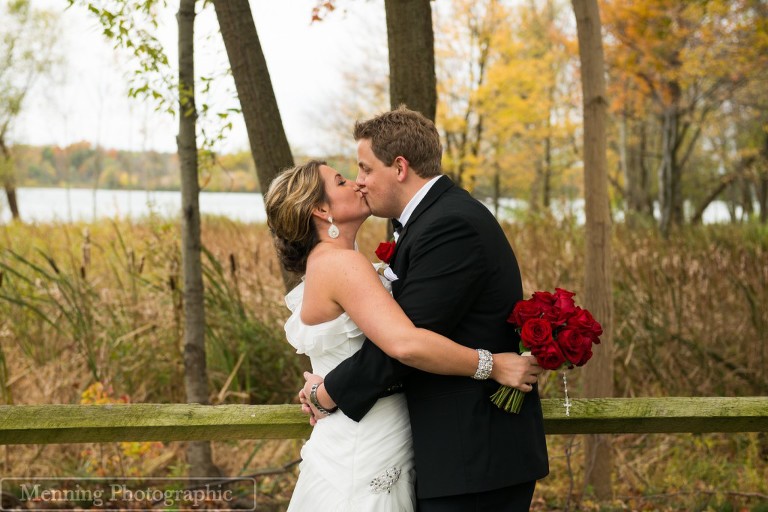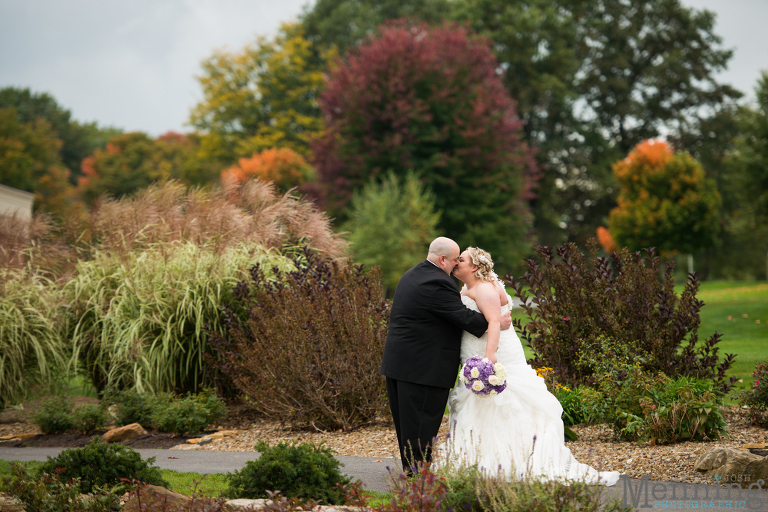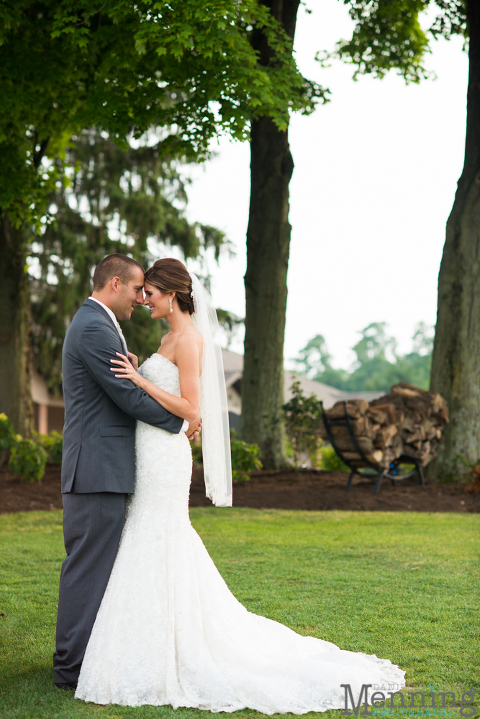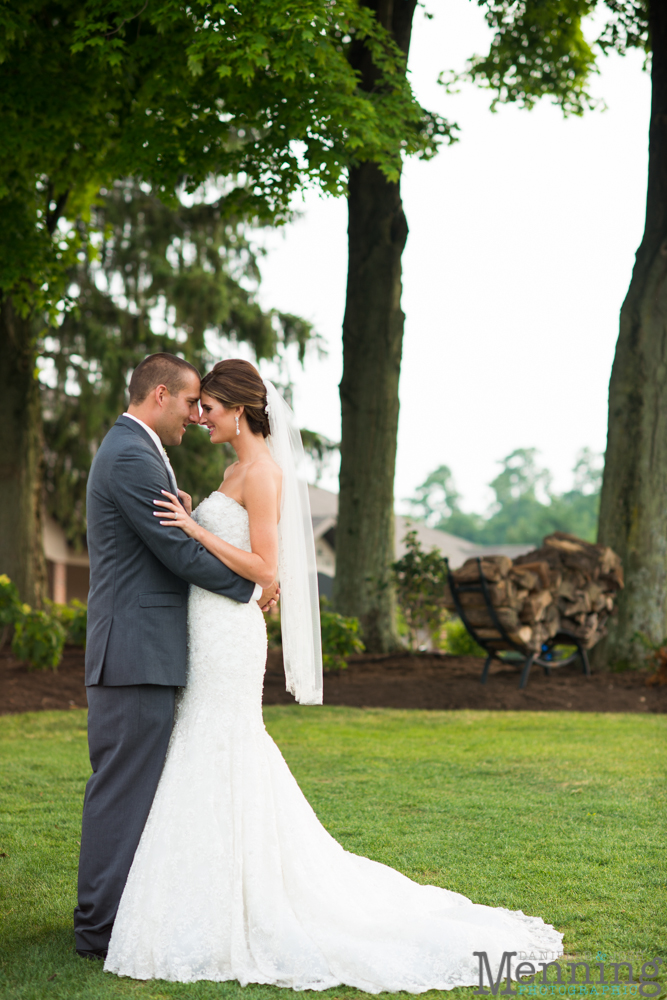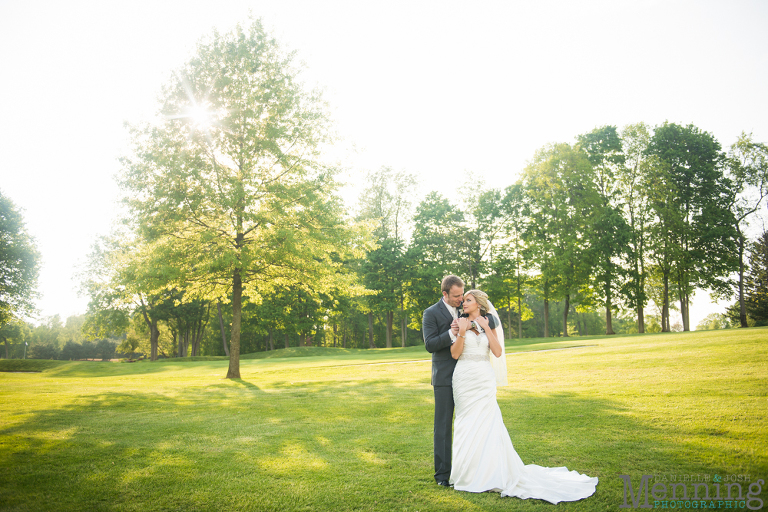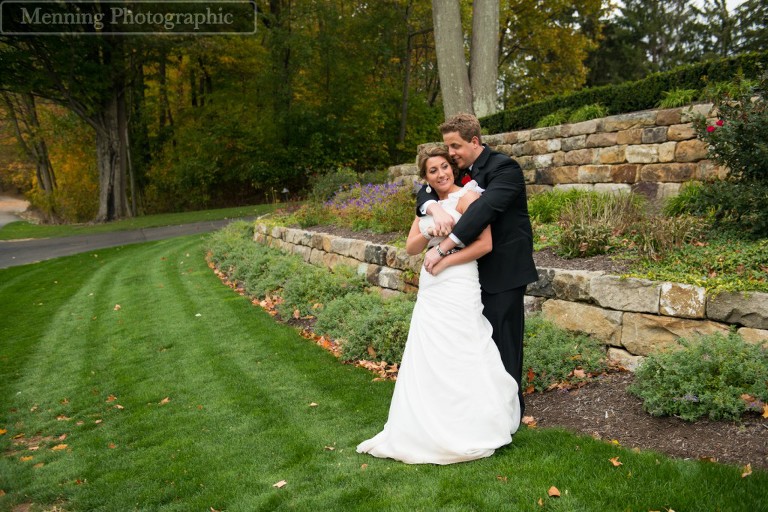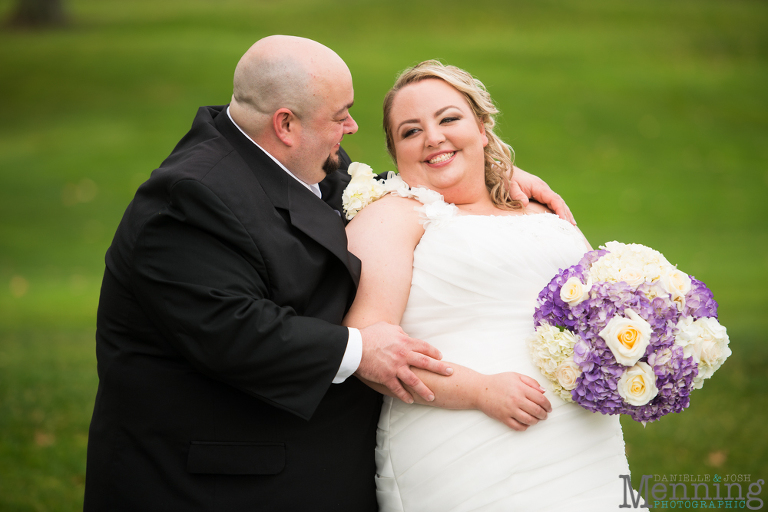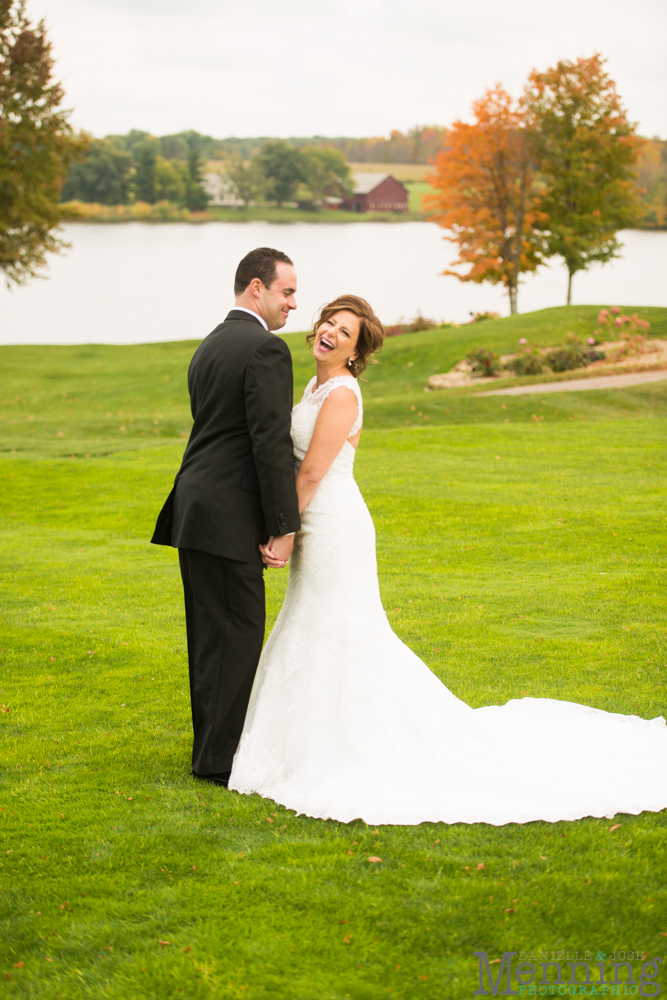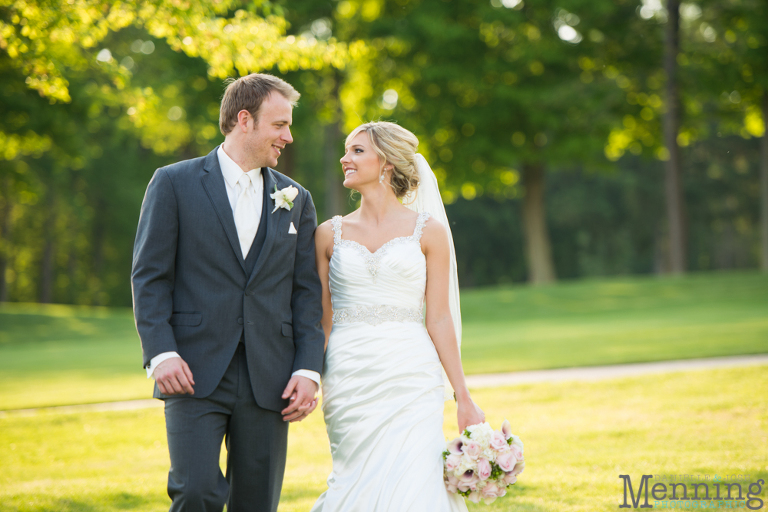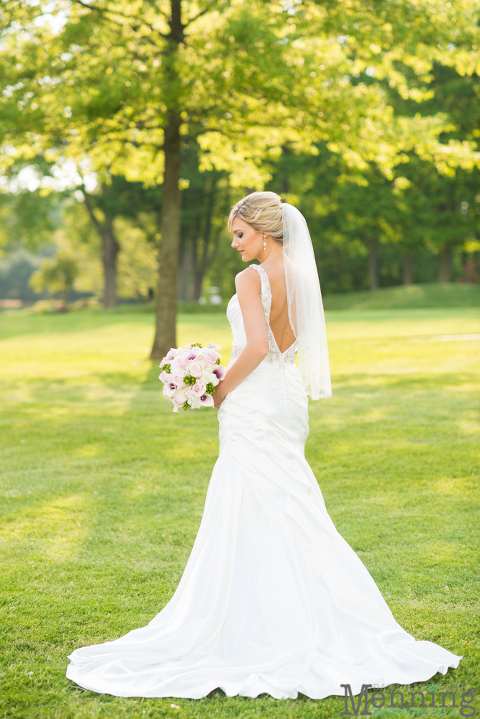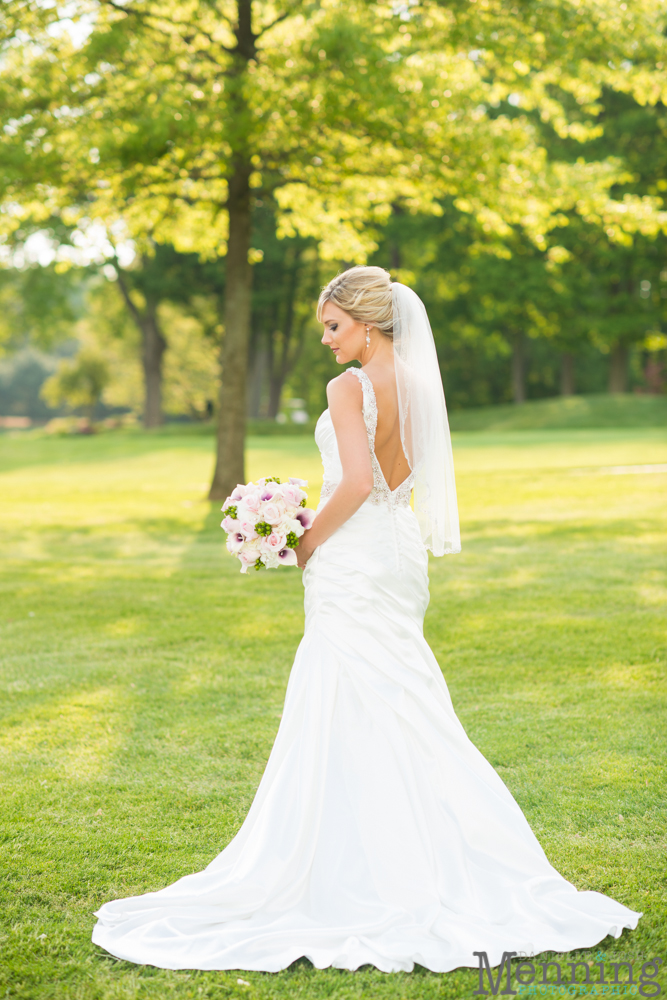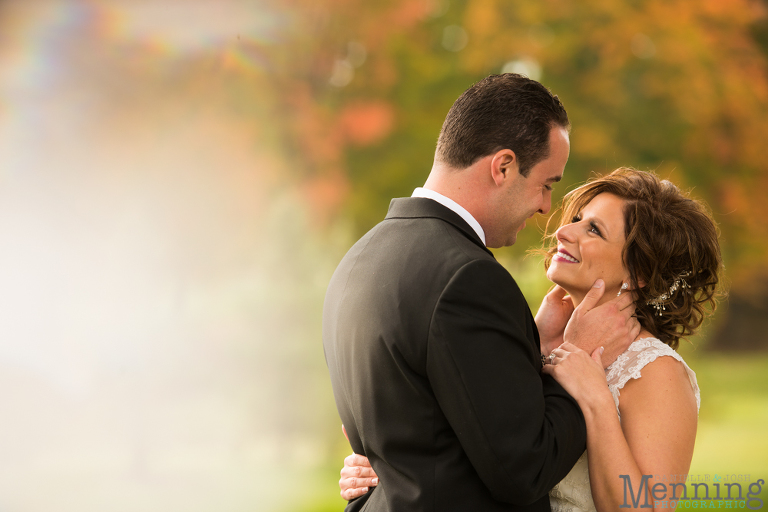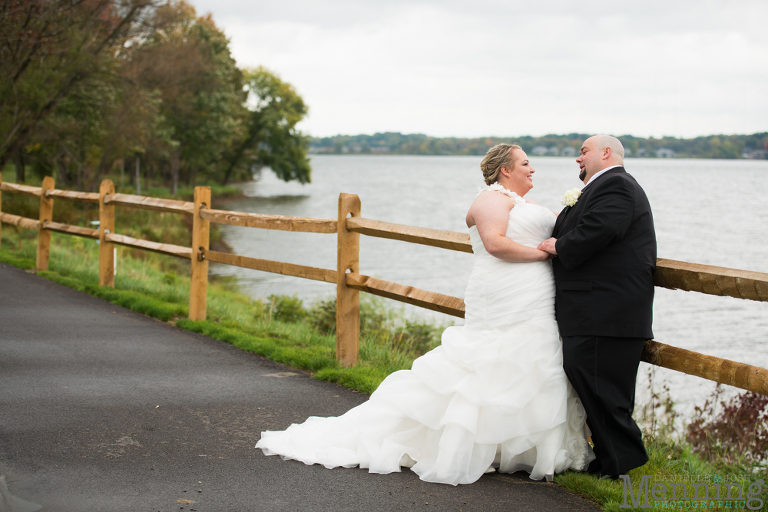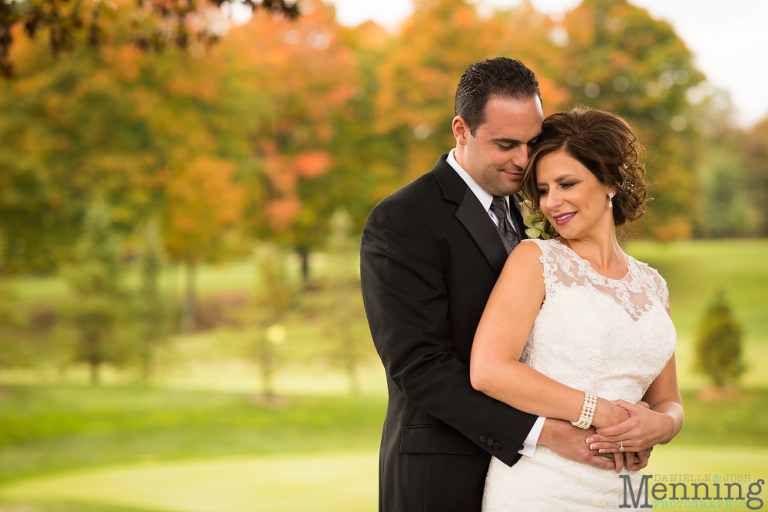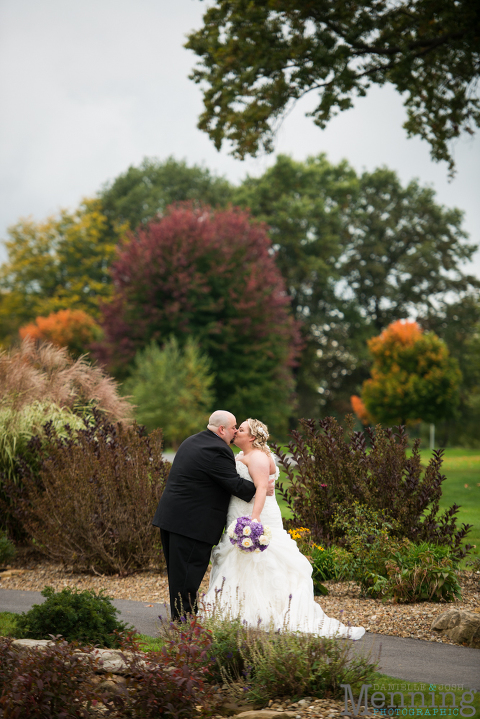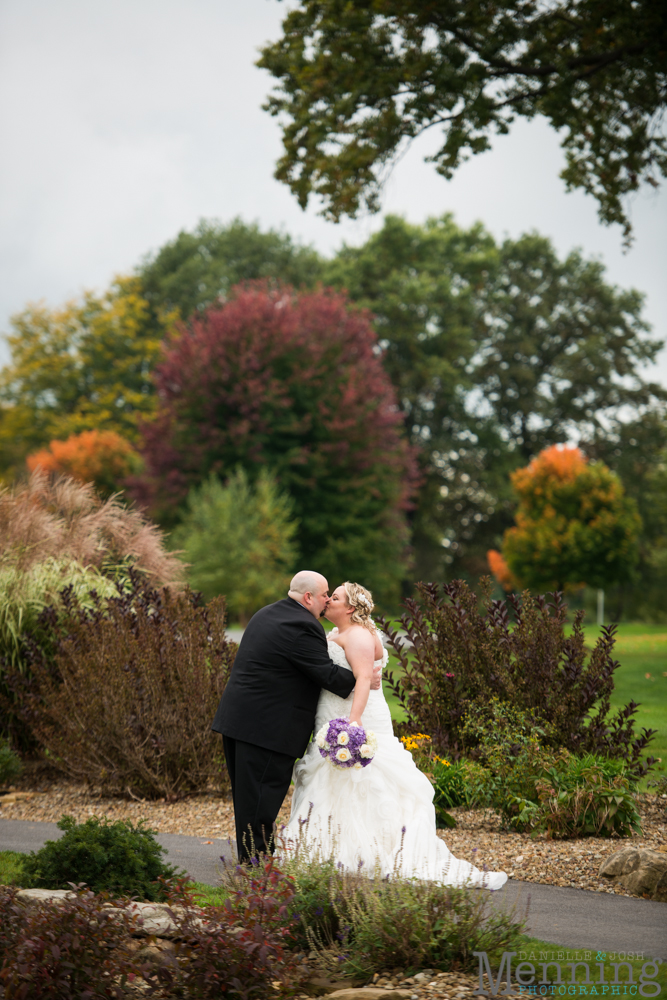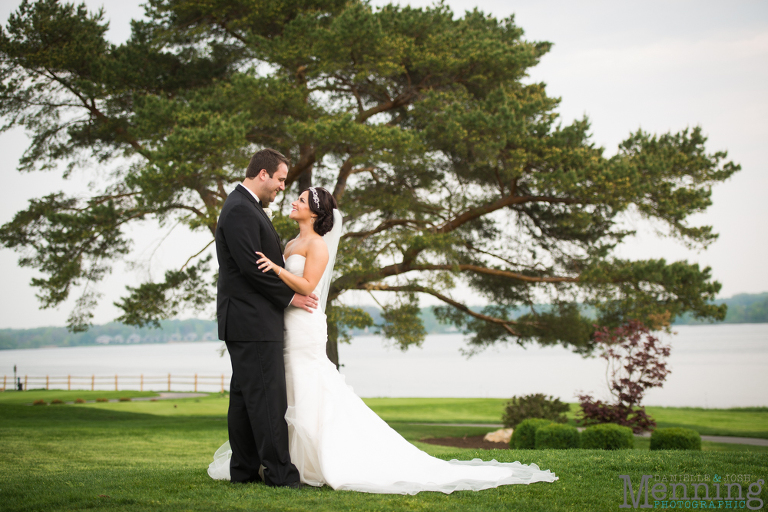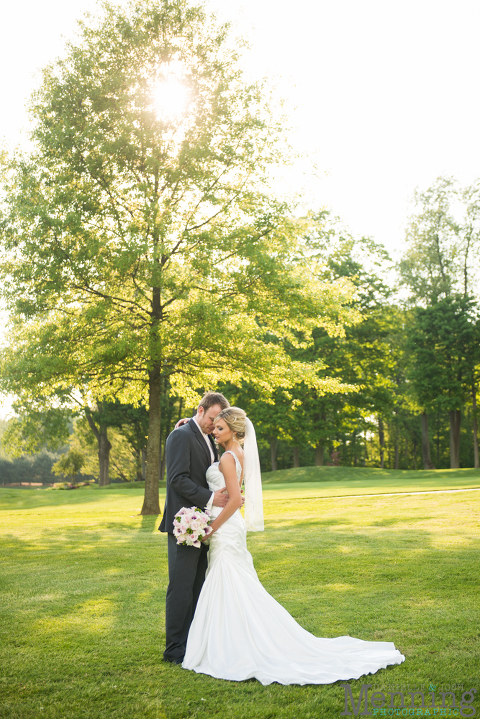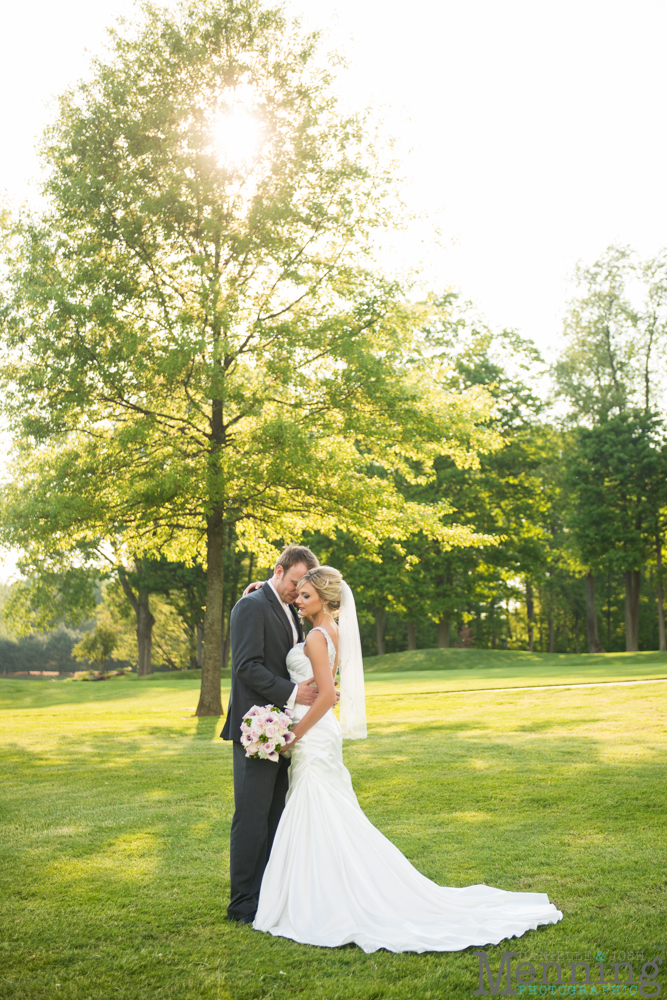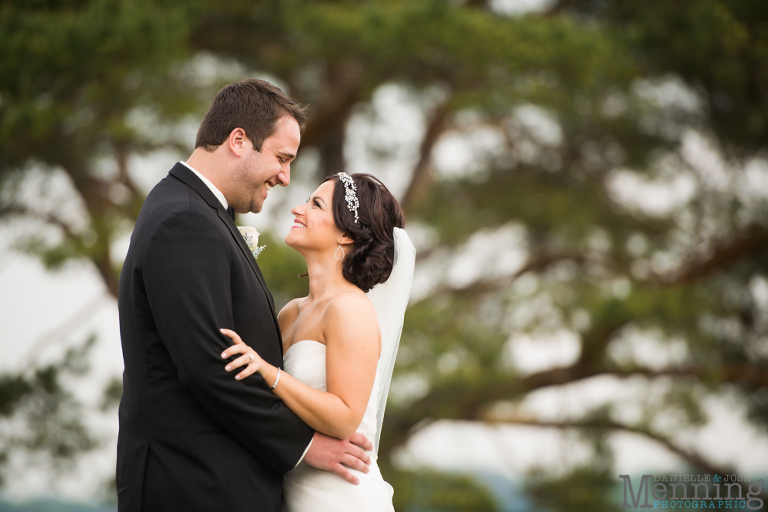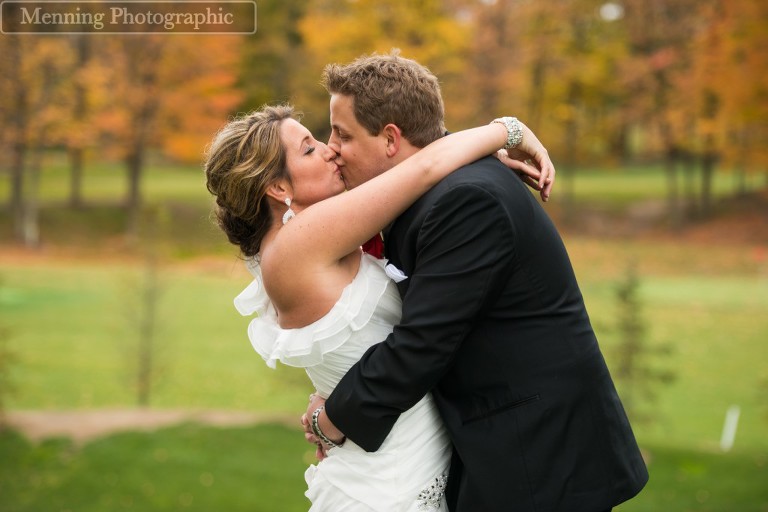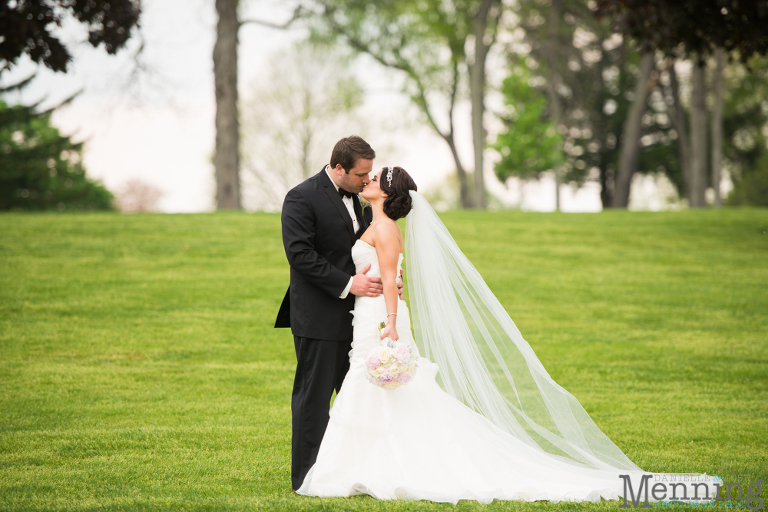 The Lake Club is second-to-none in the Mahoning Valley when it comes to their presentation of hors d'oeuvres at cocktail hour. They make it fun to photograph & guests go gaga over how delicious they are.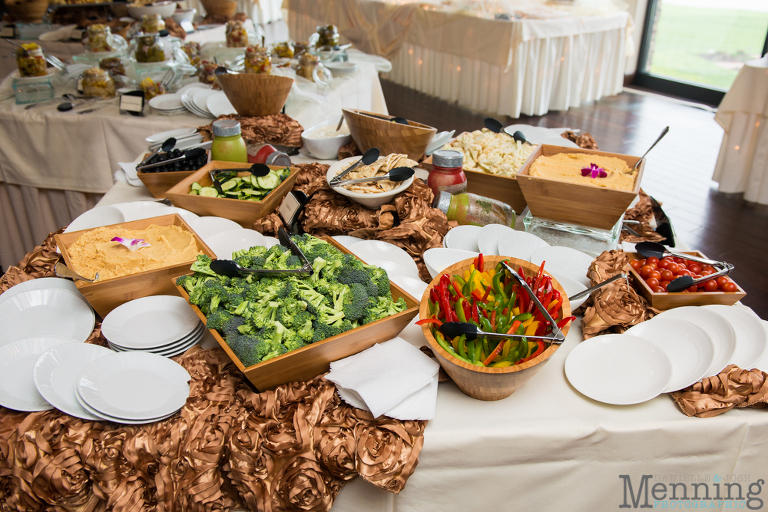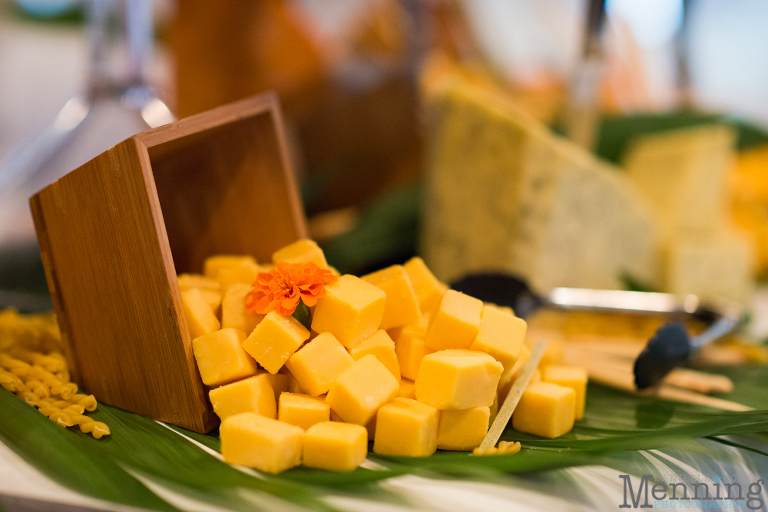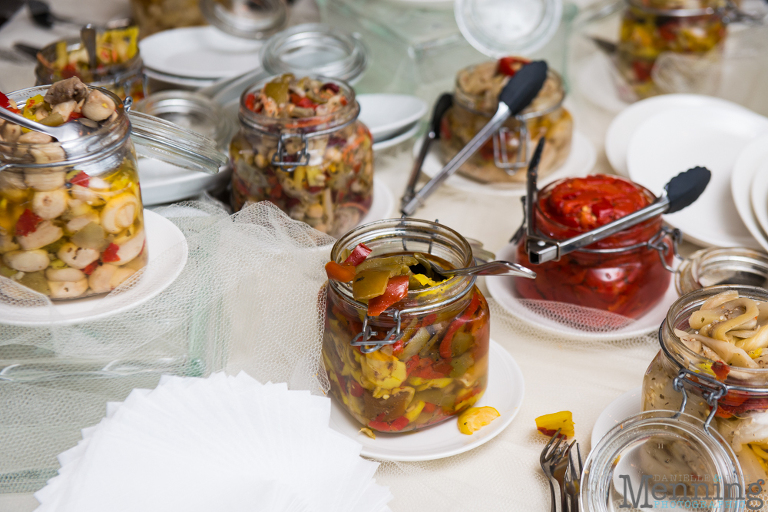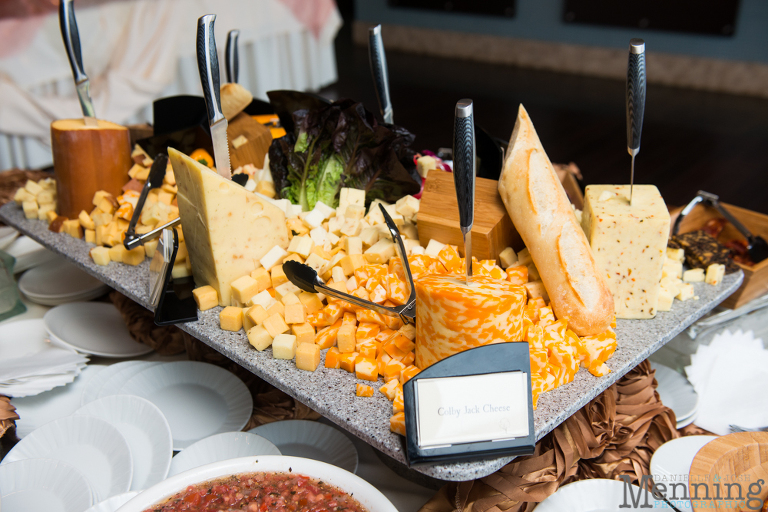 But let's talk about the cookies! No Youngstown wedding is complete without a cookie table & The Lake Club. . . wait for it. . . SUSPENDS trays of delectable cookies from the CEILING! Floating cookies! Â Seriously, these people take pride in their cookie table prowess, and they should.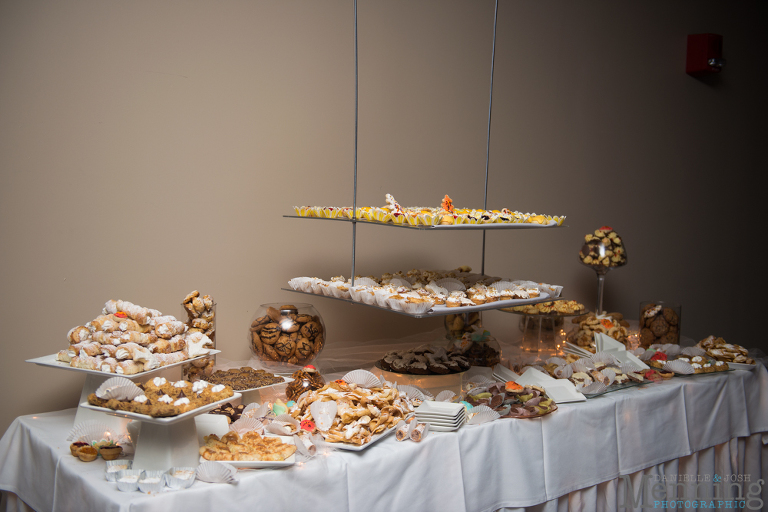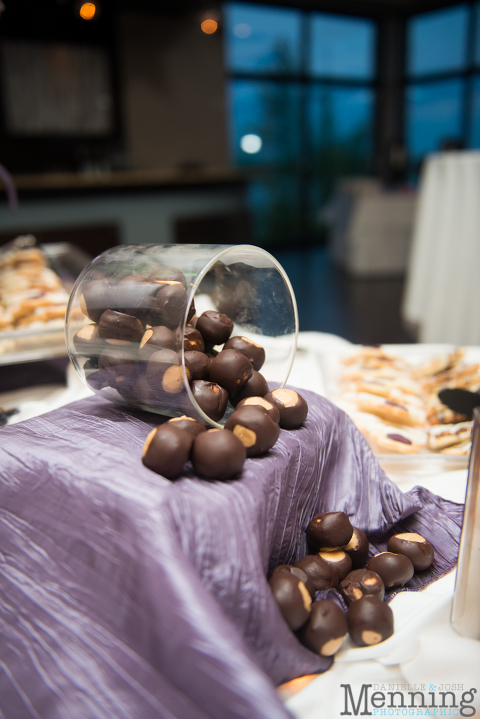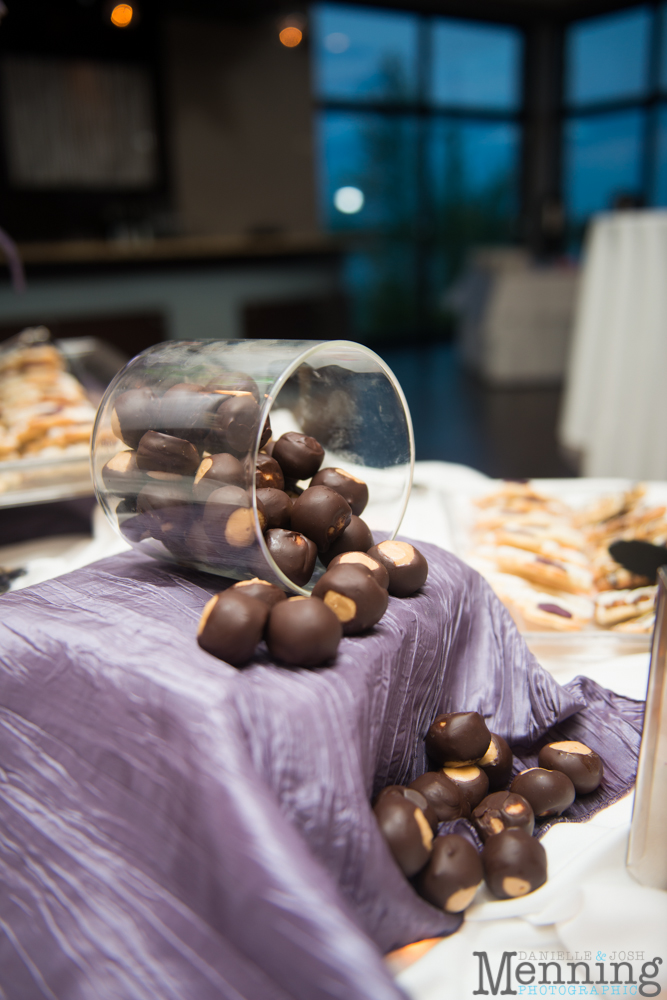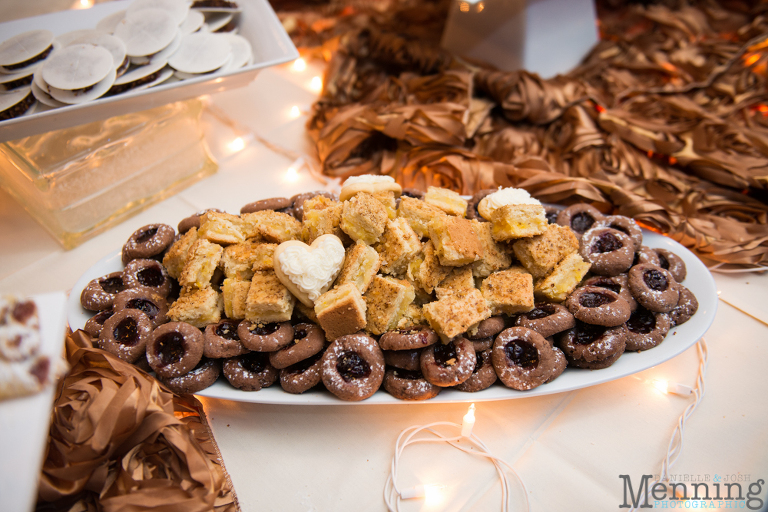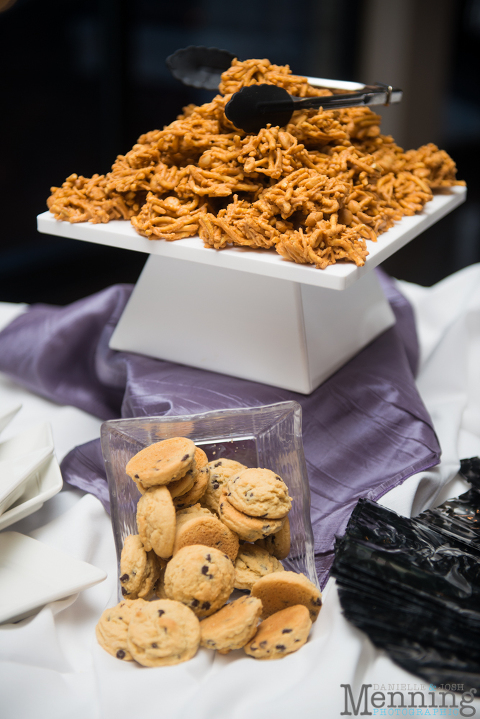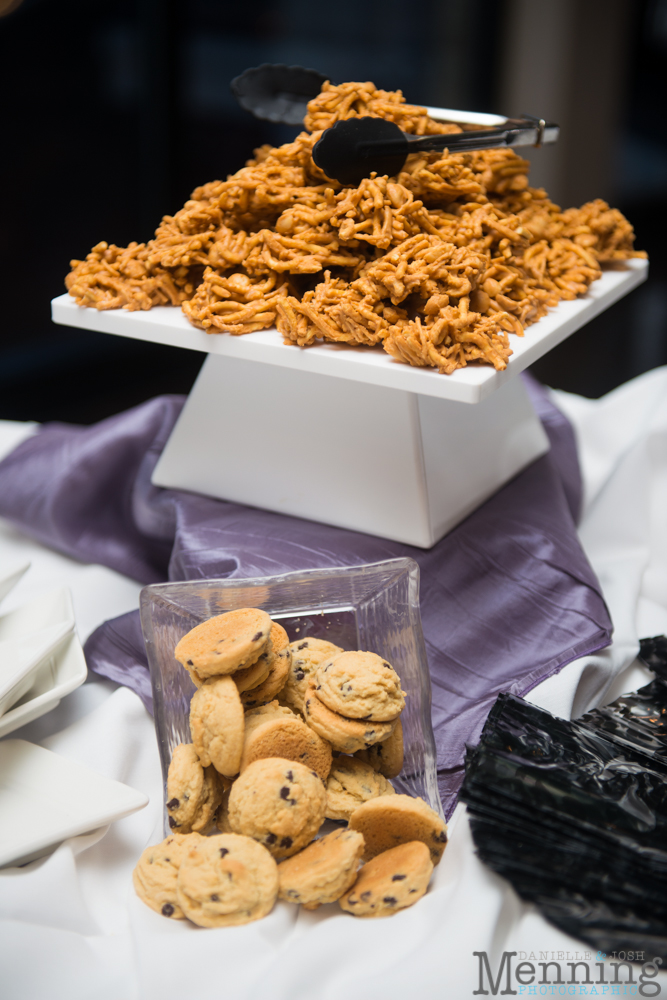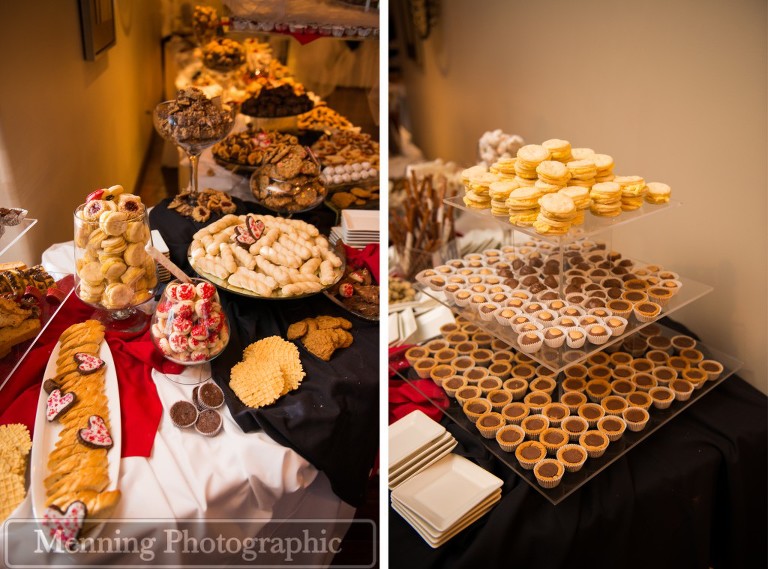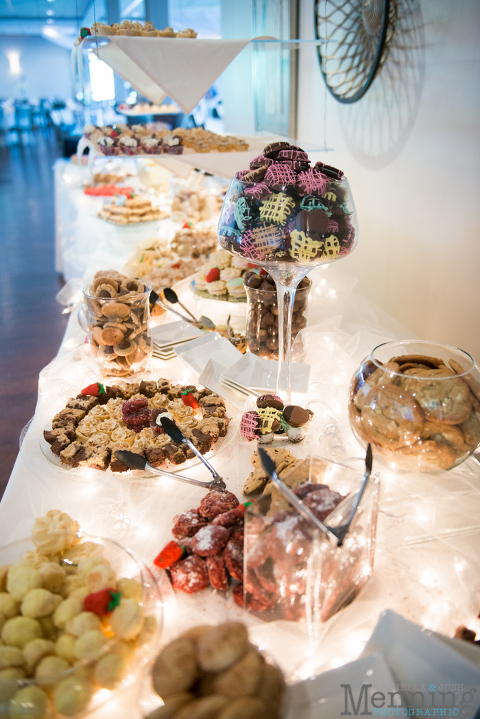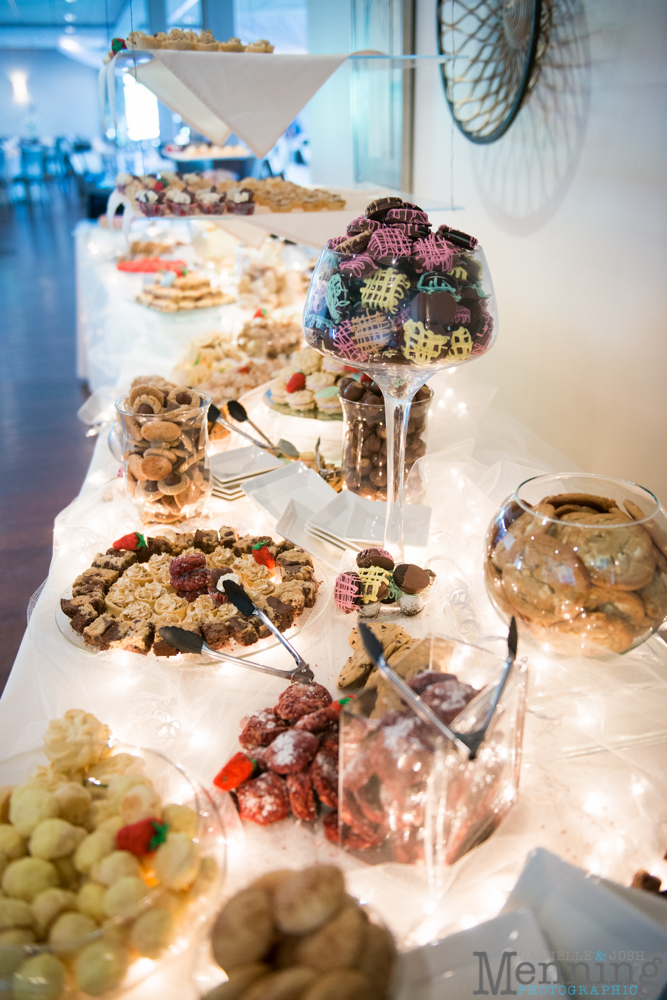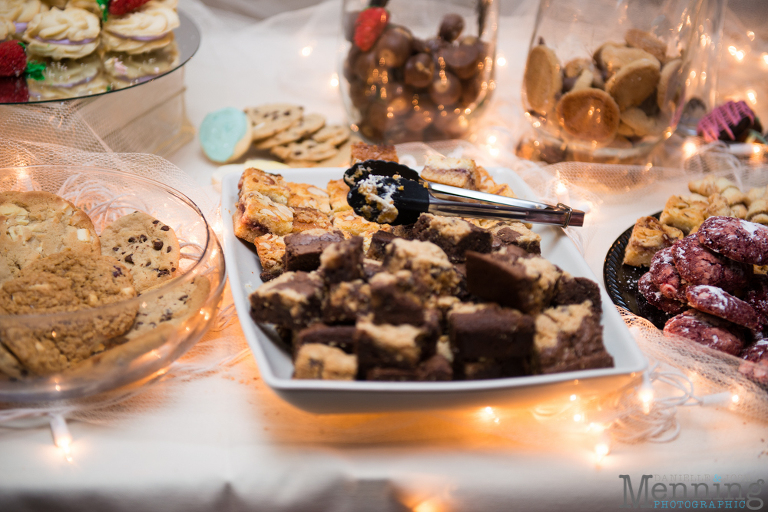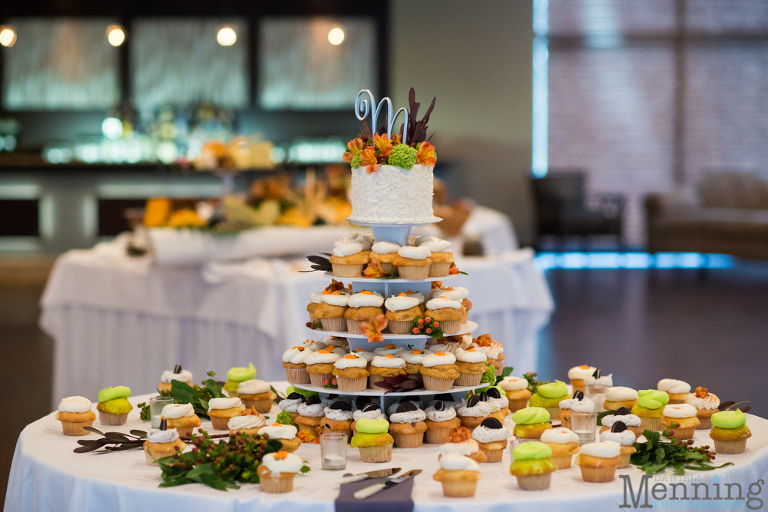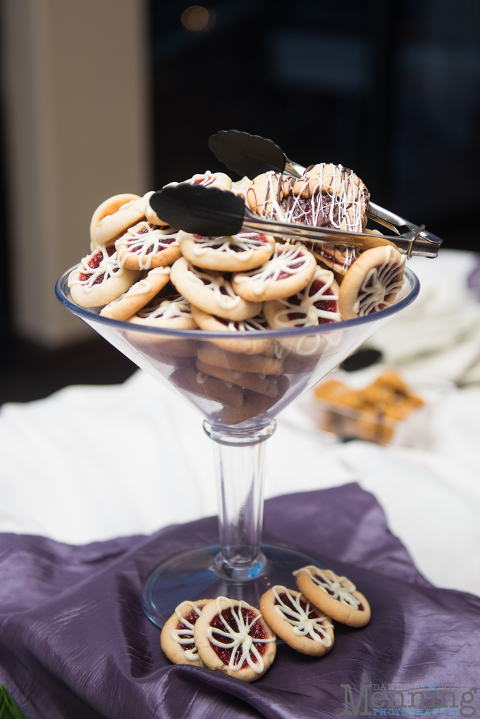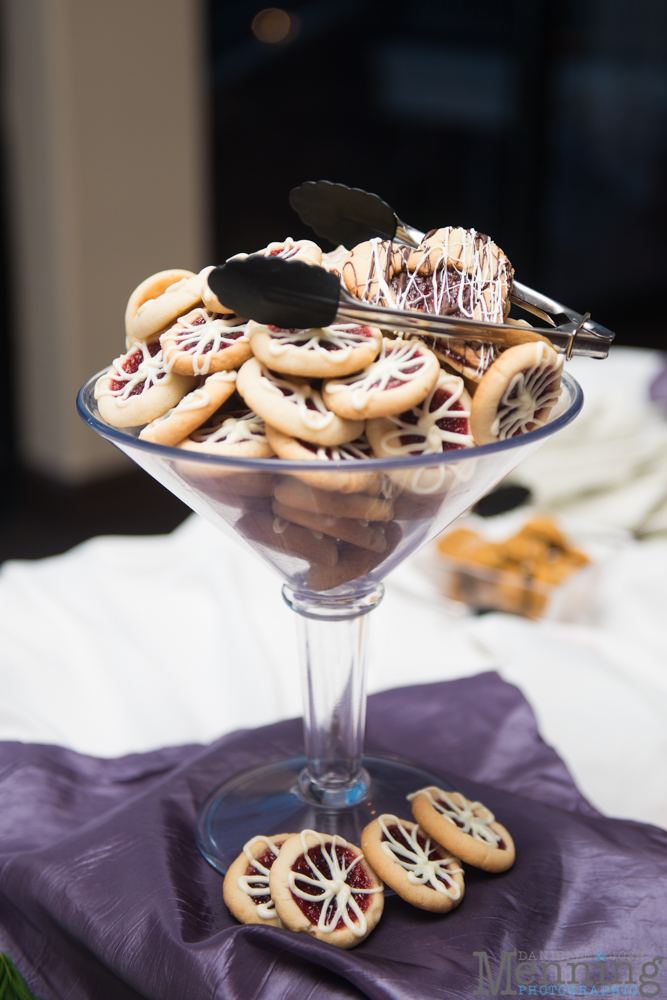 The Lake Club's grounds provide ample space for a private first look moment between the bride & groom, too.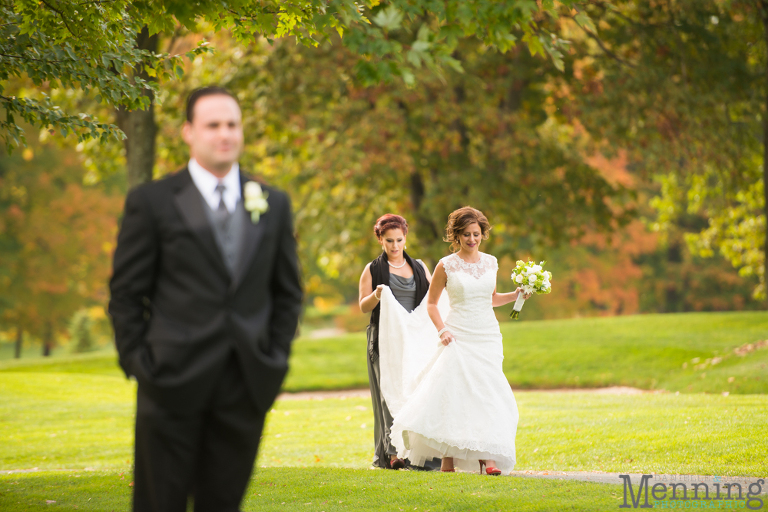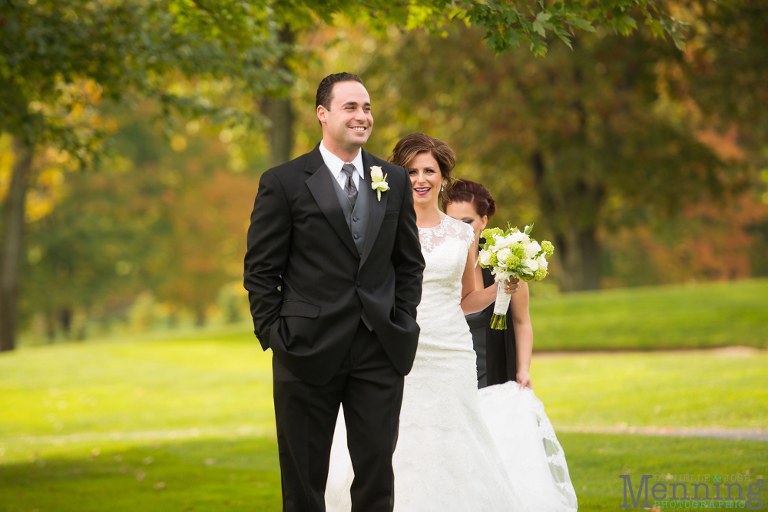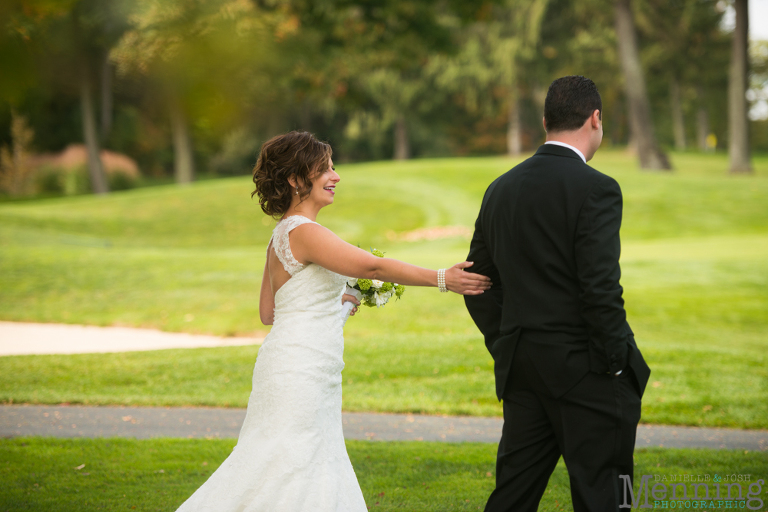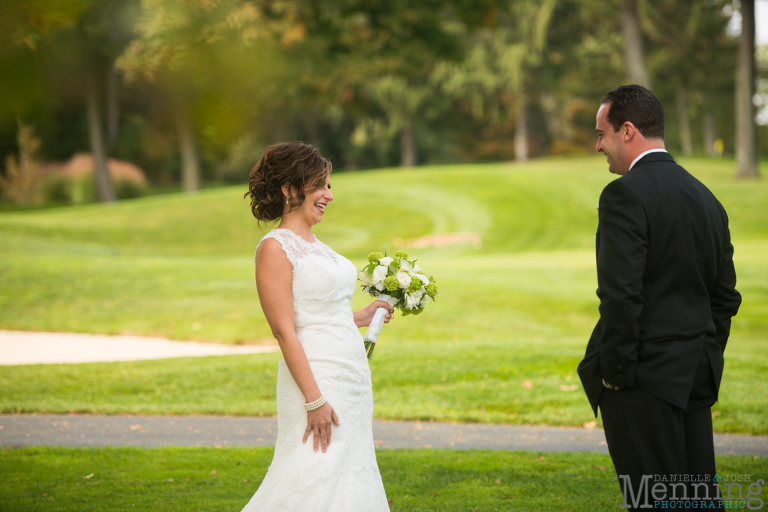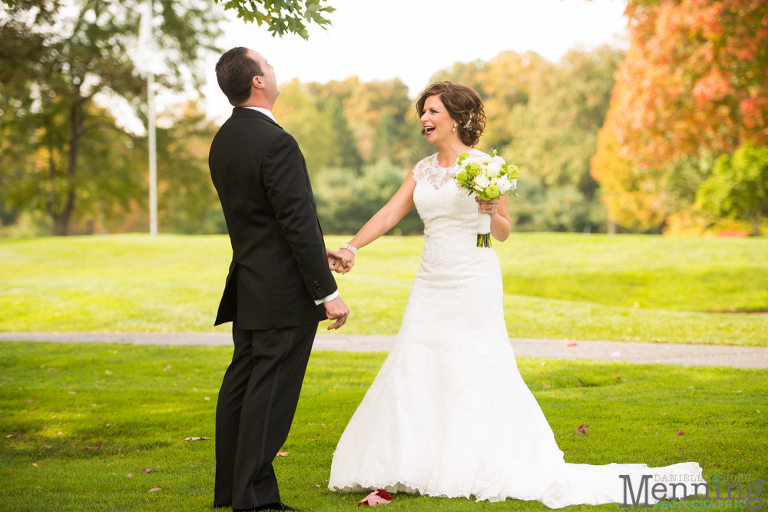 Holly & Billy's first look took place on the veranda because the weather was being temperamental that day. No worries- The Lake Club has a backup plan in case of rain if you're planning an outdoor wedding like Holly & Billy did.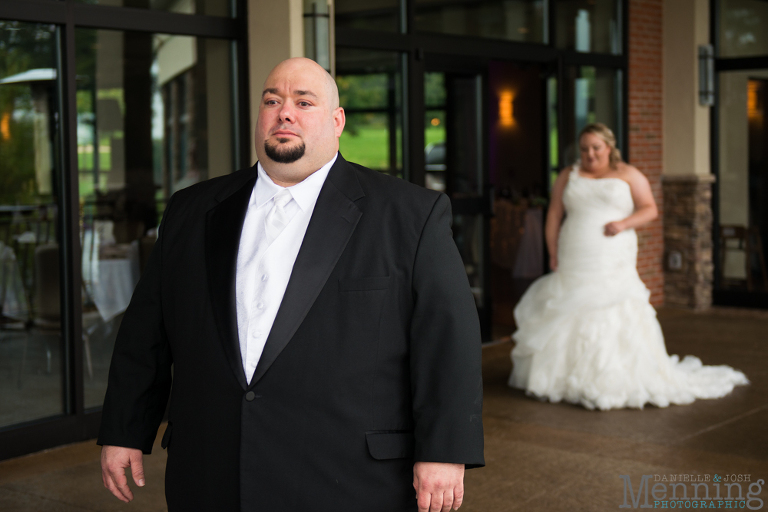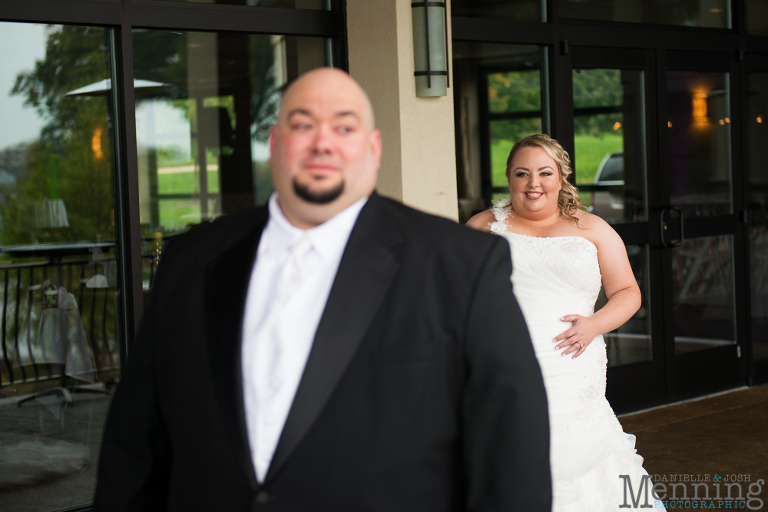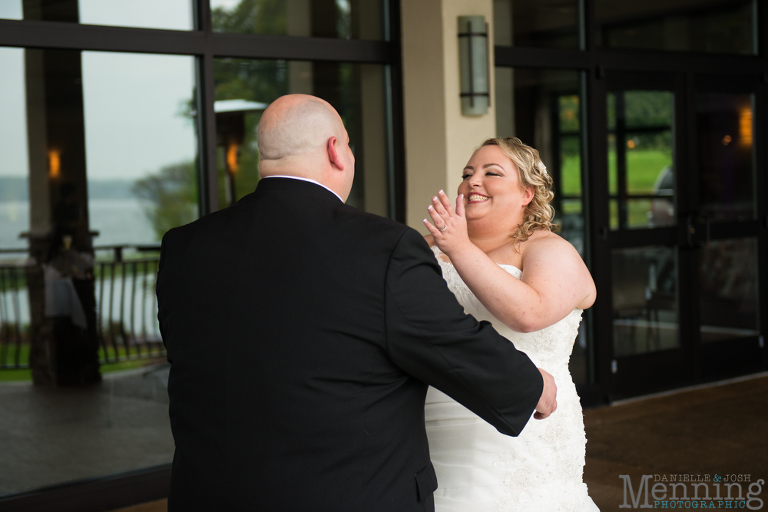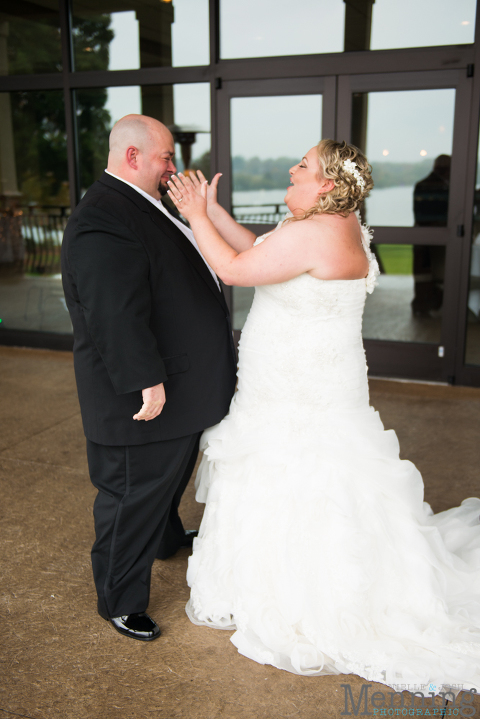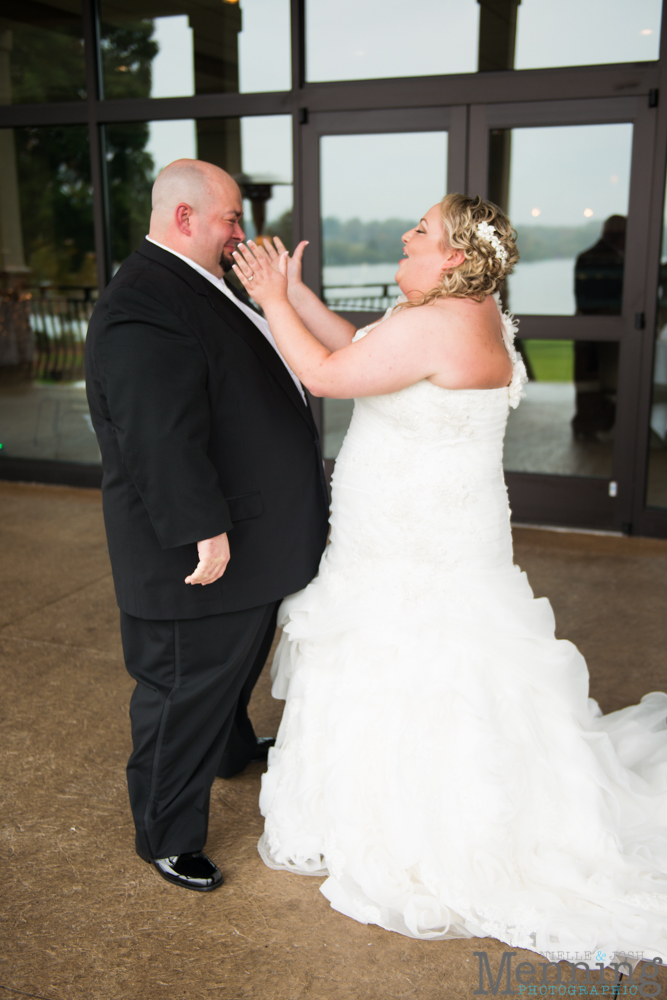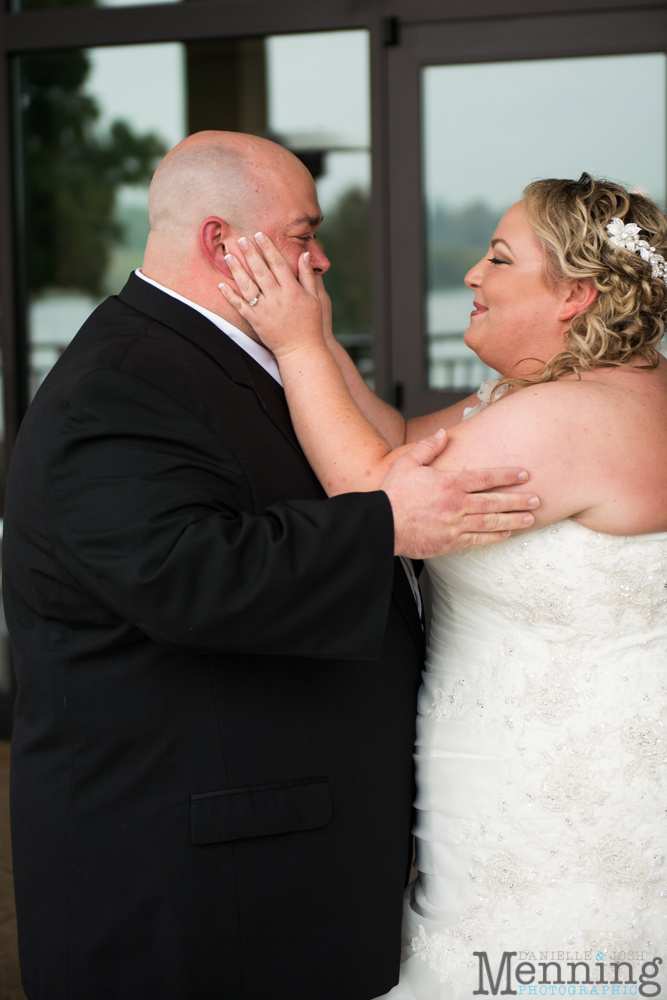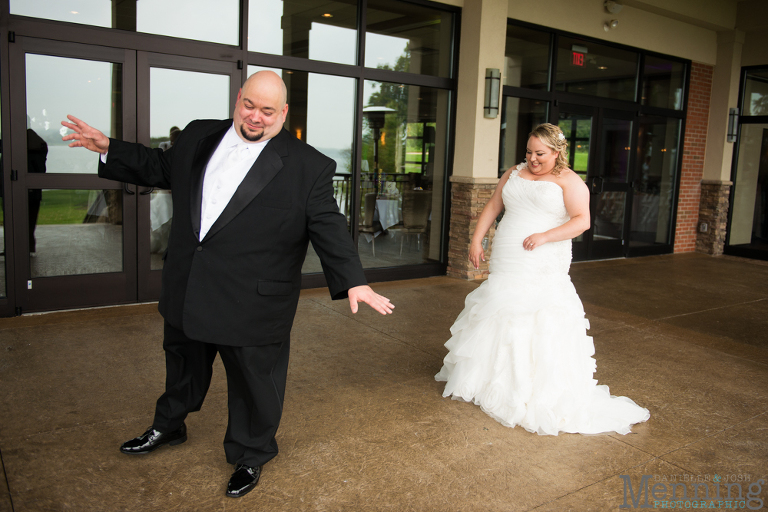 Outdoor wedding ceremonies at The Lake Club are beautiful! The staircase makes the perfect grand entrance for the bride.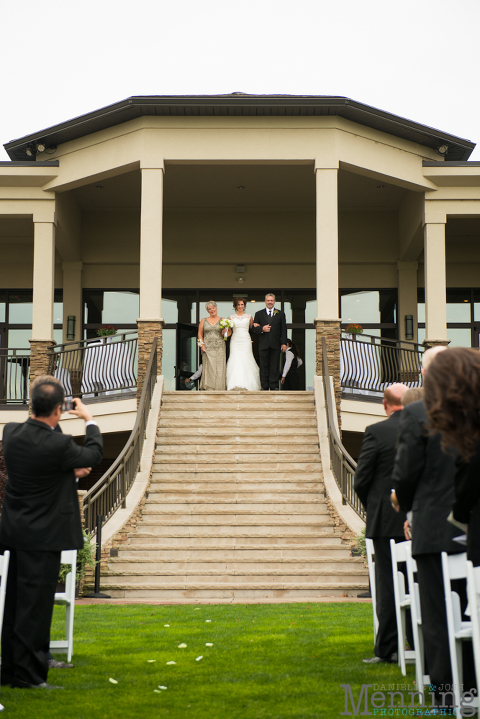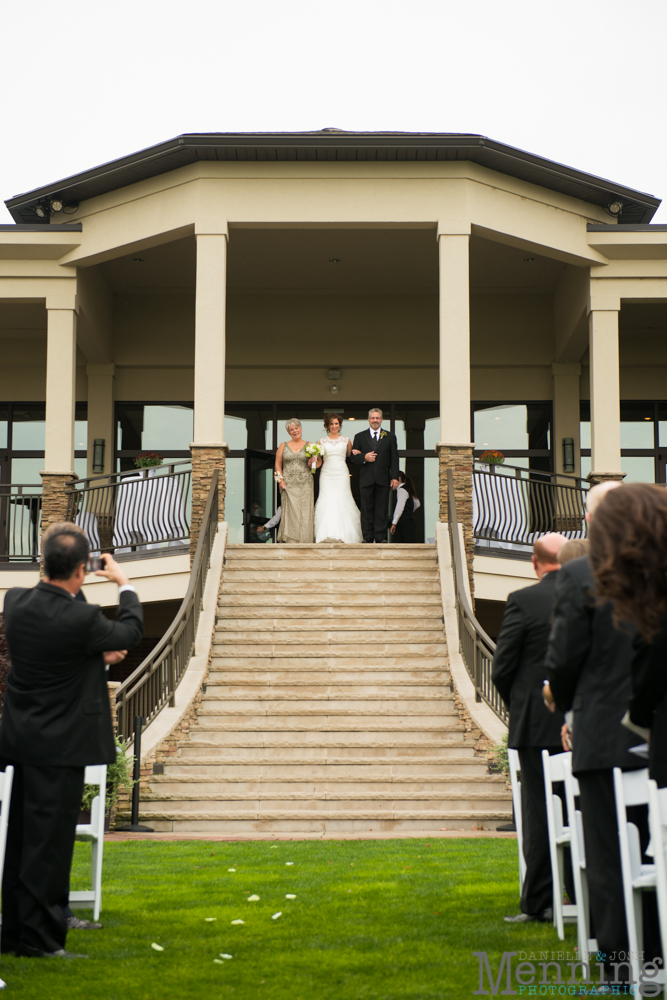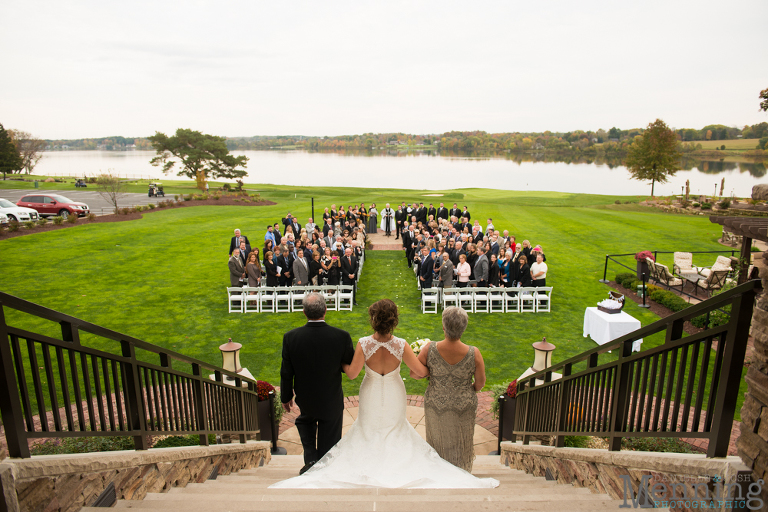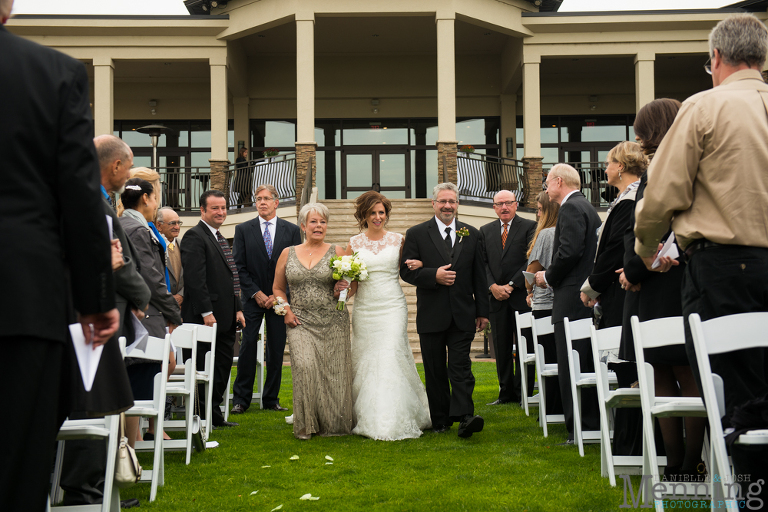 And the lake makes a gorgeous backdrop for the ceremony.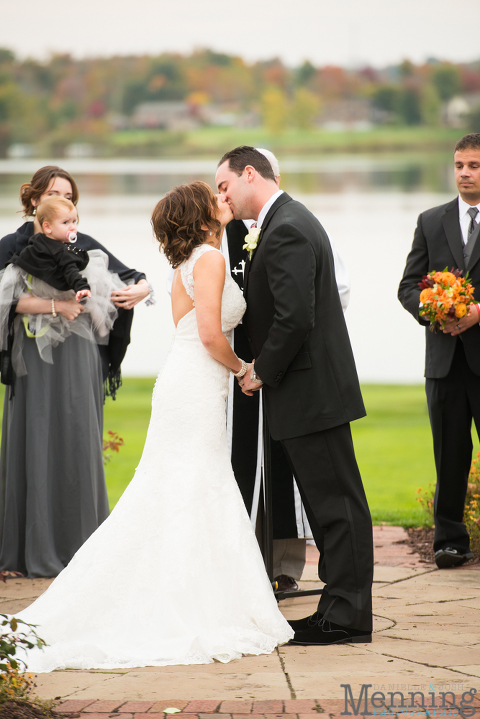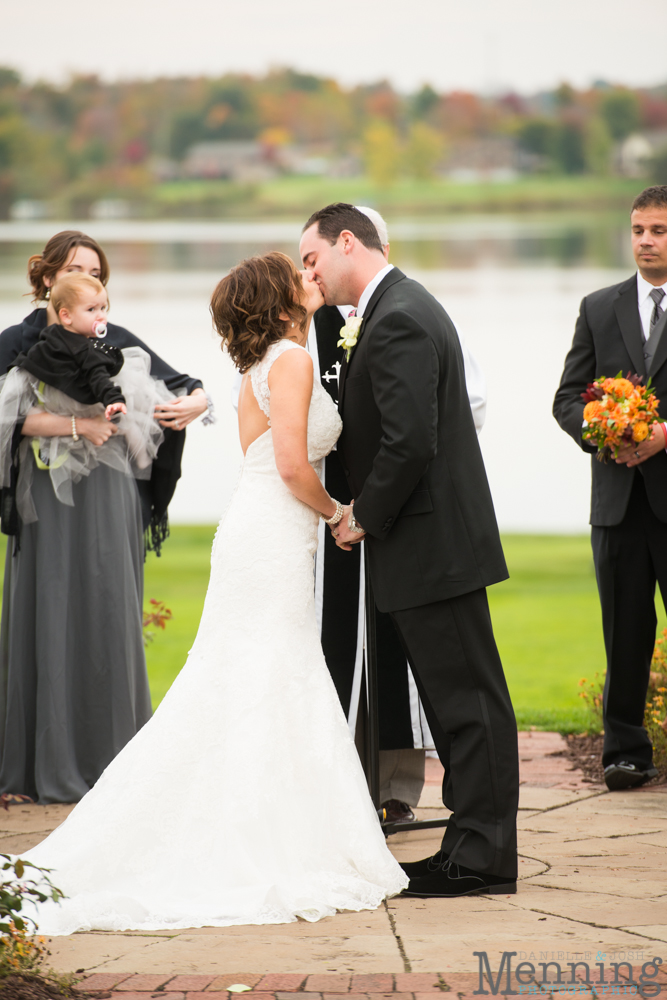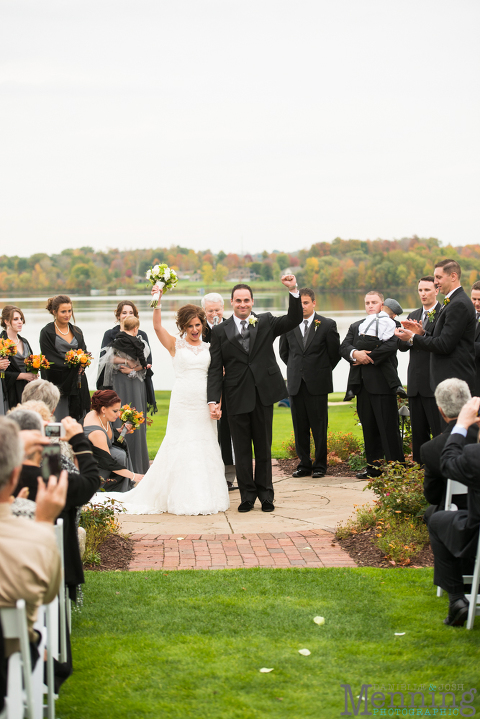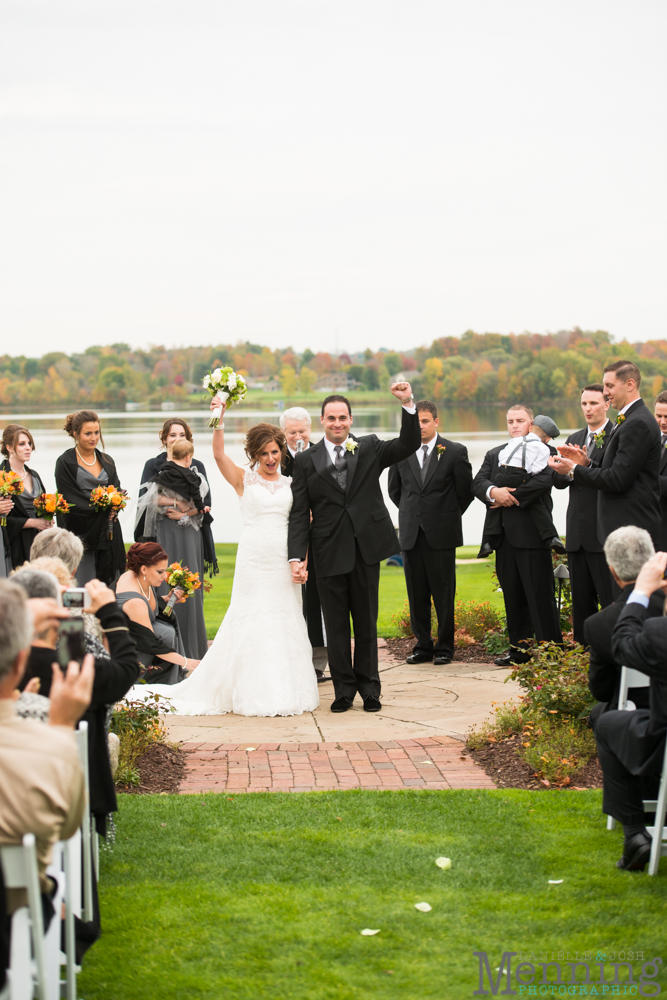 Like we said, Holly & Billy's wedding day weather was a bit damp so plans were changed last minute. The Lake Club staff was very speedy in getting everything set up for a ceremony on the veranda instead of on the lawn. Everything went off without a hitch!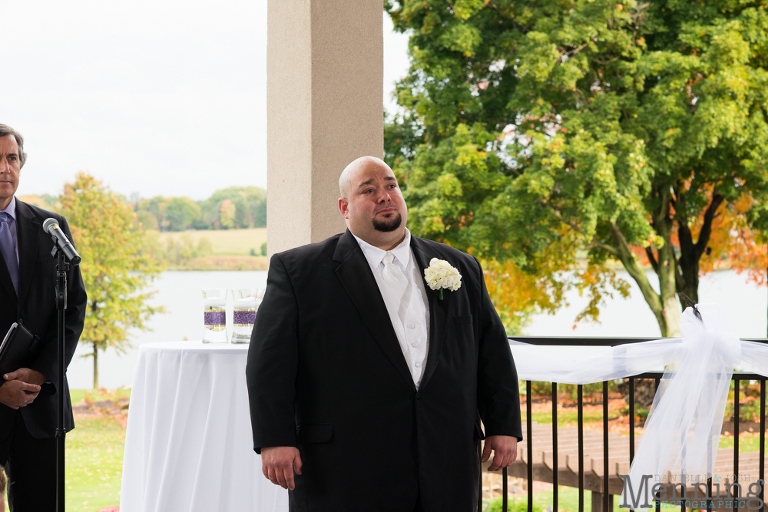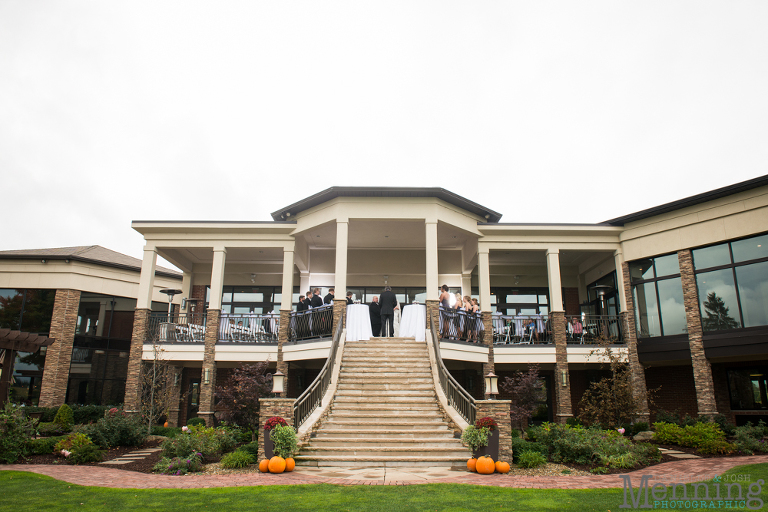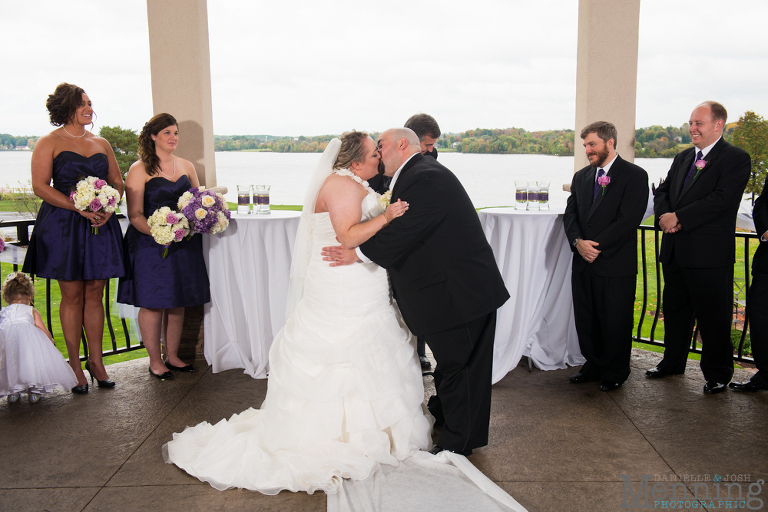 Receptions at The Lake Club are always amazing because guests enjoy fabulous food & the dance floor always seems to be hoppin' at The Lake Club receptions! Space allows for a band or a DJ & we've seen the room set up lots of different ways.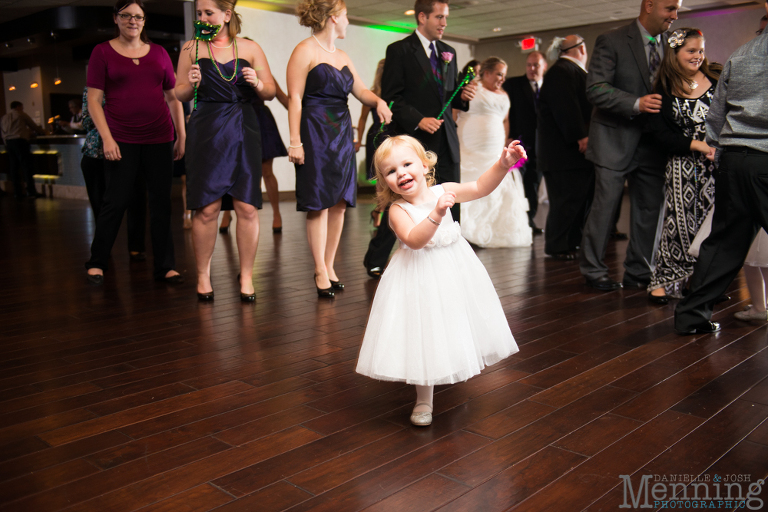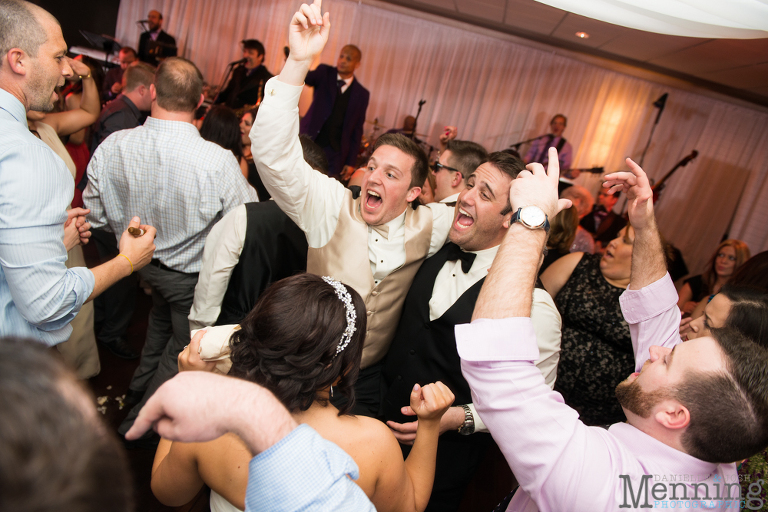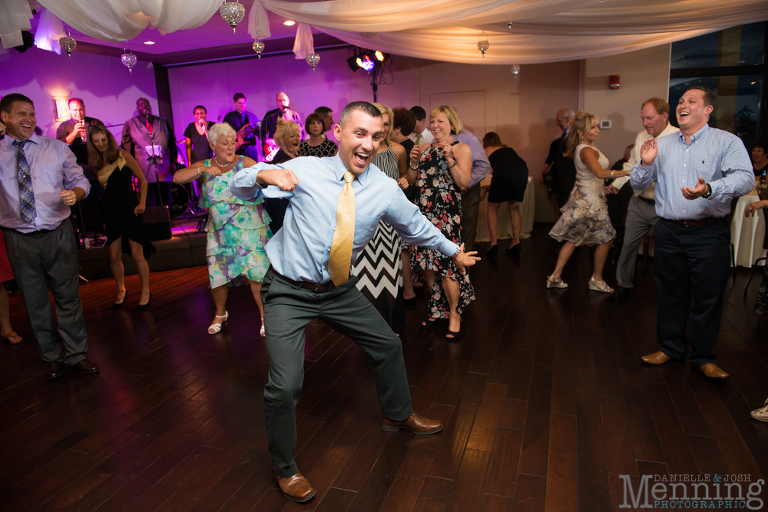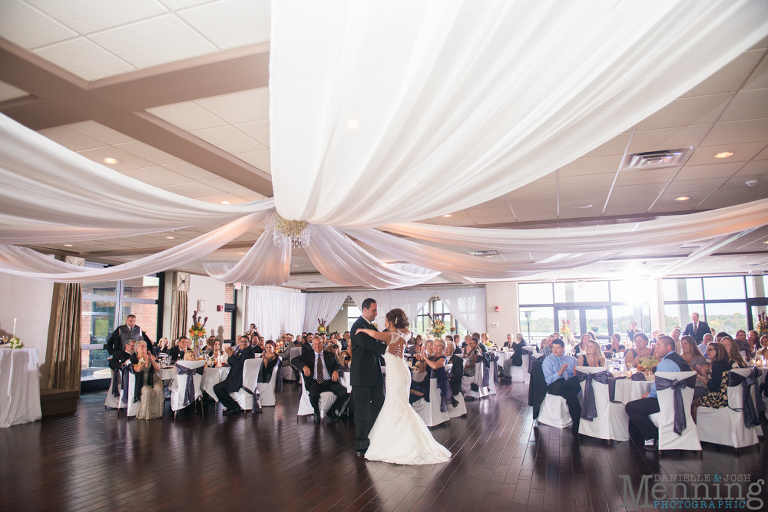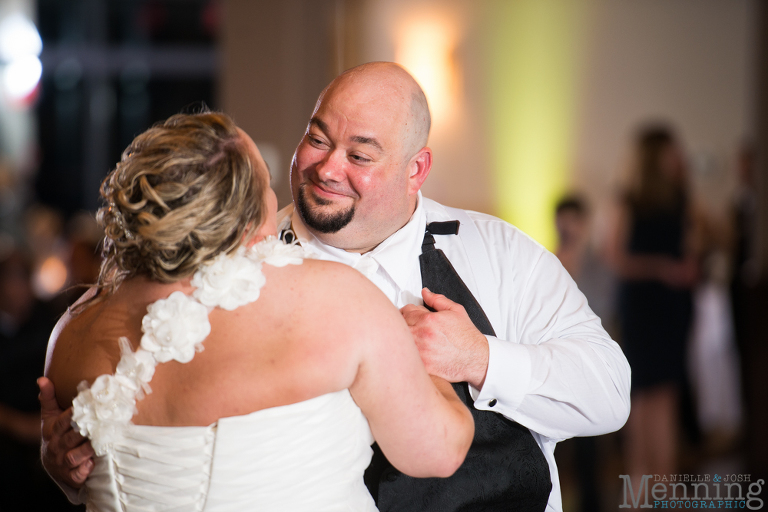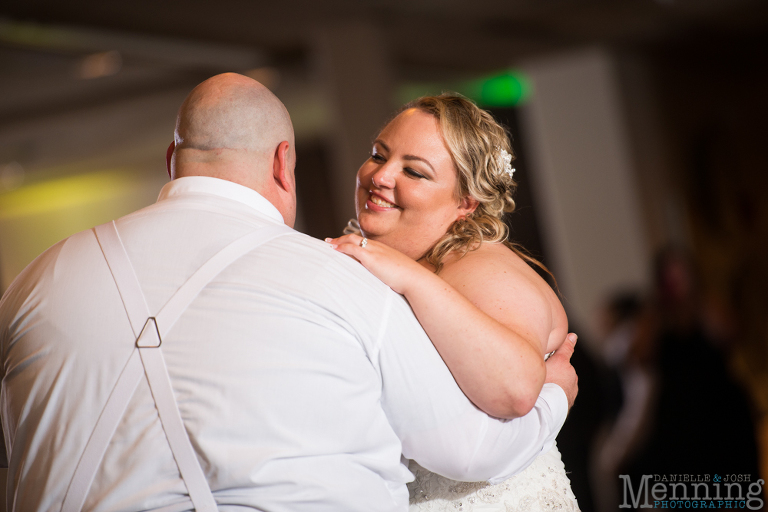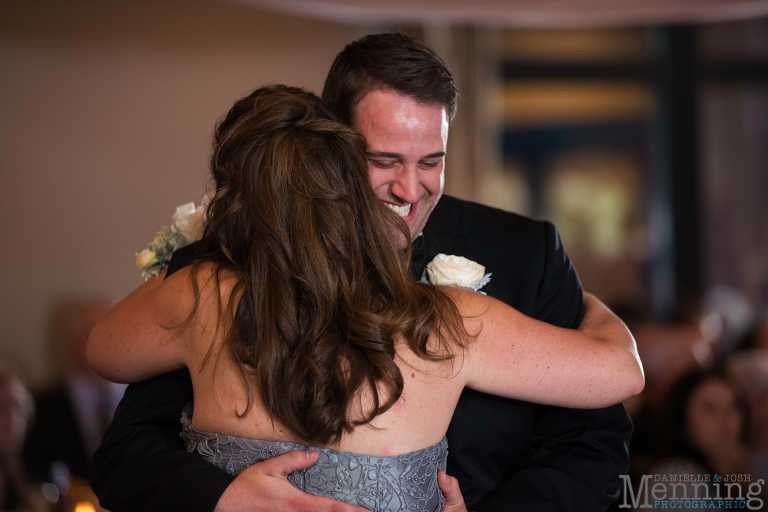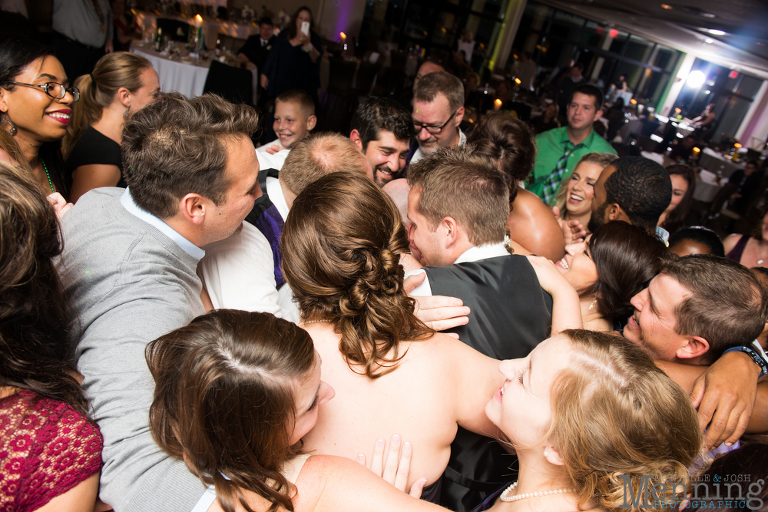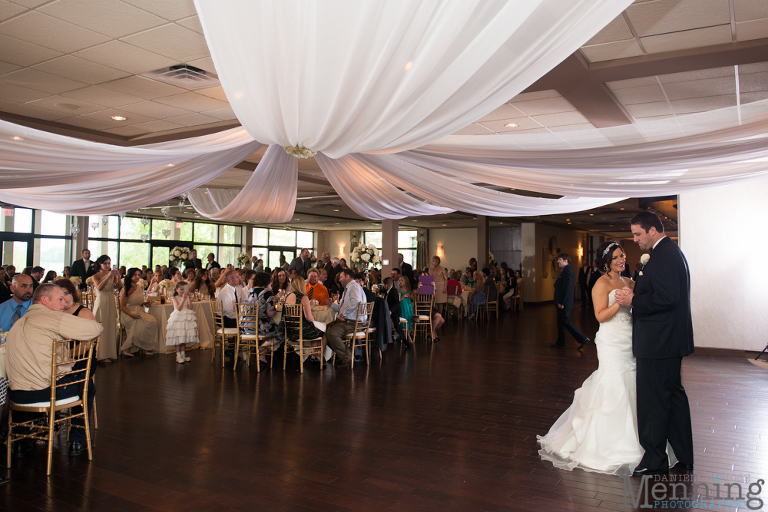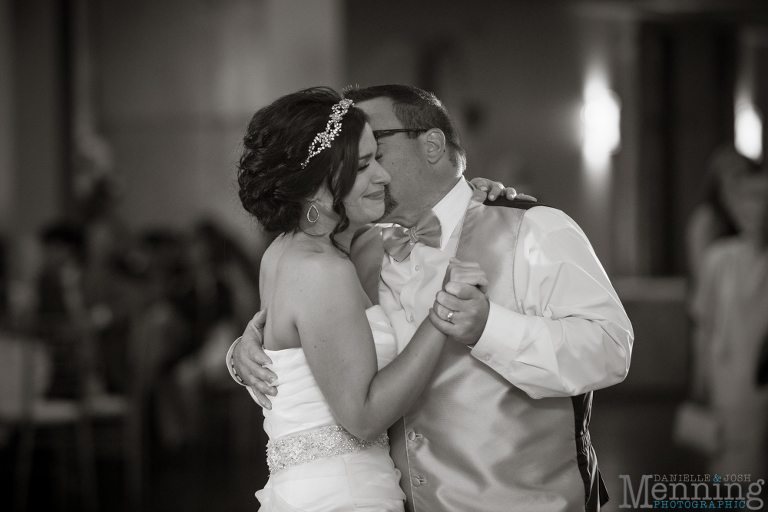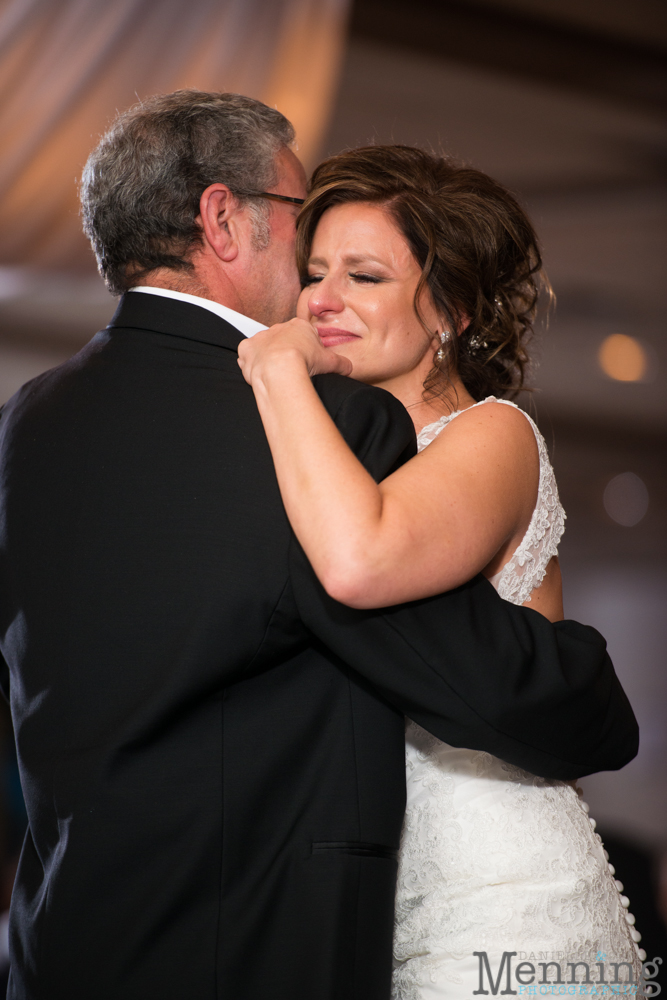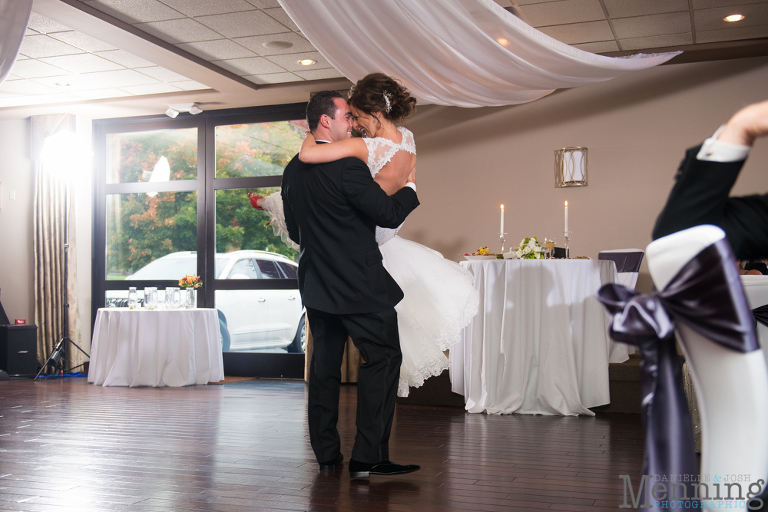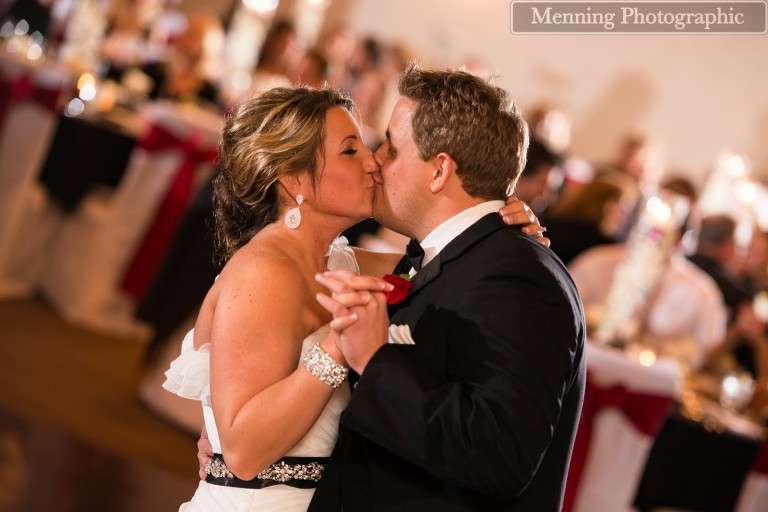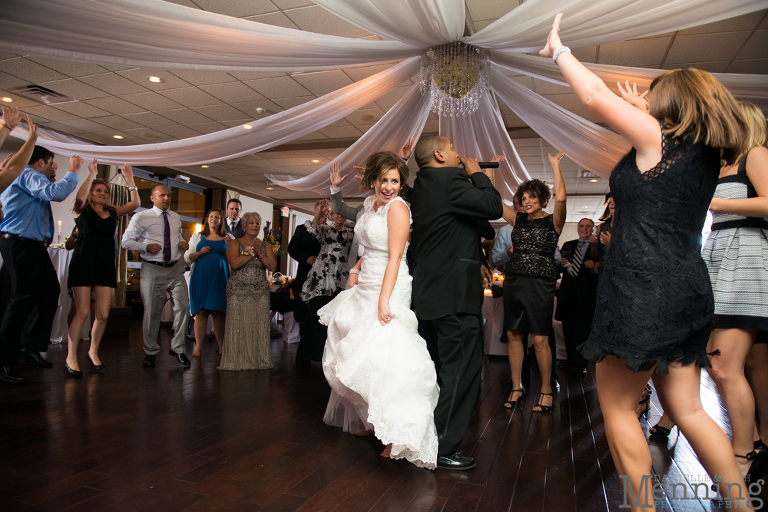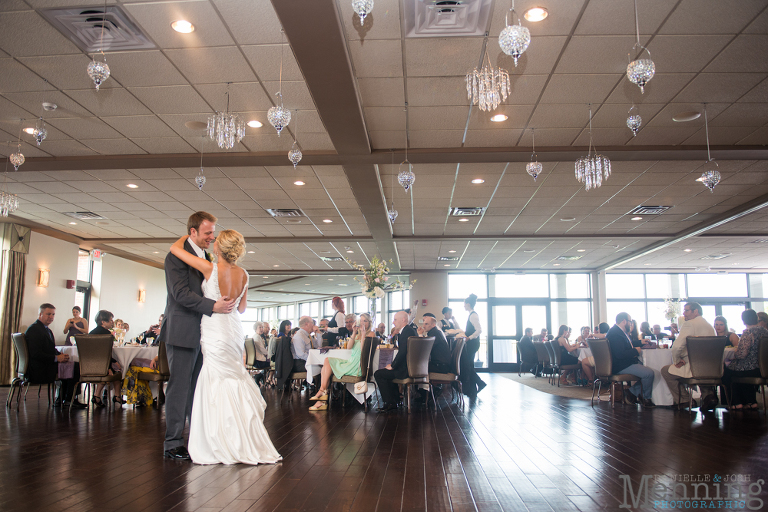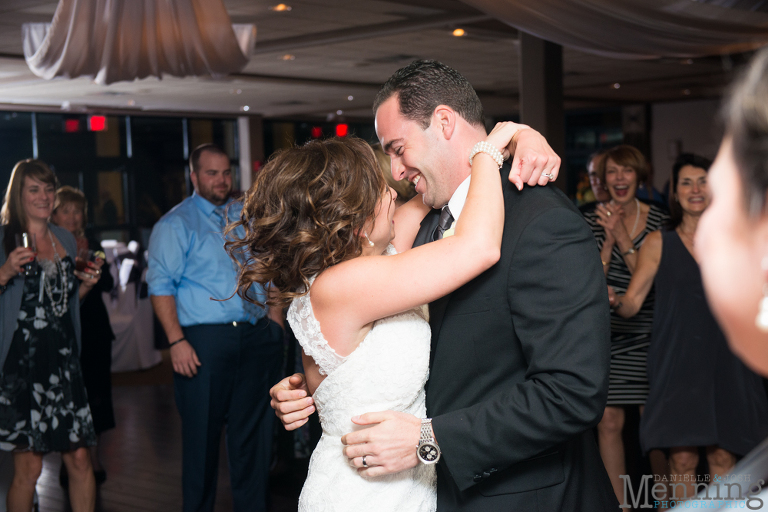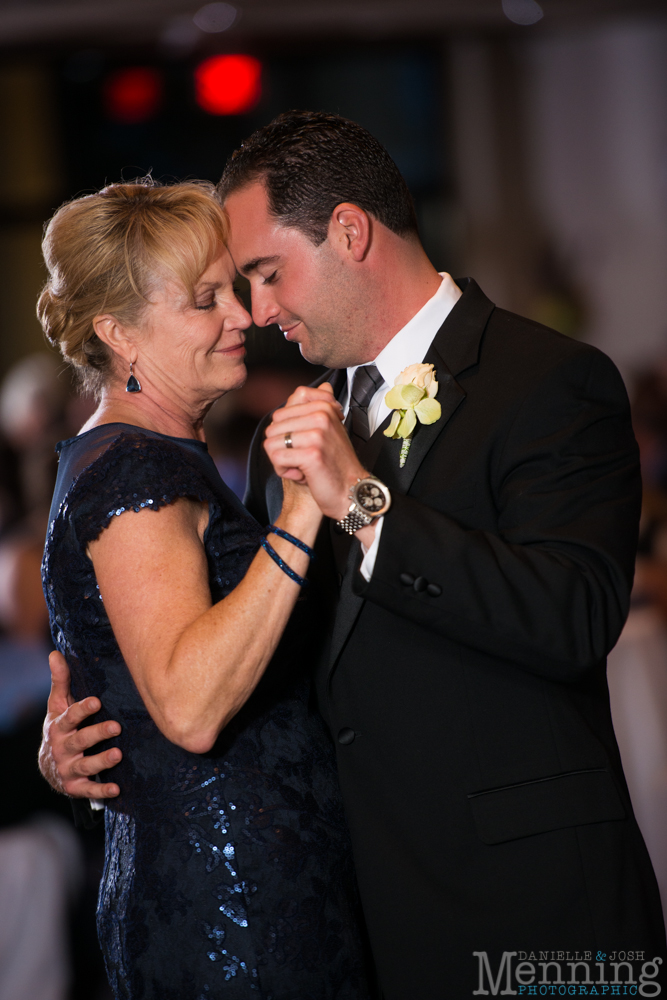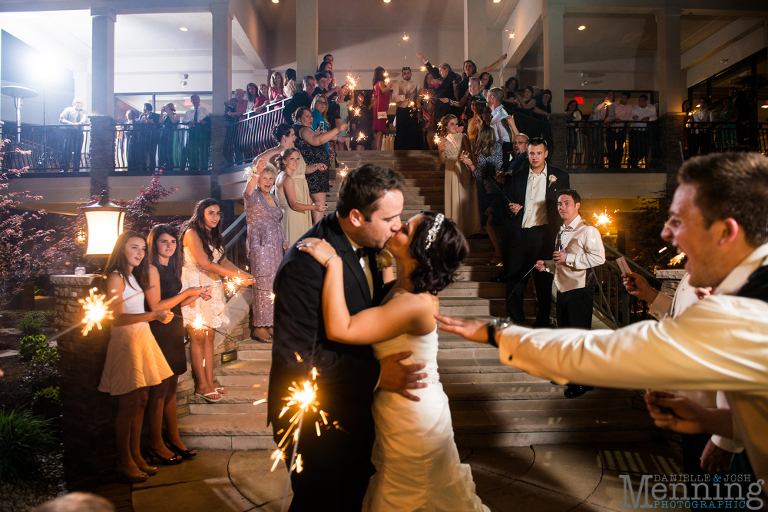 We also love this spot for end of the night photographs of the bride & groom!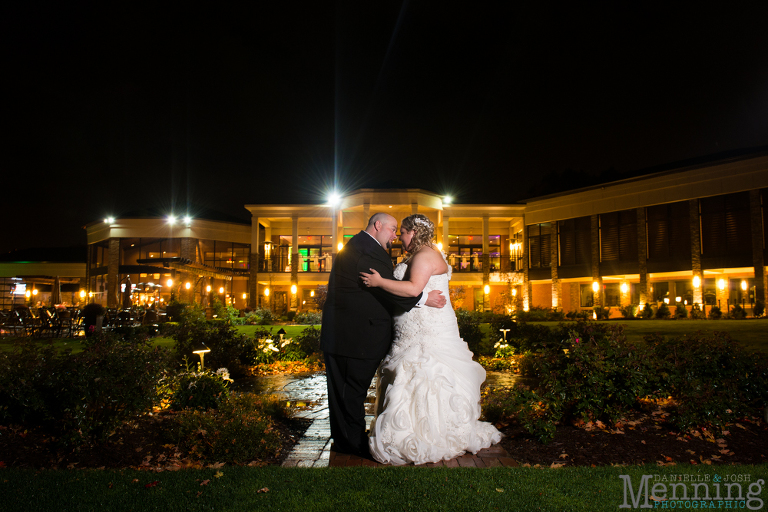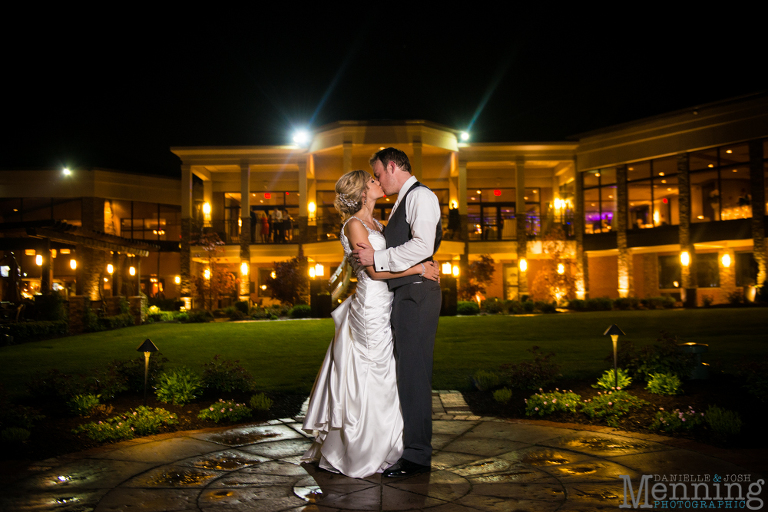 The Lake Club is a lovely wedding & reception venue. The location is conveniently close to lots of area hotels & restaurants if you have out of town guests. We highly recommend checking it out for your wedding!
You can contact The Lake Club the following ways:
Website:Â http://www.thelakeclubohio.com/
Phone: (330) 549-3996
Email:Â info@thelakeclubohio.com
If you're new to our blog, we're Josh & Danielle Menning, a husband & wife wedding photography team based in the Youngstown, Ohio area. We'd love to chat with you about your engagement & wedding photography! You can find us here, too:
Instagram | Facebook | Twitter | Pinterest | Google +