We're continuing on with our series on our favorite local wedding venues today. If you're looking for a rustic barn wedding venue in Northeast Ohio, you've found it! The Barn & Gazebo in Salem, Ohio is a rustic barn with a nearby gazebo. . . just as its name suggest. 🙂 If you're into the rustic, vintage, or country vibe, you can definitely decorate The Barn & Gazebo to coordinate with your wedding day theme! The Barn & Gazebo is just outside of Salem, Ohio, so brides & grooms in the Youngstown, Boardman, Columbiana, or even Western Pennsylvania area should check it out as a pretty, rustic possibility. It's a beautiful venue for an outdoor wedding ceremony if you decide to rent the gazebo, as well, but you'll always have a built-in backup plan in case of inclement weather because the inside of the barn is a gorgeous ceremony venue, too!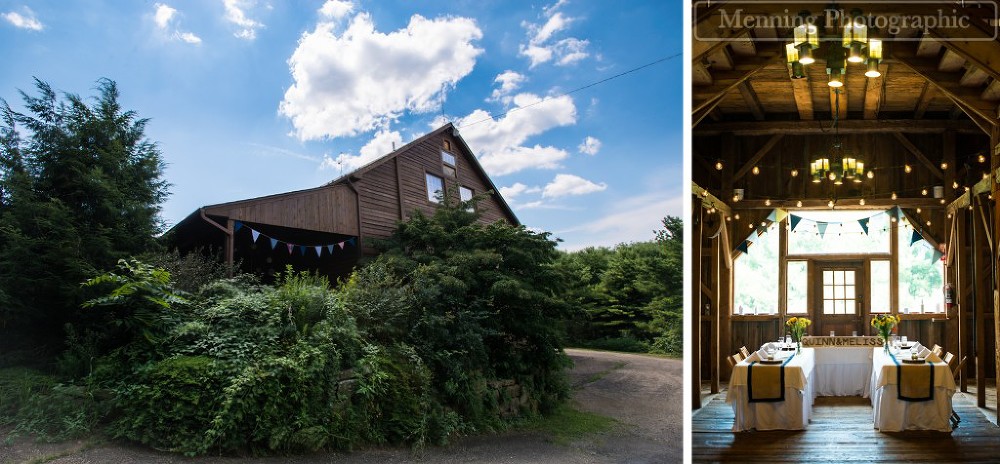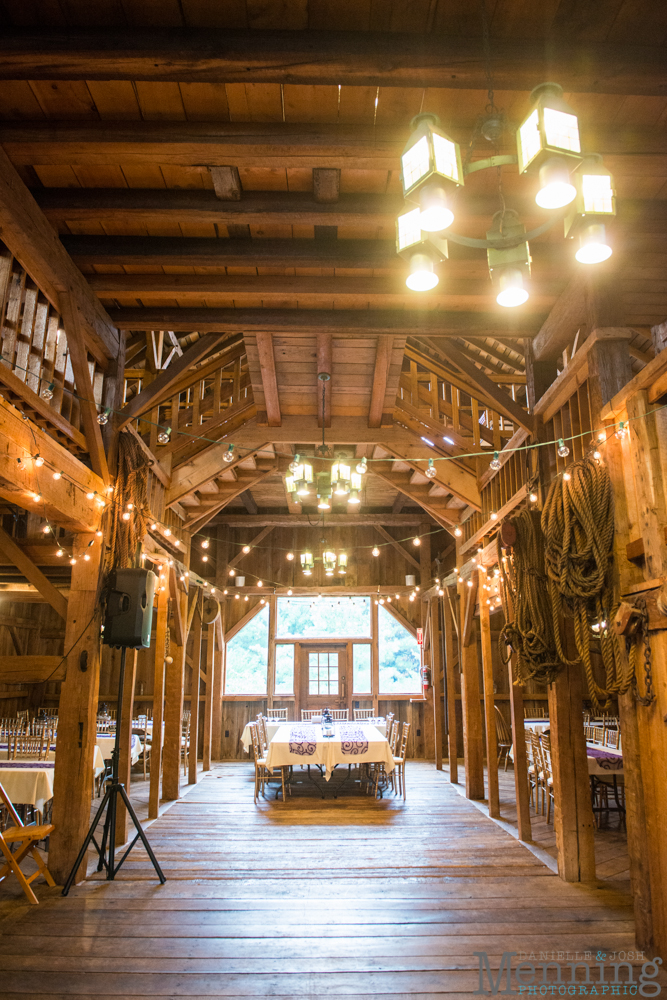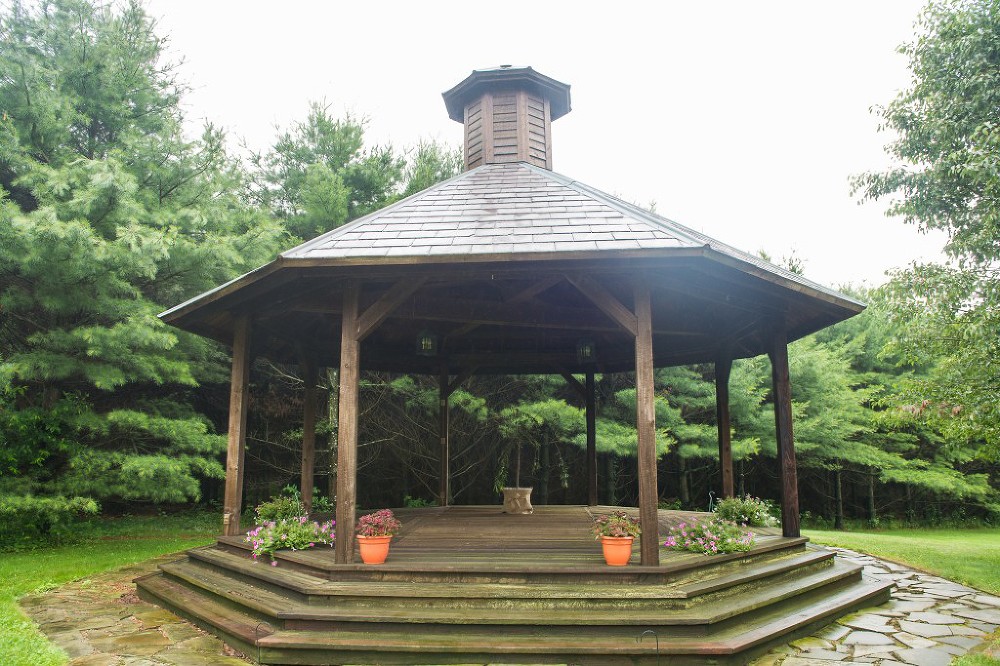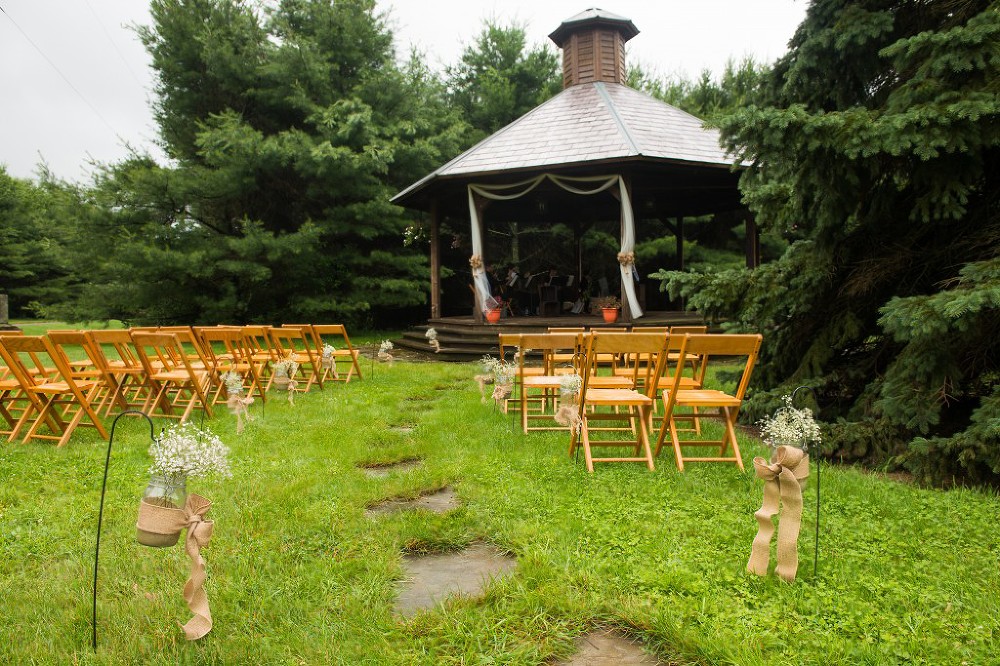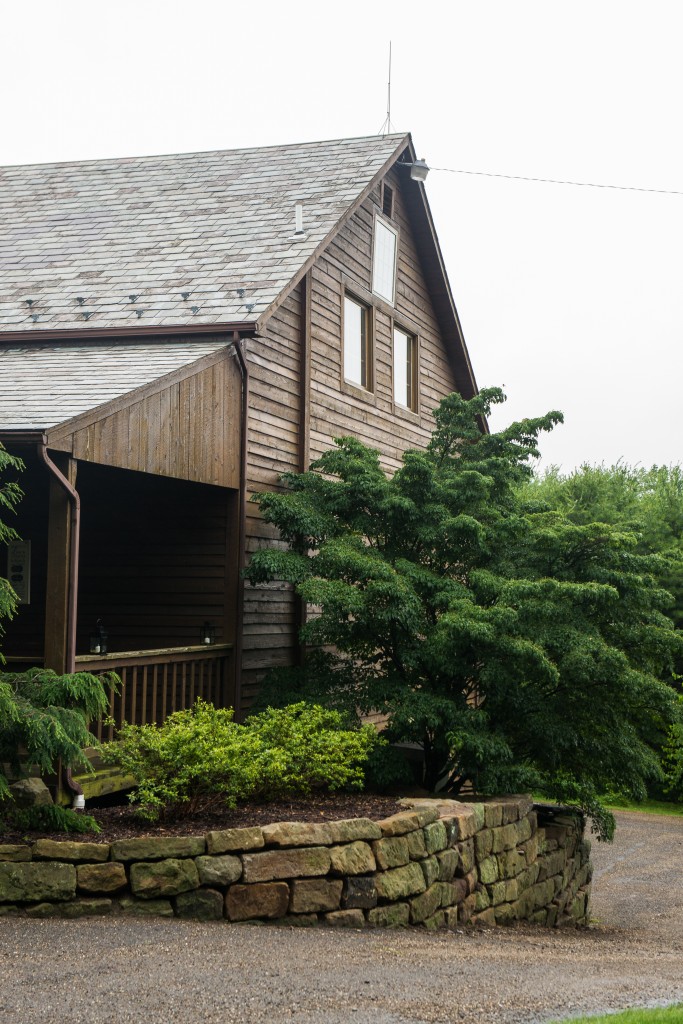 The front porch provides a pretty place to decorate and for guests to enjoy some outdoor air even if it's raining. We've seen a couple of brides & grooms set up their bar area on the front porch of The Barn & Gazebo.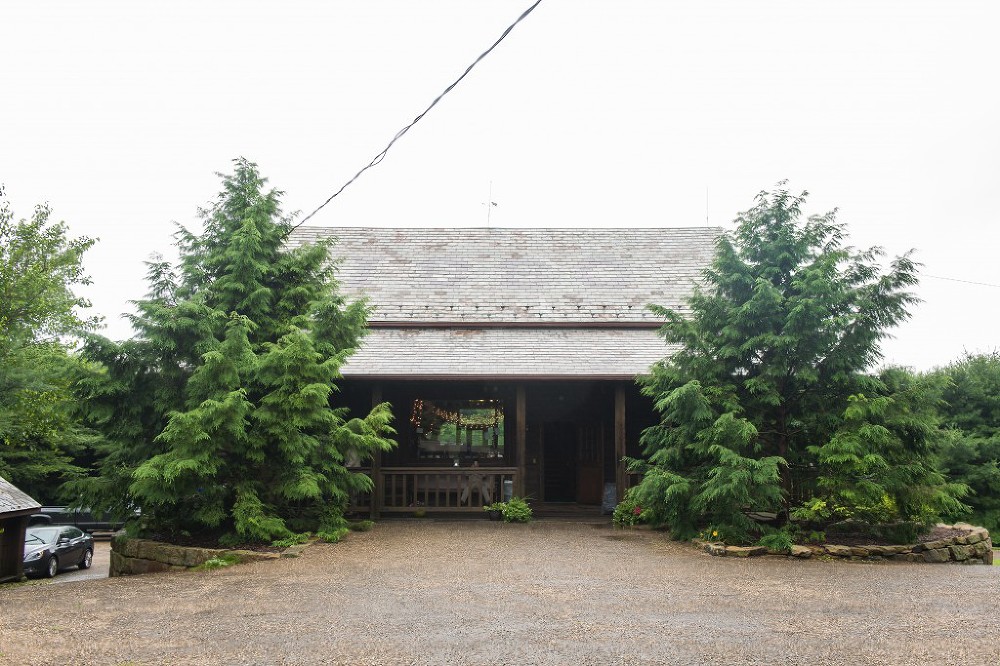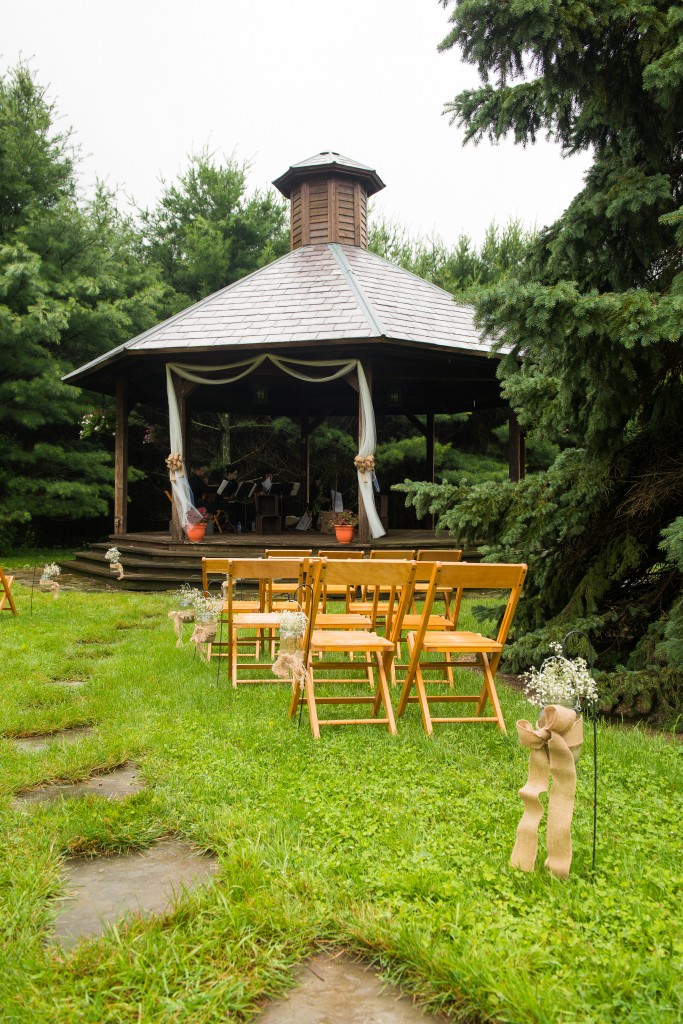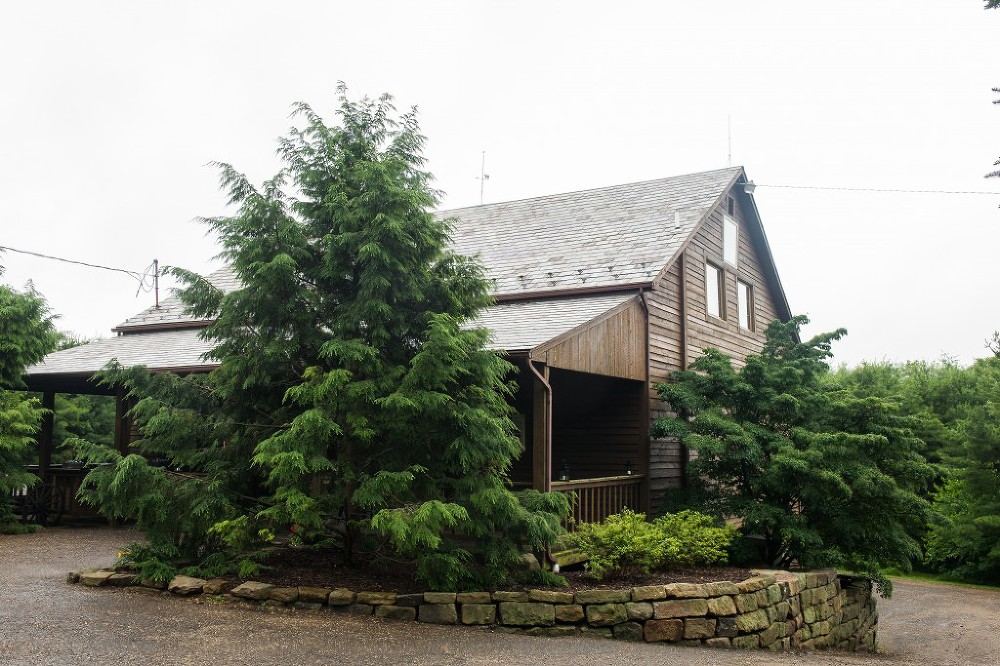 Like we said, you can decorate this lovely wedding venue in lots of different styles to communicate the desired ambiance. We've seen very simple decor, which is wonderful because the barn is pretty on its own. We've also seen more elaborate decor that dressed the barn up a bit with rented chairs that weren't the norm at the venue. You can definitely make this place your own for your wedding day.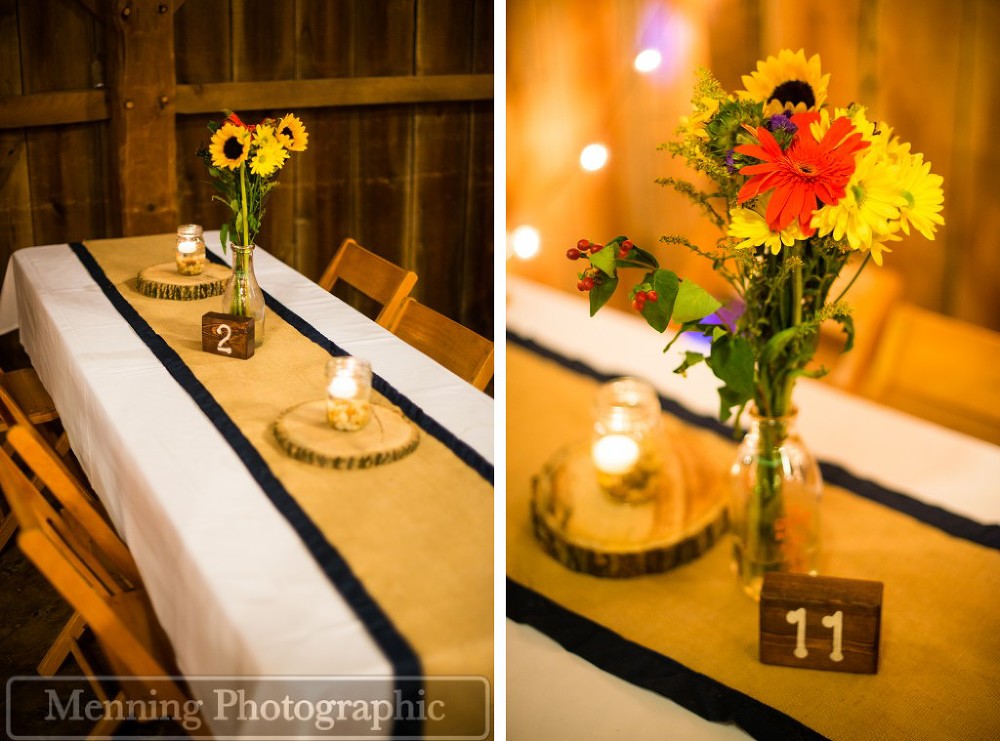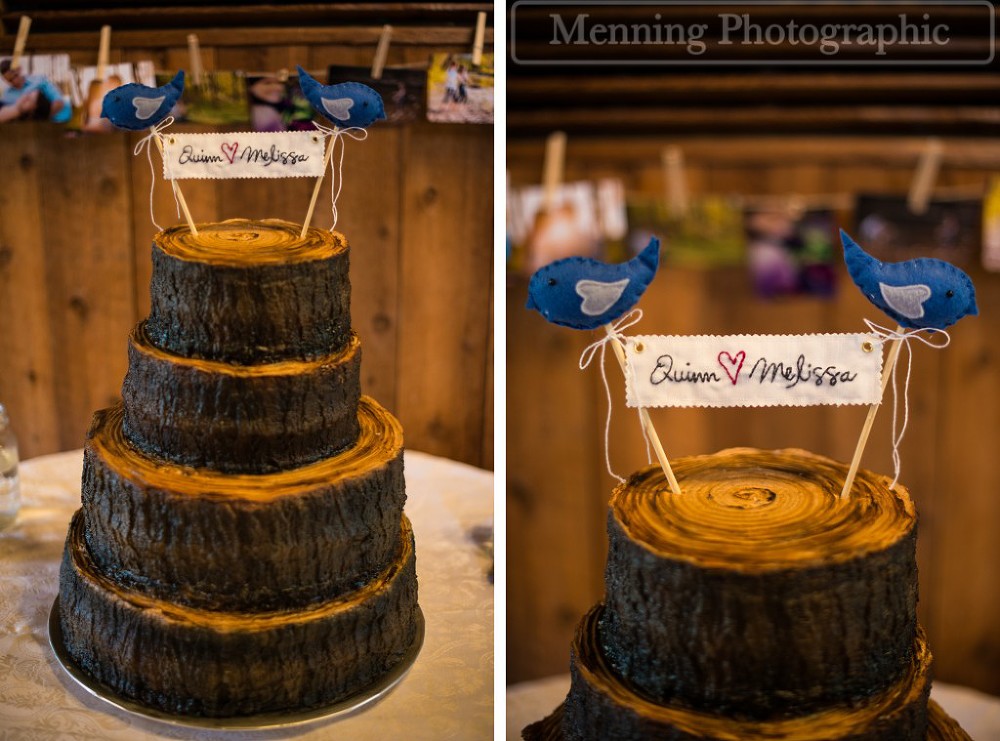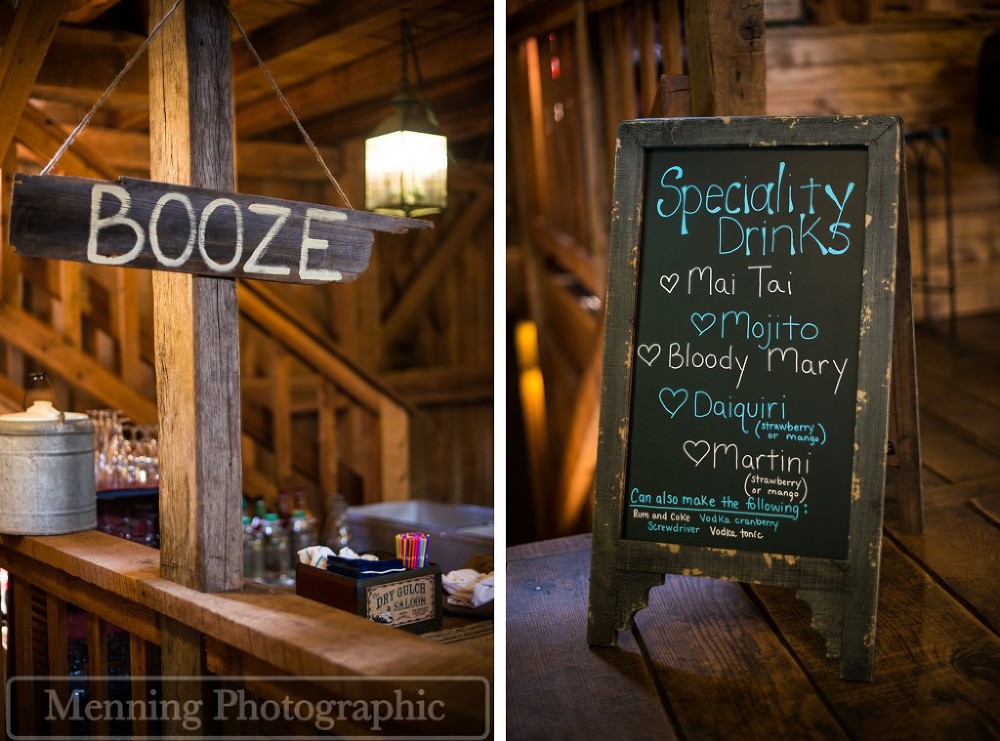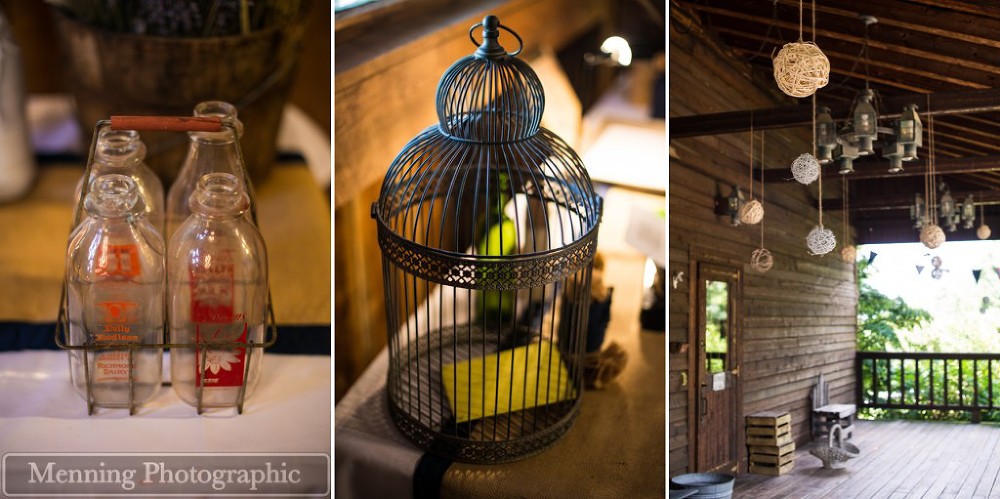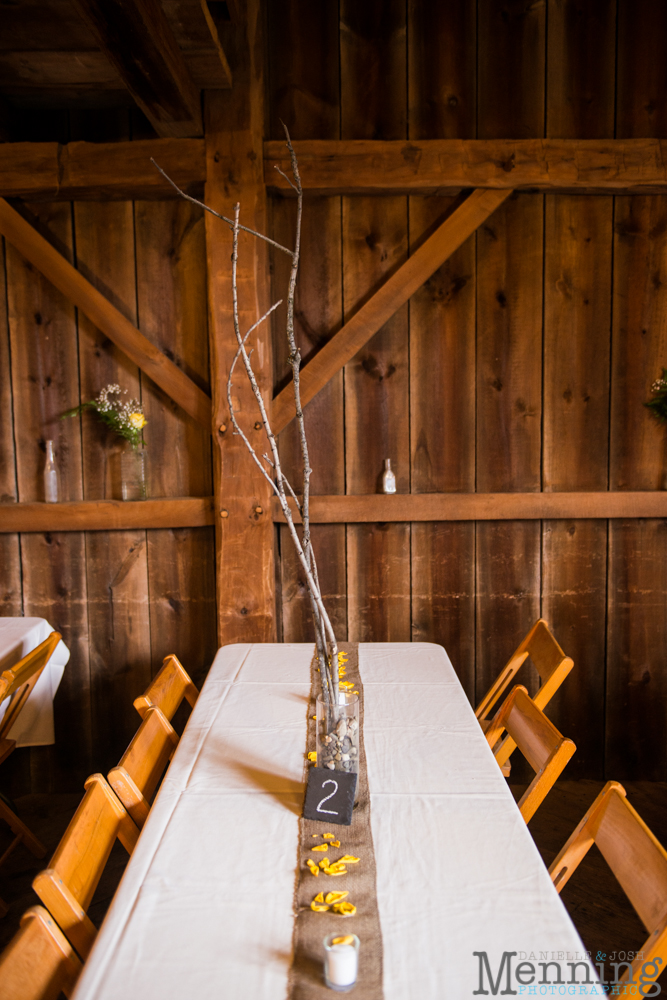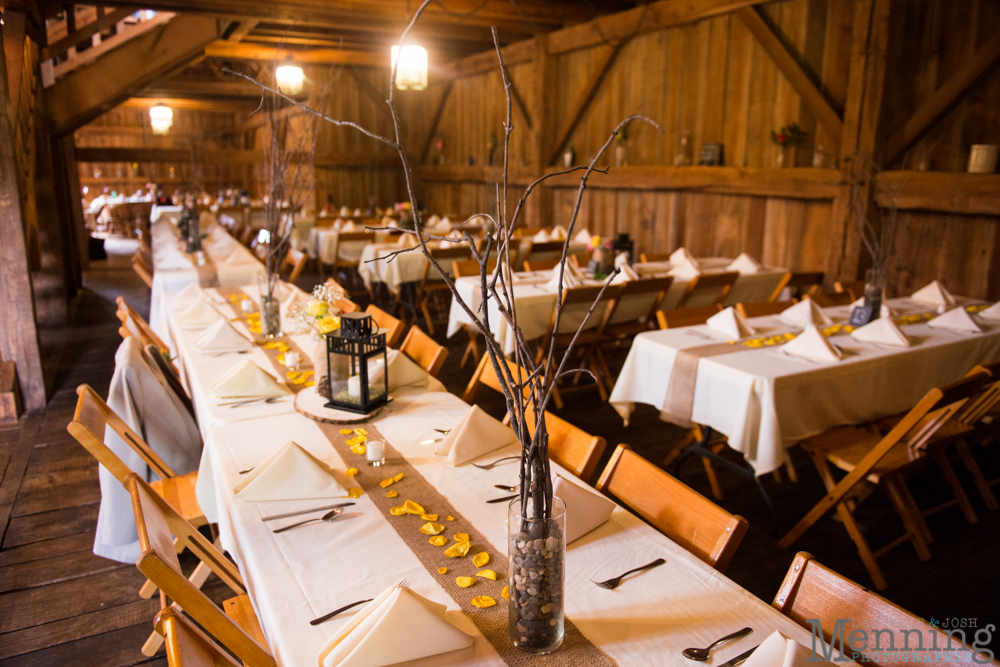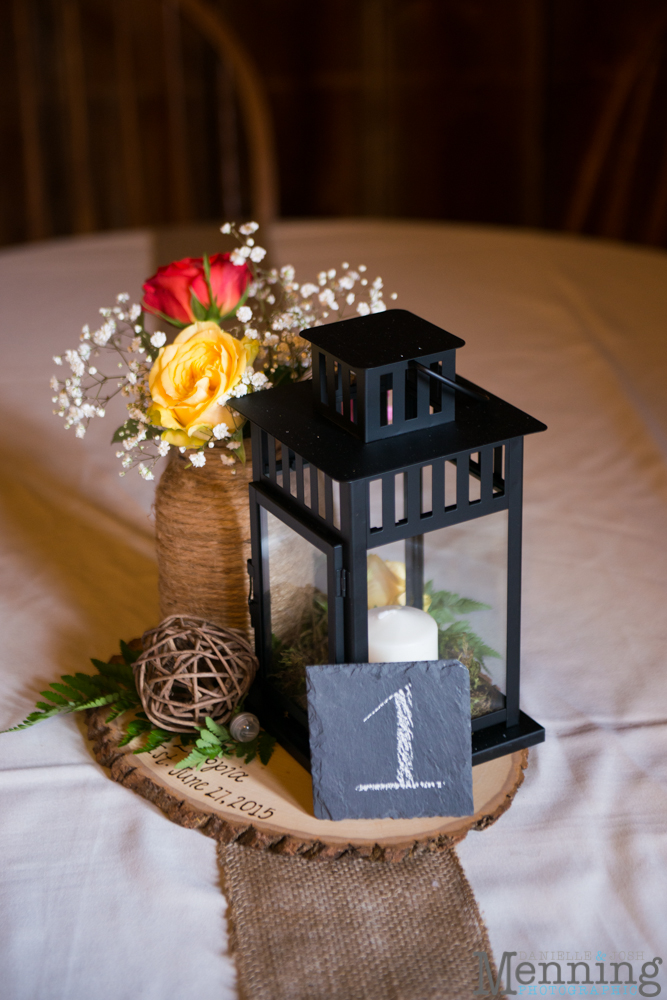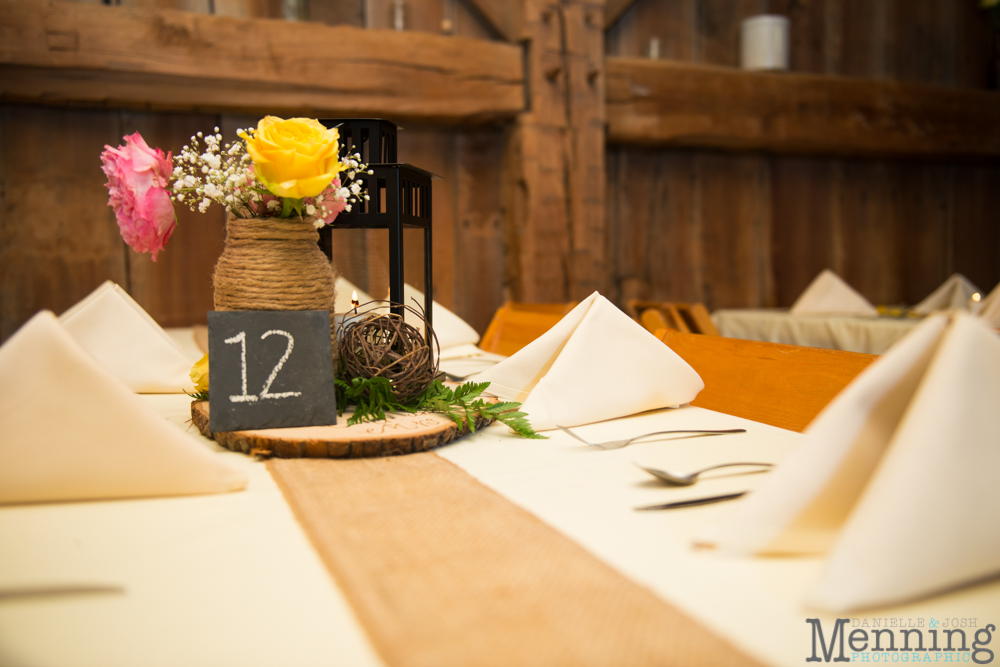 The groom custom made this bar so it's not a part of the venue on the regular.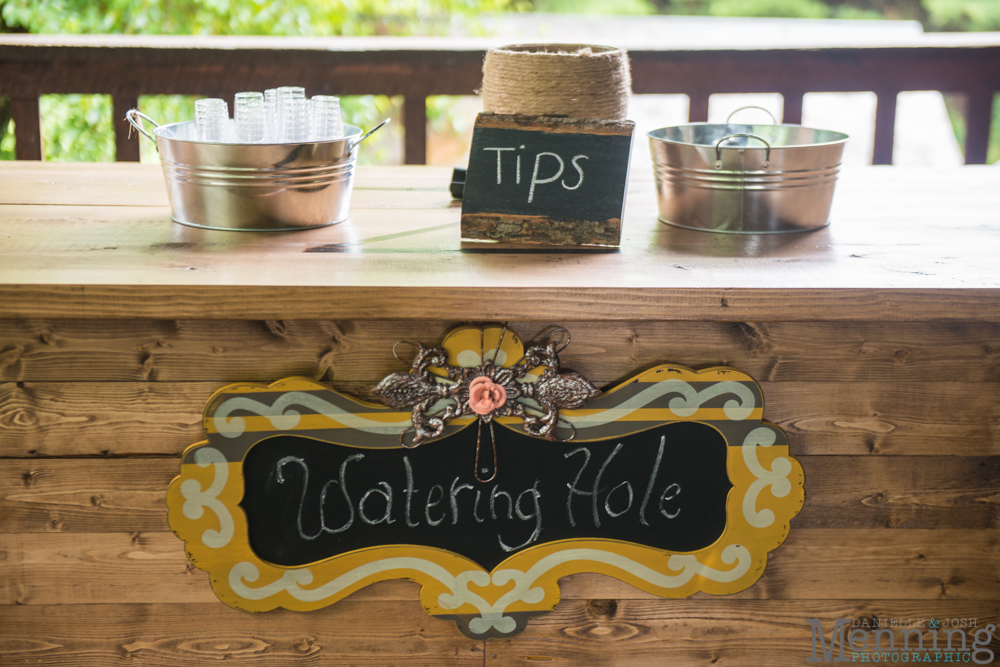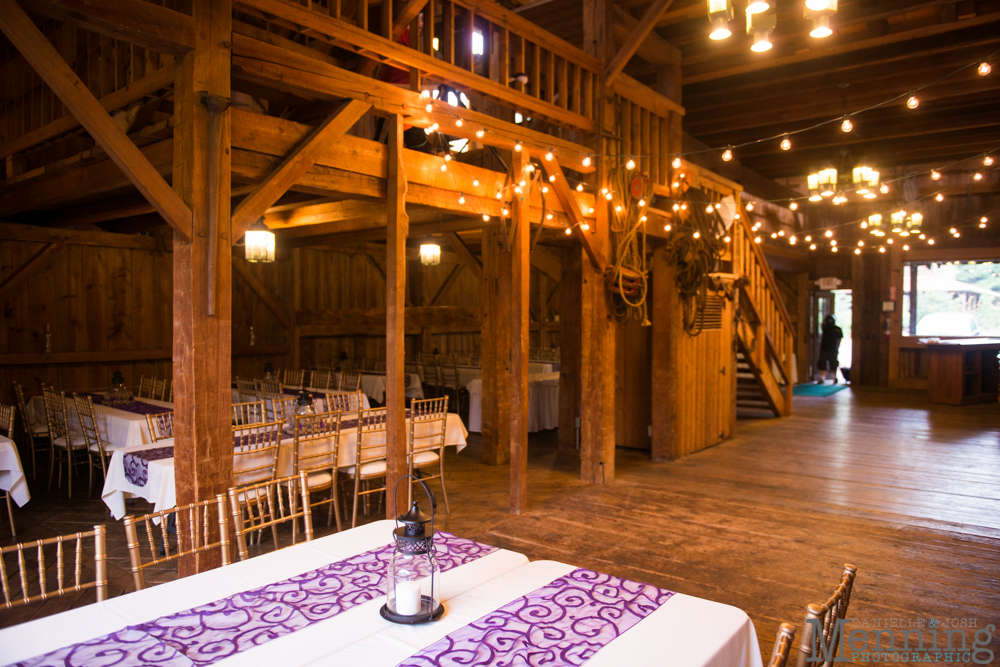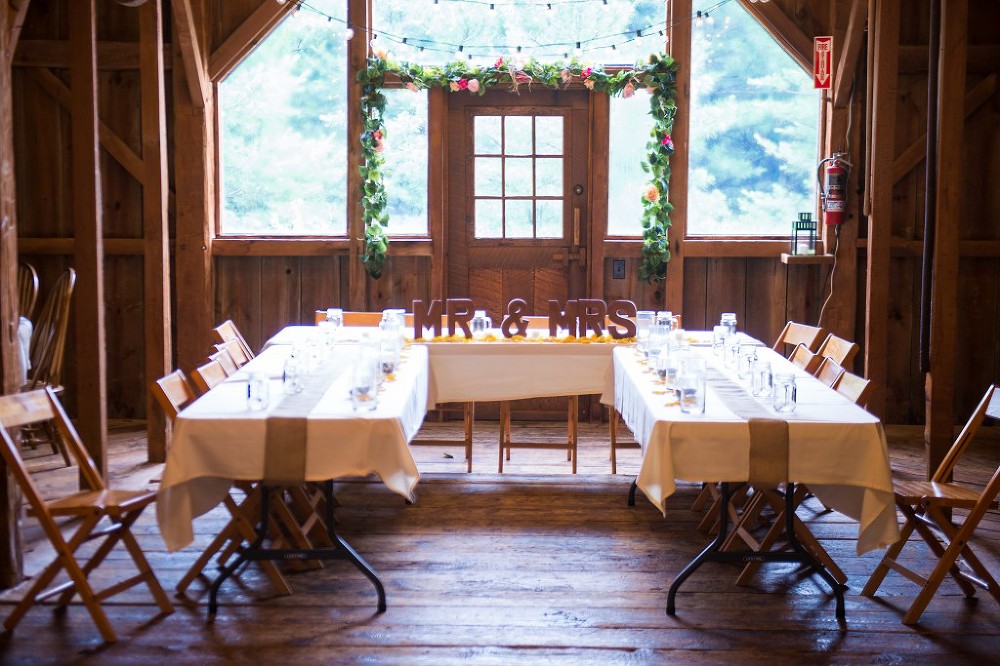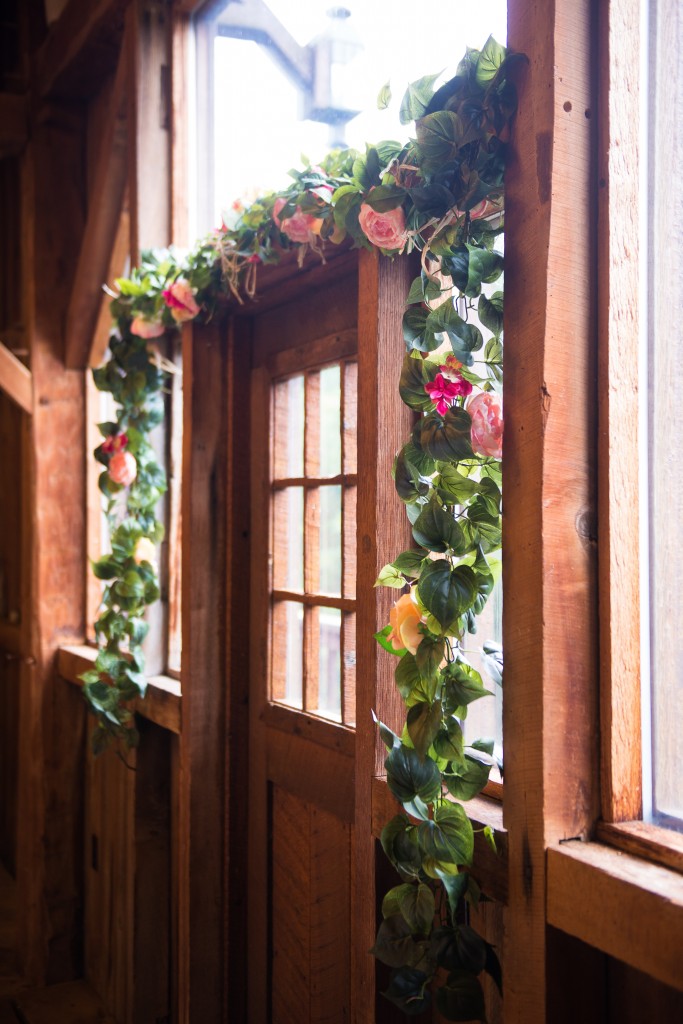 Outdoor ceremonies at the gazebo are lovely.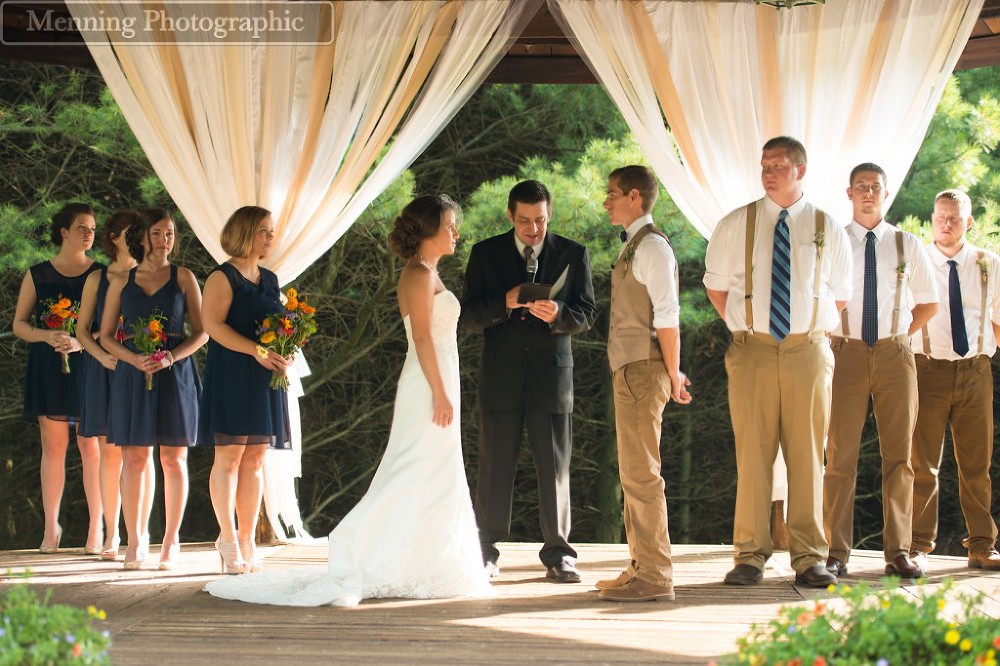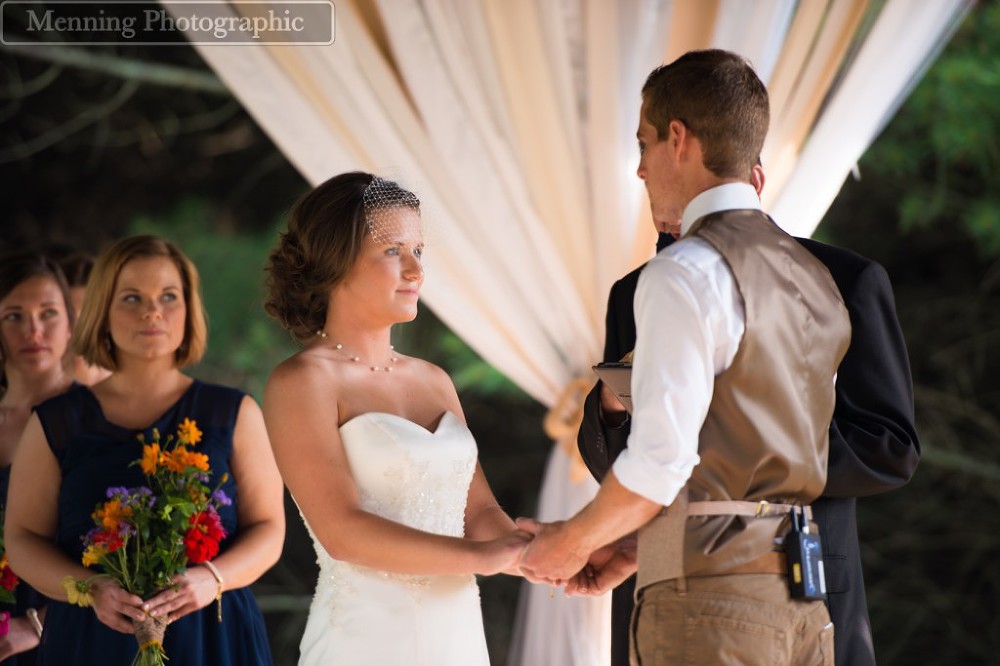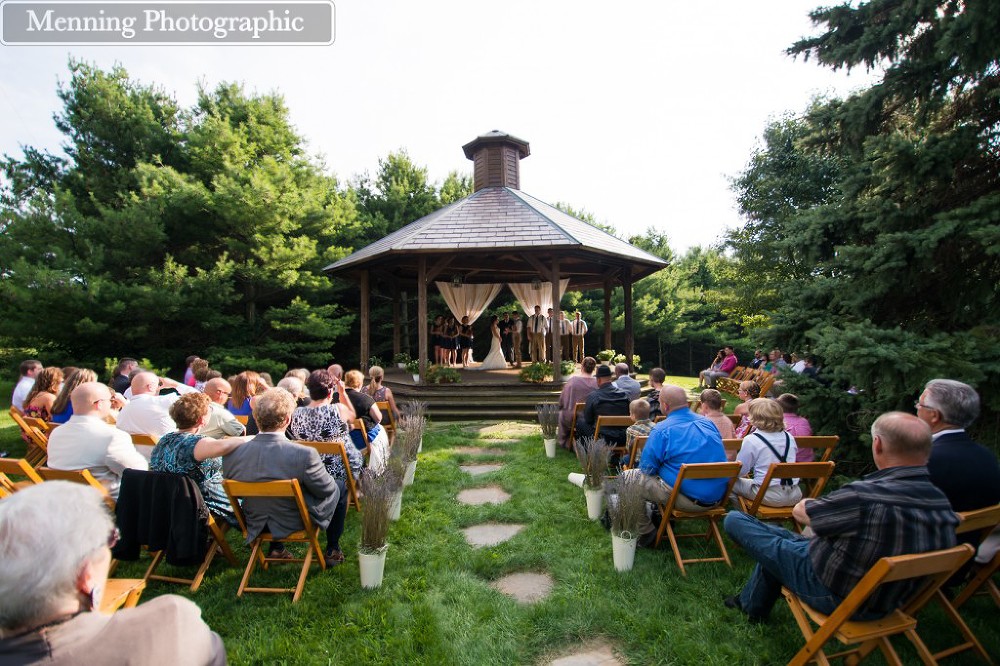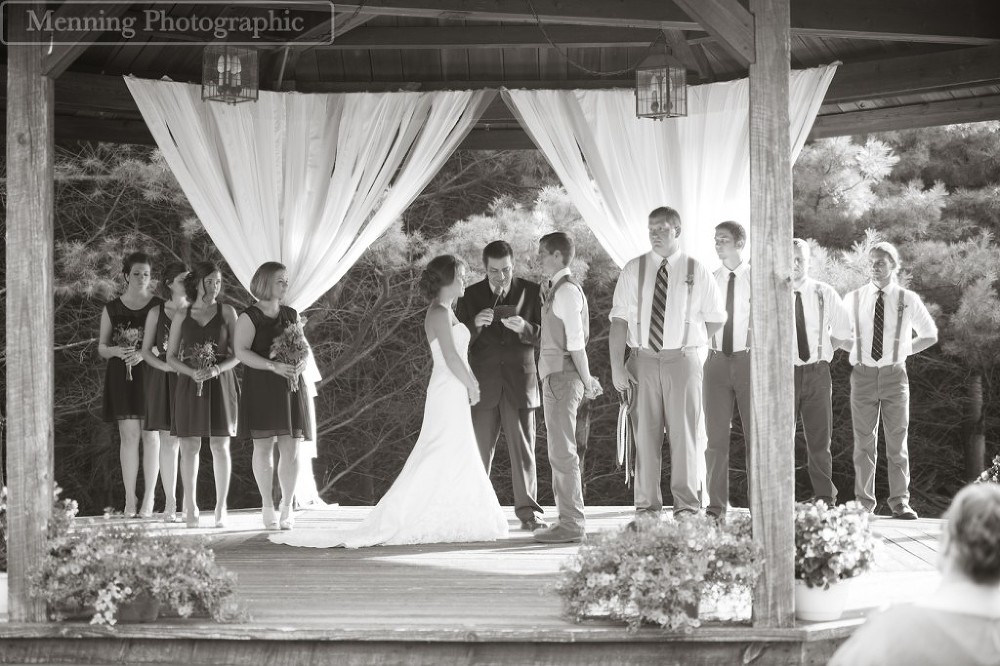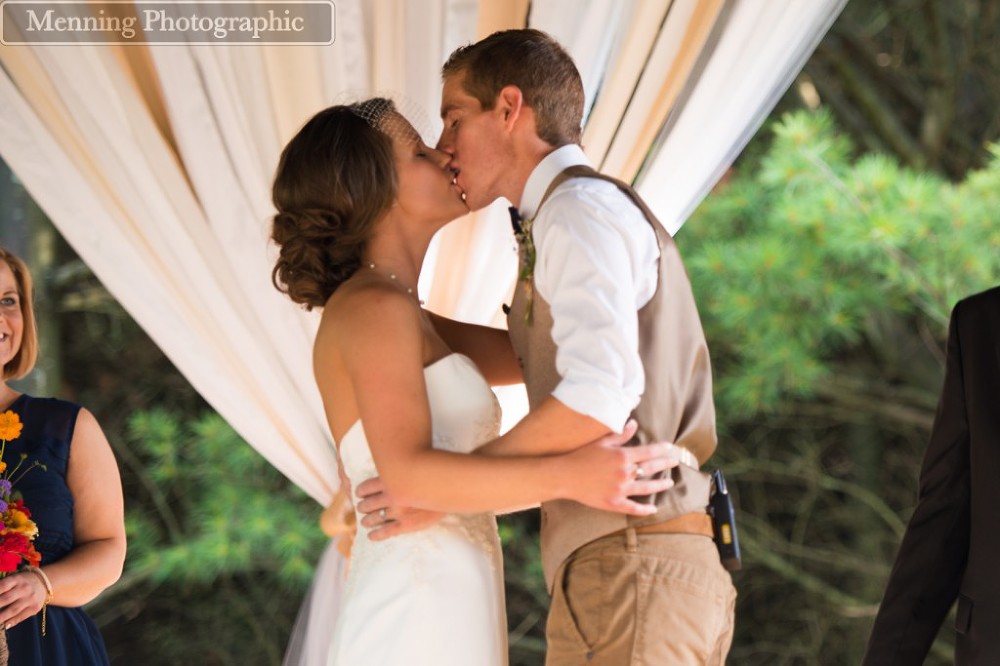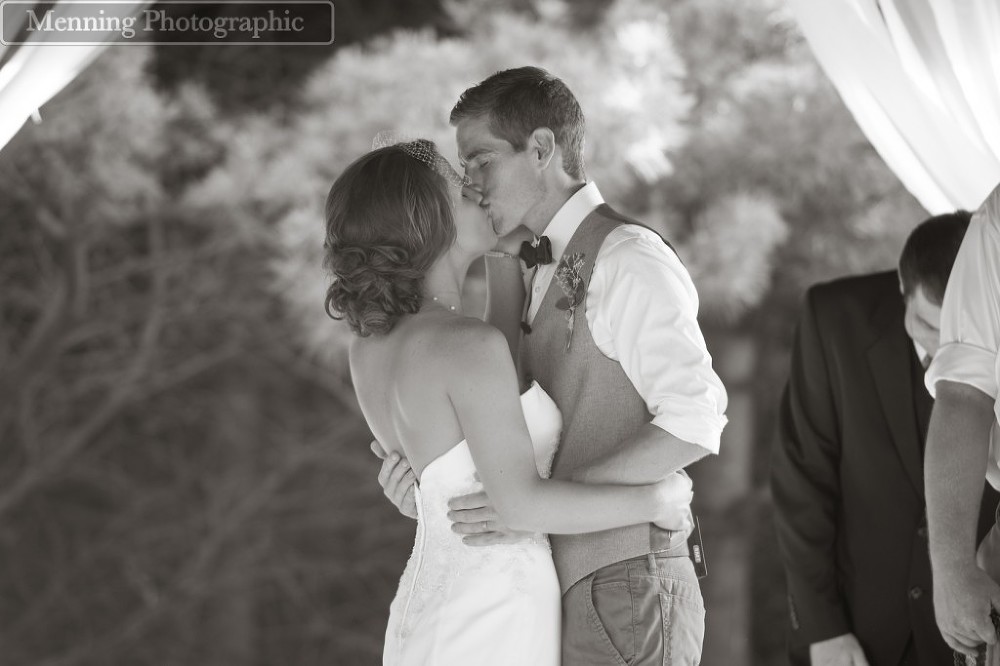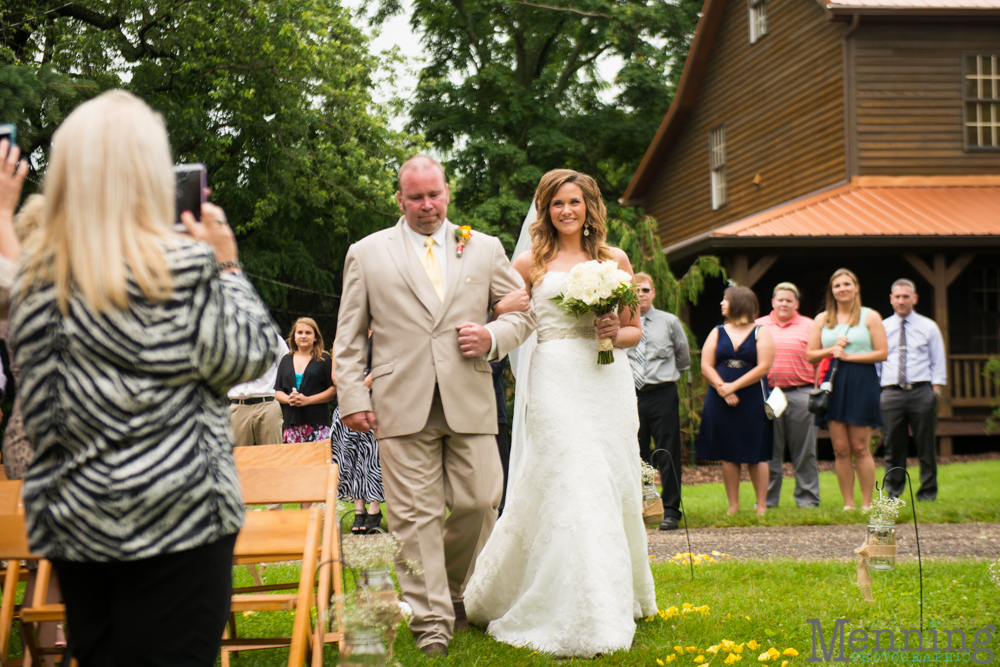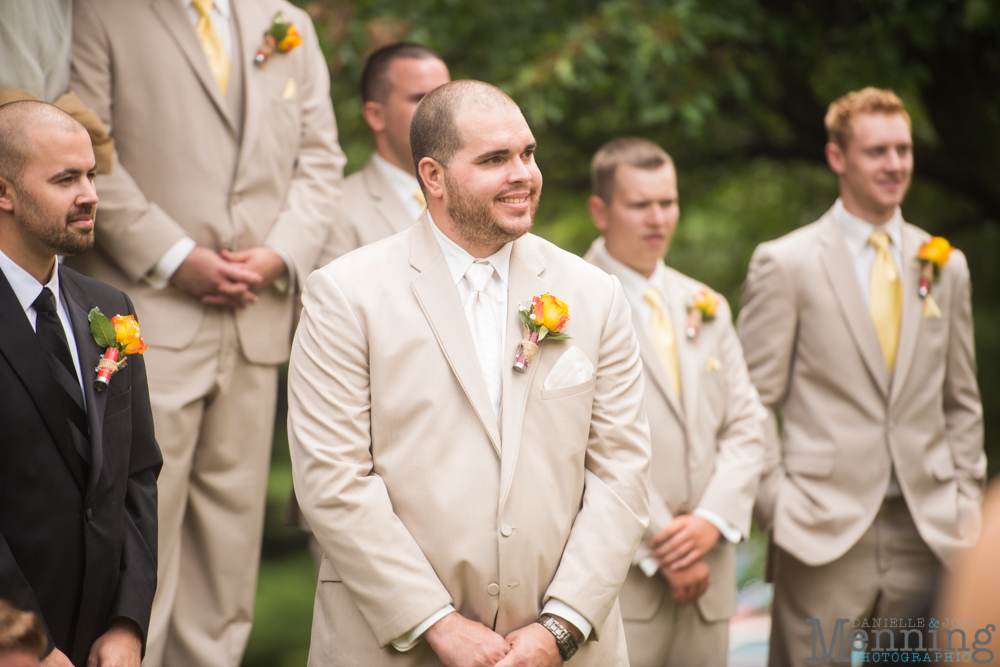 The gazebo is within a few yards of the barn. And there are lots of evergreens surrounding it for shade & for greenery all year round.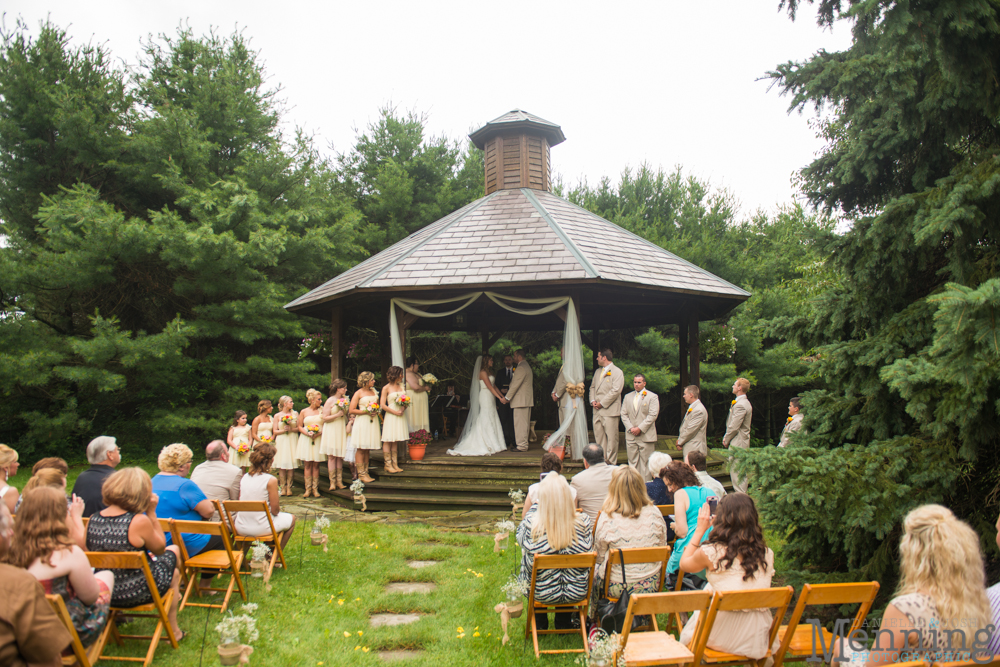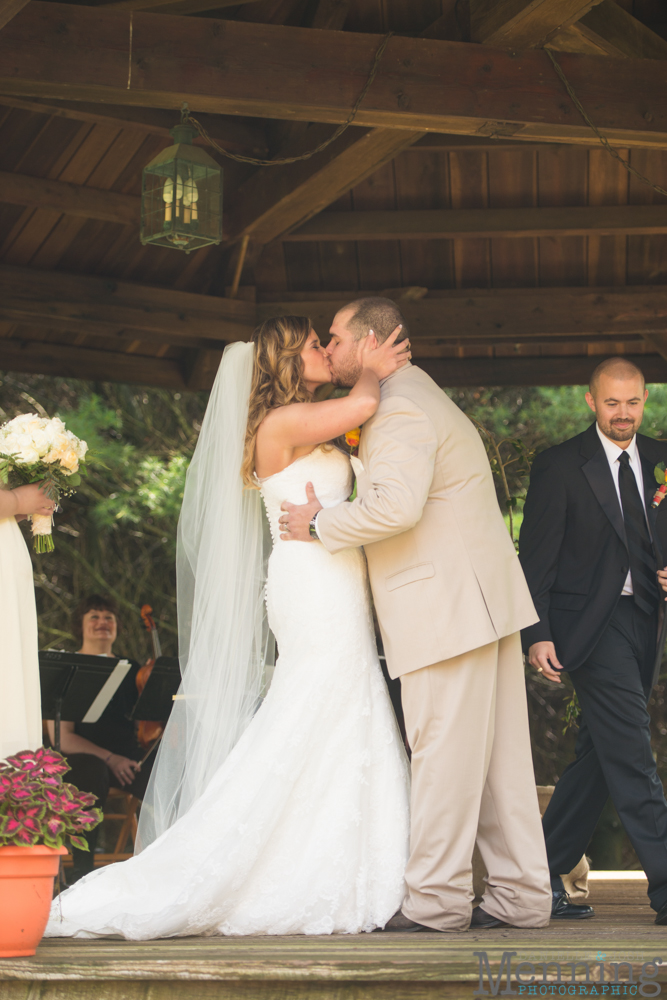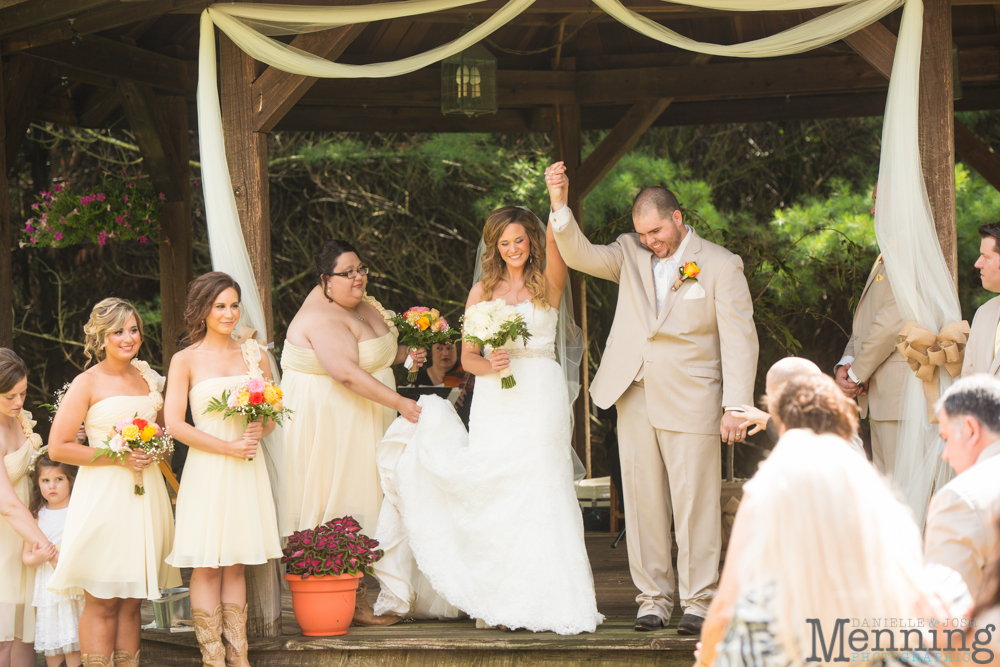 If your wedding day happens to occur on a wet or cold day, you have an amazing wedding ceremony venue built right in for you. The inside of the  barn sets up very nicely for wedding ceremonies.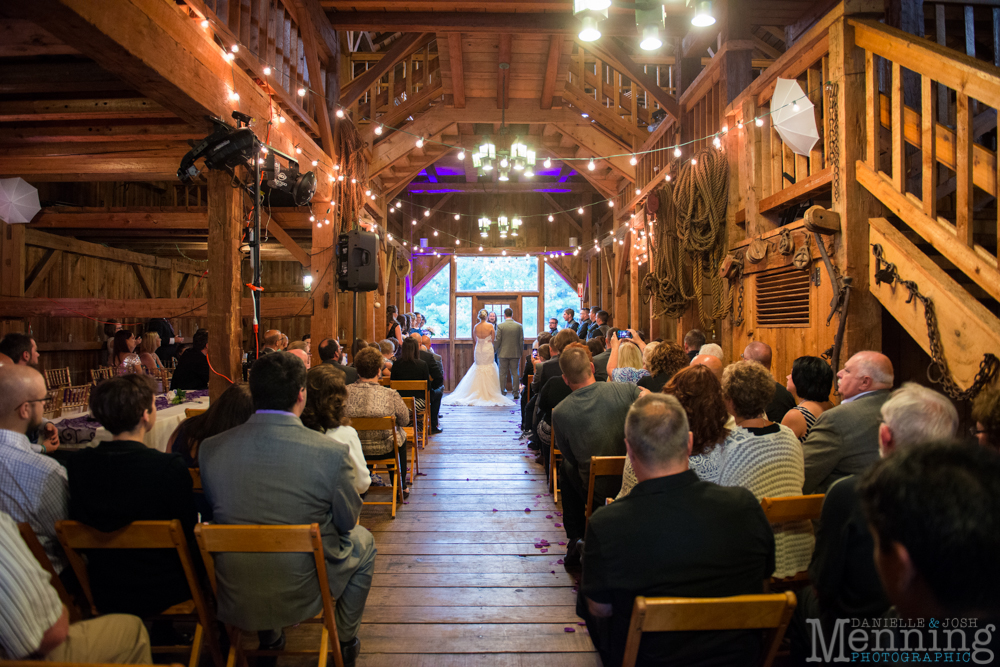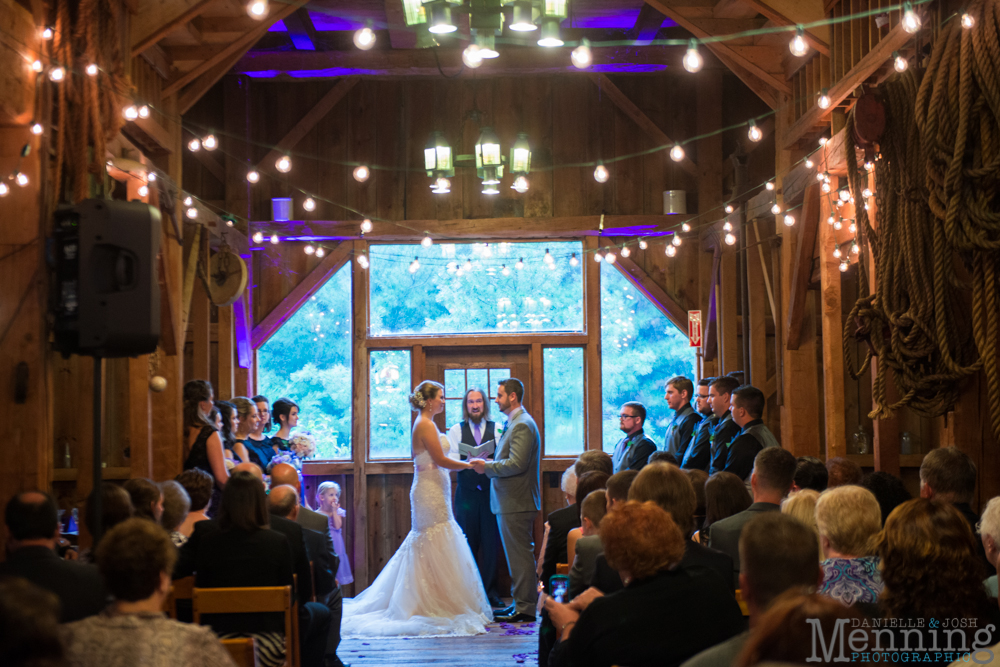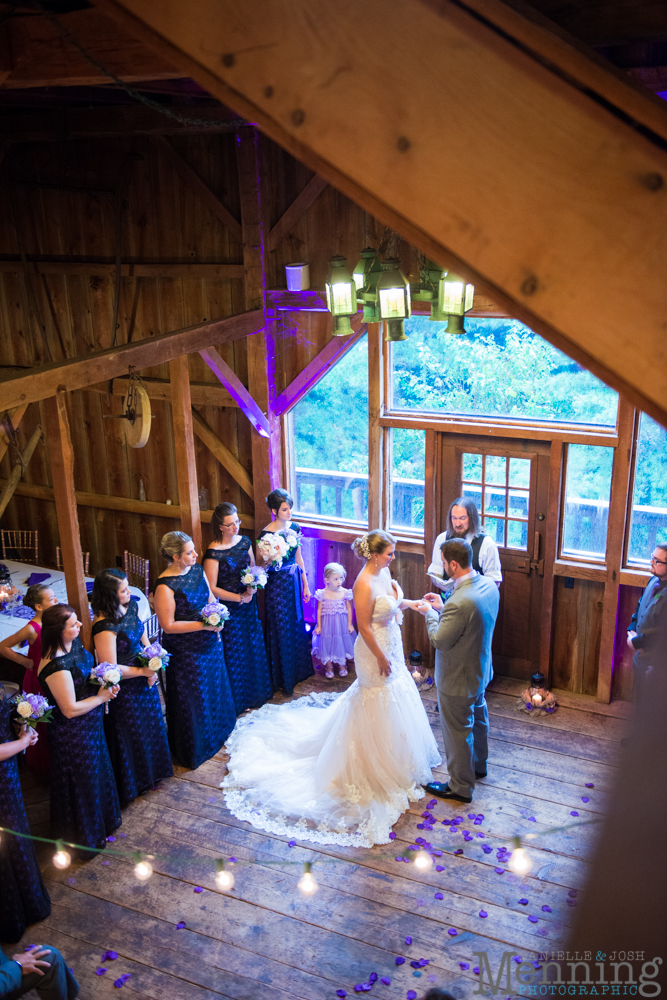 And there are plenty of beautiful places indoors or outdoors for portraits all around the grounds of The Barn & Gazebo!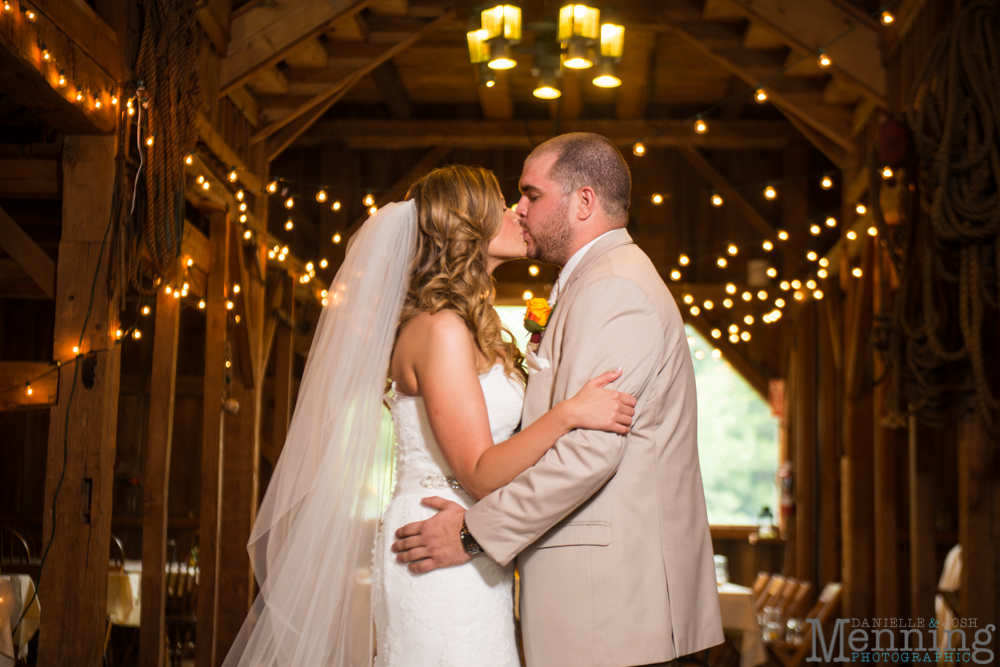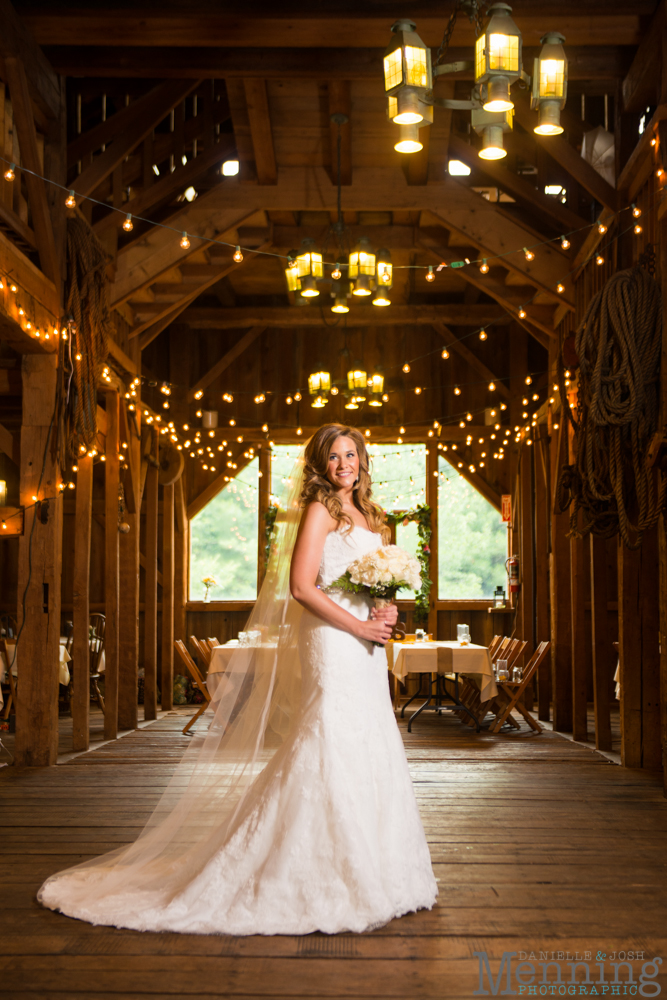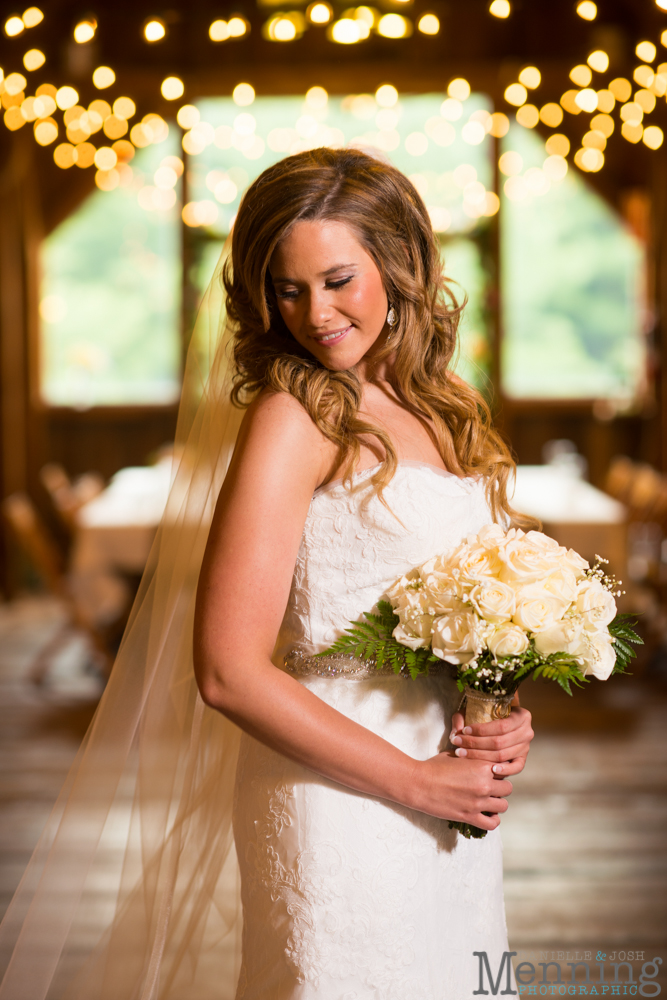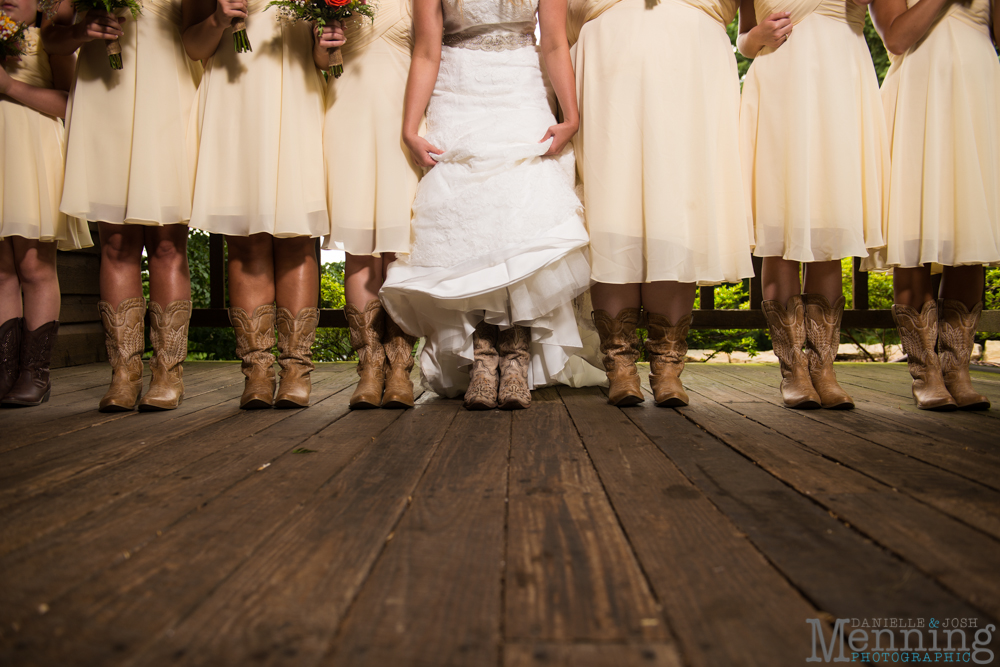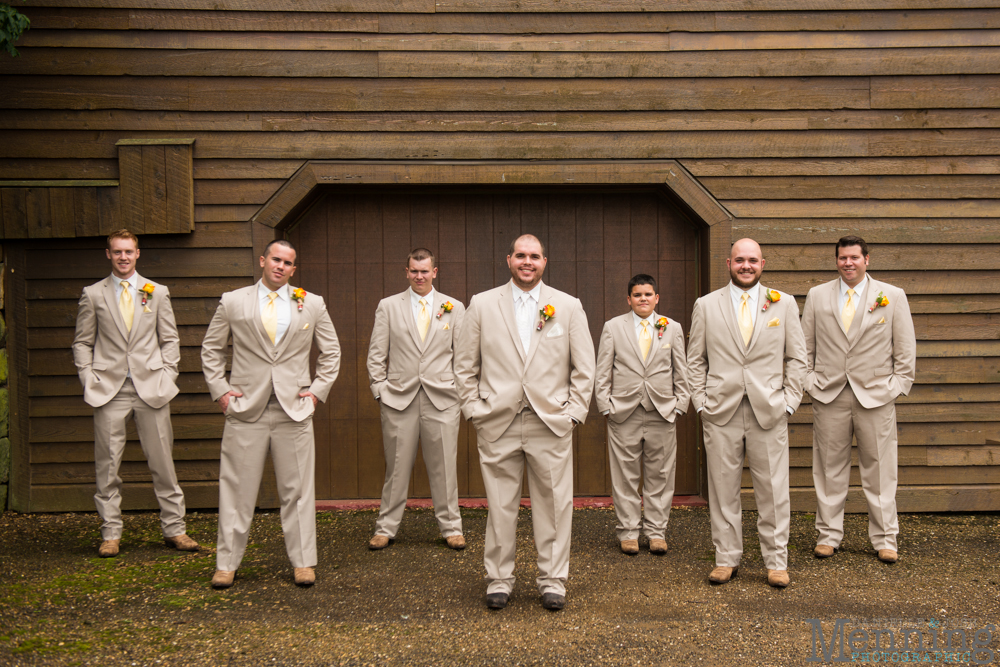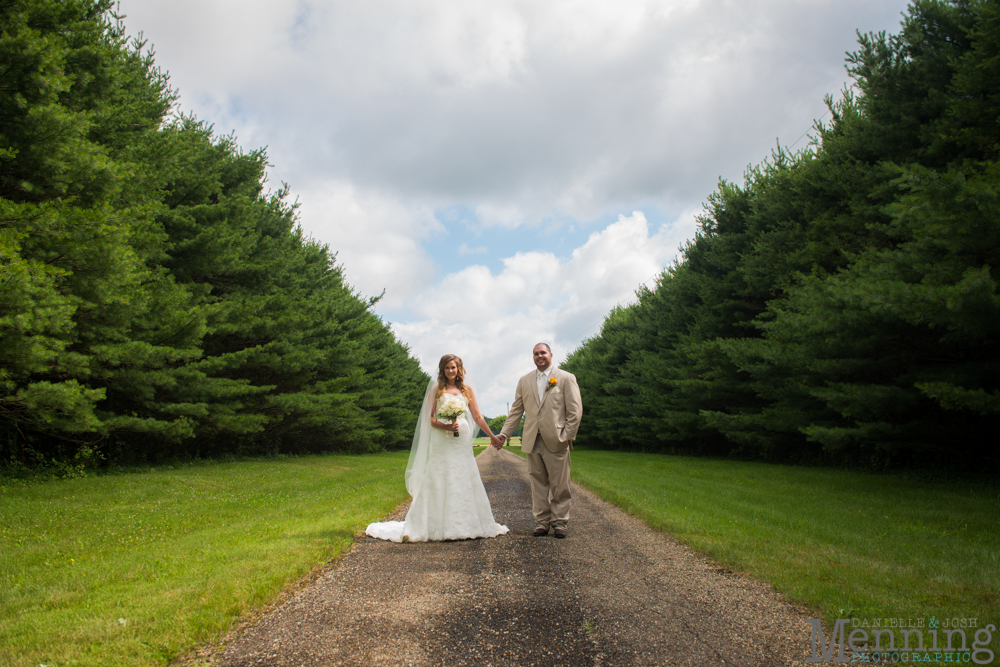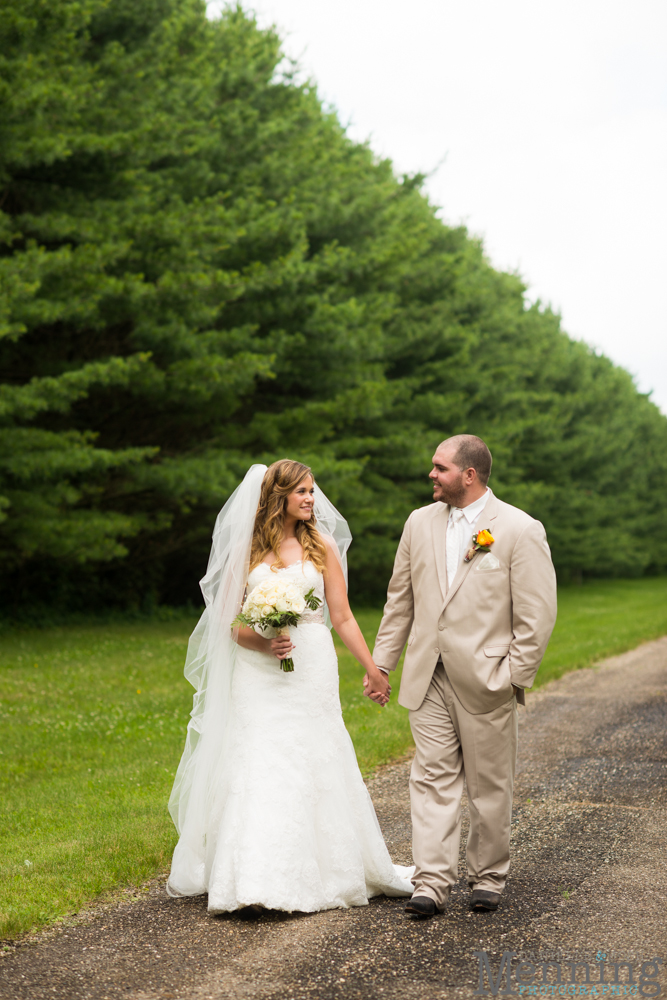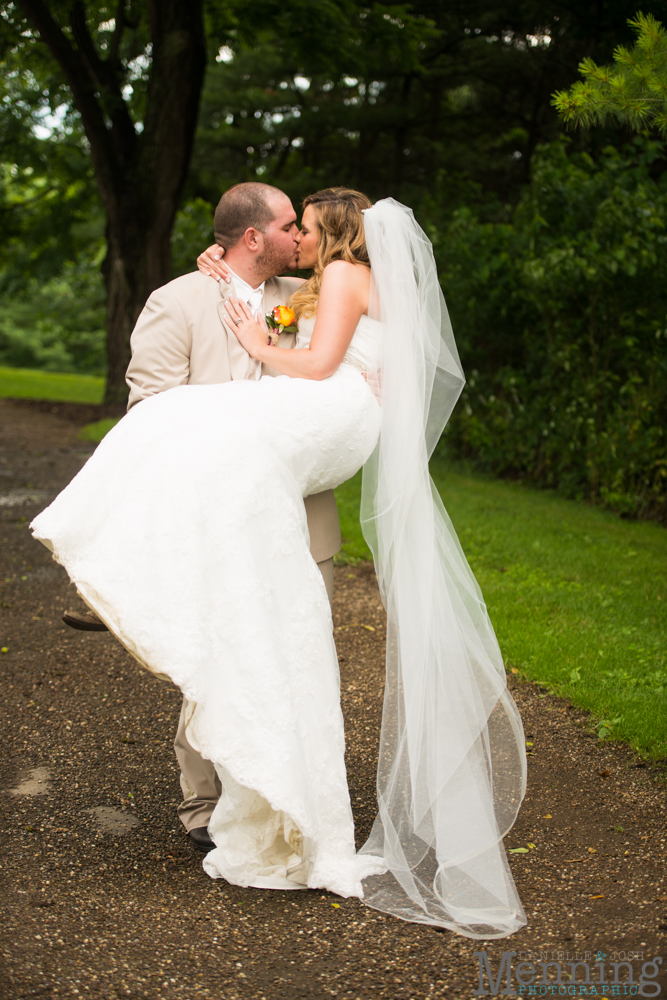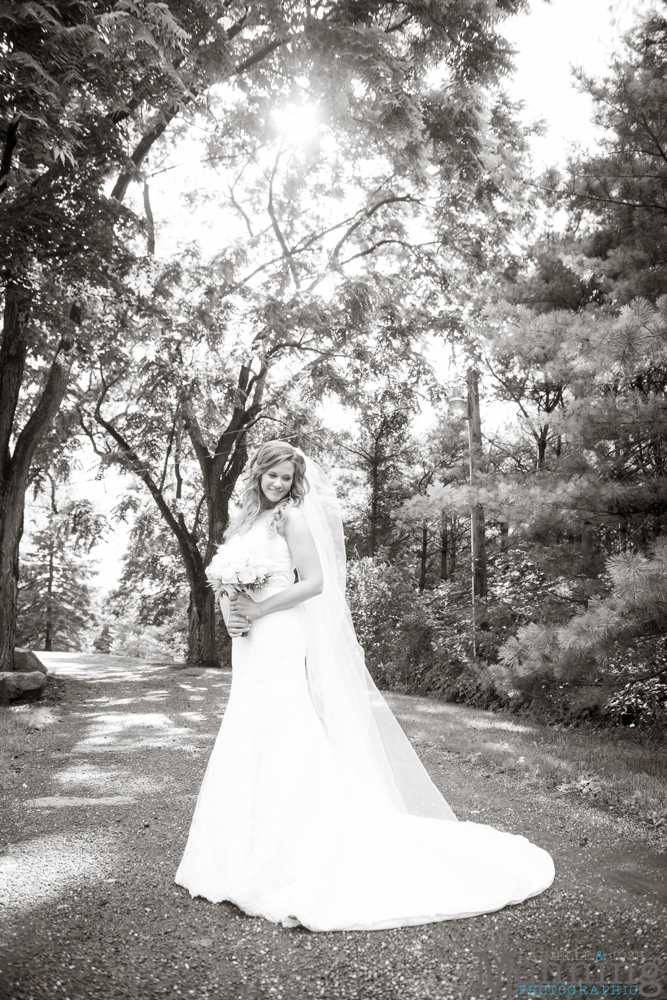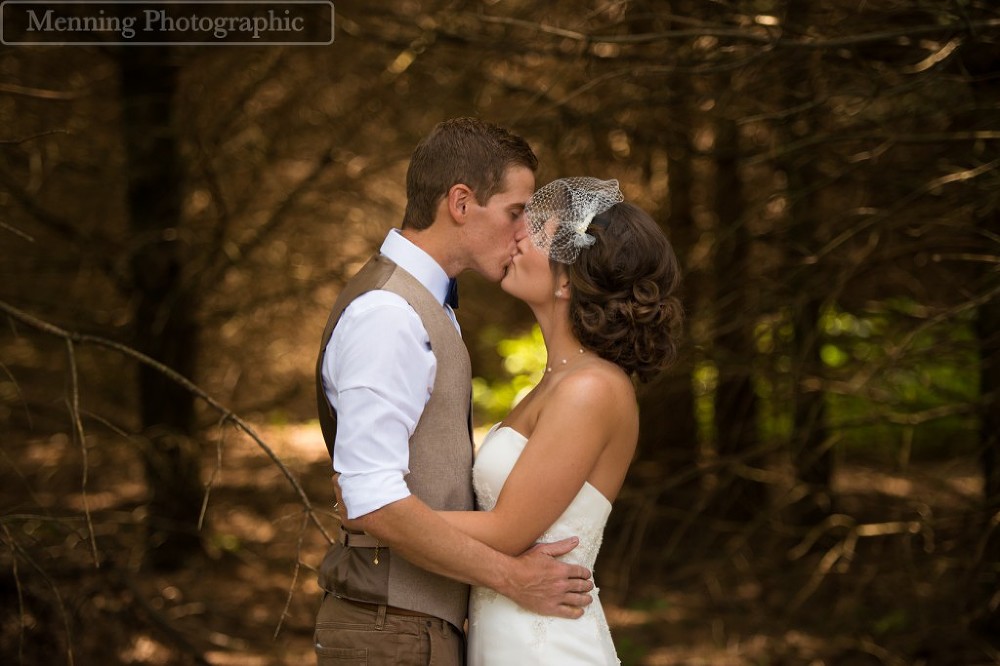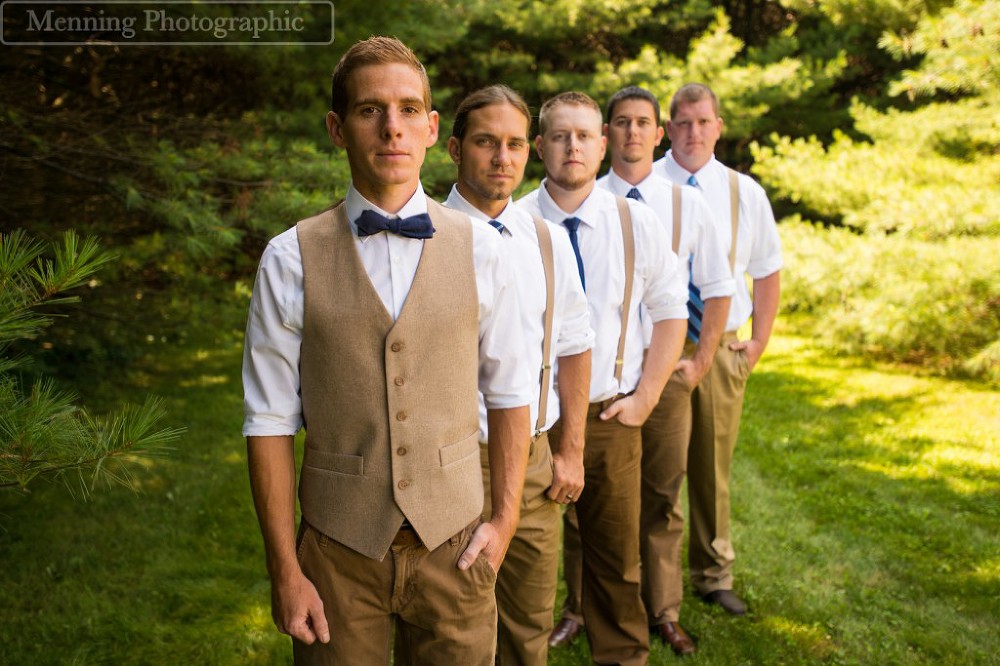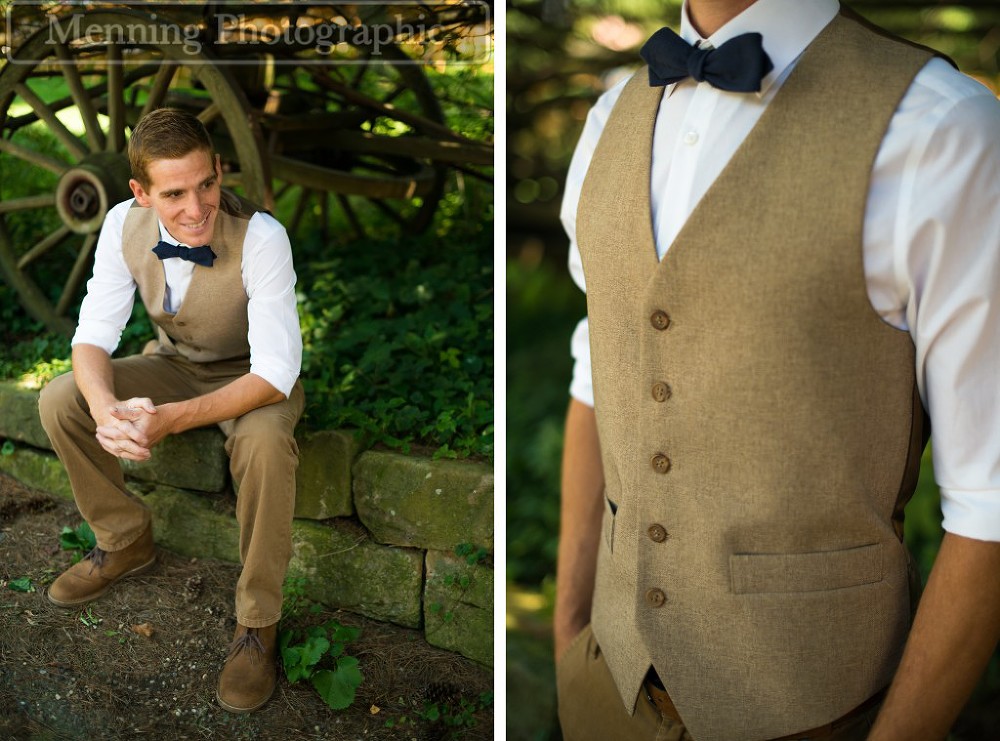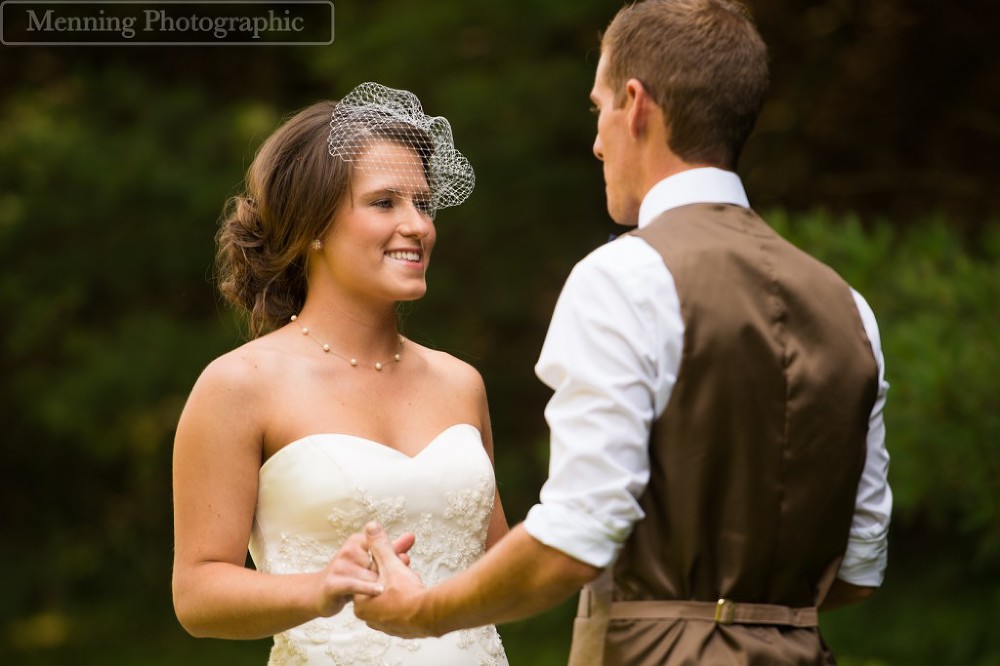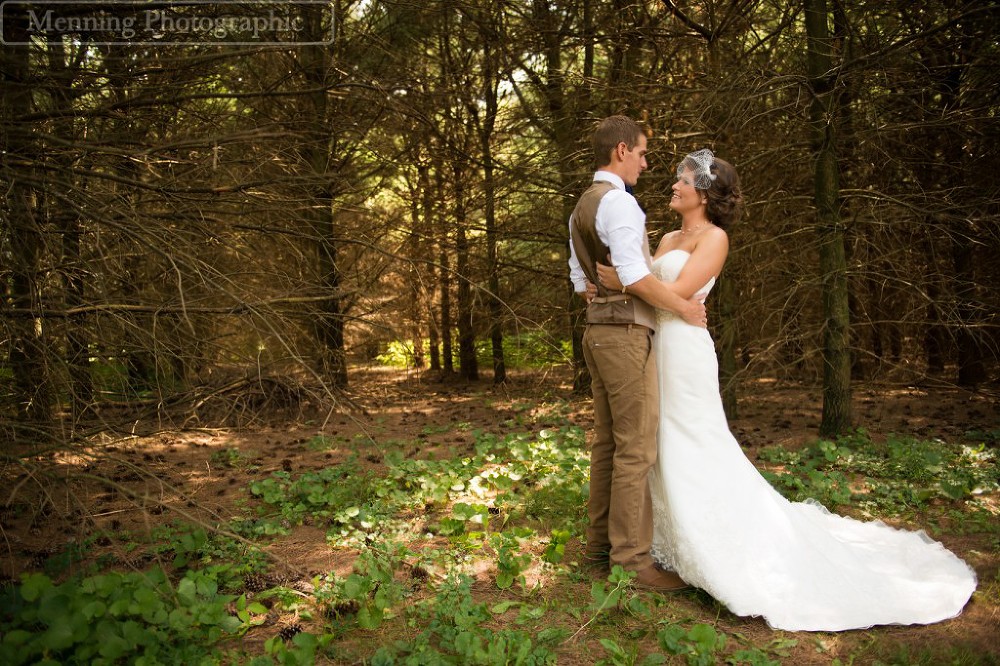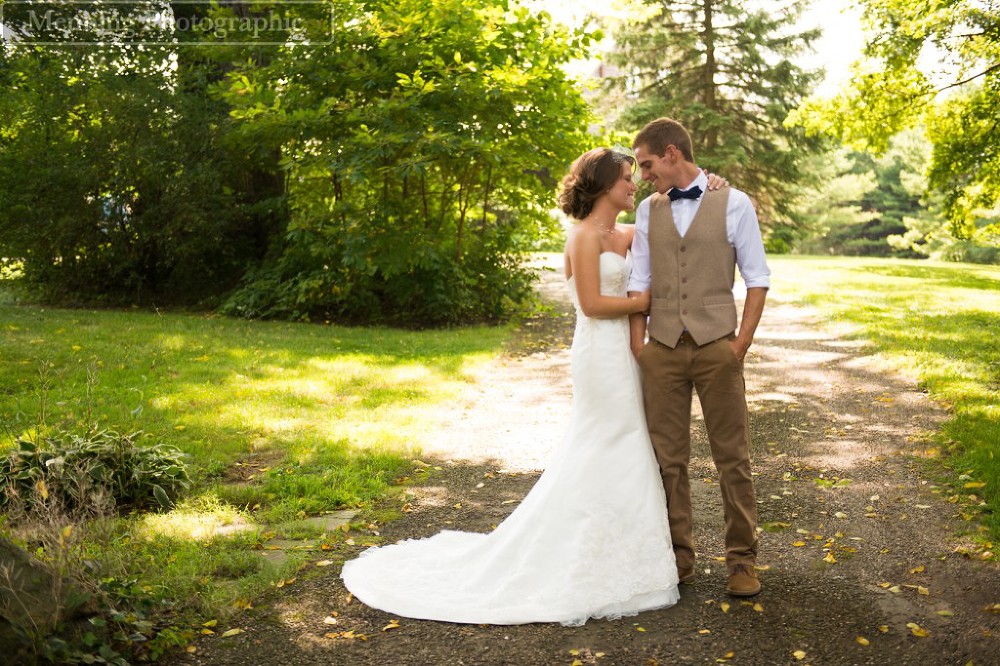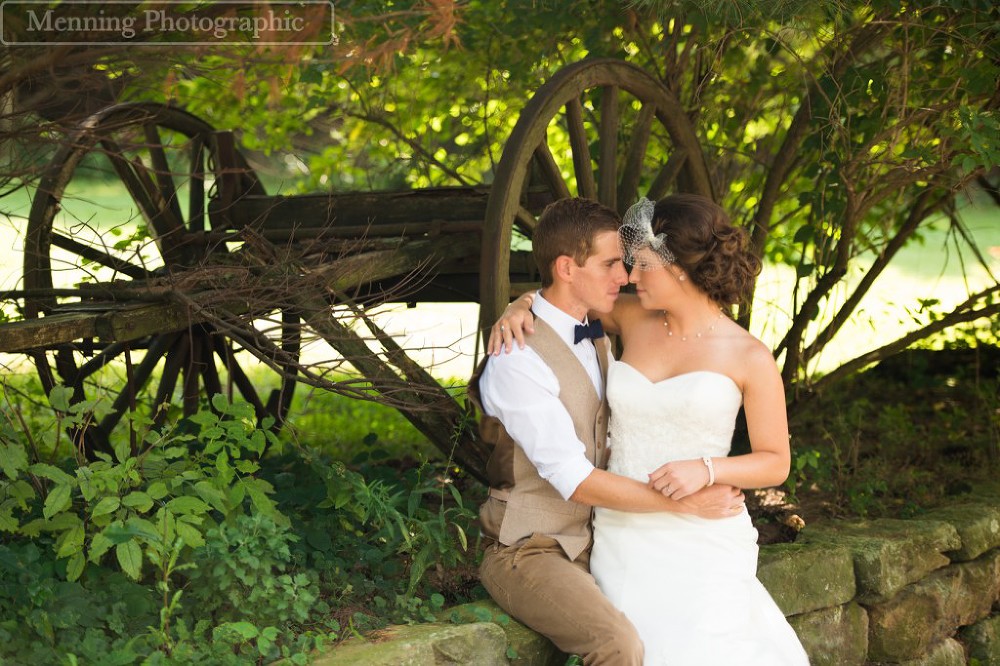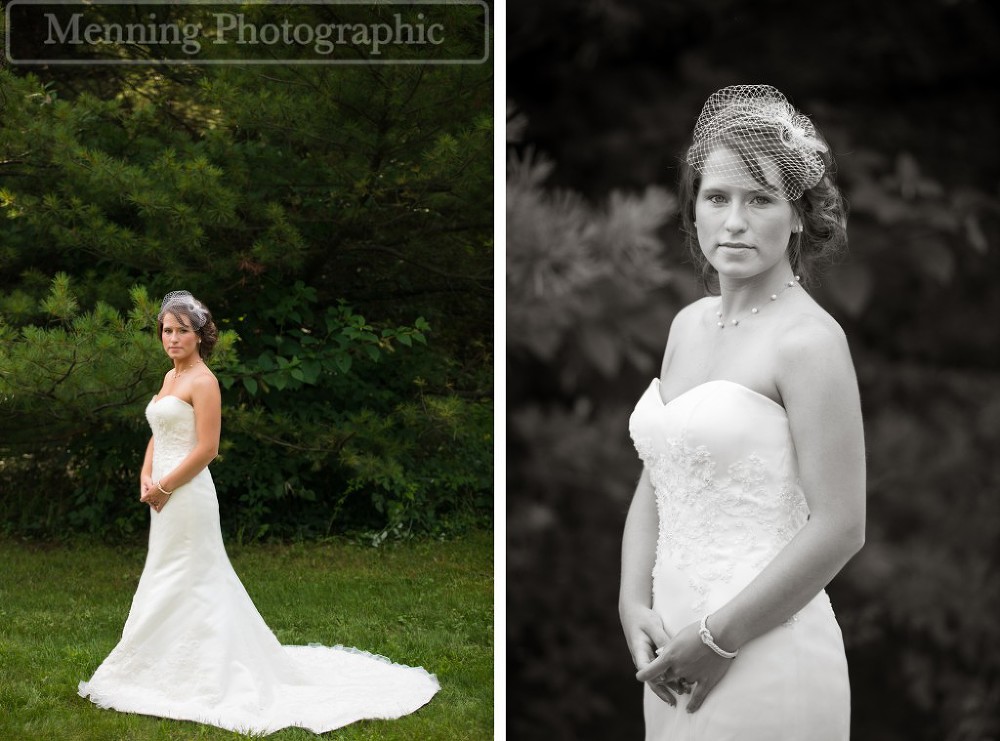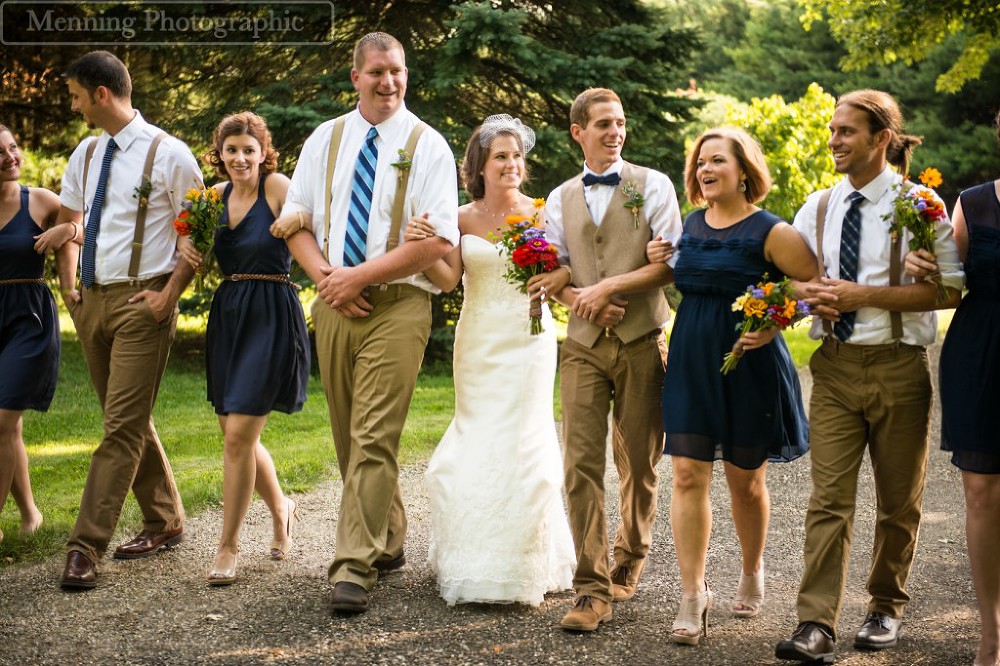 Receptions are always a lot of fun at The Barn & Gazebo. It's romantic & fun at the same time!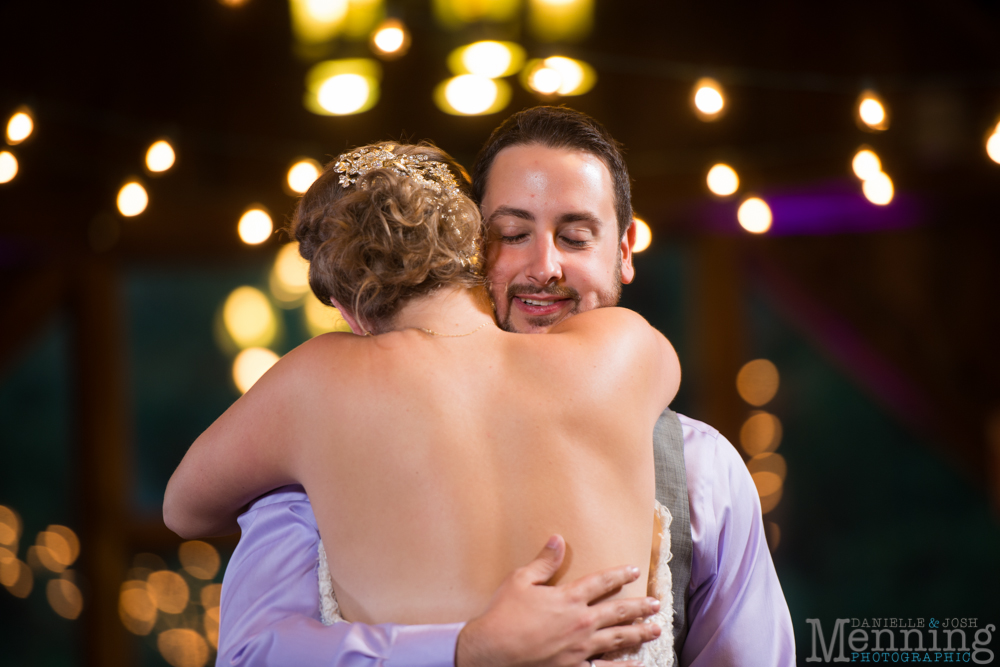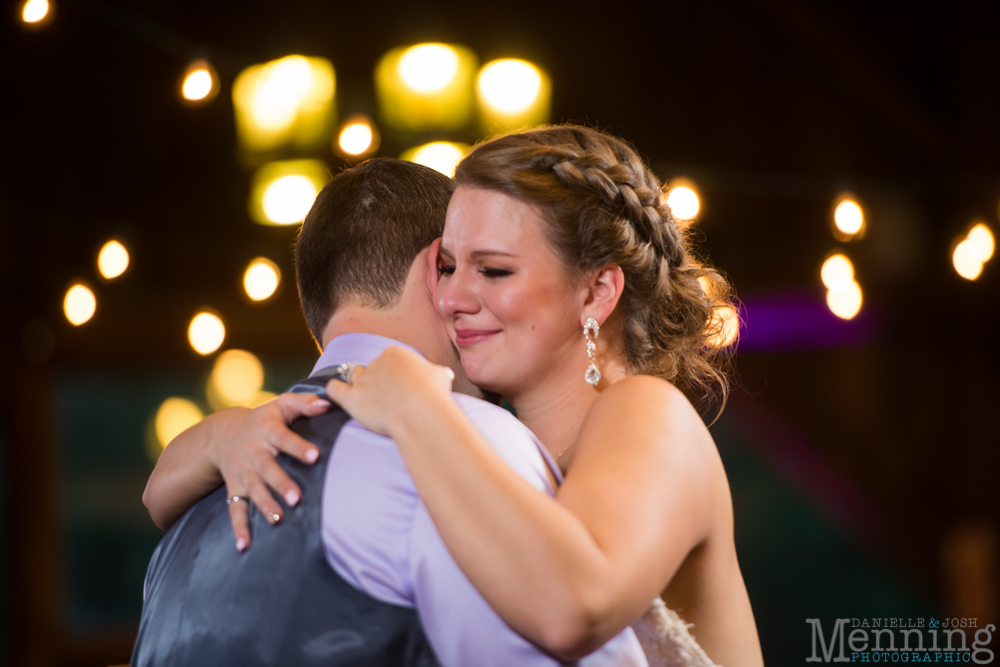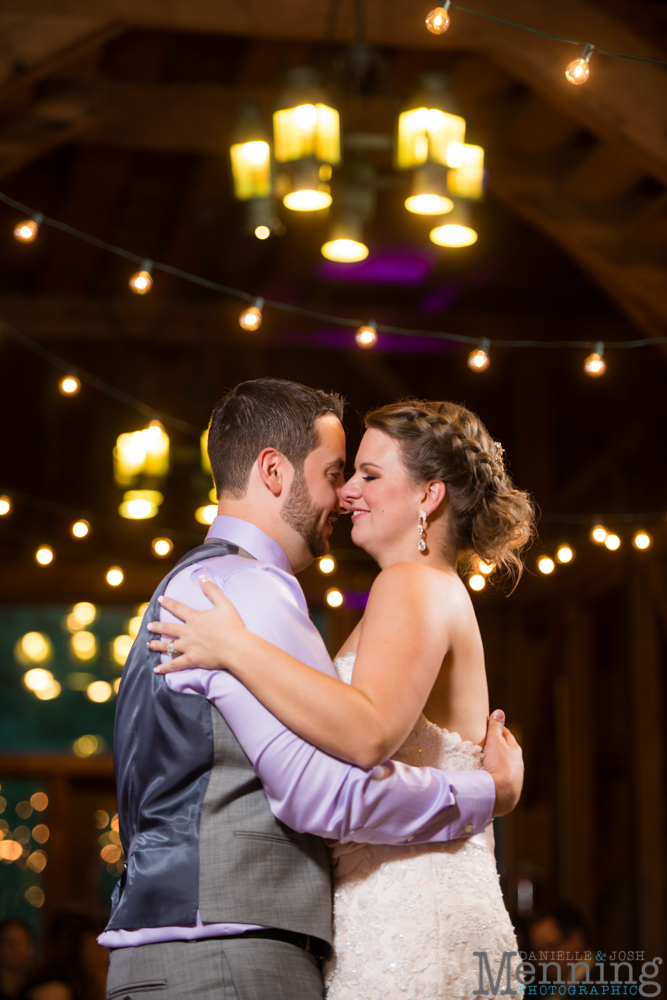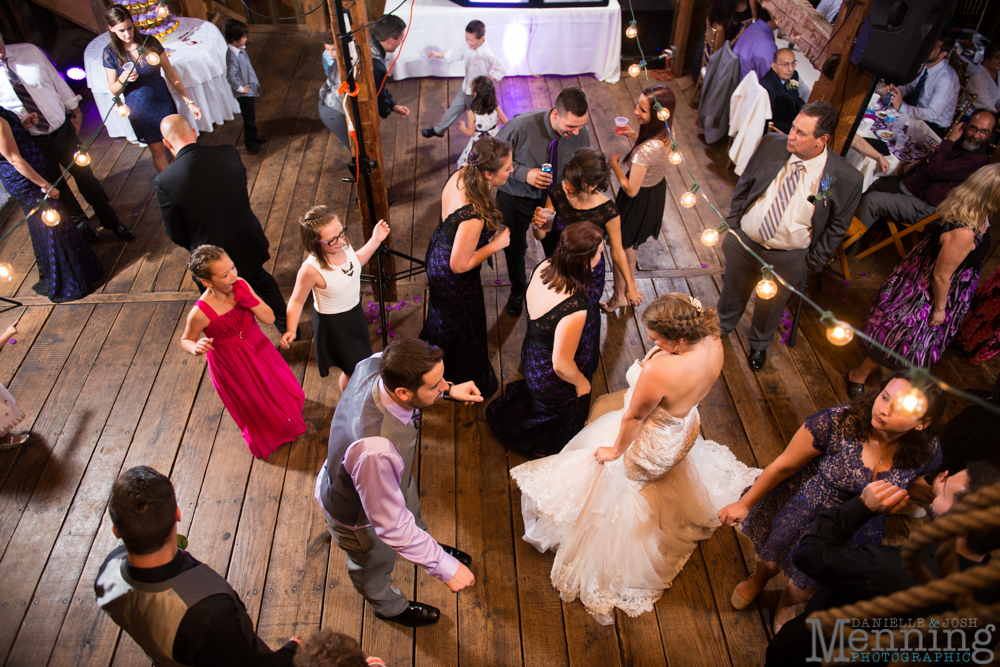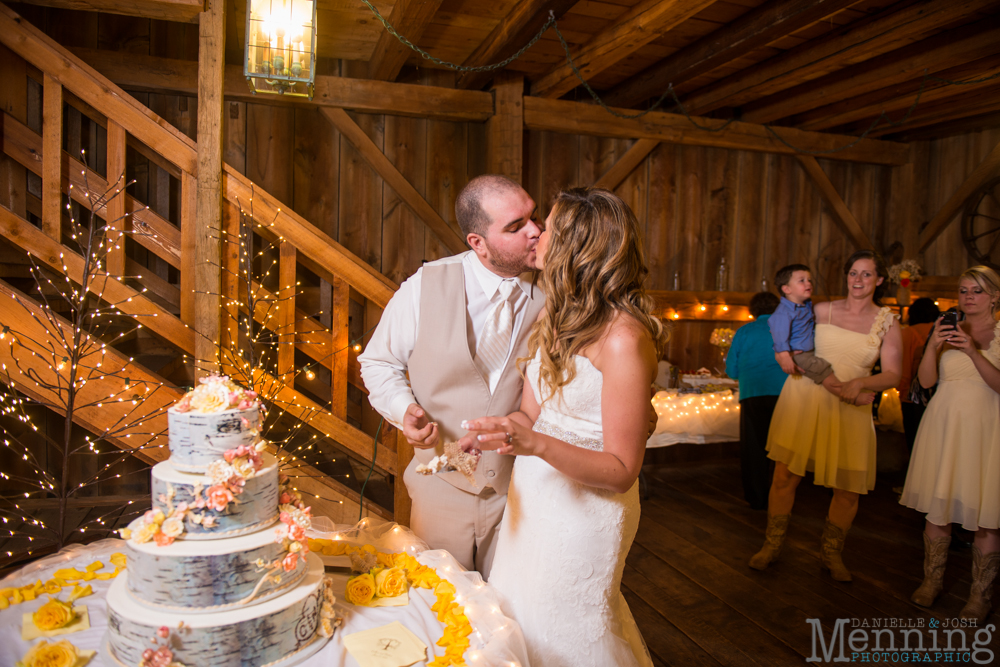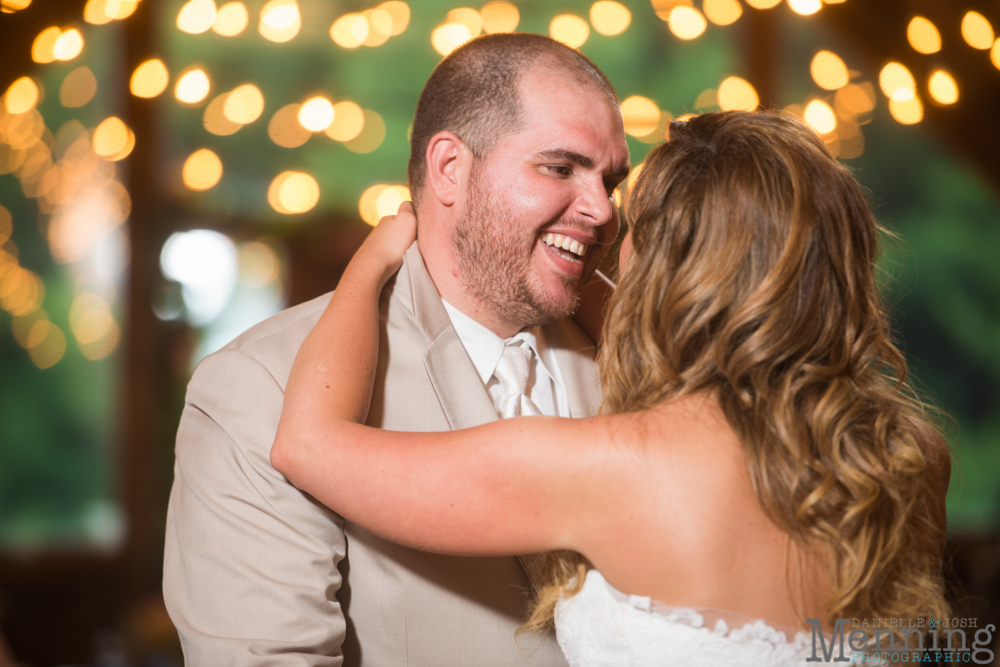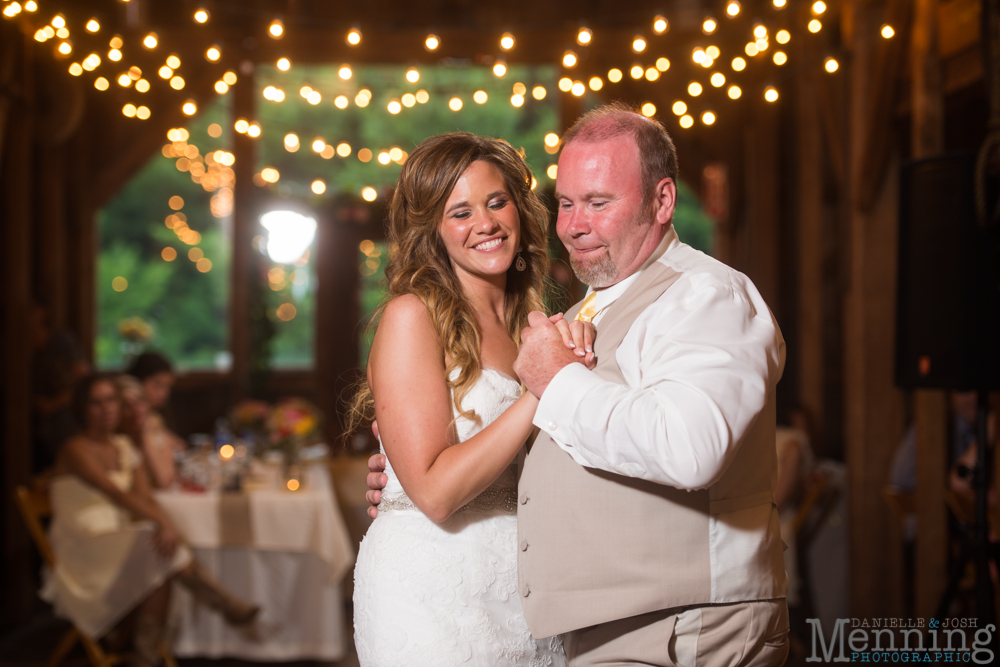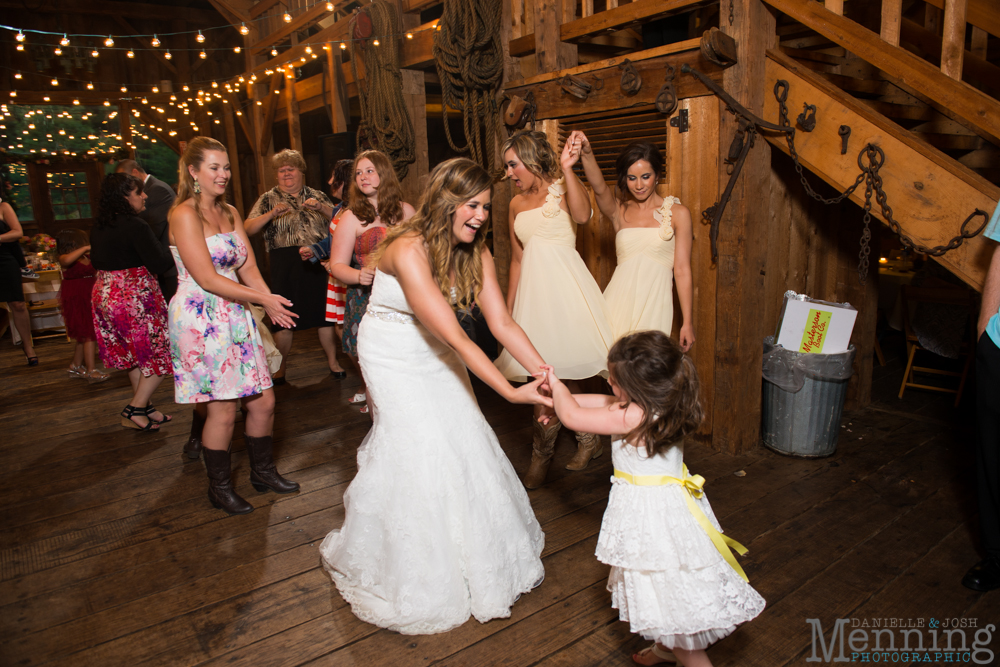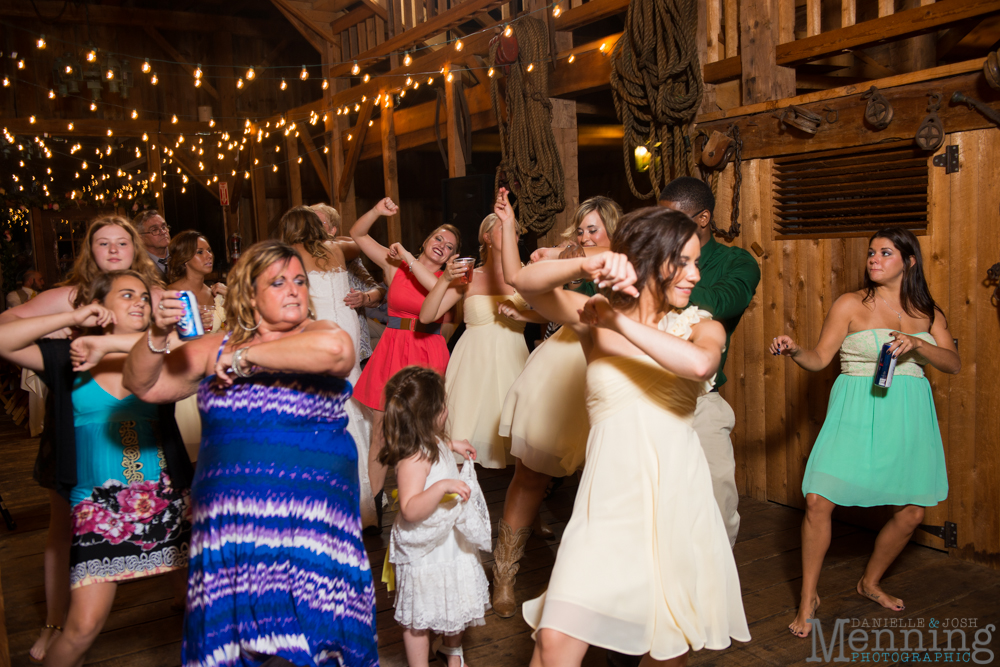 And there are a few secret nooks & crannies around the property that we love to sneak away to for a few end of the night bride & groom portraits with off-camera flash!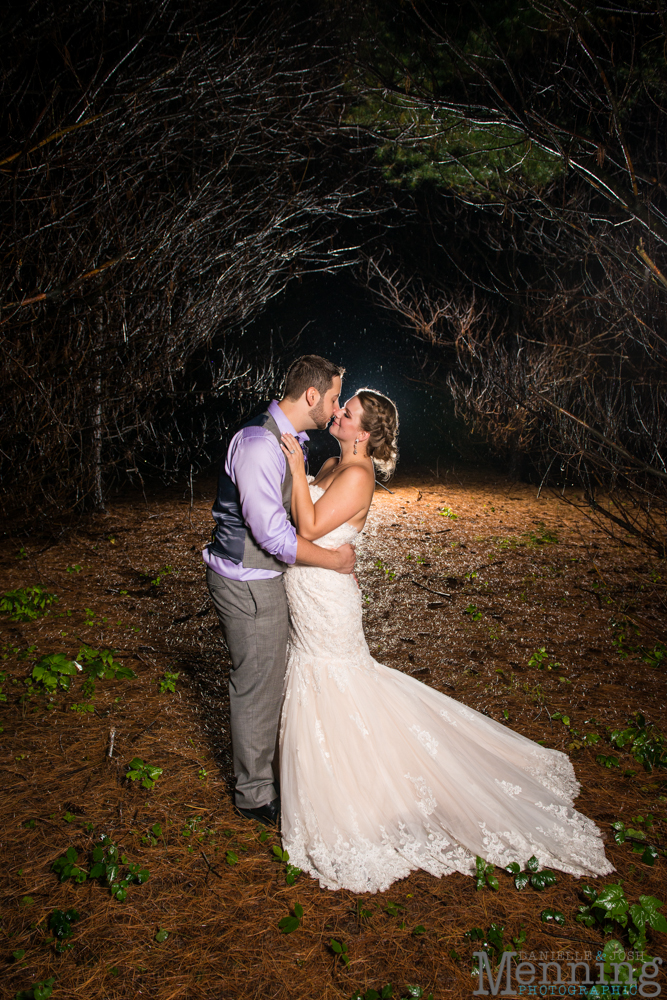 One other thing we love about weddings at The Barn & Gazebo- the food is delicious & the caterer is always really nice to us!
If you missed them, here are our other favorite local wedding venue blogs:
If you're new to our blog, we're Josh & Danielle Menning, a husband & wife wedding photography team based in the Youngstown, Ohio area. We'd love to chat with you about your engagement & wedding photography! You can see some more of our work, cute photos of our daughter, and also some of our two crazy pugs here, too:
Instagram | Facebook | Twitter | Pinterest | Google +