Oh, our hearts couldn't be happier when we get to reconnect with our wedding clients about happy family events after their wedding day! With Nicole & Chad, we've gotten to photograph two maternity sessions since their wedding day in 2012. They are an adorable little family & their daughter is such a sweet little energetic toddler! They'll certainly have their hands full once baby boy arrives, but we know their hearts will be even fuller!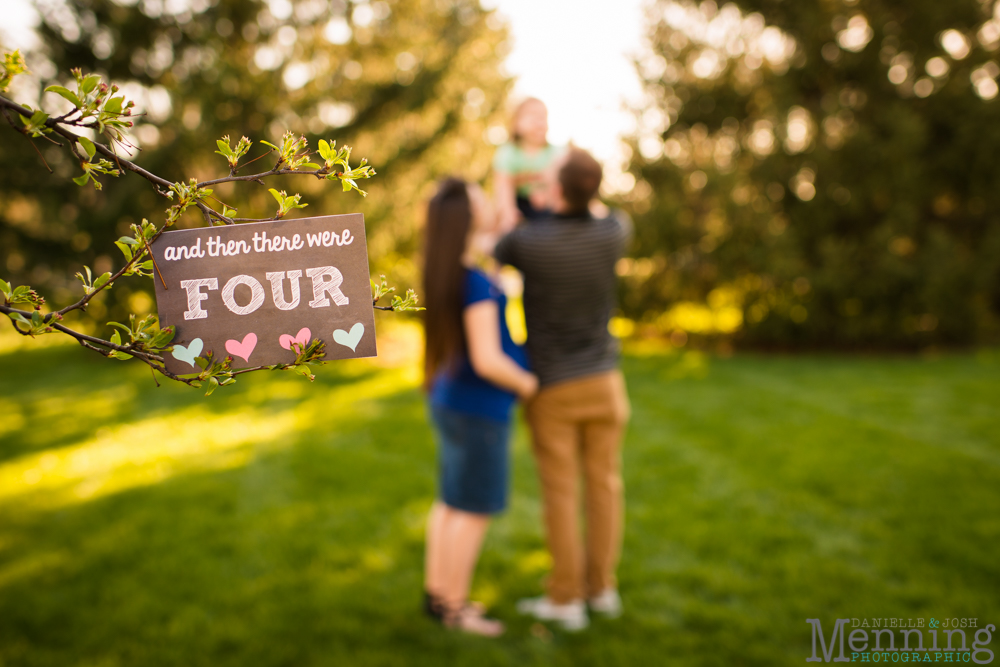 Nicole & Chad got married young by today's standards & we're so happy to say that their marriage is going strong almost four years later! Nicole even told us during this session that she can't wait for their five year wedding anniversary photo session next year & she's already dreaming about it & planning it out in her mind. That definitely made us smile. We absolutely love photographing anniversary sessions! You all KNOW why, right?! We LOVE marriage!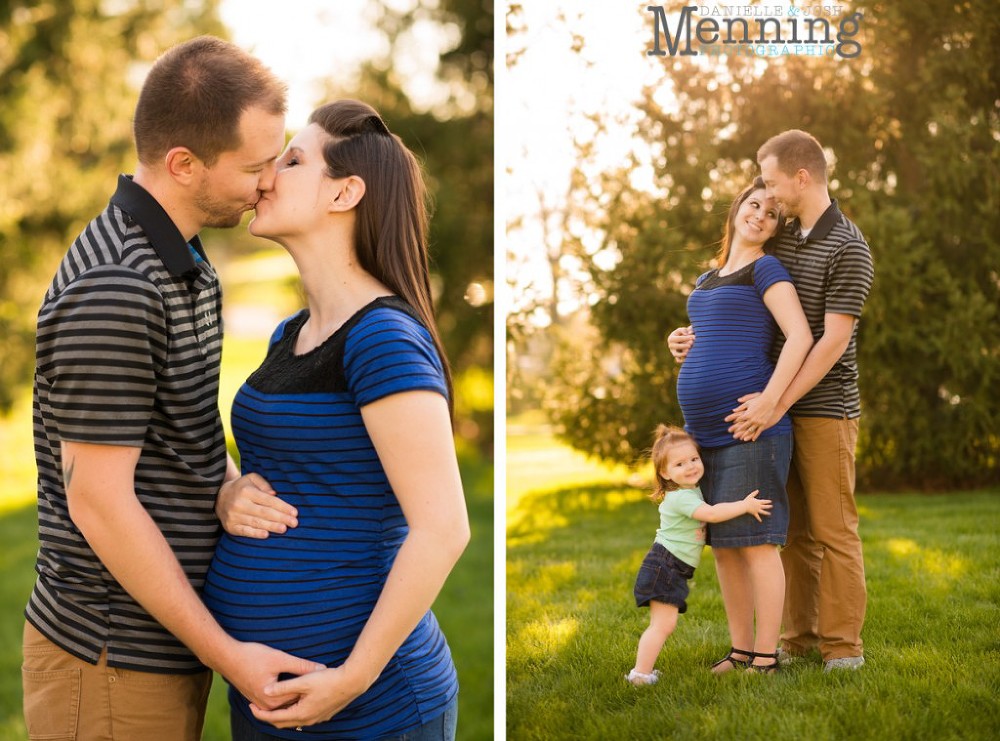 I can still remember photographing their freezing cold engagement session way back in the beginning of 2012. Chad & Nicole looked at each other like this then, but their love is even stronger now. They've been through almost four beautiful years of marriage and are building a beautiful family together.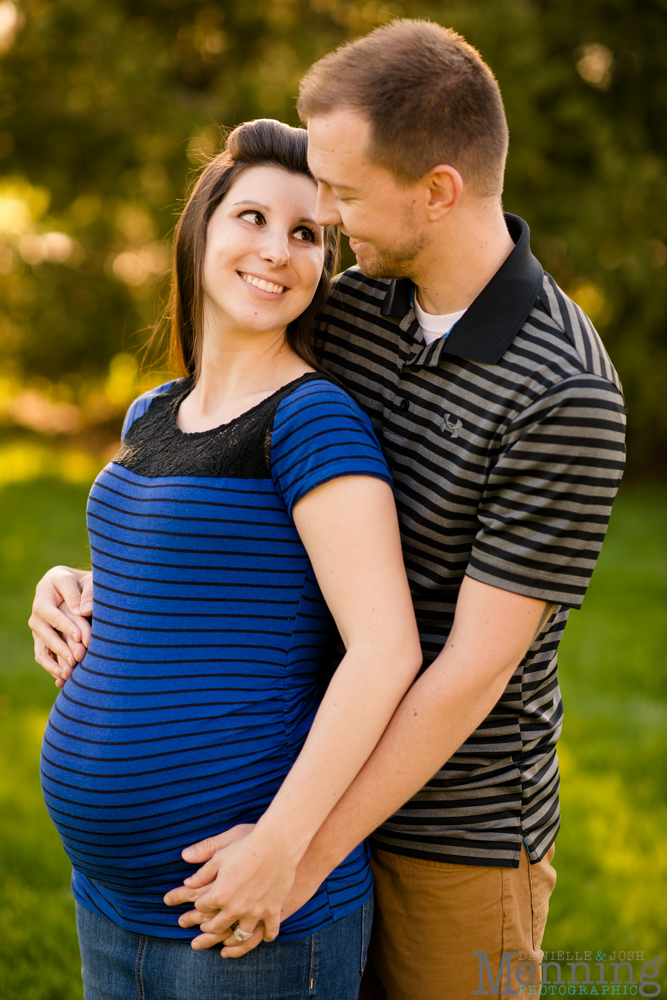 Aria's little smile is perfect in this one. And the way she's hugging mommy. . . be still my heart.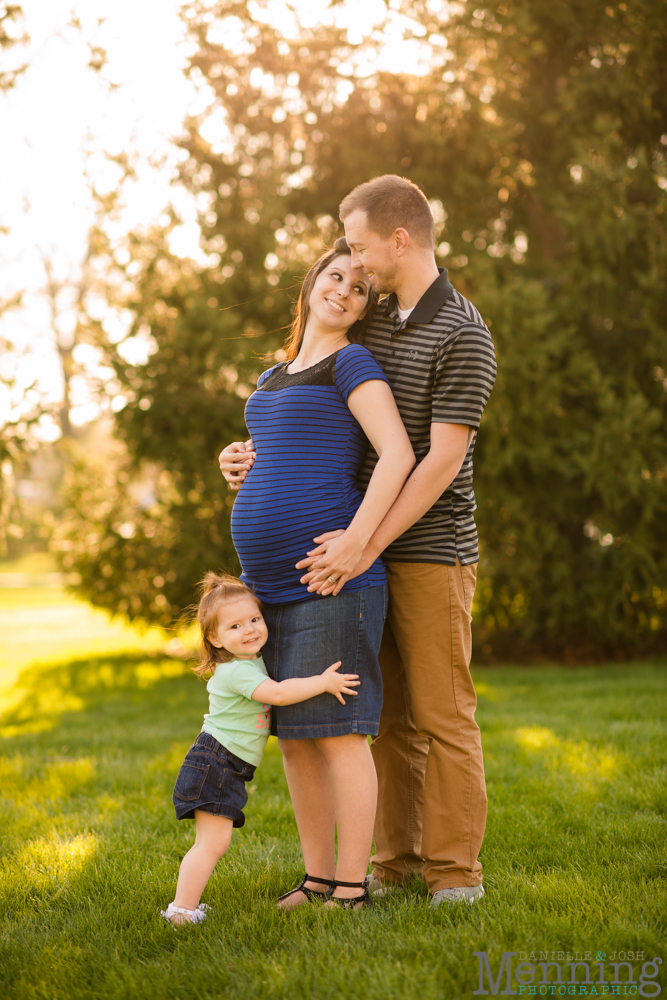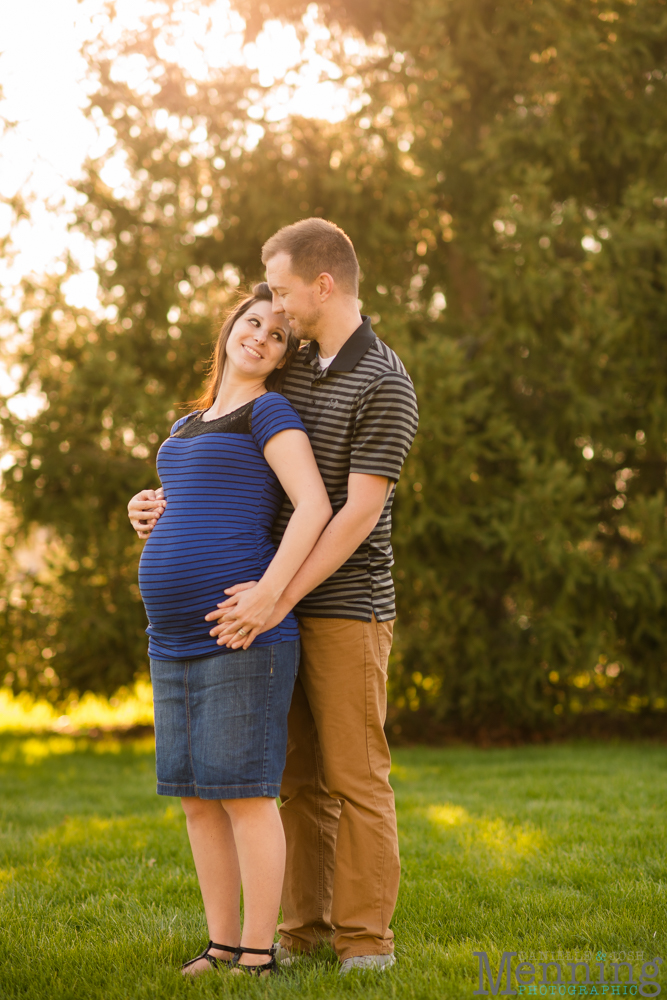 She is seriously nonstop energy & mischief in the most adorable way. She keeps her parents on their toes! Oh, and P.S. I've been jealous of Nicole's hair since I met her 4 years ago. Gorgeous!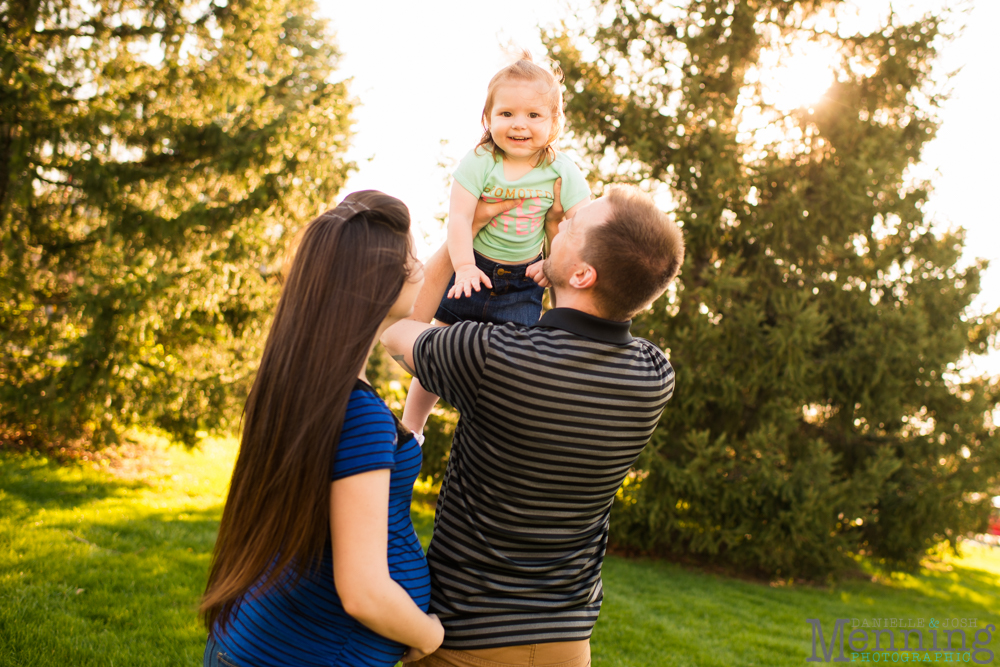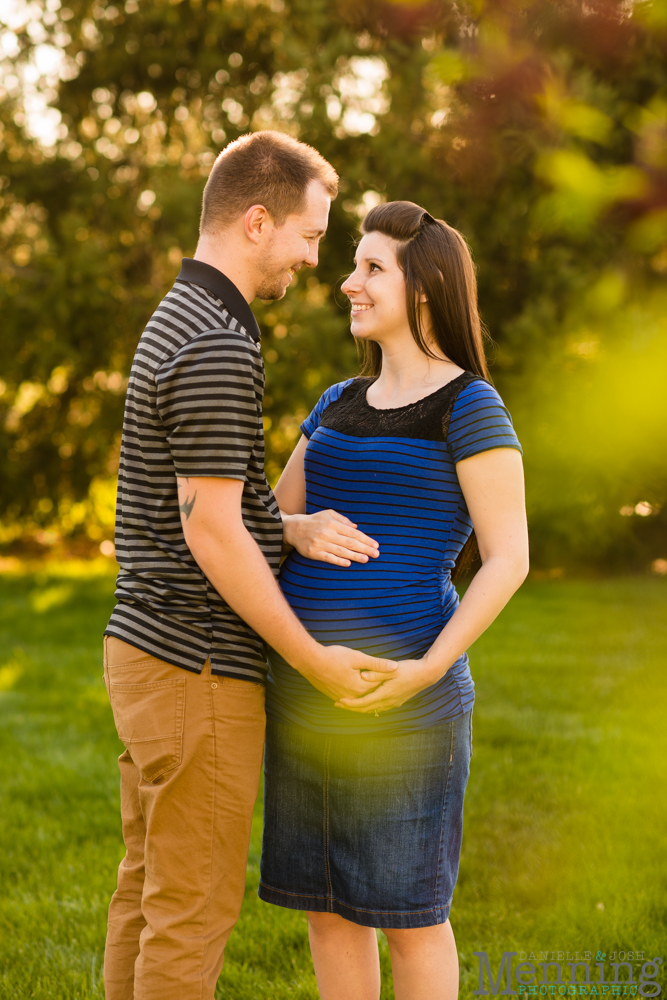 Her bump is perfect & she's all belly!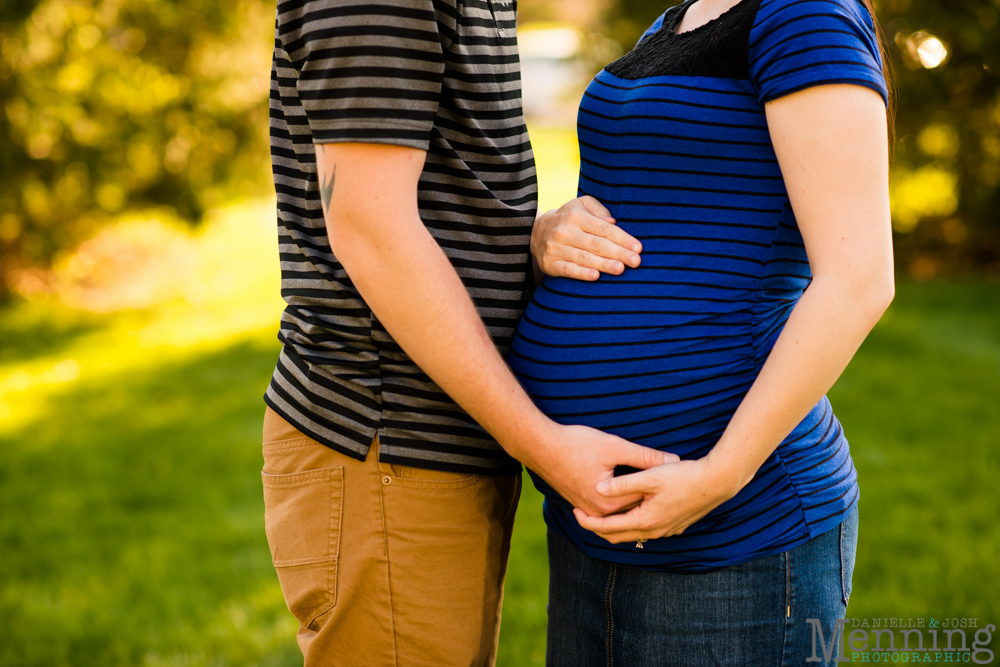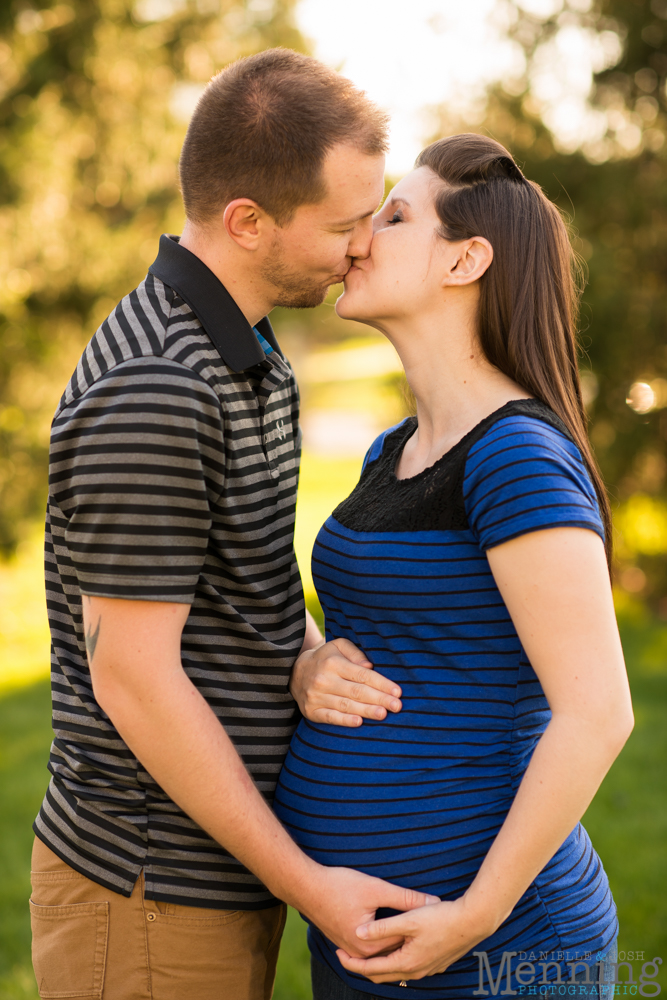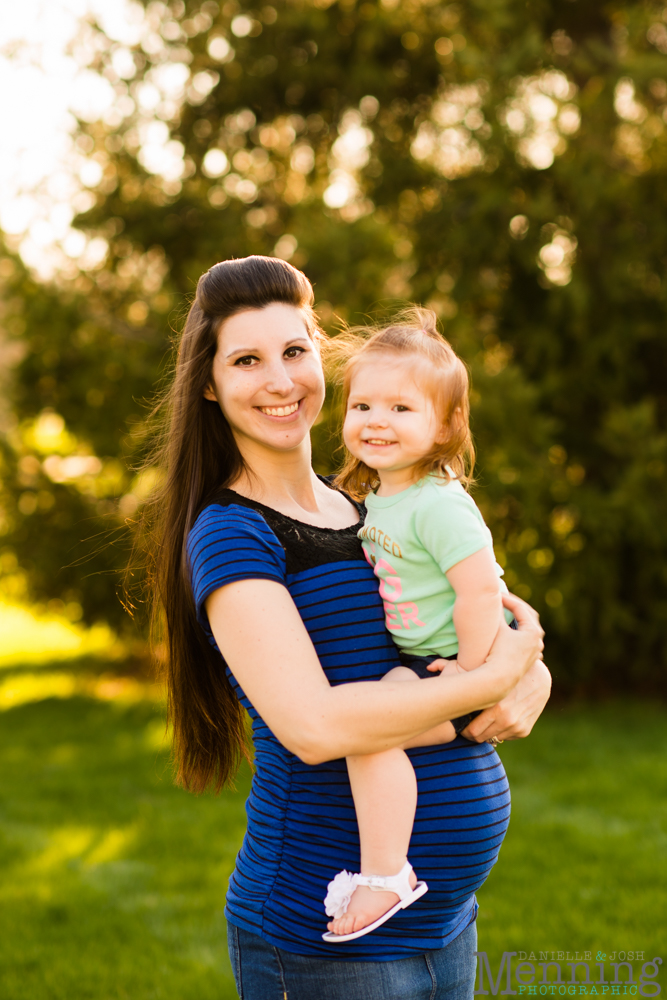 This is a favorite!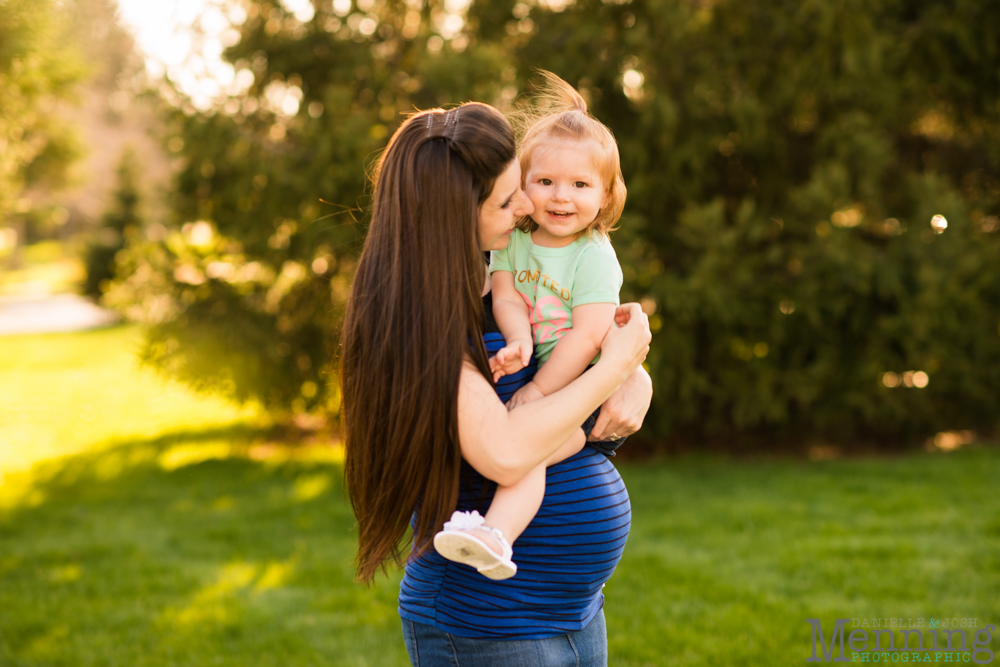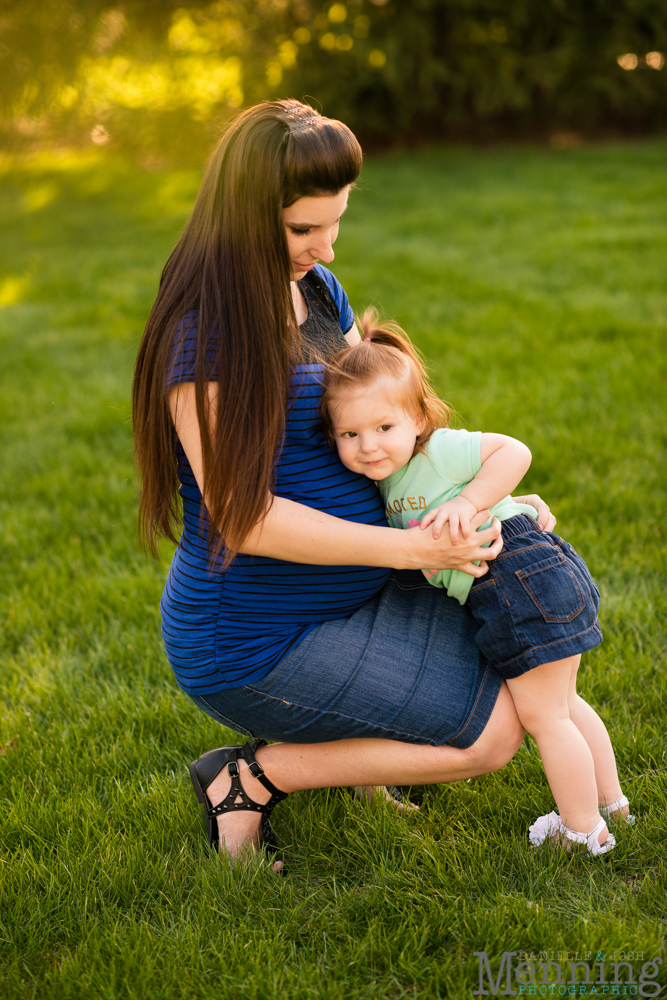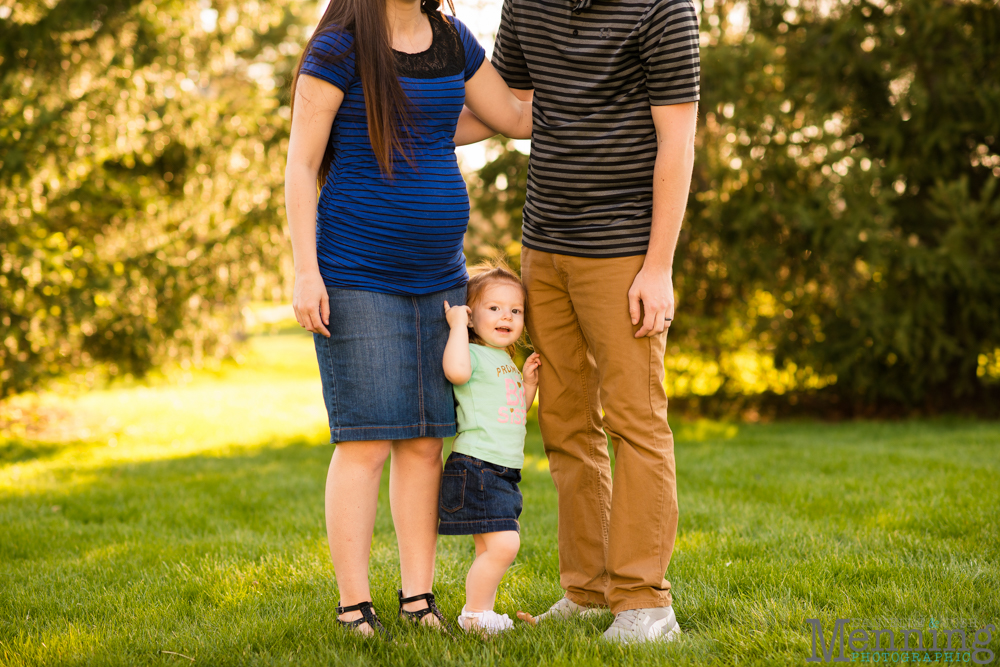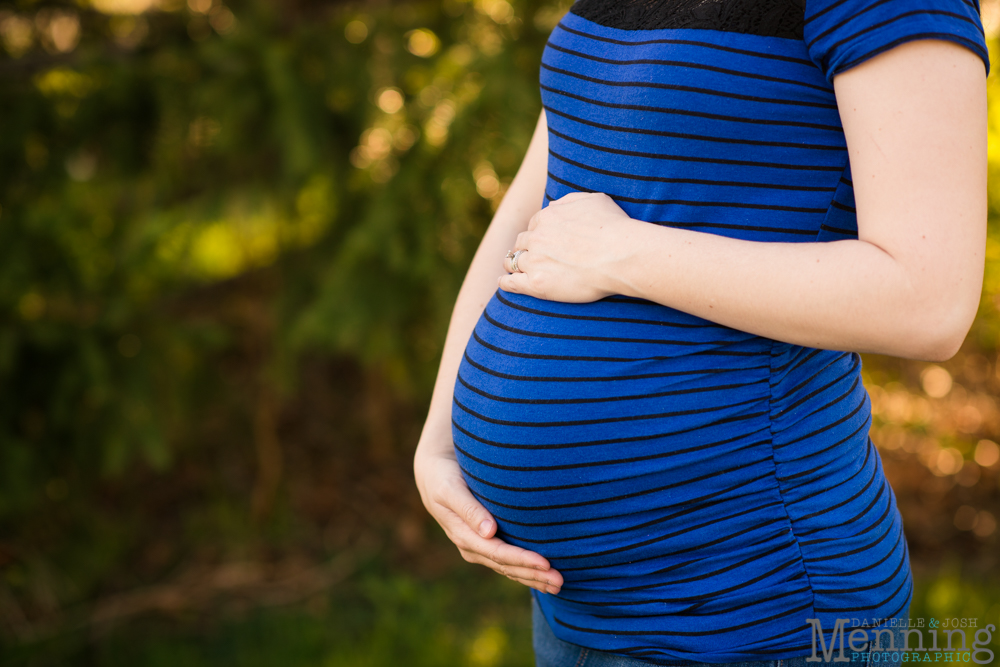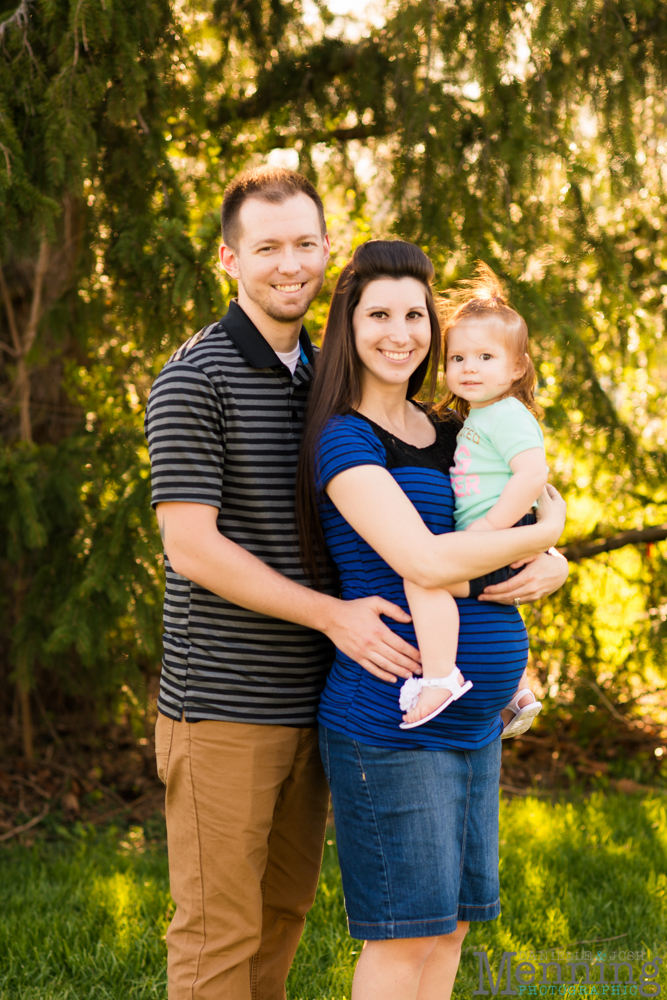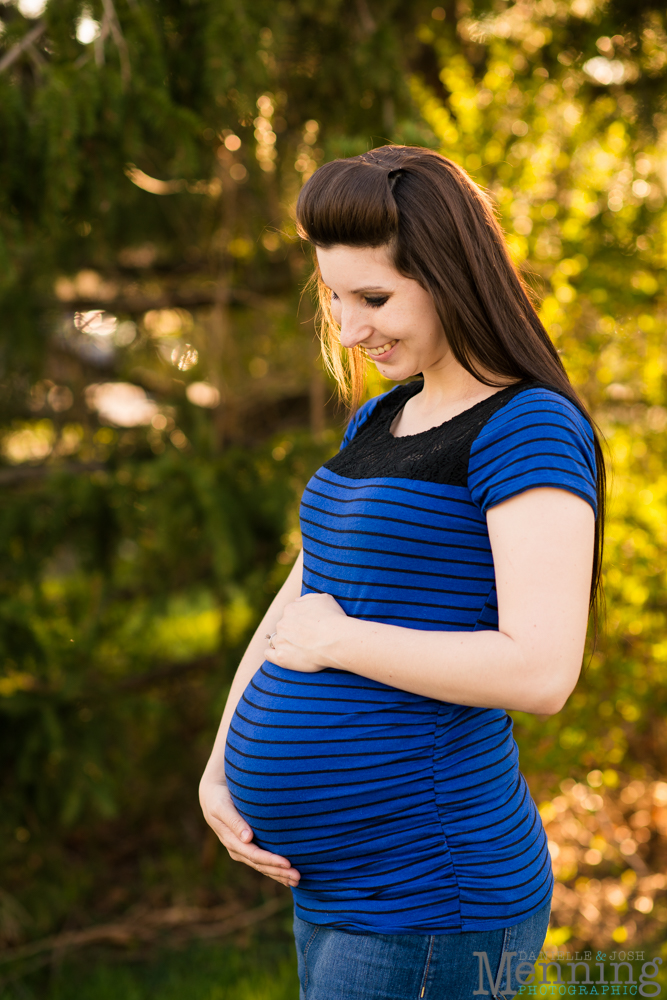 We've been so blessed with amazing weather this April! And the light. . . oh, the glowy light! We love it!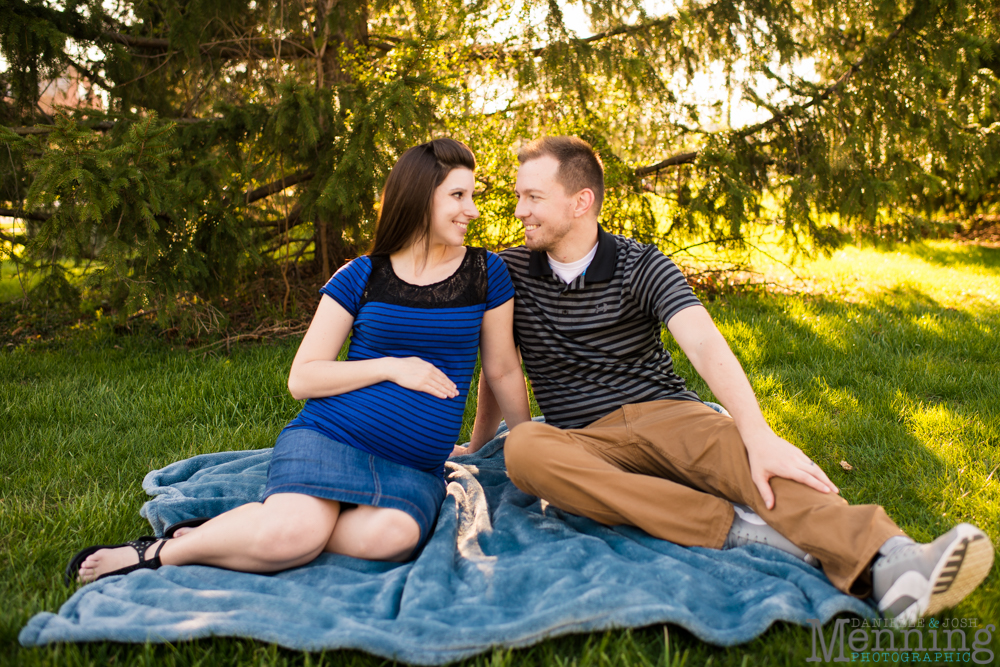 This was pretty typical for most of the session. She is a mover!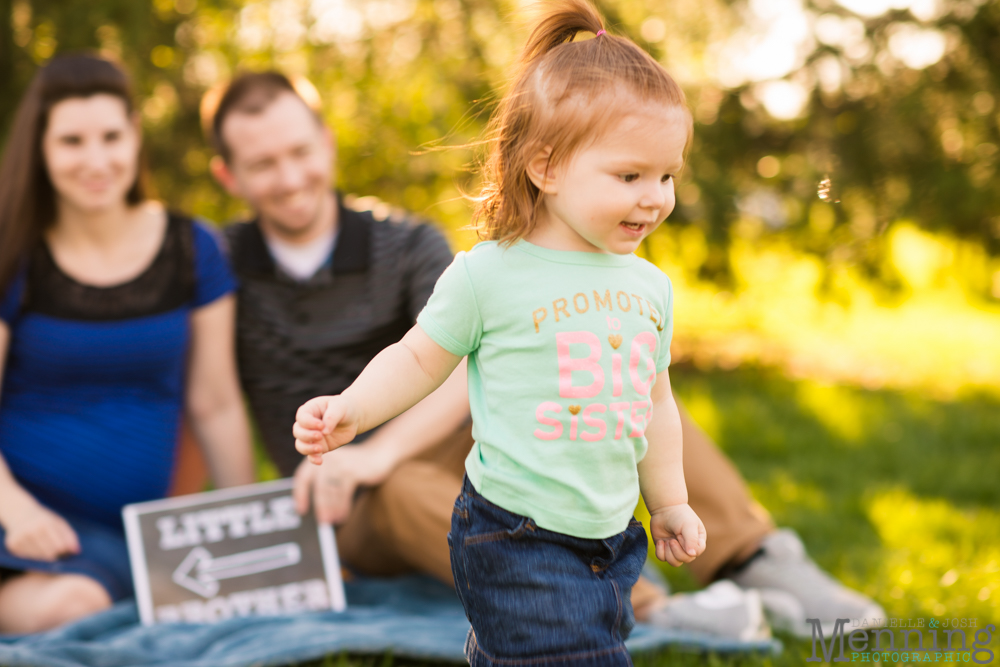 But we were able to snap a few quick ones in between bursts of running around. She is going to make a fun big sister!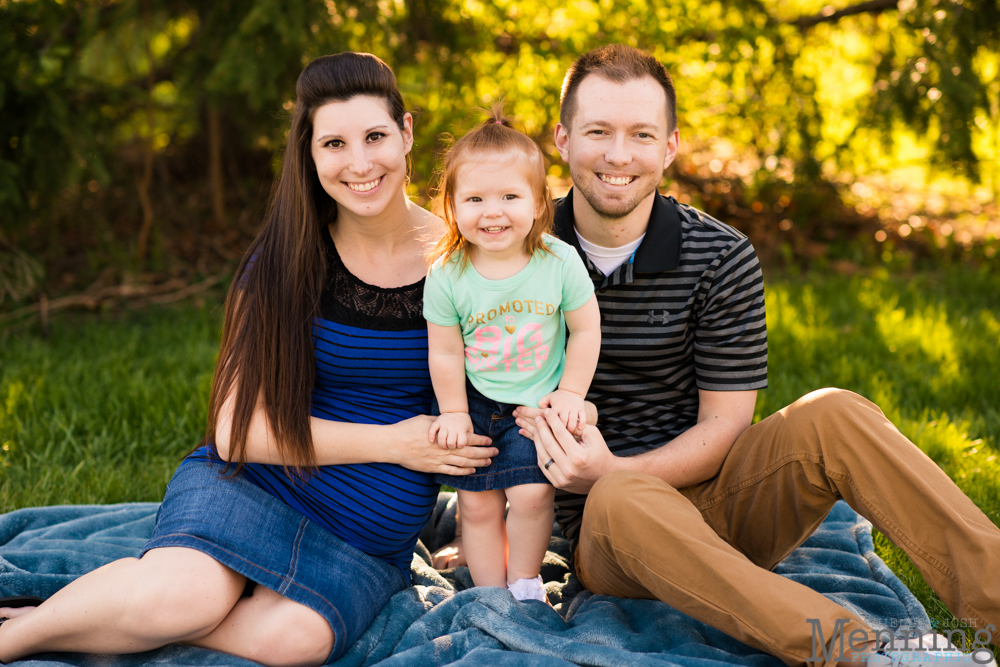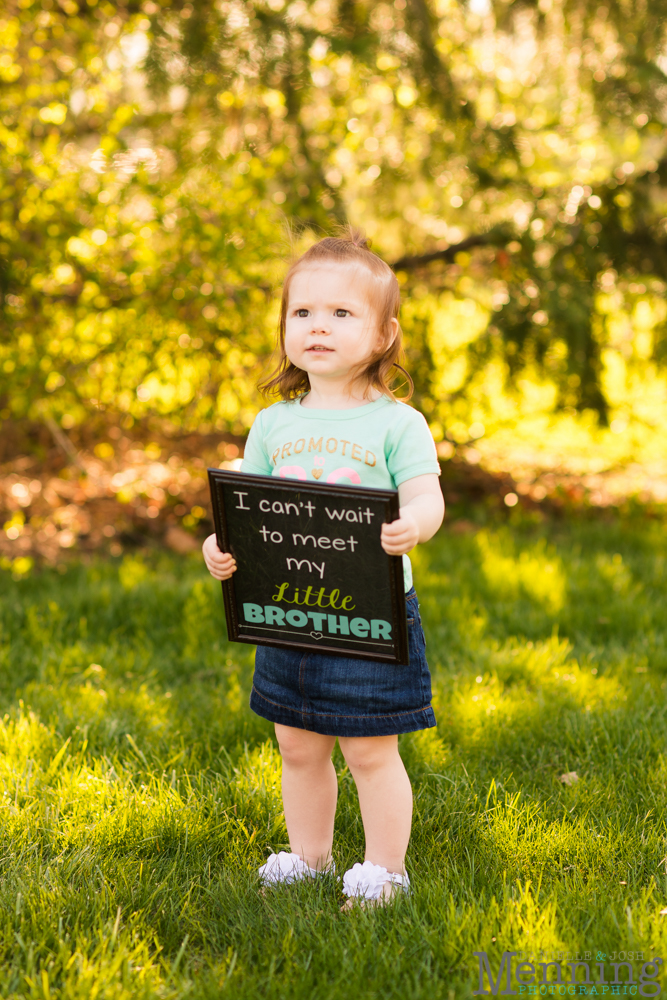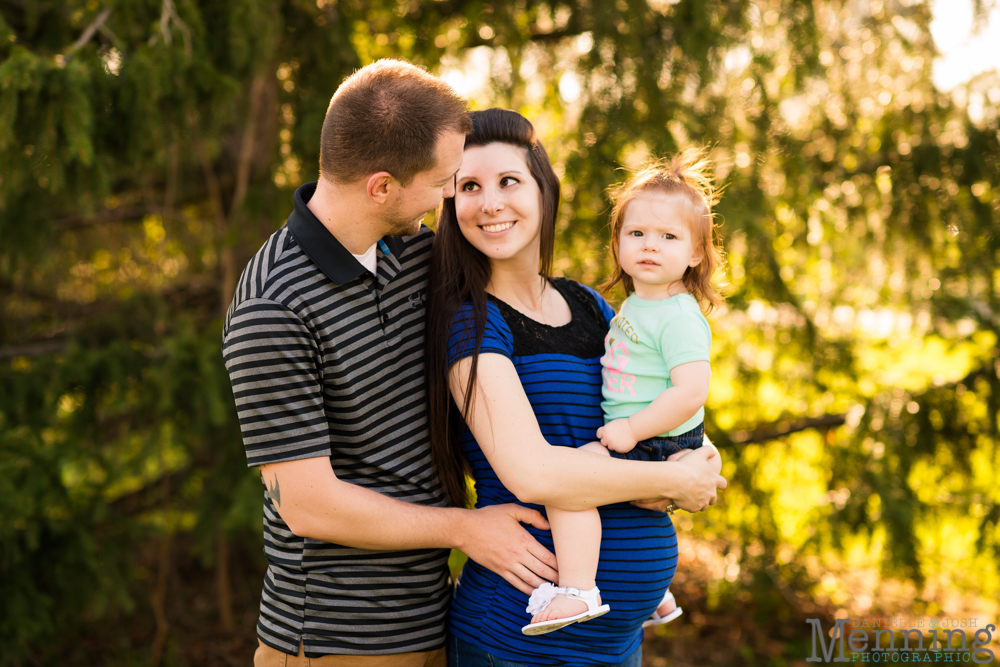 And we had to get the biggest sister in a couple, too. Riley was not really a fan of photos that day, but we squeezed a couple in there since she was in a few of Aria's maternity photos.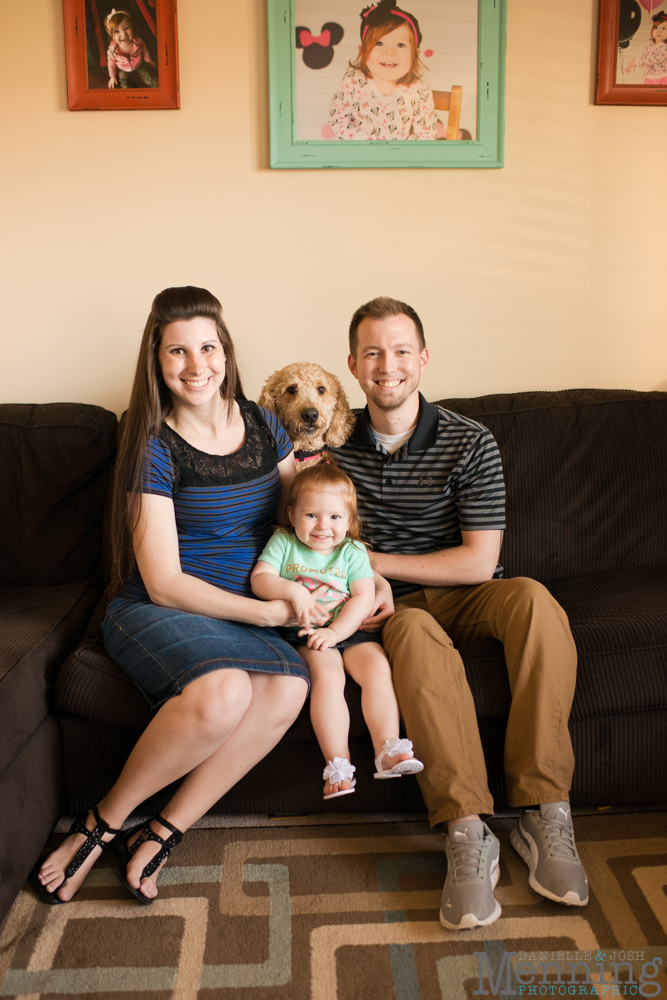 And we grabbed a couple of shots of little brother's nursery. It's all ready for him!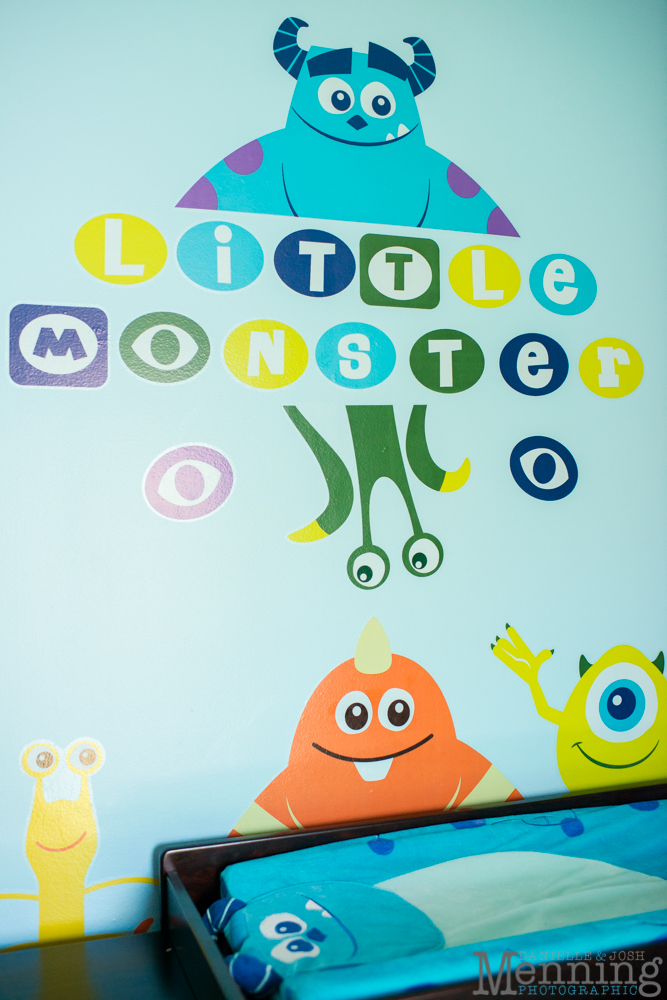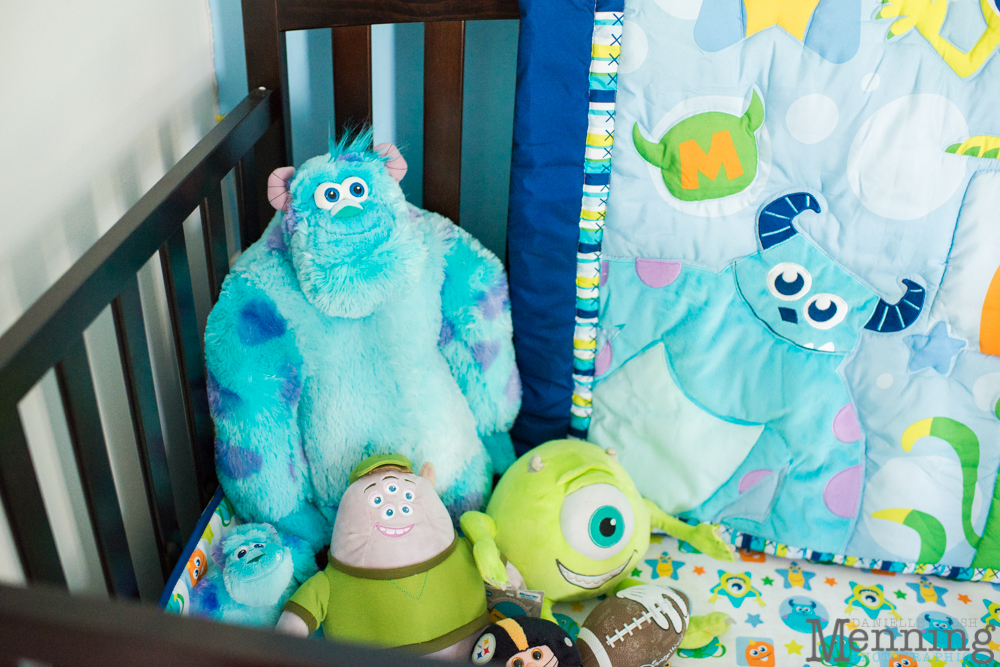 Thank you so much, Nicole, Chad, & Aria, for sharing your happy moments with us! We always love catching up with you & we're so happy for you all! If you are in the mood to reminisce, visit Nicole & Chad's wedding blog.
If you're new to our blog, welcome! We're Josh & Danielle of Menning Photographic. We're a husband and wife photography team based in Columbiana, Ohio who photograph engagement sessions & weddings in the Youngstown, Ohio area and beyond. Thanks for stopping by! You can also find us on social media:
Instagram | Facebook | Twitter | Pinterest | Google +