Stambaugh Auditorium is definitely a classic Youngstown staple. When we think of a Youngstown wedding, Stambaugh Auditorium often comes to mind. It's in the heart of Youngstown, it's astoundingly beautiful, and it is amazing even without much decor. Couples can have wedding ceremonies there, wedding receptions there, and can even just pop by after reserving a time slot to take photos on their wedding day.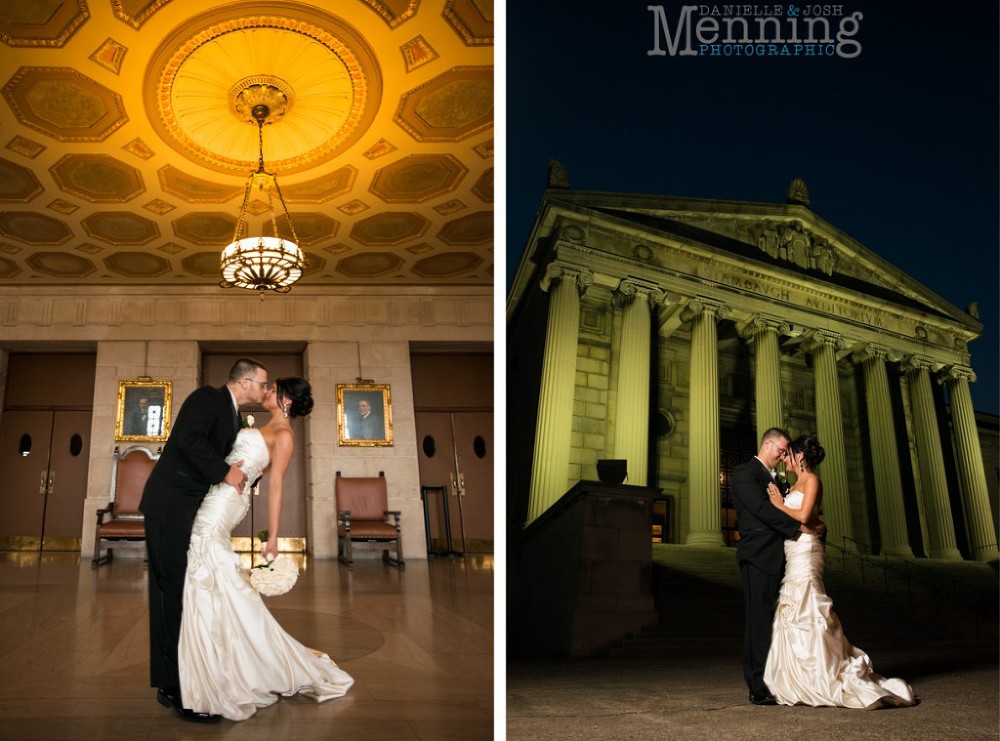 The grand staircases, ornate ceilings & lighting fixtures, and vast spaces of Stambaugh Auditorium make for stunningly beautiful wedding day photographs.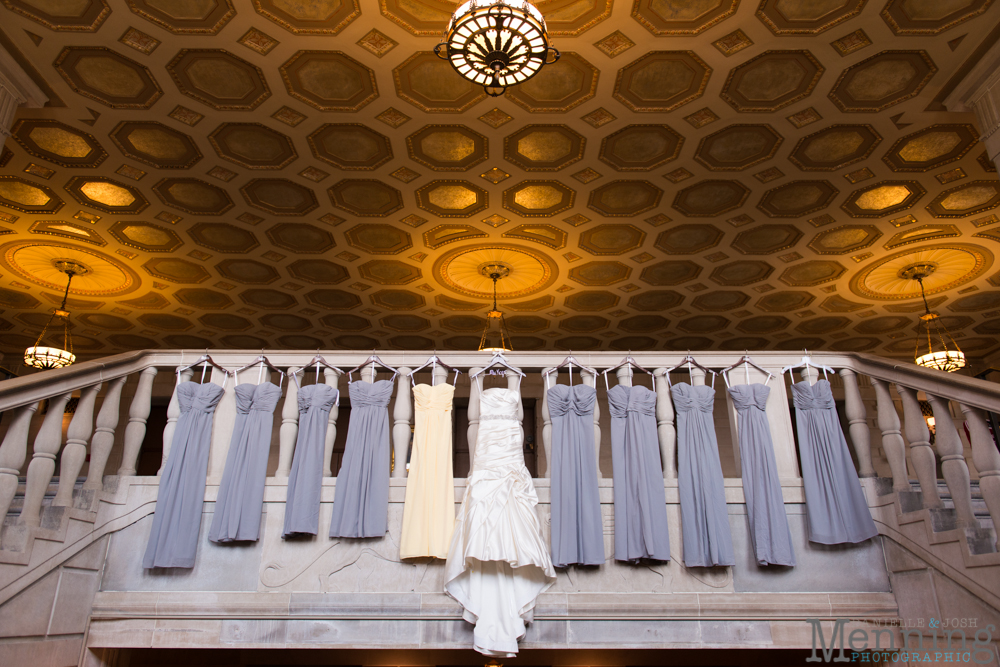 Christman Hall on Stambaugh's third floor is stately & provides a lovely space for wedding ceremonies.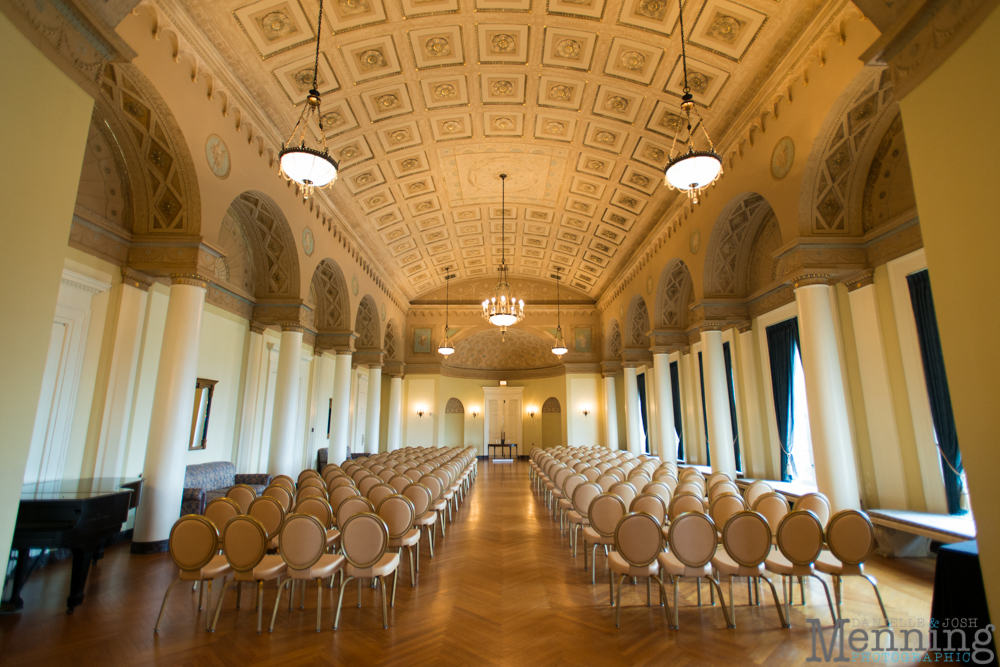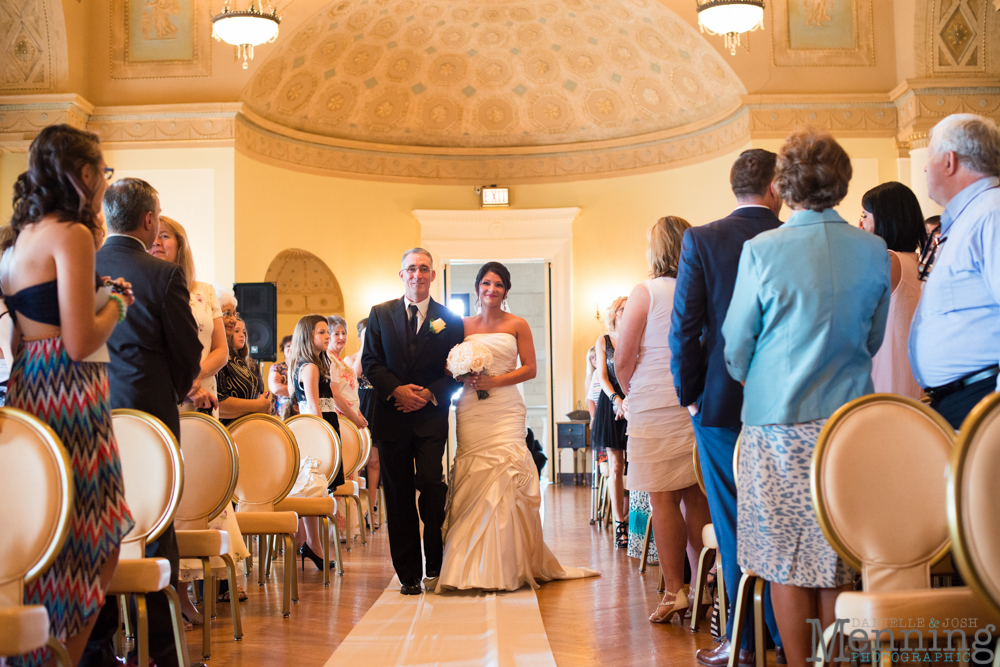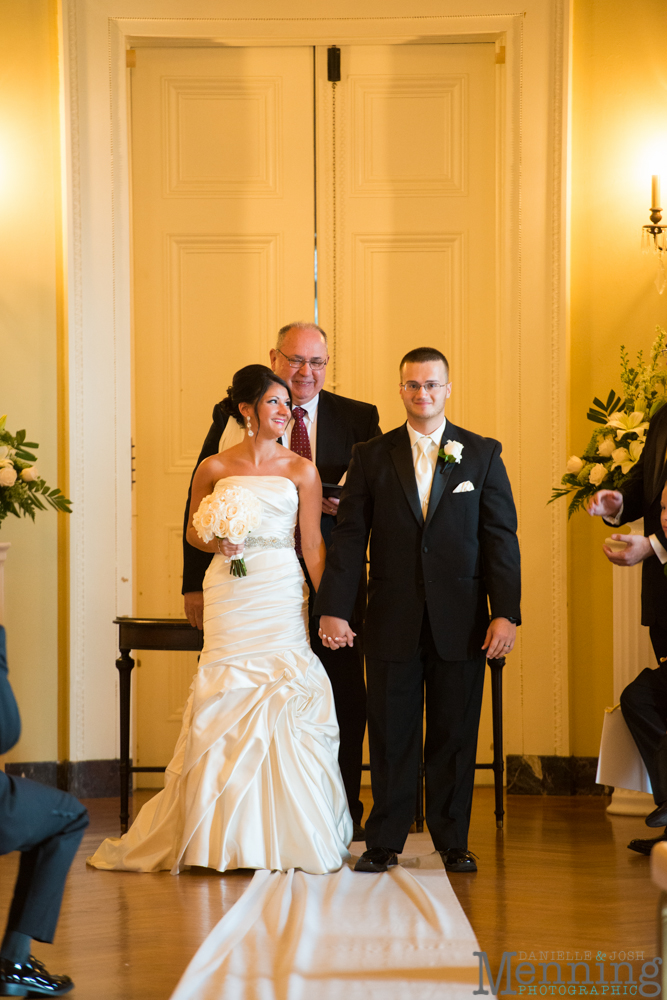 And the iconic front staircase is pretty much the best place we've ever seen for a grand introduction as husband and wife!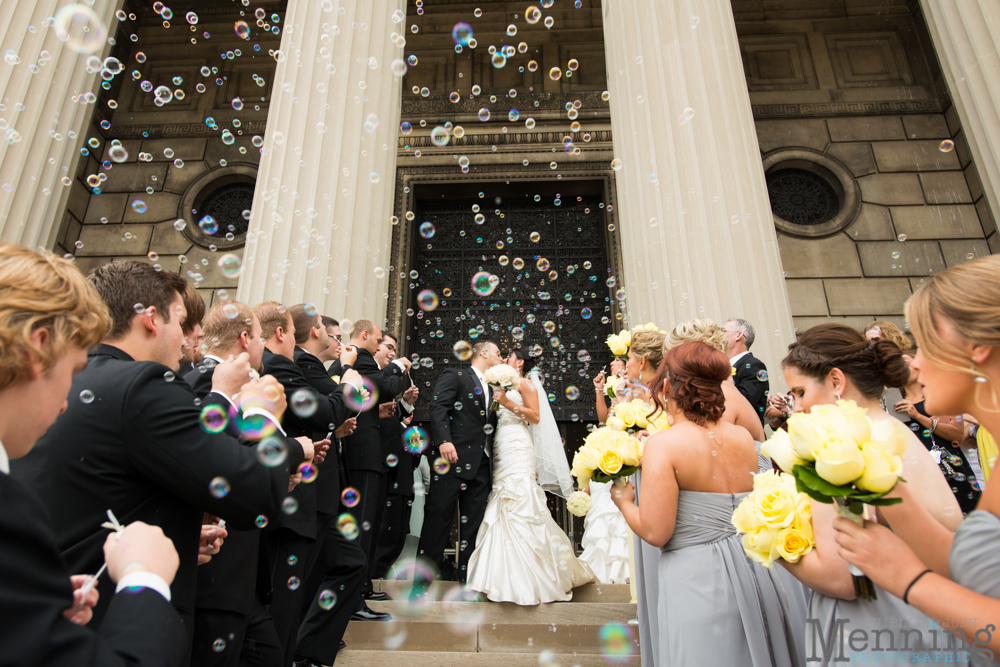 Lovely window light helps to create romantic portraits.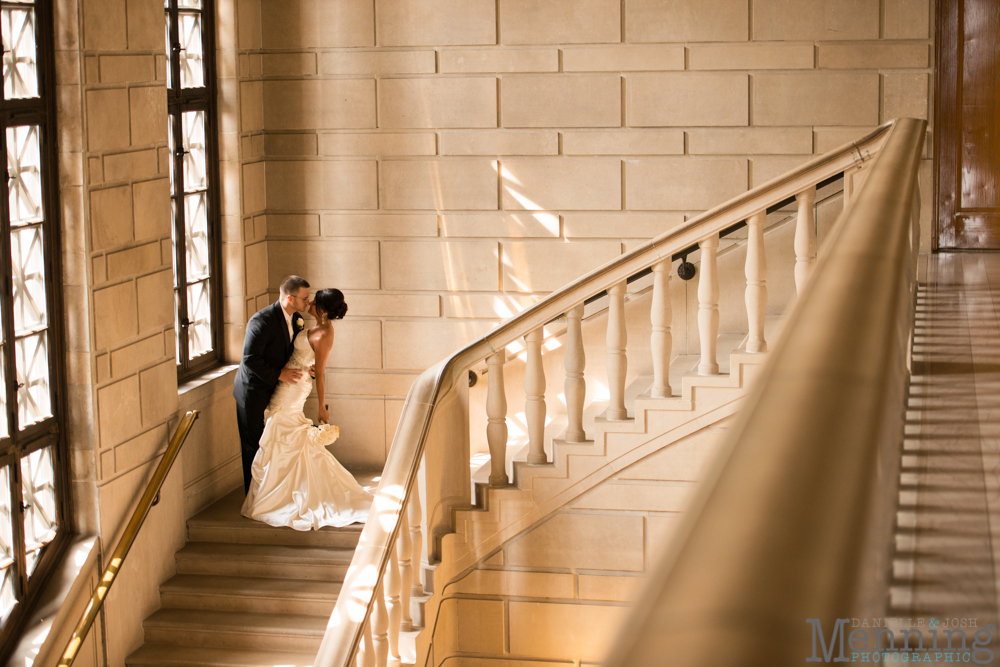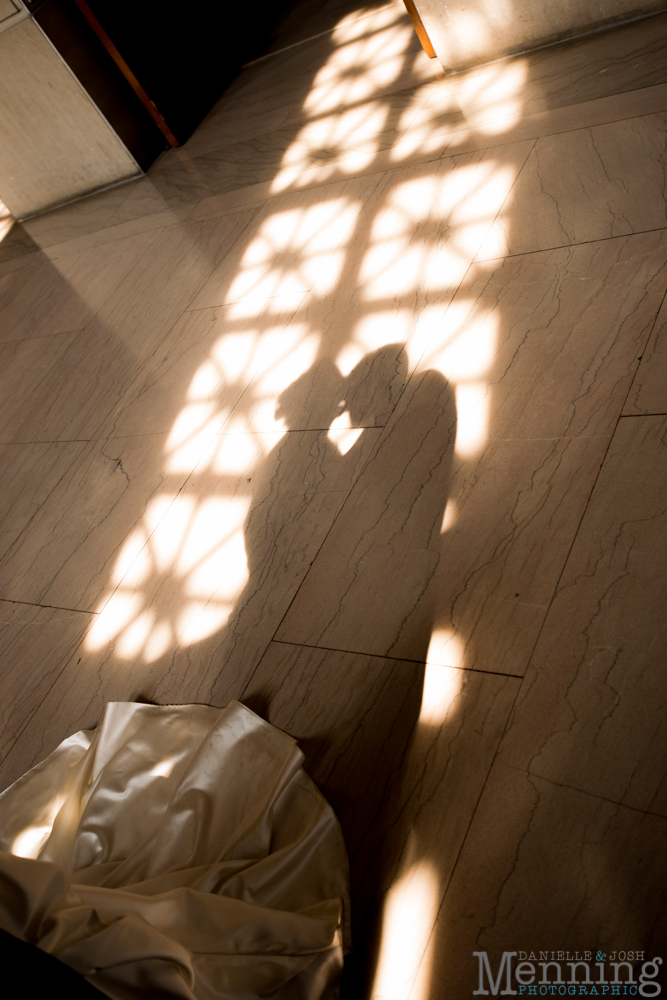 And Stambaugh at night- magical!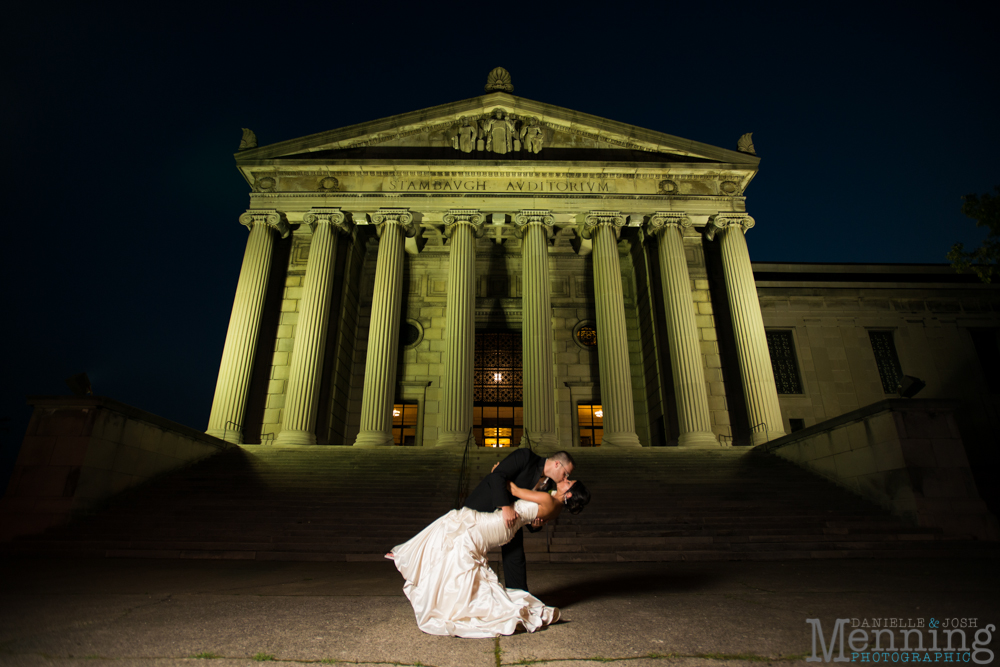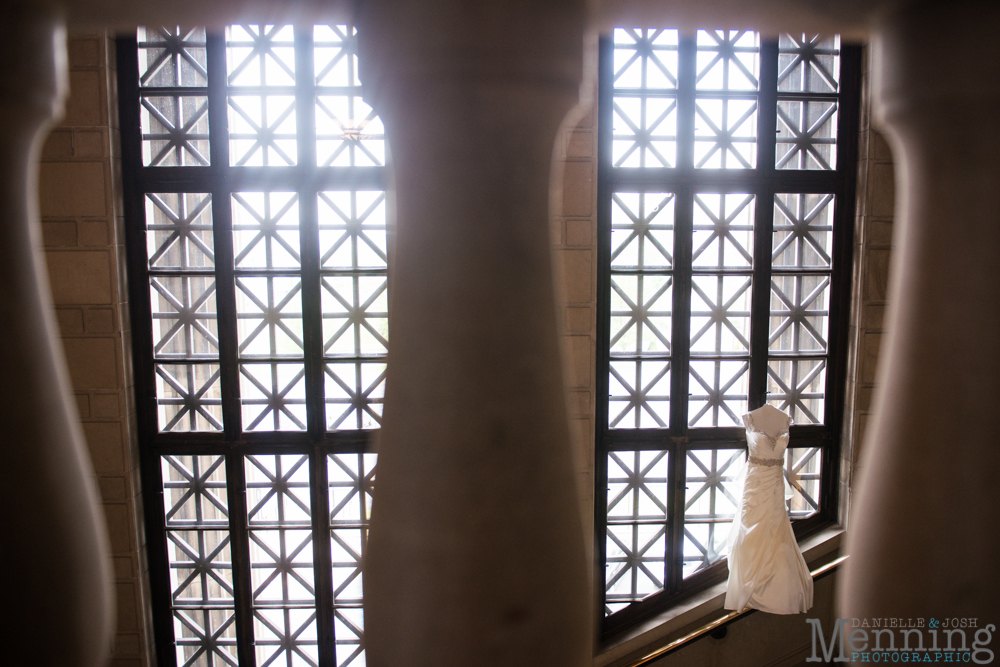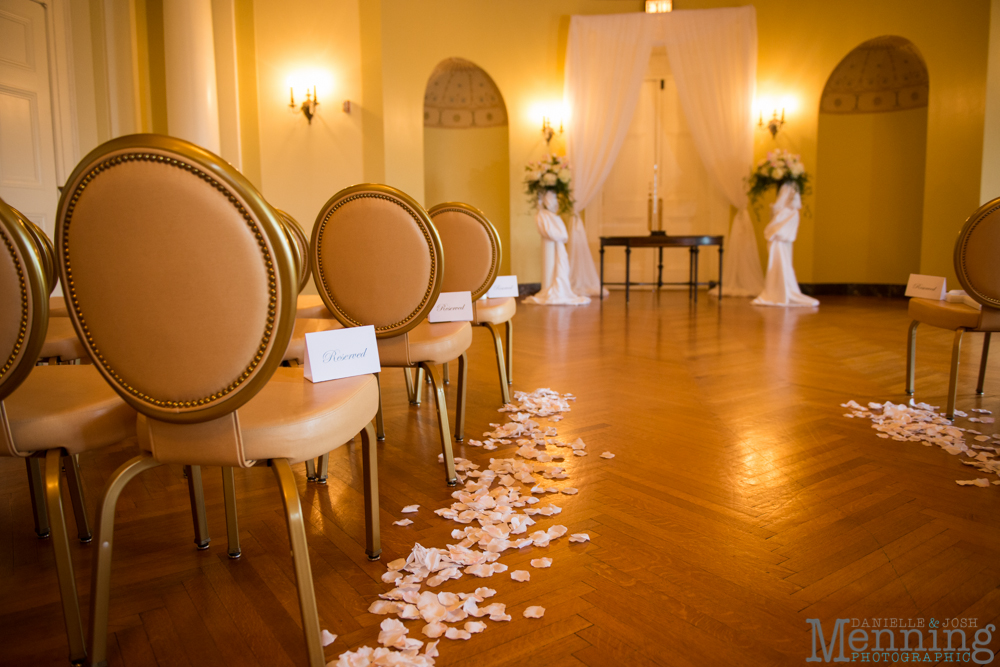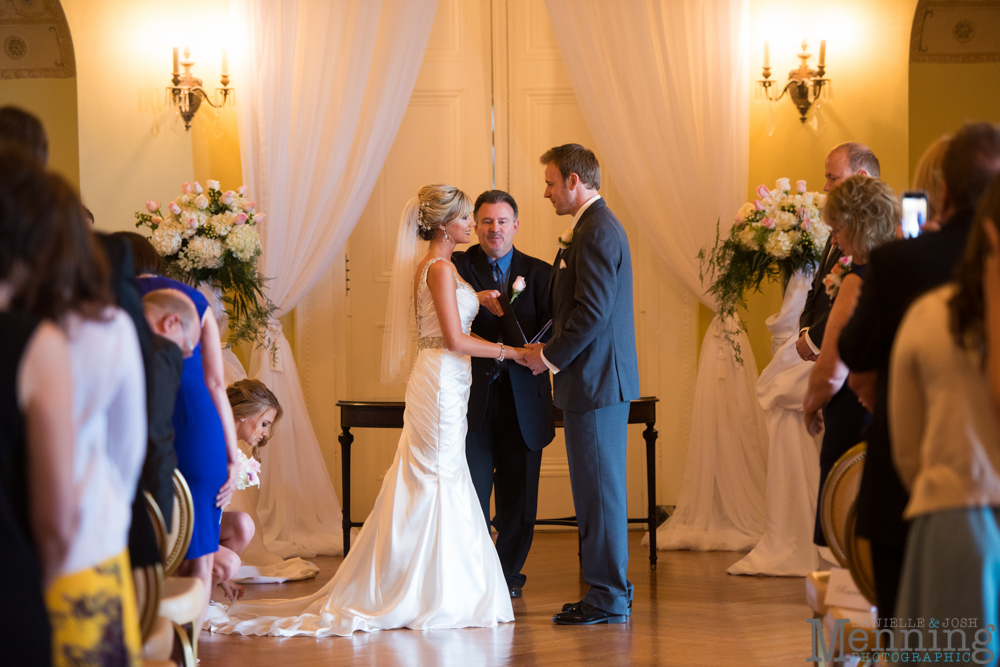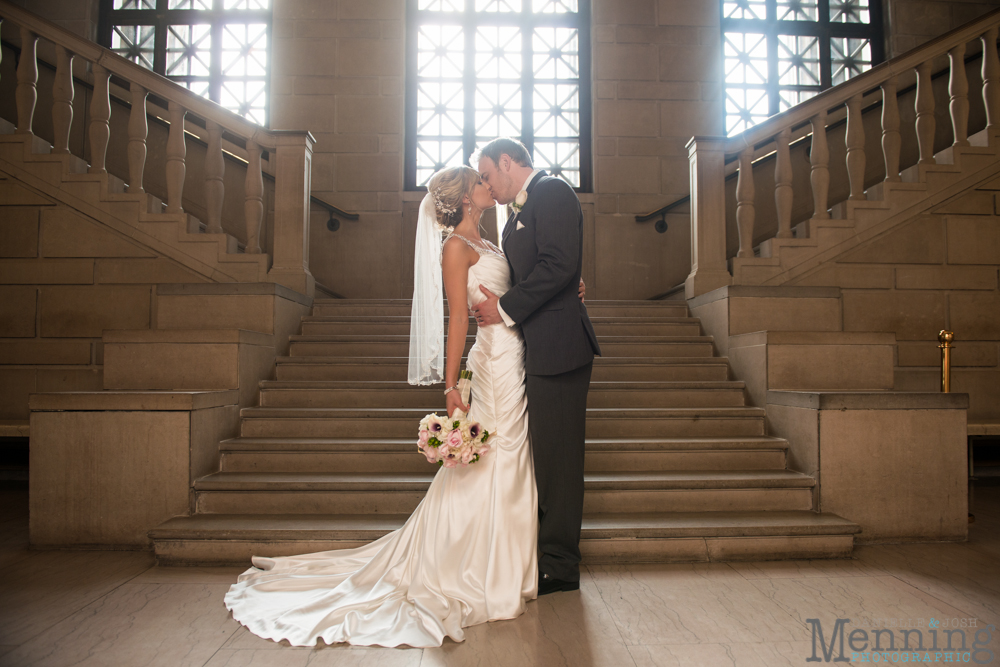 The outdoor garden area is also available for portraits to couples who have reserved the space.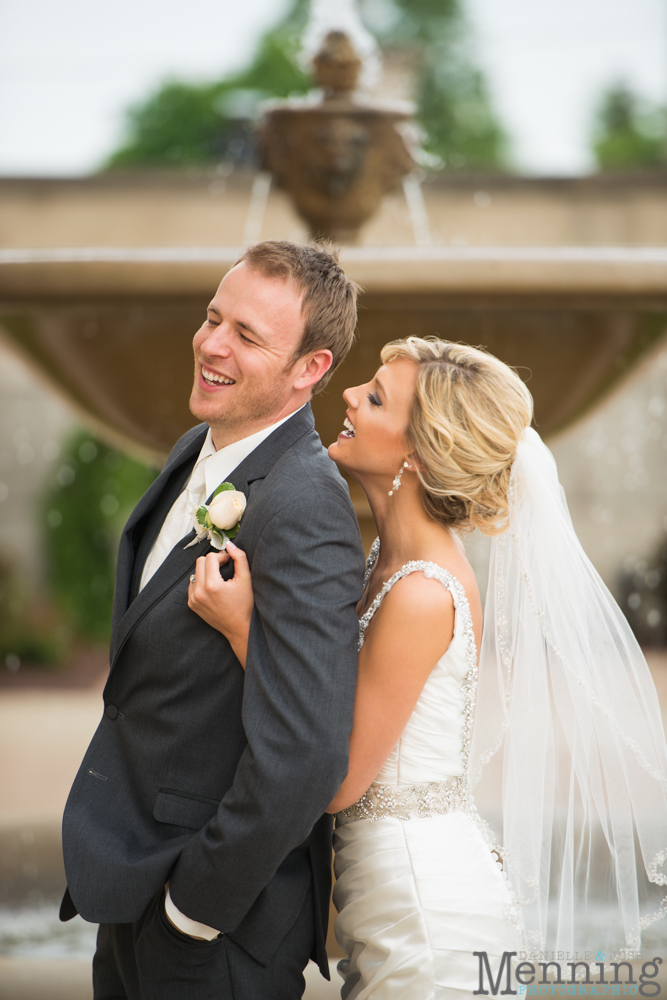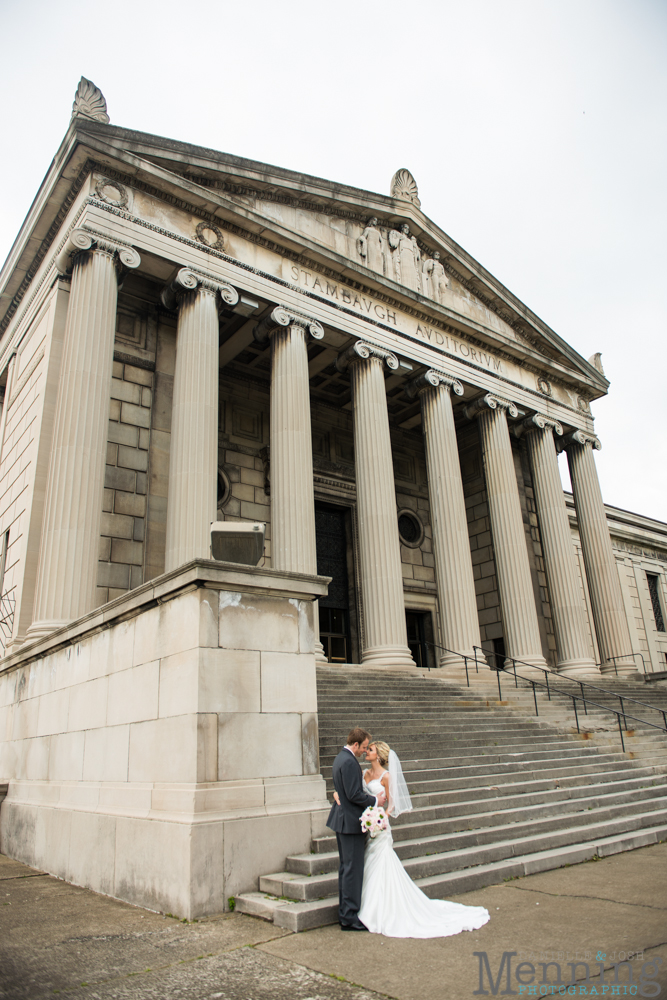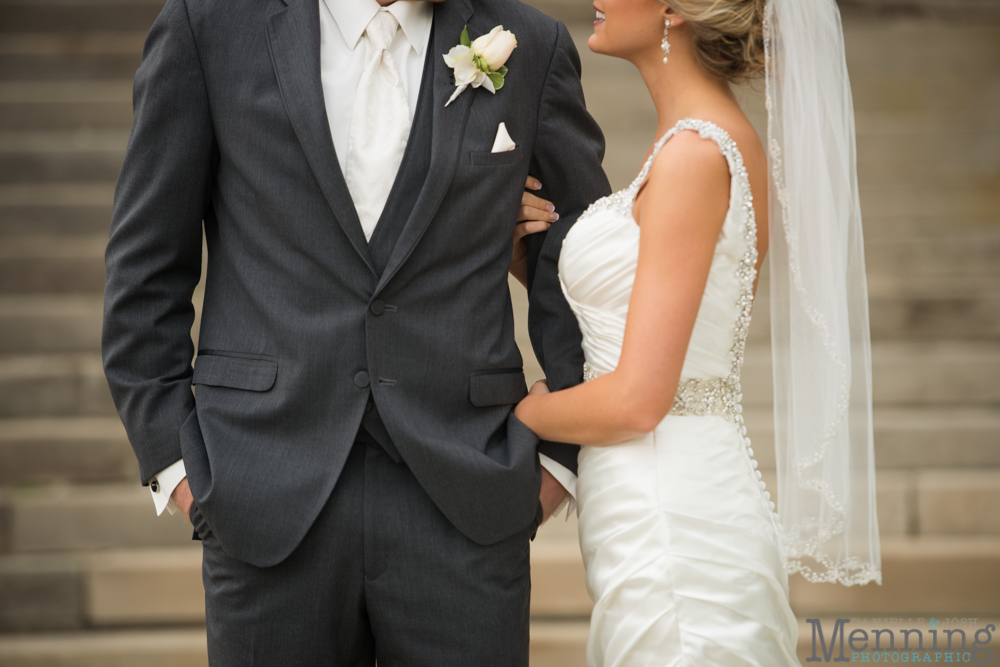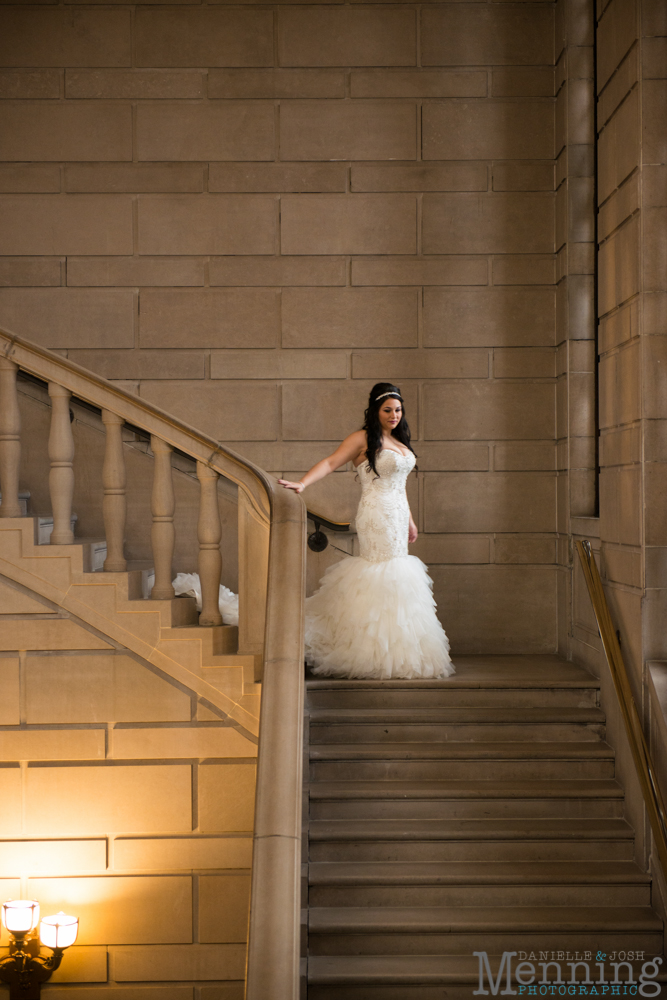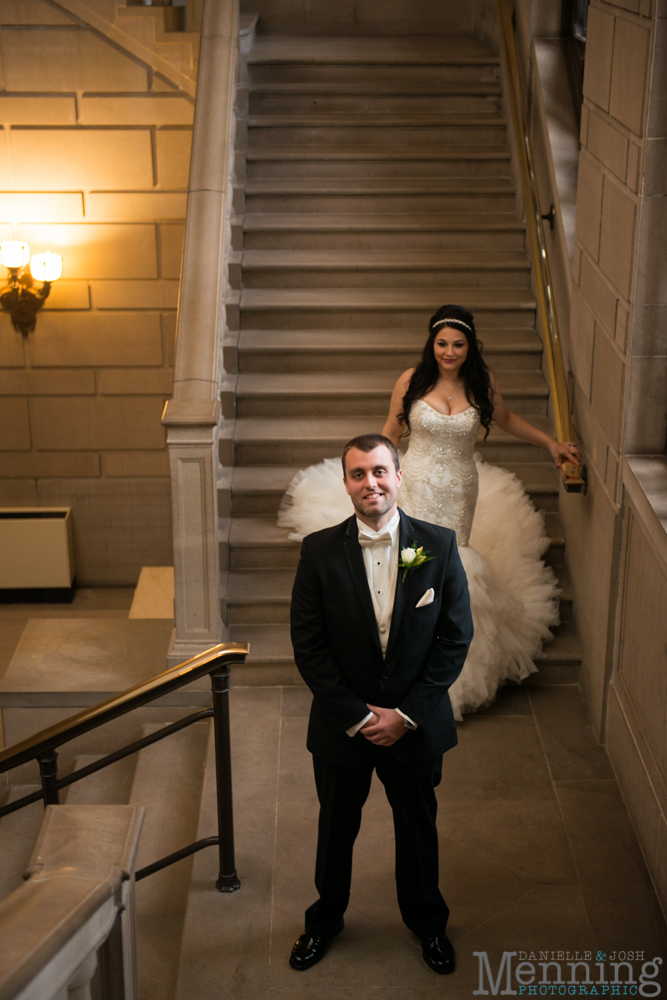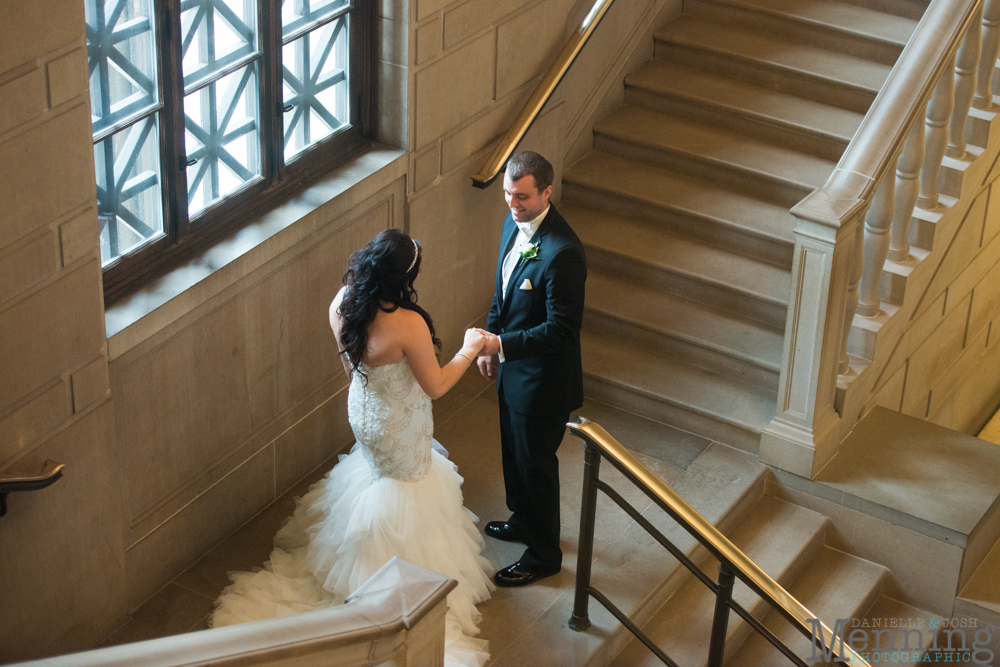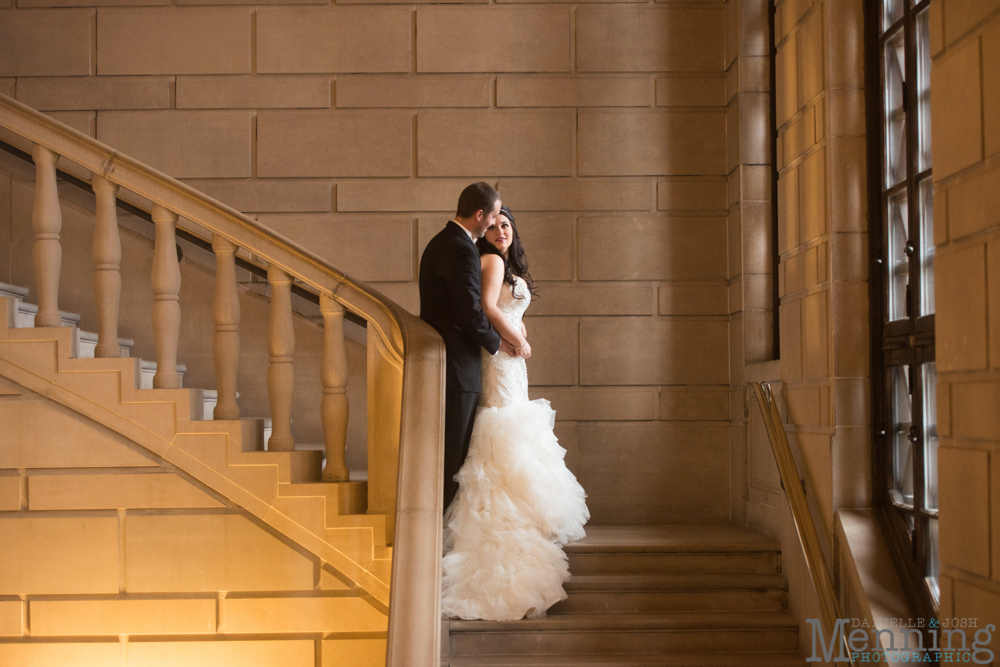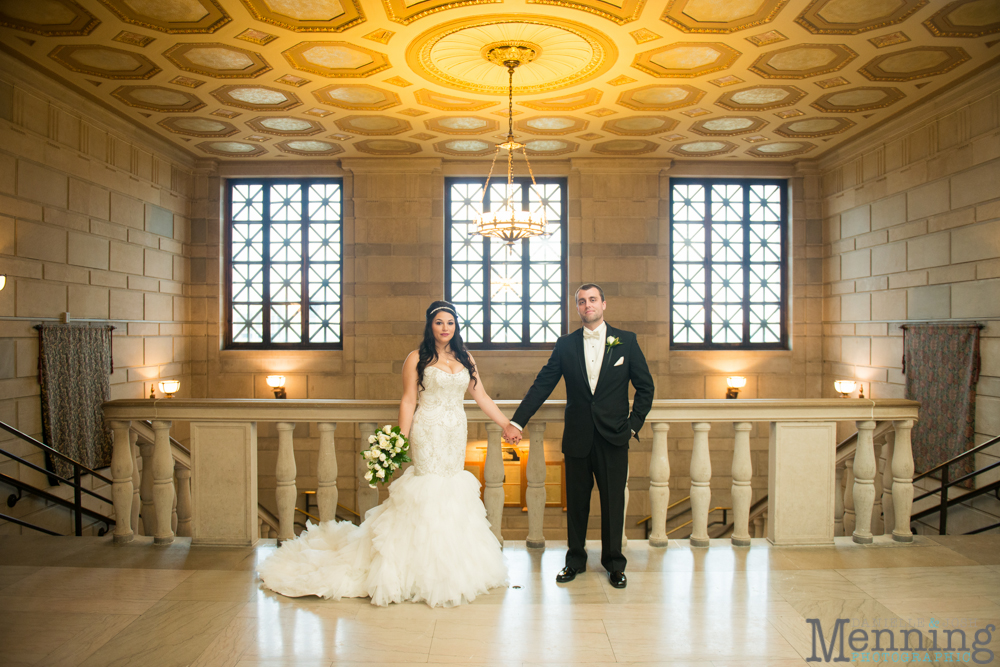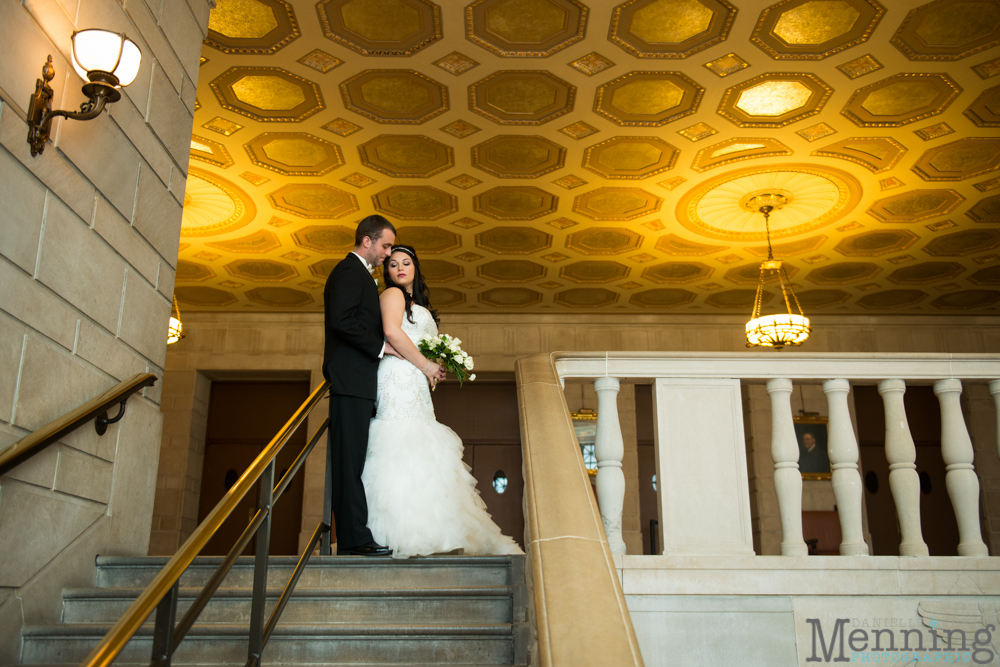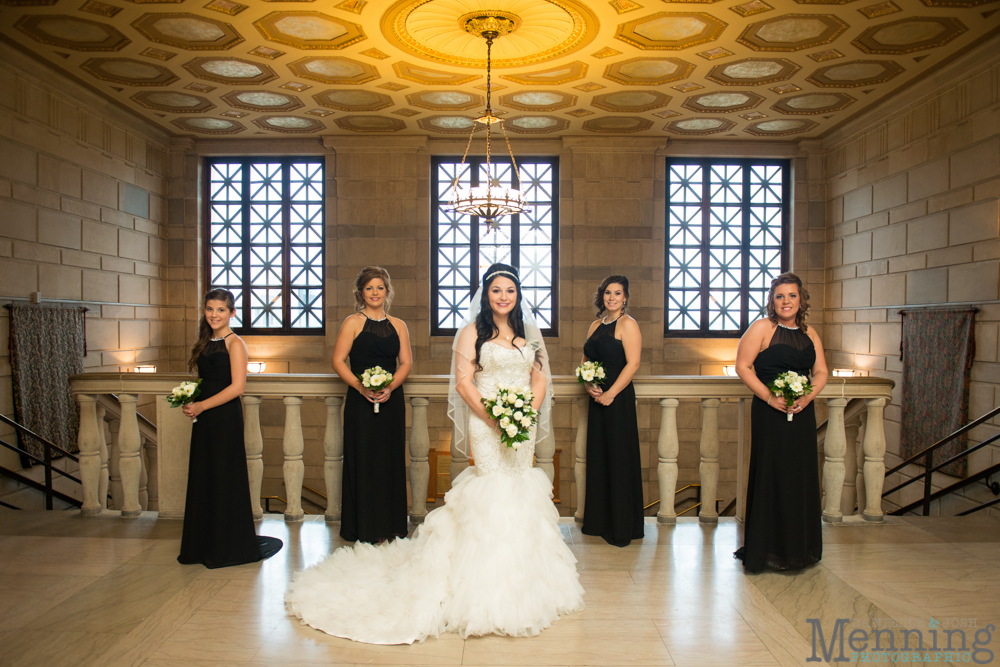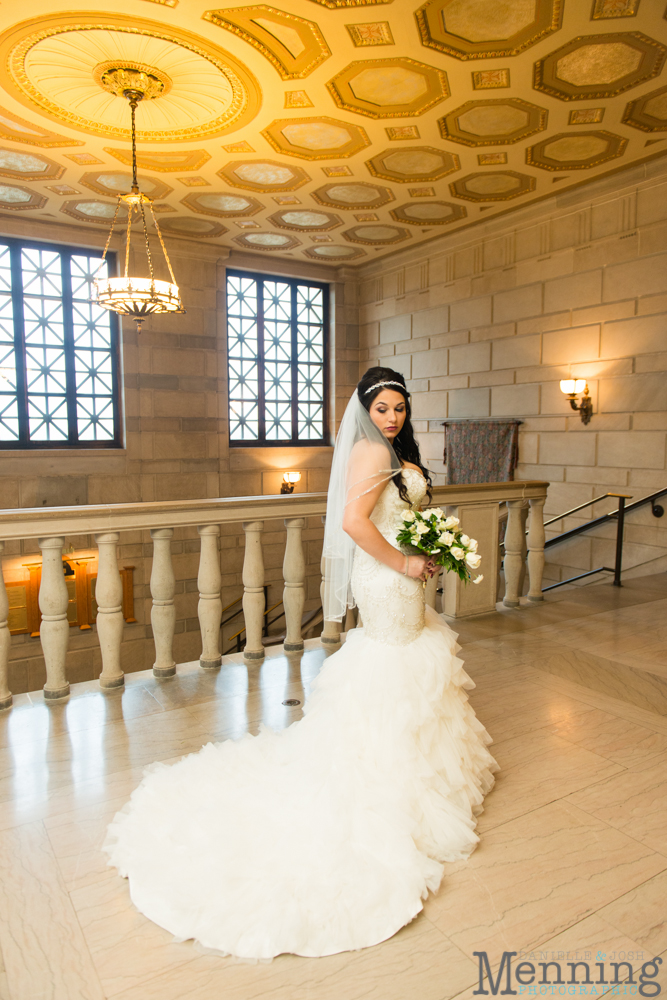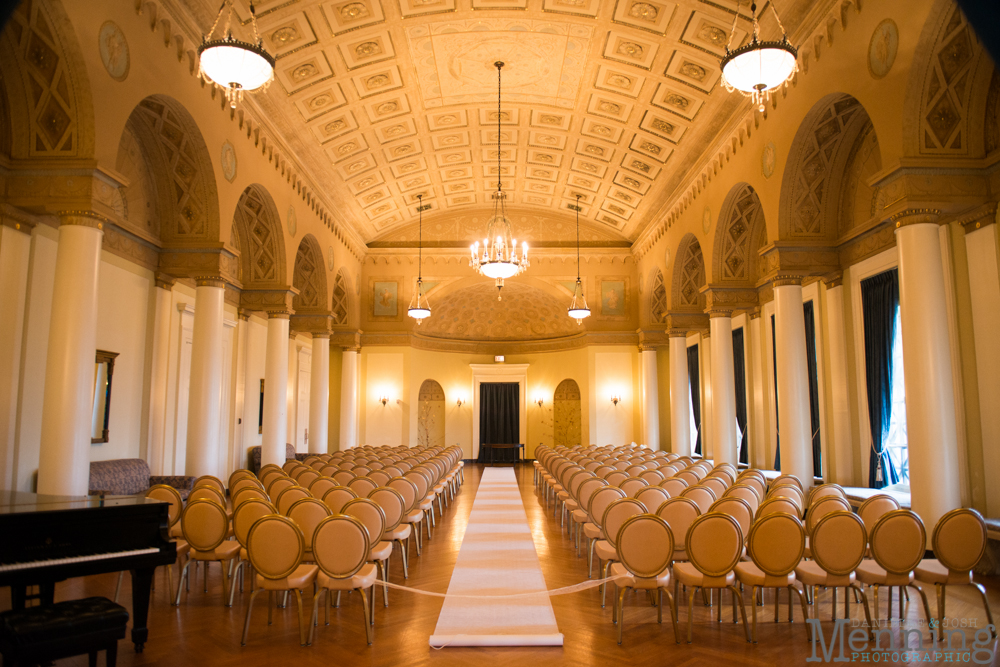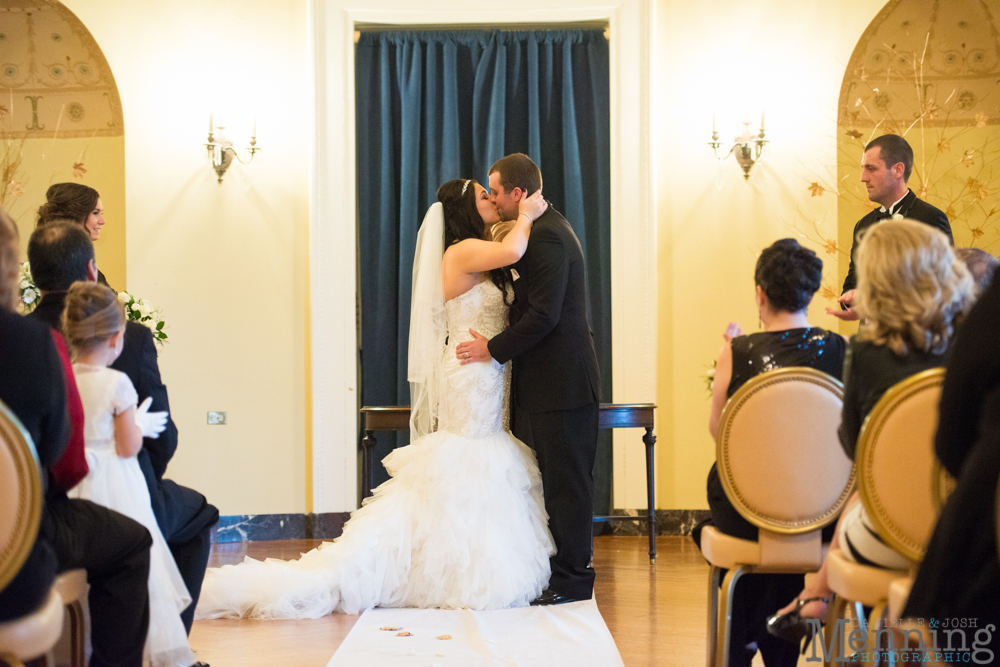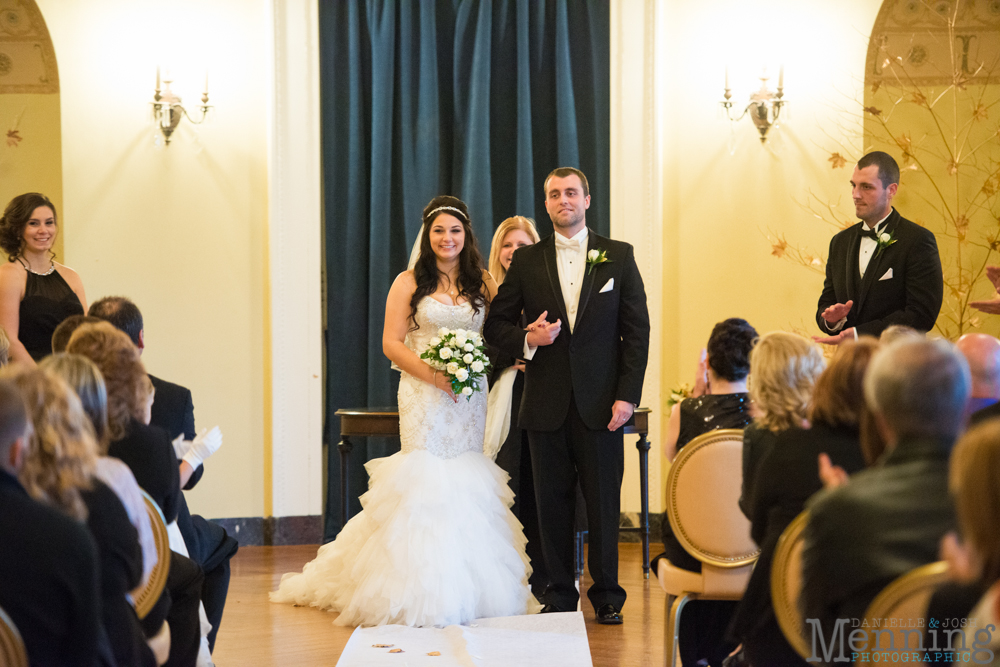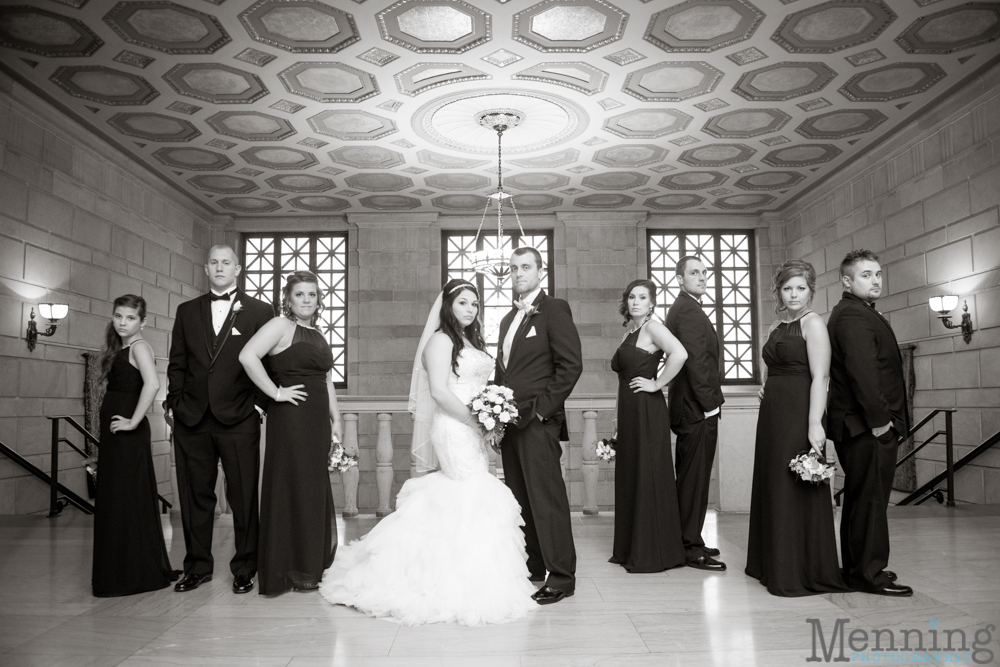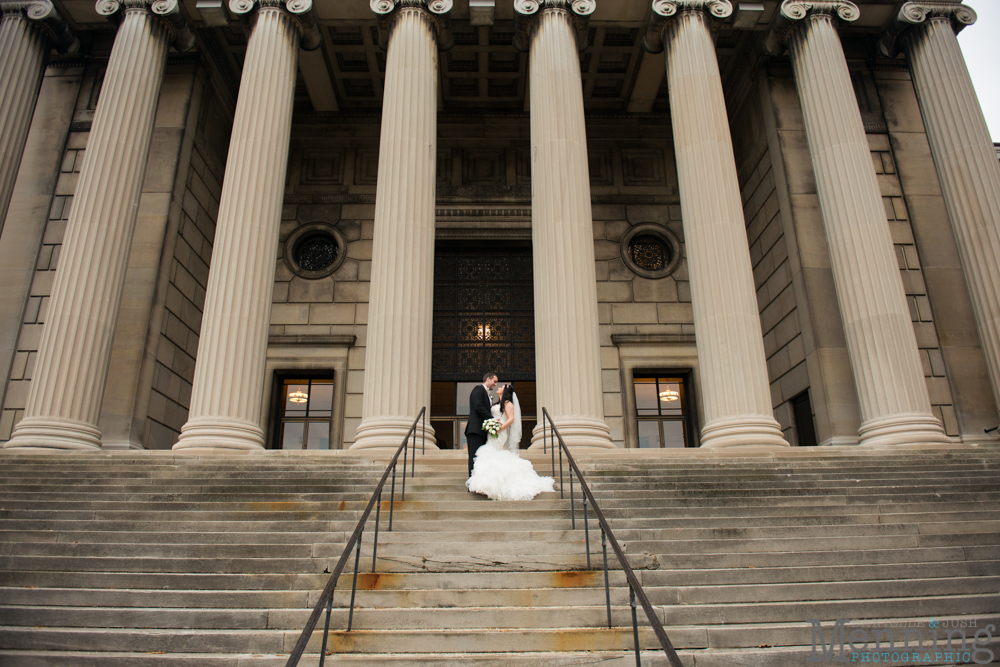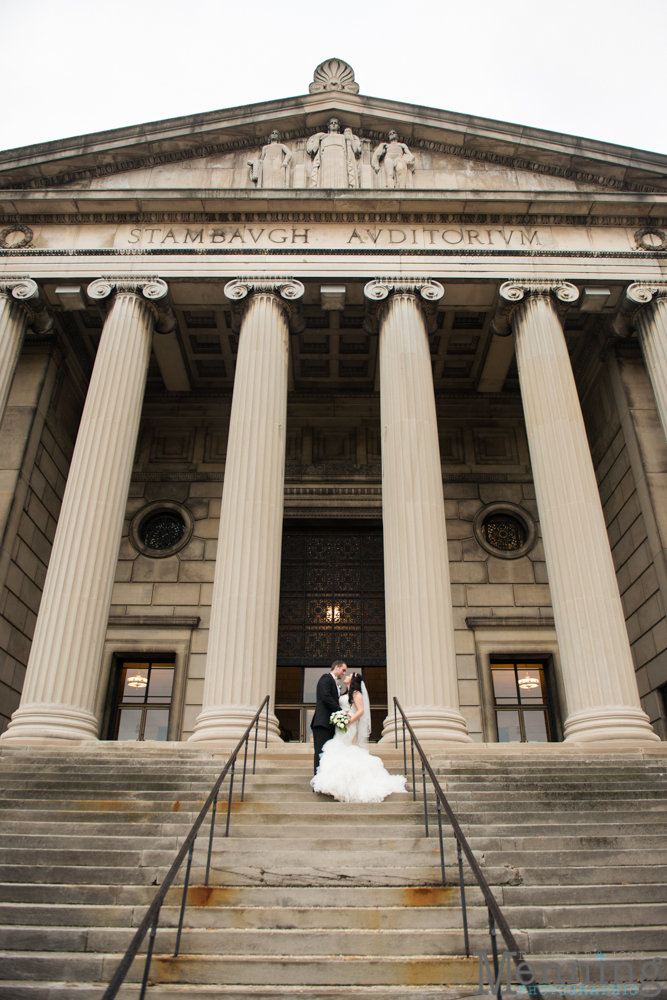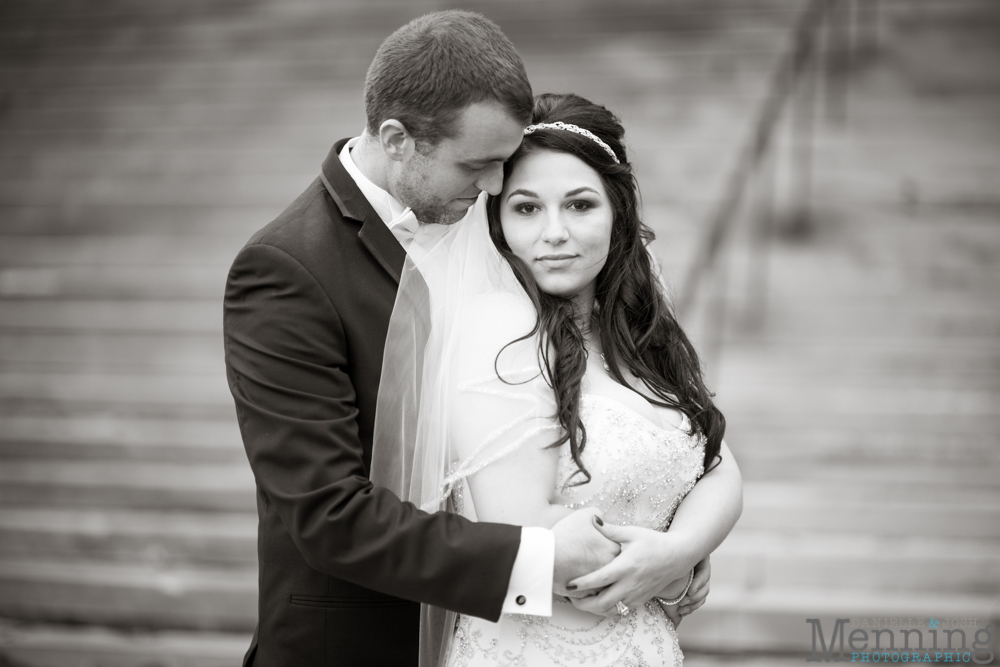 Just across the street is Wick Park, but we didn't even step foot off of Stambaugh's property for this shot. We simply used the trees across the street for a pretty Autumnal backdrop.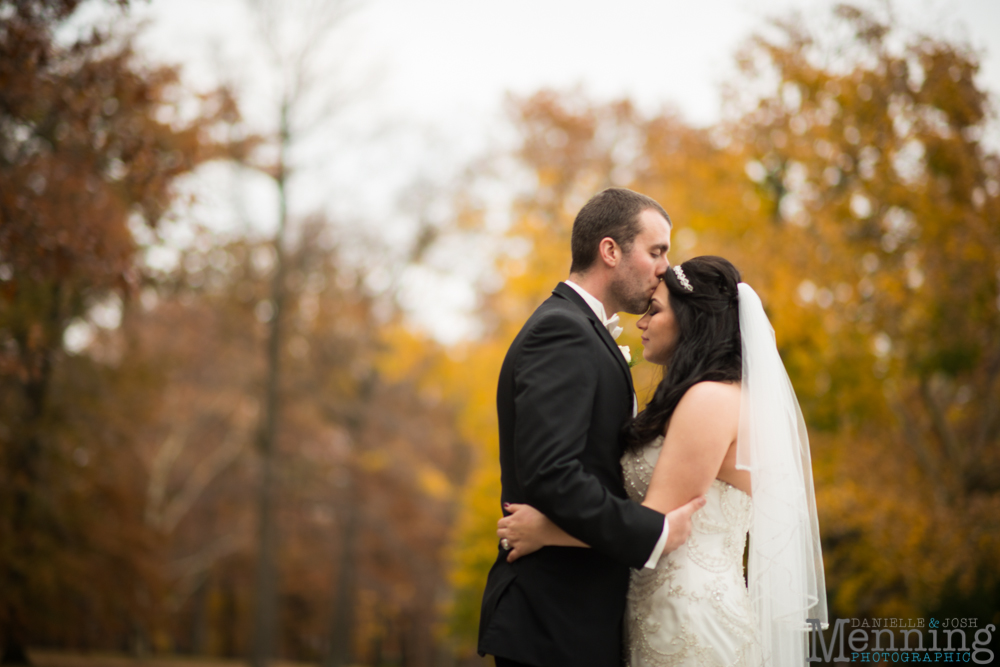 Stambaugh Auditorium recently renovated the reception hall space on the first floor. We have a few weddings there this year so we'll be able to show you updated photographs soon!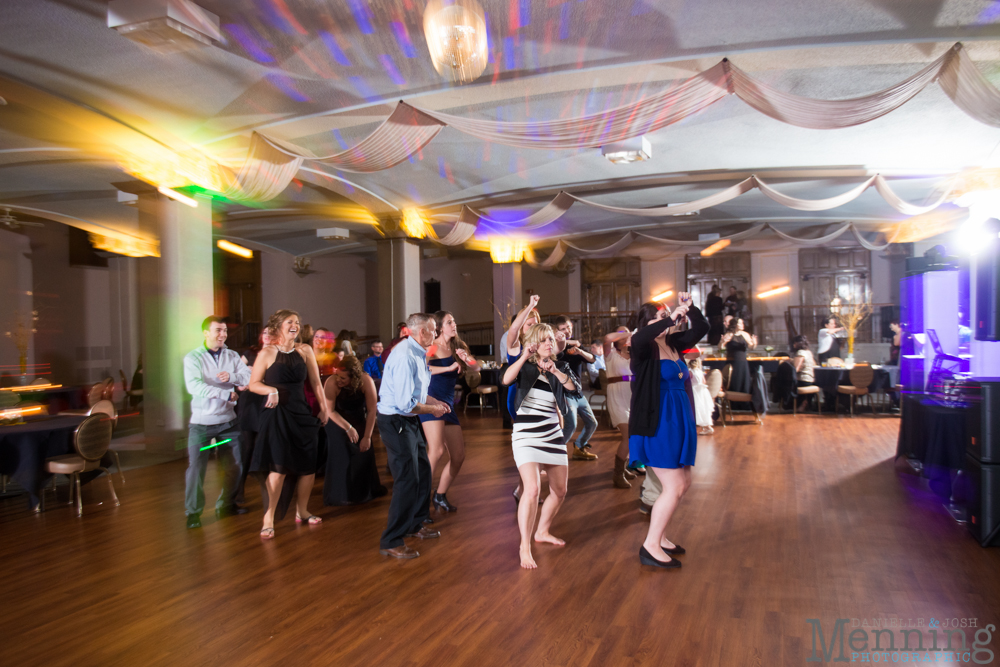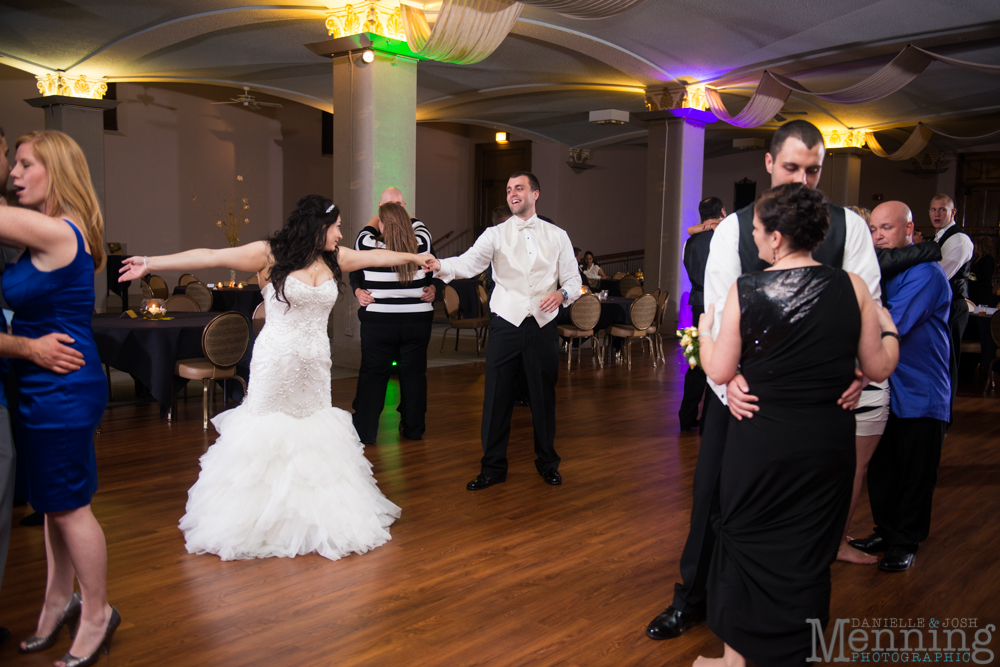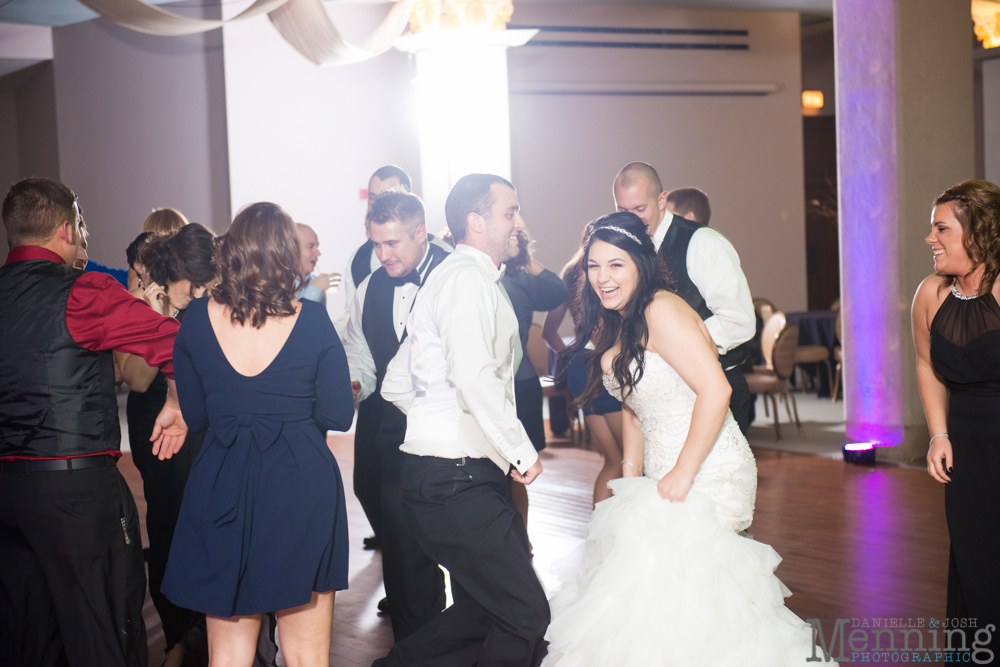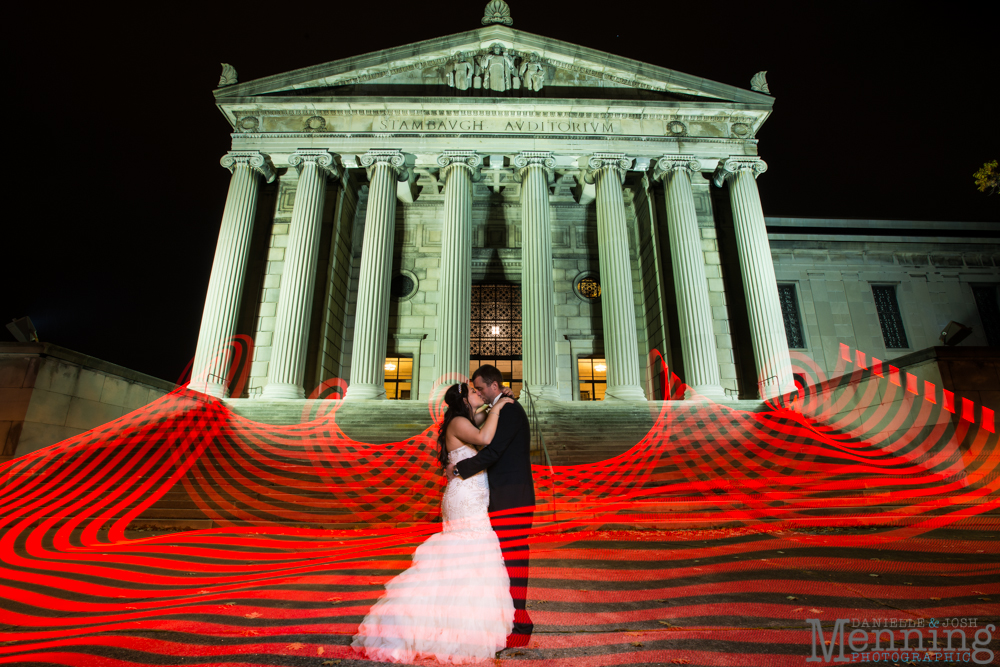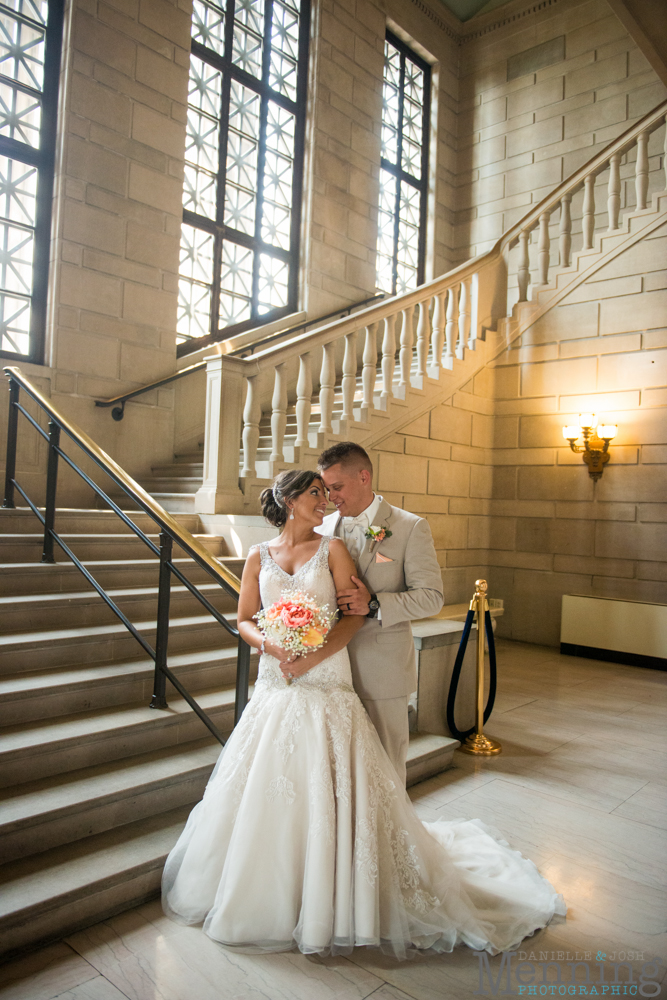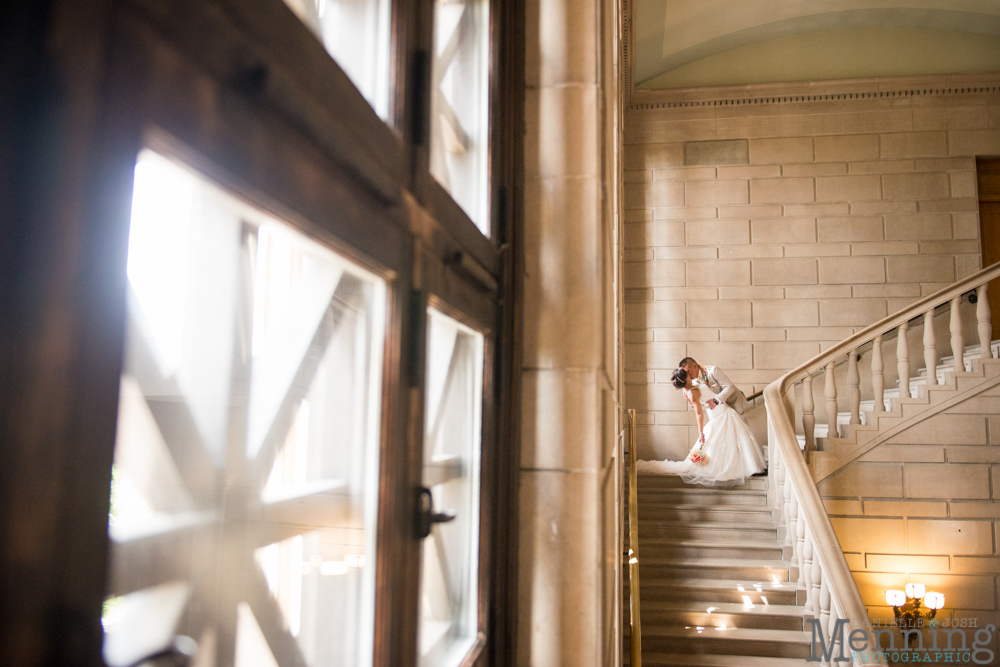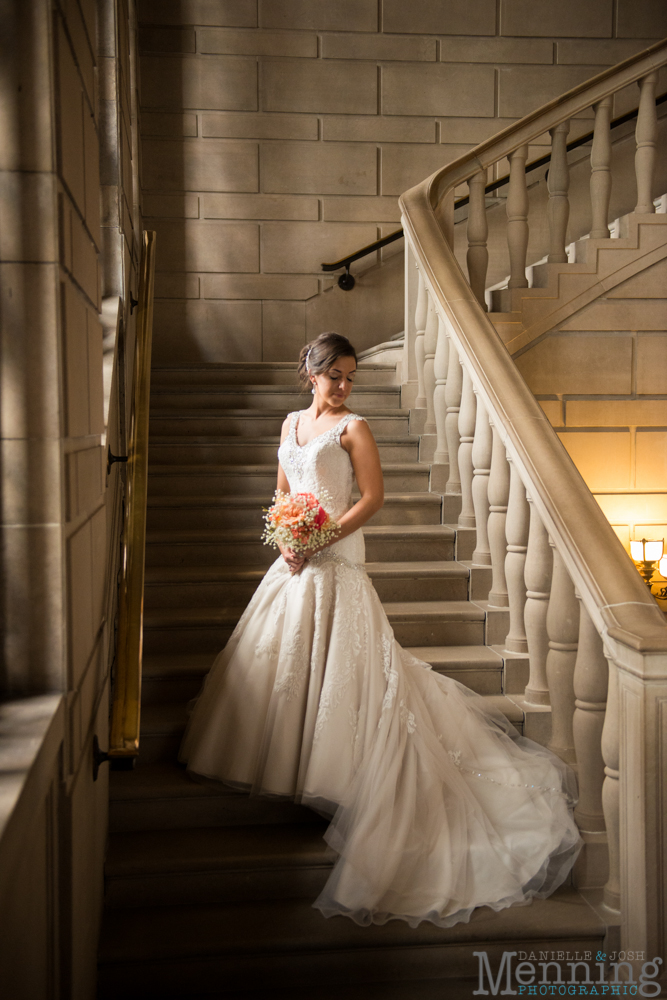 This August wedding day was extremely warm so it was nice to get a small respite from the heat inside of Stambaugh Auditorium for some bridal party & bride & groom portraits.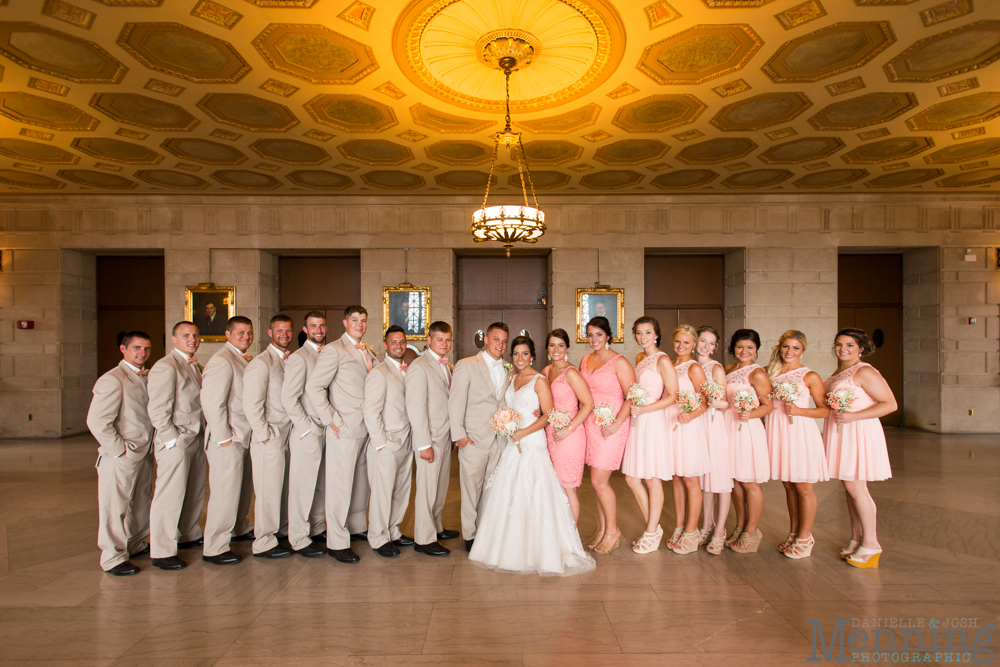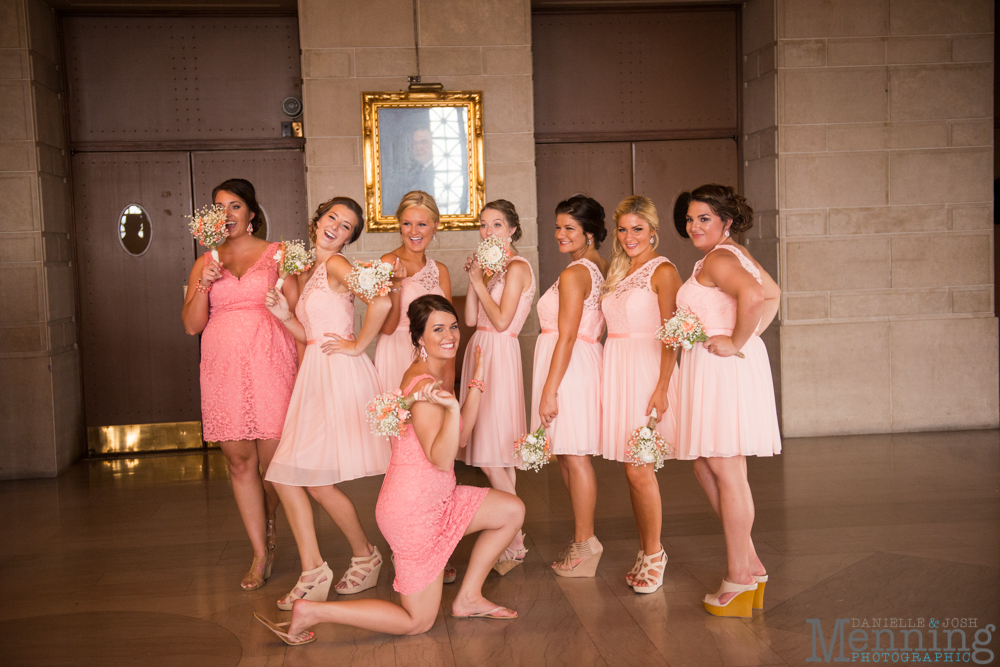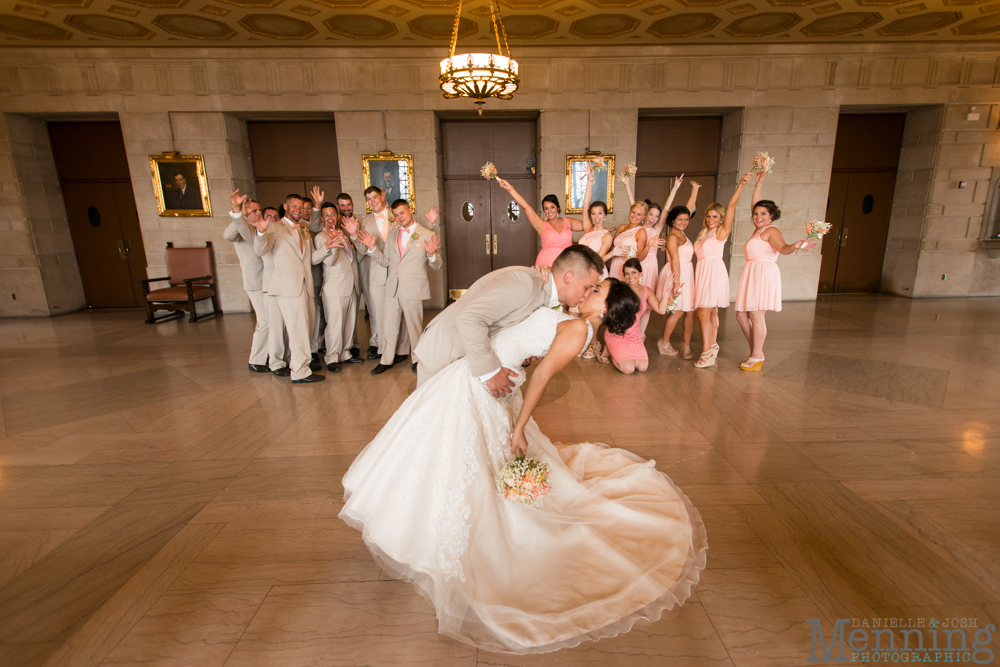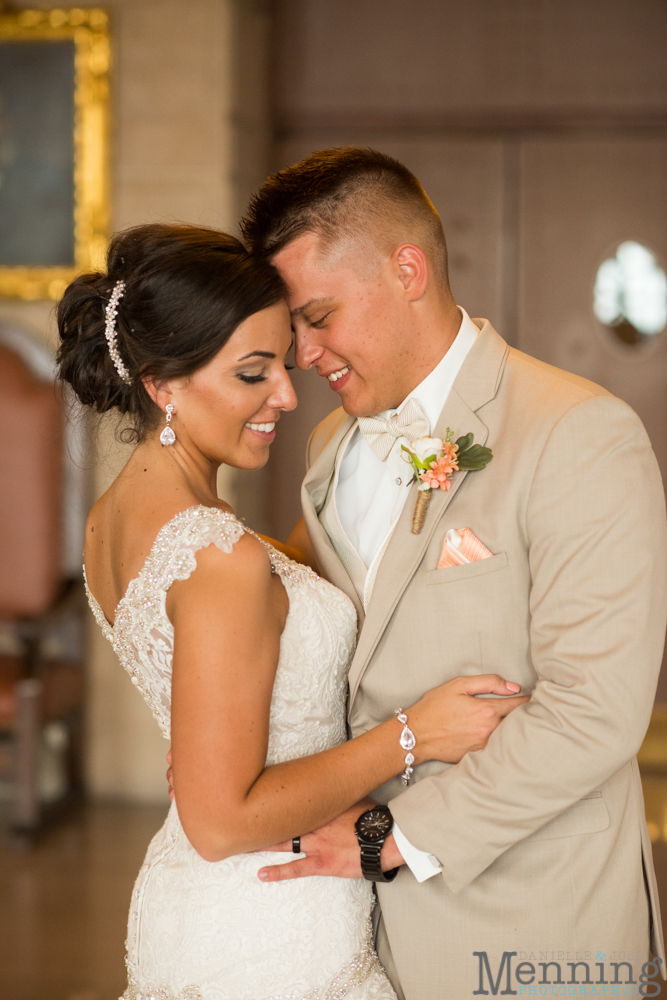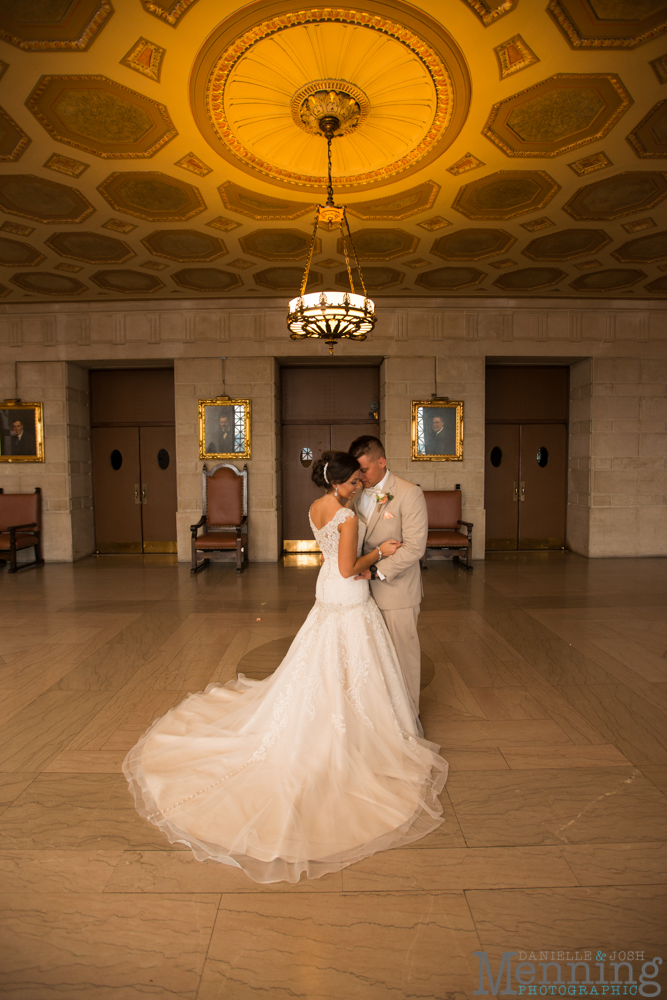 A "H" for the couple's new last name together.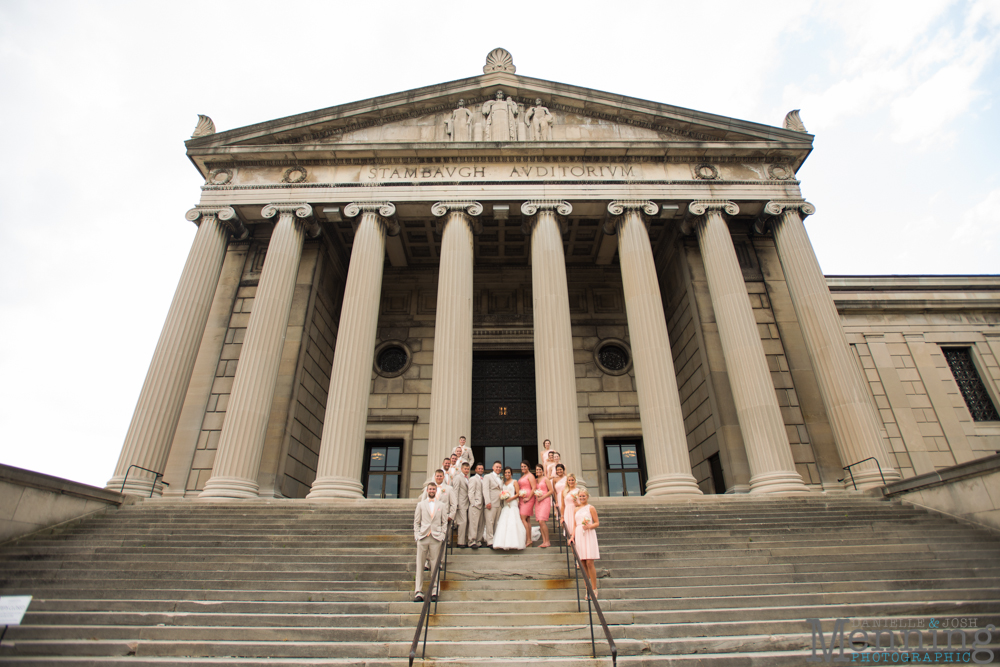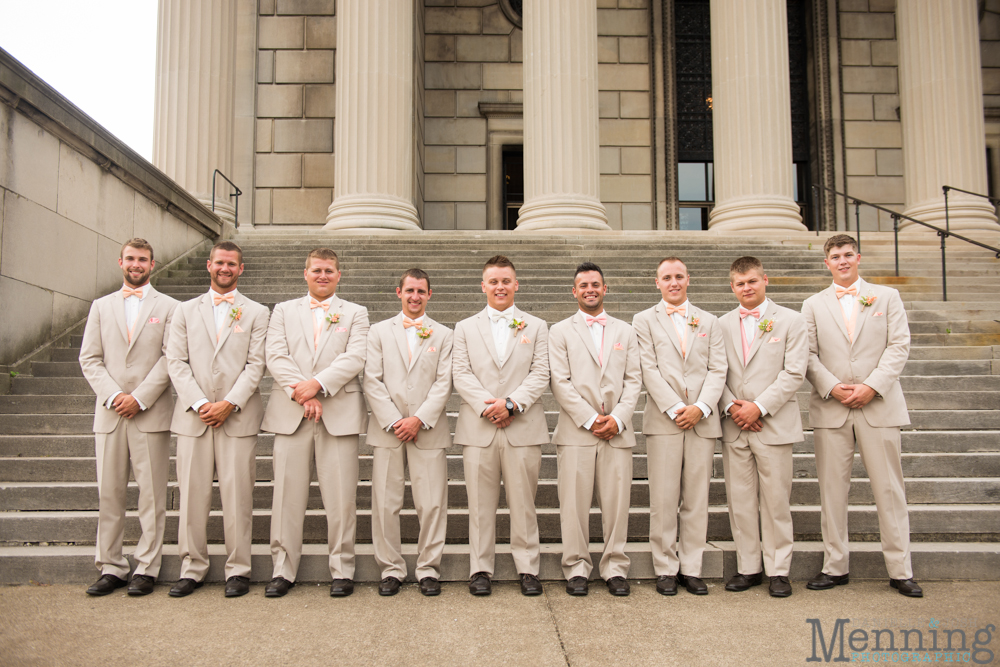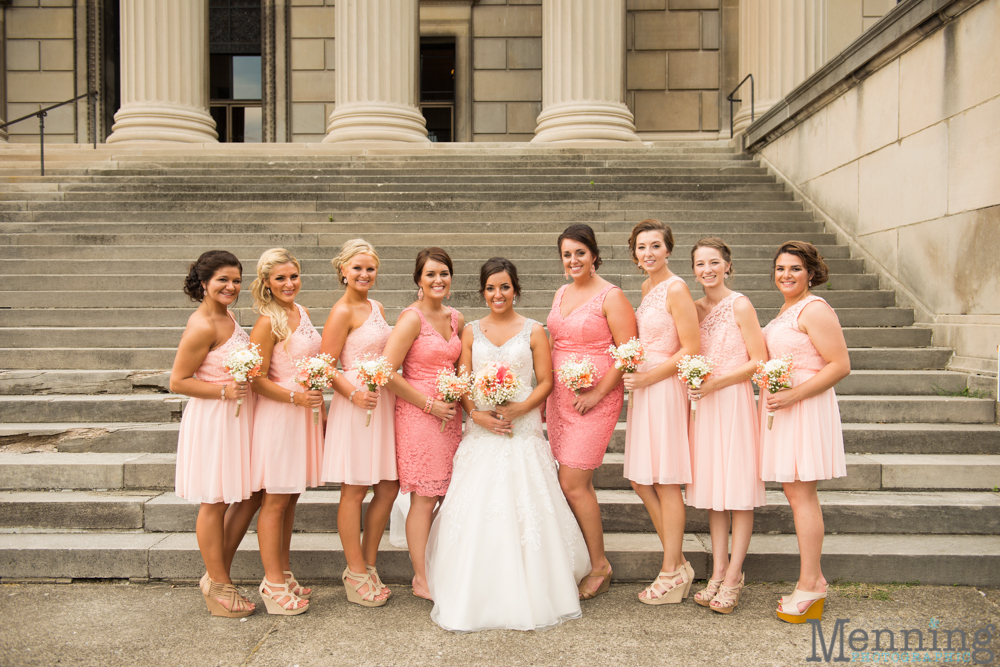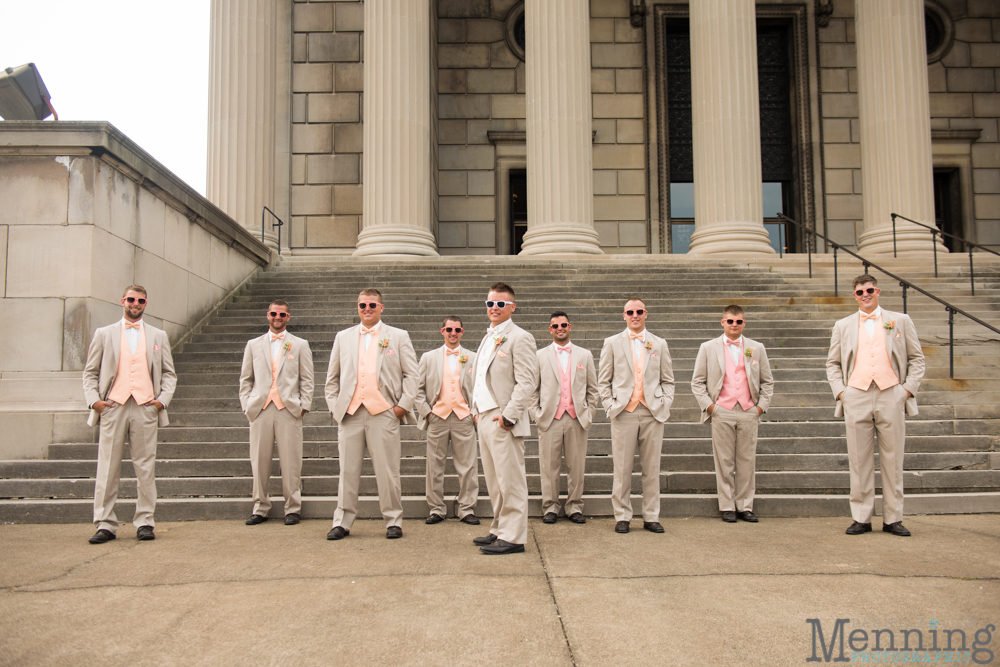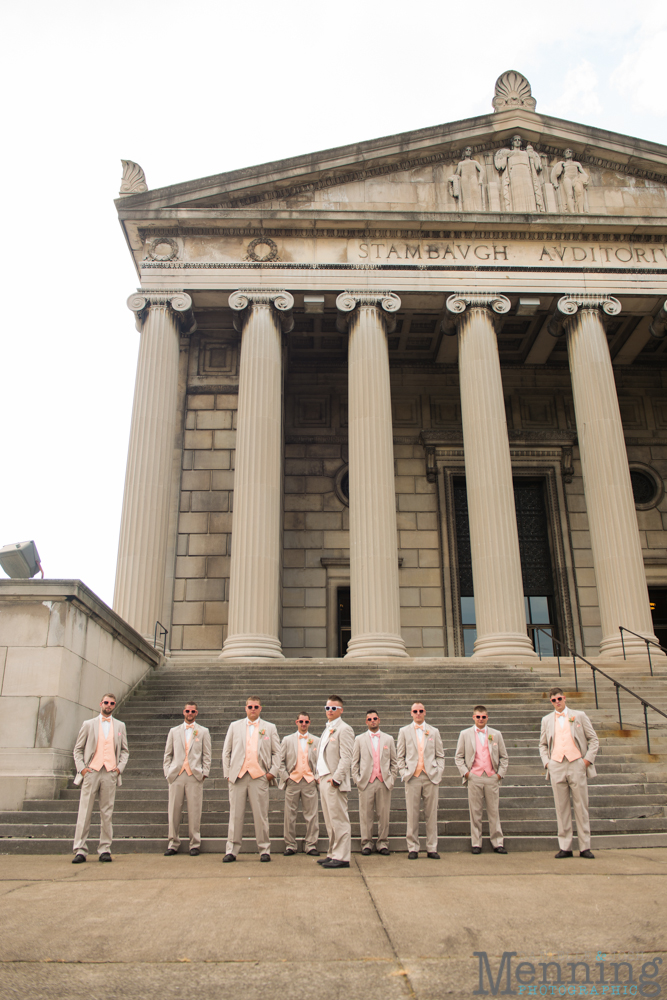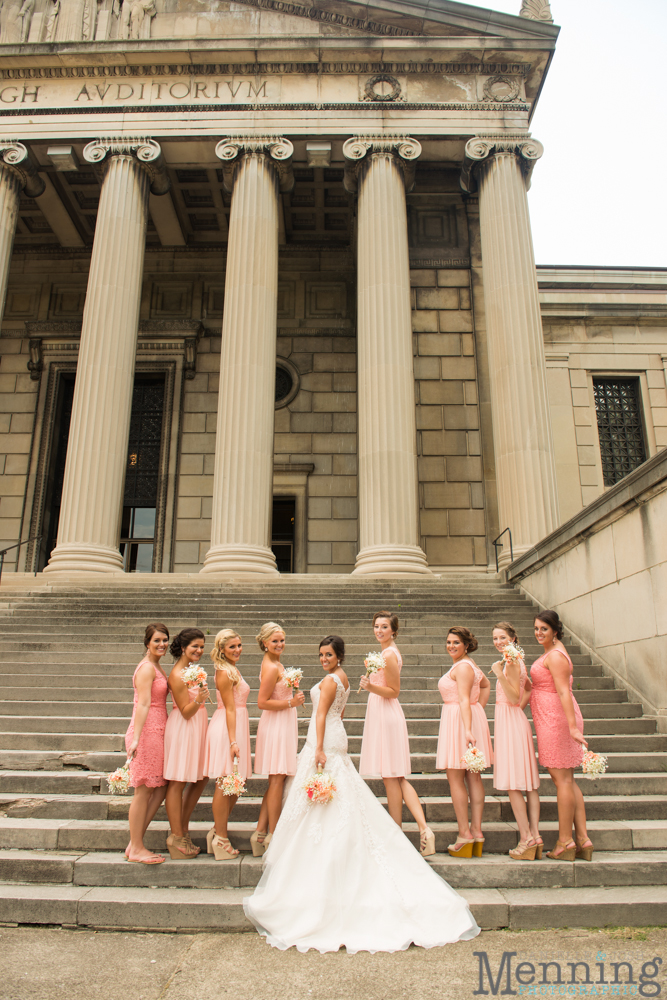 We did recently photograph the 25 Under 35 Awards at Stambaugh Auditorium (after the renovations) so here is a little peek at the improvements!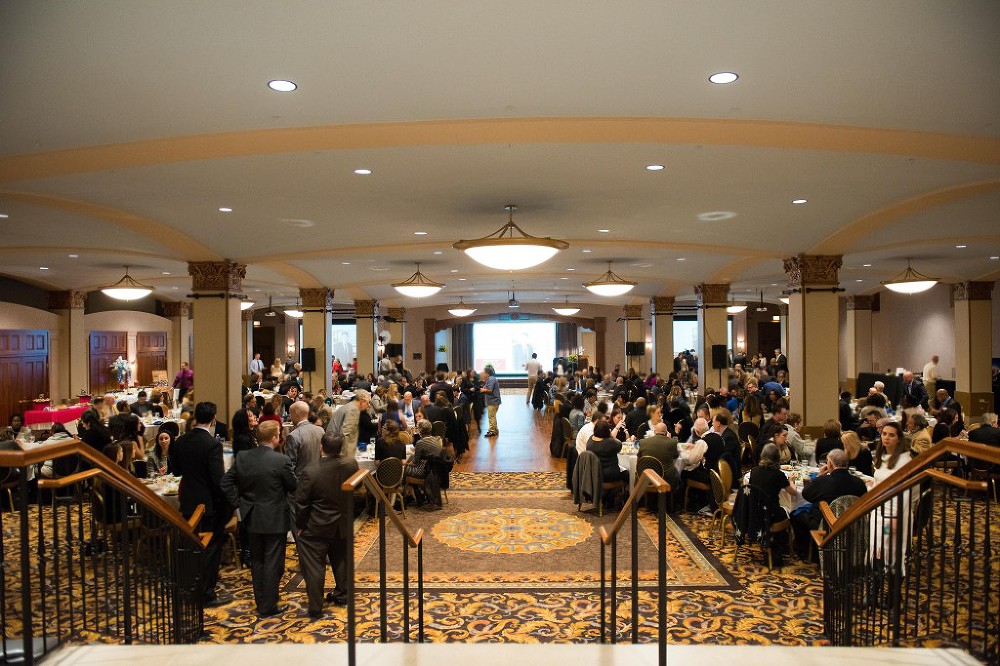 Stambaugh is an amazing venue for a wedding, reception, or wedding day photographs! We highly recommend it! The staff is always helpful & friendly. The photographic opportunities abound. If you don't trust Ohio weather, Stambaugh is an excellent place to rent for a couple of hours for photographs even if you're not planning to get married there. You can contact them the following ways:
Website:Â http://www.stambaughauditorium.com/contact.html
Phone:Â 330-747-5175