We hope you're ready to see some cute engagement photos! Abbey & Bruce are so blessed to have found each other & their smiles at the very pretty Beaver Creek State Park are heartwarming. They met at work & they both smiled and glanced at each other when we asked who made the first move. When they started working together, they were local. Then they both had the opportunity to go to Texas for their jobs & they took it. They saw new sights, met new people, and basked in the sunlight & heat. Then they had the opportunity to move back to the area and be close to their families again together so they decided to venture back. The one thing they know is that no matter where they are for the rest of their lives, they want to be together.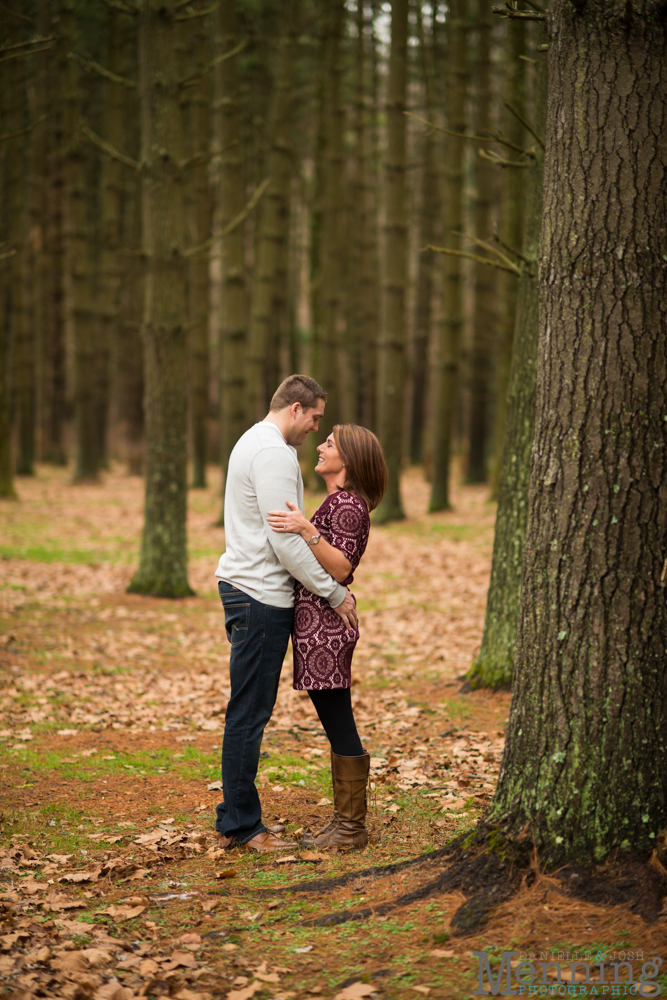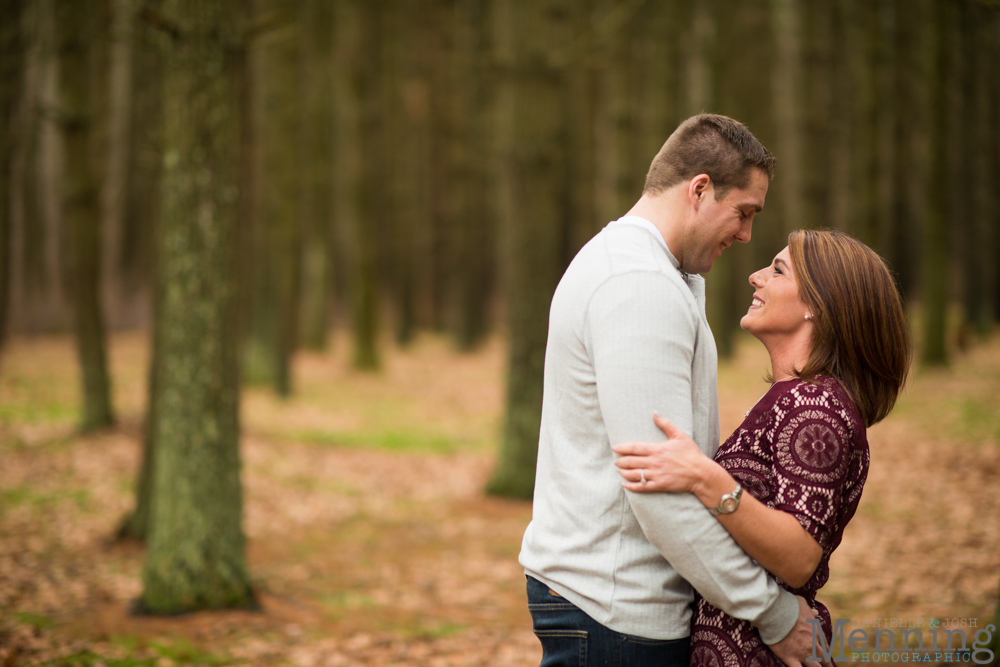 As soon as we saw that dress, Josh & I both complimented Abbey on it. And her boots were awesome! They both looked amazing for their engagement session.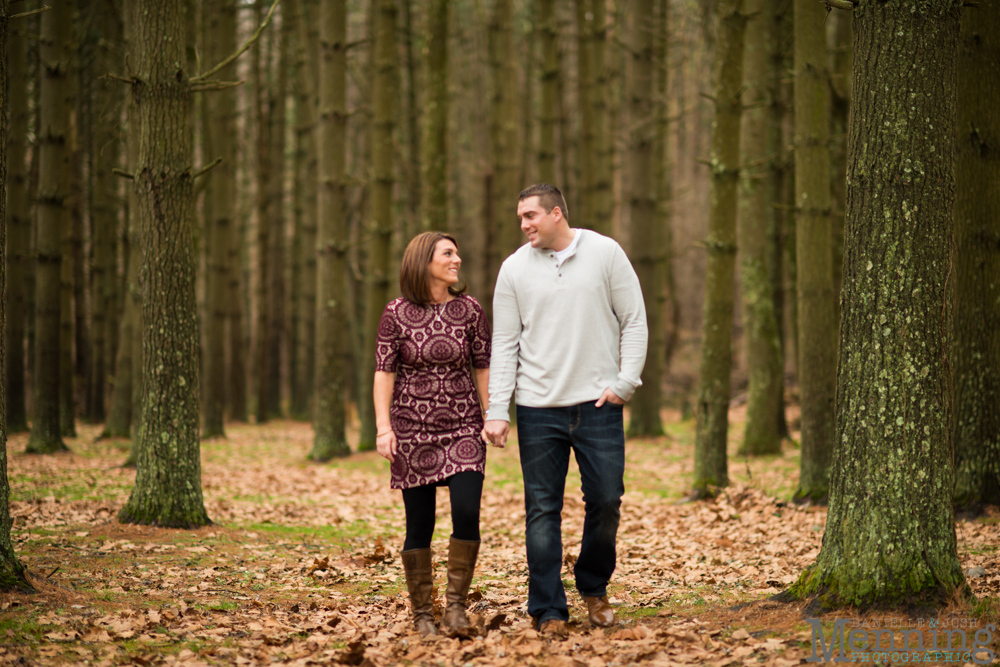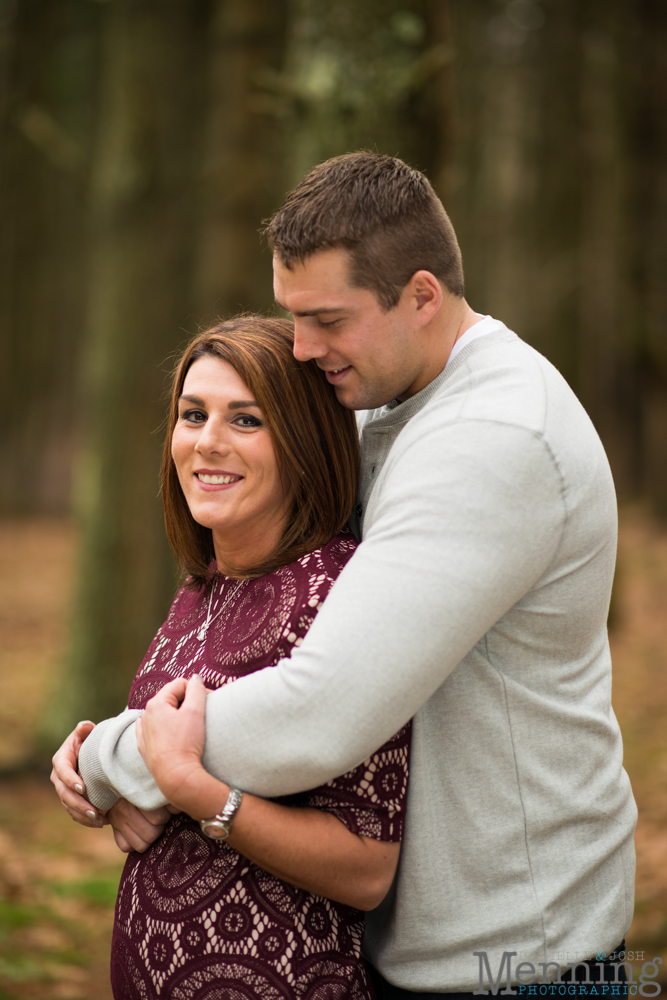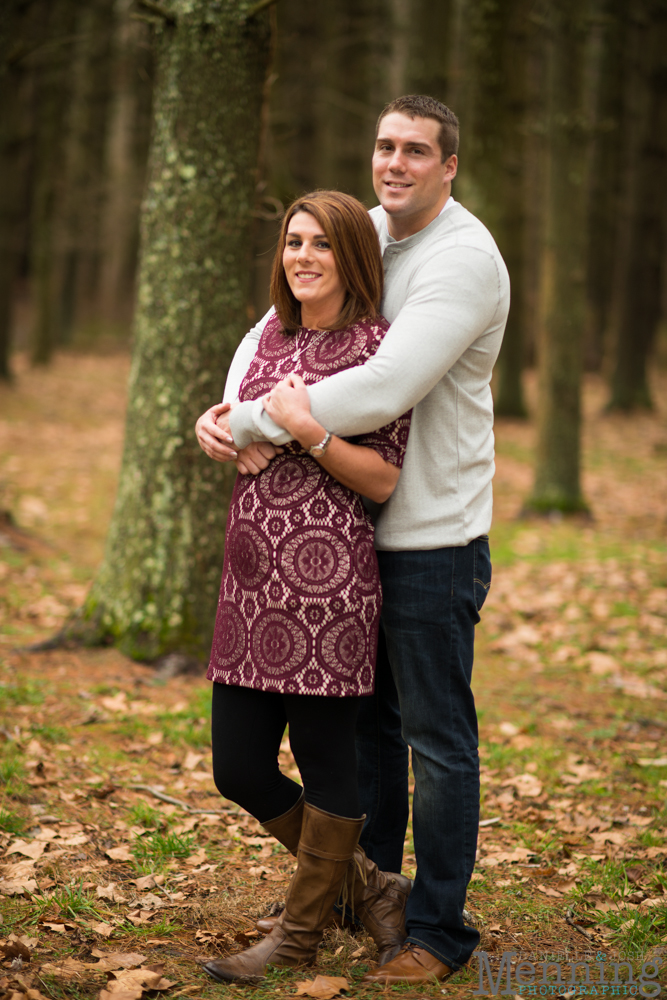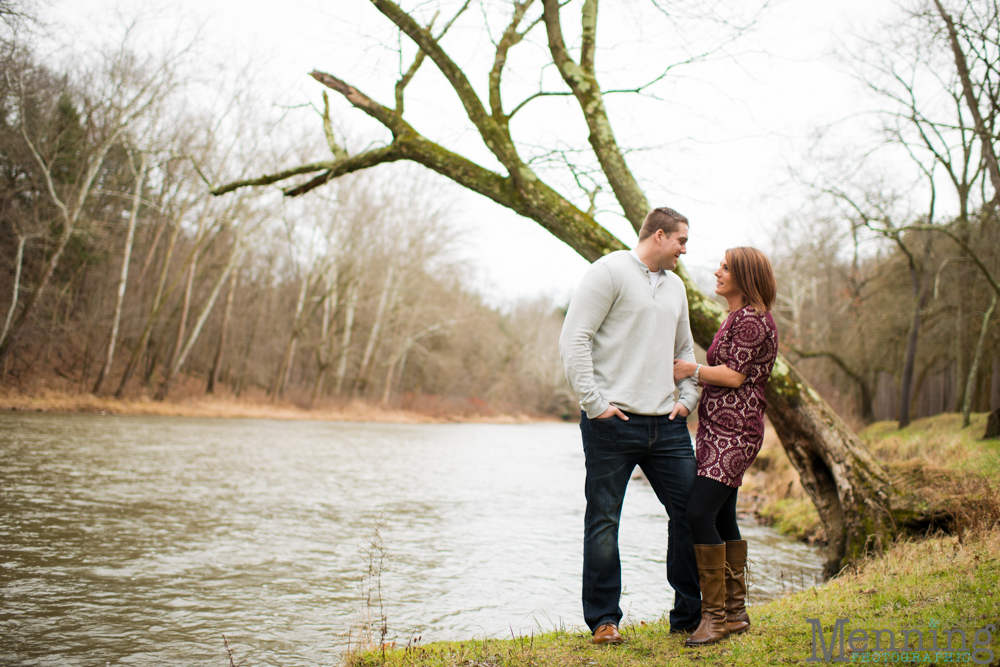 They are so great looking it's just not fair.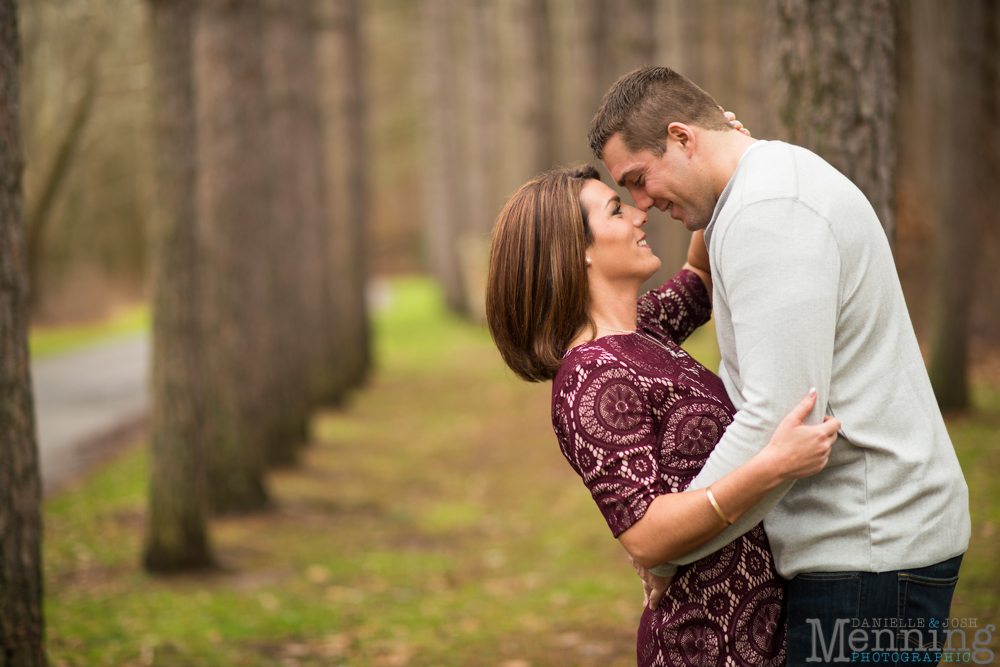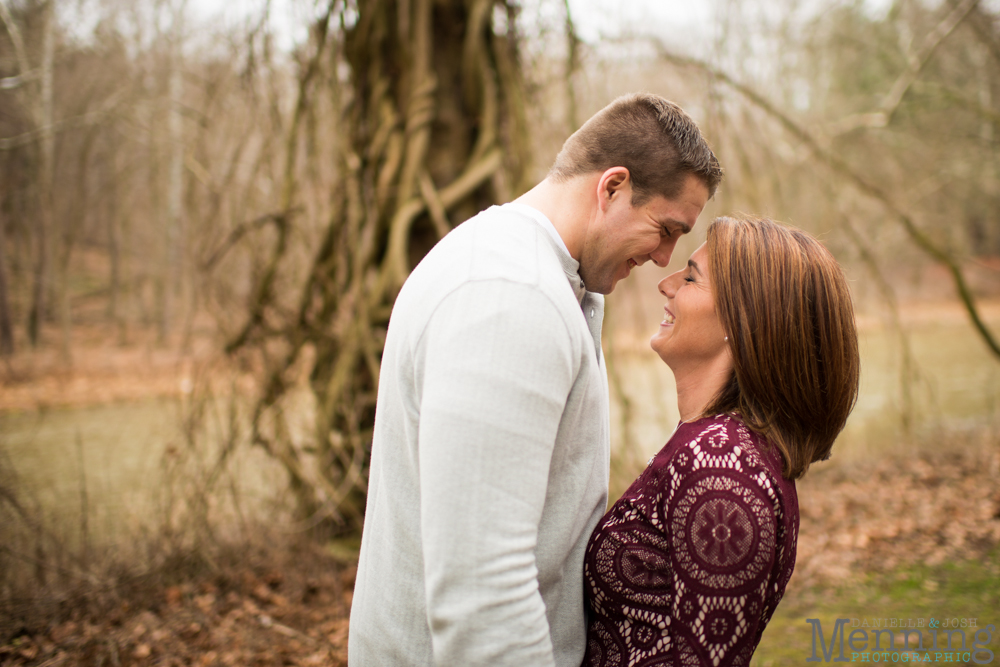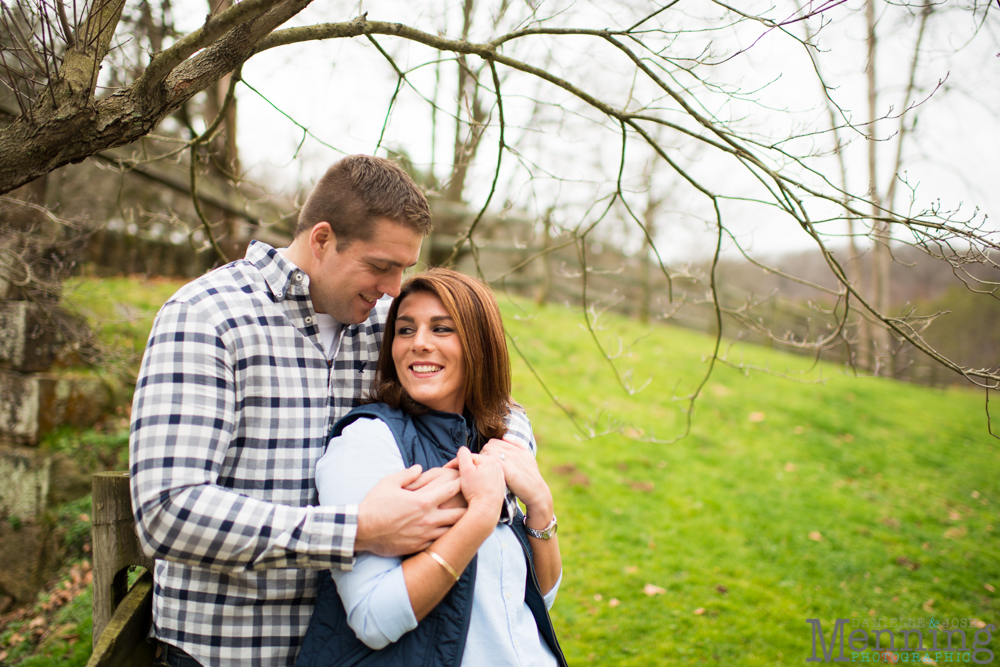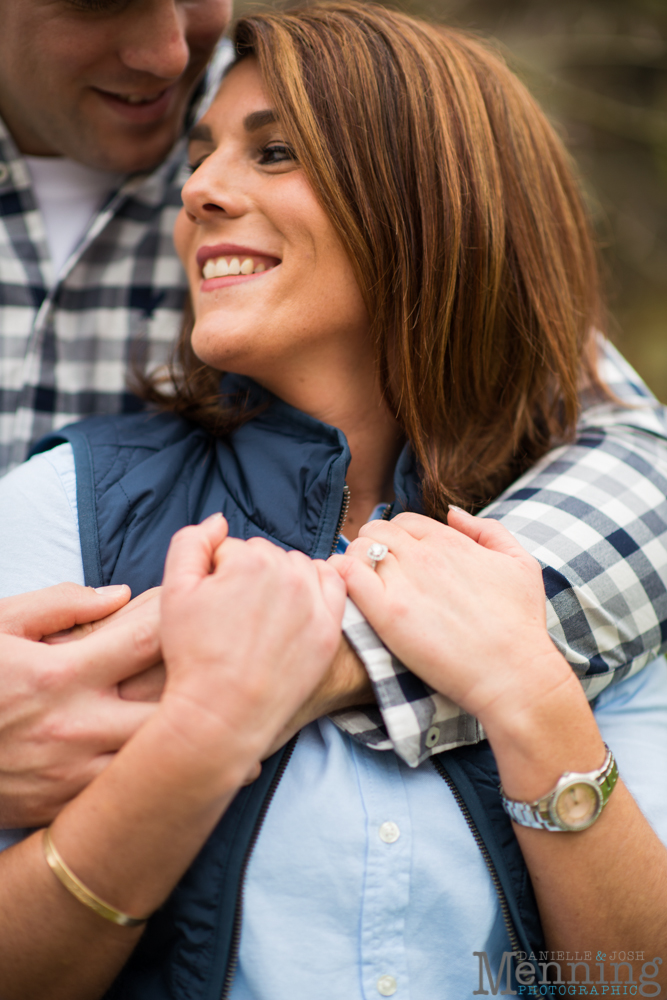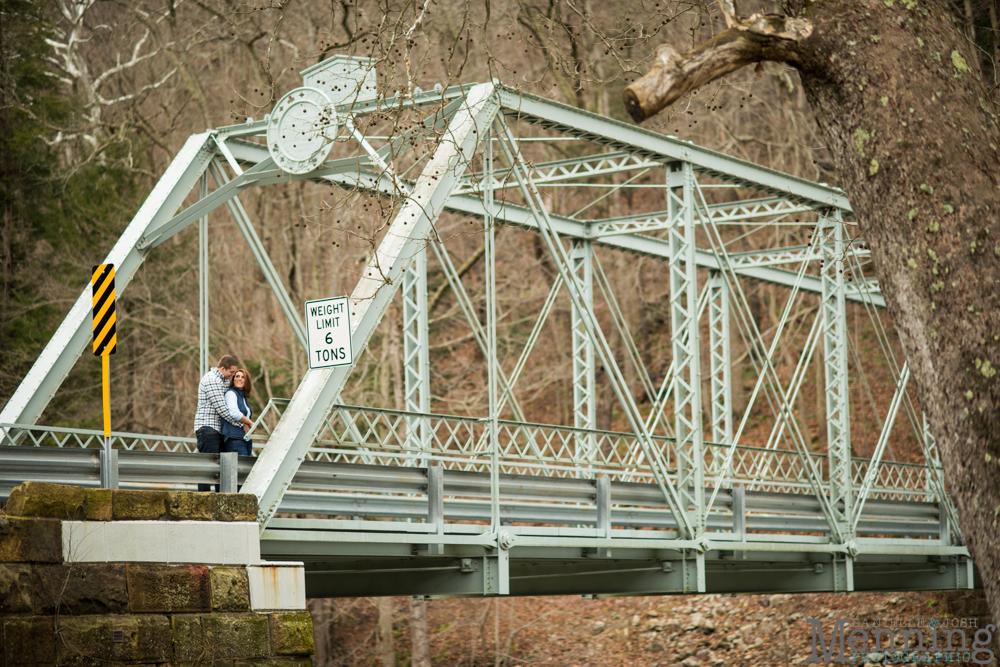 Bruce asked Abbey to marry him while they were on a wine tour and everyone else on the tour (strangers) got really excited and took lots of photos. How sweet is that?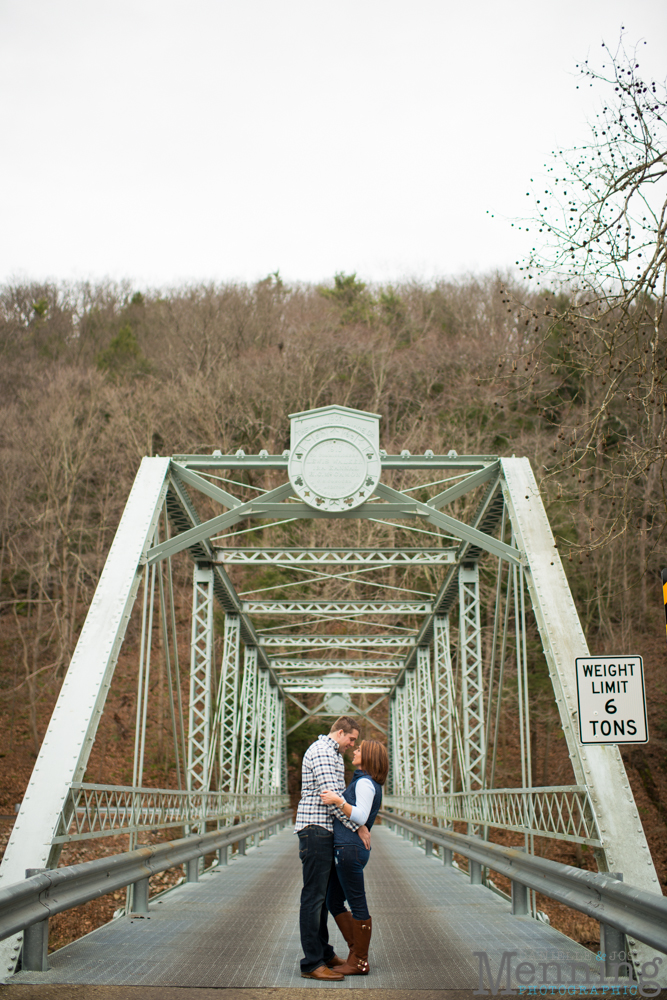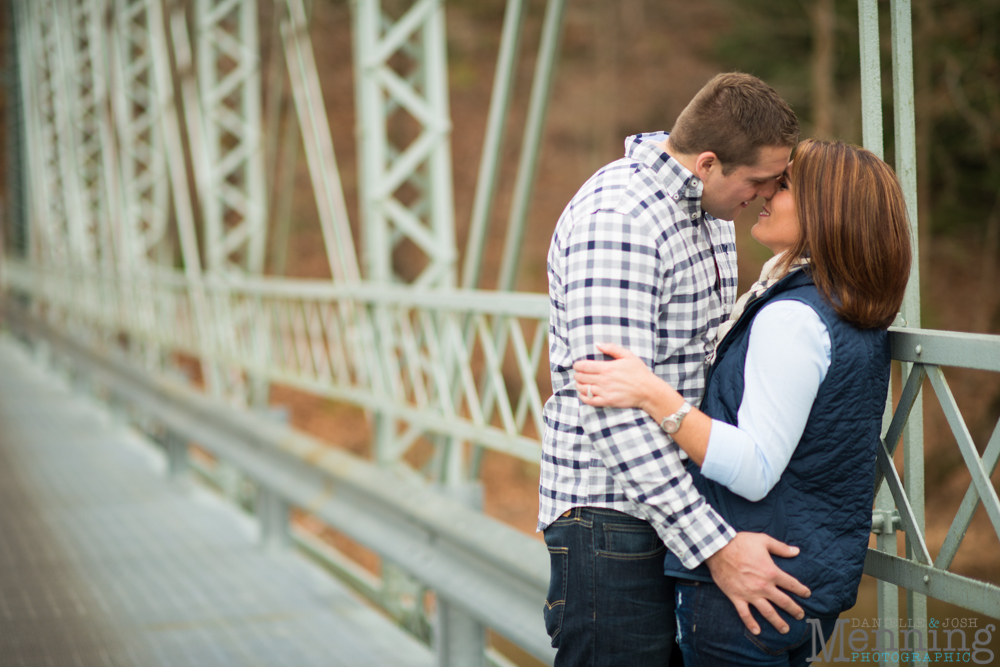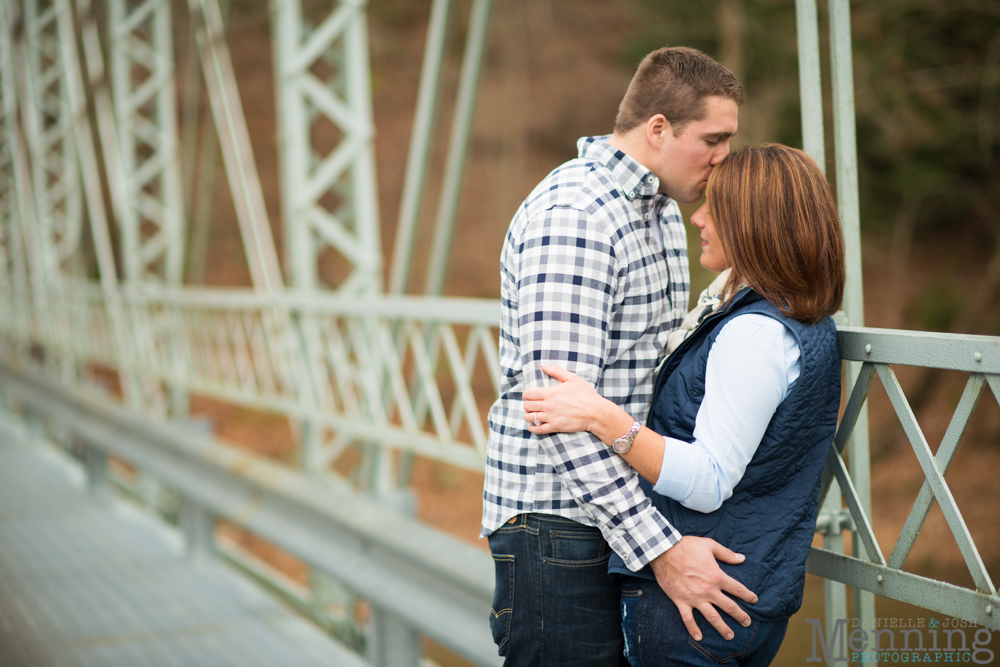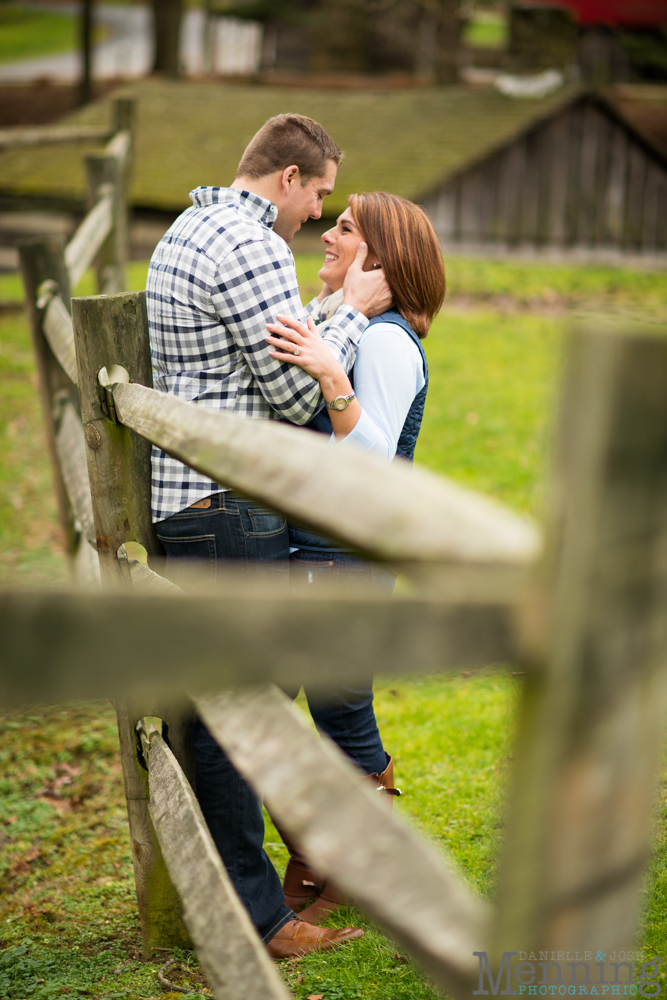 They laugh a lot together and don't take life too seriously. Bruce said he's goofy 90% of the time. He sure makes Abbey laugh & that's definitely a wonderful quality to have in a spouse!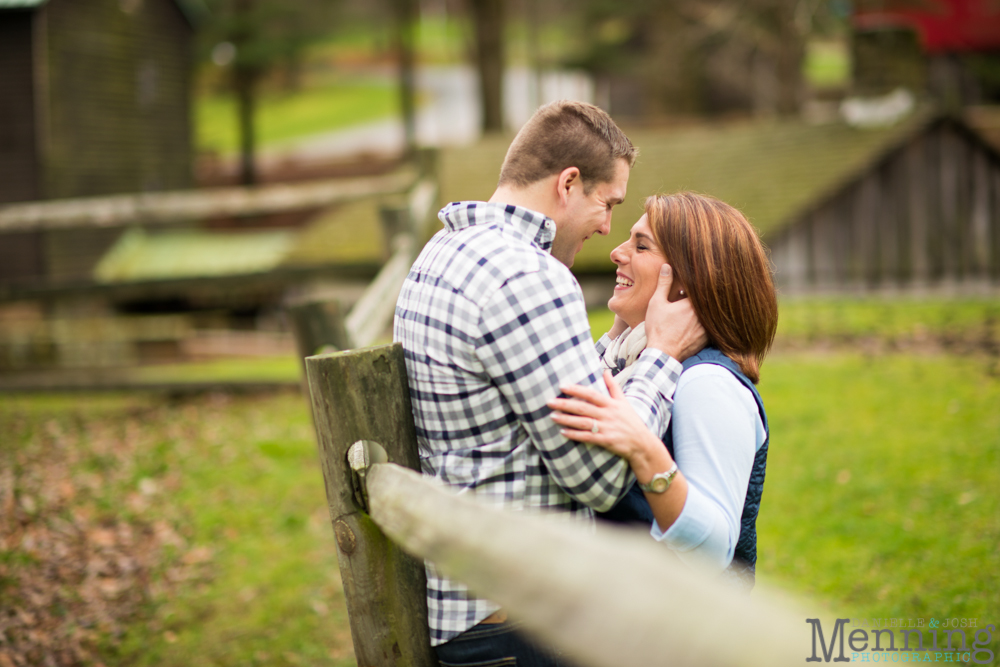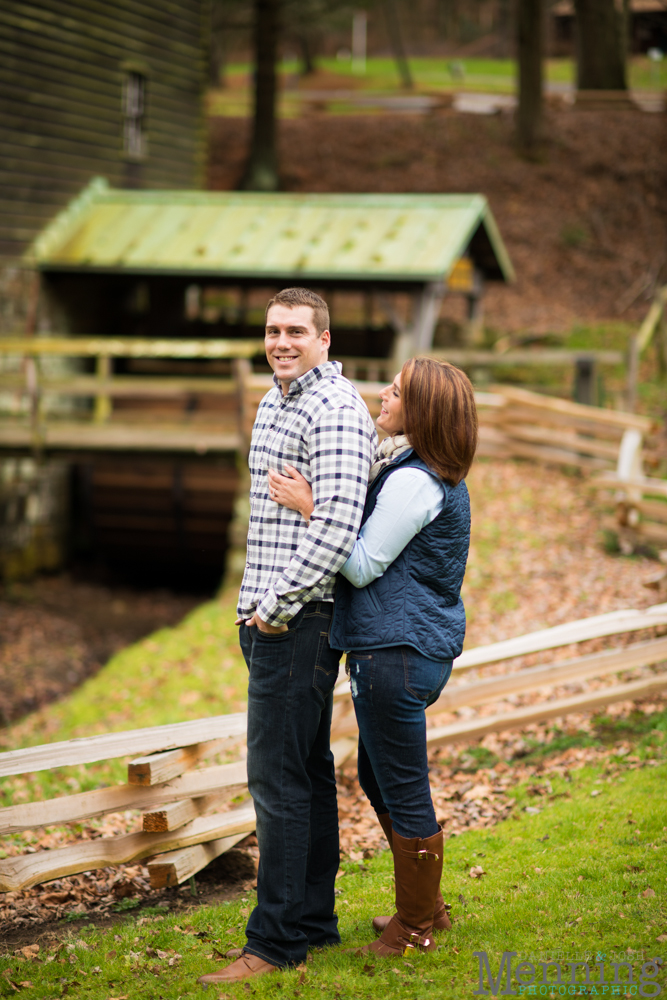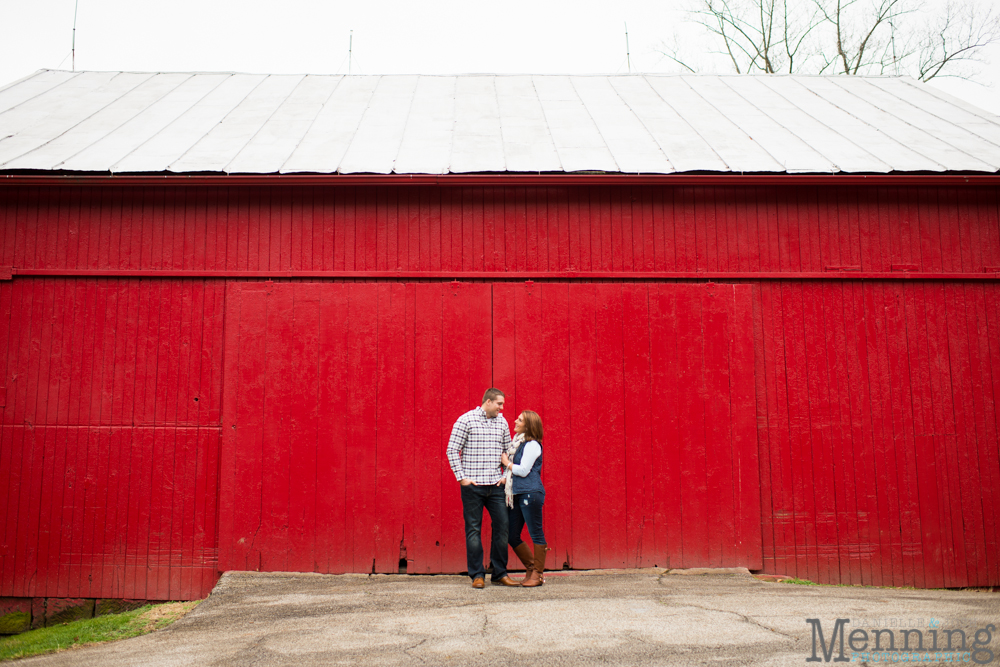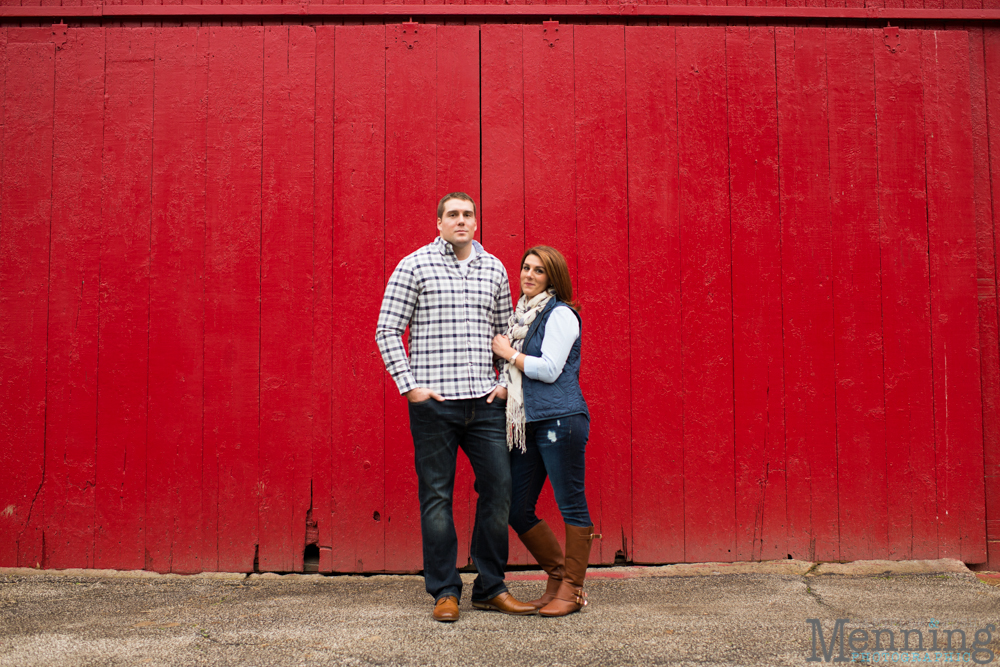 Okay. Their height difference is stinkin' adorable.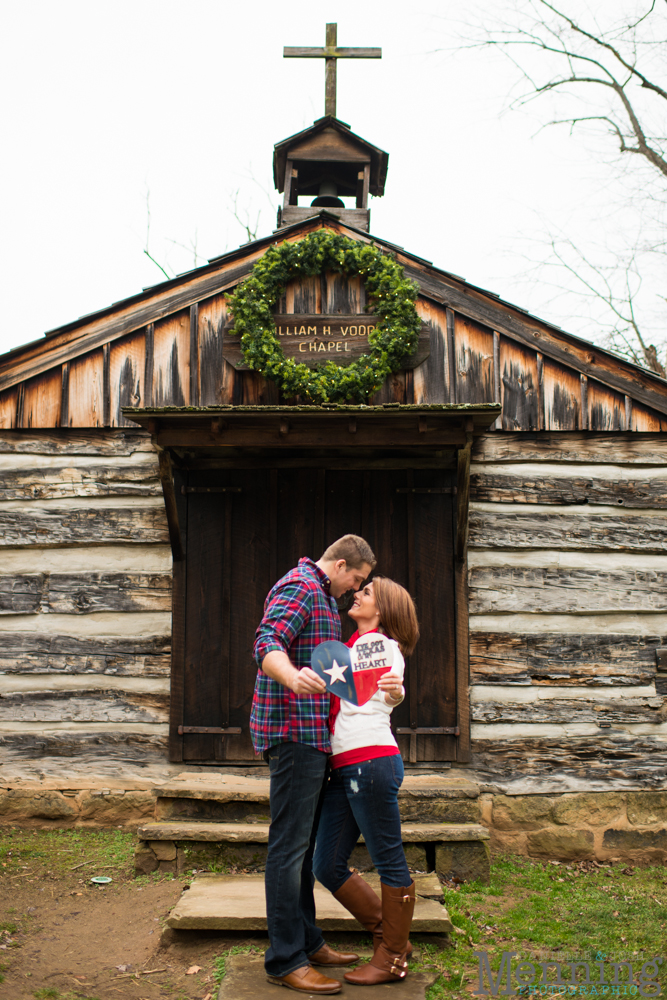 Even though they moved back to this area, they still have Texas in their hearts.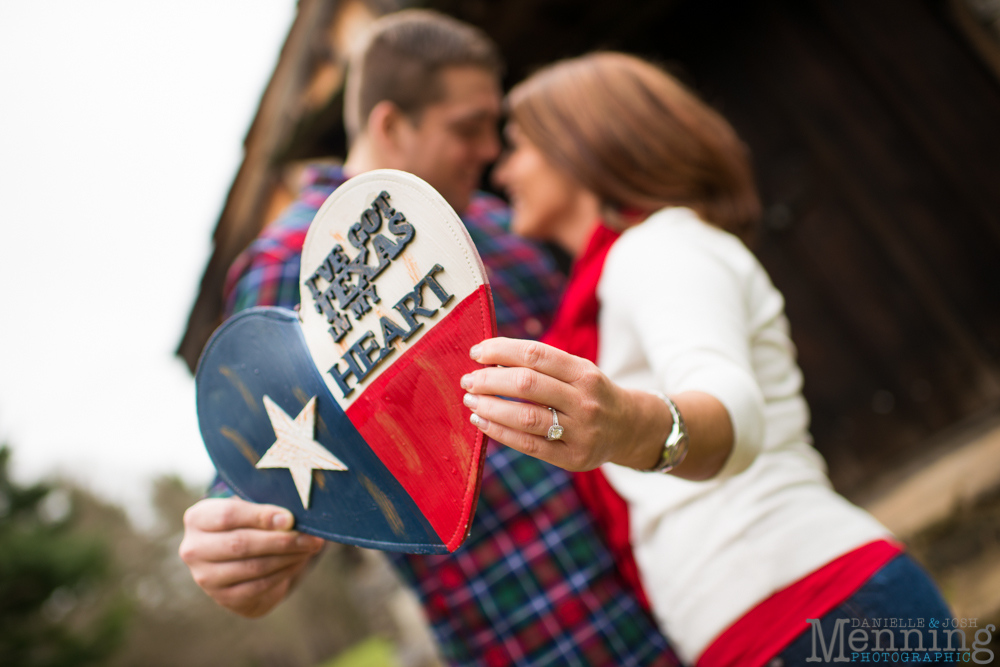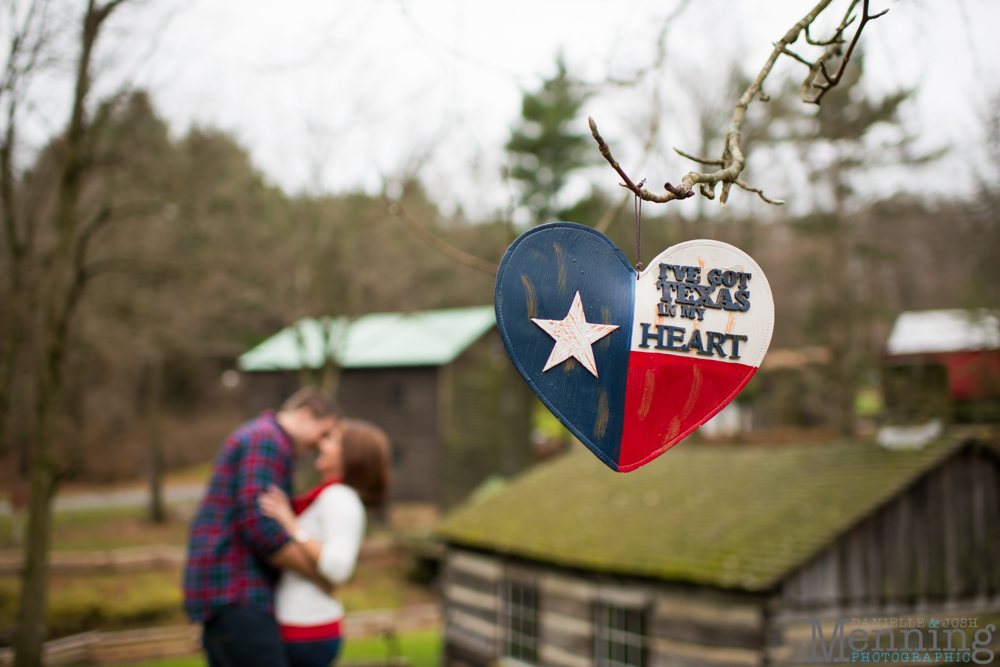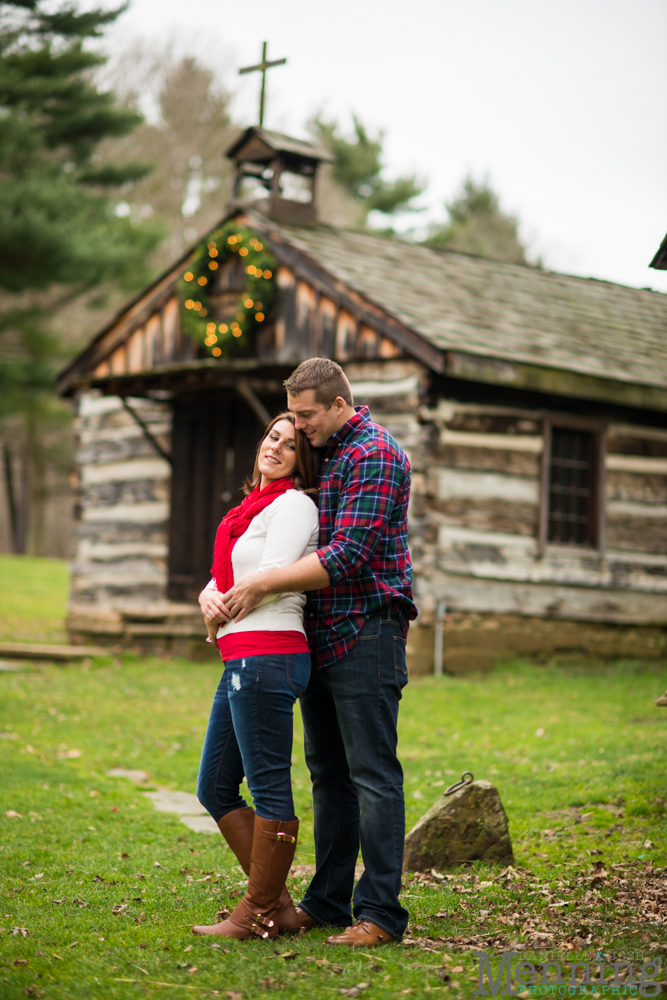 Abbey & Bruce, thank you guys so much for choosing us to photograph your engagement session & wedding day! We're really excited & looking forward to it.