We were so blessed to spend the afternoon with Kate & Ryan in Pittsburgh for their engagement session. They are a joy to be around & their love is genuine & evident. We met in the cultural district, which was abuzz with folks attending The Nutcracker. We found a few private alleyways to start out with the session. These two aren't afraid of some PDA, though, which was good because when we got to PPG, it was PACKED full of people ice skating and enjoying the Christmas season.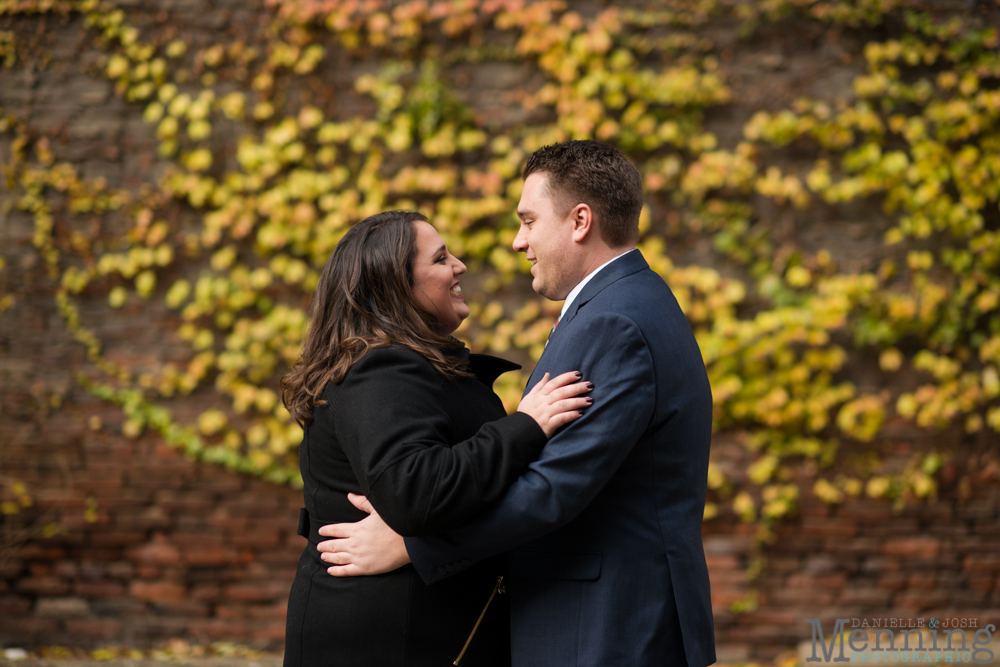 Oh my goodness. . . their smiles! Their wedding next year is going to be great!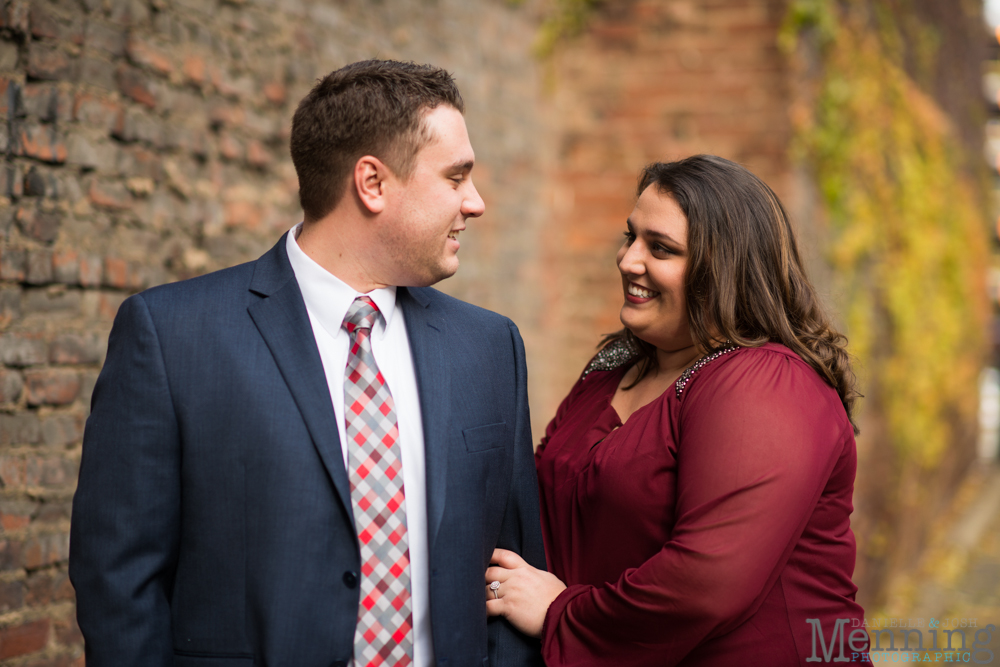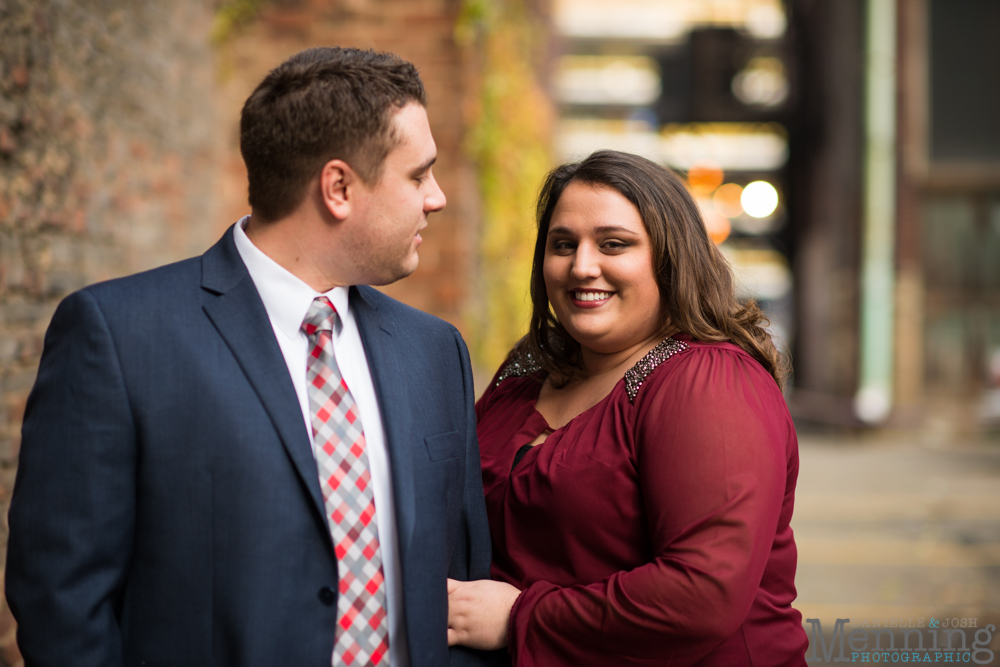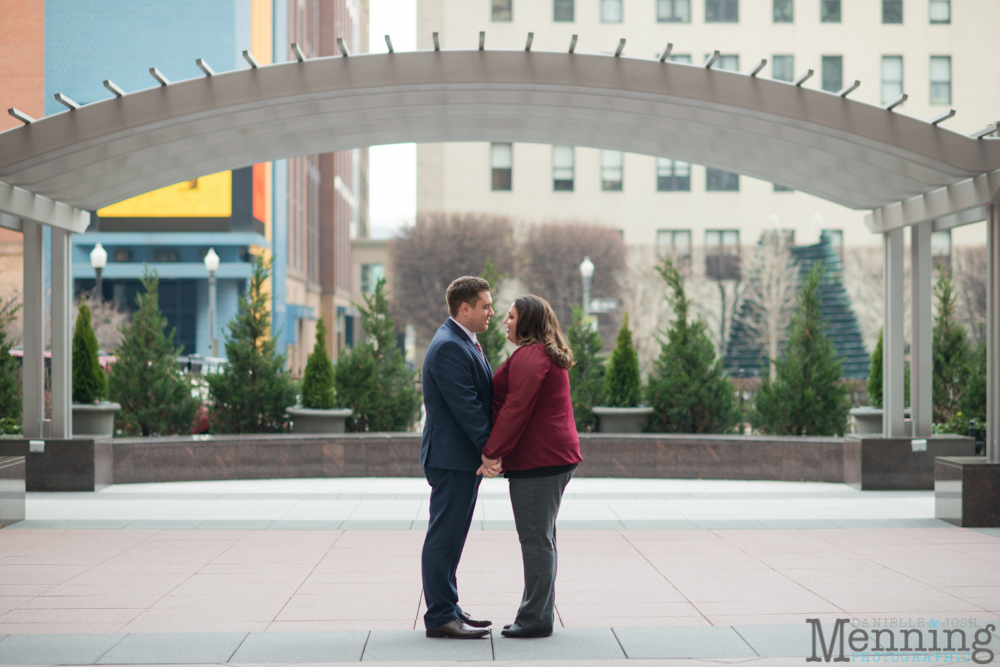 There were pretty Christmas decorations all around the city. Kate & Ryan said they'd love for them to be included in a few engagement photos because they both absolutely love the Christmas season.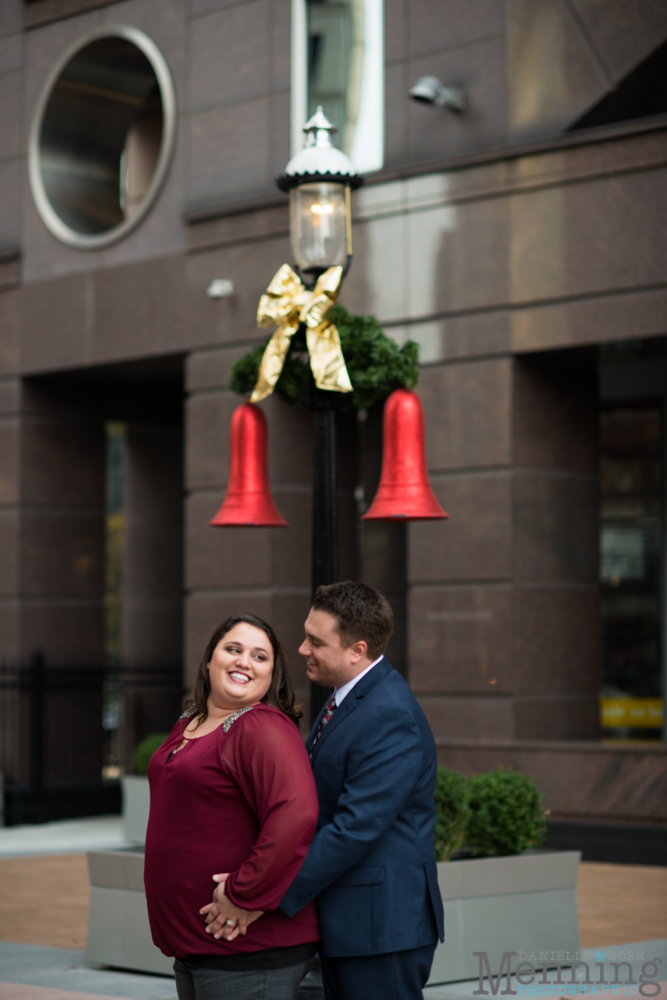 Cuteness!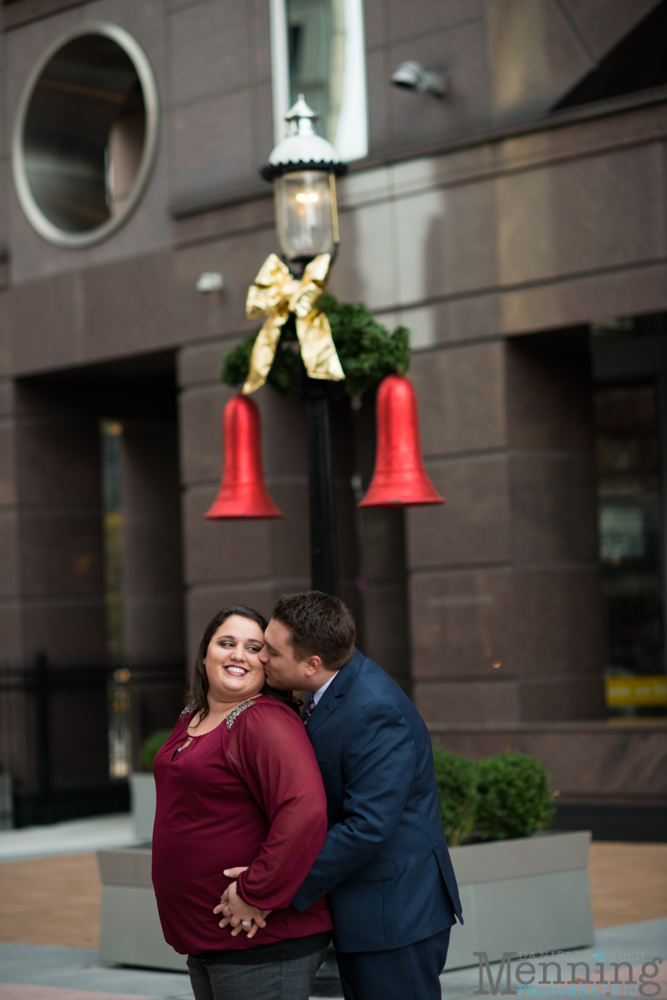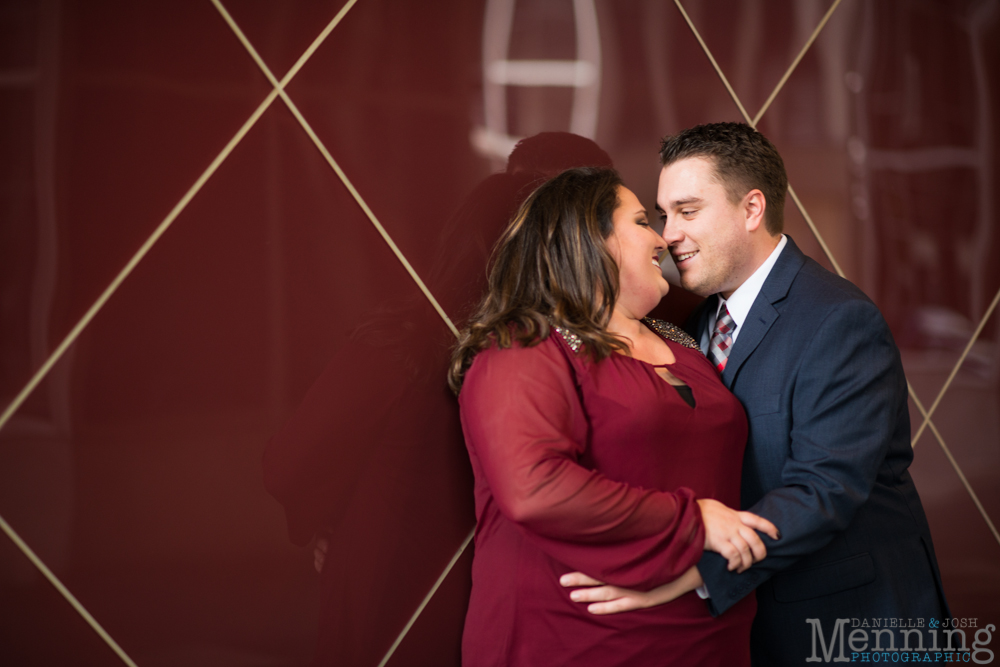 PPG was festive with their giant tree & ice skating rink. The hustle & bustle didn't bother these two a bit. They snuggled close & Ryan whispered secrets that only Kate could hear.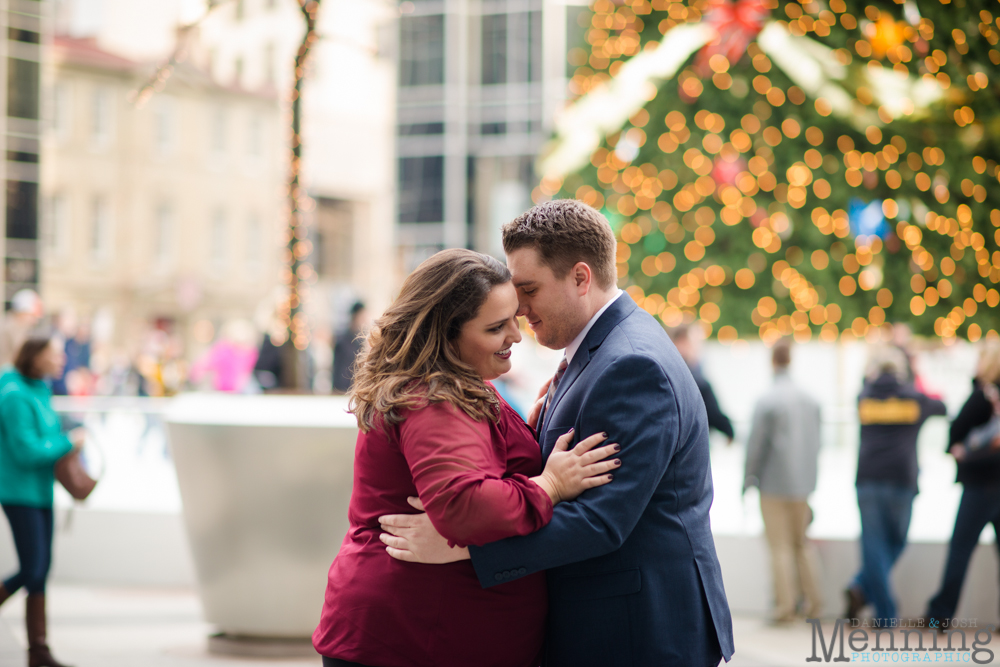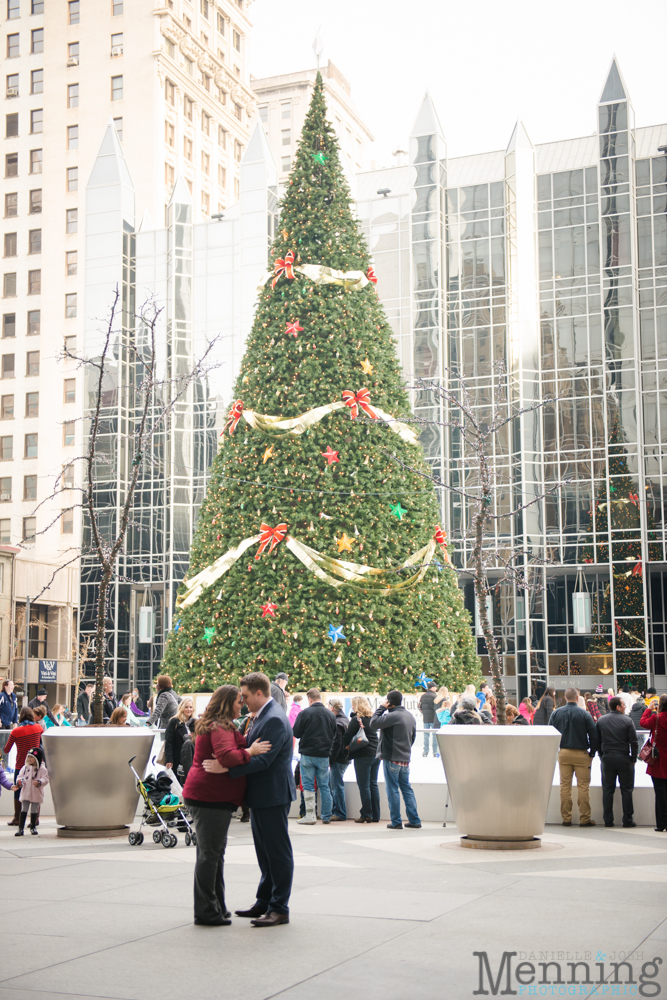 We're so glad that Kate & Ryan finally decided to date each other after she convinced a couple of her friends in high school that they should date this great guy, her friend Ryan. After those relationships didn't work out, these two finally figured out what they were missing all along- each other! Now it's just a joke between them that Kate tried to pawn him off a couple of times before she finally gave in to him herself. ha!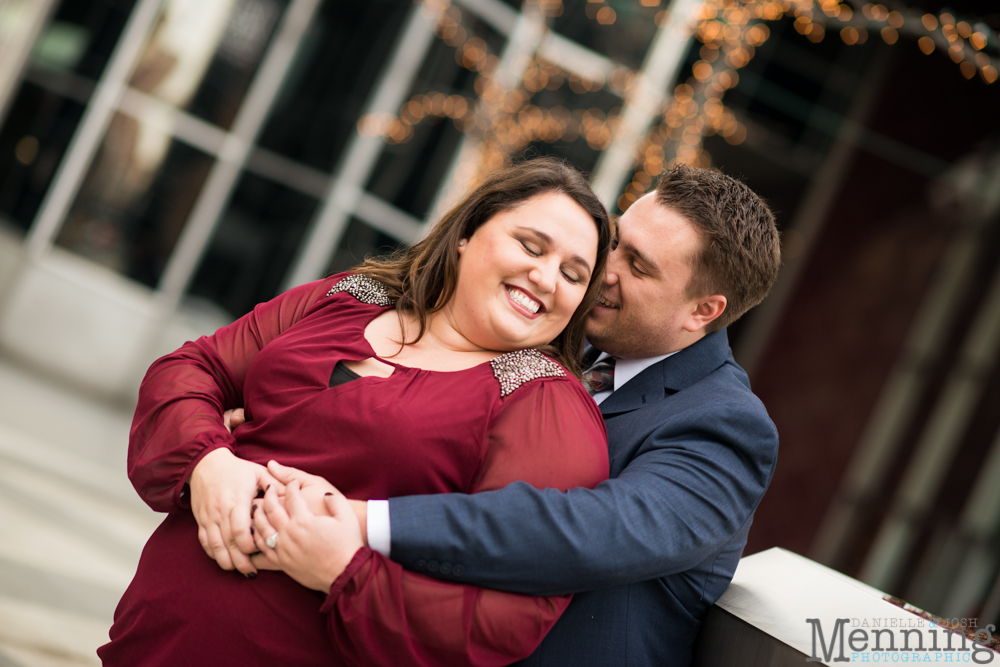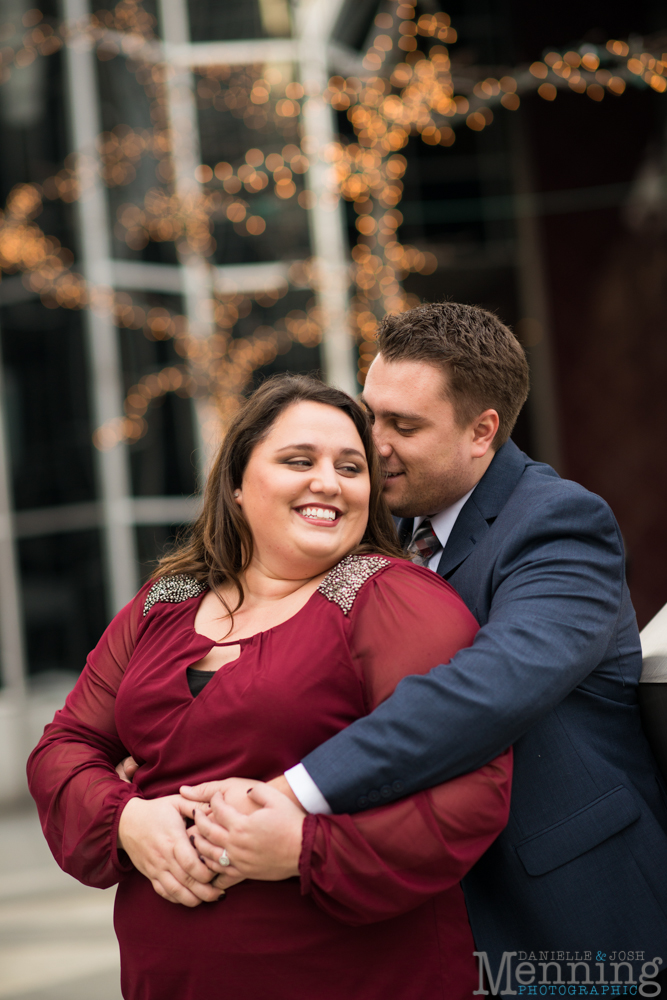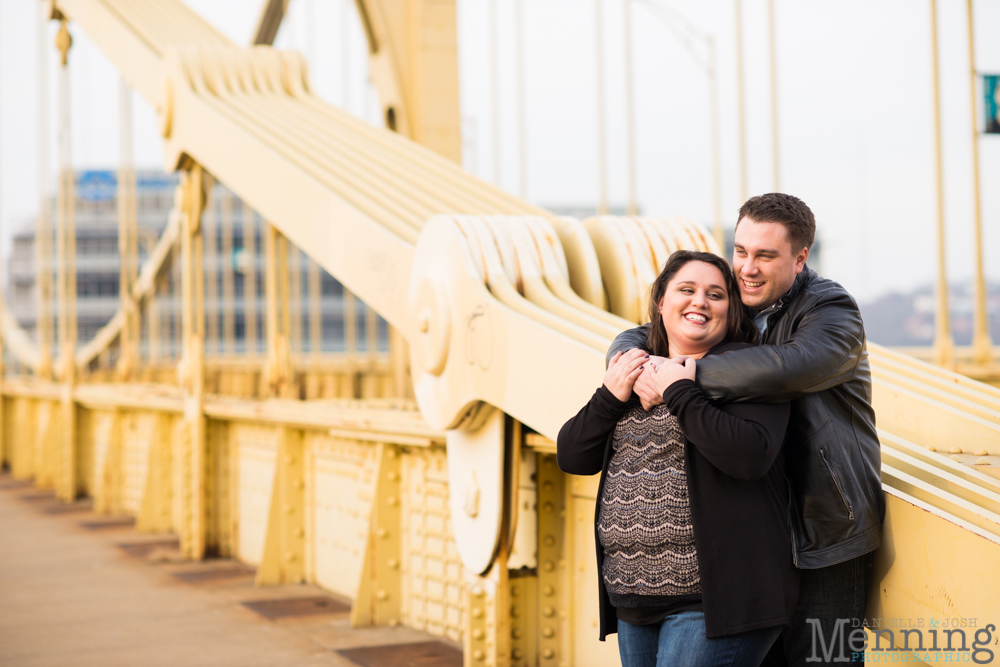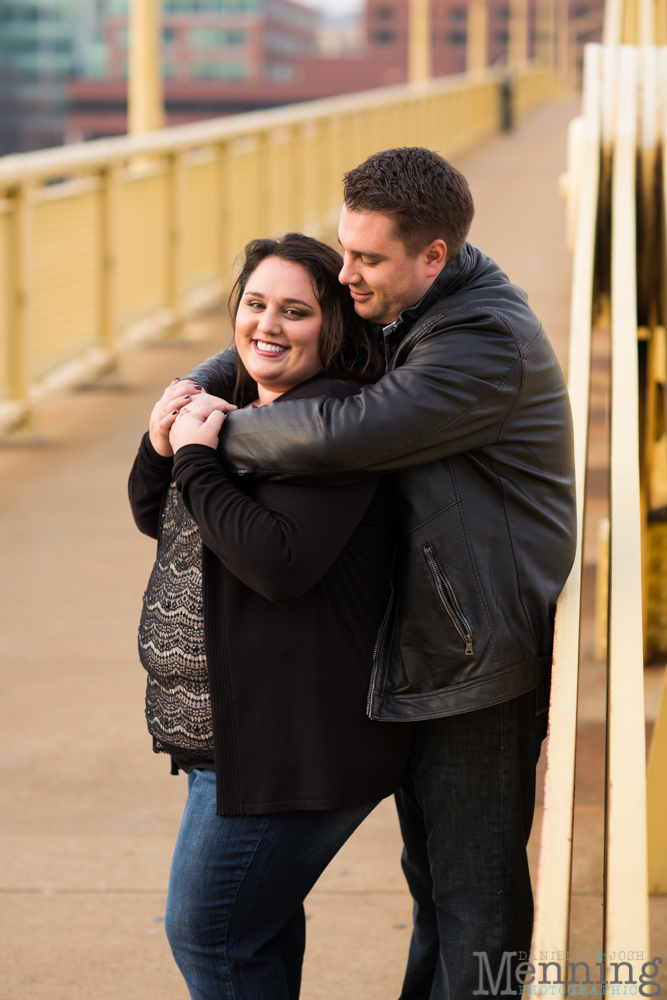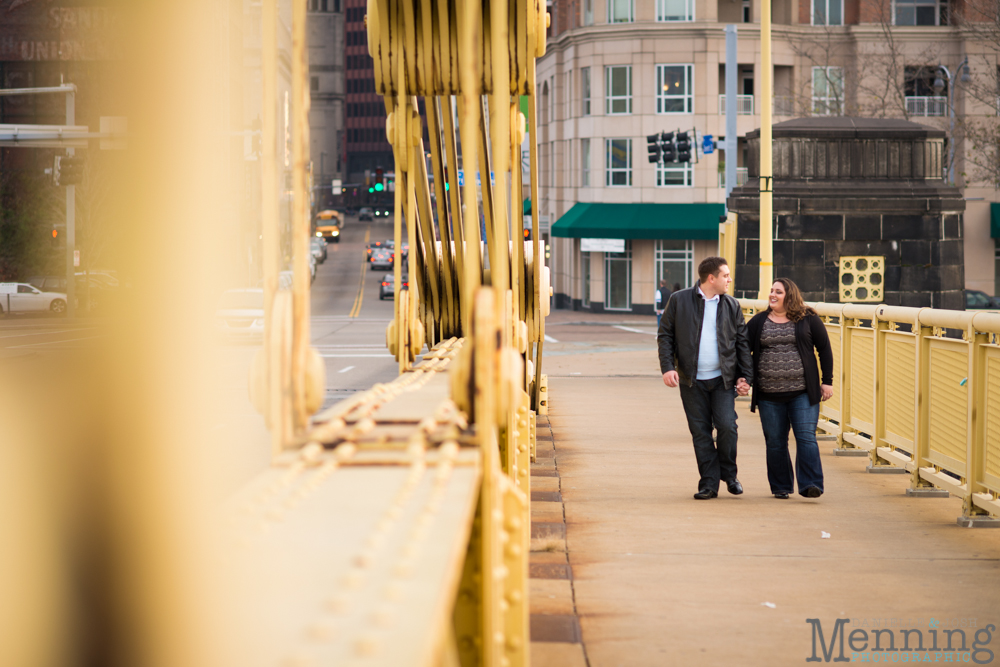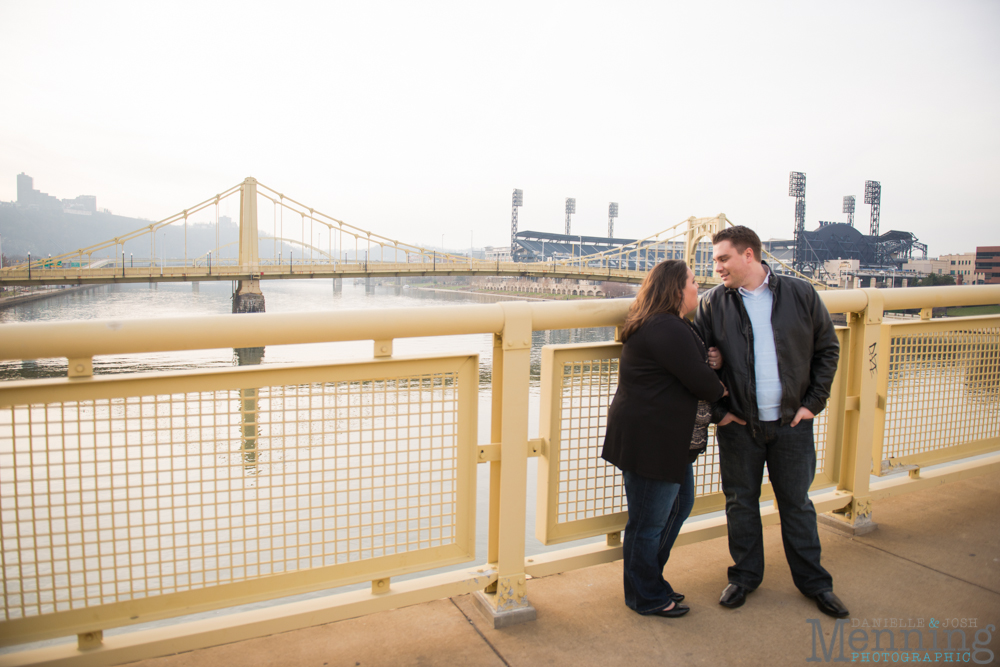 This one is the sweetest.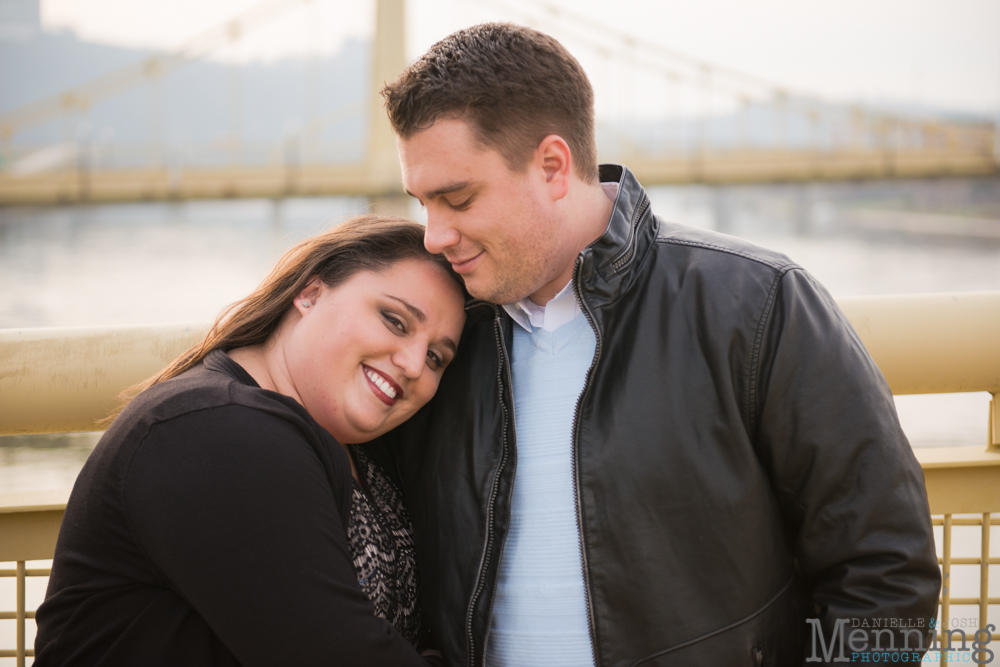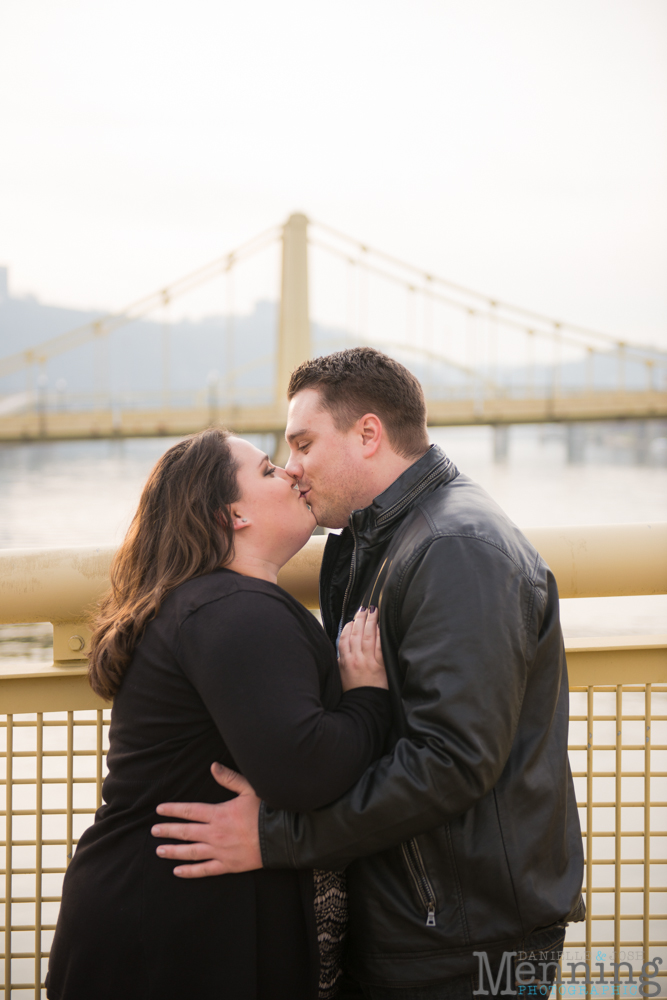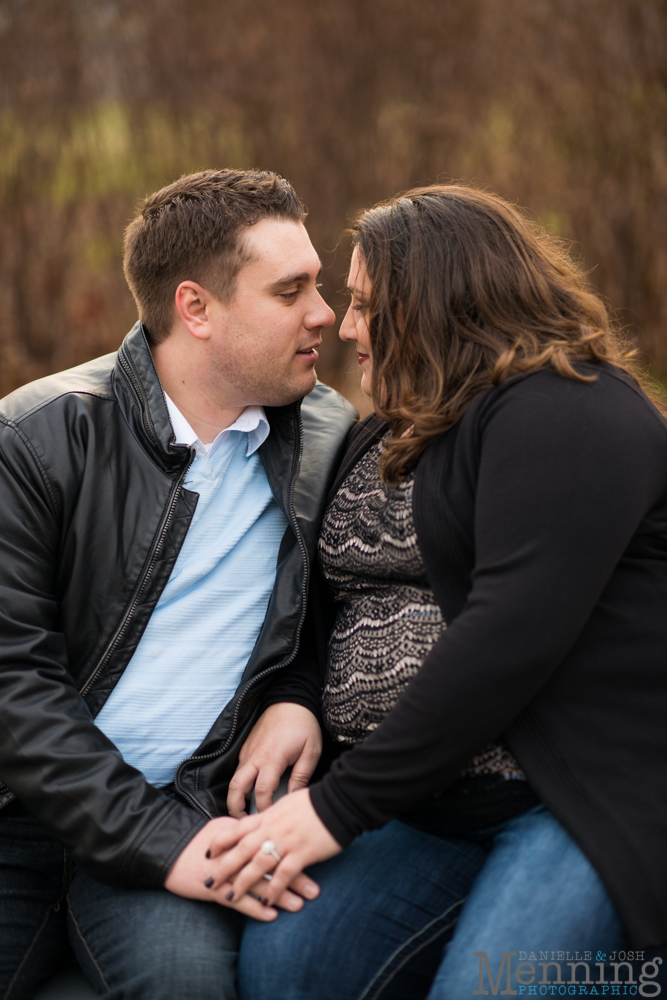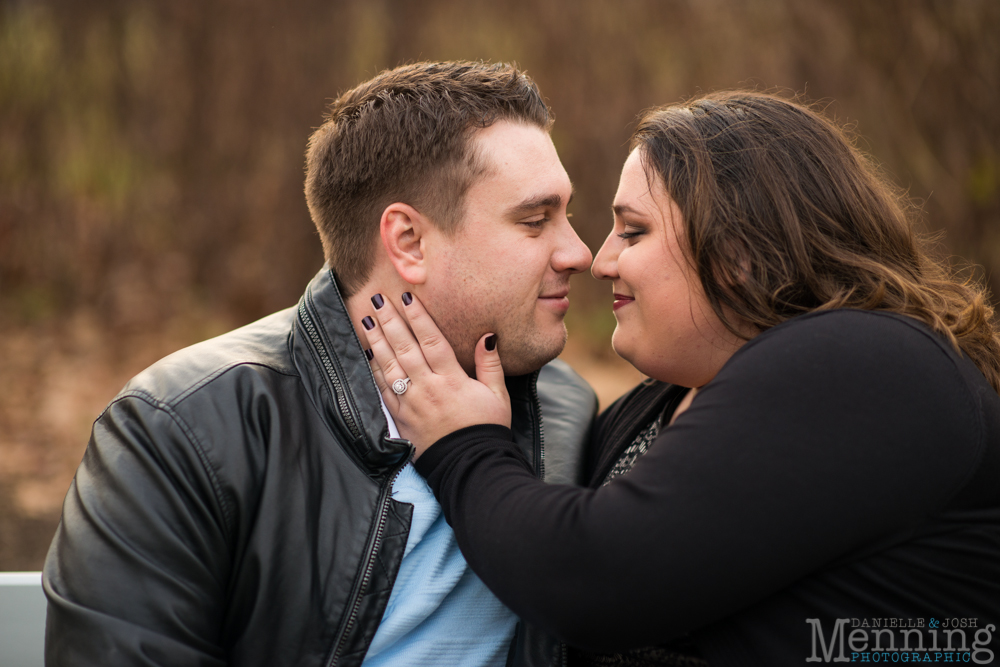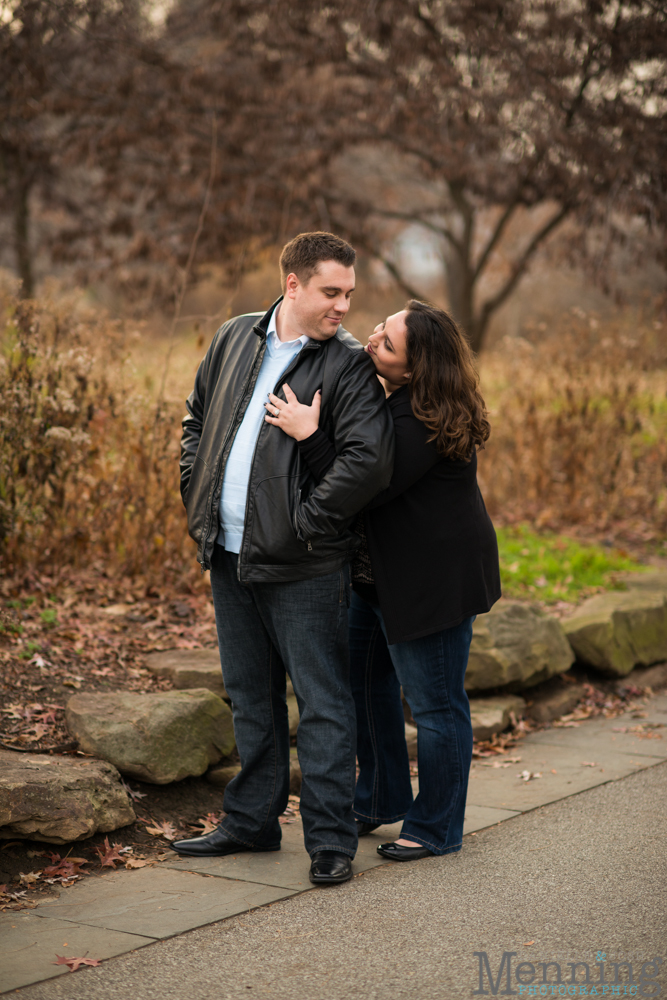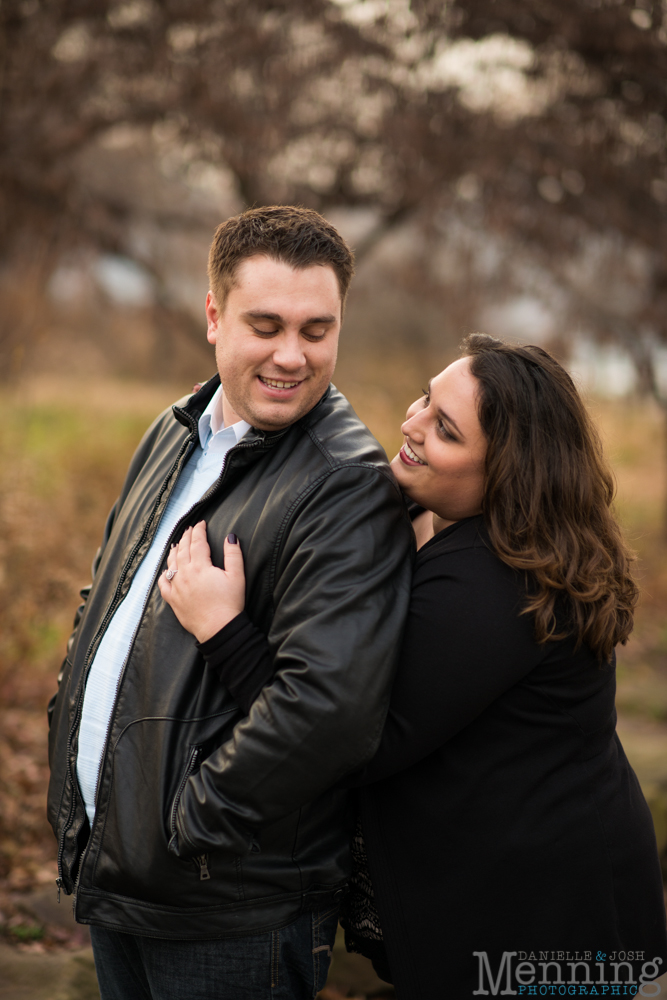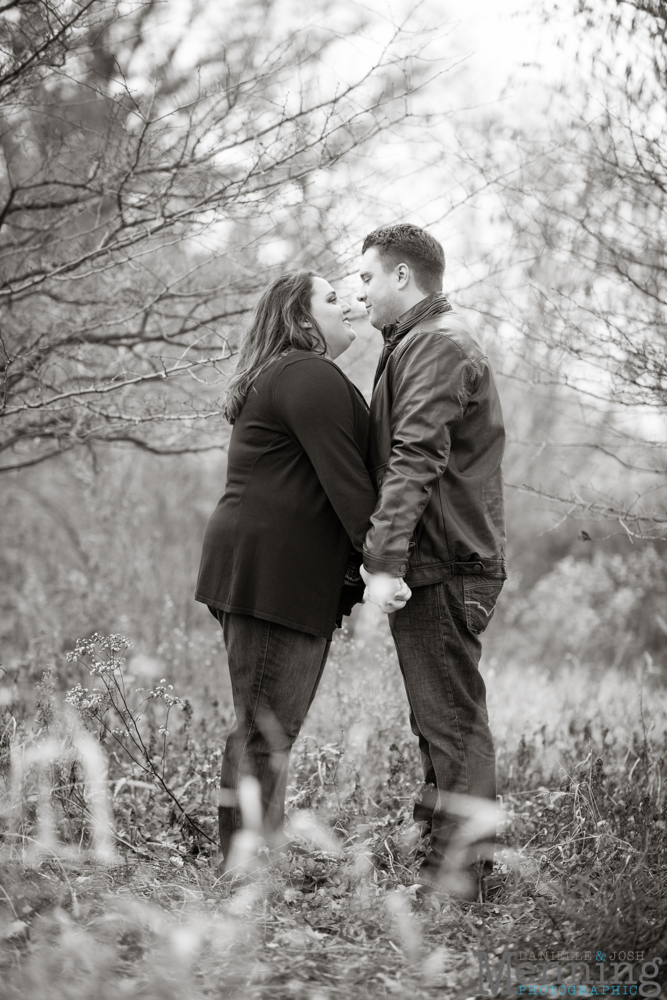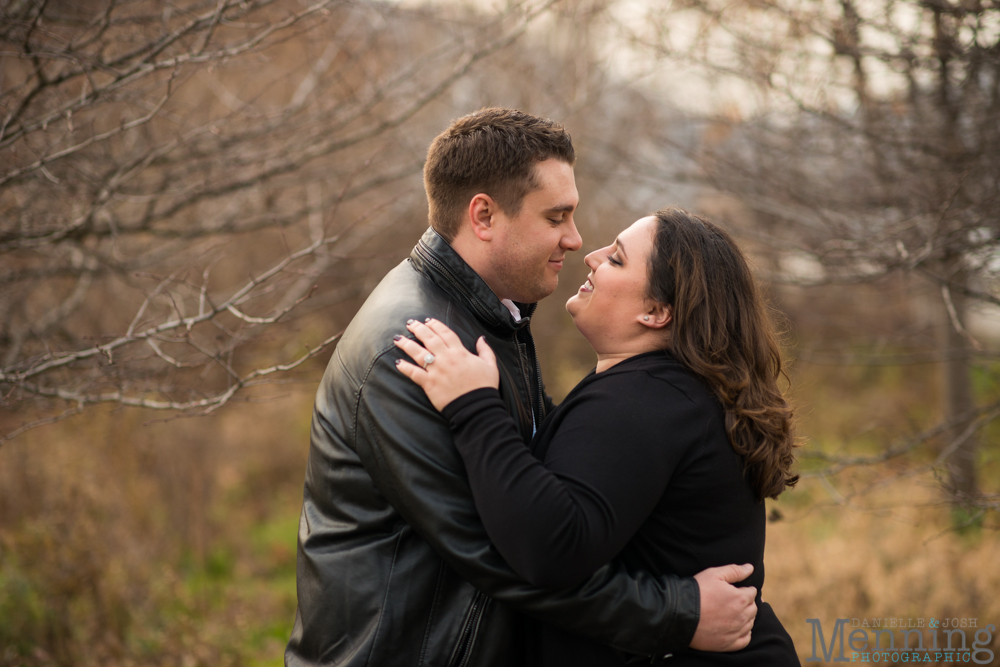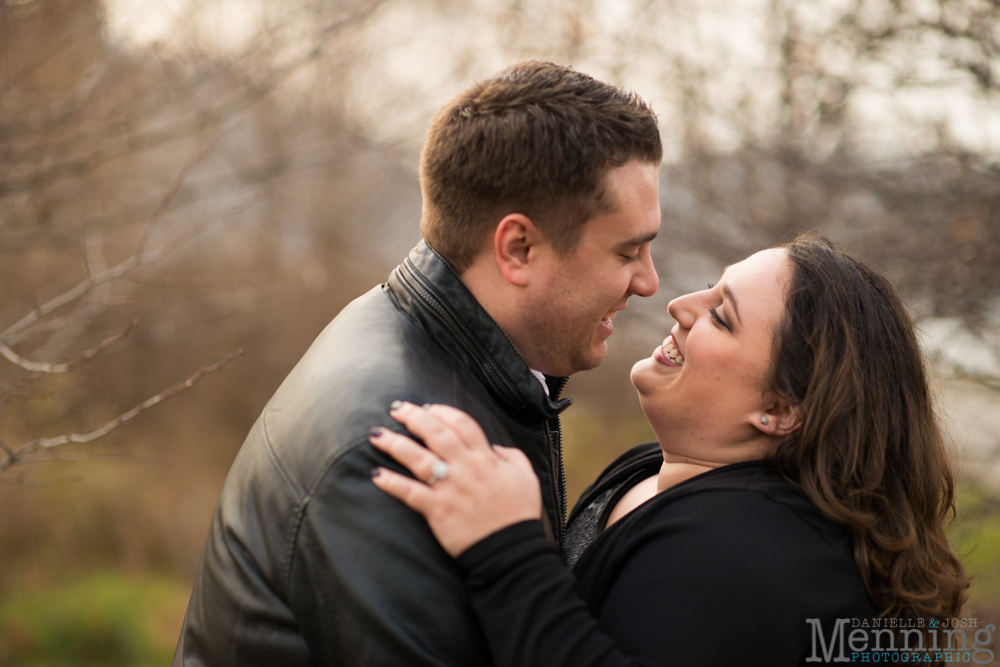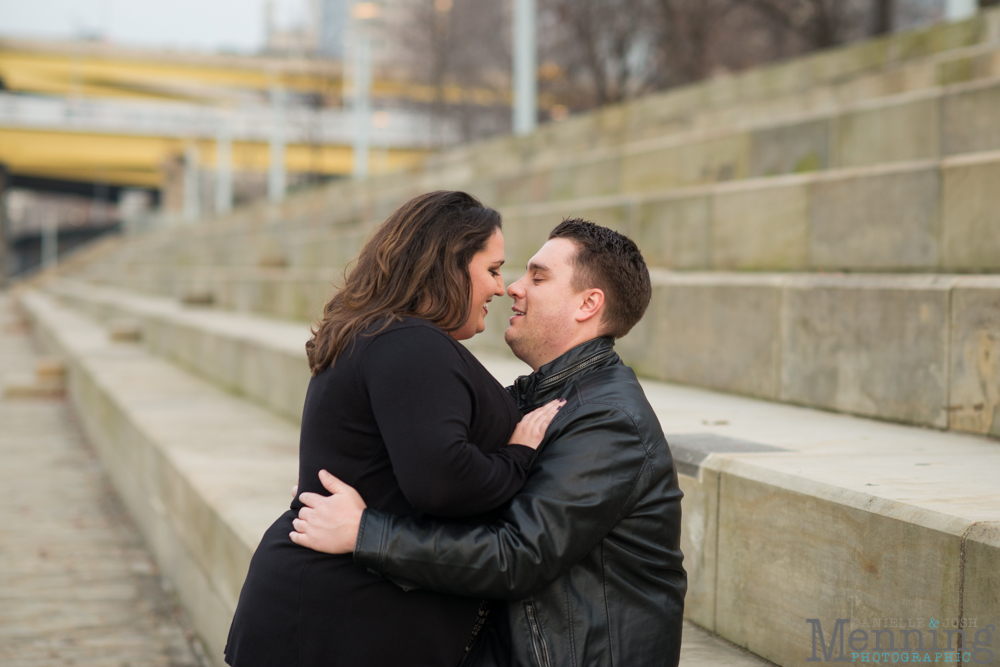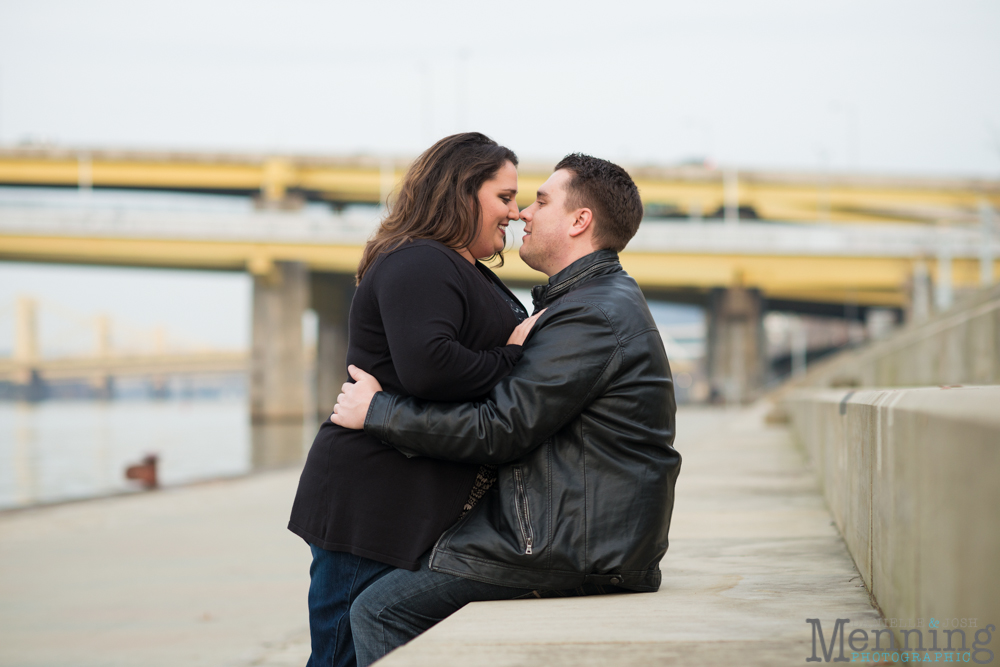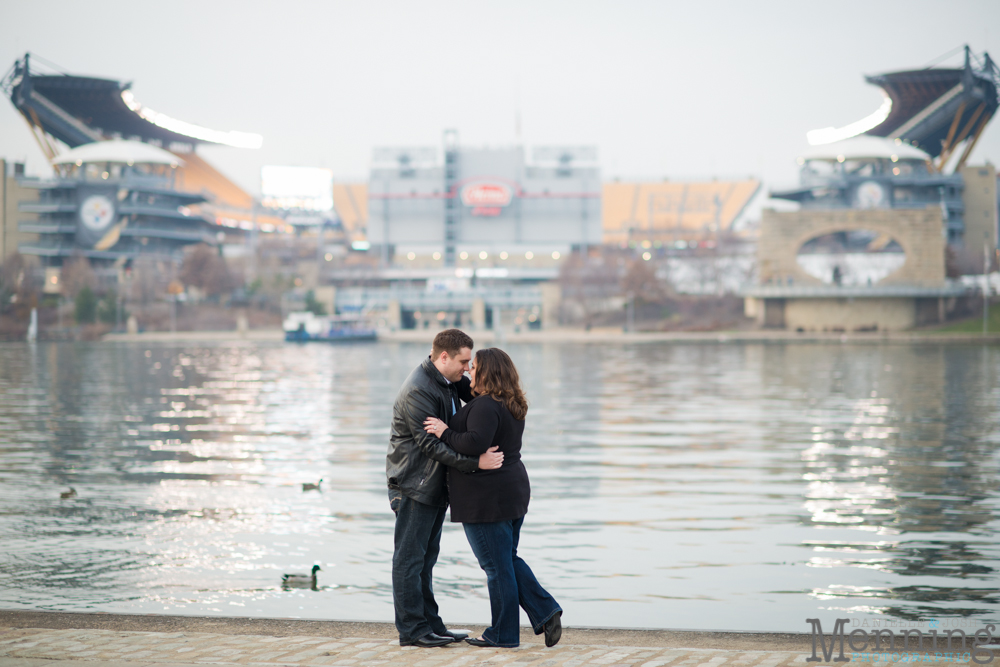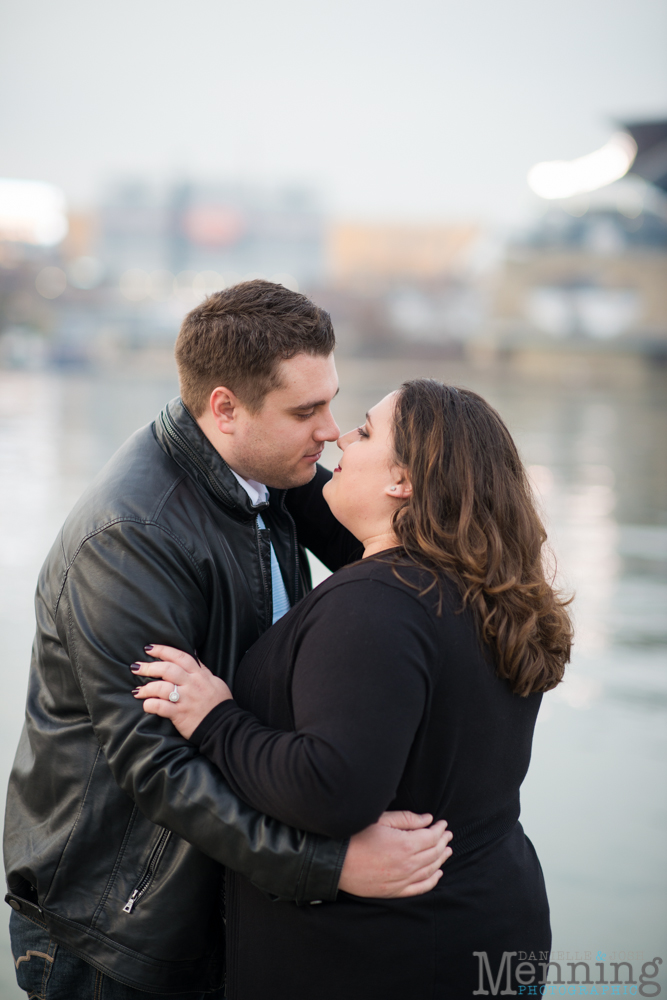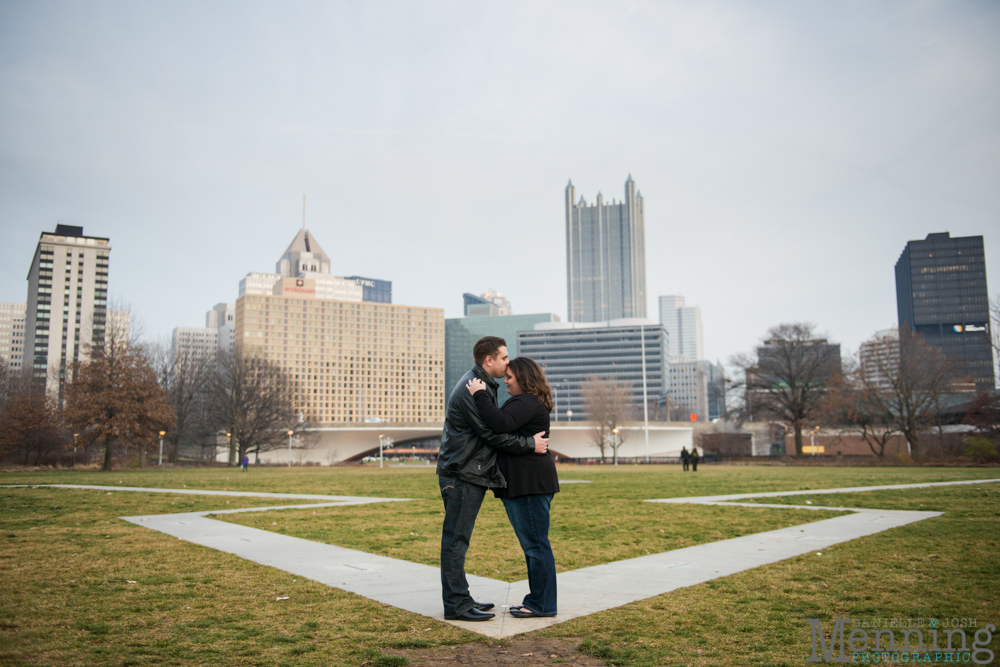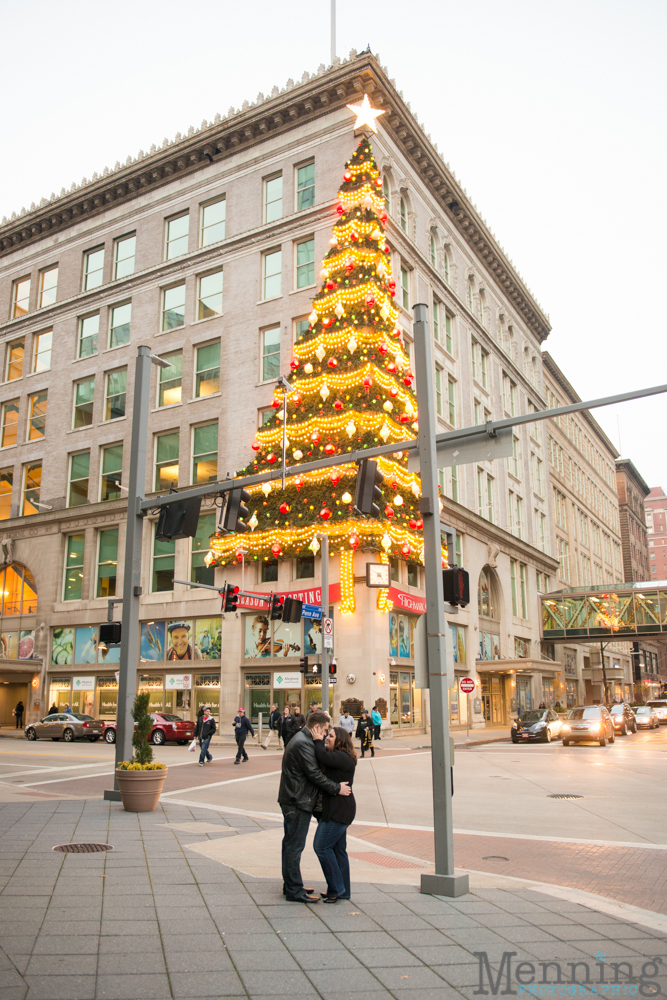 Kate & Ryan are one of those couples whom anyone could be friends with. They're really easy to talk to and fun.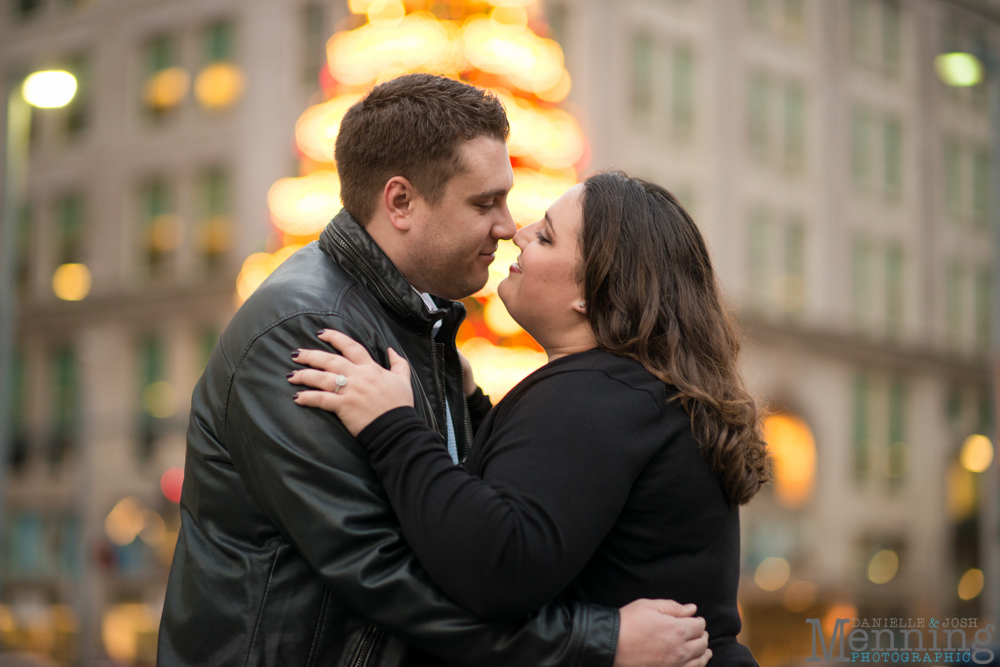 We're really excited for this wedding next year! Thanks for choosing us, Kate & Ryan!