We absolutely love backyard engagement photos! There's something special about having your engagement photos taken somewhere unique to you & significant to you. And it definitely helps that Nicole & Brandon are super adorable together. Their wedding isn't until 2017, but they've got a lot going on between now & then and they have an upcoming engagement party that they wanted some photos for so we shot their engagement session in this unseasonably warm December weather. And just wait until you see the images with their crazy bunch of dogs. . . you will smile, for sure.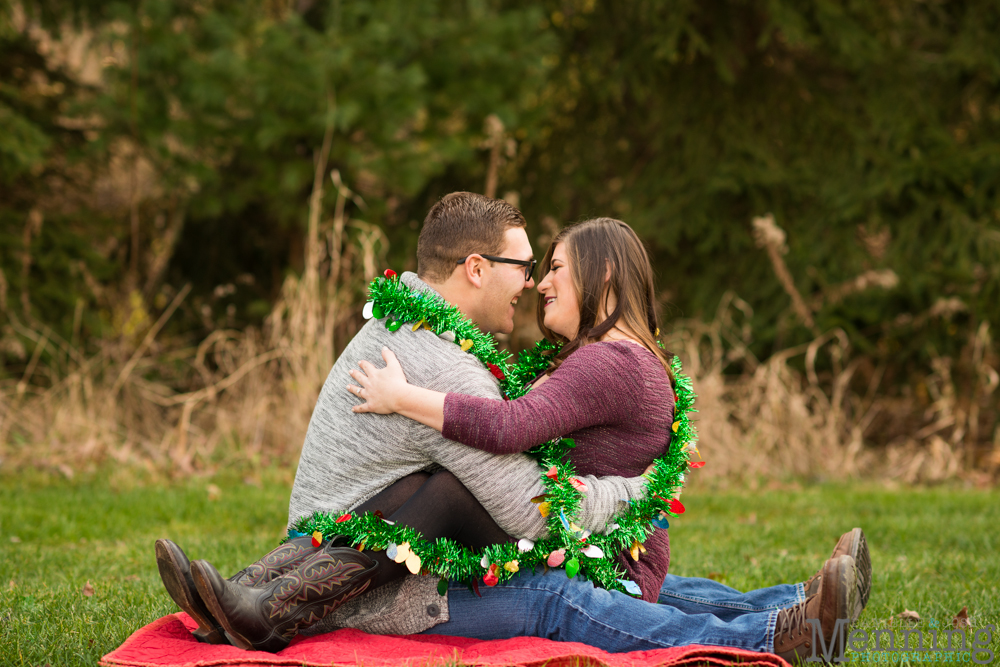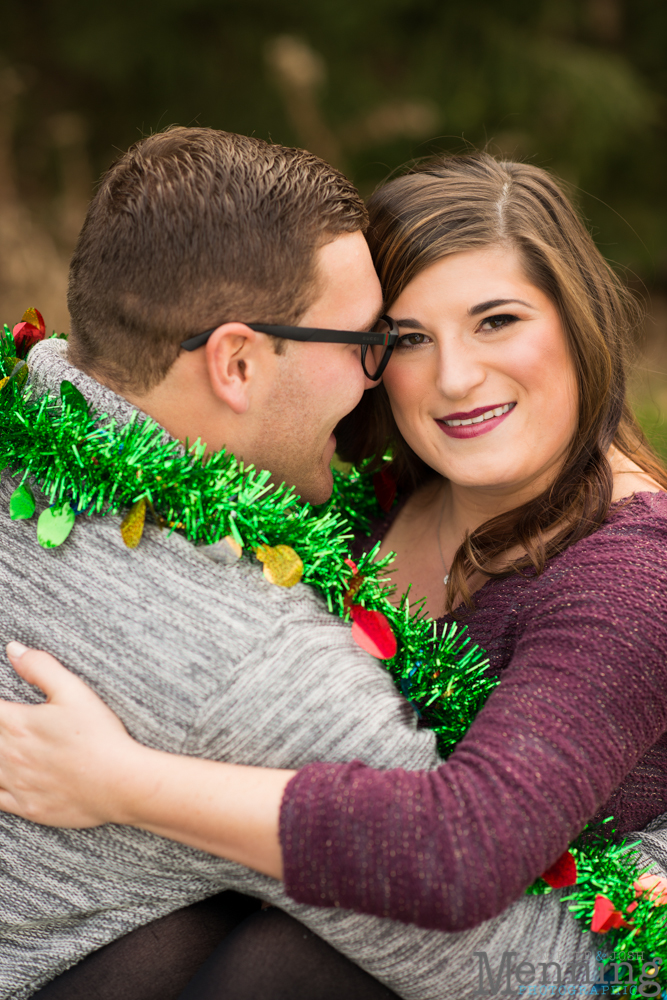 This little pumpkin was how they announced their engagement so they wanted to incorporate it into their photos, too.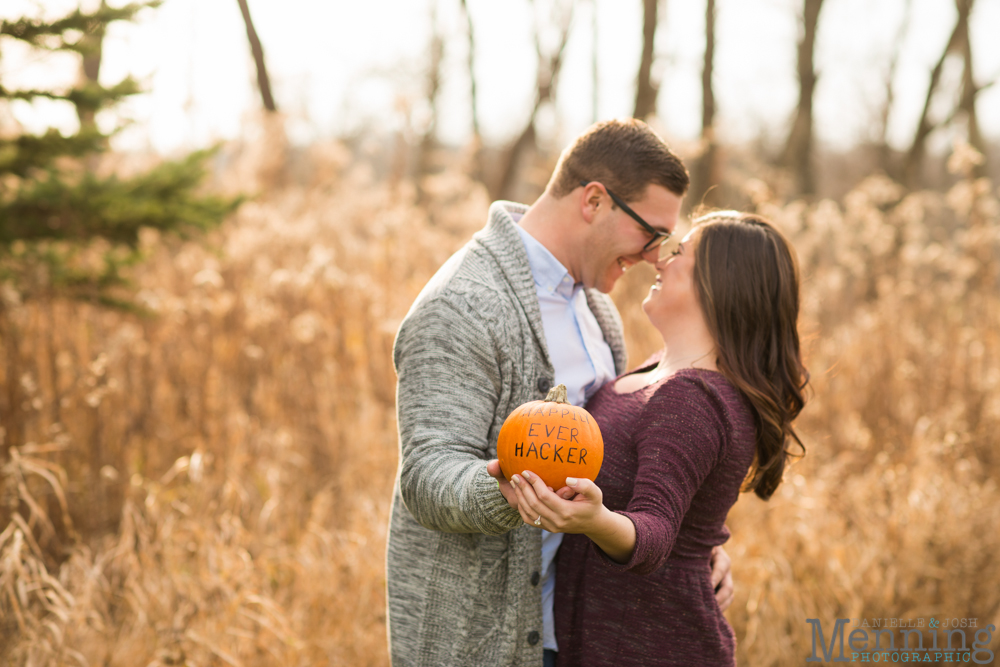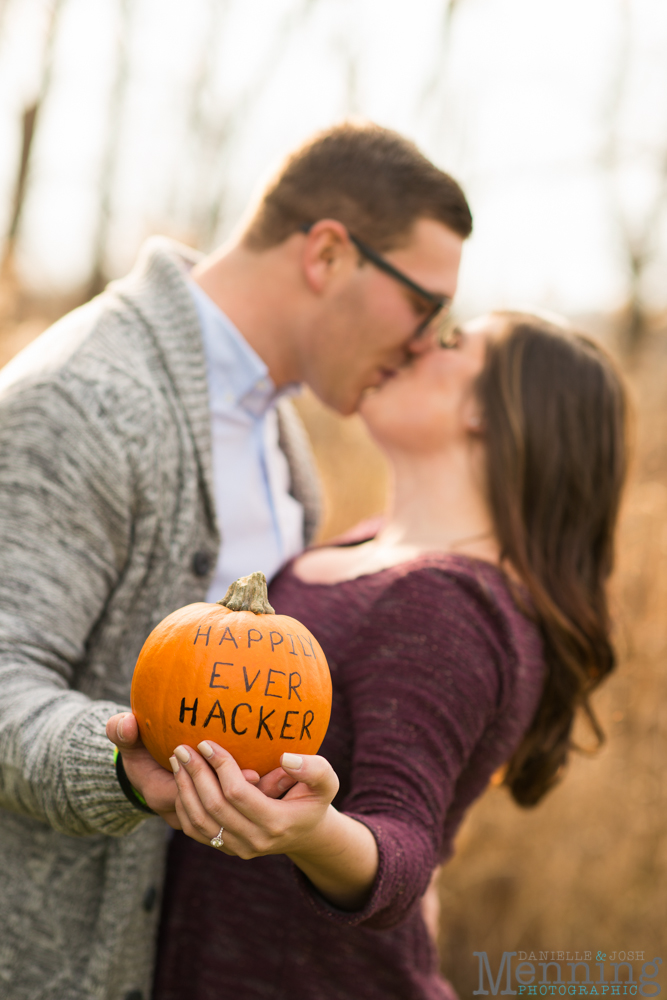 Everything about this is happy!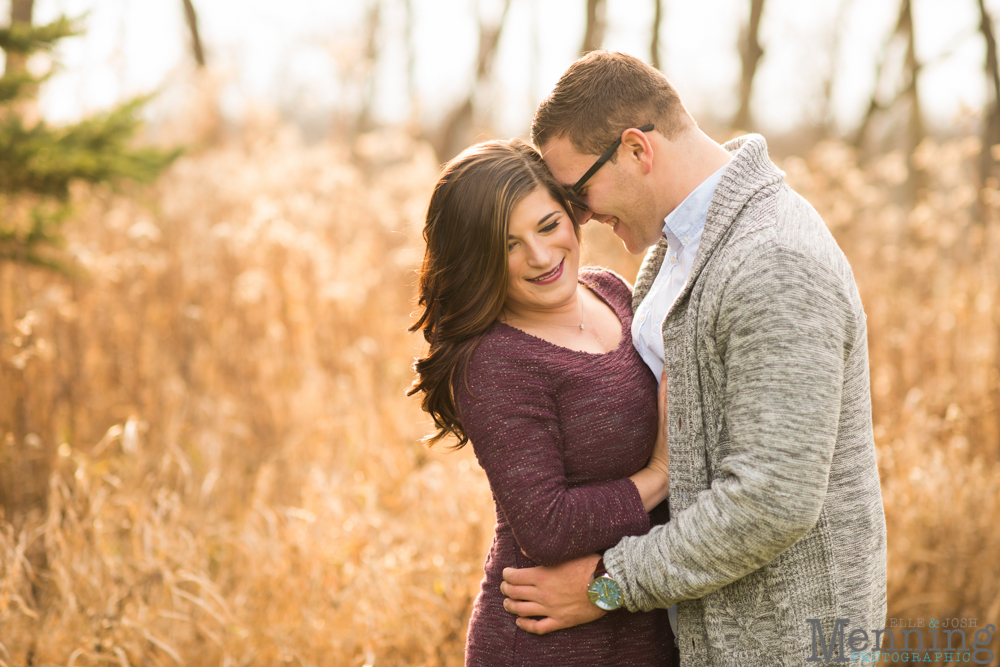 So gorgeous! I can't wait to see what she'll look like as a bride!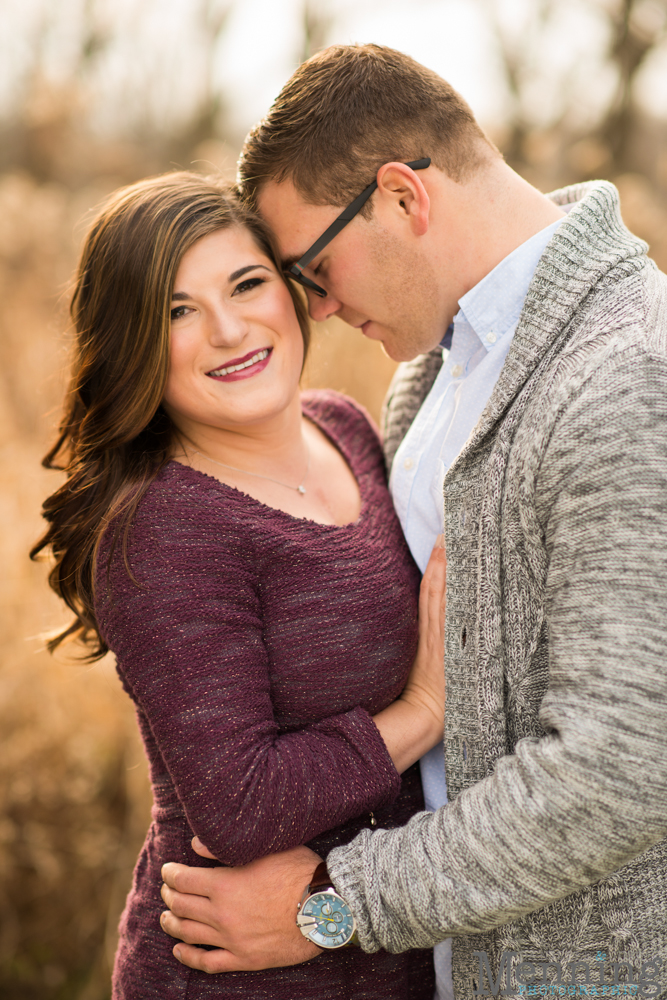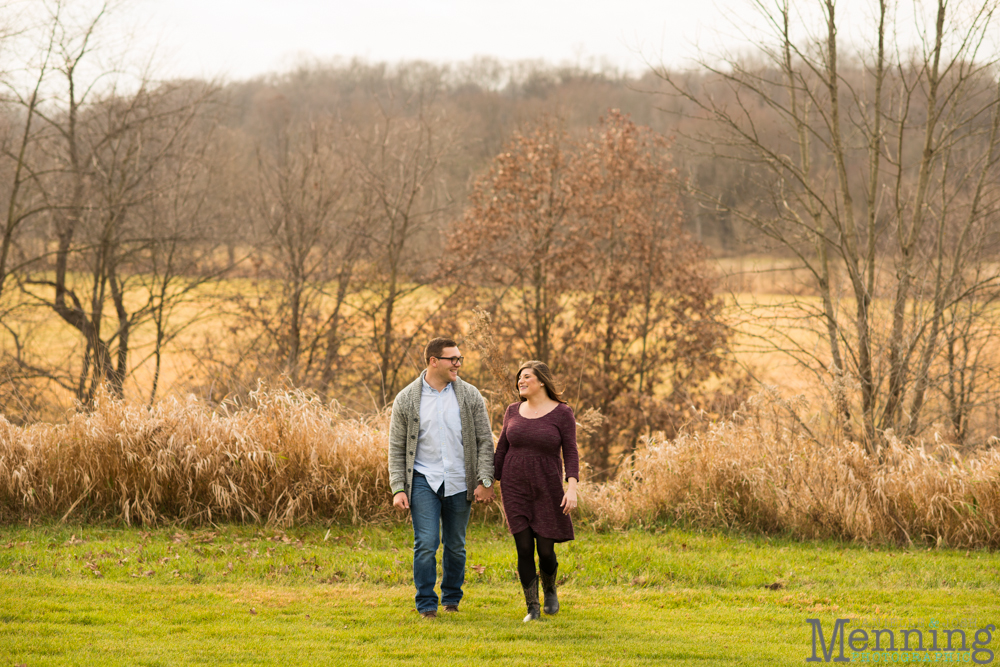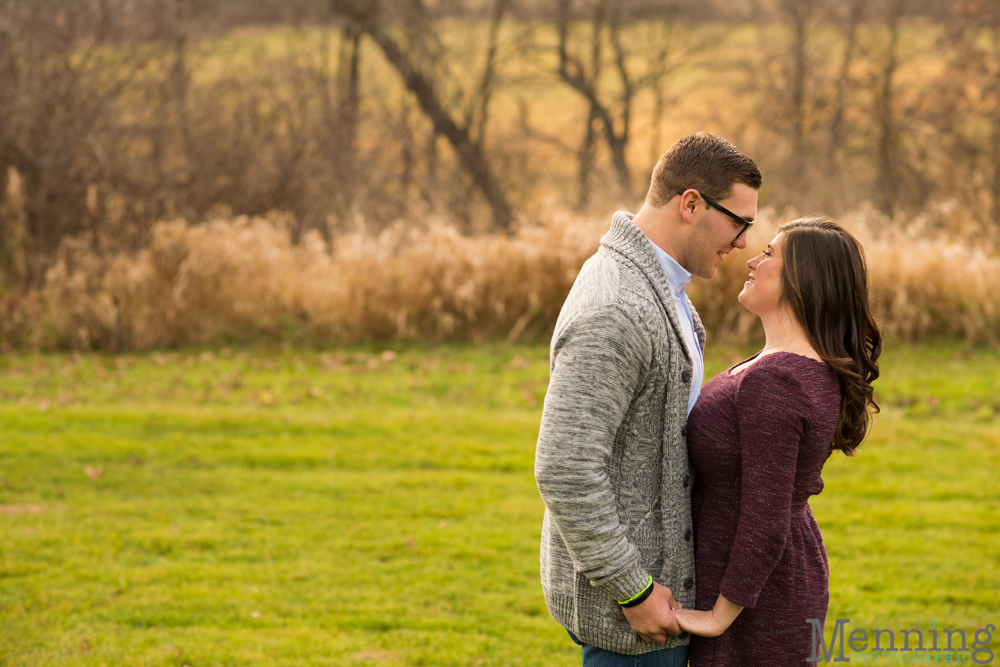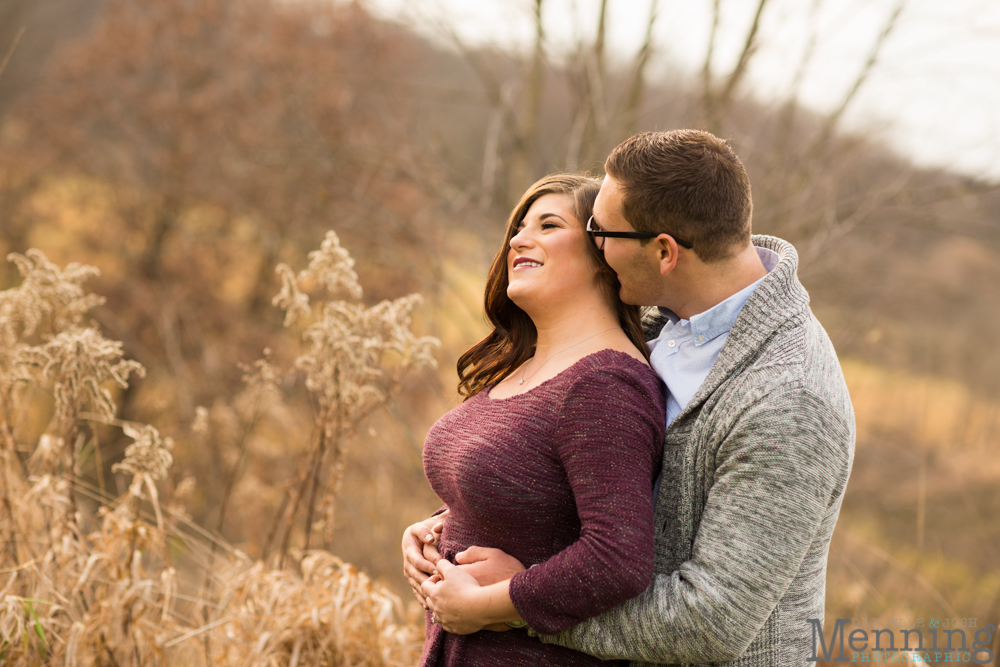 They're getting married in this backyard, too! It's going to be such a lovely spot for a wedding.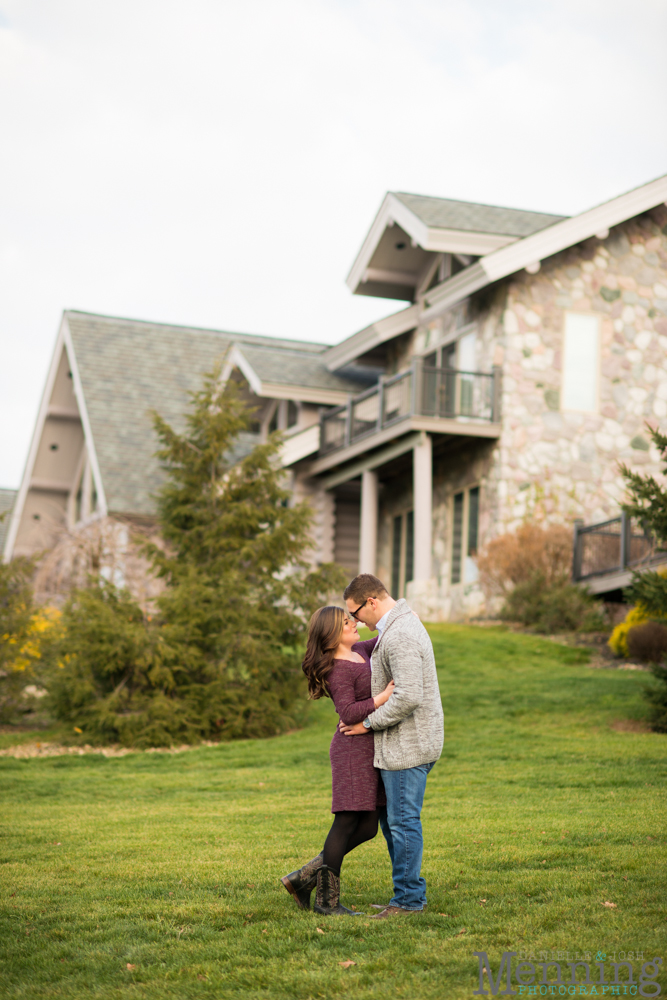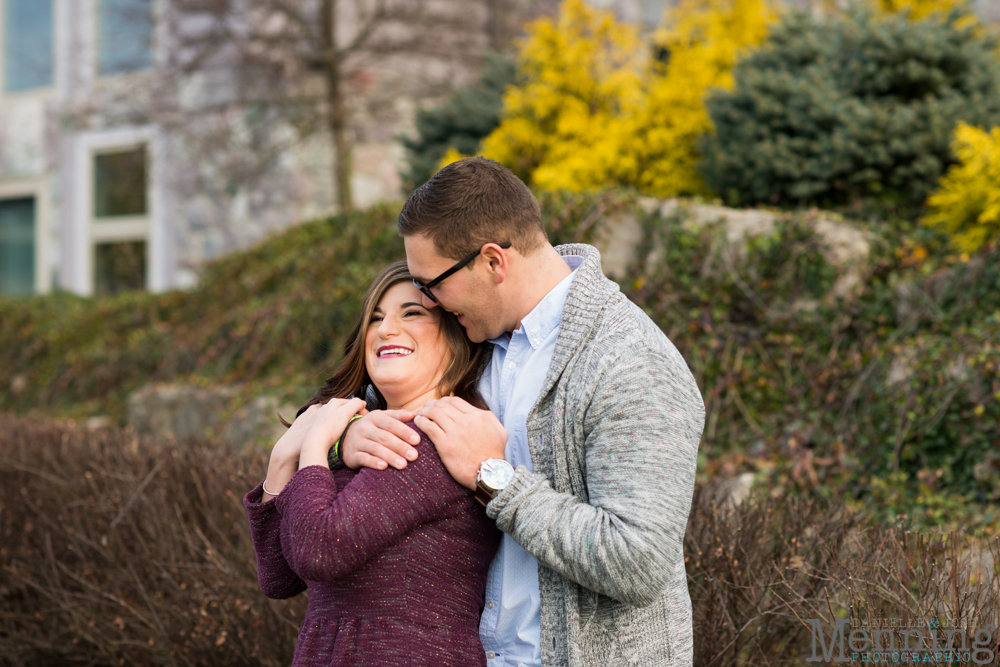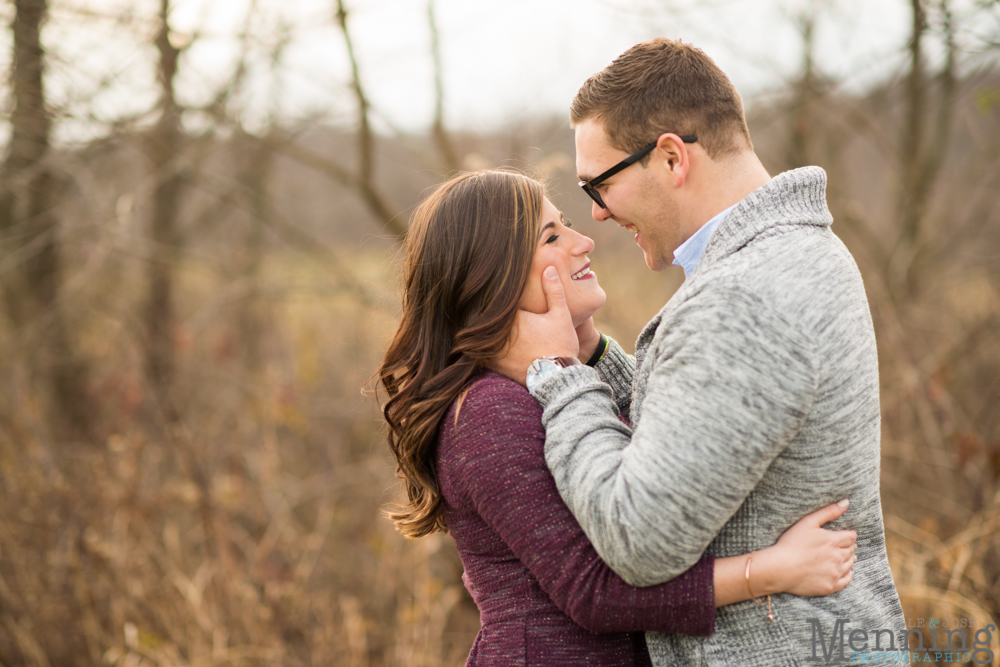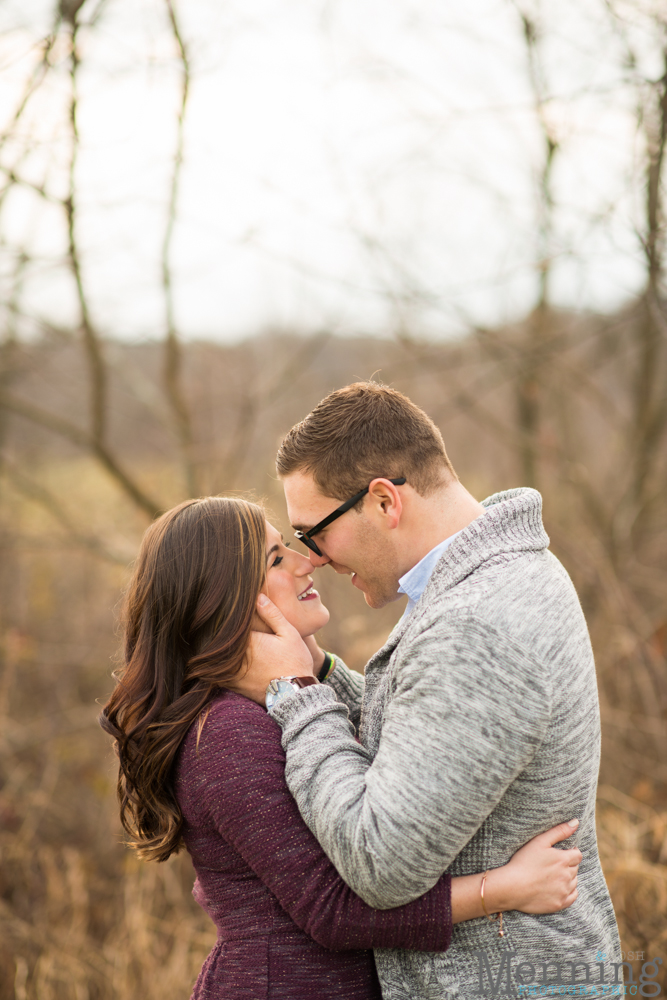 Brandon & Nicole love to tease each other and Nicole told us that Brandon thinks he's Clark Kent. He said, "Well, I am." 🙂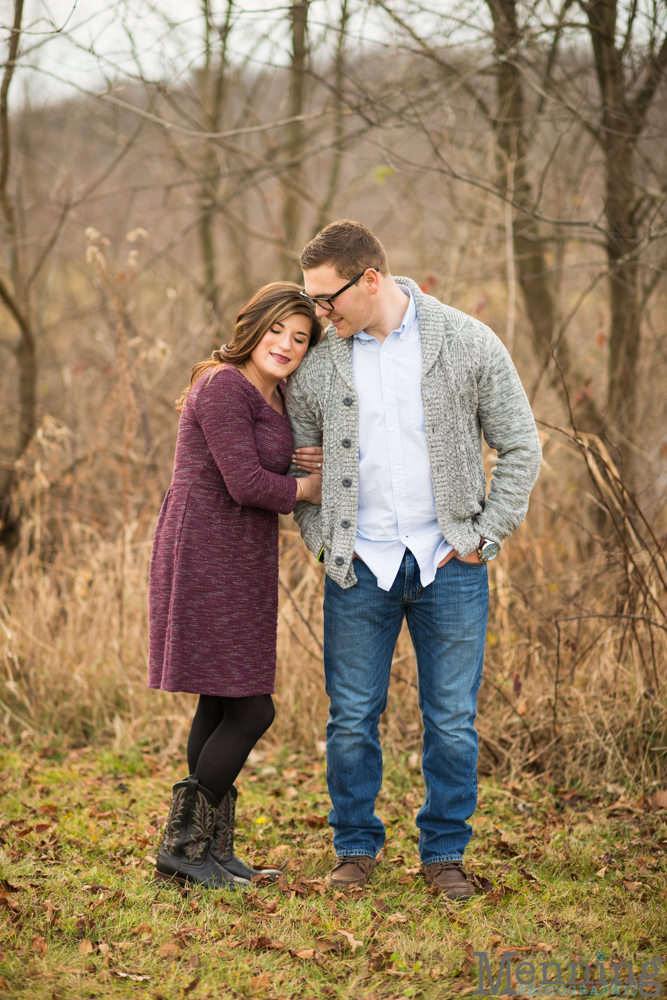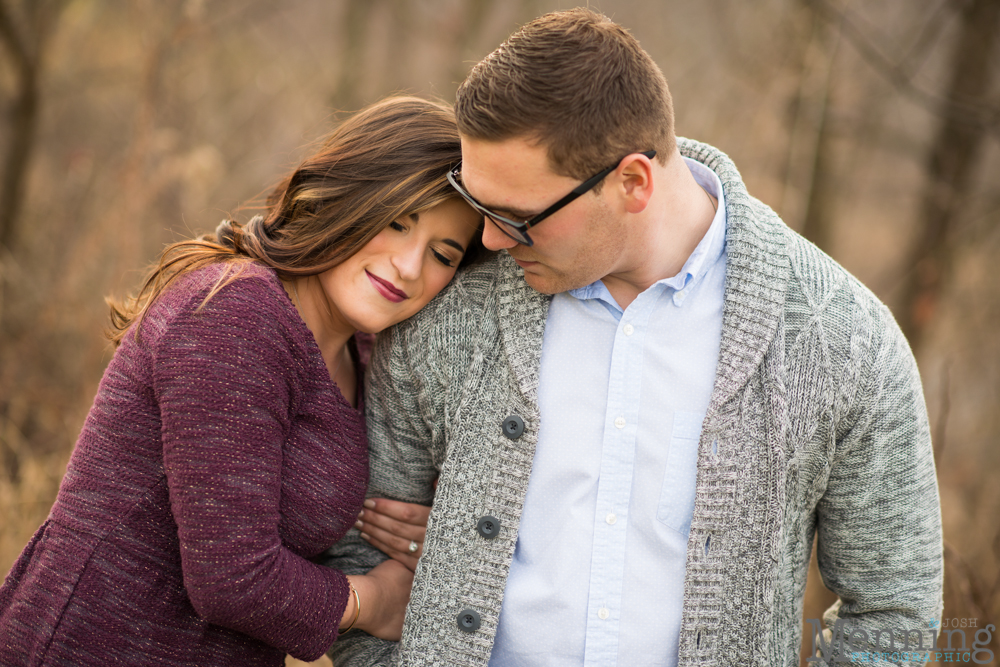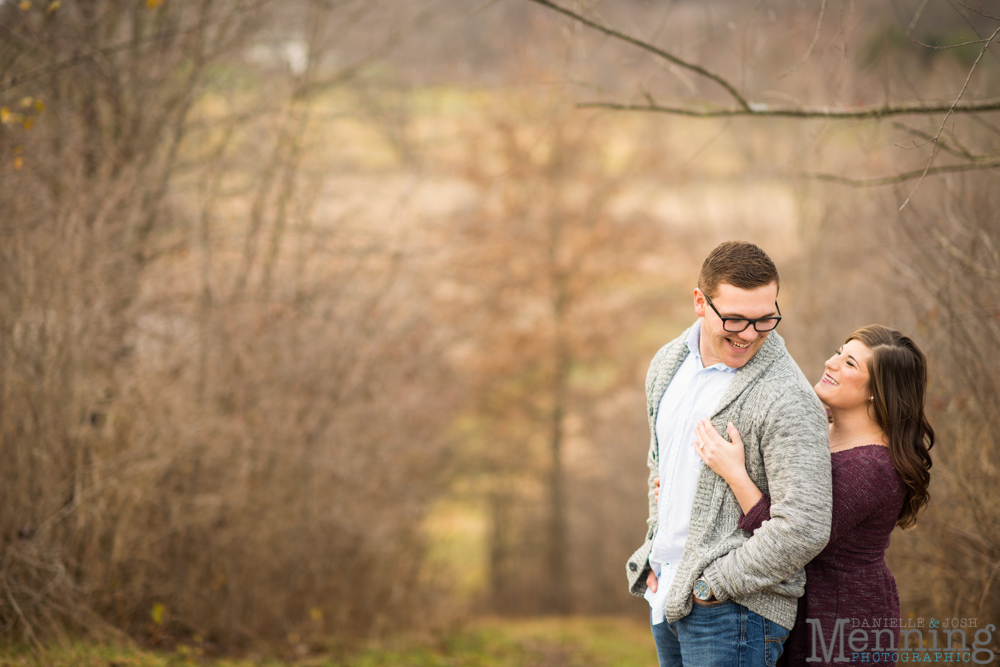 Unreal! And I was loving Nicole's lipstick.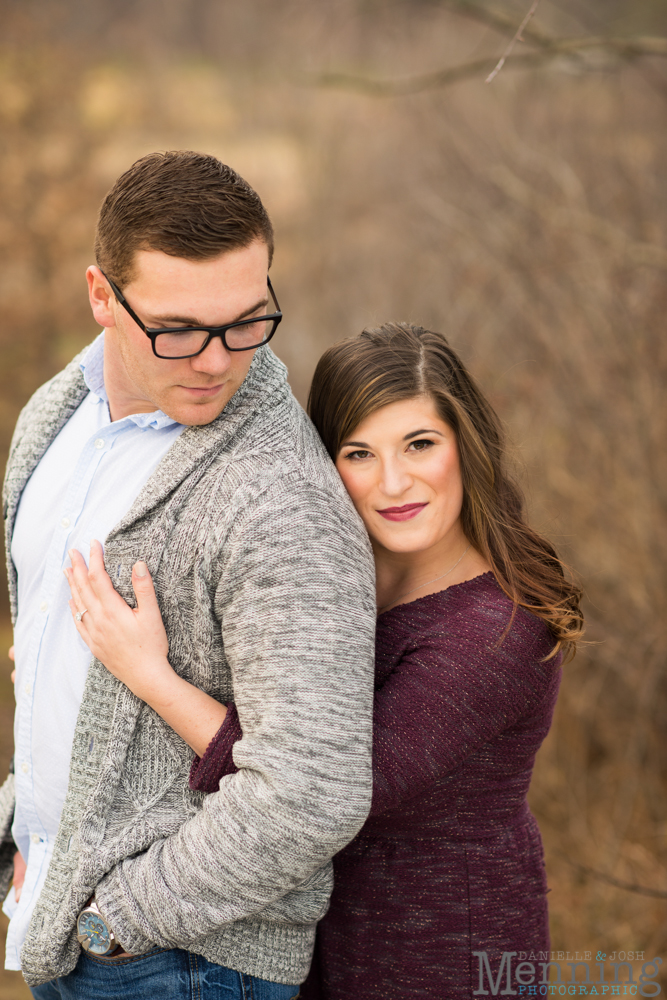 So we welcomed all of the dogs to the party & Daphne decided to do THIS. OMG.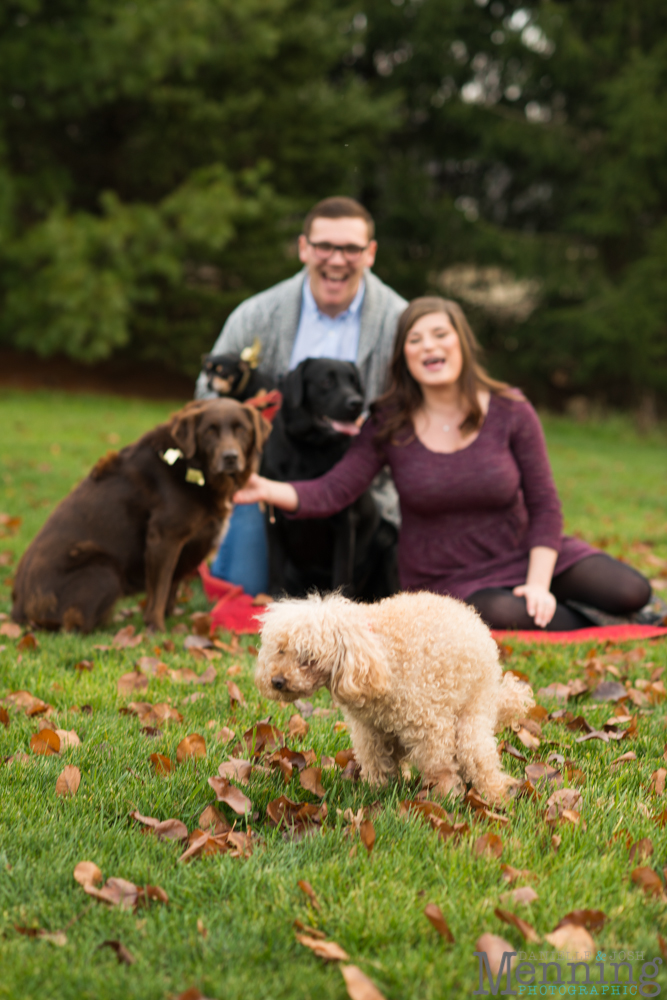 Bathroom break over & cuteness all around: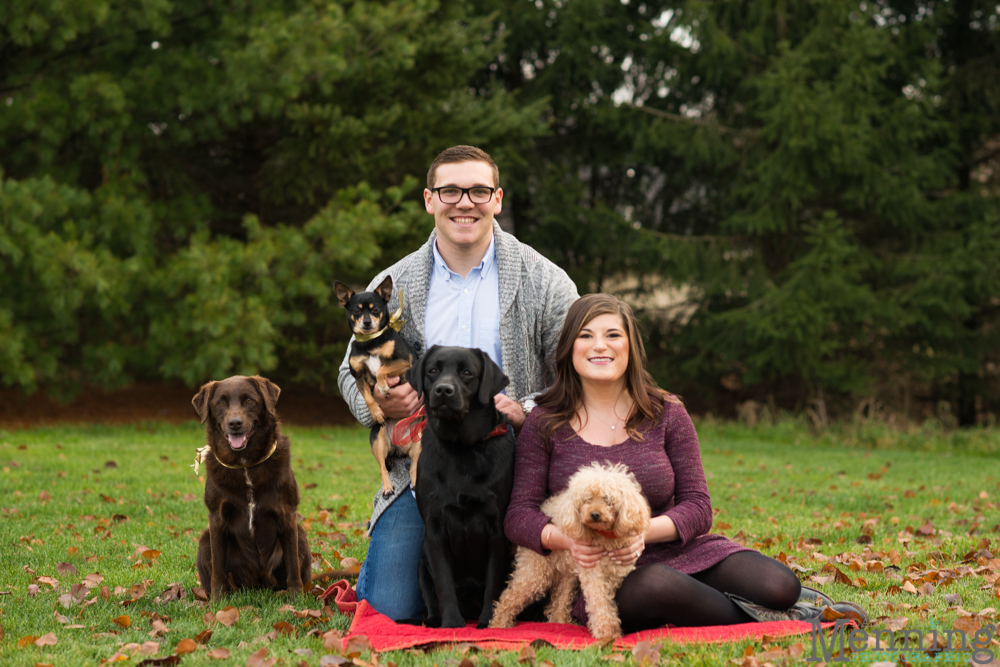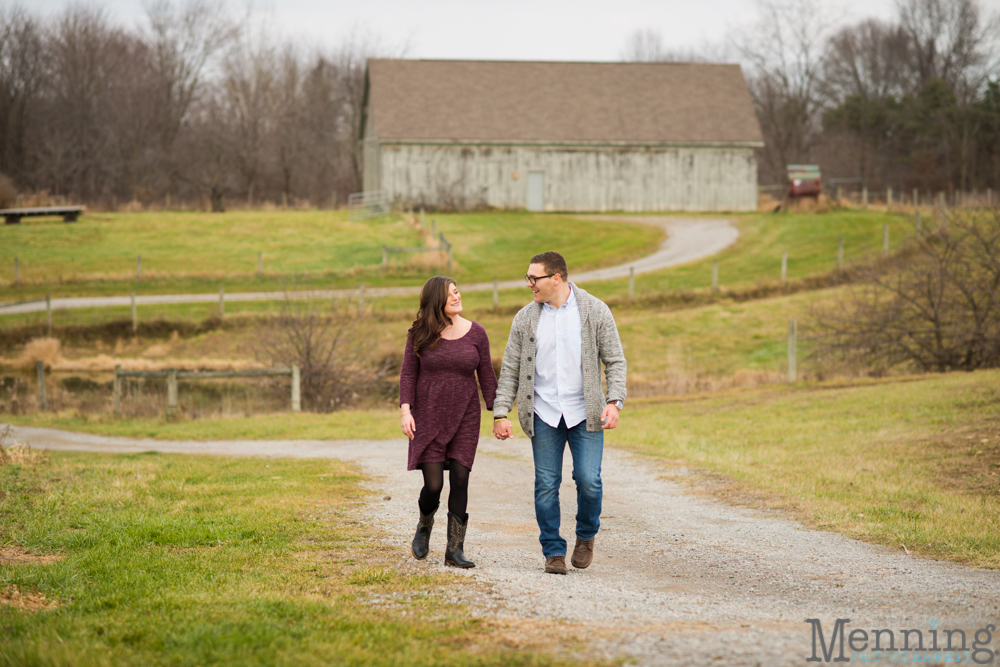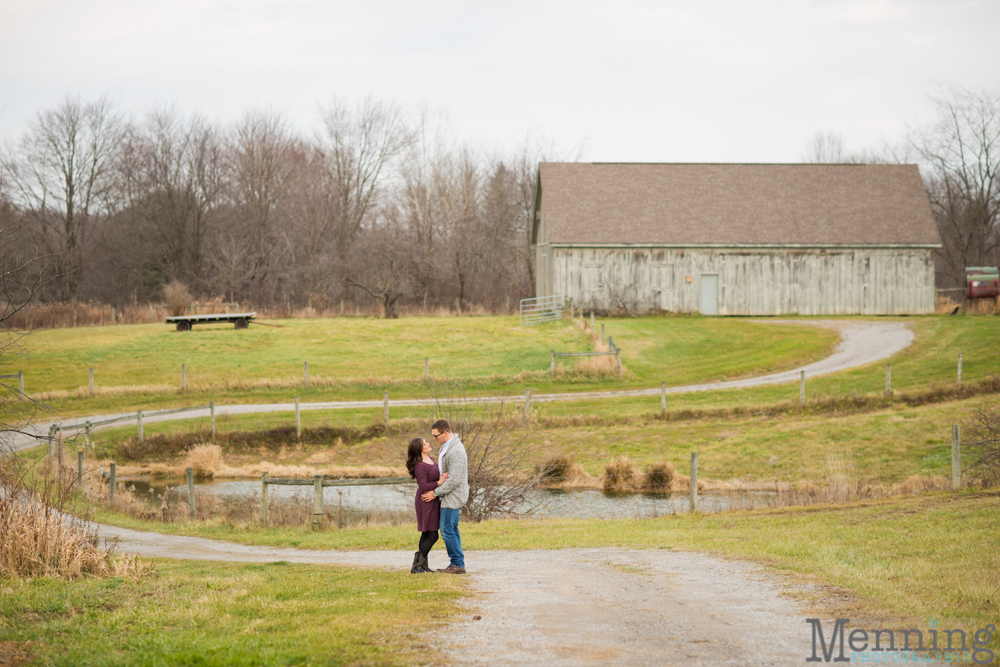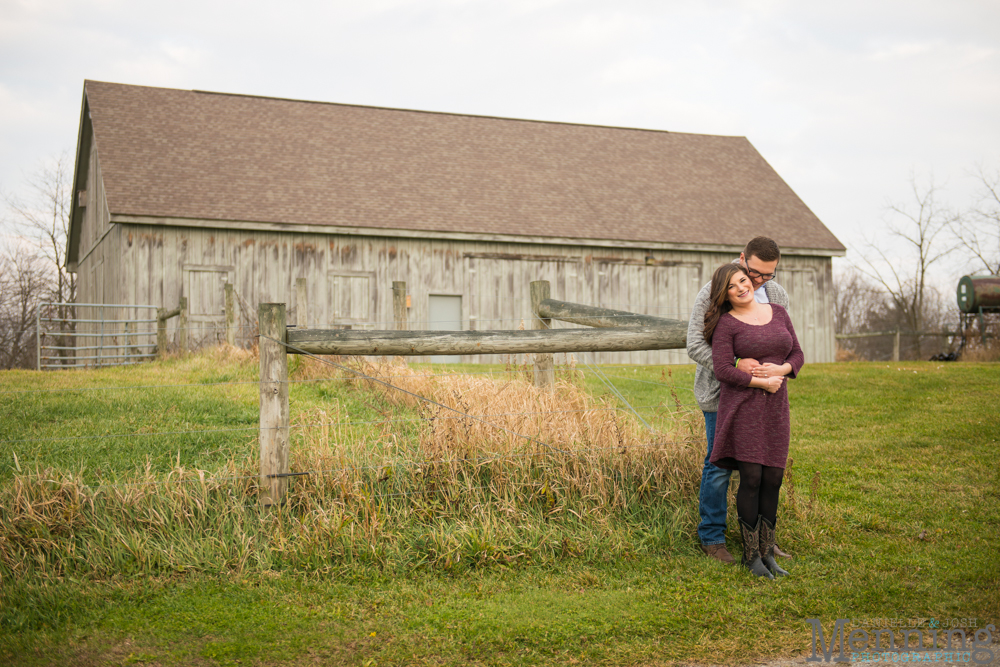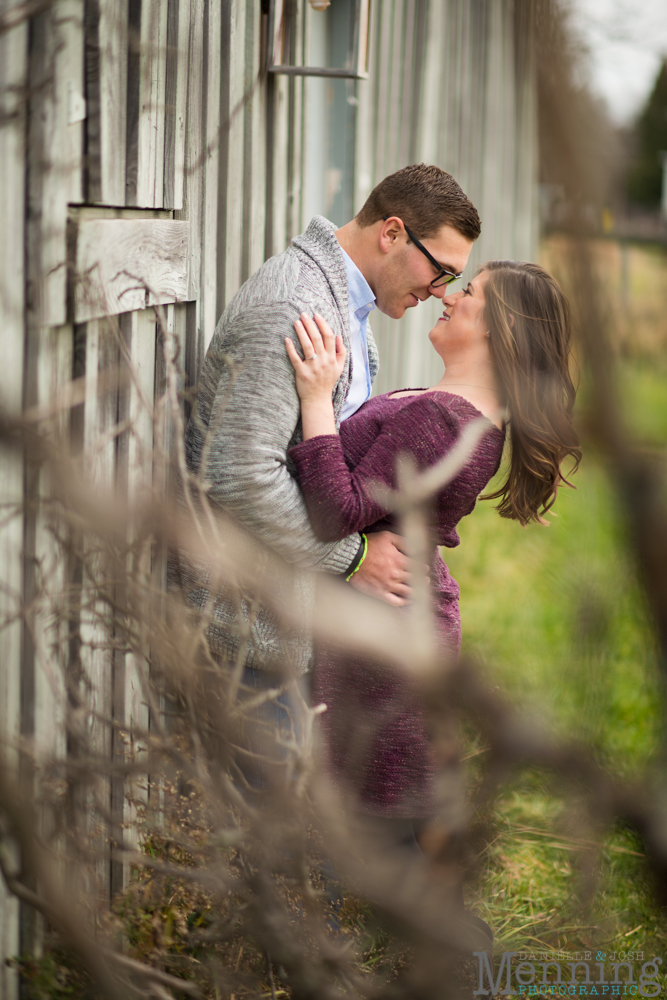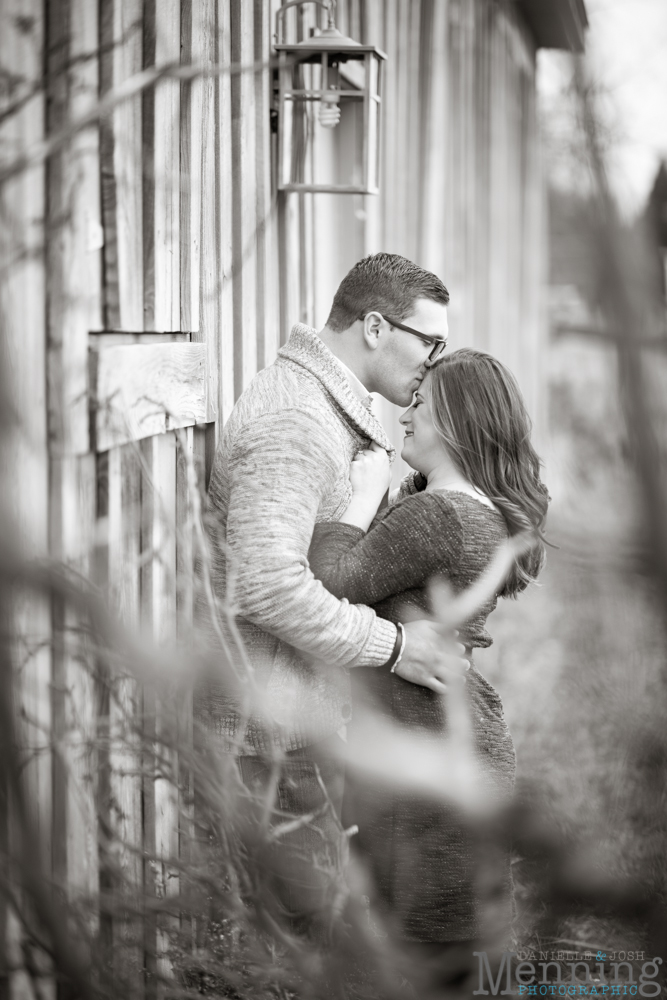 Nicole & Brandon crossed paths a few times before officially meeting and hitting it off, but once they did get together, it was love. When he proposed to her, her entire family was at the house. What a great celebration to have everyone around for that momentous occasion! With all of the commotion & people around, Nicole says that Brandon forgot to actually ask her the question, "Will you marry me?" Brandon remembers it differently & says he did ask, but none of that really matters now. She said yes & they're happy as can be to be joining together as husband and wife. We can't wait to be part of the wedding day!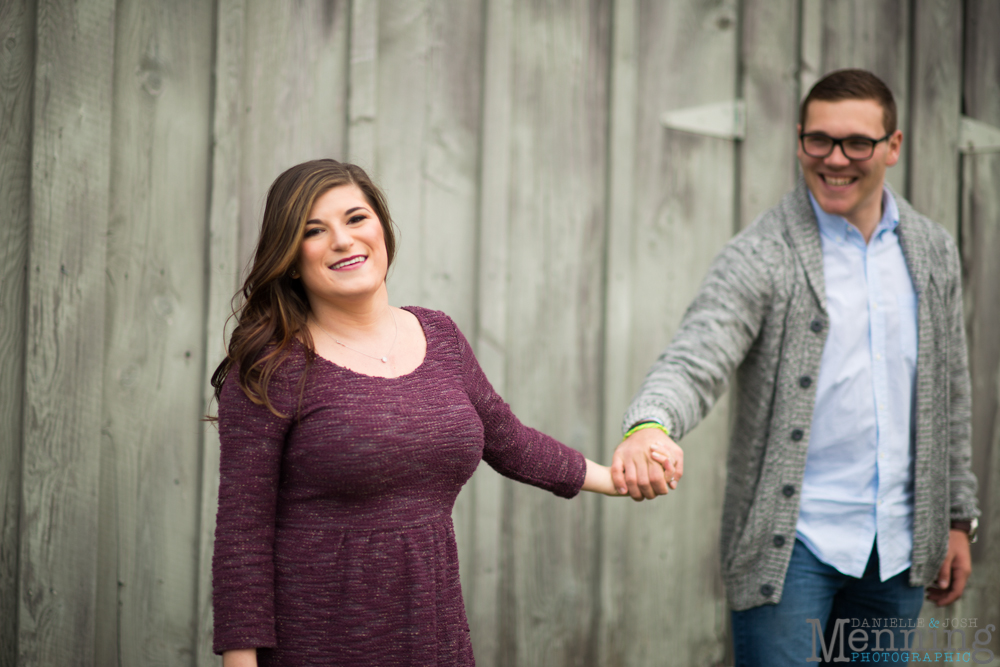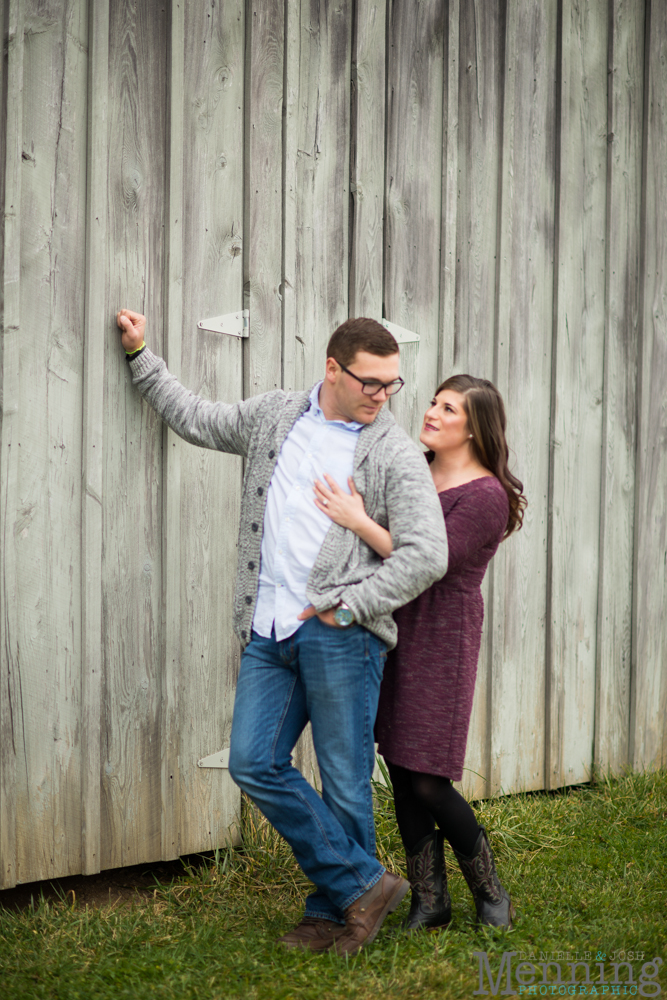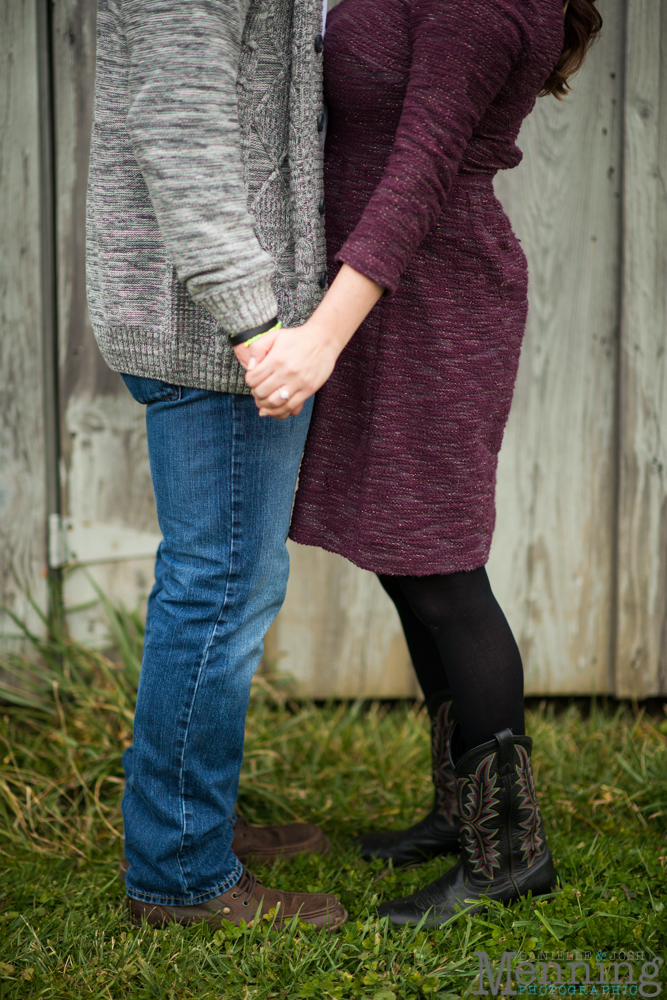 Thanks for such a fun afternoon, Nicole & Brandon! We're so happy you chose us as your wedding photographers & know the wedding day is going to be fantastic!
See more fun here:  Instagram | Facebook | Twitter | Pinterest | Google +