Happy birthday, Tata! I can't believe you're 80 today. I have so many happy memories involving you and I'm so glad we get to celebrate you! Grandpas are such a treasure & I'm so blessed to have you as mine. I remember you taking my sister Lisa & I in your "Big Truck" to pick up a load of sod and we thought we were pretty cool riding in the back peeking out the tiny window as cars passed us on the highway. I remember you teaching us how to ride the tricycle down Crawford Hill. I remember that one year you shaved your beard with all 9 grandchildren present for the big reveal and a couple of my younger cousins cried when they saw you without your iconic facial hair. I remember your raging Pepsi habit that you thankfully kicked awhile ago. I remember you always being there to support me in sports and cheering your heart out for my team. I won't mention that one time you yelled at the refs so much that you got thrown out. 😉 I remember all of the many St. Pete Beach trips that you & G-ma selflessly provided for our entire family- SO many memories there (especially the CB radios that my cousins & I talked on the entire way down there from car to car in our Route 77 caravan)! I remember you coming to my high school graduation, my college graduation, and my law school graduation. I always knew you'd be there to support me and that you were always so proud to be my grandpa. I'm proud to be your granddaughter. You're always there to lend a hand to your friends whether it be mowing their yards when they're unable, bringing them meals, or taking care of them in their last days. You've been through a lot in your 80 years- you've probably lost more close family members than most people. Yet you remain steadfast in your faith. Your voice saying my nickname "Punky" is something that stands out to me as a favorite sound. You've always been a very hard working person with a lot of spunk. Thanks for being my Tata! I love you. Happy birthday!
Here are a few of my very favorite memories of Tata and G-ma at my & Josh's wedding. They won the anniversary dance for longest married couple & they did the jitterbug. [Our wedding photos by Inlux Photo]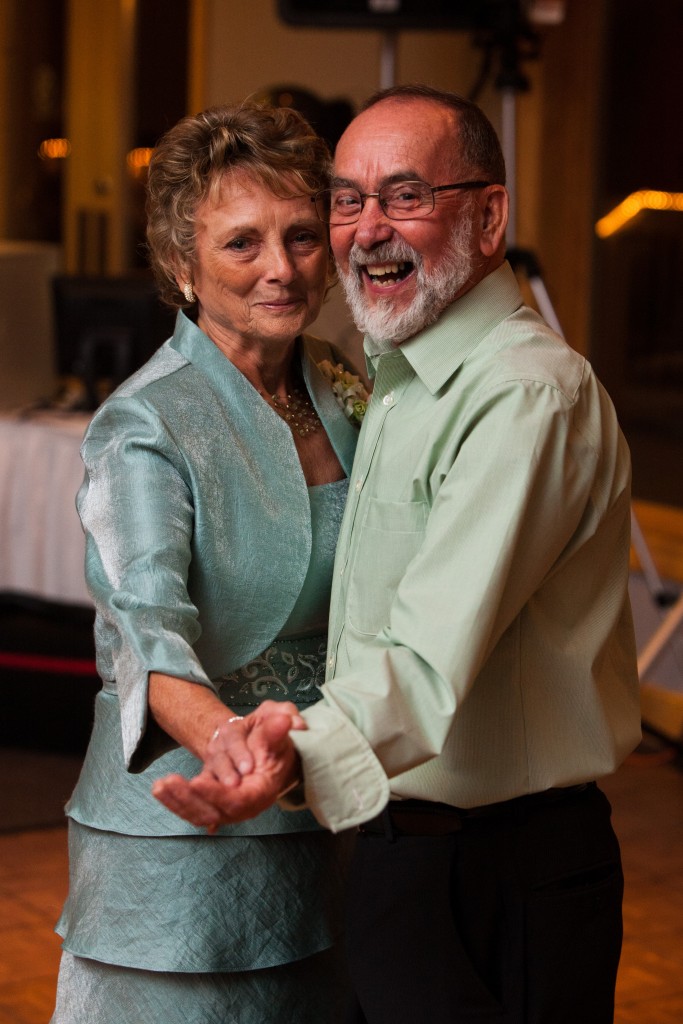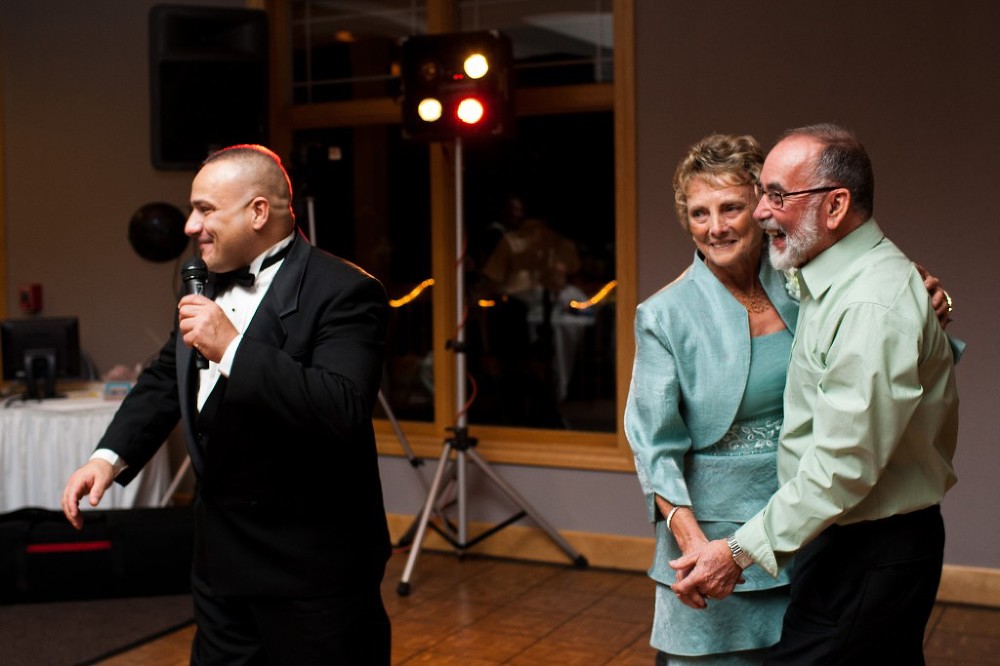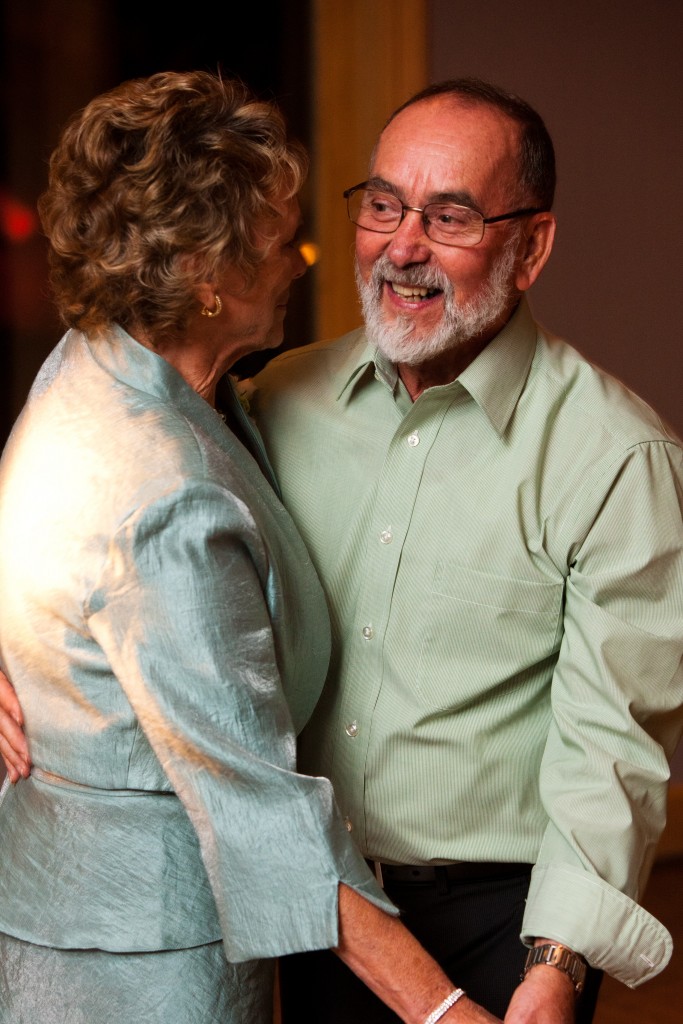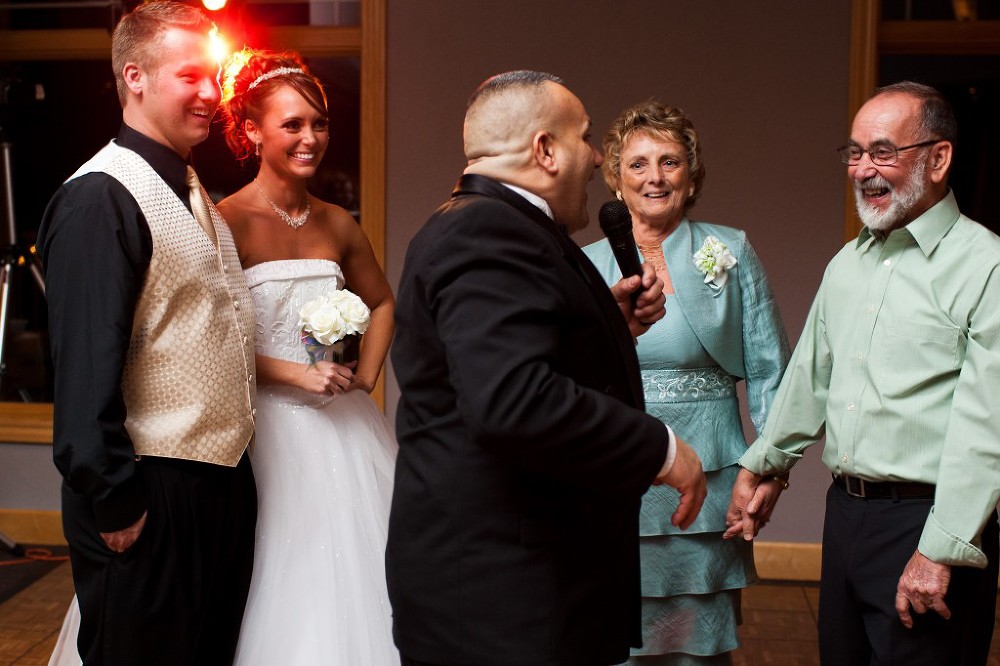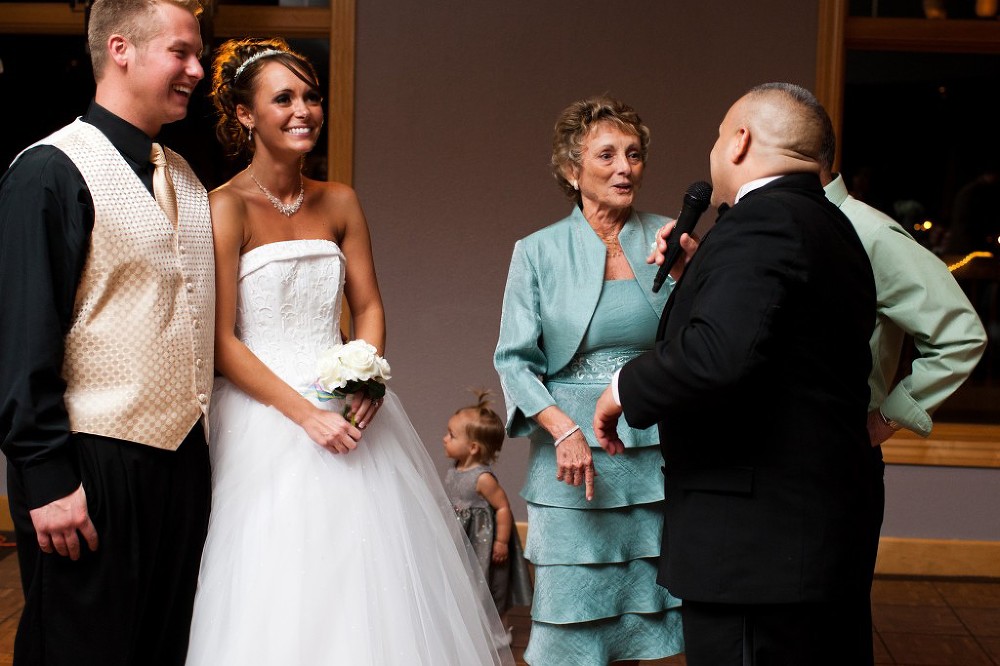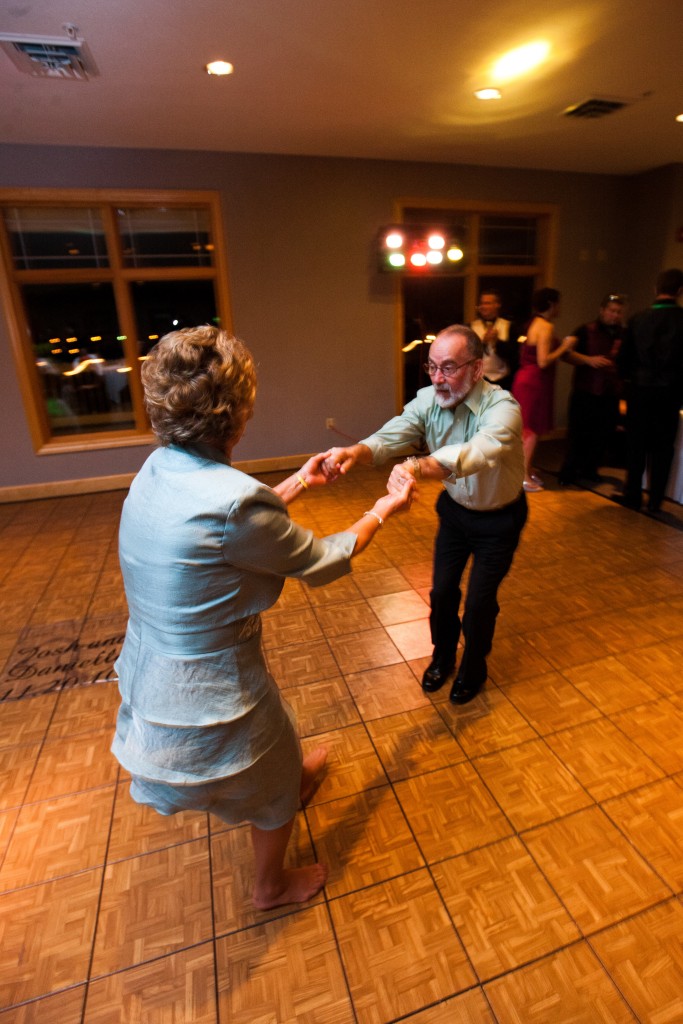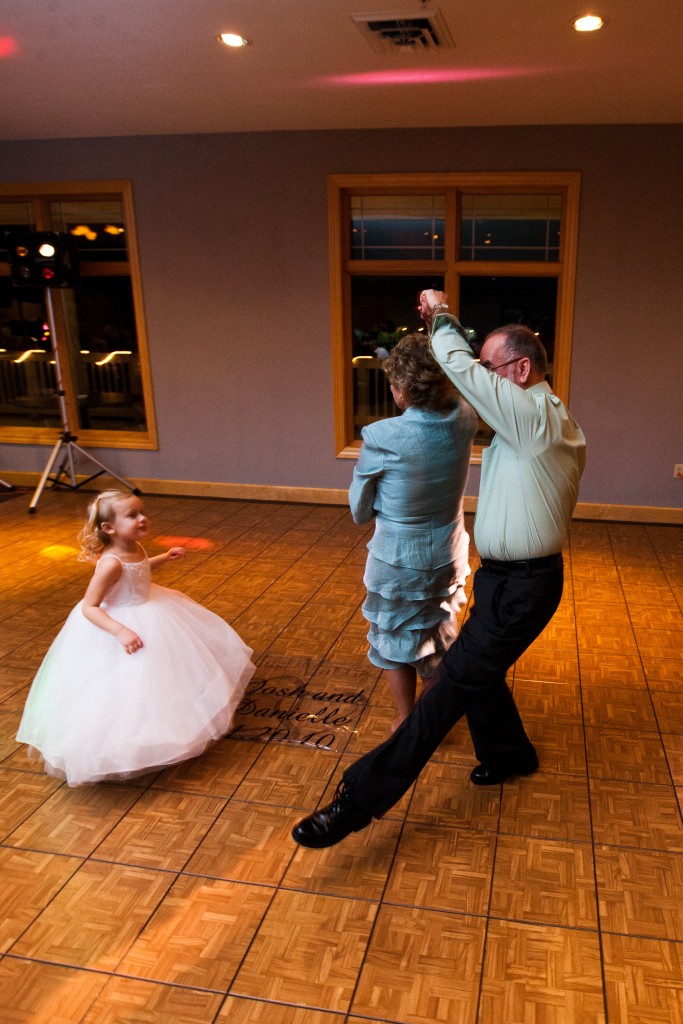 Tata built this fun trailer for his John Deere & had the idea to have a Menning Photographic banner on it for the Columbiana Street Fair Parade this year. It was so much fun!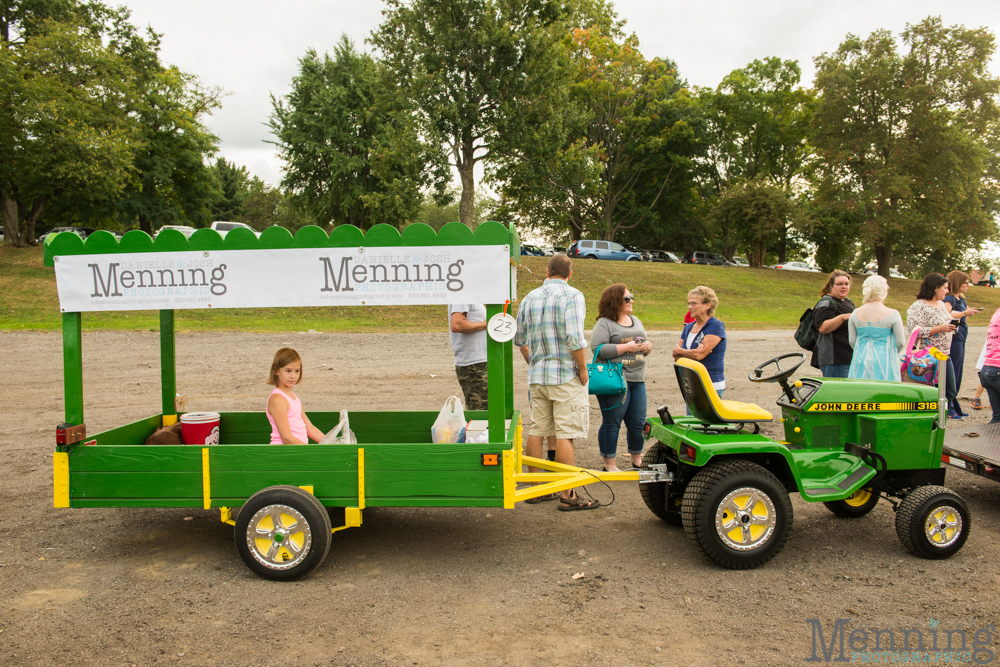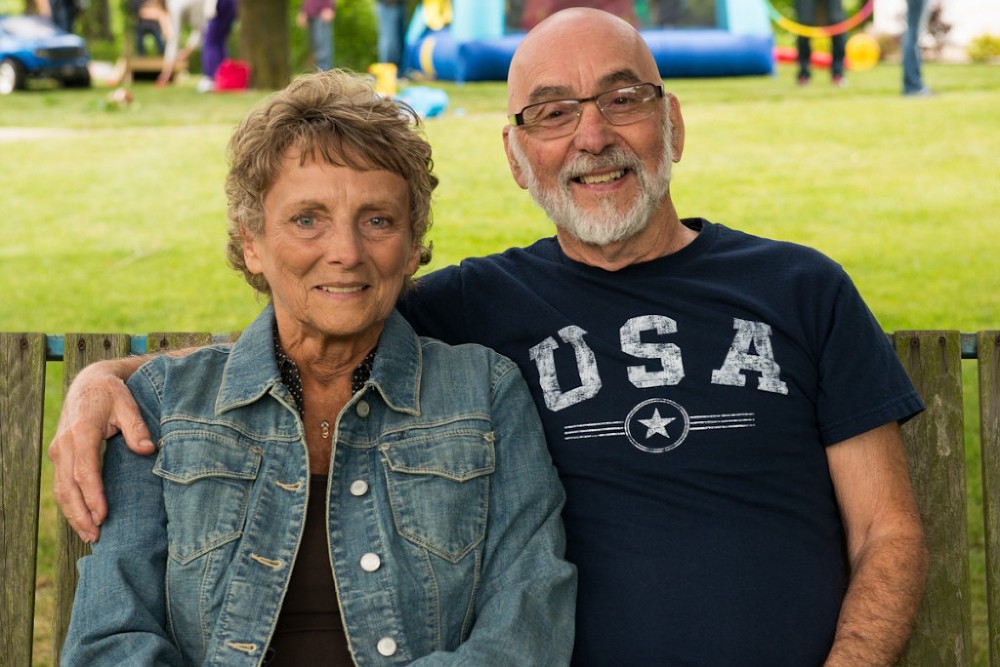 Tata, you're definitely one of my favorite people. Thanks for being you! Happy 80th birthday!